Launched in 1974, Happy Days was a nostalgic look at the wholesome days of the 1950s, centered around Richie Cunningham and his family and friends. The show proved an immediate success, and audiences were introduced to lots of memorable new characters, like the famous Fonz!
The Show Launched Many Others
During its prime, the Happy Days series was so successful that it prompted a number of spin-offs, as producers attempted to cash in on the show's popularity. The first and most successful of these was Laverne & Shirley, which ran from 1976-1983.
After Robin Williams appeared on the show as the alien Mork, he proved so popular that he was given his own show, Mork & Mindy, which ran from 1978-1982. There was also the short-lived but popular Joanie Loves Chachi, which ran from 1982-1983.
The Fonzie That Could Have Been
We could never picture it now but believe it or not, the iconic Henry Winkler was not the first choice to play Arthur "Fonzie" Fonzarelli.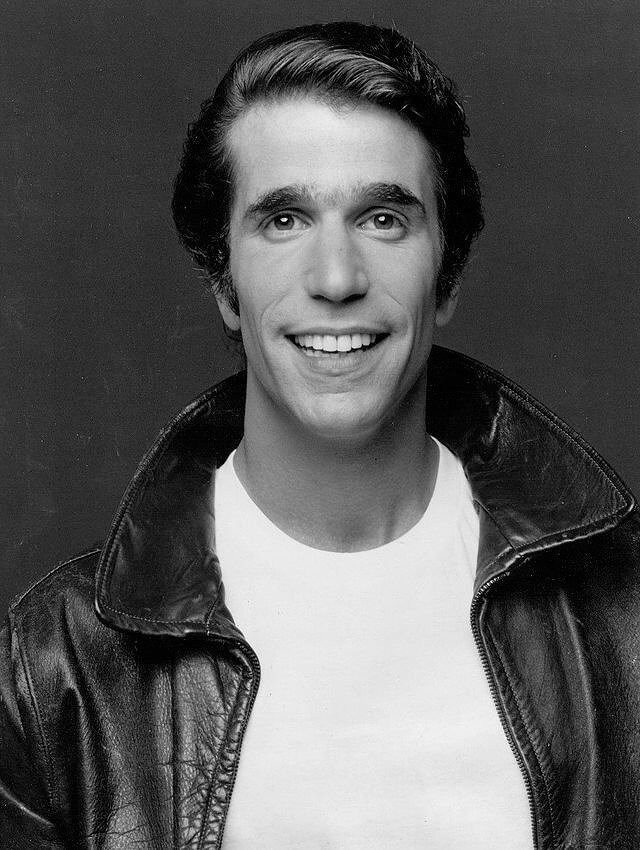 When they were casting for the role, they had their eye on the former singer of the Monkees, Micky Dolenz. He auditioned for the part, but ultimately it was decided that at 6-foot, he was too tall, and they went with Winkler, who was about the same height as the other cast members.
 
Fonzie Hurt Richie Cunningham's Feelings
When Winkler appeared on Inside the Actors Studio, he revealed that his character, Fonzie, became so popular that it took screen time away from Ron Howard's character, Richie Cunningham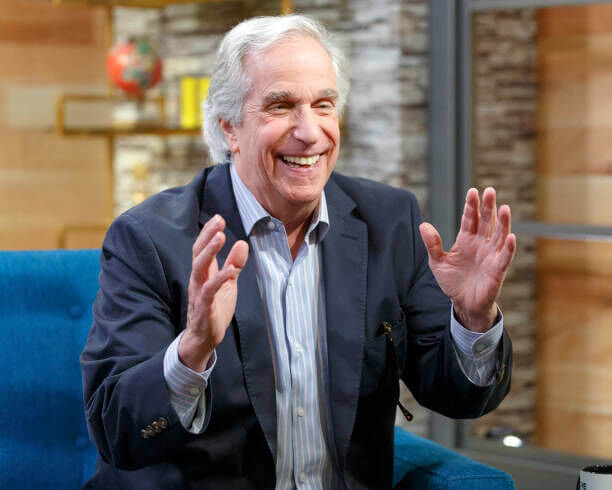 "The fourth year, we went to a dude ranch and did a two-parter, riding wild bulls. I had to sit on a bull. Ron Howard drove me home in his VW, and I said, 'Ron, tell me now. How are you feeling? We haven't talked about this. He said, 'You didn't do one thing other than be good at what you're doing,'" Winkler shared. "'You never do anything on the set where you try to be the star. And it's good for the show. My feelings were hurt, but it's good for the show.'" The two stayed friends and were able to put the politics of the show behind them. 
Avoiding Conflict
At the time that Happy Days was in the planning stage, the Vietnam War was raging. And until 1973, the US conscription was in effect, which meant any man between the ages of 17 and 45 could be called up to fight at any time.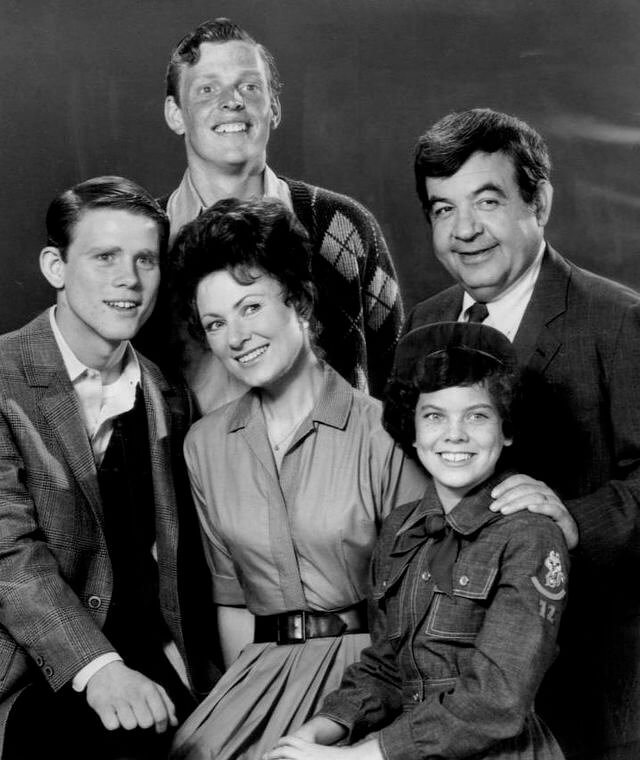 Ron Howard was in that age bracket and desperately wanted to avoid going to war. He knew that a contract with a big studio like Paramount would help him avoid being drafted, so when the role of Richie Cunningham was offered to him, he took it!
Jumping the Shark
You're probably familiar with the term "jumping the shark". It's used to describe the moment when a popular TV show begins to lose its ratings and adds something dramatic or outlandish to the plot to try and recapture its audience.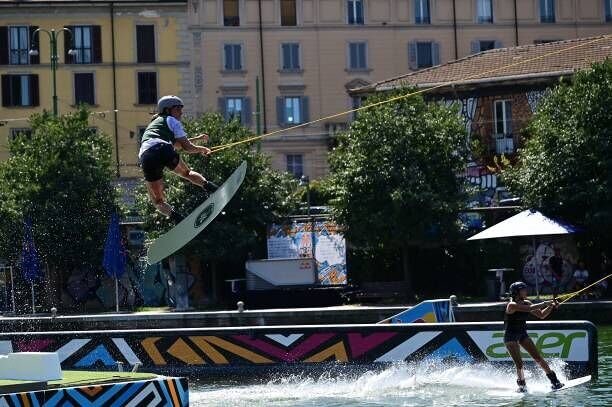 You might not know that this concept originated with Happy Days. As the years wore on, the ratings began to dip, so they released a gimmicky episode in which the Fonze literally jumps a shark while water-skiing - still wearing his leather jacket of course.

The Theme Tune
The Happy Days song has got to the be up there with the most recognizable and catchy TV theme tunes of all time, in fact, we bet you're humming it as you read this.  But did you know this famous song was only introduced to the intro credits at the start of season three?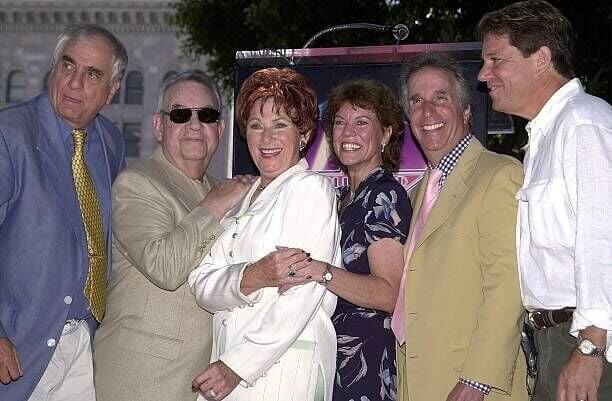 The first two seasons opened with the song "Rock Around the Clock", by Bill Haley and His Comets. This song had originally been a hit in the 1950s, the time that was the setting for Happy Days. During these first two seasons, a short snippet of the Happy Days song was used during the closing credits.

Fonzie Memorabilia
Apart from his slicked-back hair, The Fonz was probably best known for two things: his motorcycle and his leather jacket. So where did these famous props end up? The original jacket was stolen from the set of Happy Days, but a replica is now on display in the Smithsonian.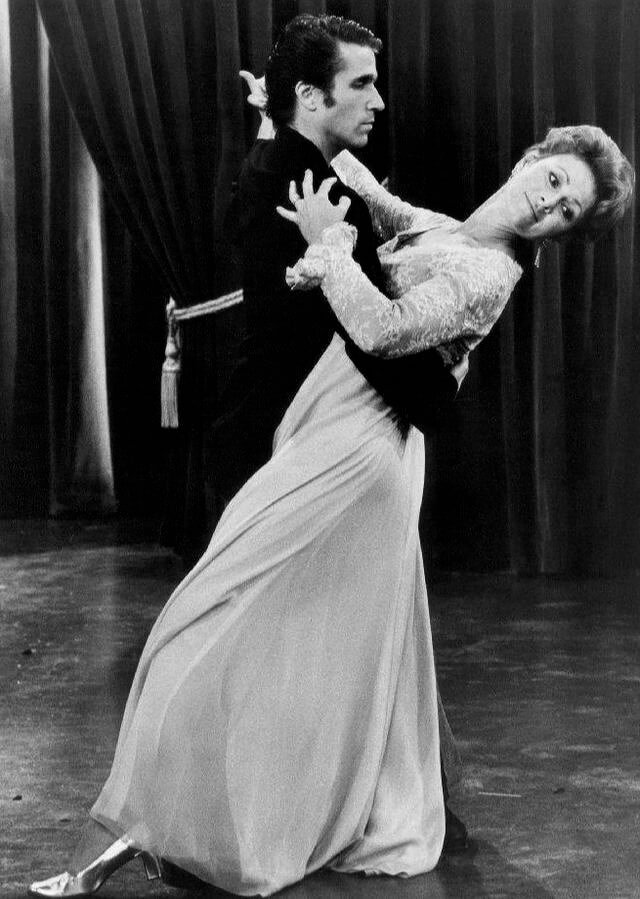 The motorcycle had a less prestigious fate. The 1949 Triumph Trophy TR-5 was expected to fetch between $60,000 and $80,000 when it was put up for auction in 2011, but no one opted to purchase.
Joanie Loves Chachi
The initial premise of Happy Days centered around Richie Cunningham and his parents Howard and Marion, plus his friend Potsie. But as the series progressed, we were introduced to more characters, some of them taking on major parts.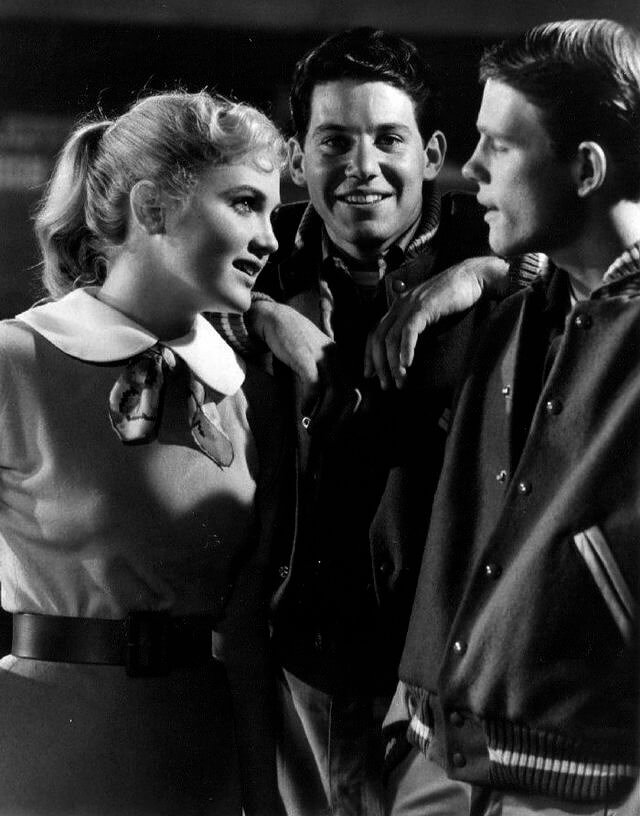 In the later years, one of the most popular storylines was the love story between Richie's younger sister Joanie, and Chachi, which of course led to the spin-off series Joanie Loves Chachi. To the fans' delight, the actors also shared an off-screen romance.
The Cartoon Spin-Off
We've seen some of the more famous spin-offs that emerged out of the popularity of Happy Days, but there were a couple of others that weren't so well known. Among these, if you can believe it, was a Saturday morning cartoon.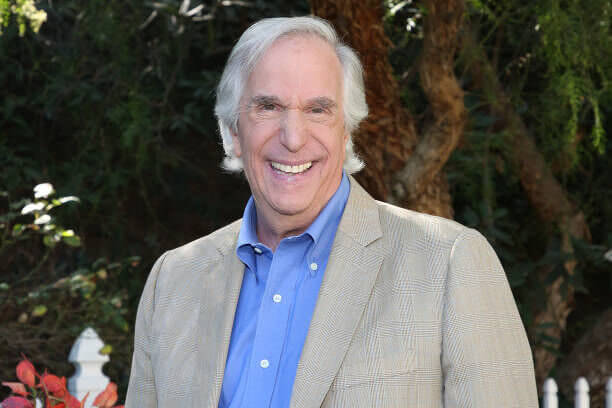 Titled The Fonz and the Happy Days Gang, it had The Fonz as the main character, who was accompanied by a dog called Mr. Cool. Along with Richie and Ralph Malph, they experience adventures in a malfunctioning time machine. The show ran for two series from 1980-1981.
Thinking Ahead
When he was signing his contract for the role of The Fonz, Henry Winkler had the opportunity to take a smaller salary than the other cast members, but on the provision that he would get a percentage of syndication and merchandising royalties.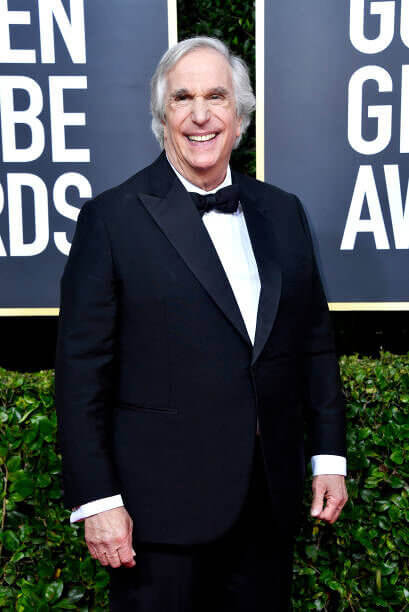 Without knowing if the show would be a success, this was obviously a bit of a risk – he could have walked away with only a small weekly pay. But it was a gamble that paid off, netting Winkler more than $35 million in the end.

TV Show Starter
Many popular TV shows originated as an episode on the hit show "Happy Days". These spin-off shows include "Laverne & Shirley," "Mork & Mindy," and "Joanie Loves Chachi". "Laverne & Shirley" followed the adventures of two friends working at a brewery in Milwaukee.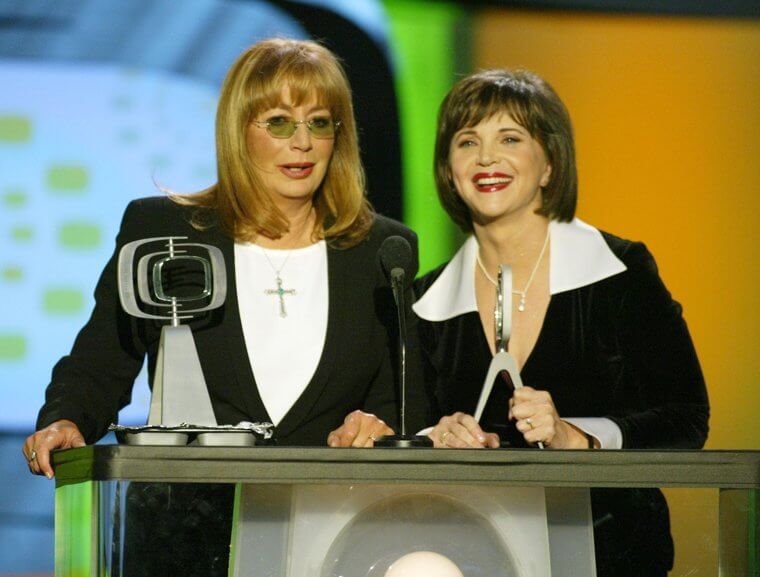 "Mork & Mindy" starred Robin Williams as an alien from the planet Ork." Joanie Loves Chachi" centered around the romantic relationship between Joanie Cunningham and Chachi Arcola. All three shows were hugely popular in their own right and helped to establish "Happy Days" as one of the most successful TV franchises of all time.
Fighting For Their Dues
Some other members of the cast had also signed a contract that would pay them a percentage for any Happy Days merchandise sold, but it turns out they had a little trouble getting CBS and Paramount to cough up.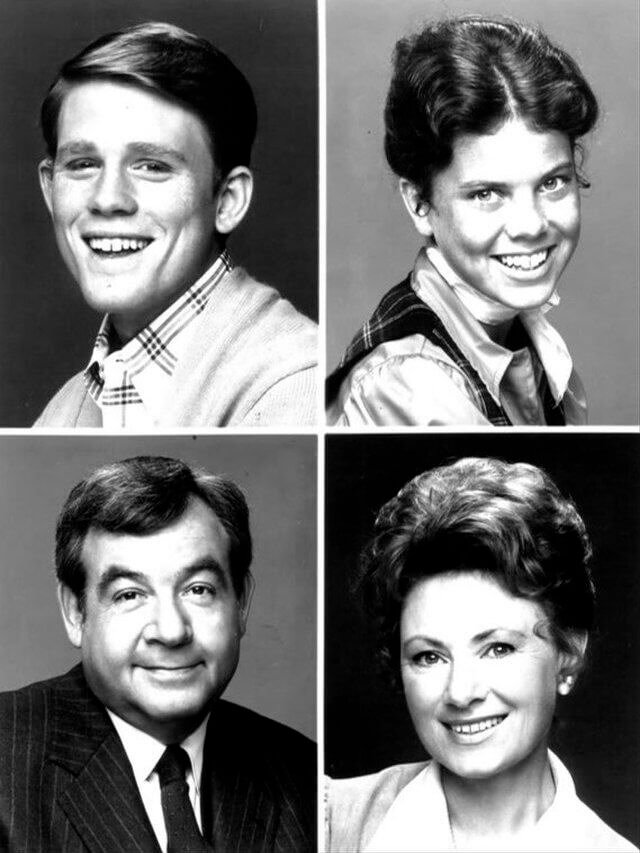 In 2011, the actors Marion Ross, Erin Moran, Donnie Most and Anson Williams filed a lawsuit to get the money that they were due. They claimed that the studios owed them $10 million, but they ended up walking away with just $65,000 each for their troubles.
You're The One That I Want
Despite only being planned as a minor character, The Fonz went on to become one of the biggest draws for the series. And as such, Henry Winkler became hot property as far as films and television were concerned.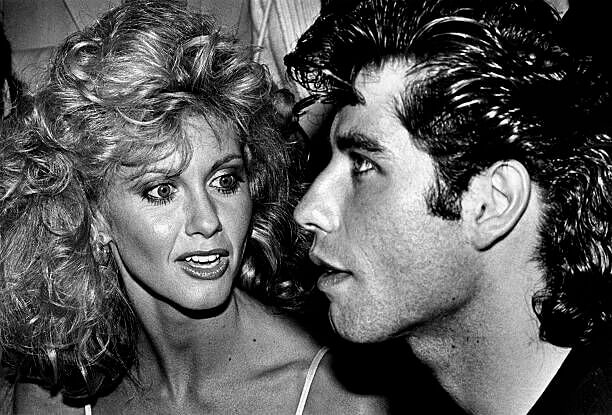 When casting for the movie Grease, the producers had Winkler in mind to play the part of Danny Zuko. Winkler didn't have the singing skills required, however, and was forced to turn down the iconic role, which as we know, ended up going to John Travolta.
Getting Back Together
As you may or may not know, Ron Howard, who played the role of Riche Cunningham, went on to have a successful career as a producer and director, working on films like The Da Vinci Code and Apollo 13.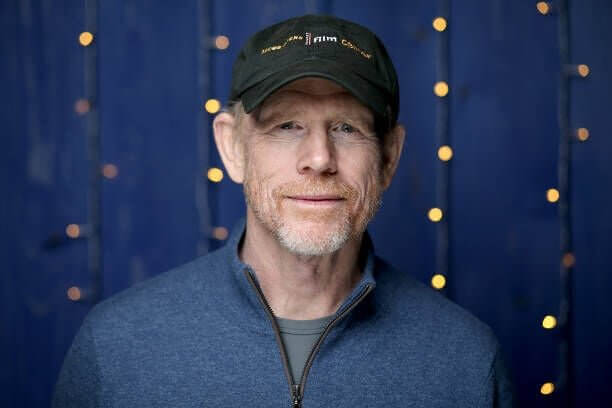 Howard also worked as executive producer for the cult TV show Arrested Development. Two of his Happy Days co-stars ended up with supporting roles on the show: Henry Winkler plays the inept family lawyer Barry Zuckerkorn and Scott Baio gets the role of his smooth-talking replacement, Bob Loblaw.

Recognizing Their Past
Having Henry Winkler as part of the cast of Arrested Development, the writers couldn't pass up the opportunity to give a nod to his original character. And of course, they did it in keeping with the show's quirky humor.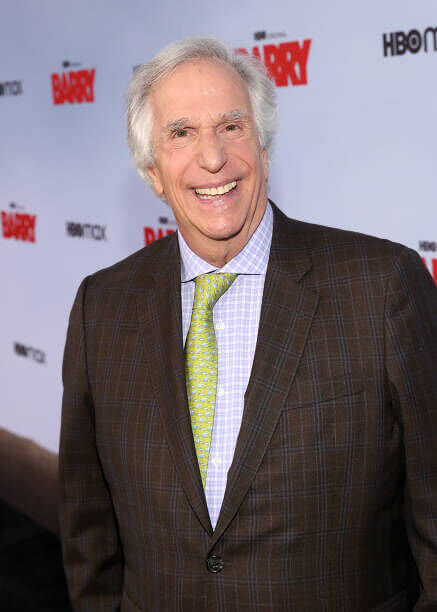 One scene has Winkler's lawyer character perform Fonzie's classic hairstyling move in front of the mirror. Another scene finds Winkler on a pier where a baby shark blocks his path, and he has to "jump the shark" to continue on his way.
Using the Show for Good
When a show becomes as popular as Happy Days became back in the day, its characters inevitably become role models. Director Gary Marshall was approached and asked if he could use this sway for a good cause – encouraging kids to read.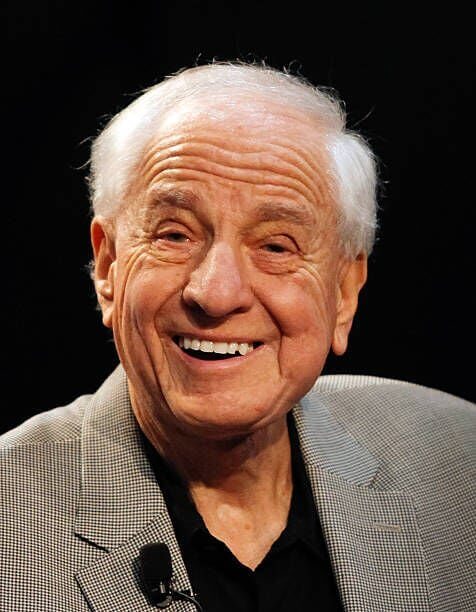 The writers included a storyline in one episode that involved the Fonz going to his local library to check out a book. The result? It was a success. Registration for library cards increased by 500% the week after the episode was aired.
Ron's Reference
As Happy Days was produced in the 1970s but set in the 1950s, it allowed the writers to have a little fun with some storylines. In one episode, the Cunninghams go to watch a movie and later comment that the boy in the film looked like Richie.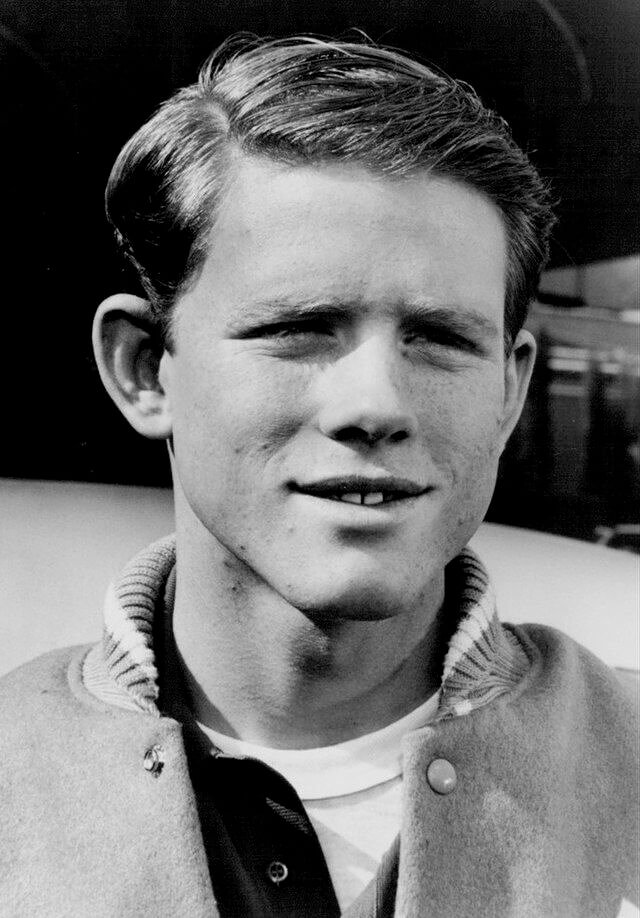 The movie was a real one, by the name of The Music Man. And the character Winthrop Paroo, the little boy in the film, was actually played by Ron Howard when he was a child actor.
Faking It
As we've already mentioned, The Fonz was famous for his tough motorcycle-riding image. So it will surely come as a surprise to you to learn that Henry Winkler never rode the famous bike in a single episode of Happy Days!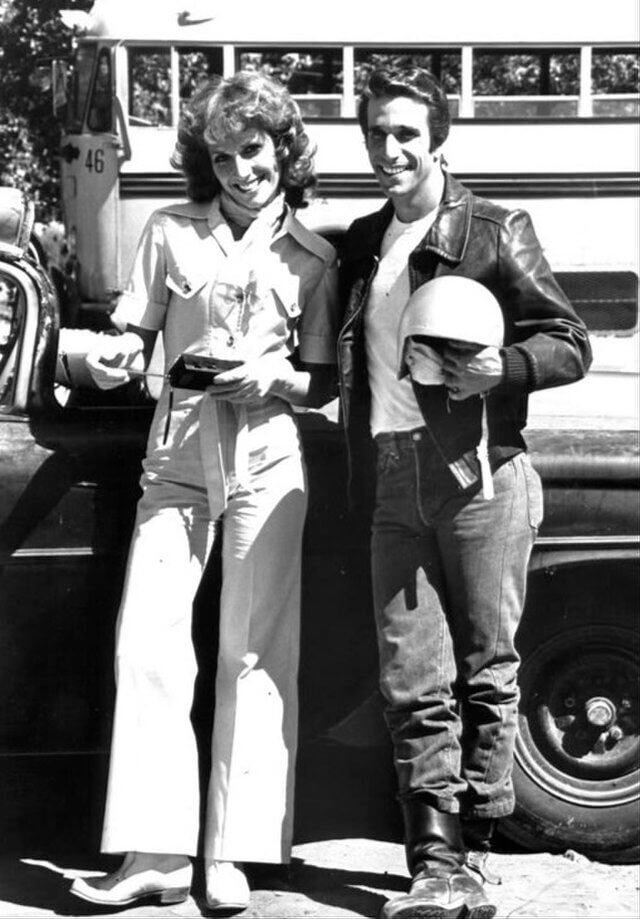 The truth was that Winkler couldn't ride a motorcycle. He suffers from dyslexia and the condition makes it hard for him to coordinate the brake and throttle. They got around the issue by attaching the bike to a platform and pulling it along behind a truck.

The Signature Style
In the first season of Happy Days, you might notice that The Fonz doesn't actually appear with his signature leather jacket very often. Instead, he's wearing a windbreaker, similar to that worn by James Dean in Rebel Without a Cause.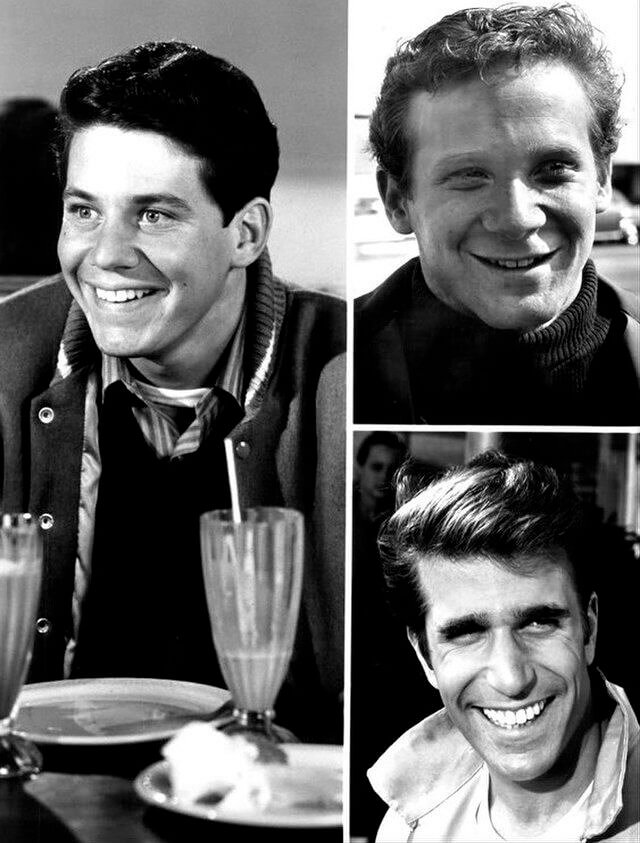 The reason is that in 1974 when the pilot was filmed, the network was concerned that a character wearing a leather jacket would be seen as a criminal. As the ratings increased, the network relaxed their rules and The Fonz was able to take on his signature style.
More of Ron's Past
There was another nod to Ron Howard's child acting days in the episode "My Favorite Orken", which featured the first appearance of Robin Williams in his role as Mork, who sits down to watch an episode of the Andy Griffiths Show.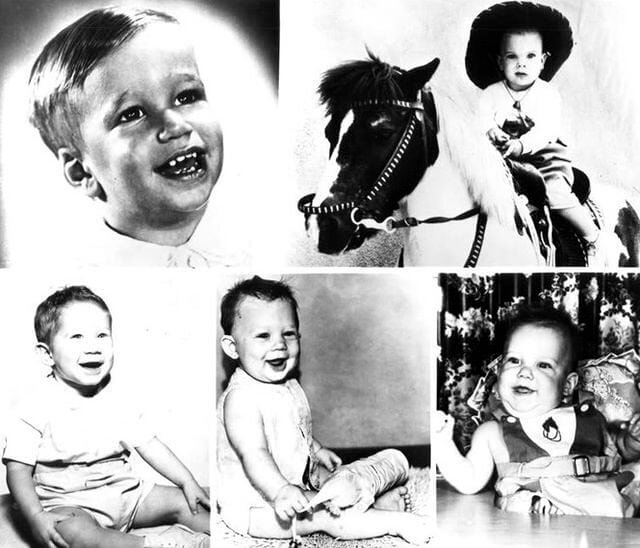 Mork comments that he likes the show, particularly the character of Opie, who was Andy Griffith's son. In the actual show, Opie was played by none other than a young Ron Howard, who took on the role from 1960 to 1968.
Musical Moments
The characters of Happy Days spend a lot of their downtime at Arnold's Restaurant, which features a jukebox in the corner. While many of the songs are well-known ones, it's actually cast member Anson Williams (Potsie), singing a lot of the tunes you hear.
Potsie wasn't the only one on the cast who could carry a tune. Both Anson Williams and Scott Baio, who played Chachi, were offered recording contracts based on their singing displays on the hit television show.
Hitting The Charts
A show that had the immense popularity and long run that Happy Days had obviously made an impact on popular culture. We've already seen how the show coined the term "jumping the shark", but its other characters and catchphrases remain memorable too.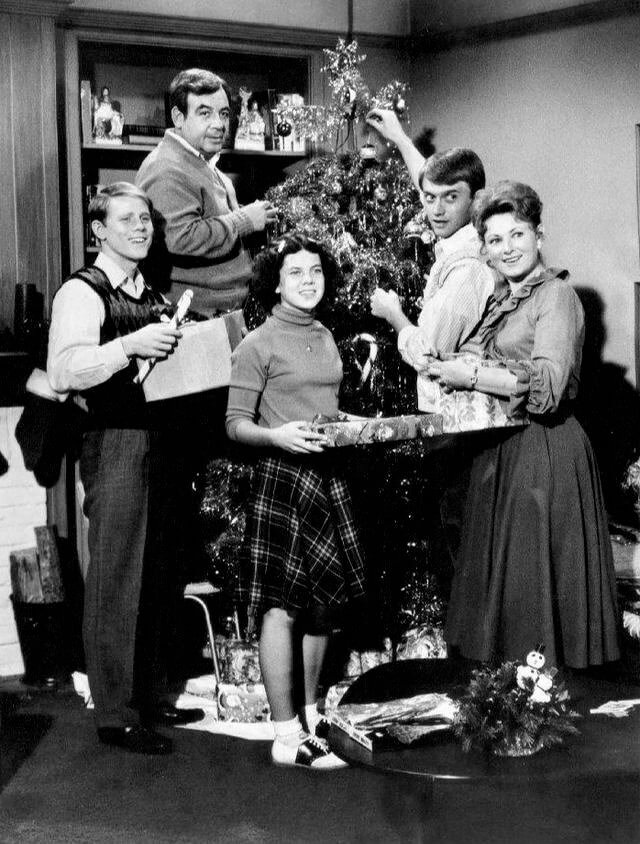 In 2004, TV Guide published a list of the 50 Greatest TV Dads of All Time, with Howard Cunningham (Tom Bosley) coming in at #9. In a list of TV's Top 20 Catchphrases, Happy Days came in at #8 with The Fonz's favorite saying "Sit on it!"

I'm So Excited! A Look Behind the Scenes of the Iconic Teenage Classic: 'Saved by the Bell'
Many kids who grew up in the '90s were practically raised by Saved by the Bell. Eighty-six episodes of the Saturday morning classic were produced in four seasons from 1989 to 1993, and its afterlife in syndication meant that this story of Screech, Slater, Lisa, Mr. Belding, Jessie, Zack, and Kelly was a part of people's lives for generations. The show appealed to just about everyone, from kids to teenagers and even some adults.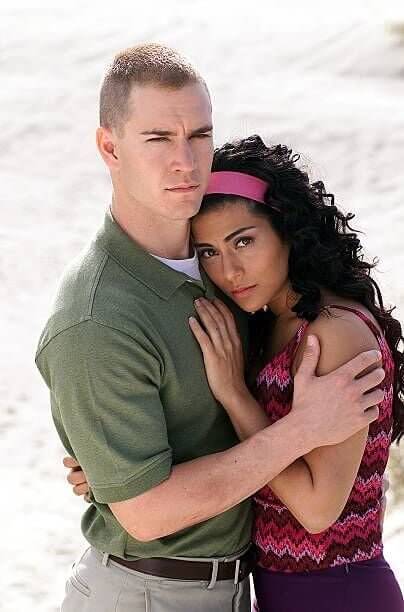 Decades later, fans who grew up with the show are revisiting it and finding it to be as charming as ever. Unsurprisingly, there is a revival of the show that sees much of the original cast reprise their roles, with the characters now grown up just like their fans have. This comes after a number of revivals and spinoffs, and it is safe to say that Saved by the Bell fandom is as strong as ever. Despite the ever-enduring interest, most fans are unaware of what went into the making of the show. Let's delve into the behind the scenes stories and secrets behind the gang you know and love.

Good Morning, Miss Bliss
Not many people know about the origins of Saved by the Bell. In 1988, a show called Good Morning, Miss Bliss was developed at NBC by Brandon Tartikoff, president of the network, along with Peter Engal, a sitcom producer. The show about a sixth-grade teacher named Miss Bliss ended up airing on the Disney Channel, but it only lasted a single 13-episode season before getting canceled. Still, the concept was close to Tartikoff, and he felt that there were parts of the show that had potential.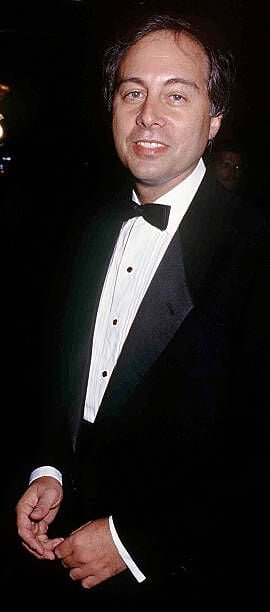 Rather than focusing on the teacher, a new show was made that would focus on the kids from Miss Bliss: Zack, Screech, and Lisa, played by Mark-Paul Gosselaar, Dustin Diamond, and Lark Voorhies respectively. They, along with principal Mr. Belding, played by Dennis Haskins, all became part of the main cast on Saved by the Bell. There were some changes, such as the location of the show and the age of the kids, so it was not a direct continuation, but from the ashes of one show came the seeds of another. 

A Range Of Influences
Teen shows and movies always draw from the canon of other teen shows and movies, and Saved by the Bell was no exception. One of the most iconic '80s teen characters, Ferris Bueller, was the inspiration for Zack on Saved by the Bell. Like Bueller before him, Zack also broke the fourth wall, and his style and attitude definitely have a clear predecessor in Bueller. Another teenage icon to many was Vinny Barbarino, played by John Travolta, on the show Welcome Back, Kotter. This became a template for A.C. Slater, whose initials stand for Albert Clifford.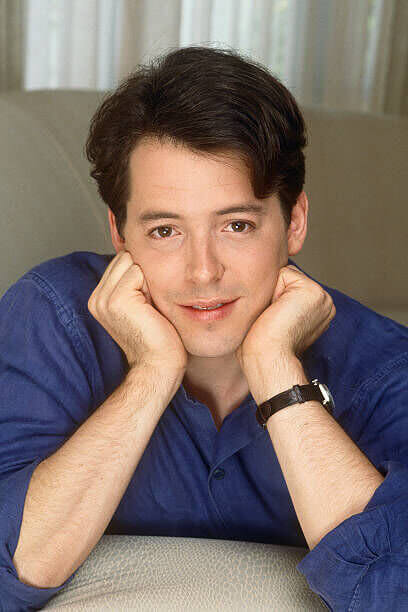 Peter Engal described Slater as being like "Vinny with a leather jacket" and an "Italian kid, who was a street kid, an army brat." As for the school principal Mr. Belding, the inspiration came from an editor at Universal who Engel found to be difficult to work with. Another real-life inspiration was for Lisa Turtle, which was the actual name of somebody Engel knew. Engel also took real-world inspiration for other names: his son was friends with a kid named Slater, and a close friend of his had a son named Zack. 
Finding The Cast
While four of the major cast members of Saved by the Bell came from Miss Bliss, there were still many roles to fill out, notably, for Kelly. Jennie Garth was one of the actresses up for the part, and while she did not get it, luck was on her side as Beverly Hills 90210 was just around the corner! Next up, both Tiffani-Amber Thiessen and Elizabeth Berkley were up for the role. Though Thiessen was ultimately chosen, the producers liked Berkley so much that they gave her the character of Jessie.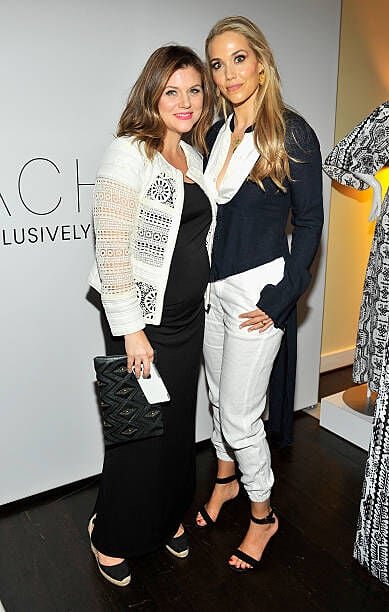 Berkeley had some qualms about the wardrobe her feminist character was given, saying "Just because you are a feminist, why can't you also dress in things that make you feel girly and empowered?" Mario Lopez also commented about not being entirely satisfied with getting the role, saying that at the time he had more of an interest in pursuing women than "trekking up to L.A. to read for a part that had barely been sketched out on paper." Of course, the two of them have no regrets in retrospect. 

Teenage Love
The teenage drama on the show was hardly anything compared to what went on in the making of it!. Of course, putting young actors together meant that there were going to be sparks flying. Mark-Paul Gosselaar said, "All of us dated at one point or another — it was incestuous! Sometimes the girls would gang up on the guys. Tiffani and Elizabeth would hate me, and then they'd hate Lark because Lark was talking to me, and Mario was supposed to side with someone. All that stuff you did in high school, like, 'How could you talk to him?'"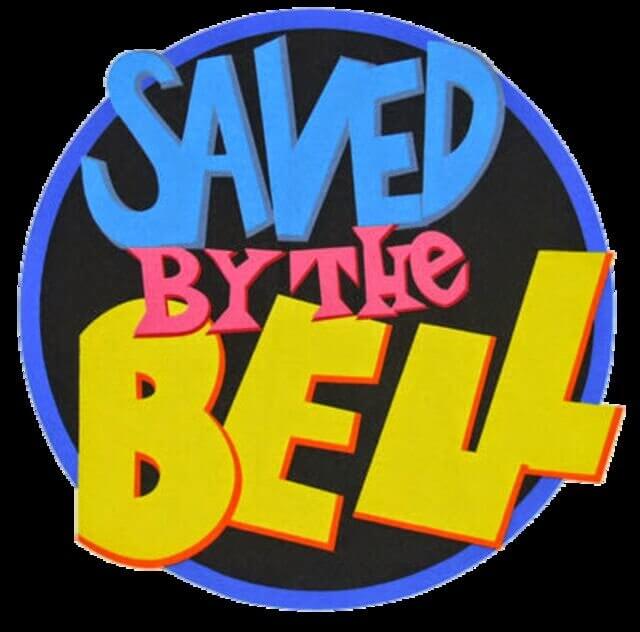 While there were a lot of little flings, there was one that became more serious than the rest, and that was between Gosselaar and Lark Voorhies. They were together for three years as the show was in production. Gosselaar was also involved with Thiessen at one point, as Ed Alonzo noted, saying that they "liked each other a lot. It was very cute. It was hand-holding and looking over."

Joyful Years Of Youth
Some child actors find that they missed out on typical childhoods, but this was certainly not the case for the Saved by the Bell cast. They had all of the fun of normal teenagers, despite being hard at work. Not all of it was positive, as Mario Lopez admitted in his memoir to cheating on Tiffani Thiessen. "I can't say that I was capable at that age of following through on my noble intentions. There was so much beauty everywhere and I had so much affection to share."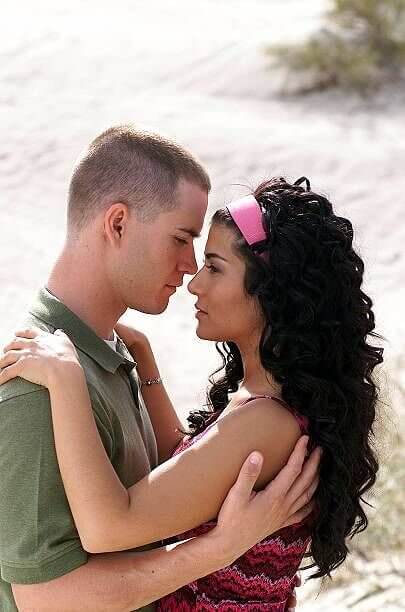 Dustin Diamond's memoir also notes Lopez's indiscretions, referring to him as a "man whore." Lopez's book had some unsavory things to say about Diamond, too, writing that Diamond "was one of those dorky kids who thought it was hilarious" to leave around polaroids of himself posing in the nude for others to find. Of course, kids will be kids and much of their fun was innocent. Mark-Paul Gosselaar said that when he was only 16 he would go to clubs for adults, using his status as his entry ticket. And Thiessen had her first drink with Gosselaar on a press trip to Paris.

Hairy Situations
The hairstyles of Saved by the Bell take us back to a day of mullets and gigantic curls, and a lot of effort went into maintaining them. Mark-Paul Gosselaar's hair was bleached blonde year after year, leading him to exclaim later on, "I can't believe I have hair now." His hair would be slightly different each season because he always believed each season would be the final one.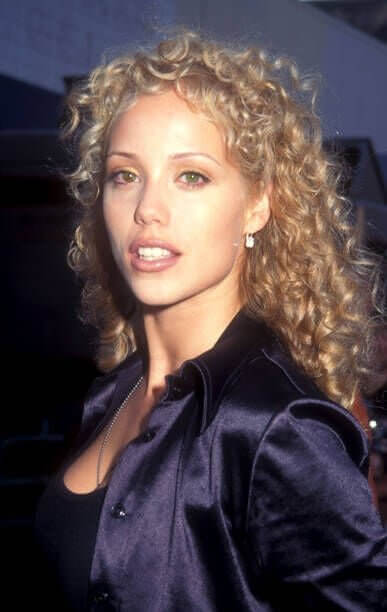 As for A.C. Slater's mullet, Mario Lopez hoped he would "look like Mel Gibson in Lethal Weapon." Whether or not he achieved that is up for debate. And Elizabeth Berkley's curls really put the hairstylist team to work. She said, "They diffused my hair, flipped it, teased it, sprayed it with hair spray. I practically went through a can of hair spray a show."

From Speed To Caffeine Pills
Television shows are not always free to show whatever they want, and when Saved by the Bell was on the air, restrictions were far tighter than they are today. One episode where Peter Engel was forced to make some changes was "Jessie's Song," a fan favorite where Jessie famously sings the song "I'm So Excited" by the Pointer Sisters. In the episode, Jessie becomes addicted to caffeine pills, but the original plan for the episode was to have her get addicted to speed.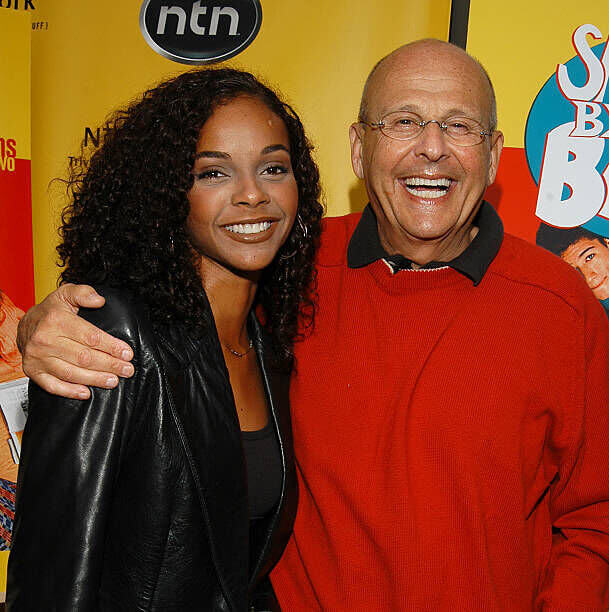 That plan was nixed by the Standards and Practices department at NBC which dictates what is and is not allowed to be shown on television. This may have been for the best, as having Jessie get addicted to methamphetamines would have been too dark of a turn for the show. Instead, the episode happened to be serious while still having a light touch, and Engel felt it was a triumph. "Today, when I meet fans of the show, 'Jessie's Song' is almost always the episode that comes up first. No one was making programming for kids like that at the time. It made an impact. It helped them grow up. And I'm still, to this day, proud to have my name on that episode," he said.
Not Getting Their Fair Share
Actors who are new to the game often get a rough deal on their contracts, especially when they are young. The stars of Saved by the Bell got it especially bad; you would imagine that they were set for life from their earnings on the show, the reality was much, much different. Mark-Paul Gosselaar expressed his regret at how things went: "We made really bad deals. Poor deals back then. It is what it is. You move on, you learn. Great experience."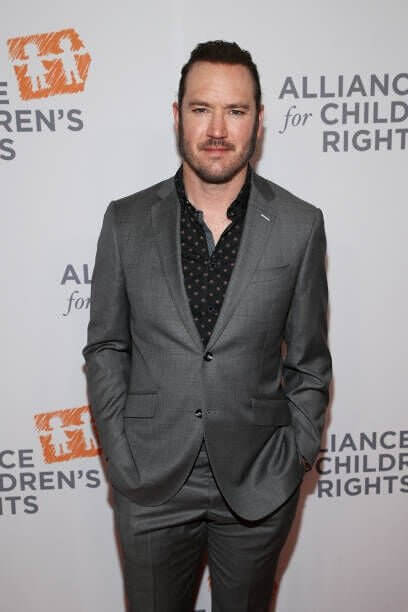 "It was a Saturday morning show. It was the first of its kind. We didn't get paid d*** for it," he said more frankly. The worst part of the deal is that the cast profits from neither the merchandise nor the syndication, which is where the real money of the show is. Of course, it launched their careers, so in the end, they made it out alright, but it is a huge missed financial opportunity. At least they'll never make that mistake again.

Character Changes
Who could imagine anyone else playing the character of Lisa Turtle? You might be surprised to know that the role was actually originally written as being a Jewish girl from Long Island.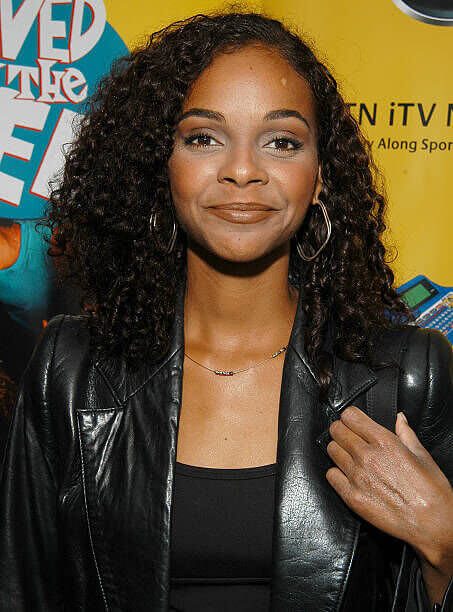 Despite not fitting the description of the character, Lark Voorhies auditioned for the part and knocked it out of the park. Some producers may be resistant to changing their characters, but when Peter Engel saw Lark act, everything clicked, and he could see how she would be the perfect Lisa, even if it was a different Lisa than the one he had planned. He rewrote the character to suit her, and Lisa Turtle was born. 
Theme Music
Saved by the Bell has one of the catchiest theme songs of its era, and it is one that many kids can relate to. The fun piece of pop-rock captures the spirit of the show, and it should not be a surprise to know that its composer was a seasoned expert of television theme songs: Scott Gale, who has spent decades doing music for TV shows.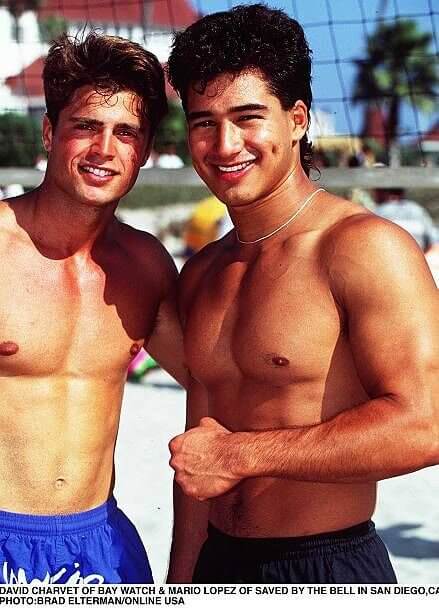 Prior to Saved by the Bell, he worked on The Golden Girls and SBTB predecessor Good Morning, Miss Bliss. But the SBTB theme took him only two minutes to write, and he described it as "the luckiest two minutes of my life." He was told that the music should be "brash" and "happy" and have "lots of color," and he definitely delivered on those requirements. He was also asked, however, to not put the name of the show in the song - as we know, he didn't listen to this one. Nonetheless, it won Engel over, and the producers were so happy with the theme that they brought Gale on to do the music for the entire series. 

A New Image
Zack may have been the epitome of cool, but Mark-Paul Gosselaar was not. He was just a normal kid, and he could not really relate to the character he was playing. However, because he would see the cool kids at school, he knew what they were like and did his best to emulate them. He said, "I was a kid that -- I wasn't in the low end, I wasn't in the top, I was somewhere in the middle and I would just observe, and I would see both sides of things."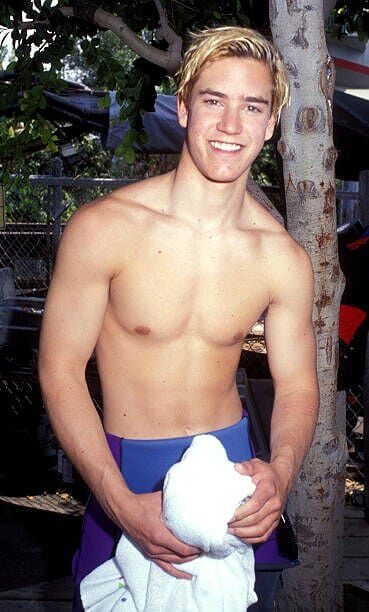 We tend to think of actors as being like the characters they play, and while that is true for some of them, the reality is that actors are actors, and their job is to become someone else, which Gosselaar did exquisitely. "Zack was a character that I was good at playing because I could manipulate my eyebrow to kind of give me a, for lack of a better word, a smirky douchey look.  And the hair, I did the hair ... Uneven smile, little smirk, I had all these little things I could do to be this character, but this was not me," he said. 

A Personal Touch
A lot of what went into the show was personal to the creators. Engel stated that the show was inspired by his children, who made the heart at the show's end when they were only two and four years old. On top of that, the original concept for Good Morning, Miss Bliss was based on NBC president Brandon Tartikoff's teacher from the sixth grade.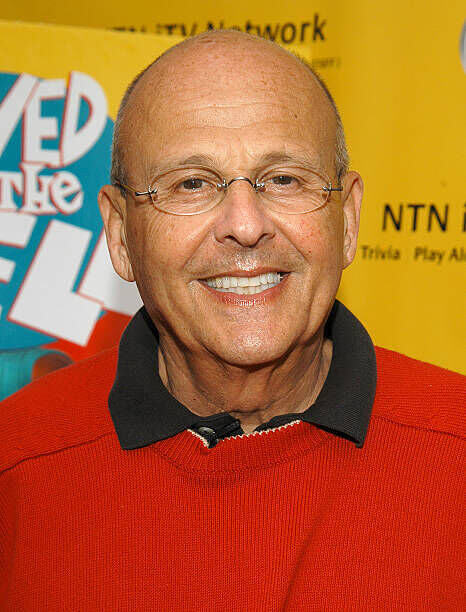 Engel, as we previously mentioned, very freely took names of people in his own life to put into the show. Another example was Screech, whose name comes from a producer he knew named Screech Washington. And speaking of Screech, Dustin Diamond's dad had an appearance on the show as well, playing Mr. Bennett, the science teacher. 

Age Difference
Unlike shows where the teenage characters are played by adult actors, the Saved by the Bell actors played their ages, for the most part. The one exception was Dustin Diamond; at the age of 11, he was a whole three years younger than the rest of the cast, and it was by accident that he was even up for the part despite his age. When Peter Engel was looking at his head sheet, he read his birthday incorrectly.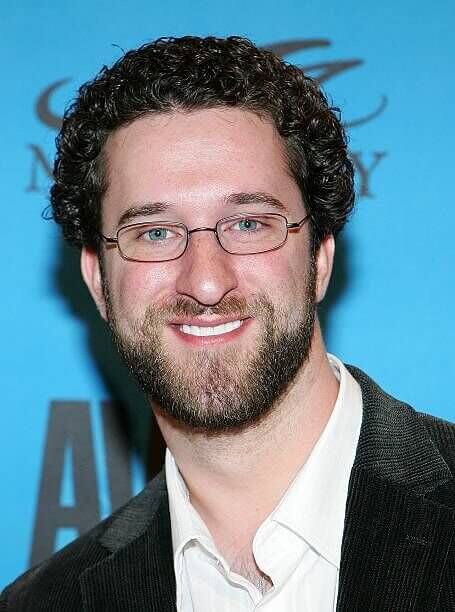 Engel was only made aware of his mistake after they were already filming when he said to Mark-Paul Gosselaar, "What's with Dusty, he's such a kid." Gosselaar responded, "Well, he's only 11." This ended up being the show's happiest accident, and Engel said that if he had known, "I never would have cast him, and that would have been a tragedy because he was comic gold. Whenever a scene wasn't working well, I would write on my notes, 'More Screech, more Screech, more Screech.' So for Christmas, they got me a rubber stamp, which said, 'More Screech.'"   

Missing Out
While the Saved by the Bell cast definitely had their fun while shooting, they had to give up a lot for the show. Lark Voorhies expressed some regret in not being able to attend her prom or graduation because of the show.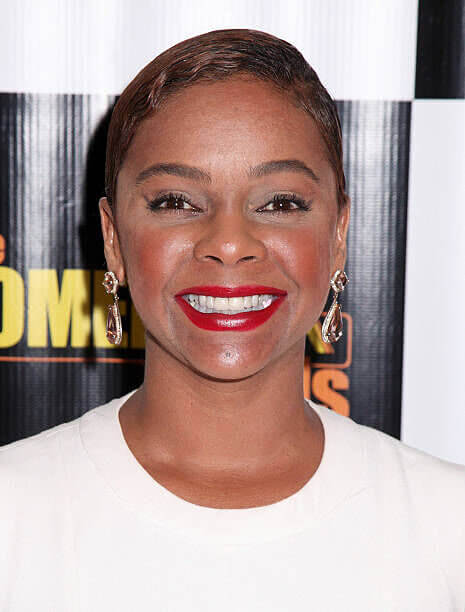 Voorhies had a good attitude about what she missed out on, though. "Those moments we had to sacrifice, we made up for with each other," she said. Of course, she and the rest of the cast had plenty of fun, and if you asked just about any teenager, they would gladly trade their high school shenanigans for being the star of a hit TV show. The cast definitely lived the good life, but that does not mean they are not going to feel some sense of having missed out on the experiences of normal teens.

Almost Had Urkel
When you look at the most iconic teen sitcom characters of the era, Urkel from the ABC classic Family Matters looms large. It turns out that Jaleel White, the actor who played him, actually has a connection to Saved by the Bell: he had a part in the pilot of Good Morning, Miss Bliss! But when the show went to series, his character was not included.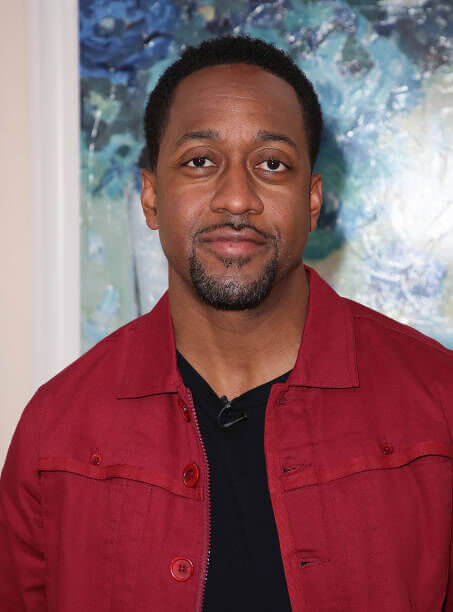 White was not the only big name to be in the Good Morning, Miss Bliss pilot. Brian Austin Green was also part of the original cast who did not make it to the series. Going on to star in Beverly Hill, 90210 just a few years later, we won't say that he missed out, but as with White, it is fun to think of what could have been if he had carried over into the series and SBTB. 

The New Girl
In season four of Saved by the Bell, the producers had a dilemma. They had finished filming the season when they got the order to make more episodes but both Tiffani Thiessen and Elizabeth Berkley were already booked on their next projects at the time and couldn't come back. Feeling the show was incomplete without two of its female leads, they decided they needed a new female character, so Tori entered the picture. Played by Leanna Creel, she butted heads with Zack when they were forced to work together on a project, but they developed into a love interest.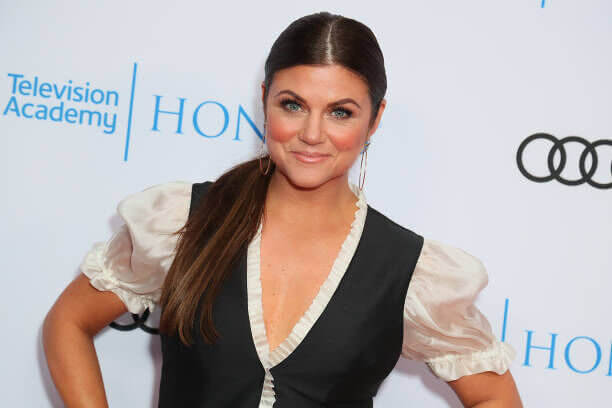 The name Tori actually came from actress Tori Spelling, who had a role on Saved by the Bell playing Violet, the nerdy love interest of Screech. Of course, she went on to star in Beverly Hills, 90210, taking her career to the next level. Not coincidentally, that show was produced by her father, Aaron Spelling!

No Foul Language
When you are making a family-friendly show, you want to have a family-friendly working environment, and Peter Engel took steps to ensure that. While the film industry is famously foul-mouthed, Engel wanted to keep the language on the set as clean as possible. Like a teacher running a classroom, he wanted to set a good example for the young people he was working with.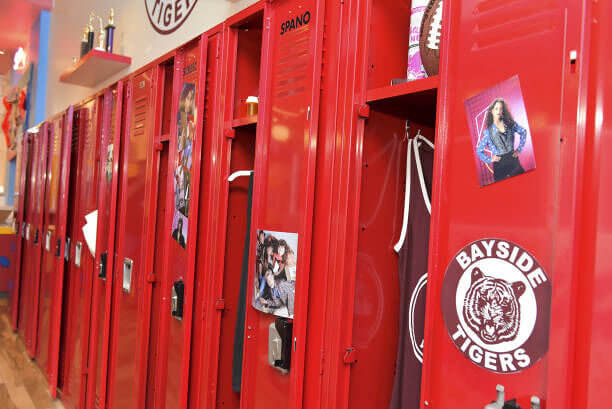 Whether or not this was very productive is debatable. Surely the young actors, not to mention the older crewmembers, used bad words on their own time, and as we now know, the stars were certainly having all sorts of fun in their downtime that was not as innocent as what was allowed to be shown on screen!

In It Until The End
The five characters to appear in every single episode were Zack, Slater, Screech, Lisa, and Mr. Belding. Kelly and Jessie were not in the last episodes that were filmed, and each appeared in 76 episodes. The biggest supporting character of the show was Max, who was in 21 episodes. Following him was Tori, who was in ten episodes and was the only other character in the double-digits.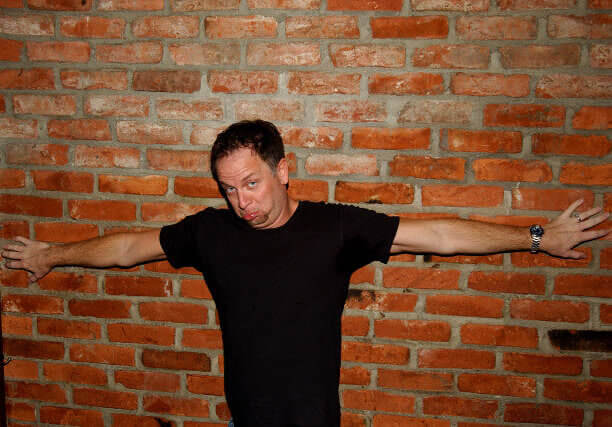 One person who was involved in nearly every episode was director Don Barnhart, having done 81 episodes, with two other directors totaling five episodes in the first season. The show's most prolific writer was Bennett Tramer, who wrote 20 episodes, though a handful of others had done double-digit episodes. Many key members of the crew were part of the show from start to finish, working on nearly every episode, and the core creative team remained the same, giving Saved by the Bell a consistent vision and quality that they lived up to. 

No Hope With Dope
Die Hard fans of Saved by the Bell remember the episode "No Hope with Dope". In it, a famous, not to mention gorgeous, actor named Johnny Dakota decides to make an anti-drug commercial at Bayside. The kids are excited to be a part of it, but things get messy when they themselves find out that Johnny smokes marijuana, and he even tries to get Kelly to smoke.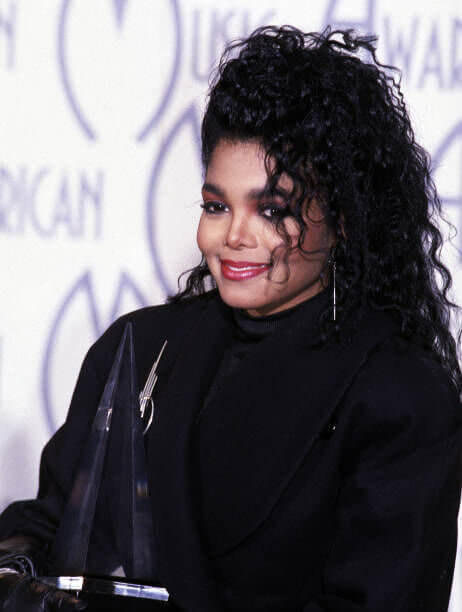 The episode feels a bit quaint today, but it is still an interesting look at the social mores of the time. The person who played the actor was largely unknown, and before the internet many wondered who that hottie was. It turns out he was actually a dancer for Janet Jackson, appearing in numerous music videos of hers, and he later went on tour with her brother Michael. He has since appeared in a number of films as a dancer, including Boogie Nights and Bringing Down the House, and he has also become a choreographer, working with artists such as Jennifer Lopez. 

Shared Universe
When it comes to '90s pop culture, Saved by the Bell and Beverly Hills 90210 are two of the most iconic shows that defined the era. While the styles of the shows were very different, with Saved by the Bell being a sitcom and 90210 being a drama, both shows had a lot in common. For starters, they both center on high school kids living in Los Angeles, and both provided some substance with their entertainment, focusing on issues that teenagers dealt with both then and now, making them still relevant to today's audiences.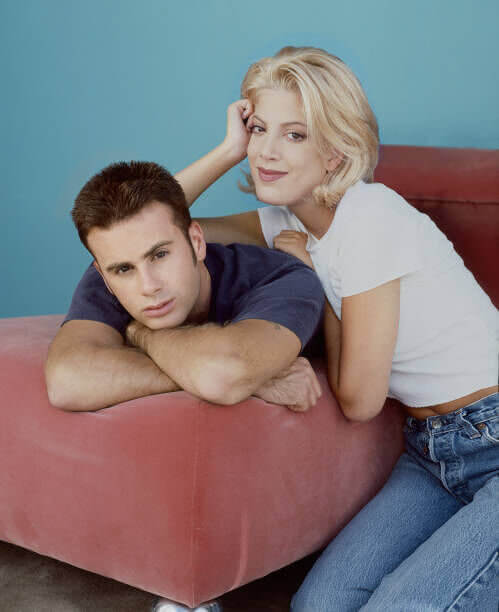 As we mentioned, the shows also had some cast members in common, with Brian Austin Green being in Good Morning, Miss Bliss and Tori Spelling playing Violet. In 1994, 90210 got a shot in the arm when Tiffani Thiessen was cast as Valerie, a new main character on the show. There is a lesser-known connection between the shows as well. The characters of Saved by the Bell work at the Malibu Sands beach club, which happens to be the same beach club they go to in 90210.

Economical Set Building
On sitcoms, most of the money spent goes to paying people rather than making the shows look expensive, and the sets are simple and tend to have a theatrical look to them. They are also often made in a way so that certain sets can be used for multiple locations, as it would not make sense financially to build new sets every time there is a new location. This was the case for the classroom on Saved by the Bell.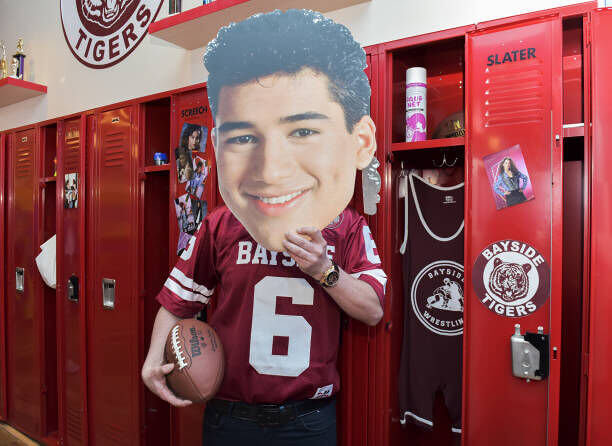 Rather than have many different classrooms, the show only had one single classroom set, and it would be rearranged so that it would work for more than one classroom. The school sets on the show were put to good use on other shows as well. Instead of tearing it down when SBTB was over, it stayed up and was used for iCarly, That's So Raven, among others. 

Early Appearances
There are many big names who had small parts on Saved by the Bell before their careers took off. Another actress who made it big in the '90s to have one of her first parts on the show was Denise Richards. She was only in one episode, and she played a character named Cynthia who pretends to drown because she wants to be saved by Zack. She recalled being intimidated when she was shooting, as it was only her second acting job.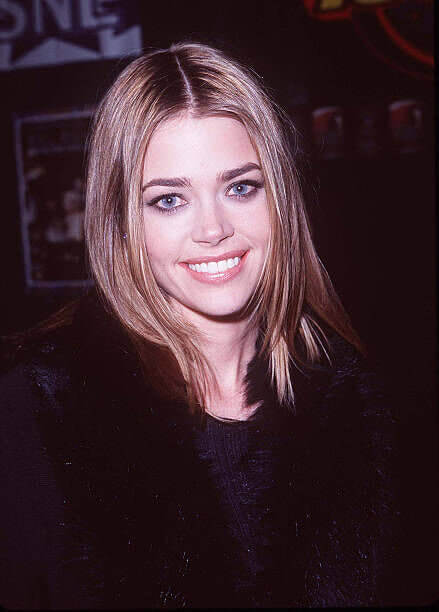 Scott Wolf also appeared briefly on Saved by the Bell with a few uncredited parts, showing up as a student, a waiter, a Glee Club member, and a movie patron. Another person who guest-starred after she already got famous was Soleil Moon Frye, known for playing Punky Brewster. On SBTB she played a girl named Robin who dated Screech in the season four episode "Screech's Spaghetti Sauce". It seemed like Screech lucked out landing such a beauty, but it turned out she was only with him to learn how to make his spaghetti sauce. 
Missing From The Show
We had mentioned the new girl Tori came in the final season, replacing Kelly and Jesse.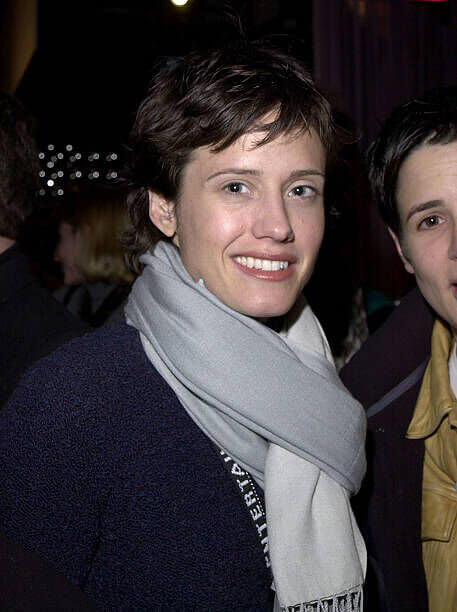 The finale they shot was still the finale, but they inserted new episodes in between, and they threw in some excuses for why Kelly and Jessie were not there. When Kelly and Jessie were back in the next ones and Tori was not, there was mysteriously no mention of her, the reason being that they had already filmed those episodes before Tori even existed. It may have felt a little odd to viewers who were not aware of the reason, but most people probably didn't care. 
Tiffani's Older BF
When Tiffani Amber-Thiessen did an interview with Howard Stern in 2012, she revealed some very surprising details about her personal life. When she was 14 years old, a year before she was even on Saved by the Bell, she had already lost her virginity to her boyfriend who was 19 years old.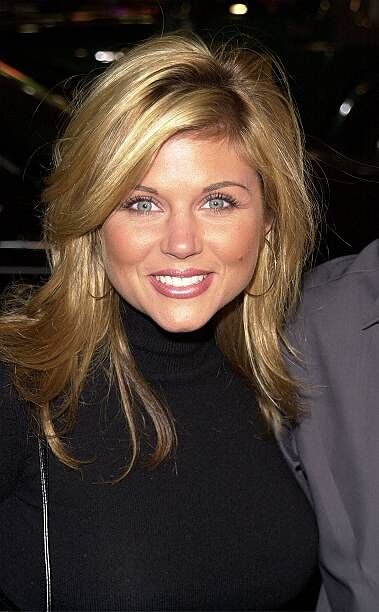 The two of them dated for five years, and we have to wonder if the Saved by the Bell writers were aware of this, because on the show there were many episodes where Kelly was involved with older men. It is an interesting sign of the times that this was not questioned, and while there are many things today that you would never have been able to show back in those days, the very casual handling of a teenager going out with an older man is not something you would see so often today.
Winning The Demographic
Saved by the Bell did not take very long to find its audience. NBC did research after the show was on the air for just around four weeks, and they discovered that a whopping 50% of teenage girls in the United States were tuning into the show. It was a bonafide cultural phenomenon, and it had surpassed all expectations. Nobody knows for sure how good a sitcom is until they play it in front of an audience and see how it works, and when the show got its first audience, they knew they had a winner. They brought kids in by the bus for the first taping, and the reaction was explosive.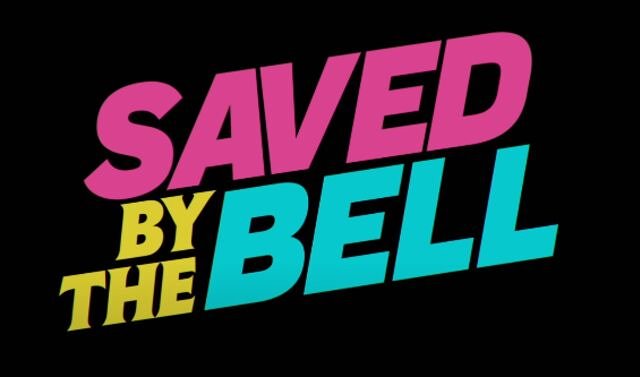 "They went berserk. The first episode was crazy. It was nuts. It was like a Beatles concert," Peter Engel said about the kids' reaction. The day after the show aired for the first time, Engel got a call from Brandon Tartikoff saying, "You're a success. You beat 'Family Ties.'" Any doubts that they had were squashed then and there, and from there the show would only lift off like a rocketship, becoming a true once in a generation success. 
First Kiss
We all know that the Saved by the Bell cast had a lot of fun doing the things that teenagers do during the time of their lives that they filmed the show. They certainly had a lot of "firsts" in their life during that time, and for Dustin Diamond, he got to have a major first of his on camera. When his character Screech got a girlfriend in Violet, played by Tori Spelling, Dustin Diamond kissed for the first time in his life, all while the cameras were rolling.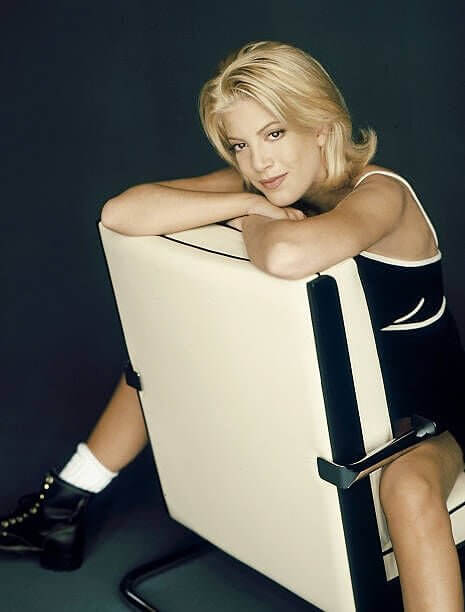 Having an intimate life moment happen for the first time on camera may have had an impact on Diamond's psyche, as decades later he decided to release a sex tape. Whether there is any connection between this on-screen kiss and the sex tape is just a hypothesis, but it is a curious thing to theorize
Getting The Gang Back Together
For some TV casts, filming is strictly business, and the closeness can end as soon as the director yells, "Cut!" However, fans should be happy to know that the Saved by the Bell gang has always been very close, starting when they were teens filming the show and still remaining good friends today.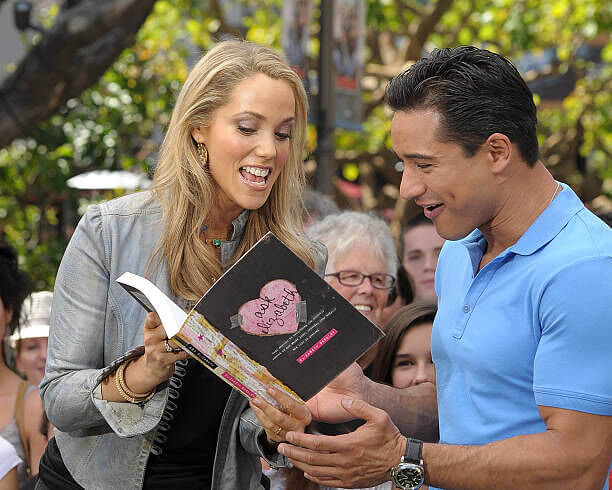 Fans got a treat when Tiffani-Amber Thiessen posted this image on her Instagram with the caption "Friends forever…" Along with Thiessen are Elizabeth Berkley, Mario Lopez, and Mark-Paul Gosselaar, all accompanied by their significant others. They appear to be enjoying a nice evening having dinner together, and it is touching to know that after so many years have passed, the Saved by the Bell Cast has remained close. 
After The Bell
The final official episode of Saved by the Bell aired on May 22, 1993, but airing the same day was its follow-up show: Saved by the Bell: The College Years. The new show's ratings were a disappointment, and so it lasted only one season. Since then, the Saved by the Bell cast members have gone on to other projects. Some have thrived and found new success while others have struggled.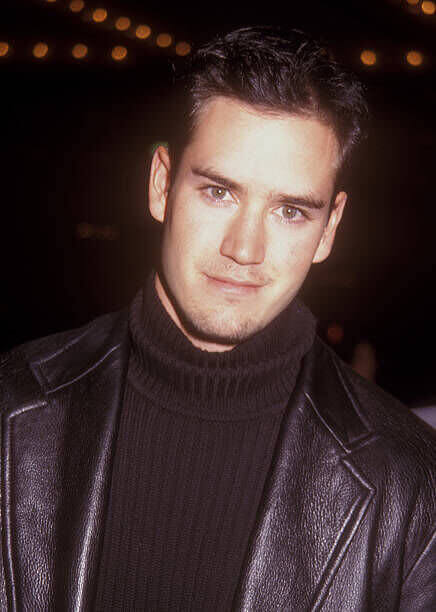 Mark-Paul Gosselaar went on to a number of starring roles, including on NYPD Blue, Franklin & Bash, Pitch, and Mixed-ish. Mario Lopez's career has thrived hosting the shows The X Factor and Extra. Tiffany Thiessen hosts her own cooking show as well. The most high profile role a SBTB cast member has had was Elizabeth Berkley's starring role in Paul Verhoeven's Showgirls, which got her great notoriety. Despite the criticism the film received at the time, it has become a cult classic and has grown in critical stature in recent years. 
From the catchy theme tune to the romantic storylines, Happy Days was popular with people of all ages, running for 11 seasons and still syndicated today. Here are some facts you might not know about this hit television show.