The following images capture moments right before tragedy struck. Most of them foreshadow a dark and tragic outcome, while a few even depict victims who are not aware they're in their last moments. Others, show the mere seconds before a regretful mistake. These photographers managed to be in the right (or wrong) place at the right time. Here are the super rare pics of moments just before a tragedy.
Robert Overacker Jet Skied to His Death
A genuine act of selflessness that led to death. In 1995, Robert Overacker, an adrenaline addict, attempted to jet ski over Niagara Falls to raise awareness for the homeless. To his surprise and everyone else's for that matter, his parachute never opened as he lifted to jump across the falls.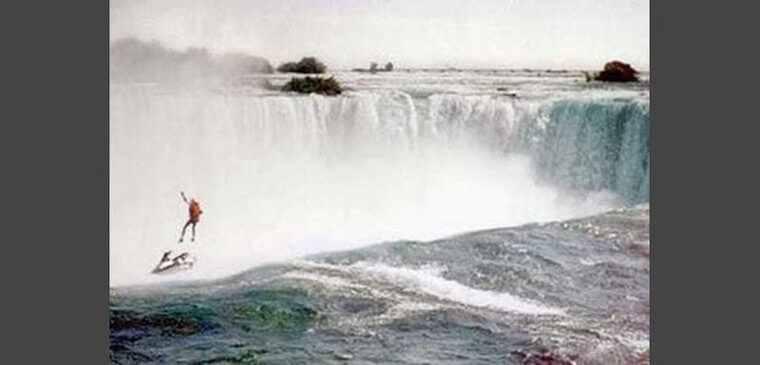 Due to this mechanical error, Overacker plummeted to his death and was swallowed up by the falls. The image captures the moment when Robert lifts off over Niagara Falls expecting his parachute to open. 
Death at the Windmill
Four engineers were performing routine maintenance at the top of a 67-meter-high wind turbine in Holland when a fire broke out atop the turbine.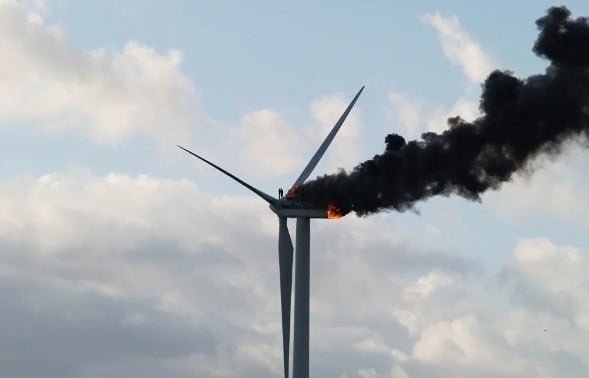 Two of the engineers thankfully managed to escape safe and sound. The other two were trapped at the top and died in the burning flames. In this photo, you can see the pair hugging each other as they await their deaths. We hope the human connection, in the end, may have made facing the situation a bit more bearable.
Monks on Fire
During the time of the Vietnam War, Buddhist monks would set themselves on fire to protest their persecution by the South Vietnamese government. Many consequently died and many more suffered permanently-scarring injuries from the deep burns all over their bodies.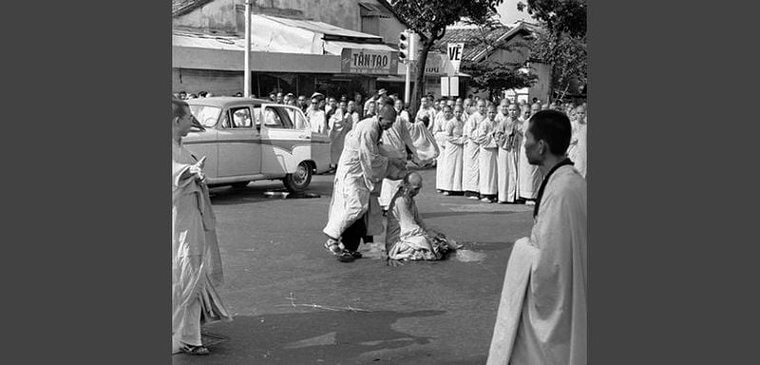 The photo shows monk Thích Quang Duc being covered in gasoline just before lighting himself on fire in June 1963 in Saigon. His act, despite its horrifying nature, would bring international attention, including from sitting U.S President John F. Kennedy, to the persecution taking place.
Tina Watson's Last Breaths
Tina and Gabe Watson were newlyweds on their honeymoon to Australia. Gabe wanted to go diving at the Great Barrier Reef, and to convince Tina to do so, he told her that he was a certified scuba diver. That was a blatant lie.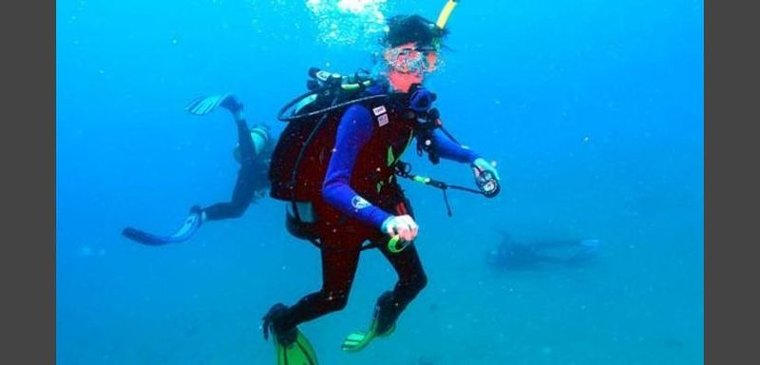 When the currents got too strong, Gabe quickly swam back to the surface, leaving Tina behind to perish, later saying an ear problem prevented him from diving down deeper to help her. This image depicts Tina on her last breath, lying sideways on the seafloor behind another diver posing, oblivious to what was happening behind them.
Dagsa Takes a Shot of His Killer Moments Before His Death
Filipino politician Reynaldo Dagsa accidentally photographed a gang member who, moments later, would take his life. Just as the politician was taking a picture of his daughter, wife, and mother-in-law, the hitman pops into the image and points the gun at Dagsa which would ultimately end his life.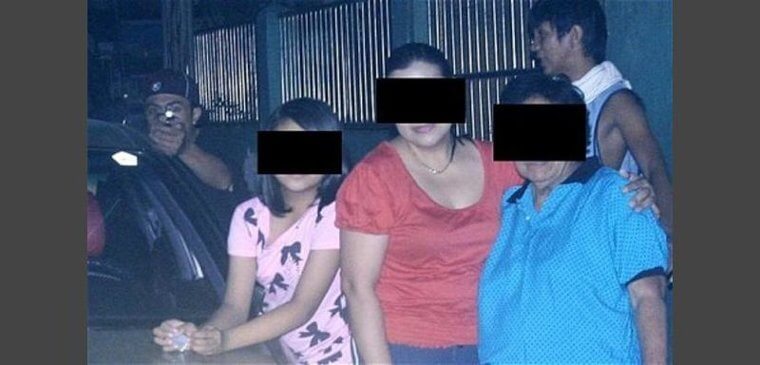 He then pressed the camera button to take his last photograph. Luckily, his three relatives were unharmed as the assassination was clearly meant for him only. Moments after he took this photo, Dagsa was shot in cold blood. 
A Lethal Daredevil Act
In 1980 while performing his own stunt, Indian actor Krishnan Nair, better known as Jayan, fell to his death. He had been a well-known emblem of 1970s India who performed in many action films and had a distinct and macho style.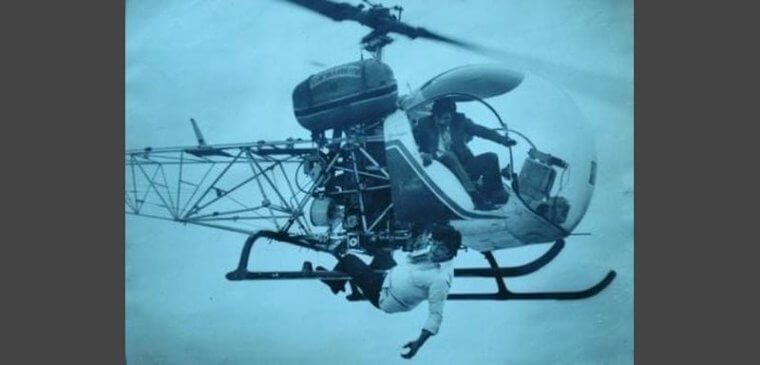 During the filming of the movie Kolilakkam, Jayan was performing a daredevil stunt on a flying helicopter, which he insisted on doing multiple takes off. When the helicopter he was hanging on lost control, Jayan was killed. He is caught here on film, seconds before tragedy struck. 
Minutes Before Jumping to Her Death
A couple of tourists asked for their picture to be taken with Niagara Falls as the backdrop. Little did they know that the Japanese student lurking in the background was contemplating her suicide. Imagine, innocently getting your picture taken and recording the last image of an unknown person, minutes before she jumps to her death.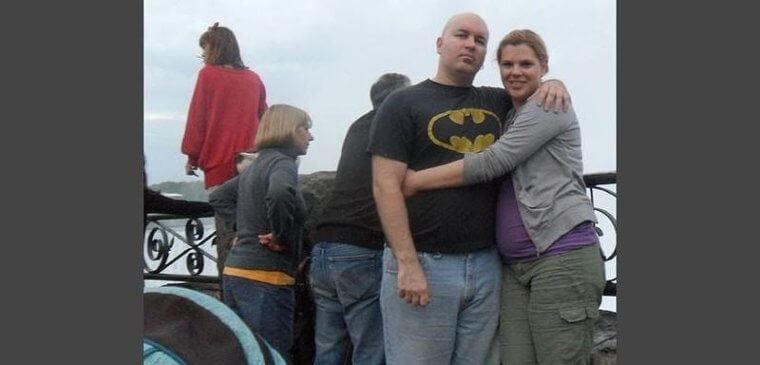 In this image, Ayano Tokumasu is seen in a red coat overlooking Niagara Falls, moments before she straddled the railings and took her own life by jumping into the falls.
Pavel Kashin's Last Flip
Pavel Kashin was a Russian free-runner famous for his death-defying feats and superb agility. In 2013, he was performing a stunt on the edge of a 16-story building in St. Petersburg and fell to his death.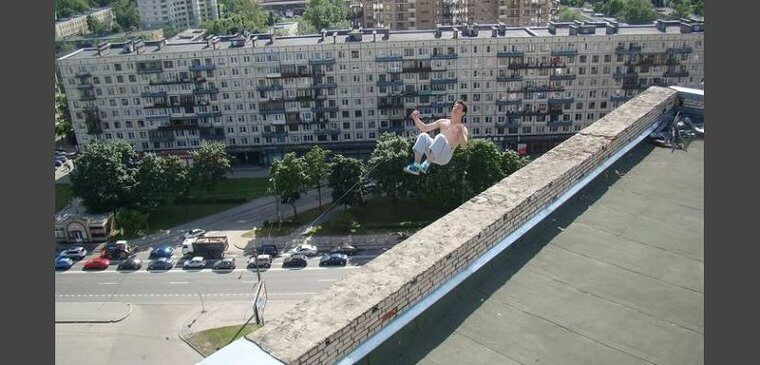 He was attempting a backflip off the edge of the building when he lost balance and free-fell 16 stories to the ground. Pavel did not survive the brutal fall. His friend caught him attempting his last flip. Ultimately, Pavel died doing what he loved best. 
The Image That Would Eternalise the 2012 Hot Air Ballon Tragedy
In 2012, 12 people got on a scenic hot air balloon ride in Carterton, New Zealand. As the rainbow-colored balloon floated peacefully through the bright blue sky on a lovely sunny day, it suddenly sparked into a bright electric flash as it plowed into high-voltage power lines. The balloon exploded like a firework in the sky.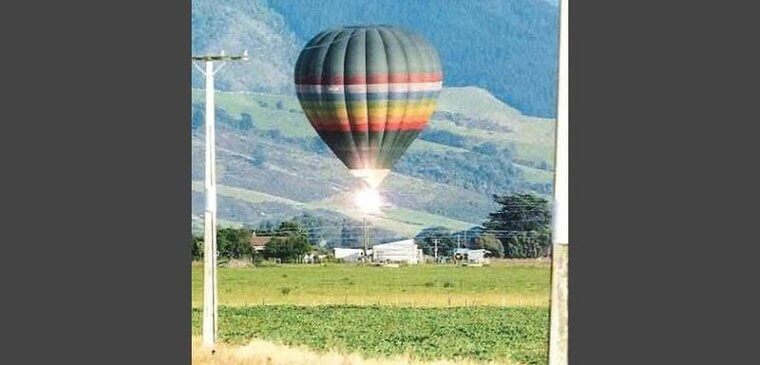 All 12 passengers died. Rumor has it that the pilot, who also died, may have been responsible for the collision. It is believed he may have been under the influence at the time. 
A Teacher Caught Saving Students From a Mass Shooting
On April 20, 1999, Eric Harris and Dylan Klebold entered Columbine High School and started shooting students and faculty. William 'Dave" Sanders, a teacher, ran to the cafeteria to warn the students. He was able to evacuate everyone to safety. That day Harris and Klebold shot twelve students and one teacher—the teacher being Dave.
In this image Dave is seen running to the cafeteria, risking his life to save those of the pupils seen in the image. Dave managed to save a large number of lives, at the expense of his own. He died a hero.  
Just Before The Shark Attack
This is the haunting last photo of Duncan snorkeling in the background (in a red circle) as his 2-year-old son is playing on the beach. Seconds later, Duncan disappears and his remains are found later that day on the beach.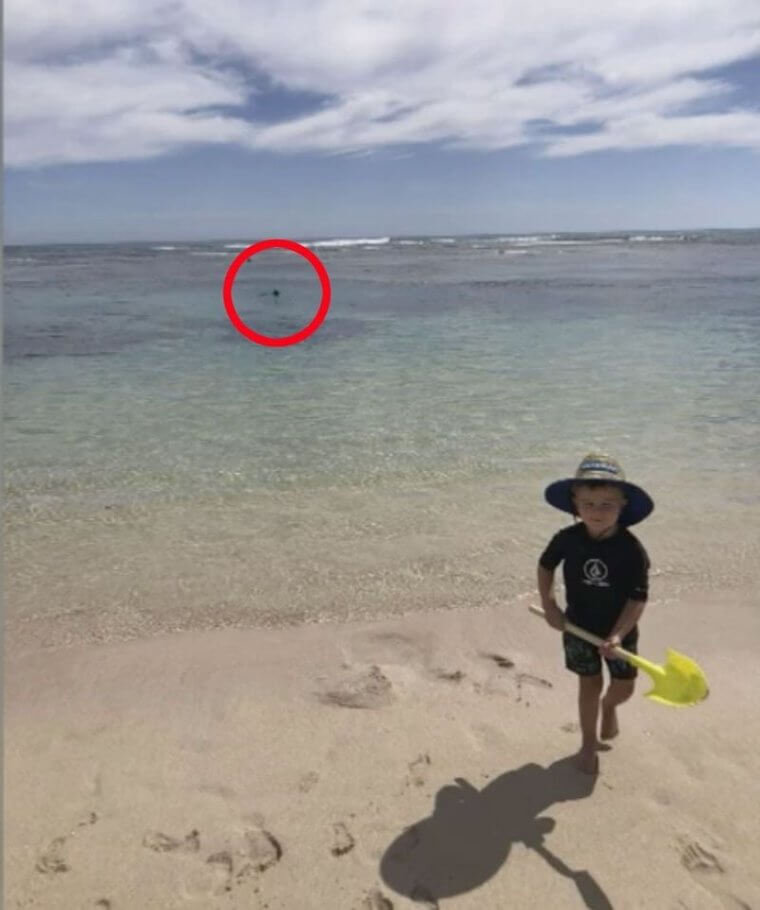 This is the haunting last photo of Duncan snorkeling in the background (in a red circle) as his 2-year-old son is playing on the beach. Seconds later, Duncan disappears and his remains are found later that day on the beach.
Caught Plummeting to Their Death
Imagine driving down the highway and witnessing a commercial airliner out of control, flying sideways across the road. That is exactly what was captured in this image.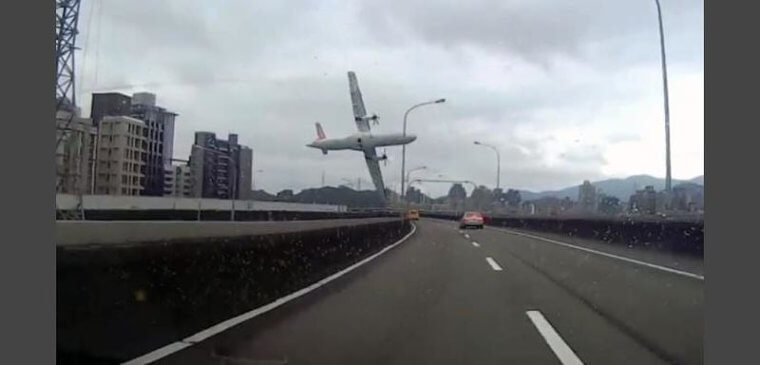 A domestic flight in Taiwan, TransAsia Flight 235, was captured flying out of control across a suspended highway, seconds before crashing into the Keelung River. An engine malfunction caused the plane to topple in mid-air and lose control in front of hundreds of eyewitnesses. Forty-two of the 58 passengers on board lost their lives.
Elisa Lam Seemed to Know Death Was Just Around the Corner
In 2013, Elisa Lam, a college student, went missing. She was last seen, as seen in this video, taking the elevator at the Cecil Hotel in Los Angeles. The video shows her talking to herself and it seems she was trying to hide from someone. The worried look on her face insinuates that she knew she was in trouble.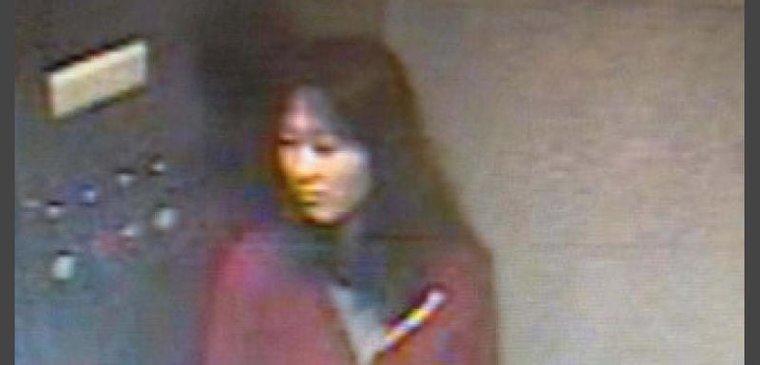 Her body was eventually found in a water tank at the top of the Cecil Hotel. To this day, her case remains unsolved. 
The Brazilian Flying Priest
In 2008, Adelir Antônio de Carli, a Brazilian priest, flew to his death in an attempt to break a world record. His mission was to fly in the sky with 600 balloons for over 19 hours. He trained for the event but he forgot to learn how to use the GPS on his mobile phone.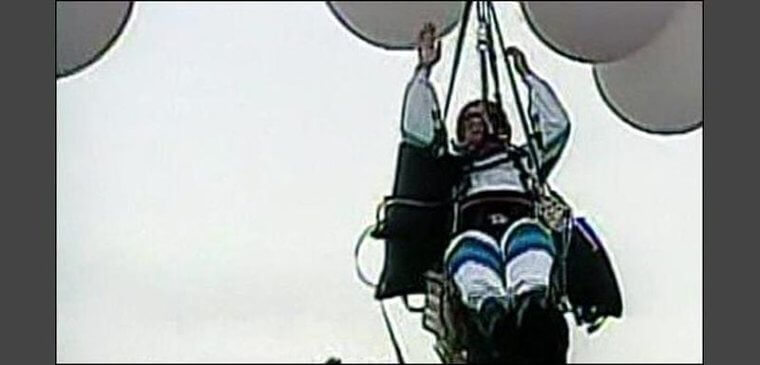 That vital error is what ultimately brought him to his early death. Unable to use the GPS from his mobile to alert people of his location, the priest disappeared into thin air. Months later, parts of his body were found washed ashore. 
Paul Walker Unknowingly Stepped to His Death
Paul William Walker IV was an American actor and philanthropist best known for his role as Brian O'Conner in the film series, The Fast and the Furious. The movie series was about fast cars, a fascination that ultimately took his life. At the young age of 40, Walker was killed in a car accident.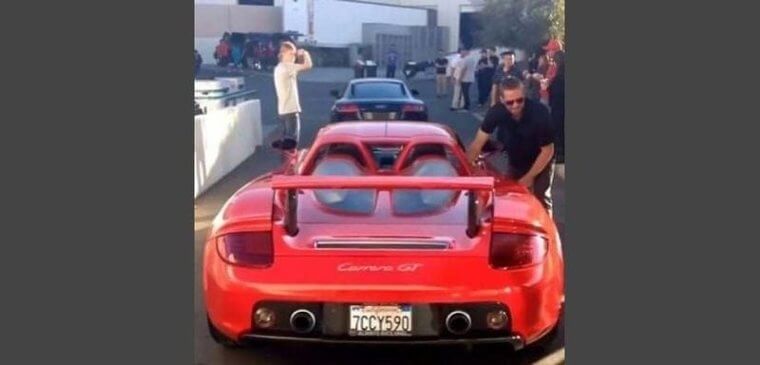 This is the last image of Paul Walker alive. Here he is stepping into the car that would ultimately kill him and his friend Roger Rodas, moments later. The two men passed away after the Porsche Carrera GT crashed into a tree going 100mph. 
The Last Hour of Mayor William D. Becker
William Dee Becker was the 35th Mayor of St. Louis from 1941 to 1943. The son of German immigrants, Becker graduated from Harvard University and St. Louis Law School. He ran his own private law practice for 15 years and was elected to a twelve-year term on the St. Louis Court of Appeals in 1916.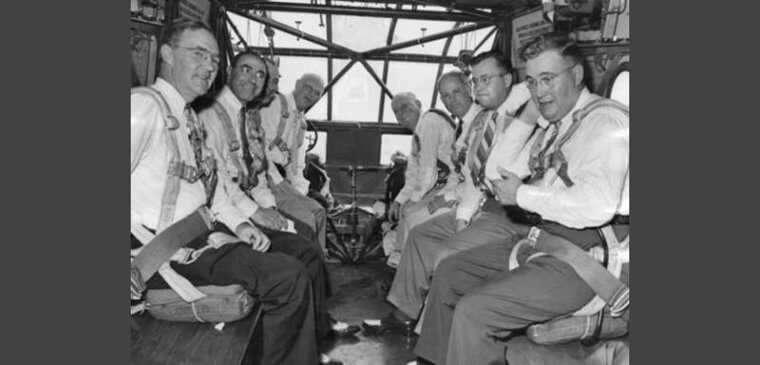 In 1943, Mayor William D. Becker, along with other St. Louis politicians, sat aboard a military glider for a test run. The glider successfully took off. Once in mid-air, the left wing collapsed. The glider fell to the ground, spinning out of control, and killed all ten passengers aboard.
The Worst Aircraft Disaster in the History of California
In 1978, the worst aviation accident in the history of California took place above San Diego. A commercial airliner, Pacific Southwest Airlines Flight 182, collided with a private airplane, killing 144 passengers and crew members.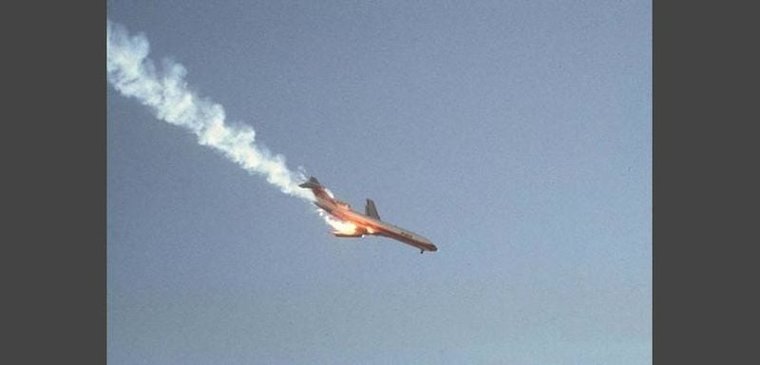 Both planes crashed in the North Park area of the city and destroyed 22 homes. This tragedy instigated an investigation that would prompt major changes in air traffic protocol and safety procedures. It also reignited the debate over having an airport in such a densely populated area.
The Red Car That Killed 31 Innocent Bystanders
In 1998, the Real Irish Republican Army placed a deadly bomb in a red car in Omagh, Ireland. Minutes before it detonated, a photographer took this photo of a boy on his father's shoulders, standing only a stone's throw from the red car bomb. 
The father is seen peacefully posing for the camera with his son, completely unaware of what is about to happen next. An instant later the bomb in the red car next to them explodes and kills 31 people. The father and his son miraculously survived, but the photographer was not so lucky. He lost his life. 
Forced to Pay Her Killer
In 2015 a horrific account took place in the quiet town of Rupperswil, Switzerland when a man held a mother, her two sons, and one of her son's girlfriend hostage for hours. During this time they suffered extreme abuse at the hands of their perpetrator who later forced the mother to withdraw money from her bank before he ended their lives.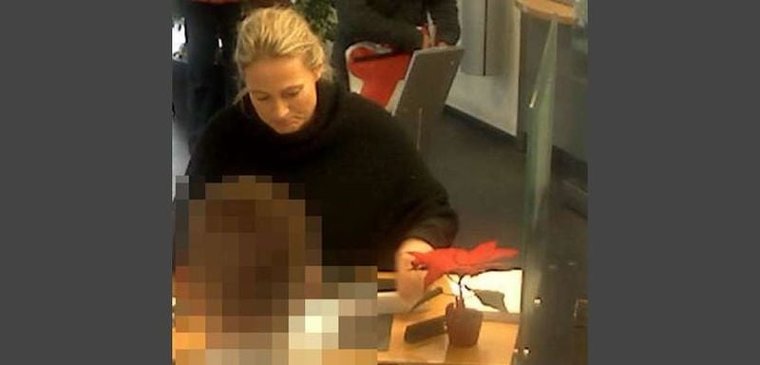 This is the image of the surveillance camera showing the woman withdrawing cash shortly before her own violent death. The crime is known to be one of the worst in Swiss history.
To Stare Death in the Face
This is the image of a prisoner before being electrocuted to death at Sing Sing, New York. The electric chair was first developed in 1887 in New York as a more "humane" alternative to the hangman's noose.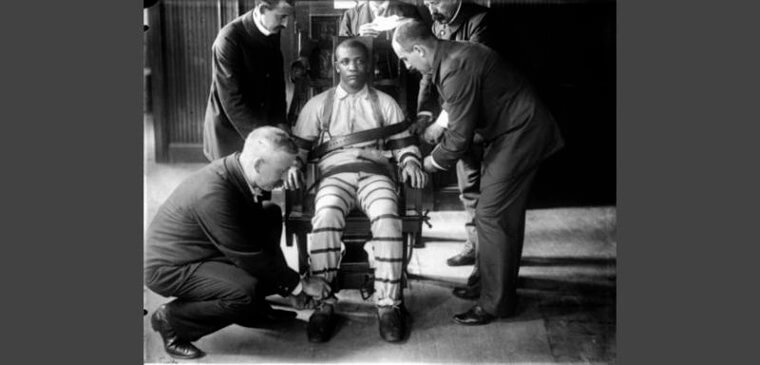 It seems this was normal practice to secure a dead man walking in a wheelchair and take the last photograph for the record, before wheeling him into the room where he gets electrocuted to death. The electric chair was gruesomely referred to as "Old Sparky" and 614 people died in its arms in Sing Sing prison.
Inside the Plane Minutes Before the Crash
In 1985, tragedy struck when a Boeing 747 flying from Tokyo to Osaka crashed into Mount Takamagahara. All 15 crew members and 505 passengers died in the crash. Only four passengers managed to survive the crash.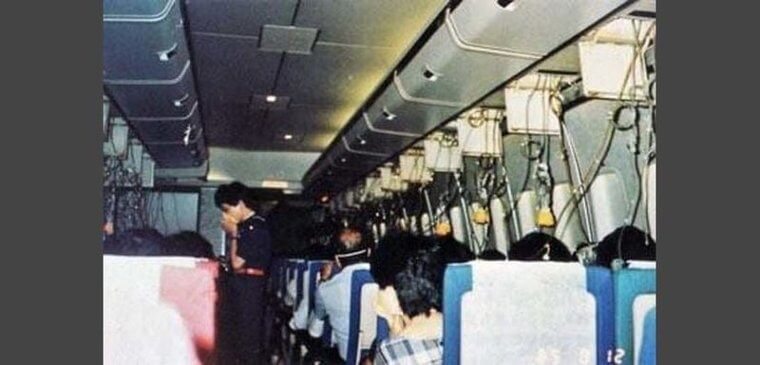 The plane had a sudden explosive decompression because of a faulty repair. The image depicts the last minutes before crashing. It seems people stayed calm as they prepared for the worse. Fate was not with them that day, and it was the worst single-aircraft accident ever recorded. 
The Hally Family Looking Forward to Their Exciting Holiday
The Hally family was on their way to Kuala Lumpur looking forward to a wonderful holiday. In Amsterdam, they boarded flight 17 with Malaysia Airlines.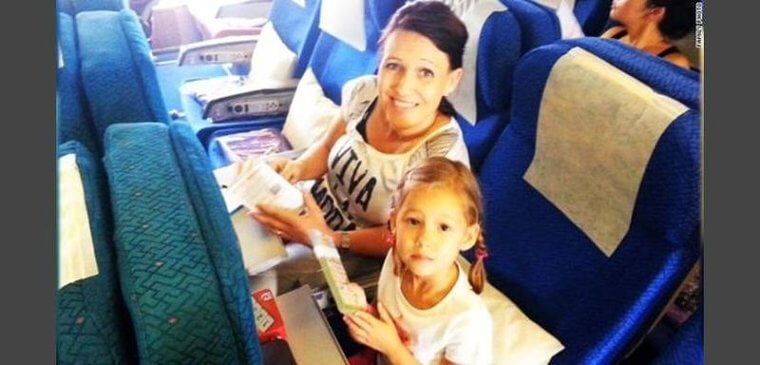 They never suspected their fate. A couple of hours into the flight, flying over Ukraine, the plane was shot down with a missile by pro-Russian insurgents. Most likely the Russians had mistaken it for an enemy plane. All 298 passengers died. This is the last image taken of the Hally family, minutes before take-off.
Last Selfie
This is Olesia. She was so tired of the lockdown caused by the coronavirus, that the second they allowed people to travel, Olesia immediately took her friends and headed to Duden Park in Turkey. Olesia is from Kazakhstan, but she was "stuck" in Turkey during the lockdown. 
This is her last image. A few seconds later she lost her balance and plummeted more than 100 feet (30 meters) down the cliff. She was 31 when she died.
The Concorde's Last Takeoff
The Concorde was a British–French turbojet-powered supersonic commercial airliner that seemingly operated smoothly. It's maximum speed over twice the speed of sound and was the only plane to travel the route, Paris-New York in less than four hours. Unfortunately in 2000, as the Concorde lifted off on its way to New York, it ran over debris that punctured a tire and blew its fuel tank.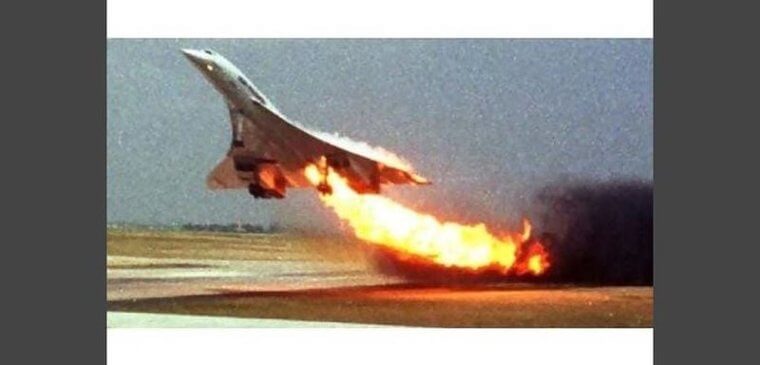 The plane immediately caught on fire as its nose pointed upwards lifting off the ground. Air France Flight 4590 crashed into a nearby hotel, killing all 109 passengers and crew as well as 4 bystanders on the ground. That spelled the ending of the Concorde and fast flights from Paris to New York. 
Cadet Stephen Hilder Smiles Before Jumping to His Death
This is the last photograph taken of Cadet Stephen Hilder as he jumped to his death. He smiles for the camera with a thumbs up, knowing he was committing suicide.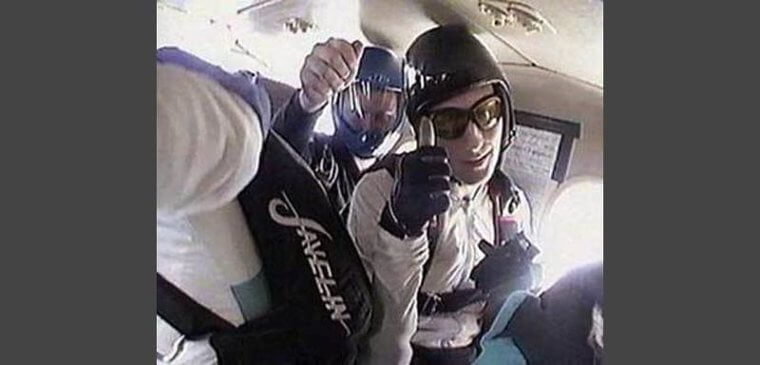 Medical examiners initially thought that someone else sabotaged his parachutes, as both the main parachute and the back-up parachute were sabotaged, giving Hilder no chance to survive the jump. After further investigation, it was confirmed that the cadet had sabotaged his own parachutes, and his death was ruled a suicide.  
The First Flames Caught on Camara
Great White is an American hard rock band from Los Angeles. They gained popularity during the 1980s and early 1990s. The band released several albums in the late 1980s and they also aired on MTV with music videos.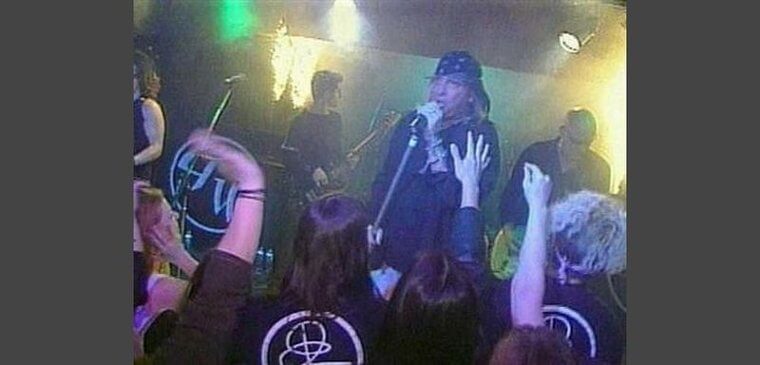 In 2003, tragedy struck at The Station nightclub during a concert. The band was performing live when suddenly a spectator noticed flames behind the guitarist, Ty Longley. Within minutes the entire club was on fire. One hundred people were killed, including Longley. The fire was caused by the band's pyrotechnics and flammable sound insulation. 
The 1961 U. S. Figure Skating Team Boarding Their Last Flight
In 1961, all 18 of the members of the U.S. figure skating team, along with their coaches and family members, boarded their last flight. They were going to Brussels to compete in the World Figure Skating Championships.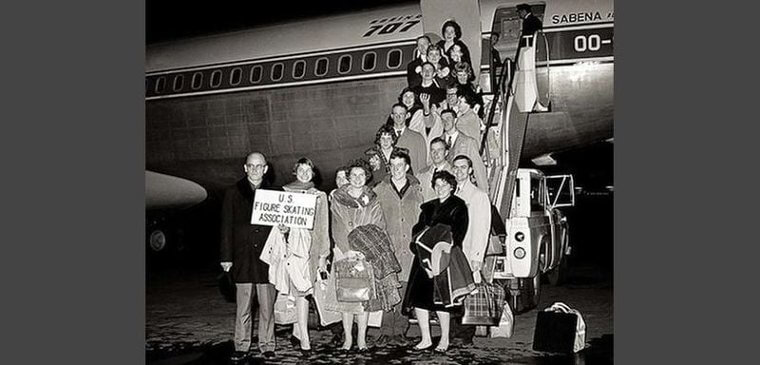 During the flight, the pilot lost control of the plane and it plummeted, killing the entire U.S. figure skating team and everyone aboard. It was such a devasting event for the sport that the 1961 World Figure Skating Championships were canceled out of respect for the U.S. team and their family members. 
Visualizing Her Death
On January 16, 2014, Heather Price Papayoti was walking along the Hoover Dam Bypass Bridge, contemplating the ultimate choice. A bystander snapped this photo, not suspecting what was going through the blonde woman's mind. Heather is seen contemplating her death at this very moment with no one suspecting it around her.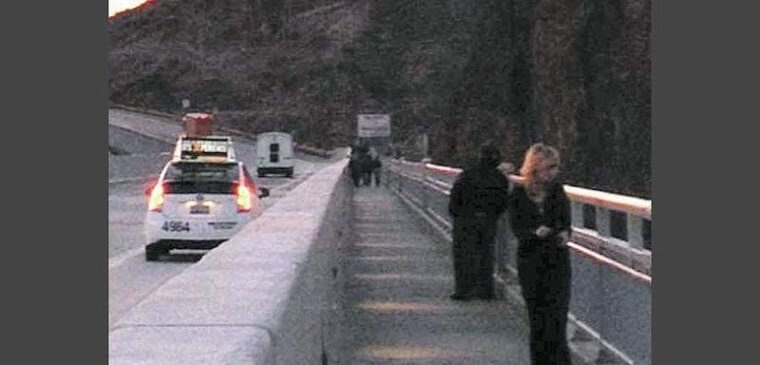 Moments after the bystander took the shot, Papayoti took her life, jumping over the railing. She died instantly. The image depicts a visible sadness that in hindsight, could have saved her life had someone observed her more closely.   
Lt. Col. Henry Worsley's Last Selfie
Lt. Col. Alastair Edward Henry Worsley was a British explorer and British Army officer. In 2009, he took part in the successful expedition that retraced Ernest Shackleton's footsteps in the Antarctic. In 2016, Worsley died at the age of 55, attempting to complete the first solo and unaided crossing of the Antarctic.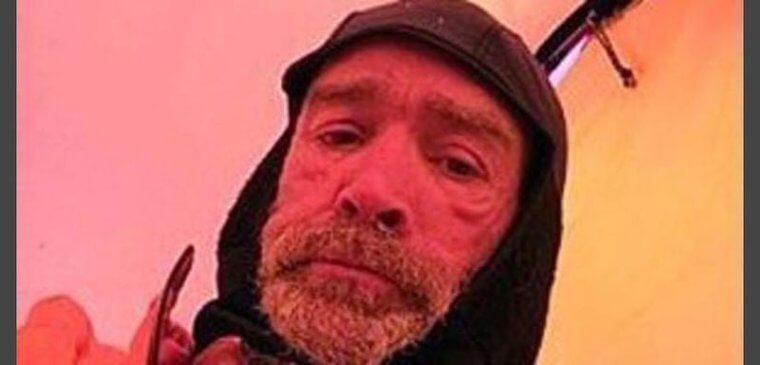 His goal was to be the first man to ever cross Antarctica by foot alone, without any help or support. He walked 913 miles in 69 days when he finally gave in and radioed for help. He was short only 30 miles from reaching his goal. This is his last selfie, taken in his tent alone. 
Shot Shaking Hands With President-Elect Franklin D. Roosevelt
Anton Joseph Cermak was an American politician who served as the 44th mayor of Chicago, Illinois from April 7, 1931, until his death on March 6, 1933. On February 15, 1933, while shaking hands with President-elect Franklin D. Roosevelt, as seen in this photo taken at Bayfront Park in Miami, Florida, Cermak was shot in the lung by Giuseppe Zangara.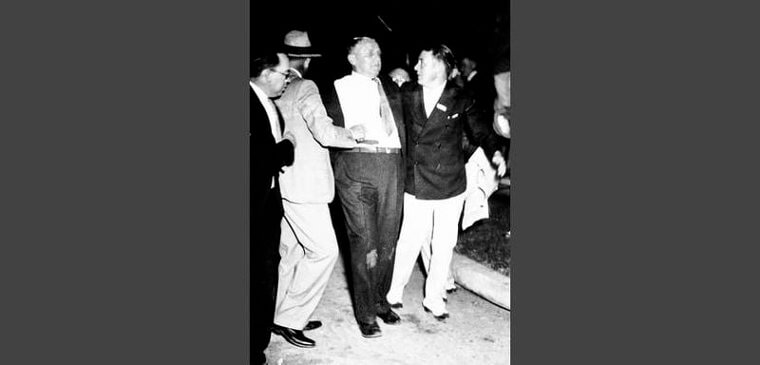 Apparently, Zangara was trying to assassinate Roosevelt. Once at the hospital, it is reported that Cermak said with regards to Roosevelt, "I'm glad it was me, not you." Cermak eventually died of his wounds and Zangara was executed in the electric chair. 
Dr. Jamie Zimmerman's Last Selfie Minutes Before Plummeting to Her Accidental Death
Dr. Jamie Zimmerman was a doctor, as well as a reporter for ABC News. At age 31, during her holiday in Hawaii, she accidentally fell to her death while attempting to cross the Lumahai River on the Hawaiian island of Kauai. She slipped on some rocks and was swept out to sea.
By the time lifeguards boarded their jet skis and located her, Zimmerman was already dead. According to police, Zimmerman was alone at the time. It would seem this selfie would be the last selfie Zimmerman took of herself before slipping and falling into the river. 
Shot by an Outlaw on the Run
These two unsuspecting hikers, Molly LaRue and Geoff Hood, were hiking the Appalachian Trail when their lives abruptly ended in 1990. Not in any way one would suspect from being out in the wilderness. They were not attacked by a bear or caught in an unfortunate storm, nor did they slip and fall.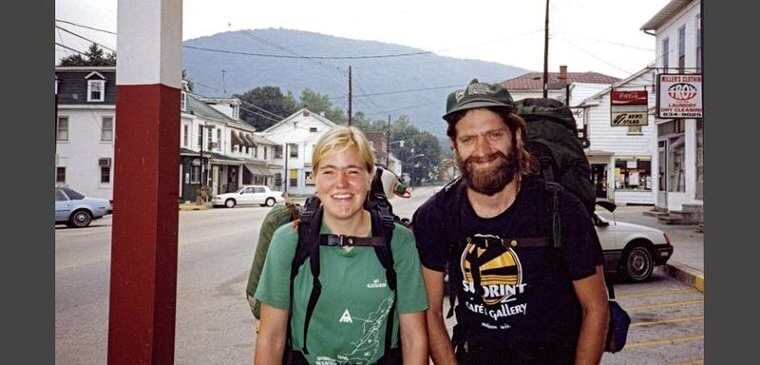 Instead, they, unfortunately, encountered an outlaw on the run from law enforcement named Paul David Crews. They were both murdered by Crews on Cove Mountain in Pennsylvania.  
Dale Earnhardt Hours Before His Death
Ralph Dale Earnhardt Sr. was an American professional auto racing driver. Earnhardt began his career in 1975 in the World 600 as part of the Winston Cup Series. In 2001, Earnhardt stepped into his legendary #3 black race car to compete at the Daytona 500 race.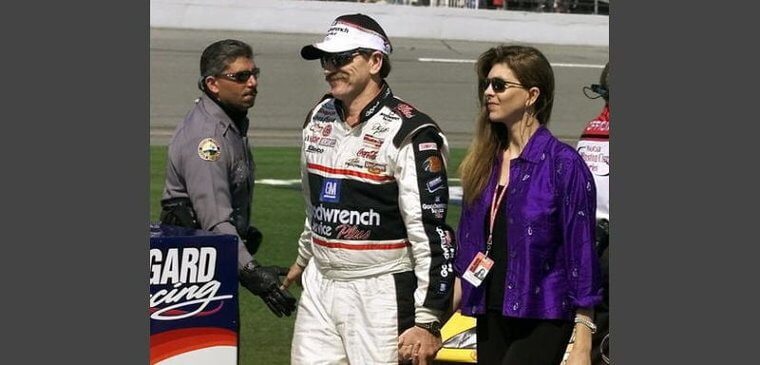 In a devasting crash involving three cars, Dale lost his life. In this image, Dale Earnhardt is captured hours before his death, holding his wife's hand and smiling with excitement. He is looking forward to the race and feeling confident about a win. Little did he know he was hours away from ending his life. 
The Day Before Dying
Martin Luther King Jr. was an American Christian minister who became the most famous leader in the Civil Rights Movement from 1955 until his assassination in 1968.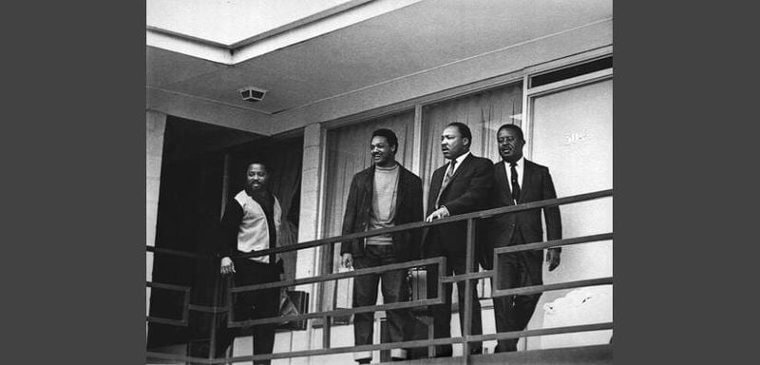 At 6:05 P.M. on Thursday, 4 April 1968, Martin Luther King was shot dead while standing on a balcony outside his second-floor room at the Lorraine Motel in Memphis, Tennessee. This picture was taken the day before his assassination, depicting Martin Luther King, Jr. standing at the same spot where he would be shot dead the following day. 
The Day Before 9/11
No one could have ever suspected the tragic 9/11 terrorist attack on New York's Twin Towers and its disastrous outcome. So many innocent bystanders, who happened to be in the wrong place at the wrong time, perished as well as many firefighters and policemen who gave up their lives trying to save others.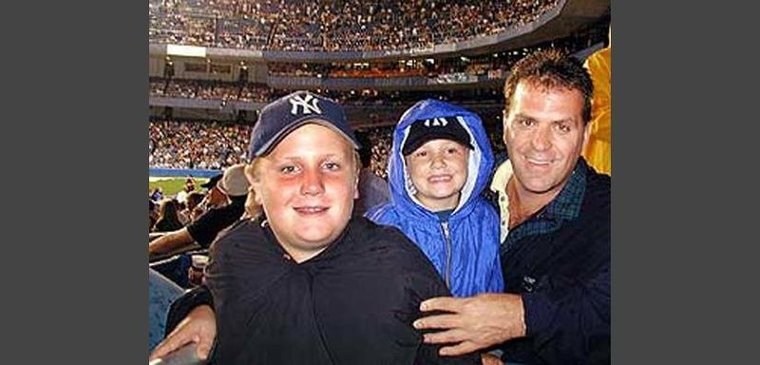 Joe Kelly was one of these unsuspecting, innocent bystanders who worked in the Twin Towers. Little did he know that this would be his last Yankees game with his two sons. This is the last picture ever taken of him on September 10th, 2001, one day before he passed away in the Twin Tower buildings. 
The Challenger Loses the Challenge
On Tuesday, January 28, 1986, the Space Shuttle Challenger was scheduled for take-off. Seventy-three seconds into its flight, the Challenger broke apart under the pressure of flight, killing all seven crew members aboard.  The photograph depicts the Challenger seconds into flight.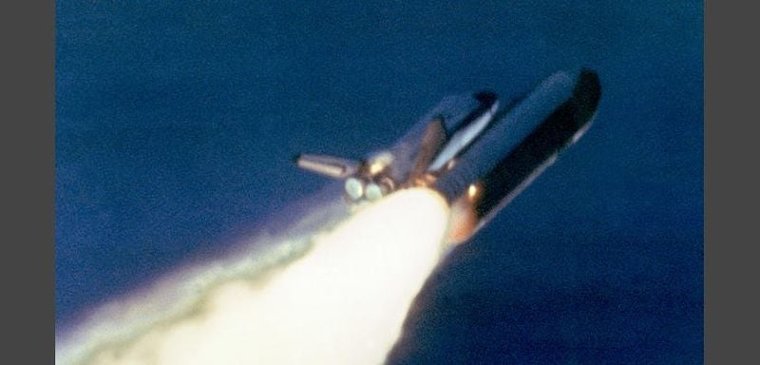 To this date, it is the worst event in the history of NASA. It prompted a presidential investigation committee to look into the matter; it found that NASA had violated its own safety rules and ignored warnings from engineers about the dangers before the flight. 
The Last Known Image of the Titanic Before the Crash
The Titanic had been nicknamed the "unsinkable ship". The ship was built in Belfast, Northern Ireland, and was meant to be the most sturdy and fast ship, expected to cross the Atlantic at record speed. The Titanic left Southampton on 10 April 1912, and stopped in Cherbourg, France, and Queenstown in Ireland before heading west to New York.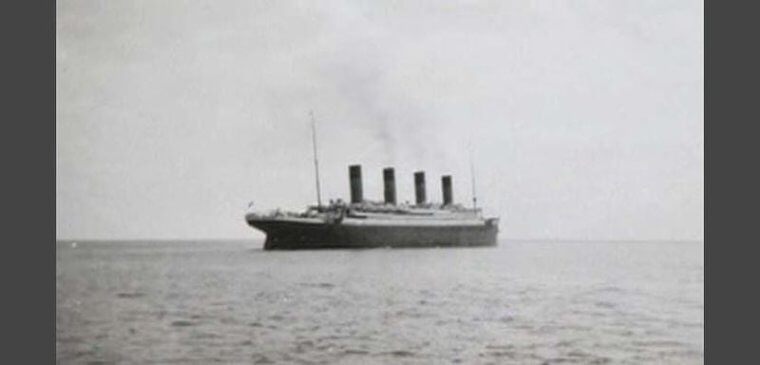 On 14 April, four days into its journey and approximately 375 miles south of Newfoundland, the ship hit an iceberg at 11:40 p.m. its time.  This is the last image of the Titanic afloat. 
Notorious B. I. G Minutes Before Dying
Christopher George Latore Wallace, better known as The Notorious B.I.G., was an American rapper, songwriter, and actor. He is widely considered to be one of the greatest rappers of all time. His life ended abruptly at age 25 when he was assassinated in Los Angeles on March 9, 1997.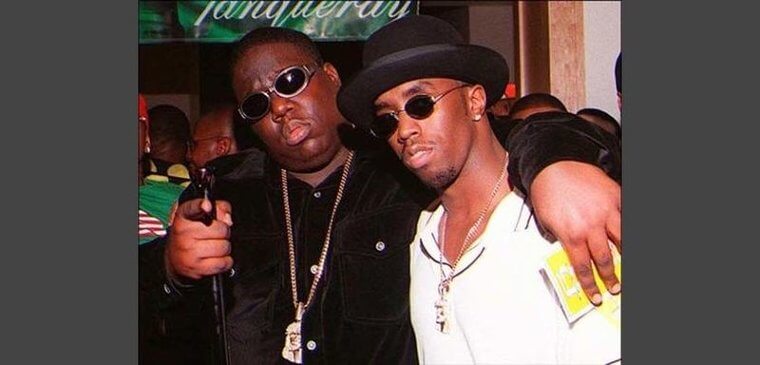 Unaware of the near future, Notorious B.I.G is caught on camera with his good friend Sean "Puff Daddy" Combs, minutes before leaving his last party. Soon after, he was shot dead in a drive-by shooting. The case remains unsolved. Someone out there got away with murder. 
One Last Smile for the Camera
It would seem that for some, staring death in the face and smiling for their last goodbye is what comes to mind. Christopher McCandless went to live alone in the Alaskan wilderness despite having little knowledge or experience of how to survive in the wilderness.  He believed a spiritual force would guide him and that that was all he needed.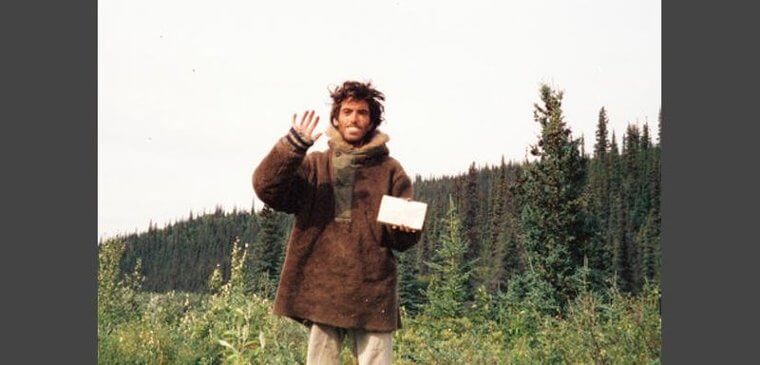 This is the last image he took of himself, holding a card with these words written on it: "I have had a happy life and thank the lord. Goodbye and may God Bless All!" The abandoned bus he briefly lived in, and eventually died in, was actually removed in 2020 after many had attempted to visit the gruesome destination and lost their lives in the process. 
How Cute!
It appears that this lady is not aware of the dangers of keeping a Burmese python near her. It is one of the largest snakes on earth and is capable of eating humans and entire horses after suffocating them. Without venom, it kills its prey by suffocating them.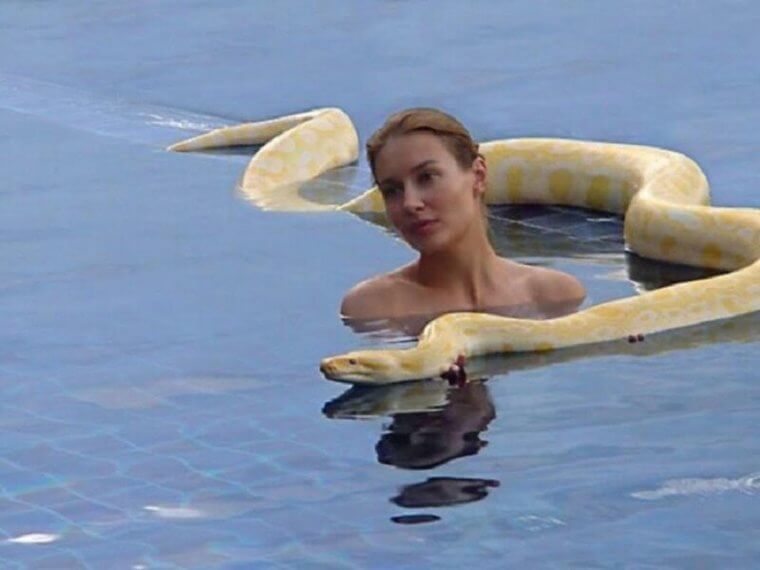 A Burmese python lives mostly in Southeast Asia, from China to Indonesia. It can grow up to 6 meters in length. The snake weighs up to 100 kilograms.
To Kill Two Birds With One Stone
In 1928, Ruth Snyder murdered her husband Albert with the helping hand of her lover, Henry Judd Gray, after Albert had hung up a photograph of his deceased former fiancee and proclaimed her to have been the finest woman he had ever met. Henry was a married man who was besotted by Ruth and was ready to do anything to be with her.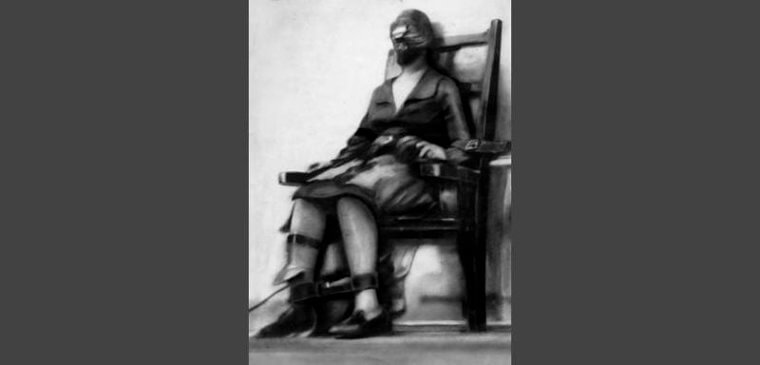 Both Snyder and Gray were electrocuted to death at the Sing Sing prison in New York. This photo captures the moment Snyder was electrocuted to her death. 
The Greatest Loss of Firefighters Since September 11th
The Granite Mountain Hotshots were a special force of the Prescott, Arizona fire department. They were experts at exterminating wildfires. As per normal practice, the crew went off to exterminate a massive wildfire in Yarnell Hill.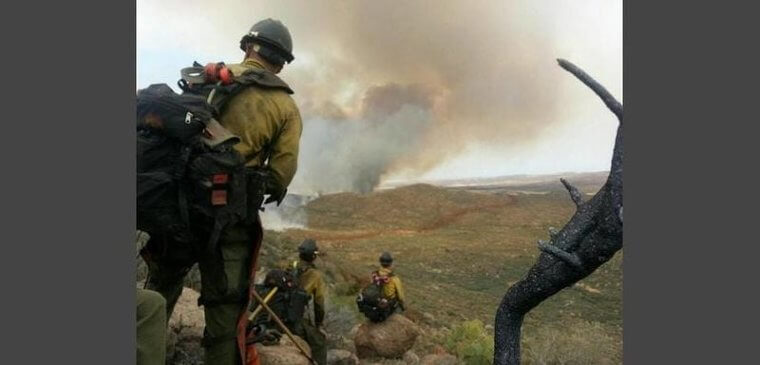 The fire was started by lightning and quickly spread out of control. In spite of all efforts from these brave men, the fire won over them, killing 19 of the 20 men sent out to fight it. It was the greatest loss of firefighters since September 11th.
Bad Traffic Saves South Korean President Chun Doo-Hwan
The Rangoon bombing of 9 October 1983, was an assassination attempt against Chun Doo-hwan, the fifth president of South Korea. The attempt was orchestrated by North Korea. 21 people died and 46 were injured, but President Chun, who was the intended target, was saved by the heavy traffic that day.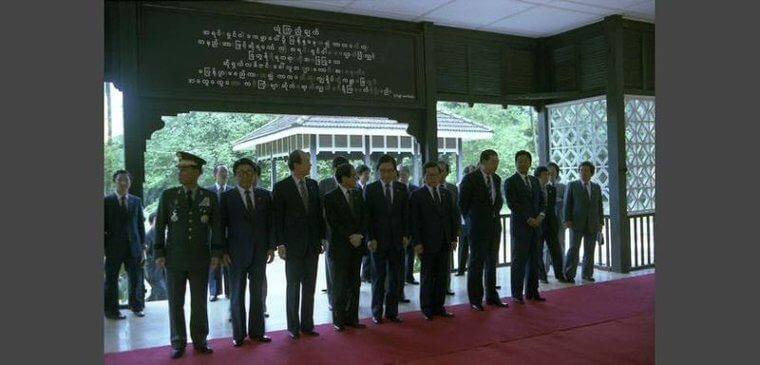 President Chun was meant to attend a memorial event in Rangoon, Burma that day. Fortunately for him, his car got stuck in heavy traffic and he could not make it to the event on time. The bomb went off before President Chun arrived at the scene. His life was spared by fate.  
Patrick Swayze's Battle Comes to an End
Patrick Swayze lived a full life. He was a successful actor, dancer, and songwriter. In mid-January 2008, he was diagnosed with stage IV pancreatic cancer and was given barely a few weeks to live. However, Swayze fought hard against the beast. He was not ready to go and his fight managed to prolong his life by over one-and-a-half years.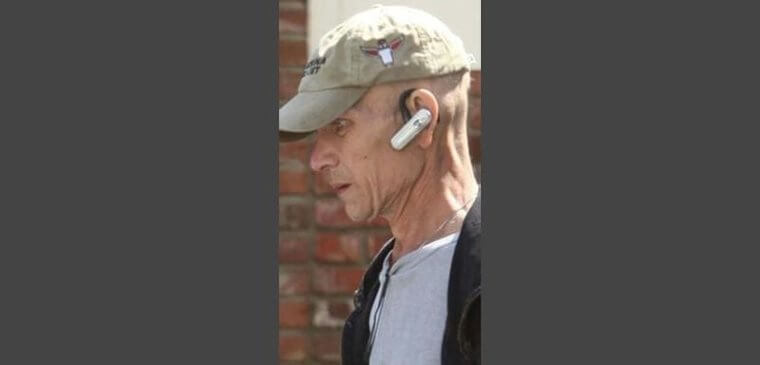 This image is the last known photo of Patrick before he passed away on September 14, 2009. He knew the end was closing in on him. 
The First Rock Star to Die of AIDS
Freddie Mercury was a British singer, songwriter, record producer, and lead vocalist of the famed rock band Queen. Freddie was regarded as one of the greatest lead singers in the history of rock music. He is remembered for his flamboyant stage presence and four-octave vocal range.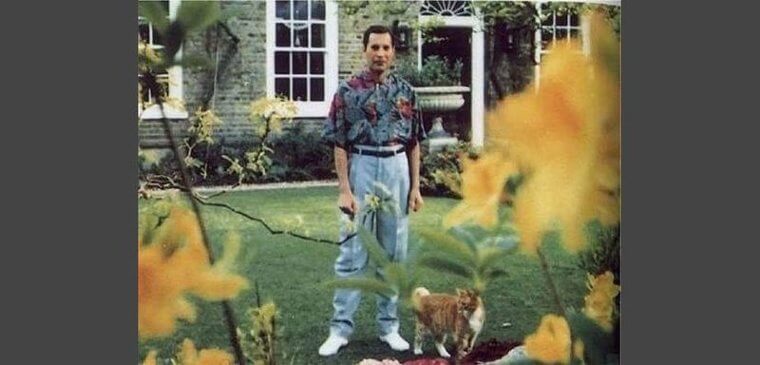 The rock star died of AIDS on November 24, 1991. Until the last two days of his life, Freddie had continuously denied he was ill. He became known as the first rock star to die from AIDS. This is an image of Freddie in his beloved garden shortly before his death.
James Dean Missed a Racing Event by Racing
James Byron Dean was an American actor. He is remembered as a cultural icon who stands the test of time. Unfortunately like a few other Hollywood icons of his time, he died a young and tragic death.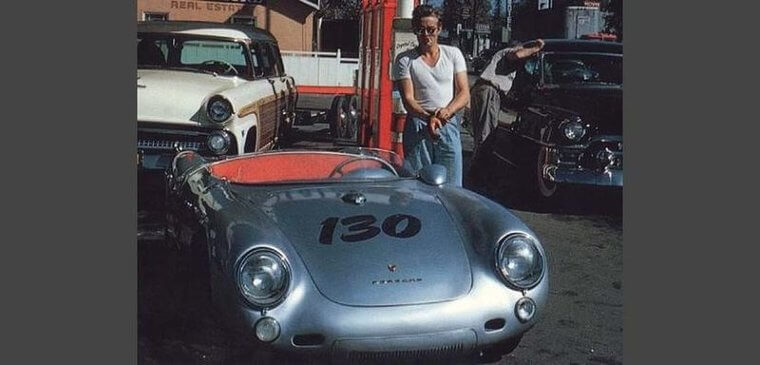 In 1955, James Dean, famous for his role in the film Rebel Without a Cause, died racing to a racing event. He was snapped at a gas station next to his Porsche that would ultimately kill him a few hours later. James Dean died from multiple fractures and internal injuries caused by a fatal car crash. 
Chicago Police Fired On Unarmed Steelworkers
On May 30, 1937, the Chicago Police Department were the enemies feared by innocent bystanders. On this day, tragedy struck as the Chicago Police fired on unarmed steelworkers and their families.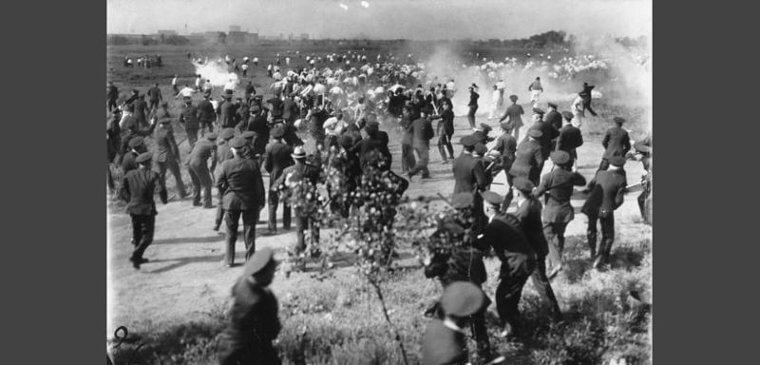 The steelworkers were on strike and marching toward the steel mill with family members when the Chicago Police opened fire on them. Unarmed citizens ran for their lives as the police fired at them, hunting them like prey. Ten people lost their lives that day and thirty were badly injured. 
The Last Image Before They Left, Never to Return
During the 1924 British Mount Everest expedition, George Mallory and his partner Andrew "Sandy" Irvine disappeared on the northeast ridge of the mountain. They were attempting to make the first ascent of the world's highest summit. Mallory and Irvine were last seen approximately 800 vertical feet from the peak.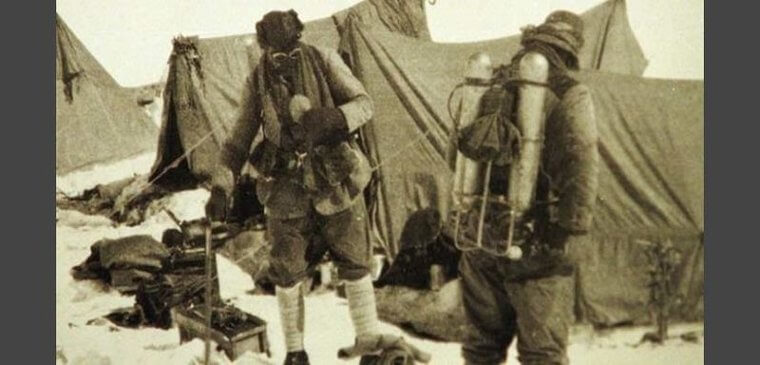 Shortly before beginning their ascent, a picture of the two climbers was taken at their camp at the base of Mount Everest. The two never returned. It is still unknown whether or not they had reached their goal before dying. 
The Perpetrator Photographed By His Victim Moments Before Dying
In 2014, Darsh Patel, age 22, was hiking in the woods with his friends. During their venture, they came across a big black bear. Patel, intrigued by nature, decided to observe the bear, taking pictures of it as it slowly made its way toward him and his friends.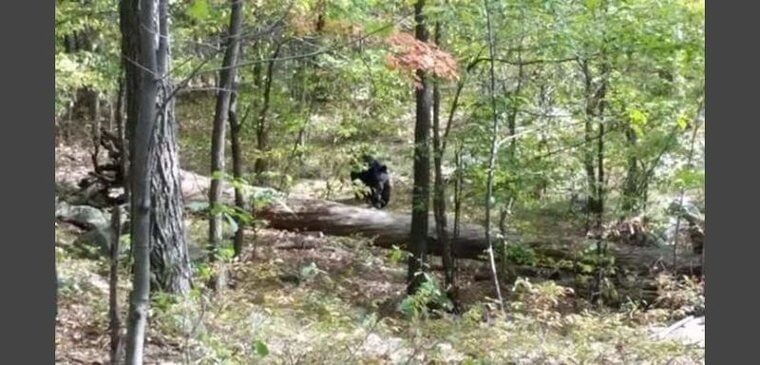 All of a sudden and without warning, the bear was on him. Patel tried desperately to defend himself but unfortunately, he did not survive the attack. Patel's friends made it back home safe and sound. 

The Greatest Maritime Disaster in United States History
Sultana was a Mississippi River side-wheel steamboat. It was built in 1863 by the John Litherbury Boatyard in Cincinnati. The steamboat was made of wood and was intended for use in the lower Mississippi cotton trade.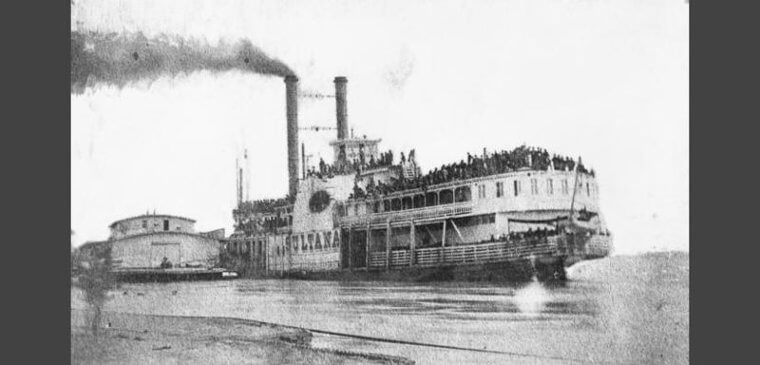 On April 27, 1865, the steamboat exploded on the Mississippi River. There were 2,427 passengers aboard the steamboat, of which an estimated 1,865 perished. The explosion was caused by three of the ship's four boilers, which, due to a faulty system, all exploded simultaneously. To date, it is the worse maritime disaster ever recorded in the United States. 

Soviet Soldiers Executing a Traitor
Soviet guerrilla soldiers were anti-fascist fighters in World War II. They were the Communist or Socialist troops of Slovakia, Poland, Italy, Hungary, Yugoslavia, and Greece. During the second world war, they opposed the occupation and led guerrilla warfare efforts against the Nazis and Axis powers. They were known for conducting cold-blooded executions.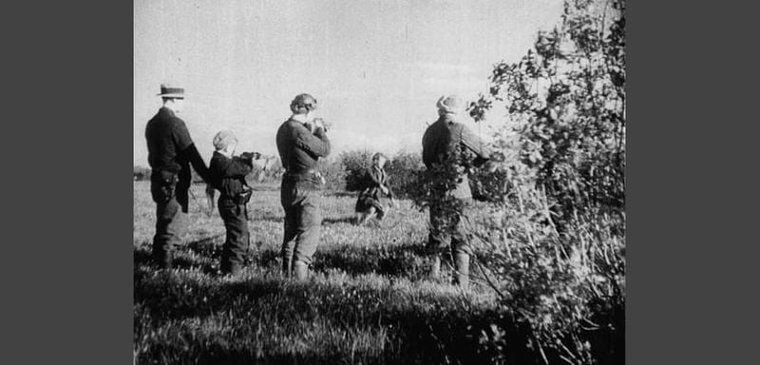 This picture was taken in 1944. The exact location is unknown but it is suspected to be behind enemy lines somewhere in Germany. Soviet guerrilla soldiers are in the process of executing a traitor. The traitor's crunched posture reflects fear, as he anticipates his death. 

When You Feel Death
Ian Kevin Curtis was an English singer-songwriter and musician. He was the lead singer and lyricist of the post-punk band Joy Division. At the young age of 24, Curtis took his own life.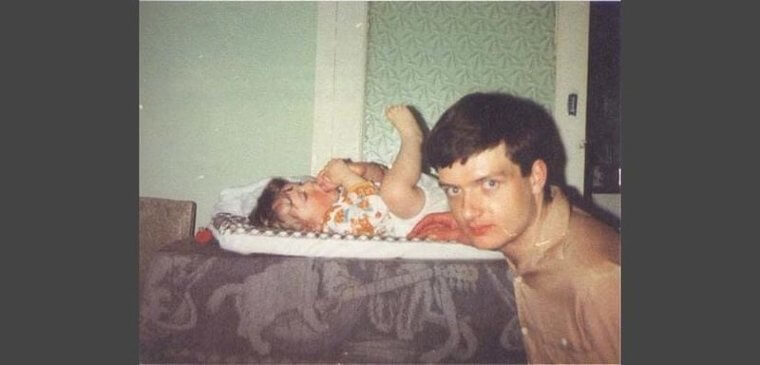 There is an eerie look in Ian Curtis' eyes, foreshadowing his imminent death. Here, he is captured five days before committing suicide, with his daughter Natalie. Curtis was epileptic, suffered from depression., and was also in a shaky marriage. All of these may have been factors in propelling him to kill himself in his kitchen. 

Johnny Cash's Last Goodbye
Johnny Cash was an American singer, songwriter, musician, actor, and author. He is one of the best-selling music artists of all time, having sold more than 90 million records worldwide. Johnny lived a long and rather turbulent life, fighting his demons of drug and alcohol addictions. He is known for giving concerts in penitentiaries across the USA.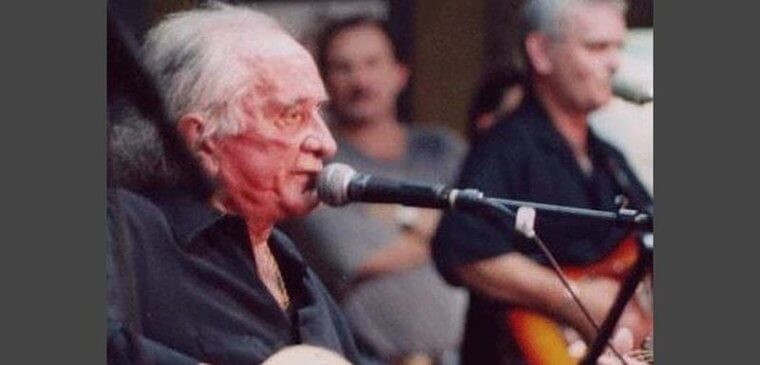 Here, he can be seen in an empty stare, like he is physically there but not in spirit. This photograph shows him at his final performance in July 2003, two months after his beloved wife, June Carter Cash, had passed away. His last performance took place at the Carter Ranch in Hiltons, VA and it was not made public. This was his last goodbye. 

Losing to Cancer
Joey Feek, a country singer from the married duo, Joey + Rory, suffered a long and arduous battle with cervical cancer. Joey fought for a long time trying to defy the impossible, but in October 2015, announced that the cancer was terminal and that she would stop chemotherapy in order to be as comfortable as possible at the end of her life.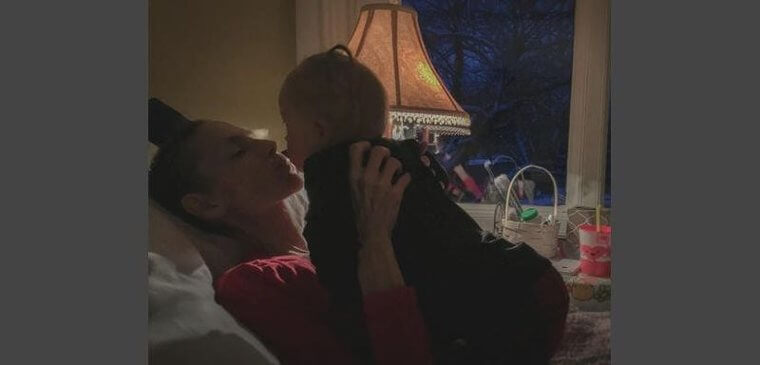 On March 4, 2016, at the age of 40, Feek lost the battle and passed away. She left behind a loving husband and daughter who stood by her side throughout the long ordeal. This is the last image of Joey kissing her two-year-old daughter, Indiana. 

The Disappearing Act
Two Florida teenagers, Austin Stephanos, and Perry Cohen were last seen on a boat leaving Jupiter Inlet near Palm City Beach towards the Atlantic Ocean where a storm was brewing. The two teenagers never returned from their boating trip.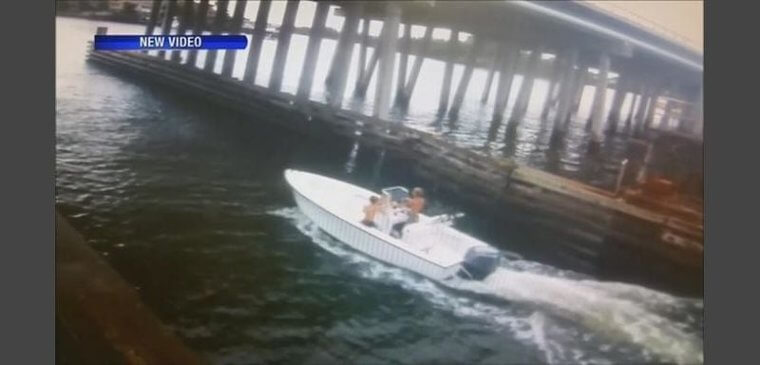 Over 25,000 square miles of ocean were searched by volunteers and the coast guard. While the boat was found, their bodies have never been recovered, and the two teens are both presumed dead. Both are still listed as 'Missing' by the National Database for Missing and Exploited Children.

Murder for Money
In 1987 20-year-old Deana Wild was pushed off a cliff, by her boyfriend's mother, Virginia Readen. Her roommates at the time, which included the 55-year-old Readen and her husband Billie Joe McGinnis, had taken out a $35,000 life insurance policy on her the day before she was murdered and listed themselves as the beneficiaries.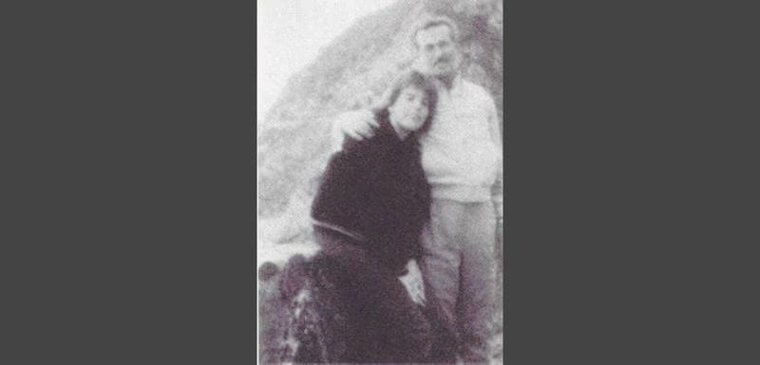 This is a picture taken of her moments before she was killed by the couple for the insurance money. Luckily, they never received a cent of it.

A Fatal Collision
In July 2014, the French Formula One driver Jules Bianchi lost his life. Bianchi had been involved in a racing accident in October of that year and eventually died from his injuries several months later. This photo was taken just before he entered the vehicle in which he would sustain his injuries.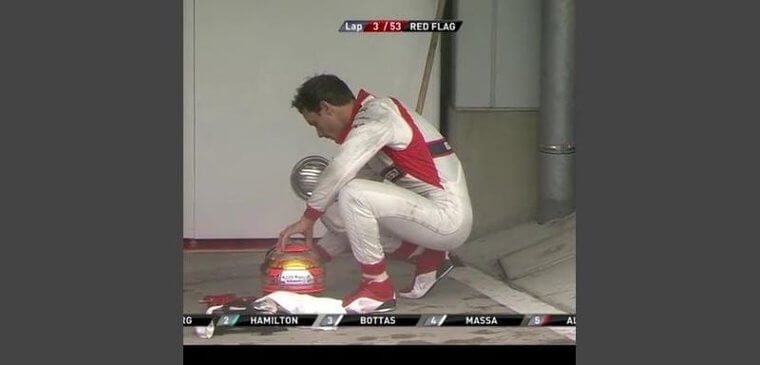 Leading up to the accident, Bianchi lost control of his car and smashed into a tractor crane. He suffered a severe head injury and remained unconscious until his death.

The Lee Curse
They say history repeats itself. Nothing could be closer to the truth than the Lee family curse. Famed Asian-American film actor Bruce Lee died an unfortunate death while working on a film in 1973.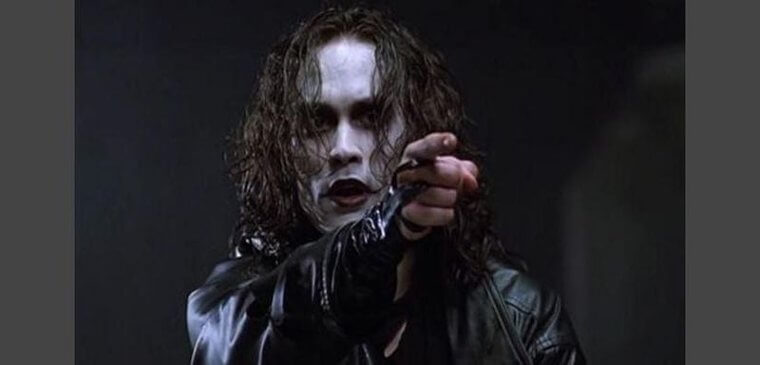 Years later, his son, actor Brandon Lee, lost his life unexpectedly, on the set of The Crow when a prop gun, which had been improperly handled, shot what was essentially a live bullet into his abdomen. The shot was fatal. Like father like son; both actors passed away at a young age while working on a film.