America's sweetheart Heather Locklear is one of Hollywood's biggest stars today. Starting out as a model, the blue-eyed bombshell soon worked her way to starring in iconic shows such as Dynasty and Melrose Place. Her love life, however, hasn't been a smooth ride. The innocent-looking girl-next-door surprised fans by falling for two famous rock stars at the start of her career. Things spiraled downhill from there. From heartbreaks and multiple arrests to hospitalizations and car crashes, the last three decades have been a rollercoaster ride in Locklear's love Life. Today, things have started to look up for the screen siren after reuniting with her high school sweetheart. From rock stars to co-stars, here's a walkthrough of all the ups and downs of Heather Locklear's love life.
Young, Sweet Love
Heather Locklear has always been pretty. Back in high school, her golden hair, big, blue eyes, and blinding smile made her stand out from the crowd. She was often compared to the late Farrah Fawcett. One of her friends in school was a young boy named Chris Heisser.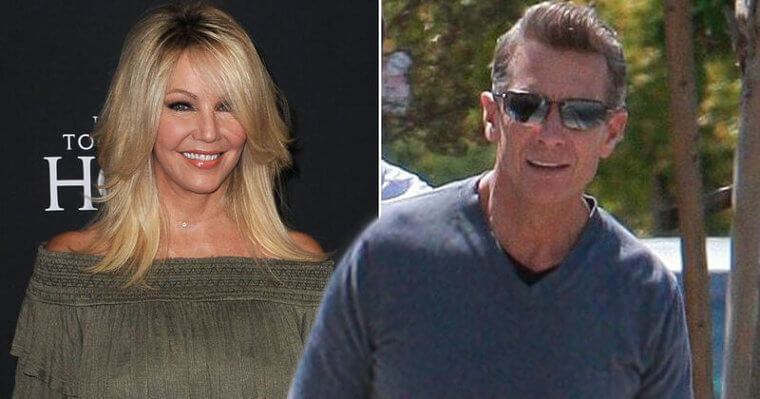 Their love was young, sweet, and promising. But as is often the case with high school romances, it all faded away as they grew older and traveled different paths. They would end up together again decades later, reunited by fate. But before we delve into the details of Locklear and Heisser's romance, let's see the other guys who have stolen her heart through the years.
Her One - And Only - Date With Tom Cruise
It wasn't exactly a date, Locklear explained to Chelsea Handler during a 2013 episode of Chelsea Lately. Still, it was just too funny and bizarre to skip. Both actors met in the early '80s at an audition and decided to hang out together later that night. Tom didn't have many friends in L.A. back then, so he was more than happy to be seen out with a gorgeous star like Locklear.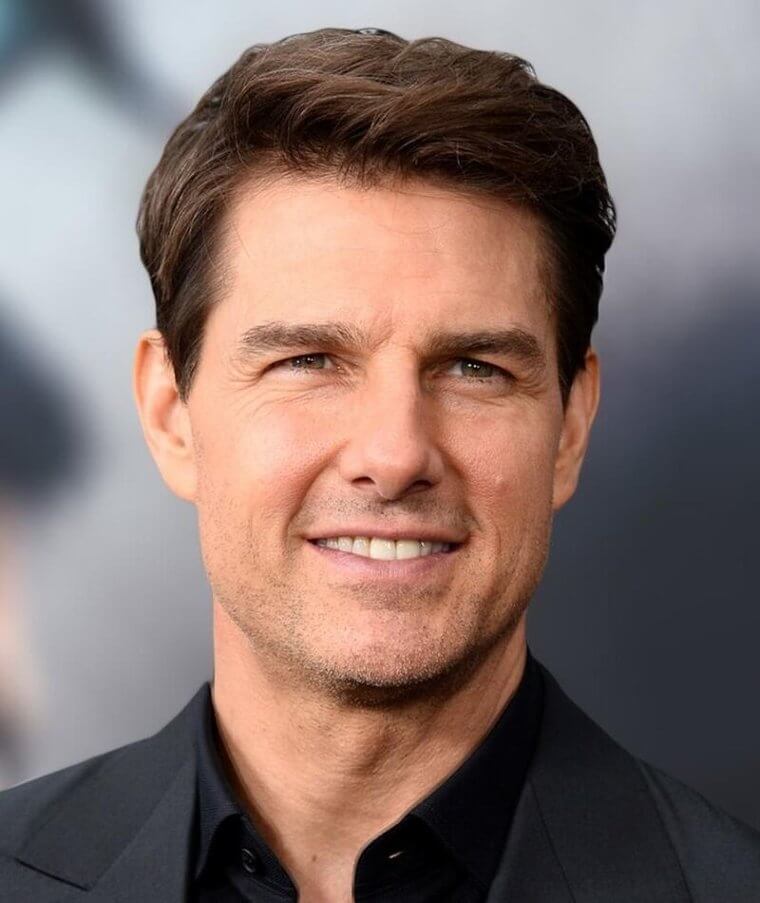 According to Locklear, that night when they both hit the dance floor, Cruise started dropping some moves from his film Risky Business (where he dances in his underwear, complete with the splits). "You just kind of stand there and don't know what to do." she recalled to Handler. "Do you dance around him?" The actress decided to take a seat while Cruise did his thing. And that was it. There were no more dates after that one.
 
Scott Baio Had a Problem With Commitment
Scott Baio was smitten when he first met Locklear. "Heather Locklear was the first girl I was ever in love with," the actor told People, "She is the greatest chick in the world, and I just ruined it." He and Locklear met in 1983 to compete together on the set of Battle of the Network Stars and he ended up falling for her.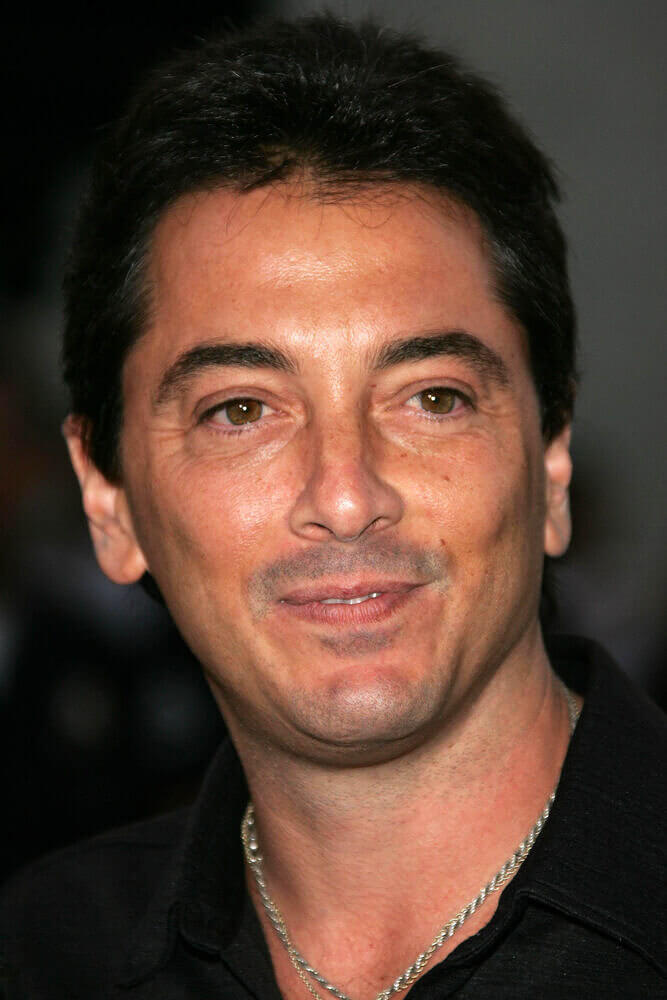 Unfortunately, he had a hard time committing to the blonde beauty and their relationship crashed as a result. The situation didn't improve over the years for the Happy Days actor. Baio continues to struggle with fidelity in his love life and has been involved in several cheating scandals over the years.
Locklear's Fling With Mark Harmon
People's second-ever sexiest man alive, Mark Harmon, and one of Hollywood's most sought-after bachelorettes Heather Locklear had a fling back in the day. They probably would have made a nice couple if their relationship had lasted a little longer.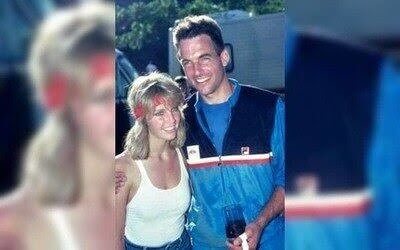 According to the NCIS star, his brief romance with Locklear started sometime in Christmas and was over by New Year's. Clearly, even though they looked picture perfect together, their relationship wasn't written in the stars. Their short time as an item suggests they probably didn't have a strong bond after all.
Tommy Lee Was Too Shy to Talk to Locklear
Mötley Crüe drummer Tommy Lee wasn't so bold when he first met Locklear. The pair met in 1985 while hanging out backstage at an REO Speedwagon concert. It was love at first sight for Lee when he locked eyes with the famous actress.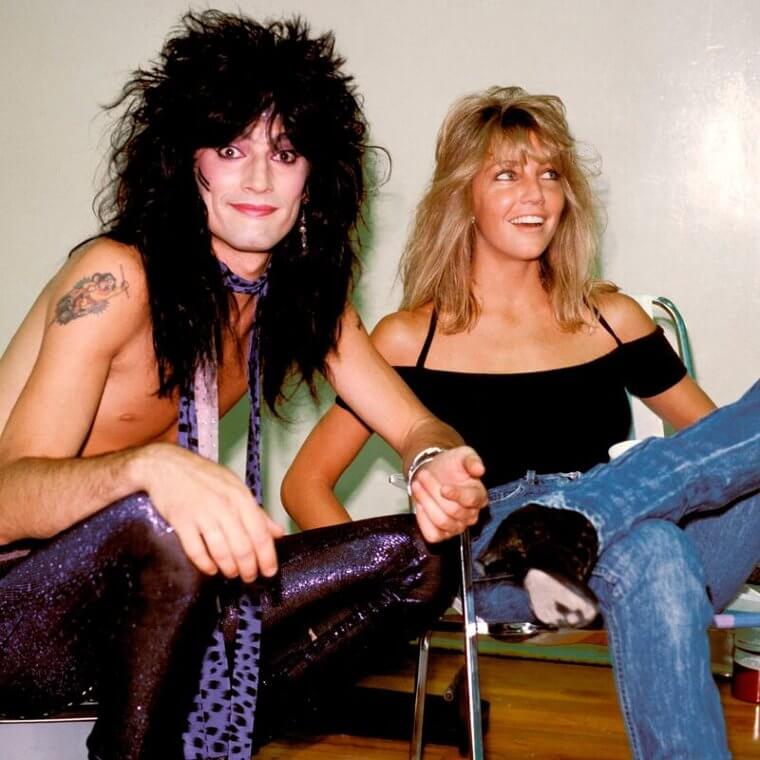 He told People magazine he asked a mutual friend to introduce them because, "I was so shy I couldn't possibly have gone up to her myself, but it was Heather or bust." It took a little more effort for Lee to get Locklear to go out with him but it eventually paid off. And after three months of dating seriously, Lee popped the question.
Locklear Teased Her Hair to Blend In
On their first date, Lee and Locklear had a romantic dinner at an Italian restaurant and saw a show at the Comedy Store. When Lee arrived to pick up his date, he was dressed in his usual rocker garb. To "fit the part," Heather felt she needed to tease her hair a bit, so she went to do just that.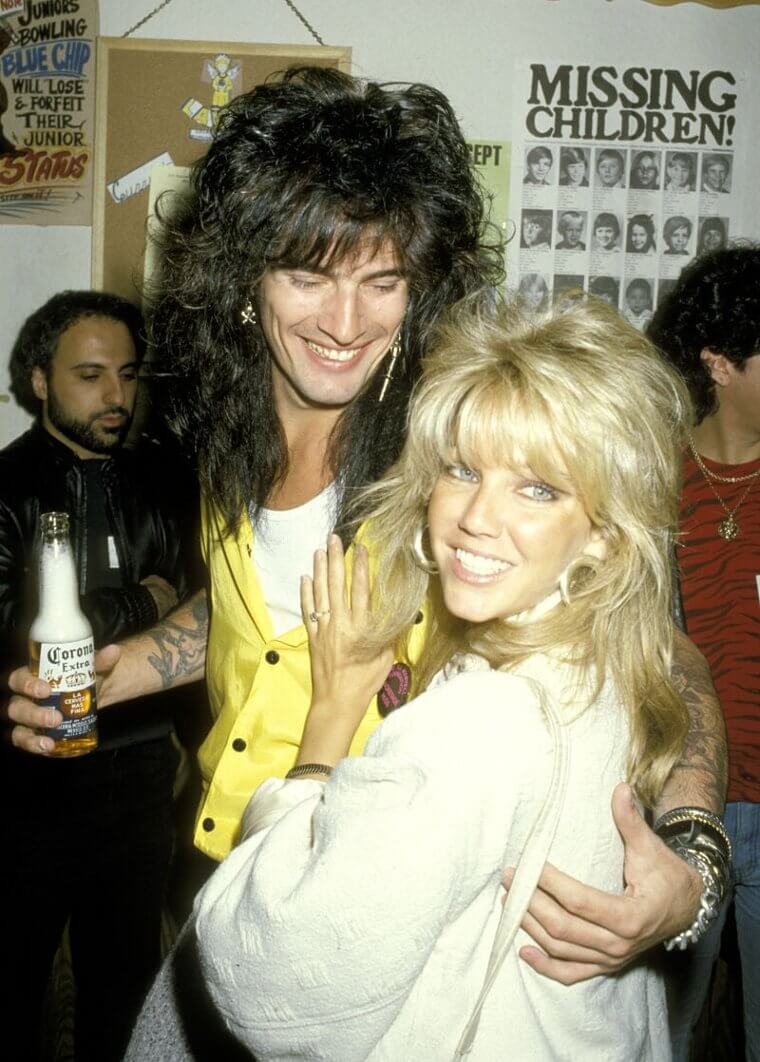 "I came downstairs," she recalled, "saw Tommy and ran back upstairs to make my hair wilder. It was great." On his part, Lee was already enamored by Locklear. "The first time I saw Heather, I got so flipped out I think I lost part of my mind," he once shared in an interview.
Lee Wasn't Sure Locklear's Father Would Approve
The heavily tattooed Motley Crue bad boy successfully charmed Locklear's parents after meeting them for the first time but it took a lot of work. Initially, he was worried about how her parents would react to his tattoos and piercings. Recalling the meeting, Lee stated: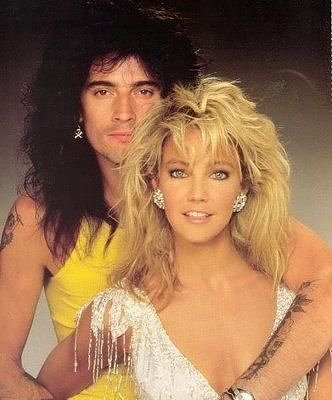 "I'm pulling earrings out, putting on a long-sleeve shirt, and when he comes in, I'm sitting like a gentleman on the couch." Locklear's strict dad might have come off as difficult to win over at first but he ended up giving his blessing after seeing how much Lee loved his daughter.
They Believed Their Union Would Last a Lifetime
The couple exchanged their vows in front of 500 guests at the Santa Barbara Biltmore. Locklear was 24 at the time and donned a delicate fishtail gown for the ceremony. 24-year-old Lee sported a white leather tuxedo. As they gazed lovingly into each other's eyes, they genuinely thought their union would last a lifetime.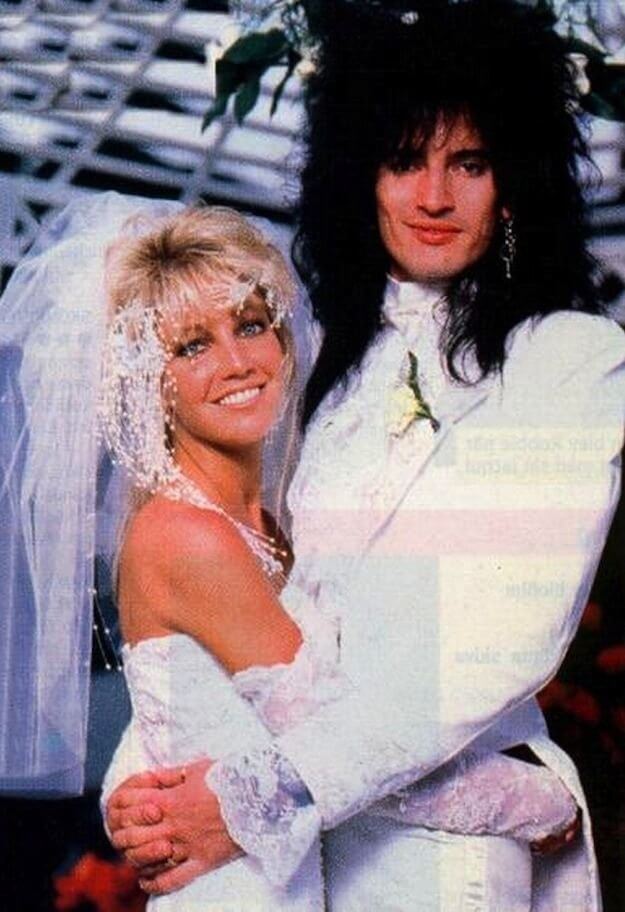 "I think we'll be the coolest grandma and grandpa in the world," Lee excitedly stated in an interview with People magazine shortly after the wedding. "We'll be like 85 or 90; I'll still be a rock pig, and Heather will still be gorgeous."
Trouble Was Lurking
The new couple tried their best to make their marriage work but with Lee's crazy tours with Mötley Crüe and Locklear's frequent acting gigs, it was almost impossible for them to align their schedules. Lee also didn't give up his wild partying ways and cheated on his wife several times.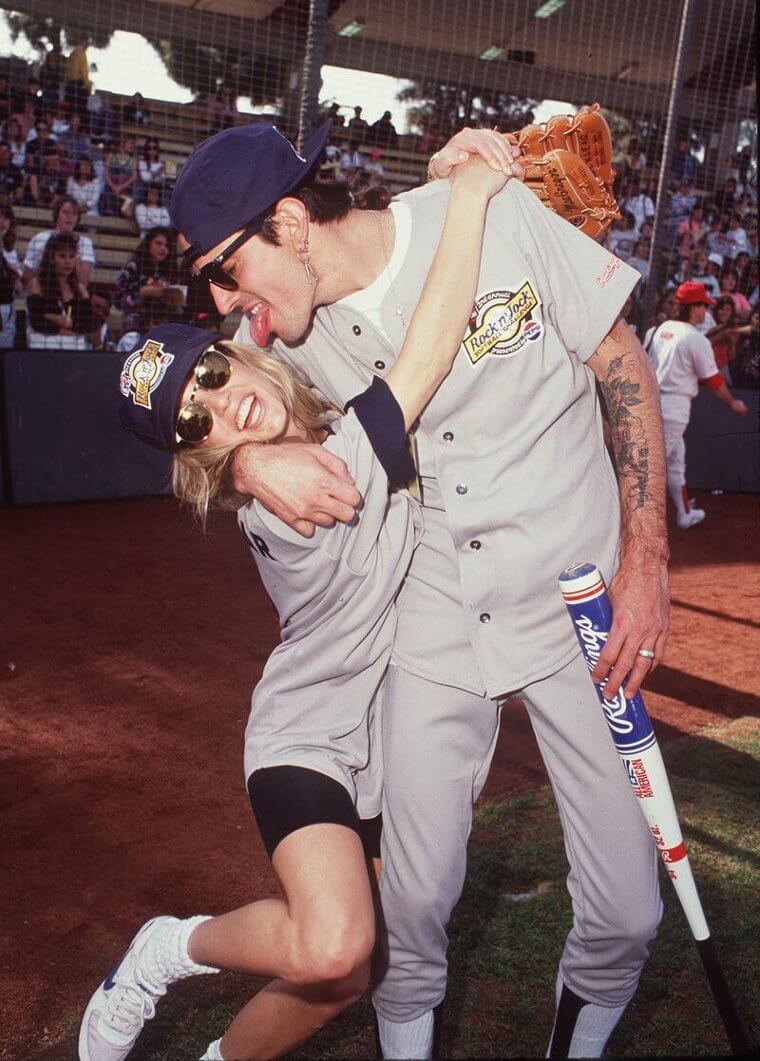 Lee ran out of luck when one of his infidelities was caught on camera. That was the last straw for Locklear and the actress filed for divorce immediately. She wasn't going to stick around with a man who was having affairs with adult movie stars.

Officially Divorced
Locklear had thought her marriage to Lee would be her one and only, but sadly, it was not to be. The young actress was devastated. It didn't help that news of the divorce was all over the media with comments like "She grew sick of the groupies" and "It took her that long [7 years] to end a marriage that went bad on the honeymoon."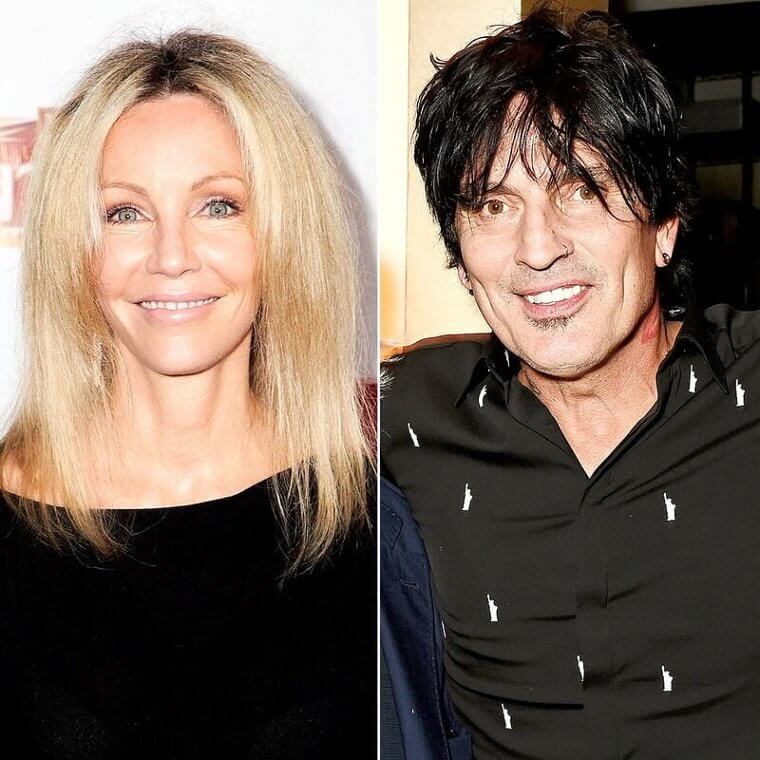 As they say, time heals wounds. The pair seem to be on good terms now, regardless of how their union ended. In 2016, in what would have been their 30th anniversary, Locklear posted an old photo of her and Lee making out and captioned it: "Happy 30 Years Baby."
From One Rock Star to Another
Rather than taking time to heal from her divorce from Lee, Locklear dove headfirst into a new relationship with another fellow rocker: Bon Jovi's guitarist, Richie Sambora. They met in 1994 through a mutual friend, but they had issues with their relationship right out the gate, probably because they both resided on opposite coasts.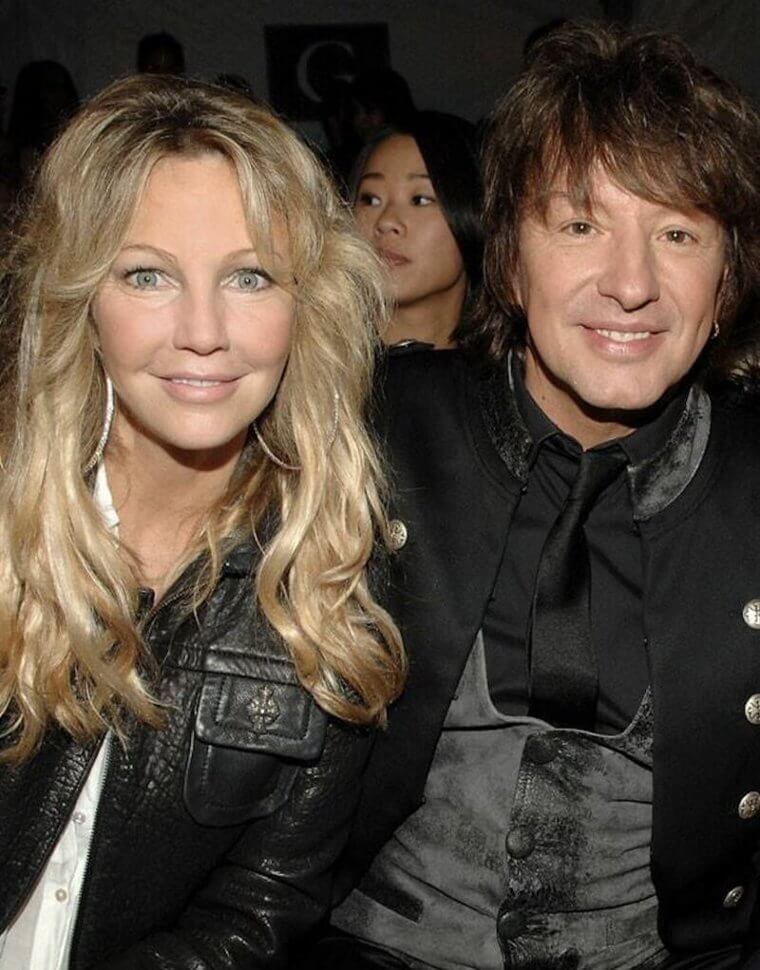 Despite the challenges, the pair managed to make their relationship work, and less than a year after splitting from Lee, Heather tied the knot with Sambora. Their daughter, Ava, arrived in 1997. All seemed to be going well for the family for a few years. Then in 2007, Locklear suddenly filed for divorce.
Incriminating Evidence
Rumor has it that the divorce caught Sambora by surprise. Locklear completely blindsided him. But there was a reason she made the decision to leave him. She had reportedly found some disturbing evidence on Sambora's computer.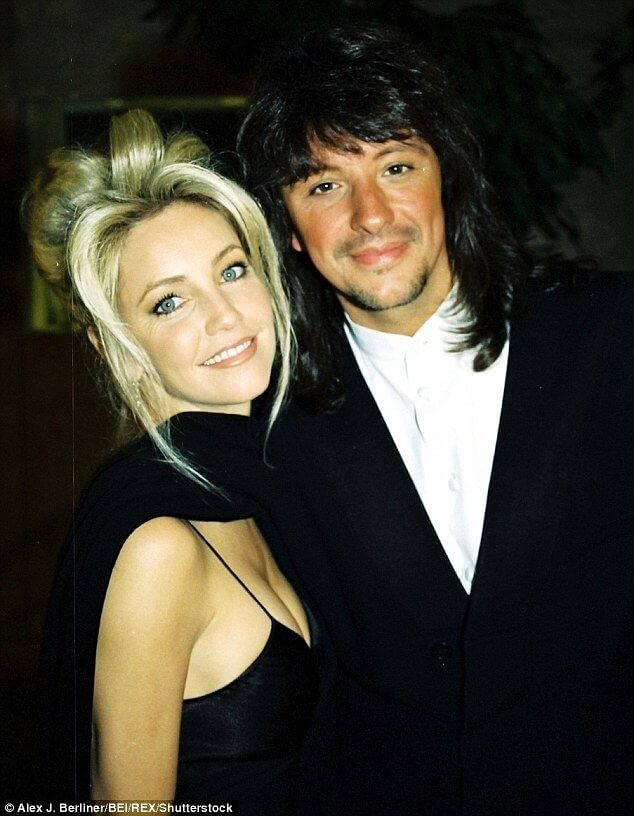 She had discovered an inappropriate email that a mutual friend of theirs had sent Sambora. The contents of the email? Some racy photos. Sambora insisted the pictures didn't mean anything but Locklear wasn't buying it. A source close to the actress told People magazine that she was "absolutely devastated."

She Also Lost a Friend
Locklear lost a lot more with her second divorce than with her first. During that time, her dispute with Sambora also extended to her good friend Denise Richards. It turned out that Richards wasn't there for her friend during her divorce. Rather she was out with Sambora at one of his concerts.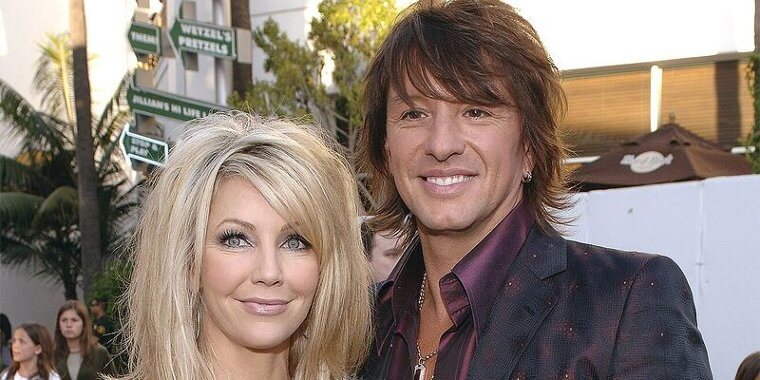 It didn't stop at just hanging out at a concert. The pair eventually hooked up and actually started dating. In her defense, Richards stated: "You know, she wasn't my best friend. She was a close friend in the last couple of years. I hadn't known her my whole life [like people are] portraying this."
They've Managed to Keep Things Together
Despite their messy divorce, Locklear and Sambora have managed to keep things together for the sake of their young daughter, Ava. The guitarist still has immense respect for his ex-wife and has said that they're "better friends now than ever before."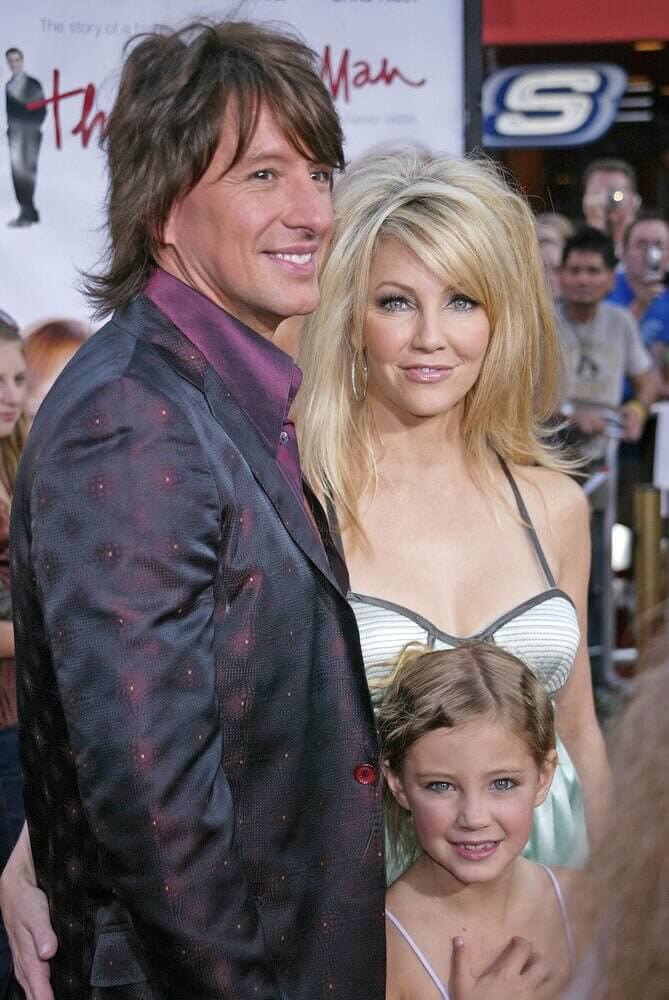 He told People, "If you don't get along you are messing the kid up." Somehow the pair have been able to set aside their differences and have even been together for several Christmas and Thanksgiving celebrations (which is something a lot of divorced parents don't do).
Done With Rock 'N' Roll
After marrying two rock stars, Locklear kept well away from that scene and looked towards her own field when she started dating again. Newly single, the actress soon started going out with fellow actor David Spade. She was attracted to him first because of his great sense of humor and secondly because of his impressive physical assets.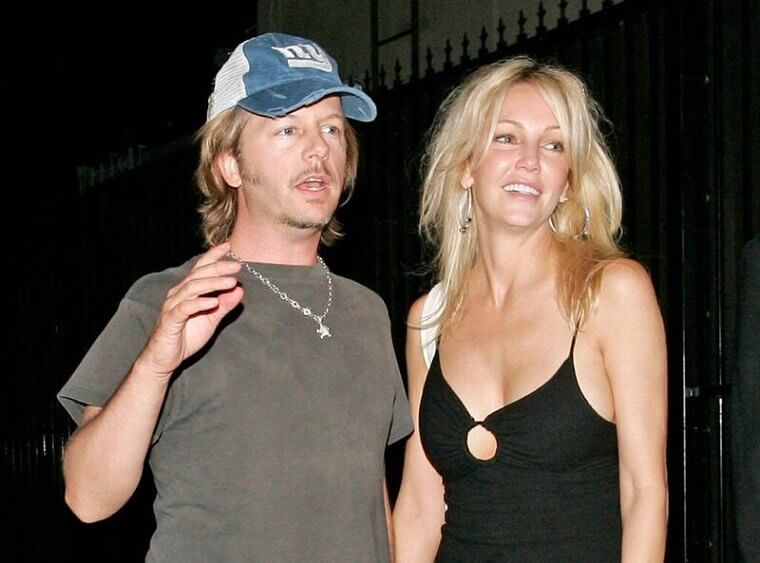 "He has a big ****," the star joked when TMZ asked her how Spade is able to hook up with so many women. Locklear and Spade dated for just six months, but it seems they made a connection. In an interview with Radio Andy, Spade said, "She was nice to go out with me, and I will always be indebted to her because she was so nice, so fun."
Her Off-Screen Romance With Jack Wagner
Wagner and Locklear first met on the set of Melrose Place in the late '90s. They starred as a married couple but kept things strictly official as they were both busy with their own private lives. Then nearly a decade later, their on-screen romance moved off-screen.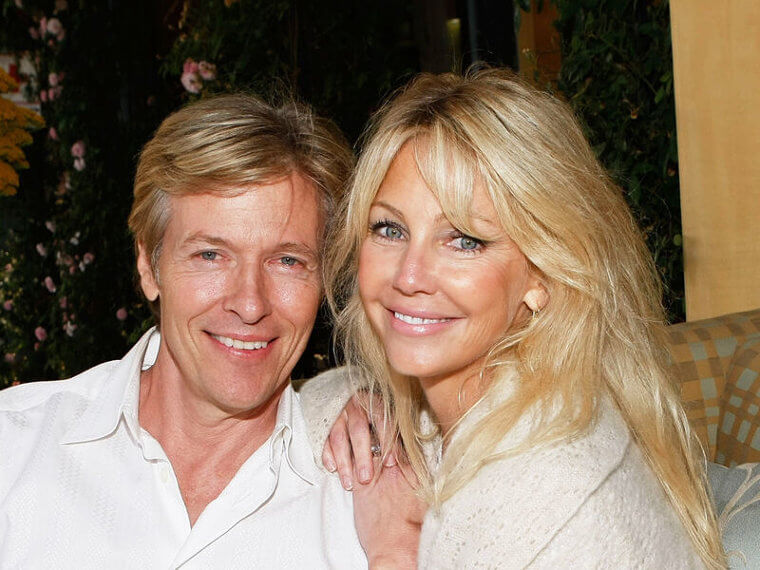 Despite claims by the couple that they were just good friends, Locklear eventually let the cat out of the bag and confessed to People that their relationship was "wonderful, exciting, and blossoming." After four years together, Wagner popped the question in 2011 with a 6-carat diamond ring.
The Engagement Was Called Off
In November of that same year, the couple called off the engagement and their relationship was over. They concluded that going ahead with the marriage wouldn't be in the best interest of their kids.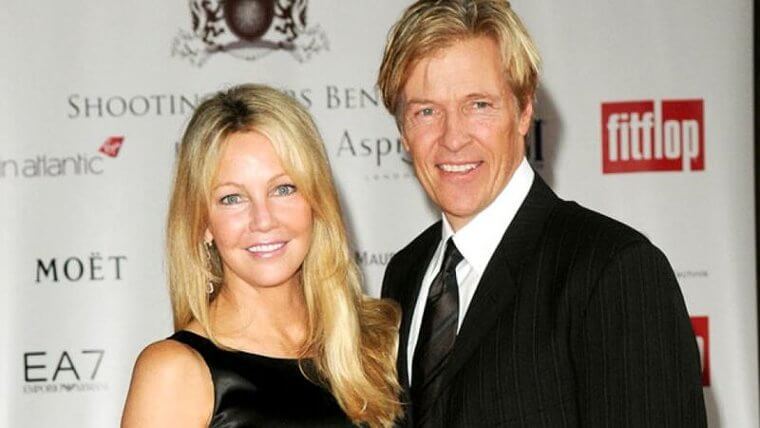 Wagner told TMZ that the decision was reached after realizing that planning a wedding was consuming so much of their time that they didn't have much left to spend with their respective kids. What's more, a blended family (Wagner's son and Locklear's daughter) would be too disruptive at the time.
They Got Into a Physical Altercation
On the outside, Wagner and Locklear ended their relationship amicably with no bad blood between them. But it turned out that wasn't exactly the case. During one of Wagner's visits to Locklear's Sherman Oaks home (to return some of the items she had left at his place) the former lovebirds had a violent fight.
An anonymous source told the Daily Mail that "A huge argument erupted as they insulted each other's families. As Heather went to her car, Jack lunged at her, trying to grab or push her. Her reaction was to swing. She caught Jack with a right hook across his face, knocking him to the ground." Police arrived at the scene but in the end, no charges were filed and the case was closed.
An Overdose Scare
After Wagner and Locklear broke up in 2011, the actress' behavior became erratic. Two months after the engagement was canceled, she was rushed to the hospital in Thousand Oaks, California. Her sister called authorities after suspecting she might have overdosed on a mixture of alcohol and prescription medication.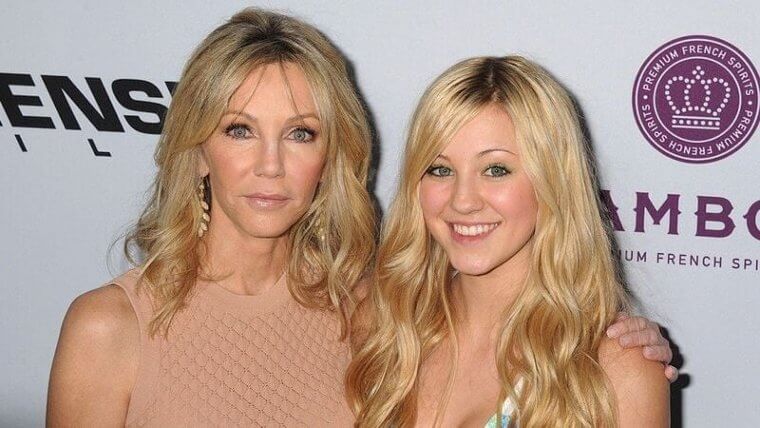 Wagner had reportedly "begged her to go to rehab" before they broke up, but it was only after the pair had split that Locklear decided to enter a treatment program and her family kept it away from the public.
Anxiety, Depression, and DUI
Locklear has had to face some pretty dark times through the years. In the late 2000s, the Melrose Place alum began a downward spiral, starting with a call placed by someone in 2008 claiming the actress was suicidal. Not long after, Locklear checked herself into an Arizona medical center for anxiety and depression treatment.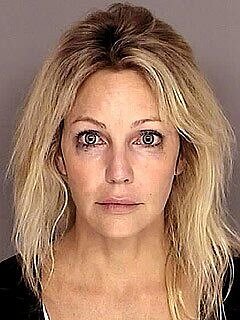 Later that year, she was pulled over and arrested by a Highway Patrol Officer for suspicion of driving under the influence. Tests on her blood however showed she hadn't been drinking, but her prescription pills "could have impaired her ability to safely drive a motor vehicle."
A Hit-And-Run
Locklear descended into prescription pill abuse and had to complete a 30-day inpatient rehab program to treat her drug and alcohol problem. It was a difficult period for the Dynasty star. In 2010, she hit a no-parking sign near her home and dealt with the incident by fleeing the scene.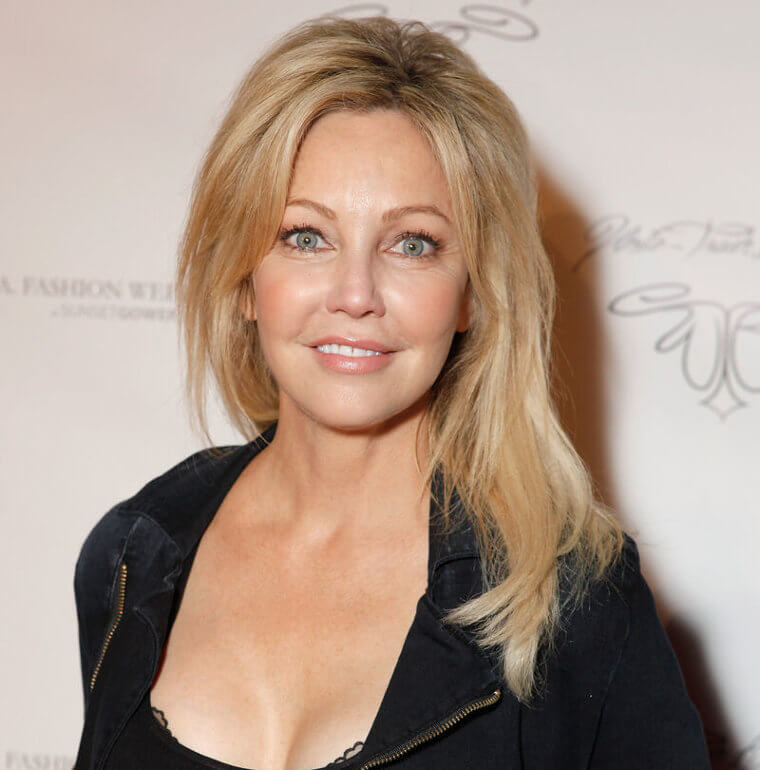 She was ultimately arrested and cited for a misdemeanor hit and run. Authorities ended up not filing any charges because they couldn't prove who was driving the car that day (it was registered to both Locklear and her ex-husband Sambora).
A Fresh New Boyfriend
After breaking up with Wagner, Locklear began dating Larry Porush, a tech entrepreneur she met on a blind date. Porush was a refreshing deviation from her celebrity exes, the bad boy rock-n-rollers Lee and Sambora, and the busy actor, Wagner.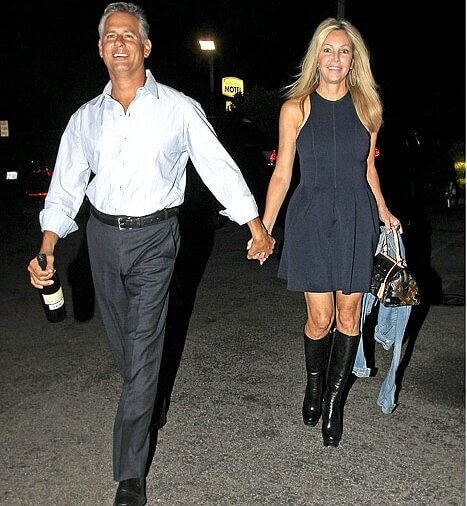 With Porush in her life, it seemed like Locklear's stormy days were behind her. The pair even got engaged a year later in 2013. But although Locklear called him "the one" several times, their relationship soon hit the rocks and they went their separate ways.
Then There Was Mani
Locklear's next beau was a surgeon named Dr. Marc Mani. The two began dating in 2013 and were spotted several times hitting up hotspots and looking very much in love. Locklear kept her new relationship private, making very few comments about her new man.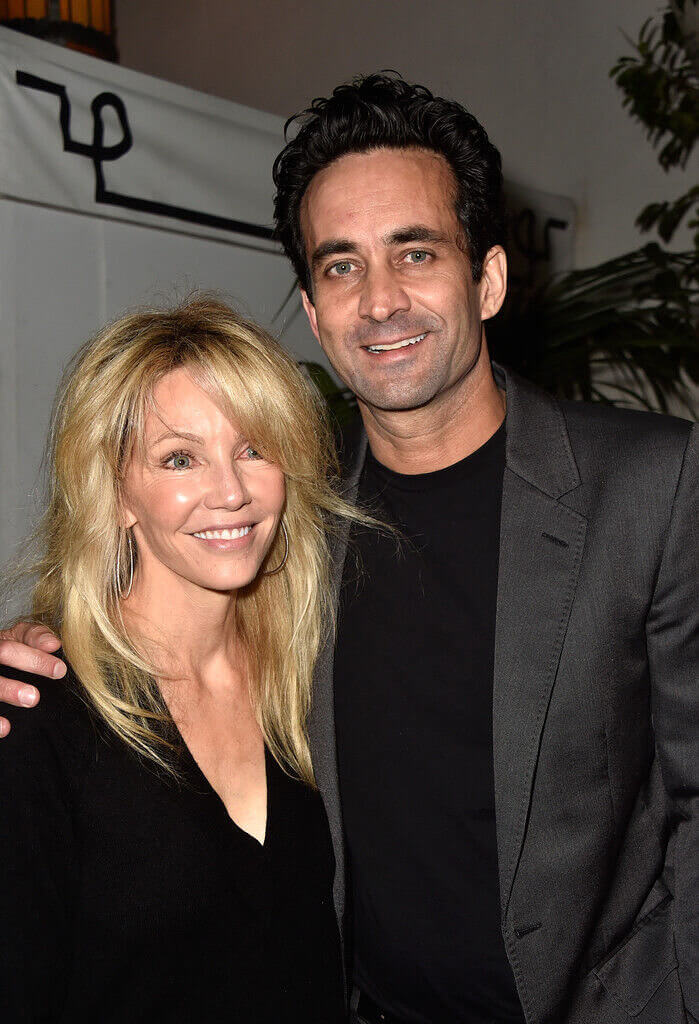 But Mani was no stranger to the spotlight. He wasn't a huge Hollywood actor or rocker but had made a name for himself as one of the country's top plastic surgeons. In 2008, the Harvard alum was voted the most eligible plastic surgeon, and just a year later, he earned a spot in Forbes magazine's list of the 10 Leading Providers" among plastic surgeons in the U.S. They looked great together, but ultimately, their relationship ended three years later in 2016.
An Old Flame
Locklear's latest beau is none other than Chris Heisser. Sounds familiar? Remember the actress' high-school sweetheart we talked about at the beginning of this article? That's him. After four decades of being apart, the lovebirds found their way back to each other in 2018. A source close to the star revealed that "After all the fame, she found her way back to a simpler life with the boy she dated in high school."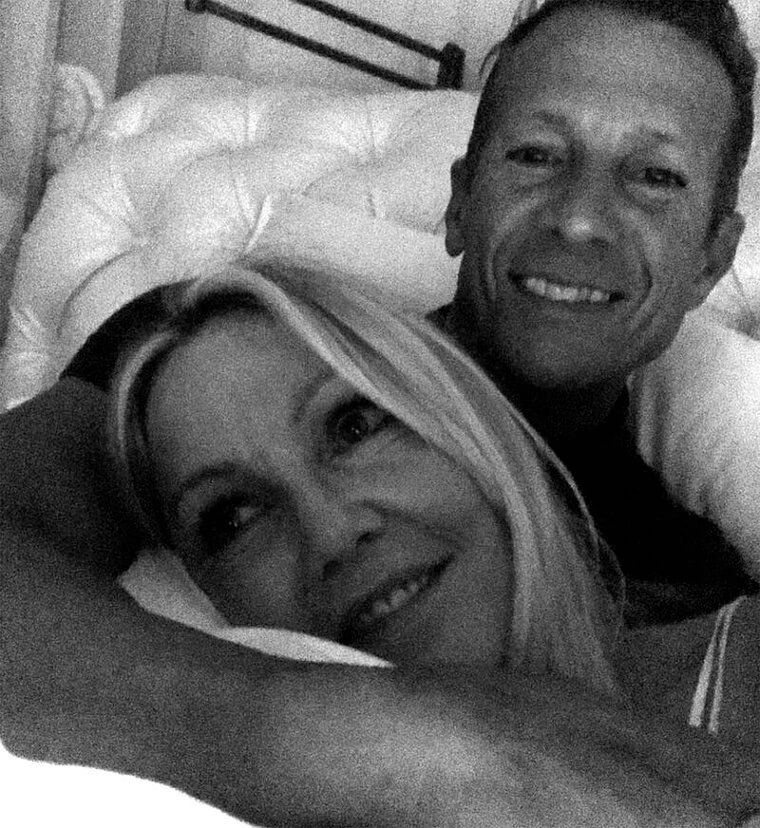 A year after they were back together, Locklear flashed a huge diamond ring on her left ring finger, saying she was engaged to her "favorite person!" The engagement happened not long after her one-year sobriety anniversary. After a tumultuous decade, it appears the actress is finally going to get some peace and clarity.
A Lovely Reunion
In 2019, Locklear posted a photo on Instagram of her and her ex-boyfriend Jack Wagner in what appeared to be a beauty salon. Both of them had their hair wrapped up in foil and looked like they were having a joyful time. Locklear wrote over the photo, "Look who I ran into!"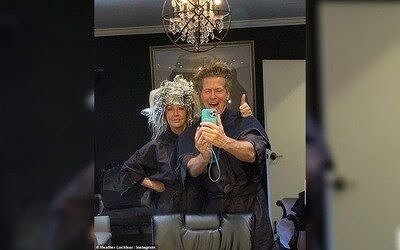 Clearly, whatever misunderstanding they had was now in the past. Wagner also posted the picture on his account and captioned it: "Sooo much fun catching up with one of my favorite people in the world!! We're still tryin to look our Best. Love you @HeatherLocklear #Recovery#Grateful #TYGod"
An Impressive Career
Locklear has had many dark days throughout her life but, of course, it hasn't all been gloomy for the actress. She has had a long and fruitful career spanning decades, with performances on hit tv shows like Melrose Place and Spin City.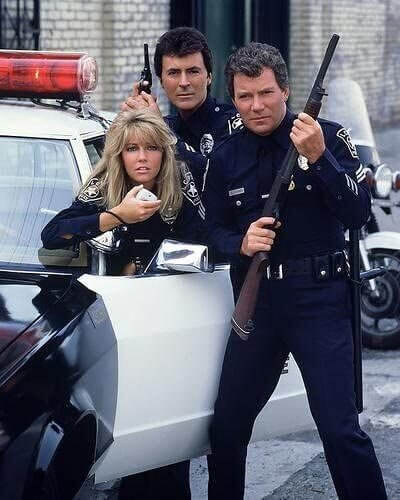 Locklear won high acclaim for her role as the driven boss Amanda Woodward in Melrose Place, putting her on a pedestal as one of Hollywood's brightest talents. The actress was also phenomenal in her role as Caitlin Moore in Spin City, starring alongside Michael J. Fox and Charlie Sheen.
She Received Several Award Nominations
Locklear's incredible work in Melrose Place and Spin City put her name in the list of award nominees. Her first Golden Globe nomination came in 1994 for the title of Best Performance in a TV series for her work in Melrose Place. This great milestone came just one year after she won the role of Amanda Woodward in the show.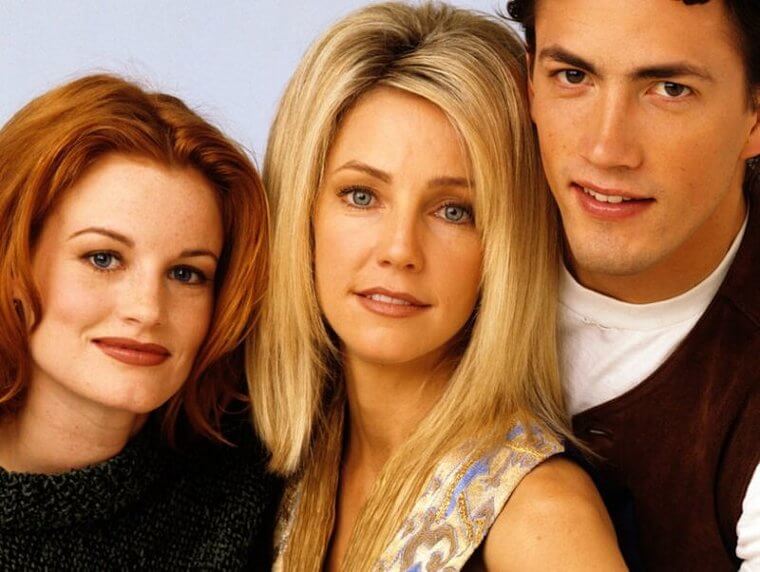 Between 1994 and 2002, Locklear received a total of six nominations for the same category at the Golden Globes. Sadly, she never won, though it remains an incredible and respectable achievement.
Her Award Wins
Locklear landed her first award nomination for her role as Abby Arcane in the 1989 superhero flick The Return of Swamp Thing. This nomination, however, wasn't as illustrious as the Golden Globe nods she would later land. It was a Golden Raspberry for Worst Actress.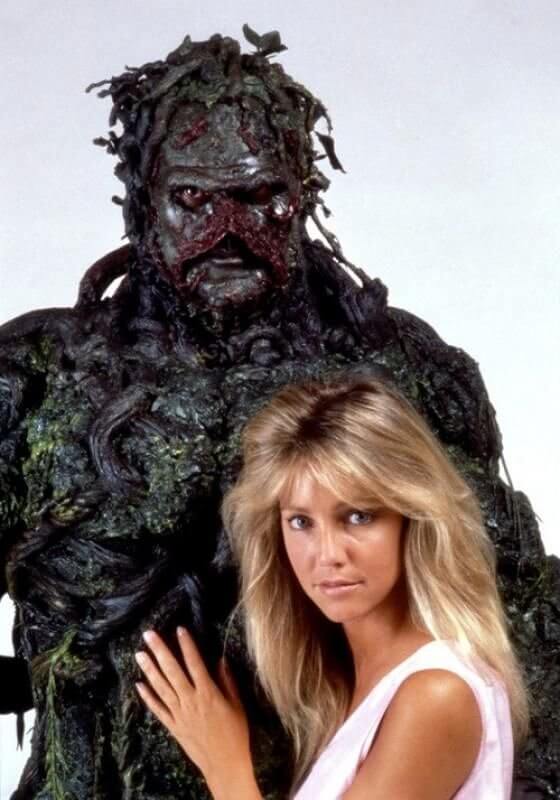 Although this can't be listed as one of the highest points in her career, the young actress clinched the award. This one and the First American in the Arts award are the only two awards Locklear has received during her career.

Queen of the Small Screen
Although Locklear is more popular for her roles in television series, she has made several appearances in movies, too. Films she has starred in include Wayne's World 2 and Scary Movie 5. But clearly, television series are where she has had greater success.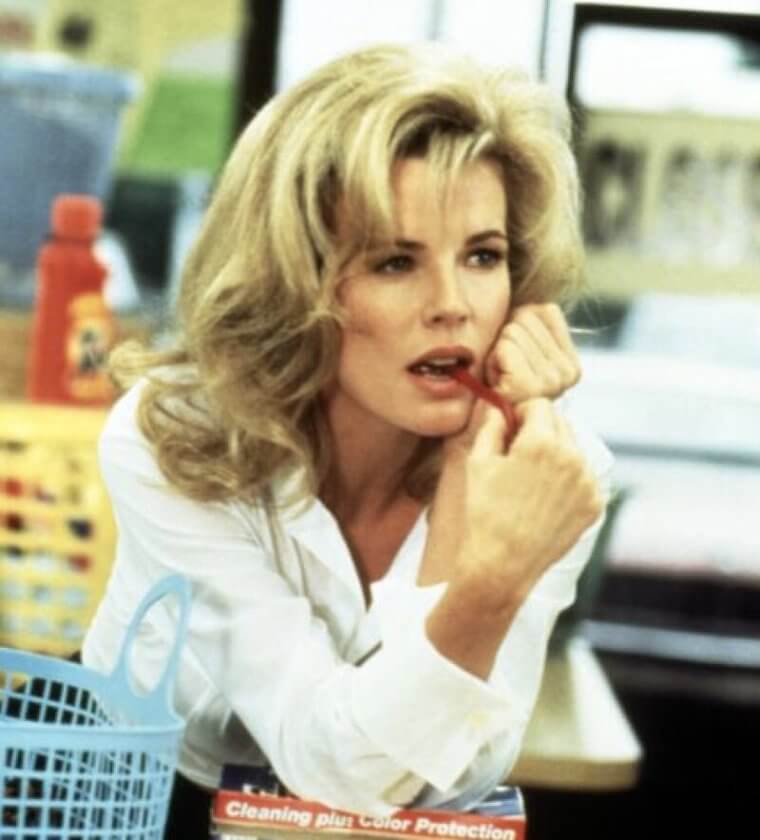 Locklear's fame skyrocketed after starring on Melrose Place and Spin City and she has earned acclaim for her recurring role on the show Going Places. The actress is still best known for her work in these shows.
Her Native American Ancestry
Don't be fooled by her bright blonde locks, Heather Locklear has native American roots on her father's side. As her surname suggests, Locklear is a Tuscarora word that translates into "hold fast." It hasn't been totally confirmed but there's evidence to suggest that some of her father's ancestors were of the Tuscarora tribe.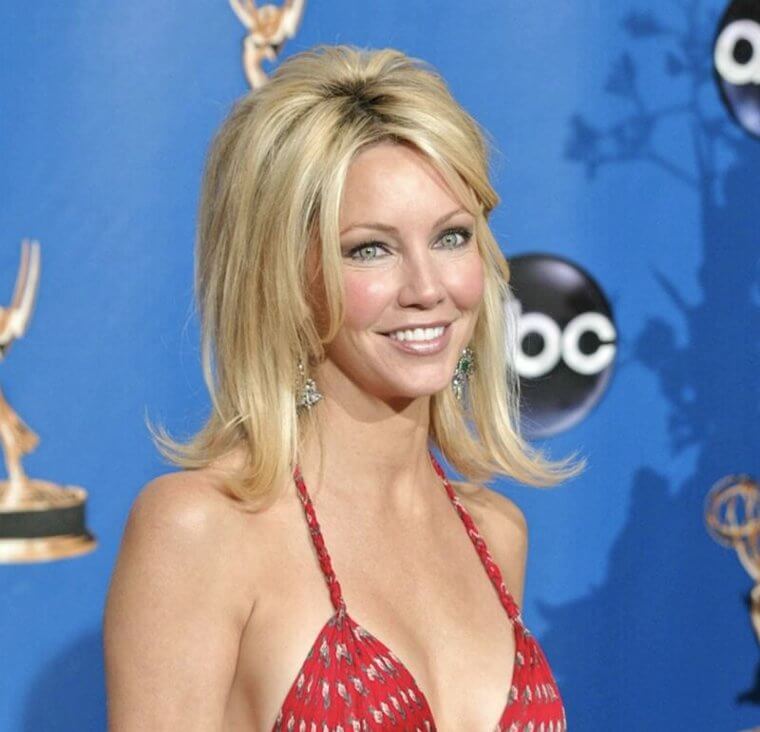 Many descendants of the Tuscarora tribe can be found today in places like North Carolina, New York, and Ontario. They are also known as the "shirt-wearing people."
She Briefly Attended UCLA
Locklear attended university before becoming the famous Hollywood star she is today. As soon as she finished high school, she was admitted into UCLA, where she pledged Chi Omega and Delta Delta Delta, but was never initiated into either sorority.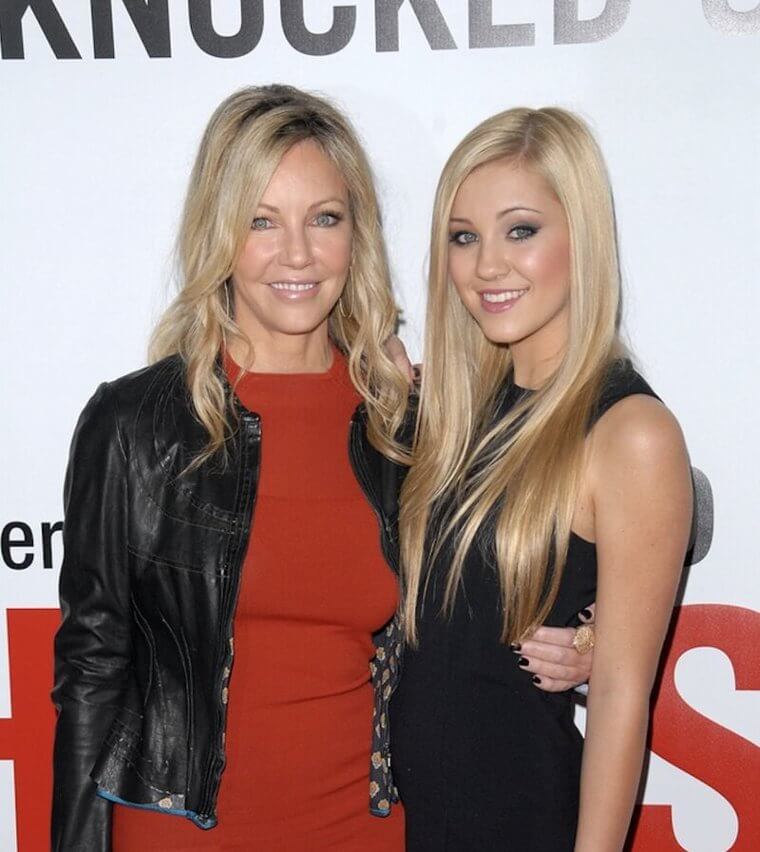 She also got involved in different extra-curricular activities during her studies. Around that time, Locklear began modeling and starring in several commercials for brands such as Pepsi and Polaroid. Bet she had all the girls around her a little jealous.

Turned Away by the Squad
Back in high school, Locklear tried joining the cheerleading squad but was turned away. Not sure if this was because she actually sucked at it or the other girls were simply jealous.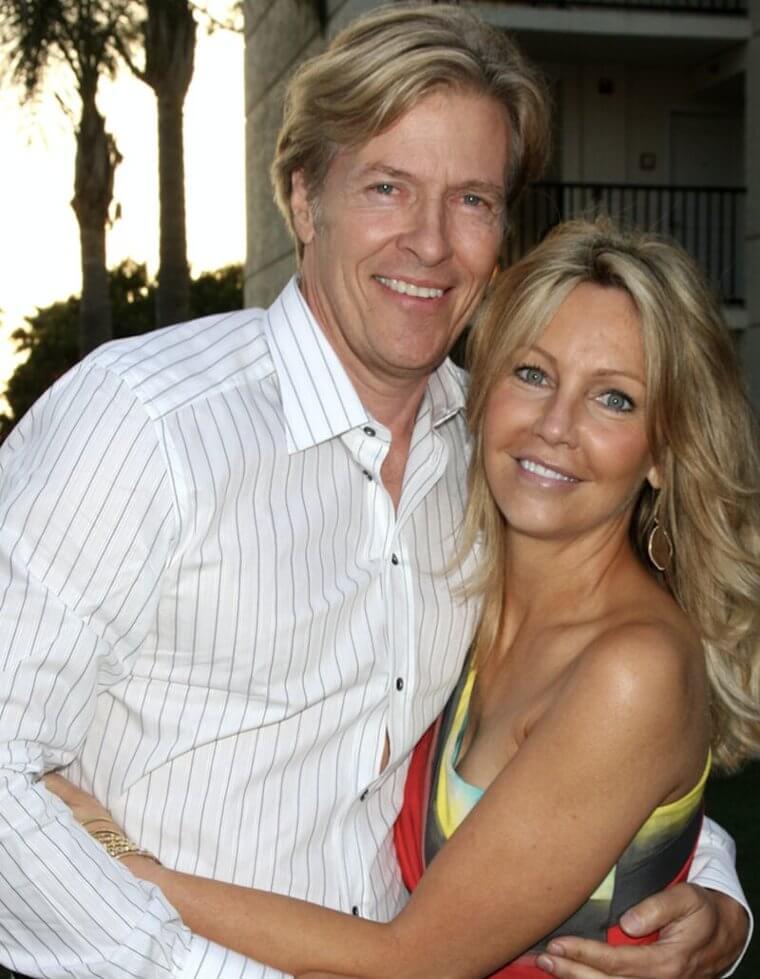 However, this rejection ended up working out in favor of the young sweetheart. Locklear found her way to the drama club instead, where she was welcomed with open arms. Locklear loved acting and it became one of her favorite things to do as a student.
She Made Cameo Appearances
Although Locklear has garnered fame for the roles she has played on hit sitcoms, it is also worthy of note that she also made guest appearances on several other popular shows. In 1997 she starred as a guest on Muppets Tonight, where she performed a Muppets spoof of Melrose Place.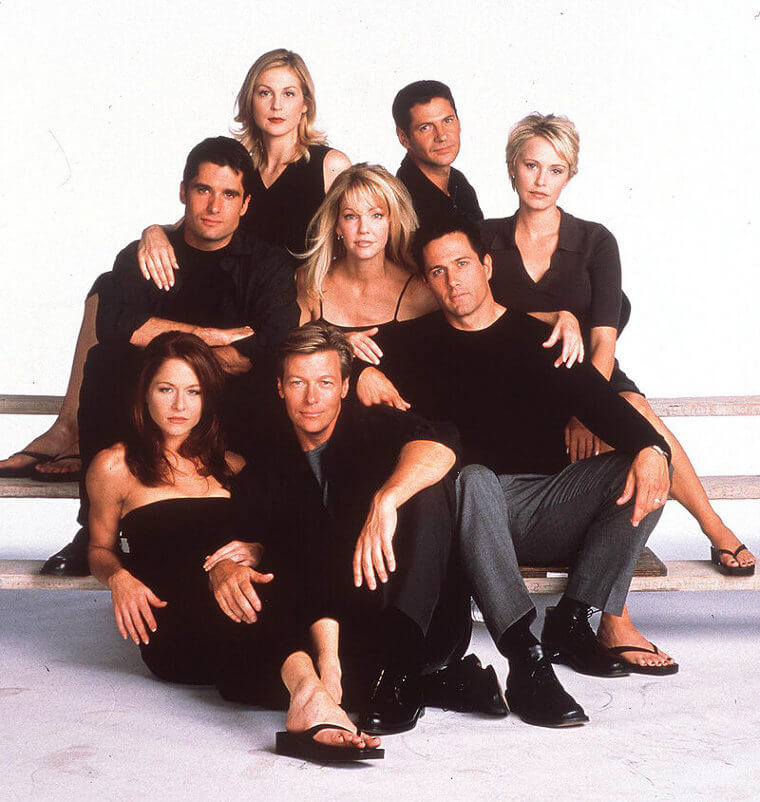 She also had a brief recurring role on Scrubs and in 2003 made a cameo on Two and a Half Men, where she once again starred alongside Charlie Sheen, her former friend's (Denise Richards) ex-husband.
Her Car Crash Scare
In September 2017, shortly before sobriety, Locklear scared everyone around her when she crashed her Porsche three feet into a ditch just outside of L.A. She was rushed to the hospital where she received treatment for minor injuries. Locklear later took to social media to let her fans know she was okay.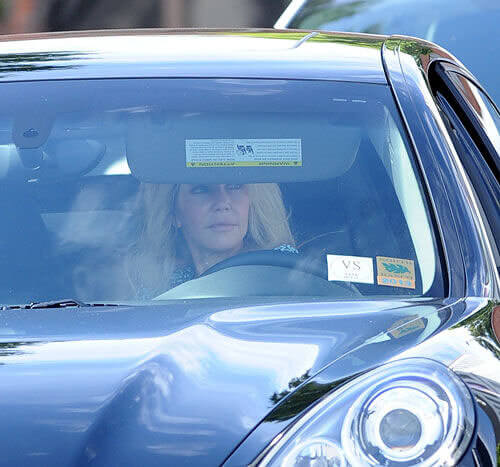 She wrote, "I'm home and good. Thank you for your concern!" Authorities never disclosed what caused the crash, but they did say neither drugs or alcohol played a role in the accident. Locklear never commented on the terrifying event.
She Was Arrested for Domestic Violence
In February of 2018, not long after crashing her car into a ditch, Locklear was arrested at her home for domestic violence and battery of a police officer. She was also suspected to have assaulted her boyfriend (now fiance), Chris Heisser.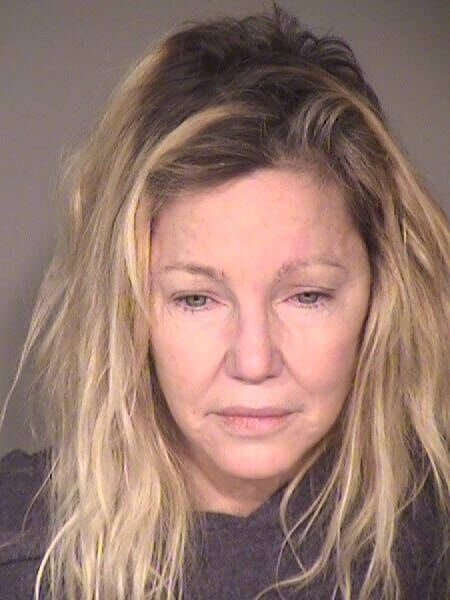 Locklear was reportedly hysterical when Police arrived at her Thousand Oaks home. She went ahead to threaten the officers, telling them she would "shoot them if they ever came to her house again!" Clearly, the actress wasn't in the right frame of mind when the deputies came knocking on her door that day.
"Crazy, Angry, and Wild"
Reports from that night stated: "Deputy Alldredge saw that [Heisser] was bleeding from the bridge of his nose and he had redness on his chest." When officers arrived at the home, Heisser told them that Locklear had attacked him while he was on their bed.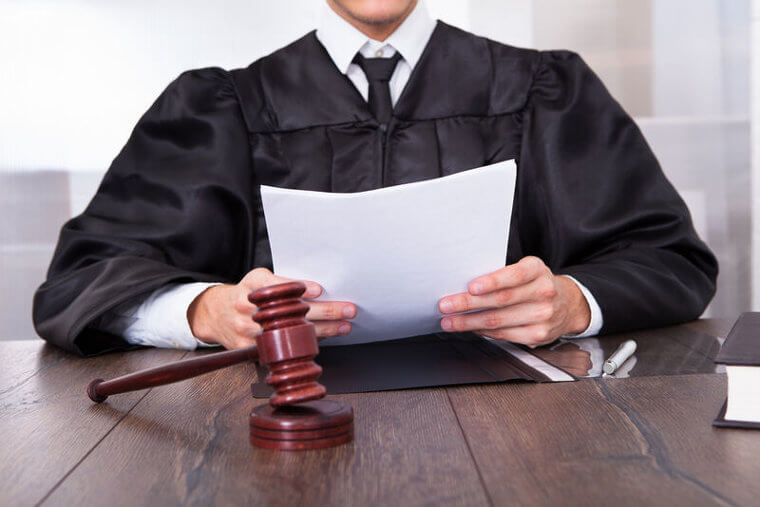 Heisser added that Locklear had bit his face and she was "all over" him for about 30 minutes acting "crazy, angry, and wild." In the course of the investigation, Locklear had also reportedly "exhibited combative, belligerent, and aggressive behavior toward deputies."
In-Love Again
While the domestic violence charges against Locklear were eventually dropped, she still faced four counts of misdemeanor battery on a police officer and one charge of resisting or obstructing a police officer. The actress pleaded not guilty to both. We gathered that Locklear has been prohibited from holding a gun since the incident occurred.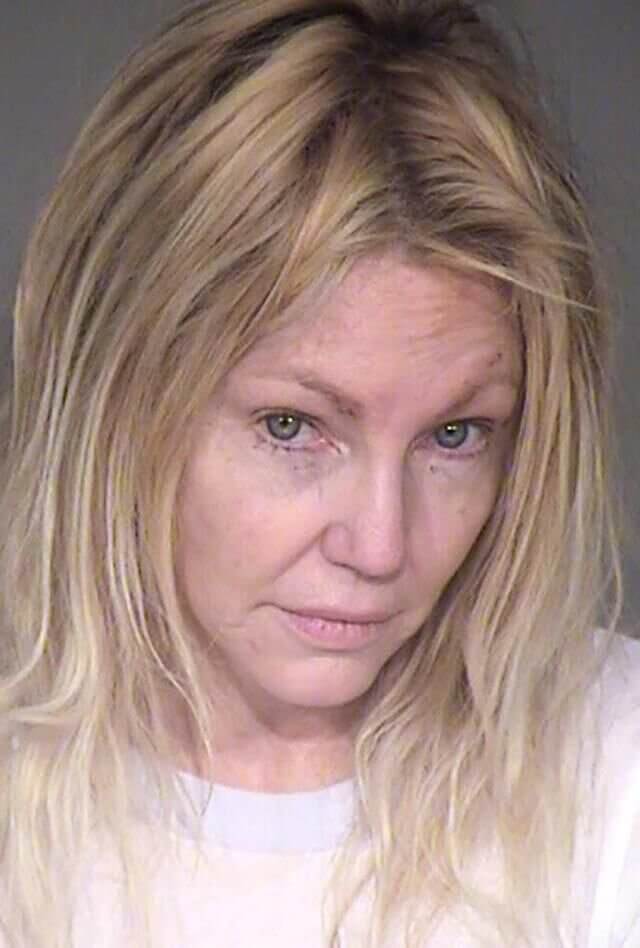 Locklear has had some really low points in her life, but having officers show up at her door and charge her with domestic violence would probably take the cake. Fortunately, the actress seems to have put those issues behind her and is in a much better place now away from the spotlight.
She Can Count on Ava!
In October of 1997, Locklear and Richie Sambora welcomed their daughter, Ava Sambora. Through her mother's good and bad days, Ava has been there, supporting her and helping her get through her struggles. The same goes for Locklear as well. Ava can always count on her mom as she deals with her own mental issues.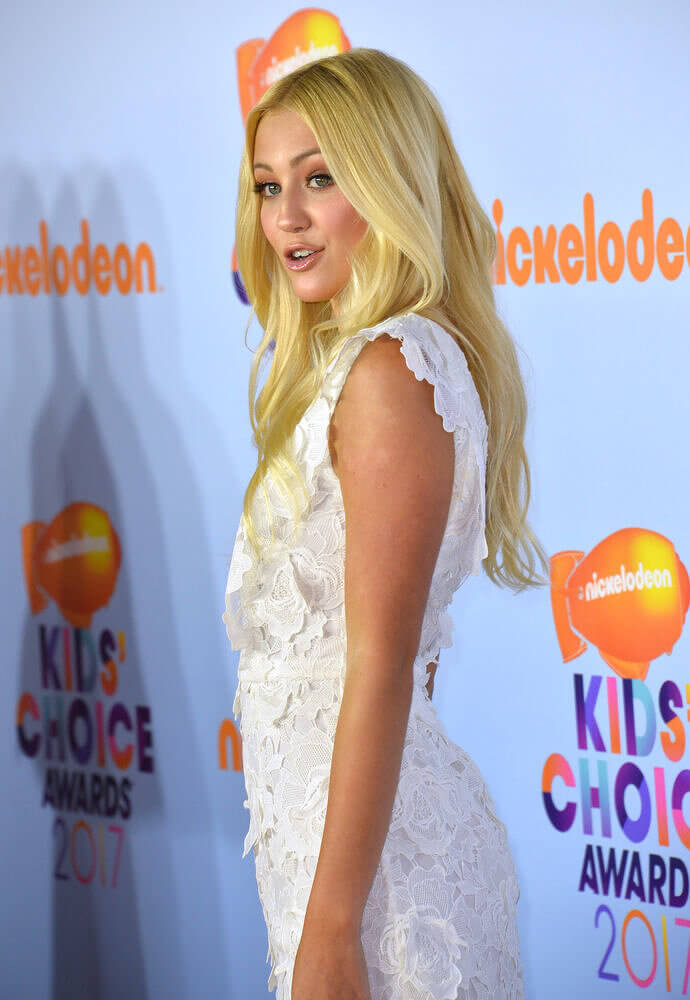 When Ava was in college she suffered debilitating panic attacks, the model told People: "I struggle with anxiety, but about a year ago it was very debilitating. And when I would have anxiety attacks, she would drive over and visit me. She would stop what she was doing and come to comfort me."
The Importance of Kindness
Apart from helping her daughter deal with her mental health struggles, Locklear also taught her important life values. Ava told People that her mom never judged her as she dealt with anxiety and has always been by her side, helping her heal.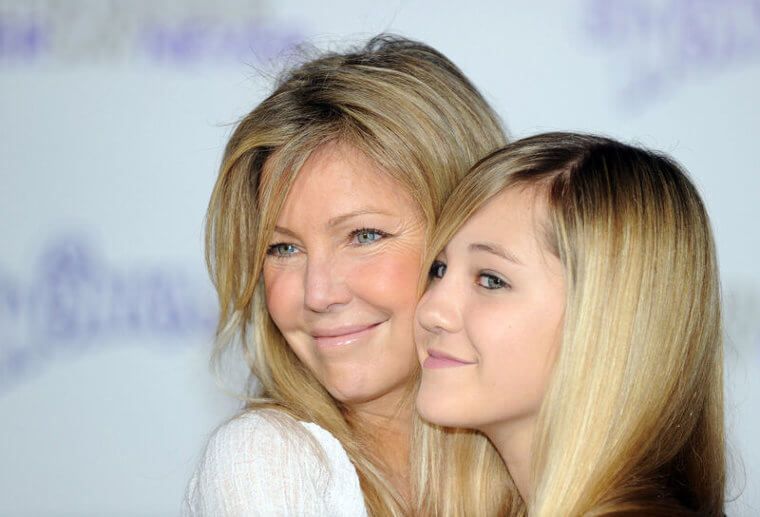 Ava also said that she learned the importance of being kind to everyone from the way her mom treated her. "She helped me see that it was possible for others to relate to me and understand my experience," she said.
She Has the Support of Her Fans
From DUIs to rehabs and domestic abuse cases, Locklear has faced some hard times in her life. But luckily for the actress, she has had lots of support through the years, from her loved ones to her fans.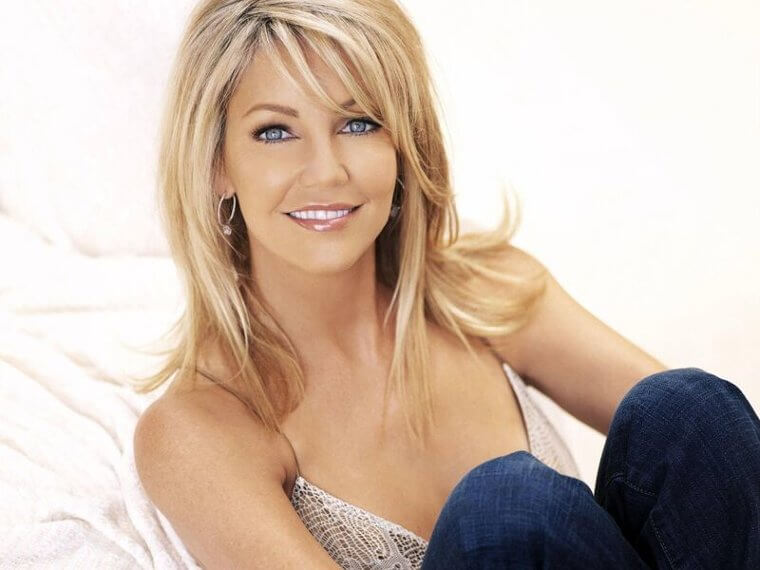 Locklear has received words of encouragement and advice from her fans through the years on social media. They've made comments like "take it easy" and "take good care of yourself" as she works through her issues. After she crashed her car in 2017, her fans were happy to hear she was alright. One fan wished her a speedy recovery and commented under her Instagram photo: "watch a whole bunch of funny shows!"
Career Breakthrough
Lockyear's life changed forever when she was cast in her first soap opera. She joined the cast of Dynasty in 1981 in its second season, playing the role of Sammy Jo Dean Carrington. Her heartwarming smile and impeccable look charmed viewers and shot her to stardom.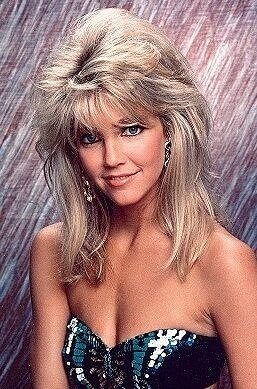 It was producer Aaron Spelling, who was working for the show at the time, who cast Locklear for her breakthrough role. Locklear would go on to play Sam Jo till Dynasty ended in 1989. Her character was so much loved by everyone that she was promoted to a full-time cast member in the show's sixth season.
She Works Super Hard
Locklear isn't just a pretty face, she's also a great actress who has worked hard over the years to get to where she is today. Back when she was just starting out, the star made history as one of the few people to have worked on two TV series at the same time.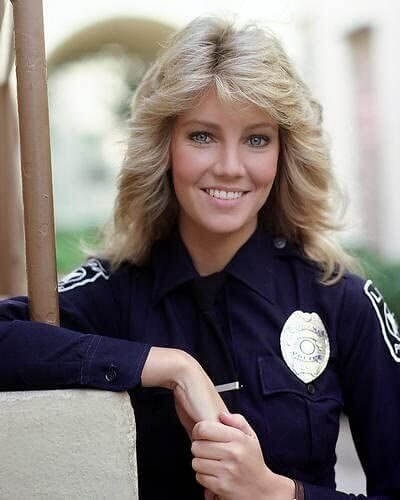 While working on Dynasty, Locklear was also acting in the police drama series T.J. Hooker from 1981 to 1982. Only three other actors have been able to pull off such a feat—Niecy Nash, Jon Hamm, and Lisa Kudrow.
The Roles She's Declined
At the peak of her career, Locklear was one of the most popular stars in the world and a highly sought-after actress in Hollywood. She was offered many roles and was able to choose the ones she was interested in playing.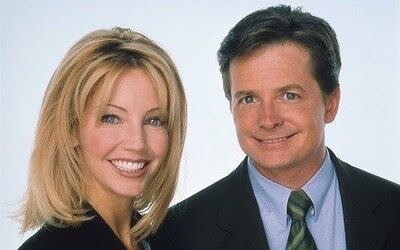 In 2002 she was offered a recurring role in Good Morning, Miami, but turned it down. The role was a lot like her character in Spin City and the part eventually went to Ashley Williams. During this period, Locklear also appeared in shows like Scrubs and Ally McBeal.
More Success
So far, Locklear has appeared in a whopping three Lifetime Original Movies, one of which is the 2008 comedy-drama Flirting With 40. It was rated as one of the network's three biggest films of all time.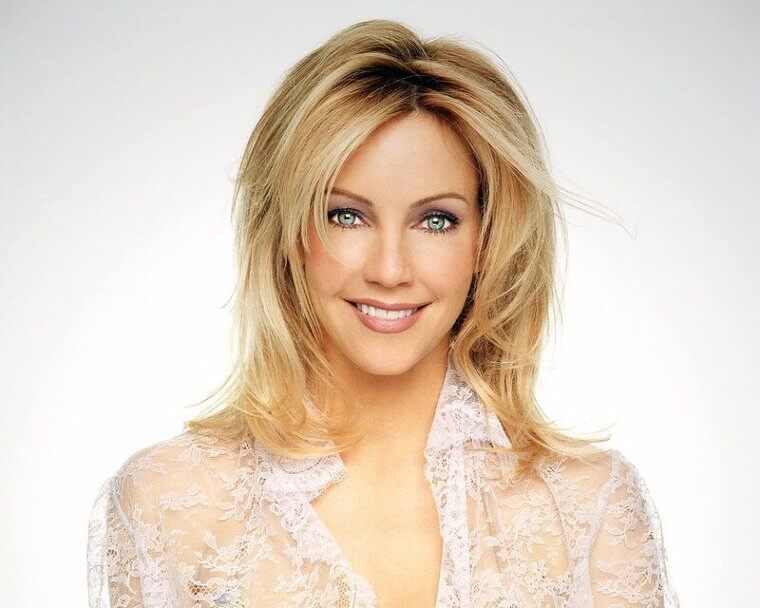 Another is Angels Fall. Based on the Nora Roberts book of the same name, it was the most-watched Lifetime movie of 2007, pulling in nearly five million viewers. He Loves Me is the third film on the list and was well received by audiences. The critics also praised the film's storyline as well as Locklear's acting.