Sometimes life can give you very hard challenges, and for this 30-year-old man, it was his whooping heavy weight. He decided to turn his life around and end his suffering once and for all. The world's fattest man went under the knife, and besides the fact that he now looks beautiful, almost like a model, he is finally able to play the guitar, sit properly, and walk a few steps. Here is a glimpse of his journey.
A Heavy Battle
Also known as the heaviest man on Earth, Juan has steadily gained weight since he was seventeen years old. Claiming this title in December of 2016, Mr. Franco was first discovered when he moved from Aguascalientes to Guadalajara, Mexico where he was hospitalized due to his weight at the age of 30.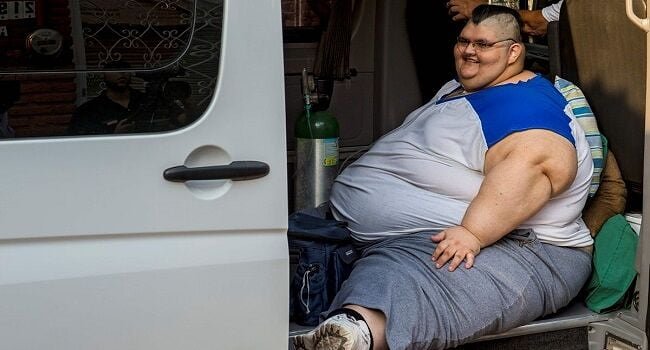 Tipping the scales at a massive 1,311 pounds, his weight impacted every area of his life. He was no longer able to stand up, let alone leave the house, and had spent every minute of every day during the previous seven years, in the box room of his parent's house. Exhausted and out of options, Juan Pedro knew he had to take desperate action in order to get out of his desperate situation.
How Did Juan Get So Big?
Having suffered from hypothyroidism from a young age, Juan Pedro Franco has always struggled with his weight. Also known as an underactive thyroid, hypothyroidism can lead to tiredness, constipation, depression and - especially in this case - weight gain. This is due to the thyroid gland not producing enough of the thyroid hormone, which helps to regulate the body's metabolism and levels of cholesterol.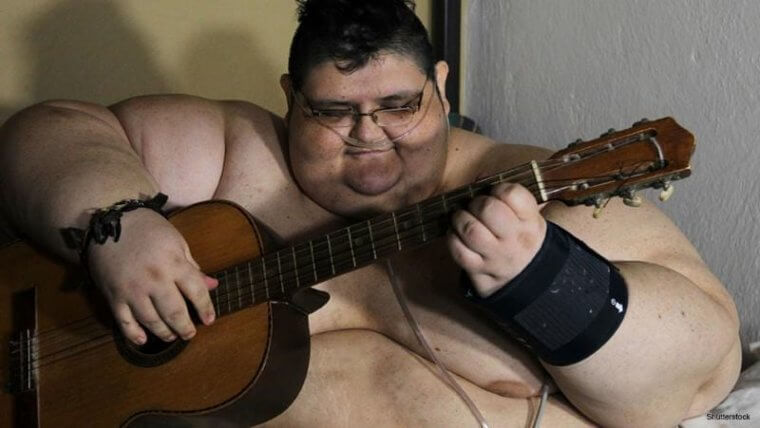 As there is no cure for hypothyroidism, Juan needs to take regular medication which helps to stimulate the levels of thyroid hormone produced by the body. These help to combat some of the side effects of his illness, such as high cholesterol. Of course, hypothyroidism isn't the only reason why Juan's weight crept up until he weighed roughly the same as ten adult men, according to the Guinness Book of World Records.

A Series of Unfortunate Events
As well as his hypothyroidism, Mr. Franco was unfortunately met with a series of unfortunate events that caused him to begin his climb into the record books. At the age of just 17, Juan Pedro suffered in a car accident that limited his mobility and led to further weight gain.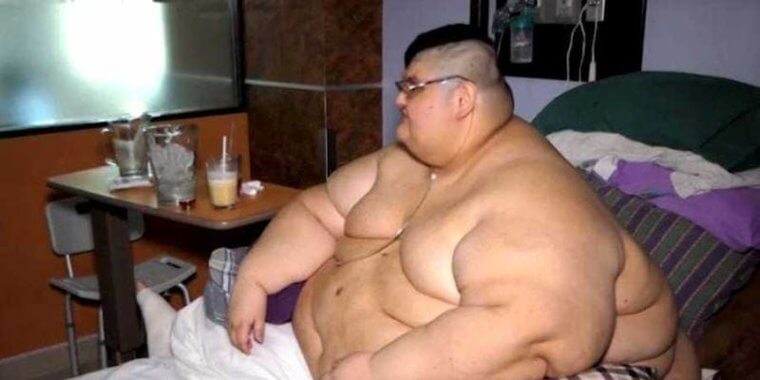 In an interview with the BBC, Franco admitted that the accident left him with multiple broken bones, saying that half of his body was completely "broken". He felt that the impact, as well as his large weight, meant that he never had the ability to fully recover from the accident.
Asking For Help
Being an accomplished baker and very handy with knitting needles, Juan Pedro Franco was able to contribute to the household budget by making sweets and crafting scarves. The family would then sell these scarves and treats at a local market which helped to pay for a special diet that Franco required.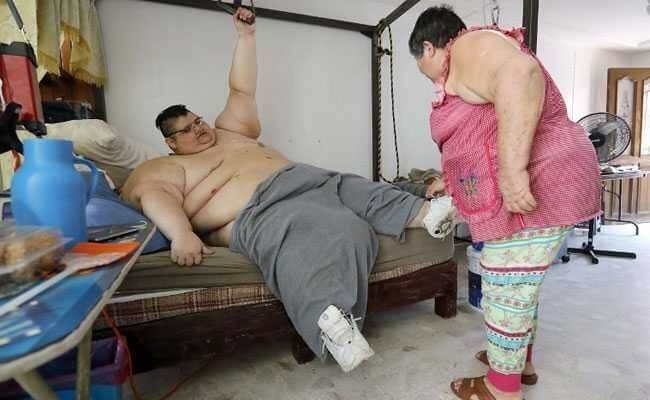 Still, eventually, his family could no longer afford his specialized diet and Juan was forced to consider more drastic measures. He tried to turn to every local doctor but they all turned him down. Due to his large size, many doctors were unable to work with him as they required special tools and bed space, which were not commonly available in Aguascalientes.
The Heaviest Man on Earth
Far from being proud of his weight gain, or attempting to contact the Guinness Book of World Records himself, Juan was actually extremely shy about his size. Spending nearly ten years confined to a small room had affected his confidence and it wasn't until images were released of his move to Guadalajara from Aguascalientes that he quickly became known as the World's Heaviest Man.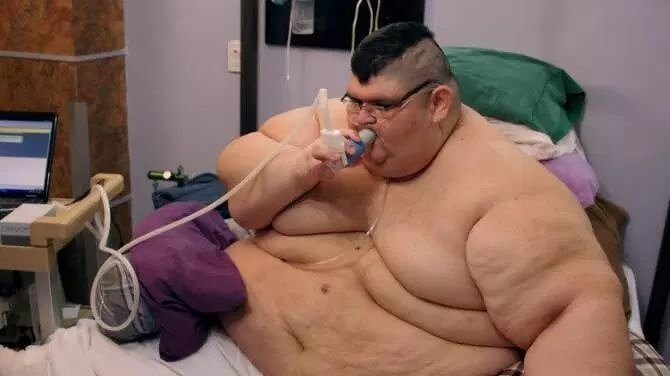 He had been taking on the enormous task of moving over 100 miles away in order to meet with doctors who were better equipped to handle his extreme condition. However, in doing so, he made headlines across the world and was quickly sought after for interviews and exclusives.
The Guinness Book of World Records
While many of us dream about being featured as a world record holder during our lifetimes, it's understandable that very few people look to get the title of The Heaviest Man on Earth. Indeed, this title is only usually transferred when a new subject is brought to light after hiding away for so long. In the same way that Juan was not known to any authorities until his pictures went viral, during his move, many record holders have a similar story.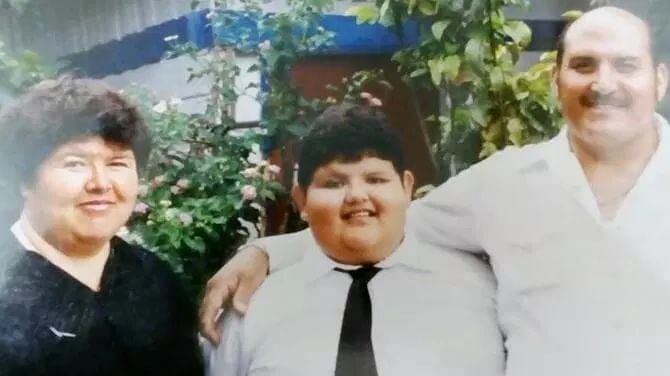 Naturally, the majority of those who have held this title in the past have been uninterested in the world knowing more about them, as they often see themselves in a very negative light. Since so many people who suffer from obesity already have health obstacles to conquer and often struggle with simply moving from one space to another, it's understandable that these record holders don't wish to bring any unwanted attention to their condition.
Now or Never
Already suffering from high cholesterol, obesity, and high blood pressure, Juan Pedro Franco was already feeling the effects of his weight. Putting his body under extreme pressure, he was put on a special diet that eventually turned out to be too expensive for his family - especially as his parents were now retired and could no longer afford to put so much money to one side for his food.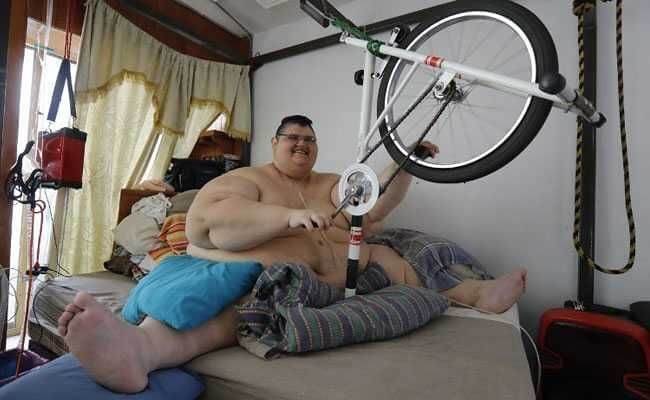 He began contacting doctors across Aguascalientes, but they turned him down as they weren't equipped to handle his extreme weight. Taking so many tablets each day was affecting his mood and being unable to move or go to the bathroom unaided meant that he became determined to find a solution to his weight problem.
One Last Chance
Knowing that he had nowhere else to turn, Juan desperately searched until he found a doctor who was willing to help him. There was only one problem - the doctor was over 100 miles away in Guadalajara. He was on the brink of death and knew that he had to act now, or risk everything.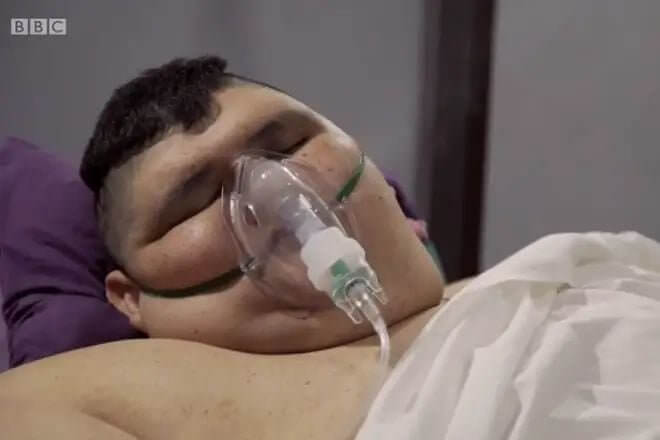 So, after making the necessary plans with his parents, Juan boarded a specially-adapted van which was used to help him with the huge trip, moving from the center of Mexico to the more Southern Guadalajara.
The First Step To A New Life
After moving to Guadalajara to be near his new doctor, Juan began his new regime which would eventually have a profound impact on his life. To begin, he was to be placed on a Mediterranian diet, which consisted mostly of fruit and vegetables and provided his body with all the sustenance it required without overloading it with sugars or carbs.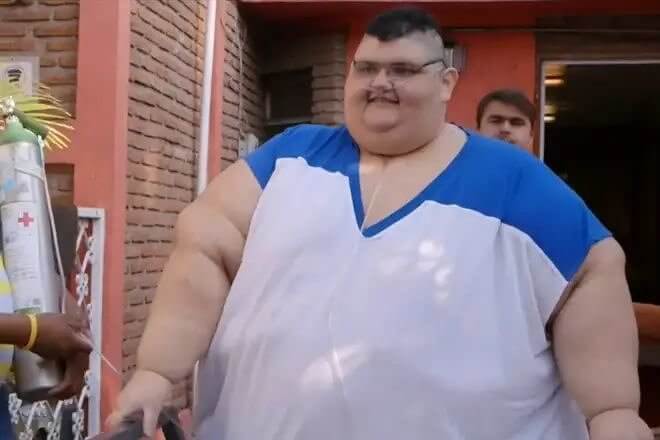 As well as fruits and vegetables, the Mediterranian diet consists of plenty of fish, which are packed with Omega 3s and perfect for sending extra energy to the brain. It also includes lots of hearty grains for fiber and requires followers to drink plenty of water throughout the day.
Small Changes Making A Big Difference
It might sound a lot like common sense, in that eating healthily will naturally provide you with greater energy, but for Juan, this was a huge change. Still, when it was combined with the new exercises that had been prescribed to him, he began to see a huge change within just a few, short weeks.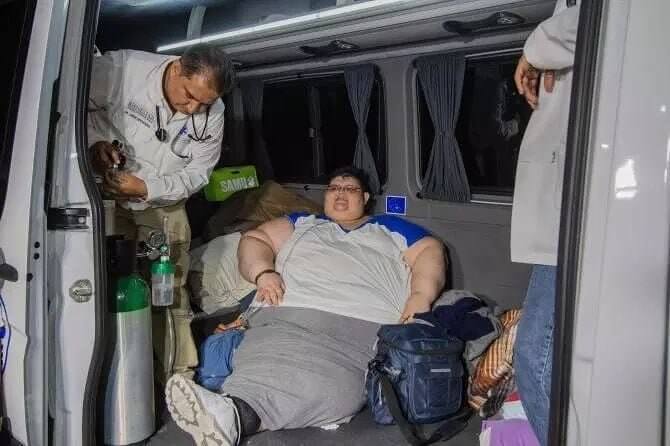 Less than six months later, in May 2017, Juan was over the moon to hear that he had lost a massive 374lbs (170kg). To put that in some perspective, that's the same weight as a fully-grown silverback gorilla. It's fair to say that this was a huge loss that was well-earned thanks to Juan's dedication to healthier eating and a commitment to moving, every day.
The Surgery
Having made huge amounts of progress in his weight loss journey, Juan was now able to look into undergoing more extreme measures in order to get to the weight he wanted to be. He knew it was extremely dangerous, however, as his weight meant that he was much more likely to suffer from complications and could possibly die on the operating table.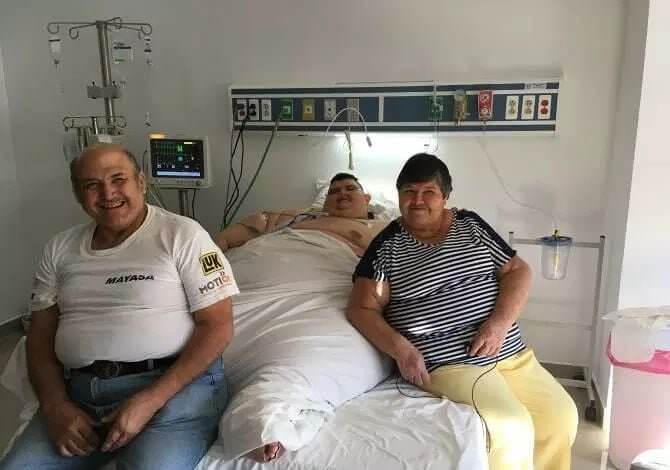 Despite all of his hard work, Juan and his doctors knew that undergoing gastric bypass surgery and sleeve gastrectomy was the best way to ensure that Franco could be as healthy as possible, in the shortest time possible. They knew that undergoing multiple surgeries would be the best way to get Juan to his dream weight and, together, they decided that the risks were worth it.
The Pros and Cons of Surgery
Any surgery that is performed on an internal organ comes with inherent risks. In the case of sleeve gastrectomy, there is a risk of internal bleeding, blood clots, and further complications that can result from not following the appropriate aftercare. This is because the surgery takes away up to 80% of the stomach, leaving only a small tube-like organ left. Doing this results in the patient only being able to eat around half a cup of food at any one time and results in a major caloric deficit.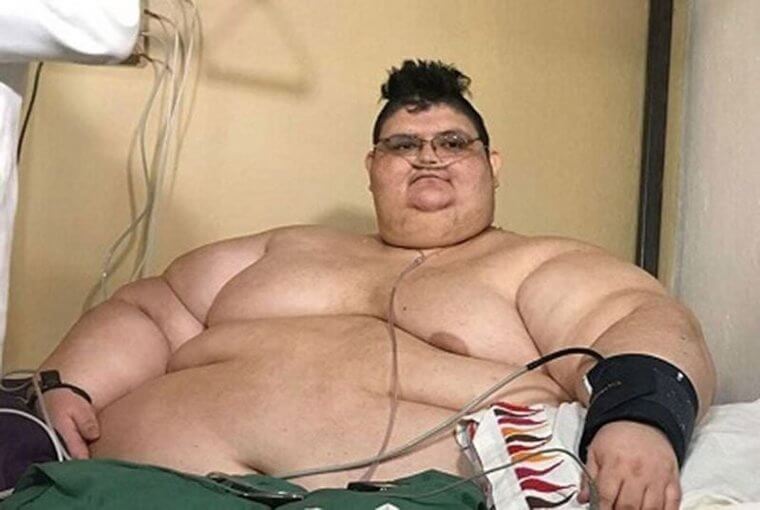 Meanwhile, a gastric bypass has similar risks, whereby the patient can suffer from blood clots, internal bleeding, pain, and even death. Another form of bariatric surgery, a gastric bypass works by dividing the stomach into two pouches, then connecting the smaller pouch to the small intestine, in order to "bypass" some of the nutrient-absorbing methods that the body undergoes after eating food.
Going Through With The Surgery
Despite the many horror stories that he had heard about undergoing these surgeries, the biggest concern for Juan was an adverse reaction to anesthesia. Because of his large size, it was unknown just how well he would respond to the general anesthetic and there were concerns that he might not make it through the surgery.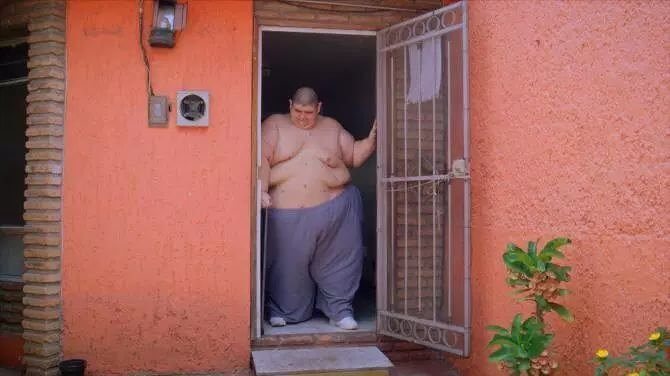 Still, this was a risk that Juan and the team of over 30 professionals were ready to take. Knowing the impact that this could have on the rest of his life, as well as releasing some of the financial burdens from his parents, the team began to prep Juan for surgery.
A Long Wait
In November 2017, the surgical team, headed by Doctor Jose Antonio Castaneda, got to work on changing the digestive system of Juan - a procedure that usually takes around three hours or more, depending on any complications.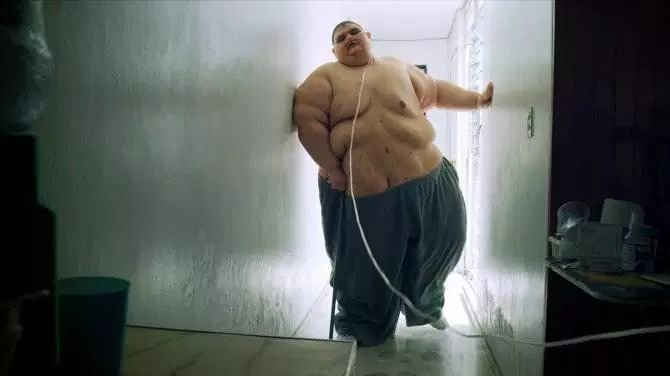 Luckily, the surgery was a success and Juan made it through the procedure with no complications. Following the surgery, he had to stay in the hospital for a few weeks until his stomach had healed enough to allow him to move around a little more freely, without causing any damage to his reinvigorated organs.

Post-Surgery
Doctors were very pleased with how well the surgery went and even went as far as to say that Juan recovered much better than they initially expected. Soon, he was even up to playing his guitar again -- something that he considers one of his favorite pastimes.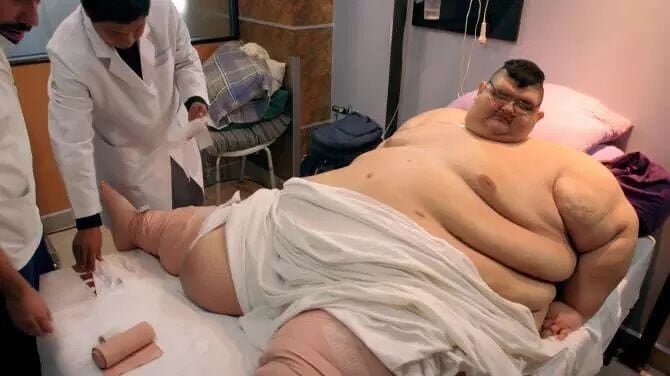 Of course, Juan's positive attitude was a huge help in how quickly he bounced back after surgery. After receiving the good news that there had been no complications, he was happy to report that he was fully prepared to begin his new lifestyle changes and was hoping for the best.
Getting Back To Normal
Having undergone both a gastric bypass and sleeve gastrectomy, Juan Pedro Franco is now only able to absorb up to 40-50% of the calories he consumes. This has led doctors to give him a projected weight of just 266 pounds in the future -- of course, this can be considered something that he will hit far into the future.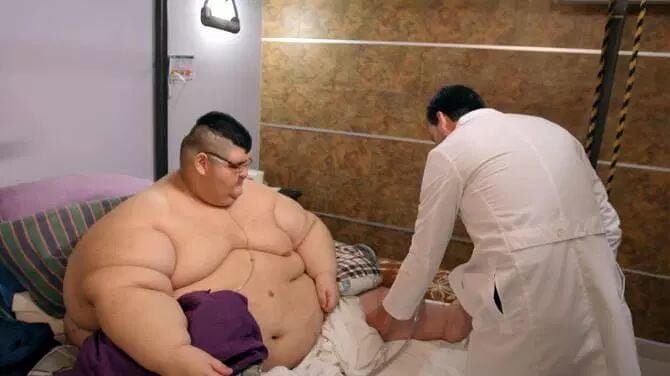 Still, Juan's positive mindset and determination to get better has meant that he has already done extremely well in losing the weight so far. His new dreams are now to step outside and go for a walk. In a recent interview, he stated "I want to feel the air, feel the street, be outside" and, after spending years in a small room, we can certainly understand his desire to go out and explore, again.
How Much Weight Did Juan Pedro Franco Lose?
In the end, a combination of working out with a specialized cycle in his bedroom, as well as his new diet helped Juan to lose a colossal 374 lbs. However, after the surgery, he went on to lose even more weight- reaching a total loss of 670 lbs since he began his journey.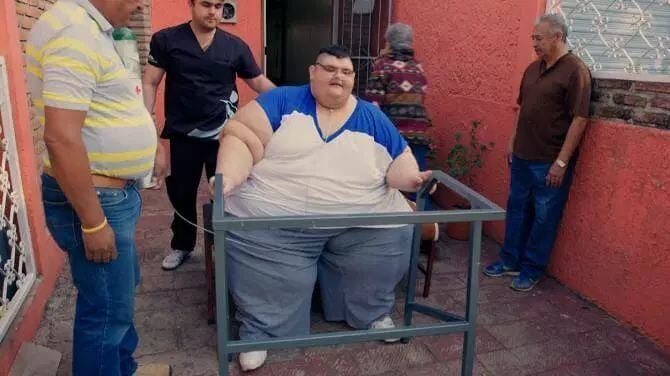 Thrilled with this huge change, Juan has happily gushed to interviewers about his newfound lust for life. "Before, I took around six to ten steps and then I had to sit down. Now I can walk more than 100 steps, even ten laps of 40 steps. It's a breakthrough." he said in an interview with local newspaper Milenio after his surgery.
Minnoch
Despite his large form, Juan Pedro Franco is not the heaviest man to have ever lived - that title goes to Jon Brower Minnoch. Having always suffered from obesity from a young age, Minnoch was admitted to a hospital in 1978 under the assumption that he weighed 974 lb. However, after being weighed, doctors were amazed to discover that he actually tipped the scales at 1,400 lbs.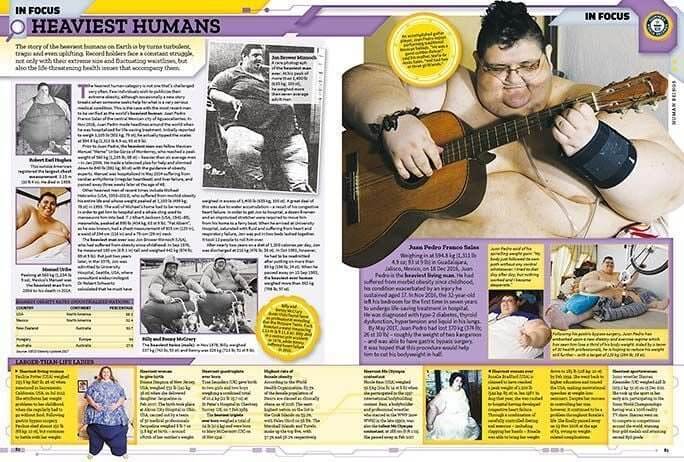 He's also not the first title winner to attempt to lose weight. Many holders of this record have attempted to shed the pounds, with varying rates of success. Manuel "Meme" Uribe Garza of Monterrey, for example, managed to lose 392 lbs under the guidance of dieticians and doctors, before passing away from complications at the age of 48.
Sharing His Success With the World
Since losing all of his weight, Juan began to share his amazing story with the world, appearing in multiple news outlets both in print and online. His optimism and determination have made him a force to be reckoned with and he has been keen to encourage others to try to lose weight before it's too late.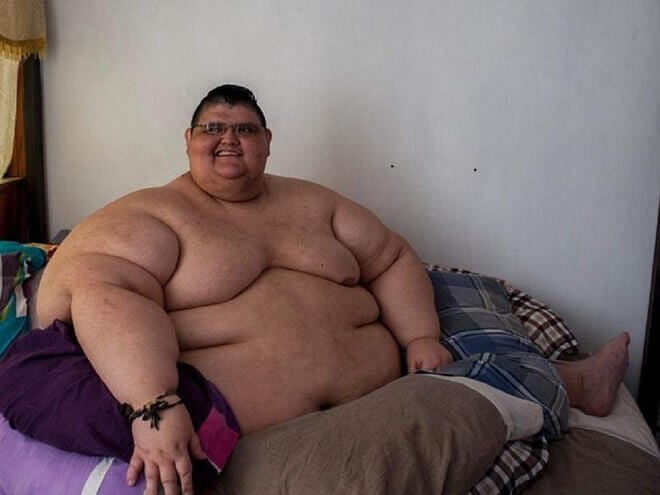 He has featured on documentaries by the BBC and on TLC UK, which has led to him gaining even wider recognition. However, he is clear that becoming the largest man in the world was never about publicity - instead, he simply wants to get fit and healthy so he can explore the outdoors and live a full life.
Where Is Juan Now?
Since officially losing his title as 'The Heaviest Man On Earth', Juan has led a quiet life and has been keeping to himself, while continuing on his weight loss journey. He no longer has to take countless tablets every day in an effort to keep his medical risks low. Instead, he now has 12 tablets in the morning and 12 in the evening, in order to maintain his health. His massive weight loss has meant that he can now get up and walk around with the help of a frame, without exhausting himself within seconds.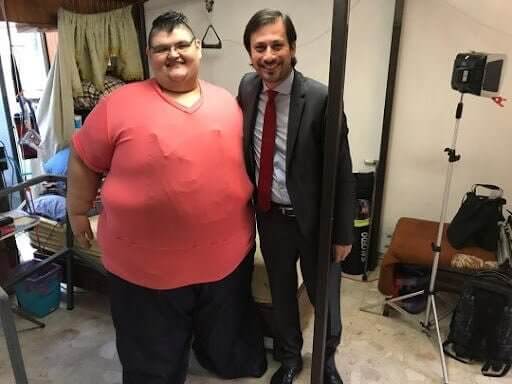 In 2020, it was revealed that Juan had been infected with COVID-19, but luckily was able to pull through and survive, unlike his mother, who succumbed to it. Juan credits his weight loss with his survival.

At 980 Pounds, Paul Mason Realized the Key to Taking Back His Life
Paul Mason was born in 1960 in Ipswich, England. Sadly, he went through an abusive childhood whose effects followed him into adulthood in the form of extreme food addiction. At one point in his life, Paul Mason was considered to be the fattest man in the world, and he is, to date, the heaviest person ever recorded in the UK.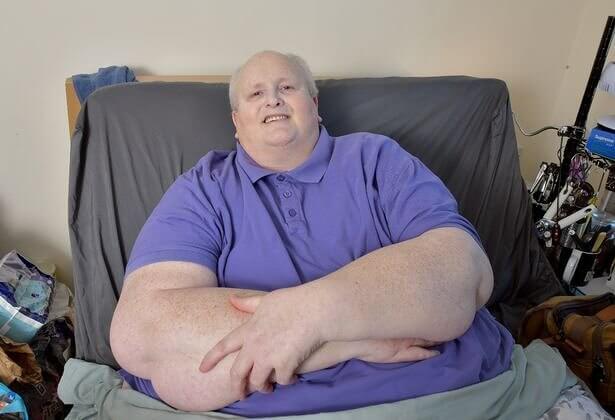 This is the story of Paul's journey through weight ups and downs, relationships beginning and failing, and the ultimate realization he's come to to help him win his battle once and for all.
Who Is Paul Mason?
We often hear about addiction and how it can ruin your life, but it's usually used in the context of drugs and alcohol, not food. For Paul Mason, food was his source of comfort during a difficult childhood. Instead of working through what happened to him and what he's had to endure, he ate...and ate, and ate.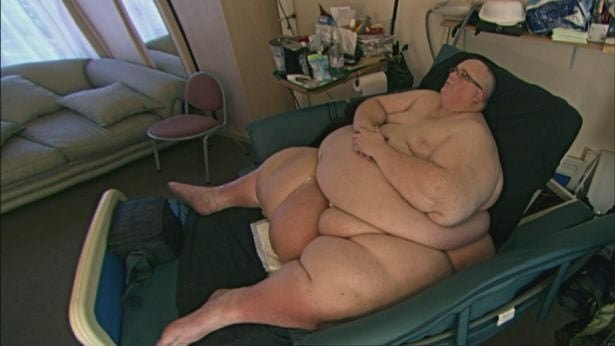 Paul Mason is now in his 60s and once again finds himself struggling with his addiction to food. At his heaviest, Paul weighed in at 980 pounds and was known measured as being the heaviest man in the world. Like it has for most of us, the pandemic has been hard on Paul. But, let's take a step back and take a look at his food journey together. 

His Poor Eating Habits Started Young
For many children, their childhood memories bring a smile to their faces. However, for many others, it only brings tears and nightmares. Sadly, Paul's childhood memories bring on the latter. Throughout his childhood, he suffered years of child abuse that left him traumatized. Children are strong and have the ability to bounce back from anything. However, this is only possible if they receive the correct care.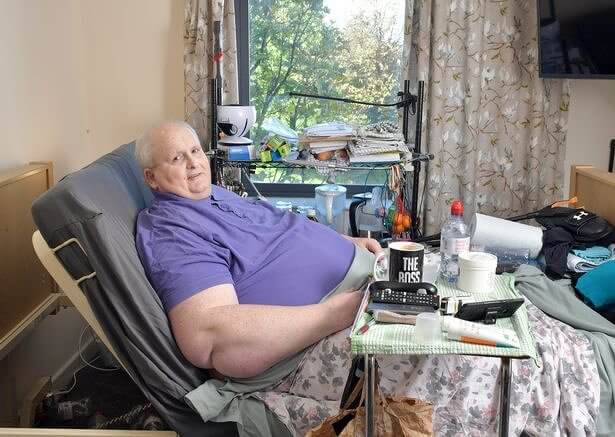 Unfortunately, Paul never received the care needed to help put healthy coping mechanisms in place. Instead, his twenties involved binge eating as a form of emotional detachment. As he got older, it only got worse.
His Weight Cost the Country Millions
As you can imagine, there isn't much that a person Paul's size can do on their own. He was never able to bathe himself, dress himself, or even go buy groceries. However, worst of all was that he was unable to work and earn an income. So how has he survived and how was he able to keep up his eating habits?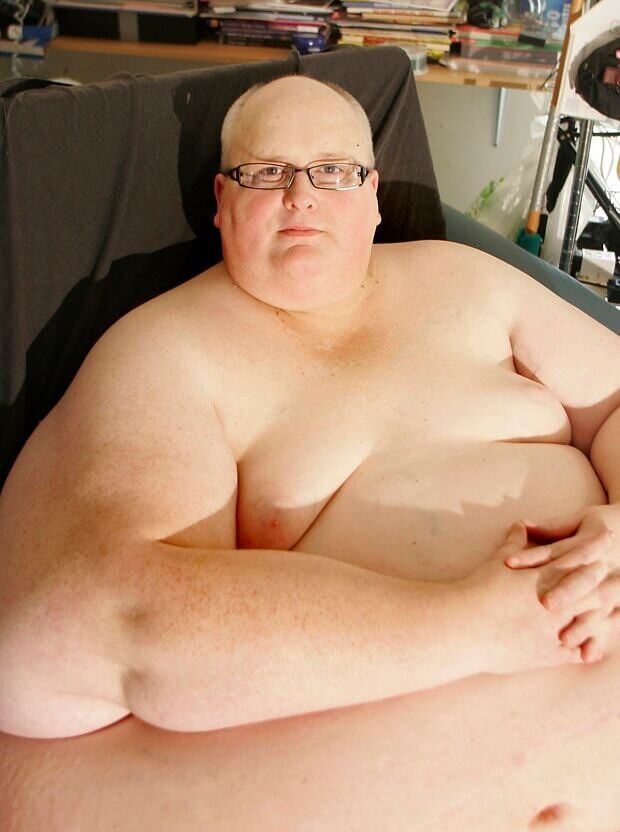 Unfortunately, the answer may make you angry. Paul needed continuous care that cost United Kingdom taxpayers £100,00 (~$133K) a year! To put that into perspective, that means that up until now, £1.5 million (~$2M) of taxpayers' hard-earned money has been spent on Paul Mason.
Paul Realized He Had a Problem
Paul knew that he had a problem with eating, but he never felt the urge to do anything about it. That was until 2002 when he needed help and nobody could get him out of his apartment. Paul Mason was 42 years old when medical emergency teams and fire crews were called to his home. The only way to get him out of the apartment was through the window.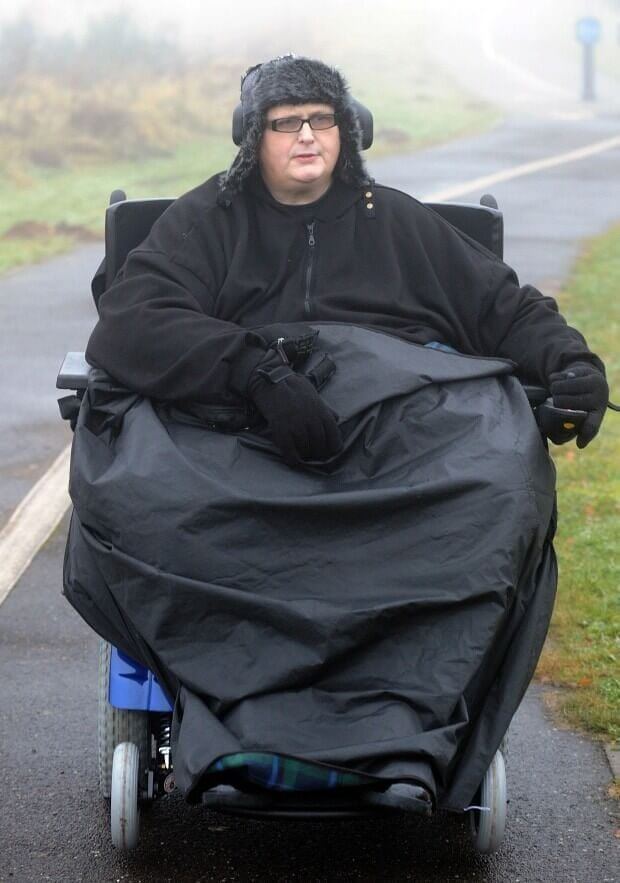 So emergency teams removed the window and some brickwork. This allowed a forklift to gain access to Paul and he was lifted out. By 2009, Paul's obsession with food was at its peak where he was consuming 20,000 calories a day. It was determined that if he wanted to survive, he had to have surgery. 

Desperate Times Calls for Desperate Measures
As shown by what happened in 2002, Paul admits that leaving his house had become extremely difficult. So he reserved it for emergencies only. To any of us, severe tooth decay would be considered an emergency. However, Mason was used to being by now and knew how to handle it.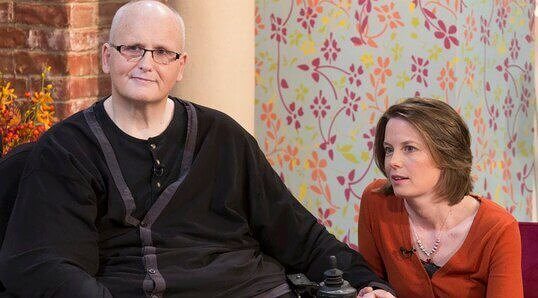 From his diet of 40 chocolate bars a day, it's easy to understand that his teeth were suffering. Paul revealed to The Sun that when a tooth crumbled or was cracked, he would just pull it out himself. He would start the process by heating up needles and sterilizing his mouth. After that, he would just insert the needle directly into his gum. He claims to have removed at least a dozen teeth this way. 

Mason Made News Headlines
You may be wondering, how does someone like Paul Mason get found? He's just an average person like you and me, except that he doesn't leave his home unless it's to go to the hospital. Well, it was during an incident that took place at the hospital that the world found out about Mason and his situation. He made headlines when he spoke out about the inhumane treatment that he received during a visit.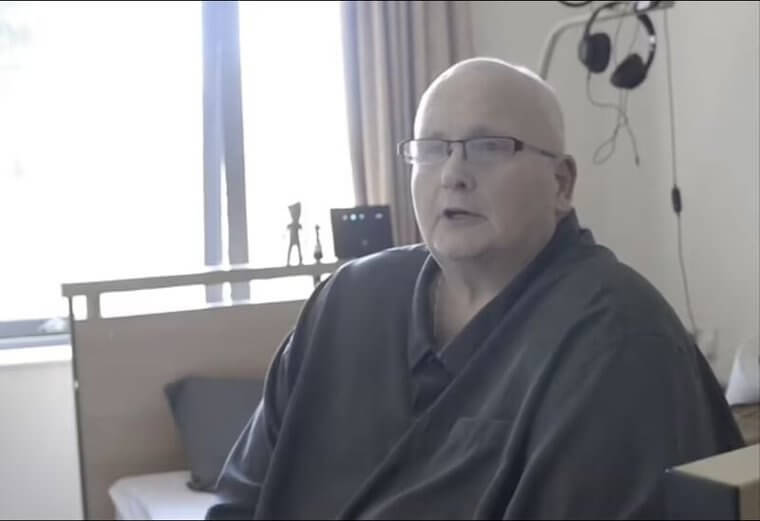 According to Mason, hospital employees handed him a form and asked him to sign it. The form gave them permission to cremate his body in an abattoir designed for animals should he pass away. The hospital explained that this would need to happen as they wouldn't be able to handle his size themselves. Paul was "disgusted" and ran straight to the media. 

What Paul Ate in a Day
How is it possible for a person to reach 980 pounds by the time that they're in their 40s? Well, you may find your answer in the list of food that Paul ate in a day. For breakfast, he would eat a whole packet of bacon, 12 slices of bread, two eggs, and ketchup. After breakfast, he would snack on boxes of chips and $20+ worth of chocolate. Lunch consisted of take-out in the form of either pie and fries or pizza.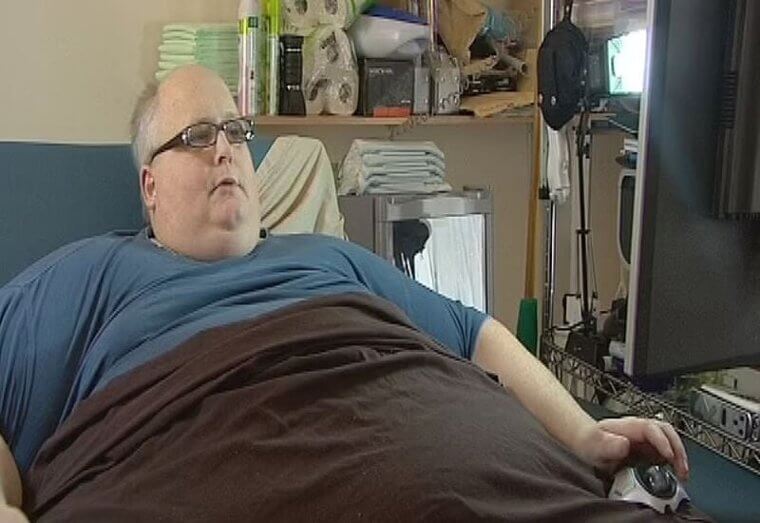 As a snack between meals, Paul ate sausage rolls and pork pies. Dinner was similar to lunch in that it was takeout, however, it was usually Chinese, Indian, or kebab. Before dozing off, Paul ended his night with a snack of boxes of chips and more chocolate. 

Life-Saving Gastric Bypass Surgery
Paul knew that his weight had become dangerous and that he needed to undergo surgery if he wanted to keep living. For those of you who don't know, gastric bypass surgery is when a doctor operates on the stomach and intestines to help reduce obesity. During surgery, the stomach is divided into a small upper pouch and a much larger lower pouch. The small intestine is then rearranged and connected to each pouch.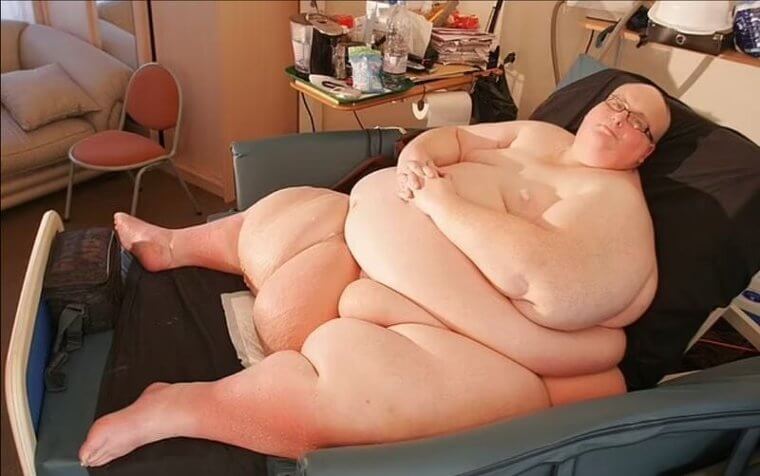 While the people who need this surgery are classified as obese, their size can make the surgery extremely risky. To minimize the risk, patients have to have a BMI of 35-39 with specific significant health problems. If these conditions are not met, patients will not be allowed to receive the surgery. 

Paul Wanted (and Needed) Surgery
Paul was desperate to get the life-saving gastric bypass surgery. It would not only save his life but would give him the kickstart that he needed to turn his life around. Unfortunately, for years, he was unable to meet the requirements and his applications were turned down by the National Health Service. Thankfully, Paul never gave up hope.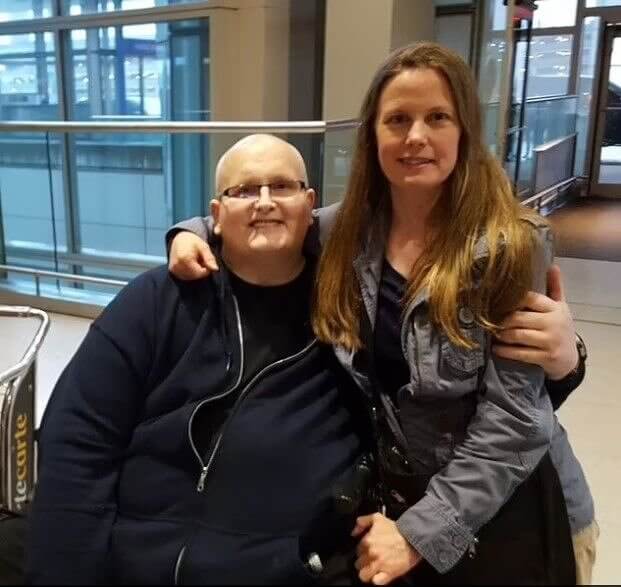 After 10 long years, Paul's application was a success and he underwent surgery in 2010. The impact that this had was unbelievable. In that same year, he lost a total of 644 pounds and by 2014 was weighing in at 308 pounds. This meant that the surgery had helped him shed almost 672 pounds!

Love Was in the Air
In 2013, Paul had recovered from his surgery and was well on his way to living a normal life. Just when he thought that life couldn't get any better, he received a Facebook notification from a woman named Rebecca Mountain. She had seen a documentary about him and had fallen in love. Despite being 13 years his junior and weighing only 112 pounds, love was definitely in the air (or in their case, on the internet).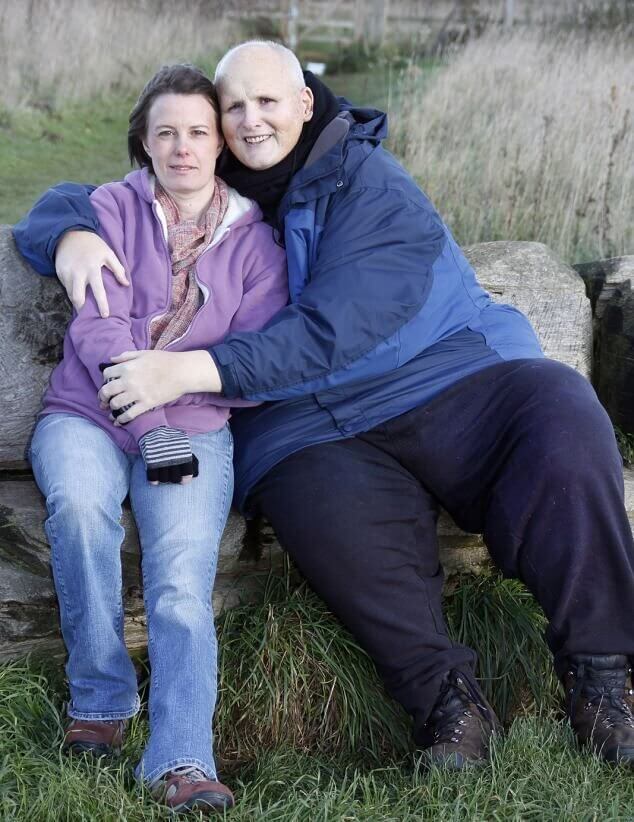 In January of 2014, the couple took their relationship to the next level and got engaged. They seemed happy and in love. Unfortunately, one bad decision tore it all away. 

One Loaf Cost It All
The couple were smooth sailing, with Rebecca helping Paul to meet his goals and stay on track. But one day she came home and there was a loaf of bread in their kitchen - something that was against the strict diet Paul was meant to be on. As Rebecca recalled it, that was a turning point where Paul started reverting back to old habits.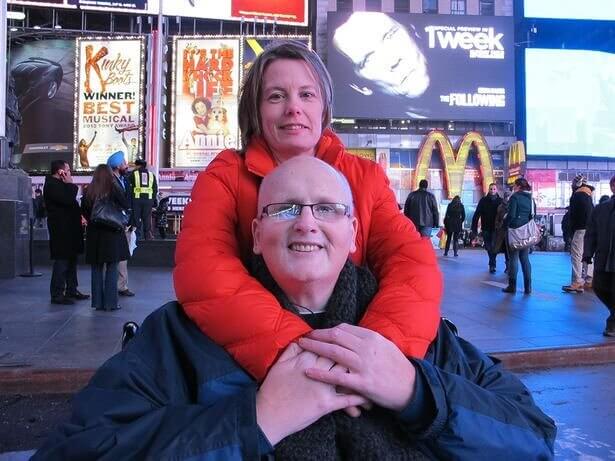 "He said he was getting bored with what we were eating, and his portion sizes more than doubled.  His bedroom was the living room and he was eating at night," she said. The relationship ended and Mason decided to move back to the United Kingdom - alone.

Getting Rid of Dead Weight
Before his relationship with Mountain crumbled, Paul underwent further surgery while living in the States. The gastric bypass surgery had been a success, however now he was left with excess skin that needed to be removed. Unfortunately, the surgery cost a pretty penny totaling around $40K. For this reason, the NHS refused to pay for his operation until his weight had been stable for at least two years.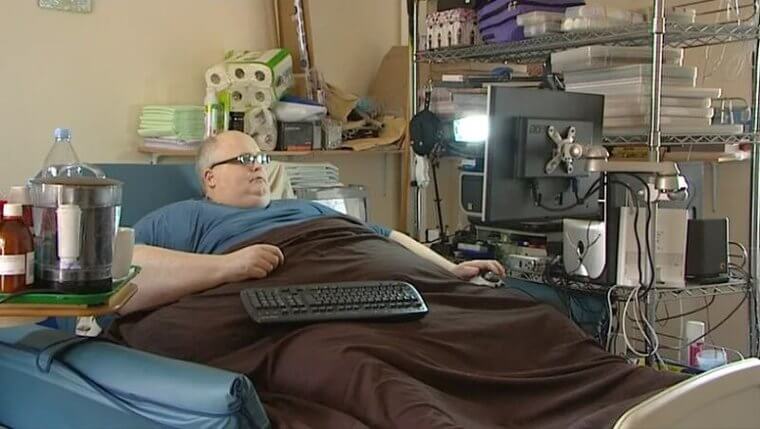 In May of 2015, doctors performed a nine-hour procedure and removed excess skin weighing around 50 pounds. Paul said that once the skin had been removed, that "I didn't really feel any benefits from it in that way, of course moving around was a lot easier but I still felt the same as before in my mind."

Following a Post Surgery Diet
The surgery had been a success, but now it was up to Paul to carry on the weight loss process through a diet change. When he was at his lowest weight of 266 pounds, Mason would have one piece of toast, a banana, and a cup of coffee for breakfast. This would be followed by fruit as a snack and a small chicken breast with salad for lunch.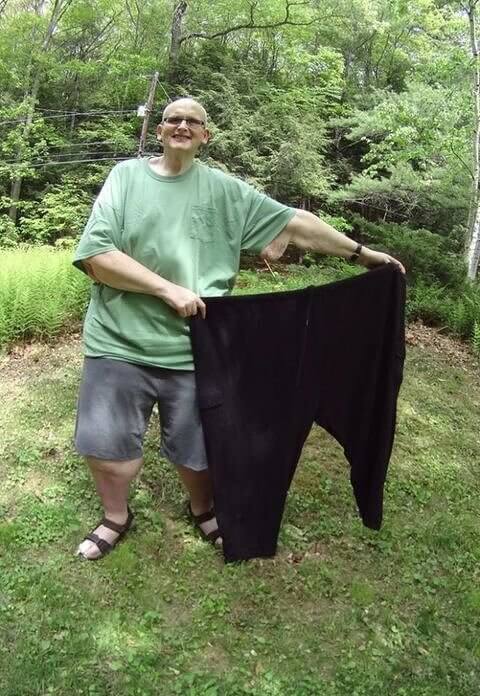 A snack of yogurt came before pasta with a side salad for dinner. After having seen what he used to eat in a day, one can understand just how difficult this transition must have been! Was he able to keep it up? 

Getting His Life Back on Track
Paul decided to process his failed love endeavors with Mountain back in the United Kingdom. He had not been attending therapy sessions while in the States and Mason felt that his weight was proof of that. Sadly, his weight went back up to 546 pounds after their relationship ended. This weight brought on chronic arthritis and caused Mason to lose most of his mobility.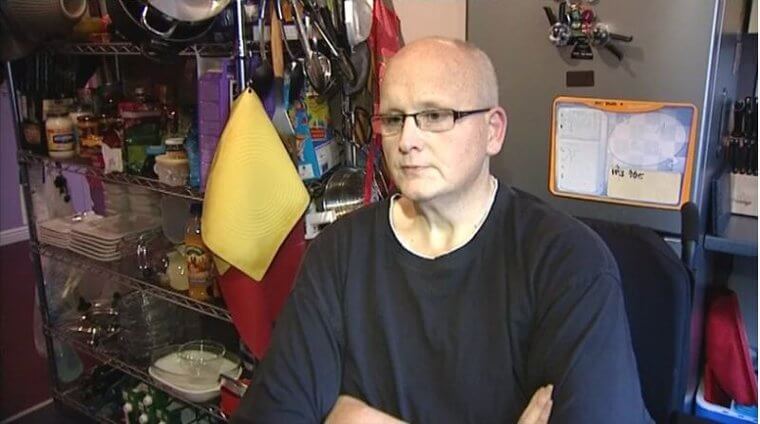 At this point, he needed multiple surgeries to regain mobility. Mason needed new knees, a hip, and multiple hernia surgeries all of which would cost the NHS over £100,000 (~$133K). In 2019, Paul was ready to undergo the necessary surgeries and get his life back on track. However, the COVID-19 pandemic had different plans. 

COVID-19 Threw the World a Curveball
Paul's weight was back up and he was in a lot of pain. To relieve his pain, he would have to undergo a number of surgeries, all of which were canceled when the pandemic hit. During the pandemic, all non-urgent elective surgeries were suspended. While these surgeries would have made Paul's life more comfortable, they weren't life-saving surgeries.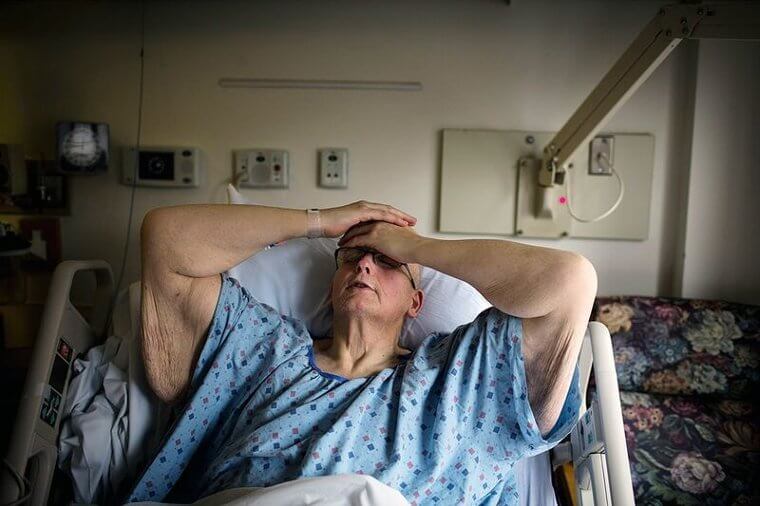 Like many others, Paul struggled during the pandemic. However, it wasn't due to loneliness as he said that "I am used to living in sort of isolation." For him, the struggle came in the form of delays. Despite trying to be positive, all he could do was lie around and wait. 

Repercussions of the Virus
Feelings of helplessness and depression crept back into Paul's mind and overtook any progress that he had made up until this point. He reverted back to his old ways of coping and once again found comfort in chips. According to Paul, "Crisps [chips] because that's always been my go-to snack. I use them to keep the edge off because I'm in terrible pain through the arthritis."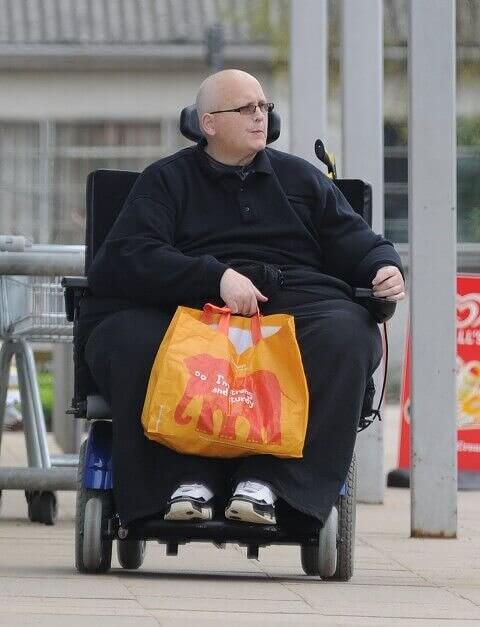 His lack of pain management and unhealthy coping mechanisms heightened his depression. The harder that Paul tried to focus on recovery, the harder the pandemic hit and the slower every process became. Paul took it in his stride until it all became too much and he didn't know what else to do. 
Paul Was Pushed Past Breaking Point
During the global pandemic, Paul felt as if his life was in limbo. Despite knowing that everyone else felt the same way, he was running out of ways to cope. His weight was up, his body was in pain and his mind was in a dark place. In May of 2021, it all became too much to handle and he overdosed on a cocktail of his own prescription drugs.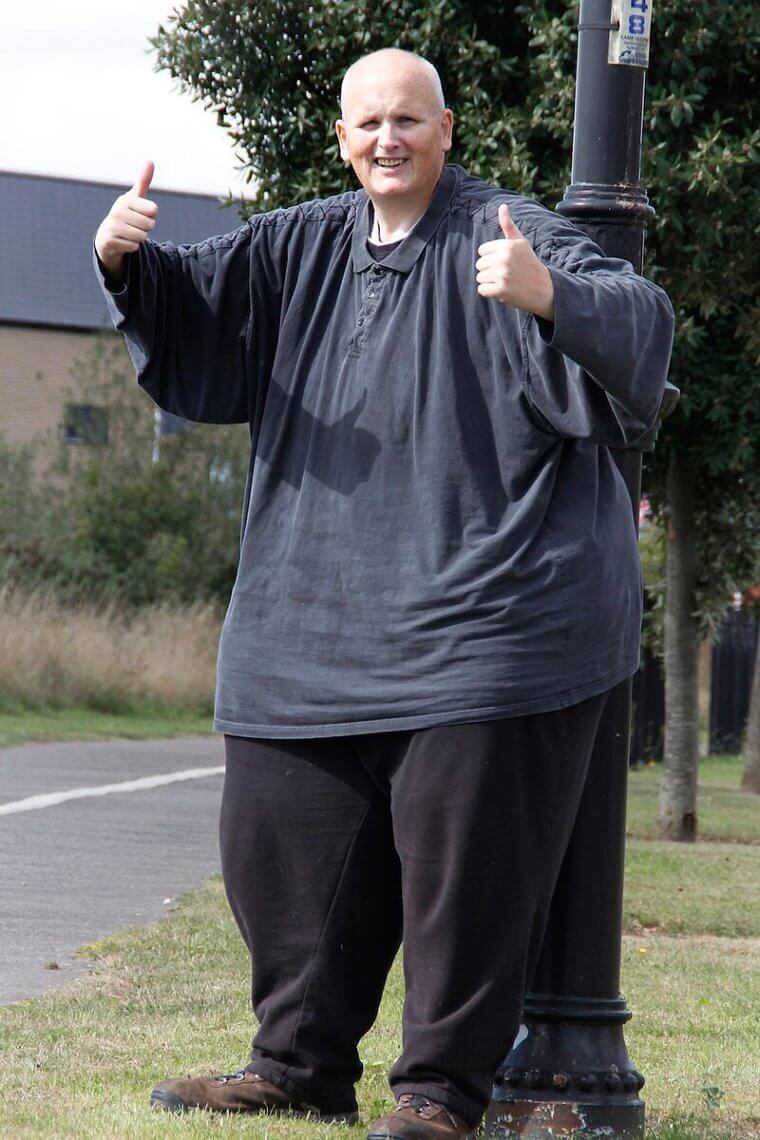 He was desperate but as soon as he swallowed the pills he knew that he had made a mistake. He called the ambulance and was carried out of his apartment in a sling because the lift was broken. Two fire trucks and eight men later, Paul was out and on his way to the hospital. After two weeks he had made a full recovery and was discharged. 

The Key to His Success
Too often, people underestimate the power of the mind. However, over the years Paul has realized that therapy is the key to his success. According to him, "They can fix your body really quickly with all the surgeons but your mind, that needs more, and it's vital too because it's the mind that obviously controls everything."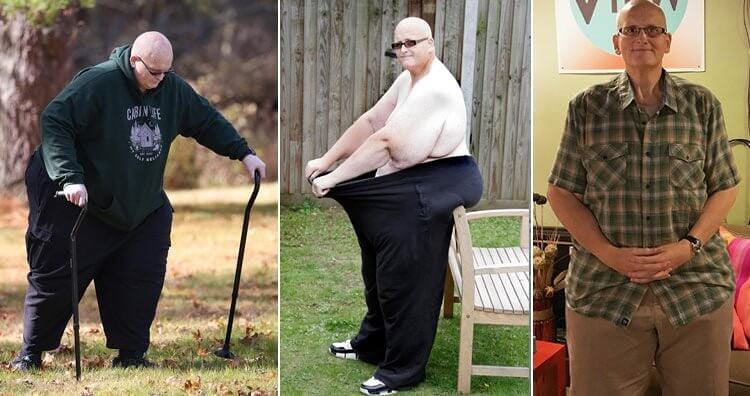 He realizes now just how much of a setback moving to the States and giving up therapy had been to his process. Mason believes that the NHS could save a lot of money by investing in long-term therapy for patients rather than pills. 
Where Is Paul Mason Now?
Paul has made a full recovery from his overdose and is committed to his journey of living a healthier life. This is not only limited to his body's health, but also that of his mind. It is never too late to work through the hardships that life has thrown your way, something that the 61-year-old chooses to live by.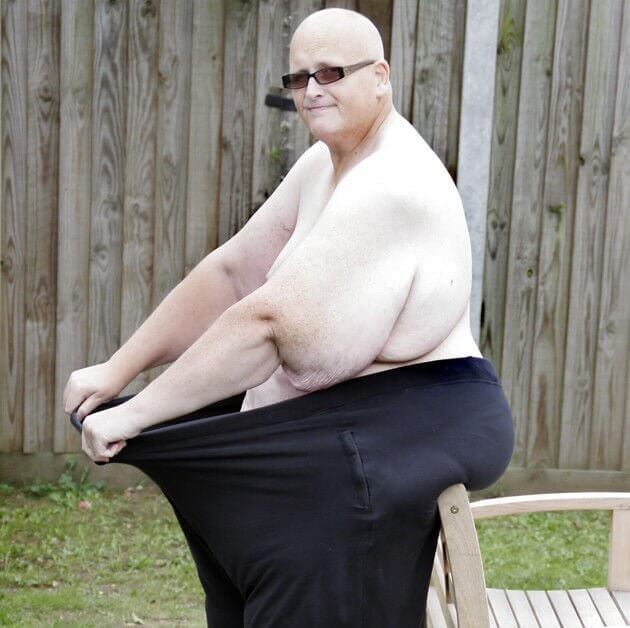 At the moment, Paul is living by himself in sheltered housing in Plymouth. Here he has access to round-the-clock care and is focused on getting "through it."
The World's Fattest Man: 10 Years On
All 61 years of Paul's life have been a rollercoaster journey, one that is being told through a documentary on ITV.  The documentary is called The World's Fattest Man: 10 Years On and has been filmed over the course of a decade. It demonstrates everything that he has been through and had to overcome throughout his life and weight loss journey.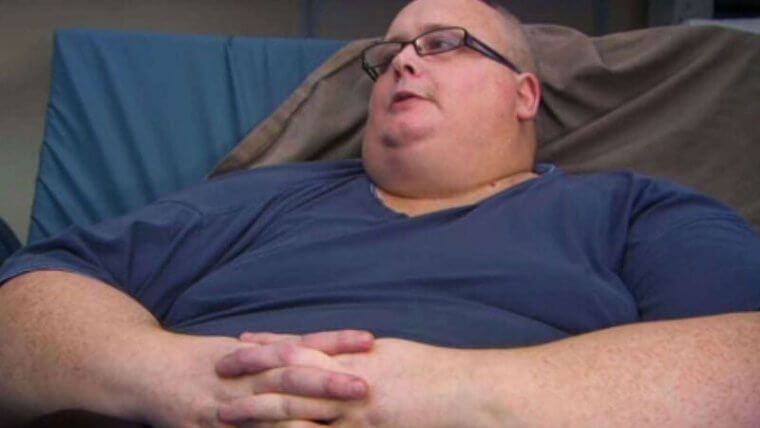 During the documentary, Paul reiterates how important mental health is and how therapy has helped him to tackle his demons. He hopes that this documentary will help others like him realize that they need help before it's too late.