Throughout history, countless bad rulers, whether bloodthirsty, insane, or inept, have plagued the world. Some were killed senselessly, others indulged in immorality, and many failed due to their lack of leadership. While forgotten today, these disastrous leaders left their mark. Let's explore the forgotten tales of these crazy, ruthless figures who probably weren't in your high school history textbooks.
Elagabalus
When you think of Roman emperors who were decadent and crazy, you usually think of Caligula or Nero. But another less-known Roman emperor who fits the bill is Elagabalus. Elagabalus was 14 years old when he took the throne and saying he was sexually confused is an understatement. Soon after he took the throne, he realized that he could do whatever he wanted.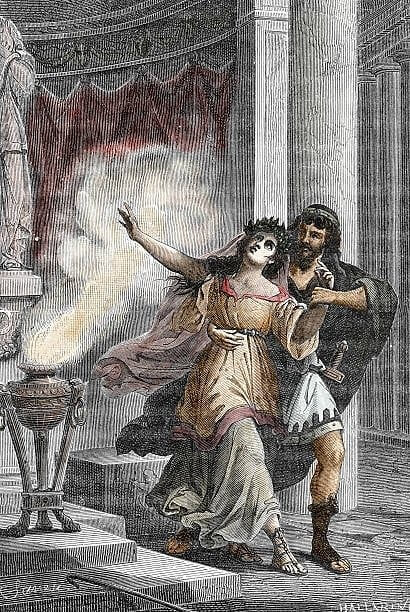 He had sex with strangers of both genders as often as he liked. Most of the time, he would usually find his next sexual partner by dressing up in disguise and pretending to be a whore at brothels. Elagabalus married and divorced five different women. It's also said he married two men and many believe that he was transgender. There is even a rumor that one of his wives was a Vestal Virgin who was supposed to be celibate for 30 years. Needless to say, he didn't get much ruling done.
Commodus
Commodus is pretty well-known thanks to the movie Gladiator. Here, he's portrayed as evil, but he might have been even more ruthless than Gladiator let on. Much like Elagabalus, Commodus loved to indulge in his desires, bloody desires. In fact, he thought of himself as an incarnation of Hercules and made sure to show off how great of a fighter he was.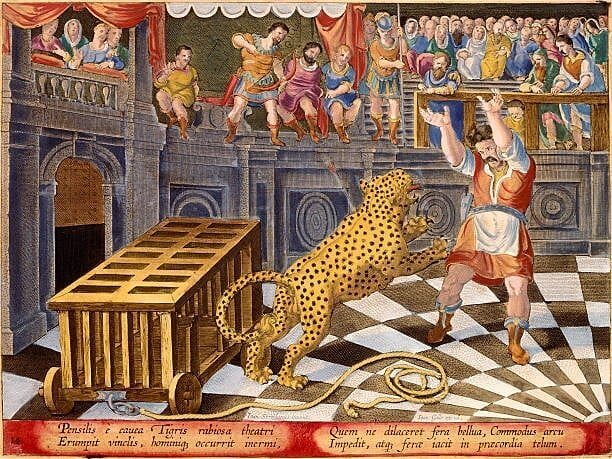 In the arena, he would fight exotic animals, but from an elevated tower to ensure his safety. Even worse, Commodus would fight injured soldiers and people with disabilities or amputations. It is said that Commodus always won his fights (we wonder why) and would charge an excessive amount for his fights. He said it was because watching his fights provided "pleasure."
Ibrahim
Like the two before him on this list, Ibrahim loved to indulge. However, his indulgence can be blamed on his imprisonment for his whole early life. He was the younger brother of the mad ruler of the Ottoman Empire, Murad IV, who believed his family bloodline was cursed. So, he killed all of his brothers except for Ibrahim due to their mother's pleading.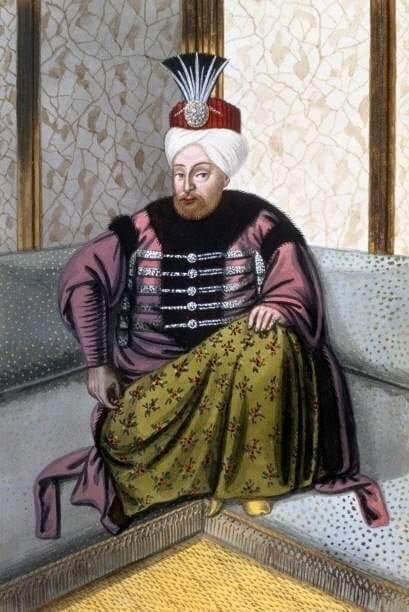 Upon Murad's 1640 death, Ibrahim ascended to power, indulging in life's pleasures. He entertained countless concubines, while his Gran Vizier actually managed the empire. His extravagant lifestyle nearly bankrupted the Ottoman Empire. When he entered the empire into a war with Venice, there were no funds for the army and the people began to retaliate, and a few of his once-supporters had Ibrahim executed.
Charles VI of France
Charles VI of France was actually well-liked at the beginning of his rule. He was even called Charles the Beloved. By the end of his reign, he was called Charles the Mad. But Charles didn't start acting odd until he was in his 20s when he experienced bouts of amnesia where he would forget who he and his family was. He even stopped bathing and would wear clothes for many months at a time.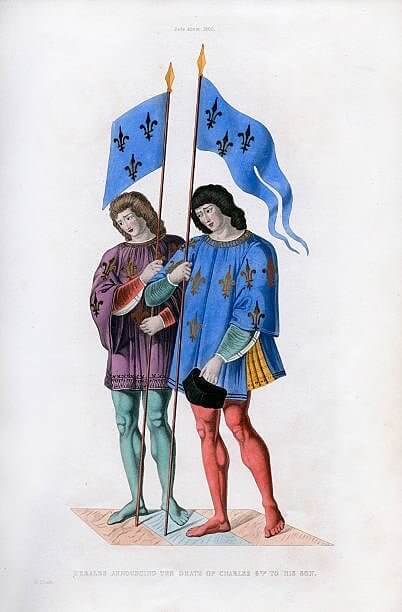 Charles VI was also very paranoid and suffered from a glass delusion - thinking he was literally made of glass. Charles VI would go through great lengths to make sure he would not shatter. He even had iron rods sewn into his clothing at one point...
Joanna of Castile
Juana la Loca became Queen of Castile through her marriage to Philip I, King of Castile. Their arranged union turned into love, with Philip, also known as Philip the Handsome, captivating her. After Philip's sudden death, Joanna struggled to move on. She reportedly had his tomb reopened to spend time with him, even touching and kissing his lifeless body.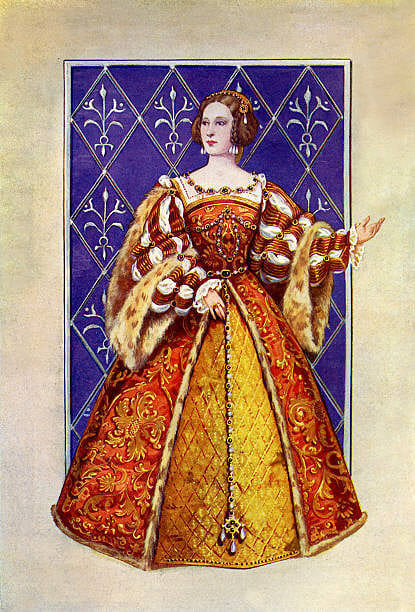 When her son was old enough, he took power from her and ordered her to spend the rest of her life at a nunnery. However, while she was there, she ended up thinking that all of the nuns were out to kill her. Charles once sent a letter to his mother's caretakers that said, "It seems to me that the best and most suitable thing for you to do is to make sure that no person speaks with Her Majesty, for no good could come from it."
Justin II of Byzantine
Justin II ruled over the Byzantine Empire right after his uncle, Justinian I, who was known as Justin the Great due to his gaining of territory lost by the Roman Empire. However, instead of following his uncle's lead, Justin II decided to fight with Persia instead.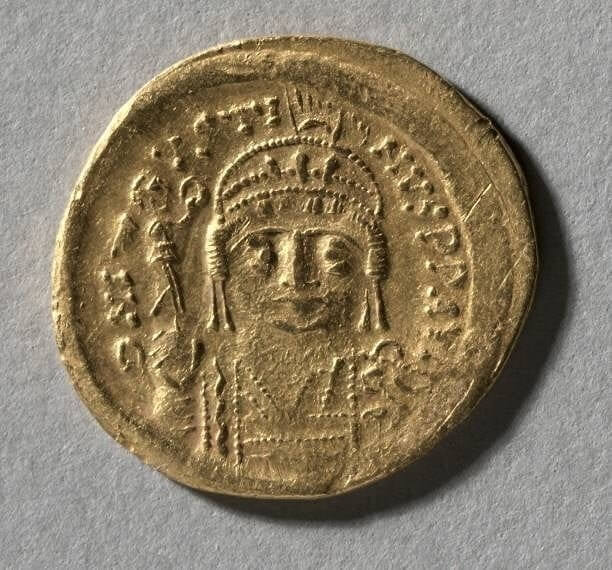 Not only did Byzantium lose its fight with Persia, but Justin was preoccupied the entire time with his throne on wheels. That's right, Justin was wheeled around on this throne everywhere he went. It is said that his servants built the wheeled throne because it kept him busy and made him less likely to attack or bite them. Justin even referred to his throne with wheels as his "racing throne."
Farouk of Egypt
King Farouk of Egypt liked to eat. That's how he got the nickname of a "stomach with a head." Farouk quickly gained weight and weighed in at over 300 pounds at one point. It is said that he would constantly be eating caviar and chocolate, and that flew in 600 oysters every week from Europe. It's is no wonder that Farouk died in the middle of eating a meal and collapsed into his plate of food...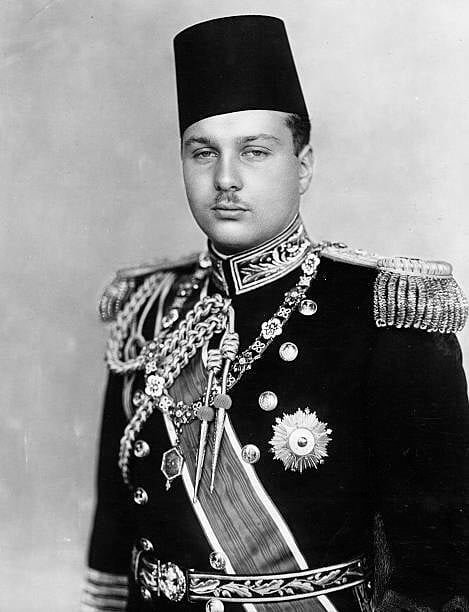 Not only was Farouk a glutton for food, but it is also said that he was glutton for items and was rumored to be a kleptomaniac. That is how he earned his second nickname, "the Thief of Cairo." One time, he stole a pocket watch from Winston Churchill, and another time, he stole a sword from the shah of Iran. It is even said that he would pick-pocket the poor people he ruled over.
Christian VII of Denmark
Christian VII of Denmark was another sexual deviant like many other rules on this list. He was only 16 years old when he took the throne and started down his path of questionable sexual activity. It is said that Christian masturbated so much that his own physician told him that his habits would soon make him infertile. And upon noticing how little work Christian was doing to rule the country, said physician slowly began to take control over Denmark.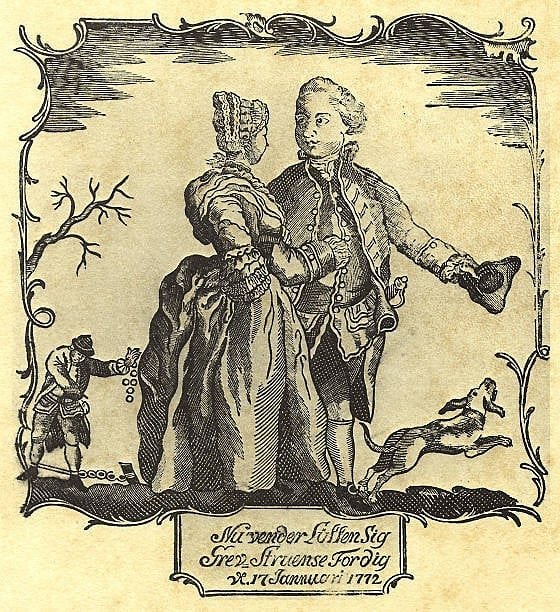 If his masturbatory hobby wasn't bad enough, Christian also enjoyed taking strolls through Copenhagen to stab random people he passed with a spiked club. He was also childish enough to leapfrog off of dignitaries' backs when they bowed to him during their visit and would slap people in the middle of a conversation for no reason whatsoever.
Eric of Sweden XIV
Eric XIV of Sweden possessed intelligence and skills that could have made him a capable ruler, had it not been for his extreme paranoia. In the 16th century, his paranoia escalated, leading him to arrest and try his brother for treason. He repeated this with the Sture family, unjustly sentencing them to death. His paranoia even led him to personally kill a family member.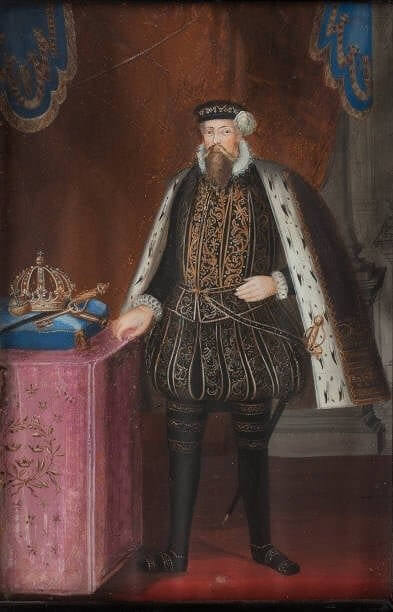 After killing them, he went on a nice, long walk in the woods to do some soul searching. They found him many days later. He was in a remote village, dressed up like a peasant. The nobility of Sweden had enough of Eric after that and rebelled to dethrone him after he murdered the Sture family. Eric died by poison after he had spent a few years in prison.
Alexandra of Bavaria
Two monarchs on this list actually share a rare condition that not many people have. Like Charles VI of France, Princess Alexandra of Bavaria suffered from a glass delusion. In fact, Alexandra's delusion went a step further than Charles's because she thought she had swallowed a grand piano that was made of glass as a child, and that the whole thing was still intact inside of her.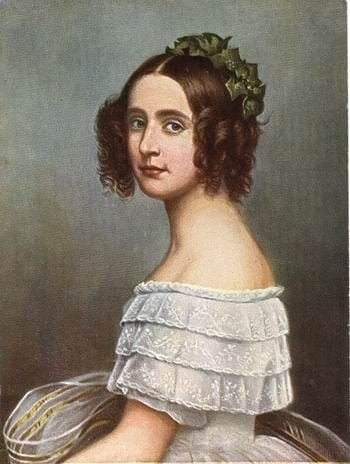 To keep the piano from shattering, she would always walk sideways through doors. It also appears that Alexandra had a touch of OCD and was obsessed with being clean and would only wear white clothes. Instead of going into Bavarian politics like a princess normally would, the Bavarian citizens got lucky because she decided to devote her life to literature.
Prince Sado of Korea
Prince Sado of Korea faced a challenging life from the beginning. His father, King Yeongjo, rejected him early on, even admitting to disliking him. This contributed to Sado's mental issues. He developed an unusual fixation on his clothing, blaming his outfits for misfortunes. To cope, he required a selection of 30 new suits every time he dressed.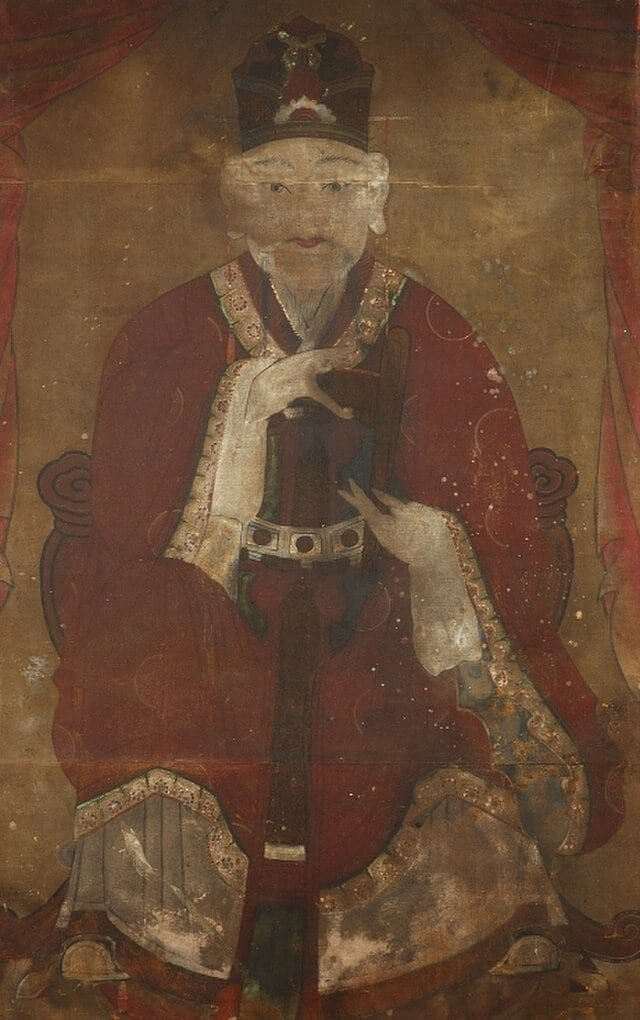 Sado would make his choice and then have the remaining 29 suits burned. This was to be his offering to the spirits. However, his quirks went much further than this. Prince Sado loved to torture, rape, and murder people. In fact, it is said that dead bodies had to be taken out of the palace almost every day because of Sado's habits. Finally, his father had enough and deposed the prince. Then, he had him thrown into a rice chest where he was to starve to death.
Henry VI of England
Everyone knows that royals have had an obsession with maintaining their bloodline for as long as royalty has been a thing. Henry VI is a prime example of this obsession. Henry VI was the King of England, as well as the maternal grandson of Charles VI of France. Knowing of the glass delusion that Charles VI suffered from, it makes sense that Henry inherited his mental illness, perhaps schizophrenia, from his grandfather.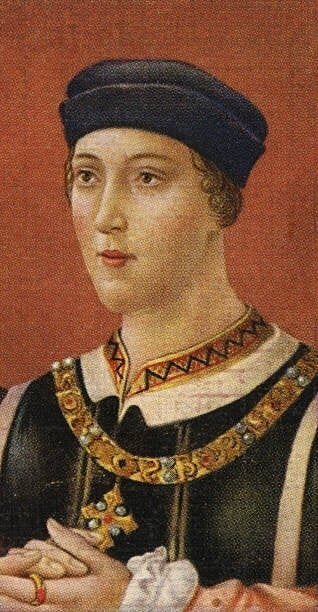 In fact, Henry went through a mental breakdown in 1453 and remained in a catatonic state for an entire year. He didn't even react when his son was born. This went on to the point that his wife, Margaret du Anjou, had to take charge and rule. Many people were not happy with that and the Duke of York was just about to take over when Henry snapped out of his stupor. When he did, he immediately started a war between dynasties that ended only when the House of Lancaster fell.
Qin Shi Huang of China
Qin Shi Huang, also known as Qin Shihuangdi, was the first emperor of the Qin dynasty. He united China in 221 B.C and was known for killing scholars who voiced ideas that he didn't like, as well as burning "critical" books.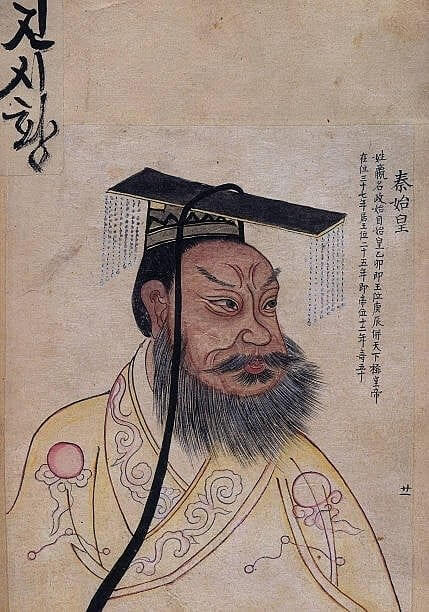 While he reigned, he had a huge wall built (which was a prequel to the Great Wall of China) and started construction on a ginormous mausoleum. It even had over 6,000 terra-cotta soldier statues which were all life-sized. During the construction of both the wall and the mausoleum, numerous people were killed. Not only due to the dangerous construction but also to keep the emperor's secrets. He even had the people he captured from other countries castrated and turned into slaves.
Mao Zedong of China
Mao Zedong was the founder of the People's Republic of China. He is often compared to another ruthless leader on this list, Qin Shi Huang. Though Mao's leadership, industries were controlled by the state and even farmers had to be organized into collectives. Anyone who opposed Mao's rules was quickly executed.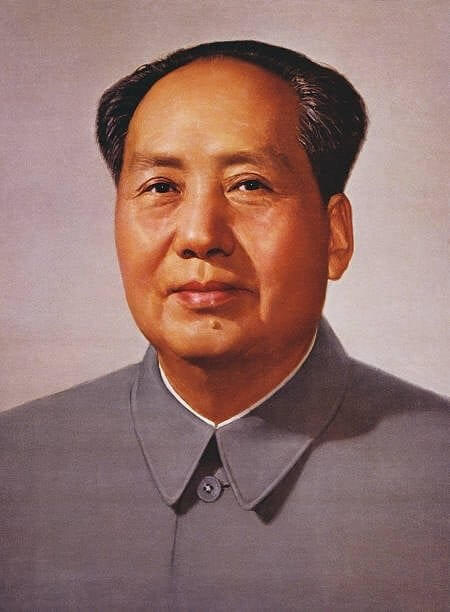 Those who still support him say that Mao was responsible for modernizing China and turning the country into a world superpower. However, those who still oppose him state that his policies caused the deaths of up to 40 million people due to forced labor, starvation, and executions.
Caligula of Rome
Caligula, or Gaius Julius Caesar Augustus Germanicus, was pretty popular at the beginning of his reign. People loved him because he set citizens who were imprisoned without cause free and removed a harsh sales tax that had been imposed.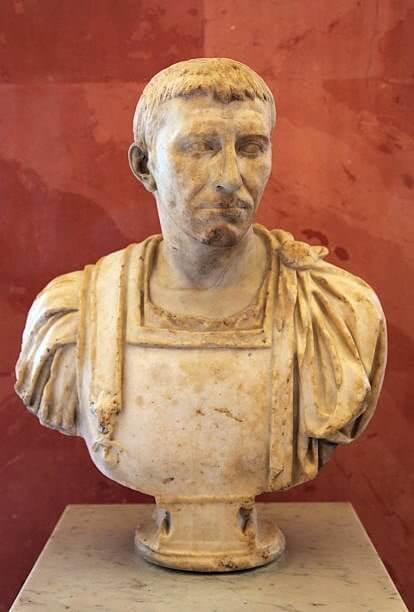 However, he changed after suffering an illness. He began executing his political rivals and forced their parents to watch. Caligula even stated that he was a living god, declared his horse was a priest, and killed and raped people as he pleased. Even worse, it is said that he forced his sisters to have sex with him as well as sold their sexual services to other men. Eventually, everyone had had enough of his wild ways and a group of guardsmen ganged up on him and stabbed him 30 times.
Attila the Hun of Hungary
Attila started leading the Hunnic Empire after he killed his brother. Eventually, he would become known as one of the most feared enemies of the Roman Empire.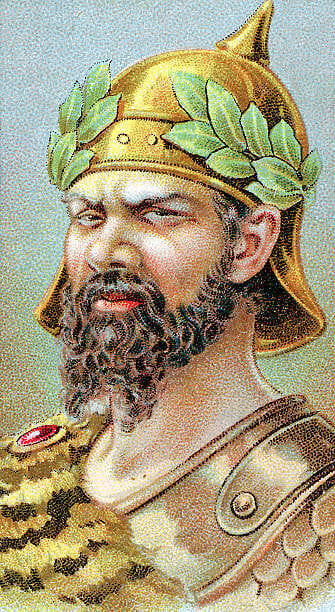 While he led the Huns, he expanded the empire to the Balkans, Russia, Germany, and Ukraine. When he went to invade and conquer Gaul, he was defeated at the Battle of Catalaunian Plains. Once, he said this about his time as a leader: "There, where I have passed, the grass will never grow again."
Wu Zetian of China
Before becoming the empress of China, Wu Zetian was a junior concubine at 14 years old. As empress, she would eliminate anyone who opposed her by dismissing, exiling, or even executing them. She even did this to members of her family that opposed her.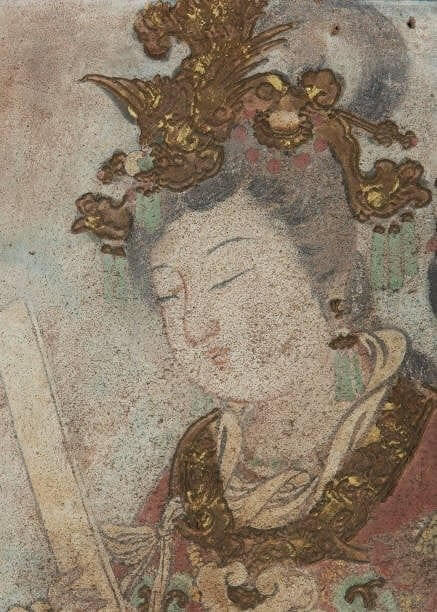 During her reign, she expanded the Chinese empire very far. Her tactics were brutal, but many historians state that she had a great decisive nature and a natural talent for government. One of the more notable things that happened during her reign was when her handpicked military leaders took control of many large portions of the Korean peninsula.
Genghis Khan of Asia
Before he was the leader of the Mongol tribes, Genghis Khan was a teenage slave. He was enslaved after his father was poisoned and killed when Khan was just nine years old. After he united the Mongol tribes, he conquered many areas within Central Asia and China.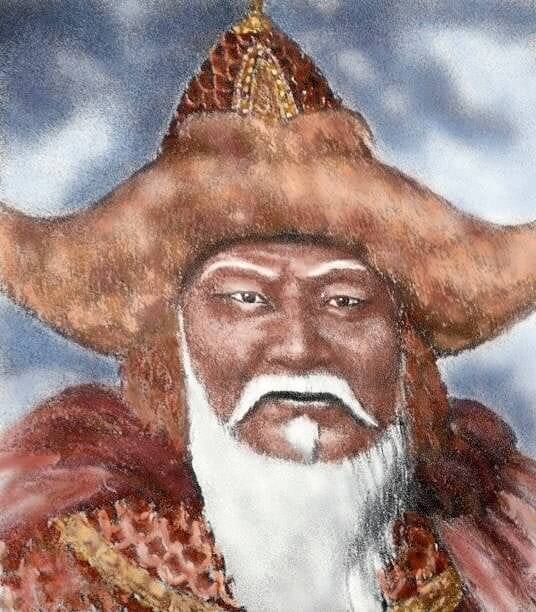 Khan is mostly known for his brutal warfare. In fact, it is proven that he would slaughter large numbers of civilians at a time. One of the more notable times this happened was when he killed all of the aristocrats of the Khwarezm Empire and used unskilled workers as human shields.
Tomas De Torquemada of Spain
Tomas de Torquemada was the Grand Inquisitor during the Spanish Inquisition. He did many things to further the Inquisition including compiling 28 articles telling other inquisitors what to do, setting up tribunals in multiple cities, and even authorizing torture as a way to get confessions.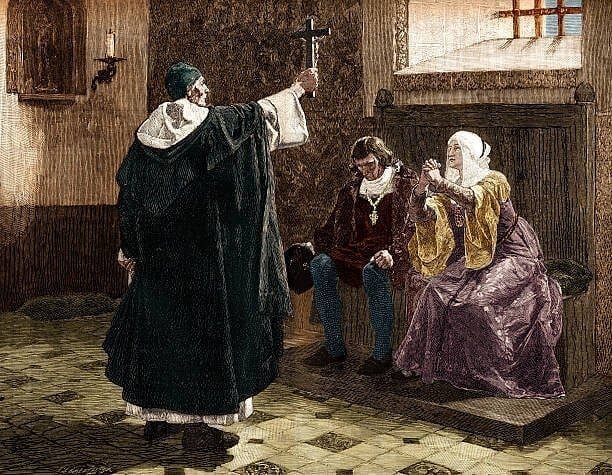 In fact, it is reported that he told King Ferdinand and Queen Isabella to make the Spanish Jews choose between baptism or exile. Because of this, many Jews left Spain. Historians believe that Torquemada alone was responsible for burning approximately 2,000 people at the stake. Because of that, it is quite ironic that Torquemada himself might have come from a family of people who converted from Judaism.
Timur of Afghanistan
Timur, also known as Tamerlane, founded the Timurid Empire. He led huge military campaigns throughout Syria, Iran, Turkey, Iraq, and western Asia.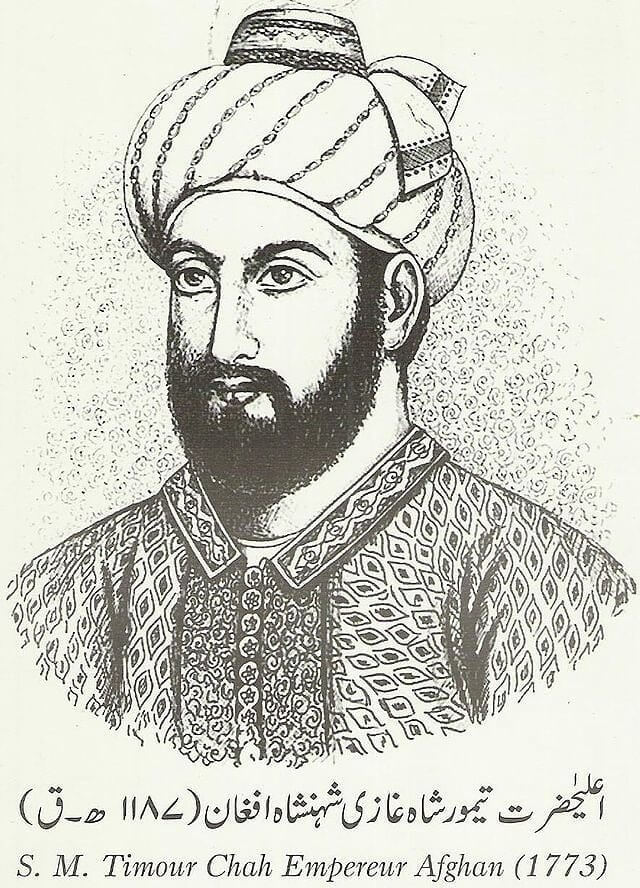 When in Afghanistan, Timur had a town made out of living men who were stacked one on top of another and then cemented together with mortar and bricks. If that wasn't bad enough, Timur also squelched a rebellion by ordering a huge massacre and then using 70,000 heads to build minarets, which are tall, slender towers.
Vlad the Impaler of Wallachia
Vlad III, also known as Vlad the Impaler or Vlad Draculea, was the Prince of Wallachia. When he took the throne, the country was in chaos because of multiple feuds going on in the region. Vlad's solution was to invite all of his rivals to a banquet at which he killed and impaled all of them. In fact, impaling was his go-to method of torture (hence his nickname).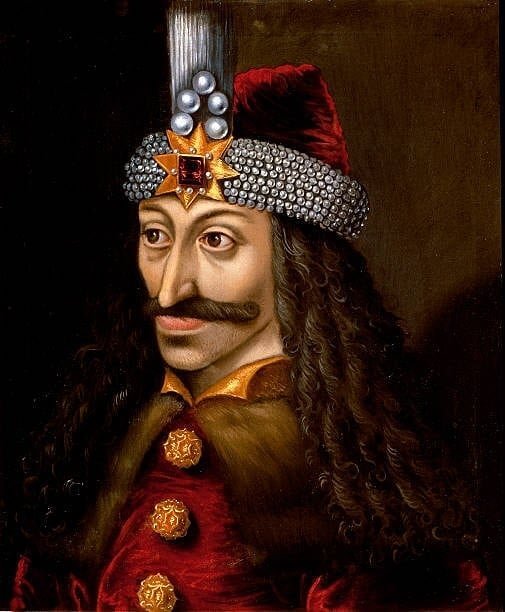 It is hard to tell if his brutality was embellished over the years. However, to this day, it is something that characterizes his leadership. The way that he tried to stabilize his country was through brutal and ruthless methods. As a side note, Vlad the Impaler is considered to be the inspiration for Bram Stoker's infamous creature of the night: Dracula!
Ivan the Terrible of Russia
Czar Ivan IV was given the nickname of Ivan the Terrible for good reasons. At the beginning of his rule, he started reorganizing the government to limit the power of aristocrats who inherited their power (such as the boyars and princes).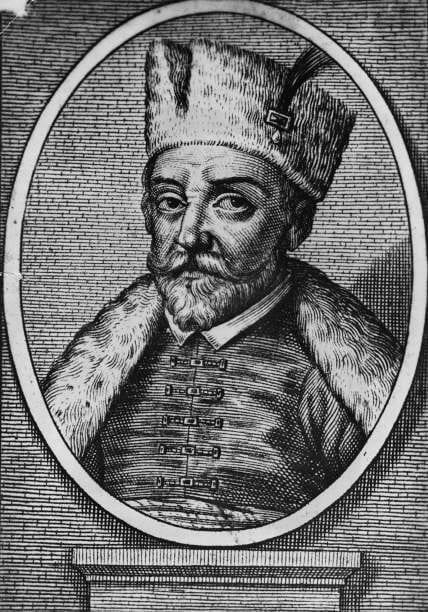 However, when his first wife died, his "reign of terror" began. He started by killing the top boyar families. Ivan also flew into a fit of rage at one point and killed his son and beat his daughter-in-law who was pregnant at the time. Another version of Ivan's nickname is "Ivan Grozny" which translated to "Ivan the Formidable."
Bloody Mary of England
Queen Mary I is also known as Bloody Mary for the large number of deaths she caused during her time as queen. She was the daughter of King Henry VIII (yes, the one known for his many wives and beheading Anne Boleyn) and Catherine of Aragon.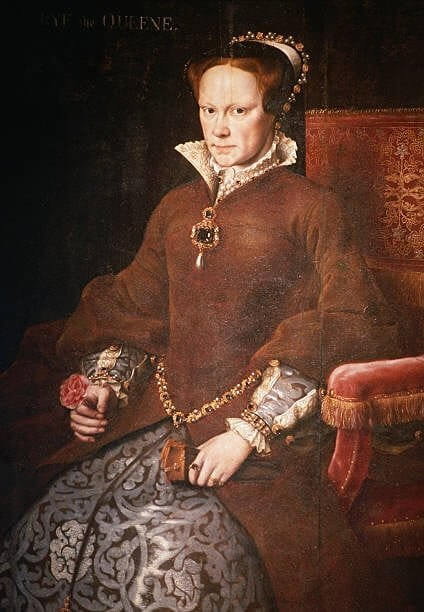 Mary became the Queen of England in 1553. One of her first acts as queen was to re-establish Catholicism as the main religion of England after rulers before her had pushed the Protestant religion. She also married a Catholic, Philip II of Spain. Mary earned her nickname by burning countless Protestants at the stake during her years as queen.
Countess Elizabeth Bathory De Ecsed of Hungary
Countess Elizabeth Bathory de Ecsed of Hungary is also known as the Blood Countess for the strange and gruesome self-care routine she took pleasure in. As a noblewoman, Bathory easily lured young peasant women to her castle with the promise of giving jobs to them. Instead of turning them into maids, she tortured and killed them.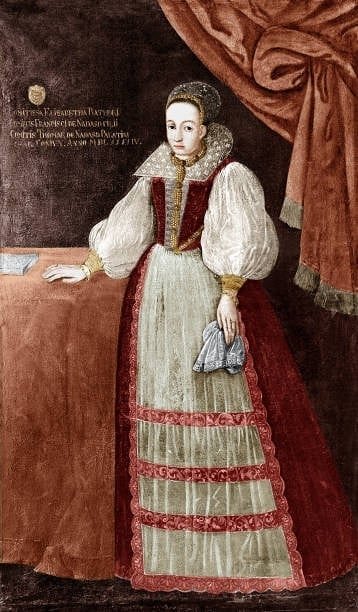 Bathory would cover the girls in honey and unleash bees, stick needles under their fingernails, bite off bits of their flesh, and, most notably, would bathe in their virgin blood. She did all this to retain her beauty and remain young forever. Accounts from the time state that Bathory did this to over 600 girls, but historians estimate that the number of victims is much lower.
Maximilien Robespierre of France
Maximilien Robespierre was an influential person during the French Revolution and was considered an important leader in the French "Reign of Terror."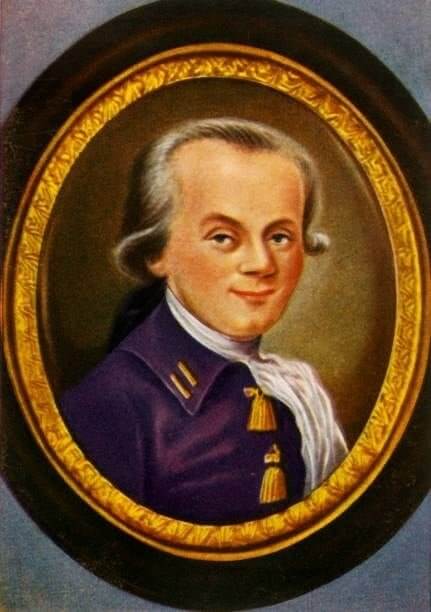 The "Reign of Terror" was a violent time in France where the "enemies of the revolution" were killed in the guillotine. Leaders even defended their ruthless practice by stating that this practice was virtuous and done out of good, not evil. Accounts from the time stated that Robespierre eventually became corrupt with all of his power and was actually executed via the guillotine himself.
King Leopold II of Belgium
King Leopold II was the "founder" of the Congo Free State. He founded it to be a private colony just for him. He even made his own fortune from the colony just by enslaving the native Congolese people and forcing them into labor.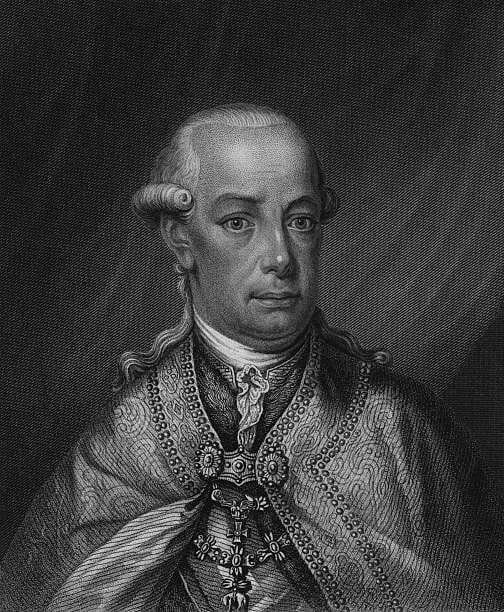 The Congolese slaves worked in the rubber and ivory industry, and his reign resulted in the death of millions of people. They starved to death, had limbs removed for infractions or scare-tactics, and over ten thousand were shot to death in rebellions that failed. Not to mention, the men and the women were separated and the birth rate began to drop. It is estimated that the population of the Congo Free State dropped by 50% from 1880 to 1920. German, Portuguese, and French officials later copied Leopold's forced-labor system.
Mehmet Talat Paşa of Turkey
It is believed that Talat Paşa was one of the most prominent figures during the Armenian genocide. He was the minister of the interior and because of his position, he was the one that historians think was responsible for deporting and eventually killing almost 600,000 Armenians during the genocide.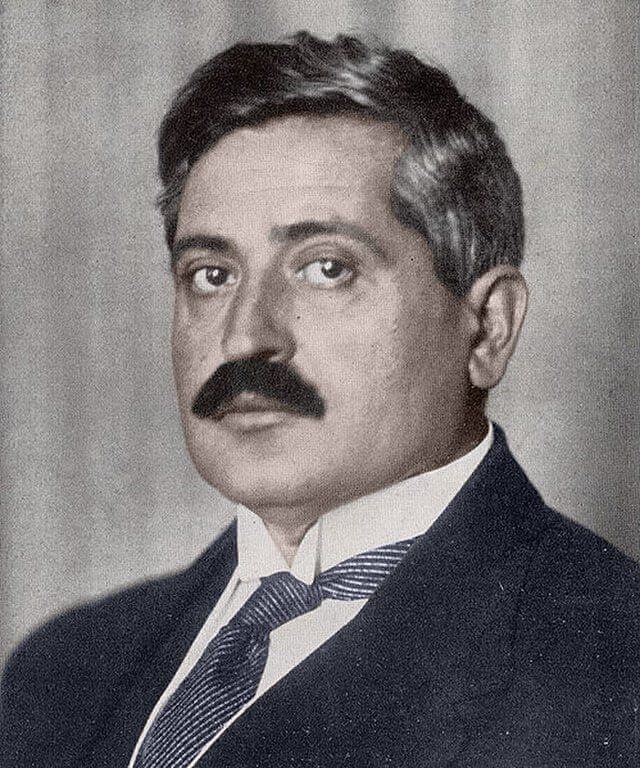 Paşa was assassinated in 1921 in Berlin by an Armenian. As a side note, another ruthless leader from this list, Adolf Hitler, had Paşa's body sent to Istanbul in 1943 to try and persuade Turkey to join him and the Axis Powers during World War II.
Vladimir Lenin of Russia
Vladimir Lenin was the leader that led the October Revolution in Russia in 1917. This revolution overturned the provisional government that had already previously overthrown the czar and was the beginning of a three-year civil war.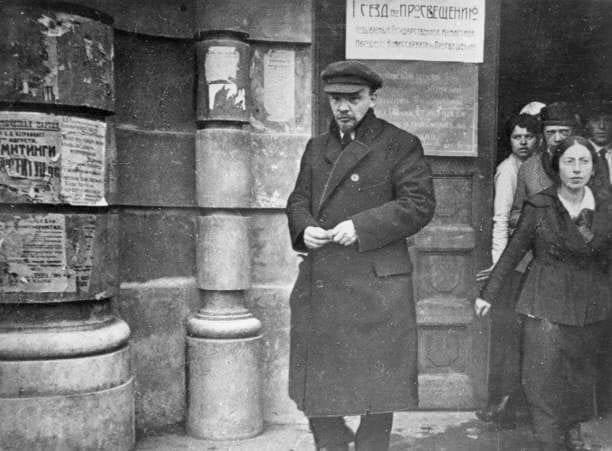 When the civil war was over, Lenin's Bolshevik party won and took over control of the country. Discussing Lenin's leadership, the BBC stated, "During this period of revolution, war, and famine, Lenin demonstrated a chilling disregard for the sufferings of his fellow countrymen and mercilessly crushed any opposition."
Benito Mussolini of Italy
Benito Mussolini was a part of the Axis Powers during World War II. He founded the Fascist Party of Italy after he escaped military service. The party supported war veterans who were disillusioned and helped organize them into Blackshirts, a violent unit of Fascists. Mussolini started to break down Italy's democratic government and institutions and was known as Italy's "Il Duce" by 1925. Translated, his title was "the leader." His alliance with Adolf Hitler began in 1936 and he soon began adapting anti-Semitic policies in Italy.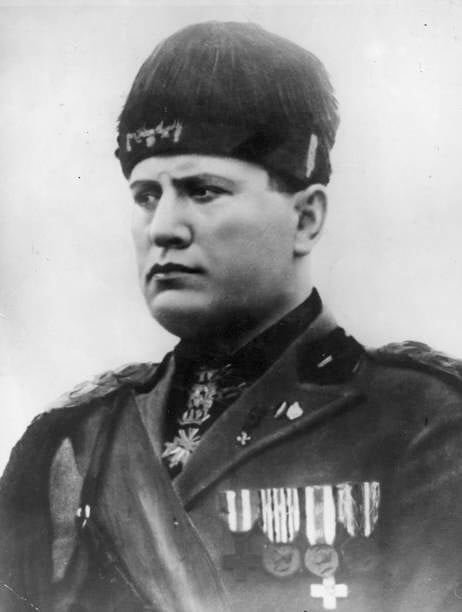 By April 1945, Mussolini had been removed from power and he tried to flee from Allied forces. However, even though he had already survived several assassination attempts, anti-Fascists shot and killed him and then hung him in Milanese square upside down. Earlier, Mussolini had stated, "If I advance, follow me. If I retreat, kill me. If I die, avenge me."
Joseph Stalin of the Soviet Union
Joseph Stalin began forcing collectivization and industrialization in the 1930s that caused mass starvation, like the Holodomor in Ukraine, imprisoned over a million people in Gulag labor camps, and started the "Great Purge" of the government, armed forces, and intelligentsia.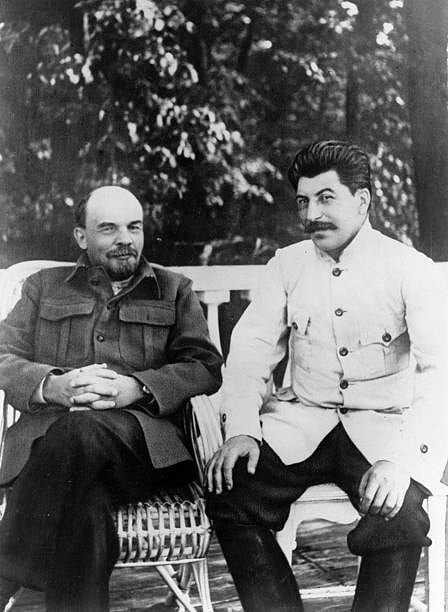 Yakov, Stalin's son, was either captured by or surrendered to the German army during World War II. The Germans offered a trade where they would give Yakov back to Stalin if he would release Field Marshal Paulus, who had been captured at the Battle of Stalingrad. But, Stalin refused because he thought trading a field marshal for a regular soldier, even if it was his own son, was not worth it.
Adolf Hitler of Germany
There is little explanation needed to explain why Adolf Hitler was a ruthless leader. He had expanded his Third Reich empire to almost every European country and a large portion of North Africa during his reign.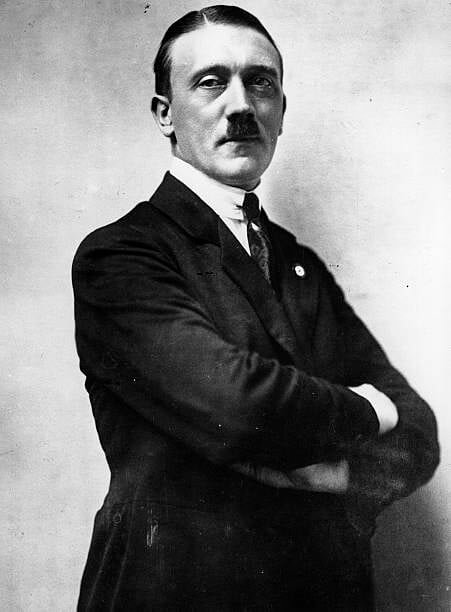 He also was in the process of creating his ideal "master race." He was planning on, and already working on, killing all Jews, gypsies, Slavs, homosexuals, and his political opponents in concentration camps. There, his enemies were worked to death and tortured. It is estimated that the Nazis killed around 11 million people on Hitler's orders. When World War II was coming to a close and Soviet forces were closing in on him, Hitler and his wife committed suicide in his Fuhrerbunker.
Emperor Zhu Houzhao of China
Zhu Houzhao was the Zhengde Emperor of China during the Ming Dynasty. He was only 14 years old when he took the throne. Many people believed that he would grow up to take interest in ruling and eventually become a good ruler. However, Zhu developed interests elsewhere. Instead of focusing on ruling, he focused on women. In fact, he had created a large harem that was so big, the women in it were starving from lack of food.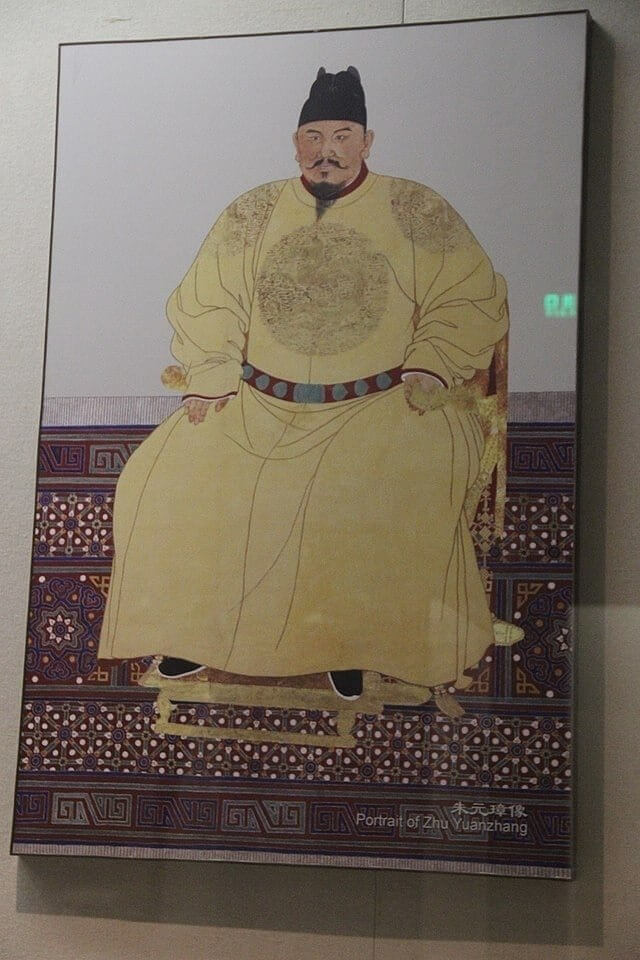 There was a zoo outside of the Forbidden City in Beijing and turned it into his own brothel. He also continued to visit the brothels within the city, too. Even worse, Zhu created an alter ego who would order raiding parties and would even dress up like a general to go on raids. Instead of dying in battle or from an assassination, Zhu died when he got drunk and fell off a fishing boat.
Khorloogiin Choibalsan of Mongolia
Khorloogiin Choibalsan adopted several of Joseph Stalin's Soviet policies in Mongolia after meeting with the Soviet dictator several times. Choibalsan then created his own dictatorial system that soon began suppressing his opposition.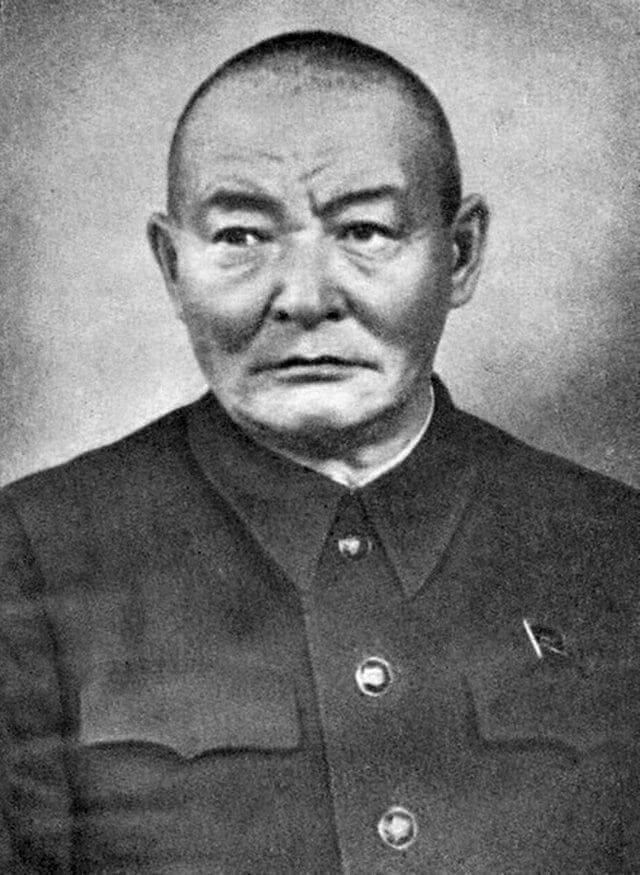 Choibalsan's dictatorial system then began killing tens of thousands of people in the process. In the 1930s, a published report stated that he "began to arrest and kill leading workers in the party, government, and various social organizations in addition to army officers, intellectuals, and other faithful workers."
Francisco Franco of Spain
General Francisco Franco overthrew the Second Republic of Spain, which was democratically elected in the 1930s, after he was helped by Fascist Italy and Nazi Germany. Spanish Republican figures began to flee the country to escape his rule. The Republicans who stayed were later tried in military tribunals.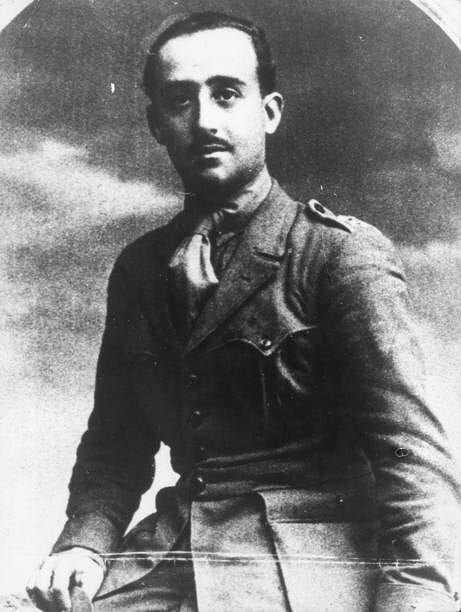 Franco's regime only tolerated the Catholic religion, banned people from speaking Basque and Catalan languages outside of their homes, and had a secret police network. With age, Franco began to relax his control. Censorship and police controls were lessened, free-market reforms began, and then Morocco became independent.
Pol Pot of Cambodia
Pol Pot was responsible for the death of almost two million Cambodians in four years through his attempt to start an agrarian utopia through the Communist Khmer Rouge movement. To do this, people were relocated to the countryside while others were sent to "special centers" where they were actually tortured and killed. People died from being overworked, starved to death, or executed.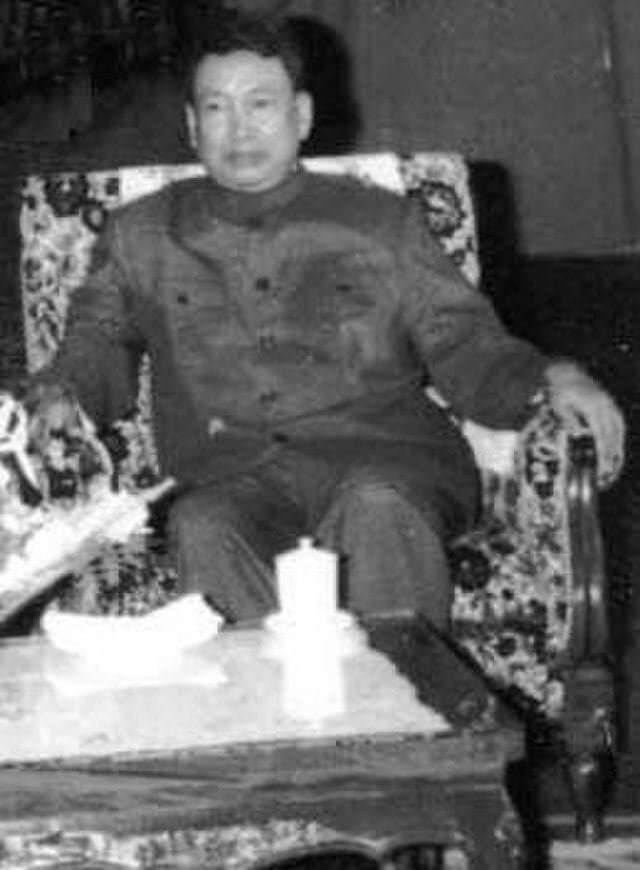 Pot even sent teachers, doctors, and any educated professional to work in the fields in an attempt to "re-educate" them. The BBC stated that "Anyone thought to be an intellectual of any sort was killed. Often people were condemned for wearing glasses or knowing a foreign language."
Idi Amin of Uganda
General Idi Amin was responsible for overthrowing the elected Ugandan government through a military coup. Since they needed a leader, he then made himself president.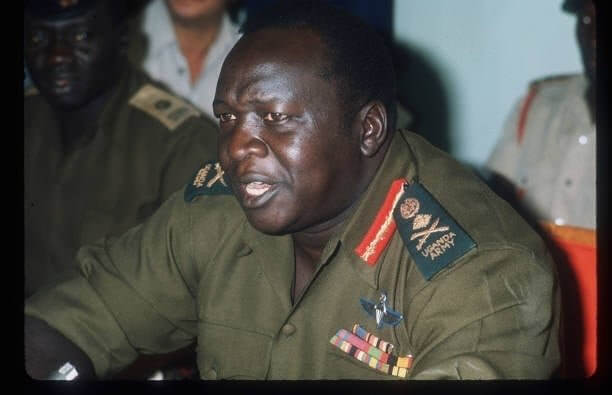 Amin's rule over Uganda lasted for eight years and through his leadership, about 300,000 Ugandan civilians were killed in a massacre. Besides that atrocity, Amin also sent the Asian population of Uganda (which were mostly Pakistani and Indian citizens) away and spent so much money on the military that he sent Uganda's economy into a decline.
Augusto Pinochet of Chile
Augusto Pinochet received help from the U.S. to overthrow the Allende government of Chile through a coup in 1973. It is said that a large number of people "disappeared" during his leadership and 35,000 were tortured.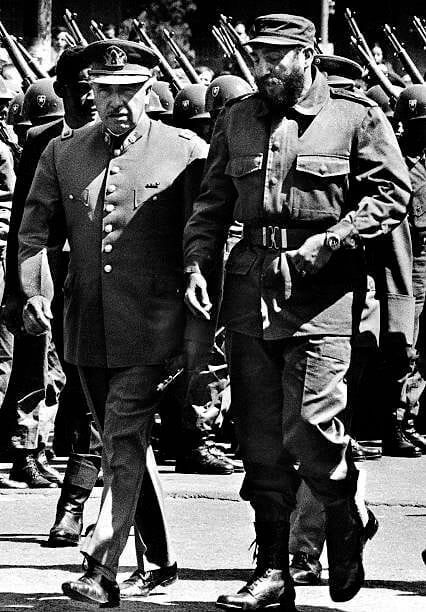 Before he was put on trial for these human-rights abuse allegations, he died. However, during his rule, he emphasized free-market economics that in turn lowered inflation and led to an economic boom in the 1970s. In fact, Chile had one of the best economies in the 1980s and '90s in Latin America.
Pope John XII of Italy
Pope John XII was elected when he was just 18 years old. His election as pope was the product of a political deal with Roman nobility. When he became pope, he walked right into a conflict between Berengarius, the Italian King, and the papacy for control of Italy. German emperor Otto I was a support of John. However, John had a tendency to spend too much time in the Lateran at drunken sex parties to even worry about who controlled Italy. Even after Otto swore an oath of loyalty to him, John went behind his back to work with Berengarius, Otto's enemy.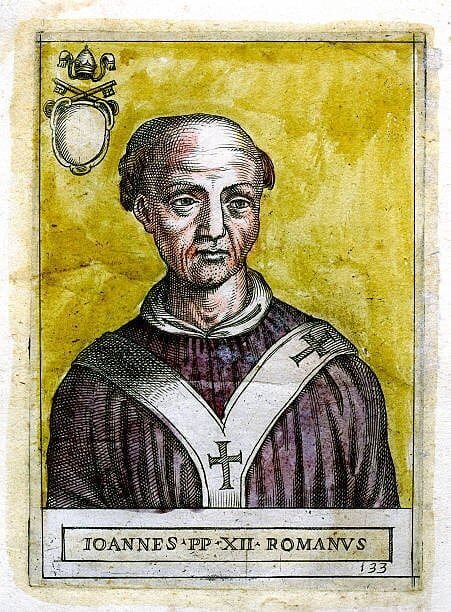 Otto then accused John of clerical corruption, perjury, murder, and incest, and had him overthrown and replaced with Leo VIII, the new pope. In a comeback, John had Leo's supporters punished and a full out war broke out between him and Otto. However, rumor has it that John died very unexpectedly while he was in bed with someone's wife.
King John of England
King John is the infamous king from the Robinhood tales who tried to take power from his brother, Richard I, while he was away fighting in the crusades. John was the youngest son of Henry II. While Henry favored him, John was never trusted with any land and was given the nickname John Lackland. After he tried to take power from his brother, he had his nephew, Arthur, murdered so that he could not try to take the throne out from under him.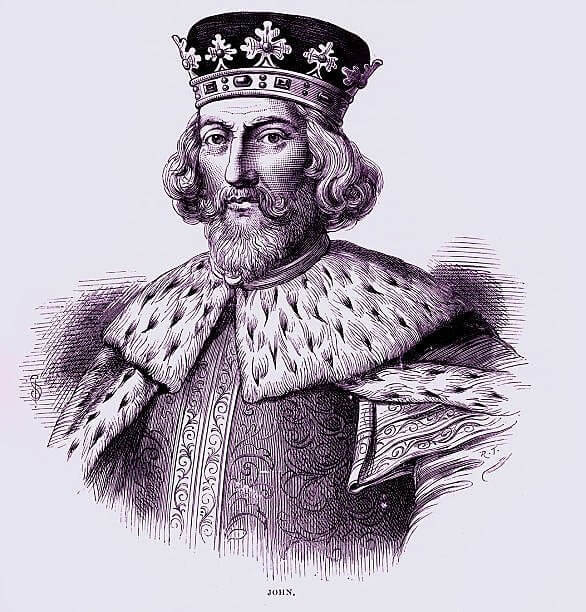 While he remained on the throne, he started a war with King Philippe-Auguste of France and ended up losing all of Normandy. John also alienated barons, demanded money, and forced himself on the wives of barons. Then, after he accepted the Magna Carta, he went back on his word and invaded France. When Richard returned from the crusades, he exiled John for everything he had done.
King Richard II of England
Richard II was regarded as a vain and incompetent ruler. When Richard started gathering his cronies, he began alienating the nobility and it ended with a confrontation with parliament because he demanded too much money.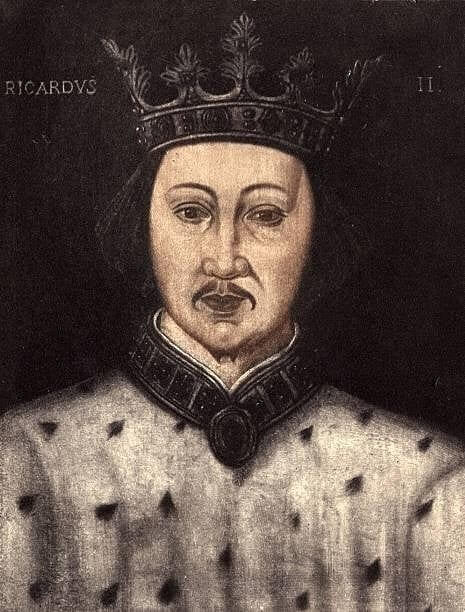 As time went on, his time as king was just a game of politics between him and his uncle, John of Gaunt. It eventually ended up as in a gory fight between the five Lords Appellant and Richard. Richard had the five lords killed or exiled. Richard's reign ended in 1399 when Henry Bolingbroke led a coup against him. Some defend Richard II to this day, but many still consider him a very bad ruler.