Aristotle's controversial claim that 'No great genius without a strain of madness" raises questions. In the past, brilliant minds grappled with misunderstood mental disorders, enduring strange treatments like exorcism for what we now know as schizophrenia. Outdated remedies included electroshock and bloodletting, while dietary changes and tooth extractions were suggested. Remarkable individuals overcame mental afflictions, achieving greatness. Let's dive into the historical figures who showcased genius amid their mental challenges...
Michelangelo Merisi Da Caravaggio – Bipolar Disorder
Caravaggio, born Michelangelo Merisi (1571-1610), was a celebrated figure of the Italian Renaissance and a pioneer of modern painting. His renowned masterpieces, such as "The Death of the Virgin" and "David with the Head of Goliath," are characterized by their dramatic use of tenebrism, employing shadows to intensify focal points and evoke powerful emotions. However, Caravaggio's artistic brilliance was accompanied by a tumultuous personal life marked by violence and erratic behavior.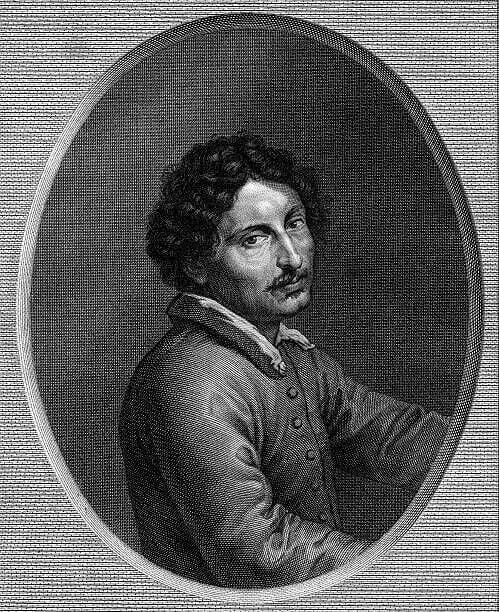 His involvement in brawls and a prison sentence were not uncommon. In 1606, he infamously killed a Roman pimp named Ranuccio Tomassoni, forcing him to flee Rome. Violent incidents persisted, including a disfiguring altercation with Fra Giovanni Rodomonte Roero in 1608. Art critic and historian Andrew Graham-Dixon proposed that Caravaggio likely had bipolar disorder, citing his alternating phases of aggression, exuberance, and depression in "Caravaggio: A Life Sacred and Profane." Caravaggio's turbulent life journey, with its blend of artistic brilliance and personal turmoil, ended tragically in Port'Ercole on July 18, 1610.
Sigmund Freud – Depression and Anxiety
Sigmund Freud (1856-1939), originally Sigismund Schlomo Freud, hailed from Austria and was a pioneer of psychoanalysis. He earned his medical degree in 1881 at the University of Vienna and later became a docent in neuropathology through habilitation. Freud's impact transcended psychology; he introduced terms like Freudian, penis envy, Oedipus Complex, repression, id, ego, and super-ego into our lexicon. His contributions extended to advancements in mental health treatment.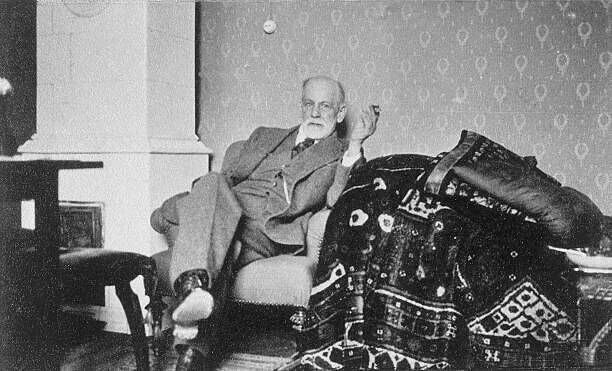 Freud fled Austria during WWII to escape the Nazis, settling in the UK. In 1939, he died from jaw cancer, a poignant irony for a psychoanalysis pioneer dealing with his depression. Interestingly, Freud, who endorsed cocaine's stimulating and pain-relieving qualities, grappled with periodic depression, fatigue, apathy, and anxiety attacks. He deemed cocaine a "brilliant success" against his depression, but it couldn't provide a lasting cure, as his death resulted from a different cause.
Abraham Lincoln – Depression
Abraham Lincoln (1809-1865), the 16th President of the United States, is celebrated for his leadership during the American Civil War.  However, beneath his strong exterior, Lincoln battled clinical depression throughout his life. Described as "melancholy" by those who knew him, Lincoln's struggle with depression was a constant companion.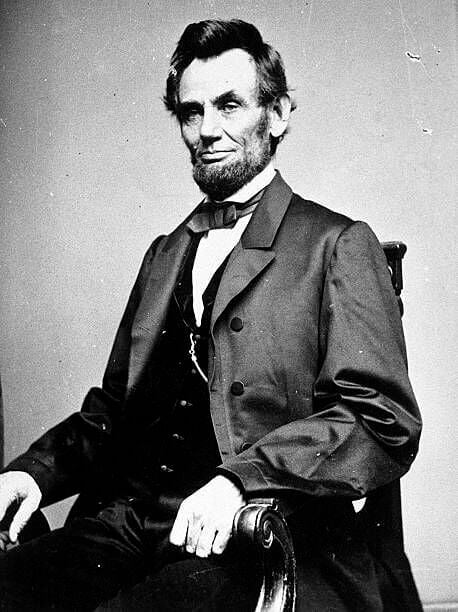 Even as he pursued a career in law and public service, his melancholic disposition remained a defining trait. In 1860, an observer at the Republican Convention noted his profound diffidence. Lincoln's depression led him to contemplate suicide, as seen in his anonymous poem "Suicide's Soliloquy" published in 1838. His anxiety attacks and bouts of melancholy were hereditary and persisted from his early days as a lawyer in Illinois. Despite these challenges, Lincoln coped by telling jokes and indulging in humorous literature.
Vincent Van Gogh – Depression, Anxiety and Manic Moods
Vincent Willem van Gogh (1853-1890), a renowned Dutch Post-Impressionist artist, left an indelible mark on Western art history. Despite starting as an art dealer, he ventured into painting in 1881, creating over 2,000 artworks. Paradoxically, he struggled throughout his life and was deemed an unsuccessful artist. It was only after his tragic suicide on July 27, 1890, by self-inflicted gunshot, that he gained fame.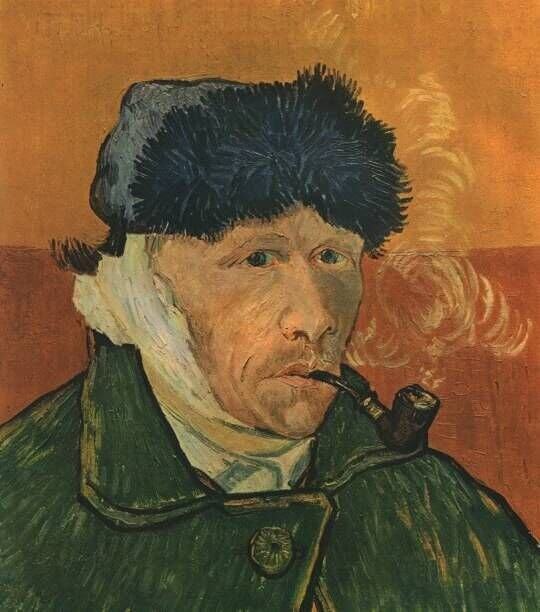 Van Gogh wrestled with psychotic episodes, delusions, depression, and anxiety, as expressed in a poignant letter to his brother: "I am so angry with myself because I cannot do what I should like to do... utterly helpless." Notably, in a fit of rage during an argument with Gauguin, he infamously severed his ear. The American Journal of Psychiatry described him as having an "eccentric personality" with "unstable moods" and enduring "recurrent psychotic episodes" in the last two years of his life. His mental health remains a subject of debate among over 150 physicians.
Virginia Woolf – Depression and Bipolar Disorder
Virginia Woolf (1882-1941) was a renowned British writer celebrated for her pioneering non-linear and stream-of-consciousness novels. Virginia Woolf's mental health has been subject to extensive scrutiny and analysis. From the age of 13, following her mother's death, she grappled with mood swings oscillating between despondency and manic excitement. She also experienced psychotic episodes, which led to a period of treatment in an asylum.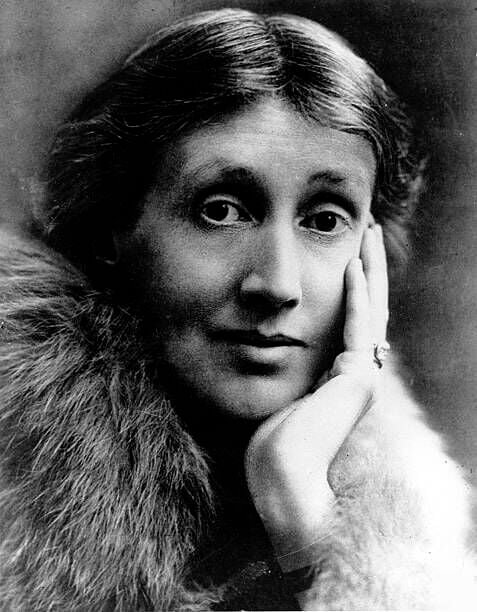 Woolf's nine-year ordeal of sexual abuse by her half-siblings exacerbated her mental health struggles. During her time, treatments for mental health issues were rudimentary and often biased against women. Virginia endured extreme measures, including the removal of multiple teeth in an attempt to cure her 'madness.' When these interventions failed, she was subjected to 'rest cures', which involved force-feeding, isolation, and a ban on reading. These treatments pushed her further into despair, ultimately leading to her tragic suicide. In a farewell note to her husband, she wrote, "I know that I am spoiling your life, that without me you could work... I can't go on spoiling your life any longer." 
Ludwig Van Beethoven – Bipolar Disorder and Manic Depression
Ludwig van Beethoven (1770-1827) was a prominent German composer and pianist who played a pivotal role in the transition from the Classical to the Romantic era of music. Tragically, his hearing began deteriorating in his late 20s, leading him to withdraw from public performances and conducting in 1811. Nevertheless, he continued composing, producing some of his most remarkable works during the last 15 years of his life.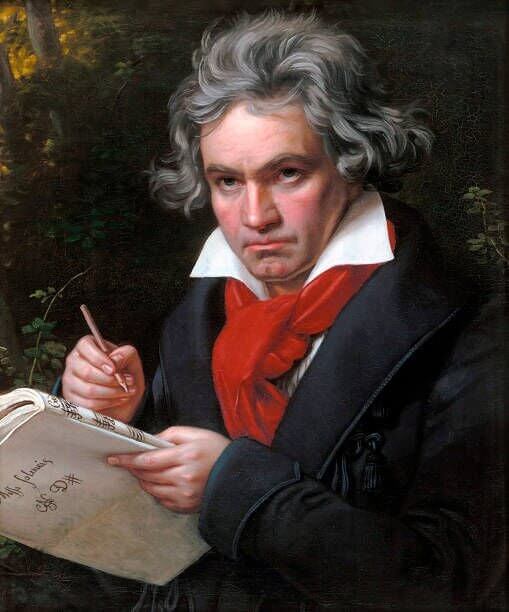 He passed away at the age of 56 on March 26, 1827. Besides his hearing loss, Beethoven grappled with significant mental health challenges. Many scholars believe he likely suffered from bipolar disorder or manic-depression, evident in his compositions. Despite these struggles, Beethoven channeled his intense energy into his music, using it as a source of innovation and creative expression.
Edvard Munch – Anxiety and Depression
Edvard Munch (1863-1944) was a Norwegian painter and printmaker. He was most famous for his work The Scream which he painted in 1893. He was a sickly child growing up. The time he was away from school, he spent it drawing to keep himself occupied. Despite his passion for the arts, he enrolled in a technical college to study engineering because his father viewed art as an "unholy trade".  He died in his estate on January 23, 1944.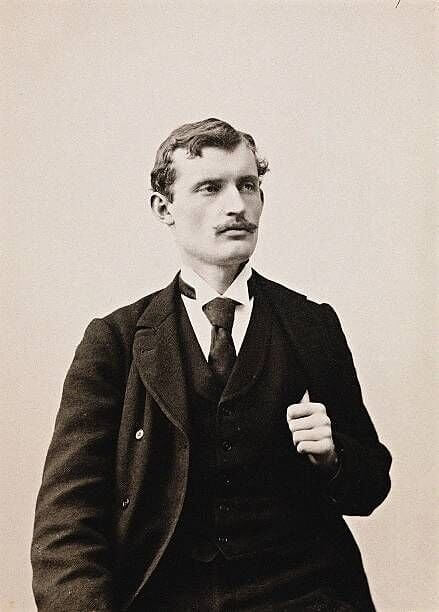 Much of Edvard's struggle with mental illness were documented through his paintings and writings. His famous painting The Scream was a product of one of his episodes. He wrote: "One evening I was walking along a path... the sun was setting, and the clouds turning blood red. I sensed a scream passing through nature." Even before he painted The Scream, he admitted that 'madness' was already a part of him. He said, "Illness, insanity, and death were the black angels that kept watch over my cradle and accompanied me all my life."
Sir Isaac Newton - Manic Depression
Sir Isaac Newton (1642-1727) was a British mathematician, astronomer, theologian, author, and physicist. He was one of the most influential scientists and the shining light of the scientific revolution. In recognition of his scientific works, Queen Anne knighted Newton in April 1705. He spent the later years of his life with his niece and her husband in Cranbury Park. He died in his sleep on March 20, 1727.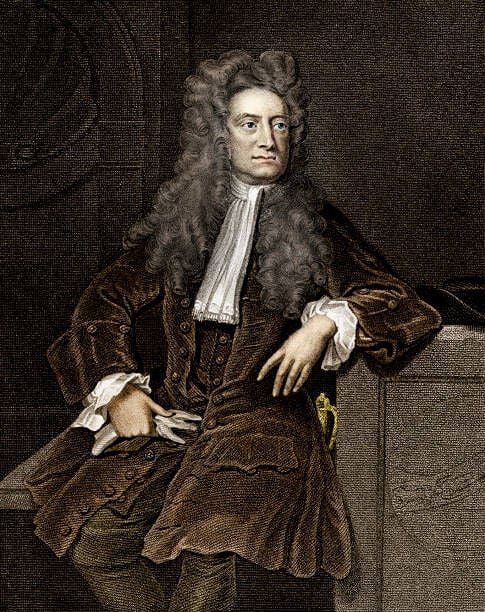 Newton lived in an era when mental illness baffled physicians. Historians and psychologists have examined his journals and accounts, yielding inconclusive but insightful findings. His fits of rage, remorse, anxiety, and suicidal thoughts resemble manic depression or bipolar disorder with psychosis. Accounts of self-confidence and fear of criticism support this. His paranoid delusions and isolation suggest schizophrenia, while difficulties in social interactions hint at autism spectrum traits. Regardless, his mental health challenges are overshadowed by his remarkable scientific achievements and personal accomplishments.
Charles Dickens – Bipolar Disorder
Charles Dickens (1812-1870) is an English writer and social critic whose works regarded him as the greatest novelist in the Victorian era. Works such as A Tale of Two Cities, Oliver Twist, A Christmas Carol, and David Copperfield have been translated and retold in many languages. Dickens suffered a stroke and died on June 9, 1870. He was later buried in Poets' Corner, Westminster Abbey, the greatest honor available to a British writer.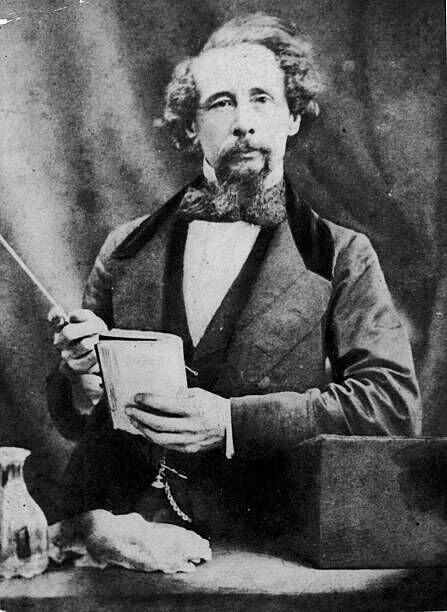 Simon Callow, a veteran actor and writer surmised that the writer may have suffered from bipolar disorder. He said, "There was a passion, a rage and real driven quality in Dickens. There was something almost unhinged about him and many would have considered him bipolar today." Dickens didn't like to talk about the time he worked in a factory which is a contradiction to how he viewed his writing career. As Callow said, "He found great comfort in his characters and would talk about them as if they were real." He also exhibited insomnia, one of the key symptoms of depression. He would walk around London until sunrise presumably "to get through the night".
John Nash – Schizophrenia
John Forbes Nash, Jr. (1928-2015) was an American mathematician who made significant contributions to game theory, differential geometry, and the study of partial differential equations. His theories were widely used in economics in which he received a Nobel Memorial Prize in Economic Sciences. He lived a long life until he was killed in a car crash that also took his wife's life on May 23, 2015.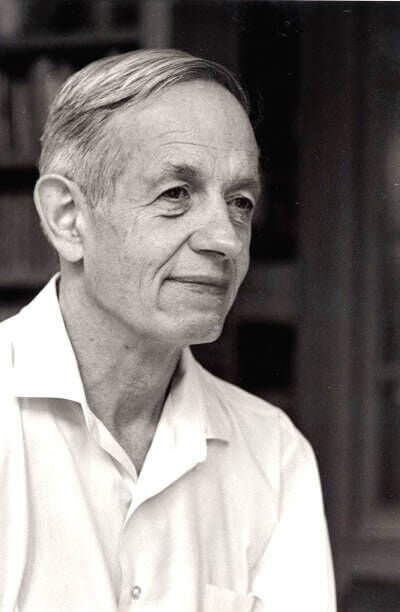 Sylvia Nasar's novel "A Beautiful Mind" and its film adaptation were based on his life. His battle with paranoid schizophrenia began in the 1950s, becoming apparent during a confusing lecture at Columbia University in 1959. Hospitalized for two decades and treated with psychotropic drugs he was skeptical of, he stopped taking them after 1970, and surprisingly, his schizophrenia vanished.
Sir Winston Churchill – Depression
Sir Winston Churchill (1874-1965) was a British politician, statesman, army officer, and writer. He became Prime Minister of the United Kingdom from 1940 to 1945, making him one of the inspirational leaders during World War II. Aside from being a soldier and politician, Churchill was also a celebrated writer. He produced innumerable articles, 43 books, and left 15 tonnes of personal papers at his death on January 24, 1965.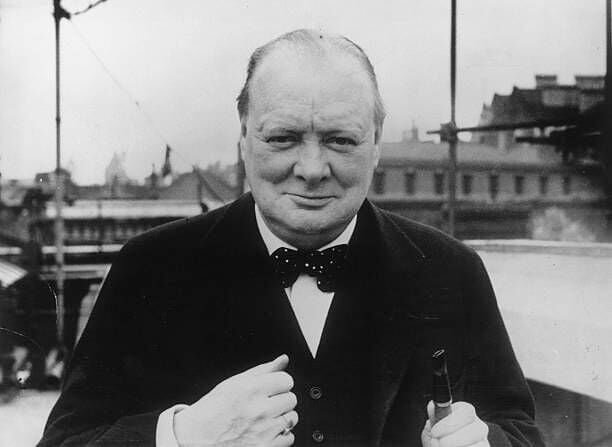 It was no secret that Churchill battled with a mental disorder which he named his "black dog". He fell into intense and lengthy periods of depression, some after misfortune and others for unexplained reasons. To keep his depression at bay, he would occupy himself with writing. Otherwise, he would likely succumb to his contemplation of suicide. Although some may find it unfortunate that Churchill suffered from depression, it is actually what made him the perfect wartime leader. His bipolar disorder contributed to his aggression, iron will, and single-mindedness.
Jack Kerouac – Schizophrenia
Jack Kerouac (1922-1969), an American poet and novelist, left an indelible mark on 1960s culture. He was a pioneer of spontaneous prose, with his iconic novel "On the Road" written on a continuous 120-foot scroll in just three weeks. Kerouac staunchly adhered to the principle of "first thought, best thought." His life took a different turn when he served in the US Merchant Marine, but he was later hospitalized in 1943 due to "Dementia Praecox" (schizophrenia), rendering him unfit for service. Sadly, he passed away at 47 due to abdominal hemorrhage, the result of a lifetime of heavy drinking.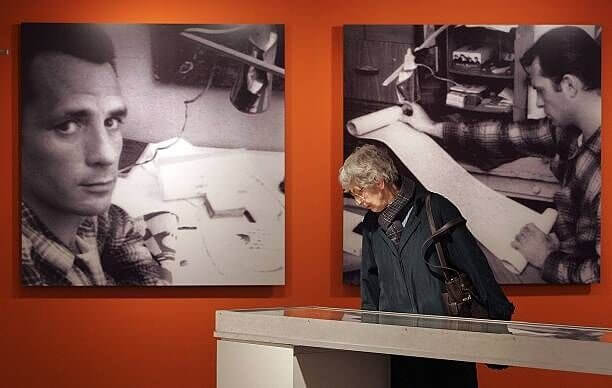 Although Kerouac was diagnosed in 1943, he had actually been hearing voices in his head from a young age. He shared that he heard God speak to him at the age of six while he was praying the Rosary. According to him, God told him that he would die painfully, but would ultimately achieve salvation. When he was in the Navy, his superiors noticed his odd behavior when he reported for duty in Rhode Island. He was transferred to the Naval Hospital where doctors checked on him and noted that neuropsychiatric examination disclosed auditory hallucinations, ideas of reference and suicide, and a rambling, grandiose, philosophical manner."
Napoleon Bonaparte – Narcissistic Personality Disorder
Napoleon Bonaparte (1769-1821) was a French statesman and military leader who became popular during the French Revolution. As the country's ruler, he revolutionized the French military, reorganized education, and passed the egalitarian Napoleonic Code.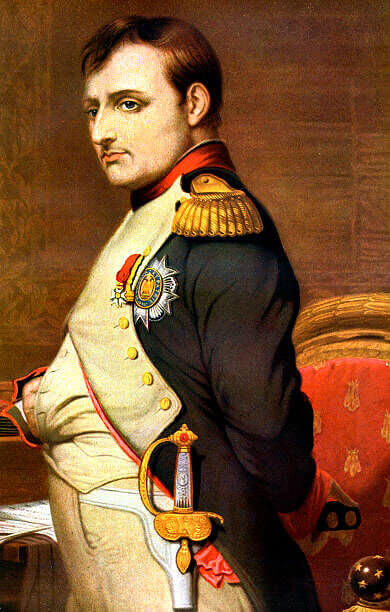 In 1821, Napoleon's health began to deteriorate, and died on May 5, 1821. Historians have studied Napoleon's personality and subjected him to a psychological evaluation. As a toddler, he had a gentle disposition but as his mother paid more attention to his brother, he became more assertive and approval-driven. Many scholars considered that he suffered from Narcissistic Personality Disorder. He had ruthless self-determination and a sense of grandeur. He had to win at everything he attempted.
Leo Tolstoy – Depression
Leo Tolstoy (1828-1910), real name Count Lev Nikolayevich Tolstoy, was a Russian writer and was considered as one of the greatest writers of all time. His writing was brutally realistic without recourse to artifice. His famous works include War and Peace (1869) and Anna Karenina (1859).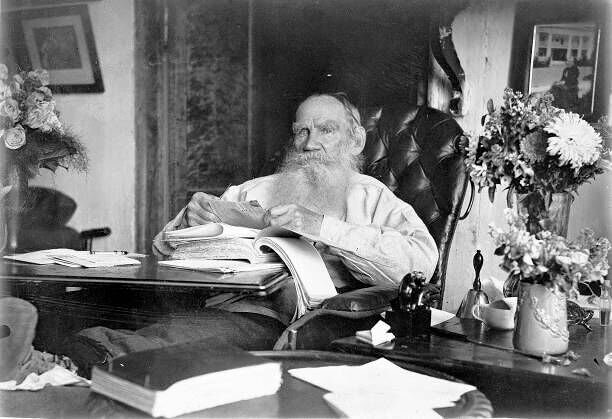 After leaving Kazan University where he was studying law and oriental languages, he began writing and worked on his first novel Childhood. He led a lax and leisurely lifestyle until he joined the army in 1851. When he returned from service, he changed from a dissolute and privileged society author to a non-violent and spiritual anarchist. When his health started to decline, he spoke and wrote about death. Then, after living a full life until the age of 82 in 1910. While fighting through his depression, he debated about giving away all of his possessions, becoming celibate, and questioned the nature of his religious beliefs. There was even a point when he was determined to give up writing altogether, saying, "art is not only useless but even harmful."
Edgar Allan Poe – Depression and Bipolar Disorder
Edgar Allan Poe (1809-1849) was an American writer, editor, and literary critic. He is best known for his mysterious and macabre poetry and short stories. His much-loved works include The Raven and The Murders in the Rue Morgue. Although he was not as popular in the United State, he was an instant hit in Europe. He was most popular in France where his biggest fans included Charles Baudelaire. He married his 13-year-old cousin in 1836 and published his poem The Raven two years after. He died at the age of 40 on October 7, 1849. His cause of death was not known but has been speculated to be anything from rabies and syphillus to murder (possibly via the practice of cooping).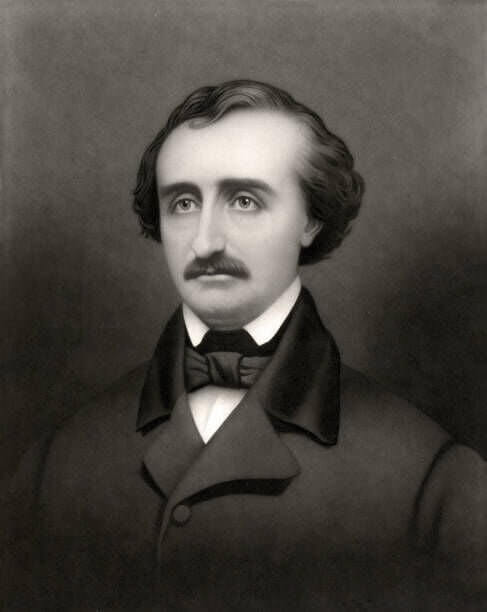 Poe earned the nickname "the man who never smiles" and it was attributed to his depression. He was also said to have bipolar disorder. To his loved ones, he was ever-indulgent whereas he was combative and intolerant to those who criticize his works. He described his desire to earn a living from writing while hating criticism, saying, "I do believe God gave me a spark of genius, but He quenched it in misery." Nonetheless, his mental disorder helped in giving his works their uniqueness, eventually creating wonderfully macabre pieces of literature.
Nikola Tesla – Obsessive-Compulsive Disorder
Nikola Tesla (1846-1953) was a Serbian-American inventor, electrical engineer, mechanical engineer, and futurist. He contributed to the design of a modern alternating current electricity supply system through his innovation of the rotating magnetic field. As early as 1893, he discussed the possibility of wireless communication between devices. Had it not been for the shortage of funding, we would have seen this technology earlier. For years, he attempted to develop inventions he could patent and market. Tesla conducted a range of experiments with mechanical oscillators/generators, electrical discharge tubes, and early X-ray imaging. His experiments had varying levels of success but affected his finances tremendously. He left behind unpaid bills in various New York hotels and died in January 1943.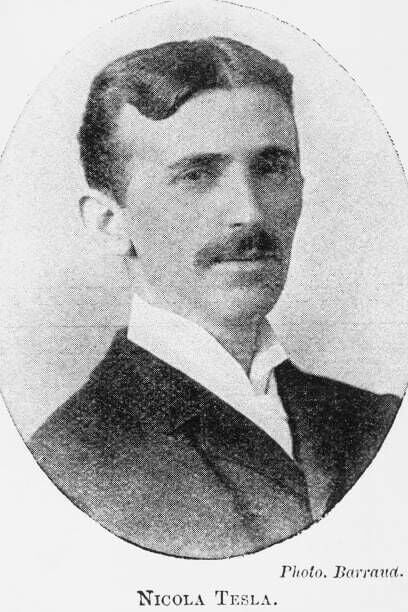 Tesla was the archetypal eccentric genius whose unusual habits suggest that he had Obsessive-Compulsive Disorder (OCD). His mental health issues may have been hereditary from his strict mother. His odd habits included using exactly 18 napkins every meal. When going to a building for the first time, he would walk around it three times before entering it. He had an obsession with numbers divisible by three and would occupy hotel rooms with such numbers. National Geographic wrote about Tesla's OCD, saying, "He loathed jewelry and round objects and wouldn't touch the hair. He was obsessed with the number three and polished every dining implement he used to perfection, using 18 napkins."
Ernest Hemingway – Anxiety, Bipolar Disorder, and Chronic Traumatic Encephalopathy
Ernest Hemingway (1899-1961) was an American journalist, novelist, and short-story writer. He was remembered for his works such as For Whom the Bell Tolls and The Old Man and the Sea for which he won a Pulitzer Prize. Then in 1954, he won the Nobel Prize for Literature in recognition of his literary achievements. He served in World War I as a driver for the American Red Cross ambulance. His wartime experiences became important parts of his novel Farewell to Arms. He was also known for his simple yet gripping narrative. Unfortunately, his perfectionism took a toll on him until he took his life with a shotgun on July 2, 1961.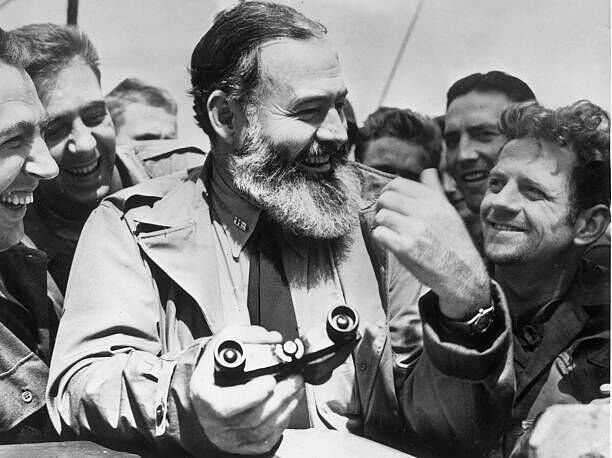 Hemingway tried to control his anxiety by turning into alcohol in which he did for decades. Andrew Farah, a forensic psychologist, believes that his injuries in World War I, as well as his accidents, caused him to suffer from chronic traumatic encephalopathy (CTE). It was pointed to as the cause of his foul temper, paranoia, and psychotic episodes. He was given electro-shock treatments and medication to help with his condition. Both proved to be ineffective as Hemingway sadly shot himself with a shotgun in 1961.
William James – Depression
William James (1842-1910) was an American philosopher and psychologist. He was also the first educator to offer a psychology course in the United States. He was also one of the first people to study religious experiences and visions from a scientific point of view. Because of his influence as a philosopher, he was labeled as "Father of American Psychology". He established the philosophical school of pragmatism with Charles Sanders Peirce. In addition, he was also cited as one of the founders of functional psychology. He suffered from cardiac pain and sailed to Europe for experimental treatments. Unfortunately, his heart failed, and died on August 26, 1910.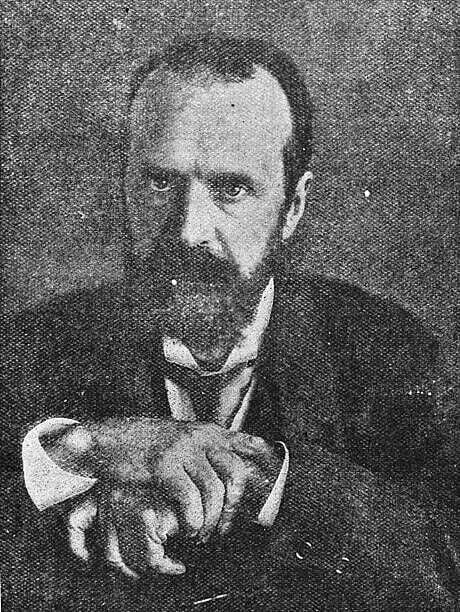 Like others afflicted with depression, despite his professional success and good family life, James battled with the illness from a young age. After receiving his MD, he spent three years battling ill health and depression. For him, it came from his struggle to reconcile his scientific learning with his religious faith, calling it a "crisis of meaning". He suffered from hallucinations and panic attacks. He lamented over his loss of purpose in life and doubted the existence of God. As he attempted to methodically reconcile religion and science, his situation worsened but it also led to his most important works.
William Tecumseh Sherman – Bipolar Disorder
General William Tecumseh Sherman (1820-1891) was an American soldier, businessman, educator, and author. He was known as the general in the Union Army who has an outstanding command in military strategy. His position, despite his harshness, was crucial to the Union's victory during the American Civil War. He was a ruthless military commander with an uncompromising approach to warfare. After the Civil War, he remained a soldier until he resigned when he deemed himself mentally incapable of command in 1861. He died of pneumonia on February 14, 1891.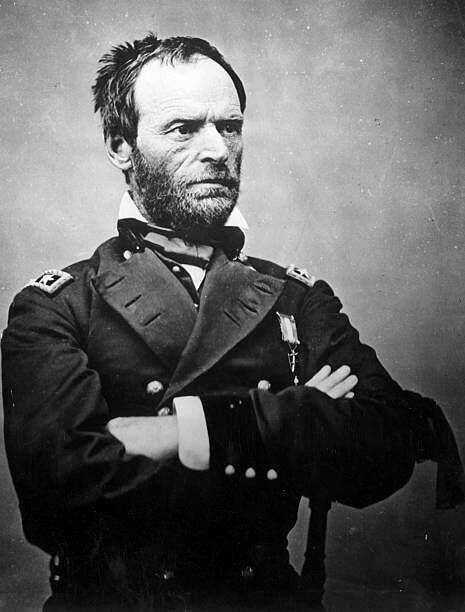 During the American Civil War, Sherman became known as a ruthless military commander whose approach was known as "total war".  But when Sherman was given the principal military responsibility for Kentucky, he became exceedingly pessimistic about the outlook for his command. Then in 1861, he requested that he be relieved of his position stating, "it would be better if a more sanguine mind were here." Journalists described him to be in a manic state of pacing ceaselessly and muttering things to himself. It was through these that he was theorized to have suffered from bipolar disorder. His personality switched between the extremes of hyperactivity and despondency. He later recovered from his affliction and returned to service.
Sylvia Plath – Depression
Sylvia Plath (1932-1963) was an American poet, novelist, and short-story writer who was credited for advancing confessional poetry. She was a key figure in twentieth-century literature and feminism. She started writing poetry at the age of eight, with her first poem published in the Boston Traveller. By 1950, when she attended Smith College, she has already written 50 short stories and has been published in a magazine. She majored in English and won prizes in writing competitions. She also earned a Fulbright Scholarship to study at Newnham College, Cambridge. She was married to a famous Welsh poet, Ted Hughes, whom she met at Cambridge. Her life was short-lived, dying at the young age of 30 on February 11, 1963.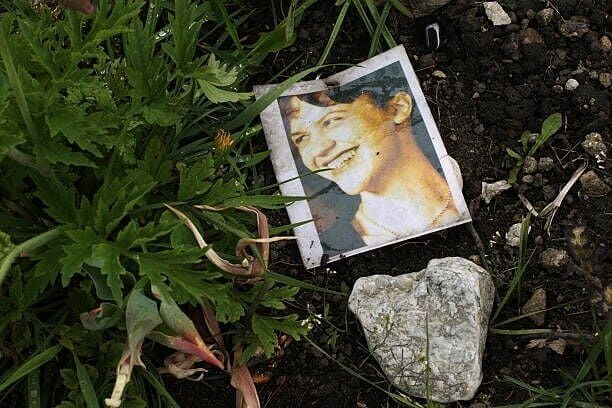 Plath had suffered from depression throughout her life and have attempted to take her life multiple time. While enrolled in Smith College, she slashed her legs to see if she had enough "courage" to commit suicide. This was after she missed a meeting with a Welsh poet, Dylan Thomas. After she was refused entry to the Harvard writing seminar, she was treated with electroconvulsive therapy for her depression. Then in 1953, she attempted suicide by taking her mother's pills and crawling under the house. In 1962, she drove her car off the side of the road and into the river. Shortly after The Bell Jar, a thinly-veiled account of her depression and breakdown was published, Plath took her own life by placing her head in the oven with the gas turned on.
Historical Figures and What They Looked Like
KING TUT

The boy pharaoh of Egypt reigned from 1334 B.C. until his untimely death in 1324 B.C. when the young king was presumably killed by a hippopotamus while hunting. The boy king would have been forgotten by history if it weren't for his tomb being rediscovered in 1922. But it would take many, many years for us to get a glimpse at who this young pharaoh was.  All thanks to Howard Carter, we can finally see his likeness.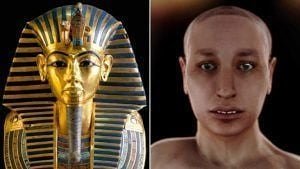 Over the years, many theories spread as to how King Tut lived. Many scientists believe that through inbreeding of the royal family in Egypt, the King suffered a great many deformities including an overbite, severe hip displacement, and a clubbed foot.  Tut was considered a frail boy, but even still, someone had to rule and so Tut was crowned King at 9 years old, and only reigned for ten years until his untimely death. 
The Boy Who Was Pharaoh
This image of the young King is a depiction of what his body possibly looked like during his reign, all thanks to modern technology that utilized CT scans plus over 2,000 digital scans of his remains that provided us with clues as to his state of being.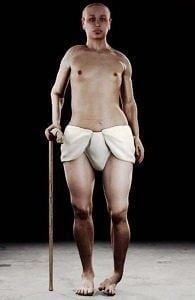 Through science and modern technology, we have come to discover that King Tut may have been plagued with several bad cases of malaria during his time as well as severely disfigured due to his inbred blood line. This may explain the reasons why King Tut was often depicted sitting, even during events such as archery. His frail body couldn't handle the pressures of life and could be the reason for his untimely death by the hippo as he couldn't outrun it or dodge it in time. 
NERO
Nero Claudius Caesar was a psychopath, a self-proclaimed artist, and the emperor of Rome from 54 to 68 A.D. Nero Claudius Caesar was so hated by his subjects that his acts have gone down in history. Although, it is no longer clear exactly what he did or didn't do thanks to the wide spread hatred that he caused.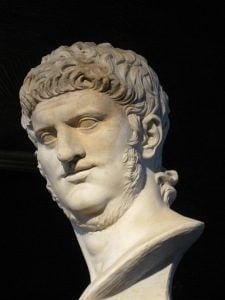 Many may have embellished his misdeeds as a way to gain support for their cause, or because time simply turned him into legend. But a few things about him are certain. He was an Olympian and often competed in chariot races during his time. He also played the lyre and sported a chinstrap beard that judging by his reputation was probably a fashion-don't even back then. 
Nero the Pyro?
With modern technology and face recognition software, the image below gives a haunting resemblance of what Nero may have actually looked like, fire-red chinstrap beard and all. The impression here, of his devil may care stare and the wry smirk would strike fear in almost anyone during that time. You can almost see the crazy coming off of him. But his deeds speak for themselves. In 64 A.D. Rome burned for three days straight. Many believe Nero started the fire himself and reveled in the discord while singing on the roof.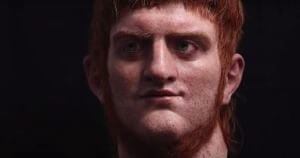 However cruel Nero was, there was no one he despised more than Christians. Although, he did off many of his closest allies and even those who dared to call themselves friends, in the end, it was the revolt of the Roman provinces that got the best of him. Before justice could be done, he killed himself shouting about how great of an artist he was. Can you say narcissistic?
The Face of Nefertiti
Nefertiti was by far the most beautiful woman in all of Egypt. Her beauty is beyond legendary, and she has been depicted in artwork throughout history. But who was she really? And was her beauty really as marvelous as everyone proclaimed during that time?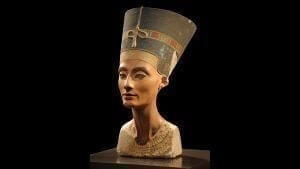 The Queen reigned from 1353 until 1336 B.C. along with her husband. But when her husband passed, she took up the regency and became powerful in her own right. Of course, we never would have found this out had it not been for a bust of her discovered in 1913 by Ludwig Borchardt. The bust captivated scientists and archeologists and only with recent technology were we able to get a clear image of what this beautiful woman looked like, thanks to CT scans of the bust. 
The Hidden Beauty
Under the stucco that created the bust of Nefertiti was an even more enchanting woman than ever imagined. The sculptor, Thutmose, however, never intended for the limestone bust to be seen for it revealed the beauty had some blemishes including wrinkles and bumps on her nose.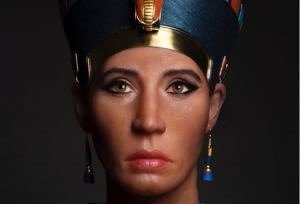 But what do you expect from a woman who ran an empire and carried and cared for six children? Including one particular female who would end up sleeping with Nefertiti's husband, producing King Tut. Talk about keeping it in the family. No wonder the poor boy had so many health issues.
Robert the Bruce
During the time-turmoil in Scotland, a great man rose up to stake his claim on the crown. Robert the Bruce took the throne in 1306 despite King Edward I proclaiming Scotland a part of England. In order to make things right and give Scotland the sovereignty it deserved, Robert the Bruce took to arms. It was then in 1314, Robert annihilated the English army and preserved Scotland as its own entity.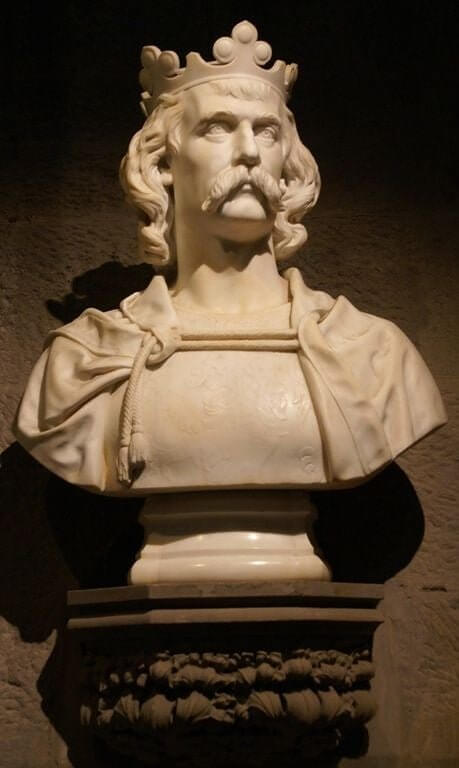 It is clear, that Robert the Bruce has seen better times, but, what did he really look like? What was the greatest man to stand against the English empire really like?
All Hail the King of Scotland
Robert the Bruce's remains may have been dug up 200 years ago, but it wasn't until 2016 when we finally got a glimpse of this man thanks to some remarkable historians from the University of Glasgow and the extraordinary Face Lab technicians from the University of Liverpool.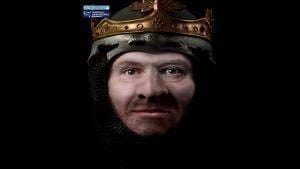 If it weren't for this man, Robert the Bruce, standing up and fighting against great odds and dangerous foes, Scotland no doubt would have continued to reign under the English flag. While the image does represent his facial features pretty well, there is no evidence what color eyes he had. Also, further records have shown that Robert the Bruce suffered from leprosy which probably was the cause of his death in 1329. So this image is more of what he may have looked like before the battle for Scotland and following leprosy.
The Cunning Cleopatra
She was the Queen of Egypt, and tales of her beauty and her love affairs are well known. After all, she is partly responsible for Rome's destruction. But who was she really? Was she as beautiful as Elizabeth Taylor who portrayed her on the silver screen?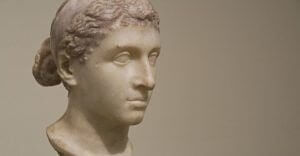 While it is known that Cleopatra reigned as co-regent for nearly 30 years in Egypt, tales of her beauty are well documented. She was highly intelligent -- known to speak several languages, and was keen on military strategies and warfare. Many stories tell of how easy it was for her to win the hearts of two influential men from the Roman Empire. But was she all that stunning? Was she as beautiful as Nefertiti? Chances are, not likely. The bust that was created around 40-30 B.C. shows a woman of modesty.
Will the Real Cleopatra Please Stand Up?
Cleopatra may have won the hearts of the men of Rome, but it wasn't through her looks. It was most likely due to her intelligence and possible manipulative ways that she got what she wanted. The artistic rendering of what may be the most accurate depiction of Cleopatra shows a more modest look and not so classically beautiful features.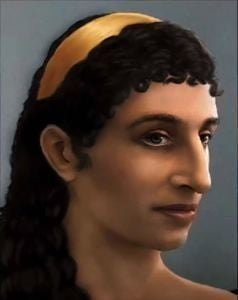 You'll notice the larger nose and more masculine jaw line that displays a more accurate image of what Cleopatra actually looked like. While she may not have been as drop dead gorgeous as Nefertiti, there is still something about the regent Queen that captivated the minds of so many artists throughout history.
​The Great Julius Caesar
Julius Caesar was a great general and became one of the greatest leaders in the Roman Empire. He won many campaigns across all of Europe. But in 60 B.C. he struck a deal with two other Romans who started the Triumvirate. However, in 50 B.C. one of the members died leaving Caesar and Pompey the Great to duke it out to the bitter end for ultimate authority over Rome.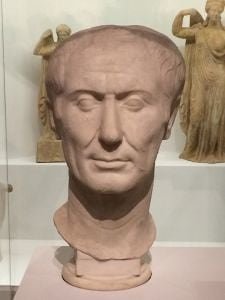 The bust that was created in the image of Caesar may be one of the more famous depictions of the man. In 2018 Maja d'Hollosy, an anthropologist, decided to scan the bust to give us a better resemblance of Caesar. And while the bust was created during the civil war in Rome, it gave clear evidence of wrinkles and aging that allowed d'Hollosy to create a life-like image to give us today.
Et Tu Brute?
There were many things that caused Caesar to fall. Of course it didn't help that one of the men that started the Triumvirate, Pomey, had in fact sided with the Senate. Or the fact that Caesar had got caught up in a love affair with the cunning Cleopatra. But perhaps the reason for his fall from greatness was his ruthlessness. After all, it was Caesar who won the Battle of Pharsalus in 48 B.C. which gave him the ultimate power in Rome. But we all know how it ended for him -- stabbed on the Senate floor in March 44 B.C.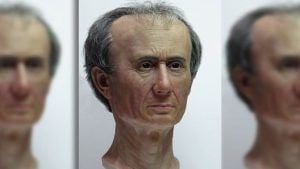 But being a general in the Roman Army, and having relations with Cleopatra during the most disruptive time in Roman history, you would think he saw it was coming. After all, his last words were known to be "Et Tu Brute?".  However,  if you are interested in seeing his newly created bust, you can visit the Dutch National Museum of Antiquities where they have it on display.
Queen Elizabeth I: The Virgin Queen
It was a time of turmoil. The Tudor family was in control of England when Henry VIII's daughter Mary--also known as Bloody Mary--died. The only person next in line was Elizabeth, the illegitimate daughter of Anne Boleyn and Henry VIII.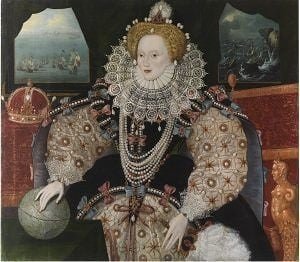 She was known as the Virgin Queen due to her reluctance to marry. She reigned as she saw fit and in the end it was as if she married her country instead of a man. Many of the images you'll see show her in thick heavy makeup and with a high forehead. So, what did the Virgin Queen look like under all that makeup?
Presenting Queen Elizabeth I
Elizabeth reigned from 1559 until 1603 and brought peace to England. The era of her rule has gone down in history as "The Golden Years" due to the peace that swept over the nation during her reign. Although she had to settle inner disputes and strife between the Catholic Church and Protestants, along with defeating the Spanish Armada, her reign brought forth a time of great works of art and a flourishing creative community.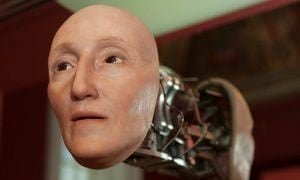 Luckily for us, with the use of modern technology, we have the most detailed and interactive face of the Queen thanks to the artist Mat Collishaw. Collishaw created a nearly living image of the Queen using animatronics that not only gives the impression she is contemplating her next move, but also blinks.
William Shakespeare
During the time of Queen Elizabeth I, William Shakespeare's work flourished. He gave the world some of the best plays ever written. From "Midsummer Night's Dream," to "Romeo and Juliet," Shakespeare's works have resonated throughout the ages. From 1564 until 1616, Shakespeare was a highly sought after playwrite, and he gave us countless many terms that we still use today.
But Shakespeare gave us more than great plays and useful phrases, he also established the Globe Theatre. While he also is known for improving the English language, he was the son of a farmer and rose to fame only after his death. You'll find many engravings and drawings of Shakespeare. The one above is from an artist by the name of James Faed who created this etched image of the famous playwright in 1859.
The Face of Shakespeare
Despite the many images that were created during and after his life, it was Shakespeare's death mask that Dr. Caroline Wilkinson used to create a 3D image of the great writer. This render of Shakespeare in his golden years provides a very clear and realistic image of the great writer.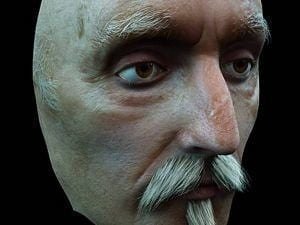 The image shows what he looked like on April 23, 1564 when he was laid to rest. Shakespeare gave the world more than just tragic love affairs and whimsical stories, he gave us art and creativity that will continue to span over the centuries.
George Washington: America's First President
George Washington was more than just a major player in the fight for America's independency from England, he was a great man with a strong moral compass that always pointed North. He ruled America from 1789 until 1797 and stepped down from office despite the fact he could have easily won another term. Instead of creating a monarchy, he set forth the modern terms for the presidency that we see in existence today.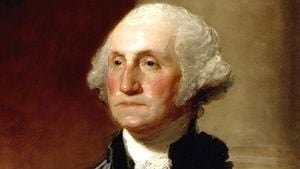 The image of George Washington is one of the most famous paintings you'll find of the man. However, it wouldn't have been so if First Lady Dolley Madison hadn't saved it from the fire that consumed the President's house in 1814, started by the British. It is with this image that artists have used to recreate the First President of the United States.
Ladies and Gentlemen, the President of the United States
Here we have a rendition of the great first president George Washington, that was created by a group of researchers at New Jersey Medical in Newark. While you can't see his ivory teeth, you can imagine this man as real flesh and blood, with blemishes and all.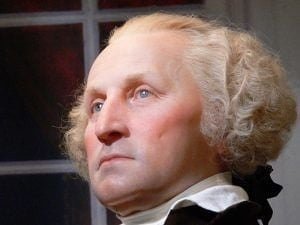 With steel-blue eyes, and a dynamic pose, you can just picture him standing on the steps of the White House looking over the grounds. And while he was a former British soldier and a great leader, it was by his courage that he brought America out of its infancy and paved the way for what it is today.
Mary Stuart Aka Queen Mary of Scots
Mary Stuart's life was not as romantic as it was depicted in the television show "Reign". Her father passed away shortly after her birth which in turn made Mary a queen at the tender age of six-days-old. Because she was just a baby, her mother sent her away to France to grow up and hopefully marry the Dauphin of France. But her time in France was short lived even after wedding the Dauphin, who tragically died at a young age. Struggling to hold on to her crown, Mary returned home to Scotland in 1559.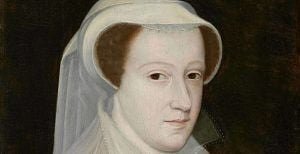 It is true that Queen Mary and Queen Elizabeth I were cousins. The girls started out as great friends. It wasn't until later in life that the two Queens began their feud.  If it wasn't for Mary's involvement in a plot to overthrow Queen Elizabeth I she wouldn't have ended up spending 19 years in prison. Although her cousin Elizabeth loved her, Mary's involvement in a second coup caused her to lose her head. But what did Mary Queen of Scots really look like? All of her paintings show her as a lovely woman and are very stylized.
The Face of a Queen
Was there more to her than the pale-faced saint-like images that were created during her reign? Well, Professor Caroline Wilkinson, the same one to recreate William Shakespeare went on to work on revealing the visage of Mary Queen of Scots.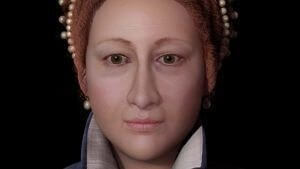 Here, Prof. Wilkinson of Dundee found biographical traits of the Queen and pushed aside the stylized versions often found in artwork to produce a realistic image of the Queen. What is most stunning about this image is that it shows a younger Queen somewhere around 19 to 26 years old. However, there are no known images of the Queen during these years due to her living situation and being stuck in prison during this time.