Contrary to common misconceptions, homosexuality has been very common since the beginning of time. Ever since human history has been documented, cultures have seen historical icons who may have been queer, most of whom you probably learned about in school. Some were outspoken about it in their times while others tended to be very discreet, especially since it may have been illegal in the era they lived through. The below-mentioned historical figures range from popular authors and writers to actors, royal figures, and politicians - even a US President. 
Eleanor Roosevelt
Eleanor Roosevelt is noted in the history books as being one of the most influential First Ladies of the United States, but things were a bit more complicated behind the scenes. Her husband, Franklin Delano Roosevelt, had an affair in the 1920s with his secretary, causing an irreparable rift in the marriage. They did, however, agree to remain together for the sake of their careers and public image.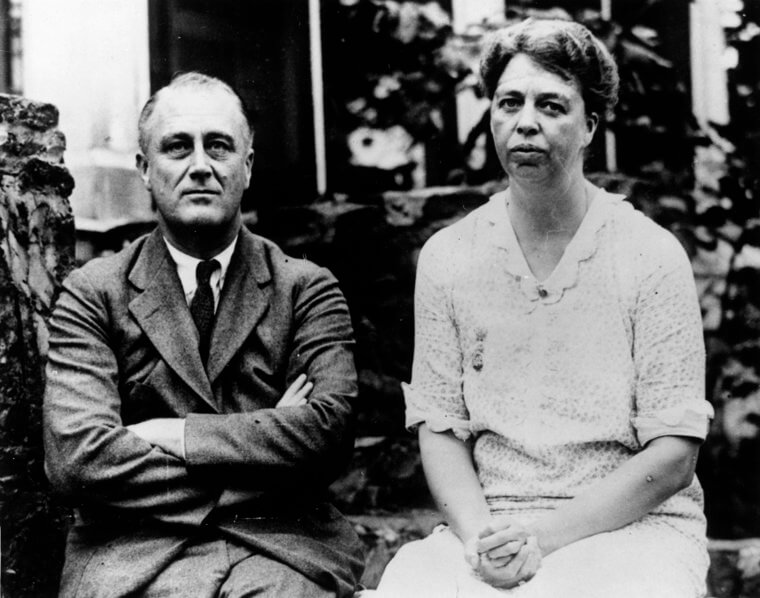 The affair was discovered when Eleanor uncovered letters written between the President and his secretary. Eleanor then began a relationship with a reporter, Lorena Hickok, who wasn't afraid to let people know her sexual preference. The two were inseparable and exchanged thousands of letters, leading historians to speculate after the fact that theirs was a love-match that was incomparable

Jane Addams
Today, Jane Addams would be known as a lesbian and allowed to embrace it. A popular suffragette and social activist, it is believed that her first relationship was with Ellen Starr, another social activist. It was with Starr that Jane Addams founded a settlement home for immigrants in the city of Chicago. This settlement home was called Hull House.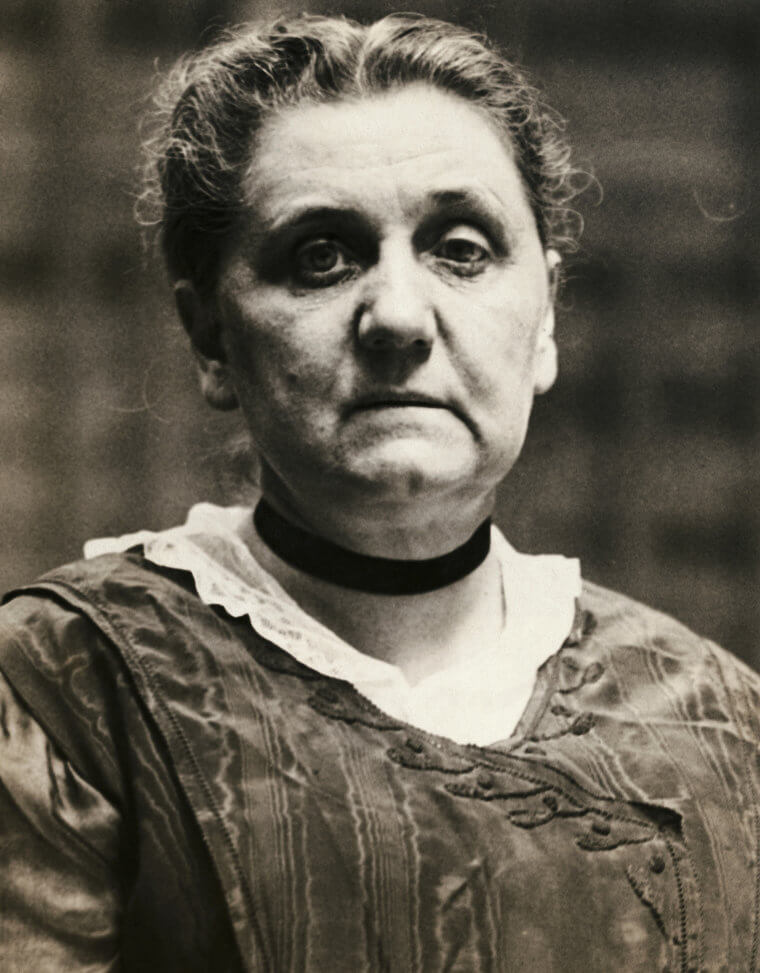 After that relationship came to an end, Addams began a relationship with Mary Rozet Smith, a wealthy philanthropist. The two moved in together and claimed to be married when asked. They would write to each other when away and the relationship only came to an end following the death of Mary in 1934.
Gertrude Stein
Gertrude Stein and Alice B. Toklas had one of the most celebrated romances in modern American literature. Their love story began in 1907, one day after Toklas moved to Paris. The two hosted literary salons, drawing figures such as Ernest Hemingway and Pablo Picasso. After two years, they moved in together. They spent the 1920s and 1930s traveling the world together capitalizing on their fame and fortune.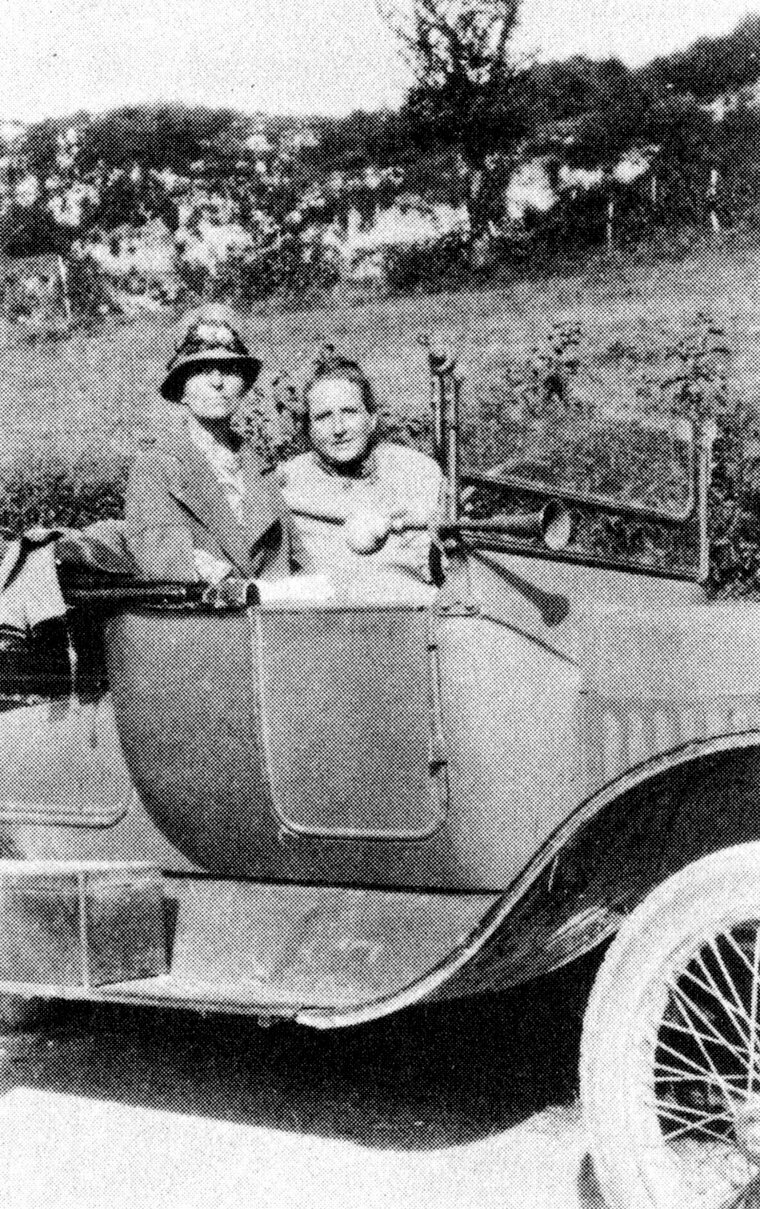 When World War II broke out they were forced to move to a country house in the French mountains. They remained a committed couple until Toklas's death in 1946. While Toklas left the majority of her estate to Stein, their relationship was not recognized by French law. This left Stein struggling financially for the rest of her life.  

James Dean
James Dean's sexuality was debated throughout his career and continues to be so even after his death. At the height of his acting career, when the teenage pin-up was admired by women and men across the world, there were several rumors indicating relationships with other male actors. What was interesting was that Dean never explicitly denied this rumor.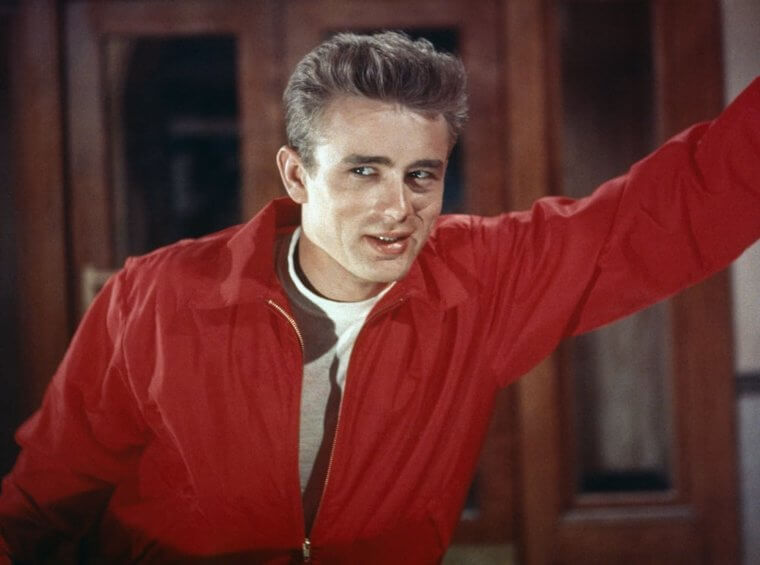 When questioned on it once, he replied with, "No, I am not a homosexual, but I'm also not going to go through life with one hand tied behind my back." The rumors intensified just after his unexpected death in a car accident but there hasn't been any definitive proof of this. Although it would still be of interest now, it wouldn't be as outrageous.
Greta Garbo
Greta Garbo was an actress who was very famous during the era of silent movies. Unlike most of her peers, though, she retired early at the age of 35 and lived a private life far away from the glitz of Hollywood. Of course, the inevitable curiosity and snooping came very soon after.
While she did date several men during her life, rumors arose of relationships with women after her death in 1990 after a struggle with pneumonia. Some of the names that cropped up during rumors included Mimi Pollack, Salka Viertel, Lilyan Tashman, and Louise Brooks. Later, letters were unearthed between her and Mimi Pollack which confirmed the rumors of a relationship. Garbo would probably identify as bisexual these days.

Alan Turing
Alan Turing is known as the man who helped the Allied forces win World War II and end it two years ahead of schedule. His genius broke the German code encryption and helped the Allies learn German plans and attacks, allowing them to predict battles, defend better, and counter.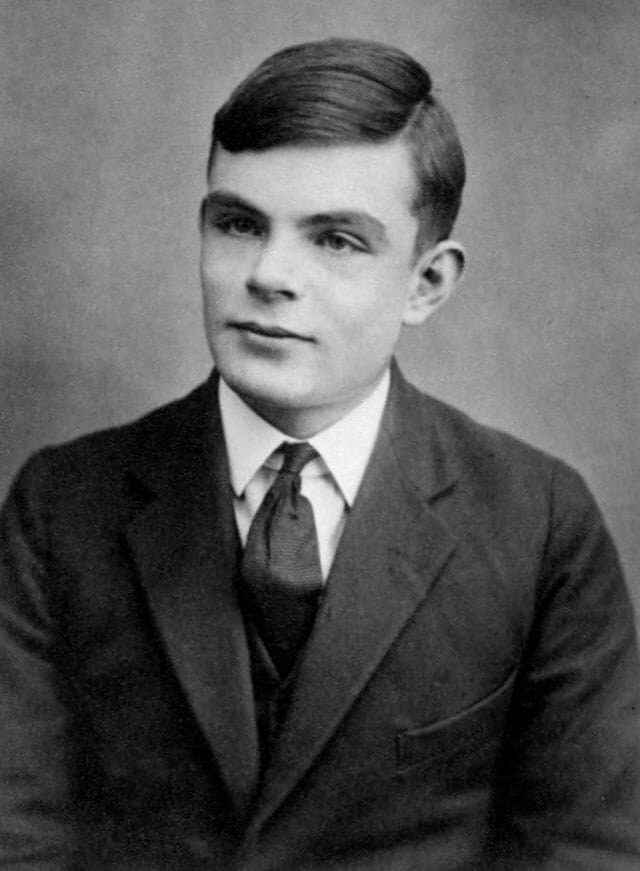 However, it was later revealed that he was gay and as a result, he was shunned by the government. In 1952, he was arrested for 'gross indecency,' and given the choice between hormone treatments and serving prison time. He chose the former and the injections left him impotent and a shell of his former self. He committed suicide just two years later. In 2009, he was issued an unofficial public apology on behalf of the British government, and in 2013, Queen Elizabeth II (whose rule over Great Britain began two years before Turing died) granted him a posthumous pardon.
Leonardo Da Vinci
Leonardo da Vinci's beautiful painting of Mona Lisa and other women are world-famous, and adding to the mystery surrounding the legendary artist are rumors that he was gay. Historians theorize that these rumors came from his two 'sodomy' accusations but given that Florence was a hub for queer activity in Europe, it does seem plausible.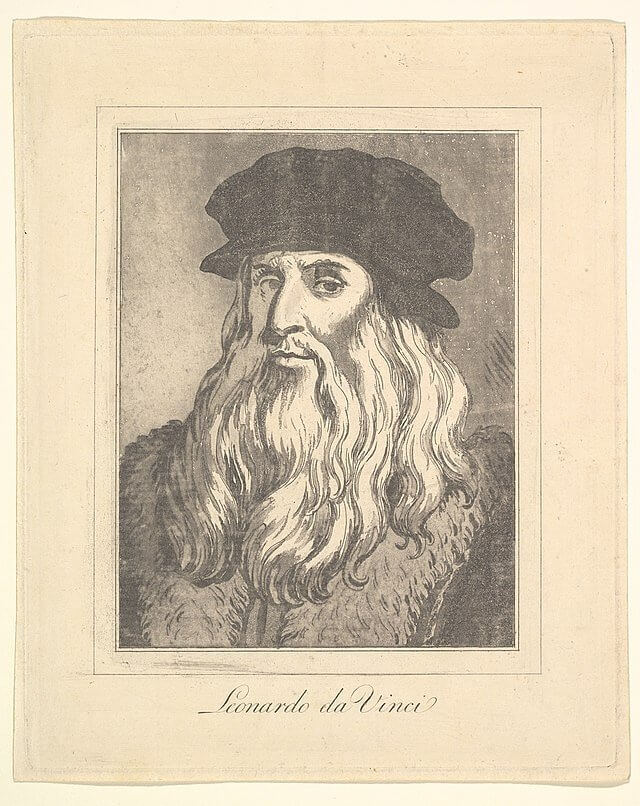 While the rumors have, more or less, been confirmed, today, centuries after his death, there is fierce debate on whether he was active and unafraid to voice out his preference or if he liked to keep it under wraps, probably influenced by his sodomy accusations. Even noted psychologist Sigmund Freud voiced his professional opinion, stating that Da Vinci's writings indicate that he was a latent homosexual.

James Buchanan
So far, the United States does not have an LGBTQ president, but historians have reasons to believe that 15th President James Buchanan was, in fact, gay. One key factor that is noted in their theories suggesting he was gay is that James Buchanan never married - he is actually the only US President to never have done so.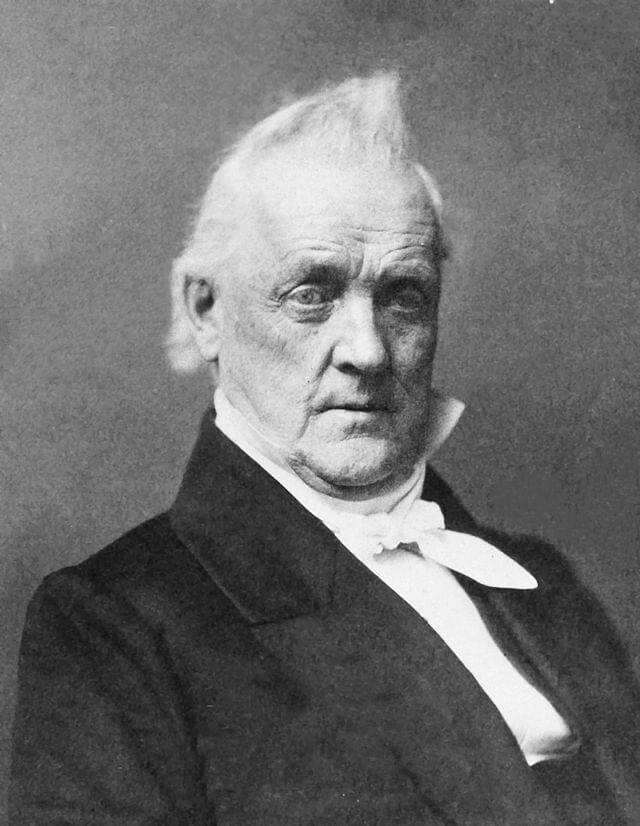 He spent most of his adult life living with another senator, Senator William Rufus King. The two were often known as "Ms. Nancy and Aunt Fancy" in Washington's corridors and rumors were adrift as to the nature and the extent of their relationship. Another key indicator was that both men's families may have gone to great lengths to destroy evidence of their correspondence. So, they kept their relationship private as they could.
Walt Whitman
Walt Whitman is a famous poet, essayist, journalist and is considered the "father of free verse" due to his influence on American canon. There have long been suspicions that he was homosexual, or bisexual at the very least. Historians who have studied him believe that the secret lies in his poems.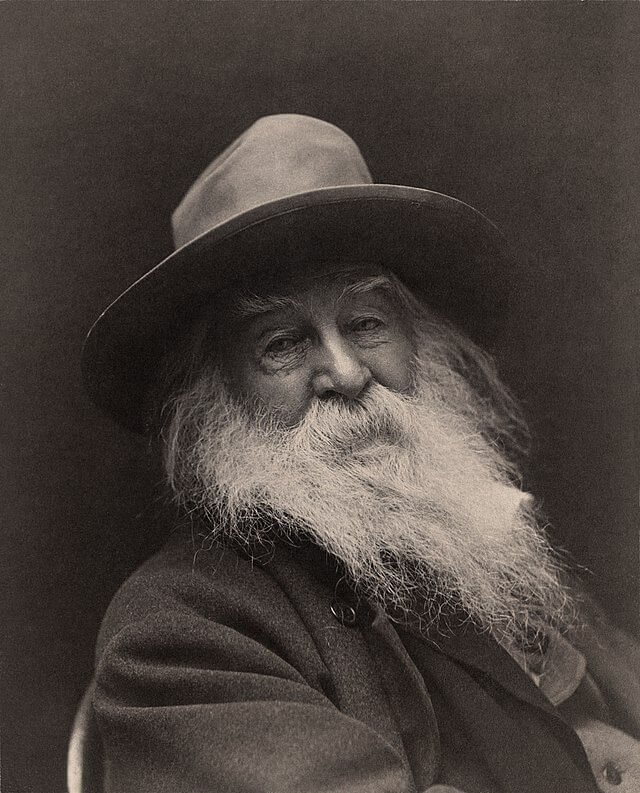 In some of his poems, they suspect, are homoerotic elements that indicate his sexual preference. Additionally, the words of Oscar Wilde – there's a bit about him on this list too – upon visiting Whitman are, "I have the kiss of Walt Whitman still on my lips." It is rumored that he had relationships with British poet Edward Carpenter and Peter Doyle, whose initials Whitman disguised in his diaries as "16.4" - the numbers representing the place "P" and "D" have in the English alphabet.

Hadrian
The Romans are known to have been more open-minded when it came to sexuality than the rest of (even modern) Europe but even when that is considered, the Roman Emperor Hadrian stands out, which is a marked stance from those days. His companion was Antinous, a young Greek soldier. History books note that the two spent a lot of time together hunting, fishing, or writing love letters.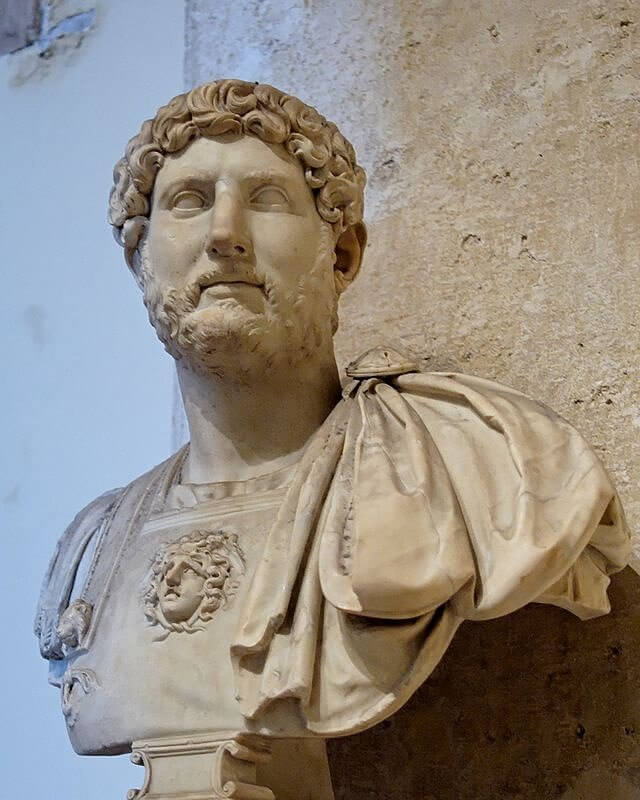 Upon his lover's death, the emperor declared him a god and Antinous was worshipped by many. Hadrian also wrote erotic poetry and an autobiography, both of which discussed his "favorite man". It is most likely that he was writing about Antinous. Early textbooks are also explicit that the relationship was sexual.
Laurence Olivier
Laurence Olivier is one of the most famous actors of old Hollywood. He was married to three different women but was allegedly never faithful to any of them. Rumors are that some of his flings included affairs with men, something his widow confirmed during an interview after his death, stating that he had affairs with both men and women.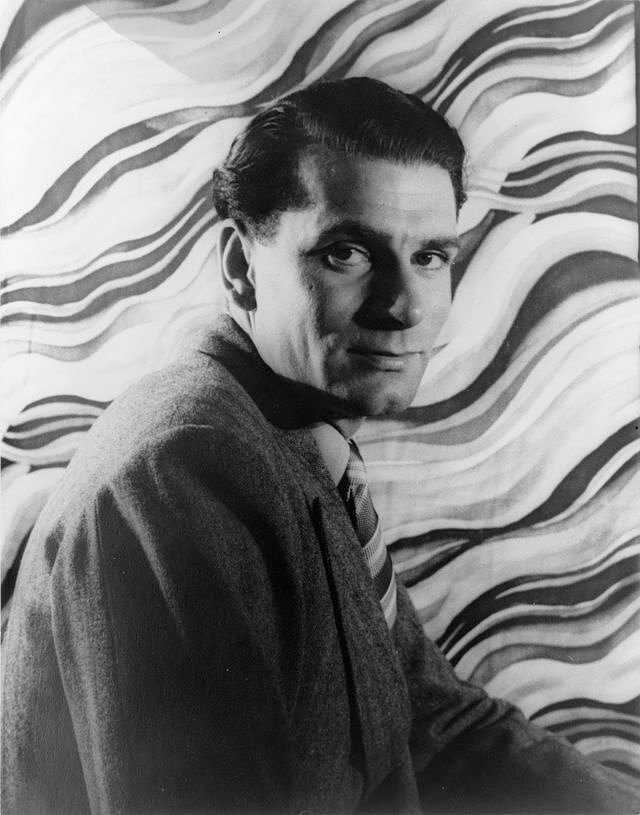 Some of the men he was rumored to have had an affair with include Noel Coward and Marlon Brando. Several letters were also uncovered after his death which indicated a relationship with Henry Ainley, among many other famous stars of the time. it is said that his extra-marital flings caused great infuriation among his family.

Socrates
Unlike the modern world, the Greeks were very comfortable with gender fluidity and sexual preferences. Writers like Plato, Herodotus, and Athenaeus were known to have explored aspects of sexuality and Socrates was no different. He was known to have engaged in many gay romantic relationships and felt that true love could only exist between two men.
The latter was actually an excerpt from a book by Plato and tells us a lot about the prevalence of homosexuality in ancient Greece. The most common form of same-sex relationships at the time was between adult men and adolescent boys, an arrangement that is known as pederasty. In return, the man would teach and educate the boy.
Lou Reed
Lou Reed was a distinguished musician with a career spanning five decades. The Rock & Roll Hall of Famer was outspoken about his bisexuality and claimed that his parents initially tried to 'cure him' of his preferences using electroshock treatments. He especially singled out his father for having consented to the treatment.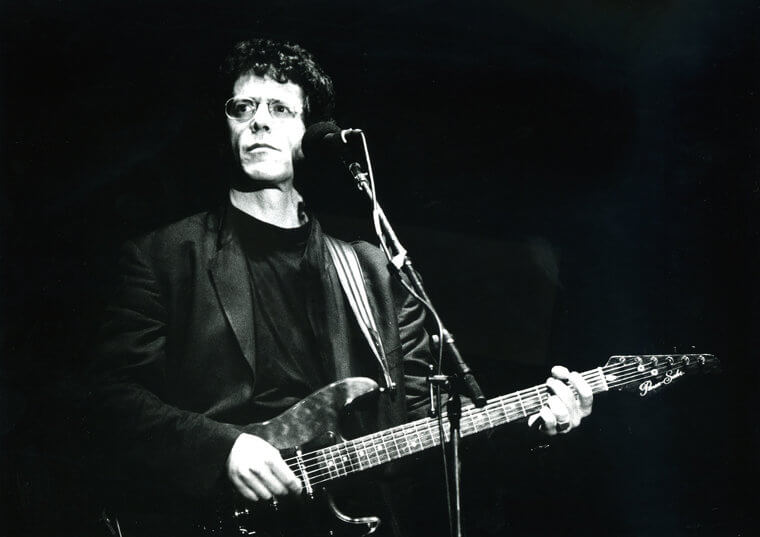 He said that the experience left him feeling traumatized and caused a loss of memory but his sister has denied that he was treated for his homosexual desires. She said that her parents were not homophobic and that the treatment was for his mental illness. Reports suggest that the former songwriter for The Velvet Underground had relationships with photographer Billy Name and musician David Bowie, to name a few.

Lesley Gore
Lesley Gore is a singer who achieved fame for records like "It's My Party," and "California Nights," which were released in the late sixties. In 2005, she revealed that she was a lesbian and had been in a long relationship with Lois Sasson, a jewelry designer who was famous for her unique designs.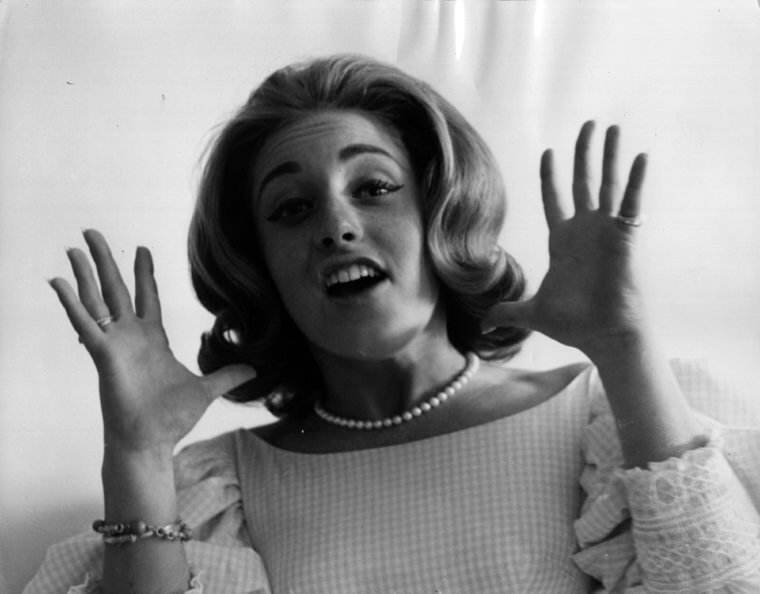 Lesley Gore admitted that she never attempted to hide her sexual preference while working in the music industry saying, "I just kind of lived my life naturally and did what I wanted to do … I didn't avoid anything, I didn't put it in anybody's face." She championed for LGBTQ rights until her death in 2015.
Noel Coward
Most probably recall Noel Coward being mentioned earlier in this article as a flame of Laurence Olivier. He was a playwright and a director who was known for his style, flamboyance, and wit. Similar to most, there were many rumors but he remained coy about his love life until his death in March of 1973 from a heart attack.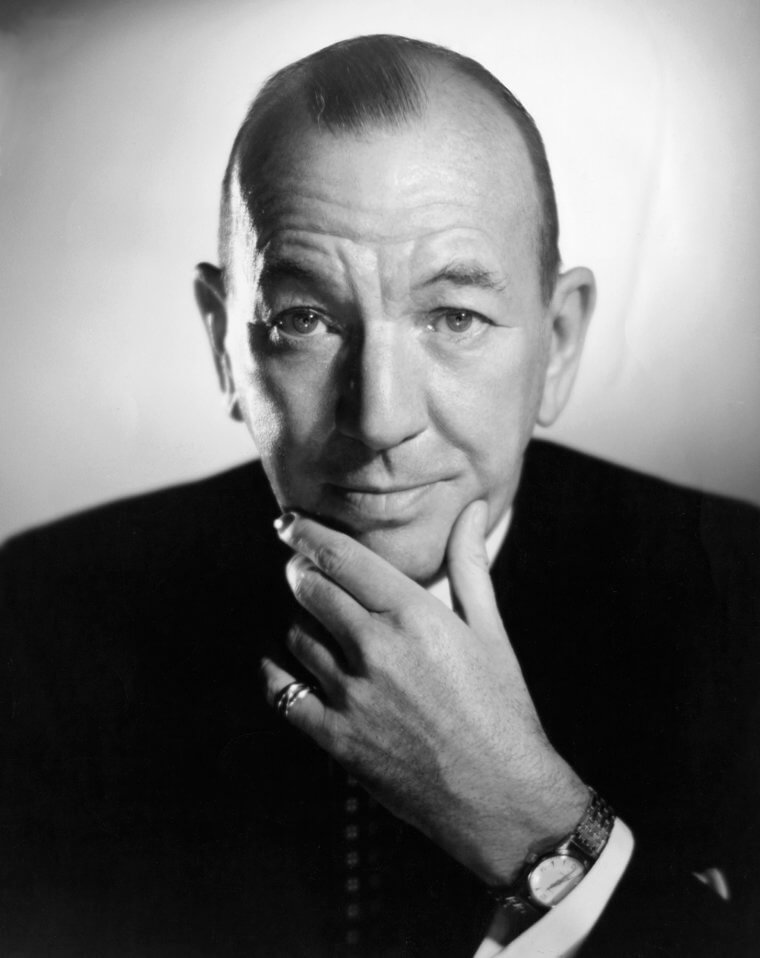 He would often reply to curious journalists with witty comments humoring them. However, while he kept his cards close to his chest, he did encourage his longtime partner, Graham Payne, and his secretary, Cole Lesley, to discuss his sexuality after his death. They obliged with his request and confirmed the rumors.

Cesar Romero
Actor Cesar Romero etched his name in Hollywood history with a fantastic performance as the Joker in the Batman television series, released in 1966. He was a singer and had a career that spanned almost six decades. He also liked to keep his personal life private and did not reveal much information about himself.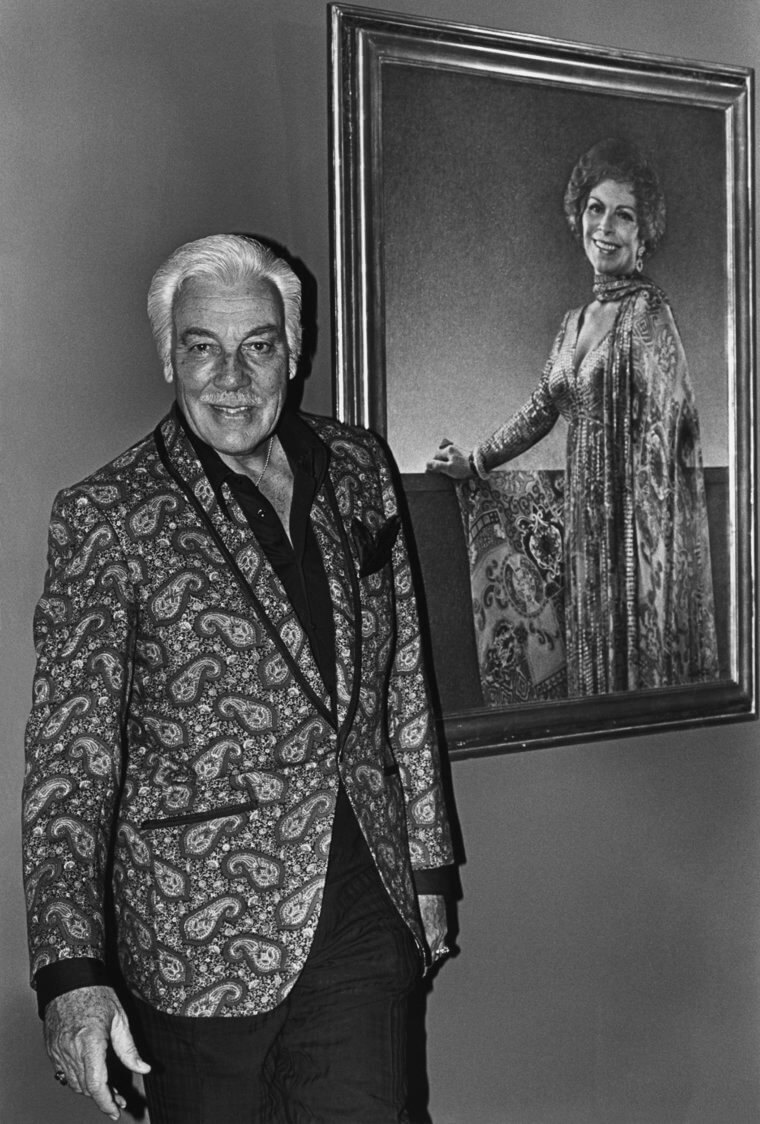 He only identified himself as a "confirmed bachelor" throughout his time in the spotlight. However, two years after his death, a journalist published interviews with Romero where he did confirm he was gay while also offering us an insight on what it felt like to be gay in Hollywood. The insightful interview was part of a book titled Hollywood Gays.
Oscar Wilde
Oscar Wilde is easily among the most famous gay icons of all time. The author of notable works like The Importance of Being Earnest and The Picture of Dorian Gray, he took the father of his lover to trial for libel. Doing so unfortunately uncovered his own relationship with his lover. Due to this, he was imprisoned for two years of hard labor.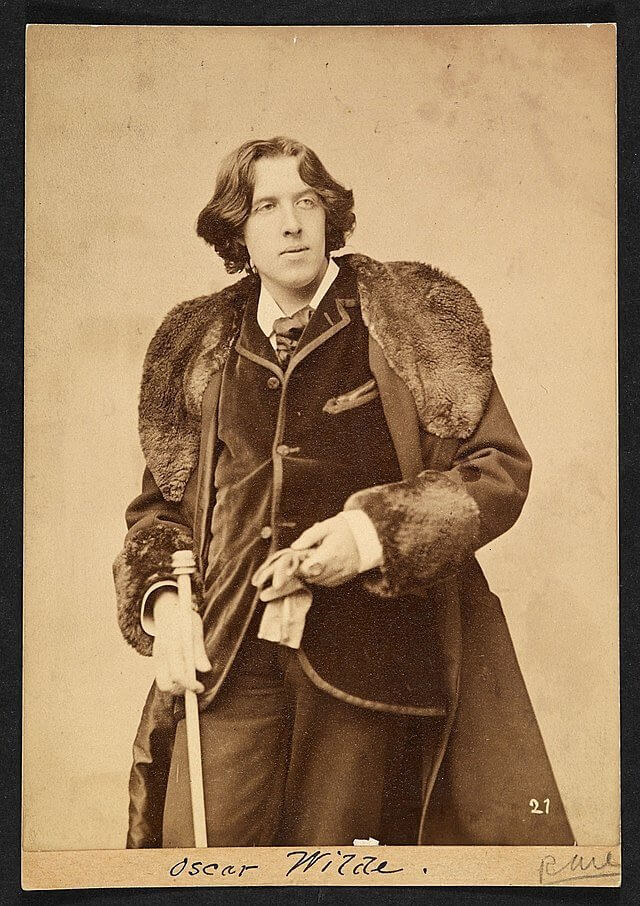 During his trial, he made an impassioned and arousing speech but it failed to convince the court. The two years in prison took a very heavy toll on him and he fled to France after he was released. The prison time was a key factor in his death in 1900.

Marlon Brando
Marlon Brando may be a surprising name for many due to his reputation as a womanizer. However, in his later years, he revealed that he had embarked on relationships with men. He confirmed it in a 1976 interview saying, "Homosexuality is so much in fashion, it no longer makes news. Like a large number of men, I, too, have had homosexual experiences, and I am not ashamed."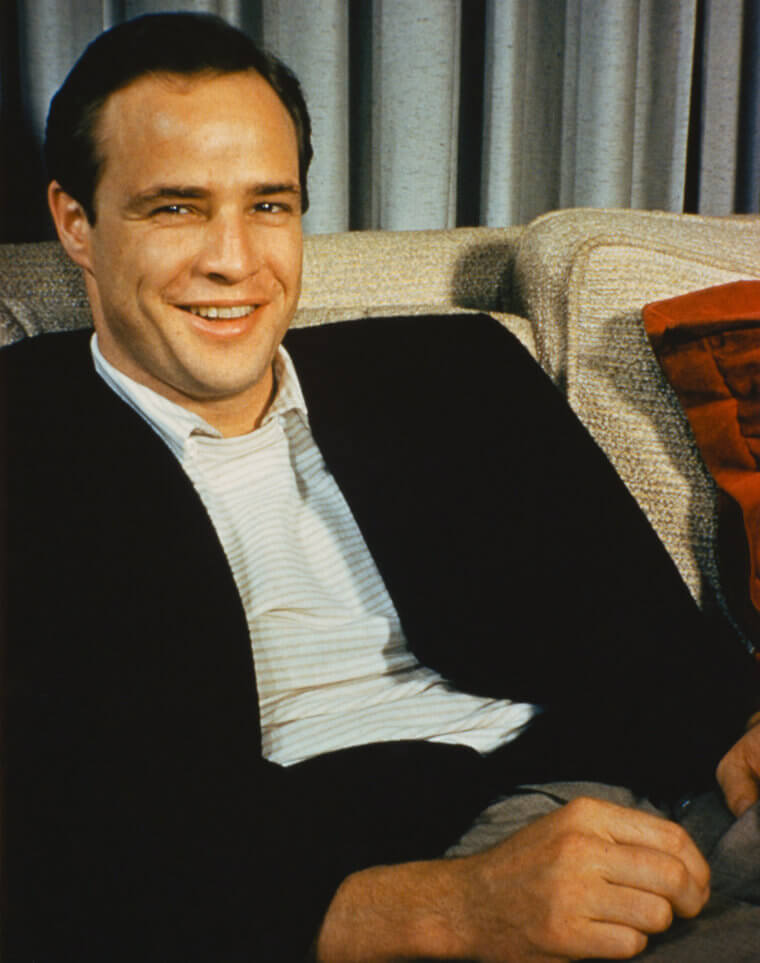 "I have never paid much attention to what people think about me. But if there is someone who is convinced that Jack Nicholson and I are lovers, may they continue to do so. I find it amusing." Rumors often linked him to Wally Cox, comedian Richard Pryor, and even Laurence Olivier.
Sally Ride
Sally Ride made history when she set off to space. She was the first American woman to make it to space in 1983 and third in world history after two Russians. She was also the first gay astronaut, but this little factor was unknown until after her death almost three decades later.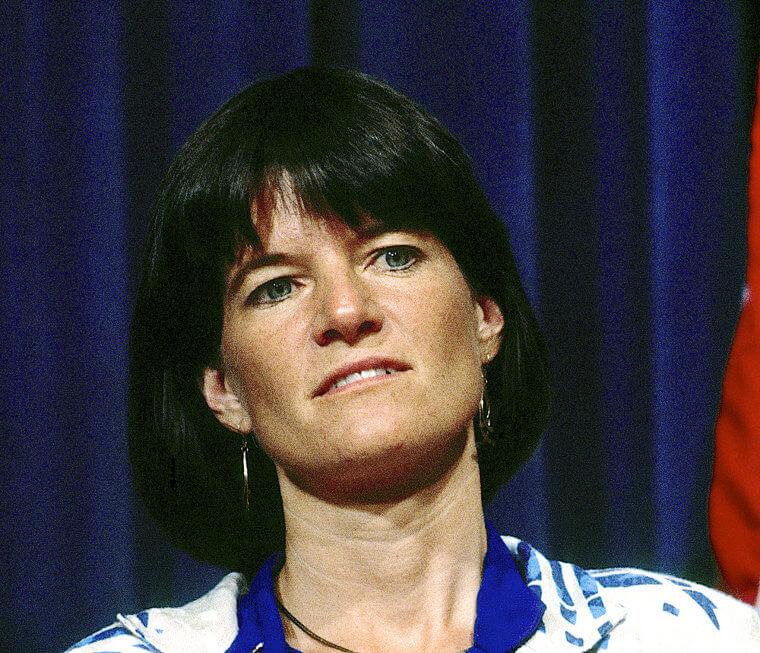 After she passed away from a long battle with pancreatic cancer, her partner revealed that they had been in a relationship for more than 27 years. Tam O'Shaughnessy went on to reveal that the two had written six children's books together - most of which were met with critical acclaim.
Richard the Lionheart
Richard the Lionheart easily ranks as the most popular English king, predominantly due to him featuring in the story of Robin Hood. However, there was one tiny little detail that never made the storybooks and that is the fact that he had a gay relationship that altered the course of history.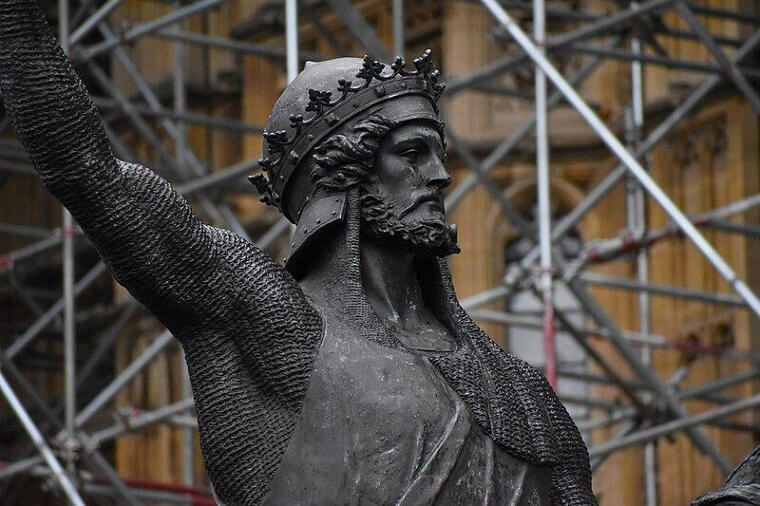 The King had a very passionate relationship with King Phillip II of France and this was key to the creation of an alliance between England and France, leading to the two countries launching the Third Crusade. However, they fell apart in the middle of the war and the alliance broke.
Graham Chapman
Graham Chapman made his name as part of the Monty Python comedy troupe and he made headlines again when he came out as gay. One of highest-profile British men to come out, he continued to use his celebrity status to bring attention to the difficulties faced by gay men.
It was in 1966 that he met David Sherlock. The two began a relationship and dated up until the death of Chapman in 1989 to cancer. He is known as a trailblazer for gay rights in the UK and his efforts to bring awareness to the gay community have led to him being celebrated even in 2020.
The Secret (or Not So Much) LGBTQ Stars of Golden Era Hollywood
Hollywood in the Golden Era was a fickle place. Studio heads falsified events, arranged marriages, and had clandestine coverups, all in the name of ratings. Many of the stars lived double lives between what we saw and how they secretly were in real life. The truth, often seen in rumors, was only confirmed in death. Keep reading for our list of the stars that lived with sexual secrets.

Anthony Perkins's HIV-Related Death Was A Shock

Anthony Perkins, best known for his portrayal of Norman Bates in the film Psycho, was a married father of two. Rumors circulated that Perkins had many affairs with men throughout his marriage. The most prevalent was his alleged affair with fellow actor Tab Hunter, but numerous sources revealed that Perkins was constantly looking for handsome young men.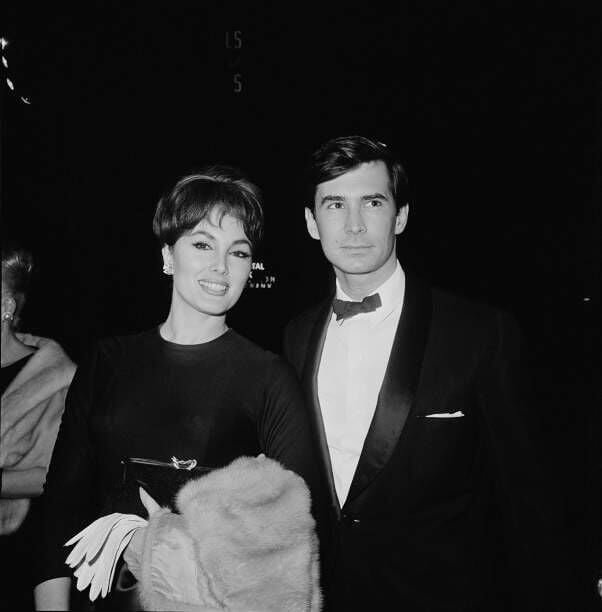 Scotty Bowers, a Hollywood pimp, claimed, "He always wanted someone different," and would ask, "Who do you have for me for tomorrow night that will surprise me? Anything really new?" Perkins was diagnosed with HIV and died at the age of 60 from complications. His death was shocking to many adoring fans, as his medical condition was private and not divulged in public. He was with his family when he died. His wife, Berry Berenson, died on American Airlines Flight 11 during the September 11 terrorist attack.
James Dean - Tomorrow Never Comes
James Dean tragically died as his career started taking off. He had only made three films but was, and remains, a household name. On September, 30th 1955, the 24-year-old actor died in a car crash. According to Hedda Hopper, a gossip column writer, Dean evaded drafting during the Korean war by kissing the medic. This admission brought up many questions surrounding Dean's sexuality.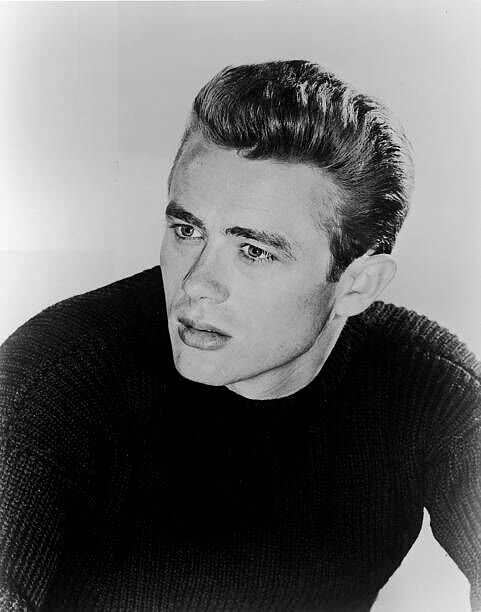 When asked if he was homosexual, Dean replied, "No, I'm not homosexual, but I am also not going through life with one hand tied behind my back." Rumors had Dean involved in a BDSM relationship with acting legend, Marlon Brando. In the book James Dean: Tomorrow Never Comes, biographers Darwin Porter and Danforth Prince wrote, "they were definitely a couple." Advertising executive Rogers Brackett also claimed to have had a relationship with Dean and stated they were in love.
It Happened One Night Stars
The 1934 romantic comedy It Happened One Night won five Academy Awards and starred Clark Gable and Claudette Colbert in leading roles. Both Gable and Colbert had their private lives exposed in the tabloids. After she died in 1996, rumors circulated that Colbert was bi-sexual. Even though she had been married twice, the word was that she did not spend much time at home with either husband and had had an affair with Marlene Dietrich.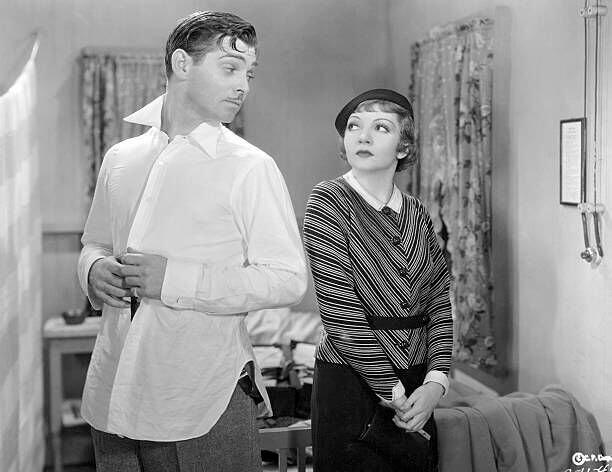 Clark Gable, also known as "The King Of Hollywood" due to his immense fame, married five times and fathered two children. He was a playboy, often making advances on up-and-coming actresses. Although David Brett, biographer of It Happened One Night, later describes Gable as homophobic, he claims when Gable was starting in showbiz, he was "gay for pay" doing sexual favors to advance his career.
Were Adrian and Janet Gaynor Gay?
Adrian Adolph Greenburg was a famous costume designer known for his work on the costumes for the film, The Wizard of Oz and his designs for famous actresses Greta Garbo, Katherine Hepburn, and Joan Crawford. Greenburg reached fame where people referred to him by his first name only in the fashion and entertainment circles.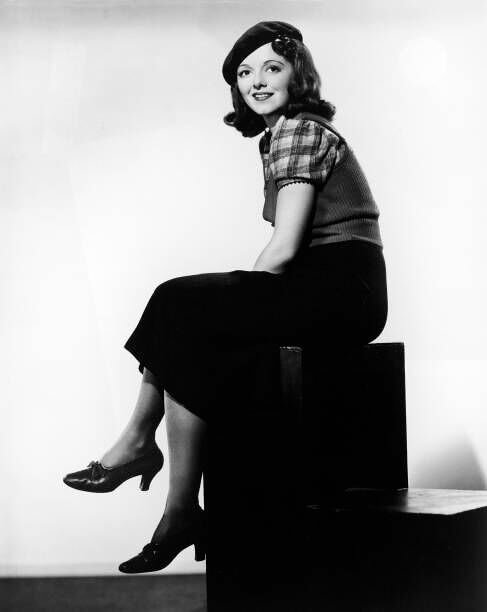 In 1939, Adrian married Janet Gaynor, an Oscar Award-winning actress believed to be lesbian. Rumors circulated that it was an arranged marriage to discredit accusations of the couple being gay. Nevertheless, the couple remained together until Adrian died in 1959. They had a son, who upholds the couple had a real marriage and disputes any other claims. Despite this, Diana McLellan wrote about them in her book, The Girls: Sappho Goes to Hollywood, and William Mann analyzed them in Behind the Screen: How Gays and Lesbians Shaped Hollywood, 1910-1969.
Barbara Stanwyck - Lovelife Speculation
Barbara Stanwyck was a very driven person, excelling in her career and receiving numerous accolades during her 60 years of acting. Stanwyck was married to both Robert Taylor and Frank Fay. However, both marriages were reportedly "lavender" marriages set up by the studio to alleviate the lesbian rumors. Speculation turned to her being bi-sexual. Biographer Axel Madsen claims she was "Hollywood's biggest closeted lesbian."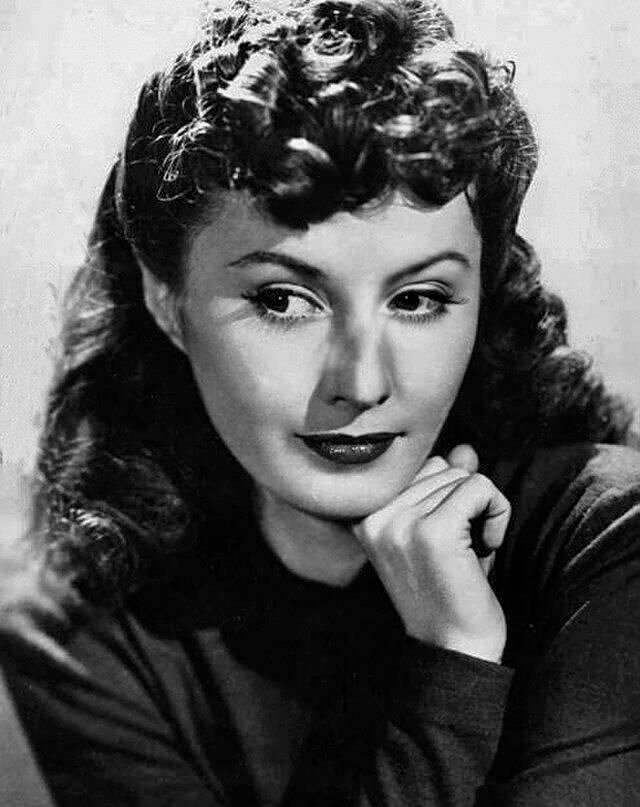 Diana McLellan claimed that Tallulah Bankhead confirmed they had an intimate relationship, but Stanwyck never revealed her sexual orientation. However, in an interview with Boze Hadleigh, he asked if "bisexuality was very widespread among female stars during Hollywood's heyday," to which she replied, "I heard that Dietrich, Garbo, most of the girls from Europe, swing either way. Then I found out it's true." He jumped at her response, wanting to know: "You found out?" but she refused to say any more on the topic. 
Cary Grant Swung Both Ways
Cary Grant was a good-looking British-American actor famous for his roles in North by Northwest and His Girl Friday. He was known as a ladies' man of the 1930s. However, he wasn't only a ladies' man. Before becoming a star, Grant reportedly lived with Australian costume designer Orry-Kelly after being evicted from a boarding home because he couldn't pay his rent. Grant did numerous jobs, including being an escort and a stilt-walker.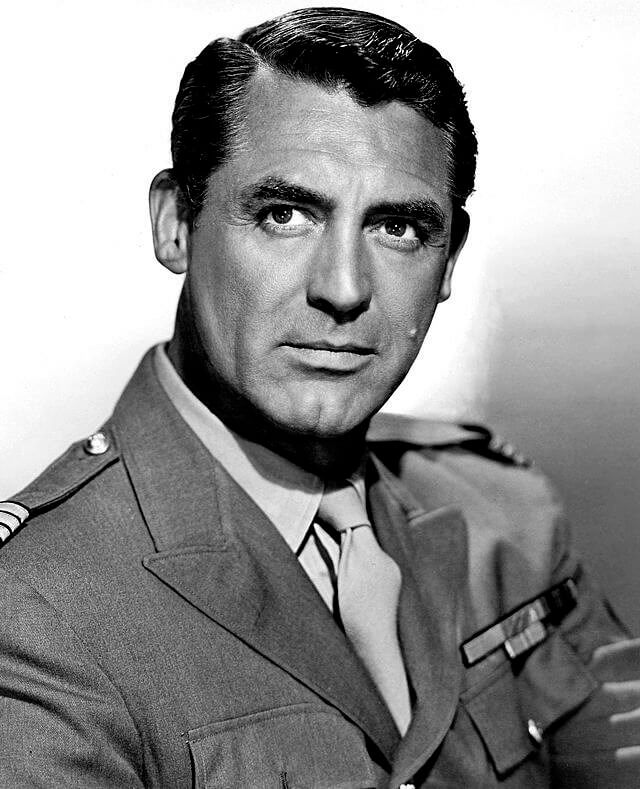 Kelly was seven years older than the 20-year-old Grant, formerly known as Archibald Leach. The two allegedly had an on-off relationship spanning three decades that was said to be occasionally violent. Katherine Thompson claimed that Grant once threw Kelly out of a moving vehicle during an argument. Grant had five unsuccessful marriages, which did not curb the rumors of his sexuality. 
Scott and Grant Merry Bachelors and More
Actor Randolph Scott was dubbed one-half of the "merry bachelors," and Cary Grant was the other half. The two actors met when filming Hot Saturday in 1932. They lived together on and off for 12 years between marriages in Bachelor Hall, a mansion in Los Feliz.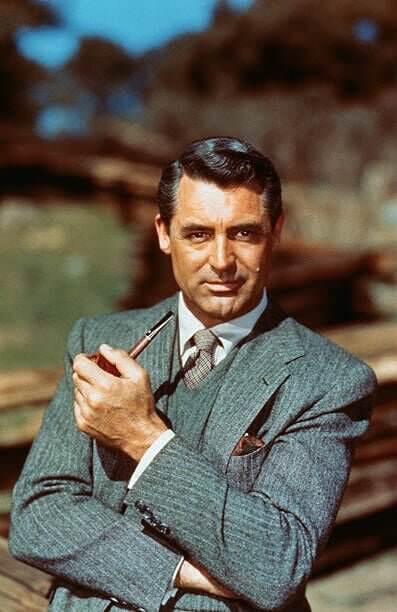 Photos of Scott and Grant suggest they may have been more than just friends. They met Scotty Bowers while they were both married. Bowers, a Hollywood pimp, reportedly arranged numerous gay hookups said that the marital status of the two "didn't stop the three of us from becoming very closely acquainted." It makes you wonder just what their acquaintance entailed.
Latin Lover, Cesar Romero's Gay Sex Life
Tall, dark, and handsome are three words used to describe this Cuban-American actor. Besides regularly playing the role of a Latin lover, Romero also played the Joker in the original Batman TV series. Multiple pictures placed him out and about with beautiful women regularly. Though not as public, his involvement with the opposite sex was not quite a secret.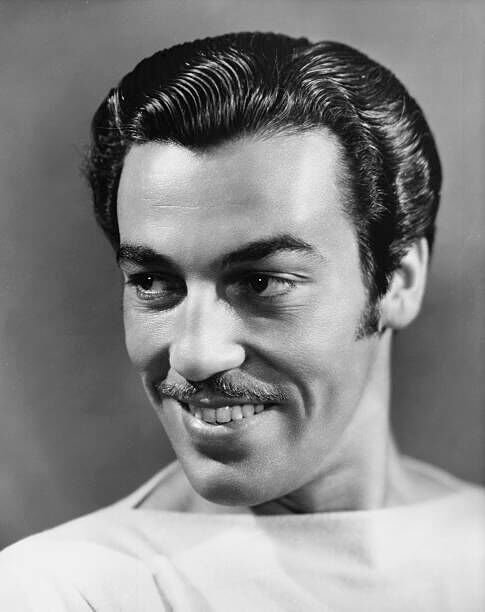 According to reporter Boze Hadleigh, Romero enjoyed a "wide-ranging gay sex life," he also claimed that Romero had sex with Desi Arnaz from I Love Lucy and was in a relationship with actor Tyrone Power. Comedian Gilbert Gottfried revealed outrageous gossip about Romero: "I don't know if it's true ... I don't care. I want it to be true ... Someone said that [Romero] was turned on by dropping his pants and having young boys throw orange slices at his a**." to HuffPost.
Dirk Bogarde Was Not Afraid
Dirk Bogarde, an English actor, served as an intelligence officer in the British army in World War II. In a 1986 television interview, he told Above The Title: "After the war I always knew that nothing, nothing, could ever be as bad ... but nothing could frighten me any more, I mean, no man could frighten me any more, no Director ... nothing could be as bad as the war, or the things I saw in the war."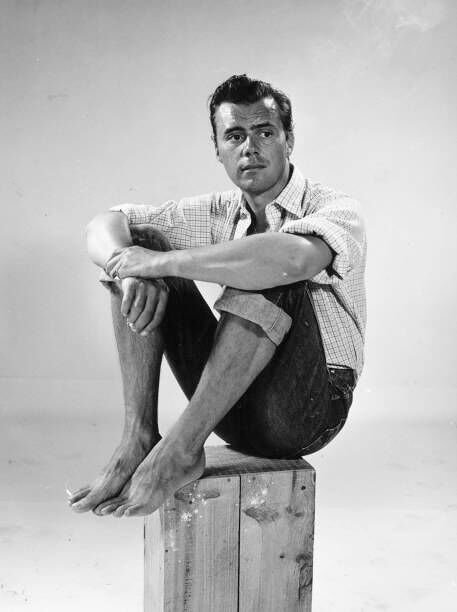 Bogarde never admitted to being gay himself but was not afraid to portray gay characters in films. He played the victim in the 1961 movie of the same name. The movie, Victim, was at the forefront of films that explored homosexuality and said to be the first film to speak the term. For 40 years, Bogarde lived with his friend and business manager, Anthony Forwood. 
Arzner Goes From Medicine to Movies
Dorothy Arzner was a strong-willed, free-spirited person. She grew up surrounded by celebrities who frequented her father's restaurant in San Francisco. She studied medicine for two years at the University of Southern California before entering the entertainment field; after World War I, vacancies were available in the film industry. In an interview published in Cinema, she said: "It was possible for even inexperienced people to have an opportunity if they showed signs of ability or knowledge."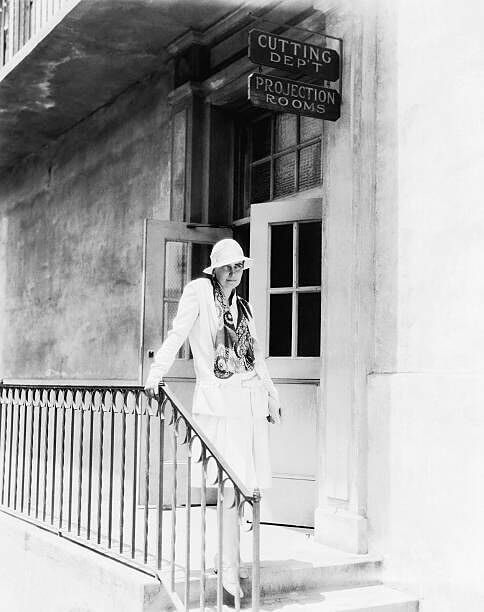 She started editing films, and then when the timing was right, she threatened to leave if she did not get a movie to direct within two weeks. Arzner was the first and only female director of a sound film during her career. Arzner did not shy from her sexuality and had a 40-year relationship with Marion Morgan. She also reportedly had flings with Joan Crawford and Katherine Hepburn.
George Cukor - Openly Gay Director
George Cukor started his career in the New York theaters before Hollywood. Although Cukor never spoke about his sexuality, he was openly gay. Cukor made a name for himself, directing films involving women in any manner. He received the nickname "the Woman's director" as he had such a great rapport with the actresses; he related to them in such a way that the outcome was extraordinary.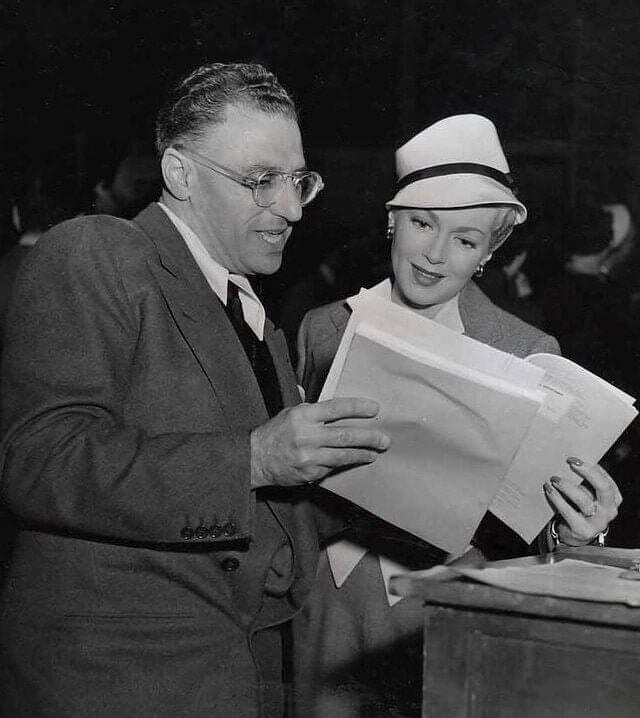 Initially, the studio hired Cukor to direct the classic movie, Gone With The Wind. He had tutored Olivia de Havilland and Vivien Leigh in their roles for months before being asked to leave as lead actor Clark Gable had a problem working with Cukor because he was gay. The rumor is that when Gable was an escort early on in his career, Cukor was a client of his, and Gable was scared that people would find out.
Garbo Pines for Old Girlfriend
Swedish-born spinster Greta Garbo starred in 27 films in her relatively short time in Hollywood before retiring. She was a private person and did not like the media attention received as an actress. In addition to her public relationship with John Gilbert, there were rumors of many leading ladies linked with Garbo.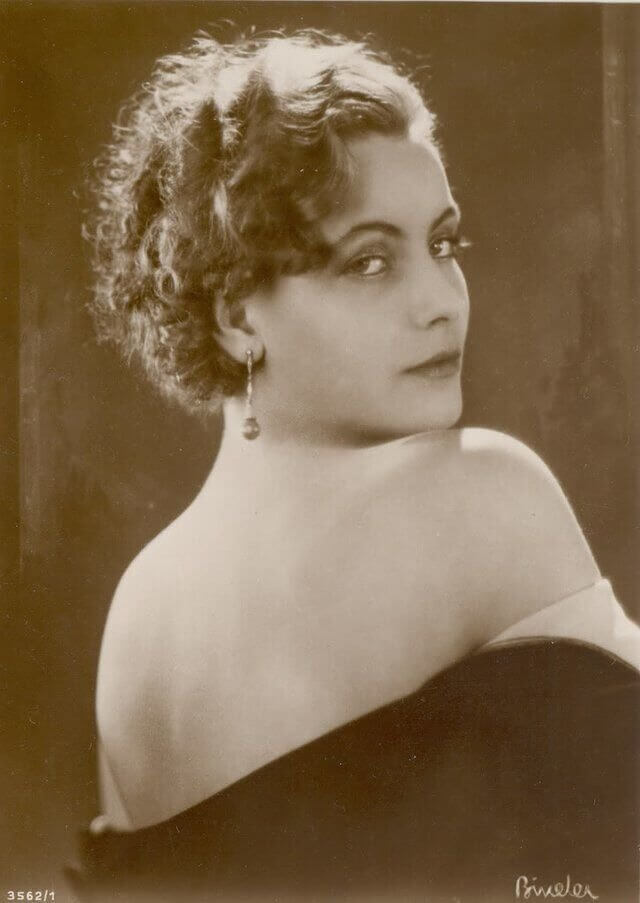 Diana McLellan, author of The Girls: Sappho Goes to Hollywood, believes that she had a passionate love affair with Marlene Dietrich while in Berlin before the two were household names. McLellan also claims to have love letters from Garbo to Mercedes da Costa and actress Mimi Pollack. Garbo and Pollack met in drama school, but it seems Garbo never got over Pollack and wrote to her after she was married, saying: "I dream of seeing you and discovering whether you still care as much about your old bachelor. I love you, little Mimosa."
Ivor Novello Was Openly Gay
Before the Sexual Offences Act passed in 1967 it was a criminal offense to have a homosexual relationship in Britain. The punishment for breaking this law was life imprisonment. BBC Wales says: the "police seemed to have turned a blind eye" towards Welsh actor and composer Ivor Novello, who was openly gay, even if he couldn't admit it. Biographer Donald Spoto told The Guardian, Novello was "never, on or off the set, especially shy about his homosexual life," which led to critics labeling him as "effeminate" and "overly pretty."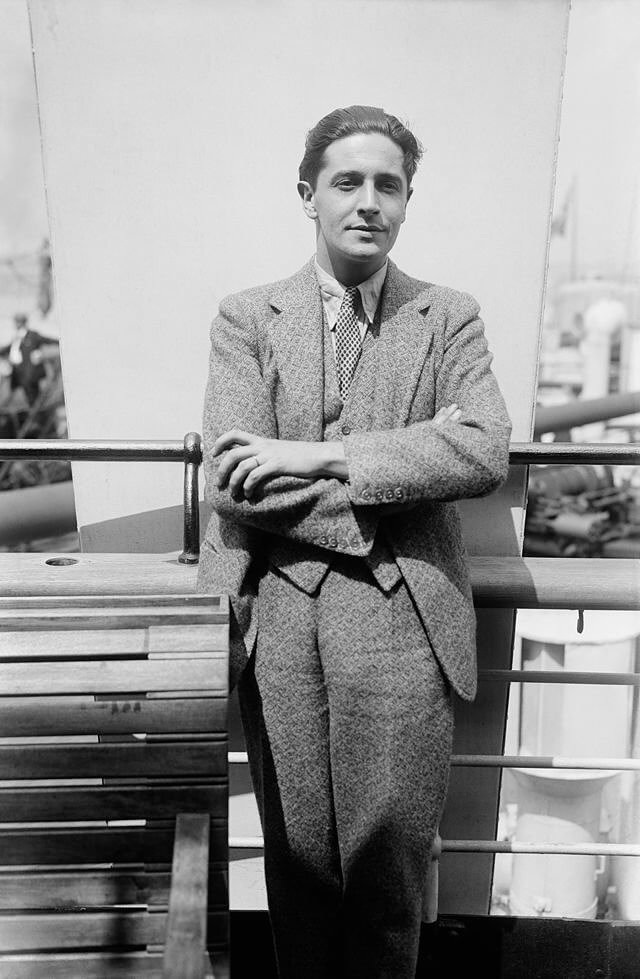 Novello's sexuality was an open secret. The approval of the Sexual Offences Act was a great victory for all gay men as it allowed for private, consensual displays of same-sex affection for men over 21. Novello had relationships with fellow actor Bobby Andrews and poet Siegfried Sassoon. Andrews and Novello were companions from 1916 until Novello died in 1951.
Janet Gaynor Married to Known Gay Man Adrian
Janet Gaynor was the first woman to receive an Academy Award for Best Actress for her roles in 7th Heaven (1927), Sunrise: A Song of Two Humans (1927), and Street Angel (1928) in 1929. She was married to Adrian, the gay costume designer mentioned earlier, for 20 years.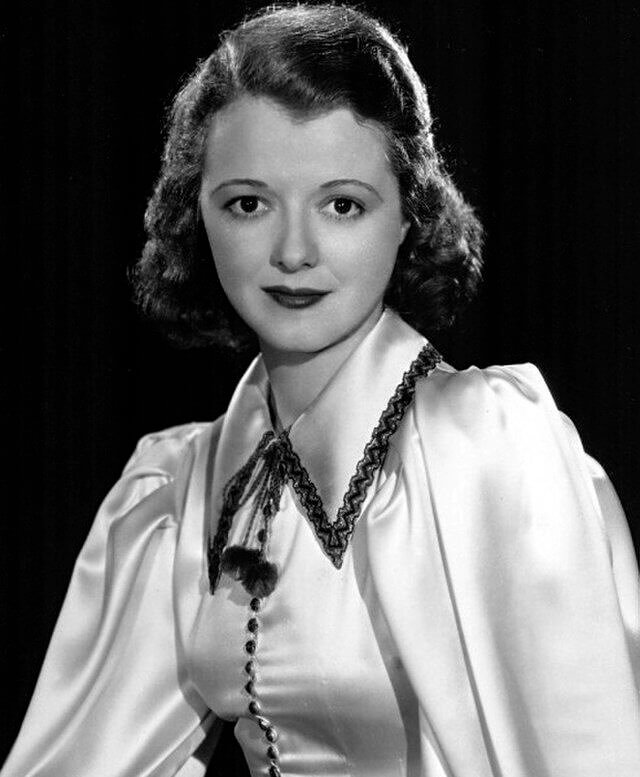 Rumors circulated of Gaynor being in a relationship with Mary Martin. The gossip was reiterated by actor Bob Cummings when he wrote, "Janet Gaynor's husband was Adrian, but her wife was Mary Martin." in Behind the Screen: How Gays and Lesbians Shaped Hollywood.
Jean Acker and Rudolph Valentino's Short Marriage
We all know people were more conservative early on in the 20th century. The studios would arrange for their top stars surrounded by controversy to get married to thwart the rumors regarding their sexuality. That is what they did in the case of Jean Acker and Rudolph Valentino. However, the two actors also seem to embrace the marriage for the convenience and mutual benefit the nuptials provided them.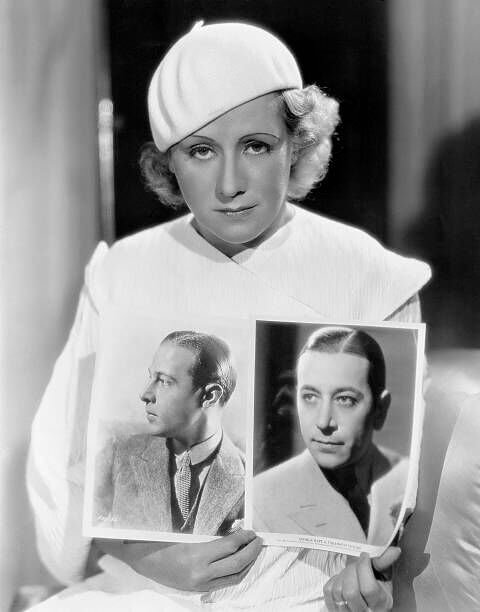 Acker was more famous than Valentino when they married, so Valentino felt the marriage would boost his career. Acker was allegedly in a lesbian love triangle when they married and thought it would quiet the potentially damaging rumors surrounding her sexuality.  Popsugar reported that the couple never consummated their marriage. It was rumored Acker immediately regretted her decision and even slammed the door in Valentino's face on their wedding night. They divorced after two months.
Joan Crawford: Seductress of Men and Women
Joan Crawford was a legendary actress of the early 20th century. She appeared in over 80 movies in a career that spanned 50 years, winning an Academy Award for Best Actress in the 1945 Mildred Pierce. Crawford, nicknamed a maneater, had a voracious appetite for men. Rumors that circulated after her death say she quite fancied women too.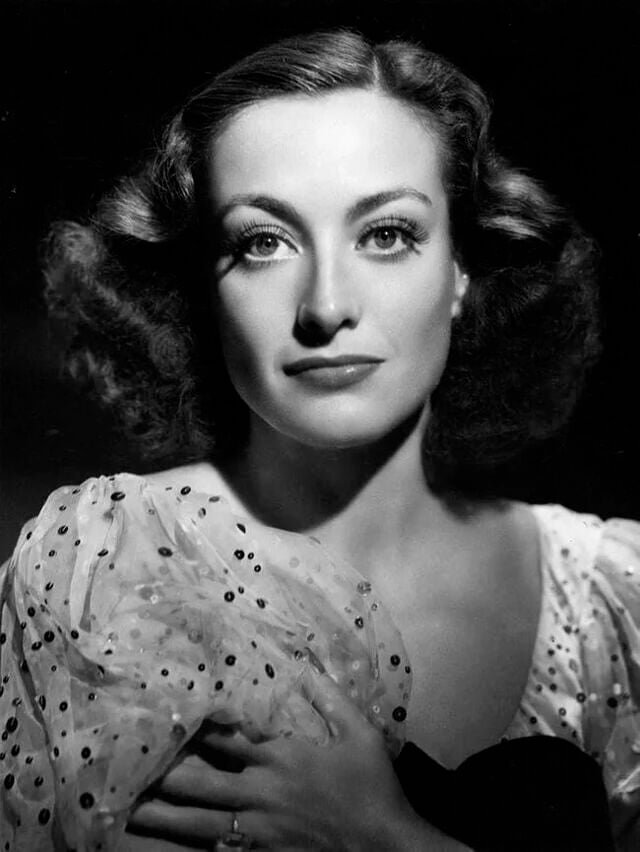 Crawford allegedly had affairs with Marilyn Monroe, Martha Raye, Barbara Stanwyck, and Marion Morgan, a little-known actress. Crawford's fourth husband was Pepsi CEO, Alfred Steele. During their marriage, she did extensive traveling promoting Pepsi. When he died in 1959, the Board of Pepsi elected her to join the ranks. Crawford had five adopted children. The eldest two felt that she was strict and abusive; in 1978, Christina Crawford published Mommie Dearest, which alleged that Crawford emotionally and physically abused Christina and her brother Christopher.
Katharine Hepburn's Love Interest With Barbara
Scotty Bowers was a Hollywood pimp and author of Full Service. He said he and Hepburn had developed a great friendship during the 50 years they had known each other. Bowers said a typical request from Hepburn would be: "When you get a chance, do you think you can find a nice young dark-haired girl for me? Someone that's not too heavily made-up."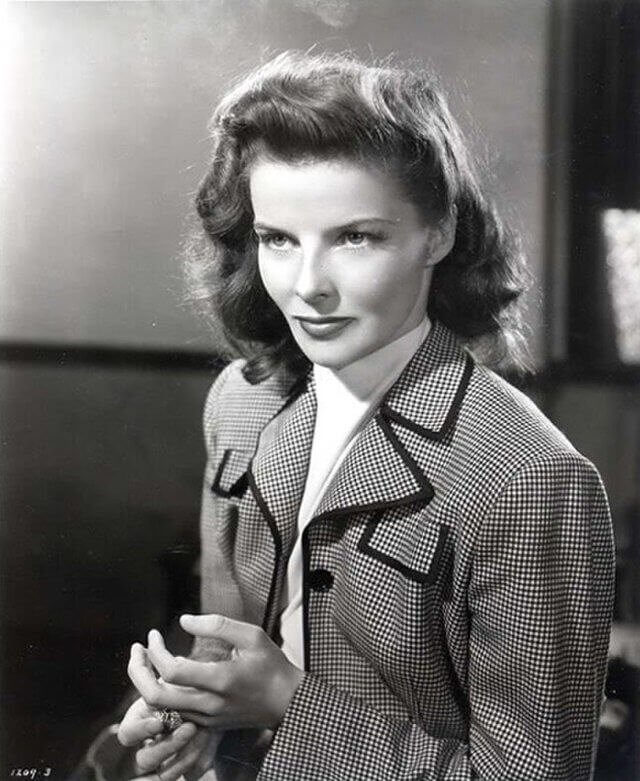 He adds that Hepburn would get easily bored and would only see the same woman once or maybe twice. Bowers had probably hooked her up with about 150 women. However, there was one girl that lasted. Barbara was 17 years old when they first met. The two reportedly had a relationship that spanned 49 years. It was reported that Barbara received a letter and check in the mail for $100,000 in June 2003 from Hepburn's attorneys, months before Hepburn died.
One Expośe Ruined Lizabeth Scott's Career
Lizabeth Scott was a product of discrimination. In 1954, Howard Rushmore of Confidential gossip magazine printed an expośe on Scott and her penchant for "baritone babes," a term used to describe lesbians. Rushmore claimed Scott "took up with Frede, the city's most notorious lesbian queen and the operator of a night club devoted exclusively to entertaining deviates like herself." while she was in Cannes.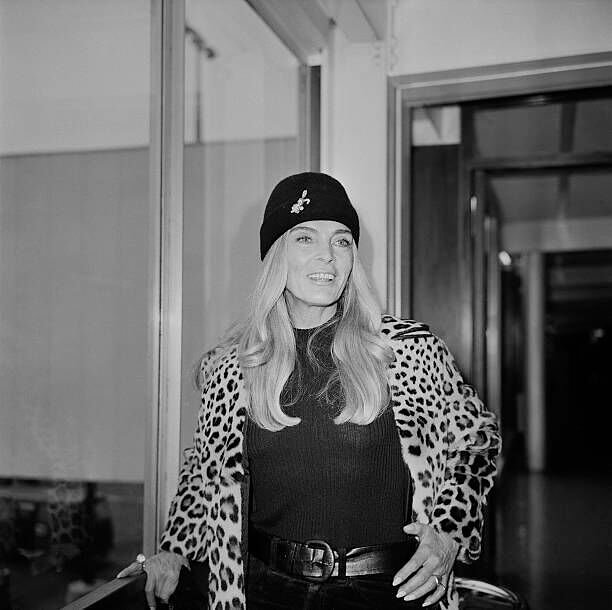 Scott was an accomplished actress with talent exceeding her colleagues, described as a head-turner with a "smokey voice" and a sultriness similar to Lauren Bacall. Bob Thomas commented during her screen test in 1945: "Her throaty voice may well make Lauren Bacall sound like a mezzo soprano." Unfortunately, even with so much going for her, the backlash from the article was irreparable. Scott sued Confidential magazine, but her career still fizzled out due to the damage to her reputation.
Did Marilyn Monroe Prefer Women?
Marilyn Monroe, born Norma Jeane Mortenson on June 1, 1926, was an American actress, model, and singer. She died of a drug overdose at the age of 36. Cast as the stereotypical blonde in movies like Gentlemen Prefer Blondes and How to Marry a Millionaire, she was once the most sought-after leading lady. Monroe was married three times. Her second husband, Joe DiMaggio, was New York Yankee baseball legend. Walter Winchell claimed that DiMaggio told him they divorced because Monroe preferred women.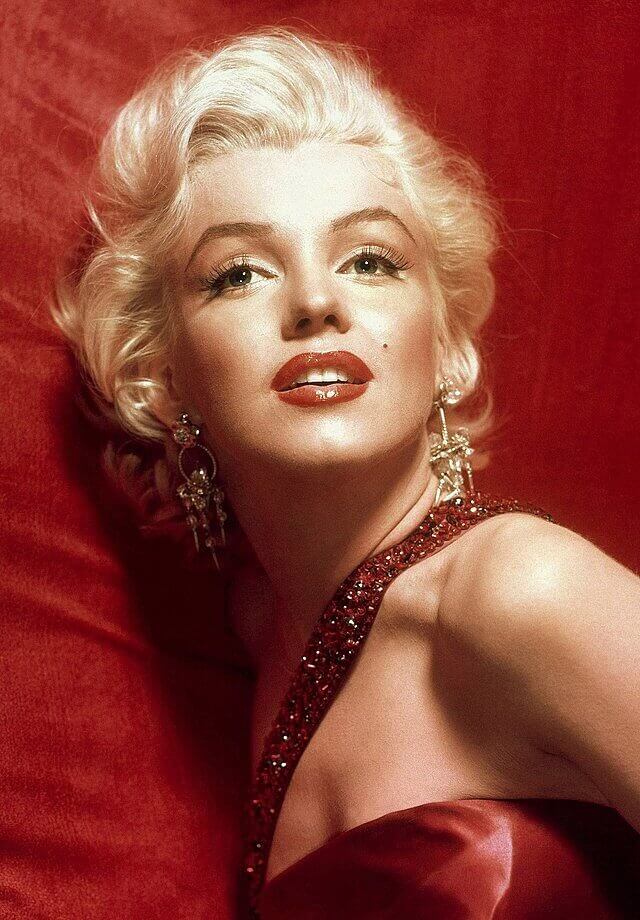 Monroe reportedly had affairs with her fellow actresses, Barbara Stanwyck, Marlene Dietrich, Elizabeth Taylor, and Joan Crawford. She allegedly slept with her two acting tutors, Paula Strasberg and Natasha Lytess. The breakup with Lytess was brutal, and Monroe refused to take any of her calls. Speaking about their relationship, Lytess said, "She exploited those feelings as only a beautiful younger person can."