Over the last century, snipers have become a vital component in militaries around the world. Their skill and precision allow them to provide reconnaissance, infiltrate hostile camps, and eliminate their adversaries. Though all snipers are effective, there are some who stand out for their total confirmed kills. Let's explore the top ten deadliest snipers, their background, and their exemplary skills.
History's Greatest Sharpshooters
Born Charles Benjamin Mawhinney, "Chuck" joined the Marines after graduating high school in 1967. The son of a Marine Corps veteran from WWII, Mawhinney was assigned to the First Battalion, Fifth Marines, First Marine Division in South Vietnam after completing Scout Sniper School at Camp Pendleton.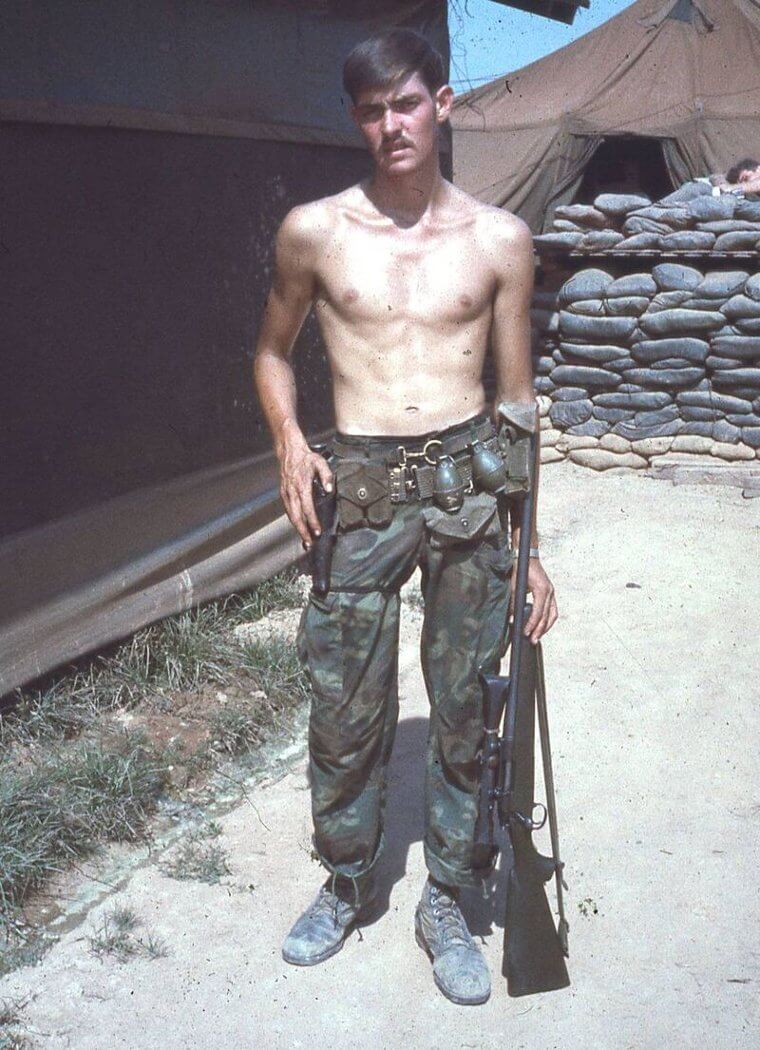 Between his time with the Fifth Marine Division and the HQ Sniper Platoon, he was credited with 103 confirmed kills and 216 probable. It wasn't just the number of kills that made Mawhinney a legend amongst his brethren; it was his precision and dedication to his fellow soldiers. In one instance, while the battalion was under fire, Mawhinney single-handedly took out the entire platoon. Though he rarely spoke about his work, he had no regrets about fulfilling his duty.
Chuck Mawhinney - After Battle
When Mawhinney was declared "combat fatigued" by a military chaplain, he was transferred home from Vietnam to serve as a marksmanship instructor at his old stomping grounds, Camp Pendleton. In 1970, he retired from the Corps and began a new career with the U.S. Forest Service.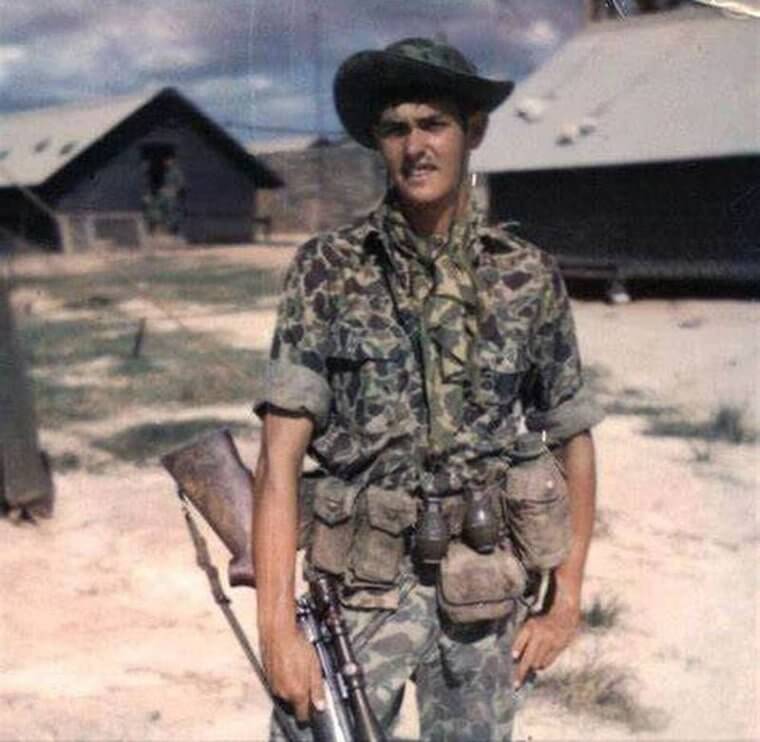 Once home, Mawhinney was tight-lipped about his work in Vietnam, never mentioning the number of kills he acquired while working in the field. Though he kept that part of his life private, in 1991, fellow sniper Joseph Ward released his book Dear Mom: A Sniper's Vietnam, which recounted Mawhinney's story. Once his 103 confirmed kills were published, the Marine Corps officially recognized Mawhinney for having the most kills in the history of his military branch.
Adelbert Waldron - 109 Confirmed Kills
When Adelbert F. Waldron first began his military career, he joined the branch of the United States Navy where he served for approximately 12 years. During the Vietnam War, he transferred to the U.S. Army, where he served as a sniper with the 9th Infantry Division.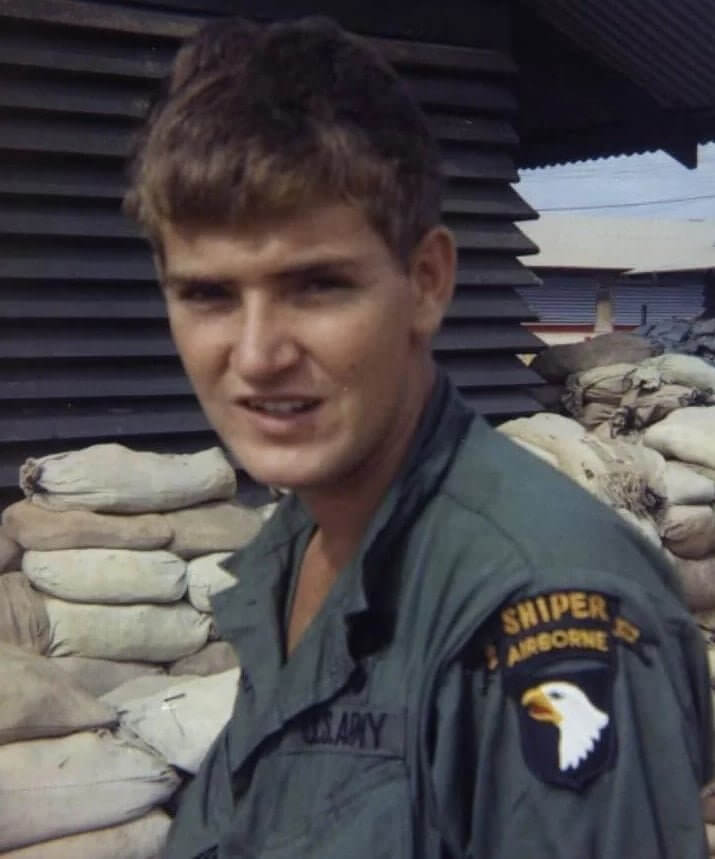 He and his division were assigned to PBR boats patrolling the Mekong Delta, a notorious hotspot in the country's southwest region. Waldron's precision and timing were beyond comparison. On one occasion, while under fire, this soldier was able to hit a target who was over 900 yards away while aboard a moving vessel. In total, Waldron is credited with 109 confirmed kills. 
Adelbert Waldron - After Battle
Waldron's exemplary service did not go unnoticed. Upon returning to the United States, the sniper was awarded the Distinguished Service Cross, the Silver Star, three Bronze Stars, and the Presidential Unit Citation for his dedication, bravery, and commitment.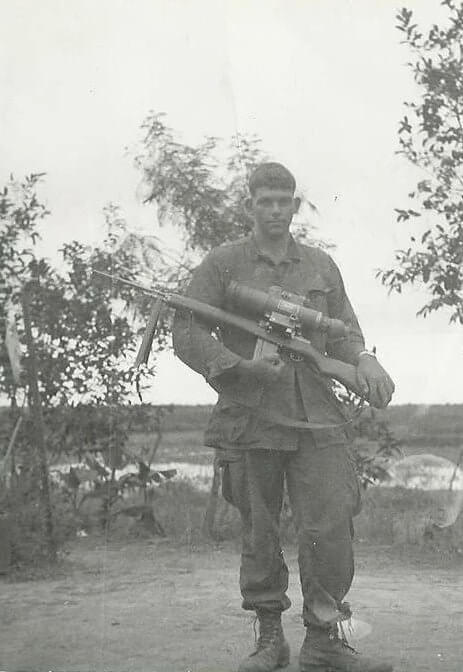 Waldron later served as a marksmanship instructor for the Army, however, he didn't stay long, leaving the Army altogether in 1970. Instead, Waldron marketed his skills by working as a private military contractor, a firearms engineer, and a firearms instructor for a former CIA operative named Mitchel WerBell III. After retiring into obscurity, Waldron passed away in 1995 at the age of 62.  
Henry Norwest - 115 Confirmed Kills
Born in Fort Saskatchewan, Alberta, on May 1, 1884, Henry Louis Norwest worked as a ranch hand, a rodeo performer, and a Mountie in the Royal Northwest Police before joining the Canadian Army in 1915. He initially enlisted as Henry Louie in Wetaskiwin, however, after just three months, he was discharged for "drunkenness," per official records.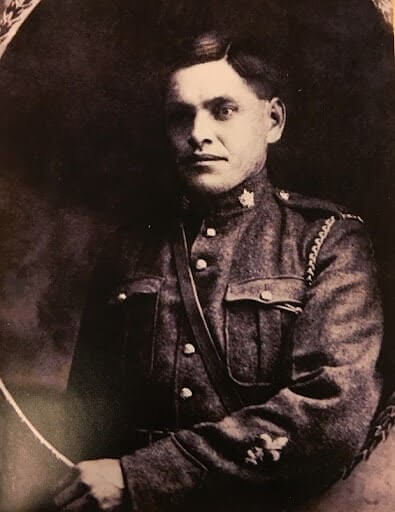 Never one to give up, the "cow puncher" re-enlisted in Calgary using the name Henry Norwest. During his three years serving in World War I for the 50th Canadian Infantry Battalion, Norwest was credited with 115 confirmed kills, though the number is most likely higher. Because of his precision, ability to camouflage, and stealth tactics, Norwest was often utilized for perilous reconnaissance missions into "No Man's Land."
Henry Norwest - Committed to the End
During the Battle of Vimy Ridge, Norwest played a significant role in conquering the field. For his heroic contribution, he was awarded the Military Medal in 1917. Though he was a gifted marksman, Norwest never saw the end of the war in which he was fighting.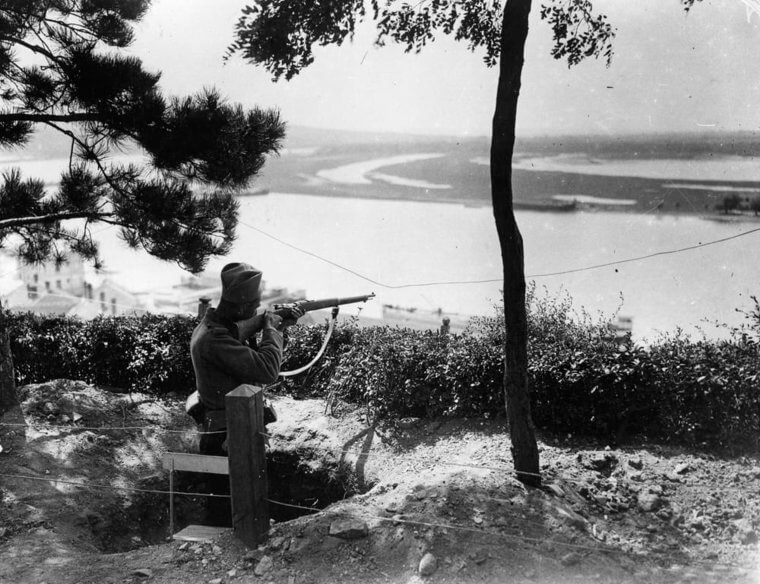 While on a mission to find the enemy's camp, Norwest was shot down by a German sniper before he could return fire. Because the rifle he was carrying was stolen by the German sniper, his second rifle, returned by his spotter, was put on display at The King's Own Calgary Regiment Museum. Norwest never returned home as his body was buried in the Warvillers Churchyard Cemetery in Warvillers, Somme, France.
Chris Kyle - 160 Confirmed Kills
Born April 8, 1974, in Odessa, Texas, Chris Kyle grew up farming and ranching but made his living as a professional rodeo rider. After suffering a career-ending injury that resulted in surgery to repair his arm, Kyle joined the United States Navy.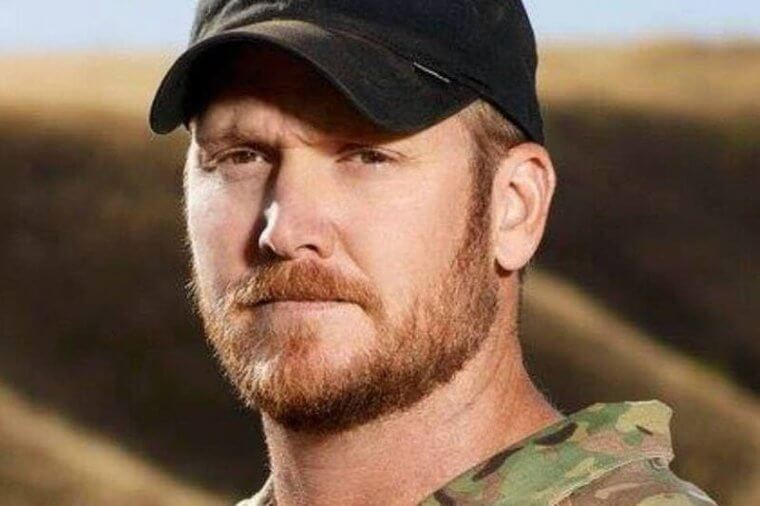 He soon received an invitation to join the Navy SEALs training, and during his career, he served four tours of duty in Iraq. As a sniper in Iraq, Kyle was credited with 160 confirmed kills throughout the regions of Fallujah, Ramadi, and Baghdad, and the other side quickly learned who to look out for. After receiving the moniker 'Shaitan Ar-Ramadi'  (Shaitan meaning Devil) a bounty was placed on his head worth $20,000. By the end of his fourth tour, that bounty had been raised to $80,000.
Chris Kyle - A Bitter End
By 2009, Kyle ended his military career and returned home to mentor other veterans suffering from PTSD while transitioning to civilian life. One of the soldiers he was helping was a man by the name of Eddie Ray Routh.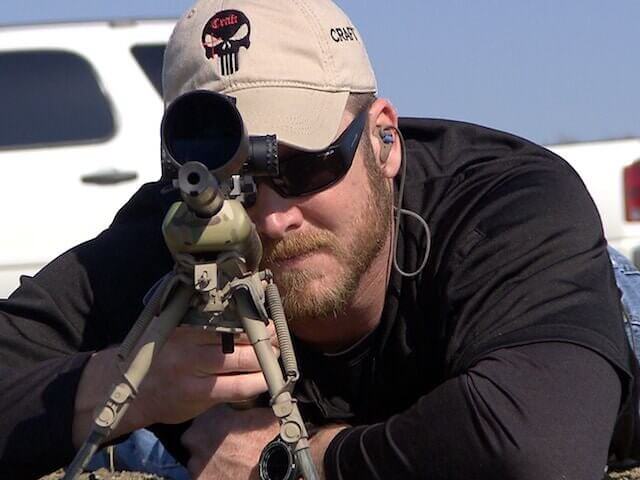 On February 2, 2013, Kyle and his friend Chad Littlefield drove Routh to the Erath County Texas shooting range to help him cope with the triggering noises that affected his PTSD. While there, Routh opened fire on Kyle and Littlefield, killing them both instantly. Neither man knew that Routh had been diagnosed with schizophrenia compounded by PTSD. When asked why he murdered his mentors, Routh said he did it because they ignored him while driving to the range. While Routh was sentenced to life in jail, Kyle's body was laid to rest at Texas State Cemetery in Austin.
Vasily Zaytsev - 242 Confirmed Kills
Born in Yeleninskoye, Orenburg Governorate, on March 23, 1915, Vasily Zaytsev grew up with his grandfather, who taught him to be a marksman. After graduating from college, he worked construction until 1937, when he joined the Soviet military and served with the Pacific Fleet. When the Soviet Union entered World War II, Zaytsev volunteered to join the front lines.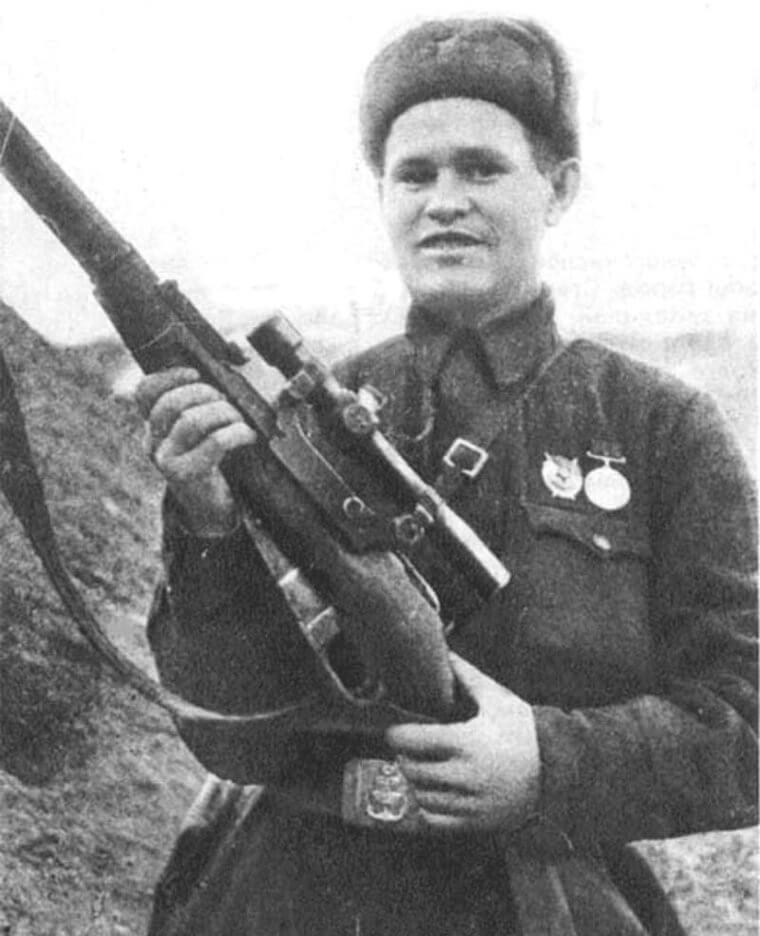 Now assigned to the 1047th Rifle Regiment, Zaytsev was credited with 32 kills before training as a sniper. His skill earned him a position in the sniper squad in 1942, just prior to the Battle of Stalingrad. With the knowledge his grandfather had taught him, Zaytsev was not only a master of stealth and camouflage, but he also had an uncanny ability to cover a wide range from minimal locations. While serving in the Red Army, Saytsev was credited with 242 confirmed kills.
Vasily Zaytsev - Unyielding Dedication
Vasily Zaytsev had accumulated over 200 kills in the Battle of Stalingrad before a German mortar attack caused a significant facial injury that caused him to go blind in January 1943. The following month he was awarded the title Hero of the Soviet Union. While recovering from his injury, Zaytsev recruited and trained other marksmen before returning to the front to end the war at the Battle of Seelow Heights in Germany.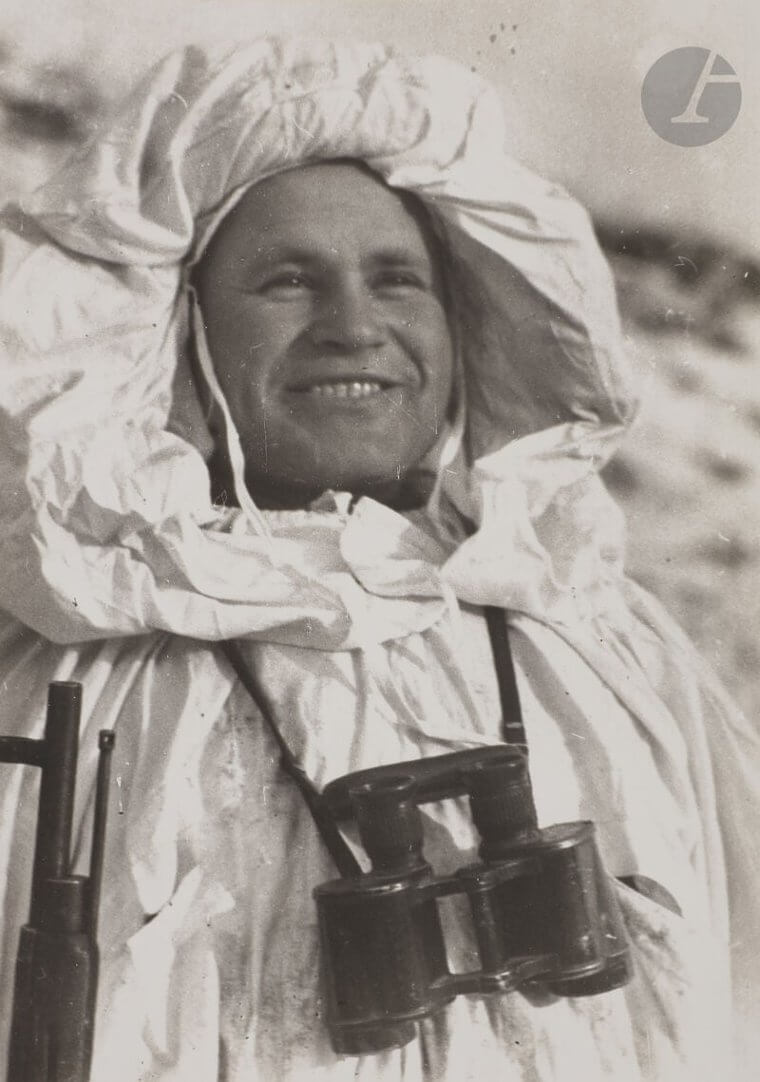 Once the war came to an end, Zaytsev joined the Communist party but was later sent to a pre-trial detention center for two years. Once released, he settled in Kiev, Ukraine, where he lived a quiet life as an engineer until his death in 1991 at the age of 76. Zaytsev was buried with full military honors at the Stalingrad memorial in Volgograd.
Lyudmila Pavlichenko - 309 Confirmed Kills
Born July 12, 1916, in Bila Tserkva, Lyudmila Pavlichenko later moved to Kiev, where she worked at the Arsenal Factory as a grinder. The young woman took up shooting at a local gun range as a hobby, and it was there where her skills as a marksman first developed. By the 1930s, Pavlichenko, now married with a son, enrolled in Kiev University, where she pursued a Master's Degree in History.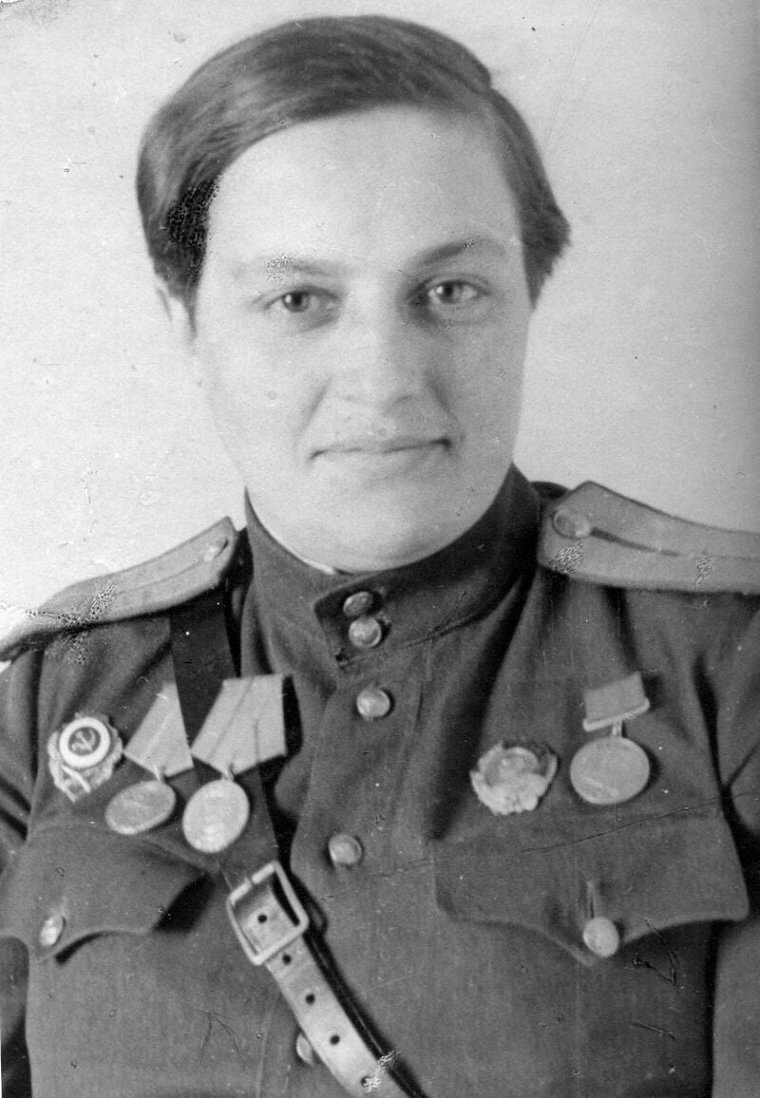 Following the Nazi invasion of Soviet territory, Pavlichenko felt it was her duty to volunteer for military service, and chose to undergo sniper training. Now assigned to the 25th Rifle Division, Pavlichenko became one of the 2,000 female snipers to serve in the Red Army. While serving near Belyayeva, she made her first two kills, only to be credited with 187 more once the fight led to Odessa and its surrounding areas.
Lyudmila Pavlichenko - After Battle
By 1942, Pavlichenko had been promoted to the rank of Lieutenant in the Red Army. When the Romanian army gained control of Odessa, Pavlichenko and her unit were transported to fight in Sevastopol, where she added more confirmed kills to her list. Per the Southern Army Council, the sniper nicknamed "Lady Death" is credited with 309 confirmed kills; of those, 257 were German soldiers, and 36 were enemy snipers.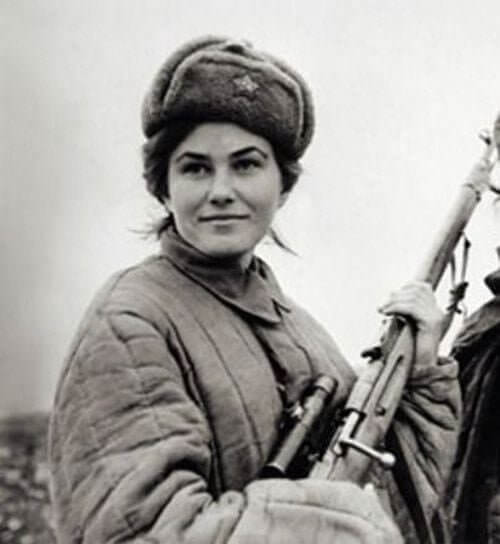 After suffering a severe injury due to shrapnel from a mortar shell, Pavlichenko retired her weapon and went back to school to complete her Master's degree, and began her career as a historian for the Red Army, however, at the young age of 58, she suffered a stroke and died. She is still considered the most successful female sniper of all time.
Carlos Hathcock - 93 Confirmed Kills
Born in Little Rock, Arkansas, on May 20, 1942, Carlos Hathcock is credited with 93 confirmed kills, though modern estimates have determined the count is more likely between 300 and 400. Hathcock became familiar with guns at an early age since his family relied on hunting as a food source.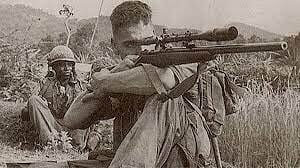 At the age of 17, Hathcock enlisted in the Marines and was soon deployed to Vietnam. Though he began his military career as an MP, because of his natural shooting ability, he was transferred to sniper duty, where he quickly racked up 93 kills. A man of precision, Hathcock was chosen for top-secret covert assignments such as killing the PAVN General and taking down the Viet Cong leader. He was considered such a threat to the North Vietnamese Army that they placed a $30,000 bounty on his head.
Carlos Hathcock - An End to His Tour
Hathcock's legendary career as a sniper came to an abrupt end on September 16, 1969. He and seven other Marines were traveling on an amphibious vehicle when they hit an anti-tank mine. Though he sustained life-threatening burns, Hathcock still managed to pull all seven men from the burning wreckage before being forcibly submerged in the stream nearby. He and his team were evacuated, never to return to Vietnam.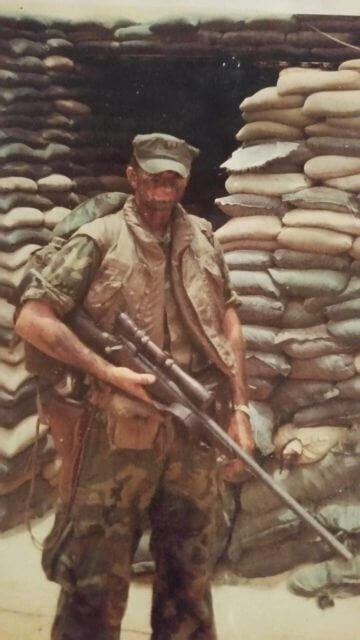 Though his burns would cause him a lifetime of pain, Hathcock remained in the military, helping to establish the Marine Corps Scout Sniper School in Virginia. In 1975, his health began to decline after being diagnosed with multiple sclerosis. Though he put up a good fight, by 1999, he succumbed to the disease. He was laid to rest at Woodlawn Memorial Gardens in Norfolk, Virginia. 
Francis Pegahmagabow - 378 Confirmed Kills
Francis Pegahmagabow was born on the Shawanaga First Nation Reserve in Nobel, Ontario, on March 9, 1891. Living on the reservation, he developed his sharpshooting skills at an early age, hunting for food. With the outbreak of World War I, Pegahmagabow volunteered to serve in the Canadian Expeditionary Force in 1914 and was later assigned to the 23rd Regiment.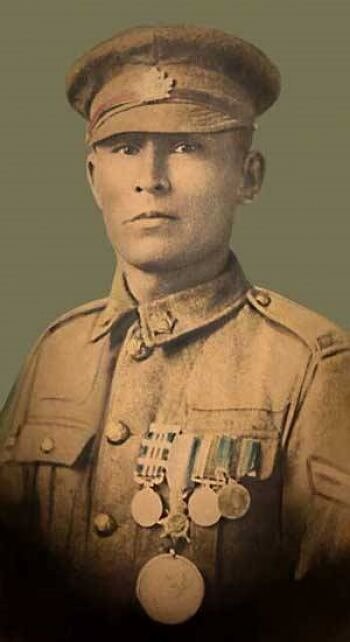 After seeing action during the Second Battle of Ypres and the Battle of the Somme, Pegahmagabow, gained a reputation for his fierce sniper precision and his undying loyalty to his fellow soldiers. One of his most heroic actions occurred at the Battle of the Scarpe. Seeing that his company was dangerously low on ammunition, Pegahmagabow journeyed into "No Man's Land" alone to gather supplies from the dead soldiers left behind. By the end of the war, he had 378 confirmed kills and over 300 live captures.
Francis Pegahmagabow - After the War
By the time Pegahmagabow returned to Canada, he had served in World War I from start to finish, had achieved the rank of Sergeant-Major, and was awarded the 1914-1915 Star, the British War Medal, and the Victory Medal. Though he was still a member of the Algonquin Regiment Militia, Pegahmagabow followed in the footsteps of his father and grandfather by becoming the Chief of the Parry Island Band.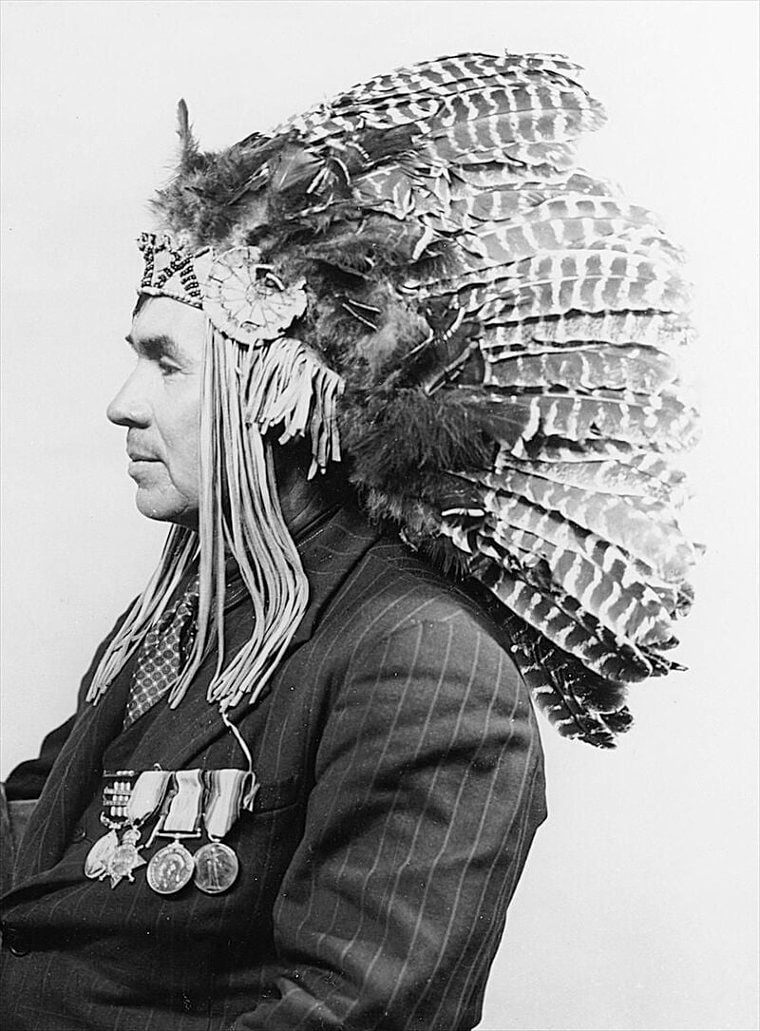 Because of his activism for the rights of the Native American people, he was elected as the Supreme Chief of the Native Independent Government in 1943 but was later deposed. In 1952, Pegahmagabow suffered a heart attack and died on the Parry Island Reserve at the age of 64.
Fyodor Okhlopkov - 429 Confirmed Kills
Born into a Yakut peasant family from Krest-Khaldzhay on March 3, 1908, Fyodor Okhlopkov had a difficult childhood. Becoming an orphan at the age of 12, he was limited to only a primary education as he had to quit school to support his brothers and sisters. Between working as a hauler in the mine and a machine operator on a collective farm, he spent his spare time attending sharpshooter training with Osoaviakhim.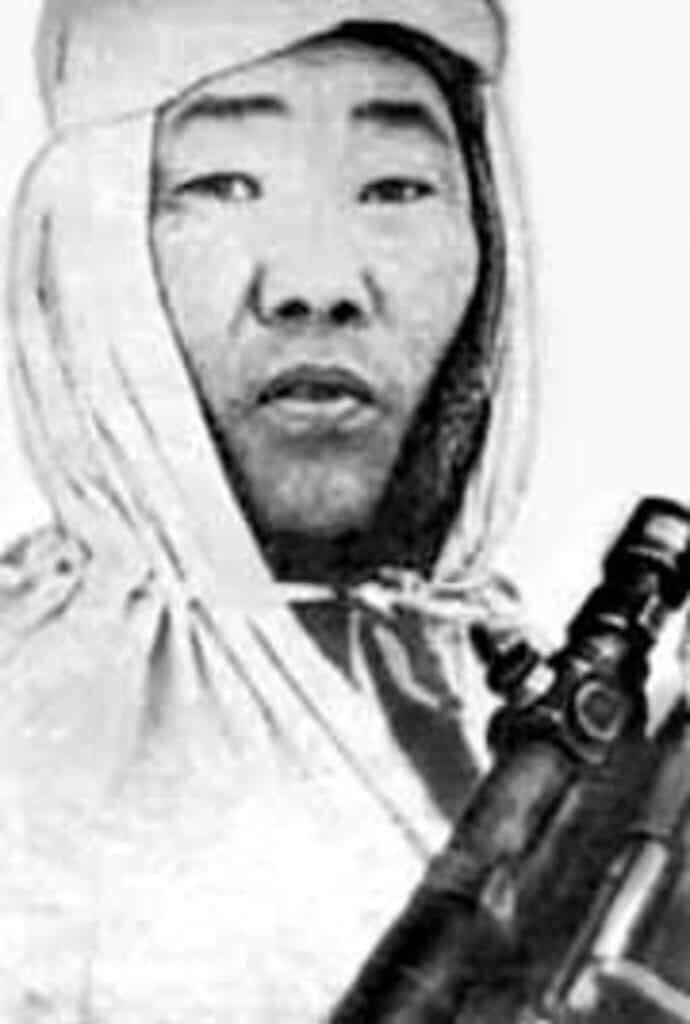 Both Fyodor and his brother were drafted into the Red Army at the start of World War II, however, within one year, his brother was killed in combat. Angered by his senseless loss, Okhlopkov vowed to avenge his death, which he undoubtedly did. Pulling double duty as a sniper and a machine-gunner, his confirmed kills by his rifle alone totaled 429, with deaths caused by his automatic weapons remaining unknown.
Fyodor Okhlopkov - An End to Battle
Being on the front lines for most of his military career, Okhlopkov sustained twelve serious wounds. His final injury occurred on June 23, 1944, when he suffered a severe chest wound during an intense battle over Belorussia. After being airlifted to a hospital behind the front lines, it was determined that the extent of the injury was too severe for him to return to service.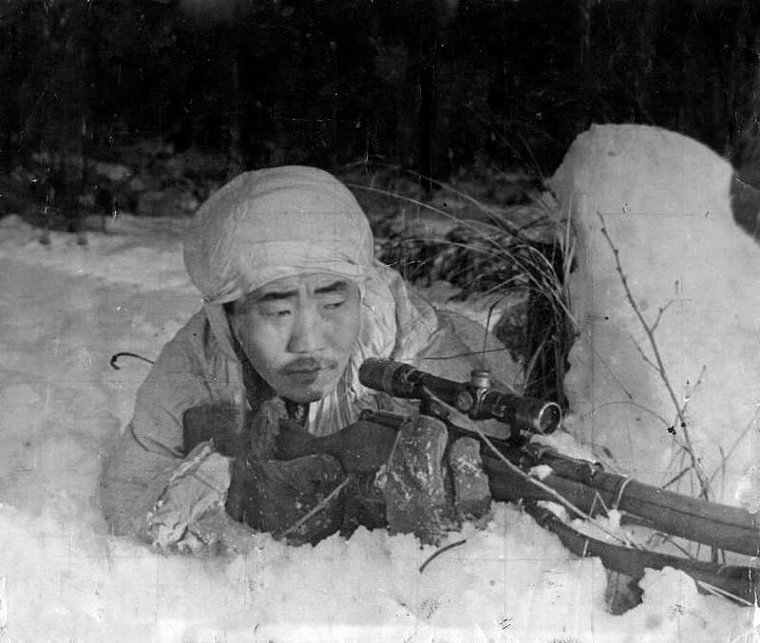 Though he was asked to march in the Moscow Victory Day parade, he was also demobilized from military service shortly thereafter. Because of his ethnicity, he was not awarded the Gold Star or the title of Hero of the Soviet Union. It wasn't until 1965 that the government allowed Okhlopkov to carry the honorary title, however, he only held the honor for three years as he died in 1968 at 60 years of age.
Simo Hayha - 505 Confirmed Kills
Born in Rautjarvi, Viipuri Province, Finland, on December 17, 1905, Simo Hayha developed his shooting skills while hunting with his father. As he grew older, his abilities only improved, earning him numerous trophies at local competitions. When the Soviet Union became a threat to Finland in 1939, Hayha joined the Finnish 6th Company of JR 34 sniper squad during the Battle of Kollaa.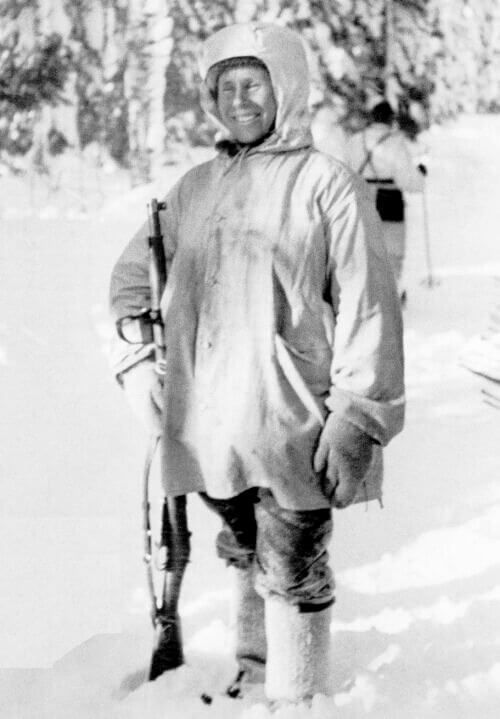 Because of the elements, Hayha camouflaged himself in solid white to blend in with the ice and snow. Even in temperatures reaching -40 degrees Fahrenheit, he would bury himself into the snow for cover and place bits of snow on his tongue to conceal his breath. Since the enemy couldn't detect him, he was able to easily pick off 505 Red Army soldiers within the first 100 days of combat. This incredulous number of kills earned Hayha the nickname "White Death."
Simo Hayha - Miraculous Survival
Despite his brilliant camouflage tactics, on March 6, 1940, Hayha was struck in his left jaw by the bullet of a Red Army sniper, leaving him unconscious for several days with a devastating injury. Miraculously, he awoke on March 13, the same day peace was declared between the two nations. With nearly half of his face blown off, it took Hayha 14 months and 26 surgeries to recover.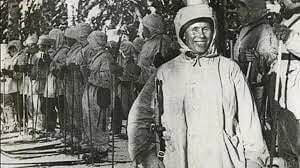 Though he was promoted to Second Lieutenant at the end of the war, Hayha retired from the military. Instead of shooting the enemy, he became a moose hunter and a dog breeder for the rest of his days. Hayha lived to the ripe old age of 96, passing away in 2002 at a veteran's nursing home in Hamina.
These Are the Most Famous Spies in History (Who Got Caught, At Least)
Secrecy and mystery are the hallmarks of espionage. Several TV shows, books, and movies (such as the iconic James Bond franchise) glamorize the world of covert operations. But the reality is much more complex and tells a starkly different tale. In reality, the only reason we know about many spies today is that something went awfully wrong with their missions, leading to them getting caught and, in many cases, executed.
 This list of the world's most famous and daring real-life spies isn't in any way exhaustive. These also aren't necessarily the spies who achieved the greatest successes, but some of history's most notable ones - mainly because their schemes were uncovered. One can only imagine how many covert operatives there are out there that we aren't even aware of!
Sir Francis Walsingham (1532-1590): Queen Elizabeth I's Spymaster
Principal secretary to Queen Elizabeth I, Sir Francis Walsingham is credited for instituting modern espionage and creating several spy strategies. Threatened by the Catholic world, Walsingham, who was also a devoted Protestant, formed a secret service that unearthed and foiled several plots against the Queen.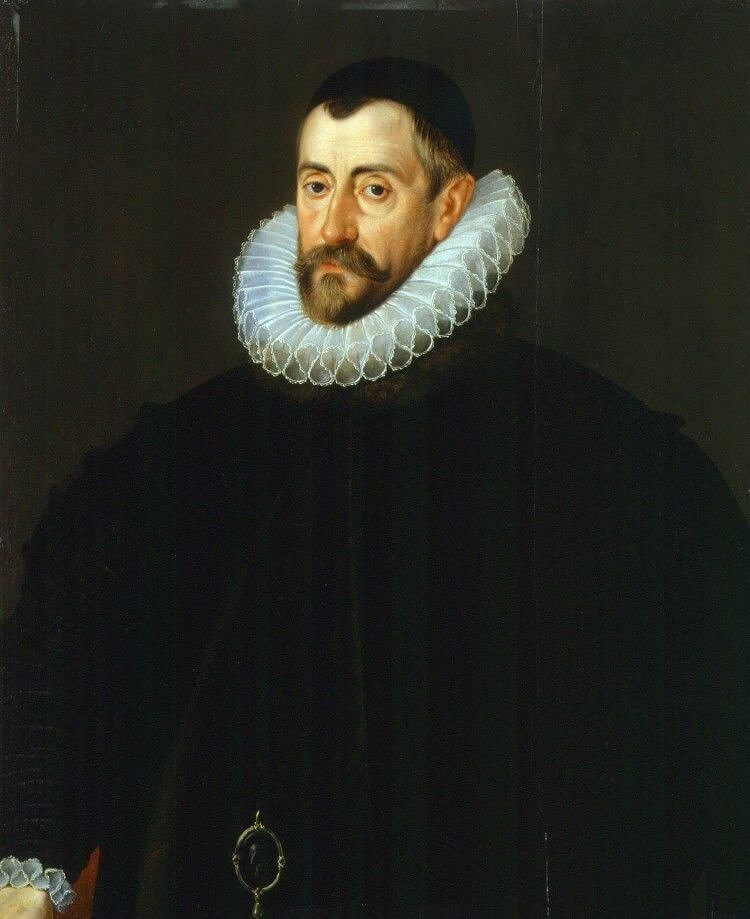 Walsingham put together a ruthless network of spies in many countries including France, Scotland, Italy, and all the way to Turkey. He recruited informants, double agents, and experts in code deciphering.
Benedict Arnold (1741-1801): From American Hero to Traitor
Undoubtedly, the Revolutionary War hero-turned-traitor is one of America's most famous - or infamous - figures. He may not be regarded as a spy to all, but everyone agrees that Benedict Arnold switched sides mid-war and was planning to give up the American fort at West Point, New York, in exchange for money and a command in the British army.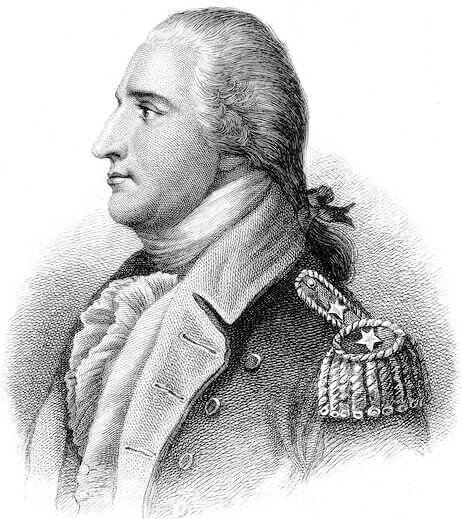 The plot was promptly revealed and foiled and Arnold escaped. It was Major John Andre, a British intelligence officer, who had persuaded Arnold to switch sides.
Nathan Hale (1755-1776): Patriot Spy
"I only regret that I have but one life to lose for my country." These are the famous last words of 21-year-old spy Nathan Hale before he was hanged. A sharp contrast to Benedict Arnold, Hale's name will forever be engraved in American history as a symbol of patriotism.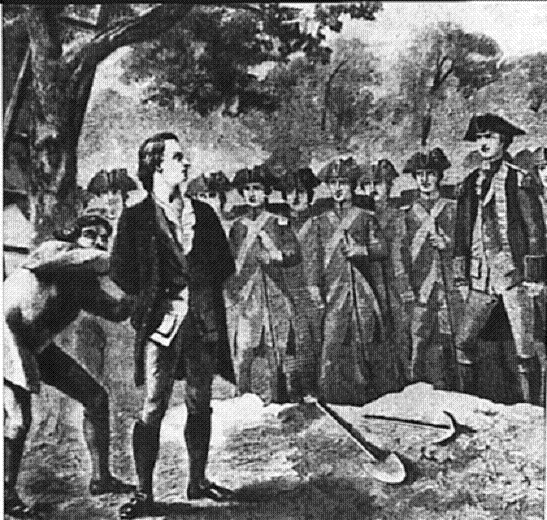 The Revolutionary War officer served in New York under General George Washington and helped gather intelligence behind enemy lines. Hale was on the spy mission for a week when, as he was crossing back to American territory, his identity was uncovered by the British. He was hanged the following morning.
Rose O'Neal Greenhow (1817-1864): Confederate Spy
The Civil War is probably the war with the greatest number of female spies on both sides. Rose O'Neal Greenhow, or "Wild Rose," was a socialite who became the Confederacy's most celebrated female spy.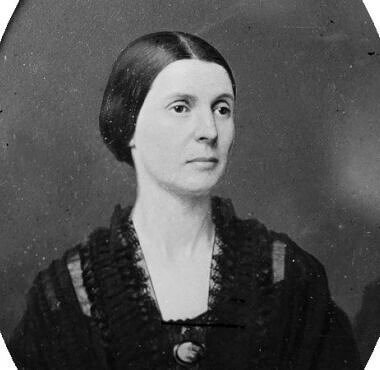 Confederate President Jefferson Davis acknowledged her contributions to the South's victory at the First Battle of Bull Run (or Manassas) as a result of her covert messages to General Pierre G.T. Beauregard. Rose was captured and sent to the Confederate states, and Jefferson Davis sent her to Europe. She drowned at sea while returning and was buried with full military honors by the Confederacy.
Elizabeth Van Lew (1818-1900): Union Agent
As Richmond native Elizabeth Van Lew grew older, her abolitionist sentiments also increased. And as the Civil War erupted, she began working to help the cause of the Union. First aiding imprisoned Union soldiers escape, Van Lew soon thereafter became a spymaster.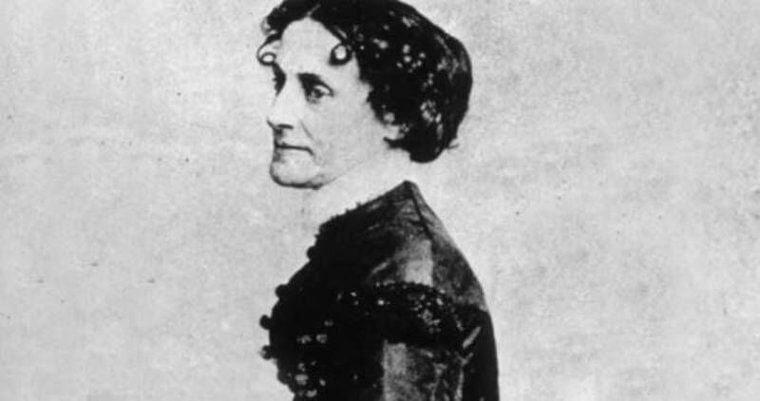 Her network of spies included more than a dozen individuals and extended to the White House of the Confederacy, where another Union espionage agent, African-American Mary Elizabeth Bowser, worked as a servant. Union commanders, notably General Ulysses S. Grant, found Van Lew's intel of tremendous value.
Mata Hari (1876-1917): Alleged Double Agent
You can't talk about the world's top spies without mentioning the legendary Mata Hari - perhaps the best-known secret agent of them all, but also one of the most unfortunate and least understood. Born Margaretha Geertruida Zelle in the Netherlands, Hari faced some early challenges before becoming an exotic dancer in Paris where, eventually, she agreed to spy for France in 1916.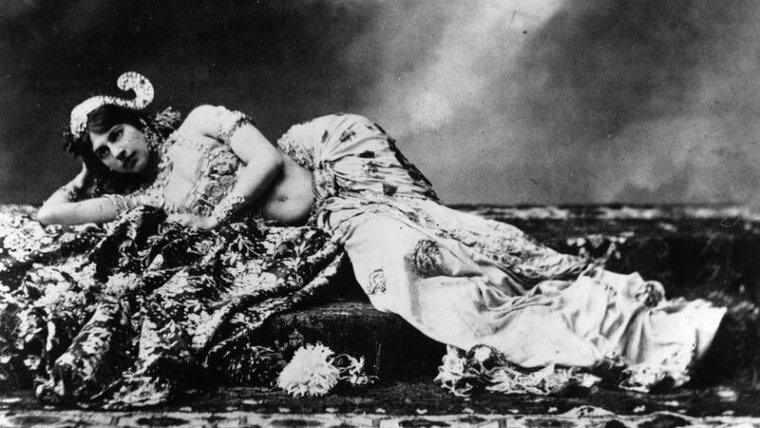 Hari was later accused of passing sensitive information to the Germans, was tried, and executed by firing squad. This was how history told her story for a century until documents that emerged a century later showed she never leaked classified information of consequence to the Germans, but was rather made a scapegoat for the failure of the French military.
Carl Lody (1877-1914): German Spy
Another novice spy was Carl Lody. Having been recently divorced from his American wife, the German spoke fluent English. When WWI broke out, he was approached by German naval intelligence to spy for Germany. He agreed, but was given minimal training.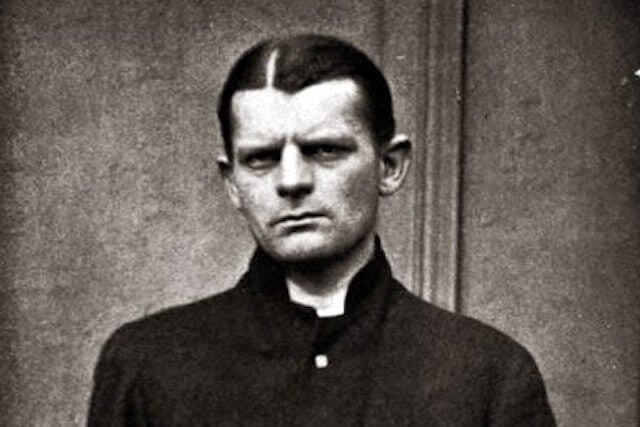 Lody posed as an American and traveled to Edinburgh, Scotland, and Ireland, where he monitored British naval developments and defenses. The sensitive messages Lody sent were coded simply or sometimes not coded at all and were quickly detected. He was arrested, convicted in a public trial, and executed. He was declared a national hero in Germany.
Frederick "Fritz" Joubert Duquesne (1877-1956): German Spy
Also known as the "Black Panther," South African Fritz Duquesne was probably the most intriguing spy of all time and spied during not one, not two, but three wars. He obtained human intelligence, headed a spy ring, and carried out sabotage operations against the British in the Second Boer War and WWI, and then also in the United States.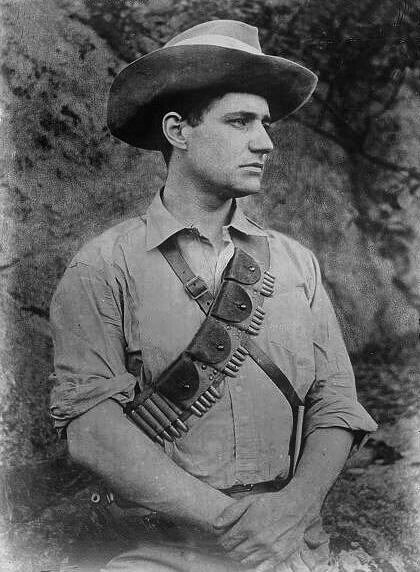 Duquesne formed useful aliases and mingled with powerful individuals. Over the years, he was captured several times and jailed but he always escaped, until he was finally caught, along with 32 other members of his spy ring, by the FBI in 1941.
Richard Sorge (1895-1944): Soviet Master Spy in Japan
James Bond creator Ian Fleming described Richard Sorge as "the most formidable spy in history." Born in Russia, Sorge grew up in Germany and later joined the Communist Party of Germany in 1919. Afterward, he was sent to China to set up a spy ring. There, he gained a reputation as a patriotic German and joined the Nazi Party to blend in.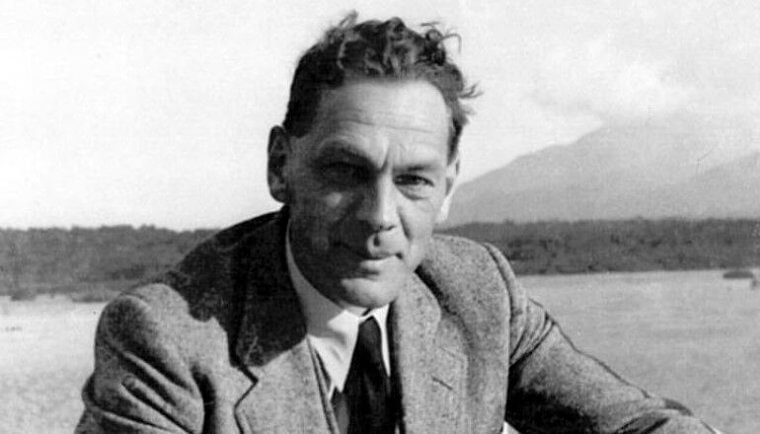 In 1933 he was sent to Japan, where he utilized his links to uncover the German attack against the USSR in June 1941. Although this warning was dismissed, he was taken seriously when he later warned of a Japanese attack. Sorge was picked up by the Japanese and executed in 1944.  He was declared a Hero of the Soviet Union in 1964.
William G. Sebold (1899-1970): American Double Agent
Although not as famous as many of the other spies on this list, there's no doubt that William Sebold is among the most successful. The FBI tells how "a lone German-American refused to give in to Nazi aggression and hatred."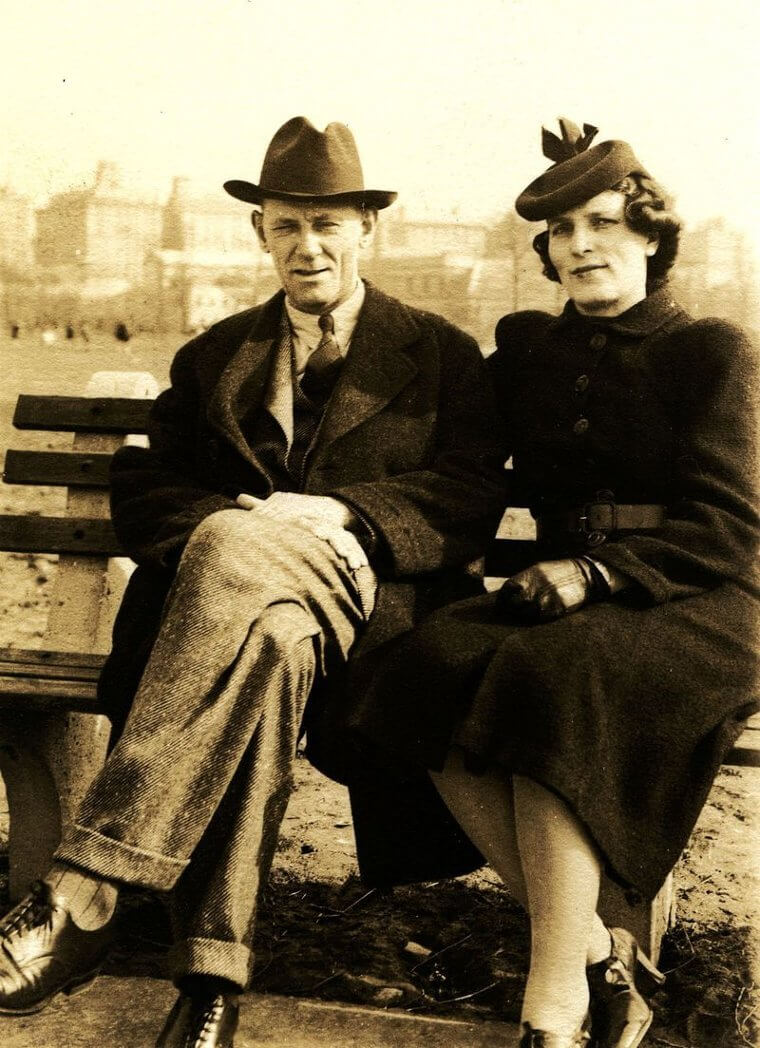 A U.S. citizen, Sebold sent faux messages to the Germans, who thought he was on their side, and got intel from them in return. He played a key role in revealing and bringing down the Duquesne Spy Ring and was the FBI's first (official) double agent.
Sir William Stephenson (1896-1989): English Covert Operative
Many consider Sir William Stephenson to be one of the real-life inspirations for James Bond. Codenamed 'Intrepid', the Canadian's magnetic personality and affinity for martinis also mirror the fictional MI6 agent. Stephenson was also a lightweight boxing champion, a top pilot during WWI, and an inventor. He effortlessly infiltrated enemy operations and removed threats.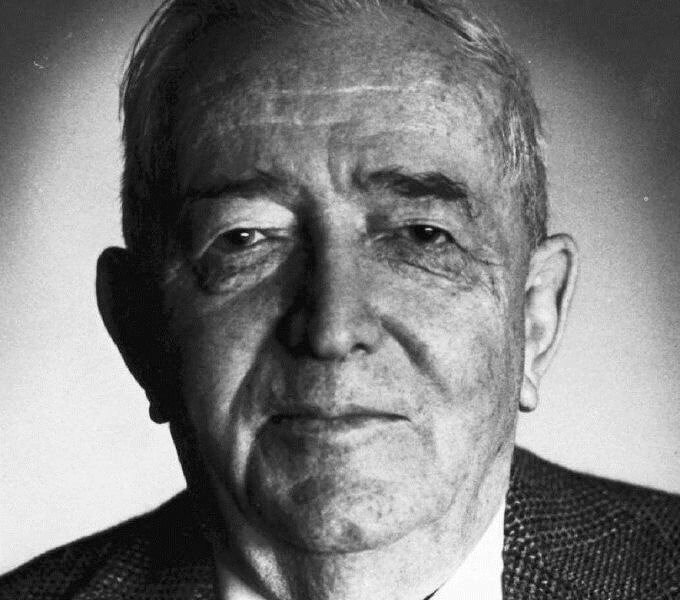 A friend of British Prime Minister Winston Churchill, Stephenson was entrusted during WWII with setting up the British intelligence activities in New York and persuading the Americans to take part in the war. In spite of his secret operations there, he was awarded the U.S. Medal of Merit. Other spies believed to have inspired the James Bond character include triple agent Dusan (Dusko) Popov and Sidney Reilly. Popov, a Serbian playboy, worked for the British secret service branches MI5 and MI6, the German Abwehr, and the FBI during WWII. Reilly was a British superspy and womanizer who worked to tackle the Bolshevik system in the Soviet Union.
Rudolf Abel (1903-1971): Russian Spy
Born William August Fisher in England, Rudolf Ivanovich Abel moved to Russia in 1921. He joined Soviet intelligence and then entered the U.S. illegally in 1948, settling in Brooklyn as a photographer. He used shortwave radios and the famous hollow coins to convey coded messages.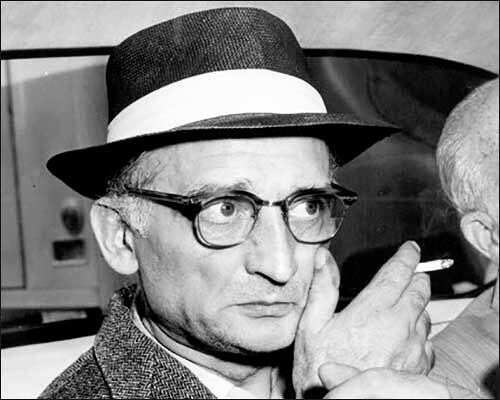 Abel was arrested by the FBI in 1957 and convicted of espionage. In 1962, he was exchanged for the American aviator Francis Gary Powers. Abel was hailed a hero upon his return to the Soviet Union, and the 2015 film Bridge of Spies partly tells his story.
Virginia Hall (1906-1982): U. S. Agent
This renowned American spy was sent to France during WWII and carried out resistance and surveillance work. She was so audacious and pioneering that Gestapo chief Klaus Barbie reportedly said of her, "I would give anything to get my hands on that limping Canadian b—." He would never get the chance.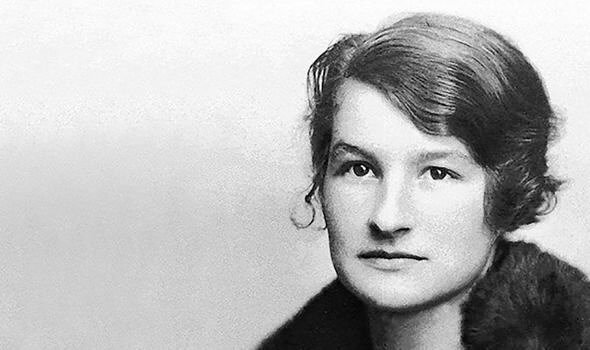 Hall actually wasn't Canadian, but she walked with a distinct limp because her left leg was amputated below the knee when she was 27. Her team successfully blew up bridges, derailed freight trains, captured and executed Nazis, and supplied intel about the movement of German troops. For her heroic actions, Hall was awarded the Distinguished Service Cross award, making her the only woman to receive it during WWII.
Emil Julius Klaus Fuchs (1911-1988): Atomic Spy for the Soviets
Klaus Fuchs was forced to leave Nazi Germany and emigrated to Britain, where he obtained a doctorate in physics. During WWII, he started working for Britain on atomic research in spite of his communist inclinations. He was then employed by Soviet intelligence to spy for them.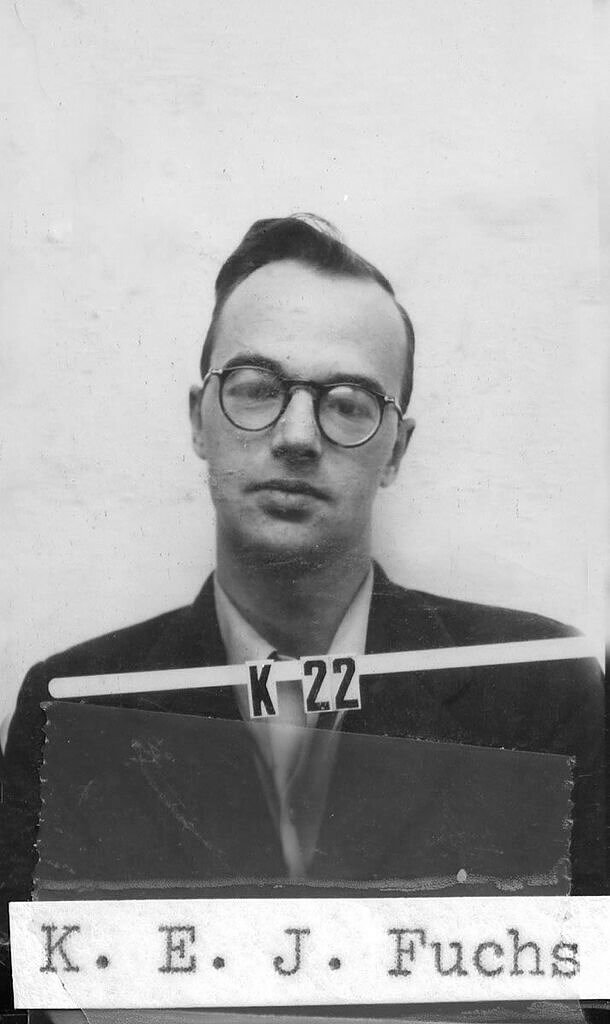 In 1943, Fuchs was sent to the U.S. where he worked on the Manhattan Project. He was finally arrested in Britain in 1950 and questioned. He confessed and spent nine years in prison, after which he emigrated to East Germany. He was awarded the Karl Marx Medal, the highest civilian honor in East Germany. 
Kim Philby (1912-1988): Double Agent for the Soviets
One of the Cold War's most famous moles, Kim Philby became a communist while a student at the University of Cambridge and then a Soviet agent in 1933. He was recruited into the British intelligence service MI6 by the Soviet double agent Guy Burgess. By the end of WWII, Philby had become head of counterespionage for the British spy service and worked to quell Soviet espionage efforts in Western Europe.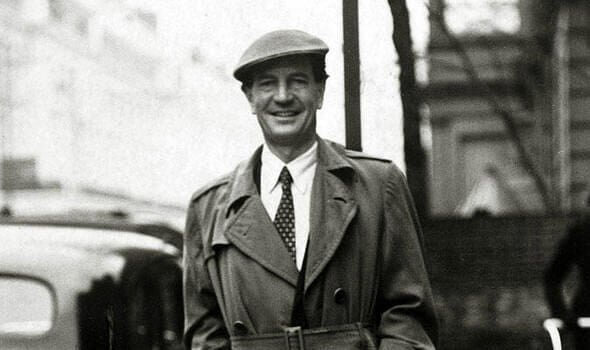 Philby sent information to the Soviet Union about Allied plans to arm anticommunists in Albania and revealed both MI6 and CIA activities to them as well. Following the defection of Burgess and another British agent to the Soviet Union, suspicion fell on Philby. He was dismissed from MI6 in 1955, worked as a journalist, and eventually defected to the Soviet Union where he joined the KGB.
George Blake (1922-2020): Another Double Agent for Th
Born to a Dutch Christian mother and an Egyptian Jewish father, George Blake far and away did the most damage to British intelligence of any double agent, almost completely reversing the advancements Britain had made in WWII. In 1950 during the Korean War, he was captured in North Korea while working undercover for MI6; it was during this time that he contacted the Soviets through his guards after witnessing the heavy bombing of a village by Americans and deciding he was on the wrong side.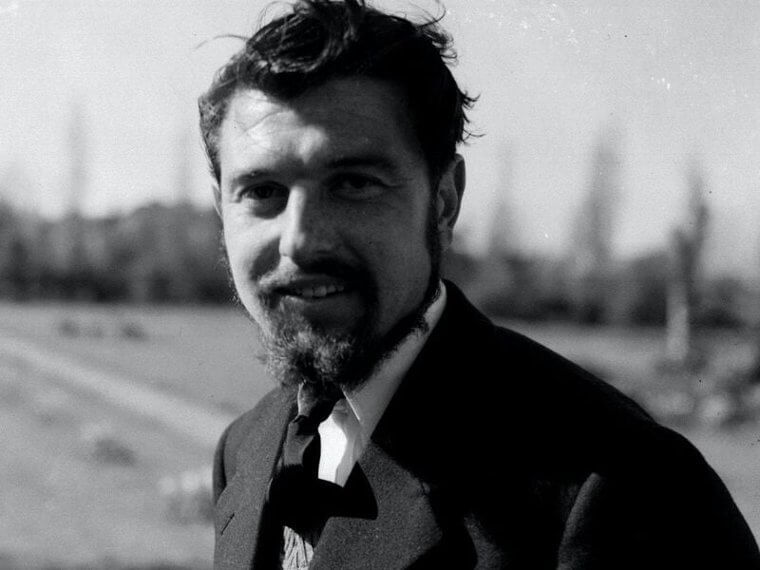 He was released in 1953 and returned to the UK a hero, but little did anyone know that in the ensuing years, his true loyalties would be to the Soviets, to whom he would betray over 40 MI6 agents. Suspicion fell on him after eight years, and in 1961, MI6 interrogators tricked him into revealing his voluntary betrayal. He then managed to escape prison after only five years with the help of fellow inmates who, due to their liking for him, had decided that his 42-year sentence was too harsh. He started anew in Moscow, remarrying and starting another family. Awarded the "Order of Friendship" by Vladimir Putin on his 85th birthday, Blake remained a staunch communist until he died in December 2020 at the age of 98.
Julius Rosenberg (1918-1953), Ethel Rosenberg (1915-1953): Atomic Spy Ring for the Soviet Union
Julius and Ethel Rosenberg were the first U.S. citizens to be executed for conspiracy to commit espionage during peacetime after being accused of heading a spy ring that conveyed secret plans concerning atomic bombs to the Soviet Union. After Klaus Fuchs was arrested, his contacts were traced to Harry Gold and David Greenglass.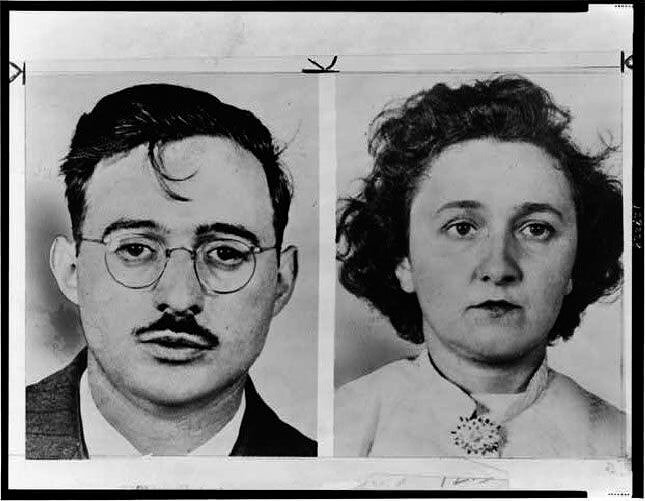 Greenglass was Ethel's younger brother and had worked as a machinist on the Manhattan Project. He implicated the Rosenbergs, who were then arrested in 1950. However, they maintained their innocence, and their case was extremely controversial. Russian documents made available after the fall of the USSR prove Julius was guilty, and so was Ethel. Their work contributed to the USSR's atomic weapons development programs, which, in turn, sped up the Cold War and fueled crises that could have destroyed the world.
Eli Cohen (1924-1965): Infiltrated the Syrian Government for Israel
Eliyahu Cohen was born in Egypt to a Jewish family and grew up amidst growing anti-Semitic and anti-Zionist sentiment in the nation. He participated in several covert Israeli operations in the country throughout the early 1950s, but the persecution of Jews would soon grow too dangerous and he relocated to Israel in 1956.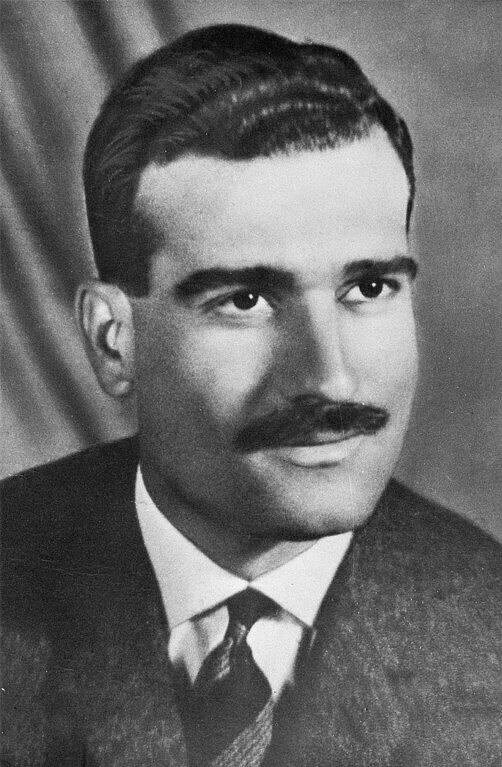 He was eventually recruited by the Mossad (Israeli intelligence agency) and, after briefly moving to Argentina in 1961 in order to lay the groundwork for his false identity, settled into Damascus in 1962 undercover as a Syrian businessman named Kamel Amin Thaabet. It was in this role that Cohen hosted high-profile Syrian politicians and military leaders at alcohol-soaked get-togethers, where the information he gleaned would be passed back to Israel. Cohen continued his service until January of 1965, eventually becoming the chief advisor to the Syrian Minister of Defense, until the Syrians were able to utilize Soviet technology to triangulate radio transmission signals to catch him in the act at his apartment. After his arrest, Cohen was found guilty of espionage, tortured, interrogated, and sentenced to death. He was hanged publicly in May of 1965, and Syria to this day continues to deny requests to return his remains to his family. The Spy, a Netflix drama about his life, was released in 2019 with Sacha Baron Cohen starring as him.
Larry Wu-Tai Chin (1922-1986): CIA Translator's Espionage for China
Larry Wu-Tai Chin served as a translator for the U.S. Army during WWII and the Korean War. Chin was accused of passing on the identities of the prisoners he interrogated to the Chinese government during the Korean War.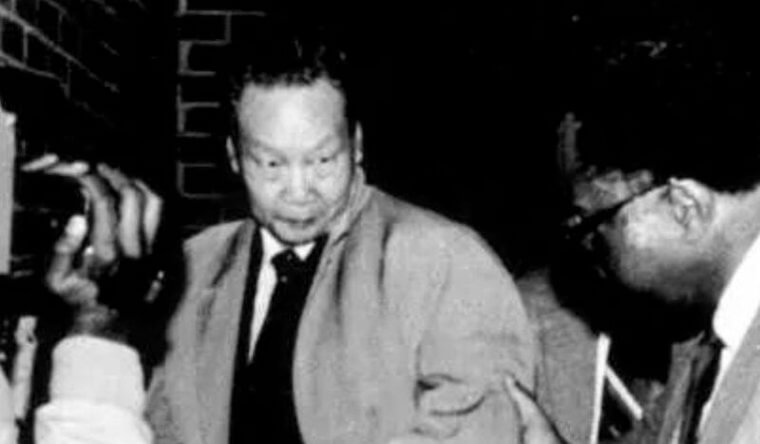 At his trial, U.S. lawyers said his activities may have stalled the termination of the war, along with the settlement of the Vietnam War. Additionally, Chin was an interpreter for the CIA until he was arrested in 1985. In that period, with his highly-confidential clearance, he supplied classified material to China. After his arrest, he took his own life.