Throughout history, organized crime has always played a role in how the world functions, and also in our cultural imaginations. Maybe it's the codes they live by or maybe it's the underdog element of their stories, but for whatever reason, we can't get enough of stories about gangs. Let's take a look at some of the world's most famous gangs throughout history. 
Les Apaches
In pre-World War I Paris' Belle Epoque era, Les Apaches ran the streets of the city. They weren't one organized gang, but rather a subculture of hooliganism that dominated at the time. The name came from a police officer comparing their ruthlessness to that of Apache Warriors. The name stuck and was even applied to the Apache pistol. This fascinating weapon was a revolver, a knife, and brass knuckles all in one. They were not messing around, and even their hand-to-hand combat, called savate, was known to be brutal, so much so that upper classes started learning it to prepare for any Apaches they might come across.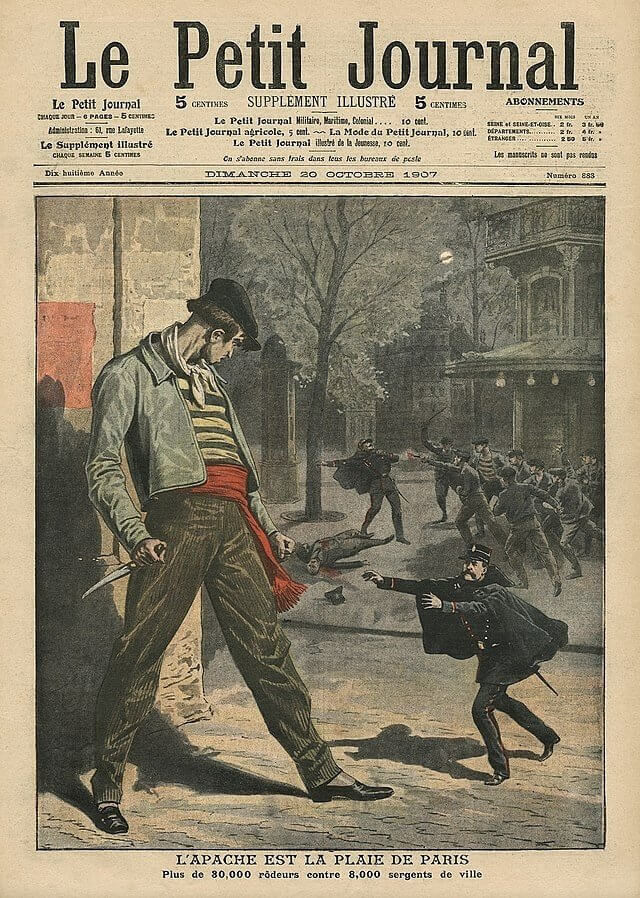 Less violent elements of their culture permeated the popular culture at the time as well. What was known as the Apache Dance, which mimics a man roughing a woman around, went from something done at lower-class bars to being known around the world, even being displayed in a Mickey Mouse cartoon. Their fashion also became a hit, and their stylish shirts, trousers, boots, and berets all filtered up to become chic. The Great War ended the era of Les Apaches, with many of its young men going off to fight, but their legend still lives on.
The Forty Elephants Gang
Gangs are typically made up primarily of men, and young men make up much of their user base. The Forty Elephants Gang turned that all upside down, as this gang of women showed that you don't need men to live a life of crime. The gang put fear in the hearts of London's shop owners from the late 18th century up to the mid-20th century, becoming some of the most notorious shoplifters of all time.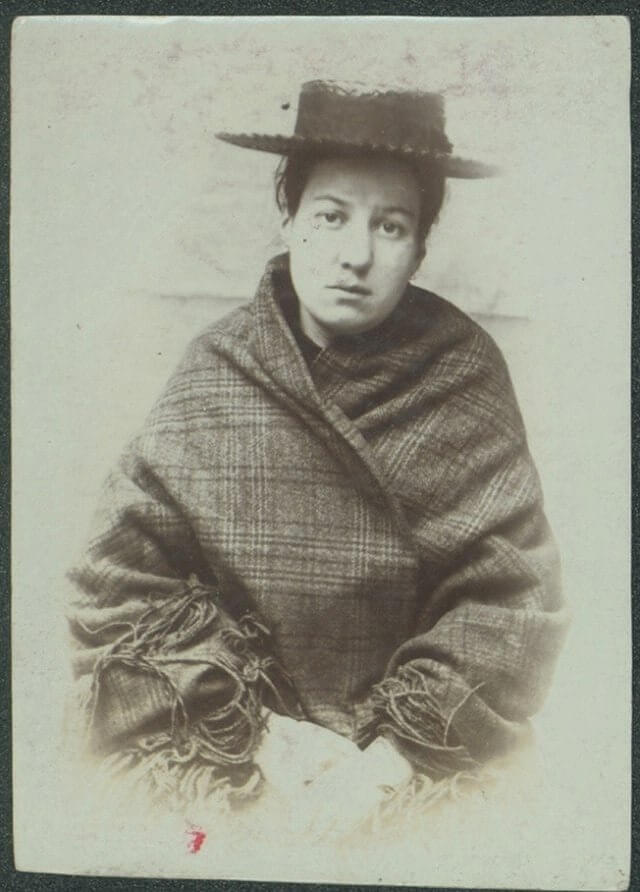 Their secret weapon was the modesty of that era, which allowed them a great deal of privacy to shop, so they could stuff jewelry and clothing into special compartments tailored into their outfits. Without breaking a thing or hurting a soul, they brought a feminine touch to the art of theft. Their name comes from the Elephant and Castle District of London, and would also pose as housemaids for rich families to steal from. One of their most famous "queens" was "Diamond Annie," who led the gang in its height between the two World Wars and was known to have a brutal punch, accentuated by the diamond rings that functioned as brass knuckles.
The Know-Nothings
Also known as The Bloody Tubs, The Know-Nothings did not cover the usual material interests of gangs but rather were a nativist, anti-immigrant political group focused on the rights of Protestants born in America over Catholics and other immigrants in the mid 19th century. The candidates that they would endorse as well as the people who they intimidated would always say "I know nothing!" when asked about the gang doing their bidding, giving the group their name.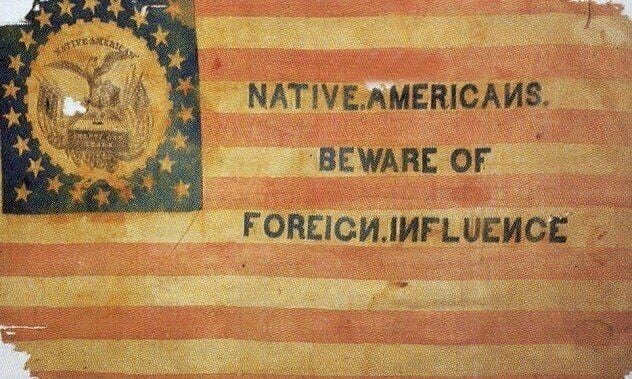 The above image spells out their distrust of outsiders, though the irony of who is actually a native American is lost on them. Their other name, The Blood Tubs, was from the tubs of blood that people would be dunked into if they did not vote for their candidate. Their other methods of coercion included blocking the voting booths, stabbing and beating people, and even kidnapping them and keeping them in basements. Though the facts are disputed, this may have been the cause of Edgar Allan Poe's mysterious death. The conflicts of that time are still relevant today, and the story of The Know-Nothings was dramatized in Martin Scorsese's film Gangs of New York.
Kabukimono
Kabukimono translates into English as "crazy ones," and that is an apt description of this Japanese gang. They consisted of ronin, which were wandering samurai without masters. These young men would roam around drunk and behave raucously. dressed in a distinct fashion. In addition to having unusually large swords, they would often be wearing bright-colored clothing, some of it meant for women, and they would grow out their hair and put on makeup as well. Their image was wholly unique and equally frightening.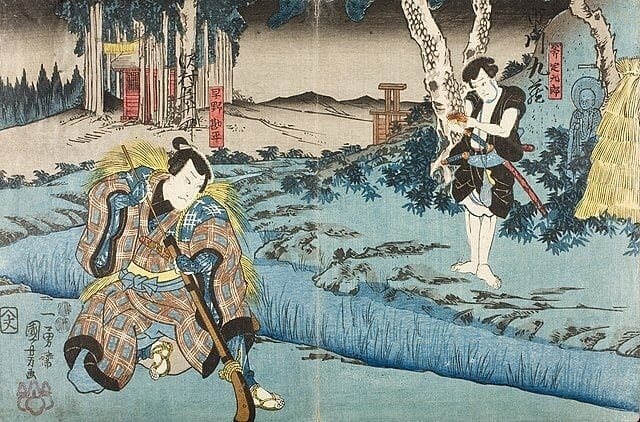 There was more to them than their style, and they could be very destructive. Excellent swordsmanship does not go well with drunkenness, and their reality of having nothing to live for, with the gang's catchphrase being "I have lived too long," suggested that social norms meant nothing to them. They feared nobody, not even the law, and were a menace to society as they would steal from and attack people. Even at their most peaceful, they were a drunken nuisance, singing and dancing in city streets and spreading fear among common folks. The Kabukimonos faded in the 17th century with a crackdown from the shogunate, but some believe they evolved into the yakuza.
The Virovskoy Mir
The Russian "Virovskoy Mir'' translates to "Thieves World," and that's the name of Russia's world of organized crime. Many criminals were thrown into the Soviet gulags. The horrific conditions that they lived in became the inspiration for an organization to give them unity against the government, and a code of conduct based on loyalty was put into place. The term vorami v zakone means "thieves-in-law," and that was given to those who worked their way up to the top. They are known for their elaborate tattoos and the rules with which they operate.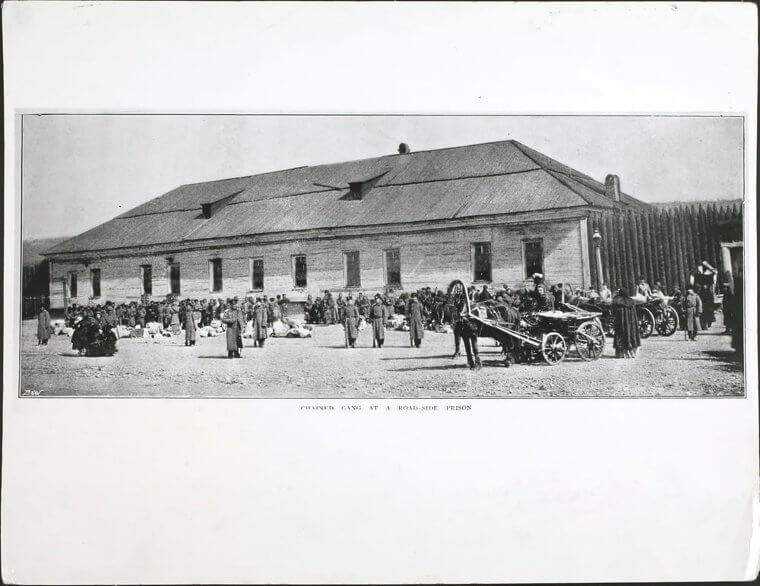 Many of the gulag's prisoners were asked to fight in World War II, but the code did not allow collaborating with the Soviet regime. Those who did, as well as those who collaborated with the guards, with the promise of being freed after the war, were shunned by the Mir with the label of "suka", or "bitch." The Bitch Wars broke out in the gulags from 1945 to1953 between the "bitches" and the Thieves in Law. The Mir found success in the Soviet years as the closed economies gave huge opportunities to smugglers, especially for luxury goods, food, and clothing. The traits of the Mir and the Thieves in Law can still be found in the Russian mafia today.
The Mohocks
The Mohocks in London, like Paris' Les Apaches before them, got their name from Native American iconography that traveled across the pond. This gang came about when a delegation of Native Americans went to see the Queen in the early 18th century, causing much public interest. Some violent young men bought into stereotypes of savagery and decided to appropriate the Mohawk identity for themselves as they committed some truly horrific acts.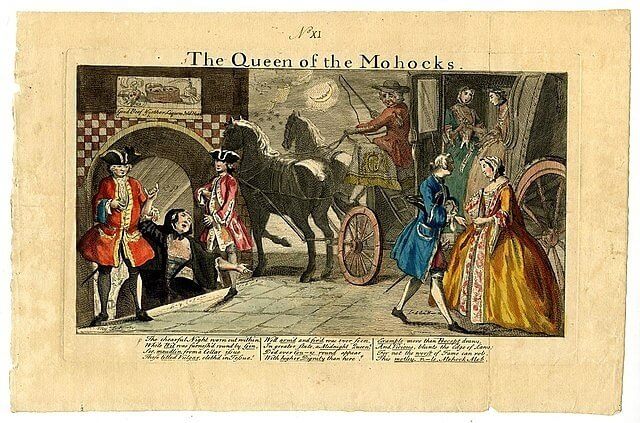 Not much is known about the Mohawks, though some believed that, unlike the usual cases of poor, disenfranchised youths turning to crime, these were boys from good families who were simply deranged. Writings from Lady Wentworth say, "They put an old woman into a hogshead, and rolled her down a hill; they cut off some noses, others' hands, and several barbarous tricks, without any provocation. They are said to be young gentlemen; they never take any money from any." Some chalked it up to media hysteria, and to this day not much is known about the group, but they definitely were a source of fear at the time.
The Five Points Gang
Italian gangs loom large in the image we have of gangs in America, with the Mafia looming large in the public consciousness. The American Mafia began in 1869, but in the 1890s, there was another gang started by an Italian-American man that began to gain ground, called the Five Points gang, coming from Manhattan's Five Points district. Despite its founder Paul Kelly's Italian roots, it had a multi-ethnic base that was actually primarily made up of Irish-Americans.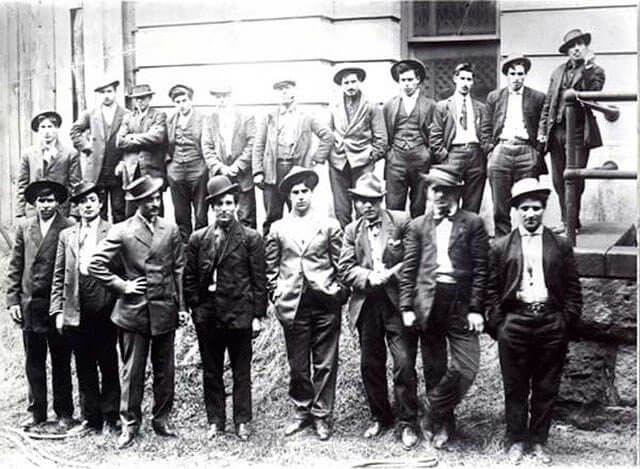 They were known for wearing fancy suits with no expense spared, getting them from the finest designers, and it was necessary for members to be well dressed. They only lasted until the 1920s, and the Mafia took over a lot of their ground and their membership, but in their time, they were the most fearsome gang in the country. One of their members, who you may know was Al Capone, got into a bar fight during his time with the gang, which gave him a scar across the face, thus causing him to be known as "Scarface."
Thuggee
Many will be shocked to learn that the word "thug" comes from an Indian gang in the 19th century. The Thuggee was known as a cult, and they robbed, killed, and caused havoc for the British in India. They moved around in groups and were present in many different parts of the country, and, unlike the many gangs that operate in cities, the Thuggee's domain was the country, often attacking people on highways. One method they employed was to have one of their members gain the confidence of someone who was traveling, only to strangle them, sometimes with a noose, which is where the other term for them, "Phansigar", comes from.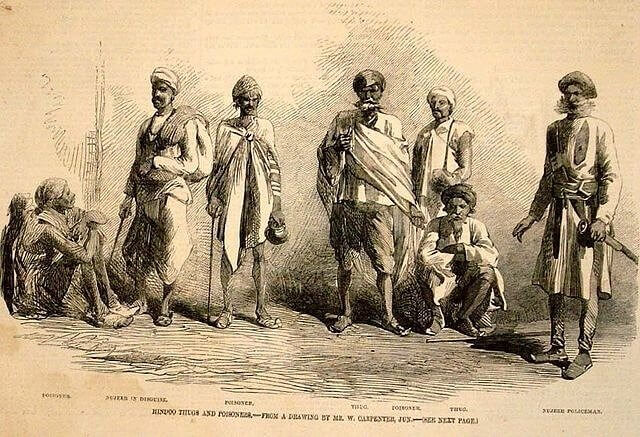 They were able to pull off these deceptions because they appeared to be upstanding citizens, and their wives did not know of their exploits, believing them to have respectable jobs in trading. Though the truth was kept secret from their loved ones, men would still raise their sons to be Thuggee members as well. They may not be well remembered today, and there is a dispute among historians about how much of what we believe about them is sensationalized, but their criminal efforts made history, with Guinness World Records giving them the honor of having the highest death toll of any gang in history. 
Live Oak Boys
New Orleans has one of the richest and most interesting histories of any city in America, and the Live Oak Boys from the mid to late 1800s was one of the most sinister groups to descend upon the city in its exciting past. The Irish street gang would go around town with oaken clubs, and bars and saloons were constantly afraid of them coming in and wrecking the place. The owners of these establishments would usually hide, as they had the habit of ending up dead in run-ins with the Boys, who would sometimes be acting on the payment of competing establishments, and other times on their own sick impulses. 
Even the police were afraid of them, so much so that they would only walk around in the daytime, heavily armed, and only in groups. "Red" Bill Wilson, who was said to keep a knife hidden in his thick beard, was at the center of the gang, which was a major force in the city's underworld for over a decade. The 1870s saw a downturn for them though, with many members ending up either losing their lives or going to prison. By the 1880s they were all done, but their reign of terror left its mark on the city's memory.
Scuttlers
While London's gangs dominate our cultural memories, Manchester had some vicious gangs of its own. The Scuttlers were one of them. These working-class youth gangs from the late 19th century were not one group, but a group of local groups, named after their neighborhoods, who had little to fight with or over, but also had little better to do. They scrounged up what they could to fight with, using bottles, iron bars, and sticks in addition to knives, and they merely would be fighting over territories with other groups.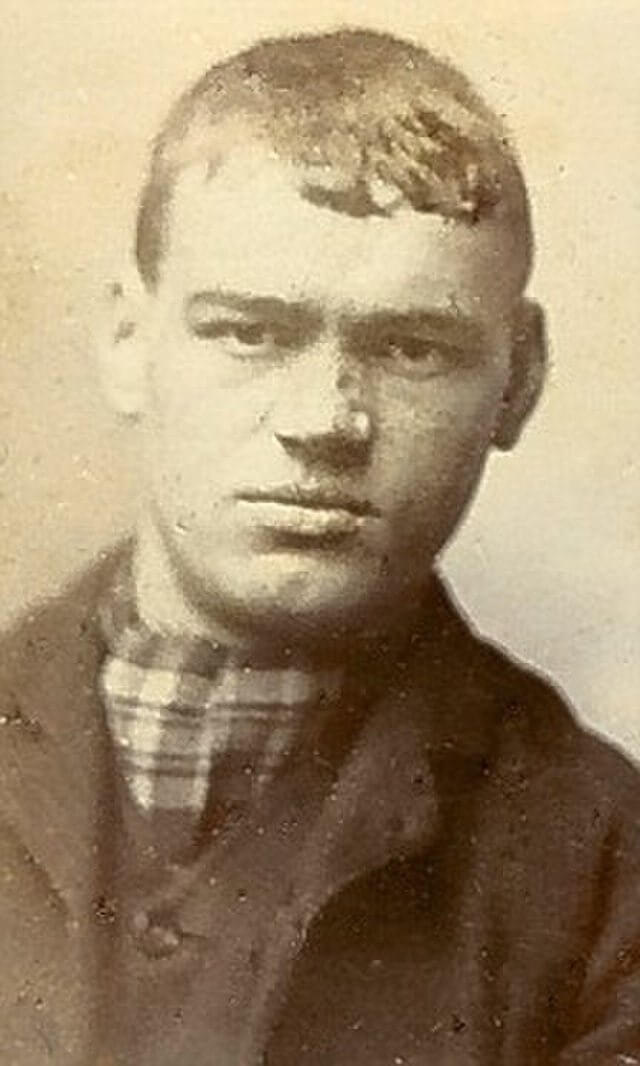 A description of them by Alexander Devine from 1890 said, "A scuttler is a lad, usually between the ages of 14 and 18, or even 19, and scuttling consists of the fighting of two opposed bands of youths, who are armed with various weapons," and it blamed the Scuttler phenomenon on low levels of discipline in school, dull lifestyles in the slums, and literature that appealed to the lowest qualities. What the Scuttlers did have going for them was a distinctive style. Bell bottoms, brass tipped clogs, and gaudy scarves characterized their outfits, and even the girlfriends of the gang members had a dress of their own, with vertically striped skirts to go with the shawls and clogs they wore. The Scuttlers faded away by the 20th century, and part of the reason for that was the spread of football and cinema, both of which gave these teenagers better things to do. 
Armstrongs
We take for granted how safe life is today compared to previous generations. For most of history, protecting your life and property was a daily concern. In the 16th century, the area around the Anglo-Scottish border was wrought with violence. It was not until 1603 that England and Scotland saw the Union of the Crowns, and prior to that, those residing near the border lived in fear of being robbed by gangs like the Armstrongs. They were groups that attacked farms near the border, stealing, killing, and taking hostages.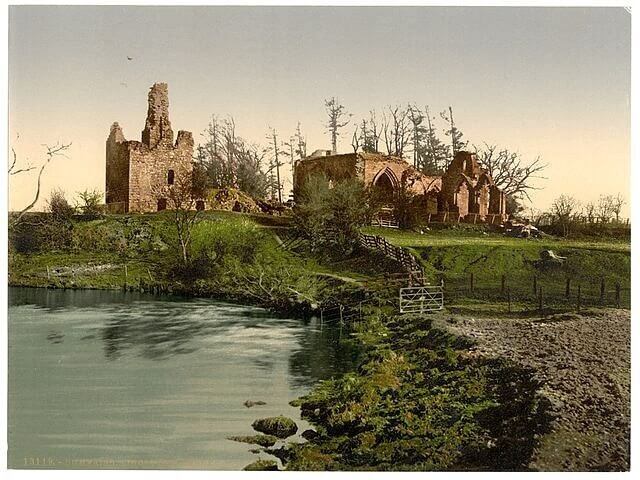 The Armstrongs were led by William Armstrong of Kinmont in the later years, and he is among the most legendary looters. In 1583, he led his first raid, going into England to farms in Tarset Valley, where 300 of his men killed eight people. A decade later, he teamed with the Elliots of Liddesdale and went back to Tarset with even greater success, and greater devastation for the farms he robbed. The end was near for him in 1596 on Truce Day, when a meeting was called for rivaling families with the promise of immunity from capture. However, that promise was not kept, and Willie was arrested by the English and imprisoned in Carlisle Castle. The great bandit did not live out his sentence in the castle, though. Instead, he was broken out, with 80 of his men coming together in the night to break him out and take him home. 
Ice Cream Wars
The Ice Cream Wars were not as jolly as they sound. Though they do involve ice cream vans, these vans did not make most of their money on ice cream. Rather, it was the drugs and items that were stolen that they were slinging in Glasgow in the 1980s when a turf war erupted in the East End. It was not uncommon for the people operating the vans to be threatened and harassed by other gangs, with vans being raided and men with shotguns shooting at the windshields.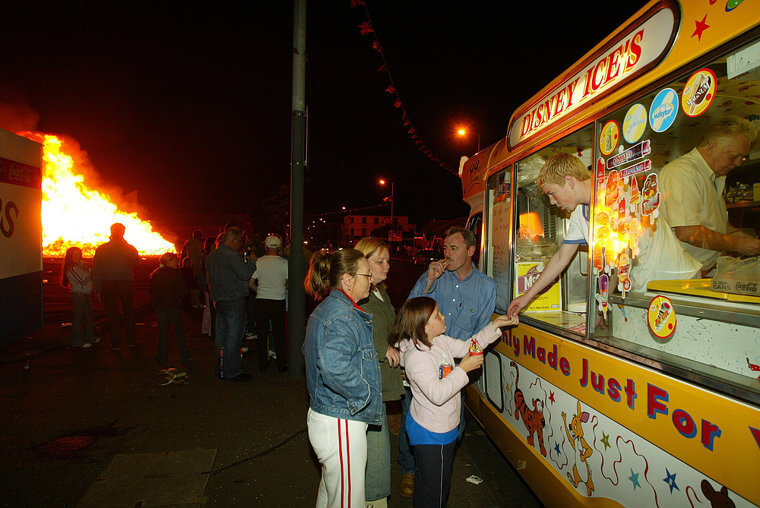 In taking on the ice cream gangs, the Strathclyde Police were given a humorous nickname. Referencing the Serious Crime Squad, they became known as the "Serious Chime Squad." Things hit a low when a teenage driver named Andrew Doyle refused to sell drugs, and he was killed alongside five of his family members in an arson attack in 1984. This landed two men in jail, but they were innocent, and this became one of Scotland's most contentious cases ever, with the two men finally winning their freedom after 20 years.
Hawkhurst Gang
England's Hawkhurst Gang was the most notorious of the country's smugglers in the 18th century. Established in 1735, they were based out of Hawkhurst, the village in Kent, and they ran down the South coast all the way to Dorset, giving them a chance to raid the Poole customs house, as they did in 1747. Through the acts of terror they committed, they established supremacy over other gangs and built a thriving network. They lacked support among locals, though, contrasting them to other gangs, and people lived in fear of the harassment and violence they inflicted.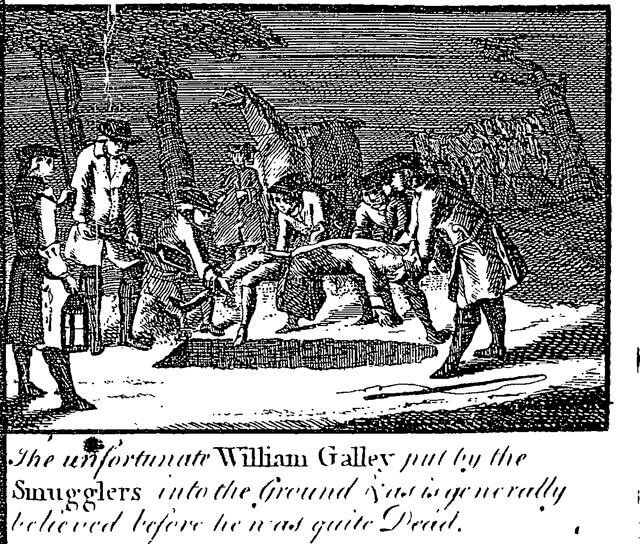 They faced defeat in April of 1747 when people in Goudhurst decided to take on the gang by forming a militia and fighting back when they came to their village. The Poole raid that October saw them bounce back, though, and they were able to take back from the customs house goods that they had stolen. Their reign would not last much longer though, and the authorities were truly out for them after the gang kidnapped and murdered a customs officer and a witness. The two gang leaders were both arrested and executed by 1749. 
The Kray Twins

The Kray Twins were twin brothers in the mid 20th century who had a hold on London's organized crime world, and they remain among the most well-known gangsters in the city's history. Ronald and Reginald Kray brought the underworld together with the world of entertainment, with their gambling club Esmeralda's Barn in Knightsbridge playing host to many of the biggest athletes, actors, and musicians of the era, including Frank Sinatra and Judy Garland, and the twins became famous in their own right. Despite having friends in many of the tastemakers of the day, the Krays should not be seen as anything but the violent thugs that they were, who destroyed many lives in their time.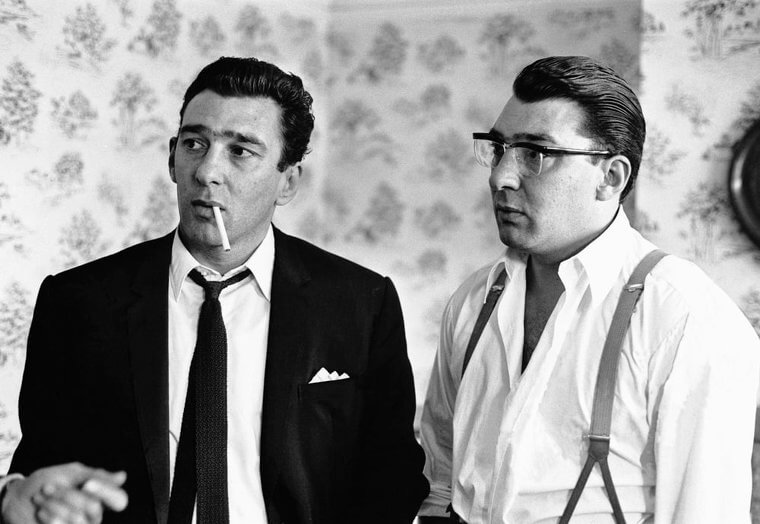 "The Firm" was the name of their gang, they made their money by running a protection racket, and they would not hesitate to bring their guns out, start fires, and end lives when necessary. Their tempers were notable, with Ronnie shooting a man named George Cornell, who was part of the Richardson gang, in a pub for referring to him as a "fat poof." Another incident was when Reggie stabbed one of their associates Jack "The Hat" McVitie to death in a basement because he was no longer manageable. Their acts caught up to them when they both got arrested in 1969 and were given life imprisonment. The Krays' legacy lives on, and their story was told in the 1990 film "The Krays",and the 2015 film "Legend", where Tom Hardy plays the two brothers. 
The Richardsons
At the same time as the Krays ruled East London, their rival the Richardsons ruled South London. Eddie and Charlie Richardson led this gang which had the nickname the "Tortue Gang," and they were not a group you wanted to get on the wrong side of. Bolt cutters were used on toes, six-inch nails were used to nail people to the ground, and pliers were used to pull out teeth. Even the Krays were not so brutal. The Richardsons had a scrap metal business as their cover, and they were involved in racketeering, extortion, money laundering, gambling, counterfeiting, hijacking, smuggling, drug dealing, gun-running, and just about any other crime you can think of.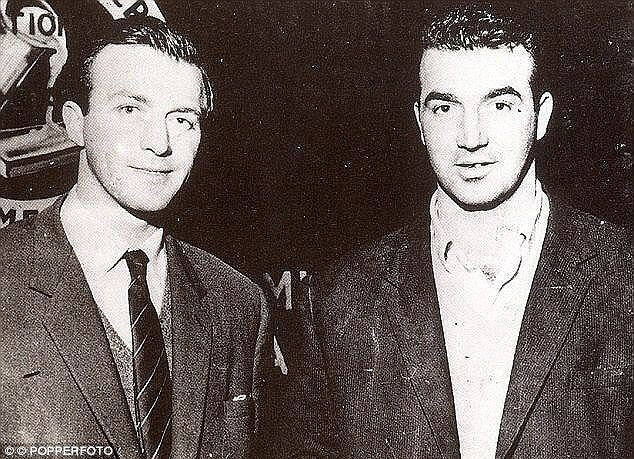 "Mad" Frankie Fraser was the name of their enforcer, and he must have been the most feared man in the city. He started stealing at the age of 13, and never looked back from the life of crime, earning 40 years in prison over the years for his efforts. Just as the Krays went down in 1969, the Richardson brothers saw their demise in 1966, with the cops having built their case against them. They went to jail, where Charlie stayed until 1980 when he escaped, only to go back and get out legally in 1984, while Eddie served a total of 23 years. 
Zulus
Everybody is passionate about their favorite sports teams, but football hooligans take it to another level, with fan groups called firms, effectively-being gangs that resort to violence against the other team's gangs. The height of this in England was the 70s and 80s, and the Zulus were some of the fiercest of them. They were the firm for Birmingham City's football club, and their name was given to them by the Manchester City fans, who deridingly called them Zulus based on the ethnic diversity of its members, compared to the largely white members that made up the other firms.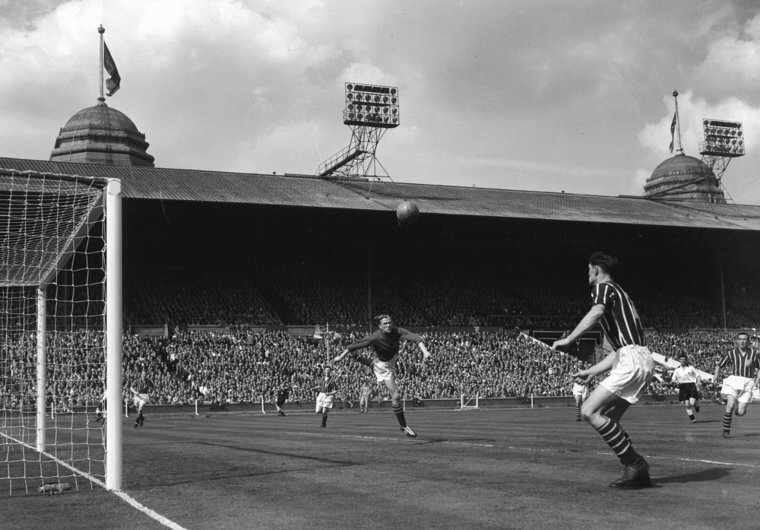 The big rival of the Zulus was the firm from Aston Villa Football Club, also from Birmingham, and the Birmingham Derby which saw the two clubs turning violent as the firms clashed. The Zulus fought with the police on many occasions, and there have been many arrests made, including an undercover operation in 1987 where the cops found weapons as well as diaries that admitted the violent acts that they committed, leading to 36 arrests. In 1989, 20 fans were arrested at a game where they got so violent that it had to be halted for 26 minutes while the police took care of them.
Arthur Thompson
Scotland had its very own "Godfather" called Arthur Thompson. In the 1950s, he built a crime empire by running protection rackets. However, the cops could never pin it down on him, and as far as the official story went, he was nothing but a "Glasgow businessman," as he was known to say. There was truth to this, though, as he did focus on running legitimate businesses, where he made a lot of money, having invested his earnings from his criminal activities into them. He never left the world of crime, though, and only expanded over the years, with his son leading the family's drug trade network, though he was shot and killed in 1991.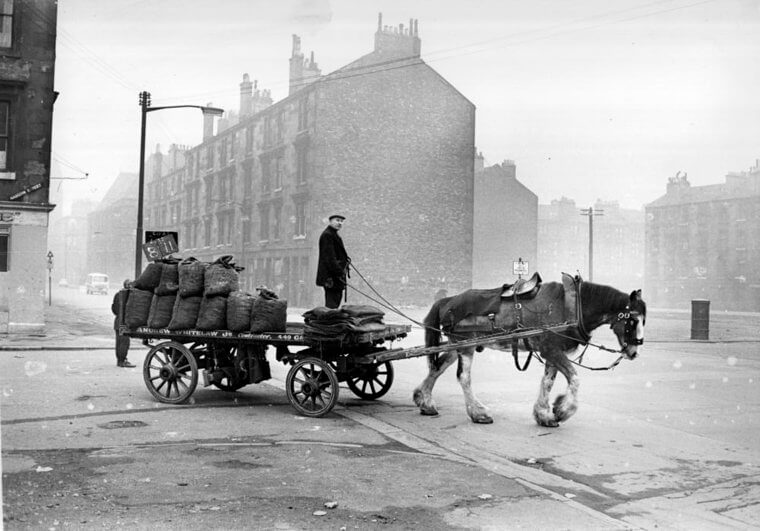 His legacy tells a different story today, but in his time, Thompson kept control of his image, and newspapers received legal notices with any mention of his wrongdoings. He went through hard times over the years, such as when a car bomb nearly killed him in 1966. The bomb from the rival Welsh family gang ended up killing his mother-in-law. The men who Thompson believed were responsible, Patrick Welsh and Eddy Pumphrey, did not last long, as Arthur saw them and rammed his car into their van, causing them to hit a lamp post and killing them. Welsh's wife was killed in 1969 when Rita, Thompson's wife, broke into her home and stabbed her. Thompson never went to jail, and he remained successful until he died of a heart attack in 1993.
Florencia 13
Southern Los Angeles has always had a robust community of gangs, and Florencia 13 is a Hispanic-American gang with strong ties to the Mexican Mafia. Based in the Florence area, Florencia 13 has a serious rivalry with other gangs nearby, making that part of town prone to violent outbursts. With drugs dealing, killings, assault, and robbery, the gang is a fearsome presence for many, and its reach spreads beyond Los Angeles, with members in Iowa and Virginia.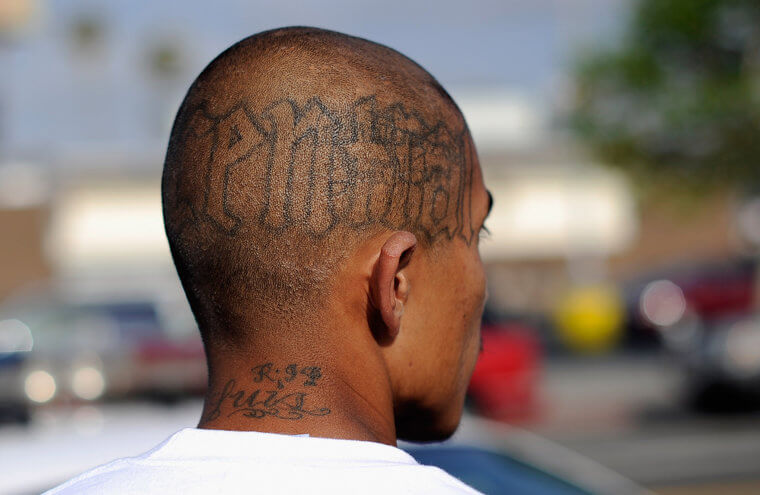 Florencia 13 is said to have over 20,000 members, and there have been many charges against them, not just for their dealings but also for their hate crimes, having targeted African American gangs on the basis of race. They are also known to have members in the U.S. military who they have bought weapons from. The gang had the distinction of having the largest raid on a gang in American history made on them when 102 people were indicted and 96 taken into custody. By 2010, 94 members of the gang pleaded guilty, with six of them receiving life sentences. Florencia 13 is a Sureños gang, meaning they are run out of prisons by the Mexican Mafia prison gang, which is a criminal organization based in American prisons. 
Barrio Azteca
In 1986, the Barrio Azteca gang, also known as Los Aztecas, was formed in El Paso, Texas' jails. From there, it grew to become one of the most violent gangs in the country, operating on both sides of the border. It counts over 3,000 members in the U.S., as well as over 5,000 people just in Ciudad Juarez in Mexico, which is one of the most important regions for drug smugglers, with 70% of the cocaine entering the U.S. coming from Ciudad Juarez. The gang's forte is drug trafficking, and it even uses the prisons of Texas not just to gain members, but also to make drugs as well, including producing heroin within the prison premises.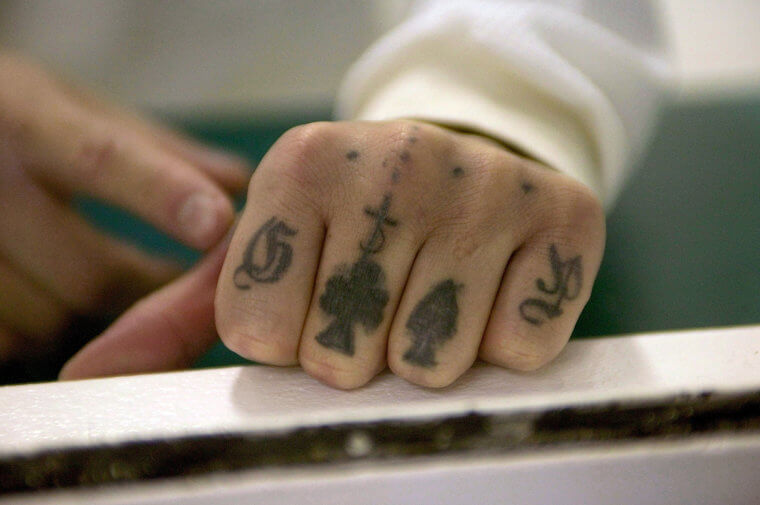 Their success can partly be attributed to the military order that they have imposed, with designated captains, lieutenants, sergeants, and foot soldiers that give the gang structure. They also have formed some fruitful alliances, and the gang has many allied gangs that they work with, including the Juarez Cartel and Los Zetas, two of the most brutal and successful gangs in Mexico. In addition to drug trafficking, they also participate in smuggling people, contract killings, and even assassinated many people associated with the U.S. consulate in Ciudad Juarez. This included a pregnant woman who worked at the consulate along with her husband in their car, and later that day a consulate employee's husband was killed, and their kids wounded. 
Juggalos
Juggalos are among the strangest gangs on this list. Juggalos are fans of the music group Insane Clown Posse, and like football hooligan firms, they take their fandom to another level. They are characterized by their face paint, just as the Insane Clown Posse members wear it, and the subculture has many other traits regarding how they dress, the slang they use, and their sense of humor. They did not begin as a typical gang, and for many, the only crimes they committed were possessing drugs, but the group mutated over time into something more dangerous and more bizarre.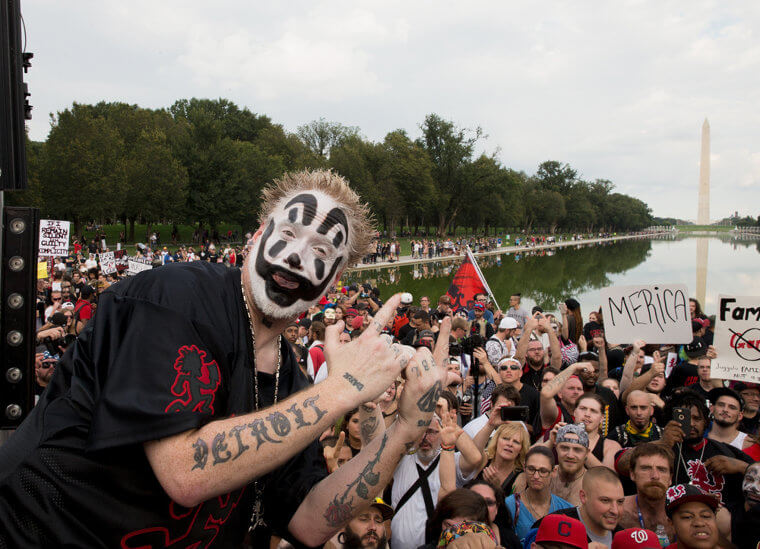 The Juggalos are classified as a gang in four states, and the FBI has become aware of them committing felony assaults and robberies in addition to dealing drugs. They are spread all around America, with a significant following in Utah, Pennsylvania, and California, and there are local subsets throughout the country. They have begun to show levels of organization within the gang, but it is difficult to determine how much of a threat they are, as most Juggalos are nonviolent fans, and even those of them that do commit crimes are not necessarily associated with any organized gang activity.
MS-13
Mara Salvatrucha, also known as MS-13, is one of the most fearsome gangs in America. It began in Los Angeles in the 1980s, with a focus on protecting Salvadoran immigrants in the city from the other gangs around there. However, it grew in size and scope, with some estimates putting its membership at 50,000 people around the world. Its violent methods, that include trafficking, racketeering, kidnapping, and murder, are a long way from protecting people in a dangerous city.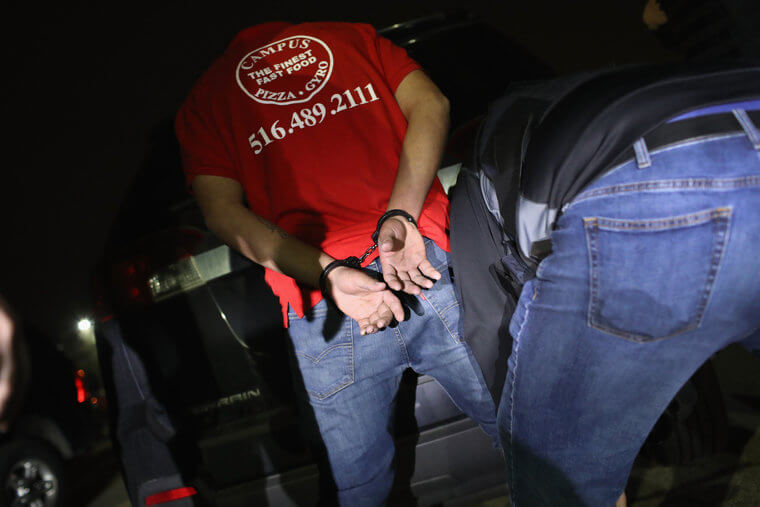 They have a strong presence in El Salvador, where kids are recruited walking to school, and their influence looms large throughout Central America. They are known for their extreme violence, many of which they performed for the world to see, getting them international notoriety. They had a National Geographic documentary about them called World's Most Dangerous Gang, and they were also depicted in the film "Sin Nombre" and the show "Gangland". The FBI even has a special MS-13 Task Force devoted to defeating the gang.
Mongols
Far from Mongolia, the Mongols biker gang come from Montebello, California, where they were formed in 1969. They have spread throughout the country, with 14 state divisions, as well as international branches spread across 10 countries. The group's epicenter remains southern California, though, and they have 2,000 members in total. They are a motorcycle gang, and while bikers tend to get a bad rap, causing the American Motorcycle Association to declare that law-abiding citizens make up 99% of all bikers, the Mongols are part of the collective one-percenter motorcycle clubs that have turned that on their heads, declaring that they are the 1% that does not abide by the law, and they are proud of that.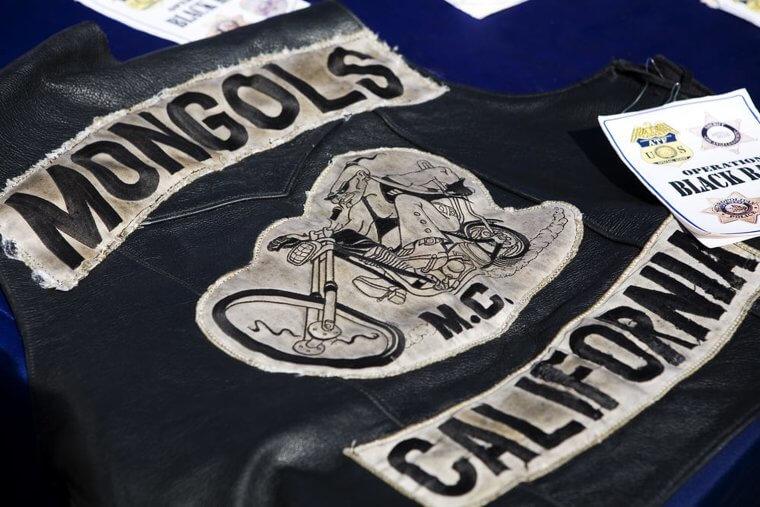 They were formed by Hispanic-Americans who were veterans of the Vietnam war but were kept out of the Hells Angels gang, known for its racial segregation. Their allies include the gangs Bandidos, Outlaws, and Sons of Silence, and many of their gang wars have turned bloody, with many guns and knives at their disposal, not to mention steel-toed boots, lead pipes, and other more hands-on weapons. The vast amount of criminal incidents over the years led to 61 arrests of Mongols members in 2008 as the result of Operation Black Rain, a three-year-long federal sting. Charges of murder, drug trafficking, racketeering, and money laundering were given out. This was a huge blow to the gang, but the Mongols ride on. 
Wheels of Soul
Established in Philadelphia in 1967, the Wheels of Soul aspires to be a one percent gang, and they have honed their craft at being brutally violent to get there. The largely African-American membership has spread to possibly 25 states, and their many stabbings, shootings, and other acts of violence, particularly aimed at other rivals, have led to a slew of arrests among its members.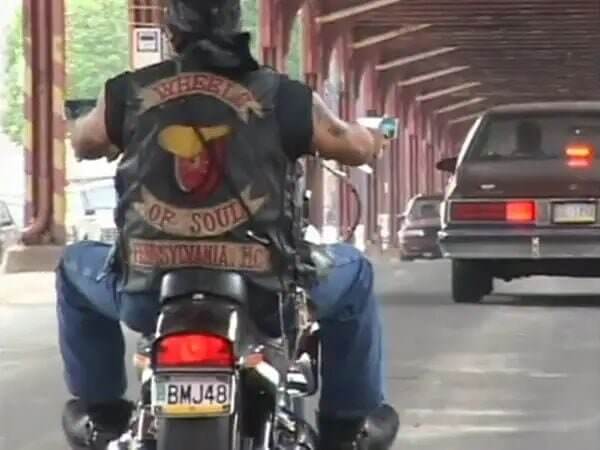 It is not just about antagonizing other gangs, though. The robberies they have performed and the kidnappings they have committed make them especially dangerous, and their involvement in making and selling drugs has boosted their profile. In 2011, there was a crackdown that saw 18 of their members arrested. The Wheels of Soul may not be one of the top gangs around, but they should definitely not be counted out.
Mungiki
The Mungiki gang is sometimes called the Kenyan Mafia, and they are one scary group, stoking ethnic violence as well as engaging in criminal activities. The word "mungiki" means "a united people," and they are violently opposed to all aspects of westernization. They are claimed by one of their founders to have begun as a militia to defend farmers in land disputes from other ethnic tribes, but whatever the truth of their origins is, they evolved into something far more sinister. In the 1990s, they built a hold on Nairobi's freelance taxi market, and they were even involved in dealmaking for construction and waste disposal, with difficult and often bloody negotiations.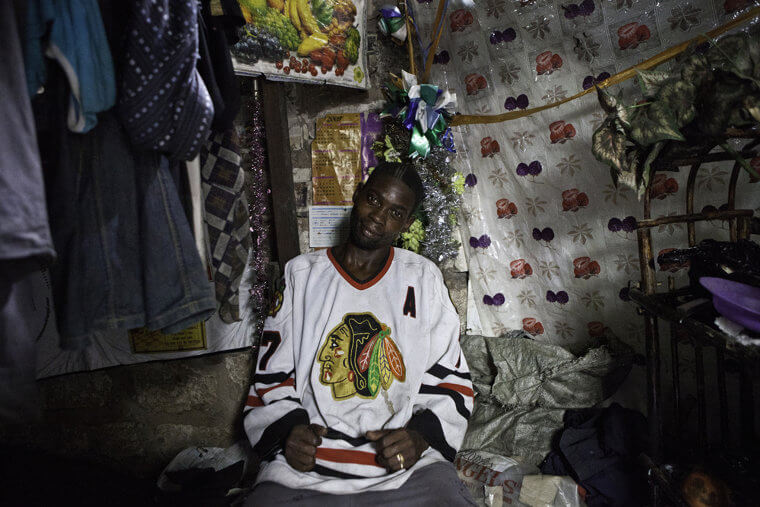 Estimates put membership at around 100,000 and there is more to them than their criminal element. There is also a spiritual side to the group, and they participate in some strange and disturbing rituals, such as in 2007 when they beheaded a two-year-old boy. They also have a political wing and they have backed candidates that are sympathetic to their cause. On top of their big-ticket trafficking crimes, they also run rackets to take money from ordinary Kenyans, such as keeping their people at the entrance of public restrooms and charging admission for anyone who wants to enter. Kenya's police have waged war on them, and they do not hesitate to kill Mungiki members, with around 12,000 of them having been shot down so far. 
Los Zetas
Los Zetas is one of the deadliest cartels in all of Mexico. In addition to drugs, they are involved in sex trafficking and gun running, and they originated in the late 1990s from Mexican Army commandos, who left the military and joined the Gulf Cartel as the enforcement arm. Having high-end bodyguards was a way for the top cartels to distinguish themselves from the little guys, and the bodyguards became more important as time went on. This group realized their potential and saw that they could be having the careers their bosses were having, so they took the initiative to split Los Zetas from Gulf Cartel in 2010, sparking a rivalry with their previous employer.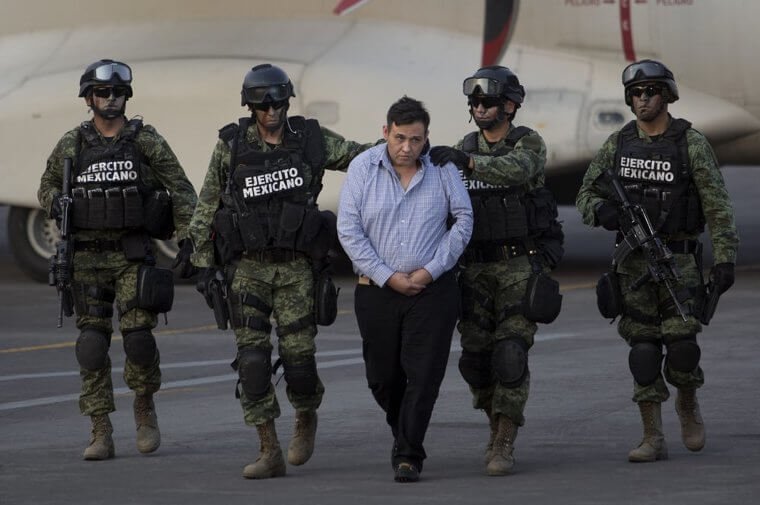 Los Zetas have proven themselves to be especially ruthless, with horrifying torture techniques and beheadings, and they have been involved in prison breaks and riots, oil pipeline bombings, mass shootings, grenade attacks, and countless other acts of violence. Mexico's marines put not only themselves but also their families at great risk in their efforts to fight them. The marines are masked, because if their identity was found, not only would they be killed, but their entire families would be slaughtered. This brutality saw them rise to the top of Mexico's world of crime, however, they could not remain number one forever. An alliance of other cartels has allied against them, and infighting has also caused them to spiral downward. 
Chechen Mafia
Former Soviet territories have seen organized crime groups thrive, and one of the largest of them is the Chechen mafia. The Russian Mafia tends to be a catch-all term for criminals in the region, and a lot of times it refers to the Chechen Mafia. Unlike many other Soviet crime entities, the thieves in-law subculture was not present, and the Chechens instead had their gangs structured with local cultural elements, including "teip," which is the Chechen tribal organization, and "abrek," which means "avenger" and shows devotion to the cause. What these do not indicate is just how violent and frightening the Chechen Mafia is.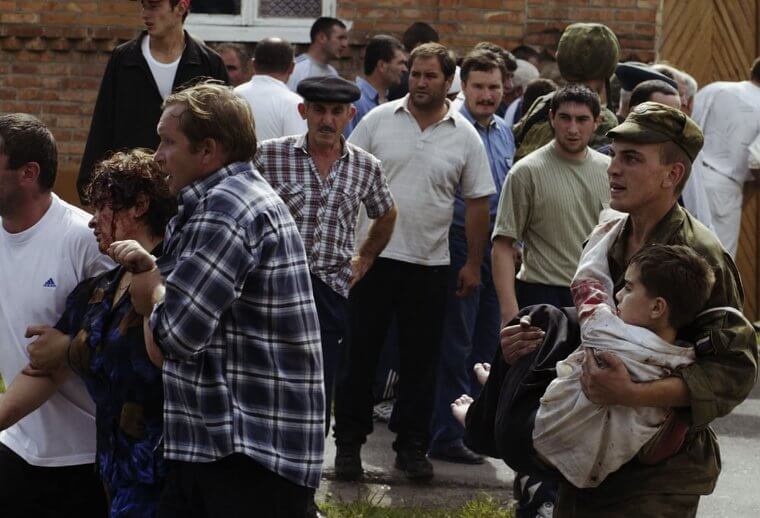 The Chechen Mafia is made up of ethnic Chechens, but its operations stretch beyond the country, with Moscow being its most lucrative territory. They gained a lot of ground in the 1990s, and the Russian mafia bosses in Moscow were concerned, so they decided to call a meeting between the Russian and Chechen mob bosses. They set up a dinner for 24 Russians and 12 Chechens, each accompanied by one bodyguard. Nobody was allowed to carry weapons, and they would get together over steak. The plan backfired for the Russians, though, when it was time for the steak to be served. The Chechens took the steak knives and killed every single Russian boss and bodyguard, while each Chechen survived, leading to even greater dominance in the Russian crime world. 
Dai Juen Jai
Dai Huen Jai translates to "Big Circle Gang" in Chinese, but the lighthearted name does not even hint at the gang's brutality. They developed out of the Red Guard groups, which were youth paramilitary groups during Chairman Mao's Cultural Revolution, acting on Mao's orders and lashing out at everyone who opposed the regime. However, their actions caught up with them after Mao's death. The new government had them arrested, and they went to reeducation centers, which were essentially forced labor camps with brutal conditions. It was under these conditions that the Dai Juen Jai were born. When they came out of these camps, some by escaping, they sought new lives for themselves.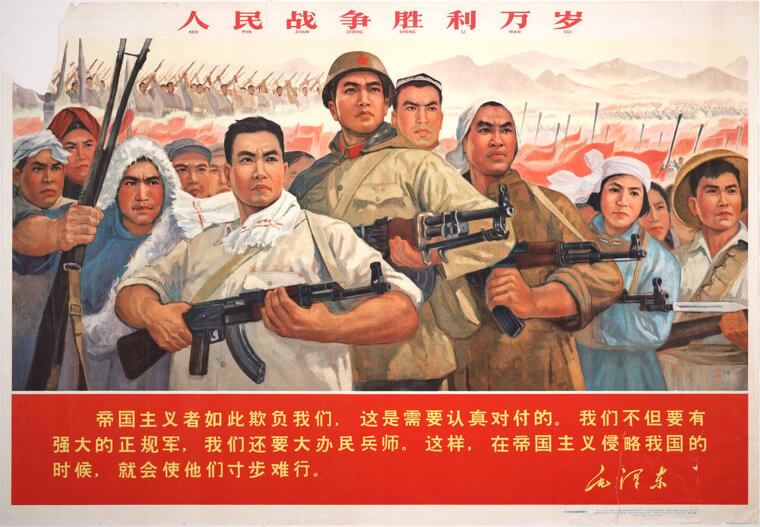 With the skills from their paramilitary days to the hardships they endured in the camps, they had what it took to make it in Hong Kong's world of organized crime. With little opportunity elsewhere, it was not a hard decision to make. The heroine trade, human trafficking, prostitution, and extortion all became their bread and butter. Their organization has grown massively, with up to 10,000 members, and they even are major players around the world, said to dominate the heroin trade in both the United States and Canada. Remarkably, they have done all of this without a centralized structure.
Bamboo Union
Bamboo Union is Taiwan's largest Triad group, and they have made their presence known in the region. Their 10,000 members are mostly made up of people from Mainland China, and they have their hands in many pots, with gambling, drugs, and prostitution on top of the contract killings. They also have political ties, maintaining a relationship with one of Taiwan's major political parties, the Kuomintang.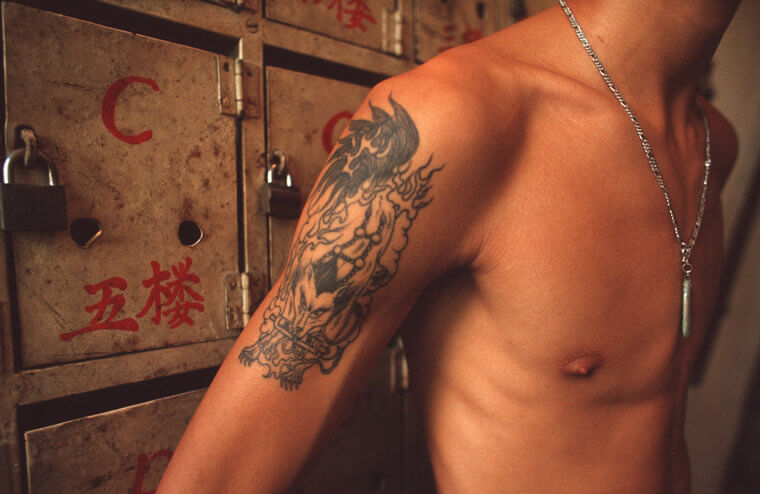 Loyalty is important to the group, and members abide by a code of conduct with a list of ten rules. The organization is different from most gangs, and the small units it operates with help keep the heat off of them. They refer to themselves as businessmen and patriots, and those may both be true, but those words do not bring back the lives of the people the Bamboo Union has killed around the world. 
Hells Angels
The infamous biker gang Hells Angels are one of the most well-known gangs in America. They have been around for over 70 years, ever since they were founded in San Bernardino in California in 1948. They are a motorcycle club, and technically crime is not an inherent part of who they are, but crime flourished under them nonetheless. The gang gave meaning to many veterans of World War II, and their name is inspired by the names of flight squadrons in the war, with the name Hells Angels having been used by some squadrons in reference to the Howard Hughes film.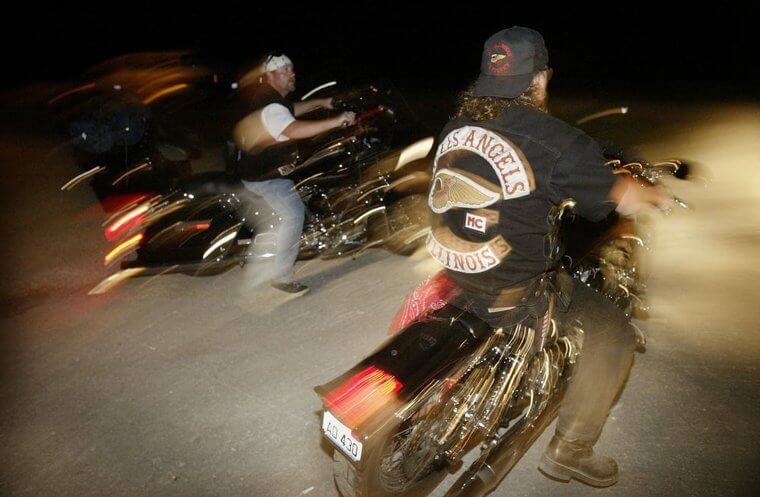 They have their place in pop culture and are heavily associated with the 1960s counterculture. The classic Roger Corman film "The Wild Angels" depicts a fictionalized version of the gang in an unflattering portrait, while Hunter S. Thompson got his start writing about them. As with motorcycle clubs, they got into crime, such as drug dealing, selling stolen goods, and facilitating prostitution. They argue that these acts were committed by individuals and not by the group itself, but it is widespread enough that they are considered to be a criminal syndicate, and they are completely banned in the Netherlands, the first country to enact such a ban.
The Worst Gang Initiation Crimes in History

From Medellin Drug Cartel to MS-13, some violent gangs have actually ruined entire countries. Beyond their disgraced acts against civilians, they also inflict devastation upon their own members, especially during initiations. These are some of the most brutal gang initiations...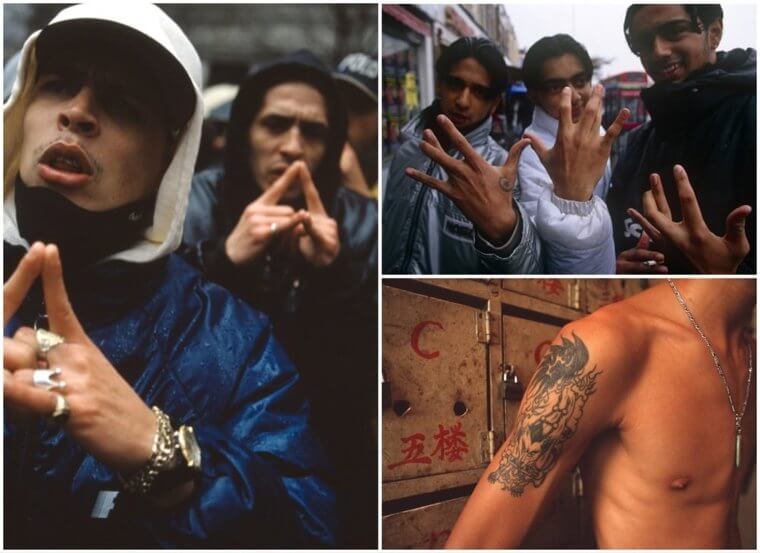 MS-13
MS-13, one of America's deadliest street gangs, boasts over 10,000 members in the US and thousands more in Latin America. Aspiring members are forced to commit the most heinous crimes known to man - murder, specifically targeting rival gang members. One particularly chilling initiation murder occurred on April 11, 2017.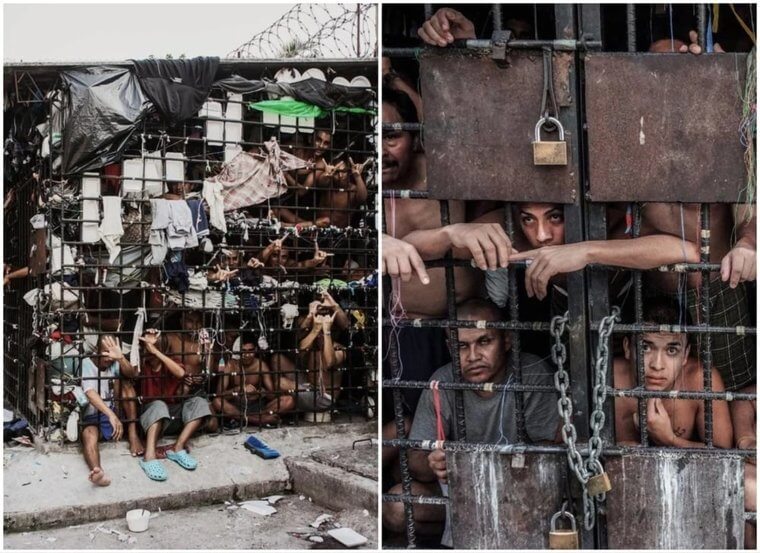 Five young men, aged 16 to 20, were lured to a New York park by two MS-13-associated women. Unaware they were suspected of gang disrespect or rival affiliation, the women then shared their location with MS-13 members, who brutally murdered them with machetes, knives, and clubs. The image shows the overcrowded 12x15 cages the convicted MS-13 members are imprisoned in.
Aryan Brotherhood
Recognized as the oldest and most notorious racist prison gang in America, the Aryan Brotherhood was founded in the 1960s by a group of neo-Nazi bikers who were looking to protect themselves in the newly de-segregated prison system. This gang has an estimated 20,000 members across the US, both inside and outside prisons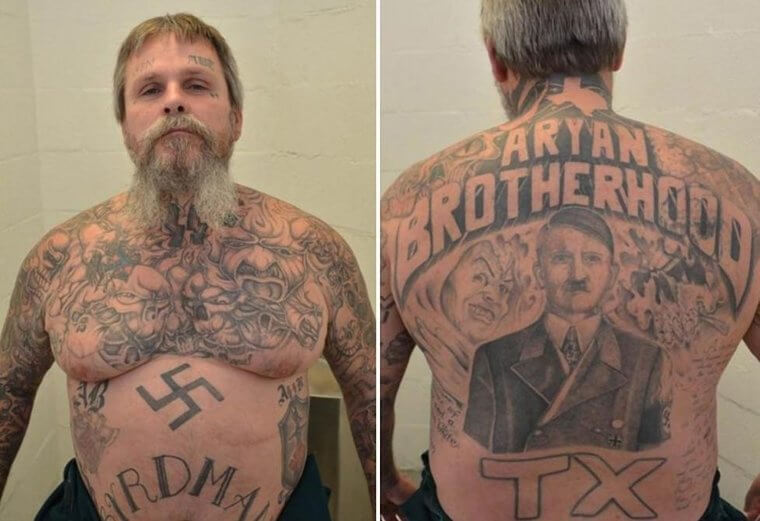 The United Bamboo Gang, Taiwan's largest Triad with 20,000 members, holds the most ominous influence. The international gang has been accused of murder, drug dealing, and other crimes in New York and other cities in this country.
Latin Kings
Officially known as the Almighty Latin King and Queen Nation, this gang was founded in Chicago in 1954. Today, it is the largest Hispanic street gang worldwide with around 50,000 members in the United States alone.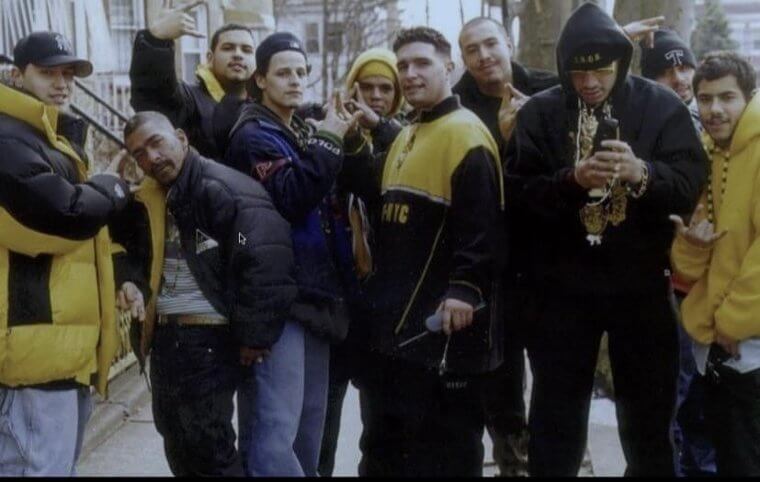 This gang stands out as they accept both male and female members, so initiation rituals vary based on location and gender. Typically, male initiates are subjected to being "jumped in": existing gang members violently beat them up. Female inductees, however, are traumatically sexually assaulted by existing Latin Kings members. This brutal initiation has spread to other gangs, including MS-13.
The United Bamboo Gang
The United Bamboo Gang, Taiwan's largest Triad with 20,000 members, holds the most ominous influence. The international gang has been accused of murder, drug dealing, and other crimes in New York and other cities in this country.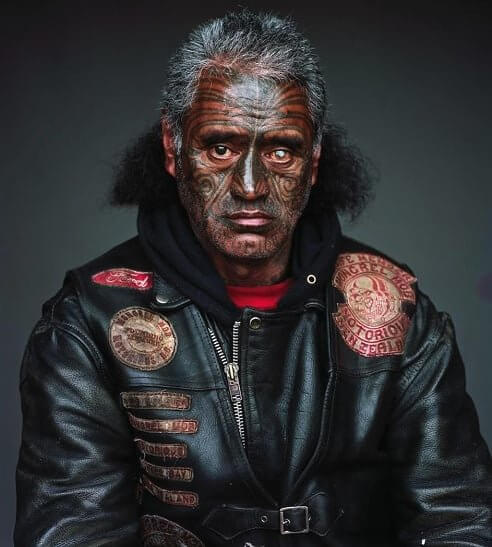 In the 1980s, a videotape emerged during a trial of members, capturing the initiation ceremony into the notorious gang. With heart-pounding tension, the operatives pricked their fingers with a needle, symbolizing their commitment to the brotherhood, and then imbibed a glass of white wine infused with drops of their own blood. ''You got my blood, I got your blood. We're always together".
The Numbers Gang
This is the most fearsome collection of prison gangs in South Africa, operating since the 1800s. It is comprised of three gangs - the 26s, 27s, and 28s.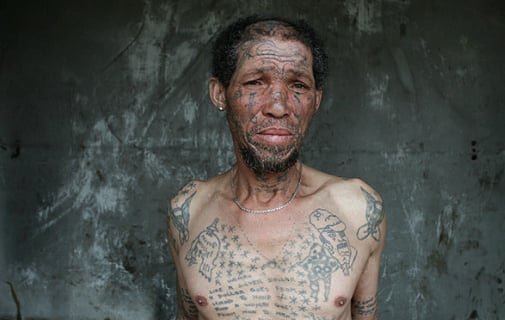 The 26s generate wealth through drug and tobacco trafficking, while the 27s enforce the gang's law, being the most feared and secretive. The 28s are all sexual offenders and believe in same-sex relationships. They defend the other numbers in rival wars and are divided into "gold line" warriors and "silver line", who act as slaves for the "gold line". If you kill a correctional officer, you are accepted as "gold line". 
Chinese Triad

With roots dating back to the 18th century, the Chinese Triad is a multinational crime syndicate with members in China, Hong Kong, Japan, the Philippines, and other parts of Asia. They also have prominence in countries with large Chinese communities, such as Australia, Canada, and the United States.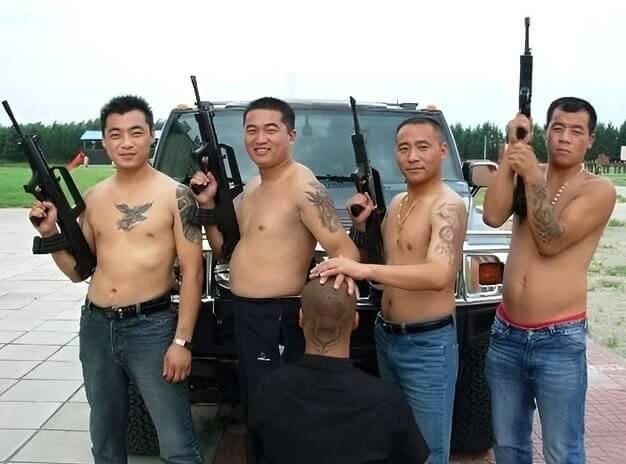 The Chinese Triad, founded 3,000 years ago as a secret society, has evolved over time. Its initiation rituals dabble in Chinese superstitions, and candidates must drink blood, sometimes human. He must then recite an oath: "If a member of this society finds himself in difficulty, all will rush to his aid. If I break this oath, the swords will descend and kill me."
Knights Templar Cartel
Established in 2011 from the remains of an extinct cartel, the Knights Templar is now one of Mexico's most feared drug cartels. This cartel is intriguing because it follows a strict ethical code reminiscent of the European Knights Templar, promoting activities like charity and abstaining from drug use.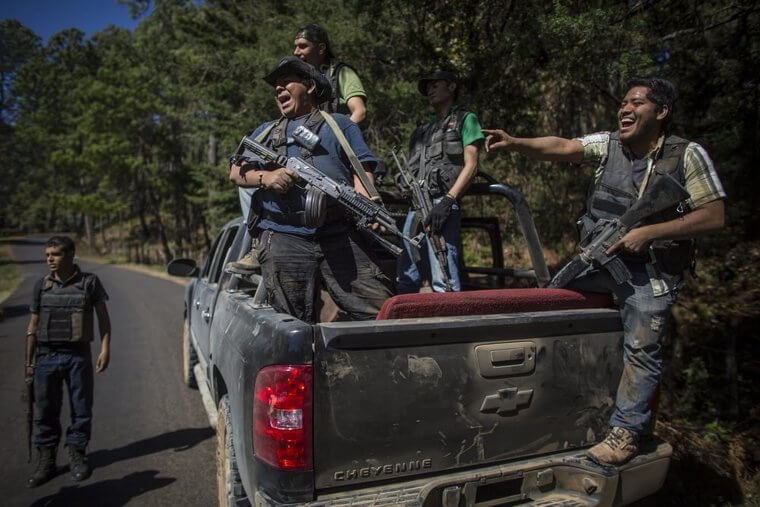 But don't be deceived by this facade, as the gang remains ruthless, engaging in horrifying acts such as public decapitations and boiling enemies alive. Its initiation ritual is just as sick, with initiates required to eat a human heart in front of their peers, new members are encouraged to adopt a cannibalistic lifestyle thereafter.
Original Blood Family
Founded in Los Angeles during the 1970s, this is one of America's most feared street gangs. The Bloods, known for their red attire and distinct hand signs, have expanded their presence nationwide with about 20,000 members.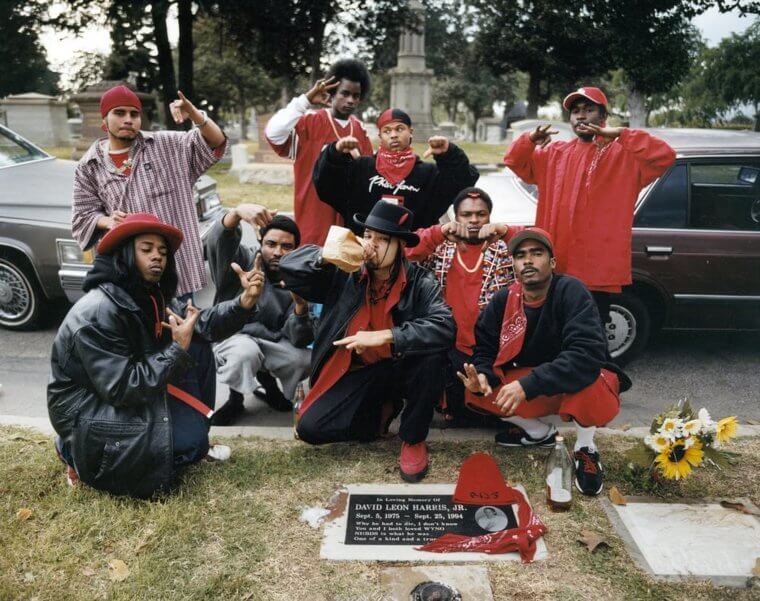 While they maintain a strong rivalry with the Crips, they have engaged in various criminal activities such as drug trafficking and extortion while still committing violent crimes like burglary and murder. Initiating into the gang is no easy task, particularly the brutal "buck-50" ritual carried out by the New York branch, where initiates must slash a stranger's or rival gang member's cheek with a box cutter, requiring at least 150 stitches.
London Street Gangs
Because of the United Kingdom's strict gun control laws, getting hands on a firearm can be difficult if you don't have contacts in high places. So, street gangs in East London have become creative with their methods of violence.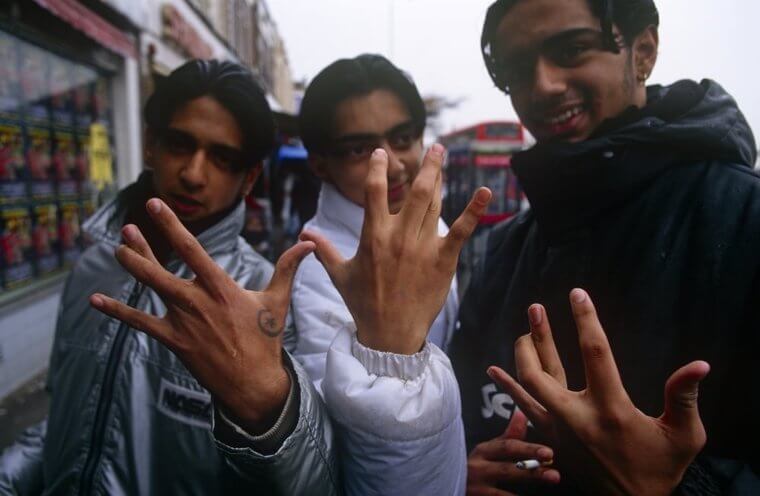 Local gangs frequently resort to violent acts, with stabbings and knife-related attacks being prominent among them. British newspaper "The Independent" reported on disturbing initiation practices: new gang members must choose between consuming human feces or stab a fellow gang member's leg. These initiations intend to demonstrate commitment to climbing the gang hierarchy to the higher-ranking members.
United Blood Nation
Not to be confused with the aforementioned "Original Blood Family", this gang (also nicknamed "the Bloods") was founded in the Rikers' Island prison complex in New York City, 1993.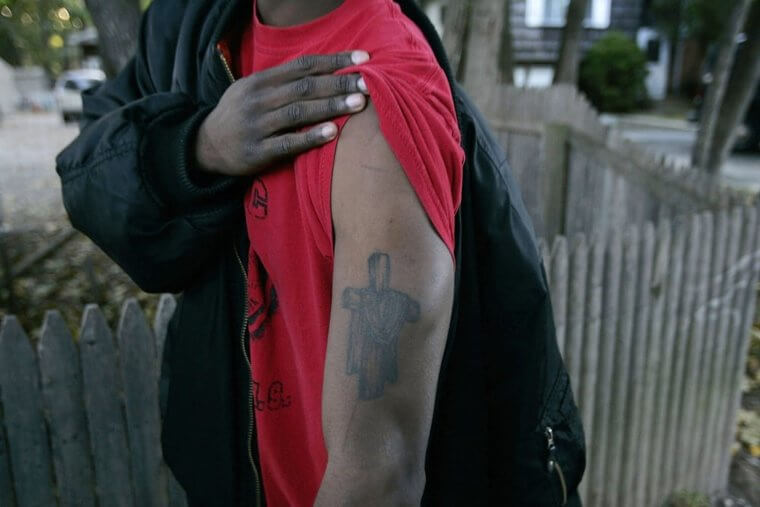 Originally formed for protection against rival gangs, such as the Latin Kings, the Bloods have grown into a dominant force in the New York City drug trade. With 5,000 operatives in NYC alone and 2,000 in other regions, the gang's initiation requires a new member to draw blood from a fellow inmate by slashing his face with a box cutter., signaled by the phrase "013"
Latin Kings
While the Almighty Latin King and Queen Nation already have a place on this list thanks to its horrific "sexed in" initiation practice, this fearsome street gang is known to enforce a range of other bloody initiation tactics.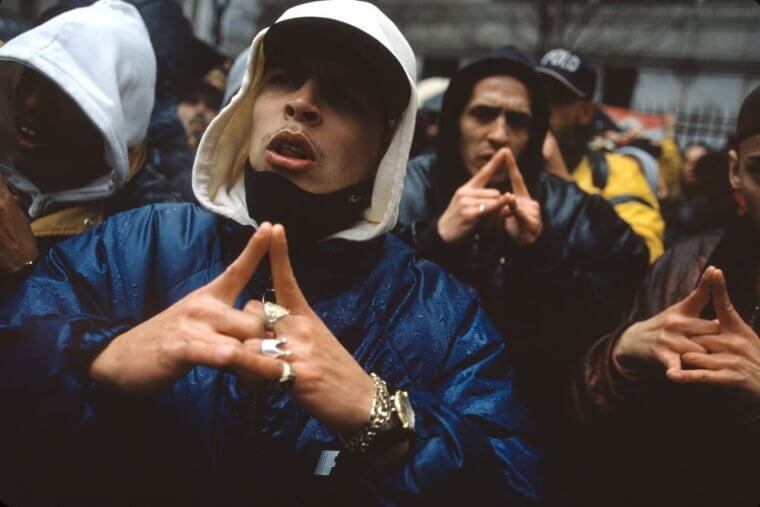 Just one of these forms of initiation is derived from the gang's long-running feud with the Gangster Disciples, a Chicago-based gang that constantly fights with the Latin Kings over territory in Chicago's south side. During this initiation, the newcomer is expected to flash GD hand signals to members of their rival gang. Whoever responds to the hand signals first is then marked as a target who the newcomer is required to assassinate.
Ku Klux Klan
The Ku Klux Klan, more commonly known as the KKK, is a white supremacist hate group that strives to terrorize African Americans, Jewish people, immigrants, and other minorities. Founded in the 1860s in the Southern United States, the KKK spread nationwide and peaked in the 1920s with 3-6 million members. Today, its membership has drastically decreased to around 5,000.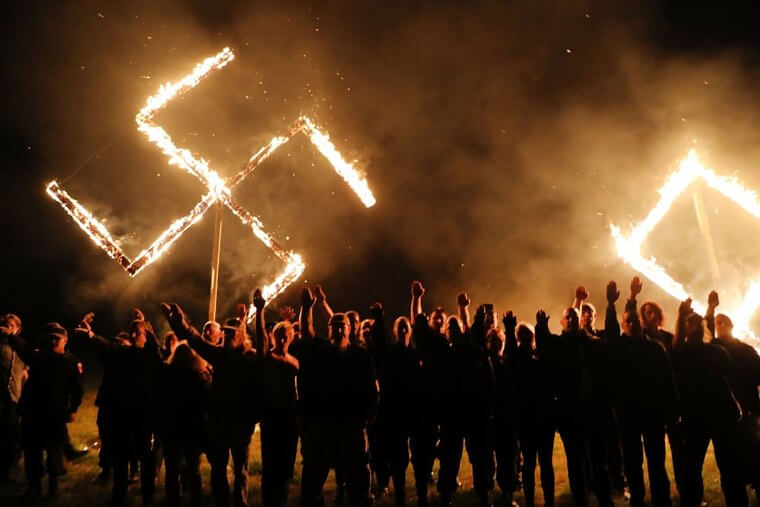 The KKK has been responsible for lynchings, political assassinations, and hateful rituals like cross-burning ceremonies. While most initiations are nonviolent, a 2008 incident resulted in the death of Cynthia Lynch. When Lynch joined her local Oklahoma KKK, her haid was shaven but after 24 hours, she asked to leave due to homesickness. Without warning, the group's leader, Raymond Foster, shot her dead on the spot.  Forster and four others were indicted for her murder. 
The Crips

With over 30,000 members across the United States, this fear-mongering gang was founded in Los Angeles, California in 1969. The Bloods v Crips rivalry is a long-standing and intense conflict between two iconic street gangs.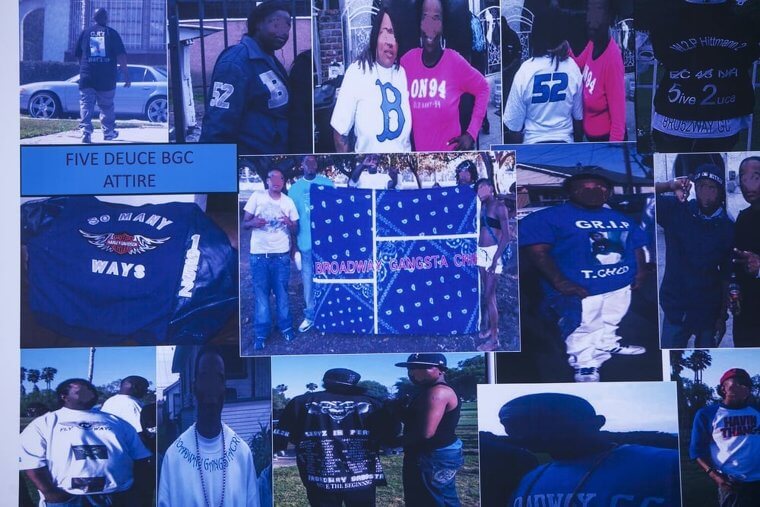 The Crips engages in criminal activities ranging from burglary to illegal gambling, money laundering, racketeering, and even murder. With over 800 sets across the country, the gang attracts numerous eager initiates each year. Initiation rituals involve violence, either being beaten by Crips veterans or murdering a rival gang member. What's concerning is that new recruits never know which ritual they'll face.
18th Street Gang
Bitter rivals to the MS-13, this street gang based out of Los Angeles has evolved into a transnational criminal enterprise, with approximately 50,000 members in the United States and even more spread out across Central America.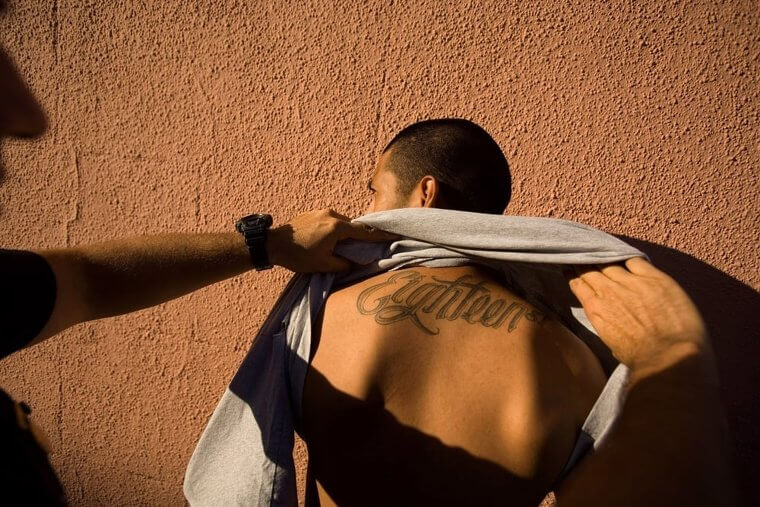 As a gang that enforces a strict set of rules, punishment for disobedience can take place in a variety of violent forms, including murder. One of the more popular forms of punishment is a play on the gang's name, called the "18-second beating". In addition to being used as punishment, the 18-second beating is used as a form of initiation. Initiates are beaten by a group of five or six gang members while the leader counts up to 18. The recruits are expected to fight back as long as they can - only then will they be accepted into the gang. 
The Gangs of South London
On one BBC Three documentary, popular British TV presenter Livvy Haydock to a look inside the lives of girls who became entangled in the gang world of South London.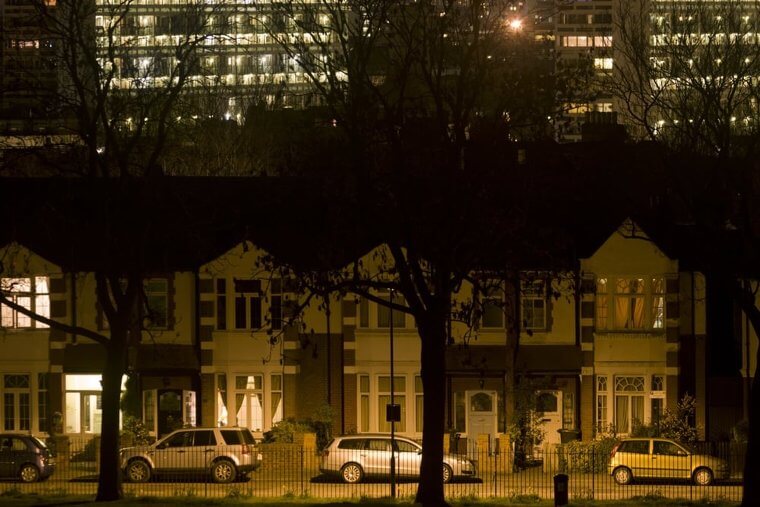 One girl, known by the alias "Cally", was on the streets when a local she knew recruited her for his gang. She was only 12 years old at the time. While she acted as a drug mule for quite some time, she was only initiated as a full member of the gang on the completion of a horrific hazing ritual. This initiation involved Cally kidnapping her friend and forcing her to get raped by multiple gang members. Not only was Cally imprisoned on both rape and kidnapping charges, but the memory of her transgressions still haunts her to this day. Another girl, known as "Becky", explained to Livvy that she and the other female recruits would do anything to fit in with their gangs, including all types of sexual activities.