In fiction or real life, imperial weddings mostly symbolized fairytale nuptials. While history is proof of some powerful unions, it has also recorded some of the worst royal weddings in the world. From marrying each other only for political reasons, their marital relationship doomed from the beginning to their wedding nights being more of a nightmare than a romantic consummation; no love is lost between these brides and the grooms. Let's take a trip down the bitter memory lane.
The Misaligned Match of Diana and Prince Charles
The most anticipated marriage of Lady Diana Spencer and Prince Charles took place in July 1981, and the world witnessed it with delightful curiosity. Visually, it was a fairytale wedding of anyone's dream, except it was far from it for the two involved. Days before the ceremony, the reluctant bride had confided in her sister, almost intending to call off the union. It wasn't only the Princess who had misgivings; the Prince wasn't too keen on marrying her either. In fact, he later confessed in his biography to being forced into the marriage by his father, Philip.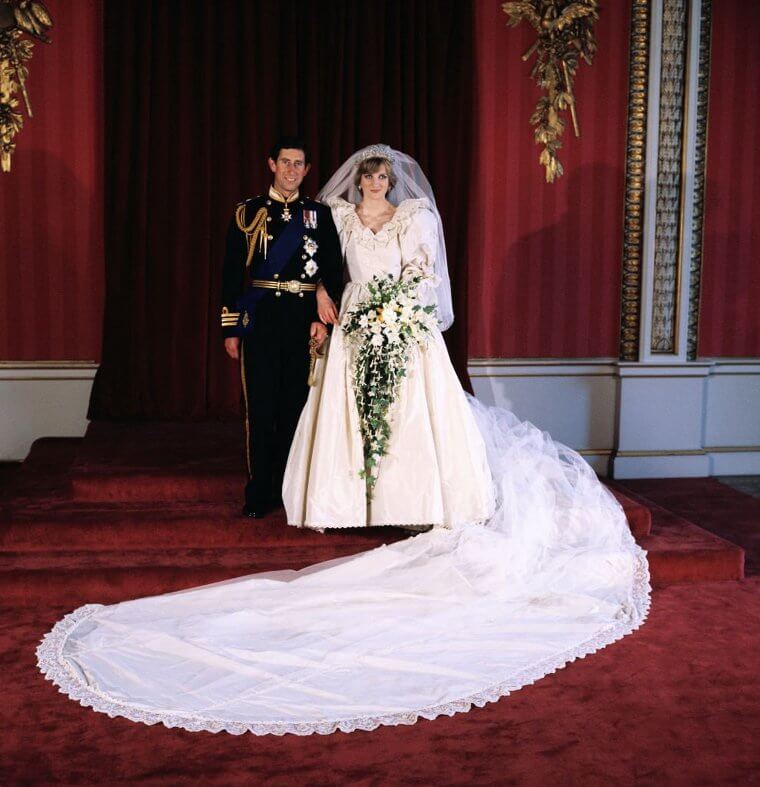 Prince Charles later reflected on his wedding night, stating, "That first night was nothing special. It was pleasant enough, of course. But she really was painfully naïve." However, it wasn't just Prince Charles who was left underwhelmed. Despite her lack of experience, Spencer was not impressed by her first intimate encounter with him, describing his actions as robotic and functional. She perceived that he was simply fulfilling his duty without any real passion. Their marital relationship was doomed from the start, and as expected, they divorced in 1996. Sadly, Diana passed away a year later.
Peter III and Catherine Married Against Their Wishes
Sophie of Anhalt-Zerbst, who later changed her name to Catherine, instantly charmed everyone at the court as soon as she arrived from Prussia. She failed to make an impression on her soon-to-be husband, Peter III of Russia, as delightful as she was.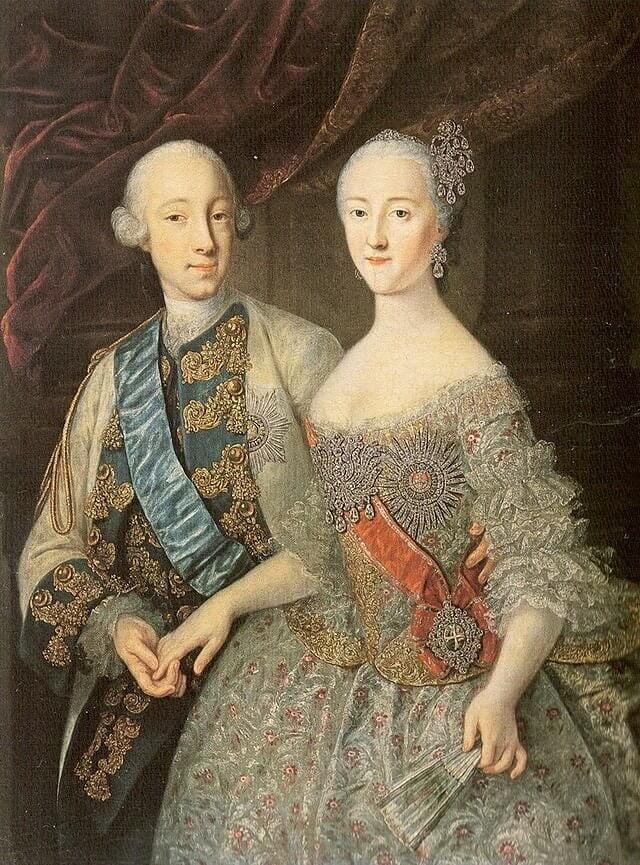 The dislike was mutual, and they entered into marriage without many expectations. On the wedding night, Catherine waited hours for the groom to arrive; he wasn't sober when he finally did. She had later claimed the couple had never consummated their marriage, despite bearing children. To make matters worse, instead of spending the night with his beloved wife, he chose to play with the set of toy soldiers Peter III kept under his bed.
The Runaway Groom and the Waiting Bride
In an exciting twist to the royal wedding nights recorded in history, this one remains memorable for several reasons. The 17-year-old Chinese Emperor P'U Yi married the beautiful Gobulo Wan Rong in a lavish wedding.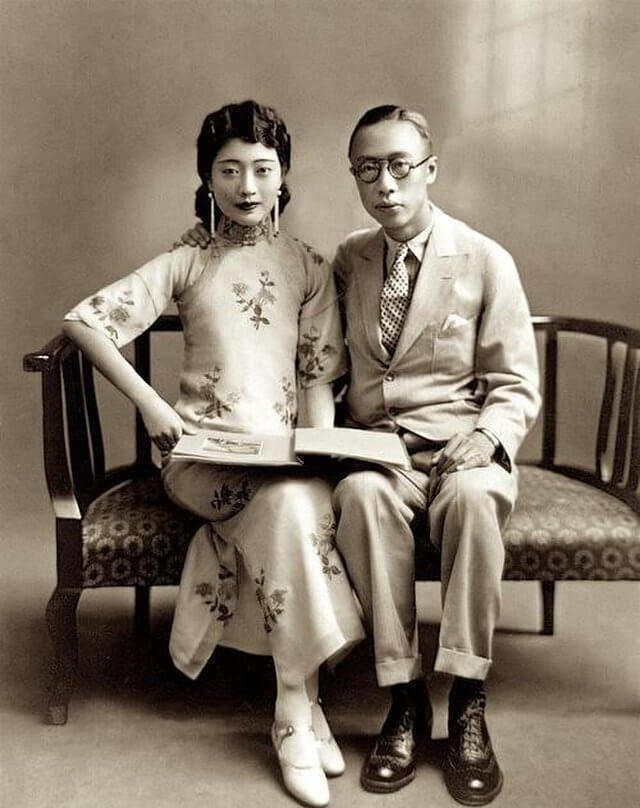 Later, the newlyweds were transported to the Palace of Earthly Peace for them to consummate their union. It was customary for the groom to shoot three arrows over his bride before entering the room. Due to poor eyesight and concern for his wife, he declined, which caused quite a furor. Added to that, once he entered the bedding chamber and saw the whole place decked to the hilt with bright red decorations, he panicked and ran away, creating a scandal.

The British King Who Favored Another Country
Everything about King Edward VIII and his marriage isn't actually favored by the British royal family. In 1936, the British king decided to give up his lavish lifestyle and live as a commoner because the English laws prevented him from marrying the love of his life, Wallis Simpson.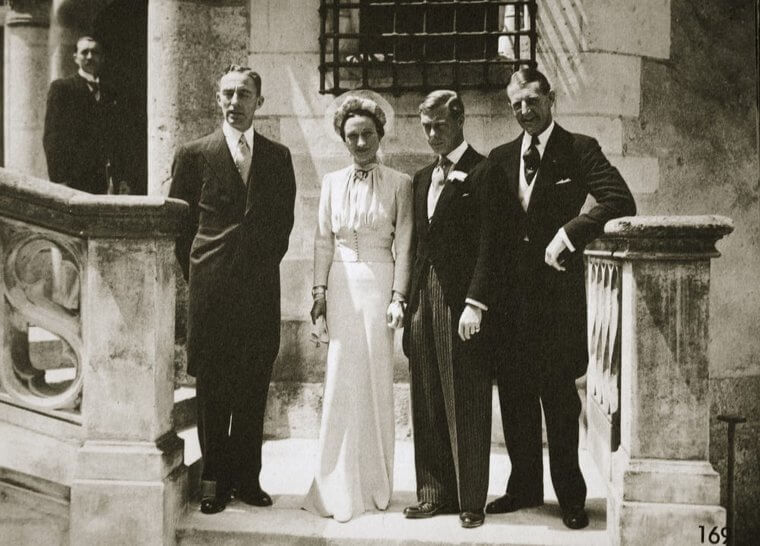 Simpson was an American divorcee, and there was no way she could become the Queen of England. The couple decided to marry in France, with only a handful of guests, and they couldn't hire a photographer, so a friend took the wedding photographs. When these photographs were finally revealed, the couple was seen giving the Nazi salute, which made a lot of British people uncomfortable.

Arthur's Passionless Marriage to Catherine of Aragon
Henry III married his widowed sister-in-law, Catherine of Aragon, convincing the Church and the Court that her marriage to his brother Arthur was null and void since they had not consummated their union. Later, when he wanted the dissolution of his marriage to her, he changed his tune.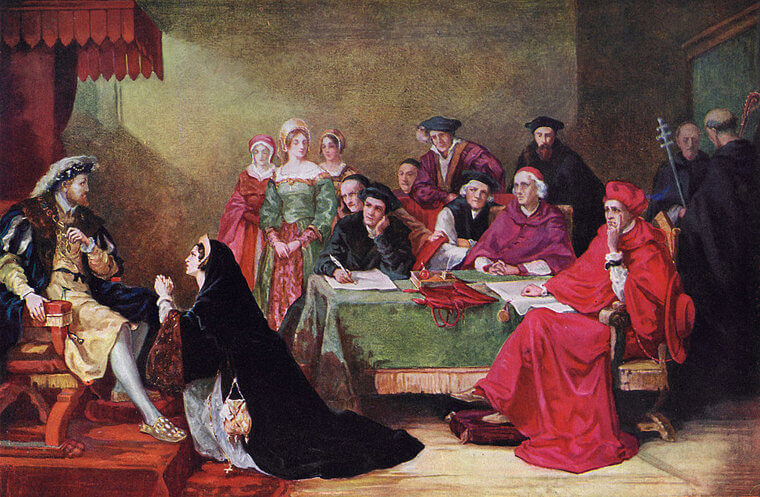 Still, Catherine insisted on sticking to his earlier claim, adding that while she had slept on the same bed as her late husband a few times during their marriage, Arthur had been too frail to do anything. There were eyewitnesses to their passionless relationship who also corroborated her story, saying she had indeed confided in them that the couple may never enjoy marital relations.

The Curse of Bad Marriages
King Henry VIII is known for initiating the English Reformation, but what really triggered the separation from the Catholic Church was the king's habit of having bad marriages. After marrying his brother's widow, the king wanted to have his marriage annulled when he fell in love with Anne Boleyn.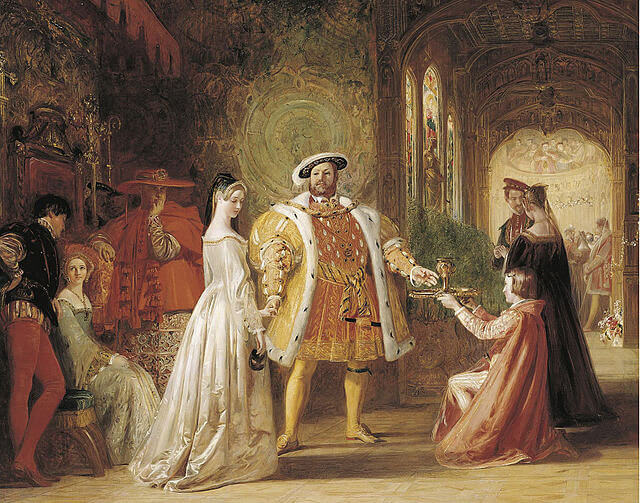 Yet, she was later beheaded after she couldn't bear a son, and his third wife died a few days after giving birth. The fifth bride, who was Anne Boleyn's cousin, was also beheaded. The only ones who survived were his fourth wife, whom he divorced a few months after the wedding, and his last wife, Catherine Parr, because he died due to several health issues.

The Princess Who Couldn't Hold It Back
In medieval times women used to marry at a very young age, and things were not different for Princess Augusta of Saxe-Gotha. She was promised to marry Prince Frederick of Wales and was only 16 when her future mother-in-law arranged her marriage to her 29-year-old son.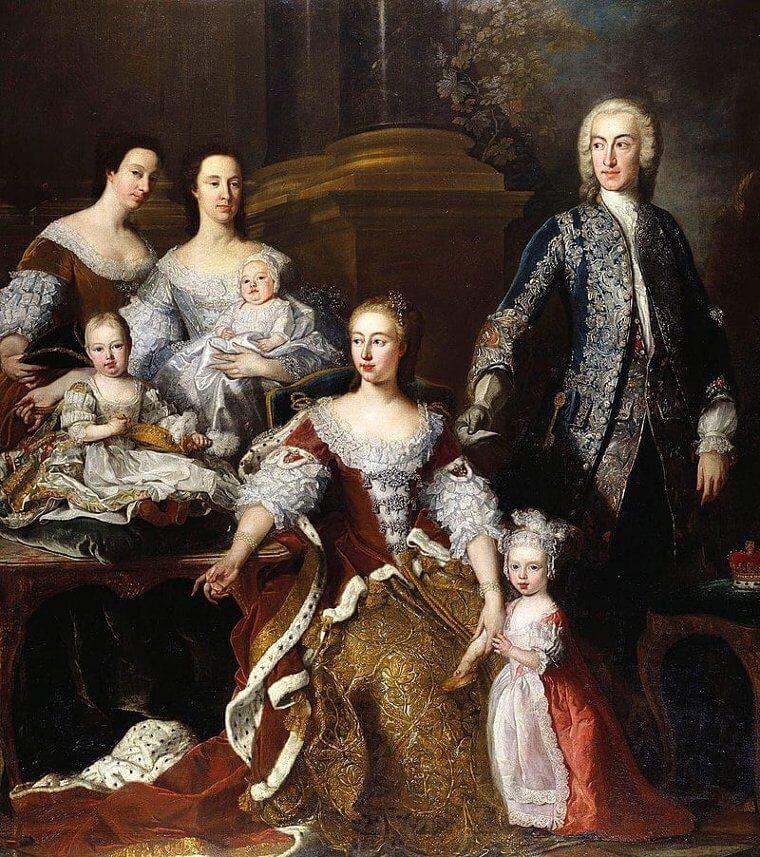 The German princess arrived in England not speaking a word of English because her mother thought that learning English or French wouldn't be necessary. The wedding ceremony took place almost immediately after her arrival, and this made the young princess very nervous, so she threw up on her mother-in-law. The couple later had nine children, and her eldest son succeeded his father as King George III.

Marie Antoinette's Disastrous Wedding Dress
Marie Antoinette was 14 when she left her home in Vienna to marry King Louis XVI of France. Everything about this wedding seemed off, from the fact that she barely knew her future husband to her wedding dress that didn't fit well.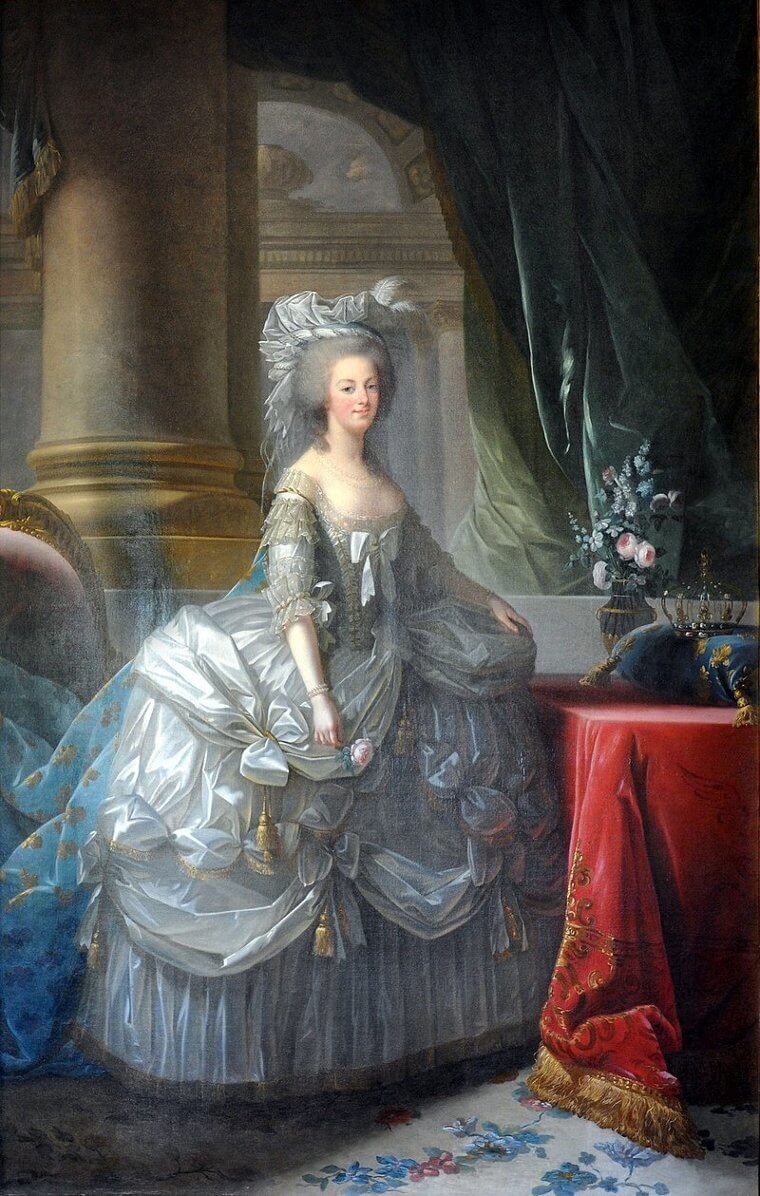 The dressmaker prepared a white and silver dress covered in pearls and diamonds but it was too big for the future queen. He didn't read her measurements well, and there was no time to have the dress altered. As a result, she walked down the aisle with a gap that exposed a part of her back, and this was considered scandalous for the time period.

King George IV Wedding Tears
It's common for people to cry with joy, but this wasn't the case for our king. Prince George, later known as King George IV, was known for his extreme spending habits. He was in deep debt, and his father refused to help him until he married his cousin.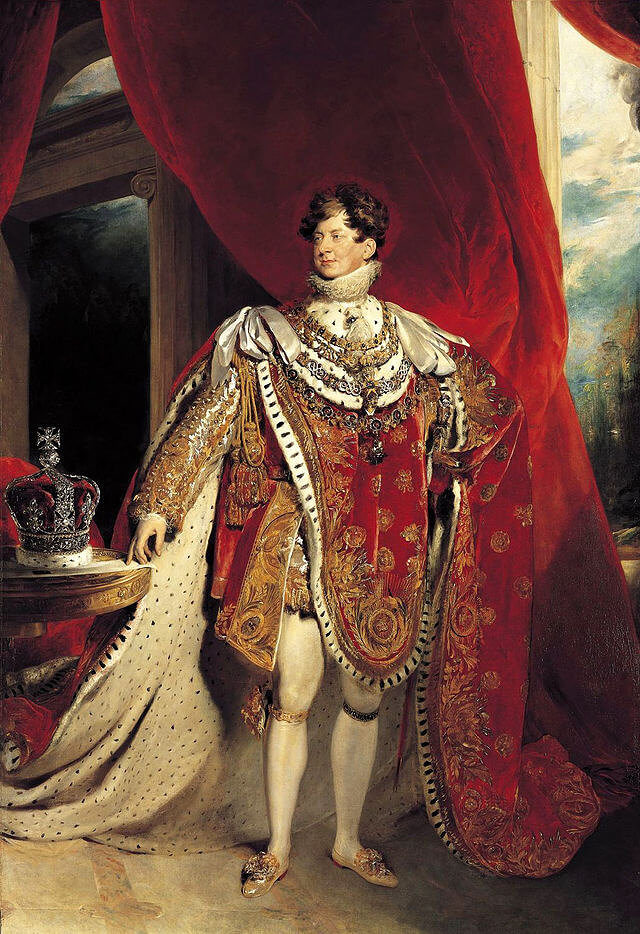 The future king accepted his father's offer and agreed to marry his rich cousin, Princess Cousin of Brunswick, because she had enough money. Before the wedding, the prince wasn't feeling well, and he drank too much. During the ceremony, two dukes had to help him stand on his feet, and he cried out loud. The couple separated after the birth of their eldest son and remained estranged throughout their marriage.

The Terrifying Wedding Massacre
Weddings are supposed to be happy occasions, but this wasn't the case when Margaret of France and King Henry of Navarre decided to get married. The bride was a Catholic, and the groom was a Protestant, and the wedding took place during the French War of Religions.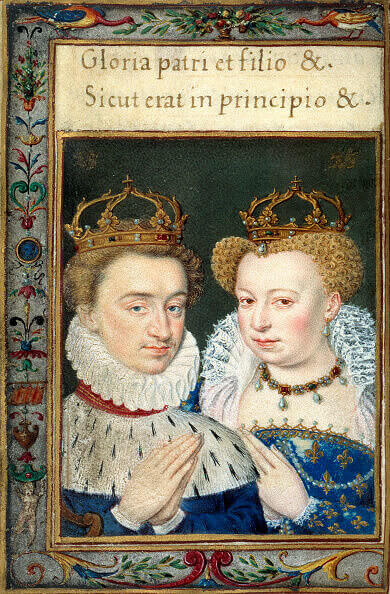 King Charles IX and his mother, Queen Catherine de' Medici, gave orders to kill a group of Protestant leaders. The killings and riots lasted for a few weeks, and some people estimate that at least 3000 people were killed. Yet, this unfortunate incident didn't end their marriage, and the groom later became King Henry IV of France.

The Royal Wedding Which Ended the Empire
It was not uncommon for royals to marry within families as strategic alliances. While this was a good plan for cementing their kingdoms, it also led to a dangerous amount of inbreeding within the royalty. Infamous for the distinct Hapsburg jaw, the Spanish Hapsburg family tree was marred by inbreeding-induced genetic deformities.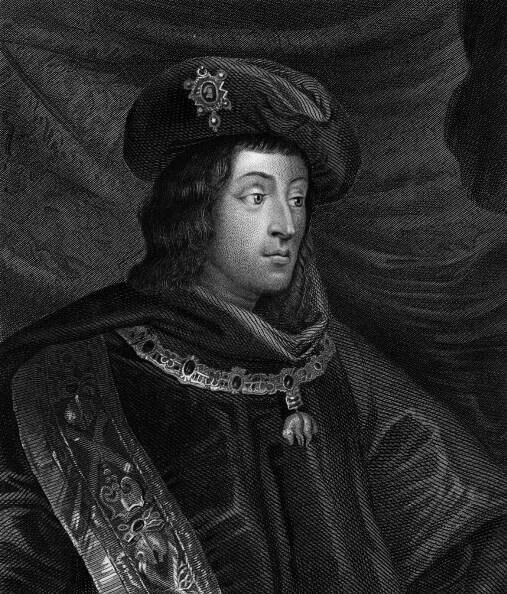 That should have been a warning bell for King Philip IV of Spain, but he was none the wiser. He married his niece, and their son, Charles II, was born with severe health troubles. Charles II's inbreeding level was as high as that of a child of two siblings. He passed away without any offspring, effectively putting an end to the Hapsburg dynasty.

Louis Ferdinand's Empathetic Bride Marie Josèphe of Saxony
In the olden days, marriages set in the French Court involved the embarrassingly public bedding custom, where the higher echelons of the court needed to see the newlyweds in bed before the curtains were drawn for them to continue their consummation.

When the recently widowed Louis Ferdinand married Marie Josèphe of Saxony, the tradition brought back bittersweet memories of his first wife. Even though her new husband's incessant sobbing put an unpleasant check on their wedding night, Marie chose to comfort Louis instead of taking an affront. This set the tone for the rest of their marital life, where they became each other's support, and she slowly won his heart over time.

Going Witch-Hunting for Honeymoon
Apparently, Shakespeare's Macbeth was inspired by the book Daemonologie written by King James VI of Scotland. James VI had a deep interest in studying witchcraft, which was perhaps what convinced him of dark magic at play against him and his wife.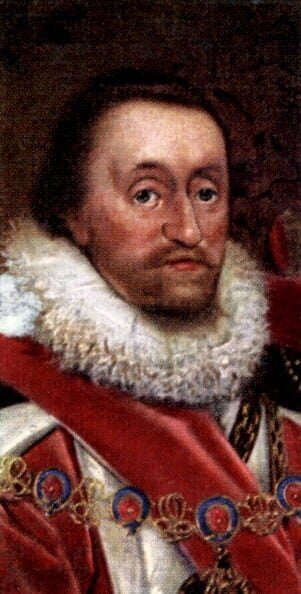 As a newly wedded bride, Anne of Denmark was making her way to Scotland when a severe storm on the North Sea forced her ship to turn back. James VI, who went to fetch his queen this time, was traumatized by a second storm that almost wiped off the royal entourage. Believing this to be the work of witches, the king went on a mad hunt against them, sparking the beginning of the notorious North Berwick witch trials.

From Royal Wedding to Funeral of a King
The House of Normandy had a long history of sudden demise, and King Harthacnut, the ruler of Denmark and England, faced a similar fate. At the wedding of one of his men, Harthacnut suffered a seizure and toppled over while toasting for the bride. After struggling with severe convulsions, the king passed away, bringing an end to the rule of the Danes in England.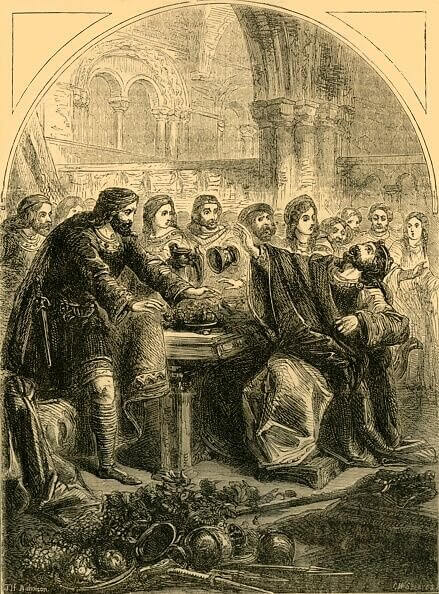 While many believe excessive drinking during the ceremony was the cause of the seizure, some historians think Edward, the Conqueror, his successor was behind Harthacnut's abrupt end.

King Kissing Boyfriend Instead of the New Queen
Hell hath no fury as a woman scorned. We wish someone had told King Edward II this before he began his path of destruction. Edward II got married to 12-year-old Isabella a year after his coronation. As if this whole marrying a child business wasn't weird enough, the king decided to kiss a nobleman Piers Gaveston after his wedding.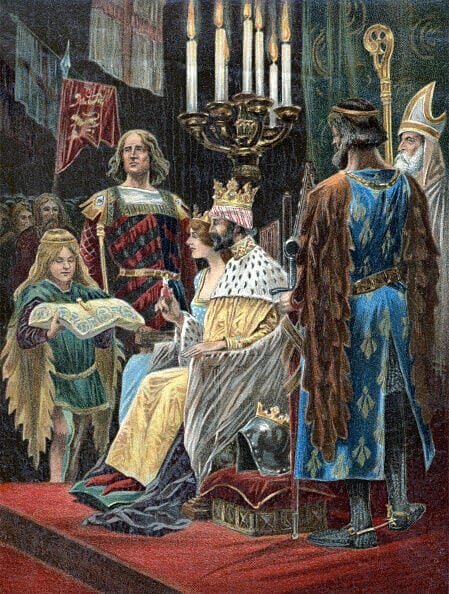 The kiss wasn't a one-off thing, Edward II continued his intimate relationship with Gaveston, enraging Isabella. The queen avenged her broken heart when her son, Edward III, turned 14. She attacked England with an army in the 1320s, and Edward III took over the throne, throwing his father into the dungeons. Edward II passed away a few months after his capture.

Marriage Between an Infant and a Fetus
Arranged marriages were always a norm in royal households for all the obvious reasons. The greed for power, however, was so great that many crowned families couldn't even wait for their heirs to be born before deciding their marriages.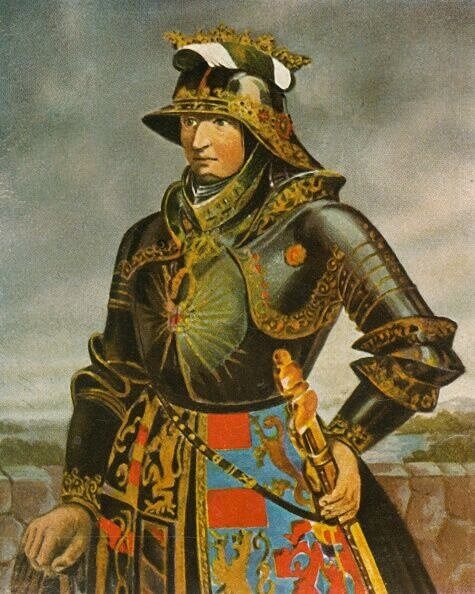 The Holy Roman Emperor, Maximilian I, and King Vladislas, ruler of Hungary and Bohemia, decided to have their offspring married to each other in 1506. The first alliance was fixed between Maximilian's three-year-old grandson, Ferdinand, and Anna, Vladislas' three-year-old daughter. Both the heirs were married in 1515 while in their teens. The second union was between Mary, Maximilian's infant granddaughter, and Vladislas's unborn child, whom his wife was pregnant with at that time.

See the Outfits Your Favorite Celebs Wore to Ring in the Happiest Day of Their Lives
Probably every girl in this world dreams about her wedding day and when it actually comes, all the planning and management can make it the worst day of her life. Fortunately, there are many people who can manage your wedding as their job, so these days, planning a wedding might not be a nightmare, of course, if you have enough money to pay for everything you need.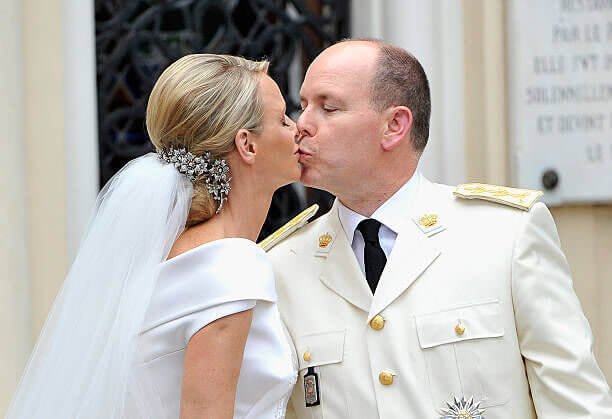 Being a celebrity while planning a wedding can be a disadvantage since the pressure is greater. You probably know that a celebrity has her every step monitored by paparazzi, so any mistake in wedding planning can be represented as a catastrophe. Especially, when a wedding dress is in question. Let's see what choices these celebrities have made, regarding their wedding dresses.

Nicole Richie
Nicole Richie met Joel Madden in 2006 and immediately fell in love with him. They were in a relationship for three years before they decided to tie the knot. The engagement party was held in February 2010 and the wedding party was the same year in December. Nicole Richie has an excellent taste for fashion, so it wasn't a surprise that her wedding dress was a perfect one.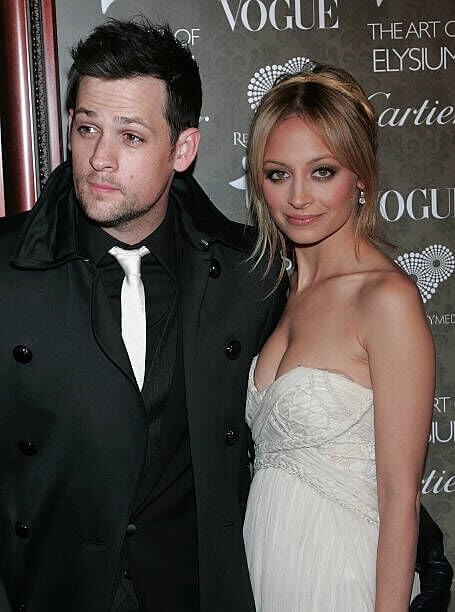 The couple is still going strong and they have two children together. Nicole's net worth today is around 20 million dollars, so we guess she can buy everything her children imagine. It's great to be a child of a rich person, right? Her husband Joel Madden has 'only' 16 million dollars in net worth.

The Wilsons (Ciara and Russel)
This couple got married on July 6th, 2016 and they are still happily married. The wedding took place in the Peckforton Castle in Cheshire, England with only 100 family members present. Such a modest wedding for two celebrities, right? Do you think they didn't have anyone else to invite or they simply decided that 100 is the maximum number of people they would have?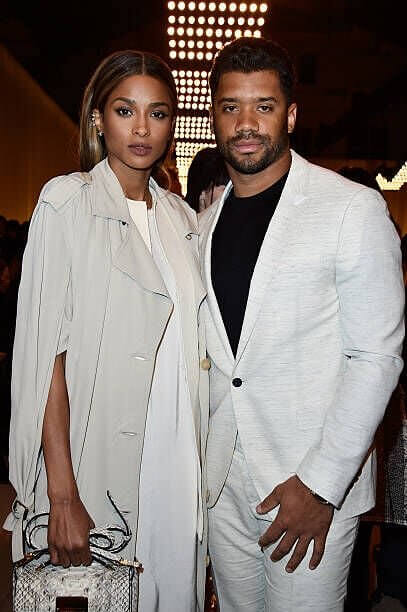 They proved to be so great wedding planners – everything was just perfect. The wedding dress Ciara had was, of course, white with gorgeous lace accents. It was custom designed by Roberto Cavalli Couture. The rings were with Ciara's son Future Zahir.

Margot Robbie
This Australian actress was always trying to hide her private life from the public eye but without much success. When the first pictures of her private life appeared on the net, she realized it is impossible to hide anything. And even if she succeeded in hiding, then the tabloids would be making out their own stories.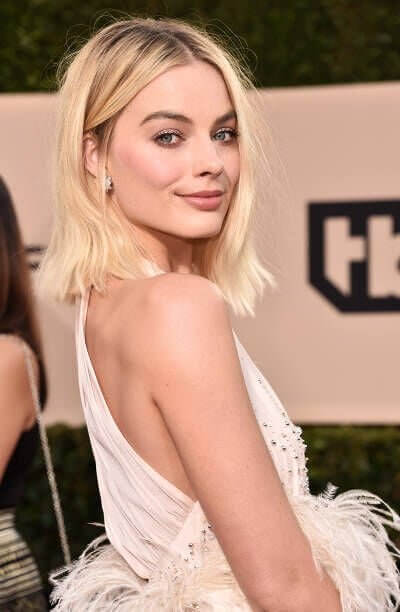 To prevent any speculations, she posted a photo of her wedding day on her Instagram profile. There, everyone could see that the person she was connected to in the tabloids was not her fiancé but her nephew and that her fiancé was a completely different person.

Lara Stone
Back in 2010, this Dutch fashion model married British actor David Williams. The wedding itself was marvelous and the ceremony went according to their plans. They even changed their outfits a few times during that day. The wedding dress (or to say 'dresses' since there was more than one) was designed by designer Riccardo Tisci.

Soon after the wedding, the couple got a child but apparently, neither wealth nor their son was enough for that marriage to last. The couple got divorced in 2015. These days, Lara is rumored to have been dating David Grievson, a businessman from England.

Britney Spears
Britney Spears was the biggest star of her time. Her fame has cemented her as a 90s pop icon, which was also the reason why her life was teeming with controversy. At one point in her life, Britney endured relentless paparazzi attacks as they dug with painful persistence into her personal life.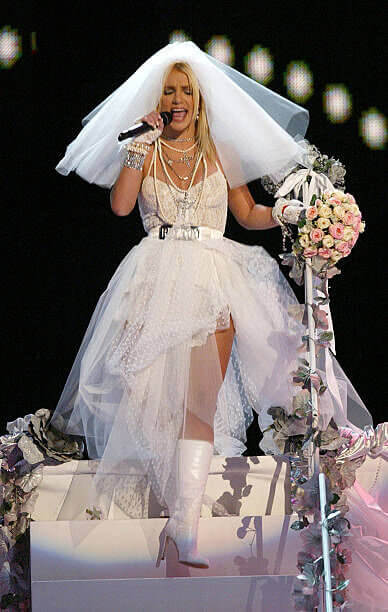 While she's now as famous for her hair-shaving meltdown as she is for her musical talents, one of her other great controversies came when she married her back-up dancer, Kevin Federline. While many fans had their suspicions about Kevin's motivations in marrying their favorite star, they were even more shocked to discover that it was Brit who proposed and not the groom.

Nicole Polizzi - Snooki
We know this girl from the show 'Jersey Shore'. She got married to Jionni LaValle back in 2011. When the reporters asked her to tell something about her wedding day, she said she was very nervous that she had to take a few shots of vodka to calm herself down. Still, no one of their 500 guests at the wedding had nothing bad to say about the event – all we could hear were the words of admiration.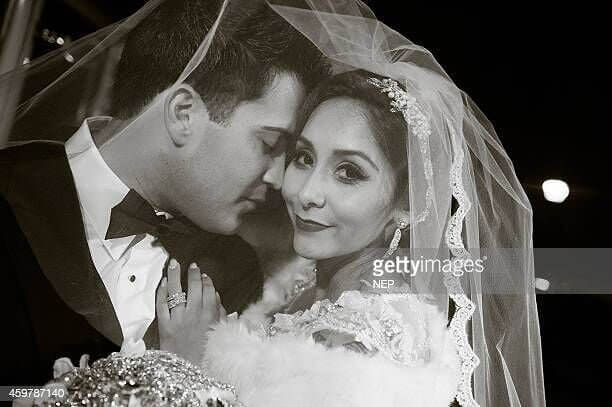 Snooki is also known for having a 'South Park' episode made in her honor. Actually, the episode in question parodied the character she played on 'Jersey Shore' but Snooki didn't take it as an offense because she is not the same person as her 'Jersey Shore' character.

Gabrielle Union
The American actress Gabrielle Union is a mother to one but a step-mother to three children. When she tied the know with NBA star Dwayne Wade, he already had three children from his previous marriage. Like her new husband, Gabrielle also had one failed marriage but unfortunately without kids.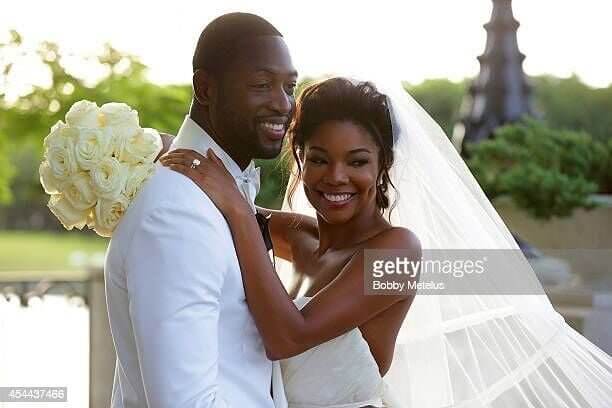 This beautiful actress has struggled with miscarriages for a long time and then decided to have a surrogate child. Her new husband agreed on that and in 2018 they become parents to a wonderful daughter Kaavia James Union Wade.

Kate Middleton
It did not come as a surprise when Prince William announced that he would marry his college girlfriend Kate Middleton but what appeared to be a huge surprise was the fact that this girl was so beautifully modest. Their wedding ceremony was broadcasted all over the world and the estimates say that more than 2 billion people watched their wedding in a live broadcast.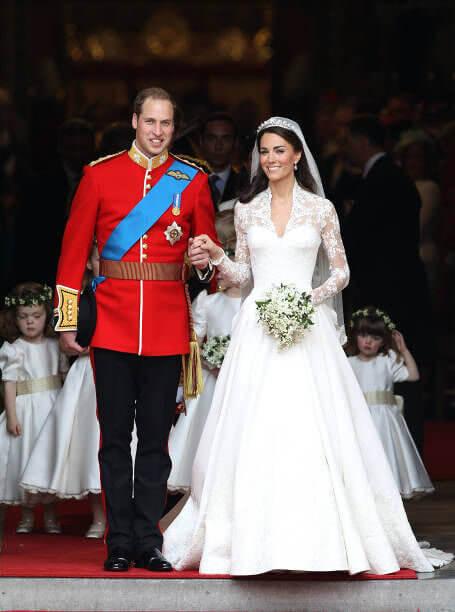 Before the wedding, the older son of Princess Diana had long been away from the public eye, but the wedding changed everything. The paparazzi were everywhere, even when their children got into the picture.

Gal Gadot
In 2009, Gal Gadot married Yaron Varsano in a private ceremony in Tel Aviv, Israel. For her wedding dress, Gadot chose a strapless, mermaid-style gown with lace detailing and a train. The dress was designed by Israeli fashion designer, Inbal Dror.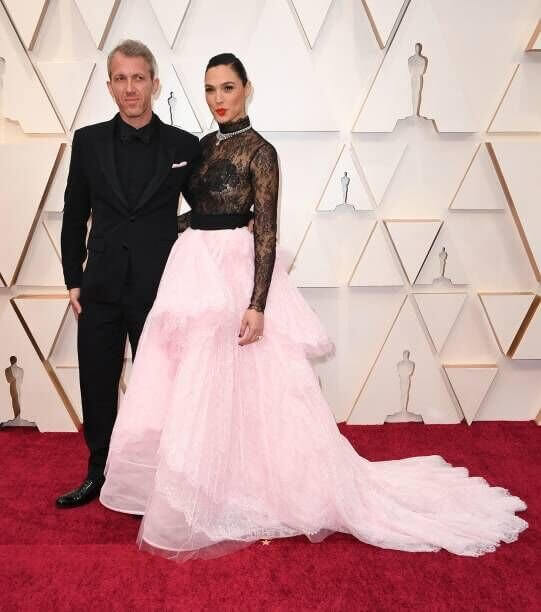 Gadot's wedding dress was both elegant and unique. The lace detailing added a touch of romance, while the mermaid-style silhouette flattered her figure. The train added a touch of drama to the overall look. Since her wedding, Gadot has gone on to wear a number of different designer dresses, but her wedding dress remains one of her most memorable looks.

Meghan Markle
The second royal bride on this list, Meghan Markle became the target of many gossips the moment she was presented as Prince Harry's girlfriend. Even though she is a famous American actress, her whole career was placed in the shadow of the fact that she was to become a new member of the Royal family.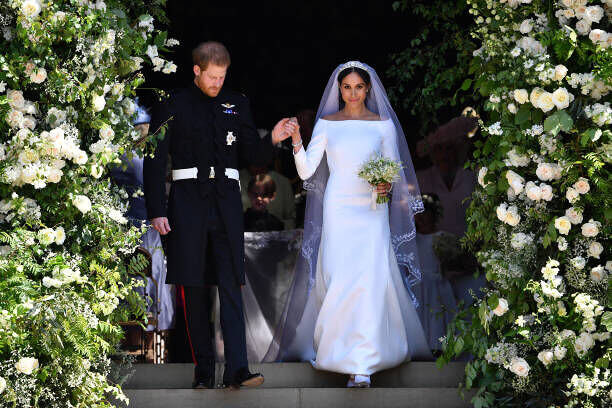 In her most recent interview, she admitted that her life has become a nightmare because of all the shameless gossiping of the so-called journalists who only care about their own profit. She said that not in her wildest dreams could she imagine that people can be so shameless and cruel towards someone who made them no harm.

Michelle Obama
When Michelle Obama wed Barack Obama in 1992, she wore a simple, elegant wedding dress designed by noted African-American fashion designer Ann Lowe. The dress was made of ivory silk organza and featured a fitted bodice, a scooped neckline, and billowing sleeves. Trumpet-style skirts were all the rage in the early 1990s, and Michelle Obama's gown was no exception. The skirt of her dress flared out at the knees, giving the dress an overall timeless look.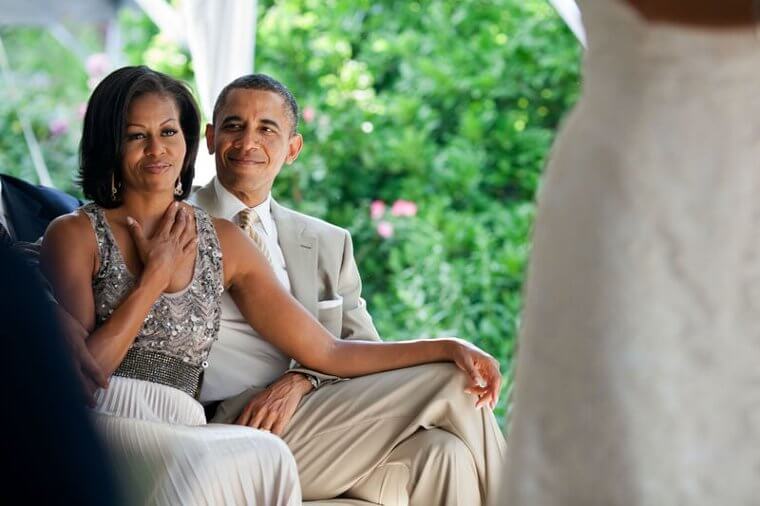 While Michelle Obama's gown was nothing too flashy or over-the-top, it was the perfect choice for her low-key nuptials. The dress was both stylish and appropriate for the occasion, and it perfectly suited Michelle Obama's personality. She later said of her wedding dress, "I wanted something that would be appropriate for the wedding, but also something that I would feel comfortable in." And that's exactly what she got.

Kim Kardashian
Kim Kardashian has had two weddings until now. This picture is from her first wedding day when she was about to get married to Damon Thomas, her first love. She was only 19 years old at the time. We are not sure if her age had anything to do with it, still, this marriage didn't last.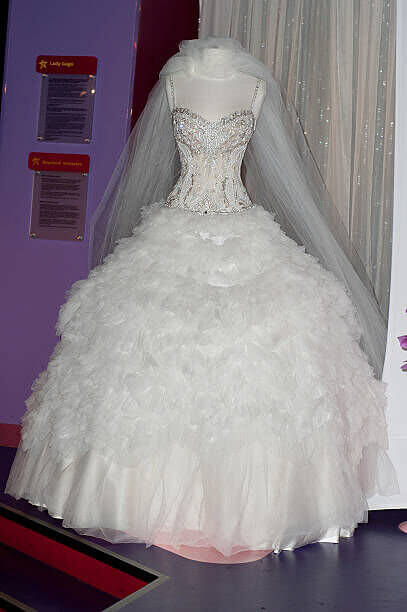 In 2014, she got married to her long-time friend Kanye West. This marriage is still 'active' and the couple is always all over the tabloids. It seems that the whole world wants to know what they are doing each day. They seem to handle the popularity pretty well.

Jessica Biel
Jessica Biel and Justin Timberlake had their wedding in 2012, in Italy. Before Timberlake, Jessica dated Chris Evans for 5 years but, apparently, the couple had some irreconcilable differences, so that relationship ended.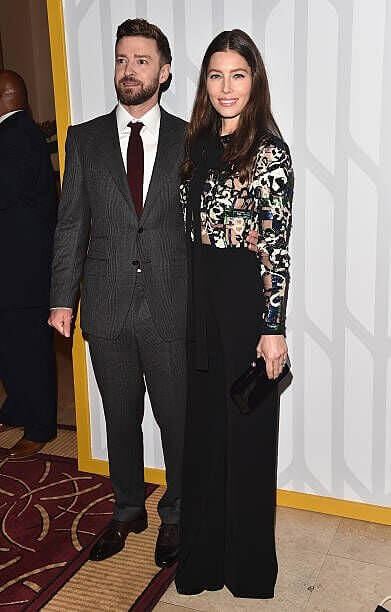 When asked about her wedding dress, Jessica Biel said she wanted to have a romantic and tender wedding dress. She said she never dreamed of her wedding being in white and after visiting designer Valli, she definitely decided it should be themed in pink.

Angelina Jolie
Angelina and Brad Pitt got married in 2014. The marriage ended in 2019, well actually the marriage lasted only for 2 years since Angelina filed for divorce in 2016. Their relationship started during the filming of their famous movie 'Mr. and Mrs. Smith' but the couple waited for 10 years to get married. At the time, everyone thought their relationship was fake and made up for the sake of advertising the movie.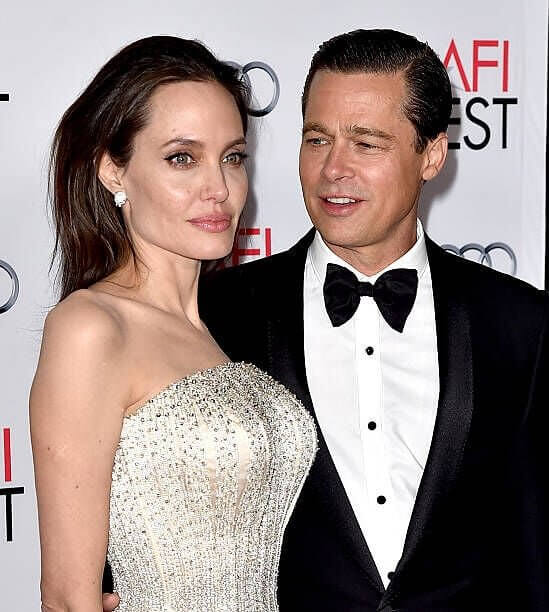 At their wedding in 2014, there were only 22 guests among which there were only their closest family members. The couple has 6 children, 3 of whom are adopted.

Kate Upton
Kate Upton and Justin Verlander have been married for 2 years now. When you see them in this picture, you cannot but envy them on their happiness. Kate wears a long-sleeved Valentino wedding dress with a long white veil.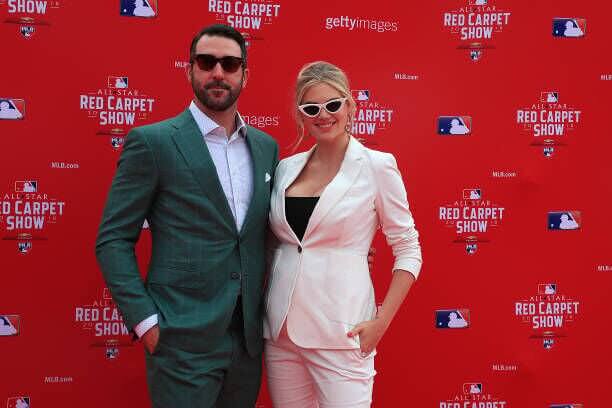 Kate and Justin have one child which they are not afraid to take even at the daddy's games. At one game we could see a little girl wearing a jacket with her father's name on it. Actually, even people who were not present at the game could see this site since Kate has shared the adorable photo on her Instagram profile.

Chanel Iman
Chanel Iman is an American model who got married to her fiancé Sterling Shepard, who is a football player. The couple was engaged only for six months when Shepard decided to ask Chanel a famous question: 'Will you marry me?' She immediately said 'Yes!'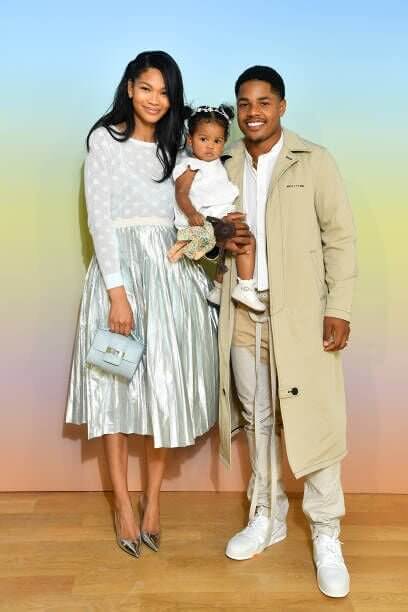 They quickly planned the wedding and after only three months of preparations, the couple had their wedding ceremony held. Chanel's wedding dress was designed by Zuhair Murad.

Whitney Port
We have first seen Whitney Port on the reality TV show 'The Hills'. Even then, we realized how smart and witty she is. Her wedding party was another example of her wittiness – they had a fun tasting menu and cocktails with unusual names they had been giving to each other since they started their relationship. Unusual, right?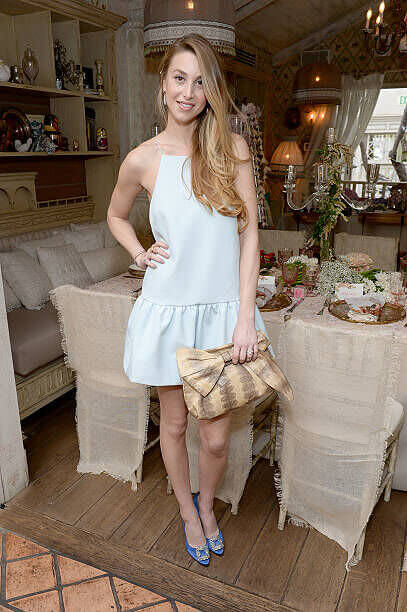 On the other hand, when the ceremony ended, the couple was too tired to spend time with their guests over dinner, so they spent time in their private room. Well, that is a highly unusual action for a wedding day.

Lauren Conrad
We first saw Lauren on the reality TV show 'Laguna Beach: The Real Orange County'. In 2014, she got married to William Tell, a musician. The couple was dating for more than 2 years at the time and they even lived together for a year. Today, they are happily married with two children.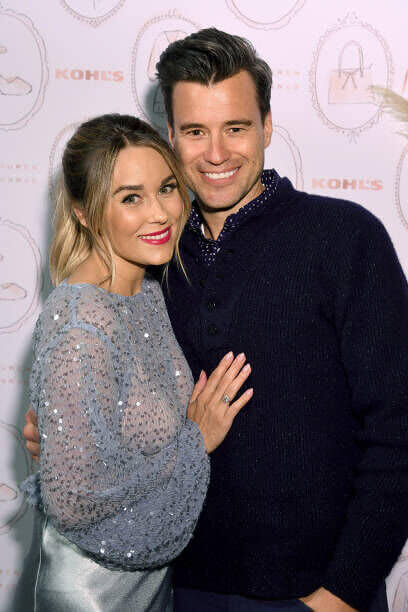 She had a hard time deciding upon who would be her bridesmaids, so in the end, she had 10. More is better than less, right? Her wedding dress was very elegant and her 10 bridesmaids dressed up to match since they were given the freedom to wear whatever they wanted.

Serena Williams
We are all well familiar with Serena's starry tennis career but not all of us know who her husband is. In 2017, Serena tied the knot with Alexis Ohanian, one of the founders of the social network Reddit. The couple has one daughter who is already a star on social networks.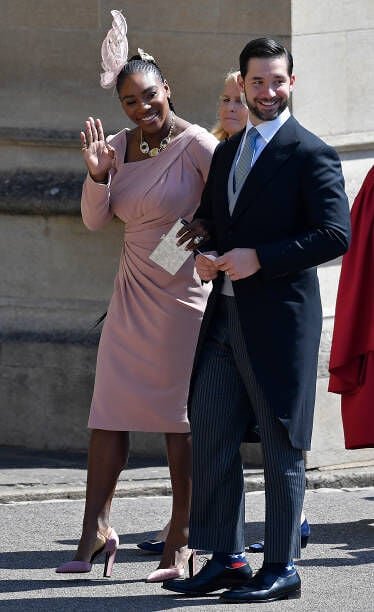 Surprisingly, in this family, the father is the one who impatiently shares their family pictures on Instagram. He was even the first one to show us the private pictures from their wedding day but also the pictures of the little baby Alexis Olympia Ohanian.

Amal Clooney
Amal Clooney is definitely one of the most admired but at the same time, the most envied women in the world. Not only has she married the most-wanted man in the world but she is also a highly educated and beautiful woman. Apparently, she has everything a woman could possibly want in her life.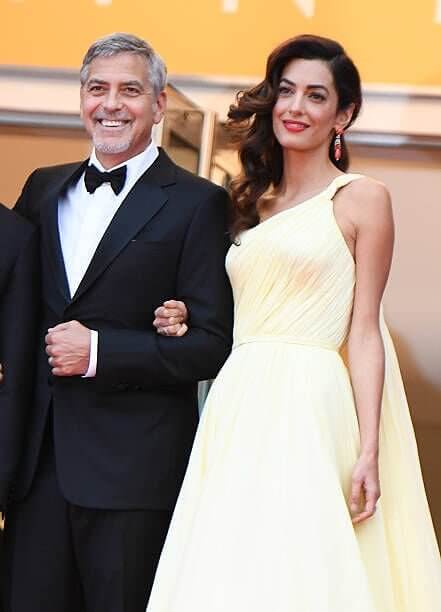 Amal and George Clooney tied the knot in 2014 and they are happy parents of a pair of twins. At the time of their wedding, George Clooney was 53 years old and Amal was 36 years old. Her wedding dresses were designed by Oscar De La Renta and Dolce&Gabanna.

Sofia Vergara
Sofia Vergara is a Colombian-American actress who is famous for her role in the series 'Modern Family'. She is married to actor Joe Manganiello. The wedding took place at Palm Beach in Florida back in 2014. It has been rumored that the wedding itself cost 3 million dollars.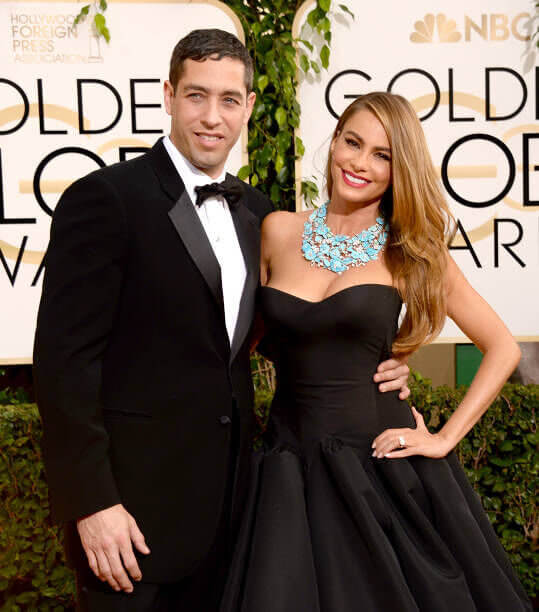 The fans of Ellen DeGeneres show could see some parts of the wedding when Sofia was her guest back in 2015. You could see how romantic their wedding was when her husband serenaded her at the wedding and how she responded. The wedding dress itself was awesome, and no words could possibly describe it.

Nicky Hilton
Nicky Hilton had two wedding days in her past. The first one was in 2004 with Todd Meister by her side and the second one was in 2015 with James Rothschild as her husband. The second wedding, from which this picture is, has taken place at The Orangery in Kensington Palace Gardens in London.

In this picture, we can see Paris Hilton's younger sister wearing a Valentino Haute Couture wedding dress. The dress is said to have cost around 77,000 USD. Since both a bride and the groom are from very rich families, this price was probably nothing much for them.

Renee Zellweger
Renee Zellweger is probably most popular for her role of Bridget Jones, a stereotypical single woman in her 30s who has a hard time finding true love. Maybe the actress got herself identified with her character too much since she also hasn't had too much luck finding her soul mate.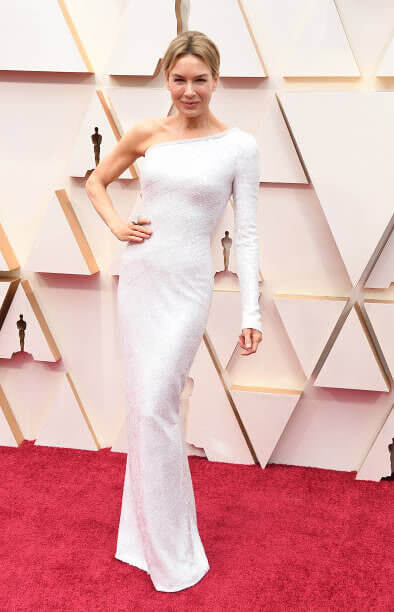 Renee got engaged two times but was married only once. Sadly, this marriage didn't last. This picture is from her wedding ceremony with Kenny Chesney in the Virgin Islands. Her lovely wedding dress was designed by Carolina Herrera. The marriage itself was annulled four months later.

Shenae Grimes
When a wedding dress is in question, all the colors are possible – it all depends on the bride's personal style. The most usual color for the wedding gown is white and the most unusual one is black. Among all the possible colors, Shenae has chosen the rarest one. What was she trying to suggest?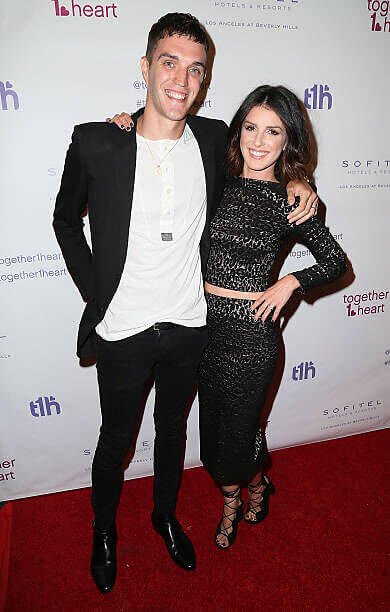 Her wedding took place in 2013 and her groom was a British model Josh Beech. The marriage is still strong and they even have a daughter together. Even though some people were superstitious about the success of their marriage, seeing the black color of the wedding dress as a sign of bad luck, that color actually brought them a lot of good luck.