Embarking on a journey through history's shadows, this collection of rare photographs showcases notorious figures in their youth. These snapshots offer a unique perspective, juxtaposing glimpses of innocence and early inklings of darkness. From ordinary moments to chilling hints, the images unravel layers of complexity within individuals destined to shape the course of history. Can you guess who these innocent faces grew to become?
​A Sweet Face and a Tight Grip on the Kitten
The first sign of trouble indicated in this photograph is the young boy's questionable hand around the little kitten's neck. The little boy's face, which appears to be sweet and innocent, would grow to be a bespeckled teen from Milwaukee that wouldn't make you look twice. This young boy grew up to be the notorious Jeffery Dahmer.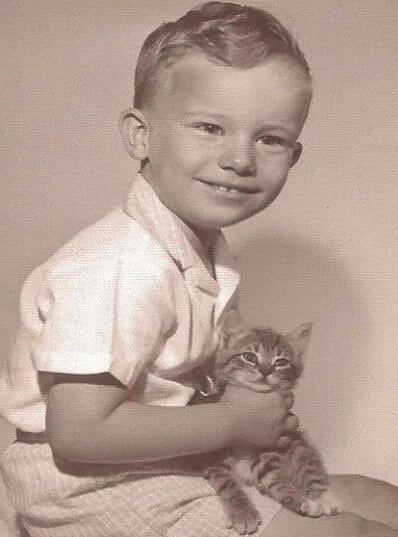 Dahmer was one of the most horrific serial killers in American history. Not only did he torture and kill 17 victims (that we know of) but he also ate them afterward. Known as the Milwaukee Monster, Dahmer was eventually captured and given 15 consecutive life sentences, but he never got the chance to suffer his punishment. Instead, he was killed by another criminal named Christopher Scarver who was supposedly sickened by the monster's crimes and "God told [him] to do it'.
Joseph Stalin With His Daughter
The unsettling contrast between the facade of familial affection and the historical atrocities stains the image of Joseph Stalin cradling his daughter with apparent tenderness. This haunting visual of a man responsible for immense suffering reveling in domestic bliss underscores the complexity of human nature and the chilling duality of his persona.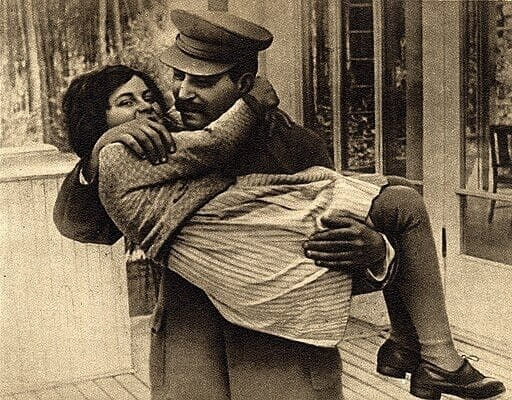 Joseph Stalin, the notorious Soviet leader, orchestrated widespread purges, forced collectivization that led to man-made famines causing millions of deaths, and initiated mass executions. His regime imprisoned and executed political opponents, suppressed free expression, and created a pervasive atmosphere of fear. The Great Purge of the 1930s alone resulted in the deaths of hundreds of thousands, cementing his legacy as a tyrant responsible for immense human suffering.
A Colorful Pic for a Colorful Personality
This young boy seems to fit the stereotype of the typical American kid from the '90s perfectly. His brightly colored jumper, cute smile, and giant ears make you want to give him a cuddle - or a toy truck. If only his parents knew the horrific man that he would become.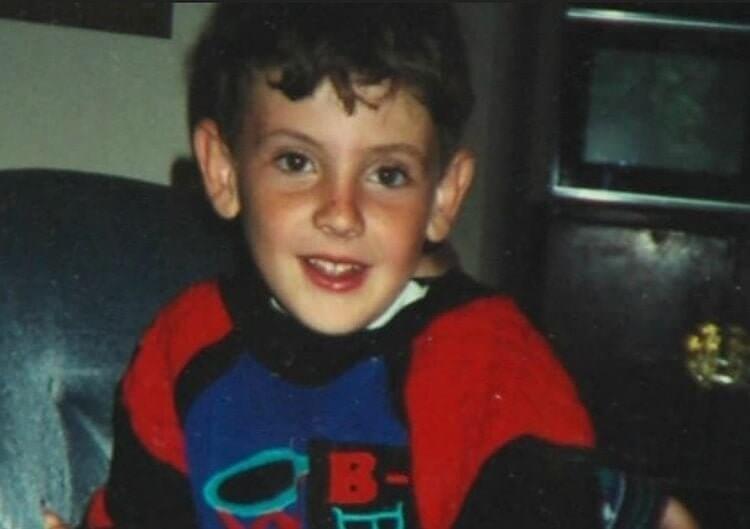 This cute face was replaced by a psychotic grin, however, when James Holmes walked into the Century 16 movie theatre in Aurora, Colorado in 2012, and left a trail of death in his wake. Though he had no criminal record, he killed 12 and injured 70 by the end of the night. He was found guilty of all charges and subsequently tried to commit suicide several times once behind the bars. To this day, no one is certain of what the motive of his attack was other than bloodlust.
A Troublesome Duo
Do you have any siblings? There's nothing quite like a sibling bond that helps you get through tough times, as well as provides hours of entertainment. These two boys shared many brotherly memories as they grew up in Kyrgyzstan under the same roof. Look at how harmless they look in these pictures.
After immigrating to the United States, these brothers turned into monsters. When the gun went off at the start of the Boston Marathon in 2013, everyone was excited about the event. But what they didn't know is that the race would end in tragedy when Tamerlan and Dzhokhar Tsarnaev set off two pressure-cooker bombs. The brothers would become acknowledged as the infamous Boston bombers who killed three people and injured 264 more. While trying to flee the police, Tamerlan was shot and killed, but Dzhokhar was captured and is serving a life sentence at ADX Florence Prison in Colorado.
Kim Jong-Un Enjoying His Dictatorship
The dissonance of witnessing an infamous figure like Kim Jong Un revel in joy on a rollercoaster strikes a disconcerting chord. This enigmatic leader, responsible for egregious human rights abuses and a repressive regime, seemingly relishing carefree moments contrasts starkly with his grim actions.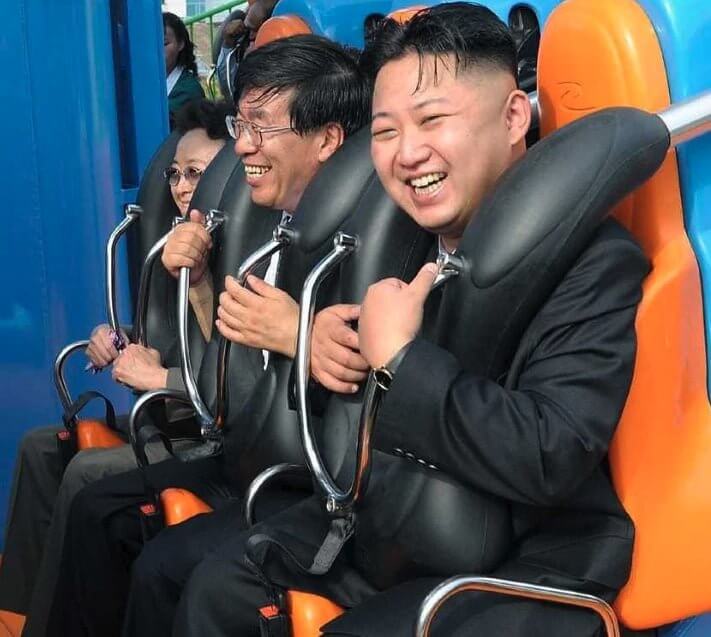 Kim Jong Un, North Korea's leader, has been accused of grave human rights violations, maintaining a regime marked by censorship, political purges, and forced labor camps. His pursuit of nuclear capabilities and provocative rhetoric has strained international relations, while his iron grip on power has sustained an atmosphere of fear and suppression within his country.
A Face Full of Charm From a Young Age
Not all evil people always wear frowns or paint their faces like a clown. Some evil people are handsome, charming, and persuasive. This particular wicked devil learned to work his charm from a young age.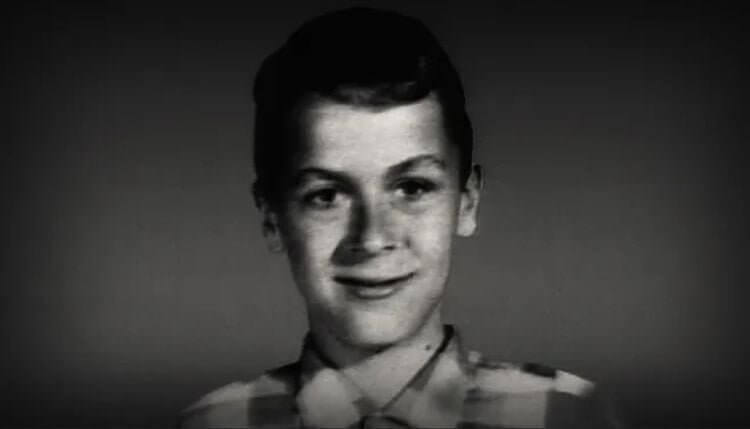 This young boy is Ted Bundy, a notorious burglar, kidnapper, rapist, torturer, and murderer - you get the picture. This man was pure evil. His wicked ways found him killing 30 young women by luring them to their untimely death with his charming personality. The innocent victims didn't suspect a thing. When he was eventually caught, Ted Bundy was sentenced to death. But he escaped the authorities and went on the run, killing another three victims before finally being caught again, and killed in 1989.
A Blurry Pic of An "Innocent" Kid
Although this black and white photograph of a little boy is grainy and unclear, you can clearly see the uninterested frown on this kid's face. Looking directly at the camera, we can only guess that he wanted to be anywhere but in front of the camera. However, he would come to swap this frown out for a psychotic smile.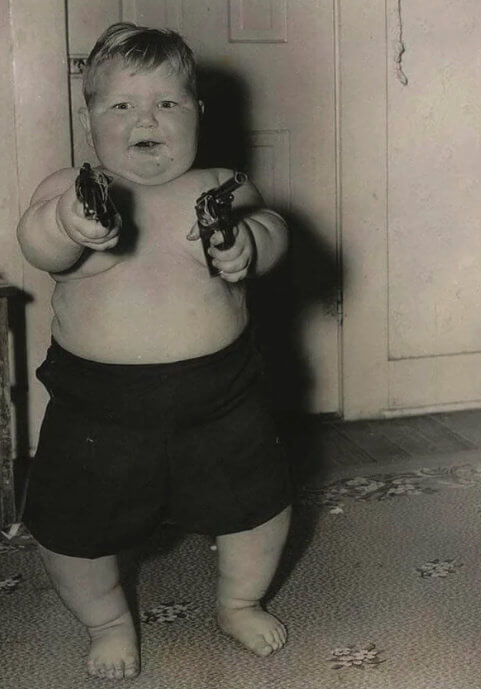 This kid would grow up to be a nightmare and a terror to those who encountered him. Known as the Killer Clown, John Wayne Gacy went on to be a serial killer and sex offender. He targeted young men and boys and he attacked and killed at least 33 victims. Perhaps someone stole his balloon as a child because there is no explanation for what he did.
Lenin With His Cat
It's unsettling to witness an evil figure like Lenin, who orchestrated widespread suffering, don a facade of happiness while cradling his cat with affection. Especially when you think about the dissonance between this tender scene and his brutal actions.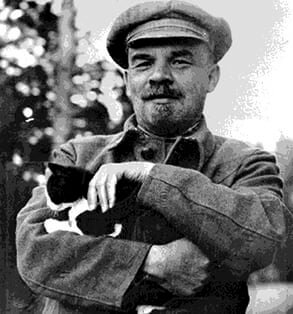 Vladimir Lenin's leadership during the Russian Revolution brought about radical changes, including nationalization of industries and suppression of dissent. His policies triggered economic inefficiencies, the Russian Civil War, and the establishment of the repressive Cheka. While credited for revolutionary momentum, Lenin's legacy also entails economic turmoil, human suffering, and erosion of civil liberties, underscoring the complex consequences of his leadership.
A Cheeky Grin Plotting Something
Look at this cute little five-year-old sitting playfully on a chair with a neatly groomed hairdo and a cheeky smile. You'd never think that he would grow up to be one of the most evil and twisted people in history.

Gary Leon Ridgway would become known as the Green River Killer and with 49 convictions to his name, he would go down as one of the worst serial killers in United States history. His main target was sex workers in the state of Washington and after getting caught, Ridgway was sentenced to life imprisonment.
​Che Guevara and Fidel Castro Laughing Together
It's a disconcerting paradox to witness the likes of Che Guevara and Fidel Castro sharing laughter and camaraderie. These iconic figures, often associated with controversial actions and ideologies, appearing content and beloved, provoke a stark reminder of the complexity of human perception and the dissonance between public image and personal reality.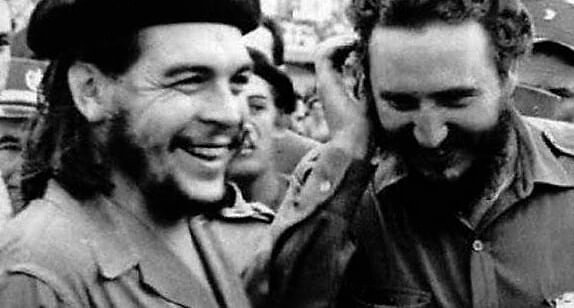 Che Guevara, an Argentine revolutionary, and Fidel Castro, a Cuban leader, orchestrated the Cuban Revolution, which toppled the Batista regime in 1959. Guevara played a key role in guerrilla warfare strategies, while Castro led the establishment of a communist state. Their actions sparked global admiration and criticism, shaping the course of Cuban history and international relations.
A Cult Leader Named Charles Manson
Charles Manson is a name known to many, especially during the 1960s when he ruled a massive cult following that led to multiple murders. The evil man had a gathering of people hanging onto his every word, including his instruction to kill seven people in an effort to start a race war.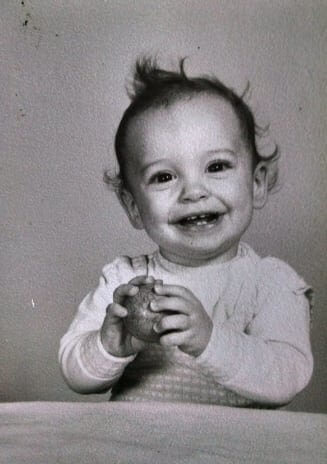 Charles Manson, himself, was convicted of three first-degree murders (among many other crimes) before dying of cardiac arrest in 2017. He was in prison at the time and, although he's dead, he'll forever be known as one of the most twisted characters to ever live.
Joseph Goebbels Getting Married
The unsettling contrast of witnessing an evil figure like Joseph Goebbels radiate joy during his wedding, with Hitler as his best man in the background, can be deeply disturbing. It serves as a chilling reminder of how outward appearances can obscure the darkness within.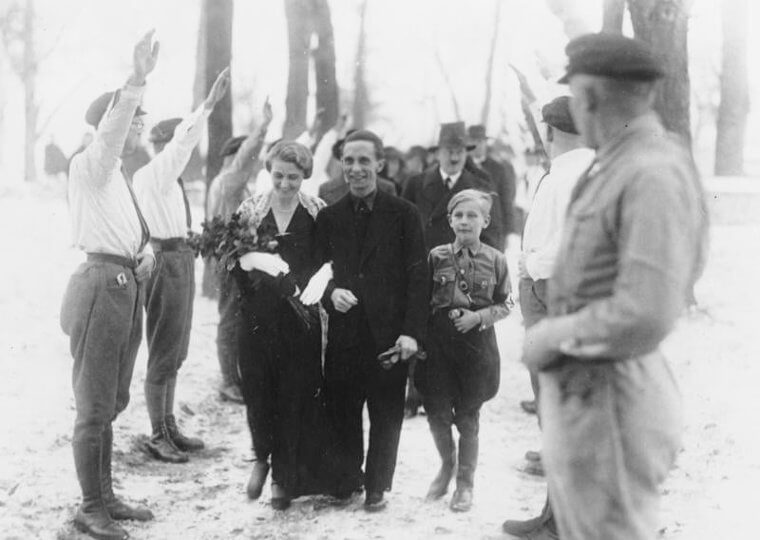 Joseph Goebbels, a prominent figure in the Nazi regime, orchestrated Hitler's propaganda machinery. He played a central role in disseminating the regime's hate-fueled ideology and was complicit in the Holocaust, contributing to the suffering and deaths of millions during World War II.
Osama Bin Laden and His Decade-Long Stretch on the Most Wanted List
Osama Bin Laden was born in 1957 in Saudi Arabia, and he was the main instrument in planning the notorious 9/11 attacks on the Pentagon and World Trade Center. But that's not all.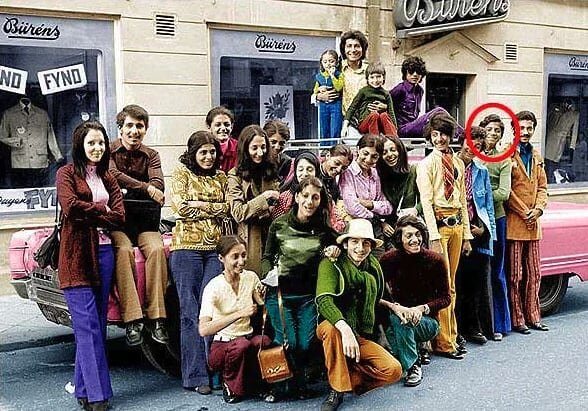 Before dying in Pakistan in 2011, Osama Bin Laden's role in founding the militant organization Al-Qaeda found him on the FBI's most-wanted list for more than a decade. At one point, he had a $125 million bounty on his head.
Sadam Hussein - The Fifth President of Iraq
Sadam Hussein would grow up to be the president of Iraq, ruling with tyranny from 1979 to 2003. During this time, he ruled as an oppressive leader, forcing his ideologies with his position of power. During his time in leadership, he suppressed the Shi'a and Kurdish parties that fought for freedom.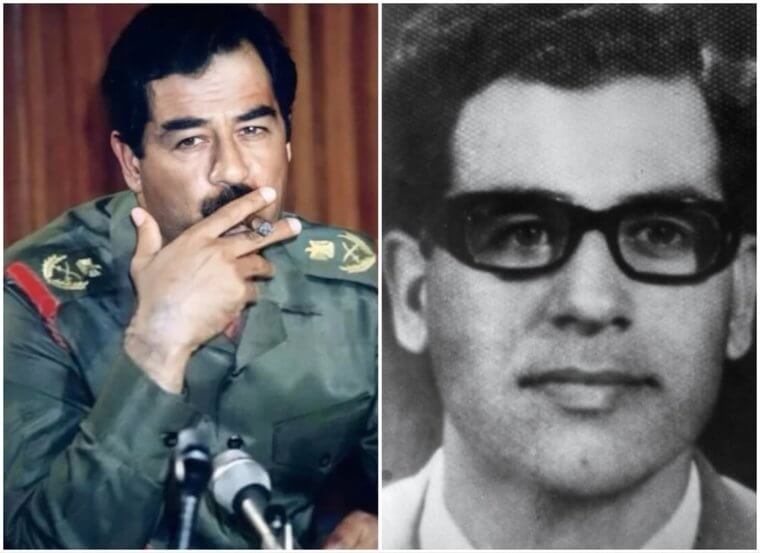 Sadam Hussein has some tragic numbers to his name, including 250,000 Iraqi civilians who found themselves at the hand of his brutality. He also solidified the United States as an enemy state. But his crimes against humanity caught up with him and he was sentenced to death by an Iraqi court in 2003.
Jim Jones and His Deadly Cult
Jim Jones would grow up to be one of the most infamous people to ever walk the earth. Jim Jones was the charismatic leader of the Peoples Temple, a deadly cult that emerged in America during the 1950s. He promoted ideals of racial equality, social justice, and communal living, but the movement gradually transformed into a deadly cult. In 1978, Jones led his 900 followers to a remote jungle settlement in Guyana called Jonestown. The situation worsened amid accusations of abuse and manipulation.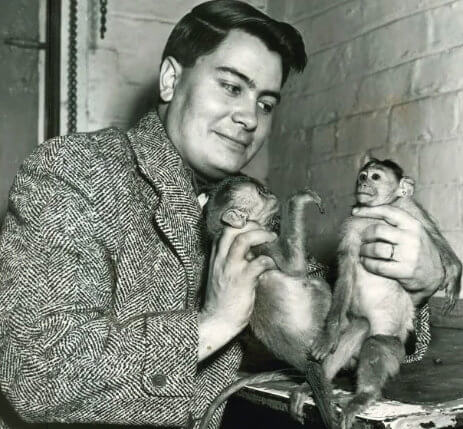 On November 18, 1978, in a horrifying turn of events, Jones orchestrated a mass murder-suicide. He coerced his followers, including children, to drink cyanide-laced fruit punch, taking nearly a thousand lives, making it one of the largest mass suicides in history. The tragic incident exposed the power of manipulation and the dangers of unchecked authority within cults, leaving an indelible mark on collective memory.
Mao Zedong Looking Stern
Glimpsing the youth of an eventual tyrant can be haunting. Chairman Mao, in his early years, wore a stern countenance that seemed to foreshadow his future actions. China is one of the most powerful countries of the 21st century, and Mao Zedong was one of its most iconic communist figures.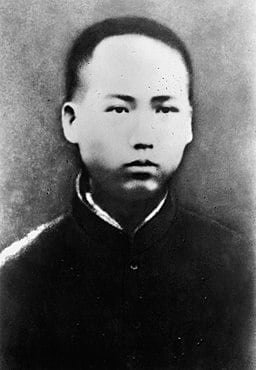 Mao Zedong ruled as a dictator and, while many viewed him as a visionary, more people considered him to be the epitome of evil. Under his leadership, the people of China experienced unparalleled hardship. Millions of people died due to starvation and large parts of the ancient Chinese culture were destroyed - including several historical and religious artifacts.
Adolf Hitler and His Exclusively Evil Ways
Adolf Hitler contributed to the start of World War II by introducing harsh racial prejudice against anyone who opposed the Aryan race. During his terrifying reign, he orchestrated the death of millions of other people, six million of whom were Jews. He killed those who didn't fit his idea of perfection - including homosexuals, gypsies, and other racial groups.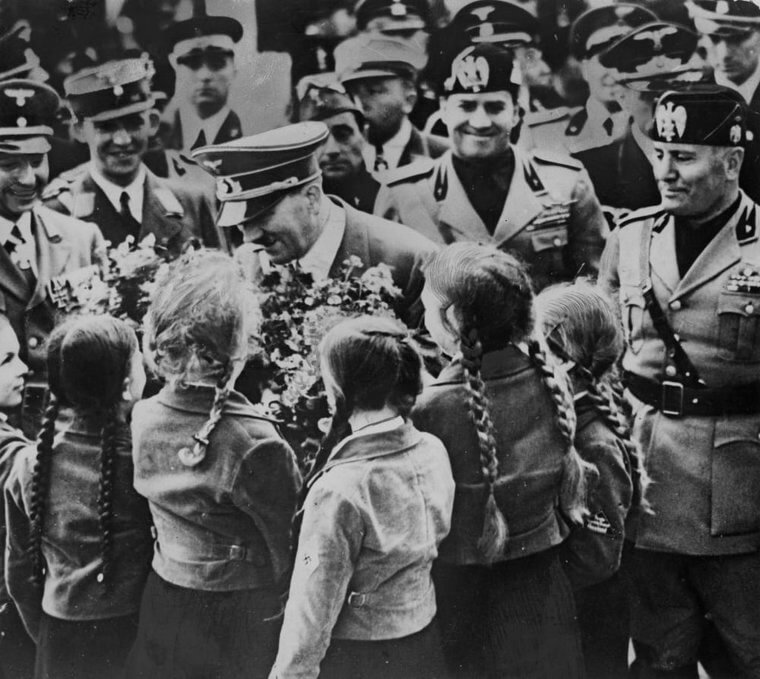 Sadly, Adolf Hitler never had to suffer for his evil sins. Before he was caught and punished, he managed to take his own life in 1945, however, there have been theories that he escaped with his life.
The Children of These Evil People
You cannot choose your parents, and you cannot change the past. This is most evident in the children who were unfortunate enough to have tyrants as parents. Fro, Mao to Manson, dictators, mass-murderers, and even deranged cult leaders always found time to have children, and these children have either tried to distance themselves from the atrocities of their relatives or instead have defended their actions. Here are 28 children of some of the evilest people on the planet.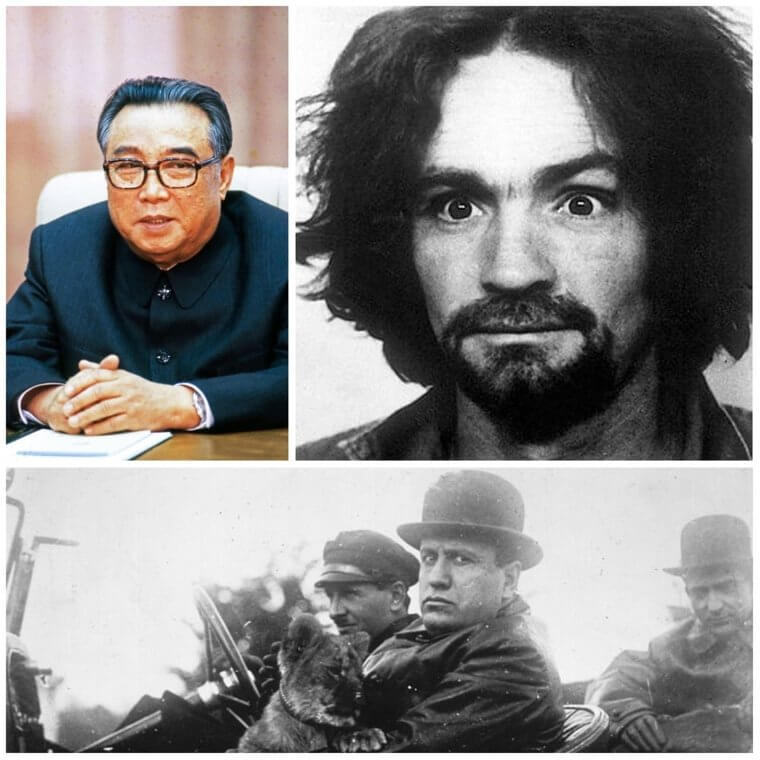 Edda Mussolini
Edda Mussolini was the daughter of Rachel Guidi and Benito Mussolini, a man who would become Italy's fascist leader and a tyrannical dictator. In the press, she was perceived as the perfect fascist, and yet on the side, she was drinking and partying with all the wrong men. Eventually, she married Count Galeazzo Ciano, which pleased her father.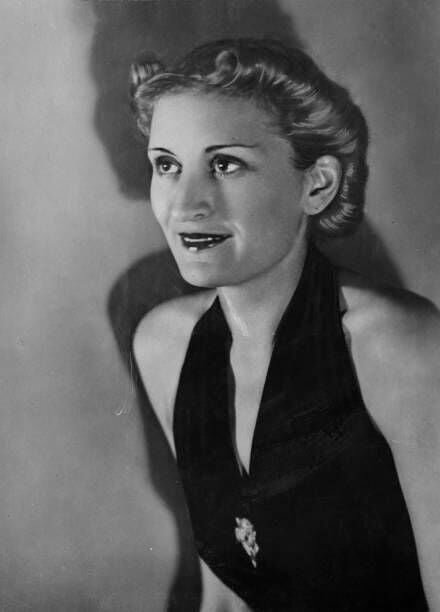 However, Ciano advised Mussolini not to associate himself with Nazi Germany. Mussolini wasn't happy with this betrayal and had Ciano executed. After that, Edda denounced her father, moved to Switzerland, embedded herself in the fashion industry, and wrote her memoirs until her death in 1995. 
Katrin Himmler
Katrin Himmler is the granddaughter of Ernst Himmler, and her great-uncle was Heinrich Himmler, one of the leading members of the Nazi regime, who was partially responsible for the advent of the Holocaust. Katrin chose to keep her name and to face her atrocious family history head-on.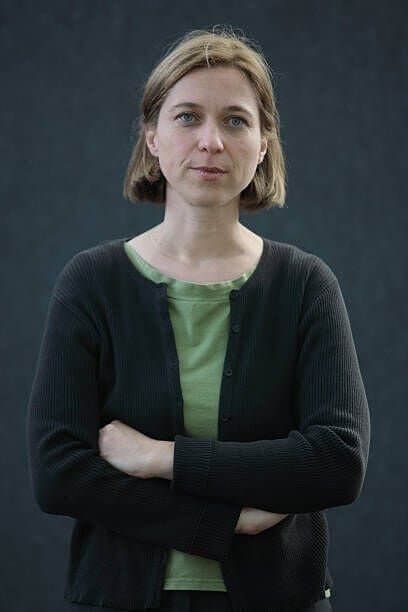 Himmler researched and wrote the bestselling book The Himmler Brothers, A German Family History, and has stated that she wants her own son to know as much as he can about his family history. She married an Israeli man and has chosen to remain honest regarding her Nazi past, rather than keep it hidden.
Emperor Akihito
Emperor Akihito is the eldest son of Japan's Emperor Showa, who was responsible for a number of war crimes during World War II. The emperor was never tried for his involvement. When his son took over in 1990, he studied politics rather than warfare and changed the regime of his country.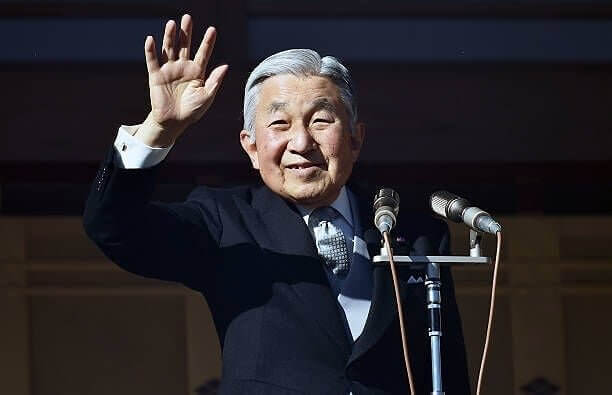 Akihito made sure that his family became more acquainted with his people, and he went against tradition by marrying a commoner. He also made sure to travel more extensively than any emperor before him and met many world leaders. He also chose to step down in 2019, which would make him the first Japanese emperor to abdicate the throne. In many ways, Akihito attempted to not be the tyrant his father had once been.
Kim Jong II
This is a case in which the child becomes even worse than the parent. Kim Jong II's regime on North Korea was catastrophic from the moment he came into power. Over the years, he was accused of countless human rights violations and even starved his people to boost the military.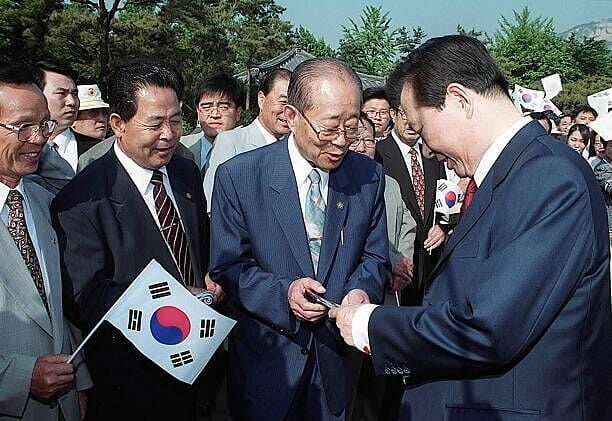 He came into power in 1994 and overshadowed his father in terms of ruthlessness. He even expanded his father's concentration camps that were used during the Korean War. When he died, his death was kept a secret, and his own son Kim Jong-un has clearly inherited the family's evil streak.
Li Na
Li Na is the daughter of Mao Zedong and his fourth wife Jiang Qing. She was born in 1940 and received a political education, and was brought up in communist China. Though her dictator father insisted on a "one-child policy" for the people of China, he himself had three children (officially). However, as a known womanizer, it is believed he fathered many more children.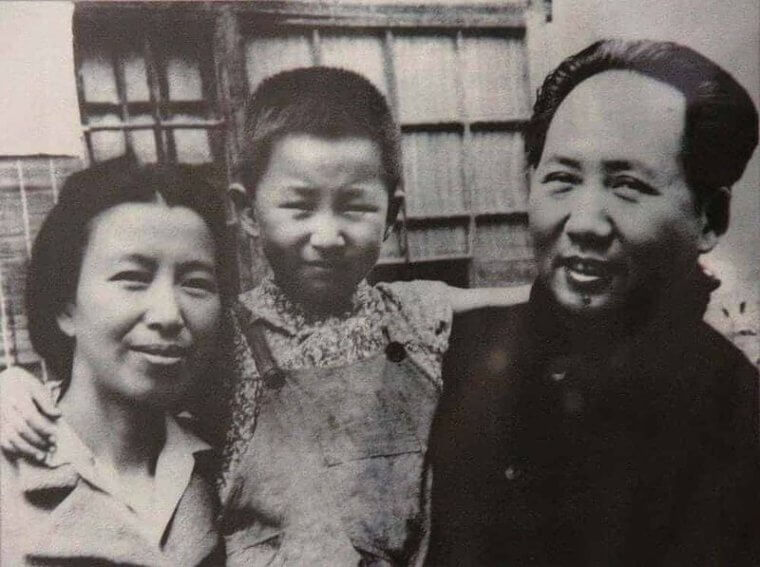 Li Na was clearly indoctrinated by her father's regime and has always maintained her support for Chairman Mao, referring to him as a kind man rather than the tyrant he is said to be. Li Na and her sister Li Min live in Beijing and prefer to keep a low profile.
​Yakov Dzhugashvili
Yakov Dzhugashvili did not have a good relationship with his father, and their story would end in absolute tragedy. After his mother died when he was very young, he went to live with relatives, and then attended university in Moscow. He then fell in love with a Jewish girl and attempted suicide after Stalin made him end the relationship.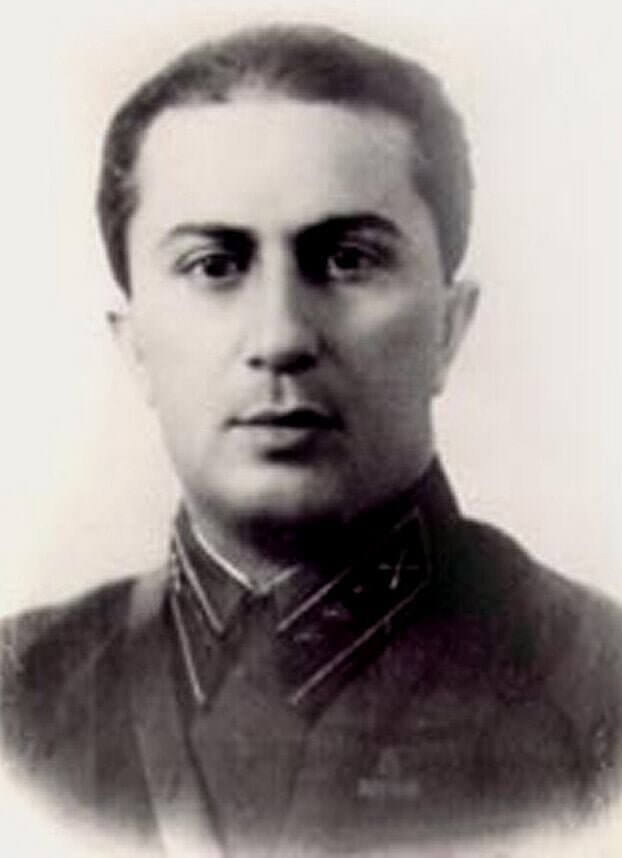 In 1941, he was made prisoner while serving in the Red Army. The Nazis offered to trade his son back, but Stalin flat out refused. Dzhugashvili ended up dying in a prisoner camp in 1943 after it is said he committed suicide. Yakov's own children managed to survive WWII and spent years defending their father's honor and discounting their grandfather's account of history.
Marko Milosevic
Marko Milosevic is the son of former Serbian President Slobodan Milosevic. His father was accused of being involved in war crimes during the Bosnian War, the Croatian War of Independence, and the Kosovo War. Milosevic would, unfortunately, inherit his father's penchant for crime.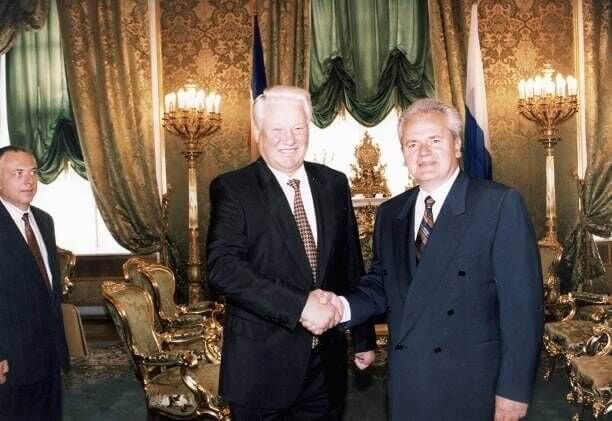 He was a tyrant at school, and after dropping out of school, he became heavily involved in the Serbian underworld of organized crime. He became a smuggler by using his father's name. When his father was ousted as president in 2000, Milosevic was forced to flee to Russia. Though he has since been given refugee status in Serbia, he is still banned from several countries around the world.
​Charles Manson Jr.
The infamous cult leader and mass murderer Charles Manson fathered Charles Manson Jr. with his first wife Rosalie Jean Willis in 1956. After the 1969 murders, and when his father was sent to prison Manson Jr changed his name to Jay White. Jay White's step-brothers would both die tragically, one from a gunshot wound, and the other from an accidental drug overdose.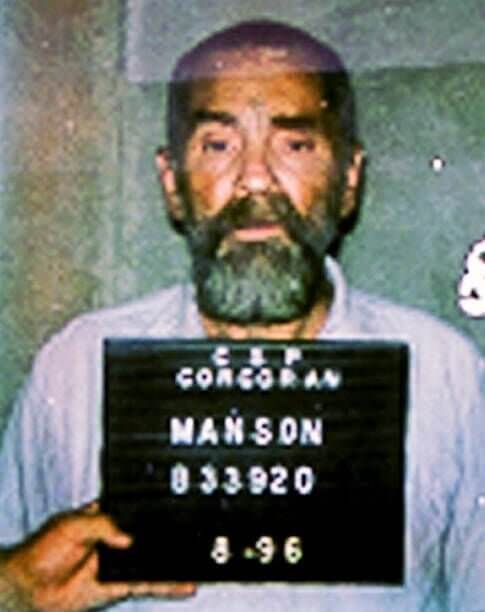 Jay White committed suicide in 1993, and it's said that he took his own life because he couldn't come to terms with who his father was. White's son, Jason Freeman, who is a kickboxing cage fighter, has in an interview expressed the wish that his father had just hung in there, and stuck around longer to meet his own grandchildren. The body of Charles Manson was handed over to his grandson Jason Freeman, and he hopes to sell Manson's estate to raise money for charity.
​Monika Hertwig Goeth
Monika Goeth's father was the infamous Austrian war criminal Amon Goeth. All her life, she had been taught to believe that not only was her father involved in WWII but that he had been a hero. This all changed when she watched the movie Schindler's List, a film that exposed her father for what he truly was.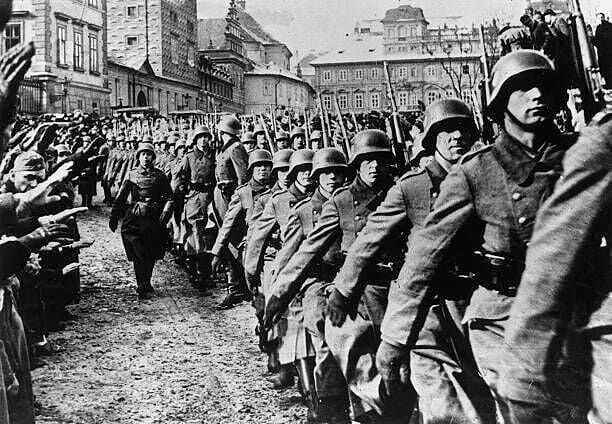 Monika's own mother, Ruth Kadler, killed herself after being shown evidence as to what her lover had been capable of. After Monika saw the Spielberg film, she was angry, but she proceeded to visit survivors in Poland and realized the truth. Her own daughter, whose father was Nigerian, would write a book many years later highlighting how her own existence as a person of color would have appalled her grandfather.
Fidelito Castro
Fidelito Castro was the eldest son of Fidel Castro, the Cuban revolutionary who brought communism down on the people of Cuba. His son would eventually move from Cuba to Miami with his mother. His mother and her family were opposed to Castro's dictatorship. He studied nuclear physics in Russia and received a doctorate. After setting up a nuclear program in Cuba, his father had him removed from his position, and so Fidelito left for Moscow.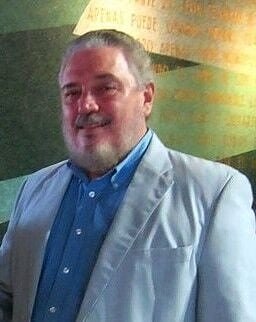 In his later years, he would return to Cuba and welcome American delegations to his homeland. In 2018, Fidelito committed suicide after many years of battling depression.
​Rolf Mengele
Rolf Mengele's father was Josef Mengele, a man who was nicknamed the "Angel of Death". Working in the concentration camps, most notably in Auschwitz, Mengele was a medical doctor who conducted countless experiments on women and children living in the death camps.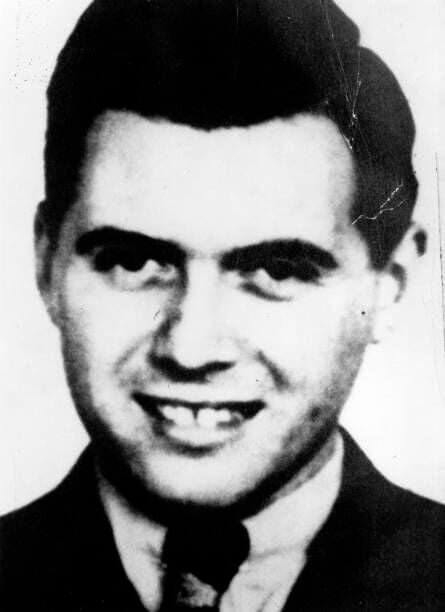 Though Rolf was abandoned, he still received letters from his evil father for years. He never did give up his father's location to the authorities after he went into hiding, but he did denounce his father and his name. It is said that he is now a retired lawyer living in Germany.
​Nicu Ceausescu
Nicu Ceausescu was the youngest son of communist leader Nicolae Ceausescu, who ruled over Romania. The entire family lived a very lavish life while the rest of their country lived in poverty. Nicu used his father's name to get into university despite being a terrible student. It is there that he lived out a playboy lifestyle of drinking and gambling.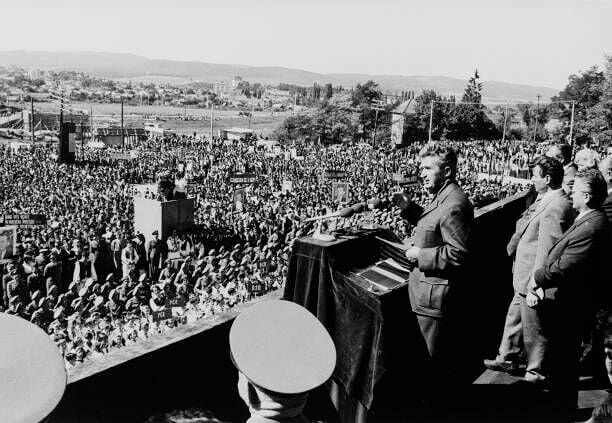 He was a member of the Communist Party and would have succeeded his father had the dictatorship not been overthrown in 1989. Both his parents were executed, and Nicu was sent to prison for 20 years, where he only served two years and subsequently died from complications from his addiction to alcohol.
​Niklas Frank
Unlike a lot of children of Nazi leaders, the son of Hans Frank, Niklas Frank, has no problem admitting that, every year without fail, he celebrates the fact that his father is dead - Hans Frank worked as a lawyer for the Nazis and was hanged as a war criminal in 1946.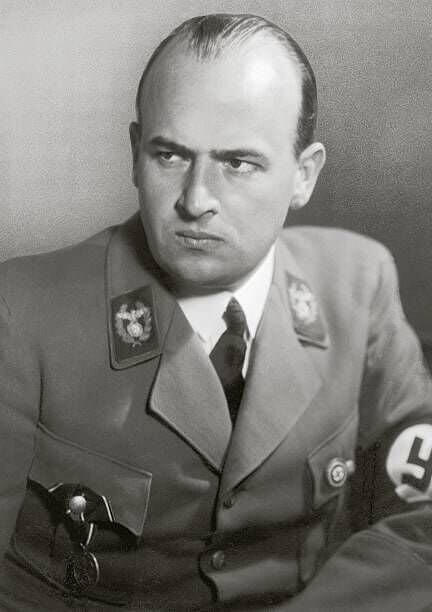 Niklas Frank is a journalist, and often gives talks about his dark family history, and talks about his emotionally distant parents. His father, he reveals, was responsible for the deaths of many Polish Jews, and his mother knew all about her husband's crimes.
M​artin Adolf Bormann
Adolf Hitler was the godfather of his private secretary's son, Martin Adolf Bormann's. Unfortunately, his relationship with his father was cold and cruel, and at the end of the war, his father committed suicide. In the aftermath, Martin Adolf sought refuge in Austria, finding solace in the priesthood. Despite his family's dark association with the Third Reich, he chose not to publicly condemn his father or their involvement.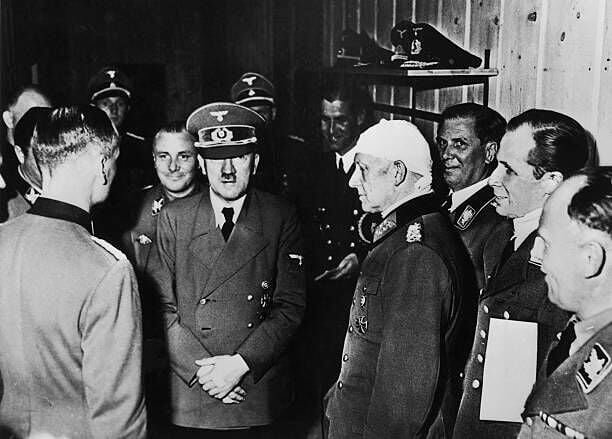 Though he kept his name, Bormann moved as far away from Nazism as he could. Eventually, he fell in love with a nurse, had to leave the priesthood, and spent the rest of his days as a teacher of religious studies. He died of old age in 2013.
​Uday Hussein
Uday Hussein was the first son of Saddam Hussein, whose regime killed around 250,000 Iraqis and committed war crimes in Iran, Kuwait, and Saudi Arabia. Uday was the first in line to inherit his father's empire. However, that all ended abruptly when Uday killed his father's personal valet, Kamel Hana Gegeo at a party in 1988.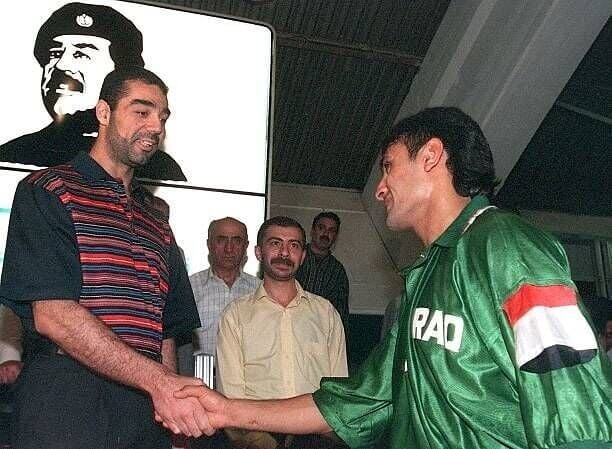 Uday Hussein was as much of an extremist as his father. He was in charge of the Iraq Football Association and the Iraqi Olympic Committee but treated his athletes badly, and often punished them physically. He was eventually killed in 2003 in Mosul by US Forces.
​Edda Goering
Edda Goering was the poster child of Nazi Germany - literally. This was because her father was the convicted war criminal Hermann Goering, leader of the Nazi Party and one of the primary architects of the Nazi German state .Though she saw very little of her father, as she was born a year before the Third Reich took over, she would defend his character all her life.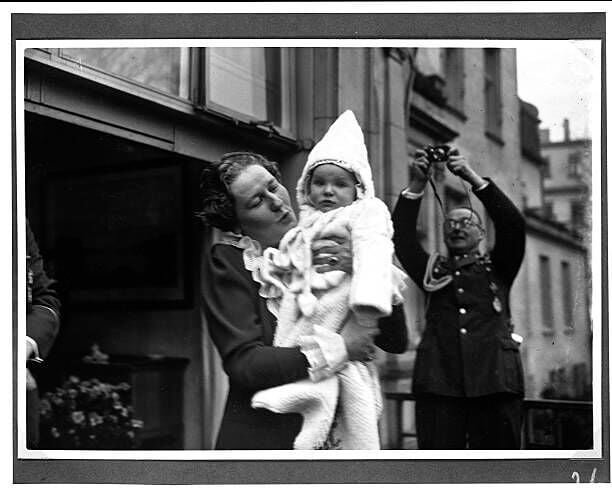 Hermann Goering committed suicide by taking a cyanide pill to avoid execution, and Edda and her mother were forced to flee to Bavaria. She would spend her adult years in legal battles with people whose valuables had been stolen during the war and had been gifted to the Goering family. Edda died at the age of 80 and was buried in an undisclosed location. 
​Jean Claude Duvalier
Jean Claude Duvalier was the son of Haiti's 34th president, Francois Duvalier, who was responsible for the deaths of approximately 30,000 citizens. Jean Claude inherited the presidency at the age of 20 and was more authoritarian than his father had been. Over the 16 years during which he ruled, he lived a playboy lifestyle by embezzling money from his own people.
During his time in office, and before the revolt of 1979 that had him thrown out, Duvalier banned the opposition and made sure that the press was heavily censored. He spent his exile in France, and in 2011 attempted a political comeback, which ended in a house arrest. Duvalier died of a heart attack before he could be prosecuted for his crimes against the people of Haiti.
Jaffar Amin
Jaffar Amin is the tenth child of the tyrannical dictator of Uganda that governed during the 70s, Idi Amin Jaffar- also dubbed the "Butcher of Uganda". Idi Amin is said to have fathered more than 40 children, and most of his offspring have chosen to live quiet lives away from the horrific history of their family name. With an estimated death toll of 500,000 people under the dictator's ruthless regime, one might wonder how anyone could possibly defend Idi Amin.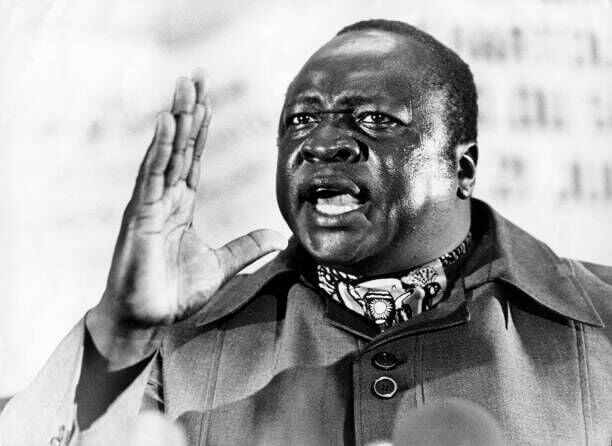 His son, Jaffar Amin is doing exactly that. Jaffin is protecting his father's actions, asserting that historical context, external influences, and political complexities should be considered when evaluating his regime's decisions. He plans to write a book that will give an account of the man he believed his father to be...
Bettina Goering
Bettina Goering is the great-niece of Nazi leader Hermann Goering. She grew up listening to a father who refused to speak of the war and a mother who honored the memory of Adolf Hitler and her uncle Hermann while insisting that the Holocaust was a complete fabrication.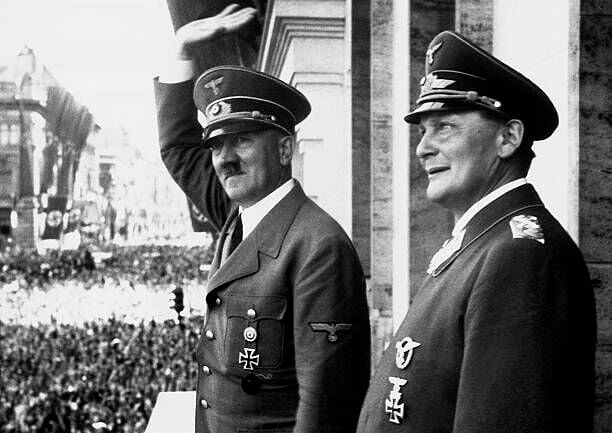 Goering eventually ran away from home in Germany and ended up joining a cult in the United States. She would later travel to Mexico to have herself sterilized so that the Goering bloodline could be discontinued.
Wolf Rudiger Hess
Wolf Hess was the son of Rudolf Hess, a man who was Deputy Fuhrer of the Third Reich and who was a prominent member of the Nazi Party. His son was his most avid supporter and would spend his whole life defending his father's honor, and also attempting to get Hess seen as a hero rather than as a war criminal.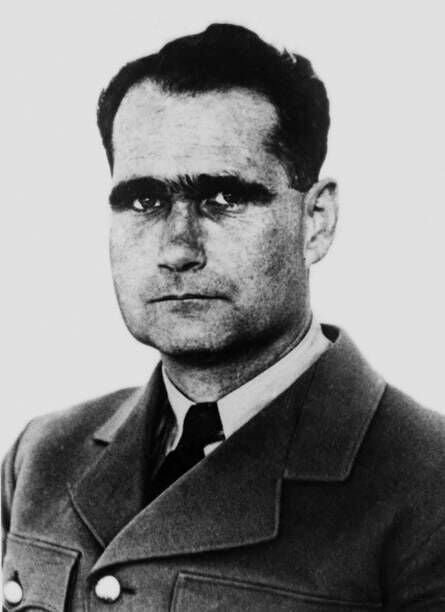 Rudolf Hess is also famous for traveling to Scotland in order to have peace talks with Britain. Instead, he was arrested and sent to prison, and to this day no one has been able to confirm whether these 'peace talks' were ever meant to happen.
Gudrun Burwitz
Gudrun Margarete Elfriede Emma Anna Burwitz was the daughter of Heinrich Himmler, the head of the Nazi SS. Burwitz adored her father whom she claimed sent her letters when he was away in Berlin, and even took her to visit a concentration camp when she was a little girl.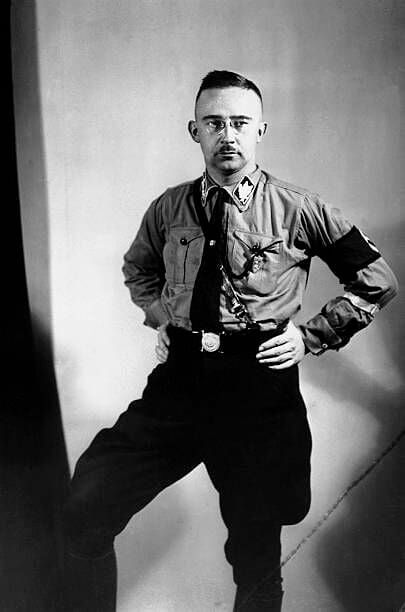 At the time of visiting the camp, Burwitz appeared to show very little sympathy for the prisoners she described as "unshaven and poorly clothed". Into her adult years, she would continue to be an active pro-Nazi who even married a fellow Nazi-sympathizer.
​Teodoro Nguema Obiang Mbasogo
Teodorin is the son of Equatorial Guinea's long-running president Teodoro Obiang Nguema Mbasogo. He made his favorite son the Minister of Agriculture and Forestry, a position of power he abused, and which he used as a gateway to a lifestyle of fast cars and expensive mansions, while the majority of the population lived below the poverty line.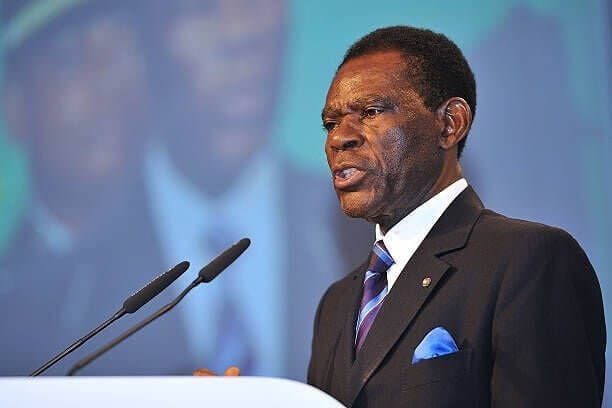 Much like his father Teodoro has been linked to countless cases of corruption, and after studying in the US, he returned to Equatorial Guinea to take over his father's place. He owns some of the most expensive cars in the world and has been under several investigations for corruption and fraud.
​Sar Patchata
Sar Patchata is the daughter of Communist dictator Pol Pot. When her father died in 1998 Patchata was adopted by Tep Khunnal, Khmer Rouge's UN ambassador. She then moved to Malaysia and obtained a Master's degree in English Literature.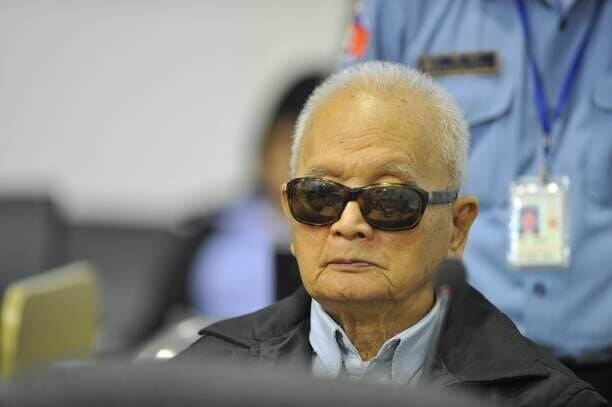 In 2014, she got married to Sy Vicheka at the former Khmer Rouge's stronghold. Her father committed suicide when she was only 12, and before that Patchaka had spent most of her life on the run from authorities who wished to imprison her father for crimes against the revolution. She has since been able to live a normal life.