Hogan's Heroes, a celebrated series that skyrocketed to become one of the top ten shows on tv when it first launched in 1965. Running for an impressive six years, the show racked up Emmy nominations, being granted 12 over the show's lifespan. The series depicts a very heavy time in the history of the world, taking place in a Nazi prisoner of war camp. Somehow the script and the actors bring humor and lightheartedness to the heavy content. Here are a couple of facts that you likely never knew about Hogan's Heroes and its astounding cast.
The Show Was Originally Scripted to Take Place in an American Prison
Albert S. Ruddy was the co-creator of the series Hogan's Heroes. When he first wrote the script, he intended the sitcom to take place in an American prison. The reason he changed the script to take place in a prisoner of war camp was that he heard there was a similar show being released. Being the first to step on toes when tackling a difficult topic is always a hard thing to do.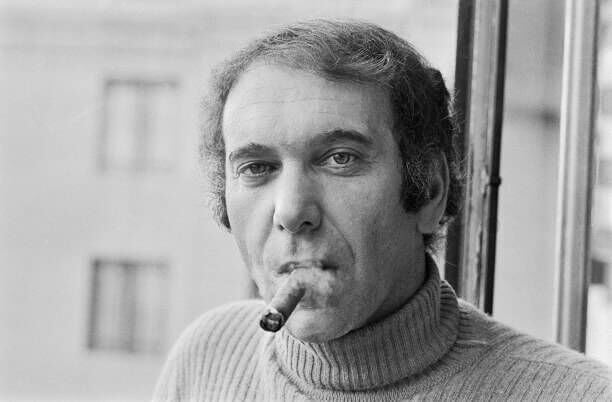 Campo 44 was a series that was set to be released just before Hogan's Heroes. This series took place in an Italian WWII camp. Ruddy then decided to rework his own Hogan's Heros script, which took him just a day. It's this adjusted script that came to be the Hogan's Heroes that we know and love. This adjusted script may have lead to the wild success that this sitcom achieved.
The Accent Debate - To Have or Not to Have
Richard Dawson was already a British TV star when he auditioned for the show. He originally auditioned to play the role of Hogan himself, but he couldn't put on a believable enough American accent. He ended up playing the role of Cpl. Newkirk, which turned out to suit him rather well as he played this role to the absolute best of his abilities.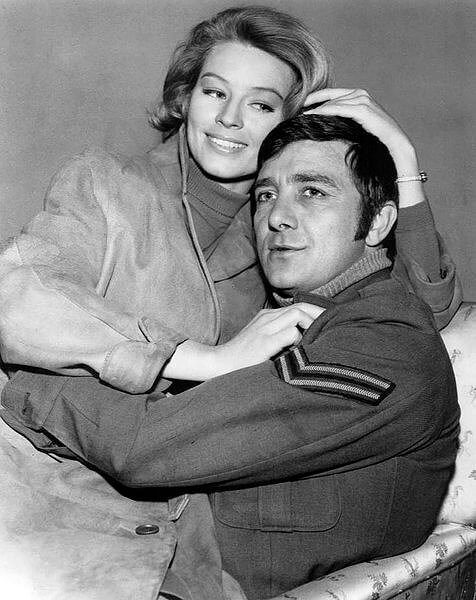 He first started playing the role with a Liverpudlian accent, but the network was adamant that nobody would understand him. He then had to switch over to a Cockney dialect to make it a little more digestible for the target audience - which was predominantly American when the sitcom was first released. Dawson came to believe that he should have stuck with his original accent, thinking it would have gone down rather well, but he couldn't change his character accent halfway through the show.
Stalag 13 Was Envisioned to Be Even More Outlandish Than It Ended up
After watching the show, we're sure you'll agree that Stalag 13 was well kitted out - and not in a realistic way. But that's what gave it its fantastical charm. But did you know that the plans writers had for it were even more outlandish? It's hard to imagine, but it is true. Probably best that they adjusted it to make it a little more believable.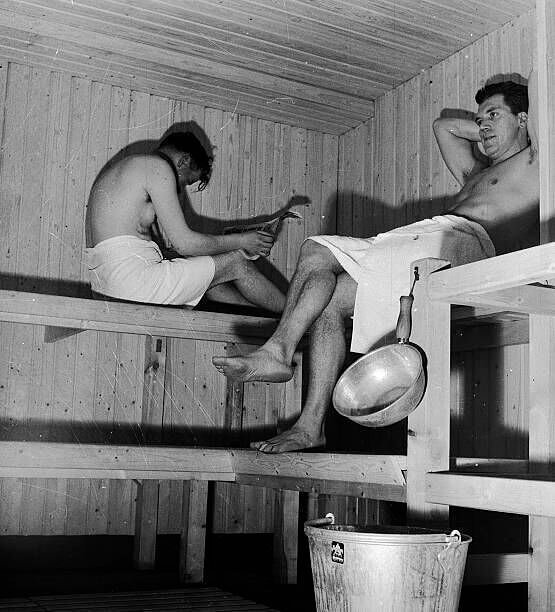 Stalag 13 was supposed to have an underground steam room - which would have been pretty epic. But this was removed from the show as it seemed a little too unrealistic. Writers wanted to give the audience the impression that these things could have taken place, but a steam room would have pushed the show over the edge - becoming something out of fairytales rather than depicting a prisoner of war camp from World War II.
There Were Many Jewish Actors on Set - And Their Roles Would Surprise You
The four main Nazi characters are actually played by Jewish actors. Howard Caine (Hochstetter), Banner (Schultz), Klemperer (Klink), and Leon Askin (Burkhalter) were the main actors that played Nazis in Hogan's Heroes - and all but Howard Caine had fled from the Nazis during WWII. This must have been an incredible feat for actors who had already been through so much in their lives.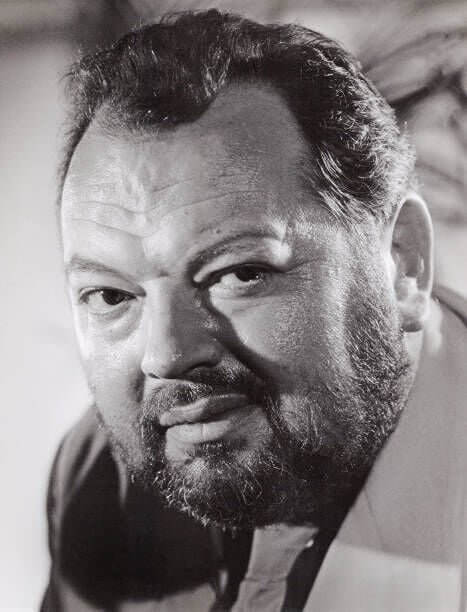 Playing these roles was made easier by the fact that the protagonist Hogan, always won at the end of the day. And the Nazis continually came out second best. These actors were also professionals. Klemperer said, "I am an actor. If I can play Richard III, I can play a Nazi." And he's right, distancing yourself from the role that you are playing is the best way to act in these circumstances.
A Sarcastic and Borderline Offensive Tagline
The Hogan's Heros tagline is said with tongue and cheek, but it does push the boundaries of what is acceptable, especially considering this sitcom was released shortly after World War II. The tagline was suggested by Stan Freberg, an author, and comedian when he was being interviewed by Bob Crane of The Sunday Times. Speaking to Bob Cran, Freberg says "Shall we say, 'If you liked World War II...you'll love Hogan's Heroes?'"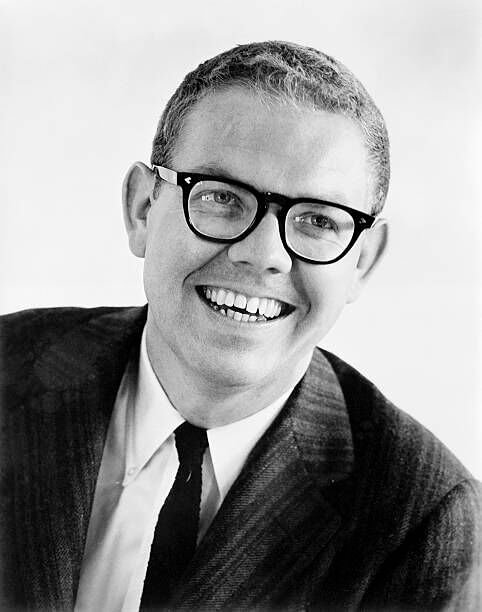 Bob Crane then responded with "No, let's not say that, no". But never the less, that became the slogan for the show, and there was never a bad response to it. I guess the audience had an easy-going sense of humor. After everything the world had been through during the WWII period, Hogan's Heroes brought a lightheartedness to its audience and a much-needed one at that.
Piggybacking on Their Own Success
A few of the main actors in the 1960s sitcom, Hogan's Heroes decided to piggyback on the show's success but this time showcasing their vocal talents and making some money for themselves. Richard Dawson, Robert Clary, Larry Hovis, and Ivan Dixon got together to create a musical album. This might surprise you given they had acted as a rag-tag team of misfits breaking out of a prisoner of war camp.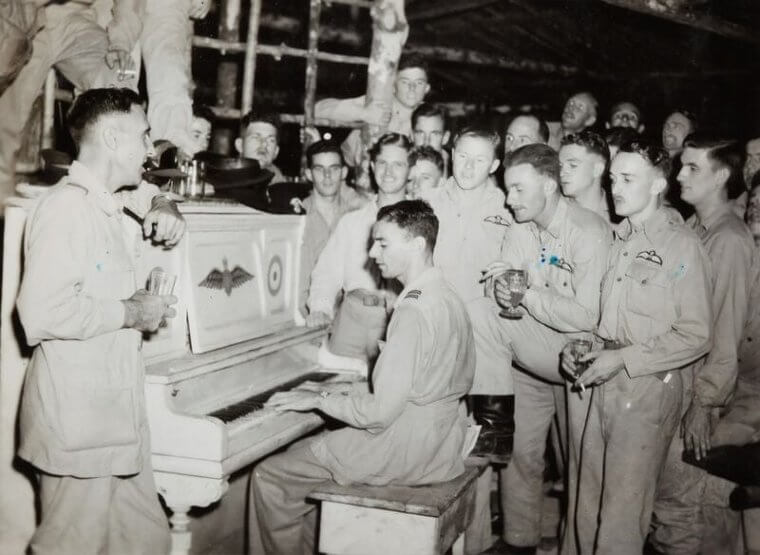 This album exclusively featured songs that were popular during the 1940s, often songs that were famed during World War II. The album was a success and tied in nicely with the work they'd done on the set of Hogan's Heroes. What a great way to extend the lifespan of a show that's already ended by appealing to the nostalgia of its fans.
The Theme Song for Hogan's Heroes Had Lyrics You've Never Heard
The instrumental theme song was one that could easily get stuck in your head for days on repeat. But a few of the cast members, Robert Clary, Richard Dawson, Ivan Dixon, and Larry Hovis had other ideas. They must have had an awful lot of free time on set because they did so much more than just act during their time on Hogan's Heroes.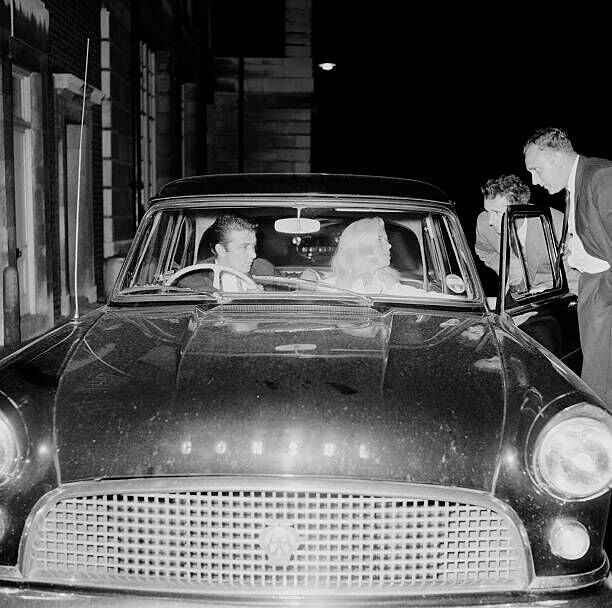 They put lyrics to the instrumental theme song, giving it a comical twist. The lyrics went something like this, "Heroes, heroes, husky men of war, Sons of all the heroes of the war before. We're all heroes up to our ear-o's, You ask the questions". Try getting that one out of your head - it's even more of a challenge than the instrumental version. It's good to know that the cast of actors got along so well that they not only got creative on set but worked on side projects with one another as well.
The Show Had a Car That Was Highly in Demand
You'll remember this famed Mercedes when you see it. In the Hogan's Heroes sitcom, General Burkhalter would drive up to the camp in his fancy Mercedes Benz W31 convertible. There were only 57 of these cars that were ever constructed, and only three survived World War II. The Hogan's Heroes producers were extremely lucky to get their hands on this magnificent machinery.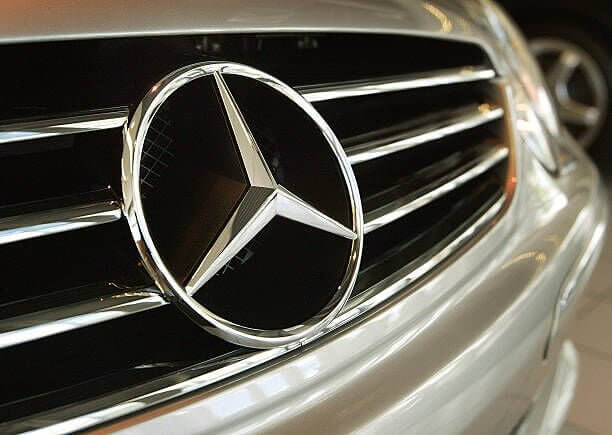 One was converted into a fire engine, another belonged to the Spanish monarchy, and the last surviving Mercedes Benz W31 made its way into Hollywood. Who knew this iconic vehicle was so rare when they watched Hogan's Heroes? Probably only the motor enthusiasts in the audience. But we can all appreciate a good car when we see one, and this beauty is no eye-sore.
Klemperer Was a Talented Violinist, Contrary to His Character in Hogan's Heroes
In the series Hogan's Heroes, Klink, the character played by Klemperer is a terrible violinist - he may never know that though. However, the actor that plays Klink is actually a terrific violinist. And it's not just the violin he's good at. Hiding your talents that well must be absolutely agonizing for anyone with talent in generous doses.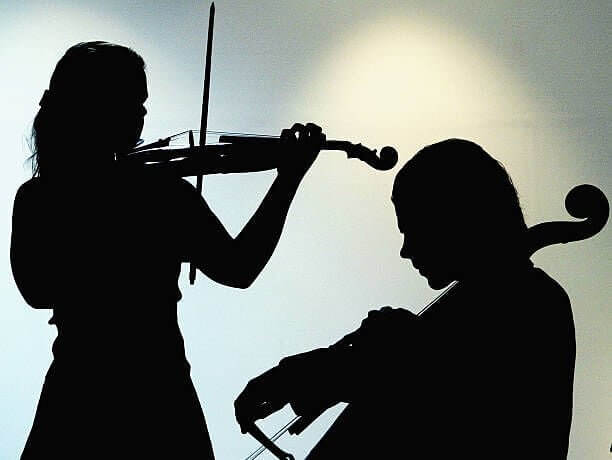 Klemperer is also a wonderful pianist and he comes from a long line of great musicians. In fact, his father, Otto Klemperer was one of the most influential 20th-century German classical music conductors. It must have killed the young actor to hide his talents on the screen, and instead play a tone-deaf character with a complete lack of musical talent. But, he did a fantastic job of it, fooling everyone into thinking he couldn't play the violin at all.
The Hogan's Heroes Set Was Blown Up
Hogan's Heroes was filmed in the backlot of the Desilu Productions' RKO Forty Acres. Toward the end of the filming of the Hogan's Heroes sitcom, the set was blown up by a neighboring production - Ilsa, She Wolf of the SS. It was a mistake obviously, but still one the production house couldn't have been ecstatic about.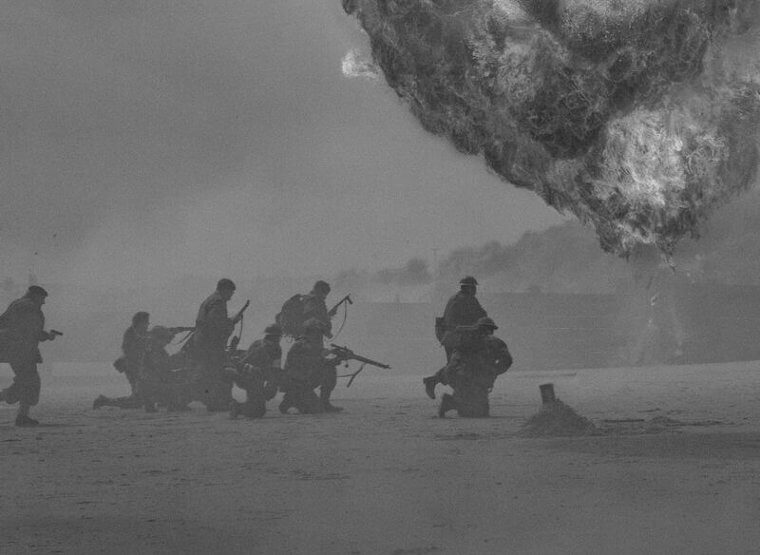 The set was completely destroyed, but luckily there was only one more scene to be shot for Hogan's Heroes. And thankfully, the producers were relieved as it saved them the cost of having to demolish the set. Lots of chaos but at least it all worked out for everyone in the end. What a very dramatic end to such a great show. At least they went out with a bang!
The Cast Worked Together on Another Film
It appears that the cast of Hogan's Heroes became quite close, as many of them worked on another movie together - Quentin Tarantino's Kill Bill: Volume 2. Many of the men that worked together on the musical album were involved in the project. I tightly knit group was formed on the Hogan's Heroes set, one that seemingly couldn't be split up.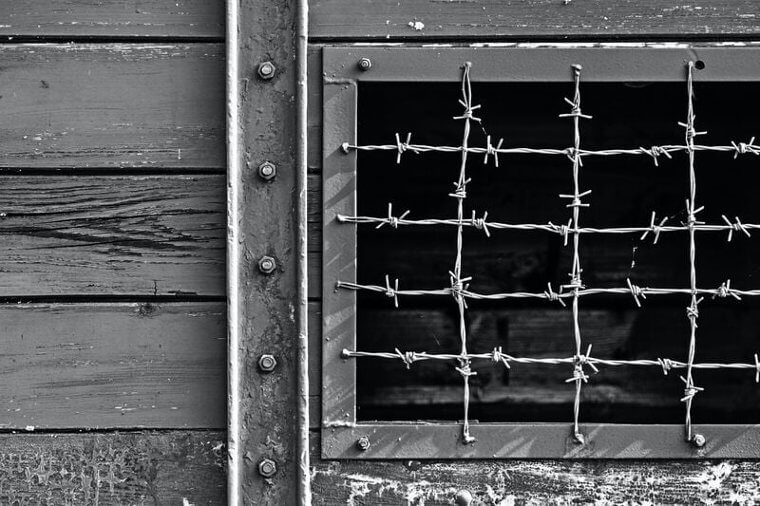 Crane, Banner, Klemperer, and Askin starred in the rom-com along with Uma Thurman. The movie was about a pole vaulter from East Germany that ends up being buried alive. Much like many of Quentin Tarantino's other films, it has a gloomy ending.
Hogan's Heroes Did Eventually Make Its Way to German Television
Hogan's Heroes did eventually make its way to Germany, but the first time it aired was only in 1992. We suppose the producers wanted the dust of World War II to settle before rubbing this comedy in an open wound. But there were some changes made to the show before letting it air to smooth over what could have been a very negative reaction from the German audience.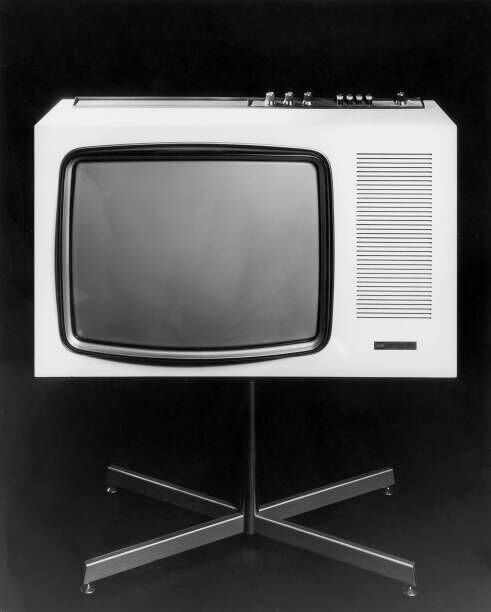 The dialogues were rewritten to make the Nazi characters even sillier, and Klink gained an off-screen love interest - Kalinke, this character is heard but never actually seen. And get this, the name of the show was changed to Ein Käfig voller Helden "A Cage Full of Heroes". It's surprising that they ever adapted this sitcom into German given its subject matter, but we're happy it was accepted with open arms.
John Banner
John Banner played Sgt. Hans Georg Schultz in the 1960s sitcom Hogan's Heroes. The character enjoys drinking, eating, and having fun with the prisoners. He's a bit clumsy and often seems like he has no idea what's happening around him - but that's what makes him so loveable. A charming character that you come to adore along the way for his bashfulness and uncanny ability to overlook the obvious.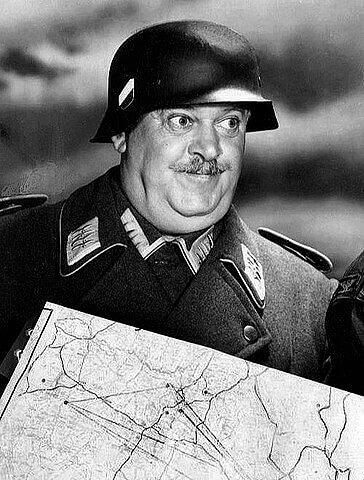 After Hogan's Heroes ended, Banner starred in The Wicked Dreams of Paula Schultz with a few of his co-stars from the sitcom. He moved on to do a few other productions before relocating to Europe with his Parisian wife. Less than a year after the move Banner passed away from an abdominal hemorrhage. When he passed away, he had been staying in Vienna with his wife and family.
Cynthia Lynn
Cynthia Lynn played Fräulein Helga a character that appeared for the most part in the first season, although she returned occasionally throughout the series. Her character would do favors for Hogan in exchange for a small gift or the occasional kiss. She was an interesting character, and despite having a relatively small role in the series, she brought a comedic essence to the sitcom.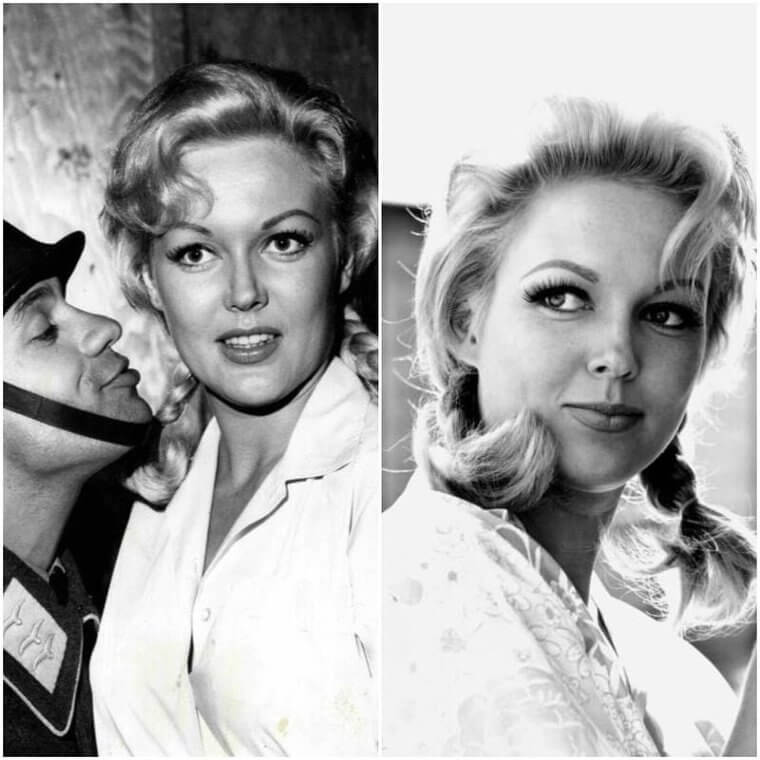 After the first season, Cynthia Lynn only appeared in the series occasionally. In 1968, and then one more time in 1971. Her very last acting role was played in 1975, and not much is known of her life afterward. She sadly passed away of Hepititus in 2014.
Richard Dawson
Richard Dawson plays Corporal Peter Newkirk and is the handyman and the conman of the sitcom. Known for his skills in safe cracking, lock-picking, and tailoring, he is the character that eventually makes the disguises so that the prisoners can escape the prisoner of war camp. He's a fun character that often brings the sitcom to life with his clever remarks.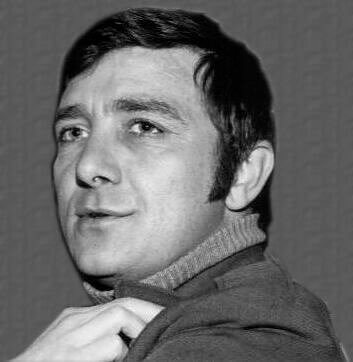 After starring in Hogan's Heroes, Richard Dawson moved to another genre entirely. He started hosting game shows, starting with The New Dick Van Dyke Show, before moving on to Match Game and eventually Family Feud - for which he won the Daytime Emmy for Best Game Show Host in 1978. He worked as a game show host until he passed away at the age of 79 in 2012. It seems that Dawson passed away from natural causes.
Werner Klemperer
Werner Klemperer plays the leading officer, Colonel Wilhelm Klink. His character comes from Prussian descent and his main job is to run Stalag 13 - rather unsuccessfully might we add. As prisoners regularly escape from the camp, unbeknownst to the colonel. When Hogan's Heroes ended, Klemperer continued with his career in film acting and broadened his horizons by stepping onto the Broadway stage.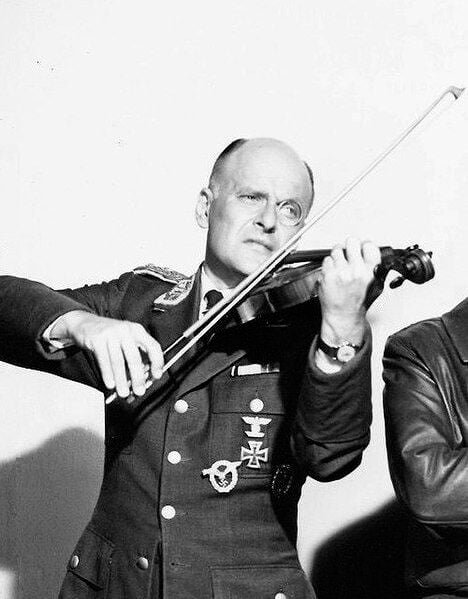 He even earned a Tony Award Nomination for his performance in Cabaret. His very last role was the voice acting in The Simpsons, in which he was the voice of Homers' guardian angel - "Colonel Klink". We're sure this was a fun joke for those old enough to understand it. Sadly, Klemperer passed away of cancer at the age of 80 in 2000. But it's good to note that he had such a full and successful life while he was around.
Ivan Dixon
Ivan Dixon played the role of Staff Sergeant James Kinchloe in Hogan's Heroes. His character took the responsibility for electronic communications within the squad and mad allies outside of the camp. "Kinch" as his squad calls him, acts as second in command within his squad, a role which he plays extremely well.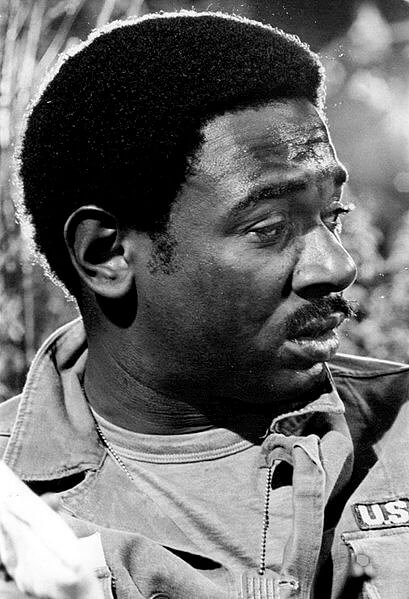 He was one of the very first African-American actors that landed a supporting part in a sitcom of the 60s. After leaving Hogan's Heroes, Dixon went on to direct both movies and series including The Waltons, The Bionic Woman, The Rockford Files, and The A-Team. Dixon sadly passed away due to kidney failure at the age of 76 - this took place in 2008.
Robert Clary
Robert Clary played the part of the French chef, Corporal Louis LeBeau. He was known for using his skills to get the group out of tricky situations. Robert Clary himself was a Holocaust survivor, and kept in touch very closely with the other survivors on the cast, even when the series had come to an end.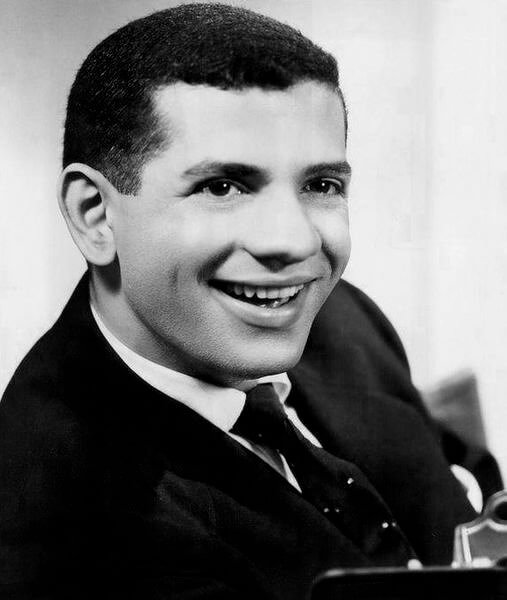 After Hogan's Heroes came to an end, he played many other roles in Holocaust-related movies like The Remembrance of Love. He then changed his genre slightly and started working on daytime soaps like The Days of our Lives, and The Young and the Restless. Clary was one of the last living cast members left. He traveled the US, giving talks about the horrors of the Holocaust - which he had first-hand experience of. On November 17, 2022, Clary sadly passed away in his Los Angeles home at age 96. 
Sigrid Valdis
Sigrid Valdis played the role of Fräulein Hilda in the 1960s sitcom, Hogan's Heroes. Her character was yet another girl that Hogan would ask favors of throughout the series. The young actress went on to marry Bob Crane, her co-star, with whom she had one child. They had a happy marriage while it lasted, but it did come to a tragic end.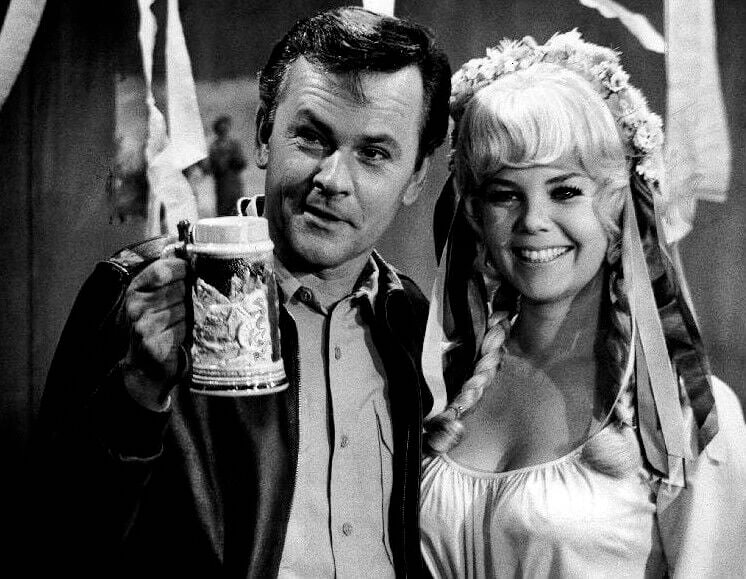 Bob Crane was tragically murdered seven years after the birth of their child. After his passing, she was devastated and moved back to Seattle, and in 2004 moved back to her childhood home. At the age of 72, she suffered from lung cancer and sadly passed away in 2007. It's agonizing to know the pain this wonderful actress suffered toward the end of her life.
Bob Crane
Bob Crane played the lead role of Col. Robert E. Hogan in Hogan's Heroes. His character is responsible for most of the shenanigans that the group gets up to during the show. He also builds a relationship with one of the officers at the camp, through which he finds out invaluable information. After Hogan's Heroes ended, Bob Crane starred in two successful Disney movies, Gus and Superdad.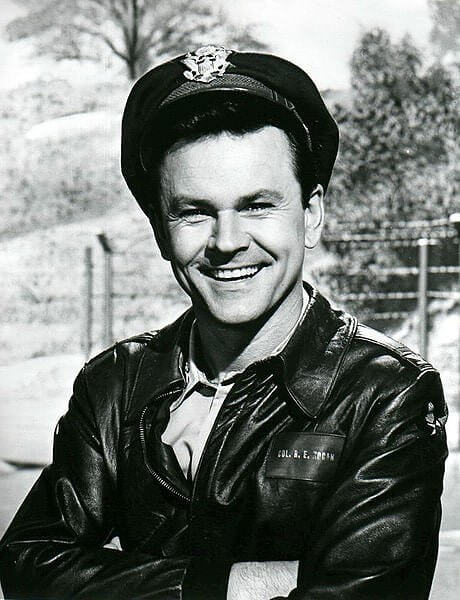 He also guest-starred in a couple of series like Love Boat, Police Woman, and Gibbsville. Tragically, in 1978, Bob Crane was found dead in his apartment. He had been beaten to death with what police suspected was a tripod. Investigators tried to find the perpetrator for almost 40 years and did rigorous DNA testing, but unfortunately, to this day no murderer has been identified. Later, a movie biography was released about his life and the mysteries of his death, entitled Auto-Focus.