The 20th century was filled with crucial moments of victory and failure, along with some events that were downright bizarre. From World War I to the digital revolution that redefined an era, the masterful skills of photographers means the most powerful moments of the century have been captured and preserved, allowing us to take a look back in time. Here are some of the most iconic and powerful images of the last hundred years.
Shirley Temple: 1949
Though Shirley Temple was the most iconic child actress to ever grace our screens, her career didn't come to an end when she grew older. In this extraordinary Thanksgiving-themed publicity image, a 21-year-old Temple is seen looking beautiful but perplexed by the bizarre-looking turkey at her side.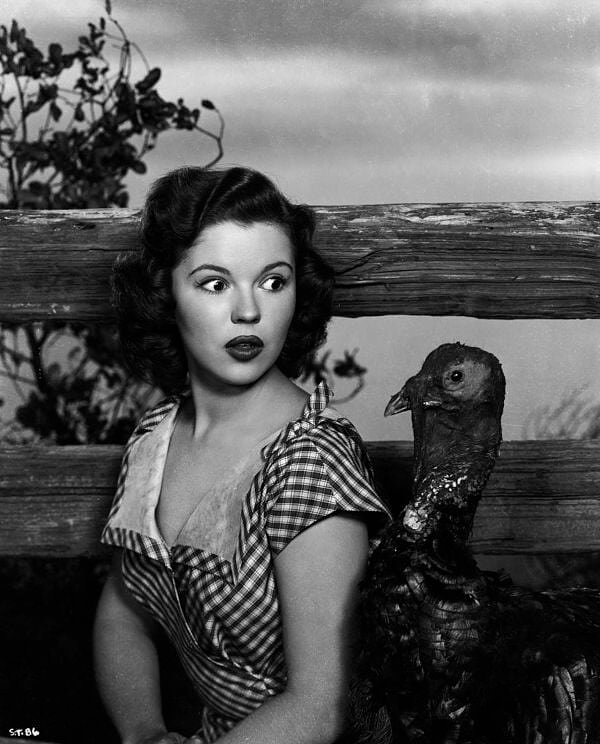 Temple started her movie career when she was a toddler, and then continued to act during her teen years. She made a meaningful career change later in life, venturing into international diplomacy. A woman of many trades, she served as the US ambassador to Czechoslovakia under George H.W. Bush, and to Ghana under Gerald Ford.
Audrey Hepburn: 1958
Recognized as a film and fashion icon, Audrey Hepburn was heralded by the American Film Institute as the third-greatest female screen legend in Golden Age Hollywood.She was also welcomed into the International Best Dressed Hall of Fame. When she was shooting her 1959 movie Green Mansion, helmed by her then-husband Mel Ferrer, the animal trainer on set encouraged her to take her on-screen pal, a young deer, home with her so she could train it to follow her.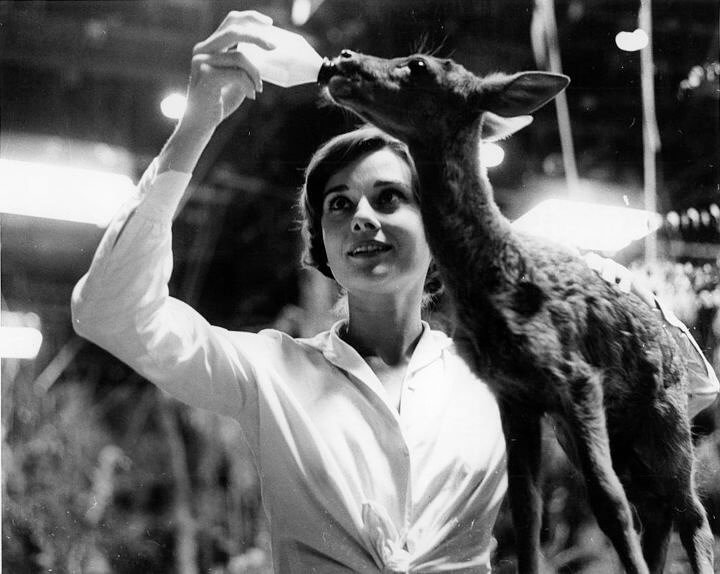 The British beauty was so kind and calm that the deer, nicknamed Pippin, misconstrued her for its mother. Pippin became so comfortable with Hepburn that it began to cuddle her and even accompanied her on shopping in Beverly Hills. In fact, they became so close that Audrey's poor dog got jealous.
Marilyn Monroe Meets Queen Elizabeth II
April 21, 2018, marked a grand celebration for Britain's longest-reigning monarch, Queen Elizabeth II – it was the day she celebrated her 92nd birthday. Another cultural icon, Marilyn Monroe, would also have turned 92 in the summer of that year if she were alive.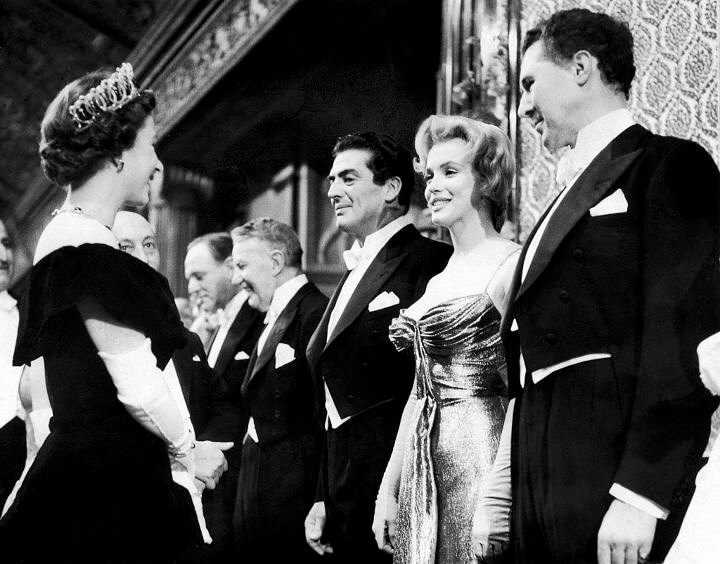 Although it seems unlikely, the Queen and Monroe once met face to face. Talk about an extraordinary coincidence! The two remarkable figures met at a movie premiere to which Monroe was escorting her then-husband, Arthur Miller. At the time, both Queen Elizabeth II and Marilyn Monroe were just 30 years of age.

Keep reading for more powerful images.
Muhammad Ali Knocks Out Sonny Liston
Sports Illustrated photographer Neil Leifer made headlines last century when he captured Muhammad Ali's epic victory by knockout over Sonny Liston. Leifer just happened to be in the right place at the right time to get the shot. And it has gone down in history as one of the most powerful images in the last hundred years.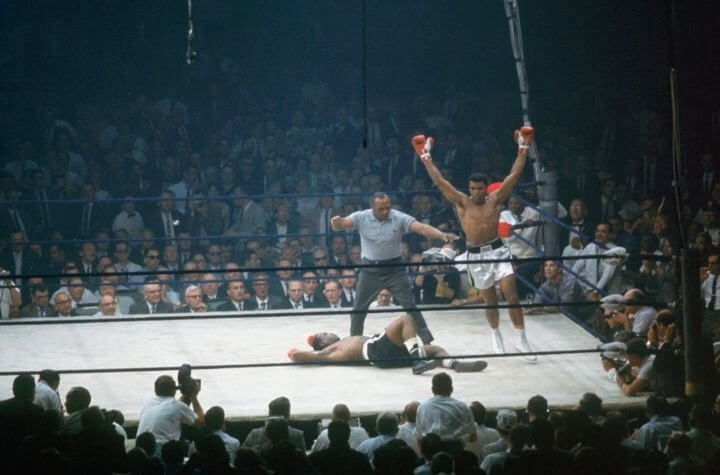 According to Leifer, he was "obviously in the right seat" at the time and "what matters is I didn't miss." One of the most celebrated boxers of all time, then 23-year-old Muhammad Ali was fighting 34-year-old Sonny Liston for the second time in his career. He had snagged the title from Liston the year before, so it was an emotionally charged event. Indeed, the two brought even more heart-stopping action and excitement in their second go-around in the ring.
Lyndon B. Johnson Sworn in as President Alongside Jackie Kennedy
Former Vice President of America, Lyndon B. Johnson insisted that John F. Kennedy's wife, Jacqueline Kennedy, fly back with him to the nation's capital just hours after JFK's assassination. Johnson also insisted JFK's wife stood beside when he was sworn in as president. This moment was captured in one of the most famous images of the 20th century.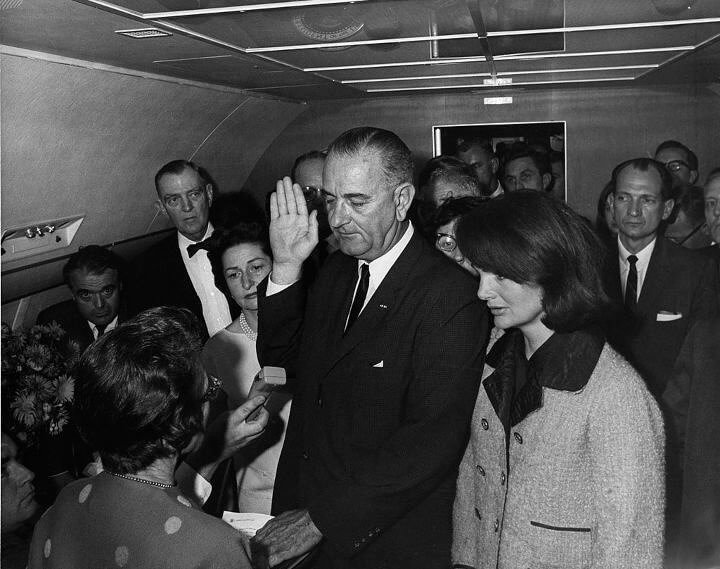 Recalling that momentous event, Lady Bird Johnson, Johnson's wife, and future first lady, who was also present, described Jackie Kennedy as a composed woman, "immaculate… and exquisitely dressed," even though she had just witnessed her husband's murder and been rushed back to the Oval Office. It all happened so fast she didn't even get to change her clothes. 
Norma Jean Mortenson: 1944
Born Norma Jeane Mortenson, Marilyn Monroe was one of the most famous sex symbols of the 1950s. She had a difficult childhood, transferring from one foster home to another throughout her youth. Before she became a famed actress and model, Monroe was married (at the shockingly young age of 16) and working in an American military factory.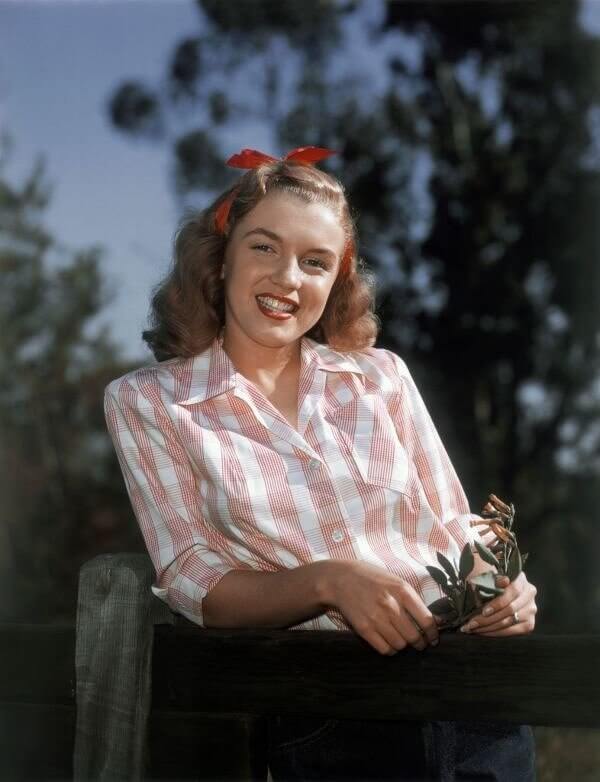 When the young Monroe met a photographer from the US Army Air Force's First Motion Picture Unit in 1944, everything changed for her personal and professional life. Her relationship with the photographer drove her modeling career which, in turn, resulted in big acting contracts and, ultimately, her status as America's most iconic sex symbol. 
Young Angelina Jolie With Her Mom and Dad
We cannot deny the fact that Angelina Jolie is one of Hollywood's most beautiful and talented figures. If you're wondering where she got her striking looks and acting prowess, the fact that she's the daughter of power couple Jon Voight and Marcheline Bertrand should be more than enough to satisfy your curiosity. And if you think Angelina's marriage with Brad Pitt couldn't be more confusing, her relationship with her father is even more complicated.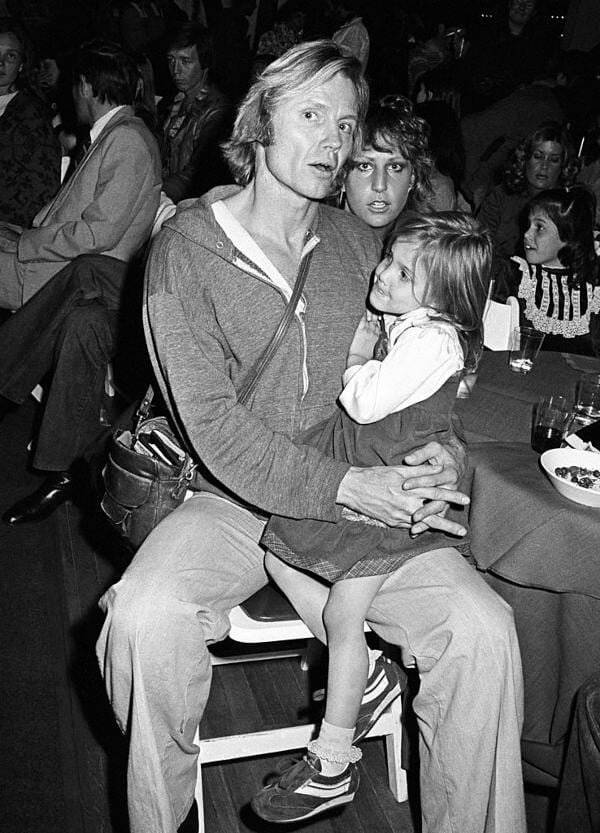 After a long period of distance, Jolie realized what works and what doesn't when communicating with her father. Angelina and her dad reconciled through art, but not until 2018. "It's the common language, we don't really talk politics well. We talk art very well," she revealed in an interview. 
Annette Kellerman: 1907
Australian professional swimmer Annette Kellermann was truly a versatile woman. She was also a film actress, vaudeville star, and writer. In addition to her many interesting roles, she was one of the first courageous women to wear a one-piece bathing suit; a fashion that was controversial at the time. Her swimsuit style became so popular so fast that she launched her own fashion line.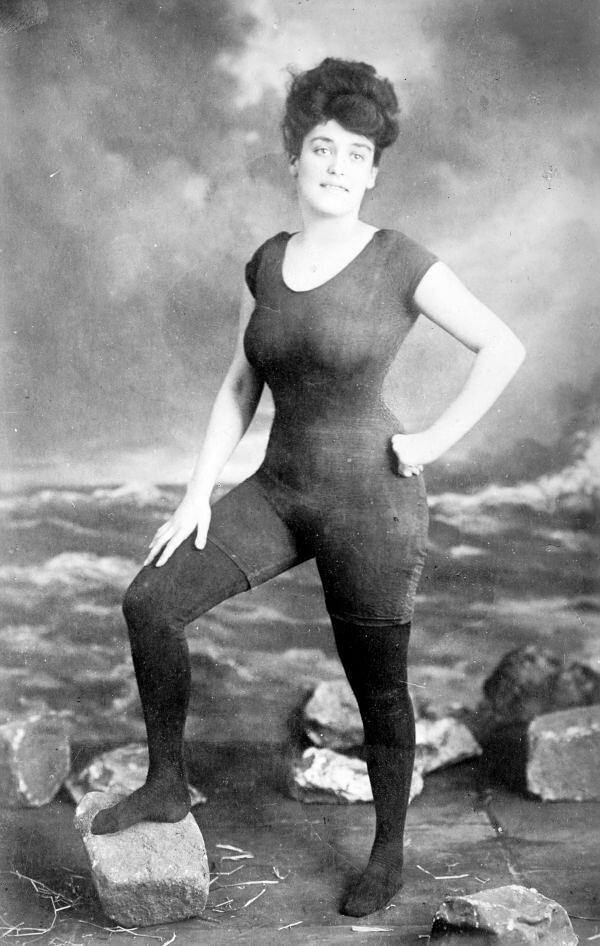 Though her swimwear line became famous, not everybody was a fan of the "Annette Kellermans." In 1907, during the height of her popularity, she was arrested on Revere Beach, Massachusetts while wearing one of her one-piece costumes. The charge was for "indecency." Did you know that back in the 1900s, women were expected to wear bulky dresses when swimming? 
The Kissing Sailor: 1945
Nothing beats a triumphant moment after a tragic war, and this photo of a World War II sailor kissing a nurse couldn't be more powerful. This went down in history as one of the most influential images that captured the raw joy and relief Americans felt on the day the war concluded. The nation celebrated independence as drinks flowed and kisses were planted. The nurse was identified as Greta Zimmer Friedman.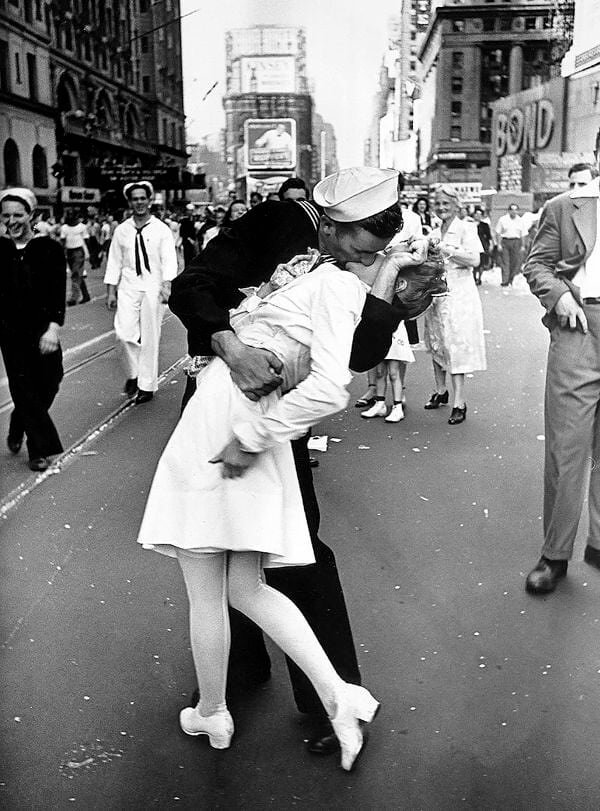 As opposed to popular belief, the iconic picture wasn't staged, it was a candid moment expressing ultimate happiness. Though many women came forward over the years claiming to be the nurse in the image, Greta Zimmer Friedman was able to prove it was her without a doubt.
Customers at a London Music Store: 1955
Vinyl listening booths were brought to the United Kingdom and Canada by record label His Master's Voice (HMV), and eventually became a massive hit in the 1950s. At HMV record stores, guests could listen to the newly released songs in special sound-isolating booths, and if they got hooked on the tunes, they could buy records and record players.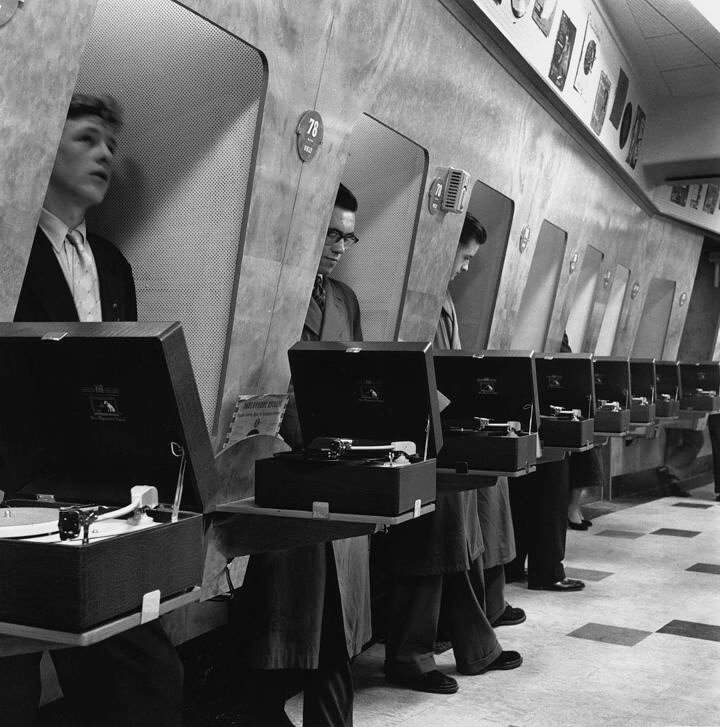 In today's digital age, such an idea is no longer impressive. Indeed, with wireless headphones and internet access, it's entirely obsolete. Note that back in the 50s, the luxury of visiting a record store and listening to your favorite songs was seen as visionary.
Screen Siren Veronica Lake
Much like Marilyn Monroe, Golden Age Goddess Veronica Lake started her life with a far less fancy name. Born Constance Frances Marie Ockelman, the gorgeous Lake was a brilliant actress who won both popular and critical acclaim for the characters she played throughout the 1940s.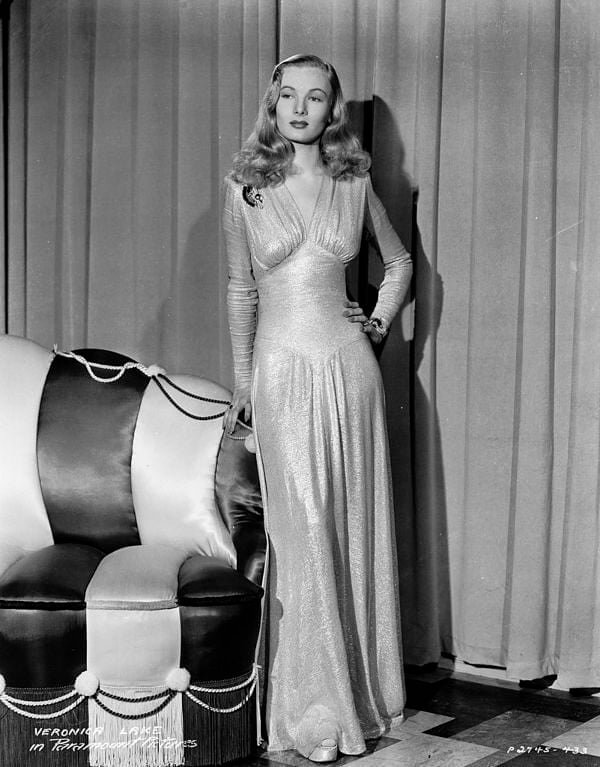 Veronica Lake was best known for her femme fatale roles in stylish Hollywood crime dramas of the 40s. Her signature "peek-a-boo" hairstyle also dazzled audiences. Sadly, her career rapidly deteriorated when she developed a drinking addiction. Still, she will always hold a special place in Hollywood's golden age.

Ready for more iconic photos? We believe the next picture is one of the most powerful... 
The Beatles in Their Youth
Has there been a more iconic band in human history than The Beatles? The English rock band was officially formed in Liverpool back in 1960, and just four years later took the international stage by storm. While there's not much that hasn't been documented about "the Fab Four," this picture (sans Ringo) from their youth adds another piece to the Beatles mosaic.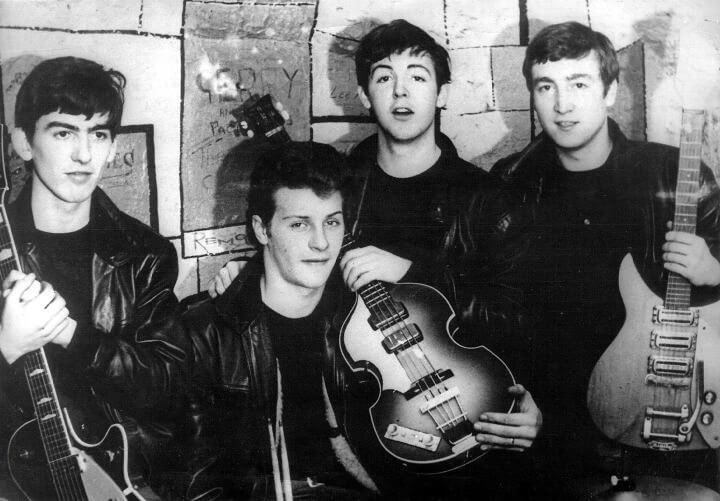 The Beatles are regarded as the best-selling band in history, with roughly 800 million physical and digital albums sold worldwide. The band's iconic line-up, which consisted of John Lennon, Paul McCartney, George Harrison, and Ringo Starr, was collectively featured in Time magazine's list of the twentieth century's 100 most influential people. 
Party at the Hollywood Canteen
One of the greatest actresses in Hollywood history, Bette Davis, was the force behind The Hollywood Canteen, which ran in Hollywood during World War II. The concept of the store was pretty simple: free food and entertainment for soldiers, usually before they set off for the war.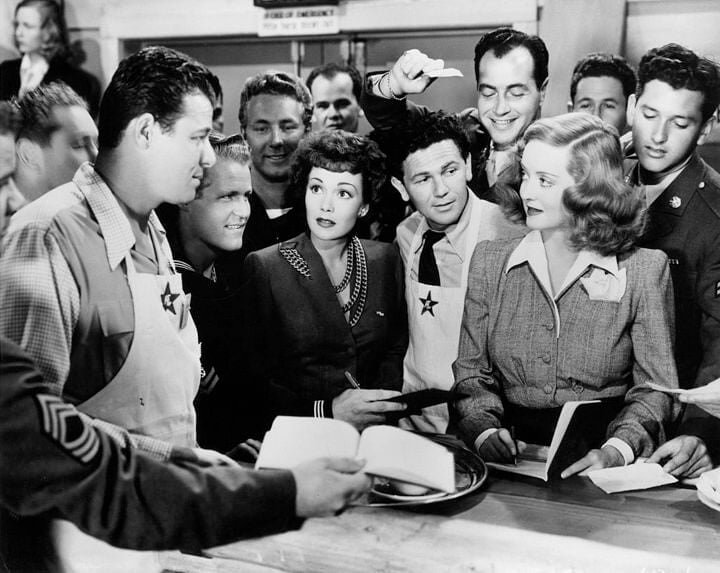 Even though many of the Hollywood Canteen's guests were American soldiers, it was available to servicemen of all allied nations and also to women in all branches of the American military. Interestingly, most of the women working at the Canteen were celebrities who volunteered to serve and provide entertainment. We can only imagine the crazy nights of partying among famous personalities and servicemen.
The Cocoanut Grove Nightclub
After learning Hollywood's iconic Ambassador Hotel was too small to cater to both the downtown country club folks and Hollywood's film crowd, the management transformed the hotel's ballroom into the 1,000-seat Cocoanut Grove. The place was truly majestic, even serving as the venue of the 1939 Academy Awards.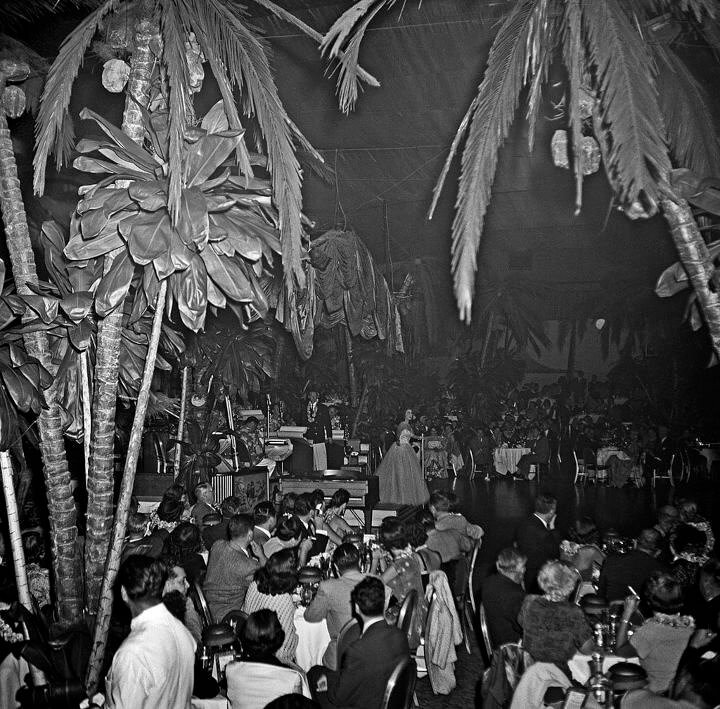 Hollywood A-listers were led down a magnificent staircase into a tropical wonderland filled with palm trees, waterfalls, mechanical monkeys, and ceilings adorned with stars. There were also real monkeys who were periodically let loose on the floor by the Barrymore brothers. Plenty of fun and debauchery went down beneath those palm fronds.
Kurt Cobain and Courtney Love With Their Baby
Another powerful photo of the last century comes courtesy of musical power couple Kurt Cobain and Courtney Love. Hailed as the grunge version of John Lennon and Yoko Ono, Cobain and Love's romance dominated the 90s until Cobain's unexpected suicide in 1994. Also seen in this picture is their daughter, Frances Bean Cobain.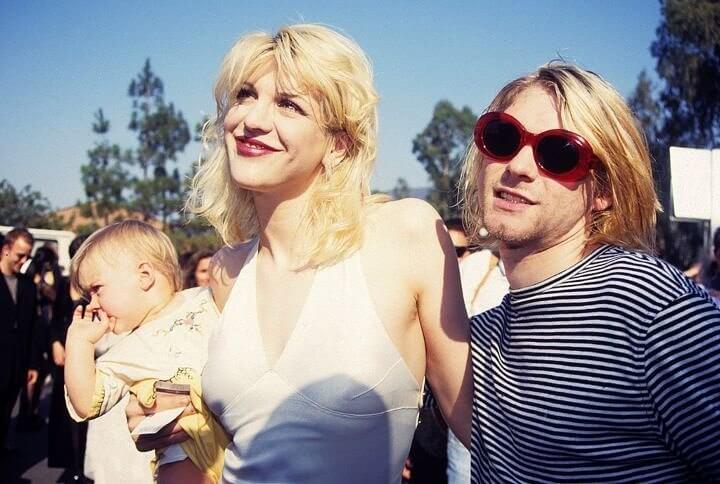 With Cobain being quite reserved and Love being wild, the pair had a controversial and toxic love story. Still, they stayed together until the very end. And Nirvana's iconic music can still be heard in venues all over the world. Kurt Cobain was ranked 20th on Hit Parader's "100 Greatest Metal Singers of All Time."
Korean War Soldier Nurses a Kitten
Moving and powerful – the best words to describe this photo of US Marine Frank Praytor nursing a kitten in the midst of the Korean War. While in service as a combat correspondent in Korea, he took it upon himself to take care of two newborn kittens. After being photographed feeding a kitten during the Korean War, Praytor became a popular figure back home.
This internationally syndicated photo of Praytor nursing one of his adopted kittens appeared in almost 2,000 newspapers and captured the hearts of the public. The beautiful image also endeared Praytor to women from all over the country who sent him letters proposing marriage. That's one powerful picture!
Salvador Dali Disturbing Some Cats
Powerful images of powerful images, anyone? Take it from famed photographer Philippe Halsman and a pretty simple portrait of his longtime friend and collaborator, Salvador Dali, a surrealist painter. As eccentric as he was brilliant, Dali was known for his appreciation of both shock value and cats. This photo should be all the proof you need.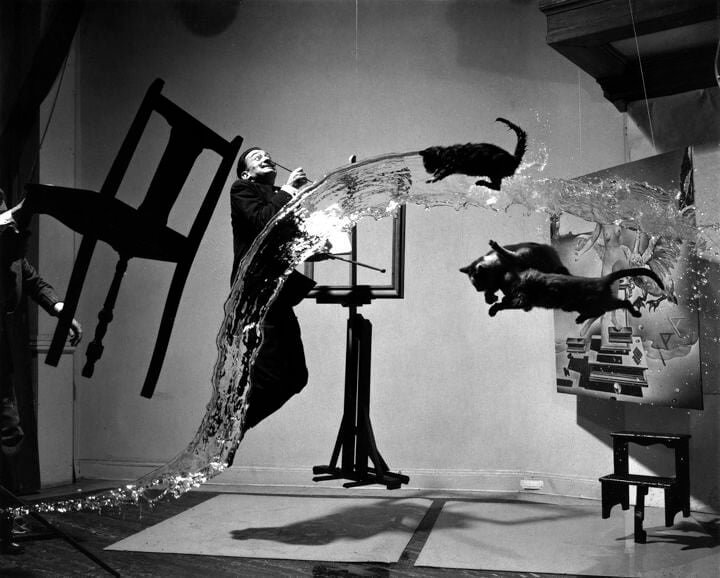 Knowing his subject as well as he did, Halsman made an elaborate scene in which to set Dali. With Halsman's wife and their daughter's participation, they stood outside of the frame and threw a bucket of water and three cats and into the air as Dali jumped up. The scene also included some of Dali's original artwork. The things people had to do before Photoshop! 
Martin Luther King, Jr. Delivering His Famous Speech
One of the 20th century's most influential figures was the Christian minister and activist Martin Luther King, Jr. This powerful photo was taken in 1963 as King was eloquently delivering his inspiring "I Have a Dream" speech during the March on Washington.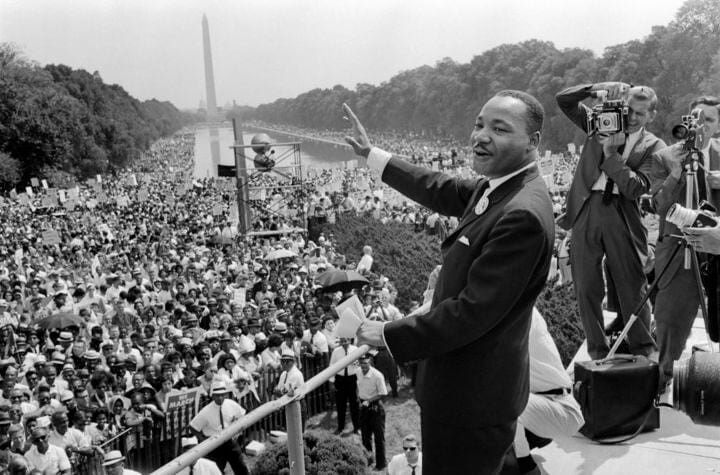 In his address, King called for economic and civil rights and an end to racism in America. The powerful speech was delivered to more than 250,000 civil rights supporters from the steps of the Lincoln Memorial in Washington, DC, and it's regarded as one of the most iconic addresses ever given. The legendary King definitely changed the course of history. 
Steve Jobs Unveils the First Generation iPhone
The late Apple Inc. co-founder and CEO Steve Jobs introduced the first-generation iPhone over a decade ago. The most telling part of his announcement was also the simplest: "Today, Apple is going to reinvent the phone." His plan to shift the way we use phones was brilliantly carried out.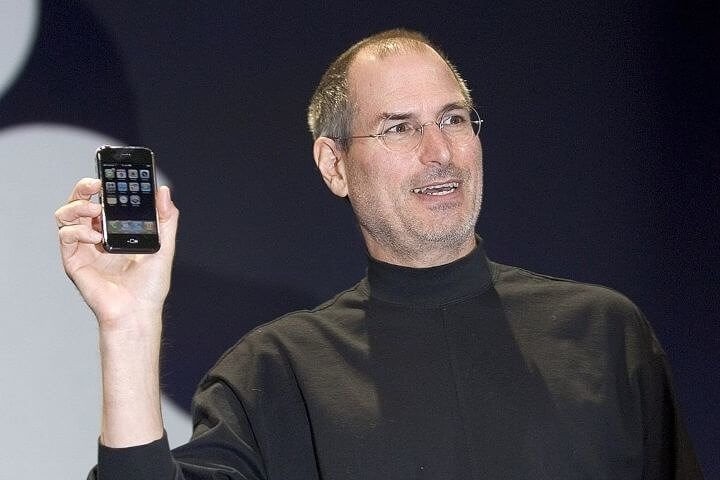 Today, consumers are still raving about the iconic smartphone, no matter how high its price tag creeps. Packed with powerful features, the iPhone went beyond its basic use as a device for texting and talking to become a pocket-sized computer at everybody's fingertips. 
Barack Obama Plays Basketball
Did you know that President Barack Obama's legacy includes his love for basketball? His impressive skills on the court may come as a surprise to those who only know him as a former president. In this photo, Obama can be seen shooting hoops with NBA superstars and past college standouts.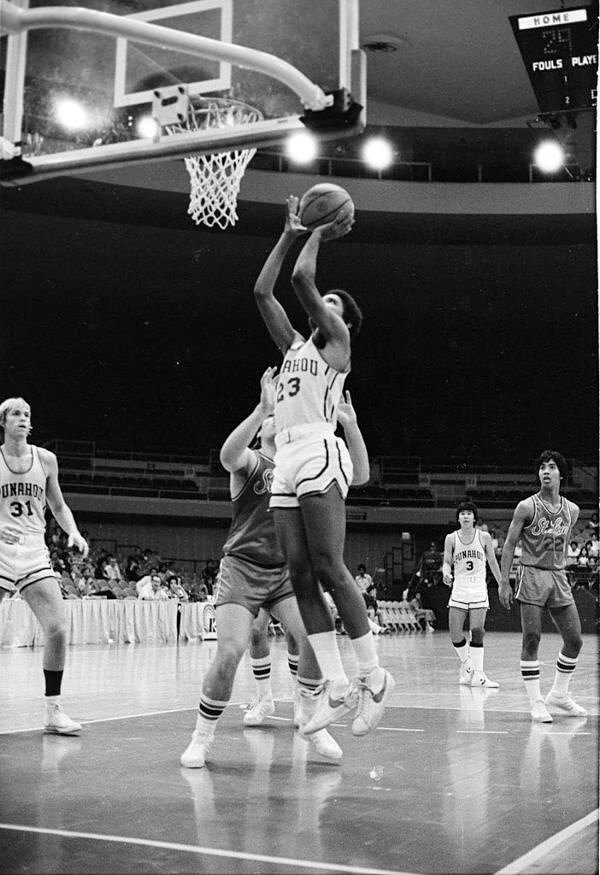 The 44th president's love for the sport has deep roots. During the late 1970s, way before the political campaigns and diplomatic meetings, Barack played on both the JV and varsity teams at Hawaii's Punahou School. He even won a state championship in 1979. How cool is that?
Shia LaBeouf: 2014
Shia LaBeouf has quite a long list of controversial public appearances to his name, but this photo is probably the most eccentric. He attended a film premiere in 2014 with a paper bag over his head bearing the message "I AM NOT FAMOUS ANYMORE."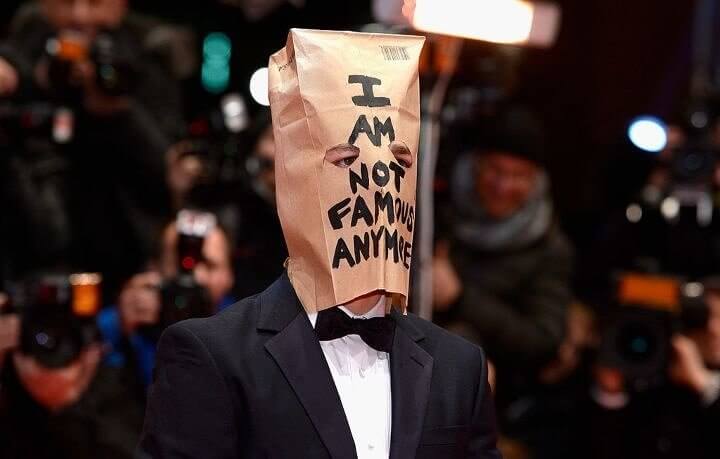 The actor and filmmaker's weird appearance at the Berlin Film Festival came after his announcement about his "retirement from public life." He also declared that his whole life was an art project. In addition to his peculiar public appearances, the famous celebrity also turned heads with his notable roles in films like Wall Street: Money Never Sleeps, Lawless, and Nymphomaniac.
The Kennedy Wedding: 1953
The wedding of then-Congressman John F. Kennedy and photographer Jacqueline Bouvier was definitely a grand affair. The lovely couple tied the knot in St. Mary's Roman Catholic Church in Rhode Island on September 12, 1953. The ceremony was followed by a lavish sit-down reception on the terrace of Hammersmith Farm, a 300 acre Auchincloss oceanfront estate.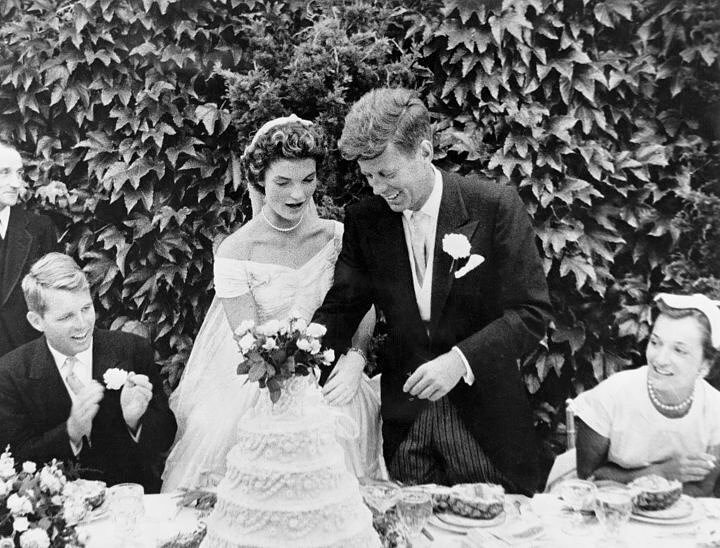 More than 800 guests witnessed the grand wedding and Jacqueline's stepfather Hugh D. Auchincloss gave her away. She wore an ivory tissue silk dress and delicate lace veil. The wedding reception was attended by over 1200 guests. Kennedy's wedding cake was four feet tall, and as you can see from this photo, the adorable power couple was pretty pleased with it.
The First Google Crew: 1999
Believe it or not, even one of the largest firms in the world started off with just a handful of employees in the late 1990s. Seen in this iconic photo are the first members of the giant search engine, Google. Today, the empire consists of more than 50,000 people. This pic from 1999 proves that even the biggest things have to start small.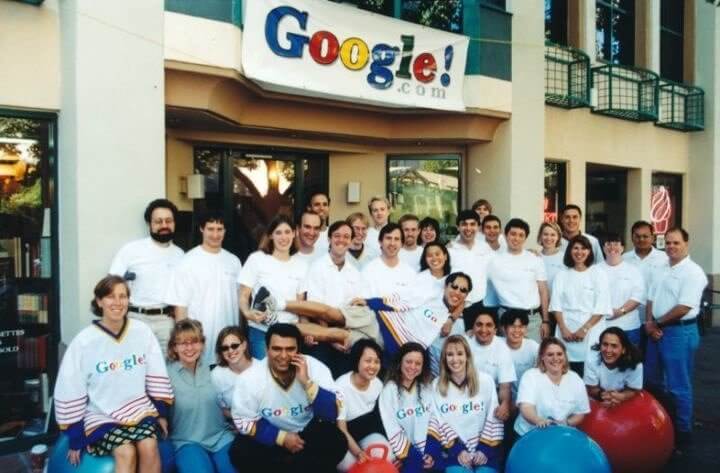 Interestingly, only seven of these early employees of Google still work for the company (if you don't count Sergey Brin or Larry Page). Some of them went on to become successful business owners themselves, and they attribute their fame and fortune to their early careers with the iconic search engine company. Marissa Mayer, Google's software engineer in June 1999, became the CEO of Yahoo! after she retired from Google in 2012.
The First Cell Phone Photo: 1997
​This epic milestone was captured in a maternity ward in Northern California in 1997. Software entrepreneur Philippe Kahn was waiting in the hospital to meet his newborn daughter after his wife sent him out of the ward. By the time their baby arrived, Kahn had come up with an incredible idea.
After some creative coding, he connected a digital camera to his flip phone, creating the world's first cell phone camera! In doing so, Kahn was able to perfectly capture Sophie's first moments in this world! In 2000, Sharp was inspired by Kahn's prototype technology and used it to launch the first commercially available consolidated camera on a phone in Japan.
The Birth of Surfing: 1938
Tom Blake is regarded as one of the most influential surfers in history. In 1931, he introduced surfing to California and patented his surfboard design – an invention that changed the history of surfing forever. Despite this epic introduction, it took about seven years for the water sport to really catch on. Still, it's Blake we have to thank for taking surfing from a Hawaiian specialty to a sport enjoyed across the world.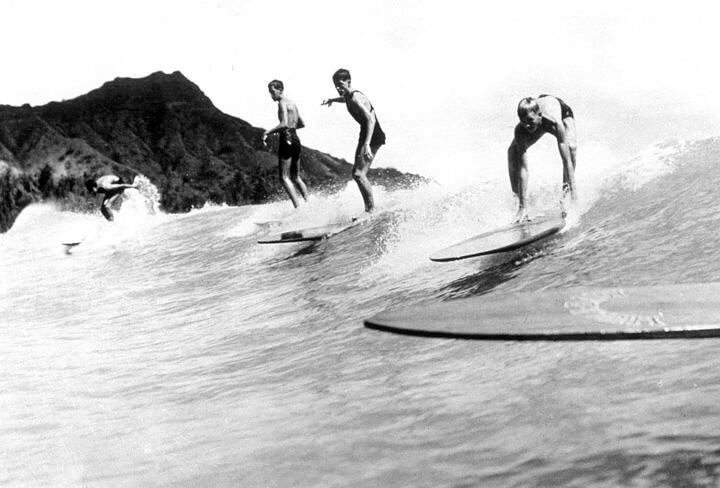 Photographed here are a group of young surfers learning and enjoying the water sport as they embrace the waves together. Besides inventing the surfboard, Tom Blake also patterned rescue paddle-boards from his hollow surfboard design. 
All Shook Up and Carrying a Gun
When a country goes to war, its citizens are expected to step up and help defend it. The sick and the elderly are exempt, but those fit enough to serve their country are called upon, and that includes famous people too. When the King of Rock 'n' Roll, Elvis Presley, was drafted into the US Army in 1958, it made headlines.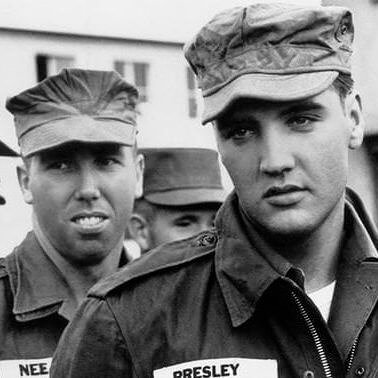 It didn't matter that Elvis was one of the most famous singers in the world – he was treated like the rest of the soldiers. It was almost too much to bear when his trademark hairstyle was shaved into a buzz cut. He no longer spent his days swiveling his hips and listening to his adoring fans scream in adoration – he was now expected to behave just like any other member of the platoon. When his beloved mother suddenly died of a heart attack, Presley was discharged on compassionate grounds.  
Breakfast at Tiffany's With an Unusual Companion
Audrey Hepburn was a British actress who rose to fame after appearing as Holly Golightly in Breakfast at Tiffany's. Marilyn Monroe had been the first choice, but Hepburn played the role exquisitely. The actress was born in Belgium in 1929 and was an animal lover from an early age. Hepburn spoke five languages and is one of very few people to have won an Emmy, Grammy, Oscar, and Tony, making her a member of the exclusive EGOT club.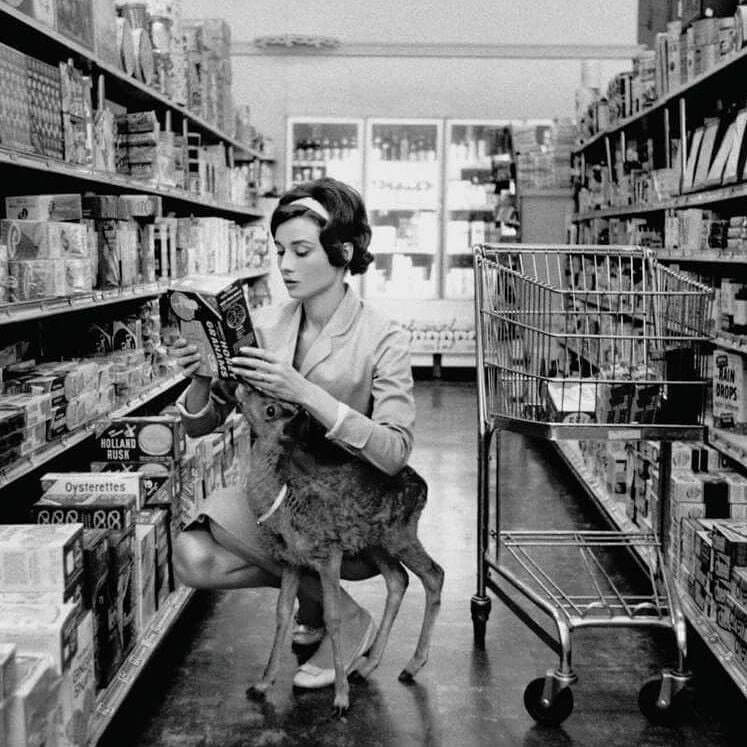 When Hepburn starred in a film called Green Canal, one of her costars was an adorable deer named Pippin. In preparation for the film, Hepburn was encouraged to bond with the animal before shooting started. It didn't take long for this unusual couple to become firm friends and the demure actress wouldn't go anywhere without Pippin, even taking her to the supermarket. Inevitably, after the film wrapped, Hepburn adopted the adorable fawn.
Great Balls Of Fire
In the 1950s, Lucille Ball was the star of I Love Lucy alongside real-life husband Desi Arnaz, who played her long-suffering fictional husband, Ricky. Ball played Lucy, the extroverted, eccentric housewife who was always outshining Ricky, whether she meant to or not. In one of their most popular episodes ever, Lucy has an encounter with a Hollywood icon that leaves her hot under the collar for all the wrong reasons.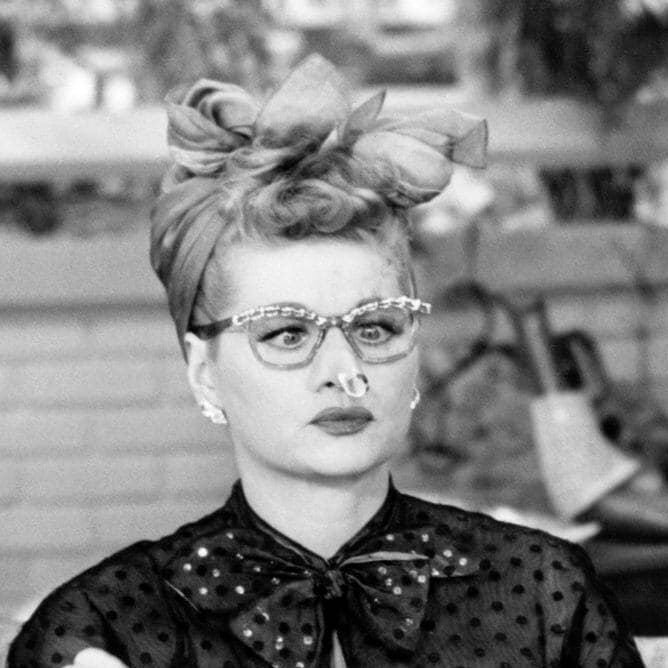 After stalking one of her favorite actors, William Holden, Lucy accidentally covers him in apple pie. She scurries out of the restaurant and heads home feeling ashamed, but Ricky befriends William and invites him back to the house to meet Lucy, unaware that they had met before. Lucy hurriedly creates a fake nose and covers her hair with a scarf in an attempt to disguise herself. The fake nose is of low quality and starts to droop and change shape. As she desperately tries to mold it back into a nose-like appearance, William offers to light her cigarette and accidentally sets it on fire. Lucy frantically blows it out and to make sure it's out, she dunks the tip of it into her cup of tea. The dunking was ad-libbed. 
Rocky and the Terminator
In the 1980s, only a handful of actors dominated the action movie genre. Two of the most successful ones were the Austrian actor Arnold Schwarzenegger, and the all-American Sylvester Stallone. Stallone had famously been so down on his luck that he sold his dog instead of parting with his script for Rocky. The studios were adamant that this unknown shouldn't play the lead role, but Stallone stuck to his guns and the rest is history.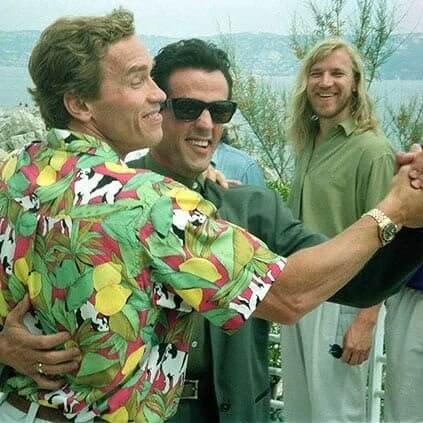 Arnie became both The Terminator and the Governor of California, and the pair teamed up with Bruce Willis to launch the highly successful Planet Hollywood chain of restaurants. Both actors are still making Terminator and Rambo films, which is a testament to their craft, popularity, and their ability to stay in shape for the demanding shoots. 
Some Like It Fixed
Norma Jeane Mortenson was just a regular young woman, working hard to make a living. She was extremely good at her job, which was fixing drones for the U.S. military.  David Conover took this photograph and is believed to have "discovered" this dynamic woman who would later change her name to Norma Jeane Baker, and then to Marilyn Monroe.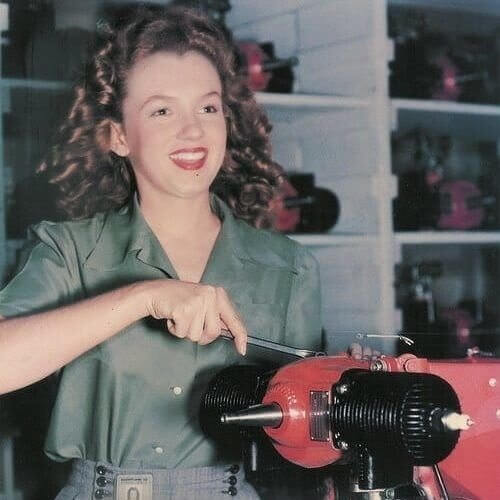 She dyed her hair blonde, accentuated her beauty spot, and coated her lips with the reddest lipsticks she could find. She married three times, including once to the playwright Arthur Miller and once to the baseball player Joe DiMaggio. Her life was never easy, and she was found dead in her bed at the young age of 36. Foul play has always been suspected, following her alleged affair with John F. Kennedy.
Ho Ho Hendrix
Born Johnny Allen Hendrix in 1942, this infamous man went on to change his name to Jimi Hendrix. He set the world, and his guitars, on fire. He played the instrument like nobody else and his stage performances were truly legendary. He was born in Seattle and his love of music led him to learn the guitar at the age of 15.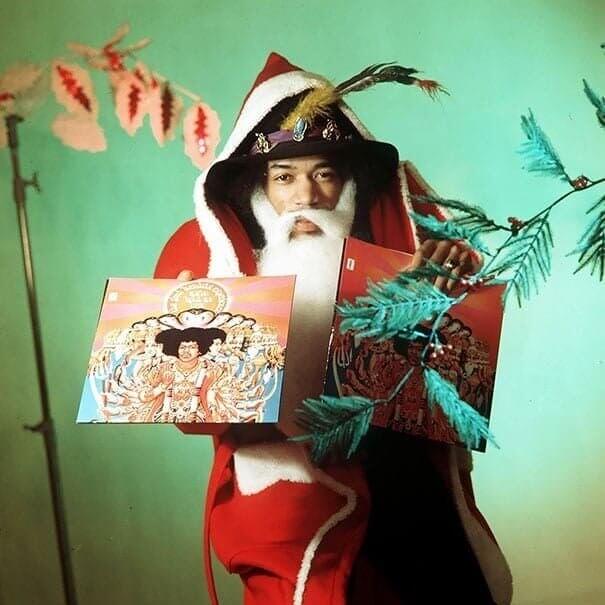 He went on to headline at Woodstock in 1969, having also been drafted into the army like Elvis. He was discharged after breaking his ankle during a parachute jump. He truly lived the rock and roll lifestyle by partying hard, drinking heavily, and taking a cocktail of drugs. Tragically, he died at the young age of 27 from a drug overdose and the world lost a true music icon. It's lovely to see him during happier times, as he posed for a photograph in a Santa outfit for a magazine cover. The album he is holding was the classic Axis: Bold As Love that featured both Little Wing and If Six Was Nine.
Luxury All the Way…. Until an Iceberg Sealed Its Fate
Almost all of us know the story of the RMS Titanic from James Cameron's epic film of Jack and Rose (played by Leonardo DiCaprio and Kate Winslet). The film brought in over $2 billion at the box office, which was almost ten times its budget. The real-life luxury cruise liner took three years to build and had 900 crew members on board when it set sail for its maiden voyage.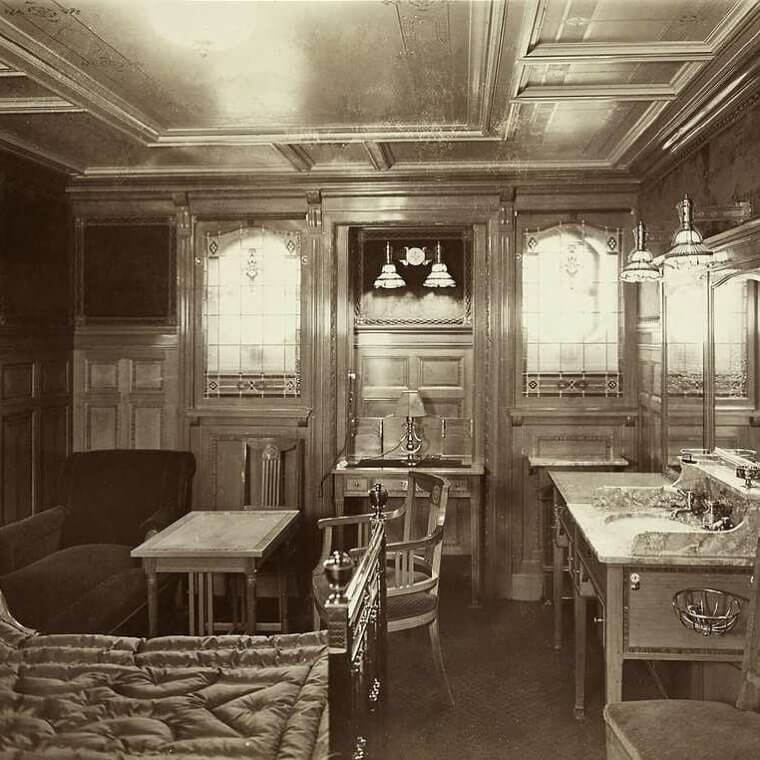 It left England on April 10, 1912, and headed to New York. This photograph shows the bedroom for first-class passengers. The third-class travelers didn't enjoy this level of luxury and when the ship struck an iceberg on April 15, it was the first-class people who were given most of the lifeboats. The captain had given the instruction to increase the speed to arrive in New York ahead of schedule. It was an unnecessary move that resulted in more than 1,500 deaths. 
High Kicks in High Heels From the Blonde Bombshell
Marilyn Monroe gained a reputation for being a giggly, ditzy blonde, but that couldn't have been further from the truth. She was always doing things to help others and keep people smiling. One of her many surprise public appearances took place in 1957. She suddenly popped up on the pitch at Ebbets Field in Brooklyn, New York, to surprise fans during a friendly soccer match between the US and Israeli national teams.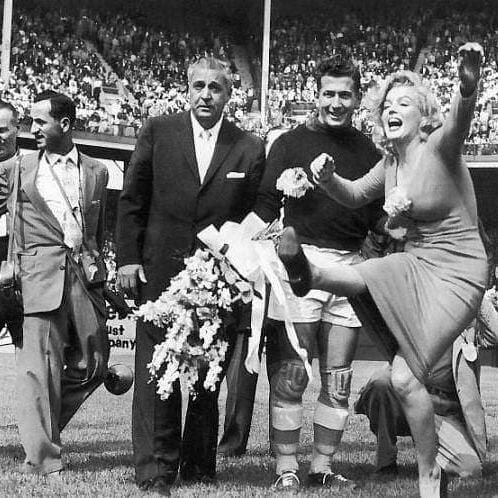 She loved the reaction she received, and even though she was wearing high heels, she was allowed to kick the soccer ball, much to the delight of the crowd. Monroe was also an exceptional friend and a good sport over the years, and she displayed her loyalty in 1954 when she helped her dear friend, the then-up-and-coming Ella Fitzgerald, to get a regular spot at a top night club. The manager had steadfastly refused to allow Ella to perform but Monroe told him that she would attend any show that Ella did. Her presence and Ella's talent meant that every single one of her shows was sold out. 
I Have a Dream and So Did Dorothy
It's sad to think that there was a time when black people and white people were separated in restaurants, on buses, and in the education system. Before 1957, white people went to one school, and black people went to another. It's shameful to think that racial integration took place just a few decades ago, and it took a brave young lady to pave the way for others.
Her name is Dorothy Counts and she endured taunts, racial slurs, and constant harassment as she tried to simply gain an education at Harding High School in North Carolina. She remained poised and dignified as racist students tried to distract her from her lessons. Sadly, after four days of abuse, her parents withdrew her from the school. She remains a civil rights activist to this day and recently met up with one of the boys from this photo who wanted to apologize for his appalling behavior. 
The Comedy Genius and the Genius Genius
The names Charlie Chaplin and Albert Einstein are two of the most recognized in the world. The English film star, who used his trademark bowler hat and cane in most of his films, married four times and had 11 children. Chaplin moved to the United States but lived out his days in Switzerland, having left the US after he discovered that he was the subject of an FBI investigation.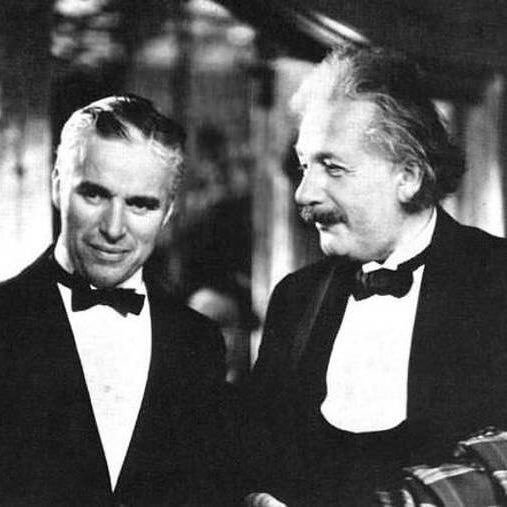 It was during his time in America that he met the renowned German physicist when he was doing a tour of Universal Studios. The pair started chatting and instantly hit it off. Chaplin invited the genius German over for dinner and then insisted that Einstein and his wife attend the premiere of his latest film, City of Lights.
My Eyes Are Up Here
Talking of blonde bombshells, another very famous one was Jayne Mansfield. She gave Monroe a run for her money, as she vied for the attention of suitors and photographers. Born Vera Jane Palmer, this sex symbol caused a stir wherever she went. In this classic photo, Sophia Loren, another Hollywood actress, stares disapprovingly at Mansfield's incredibly low-cut dress.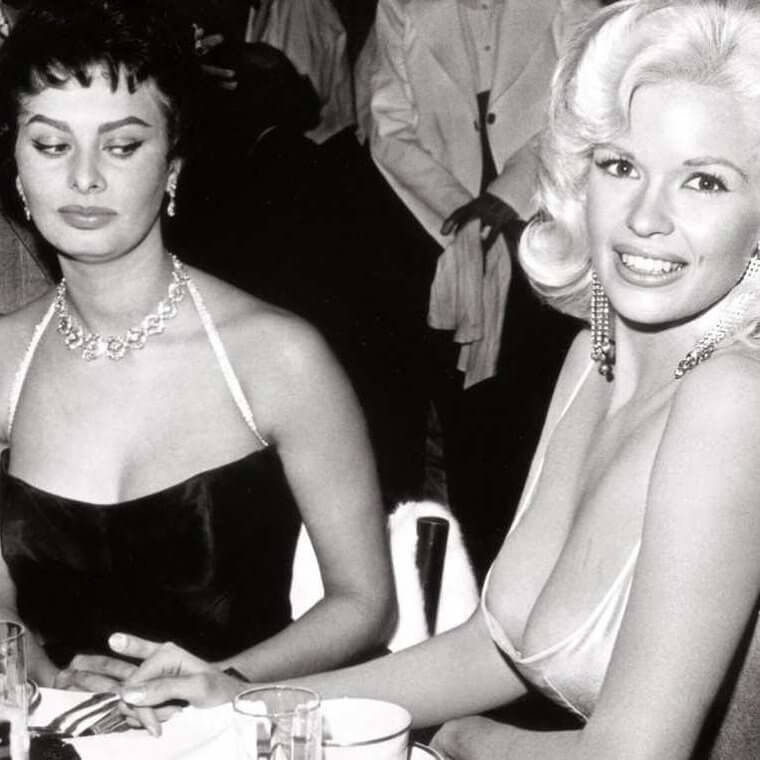 Tragically, Mansfield died at the young age of 34 in a car accident. Her daughter, Mariska Hargitay, followed in her mother's acting footsteps, and stars as Detective Olivia Benson in Law & Order: SVU. Pop sensation Taylor Swift even named one of her cats Olivia Benson because she loved the character so much.
Instantly Recognizable…. Even With The Shades
It only takes a second to realize who this man in the sunglasses is. His hair may be a lot shorter now and definitely a bit greyer, but this is no mistaking the face of Barack Obama as he relaxes with friends in the sunshine.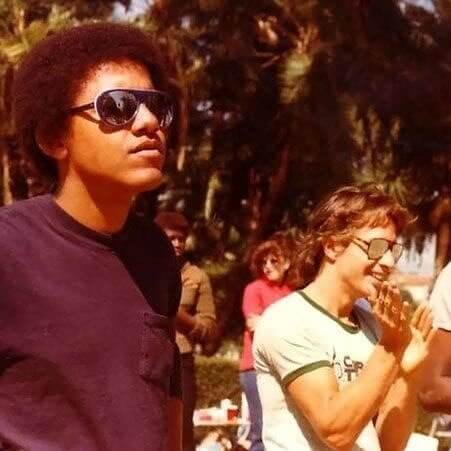 Obama was born in Honolulu on the island of Hawaii. In high school, he partied just like a typical student, but he worked hard and he was making a name for himself. He became the 44th and first African-American President in 2008, but it wasn't long ago that he was just a typical teen hanging out with his friends on a sunny day.
It Was an Itsy Bitsy Teeny Weeny Stroke of Genius
In 1946, a very talented designer took the world by storm by launching an item of clothing that had never been seen before. It was to revolutionize the way that women enjoyed swimming and sunbathing. His name was Louis Reard and his idea to turn a swimming costume into two separate pieces came about when he noticed that women were rolling up the sides of their costume to get a better tan.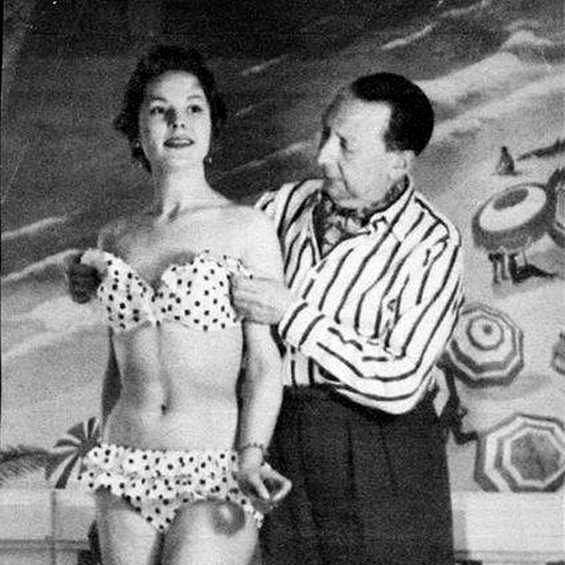 When he first tried to launch the idea, none of his regular models would dare to wear such a revealing outfit, or as he referred to it, "the world's smallest bathing suit". When the bikini went on sale it was a massive hit. Reard opened a bikini shop and ran it for 40 very successful years. He later moved to Switzerland and died at the age of 87, but his contribution to women's fashion lives on forever.
The Escape Artist Who Wowed Crowds
Before David Copperfield and David Blaine, there was an Austro-Hungarian man named Harry Houdini who was a master escapologist. He would thrill audiences with his death-defying feats of strength and deception. He continued to get more daring with each new challenge and his escape attempts would keep audiences holding their breath almost as long as he did.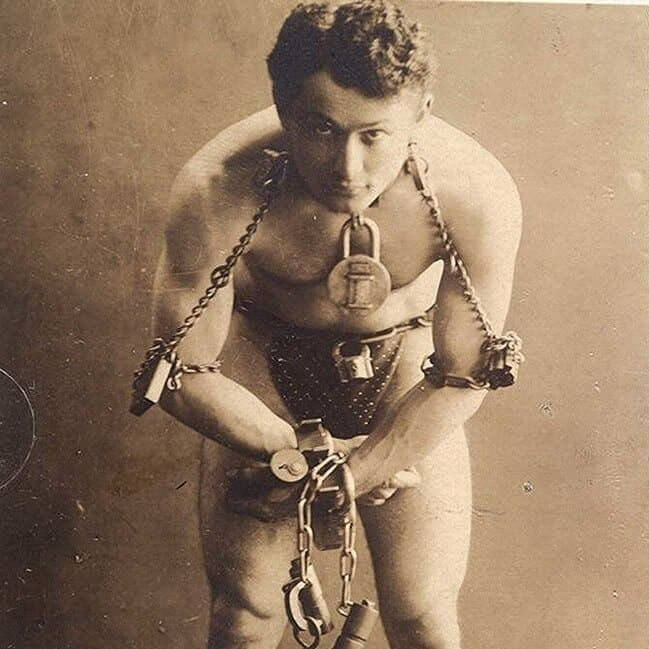 He would use a combination of ropes, chains, underwater tanks, and tall buildings to ensure that audiences were entertained. Once he even buried himself alive and in another performance, he made an elephant disappear. Having survived so many dangerous stunts, Houdini died at the age of 52 from a ruptured appendix.
The Clinton Beginnings
For over 40 years, Bill and Hillary Clinton have been a power couple of American culture.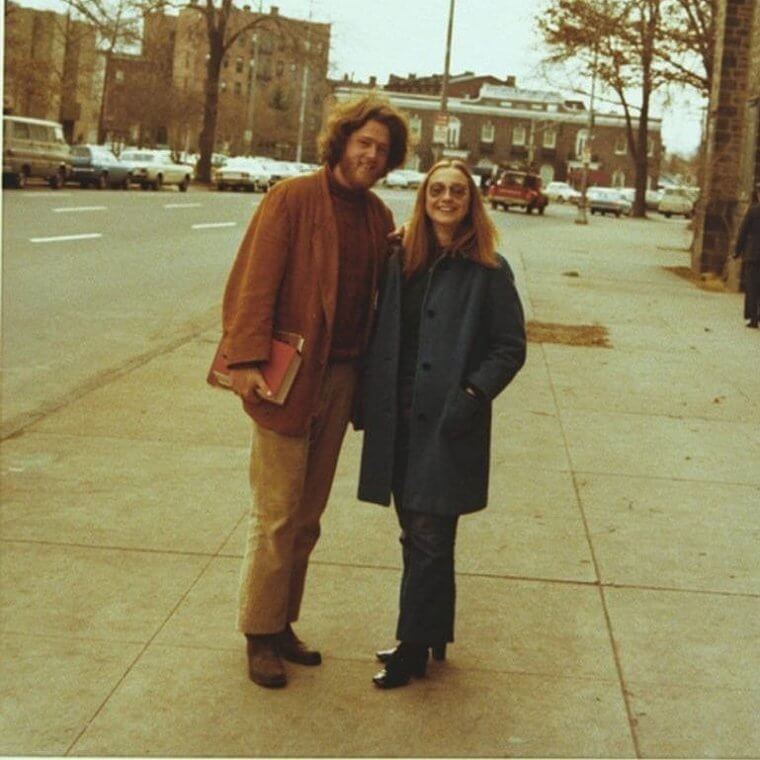 This photograph shows the pair at some time in the 1970s. They had met in 1971 in the Yale Law Library where both of them were students. Hillary was a year above Bill, and the two became inseparable. Marrying in 1975, they welcomed their only child, daughter Chelsea, in February of 1980 Bill would go on to be sworn in as President of the United States in January of 1993.
The Old Man and the Tub
Born in Illinois in America, Ernest Hemingway was one of the greatest writers of all time. He wrote seven novels and won two Pulitzers, one for The Old Man and the Sea, and the other for For Whom the Bell Tolls. He married four times and two of his grandchildren went on to become famous actresses – Mariel and Margaux.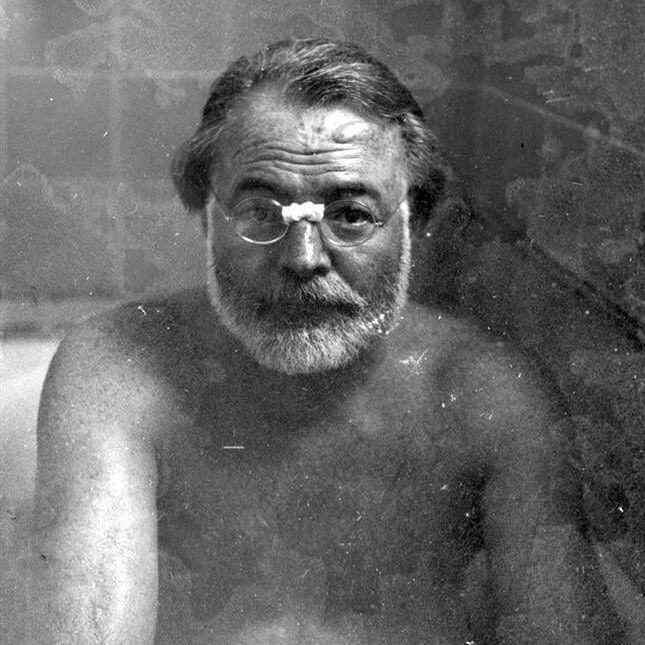 This rather personal photo shows Hemingway in the bath, with what appears to be some makeshift glasses repair. The literary world owes a huge debt of gratitude to the author who pioneered a writing style known as The Iceberg Theory. His mother would have preferred a son, so she would regularly make him wear dresses and call him Ernestine – she also once took him out of school for a year so that he could focus on learning to play the cello. According to Hemingway, he "played it worse than anyone on earth." Thankfully he was an amazing writer and didn't have to rely on his musical skills.