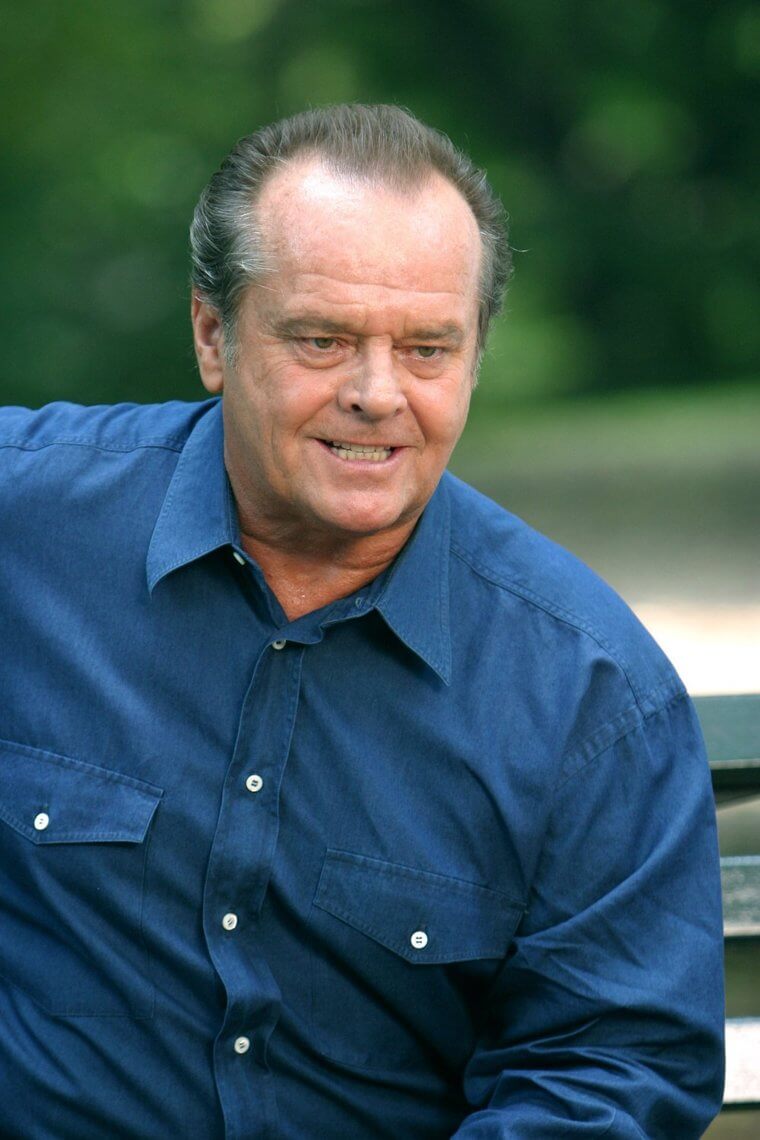 Jack Nicholson is one of the most recognizable and iconic actors in modern movie history. He starred as the lead in Hollywood's biggest cult classics, One Flew Over the Cuckoo's Nest, The Shining, Batman, and the list goes on and on. But, no less interesting is Jack's personal life. Nicholson is known to have an impressive repertoire of celebrity girlfriends. Also, his recent condition has raised concern among friends and fans. Read on to find out more.
He Can Lose It
In 1994, Jack paid what was reported to be half a million dollars in settlement money to a man named Robert Blank. The reason? Jack had repeatedly introduced a 2-Iron golf club to the roof and windshield of Blank's Mercedes-Benz while the car was stopped at a red light in North Hollywood. Blank's crime was that he'd cut Jack's car off in traffic just before.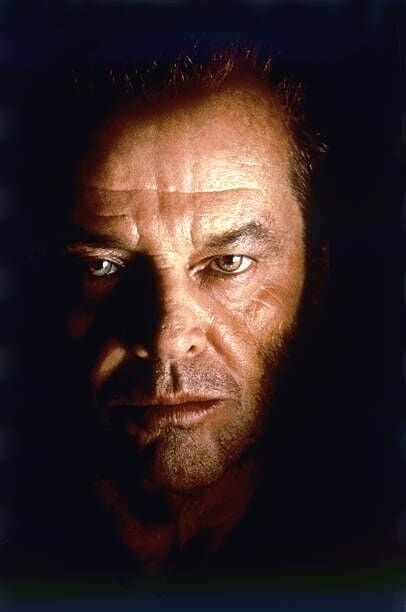 The actor blamed his extreme road rage reaction on the pressure he was under after a tough run of filming and the recent death of a close friend. But the judge wasn't about to cut Jack any slack and eventually the matter was settled out-of-court, with a sincere apology and a big check. Jack's day of golfing had been ruined, and he later told of his deep regret for the incident.
His Neighborhood Had a Reputation
They called it "Bad Boy Drive", well, the postal service called it Mulholland Drive, but the locals once renamed it in honor of some of their most notorious neighbors. For a period, Jack Nicholson shared his road with Marlon Brando and Warren Beatty, and the trio knew how to party. Jack was often the leader, moving in next door to Brando once his career took off after Easy Rider and immediately establishing his place on the social scene.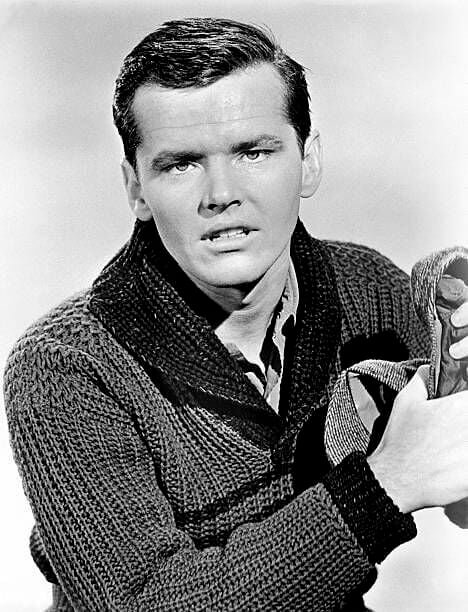 They called his parties, "the epicenter of the era's drug-soaked social scene". Of course, there is being a bad boy, and then there's being a monster. In 1977, while Jack was away filming, Roman Polanski supposedly drugged and assaulted a 13-year-old girl in the house before fleeing the country to avoid prosecution
He Was Naked, a Lot
Jack claims he did it as a form of method acting. The script for The Postman Always Rings Twice called for Jack to perform a nude sex scene. He wanted to be completely comfortable when the time came to perform, with no anxiety, so he spent three months refusing to wear any clothes at all when he was at home.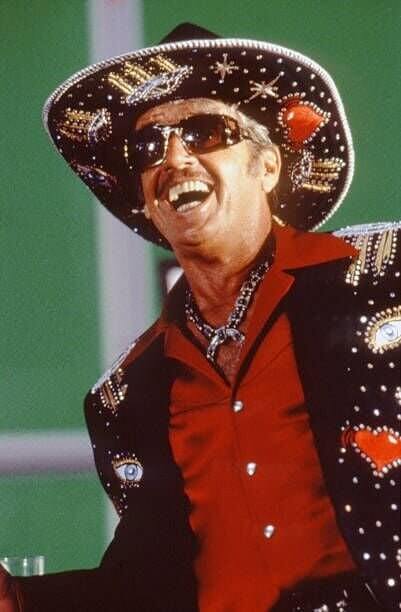 "As a matter of self-help, he spent three months walking around in the nude, at all hours of the day," said Erik Hedegaard of Rolling Stone magazine after a visit. "No matter who stopped by, his daughter included." You can't fault the man's commitment, but it's a good job Southern California has a warm climate
He's Never Lost His Libido
At over 80 years old, Jack's morning routine has changed quite a bit from the one he had in his younger days. "He says that he usually wakes up around 11 a.m.," wrote Rolling Stone. "Then Gloria, his housekeeper, brings him breakfast in bed." It's orange juice, coffee, and a collection of mild medications for his cholesterol, arthritis, and heartburn. That doesn't mean that everything has changed for the notorious womanizer.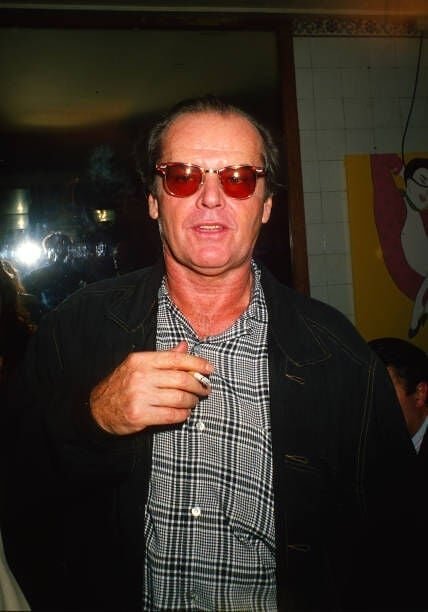 "I'm still very – I have the same libido," he told Rolling Stone in 2006. Of course, these days he doesn't feel right spending his time chatting up young women, in fact, he admitted in a recent interview that despite his wanting a relationship, women just do not trust him any more thanks in large to his shady reputation. He also shared his fear of dying alone, and said that "We don't always do the right thing, say the right thing and behave the way we always want to behave.
They Call Him "Jack the Jumper"
And it's not because of his athletic prowess, at least not in the traditional sense. Jack Nicholson's reputation among women is unsurpassed, with a string of public references for his antics in the bedroom, or wherever else he saw fit. "He's a nonstop sex machine," said Playboy model, Karen Mayo-Chandler. "He's into fun and games … like spanking, handcuffs, whips and Polaroid pictures."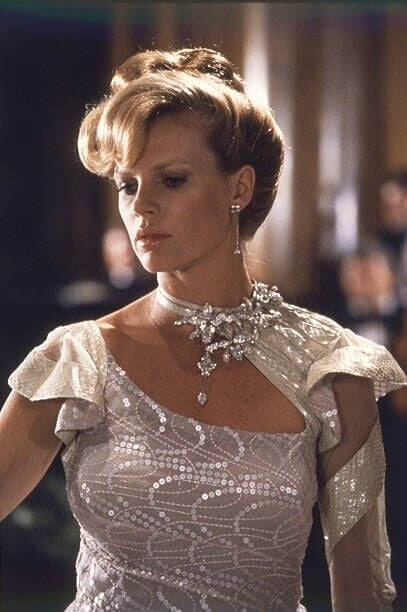 Kim Basinger called him, "the most highly sexualized individual I have ever met." "I think he likes women more than any man I've ever known," said Cher. "I mean he really likes them." He's also known to have had a one night stand with Margaret Trudeau, the mother of current Canadian Prime Minister Justin Trudeau, but then a Studio 54 model and party girl. His secret? Peanut butter, to keep his energy up.
His Sister Was His Mother
Jack was raised his entire life believing Ethel Nicholson was his mother and June Nicholson, 17 years older than himself, was his big sister. He was 37 years old when a journalist uncovered the truth and told Jack. June was his mother, she'd had him when she was 17 and the family had cooked up the lie to protect her reputation.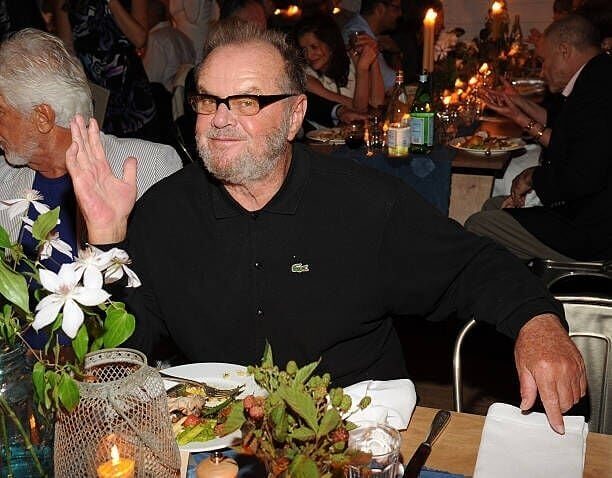 Jack was shocked, but he took it in his stride. "[It was] a pretty dramatic event," said Jack. "But it wasn't what I'd call traumatizing… I was pretty well psychologically formed." It's just a shame that both Ethel and June died before the truth was revealed, so he could never talk with them about it.
He Was A Playboy
"Mr. W. Beatty, Mr. K. Douglas, Mr. J. Caan, and Mr. J. Nicholson," read the names on the properties which featured on a blueprint found in the Playboy Mansion, so goes the report from 2015. The actors' properties were all close neighbors of the mansion, and the blueprint showed what appeared to be tunnels connecting them to the famous Playboy building.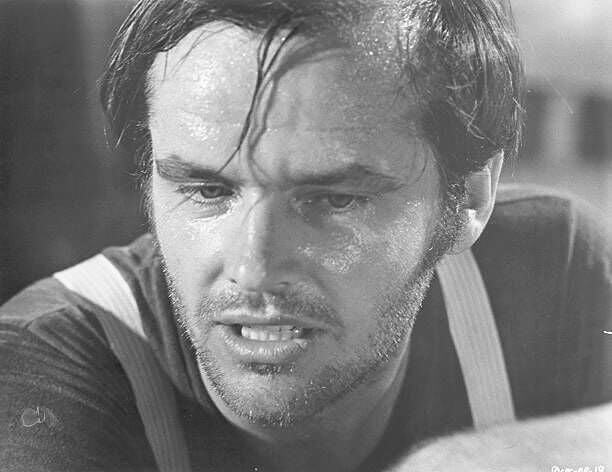 The information had come to light when journalists found some '70s polaroids of the mansion, which the general manager at the time indicated probably coincided with the time "some tunnels" were built. The actors seem to have a code of silence regarding it, so perhaps we'll never know if a secret underground passageway runs between Jack Nicholson's home and the infamous Playboy Mansion.
Women Were Warned About Him
Bebe Buell is a former singer and 70s Playboy model who was also known to have relationships with several famous men, mainly rock stars. Among the list are David Bowie, Iggy Pop, Steven Tyler (with whom she shares a daughter, actress Liv Tyler), and Mick Jagger—who warned her about Nicholson when she began dating him. When telling Nicholson, he reportedly responded, "Well, I might hurt you, but you'll have a damn good time before I do".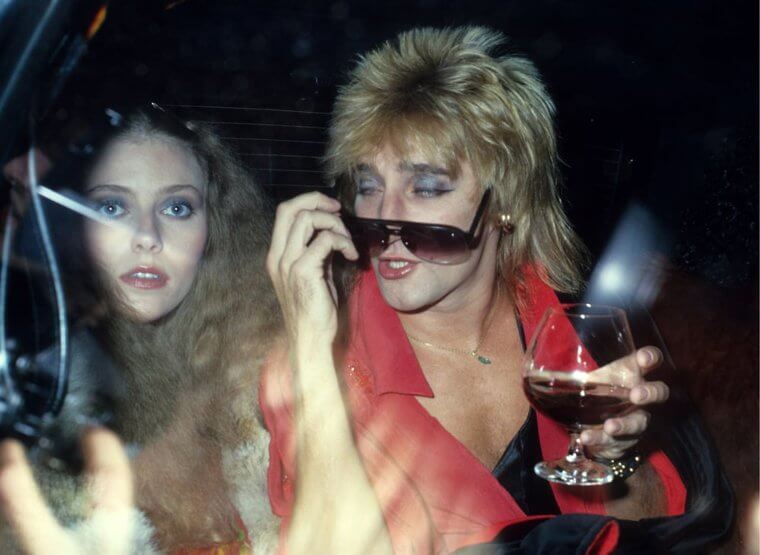 Buell recalled that after their first sexual encounter at Jagger's house, he flow her to Los Angeles. There, they went on a late-night drive in Nicholson's old Volkswagen, his "cover car", where they had sex. In her 2001 memoir, Buelle shared that Nicholson told her, "My butt was going 50 miles an hour." She describes it as her first exhilarating lesson in having cool, intimate moments against a car with Jack Nicholson.
Rumors of Memory Loss
It's no secret that Jack hasn't been seen on-screen since 2010. In 2013, several sources claimed this retirement wasn't due to a desire to take it easy, but rather because the actor had begun experiencing memory loss and had difficulty memorizing lines. Nicholson himself, however, denied this in an interview , saying that while he was not, in fact, officially retired, he was less motivated to "be out there anymore".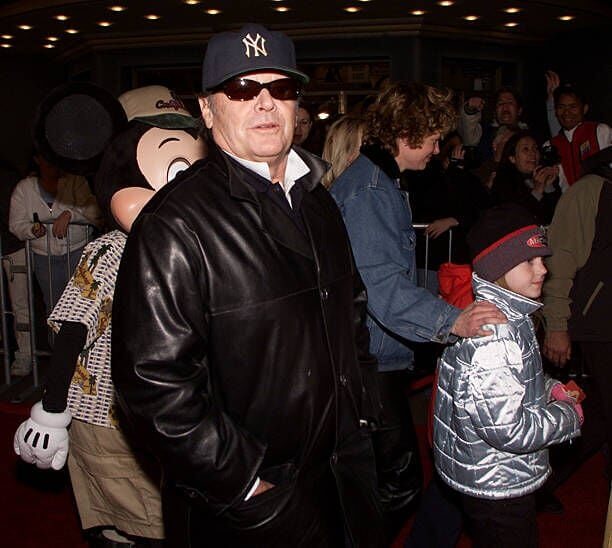 This could possibly be due to the changing industry, which he called "the greatest business" but said that he only wanted to "do films that move people, films about emotions and people." Rumors swirled again in 2021 that the actor was suffering from memory loss and dementia as he was seen less in public. Lately, friends are beginning to worry as he hasn't been seen in public for a long time...
His Mental Health Is in Question
In his late 80s, Jack has withdrawn from public life, as he rarely leaves his house. His friends are deeply concerned about his well-being, fearing that he may end up living a lonely life. He currently resides in his 3,303-square-foot mansion, completely alone. While physically he appears to be fine, mentally, he is reportedly struggling.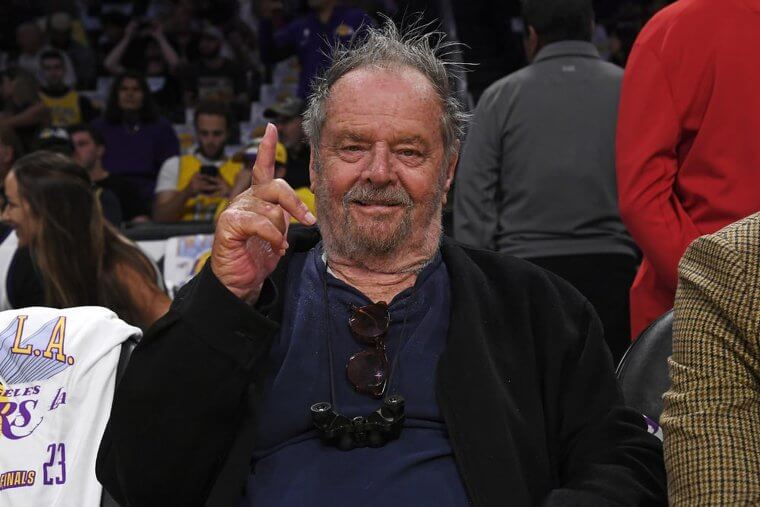 They worry that this once super-talented actor will have to endure his struggles without the support and companionship of loved ones. "He's made it clear his home is his castle. But people just wish he'd come out of the house and pop up to tell them how — or at least reassure folks he's OK", a close source shared.
A Holiday With Castro
In 1998, Jack Nicholson ruffled a few American feathers when he decided to pay communist Cuba a visit under the guise of checking out the film industry on the island. Never a stranger to hobnobbing with whoever might be the local big cheese, it was only natural he ended up with the country's charismatic leader, Fidel Castro.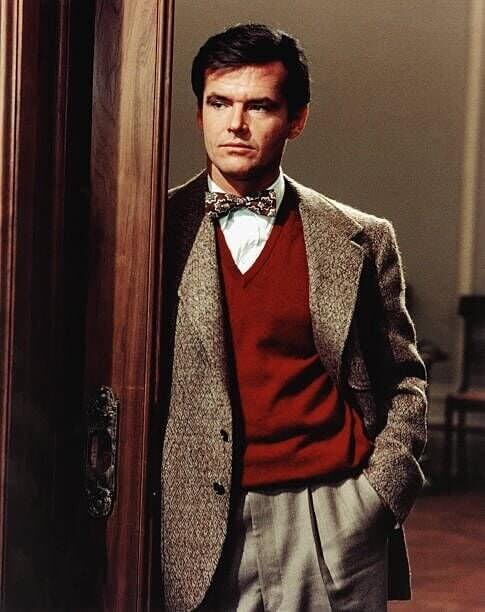 Castro was keen to show the visiting Hollywood star the highlights of his country and, throughout Jack's visit, they dined together in restaurants, partied with the Cuban elite, and - of course- smoked a few of the famous local cigars. Jack was enjoying all the fine things Cuba's citizens were denied by Castro's regime, but that didn't stop him from enjoying the visit. Jack later described Castro as a "genius".
He Almost Wasn't an Actor
Jack's first job in the movie industry wasn't in front of the camera but at a drawing board instead. He started his career in the cartoon department of MGM working as an office assistant for William Hanna and Joseph Barbera. The legendary pair were impressed with his skills and offered him a job as one of their animators.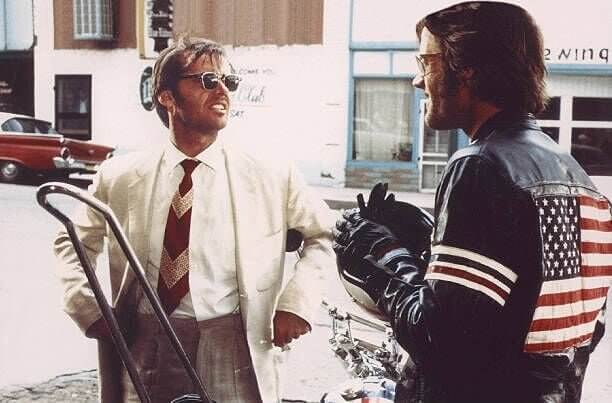 Had he said yes, movie history would have looked very different. Who would have filled Jack's iconic roles in films like One Flew Over the Cuckoo's Nest, Easy Rider, or The Shining? Fortunately, Jack turned them down and took acting lessons instead. This could have been a very different article if he hadn't!
Lakers' Biggest Fan
Jack loves his sports, particularly basketball, and for much of his life there has rarely been an LA Lakers game played without the Hollywood icon front and center in his courtside seat. An urban myth did develop about Jack refusing to film when he could be at a Lakers game instead, and forcing producers to schedule around them.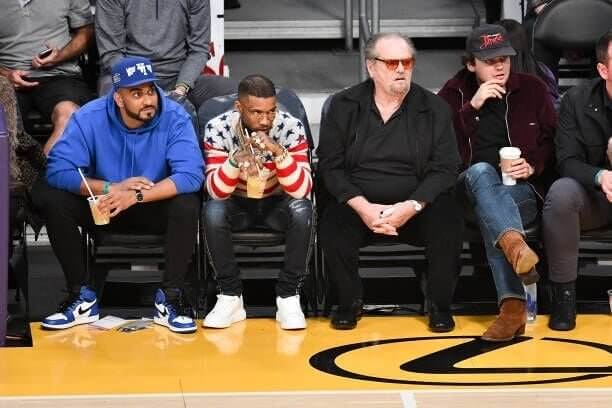 It's not true, but it wouldn't be completely unbelievable. Jack used to attend games with his Grammy-winning friend, Lou Adler, but has had to fly solo since the record producer died in 1997. When there's no basketball, Jack will watch baseball instead; his favorite team in that sport are the New York Yankees.
He Doesn't Like To Talk
Talk shows are part of the Hollywood game. You make a movie, it needs to be promoted, so the key cast members are sent out to any high profile chat show that will have them and talk to a congenial host about all the things they want to public to know that might encourage them to see the film. Some actors love it, some not so much, but the studio will usually insist. Jack, however, will not do it.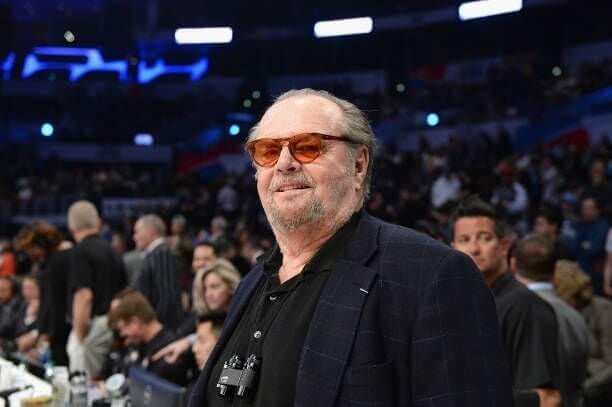 He loathes appearing on talk shows and has refused to do so since 1971, which will explain why you've probably never seen him do it. He'll do a press conference, and he'll walk the red carpet, but he will only walk it, he won't stop for questions and photos. At least, not until very recently, when he has occasionally paused for a sentence or two.
He Turned Brando's House Into A Garden
"Marlon Brando is one of the great men of the twentieth and twenty-first centuries," wrote Jack in Rolling Stone after his dear friend died, "and we lesser mortals are obligated to cut through the sh** and proclaim it." The two men were next-door neighbors on Mulholland Drive and Jack had a great adoration for Brando.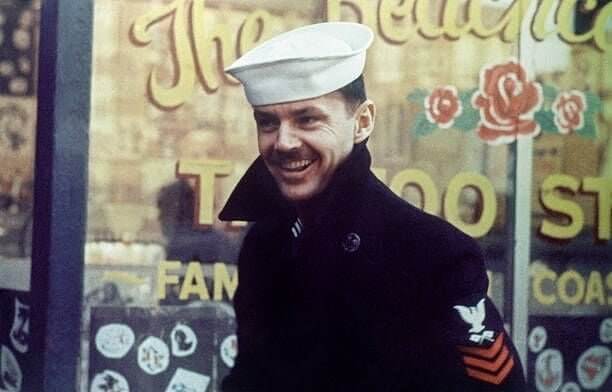 So much so that, when Brando died, rather than have anybody else move in, he paid out $6.1 million to buy his house. He then had it flattened and replaced with a garden of Brando's favorite frangipani flowers, the flowers Brando had nicknamed his luxury bungalow after. Now that is a tribute to a great friend.
He Has Five Children With Different Women
Jack was only married once, to Sandra Knight, for six years in the 1960s, two of which they were separated. They had one child together, Jennifer, who was born September 13, 1963. Not marrying again didn't stop Jack from having more children, though, whether they came as part of, or extra to, his official relationships.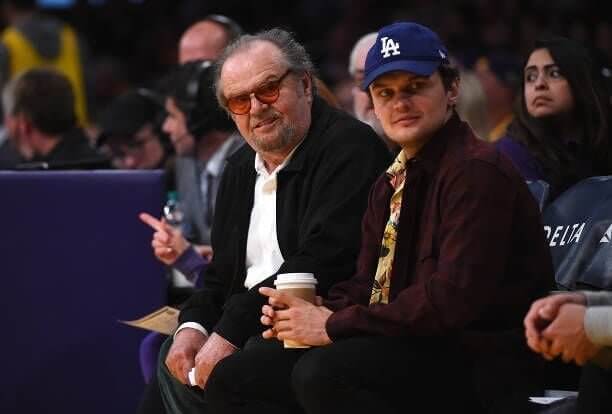 At final count, he fathered four more: Caleb, with Susan Anspach in 1970; Honey, with Winnie Hollman in 1981; and two children with Rebecca Broussard, Lorraine in 1990, and Raymond in 1992. Jack has claimed that his children give his life "resonance" and, "as a father, I'm there all the time. I give unconditional love." However, he has never met his second child, Caleb, who for many years he questioned his paternity of.
He Could Have Been in The Godfather
Al Pacino wasn't the first choice to play Michael Corleone in Francis Ford Coppola's mobster masterpiece. In fact, he was the fourth. The third choice was Dustin Hoffman, the second was Warren Beatty, and Jack was the first. It's mouthwatering to think what Jack could have made of the iconic role, but he never believed he was the right person to do it.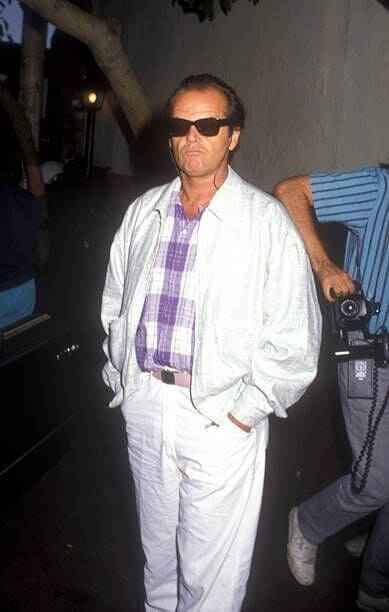 "I knew 'The Godfather' was going to be a great film," Jack said, "but at that time I believed Indians should play roles written for Indians and Italians should do the same." It's a topic hotly debated in Hollywood today, and it seems Jack was far ahead of the curve on this one.
He Makes A Great On-Screen Partner
It will come as no surprise to anyone that Jack Nicholson has been awarded three Oscars for Best Actor in his career. If anything, it's a surprise he hasn't won more; after all, he has been nominated on nine other occasions. What is an interesting fact, though, is that, whenever Jack has won an Academy Award, so has his leading lady.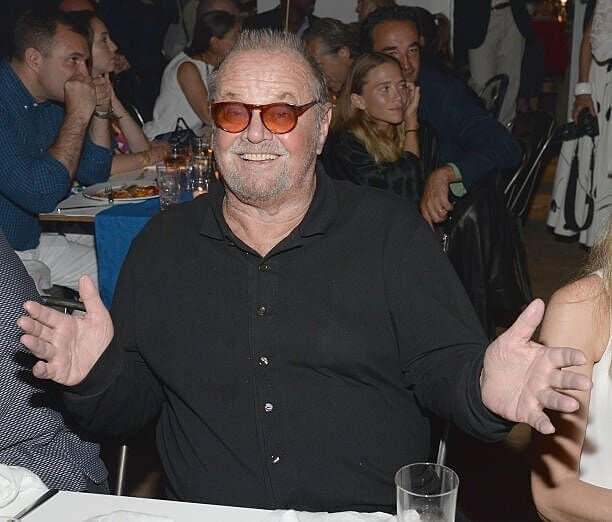 His 1976 award for One Flew Over the Cuckoo's Nest was paired with Louise Fletcher, who took the Best Actress statue for her portrayal of Nurse Ratched. In 1984 when Jack won Best Supporting Actor for Terms of Endearment, Shirley MacLaine was awarded the Best Actress Oscar for playing Aurora Greenway in the same film. Finally, As Good as It Gets brought the Best Actor award to Jack, and the Best Actress prize to his co-star, Helen Hunt. It seems working with Jack is the winning formula.
He Has A Life-Long Famous Friend
When you've been in the business for as long as Jack has, you're bound to develop a whole range of famous friendships, but Jack has one which began way before he moved to Hollywood. Before he moved west, Jack grew up on the east coast - New Jersey to be exact - as did another legend of film and TV: Danny DeVito. The two men have been life-long friends and, just seven years apart in age, have grown up in the industry together.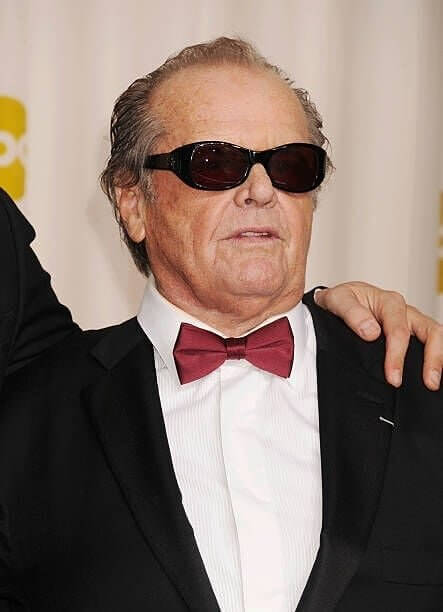 They even played together in one of Jack's most famous films, One Flew Over the Cuckoo's Nest, where Jack played Randle McMurphy and DeVito played Martini, a role he'd already been known for in off-Broadway productions. In 1992 they starred together again, in the biographical crime drama, Hoffa, which DeVito also directed.
He Was The Joker
In modern cinema, the actor chosen to play the next Joker has become as hotly anticipated as who is picked to be the next James Bond, perhaps more so. Many huge actors have made the character their own over the decades, and Jack Nicholson's portrayal is up there with the best. What is interesting is that even before he applied the famous face paint, Jack had been personally recommended for the role by a person who was something of an expert on the subject.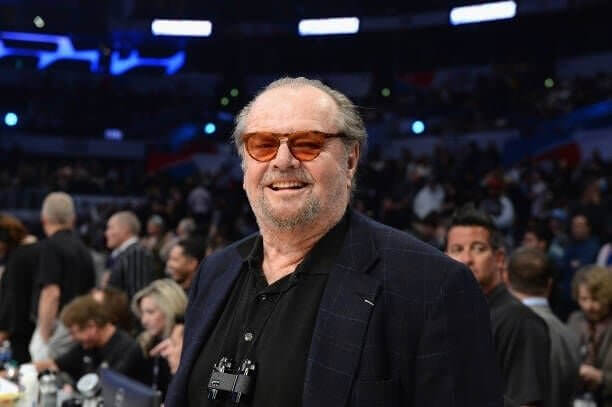 When Tim Burton began putting together his cast for the 1989 Batman movie, he received a whisper in the ear from none other than the creator of Batman himself, Bob Kane. He thought Jack would make a great joker, and he was right! Comic-book-loving Jack ran with the character and stole the show, he even requested top billing over Michael Keaton, who played the title role.
He Was The Joker
In modern cinema, the actor chosen to play the next Joker has become as hotly anticipated as who is picked to be the next James Bond, perhaps more so. Many huge actors have made the character their own over the decades, and Jack Nicholson's portrayal is up there with the best. What is interesting is that even before he applied the famous face paint, Jack had been personally recommended for the role by a person who was something of an expert on the subject.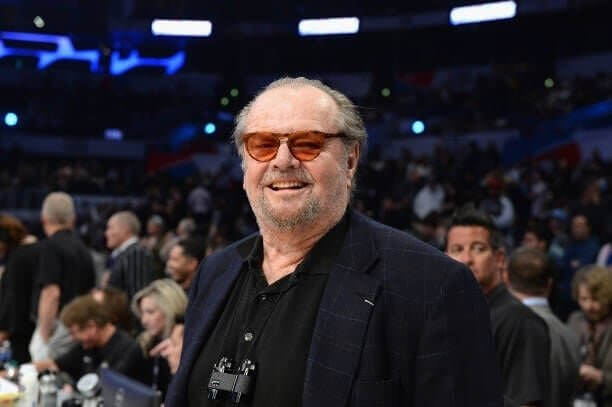 When Tim Burton began putting together his cast for the 1989 Batman movie, he received a whisper in the ear from none other than the creator of Batman himself, Bob Kane. He thought Jack would make a great joker, and he was right! Comic-book-loving Jack ran with the character and stole the show, he even requested top billing over Michael Keaton, who played the title role.
He's Been Oscar-Nominated Five Decades in a Row
Jack's first film role was in 1958, playing Jimmy Wallace in The Cry Baby Killer, and his first Oscar nomination came just over ten years later for his 1969 portrayal of George Hanson in Easy Rider. From that point on, he received an Oscar nomination at least once every decade until the 2000s, picking up four throughout the seventies, and another four in the eighties.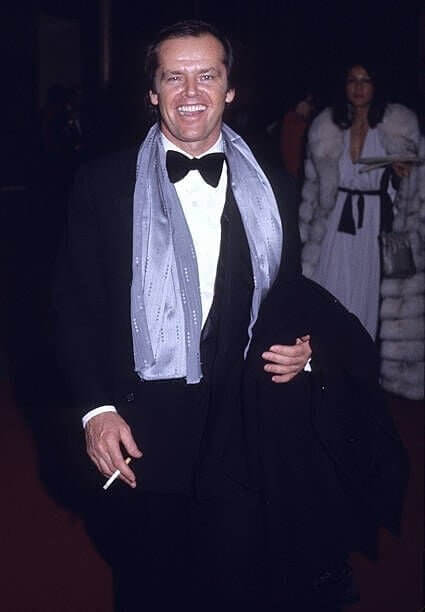 Only Michael Caine has been on a similar 50-year run, but with Jack's total of 12 nominations in his career, he is the most nominated male actor of all time. Meryl Streep is the only person to receive more, with 20 and counting. Jack hasn't acted since 2010, but there are whispers of a comeback movie, so could he add another?
Three of the Best Movie Characters of All Time
When Premiere magazine put together their list of the 100 Greatest Movie Characters of All Time in 2004, there was a notable face behind more than one of those who made the list; three of the characters on the list were played by Jack. At #82 came Jack Torrance from The Shining, and the 37th spot was given to Chinatown's Jake Gittes.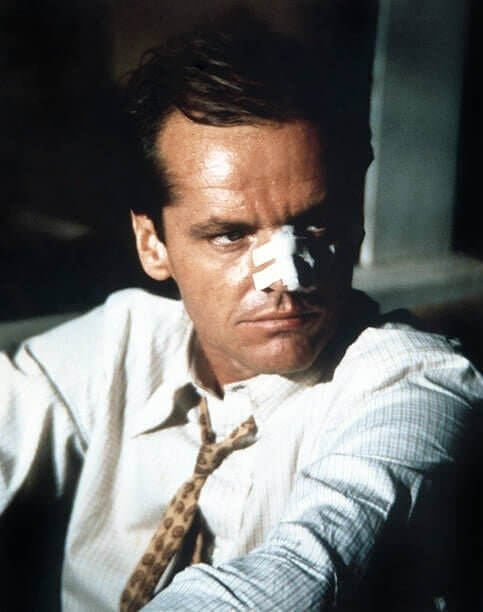 The iconic Randle McMurphy from One Flew Over The Cuckoo's Nest made Jack's highest entry at number 14. Jack was, of course, no stranger to lists of this nature, but he seems he certainly had a fan over at Premiere. The number one character on that particular list was Vito Corleone, played by Jack's great friend, Marlon Brando, which we're sure Jack wouldn't have minded in the slightest
He Loves Wrestling
Basketball and baseball aren't the only sports Jack loves to watch; he's also a huge wrestling fan. The faux-sport which combines acting skills with incredible athletic ability is a firm favorite of Jack who has watched for years and particularly enjoys wrestlers such as Ric Flair, John Cena, and Harley Race.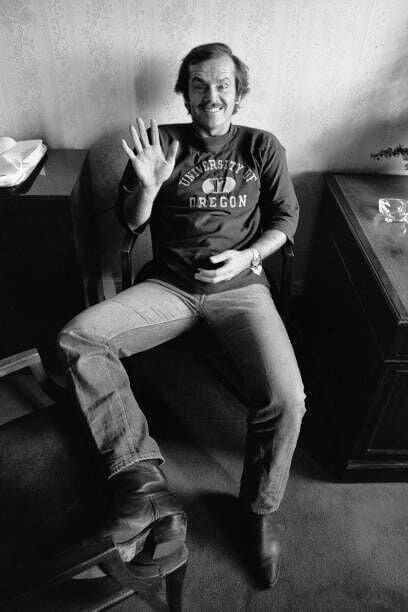 In fact, the first two now have places in the WWE Wrestling Hall of Fame, largely because Jack applied pressure on the federation to induct them; nothing like having friends in high places! Jack once joked he'd like to see a collection of Hollywood actors going against each other in the ring; he suggested Johnny Depp, Jim Carrey, Tom Cruise and Robert Downey Jr. Now that would be entertainment!
He Loves a Joke, Even at His Own Expense
As a charming, funny guy, Jack loves to laugh, but he's equally happy to be laughed at. Nobody likes a joke about Jack Nicholson more than Jack Nicholson, and he's taken steps to put himself, very publicly, in the firing line. Billy Crystal has been a regular Academy Award Ceremony host and he's not shy about poking fun at the stars sat eagerly in front of him.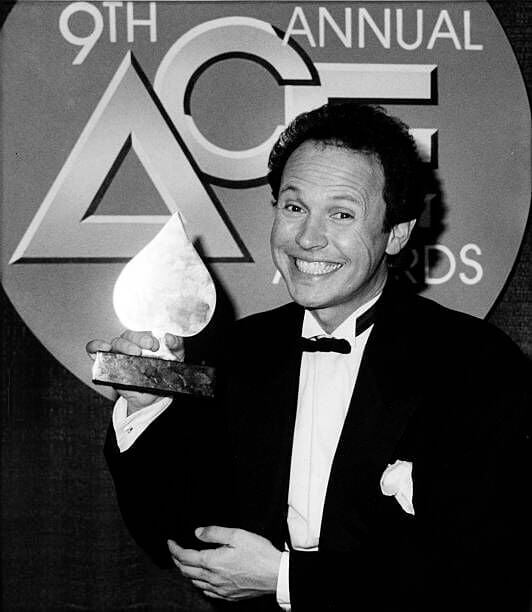 Jack decided he'd put himself front and center every time Crystal hosted, just to see what the actor could throw at him. Crystal took four years off from hosting at the start of the 2000s, and when he returned in 2004, Jack was there waiting with that famous grin on his face. Crystal had put together a video showing "Jack and His Magic Sunglasses" and managed to bring Billy Crystal back to the Oscar podium.
He Witnessed a Murder Trial
On June 7th, 1977, the infamous serial killer Ted Bundy was put on trial at Pitkin County Courthouse in Aspen, Colorado. A month before, another very recognizable face was tried for murder in the same room and, strangely, Jack Nicholson showed up to watch. Claudine Longet, a French actor and singer, had been charged with the murder of her partner, Vladimir Sabich, an Olympic skier.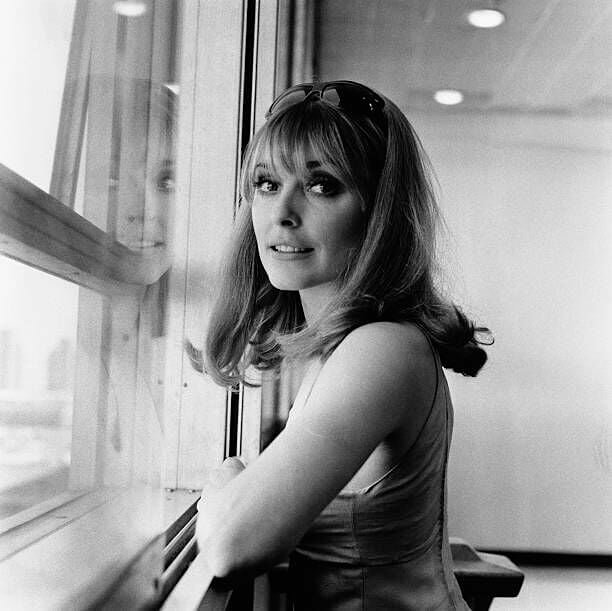 Longet denied the murder, claiming it was an accident and she was only holding the gun with no intention to shoot. She was eventually charged with negligent homicide. Why Jack attended is a mystery, though he did have a house in Aspen. It wasn't the only murder trial he would attend, as, as a friend of Sharon Tate, he also made a point of sitting in on the Manson trials.
He Was A Naughty Schoolchild
Depending on how kind they want to be, people have described the rebellious Jack as everything from "cheeky" to downright "bad", and it's a side to his personality which has always been with him.  "I was always against authority, hated being told anything by my teachers, by parents, by anyone," he said in a 1993 interview with The Independent.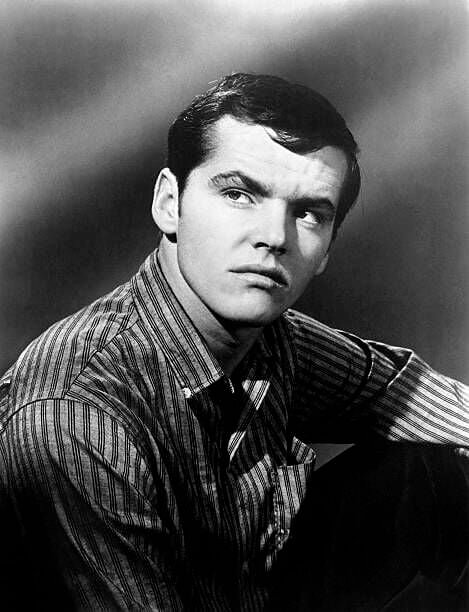 He'd had that attitude right from his school days when he attended Manasquan High School, in New Jersey. He was voted "Class Clown" by the Class of 1954, but he also took it a step further. "At school I created a record by being in detention every day for a whole year," Jack said. He's nothing if not dedicated.
He Won't Do Blockbusters
"I had the most chilling thought that maybe people in their twenties and thirties don't actually want to be moved anymore," Jack said to The Sun in 2013, when discussing his retirement. "They may want just to see more bombs, more explosions, because that is what they have grown up with."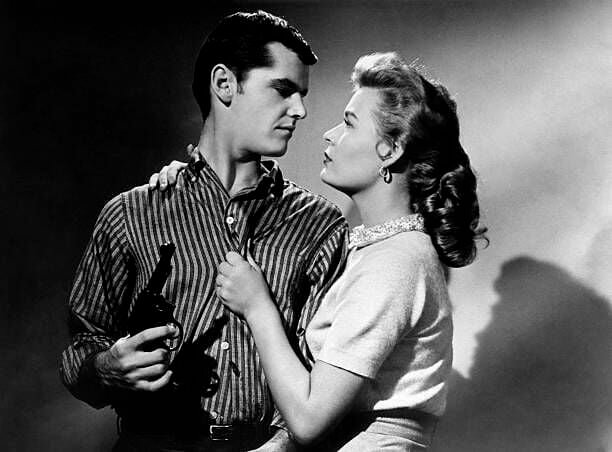 Jack walked away from the movie world in 2010 after playing Charles Madison in the James L. Brooked romantic comedy, How Do You Know. He hasn't been shy on his view of the big-budget, all action, soulless blockbusters which he sees as pervasive in the industry today and he's adamant where he stands on the subject: "I'll never do that type of movie."
He's a Shrewd Negotiator
Jack has done very well from his career, not only playing some of the most iconic roles of the last 50 years but also bringing in the cash as he went. The actor is thought to be worth around $400 million today, even without working since 2010, and all that money didn't come from just taking the first offers.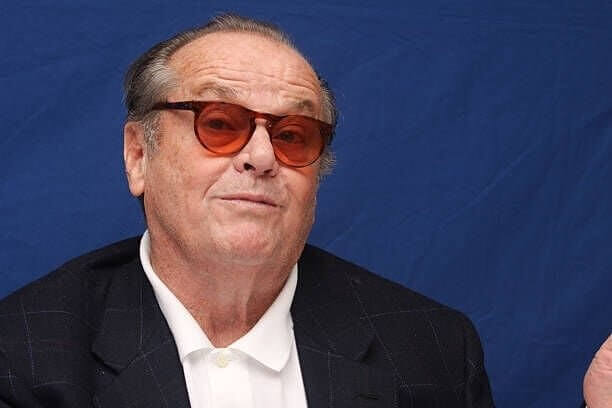 Take Batman for example: rather than take a flat fee, Jack persuaded the studio to offer him a percentage of all future earnings from the movie, merchandise included. Now that was a smart move, as Jack's takings for the film are estimated to be around $60 million. Whether he's more proud of that, or the fact he managed to also wrestle top billing from Michael Keaton, you'd have to ask Jack.
Always in Shades
There was more behind Billy Crystal's Oscars joke than simply picking up on the fact Jack was often seen in sunglasses. The real strength behind the jab came from the fact that Jack always wears sunglasses - he never leaves the house without them. Sunglasses are as much a part of Jack as his winning smile or his famous charisma.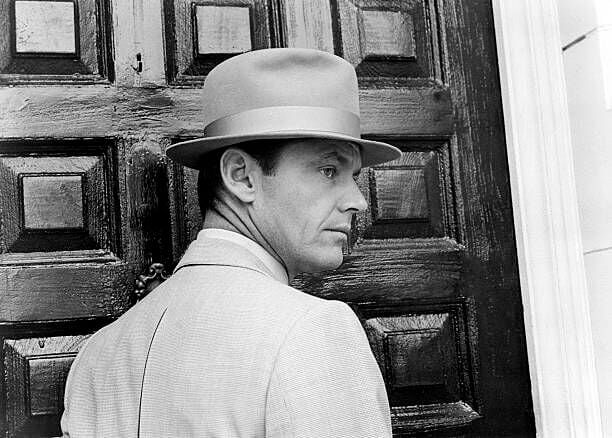 "With my sunglasses on, I'm Jack Nicholson," he says. "Without them, I'm fat and seventy." Jack is short-sighted, so the glasses are fitted with prescription lenses, but they will always be tinted. We all have our ways of showing our identity, and this is Jack's. It's a good thing he lives in sunny Los Angeles!
He Owns a Lot of Art
In 2015, Wealth-X compiled a list of Hollywood's biggest art collectors, and Jack Nicholson was placed in fifth position with a collection worth an estimated $100 million, a quarter of Jack's total fortune. Jack is a huge appreciator of classic art from around the world and reportedly owns originals of Picasso, Matisse, Modigliani, Magritte, Bouguereau, Botero, and Rodin, all proudly displayed in his Mulholland Drive home.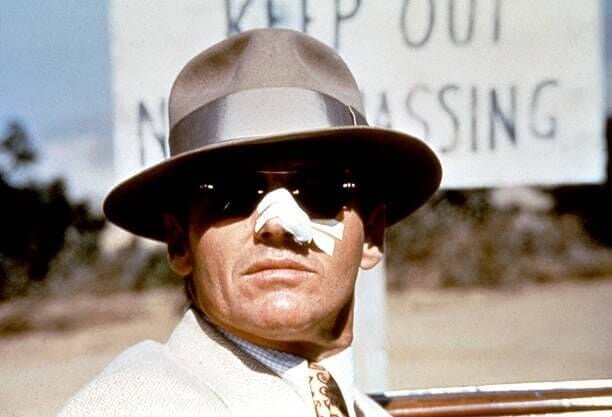 Jack's collection is more than four times the value of that owned by Fight Club star Brad Pitt, and ten times Leonardo DiCaprio's Titanic haul. He's still dwarfed by other Hollywood icons though. George Lucas has a collection valued at $600 million, and David Geffen's pieces are valued at more than $2 billion!
He Took The Joker Home
It seems that playing The Joker in Tim Burton's Batman was a source of particular pride for Jack, and not just because of the huge boost it gave his bank account. As a keen collector of the Batman comics growing up, he already had an affection for the character, as so many comic book fans do.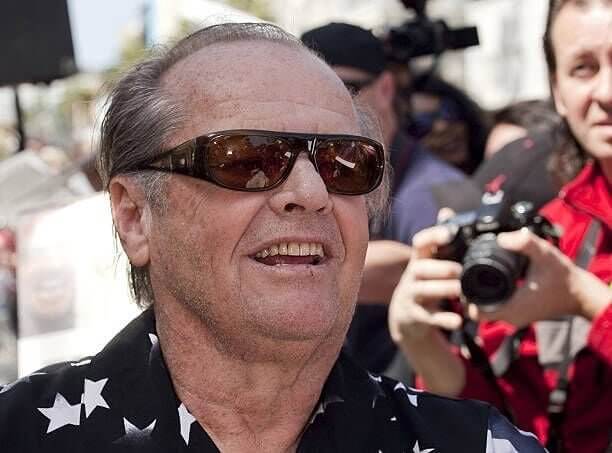 When he then delivered a "particularly proud" performance, he decided he had to have something to keep that would commemorate the experience. So he bought the suit. Jack paid a huge $80,000 to take The Joker's highly recognizable suit home with him. Worth every penny, especially as he earned 750 times that amount for his work on the film.
He Was Paid Peanuts for Easy Rider
There were three stars in Dennis Hopper's iconic motorcycle movie, Easy Rider: Hopper himself, Peter Fonda, and Jack Nicholson. But originally, it should have been Rip Torn instead of Jack. Torn was fired after a huge bust-up with Hopper, and Jack was brought in at the last minute to replace him.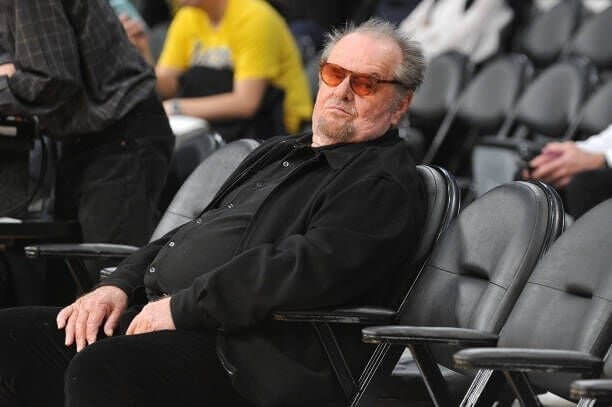 As established stars and writers of the movie, Hopper and Fonda were paid well for the movie, which grossed $60 million from a $400,000 budget, but Jack, as the new boy, worked for scale. That worked out at just $329 a week in Jack's pocket, a tiny amount by the standards he would become used to. It would have been worth it for Jack to work for free though because Easy Rider launched his career.
The Drugs Were Real

Jack was on the movie scene in the '60s, so he was easily exposed to the world of recreational drugs and he was happy to dive in. By the time he filmed Easy Rider, he'd already experimented with cocaine and LSD, and it's thought that he was high for the whole time of writing his 1967 movie, The Trip. He rarely had to work under the influence though, so when it turned out the actors would smoke real pot while filming Easy Rider, it was a new experience for Jack.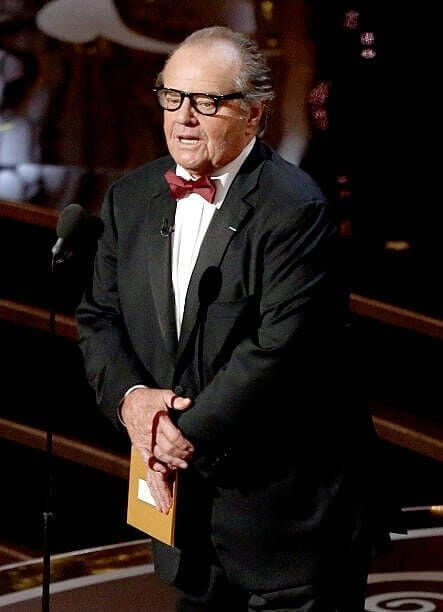 "Instead of being straight and having to act stoned at the end," he said. "I was now stoned at the beginning and having to act straight, and then gradually letting myself return to where I was – which was very stoned." He has clarified one rumor though: "The story about me smoking 155 joints – that's a little exaggerated."