Considered Hollywood royalty, Jamie Lee Curtis was born to Janet Leigh, the iconic star of Alfred Hitchcock's Psycho, and Tony Curtis, an actor whose career spanned six decades. But Jamie's success is unique, with roles from legendary romcoms to mature dramas. She recently snagged her first Oscar for the 7-nomination film Everything Everywhere All at Once, proving once again her range and timelessness. Let's explore the life of Jamie Lee Curtis.
Horror Films Were in Her Blood
While Jamie Lee Curtis rose to stardom due to her memorable role in John Carpenter's Halloween, she wasn't the only woman in her family to play a role in a horror film. Her mother, Janet Leigh, may well be one of the most iconic horror stars to this day for her role in the now-infamous Alfred Hitchcock film Psycho.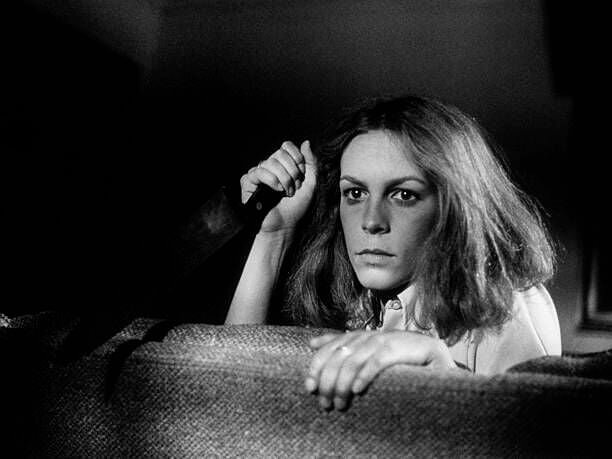 Janet Leigh took the part in 1960 just after Curtis was born. Though her part was relatively small compared to Anthony Perkins, her shower scene earned her a Golden Globe award as well as a nomination for best-supporting actress at the Academy Awards.
Dear Old Dad Was Also a Star
The talent ran on both sides of the family, as father Tony Curtis was a very big star during the 1950s, appearing in over 100 films. You could say that the apple didn't fall far from the tree when you consider the acting abilities of both father and daughter, both have been successful playing roles that have ranged from lighthearted comedies to intense dramas throughout their careers.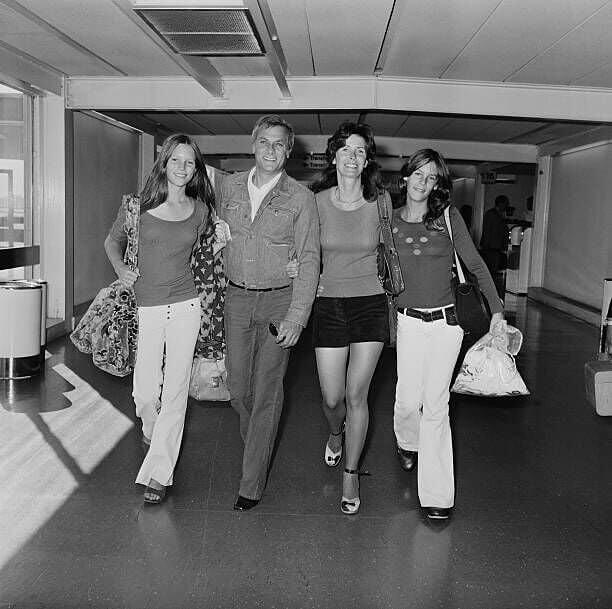 Like Janet Leigh, one of the most memorable roles which Tony Curtis played also occurred just after his daughter was born. In 1959, Tony Curtis starred in the film Some Like it Hot alongside the iconic Marilyn Monroe. The film was a rousing success and is revered as "the funniest American film ever made" by the American Film Institute.
Everyone Expected Her Sister to Be the Successful One
Jamie Lee Curtis earned her spot as one of the most famous stars in Hollywood, however, originally her family and friends thought that her older sister would become the movie icon. After all, Kelly Lee Curtis got her start in 1958, when she was just a toddler.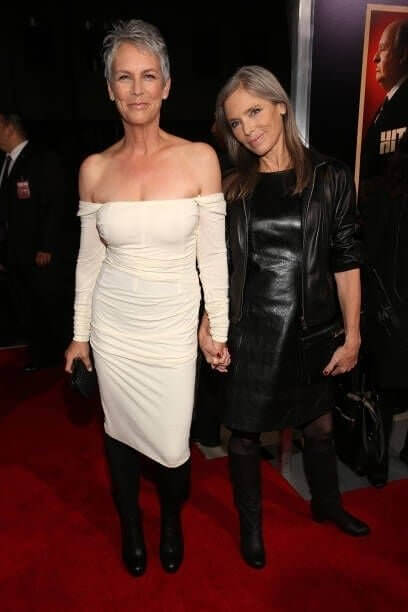 Kelly Lee Curtis first graced the silver screen as a young child alongside her parents, as well as Kirk Douglas and Ernest Borgnine, in the movie The Vikings. She studied acting at the Lee Strasberg Theatre Institute and has performed in supporting roles throughout her career. An actress in her own right, she never became as famous as her younger sister.
Everything Everywhere All at Once
Curtis blasted back into Hollywood with the Biggest film of 2022—Everything Everywhere All at Once. Curtis played tax inspector Deirdre Beaubeirdre, as well as the character's alternate-universe counterparts. For the role, Jamie earned numerous award nominations, including her first Academy Award nomination and win for Best Supporting Actress. For her win, she received a standing ovation.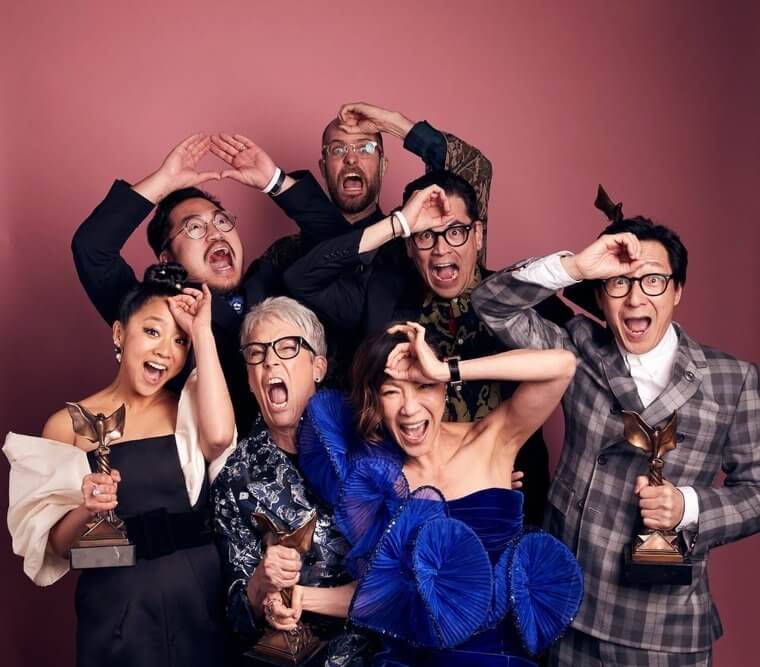 In her acceptance speech, she thanked the "hundreds of people" who had helped her career reach this moment, including "my bae Michelle" Yeoh, her co-star and fellow Oscar winner for the film. And of course, she didn't forget to thank her late parents as she emotionally looked to the sky and said "I just won an Oscar!" while clutching the award to her chest and bowing before she walked offstage.
She Doesn't Look At Mirrors
Curtis is an advocate for breaking beauty standards and she has often expressed her thoughts on the concept of "anti-aging." She vouches for embracing natural beauty which has resonated with many. "This word, 'anti-aging,' has to be struck," she claims. "I am pro-aging. I want to age with intelligence, and grace, and dignity, and verve, and energy. I don't want to hide from it."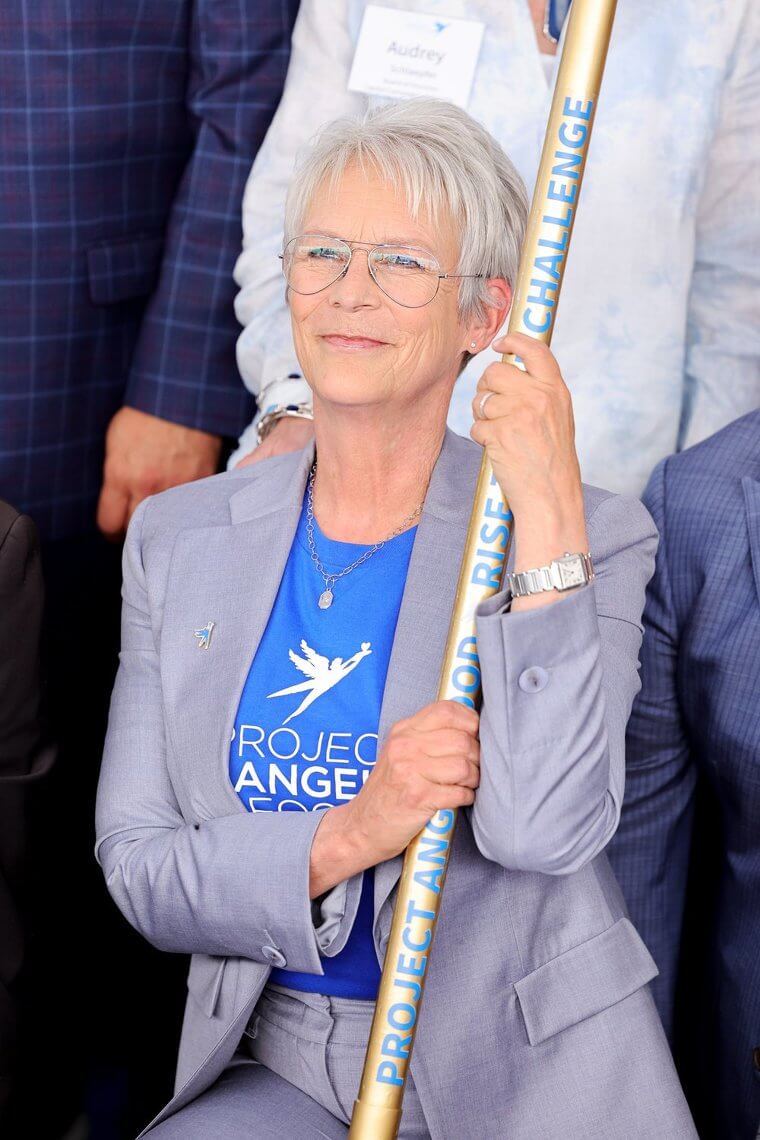 "I'm not denying what I look like, of course, I've seen what I look like," She candidly admitted. But added, "I am trying to live in acceptance. If I look in the mirror, it's harder for me to be in acceptance. I'm more critical. Whereas, if I just don't look, I'm not so worried about it."
A Painful and Public Separation
Sadly, as with many Hollywood couples, Tony Curtis and Janet Leigh filed for separation in 1962.  Because of their fame, the split-up was widely publicized making the situation even more difficult and painful for everyone.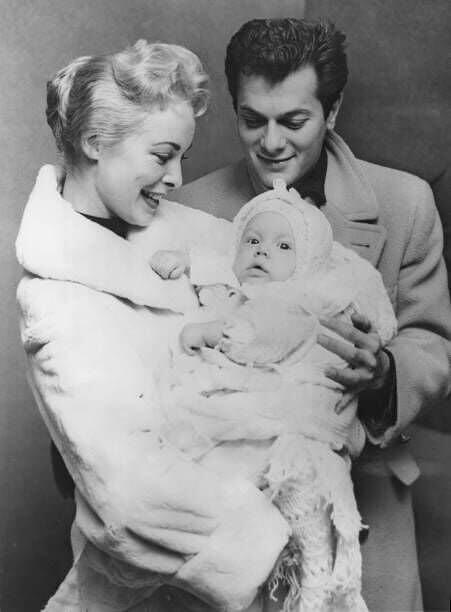 At the time of the separation, the couple only had two children, Jamie Lee and Kelly, who resided with their mother. The decision of custody was simple, according to Jamie Lee, as her father was rarely involved with the family after the split. When she was interviewed later in life she stated matter-of-factly of Tony Curtis that he was "not interested in being a father".  
A Multitude of Siblings
Tony Curtis could be considered a ladies' man; after all, he has been married six times. Of those six marriages, three of them resulted in children, giving Jamie Lee Curtis one full blood sister and four half-siblings.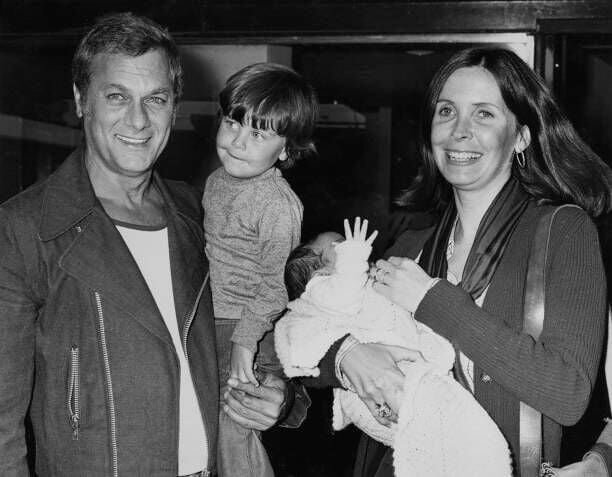 Curtis' marriage to Janet Leigh produced Jamie Lee and Kelly. In 1963 he married his 18-year-old German co-star, Christine Kaufmann, and had two daughters, Alexandra and Allegra. They divorced in 1968 and Tony married Leslie Allen the same year. The couple had two sons, Nicholas and Benjamin. As in most families, the siblings have their differences from time to time, but when all is said and done they are as thick as thieves.
College Was More Challenging Than She Thought
Though Jamie Lee had grand aspirations of becoming a lawyer, she was finding school to be more challenging than she was used to and she began to rethink her future.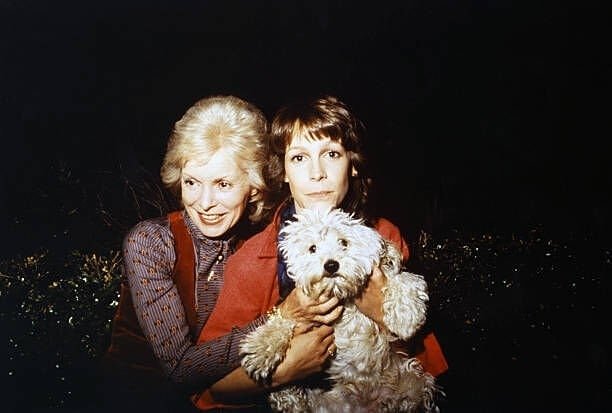 When interviewed about that time in her life by Good Housekeeping magazine, Jamie admitted, "I was studying corrections at the University of the Pacific...I was a terrible student. School just missed me. I probably had some learning thing I didn't know about. I had a D+ average and was a party girl".
On to a New Destiny
Curtis struggled with her newfound life at the University of the Pacific and it was becoming more and more clear that perhaps that was not the place where she would find her success. She decided to try a new route and returned to Los Angeles to try her hand at acting.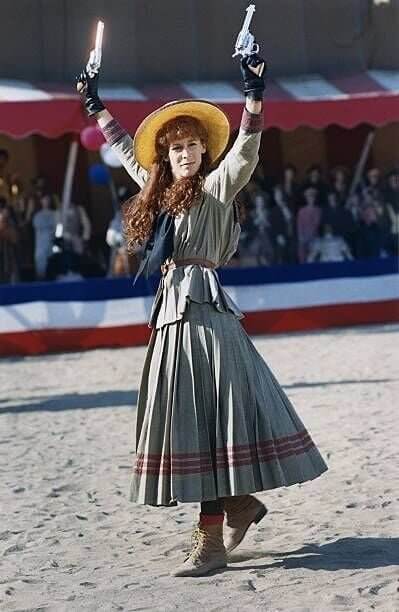 After just a year and a half of college, Curtis was home. She knew she could not rely on anyone else to kickstart her acting career, she would have to solely rely on her own talent and determination. Little did she know that her first break would come sooner rather than later.
She Lands an Audition
Now a fresh face in the Hollywood scene, Curtis followed the lead of other aspiring actors around town and hired herself an agent to assist her in booking some auditions. Her agent acted fast and found Curtis a role for which she would be perfect, she was to try out for the part of Nancy Drew for an upcoming television series.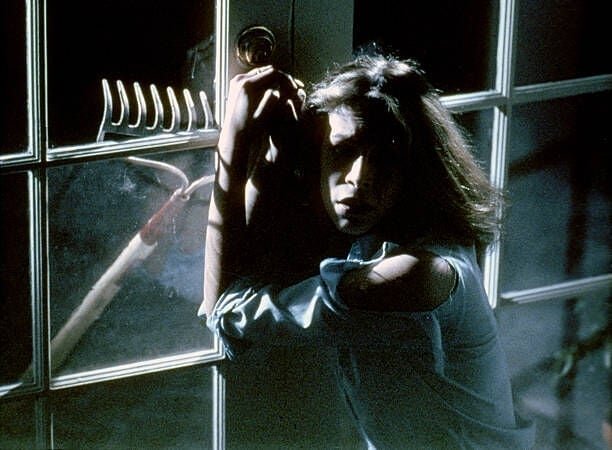 She did audition, however, the producers did not feel she would be right for the part. It was becoming evident to Curtis that becoming a working actor was going to take a lot more than relying on her famous Hollywood name. Little did she know, she would have to deal with even more rejection to come.
The Future Star Gets Fired
Reeling from the rejection after the Nancy Drew debacle, Jamie Lee picked herself back up and continued to go to auditions and hope for her big break. Things began to look up when she was told that the major movie studio, Universal, had offered to sign the young actress to a seven-year contract.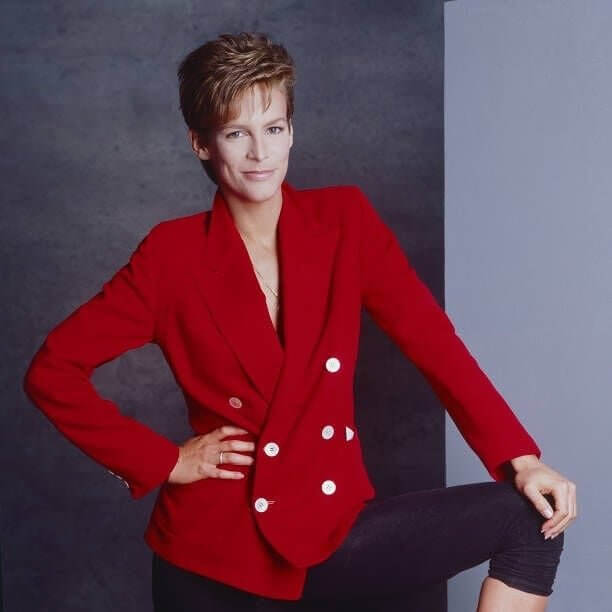 As quickly as her hopes were raised they were also shattered when Universal told her she was fired. In an interview, Curtis recalls that time in her life saying, "I got fired along with twelve other actors. I was devastated. I thought it was the end of my life".
An Amazing Opportunity
Just as Curtis was feeling like she could no longer handle the feeling of overwhelming rejection, her first actual big break was heading right towards her. Little did she know that her being fired by Universal was actually a blessing in disguise for now she was a free agent and could pick and choose any project she wanted.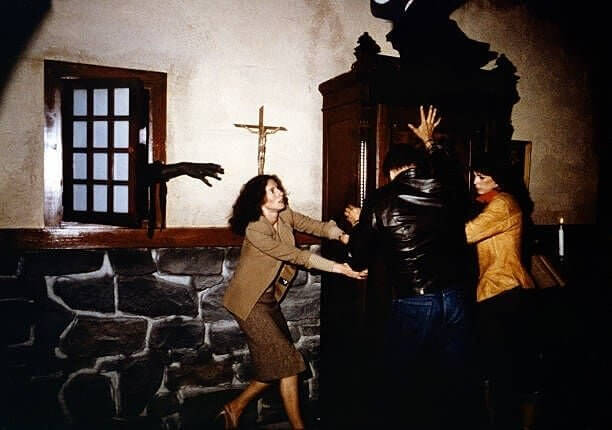 It was perfect timing for her and a young independent filmmaker by the name of John Carpenter. He was in the process of casting for his upcoming horror film and thought Jamie Lee would be perfect for the part. She accepted and the rest is history. Perhaps one of the best decisions she ever made.
Her First Big Hit
Upon reflecting on the huge impact and resulting success from starring in John Carpenter's Halloween after being fired from Universal, Curtis said, "had I not been fired, I would not have been able to go up for the movie Halloween, which basically gave me the life I have today".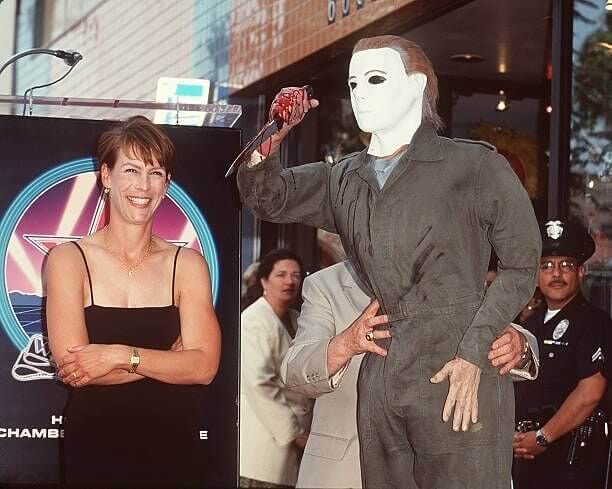 Jamie Lee Curtis nailed the role of young Laurie Strode catapulting her into stardom. The audiences loved the movie, so much so that it soon became an iconic cult phenomenon. It isn't often that an indie flick reaches that kind of fame.
Halloween Kills
2021. Almost 4 decades after her first big break in 'Halloween', Curtis is at it again in the film 'Haloween Kills'. She was invited to play the "much older" Laurie in a sequel to where the 2018 Halloween ended. She was overjoyed to do it even more when she heard it meant working with director David Gordon Green and producer Jason Blum.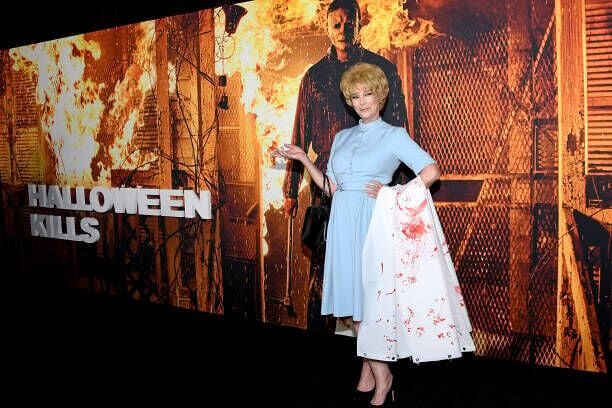 "Well, I think what happened is that Michael is the phoenix. Michael survived the fire," Curtis said in an interview before the film release. One thing is for sure, Curtis says that the Halloween film pushed her forward, and not the fact that she has famous parents. 
The Paycheck of a Star
What started as a small independent film became a box office smash sensation overnight. John Carpenter made the movie with a measly budget of $325,000 and when all was said and done Halloween grossed over $70 million dollars and was screened in theaters around the world.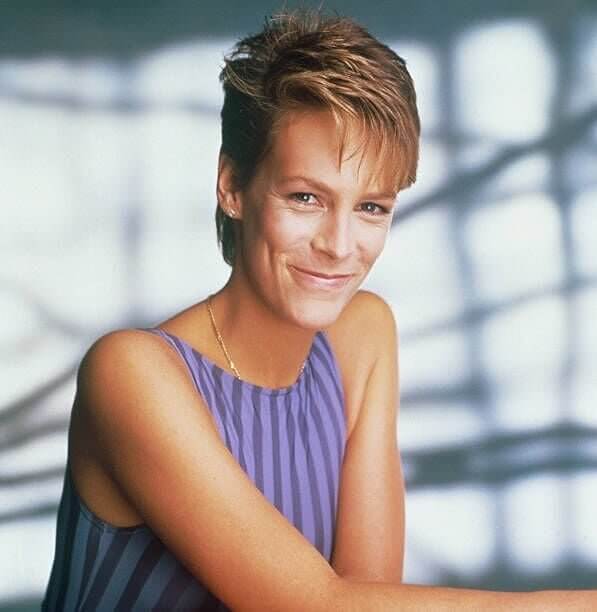 Surely all who were involved with the production of the film were doing a happy dance, Curtis included - after all, she was now a well-known star. However, despite the overwhelming amount of money the film brought in, Curtis' paycheck remained the same, just $8,000 for her stellar performance.  
An Unknown Future
After the divorce of her parents, Jamie Lee and Kelly lived with their mom and, being so close in age, usually attended the same schools. The two started their high school years at Beverly Hills high school, but eventually transferred to a school in Connecticut.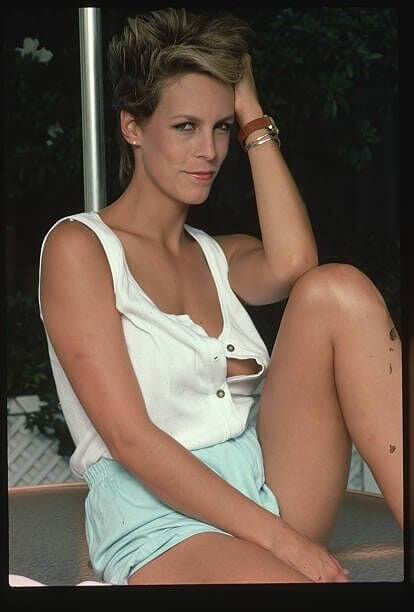 Once graduated, Jamie Lee decided to attend her mother's alma mater for college, the University of the Pacific. Her major was not the same as her mother's though, Jamie Lee had decided that she would like to become an attorney.
Being Dubbed "Scream Queen"
Following in her mother's footsteps, Jamie Lee Curtis was now the go-to gal for the horror genre of film. After her stellar performance in Halloween, Curtis was rebranded as Hollywood's "scream queen", a term coined for actors who are almost exclusively associated with horror films.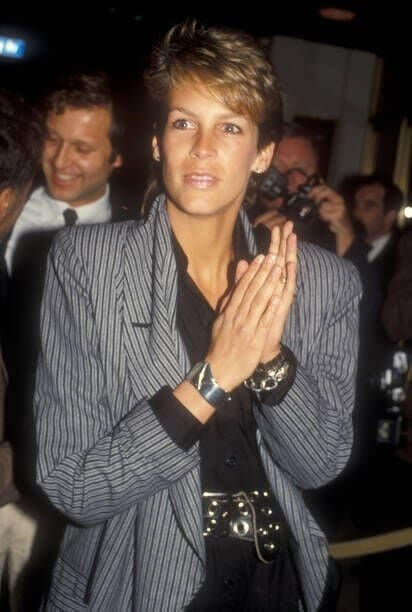 Feeling at the top of her game, this was only the beginning of Jamie Lee's stardom. Horror film directors were taking notice and the offers began to roll in. She would go on to play the leading lady in many Hollywood horror flicks, some successful and some not.
True Friends Can Be Even Better Spies
One of Jamie Lee Curtis' most memorable roles was when she starred alongside the Terminator himself, Arnold Schwarzenegger. True Lies had it all: action, comedy, romance, and suspense.  The plotline tells of a husband and wife whose marriage has become mundane until they discover that he is a spy and she has a daring side.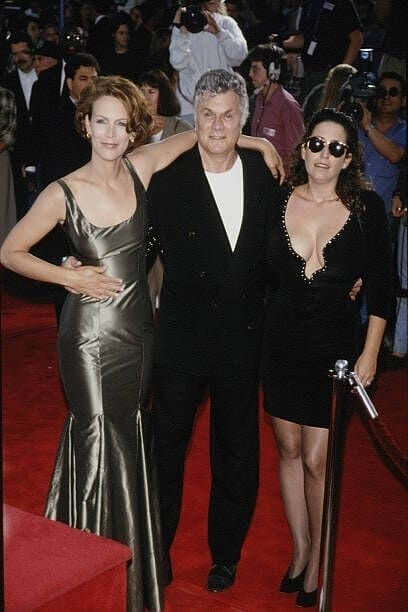 Curtis describes her collaboration with Schwarzenegger as "the best time ever" and that truly came across on screen. The two formed a great friendship on set that has continued on to this day.
Another Film in the Making
Still elated over the success of Halloween, Jamie Lee accepted a part in another horror film entitled The Fog. This project had some familiar faces as it was also being directed by John Carpenter so it made sense for Curtis to take the leading role.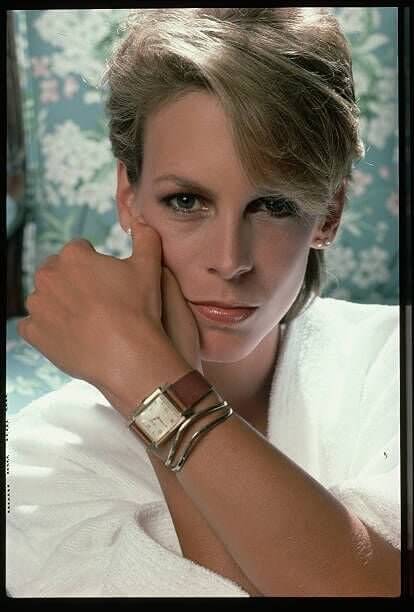 Reviewers and audiences alike thought that Curtis and Carpenter were a moviemaker match made in heaven so expectations were high. The Fog did do financially well at the box office, however, critics and audiences shared mixed reviews.
Two More Horror Films for the Resume
Even with the mixed reviews of The Fog, it seemed as though Jamie Lee was on a roll. Dubbed the scream queen she couldn't help but accept offers for more horror flicks right? That she did.  Her next film was Prom Night, it was similar to Halloween in that it was a low budget Canadian feature and it was a slasher flick.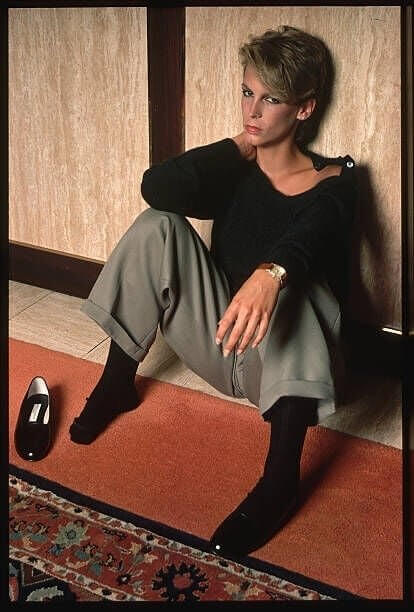 Following Prom Night, Curtis went on to star in Terror Train.  Both of the films were successful financially however the critics were harsh and the reviews were not worth mentioning.
The Need to Change Things Up
Growing up with two movie stars for parents, Curtis knew how show business worked and how movie producers thought. She knew that if she continued doing horror films she would be pigeonholed and typecast solely into those limited roles.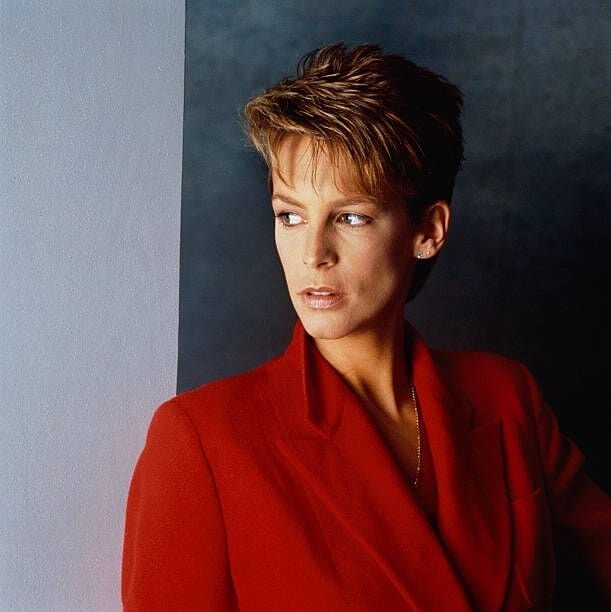 In an interview from 2018, Curtis said, "I felt honored that Halloween was and will be the greatest part of my creative life.  But I also grew up in show-off business, and I recognized very early that a pigeonholing association with one genre only would be limiting".
One for the Road
With the success of Halloween in 1978, Jamie Lee Curtis agreed to star in Halloween II which hit the theaters just three years later. The original film had such a cult following that it was met with eager anticipation, with audiences hoping it would be just as suspenseful as Curtis' debut film.
Halloween II didn't disappoint at the box office at all and Curtis' performance was met with much praise. Even so, some felt that it was not as good as the original and that they relied far too much on gore rather than suspense.
Is Jamie Lee Curtis a Fan of Horror in Real Life?
Most would think that with her resume full of horror flicks that Jamie Lee Curtis must be a huge fan of the horror genre. How can you be the Hollywood "scream queen" without a love for the macabre right? Well, in all actuality Curtis is not a fan.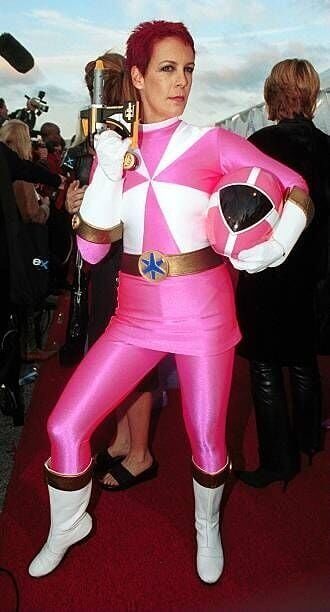 When interviewed about her feelings on the subject Curtis said, "I do not like horror movies. I do not say this for a joke, although it gets a good laugh, I really don't. There's nothing I like about being scared".
Escaping the Boogeyman
Concerned that continuing down the terror train would pigeonhole her into only roles as the "scream queen", Jamie Lee Curtis concentrated her efforts on finding a part in a comedy. She finally got that chance in 1983.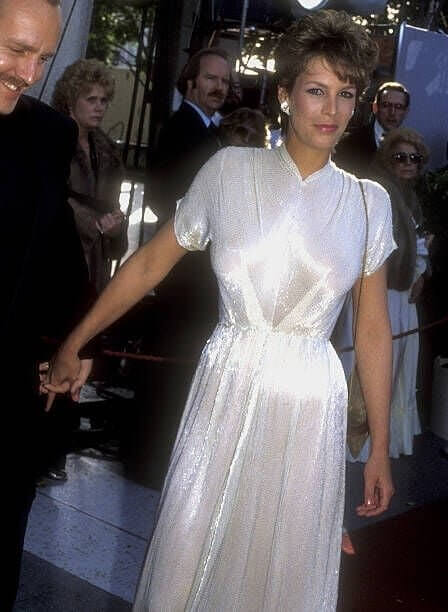 Curtis landed the role of Ophelia in the 1983 comedy hit Trading Places starring Dan Akroyd and Eddie Murphy. The film was a huge success and she was able to work with two of Hollywood's funniest actors. Her performance received rave reviews plus a little something extra.
The Honor of Recognition
Jamie Lee Curtis was always known as the "scream queen" in Hollywood, however, after her performance in Trading Placesthe show business community began to see her in a new light. She had earned their respect as a talented actress who could play more than just horror films.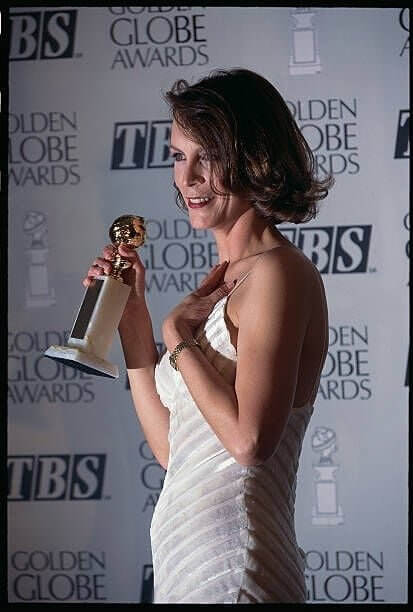 Trading Places earned her a British Film and Television Award, also known as a BAFTA for best actress in a supporting role. The BAFTA is essentially the British version of the Academy Award so just receiving a nomination is quite an honor, earning one is a significant achievement. The film was also nominated in several categories as well.
​From "Scream Queen" to Sexy Starlet
For years Jamie Lee Curtis was rebranded as the "scream queen", Hollywood's horror go-to girl.  Curtis worked hard to shed that image and make herself more multi-faceted, however instead of being known for her acting ability, she was being recognized for her looks.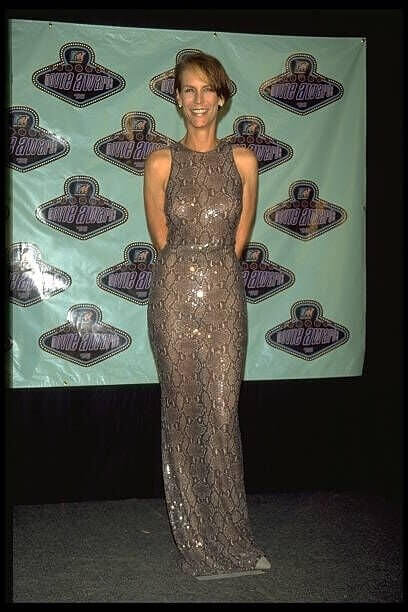 While her newfound admiration from the Hollywood elite and fans was a nice change from all things horror related, it still made her uncomfortable. She had more to offer than just a pretty face and a sexy body. After starring in the film Perfect in 1985 Curtis said in an interview, "It connotes where your physical and sensual presence is the only thing people respond to".
Inside, She's Just a Simple Girl
While the rest of the world began seeing Jamie Lee as a sex symbol, she was just the same old silly girl she had always been. In an interview, she said, "I do it because I like doing the work. I'm not a vamp girl, I'm very much a baby girl - especially in my private life".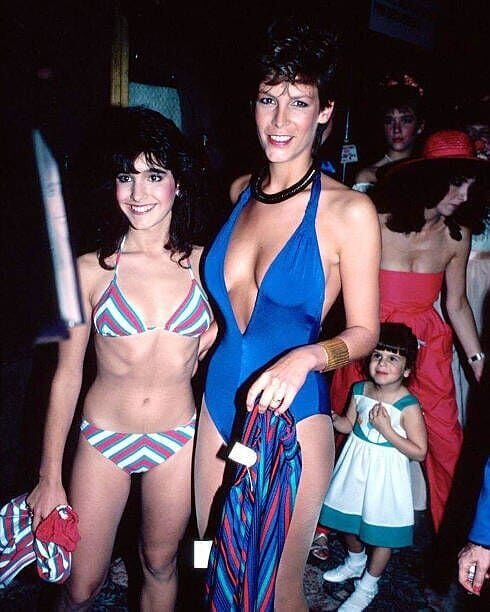 She continued to say, "I walk around in Tretorns and baggy safari shorts and odd assorted T-Shirts from my husband's T-shirt collection. No makeup like a very semi-geeky, awkward girl. Girl! I stress girl! I really think of myself as a girl. I only put on womanly stuff when I go to work".
Numerous and Diverse Roles
Although Jamie Lee Curtis was not thrilled that people were commenting on her physical looks as opposed to her acting ability, the fact is people were taking notice of her. In the 1980s and the 1990s Curtis took numerous roles in comedies and dramas allowing her to stay in the public eye.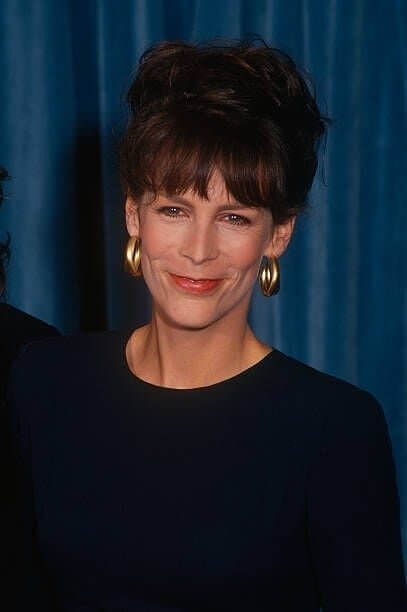 In 1988, she starred in a hugely popular film entitled A Fish Called Wanda alongside Kevin Kline and Michael Paylon in which she played a jewel thief. Her performance was both hilarious and well-acted, enough so to earn her a nomination from both the Golden Globes and BAFTA.
From Film to Television
By this point in her career, Jamie Lee Curtis had found much success on the silver screen and decided to expand her experience to television. She landed a lead role in a sitcom alongside comedian Richard Lewis which was entitled Anything But Love. The onscreen chemistry between the two was perfect for the storyline of two colleagues who try but are unable to ignore their feelings for one another.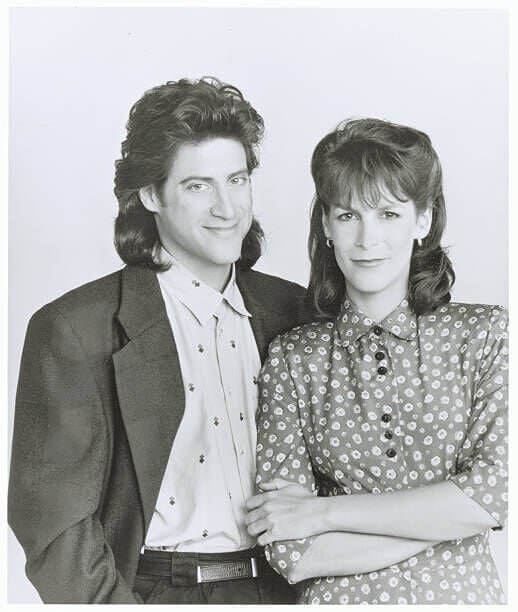 The sitcom ran on ABC from 1989 to 1992 spanning four seasons and 56 episodes. It was very well received and Curtis' performances were rewarded with a Golden Globe and a People's Choice Award.
Expanding Her Range to Include Action
Though she was still working on her sitcom, Jamie Lee Curtis made yet another big move in 1990 by accepting the role of police officer Megan Turner in the film Blue Steel. The storyline is complex and suspenseful, with Curtis' character being wrongly accused of murder and eventually being stalked by the actual killer.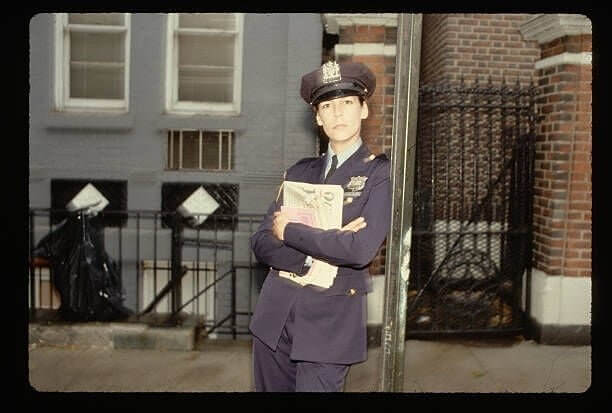 The movie was very well received and was met with rave reviews. Not only did she have another hit on her hands, she also showed that she can hold her own with a script filled with drama, suspense, and action.
The Movie That Made Everyone Cry
Once she wrapped on Blue Steel, Jamie Lee Curtis switched gears once again and took a role in the coming of age film My Girl. Curtis teamed up with her friend and former co-star Dan Akroyd, playing his love interest Shelly DeVoto. The film also starred Macaulay Culkin of Home Alone fame and Anna Chlumsky in her debut performance.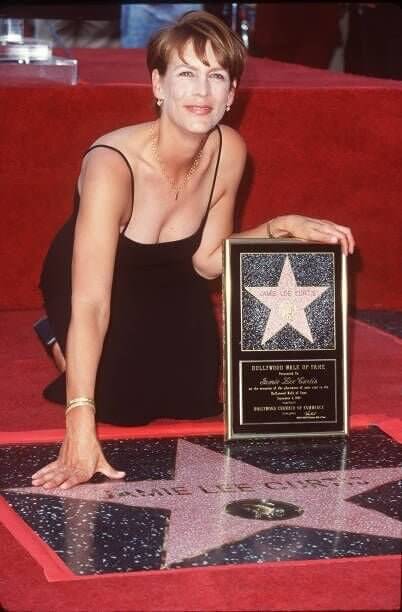 The film brought a tear to every eye that watched it and Curtis' performance was stellar as usual. The movie did very well at the box office, grossing an astounding $121 million after being filmed on a budget of just $17 million. The reaction to the story was so popular that they went on to release My Girl II.
Life Is Good On- And Off-Screen
Jamie Lee Curtis had made it in show business, her career was skyrocketing and she had many opportunities coming her way. So how was her personal life some may ask? Just as good, if not better.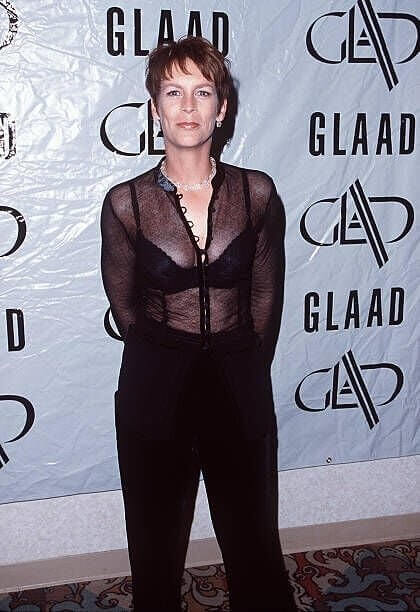 Curtis happened to notice a story in Rolling Stone Magazine that included a photo spread of actor Christopher Guest. While talking with her friend Debra Hill she mentioned enthusiastically, "Oh I am going to marry that guy". Whether she is psychic or not, her dauntless prediction came true. She and fellow actor Christopher Guest married in December of 1984.
And Baby Makes Three
Now that they had happily married, Jamie Lee Curtis and her loving husband Christopher Guest decided to share that happiness and expand their family by adopting a child. Together they adopted their daughter and named her Annie.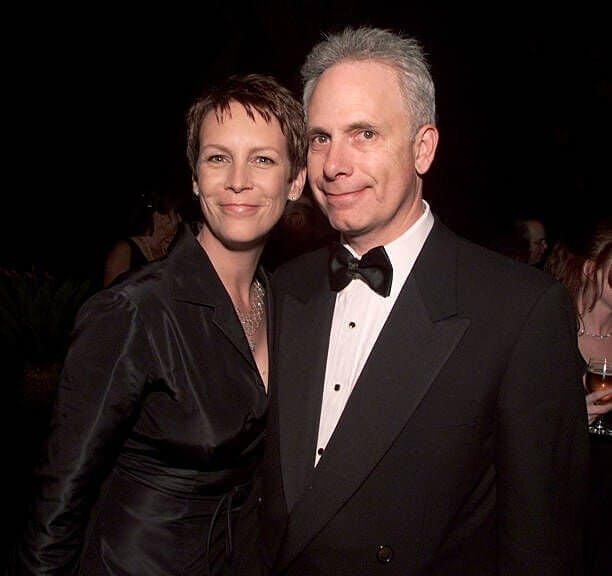 Like her mother, Annie also has immeasurable talent but is not quite as fond of the spotlight as her superstar mom. She is a creative person but has chosen a different path from acting, even so, her path can still entertain an audience.
Always an Advocate for Children
It's obvious that Jamie Lee Curtis has a special place in her heart for children, however, she doesn't only show it through her books. Curtis is a part of the leadership team at the Children's Hospital of Los Angeles where she often gives support as well as much needed laughter to the children who are battling for their health on a daily basis.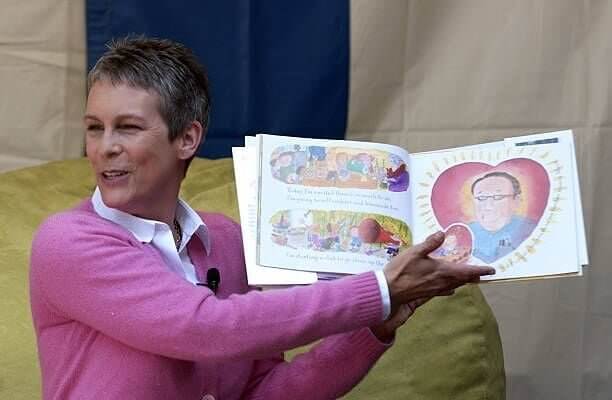 When she saw a need for additional space to open a new inpatient facility, Curtis took it upon herself to raise not only awareness but also the funding that was required. She is not only an advocate, she is a hero.
Fights for Teen Murder Suspect
Wait, what? Jamie Lee-Curtis came across a post on social media by a young girl's attorney. The now 16-year-old girl was accused of assault and murder. When Curtis got involved, the whole story escalated immediately, but in a good way. She bought a full-page advertisement to help fight, what she called, an unjust situation. She wrote: "How is it possible that a 16-year-old girl, a victim of sex trafficking and sexual violence, who was an innocent bystander in a crime, could possibly be held accountable for that crime. That is the brutal truth happening to Zephi Trevino today."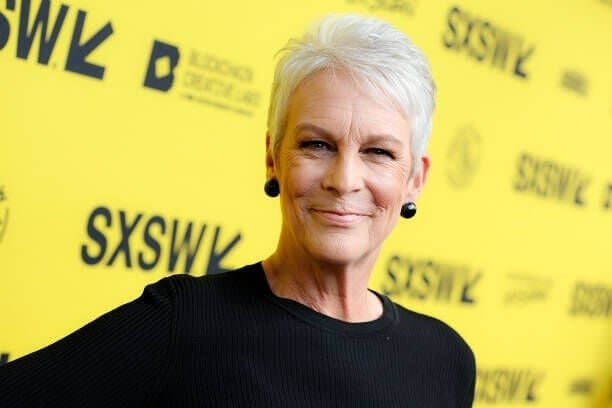 Back in 2019, authorities say, Zephi and two other young adults, aged 18 and 19, took part in a robbery that ended with a man killed by gunshot and another was injured. Her defenders say that she was sex-trafficked by one of the other two men and was used as bait to get the two victims to the scene of the crime.
Recognized for Her Efforts
Curtis' philanthropy expands further than just children's causes she also believes in empowering women. While she participates in peaceful rallies and marches, she also goes a step further and takes the time to speak with less advantaged women one on one, offering them help, advice, and a listening ear.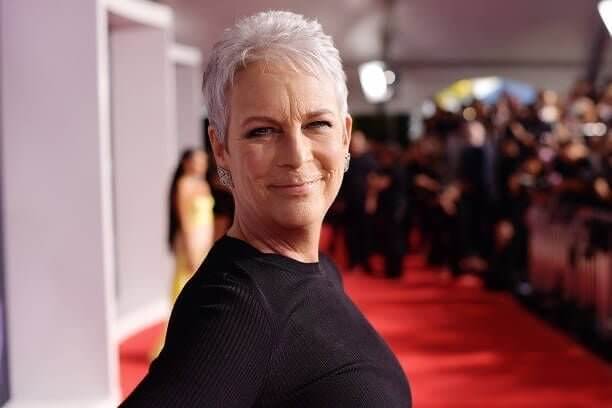 As part of her work she participated in the 11th annual fundraiser and gala for an organization called Women in Recovery. Due to her selfless dedication she was named as guest of honor.
A Dancer for a Daughter
Growing up with creative and talented people like her parents, it is no wonder than Annie gravitated towards a career in the arts. With her beauty and grace, she could probably fare quite well as an actress however, that is not where her calling lies.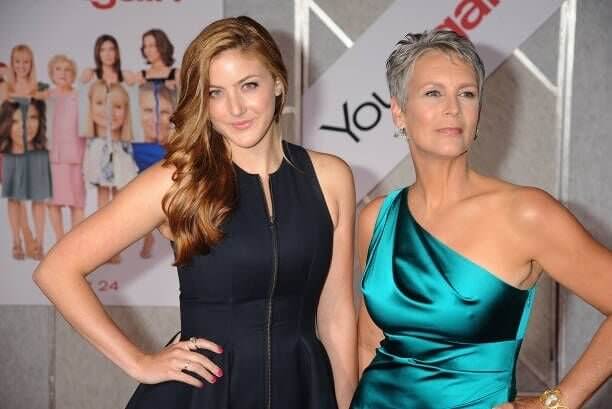 Annie attended Kenyon College where she received a Bachelor of Arts degree in dance. She has directed an award-winning dance troupe and has taught ballet, jazz, lyrical, modern, tap, as well as hip hop.  Sounds like she has found her passion.
No One Disrespects the Godmother
Working in the entertainment industry, actors all seem to know each other, either through social events or because they worked together on a project or two. Though many are acquaintances or share a mutual respect, it is rare to find long-lasting relationships in tinsel town especially those that last a lifetime.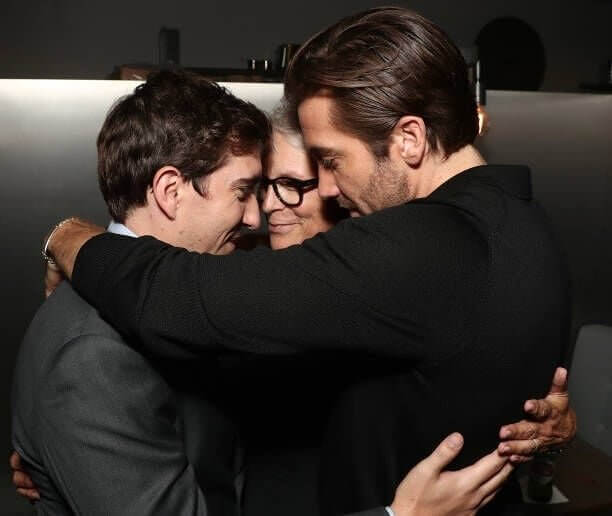 With that said, the relationship between Jamie Lee Curtis and Jake Gyllenhaal is truly special, you could say in fact that they are related in a way. Curtis was given the honor of being Gyllenhaals' Godmother which has led to a relationship that is truly one of a kind. Surely, Curtis has given him some great advice over the years but that street runs both ways. Jake Gyllenhaal was the one who convinced Curtis to go back to her Hollywood roots and accept the part in the latest Halloween movie.
Bouncing Baby Boy
Once they got the parenting thing down after adopting Annie, Jamie Lee Curtis and Christopher Guest decided they should add a second child to the family. They adopted their son and Annie's brother and named him Thomas. The family was now complete.
Curtis and her son Thomas have much in common, they even enjoy playing video games together. When asked about her experience as a parent Curtis said, "The astonishing thing about being a parent is that your children bring things to you that you would never, ever, ever, ever know…..and you hope that you bring a few things to them that are interesting".
The Voice of World of Warcraft
World of Warcraft has become very popular among gamers partially because of the graphics and its fantasy universe but mostly because you can play with people from all over the globe. Imagine initiating play and a player begins to communicate with you regarding a trade. As you start to discuss you find that you recognize the voice and that voice is someone famous. Could it be?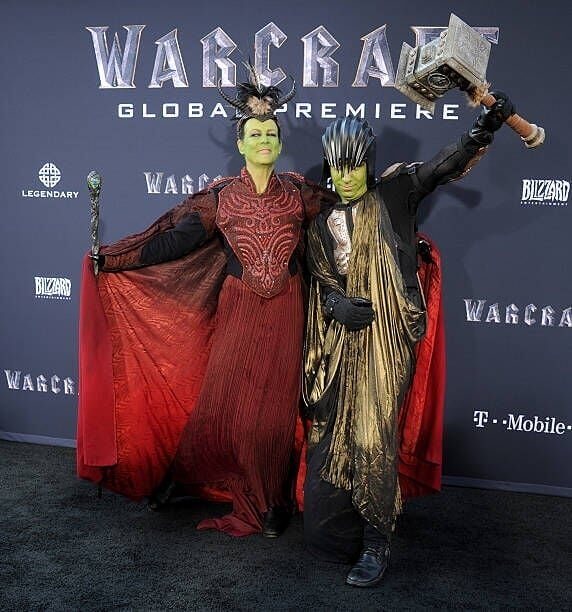 Why yes, it could be Jamie Lee Curtis who is a huge fan of the game and its fantasy universe. Curtis is such a fan in fact that she has been known to dress up in cosplay as her favorite character. Now that is a cool mom!
Kicking Those Bad Habits
Jamie Lee Curtis has led a life full of success, she is a talented award-winning actress on both the silver screen and television and she has a large and loving family whom she adores. Even so, she has had her tribulations as well and had been keeping a secret regarding how she was dealing with them.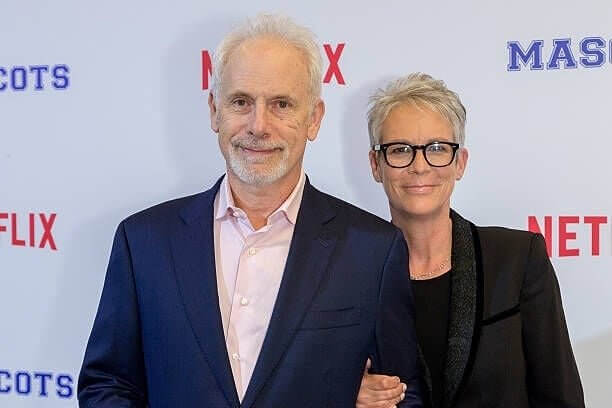 When Curtis felt as though she needed help and support she turned to her husband Christopher Guest and confessed that she had been engaging in unhealthy habits to relieve stress and alleviate pain. Stunned, Guest vowed to support her in any way necessary to remove the unhealthy vices from their lives.
Jamie Lee Curtis' Greatest Accomplishment
Just as with all things in her life, when Jamie Lee Curtis puts her mind to something there is no stopping her. Getting sober was the most important thing she has accomplished and the best thing she has done for herself.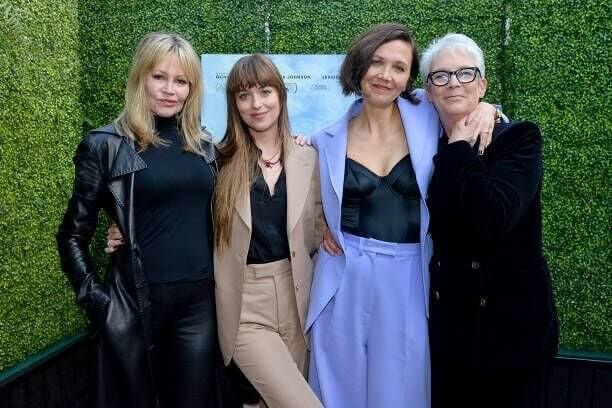 When asked about her recovery she said, "I'm breaking the cycle that has basically destroyed the lives of generations in my family.  Getting sober remains my single greatest accomplishment...bigger than my husband, bigger than both of my children and bigger than any work, success, failure - anything". Good for her!!
Back to Work, Fresh and Revived
Admitting she had a problem and doing the work to recover was a sort of rebirth for Curtis and her positive and motivated attitude put her right back to work. Once she finished rehab and with a brand new outlook on life she jumped at the chance to participate in her next project, one that was near and dear to her heart.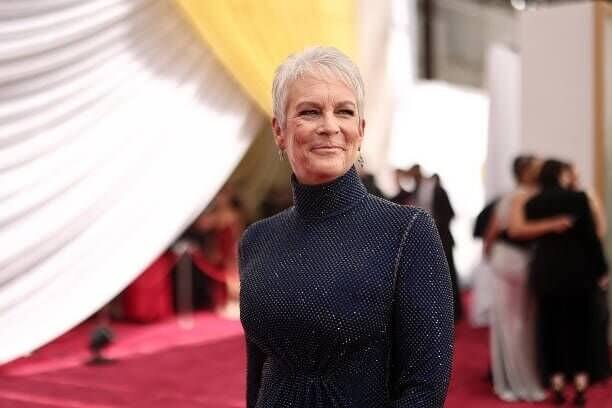 Seeing that she got her start with the movie Halloween, it was only fitting that she gained her restart the same way. In 2002, she starred in the Halloween sequel, Halloween: Resurrection. Though the film wasn't a box office hit nor did it receive glowing reviews, it did prove to Curtis and the world that she was back and ready to tackle anything. 
Starring With Lindsay Lohan
In 2003 Jamie Lee Curtis had the opportunity to star opposite Lindsay Lohan in the mother-daughter comedy Freaky Friday based on the novel by the same name. This quirky feel-good film begins with both mother and daughter sharing magical fortune cookies which cause them to switch bodies.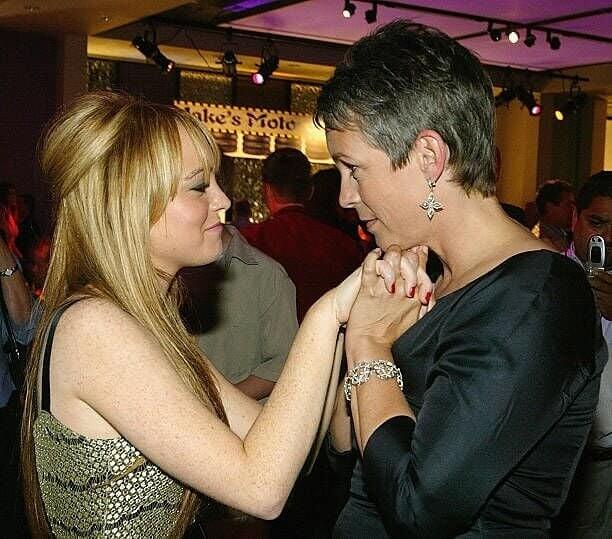 Because of the switch, the two have to endure each other's daily routines, friendships, and responsibilities causing them to have a newfound appreciation for one another. The film received good reviews and did quite well at the box office. An additional perk for Curtis was a Golden Globe nomination.  
Acting at the Turn of the Century
With the 2000s, Jamie Lee Curtis was as active as ever in the public eye and in her own personal life. She continued on her journey of personal growth while accepting acting roles in comedies that were perfect for the whole family.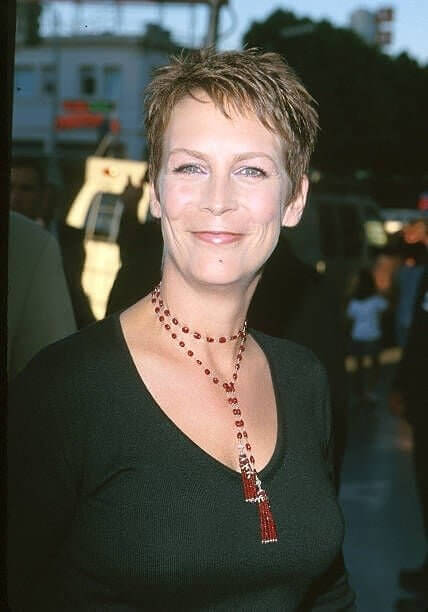 In 2004 she joined her old pal Dan Akroyd along with Tim Allen to star in the slapstick comedy Christmas with the Kranks. She also accepted roles in smaller projects such as The Kid & I and Beverly Hills Chihuahua. Though these films were not blockbusters, Curtis still brought her A-game to the screen.
Trying Her Hand at Something New
Jamie Lee Curtis has certainly established that she is a talented and hard-working actor, her portfolio of work is quite impressive. Aside from the dozens of movies she has done and her work on television, Curtis decided to try her hand at entertaining people in a different way, through the written word.
That's right Jamie Lee is also an author, specifically an author of children's books. With the help of one of the largest publishing houses in the business, Harper Collins, she has published 13 books that have reached a wide array of families around the world. Is there no limit to her talent?
More Than Just a Children's Author
While Curtis' children's books are wildly popular she also has something to say to the adults. In her "spare" time, you know in between writing her children's books and starring in movies, this former "scream queen" also writes a blog for the Huffington Post and has created her own website where she is free to discuss topics that are near and dear to her heart.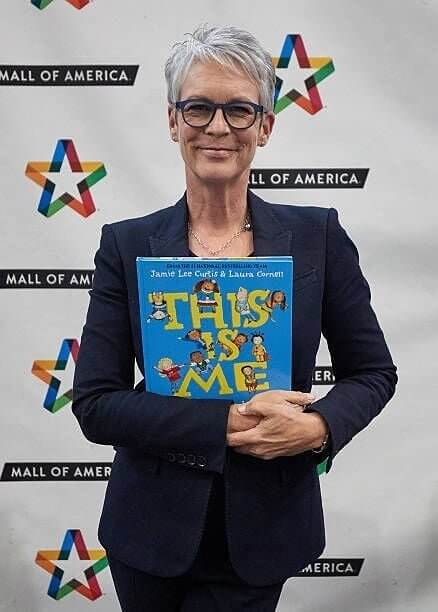 In her personal description on her website, she describes herself by saying, "moonlights as an actor, photographer and closet organizer". Per the Huffington Post, Curtis is foremost an author and secondly an actor.
An Environmentally Conscious Inventor
Jamie Lee Curtis seems to always have something in the works. As if she hasn't accomplished enough Curtis designed her own invention for which she received a patent. Her creation may be the next best thing for parents around the world.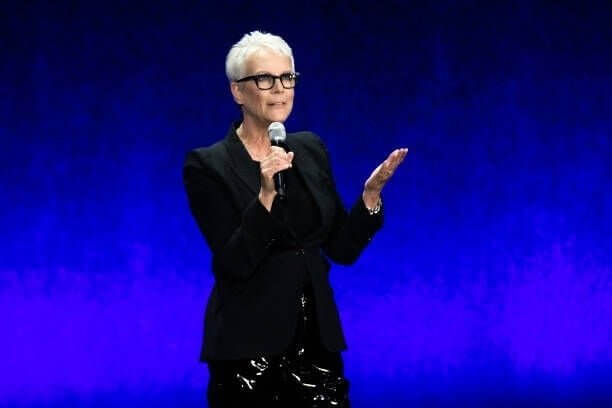 A parent herself, Jamie Lee designed a new diaper that has a built-in pocket to store baby wipes. Pretty ingenious right? Though many companies are quite interested in making her invention a reality, Curtis refuses to allow anyone to use her idea until they can ensure the baby wipes are biodegradable.
Adding Writing a Screenplay to the Resume
With Curtis' talent for writing and her vast knowledge of the movie industry, it would only seem fitting for her to write a screenplay right? Well, she did dabble in creating a storyline and a script at one point. She entitled the film The Myth and had planned to self produce through her production company.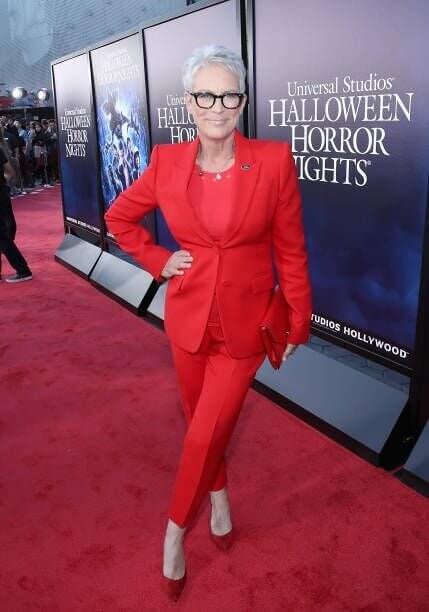 The genre for her movie was horror (of course) but the premise was a bit different from your everyday slasher film. She came up with a natural disaster horror flick complete with tsunamis, earthquakes, tornados, and volcanic eruptions that occur simultaneously throughout the world. Though the storyline sounds promising, the film never got off the ground.  
Going Back to Roots
Jamie Lee Curtis and her father Tony Curtis may have had a strained relationship at times, but in 1990 they came together to support a cause for which they both shared a passion. They both took a renewed interest in their family's Hungarian Jewish heritage and helped to finance the rebuilding and restoration of the Great Synagogue in Budapest, Hungary.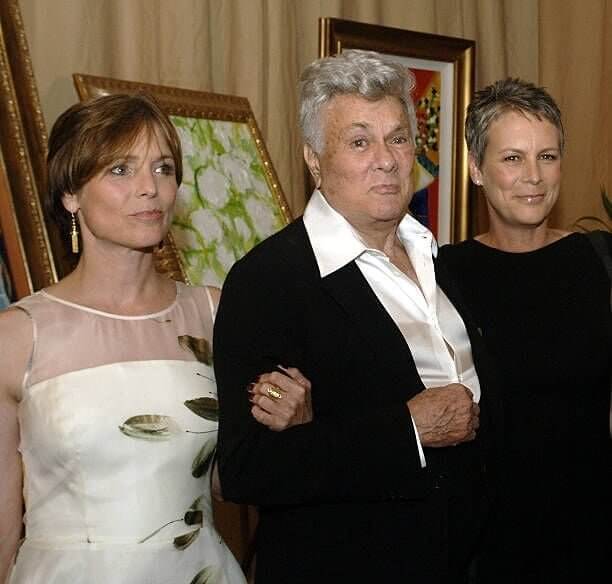 During World War II, the synagogue was bombed by the Hungarian pro-Nazi Arrow Cross Party. The sacred building suffered severe damage from aerial raids during the Nazi Occupation and during the Siege of Budapest. The restoration began in 1991 and was completed in 1989.
A Call to Activism
Jamie Lee Curtis lives life with passion - it is evident in her acting, her writing, her family, and her activism. She is also not afraid to stand up for what she believes in, case in point being her belief in human rights and equality.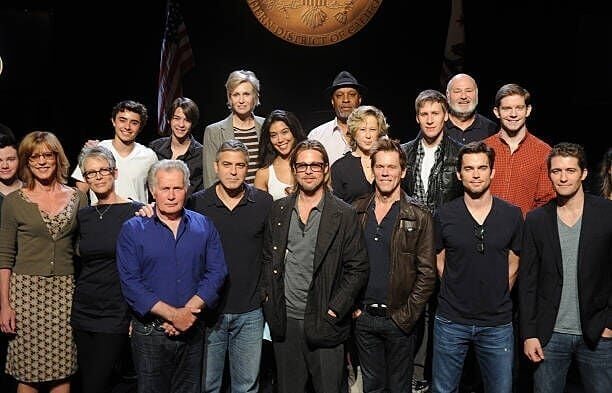 In March of 2012, she joined the cast of the play 8. She along with many other esteemed actors such as Brad Pitt, Martin Sheen, George Clooney, Kevin Bacon, and Jane Lynch to name a few, portrayed the characters in the re-enactment of the trial that overturned the ban on same-sex marriage. The project received a lot of attention and praise raising awareness for equality and human rights.
Best Friends Forever
Sigourney Weaver could be considered the "scream queen" of Space due to her leading role in the Alien franchise. How does Jamie Lee Curtis feel about sharing her title? No problem at all, Sigourney Weaver is her BFF.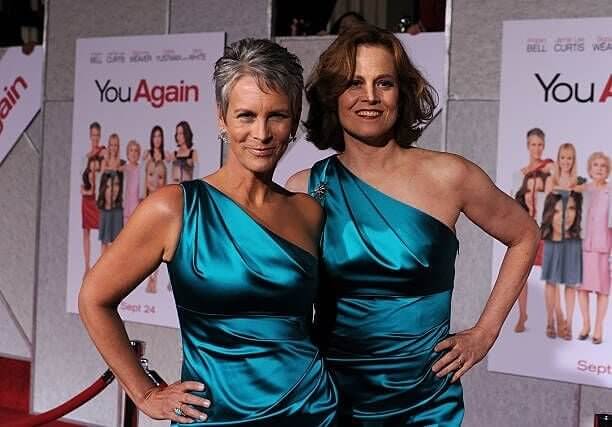 Though the two famous actors played rivals in the film You Again, in real life they are the best of friends who support each other both personally and professionally. They always attend one another's movie premiers, however, Jamie Lee Curtis is the first to admit that she is much too chicken to watch any of the Alien series.
The Royalty Spans Farther Than Hollywood
Born to Tony Curtis and Janet Leigh, Jamis Lee Curtis is definitely Hollywood royalty, however her status as a royal spans father than California. When Curtis married her husband Christopher Guest, she actually married into royalty as well.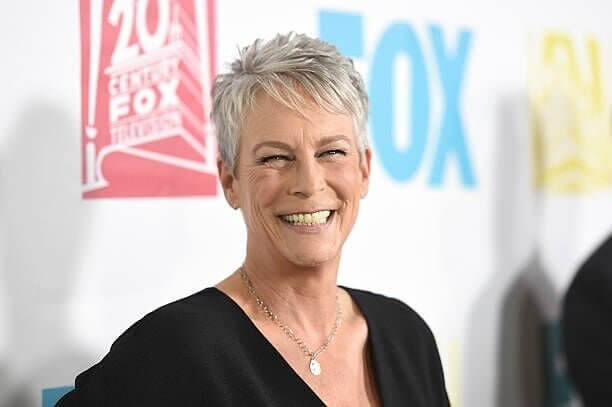 After the death of her father-in-law, his royal title of the Fifth Baron Haden-Guest was passed down to his son, Curtis' husband. Because of their marriage, Curtis now has the title of Baroness Haden-Guest among European royalty. She could use the title or ask that others do but being as down to Earth as she is that just isn't her style.
Those Legs Have Value
It is apparent that Jamie Lee Curtis has been very successful due to her talent and abilities but what about her physical attributes? Well her legs are actually worth more than most people make in a year or the cost of the average home.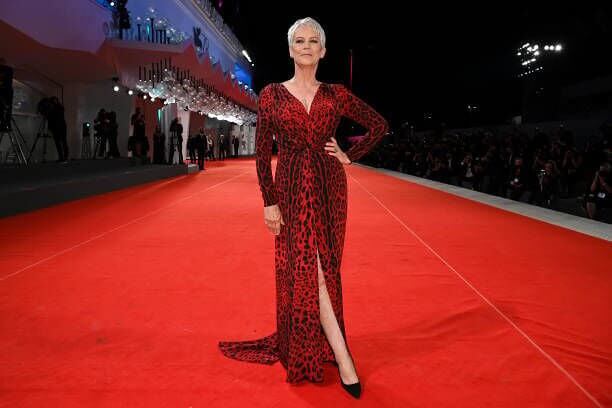 At the peak of her acting career in Hollywood, Jamie Lee insured her legs for a whopping $1 million dollars to ensure she and her family would be financially secure should anything happen. Seems as though she may have the most expensive legs in Tinseltown.
Destined to Become a Hollywood Star
Many may have suspected from day one of her birth that Jamie Lee Curtis was destined to be a star. Born in November of 1958 in sunny Santa Monica, California, Curtis was already living amongst some of the greatest actors of Hollywood and its silver screen, two of which were her parents.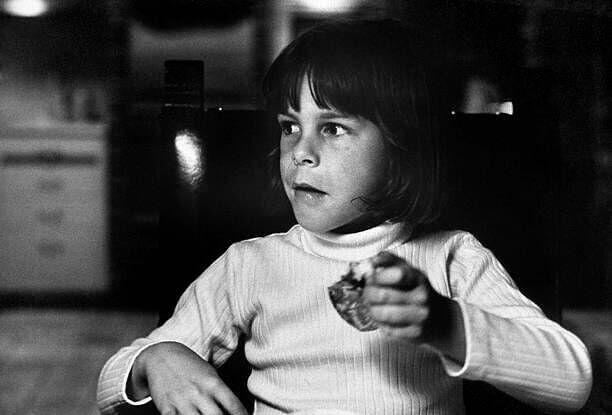 Growing up just outside of Los Angeles had its privileges as does being born into Hollywood royalty. There was no doubt even as a child and teenager frolicking with other children of the Hollywood elite or attending Beverly Hills Highschool that Curtis was destined for greatness.
It Takes Two to Tango
Though Curtis has said that filming True Lies was "the best time ever", not every take went smoothly. One of the most memorable scenes in the film was the tango scene and while Schwarzenegger is a pro at performing his own stunts, his dancing skills were in need of some practice.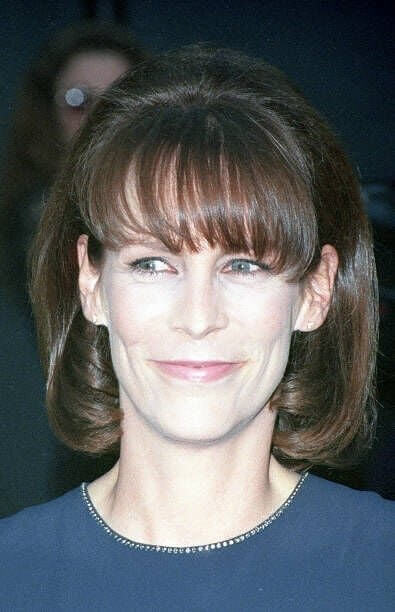 Jamie Lee Curtis had an easier time learning the dance moves, even so, she fell in one of the scenes only to dust herself off and get back up. Because of its hilarity, that take was actually left in the final script and Curtis was rewarded with a Golden Globe for her efforts.
No Filters
Curtis shared that in her movie, Everything Everywhere All at Once, she refuses to "suck anything in."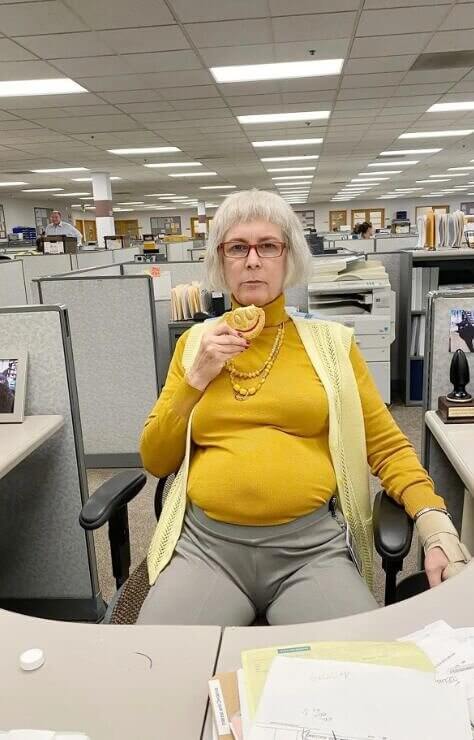 "In the world, there is an industry — a billion-dollar, trillion-dollar industry — about hiding things. Concealers. Body-shapers. Fillers. Procedures. Clothing. Hair accessories. Hair products. Everything to conceal the reality of who we are," Curtis shared, letting the world know that she is proud of her body and refuses to change a single part of herself.
The Best Is Yet to Come
One thing is evident when looking at the life of Jamie Lee Curtis, she is capable of anything she puts her mind to. In an interview, Curtis reflects on her own self and says, "I am a constant editor. I shed people, I shed clothing, I shed ideas".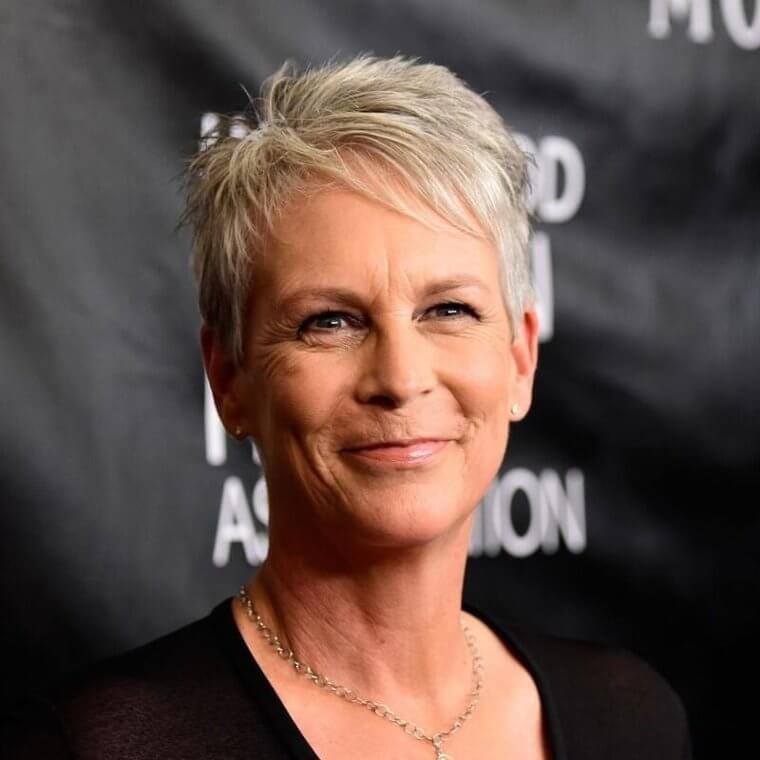 She continues by saying, "The biggest thing I've shed is my own limitations and perception of who I am...it has to come from me. And even if I stumble in my pursuit, that's okay. We are all looking for a fast track to enlightenment, but it's sweat equity, sweat equity, sweat equity". Sounds as though she is right where she needs to be