In 2014, Jeremy Meeks was arrested for possession of a firearm. Stockton police sted his mugshot on Facebook, instantly and unintentionally becoming viral and winning the hearts of millions, garnering comments like "It's illegal to be so sexy."  While serving a 27-month prison sentence, he signed a modeling contract, embarking on a successful yet controversial career. Read on to know more about the most famous felon in fashion.
The Mystery Was Enticing
Jeremy Meeks became a model from prison, but apart from his attractive facial features, piercing blue eyes, and good-looking body full of tattoos, the public did not really know much about him.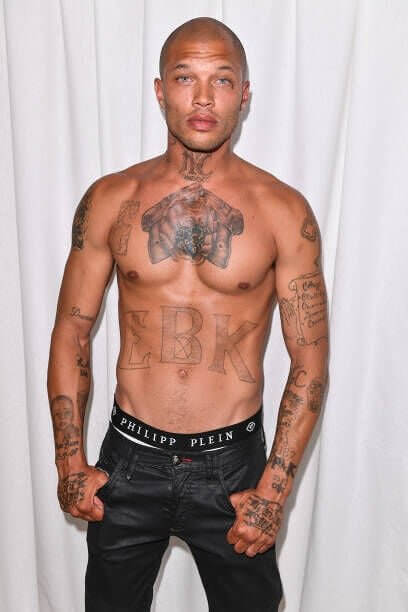 Nicknamed "The Blue-Eyed Bandit" and "Jail Bae", Meeks was born in 1984 and has three children with his ex-wife Melissa. He is the biological father of only one child, but during his long relationship with Melissa, he embraced her two children from a previous marriage as his own. His son Jeremy Meeks Jr. looks just like him and has beautiful blue eyes.
Not All That Glitters Is Gold
Most of us know that being good-looking is not everything, and as you can imagine from the reason for his rise to fame, Jeremy's life wasn't simple. Owning a weapon and participating in armed robbery doesn't sound like something someone would do if they were living a happy and sound life...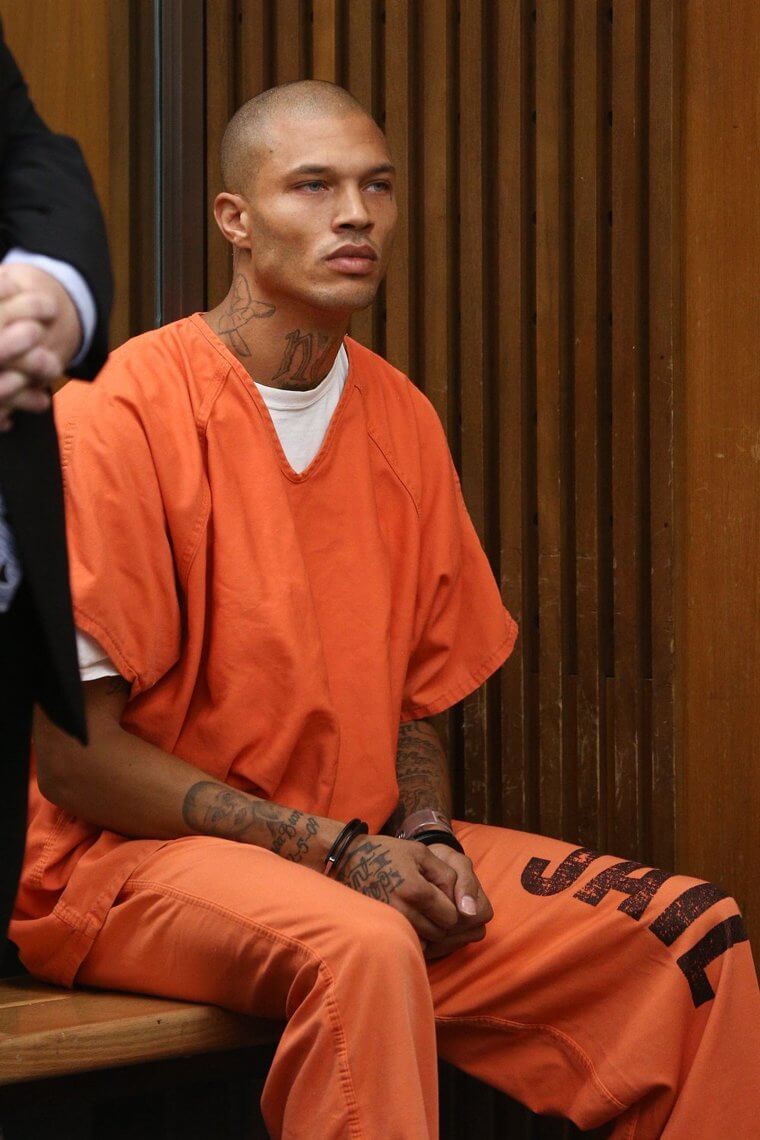 And his long-term marriage to Melissa, whom he married at just 24 years old, didn't look good either. After celebrating their eighth wedding anniversary in 2017, Meeks posted on his Instagram a photo of his wife and kids with the caption: "Through thick and thin". But soon enough, Meeks found trouble in his relationship as well.
Beginning of Career
Immediately after his release from prison, fashion agencies began fighting over Jeremy. Just a few months after he got out, he walked in numerous Fashion Week catwalks. Jeremy soon became rich and famous and moved the family to a luxury house in Los Angeles with a $160,000 sports car parked in front. What a turnaround, huh?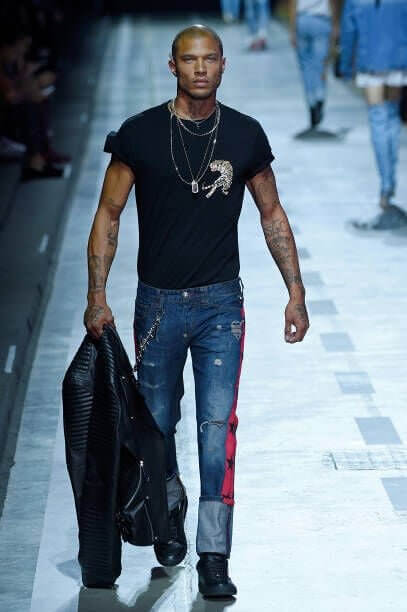 Jeremy has became the face of Caroline Lemke, an Israeli eyewear fashion house. Alongside top model Bar Rafaeli, he appeared in the campaign, but the shadow of his past followed him. The entire campaign was based on the difference between Bar Rafeli, a successful model, and Jeremy, a former prisoner. The slogan was "There has never been a mix like this."
Clash of Worlds
Jeremy's new life as a model after his release from prison was radically different from his previous one. Meeks came from a dysfunctional family and as a teenager, he joined The North Side Gangster Crips—one of the largest and most violent street gangs in the US. A variety of factors led him to join a gang, the primary one being that he had ended up on the streets.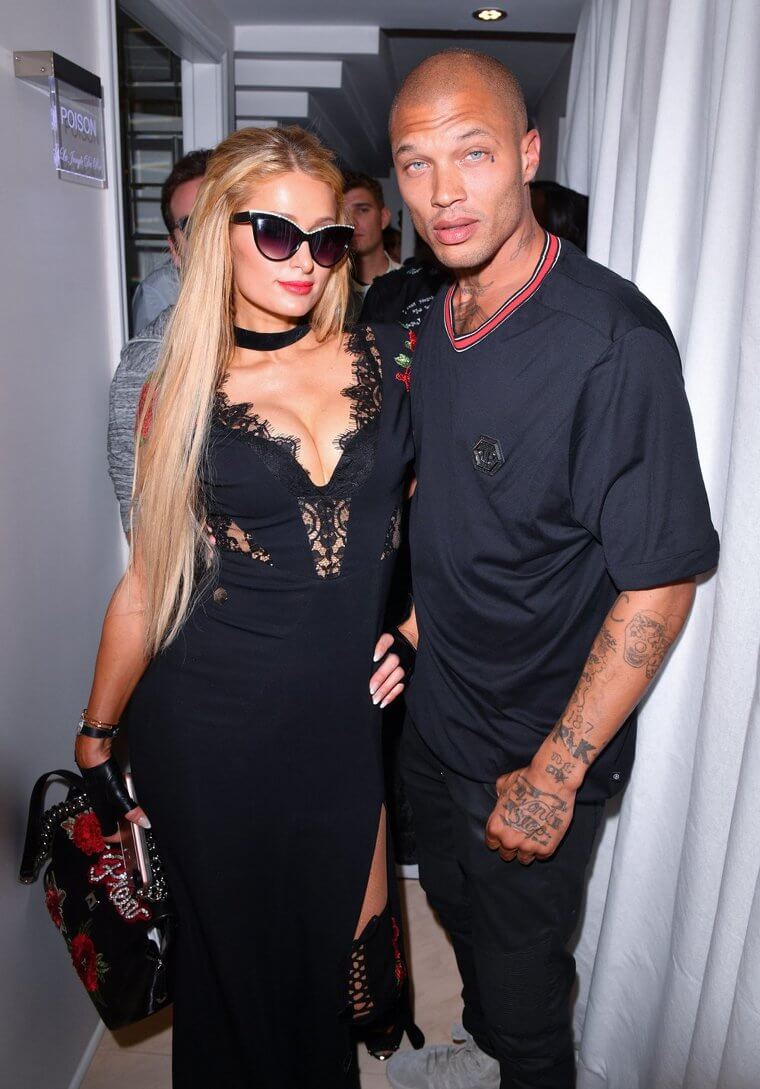 Jeremy, born in Tacoma Washington State, was raised by his mother, Katherine Angier. The family was constantly in financial troubles, and as Jeremy himself pointed out, his childhood was like "the life of any kid growing up in an inner-city environment with not very much money." His father, Ray Meeks, spent only the first nine months of his life with him before he ended up in jail for murder.
The Gang
Jeremy joined the Crips gang, even though his sister adopted him to ensure him better schooling, and a chance to make something in life. But as it appears the sisterly love and devotion failed to fill the void left by his killer father who ended up in prison.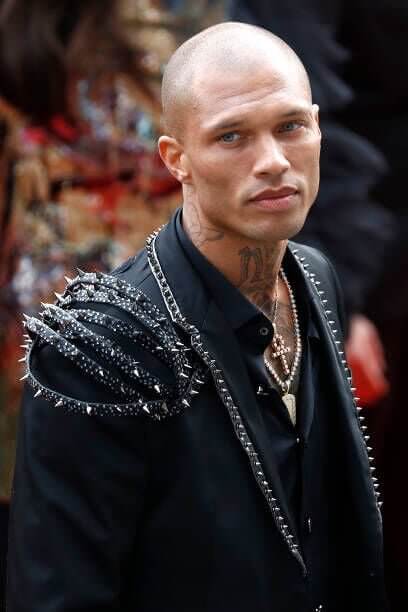 The lack of a role model and a father figure are the leading culprits, according to Jeremy, for his wrong life choices. "When I should have gone straight, I went left, and I regret that." A youthful Jeremy sought to find a role model on the sidelines of life that brought him into contact with bad people and the criminal milieu.
Sins of the Past
Serving a prison sentence for possession of a weapon was not Jeremy's first time at a correctional facility. In 2002 he violently assaulted a 16-year-old boy. He was 18 at the time and charged with robbery and corporal injury to a child. He served his time and spent nine years in prison. At that time he revealed that he was a member of North Side Gangster Crips.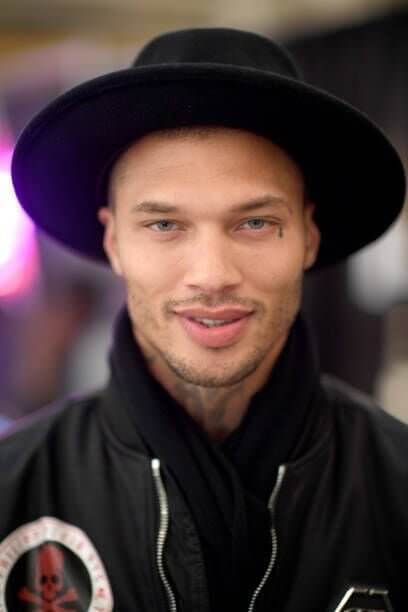 Also, he was accused of identity theft in 2005. He allegedly falsely impersonated his older brother Emery and was promptly detained. It doesn't seem like he has learned much from these mistakes, given that he was arrested again in 2014.
From Cell To Catwalk
With his arrest in 2014, his face became recognized all over the world, and his story captivated everyone, so everybody wanted a piece of him right away. Without missing a beat—Jeremy strutted straight from his prison release onto the runway. "The Blue-Eyed Bandit" signed a contract with Gina Rodriguez, the Hollywood Agent, and in 2016 became a desirable model in the fashion world.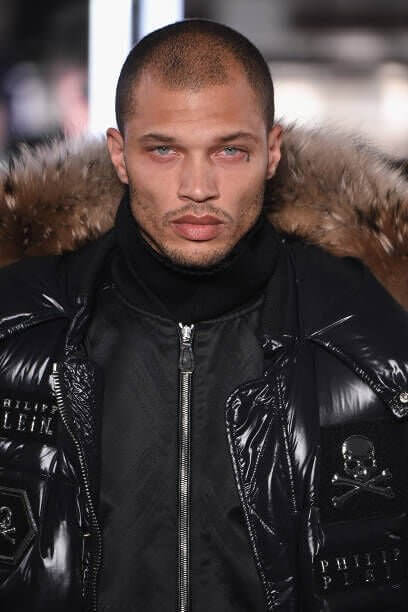 He promptly replaced his criminal crew with Hollywood stars, and he also thickened his bank account. Although his wife said he makes $1 million a month from modeling, Jeremy claims he only earns $6,000. In any case, it is a large amount and a complete turnaround from what he was making before. We can only hope he will not repeat his previous mistakes and end up in jail again...
Famous Mugshot
Surprisingly, the mugshot that made Jeremy Meek an overnight success is not a pleasant memory for him. "The' hot felon 'label is a blessing and a curse because it was the thing that allowed me to change my life for the better. But the look on my face in that picture is me in my mind thinking: 'I won't be able to put my son to bed tonight or take him to school in the morning.' It was sadness and regret."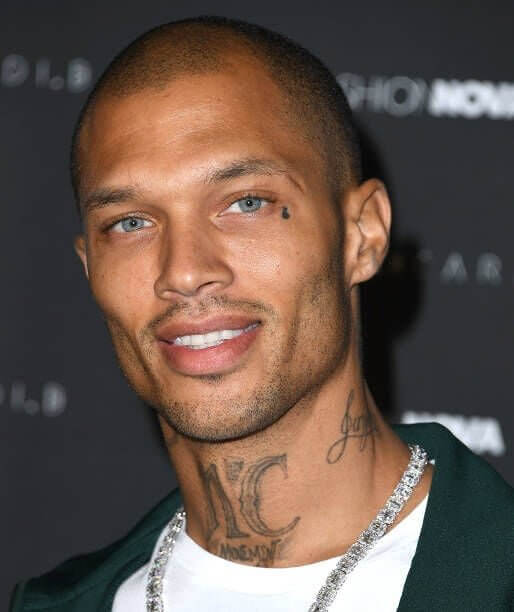 Of course, the famous mugshot had secured a wealthy future for Jeremy, but the moment it was being taken for him was the lowest he had ever felt. At that point, he definitely didn't think it would change his life forever.
Bored of Being "Hot Felon"
The whole world sees him as a "hot felon." Although the famous mugshot has brought him a more comfortable life than the one he lived before, it seems that to Jeremy the title of "hot felon" is a curse.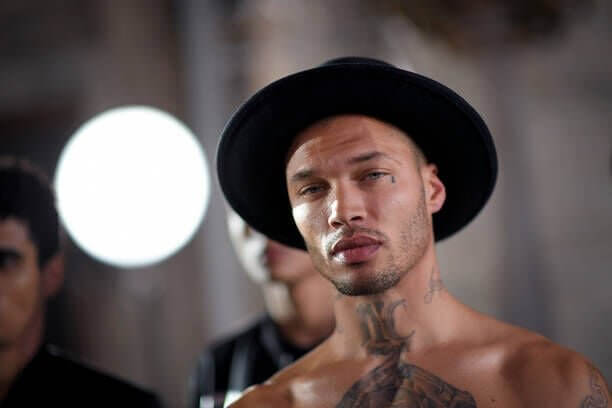 And while the media continues insisting on that story, Jeremy claims: "I just can't wait for the day when I am seen as Jeremy Meeks and not just a' Hot Felon. 'Am I a felon? Yes. Do I have brighter things in my future? A thousand percent". Although he strives to be a better person and to realize himself as a successful model, the past seems to follow him every step of the way.
Mediterranean Cruise
In addition to modeling, Jeremy Meeks tried acting too. We can see him in the movies Trigger, True to the Game 2: Gena's Story, Dutch and Doggmen, and he would love to launch his music career as well. "I'd like to start my own business now, so I have something to leave for my kids," Meeks said at the beginning of his modeling career.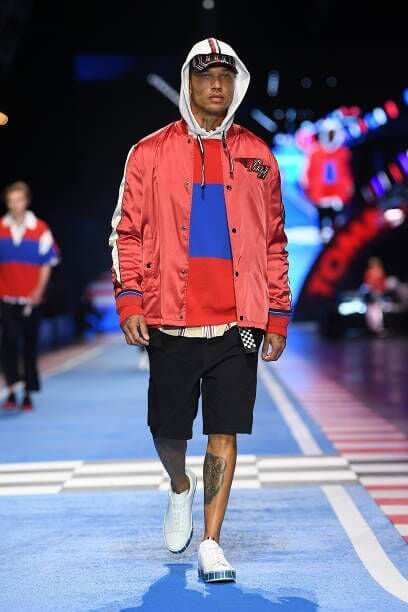 Heartbroken Wife
After photos of the world's most handsome criminal Jeremy Meeks in the arms of Chloe Green were published, his wife Mellisa admitted she was completely humiliated. To make things worse, she thought Jeremy was working while he was enjoying a vacation in Turkey.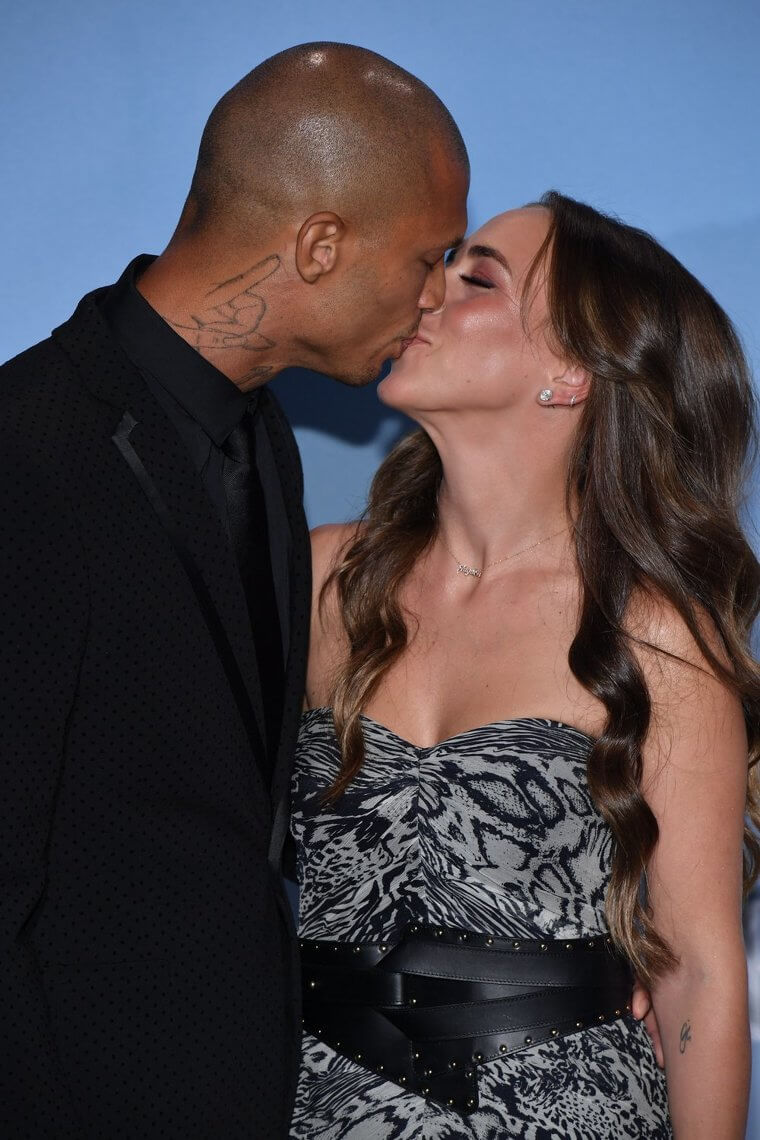 Although she blames Jeremy for everything, Melissa says she can't understand or justify Chloe's actions because she knew he was married. "I know it takes two to tango, but she knew he was married. To me, that's unforgivable. My whole world has been torn apart by this. What do I tell our children? My heart is broken. "
Love or Money?
Jeremy Meeks officially filed for divorce from his wife Melissa, with whom he an eight-year relationship and a son with, in October 2017. The couple pledged to stay on good terms because of the children but they were indeed going through a turbulent divorce in which Melissa sought custody of their children and alimony equivalent with Jeremy's income.
Meeks claimed he wanted to be present in the lives of his children, and already introduced Chloe to Jeremy Jr. The relationship with the wealthy woman was quite public, and people soon began to doubt Jeremy's true intentions. Is Meeks with Chloe just for the money? Suspicion was out there, although he claimed that he had never been happier in his life and that she was the one.
Is This Love?
After he was hired by Chloe's father, it became crystal clear to the public that the former prisoner was in a relationship with a billion-dollar heiress, and was reaping the benefits. Her father, Sir Phillip Green owns the Topshop brand.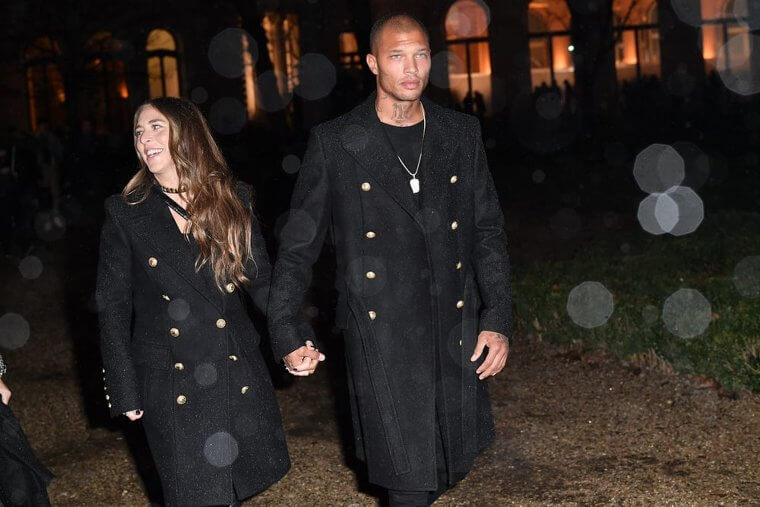 The "hot felon" model, however, claimed to be deeply in love with the rich heiress. Next to one of their photos on social media, he wrote: "When you find the right one, you know you're blessed. It's love."
Socialite and the Ex-Prisoner
Given that they come from two completely different worlds, how did they get involved in the first place? Chloe, a wealthy British socialite, and Jeremy, a married ex-prisoner. Meeks claimed his new career took him straight into Chloe's arms.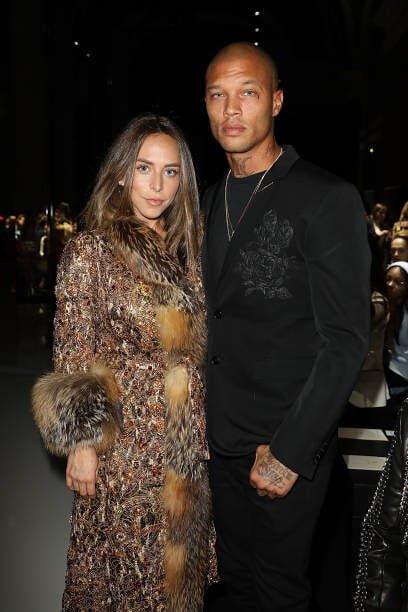 In one interview, Meeks revealed that they met at a party where Chloe first approached him, but that nothing happened then. He said that although he remained married to Melissa because of the children, 'as not to disrupt their lifestyle,' their marriage was over. He stated that the relationship with Chloe began after he and Melissa broke up.
Gala Dinner
After they first met, Jeremy and Chloe ran into each other again at a gala dinner hosted by designer Philipp Plein in honor of Meeks in Monaco. It was on that evening that the love spark between those two lovebirds appeared. Jeremy later said he didn't know who invited Chloe to dinner, but he also stated he was glad she was there.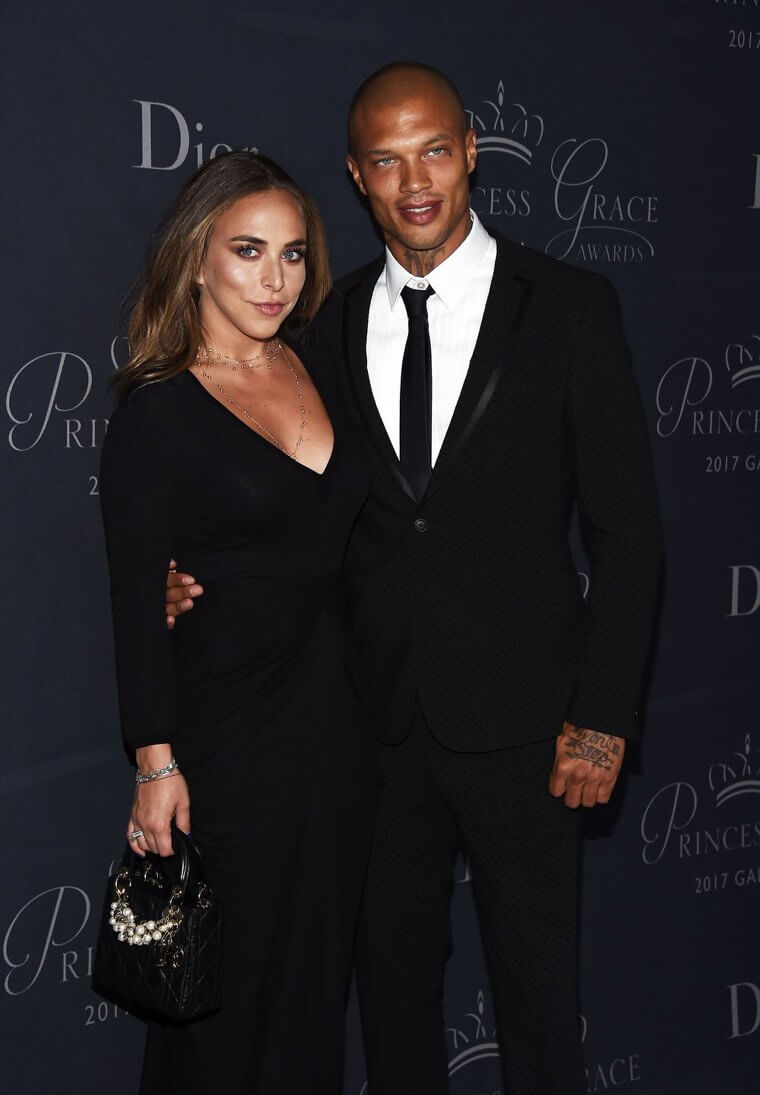 The Philippe Plein fashion show was a big deal for the former convict, not only because of his business successes but also because it led him to love. Chloe won him over that night with her empathy and concern for other people.
True Love
After photos of Meeks in a passionate embrace with Chloe Green were published in the world of tabloids, while he was still married to nurse Melissa, no one believed their relationship would succeed. Mostly because of the frequent speculation that Jeremy is with a wealthy heiress solely for the sake of money. Despite this, the couple regularly reminds the world that their love is true and real.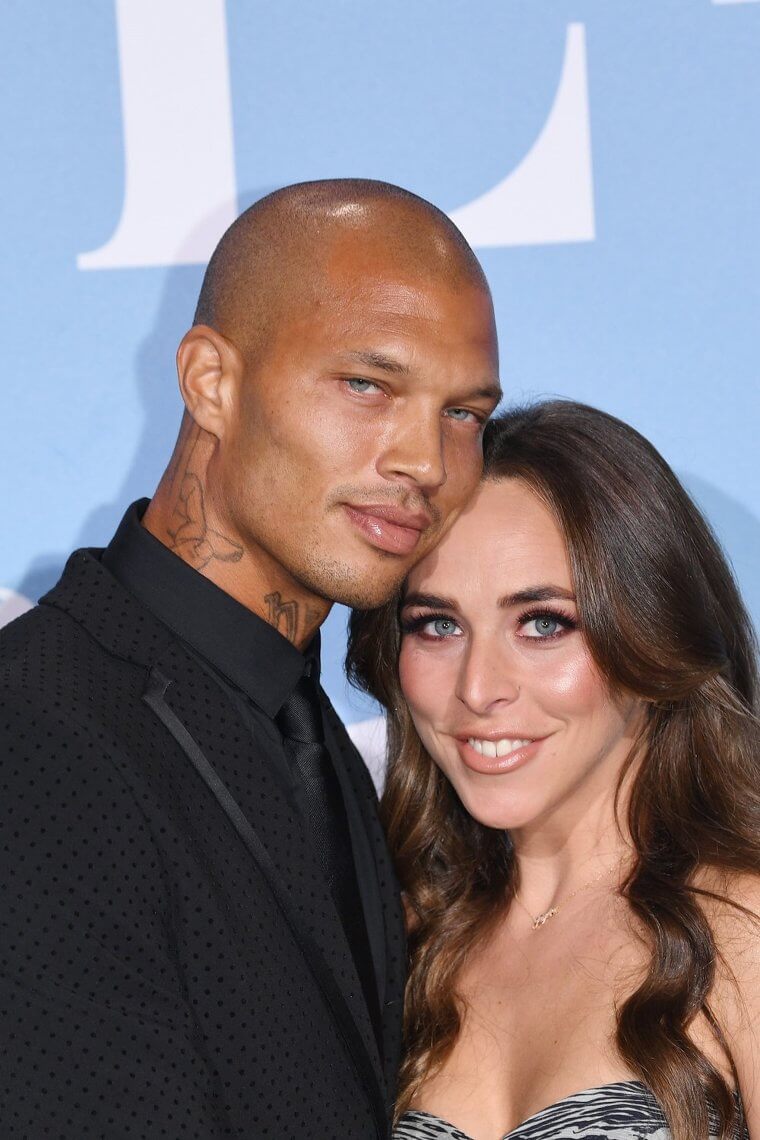 Meeks even stated on one occasion that he didn't even know who Chloe was when he first met her and that 'one thing I can say to people who are speculating about that happiness is that I am finding myself and the lifestyle that I have. I am paying for myself, and I am paying for my child."
Not Just a Bad Boy
Although he has a reputation of being a "bad boy", ex-convict, and gang member, judging by his social media posts, Jeremy Meeks has another, more gentle side.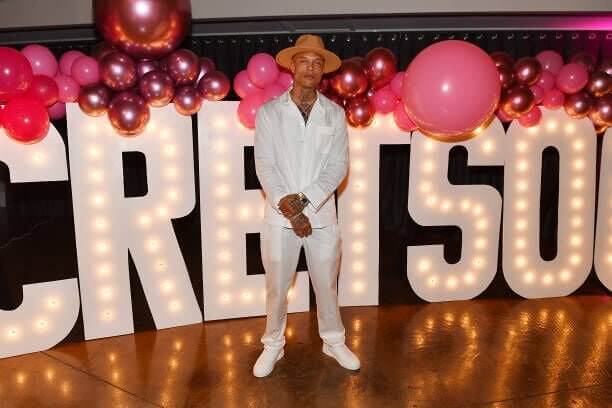 In addition to catwalk and travel photos, Meeks often posts photos of his family. He seems to really enjoy spending quality time with his children to whom he wants to provide everything he didn't have as a child. Given what kind of childhood he had, that is pretty understandable. But while everything looks ideal in Insta photos, it seems it's not quite true in real life.
Can't Buy Love
At the beginning of the relationship, Jeremy and Chloe didn't know much about each other. But even when they got more familiar and when Jeremy found out that Chloe was the daughter of British billionaire Sir Phillip Green, he said that he would love her even if she had no money. "She was just Chloe to me and still is. I love her for her, " Meeks said.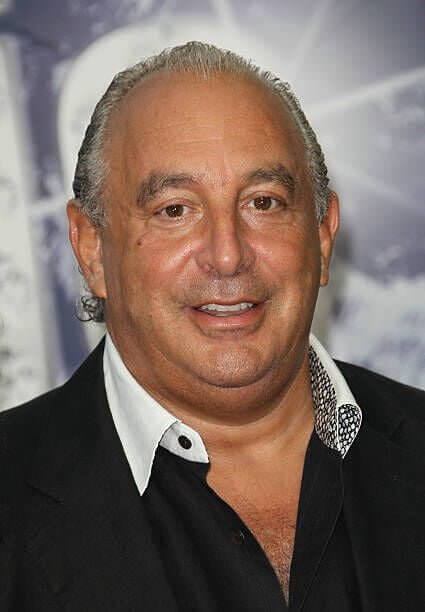 He also has great respect for his "father in law" who he said has accepted their relationship, regardless of his troubled past. Regarding the business collaboration with Chloe's father, he stated: 'I am a model, and Sir Philip works in fashion. He is very successful, and I'm sure he has many models he could use, so if he needs me, I'm there. If not, I have other work, so I'm very blessed."
Baby Jayden
Chloe and Jeremy began their hot affair during the summer of 2017. Caught in an exchange on a yacht, and considering that Jeremy was still married to Melissa Meeks at the time, it was a big scandal. But that did not hinder their love and tenderness in public.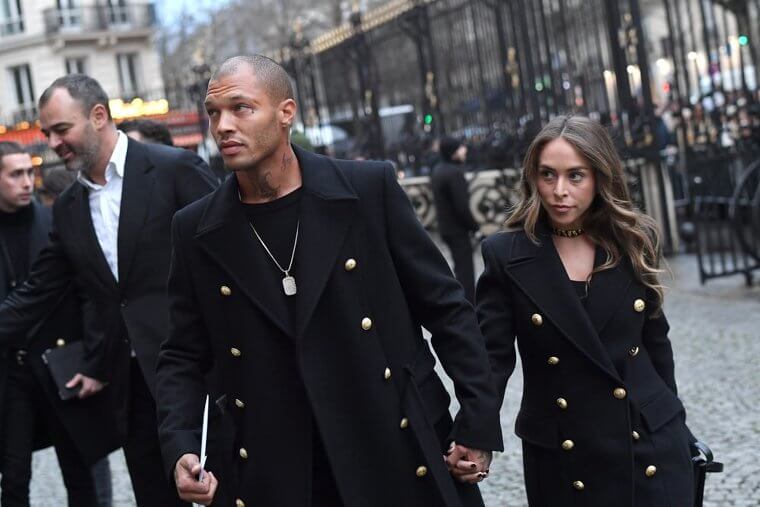 During 2017, they announced that they were expecting a child together, and at the end of May 2018, their son Jayden was born. After his birth, Chloe posted a picture of the baby on Instagram next to which she wrote: "We are pleased to announce the birth of our beautiful baby boy, Jayden Meeks-Green. Born May 29th, 2018. Mommy and baby are both doing well. We kindly ask to respect our privacy, please. Much love Chloe & Jeremy. "
Rumors of a Breakup
When they started their relationship, Chloe and Jeremy were subjected to numerous hateful comments. Especially Jeremy. Back then, he said to all the haters: "I've never been happier in my life than right now. We've found love, we're in love, and we're very happy. "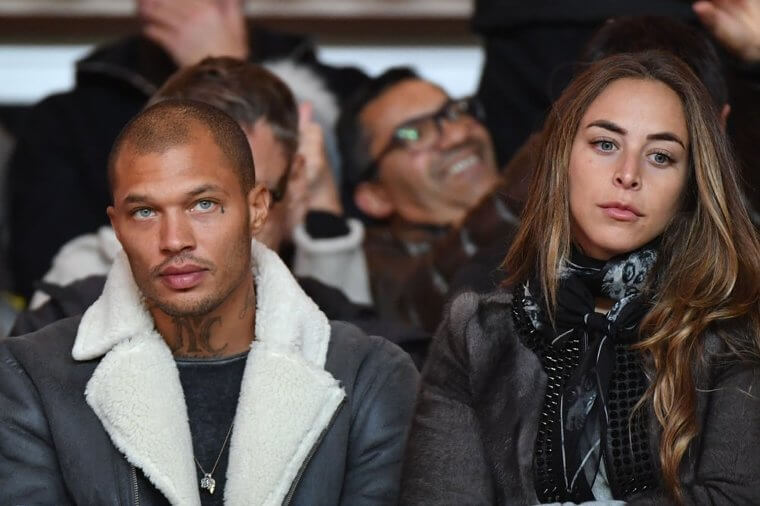 However, after two years of the relationship, the couple broke up. It was rumored that Chloe has been seen on her father's £125 million yacht with another guy. Although their relationship has had ups and downs, and some gossip about the breakup Meeks has stopped in the past, it seems that this time they have really split up.
A Rich Heir Cheated
Rumors of a breakup and adultery peaked when paparazzi captured Chloe exchanging hot kisses with Monte Carlo's polo captain Rommy Gianni. Just like with Jeremy, she was also on her father's yacht. Their photos soon were published all around the world, and Meeks was pretty surprised to see them.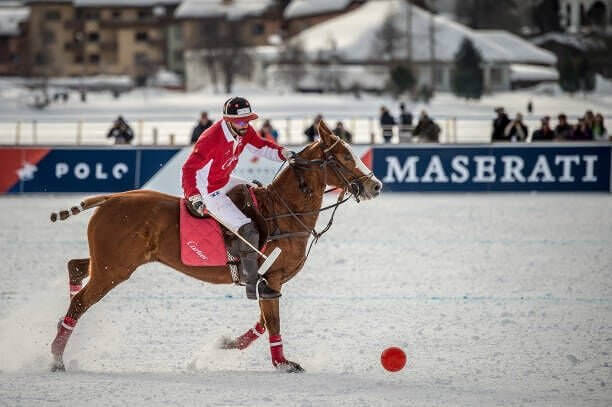 Rumors of their breakup began when Chloe was seen without an engagement ring. Although the large diamond ring on her hand was never confirmed as an engagement ring, the media took it as a sign that the couple was preparing for a new stage in the relationship.
New Girlfriend?
From swirling whispers that they got engaged to increasingly loud speculation that the rich heiress and the hot felon had broken up, their relationship was a real rollercoaster. A source close to the couple revealed that 'they split about two months ago, but are off and still speaking.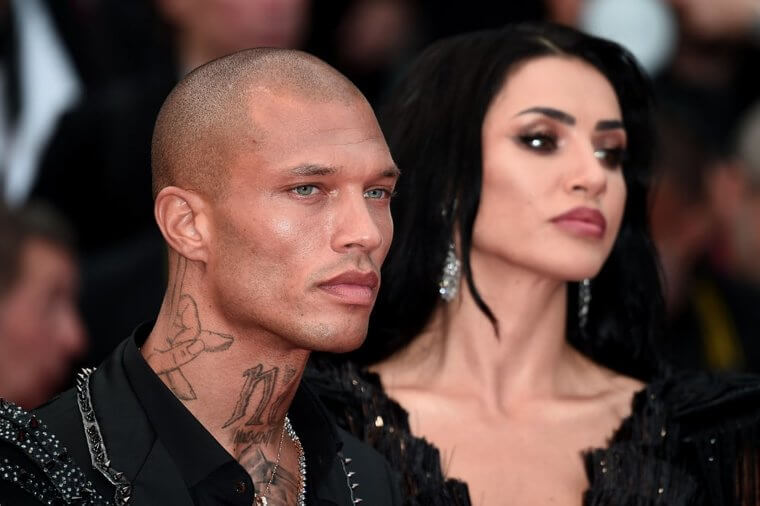 While Chloe is reportedly trying to sell their shared home in London, Jeremy appeared at the premiere of "The Dead Don't Lie" with model Andreea Sasu. The beautiful model also appeared on Jeremy's Instagram story, when she posted a photo from their joint lunch at La Place du Martinez.
Rough Life
Already at the age of 14, Jeremy ran away from home and lived on the street. He was allegedly shot five times, barely survived, and then ended up in a correctional facility. Then he was legally adopted by his older sister and brother but ended up in jail again. He was a member of a street gang for years and spent more than ten years in prison. But his 2014 arrest for unauthorized possession of a weapon brought him a way out.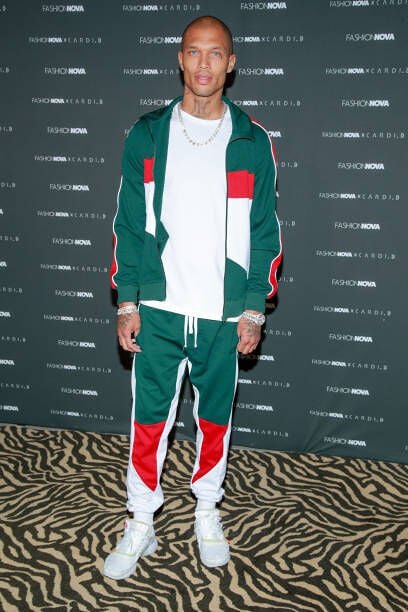 The photo from the police station went viral, the world media called him the "sexiest prisoner in the world", and he started receiving hundreds of emails and messages every day. He soon became the most wanted model, and a new job brought him a new love, Chloe Green. Since then, as far as we know, he has lived a life without breaking the law.
The Tortured Life of a Sexy Criminal
In one of his rare interviews with Chelsea Grayson for her video series for "What's Your Water", Jeremy Meeks told his difficult life story. "Both of my parents were heroin addicts. I was a heroin baby. Growing up in a heroin household is really hard. You have to grow up really fast, and feed yourself, and bring something to the table so that everyone can eat."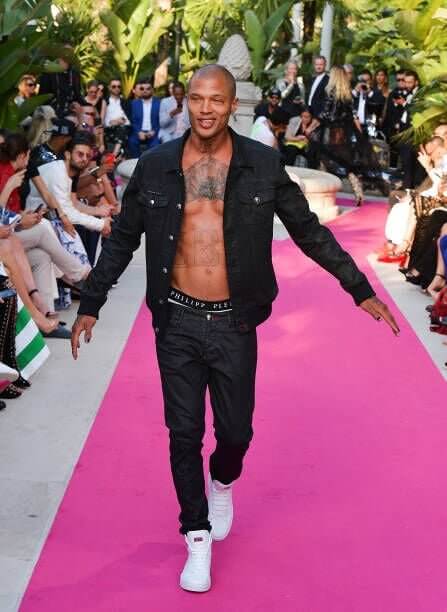 And as if that wasn't enough, his father had murdered his mother's best friend because "he was looking for us and she was the only one who knew where we were at."
Sad Life Story
Jeremy Meeks started his life upside down. He was born dependent on heroin because his mother used it while pregnant. "So, my childhood was very, very dark. My dad committed a murder when I was nine months old and killed my mum's best friend," Jeremy said in an interview.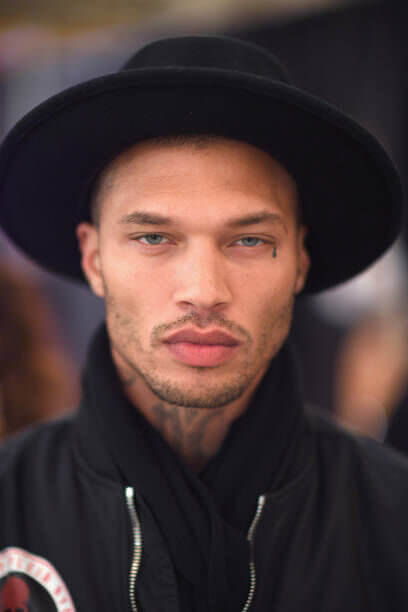 It seems that he was born in the wrong place at the wrong time. Namely, Washington was in the middle of a real crack cocaine epidemic during the '80s and '90s, and his parents were victims of that epidemic. The life of this "The Blue-Eyed Bandit" really has been rough.
Raymond Meeks
Jeremy's mother's friend that his father violently murdered was Laura Leon-Melara. In an attack that lasted five hours, Raymond Meeks stabbed her 36 times and strangled her. The weapon, a pearl-handled hunting knife, was found by police in the trash behind the apartment where he lived.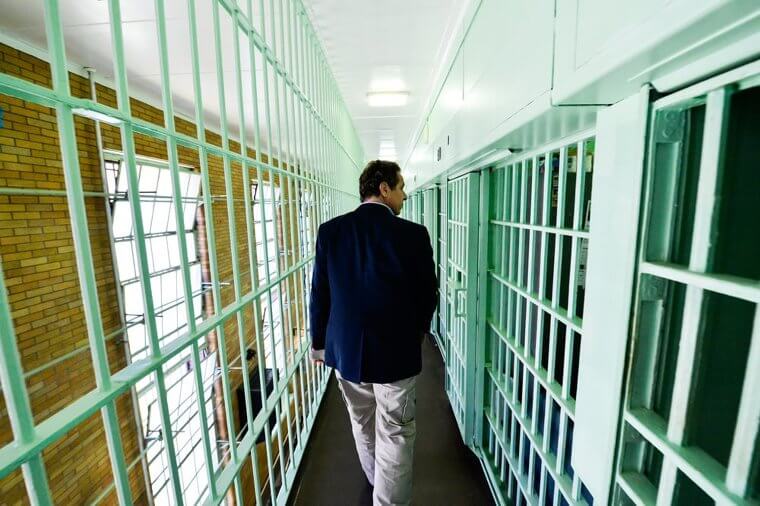 He was tried twice for murder and was only sentenced to 45 years in prison at a second trial, but was released in September 2017 after serving 33 years. Also, just a week after the 1984 murder, he was accused of rape and abduction of another woman.
The Relationship With His Father
In the aforementioned interview, Jeremy pointed out that even though his father was released from prison, they do not talk because he is "still a piece of shit." However, his father Raymond's statement is the complete opposite of Jeremy's. "I talk to Jeremy all the time and I've spoken to Chloe. I am looking forward to seeing Jeremy again - it's been a while."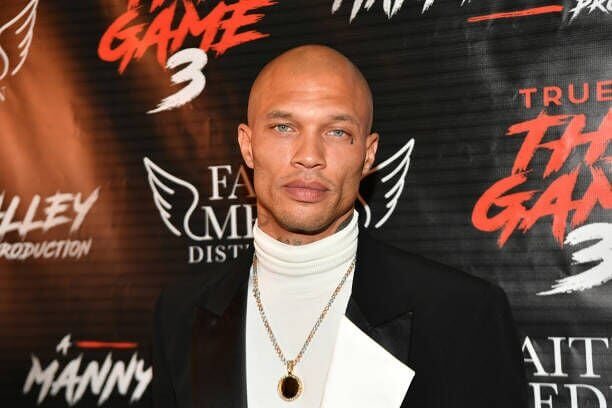 He also added: "He's a good looking boy and I am proud of him. To me, he was famous when he was born. He's beautiful and I love him. " So what's the truth here?
The Whole Family Has a Criminal Record
The apple doesn't fall far from the tree. In addition to being a former heroin addict, Jeremy's mother Kathy, now 63, has a lengthy record. Since she was often in prison, Jeremy was adopted by his older sister.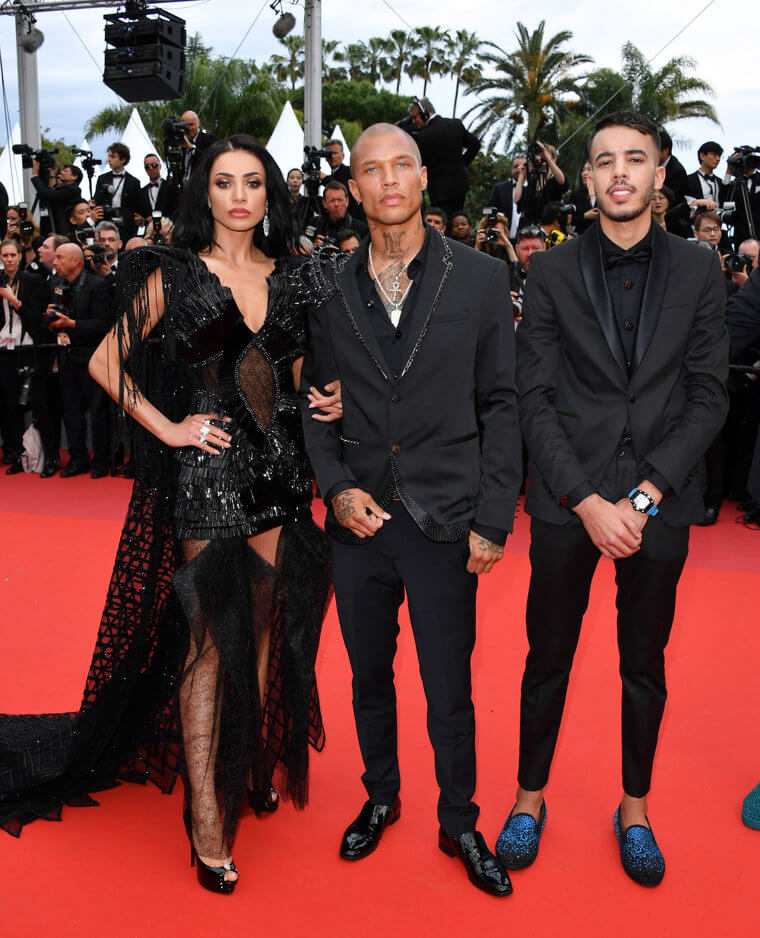 His brother Emery was also in jail, mostly for robberies, and appears to have been buying alcohol for minors. Their half-sister, Carmella, has been caught with weed arrested for theft several times, and she is no stranger to driving tickets.
Streetlife
Due to the circumstances of his childhood, Jeremy Meeks always walked the darker paths in life. "Honestly, from the youngest age, it was in my blood to make bad decisions," Meeks stated. "That's how I know genetics are real. Because I am so much like someone that I had never met before."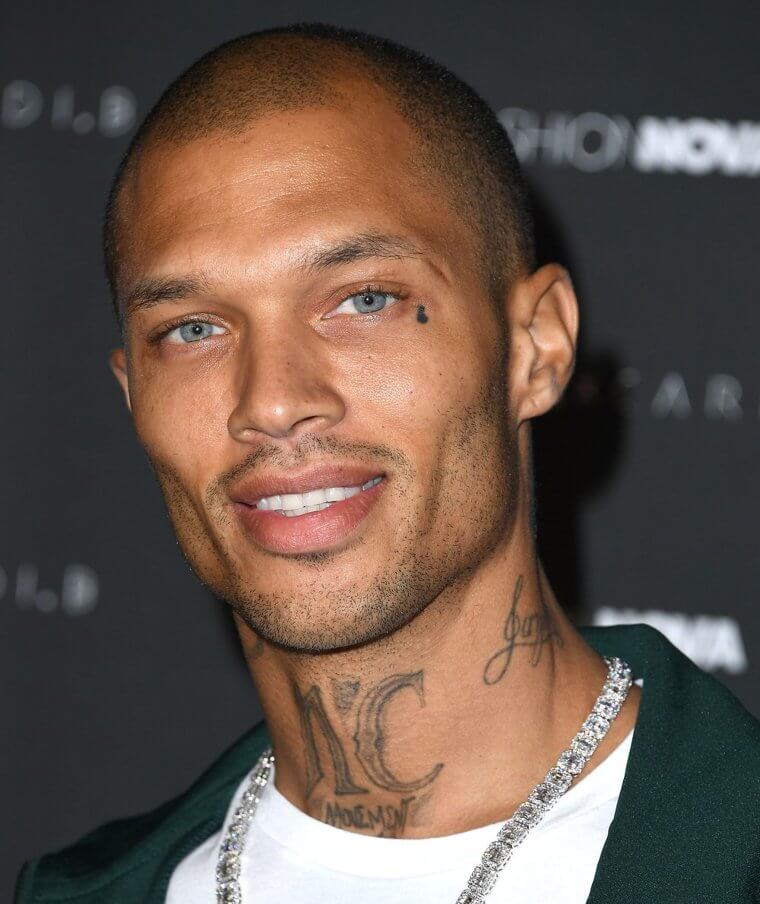 He had a learning disability, so school was hard for him, but he quickly completed a "gangster course." "Coming from Washington state, I had no idea about gangs, really," he said and added, "next thing you know, I'm fighting and fighting and fighting, and I had to learn really fast about colors, and gangs, and neighborhoods and sets." At 15, Jeremy moved from his house and lived in the streets.
Juvenile Hall
At 15 he was taken to juvenile hall for the first time. But as soon as he got out he was shot five times. Jeremy said in the interview that the bullets hit his foot, legs, and hip. Few days after that attack, a gang of Northern Mexicans beat him with baseball bats. "It was really, really rough," he told Chelsea Grayson.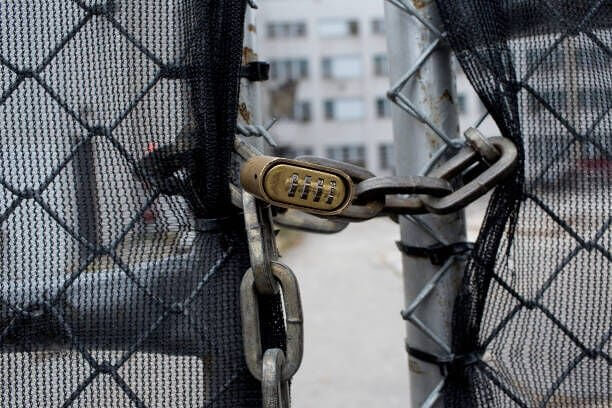 Being light-skinned mixed-race didn't help him at that time too. "For most light-skinned people, you're not black enough and you're not white," Meeks said bitterly. His prominent appearance was also noted in prison, so Jeremy was allegedly targeted there as well.
Fame and Glory
After he was arrested in 2014 for possession of a weapon, the police published his mugshot, and that was enough to make a star of Jeremy Meeks. Women around the world 'went crazy' for him, and he became the proud owner of the title of "the sexiest prisoner in the world", which opened many doors for him.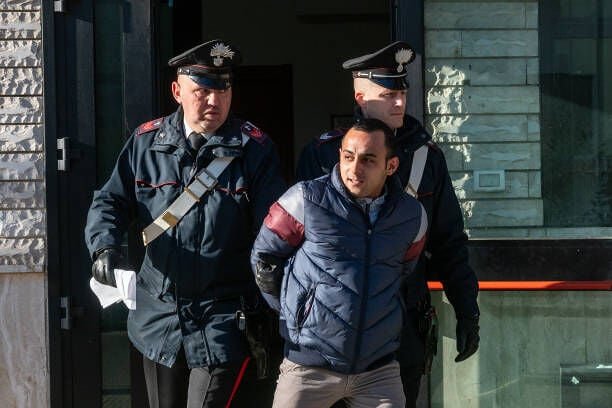 Even while he was in prison, he started receiving hundreds of emails, letters, and messages from his fans. Some have gone so far and sent him money in books. Simultaneously, the modeling agencies wanted to hire him, so he entered the fashion world immediately after his release from prison. Luckily for him, his sentence was reduced from 63 to 27 months, so his new life could start faster. Since then, the tabloids have been following him everywhere. 
Good Judge Nunley
What's most striking about Meeks' incredible story is the most help he undoubtedly got was from Judge Troy Nunley. He decided to ignore the pre-sentence investigation report recommendation of a 63-month sentence and reduced his sentence to 27 months.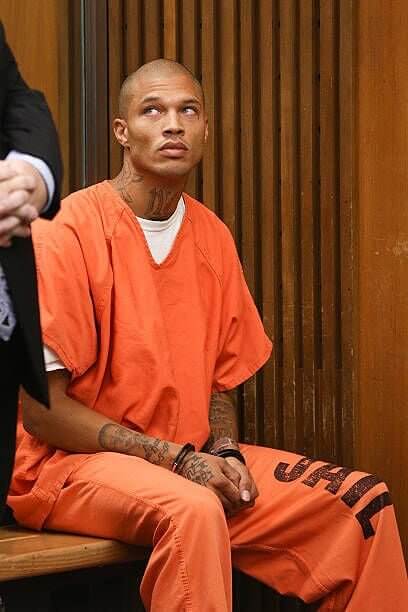 And not only that, this judge decided to encourage Jeremy's future career by giving his parole officer free rein to let Meeks fly anywhere in the world. No convicted felons have been able to do that before. Meeks is eternally grateful to him for that. "The only thing that saved me, which was such a blessing was my judge. He helped me in so many ways."
Next Step - Music?
Jeremy Meeks eagerly took advantage of the excellent chance that was graciously given to him. He started a new chapter and provided a good life for his beloved sons. But as it seems, he is hoping for another child, only this time he would like it to be a little girl. "I have two boys that are momma's boys. I want a daddy's girl. I want a girl because I know she's gonna be beautiful. I just want to spoil the shit out of her."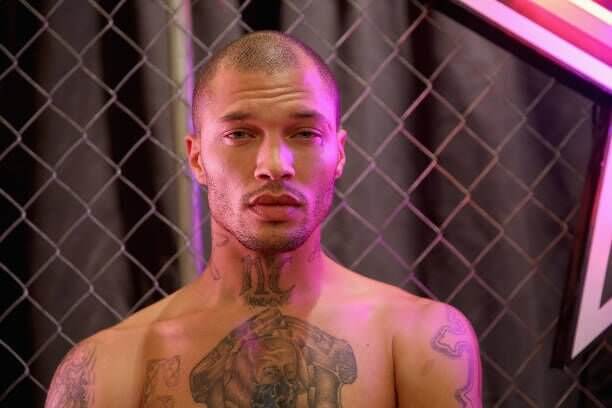 In addition to wanting to become a parent once again, Meeks is also thinking about launching a music career. He wants to spread love and positive energy with his songs. "When I do music, I want to make sure it's a positive message, but still street, without the killing and the drugs and the bad message."
No Contact
When Jeremy's father, Raymond Meeks, was released from prison, it didn't take long for reporters to find him. Although he claimed he was talking to his son and still loved him, Jeremy claimed that he should have thought about it earlier. Jeremy also stated that he was not on good terms with his father, although he sent him some money here and there.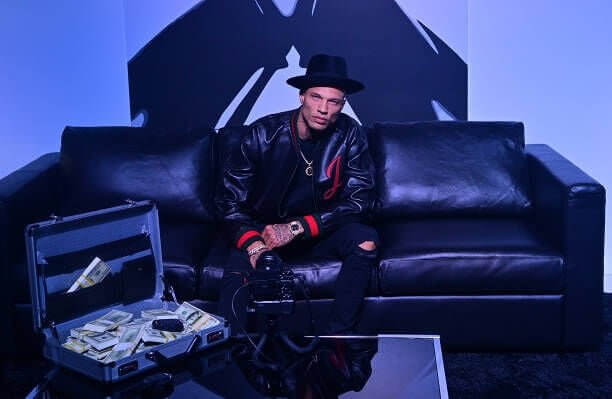 Back in 1984, Jeremy and his mother Kathy had a good reason for hiding from Raymond. In addition to being a heroin addict, "he has a lengthy history of substance abuse dating back to age 11." Therefore his behavior was unpredictable. And Laura Leon-Melara paid for his unpredictability with her life. 
An Extensive History of Breaking the Law
Nothing is missing in Jeremy's father's criminal record, which stretches many pages. Raymond Meeks has been reported to have been addicted to heroin since 1973. In addition to heroin, he used other drugs, too. Morphine, cocaine, alcohol, and marijuana are some of them.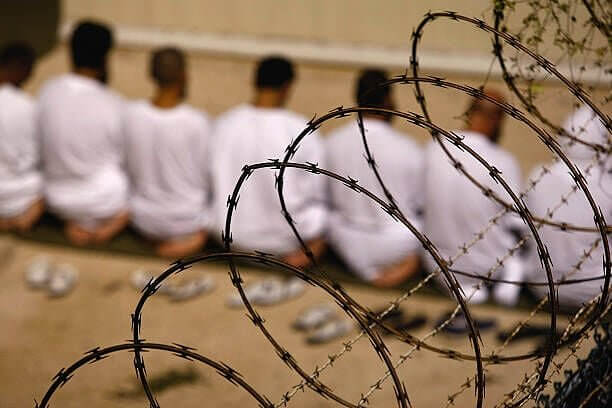 In addition to the horrific murder of Laura Leon-Melar, he made a lot of other offenses like robbery, possessing stolen property, burglary, breach of the peace, and more. Before his imprisonment, he worked as a mechanic, but frequent opiate consumption affected his ability to work. This day, he lives in Ledbetter, a town two hours from Houston, Texas.
New Challenges
Throughout his modeling career, Meeks walked in creations of designers Philip Plein, Tommy Hilfiger, and many others. He was on the cover of Swiss L'Officiel Hommes and on top of that was the face of Israeli sunglasses fashion house Carolina Lemke, alongside Bar Refaeli.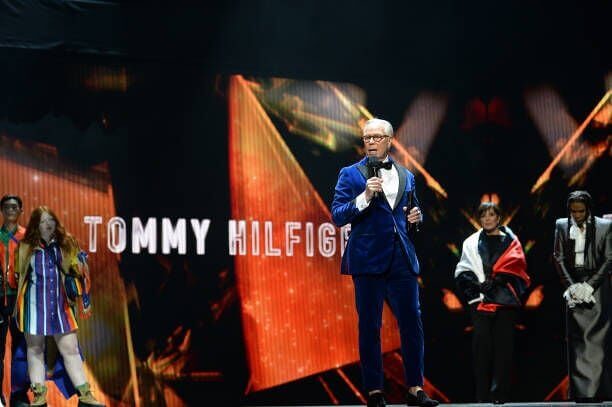 Lastly, Jeremy collaborated with the German Fashion Concept GmbH. The German company took him not only as a model but also as a designer. As it writes on their site: "With innovative textile developments and authentic design, Jeremy Meeks meets the spirit of the age. In addition to the focus on iconic styles, unmistakably causal influences are taking effect. Thus, our collections not only become an integral part of international fashion providers but also coveted It-pieces and accessories with a very special attitude."
Own Label
Fashion Concept is using sustainable materials and promoting investment in new technologies, and they offered to "the hot felon" a 15-million-dollar contract for the development of his brand. Jeremy seems to be getting better and better.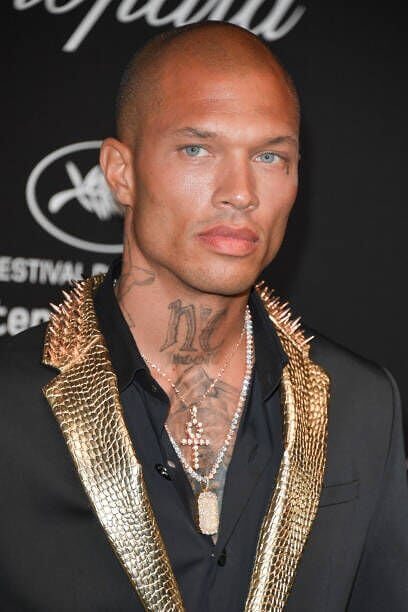 "Jeremy Meeks as the supermodel from the USA with his own collection is the new driving force in the lifestyle segment, whereas the Auden Cavill brand successfully rounds off our fashion label with sportiness, elegance, and tradition," the company stated. With the new collaboration, new friends came along and Jeremy was seen in the company of Nicki Manaj and Paris Hilton.
"Not Even a Situation"
As tabloid pages filled with controversial images of Chloe Green and Rommy Gianni's hot kisses, Jeremy Meeks claimed that he and Chloe are still in passionate love. He firmly said to reporters: 'Yes, we are still together!'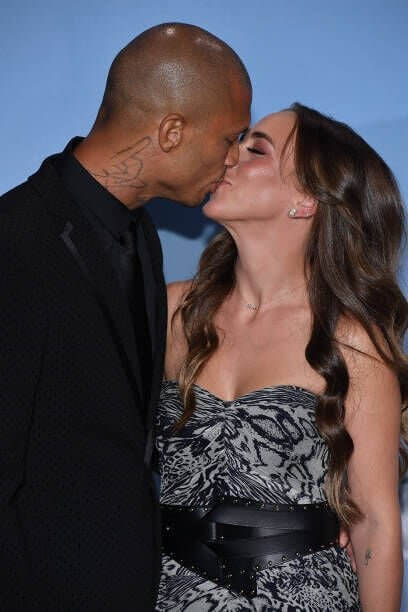 He added that Monte Carlo's polo captain Rommy is a 'friend of theirs.' To the press's insistence on that topic, he also said 'You know what I'm saying, like, it's not even a situation.' However, with rumors about their breakup are getting louder, especially because they have not been seen in public together for a long time, the truth could not be denied for much longer.
They Are Still the Subject of Gossip
Gossips about the rich heiress and "the Blue-Eyed Bandit" never ends. According to media reports, Chloe has been seen without an engagement ring lately, which suggested that the passionate love affair, which in its unusual beginnings defied everyone and everything, may have come to an end.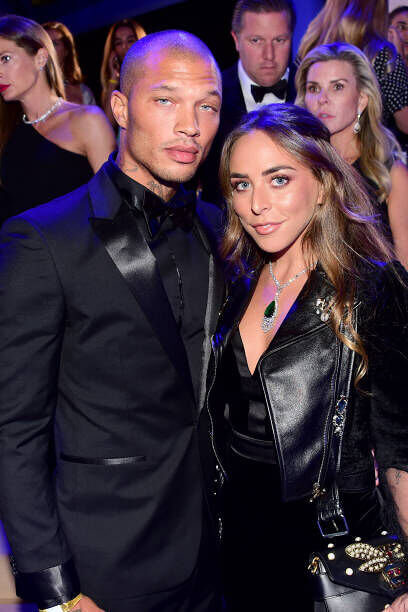 But it seems that the rumors that these two lovebirds broke up are untrue - their love has never been stronger. They have reportedly got engaged and are carefully planning a big celebration. The young family is reportedly very happy. 
Car Crashes
After his last release from prison, Jeremy Meeks transformed his life and crawled from the ground up. But it seems that nonetheless he still has some habits from his "bad boy" period. According to media reports, a West Hollywood rental shop sued him for destroying two expensive cars in one week.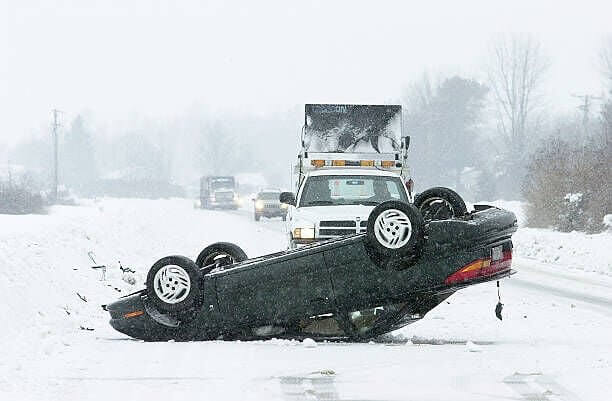 The West Hollywood car rental shop claimed that Meeks rented a 2016 Porsche Cayenne and a 2019 Mercedes-Benz in September. And both vehicles were involved in car accidents less than a week apart. We sincerely hope that this is the repercussion of unfortunate circumstances, not a return of "hot felon" to old habits.
Collaboration With Olga
Meeks also had dreams of becoming an actor. But before he gained roles in the movies Trigger, True to the Game 2: Gena's Story, Dutch and Doggmen, he was hired by the famous Russian singer Olga Buzova in her official music video.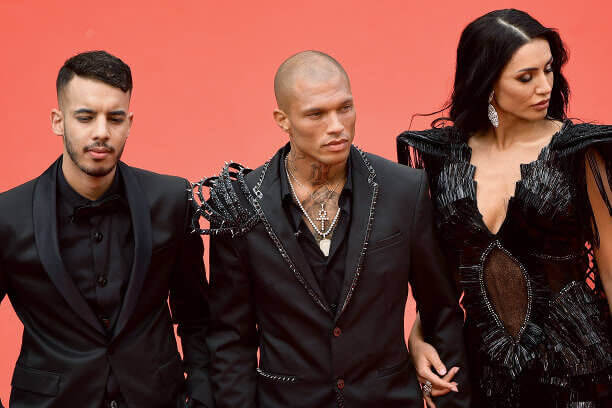 The shooting took place in Moscow, and Olga was delighted with this successful collaboration. When they planned to shoot, they considered various Russian actors for the role. But then they spotted Jeremy and Olga only wanted to shoot with the beautiful "Blue-Eyed Bandit".
A Pleasant Experience
"The first time I saw Olga on Instagram, I looked at one photo, two, three - I really liked her. Incredibly beautiful girl and the song is beautiful. I knew it was a unique opportunity and looking forward to the start of work," said Jeremy Meeks about the successful collaboration with Russian singer Olga Buzova.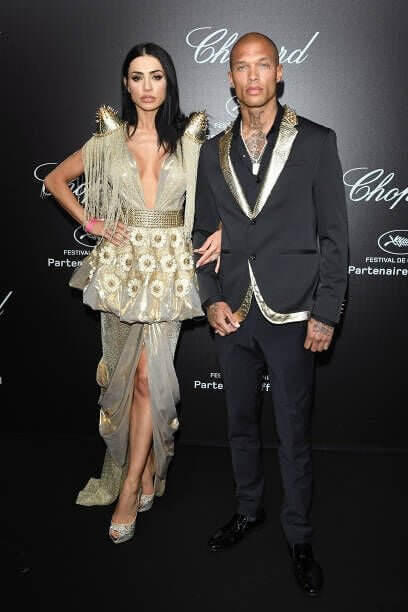 Apparently, the shooting was more than fun and enjoyable. According to some media reports, when the question of the price for Meeks' engagement was highlighted, Olga allegedly stated that she is a woman and that she is not obliged to pay a man. We're not absolutely sure we completely understand what she indicated by that. However, this seems to have been a collaboration of mutual satisfaction.
Cold Moscow
The video for the Buzova song, Wi-Fi was directed by Alexey Golubev, and as we already mentioned it was filmed in Moscow. As soon as he came to Moscow, Jeremy Meeks posted a picture of himself on Red Square on Instagram, and next to it wrote: "Moscow is beautiful and freezing."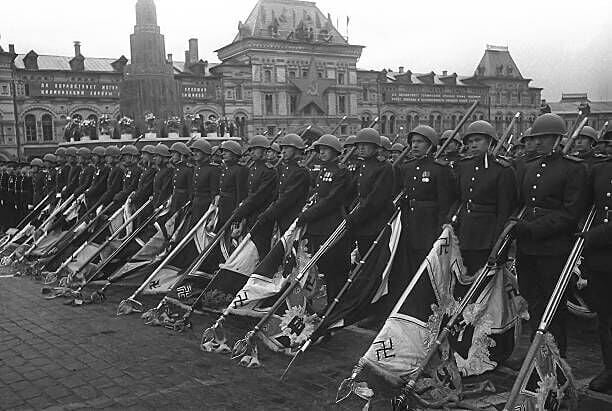 On the set, Olga and Jeremy had a great time, and the video radiates the incredible chemistry of these two. "When I saw Jeremy when our eyes locked, I immediately understood everything. I have not a drop of no doubt that he is - the perfect man ... for my video. His appearance, character, sense of humor, lightness, friendliness just conquer ", Olga said at the promotion of the video.
Controversial Path to Fame
As incredible as Jeremy Meeks' life may have seemed, we can't help but get the impression that he became famous for the wrong reasons. We are sure he is the only former convict who became famous in the elite world of fashion, but still - he was celebrated by a mugshot.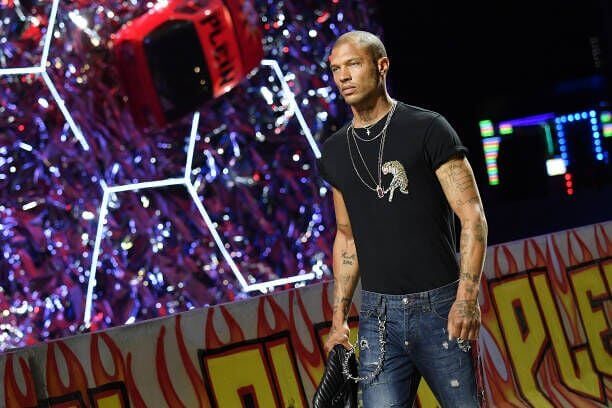 That mugshot wasn't made without a reason. It was made because Jeremy broke the law. And such behavior should not be rewarded with reduced penalties but with adequate sanctions. This whole case is actually extremely controversial because it sends the message that if you look good enough, only the sky is your limit.