Described as "rock & roll's first great wild man," Jerry Lee Lewis, aka "the Killer" pioneered rock and roll music. Later on, he underwent a career resurgence to become one of country music's greatest stars. But all the success wasn't without more than a few bumps along the way. As you'll see, some of those bumps threatened to derail his career once and for all...
Jerry Lee's Parents Believed in Him
The Lewises, Elmo and Mamie, were aware of their young son's potential, and they were prepared to put everything on the line in support. After learning how to play piano at the age of seven, Jerry Lee taught himself how to perform and sing Delta music imitations in Ferriday, Louisiana during the early 1940s.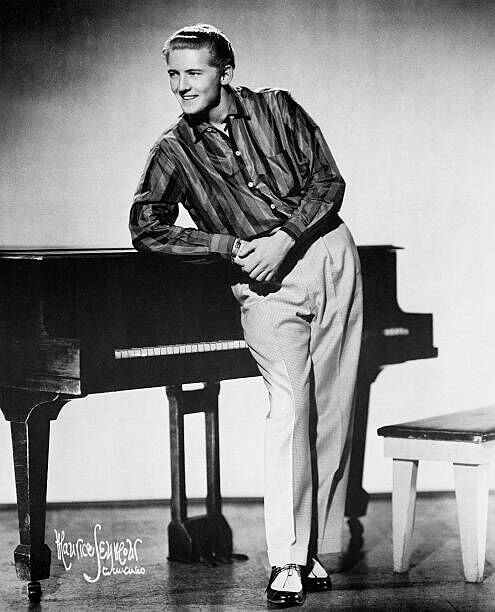 Elmo and Mamie decided to mortgage their farm to get Jerry his own piano for $250. Then they drove 350 miles from Louisiana to Memphis, with Elmo selling eggs along the way to fund them. Their journey would be rewarded when Sam Phillips of Sun Records offered Jerry a recording opportunity. Though his first record was a complete failure and went nowhere, his second release, 1957's "Whole Lotta Shakin' Goin' On," clearly had more staying power—it's now regarded as a rock n' roll classic.
Lewis Experienced Loss Early On
Sadly, even with all of his success, later on, Jerry experienced a lot of sadness and tragedy too. It started early, too.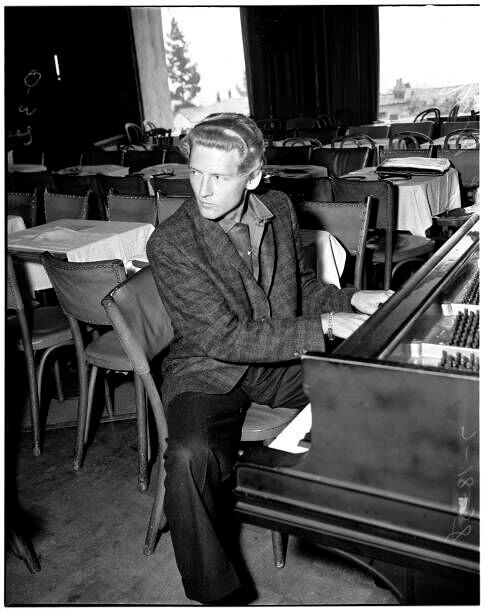 Jerry had an older brother named Elmo Jr. who was also showing musical promise in his early childhood (clearly the family was talented). But Elmo Jr. was never able to explore his musical talent because when he was just seven years old, he was hit by a car and killed. Jerry was three when Elmo Jr. died, and never had a good chance to know his brother or his brother's talents.
He Was Expelled From Christian School
Lewis was raised in a religious family and attended church regularly, so his appearance on stage in a church talent show to perform a boogie-woogie version of "My God Is Real" was an outrage.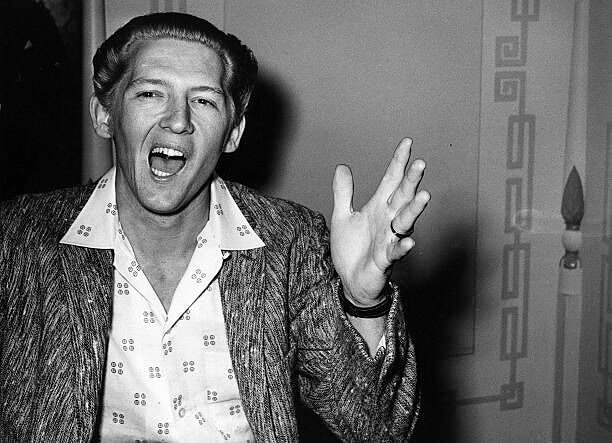 The act scandalized the community to the point that he was forced out of his Christian school (Southwest Bible Institute in Waxahachie, Texas). This did nothing to dull Lewis's fire though, and he went on to be quite successful, although not in churches, of course.
Why Did He Use His Middle Name?
During the time that Jerry Lee Lewis was finding his fame (the late 1950s), another Jerry Lewis - who became known for his comedy and muscular dystrophy telethon fame - was recording pop songs. So to distinguish himself, country-rock singer Lewis needed to change his name a bit.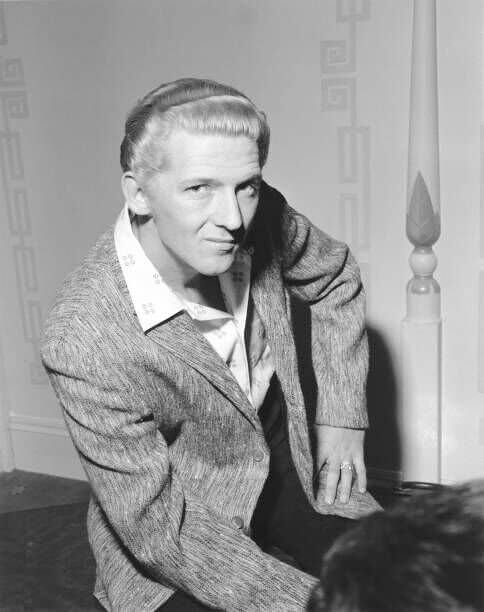 To do this, he simply added his middle name and was referred to as Jerry Lee Lewis. This gave a small but important separation between the two Jerry Lewises and allowed each one to find their own fame without being confused for each other. 

He Was Impatient With Love
Jerry Lee Lewis seemed in a rush to have a partner - almost too much so. But, being born in rural Louisiana, things were a bit different during that time, and not many people around him were shocked when he married a local preacher's daughter at the age of 16.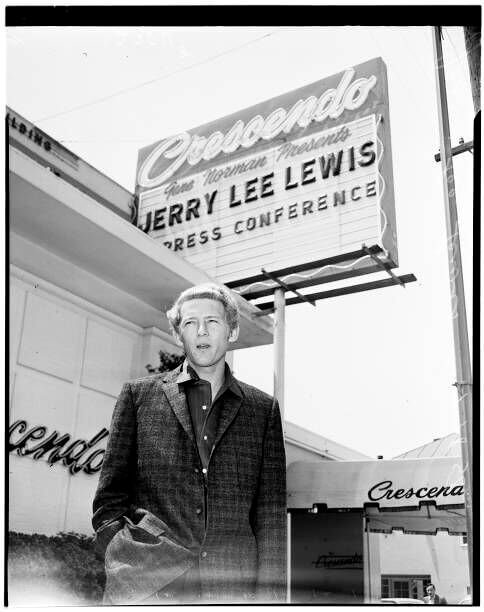 This marriage didn't last long, though, and the two divorced before their second anniversary. Not one to wait around, Lewis actually married his second wife almost a month before his first divorce was finalized, which caused some doubt in the legality of his second marriage.

He Married Often and Quickly
Lewis' second marriage wasn't made to last forever, either, and by 1957 he was getting ready to marry again. This time it was to Myra Gale Brown, who was not only his first cousin once removed but was only 13 years old. The 22-year-old Lewis lied and said she was 15 at the time of their union.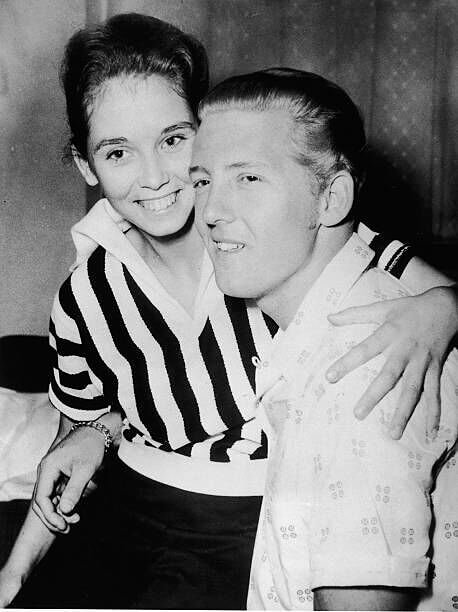 This third marriage also happened before his second divorce had gone through - apparently Lewis never learned. Due to this, the court annulled the marriage, but the couple just remarried once everything was finalized. Lewis and his cousin had two kids while they were married.

His 'Teen Bride' Canceled His Tour
In 1958, Lewis chose to take his teenage bride on his UK tour. Managers pleaded with him to leave her at home, but Lewis was headstrong and wanted to show off his pretty wife. This did not end well for him when journalists discovered how old Myra really was.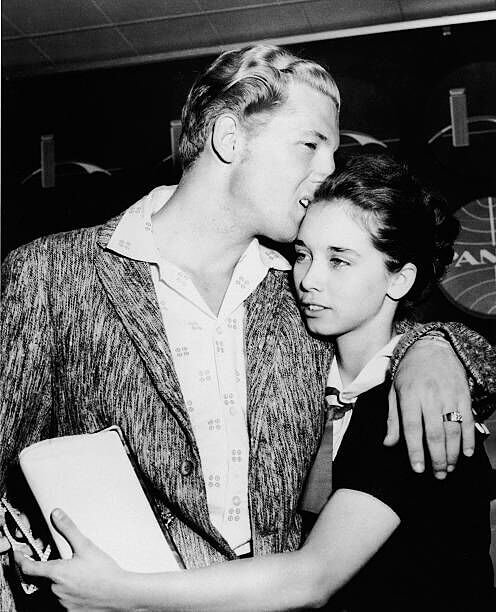 After realizing that Lewis was married to his 13-year-old cousin, the headlines swarmed in the UK. This resulted in canceled tour dates, boycotting from radio stations, and even ghosting by friends. Lewis's career took a huge hit and he was labeled a "baby snatcher."

The "Million Dollar Quartet" Photo
The image of three artists standing behind a piano-playing Elvis Presley at Sun Studios in 1956 is one of the most recognized and published photos in rock (Jerry Lee Lewis, Carl Perkins, and Johnny Cash beside him). It was an absolute coincidence that all four artists were in the same place at the same time.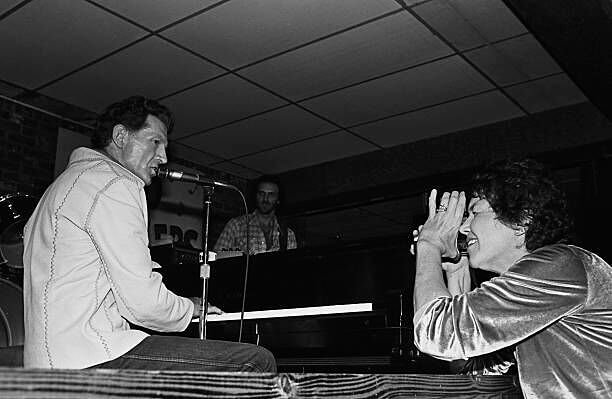 The "Million Dollar Quartet" is now regarded as one of the important milestones in rock history, when the four musicians came together. Each of them went on to international stardom and wealth. They were all so young and just beginning their careers - besides Elvis who was already thriving.

He Stagnated for Ten Years in His Career
It's hard to classify Lewis in either rock n' roll or country since he's done a little bit of both throughout his career. He began his career in the country, but after his child-bride drama, found a much more accepting audience in rock and roll.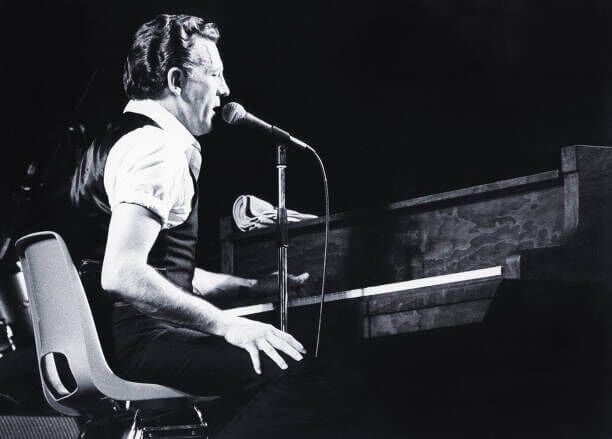 But Lewis stagnated as a rock n' roll artist at one point in his career - and it lasted for almost a decade. Then in 1960, he found his comeback in slower, sadder ballads rather than the typical high-energy boogie-woogies he began with. Now, he has some major country songs (like "Another Place, Another Time") listed as his best work.

Lewis Knew Plenty of Tragedy in His Life
Lewis was plagued with loss throughout his life. In 1962, he lost his son Steven Allen Lewis when the boy was just three years old after the toddler drowned in a swimming pool. Ten years later, Lewis's other son, Jerry Lee Jr., died in a car accident on the same day that Lewis lost his mother to cancer - and his wife Myra left him too.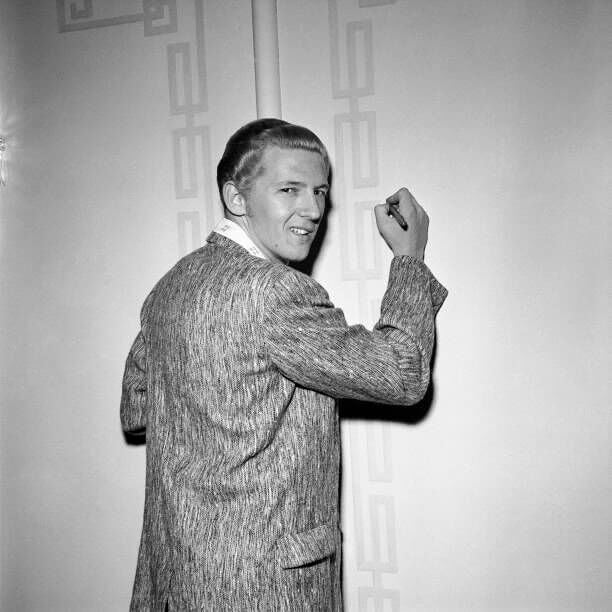 This heartache resulted in Lewis turning to alcohol to numb the pain. He said, "The loss of my mother and two sons got to me. I was drinking heavy. I needed a fifth of tequila just to sober up." This binge drinking lasted 15 years until Lewis suffered a ruptured stomach in 1981 and decided to go sober. 

He Once Got Into a Fight With Janis Joplin
Janis Joplin had a thing for Lewis's bassist in 1969, and after seeing them perform in Texas, went backstage to Lewis's dressing room with her little sister Laura. Lewis was uncooperative with the visitors, and the meeting did not go well.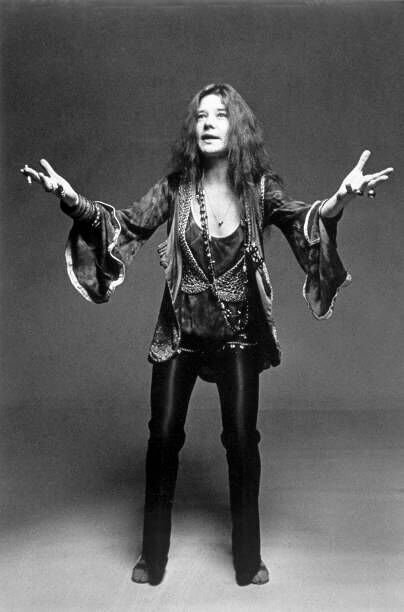 "You wouldn't be that bad looking if you didn't try to look like your sister," the rocker informed Laura. Janis punched Lewis, but the fight wasn't over there. "If you're going to act like a man, I'm going to treat you like one!" yelled Lewis in retaliation, as he hit Janis back!

Many Parties Happened at "Disgrace Land"
In the 1970s, Lewis bought a piece of land in Memphis. While it's now known as the Lewis Ranch, back then, it was referred to as "Disgrace Land" (a play on Elvis's 'Graceland') owing to its role in many of Lewis's wild parties full of debauchery.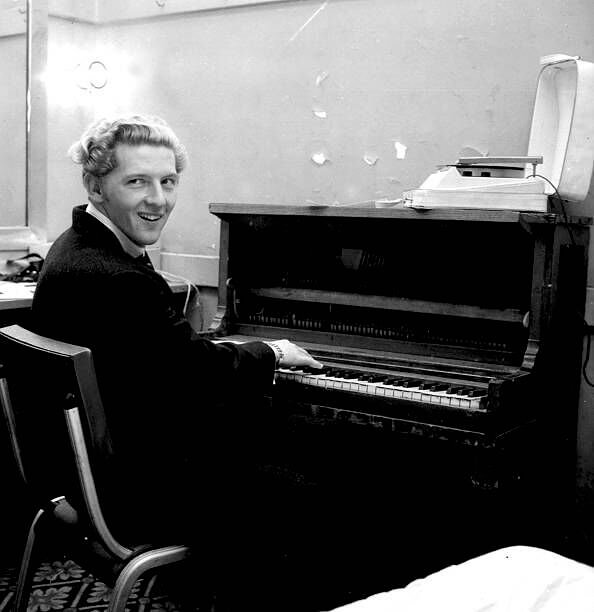 Scores of celebrities and hangers-on would congregate around his swimming pool, which resembled a grand piano, and listen to Lewis play late into the night. Today the ranch has become a museum of his life, but Lewis still makes visits when he feels up to it.

How Did He Get His Nickname?
Many people will know Jerry Lee Lewis as "The Killer." But how did he get this nickname? Some claim it's because of his songs' ability to knock people out. Others say it's because of his frenzied piano-playing and more daring lifestyle.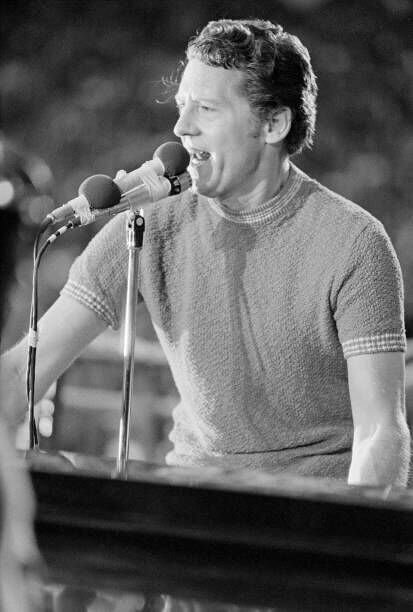 Others argue that the motivation is far darker - two dead spouses, as you'll hear about, can create quite the reputation. The ultimate tale is that it was simply a kind term he and his childhood buddies used to address each other, and the term has followed Lewis for his entire life.

His Music Was Played In Space
Jerry Lee Lewis didn't just have amazing music on Earth - he sent his work up into space, too. Lewis once gave a tape of recorded music to the astronauts of Apollo 14 as they were preparing to travel to the moon in 1971. Stuart Roosa was one of those astronauts and he wrote a thank you note to Lewis.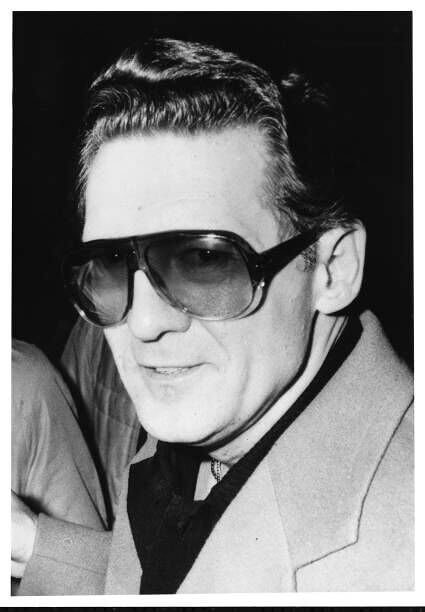 The note read, "Dear Mr. Lewis, Our most heartfelt thank you for the tremendous tape you cut for me to take on Apollo 14. I can't really describe how much it meant to me to have your music on board when we were 240,000 miles from home and the Earth had shrunk to a tiny ball." So special!

None of His Marriages Lasted Very Long
Lewis has not had much luck in his love life at all. The man has been married a total of seven times, with most of his marriages ending within the first few years. In 1970, just a year after divorcing his cousin-wife due to her allegation that he had abused her with "every type of physical and mental abuse imaginable", Lewis married Jaren Elizabeth Gunn Pate.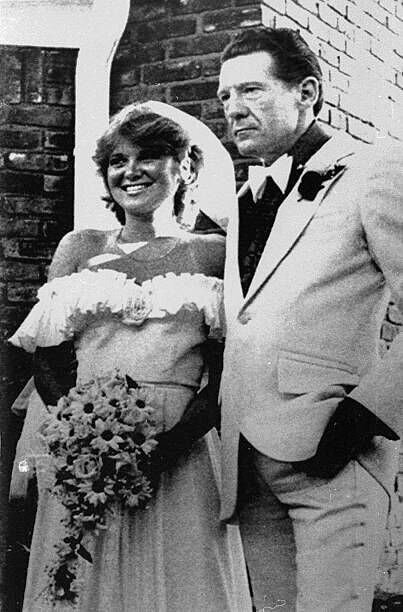 The couple had one child, but things were sure to go wrong again. She filed for divorce just four years later. Lewis and Pate's breakup was a disaster, and it took several years to sort out. But before the divorce was finished, Pate's lifeless body was discovered in a friend's swimming pool in 1982. Police asserted there was no foul play, but this was another black mark on Lewis's already checkered reputation.

He Lost Another Wife in a Mysterious Way
Not one, but two ex-spouses of Jerry Lee Lewis have died in very mysterious ways. The first was Jaren Elizabeth Gunn Pate in 1982. Then in 1983, the rocker's fifth wife, Shawn Stevens, died less than three months after the two were married.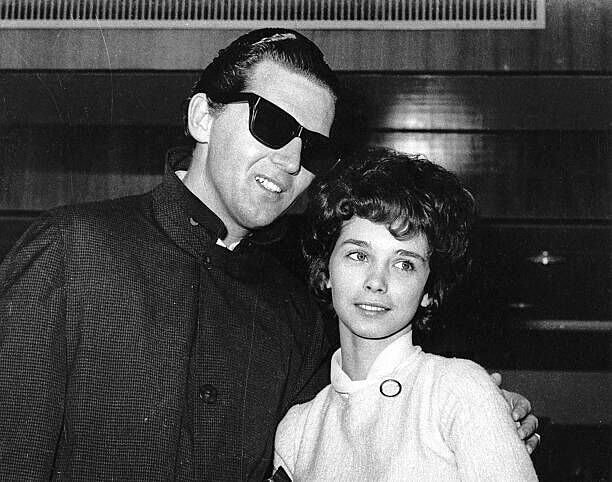 Stevens was found dead in the couple's bedroom at home. No full cause of death was ever shared, although the theory was a methadone overdose. Some do have suspicions that there was foul play, though, but no investigation was made public. As we said, two wives with strange deaths is weird, Lewis.

Lewis Was Dangerous With A Gun
Speaking of being nicknamed "The Killer," Lewis liked to play with guns, which wasn't always a good idea. In 1975, he let off 25 shots from a .45 automatic in his Memphis office after he got angry at something. Police were called, but thankfully no one was hurt (that time).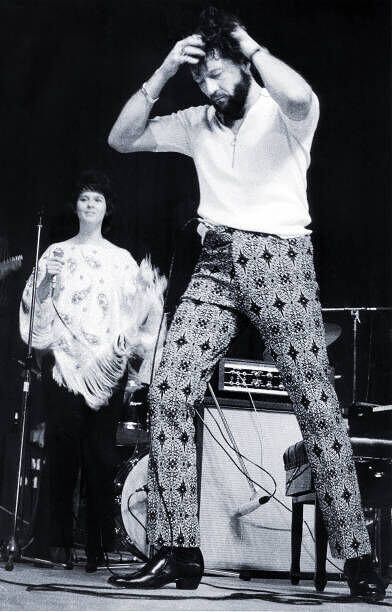 Then in 1976, at the 41st birthday of the singer, Lewis was trying to use a .357 Magnum to shoot a coke bottle in his bedroom. But the bullet ricocheted in the small space, and his bassist Butch Owens was unfortunately in the way. The bassist was hit in the chest and badly injured - luckily he survived, and we're sure he avoided small spaces with Lewis and guns after that.

He Once Went 12 Days With No Sleep
Lewis was a rock and roll musician when he started his career, so he knew how to get wild and wacky. And during this time he came to the conclusion that it was up to him to see how long he could go with no sleep - which doesn't seem like a wise thing to do, but it was rock and roll.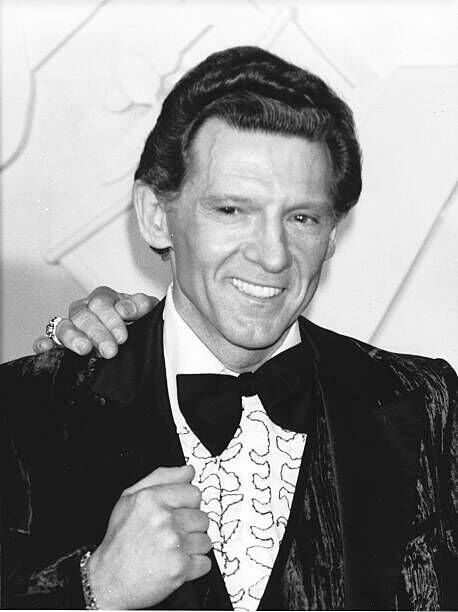 According to the piano player, he managed a total of 12 days and 12 nights. Speaking about it in an interview with GQ Magazine, Lewis said, "I overshot my runway. It's not a good thing to do. I never did that again."

Lewis Had Tax Issues
He was a loved icon in his time, but the IRS didn't care much for Jerry Lee Lewis. In fact, the Internal Revenue Service considered him a bad taxpayer. In 1988, his outstanding tax debt was almost $2 million, a contributing factor to his bankruptcy filing.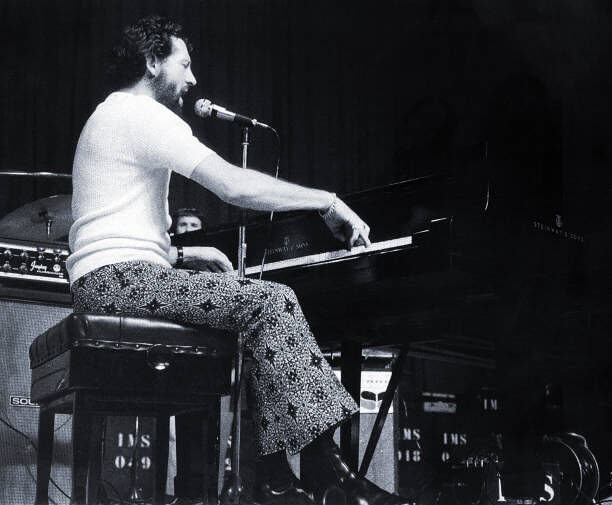 If that had been the first time, he may have been forgiven with a warning. But Lewis had already had the IRS on his tail in 1979 and 1985. Both times, they had to go in and seize his personal property in order to get the taxes that he owed them - even going as far as attending his concerts just to confiscate fees.

Apparently, He Spent Too Lavishly
So how did Lewis end up with so much tax debt? The IRS claimed that Lewis spent lavishly on friends and family to conceal his income from the taxman as part of its prosecution case against him on tax evasion.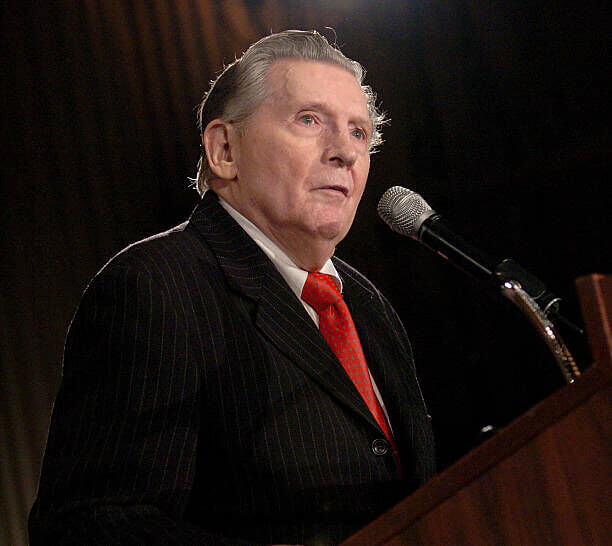 Old girlfriends testified about him buying them cars that cost over $10,000, like a very elegant $25,000 Cadillac Eldorado which he apparently paid for in cash. But this heavy spending and tax issue didn't cause too much financial stress for Lewis - he's currently worth about $15 million.

Did He Really Set His Piano On Fire?
There have been many things said about Jerry Lee Lewis, some exaggerated, some untrue, and some plain fact. But one thing fans wanted to know was: did he really douse his piano with gasoline and light it on fire while playing "Great Balls of Fire" for a crowd at Paramount Theatre in Brooklyn.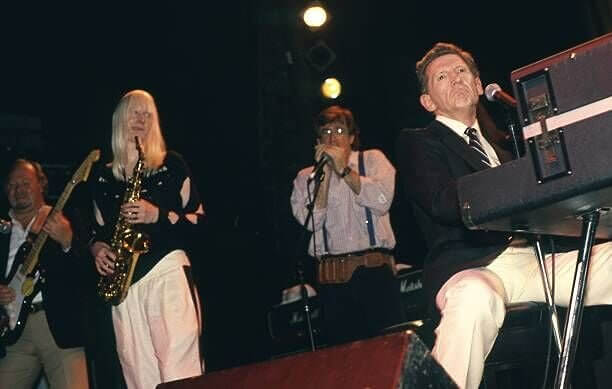 According to a scene in the 1989 film depicting Lewis' life (Great Balls of Fire) he did. But no straight answer has come from Lewis himself. It is said that Lewis was upset about Chuck Berry being the headliner that night, and the fiery piano was a message to the organizers.

Lewis Was Not Happy About the Film Depicting His Life
Dennis Quaid portrays Lewis in the film Great Balls of Fire, which was based on Myra Gale Lewis' book about his early life. A wild, raucous, selfish, and reckless Lewis is portrayed by Dennis Quaid in the movie.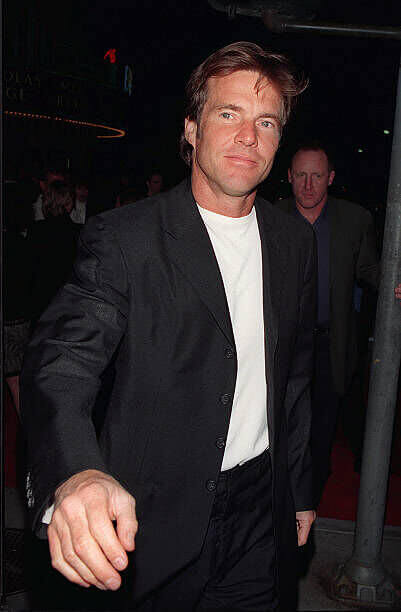 But Lewis himself was not impressed with the film, which also stars Winona Rider and Alec Baldwin. It seems Lewis wasn't happy with the way he was portrayed, saying,  "I never acted like that in my life. That movie was bad news."

Jerry Lee Was Actually Quite Insecure
Although Lewis was a vibrant personality on stage, those closest to him revealed that the rocker has his vulnerabilities. Insights about Lewis's insecurities were given by Eddie Kilroy, a producer in Nashville who helped jumpstart Lewis's career in the '60s.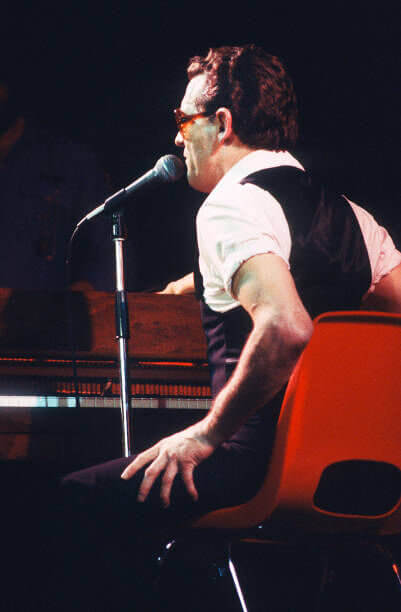 Kilroy said about Lewis, "He is very insecure. The only thing he is secure with is his music. He can play Bach, Beethoven. It is God-given. But he runs from everything else. He is terrified of being alone." Perhaps these vulnerabilities explain why Lewis was married seven times.

John Lennon Once Went Completely Fanboy on Lewis
Jerry Lee Lewis was a major influence on John Lennon's career - in fact, Lennon said Lewis was one of his "all-time greatest influences." So when the Beatles band member finally got to meet Lewis in the '70s, the excitement was real.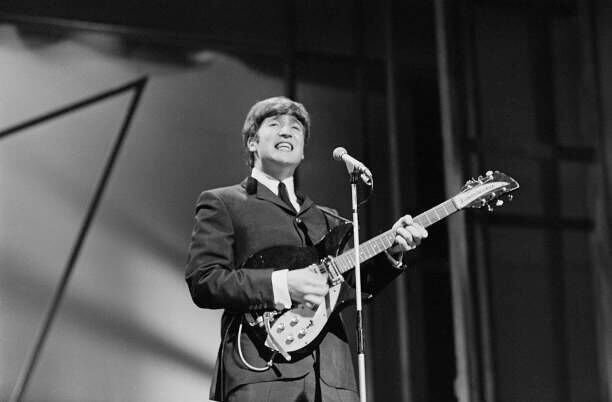 But Lennon made things a little awkward when we bowed down to Lewis and proceeded to kiss "The Killer's" feet. Lewis seemed a little shocked and unsure of what to do, and later when asked by a journalist from The Guardian, Lewis simply said "Yes, I was a bit embarrassed."

He Called His Own Music "The Devil's Music"
Lewis grew up in an incredibly religious family, and because of this, religion had always been a part of him; so much so that he would often call his own music "the devil's music" and when he was recording "Great Balls of Fire", he argued over the song's lyrics.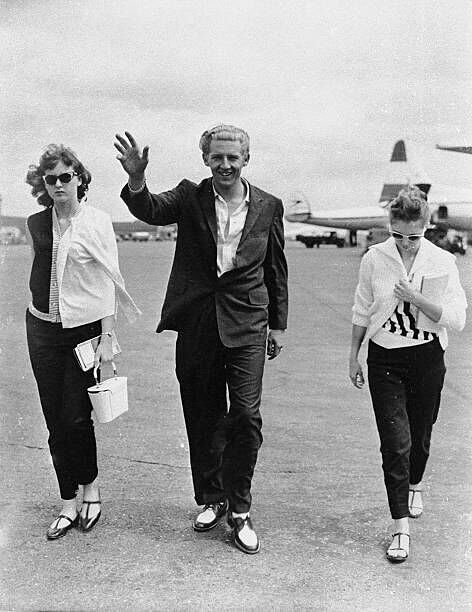 But in his latest album, Lewis went right back to his religious upbringing and added in a host of old gospel tunes that he enjoyed in his youth. Regardless of what Lewis thought of his own music though, his fans sure did enjoy it.

His Latest Marriage Might Be His Last
When Phoebe, Lewis's daughter, needed someone to care for her ailing father, she hired Judith Brown to assist. Lewis and Brown began dating as they got to know each other better, and when the two married in 2012, she became his seventh wife.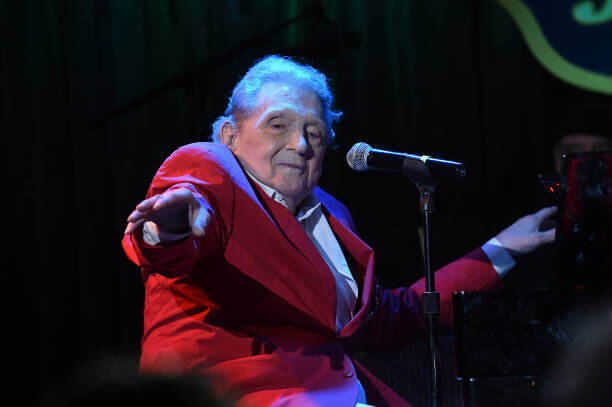 Brown was not completely unknown to Lewis before she became his caregiver since she initially joined the family when she married Lewis's cousin - Myra Gale Brown's - brother. The two seem very much in love, and in 2021, they renewed their vows - an achievement for serial-divorcer Lewis!

Lewis Decided to Fire His Own Daughter
After he married Judith Brown, Lewis dismissed his daughter Phoebe as his manager and revoked her power of attorney, giving it to his new spouse. This already caused a rift between the father and daughter, but it turned even uglier.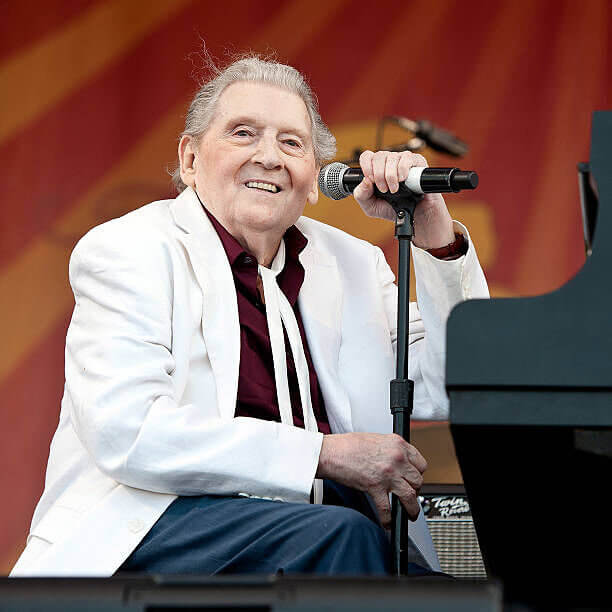 A few years later, Lewis sued Phoebe and her husband, claiming that the couple owed him money. But like father like daughter, Phoebe countersued with her own claims. In the months that followed, things got heated and turned into defamation charges and even a social media battle. Most of the charges were thrown out of court, but we doubt the relationship became better after that.

He Is in the Rock and Roll Hall of Fame
The Rock and Roll Hall of Fame first opened in 1983, and Jerry Lee Lewis was one of the first to be named there, among others like Elvis Presley, Little Richard, James Brown, and Chuck Berry (with whom Lewis may have felt a bit of competition).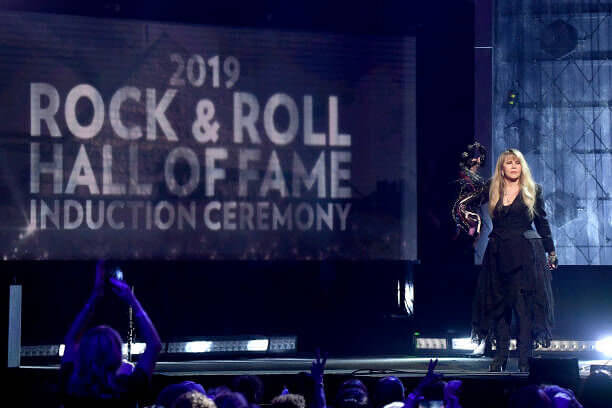 This is a true testament to Lewis's work and his unwavering determination. There were times in his career when things didn't seem too bright, and he stood at risk to lose it all. But he persevered and it all paid off.

He Did Not Reach All of His Goals
Despite his thousands of accolades, Lewis wanted just one more thing. Lewis, in one of his interviews with Rolling Stone magazine, expressed a desire to be inducted into the Country Music Hall of Fame. You can't blame him for wanting to join the club. He had at least 20 Top 10 country songs and four went to Number One.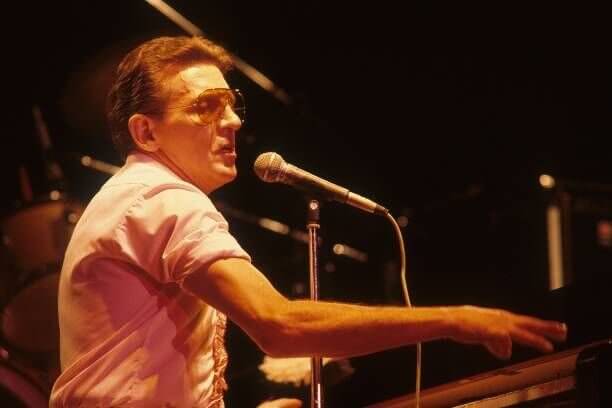 But sadly, this never happened for Lewis. In 1973, he appeared at The Grand Ole Opry - country music's temple in Nashville. The performance didn't go great. Lewis played over his allotted time, had more rock n' roll than country songs, and dropped the f-bomb. Not ideal for country lovers.

He Was Not Sure if He Would Go to Heaven or Hell
In 2015, a 79-year-old Jerry Lee Lewis gave an interview with a journalist from The Guardian. They spoke about Jerry's life, his career, and where he was right then. Lewis spoke quite openly about being worried about whether he'd be going to heaven or hell when he died.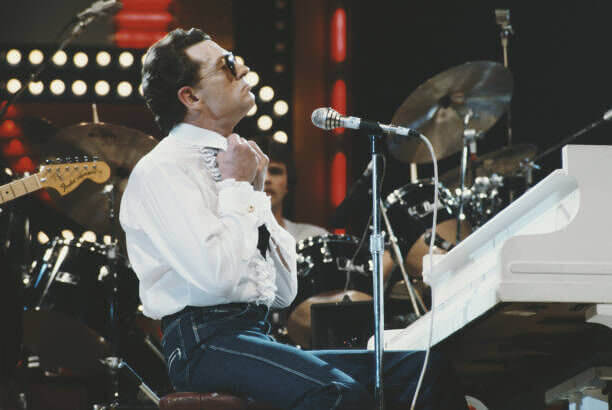 Although his wife, Judith, insisted her husband had changed his lifestyle from the raucous ways he was known for and was going to heaven, he told the interviewer, "I was always worried whether I was going to heaven…I still am. I worry about it before I go to bed; it's a very serious situation. I mean you worry, when you breathe your last breath, where are you going to go?"

Lewis Believed in Miracles
In 2020, he recorded his latest and last album. This was an amazing feat since the man had suffered a stroke in February of 2019 (aged 84). Lewis was left paralyzed in his right hand, which made playing piano nearly impossible. He wanted to record an album of gospel tunes, though, and said he would do so just by singing.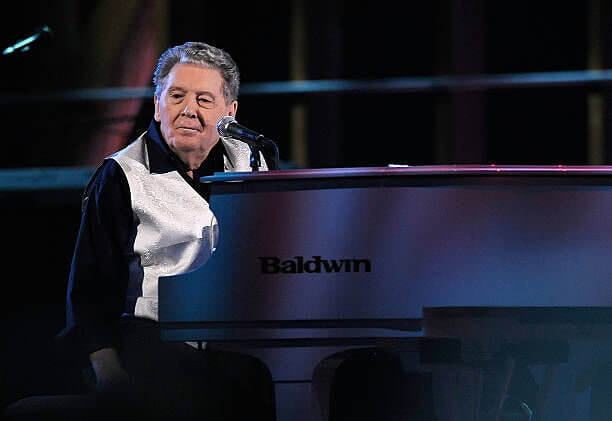 But when Lewis entered the studio and sat down at a piano, he suddenly started playing! Lewis was happy, but surprised, saying "I couldn't believe it, I couldn't believe it. I never experienced anything like that." Lewis passed away at the age of 87 on October 28, 2022.