On a typical day in the aisles of Aldi, a seemingly innocent mom found herself caught up in a whirlwind of disbelief as she was accused of stealing yogurt using a fake baby by an older woman shopping there.
A Normal Life For A Normal Lady
Aileen Krupa is a 58-year-old woman from Lacey, New Jersey. She is a friendly woman who happily says hello and flashes a smile at people she sees who might need it. She goes about her day just like any other Average Joe, never expecting to witness unusual events in her quiet town, nonetheless, in front of her.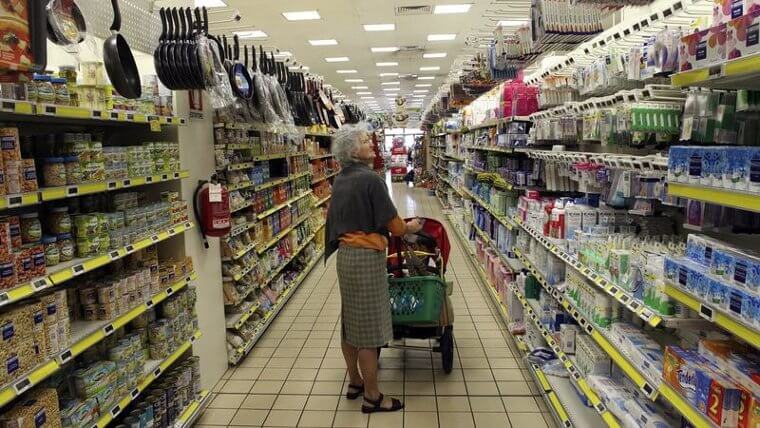 Like other people in her area, Aileen loves to do her weekly grocery shop in the Aldi supermarket because it's cheaper than other stores nearby. However, Aileen's grocery shopping experience this day was nothing like any other day. She never thought she would meet someone in the grocery store that could do such a terrible thing. She was in Aldi when she saw a mother with two young children who she smiled at. But she was about to discover that she wasn't what she thought and her Average Joe day was about to become far from the norm. This is what she found out when she decided to take a closer look at what this woman was doing.
On Second Look
Aileen, like lots of others in Lacey, New Jersey, really enjoys doing her weekly grocery shopping in the Aldi supermarket. The German supermarket opened in September 2019 with queues of people outside waiting to get in. Since its opening weekend, the supermarket has stayed popular with local residents who enjoy the economic pricing and variety of food items.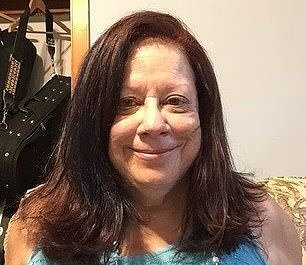 Aileen was doing her weekly shop in Aldi, as usual, when she noticed a young mother by the dairy aisle. Aileen is familiar with the trials of motherhood and saw the woman multitasking: doing her grocery shopping while wearing a baby carrier on her front. At first, she thought nothing of the mother but when she took a good, hard second look, she couldn't ignore what she noticed.

Mom Life
Aileen did as she normally would when she sees someone in this type of situation. She gave the woman an encouraging smile and commented, 'Mom Life, huh?' to let the woman know she empathized with her. She didn't expect the woman to start a conversation with her, it was just a little comment she made in encouragement.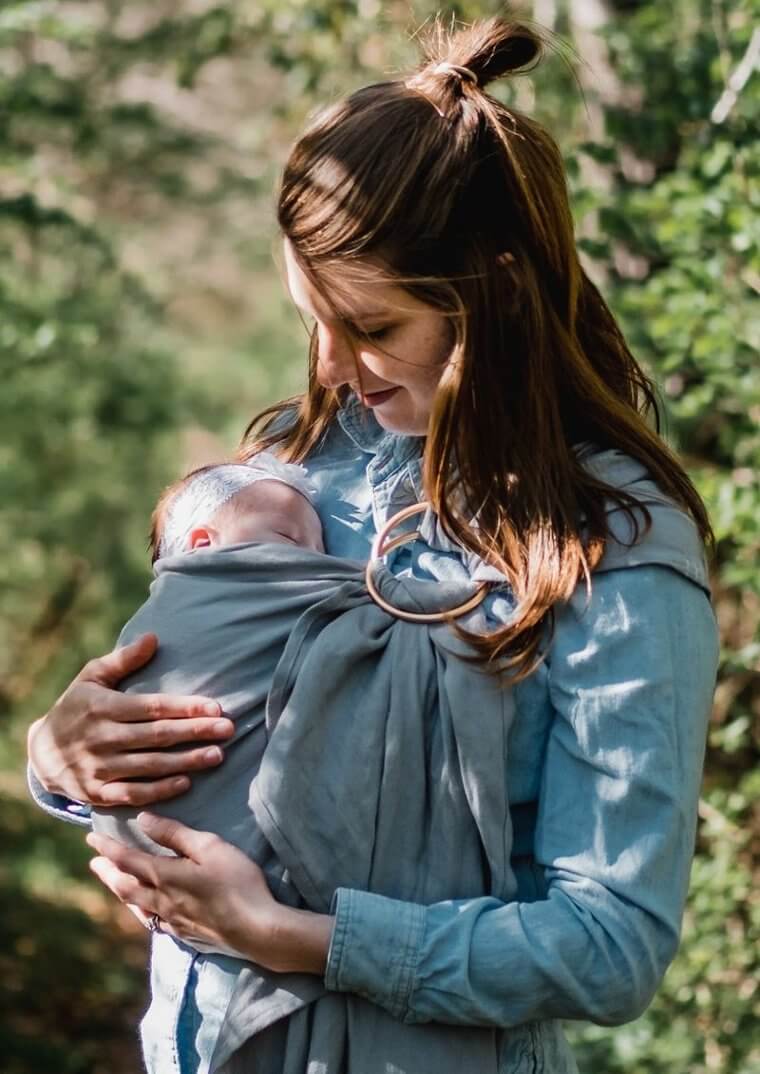 It was then that she noticed something strange about the woman and her baby carrier: the baby wasn't moving. The baby was totally still and wrapped up completely, with only her ears to show. Aileen found that very strange, as babies normally make some movement or sound when they're out and about. 
Not Everything Is Quite As It Seems
Aileen then realized: the woman was carrying a fake baby in her baby carrier. The woman was using a decoy baby to be able to steal yogurt from the grocery store without anyone noticing, or thinking she was acting suspiciously.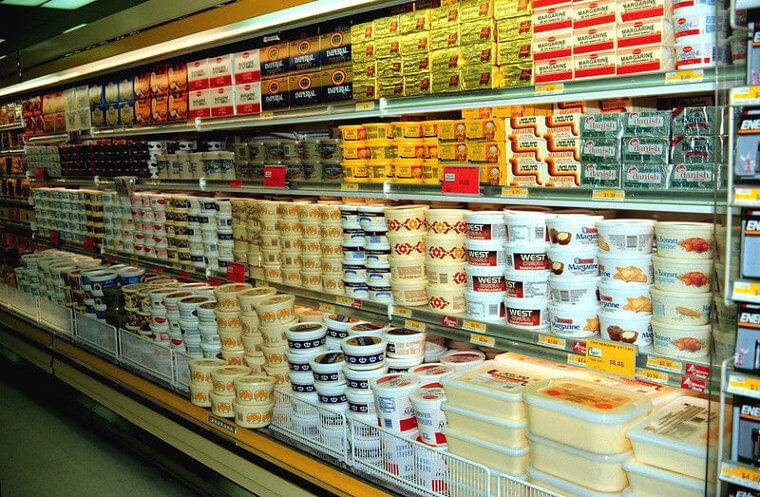 Aileen knew she had to do something, but didn't want to call the woman out herself. What if she was really shoplifting? There was the chance that Aileen approaching the woman and accusing her of shoplifting could create a dangerous situation for herself or anyone else in the store. 
Retail Tales
Because Aileen has worked in retail for many years, she can generally spot the signs of a would-be shoplifter, and this woman looked like she might be an opportunistic robber, baby or no baby. Aileen said: 'As anyone in retail can tell you, shoplifting involving babies or baby items is quite common.'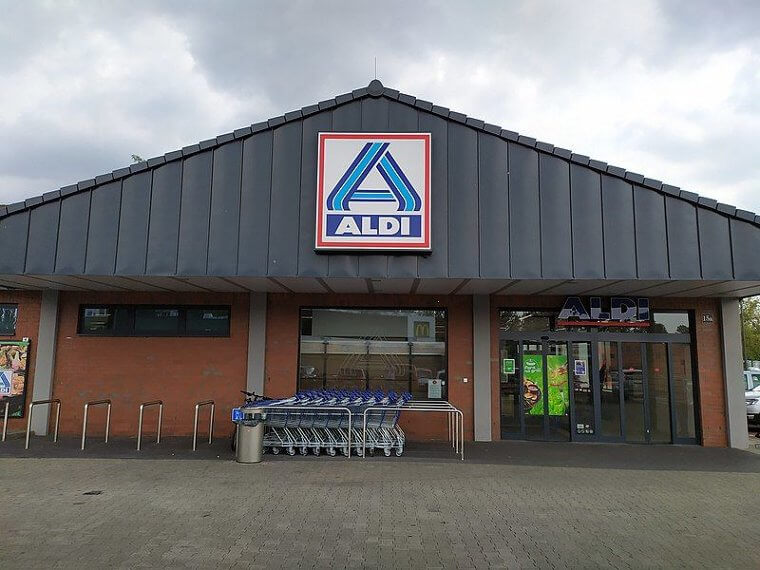 Given her insider knowledge, Aileen decided to play is safely and quietly approach store security to tell them she was suspicious of the woman with the baby carrier. She told them that she believed the baby in the carrier to be fake, and the woman was using it to hide her stolen groceries. 
Shoplifting Is A Serious Problem
Shoplifting, organized retail crime and internal theft are huge problems within the retail industry in the United States. So serious in fact, that around $45 billion every year is lost to theft, fraud and inventory shrinkage in the industry as a whole.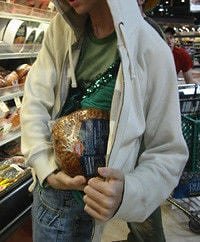 Not only that, but the most commonly shoplifted items are often those really mundane items that so many of us take for granted. There is a common misconception that people most often steal high-end items but in reality, some of the most commonly shoplifted items include baby formula, laundry detergent, and razors.
Strange Looks
A woman named Patricia had just finished doing her grocery shopping and went to check out at the cash desk and then realized there was a problem. She couldn't understand what was going on, because she had just been doing her shopping with her 3-year-old and 2-month-old daughters.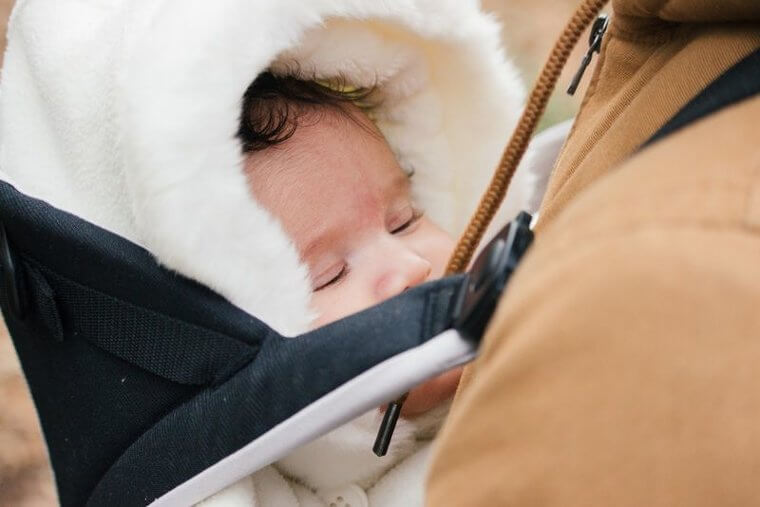 Patricia kept loading her items onto the conveyor belt and figured it would all be okay, but the cashier kept on treating her strangely. She couldn't figure out what was wrong, and the cashier was really looking at the newborn baby.

Shoplifting Suspicions
It was then that Patricia found out what the problem was: someone had told store security that they thought she was shoplifting. Patricia was completely taken aback by this accusation and told them that she definitely wasn't shoplifting.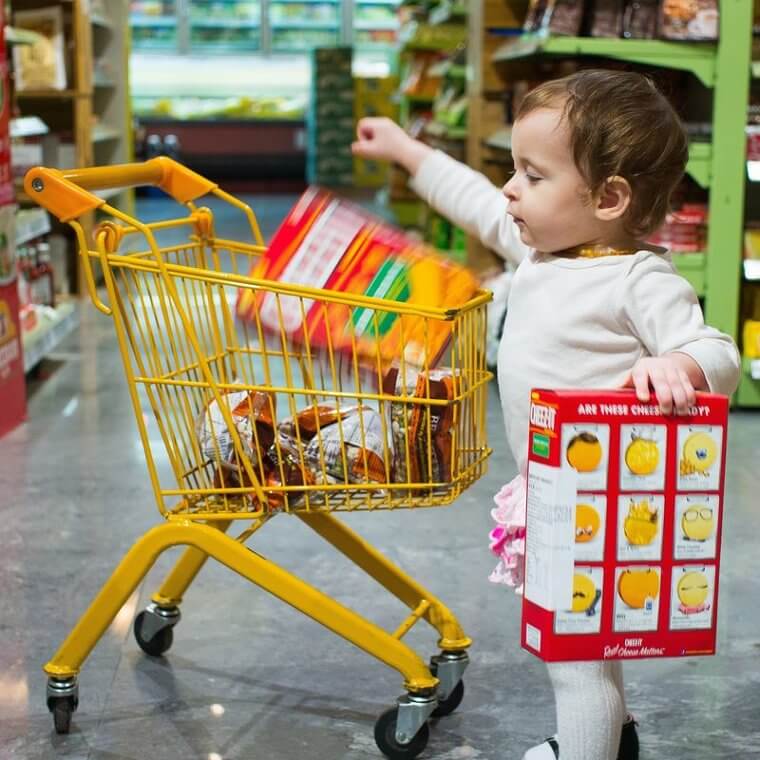 She told them that she was just trying to buy her groceries and had her two daughters with her. She was wondering why they would think she could shoplift while she had her kids with her, and that's when security told her something even more bizarre.
Decoy Babies
What Patricia heard next was completely shocking to her: she was told that someone had approached store security and told them that the baby in her carrier was fake! Patricia learned that the mystery store vigilante told security that she was carrying a fake baby around as a decoy to shoplift items.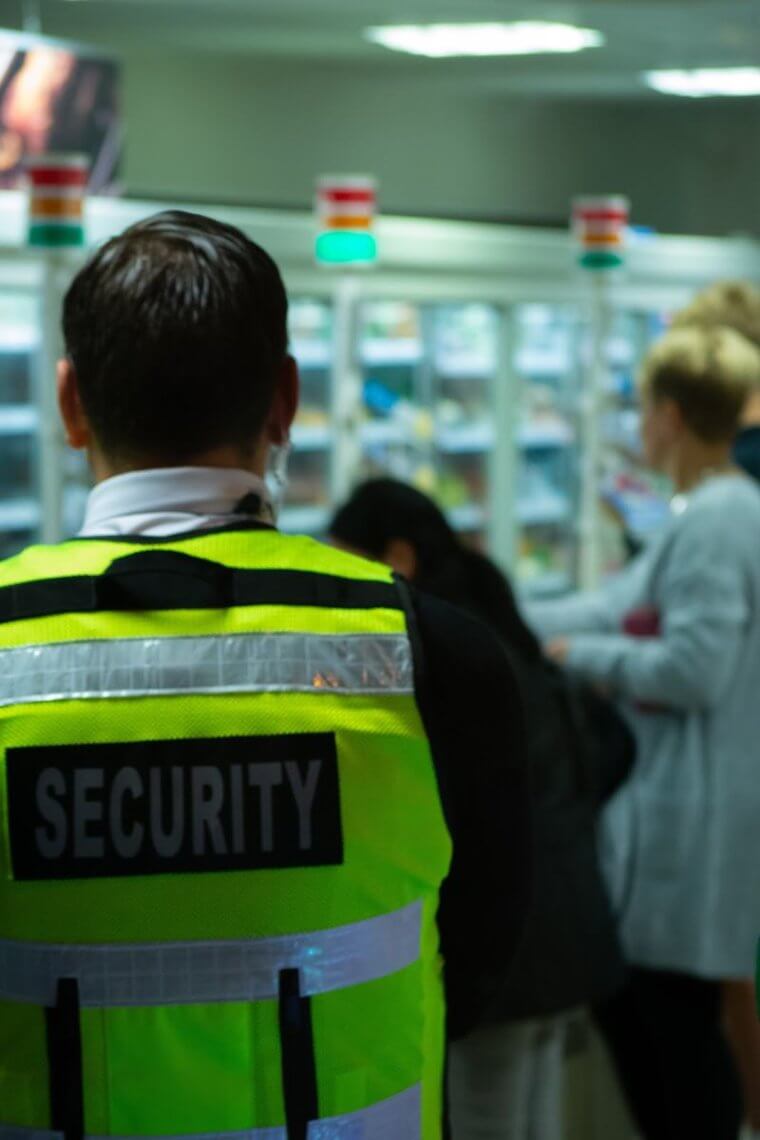 It was only when her baby started to make some noise and yawn at the checkout that the store employee stopped suspecting her of shoplifting! We know that sometimes really young babies don't always look real, especially when they're sleeping. But that doesn't mean you should accuse the person carrying them that their baby isn't real!
Just A Regular Mom Of Two
Patricia Larkin is an elementary school teacher and mother of two from Lacey, New Jersey. She has two daughters, Rosalia who is 3 years old and Eliana who is just 2 months old. Luckily, Patricia's two daughters are healthy, but her pregnancies were difficult and in between Rosalia and Eliana, she suffered a loss.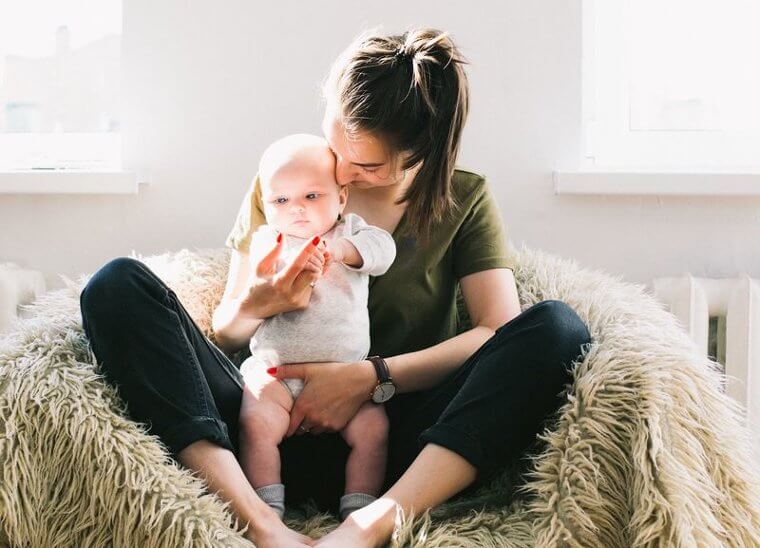 Eliana was born early at 35 weeks, 5 days and had to spend her first 3 days in the world in the NICU. She is healthy now, and Patricia is adjusting to having two daughters to care for. Patricia is just getting into the swing of things and bringing her two children to the supermarket with her when she needs to go. 
'My Baby Is 100% Real'!
Patricia had no idea who the woman was who told the store security that she was shoplifting. She couldn't think of who might have seen her and thought her baby was fake. She had simply been doing her grocery shopping in Aldi with her two kids! She really couldn't understand how a mystery woman would have thought her baby Eliana wasn't real.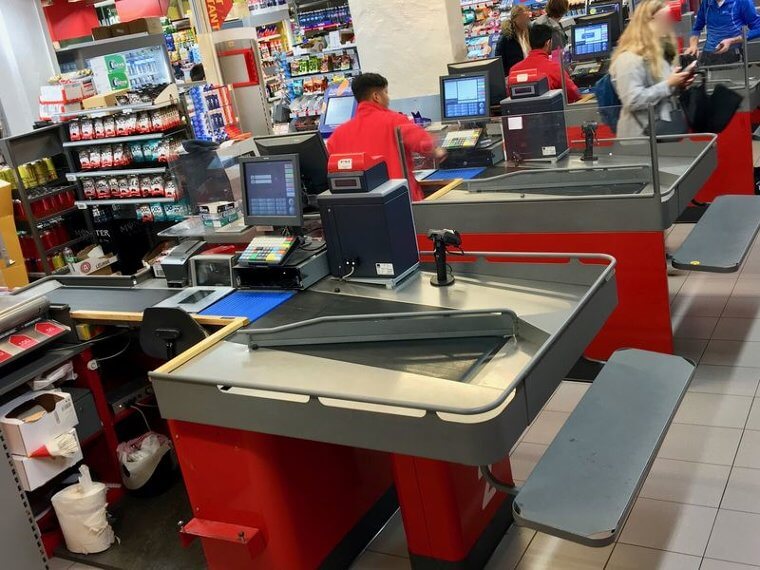 Patricia did see the funny side of it though and decided to put it in the Facebook group that she's an active member of. Lacey Township Chatter is a Facebook group with around 1,700 members, all from Patricia's local community. It's a place where people share funny stories and just have an online chat.
 
Patricia Shares The Laughter
Patricia shared her story with the group because she saw the humor in the situation and hoped other people would see the fun in it too. For Patricia, the whole thing made her boring grocery shopping a bit more exciting and thought others might enjoy the story. She also thought she'd share how very real her newborn baby is!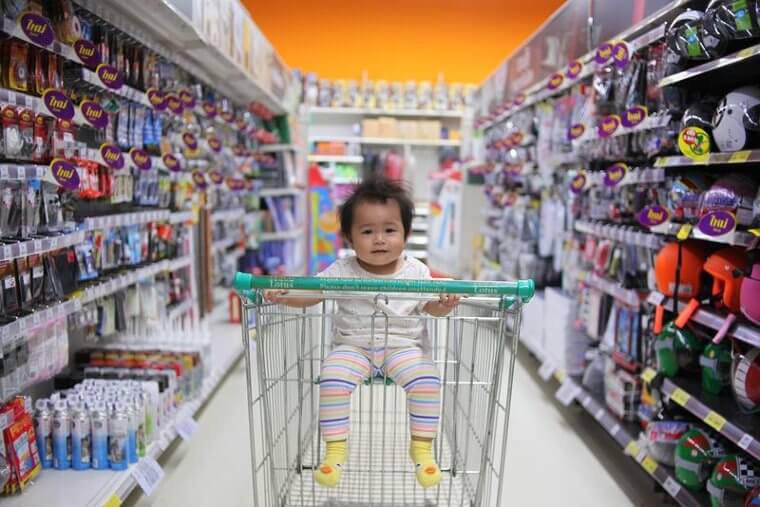 Patricia said that she didn't know who the mystery woman was, but that she really wanted to post about it because she got a laugh and a bit of fun out of the whole thing. Patricia thought the group would be the perfect place to share the joy, and so she shared it!
Lacey Township Chatter
Patricia had no idea who the woman in the supermarket was and posted her story on Facebook in the Lacey Township Chatter group. She said that she normally doesn't ever post 'To the person who…' stories but said she got a laugh out of the experience and thought it would be a good place to post about it.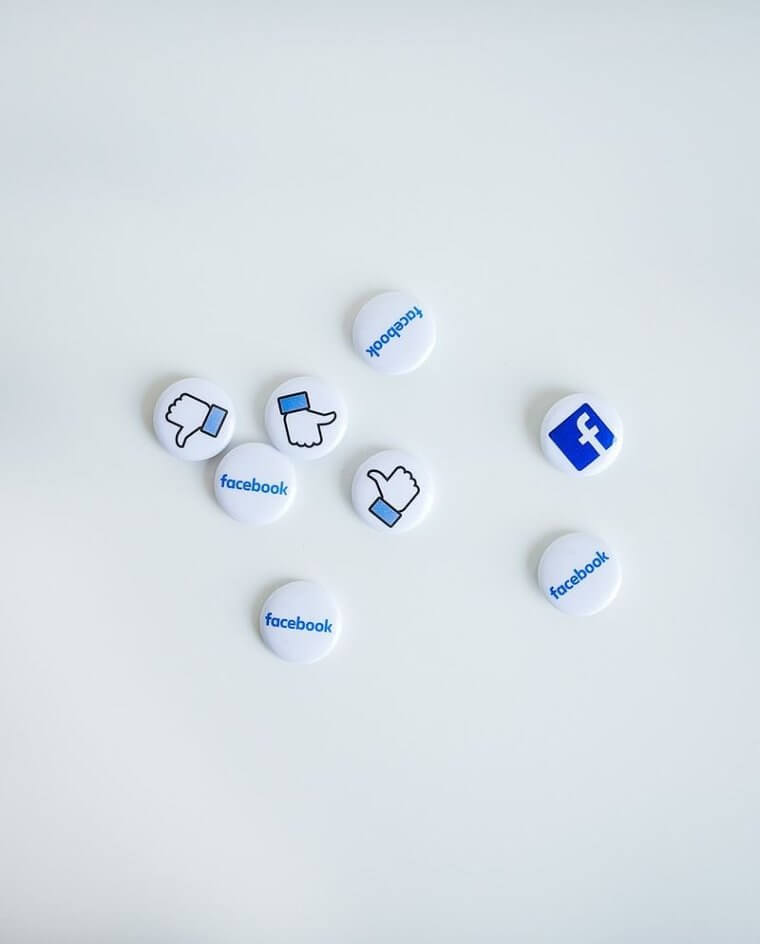 So Patricia started a thread on the group to share her bizarre experience of being accused of shoplifting while carrying her newborn. She told the group everything, about how her daughter is only 2 months old, but was born prematurely and is still very small.
Lactose Intolerant
Patricia went on to say to the group that she can assure them that her baby, is not fake and is in fact, 100% real. She said that she got such a laugh out of the entire scenario, of being accused of shoplifting yogurts from Aldi.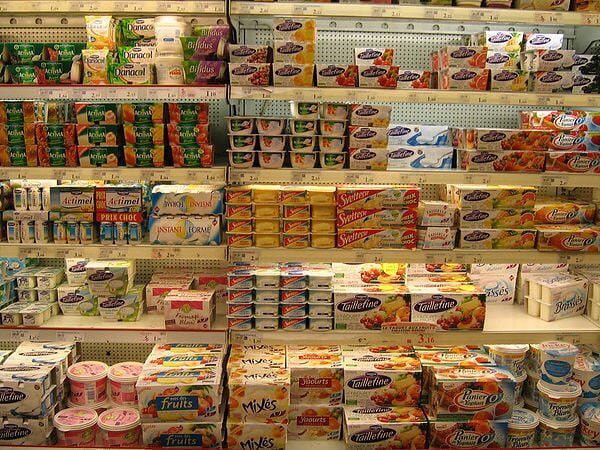 Patricia said she got an even bigger laugh out of the accusation because yogurts in Aldi are 25 cents. But not only that, Patricia is in fact, lactose intolerant and doesn't consume any dairy at all. She was standing in the aisle waiting for her three-year-old daughter to come back.
Facebook Famous
Patricia's post was such a hit with the members of the Lacey Township Chatter Facebook Group that it got shared more than 100 times in the first 24 hours after she posted it. However, she never posted it to become Facebook famous, she just wanted to spread the fun and laughter.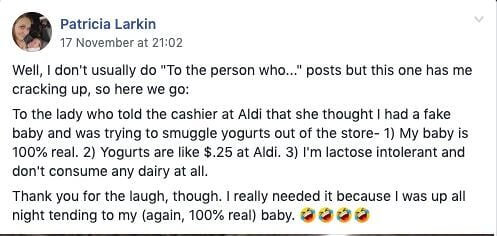 Patricia was incredibly surprised by the response to her story and never expected it to get such a massive amount of attention. She only shared it because she thought it was funny, not to go viral or have people comment on it and say the mystery person should have kept to themselves.

Not So Mysterious Anymore
After Patricia got over the surprise of finding out her post went viral, she was in for another shock when the lady who had reported her to the cashier in Aldi came forward! Patricia wasn't expecting to ever find out who the woman was, but then Aileen posted to say it was her!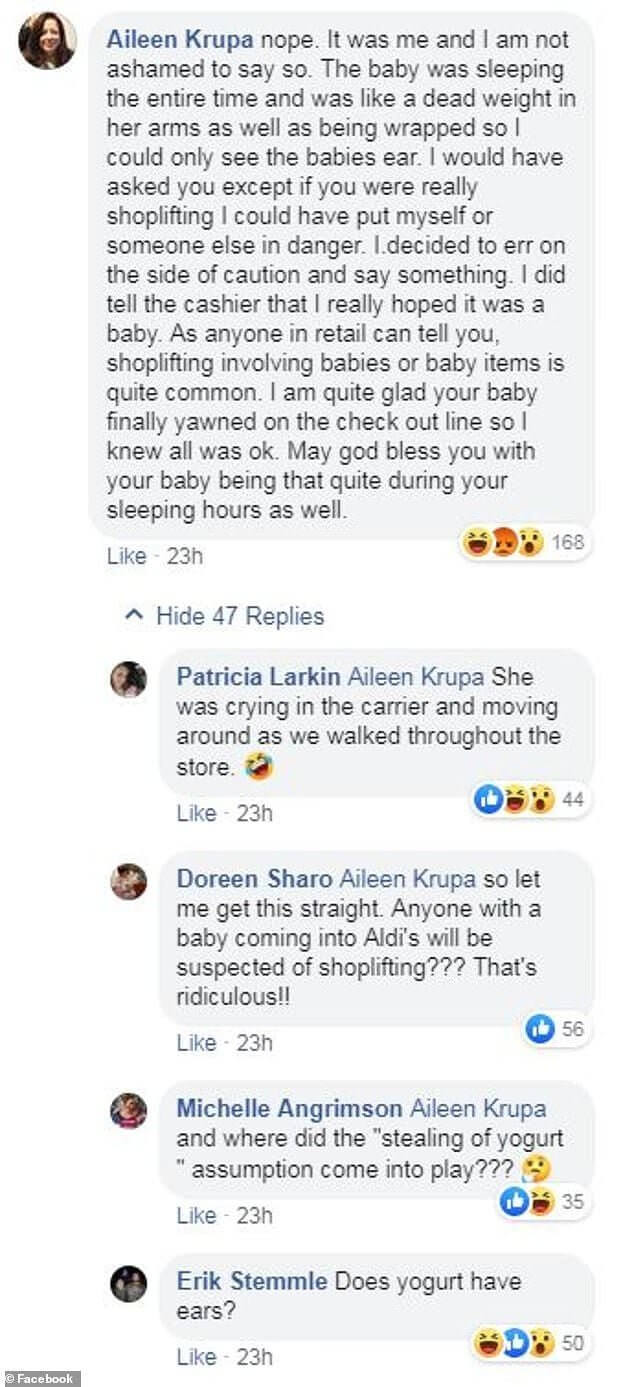 Aileen obviously saw the post and felt like she should say something about the incident and decided that she would just come out and say it was her! Aileen didn't see anything wrong in what she did, and she always uses the Facebook group anyway, so why not reveal herself?
There's More To Come!
This was turning out to be quite a week for Patricia! Between being accused of shoplifting with a fake baby, to her Facebook post going viral and finding out who her accuser was. Luckily, Patricia took it all in her stride and figured all the excitement and surprises had come to an end.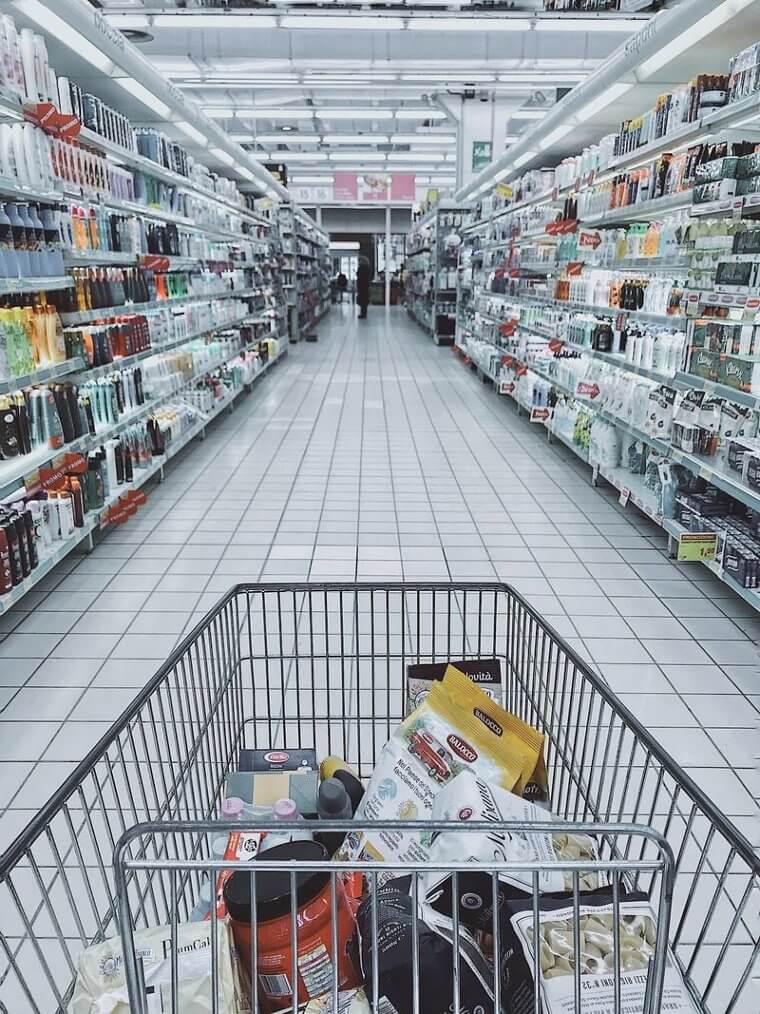 But she was wrong! Not only had Aileen been the woman in the supermarket who told the cashiers she was shoplifting, she had also spoken to Patricia in the store. It was only when Aileen posted a comment on Patricia's initial post that Patricia realized exactly who Aileen was.
Motherhood Can Be Tough
Patricia had said in her post that a woman in the supermarket had seen her with her newborn, Eliana, in a carrier and her three-year-old Rosalia and had given her a smile. The same woman had also shown her some empathy by saying, 'Mom life, huh?'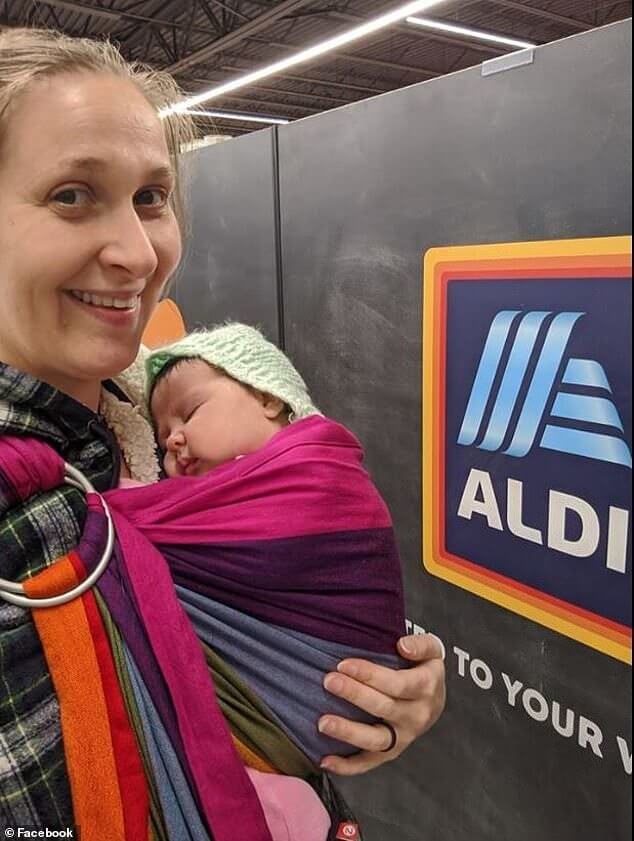 What Patricia didn't know was that the woman who reported her, and the woman who smiled at her were the same woman! Aileen had bumped into Patricia at the yogurt aisle and saw that she was a mother of two young children and wanted to give her some encouragement.
If You See Something, Say Something
Aileen is a very brave and strong woman, for admitting that it was her who reported Patricia in a very public Facebook Group full of thousands of local residents. Aileen said she doesn't regret saying anything to the store because she knows what type of effect shoplifting has on stores.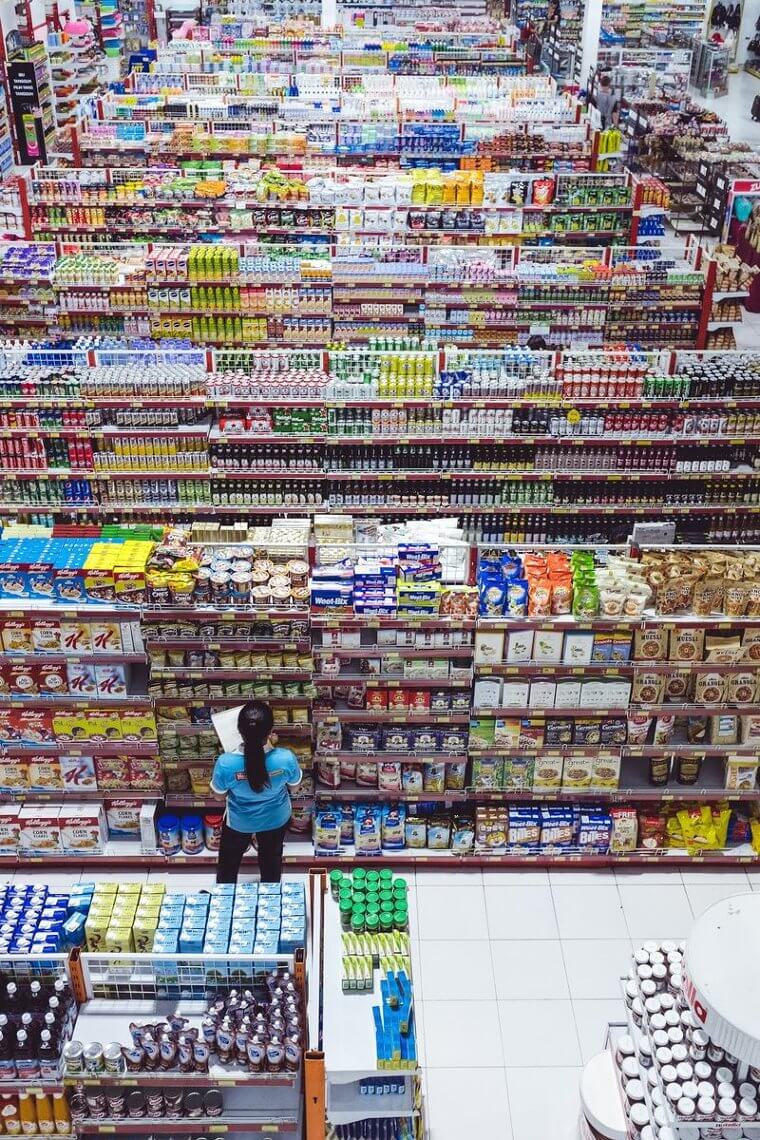 Aileen was then asked about why she didn't just talk to the suspected shoplifter and ask her if her baby was real or not. Aileen responded that she didn't want to approach the woman directly, in case she was shoplifting. If she was and was caught, then the woman could become aggressive and then Aileen - or others - in the store could be at risk.
Aileen Stands Over Her Decision
Aileen commented on Patricia's post to say that she was the woman who reported the suspected shoplifter in Aldi and that she doesn't regret doing it. Aileen felt that the right thing to do was to tell the store security, so she 'erred on the side of caution' and approached the store.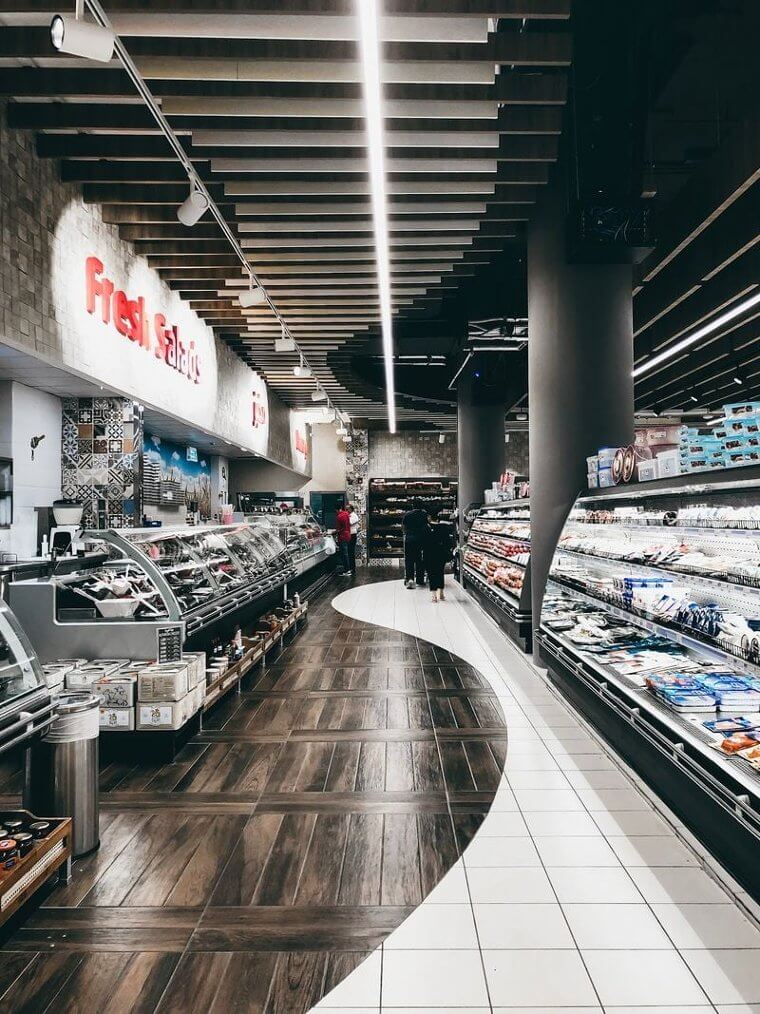 Aileen did say that she told the cashier she hoped that the baby was real, but that she wasn't completely sure. Given her experience working in the retail industry, Aileen knew that baby slings and pushchairs are often used to conceal stolen items. She knows that some women either use their babies or pretend to carry babies to steal.
What Would You Do?
Aileen really didn't mean any ill-will by telling store security that she thought a woman might be shoplifting. She simply drew on her life experience to say something she thought was unusual. Aileen backed up her actions by saying that the newborn was dead asleep in the sling.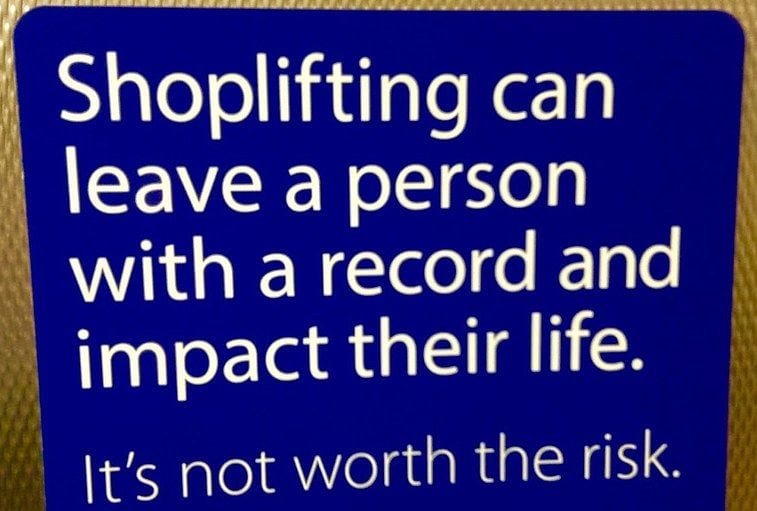 There is a lot to be said about Aileen having the courage and bravery to say something to the store security. It can be rare that people feel comfortable enough or secure enough to report suspicious activity. What would you do?
What Should We Do?
The whole incident even as Patricia found it funny, has left us wondering not only what we would do if we saw someone acting suspiciously, but what we should do? There have been times when we have seen things that looked… out of place. But what are we supposed to do?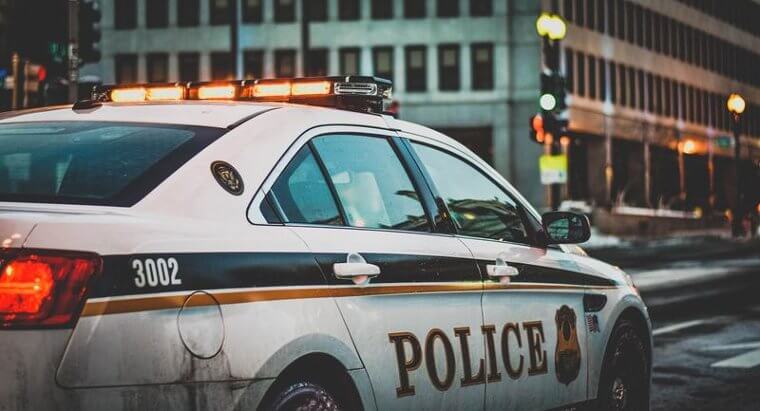 There is always the fear that if we report something, the person who committed the crime, or who was acting suspiciously will find out it was us and then we could end up in trouble. That's not to say there is any right or wrong answer though: we just think everyone should do what they feel safe to do. Even if that means turning a blind eye.

Aileen Will Continue
Aileen said that she doesn't regret saying something to the security guards and that she would do it again. She said that she will definitely continue to report things that she finds suspicious because she genuinely feels like that is the right thing to do.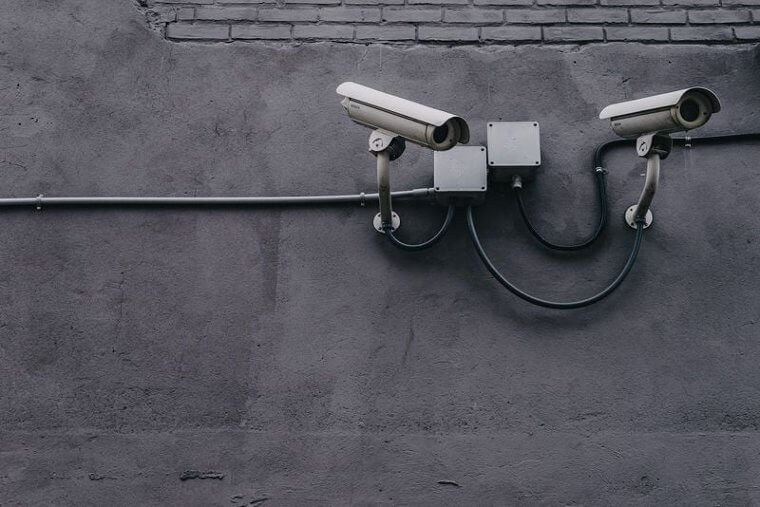 After all her years in retail, and all her time spent living in this world, Aileen knows how she wants to behave and will say something if she sees something suspicious. She has never done anything wrong, and she can sleep easy knowing that she has done what she believes is the right thing to do.
Now The World Knows
Aileen and Patricia were just doing their everyday, normal life things by going to get their groceries in their local Aldi in Lacey, New Jersey. That was before they found themselves at the center of a story that went viral, with more than 250 shares and thousands of likes.

All Patricia did was try to share her joy and amusement on Facebook about being reported to store security for carrying around a fake baby. She wasn't expecting the entire world to find out about her, her very real baby, and her shopping trip.
Local News
Patricia and Aileen knew that the Lacey Township Chatter Facebook Group that they were members of was a popular one, with over 17,000 members. They figured that they probably didn't know most of the people there but they like the community and the chat in the group anyway.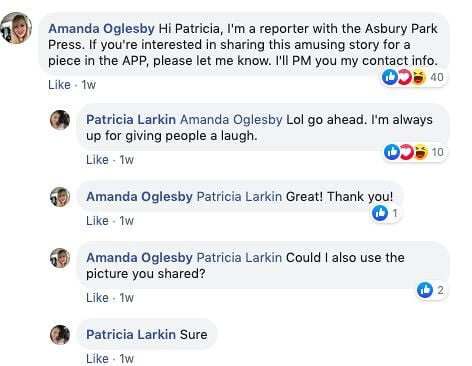 What they certainly didn't know was that one of the members was a local journalist who saw Patricia's post and wanted to share it. Patricia told the woman that she could definitely share the story in the local newspaper because she liked making people laugh.
It Wasn't Just The Local News
However, after the story was published in the Ashbury Park Press, which is based in New Jersey, it actually kept getting traction online. The story made it to some of the bigger papers and headlines. The comments on the Facebook Group started to make reference to the other places they saw the story appear.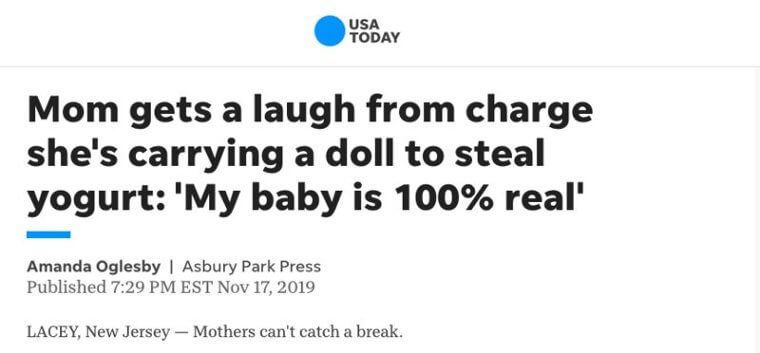 The story even made it to USA Today! Little did Patricia think that her amusing story about being confronted for having a fake baby would make it to a national newspaper. She just wanted to bring some laughter to her local Facebook group and then found that her story had made it around the country and all over the internet!

The Women Can See The Funny Side
Both Patricia and Aileen have seen the funny side of the whole situation, and Patricia has never felt any ill-will towards Aileen for reporting her. Patricia has totally forgiven Aileen and doesn't hold it against her at all, because she got such a laugh out of the whole thing.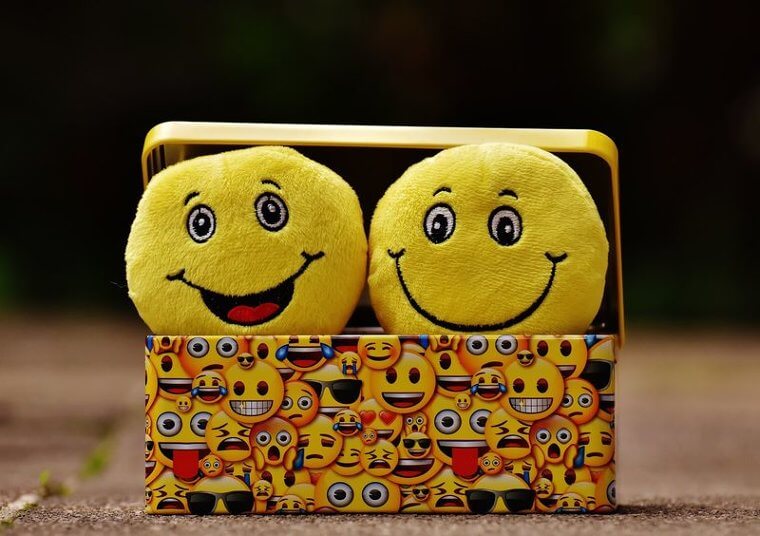 Some of the commenters on Patricia's post also saw the funny side, with one woman posting: 'It'll be a great piece for her baby book/journal entry. November 17, 2019, "Accused of being a fake baby and Aldi's yogurt smuggler".' 
Not Everyone Thought It Was Funny
However, not everyone found the events funny and some people were commenting that Aileen should have just kept to herself. Those people were saying that people need to mind their own business and stop interfering. Patricia didn't want this to happen.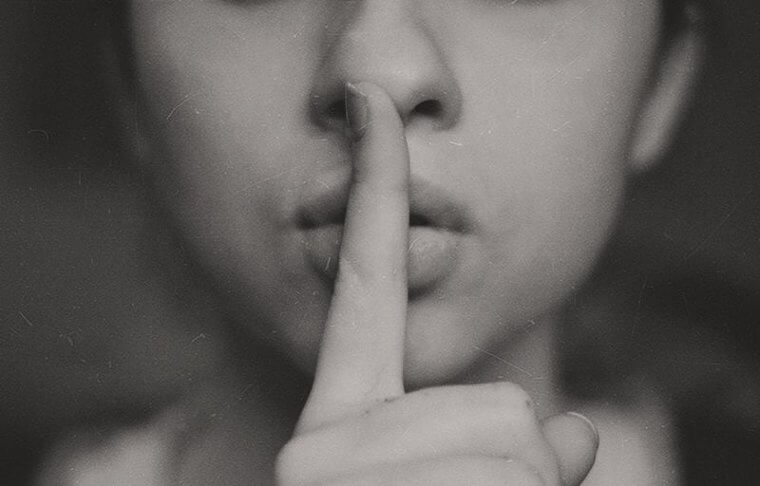 Patricia said 'I feel bad because people are ganging up on the woman on Facebook'. She couldn't understand why they would but at the same time, the internet is the internet. Perhaps the most important thing is that Patricia and Aileen have no ill will towards each other.