Young and beautiful with impressive vocal chops, Jessica Simpson rose to fame in the late '90s with her hit debut single I Wanna Love You Forever. With her dazzling blonde hair and a big smile, the pop star became one of Hollywood's most admired and sought-after celebrities. The Texas native has had a lengthy career as a singer and an actress as well as a long list of lovers she's spent her most intimate moments with. Her exes include Hollywood A-listers, athletes, and pranksters. She eventually found her Prince Charming, but here's the low-down of the highs and lows of Jessica Simpson's past relationships and love life.
Her Early Years
Jessica Simpson was born in 1980 in Abilene, Texas. The singer-actress has captured our hearts for decades, but it wasn't until her teen years before her career really took off. Growing up in Dallas and Waco, Texas, Simpson also spent time in Cincinnati, Ohio, with her family.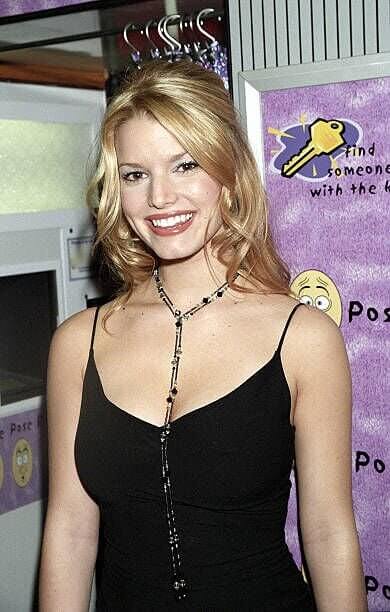 She was the daughter of a minister and was raised in a religious home. When she was just 12 years old, her father gave her a purity ring, a symbol of her promise to God to remain celibate until she got married. Her virginity was often a topic as her fame grew.
Career Beginnings
Simpson's mom was a homemaker while her dad was a Baptist minister. Her parents were involved in the church community, and it was in the choir she had her first singing experiences. In 1992, she auditioned for the Mickey Mouse Club but didn't get the part. Things started looking up for the budding singer a year later when she was discovered by a Christian music label.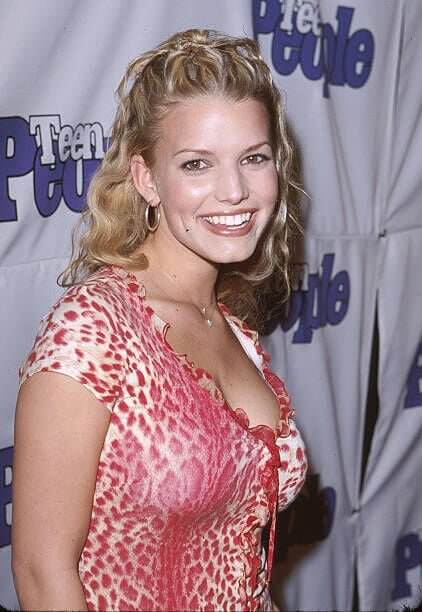 While at a church camp, a guest speaker heard Simpson singing Dolly Parton's I Will Always Love You and quickly signed her onto his new music label, Proclaim records. Simpson got to work on her debut album, but her dad made her quit before it could be released. And the reason might shock you.
She Was Body-Shamed
Simpson was on a Christian tour when her dad told her to quit. He claimed his young daughter had started filling out her bra a little "too much," as though her natural development would prevent her from performing. He didn't make that case, but he did talk about how her growing body made all the difference.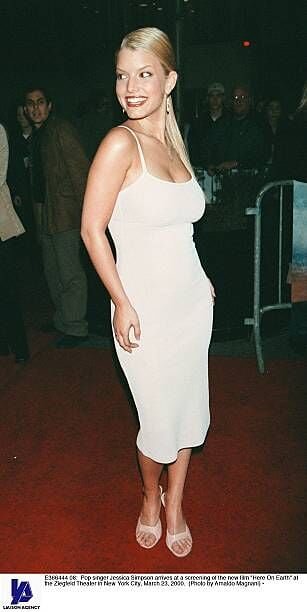 The singer blossomed early and her minister dad claimed her natural, large bosom overly sexualized her performances. It's unclear if Simpson had a say in the matter, but it could be said that undue focus was placed on the teen that pubescent girls don't typically like.
She Was Slammed For Using Lip Fillers
Jessica took to Instagram to share a photo of herself lying in bed, sporting a natural smile and no makeup. The caption simply read, "Good Morning." While a majority of Simpson's followers responded with cheerful morning greetings and admired her radiant skin, a few cyberbullies decided to focus on what they believed to be excessive use of lip fillers.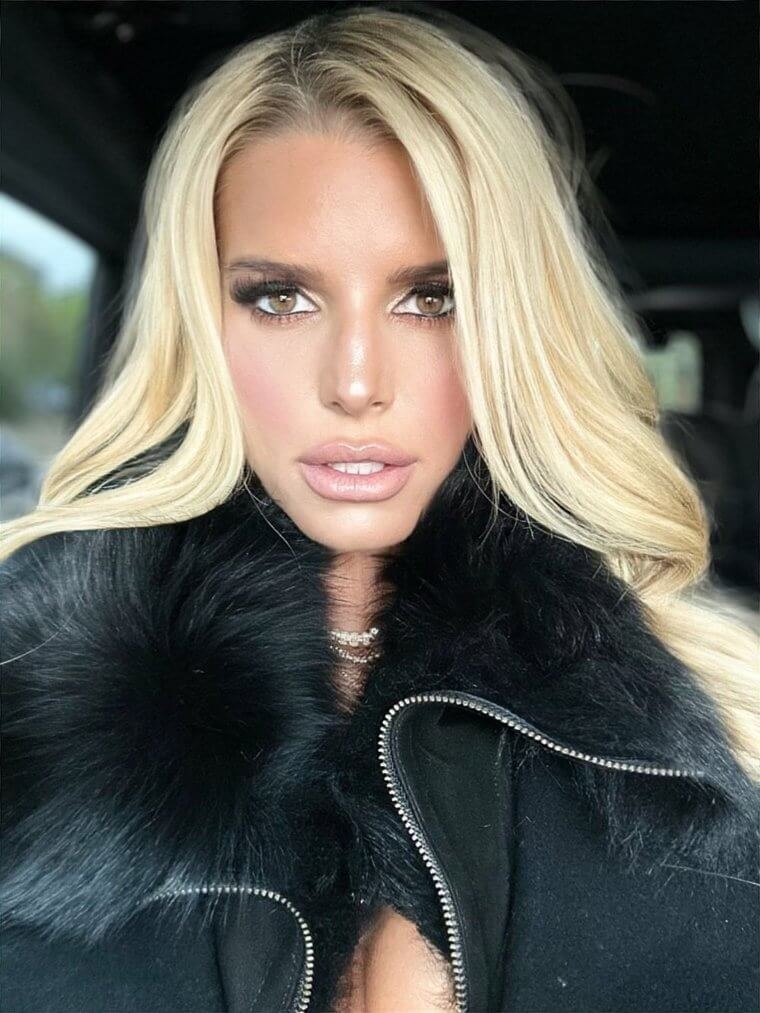 "Dude, what happened to ur face? Sorry, but too much Botox and lip fillers" Users commented. This isn't the first time Simpson got backlash for using lip fillers, despite sharing that she didn't love how she looked with injections. "I had that Restylane stuff. But it fades — it went away in like four months," she told Glamour in 2006. "My lips are back to what they were. Thank God! It looked fake to me. I didn't like that."
First Shots at Fame
Simpson started singing in the church choir at age eleven, and it was at a church retreat she realized she wanted to become a successful singer. She started her journey to fame not long after when she grabbed an opportunity to audition for the Mickey Mouse Club, like many of today's biggest celebs.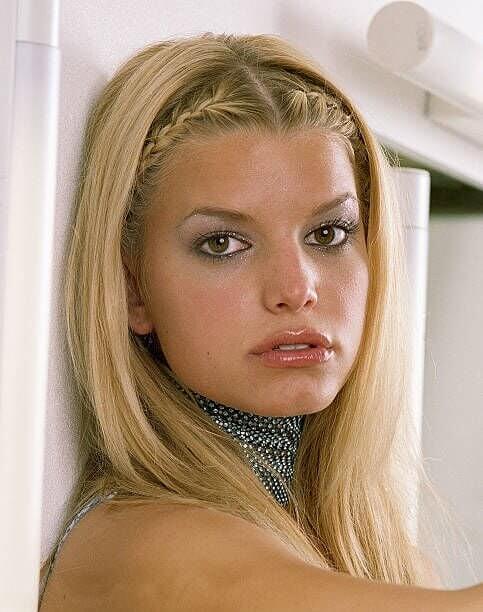 Things were looking up for the young singer when, out of more than 30,000 contestants, she was selected as a finalist. The 12-year-old performed Amazing Grace and showed off her dance moves to Ice, Ice Baby. She won a spot in the finals with some of today's biggest names, such as Britney Spears, Christina Aguilera, and Justin Timberlake.
She Almost Made It
Years later, Simpson shared that she knew she wasn't going to be selected to join the cast of the Mickey Mouse Club during her auditions. Though she made it to the semifinals, she admitted that seeing Christina Aguilera's powerful performance threw her for a loop and made her nervous.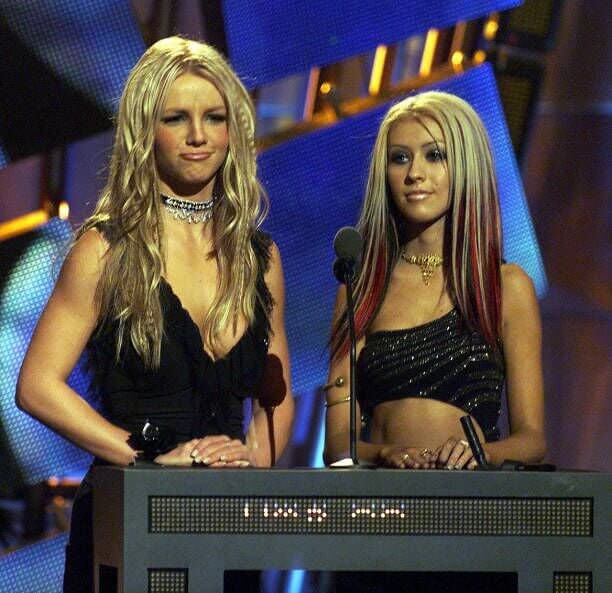 In her new memoir, Open Book, the brown-eyed beauty wrote that she "just froze" when her turn came. "My choreography was completely off, and then I couldn't remember any of the lines from my monologue. I stared at the camera and knew I'd blown it completely. The theater was silent."
Timberlake Didn't Help Matters
After choking on stage, Simpson ran off, trying her best to hold back tears. On her way out she ran into Justin Timberlake, who was about to go for his audition, and he fed into her insecurities. He opened his eyes wide and said, "Oooooooooh, what did you just do?"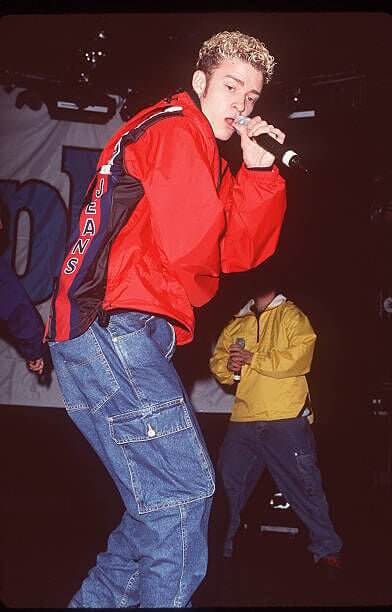 Hearing those words, the floodgates flung open. "That started the tears. Oh, I cried. I cried big heaving sobs," Simpson wrote in her book. "My parents came to me, asking again and again, 'What happened? What Happened?' I choked. I crashed down to earth, landing right on top of them." Soon enough the incident was a thing of the past for the determined singer.
She Caught Mottola's Attention
Like many others, Simpson's rise to fame was filled with ups and downs. Just before she could release her debut album with Proclaim Records, the company went bankrupt and folded. Her grandmother funded the album, which was then sent to several record labels, eventually catching the attention of Tommy Mottola.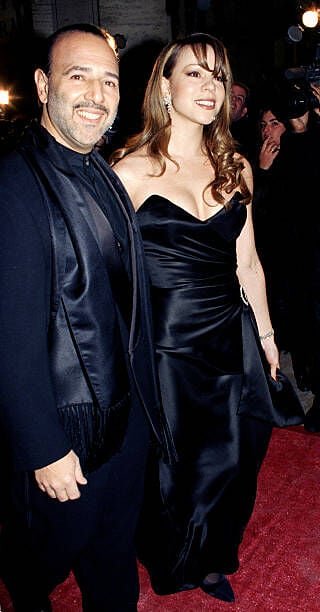 Mottola was the then-husband of Mariah Carey. Not just that, he was also the Head of Columbia Records! He saw great potential in Simpson. He felt she was different from Britney and Christina and said she could "really sing." While the other two artists had a lot of sex appeal in their marketing, Mottola wanted Simpson a little more modest.
Stardom—Finally!
After joining Columbia Records, things moved pretty fast for Simpson. As she started her climb to fame and success she was presented with many juicy opportunities that only the very best talents got to enjoy. For instance, she got to appear in the halftime show of the Super Bowl XXXVIII.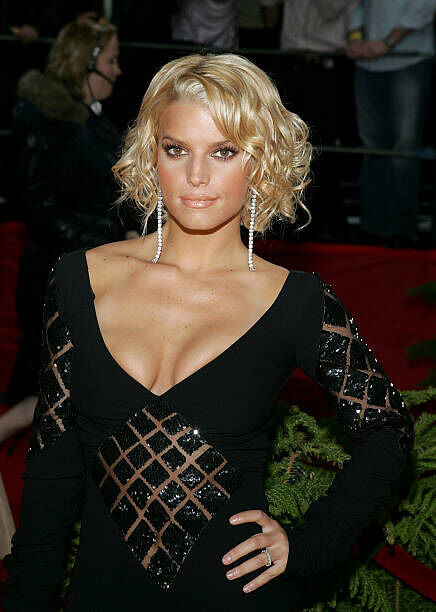 She also got to perform a duet at the Presidential Inauguration of George W. Bush in 2001. It's a huge honor for anyone, and just one of several incredible opportunities many singers would be delighted to have. As the young star's popularity grew, it influenced the kind of relationships she got involved in later on.
Her Turbulent Love Life
A pretty girl with the voice of an angel to boot, Jessica Simpson has had a wide range of love interests. And from this long list of dashing bachelors—and a couple of married men—Simpson was able to choose whose hearts she would eventually break. She even walked down the aisle a couple of times herself.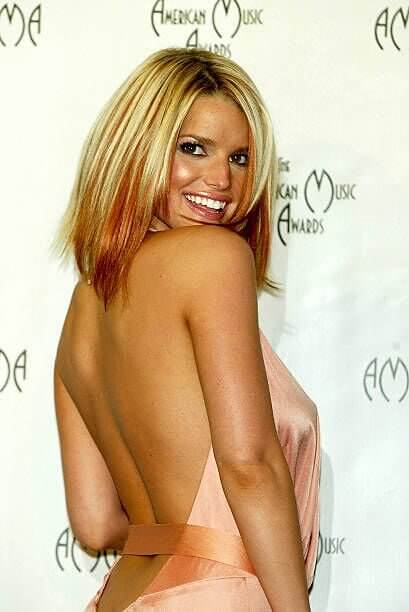 If there's one thing that's clear from her dating history, it's that she certainly has a type. Like many of us regular folks, the beloved singer has had her fair share of relationship problems, struggling with infidelity and staying loyal to her partners. Though they don't define who she is, her relationships played a role in the path she took in life.
She Dated Jensen Ackles
One of the men Jessica Simpson dated during her rise to stardom was Supernatural actor Jensen Ackles. The pair were an item in the late 1990s, about the time she started making news. When she released her first album, Sweet Kisses, they were together, and many believe she never really got over him.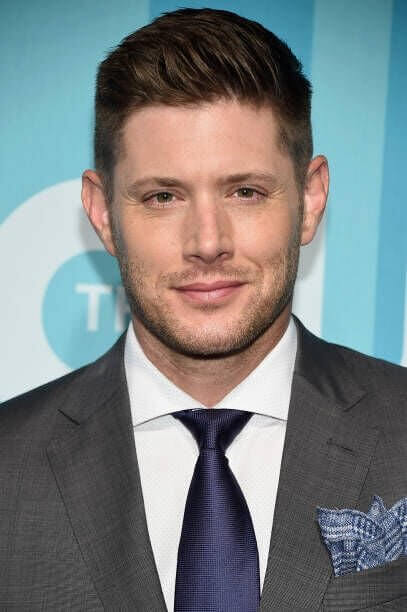 Simpson mentioned this relationship when she discussed her "first heartbreak" on Newlyweds: Nick and Jessica many years later. Fate had brought these two Texas natives together and they fell in love with each other, but it wasn't meant to be. They've both since parted ways and moved on with their lives.
Her Relationship With Nick Lachey
Simpson first met 98 Degrees singer Nick Lachey at a Christmas party in 1999 and they instantly fell for each other. Lachey was aware that Simpson wanted to keep her virginity until marriage and it was speculated that she lost it before tying the knot, but who knows?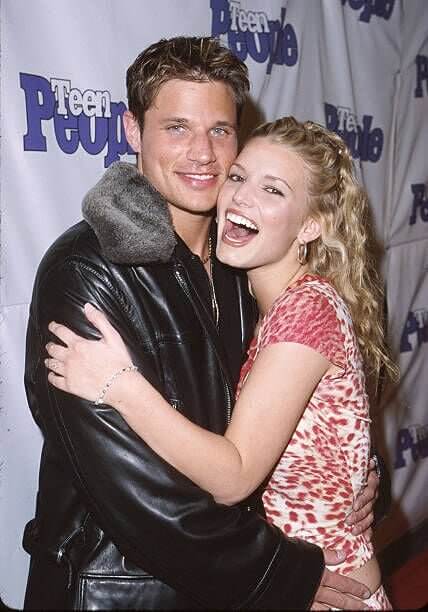 The very night they met, Lachey admitted calling his mom and proclaiming he would marry Simpson one day. They started dating in 1999 and were married in October 2002. The couple starred in their own reality show Newlyweds: Nick and Jessica on MTV for three seasons. And though their marriage later crashed, Simpson mostly had kind words for her former beau.
When Lachey First Saw Simpson
Nick told People magazine that he knew Simpson was his soulmate the moment he first heard her angelic voice on TV. "The first time I ever heard her sing, I got chills, and I told the guys, 'I'm going to marry that girl one day.'" And marry her he did! He got the girl of his dreams and respected her wish to remain abstinent until their wedding night.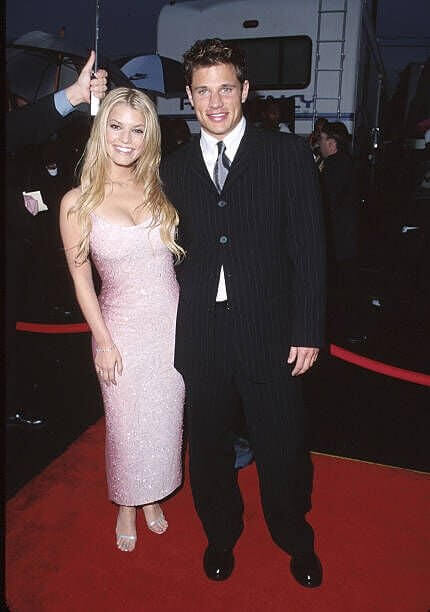 Their marriage wasn't all roses (whose is, really?) but one of the major thorns they had to deal with was Lachey's jealousy of his wife's swift rise to fame. At the start of their relationship, he was the more famous one, but Simpson was the bigger star by the end.

Her Growing Success Put a Strain on Their Relationship
When they started dating, Lachey's boy band was constantly at the top of the charts. The relationship was going well at that time, but it took a dark turn when Jessica started ranking higher than he did. It affected not just their relationship but Lachey's career as well.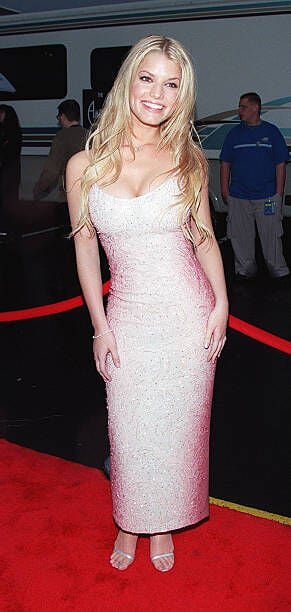 He told Rolling Stone, "It breaks my heart that I couldn't make Jessica happy. I wanted to be everything to my wife. I wanted her to look at me with love in her eyes, the way she did at the beginning, and have her feel like I was the most wonderful, awe-inspiring man on the planet. And when that stopped, it was the worst feeling in the world."
He Wanted Her Dependent on Him
Not all successful relationships are the same. Some thrive with both partners being co-dependent, while some partners are strongly independent. Looking back on her relationship with Lachey, Simpson shared that he was "proud" of her successes but wasn't so happy when he realized she didn't need him for everything anymore.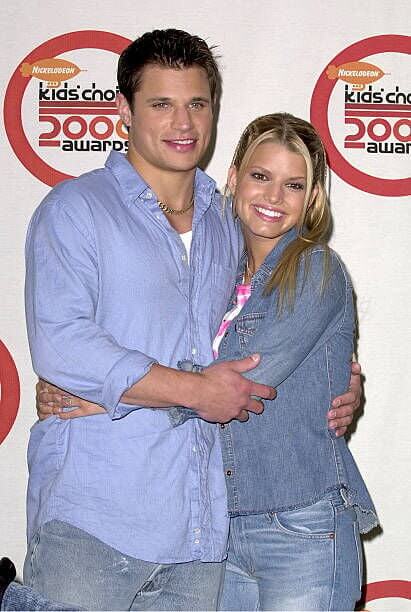 She wrote in her memoir, "He also wanted somebody who could make him feel like I did when I was nineteen years old, fawning all over him. I don't think he understood how to have the kind of relationship where I didn't need him to tell me what to do. It was not a happy time for us."

Lachey Was Her First Love
The pair had chemistry right from the start. They began dating when Simpson was 18 and Lachey was 25, and she wrote in her memoir that he was her first love. By February 2002 they were engaged and they tied the knot in October of that same year in a big Texas wedding.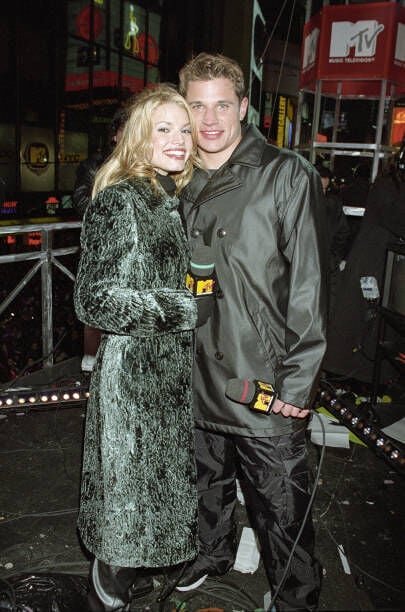 She wrote in her book: "Nick loved the fact I was so strong in my faith and that I had this wide-eyed, innocent approach to life. When he proposed in 2002, I said yes." Not long after hitting the altar, the couple became the stars of their own reality TV show on MTV: Newlyweds: Nick and Jessica, which made them even more famous.
Putting On a Show
Sadly, the couple's show on MTV was just that—a show. While they portrayed a perfect couple on national television, their relationship was falling apart behind the scenes. Lachey even admitted on the show that he and Jessica weren't as familiar with each other as they thought they were before getting married.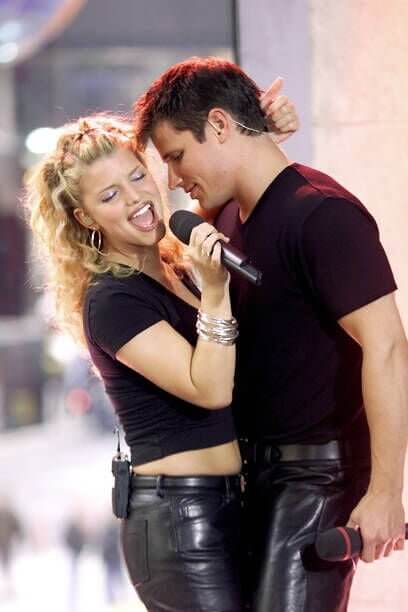 Newlyweds producer Sue Kolinsky later shared with Complex details about the couple that she observed while filming season three. "You could feel there was tension between the two of them. They were very different people. He was a blue-collar guy—he did a lot of things himself like he and his brother would build things."
They Were So Different
Sue Kolinsky had more to say. "He was frugal, and she had excessive taste. In the end, they weren't suited for each other. The only thing they really had in common was their music." It's hard to keep a relationship afloat when the parties involved have conflicting priorities.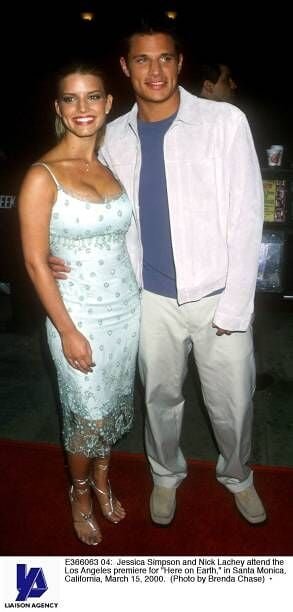 Simpson filed for divorce from Lachey in December 2005, citing "irreconcilable differences." These "differences" could have been anything but, really, why keep pushing a relationship that has obviously run out of steam? Sometimes it's best to end things and move on, and that's exactly what Simpson and Lachey did.
Other Reasons the Relationship Crashed
It was Jessica's dad who pitched the idea about the reality show to MTV, but opening their private lives to the world proved to be too much for the young couple. Simpson said the show put a lot of pressure on her and Lachey's relationship and ultimately led to them breaking up.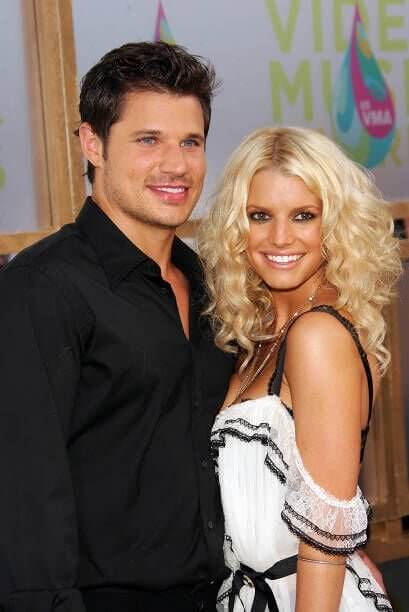 "We were young and pioneering our way through reality television, always nice and always on," she wrote in her memoir. "We worked, and we were great at it, but when it came time to being alone, we weren't great at it anymore."
It Was A Façade
Simpson shared more details about her marriage: "We really got crushed by the media and by ourselves. I couldn't lie to our fans, and I couldn't give somebody hope that we were this perfect golden couple." She was being open and honest about the struggles she and Lachey faced in their marriage, which, surely, her fans must have appreciated.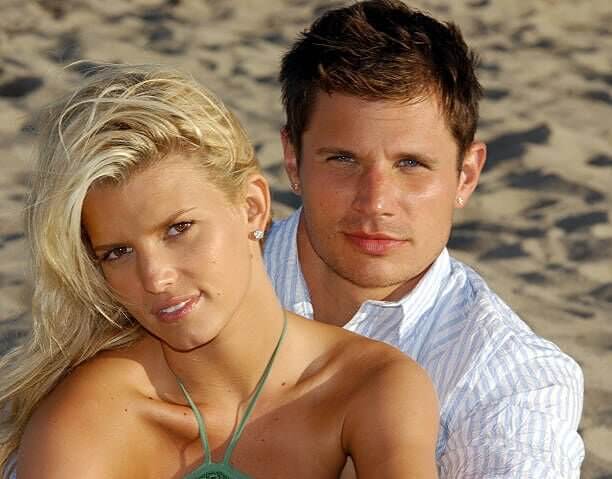 "I respect Nick very much, I was really young, and my success hadn't really begun. He knew me as this young, innocent 18-year-old that had never been introduced to the world in so many ways. I went straight from my father to him. Nick's very smart. He was eight years older than me, but he was also young."
No Bad Blood
"We meant a lot to each other, and we always will," she continues. "I want to be very respectful because I married him for a reason, and we were together for seven years for a reason. He has a family now, and I would never say anything to disrespect that."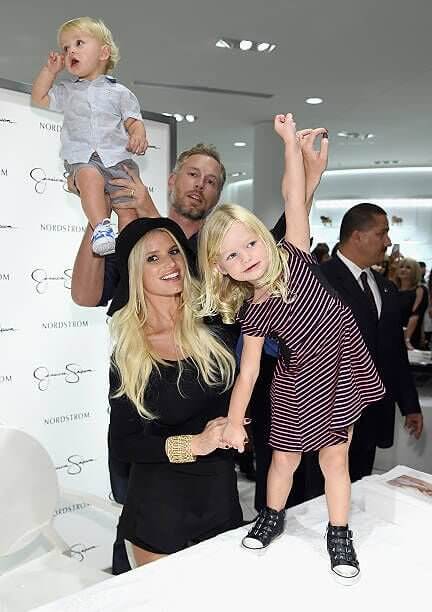 Though things didn't work out between the couple, there were no hard feelings. They both got married to other people and are now proud parents. Lachey found love again with TV personality Vanessa Minnillo with whom he has three kids. Simpson fell for NFL star Eric Johnson and together they have three adorable children.
She Couldn't Breath While Pregnant With Her Daughter
Jessica's pregnancy journies were not easy at all. While pregnant with her third child, Birdie, Jessica shared that she spent a week in the hospital due to her battle with bronchitis, marking her fourth hospital visit within a span of two months. "Her [Birdie] oxygen levels were dropping. I couldn't breathe," Simpson recalled. "I was 260 pounds. She was a very big baby. We were like, 'Just take her out.' "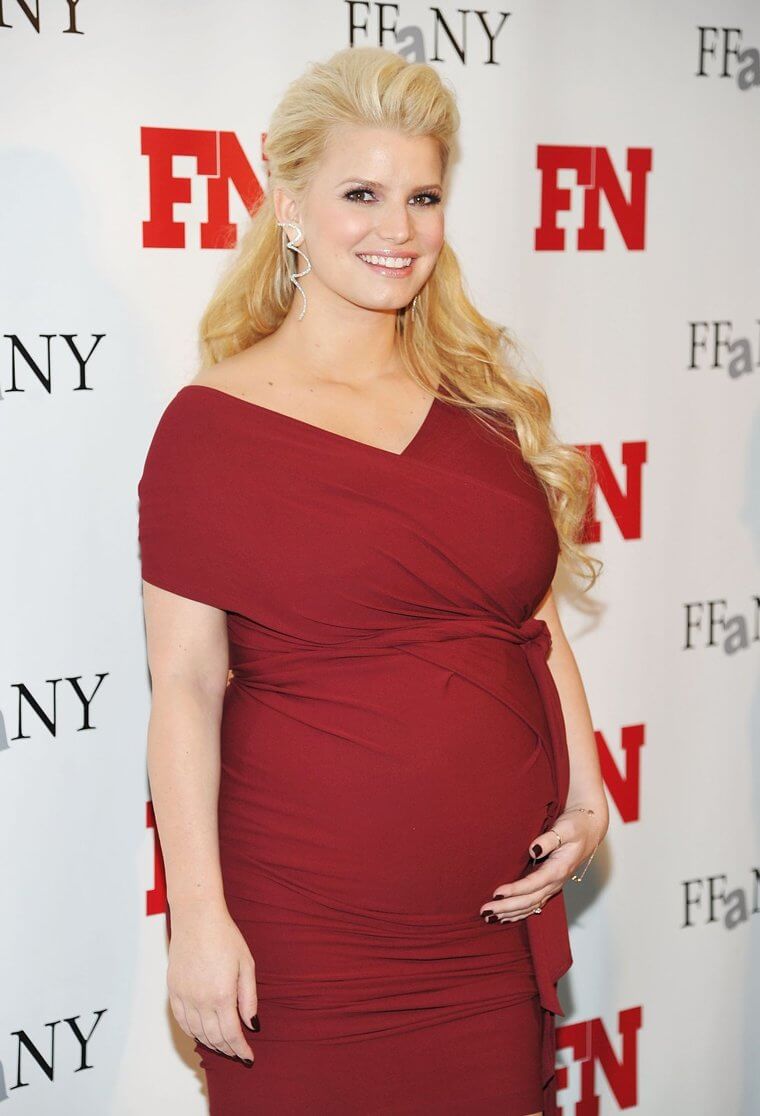 Simpson has been candid about the challenges she has faced during her pregnancy. She revealed that doctors were able to stabilize the baby and that she succesfully gave birth to Birdie via c-section. In the previous month, she opened up about experiencing sciatica as well, which iss a condition characterized by back pain.
Simpson Dated Adam Levine
Whether things ever got serious between the two, we can't tell for sure, but the pair reportedly hooked up back in 2004, while Simpson was still married to Lachey! Soon enough rumors of her cheating on Lachey started flying around.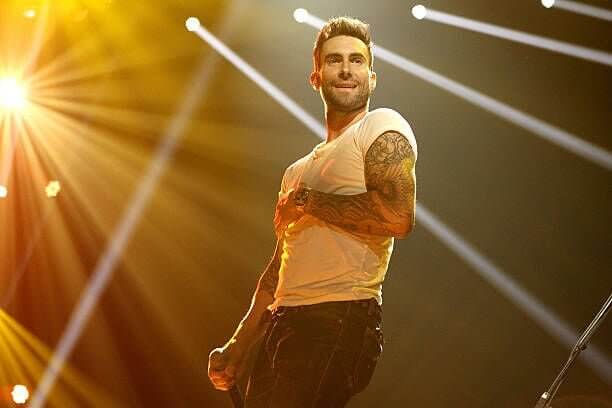 The January after it was first reported they spent intimate time together, Simpson and Levine were spotted one evening hanging out at Chateau Marmont, a place frequented by Los Angeles' celebs. The next day, she was picked up by her friend CaCee Cobb—and Simpson was still rocking Levine's t-shirt!

She Also Dated Bam Margera
In September 2006, while on Howard Stern's SiriusXM radio show, Jackass star Bam Margera revealed that he and Simpson had once gotten down and dirty.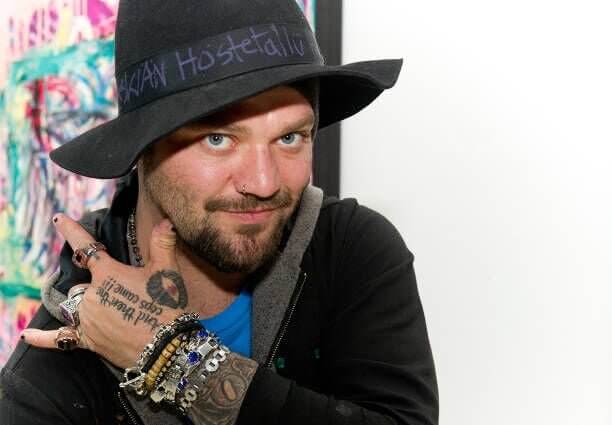 "We were just drinking margaritas and stuff, and you know, from there," the pro skater said. He claimed "It was when her parents were away, and Nick was away. It's not a secret." Bam Margera starred in his own silly stunt show Viva La Bam, which aired on MTV for five seasons from October 2003 until August 2005.
An Emotional Entanglement
In 2006, Jessica Simpson was accused of having an "emotional affair" with her Dukes of Hazzard co-star, hotshot Johnny Knoxville. The pair continually denied allegations they were having an affair while filming. Although they denied it, Simpson shared secrets about their emotional ties in her book.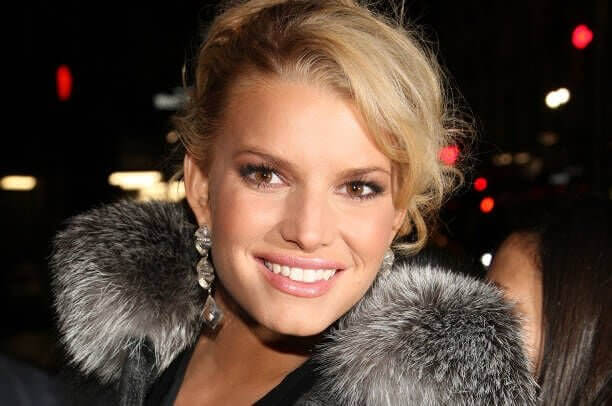 The news raised eyebrows, as the pair were both married to other people at the time. Simpson was married to Lachey, and Knoxville to his first wife, Melanie Lynn Clapp. In her memoir Open Book, Simpson shared the extent of her and Knoxville's emotional affair and why to her it was worse than a physical one.
They Shared A Special Connection
Simpson wrote: "To me, an emotional affair was worse than a physical one. It's funny, I know because I had placed such an emphasis on sex by not having it before marriage. After I actually had sex, I understood that the emotional part was what mattered. And Johnny and I had that."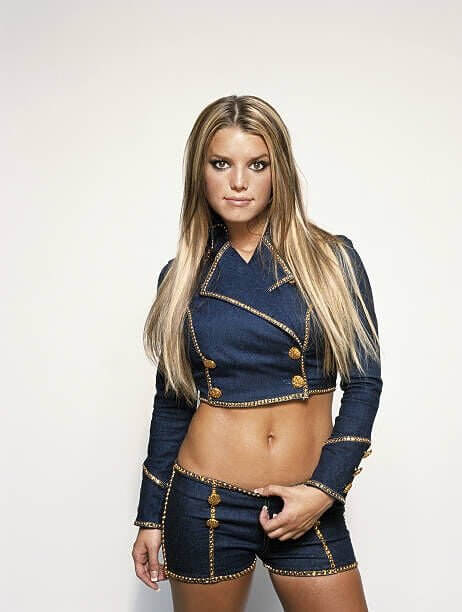 She also added that they sent love letters to each other. "It's like Johnny and I were prison pen-pals, two people who wanted too much to be with each other but were kept apart — by bars, by our stars, by our respective spouses."
Her Tumultuous Relationship With John Mayer
Both Mayer and Simpson have opened up about their relationship, and we can say they had a wild and unhealthy time together. They started dating in 2006, and around that time, she made headlines for dying her famous blonde locks brown. Was she passing a message about her relationship? Perhaps something dark and sinister we should be concerned about?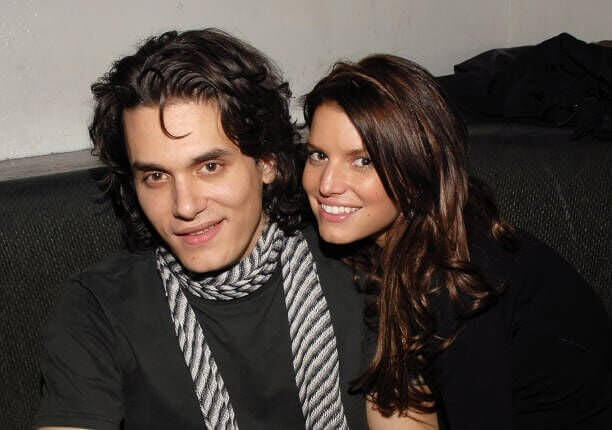 The master lyricist has earned a reputation as a serial dater, and celebs he's been linked to apart from Simpson include Katy Perry and Taylor Swift. During a 2010 Playboy interview, Mayer said being in bed with Simspon was "like sexual napalm," and he likened their relations to drug addiction.
Simpson Slammed Him
Simpson was not happy with the comments Mayer made about her. In her memoir, she opened up about the toxic nature of their relationship, saying,  "Again and again, he told me that he was obsessed with me, sexually and emotionally." He also reportedly told her repeatedly that he would dump her because her "light would start to dim."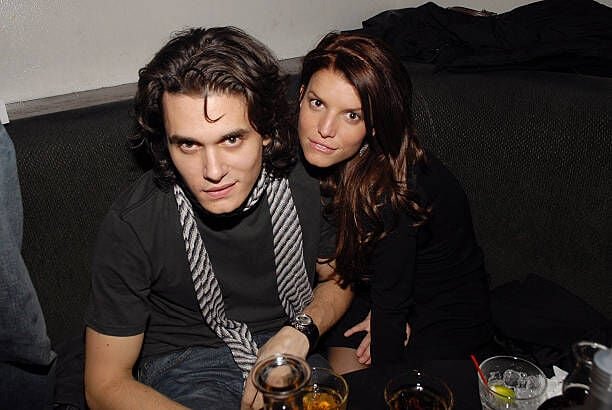 "John loved me when I was shining, and he drew inspiration from that light. When he tapped me dry, he looked at me like I was withholding something from him." It appears this is a pattern commonly seen in people like Mayer. But that wasn't the end of the Simpson-Mayer drama.
Their Relationship Drained Her Emotionally
"He'd dump me, then come back saying he had discovered he loved me after all. I always saw it as him mercilessly taking me in from the cold," she wrote in her memoir. "Every time John returned, I thought it was a continuation of a love story while my friends saw a guy coming back for sex with some foolish girl."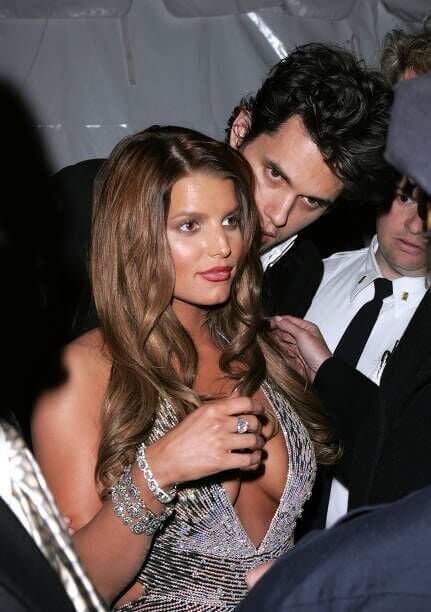 She shared that the relationship drained her emotionally. They kept breaking up and getting back together, and after their umpteenth reunion in London, "I felt the full intensity of his obsession with me. And it was a drug to me. He studied every inch of my body, every detail of my face. He photographed me constantly, to the point that I worried he was keeping souvenirs before dumping me again."
She Started to Feel Insecure
Unfortunately, one of the common effects of a toxic relationship is the deterioration of a partner's self-esteem. And that's what happened to Jessica Simpson during her on-and-off relationship with John Mayer. She also reportedly spent hours upon hours re-reading texts to send him.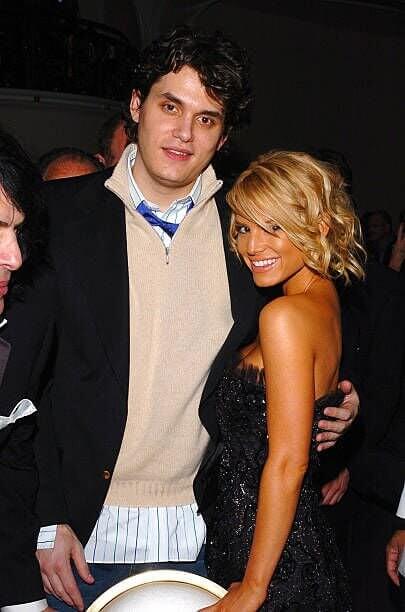 She always tried to make sure the message was flawless—no grammar or spelling mistake whatsoever—so he wouldn't have something to pick on her for. She also dyed her hair darker and lived her life as per the limitations Mayer set on her. He basically had her wrapped around his finger.
That's Enough, Johnny!
While opening up about her relationship in her book, Simpson described a conversation she had with her therapist. She recalled telling her therapist how head over heels she was for Mayer, and the response she got shocked her. She wasn't expecting to hear the words: "That's not loving. You know that, right? I mean, he never loved you."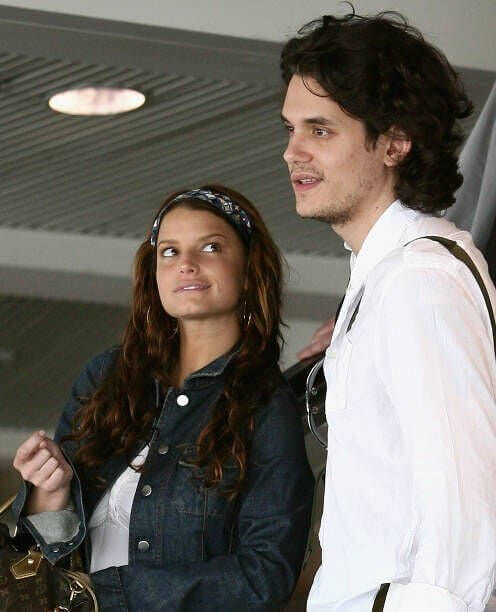 It must have felt like being hit in the stomach. Curious, Simpson asked her therapist to elaborate. "He was obsessed with you; Love and obsession are so different. One is healthy. One is no," she said. What a moment of realization that must have been!
He Zapped Her Confidence
The pop sensation also added in her memoir that she didn't feel smart enough for Mayer while they were together. She wrote: "I constantly worried that I wasn't smart enough for him. He was so clever and treated conversation like a friendly competition that he had to win."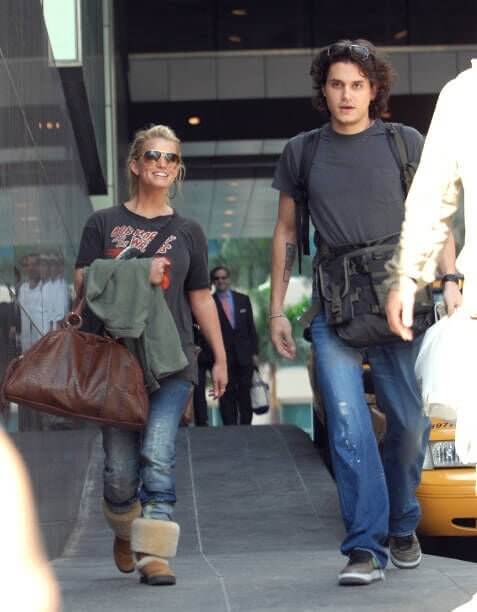 After a series of breakups, the pair had finally had enough of each other. It took nine breakups over a tumultuous year to end their relationship for good. Mayer tried reaching out to Simpson to apologize but she wasn't interested. "I didn't accept his apology," she said. "I deleted all his contact information from my phone. When he reached out to me, I changed my number and changed my email. Delete."

She Dated NFL Star Tony Romo
This former "it" couple dated for about two years, but after claiming things were "going good," the former quarterback ended up dumping Simpson (via email) the night before her 29th birthday. It wasn't really clear from the get-go but things moved pretty fast for the duo after he kissed her on their first date.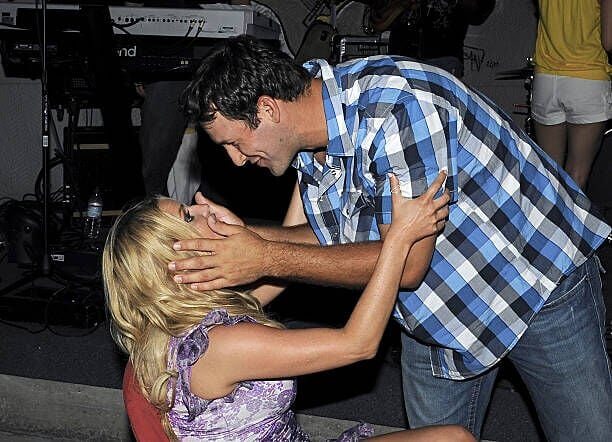 Their relationship timeline includes spending Thanksgiving together in Texas in 2007. The next month, Romo played the worst game of his career—all while his new girlfriend was in the stands rocking a pink Romo jersey! Some of his die-hard fans claimed Simpson's presence threw the star off his game, ultimately leading to their defeat.

Then They Broke Up
It is widely known that Simpson and Romo had an 'ugly' breakup. Romo had caught wind of John Meyer interrupting a family event to profess his love for Simspon, begging her to take him back. She declined, but the whole incident didn't sit well with Romo. Simpson claims he suspected she was cheating on him with Mayer.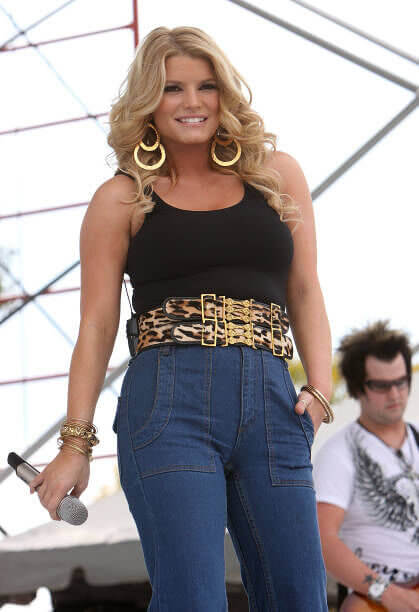 He broke up with her soon after. Simpson had not informed him about what Mayer had done and he wasn't happy about it. After the pair went their separate ways, Simpson found her way back into her toxic relationship with Mayer.
She Dated Billy Corgan
Simpson also went out with Smashing Pumpkins frontman Billy Corgan. There were reports her friends were not in favor of the relationship, citing the significant age gap between the two. Their relationship was short-lived, but Corgan reflected on his time with the blonde bombshell in a relatively positive light.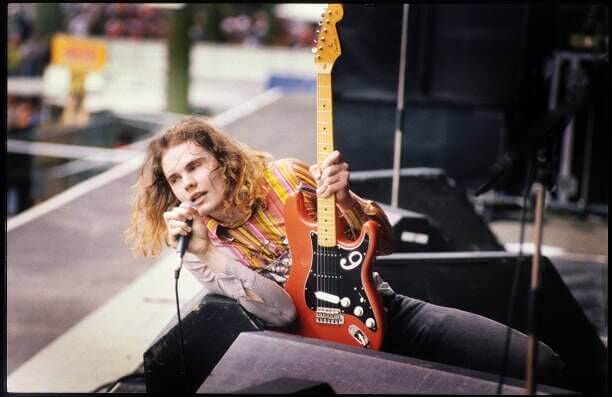 Corgan spoke casually about his time with Simpson, telling The Chicago Tribune in 2010, "The stuff that I've seen doesn't have any bearing to the reality that I'm in. It's like being in a cartoon. It has nothing to do with what's really going on or how I feel."
And Jeremy Renner Too
Jessica Simpson dated the TAG and Marvel Universe star for a short time in the spring of 2010. All of a sudden, Renner stopped calling Simpson with no explanation whatsoever. And just like that, the relationship went cold—with Renner ghosting Simpson. Even though the relationship wasn't serious he could have done better!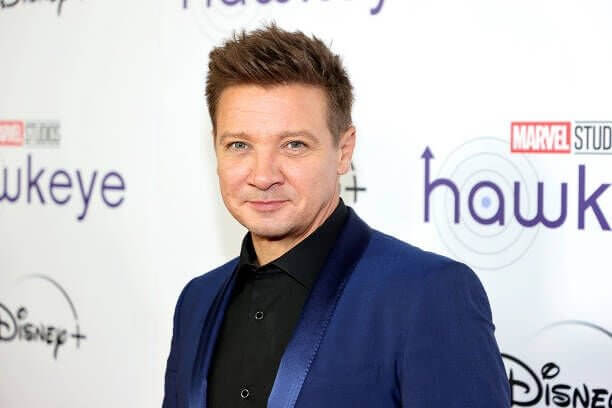 Upset about being ignored, Simpson reportedly showed up at Renner's house to talk to the star about it and she met his new woman there! Neither Simpson nor Renner have commented on their relationship, and a source told Radar that it was all "just for publicity," and the pair were never officially together.
She Kissed Justin Timberlake
Jessica Simpson once shared a (very) brief romance with Justin Timberlake, despite him taunting her as a child on the set of their Mickey Mouse Club auditions. Timberlake reportedly kissed her to win a bet he and Ryan Gosling made about who could kiss her first!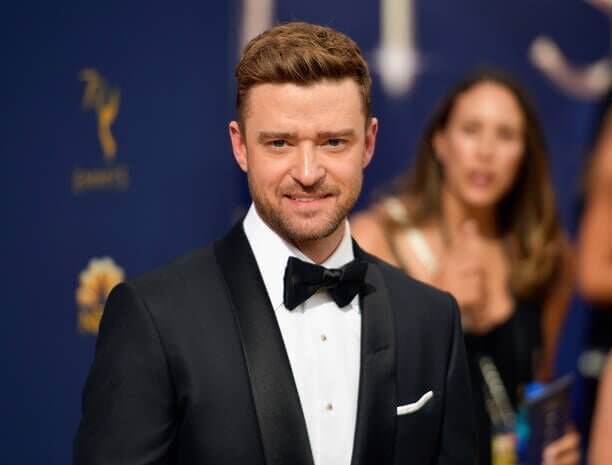 "After [my] divorce and he was out of a relationship, he was, like, over at my house, and we shared a nostalgic kiss," she told Jimmy Kimmel. "Apparently, he and Ryan Gosling had a bet on who would kiss me first when they were 12 years old, so he texted Ryan and said he won the bet. And I was like, 'Oh, OK, um, so we don't kiss again? That's done.'"

It Was Love at First Sight With Eric Johnson
Jessica Simpson met her current husband, NFL superstar Eric Johnson, by chance. "He knocked on my dreamy cottage door (sigh), I let him in and never let him leave," she said, also sharing that she fell "head over slippers in love" that same day.
The duo dated for just six months before getting engaged in November 2010, but it wasn't until 2014 before they tied the knot at the San Ysidro Ranch in California. While speaking about the memorable day, Johnson told People, "I saw my gorgeous wife coming towards me and she was crying. I think my heart was exploding a little bit." Johnson was previously married to Ker D'Angelo.
They Talked About Past Traumas
Against all odds, the couple has stuck with each other for eleven years now. In her memoir Open Book, Simpson shared how opening up to Johnson about the traumas she has experienced helped strengthen their relationship. It's great having a partner who understands what you've been through and is non-judgemental and supportive.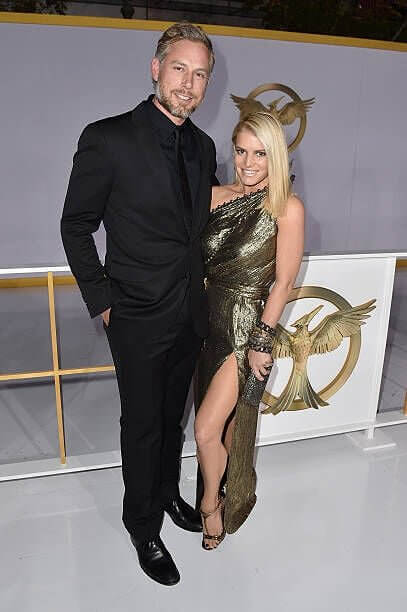 She said talking to him about her childhood abuse and struggle with alcohol only drew them closer. "In terms of my marriage to Eric, I have never felt more myself or freer; Eric and I have a true mind, body [and] soul connection." 
Johnson Quit School to Be Close to Simpson
In July 2010, Us magazine confirmed that Eric Johnson dropped out of his two-year business MBA program at the prestigious University of Pennsylvania's Wharton School of Business. He reportedly quit the program so he wouldn't be far away from his sweetheart Jessica Simpson.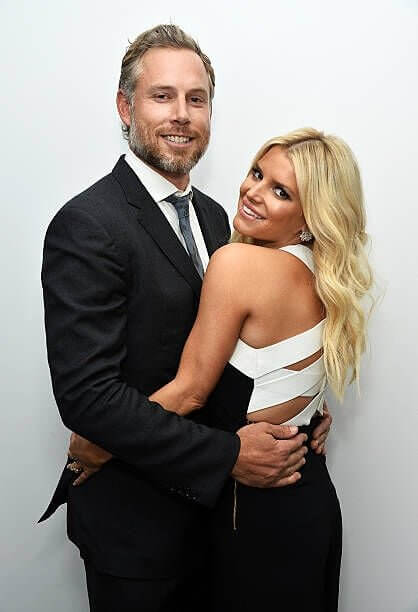 For a successful and connected ex-athlete like Johnson, the program would probably not have had a huge impact on his career anyway. Sure, education is great, especially one from a school like Wharton, but the ex-footballer followed his heart, and from the looks of things, it worked out well for him!
Her Big, Happy Family
From Abilene, Texas, to the top of the world! Jessica Simpson is a successful singer with a billion-dollar fashion empire and a beautiful family. The couple welcomed their first child together, daughter Maxwell Drew on May 1, 2012. Simpson announced the birth on her website at the time.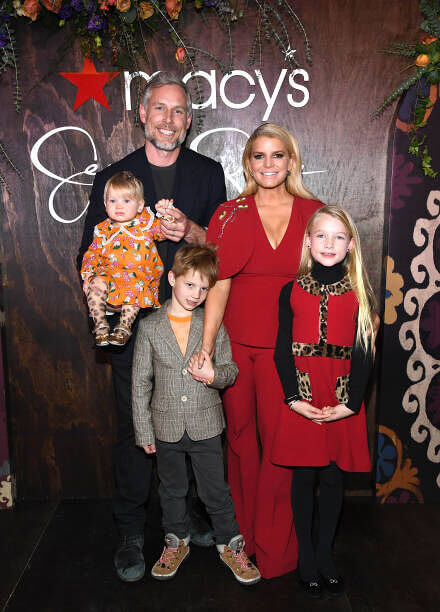 Their second child, son Ace Knute, arrived just 14 months later in 2013. In 2019, Simpson took to Instagram to announce the birth of their third child, daughter Birdie, on March 19. Birdie weighed a whopping 10 pounds and 13 ounces at birth. They've built one loving, adorable family together; one they would hopefully get to enjoy for the rest of their lives!