The stunningly handsome and enormously talented actor Johnny Depp has been in the news quite a bit lately, and not for the best reasons. His controversial divorce from Amber Heard has brought a lot of negative allegations to light, and with that, Depp's rather impressive dating history for the last two decades. Through intense and sometimes fiery relationships, passion hasn't been enough to keep him and any of his loves together for long. These are the women who were married to, engaged to, together with, and eventually split with the Pirates of the Caribbean star.
Lori Allison
Lori Allison is a make-up artist who was married to Johnny Depp for two years between 1983 and 1985. The actor was only 20 years old when the pair got hitched, and his bride was 25 when they were married on Christmas Eve. Their short marriage only lasted two years, and their split was due to irreconcilable differences. It proved to be beneficial for Depp though - Allison supposedly introduced him to the actor Nicholas Cage, and it was through Cage that he landed his first acting role in A Nightmare on Elm Street.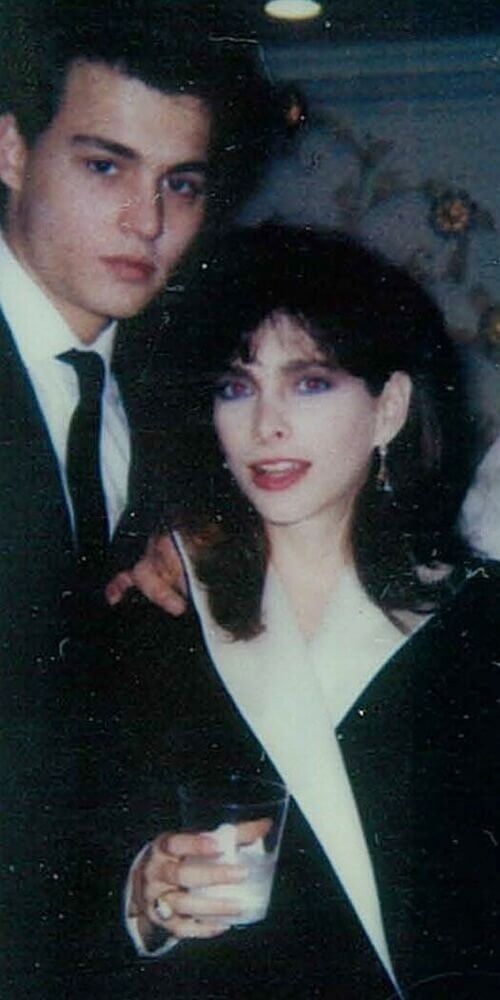 And though their marriage was short-lived, Lori came to Johnny's defense during his legal saga with Amber Heard, referring to him as a "soft person" who would never raise a hand to a woman.

Sherilynn Fenn
Johnny Depp dated Twin Peaks actress Sherilynn Fenn from 1985 to 1988. He met Fenn not long after his divorce from Lori Allison when they were both working on a student film called Dummies in 1985.
Johnny Depp asked Fenn to marry him, and they remained engaged until their split after three and a half years. The pair even co-starred in a season one episode of Depp's show 21 Jump Street in 1987 called "Blindsided". Fenn described Depp as her "first love" and has also come to his defense in light of recent legal events, saying that he is "not capable of the things being written."
Jennifer Grey
Johnny Depp went on to date Dirty Dancing actress Jennifer Grey after his split with long-time girlfriend Sherilynn Fenn. The two were together in 1989, and even though the relationship didn't even last a full year, it is rumored that Depp asked Grey to marry him.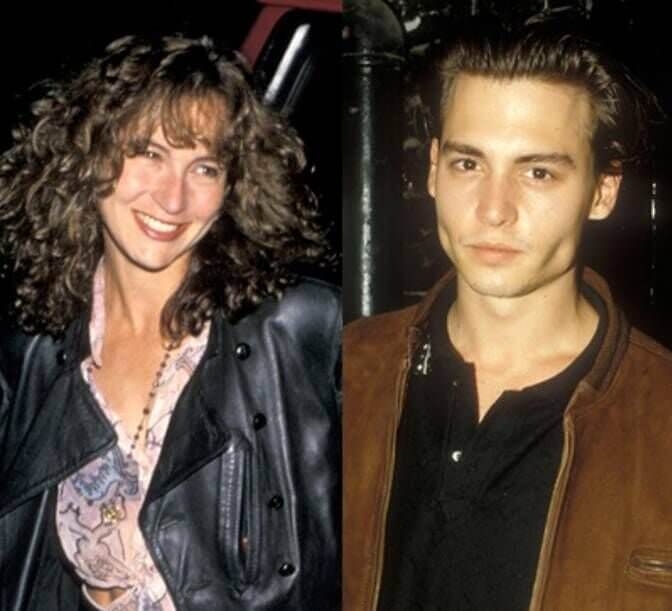 Their engagement was supposedly a secret, and their relationship is not as commonly acknowledged as Depp's other high-profile relationships. At the time, both stars were right on the cusp of their fame and probably wanted to have a little bit of privacy.
Winona Ryder
Probably one of the hottest couples of the early '90s, Johnny Depp and actress Winona Ryder were together from 1989 to 1993. The beautiful pair met on the set of Tim Burton's Edward Scissorhands; Ryder was 17, Depp was 27, and after only five months of dating, they became engaged.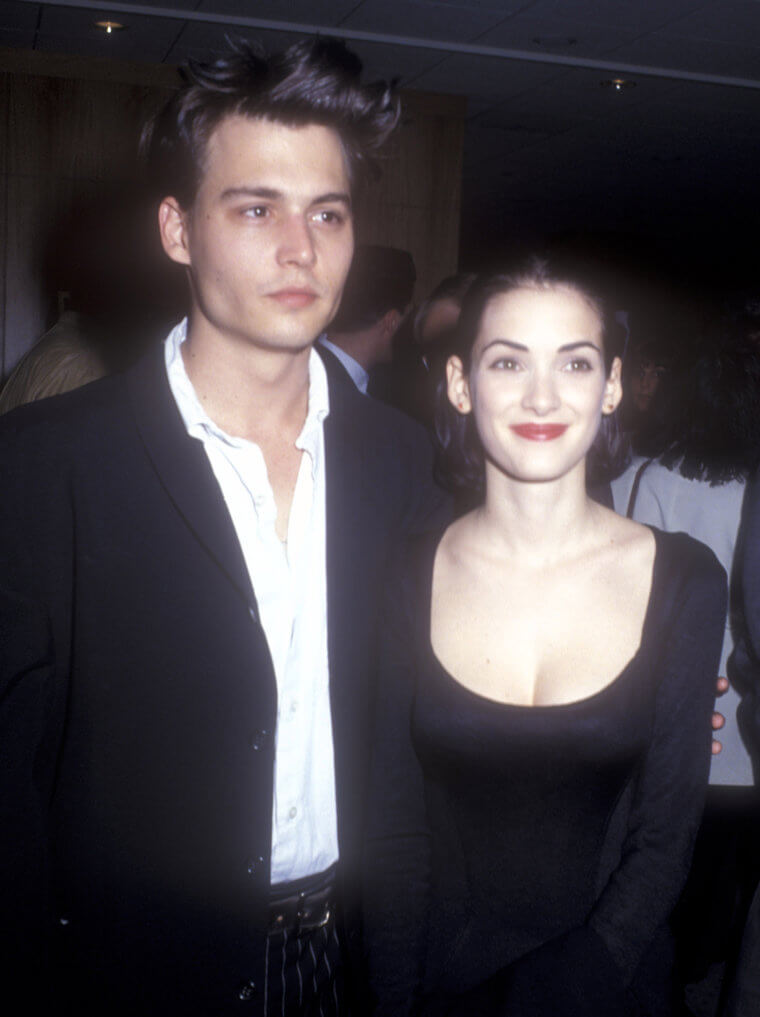 Both were known to constantly gush about each other to the media, with Ryder referring to Depp as her "first everything" and Depp saying there had "been nothing in my 27 years that's comparable to the feeling I have with Winona." Depp was so enchanted he had the words "Winona Forever" tattooed on his arm. After three years together the couple broke up, and a distraught Depp had the tattoo altered to say "Wino Forever".
The Breakup
Johnny would later go on to say that their breakup was caused in part by how open their relationship had been to the public, saying, "I thought if we were honest it would destroy that curiosity monster. Instead it fed it, gave people license to feel they were part of it." It's undeniable that it took an enormous toll on both of them. Director Tim Burton, a longtime collaborator of Johnny's, said that Johnny was never the same after: "It's almost like Winona took Johnny's soul, Johnny's love."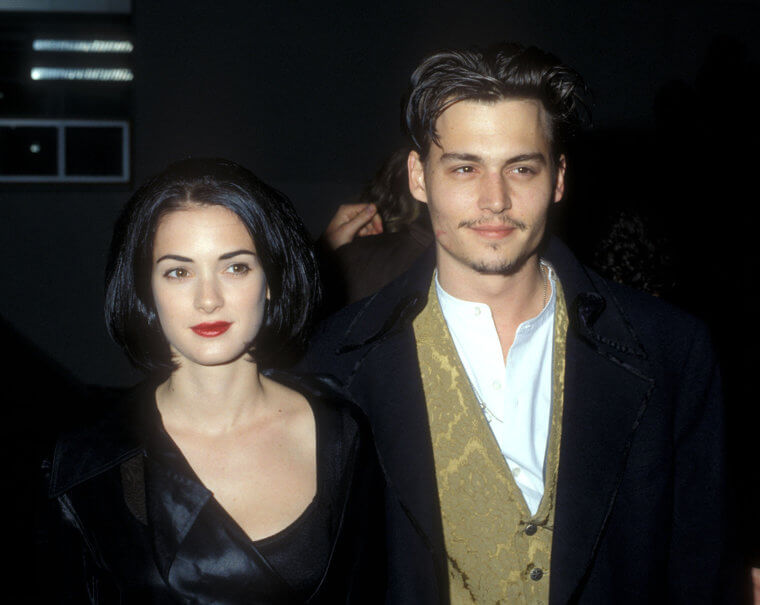 Winona became depressed after the breakup, relying more and more on alcohol; she even fell asleep one night with a lit cigarette, awakening to flames around her. Regardless, time seems to have eased the pain as she, too, stood up for Johnny in his legal struggles, saying "I can only speak from my own experience, which was wildly different than what is being said...I only know him as a really good, loving, caring guy who is very, very protective of the people that he loves."
Tally Chanel
Not too much is known about the short-lived 'romance' that occurred between actress Tally Chanel and Johnny Depp. According to Chanel it actually sounds as if there was no relationship at all, but there was definitely an engagement.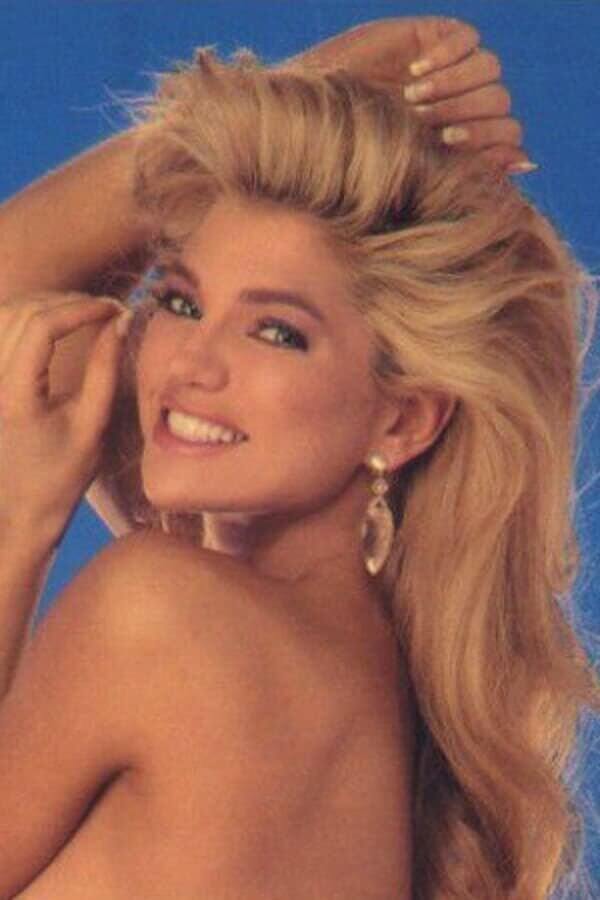 According to Chanel, they met in 1990 at the premiere of Die Hard 2. Chanel recalls the incident as such: "I helped him out of his limo. Our eyes locked and he asked me to marry him". That certainly sounds like the Johhny Depp we know and love.
Juliette Lewis
After his break-up with Winona Ryder, it didn't take long for Johhny Depp to fall into another relationship with a fellow co-star. In 1993 on the set of What's Eating Gilbert Grape? the couple supposedly had a short-lived romance on the film set.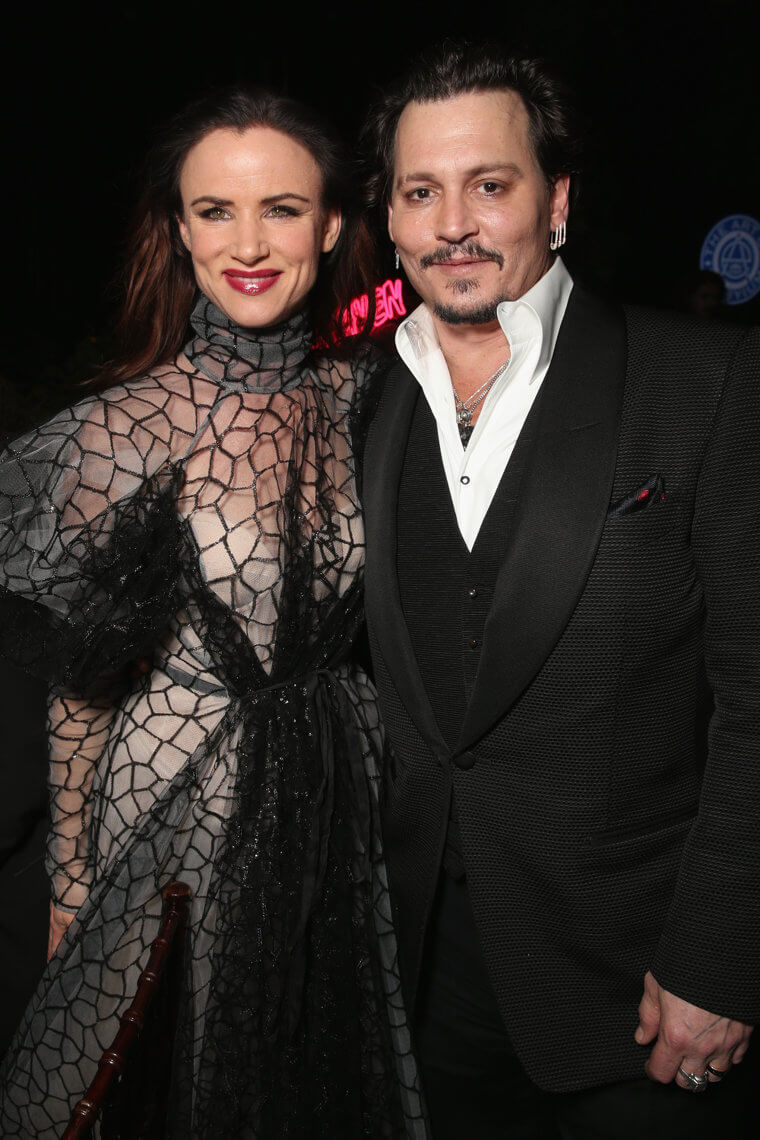 At the time, both Depp and Lewis were on the rebound from their previous relationships - Johnny from Winona Ryder and Juliette from Brad Pitt. Despite ending their romance, both actors seem to be on friendly terms. They were pictured together in 2016 at a Gala in LA.
Kate Moss
As iconic as Winona Ryder and Johhny Depp, so too was the pairing of Kate Moss and Johnny Depp. Depp met Moss, the supermodel, in 1994, and they were together for a full four years. Depp was 31 and Moss was 20 when they met at New York's Caf Tabac; Moss stated at the time that "I knew from the first moment we talked that we were going to be together."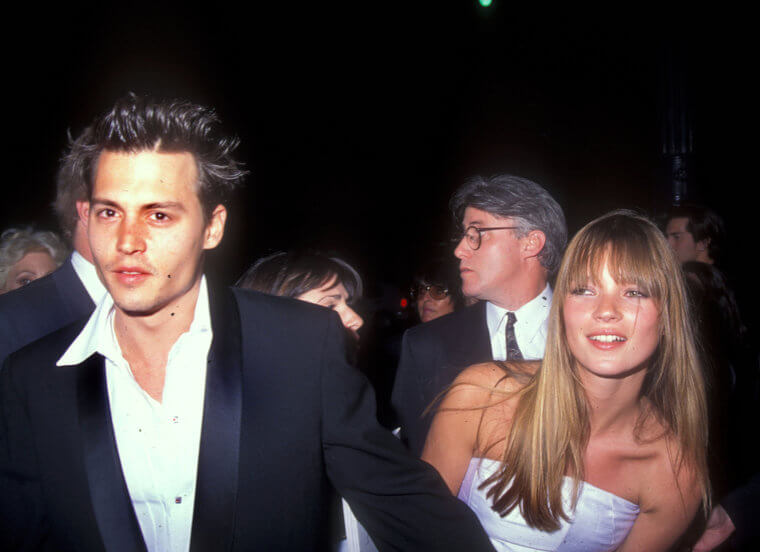 Depp and Moss became the most photographed couple of the '90s, and eventually ended their relationship in 1998. Though they had a somewhat tumultuous relationship, with Depp trashing a hotel room one night with Moss present, the model was distraught when it was over. 
The Breakup
Johnny claimed responsibility for the relationship ending, saying he, "let my work get in the way, and I didn't give her the attention I should have....I was horrific to live with. Trust me, I'm a total moron at times."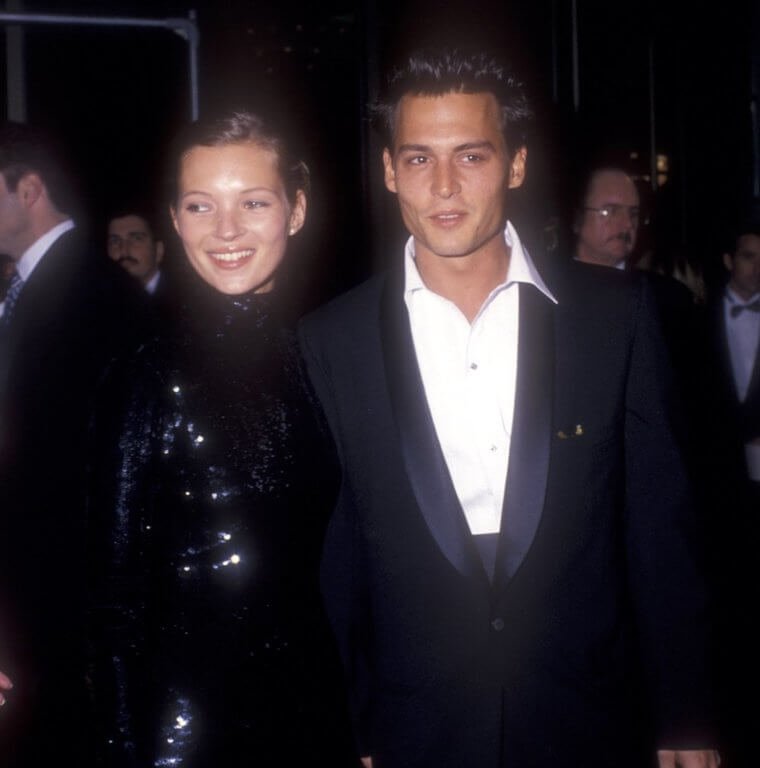 Kate confessed it took her years of crying to move on from the split, saying, "I really lost that gauge of somebody I could trust. Nightmare...years and years of crying. Oh, the tears!" And yet with time, Moss was able to come to appreciate the relationship and the way that Depp had taught her about fame with the saying "Never complain, never explain."
Naomi Campbell
Another rumored romance is that of the one between Johnny Depp and supermodel Naomi Campbell. The big problem with this one is that Naomi Campbell is very good friends with fellow supermodel Kate Moss, and as we all know, Kate Moss and Johnny Depp were together from 1994 to1998.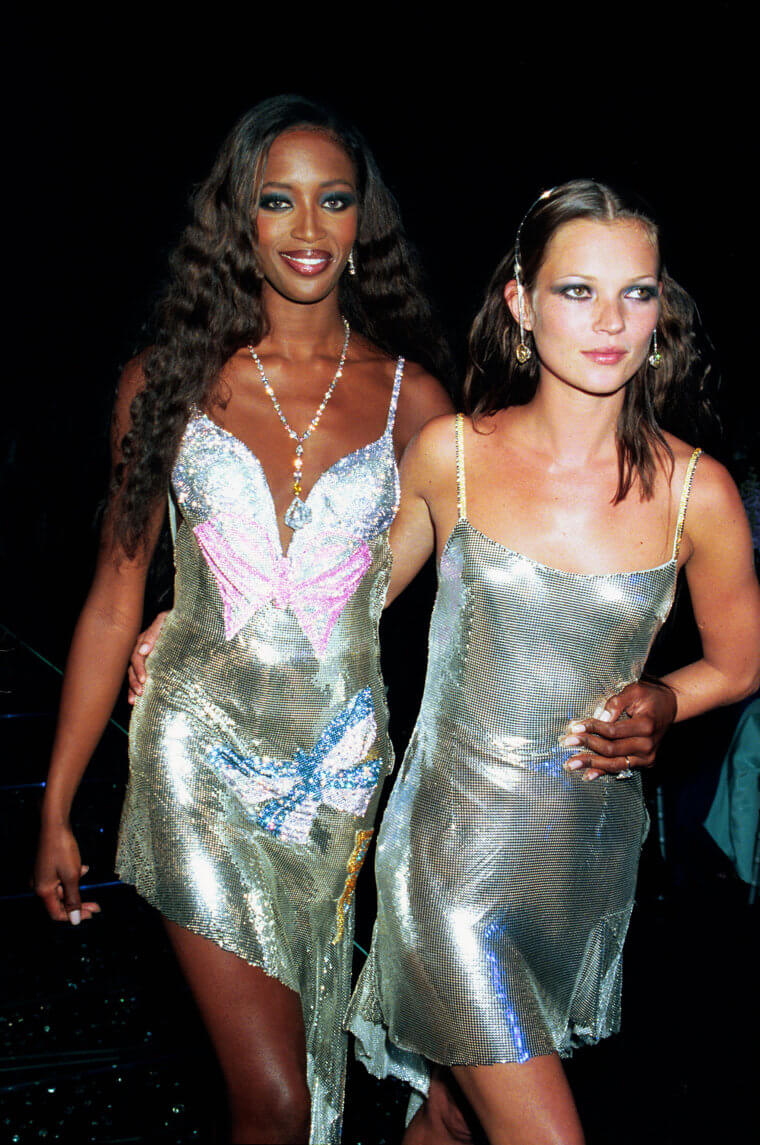 So either this little fling happened during his relationship with Moss, or it happened after the break-up. Either way, Campbell should have known better. That being said, a lot of people close to the stars claimed that Campbell and Depp were just good friends and weren't romantically involved at all.
Ellen Barkin
Johnny Depp had a brief fling with fellow actress Ellen Barkin in 1998. The Switch and The Big Easy star was nine years Depp's senior, and was, at the time, recovering from her split with actor Gabriel Byrne.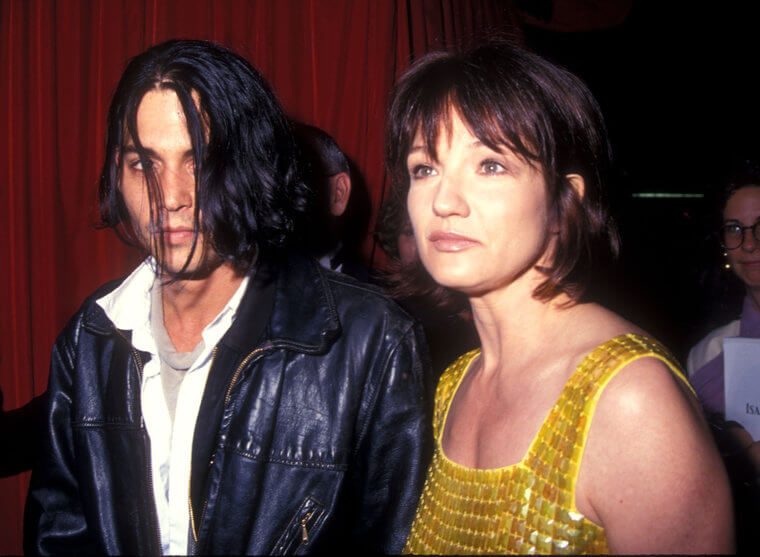 It seems this was not an amicable split. The two actors who met on the set of their mutual film Fear and Loathing in Las Vegas apparently had a brief and physical affair, and it ended because Barkin wanted a more serious relationship, and Depp simply did not.
Vanessa Paradis
Johnny Depp was in a long-term relationship with French actress and singer Vanessa Paradis from 1998 to 2012. Depp met Paradis whilst he was filming The Ninth Gate in 1998, saying that his "life as a single man was over" the minute he saw her: "I saw that back and that neck, and then she turned around and I saw those eyes, and — boom!" After a year of dating, they had their first child together, Lily-Rose Melody Depp.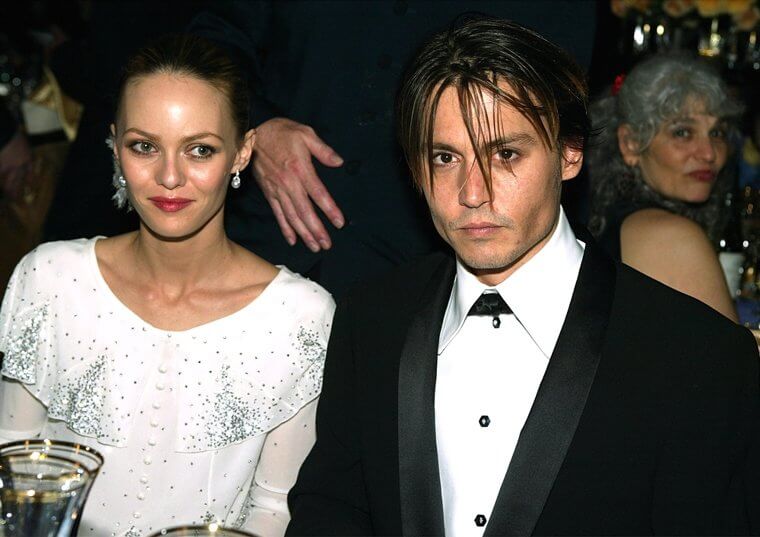 Three years later the couple welcomed their son Christopher 'Jack' Depp III, and throughout their entire 14-year relationship the couple never married despite engagements being typical for Depp. The actor struggled after the long-term relationship ended, and it was around that time that he began to drink heavily, supposedly to numb the pain.
Amber Heard
Johnny Depp started dating his co-star Amber Heard in 2012 after meeting on the set of their film The Rum Diary in 2011. They dated for a few years and in 2015 were married in a civil ceremony in Los Angeles. Following in his habit of tattooing himself for the ones he loved, Depp had 'S-L-I-M' - his nickname for Heard - tattooed across his knuckles.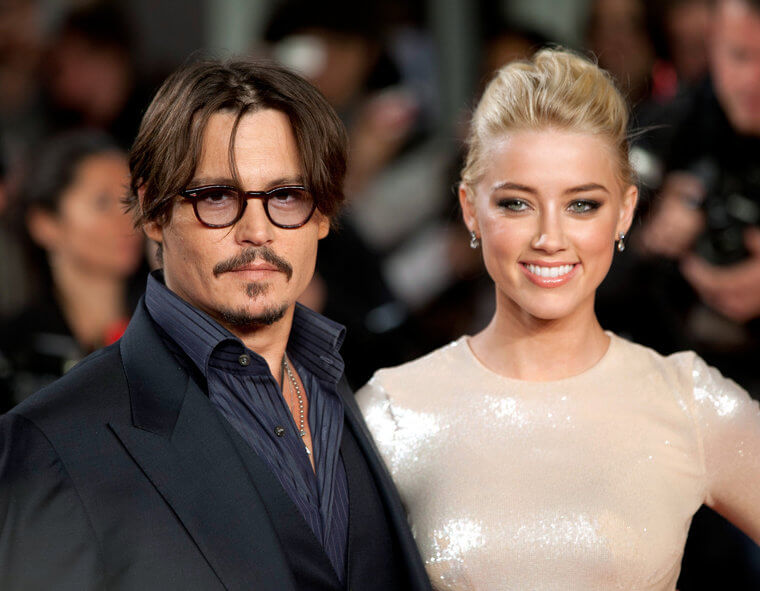 By the middle of 2016, Heard had filed for divorce, citing that Depp had physically abused her. She also filed for a restraining order against Depp, but later apologized and withdrew the request. They divorced in 2017, with Depp paying Heard $7 million as a settlement - which she supposedly donated to charity - and re-doing his 'SLIM' tattoo to read 'SCAM'. Heard wrote an essay for The Washington Post in which she claimed she was the victim of domestic abuse. The ongoing legal battles have taken over both of their lives, with Johnny suing her for libel after she referred to him as a "wife-beater" in her Post op-ed.
Polina Glen
After Johnny Depp's very public break-up and divorce from actress Amber Heard, in 2017 the actor met Russian model and Go-Go dancer Polina Glen. These two extraordinarily beautiful people stayed together until 2019.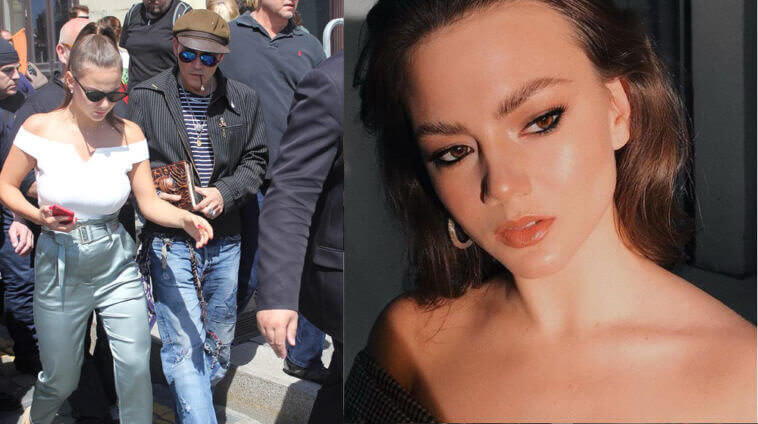 Their relationship apparently ended because Glen could not handle the publicity and infamy that came with being with Depp. He was still in the middle of legal battles with Heard, and according to the dancer, Depp was too invested in his ongoing feud with Heard to be in a relationship with her. She left Hollywood behind and moved back to Russia.
A Brand New Love... With His Lawyer
Depp met lawyer Joelle Rich in 2018 when he sued The Sun newspaper after they called him a "wife beater." The lawyer is in the process of divorcing her estranged husband, with whom she has two children.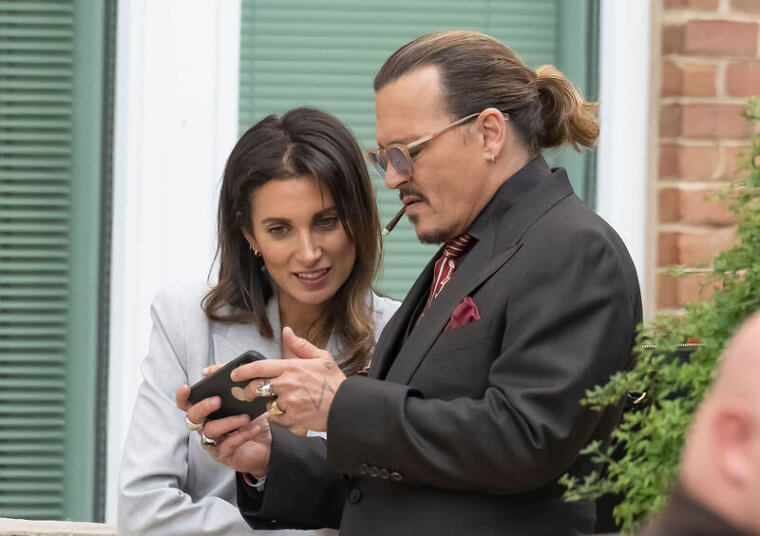 The gorgeous lawyer wasn't part of Depp's legal team during his trial against former wife Amber Heard, but she was seen in the Virginia courtroom to show the actor some much-needed support. An insider shared some insights about their romance to US Weekly, saying, "Their chemistry is off the charts ... It's serious between them. They are the real deal."
Hollywood Couples and Their Bad Breakups
No matter who you are, breakups are not always the nicest of situations. For these Hollywood stars, their relationships appeared to be taken straight from the pages of a fairytale. However; sometimes appearances can be deceiving and when it came time for these relationships to end, they ended badly.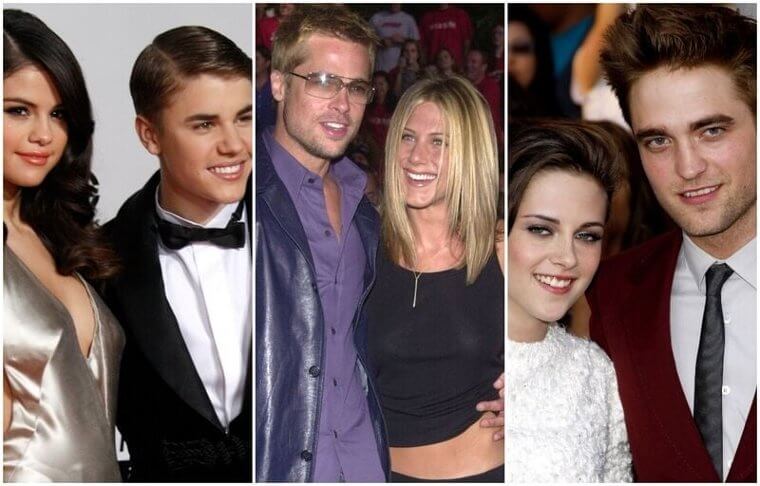 While most private people can move on, that isn't always the case when you are a star. Due to the eternal consumption and popularity of tabloid media, every false step or break up is something to be consumed for another tabloid story. Here is a list of the  25 worst ways that the once considered Hollywood "it" couples' decided to end up their relationships.
Ben Affleck And Jennifer Garner
Ben and Jennifer Garner met in 2000 on the set of "Pearl Harbor", but it was not until 2004 that they started dating as Garner was married to Scott Foley at the time. Affleck and Garner would also co-star in 2002's Daredevil movie where Affleck played the titular Daredevil character, and Garner played Elektra.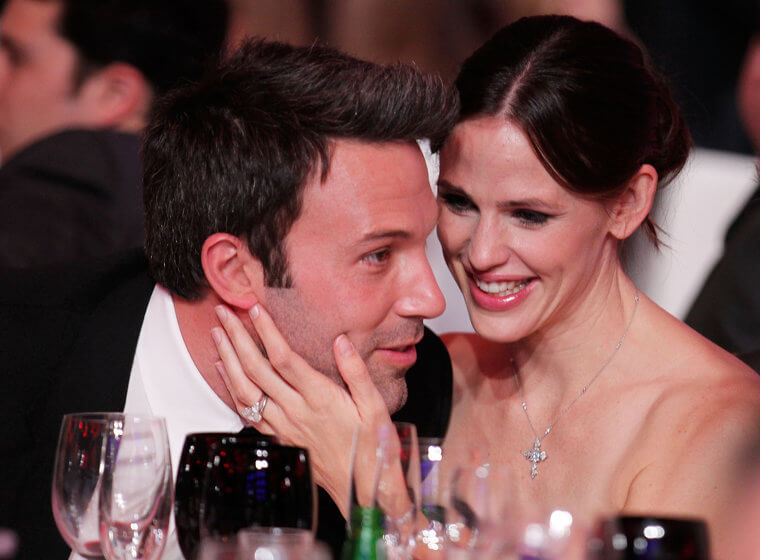 After 10 years of marriage and 3 children, they decided to separate following rumors of Ben Affleck having an affair with their nanny. By 2017, the couple filed the divorce and as of today they still are being spotted together in events supporting their kids. Since their divorce, Affleck has been spotted with former partner Jennifer Lopez and in 2021, the two confirmed that they had resumed their relationship.
Jennifer Aniston And Brad Pitt
For a short period, Brad Pitt and Jennifer Aniston were the golden couple of Hollywood, they met each other back in 1994 and started dating in 1998. They got married in 2000 in Malibu with a ceremony that included a gospel choir, fireworks, and famous guests. Pitt had launched his career as a successful movie star, while Aniston had her big break as Rachel in the iconic sitcom Friends.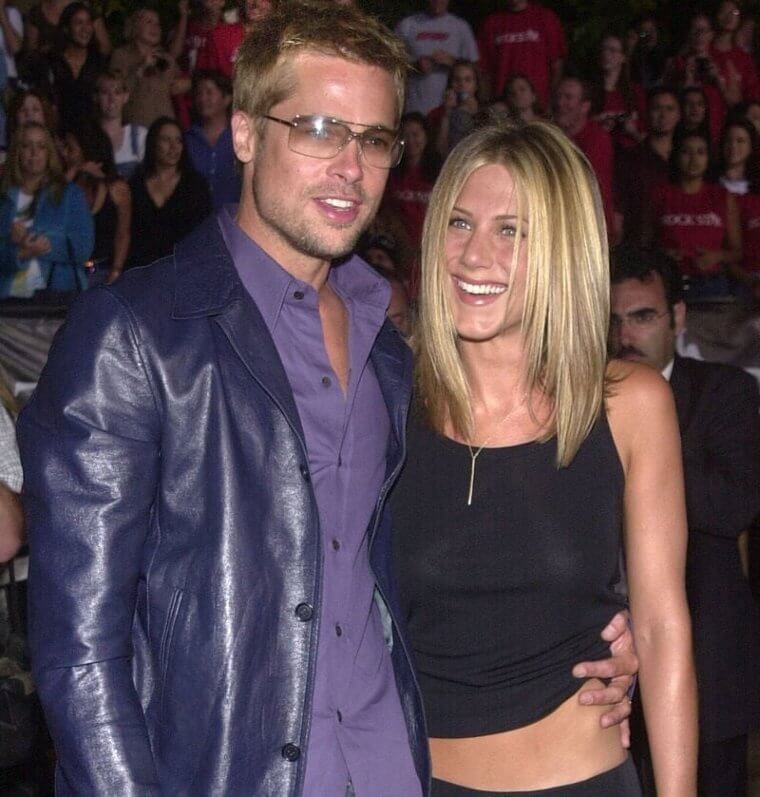 But, after five years, the marriage of this "it" couple fell apart after Brad allegedly had an affair with his co-star of Mr. and Mrs. Smith, Angelina Jolie. Despite Pitt declaring that he hadn't been unfaithful to Anniston while working on the movie with Jolie, many fans were skeptical and photos of Pitt and Jolie together shortly after the divorce didn't help matters.
Russell Brand And Katy Perry
Katy and Russell met at the 2008 VMAs, and they went public with their relationship in October of 2009, 3 months later he proposed while they were in India enjoying a vacation. India was also the place that they chose to get married 10 months later.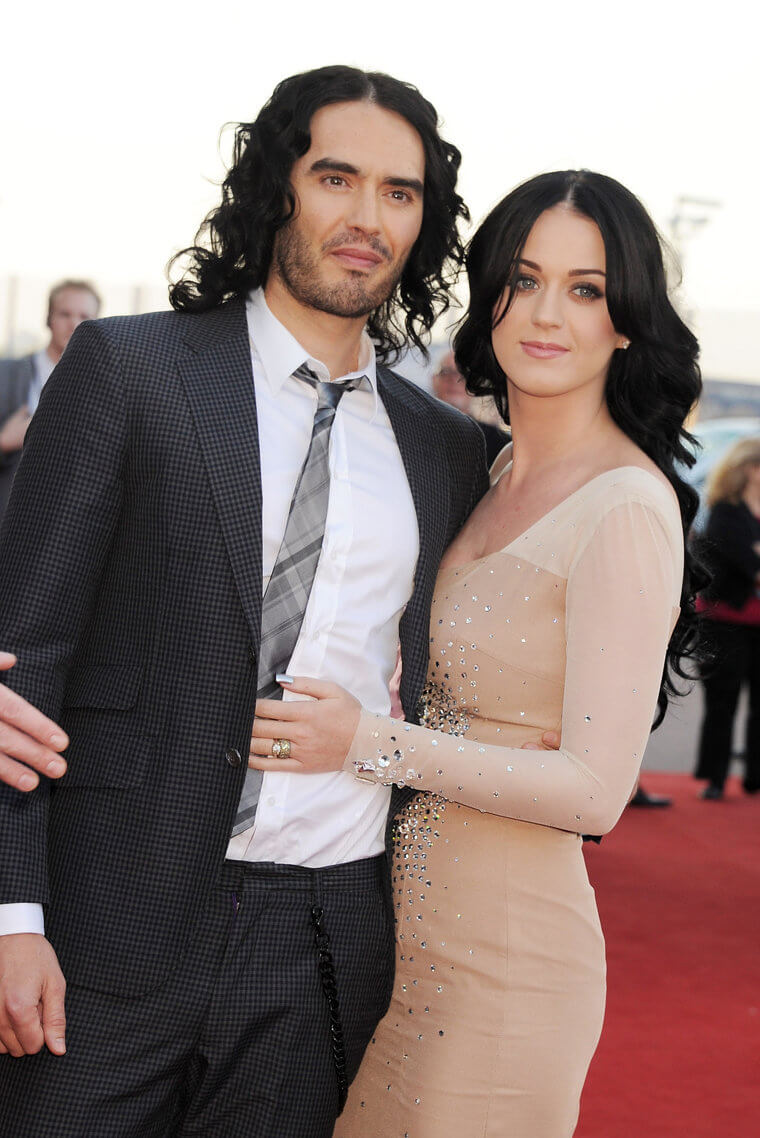 By December of 2011, Russell filed for divorce citing irreconcilable differences and then during a Vogue interview, Katy stated that she received a text message from him saying that he was divorcing her and that since she had not heard from him since. The couple got officially divorced by mid-2012 which means their whole relationship just lasted 14 months.
Taylor Swift And Calvin Harris
Taylor and Calvin started dating in 2015 after they were introduced to each other during the Elle Style Awards ceremony. They had a year full of PDAs and Instagram posts that were true couple goals.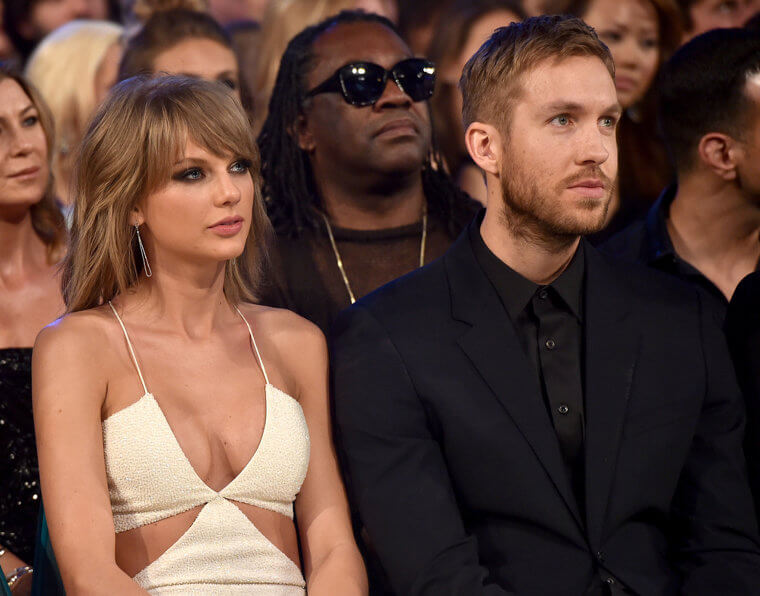 But, around May of 2014, Taylor was spotted dancing with Tom Hiddleston during the Met Gala, and a month later Calvin posted a tweet making the end of their relationship official, Taylor retweeted it and wrote that their split was amicable. Later on, both artists deleted all the posts that they had together on social media and started a heated conversation through Twitter which ended with them composing songs about each other.

Amber Heard And Johnny Depp
They met on the set of The Rum Diary in 2009 where they were co-stars. Heard stated that they started officially dating by 2012, which was the same year that Johnny Depp and her former partner Paradis announced their separation.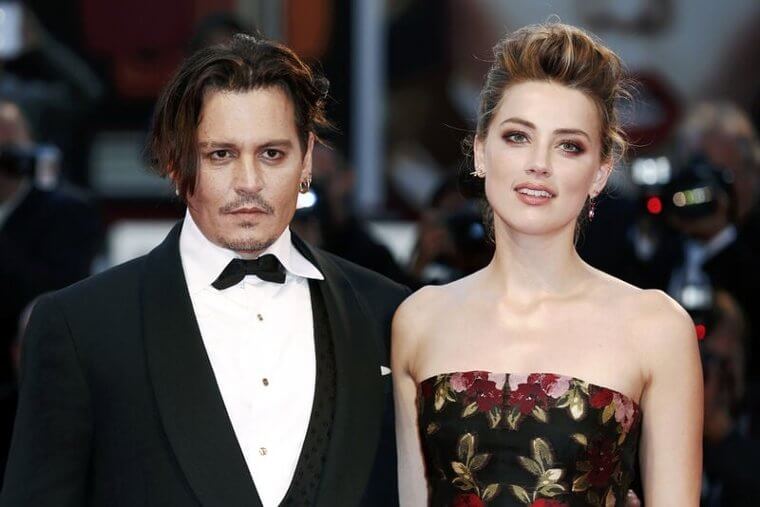 Amber and Johnny got married in 2015 in a private ceremony at their residence in LA. But apparently, their marriage was filled with abuse, blackmail allegations, and relationship toxicity which led Heard to file a divorce a year later in 2016. The accusations of domestic abuse against Depp resulted in him being fired from the Harry Potter spin-off, Fantastic Beasts. Many fans have also attacked Heard, claiming that she was also abusive during the relationship and calling for her to be dropped from the Aquaman sequel.

Ashton Kutcher And Demi Moore
This couple met in 2003 and got married two years later despite their 16-year age difference. Demi wrote a book called Inside Out, in which she speaks openly regarding their whole relationship and marriage that went through moments as a miscarriage and alcohol addiction of Moore, and cheating allegations of Kushner.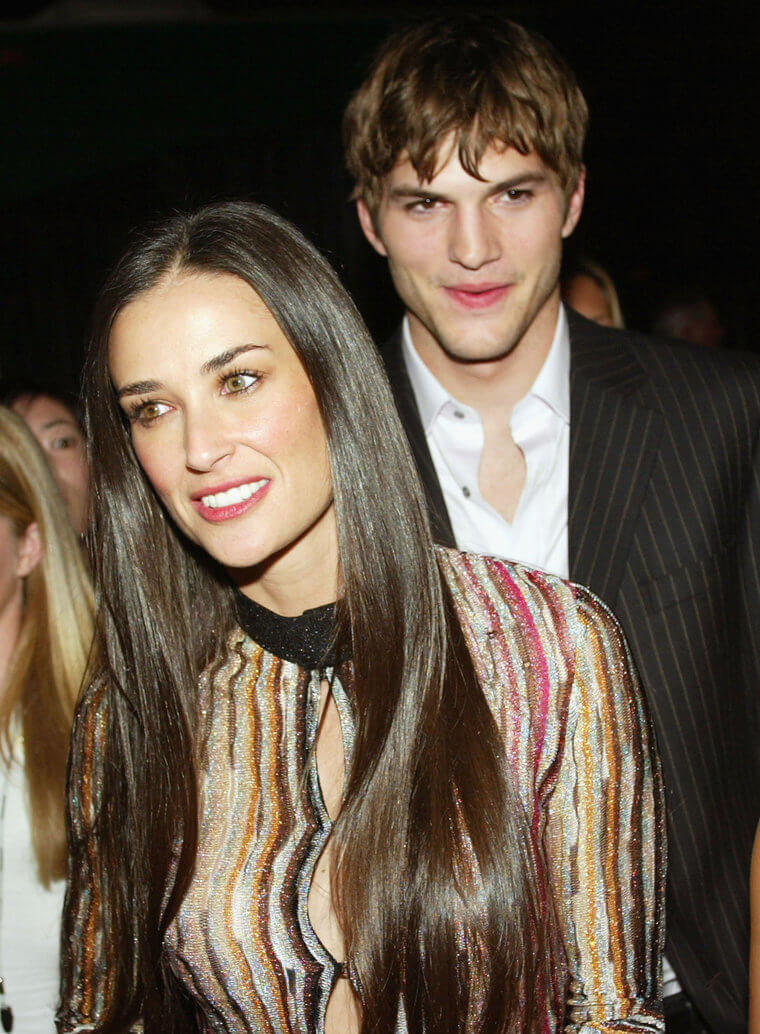 Their marriage lasted just eight years, the couple did not have children in common and their divorce process went on for at least two years. Moore's decision of ending the marriage was as she said to honor her values and vows and move forward with her life. Kutcher would eventually go on to marry former That 70's Show co-star Mila Kunis in 2015.

Iggy Azalea And Nick Young
Twitter was the reason why this couple end up together in 2014, as Nicky Young tweeted that he had a crush on Iggy Azalea during the #WCW, Woman crush Wednesday. Iggy responded to the comment, calling the Laker Shooting guard cute and the athlete very handsome, so they went on a first date to walking around a local Target.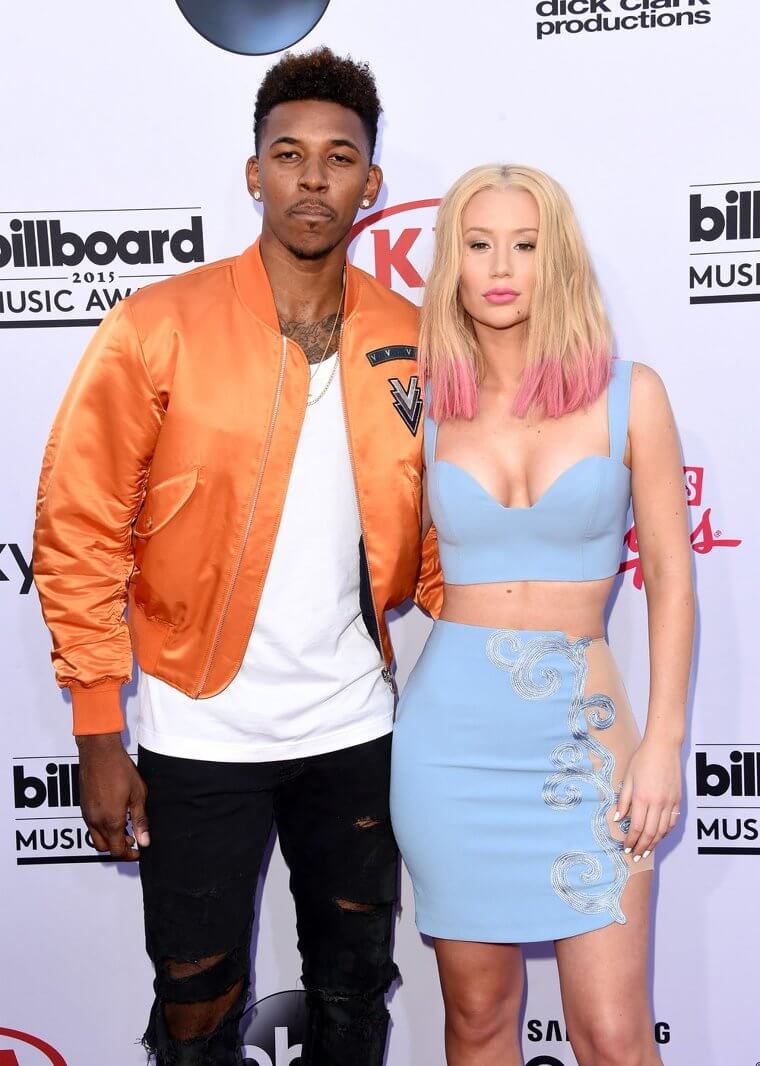 A year later, Young proposed, and the planning for the wedding started, but in 2016 a video leaked by one of Young's teammates of his alleged cheating and the fact that his former partner Keonna Green was four months pregnant with his daughter while Young and Azalea were engaged, lead to the pair's separation.

Kim Kardashian And Kris Humphries
The couple started dating in October of 2010, and 7 months later, Kris proposed at Kim's house. They got married in August of 2011 and the whole ceremony was filmed for a special in Kim's reality show, Keeping Up With the Kardashians.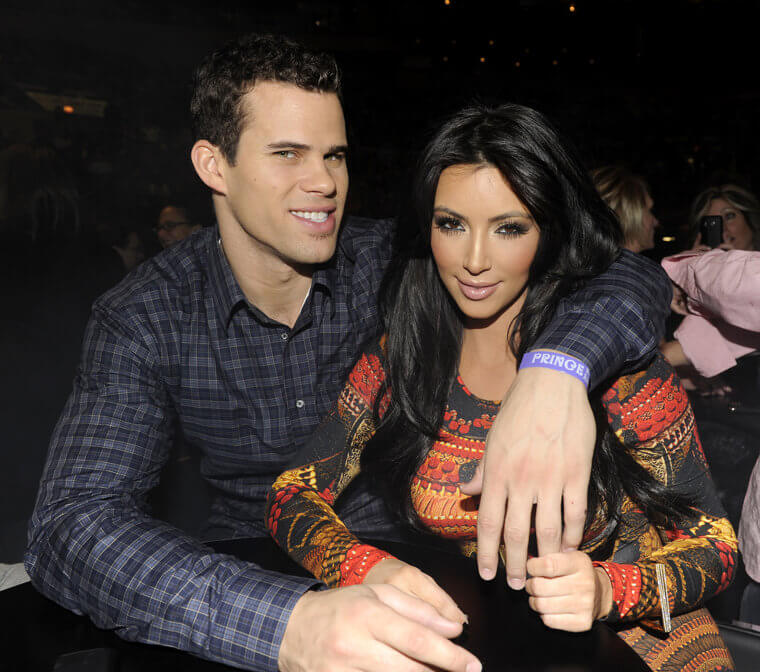 But, after 72 days of being together, Kim Kardashian decided to file for divorce citing irreconcilable differences; Humpries filed to annul the marriage claiming fraud, and he accused Kim of cheating on him with Kanye West and using him for rating purposes which she denied. Their divorce was finalized in 2013, a mere 12 days before Kim gave birth to her first child with Kanye West called North.

Madonna And Sean Penn
Madonna and Penn met in 1985 on the set of Material Girl, and for them was love at first sight, that is probably why they decided to get married only 6 months later. Unfortunately, rumors of jealousy and violence lingered from the beginning of their relationship which resulted in Madonna stating that she thought no one wanted them to be together.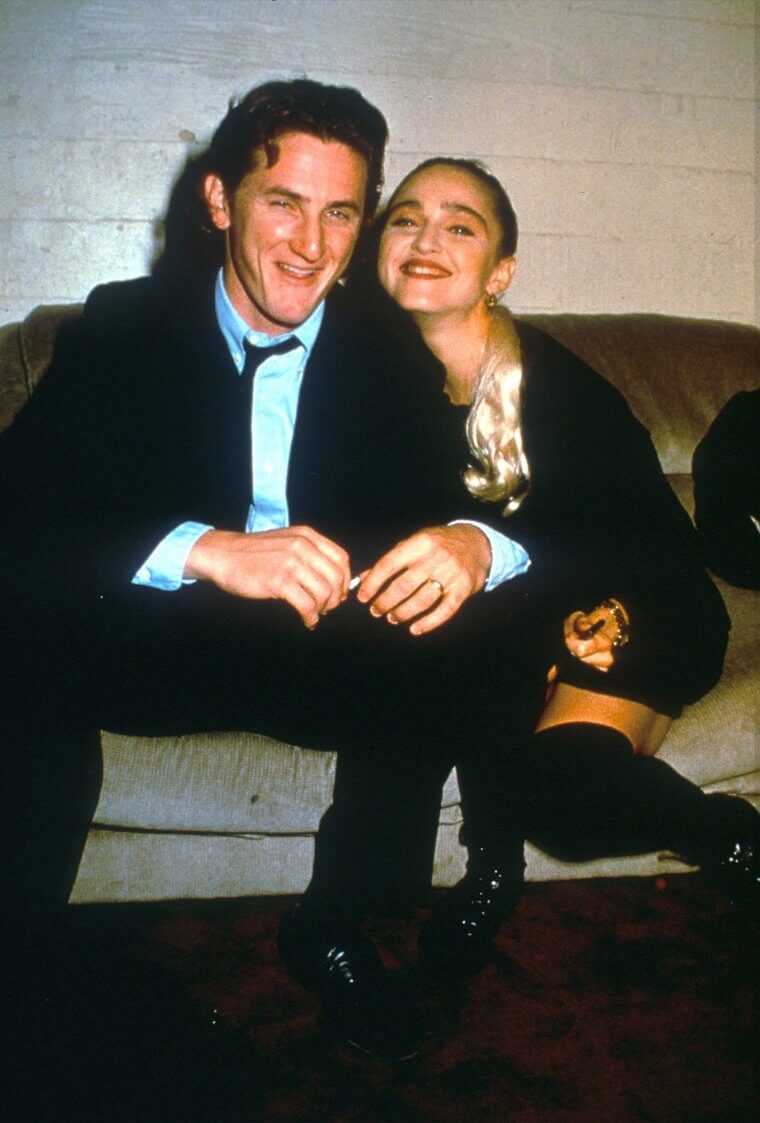 Two years after their marriage, Madonna filed a divorce for the first time and made sure to state that the violence allegations were false. By January of 1989, she filed again for divorce citing irreconcilable differences, and this time they split. It is said that years later both of them in separate interviews admitted to still have feelings for each other. Madonna would go on to marry British director Guy Ritchie before the two would also divorce in 2015.

Angelina Jolie And Brad Pitt
As previously stated, Angelina and Brad met in the set of Mr. and Mrs. Smith while the actor was still married to Jennifer Aniston, hence; the beginning of their relationship was quite messy. But in 2005 they started to be seen with each other on trips and by 2006 they confirmed that they were expecting their first baby together.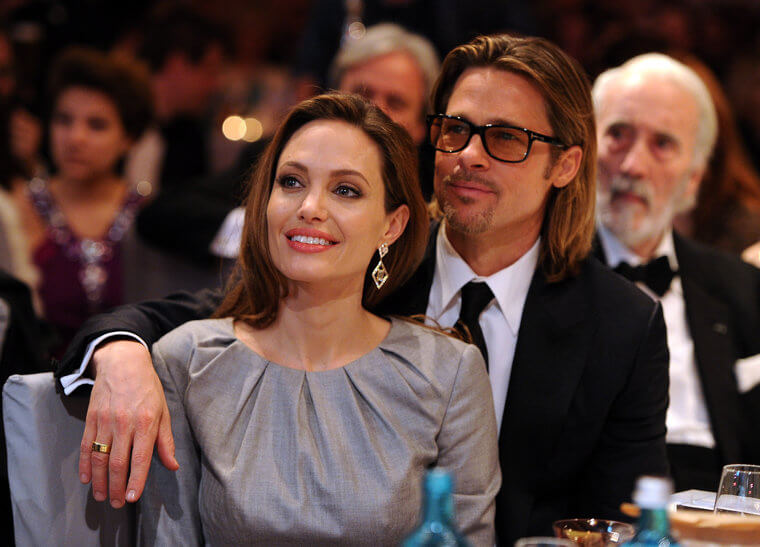 They got married in 2014 and all their six children were part of the ceremony. However; it did not last long, and by August of 2016 Jolie filed a divorce citing irreconcilable differences, and requested primary custody of their children. In 2019, Pitt was spotted at the birthday party of his ex-wife Jennifer Anniston fuelling speculation that the two would reconcile, but both Pitt and Anniston denied the rumors.

Olivia Wilde and Jason Sudeikis
Olivia Wilde and Jason Sudeikis' relationship survived for almost a decade after its beginning in 2011. After getting engaged in 2012, they had two children together and seemed pretty happy. However, in November of 2020, when the couple had parted ways. While sources claim that there was no big scandal that lead to the wedding and that the couple "just fell out of love in a romantic way, but still have love towards one another as people," things seem to be taking a turn for the worst.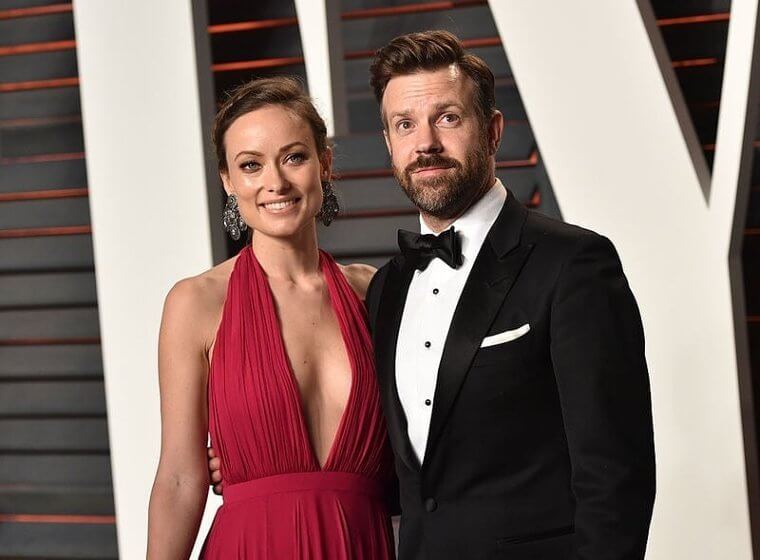 There are rumors that Wilde started dating her current partner, singer Harry Styles, while still together with Sudeikis. More recently, they went into a custody battle, and Wilde was blindsided when during a presentation about her new movie, given in front of thousands of people, she was handed custody papers. After the humiliating incident, sources claim the Sudeikis had no idea that she had been served the paper in such a degrading manner.

Olivia Wilde and Jason Sudeikis
Olivia Wilde and Jason Sudeikis' relationship survived for almost a decade after its beginning in 2011. After getting engaged in 2012, they had two children together and seemed pretty happy. However, in November of 2020, when the couple had parted ways. While sources claim that there was no big scandal that lead to the wedding and that the couple "just fell out of love in a romantic way, but still have love towards one another as people," things seem to be taking a turn for the worst.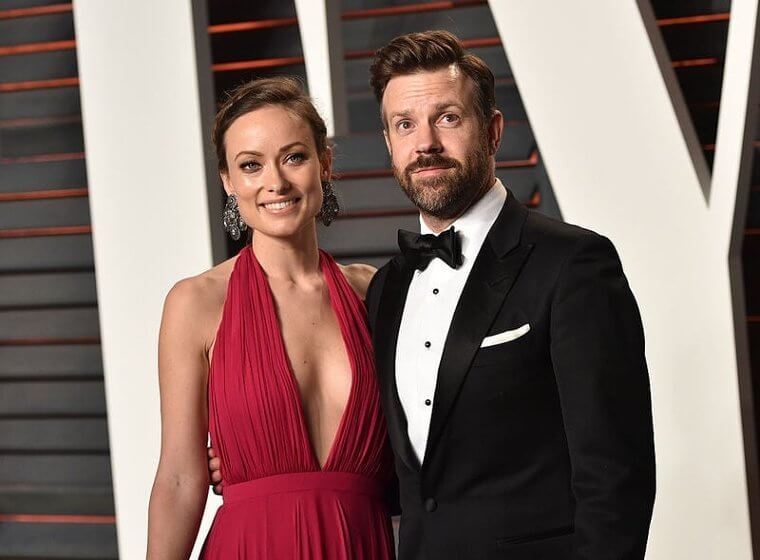 There are rumors that Wilde started dating her current partner, singer Harry Styles, while still together with Sudeikis. More recently, they went into a custody battle, and Wilde was blindsided when during a presentation about her new movie, given in front of thousands of people, she was handed custody papers. After the humiliating incident, sources claim the Sudeikis had no idea that she had been served the paper in such a degrading manner.

Sandra Bullock And Jesse James
They met in 2003 while Sandra was taking her godson to get a tour of Jesse's Garage as he was a fan of James' show Monster Garage. After two years together, the couple decided to get married in July of 2005 in California.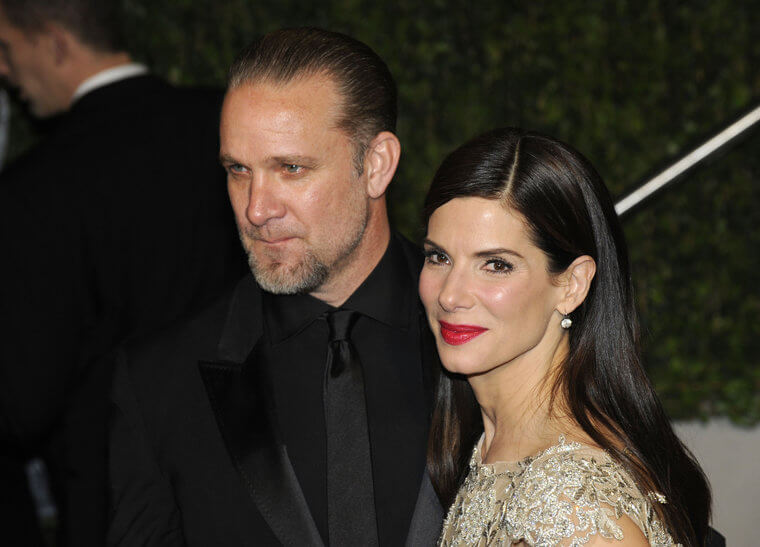 5 years later, a report of alleged infidelity from Jesse James appeared, and it was from a model who claimed to have an 11-month relationship with him, following the news, multiple women appeared with infidelity stories. So; as a result, Sandra filed for divorce in April of 2010 and Jesse took accountability for the situation and apologize to her and their children publicly.

Tiger Woods And Elin Nordegren
The couple was introduced through the Parvenik family for whom Nordegren was working as a nanny. They got engaged in 2003 and got married a year later in Barbados. They have two children, Sam who was born in 2007, and Charlie who was born in 2009.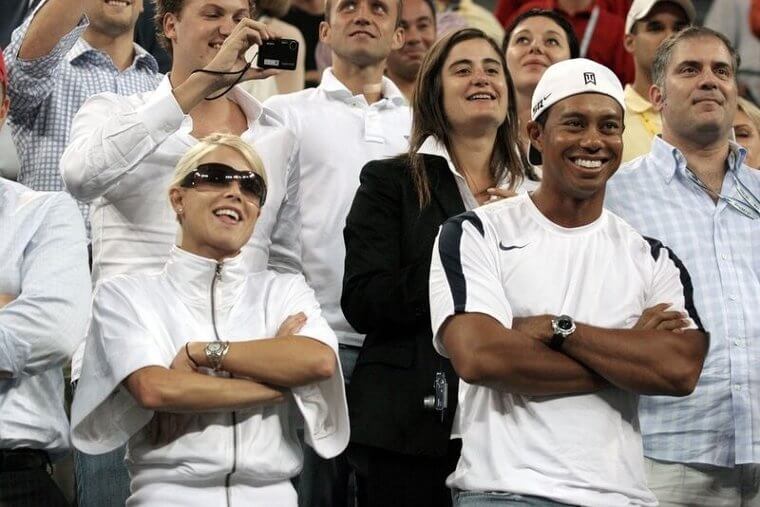 But, precisely by 2009, cheating allegations of Wood were published, and by the end of the year, more than a dozen of women had claimed that they had sexual relations with the golfer. Around the same time, Woods was involved in a car accident close to the family home, with speculation that Nordegren had chased him out after finding out about Woods' infidelity. Woods decided to take a break from golf to work on his marriage, but the couple was not able to reconcile and they got divorced in August of 2010.

Tom Cruise And Katie Holmes
They were once one of Hollywood's most iconic couples. They started dating in 2005 and they were first spotted together in Rome and then Cruise made it official during an interview with Oprah Winfrey. A few months later they got engaged in Paris and then announced that Holmes was pregnant of the couple's child Suri. They got married in November of 2006.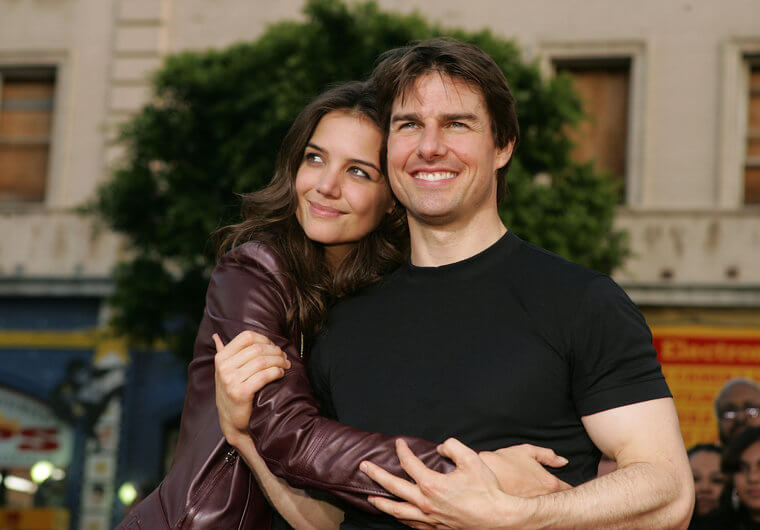 But, 6 years later, Katie filed for divorce and it is said that Tom was not expecting it at all. According to her lawyer, the reasons for divorce were a personal matter and all in the best interest of their child Suri, for whom they share custody.

Miley Cyrus And Liam Hemsworth
Back in 2009, they met in the set of The Last Song as they were co-stars in the film adaptation of Nicholas Sparks' novel. A year later, they confirmed their relationship as they walked together at the Elton John AIDS Foundation Academy Awards Viewing Party. After a series of ups and downs, they confirmed their engagement in 2012.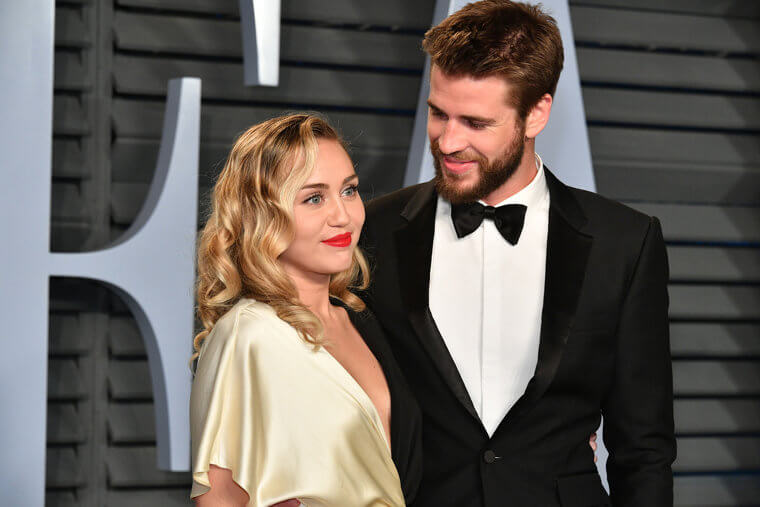 In 2013, cheating allegations from Hemsworth were published and the couple broke up. However; at the beginning of 2016 they shared vacations in Australia with Hemsworth's family and they reconcile. Finally, by December of 2018, they got married, but their marriage lasted less than a year as by August of 2019 Hemsworth filed for divorce citing irreconcilable differences, and they both move on with their romantic lives as they were spotted dating other people shortly after their divorce.

Matt Damon And Minnie Driver
Matt and Minnie met while they were filming the movie Good Will Hunting in 1997, and they dated for about a year. A month before their break up, Matt Damon declared his love for Minnie on David Letterman.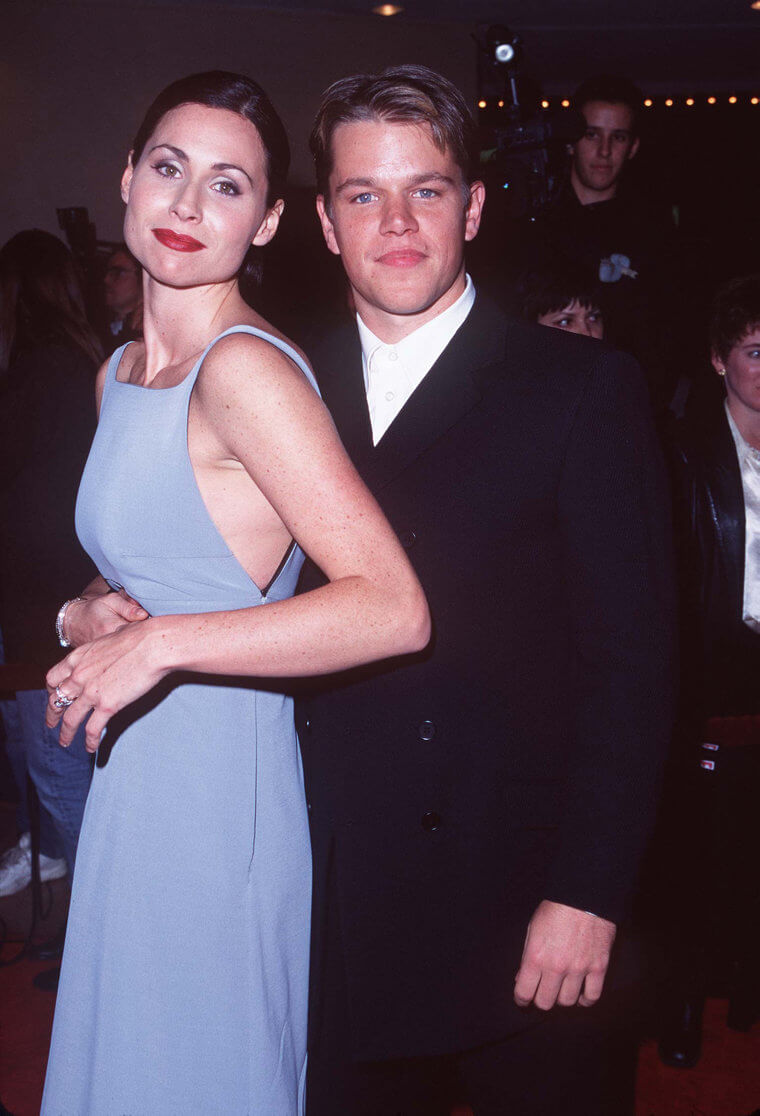 However; things were not as good as they seemed, due to in 1998 in an appearance on The Oprah Winfrey Show, Matt stated that he did not have a girlfriend and according to Minnie she did not know that he wanted it to break up with her. According to later declarations of Minnie, she said that she found Matt's statement fantastically inappropriate, and of course they finished their relationship.

Julia Roberts And Kiefer Sutherland
They met in 1990 during the filming of Flatliners. Despite the infidelity accusations of Kiefer, they got engaged and Julia organized a bachelorette party which was filled with a-list stars. Roberts had already experienced success with her roles in Mystic Pizza, Steel Magnolias, and Pretty Woman, while Sutherland had already starred in Stand by Me prior to their relationship.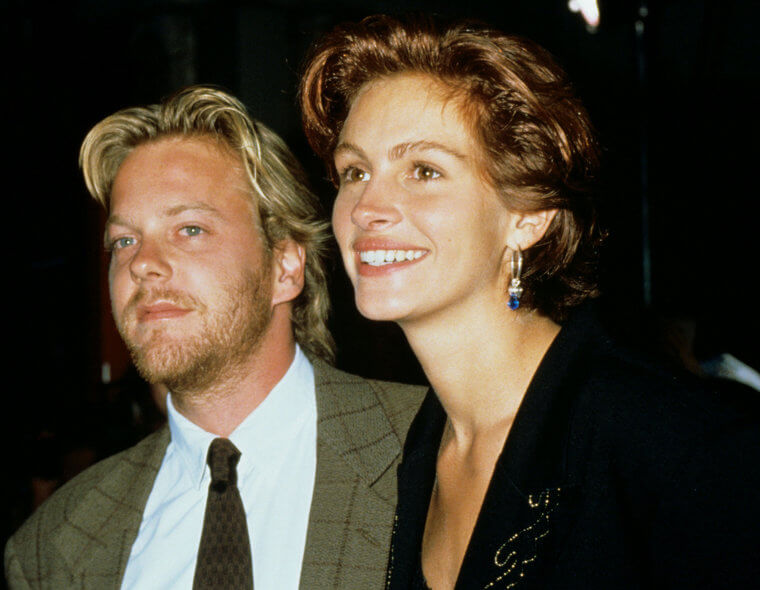 However; suspicion started raising when Kiefer canceled his bachelor party three days before the big day. On the day of the wedding, Kiefer moved out of Julia's place and went to his apartment as he received the news that his bride-to-be was on a date with Jason Patric and that instead of going on a honeymoon with him, she took Jason on a jet and they flew to Ireland. Roberts' relationship with Patric also fell apart shortly after and Sutherland and Patric resumed their friendship in 2009.

Pete Davidson And Cazzie David
Cazzie David wrote an essay collection titled "No one asked for this" in which she tells the story of her break up with Pete Davidson. The couple dated for two and a half years and their relationship ended via text message.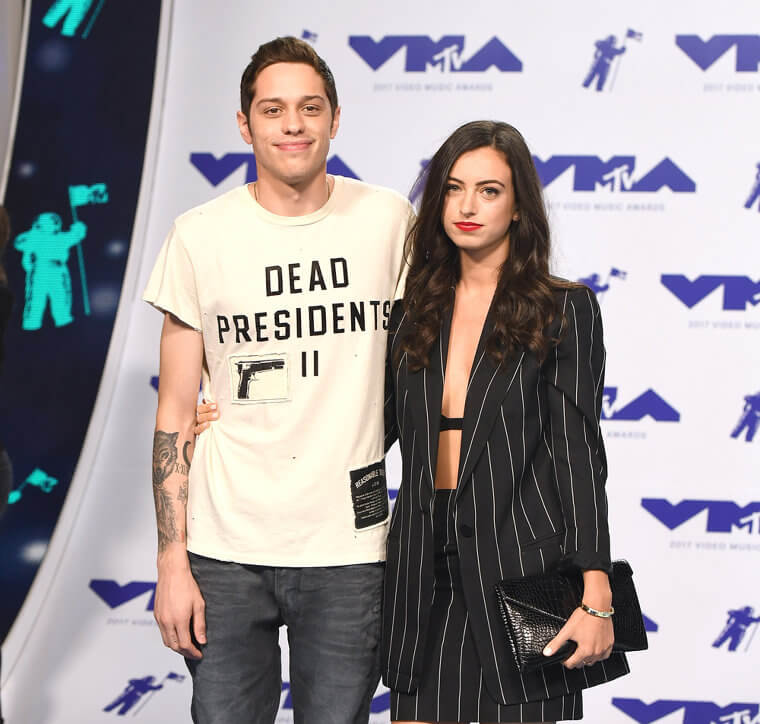 But as bad as it sounds to have a break up through a text message, what Cazzie did not know was that Pete was dating Ariana Grande and she found that out 24 hours after their breakup, via Instagram; also, she realized that he had covered most of the tattoos that were inspired by her. Pete and Ariana were engaged months after but their relationship also did not work.

Selena Gomez And Justin Bieber
The teen couple started dating in 2010 and went public with their relationship in 2011. They were seen together at several events like music awards and were photographed in numerous romantic dinners and their Instagrams were full of affectionate photos of the couple. By 2012, rumors of the couple splitting were seen in different magazines; during 2013 the couple was sending mixed messages about their sentimental status and by 2014, Bieber confirmed that they were back together.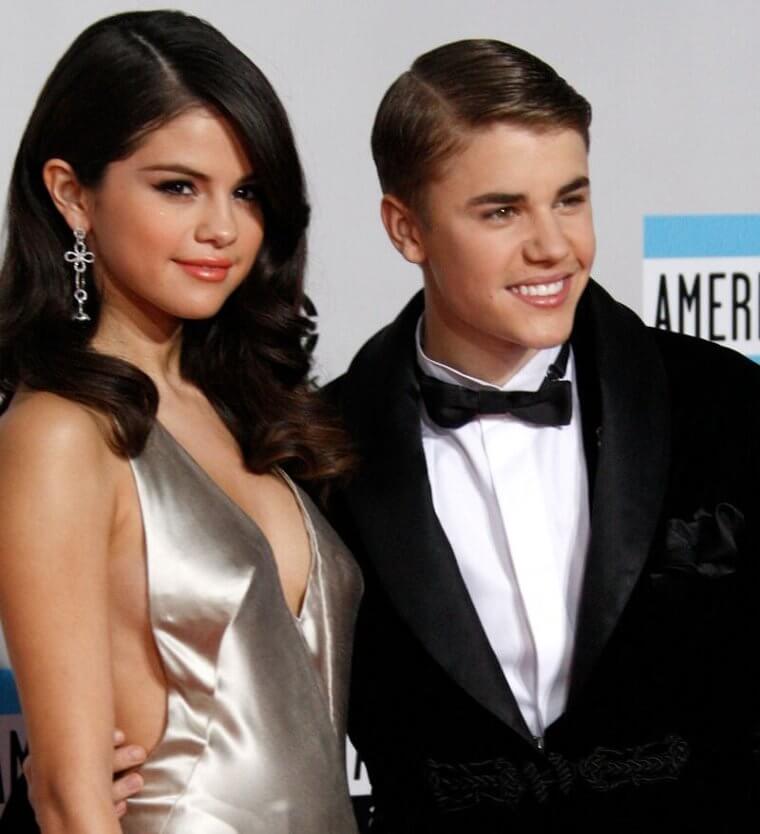 However; it did not last long as Selena confirmed that they broke up at the end of the same year, and their relationship was on and off. Gomez would cruelly mock their Bieber during an appearance on the David Letterman Show in 2013. Over the next couple of years, both Gomez and Bieber were spotted dating other people, and finally, in 2018, Justin married Hailey Baldwin, which ended any speculation that he and Gomez were still a couple once and for all.

Kristen Stewart And Robert Pattinson
The Twilight co-stars started dating in 2008 after they met on the filming of the movie, and they became a fairytale couple as fans were obsessed with their chemistry on and off the set. The two played Bella Thorn and Edward Cullen, two characters whose love story was central to the Twilight movie series.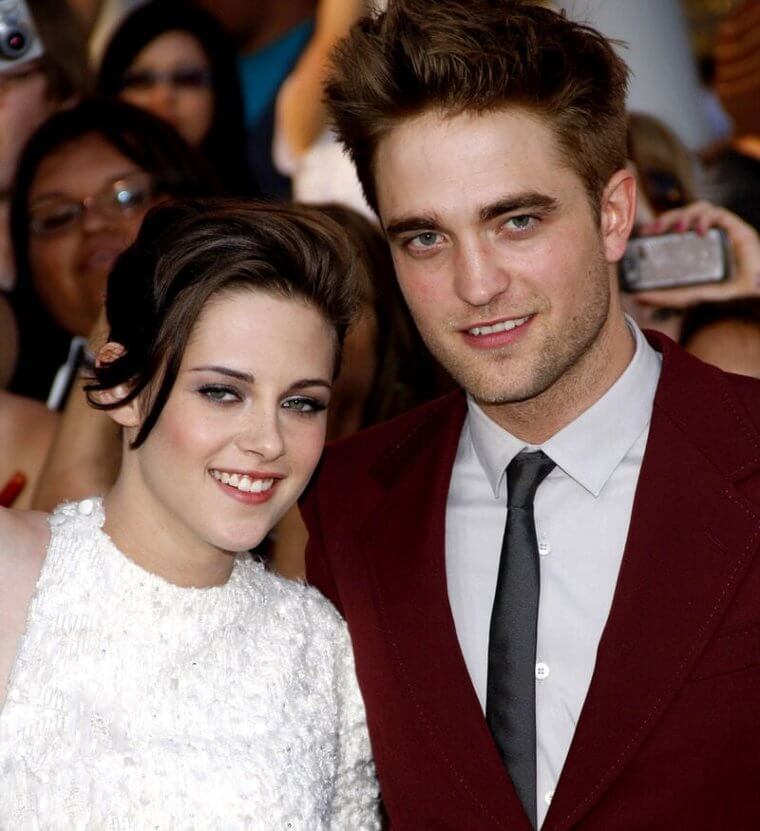 After 4 years of relationship, it was said that Robert Pattinson bought a house in Los Angeles and was planning to propose to Kristen, but in a report of Vanity fair, intimate photos of Kristen and Rupert Sanders, who she met while filming Snow White and the Hunstman were released. The photos, and Stewart's relationship with Sanders, effectively ended their real-life relationship while they still were working together on the set of Twilight.

Jai Brooks And Ariana Grande
They met through Twitter as Jai and his brother started a competition to win her attention, Ariana's mother showed the video to her, and then she decided to get in contact with Jai, they exchange a couple of tweets and they got to know each other through text messages and video calls. They stated that they were dating in October of 2012 and they met in person by January of 2013.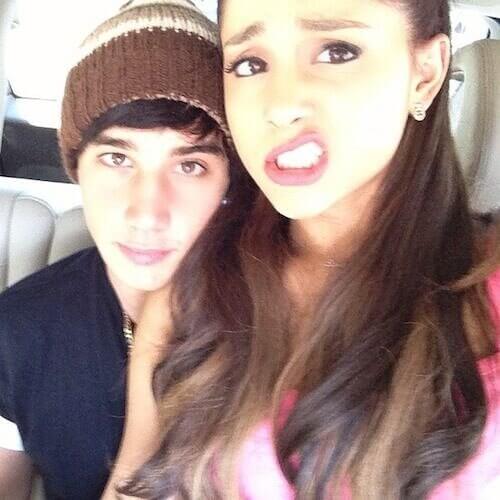 10 months later, Ariana confirmed that they have broken up and during an interview, she said that it was through a text message right before she was going to go on stage. The couple reconciled for almost 6 months during 2014 and then following the cheating allegations of Ariana and the passing of her grandparent and the absence of Jai at that moment dealt with the final break up.

Laura Dern And Billy Bob Thornton
They met on an episode of "Ellen" in which they were guest-starring. Dern and Thornton would date for 3 years between 1997 to 2000, shortly after Thornton ended his marriage to Pietra Cherniak.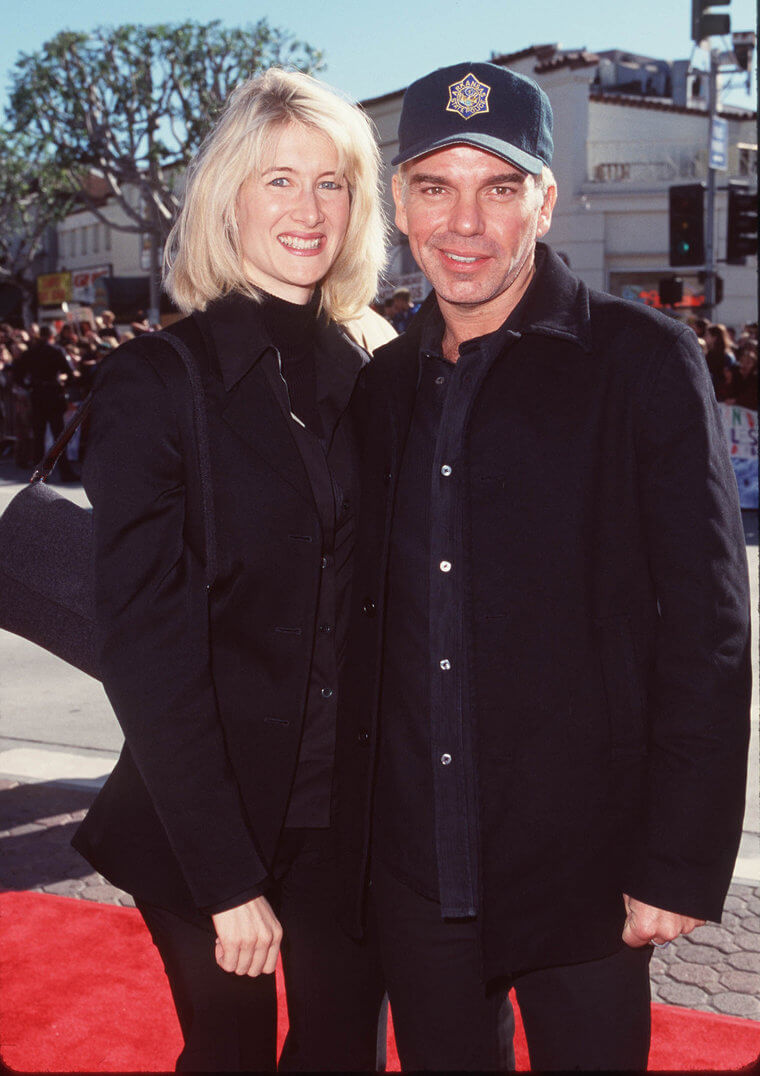 However; while Laura one day left home to go and film a movie, Billy Thornton decided to get married to Angelina Jolie who he met on a movie set, and he also decided not to tell Laura about it and he ghosted her. As per Laura's statement, she said that it felt like a sudden death as she did not have the chance of getting closure or an explanation about the situation.

Zayn Malik And Perrie Edwards
Their love story started in the set of The X Factor, and they went public with their relationship in 2012. A year later they got engaged and there were rumors that their wedding was going to be in Disneyland.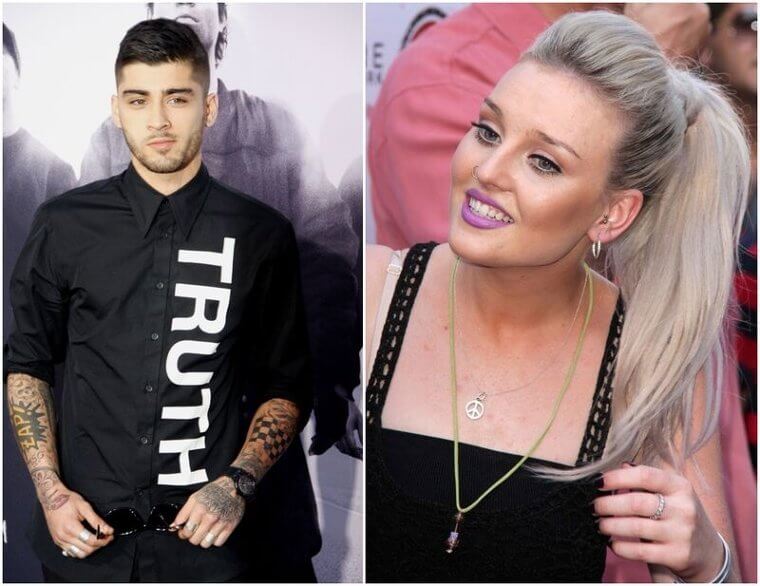 By 2015, rumors of Zayn cheating on Perrie emerge and he goes over Twitter and denies all the accusations, stating that all is made up by a lot of jealous people. In August of 2015, Zayn announced his decision of leaving One Direction, and a week later he also called off their engagement. It is said that he broke up with her over a text message, but he has stated that it is a lie and that he would never end a relationship of four years like that.

Joe Jonas And Taylor Swift
Joe Jonas, one-third of the Jonas Brothers band, had a brief relationship with fellow musician Taylor Swift in 2008. The two attended the 2008 MTV Music Video awards as a couple, shortly before Jonas ended their relationship. Swift would later state that Jonas ended the relationship in a manner that was both quick and heartless.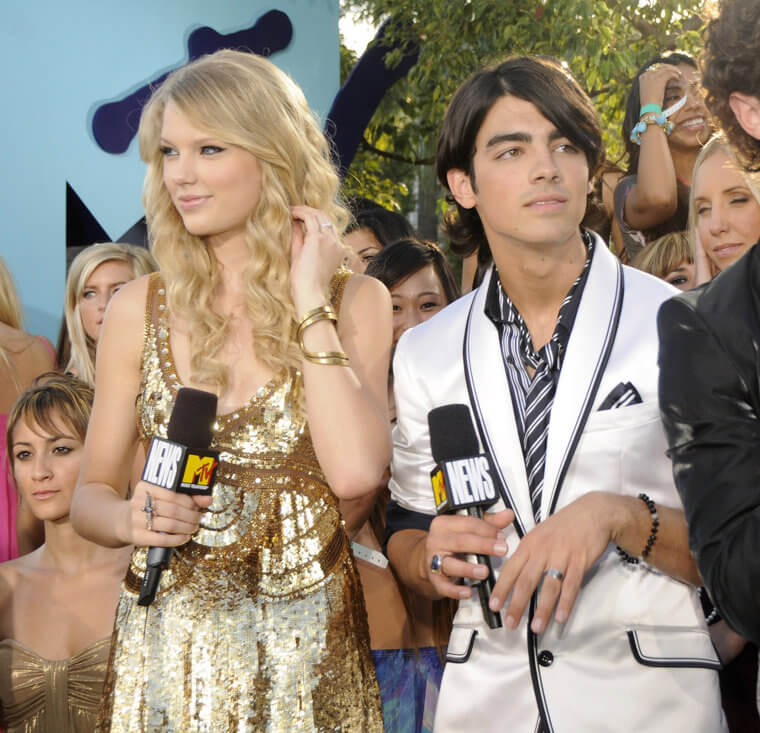 A month after the breakup, Swift appeared on the Ellen DeGeneres Show, and she stated "when I look at that person, I'm not even going to remember the boy who broke up with me over the phone in 27 seconds when I was 18". Jonas and Taylor had a couple of years in which they were composing and singing songs that made the fans think that they were addressing their problems in their former relationship, but apparently, they are friends now, as it is said by the fans that Swift sent Jonas and his wife a gift when the couple's baby was born.