"Any final words?" has been a traditional question at executions for as long as most people can remember. Often, the condemned person will use it as an opportunity to show remorse, protest their innocence once more, or say something profound. Occasionally they will choose to say nothing at all. Sometimes, however, what is morbidly referred to as "gallows humor" shines through and the person about to die cannot resist cracking one last joke. Here are some of the most notable death row jokes from the last century.
George Appel
Some people love a good pun. Some people are even partial to a bad pun, no matter how groan-inducing they might be. But how many of us would feel the need to deliver one just before we were put to death? That's exactly what George Appel did.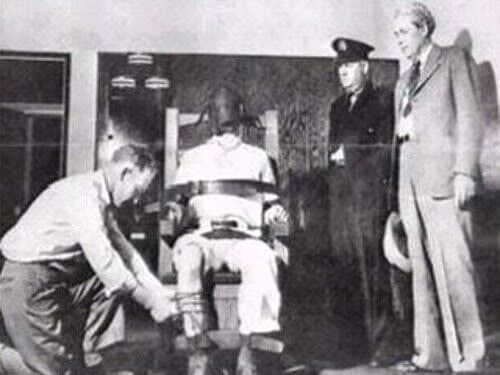 Appel had been sentenced to death for killing a police officer in 1928 and was being fastened into the electric chair that would end his life when he was asked if he wanted to utter any last words. He did. "Well, gentlemen, you are about to see a baked Appel," said the condemned man. We wonder if the executioner rolled their eyes before flipping the switch.
James French
Another Death Row prisoner who felt his execution was a good time to deliver a pun was James French. He had originally been sentenced to life imprisonment for first-degree murder but, while serving that sentence, he also killed his cellmate.
This left the authorities with little choice but to upgrade French's sentence to death. He was placed into the electric chair in 1966 where he said to the assembled audience of witnesses and journalists: "How's this for a headline? 'French Fries'".
Aileen Wuornos
"Yes, I would just like to say I'm sailing with the rock, and I'll be back, like Independence Day, with Jesus. June 6, like the movie. Big mother ship and all, I'll be back, I'll be back," said Aileen Wuornos before her life was ended by lethal injection on October 9, 2002.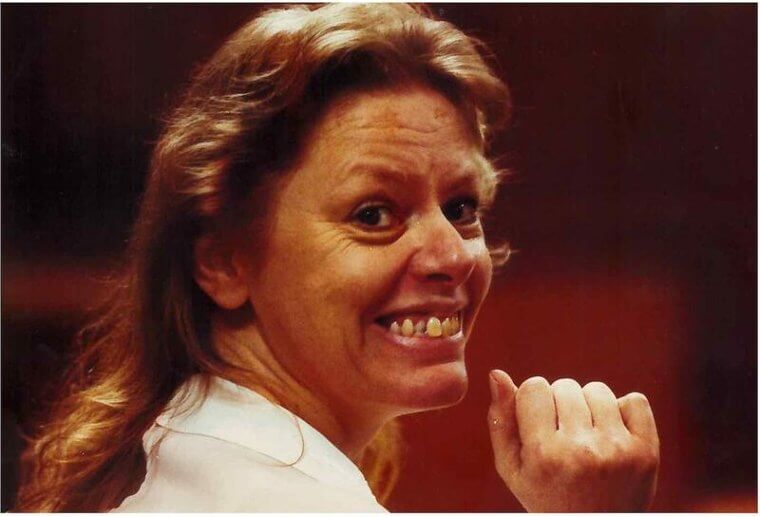 Wuornos had been sentenced to death after being found guilty of killing seven men between December 1989 and September 1990. Wournos had claimed that each man had tried to rape her while she was working as a prostitute. The court, however, convicted her as a serial killer.
James Jackson
In 1997, James Jackson strangled his wife and two step-daughters to death before leaving a note saying "I love Sharon, Sonny, Ericka. I could not take care of my family. I do not have a job. I gave them back to God. He and they will understand."

Whether God and Jackson's victims understood his actions, we will never know, but the law did not. He was convicted and sentenced to death for his crimes. Jackson was executed by lethal injection on February 7, 2007. "Warden, murder me," he said. Followed by, "I'm ready to roll. Let's get this party started."

Vincent Gutierrez
"Where's my stunt double when you need one?" was the final question asked by Vincent Gutierrez before he was executed by lethal injection in 2007. Ten years previously, one morning in 1997, the then-18 year old had jumped into the car of Air Force Captain Jose Cobo with the intention of stealing the car, a Mazda RX-7, for parts.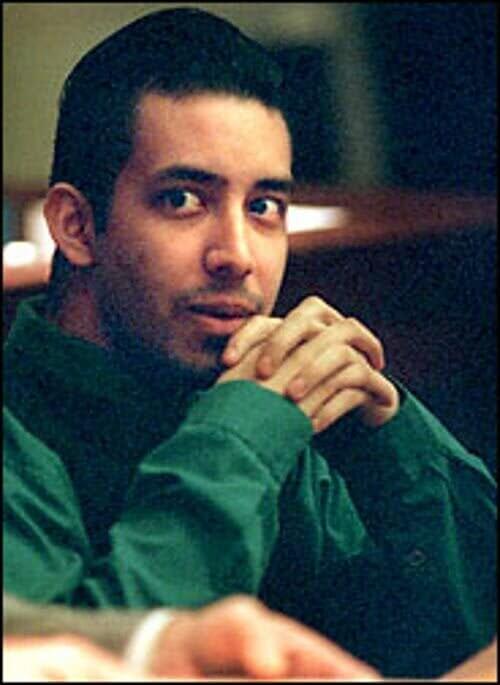 In the struggle, Guiterrez ended up shooting Cobo twice. The victim died and so Gutierrez found himself convicted of murder and sentenced to death.

Clarence Ray Allen
On January 17, 2006, Clarence Ray Allen was executed by lethal injection in San Quentin State Prison at the age of 76. He had been serving a life sentence for murder when he was convicted of organizing three further murders and moved to death row. Though he claimed to be deaf, blind, and unable to walk, witnesses saw Allen stand and make his own way to the death podium.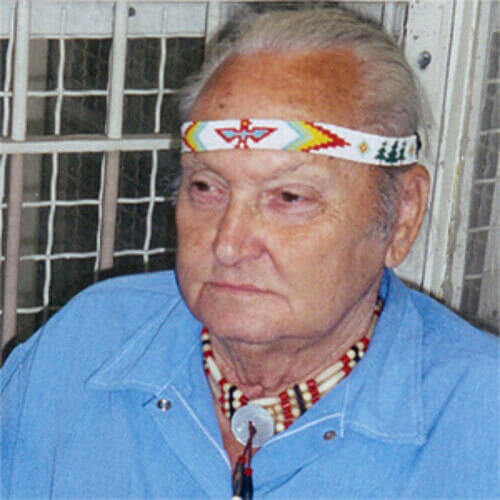 When asked for a final statement he said, "my last words will be 'Hoka Hey, it's a good day to die.' Thank you very much. I love you all. Goodbye." Hoka Hey is a Western Sioux Native American term meaning to hurry.

Christopher Scott Emmett
In April 2001, Christopher Scott Emmett beat his motel roommate to death with a lamp as he slept. He did it to steal $100 which he spent on crack cocaine before calling the police to say he had found his roommate dead. While on Death Row, Emmett legally challenged the state's execution method as unconstitutional.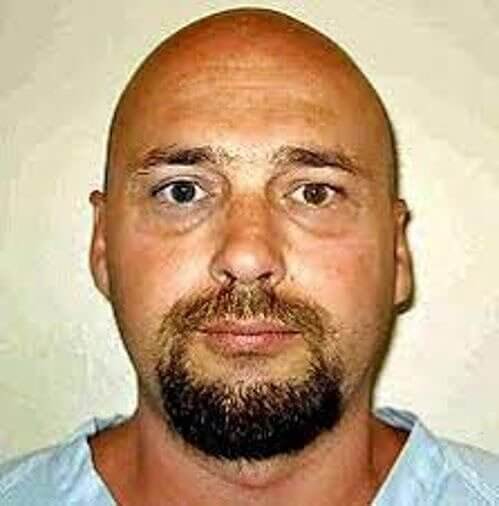 Emmett argued that the combination of injections used by Virginia did not go far enough to ensure that death was always administered painlessly. His challenge failed and he was executed on July 24, 2008. "Tell my family and friends I love them, tell the governor he just lost my vote," he said as he waited to be injected. "Y'all hurry this along, I'm dying to get out of here."

Patrick Bryan Knight
In August 1991, Patrick Bryan Knight abducted and murdered two of his neighbors, Walter and Mary Ann Werner. Other people living nearby later reported that Knight had been harassing the couple for some time. He was arrested and, while awaiting trial, threatened to kill his cellmate with a tool improvised from a hanger.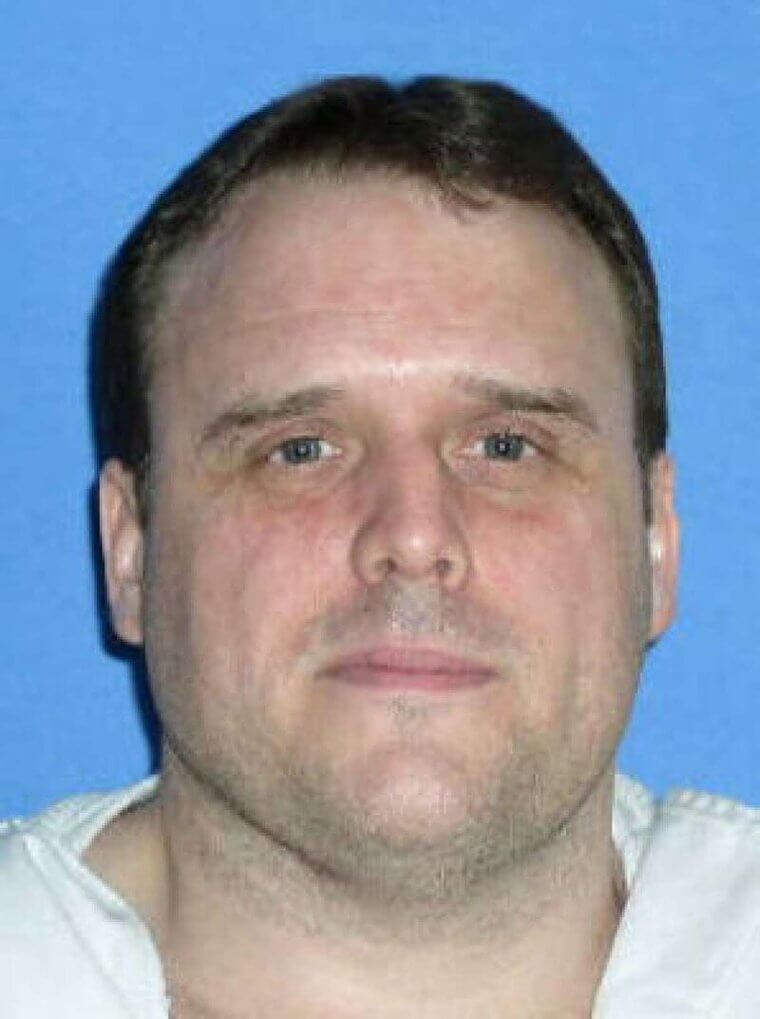 Knight was sentenced to death and executed on June 27, 2007. As he was being prepared for his lethal injection, Knight spoke. "I said I was going to tell a joke. Death has set me free. That's the biggest joke. I deserve this," he said. "And the other joke is that I am not Patrick Bryan Knight and y'all can't stop this execution now. Go ahead. I'm finished."

Gary Burris
On January 29, 1980, an Indianapolis taxi driver named Kenneth Chambers picked up the 24-year-old Gary Burris in his cab. Before the journey was completed, Chambers was dead. He was shot in the head and his body was found naked in an alleyway, his hands tied behind his back.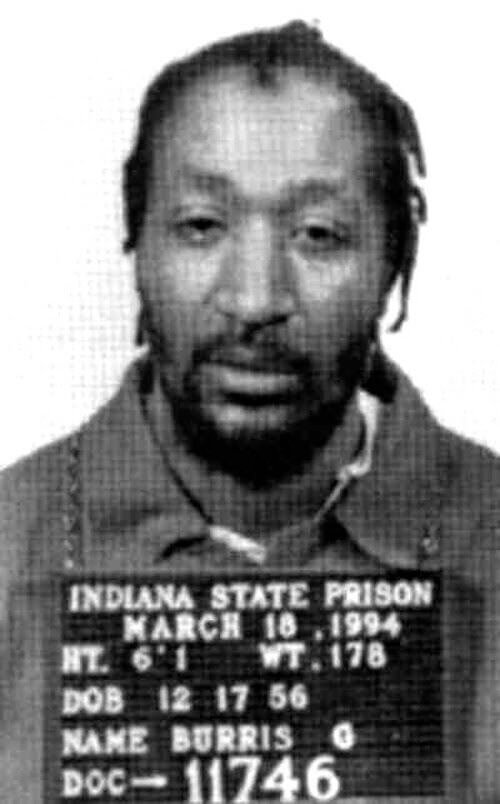 Burris was convicted of the murder and sentenced to death. He spent 17 years on Death Row before being finally executed by lethal injection on November 20, 1998. Evidently, a fan of the sci-fi show Star Trek, Burris' final words were, "beam me up."

Carl Panzram
As far as heinous criminals go, Carl Panzram had quite a prolific career. Though only five of his murder victims were ever confirmed, Panzram claimed to have killed at least 21 and it was suspected the true number could have been over 100 in the U.S. and abroad. He also claimed to have raped more than 1000 men and boys.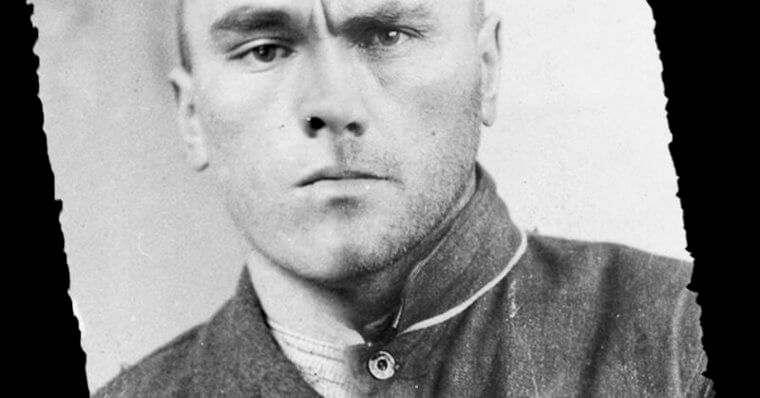 Panzram was hanged in Kansas in 1930 and he was not happy with the time it was taking. "Yes, hurry it up, you Hoosier b*stard," Panzram said to the executioner when asked for a final statement. "I could kill a dozen men while you're screwing around!"

Jeffrey David Matthews
"I think that the governor's phone is broke. He hadn't called yet," were the final words of Jeffrey David Matthews. He had good reason for saying this, after murdering his great uncle in 1993, Matthews was placed on Death Row where he remained for 17 years. During that time he was taken to the execution chamber four times.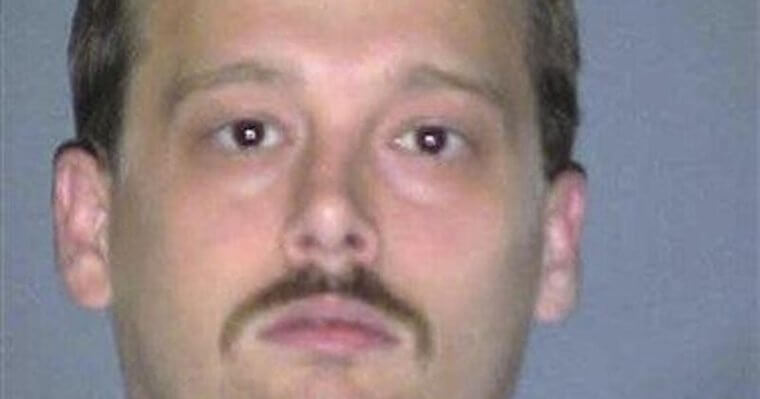 The first time the governor called during preparation and asked for Matthew's evidence to be re-examined. He did the same again a second time. At Matthews' third execution the governor called once more to report a problem with the drugs which were scheduled to be used. The fourth execution of Jeffrey David Matthews took place in January 2011 and, despite the convict waiting patiently, the phone never rang.

Robert Charles Towery
"Potato, potato. potato," are perhaps the strangest last words ever said. Robert Charles Towery was executed by lethal injection on March 8, 2012. He had been sentenced to death for the brutal robbery and murder of Mark Jones in 1991. Towery did say some more heartfelt words at his execution.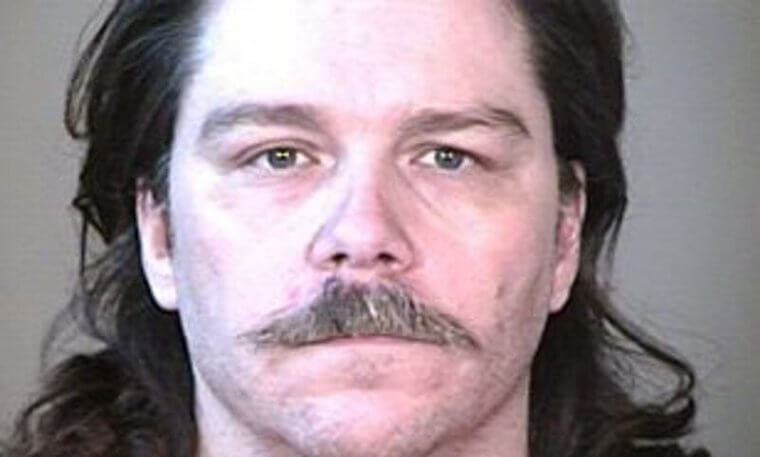 He apologized to the family of his victim, and to his own, and talked philosophically about a life of bad choices. As he began to fall asleep, he muttered, "potato, potato, potato." to let his young nephew know that everything was OK. It was the word they used to describe the sound of a Harley-Davidson's motor idling.

Thomas J. Grasso
Unusually, Thomas J. Grasso released four separate statements in the hours before his death. The first three were poignant and poetic, with one alluding to famous poems and another coming in the form of a self-penned poem itself. Ironically, it is his fourth and final statement that will be most remembered.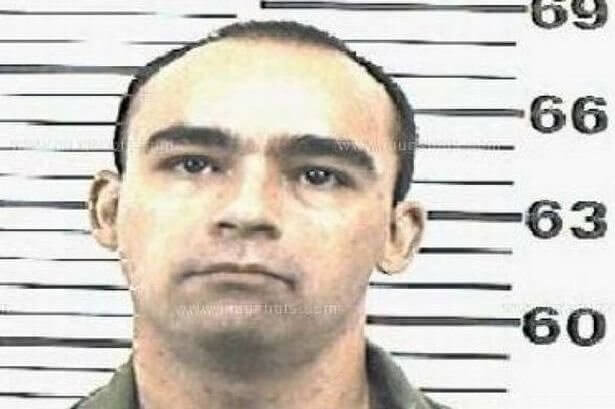 Grasso's final meal request was two dozen steamed mussels, two dozen steamed clams (flavored by a wedge of lemon), a double cheeseburger from Burger King, a half-dozen barbecued spare ribs, two strawberry milkshakes, one-half of a pumpkin pie with whipped cream, diced strawberries, and a can of SpaghettiOs with meatballs. His final statement was released shortly after that meal; it said: "I did not get my SpaghettiOs, I got spaghetti. I want the press to know this."

George Harris
"Somebody needs to kill my trial attorney," was the final statement of George Harris. This might have had some resonance if there had been any doubt about Harris' guilt. He had shot Stanley "Hank" Willoughby in the face during an argument about a pair of machine guns that Harris had entrusted to Willoughby only for them to go missing.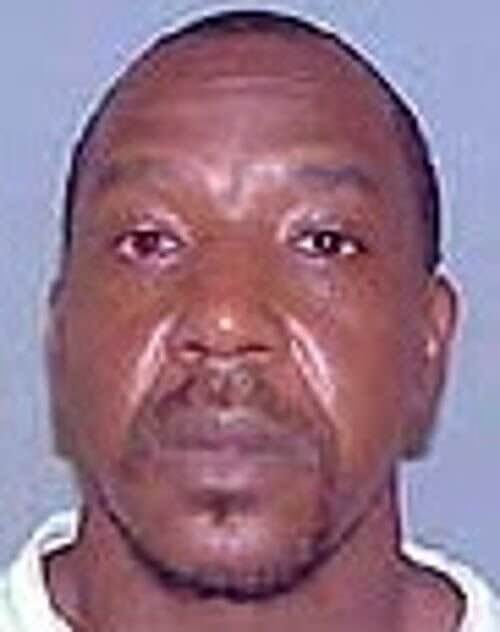 His death sentence had been recommended by a jury and confirmed by the trial judge. It is unlikely any attorney could have changed the outcome of Harris' trial. He was executed on September 13, 2000, by lethal injection.

Edward Ellis
On March 3, 1992, Edward Ellis was executed by lethal injection. The crime he died for was the murder by strangling of a 74-year-old woman, Bertie Elizabeth Eakins. Ellis had, however, been connected with several other murders and had even earned the nickname "the bathtub slayer" after leaving his victims in their baths.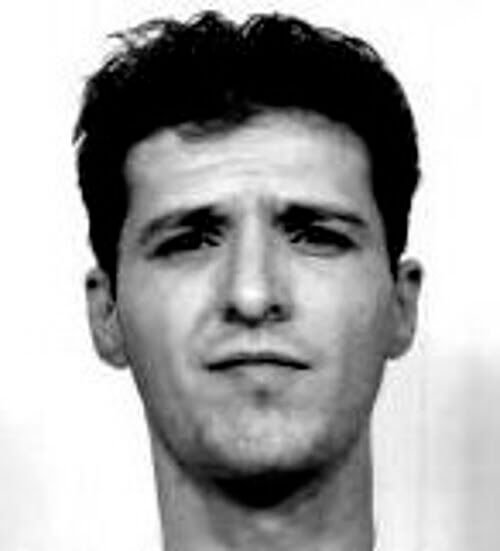 Ellis came out of his trial with a particular dislike of two people, and it was those he chose to dedicate his final words to. "I just want everyone to know that the prosecutor and Bill Scott are sorry sons of bitches," said Ellis.

Rodney Scott Berget
"Sorry for the delay, I got caught in traffic," said Rodney Scott Berget when he was asked for his final words. It wasn't the crime that originally put Berget in prison which led to him being executed, but what happened while he was there.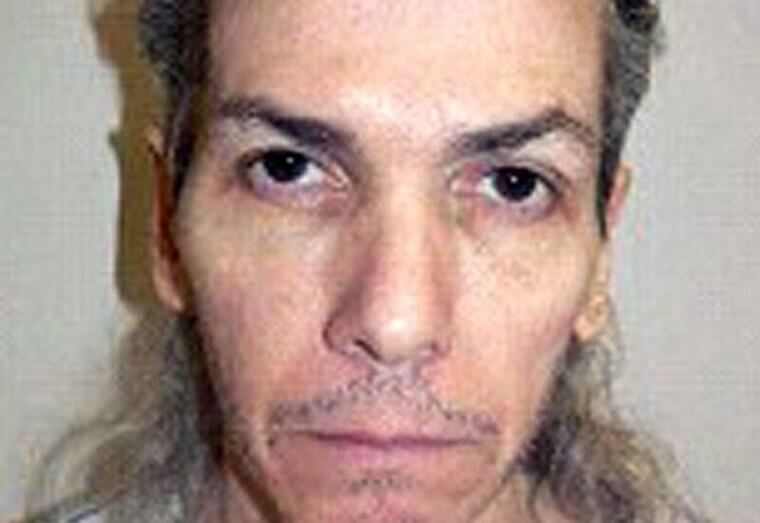 In 2011, Berget took part in an attempted prison escape. He failed, but during the attempt, he murdered a prison guard named Ronald "R.J." Johnson. This led to Berget's sentence being upgraded to the death penalty and ultimately to him being executed by lethal injection on October 29, 2019.

Westley Allan Dodd
When it took place on January 5, 1993, the execution of Westley Allan Dodd was the first legal hanging in the United States since 1965. Dodd himself, who was sentenced to death after being convicted of sexually assaulting and murdering three young boys, requested to be hanged as that is how he had killed his final victim.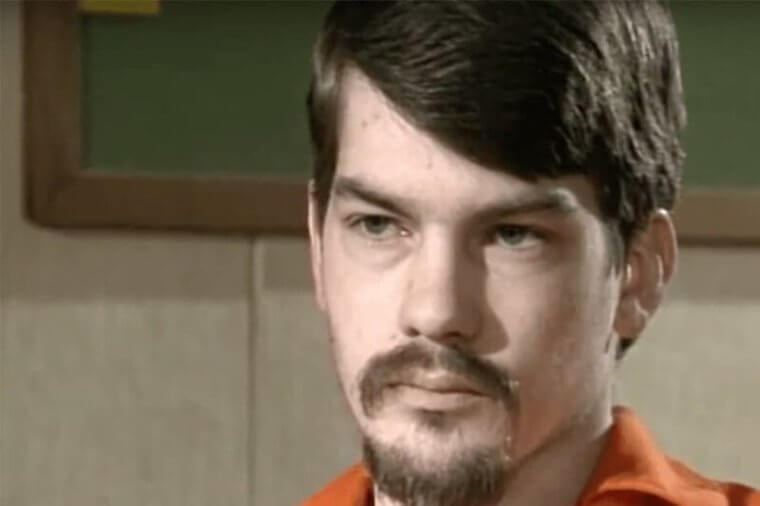 "I must be executed before I have an opportunity to escape or kill someone else," he said while in prison. "If I do escape, I promise you I will kill and rape again, and I will enjoy every minute of it." Dodd's resignation to his fate was echoed further in his final words: "I was once asked by somebody, I don't remember who, if there was any way sex offenders could be stopped. I said, 'No.' I was wrong."

Grover Cleveland Redding
"I have something to say, but not at this time," was the enigmatic last sentence of Grover Cleveland Redding as he waited to be hanged on June 24, 1921. Redding had instigated an anti-government riot which had ended in the death of two of his followers.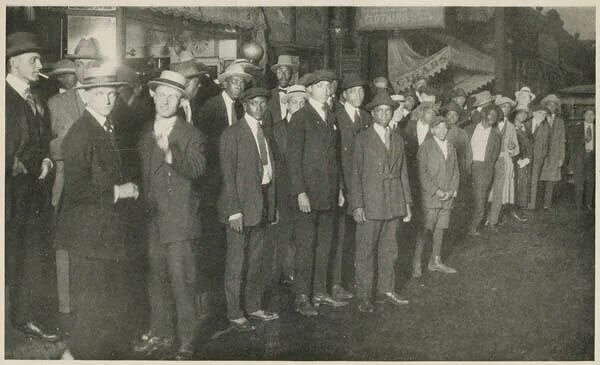 It was reported that Redding believed himself to be the prince of Abyssinia and that he had been charged with the task of bringing people back to his homeland. He was a leading activist in the Back-to-Africa movement. Abyssinia is a former name for the country known today as Ethiopia.

John Eldon Smith
 "Well, the Lord is going to get another one," were reported to be the final mocking words of John Eldon Smith. The 53-year-old was put to death by electrocution in Jackson, Georgia, in 1983, the first person to be executed in the state since the death penalty had been reinstated.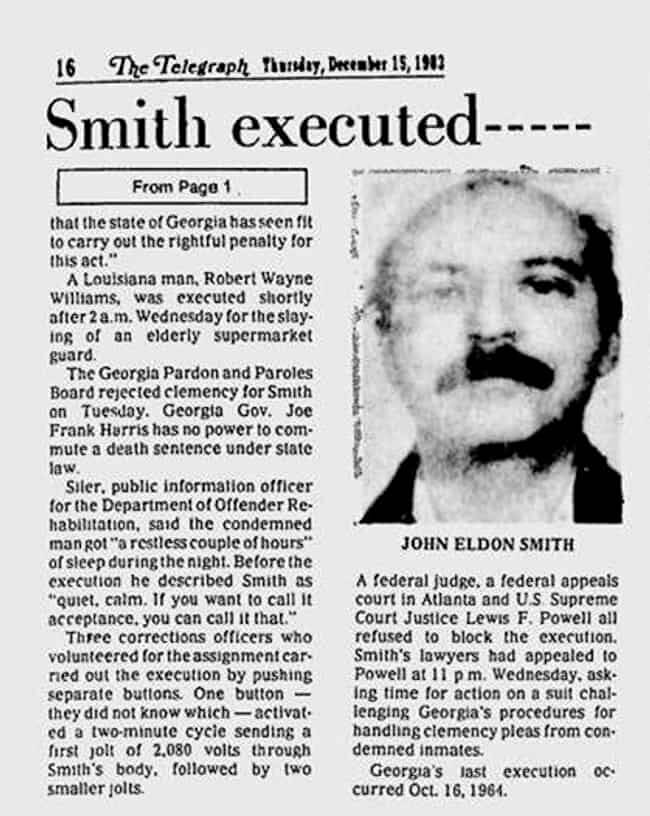 Smith's crime was the murder of Ronald and Juanita Akins for an insurance payout. Smith's wife at the time was Rebecca, the ex-wife of Ronald Atkins with whom she had two daughters. Juanita was Ronald's new wife. The plot to murder the couple came about when they realized the $53,000 life insurance check would be made out to Rebecca Smith's daughters.
Jimmy Glass
Jimmy Glass was just 25 years old when he was executed in 1987. He had been charged and convicted with the killing of Newton and Erline Brown during a burglary of their home which had taken place five years before, on Christmas day 1982.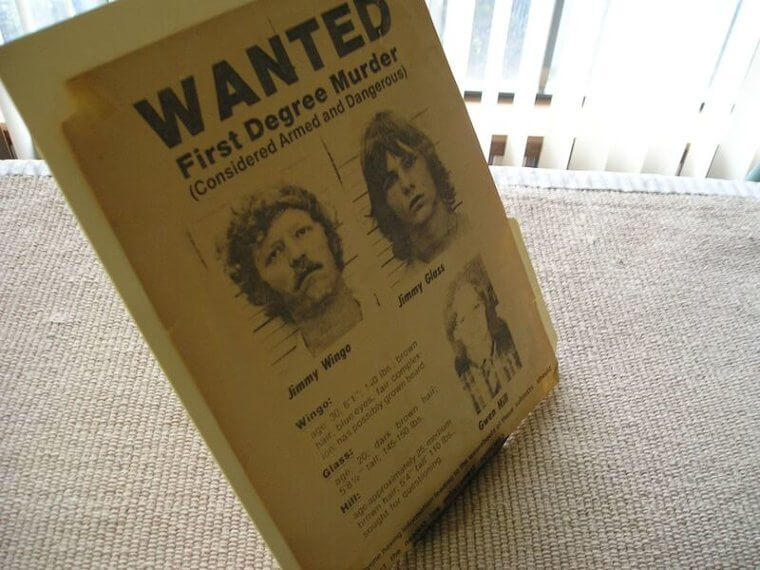 Glass had performed the murder with another man, Jimmy Wingo, who was executed a short time later. Glass maintained he had been forced at gunpoint to shoot Mr. and Mrs. Brown but he was put to death in the electric chair anyway. When asked if he had anything to say Glass said, "Yeah, I think I'd rather be fishing."

These Are the Last Words of Some of the Most Notorious Criminals of All Time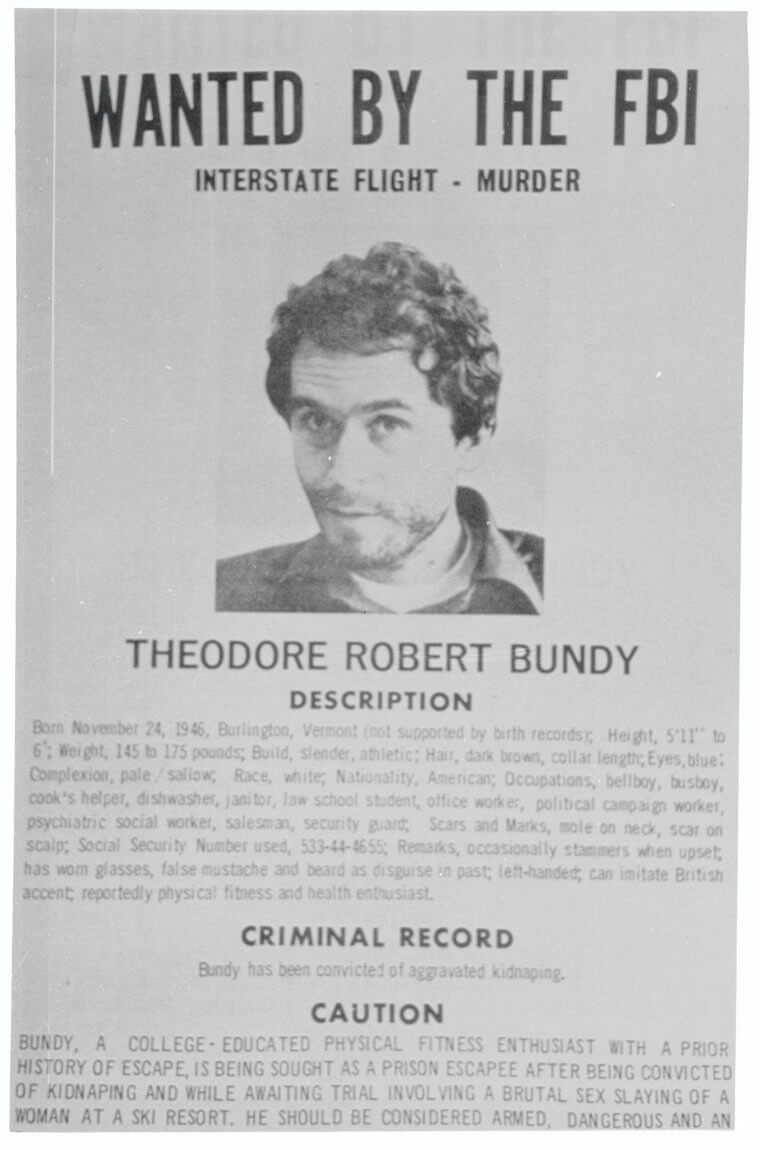 When we think about the most notorious killers of all time, we remember their horrific crimes more than we remember them as people (as it should be). While no one wants to glorify the people behind the atrocities, some things can provide insight into the mind of a criminal, and perhaps shed light on their motivations and reasoning. Can you learn anything about these killers through their last words?

Robert Alton Harris
In the 1990s, Robert Harris and his brother abducted two teenage boys and forced them to drive to an area that was completely isolated. Then, Robert shot and killed both boys, and the two brothers used the same car to rob a bank that wasn't located too far from the crime scene.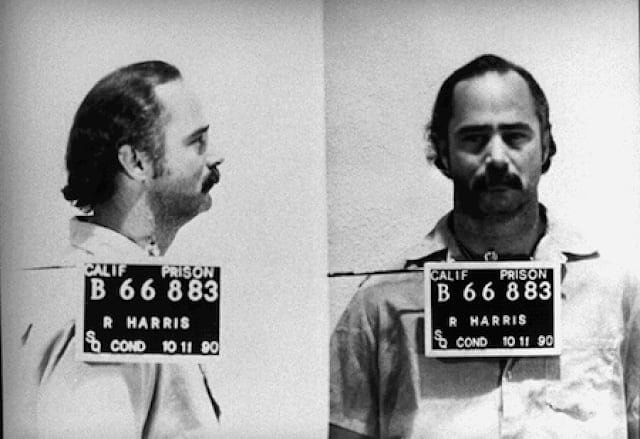 An eyewitness of the robbery decided to follow the brothers and helped the police arrest both of them. Robert Harris was convicted and sentenced to death, while his brother was sentenced to six years in prison (and was discharged in 1983). As his last words, he said, "You can be a king or a street sweeper, but everyone dances with the Grim Reaper."

Erskine Childers
Although Childers was a pretty well-known author after he wrote the famous book The Riddle of the Sands, Childers also spent his time smuggling guns. His execution took place during the Irish Civil War, in 1922, for the illegal possession of a pistol with the name of "Destroyer".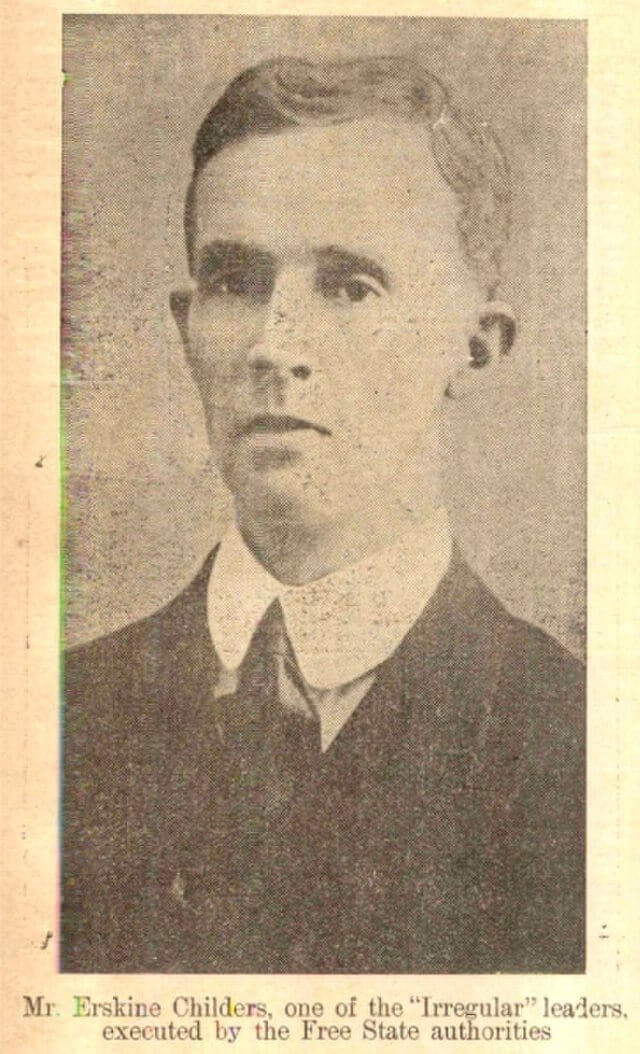 The Spanish-made pistol had actually been a gift from Irish revolutionary Michael Collins just before he became head of the government. His trial took place in a military court, and his death sentence came in November of 1922. Before he was executed, he calmly said: "Take a step or two forward, lads. It will be easier that way". 

Carl Panzram
Carl Panzram was executed by hanging back in 1930 for several crimes that he admitted to. Panzarm murdered 21 people, robbed several others, and according to the man himself,  committed sodomy with more than 1,000 other men.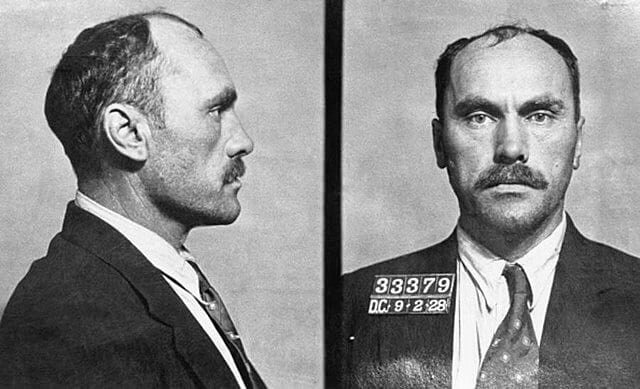 Although he was arrested after he stole a radio and some jewelry from a dentist's home, during his interrogation, he ended up confessing to killing three young boys that month. Due to his extremely long criminal record, he had received a 25-years-to-life sentence, but after he beat a laundry foreman in prison to death, he was eventually sentenced to death. His choice words at his execution were, "Hurry it up you Hoosier bastard! I could kill ten men while you're screwing around!"

Barbara Graham
Barbara Graham, also known as "Bloody Babs" was a convicted murderer who was executed in 1955 in the gas chamber. At the time, she was a drug addict and worked mostly as a sex worker.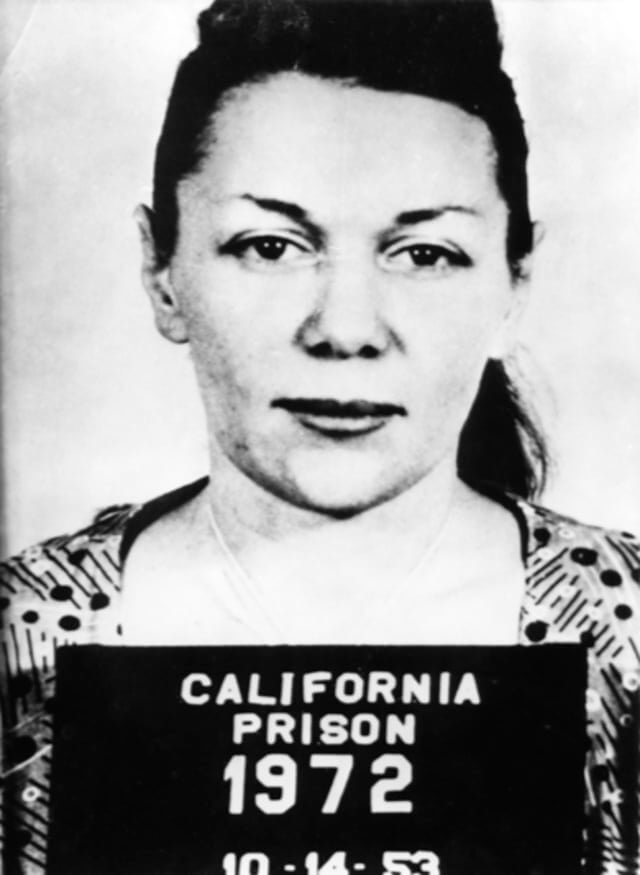 She had broken into Mabel Monohan's house, planning to rob her but she ended up shooting her and cracking her skull. Graham had an accomplice with her who would later testify against her, contributing to her conviction to be executed. Just before her execution, she claimed: "Good people are so sure they're right".   

Edward "Ned" Kelly
Edward "Ned" Kelly was charged with a number of bank robberies, murders, and other smaller charges during the 1800s. To this date, he is Australia's most notorious bushranger after he managed to escape and hide for a while when he was already a convict.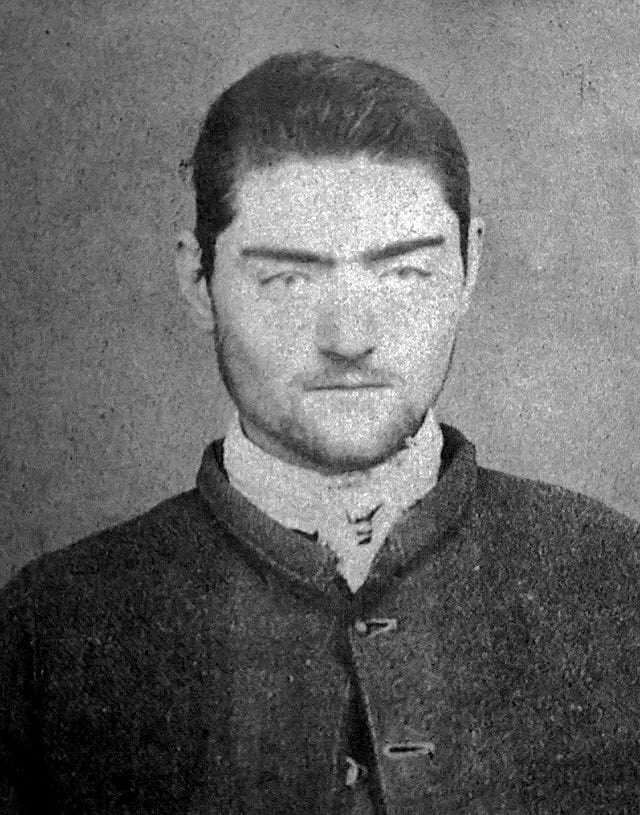 In fact, during his final shootout with the police, Kelly actually wore bulletproof armor that had taken everyone by surprise. He was finally executed in November of 1880 by hanging. Before he was executed he simply said: "Such is life". 

George Engel
George Engel was convicted with four other men, accused of being involved in the infamous bombing that resulted in the Haymarket Affair. Engel was a German immigrant mostly known as an anarchist and labor union activist, who had fled to the United States due to the economic struggles he faced in his country.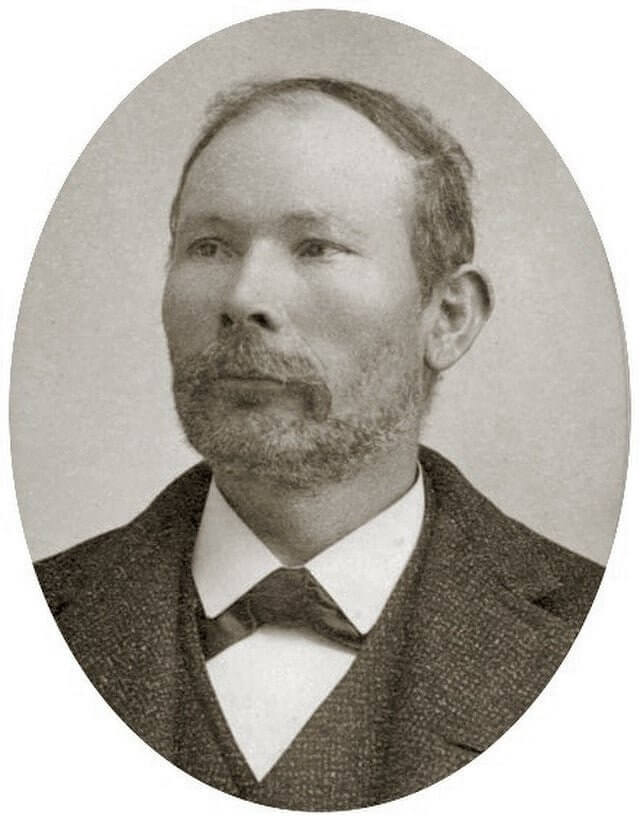 He became an orphan at a very young age and started working when he was only a young boy. During his trial for the 1886 bombing, other anarchists testified against him, claiming that he had come up with the plan of bombing several police stations. Fittingly, at his death, he said, "Hurrah for anarchy! This is the happiest moment of my life."

John Spenkelink
Convicted murderer John Spenkelink had been previously convicted for a number of petty crimes before his murder conviction. His death sentence emerged after he murdered a fellow criminal named Joseph Szymankiewicz, even though he continuously claimed that he was trying to defend himself.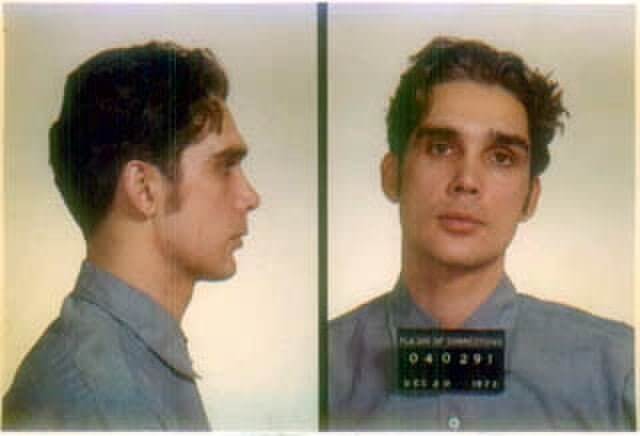 His execution by electrocution in 1979 came about just after the Supreme Court had approved the reinstatement of the death penalty. As he sat on the chair, waiting to be executed, he bluntly said: "Capital punishment—them without the capital get the punishment." 

Robert Drew
Robert Drew was convicted and sentenced to death after brutally stabbing a 17-year-old man named Jeffrey Mays to death. Eleven years later, he was executed by lethal injection, even though no physical evidence had ever tied him to the crime he had been convicted for.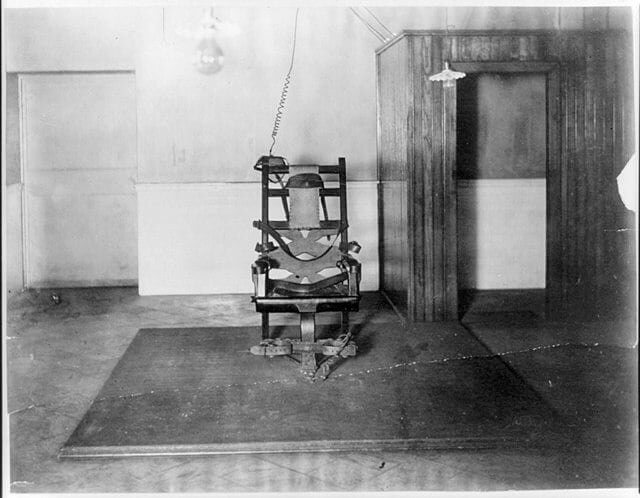 Some people really believed that he had been an innocent man all along, especially after it was claimed that the judge who had signed his death sentence drew a happy face next to it. Four of his friends who attended his execution claimed that his last words were: "Remember, the death penalty is murder". 

Aileen Wuornos
Aileen Wuornos was a convicted serial murderer who went on a killing spree between the years of 1989 and 1990. Wuornos killed a total of seven men before she was eventually sentenced to death by lethal injection.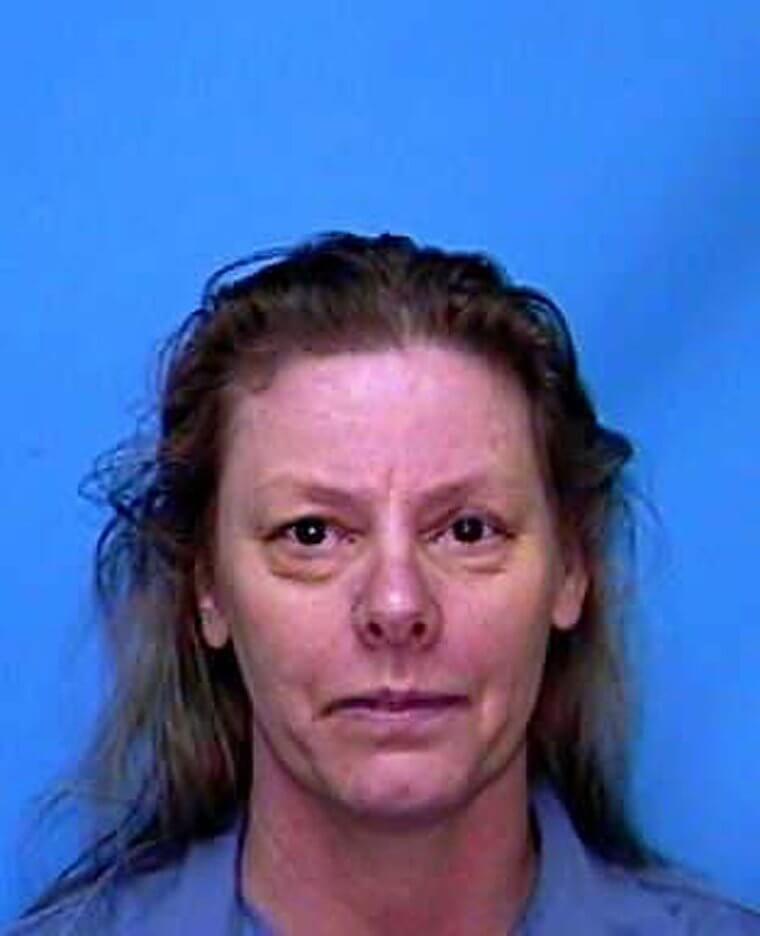 Before her execution she had some last words to share: "I'd just like to say I'm sailing with the rock, and I'll be back like Independence Day, with Jesus, June 6th. Like the movie, big mother ship and all, I'll be back." Even though the probability of her coming back is little to none, we can assume that hearing those chilling words was probably not great for the prison guards. 

Harry Harbord Aka Breaker Morant
Harry Harbord, widely known as "The Breaker" Morant, was an Anglo-Australian horseman, drover, military officer, and bush poet who was arrested and convicted for several war crimes throughout the Second Anglo-Boer war. After his commander was murdered, he retaliated for his death by engaging in a number of revenge killings.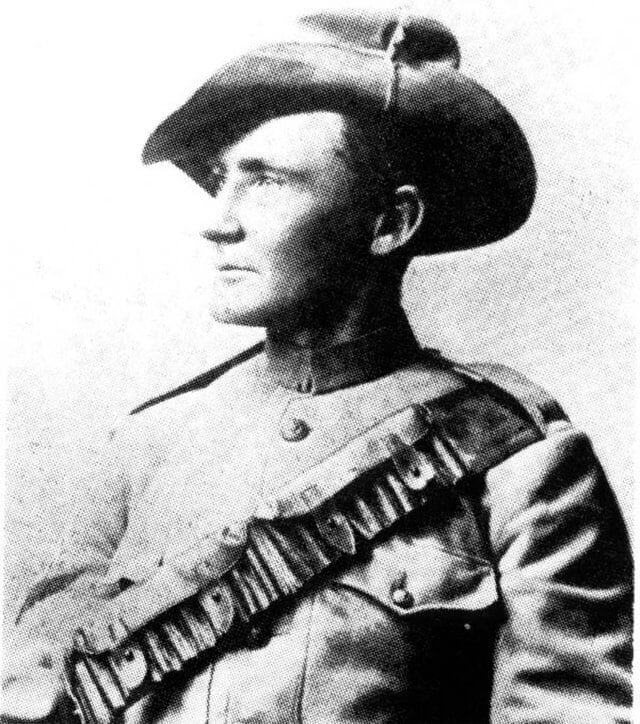 In 1902, he was executed by firing squad. His war crimes conviction was one of the first registered prosecutions of its kind in British military history. Before being executed by firing squad, he refused to be blindfolded and it's claimed that his last words were: "Shoot straight, you bastards! Don't make a mess of it". 

Ted Bundy
Ted Bundy was easily one of the most notorious serial killers of the 20th century, with many books and documentaries being made about his crimes and life. Bundy was officially responsible for a total of 36 murders of young women, although investigators suspect that the list is much longer. 

Bundy wasn't ready to die, and apparently cried and prayed the entire evening before he was to be executed. The day-of, he was asked if he had any last words before his execution, to which he said: "Jim and Fred, I'd like you to give my love to my family and friends."

Gary Gilmore
This might come as a surprise to many, but the famous Nike slogan "Just do it" was actually inspired by a double murderer named  Gary Gilmore. Gilmore gained notoriety after being the first person to demand the death sentence publicly, after which he became the first person to legally receive it.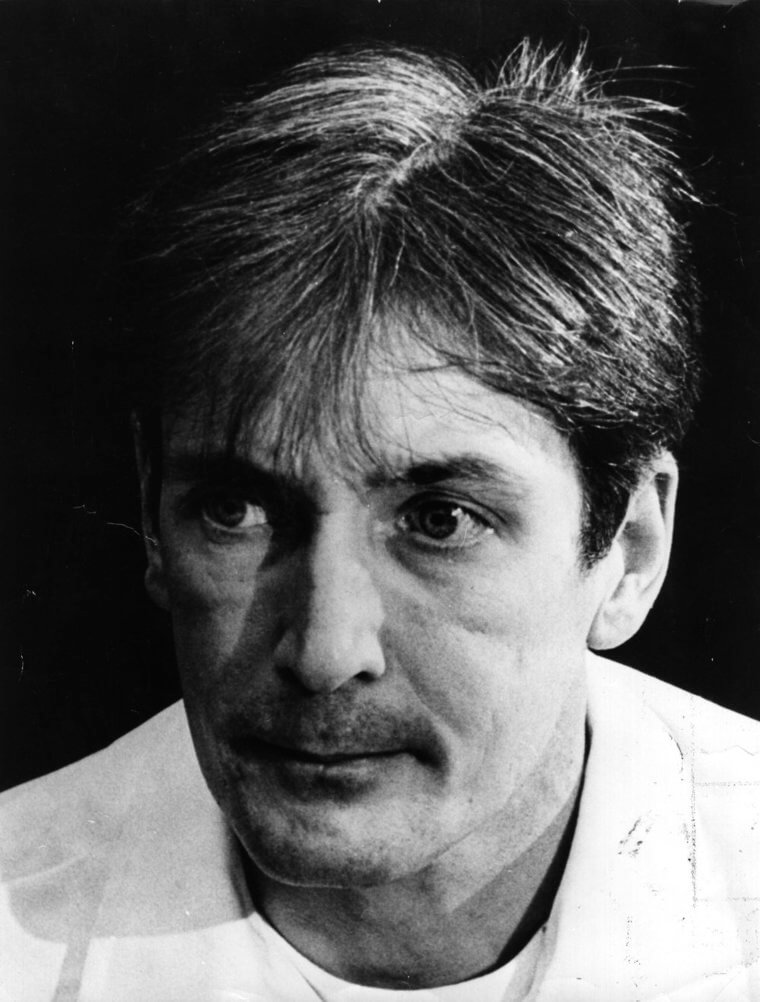 He was executed by firing squad in 1977 in the state of Utah. Before his death, he had requested that all of his organs be donated, and just before the volunteer firing squad shot him, he said: "Let's do it." 

Sarah Good
Sarah Good was accused of witchcraft all the way back in 1692, becoming one of the first women to be accused and executed during the well-known Salem Witch Trials. First, her husband (who led their family to poverty) claimed that she was "a bad carriage to him", then, her neighbors asserted that Good's behavior led to them thinking she was a witch and two women also claimed that Good had bewitched them. 

At the time of her conviction, Good was pregnant. She gave birth in prison to an infant who died before her execution. She was eventually hanged with four other women with similar accusations against them, saying at the end, "I am no more a witch than you are a wizard, and if you take away my life, God will give you blood to drink."

Steven Judy
Rapist and murderer Steven Judy was executed in 1981 by electrocution. He was sentenced for the rape and murder of Terry Lee Chasteen, and for also killing her three children. Judy started committing crimes extremely early - he was 10 years old when he burned down his neighbor's garage and stabbed a classmate by using a pair of compasses.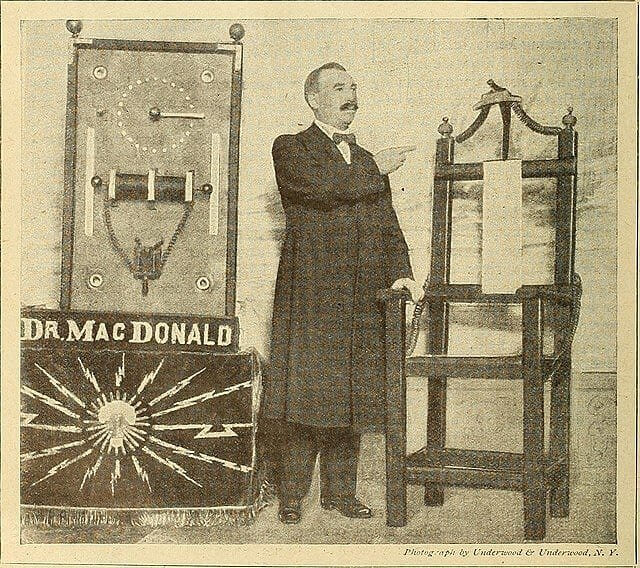 He had grown up in a violent setting. Once, when his father caught his mother cheating on him, he retaliated by killing the family dog. Judy ended up growing up to be a terrible human being, and eventually a rapist and murderer. His last words were: "I don't hold any grudges. This is my doing. Sorry it happened". 

Andre Chikatilo
Andrei Chikatilo, also known as "The Butcher of Rostov" and "The Red Ripper", was a Soviet serial killer who murdered, sexually assaulted, and mutilated 52 children and women between the years of 1978 and 1990. Although this was the number of people he was sentenced for, it is said that the number could be much higher.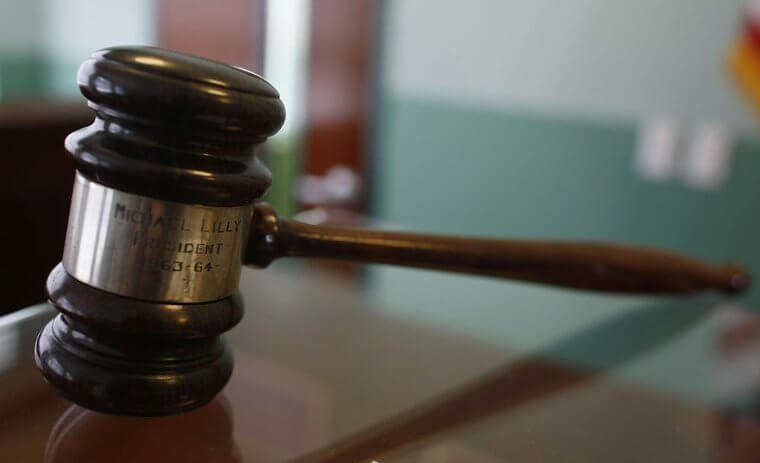 He was convicted and sentenced to death by a gunshot to the head in 1994. He had confessed to the 52 murders, and before he was shot he said: "Don't blow my brains out! The Japanese want to buy them!"

James French
James D. French pursued his execution in a horrific way. He had been sentenced to life in prison after he killed a motorist while hitchhiking. Apparently though, French wasn't very happy with spending the rest of his life in prison, and he was also too scared to commit suicide, so he chose a different path.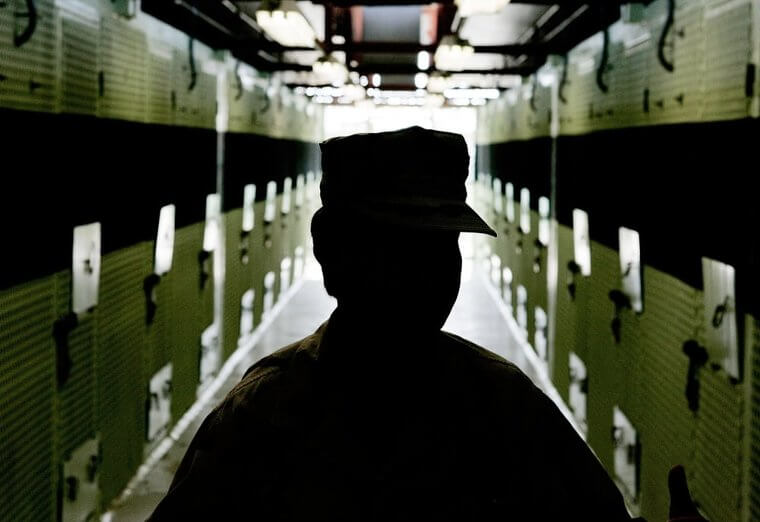 One day, he killed his cellmate so he could be sentenced to death by the state. He succeeded and was subsequently executed by electrocution in 1966. Before his death, his last words were: "How's this for your headline? 'French Fries."

Karla Faye Tucker
Kayla Faye Tucker murdered Jerry Lynn Dean and Dorothy Thornton with the help of her accomplice Danny Garrett in what was deemed a burglary gone wrong. Tucker and Garret had allegedly spent the weekend doing drugs with their friends when they decided to attempt to steal Jerry Dean's motorbike from his apartment complex.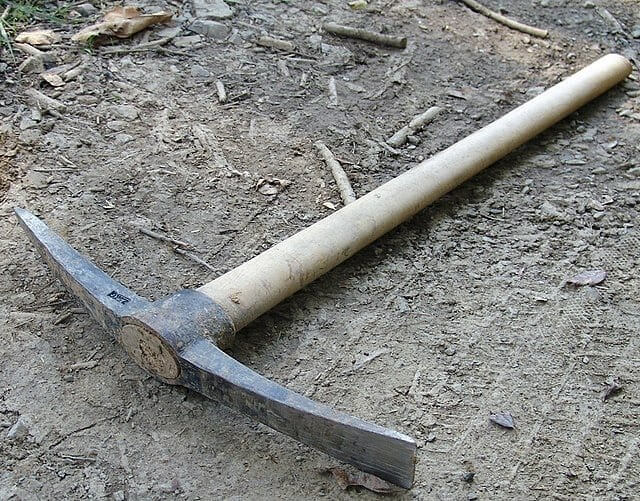 During the burglary, Tucker and Garret ended up killing both Jerry Dean and Dorothy Thornton with a pickaxe, who had been caught up in the whole ordeal. Tucker was executed by lethal injection in 1998 in the midst of several protests against the death penalty, going out saying, "I am going to be face-to-face with Jesus now...I love you all very much. I will see you all when you get there...I will wait for you."

Thomas Grasso
Thomas Grasso was a convicted double murderer who was executed in 1995 by lethal injection when he was 32 years old. He committed his first murder in 1990 when he strangled an 87-year-old woman named Hilda Johnson. He used her own Christmas tree lights to kill her, and stole $4 in loose change and $6 from her purse in addition to her TV.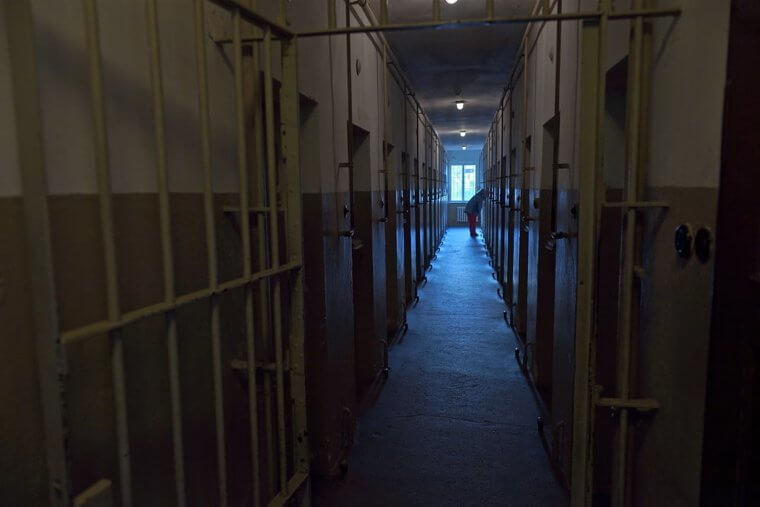 Six months later, when Thomas and his wife moved to New York, he went on to murder an 87-year-old man. He was eventually caught, confessing to both murders. Just before he was executed he had something very important to say about his spaghetti dish, which was apparently not up to his standards: "I did not get my Spaghetti-Os, I got spaghetti. I want the press to know this."

Leonel Herrera
Leonel Torres Herrera was executed by lethal injection in 1993 after being convicted for the murder of two police officers, David Rucker and Enrique Carriasalez. Even though the investigation made against him suggested that Herrera was the killer, several people including himself claimed that he was innocent.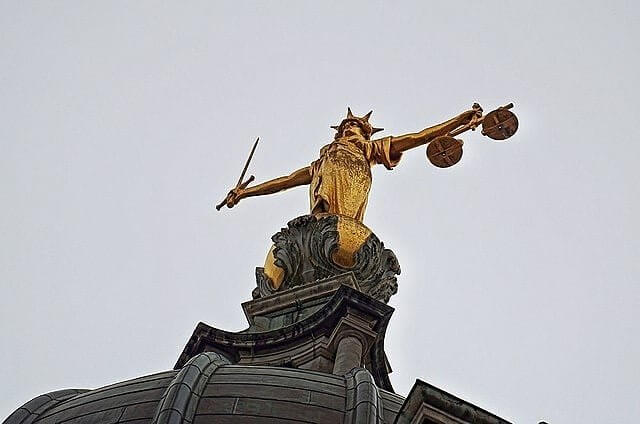 In fact, his last words just before being executed were: "I am innocent, innocent. Make no mistake about this. I owe society nothing. I am an innocent man and something very wrong is taking place tonight".

Gary Burris
Gary Burris was convicted and sentenced to death in 1997 for the brutal murder of cab driver Kenneth Chambers in Indianapolis. Chambers' nude body was discovered in a horrific scene near Fall Creek Parkway, face down on the ground. Officers found a small gunshot wound which they determined to be the cause of death.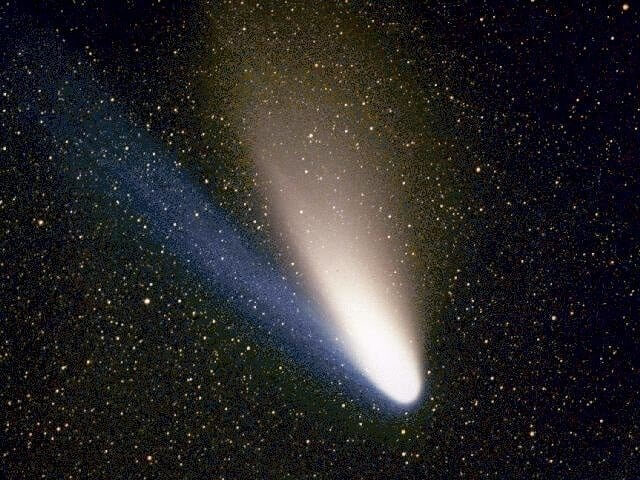 After the cab company shared that Gary Burris had been the last person to order a cab, witnesses confirmed that Burris had arrived at his apartment with money and the cab driver's clipboard and run sheet. Police officers then found the murder weapon in his house and arrested him right away. At his execution, he said simply, "Beam me up."

Patrick Bryan Knight
Patrick Bryan Knight was sentenced to death by lethal injection in 2007 for murdering two of his neighbors. Before his execution, he actually started a contest with his fellow inmates, to come up with a creative joke that would become his last words.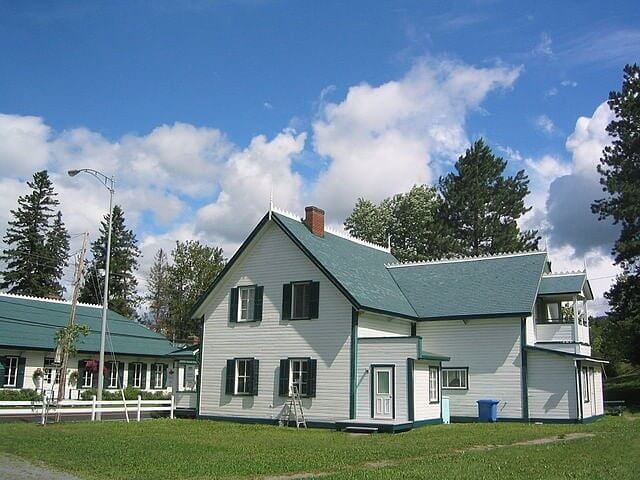 In the end, he ended up not using any of the jokes and decided to go with his own words by saying: " I said I was going to tell a joke. Death has set me free. That's the biggest joke. And the other joke is that I am not Patrick Bryan Knight and y'all can't stop this execution now. Go ahead, I'm finished."