What do you see when you look in the mirror? While we all have parts of our body that we are proud to flaunt, there are also parts we'd prefer to hide. Some insecurities can be fixed with regular gym attendance or changing your hairstyle, while others demand more dramatic measures — such as plastic surgery. 

None can compare to Justin Jedlica, who has spent more than $1,000,000 on body modifications through more than 1,000 procedures. Here's Justin's story about how he became the human Ken doll — right from the very beginning.
 
Developing High Aspirations in a Low-Income Setting
Justin Jedlica's story began on August 11, 1980. Born in Poughkeepsie in New York to Slovak-American parents, Justin was the eldest of four children. Growing up, Justin lived a simple life without much money.  When Justin was a young child, the family relocated to Cary in North Carolina. In the process, Justin developed an interest in cosmetic procedures, realizing that nothing in life is permanent.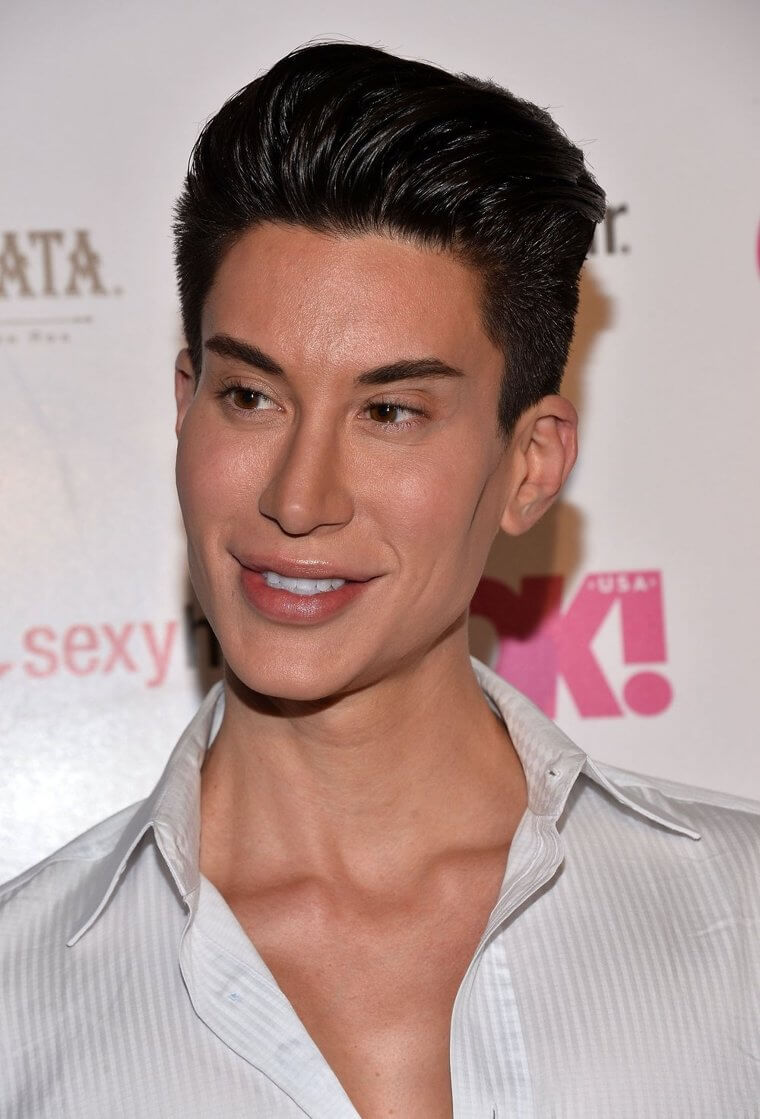 He explains, "From a young age, I was infatuated with people like Joan Rivers, Dolly Parton, and Michael Jackson, and plastic surgery was something that ticked a couple boxes for me. First and foremost, I grew up in sort of a lower-income family, and to me, plastic surgery was something rich people did."
After placing plastic surgery as the benchmark of success, Justin developed a deep interest in cosmetic alterations.


Pop Culture Inspires an Obsession
Once Justin realized the power of plastic surgery, he couldn't get it out of his mind. Spending his formative years in the 1990s, he was exposed to TV shows such as Lifestyles of the Rich and Famous, which only added to his opinion of wealth and plastic surgery.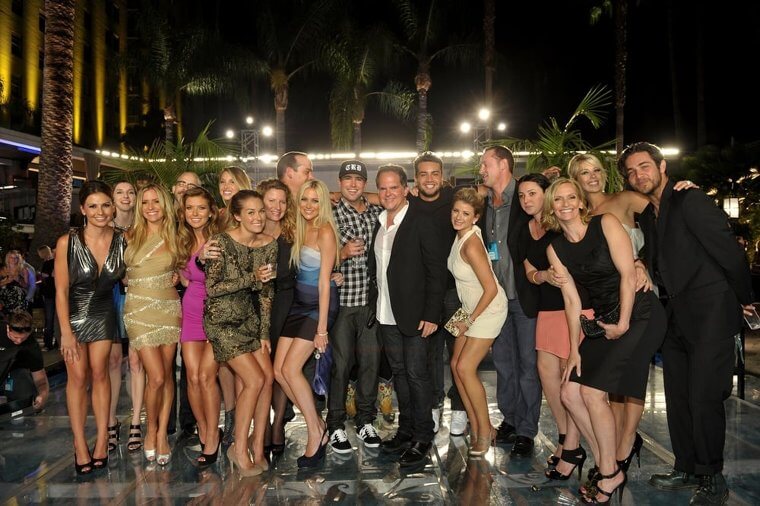 Thinking back on his formative years, Justin remembers sitting in front of his mother's mirror. He picked up an eyebrow pencil and drew possible modifications to his face — he was only 13 years old. By constantly comparing himself to the characters on the TV, Justin grew to detest his own nose and believed that plastic surgery could fix the issue. There was just one problem — the family didn't have the money.
Plastic Surgery Becomes the Epitomy of Success
As a youngster, Justin was fixated on reality TV shows with a focus on wealthy individuals. He recalls, "I wished my family could be wealthy like the people who featured in that show.  They'd all had plastic surgery, and I wanted to have it too because that was what rich people did."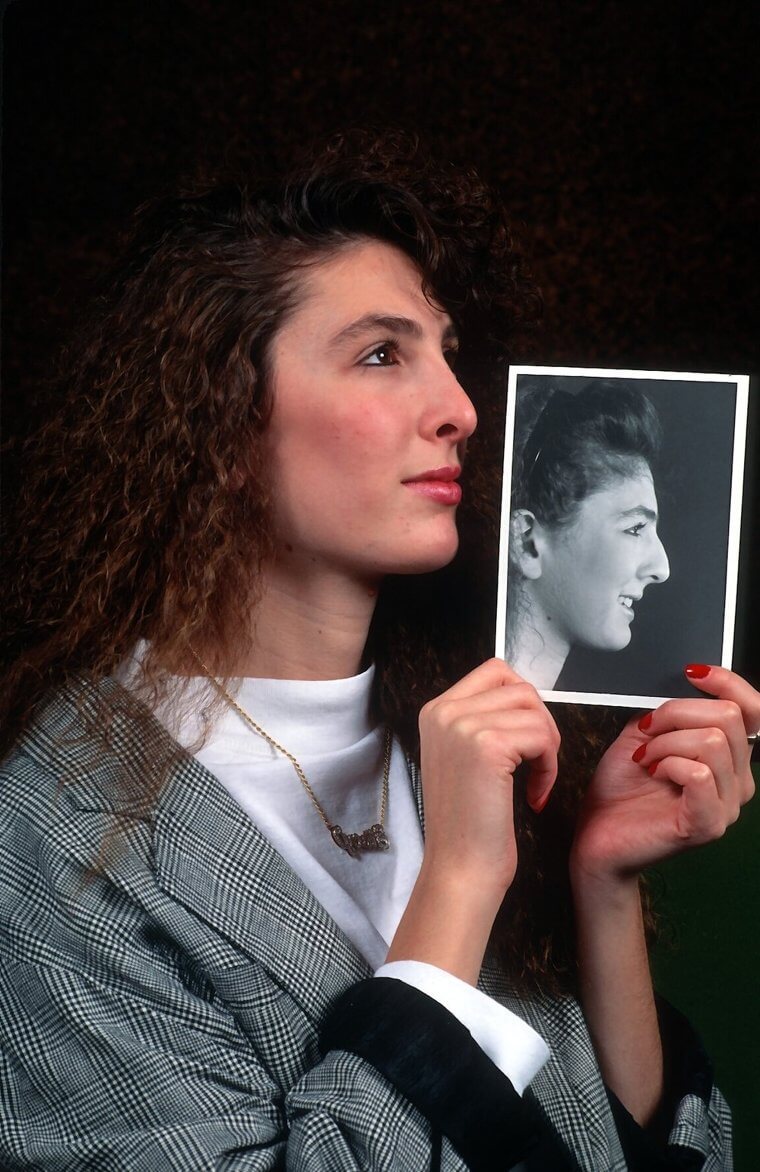 Justin was studying at Apex High School when he set his sights on getting a nose job. At first, his devout Christian parents disapproved. However, their hypocrisy bubbled to the surface when his folks divorced, and his mother underwent a breast augmentation. Determined to follow through with his plan, Justin scraped his savings from a country club job and birthday money he never touched — and contacted a surgeon. 

The First Cut Is the Deepest
Having been bullied for his appearance at school, Justin took matters into his own hands. Three days after his 18th birthday, Justin went under the knife for the first time. The scheduled rhinoplasty procedure, which included a nose job and chest, bicep, and tricep implants, would be his first experience with plastic surgery — but not the last. 
Slowly, Justin was becoming more like the wealthy individuals he saw on the TV. He said, "That's how they showed their wealth, and I wanted to be like them. Maybe if I can have that, I can fake it till I make it and use this as a tool to slag my way into the one percent. Then marry a rich husband or find a boyfriend in the upper echelon group of society and schmooze my way in."

Justin knew what he wanted, and he knew how to get it.
 
Undergoing an Avalance of Changes
The taste for change was all Justin needed to pursue more modifications with increased vigor. While Justin paid $3,500 for his first rhinoplasty, it wasn't long before plastic surgery became a bottomless pit of indulgence.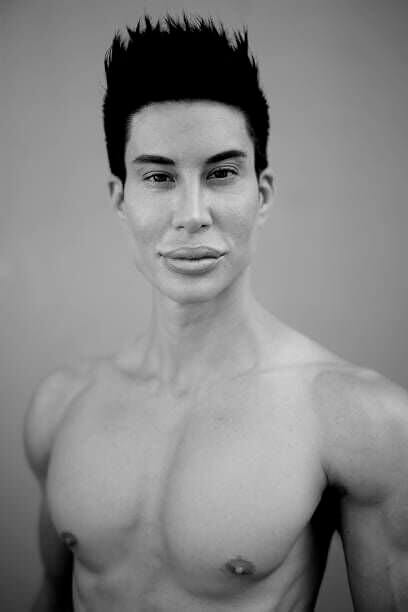 Every time Justin identified an imperfection with his body, he would pull his funds together and make the change. After the initial rhinoplasty, he set his sights on changing his lips, cheeks, chin, buttocks, and more. As you can imagine, these changes were not cheap, but as he transformed into the human Ken doll, Justin found it easier to fund his augmentations.

When There's a Will, There's a Way
There's no denying that Justin knew how to get attention — and hold it! The more he refined his image, the more capable he became of climbing the social ladder. In his 20s, Justin met a wealthy, older man who invited him to move in with him. Justin jumped at the opportunity to be cared for, as well as the chance to be financed. He recalls, "He asked me what I wanted for Christmas, and I said, 'pecs.' I don't know how people have a full-time job and also go to the gym."
One procedure followed another, with his wealthy sugar daddy paying the bills. As Justin refined his features, he realized that he was reaching for a certain aesthetic, and his ultimate goal became much clearer.
Sacrificing for the Desired Look
As a teen, Justin went to extreme measures to make save the funds needed for surgery. When his friends were going on holidays and relaxing during the summer, he stayed home and worked a part-time job. Instead of spending Christmas and birthday money, he added the finances directly to his savings.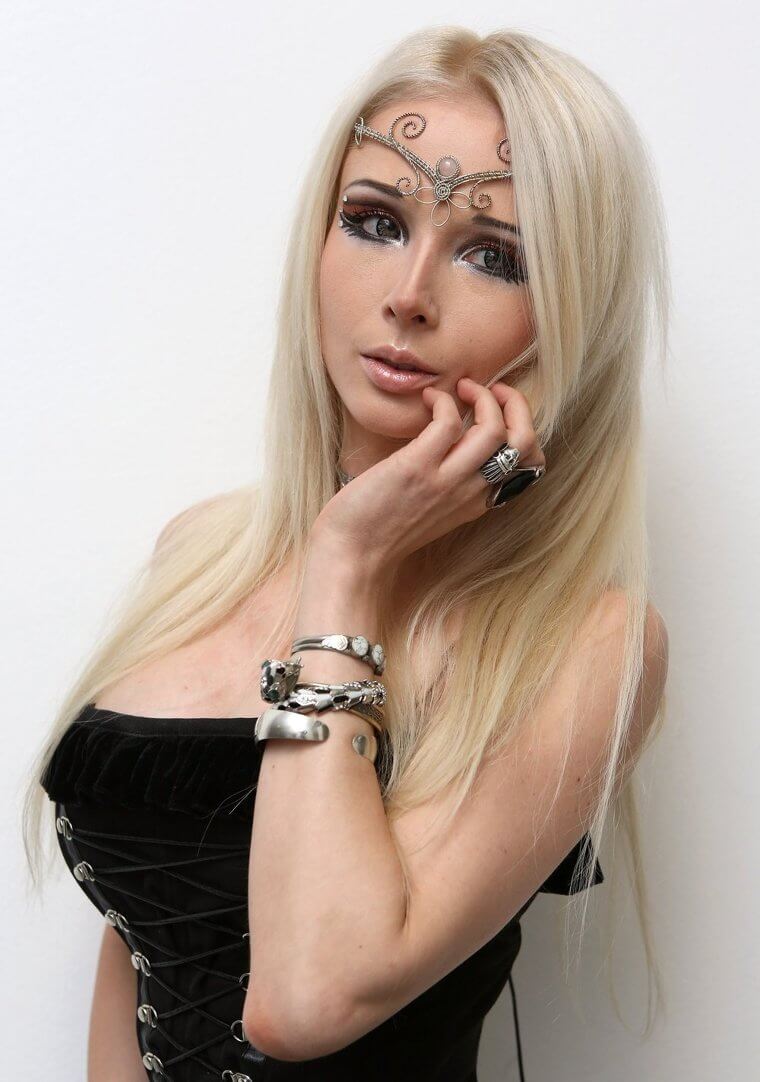 When he was older, Justin sacrificed true love and authentic affection to reach his goals, acting as the toyboy for wealthy gay men instead. He admits, "I realized I had a liking for exaggerated features, like a doll. I wanted a tiny waist and a large upper body, like a hero." As he chipped away at his body to achieve his ideal aesthetic, he met like-minded individuals.  Some inspired him, while others disappointed him — such as Valeria Lukyanova.

Human Ken Doll Meets the Human Barbie
After each surgery, Justin appeared increasingly more like a doll. At the same time, the world acknowledged Valeria Lukyanova as the human Barbie. But while Justin had undergone nearly 200 procedures, Valeria claimed to be entirely natural (apart from a breast enlargement). The media labeled the pair as the real-life Barbie and Ken, bringing the two together in 2013.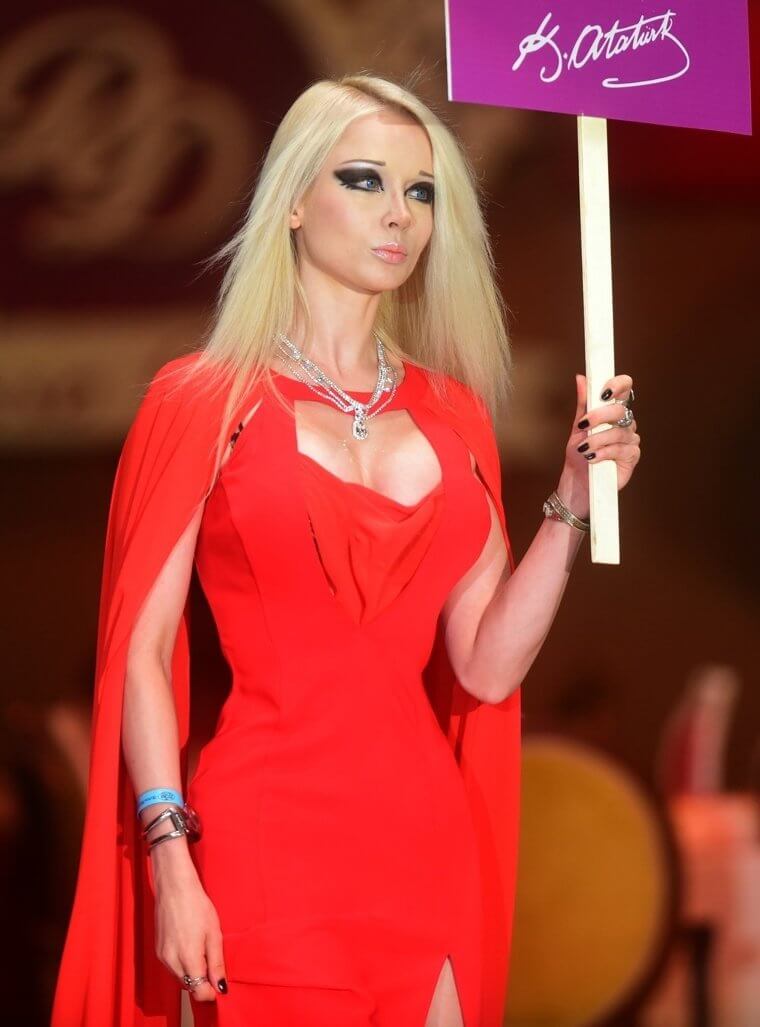 Unfortunately, the meeting was devastating. Justin was left with a bitter taste in his mouth. He said, "Valeria presents herself as a real-life Barbie doll, but she is nothing more than an illusion who dresses like a drag queen. Unlike me, who has spent nearly $150,000 permanently transforming myself into a human Ken doll, Valeria just plays dress-up... And in all honesty, I think I make an even prettier Barbie than she does!"

We're not sure what stings more, the insult or the cost of Justin's surgeries…
 
Making a Sizeable Investment in His Body
Once Justin got started with cosmetic surgery, there was no stopping him. His journey started when he scraped together his savings for a simple nose job and led to him sliding the bill over to his wealthy acquaintances for more extravagant procedures. For example, Justin designed his own implants for surgeons to place inside his back to "give the illusion of wings."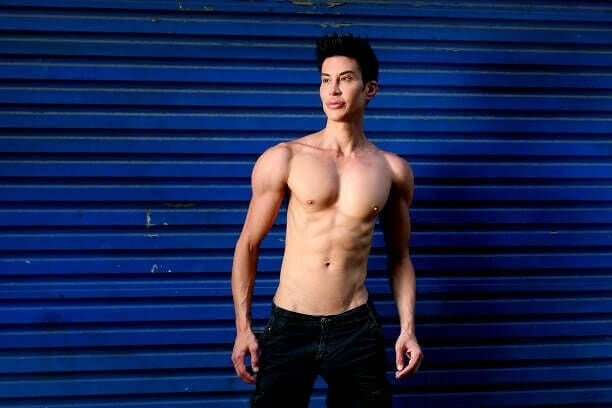 Eventually, Justin started to appear on similar shows to the ones that originally inspired his journey. For example, the highly modified gent appeared on Channel 4's Barbie: The Most Famous Doll in the World, where he said, "I view it as an investment in my body, so the price tag actually has an emotional worth to me as well."

As you can imagine, these dramatic altercations also launched Justin's fame on social media.
 
Finding Astounding Fame on Social Media
As Justin transforms his image, the world struggles with a social media addiction, enabling people to follow his journey without any barriers. His dramatic transformation has intrigued the public, and Justin has a whopping Instagram following of more than 162,000 people!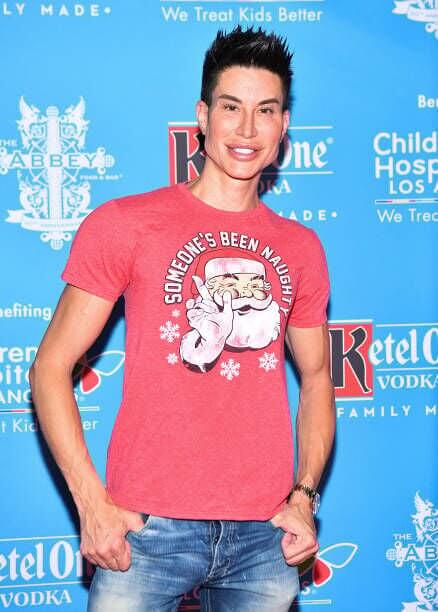 It's not only his morphing into a doll that has garnered intrigue but also his appearance on popular TV shows such as Botched and The Doctors, where Dr. Drew interviewed him.  While attracting the attention of fans, Justin also caught the affection of lovers.
Does Plastic Surgery Ruin Love Life?
For many people, Justin is drop-dead gorgeous and the perfect man. With so many people to choose from, Justin ultimately chose to tie the knot with a wealthy businessman. At first, Justin claimed that the plastic surgery turned his husband on. However, the pair split up three years later, with Justin admitting that his surgery had torn the couple apart — and they weren't the only ones.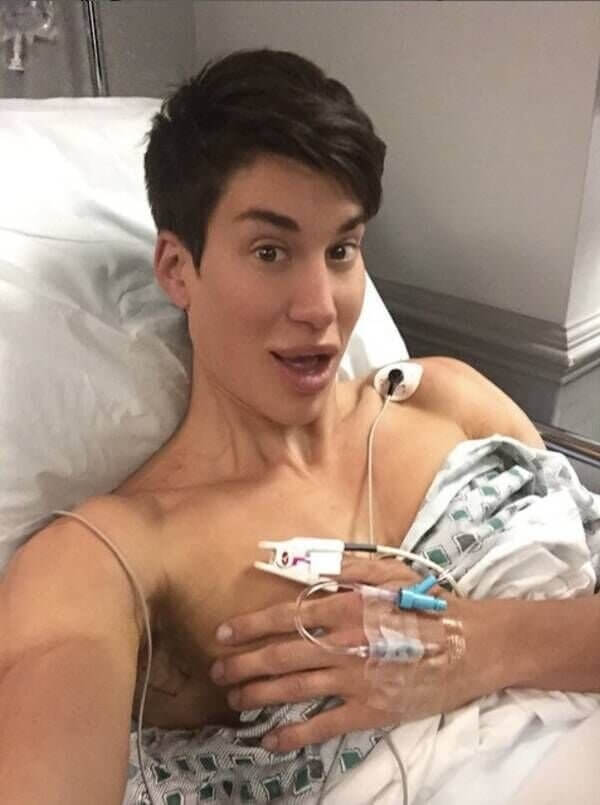 Unhappy after the divorce, Justin turned to fellow surgery addict and scorned lover, Pixee Fox, for comfort. The pair moved in together, and together, they became committed to plastic surgery as their first love. But while Justin found a solution for his love life, he couldn't keep all drama away.

Difficult Times Lay Ahead
Justin grew up as the oldest child of four, and he developed a nurturing attitude over the years. In 2019, his brother Jordan served a 19-month sentence at the Warren correctional institution. The 32-year-old was caught for breaking and entering and was put behind bars as punishment. Tragically, he would never leave.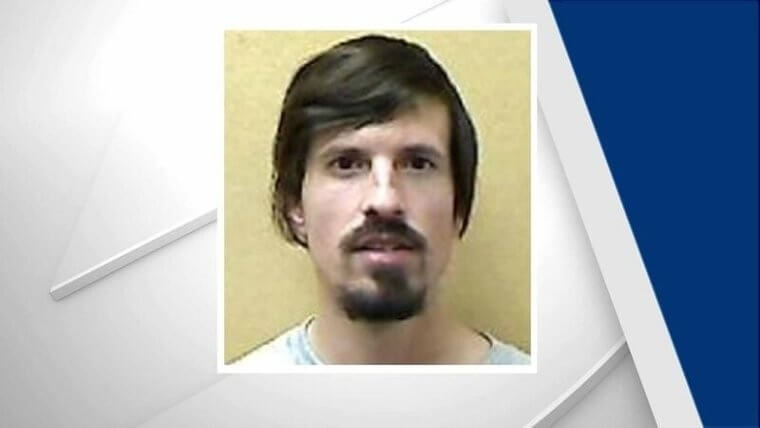 In May 2019, Justin received a call to inform him that his brother was found unresponsive in his prison cell. His alleged cause of death was excessive water consumption. Opening up, Justin said, "This is my baby brother. I'm the oldest of all of our siblings. I feel like this was my kid."

Rather than wallow in grief, Justin decided to be proactive.

Drawing More Attention to Himself
The Jedlica family was suspicious of Jordan's cause of death and demanded answers from the state. Justin decided to use his national profile as the "human Ken doll" to attract attention to the case. First, he hoped to appear as a guest on The Oprah Winfrey Show, but he never got invited. During the process, he realized that he had a few haters among the fans.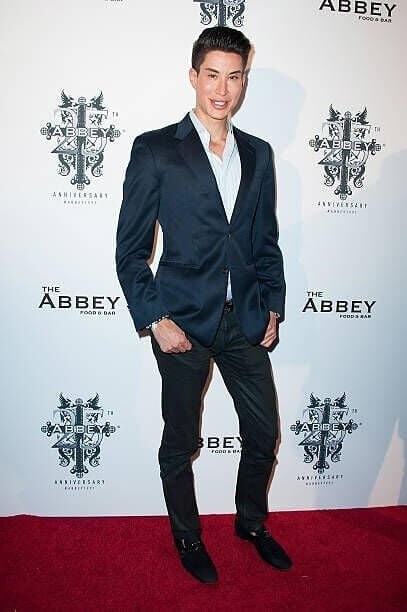 After being cast in Men of West Hollywood, he hoped to dispel a few myths by speaking publicly, saying, "Those ideas that I'm going to be narcissistic, judgmental, or overly superficial because I chose to have body modification as a hobby and a passion in my life. People just assume that I'm going to hold others to some weird perfectionistic standards that I don't even hold myself to."

So, what is the truth behind the assumptions?


Who Is the Real Justin Jedlica?
Much reality TV is scripted, and producers like to poke the bear to cause drama and achieve high ratings. The reality shows that Justin starred in were no different, and they didn't always paint him in the best light.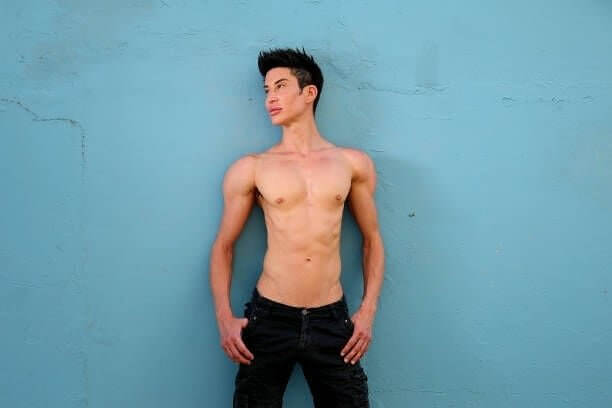 Continuing his defense, Justin said, "That's not what my journey was about. It was about customization, creativity, and being an innovator in the field of plastic surgery. I hope this show will help make me a little bit more personable and make people realize that what they see of me in those short tidbits on television isn't all that I am."


When you look back on the previous shows starring Justin Jedlica, you understand why he feels the need to defend himself.
 
Does Physical Appearance Dominate Justin's Life?
One of the most prolific shows that Justin appeared on was Millionaire Matchmaker. In the Bravo show, host Patti Stranger strives to help wealthy and demanding individuals find love — and Justin was one contestant who gave Patti a run for her money. Patti said, "Justin is a very unique case – his physical appearance dominates his life. I need to break him of this terrible, terrible habit."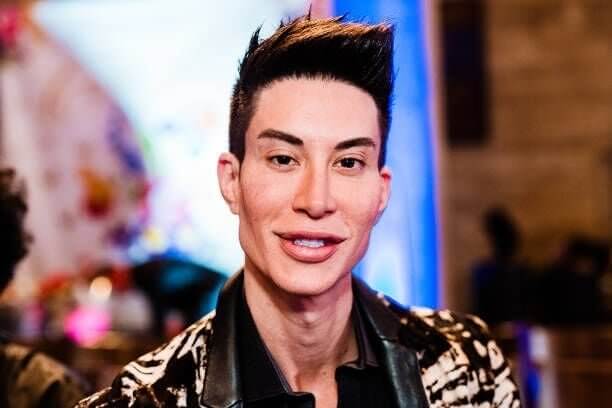 By presenting Justin to be more concerned over looks than a genuine connection, his reputation was solidified. In one instance, Justin is taken aback by Patti reprimanding him. She said, "How are they going to get to know you if you lead with plastic surgery, which is so superficial and shallow?" 

By putting himself in the line of fire, Justin has earned an impressive net worth.
 
Now, Justin Can Afford His Own Surgeries
Justin Jedlica wasn't born with a silver spoon in his mouth, nor was he given his dream body. Instead, he learned a tough lesson about hard work and discipline, understanding what it means to work hard to get what you want. Now, he lives comfortably with a net worth of $7 million, earning an attractive annual salary of $600,000.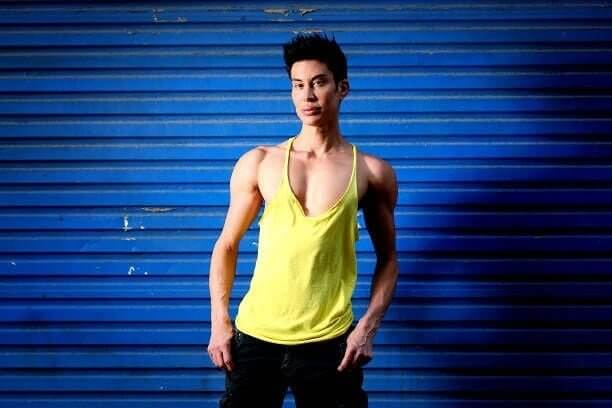 Not only does Justin's doll-like figure earn him money as a model, but he is also a budding entrepreneur and plastic surgery consultant. Earning his esteemed position in the world of plastic surgery didn't happen overnight…

A Summary of (Many) Operations
When you look at pictures of a younger Justin Jedlika compared to the human Ken doll of today, it's difficult to tell that they are the same person. By investing a lot of time and money in plastic surgery, Justin could completely transform his appearance — and earn a notable reputation in the process.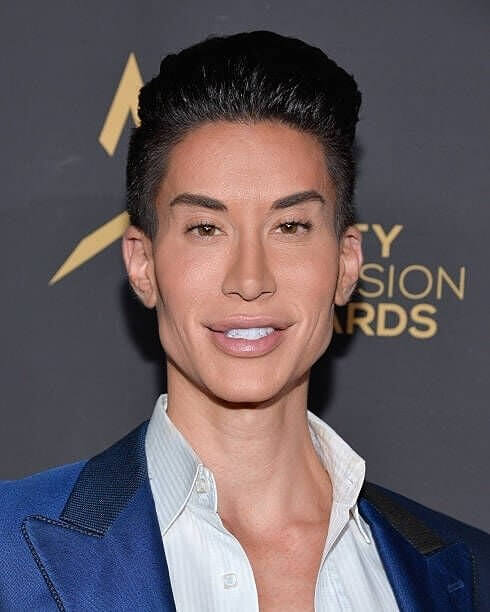 In 2016, Justin said, "I have a reputation for being one of the world's most extreme surgery addicts, and I love pushing the limits." At the time, he had endured more than 340 cosmetic procedures and 190 operations, adding to the number in recent years. 
Two Decades and One Million Dollars
Justin Jedlika recently celebrated his 42nd birthday, but he doesn't look a day past 21. His tight and youthful appearance results from more than $1 million worth of plastic surgery. Over more than two decades, Justin has undergone rhinoplasty and brow lifts to pectoral, shoulder, tricep, bicep, and buttock implants.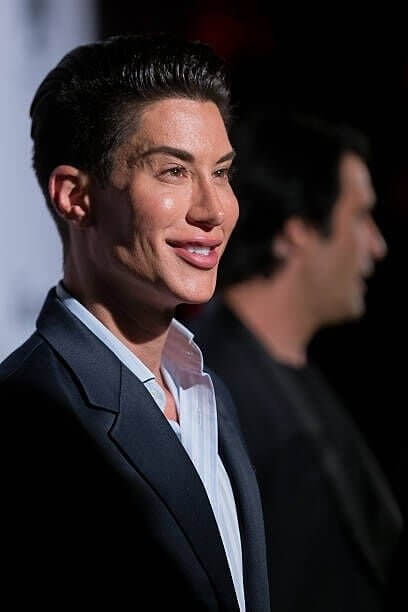 Some people shame Justin for his cosmetic decisions, while others rally by his side and support his confidence and decision to take charge of his life — nose jobs and all!
Achieving His Dreams
Justin has come a long way since he was a young boy, fawning over the cast members of Lifestyles of the Rich and Famous. He went from being bullied for his appearance at school to undergoing multiple cosmetic surgeries, developing an obsession with plastic surgery.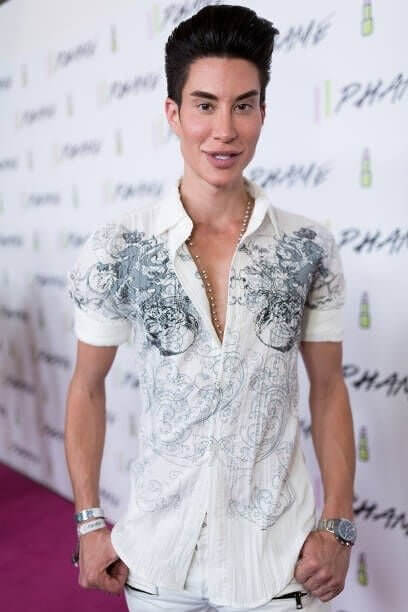 Justin's transformed face (and body) has graced the screen of several television shows, and his words have been quoted in the media. Recently, he told DNA Magazine, "Surgery was a rebellion against my parents, religion, social norms and hierarchy; it was about asserting my individuality and taking ownership of my life." 

With Justin's full story of determination in mind, there's no arguing that he is the original human Ken doll.


These Celebs Spent A LOT of Money on Plastic Surgeries
Kim Kardashian – $16,500

The Kardashian family is hailed for their beauty, but unfortunately, most of that beauty is a product of plastic surgery. Kim Kardashian or the "Queen of all Media" is no different here. She had some adjustments made to both her face and her body. Kim Kardashian actually became famous back in 2007, when her sex tape with Ray J leaked into the public. She became even more famous after the fact with different shows and roles and has enough money to open up a bank. What we are trying to say is that the plastic surgeries she had most certainly did not take too much money out of her pocket.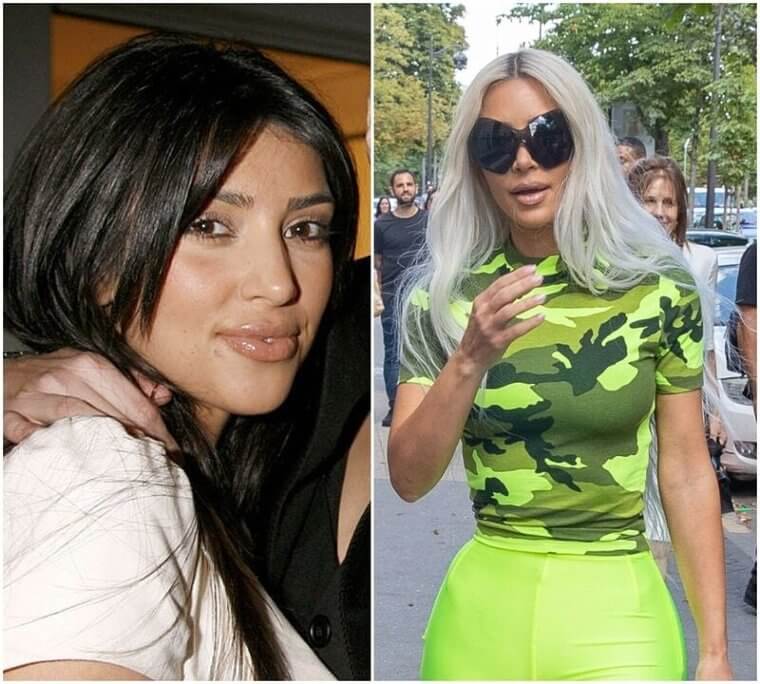 Her net worth sits at around $85 million, so if she spent the rumored $5,000 on her nose job, another $5,000 on her Botox treatment on her eyebrows and other parts of her face, she certainly did not stretch her bank in even the slightest way.
Donatella Versace – $25,000
Even if you do not know Donatella, you most definitely know her last name – Versace. She is a well-known fashion icon and one of the most famous people in the world. There is probably not a single person in the world that does not connect Versace with fashion and fame. All in all, if there is a single thing that we can connect with Versace, it is money. And we mean a lot of money.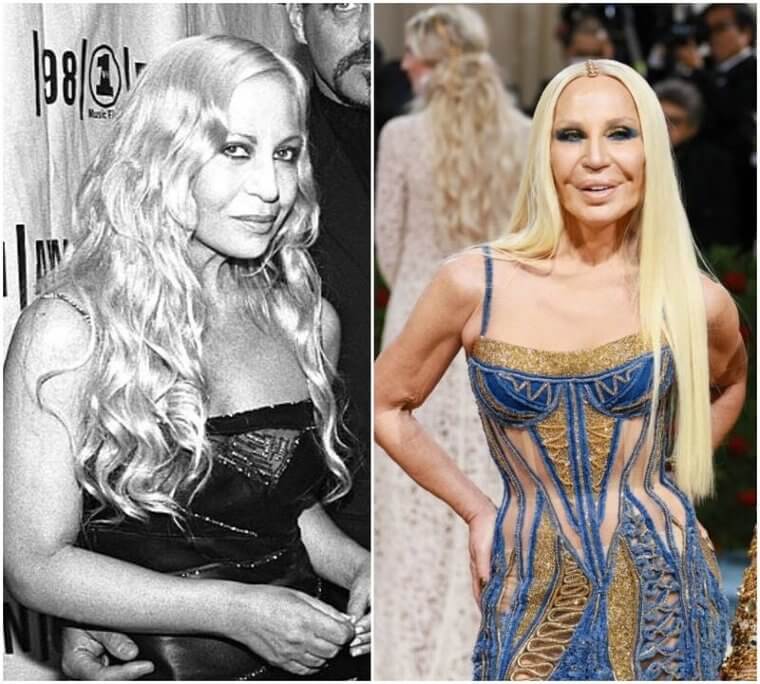 With a net worth of a staggering $200 million, Donatella makes it high up the list of the richest women in the world. She was never afraid to admit to plastic surgeries, stating, "I do not believe in totally natural for women." Botox injections and fillers, laser surgery, and a few other things certainly did change her appearance and set her back for around $25,000.  
La Toya Jackson – Unknown
La Toya Jackson, the sister of the late King of Pop. Just like Michael, she too was a member of the Jackson family. However, she never really fit into the whole Jackson family's talents. She is certainly not known as a good singer, and when it came to compensating for the lack of talent there, she tried herself at modeling and posed for the Playboy magazine back in the '80s.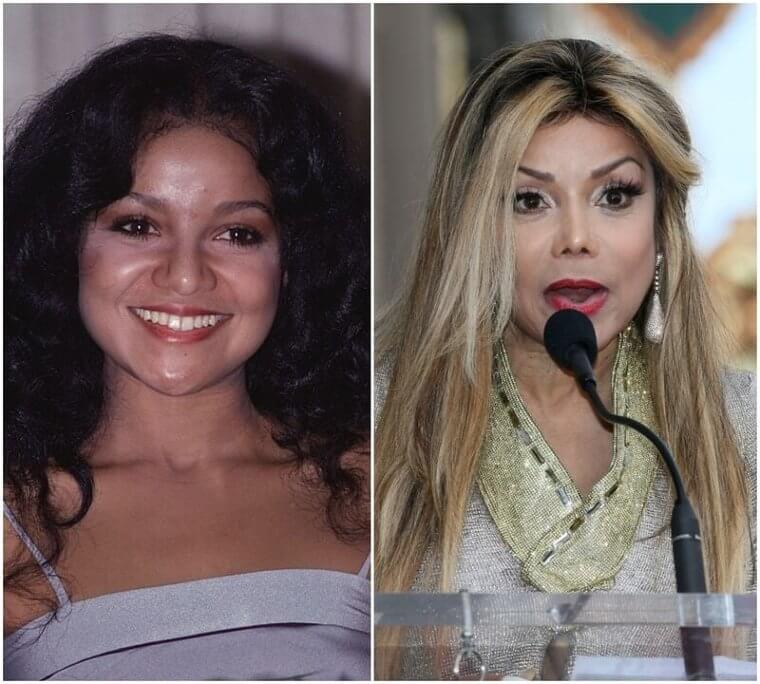 She is obsessed with plastic surgeries, and a surprise to no one - her "nose has collapsed, just like her brother Michael's did." You would think with the amount of obvious work done to her body, she would at least openly admit it, but you would be wrong. She has been in denial for years. What is the reason for her breathing problems according to her? Allergies.
Nicki Minaj – $31,200
Nicki Minaj not only made major steps in her career since her small beginnings in New York but also made quite major steps when it comes to her appearance as well. She is getting larger and larger, and we will let you decide whether that is a good thing or a bad thing.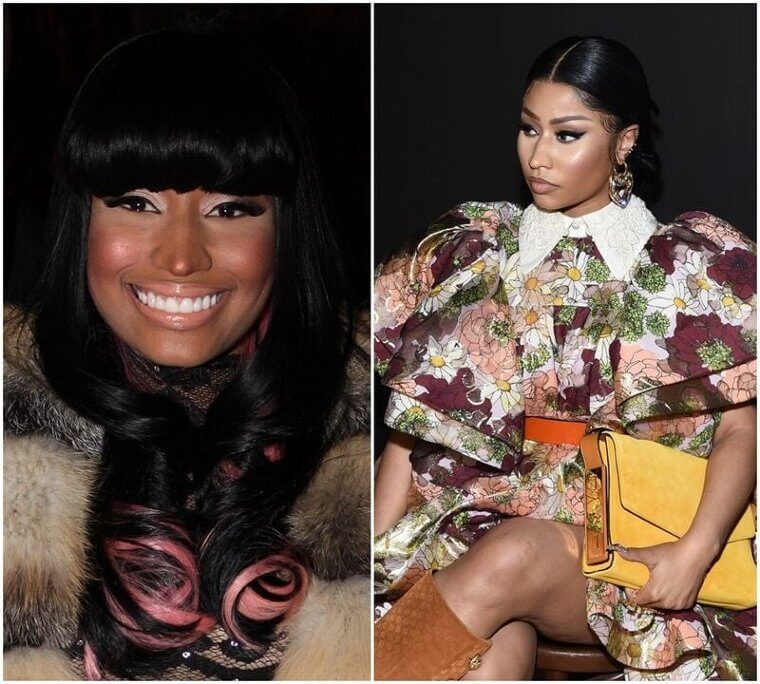 Now, to the obvious things that we can all see. She has lightened her skin, which would set her back $1,000. She had three different surgeries done as well, the amount of all three weighings in at around $11,500. Let us be honest, Nicki is definitely known for her big behind. Reportedly, she has spent around $5,000 on butt implants. The score together is therefore at around $31,000.  
Kathy Griffin – $30,000
Kathy Griffin is quite a well-known comedian. She has been appearing in front of the audience and making them laugh for close to 30 years now. Appearing in front of the audience takes its toll, and steps have to be taken to remain as youthful and beautiful as you possibly can.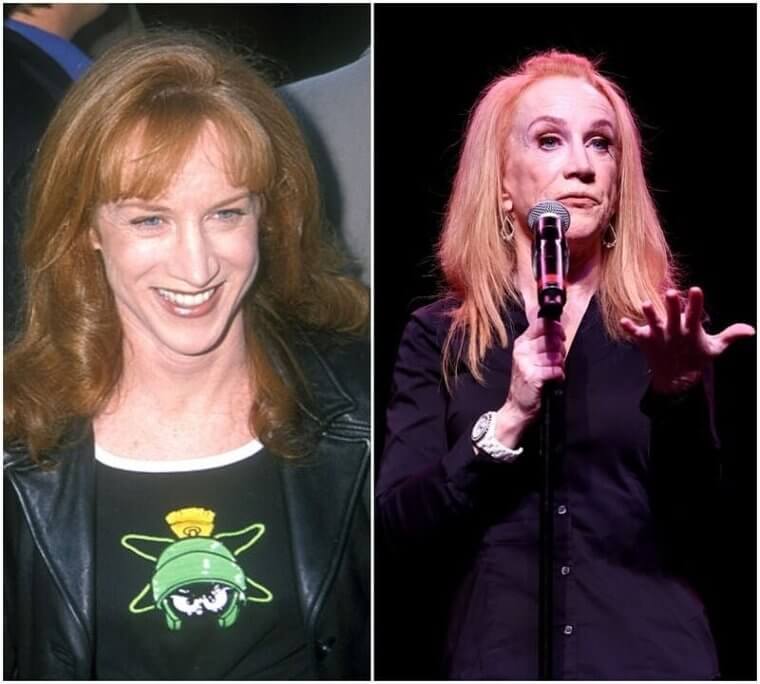 There is heavy speculation that the only reason that she actually went and had some cosmetic work done is that she wanted more roles in movies and series. Botox injections and chemical peeling are only just some of the things that she had done. Those two set her back for around $5,000. Once known for her curly hair, she actually spent $1,000 to have her hair be permanently straightened. Counting in a few other procedures that she had done, the score is at around $30,000 for her as well.
Mickey Rourke – $36,000
And we have our first man on the list. With a career span of over 30 years, it is no wonder that Mickey Rourke had to get some work done. However, the surgeries soon became an obsession, and as he aged, he became much more obsessed with how he looks. It seems like he is one of those people that simply cannot embrace the fact that they are getting old, and will never be young again, despite the amount of work done on them. One source close to him even claims that "he's hooked on surgery."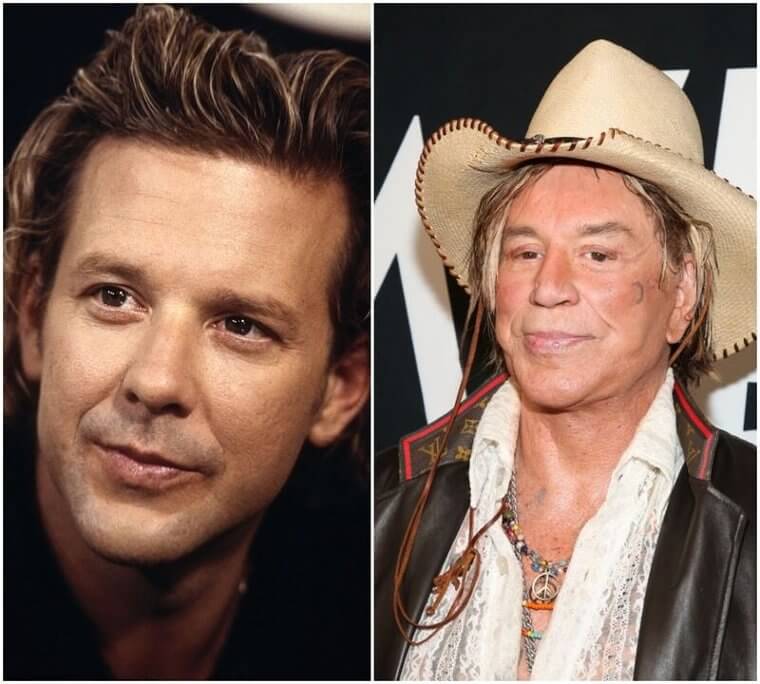 Out of quite numerous procedures, the majority involved his face. He had six facelifts by the time of this article and had nose alteration done as well. The total cost is about $36,000.
Caitlyn Jenner – $5 Million
You just knew she would be on this list and we are not the ones to disappoint you. You would think that she is the one person on this list that had spent the most amount of money but hangs on tight because she is not. Caitlyn Jenner was once known as Bruce Jenner. She made the headlines when she transformed herself from a man to a woman because she felt like she was a woman stuck in the body of a man. To free the woman inside, she spent around $5 million for the surgeries. A staggering amount, no doubt.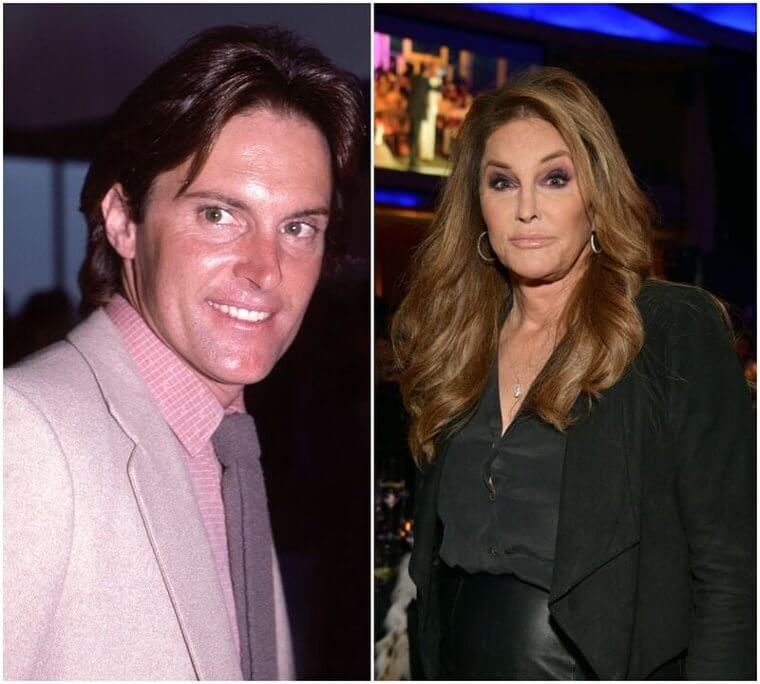 You might ask yourself how does one achieve such a huge transformation. Well, it all started back in the '80s, when she had rhinoplasties and laser hair removal procedures done. Those took up much of her time and extended into the '90s as well. She then went forward with the more drastic and bigger surgeries. To finish it all off, she had surgery done on her face. The face surgery itself took ten hours to perform.
Roseanne Barr – $45,000
We have another comedian on the list. Roseanne Barr actually not only performs as a comedian but is also quite well-known for her own sitcom, Roseanne. Her body type was one that many people made fun of in the past, and that seemed like the main decision behind her change in appearance.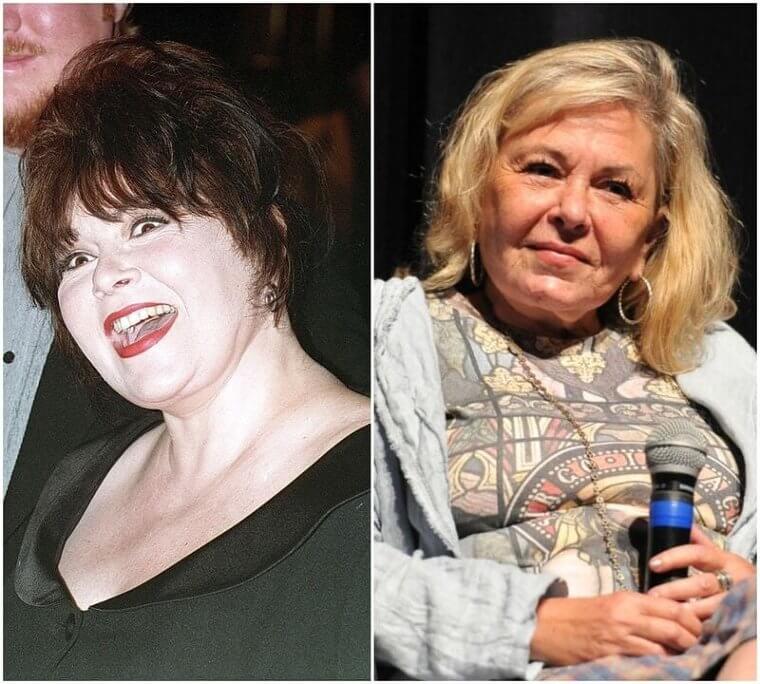 She reached her limit when she was starting to be cast in roles that were designed for fat people. Barr had enough, and after her Roseanne sitcom ended, she decided that it was time to make a change. Time to change her appearance. Around $10,000 went into reducing her chest. She then spent another $6,000 to have her stomach tucked. Rhinoplasty set her back for another $4,000. There were also occasional operations here and there, and it all amounted to $45,000.  
Kris Jenner – $1 Million
We have reached yet another in the Jenner-Kardashian dynasty. Kris Jenner is the mother and is the one that brings both parts of the family together. The family that will easily dominate this here article with the number of people from the family appearing in it. Just like we have mentioned before, they are all well-known for having work done on them. They want to stay in the spotlight and will do whatever it takes.
It is no different for Kris Jenner as well. However, one might think that she is new to the whole scene of plastic surgeries, but you would be horribly wrong. Her first dip into beauty surgery was roughly around 40 years ago. There are numerous parts of her body and the numerous surgeries that she had done. For example, she had chest surgery, rhinoplasties, Botox treatments, dental modifications, etc. You name it. It all set her back for about 1 million dollars.
Demi Moore – $400,000
Did you know that Demi Moore was a model once upon a time? That was way before she became known as a famous actress. Not only that, but she is also a songwriter. Her claim to fame began back in the '80s and reached even higher in the '90s. She was the highest-paid actress in the United States history for her role in Striptease. She earned a staggering $12.5 million for that performance alone.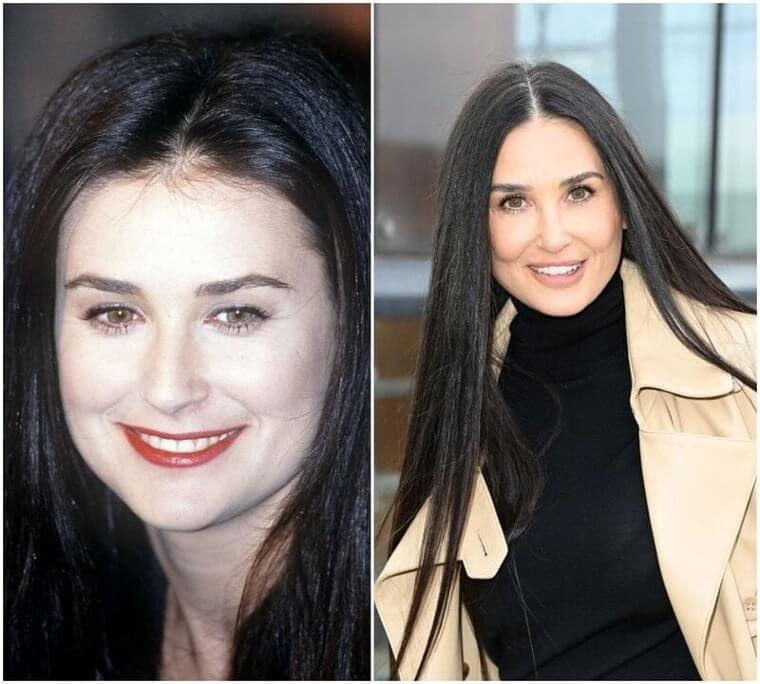 If you think she has not aged much from then to now, then you would definitely be right. As far as the looks are concerned, anyway. This beauty can thank quite a few surgeries, including facelifts and cheek augmentation. On top of that, she also had laser treatments done. All in all, $400,000 worth of work.
Joan Rivers – $99,000
It seems like cosmetic surgery is actually quite persistent if you are a comedian. Joan Rivers, who has unfortunately passed away back in 2014, was one of the greatest comediennes of all time. Her controversial humor and the laughter she managed to get out of her crowds set a new bar for every comedian out there. She also began her career in comedy when it was mostly dominated by male comedians, so her success is even more unbelievable when you think about it.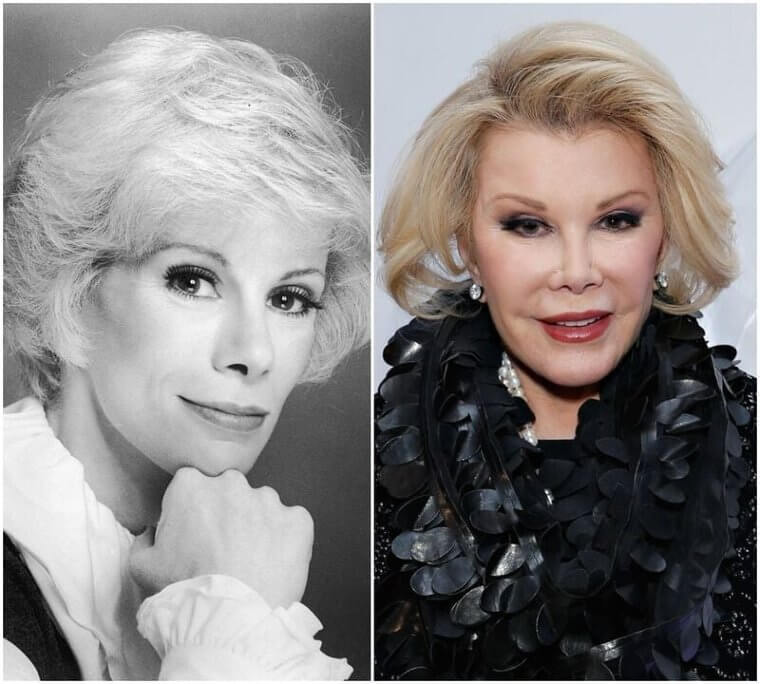 She managed to look young even when she was in her 60s, and that is all thanks to several surgeries that she had done. She was also appearing on television at the time, and a young face just manages to sell more. She definitely had a lot of minor procedures done. And we mean a lot - 348 minor procedures. Since nobody is keeping score that might actually be a world record. We will never know.
Sharon Osbourne – $160,000
Sharon Osbourne always managed to make a statement. One way or the other. She is mostly known for her red-dyed hair that she has been rocking for years. Many of you already know this, but if her last name was not obvious enough – yes, she is the wife of Ozzy Osbourne. She became famous after her first appearance on the show The Osbournes, which was back in 2002.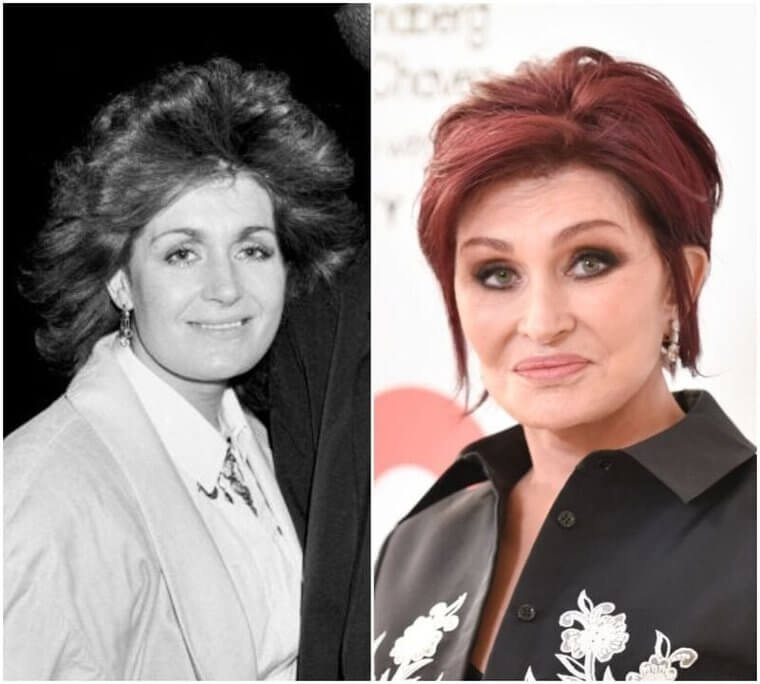 It is no secret that she underwent cosmetic surgery, and she talked openly about it. In an interview with the Female First, she revealed: "I had liposuction on my neck and had it lifted, too. I had my breasts lifted, my arms lipo-ed, and my tummy tucked. I had my bum lifted and implants inserted, and I had my legs lifted… The total cost was $160,000 and it was worth every last penny."
Rumer Willis – $100,000
We have talked about Demi Moore a few slides back, and we would like to introduce Rumer Willis, her daughter. She is an actress, just like her mother, but also a singer too. To prove that apple really does not fall far from the tree, she too had a couple of procedures done on herself. A source close to her claims that "Rumer's been to see Demi's plastic surgeon… and since she's always finding flaws, she keeps going back."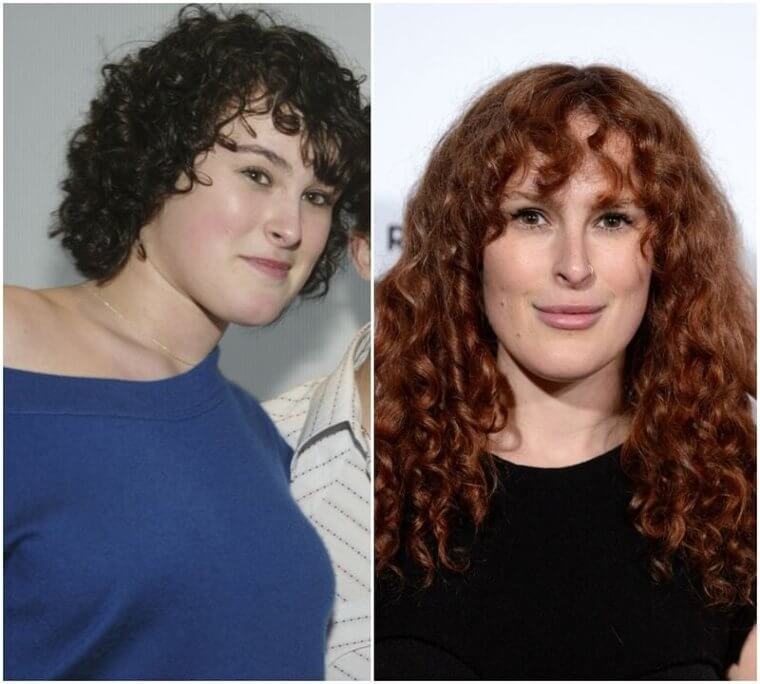 Her surgeries are far from cheap. And the lifestyle of changing something as soon as she does not like it has brought up a staggering $100,000 spent at the surgeon's office. She had jawline reconstructive surgery, rhinoplasties, Botox and lip injections, and a bunch of other stuff done to her.
Michael Jackson – $1 Million
We have talked about his sister already, and we have reached The king of pop himself. Michael Jackson went through numerous body changes in his life, and most of these had caused controversy throughout his whole life. He was, undoubtedly, one of the most talented musicians to ever touch Earth, and is still famous to this day, despite having passed away 10 years ago. His eccentric behavior and unbelievable talent are some of the main reasons why he is and will remain a music legend.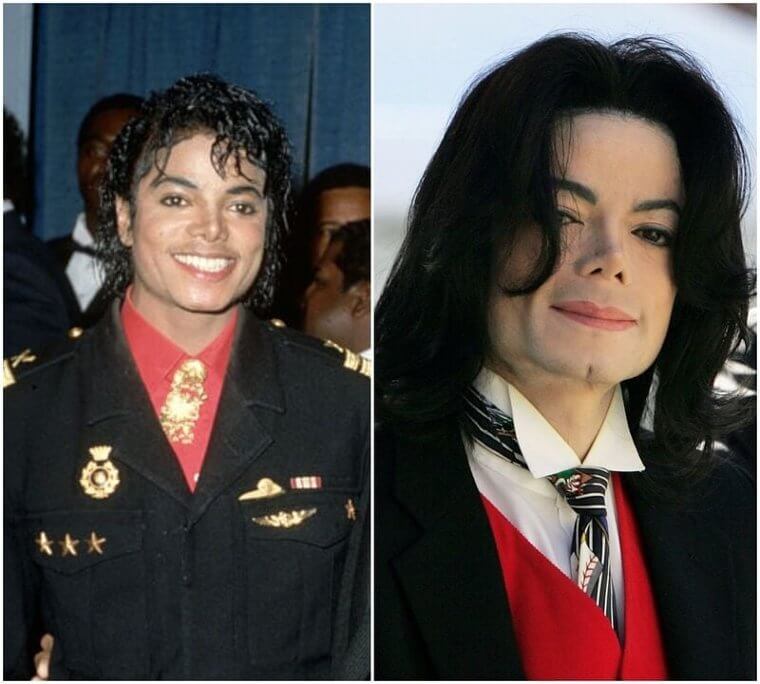 We are providing you with three photos this time, just so you can see for yourself how much he changed over the years. He actually never admitted to having his skin bleached and claimed that it was all due to a skin condition called Vitiligo. For those of you that are not familiar with it, Vitiligo changes your skin pigment. When he was on the Oprah Winfrey Show, he admitted that he did, in fact, get two facial surgeries done. There were, of course, a few others, along with jaw reconstruction, eye lifts, nose jobs, and so on. The estimated value is $1 million.
Cher – $750,000
Most of you might not even remember Cher. She was a huge, important figure back in the '60s, and up to the '70s. She was a huge, overnight music success, alongside Sonny Bono. The most-remembered hit song is definitely I Got You, Babe. She managed to get into acting and modeling as well, and it was probably there where she got the idea that staying young forever is the way to go.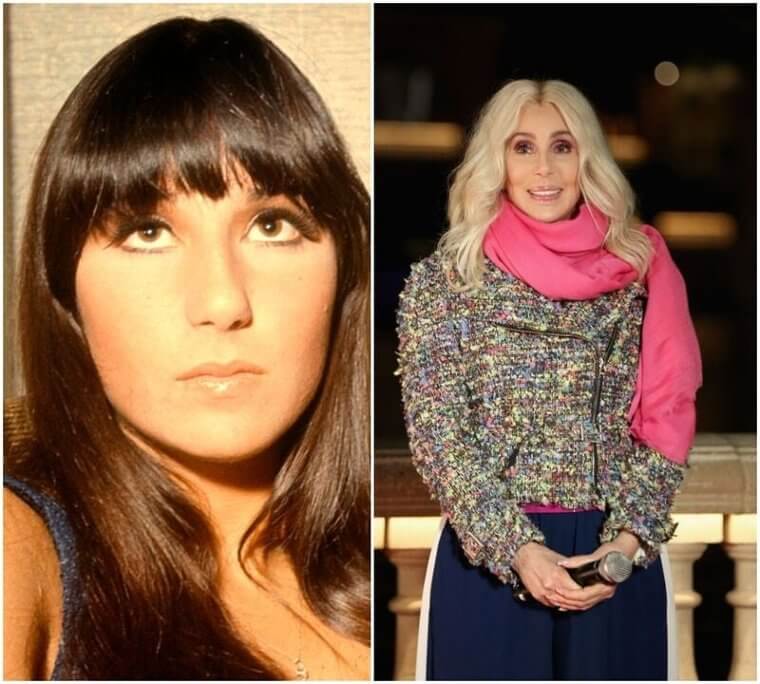 She tries to look as best she can, and we really cannot argue with that. She had a few Botox injections, eyelid alterations, rhinoplasties, and chest augmentations are done to her. The total cost of all the surgeries is $750,000.
Kylie Jenner – $2 Million
Kylie Jenner is the youngest celebrity on this list. Amongst other things she is also an influencer and has a huge following of particularly young girls, who think that she is beautiful. It would be great to hear how many of them actually know that her beauty is mostly due to all the cosmetic surgeries that she had. If you are a Kardashian-Jenner, you are going under the knife. That has been well established by now.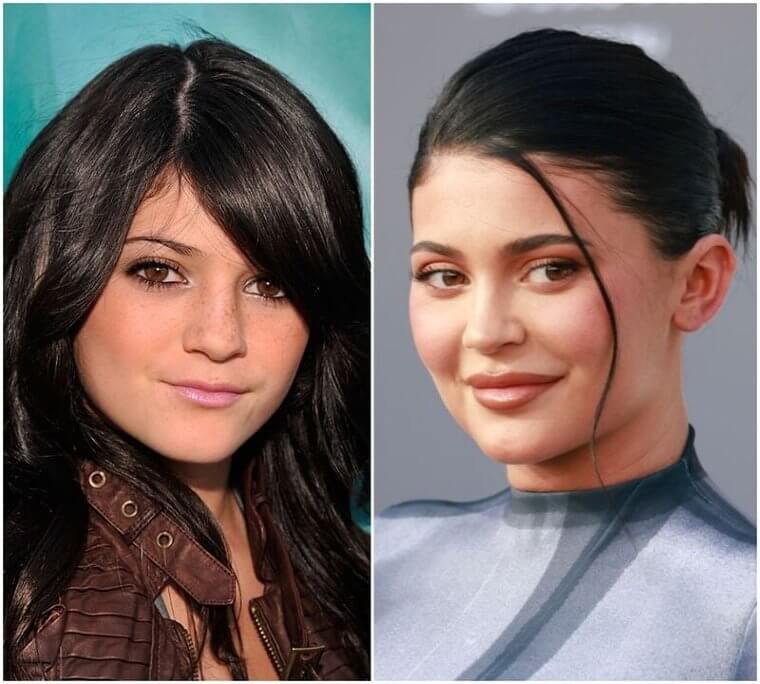 She is one of the best-paid models in the world and tries to look stunning at every step. Lip fillers and other body modifications had set her back a stunning $2 million. Please be reminded that she is only 21-years-old.
Jocelyn Wildenstein – $6.7 Million
Remember when we said that those $5 millions from Caitlyn are not the highest amount on this list? Introducing Jocelyn Wildenstein, who spent a staggering $6.7 million on her body. There is not a single cosmetic operation that she has not gone under, and it is safe to say that she does not resemble her own old self in even the slightest way. She is known as the "Catwoman" and a prime example of what can happen if you overdo it on your surgeries.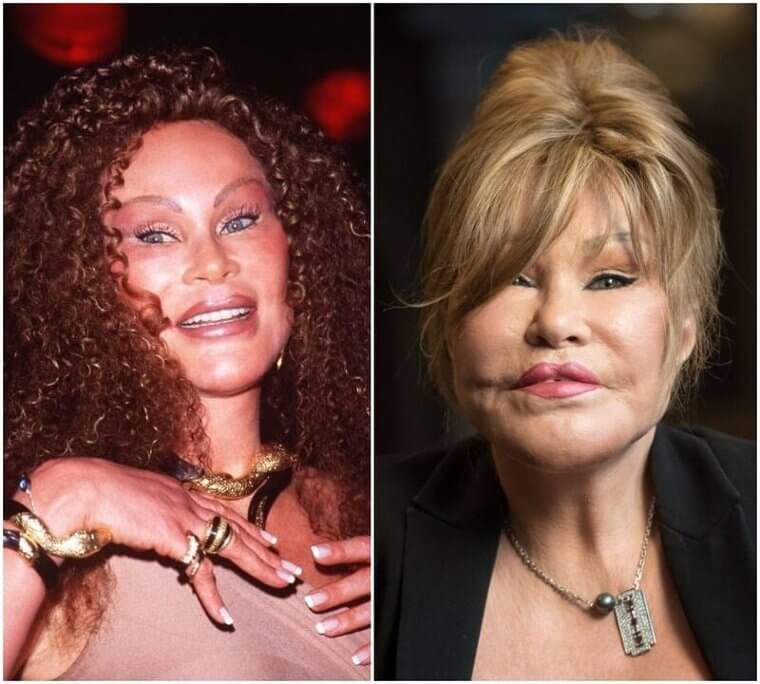 Lucky for her, she has enough money to fund her obsession. She is the person that has spent more money on cosmetic surgery than anyone else in this article. We will leave it up to you to decide if that is considered a good or a bad thing. According to the interview she gave to the Mirror, she had so far spent $6.7 million, and she is not done yet.
Blake Lively – $7,500
Blake Lively is one of those actresses that does not want to admit going under the knife. That would be fine if it was not so obvious. If we compare her old and new photos, we can clearly see that that nose had a scalpel on it at one point in time. If you look closely enough, you will see that her eyelids were also the result of a lift, and her skin is much smoother than it was before, something we can attribute to the skin-smoothing procedures.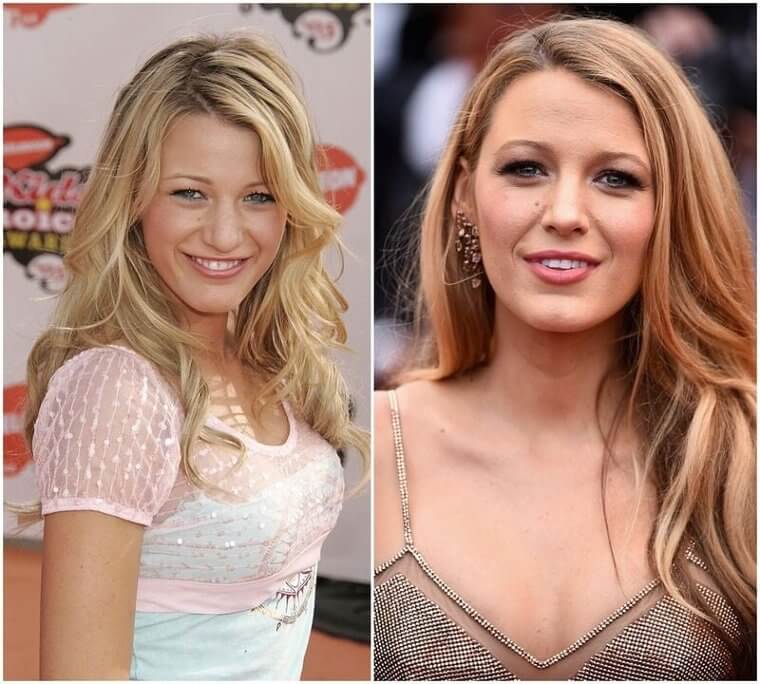 There are even speculations that she has had her breasts enlarged. We do not care, if it is surgery or not, she looks fantastic. We also doubt that Ryan Reynolds, her husband, complains about surgeries too much. They have two children together after all.
Barry Manilow – $70,000
Barry Manilow is one of those fellows who was famous back in the day. Back in the '70s, to be exact. You might recognize him for his hits such as "Mandy" and "Copacabana." Just like most stars his age, he too tries to hide his real age by undergoing cosmetic surgeries.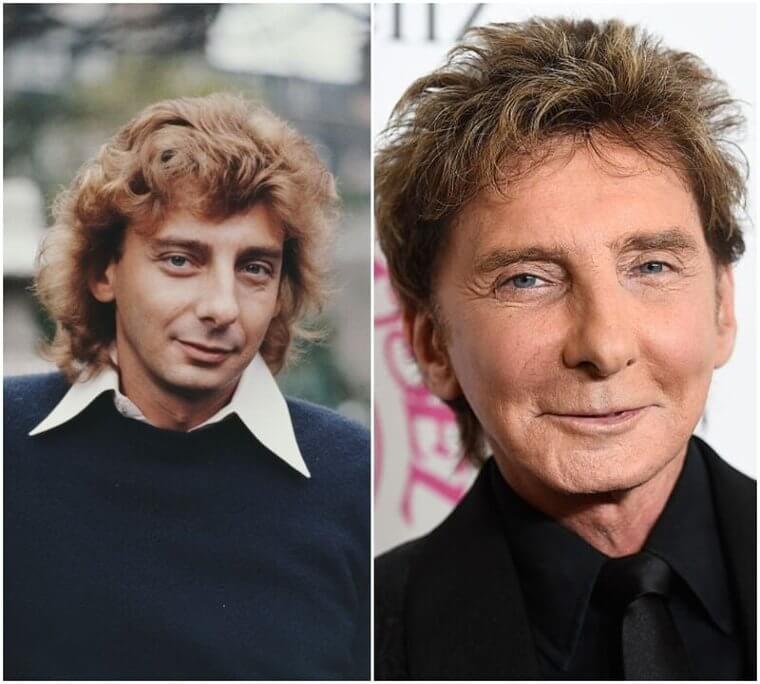 According to different reports and sources, he underwent more than several surgeries over the years. His fans were quick to notice the changes on his face, and there were all the clues there to claim that he had a facelift done. However, Manilow did not confirm a facelift but rather said that he had a nose job done because he supposedly broke it when he walked into a wall. Whatever you say, Barry.
Suzanne Somers – $9,000
Most of you might remember Suzanne Somers for her role as Chrissy Snow on Three's Company. It was a popular show back in the 1970s, for those of you who are too young to remember. In recent years, she appears much different, and it is more than safe to say that she underwent some cosmetic surgeries.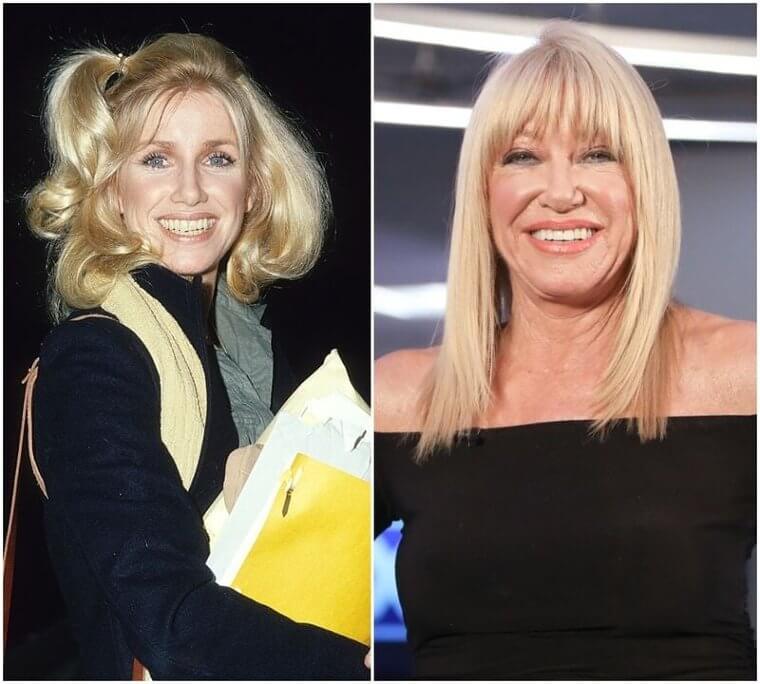 She does not even need rumors to fuel this fire. Anyone who looks at her photo knows what is going on, despite her not confirming it. Speculations are that she underwent several different cosmetic surgeries, including breast augmentation, lip injections, Botox injections, and eyelid surgery. Even though she obviously has nothing against cosmetic surgery, she does not like modern medical treatments and prefers alternative medicine. Being a two-time breast cancer survivor, we really cannot argue with the results of the alternative medicine that she follows.  
Dolly Parton – $25,000
Dolly Parton is considered a country legend. She is also one of the rare people on this list that is open to talk when it comes to cosmetic surgery. In an interview that she gave for InTouch, she stated that "[a]nybody that's got the nerve, desire and the money to have surgery, should find a good doctor and just do it." She is not afraid of admitting that she underwent surgery, and she is not afraid to recommend it to others as well. We love the honesty.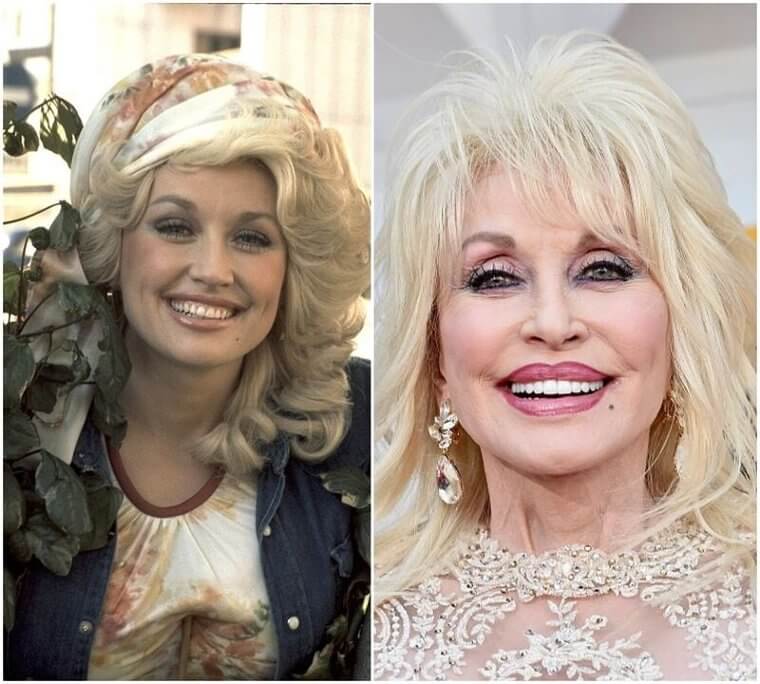 She is in her 70s now, but you really could not guess that by just looking at her photo. She admitted that she underwent breast augmentation, chin liposuction, got different types of fillers, and undereye bag work. She also said, "These days, I do very little — just fillers and Botox. You owe it to people not to look like a dog if you can help it!"
Heidi Montag – $1 Million+
Heidi Montag is a former reality television star. She made her claim to fame with MTV's The Hills. After the fact, she admitted that she got totally addicted to cosmetic surgery and loves fixing her body any chance she gets. Right now she is much more famous for what she did to her body contrary to the fame she gained with the show.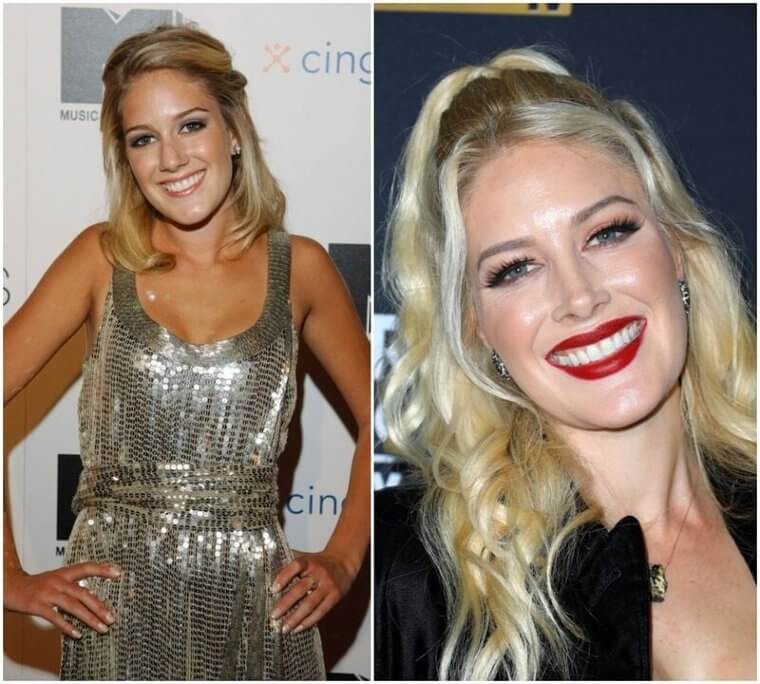 She admitted to having used up more than $1 million for cosmetic surgery. Actually, even she does not know the exact number. The procedures done include a nose job, breast implants, butt enhancement, liposuction, and a brow lift. Apparently, she was very insecure about her looks but also admitted that she took it way too far, and regrets doing it. Would you agree?