Karen Carpenter was a paradox. On one side of the spectrum, she's a role model to girls and women for following her dreams. On the other side, she's an example of what may happen if mental disorders run their course. She was loved and adored by millions of people but spurned by those closest to her. This is the tragic story of one of the greatest singers of all time.
It Began Mid 20th Century
 She was born March 2, 1950, in New Haven, Connecticut. Her mother was Agnes Reuwer, and her father was Harold Bertram Carpenter. Her parents gave her the name Karen Anne Carpenter. Her father's parents had been missionaries and he was born in China and was sent to boarding schools in England. Her father found employment in the printing industry while her mother was a housewife, which was common for women at the time.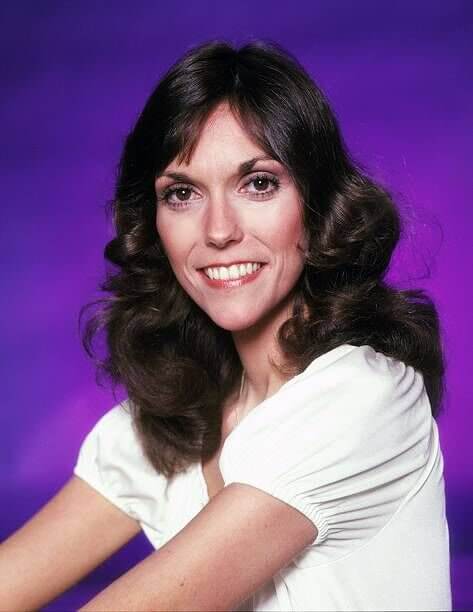 She had one sibling, a brother named Richard, who was three years her senior. From an early age, Richard had a keen interest and showed tremendous aptitude for music. He was a piano prodigy. Clearly, music ran in the Carpenters' veins.
Richard Was His Mother's Favorite
Agnes made no secret of it, either. While her parents were 100 percent supportive of Richard's music endeavors, they were unsure how to respond when Karen started showing musical skills to rival that of her brother. They were concerned that she may eclipse him. When she was still a small girl, she loved to dance and took ballet and tap dancing lessons. When she was 13 years old, her father got a job in Downey, Los Angeles and the family moved there.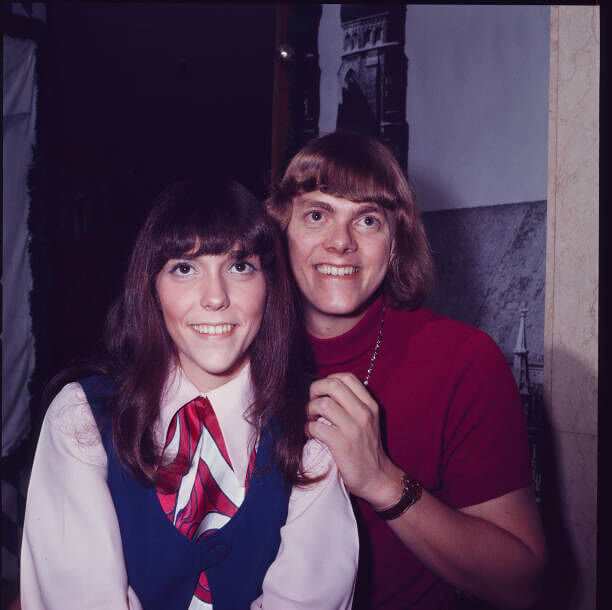 Part of the motivation for the move was to give Richard the best chance for a music career, as he'd already started performing at a pizza parlor in New Haven from the age of 16.
She Did Things Her Own Way
It was in Downey that Carpenter met a friend, Frankie Chavez, who would inspire her and change her life. She joined the school band and was assigned an instrument called a glockenspiel, which is like a xylophone but with aluminum bars. It didn't resonate with Carpenter. Instead, she asked to play the drums, like Chavez, who'd learned to play from an early age.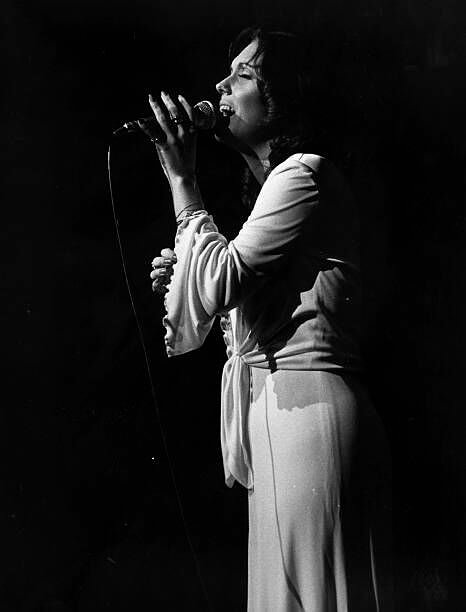 Joe Morello and Ringo Starr were who Carpenter idolized, and both famous drummers played on a Ludwig drumkit, which cost about $300 at the time. Aside from the high cost, female drummers were practically unheard of. Yet, it was Chavez who convinced her parents to fork out the cash and taught Carpenter the ways of drumming, and it wasn't long before she was whacking out complex beats without batting an eyelid.
Her Music Journey Commenced in School
The first band Carpenter joined was with friends from high school. The three-girl band called themselves Two Plus Two. They split after Carpenter suggested that her brother join them. It sounds sexist. In 1965, The Dick Carpenter Trio was formed, consisting of the two Carpenter children and Richard's friend Wes Jacobs, who played the tuba and bass.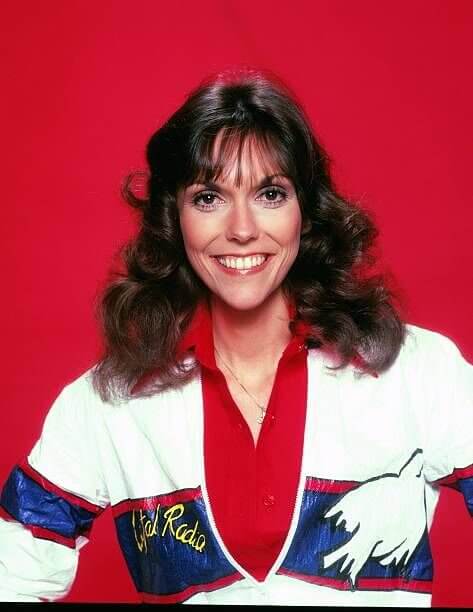 They played jazz at nightclubs and made an appearance on Your All-American College Show. Richard praised his sister's talent, saying she would "speedily maneuver the sticks as if she had been born in a drum factory". At this point, she wasn't singing but was quite happy to get lost in her percussive performance.

People Started Taking Notice of Karen
The Carpenters got invited to an audition with renowned bassist Joe Osborn, and though she had intended to only be on drums, Karen ended up trying out for vocal auditions and made everyone present take notice. Osborne signed her to his label, although he didn't think Richard was anything special. Some of the projects they did with Osborne include a song written by Richard called "Looking For Love," which went to become a collectible as there are only around 500 copies in existence, each worth $2,500.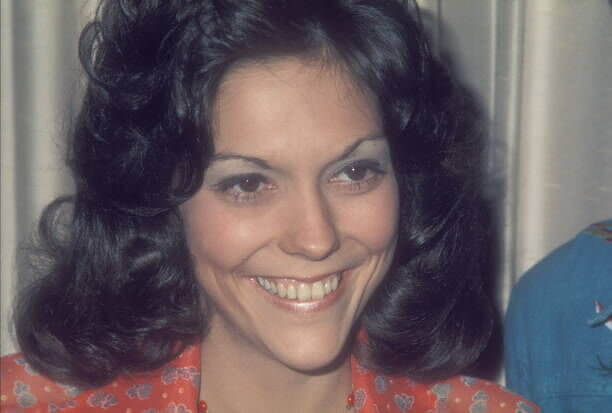 Karen graduated in 1967, the same year that Jacobs left the Carpenters to pursue studies at Juilliard. Karen joined Long Beach State and joined the college choir, where the director helped her develop her three-octave range and told her that her voice would be particularly well-suited to pop.

Going Against the Flow
The next project the duo got involved in was an ensemble named Spectrum, which included John Bettis, Leslie Johnston, Gary Sims, and Danny Woodhams. Their sound focussed heavily on pioneering new ways to overdub vocals and create harmonies. They were nothing like the hard and psychedelic rock bands that were dominating the scene. The societal focus was very much on rebelling against authority.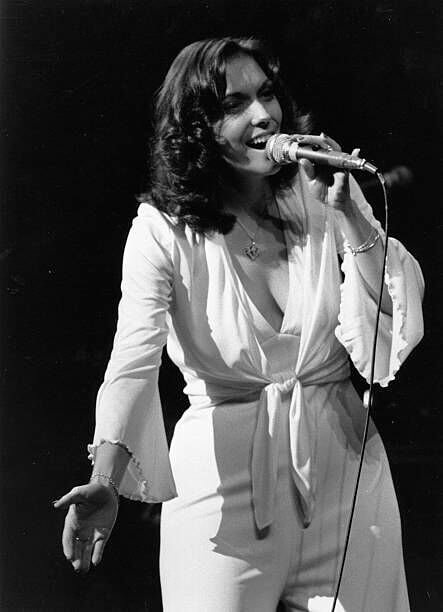 When Richard and Bettis got a gig at Disneyland playing as a banjo and piano duo, they were instructed to play specific songs from the early 1900s. But when the crowd asked them to play popular, modern songs, they were eager to play the sounds that make the crowd happy. Doing covers of songs such as "Yesterday" and "Light My Fire" got them fired from Disneyland. In response, Richard wrote a song to his former boss that he and Karen recorded.

They Got Their Big Break
In 1969, The Carpenters got signed to A&M Records with Karen on drums and vocals and Richard on vocals. She also played the bass guitar on two tracks of the first album they released, initially titled "Offering", but later changed to "Ticket to Ride" - which is also the title of the Beatle's cover song on the album which garnered them a great deal of acclaim.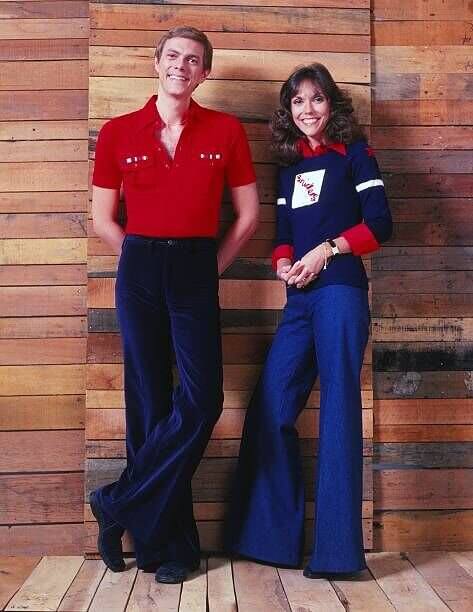 In fact, Paul McCartney himself called Karen's vocal ability "the best female voice in the world" after hearing her rendition of their song. The only problem was that no one could see Karen when they played shows, as the diminutive woman was only 5-ft-4 behind her giant drumkit.

Stepping Into the Spotlight
Karen's voice could be heard on most of the songs of the first album. When people came to watch them perform, it was her face they wanted to see. As such, Richard and the band manager, Sherwin Bash, convinced her to stand in the front and sing, and they hired another drummer - Cubby O'Brien. Initially, this was challenging for Karen as she had grown accustomed to the safety of being shielded from view.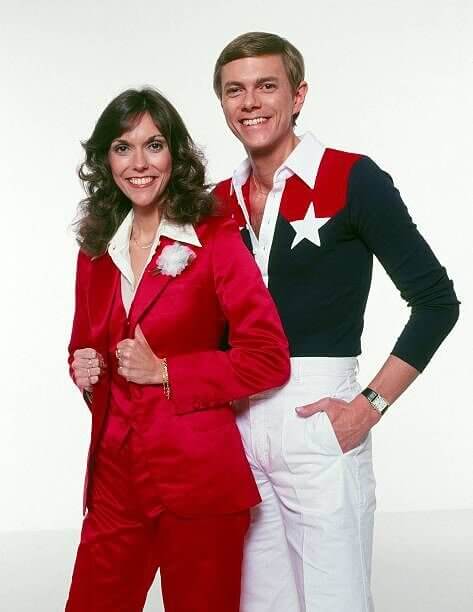 Aside from that, her skill on the drums was formidable, and she was doing what very few women had done before or since. She referred to herself as a "drummer who sang." After 1973, their albums leaned more heavily on her vocal abilities and less on her drumming.

She Had a Sense of Humor
For Karen Carpenter, fame was a double-edged sword. On one hand, she was reserved, highly strung, and didn't crave being the center of attention. On the other side, she was passionate about music and sharing their sound, energized by the positive response, and focused on growing their audience.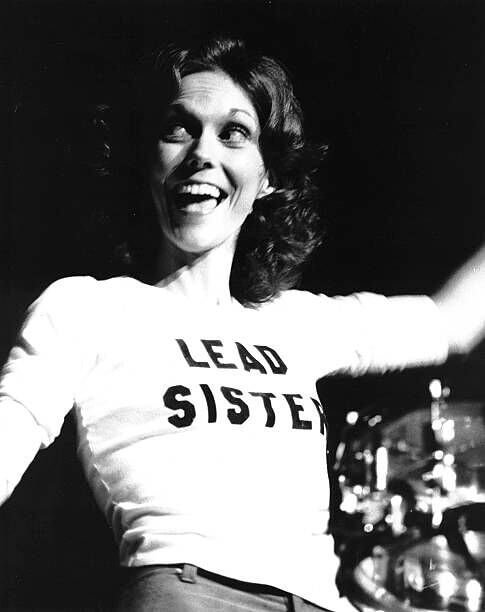 She was capable of laughing at herself and not taking her image too seriously. It's ironic, seeing as that ultimately led to her demise. In 1974, a Japanese journalist misspoke in reference to her, calling her the "lead sister" instead of "lead singer." The nickname took off and Karen leaned into it. She even got T-shirts printed with the words "Lead Sister" and wore them while playing several live shows.

Sourcing Inspiration From the Strangest Places
You never know what may spark inspiration for a hit, and Richard was no snob. He had an ear for catchy tunes, and he was the one responsible for the arrangement and music of The Carpenters' songs. One of their earliest songs to grab the attention of the public is called "We've Only Just Began", and it has a quirky origin story.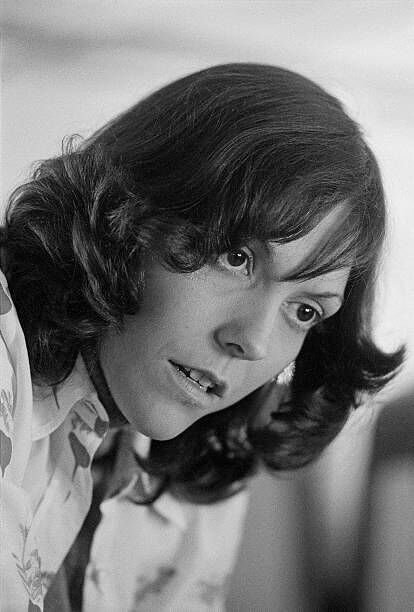 While watching television, Richard's keen ears picked up a melody that caught his fancy. It was a jingle of an advertisement for a bank and featured a young couple getting married and embarking on their future. Richard made some phone calls and bought the rights to the song, which he and his sister reworked into their own, full-length song based on the same theme.

Every Light Casts Shadows
Despite the message of pure hope, optimism, and happiness that the song "We've Only Just Begun" carries, it's also been used as the soundtrack to some hair-raising, iconic, horror scenes. These directors understand the power of contrast. Using a song so full of light to show how deep the darkness goes.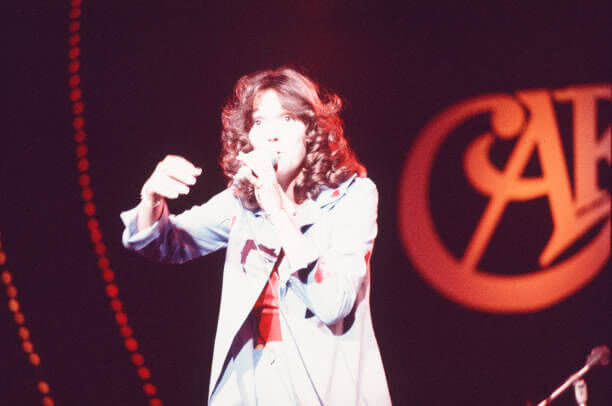 One example is the film 1408 - based on the short story by the master of horror, Stephen King - directed by Mikael Håfström in the 2007 film of the same name. He plays the song at several key moments throughout the film. Another great example is In The Mouth of Madness (1994) by John Carpenter, which is a tribute to the works of H.P. Lovecraft. In the film, the jovial song plays as the character is committed to an asylum.

Cracks Started to Form
In 1973, The Carpenters were at the height of their fame. It was the year they released the album Now & Then. They had multiple songs featured in the charts in '72 and '73 - "Goodbye to Love"; "Yesterday Once More" and "Top of the World" - which made number one. Karen was under stress, and it started manifesting in grim ways.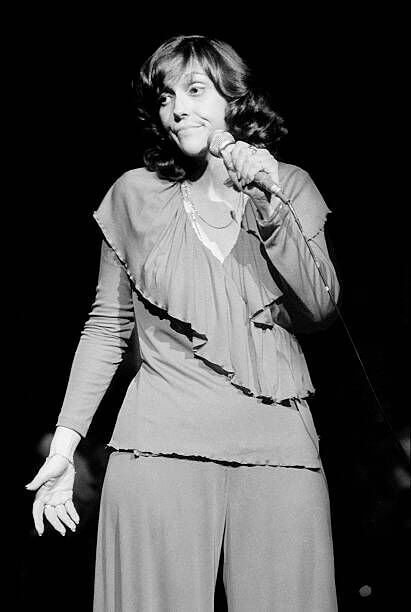 She had always been conscious of her weight and had started dieting in high school to slim down. She had been following a high-protein, low-carbohydrate, and low-fat diet since then, which enabled her to maintain her weight at 120 pounds. But in 1973 she saw a photo of herself performing and she was horrified by how fat she looked. This set in motion a chain of events that led to her death.

The Beginning of the End
Carpenter decided that she wanted to take steps to combat what she perceived as being overweight. She hired a personal trainer, who gave her a new diet coupled with an exercise regime. As often happens when getting healthy and fit, she started building muscle, which was the opposite of what she wanted to see when she looked at herself.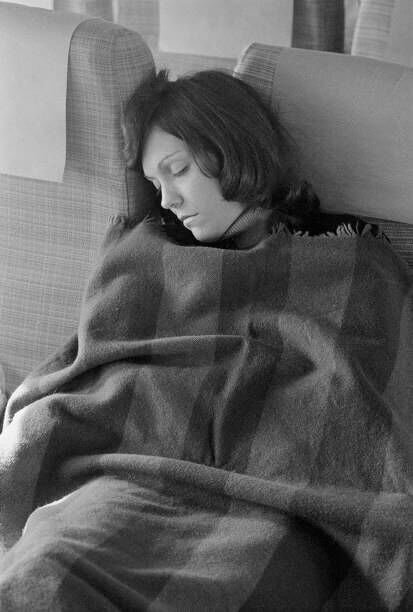 She subsequently fired the trainer and took matters into her own hands. She started exercising and severely restricting her calorie intake. Unfortunately, this was extremely successful. Carpenter lost 20 pounds in a short space of time and wanted to shave off another five. The success of her unhealthy weight loss made her feel in control and it spurred her on.

She Tried to Disguise Her Obsession
"When you're on the road it's hard to eat. Period. On top of that, it's tough to eat well. We don't like to eat before a show because I can't stand singing with a full stomach…You never get to dinner until, like, midnight, and if you eat heavy you're not going to sleep, and you're going to be a balloon," said Carpenter,  Her mother started to notice her behavior was changing. So did others.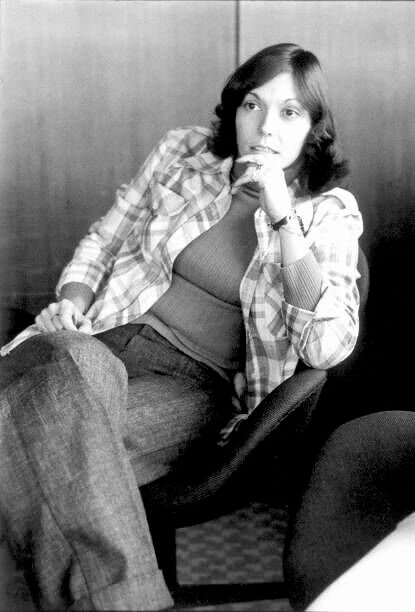 Whenever Carpenter was dining in the company of other people, she would section off samples of her food for everyone present to try. The reason was so that she would end up consuming less food. At the time, despite her fame, she was still living with her parents. Her mother would mirror her behavior and pile her own food onto Carpenter's plate, which made her furious.

No Unseeing What Has Been Seen
By '75, she was down to 91 pounds. When they appeared at live performances, the audience was perturbed by Karen's appearance. Their fans started writing letters expressing their concern regarding the gaunt appearance of their favorite singer. The only explanation she had regarding her phenomenal weight loss was exhaustion as a result of touring.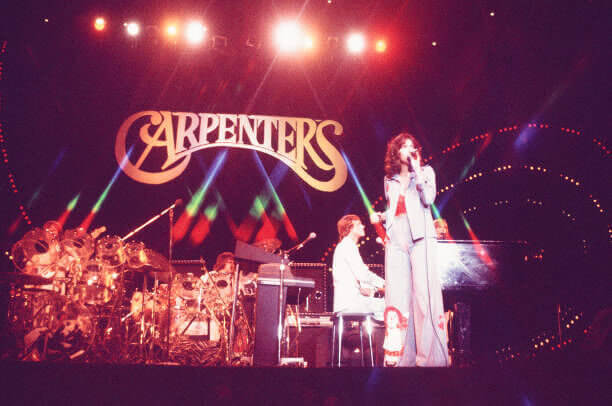 Her family was at a loss for what to do. In the same year, her manager realized that she started layering her clothing to hide her continued weight loss. "She would start with a long-sleeved shirt and then put a blouse over that, and a sweater over that and a jacket over that…with all of it you had no idea of what she had become," said Bash.

Getting Away From Agnes
Karen's relationship with her mother was strained, at best. By all accounts of people who knew the Carpenters, Agnes was a cold woman who showed her daughter very little affection. "Karen had never had attention from Agnes before – her mother doted exclusively on Richard – so she liked it. The experts say that one of the things that seem to drive young girls to over diet is that they were oftentimes the kids that never got attention," said Bash.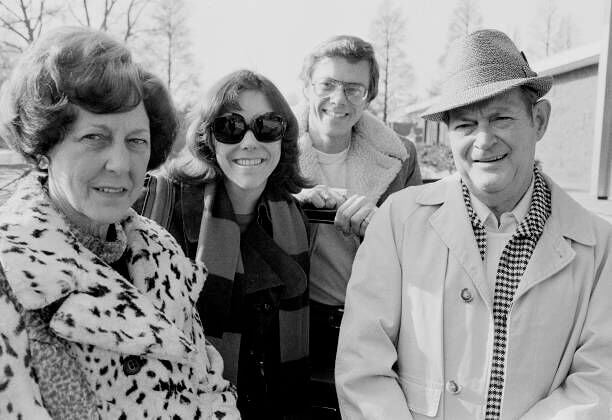 She lived with her parents until 1974 and then decided to spread her wings. In '76, at the age of 26, she became the owner of two adjacent Century City apartments that she renovated into one apartment. Her doorbell rang with the first few notes of the song "We've Only Just Begun."

She Heard the Clock Start to Tick
When she was younger, she took a pragmatic stance on falling in love and being in a relationship. She wasn't the sort of girl to do anything in half-measures. She chose to focus on her career, which meant she couldn't commit herself to a stable relationship, and she wouldn't have it any other way.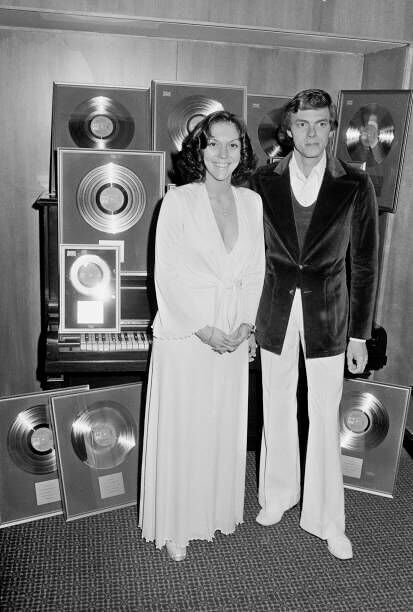 "As long as we're on the road most of the time, I will never marry," she shared in an interview. She also felt that meeting people was a challenge in her line of work, and she wasn't willing for the sake of not being alone. But as she got closer to 30, she started feeling loneliness wear her down. She yearned for companionship and a family.

She Put Herself Out There
When The Carpenters took a break from touring, Karen decided to give normal social activities a whirl. Some of the notable men she hung around with include Mike Curb (who's been successful as a musician and a record executive and even did a stint in politics); the good-looking actor from Who's the Boss? Tony Danza; Terry Ellis; Mark Harmon; award-winning comedic actor and musician, Steve Martin; and Alan Osmond. 

They all fell short in some way. On the career front, things weren't working out either. Audiences were tired of hearing more of the same, and bands such as Abba were more appealing to a more mature crowd. By the mid-70s, Richard developed a Quaalude addiction and The Carpenters started canceling performances. Karen decided to take a stab at a solo career, and after months of begging, Richard gave her his blessing.

Her Spirit Got Crushed
Karen approached Phil Ramone to produce her solo venture. His wife, Itchie, became one of Carpenter's closest friends. Phil wanted Karen to target an audience who had grown up. She would still be singing love songs, but with less innocent themes. She stayed with the Ramones in their home in New York during production, and she seemed genuinely happy. She looked healthy and ate.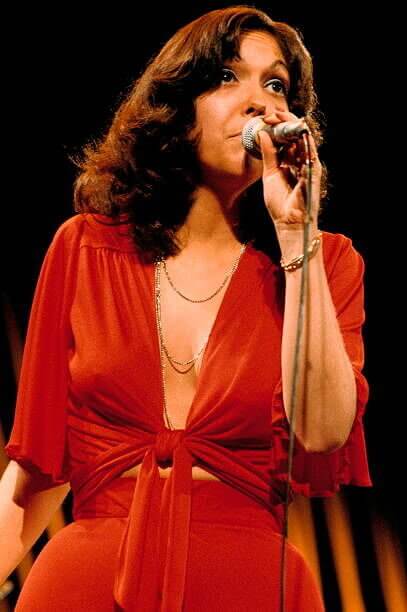 When they had recorded a few songs, Carpenter flew back to L.A. to share her progress with her family. When she returned to New York in 1979, she was down to a desolate 80 pounds. Ramone said he found laxatives in multiple locations in his house. He suspects her parents didn't approve of the new, sexier direction that Karen had gone with, and it made her lean hard into anorexia and bulimia.

The Downward Spiral Intensifies
Carpenter became so weak that she wasn't able to travel, and Ramone had to make the trip to L.A. to finish producing the album. When they eventually played it for the executives of A&M, it wasn't well received. Richard was the harshest critic, calling her songs weak and saying the key was too high for her vocal range.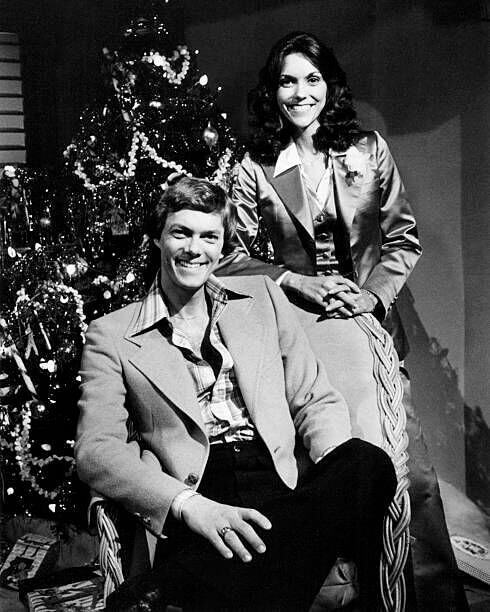 His lack of support destroyed her and put a wedge between them. Nonetheless, he convinced her to ditch her solo album and start work on a new The Carpenters album with him, since he had completed the six-week rehab program and had responded well to treatment. Their reunion album failed.

She Met a Man and Fell in Love
At the same time that everything in her professional life was choking her, she met a real estate agent named Thomas James Burris. The general consensus by everyone close to Carpenter was that he seemed nice. According to Itchie, "Karen really thought he was going to be her knight in shining armor." She was desperate for stability, and for something to go right in her life.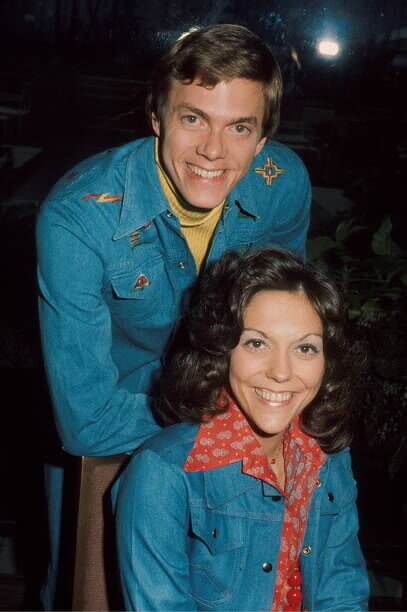 Carole Curb said, "He was very attractive, very nice, and he seemed very generous." So when Burris proposed after only two months, Carpenter abandoned reason and agreed. Their plans were initially to have a year-long engagement. In July of 1980, they announced that they would be getting married the following month.

She Wanted to Call off the Wedding
The age difference between Burris and Carpenter was nine years, putting him at 39 to her 30. He'd been married and divorced and had an 18-year-old son. The wedding rehearsal was a matter of days away when Carpenter got the news that shattered her dreams. While Carpenter yearned to start a family and have babies, Burris had no intention of having any more children.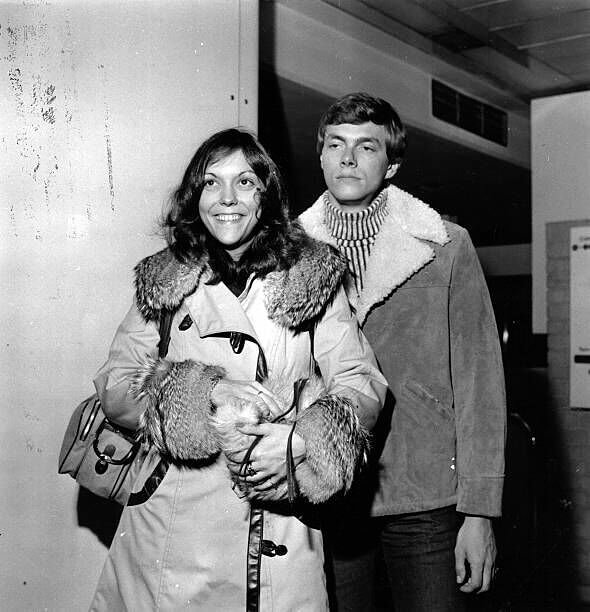 In fact, he had undergone a vasectomy several years prior and wasn't willing to have it reversed. This wasn't at all what Carpenter signed up for. She had plans for motherhood, and Burris had been fully aware of it when he asked her to be his wife.

A Mother's Love Was Absent That Day
She should have known better, but when Carpenter's world was turned upside down, she turned to her mother in her hour of distress. When she told Agnes what had transpired and that she made the decision to cancel the wedding, hoping for some words of encouragement and consolation. Instead, she was reprimanded.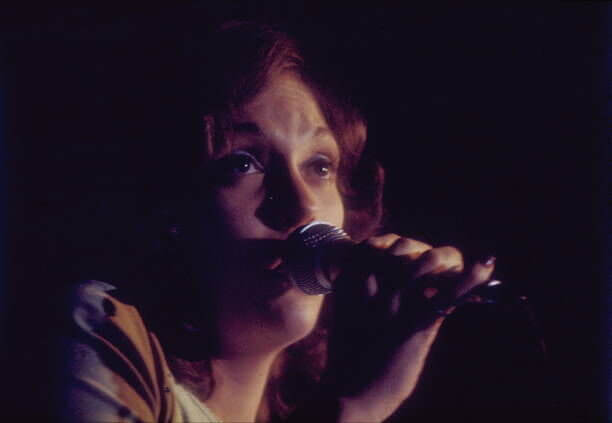 Agnes told her daughter that the wedding was to go ahead. "The invitations have gone out. There are reporters and photographers coming. People magazine is going to be there. The wedding is on, and you will walk down that aisle. You made your bed, Karen. Now you'll have to lay in it," said Agnes.

It Was Doomed From the Beginning
Carpenter never should have listened to her foolish mother, but she did. She married Burris on August 31, 1980. Almost immediately, it became apparent that Burris had no money and even less sense of how it ought to be spent. Evelyn Wallace shared, "He'd ask for $35,000 and $50,000 at a time. Finally, it got down to the point where all she had left was stocks and bonds."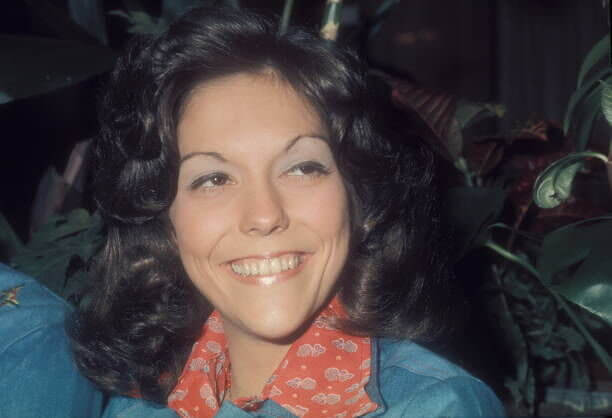 He couldn't even pay for her wedding ring. He showed her very little affection and had a temper that scared her. Itchie calls their marriage, "The straw that broke the camel's back. It was absolutely the worst thing that could have ever happened to her." The marriage lasted a total of 14 months, and Carpenter filed for divorce before the end of '81.

She Got Put on the Spot
When she realized there was no saving her marriage, she threw herself back into work, and The Carpenters embarked on a tour of Europe and South America. While in London, they had an interview with BBC's Nationwide in October 1981. The interview got intense quickly as the host, Sue Lawley, pulled no punches. "There were rumours that you were suffering from the slimmer's disease anorexia nervosa. Is that right?" Lawley directed at Karen.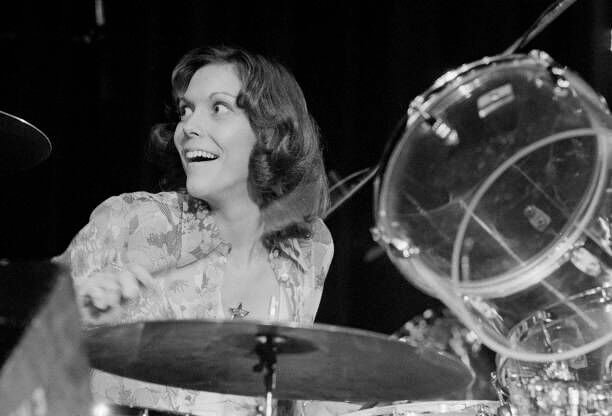 "No," she responded, noticeably vexed. "I was just pooped. I was tired out." Lawley didn't drop the line of inquiry. She asked her how much weight she had lost. Richard stepped in and told Lawley that they weren't there to discuss his sister's weight. She responded, "I am just asking you the questions people want to know the answers to."

She Decided to Get Help
After three years of failure on her solo album, reunion venture, and marriage, Carpenter hit rock bottom and decided to seek treatment for her eating disorder. She wanted to get better quickly, rather than opt for a slow and steady recovery. She went to Steven Levenkron, a psychotherapist who runs a practice in New York.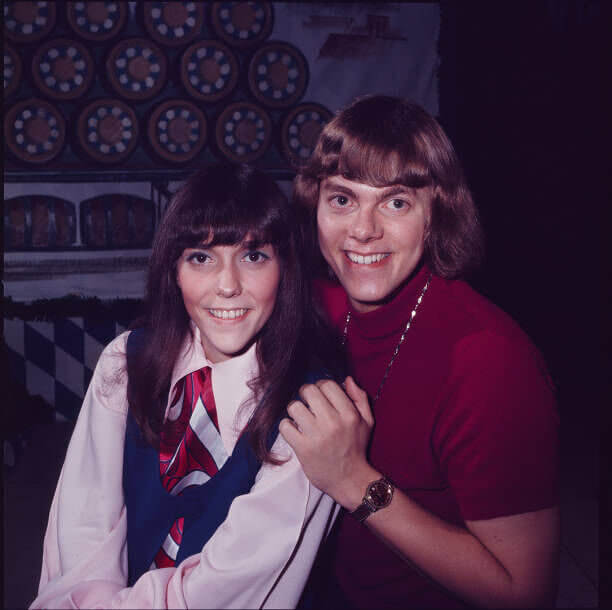 He's done specialized research into the fields of self-mutilation and anorexia. Although, at the time, it was a very new affliction that little was known about, and Levenkron wasn't even a qualified M.D. She disclosed to him that in addition to taking up to 90 laxatives at night, she was also taking thyroid medication to increase her metabolism.

The Treatment Wasn't Helping
Levenkron confiscated her pills but it wasn't enough. He believed that the patient needs to be entirely dependent on him so he can reinstate better behaviors. In fact, it's not far off from the way anorexia is treated today. All illusion of control must be seized from the patient, which is why it's critical that they are admitted to a facility where their behavior is monitored and they can't jump to a different method when one is eliminated.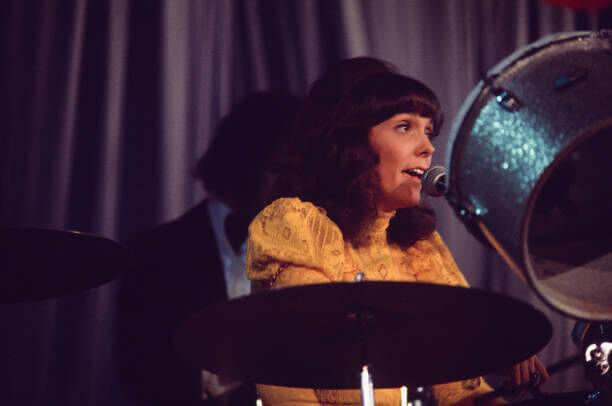 Carpenter started using the two-mile walk to her sessions with the "doctor" as a way of burning additional calories. In a desperate attempt to get through to her, Levenkron invited the Carpenter family to come to a 90-minute session in New York. After a great deal of badgering, they agreed.

The Family Therapy Session Broke Her
The Carpenter family was far from progressive where therapy and mental health was concerned. Agnes in particular believed that her daughter was simply being stubborn and it was no matter for strangers to get involved - she should simply eat. In the session, Karen cried hysterically and apologized to her family members for ruining their lives. Levenkron told them, "I think Karen really needs to hear that you love her."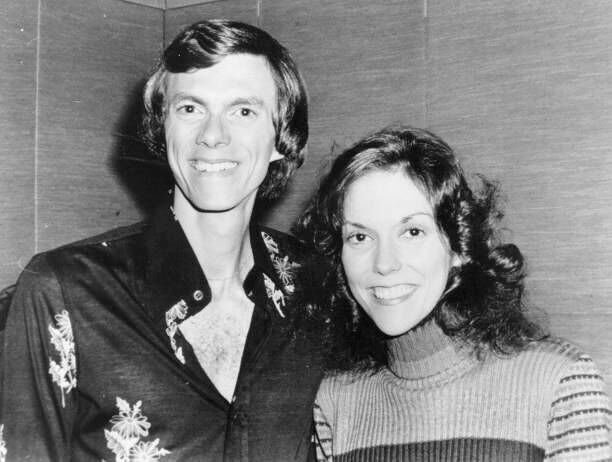 Richard immediately told her he loved her. When Levenkron prompted "Agnes?" her mother's response was to correct him - she was to be addressed as Mrs. Carpenter - and that was all. After the session, they returned home and after Richard told her that the treatment plan was ineffective, they kept their distance.

Being Hospitalized Helped for a Bit
In September 1982, Carpenter called Levenkron with some alarming symptoms. She was experiencing dizziness and heart arrhythmia. He immediately had her admitted for severe dehydration. She was put on intravenous feeding and gained 12 pounds in a matter of days. Carpenter seemed pleased by the outcome and started eating three meals a day.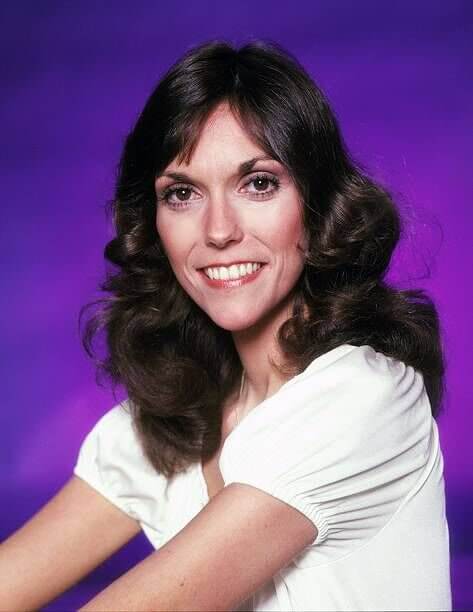 By November she had gained 30 pounds and decided to go home against the advice of Levenkron. All her friends and family were concerned that she was leaving treatment too soon. Yet when she returned, she seemed to have regained her lust for life and appetite. She relished eating her favorite food without reservation on Thanksgiving with her family and socializing with friends.

She Died at the Age of 32
Things seemed to be turning a corner, but it was an illusion. She was excited about recording again, signing divorce papers, and had a manicure appointment that she would never make. When she wasn't being a social butterfly, she slept. On 4 February 1982, Karen went downstairs to heat up the coffee and went up to get dressed.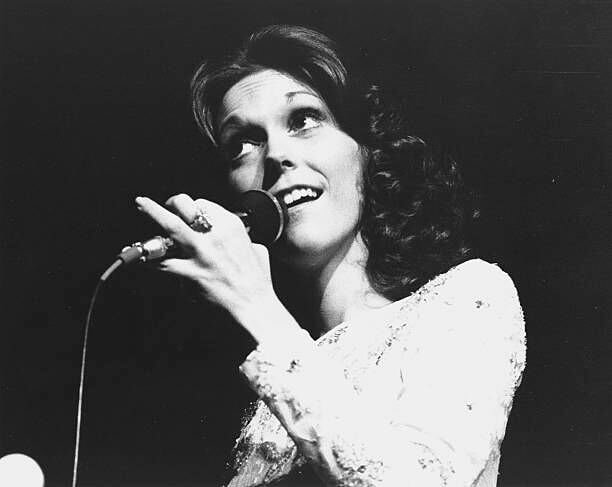 When her mother came in to tell her the coffee was ready, she found her lying dead at the entrance of the closet. Karen had been taking ipecac syrup to induce vomiting, which has a nasty side effect of destroying heart muscle. Karen Carpenter's name is synonymous with anorexia and her struggle shed light on this debilitating condition.