Kate Hudson has been establishing herself as Hollywood's golden girl for decades. Ever since being born to two big stars, her blonde waves and it-girl attitude has landed her lead roles in the biggest romantic comedies and coming of age films. And her personal and dating life is no less exciting. Yet, all this superstardom didn't come without a price, that sometimes Kate had to pay. Read on to know more about the beloved starlet.
Her Mother Named Her After Her Favorite Uncle
Kate was born in Los Angeles, California, in 1979, to Academy Award-winning actress Goldie Hawn and musician Bill Hudson. Kate's unconventional middle name is Gary, named after Goldie's uncle who passed while she was pregnant with Kate. "My uncle Garry was my mom's favorite uncle," Kate explained. "And so when I was born, she just named me 'Garry.'"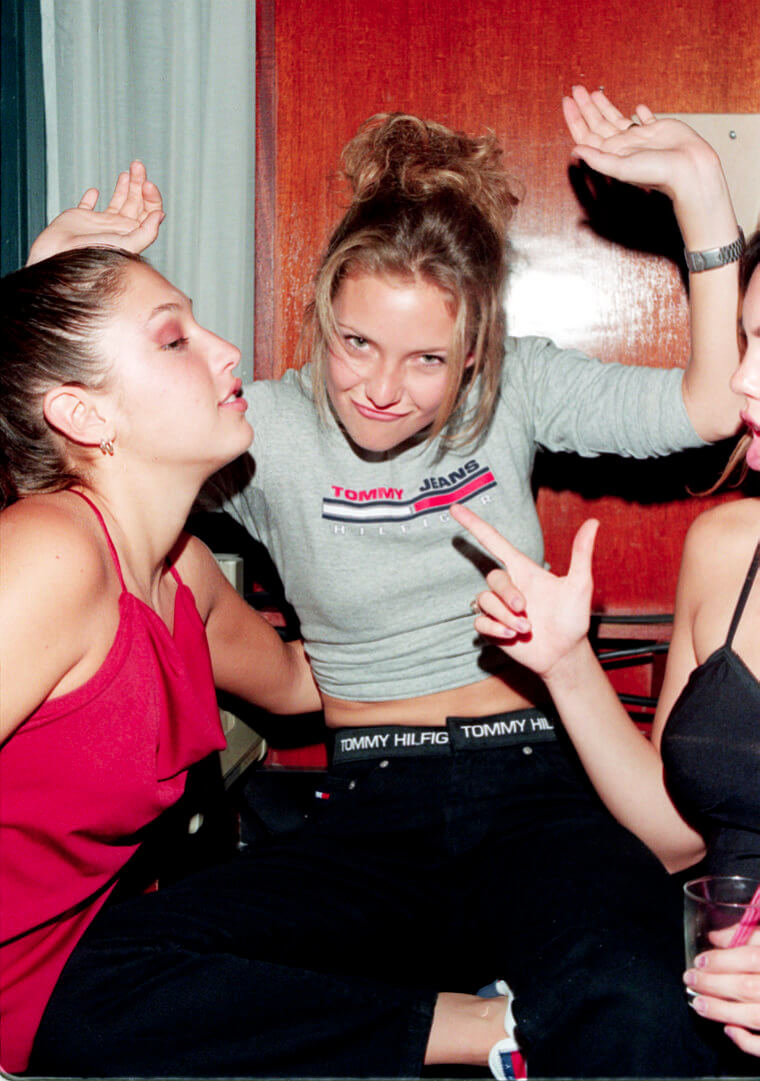 Bill Hudson filed for divorce when Kate was four months old and her older brother Oliver was almost three years old. Her mother started dating actor Kurt Russell in 1983, and the pair have been together ever since. Goldie and Kurt moved to Colorado, where they raised Kate, Oliver, and Kurt's son Boston from his previous marriage. Kate grew up riding dirt bikes and ATVs with her brothers.

Bill Hudson Disowned Kate and Her Brother
Kate and Oliver were very young when their parents split up. After moving halfway across the country with their mother and stepfather, their biological father became a stranger to them. Kate once said that Bill doesn't know her "from a hole in the wall." On Father's Day in 2015, Oliver posted a throwback photo of him and Kate as young kids with their father, with a personal diss.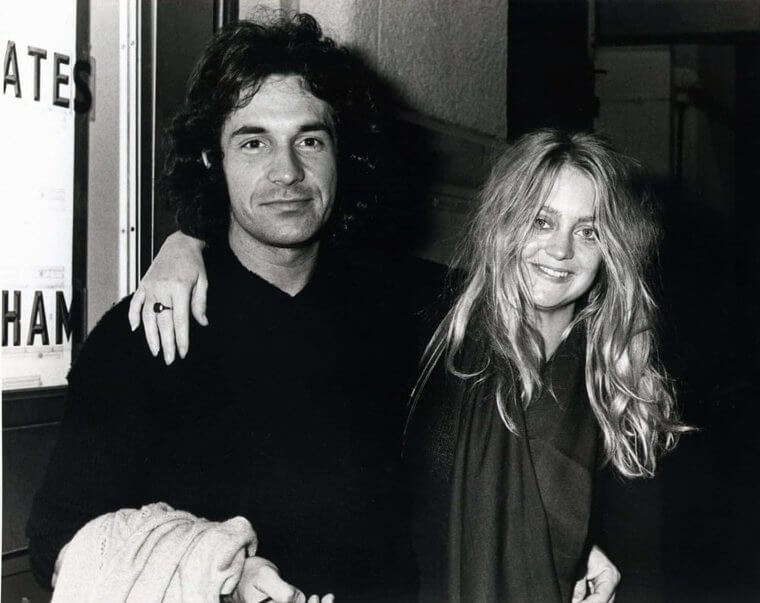 Oliver tagged Kate and captioned the photo, "Happy abandonment day." Bill later publicly disowned Kate and Oliver, saying they were "dead" to him, also telling them to change their last name. Kate's relationship with her mother is quite the opposite. The mother-daughter duo are more like sisters. At 15, Kate told her mother that she lost her virginity to a boy she was crazy about – and Goldie was more than supportive.
One of Hollywood's Longest-Standing Couples
Goldie and Kurt met in 1966 on the set of Disney's live-action movie musical The One and Only, Genuine, Original Family Band. Three years later, they welcomed a fourth child to their blended family. Goldie and Kurt have acheived one of the rarest goals in Hollywood - after 40 years together, they are one of Hollywood's longest-standing couples.
Despite being together for four decades, with four children, and seven grandkids, Kurt and Goldie have never tied the knot. Goldie has had two previous marriages, and Kurt has been married once before. Another marriage is not on the cards for the happy couple. "For people like us, the marriage certificate wasn't going to create anything that otherwise we wouldn't have," Kurt explained to People magazine.

Kurt Stepped Up For Kate
With Bill out of the picture, Kurt has been the only father figure Kate has known. They have a heartwarming father-daughter bond, and Kate even calls Kurt "pa." On Kurt's 70th birthday, Kate posted a touching tribute. "I'm gonna gush 'cause I don't often about this man but I figure since today he turns 70 I'm gonna let it out. Plus he'll never see this," she wrote on Instagram.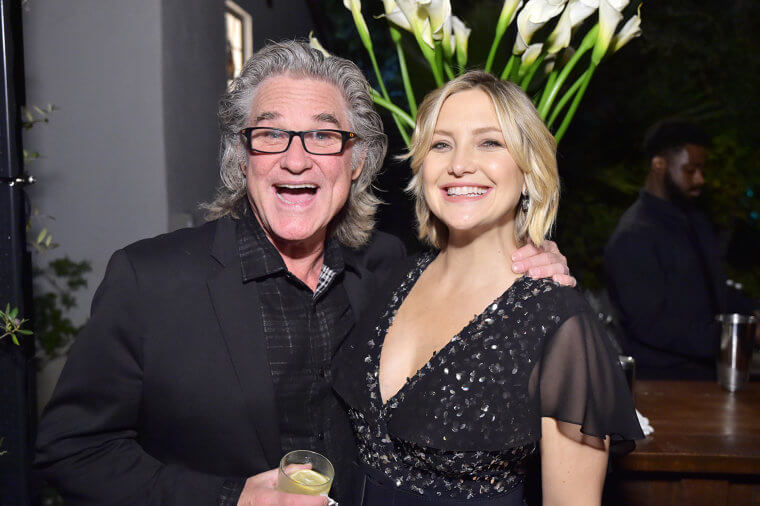 She added that life would be very different if Kurt had never come into her life. "He's an original," she wrote. "One of kind. A powerful, intelligent, talented, loyal family man. He has taught me that we can all exist with immense love through our differences. And his dedication to my mother and their fight for love forever is as admirable as it gets. I love this man so much!"
Growing Up Under a Microscope
Although People once named Kate Hudson one of "the 100 most beautiful" people in the world, the actress struggled with her body image growing up. Kate feels the most self-conscious about her small breasts. Her body image became a source of speculation when in 2006 National Enquirer after it reported she had an eating disorder, describing her as "painfully thin".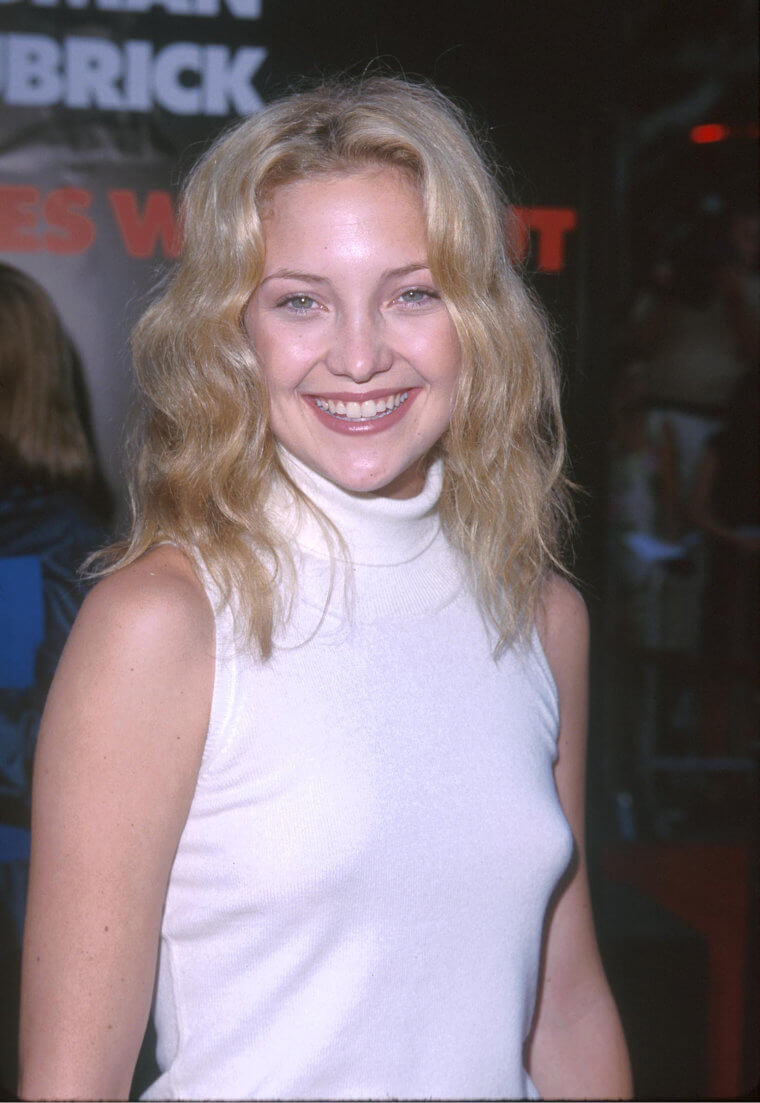 Hudson sued the newspaper, saying that the tabloid's statements were "a blatant lie" and she was concerned how the the false report could have an effect on young women who struggle with their image .The newspaper apologized and compensated Kate. Nevertheless, Kate doesn't enjoy seeing herself on screen, saying, "I get cold and I shake and I sweat" when watching her performances for the first time.

Open About Sibling Rivalry
Kate and her brother Hudson, who is an actor himself have always been open about their relationship with their father and half-siblings - or lack thereof. The abandonment of their father actually brought them closer together. So much so that the two started a podcast together called Sibling Revalry which "explores the sibling bond, family dynamics, the human mind, body, and so much more."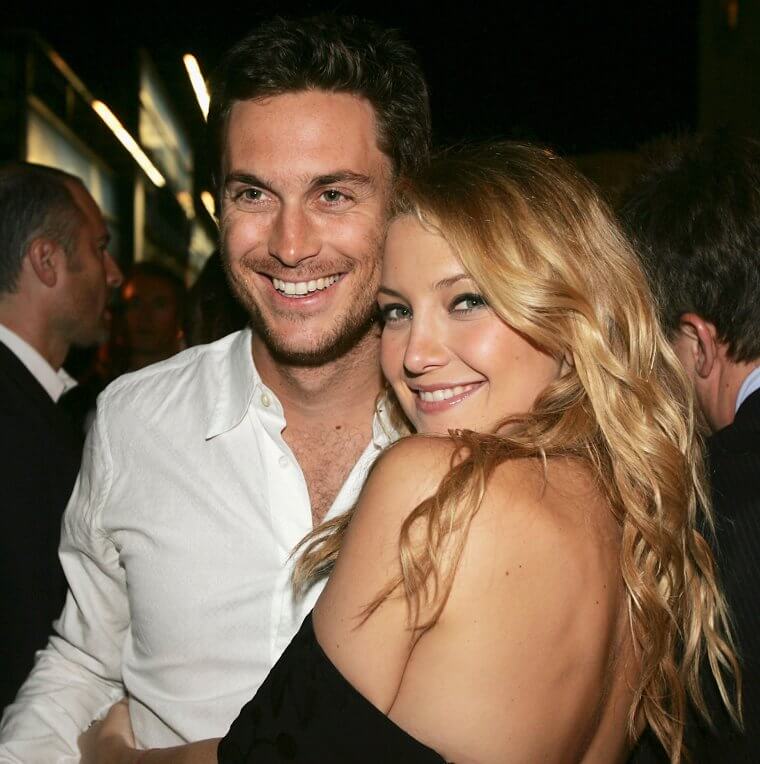 In a 2021 episode of the podcast, Kate admitted that she wishes they had a closer bond with their extended family. "You know what I've been thinking about lately? Dad. I've been thinking a lot about Dad." She explained: "I've been thinking about our sisters that we don't spend any time with and our brothers. We've got four siblings we don't spend any time with."
They Have Four Other Siblings
So who are these other siblings? Bill hudson was previously married to actress Cindy Williams who sadly passed away in 2023. Bill and Cindy were married for eighteen years, two years after his separation from Goldie. They have two children together, Emily and Zachary Hudson, who are Kate and Oliver's half-siblings. Bill had another daughter in 2006 with his then-girlfriend Caroline Graham.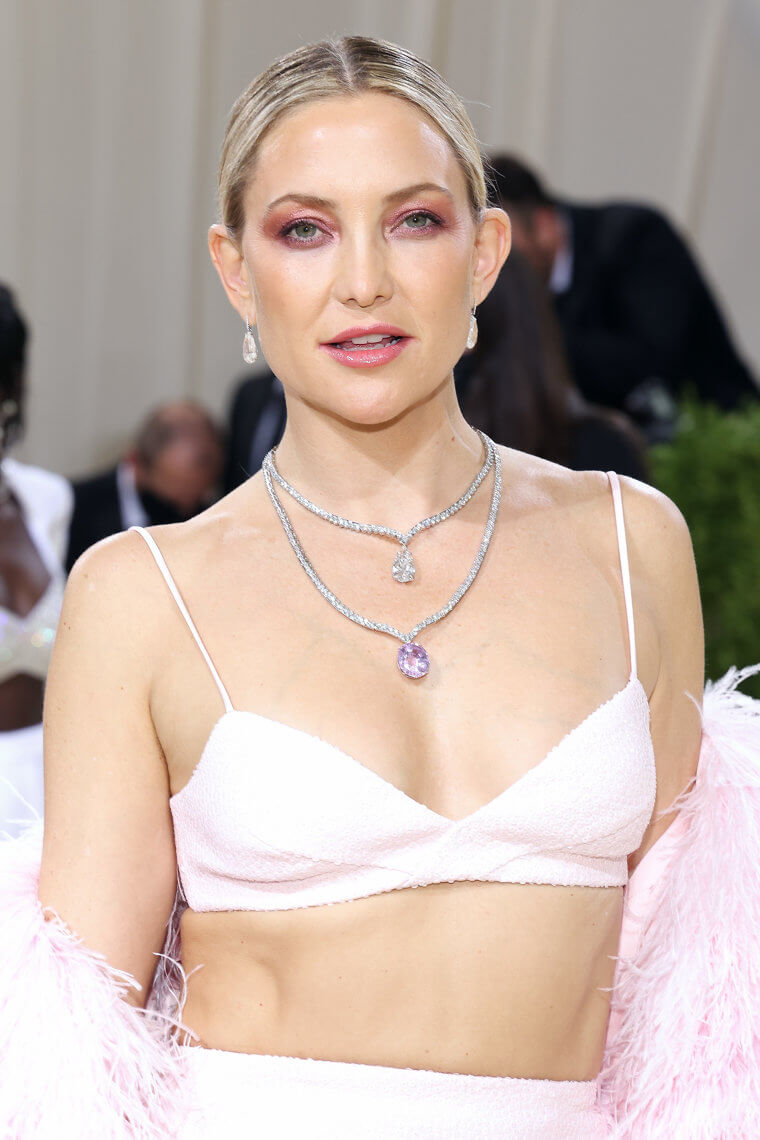 "We've been talking so much about sibling relationships and distraught relationships," Kate said on the podcast. "And we're sitting here like, 'We've got the best family', 'We're so great'. And yet, we don't ever acknowledge the fact that we have four other siblings — four. So I've been thinking a lot about the Hudsons. Thinking that it's important that we reach out with all of our siblings and maybe connect with them a little bit."

She Started Acting During Her Childhood
Kate caught the acting bug when she was still a kid. She was 11 the first time she performed on the Santa Monica Playhouse stage. Young Kate had more ambitious goals. She desperately wanted a role on television. Her mother was hesitant about introducing Kate to Hollywood at such a young age, but she allowed her to audition for the lead role in a television show.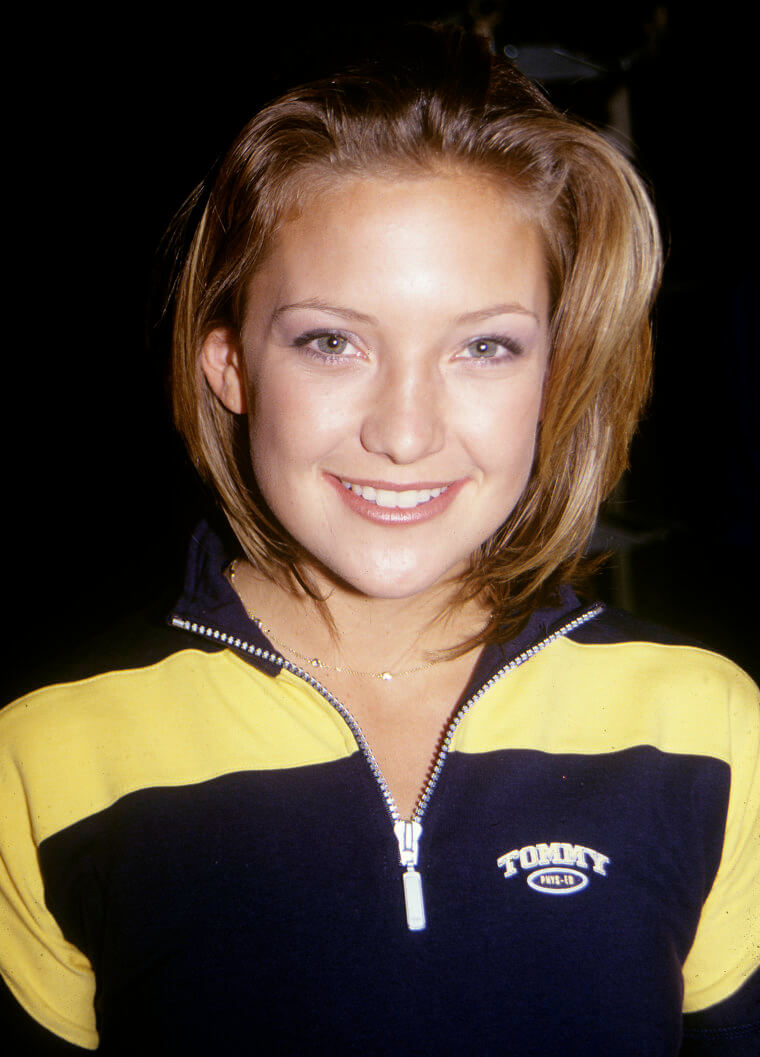 Goldie wasn't expecting Kate to land a role of a main character on her first audition. But, that's exactly what happened. However, when Goldie got the call, she told them that Kate was no longer available to play the part. She wanted to protect her daughter from child stardom. But Kate didn't give up on her dreams of acting. Goldie finally gave in when Kate landed a role in the 1998 dramedy Desert Blue.
She Almost Didn't Land Her Breakout Role
Between 1999 and 2000, Kate landed rooms in romantic comedies, dramedies, and even a psychological thriller. But her breakout role came when she plaed portrayed Penny Lane in Cameron Crowe's semi-autobiographical dramedy Almost Famous (2000). However, she almost didn't get the part. Cameron Crowe originally wanted to give Kate a minor role as the main character's sister.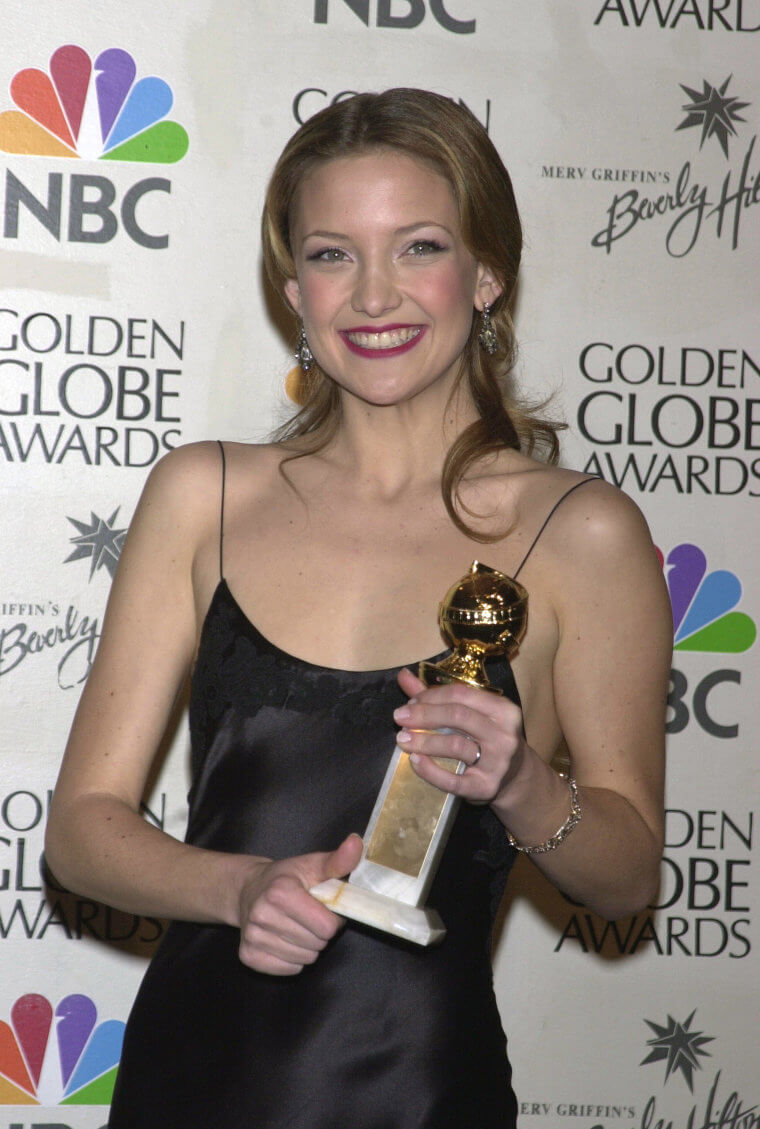 The role of Penny Lane initially went to Sarah Polley, but she decided to pursue a different project. Seeing her dedication and loyalty to the film, Cameron decided to give Kate the part, recalling that she "had turned down leads in other movies just to play the part". And he made the right call. Kate's performance, which reminded viewers of her mother, earned her a Golden Globe Award for Best Supporting Actress.

Brad Pitt Could Have Been Her Love Interest
Sarah Polley wasn't the only star who quit Almost Famous. Brad Pitt signed on the play the role of Russell Hammond, the guitarist who Penny Lane is in love with. But after four months of production, Brad dropped out. Cameron Crowe revealed that Brad "had never fully fallen in love with the character" and was concerned about the age gap between his Russell Hammond and 16-year-old Penny Lane.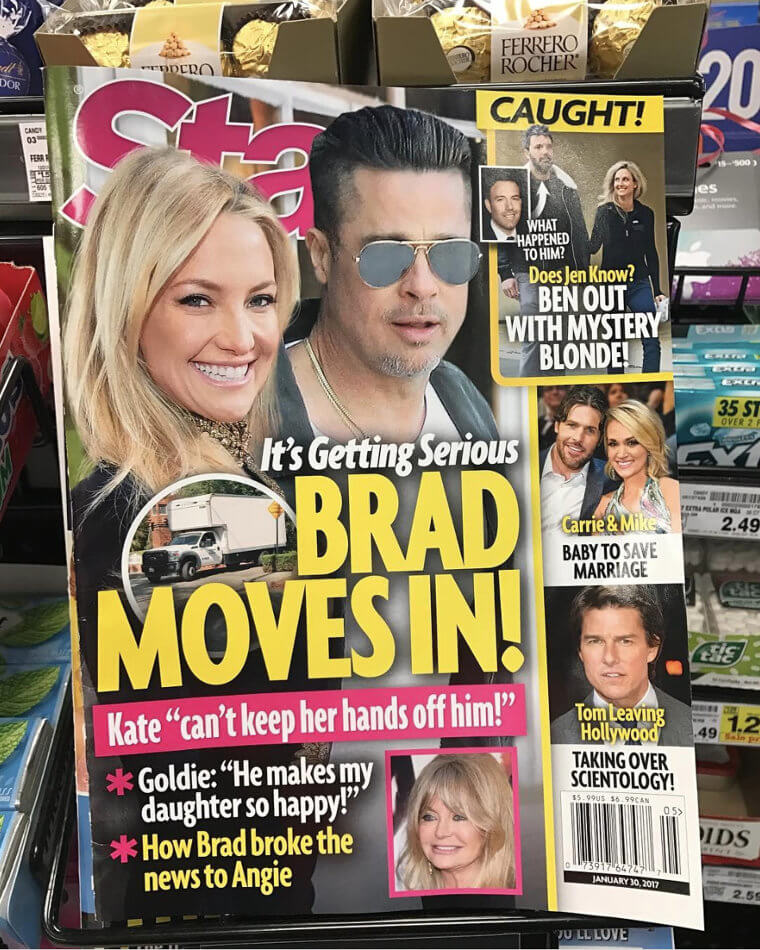 Although Brad missed out on co-staring with Kate, he did have the fortune of dating her. Well, in people's minds. In 2016, multiple tabloids reported that Brad and Kate were dating. However, Kate later admitted that it wasn't true. "It was kind of an awesome rumor," the actress said. "I kind of liked it. I was like, 'OK, fine. We're having twins!'"
She Friend-Zoned Jimmy Fallon
Talk show host Jimmy Fallon was also in Almost Famous. He played band manager Dennis Hope. In 2018, Jimmy admitted that he had a crush on Kate Hudson while filming the 2000 comedy drama. Jimmy and Kate would hang out often. One day they were out, and they happened to meet Chris Robinson, the lead singer of The Black Crowes. Sometime later, Jimmy and Kate went ice skating.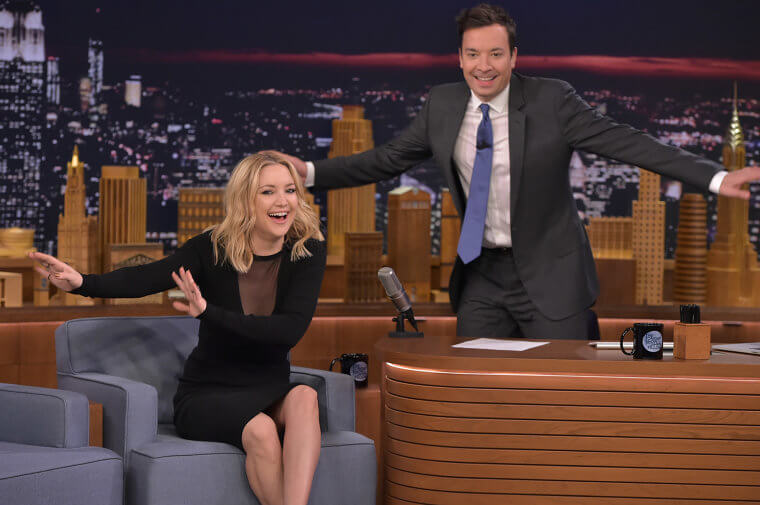 Jimmy thought it was a date, but in Kate's mind, they were just friends. "We ice skated, maybe three or four times around the rink and I go 'So what are you doing now?'" Jimmy recalled. "And she's like 'Oh, I have a date with Chris Robinson.' And I'm like, 'Oh, of course that's what you're doing,' like ... taking my skates off, crying on the inside." By the end of 2000, Kate and Chris were married.

They Were Madly in Love
When 21-year-old Kate married Chris Robinson, then 34, a few months after they met, people thought it was too soon. But Kate didn't give it a second thought because she was madly in love. A Ute Indian shaman officiated their wedding ceremony in Aspen, Colorado. Kate wasn't expecting to get married at such a young age, but when she met the frontman, she knew she wanted to be his wife.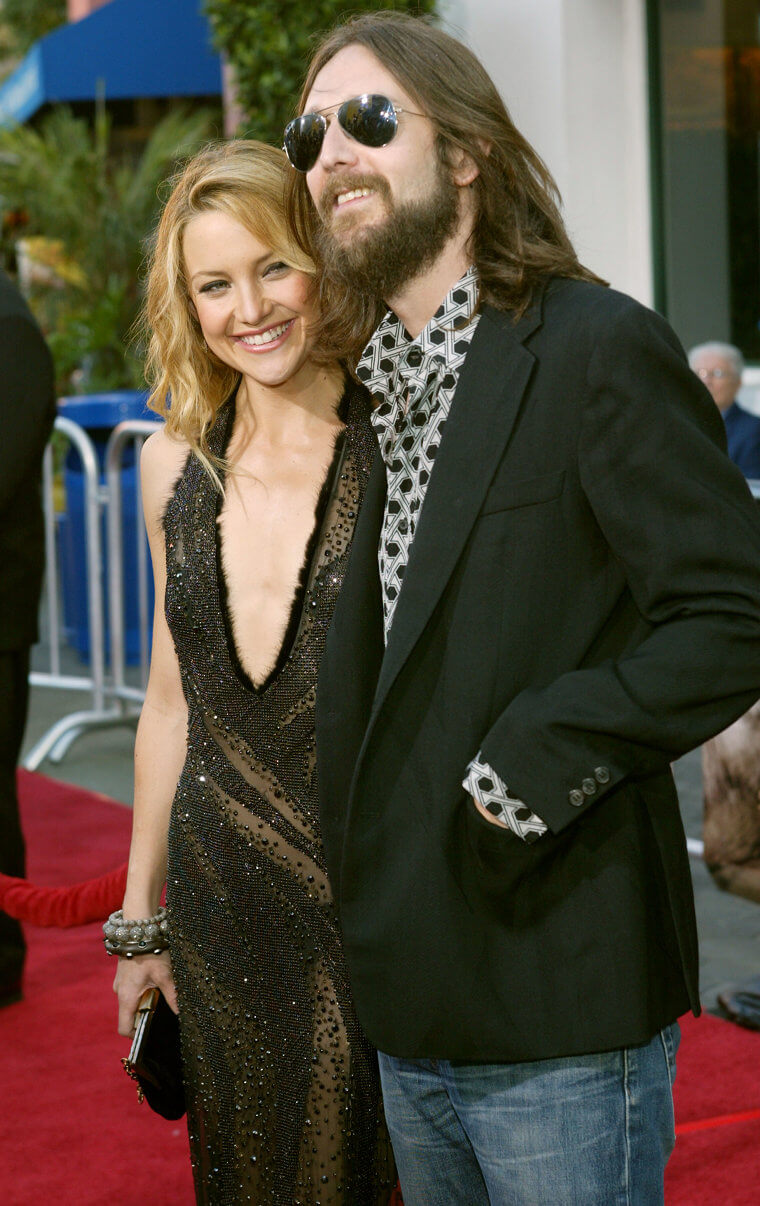 "I just jump into the deep end of everything I do," the actress explained. Chris Robinson wrote a song for his new bride called "Katie Dear," in which he sang, "she smiles like heaven." Kate said it was the first time she knew "what it felt like to be unconditionally loved." She also declared that they were fully committed to each other and that it would take something "horrible" to change that.

Her Best Film-Kiss Was With Heath Ledger
Kate Hudson wanted to play Katarina "Kat" Stratford alongside Heath Ledger in the 1999 teen romantic comedy 10 Things I Hate About You. But she turned down the part because her mother didn't like the script, and the role went to Julia Stiles. Three years later, she had her chance to co-star with Heath Ledger. Producers wanted Kate to play Mary Jane Watson in the 2002 Spider-Man film with Tobey Maguire.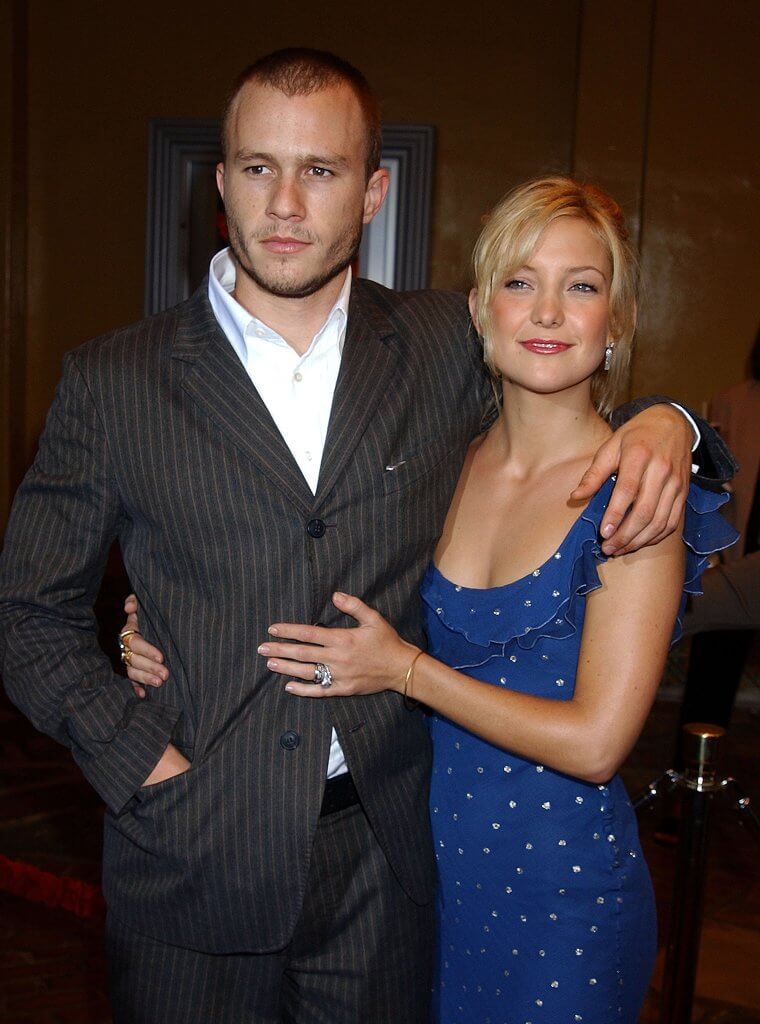 However, she had already signed on to the war drama film The Four Feathers. While it may seem like a mistake to give up a lead role in a Marvel movie for a less-popular film, Kate didn't regret her decision. She later revealed that her favorite on-screen kiss was with the late Heath Ledger in The Four Feathers. "He was just so beautiful and sweet and gentle," she recalled.

She Improvised a Memorable Scene
One of Kate Hudson's most iconic movies is the 2003 romantic comedy How to Lose a Guy in 10 Days. Gwyneth Paltrow was the filmmakers' first choice to play Andie Anderson, but she lost interest when the project took too long to start. After seeing Kate's performance in Almost Famous, they wanted to cast her, but they were reluctant because of the 10-year age gap between Kate and her co-star Matthew McConaughey.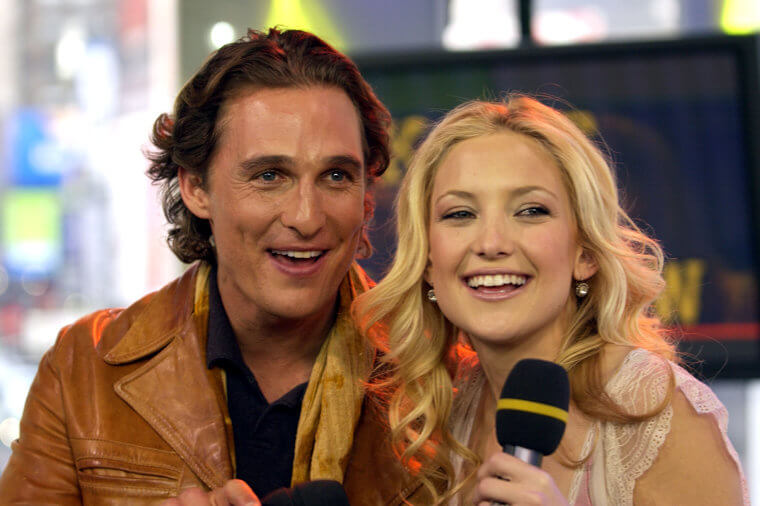 "I'm married to a 36-year-old, and it's not like he's ancient," Kate reminded them. When director Donald Petrie joined the crew, he had no problem with the age difference and got the ball rolling. Kate improvised many lines while filming, making the movie even funnier. For example, during the scene where Andie introduced Ben to Krull, a Chinese Crested hairless dog, Kate kissed Matthew McConaughey passionately, which he wasn't expecting.

Her Best Friends Are Intimidating
Kate and Gwyneth Paltrow have been good friends for many years. The first time Kate saw Gwyneth, she was 17, and Gwyneth was 24. "From the first moment I laid eyes on this woman, it was love at first sight," Kate recalled. She was shopping at Tracey Ross on Sunset Plaza when she saw Gwyneth and Winona Ryder. She was fangirling over the Shakespeare in Love star and trying to stay calm.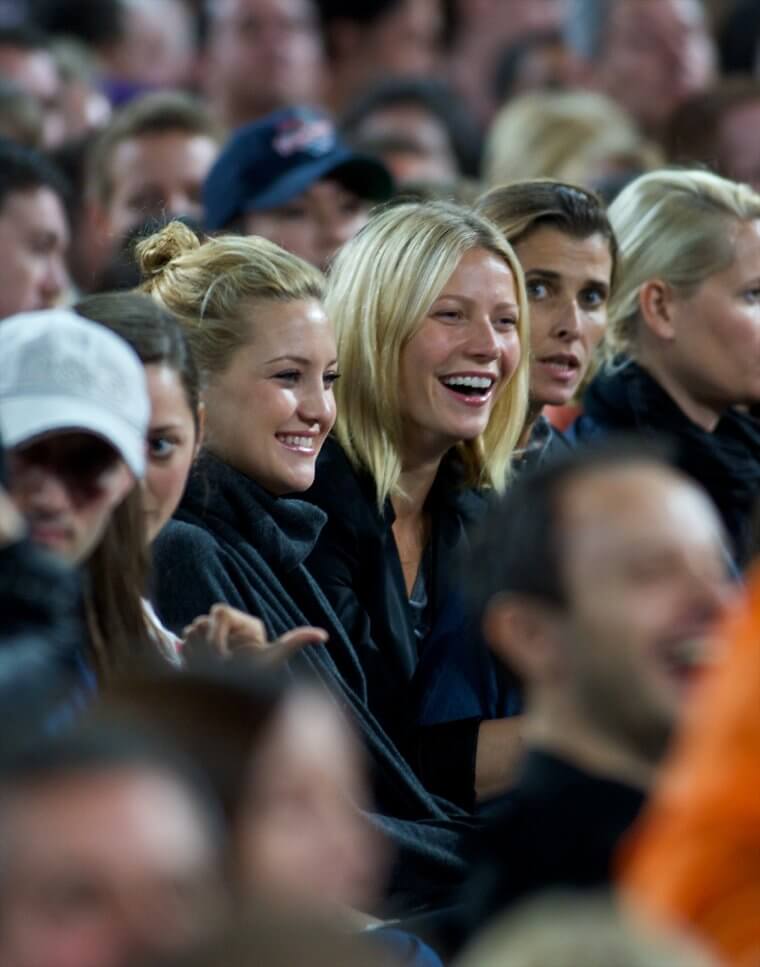 Kate is also longtime friends with Liv Tyler, who she met in high school. They also played a lesbian couple in the 2000 film Dr. T and the Women. Her other high-profile BFFs include Jennifer Aniston and Reese Witherspoon. "I kind of like that we're intimidating," Kate once said about her gal pals. "You know, when you see a group of girls walk in that are having more fun than anyone?"
She Was a Young Mother
On January 7, 2004, when Kate was 24 years old, she gave birth to her first son, Ryder Robinson. During an appearance on LIVE with Kelly and Ryan, Kate said she felt like she became pregnant very early in life, compared to other Hollywood moms. "Me and Reese Witherspoon were like teen moms," she told them. "We had kids really super young."
However, Kate didn't regret becoming a mother at 24 and even said she and Chris wanted to have "millions of babies." However, shortly before Ryder's third birthday, Chris filed for divorce after almost six years of marriage. According to Kate, their relationship was rocky from the start. "We were so in love and passionate," she said, "and then we would just hate each other and throw stuff around. And then we would travel to Paris for a week."

A Toxic Love Affair With Owen Wilson
Kate Hudson and Owen Wilson met while filming the 2006 romantic comedy You, Me, and Dupree. At the time, Kate was still married to Chris Robinson. After Kate's divorce, she and Owen started a discreet love affair. They kept their relationship low-key and didn't publicly admit to being a couple until years after their breakup. The duo reportedly had an unhealthy relationship, quarreling often.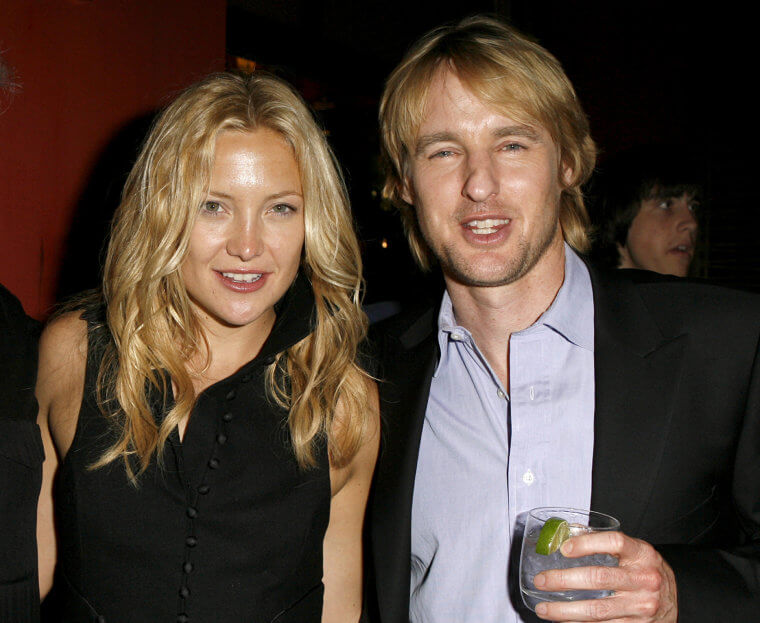 Their romance ended in June 2007, and a few months later, Owen tried to take his life. Sources say that his suicide attempt was not related to Kate Hudson or their breakup. Although they didn't end up together, Kate always has good things to say about her ex-lover and co-star. "Owen is such a lovely person, and I love him dearly," she told Vogue. "And I wish him beautiful things, health, and everything that he desires in life."

She Dated Controversial Athletes
For a brief period between 2008 and 2009, Kate seemed to give up on actors and musicians and started dating athletes instead. She briefly dated former professional cyclist Lance Armstrong three years before his doping and drug trafficking scandal. Kate also dated baseball shortstop Alex Rodriguez, who has been at the center of multiple controversies, including cheating on his wife with Madonna, using steroids, and being involved in illegal gambling.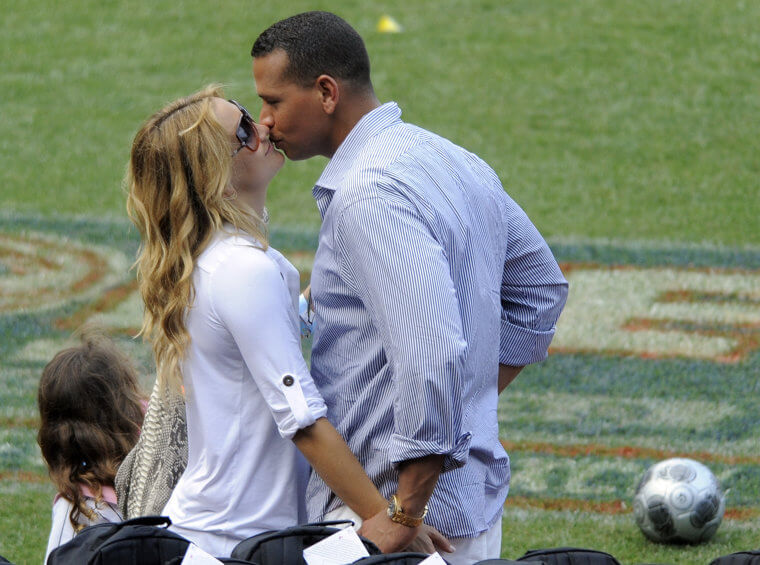 Most of A-Rod's scandals were public knowledge when Kate started dating him. In 2014, she told InStyle magazine her thoughts about her exes' scandals. "Lance and Alex are phenomenal athletes who have made some bad choices and let a lot of people down," she said. "It's a decision they made for themselves and they've got to loathe it. I personally think that you make the choices you make and you should reap the consequences."

She Went Back to Musicians
When Kate met Muse frontman Matt Bellamy at Coachella in 2010, she quickly fell head over heels for the English musician. Matt wooed Kate, and the pair soon started a family. "It was all very old-fashioned and proper. And we went on lovely dates," Kate told Elle UK. "And two months later, I was pregnant." Matt proposed to Kate in April 2011, and in July, Kate gave birth to their son, Bingham.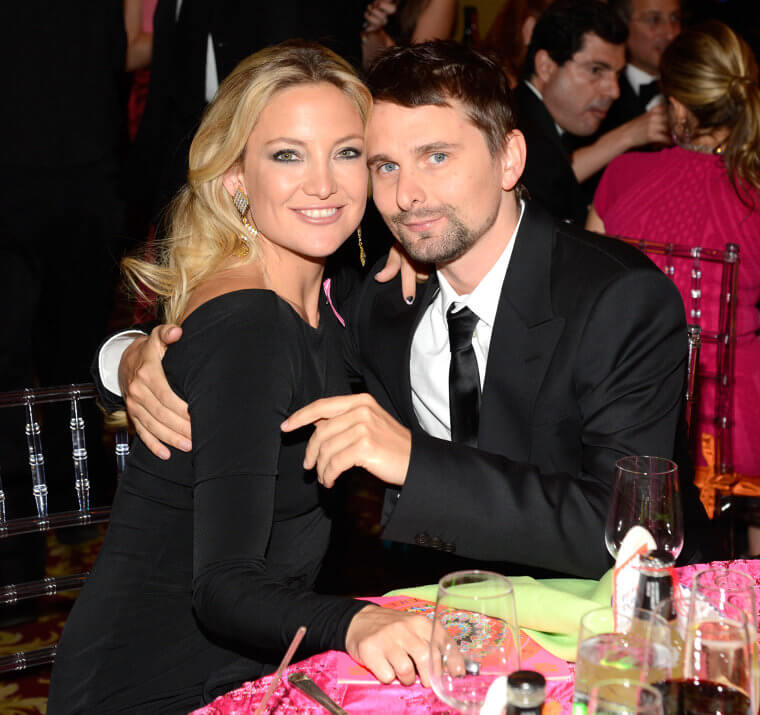 It seemed that Kate finally had her happily ever after, but they called off the engagement in 2014. "If Matt and I had a great relationship, we would still be together," Kate said after their split, "but we chose to move on because we had different visions of how we wanted to live our lives." A year later, Kate flipped the script. She briefly dated Nick Jonas, who is 13 years her junior.

The Third Time's the Charm
As of 2023, Kate Hudson has been dating musician Danny Fujikawa for seven years, making it her longest relationship thus far. In March 2021, she explained why she's attracted to musical people. "The reason I connect so deeply with musicians is because we all connect to music in a way that you don't have to explain," she told InStyle. "You just feel it, and it's something you love."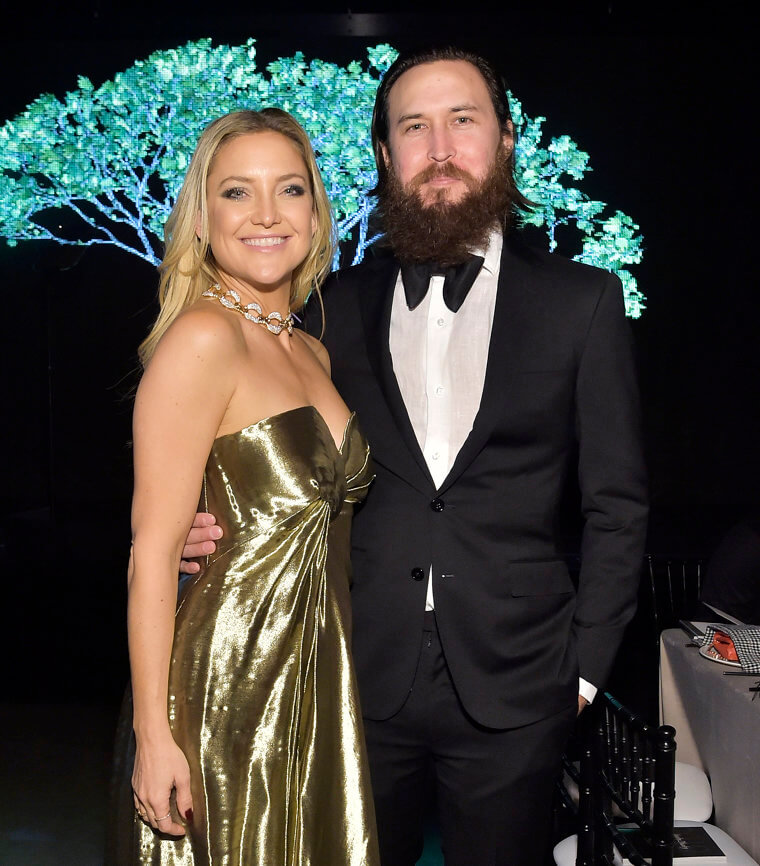 Kate's current partner has that in common with the fathers of her two sons. However, her love story with Danny has one key difference. They met in 2003 through Danny's step sisters, Sara and Erin Foster. On their first date, they went on a friendly hike that led to a "calm and loving relationship." After her previous two passionate but tumultuous affairs, "calm and steady" seems to be the magic recipe for a wholesome and long-lasting relationship.

She Has Three Children With Three Men
On October 2, 2018, Kate gave birth to her daughter Rani Rose Hudson Fujikawa. Although she has separated from Chris Robinson and Matt Bellamy, they remain active fathers in their sons' lives. Co-parenting three kids with three dads is a potential nightmare, but Kate makes it look easy. "They all work as a team to put the kids' needs first," a source told US Weekly.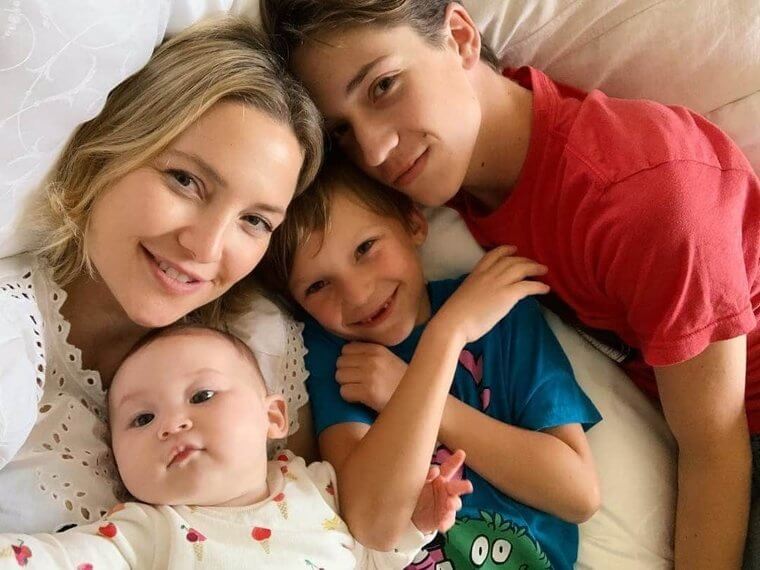 "You know, I've got multiple dads; I've got kids all over the place," she joked during an appearance on Sunday Today. "The only expectations I really have that are really high in my life is with my kids and with family stuff. Other than that, I work my ass off, and then I walk away. And I hope for the best." Based on her Instagram photos, it seems like Kate is doing a great job raising her children.

She Learned an Important Value From Her Mother
Kate's blended family functions well because the parents put the children first. "One thing that Matt said to me, which I loved, is, 'I just want to make sure that Bing feels like he's gaining something, not losing something,'" Kate told Women's Health. "I'm really lucky. I've got lots of dads. I trust them." Kate also picked up a habit from Goldie Hawn that has made co-parenting smoother.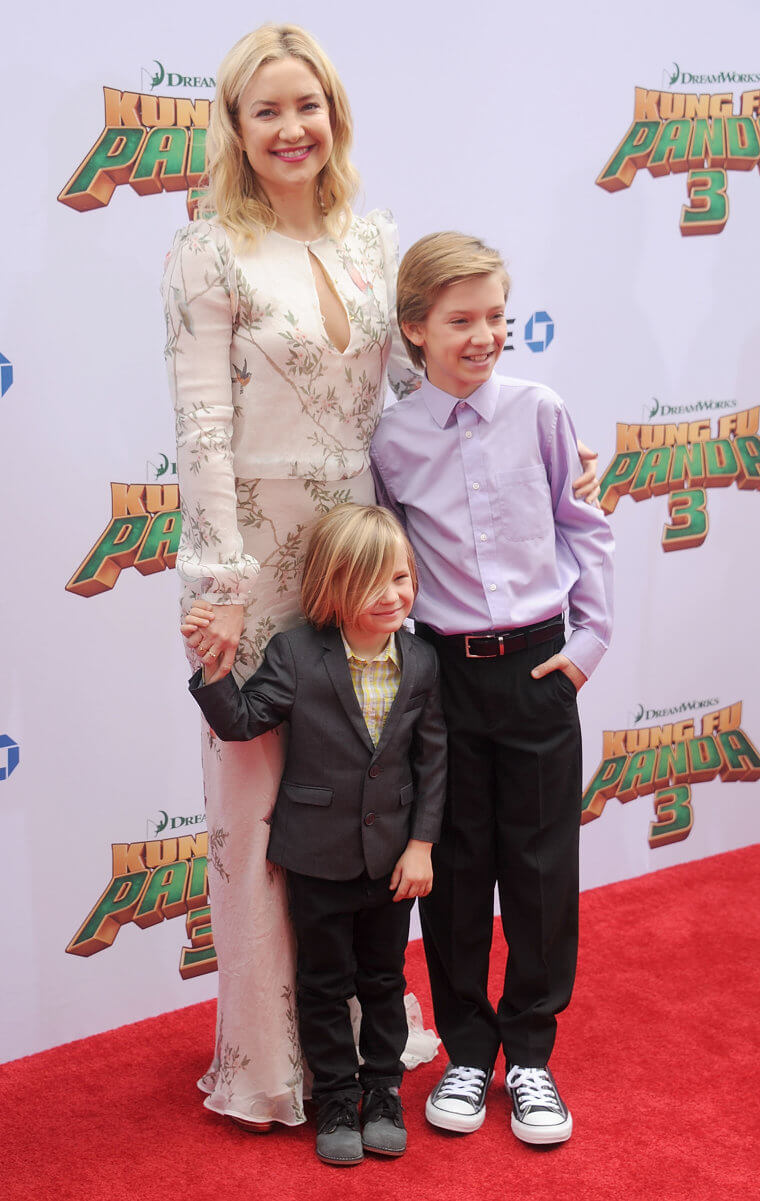 "I think the one thing that I learned from my mom is that no matter what you're feeling and no matter what — when I see my friends talking sh*t about their ex-spouses in front of their kids, I get so upset because they don't recognize how much that affects their child and how resentful their child will become of them," Kate explained. "No matter what, I never heard a bad word about my father."

The Hudsons Love Dogs
In addition to three human babies, Kate Hudson has three fur babies. Cody the Australian Shepherd and Walter the Shih Tzu are rescue dogs who have been a part of the Hudson-Fujikawa clan for several years. Kate often posts photos of her furry family on Instagram, and they occasionally have foster dogs at home. The goal of fostering a pet is to care for them while they wait for their forever home.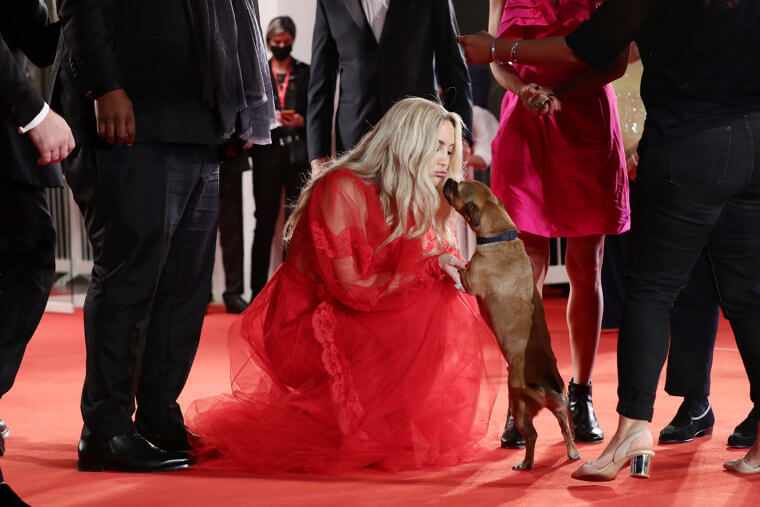 In 2021, Kate and her family adopted a Doberman they were fostering. Kate posted a photo of the cute pup on Instagram with the caption, "Our foster fail." Kate's love for dogs runs in the family. Her parents have a pack of five dogs, and Oliver has two. He posted a photo of them with the caption, "My other children, Bronco and Donut are far more difficult to parent than my human kids."

Oliver and Kate Have Different Parenting Styles
Speaking of Oliver's human kids, Oliver and his wife, Erinn Bartlett, have three children: two boys and a girl. His oldest son, Wilder Brooks Hudson, is three years younger than Ryder. His middle child, Bodhi Hawn Hudson, is one year older than Bingham. And his daughter, Rio Laura Hudson, was born five years before Rani. That's where the similarities to Kate's family end.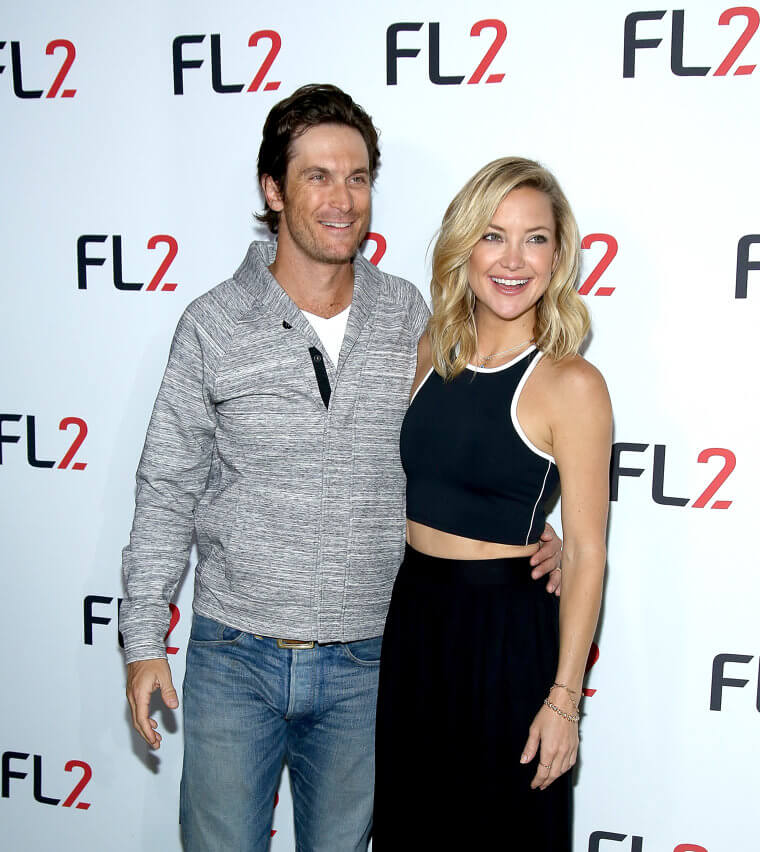 Oliver told US Weekly that he and his sister have different parenting styles. "There's a core, for sure, of just wanting our kids to be good human beings, be polite and understand that they're very lucky people to be born into the sort of family we're born into," he explained. "But it's sort of the way that we go about doing things. What we let our kids watch, the freedoms we allow them. We're different in that way."

Kate Is a Strict Mother
Although she seems like a laidback, happy-go-lucky parent, Kate Hudson is a self-proclaimed strict mother. "I don't negotiate with my kids about certain things," Kate admitted. "When I say 'no,' it's done." Goldie Hawn, who is less strict, joked that Kate was Attila the Hun. Kate tries to be the best mother possible but knows she's not perfect.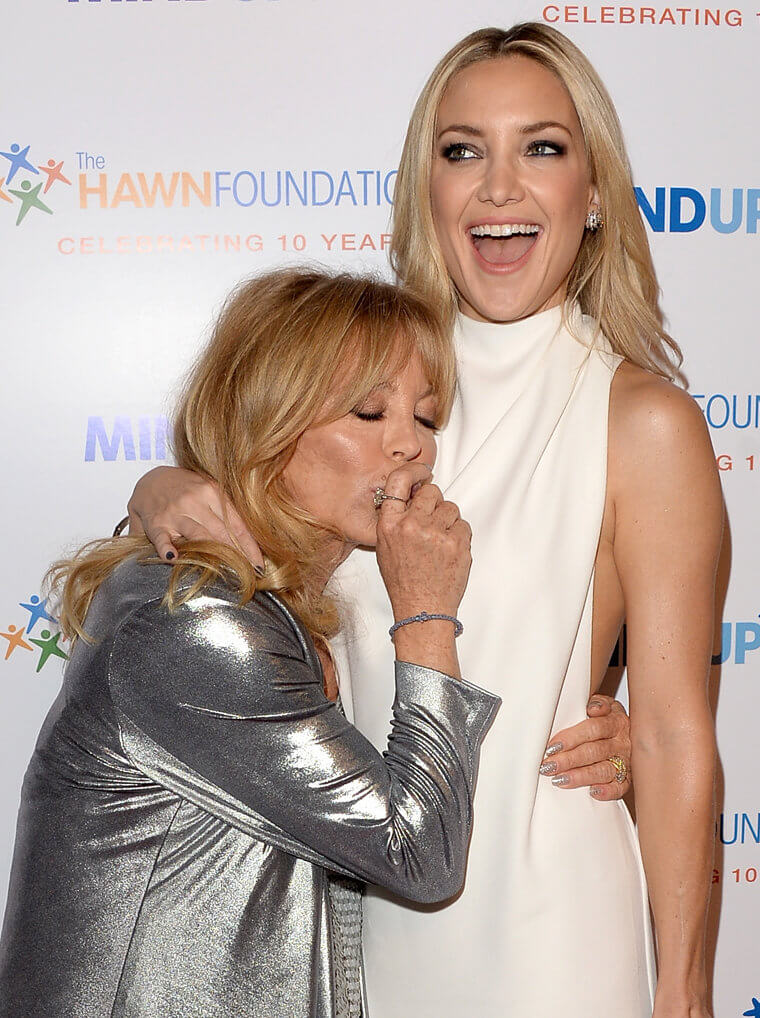 "I make parenting mistakes all the time," she admitted. "I've yelled at my kids too much, and I've also cursed in front of them, and I also haven't shown up for things because I was out of town. In no way am I a perfect mother. But, at the same time, I have days where I'm like, 'I'm a f***ing supermom.' I am cooking, cleaning, doing homework, changing diapers. I worked out. What I've learned—and what I'm learning—is that I'm doing the best I can."

Kate and Danny Love Christmas
Kate and her family always go the extra mile to celebrate the winter holidays. "We take Christmas MERRY seriously," she captioned a family photo on Christmas Day a few years ago. Kate, Danny, and the kids were all wearing matching festive outfits. Even Ryder was a good sport. The teen wore a Christmas jumper and a Christmas tree hat. The family follows many Christmas traditions, but one of their favorites is reading The Night Before Christmas on December 24.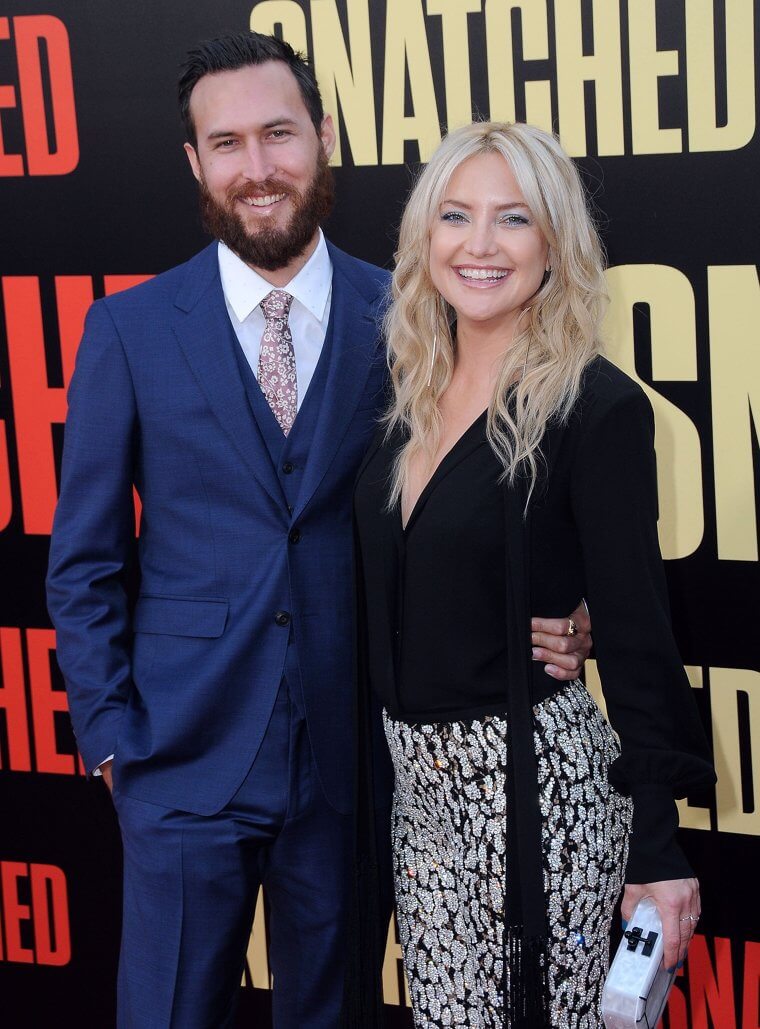 "Usually, when the kids are going to sleep, Santa shows up and it's really wild because the kids can't believe it," Kate revealed. "And the kids just go nuts. So, they go right to sleep. And Santa usually leaves hints about what he likes to drink and eat at night." Sometimes he wants milk and cookies, but other years he prefers rum or a dirty martini.

Kate Is a Published Author
Apart from being an actress and a mother, Kate has also written and co-written several books. Her most popular titles are Pretty Happy: Healthy Ways to Love Your Body (2016) and Pretty Fun: Creating and Celebrating a Lifetime of Tradition (2017). In the first book, Kate shares advice on how to be happy and fit, with the insight that achieving one is easier when you have the other.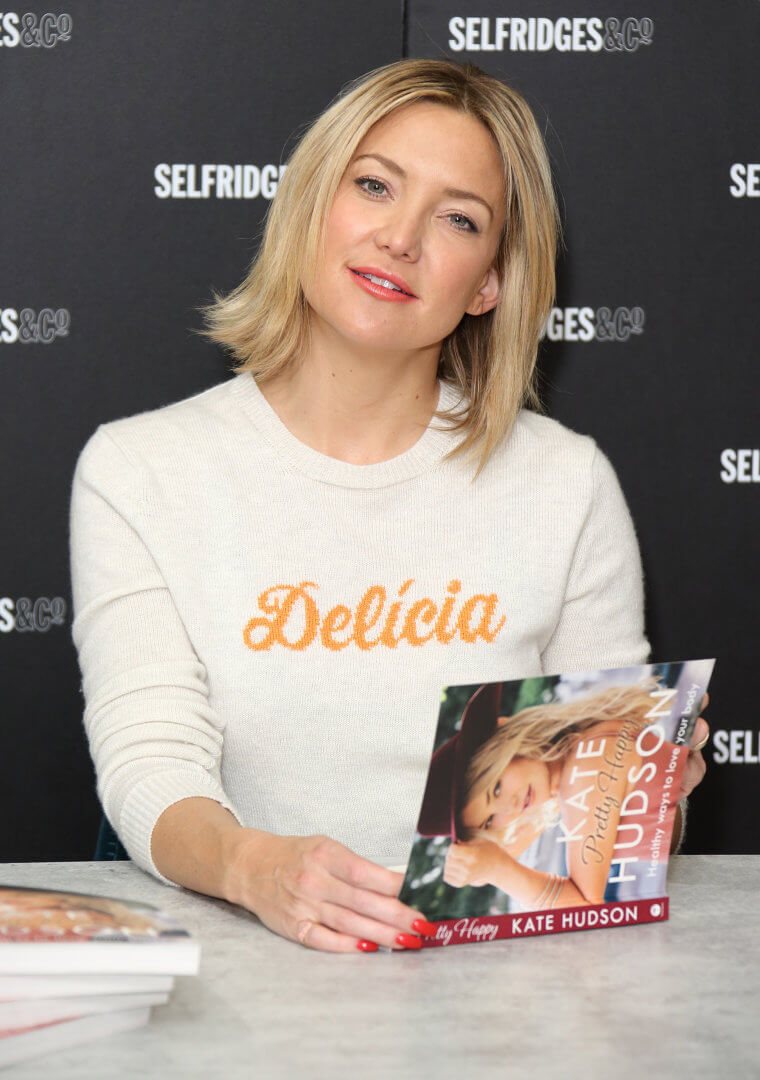 "When you understand yourself and connect to how you can become body smart, you realize pretty quickly that the perfect, the ideal is not the goal," Kate writes. "Instead, the goal is feeling good in your body. That's what leads to confidence, to feeling and looking fit, and being pretty happy." In Pretty Fun, Kate explains how to be in the present moment during gatherings and events and how to make them more fun.

She Doesn't Believe in Diets
Kate Hudson has maintained her toned figure and still looks fit and youthful at 44. While many people start dieting to get in shape, Kate doesn't believe in that method. "I think that diets don't work. You have to shift your lifestyle." Instead, the actress exercises and tries to give her body essential nutrients. Her workout mantra is, "Break a sweat every day, even if it's just for 20 minutes."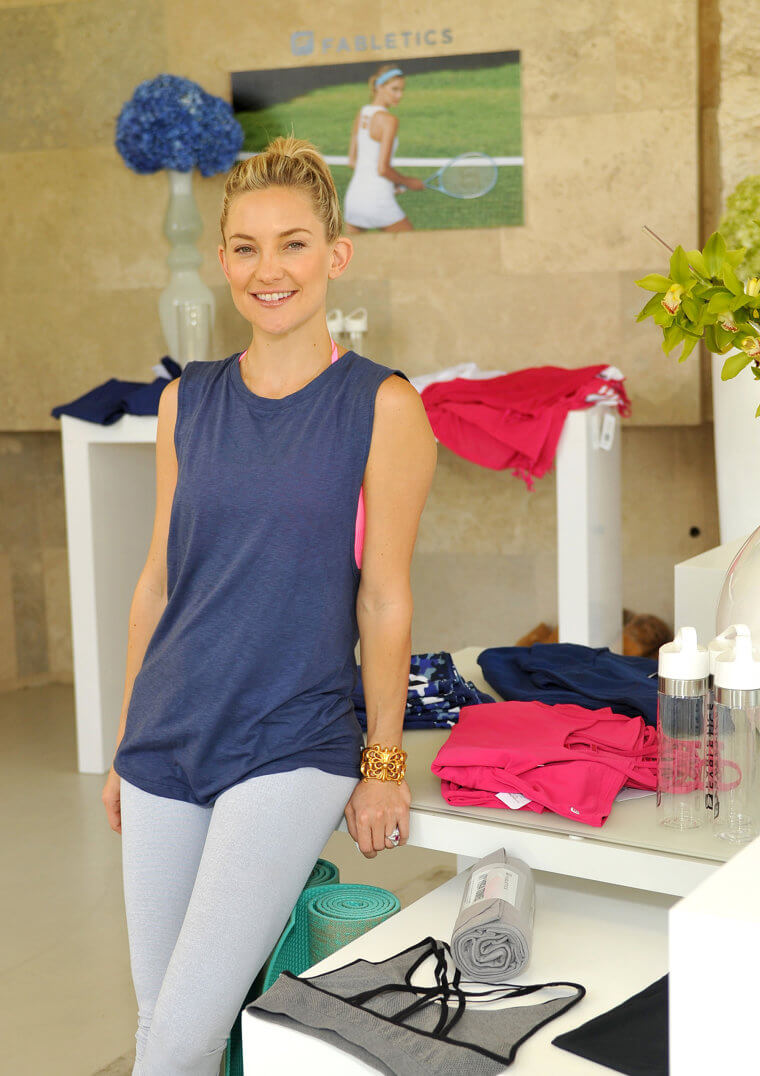 The type of exercise she does and how long she does it depends on how much energy she has that day. Kate prefers to change her workout routine regularly to avoid boredom, but her favorite exercise is Pilates. "I try to do Pilates at least twice a week. I've been doing it for 15 years and I think it strengthens from the inside. When your core is strong, everything else starts to lift up."

The Face of Fabletics
Since 2015, Kate Hudson has played an active role in Fabletics, a global lifestyle brand that sells affordable activewear. Prices of leggings are as low as $70, while their cheapest sports bras are around $40. Subscribers get 20% to 50% off every purchase. "When we first started out, the challenge was to build a successful company which filled the void in the market for premium quality, fashion-forward activewear at affordable prices," Kate said.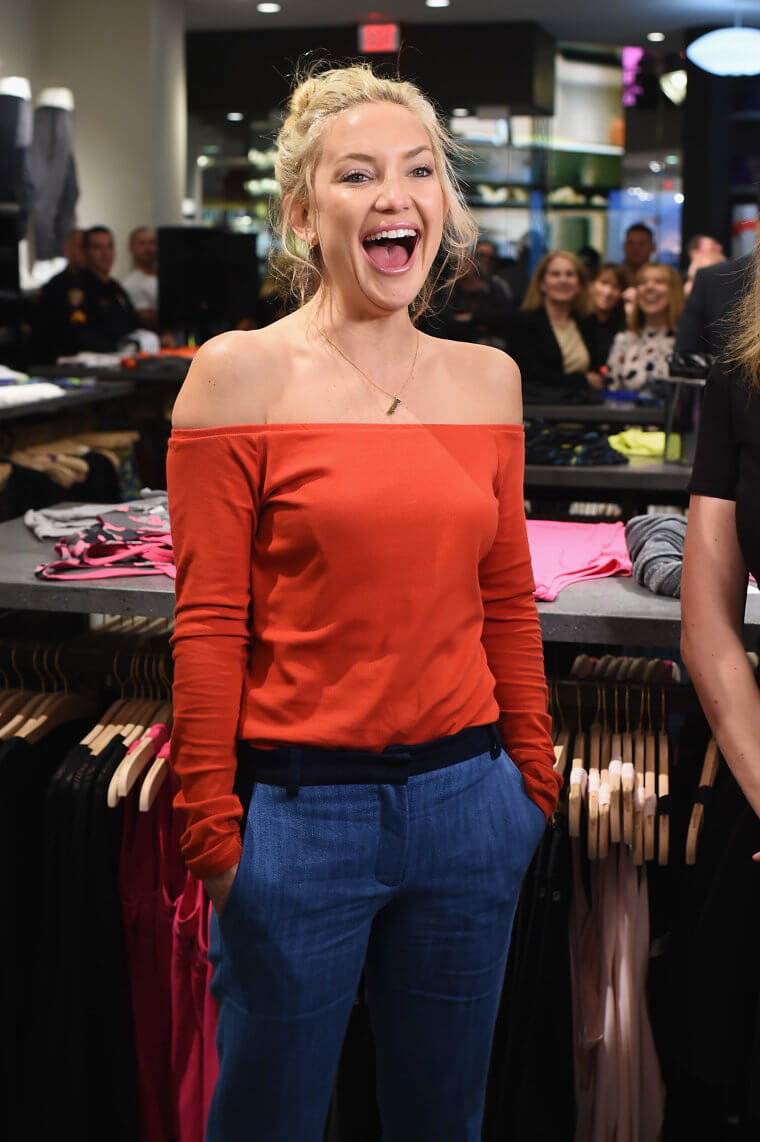 In 2021 she transitioned from the face of the brand to an advisory function. "As my role becomes less focused on being in front of the camera to becoming more of a strategic advisor, my passion for and investment in our mission is as strong as day one." The actress has dedicated most of her time to the company, and her net worth as of 2023 is $80 million.
Her Middle Name Is Michelle
Cameron Diaz was born in 1972 in San Diego, California to Emilio and Billie Diaz. Her mother was an import and export agent and her father was a foreman who worked at an oil company called Unocal.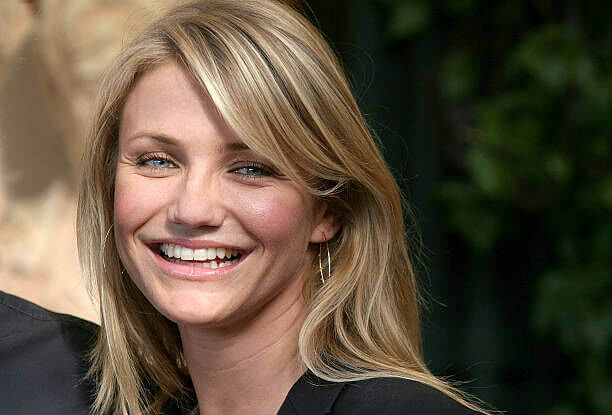 While her father's family comes from Cuba, they eventually settled in Florida and then moved to California, where her father was eventually born. Her mother was also born in the US and came from mostly German and English ancestry. The actress has an older sister called Chimene.
Her Big Break
Diaz's big break came in 1994 when she got the role of Tina Carlyle in the film The Mask. Before landing that role though, Diaz had no prior experience in the acting field so she started taking acting lessons as soon as she was awarded the role.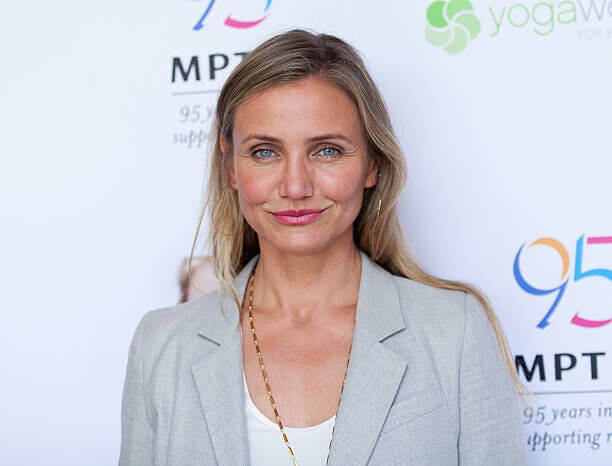 She once claimed that when she was on set she used to be horrified every time Jim Carrey would take out the mask. In her own words: "The process of taking it off is terrifying. It's just like, glue and chunks of the sponge would stay on his face…"
She Received Many Awards
Throughout her career, Diaz's talent has been celebrated and awarded countless times. For instance, she received several Golden Globe nominations for Gangs of New York and Being John Malkovich.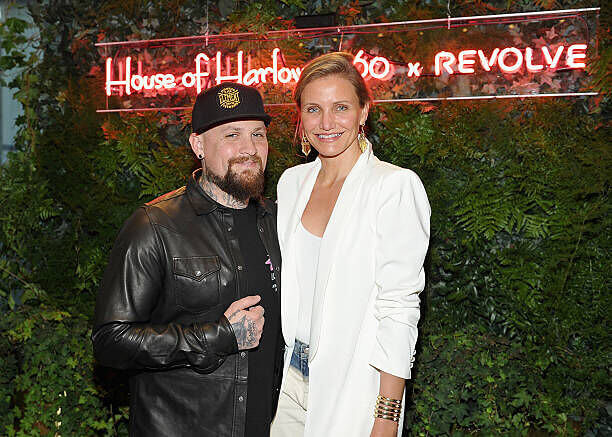 She also received the New York Film Critics Best Lead Actress Award for her role in There's Something About Mary and three Screen Actors Guild Award nominations. Basically, her work has certainly been recognized in the field, eventually turning her into one of the most celebrated and highest-paid actresses in Hollywood.
Still One of the Highest-Paid
Although Diaz retired some time ago, her fame and recognition have remained huge and her paycheck is even bigger. Though many actresses have continued to rise to fame and to earn better and better, Diaz is still amongst the highest-grossing actresses in Hollywood.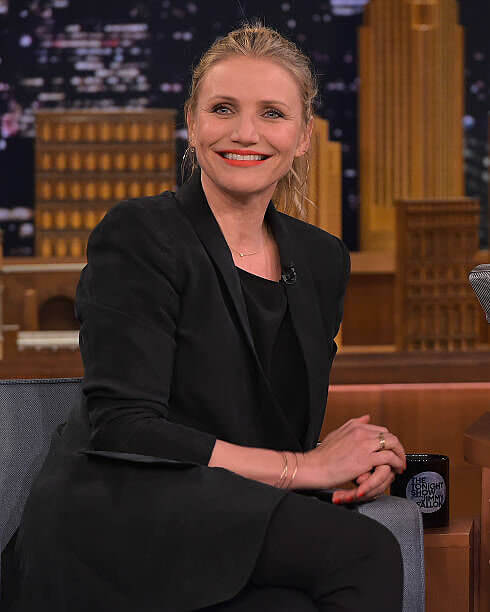 Until recently, she was placed in fifth place on the list, after fellow actresses Emma Watson, Cate Blanchett, Zoe Saldana, and the one and only Scarlett Johanson. Clearly, her long and successful career continues to pay off, both literally and figuratively.
She Lost a Role
In 1996, Diaz was considered for the role opposite Tom Cruise in the film Jerry Maguire. Eventually, though, she didn't get the role and lost it to actress Renee Zellweger. The movie follows the life of Jerry Maguire, who was fired from his job after exposing several illegal practices that were prevalent in his profession.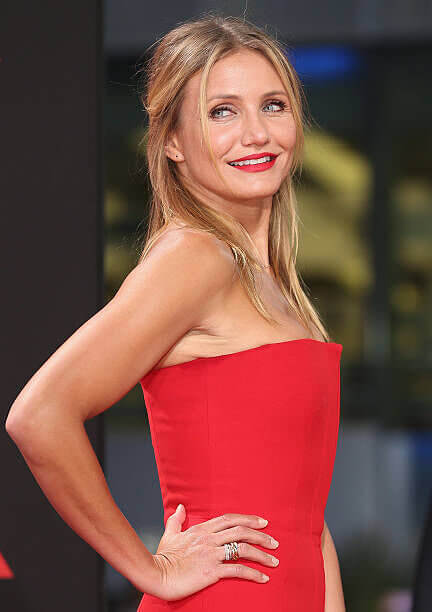 Though Tom Cruise plays a fictional character, Maguire is in fact based on the real-life story of sports agent Leigh Steinberg, who was once the prince of sports representation. 
Roots From Many Places
Cameron Diaz is known to have a huge beauty blend from her roots and ancestors, which probably has an enormous influence on her incredible and distinctive looks and personality. Her international ancestry includes a mix of German, Scottish, and English roots from her mother's side, while her father has a combination of Cuban with Spanish heritage.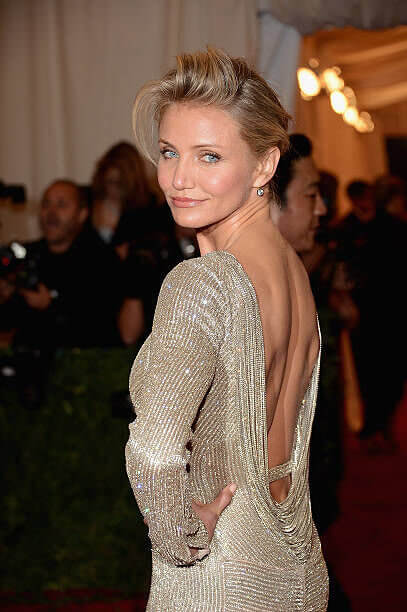 With her father being a second-generation Cuban-American though, Diaz never learned how to speak Spanish, though she feels quite close to her Cuban heritage.

She Is Superstitious and Often Late
Amongst many things, Diaz is known for being late and for being really superstitious amongst Hollywood circles. In fact, one of her most famous superstitions includes her belief in promoting youth and longevity through a "lucky necklace".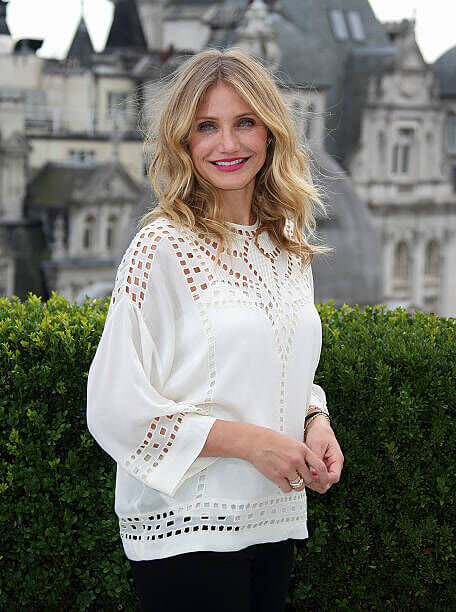 She believes in the mystic anti-aging quality of this necklace so much that she wears her Jack Vartanian horseshoe necklace to many events. Over the years, she has been photographed countless times wearing it. However, she has once shared: "I've flown on Friday the 13th in a storm with a black cat on my lap, so I'm not that superstitious."
Performing Came Naturally to Her
The love for performing started at a very early age for Diaz, and she knew from the start that this was what she wanted to focus her efforts on. She started back in high school when she became a member of the Polyesters, a team that performed dance-drill activities at different sporting events.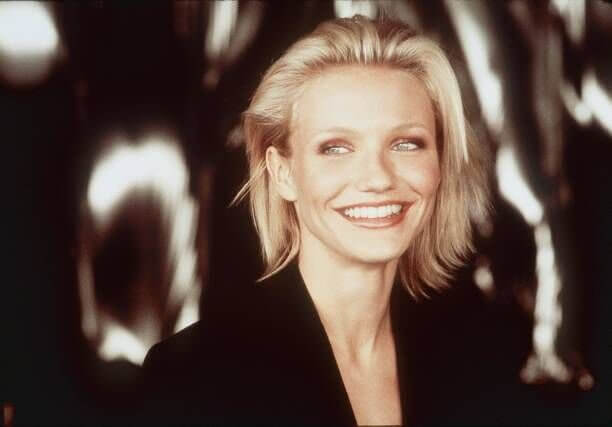 Not surprisingly, her experience in this ended up helping her on set many years later, when she was told she was an excellent athlete and had absolutely no problem picking up different choreographies quickly.
She Doesn't Have the Energy for a Tedious Beauty Routine
Diaz claims she's "Like a Beast" because she can't seem to summon up the energy to even wash her face most days. "I literally do nothing," she explained.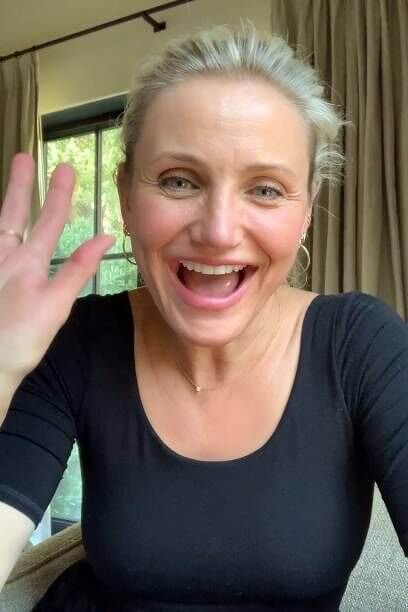 "I never wash my face. Twice a month if I'm lucky, I'll be like, 'Oh, I better put this on. One time works, right? Like, is that all I have to do?' I'm just not in that place right now where I put in any energy." Well, whatever she's doing seems to be working!
A Scene to Remember
From all of her performances, there is one particular scene that she is strongly remembered for. She is famous for her "hair gel" scene from There's Something About Mary, which became a memorable scene for the rest of her career.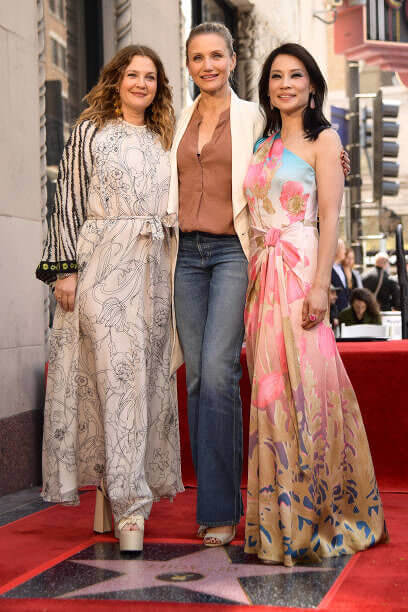 She has shared before though, that she wasn't 100% sure about doing that scene back then. Although she is pretty known for taking on some of the silliest and most extreme comedy bits, back then she thought: "This could derail my career."

The Crazy Nineties
If you've lived through the nineties, you probably remember the craze around L.A Gear. You might not remember though that Cameron Diaz modeled for them back in the 1990s, right at the beginning of her career, along with Nivea and Coca-Cola.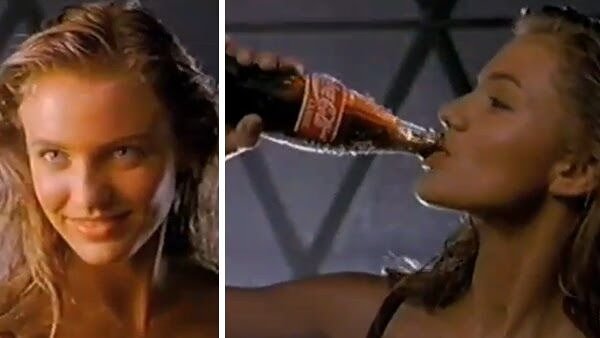 She started her modeling journey when she was still a high school student and was approached by Elite Models. She signed a contract with them at the age of 16 and did several advertisements for huge companies such as Levi's and Calvin Klein. 
Traveling the World
One of the best advantages of her modeling career was the fact that she could see the world while doing something she loved. After she finished high school, she modeled for two to three months in Australia and ended up spending about five years working as a model in several parts of the world. Amongst many other places, she lived in Morocco and Paris.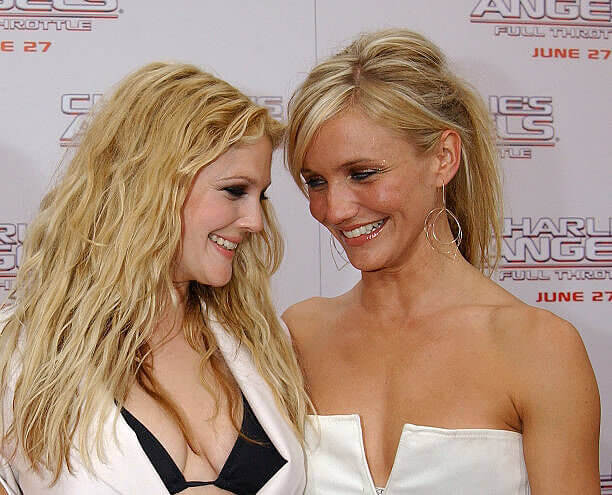 Though she was quite young back then, she actually did all of these trips and career developments while unaccompanied. 
Her Childhood Nickname Was Skeletor
Throughout her childhood, Diaz was given a very particular nickname that was apparently related to the way she looked. The tongue-in-cheek nickname "Skeletor" was used by most of her classmates, as a result of her very tall frame and glowing smile.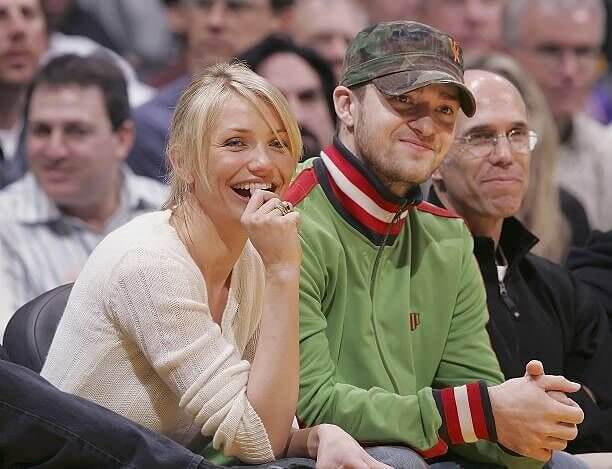 According to the friends who gave her the nickname, though she was quite popular and even a cheerleader at Long Beach Polytechnic High School, Diaz didn't escape the annoying nickname. According to one of her previous classmates, Diaz "did stick out, but no one worshipped her".
Lots of Love for Her Sister
While Cameron Diaz does have a sister, she is not her twin as many people believe. The two of them look extremely similar, but Chimene Diaz is actually Cameron's older sister. Both of them share kind eyes and a beautiful grin and are only two years apart.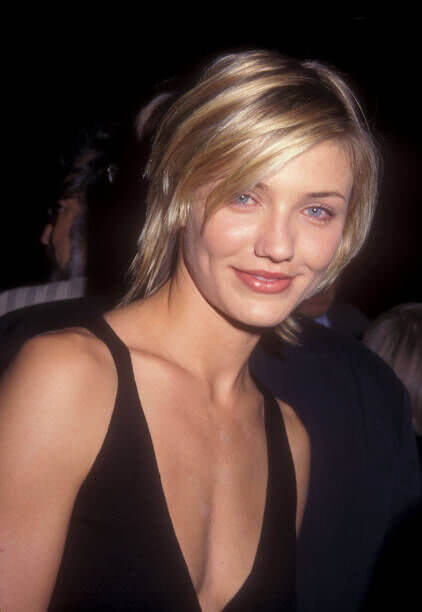 Not much is known about Chimene, however. According to the little information that is available about her online, Chimene was born in 1970, and similarly to her sister, she is not a big fan of living in the public sphere.

Choosing to Marry
When it comes to Cameron Diaz's love life, she has definitely gone through some pretty rough times until she met her now-husband, Benji Madden, which she has been fairly open about. Yet no one was expecting her to marry the 41-year-old Good Charlotte musician in 2015 after she continued to make it to tabloids following both her low and high-profile relationships.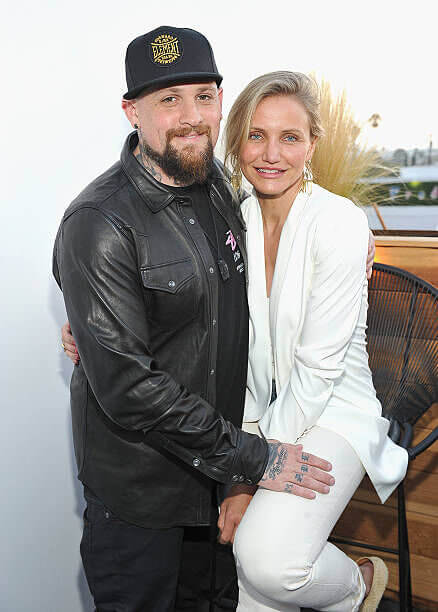 She ended up meeting Madden through her sister-in-law, and after just a few months of dating, the couple was announcing their engagement to the world.
He Is the Real Deal
Diaz has shared quite a bit about how happy she has been with her choice to marry her husband and best friend. She once said: "You know, nothing matters now that I have my husband… You realize like, 'Oh this is like the real thing is. This is what real love is. This is what real commitment and devotion is. This is the person you build your life with."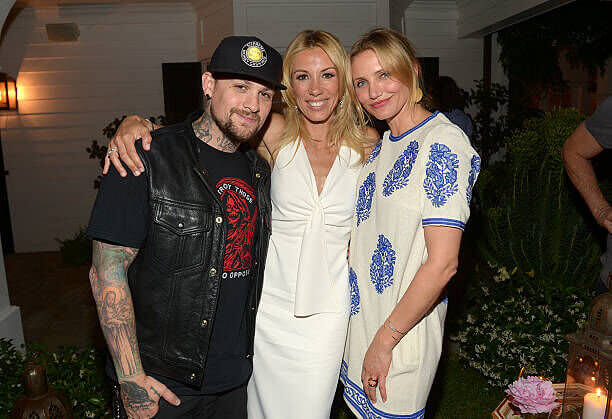 She has further shared that she loves making her husband his favorite meal, lamb chops, which she makes with oil, garlic, lemon, salt, and oregano, which is then grilled to perfection.