Is Kate Hudson a homewrecker? The award-winning actress' steamy love life seems to be the hottest topic in the tabloids. Take a look at Kate's romantic history, from beginning to end; what her lovers are up to today, and learn if it is indeed true how she allegedly carried Brad Pitt's baby while he was still married to Angelina Jolie.
1996 - Matt Le Blanc
Yes, you heard that right. The actor who played the beloved Joey Tribiani on the hit show Friends wasn't only a casanova on television. Matt Le Blanc managed to sweep Ms. Hudson off of her feet back in 1996. Though it wasn't a particularly long romance, he was the first celebrity pairing for the actress.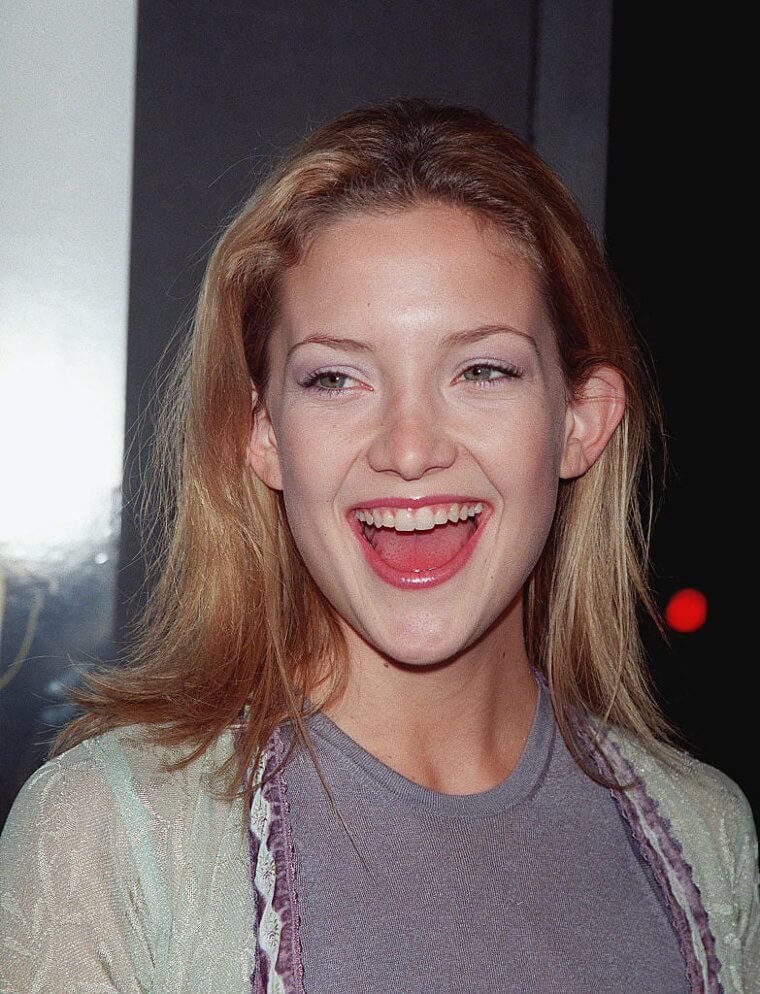 Being that Kate was just 17 in 1996, the timing wasn't exactly on this couple's side. There is no telling what actually caused the teen romance to end or how it started for that matter, but we can say they would have made a cute couple.
What's Matt Up to Today?
Matt Le Blanc was able to move on after his breakup with Kate Hudson. He seemed to have found the one when he met model, Melissa McKnight. The couple was married in 2003 and share a daughter named Marina. Sadly, after their daughter was diagnosed with cancer, the marriage began to crumble and finally ended in divorce in 2006.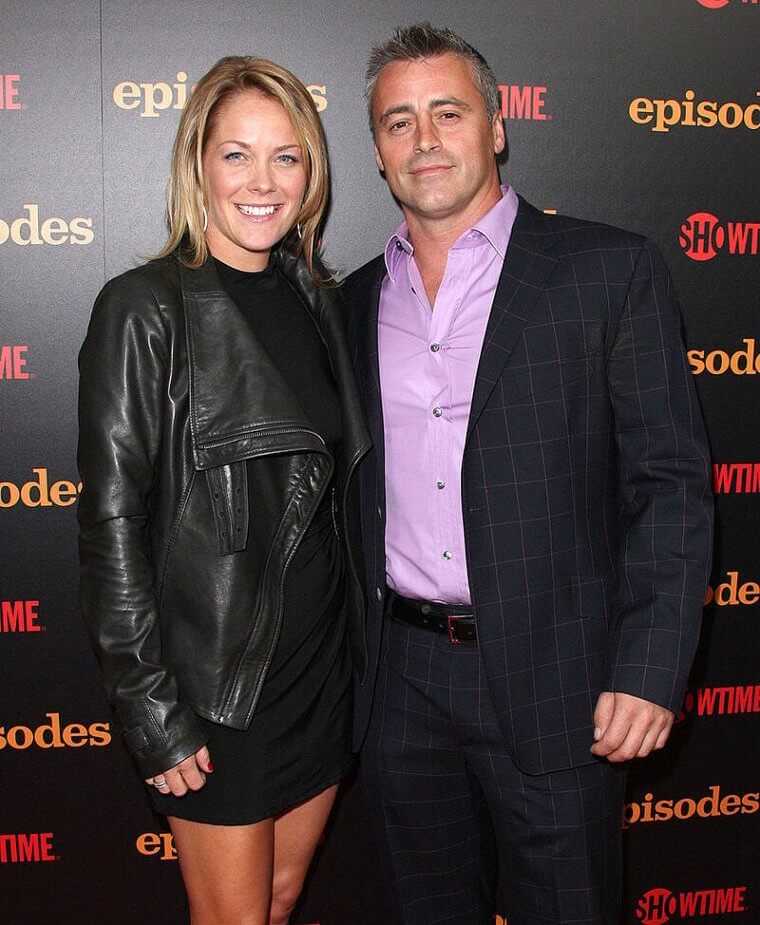 After a nearly ten-year relationship with Joey Co-star Andrea Anders, the couple went their separate ways. In 2016, after joining as the host on Top Gear, Le Blanc and the show's producer Aurora Mulligan began their relationship and the word on the street is that it's still going strong. Way to go Joe.
1997 - Eli Craig
At 18 years old, Kate met Eli Craig, the incredibly cute son of Sally Field and the two just hit it off (as teens usually do when they are both young and beautiful). The now film director and screenwriter romanced Hudson for a full year (a lifetime for an 18-year-old) before the two called it quits.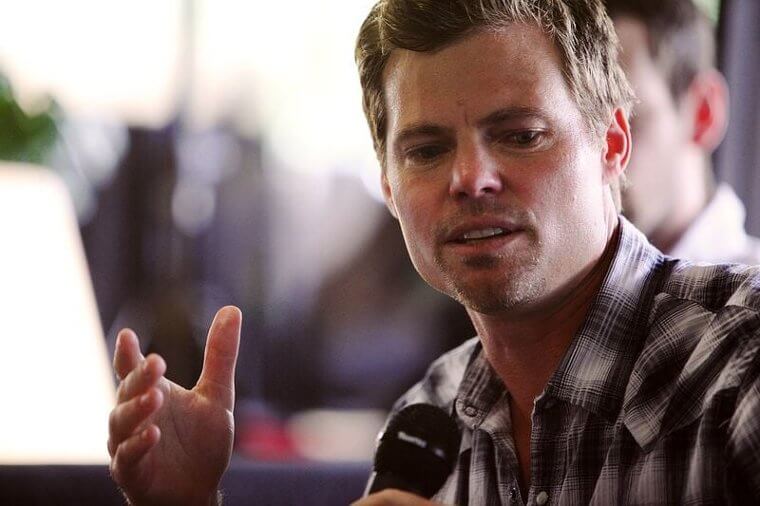 Granted, this relationship happened a long time ago when both parties weren't well known in the Hollywood scene so there aren't a whole lot of details recorded by the press. Even so, it is worth mentioning because, at such a young age, a year-long relationship is significant.
What's Eli Up To Today?
Eli, aside from being a passionate outdoorsman, fell in love with actress Sasha Williams in 2004. Yes, Williams looks familiar because she was the talent behind the Yellow Lightspeed character from the Power Rangers franchise.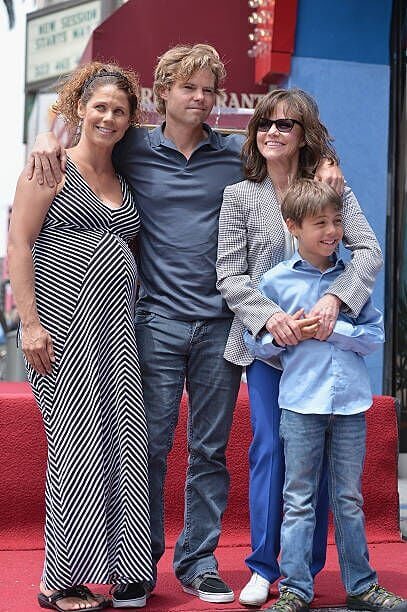 The beautiful couple has been married for over 16 years and has welcomed two sons to the world named Noah and Colin. As you can see, mama Sally is overjoyed with how all of this worked out for her son. Congratulations lovebirds!
1999 - Shannon Leto
Kate Hudson wasted no time after her relationship with Eli Craig, and by 1999, she had moved on. While he may have been a rebound guy, musician Shannon Leto did date Kate for a hot minute the year before she met her first husband Chris Robinson.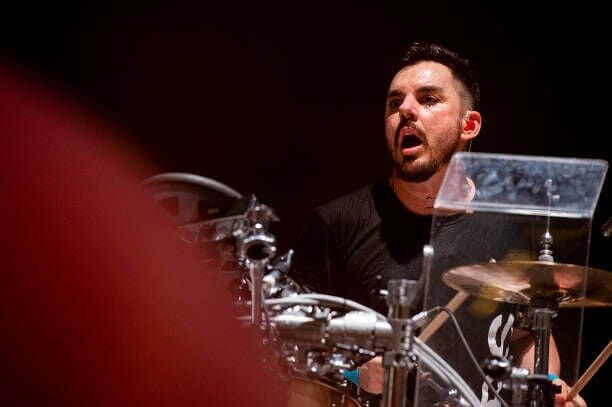 As with most flings, there is no way to know exactly why things didn't work out. If we had to guess, she may have still been a bit heartbroken after her breakup with Eli Craig. No matter the reason, Kate would meet her soon-to-be husband the following year.
What's Shannon Up to Today?
This rocker is still working on his music and living life to the fullest. There have been no further connections to dear old Kate so it seems it is safe to say that their time together has come and gone.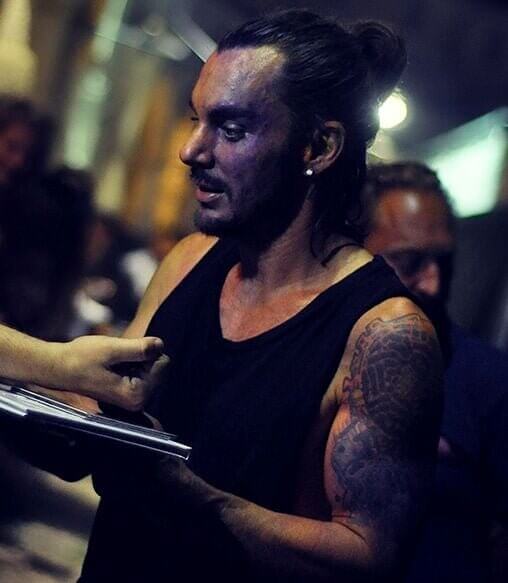 This drummer and songwriter from Thirty Seconds to Mars is still officially a bachelor as he has never tied the knot, even so, he seems pretty content hanging out with his fashion blogger girlfriend Cara Santana and his talented actor brother Jared. 
2000 to 2007 - Chris Robinson
At the beginning of the year 2000, Kate fell hard for Black Crowes frontman Chris Robinson, so hard, in fact, that by December 31st they were both saying "I do" in Aspen, Colorado. After three years of marriage, the couple had their son Ryder in January 2004.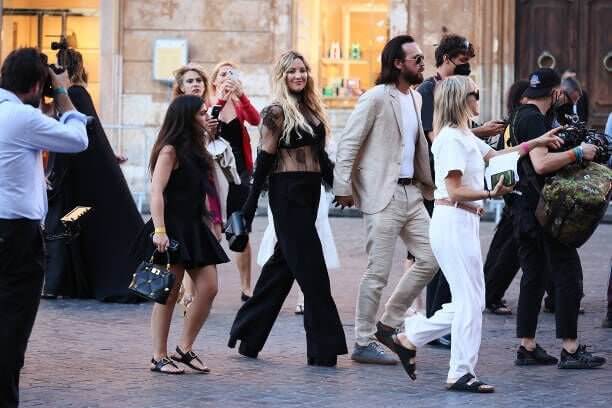 Though Kate announced at the Golden Globes in 2001 that Robinson was her inspiration, the couple decided to separate in 2006. By November, Robinson filed the papers citing irreconcilable differences and by October 2007, the divorce was finalized. 

What's Chris Up to Today?
A lot has happened since Chris split from Kate. The same year his divorce was finalized, the rocker met former model and yoga instructor Allison Bridges. The couple began dating in 2007 and by 2009 they had not only gotten hitched, but Allison also gave birth to a daughter. After nine years of marriage, the couple divorced amicably.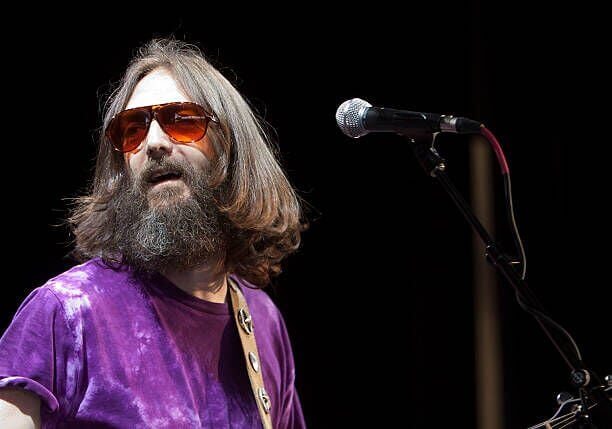 After moving to Marin County, California, Robinson met and married Camille Johnson in 2020. Between his marriage, two kids, and his career as frontman of The Black Crowes, the 53-year-old musician is keeping pretty busy.
2006 to 2008 - Owen Wilson
While recovering from her divorce, Kate hooked up with funnyman Owen Wilson after the filming of their romantic comedy You, Me, & Dupree. Both charming and witty, they seemed to be the perfect match for each other, so why the breakup, or two, or three?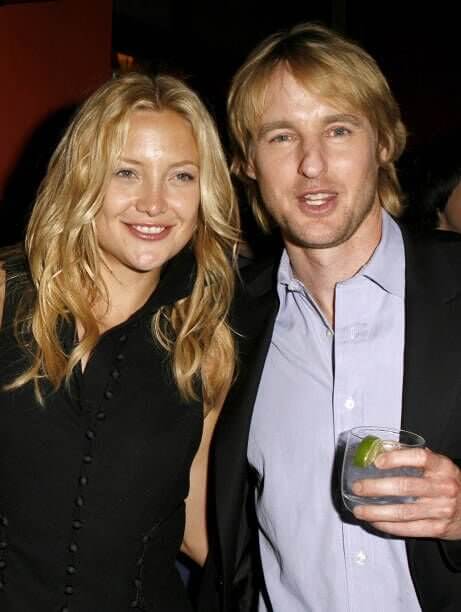 Whether it was bad timing or needing different things from one another, Kate and Owen just couldn't make it work though they tried. The couple broke up and got back together more than once so we can definitely say they gave it a solid effort. Things took a turn in 2007 when Owen attempted to end his own life; though some said it might have been due to a break-up with Kate, Owen attributed it to a lifelong struggle with depression.
What's Owen Up to Today?
There is no telling if Owen still holds a flame for Kate but he really hasn't settled down with anyone for the long term as of yet. Don't get me wrong, the man has dated and has had some serious relationships but, let's just say, he hasn't put a ring on it.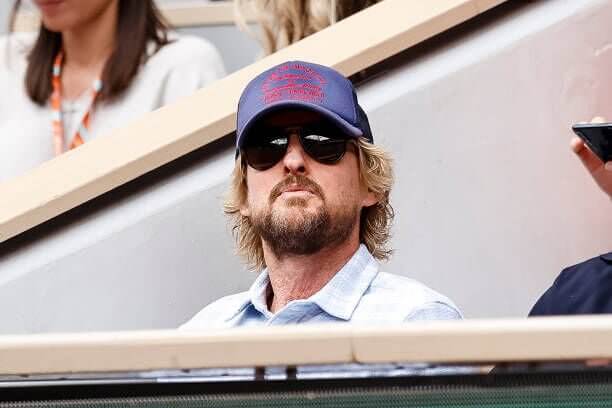 He has, however, managed to father three children with three different exes. In January 2011, Wilson had a son with Jade Duell but their relationship ended a year later. In January 2014, he and Caroline Lindqvist also had a son. Ex Varunie Vongsvirates gave birth to his third child, a daughter, in November 2019. 
2007 - Dax Shepard
OK, so, here is where the timeline gets a bit confusing but you have to remember that Kate and Owen did have a few breakups. While broken up with Wilson, Kate and Dax went out for a friendly dinner that turned into a three-month relationship. At the time, Kate's career was soaring and Dax was experiencing a lull which caused him to feel inadequate alongside her.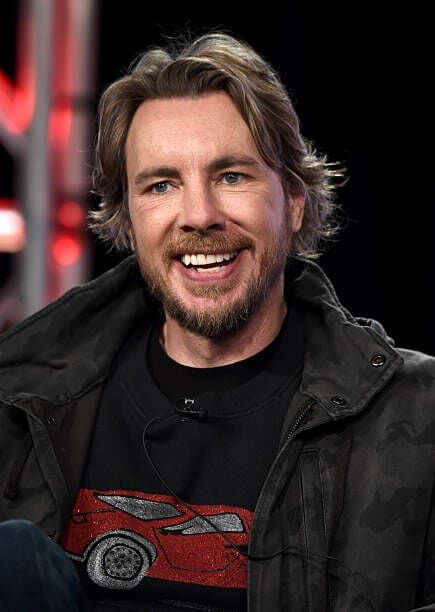 Between his feeling inadequate and Kate's need for a fun and easy relationship, the two couldn't give each other what they needed at the time. When they opened up about their time together in 2019, they both agreed that their timing was off, he wanted a commitment and kids while she was just coming out of a divorce and becoming a single mom.
What's Dax Up to Today?
Well, Dax's breakup with Kate seems as though it was a blessing in disguise as that same year he began dating the love of his life. While attending a birthday party, he met the lovable Kristen Bell and the two quickly fell in love.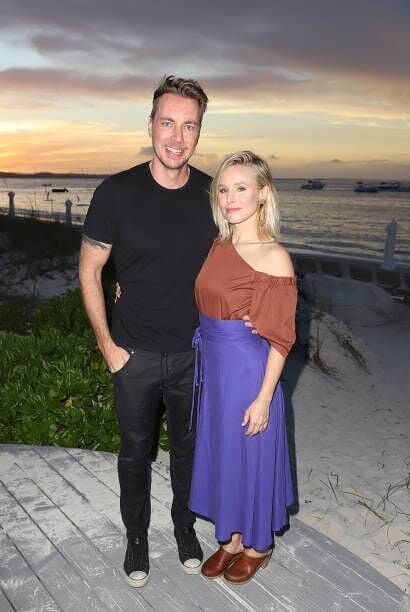 Though they announced their engagement in 2010, the politically active duo also announced that they would delay their wedding until the state of California legalized same-sex marriage. They stuck to their guns and once the legislation was passed, Kristen proposed to Dax via Twitter and he quickly accepted. The couple married in 2013 and have since had two daughters.
2007 - Heath Ledger
Now, it would seem that Ms. Hudson made the rounds in 2007 but her affair with Heath Ledger is one of those stories that has stemmed from a rumor and has never been confirmed. The actors met while working on the film Four Feathers in 2002 and years later Kate would tell the world that he was her favorite on-screen kiss.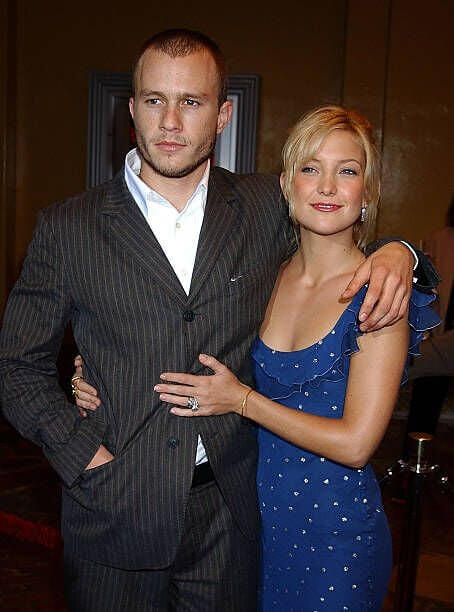 There were rumors that Kate and Heath were spotted kissing after his split from Michelle Williams. While this could be true, we all know that Michelle and their daughter Matilda were the loves of his life.
Heath Sadly Passed
The death of Heath Ledger was not only devastating to those he loved but also to the cinematic world. On January 22, 2008, the 28-year-old actor was found unconscious in his Soho apartment. Sadly, he could not be revived and was pronounced dead on the scene. The autopsy revealed the cause of death to be an accidental overdose of prescription drugs.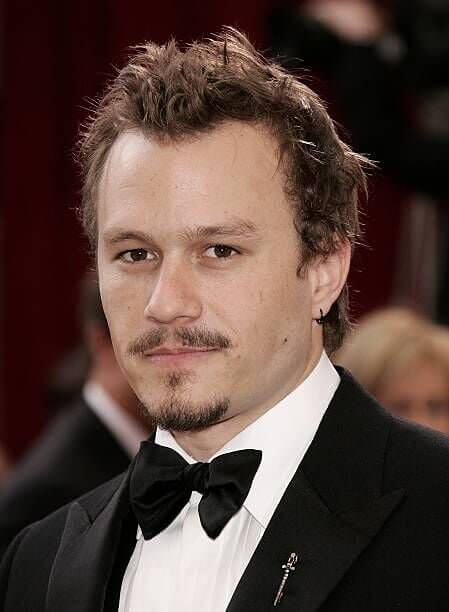 His death occurred just months after his breakup with Michelle Williams and the alleged kiss with Kate Hudson. With such a fresh breakup it is unlikely that the rumored affair was true. Either way, he is missed!
2008 - Lance Armstrong
Once Kate decided it wasn't going to work with Owen Wilson, she and famous cyclist Lance Armstrong dated for just a short three months. While Kate has never disclosed why they broke up, Lance had the audacity to call her too needy to the press.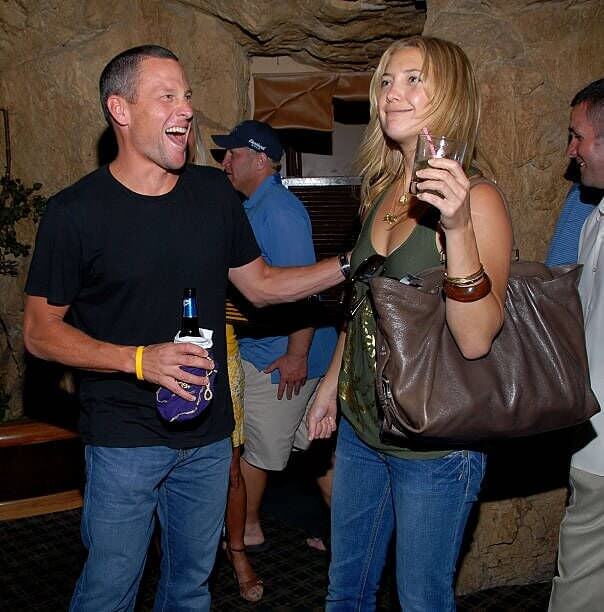 Kate eventually spoke up when he was caught using steroids. "I personally think that you make the choices you make and you should reap the consequences," Kate had said in an interview and she continued,  "People have a right to [feel betrayed]. Lance and Alex are phenomenal athletes who have made some bad choices and let a lot of people down."

What's Lance Up to Today?
Aside from admitting to doping and paying a $5 million fine to the U.S. government, Lance has also been shooting an autobiographical documentary with ESPN and running his coffee shop (yes, he owns a coffee shop).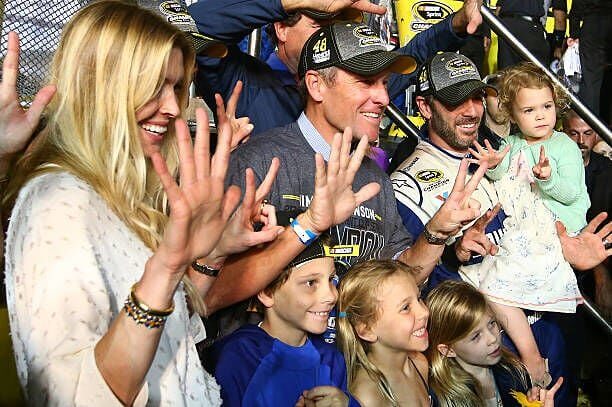 Lance never remarried after his divorce from Kristin Richard in 2003 but he has been in a serious relationship with his now-fiancé Anna Hansen since 2008. Though doctors believed he could no longer father children because of the chemotherapy treatments for testicular cancer, Anna and Lance have been able to have two children naturally.
2008 - Eric Lindros
Following her breakup with Lance Armstrong, rumors began to surface that Kate was dating Canadian hockey player Eric Lindros in 2008. "News" broke that the two "lovebirds" were holed up in a cabin belonging to Goldie Hawn and Kurt Russell in Muskoka, Canada.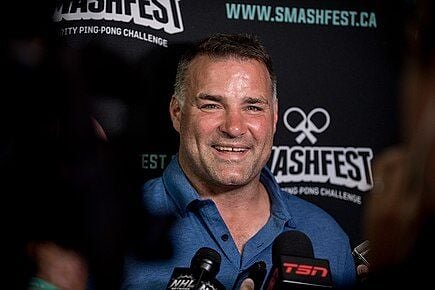 Though the gossip rags were suggesting that Kate ran to Eric to mend her broken heart, the truth of the matter was that Kate's family and Eric's family have cabins right next door to each other. There is no way to know for sure but it sounds to us like she was just hanging out with the neighbors.
What's Eric Up to Today?
Eric Lindros married the love of his life in 2012. Also a native Quebecer, Kina Lamarche is the former president of the North American wing of Travelex, a foreign exchange company. Though Lindros retired from hockey, he was inducted into the Ontario Sports Hall of Fame in 2016 and named one of the 100 Greatest NHL players in history in 2017.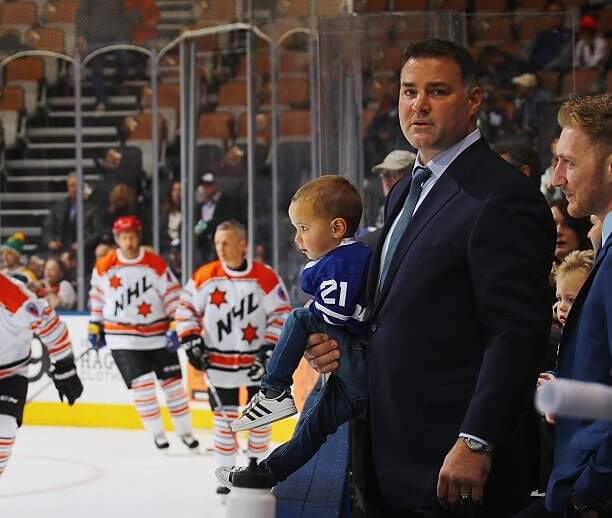 The couple has three children, Carl Pierre and twins Sophie and Ryan. Though they live in Toronto full time, they still vacation at their cabin in Muskoka, just next door to Goldie and Kurt who are their very close friends.
2009 - Darren Ankenman
Kate met photographer Darren Ankenman while on the set of the movie Bride Wars. The two hit it off, however, their romantic involvement was very brief. The talented photographer did focus his lens on the actress for a photoshoot that captures her in a variety of sexy ensembles.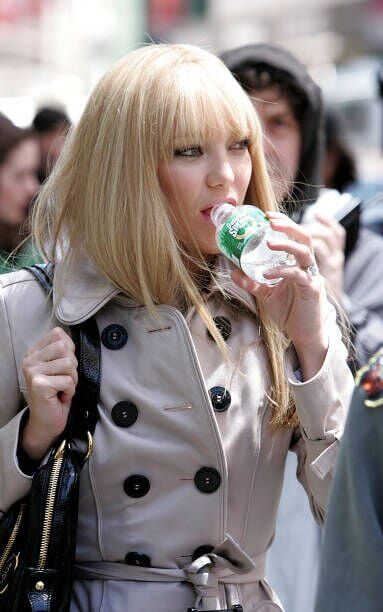 Oddly enough, in 2006, Darren was hired to shoot a live concert for The Black Crowes so he met and worked with Kate's ex Chris Robinson. While it would seem that Kate's love life was very active between 2007 and 2009, some of these pairings may have just been friendships.
What's Darren Up to Today?
Since Darren allegedly dated Kate, he has been very busy with his photography as well as filmography. He has also been working as a film editor on several television series and documentaries in Los Angeles.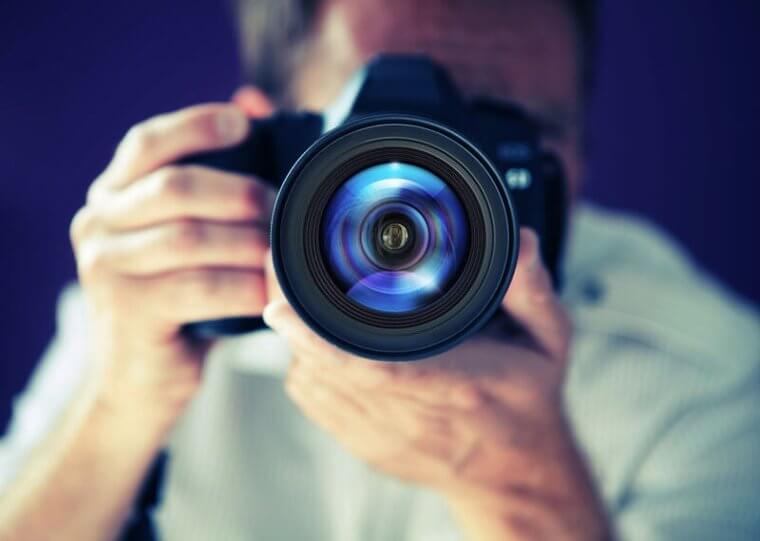 Darren seems like a pretty laid-back but private guy. What we do know is that he is living in Los Angeles, his Instagram is out of this world, and he seems pretty content with his path in life. Though he and Kate didn't have some whirlwind love affair, the photos he took of her are a nice addition to his portfolio. 
2009 - Adam Scott
We must admit, the romantic link between Kate Hudson and Australian golfer Adam Scott is another rumor that began when the two were spotted together in Hawaii in 2009. An American magazine stirred the rumor mill when Kate and Adam were spotted dining with several friends at a restaurant at the Kapalua Resort.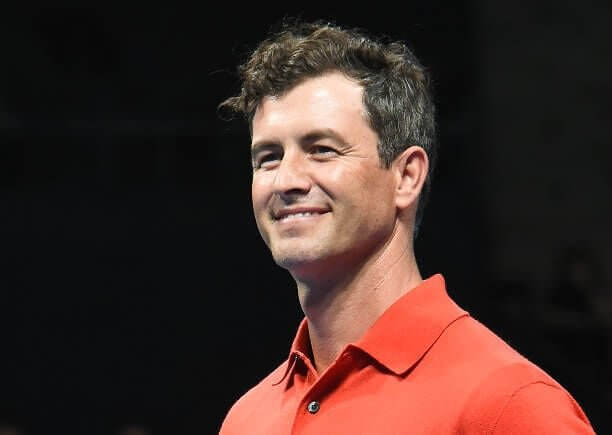 When the paparazzi snapped photos of the "couple" on the beach together the following day, the tabloids ran multiple stories that these two were dating. Adam Scott actually released a statement afterward saying that the two had met for the first time on the trip and they were absolutely not romantically involved.
What's Adam Up to Today?
After surviving his first taste of the American tabloids, Adam had an on-again-off-again relationship with tennis pro Ana Ivanovic in 2010 and 2011. After they split for good, Adam married Swedish architect Marie Kojzar in a small ceremony in the Bahamas in 2014. The couple had dated previously in the early 2000s and reunited in 2013. Since they said "I do", they have welcomed a son and a daughter to the mix.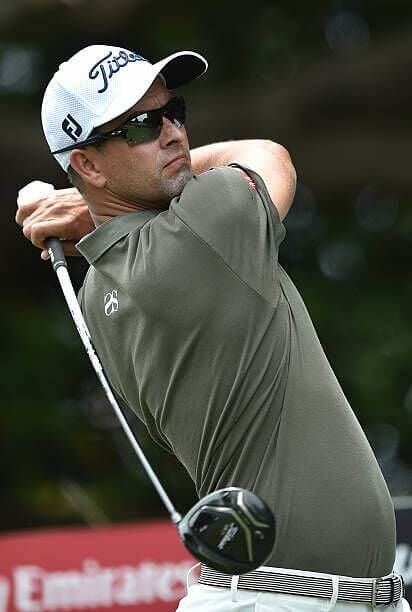 Aside from his happy family life, Adam is still killing it on the golf course as the touring professional for The Pines Golf Course Sanctuary Cove on the Gold Coast of Australia. 
2009 - Alex Rodriguez
The relationship between Kate Hudson and Alex Rodriguez, though short, was probably one of the most publicized. The flirtation between the two first occurred at the reopening of the Fontainebleau Hotel in Miami in 2008. ARod and his wife, Cynthia Scurtis, had just split up and Kate was newly single and ready to mingle.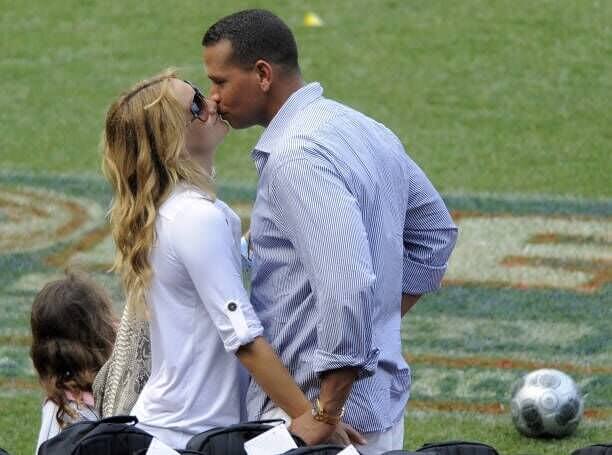 The dating rumors began in 2008 when Kate was photographed cheering for the New York Yankees shortstop during one of his games. By May 2009, the couple's PDA confirmed they were dating, however, by December the spark had fizzled out.
What's Alex Up to Today?
As everyone in the world knows, ARod has been busy since the breakup with Kate. Though he did retire from the MLB, he is now working as a media personality in multiple arenas. He worked as a broadcaster for Fox Sports 1, a cast member of Shark Tank, as well as a member of the ABC News network.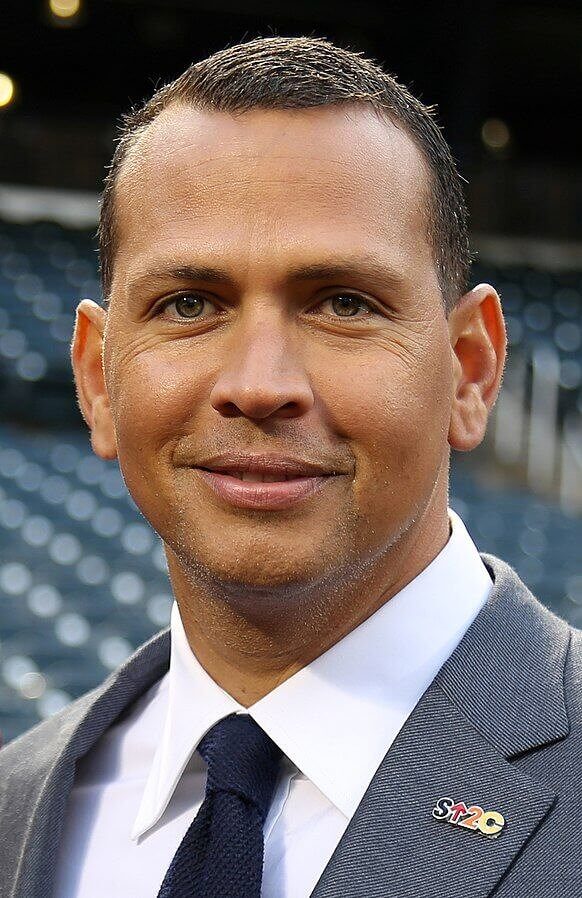 His dating history includes some of the most famous people in the entertainment industry. Aside from Madonna and Cameron Diaz, ARod fell for the multi-talented Jennifer Lopez in 2017 and by 2019, they had announced their engagement. Sadly for Alex, Jennifer called off the wedding in 2021 and reunited with her old flame, Ben Affleck.
2010 - Matthew Bellamy
In early 2010, Kate was introduced to Muse frontman Matt Bellamy by a high school friend during the Coachella music festival in California. When she noticed her friends were nowhere in sight, it was Matt who offered to take care of her. After a short courtship, the couple became engaged in April 2011 just a few months before the birth of their son, Bingham Hawn Bellamy.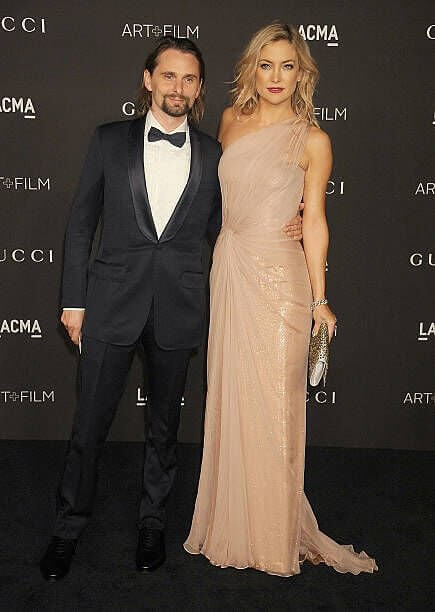 Though this was the first man since Chris Robinson that Kate had intended to marry, the couple called it quits in December 2014 after realizing they had different visions for how they wanted to live their lives. The split was amicable with both parties focusing on co-parenting their son.
What's Matt Up to Today?
After the emotional breakup with Kate, the musician began dating American model Elle Evans in February 2015. The couple announced their engagement in December 2017 and were married on August 10, 2019. Matt and Elle welcomed their daughter, Lovella Dawn Bellamy, to the world in June 2020.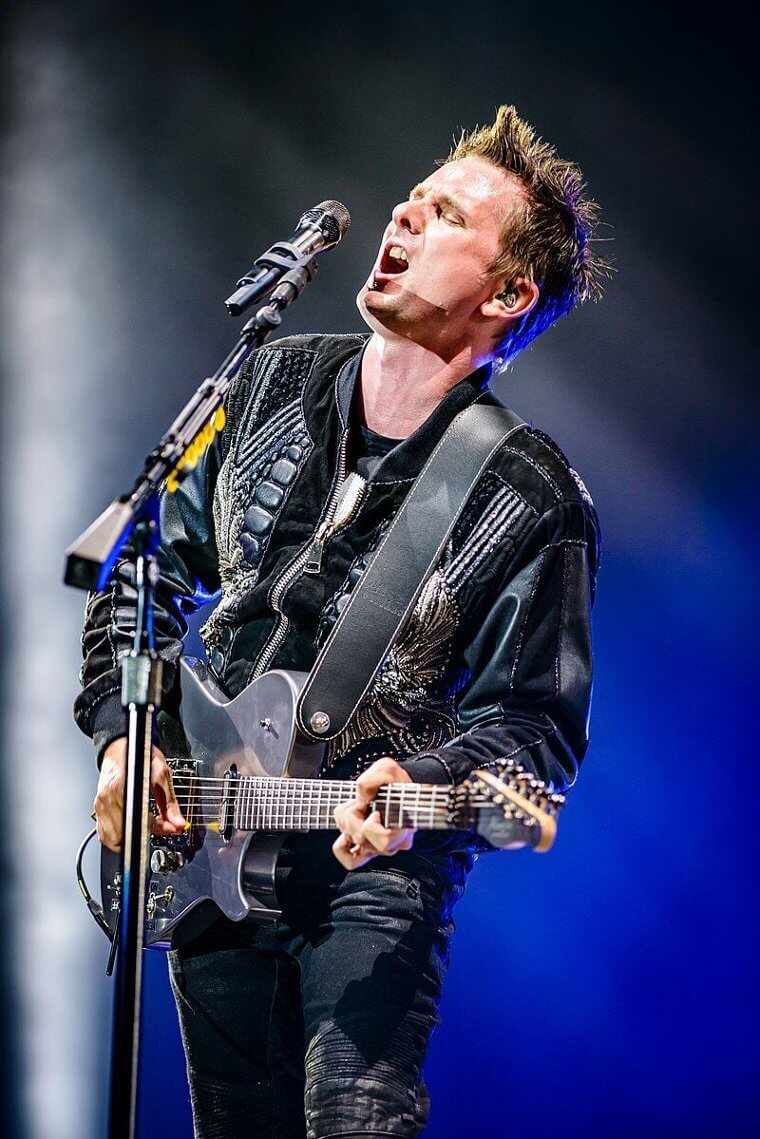 Because Kate and Matt have a son together, they have forged a new relationship as co-parents which includes Elle and Lovella. Matt continues to create music and perform for his fans, however, his new muse is his new wife.

2014 - Derek Hough
This short-lived relationship between Kate Hudson and Dancing With the Stars Derek Hough had the gossip columnists chomping at the bit for more details. The rumors started flying after the green-eyed beauty was spotted making out with the dance pro just days before she and Matt Bellamy announced they had split.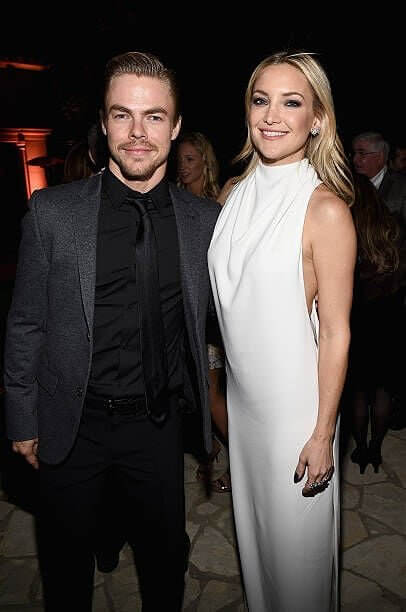 Though their initial fling was relatively short-lived, there have been rumors that these two lovebirds did reunite for a bit in 2015, however, that hasn't been officially confirmed. What we do know is if they did rekindle that spark it went out again pretty quickly.
What's Derek Up to Today?
It is doubtful that Derek Hough shed any tears after things ended with Kate, he seemed to carry on with his life just fine. The 35-year-old dance pro was selected to be a judge on the 29th season of Dancing With the Stars after wowing audiences with his judging skills on NBC's World of Dance.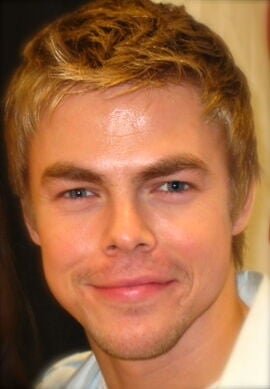 His career isn't the only thing that is flourishing either. Derek's heart was captured when he met 25-year-old fellow dancer Hayley Erbert. After finishing 6th on So You Think You Can Dance, Hayley landed herself a spot on Dancing With the Stars as one of their troupe dancers in season 21. This happy couple has a lot in common!!
2015 - Nick Jonas
Even though there was a 13 year age gap between Kate Hudson and Nick Jonas, their short-lived relationship ended with nothing but mutual respect and admiration. When interviewed a year later Nick said, "We had an unbelievable connection as two humans who just admire things about each other, and see something in each other that's beautiful.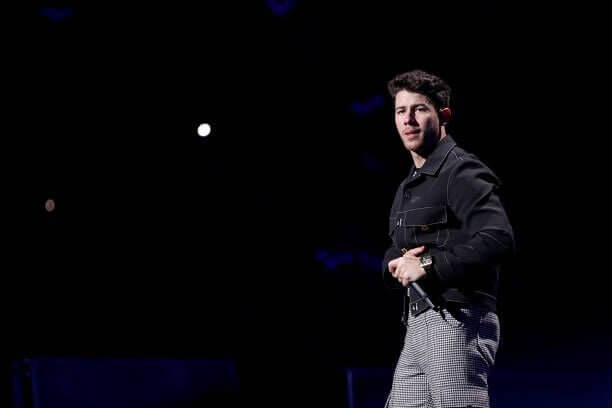 Neither has commented as to why they didn't take the relationship to the next level but it may have had something to do with the age gap and being in different phases of their lives. Either way, it is nice to see such an amicable split.
What's Nick Up to Today?
Dear sweet Nick did find the girl of his dreams when he began dating Indian actress, singer, and producer Priyanka Chopra in May 2018. Apparently, Nick was smitten as he proposed just two months later while the two were visiting Crete, Greece for her birthday. In December of the same year, this powerhouse couple managed to pull off not one, but two weddings!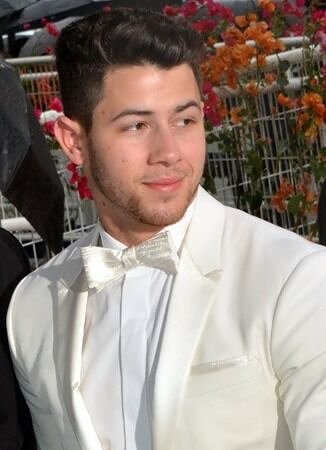 Nick has continued to record solo albums and co-founded the label Safehouse Records. As if he weren't busy enough, the musician has also tried his hand at acting by taking a small role in the film Jumanji: Welcome to the Jungle.
2016 - Diplo
It hasn't been confirmed if the relationship between Kate Hudson and American DJ Diplo was just a friendship, a fling, or the real deal. In 2016, it was assumed that the 37-year-olds were dating one another after they were seen together at the Met Gala in New York City in May and then again in Ibiza, Spain just a few months later.
Kate did document parts of her Ibiza trip on Instagram but there was no sign of Diplo in the photos. While neither has confirmed or denied their involvement, Diplo's rep said the two are just friends.
What's Diplo Up to Today?
Diplo certainly hasn't settled down, he is still a successful DJ and has collaborated with multiple artists in the makings of their albums. His personal life is a bit complicated as he recently welcomed his third child into his unconventional family. Trinidadian model and beauty queen Jevon King is the proud mama of his new baby boy.
Diplo's other two children, Lazer age five, and Lockett age nine were the result of his relationship with ex Kathryn Lockhart. Though this American DJ, songwriter, and producer may never settle down, he certainly has his hands full raising three sons.

2016 - J. J. Watt
Now, in all actuality, J.J. Watt really shouldn't be included in the list of Kate's relationships as both have said they never dated, even so, here is the low down on how the rumors got started. The over-exaggerated dinner date that sparked the fictitious rumors was not meant to be romantic at all.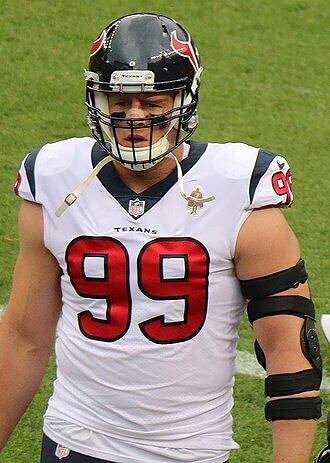 In a friendly get-together arranged by their mutual agent, the two decided to have some fun with a flirty Snapchat exchange back in 2016. Of course, the media ran with what they immediately considered the next celebrity couple without confirming the details. So, there you have it, these two did not date.
What's J. J. Up to Today?
Aside from continuing with his career as one of the best defensive ends in the NFL, J.J. has also been involved in charitable causes. He is the president of the Justin J. Watt Foundation, an organization that offers after-school opportunities for children of all economic levels to get involved with athletics.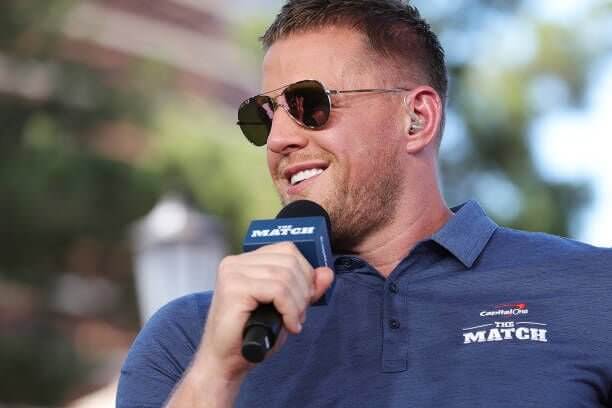 The same year of his supposed fling with Kate, J.J. started dating professional soccer player Kealia Ohai. The couple announced their engagement in 2019 and had an intimate wedding in the Bahamas on February 15, 2020.
2016 - Brad Pitt
To carry on with the rumor train we present to you the next fictitious relationship sponsored by the tabloids. That's right, while superstar Brad Pitt was still married to Angelina Jolie, tabloids had the public believing that he wasn't only dating Kate but that he also got her pregnant.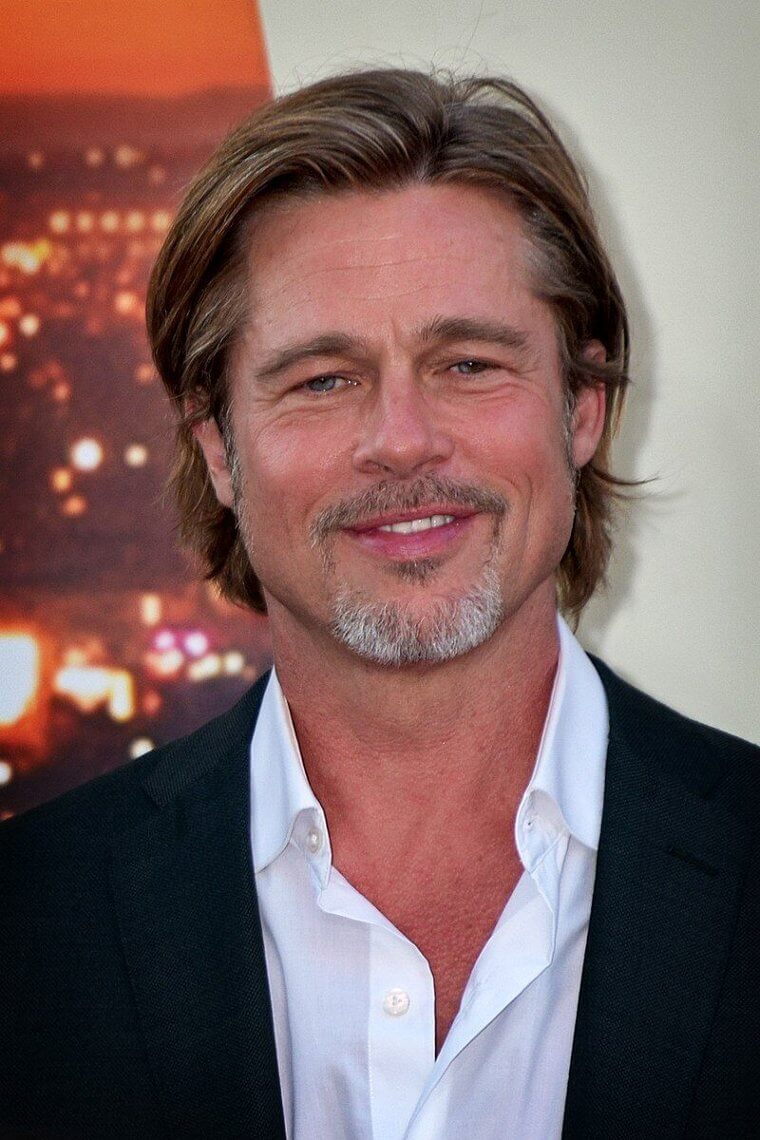 While Ms. Kate usually tries to ignore the gossip rag BS, this time they were essentially calling the actress a homewrecker so she publicly denied any romantic involvement with the Once Upon a Time in Hollywood star. 
What's Brad Up to Today?
As we said, Brad was married to Angelina at the time the ridiculous rumor began circulating. It just so happens that this was the same year that Angelina filed for divorce (surely, the two are not related). The divorce dragged out for three years until it was finalized in 2019.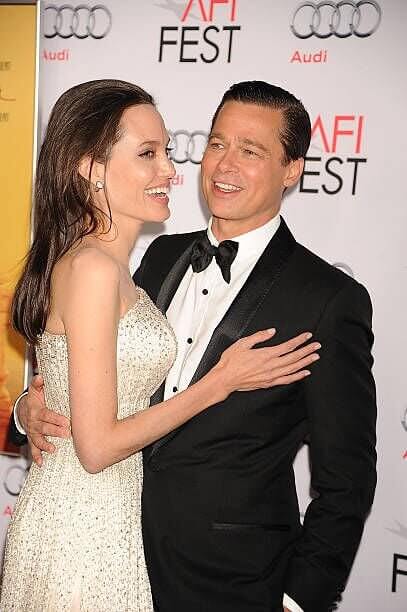 Since the breakup, Brad hasn't been romantically involved with anyone else although the tabloids began a rumor that he was seeing 27-year-old model Nicole Poturalski. That rumor was put to bed when it came to light that Poturalski is actually married with a seven-year-old child. 
2016 - Danny Fujikawa
In 2016, Kate and Danny Fujikawa took their 15-year friendship to the next level and began dating. After a long dating history, a failed engagement, and a failed marriage, it would seem that Kate has finally found the one. After two years of dating, the couple welcomed their first child, Rani Rose Huson Fujikawa, to their clan announcing the birth via Instagram on October 2, 2018.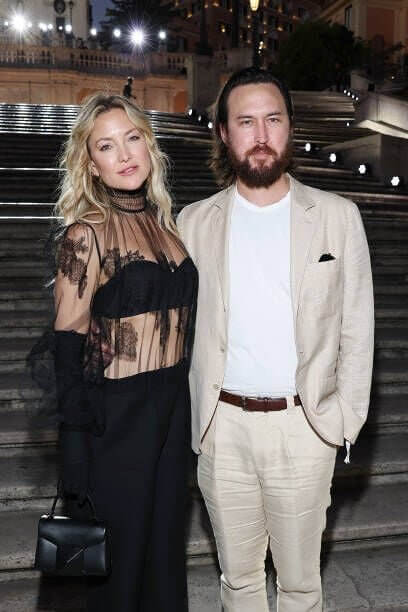 Though her dating life has, at times, been complicated, Danny seems to make the actress very happy because of his devotion to her and their family. Way to go, Kate, you deserve it!
What's Danny Up to Today?
Well, this is a bit awkward but we may as well keep this list cohesive, right? Today, Danny and Kate are loving life and loving one another. In a recent interview, Kate described how her beau makes her feel by saying, "I still feel loved. His devotion to the family unit makes me feel safe and confident and secure.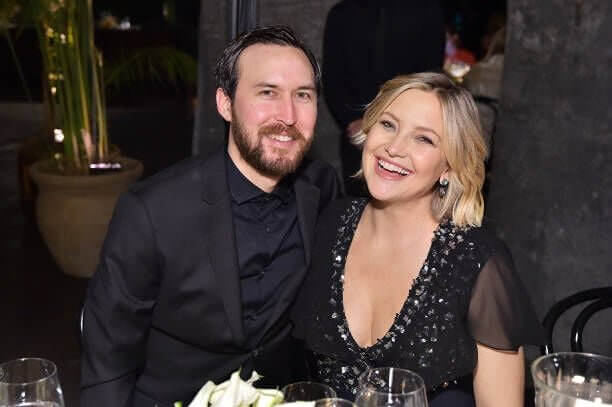 It seems as though this lucky lady has met the man of her dreams. We wish them the best of luck in all that comes their way!!