Though her family were well connected she was not of royal blood, she was a commoner who could only dream of becoming a princess. Yet, somehow, her path crossed with a future King of England and a love story ensued that will one day see her crowned Queen Consort. Here are moments of sweetness, surprise, and shock from the life of Kate Middleton, Duchess of Cambridge.
She Spent Time Abroad
"No way, she will be thrilled. She loved it here, she really did. She is very upset that I am coming here without her," said Prince William to Rania Malik, CEO of the Save The Children charity, when the two men met in Jordan. Kate Middleton had spent three years of her childhood living in the Middle Eastern nation and Malik had offered to show the Prince where she used to live.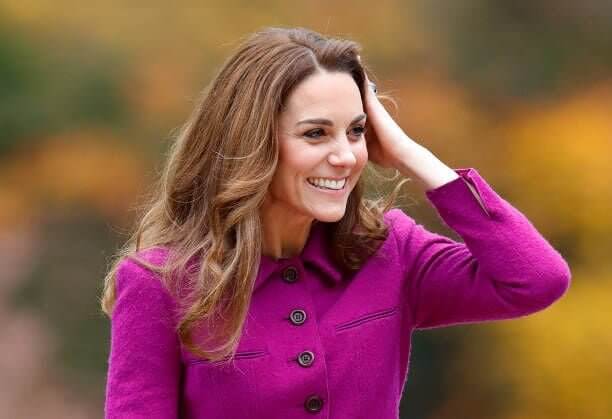 "No way, she will be thrilled. She loved it here, she really did. She is very upset that I am coming here without her," said Prince William to Rania Malik, CEO of the Save The Children charity, when the two men met in Jordan. Kate Middleton had spent three years of her childhood living in the Middle Eastern nation and Malik had offered to show the Prince where she used to live.
Did She Cause Meghan To Miss King Charles's Coronation?
It is claimed that Kate played a significant role in preventing Meghan Markle from attending King Charles' coronation. Bower, a former BBC journalist, stated that Kate said, "wouldn't have her there under any circumstances". He added that Kate warned that "If she [Meghan] did come, she'd have to sit at the back."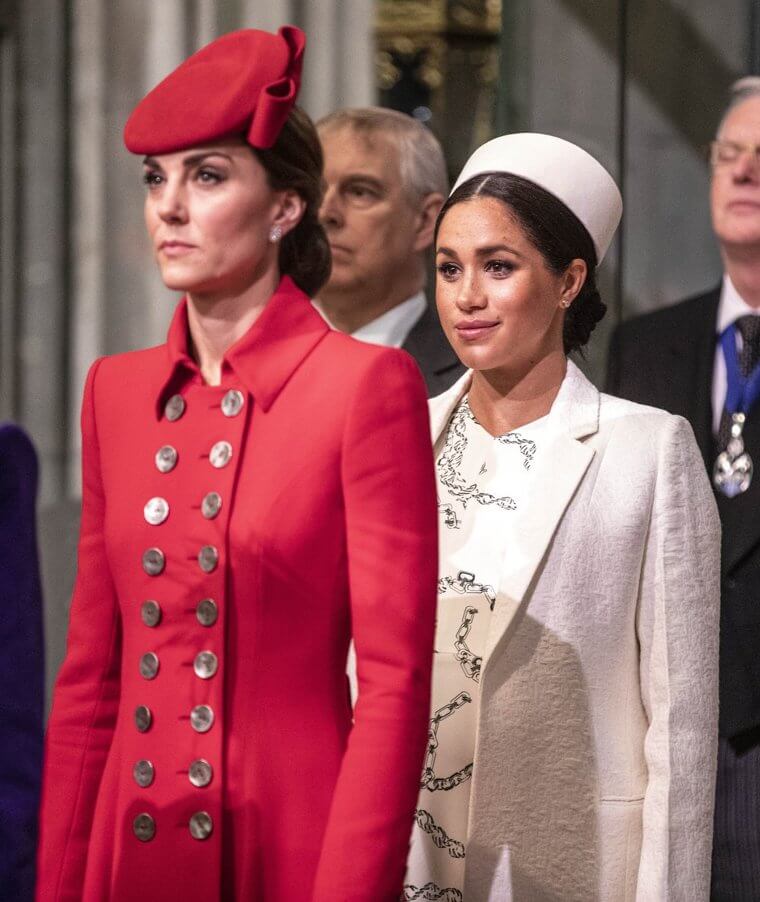 Eventually, Prince Harry attended that coronation, but Meghan did not. She stayed in California with their children instead as the event occurred on Prince Archie's 4th birthday. But is that the real reason? It was reported that Megan felt it would be "inauthentic" if she attended the ceremony, as relations between her and the royal family remain icy.
She Met the Prince as a Child
Though it's generally accepted that Kate Middleton met her future husband while attending St Andrew's University in Scotland, where they both studied Art History, Kate's first encounter with Prince William was actually much earlier. When she was just nine years old, Kate was attending a private school in Berkshire, which was also named St Andrew's, when a hockey team from a rival school came to visit.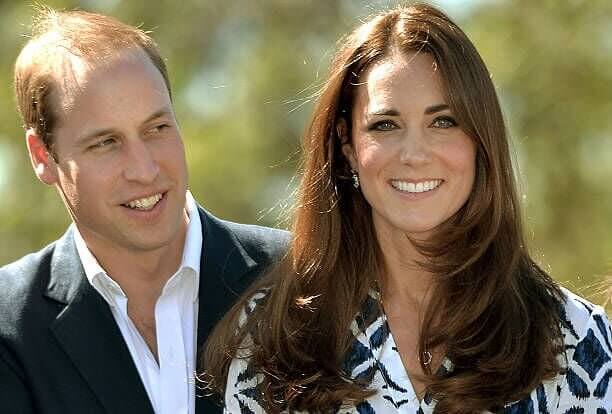 "Although [Kate] wasn't especially interested in boys, the arrival of one particular young man had caught her attention," wrote Katie Nicholl in her biography, Kate: The Future Queen. According to the biography, "William, like Kate, loved sports and was one of the best hockey and rugby players in his year." Despite this early crossing of paths, it would be almost a decade before Kate and William were in the same place together again.

She Was a Child Model
"Kate and [her sister] Pippa used to model for Party Pieces' catalogs [wearing] t-shirts with their ages on them and [holding] cupcakes," Claudia Joseph, who wrote Kate: The Making of a Princess, told CNN. Party Pieces was the Middletons' family business. "Over the years all my children have played a huge part in [the business], from modeling for the catalog to developing new categories for the brand," confirmed Kate's mother Carole after copies of those early pictures went viral.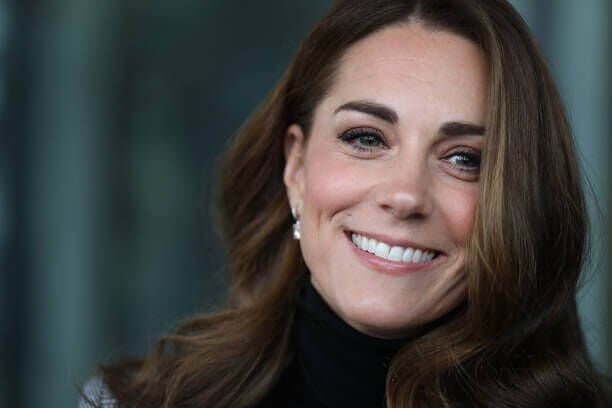 Modeling for her parents hasn't been Kate's only brush with fashion, or cupcakes. In 2006 she worked as an accessories buyer for the clothing brand Jigsaw and, before she became a princess instead, she was planning to start a baking business with her brother.

She Had a Poster Boy
That the early encounter at her school sparked a crush on the young Prince William became rumored after Kate Middleton's former boarding school roommate Jessica Hey told The Mail on Sunday that "Kate would joke, 'There's no one quite like William.' She had a picture of him on her wall."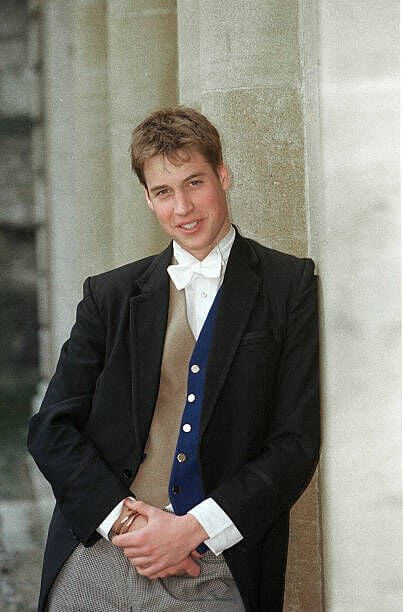 Kate herself laughed when this idea was brought up during an interview in 2010, just after she had become engaged to Prince William. "He wishes," she scoffed at the suggestion. "No, no I had the Levi's guy on my wall, not a picture of William."

She Has Powerful Relatives
In comparison to her husband and his family, Kate Middleton might be considered a "commoner" but she has some pretty deep ancestral roots of her own. Genealogical research has traced the Middleton family tree back to none other than the first President of the United States, George Washington, to whom Kate is apparently an eighth cousin, eight times removed.
It's also claimed she is related to Meriwether Lewis of the famous Lewis & Clark expedition, and General George S. Patton. Oh, and it's almost a tradition in royal families to be related to your spouse and something Kate, just, adheres to. According to researchers, Kate and Prince William are 15th cousins.

Predictive Play
Whether you believe in fate, or premonitions, or anything of that nature, you might have to admit this is something of a coincidence. At the age of 13, Kate Middleton was cast in a school play and the plot went like this. Kate's character met a fortune-teller who told the young girl, "soon you will meet a handsome man, a rich gentleman."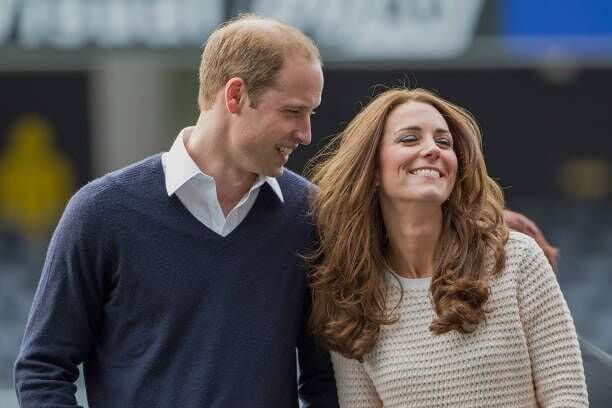 The clairvoyant then added that the man would fall for her, marry her, and take her to live in London. As the play continued, this all came true. Also, the man was called William. If only she'd known. Or maybe she did.

College Courtship
The romance between Kate Middleton and Prince William grew during their time at university, but it took them a while to get things started. According to her engagement interview in 2010, the first time the teenage Kate met her future husband she "went bright red" and "scuttled off feeling very shy."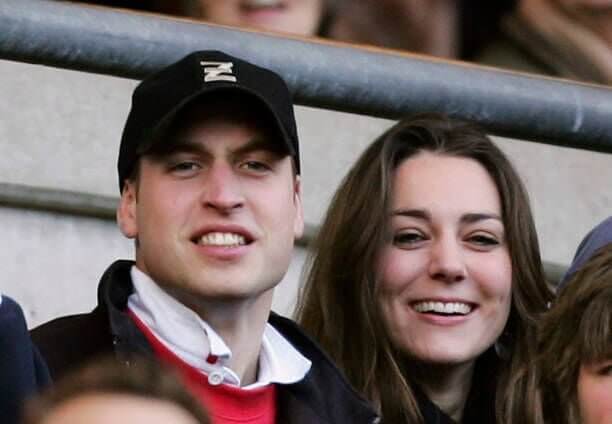 The two became "just friends" for more than a year before sharing a flat together with other people. The prince said their relationship "blossomed" as they "spent more time with each other, had a good giggle, had lots of fun, and realized we shared the same interests and just had a really good time." While William was obviously attracted to Kate's looks, her sense of humor also drew him in. "[Kate's] got a really naughty sense of humor," William said in the 2010 interview. "Which kind of helps me because I've got a really dry sense of humor."

On a Break
In July 2007, Kate Middleton and her family attended the Concert for Diana where, rather than sit where she could offer comfort to her boyfriend of four years, Kate sat two rows apart from the Prince. This is likely to simply have been royal protocol, but it was also symptomatic of the fact the couple were, at that time, officially broken up.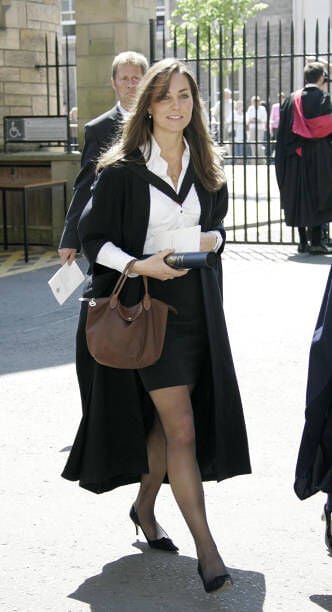 "We were both very young," Will explained in 2010. "We were both finding ourselves and being different characters and stuff. It was very much trying to find our own way, and we were growing up." Kate added that "you find out things about yourself that you maybe hadn't realized. You can get quite consumed by a relationship when you're younger, so I really valued that time." By the end of 2007, Kate and William were officially back together.

Dragon Boat Racer
In 2007, an all-female dragon-boat crew called The Sisterhood began preparing to race against an all-male crew across the English Channel for charity, and they had a secret weapon at the helm. Kate Middleton joined the team and started preparing for the race, but her presence soon began to cause issues. "It's dangerous enough as it is, without having to take into consideration the world's [paparazzi] causing us to capsize the whole time. They've been a nightmare," the team's captain, Emma Sayle, told People.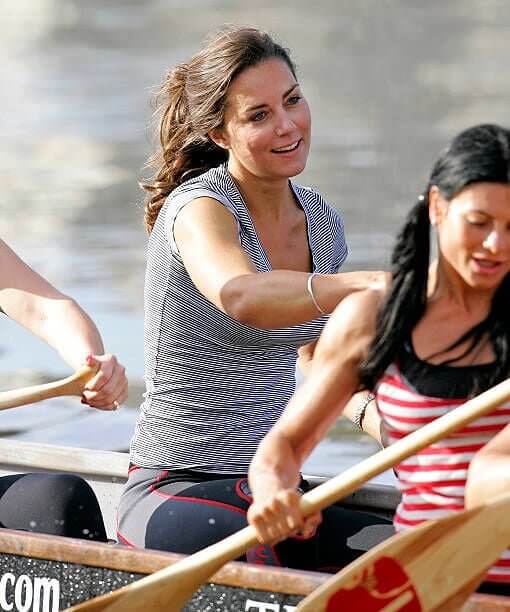 Eventually, for the safety of herself and her crew, Kate was forced to make a heartbreaking decision. "Kate has chosen to drop out, having taken advice. It's a safety thing … security issues," Sayle confirmed that August before adding, "she's upset she can't do it, but she's made a call and taken the whole team into consideration. By pulling out, she's doing it for everyone else."

It Took Five Years for The Queen to Say "Hello"
There's a strict rule when it comes to meeting the Queen of England, you're not allowed to speak to her unless she speaks first. This is usually applied in official meet and greets where people only have a few seconds in the presence of the British monarch but, for Kate Middleton, it meant she didn't speak to her boyfriend's grandma for five whole years.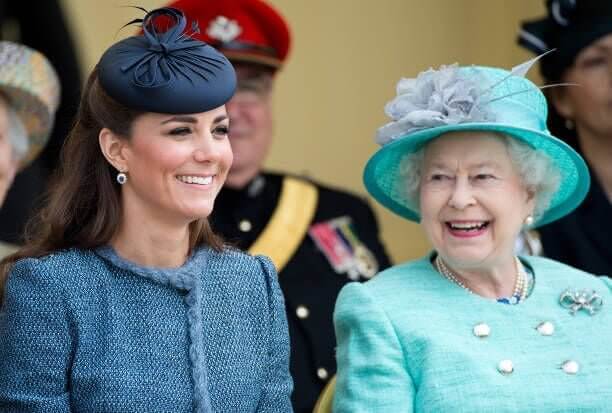 "While William and Kate were working out the first five years of their on-off relationship, the Queen steered clear of meeting her grandson's girlfriend," explained a reporter for PopSugar in 2017. It's been said that Kate and Queen Elizabeth were in the same room together three times before the Queen finally deigned to speak to her future granddaughter-in-law at Prince William's 21st birthday in 2003.

The Queen Let Her Break the Rules
It might have taken five years for the ice to be broken between Queen Elizabeth and her future granddaughter-in-law, but it seems they formed a firm friendship once it was. In 2009, the two women were bonding during a stay at Balmoral when the Queen gave permission for Kate to take photographs, something usually against protocol at the palace.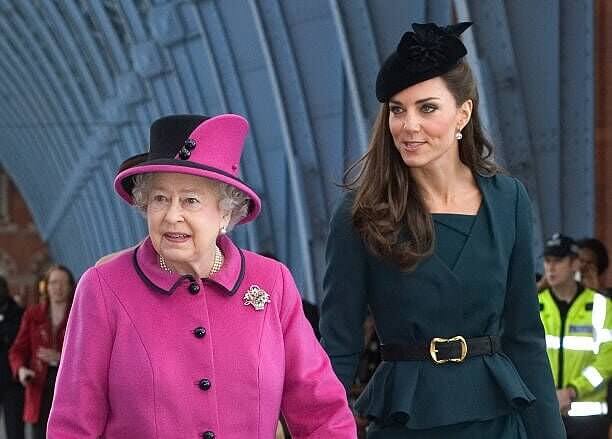 "As a woman who has lived her entire life in the public eye, the Queen rarely lets her guard down, and very few apart from her family and closest friends get to see the real Elizabeth," wrote royal biography Katie Nicholl of the incident. "Now Kate was being granted an audience in a most intimate capacity. It was a generous move on the part of the Queen and an astute decision, given that the romance seemed to be very serious."

Christmas Chutney
The first time Kate Middleton was invited to share Christmas dinner with Prince William and his prestigious family, she, quite understandably, panicked a little about what gift to take for the Queen. "I can remember being at Sandringham, for the first time, at Christmas," Kate told ITV for their 2016 documentary, Our Queen at 90. "And I was worried (about) what to give the Queen as her Christmas present. I was thinking, 'Gosh, what should I give her?'"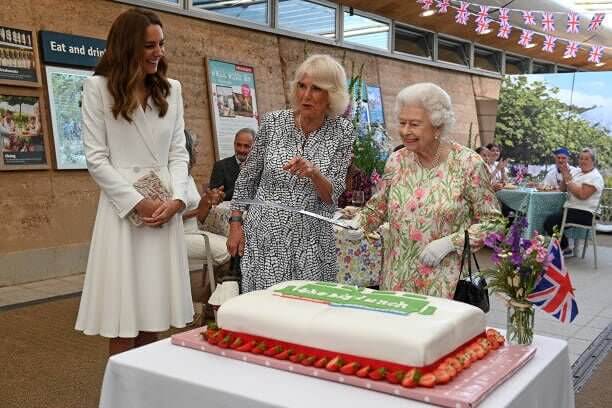 Fortunately, Kate found inspiration from her own family. "I thought back to what I would give my own grandparents," she added "And I thought, 'I'll make her something,' which could have gone horribly wrong. But I decided to make my granny's recipe of chutney. I was slightly worried about it, but I noticed the next day that it was on the table."

That's Not My Name!
The name on her birth certificate says Catherine Elizabeth Middleton. In Britain, that opens her up to being called Catherine, Cathy, Katie, Kath, Kat,  Kate, or quite a few more. The world seems to have settled on Kate for the Duchess of Cambridge, but there was a moment when she tried to stop this from happening.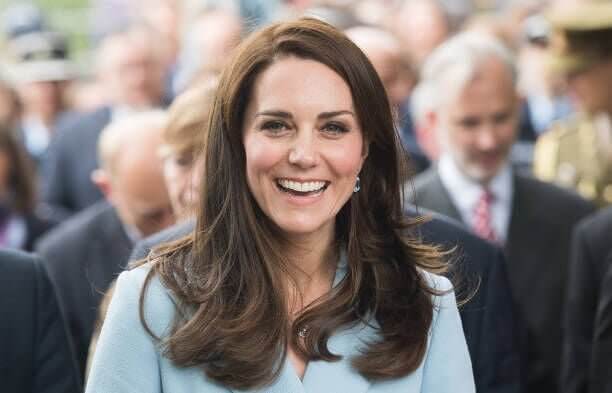 In 2008, as it was becoming inevitable that her engagement to Prince William was a matter of when, not if, Kate apparently sent a  "gentle" and "very jokey" email to her friends asking them to only call her by her full name from then on. Express columnist Adam Helliker suggested this was "[an] intriguing sign that Kate Middleton is preparing for her future role." Whatever she really prefers to be called, it seems there is very little she can do about it now.

That's Not My Name, Either!
Whether she gets called Catherine or Kate today, the Duchess of Cambridge is probably relieved she has grown out of some of the nicknames she was given at school. "There was one called Pip and one called Squeak," Kate told Elle of the two guinea pigs kept as school pets. "So my sister was called Pip and I was Squeak." It's hard to argue that isn't adorable, but the nickname Kate earned when she was 16 was a little less so.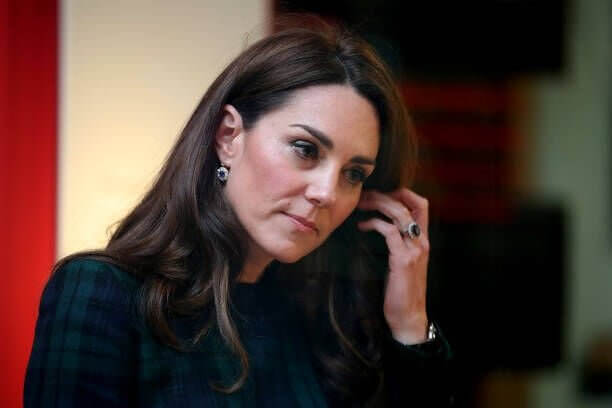 According to her biographer, Kate once "flashed her bottom at the boys out of the window." Inevitably, her school friends didn't pass up the opportunity to commemorate such behavior and soon adapted her name to the rather tabloid sounding "Kate Middlebum." I wonder if that would have happened if they'd known the family connections she would grow up to have.

That IS My Name, and That!
In truth, we shouldn't really be referring to Prince William's wife as Kate or Catherine, and we certainly shouldn't ever call her "Middlebum". When she married William in 2011, Kate's official title became Her Royal Highness (HRH) the Duchess of Cambridge, which is how she should always be addressed by members of British society, and especially by us commoners. You'd think marrying a prince might make her a princess too, but the patriarchal system of British Royalty dictates that, while the HRH prefix does technically make Kate a princess, only women born into the family can be referred to by that title. Her children, however, are all officially princes and princesses.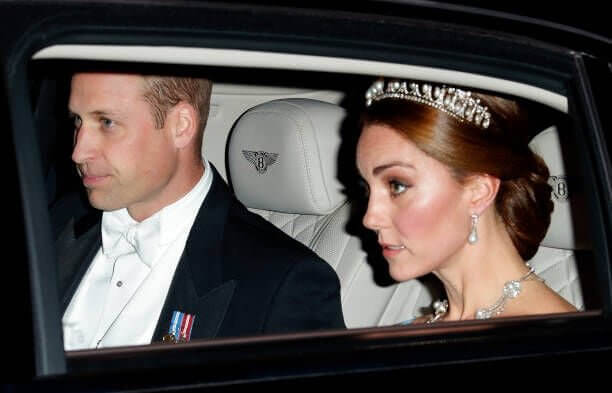 Behind closed doors, however, William and Kate have a wide variety nicknames that have indeed raised a few eyebrows. At the onset of their relationship, Kate reportedly used to refer to her boyfriend as 'Big Willy'. Within years, 'Baldy' is one of the nicknames that Kate has come up as well to refer to her husband. It seems William gives as good as he gets on the nickname front, and he reportedly calls Kate 'DoD', standing for 'Duchess of Do-Little'.
She Knows the Pecking Order
Kate Middleton has been made very aware of where she stands in the royal hierarchy, and not just through what titles she is and is not allowed to use. According to reports, Queen Elizabeth II made a point of updating the Order of Precedence in the Royal Household to make it clear that Kate, as a mere princess by marriage, would be expected to curtsey to "blood princesses" if she is ever to encounter them while not with her husband.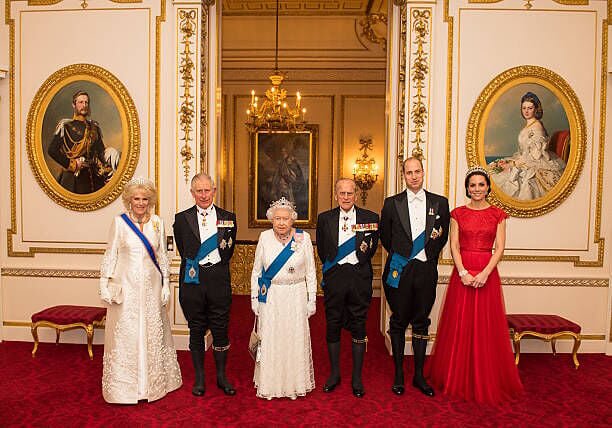 This means Kate is expected to make the formal gesture of subordination for the Princess Royal, Princess Alexandra, Princess Beatrice, and Princess Eugenie whenever they cross her path. It could be worse, perhaps, Meghan Markle is expected to do all of the above but her list of superiors also includes Kate.
She Wears His Mom's Ring
When Prince William proposed to Kate Middleton in October 2010, while on a 10-day trip to the Lewa Wildlife Conservancy to celebrate him passing the RAF helicopter search and rescue course, he did so with a 12-carat sapphire stone surrounded by 14 diamonds set in white gold.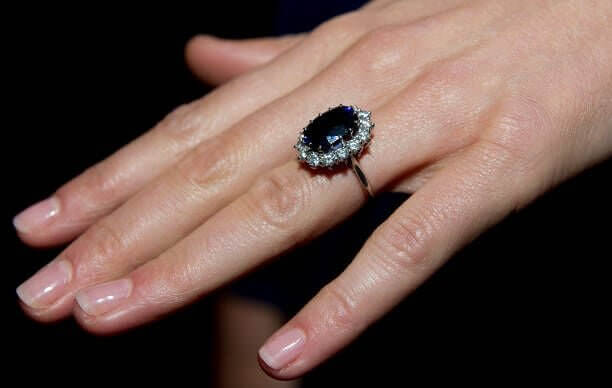 When Prince William proposed to Kate Middleton in October 2010, while on a 10-day trip to the Lewa Wildlife Conservancy to celebrate him passing the RAF helicopter search and rescue course, he did so with a 12-carat sapphire stone surrounded by 14 diamonds set in white gold.
She Helped Destroy a Fashion Brand
When Kate Middleton and Prince William announced their engagement in 2010, the princess-to-be wore a blue dress by the Issa fashion house, which had just 25 members of staff at the time. Once the photographs were released, demand for the dress skyrocketed and the firm was unable to keep up.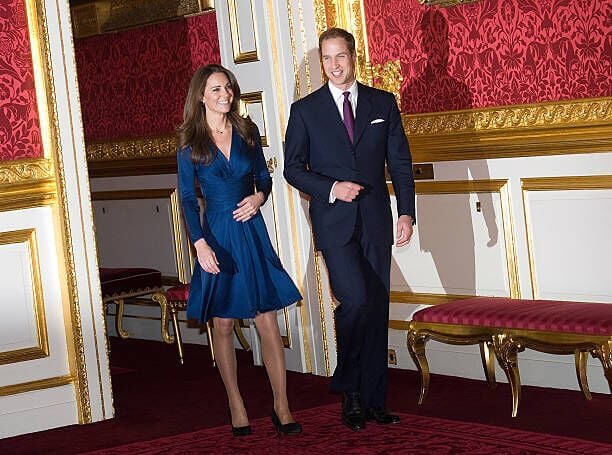 The pressure on Issa became so intense that it compounded other problems the brand was experiencing and is believed to have contributed to the company's failure just two years later. Kate was quickly learning that everything she would do in her new life could have repercussions beyond anything she could reasonably expect.
Something Old, Something New
As British royals go, Kate Middleton is pretty progressive, especially when it comes to topics like feminism and childcare, but that didn't stop her from adopting certain traditions when it came to her wedding. Making sure to have "something old, something new, something borrowed, and something blue" is a superstition many British brides like to stick to, and Kate was no different.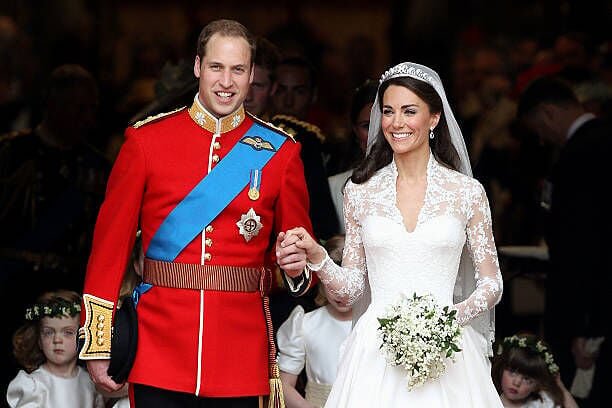 It's likely Kate's items were a little more "princess appropriate" than most brides get to enjoy. Her gown, made using an old 19th Century lace technique, was her "old". Her "new," was a pair of earrings gifted by her parents. Her diamond tiara was "borrowed" from the Queen. The set was completed by a "blue" sash sewn into the inside of her gown in honor of the late Princess Diana, who had done the same thing with her wedding dress.
Her Naughty Wedding Do
One wedding tradition Kate Middleton refused to follow involved her big day hairdo. The expectation for royal brides was to wear their hair up as they walked down the aisle, something both Queen Elizabeth and Princess Diana had adhered to, and it was made clear to Kate that she should follow in their lead.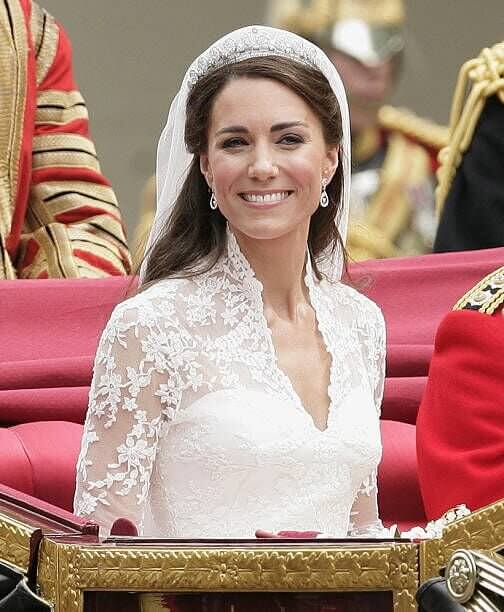 "Royal sources tell me that the royals indicated very strongly to Kate that they would prefer her to wear her hair up for this very special occasion," explained royal reporter Ashley Pearson. "However, Kate had her heart set on wearing her hair down with long flowing curls, which is her favorite way to wear it and actually William's favorite as well. They ended up compromising on her look."
She's No Rider
British aristocrats and horses go together like, well, horses and carriages, but the Duchess of Cambridge is one royal you aren't likely to see on horseback anytime soon. There are differing theories as to why Kate Middleton doesn't seem to share the traditional preoccupation of her husband's family.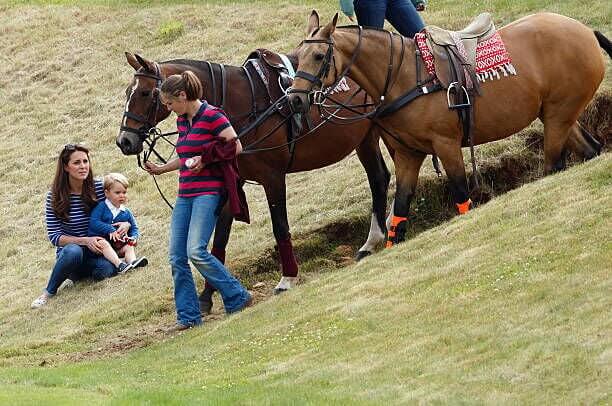 One claim is that she is allergic to horses. Another explanation, made by the biographer Marcia Moody, is simply that Kate doesn't ride, purely because didn't do it growing up. Perhaps she simply doesn't want to. However, it's unlikely she'll be short of teachers if she ever does feel like climbing into the saddle.
She Doesn't Always Play the Game
There has developed a sort of unwritten agreement between the royal women of Britain and the British fashion industry that the ladies will wear distinctive designer dresses from local firms for photo opportunities whenever they are able. It champions the British industry and boosts sales for the businesses whenever their dresses are seen.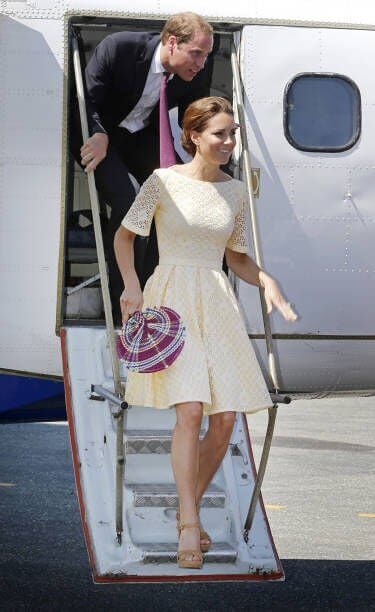 One exception to this is when an international visit makes it appropriate to wear the traditional clothing of the country as a matter of respect. When Kate Middleton stepped out on a Solomon Islands runaway in 2012, however, she wore a yellow fit-and-flare cotton lace dress that didn't meet either requirement. It turns out she was contracting her own private designer, something which caused quite a stir among traditionalists. Perhaps she was just trying to prevent what had happened to Issa after her engagement dress blew up two years before.
Fashion Faux Pas
Kate Middleton's privately designed dress wasn't the only moment of clothing controversy on her and Prince William's visit to the Solomon Islands. "We saw they weren't the same design of the traditional clothes we were told would be gifted. So we checked with the Solomon Islands government to ensure the right ones were worn," was the statement from Clarence House after the Duke and Duchess of Cambridge were seen at a formal dinner wearing traditional Cook Islands outfits.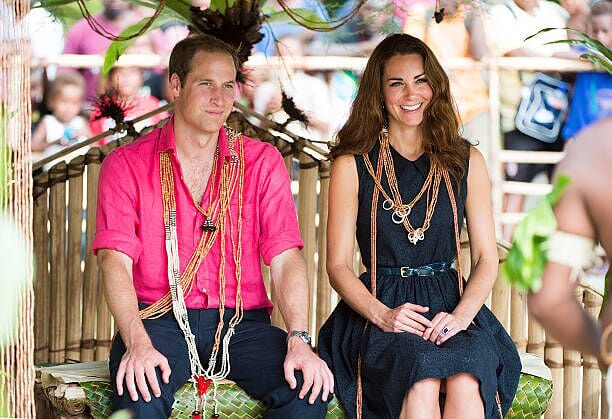 "We were reassured the clothes were correct, and so the Duke and Duchess wore them to the event," the statement continued. "It was not learned until later in the evening that the clothes weren't from the islands. But it was understood that the Duke and Duchess intended to wear traditional Solomon Island clothes and this was appreciated. No offense was caused."
She Was a Controversial No Show
"While the Duchess has accompanied the Duke every year since his appointment in 2012, and will do so again in the future, this year she sadly could not make it because she is prioritizing time with her children before next month's tour of India and Bhutan," was the official statement Kensington Palace felt moved to release after Kate Middleton faced a public backlash in 2016.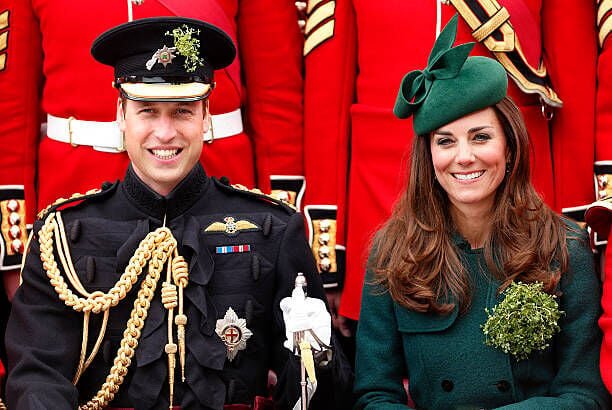 Kate had chosen not to attend that year's St. Patrick's Day ceremonies where she had been expected to present shamrocks to the 1st battalion of Irish Guards. The tradition was started by Queen Victoria as a show of support to the Irish during the Boer War. Kate was accused of lacking respect and failing to fulfill her royal duties,
A Tragic Trick
2012 was a controversial year in many ways for Kate Middleton, but most of the incidents were trivial compared to what happened with a nurse who had cared for Kate during her severe morning sickness. Nurse Jacintha Saldanha of King Edward VII Hospital was tricked by two radio broadcasters who made a phone call pretending to be Kate and Prince William in order to get personal information about the Duchess' pregnancy. Three days after the broadcasters' cruel prank was aired, Saldanha committed suicide.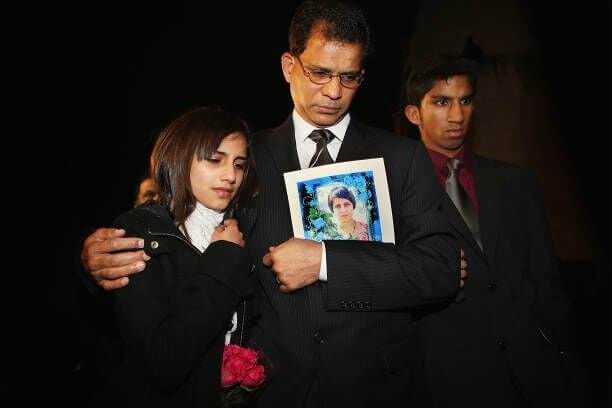 "The Duke and Duchess of Cambridge are deeply saddened to learn of the death of Jacintha Saldanha," wrote the Palace in response. "Their Royal Highnesses were looked after so wonderfully well at all times by everybody at King Edward VII Hospital, and their thoughts and prayers are with Jacintha Saldanha's family, friends and colleagues at this very sad time."
Poor Timing
In 2017, Kate Middleton and Prince William were delighted to announce they were expecting a third child. Incredibly, even this happy news managed to divide the British public, though it was through no fault of Kate and William themselves. Earlier that year, the British government had passed a cap on child tax credits which prevented families from claiming support payments for any children beyond their first two.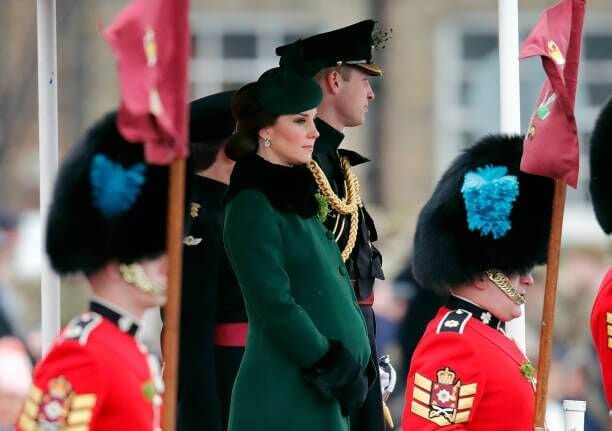 While Kate and William could obviously afford to support a larger family, it was with the use of public money and the timing of the two announcements was used as a demonstration of the gap between the rich and poor of the nation. "The contrast lays bare the fundamentals of reproductive injustice: the fact that class, wealth and race control which groups are considered worthy of the privilege of reproduction," wrote Victoria Smith in The Independent.
Earring Error
When Prince Harry and Meghan Markle held the christening for their first child, Archie Harrison Mountbatten-Windsor, on July 6, 2019, the British press were always going to look for something controversial to report. They probably didn't expect to find it in Kate Middleton's earrings. Kate chose to wear a pair of Collingwood Pearl Earrings which had previously belonged to William and Harry's mother, Princess Diana.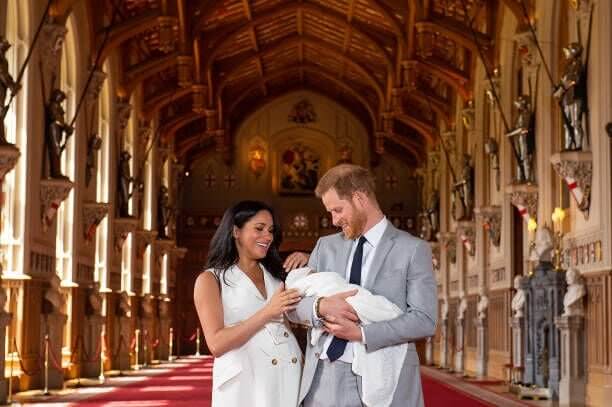 In fact, Kate wore the very same pair of earrings that Diana had worn at Harry's christening in 1984. Kate was quickly accused of "upstaging Meghan" on what should have been one of the most special days of her life. Some also managed to turn the knife against Meghan by asking why she wasn't wearing something from Diana too.
Family Feud
Earring-gate isn't the only time the British press and royal commentators have tried to stir up trouble between Kate Middleton and her sister-in-law, Meghan Markle. In fact, some seem determined to show there is an ongoing feud. For Meghan's birthday in 2019, Kate put a post online with a picture of herself, William, Meghan, and Harry and captioned it "Wishing a very happy birthday to The Duchess of Sussex today!" Sweet, right?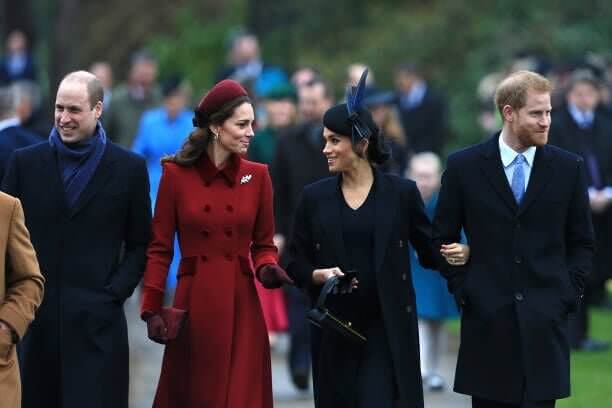 Apparently not, Kate came immediately under fire for apparently, once more, making it all about herself. "It was better to choose a picture of herself alone." "Wait...and why doesn't she have a picture of her alone? It's 'HER' birthday, right?"  "That they chose an image where Duchess Meghan isn't centered though the post is dedicated to her birthday speaks volumes as to the Cambridges' lack of class." were just some of the comments the image received.
Uncle Gary
No matter how well-to-do a family is, most will always have their characters. The loudest personality in the Middleton tribe is Kate's uncle Gary Goldsmith, the brother of her mother, Carole. Uncle Gary, a millionaire recruitment consultant who lives in Ibiza, has caused more than a little embarrassment for his niece's in-laws through reports of public drunkenness and possible domestic abuse.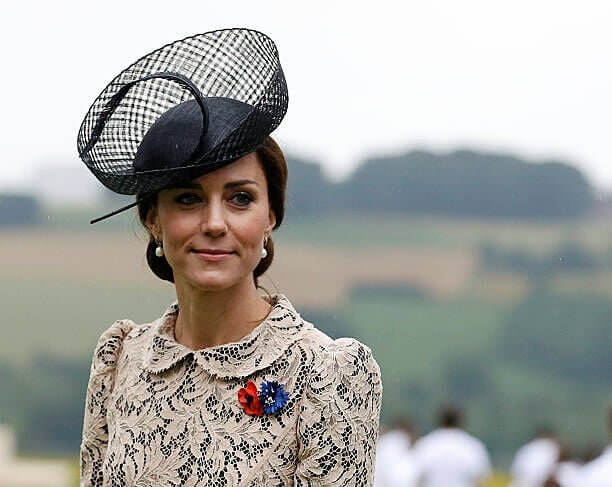 While none of this behavior should be excused, some might suggest the Windsors would be better to look a little closer to home when it comes to uncles bringing the family name down.
She Loves a Box Set
Public access to the daily routines of the royals is strictly controlled by the palace and it is extremely rare to glimpse them undertaking any activity that isn't an official engagement or tightly orchestrated photo opportunity. We don't get to see when they slob out on the sofa with snacks and start browsing the Netflix menus, but that doesn't mean it doesn't happen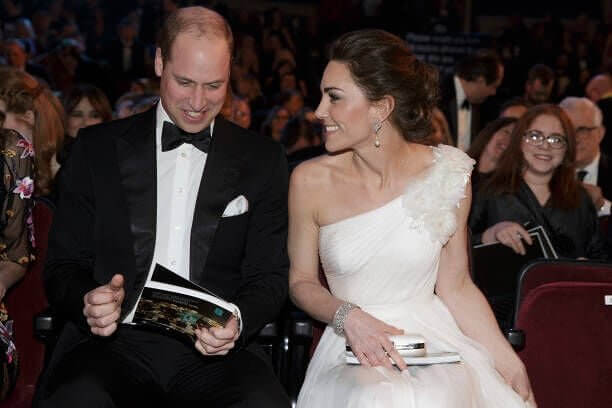 At the 2015 BAFTAs, Prince William presented the cast of Downton Abbey with an award and confessed the show was "one of Catherine's and my favorite programs". Also, when interviewed by the BBC the royal couple let slip that, "we've watched Homeland, we're big fans, and we've watched Game of Thrones." I don't know about you, but if I had a crown on my head the last thing I'd be watching before bed is Game of Thrones!
Red Wine Royal
At the 2015 BAFTAs, Prince William presented the cast of Downton Abbey with an award and confessed the show was "one of Catherine's and my favorite programs". Also, when interviewed by the BBC the royal couple let slip that, "we've watched Homeland, we're big fans, and we've watched Game of Thrones." I don't know about you, but if I had a crown on my head the last thing I'd be watching before bed is Game of Thrones!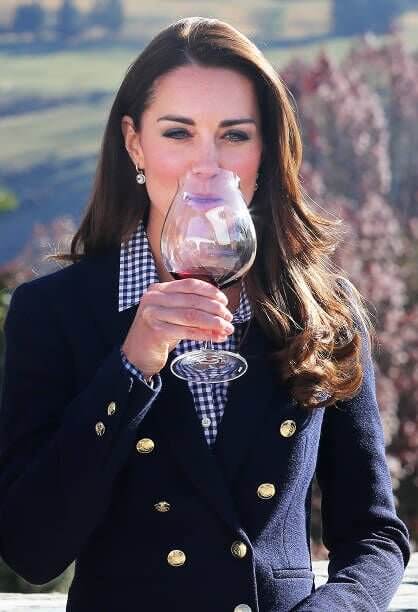 According to the Director of Wine Experience at the Mission Hill Family Estate Winery in West Kelowna. Canada, which Kate and William visited as part of the 2016 tour, the royal couple are avid Merlot drinkers, particularly during their travels, and, "neither Kate nor William is a big beer drinker,"
Princess Pizza
"Does anyone ever put bacon on a pizza? Bacon's great. Do you not think that sounds good? I quite like that actually…It's like having pepperoni but it's not as spicy." It was an innocent comment made by Kate Middleton to some local children on a visit to the Islington community garden in North London.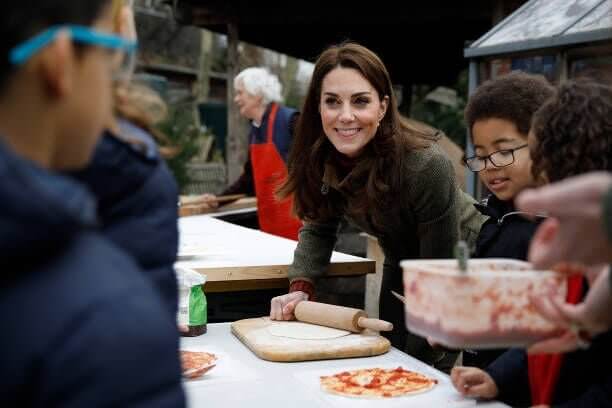 When Kate's words reached the internet in a video shared by Rebecca English, a royal reporter, the world lost its mind. Pizza is a big source of controversy online, as anyone who has ever mentioned pineapple toppings on Twitter will know, and some people couldn't handle the fact that Kate thought pepperoni was spicy. It is though, right?
She's a Mental Health Advocate
"It is such a privilege to have this opportunity to be Guest Editor of the Huffington Post today, and to celebrate the amazing work being done to improve and understand the mental health of young children," wrote Kate Middleton when she took over the publication for a day in 2016 as part of the Young Minds Matter campaign.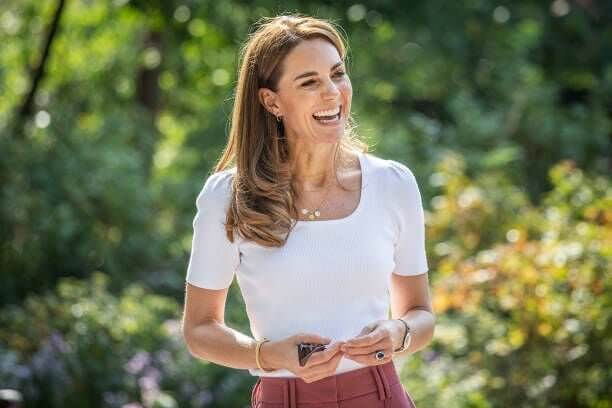 Using her platform to campaign on the important subject, Kate explained how she and the Huffington Post had commissioned a series of articles on the subject. She also published her own blog post titled, "Let's Make a Real Difference for an Entire Generation of Young Children." In May 2016, Kate launched a charity with Princes William and Harry called Heads Together, which aims to help "end stigma around mental health."
She Took On Tatler
If you're going to become a royal, you need to have thick skin. The global press has an unrelenting obsession with the lives of the British royals and has been known to print everything from confirmed scandals to downright lies. Usually, the Palace and its members simply ignore it, but Kate had to stand up for herself in 2020 when a piece published in Tatler was said to have contained "a swathe of inaccuracies and false misrepresentations."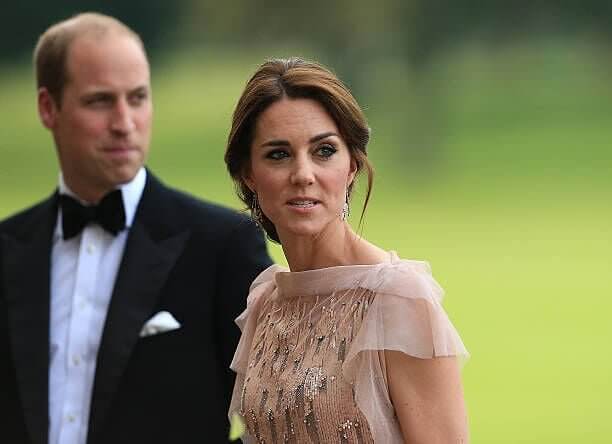 Chiefly, the piece contained accusations that Kate Middleton was unhappy with her increased workload following the standing down of Prince Harry and his wife Meghan. Tatler first put out a statement saying "We can confirm we have received correspondence from lawyers acting for the Duke and the Duchess of Cambridge and believe it has no merit." Eventually, however, the magazine relented and removed several remarks from the online versions of their article.
Ten Million Dollar Princess
Even before her relationship with Prince William, Kate Middleton's family was very wealthy. Her parent's party supplies business was extremely successful and was valued at $45 million in 2011. Kate attended some of the best private schools in Britain and her family contains several millionaires as well as strong connections with the British aristocracy dating back almost a hundred years.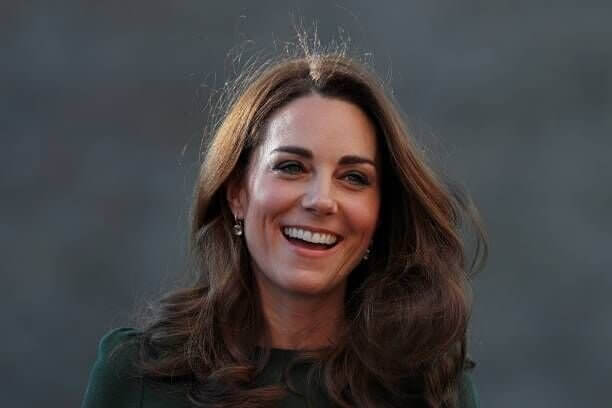 Of course, Kate's personal fortune has been boosted significantly since marrying Prince William, who is second in line to the British throne with the expectation he will succeed his father, Prince Charles, who is already 73 years old. Celebrity Net Worth currently estimates Kate Middleton's fortune at $10 million. Not bad for a "commoner".