Lady Kathleen Cavendish's title and wealth alone suggest that she led a charmed life, but with her maiden name came a curse she could not escape. The daughter of Joseph and Rose Kennedy and sister to JFK and Robert, Kathleen hailed from a clan infamously known for meeting ends through untimely tragedies. Sadly, Kathleen was no different. This is the short life and brutal death of the most rebellious Kennedy.
America's Royal Family
A member of America's royal family, Kathleen was the fourth child born into the Kennedy clan. Her parents, Joseph and Rose, were prominent members of society who had eight children in total, two of which went on to become President John F. Kennedy and Senator Bobby Kennedy. Sadly, Kathleen also became a victim of the "Kennedy Curse" at the young age of 28.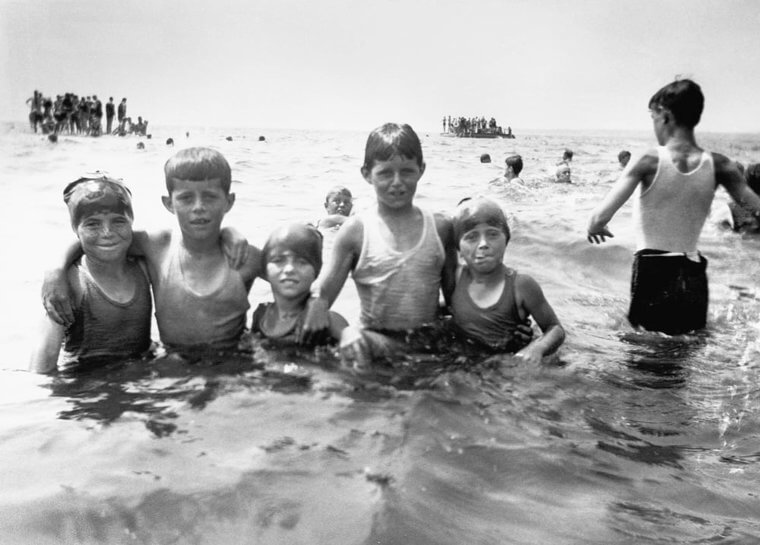 Kathleen struggled with the confines of her strict Catholic upbringing from a young age. Though the Kennedy children seemed to have a charmed life, their parents were difficult to please. Ambitious and controlling, both Joe and Rose always expected their children to make the family proud and adhere to their strict religious morals. Kathleen was different from the rest as she was free-spirited and rebellious, earning her the moniker "Kick." Her independence and infinite energy would test her parents' patience until the bitter end.
Behind Closed Doors
Now, just because Joe and Rose demanded their children uphold the precious Kennedy family values didn't mean they necessarily followed them themselves. In fact, they hid some dark secrets for quite some time, the most notorious being the fate of Kathleen's sister Rosemary. Upon learning that Rosemary was intellectually disabled, Joe and Rose hid their daughter from their tight-knit social circle by forcing her to have a prefrontal lobotomy that left her permanently incapacitated and unable to speak intelligibly.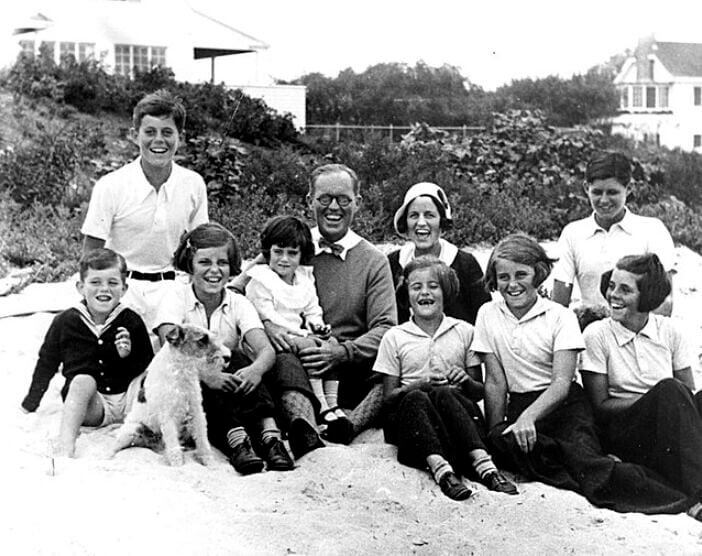 In addition to their poor choices regarding their daughter, Joseph Kennedy also did not seem to have any scruples when it came to the sanctity of his marriage. He had multiple mistresses who he often flaunted in front of his wife and his children with no qualms. We aren't talking about the maid or the nanny either, these women were very well known.
Affairs and Playdates
You see, because of Joseph Kennedy's power, status, and wealth, he often socialized with the Hollywood elite, including the glamorous starlets of the era. He was known to have an illicit affair with notorious scandal queen Marlene Dietrich, whose long list of lovers had audiences outraged. Also included in his list of conquests was Gloria Swanson of Sunset Boulevard fame. While sleeping with her, Joseph crossed the line even further by involving his daughter Kathleen into the sordid mix.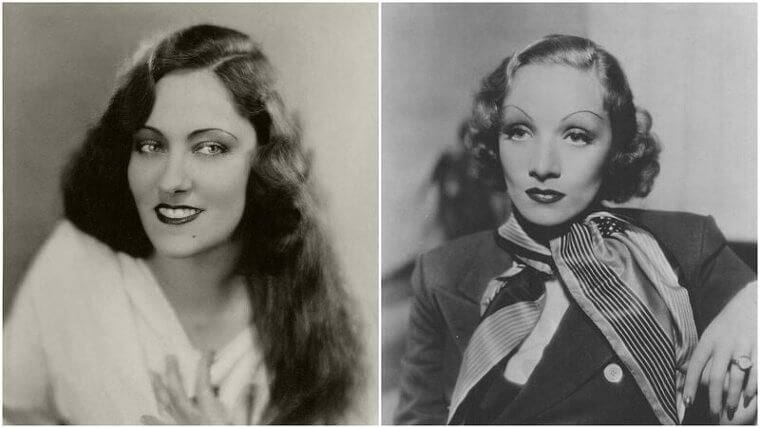 Obviously unashamed by his own actions, not only did Joseph parade his mistress in front of his family, but he also arranged for Kathleen and Swanson's daughter to have a playdate at the Kennedy Halloween party. While Kick was excited to play with the daughter of a famous actress, her father's disturbing tendencies would soon enter her own social circle.

Predatory Behavior
As Kathleen got older, Joseph became more interested in her teenage friends than his Hollywood starlets. Her father's predatory behavior was made clear to Kathleen when her friends became scared to go down into the family's screening room in the basement. They confided in her that if they were caught there alone by Joseph, he would "touch them and pinch them."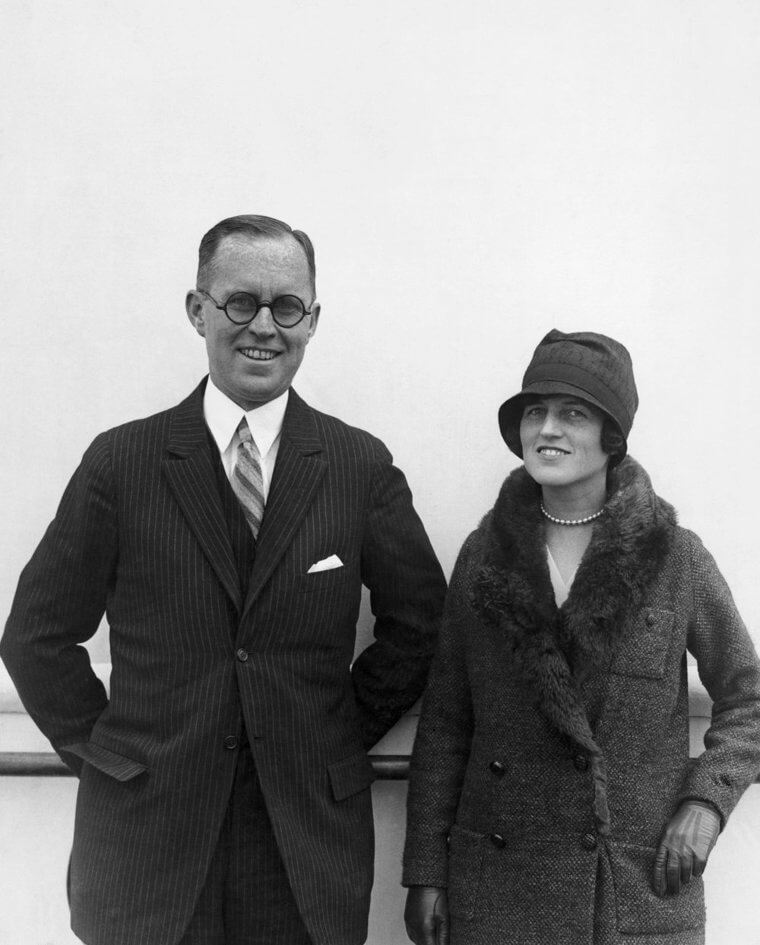 Seeing her father's infidelity for what it was, Kathleen became fiercely protective of her mother. Though Joseph was a serial philanderer, this was not a conventional route for a daughter in a traditional conservative family. Instead of being appreciative of her daughter's loyalty, Rose was more concerned about Kathleen's defiance. 

She Had Her Charm
Aside from her dysfunctional family, Kathleen also had insecurities. Growing up in her picture-perfect debutante world, she wasn't considered a conventional beauty. Her biographer described her as "quite plain," due to her high shoulders, thick neck, and frizzy hair. Kathleen was also relatively short, standing at just five foot three inches, so her small stature and her relatively frail figure didn't dazzle the boys either.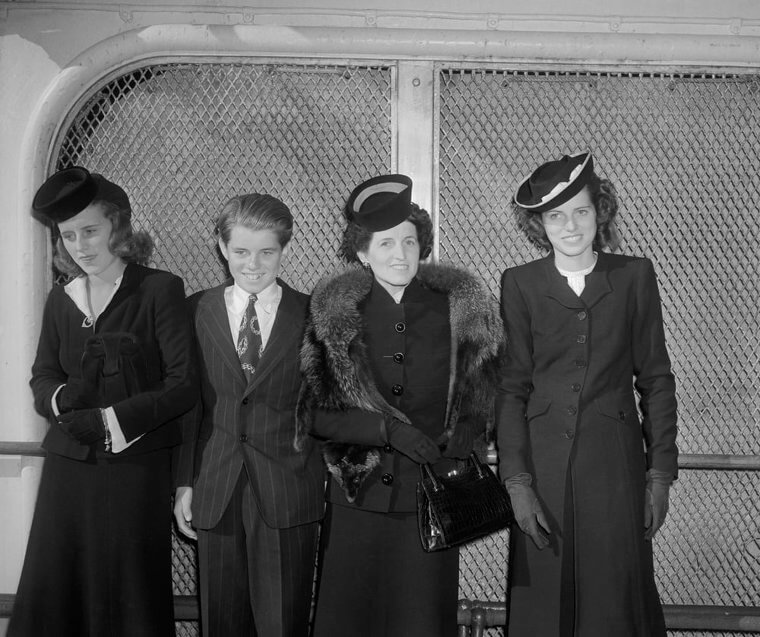 What did dazzle them was her personality and fun-loving nature. Kathleen loved her brothers and spent most of her time rough-housing and playing pranks with them. Because she was somewhat of a tomboy who was always a good sport, the boys considered her a good-time gal who was able to laugh at herself while always being up for something new.

Suitors Came Calling
Instead of hanging out with the girls at school, Kathleen preferred going toe to toe with her brothers and their athletic friends. Her wit and infectious energy were charming, so much so that her brother's friends began to see her in a new light and were soon knocking at her door. While this is understandably a standard teenage dating ritual, Rose Kennedy did not like it one bit. The fact that her daughter was swooning over these "red-blooded American jocks" had her clutching her pearls like never before.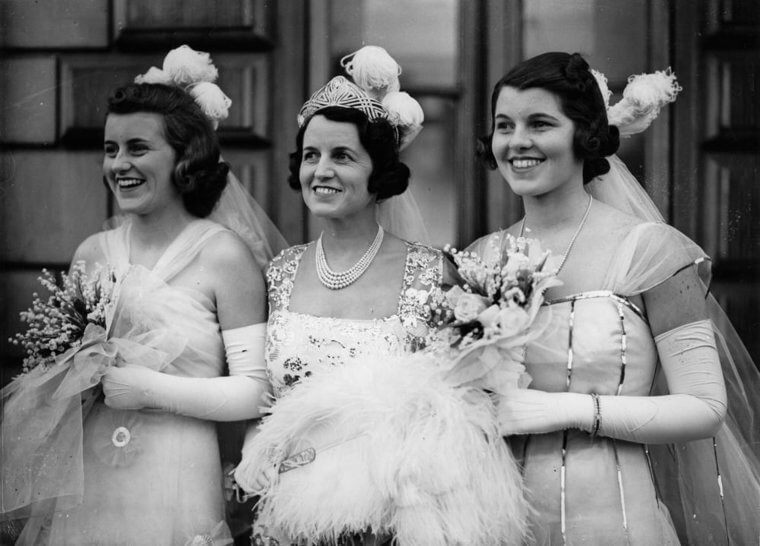 Always one to go to extremes when it came to her children, Rose Kennedy once again made a desperate move. To alleviate all temptation, she pulled Kathleen out of her local high school and sent her away to an all-girls convent school. Crisis averted? Absolutely not.

Her Taste Changed
Of course, you can only tame the sexuality of a teenage girl for so long. Kathleen did start dating; however, her taste in men had changed while away at school. No longer intrigued by athletes, she fell for a young man named Peter Grace. Though he came from "good stock" and was the heir to a chemical manufacturing company, Joseph and Rose were not impressed. Once again, they made a decision that would uproot Kathleen, leaving poor Peter Grace in the dust.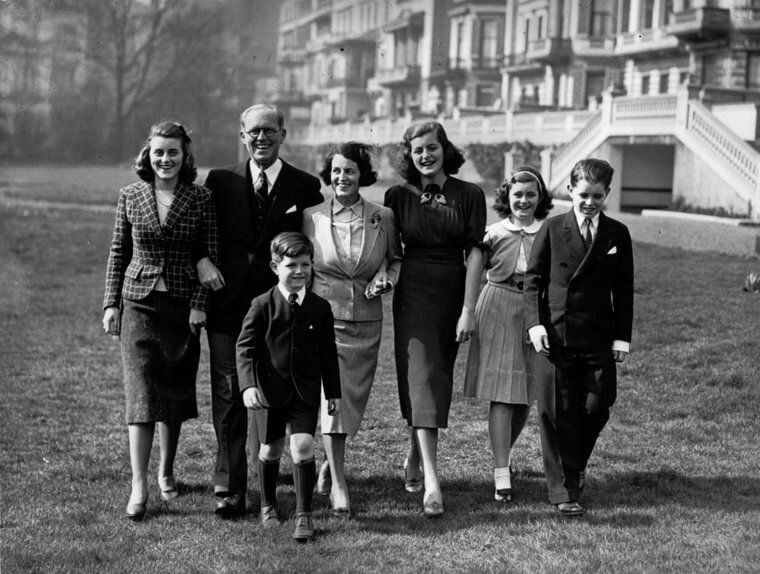 Now that Kathleen was 18 and done with finishing school, Joseph decided that she would accompany him on his travels for his new assignment as the U.S. Ambassador to Great Britain. Little did he know that his spunky daughter would also become a sensation in London. After attending the Queen Charlotte's Ball, her peers all agreed that Kathleen was the "debutante of 1938."

A Rude Awakening
It was Kathleen's lust for life and infectious energy that once again charmed those around her. Though she wasn't a typical beauty, her wit and confidence were a fresh change for the younger generation growing up in the otherwise stuffy aristocratic British society. With new friends and experiences around every corner, Kathleen had fallen in love with Europe.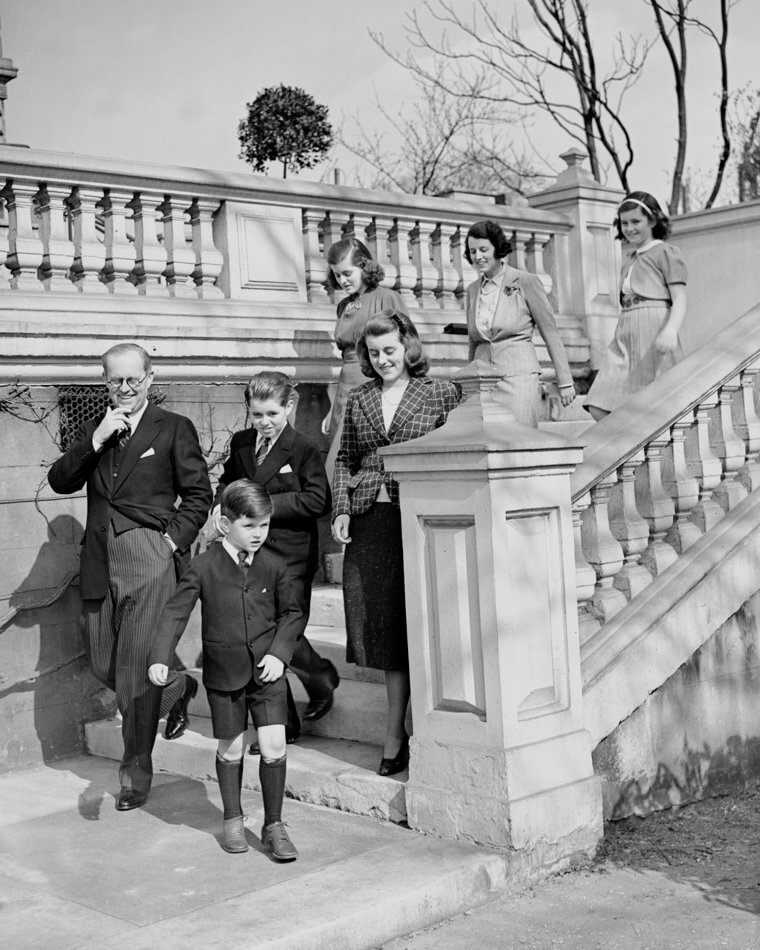 Though Kathleen was perfectly content to travel throughout Europe, the new idyllic life she was leading hit a considerable snag in 1939. While staying with a new friend at her family home in France, they received news that World War II was underway. Being in such close proximity to Germany, the girls knew they had to quickly return to England to ensure their safety. 

A Plea to Her Parents
Once safely in London, Kathleen was informed by her parents that she was, yet again, being uprooted. Joseph and Rose Kennedy were concerned for the family's safety because of his role as the U.S Ambassador. Heartbroken to leave her beloved Europe, Kathleen pleaded with her parents to leave her in England while they returned home. Of course, her request was ignored.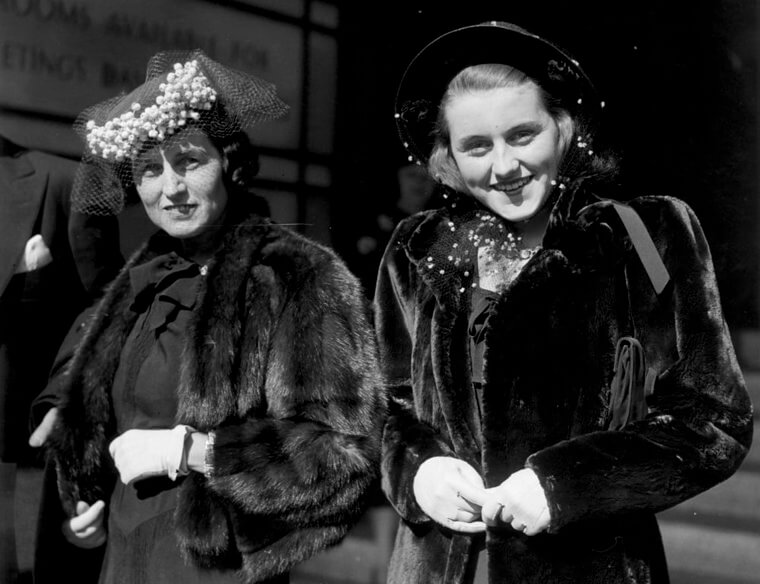 Though she was willing to face the uncertainty of war to stay in England, her parents flat out refused to hear her arguments. By the fall of 1939, they were heading back stateside, leaving Europe and Kathleen's secret love interest behind. As you can probably guess, the young and independent woman was already plotting her return.

A Girl Unfulfilled
After experiencing the thrills Europe had to offer, Kathleen felt bored and unfulfilled upon returning to the United States. In an attempt to appease her parents, she enrolled at the Finch School for a brief period before transferring to Florida Commercial College, where she haphazardly took classes with no goal in mind.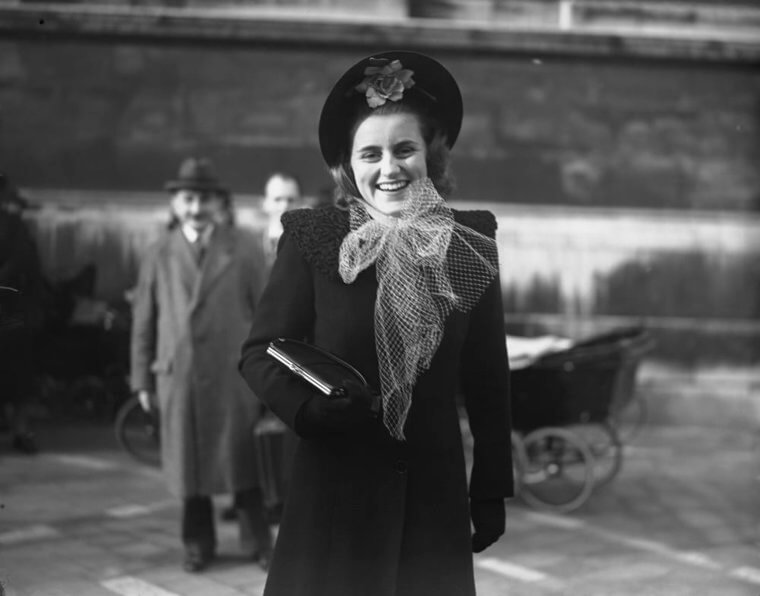 By 1941, she left school altogether to accept a job as a research assistant for the executive editor of the Washington Times-Herald. Eventually, she rose through the ranks and was given her own column reviewing films and plays. Though she had her parent's approval with her new position, she was more restless than ever. England was where she wanted to be, and if it took defying her parents to get her there, so be it.

The Plotting Begins
Now, Kathleen also did some volunteer work with the American Red Cross while attending college. With World War II ravaging Europe, this enterprising Kennedy realized she could use her volunteer experience to return to her beloved England. No longer willing to do as she was told, she signed up to help the English servicemen in a London center that was set up by the Red Cross.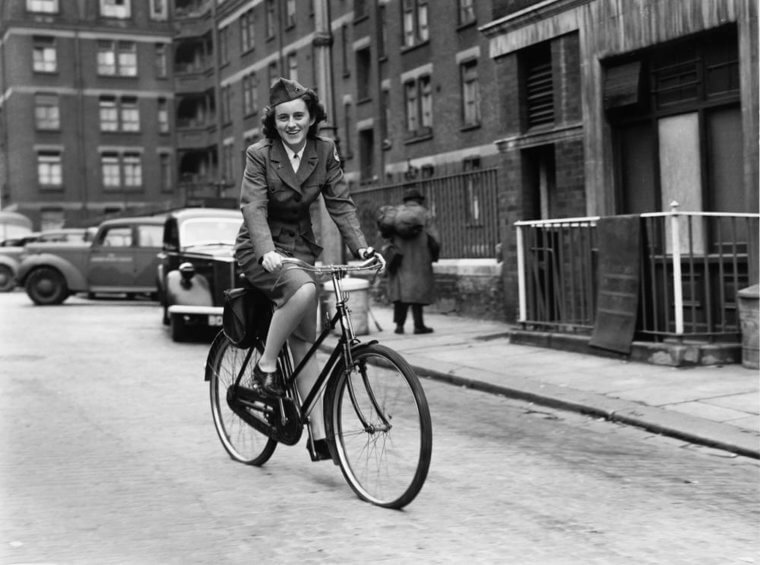 While it was undoubtedly brave to risk her life by heading into war-torn Europe, Kathleen's decision wasn't solely based on philanthropic reasons. Aside from desperately wanting independence from her controlling family, she was also eager to reconnect with a very special friend who she had left behind in 1939.

Reunited At Last
You see, on her first trip to England, Kathleen met William Cavendish, better known to his friends as Billy Hartington, while attending a dinner party. Though he was reserved and quiet, basically the polar opposite of Kick, the two spent the evening and subsequent days getting to know each other quite well.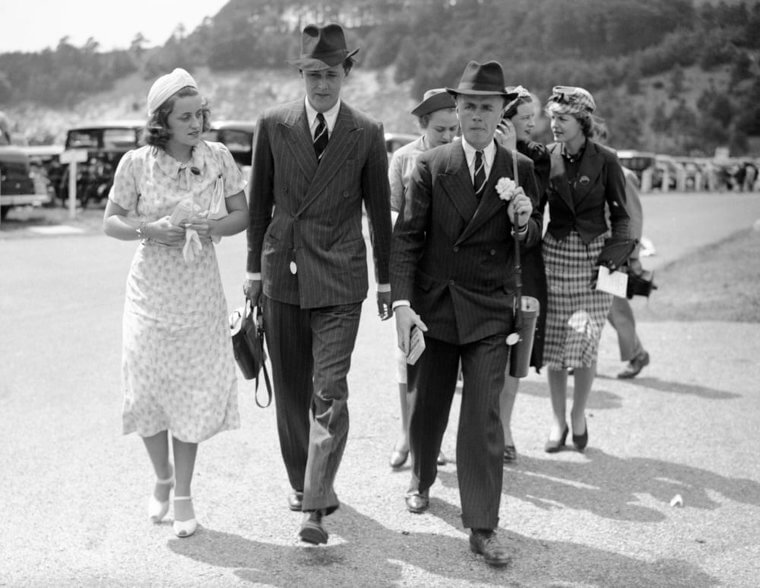 Kathleen became even more smitten with Billy when she discovered that he was the fabulously wealthy heir apparent of the 10th Duke of Devonshire and the current Marquess of the ancestral estate. While she was attracted to men with money and a purpose, Kathleen also hoped that his social stature would win over her judgemental family. Now that she was back in England, the couple reunited and began making plans for their future.

There Was One Small Problem
As it turned out, it would take more than old money and social stature to win over the Kennedys. The strictly Irish Catholic family became incensed when they discovered their daughter's beau hailed from a clan of old-school Protestants. Rose, in particular, felt it would be blasphemy for her child to marry into a rival religion, so she made it her mission to split the couple up.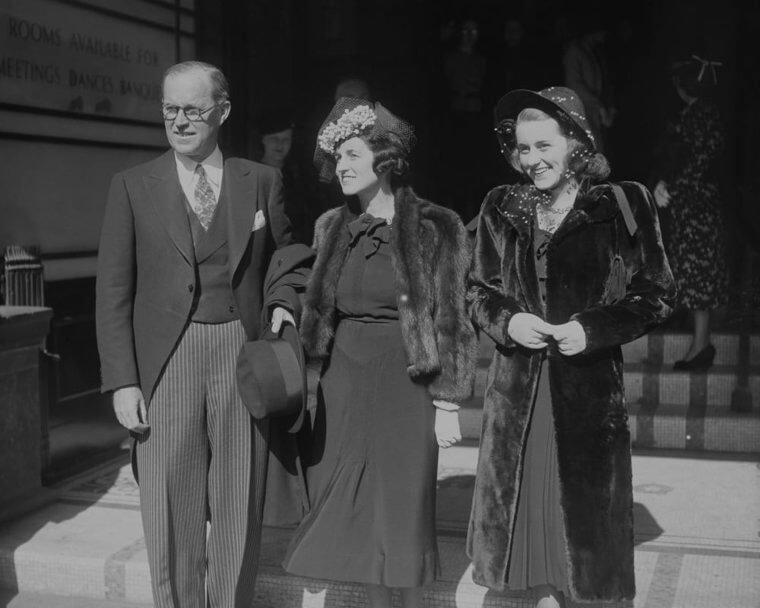 Being on separate continents allowed Kathleen to become more independent from her family and the Roman Catholic Church. The more time she spent with Billy, the more she knew that he was the one despite their different religious backgrounds. Always her mother's protector, Kathleen made numerous attempts to convince Rose that everything would be okay should they get married. Sadly, she couldn't be convinced, leaving her daughter feeling conflicted.

Laying Down the Law
Though Billy was usually reserved, he quickly grew tired of Kathleen's inner conflict that resulted from her parent's concerns. He found it offensive that the Kennedys would bash his religion and take such a superior stance. Instead of understanding that Kathleen was caught in the middle, he decided he would lay down the law at the most inopportune moment.ADVERTISEMENT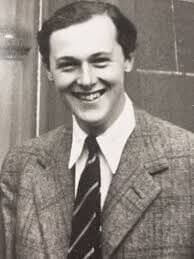 After a romantic proposal and an enthusiastic "yes," instead of celebrating their upcoming nuptials, Billy spoiled the mood by insisting that all of their future children be raised in the Protestant faith. Now, even more conflicted, Kathleen needed some time to think.

Cruel Intentions
In the end, her love for the future Duke won out over their religious issues. When Kathleen told her mother that they were planning their wedding, instead of allowing her daughter to be happy, her domineering nature took over. Rose spent every moment trying to dissuade her daughter's decision. When that didn't work, she tried to separate the newly engaged couple in hopes that they would fall out of love.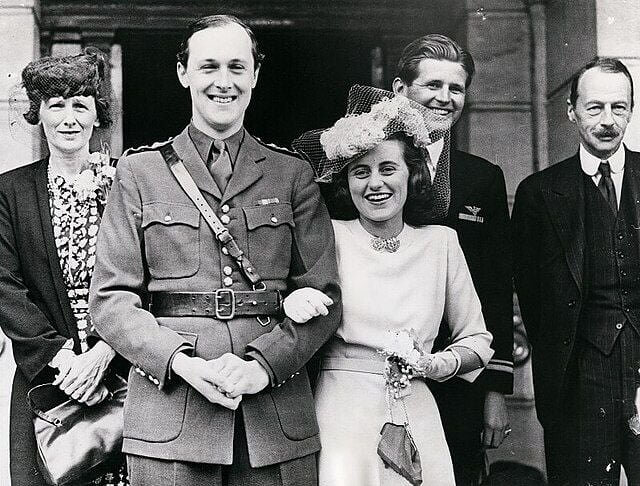 Rose's tactics only caused Kathleen to become more stubborn and rebellious. Whether it was an act of defiance or true love, the wedding went forward on May 6, 1944. The civil ceremony was not a grand Kennedy affair, as there was only one Kennedy aside from Kathleen in attendance, her eldest brother Joseph. 

Heartbroken and Horrified
Still, Rose Kennedy wasn't done. Though her absence at her daughter's wedding should have been a cruel enough punishment, Rose continued to make her displeasure known. The matriarch wrote letters to Kathleen and other family members stating that the marriage between her daughter and Billy left her "heartbroken" and "horrified."

Rose wasn't holding anything back; her letters made her bitterness and animosity toward her new son-in-law very clear to the entire family, Kathleen included. What should have been the happiest time of Kathleen's life was now a dark cloud of sadness and abandonment. Unfortunately, things would only get worse from here.

Casualty of War
Now the Marchioness of Hartington, Kathleen was only able to spend less than five weeks with her new husband before he was called to the front in France to fight the Germans in WWII. Instead of heading off for their honeymoon, the newlyweds said a long tearful goodbye with heavy hope that they would one day be reunited.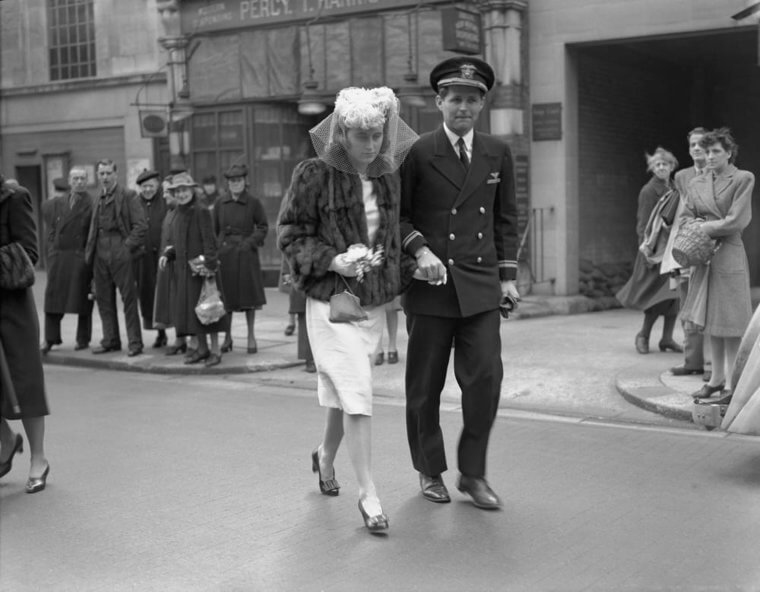 Just a few months later, Kathleen received the Earth-shattering news that her eldest brother Joseph, the only family member who had attended her wedding, was killed in an explosion while performing a confidential piloting mission over the English Channel. Estranged from her family with her husband off at war, Kathleen was left to grieve alone.

Another Tragic Loss
Kathleen wasn't the only one feeling alone; her husband Billy missed her dearly. In his letters, he described the horror he saw and experienced every day, saying it made him feel "so unworthy of it all living as I have in reasonable safety and comfort during these years." He would also express how much he missed and loved her, desperately admitting "[I] long for you to be here." Though absence did indeed make the heart grow fonder, sadly, the couple never saw each other again.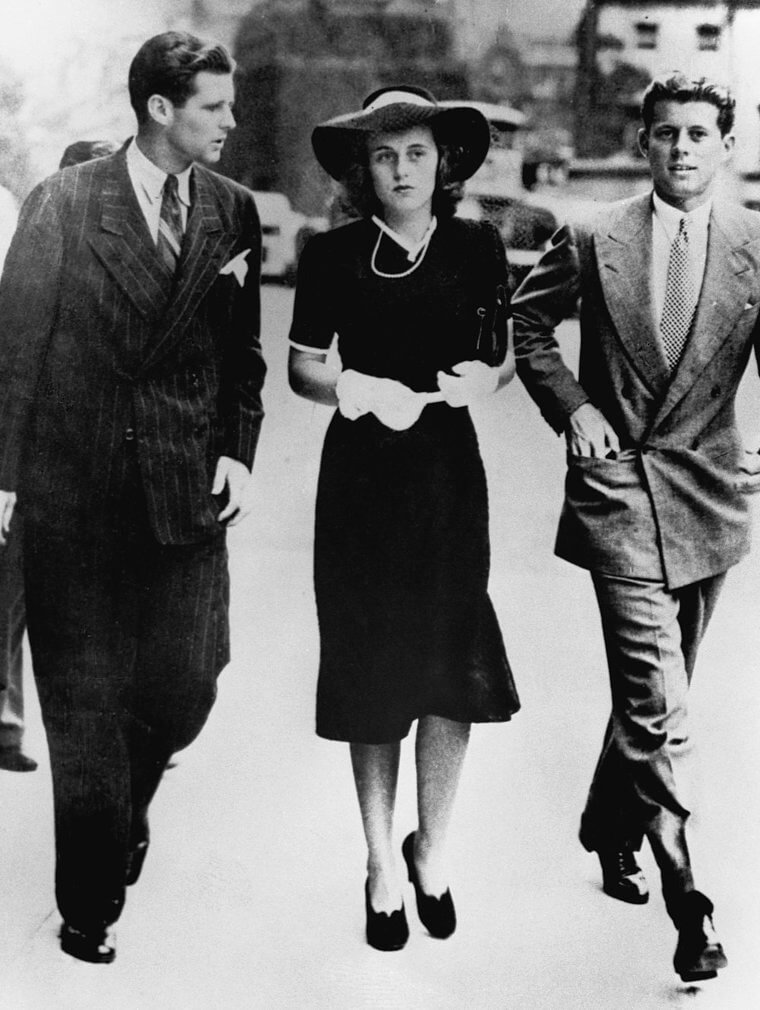 Less than a month after the tragic loss of her brother Joseph, Kathleen received word that her 26-year-old husband had also perished in combat. Still reeling from the grief, the newlywed widow now had to wait for the details surrounding Billy's death and make a heart-wrenching decision.
The Pain Knows No End
Though the relationship between Kathleen and Billy had never been easy, her husband's death was profoundly tragic. While trying to liberate a town in Belgium from German occupation, the heir to the Duke of Devonshire was fatally shot by an enemy sniper. As if the details surrounding his death weren't difficult enough to bear, Kathleen then had to decide what to do with his body.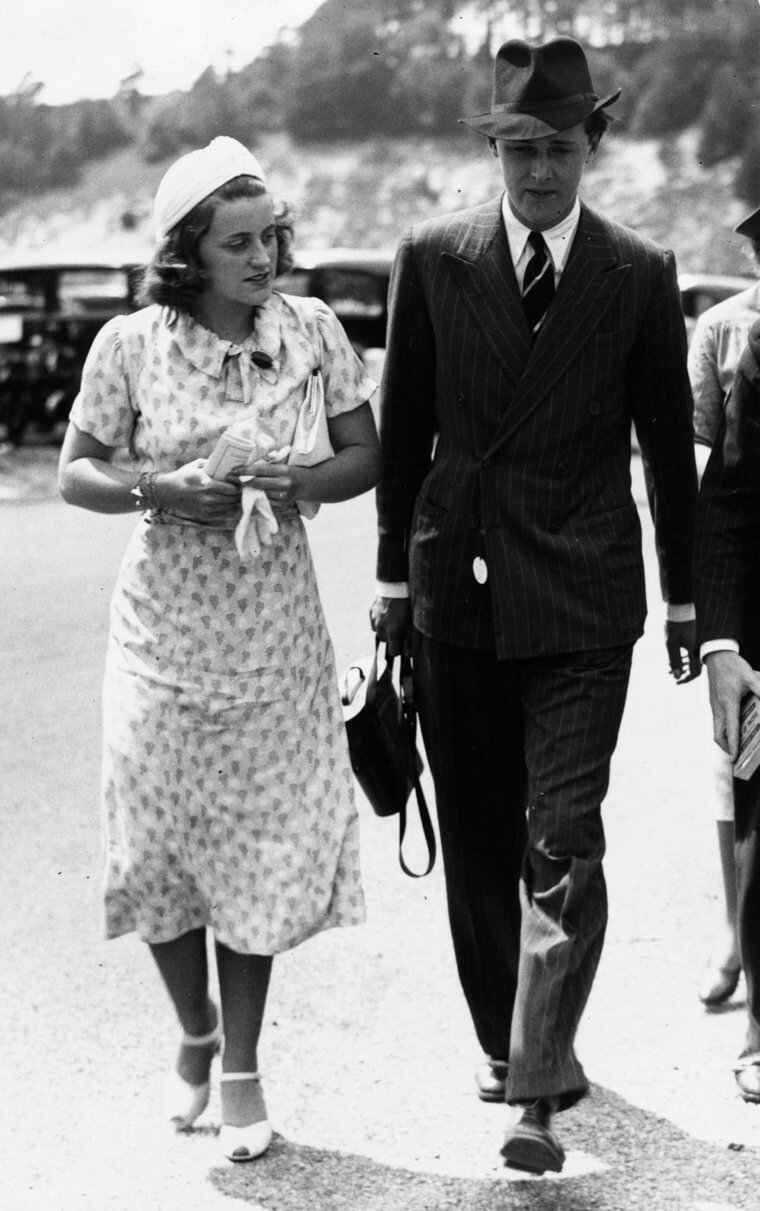 Because the continent was riddled with conflict, the army asked Kathleen if she would allow them to bury his body in Belgium, near the site where he was so tragically killed. Knowing full well that transporting his body back home would be both difficult and dangerous, she gave her permission though it meant she would never see his face again. 

What to Do Now?
With the back-to-back death of her brother and her husband, Kathleen became a shell of her former outgoing and confident self. In search of some support and comfort, she flew back to the United States to take refuge in her former childhood home. The chilling reception from her mother had her second-guessing that decision. Though she was still in mourning, she fled back to England to try and recover on her own.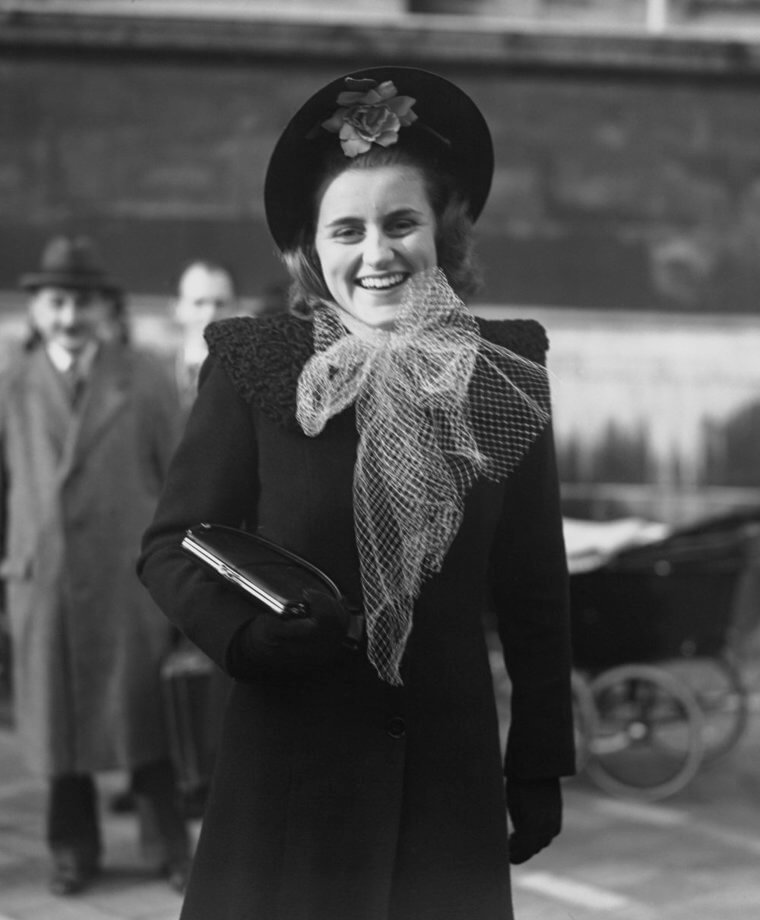 England welcomed "Lady Hartington" with open arms, making Kathleen feel her former zest for life again. Instead of dwelling on her grief, she forced herself to go out, and soon she was exhibiting the same charm and wit that had earned her the debutante darling title so many years before. 

A Scandalous Affair
Now that Kathleen had decided to live life to the fullest, she threw caution to the wind when she met Peter Wentworth-Fitzwilliam, the 8th Earl of Fitzwilliam, and Viscount Milton. Also a soldier, Fitzwilliam was attractive and confident, two qualities which captured Kathleen's interest immediately. Before long, the young widow found herself under his spell in the midst of a torrid affair.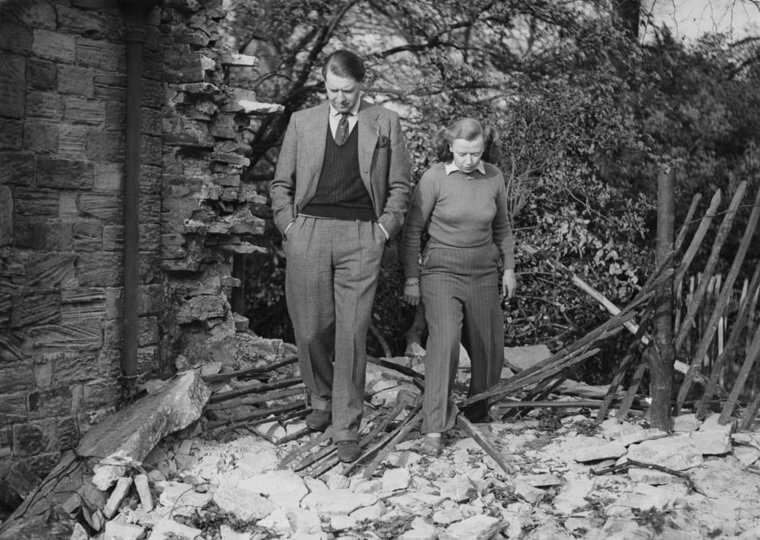 Once again, she chose a man who didn't live up to her family's standards. You see, public propriety was of the utmost importance to Joseph and Rose. As far as they were concerned, there was nothing proper about Kathleen's relationship with Mr. Fitzwilliam. The bottom line was, he was not single. Though he was desperately seeking a divorce from his alcoholic wife, Olive Dorothea Plunket, no papers had been signed, leaving him officially stuck in a loveless marriage.

Threats Fueled Her Fire
If Rose Kennedy was "horrified" and "heartbroken" over Kathleen's first marriage, it is safe to say that she was seething at the idea of her daughter sneaking around to share a bed with a married man. This was not how the Kennedys were raised! Because her previous tactics regarding Billy were unsuccessful, Rose resorted to the ultimate threat for wealthy people. If Kathleen continued to pursue this disgraceful relationship, she would be cut off entirely.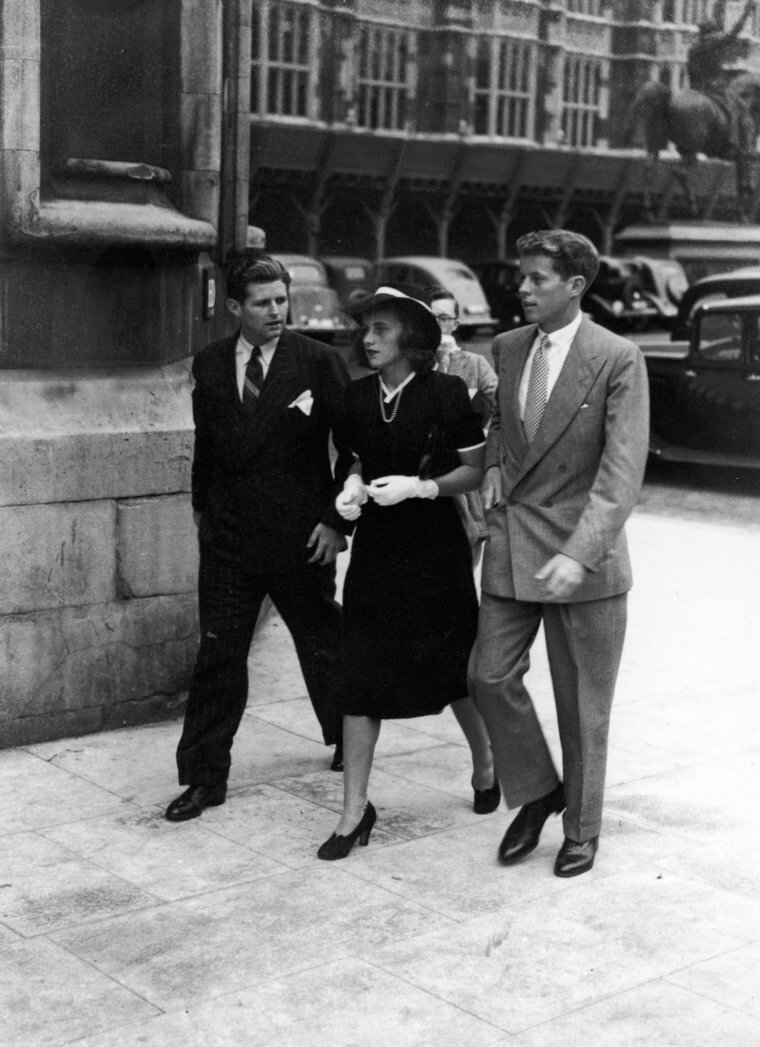 Obviously, Rose did not know her daughter very well. Kathleen was stubborn and rebellious, so any threats she received only fueled her fire. The scandalous couple not only continued their affair but also started making plans for their future. After promising to marry her once he rid himself of his current wife, Kathleen committed herself to this man she barely knew.

He Was a Bad Boy
There is no telling if Kathleen pursued the relationship with Fitzwilliam out of defiance or true love; either way, she knew he wasn't husband material by the Kennedy standards. Yes, he was insanely wealthy, but the fact that he used his wealth and his clout to intimidate others didn't sit well with Rose and Joseph. Fitzwilliam also had a reputation for being a heavy drinker and an obsessive gambler. Add to that the fact that he was a Protestant, and, well, three strikes, you're out, right?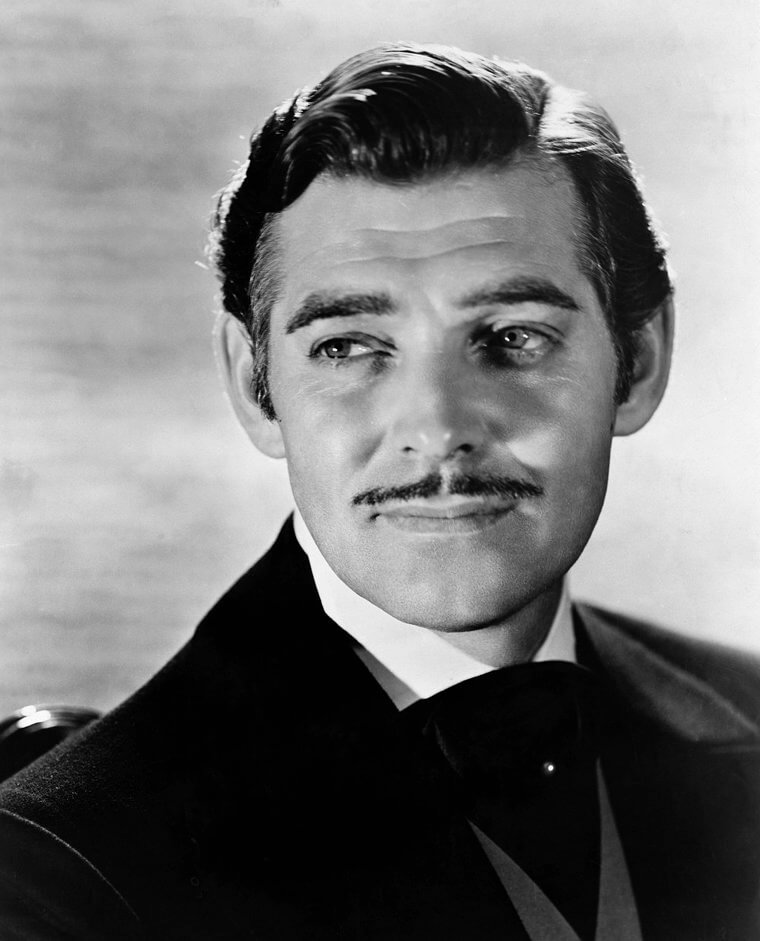 Kathleen was not naive; she knew that her new man fell into the bad boy category. Instead of trying to hide his shortcomings, she joked about them, often calling her new beau "Rhett Butler," referring to the encourageable womanizing lead in Gone With the Wind.  

She Hatched a Plan
Knowing full well that she could never convince her mother to give her blessing for her upcoming hypothetical union, Kathleen decided to approach her father. In May 1948, she received the news that Joseph Kennedy Sr. would be flying to France for business. If she could manage to introduce Fitzwilliam while laying on the charm, perhaps her father would consider him marriage material once he finally divorced his wife.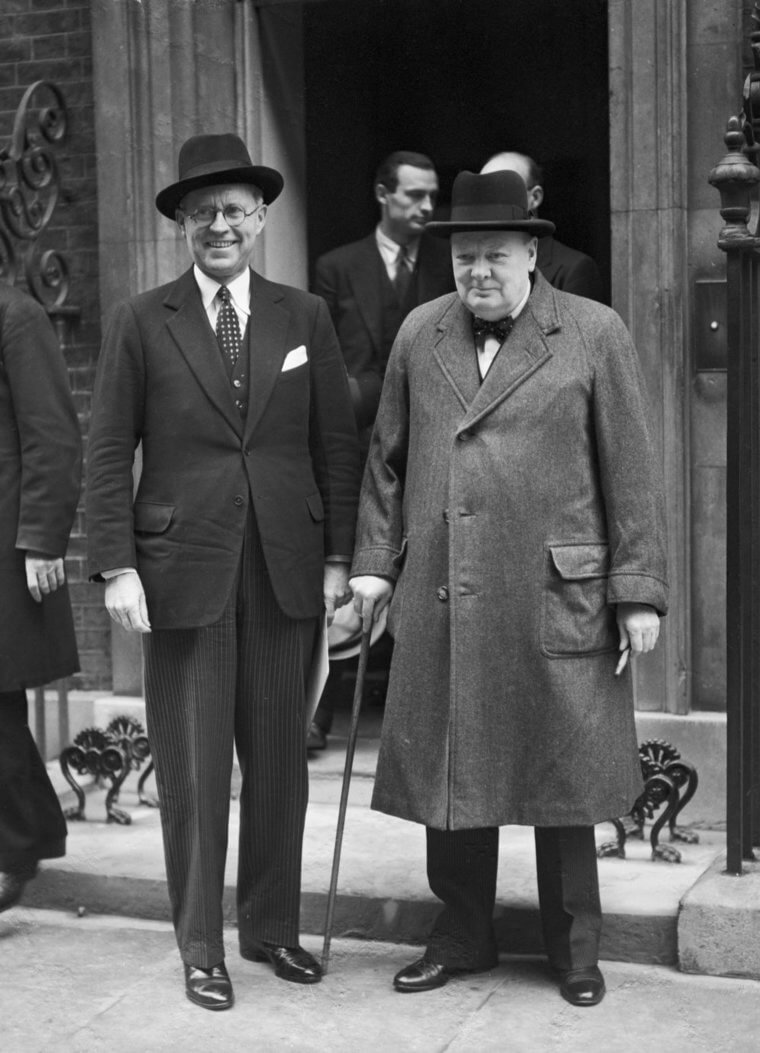 Kathleen began to set the plan in motion. She and her lover would take a vacation on the French Riviera with a quick stop in Paris to meet with her father. Once meeting Fitzwilliam, the patriarch would fall in love with him just as she did and grant his daughter's wish. Unfortunately, this trip was doomed in more ways than one.

Flight Filled With Fear
On May 13, 1948, Kathleen and her lover climbed aboard a somewhat dilapidated De Havilland DH.104 Dove for their flight to the French Riviera. Though the aircraft was a bit rundown, the couple was excited to enjoy the view and the cozy interior. Their 3:30 take-off was smooth; however, before they knew it, they were heading straight into the eye of a storm.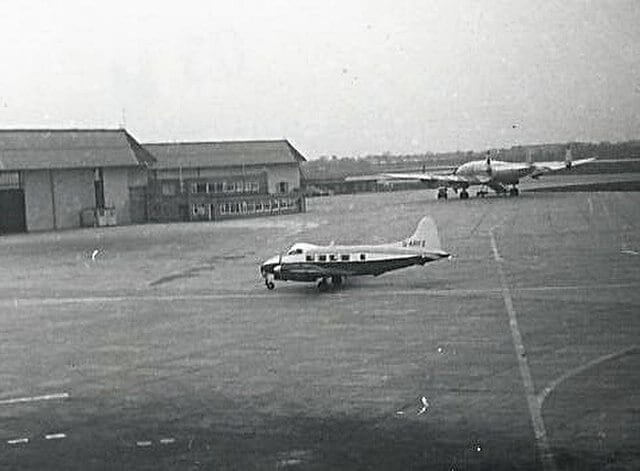 Within the first hour in the air, the plane lost radio contact due to the stormy skies in which they were flying. It came to light later that the four passengers, Kathleen, Fitzwilliam, the pilot, and the navigator, endured 20 minutes of intense turbulence so strong that the couple was clutching one another in fear for their life. As they cleared the clouds in hopes of finding some relief, everyone on board soon realized they were in a dire situation.

The Final Tragedy
Though they were praying for relief coming out of the storm, once they cleared the thunderheads, they immediately realized that the plane was in a nosedive heading straight for the ground. The pilot frantically tried to gain control by pulling up on the yoke, eventually succeeding, but only for a few seconds.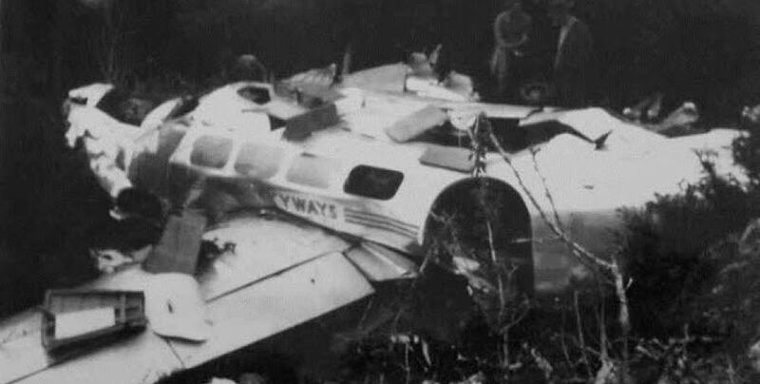 Though they were no longer in a deadly nosedive, the intense turbulence, lightning strikes, and stress from the pilot's rapid maneuvering were too much for the dilapidated aircraft to handle. A sudden gust of wind tore the plane apart, taking one wing, both engines, as well as the tail. All four souls on board perished when the plane's belly finally made impact with the ground. At just 28 years old, Kathleen became the next victim of the Kennedy curse.

To the Bitter End
Sadly, Kathleen's tragic demise did not inspire her mother to put her bitterness behind her. When it came time for her burial, Rose Kennedy shunned her daughter once again by refusing to attend her funeral. Instead, she checked herself into the hospital so she would have an excuse for her absence. Eerily similar to her wedding day, only one of her family members attended the service. Joseph Kennedy Sr. stood at the gravesite to watch his daughter's coffin as it was lowered into the ground.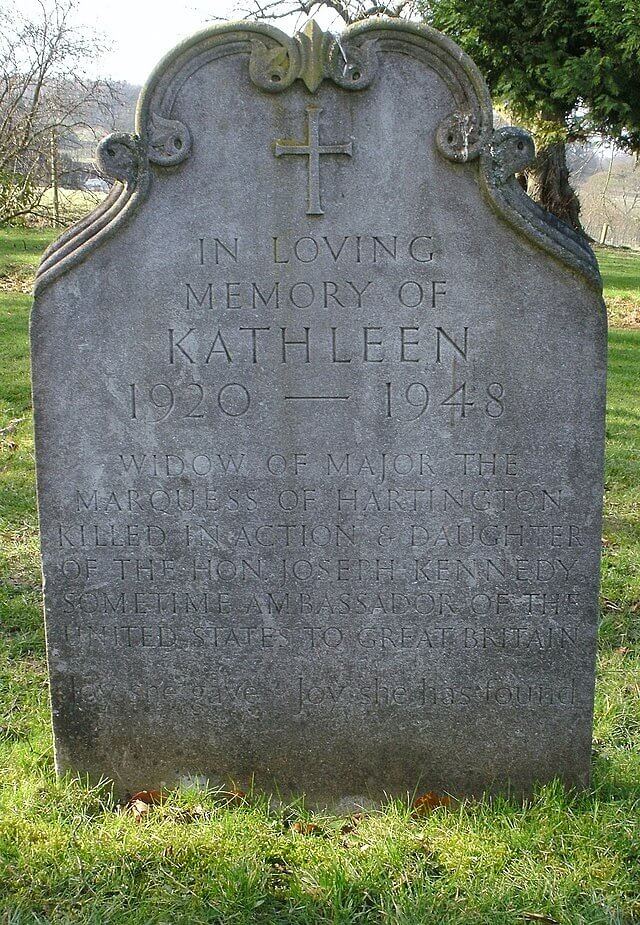 Also true to her nature, Kathleen had one last defiant wish even in death. Instead of being buried in the Kennedy family plot, she was laid to rest at St. Peter's Churchyard in Edensor, the cemetery belonging to her late husband's family. The inscription on her gravestone fittingly reads, "Joy she gave joy she has found."