Cassidy Gifford is just in her mid 20s, and the attention she's gotten as a model and actress shows a promising start for her career. With her famous parents Frank and Kathie Lee Gifford, though, it isn't a surprise that she would also find success. With her upbringing, the world of entertainment is her oyster. Cassidy is different from most celebrities, though, especially in the age of social media and saturation marketing. She has kept a low profile, and has kept people guessing with many parts of her life, an unusual approach today when every little thing is broadcasted to the world. Her life and career have had their ups and downs, and despite the privileged upbringing she has dealt with hardships. Fame can be difficult to deal with, especially for someone so young, but Cassidy has found her way around it. She is more interesting than she lets on, and we will take a look into the life of the young talent whose future is bright.
A Famous Family
Cassidy's father Frank Gifford was an NFL Hall of Famer, with an incredible decade-long run with the New York Giants before getting into sports broadcasting, for which he won an Emmy in 1977. During his time at ABC, he sometimes guest-hosted Good Morning America, where he met Kathie Lee, whose show with Regis Philbin was soon to become a sensation.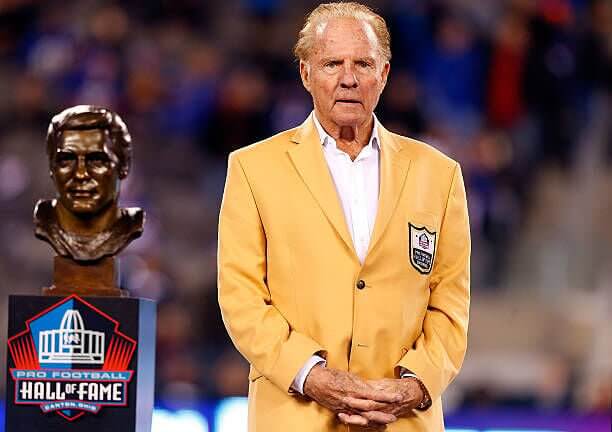 Frank and Kathie Lee married in 1986, and in 1993 they brought Cassidy into the world. With her stunning looks and outgoing nature, Cassidy seemed poised to follow in her parents footsteps. While some children who grow up in fame choose to stay out of it, Cassidy was destined for the spotlight.
On The Ramp
Cassidy was always beautiful, but she wasn't someone you would think to be a model. The reason is that she is fairly short. At only five feet and three inches, most models would tower over her. However, she gave modeling a shot, and with her natural looks and attitude, she fit right in despite her height.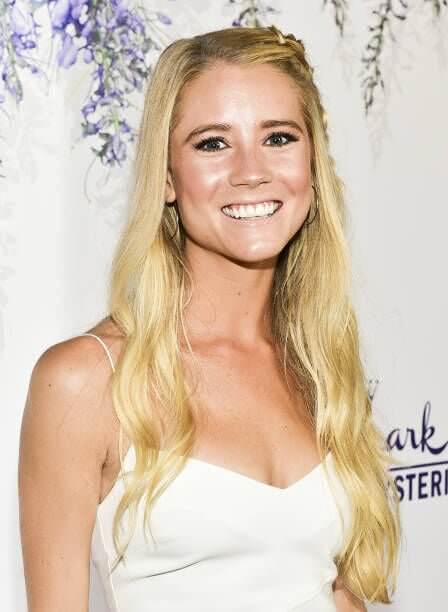 At the New York Fashion Week in 2012, she took to the ramp when she was 19 alongside Kendall Jenner. Her and Kendall's relationship isn't just professional, as the two are god sisters. It must have been fun for them to work together, especially at such a big event, and it was nice that Cassidy had a friend to take the stage with.
An Actress At Heart
Cassidy is a great model, but acting is her big passion. In fact, she has been doing it since she was a kid. Her first appearance on screen came when she was only 11, appearing in an episode of That's So Raven on the Disney Channel in 2005. It was just a small part, but it was a taste of things to come for the talented young girl.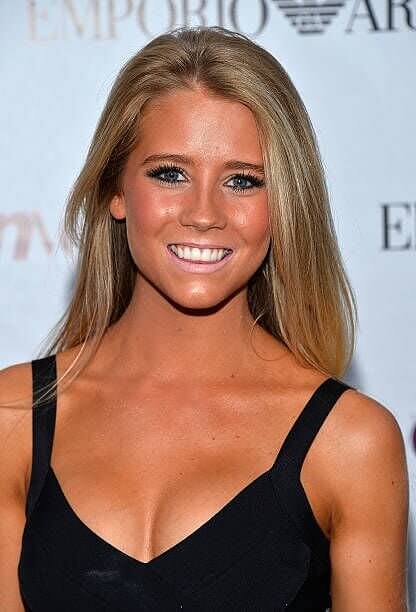 Though both of her parents were celebrities, neither of them were actors, so this was new territory for the family. She continued to pursue acting, appearing in films such as the drama God's Not Dead in 2014 and horror movie The Gallows in 2015. To date she's done seven feature films, four TV shows, and one TV movie.

Kathie Lee Gifford
While Kathie Lee was always known for her talk shows, she also tried acting, just as her daughter has. Early in her career, she got a small part on the popular show Days of our Lives when her friend was working on it, and arranged a set visit, only for Kathie to get cast as Nurse Callahan.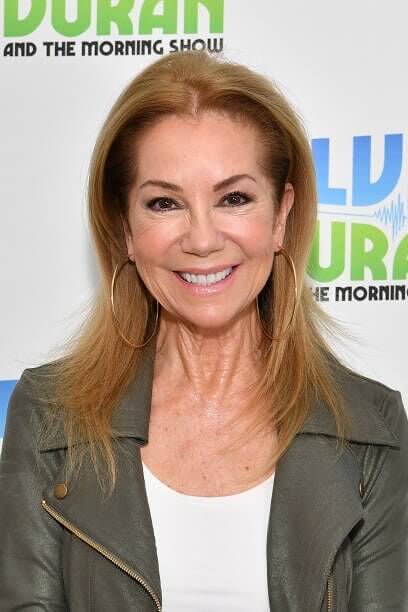 While Cassidy decided to go full steady on the acting route, Kathie Lee ultimately took her natural friendliness and TV ready personality to talk shows. On The Morning Show, where she co-hosted for 15 years, Kathie Lee became one of the most famous faces in the country, with five million people tuning in per episode. She hasn't given up on acting, though, and the film Then Came You stars her and Craig Ferguson, with a screenplay that she wrote herself. 

Frank Gifford
The other half of Cassidy's parentage is no less impressive. Frank Gifford was the star player on the USC Trojans in the early 1950s, and it was only uphill from there. He was a first round draft pick for the New York Giants in 1952 and was one of the top players in the league during his time there over the next decade, being awarded as the NFL's Most Valuable Player in 1956.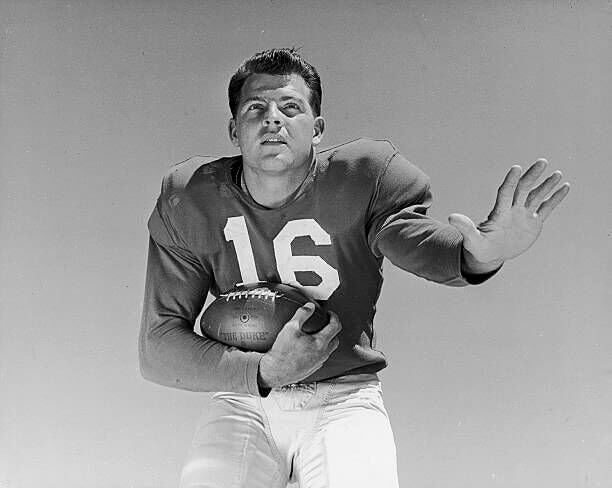 Cassidy was inspired by her father, especially as he toughed it out and kept pushing forward through injuries and other issues that would hold most people back. She enjoyed sports, and Frank taught his daughter skiing as well as getting her into football, but more important than the activities he taught her were the lessons he shared with her that helped him get through his career and would help her get through hers.

Family Affairs
Cassidy had a loving relationship with her parents, but things were not always so ideal at home. As Hollywood gossip columns will tell you, celebrity relationships are full of drama, and Cassidy had to find ways to deal with it while still staying close with her family.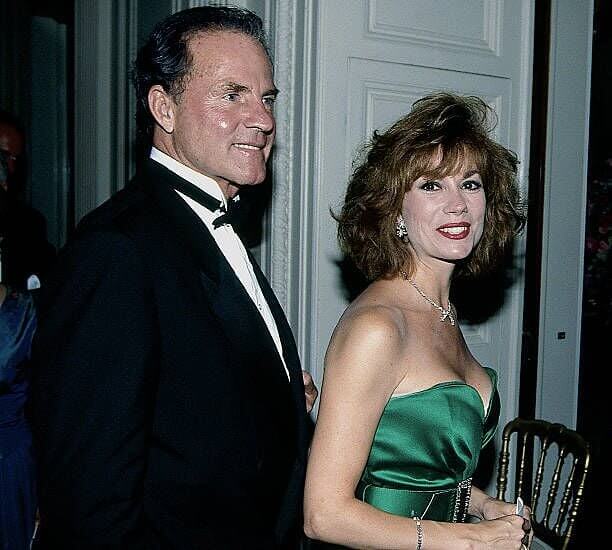 Cassidy's mom was very open with her and her siblings, sometimes giving them too much information as she divulged details about her love for her husband Frank. With a power couple like that, it makes sense that she wants to share her incredible story, but with your children it is a little awkward. However, though their relationship may have begun as a fairy tale, a scandal that struck them threatened to tear it all apart.

Caught In The Act
Frank was 23 years older than Kathie Lee when they met, but age was not a barrier for their love. The two television stars were quick to take to each other, and their relationship, and then marriage, flourished. However, a cloud loomed over the family when an extramarital affair occurred in 1997.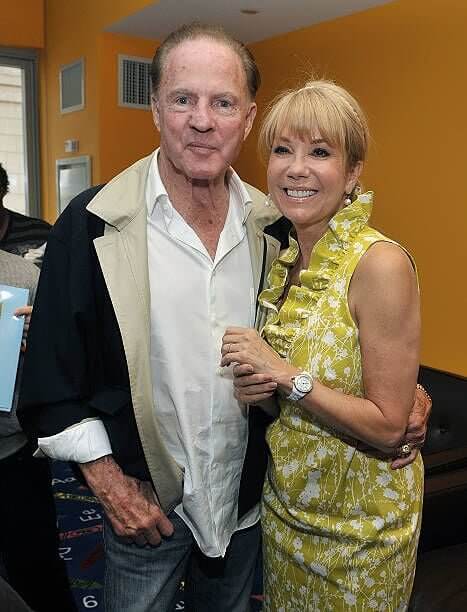 The tabloid Globe had paid a flight attendant $75,000 to seduce Frank Gifford, taking him to a hotel room that had cameras set up to catch him in action. Frank took the bait, and the entire affair became a major story. With their relationship issues out in public, the Gifford family was going through a rough time, and it was deeply embarrassing for Frank and Kathie Lee.

Sticking Together
With the infidelity playing out in such a shameful manner, Kathie Lee was deeply hurt, and she said that she contemplated splitting up her marriage. However, in the end she found forgiveness for Frank, and the two stuck together through their hard times.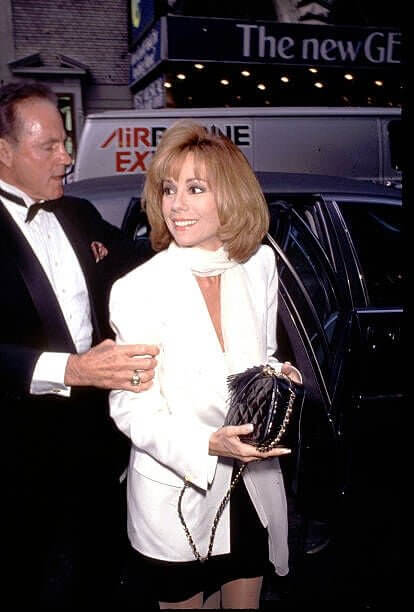 While their marriage was hanging from a thread, it was for the sake of the kids that she decided to keep it going. By staying with Frank despite his adultery, she gave her kids a lesson on the importance of family and commitment. Staying together was the right choice, as their marriage survived it, and they ultimately stayed married for a whole 29 years until Frank passed away.

Gone Too Soon
Cassidy had to deal with a scandalous affair with her parents when she was a little kid, but she also had the tragedy of losing her father at a young age. Frank was already in his 60s when Cassidy was born, and he died just a week after she turned twenty two.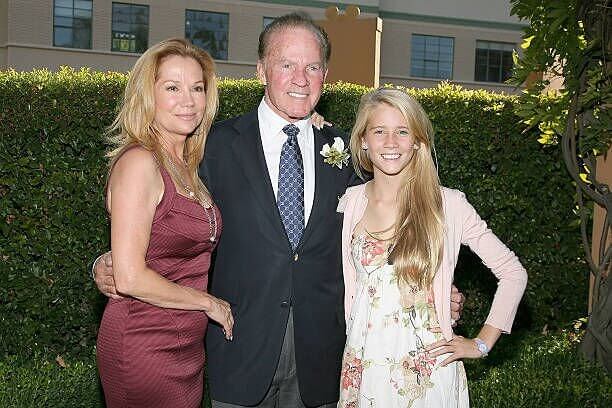 Frank was 84 when he passed on, and a brain analysis after his death revealed that he suffered from chronic traumatic encephalopathy, which is associated with head injuries that many football players receive. While Cassidy was just growing into herself and beginning her career, losing her father was a difficult blow.

BFFs
Cassidy's relationship with Frank Gifford was even stronger than most daughters and fathers have. She saw him as her best friend, and losing him was one of the hardest things she ever had to go through.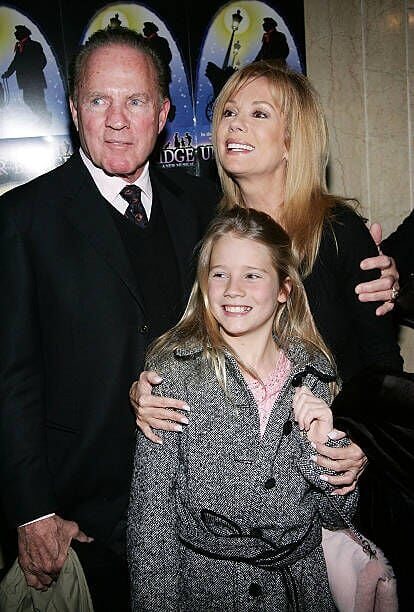 Cassidy coped with her trauma by sharing her feelings over social media. She posted pictures of her father and shared stories.  "Very few people are blessed enough to call their father a legend," she wrote after he died, and her public grieving helped her get through this difficult time. 

Mom Finds New Love
Cassey was also supportive of her mother finding new love after her father passed. Kathie Lee has been open about her wish to date and to find a new partner in recent years. Talking about her children's feelings about her romantic life, she said: "They want me to be happy just like I want them to be."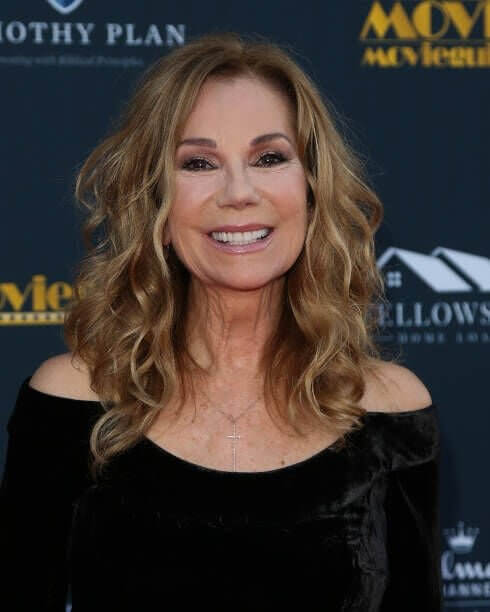 In 2019, Kathie Lee dated Randy Cronk. Talking about him on TV, she said: "I've just found somebody that is so much fun to be with. I'm in a really special relationship with somebody that is nice and fun and healthy, and so that's good." As the two were spotting dancing - perhaps slightly tipsy - at a concert in Tennessee, it's safe to say they're having fun and making each other happy.

Remembering The Good Times
"To have lost you means to have gotten you. And it was the best," Cassidy wrote on Instagram on the four year anniversary of her father's death. She continues to share photos and thoughts about her beloved father, and as she broadcasts to her over 100,000 followers, she makes her love for him apparent.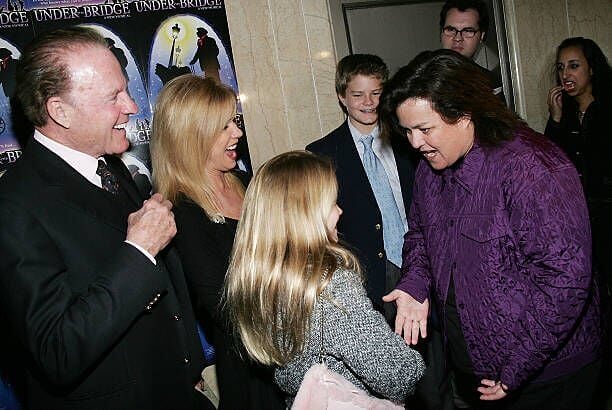 The lessons he taught her have stuck with her, and Cassidy has stayed true to herself despite the life of fame and fortune that she grew up around. With the values he instilled in her, she goes a path different from most celebrities, putting family and friends first.

Looking For Meaning
Cassidy repeats something that her mom taught her to explain the direction she has taken. "If you have a pulse, you have a purpose," Kathie Lee passed on to her daughter, and Cassidy has taken that and her parents' many other teachings to heart as she searches for meaning in an industry that can often be superficial and driven by greed.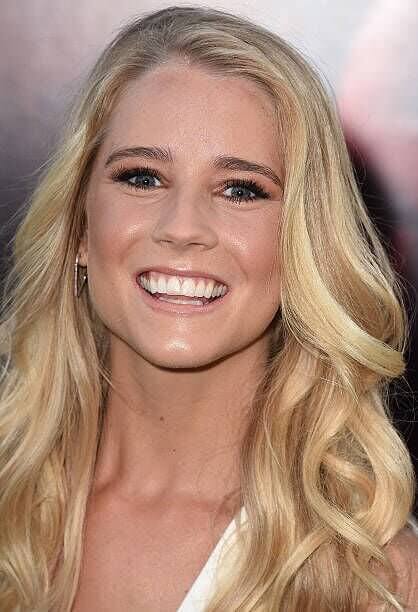 With a focus on her inner life and happiness, Cassidy has stayed humble and focused. She loves spending time with her family and she pursues hobbies including creative writing and poetry. As her parents taught her, these personal things are as important to her happiness than any success that is only determined by other people. 

Not About The Fame
One advantage of growing up with famous parents is that it can make you immune to the lure of fame. That seems to be the case with Cassidy, who has said that she is not interested in fame. She is more interested in what she does than where it will get her.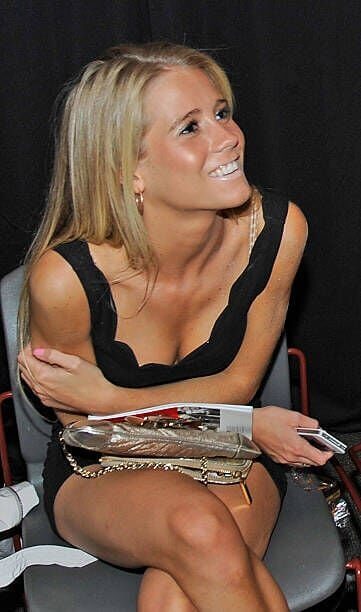 While she pursues acting and modeling, she is able to keep her ego out of it and do it out of love, rather than for the attention. Fame might come and she accepts that, but she can focus on her craft without thinking about the outcome.

Young Love
Cassidy has not been keen to broadcast every detail of her private life to the world, but a look at her Instagram will show that she had a loving relationship with a football player, Addison Pierce. Though she hadn't spoken much about it, it appeared that their relationship had flourished over six years.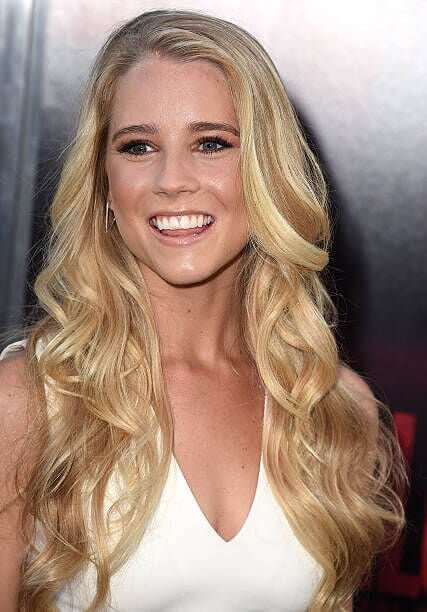 In their photos together, they had shared glamorous vacations and exciting adventures. While everybody hopes to bring home somebody their parents approve of, it is only natural that Cassidy would have ended up with a football player. It was not to be, however, as Cassidy got engaged to and married Ben Wierda. the couple made it happen in June 2020 when they said "I do" in an intimate ceremony, saving a bigger one for a more appropriate time.

Career Beginnings
Cassidy's parents definitely gave her a foot in the door in the industry, but it will be her talent that actually carries her through her career. Still, people have noticed that her career has been quiet so far. Despite some film and television appearances, along with scattered modeling jobs, she does not seem to have gotten her big break yet, nor has she tried to get her image everywhere like some young celebrities.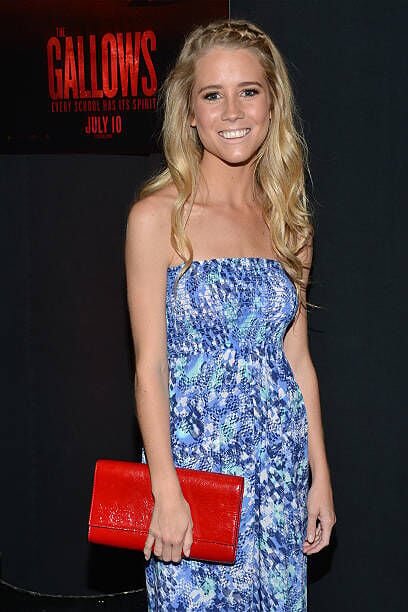 Cassidy is taking her time though, and she has chosen to not make her young adult life all about her career. She has explored other avenues, and has valued getting life experience as much as she values work experience.

An Education
While acting and modeling don't require a degree, Cassidy wanted to get one anyways. She decided to go to University of Southern California, where her dad went, and studied creative writing.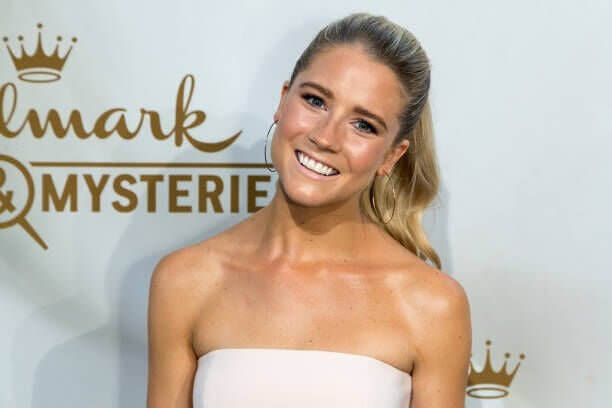 Having the ability to write gives her an outlet for her talents, and going to school also gives her a normal life experience that is very different from the bubble she grew up in. While Cassidy could have just spent these years going to auditions and taking parts, which would have given her a longer list of accomplishments by now, the time she spent in school is certainly more valuable in the long run.

Back To Business
Though she has been taking it slow, Cassidy's career is picking up again. She had three movies in 2017, and it appears that she will continue to flex her acting muscles and take parts that interest her.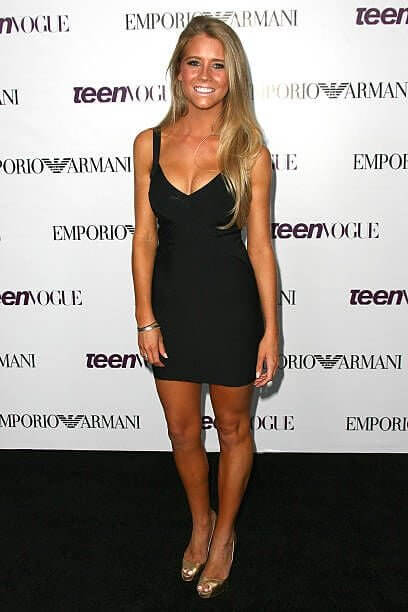 A TV show called The Baxters, based on Karen Kingsbury's popular book series, sees Cassidy in a recurring role, and her film Time Trap has made it to Netflix, so fans of Cassidy can finally get back to watching her perform. 

End Of An Era
Kathie Lee hosted NBC's Today Show for 11 years before retiring in April 2019. In her final year, Kathie Lee won an Emmy Award for hosting the show alongside Hoda Kotb. For her last show, her children gave a little bit of help. Cassidy and her brother Cody gave their mother a send off from her role on the show with a tribute video.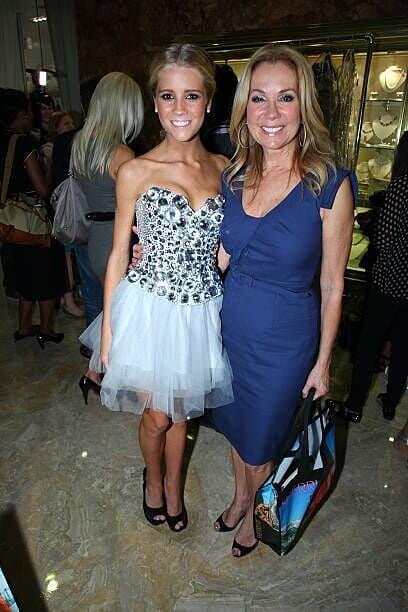 Celebrating her mom's legacy, Cassidy kept her family in the forefront, and she knows that above all else in showbiz, family comes first.

Passing The Baton
In addition to her acting and modeling, Cassidy also tried out a bit of broadcasting, carrying forward her parents' legacies. She was a special correspondent for Entertainment Tonight a few times, and she won audiences over with her charm while she reminded them of her mother who for decades was a mainstay on television screens.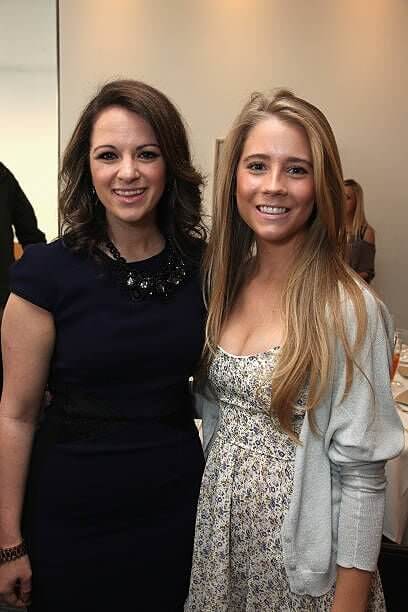 During Kathie Lee's massively popular hosting years, she often spoke of her children, and audiences felt like they knew Cassidy even before they got to see her. With the goodwill that the Giffords have built up, and the feeling of familiarity people have with the family, audiences were ready to embrace Cassidy as part of the television family.

Love In The Family
The Giffords seem to be doing well, and the family got a welcome surprise when Cody Gifford, Cassidy's older brother, announced his engagement. He had been dating Erika Brown for six years before popping the question, and the family couldn't contain their excitement over the news.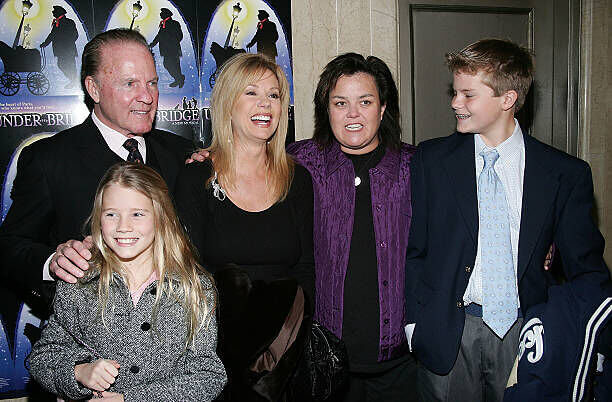 "So excited for what God has in store for these two," Cassidy wrote on Instagram, and she already saw Erika as a sister. The wedding took place towards the end of 2020 and everyone was delighted at the new addition to the family.

One Proud Mamma
Kathie Lee sure had one exciting year in 2020. There are few moments more magical for a mother than seeing her children walk down the aisle. Kathie Lee couldn't contain her excitement when she spoke about her children's weddings.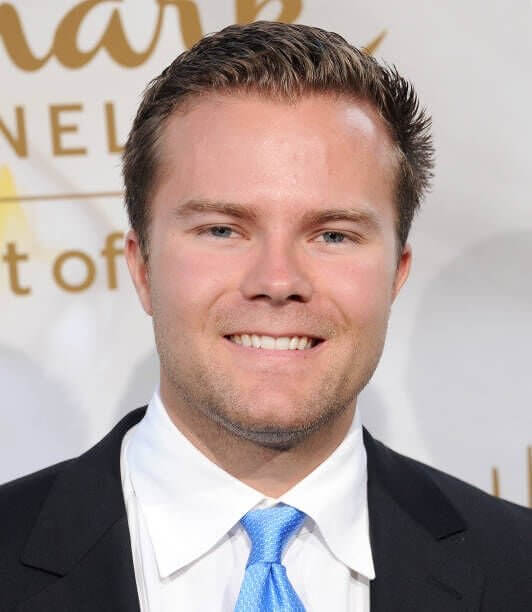 For Cassidy's wedding, Kathie Lee posted a picture with the caption, "When the mother of the bride can't contain her joy!!!" and for Cody's wedding, the proud mother captioned, "God gave us a glorious day to celebrate this glorious couple. So grateful."

Sunny Days Ahead
Cassidy's many interests, from writing to modeling to acting, all give her a promising career, and her talents give us no doubt that she'll find success.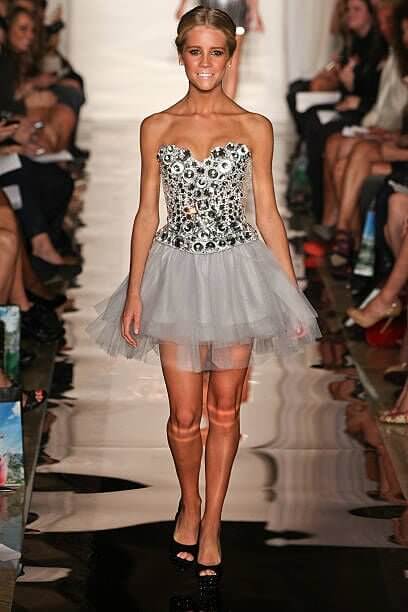 It is a tough industry, but she has proven herself to be mature with a good head on her shoulders, and her family will definitely provide a strong support system for any struggles that may come. For a young actress, it is hard not to get sucked into the world of showbiz, but Cassidy stays grounded and avoids the petty drama of the industry.

Real Friends
While Cassidy was blessed to be born into a famous family, that can also come with its downsides. Along with the scrutiny, it is also difficult to know who your real friends are, and who just wants to be close to you because of your family's fame and success.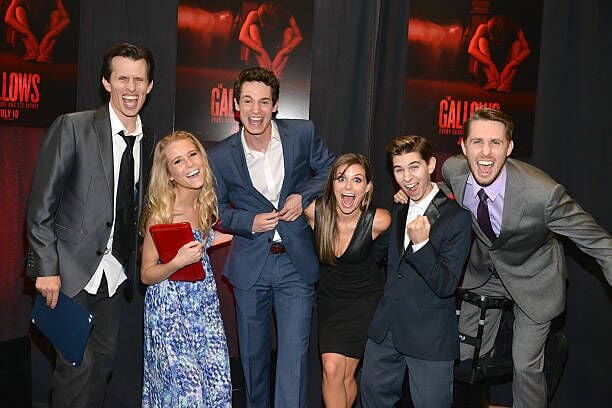 Cassidy has been lucky to make wonderful friendships with people who can see her for who she really is. With parents like Frank and Kathie Lee Gifford, though, you can't blame people for flocking to her!

Step Siblings
Cassidy also has three step siblings from her father's first marriage. As her father was many years older than her mother, and the first marriage was decades before Cassidy was born, her half siblings are much older than her.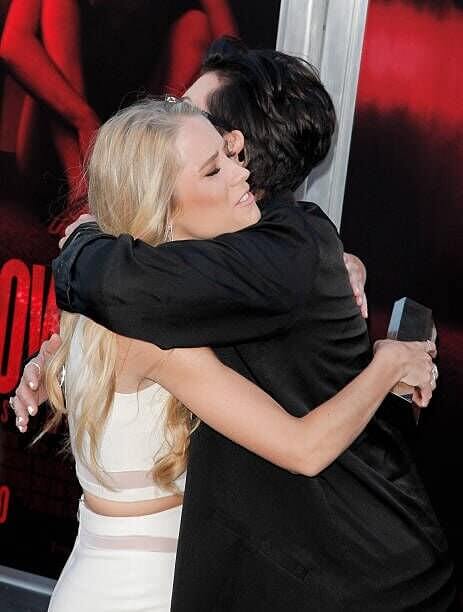 Victoria Denise Gifford is Cassidy's stepsister, and she is 62 years old! Considering Cassidy's mother is only 66, it's an interesting family dynamic. While Frank and Kathie Lee are both very famous, Victoria's married into a family that might be even more famous, the Kennedys.

Michael LeMoyne Kennedy
Victoria Denise Gifford married Michael LeMoyne Kennedy in 1981, joining America's most illustrious family dynasty. Michael is Robert F. Kennedy's son, and he became a lawyer and an activist against gun violence. The two were married for 16 years before Michael had a tragic skiing accident that took his life.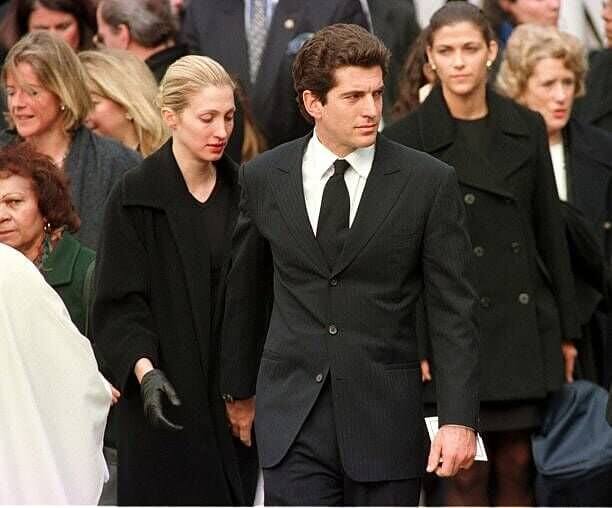 Cassidy was very young when her stepsister's husband died, but she remains part of the extended Kennedy family. From sports to entertainment to politics, Cassidy's family really has it all!

More Famous Family
On top of the Giffords and Kennedys, Cassidy is also, in a way, related to the Kardashians. Kris Jenner is an old friend of Kathie Lee's, so Kathie Lee made Kris the godmother of her children, and Kathie Lee became the godmother of Kris' children.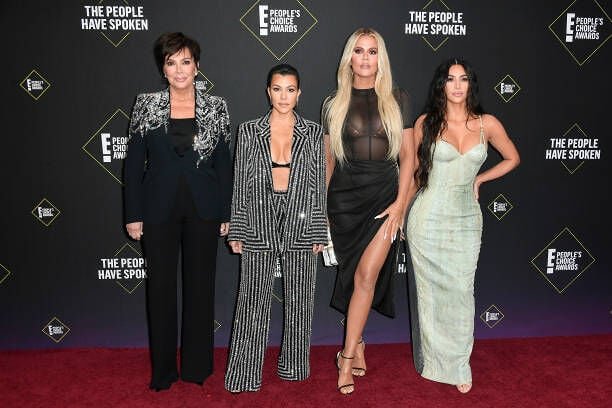 Kris was there for Kathie Lee when she twice had miscarriages prior to the pregnancy that brought Cassidy into the world. The bond they shared extends to her goddaughter, and Cassidy is a friend of the Jenner family, as we have seen with her runway appearance with Kendall. 

Childhood Bonding
Cassidy's relationship with the family goes back to when she was a kid, and she would play with Kendall and Kylie while growing up. It is nice that the godsisters have maintained their relationship for so long and even got to work together.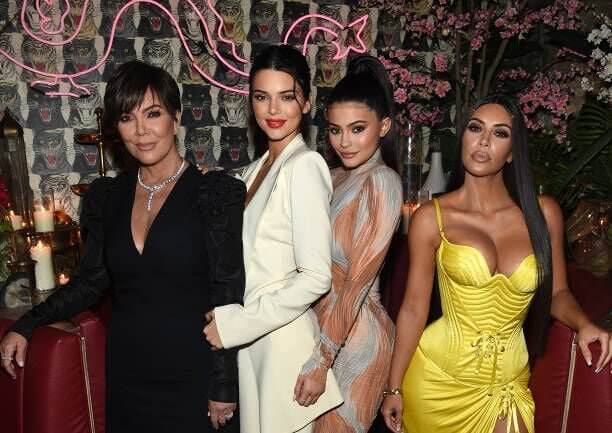 In a funny anecdote that Cassidy gave, she was not allowed to get her ears pierced as a young girl, but when she was seven, Kendall and Kylie pleaded to Kathie Lee to get permission. Kathie Lee gave in, and Cassidy owes her first ear piercing to her god sisters. 

Keeping Up With The Jenners
While the Jenners and Giffords are busy, the families have stayed close, with both the mothers and the daughters having good friendships. On the surface though, it is obvious that their lifestyles could not be more different.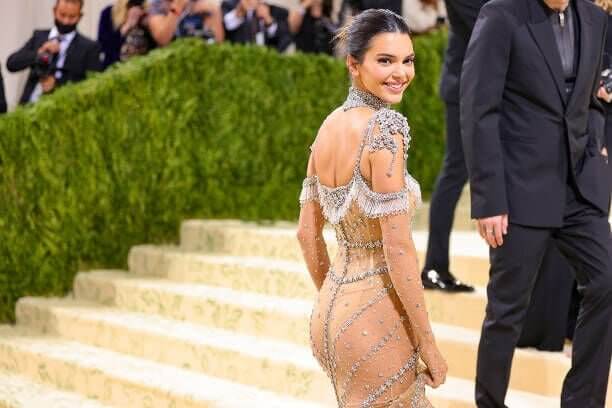 Cassidy likes to stay out of the spotlight, while the Jenners bask in it, and while Kendall and Cassidy have done modelling together, it is just a fun thing that Cassidy has tried while Kendall has made it her career. Kylie also keeps a busy schedule as an entrepreneur and a mom. Meanwhile, Cassidy is enjoying her youth, and the freedom that she has outside of the realm of superstardom, which is a privilege her more famous friends don't have. 

A Problem Between The Families?
Kris and Kathie Lee have had a strong friendship over the years, but they have also had their issues. With two people deep in the world of celebrities and entertainment, some conflict is only natural.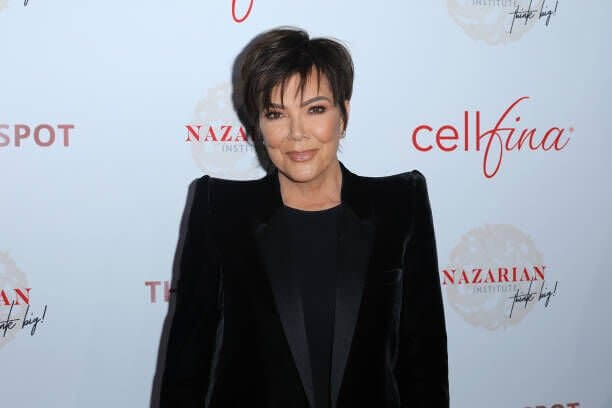 There is definitely a rift that has come between the two families. The Giffords are not as gossipy and outspoken as their godfamily, but there is a reason why the two families don't seem to be as big a part of each others' lives than they used to be.

Slip Of The Tongue
Something Kathie Lee said appears to have caused a problem for the families. While the Jenners seem to embody being rich and famous today, that wasn't always the case, and many years ago the Kardashians were in need of some financial help.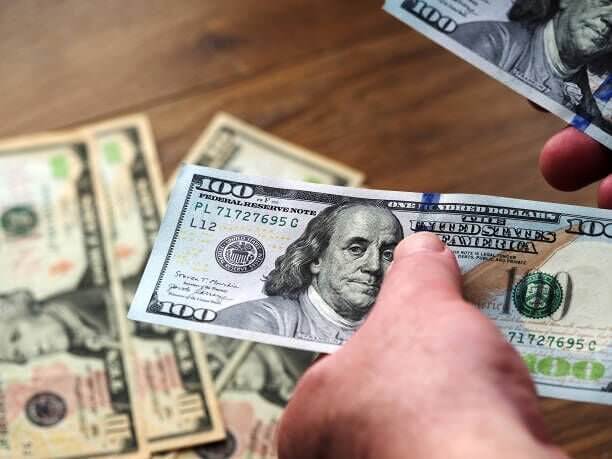 Kathie Lee stepped in and gave them some money. They were practically family, and the gesture was the right thing to do from Kathie Lee's perspective. Kris never paid her back, and while that was not a big deal, Kathie Lee made the story public, and this did not sit well with her friend.

Hard Feelings
Kathie Lee did not mean to embarrass Kris when she told the story, but Kris was unhappy about it anyways, not wanting the information made public. She kept quiet on the subject, but she called Kathie Lee's decision to share the story "tacky" and said it should be discussed between them privately.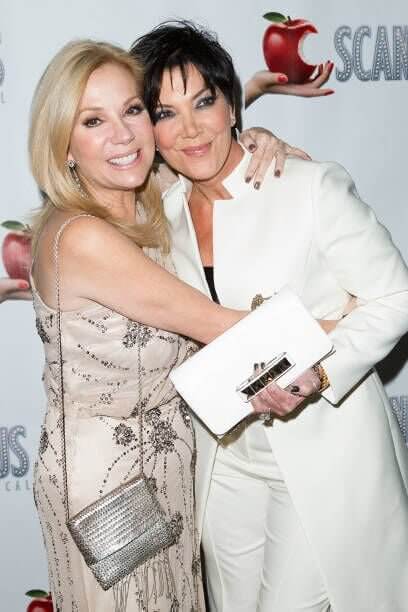 Not only were Kris and Kathie Lee so close, but so were their families, and it is sad that such a petty matter would cause the two families to be driven apart. It would be nice to see them get back on good terms, and to not let such a matter linger on, especially as the young women in the families could always benefit from each others' support.

Ordinary People
Growing up in showbiz, you are surrounded by others who are famous and wealthy, and you often miss out on the chance to meet regular people. Thankfully for Cassidy, she was able to do that, and getting outside of the bubble has kept her down to earth and humble.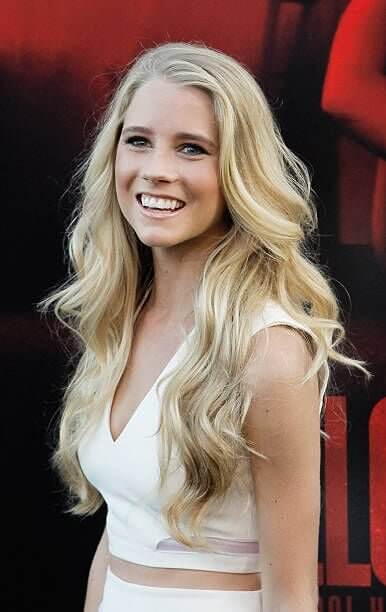 When she went to college, she made a more diverse group of friends, and she has remained tight with them. As she continues her career, it is valuable for her to have these friends from different backgrounds who she can rely on when she needs a break from the industry world she was brought up in.