For this American Idol, it took a while to get her feet on the ladder, but as soon as her chance came along, she took it with both hands. Kelly Clarkson was determined to show the world who she was in her own way—in her love life as well as in her career. From small-town talent contestant to musical titan, this is the incredible story of Kelly Clarkson.
Her New Image
Being under public scrutiny for 20 years can get you to take an interest in your public image. Recently, Kelly got a new man, and with that decided to get a new bod. Kelly had always embraced her gorgeous womanly figure but recently admitted to watching a recording of her December performance on VH1 Divas Celebrates Soul, and realizing she wanted to make a change.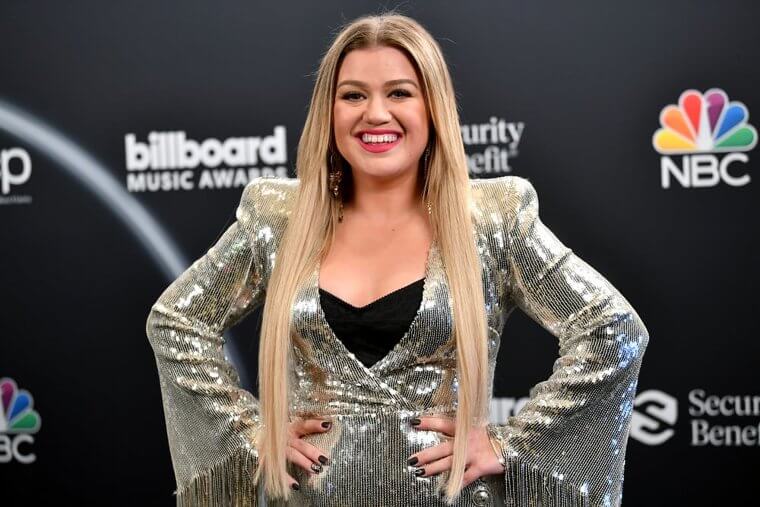 So, she embarked on a five-days-a-week training schedule and a portion-control diet, shedding a remarkable 30 pounds in six months. "Brandon is the first guy to ever tell her how beautiful and sexy she is," a source says of Kelly's new beau. "She wants to look good for him." But most importantly, the source added that "She feels better about herself than she ever has."

Faithful Child
Born on April 24, 1982, in Texas, Kelly Brianne Clarkson was the youngest of three siblings to Stephen and Jeanne. All was well for the early years of her life until her parents divorced when she was six and the family was split apart. Clarkson's brother left with his father and her sister moved in with an aunt. Kelly, meanwhile, decided to stay with her mother.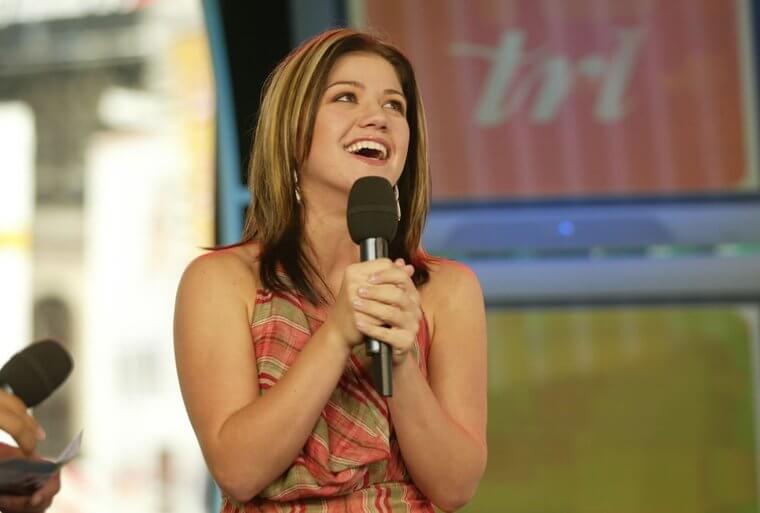 The divorce pushed Kelly closer to God. "I've always grown up pretty close to church and with God," she later said. "But I think I've just gotten a lot closer just because He's the only one I can lean on." When she was eight, Clarkson heard a choir sing at the local African-American church, and her dream of singing with such a passion was sparked.
Gift From God
After a brief flirtation with becoming a marine biologist, which ended abruptly when she saw Jaws for the first time and scared herself out of the water, Kelly Clarkson turned her attention completely to music. "God has given you this gift. You've got to sing. You're destined to sing," she was told by an audience member after performing in a high school talent show.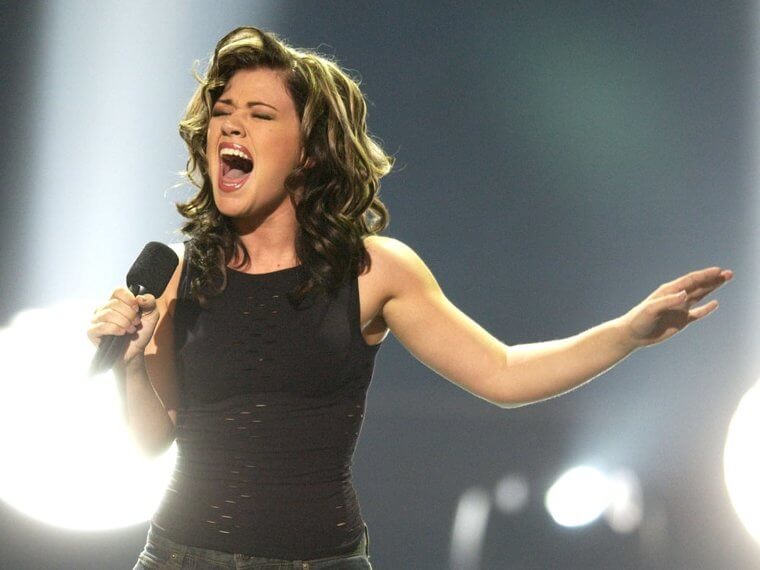 Clarkson began taking lessons and found herself offered not one, but three scholarships to study music in college, from the University of Texas, the University of North Texas, and the Berklee College of Music—but turned them all down. "I'd already written so much music and wanted to try a career on my own," Clarkson later explained. "You're never too old to go to college [if it doesn't work out]."

Tough Start
Despite her clear talent, Kelly Clarkson's decision to go it alone turned out to be a big risk. Whatever she expected might happen, didn't. Record company executives were not beating a path to the door of an unknown girl from Texas.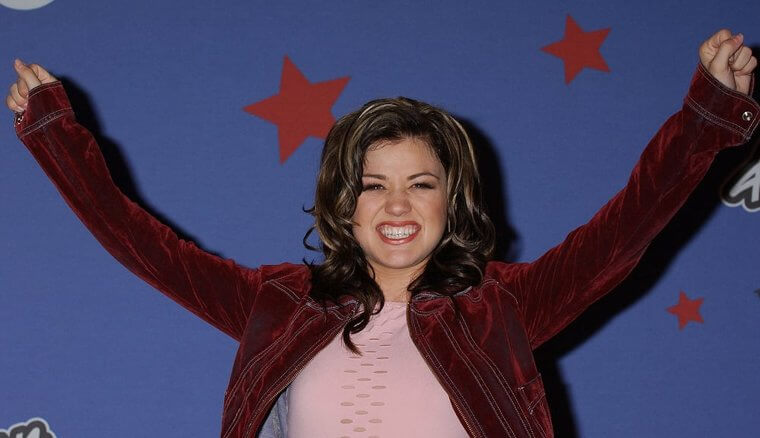 Like so many before her, Clarkson survived on minimum-wage jobs while she tried to get her career going. It was tough, but she persisted, even as she watched her money dwindle away. Eventually, however, she got a call. Then she got another. For the second time in her young life, Kelly Clarkson had a huge decision to make.
Not Bubblegum
At the young age of 18, Kelly Clarkson had offers of recording contracts from both the independent Jive Records, who were already working with the Backstreet Boys, NSYNC, and Britney Spears, and the Universal-affiliated Interscope Records, who had enjoyed recent success with Bush, Snoop Dogg, No Doubt, and Tupac Shakur.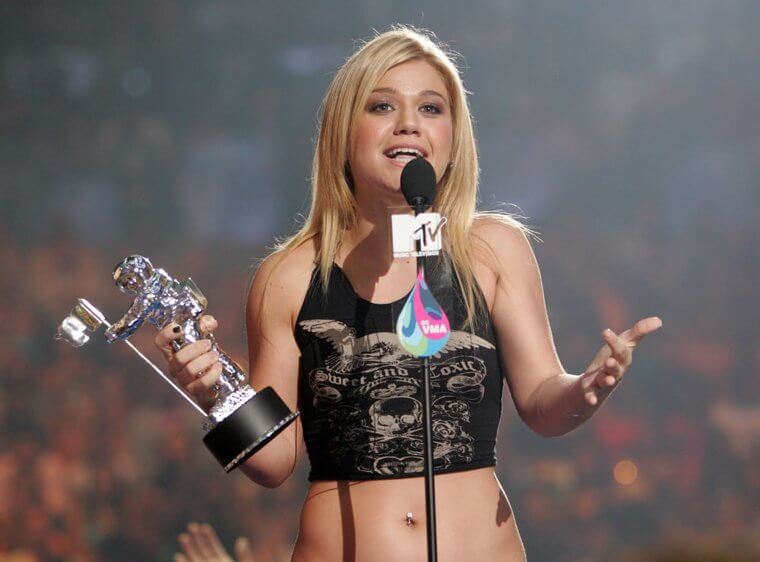 Despite both labels' pedigrees, Clarkson found she couldn't accept their offers. "They would have completely pigeonholed me as a bubblegum act," Clarkson said. "I was confident enough that something better would come along." Once more, she decided to say no, and go it alone.
Too Black
A teenage singer turning down a trio of University scholarships and two record contracts was a big deal. Kelly was proving to everyone that she knew what she wanted and she wasn't afraid to go for it. She wanted to record her own songs and she wanted to be authentic. She didn't want to be just another pop singer. So in 2001, Kelly made a big move.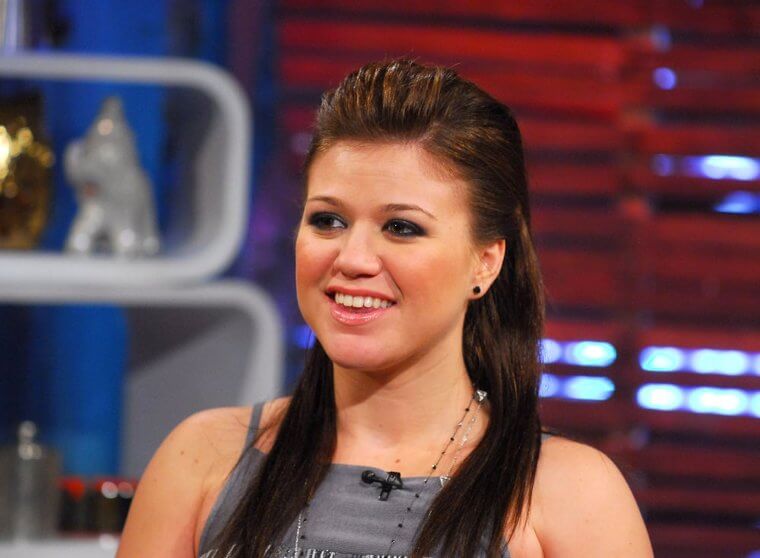 She decided to move to L.A. to get things moving. She recorded demos with the musical legend Gerry Goffin, but no other offers came. She paid her way by appearing as an extra in television shows like Sabrina, the Teenage Witch, and Dharma & Greg. Meanwhile, the young white Texas girl was turned down by almost every record label she approached for, in her own words, sounding "too black".
Rock Bottom
So, Kelly Clarkson was a teenager, living alone in LA, broke, failing to achieve her ambitions, and running out of options. So what happened next? Of course, the fates saw her dire situation and decided to intervene in the only way they knew how. They burned her apartment to the ground.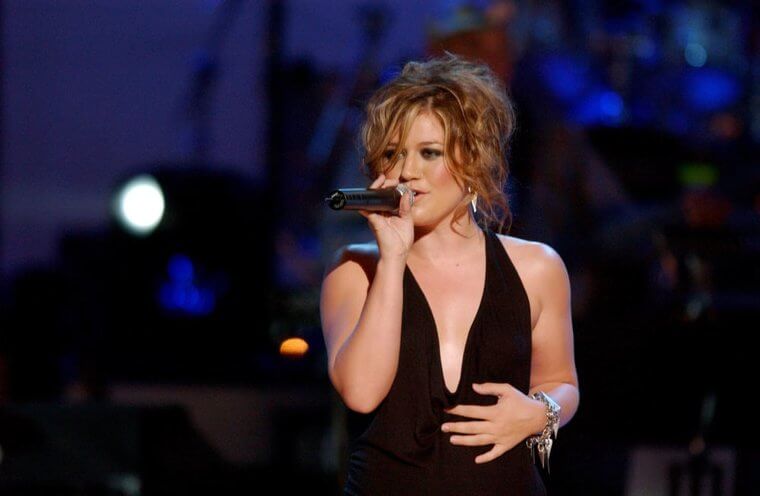 Clarkson lost almost everything she owned in the fire. Worse, she was now homeless and took to sleeping in her car. It was all too much, the City of Angels had beaten the girl from Cowtown. Heartbroken, Clarkson put what little she had in a bag, and moved back home to Burleson.
American Idol
Just when she thought her dreams were over, Kelly Clarkson's friends told her about a new show being launched by Fox called American Idol: The Search for a Superstar. A TV talent contest seemed like a long shot, especially after all her rejections, but Clarkson had nothing to lose.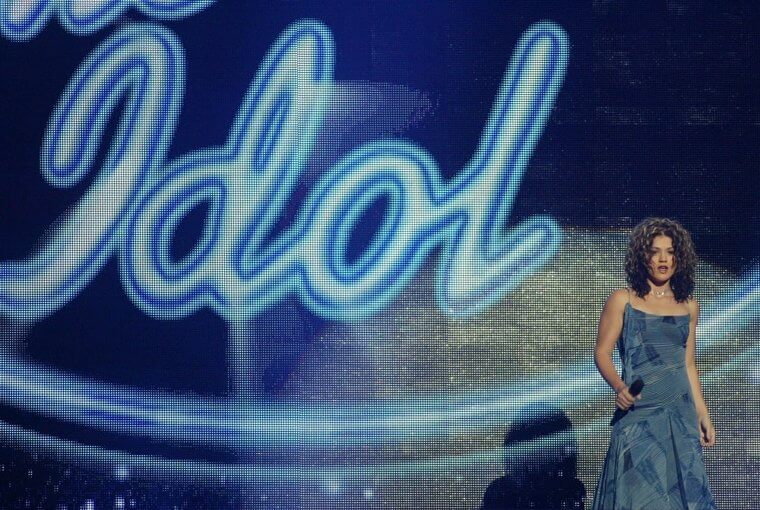 At the start of May 2002, less than two weeks after her 20th birthday, Clarkson made the 47-mile journey from her home in Burleson to the Wyndham Anatole Hotel in Dallas, where she sang for the audition judges. She was immediately handed a "golden ticket" to appear in the televised competition and, just months after leaving, Kelly Clarkson re-packed her bag and made her way back to Hollywood.
Cocktail Waitress Winner
"They dropped us off in a mall and said 'find some clothes to wear on national television'," Kelly Clarkson recalled in 2012. "I am maybe the closest to white trash you can get. What do I buy? White pants I guess? I definitely looked like a cocktail waitress." Despite her wardrobe worries, Clarkson found herself adored by the judges and the audience alike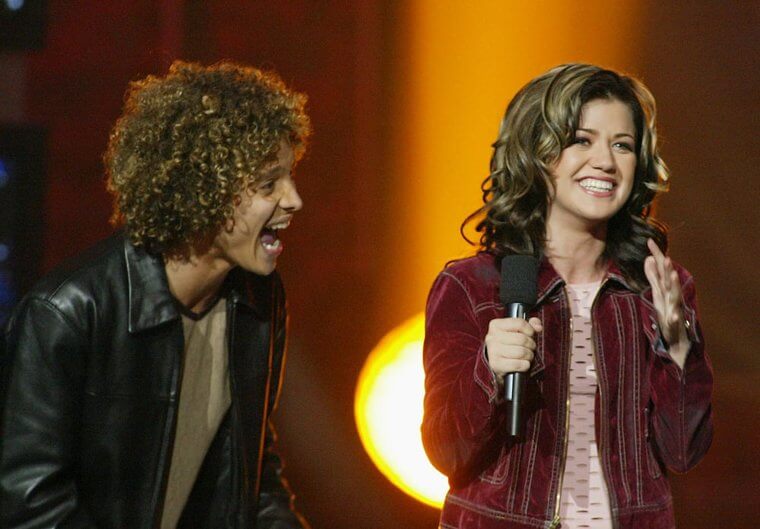 She progressed easily through each round of American Idol until she reached the live finale on September 4, 2002. There, she was crowned the winner with 58% of the votes. After years of trying, it was the moment that launched her career. Right after her win, she sang a final version of "A Moment Like This".
Record Breaker
After winning American Idol, Kelly Clarkson immediately signed with RCA Records, the label in partnership with American Idol's 19 Recordings. She released two singles, "Before Your Love" and "A Moment Like This", both of which she had performed on the show.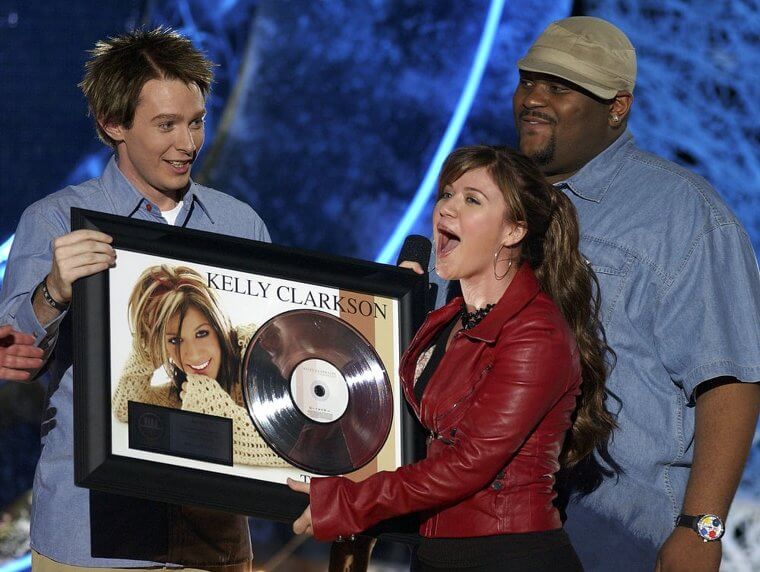 "A Moment Like This" not only shot to number one on the Billboard Hot 100, it broke a thirty-eight-year-old record held by The Beatles—the biggest leap to number one after climbing from fifty-two to number one in just a week. If you're breaking records set by the Fab Four, that's got to be a good sign. Yet, Kelly had to negotiate one uncomfortable requirement before taking her career further.
From Justin to Kelly
The contract Kelly Clarkson signed had a clause in it that she did not want to fulfill. The new star was required to make a movie with her American Idol runner-up, Justin Guarini, titled—quite cringingly—From Justin to Kelly. Clarkson reportedly broke down in tears and begged her lawyers to get her out of making the embarrassing movie.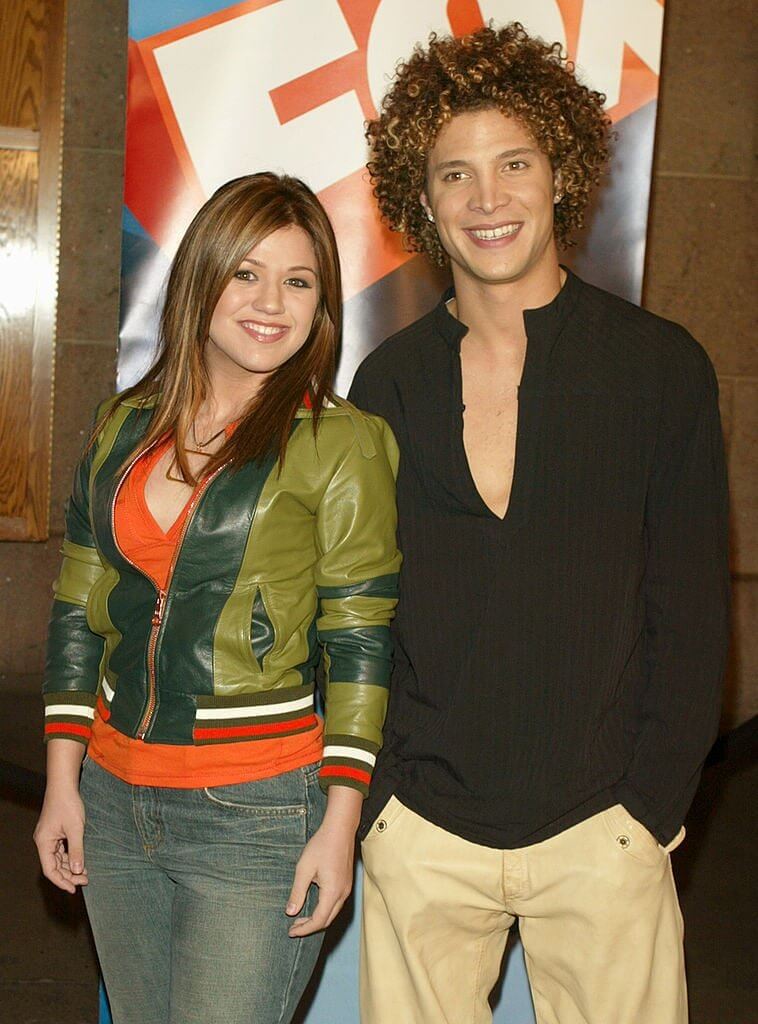 When nothing could be done, Clarkson made the best of it. Already good friends with Guarini from the show, Clarkson let the romance grow between them as they acted out their more intimate beach scenes. There seemed to be some real chemistry between the two but, when the filming was over, Clarkson wanted to concentrate on only one thing—her music career.

Thankful
Kelly Clarkson's debut studio album, Thankful, did well. It went to number one in the US and sold more than three million copies, but it wasn't the album Clarkson wanted to make. Most of the tracks were written by established artists and she collaborated with many of them on the recordings. She wanted to find her own sound rather than settle for the pop, R&B, and gospel combination the studio had pushed her toward.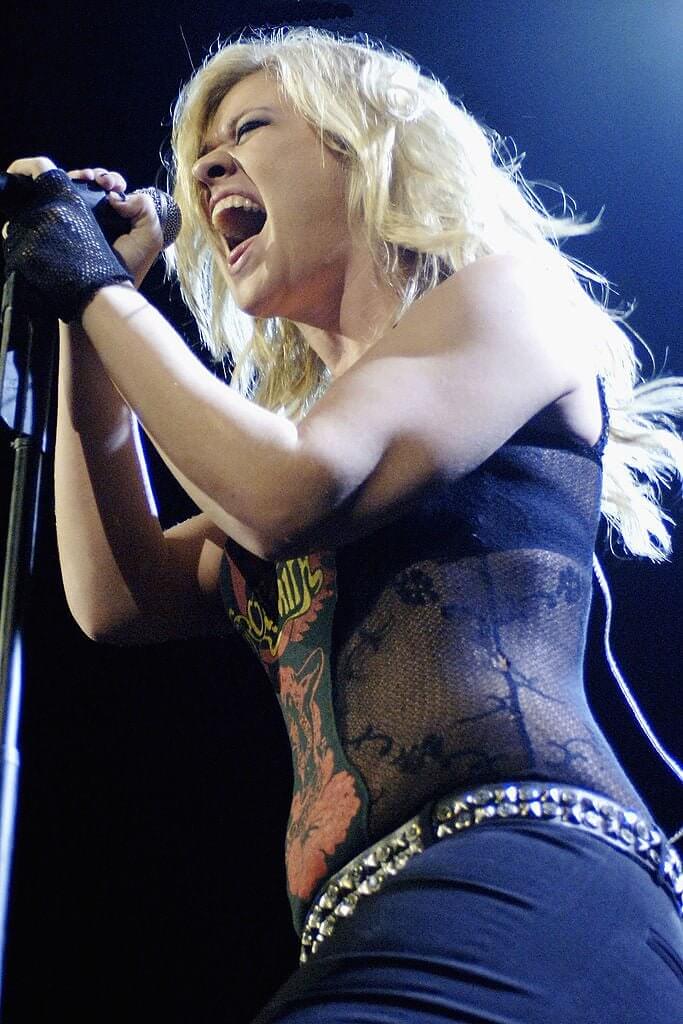 So, when recording started for her second album, Clarkson decided to take a risk. She embraced a more rock music style and co-wrote six of the 12 tracks. It was a big call, but it worked. Breakaway was a phenomenon. It sold over 12 million copies and charted in top tens all over the world. Clarkson had done things her own way, and she had succeeded.
Too Big
You might think that two multi-platinum blockbuster albums would be all Kelly Clarkson's record label cared about, but that would be wrong. They loved their new star's success but they wanted more, and the entertainment industry only knew one way to achieve that, she needed to be thinner.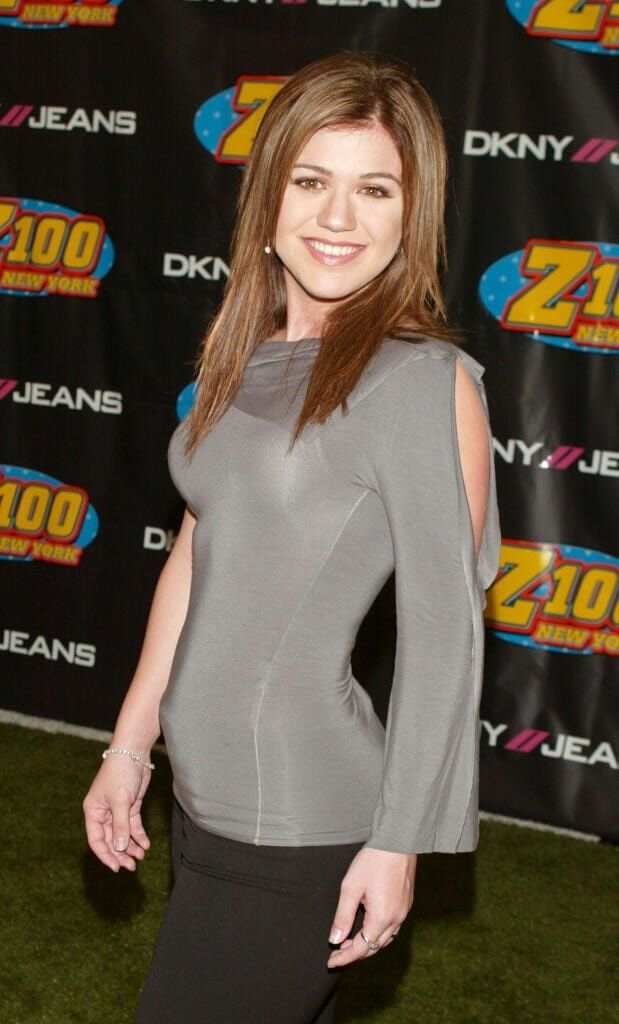 Clarkson's record label and advisors looked at the ultra-slender bodies of her celebrity peers and decided she needed to conform to the same image. Clarkson was happy with her looks but she tried to do as she was asked anyway. Whatever changes she made, it never seemed to be enough for those making the demands.
Too Far
Kelly Clarkson was comfortable with how she looked but, no matter how much weight she lost, the celebrity magazines who wanted to feature her were not. Against the singer's wishes, the press took things into their own hands and began photoshopping her images. This wasn't just minor changes like smoothing out her skin tones or removing blemishes. Some magazines were changing Clarkson's entire bone structure before putting her on their pages.

On one occasion, Self Magazine published an article about how happy Clarkson was with her looks, and accompanied it with a cover picture they had severely altered so it appeared nothing like her. Clarkson had had enough, she spoke out on social media about how this objectification and unrealistic body expectations were affecting her mental health. Millions of fans related, and responded in support.
Obama Oopsie
Shortly after Barack Obama was first elected to the US Senate in 2005, Kelly Clarkson was given the honor of announcing him on stage, but the event did not go well. Fluffing her lines on an epic scale, Clarkson not only forgot the name of his 1995 book, Dreams from My Father, but also forgot the new senator's name completely.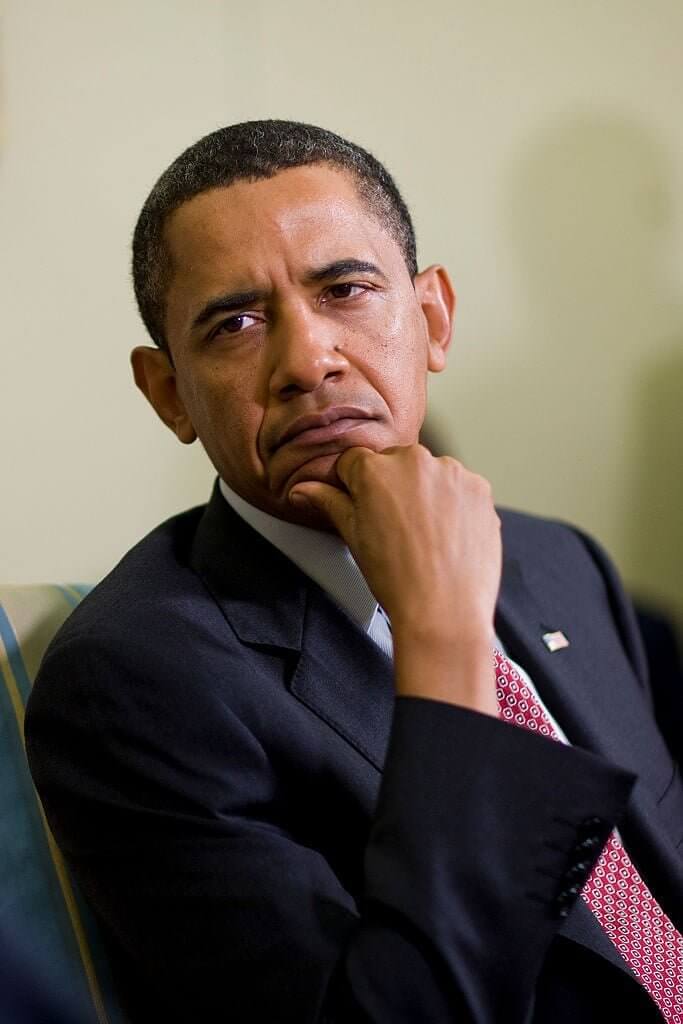 Though she was embarrassed by her error, at least Clarkson knew she'd probably never cross paths with the senator again. At least until 2009, of course, when he was elected 44th President of the United States. It seems there were no hard feelings, the man whose name she would never forget again invited Clarkson to perform at the inauguration ceremony at the start of his second term in January 2013.
Love Bloomed
In 2007, while making her third album, Kelly Clarkson hired a talent manager named Narvel Blackstock, the husband of her close friend, country artist Reba McEntire. Blackstock and McEntire had a son, Brandon, who Clarkson soon formed an attraction for.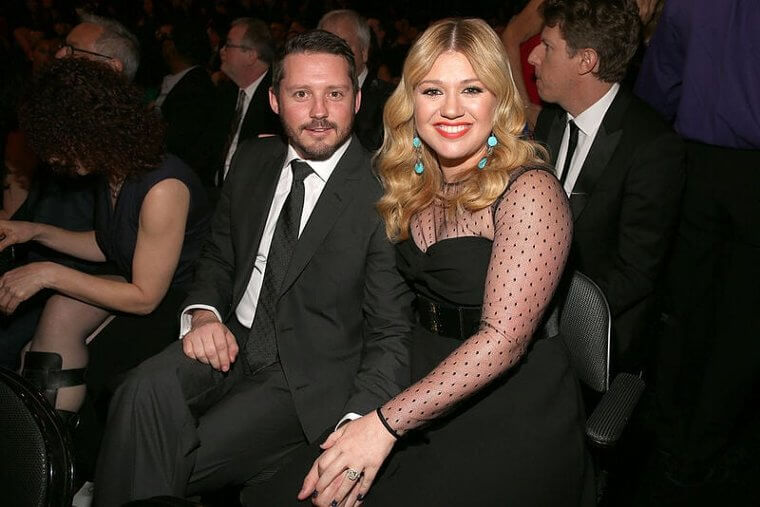 The singer would have to wait, however, as Brandon Blackstock was a married man. Fast forward to February 5, 2012, and Clarkson bumped into Blackstock again at Super Bowl XLVI where she was singing the national anthem. This time, he was single. With nothing in their way, Clarkson and Blackstock began dating.
Married With Children
After dating for a little more than a year, Kelly Clarkson and Brandon Blackstock were married on October 20, 2013. The ceremony was held at Blackberry Farm in Walland, Tennessee.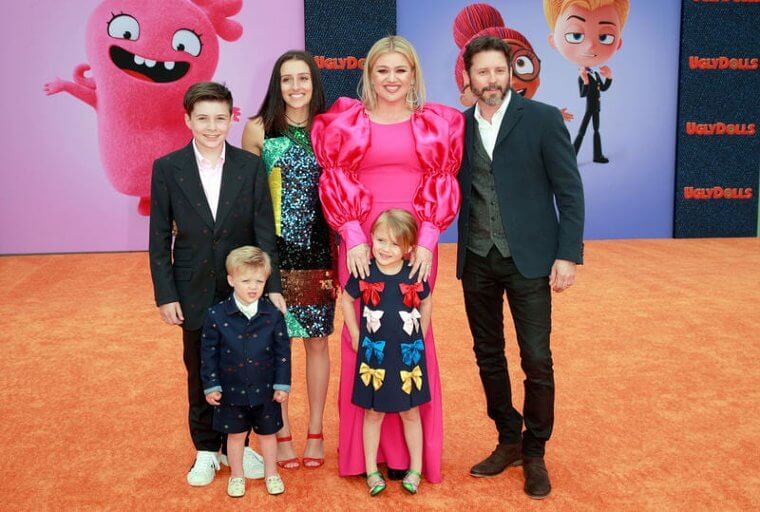 Eight months later, they welcomed their first daughter, River Rose, and the family was completed in April 2016 with a son, Remington "Remy" Alexander. Clarkson was 34 years old, she had a hugely successful music career, a husband, and two beautiful kids. If this was a Disney movie, we'd be getting ready to roll the "Happy Ever After" end credits.
The Voice
No hero story is complete without a nemesis, and Kelly Clarkson found hers when she signed on to be a coach on The Voice in 2016. Taking to the show like a duck to water, Clarkson's bubbly, outspoken, and - above all - competitive personality was a hit. She loved to win, and she often did, but this didn't please everyone.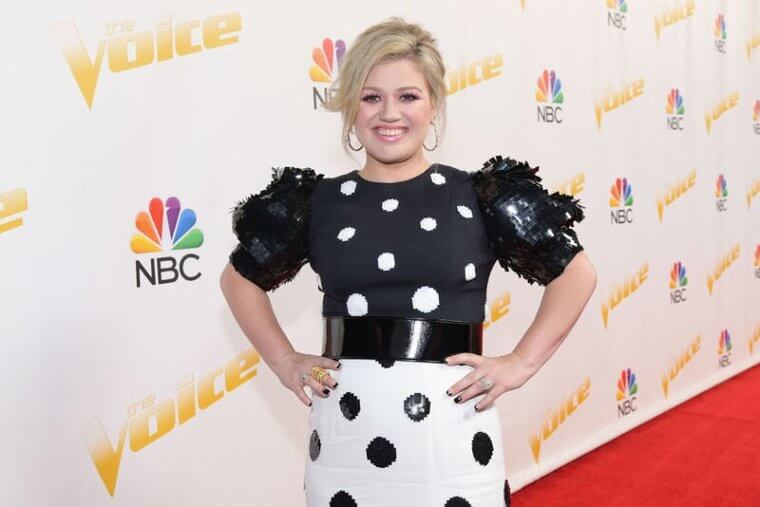 Clarkson's fellow coach, the country star Blake Shelton, spent the show constantly making digs at his co-star and described her as the worst coach ever to appear on The Voice. It was all playful though, and perhaps showed a little more of Shelton's jealousy than it did of any flaws Clarkson might, or might not, have had.
Standing Together
In 2014, after a series of controversies between them, the singer Ke$ha sued the producer Dr. Luke for sexual assault and battery, sexual harassment, gender violence, civil harassment, violation of California's laws against unfair business practices, infliction of emotional distress (both intentional and negligent), and negligent retention and supervision.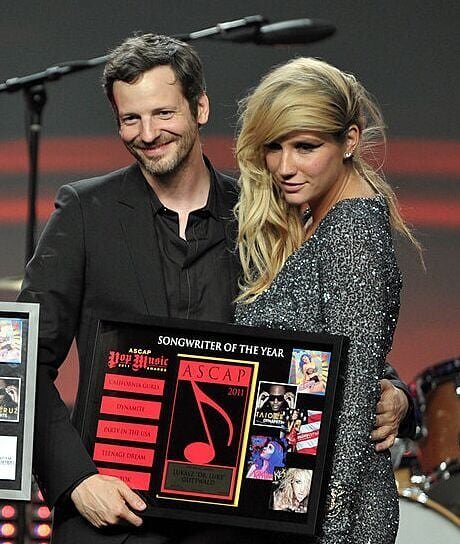 Kelly Clarkson had worked with Dr. Luke in the early part of her career, on hits including  "Since U Been Gone", "Behind These Hazel Eyes", and "My Life Would Suck Without You", and she had something to say on the matter. In 2016, Clarkson came forward to say she had been blackmailed by her label into working with Dr. Luke and that she supported Ke$ha in all her allegations against him. As of June 2022, the case is still ongoing.

Branching Out
Kelly Clarkson's seventh studio album, Piece by Piece released in 2015 was her first not to achieve platinum sales. While she might have been disappointed, Clarkson now had her eyes set on new industries. In 2016, she published River Rose and the Magical Lullaby. A book inspired by her daughter of the same name, in which magical adventures are sparked by a lullaby.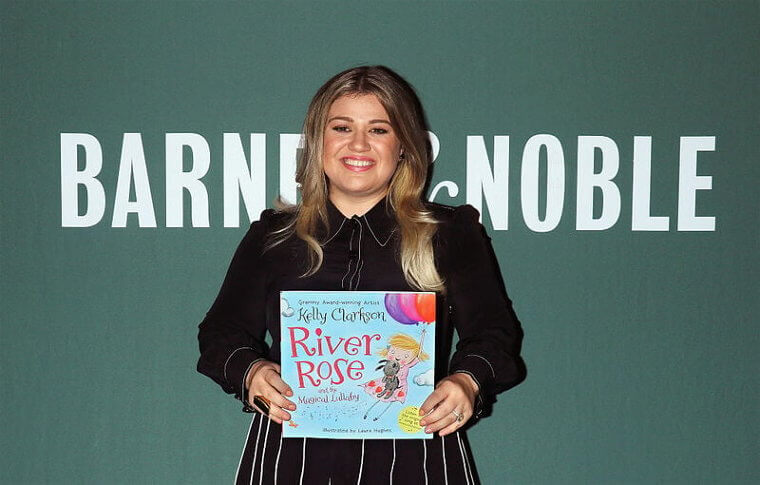 Then, in September 2019, the singing author took a huge leap and launched her own daytime chat show. The Kelly Clarkson Show was an immediate success and was soon rivaling stalwarts such as Ellen Degeneres in the ratings. At this point, it seemed Clarkson could do anything she turned her mind to.

Screaming Fan
With a glittering music career and her own daytime talk show, Kelly Clarkson is a global megastar in her own right, but that doesn't mean she isn't also a fangirl sometimes. In 2018, Clarkson attended the Golden Globe Awards ceremony and was standing on the red carpet when she saw the acting legend Meryl Streep heading toward her.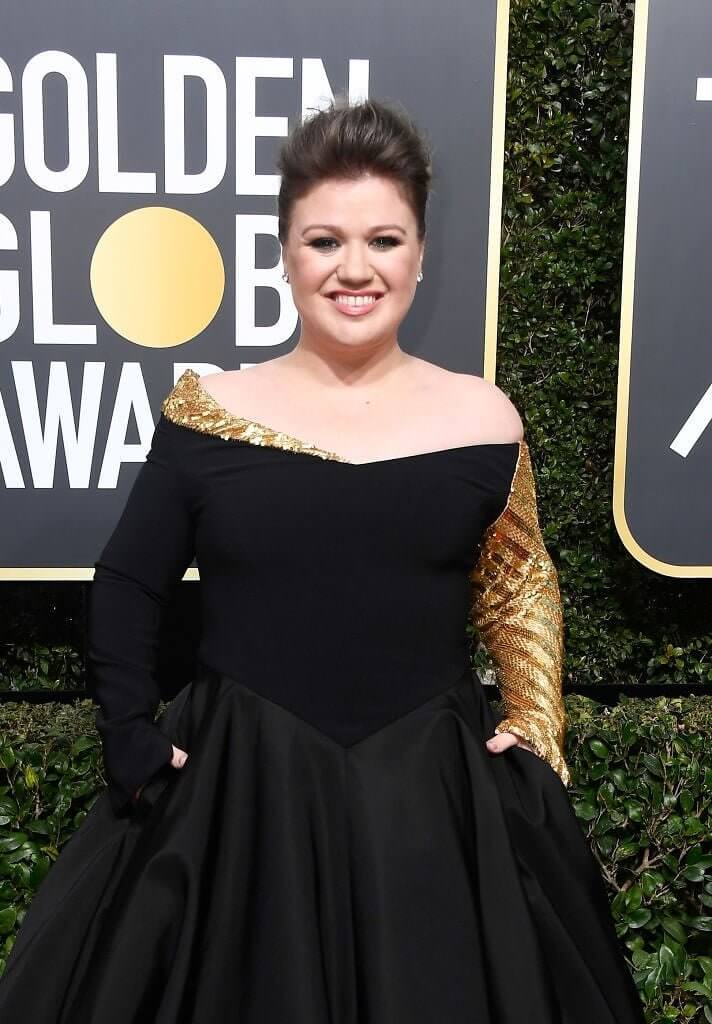 Clarkson was apparently so starstruck that she screamed with excitement. Ryan Seacrest, who had been interviewing Clarkson at the time, stepped in to introduce the women and gave Clarkson the opportunity to pour praise on an idol she had worshiped since childhood.
Behind the Scenes
Though Kelly Clarkson's life might have looked near to perfect in public, she had been struggling with her own battles for some time. In 2018 and 2019, Clarkson began to open up about a health issue she'd been managing. In 2006, she was diagnosed with an autoimmune condition and a thyroid condition, and it was something she would have to live with every day of her career.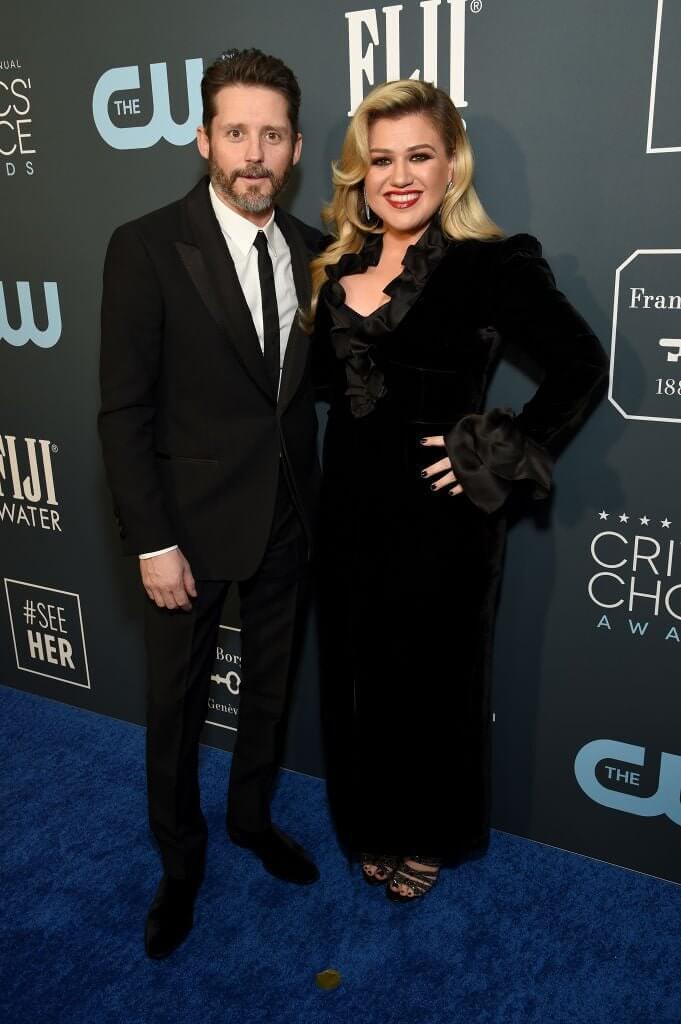 There were also issues in Clarkson's marriage. In June 2020, she filed for divorce from Brandon Blackstock on the basis of irreconcilable differences. A year later she pushed lawyers to finalize the matter, saying they "both deserve the opportunity to build a new life." Her wish was granted on August 3, 2021, and Clarkson won primary custody of both children.
She's Finally Opening Up About The Divorce
Kelly admits today that she was hesitant to end things because she believed she was strong enough to save their marriage. "I'm like, 'I can do this. I can handle so much.' My ego is like, 'I can control my actions. I can control my reactions. I can do this and I can reach this person and I can get through.'" But, she eventually realized that that mindset wasn't healthy.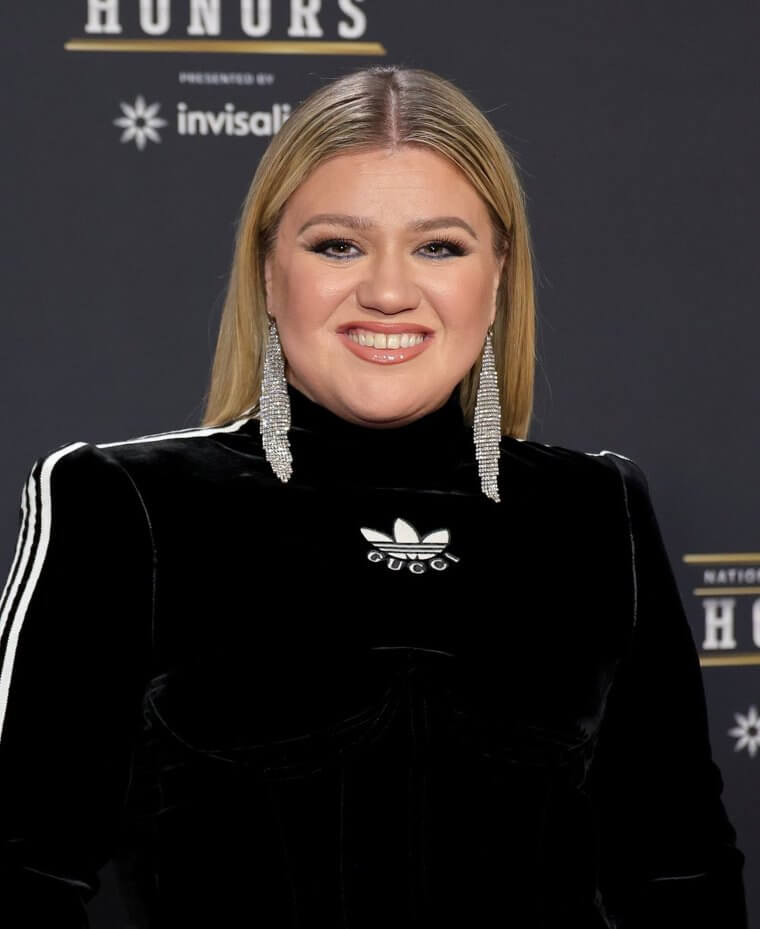 She admitted that she couldn't be her authentic self in the marriage, saying "If you're on the same path at the same time—I think that it could be beautiful. But for me, it wasn't that, and it was very limiting." She continued "It's like there's always this tug-of-war happening, like, 'Oh my god, I love you, but god, I hate you. You are just horrible.'"
Shots Fired
While the divorce proceedings themselves seemed amicable enough, the aftermath of Kelly Clarkson and Brandon Blackstock's separation was far more unpleasant. First, Blackstock's' management company, which had been handling Kelly throughout her career, sued her for $1.4 million in unpaid commission and $4 million for work on The Voice and The Kelly Clarkson Show.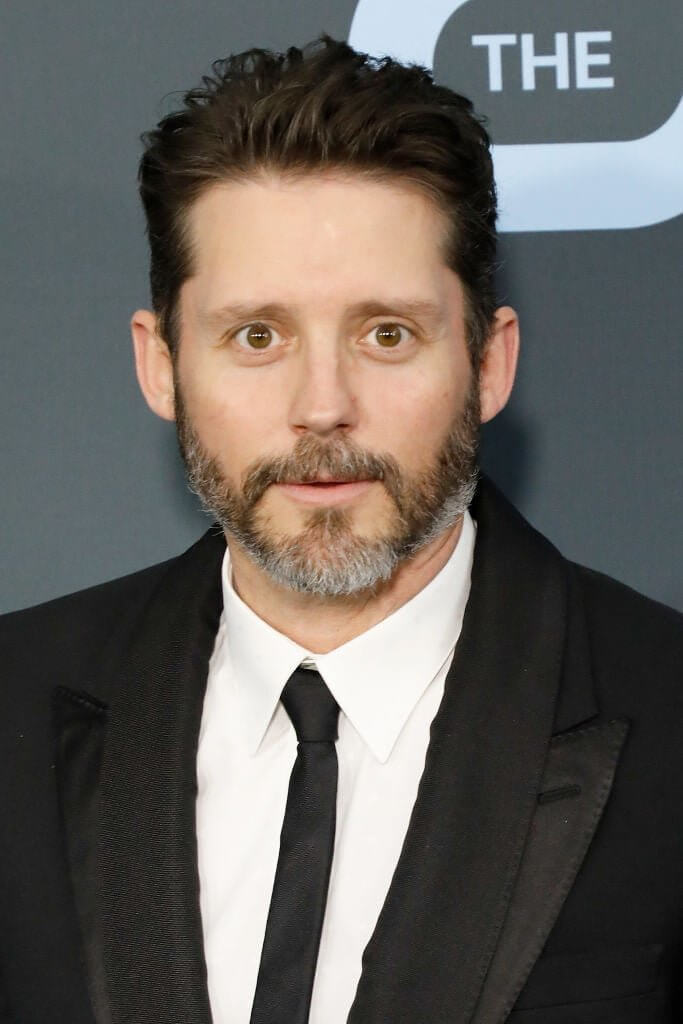 In retaliation, Clarkson countersued, saying the oral agreement she had with Blackstock's company was fraudulent and that both he and his father had been trading for years without a license. Blackstock also had some other demands, ignoring the couple's prenup. He put a claim in for $436,000 a month in spousal and child support, and for Clarkson to pay his $2 million legal costs.
Long Goodbye
Despite being legally divorced in August 2021, Brandon Blackstock was in no rush to move out of the $17 million Montana ranch he had been sharing with his ex-wife. Clarkson, who was spending her time in LA, was the legal owner of the ranch and filed a motion to evict Blackstock so she could sell the property.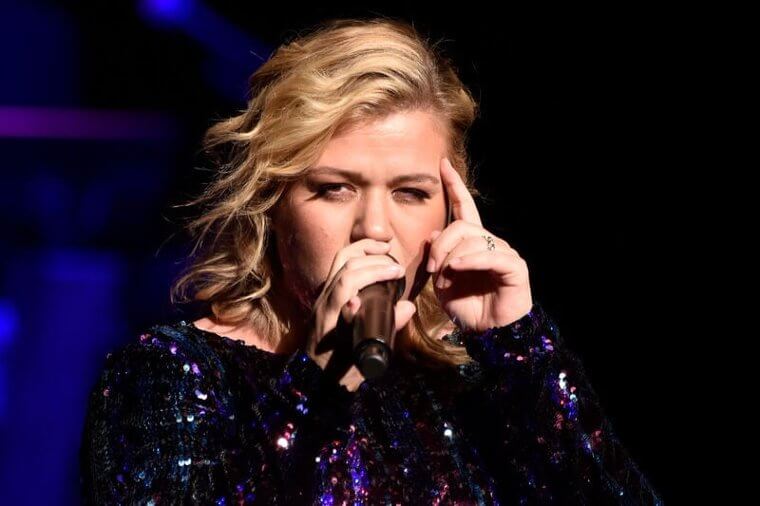 Blackstock pleaded poverty, saying he could not afford to buy a house after his divorce and so eviction would leave him homeless. He also suggested he was going to make a career change and become a full-time rancher. Frustratingly for Clarkson, the court said her ex could stay in her house, but that he would be required to pay the $81,000 maintenance costs. If he didn't, his landlord would be free to sell the property from under him.
New Pad
Brandon Blackstock might have been keen to hold on to Kelly Clarkson's Montana ranch, but the marital home the couple shared in Tennessee was sold with much less delay. Originally listed for sale at $7.49 million, Clarkson finally accepted $6.3 million for the property in 2021. With the money, she bought herself a new place on Toluca Lake in LA.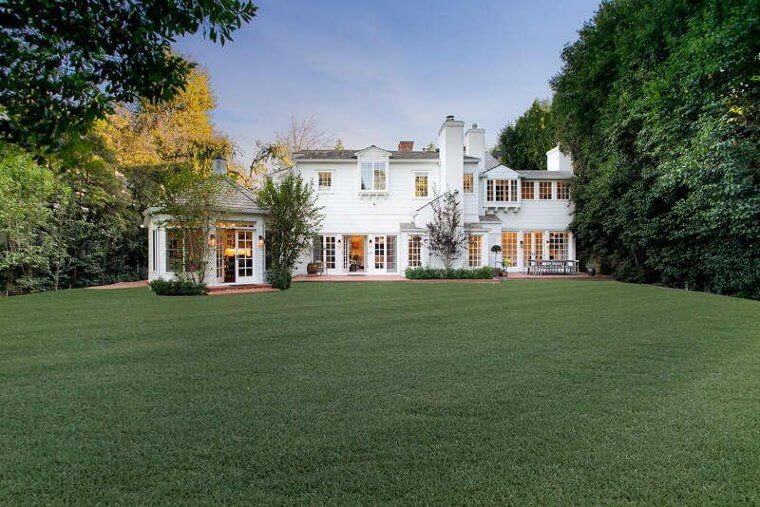 Clarkson and her two kids now share a $5.4 million, 5,000 square foot, five-bedroom mansion with an acre of outdoor space. An unmistakable family home, the property's gardens are filled with "inflatable pool toys, bicycles, a trampoline, and various toys" alongside an outdoor playground "with a slide, swings and a playhouse". Highlight features include an octagon-shaped breakfast room and a huge living and entertaining area complete with a grand piano for those big holiday sing-a-longs.
Getting It All Out
In October 2021, Kelly Clarkson revealed her ninth and, so far, last studio album, When Christmas Comes Around… At its core, it's a holiday album and it features several classic Christmas covers. However, it offers a deeply personal reflection of what she was going through in her life over the previous two years.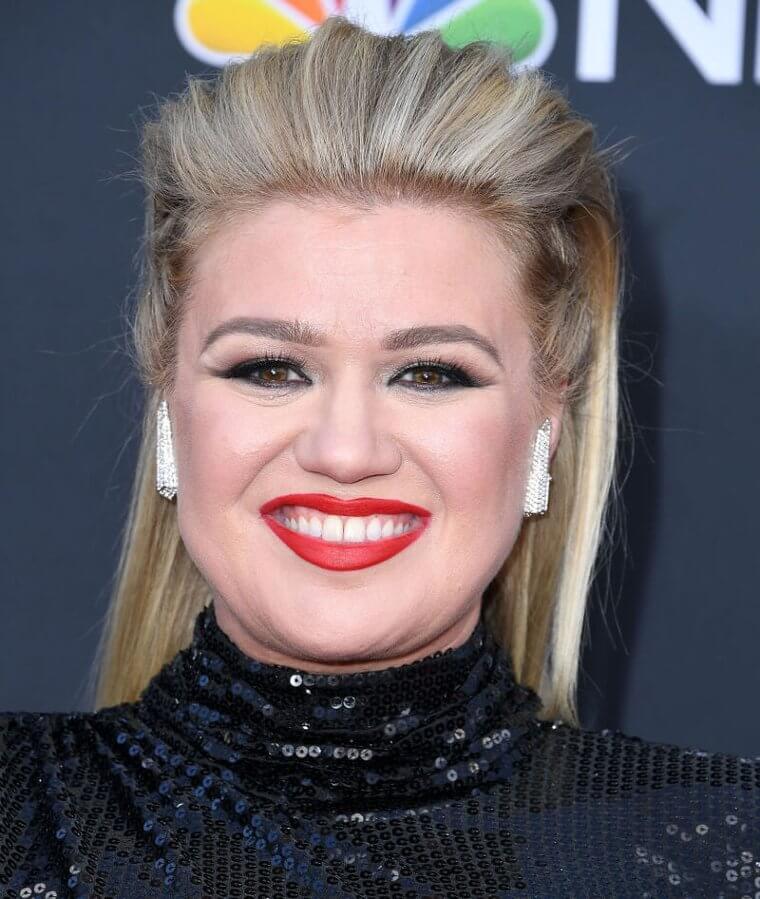 In March 2022, her divorce nightmare was finally over after a judge ruled on a settlement. For the following 22 months, Clarkson would be required to pay Blackstock $115,000 in spousal support every month  She would also be asked to pay $45,600 in child support, despite her having full-time custody of both children. It was an expensive compromise, but at least it was over.
Ringing the Changes
With her divorce finally concluded, Kelly Clarkson set about making changes that would distinguish her new life from her old. Firstly, she didn't want to be Clarkson anymore. While she wouldn't be confusing people rebranding anything professionally, she asked that people begin calling her Kelly Brianne in her personal life.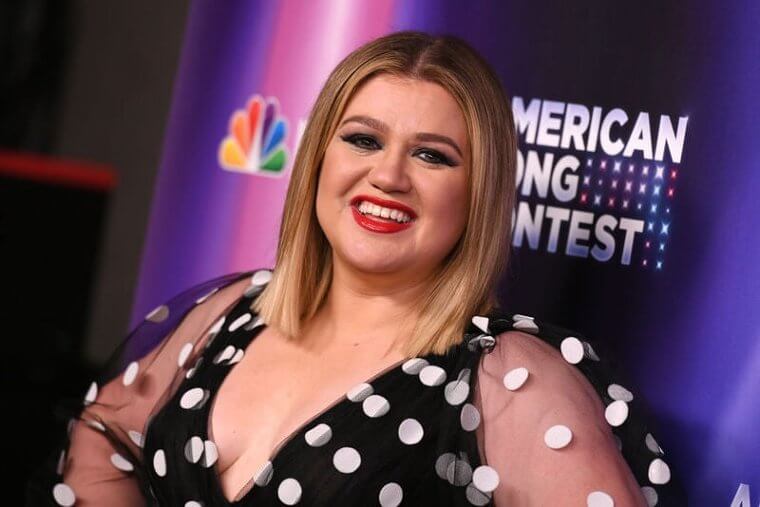 Secondly, Kelly was done with The Voice. Instead, she became a host and executive producer for a new, rival show, American Song Contest. The change not only gave her separation from the past but also gave her more time to spend with her kids.
Fame and Fortune
Nine studio albums, seven of which sold multi-platinum, great hits, more than 40 hit singles, eight world tours, a daytime chat show, two children's books, and a whole host of other television, movie, and musical appearances have all contributed to what is a not insignificant wealth for Kelly Clarkson.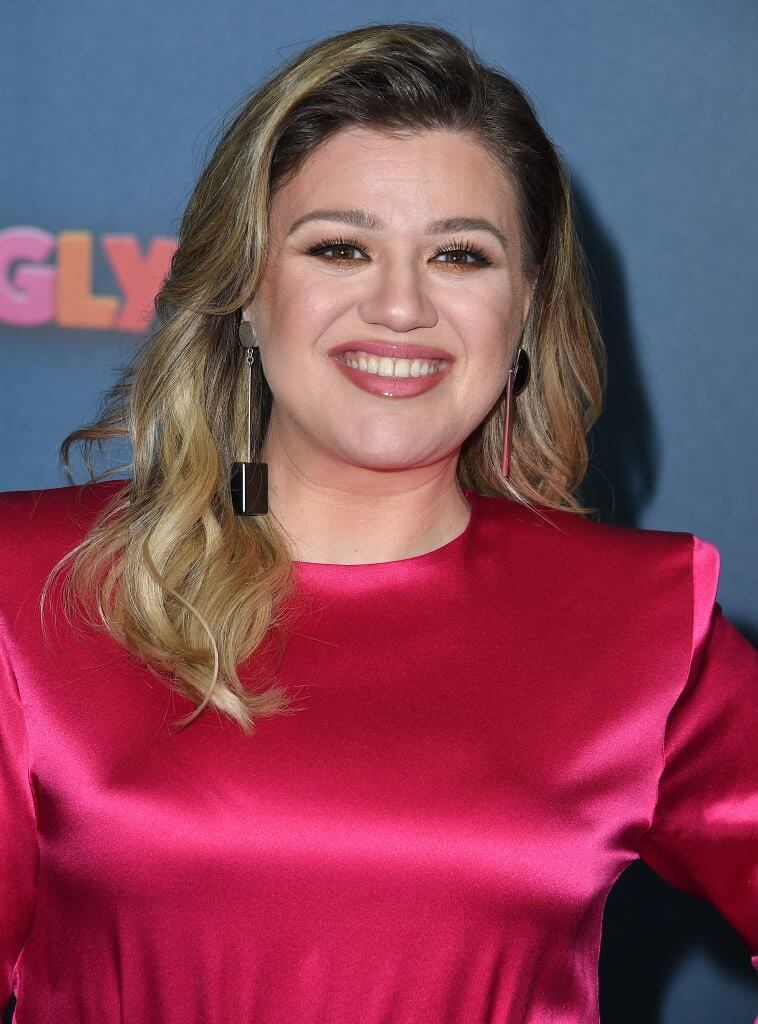 At 40 years old, the singer from Fort Worth now owns multi-million dollar properties in several states and, even after her costly divorce, has an estimated fortune - according to Celebrity Net Worth - of around $45 million. She is a proud supporter of several charitable causes, including Save the Children, UNICEF, and the Save the Music Foundation. With an annual salary estimated at around $14 million, it's unlikely she'll need to worry much about her kid's college fees - even if they aren't offered scholarships like their mom was.
Kelly Clarkson Talks About Troubled Marriage, Hidden Relationship And More
We guess the message of looking the way we want and loving it hasn't reached several people. Hopkins had more to say about Clarksons' looks and it wasn't fair or right on any level. But first, let's get to know Kelly Clarkson better.

After winning the first American Idol competition, Kelly Clarkson became a household name. With over 25 million album sales, three Grammy Awards, several number-one hits, and a successful talk show, it's almost impossible not to have heard of the multi-talented singer.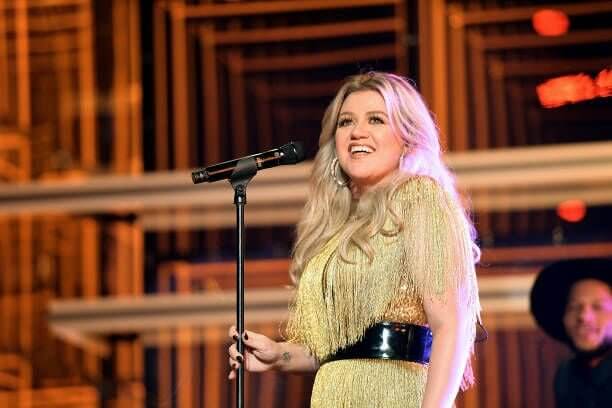 With all this success it's hard to avoid controversies. In recent years, Kelly has had her fair share of public scandals revolving around her relationship with Justin Guarini and her divorce from Brandon Blackstock. Let's dive into the full story.
Justin Guarini and Clarkson
Justin Guarini is best known for his stint on the first season of American Idol, a show famous for catapulting a lot of people into the public eye. Justin had a great run on the show and wowed the fans with several great performances but ultimately finished as the runner-up, with Kelly Clarkson winning the coveted crown.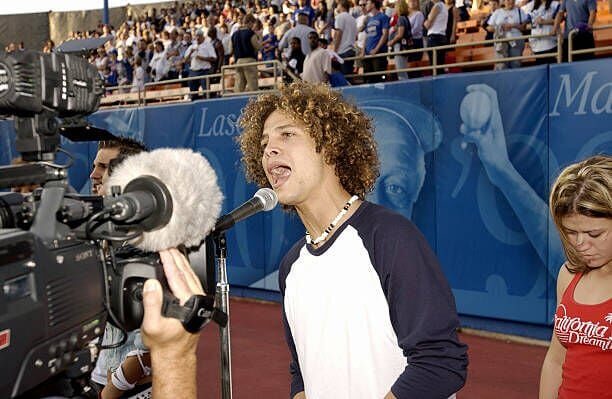 Justin and Kelly have been friends ever since they met on the first edition of the hit talent show. From their first performance, it was obvious to fans that there was something special about the duo. They were both highly talented singers, with Simon Cowell praising Justins' untapped raw potential. Fans, however, thought there was something more going on between the pair.

The Rumours Started to Fly
As you would expect from any TV show with an attractive cast, the Kelly-Justin dating rumors started to travel. You could hardly blame the fans for suspecting the pair were a couple. They were both young, talented, and inseparable while on the show. From the very start, they were both tipped to win the show, with their electrifying performances and obvious charisma.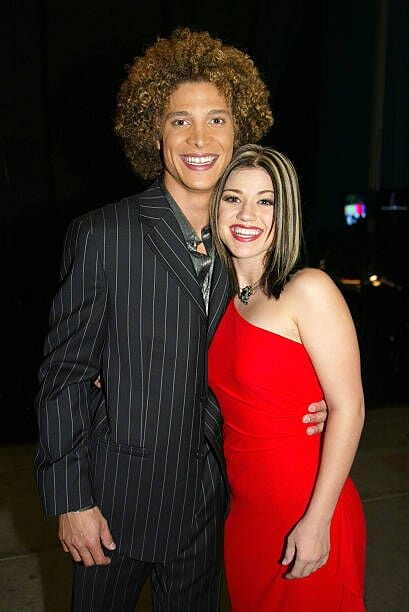 Even though some fans had speculated and even outright hoped for the pair to get together during the show, both of them have strongly denied the dating rumors. Justin and Kelly claimed they were just the best of friends and the dating rumors were unfounded. Justin even went on to say in a 2012 interview with Yahoo Music: "Yeah, there was a rumor, definitely. We've always been such good friends. Um, man, it was weird: she was like my sister on the show..."

How Did Kelly React to the Rumours Resurfacing?
For someone so friendly and outgoing, Kelly does have a way of keeping her personal life private. For a long time, she denied any rumors of a romantic relationship between her and Justin. Kelly was never one to have many celebrity relationships, but with her recent divorce fans are keen to dig into her past relationships, which caused the Justin and Kelly rumors to resurface.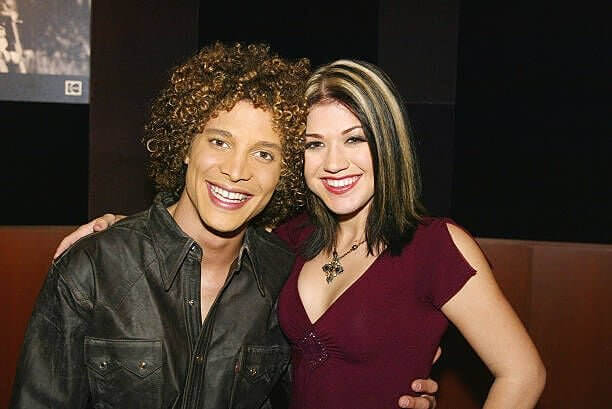 The speculation about the two was just starting to die down when something surprising happened. In a 2015 interview with Andy Cohen, Kelly might have accidentally dropped a juicy piece of information to the public.
Justin Spilled the News First
Even before Kelly made her accidental statement, Justin had dropped some hints of his own that the pair were once more than just "friends" as they claimed to be. He finally confirmed the rumors that have been poking at the pair for years.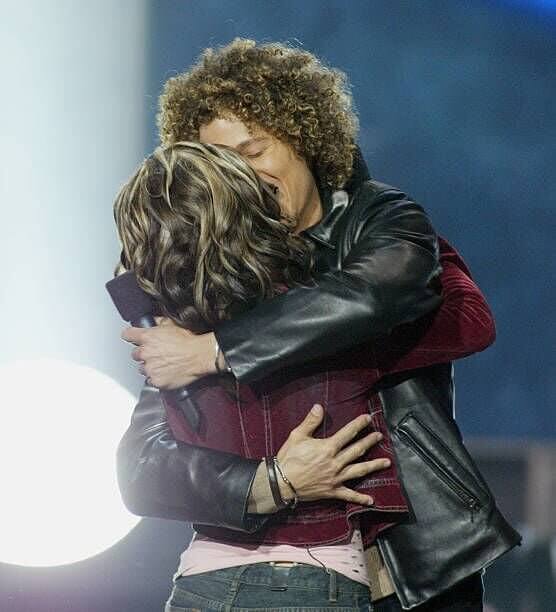 It all happened during his comedy show. Tired of the rumors, he finally decided to put the matter to rest once and for all. Yes, the pair did date, and no it was not while they were both on American Idol.
So They Did Date... Just Not During American Idol
Justin and Kelly did actually have a romantic relationship, but it didn't happen during their stint on American Idol. It was actually during the filming of their 2003 romantic comedy movie From Justin to Kelly that the pair struck up a secret romance. According to Kelly, the two actually dated briefly while filming the movie.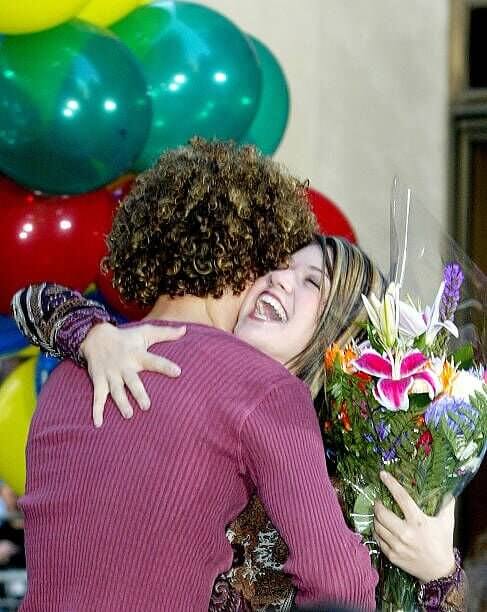 From Justin to Kelly was a romantic comedy released in 2003 telling the story of two star-crossed lovers who meet during spring break, but the film, unfortunately, didn't do well commercially or critically. In fact, the movie became somewhat of a sore spot for Kelly, who denies ever wanting to be involved in the film. She has stated on numerous occasions that she was contractually obligated to make the film and knew it was a bad idea from the start.
Are the Duo Still Friends?
The romance between Justin and Kelly while on set was short-lived and both soon moved on with their lives and their careers. With both stars going in different directions, fans were wondering if the two still kept in touch.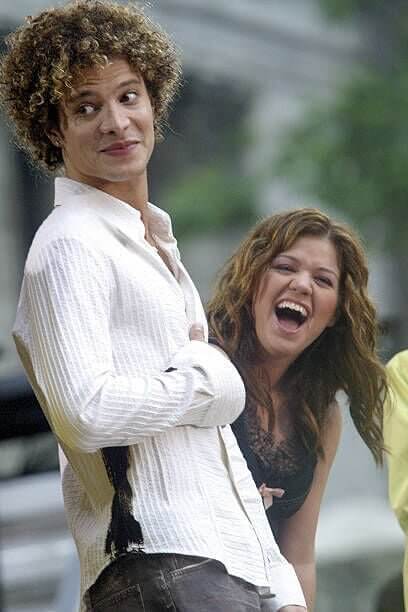 It's truly hard to say how much they kept up with each other over the years. Kelly is a multiple Grammy award-winning artist, with her own hit TV show, and also is a judge on The Voice. She has two beautiful kids of whom she is very proud. Justin has starred in several popular Broadway productions, released several albums, and now has a successful advertising career. He got married and lives in Philadelphia with his wife and kids.
They Both Reunited on Her Show
In 2019, during a very special episode of her show, Kelly hosted a very touching reunion among old friends. She invited Justin, as well as Simon Cowell, Paula Abdul, and Randy Jackson, who were the three judges from the very first edition of American Idol. It was a truly heartwarming moment as they reminisced over the historic first season and what it meant to all of them.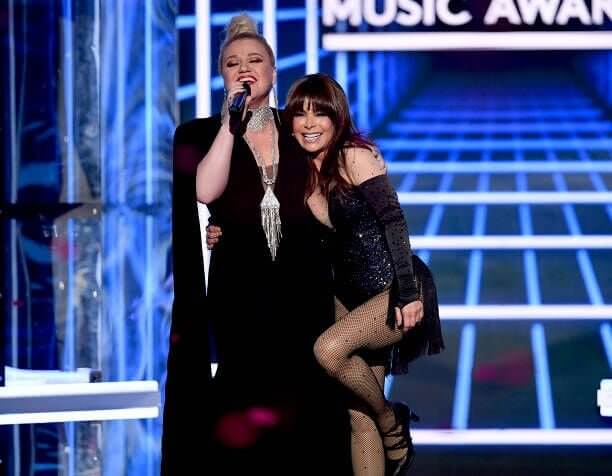 The episode will always be remembered as something special for all the fans of The Kelly Clarkson Show. The love among the old friends was evident. Justin and Kelly even shared a tender moment towards the end of the show with a very deep and personal hug. Of course, Justin couldn't resist bringing up their old movie and saying he was so glad they were able to move past the flop.
At Least Now We Know the Truth
The story about her secret past love affair between Kelly and Justin has been a fan favorite for years. Now the duo has told us the truth, the whole truth and nothing but the truth...we hope.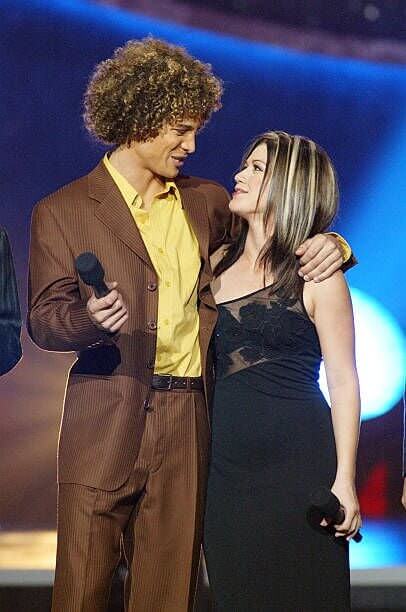 Anyway, we're glad Kelly and Justin are happy and we wish them all the best in all their future endeavors. Since they've satisfied our curiosity maybe we can finally let the buzz die down and move onto the next juicy piece of gossip.
The Scoop on Kelly Clarkson's Shocking Divorce
American Idol has given us 18 seasons of beautiful music, emotional rollercoasters, and unforgettable moments. However, which moment could be more memorable than the very first winner of the hit show, Kelly Clarkson. Kelly had it all. She was beautiful, talented, successful, and had the perfect marriage...or so it seemed.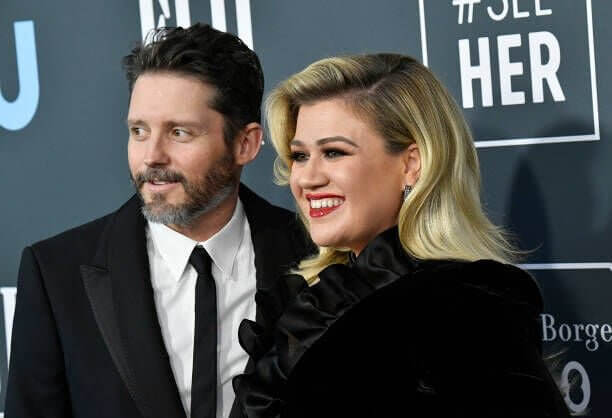 Imagine the shock her fans received when they heard she was splitting up from Brandon Blackstock, her husband of seven years. Like every picture-perfect Hollywood romance, there's always more than meets the eye. So let's find out what caused the rift in this beautiful union.

Brandon Blackstock
Besides having a name that sounds like it came straight out of a romance novel, what do we know about Kelly Clarksons' ex-husband Brandon? Brandon Blackstock was born in 1976 to Narvel Blackstock and Elisa Gayle Ritter. His father was a celebrity manager who managed several big names during his career.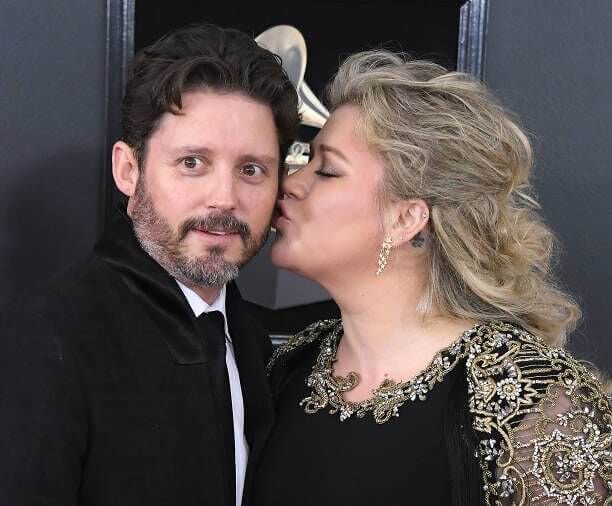 Following in his father's footsteps, Brandon is also a celebrity manager. His client lists include stars like Rascal Flatts, Blake Shelton, and formerly even Kelly herself. To complete his fairytale persona, Brandon is also a registered pilot, a fact that Kelly bragged about several times in the past.
His Special Surprise at the Billboard Music Awards
Despite managing various celebrity musicians, Brandon himself was never one to step into the spotlight. Kellys' fame seemed to be enough for both of them. That was what made his presence at the 2018 Billboard Music Awards such a special moment for both of them.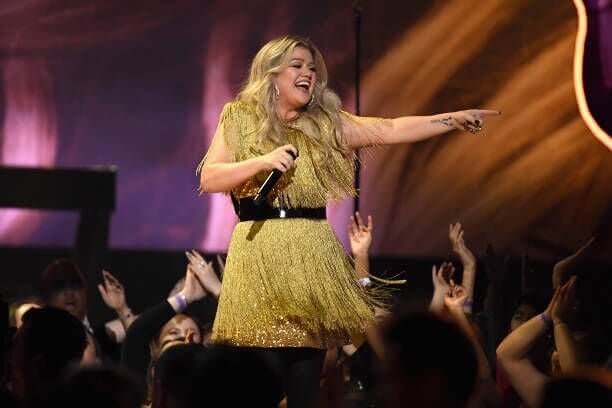 The event was hosted by Kelly, and Brandon was there to show his love and support for his wife. To top it off he created a scene straight from a movie during his wife's performance of her 2015 song "Piece by Piece" on the last show of her Meaning of Life Tour. He snuck onto the stage during her performance, leaving Kelly singing through tears of joy.