In an effort to demonstrate his role as a unifying figure for the United Kingdom, King Charles III's upcoming coronation will be a groundbreaking event, featuring the active participation of various faiths beyond the Church of England for the first time.
First Time Bishops
The ceremony will also include female bishops for the first time, as well as hymns and prayers in Welsh, Scottish Gaelic, Irish Gaelic, and English. Archbishop Justin Welby, the spiritual leader of the Church of England, has expressed his hope that the service will inspire those of faith and those without.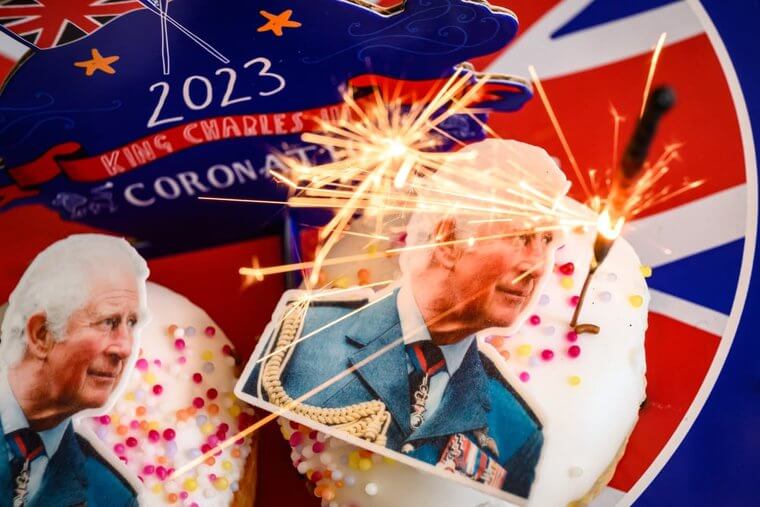 He stated, "It is my prayer that all who share in this service, whether they are of faith or no faith, will find ancient wisdom and new hope that brings inspiration and joy."
Still Relevant
The coronation aims to showcase the continuing relevance of the 1,000-year-old monarchy in a more diverse Britain than when Queen Elizabeth II was crowned 70 years ago.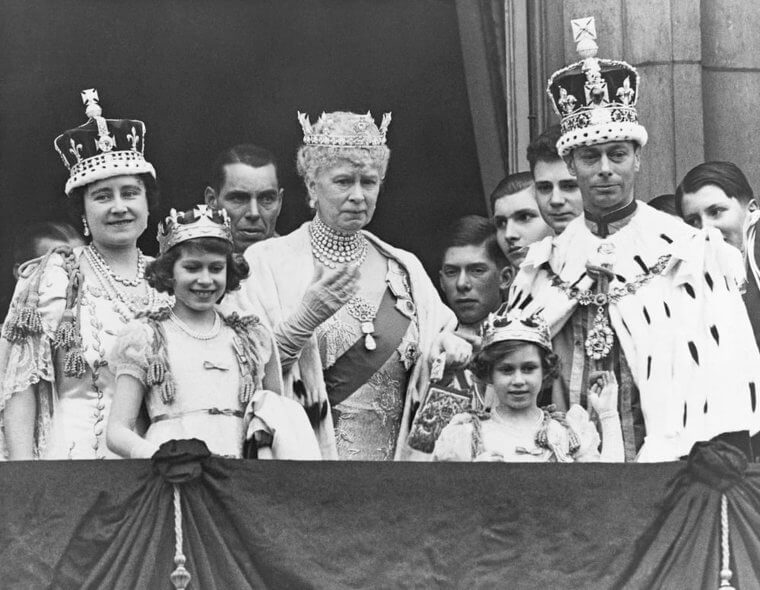 The theme "Called to Serve" will underscore the importance of youth in today's world, as a Chapel Royal chorister—the youngest member of the congregation—greets the king, who will respond with, "In His name and after His example, I come not to be served but to serve."
True To History
Despite the contemporary elements, the ceremony will maintain historic aspects of transferring power to new monarchs, such as the anointing of the king by the Archbishop of Canterbury. This sacred moment will occur behind a screen, visible only to a few senior members of the clergy.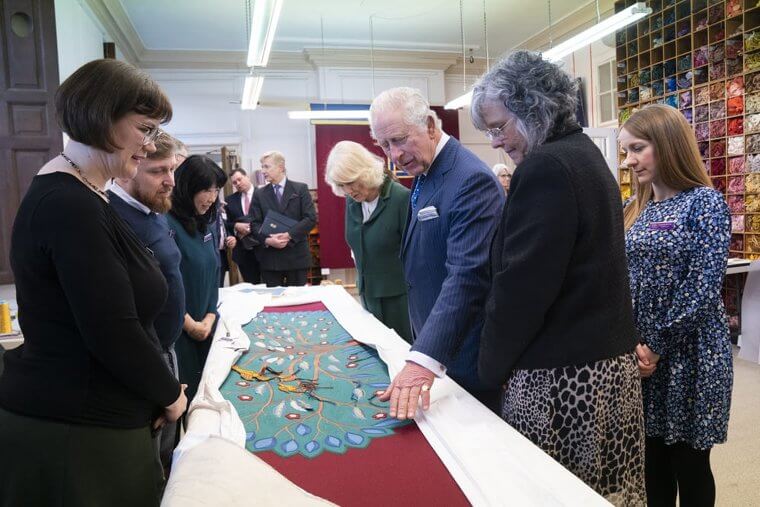 The Anointing occurs prior to the investiture and crowning of His Majesty. The Dean of Westminster pours sacred oil from the Ampulla into the Coronation Spoon, and the Archbishop of Canterbury proceeds to anoint the Sovereign on their hands, chest, and head.
The Regalia
Following the anointing, coronation regalia will be presented, with members of the House of Lords from Hindu, Jewish, Muslim, and Sikh traditions offering King Charles objects without explicit Christian symbolism.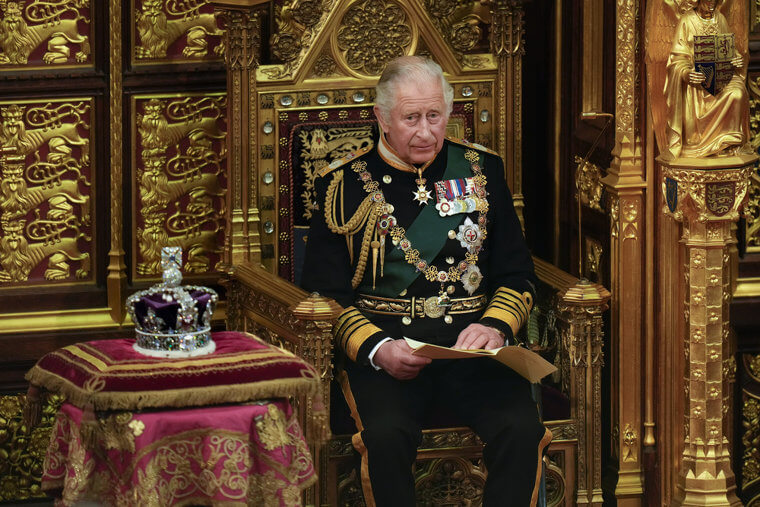 The traditional homage of the peers will be replaced by an "homage of the people," inviting those in the Abbey and watching on television to affirm their allegiance to the king.
Not Hidden
In a departure from tradition, the Queen Consort's anointing will take place in full public view during the coronation ceremony. Camilla will be presented with a ring symbolizing her union as consort to the King.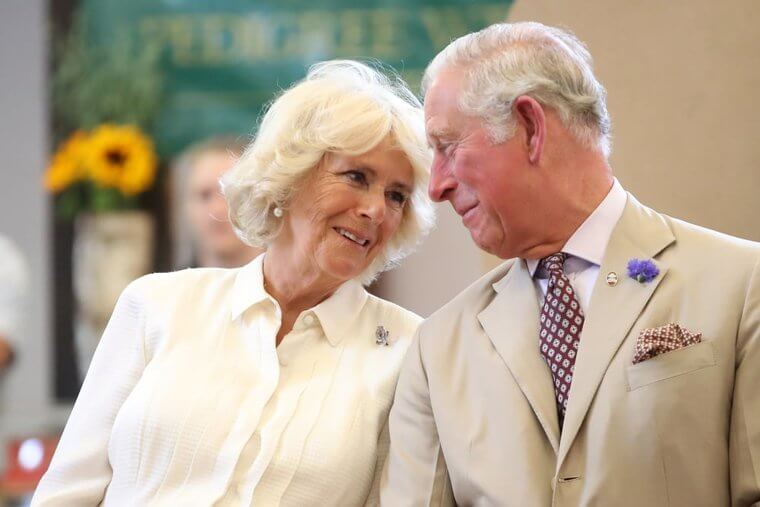 Unlike the late Queen Mother's coronation back in 1937, Camilla's consecration with holy oil will occur openly, without the use of a canopy to conceal the act.

Future King
Prince George is set to make history as the youngest future king to assume an official role at a coronation, being appointed as one of his grandfather's four Pages of Honour. The nine-year-old will carry the King's robes, accompanied by the other Pages of Honour – 13-year-old Lord Oliver Cholmondeley, 13-year-old Nicholas Barclay, and 12-year-old Ralph Tollemache, all sons of the King's friends.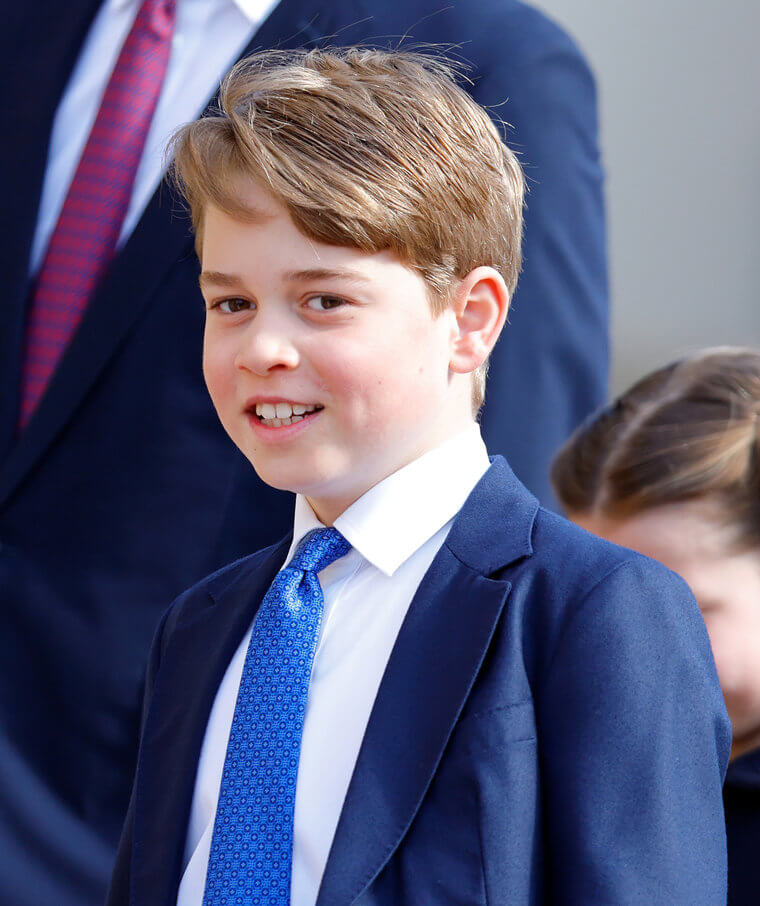 The Queen has selected her three grandsons – 13-year-old twins Gus and Louis Lopes, 13-year-old Freddy Parker Bowles – and her great-nephew, 10-year-old Arthur Elliot, to serve as her Pages of Honour.
And Then?
What comes next following the Coronation? Upon the conclusion of the ceremony, the King and Queen Consort will proceed to Buckingham Palace via the Coronation Procession. It has been disclosed that the procession route will be considerably shorter than Queen Elizabeth's, sparking concerns that numerous royal supporters might miss the opportunity to witness the new monarch.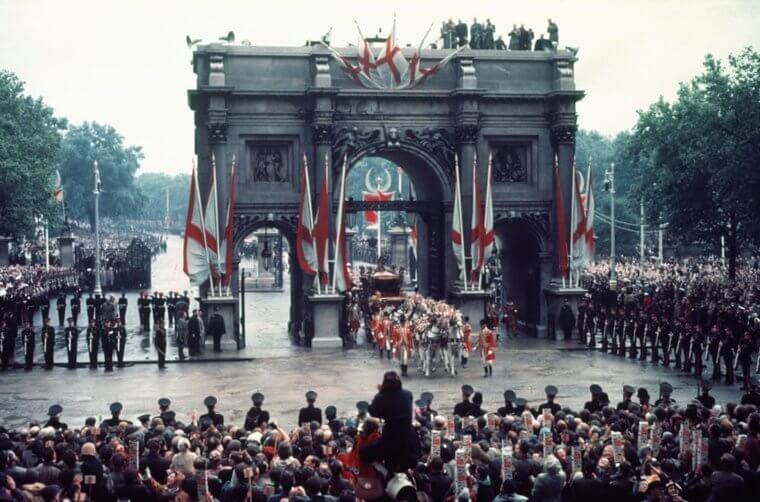 The 1.3-mile route will escort the King and Queen from Westminster Abbey to Buckingham Palace, bypassing extensive portions of the capital that were included in Queen Elizabeth II's 1953 five-mile Coronation procession.

Guests?
The upcoming coronation ceremony of King Charles III on May 6 is set to be a historic event that millions of people worldwide will watch. However, only a select number of handpicked guests will have the privilege of witnessing the event in person.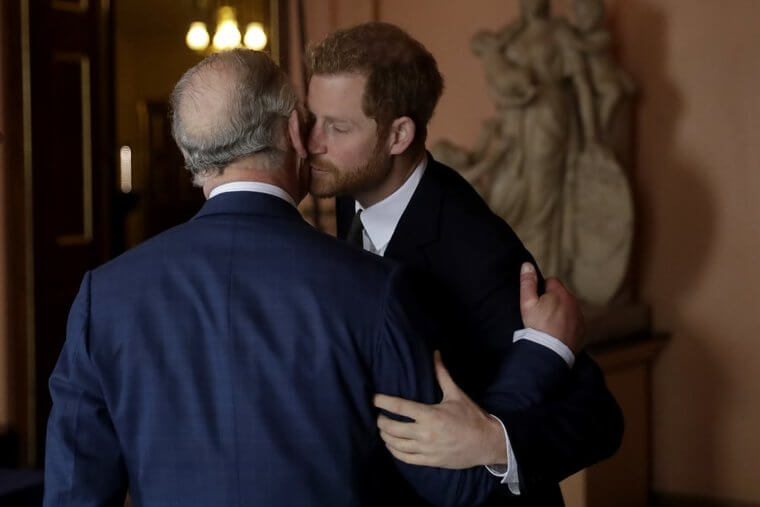 While the U.K. government has yet to release the final coronation guest list, some of the most recognizable attendees have been confirmed.
How Many?
The ceremony at London's ancient Westminster Abbey will host members of the royal family from all around the country, foreign dignitaries, politicians, and even some members of the public.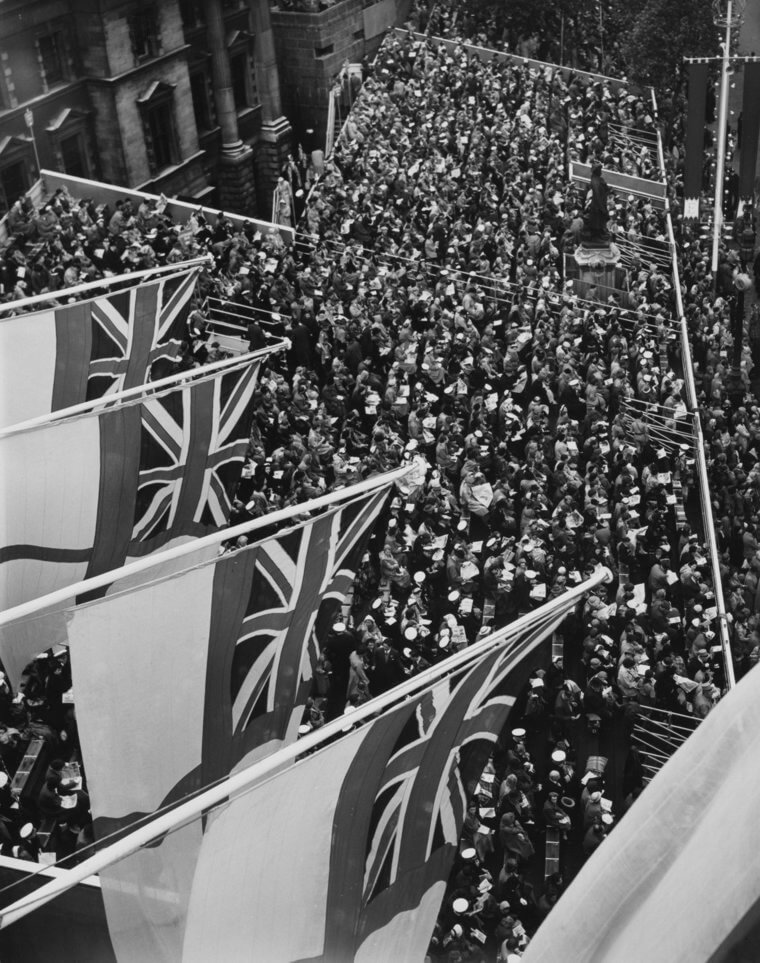 In contrast to Queen Elizabeth II's 1953 coronation, which saw around 8,000 guests, King Charles' coronation will have a significantly reduced guest list of approximately 2,000 people.
Family
Naturally, the entirety of Britain's royal family has been invited to the coronation. This includes the king's eldest son, William, the Prince of Wales, and his wife, Katherine, Princess of Wales, along with their children.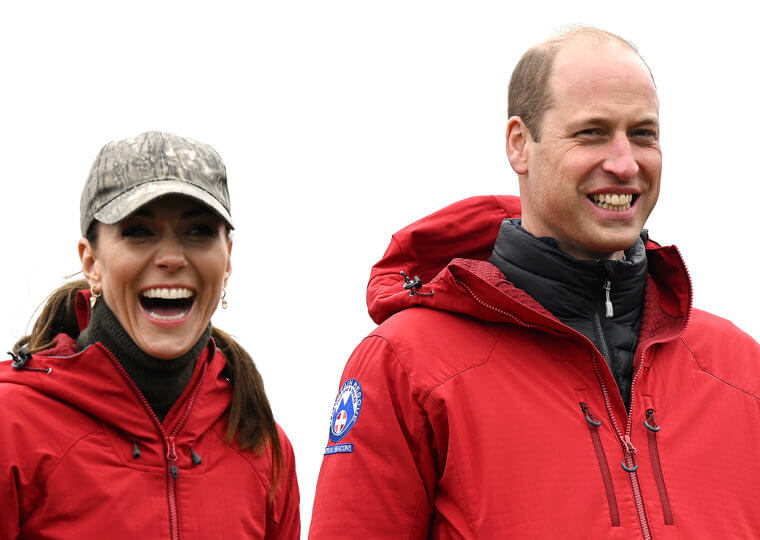 Prince George of Wales, the oldest child of William and Kate, will participate in the ceremony as a page, assisting with his grandfather's robe during the proceedings. King Charles' siblings, Princess Anne, Prince Andrew, and Prince Edward, are also expected to attend, but Prince Andrew's role in the day's events will not be prominent due to his recent legal issues.
The Spare?
Prince Harry, the Duke of Sussex, confirmed in April that he would attend the coronation after weeks of speculation. However, his wife, Meghan, the Duchess of Sussex, will remain in California with their children, Archie and Lilibet. It comes as no surprise that the ex-"Suits" actress will not be attending, given her strained relationship with Harry's family.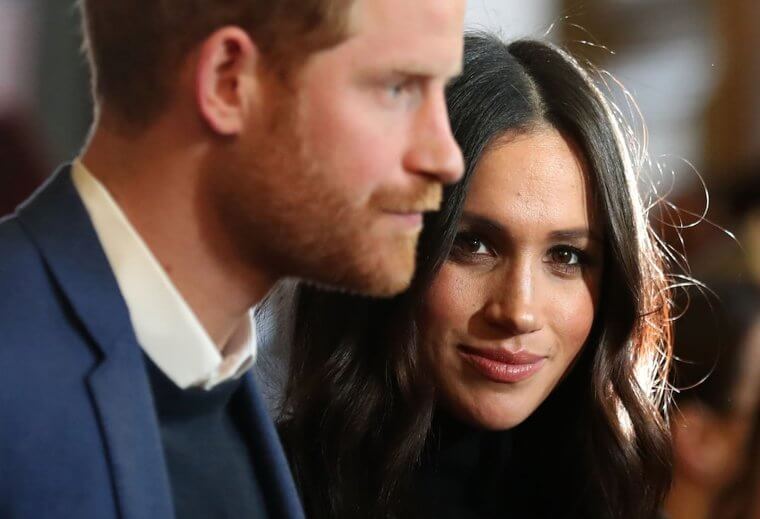 In multiple interviews since stepping back from royal duties, Markle has criticized the royal family, alleging that they did not support her when she confided her suicidal thoughts. Additionally, she claimed that some family members had expressed concerns about her son's skin color.
Exes?
Sarah Ferguson, the Duchess of York and Prince Andrew's ex-wife, confirmed she would not attend the coronation. Well, because she wasn't invited. When asked why, she replied: "It's a state occasion, and being divorced, I don't think you can have it both ways." 

In recent months, it appeared that Fergie was gradually being accepted back into the royal circle. In December, reports emerged that she was invited to spend Christmas with the Royal Family for the first time since parting ways with Prince Andrew. So people are confused as to why she was not invited.
Katy Perry?
Perry was revealed as one of the main performers for Charles' event after multiple artists declined the invitation. Yes, she is American, but she is an ambassador for one of the royal foundations, The British Asian Trust.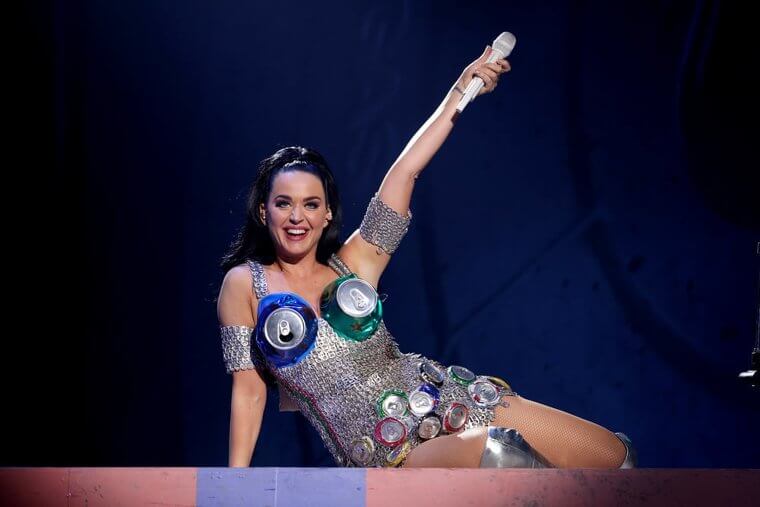 The American singer expressed her enthusiasm in an April 14 statement, saying, "I am thrilled to perform at the Coronation Concert and contribute to raising awareness for the British Asian Trust's Children's Protection Fund, which encompasses efforts ranging from on-ground initiatives to fundraising, all aimed at finding solutions to child trafficking."
Andrea Bocelli
Responsible for the production and telecast of the concert, the BBC has revealed that opera luminaries Andrea Bocelli and Bryn Terfel are slated to deliver a duet, while classical-soul maestro Alexis Ffrench will also grace the coronation celebration with his performance.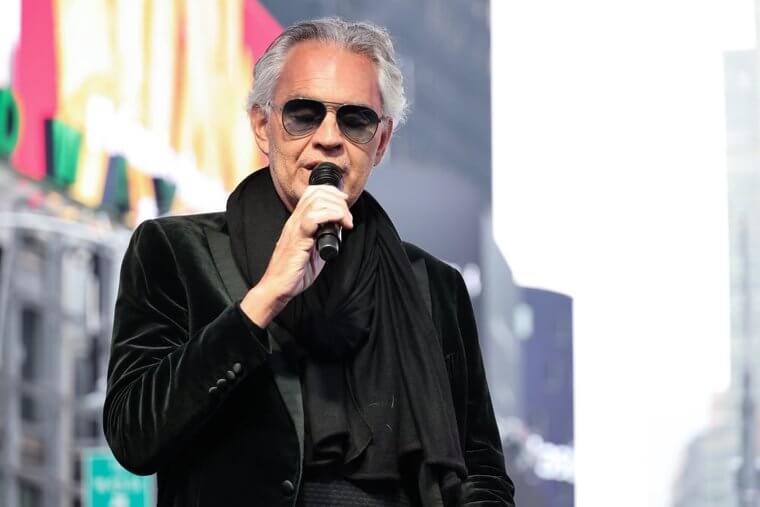 The event is expected to unfold in the presence of the newly-crowned King, the Queen Consort, and a live audience of around 20,000 people, while also being accessible to audiences worldwide via the BBC's radio, TV platforms, and international broadcasts.

Lionel Richie
Richie is a fellow judge on "American Idol" alongside Perry (but that's not the reson he was chosen:-) , was also announced as a performer for Charles' coronation. "To share the stage with the other performers at The Coronation Concert is a once-in-a-lifetime event and it will be an honor and a celebration," Richie stated on Friday.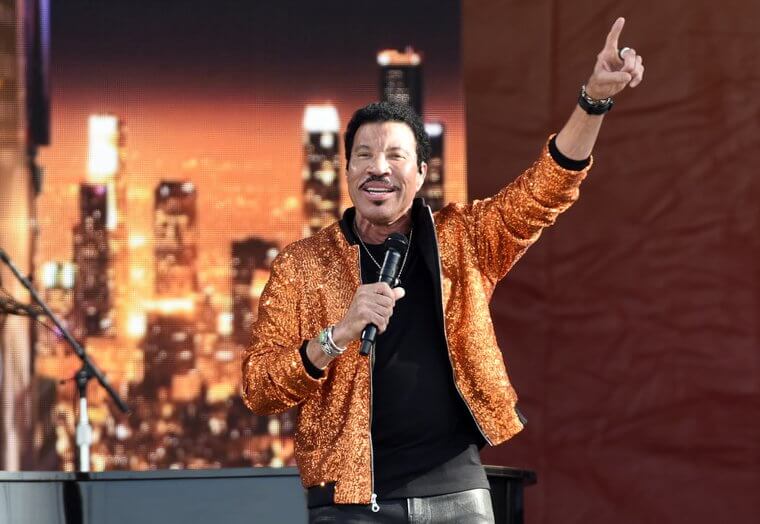 The co-writer of the "We Are The World" charity single, who was recently inducted into the Rock and Roll Hall of Fame, had previously been appointed as the first global ambassador for The Prince's Trust. This key charity for King Charles III led many to anticipate his performance at the coronation celebration.
Not Attending
Elton John has confirmed that he will not be attending Charles' coronation. A representative for the "Tiny Dancer" singer explained that John had to turn down an invitation to perform at the event due to a scheduling conflict, as reported by Rolling Stone.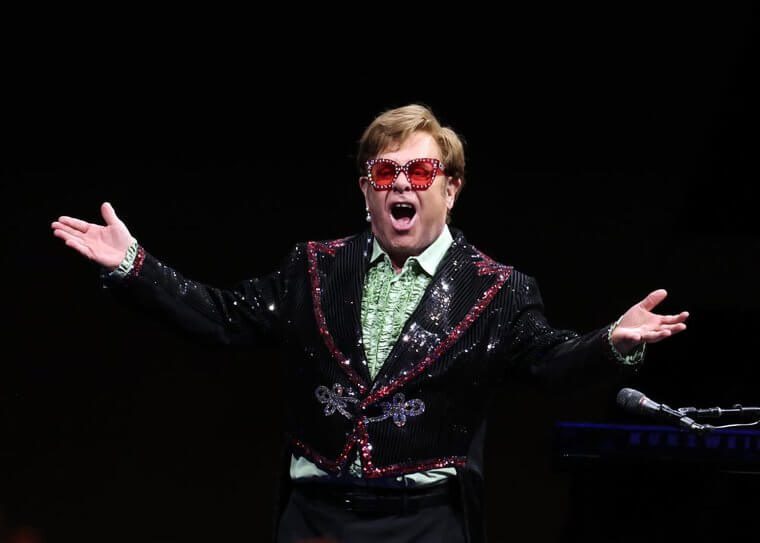 American President Joe Biden will also not attend, as he has enough to deal with back home. He will have representatives, and he did talk to King Charles by phone to inform him of what's happening.
World Wide
In a departure from tradition, members of other royal families worldwide have been invited to the coronation. This contrasts with previous ceremonies, where only British royals attended. A small number of British politicians have been invited as well, including current U.K. Prime Minister Rishi Sunak and several former prime ministers.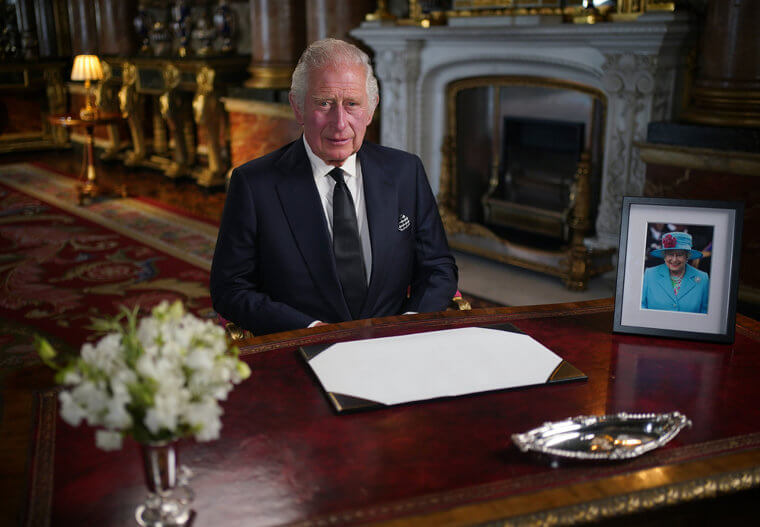 Foreign heads of state, particularly from key British allies and members of the British Commonwealth, have also been invited. US First Lady Jill Biden will represent the president.
The Public!
King Charles has also extended invitations to members of the public who have distinguished themselves through community service or charitable contributions. Over 1,250 volunteers and young people have been invited to attend the coronation service or related events.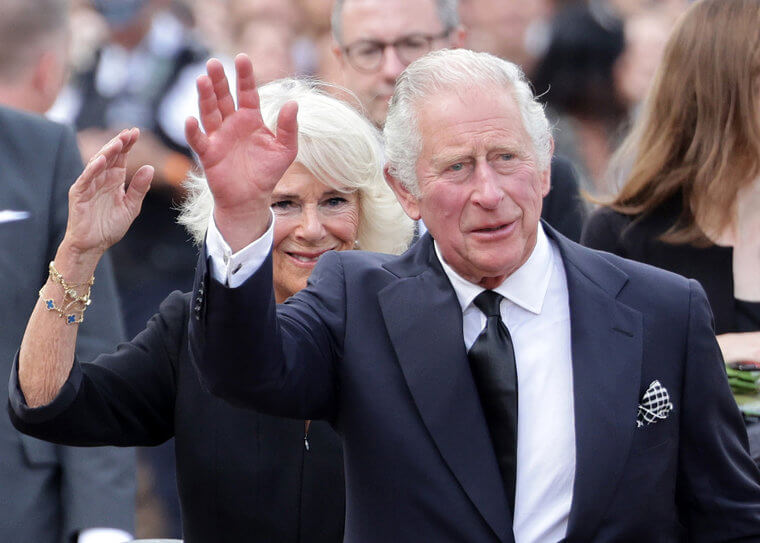 Additionally, Buckingham Palace confirmed that 450 "COVID heroes" who helped the U.K. navigate the pandemic will attend the service at Westminster Abbey.
The People
Julian Payne, former communications director for then-Prince Charles, remarked that the coronation would showcase "less of the aristocracy and more of the meritocracy."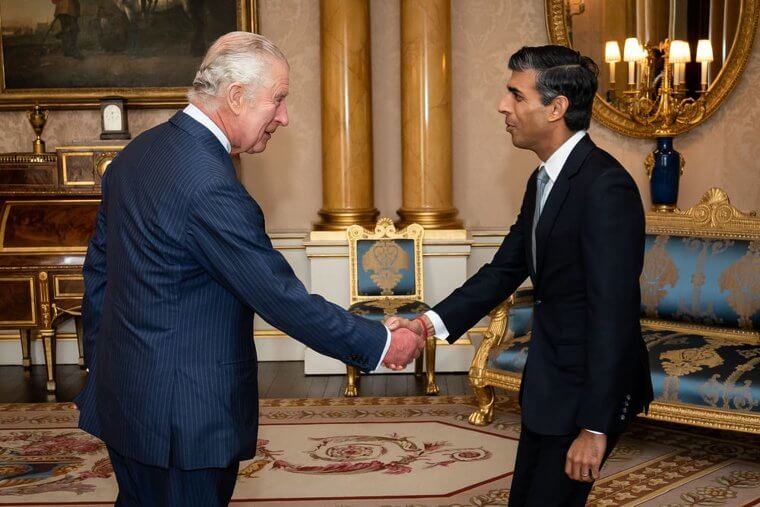 This inclusive guest list reflects the evolving nature of the British monarchy and its commitment to recognizing and celebrating individuals who serve their communities and contribute to the betterment of society.
Traditions King Charles III Is Expected to Follow
We have no doubt that in some private moment over the last 30 years, Prince Charles has wandered around a palace humming "Oh, I just can't wait to be king!" Even if it isn't true, he must have spent a great deal of time thinking about it while he waited, patiently, for his turn on the throne.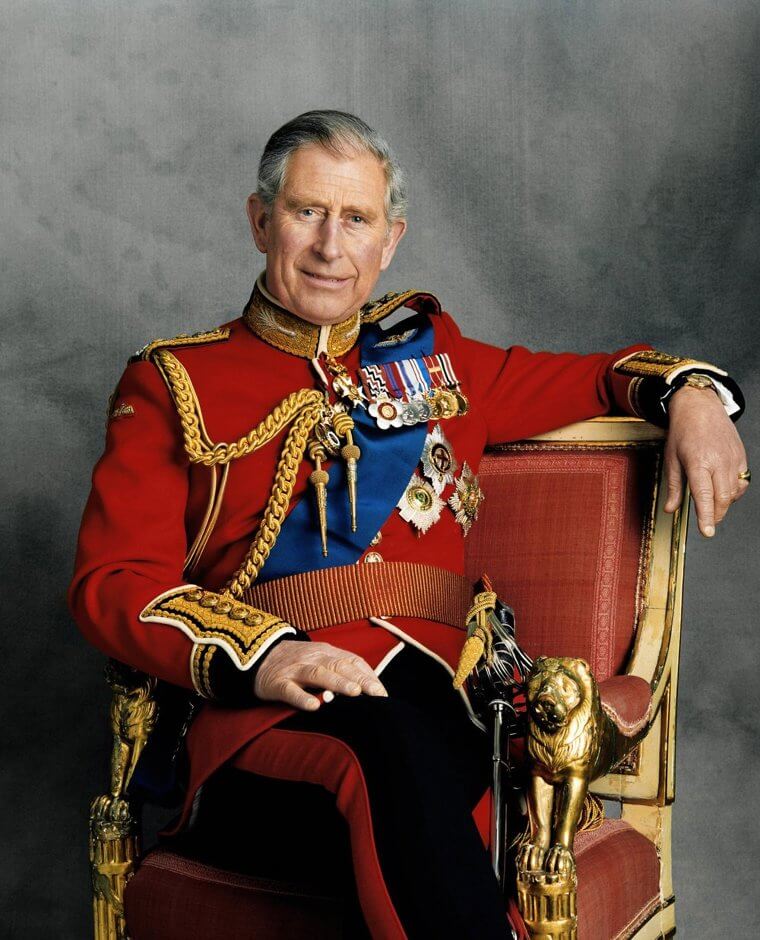 Being the British head of state, however, comes with a lot more responsibility than it does real power. From his succession on September 8, 2022, to his coronation on May 6, 2023, and for the rest of his life, King Charles III will be expected to stick to a strict set of rules and traditions. He'll change some, every monarch does, but he will keep up many more. Here are 20 royal rules that King Charles III will be choosing to follow, or ditch.
No Autographs, Please
In the age of selfies, autographs are less relevant than they were in the past, but they still have their uses. Photos and items of memorabilia still go up in value when they have an authentic autograph on them. There's perhaps also something to be said for a signature on a body part turned into a tattoo, though the line between 'cool' and 'stalker' with these is a thin one.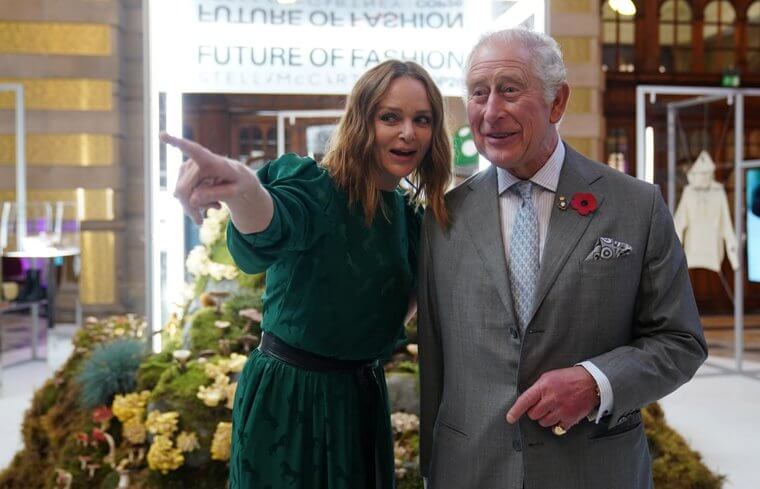 King Charles III doesn't need to worry about any of these things. Even if he wanted to, he's not allowed to sign any autographs. His identity is far too valuable to risk it being compromised by forgeries or other thefts made possible by duplicating the royal squiggle. So even if you manage to get close to the King, your coronation baseball cap is going to be left sadly unsigned.
Selfie-Less
So, King Charles won't give you his signature but he'll pose for a selfie, right? Wrong. While we've technically had seven British monarchs since photos became a thing, Elizabeth II and Charles III are really the only ones to have lived during the selfie era. That makes the rules a little raw but the working philosophy is that monarchs don't pose for selfies.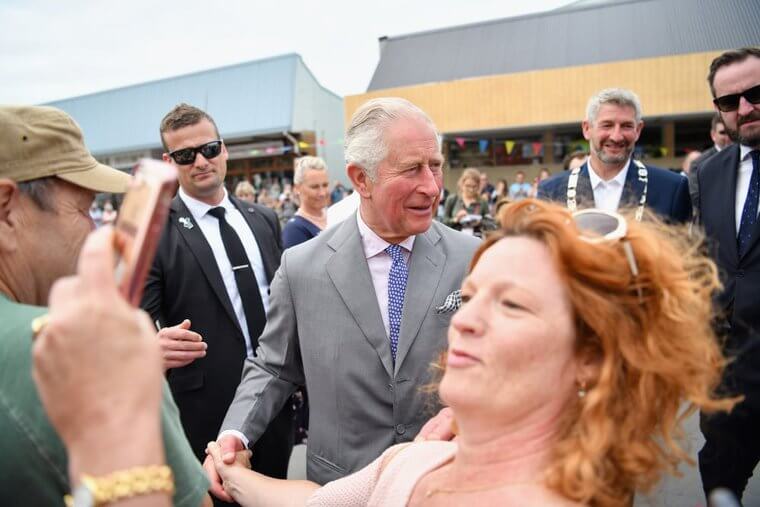 That said, my friend has one with Charles from when he was Prince of Wales, it's one of her most prized possessions. Admittedly, Charles doesn't know he's in it and neither did my friend when she took it. Essentially, it was an accidental royal photobomb. Now he's king, smiling snaps from front-facing cameras are a big no-no. If you want Charles on your Insta, you're going to have to settle for him being a face in the crowd.
No Unwanted Gifts
King Charles, just like all members of the British royal family, is obliged to graciously accept any gift he is given. Of course, manners dictate we should all graciously accept any gift we are given, but there are times that test us.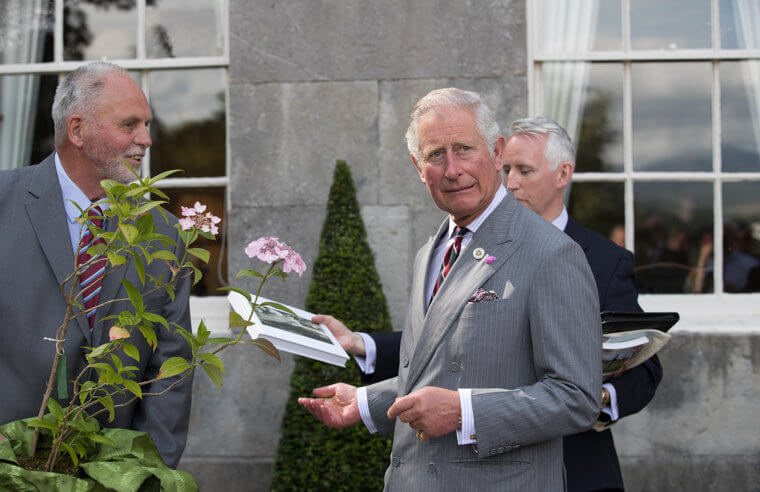 For instance, how would you feel about leopard print Speedos, a three-legged table (that should have four), or a pillowcase with a picture of your ex on it? Whatever Charles III is offered, he is expected to smile, say thank you, and keep it forever. Or, at least until he thinks he can dispose of it quietly without the giver ever finding out. Should you find this information intriguing, his real birthday is November 14, his official birthday is the second Saturday of June, and, as head of the Church of England, it's safe to assume he celebrates Christmas.
Nil By Mouth
Actually, the rule about King Charles III having to accept gifts does have one exception - food. For safety reasons, the King isn't allowed to take any food or drinks from strangers. This is less to do with him having dietary requirements, though he will have doctors advising him away from certain foods, and more to avoid any cases of accidental - or worse, deliberate - poisoning.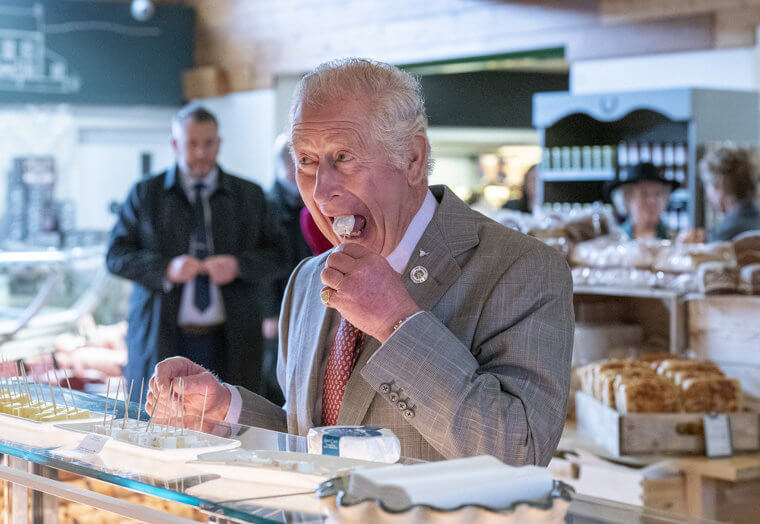 Throughout history, many other royals and notable figures have navigated this danger by employing 'less important' people to taste their food and ensure its safety before it is served. Though the palace does employ people to ensure any food served tastes as delicious as it should, real risk-taking tasters are officially a thing of the past. As a result, the safest approach is for Charles to 'just say no'. He's also discouraged from eating shellfish under any circumstances.
Long Wait
By any measure, Charles has waited a long time to become king. He'll be 74 on the day of his coronation. Queen Elizabeth II was just 25 when she was crowned and she kept her place on the throne for over 70 years. If he is to do the same, Charles III will need to live until he's 145.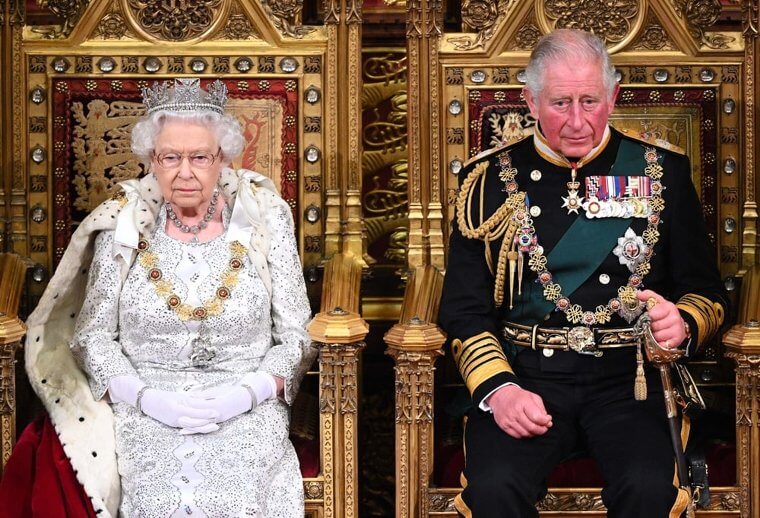 Of course, Charles is a patient man and he no doubt wishes his mom was still sitting in the big chair, but even he might have found the final leg of his wait a little frustrating. According to British tradition, new monarchs are supposed to wait up to a year between inheriting the throne and holding their official coronation. Elizabeth II died on September 8, 2022, so King Charle's ceremony on May 6, 2023, will be 240 days after his mother's passing.
Dress Local
When traveling around the world, it's often easy to spot where other tourists have come from. Union Jack swimming shorts, stars & stripes vests, maple leaf jackets - they're all dead giveaways. King Charles III and other members of the British royal family are encouraged to avoid such fashion faux pas by adapting their outfits to the nation hosting them.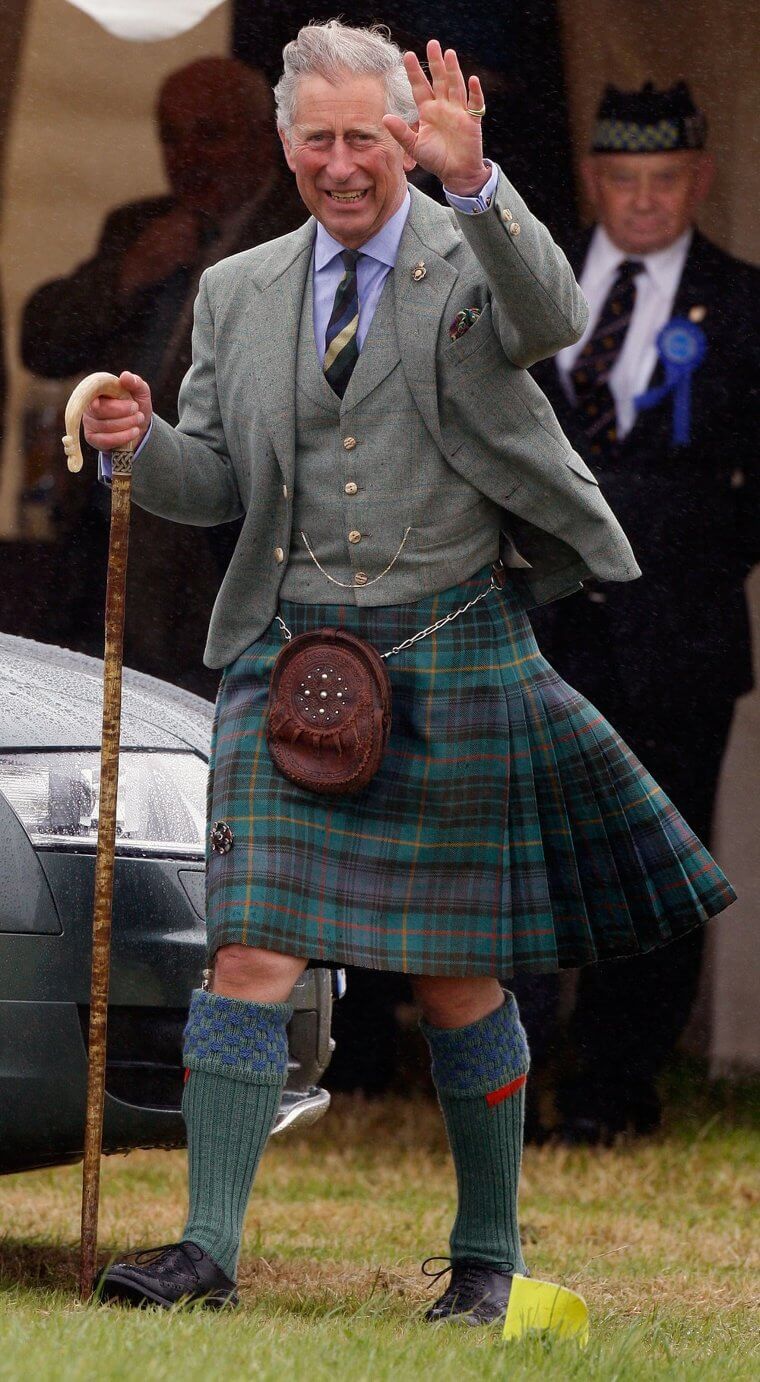 This often comes in the form of wearing traditional local attire or ceremonial dress. In recent years, this has left some royals open to accusations of cultural appropriation or, in cases when they've worn the wrong nation's clothing, international ignorance. A safer technique is to choose colors echoing the host country's flag. With princesses and queens, this can involve an entire outfit. With Charles, it's more likely to be a tie or pocket square.
Black Is the Old Black
When Charles III does travel, location-appropriate outfits aren't the only things he's expected to pack. No, we're not talking about red, white, and blue mankinis. Charles is expected to have something altogether more practical and somber with him. Wherever he is, the British king should always have ready access to a black outfit suitable for wearing at a funeral.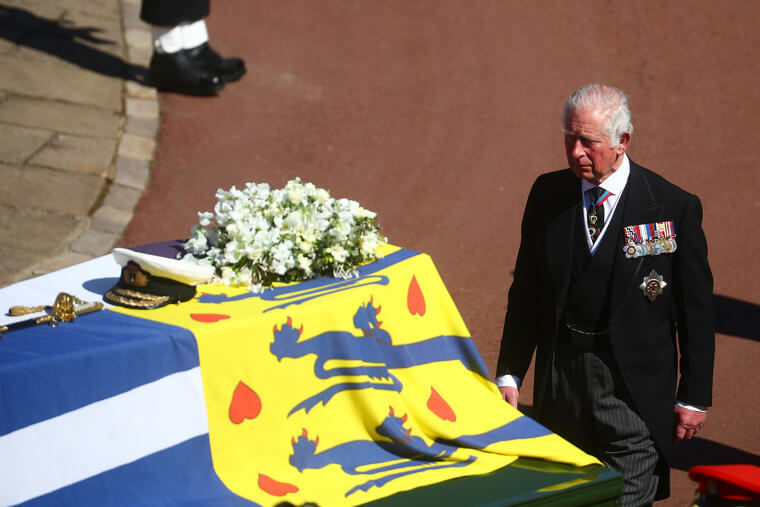 It might seem a little extreme - even in the most rushed of funerals it's likely Charles would have time to get one sent over or bought locally. Sometimes, however, funerals have to be held quickly and it wouldn't do for the King of England to be wearing an outfit that wasn't perfectly tailored and completely appropriate for the occasion. He might as well be prepared. It's not like he's the one who has to carry it.
Separate Planes
Just as the U.S. President and Vice President are expected to take different transport when they travel to the same location, King Charles III is prohibited from flying on the same plane as his own second-in-command. In his case, that means never flying with his oldest son, William.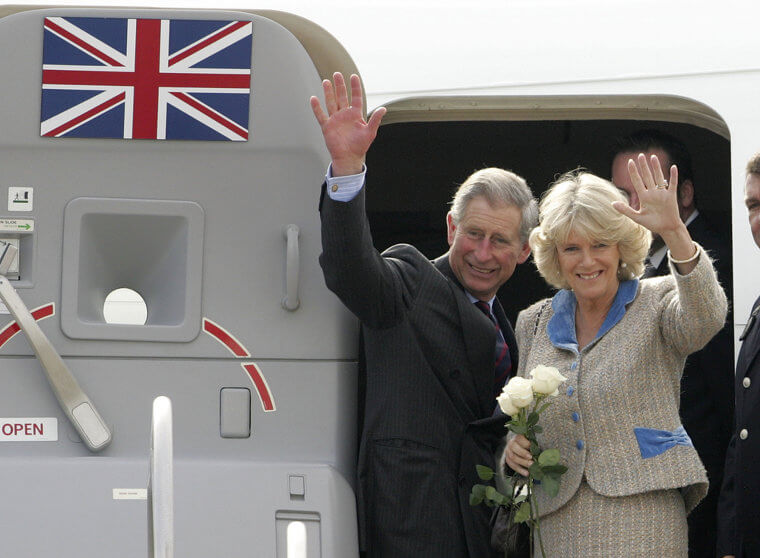 The reason for the rule in both America and Britain is to ensure that, should the worst happen, clarity of succession will be maintained. At the time of writing, Prince William's nine-year-old son George is third in line to the British throne. When he turns 12 he will no longer be allowed to fly with his own father. Royal family travel logistics are almost as complicated as their dining rules!
No Club Colors
The UK has one of the most inclusive democracies in the world, but there are still several categories of citizens who are not allowed to vote. Anyone under 18, anybody currently serving a prison term, or anyone living in the country without official citizenship are prohibited from voting.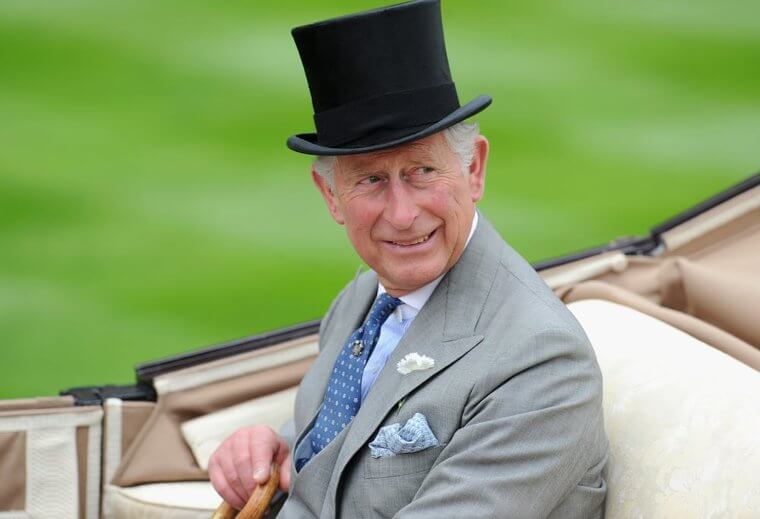 Members of the House of Lords are also denied a vote in general elections, when the UK's ruling party is elected, because they already have a voice in Parliament. Legally, King Charles III and his family could vote, but the royal code of conduct says they should not. Charles is expected to "remain strictly neutral with respect to political matters". In addition to this, now he is officially the head of state, he is unlikely to share his personal opinion on any political situations, something he has been known to do on occasions in the past.
I Swear
Many aspects of a royal coronation are determined by tradition and could, technically, be put aside by the incoming monarch should they wish. King Charles III himself has chosen to relax rules about British dukes swearing allegiance and gold bars being presented to him as well as some changes in dress code and furniture.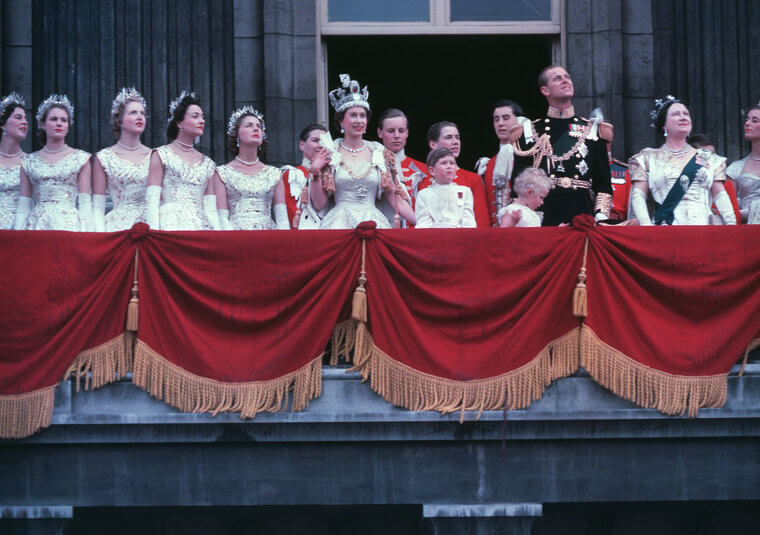 One part of the ceremony, however, is enshrined in British law: the coronation oath. Just as every monarch has done for centuries, Charles will be expected to swear an oath regarding the responsibilities of his role. It won't be exactly the same as the one his predecessors swore as the wording has "constantly evolved to reflect changes to the territorial composition of the U.K. and the wider Commonwealth," but it will be close enough.
Take a Seat
In 1296, over 150 years before Christopher Columbus landed in the 'New World', King Edward I commissioned a new throne that had a compartment in which he could put the 'Stone of Destiny'. This was a rock that Edward had stolen from Scotland because it was what Scottish monarchs used to sit on when they were crowned.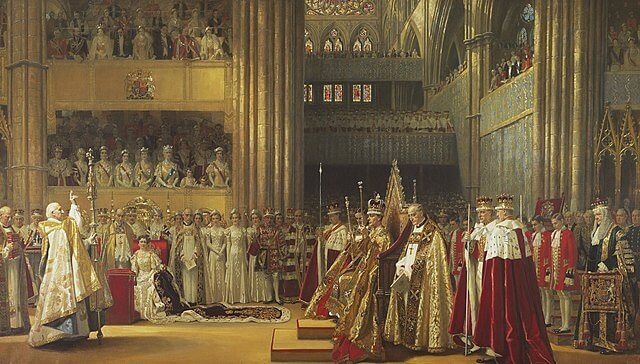 Yes, British royal history really is like something out of a fantasy novel. Anyway, while the wooden chair isn't the most ornate ceremonial seat in the world, it has stood the test of time and has been featured in every British coronation since the 17th century, alongside a few others before. The stone isn't kept in the throne anymore, it was taken to Edinburgh Castle in 1996, but it is expected to be returned in time for May 6 when Charles III will sit on it during his coronation ceremony at Westminster Abbey.
Ceremonial Spoon
Knives are without doubt the 'alpha' utensils and forks are the most versatile but, when it comes to British aristocracy at least, spoons will have their day. You've heard the expression "born with a silver spoon" to denote someone handed wealth and privilege by birth?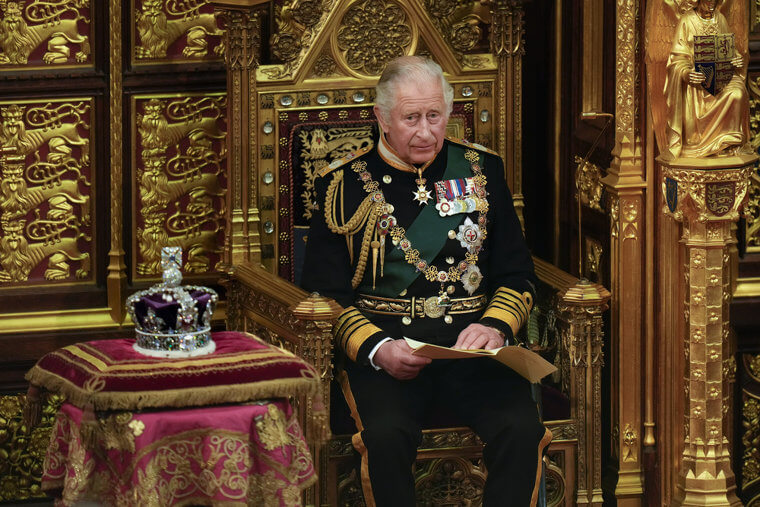 Well, when King Charles III is crowned it will be a silver spoon which will be used to anoint him with holy oil at the ceremony. To quote the Royal Collection Trust, "The silver-gilt spoon has an oval bowl, divided into two lobes, engraved with acanthus scrolls. The bowl is joined to the stem by a stylized monster's head, behind which the stem flattens into a roundel, flanked by four pearls, and a band of interlaced scrolling, with another monster's head; the end of the tapering stem is spirally twisted, and terminates in a flattened knop." No, I don't know what a 'knop' is either.
Coronation Wardrobe
The hat, sorry, crown, is undoubtedly the star of the show at any coronation, but we need to take a moment to appreciate the rest of King Charles III's ceremonial outfit. While he has already said he'll be swapping the traditional silk stockings and breeches for a military uniform, Charles is expected to uphold some of the wardrobe traditions of his predecessors.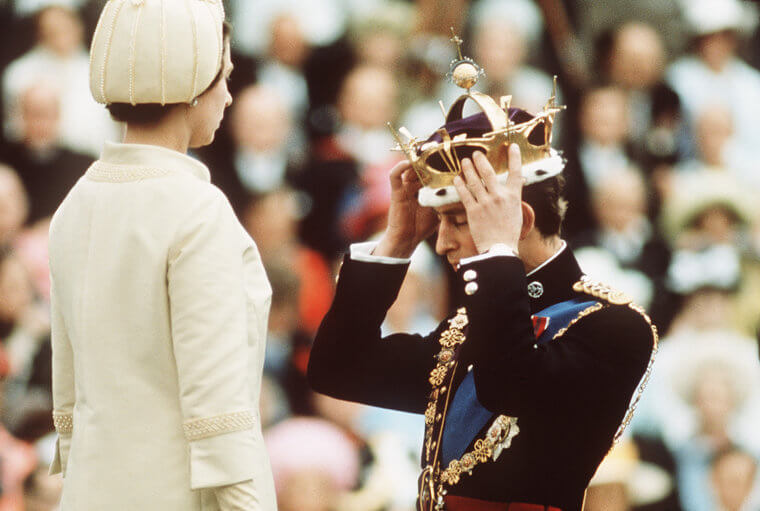 These include wearing a simple white gown which will be supplemented by an ermine fur at some stage. Before St. Edward's Crown is placed on his head, the royal dome will be covered by a cloth "cap of maintenance" while he holds an orb and scepter. If he keeps up the tradition of his mom, he'll also sit under a canopy (think, old-fashioned looking gazebo), which is probably a bit overkill when he's already indoors.
Dress Code
King Charles III isn't the only one expected to follow specific wardrobe rules at his coronation. Guests will also have a strict dress code to follow depending on who they are and what their role is in the event. On the public balcony appearance after the ceremony, princes and princesses will be expected to wear a "cornet", which is basically a small crown.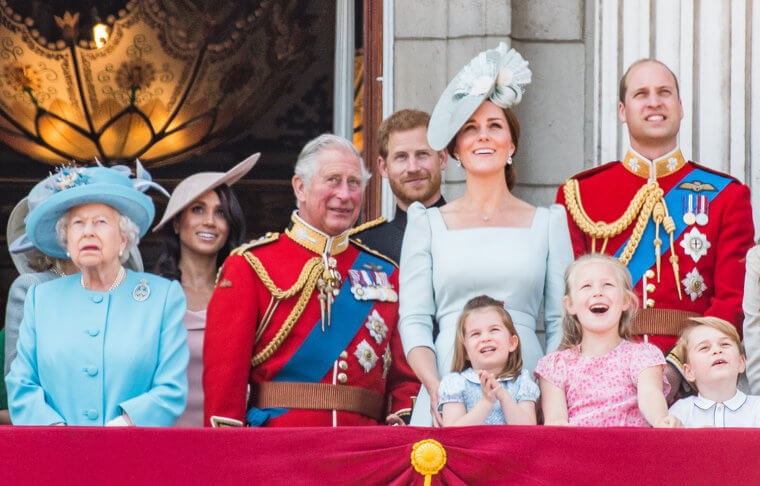 Prince William's will be the most elaborate, after Charles of course. Princesses, who will be in dresses, will also wear purple velvet mantles with ermine trim. Other male guests will be expected to wear a uniform or morning dress while females will wear evening or afternoon dresses with a veil. Most importantly, nobody outside the royal family will be permitted to wear a hat, though exceptions are made for tiaras.
Left, Right, Left, Right
A rough rule of thumb in British society is that the posher you are the more complicated meals become. First, the number of cutlery increases until you're faced with a collection of knives, forks, spoons, and other utensils that need an instruction manual to figure out. Then, the etiquette becomes more complex.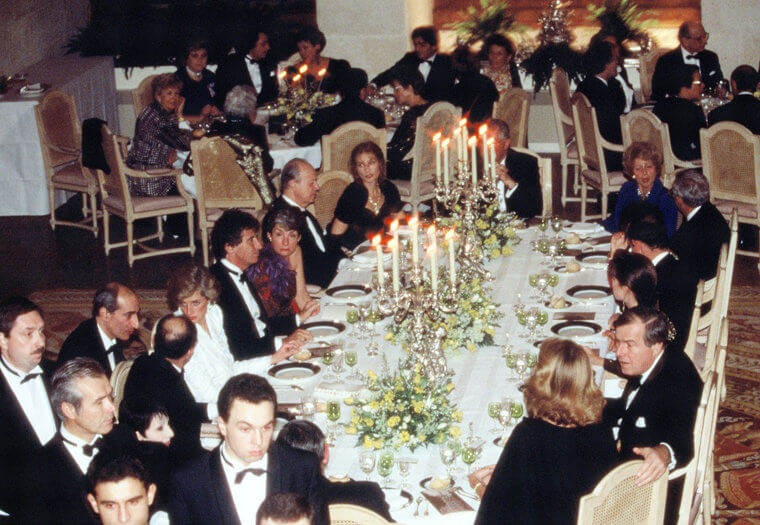 At the top of the posh pyramid, King Charles III is expected to follow an overwhelming amount of rules at the dinner table, including who he can talk to and when. For instance, during the first course, the king can only speak with the person seated on his right. Once the second course has been served, the person on his left is allowed to be included. Personally, I don't know why anybody would talk at the dinner table. That's just cluttering up the precious mouth space needed for shoveling food in.
Buckingham Banquets
As part of the coronation events, which are likely to last several days, huge banquets will be held. Of course, as these are royal banquets, there are rules everyone has to follow, not just King Charles III.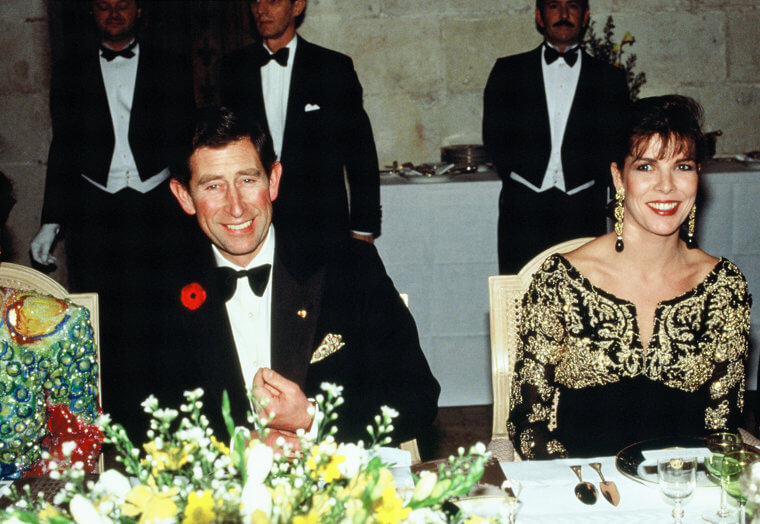 After roughly six months of preparation and up to three days laying the table, Charles himself will inspect the settings using the keen eye trained from 74 years of experience as a high-ranking member of the royal family. At the table, each place setting will include napkins, folded in Dutch Bonnet-style, and six separate glasses. Every place will also be exactly 18 inches apart, measured with sticks designed specifically for the task, and the King's footmen will ensure complete uniformity in the position of chairs and glasses.
Red, Amber, Green
When it comes to royal banquets, setting up the table is only the first part of a huge operation involving dozens of staff. Once the king's footmen are finished measuring to make sure everything is in exactly the right place. 19 stations are established around the table, each staffed by a footman, a page, an under butler, and a wine butler.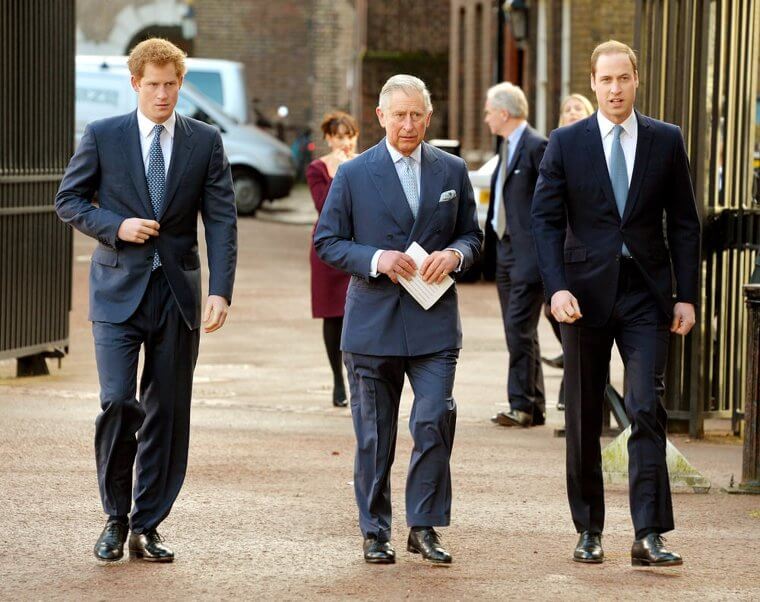 Complex diagrams and instructions are distributed among these staff and those in the kitchen to detail how service should be made and any dietary requirements that must be adhered to. For King Charles, these documents include a reminder to replace his butter with olive oil and to place a special cushion in his seat to help ease his back pain. During the event, a traffic light system is used to keep all courses on track and the flow of staff running smoothly.
Dressing for Dinner
Royal banquets also come with a set of rules for the privileged guests who attend them. There's no 'come as you are' or 'smart casual' policy here. Formal gowns and tiaras are expected of female attendees while the men will be in dress suits or military uniforms. The only exception to this is when international guests choose to attend in their national dress.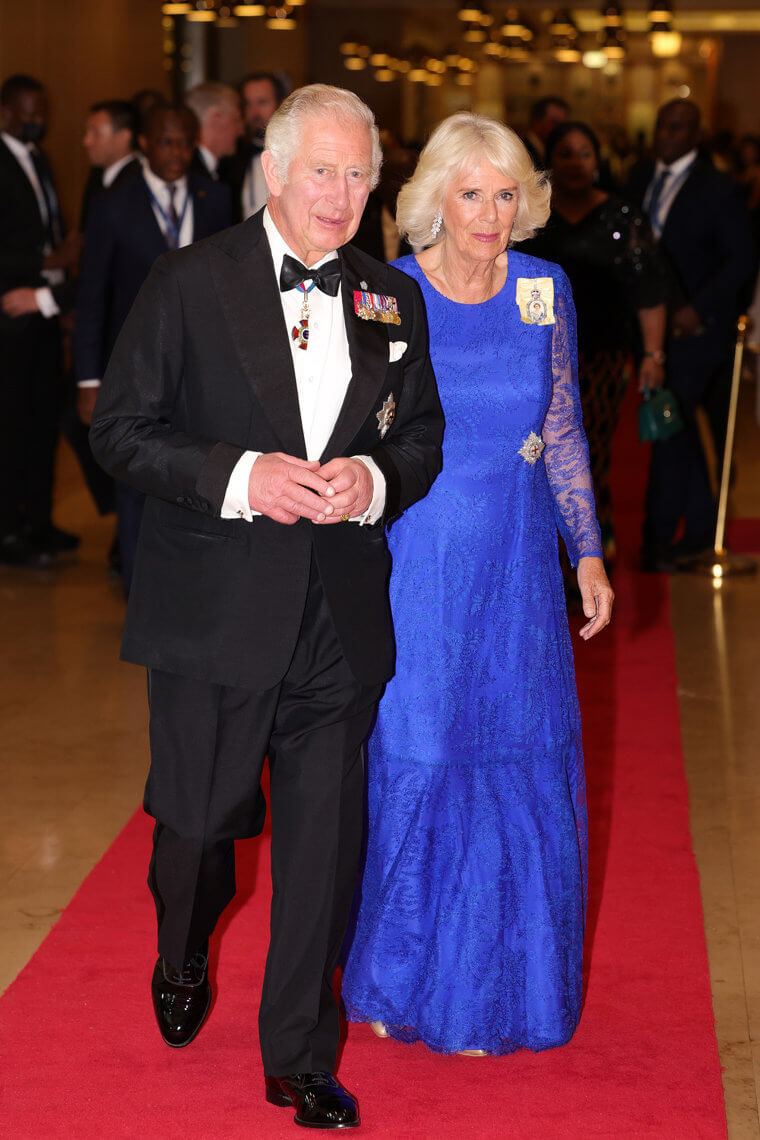 Royal guests will also accessorize their outfits with any "orders" they possess, these are worn in the form of badges or sashes. Dinner begins with speeches, toasts, and the national anthem. The service is usually accompanied by background music from a string orchestra. At the conclusion of the meal, 12 pipers will play as they march around the room.
Follow the Leader
Guests at a royal banquet might find their stomachs rumbling by the time the ceremonies are complete and the food is placed before them. While it must be tempting to throw etiquette aside and focus on sating their hunger, every guest is still expected to follow a series of rules. Firstly, the cutlery.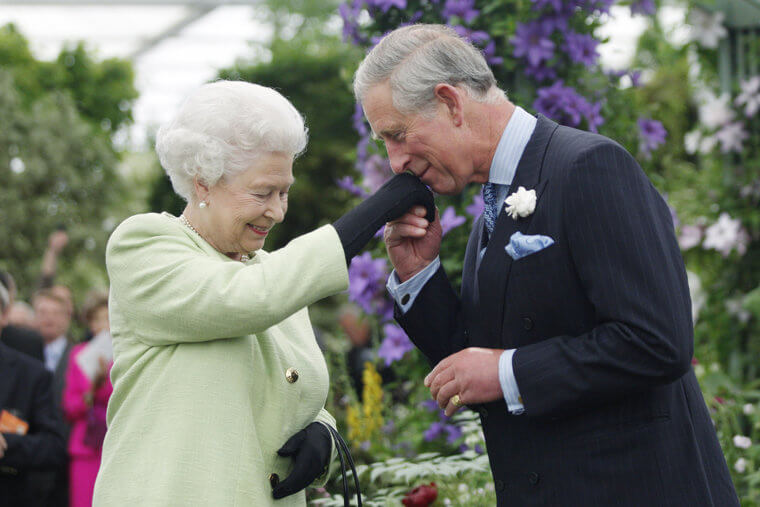 Though it might seem overwhelming to have four or more knives and forks, simply working from the outside through each course is the best policy on most occasions. Guests should also know when they are permitted to eat. The monarch should always take the first bite and as soon as they finish eating, so should everyone else. In the case of Queen Elizabeth, who was famous for eating at pace, this could mean slow eaters were forced to leave hungry. Guests are also prohibited from leaving before the monarch, except in special circumstances.
Knowing Your Place
When attending a banquet with the monarch, you will be told exactly where to sit. If you find yourself sitting directly on the regent's right, then you're the guest of honor and will be expected to make conversation with your royal host during the first course.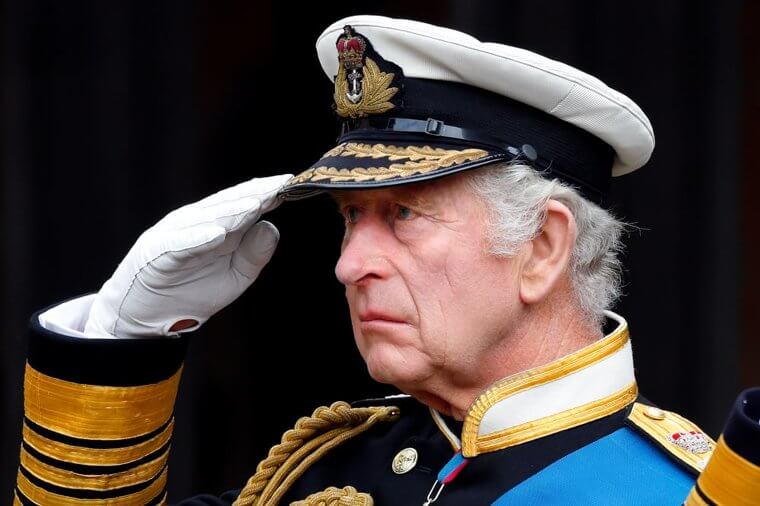 While interacting with the king or queen, you should be sure never to touch them unless they offer a hand to shake. You should also hold your teacup in the correct manner, using only your thumb and index finger and always sipping from the same spot on the rim to avoid unnecessary marking. When doing all this, it might reassure you to know that everyone in the room has undergone strict security screening. All the food, containers, and kitchen utensils will have been x-rayed while the chefs arrived after meeting at a police station and being escorted to the kitchen on police motorcycles.
Buddhist, Hindu, Jewish, Muslim, and Sikh leaders will join in different aspects of the ceremony, as the Archbishop of Canterbury's office unveils details of the service that reflects contemporary society while remaining an act of Christian worship.