They've sold more than 100 million records and have a total of 14 Platinum albums. All four original band members have been inducted into the Rock and Roll Hall of Fame. They are regarded as one of the most influential rock bands of all time. Iconic makeup, wild costumes, and thousands of crazy, crazy nights. Here are facts you might not know about the legendary rock band, Kiss.
What's in a Name?
Choosing a band name is hard. Kiss evolved from a previous band featuring Gene Simmons and Paul Stanley named Wicked Lester, but that no longer felt right after Ace Frehley and Peter Criss completed the band's original lineup. Frehley wanted to be called Albatross, Criss suggested The Crimson Harpoon, and Gene Simmons wanted to be called F***. The latter might have been quite fitting, but it was vetoed.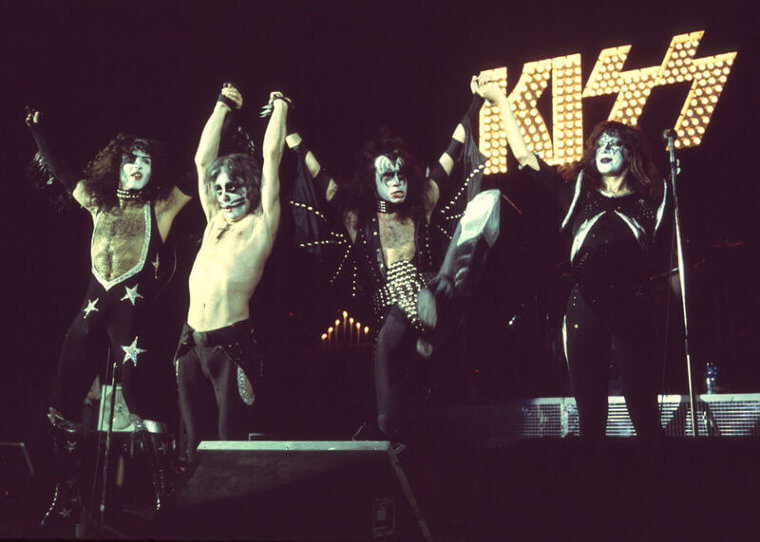 Eventually, Criss spoke about a band he used to be in called Lips, which prompted Stanley to say "What about Kiss?" and the choice was made. Later, rumors would arise that the name actually stood for something like Knights or Kids In Satan's Service, but the band have confirmed that is definitely not the case.

So Many Names
Once Kiss had found their band name, they decided to carry on naming things. For a glamorous, face-painted rock band, names like Gene Simmons, Paul Stanley, Peter Criss, and Ace Frehley just didn't seem exciting enough. Ok, so maybe Ace Frehley might make the cut, but the others had to go.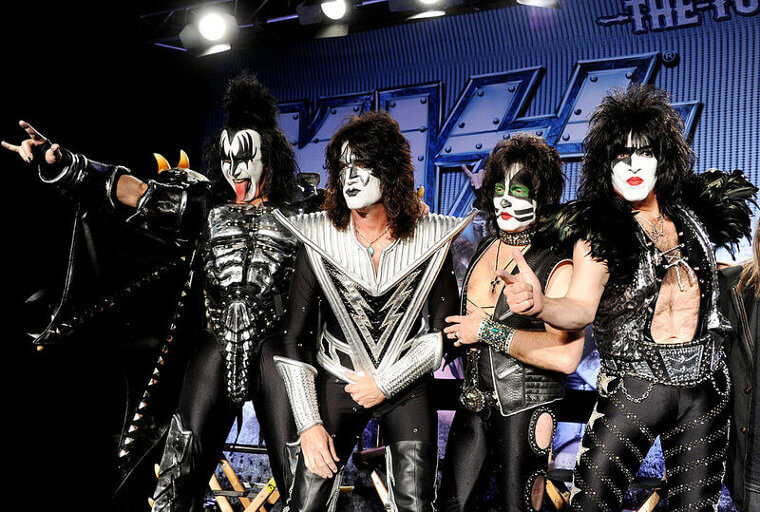 As a result, each member of Kiss took on their own onstage character and a new name with it. Simmons became The Demon, Stanley was The Starchild, Criss was The Catman, and Frehley remained the king of cool in the band as The Spaceman. For a brief time, around 1973, Stanley attempted to change his character to The Bandit, but this came with an unfortunate raccoon-like makeup style and fans did not respond well.
Logo Woe
The iconic Kiss logo was designed by Ace Frehley with its distinctive lettering and the double-S at the end made to look like lightning bolts. What the band didn't notice at the time was that there was another double-S symbol once used by the Nazis in World War II which bore something of a resemblance to what they had, literally, put their name to.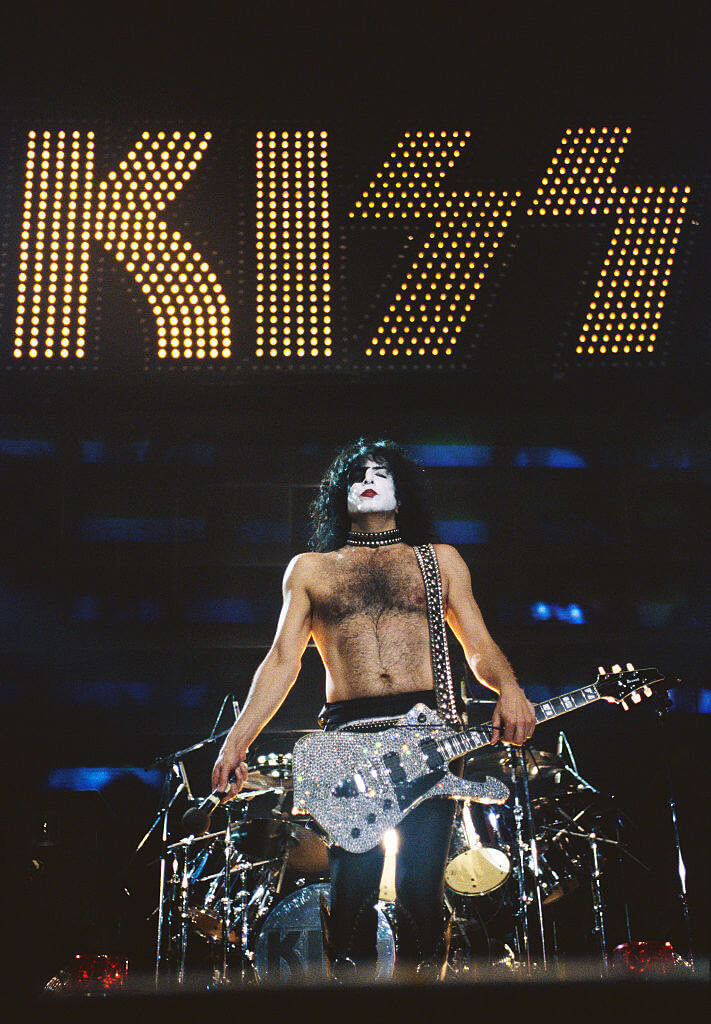 Gene Simmons and Paul Stanley are both Jewish and were keen to clarify that this was in no way intentional. The band also modified their logo to appear less controversial when printed in some countries.
Rabbi Gene
To state that Gene Simmons is Jewish doesn't quite tell the whole story. His birth name is actually Chaim Witz and he was born in Israel, where he spent the first eight years of his life. He is the only son of a Holocaust survivor and went to a religious Jewish school after moving to the US.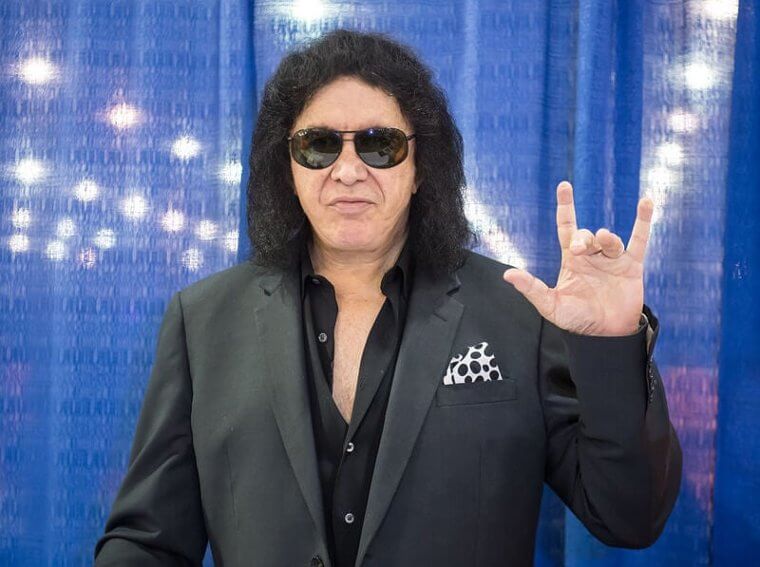 In fact, Simmons's first career ambition was to become a Rabbi. However, he transferred to public school before reaching his teens and gradually became disconnected from religion, and connected with music. So instead of becoming a Rabbi, Simmons became The Demon.
Debut Was Lit
The first official Kiss concert took place on New Year's Eve 1973 and it was a who's who of rock and roll. Blue Oyster Cult and The Stooges were the headliners that day, and Todd Rundgren and Rick Derringer were also in attendance. Gene Simmons had recently learned to breathe fire from the celebrity magician Amaze-O. The band had a management contract and a record deal, and they were ready to set the world on fire.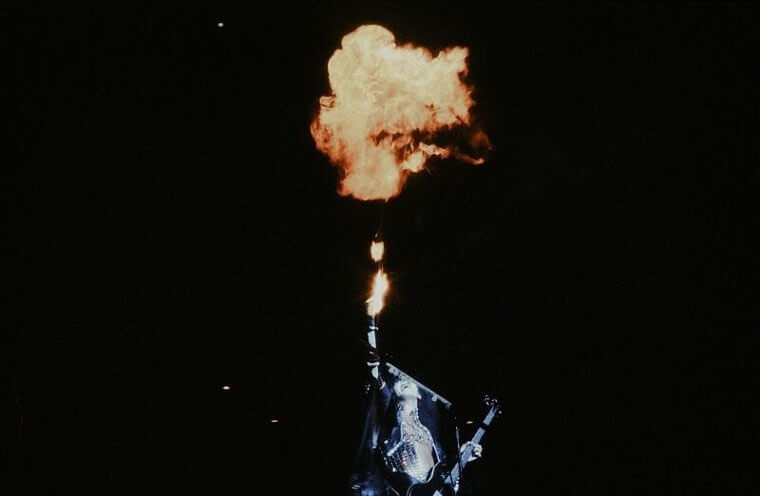 They started a fire alright. When Simmons began performing his party trick, the flames caught his hair and started a blaze right there on his head. Backstage, Rundgren and Derringer, suggested Simmons cut the stunt from the act in future. Of course, he didn't listen, and found himself becoming hot headed many times over his Kiss career.
Close Call
When you think of Kiss, you immediately think of the thick black and white makeup which obscured the band's real identities to give them new, far more exciting ones. It wasn't until 1983 that the band finally revealed their true faces. Some fans believed it would happen in 1980 when Kiss released their eighth studio album, Unmasked, but they were actually forced to wait another three years before the band appeared on MTV without their famous makeup and costumes.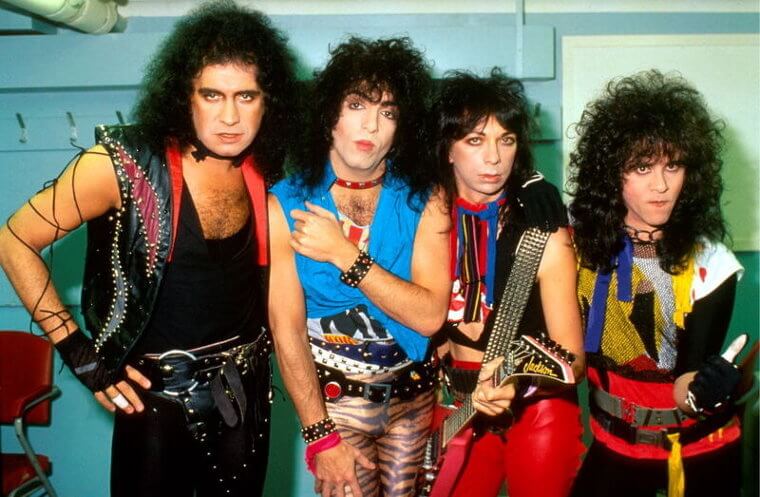 Kiss's change of image brought a huge resurgence in the band's popularity but they'd had to work hard to preserve their anonymity for so long. In 1974, Charlie Auringer, art director at rock magazine Creem, tricked the band into posing without makeup after lying that it had been agreed with their management. Thankfully, Creem agreed to keep the shots out of the magazine rather than destroy the band's valuable image.
Inspiration for Success
Cadillac High Vikings were not having a good time at the start of their 1975 campaign. The high school football team were low on morale and struggling for results when their coach Jim Neff decided to try and lift spirits by playing Kiss records in the locker rooms and on the bus to games.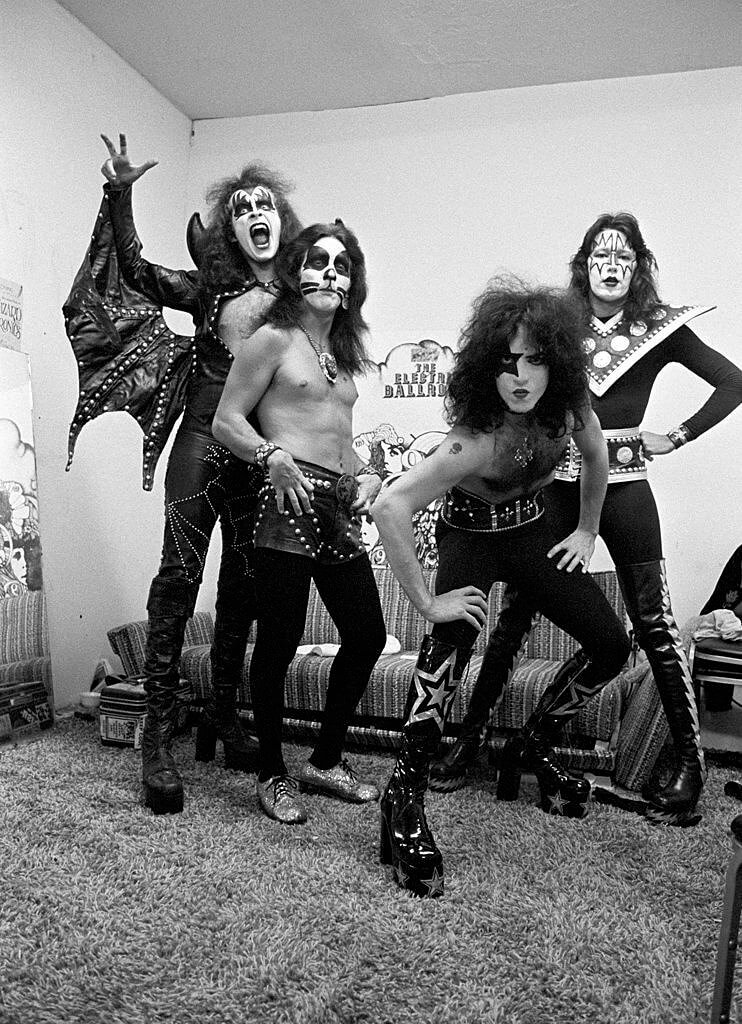 Incredibly, it worked. The Vikings won seven consecutive games and finished the season as Conference champions. After Neff wrote to Kiss to tell them about their inspirational qualities, the band wrote back and offered to play at the town's Homecoming Parade.
It's Alive!
Like any flamboyant rock and roll band, Kiss loved to indulge their fans, and themselves, with elaborate stage sets. For their shows in 1976, they raided 1930s Hollywood for decorations. On the Destroyer tour they would play in front of what was called the "God of Thunder Machine", a giant Tesla coil taken from the set of Universal's 1931 classic horror adaptation, Frankenstein.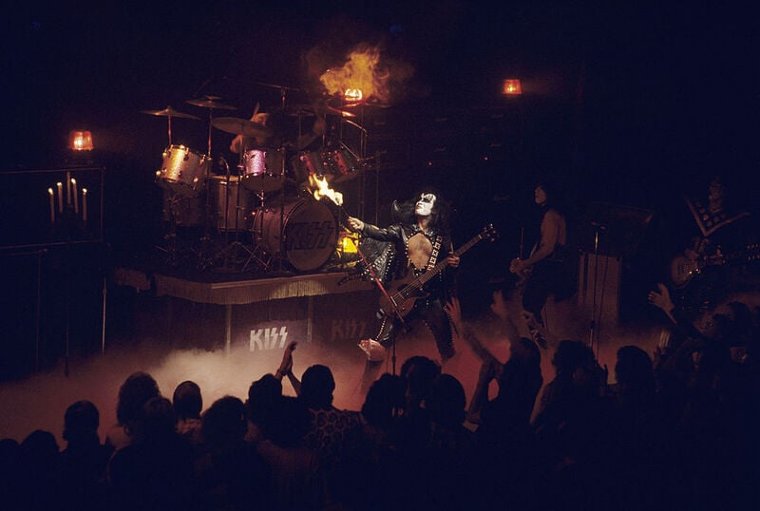 When it worked, the machine, designed by "the greatest high voltage special effects man of all time", Ken Strickfaden, would emit brightly colored electric beams. Sadly, it was both unreliable and cumbersome so, somewhere along the way, the classic piece of movie history was abandoned.
Who's God?
"God of Thunder" was an unreleased track from Kiss's fourth studio album, Destroyer, released in 1976. It is performed by Gene Simmons, and has become an iconic song that is forever associated with the flamboyant singer.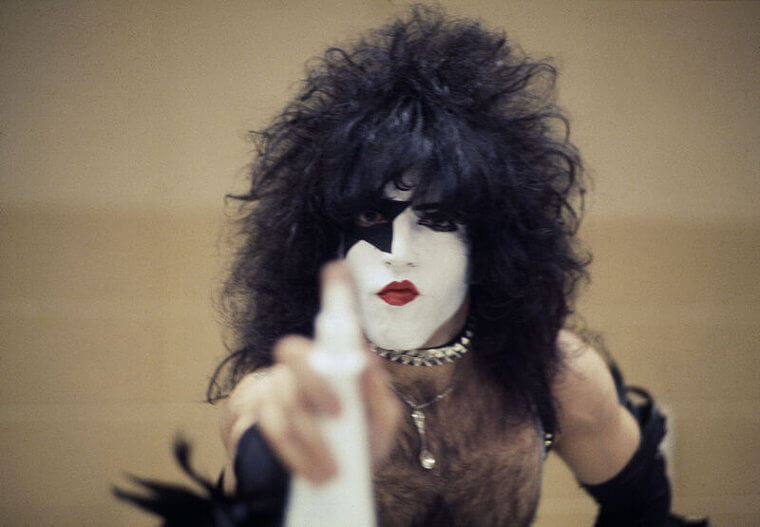 What many fans don't know is that "God of Thunder" wasn't actually written by Simmons. The author of that particular anthem was Kiss's other lead singer, Paul Stanley, but the band's producers felt it was much better suited to being fronted by Simmons than it was by Stanley.

Kiss Army
Today, organized and nicknamed fan bases are quite common for pop stars. Justin Bieber has his Beliebers, One Direction had the Directioners, and Lady Gaga has her Little Monsters. Back in the '70s, such things didn't really exist for most bands, but Kiss, of course, had one.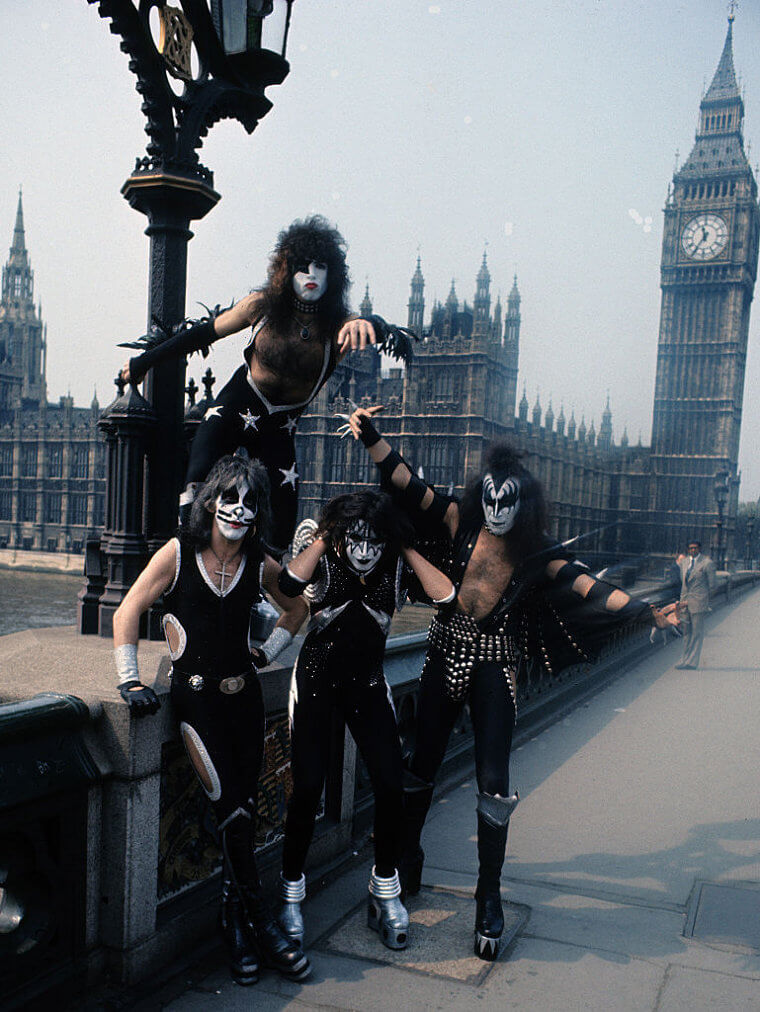 When a super fan of the band, Bill Starkey, became frustrated with the lack of airplay Kiss were receiving, he formed the Kiss Army. This group of fans started small but grew quickly. The band noticed and Starkey was invited to meet the members. Then, in 1976, Kiss officially took over the organizing of the Kiss Army themselves.
Flat Notes
You might think that getting up on stage every night to perform in front of thousands of screaming fans might do something for a person's self-confidence. It turns out, even rock stars get nervous. In 1977, Ace Frehley was charged with singing his first ever lead vocal for the single "Shock Me", which he had written for the Love Gun album. Reports soon emerged that Frehley had sung the vocal while lying flat on his back.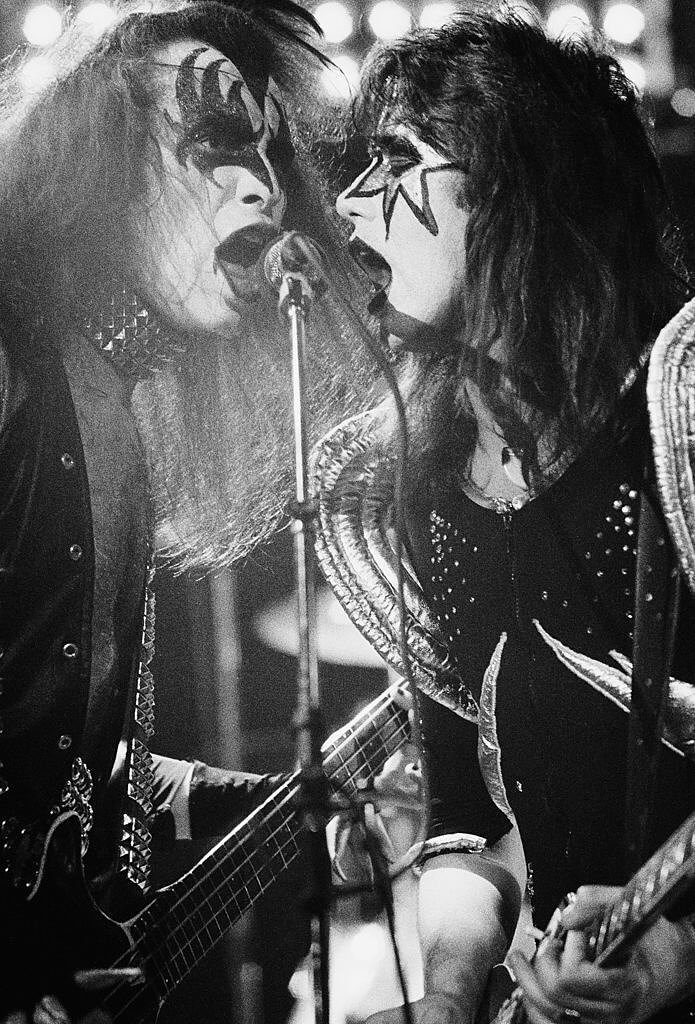 In a Guitar World magazine interview with Pantera's Dimebag Darrell 15 years later, Frehley was asked if he had laid down to help get a better vocal range. "I did it because I was nervous and I didn't want anybody to see me sing!" Frehley admitted. "I made [producer] Eddie Kramer lower the lights and I lay down so he couldn't see me!"
Comic Book Heroes
Kiss's makeup and stage costumes were inspired by the band's love for comic books. Knowing that, and seeing their over-the-top style, it's probably no surprise the band soon found their way onto the pages of a comic book of their own.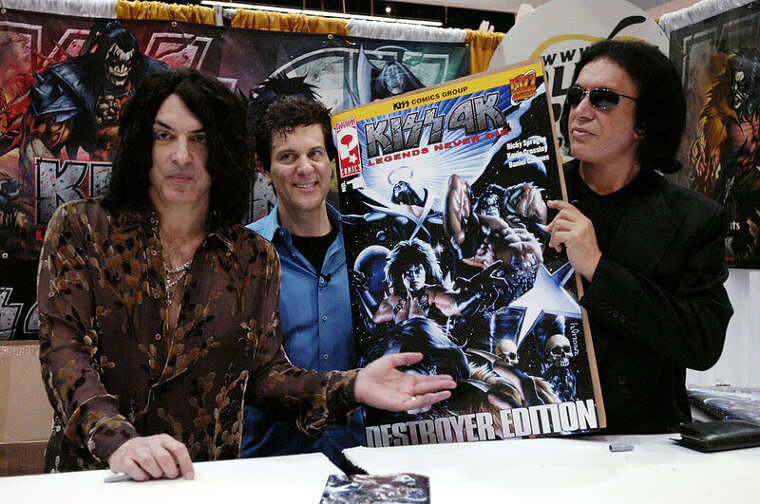 After partnering with Marvel in 1977, a special Kiss comic book was published featuring stories involving the band and some previously unseen images. For extra spice, the cover informed buyers that the book had been printed using "real KISS blood".
Sagal Sang
You'll probably know her face from her roles in Married… with Children, 8 Simple Rules, and Sons of Anarchy. You might even recognize her voice as Leela from Futurama, but it wasn't in acting that Katey Sagal started out. In the mid-1970s, Sagal was working as a waitress when Kiss walked into her restaurant, Gene Simmons quickly took a liking to her. "Gene thought I was kinda cute, so we ended up kinda going out," Sagal remembers.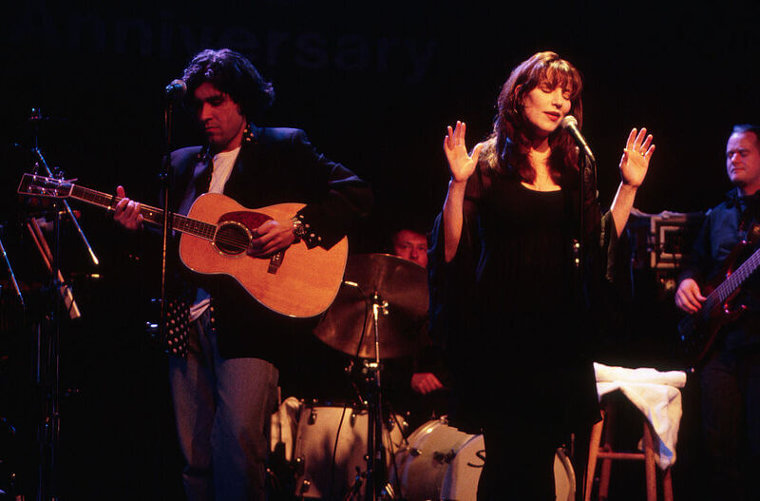 Simmons helped get Sagal's band, The Group With No Name, signed to Casablanca Records. They didn't stand the test of time but Sagal went on to sing backup for Bob Dylan, Bette Midler, and Molly Hatchet, and on Simmons's eponymous 1978 solo album.
No Kiss for the Beatles
Incredibly, Kiss came close to working with The Beatles in 1978, not once, but twice. First, Gene Simmons tried to get any, or all, of the Liverpudlian band's former members to appear on his solo album. The Kiss singer was politely declined from every corner and Simmons was forced to use cast members from the Beatlemania stage show instead.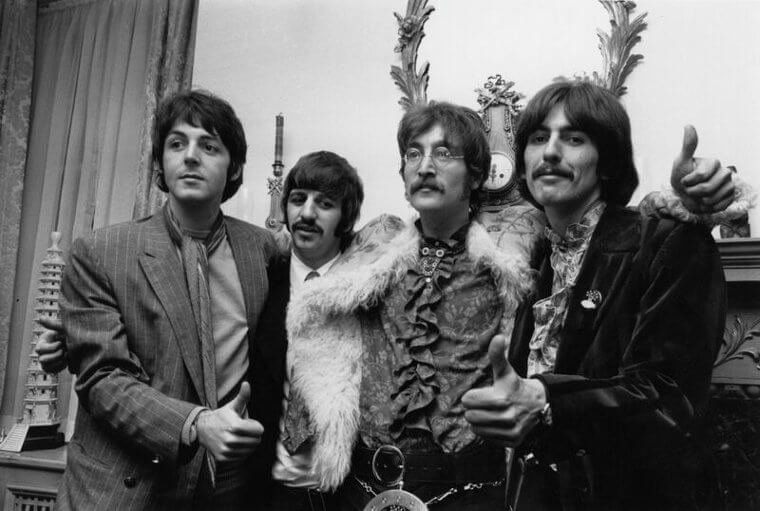 That same year The Beatles made a movie to go with their album Sgt. Pepper's Lonely Hearts Club Band. They needed a rock group to play the Future Villain Band who would represent "the evil force that would poison young minds, pollute the environment, and subvert the democratic process", and Kiss were, naturally, their first choice. Simmons and the group passed, leaving the door open for Aerosmith, who were pretty heavily into drugs at the time and may, or may not, have known what they were agreeing to.

Deaf Defying
He's played thousands of live concerts, recorded 24 studio albums, and written several classic rock anthems, but Paul Stanley has a little trouble listening back to his incredible legacy of music. Not because he doesn't like it, or feels embarrassed, but because he's deaf in one ear. He was born without hearing in his left ear and suffered from isolation and shyness as a result. Part of his motivation for being in Kiss is to prove to everyone he can do it.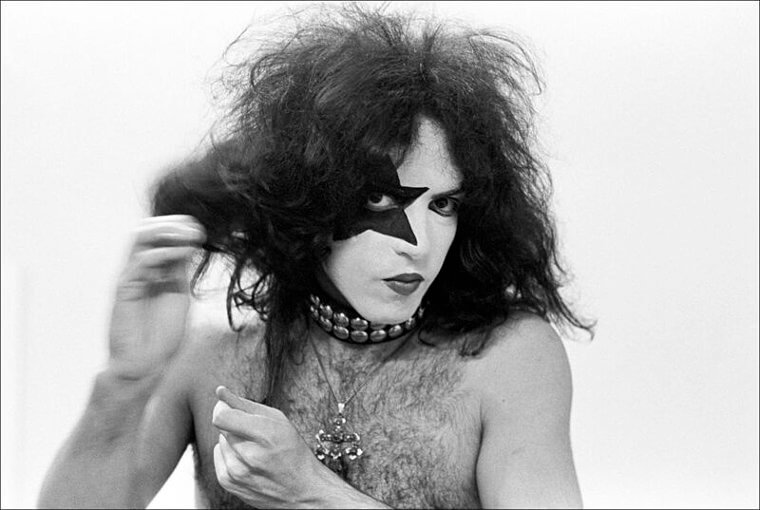 Perhaps Stanley's hearing loss goes part way to explaining why Kiss play so very, very loud. At one festival in 2009, Kiss were recorded playing at a volume of 136 dB, despite the event having a noise limit of 90 dB. Another dozen or so decibels and they could have caused serious hearing damage to the people in the crowd.

The Phantom
Sgt. Pepper's Lonely Hearts Club Band wasn't the only musical movie on Kiss's horizon in 1978; they also made their own. Kiss Meets the Phantom of the Park featured the band members using their superpowers to battle an evil inventor, and to save a California amusement park from destruction. The shocking results were so poor that the band, apparently, banned anyone from speaking of it for several years.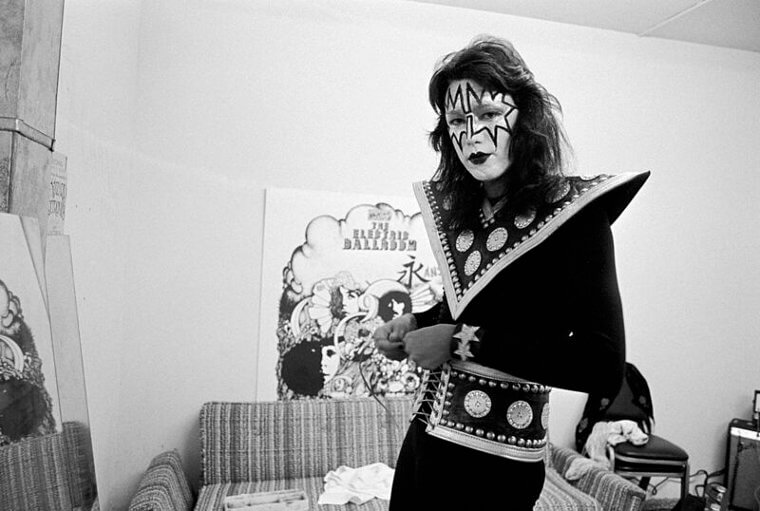 Worse, Ace Frehley had a tempestuous time on set and regularly fell out with Gordon Hessler, the film's director. On one occasion, the light-skinned Frehley had to be replaced for some shots by a stunt double, Alan Oliney, who was black. In more recent times, Frehley has admitted to enjoying the movie while Simmons has suggested it is best watched while "under the influence".

Cast No Shadow
In 1977, Van Halen were virtual unknowns and wouldn't begin to taste the fame Kiss had until their debut album was released the following year. Eddie Van Halen, however, was already a virtuoso guitar player and Gene Simmons asked him, and his drumming brother Alex, to help him demo material for the Love Gun album.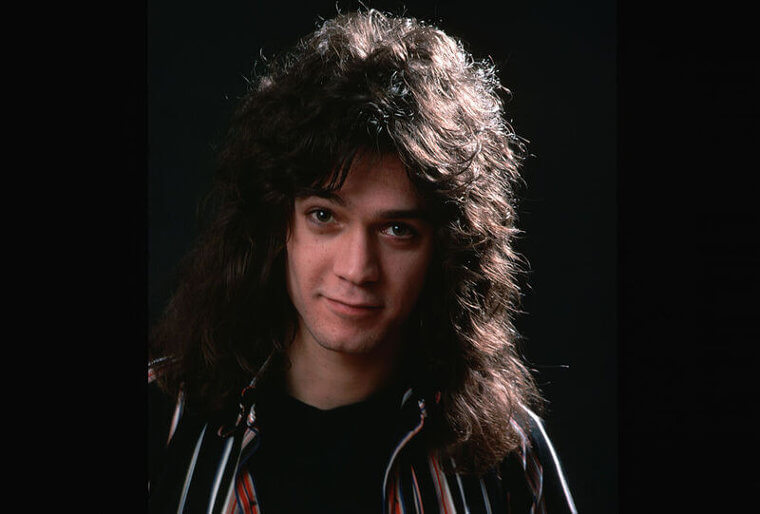 Simmons liked what Eddie Van Halen did so much he made Ace Frehley play the guitar solo on "Christine Sixteen" exactly as Eddie Van Halen had done. Four years later, Frehley left Kiss and the band needed a replacement. Van Halen immediately put his hand up for the job but, as he was now a huge star with his own band, Simmons felt he would "cast too much of a shadow to be the guitar player in Kiss.
Simmons liked what Eddie Van Halen did so much he made Ace Frehley play the guitar solo on "Christine Sixteen" exactly as Eddie Van Halen had done. Four years later, Frehley left Kiss and the band needed a replacement. Van Halen immediately put his hand up for the job but, as he was now a huge star with his own band, Simmons felt he would "cast too much of a shadow to be the guitar player in Kiss.

Three's Company
The lineup of Kiss has changed over the years. Gene Simmons and Paul Stanley have been constants but Ace Frehley and Peter Criss have both spent periods away from the band and needed to be replaced. Currently, the lineup is completed by Eric Singer and Tommy Thayer while Eric Carr, Vinnie Vincent, Mark St. John, and Bruce Kulick make up the total of 10 musicians who have been official Kiss members over the years.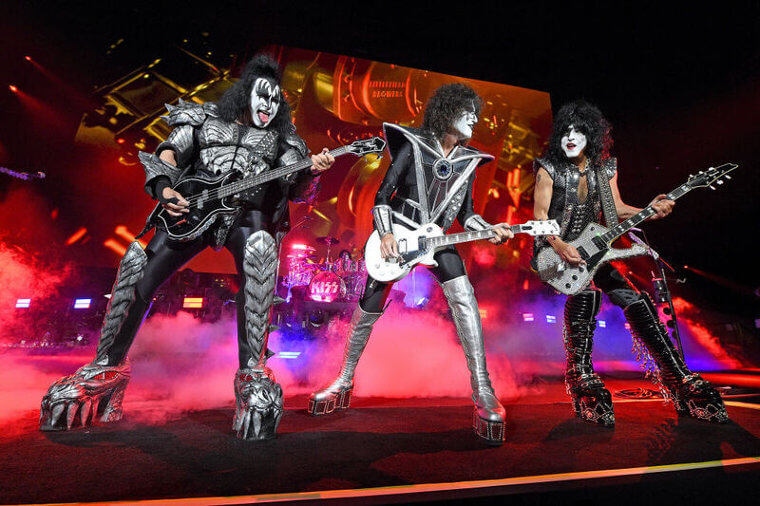 If you bought a ticket for a show, no matter who was in the band at the time, you'd expect at least that all four of them would show up. Amazingly, that hasn't always been the case. Kiss performed as a trio in 1992 when Frehley was missing, for unknown reasons. They were forced to do the same at a concert in the 2000s when Stanley was hospitalized. At least he had a good excuse!

Little Kiss
When New York City Kiss Fan Joey Fatale formed Mini Kiss in 1996, he can't have expected the response he received. Styling himself as the Mini Demon, the four-foot-four-inch singer recruited a full band of similarly miniature musicians and announced, "you wanted the littlest, you got the littlest!" The first public appearance of Mini Kiss pulled a crowd so large the venue had to call the police to help manage the mob.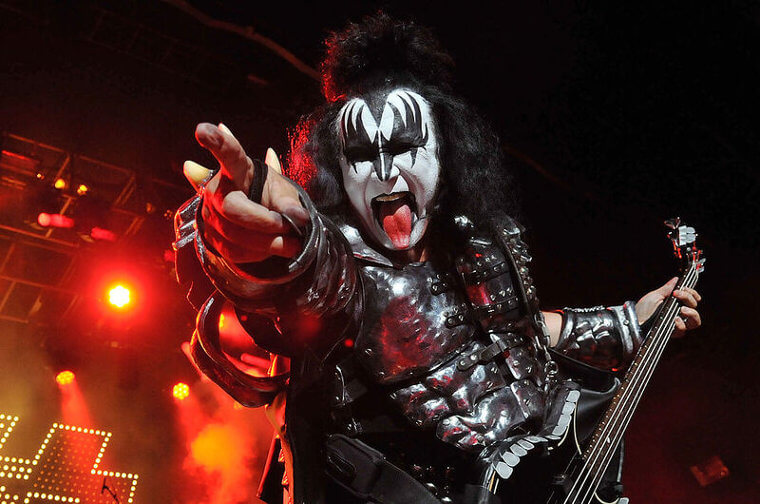 Mini Kiss have gone on to be a success in their own right and have toured with huge bands such as A Perfect Circle. Mini Kiss and real Kiss even appeared together in the 2010 Super Bowl advert for Dr Pepper. Fatale died in 2011 but the band have continued and appeared with other small tributes such as Mini Gaga and Mini Elvis and 2012's Minipalooza Festival.

The Kiss Demon
"The bottom line is, other bands can't have fun," Gene Simmons told Entertainment Weekly when talking about his band's latest project. "If we were REM, we couldn't do this." He was probably right, it's hard to believe Michael Stipe et al could have negotiated a tag team of lookalike wrestlers to be entered into the world of WCW, but Kiss did, almost.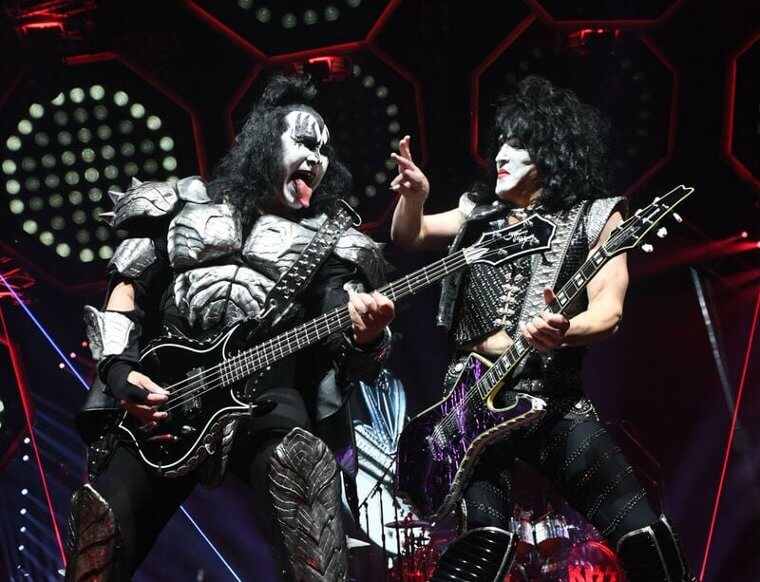 It started with a single wrestler, The Kiss Demon, with his face painted in Gene Simmons's instantly recognizable style. Kiss intended to add more wrestlers until each member of the band was represented, and then start bringing women into the team. "Big girls, with big boobs, wearing Kiss make-up, wrestling," as Simmons put it. WCW politics got in the way and the project fizzled out before this could happen, but it was fun while it lasted.

Scooby Dooby Doo
Kiss might have refused to appear on screen for The Beatles in 1978, but they were more than happy to do it for Warner Bros. in 2002. In that year's Halloween episode of What's New Scooby Doo?, Shaggy and Scooby find their plans to see a Kiss concert jeopardized by a gang of robot scarecrows and the ghost of Hank Banning.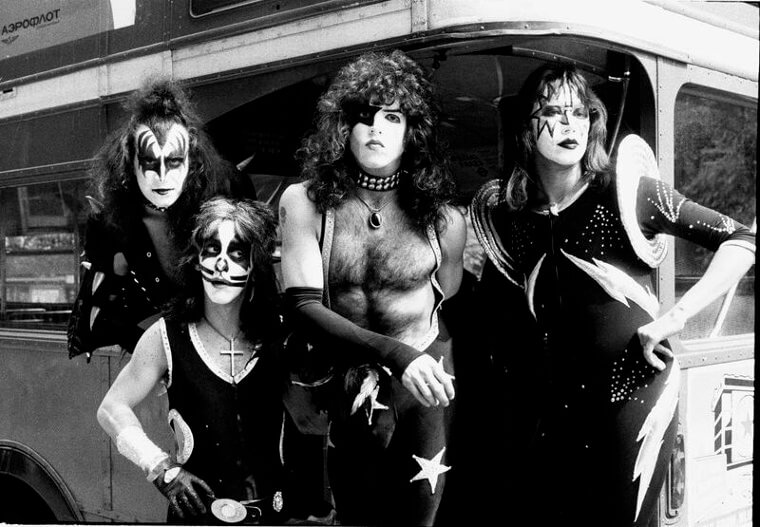 The episode builds to a climax as the "pesky kids" clash with the bad guys while Kiss play in the background. Gene Simmons turns to his guitarist and asks what they should do. "What we always do," replied Paul Stanley. "Keep playing till the cops come!". Kiss and Scooby were also reunited thirteen years later on the 2015 DVD, Scooby-Doo! and Kiss: Rock and Roll Mystery.

Old Chris
Drummer Peter Criss is a little older than the other founding members of Kiss. While Simmons, Stanley, and Frehley were all born between 1949 and 1951, Criss's date of birth is December 20, 1945. For 59 years, that wasn't a problem, but Criss thinks it became one in 2004.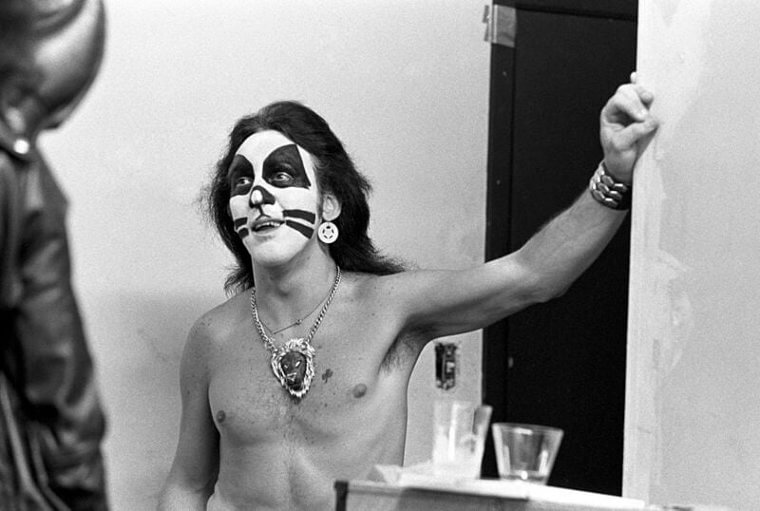 Kiss have had several reunions of the original lineup since Criss and Frehley first left in the early '80s. All four members received the call in 1996 but in 2004 Criss's phone never rang. The reason has never been revealed but Criss believes that, at nearly 60 years old, he was just too geriatric to be in Kiss anymore.

Talking Toilets
"For all of you who have always wanted to pee on my face!!! Now you can," Gene Simmons told the world in 2008. The new series of his reality television show, Gene Simmons Family Jewels was ready to launch and the star and his team had a new promotional tool to drum up audiences. Urinal cakes with Simmons' face were distributed to public toilets, and they spoke when they were hit with urine.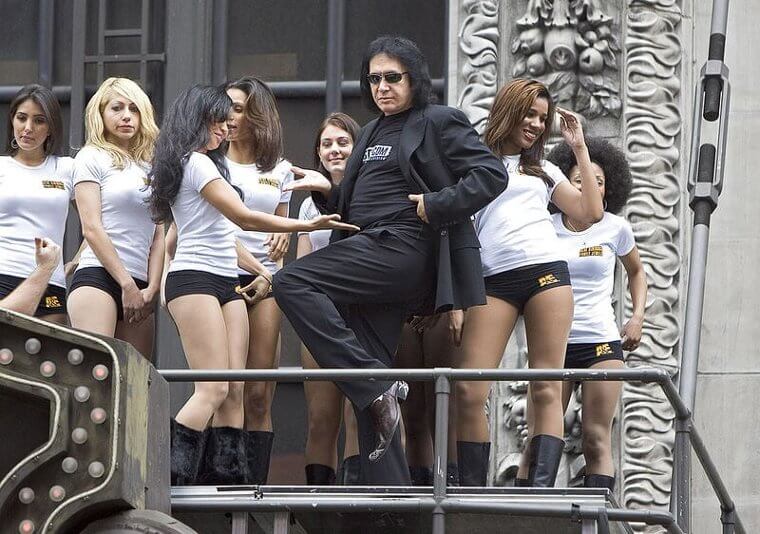 Simmons even issued instructions on how to use the bizarre promotional objects. "Now, for those of you who need detail," he said, "all you need to do is point your tool into the urinal, hit the cake with your flow and don't be surprised if the urinal cake talks back to you!!!". The Kiss singer followed up with a request, "and please, leave the urinal cake in the pee hole for others to enjoy."

Off the Bill
"There's no question in my mind he molested those kids," said Gene Simmons of Michael Jackson in 2010. So it must have come as something of a surprise when, on August 15, 2011, Kiss were announced live on CNN by Jackson's mother as one of the bands on the bill for the posthumous Michael Forever tribute concert due to be held in Cardiff.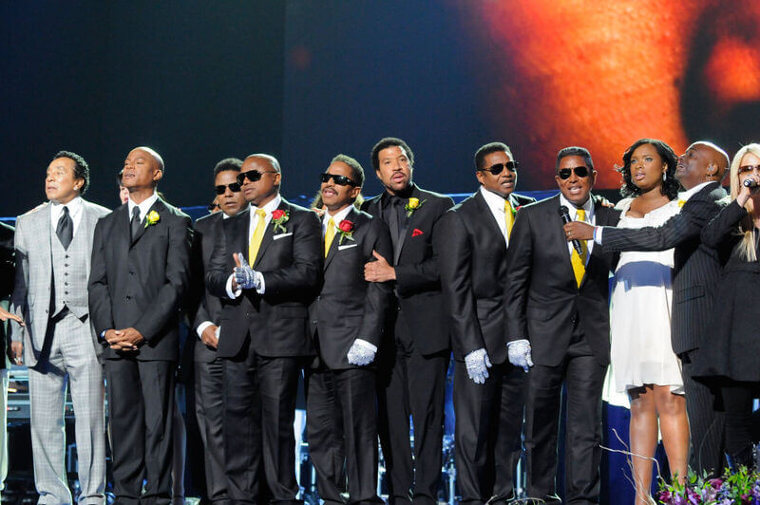 Needless to say, Simmons's previously voiced opinion quickly made it back to the concert organizers and, just 24 hours later, Kiss found themselves no longer on the bill.
Kiss at Your Funeral
"I love livin', but this makes the alternative look pretty damn good," Gene Simmons said when Kiss launched one of their most shocking items of merchandise in 2001: the Kiss Kasket, a genuine Kiss decorated coffin in which anyone could be buried. The Kaskets remained on sale until 2008 when they were withdrawn from the band's website.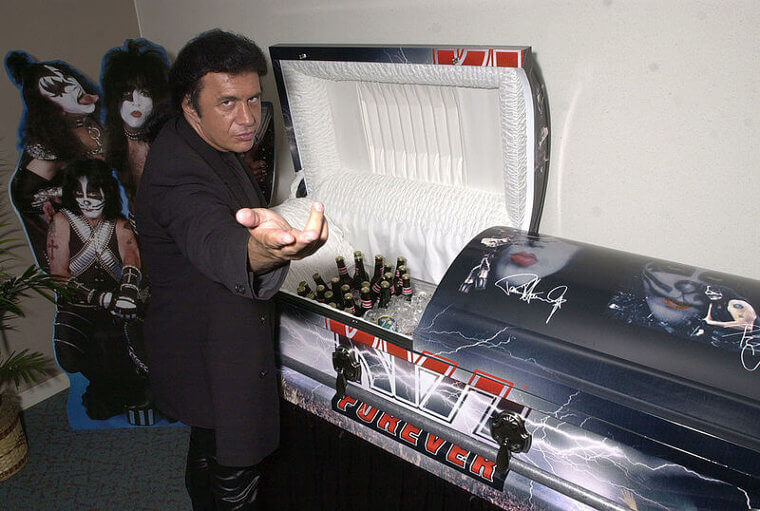 Then, at the end of 2010, Kiss announced the next generation of Kiss Kaskets would be returning the following year, alongside Kiss branded cremation urns, bronze memorials, memorial prayer cards, registry books, memorial candles, and pet cremation urns, making sure every single one of their fans could choose to go out in style.
Hello, Kitty?
What's the perfect branding match for an all-male rock and roll band in their 60s who are dressed in leather? A cute little pink Japanese pussycat, obviously. Gene Simmons and Kiss have been notoriously picky about how they let their carefully crafted image be used but, in 2012, they felt a merchandising collaboration with Hello Kitty was exactly the right move to make.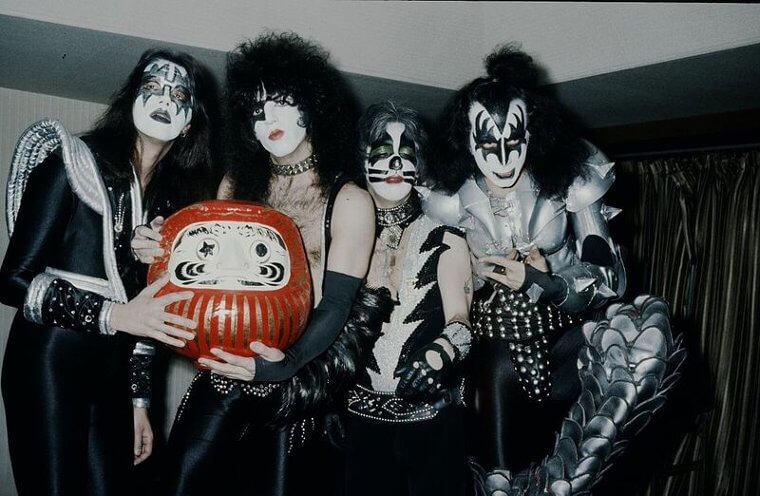 The famous cartoon kitten slapped on black and white makeup and made appearances on badges, mugs, and t-shirts, as vinyl figures, and, unbelievably, toilet paper. The last item was demonstrated at the range's product launch by the legendary boxer, Mike Tyson.
The Tongue
There are certain features of rock stars that have become so iconic they form part of their identity - Mick Jagger's lips, for instance. For the Kiss singer Gene Simmons, it's his tongue. Simmons is known for sticking his extremely long tongue out on stage and for photographs and fans have often mused on exactly how long it might be.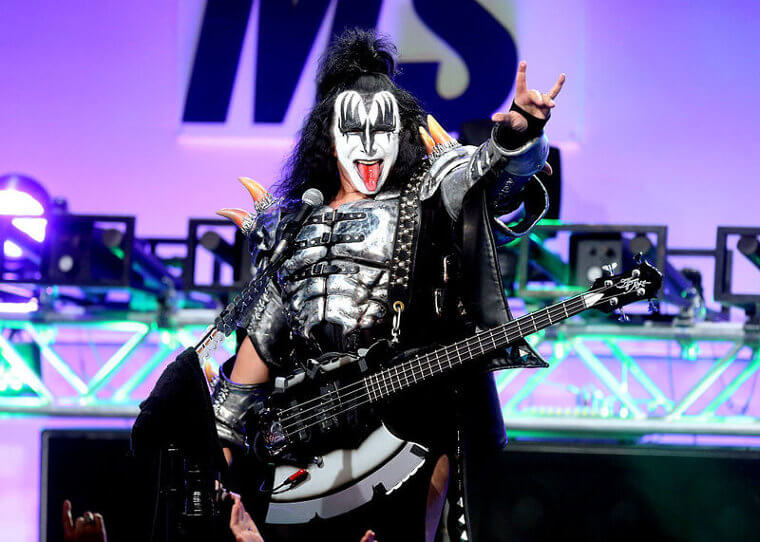 The official world record for the longest tongue is around four inches, but it has been claimed Simmons's might be as long as seven. It's also been suggested he's actually had a cow's tongue surgically attached. The true length is unknown, but perhaps you could ask one of the 4800 women SImmons claims to have slept with. The promiscuous singer has even claimed he had a collection of polaroids to prove that number. That was until his wife, Shannon Tweed, who he married in 2011, asked him to burn them.
Monster Book
Bands love releasing compilation books of old photos and charging a fortune to milk a few extra dollars from their fans, but none have done it on quite the same scale as Kiss. In 2012, the Kiss Monster Book was announced as a "must-have for all Kiss fans". Not all the band's fans could have it though; only 1000 would ever be made.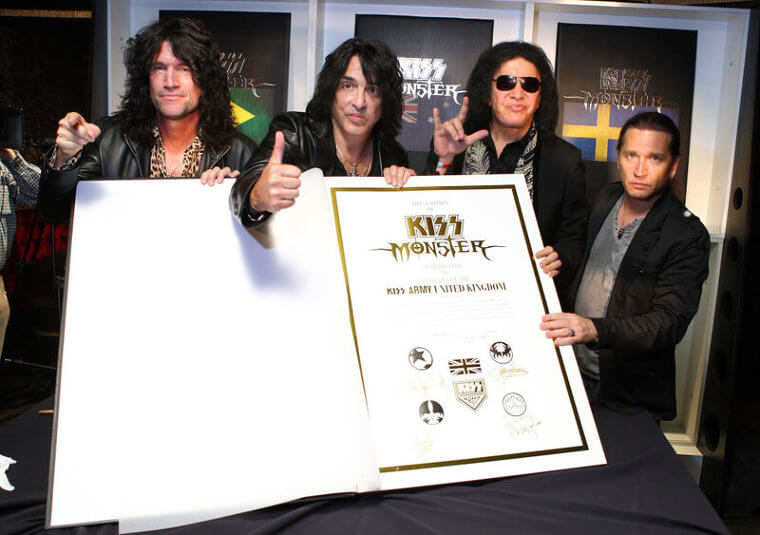 Also, the book would be three feet tall and almost as wide. "You can get a couple of them and build a house," Paul Stanley suggested. There was another small barrier to purchase, each copy of the Kiss Monster Book cost $4250!
Sober Simmons
Sex, drugs, and rock & roll is how the old cliche goes, and almost any rock star you can name will have a passionate indulgence for all three. Gene Simmons is different. While he had a healthy interest in the sex and rock & roll parts, he's never been interested in the drugs, or in alcohol.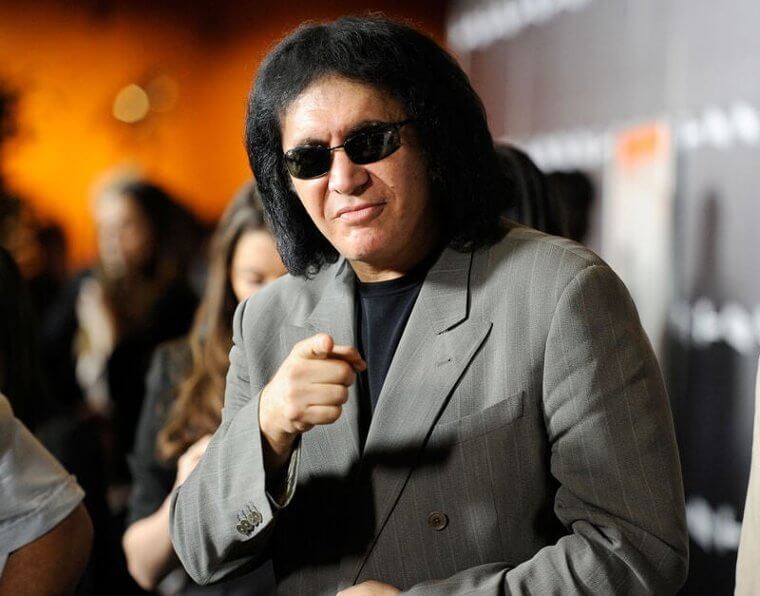 Simmons's abstinence isn't because he's had difficulties with addiction in the past, which is the motivation for most sober rock stars. Simmons has said he stays away from drugs and alcohol because of his mother, who was a holocaust survivor. The same doesn't hold true for every member of Kiss, however, and Simmons isn't shy about letting his bandmates know what losers he thinks that makes them.

End of the World
Kiss, now in their 70s, are currently playing on what they claim will be their final ever tour. It started at the Rogers Arena in Vancouver on January 31, 2019, and, after many cancellations and postponements due to health issues, natural disasters, and the Covid-19 Pandemic, is scheduled to continue long into 2022.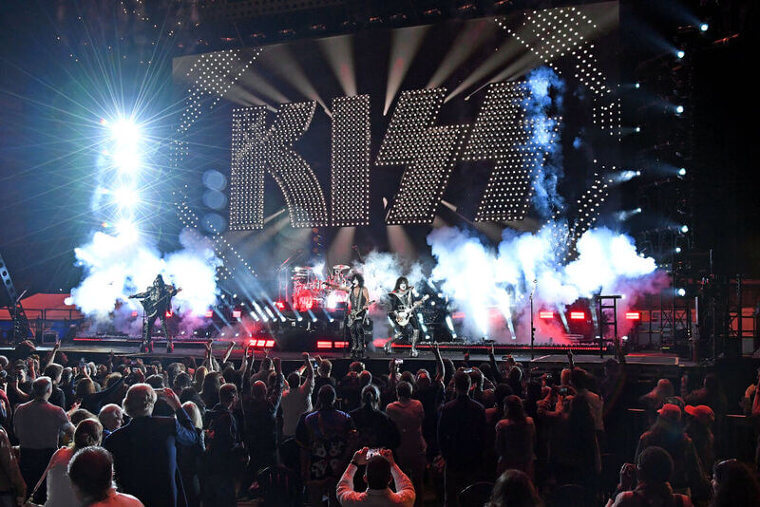 The Kiss New Year's Eve 2020 Goodbye concert was streamed worldwide from their performance on a 250-foot stage at Atlantis the Palm hotel in Dubai. The show broke world records for the highest flame during a musical concert, at 115 feet, and the most flames burning simultaneously, an amazing 73. How can Kiss top that? We'll just have to wait and see.

Up next, the story of one of Kiss's contemporaries...
 
Walk This Way: Wild Facts About Aerosmith
They've sold 70 million albums in the US and 150 million worldwide. They've won four Grammys, 10 MTV Video Music Awards, and 6 American Music Awards. They've released 15 studio albums, and they've toured the world for decades. They've taken drugs and cheated death. They're one of the most enduring American rock bands of all time. But what else do we know about them? Here are 35 things you might not know about Steven Tyler and Aerosmith.

Who Are They?
The current line-up of Aerosmith is Steven Tyler (vocals), Joe Perry (guitar), Brad Whitford (guitar), Tom Hamilton (bass), and Joey Kramer (drums), but this hasn't always been the case. Over time, three other guitarists have joined and left the band's lineup. Ray Tabano was a member for just the first year, Jimmy Crespo joined from 1979 to 1984 and Rick Dufay played from 1981 to 1984. Multi-instrumentalist Buck Johnson has also toured with the band since 2014.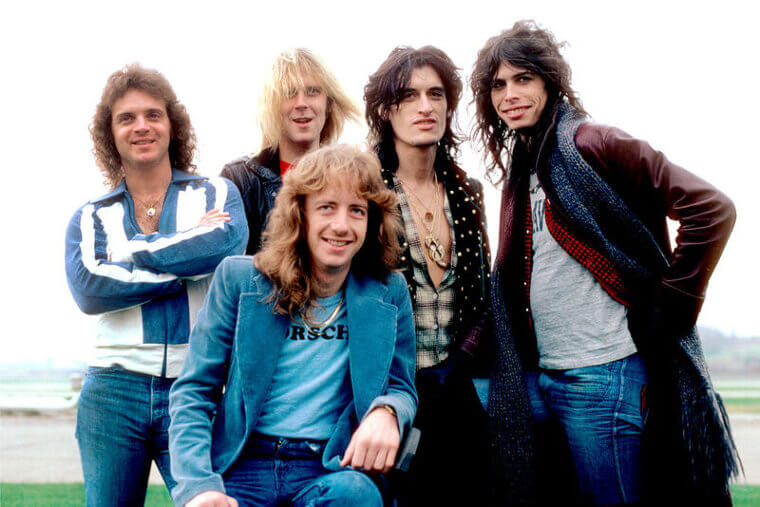 The band's unusual name was suggested by Kramer, who used to doodle it on his school notebooks. The band originally misheard him, thinking he was suggesting a reference to the novel, Arrowsmith, which they had been required to read in English class.  "No, not Arrowsmith," Kramer explained. "A-E-R-O...Aerosmith," and so, a band was born.
Jam Reaction
Aerosmith actually started as two bands. During the '60s, Joe Perry, Joey Kramer, and Tom Hamilton were all playing in a group called Jam Band, while Steven Tyler was drumming and singing for Chain Reaction. While the two bands had heard of each other, they hadn't actually heard each other play.
Then, one day in 1970, the two bands found themselves on the same line-up at a gig in Boston. Almost immediately, they decided to merge. Tyler had one condition though: he wasn't interested in drumming anymore. Everyone agreed and, that day, Aerosmith was born.

They Found a Producer
Aerosmith's 1973 eight-track debut album was produced by Adrian Barber, a man from Yorkshire, England, who had previously worked with The Beatles, The Velvet Underground, and the Bee Gees. The partnership was fine, but things didn't click the way they did with Aerosmith's next producer.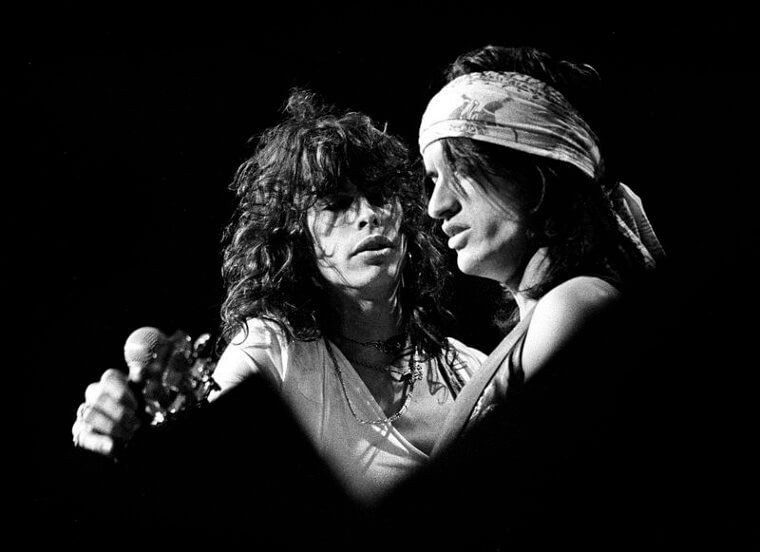 Jack Douglas was a sound engineer who had worked with John Lennon, Patti Smith, and the New York Dolls when he decided to try his hand at production and signed up to work with Aerosmith on their second album, Get Your Wings, in 1974. The band and the producer worked so well together that they formed a partnership that would last four more albums: Toys in the Attic, Rocks, Draw the Line, and Rock in a Hard Place were all produced in collaboration with Douglas.

They Had a Do-Over
Aerosmith's first album, Aerosmith, received almost no attention when it was released. This wasn't uncommon for a new rock band but wasn't helped by the fact Columbia Records were preoccupied with hyping up another one of their new acts, a young man by the name of Bruce Springsteen.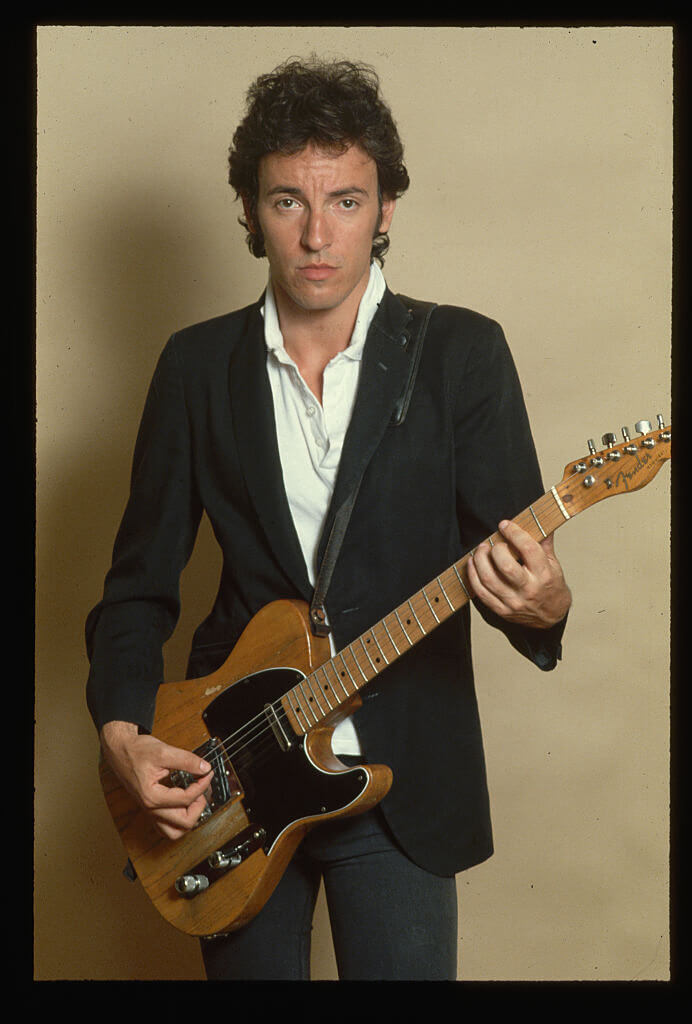 The record was given a second chance though. Once Get Your Wings and Toys in the Attic had confirmed Aerosmith's place as global rock legends, Columbia re-released the neglected first album and its lead single "Dream On", this time to a much better reception.
For Those About To Rock
1975's Toys in the Attic, Aerosmith's third release, is still unsurpassed today as the band's biggest selling album with more than nine million sales in the US alone. In terms of influence, however, it is perhaps the 1976 follow-up, Rocks, that has had the biggest impact.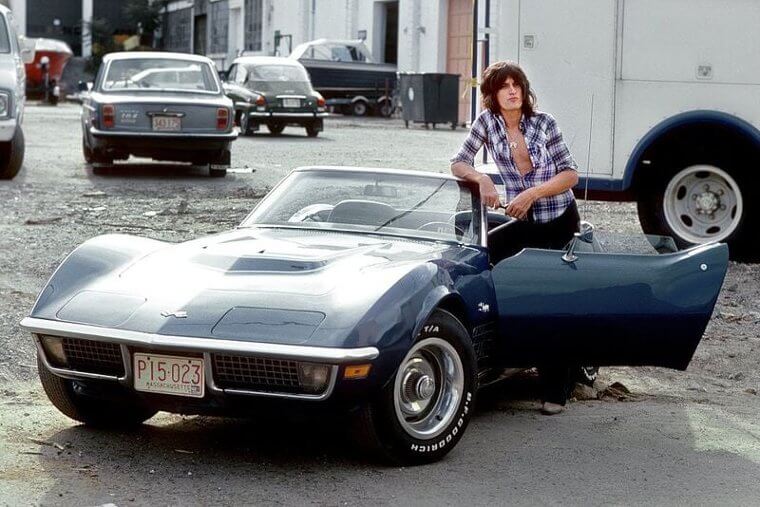 With singles including "Last Child", "Home Tonight", and "Back in the Saddle", Rocks has been listed by Slash from Guns & Roses, James Hetfield from Metallica, Nikki Sixx from Motley Crue, and Kurt Cobain from Nirvana as an album which inspired them to create their own music.
Tyler Was Shot Down by a Jett
In 2009, Steven Tyler told Elle that no woman had ever rejected his advances, partly due to him being " a persistent motherf*cker" who is "very sensual and very rhythm-oriented and into poetry" In his 2012 memoir, however, Tyler confessed that one woman did turn him down.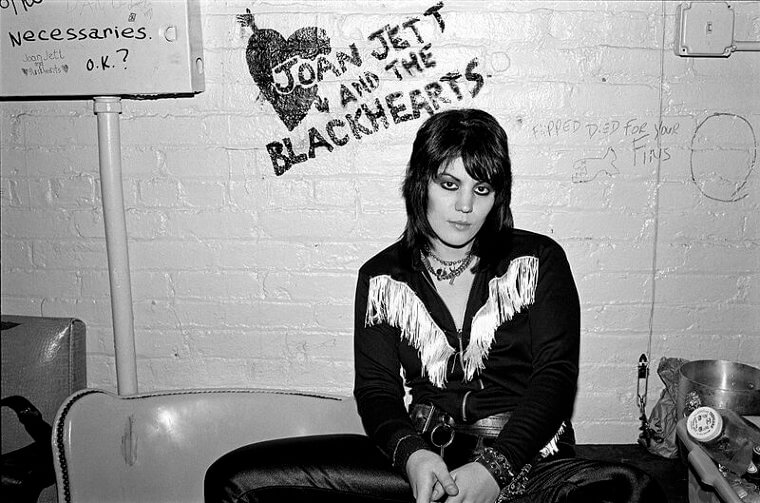 The Aerosmith singer had once knocked on the hotel room door of the "I Love Rock 'n' Roll" singer, Joan Jett. When she opened the door, Tyler was standing there completely naked. Jett looked him up and down before quipping, "I'm not into big ten-inch, honey," and pushed the door closed. "Big Ten Inch Record" was the final track on side-A of Toys in the Attic.
They Didn't Draw a Line
From the release of their eponymous debut album on January 5, 1973, Aerosmith quickly got into the habit of releasing a new studio album roughly once every 13 months. When it came to their fifth record, Draw the Line, however, the turnaround took almost 18 months.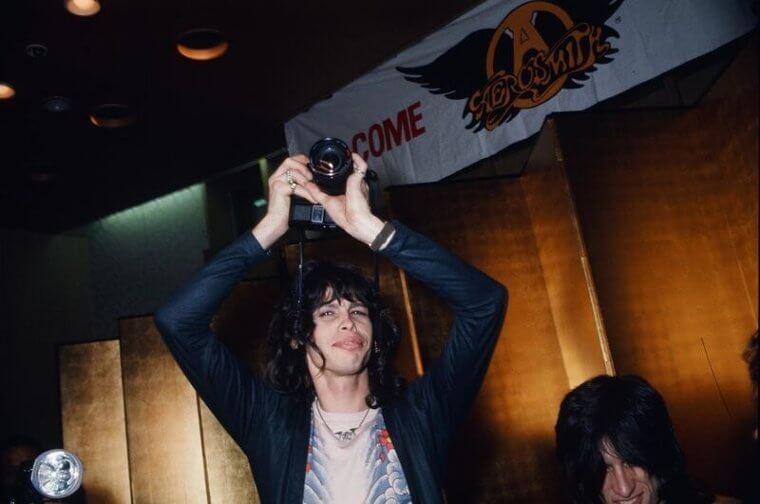 Itt would then be two full years before their sixth album, Night in the Ruts, was ready for release. Part of the reason for this was that Aerosmith had been failing to draw a line in their partying. Joe Perry described this period as "the beginning of the end" because they were becoming "drug addicts dabbling in music rather than musicians dabbling in drugs."
Tyler Became Guardian to a Groupie
Steven Tyler must have been quite the smooth talker in the '70s, and not just with the women he was trying to get into bed. In 1976, at the age of 27, Tyler was in a relationship with one of the band's groupies, Julia Holcomb. The couple were even living together, but there was a major problem: Holcomb was just 16 years old.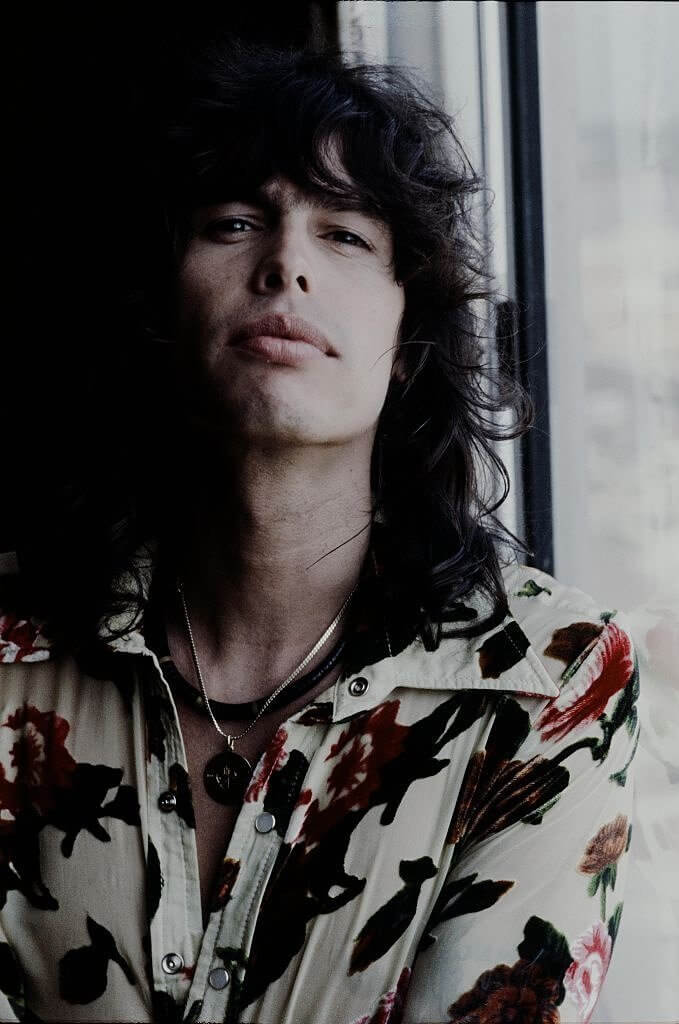 In order to sidestep the law, Tyler persuaded Holcomb's parents to sign over legal guardianship of their daughter to him. This messed up situation finally fell apart when Holcomb became pregnant and the couple were persuaded to abort the child, something which Tyler later admitted affected him deeply, and no doubt did Holcomb too.
A Close Call
It's fair to say that the members of Aerosmith made some pretty bad decisions in the '70s, and many they probably don't even remember. They also made some good ones, some really good ones. In 1977, Steven Tyler and Joe Perry arranged an inspection of a Convair CV-300 plane that they wanted to use for their tour. Inspectors found a bunch of problems with the plane and also reported both the pilot and co-pilot appeared to have been sharing a bottle of whiskey during the inspection.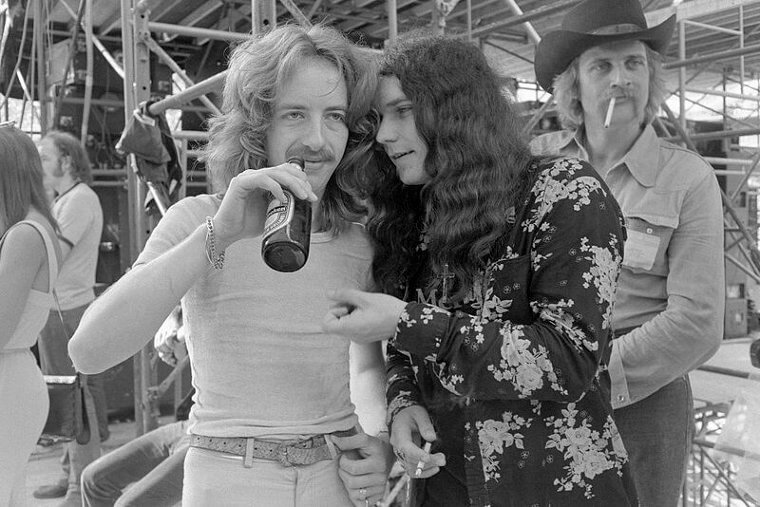 Aerosmith decided to give that particular aircraft a miss. Lynyrd Skynyrd chose to take it instead. The plane crashed. Three band members were killed, along with a road manager and both pilots, while many other people on board suffered major injuries.
They Worried the Dead
Jerry Garcia and his band, the Grateful Dead, were no strangers to drugs, particularly in the late '70s. Aside from psychedelics like LSD, the American band were known to take cocaine, heroin, nitrous oxide, and a whole lot of alcohol. Still, even the Grateful Dead had limits, and Aerosmith were going way beyond those.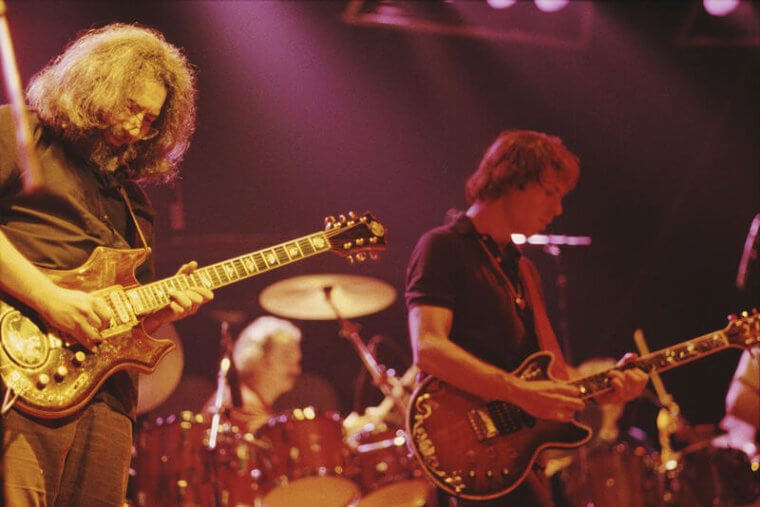 "Jerry Garcia says that we were the druggiest bunch of guys the Grateful Dead ever saw," Steven Tyler once said. "They were worried about us, so that gives you some idea of how f***** up and crazy we were."

They Got in a Rut
Things were looking bad for Aerosmith in 1979. Draw the Line had sold good numbers, but it wasn't anywhere near as big a hit as the previous two albums. The label, Columbia, was unhappy and was pressuring the band to come up with something that would get them back on top.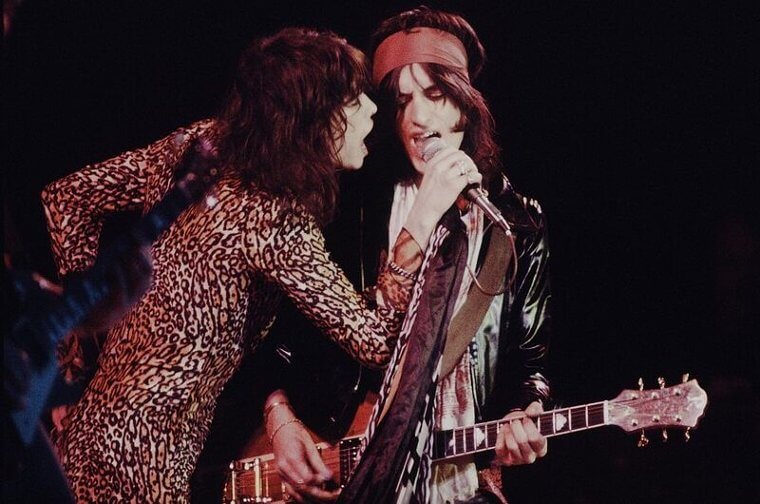 In turn, the band were struggling to pull the next record together. Guitarist Joe Perry quit, forcing the band to bring in Jimmy Crespo to finish the record and go out on tour. By the time Aerosmith's sixth album, Night in the Ruts, was finished, nobody was satisfied with what they had produced.