The kitchen is truly the heart of the home. But, no one is born with a chef's knife in their hand! Not to worry, you don't have to go through years of culinary school to look like you know what you're doing. We collected professional chef tips and tricks that'll help you cook delicious food that will impress others--and believe it or not it's actually easy!
Wood + Water = No More Worries!
Have you ever heard of the wooden spoon trick? If not, your life is about to change! Water boiling out of the pot is one of the first and messiest issues a new chef may face, and it can happen in the blink of an eye. If you place a wooden spoon over the mouth of the pot, as the picture shows, the water won't boil over.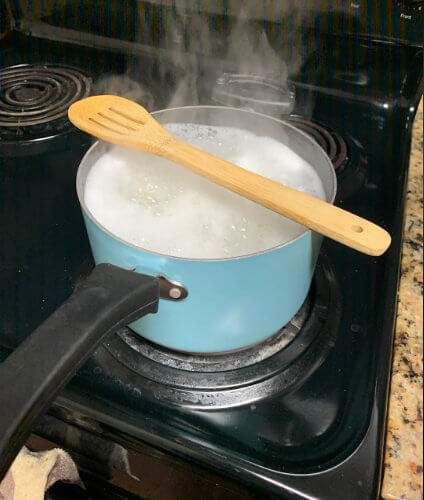 It's like magic! Think — no more burned stovetop and concerning sizzling noises when you run to the bathroom for a mere second!
Freeze Your Extra Fresh Herbs
Always have access to fresh herbs and save money at the same time! Whether you grow your herbs yourself or buy them at your local grocery store, there's no point to waste those beautiful, fresh ingredients simply because you have too much.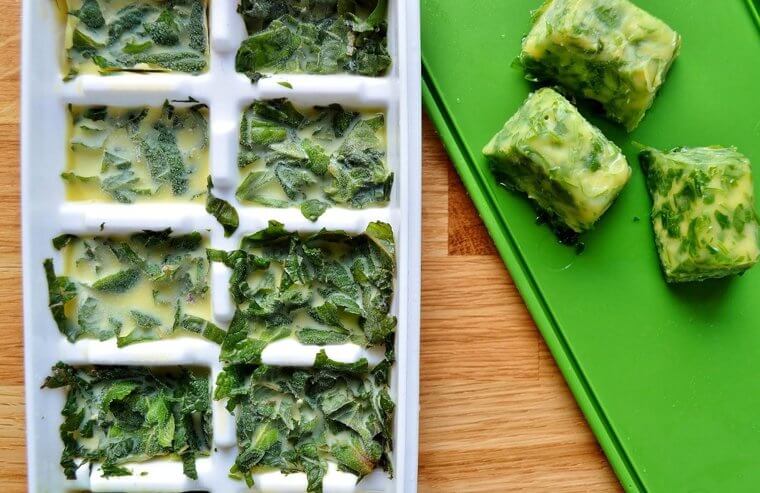 Since fresh herbs are delicate and have a tendency to go bad quickly, use this trick… wash and freeze your excess herbs in an ice cube tray! This way, you'll be able to pop out a cube whenever you think your meal could use a dash of parsley, but you don't want to have to dash out to the store. 
Microwave Your Fruit To Peel Them Easily
Heat your fruit in the microwave for 20-30 seconds to make the peel much easier to remove. A blast of heat will loosen the fruit's skin without cooking it from the inside.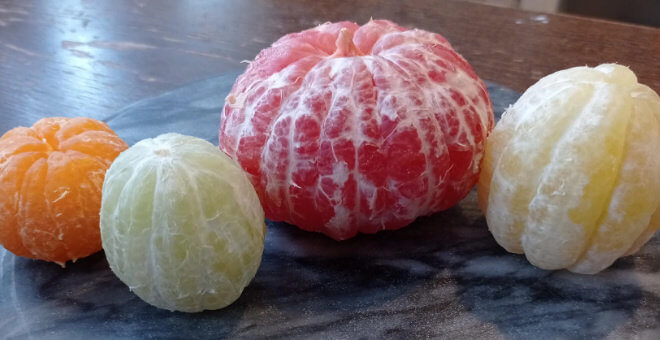 Just make sure you allow the fruit to cool down for at least a minute because the peels can get very hot!
Cupcake Liners Out of Parchment Paper
Making some cupcakes but you don't have any liners? If you keep a roll of parchment paper in your kitchen, there's no need to worry! Especially when these DIY liners are really cute (and cheaper than actual cupcake liners)! Whether you're preparing goodies for a party or expressing gratitude to someone dear, these liners are impressive and simple.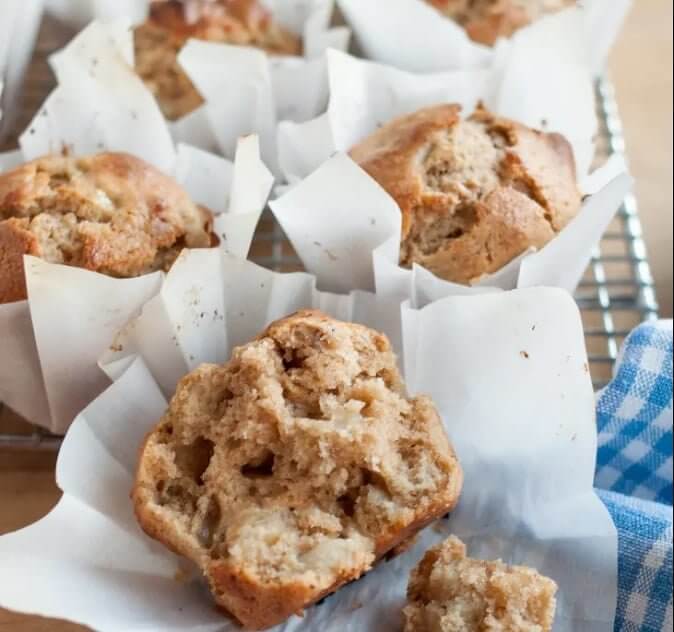 They are also very easy to make! All you need to do is cut the parchment into squares and then press them around a mold that's roughly the same size as your muffin cup.

Plastic Wrap in The Fridge
One of the most annoying things about plastic wrap is that it tends to stick to itself, bundle up, and not cut easily. Want a pro tip? Keep your plastic wrap in the refrigerator.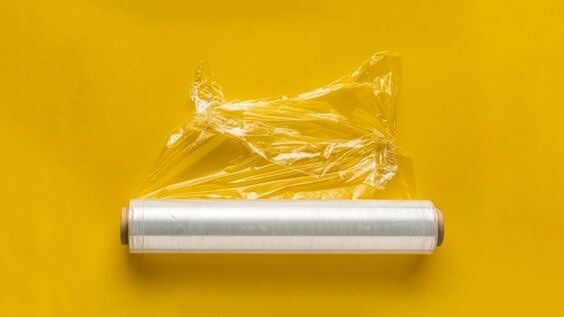 This will make the wrap stretch evenly and properly over your dish and make your kitchen experience so much more sufferable.
Save Your Teeth — No More Cherry Pits!
There's nothing better than a sweet, juicy red cherry… but the stony pits can make them too much of a hassle. Whether you're eating the cherries fresh or preparing them to cook with, cherry pits are annoying. The good news is that removing them is a relatively easy task,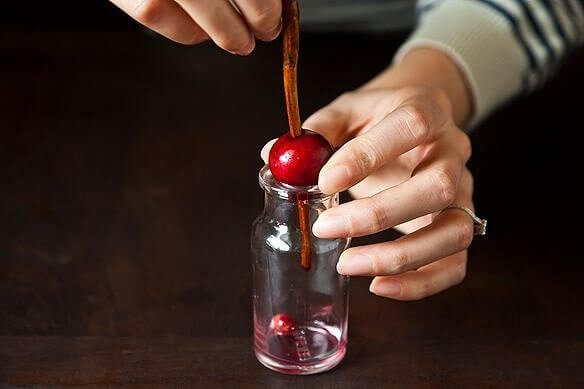 Place a cherry on top of an empty bottle. Push a chopstick or a straw through the cherry, so that the pit comes out on the opposite side and falls into the bottle. It's fast, easy, and you won't chip your sweet tooth!
Know How To Properly Clean Your Wooden Cutting Board
No matter how beautiful your wooden cutting board is when you buy it, it will eventually accrue many scratches and stains from everyday use. Some of these butcher blocks can be pretty pricey, so it's important that you take care of them properly! Of course, never cut raw meat on a wooden board because the porous material can harbor dangerous bacteria.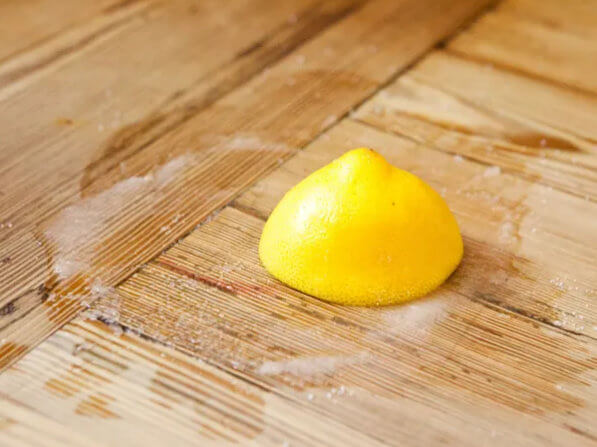 Never use chemicals on your cutting board — instead, sprinkle sea salt over the board's surface and rub it with a halved lemon to disinfect and clean! Finally, when your board is looking dull and dry, rub it with mineral oil (never vegetable oil). If you do this, you'll have a long and happy relationship with your cutting board. 
Don't Let The Microwave Dry Your Food
Reheating food is always useful, but microwaving it can cause our food to dry up. This can be prevented by a simple hack cup with a small amount of water next to your food in the microwave when you cook it.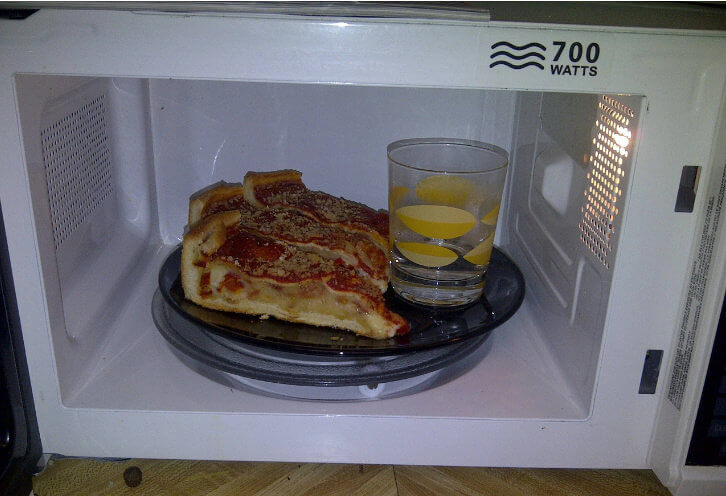 Microwave radiation heats water molecules, so instead of steaming only all of your meal's moisture, it will steam the moisture from the water you added as well. This will help heat the food and delay the drying-out of your food or at least cause it to dry less.
Season Your Cast Iron Investment
Sometimes people purchase a cast iron skillet without knowing the time (and money!) that is required… but if you treat it right, you'll have it for life! The best thing about cast iron is that is cooks tastier food with every use! When you first purchase your skillet, as well as periodically throughout your ownership of it, you'll want to 'season' it.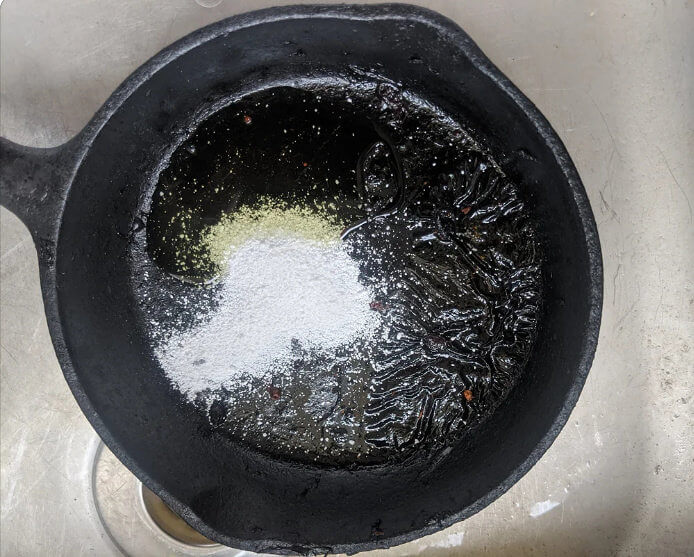 That's right, you can season more than just food! When your cast iron item is completely dry, rub it down with vegetable oil all over its surface. Stick the whole thing in the oven at 375 degrees Fahrenheit, let it cool in the oven, and then you're ready to go!
Deseed Your Squash Or Pumpkin With Ease
If you celebrate Halloween by creating a Jack-o-Lantern, you must already be familiar with the grit, the grim and the effort associated with cleaning it out. It's sticky and slimy, and if you're using your hands, it can get under your fingernails and potentially stain your clothes! Though getting dirty is often fun, if it's not the desired effect you can use an ice cream scoop instead.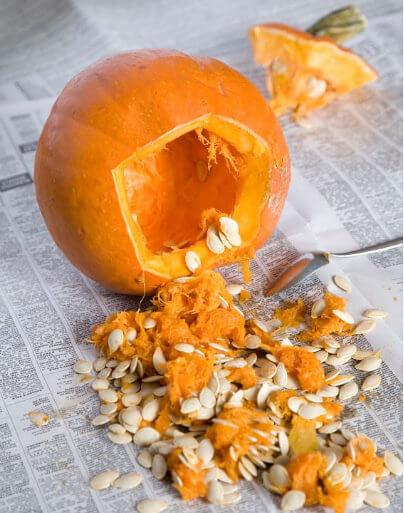 The scoop is tough enough to scrape the sides of the pumpkin with minimal effort. This works for all squashes, of all sizes! Want another kitchen hack for pumpkin seeds? Throw them in the oven with a little salt and olive oil, and you've got yourself a downright delicious snack. 
Make You Stainless Steel Shine
Stainless steel may be less prone to stains, but it can get dull with a lot of use. Those surfaces can become permanently dull if you're not using the right cleaning products. Mix vinegar and water together and spray the solution on your surfaces. Sprinkle a heavy coat of baking soda all over, as well.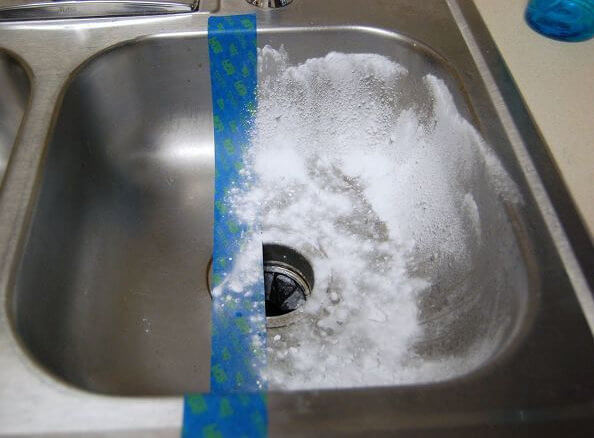 Let the solution set for at least 5 minutes. After letting the baking soda soak into the vinegar, use a damp dishcloth or a sponge and scrub the paste solution until you have done all of it. Rinse and dry, and you got yourself some shiny steel!
Keep Your Brown Sugar Soft
Over time, brown sugar stored in your pantry tends to lose moisture and form clumps—and become useless. By simply adding a piece or two of orange peel to an airtight container along with the brown sugar, this can be prevented! The moisture in the peel will distribute throughout the container and preserve the freshness of the sugar.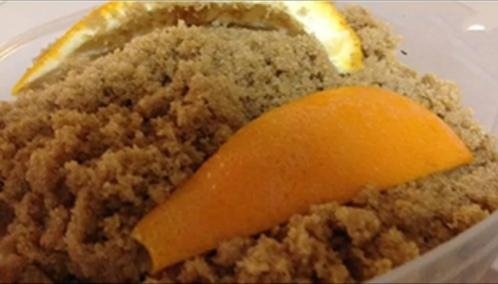 This handy trick might save you from having to make a trip to the grocery store the next time you require brown sugar for a recipe. Also, if you have any leftover orange peels, you can repurpose them as candles or use them to create a citrus cleaner!

How To Make The Perfect Basted Egg
To prepare perfectly basted eggs with toast, follow these steps: Start by spraying a non-stick pan with cooking spray and heating it over medium-high heat. Have a teaspoon of water prepared. Carefully place the eggs into the heated pan and add a teaspoon of water to the eggs. Immediately cover the pan with a well-fitted lid.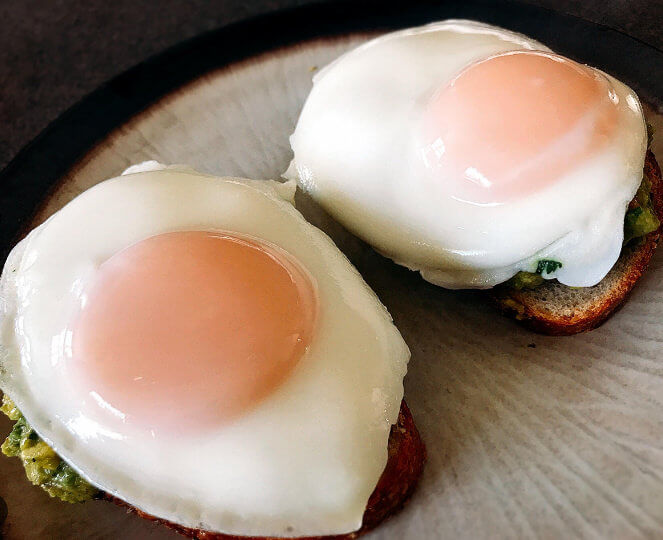 Allow the eggs to cook undisturbed with the lid closed for approximately 45 seconds for over-medium doneness, slightly less time for over-easy, and slightly more time if you prefer well-done yolks. Remove the lid, slide the eggs onto a plate, and season with salt and pepper according to your preference. Now you can savor your perfectly basted eggs alongside a slice of toast.
Steam Basket For Perfect Eggs
If you're a lover of hardboiled eggs, but hate the effort that's required to peel them, then listen up. Boiling your eggs is not the only way to cook them — try steaming instead!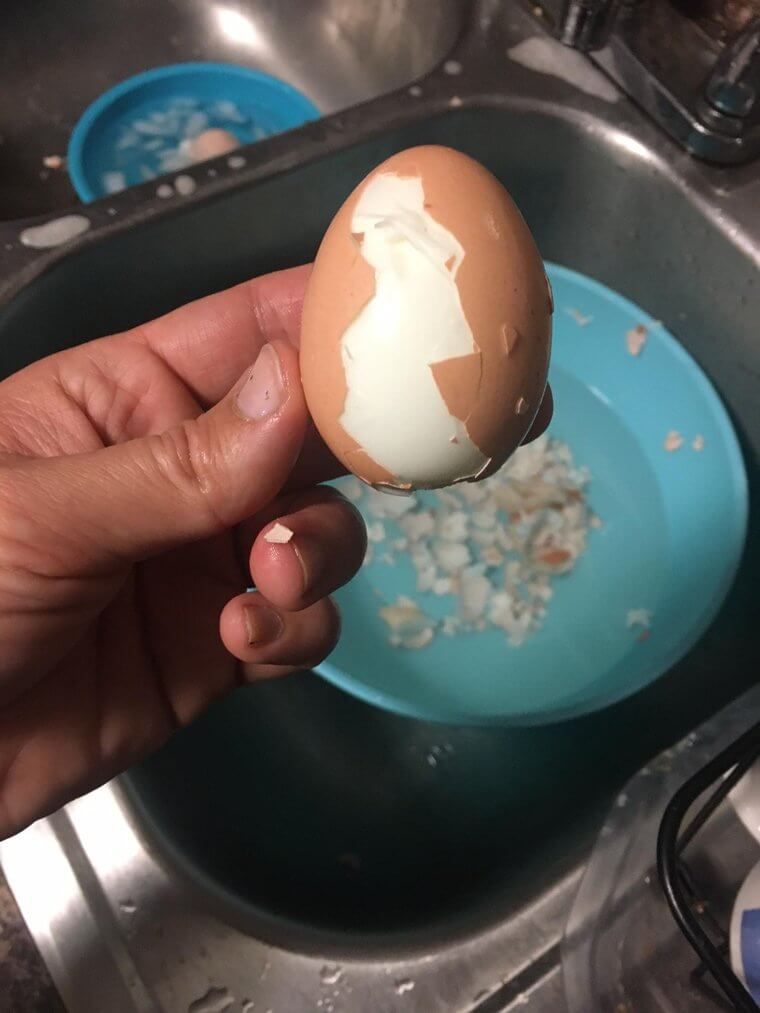 You'll have to buy a steam basket, but you'll get perfectly peelable eggs as a result. Try putting up to a dozen eggs in a steamer basket suspended over boiling water for 15 to 16 minutes. The eggshell will slip right off this way. Additionally, you can use this basket for veggies and meats, or anything else you'd like to steam. 
DIY Parchment Paper Brush
If you don't have a pastry brush and you're in need of one, there's a simple solution. Take a piece of parchment paper and fold it at least four times. Then, using a pair of scissors, create fringe by cutting into the folded paper.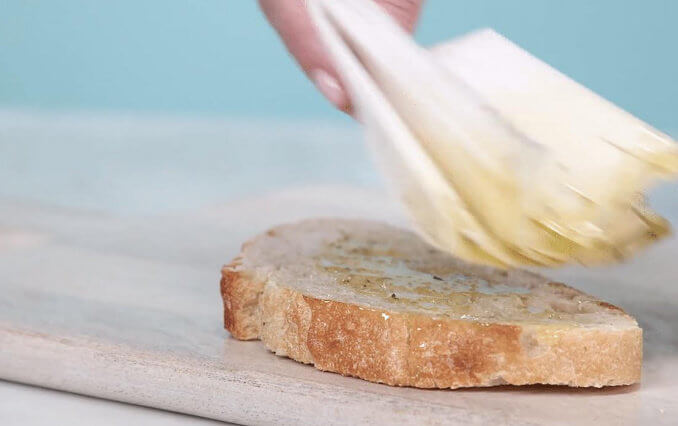 Now, you can use the side with the fringe as a makeshift brush.
DIY Powdered And Brown Sugar
No one wants to buy a big bag of powdered sugar only to sprinkle a tablespoon over the top of your dessert! If you are actively combatting waste in your life, then listen up. You don't have to have several bags of sugar on hand at all times — you can take matters into your own hands with a simple bag of crystallized, white sugar.
Pulverize the sugar in a grinder to turn it into a fine powder, or add molasses to create brown sugar! You'll have whatever kind of sugar you need for any recipe, without spending a bunch of money and having to store the excess.
Sauté Your Troubles Away
To prevent your sautéed food from burning, try this technique: If you notice that it's browning too quickly, simply add an ice cube to the pan.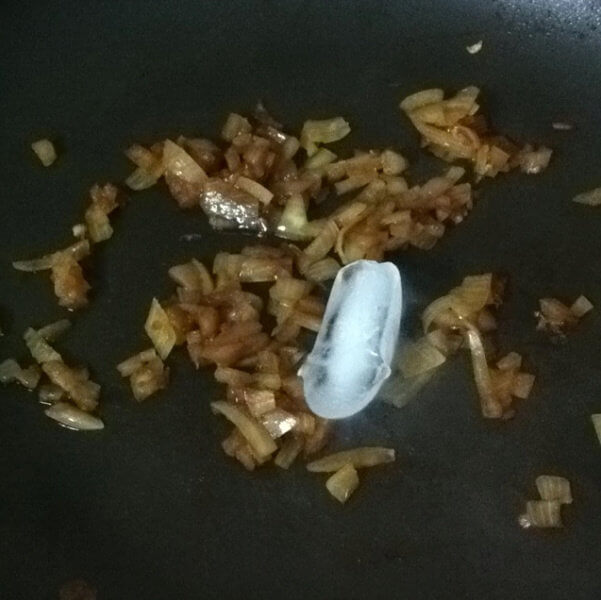 The ice cube will cool down the pan quickly, and the water will evaporate rapidly, protecting your food from burning.
Meatloaf That Doesn't Loaf Around
Everyone loves meatloaf, but not everyone loves the amount of time that's required to bake one. As you know, the larger the food item, the longer it takes heat to penetrate to the center — so the hack to this issue is to cook smaller meatloaves!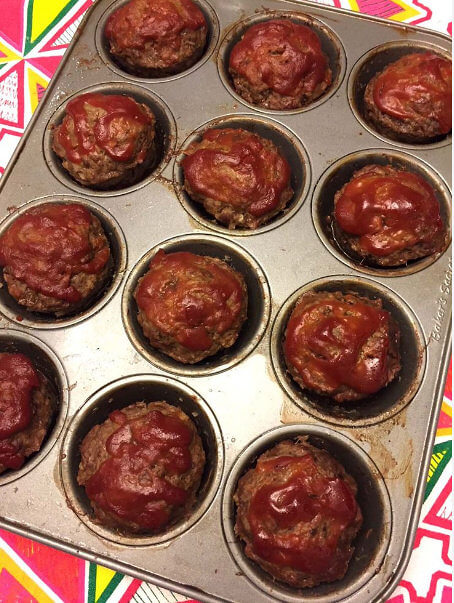 Instead of making one loaf, use a muffin tin to make mini-meatloaves. You'll be impressed with how fast they cook, and as an added bonus, it helps with portion control!
Do More Than Just Drink Your Tea!
Tea is so much more than a pick-me-up during the day, or a soothing beverage at night. You can use it in your cuisine too! A few fun ideas are to infuse your butter with tea or bake it into fresh cookies, where it'll add a subtle earthy, interesting flavor to anything it touches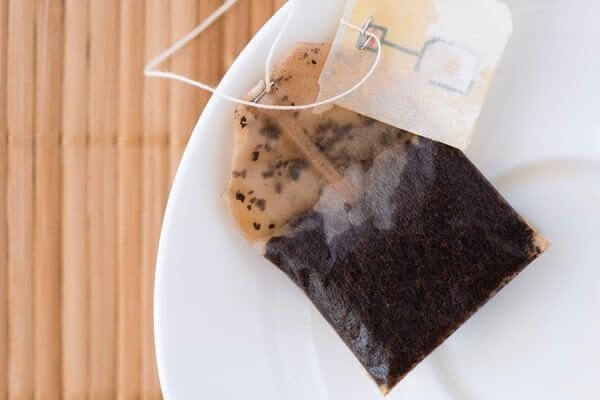 One of the most popular methods of cooking with tea is to add it to the water that cooks pasta or rice. Jasmine rice with black tea is a particularly delicious addition to any dinner!
Cool Down Your Wine Without Waiting
The next time you have a little extra wine in your bottle, but you don't want to finish it that night or any time soon, consider freezing it!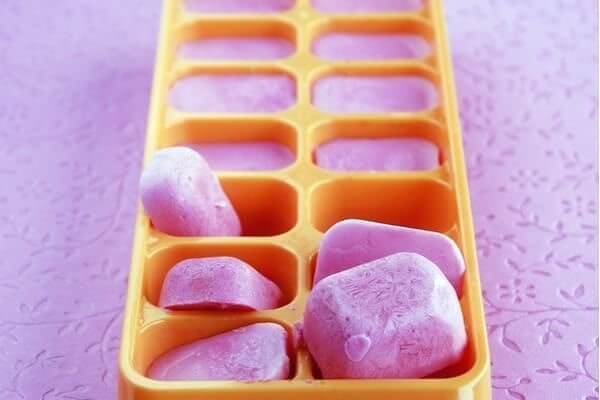 You can pour the excess wine in an ice cube tray and stash it in the freezer so that the next time you need a glass, you can pop a few wine cubes in there and cool down your treat without watering it down. Plus, you won't have a hangover from the night before!

Boxes Can Have Spouts, Too!
When dealing with pancake mix boxes, or any kind of box that doesn't have a convenient pour spout, you can avoid making a mess by fashioning your own. Simply take a serrated knife and carefully cut off one corner of the box, creating a makeshift spout.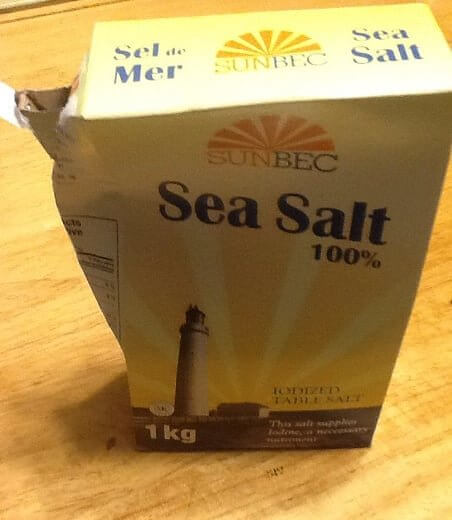 Pull out the spout and create a triangular shape. This way, you can easily pour out the box content mix without any unnecessary spills or mishaps.
Microwave Your Squash
If you're looking to prepare a butternut squash for cooking, here's a helpful tip: Microwave the squash for approximately 2 to 3 minutes.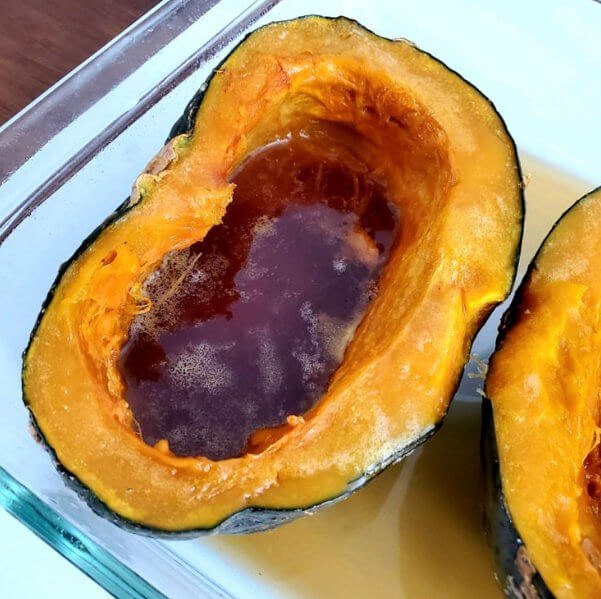 This step makes the process of peeling, seeding, and cubing the squash, so much more simple and convenient to prepare your meal.
Make Tomatoes Last Twice as Long
Canned tomatoes just don't have the same taste that fresh tomatoes do — but if you're like us, you have a tendency to buy fresh tomatoes in bulk and incidentally let the extras go to waste!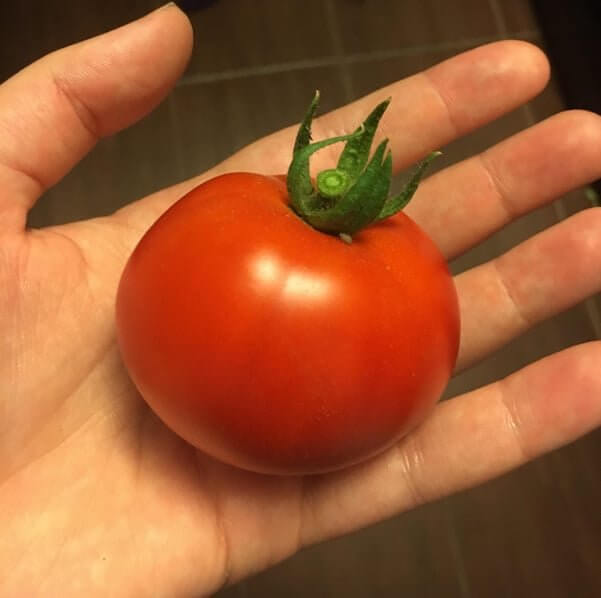 There are a few tricks you can use to make tomatoes last longer: first, store them on the counter rather than the fridge (the cold tends to ruin a tomato's texture, too) and keep them upside down, which prevents moisture from leaving the tomato and air from entering the tomato. Now you'll have tasty, fresh tomatoes ready for whenever you need!
Paper Bags Make Fruit Ripen Faster
It all depends on the day the produce truck arrives at the store, but if you happen to do your grocery shopping on the same day that it arrives, you might be buying some unripe fruit! No one wants to eat a green banana, or even worse, wait for it to ripen! To make any fruit ripen faster, including bananas, use a paper bag.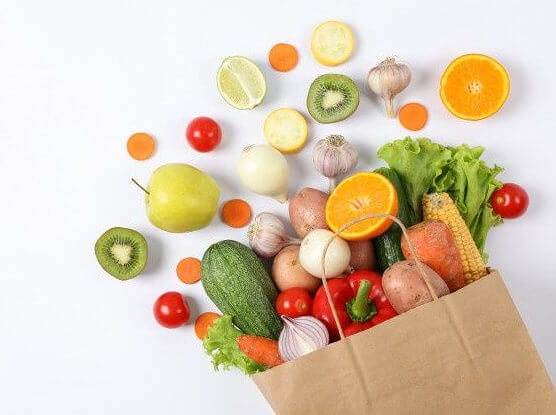 By putting the fruit in a paper bag, you are trapping the gasses that a fruit normally released into the air, causing it to ripen faster. Alternatively, there are "green bags" that you can buy which keep these gasses away from the fruit, preventing them from ripening too fast. It's your choice!

Lemon Prevents Fruit Turning Brown
If you pack your own lunches, then you know: cut fruit doesn't stay fresh for long. It's such a bummer to work long hours, only to open your lunch to mushy and stale fruit! Prevent any more food-related disappointment with fresh lemon.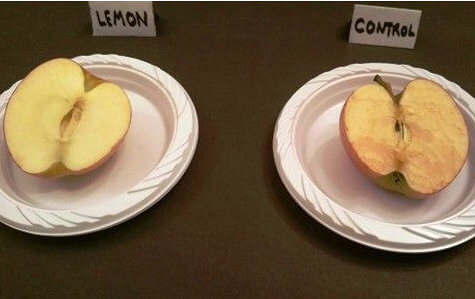 Squirt lemon over your peeled or cut fruit, such as apples, and they'll stay as fresh as they were when you first cut them! Plus, you'll get the addition of the lemon's bright, citrusy flavor. That's a win-win if I've ever heard one!
Eggshells Don't Have to Ruin an Omelette
There's a trick to removing pieces of eggshell, whenever they fall into a dish without an invitation.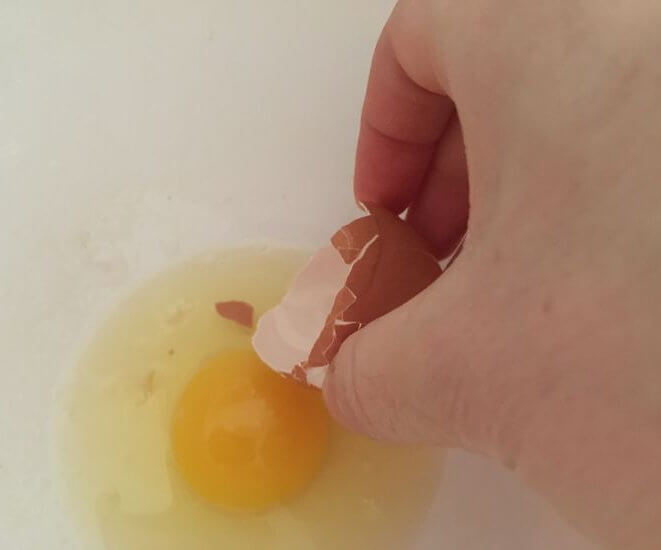 Don't risk burning yourself by using your finger! Instead, use the bigger pieces of eggshell itself to scoop the smaller piece out of your meal. The two pieces will be attracted to one another, making it easier for you to remove the pesky invader. 
Get Rid of The Excess Fat
To remove excess fat from stocks, stews, and sauces—use this method: Take an ice cube and glide it across the surface of the liquid using a spoon. As a result, the fat will rise and solidify, allowing you to easily scoop it out using either a spoon or a piece of toast.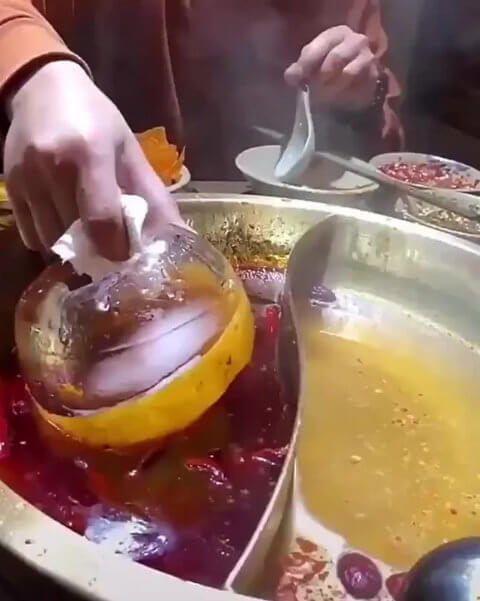 This tip will help you remove unwanted fat from your favorite dishes!
Never Peel Potatoes Again
There's a reason that peeling potatoes is the job in the movies that is always given to a servant! It's a job that no one willingly wants to do — but if you don't have a servant to take this job off your hands, don't fret. Boil the potatoes as you normally would, with the skins still on.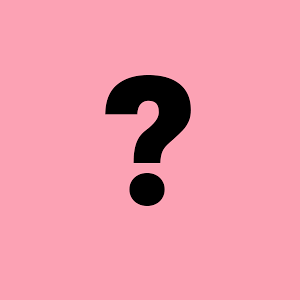 Prepare a large bowl with cold water and ice, leaving enough room for the additional volume of the potatoes. When they are finished cooking, plunge the potatoes directly from the hot water into the cold water, give it a little scrub with your hands and the skins should fall right off!

When Life Gives You Lemons, Make As Much Lemonade As You Can
To extract the most juice out of your lemon, follow these steps: Begin by refrigerating your lemon. Next, microwave it for a duration of 15 to 20 seconds. After microwaving, gently roll the fruit to prepare it for juicing.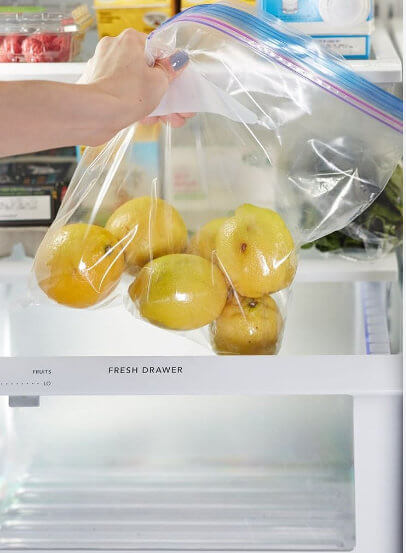 Then, cut the lemon lengthwise, and to make sure you do get the most juice you can out of the lemon, squeeze out the juice with tongs. 
No More Kernels in Your Popcorn
Making popcorn used to be such a gamble. It was a mystery if you would wind up with a bag full of half-popped kernels, a black burnt mess, or perfect fluffy popcorn. Reduce the risk of a less-tasteful outcome with this: prepare your popcorn with individual kernels (not in a bag).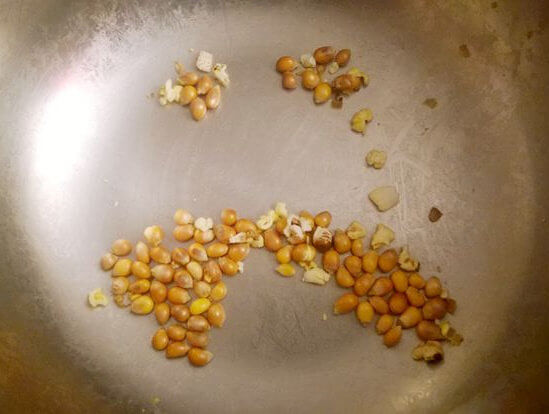 To ensure that they all pop fully, wash the kernels off with water and then douse them in oil. Not only will all of them pop, but they will light and deliciously buttered!
Need to Grate Soft Cheese?
Soft cheese, hard cheese, sweet cheese, savory cheese — we just can't get enough! However, some cheeses are easier to handle than others. Besides yielding too easily to a knife when cut, soft cheese might even melt in your hand! To fix this (and you might know where we're going with this…) stick it in the freezer.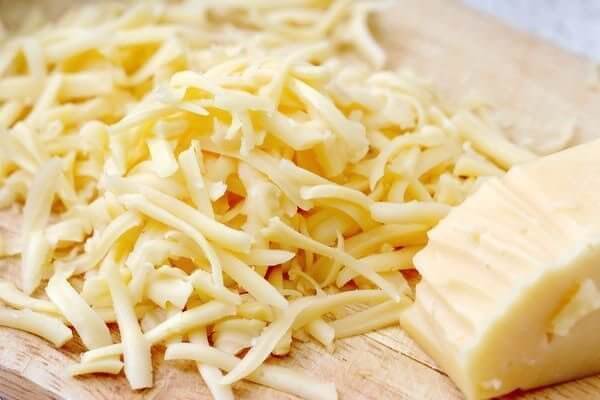 The cheese will solidify and become easier for you to cook with. The freezer, ice cubes, and other cold elements are all very useful tools when it comes to cooking in the kitchen. 
No Onion, No Cry
Are you sad, or is it just a bowl of onions? The fact that onions can make you cry is used as a trope in comics and movies quite often, and not without reason. It's nearly impossible to cut onions without shedding a tear or two! This is produced by a reaction with the onion's chemicals in your nose.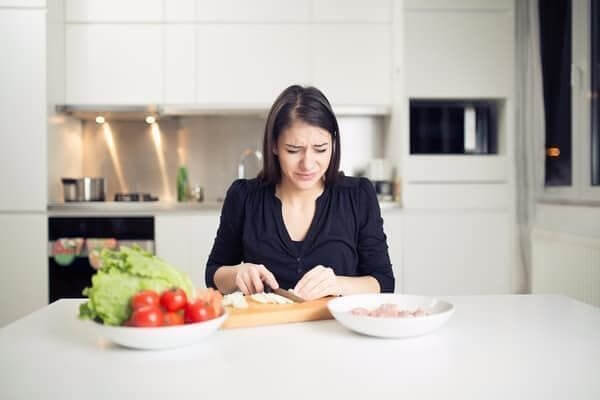 Since taste and smell are two of the most closely linked senses, chewing a piece of gum should override your teary reaction. Some people believe holding a slice of bread in your mouth will protect you from the vapors, but simply light a candle if nothing else works.

Homemade Buttermilk
Recipes that call for buttermilk can create many problems. If you don't live in a city with many grocery store options, it might be hard to find — and even if you do find it, who needs an entire quart of sour milk? Don't even worry about it, because buttermilk is easy to make at home.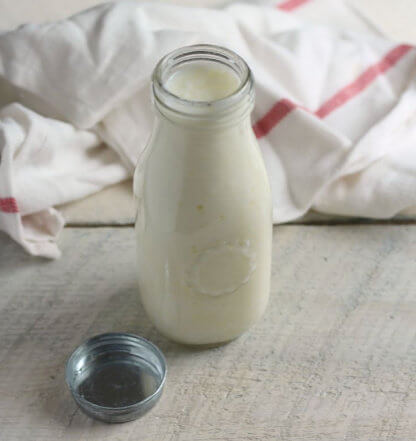 Measure out the amount of milk you need into a bowl, then squeeze lemon into it and mix away! The acid from the lemon will turn your regular milk into the buttermilk you need for baking or cooking.
Stubborn Jars, Beware!
If your cooking experience has ever been stymied by a jar that you can't open, you know how important it is to have tips and tricks for this situation. If you can't retrieve the ingredient, then it has the potential to ruin a recipe! The issue generally comes from one of two issues (and no, your strength isn't a factor). Your grip and the suction inside the jar are the culprits.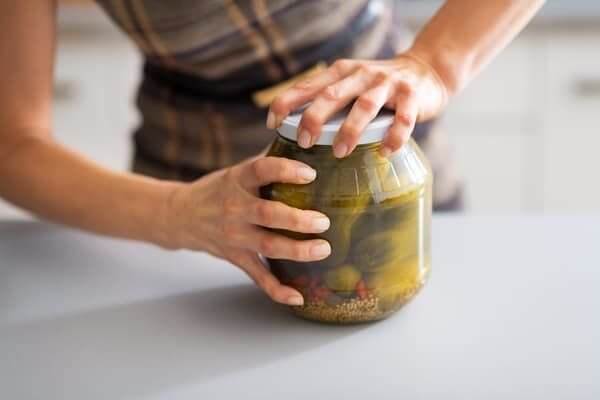 To improve your grip, put a rubber band around the edge of the cap to create some traction. To release some of the suction inside the jar, you can wedge a spoon or dull butter knife under the edge of the lid and use it as a lever. You might even hear a pop, which means that your jar will now be significantly easier for you to open. 
The Ultimate Cherry Tomato Hack
Learn this safe method for cutting cherry tomatoes by following this technique: Take a pair of plates and position the cherry tomatoes between them. The bottom plate should be flipped upside down. Gently glide a knife between the two plates, allowing it to slice through the tomatoes effortlessly.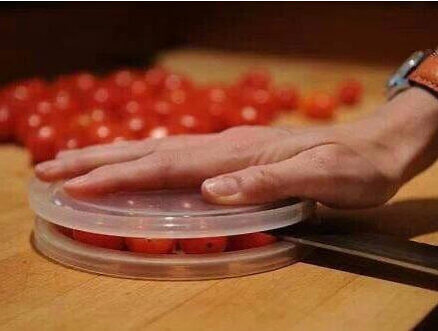 This method provides a hassle-free and safe way to cut your small cherry tomatoes. It reduces the chance of accidentally cutting yourself and lets you cut several tomatoes at once!
Non-Stick Measuring Cups
Not everything that you have to measure out will be easy like flour or sugar. Measuring cups or tea/tablespoons of sticky substances, such as honey or syrup, can become a messy situation — and you might add less to your recipe than you intended, due to it sticking to the inside of the measuring cup.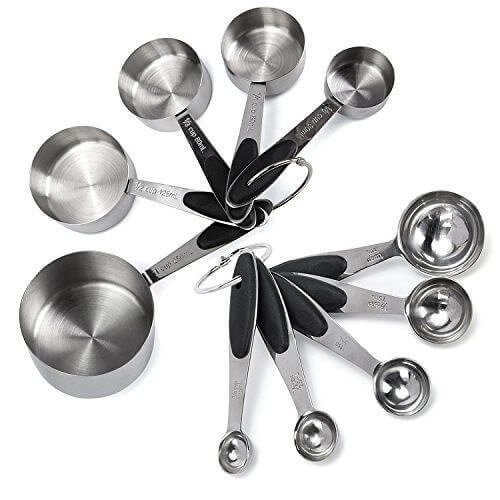 Take an extra 10 seconds to grease the cup or spoon with butter/oil and your life will be much easier.
De-Crystallize Your Honey
When honey crystallizes and becomes difficult to use, there's a simple remedy. Just place the honey container in a bowl filled with hot water for 5 to 10 minutes. The heat will reverse the crystallization process, restoring the honey to its original state.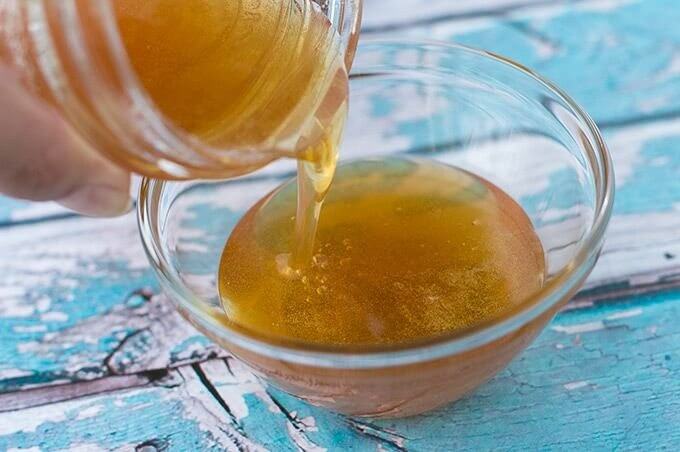 This way, your honey goes back to being as good as new and easy to use once again.
Coffee Foam Love, Without the Coffee Shop Price
If you think of the coffee you make at home versus the coffee you buy at a coffee shop, there are more than a few differences. The aroma, the people, the lovely mugs… and the foam! Well, there's no need to haul yourself to your local coffee shop in order to soothe your need for sweet, airy foam.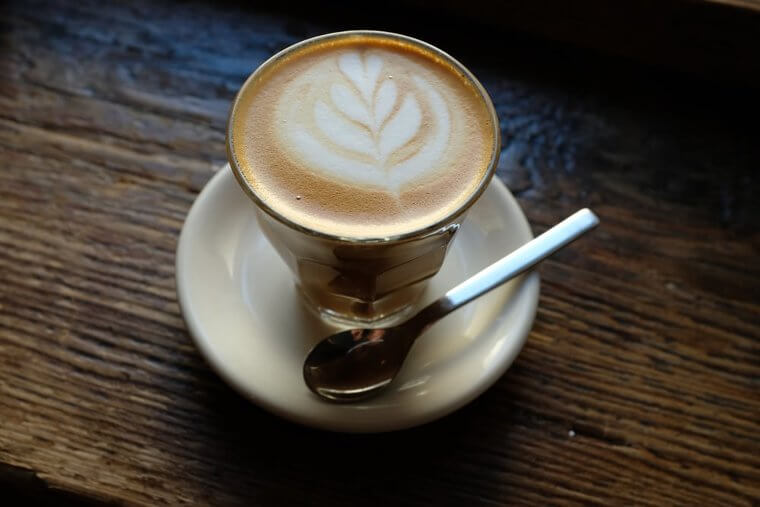 To replicate this at home (and impress all of your friends), pump milk or cream through a french press or whisk it by hand in order to produce the desired foam. The best part is, you get to decide how much foam is in your cup!
Brew Coffee Without The Coffee Maker
To prepare coffee without a coffee maker, follow these steps: Begin by boiling water in a pot, using the same coffee-to-water ratio as you would for a coffee maker. Once the water reaches a boil, remove the pot from the heat and allow the coffee grounds to settle for approximately four or five minutes.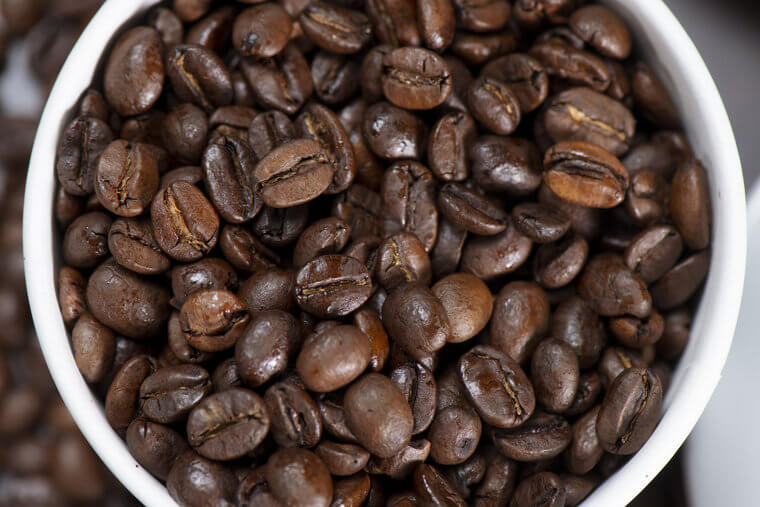 After the grounds have settled, carefully ladle the coffee from the top of the pot into a mug. This process will enable you to enjoy a freshly brewed cup of coffee even without a coffee maker.
Expensive Wine, On A Budget
This is actually two tips in one! With any wine, no matter the price, you should take the time to aerate it with oxygen and let it rest — this is especially important with expensive wines, as you want the vintage to taste its best.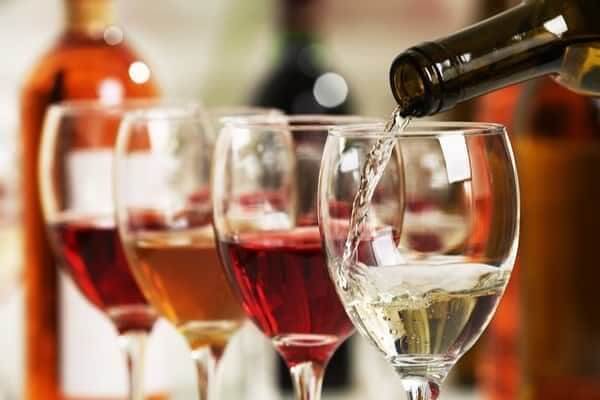 There are many tools out there to aerate or decant your wine, but for those cheaper bottles that need an instant boost, pour it into your blender and give it a spin for a couple of seconds. The difference, as you will see, is immediate.

Ripen Your Avocados With The Microwave
If you buy an avocado once, you'll quickly learn that there are two states in which grocery store avocados exist: not ripe and overly ripe, but never perfectly ripe! Generally, cooks prefer to buy their avocados when they are hard and shiny green, so that they can ripen in the kitchen and be used when they are perfect.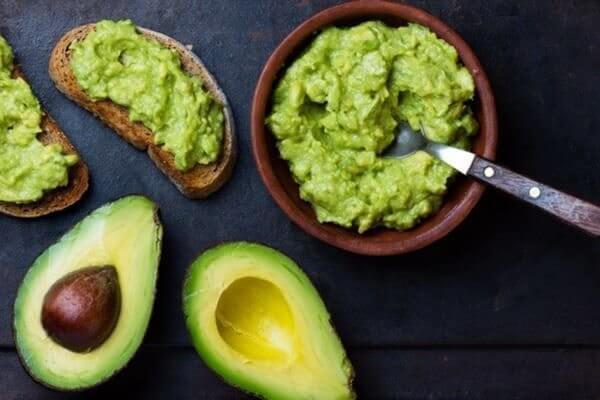 If you don't have the time to wait (sometimes it can take days), just stick the avocado in the microwave for a couple of seconds. The heat will speed up the softening process, making this green treat far more manageable.
When Your Ice Cream Is Just Too Frozen
How many spoons have been lost to ice cream that's overly frozen? Far too many! Before you chisel away at that frozen block of ice, dip your spoon or scoop in warm/hot water. The metal of the spoon will become hot, slicing through the frozen treat with ease.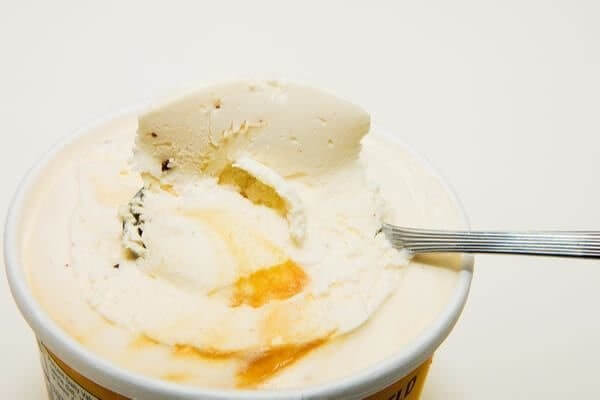 This works great for a single serving, but if you are planning to carve up more than one dish, an alternative is to put the top back on the tub of ice cream and run the entire thing under warm water, rotating it around so that it receives the heat on all sides. The defrosting effect will be quickened, and you'll have dessert in no time.

Save Burned Food In A Pinch
If you notice that your food is on the verge of burning, it's likely too late for taking the pan off the heat to have much of an effect. A nice trick to salvage your meal from turning black and crispy is to throw some ice in the pan. The cold properties of the ice immediately cool down the pan and the water adds a little buffer between the food and the pan.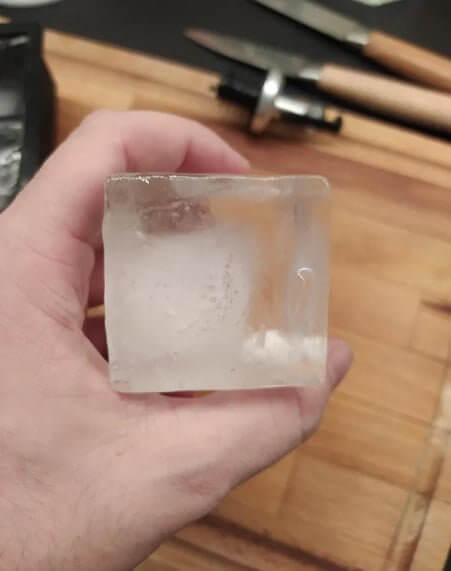 Don't worry, the water will eventually evaporate away! If you're cooking with oil, beware: oil and water don't mix well, especially when hot. Avoid this ice trick if you are actively greasing your pan with oil.

Egg Whites Without the Contraption
There's a fancy tool out there called an egg white separator that you might want to purchase if you eat egg whites often. but if you only need egg whites on occasion for a recipe or a particularly healthful breakfast, there are easy methods to separate your egg that will keep your kitchen drawers uncluttered.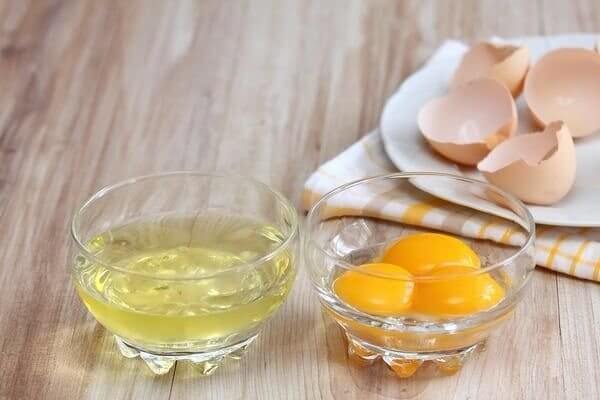 Place a spatula or slotted spoon over a glass and crack the egg on top of it, and the whites will slide into the glass below, leaving you to toss the yolk or save it for later. It's possible to do this with the eggshells itself once the egg is cracked, but you risk getting a little shell in your whites.

Organize Your Fridge Like A Pro
Everyone dreams of an organized fridge, but very few actually achieve it! A disorganized fridge can be a money drain because you'll often inadvertently shove viable food to the back and forget about it — that is, until the next time you clean out your fridge or when it spoils.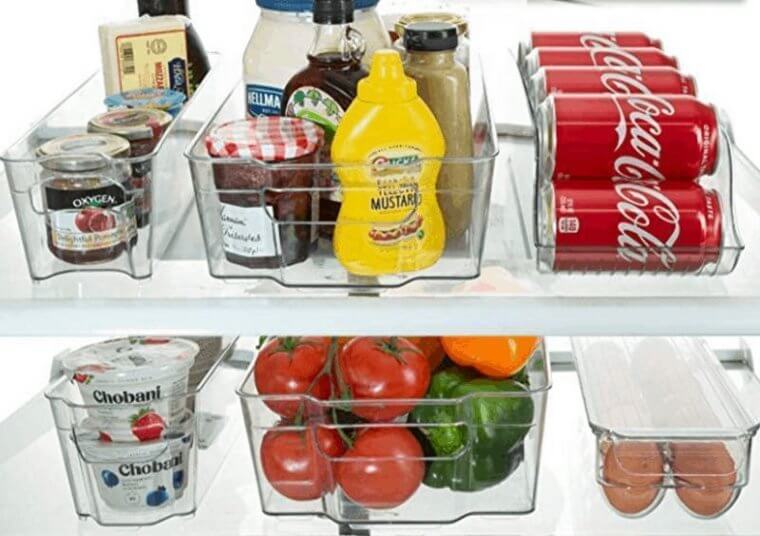 You can buy fridge organizers, like the ones pictured above, to sort all of your perishable food and keep it easily accessible. Buying more kitchen supplies might seem like an anti-hack, but in this case, you're better off for it!