Kobe played 1566 games in the regular season and playoffs, all for one franchise, leaving it all on the floor every game. Take a trip down memory lane reliving Kobe's journey and illustrious career by viewing his best games against all 30 NBA teams. From fro' Kobe's first 50-point game to bald mamba's 60-point farewell, here are Kobe's best and most memorable games against every NBA franchise in alphabetical order.
Kobe Bryant's Best Game Against the Chicago Bulls – 42 Points in 2009
It was no secret that Kobe modeled his game after his idol Michael Jordan, so every time he took a trip to Chicago he tried to put on a show to prove something to their fans. His best scoring performance against the Bulls did not come until Jordan was long gone when he scored 43 points in 2005, but that was in a loss. His best scoring performance in a win came in 2009 when he scored 42 points on Chicago's home floor. He also had three steals and three assists to go along with almost half of the teams scoring, putting in 42 of the 96 points.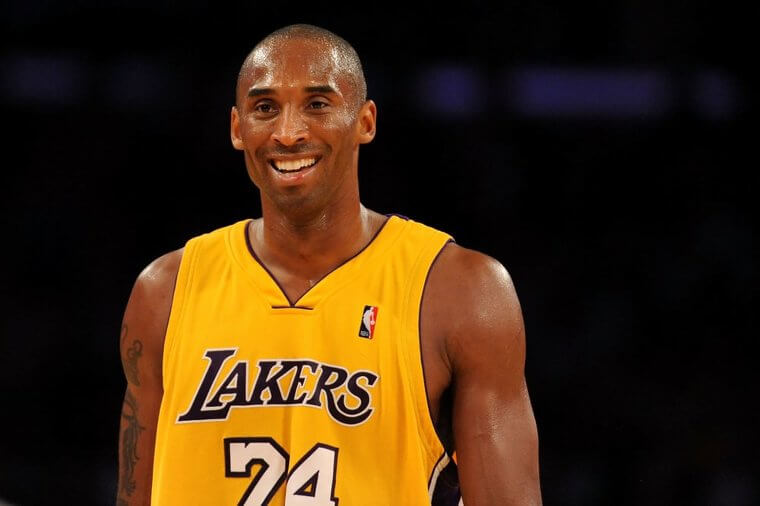 This was the Lakers 19th win out of 23 games in the 2009 season, and the Lakers were definitely looking like they were trying to redeem their championship loss in the season prior. This was an easy road victory against one of the better teams in the Eastern Conference and it proved they were well on their way to the NBA Finals once again. Kobe proved against one of the better young teams in the league that he was still the best scorer in the league in his 14th season in the league, at age 31. This performance was also the third-highest scoring total of his 2009-10 championship season.
Kobe Bryant's Best Game Against the Atlanta Hawks – 41 Points in 2009
Back in 2009, the Atlanta Hawks were one of the best teams in the Eastern Conference and ended up winning over 50 games that season. However, they ran into the best team and best player in the league early in the season when they played the Lakers and Kobe Bryant on November 1st, 2009. Kobe had a game-high 41 points which was the most he had ever scored in the 29 games he played against the Atlanta Hawks. He also put up five steals, eight rebounds, and three assists, and was a +12, while shooting better than 50 percent from the floor.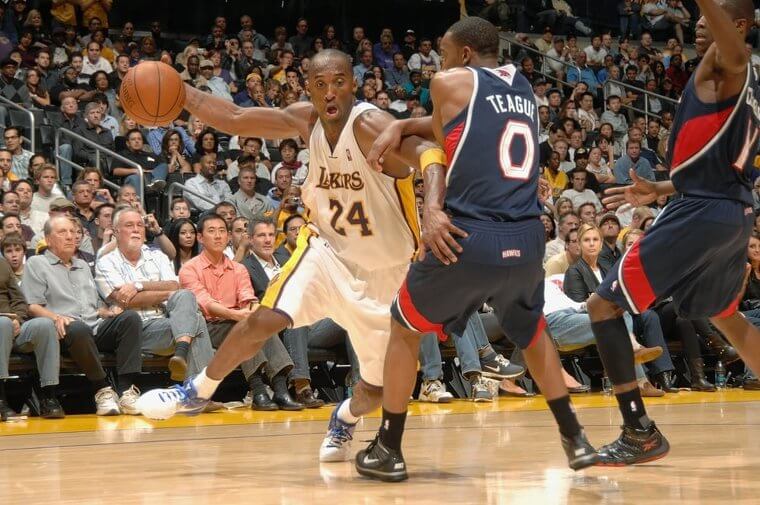 Because they were never really a title contender in his career and they resided in the Eastern Conference, Kobe never really played in any high stakes games against the Hawks in his career. That made it easy to say that his highest-scoring output was his best game against them. This game was special because of how committed he was to both ends of the floor in the middle of his prime. The 41 points grab the headlines for this performance, but his five steals are a testament to how smart he was on defense.
Kobe Bryant's Best Game Against the Boston Celtics – Game 7 of the 2010 Finals
Game 7 of the 2010 Finals was one of the best games in Lakers history, but it was not Kobe's best scoring performances against the Celtics, he made his mark in other ways. It was strange to see Kobe have an off shooting night in the biggest Game 7 of his career because he normally dominates the Finals scoring-wise. However, his 15 rebounds speak to how hard he worked to still make an impact and will the Lakers to the title over their bitter rival Celtics, who beat them in the finals two years prior. This was one of the most important wins in his entire career because it gave him his fifth title, one ahead of the big fella that left six years prior. Ironically the game was won not because of a buzzer-beater by Bryant, but because of a pass Kobe made to Ron Artest late in the game that led to an important game-sealing 3-pointer. Even Artest could not believe Kobe passed him the ball, and he even mentioned it in one of the most memorable Finals post-game press conferences of all-time.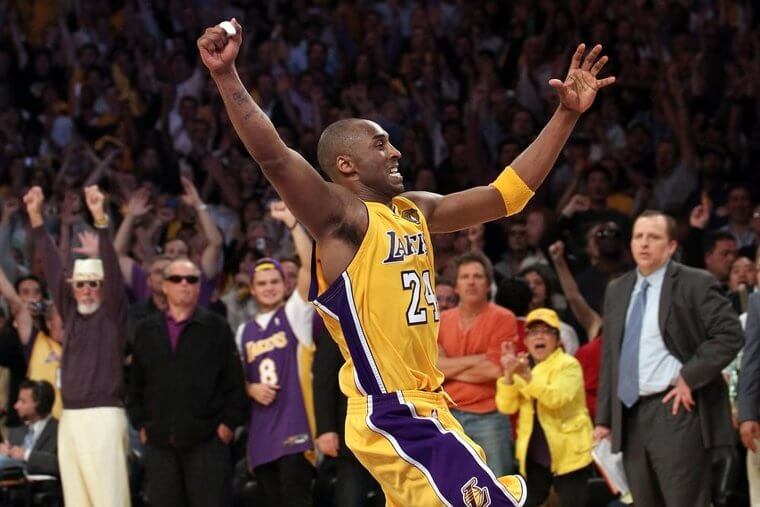 This win definitely cemented Kobe's legacy as the greatest Laker of all-time because only a few Laker greats have ever won five championships wearing the purple and gold. Even though he did not post gaudy scoring numbers, it should be considered his best game against the Celtics because of the end result and how he had to find other ways to impact the game. The performance also allowed him to take home his second Finals MVP Award in as many seasons, becoming only the fourth player to ever accomplish that feat at the time. The image of Kobe celebrating on top of the scorer's table after this victory will live on in Lakers' memory forever.
Kobe Bryant's Best Game Against the Brooklyn/New Jersey Nets – Game 3 of the 2002 Finals
This victory over the New Jersey Nets in Game 3 of the 2002 finals pretty much sealed the deal for the Lakers three-peat from 2000-2002. Kobe and Shaq combined for 71 points and the Lakers took a very commanding three-game lead in the series. No team has ever come back from three games to none in the NBA Finals and it did not happen this time either. After their thrilling Game 3 win by three points, they stomped on the Nets in Game 4 to sweep and win the series.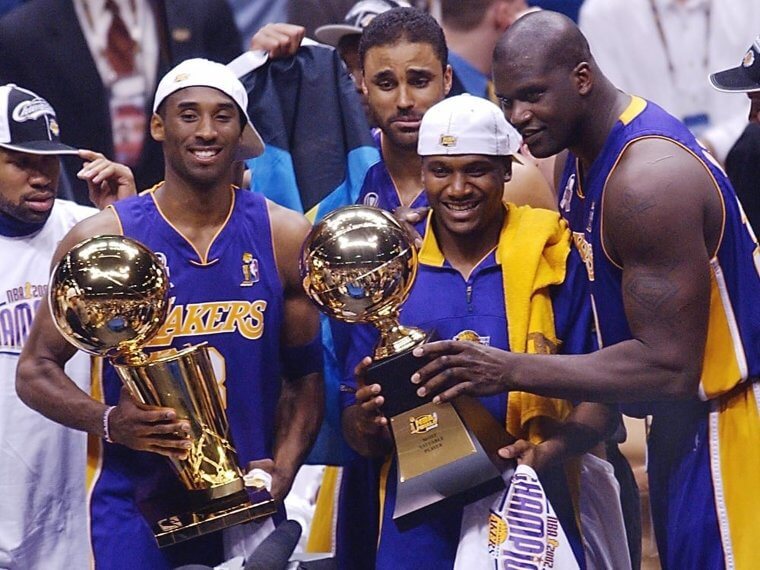 In this Game 3 performance, Kobe proved that he was easily the second-best player in the game if not the best next to his teammate Shaquille O'Neal. To go along with his 36 points, Kobe also had two blocks, one steal, four assists, and six rebounds, filling up the stat sheet in one of his best Finals performances yet. This game proved that even the Nets' best performance on their home court was not enough to take down a legendary dynamic duo at the peak of their powers. It was either Shaq dominating down low or Kobe slashing in the lane or shooting on the perimeter, and Jason Kidd and company could not stop it.
Kobe Bryant's Best Game Against the Charlotte Bobcats/Hornets – 44 Points in 2001
In the 2000-01 season, Kobe Bryant was only 22 years old and it seemed like he was already established as one of the game's top players. That season was one of the first where he showed he was capable of incredible scoring outbursts unlike anyone else in the game. His 44 point scoring barrage against the Hornets was one of those examples that season. It was one of his six forty-point games that season, and he only had one in his career prior to that season.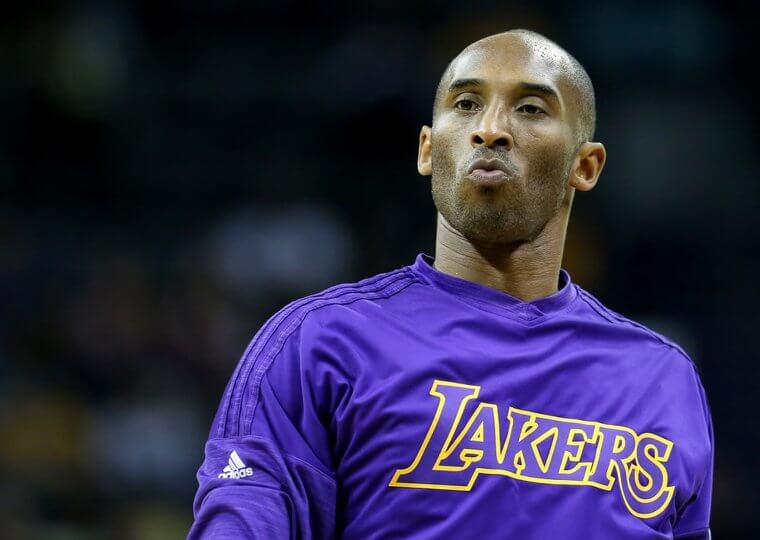 In typical Kobe fashion, he did it on both ends had five blocks in the win, he did not get selected to the NBA all-defensive team 12 times for nothing. That year he ended up on the NBA's second-team all-defense, and this game was one of the reasons why. The Charlotte Hornets were the team that traded Kobe to the Lakers and it ended up being the worst trade in their franchise's history. Every time Kobe laced it up against them they were probably sick to their stomachs thinking that he could have been apart of that franchise instead of Vlade Divac. Since they relocated and changed their name during his career he only played the Charlotte Hornets 31 times in his career. This 44 point performance was the highest-scoring outburst he ever had against them.
Kobe Bryant's Best Game Against the Cleveland Cavaliers – Kobe Drops 47 in 2001
It was mentioned earlier that 2000-01 was sort of Kobe's break-out year for big scoring performances, and this 47 point display against the Cavaliers was his second-highest scoring total that season. This was the pre-LeBron James Cavaliers, so it was no surprise that Kobe put his entire scoring arsenal on display and almost matched his career-high. Kobe also dominated this game on defense as well, racking up three steals and a block while holding the opposing teams shooting guard to only nine points. At this time Andre Miller was the Cavs best scorer and Kobe even helped defend him at times throughout the game.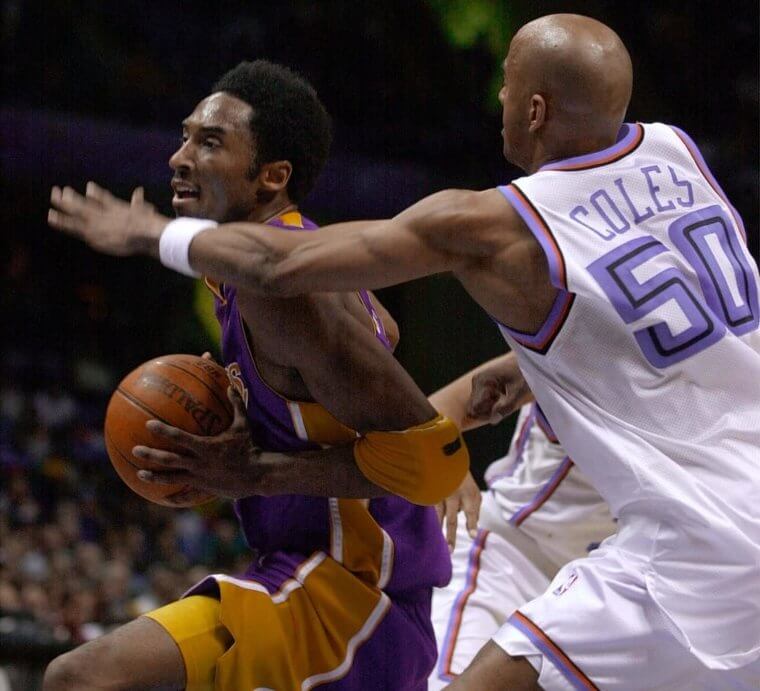 What stood out from this offensive display was that Kobe shot 26 free throws and made 23 of them which is only three shy of the current Lakers record set by Anthony Davis with 26 made free throws in a game. Getting to the line that many times this early in his career truly showed he was ahead of the curve for his age and had a basketball savvy that was unmatched for someone that was only 22 years old. Shaq also did not play in this game, and this was one of the first glimpses of what Kobe could do as the main star on the team. With the green light as the go-to scorer, he did not disappoint with 47 points on a somewhat efficient 12 of 26 from the field.
Kobe Bryant's Best Game Against the Dallas Mavericks – 62 Points in 3 Quarters in 2005
Kobe Bryant's 62 points in three quarters is one of the greatest scoring feats that the NBA has ever seen in its history. It felt like he could have gotten close to Wilt Chamberlain's record of one hundred points that night if he stayed in the game, and when he left he had scored more than the entire Dallas Mavericks team after three quarters. This performance perhaps is one of the deciding factors in why the Dallas Mavericks were the first team in the NBA other than the Lakers to retire Kobe's number 24 since his passing. Mark Cuban surely saw his fair share of games when Kobe was just impossible for his team to stop, and even gave him a standing ovation in the middle of a game for hitting a 3-pointer with his opposite shooting hand.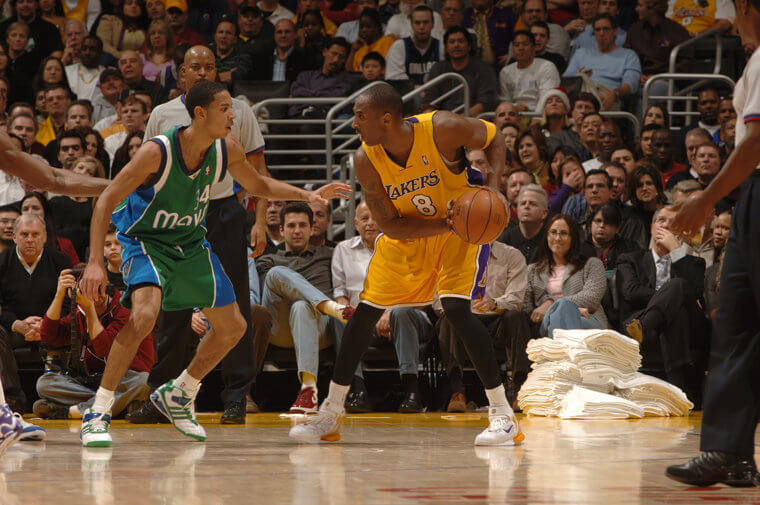 The crazy part about his game was that he put up that many points while shooting 58 percent from the field on 18-of-31 shots. It seemed like everything he was putting up was falling for him during this one, and it was a giant foreshadowing of what was to come later in the season. Teammate Brian Shaw thought he was crazy for coming out of the game when he had a chance at such an astounding scoring feat. But Kobe was quoted after the game saying, "I'll do it when we really need it." Later that season he lived up to his word and scored a career-high 81 points.
Kobe Bryant's Best Game Against the Denver Nuggets – Game 2 of the 2008 Playoffs
Anytime someone gets close to 50 points in an NBA game it is a very notable performance, but when it happens in the playoffs it is extra special. In Game 2 of the first round of the 2008 playoffs, Kobe was one point away from his first 50 point scoring outburst in the playoffs. Kobe even had 10 assists to go along with his 49 points in one of the most dominant offensive performances in playoff history. This game also gave us one of the best Mamba photos of his career as he celebrated a made 3-pointer.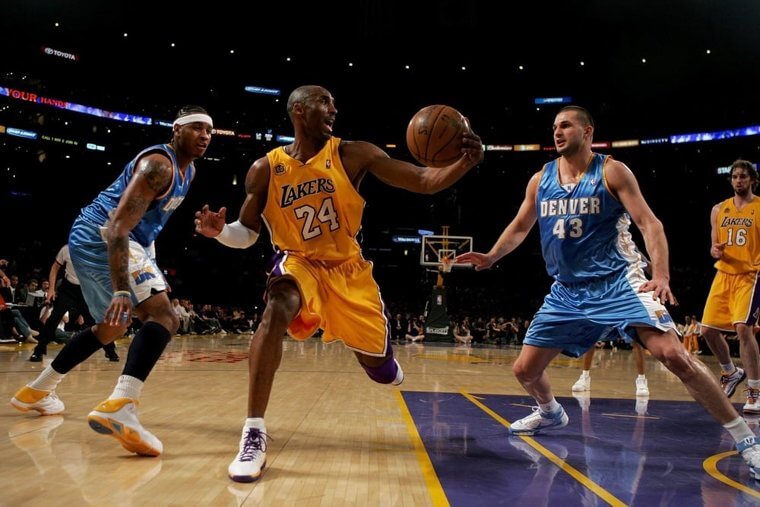 This was Kobe at the peak of his powers in the playoffs dominating a formidable Western Conference opponent that had two Hall of Fame players on the roster. Both Allen Iverson and Carmelo Anthony were lethal scorers in their own right, but they were both in awe of Bryant's greatness on this night. The Lakers ended up winning the game 122 to 107 and made a statement that they were a force to be reckoned with in the Western Conference playoffs that year. This game was Kobe's second-highest scoring total ever against Denver, and since it came in the playoffs it was an easy call to be his best game against the franchise.
Kobe Bryant's Best Game Against the Detroit Pistons – Game 2 of the 2004 Finals
If it were not for Kobe's incredible performance in Game 2 of the 2004 finals, the Lakers would have been swept out of the Finals by the Pistons that season. For pride's sake there was no way Kobe was going to let the Lakers go down in the Finals without a fight and he pretty much single-handedly evened the series at one game apiece. In their only victory of the series, Kobe had 33 points, seven assists, two steals, and four rebounds in a game that was so close that it went into overtime and it was Kobe's buzzer-beating 3-pointer that sent the game there. This win gave hope that the series was going to be close and that the Lakers had a chance to win their fourth title in five years.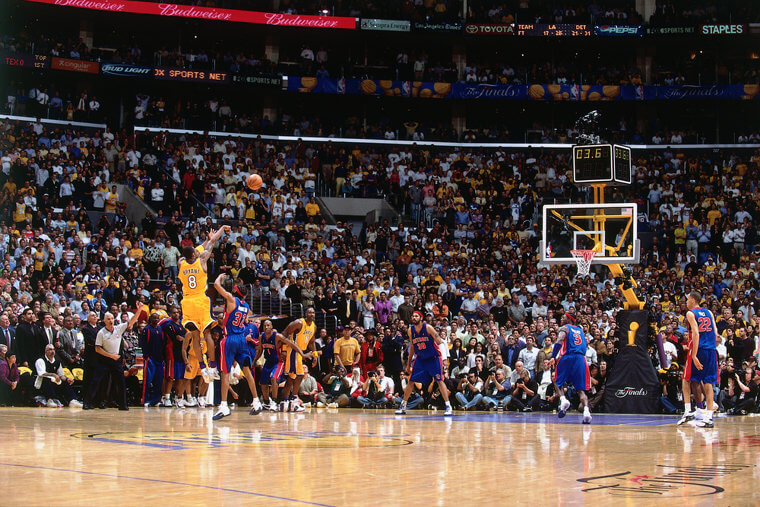 It turned out to be false hope because the Pistons were the better team that series, but for at least one night at home, the Lakers looked like they had a chance to champions again. Kobe was never afraid of the big stage and had some of his best games of all-time in the Finals, including this one in one of his only two Finals series losses. Kobe never scored more than 40 points against the Pistons in his career, and since he scored 33 and carried his team to a win the Finals, this game was the clear cut choice as the best against Detroit.
Kobe Bryant's Best Game Against the Golden State Warriors – 51 Points in 2000
Kobe Bryant had some of the most iconic moments of his career against the Golden State Warriors. His first 24 point game in his rookie season was against the Warriors, his tough two free throws made after rupturing his Achilles came against them, and his first 50 point game happened to be against the Warriors as well.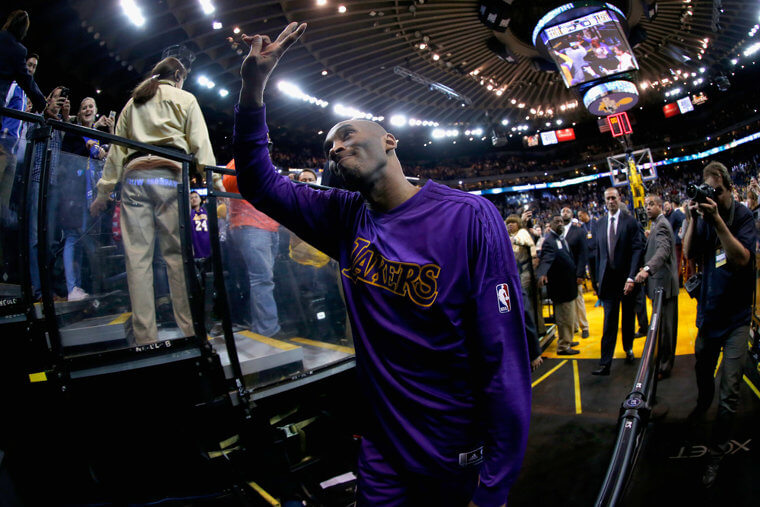 This game was one of the few games in NBA history that had two 50 point scorers in one game. The Lakers somehow lost to an Antawn Jamison-led Warriors team because he dropped 51 points for them to match Kobe's 51. This was one of the better games in the league that season and it went down to the wire in overtime and the Warriors won 105 to 102 in a thriller. This was by far Kobe's best scoring game against the Warriors, so it was a pretty easy selection to make the list. Kobe's decline coincided with the Golden State Warriors rise into a dynasty, so they never faced each other in the playoffs and never really played in any really meaningful games.
Kobe Bryant's Best Game Against the Houston Rockets – 53 Points in 2006
The 2006-07 season was easily one of Kobe Bryant's best scoring season of his career. He had 10 games of 50 points or more that season and this 53 point performance was the first of two times he scored 50 points on them that season. Later in the season, Kobe dropped 53 points again versus the Rockets, proving that he definitely had the Rockets number that season. This game was also one of Kobe's 10 double-doubles that season because he had 10 rebounds as well.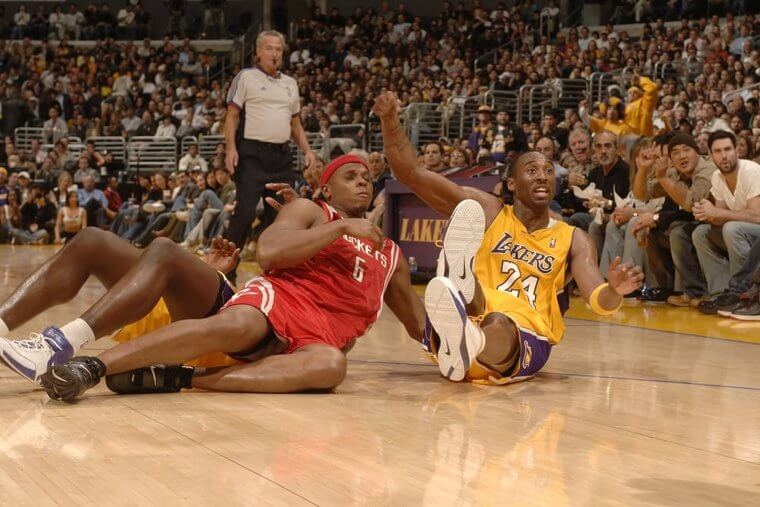 He also had eight assists as well to prove that he was not just chucking up shots to get numbers and was getting his teammates involved. This was also a game early in the season against two teams at the top of the Western Conference and it set the tone that the Lakers were a playoff team that season. Kobe had a bunch of tough playoff battles against the Rockets throughout his career that could have made the list. Yet a 53 point double-double performance to set the tone early in the 2006-07 season, was enough to be considered his best game against them.
Kobe Bryant's Best Game Against the Indiana Pacers – Game 4 of the 2000 Finals
Game 4 of the 2000 Finals was Kobe Bryant's coronation as one of the best basketball players in the NBA. With Shaq fouling out of the game, and the Pacers threatening to tie the series at two games apiece, Kobe took control of the game and calmly lead the Lakers to a three to one series advantage. This victory pretty much sealed the series for Kobe and Shaq's first NBA championship. Kobe had 28 points, 5 assists, and 4 rebounds to go along with Shaq's 36 points and 21 rebounds and they barely snuck past the Pacers on the road.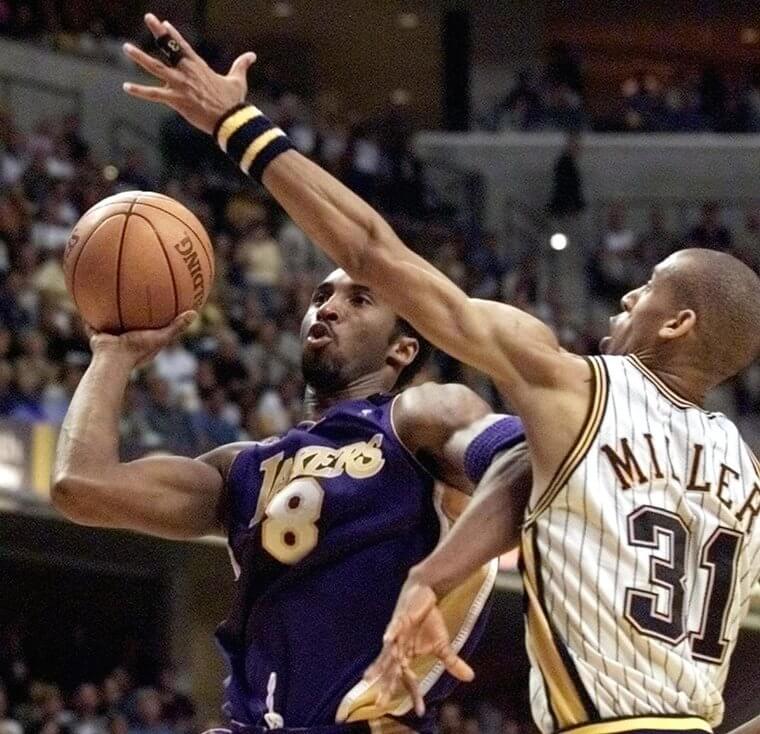 The win in Game 4 set up the Lakers to win the Finals on their home floor in Game 6 and taking home their first championship since the '80s and the first of three titles in a row. At the age of 21 and only in his fourth season, Kobe grew up right before the world's eyes in this game and became the superstar that many predicted he would develop into, ahead of schedule. Kobe did have a game where he scored 45 against the Pacers in his career, and he only put up 28 points in this one. However, since this performance was on such a big stage early in his career, without Shaq, it should be considered his best game against them.
Kobe Bryant's Best Game Against the LA Clippers – 50 Points in 2006
It seems like Kobe had a 50 point game against pretty much every team in the league, but he only had 26 of them and 2006 was his only 50 point game against the co-tenant Clippers. It must have been hard for any Clipper fans, if there were any that existed during Kobe's career, watching him dominate the league so right across the hall from them.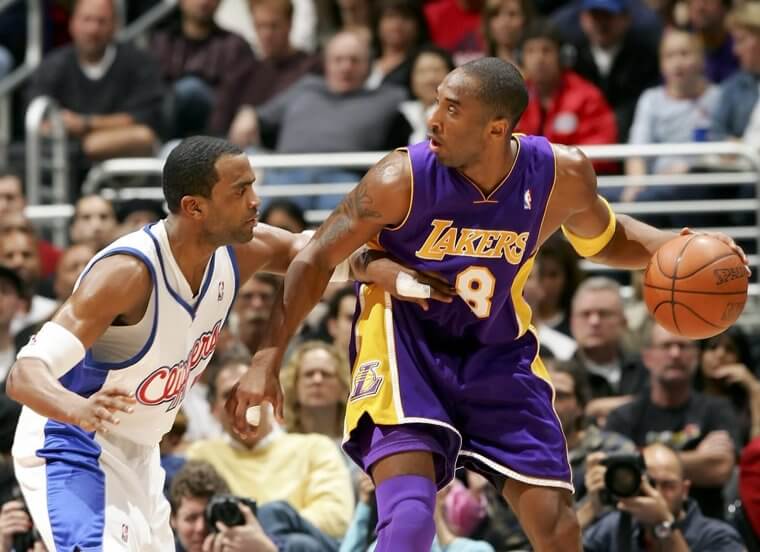 Kobe almost signed with the Clippers in free agency in 2004, but thankfully Jerry West talked him out of playing for Donald Sterling, and that probably made this 50 point game even worse for the Clippers front office to watch. The Clippers were pretty much never good during Kobe Bryant's prime, so they never got a chance to face each other in a playoff series or any games with playoff implications on the line. That made it easy to choose his highest-scoring performance against the team that shared Staples Center with his Lakers for so many years. Kobe beat up on the Clippers almost every time they played and this just happened to be his most dominant performance against an upstart Clipper team that had a bunch solid young talent.
Kobe Bryant's Best Game Against the Memphis Grizzlies – 60 Points in 2007
In 2007 Kobe had one of the craziest scoring streaks the league had ever seen and went on a tear that only Wilt Chamberlain had done before. He had a run of four straight games that season where he scored 50 points or more. This performance against the Memphis Grizzlies was the third game of that miraculous run and was the second-highest scoring total of that run. What he did not know was that he was putting on a show in front of his future favorite teammate Pau Gasol that watched him dominate the Grizzlies by scoring 60 points in a variety of ways.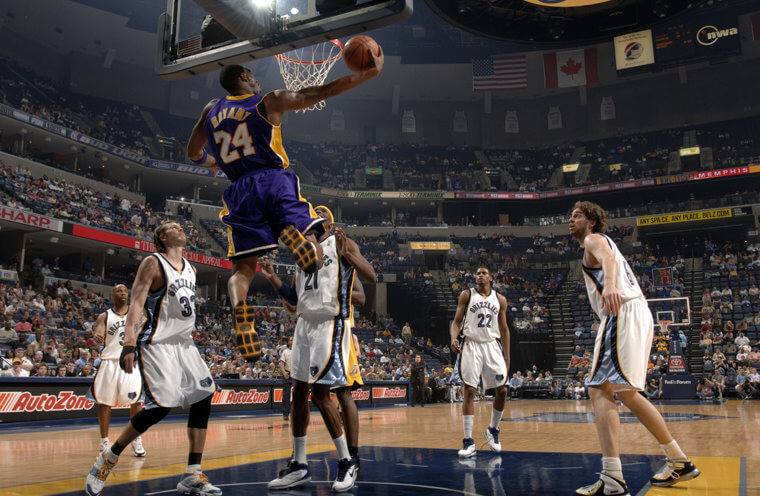 Gasol was no slouch in the game either, providing the Grizzlies with 35 points and keeping them in the game until the very end. The Lakers needed every one of Kobe's 60 points to get this late-season victory and help secure their place in the postseason and won the game 121 to 119. A year later they were playing together on a team in the NBA Finals and then went on to win back-to-back titles together. They developed into one of the best Lakers duos of all time and neither one realized it during their great battle in 2007.
Kobe Bryant's Best Game Against the Miami Heat – Christmas, 2004
This was a classic Christmas day showdown against bitter rivals Kobe and Shaq, who had been traded away, and was facing the team for the first time since the trade. Kobe had a game-high 42 points, and almost willed the Lakers to a win over one of the best teams in the league that season. Kobe ended up having a much better game than Shaq by almost doubling his scoring output with 42 to Shaq's 24 points. He also got his teammates involved with six assists, but he did not get the most important stat and that was the victory against his traitor teammate.
This was the peak of the Kobe versus Shaq feud and even though Miami came out on top it felt good to see the Lakers being able to compete with a team lead by Shaq. Kobe and Shaq went on to settle their differences, Shaq won a title with the Heat, and Kobe won two more with the Lakers. Considering this was Kobe's highest scoring total ever against the Heat, and it was the first time he ever faced off against Shaq. It was easy to call this game his best against them, even if it came in a very close loss.
Kobe Bryant's Best Game Against the Milwaukee Bucks – 43 Points in a Late-Season Win in 2006
In the Kwame Brown era of the Los Angeles Lakers, Kobe Bryant had to dominate on both ends and carry the Lakers to most victories. Every game and victory mattered a ton to get them to the postseason in a brutal Western Conference, and Kobe carried them to the playoffs most years with a pretty bad roster around him.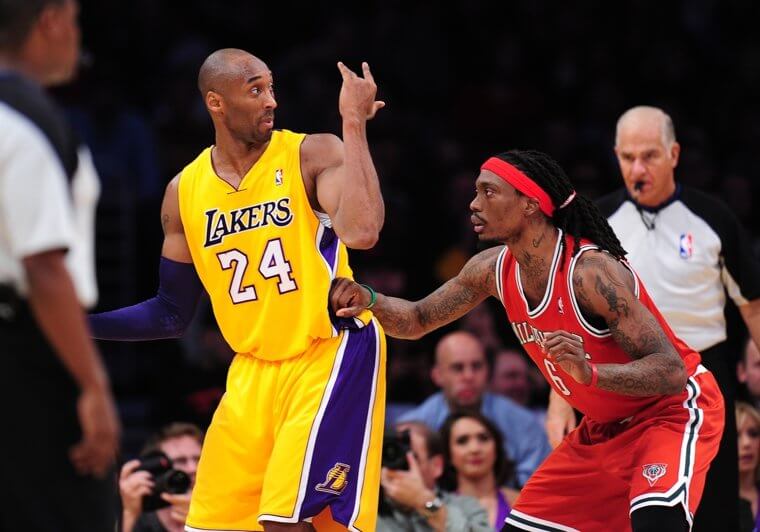 That is why this 43 point performance in a late-season win against the Milwaukee Bucks that were lead by Michael Redd makes the list. This was Kobe's highest-scoring performance against the Bucks out of the 32 games he played against them in his career. The Bucks were a pretty bad team for most of Kobe's career, and Giannis Antetokounmpo was not at an MVP level until Kobe was retired, so there were not that many exciting matchups between the two franchises. This 43 point game in the middle of his prime was symbolic of how much Kobe had to do just to get the Lakers to the playoffs during this point in his career.
Kobe Bryant's Best Game Against the Minnesota Timberwolves – 50 Points in 2007
This game was the second in his streak of four straight games in 2007 with 50 or more points. The second game in a row with 50 points has to be one of the hardest because so much defensive attention was probably focused on him after dropping 65 in the game before. His performance during that streak, with this game included, felt more impactful to his legacy than any of his games against the Wolves in the Western Conference Finals in 2004. Kobe was putting his team on his back and blew out the Timberwolves almost by himself against a Wolves team that included Kevin Garnett.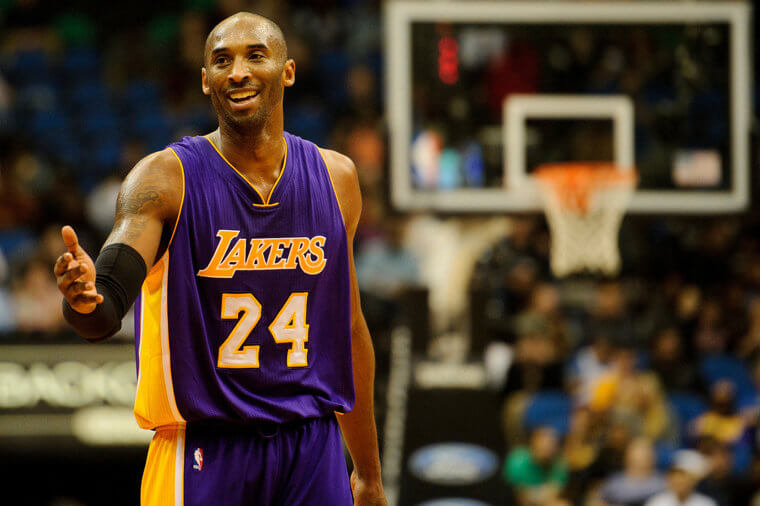 Kobe became the first Lakers player since Elgin Baylor to have back-to-back games with 50 points or more, proving how spectacular a feat it was. Kobe was quoted after the game reflecting on the bigger picture of trying to make it the playoffs saying, "At this point in the season, it's important that I stress the sense of urgency that we have to have, and the type of emotion and energy that you have to play with." He was hardly even impressed with his back-to-back 50 point games, something only two players had done in the decade before him. The quote shows that through all of the huge numbers he put up, winning was the only thing important to him.
Kobe Bryant's Best Game Against the New Orleans Hornets/Pelicans – 50 Points in 2007
This game against the New Orleans Hornets in 2007 was again a part of his four-game 50 point streak and it was the last game of the streak. The fourth straight game with 50 points put him in a rare company only with Wilt Chamberlain who had previously done it a staggering seven times in a row in 1961.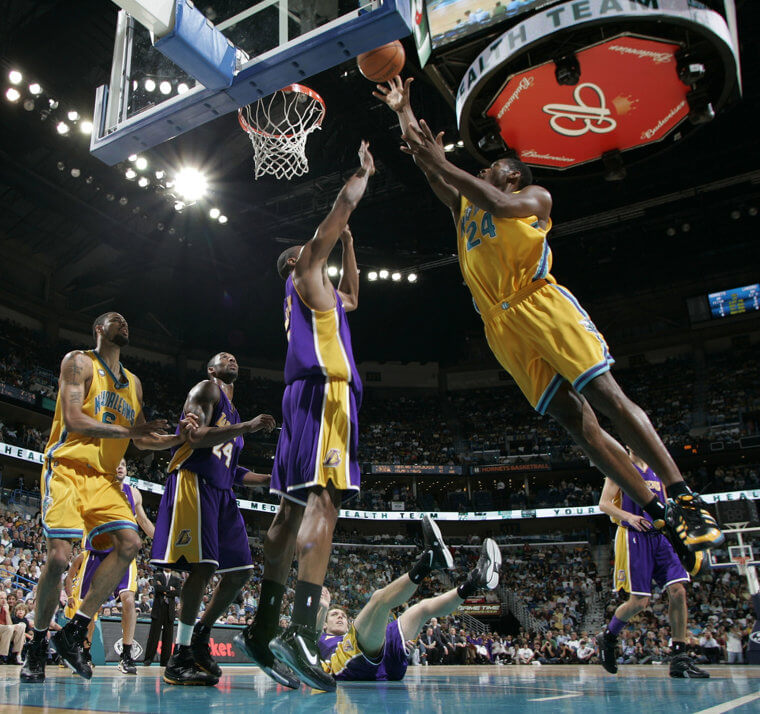 The most important part of the streak for Kobe was probably that the Lakers won all four of those games, including this one 111 to 105, cruising past an overmatched Hornets squad. Only legendary scorers like Wilt and Kobe were capable of scoring streaks of this magnitude, and the crazy part is that Bryant did it as an outside scorer, while Wilt dominated smaller players down low. This streak of four straight 50 point games will probably never be matched again, and that speaks to Kobe's greatness.
Kobe Bryant's Best Game Against the New York Knicks – Kobe Sets the MSG Scoring Record With 61 Points in 2009
There are certain venues where Kobe wanted to put on a show every time he played there, and the Mecca of basketball, Madison Square Garden, was certainly one of those places. It was only a matter of time before Kobe would have one of those nights in MSG, and break the scoring record for the building, and in 2009 he did just that. In the 2008-09 season, the Lakers were easily the best team in the NBA and were way too much for the lowly New York Knicks to handle and they won this match up 126 to 117. This was before the Carmelo Anthony trade, so the Lakers were facing a young team that was just in awe of what Kobe was doing against them.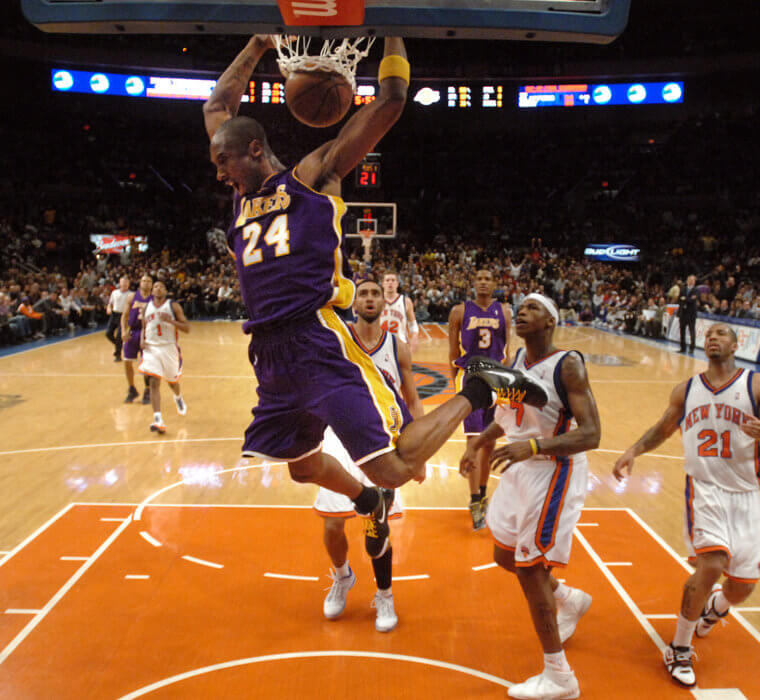 It is surprising that in his 34 games against Knicks that this was his only performance of 50 or more points. In 2014 Kobe's Madison Square Garden scoring record was broken by Carmelo Anthony and it was tied by James Harden who scored 61 points in 2019. However, for that night in 2009 when Kobe broke Bernard King's record that stood for 25 years, he was king of the Big Apple with 61 points. After the game, Kobe said part of the reason for him scoring 61 was because he was working on a documentary with famous Knicks fan and director Spike Lee after the game, and he could not have him talking trash while they worked together.
Kobe Bryant's Best Game Against the Oklahoma City Thunder- Game 2 of the Western Conference Playoffs in 2010
In 2010 the Oklahoma City Thunder were on the cusp of turning into a powerhouse in the Western Conference with the three young stars Kevin Durant, Russell Westbrook, and James Harden all on the same roster. Kobe shut the door on them making any run at winning their series in 2010, and that helped the Lakers go on to win his fifth and final championship that season. His best game of that series was in Game 2 when he scored a game-high 39 points. He also tallied five rebounds, two steals, and one assist and took a commanding two to nothing lead in the series.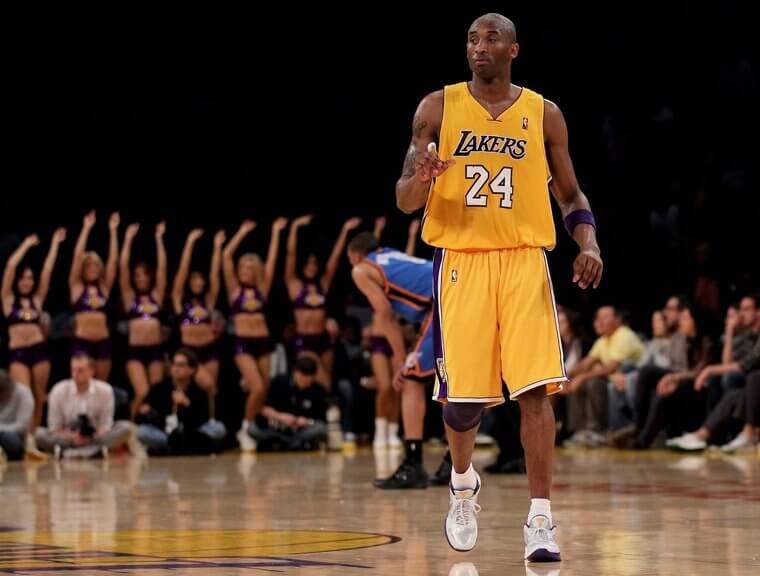 Kevin Durant went back and forth with Bryant in this one and put in 32 points of his own for the Thunder. The Lakers ended up winning the game 95 to 92 and they needed all of Kobe's 39 points to get it done. The Oklahoma City Thunder was not moved over from Seattle until the middle of Kobe's career, so even though they were a Western Conference team he did not play them as much as some of the other teams out West. This scoring total was the third-highest Bryant ever had against OKC and since it was during a playoff run that ended in a title, it is his best game against them.
Kobe Bryant's Best Game Against the Orlando Magic – Game 1 of the 2009 NBA Finals
In 2009 the Lakers and especially Kobe Bryant were on a redemption tour after going to the Finals and losing to their bitter rival the Boston Celtics the year before. They were on a mission to get back to that point and finish the job, so Kobe could silence the doubters once and for all and win a title without Shaquille O'Neal by his side. This time around he had another All-Star big man Pau Gasol and their chemistry lead them all the way to Game 1 of the Finals where Kobe put on a legendary Finals performance. He filled the entire stat sheet by going off for 40 points, eight rebounds, eight assists, and even had two steals, and two blocks on the defensive end as well.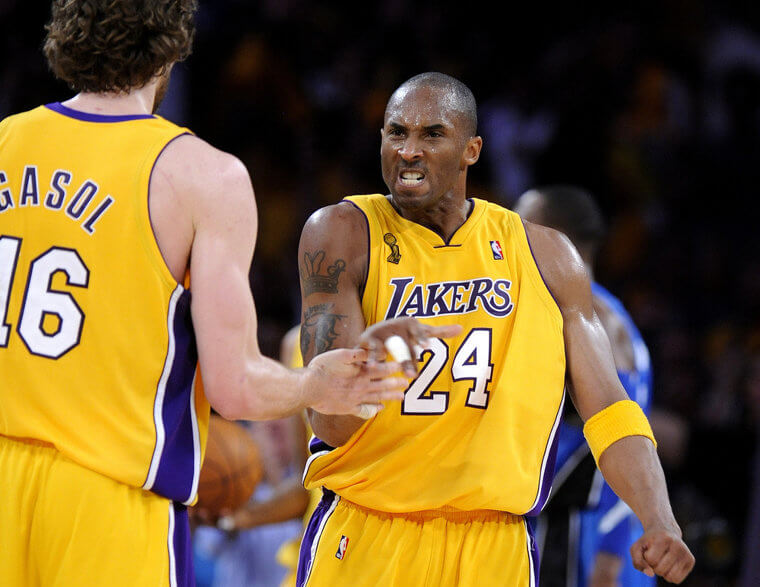 The Lakers shredded the Orlando Magic and the game ended with a score of 75 to 100, and it gave the Lakers a huge mental advantage going forward in the series. The Lakers easily closed out the Dwight Howard-led Magic in six games and Kobe got his first and well-deserved Finals MVP. This was one of Kobe's best Finals performances of his entire career, and since it set the tone in the series that got them a championship, this is easily considered his best performance against their franchise.
Kobe Bryant's Best Game Against the Philadelphia Sixers – Kobe Shuts Down Iverson in Game 2 of the 2001 NBA FInals
Everyone remembers Game 1 of the 2001 Finals when Allen Iverson scored 48 points and stepped over Tyronn Lue on his way to upsetting the Lakers. What often gets lost, is that in Game 2 Kobe made sure that did not happen again, and he helped hold Iverson to 23 points on 10-of-29 shots from the floor. Not only was Kobe one of the best clutch players on offense in his prime, but he was also one of the best defenders to play the game as well. His stepping up to the challenge and stopping one of the quickest players to ever play the game is a testament to how many different types of players he could defend and ultimately shut down.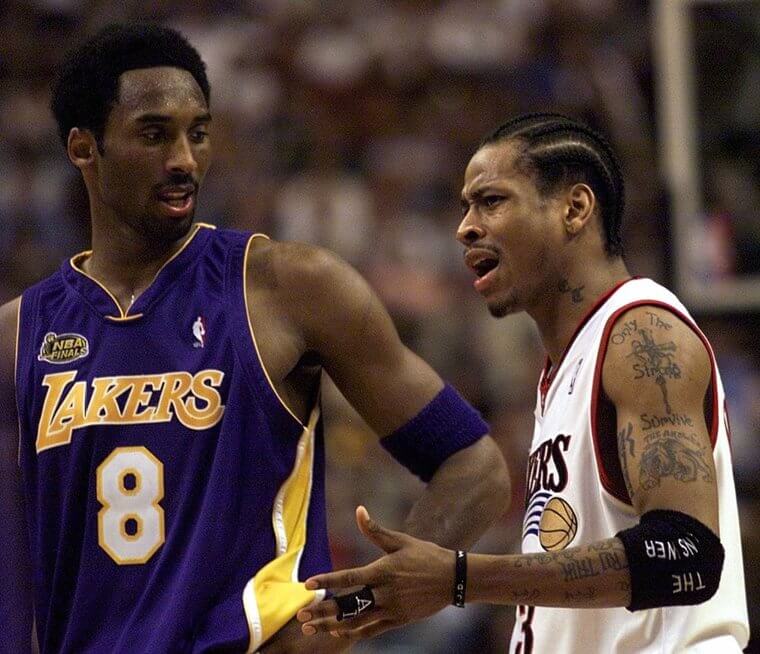 To go along with his two blocks and two steals on defense, he also scored a game-high 31 points, had eight rebounds, and dished out six assists as well. He also had a jawing match with Iverson late in the game (shown above) and Iverson's frustration was evident, and at that point, the Lakers and Bryant had the mental advantage in the series. The Lakers ended up cruising to a 98 to 89 victory, and this win lead by Bryant helped catapult them back to their winning ways and they won the Finals in five games. Game 1 of the series was the only game the Lakers lost in the playoffs that year, and Kobe made sure it did not happen again.
Kobe Bryant's Best Game Against the Phoenix Suns – Kobe Hits a Game-Winner in Game 4 of the First Round of the Playoffs
Even though the Lakers did not end up winning the series, Kobe hitting the buzzer-beater to go up 3-1 on the Phoenix Suns in 2006 is easily a top-five moment in his career. The Lakers looked like they were on their way to upsetting the number two seed Phoenix Suns who were lead by Steve Nash, who stole the MVP away from Kobe that season. This game was a prime example of Kobe showing up in the clutch when the Lakers needed him most. He hit a tough runner in the lane to tie the game, and then he hit the classic pull up at the elbow of the free-throw line for the win and Staples Center erupted.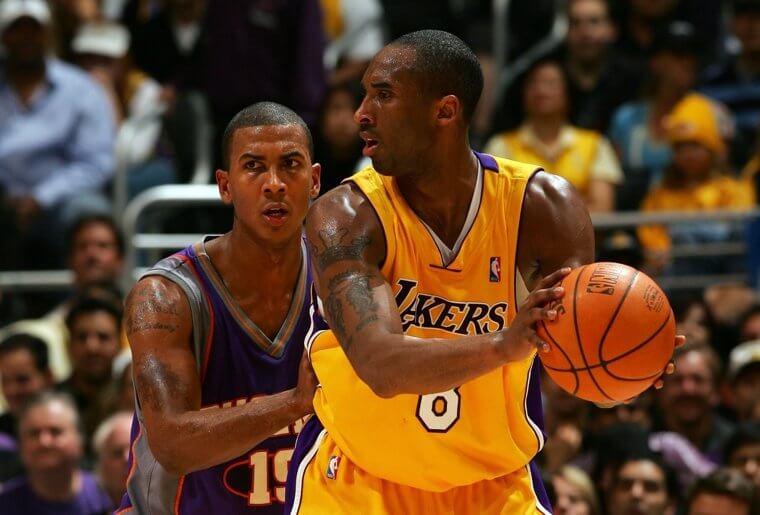 Strangely he only attempted 14 shots in the game and made 9 of them, but he played more of a distributor throughout the game and had 8 assists to prove it. In this one, Kobe proved that even after a game of being somewhat passive and getting his teammates involved he could still take over when it mattered most in the playoffs. Kobe did have a 50 point game against the Suns in the playoffs, but that came in a loss. This performance is his best against them because of the game-winning buzzer-beater and the legendary moment it created.
Kobe Bryant's Best Game Against the Portland Trail Blazers – Kobe Shuts up Ruben Patterson in 2004
Going into the final game of the regular season in 2004 the Lakers needed a win to secure the number two seed in the conference, and if they lost they would have had the four seed. With the game and that much on the line, Kobe hit two big 3-pointers, one to send the game into overtime and then another to win the game that was a fadeaway that looked impossible to make. Ironically both three-pointers were made in the eye of the supposed "Kobe Stopper" Ruben Patterson.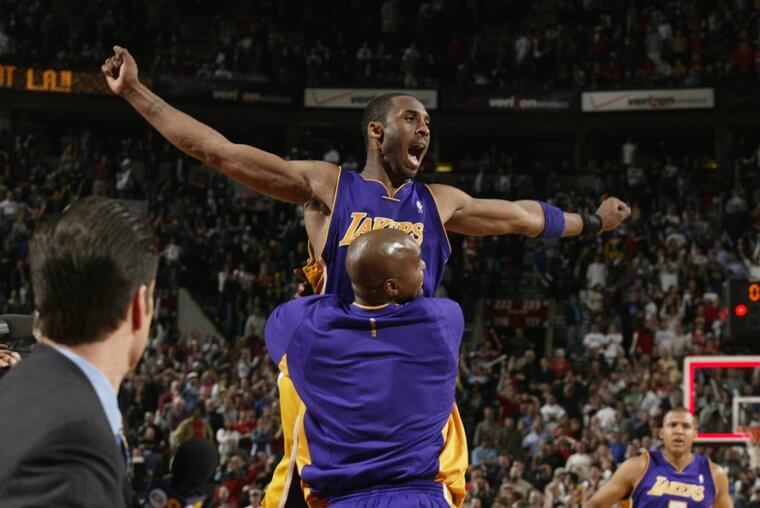 Kobe's stat line ended up being 37 points, eight rebounds, five assists, one block, and one steal. However, this unforgettable performance will be remembered for those two big 3-pointers in crunch time. The Lakers got the much-needed W and then they rode the No. 2 seed to the NBA Finals. Their seed ended up meaning a lot because they were able to avoid the Sacramento Kings and the Dallas Mavericks in the first round, and instead, they played the Rockets, who they took out in a gentleman's sweep.
Kobe Bryant's Best Game Against the San Antonio Spurs – Game 1 of the 2001 Playoffs
Kobe's biggest rival throughout his entire career was arguably the San Antonio Spurs. Kobe said after he retired that if the Spurs did not exist, then he and Shaq could have probably won 10 championships together. They were a consistent threat to win the NBA title throughout most of his career and they had a ton of battles in the playoffs year after year. Kobe ended up playing a total of 30 playoff games against the franchise, the most Bryant played against any team.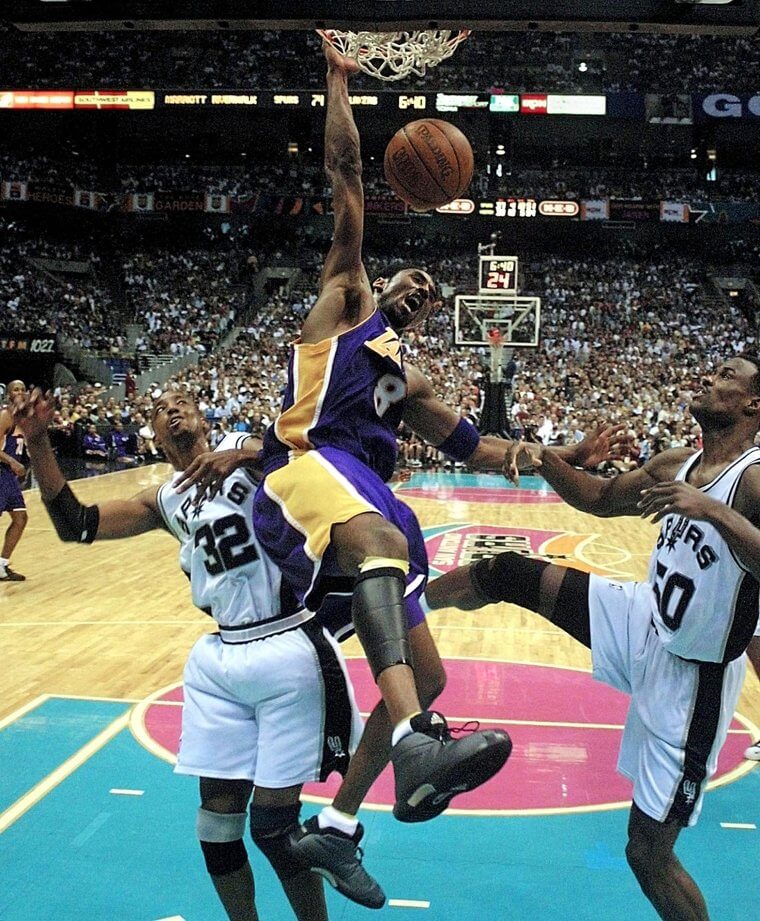 One of Kobe's first breakout playoff performances came in the first game of the 2001 Western Conference Finals when it looked like he could not be stopped on his way to racking up 45 points and leading the Lakers to a victory. He also made it a double-double by pulling down 10 rebounds and had three assists, one block, and one steal as well. The Lakers rode this Game 1 victory to their third sweep in a row and did not lose a single game to Western Conference foe on the way to the Finals. This was the most that Kobe ever scored against the Spurs in the playoffs or regular season, so that made it easy to choose this one as his best game against them.
Kobe Bryant's Best Game Against the Sacramento Kings – Game 4 of the 2001 Western Conference Semifinals
This game capped the sweep against the Sacramento Kings in the 2001 playoffs and Kobe put the team on his back with 48 points in the win. He also had a huge day on the glass as well with 16 rebounds in the game. Kobe also put in solid work on the defensive side as well, having two steals and one block in the contest as well. He dominated on both ends during the 2001 playoffs and this was another game that proved that.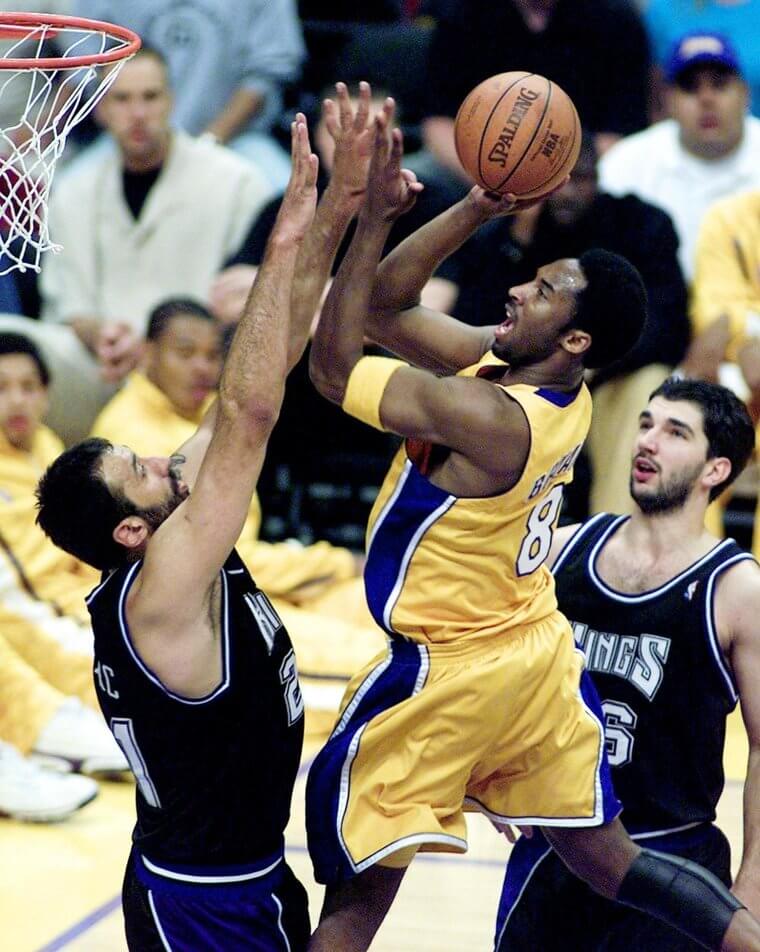 The Kings were a big rival of Bryant and the Lakers in the early 2000s and this was the only series they had that ended in a sweep. It had to have been sweet for the Lakers to get a sweep over a team that took them to five games the year before when the opening series used to be five games. Bryant did have a 51 point game against the Kings during his career in the 2006 regular season, and the Lakers came up short in that game. But since this was 48 in a playoff victory, that should definitely be considered his best game against them.
Kobe Bryant's Best Game Against the Seattle SuperSonics – Kobe Sets the Single-Game 3-Point Record in 2003
When Kobe entered the league he really was not a three-point shooter, Phil Jackson even points it out in Kobe's Book "Memba Mentality" in the introduction stating,

"At one point in our early years with the Lakers, Kobe and I stood together before practice and watched five of the other players hold a shooting contest. It was similar to the game "Cat," where a player had to mirror and match the shooter before him, or he was eliminated. They had asked me to hold off the start of practice because the game went around, the entire arc, using both corners, both wings, and the top. I asked Kobe, competitive as he was, why he didn't play against his teammates, and he said it was because he wasn't a three-point shooter. But in the year that followed, he was determined to fix that: During the off-season Kobe worked diligently on his three-point shot. It was always the details."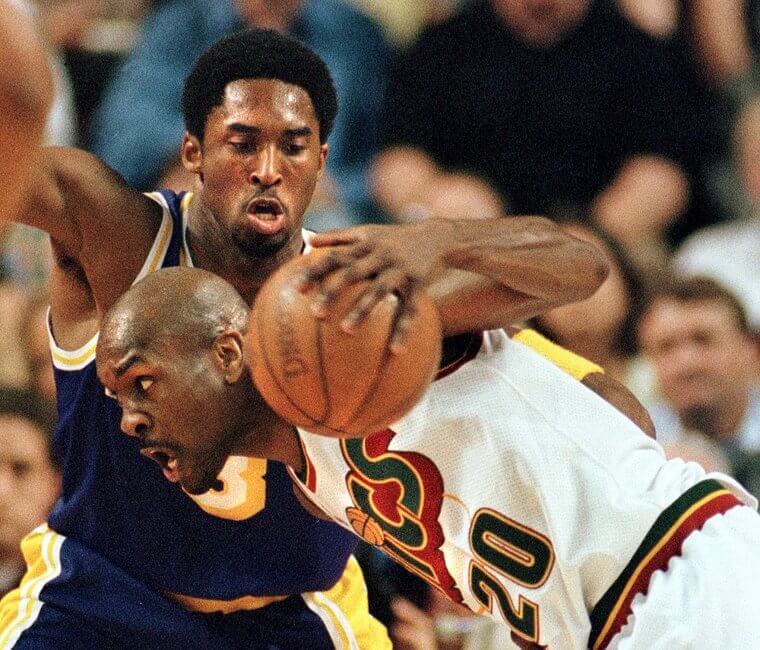 Kobe's determination to get better at every facet of his game allowed him to develop into one of the best outside shooters the game has ever seen. When he got hot he could hit as many as anyone, and in 2003 he proved that by hitting what was then an NBA record 12 three-pointers in a game. His record was eventually broken by Klay Thompson in 2018, but the current league is a different era in the NBA that is three-pointer happy. Kobe broke this record when he was not considered a sharpshooter and the three-pointer was not considered a high percentage shot.
Kobe Bryant's Best Game Against the Toronto Raptors – 81 Point Legendary Performance
In 2006 against the Toronto Raptors Kobe put on a display in the Staples Center that was one of the greatest athletic feats of the modern era of all sports. He put up not only his career-high but the second most points that had ever been scored in an NBA game, 81 points. After the game, it was Kobe who admitted that it was Lamar Odom cheer him on and pumping him up in each time out saying,

"You can't get 60." And then he came back after the next timeout and he said, 'You can't get 70." And by the next timeout, he just looked at me and said, "Ah hell, get 80!" I heard him, but I really wasn't paying attention. I was completely focused on what I was doing and being in my own bubble. I was just attacking."'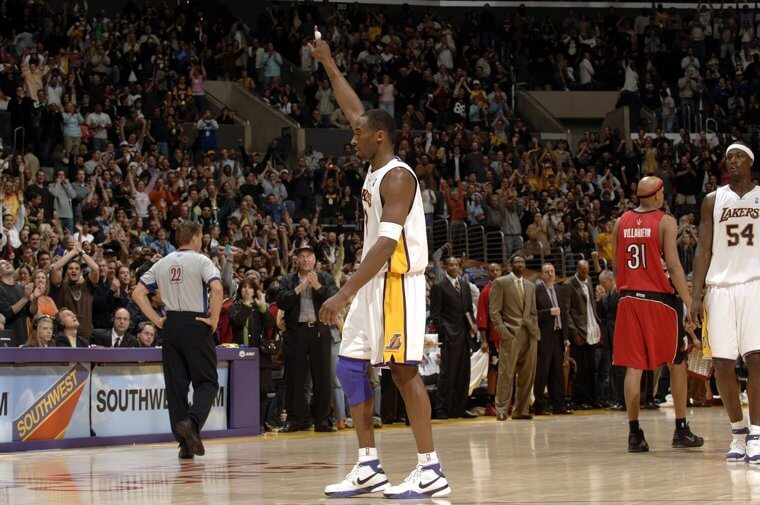 When Kobe gets in a zone anything can happen and it was never more evident than that 81 point extravaganza that occurred in 2006. Many people defended Bryant that night, but ESPN analyst Jalen Rose gets most of the flack for giving up the bulk of the points in Kobe's legendary night. He says that the game plan was to come out and play a 2-3 zone in the beginning of the game and that lead to Kobe getting in a rhythm that could not be stopped. As far as regular-season games go this was by far Kobe's greatest performance of his career and it proved that he was the best and most lethal outside scorer the game had ever seen.
Kobe Bryant's Best Game Against the Utah Jazz – Kobe's Last Game at Staples Center
It is very fitting that this game is towards the end of the list because Kobe's best game against the Utah Jazz just happened to be the final game of his career. For one final night, Kobe lit the Staples Center on fire and put up 60 points while every celeb and their mom celebrated in the stands that night. Kobe took the Lakers back from 15 points down in the fourth quarter and hit the final game-winner of his career and it seemed like there was no better way for Kobe to go out. He might not have retired a champion, but in typical Kobe fashion, he surprised us all with another scoring feat that seemed impossible at that point in his career.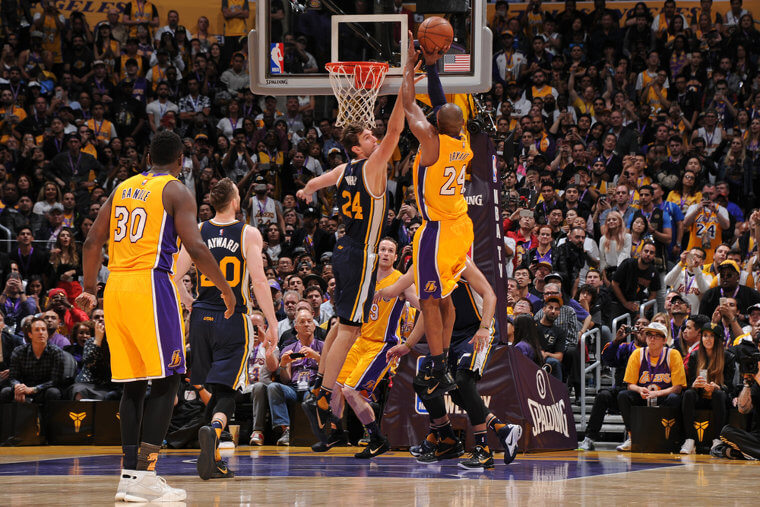 Sure he took 50 shots, but they needed every point of his 60 to win the game that night, and that made it even more special. Ramona Shelburne, who covered the Lakers for practically Kobe's entire career mentioned in an ESPN podcast dedicated to Kobe earlier this week, that she had never heard the Staples Center louder than Kobe's last game. This was a full-circle moment for Kobe's career because early on in his career he had a game where he struggled mightily against the Utah Jazz in the playoffs and had multiple airballs in the game. He had come a long way since he was a teenager playing in the league, he was now a living legend. Even Kobe's speech after the game was special, as he talked to the entire Staples Center crowd he thanked them, but Lakers fans should have been thanking him. The memorable quote from his speech was short, sweet, and was a mic drop moment, "Mamba out"
Kobe Bryant's Best Game Against the Washington Wizards – 55 Points Against Michael Jordan in 2003
Kobe Bryant always wanted to be Michael Jordan, he studied his game and it was evident in their similar offensive style that Kobe was the second coming of Jordan. That meant anytime they faced off against each other, it was going to be a competitive battle for the ages and Kobe was going to try even harder than normal to prove he was the best player on the floor.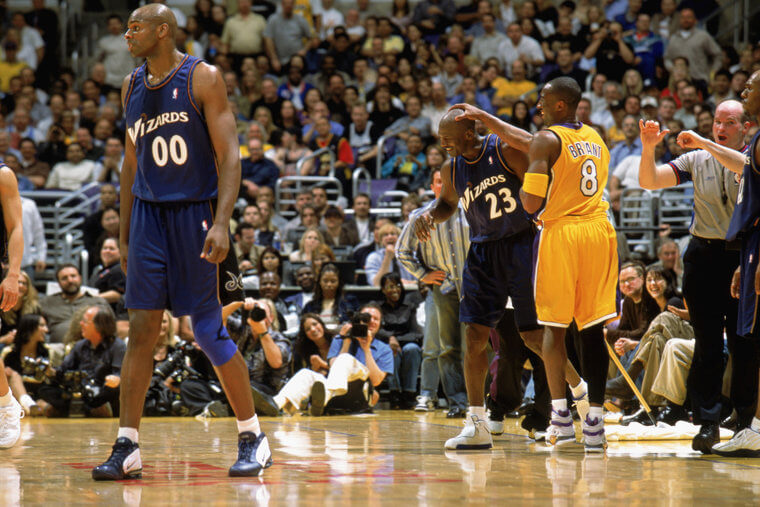 In 2003 Kobe faced a Jordan that was well past his prime that was playing for the Washington Wizards in a farewell tour. It was the last time they would face each other in their careers and Kobe put up 55 points right in front of the greatest basketball player who ever lived. Even though he had a clear age advantage against Jordan it had to make Kobe feel good to dominate a game that included his childhood idol. This 55 point performance was ten points better than any other game that Kobe had against the Wizards in his career, and considering who was on the roster at the time, it was easily his best game against Washington.
Kobe Bryant: Taking a Look at a Highlight Reel of the Black Mamba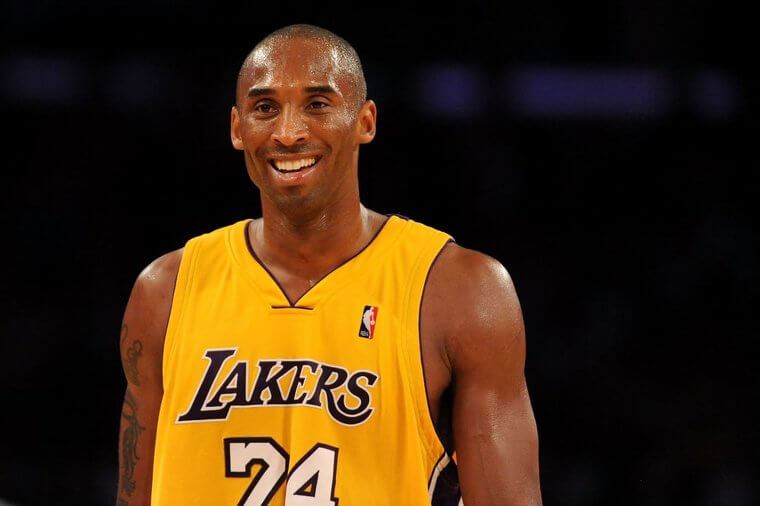 People around the world mourned the death of one of the greatest basketball players of all time when Kobe Bryant was lost in a helicopter crash along with his daughter and seven others on January 26, 2020. The shocking and tragic loss of a brilliant athlete taken too soon is one we will take a long time to get over. There will never be another Kobe, and we can only be thankful he graced the court for as long as he did, changing the fundamentals of the game in the process. Honor him by taking a closer look at his legendary life...
What's in a Name?
Many people have a moment when they see 'Kobe beef' on a menu and think of the superstar basketball player. As it turns out, that's exactly where the inspiration came from, as Kobe's parents were big fans. Kobe's middle name, "Bean", also has a story behind it, as it comes from Kobe's father, whose nickname was "Jellybean".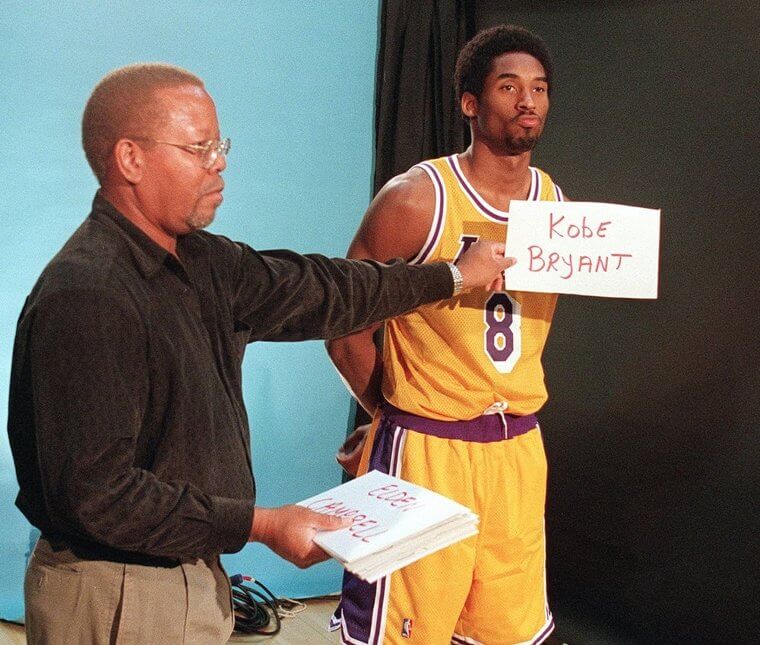 Whether or not his name is a factor, Kobe is huge in Japan, as he is in the rest of the world. The NBA has a number of Japanese players who look up to Kobe, including Yuta Watanabe who is on the Memphis Grizzlies, who calls Kobe his number one player. After Kobe's passing, he sent out a tweet that said, "Say it ain't so…Kobe." His mourning continued on Instagram, where he wrote, "You are the reason why I started dreaming to be a NBA player. Rest In Peace." 
Moves On and Off the Court
Kobe's dazzling footwork doesn't just come into play with his basketball game, but also for dancing. Kobe could tap dance, though he always tried to hide this, as he felt that admitting it could send a message that he did not want to send, not to mention his first class was full of six and seven-year-olds!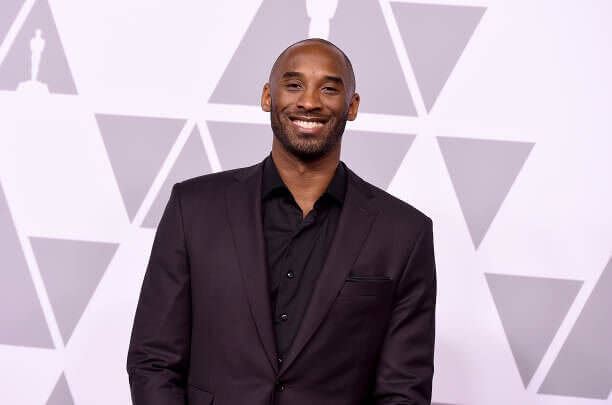 It was in an interview with Jimmy Kimmel that he spoke about his hobby, and said that it actually improved his game as it built strength in his ankles and kept them from getting injured.
Growing up Across the Pond
Basketball was in the Bryant family genes, as Kobe's father Joe played for the NBA. Joe retired from the NBA when Kobe was six, but he kept playing basketball, and the family moved to Italy where Joe played for Italian teams. Kobe became fluent in Italian, and it was there that he developed his ability and love for the game that would stick with him for his entire life.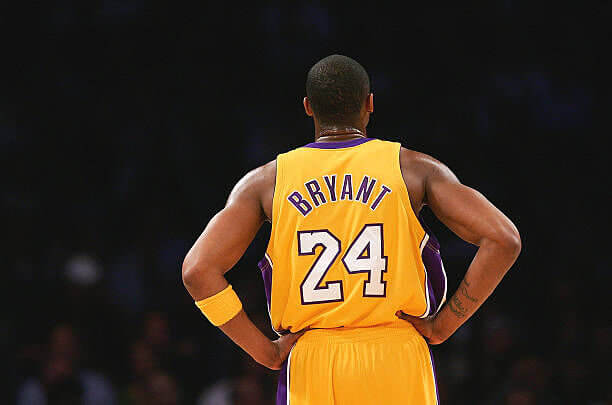 Bryant's skills were apparent even as a kid, as one of his old teammates said, "He was obviously already really good. We had a strong team, but he was better than all of us. At 11 years old, he was already very secure in his power and what he would become." Kobe's time in Italy was important to him, and it's where he truly fell in love with the sport. The country did not forget him, and after he died there was an entire week that the country mourned.
Workaholic
Kobe was all about his work, and it was hard for him to have a normal life outside of it. Because he worked so hard, he did not have much time for friends. He was open about his failings as a friend, saying that he never remembered people's birthdays. Normal friendships were simply not in the cards for him.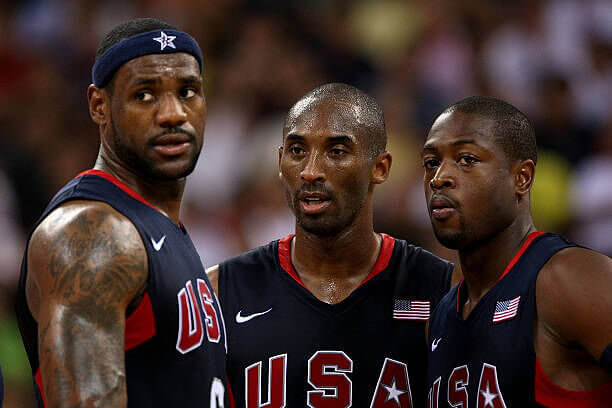 He justified this by saying, "Do we have time to socialize and to hangout aimlessly? No…I enjoy working." He said that many of his closest friends were ones who also had intense schedules and understood his lifestyle. He bonded with other athletes as well as actors and music artists who had the same devotion to their craft. 
Oscar Winner
When we think of honors and awards Kobe has earned, what comes to mind is being NBA Champion and MVP, or an Olympic Gold Medalist. What many forget is that Kobe actually won an Oscar. In 2018, he took home an Academy Award for the best animated short film Dear Basketball. The short was based on a letter that Kobe wrote for The Player's Tribune that stated he could not continue to play basketball as the "grind of the season" was catching up to him.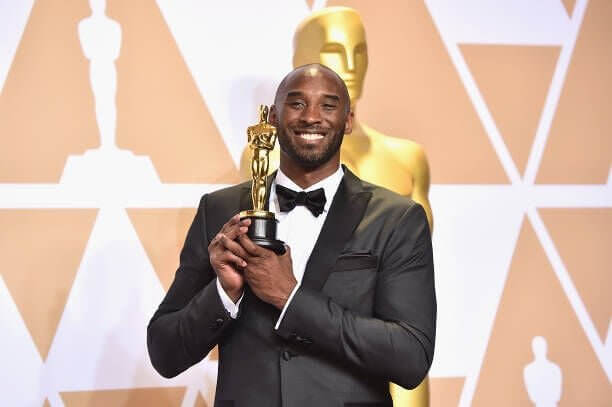 Kobe thanked Oprah Winfrey and Shonda Rhimes for their encouragement and help in starting his studio and making the film. He also thanked his daughter Gianna, who he credited as his motivation and gave him the push he needed. "Well, Dad, you always tell us to go after your dreams, so man up," she said.
Kobe Broke a Record in His First Game
Kobe Bryant holds many records, but one of them that not many people know about is one that he broke the second he stepped on the court. When Kobe played his first game in 1996, he was only 18 years old, which made him the youngest player to ever play in the NBA. This record has since been broken by Jermaine O'Neale and Andrew Bynam, who started their careers at slightly younger ages, but it's a reminder of just how preternaturally talented Kobe was.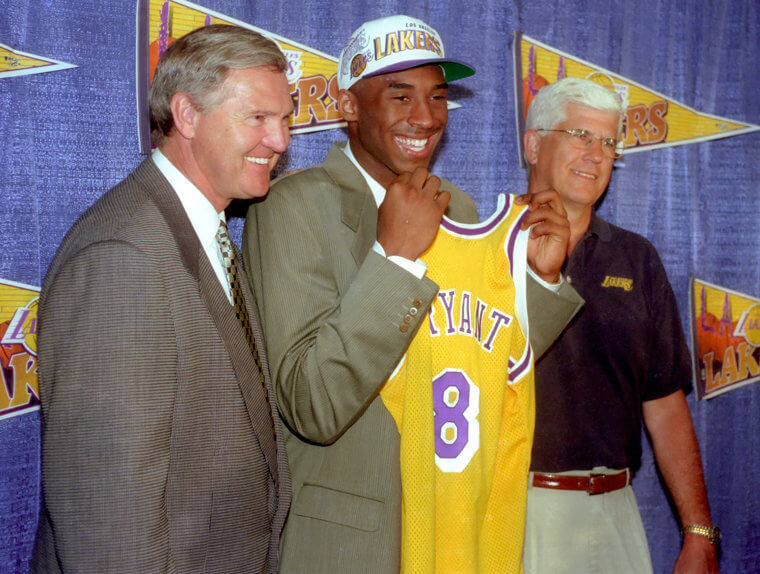 Kobe was such a good player in high school that he was drafted by the Lakers when he was just 17. Because he was underage, his parents had to cosign his contract, as he was not old enough to consent to the legal agreement. This is highly unusual, but the Lakers could see his talent early on and knew that they needed him to be their first guard.
A Ballin' Family
Kobe and his father Joe, who was with the San Diego Clippers and the Philadelphia 76ers in his NBA days, were not the only professional basketball players in the family. Kobe's uncle on his mother's side was in the NBA, playing for the Washington Bullets. It is no wonder, then, that Kobe would follow in what was becoming a family business.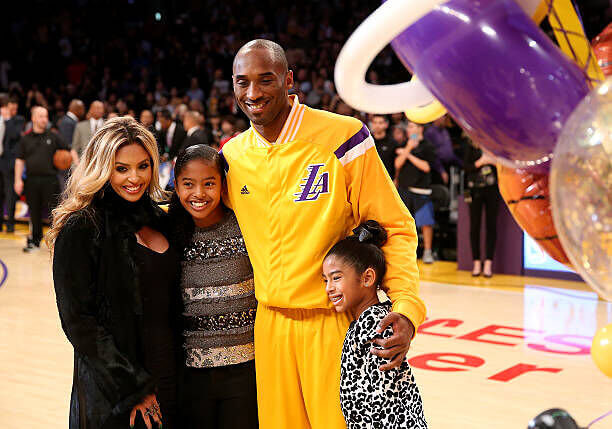 His daughter Gianna was on her way to following in her father's, grandfather's, and grand uncle's footsteps as well. She played at her middle school and dreamed of being in the WNBA. Making it all come full circle, Joe was a WNBA coach, and it was believed that Gianna had a bright future ahead of her in the league. 
Kobe's Kicks
When we think of NBA stars' branded basketball shoes, Michael Jordan's Air Jordans are the first that come to mind, but Kobe also had some legendary shoes that changed the way that basketball shoes were made. They were sleek and stylish without having frills, and they were lighter and made movement easier, which took off among players who could really feel the extra level of freedom they have as they played on the court.
These Nikes were part of a deal that got Kobe millions of dollars and followed his Adidas contract. He wanted shoes that did not just look good, but were also practical and could improve someone's game. The shoes were win-win-win, being great for Kobe, Nike, and anybody who owned a pair. 
MC Kobe
If Kobe had not been a basketball player, he might have been a rapper. Kobe was born and brought up in Philadelphia, which was rich in hip hop culture, and he took part in it as a member of a CHEIZAW, a rap group he created with his friends. The group may not have made much of a splash at the time, but after Kobe became a star basketball player, they were actually signed to Sony.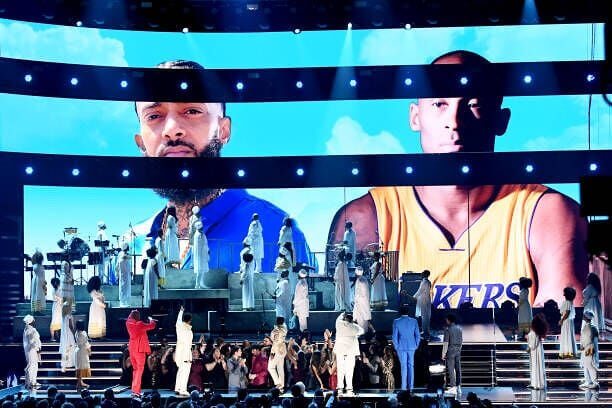 The plan was that Kobe would have a solo album, and he took it seriously as he prepared for his debut album Visions, which was supposed to release in 2000. However, Kobe's ideas for what he wanted to do as a rapper, which he talked about with rap greats such as Nas, were different from Sony's, and he ended up leaving the label, not content with compromising and selling out as they wanted him to.
Kobe and Brandy Went to Prom Together
Who was worthy of going to prom with Kobe when he was already a high school basketball star? The R&B singer Brandy, who had a hit album out at that time, would be the lucky girl. Kobe had a crush on the girl who was gearing up to release her second album and would soon co-star with Whitney Houston and Whoopi Goldberg in a television production of Cinderella. When they met at the Essence Awards, Kobe took his chance to ask her to prom, and she said yes.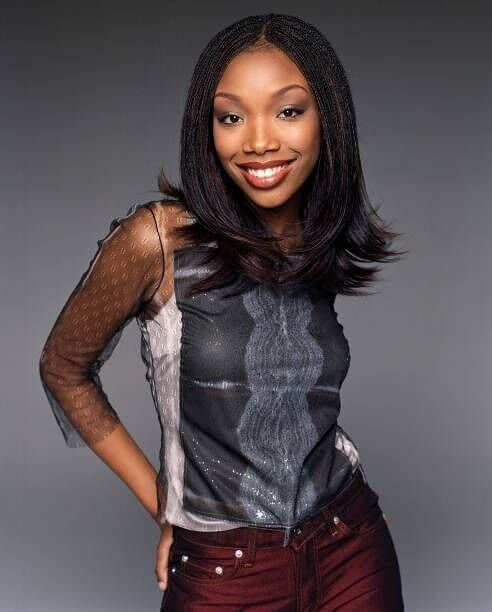 Kobe reported back to his mother, saying, "I met such a nice, beautiful, intelligent, sweet person." Brandy was excited to go, as she missed out on going to her prom. Of course, such a high profile person going to prom was bound to raise a fuss, and there was extra security at the event, as well as paparazzi. Brandy looked lovely in her Moschino gown, and she is happy whenever she looks back on the "amazing" time she had that evening.
Black Mamba
Kobe's nickname was "Black Mamba", referring to a poisonous snake from Africa. These snakes are truly frightening, as they are among the world's quickest, and they stretch out to 14 feet long. On top of that, they can kill you, so you definitely don't want to encounter one. Being fast and deadly is a good code name for an assassin, which is why it is the codename for Beatrix Kiddo, played by Uma Thurman, in Quentin Tarantino's Kill Bill film series. When Kobe saw this, he loved it and decided to take it for himself.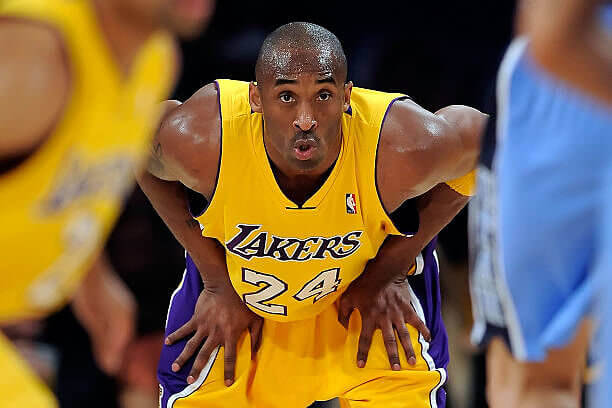 Kobe went through some rough things in his personal life in 2003 and 2004, which happened to be when the films came out. As he was coping with everything, he saw "Black Mamba" as an alter ego that he could adopt to give himself some distance with these difficult events. When he went into character on the court, he was the fastest, strongest, and deadliest opponent anyone could face, and nothing off the court could take that away from him.
No Easy Day
How one gets to be as great as Kobe is a mystery, as his talents seem to have been passed down from the heavens. Despite his natural talent, his godlike abilities would not have been at that level without putting in an insane amount of work. Everything in his life was in the service of improving, and he went to places few other athletes would. One example is how before the 2012 Olympics he lost 16 pounds, as this would put less pressure on his knees. His diet was very limiting and he stuck to it, and when he injured his right shoulder, he switched to using his left hand. There was never an excuse for him, and any problem was just something to overcome.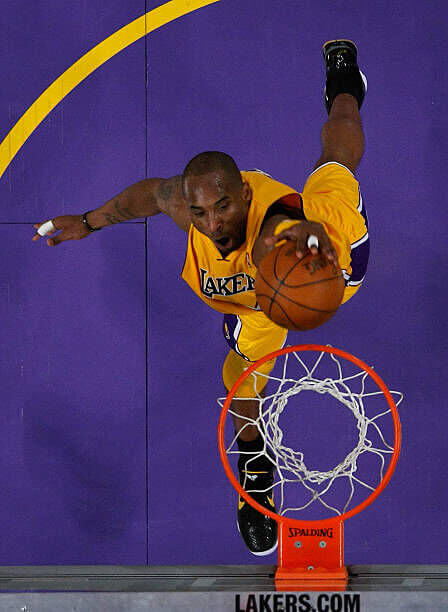 There is a story of him practicing seven hours straight with the goal of reaching 800 shots, which of course he did. There were few people in basketball who shared Kobe's unstoppable devotion, but he found peers in other fields, such as Oprah Winfrey, and he would call big names in the business world to pick their brains about how to be successful. 
More Musical Talent
If you thought Kobe's only music skills were as a rapper, think again. Kobe could also play the piano. Despite never taking a lesson, he taught himself to play by ear, which he utilized to give his wife a romantic surprise. Their relationship was at a point where he knew he needed to do something to wow her, so he learned how to play Moonlight Sonata by Beethoven, and he played it beautifully.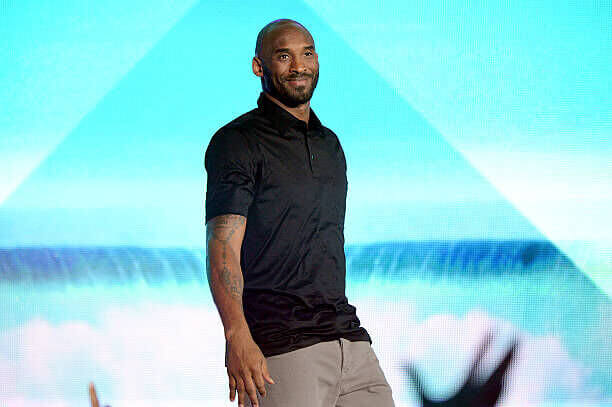 He continued to play the song after that event, as he found playing it to be a good way for him to calm down. In 2013 when he lost to the Bulls, he tweeted about the song's relaxation powers, saying, "Beethoven's Moonlight Sonata calms me down when I reach my breaking point #relaxandfocus."
From 8 To 24
Kobe's first NBA jersey was number 8. It is the number that you get when you add the numbers in 143, which was his number at the basketball camp he had attended, Adidas ABCD Camp, and he kept that number in his time in Italy. He decided to go with that rather than 24, which was his number at Merion high school, as he wanted to start with something new as he was proving himself in the NBA.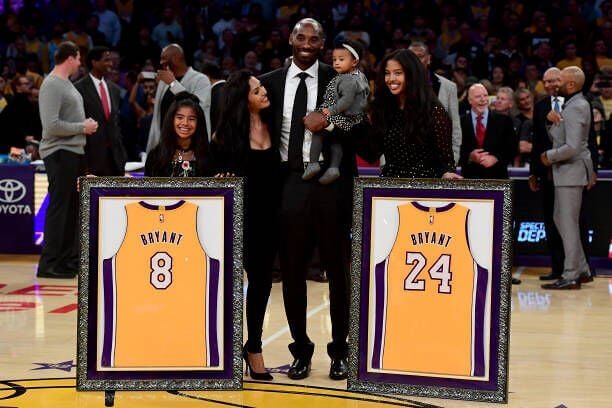 In 2006, though, Kobe switched to 24. At this time, he was already an NBA legend, and he was ready to show people that he was an old pro who still dominated but did not need to prove anything to anyone. When this jersey was retired, Kobe became the first-ever player to have retired two Jerseys on a single team.
Getting Married
Vanessa Laine was 17 years old when she was dancing in a music video for Tha Eastsidaz, which was a hip hop trio that included Snoop Dogg. As Kobe was working on his rap album at the same time in the same building, he met Vanessa and fell for her immediately. The two started dating, with their first date being at DIsneyland, and he even sent flowers to her at school. Of course, she became a hot commodity in the press, and news crews even showed up at her school to report.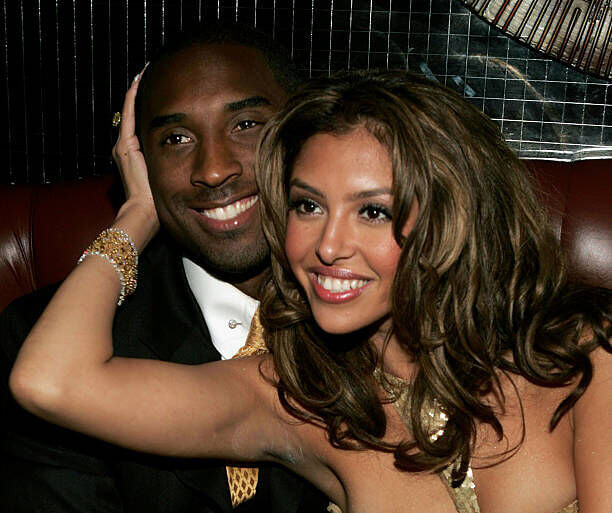 She got even more heated attention on her when they got engaged in May 2000, just six months after they met, and she decided to finish studying independently rather than continuing at school under so much scrutiny. They got married on April 18, 2001, and while they had some ups and downs over the years, they were always madly in love, and their four daughters were the light of their lives. We'll make a short stop here to talk about Vanessa winning her lawsuit against L.A County and what she decided to do with the money.
His Memory Continues
In August 2022, Vanessa Bryant announced that she will donate part of the $16 million dollars payout (from her lawsuit) to the Mamba and Mambacita Sports Foundation. This comes only weeks after she won her lawsuit against L.A. County over the published images of the bodies of Kobe, their daughter Gianna and other victims of the fatal crash,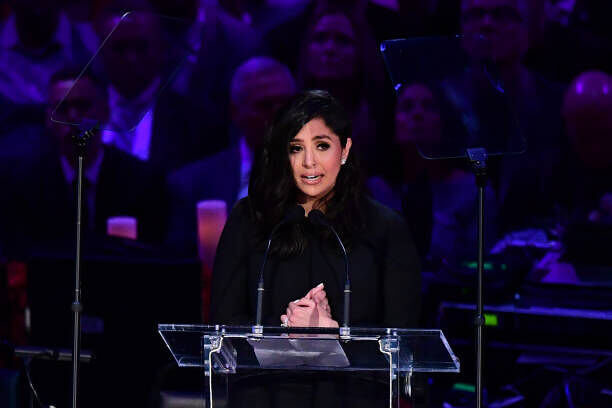 The Mamba and Mambacita Sports Foundation is a nonprofit that continues Kobe and Gianna's presence by offering equal opportunities to underprivileged young athletes.
Frog Legs Were Kobe's Favorite
Kobe's diet was a strict one, and it gave him little room to indulge in unhealthy foods. He still got to eat what he loved, though, and his favorite dish is not what people would expect. He divulged to ESPN that his number one food was frog legs, which he would dip into a honey garlic sauce.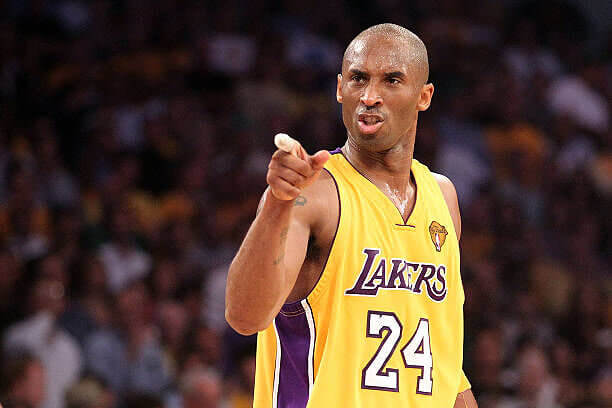 This may not sound so appetizing to many, but frog legs are a delicacy in many parts of the world. In fact, it may have been in his years in Italy that he learned to appreciate it. Some people find frog legs to be gross, but if anything, appreciating them is a sign of worldly sophistication.
A House Full of Girls
Kobe was not just the man of his house, but he was the only male in it. Kobe and Vanessa had four daughters together. Natalia Diamante is the oldest, born in 2003, and she shows promise as a volleyball player at her high school. The second daughter was Gianna, who died along with Kobe when she was just 13.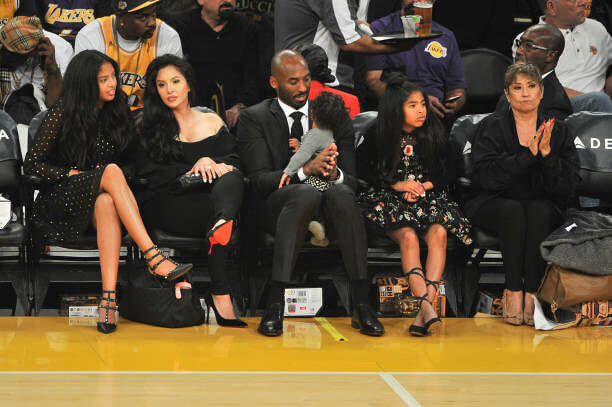 The next two daughters are Bianka Bella and Capri Kobe, born in 2016 and 2009 respectively. Vanessa once said on Jimmy Kimmel Live that she would have liked to have a boy, but this house of girls is nothing to regret, and the Bryants were a big, happy, beautiful family. And Vanessa would no doubt give anything to have her big family back. Sometime after the incident, Vanessa opened up about how she struggled to deal with her losses as she posted, "I want to say this for people struggling with grief and heartbreaking loss. Find your reason to live."
Some Life-Changing Words From Giorgio Armani
You would not think an iconic fashion designer would make an impact on a young basketball star's life, but that was just the case with Giorgio Armani and Kobe Bryant. Kobe, being a huge fan of Italian culture, had an interest in Italian fashion, and when he was only 21 he had the chance to speak to Armani. Armani told Kobe that he was 40 years old when he started his company. For Kobe, this was a huge surprise, and it got him to take action and think about his future business opportunities.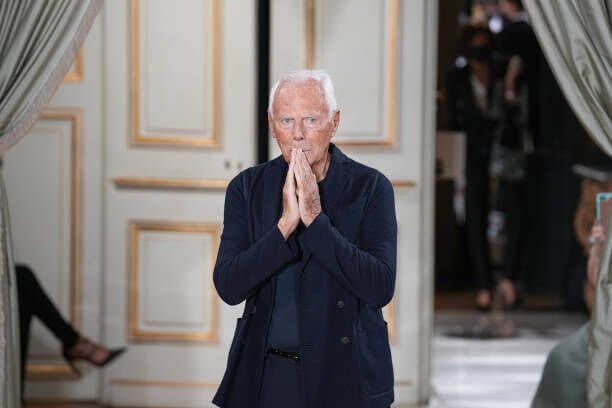 Armani has had a fascinating life, working hard from his early days in the Italian army to his time when he worked at a department store and as a freelance fashion designer. It was only in 1975 that he started his company. Bryant liked to look flashy and classy, and Armani's suits were a favorite of his, but Armani's life inspired Kobe as much as his fashion did. Kobe had many business ventures that he pursued after retiring from professional basketball, and it was Armani who spurred him on. 
Big Dreams
Kobe never settled for just being great, and even being the best basketball player was not enough for him. He always planned for what he would do when he was done with basketball, and he never wanted to slow down. One of his efforts was to team up with Jeff Stibel, who founded Web.com, to start a venture capital firm called Bryant Stibel.
They invested in an assortment of companies that covered data, media, and technology, and their assets went above $2 billion. Another investment of Kobe's was the sports drink Body Armor, which paid off big time for him when Coca Cola bought it in 2018. Storytelling was a passion of Kobe's as well, which is why he founded Granity Studios in 2016. He was always looking for the next big thing, and was well on his way to being a billionaire before he died, leaving $600 million to his family.