You surely remember Linda Kozlowski from her Crocodile Dundee days, but aren't you curious as to what the Golden Globe nominee has been up to since its release in 1986?
Well, one thing you may or may not know is that she married her Dundee costar, Paul Hogan. Keep reading to find out what she has to say about her relationship, career, and all the comments about her appearance.
Modest Beginnings
Linda Kozlowski came from a very small place called Fairfield, Connecticut: not the kind of place you associate with Hollywood stars. This was set to change, although the young Linda didn't know this yet. As a little girl, she watched movies and dreamed of one day being an actress.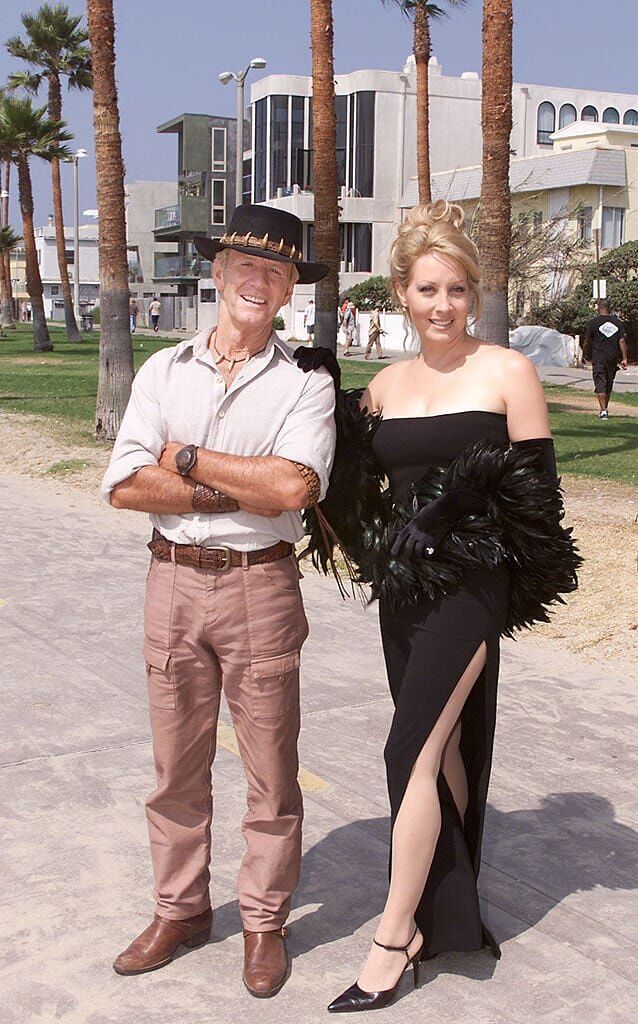 Linda dreamt of acting from an early age, and she did everything she could to make that happen. As she grew up she made plans to pursue her dream of becoming a famous actress. These plans saw her leaving for New York City as soon as she graduated from Andrew Warde High School in her small hometown in 1976.
Acting School
Linda took her craft very seriously, studying acting at the prestigious New York arts academy, the Julliard School. One of the most prestigious arts schools in the world, it turned her from an innocent amateur into an actress.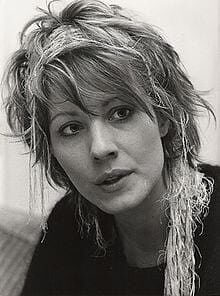 As soon as Linda graduated in 1981, she went straight into theatre. Her stage debut was a play called How It All Began, a 1981 off-broadway show. The title was quite appropriate for the young actress, in what would be the first of many appearances.
Broadway Debut
Although new to the New York theatre scene, Linda had a stage presence which far outshone her co-stars. This was quickly recognised by important players in the industry, with casting directors keen to snap up this new talent before someone else did.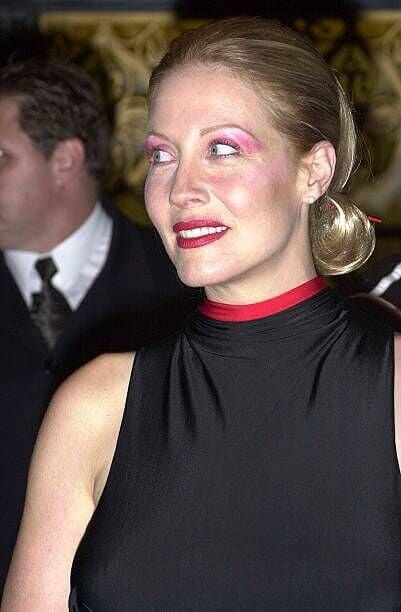 The role of Miss Forsythe in Death of a Salesman would put her on the path to stardom. She auditioned for the Broadway play in 1984, and casting directors almost immediately recognised her talent, awarding her this important role. Slowly, but surely, she was on her way to Hollywood fame.
Becoming a Movie Star
The next big push that would assure Linda's spot in the big league came in the form of a telemovie. In 1985, she reprised her celebrated role of Miss Forsythe in the telemovie version of that same play, Death Of A Salesman. Although not well-known today, the production won a Golden Globe that year.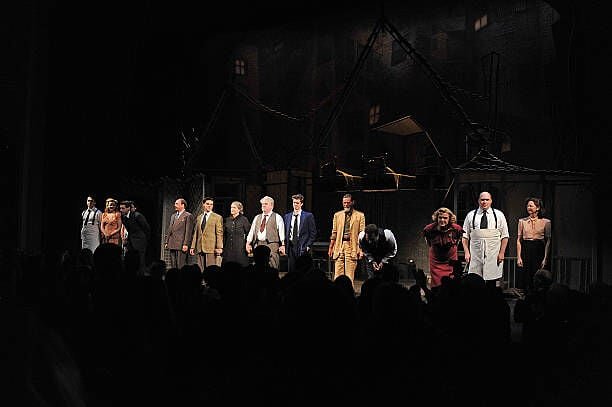 This would be the big break she needed to become a Hollywood star just five years after graduation. It was an opportunity of a lifetime: allowing her to act with silver screen legends Dustin Hoffman and John Malkovich.
Hitting The Big Time
Soon after, Linda was awarded the female lead in a big screen Hollywood movie, no doubt thanks to the attention she received from acting in a Golden Globe award-winning telemovie. The movie had a fairly low budget and wasn't anticipated to be a big hit. It was called Crocodile Dundee.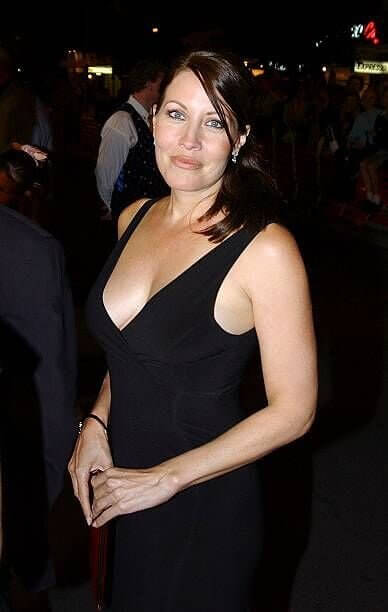 This movie would change her life forever, along with many other lives, but no one knew this yet. Linda flew to Australia as a young actress hoping to gain some more publicity from taking part in the small film.
The Hit No One Saw Coming
What happened next took everyone by surprise: Crocodile Dundee became a huge, worldwide hit. The 1986 movie was the talk of Hollywood, with Linda and co-star Paul Hogan appearing on just about every late night show at the time.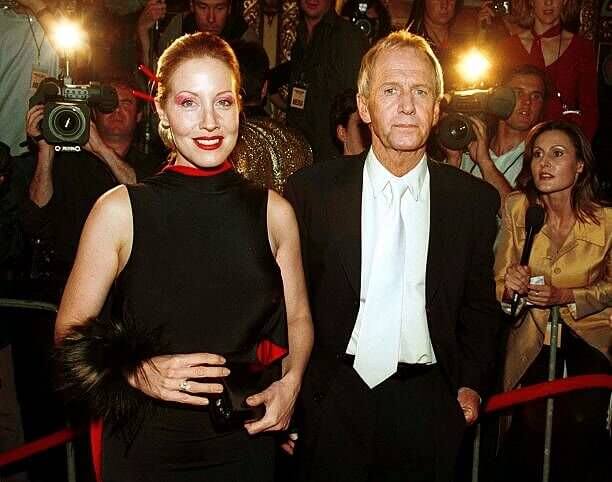 Not only was this the movie of the year in 1986, but Crocodile Dundee was also the start of a special romance. Linda and Paul Hogan began dating following filming, and life was blissful and romantic for a while. However, this would soon change.
The Romance Develops
Paul was absolutely captivated by Linda. While they were working together on the movie, he fell for her beauty and charm. Many men were blown away by the young actress, not least of all Paul. However, she was not the only romance he'd had in his life.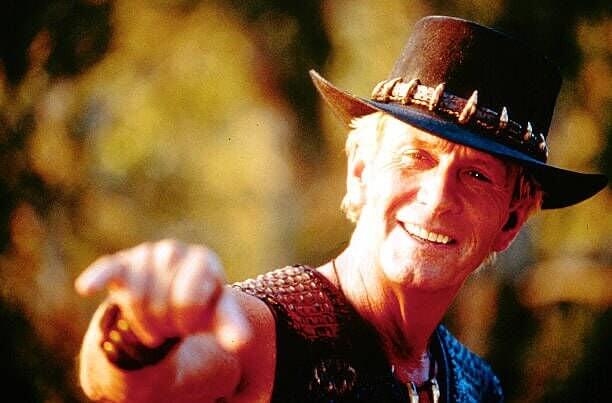 He had previously been married to Noelene Edwards. She was equally charming, but Paul didn't feel she gave him the love or support he needed. He divorced Noelene straight away and launched into a fulfilling relationship with Linda. It seems like this was a good decision!
The Budding Star
Linda later said in an interview, "After Crocodile Dundee, I turned down lots of stuff, most of it where I'd play the girlfriend of some funny man." This may have been an unwise decision so early in her career. Was the fame going to her head?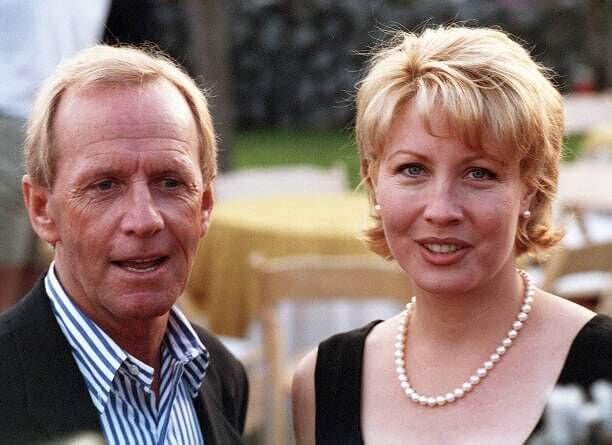 After all, many stars have had to pay their dues and take on less than ideal roles while they were building a name for themselves. Linda may have made a big mistake by not doing this, costing her future opportunities for great parts in big movies. She wasn't a screen legend yet.
Missing In Action
Generally, budding stars will take whatever work comes their way, acting in four or five movies a year. However, for the remainder of 1986 and the following year, Linda was noticeably absent. She didn't appear in any movies or a single TV show. By the end of 1987, people had forgotten Crocodile Dundee, and they forgot about her as well.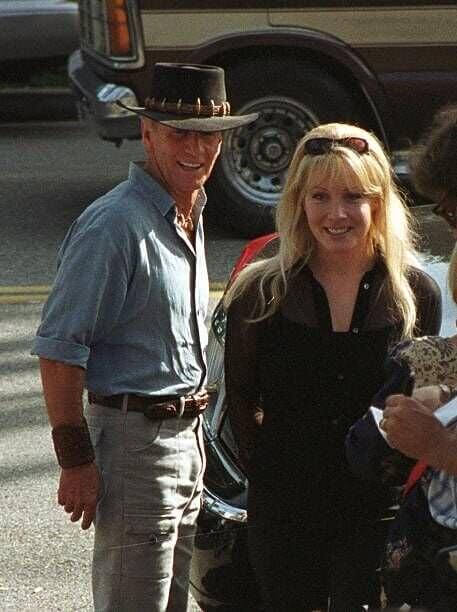 Although she had a striking face, it wasn't appearing enough to be kept in people's minds. The public's attention turned to other stars who were around at the time. When Linda eventually resurfaced in 1988, her work was nothing new or different from what she had given us previously.
Making a Comeback
1988 would see Linda appear in two movies after a year's absence. The first was an action flick where she appeared alongside Bill Paxton and Tim Curry. The movie was called Pass The Ammo and was largely forgettable. However, what happened next would take the world by surprise.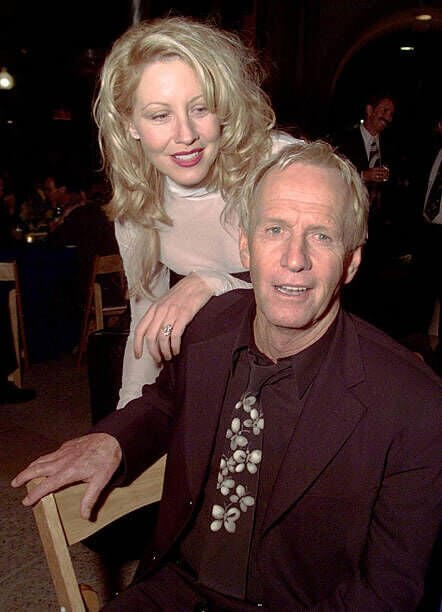 The other movie was Crocodile Dundee 2, where she again starred alongside Paul Hogan. It was the sixth highest grossing movie for 1988, and a major hit. However, the film didn't really have the same impact as the original and failed to become a world-wide talking point.
Breaking Through
At this stage in her career, Linda hadn't yet had a chance to establish her name as an independent actress before being tied to the Crocodile Dundee franchise. As the 1980's drew to a close, she had just four film credits and her only two big hits were the Crocodile Dundee movies.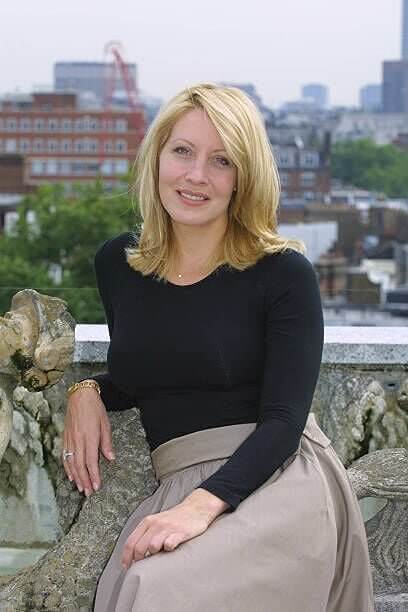 During the early to mid-1990's, she appeared in a few movies, such as Village of The Damned and Zorn. She again co-starred with Paul Hogan in 1990 in the film Almost An Angel. From this smattering of movie appearances, none of them were real hits.
Wedding Day
On the bright side, while her career was faltering, Linda's love life was going strong. She married Paul Hogan in 1990. She tried to get her acting career back on track, seeking roles and going to auditions. However, this delivered few, if any, good opportunities.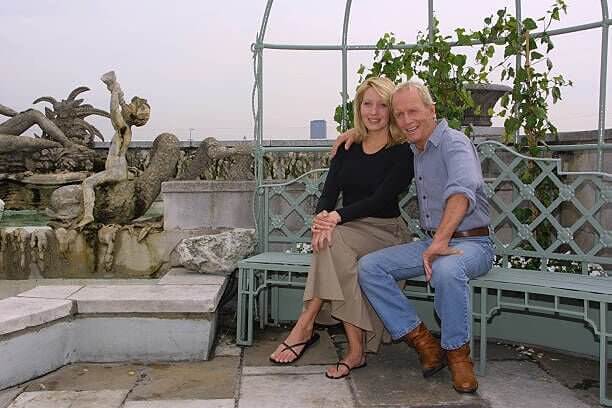 As things failed to pick up, Linda began to think that Crocodile Dundee may have been the beginning and end of her stellar career. If that was to be the case, at least she would know that she had starred in two highly successful movies whose legacy would live on for decades.
The Final Instalment
Crocodile Dundee In Los Angeles, the third and final movie in the series was released in 2001. It again starred Paul Hogan alongside Linda Kozlowski, perhaps chasing a quick buck or maybe wanting to close the loop. In any case, this would be the final chapter of Linda's story.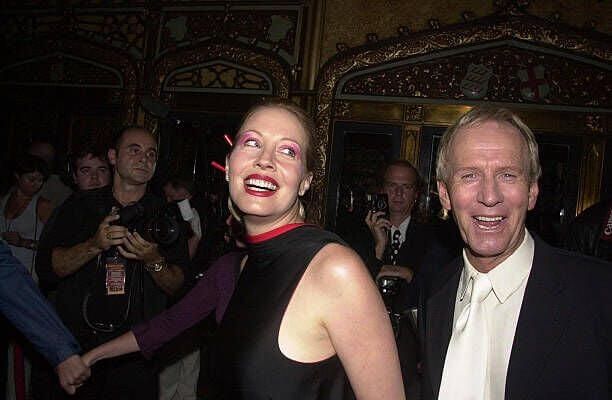 Although the movie performed reasonably well at the box office, it received terrible reviews. A very forgettable film, this final instalment in the Crocodile Dundee saga was nothing compared to the original. Paul would continue to act for years to come, but this would be Linda's last appearance.
An Actress No More
At this stage, Linda took a step back reviewed the last 20 years of her career. She had to admit that things hadn't turned out how she had hoped. After Crocodile Dundee In Los Angeles, she decided to retire from acting. She eventually revealed the real reason.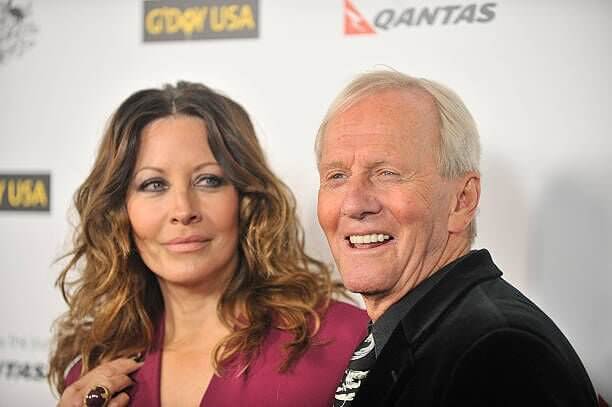 During an interview, Linda admitted "These straight-to-video, schlocky films I was getting were giving me an ulcer, basically because I was the only one on the set that cared about anything… Between that and my biological clock, I decided to give it all away."
A Comfortable Fortune
Linda has always spoken modestly about her wealth. Following the success of Dundee, she said "I've never had to do anything I didn't believe in. Sometimes, that meant being poor and waitressing a while longer, but I've always stuck with it." However, if she was ever poor, this didn't last long.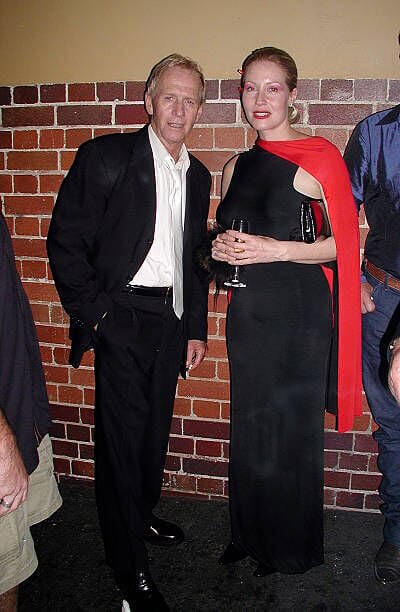 Throughout her career, Linda has always seemed to live more than comfortably. Undoubtedly the two major hits she starred in, along with a few movies which enjoyed mild success helped her earn more than a few bucks. Currently, her net worth is listed as $10 million.
Musical Skills
What you probably didn't know about Linda Kozlowski is that she is also a trained Opera Singer. Although you do not see Linda use this talent in any of her movies while studying in New York in the late 1970's she received formal training in the art of opera.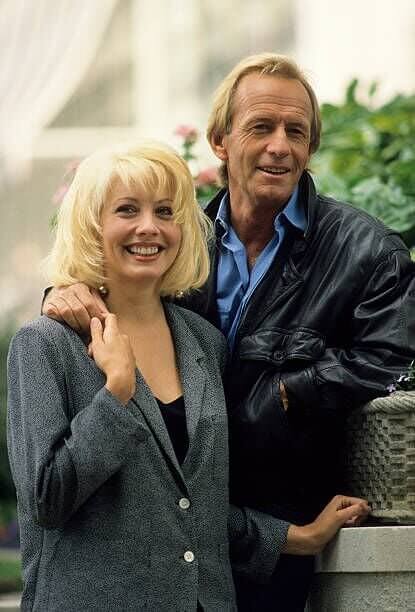 Given her musical talent and the phenomenal stage success she received early in her career, it is a wonder that Linda never went back to her Broadway career. After all, isn't performing on stage just as rewarding as acting on screen?
The Romance Cools
Paul Hogan and Linda Kozlowski seemed to have the perfect romance. They enjoyed a fantastic relationship and also two massive big-screen hits together. Secure in their love, at first at least life was amazing for the couple.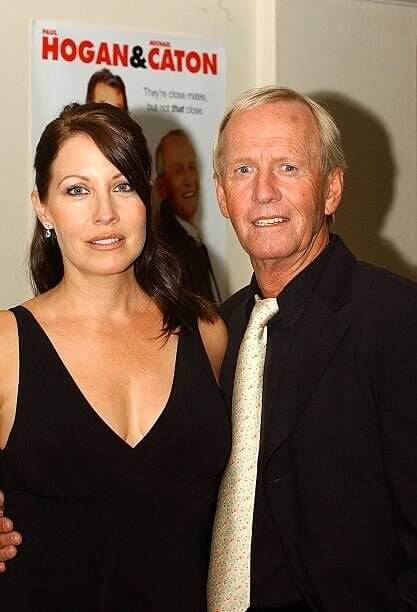 Their relationship also brought a son, who they called Chance. Paul was happy and content in his life and with his love by his side. However, as much as she tried to ignore it, Linda couldn't shake the feeling that something was wrong.
Raising a Child
Paul and Linda had a son, called Chance, who was born not long after they got married. A musician, Chance is part of a rock band who you can see at hot locations across LA. It seems he got the artist gene from his parents, even if he doesn't want to act.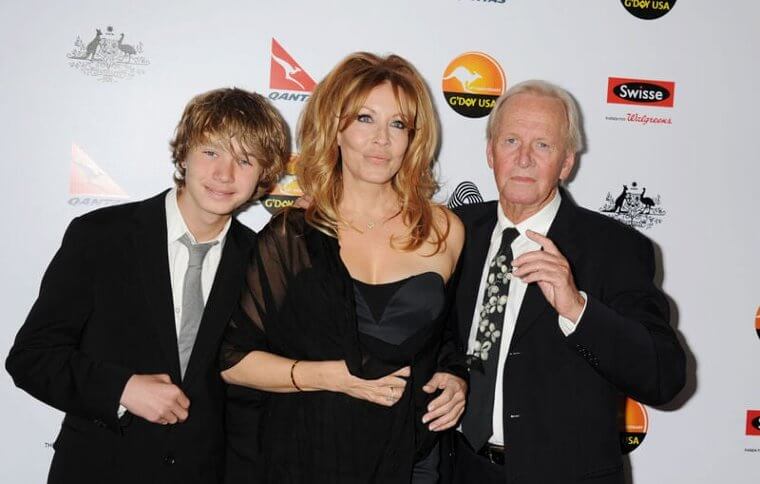 Growing up in the limelight of Hollywood must be a challenge for anyone. Chance, now 19, grew up to like a true LA kid. Unlike his parents, he wasn't exposed to the tough training of the outback or the discipline of a prestigious school in New York. This upbringing has seen him develop into an interesting adult.
A Problematic Youth
Chance has captured attention in recent years, and unfortunately not for the right reasons. Cameras have caught him wandering around the streets of Hollywood with empty energy drink cans, puffing on cigarettes. In one controversial incident, he was seen throwing up in the streets after leaving a club.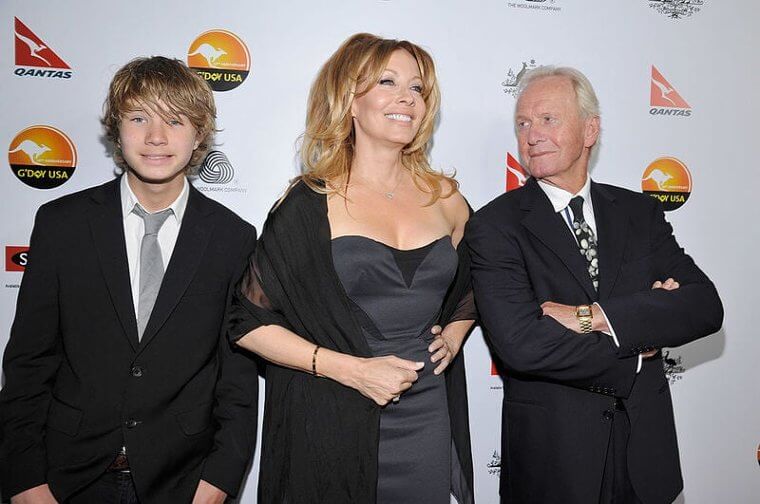 According to an inside source, 'It's no secret Chance has been difficult to deal with over the years… and it goes without saying the last thing he wants is to see Chance destroy his life. As any father would, Hoges is living in fear that one day he'll get a call to say something bad's happened."
Opposites Attract
It's easy to see how a girl from a small town in America would fall in love with an outback Aussie bloke. After all, opposites attract. But ultimately, as so often happens when two people are so different, the attraction eventually faded.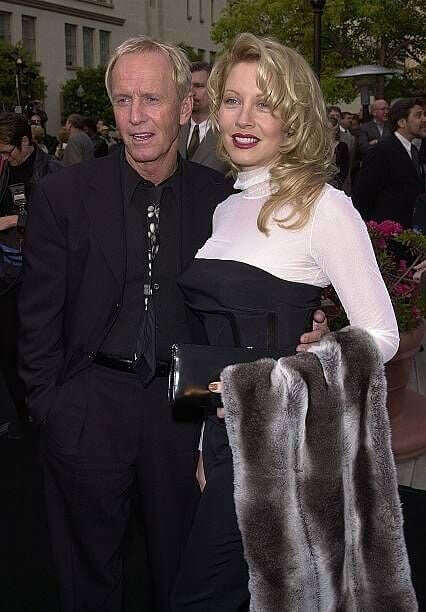 At this time, the world didn't see much of the couple and so it was assumed that everything was going well. Nobody knew that there were problems in the relationship and not even Paul thought that things were going ok. However, this wasn't correct.
Filing for Divorce
Eventually, Linda sent divorce papers to her husband. She explained why "Honestly, we just naturally grew apart. One of our problems was we really had nothing in commonand, over time, that happens to a lot of people."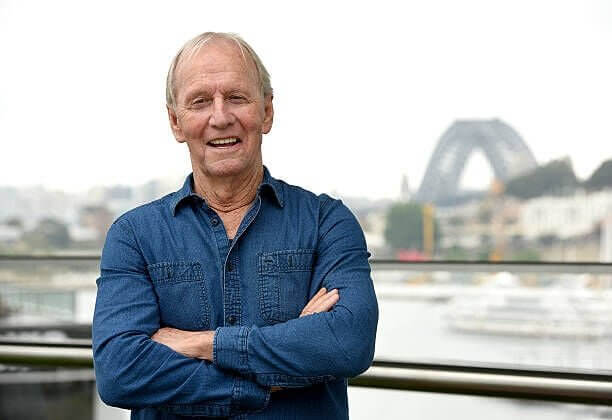 Paul seemed to agree "We were opposites and we were attracted to each other for a long time. Opposites in everything. From the food we ate, the music we liked, the entertainment we liked, the colors, the clothes, the places, everything, It worked anyway."
Seeking Her Own Place
During an interview, Linda also revealed that there was another reason for the divorce. She felt like she was living in his shadow, as she explained "I lived in Paul's shadow for many, many years and it's nice to feel my own light right now."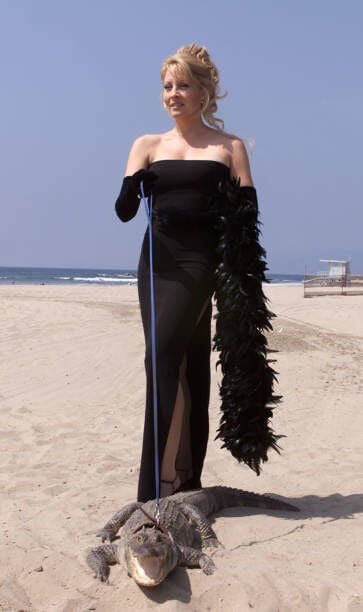 She went on to say "Actors obviously don't want to be in the shadow, they want to be in the light, so I feel really good right now, really positive." The divorce gave her the opportunity to do her own thing, and exactly what she did next would take everyone by surprise.
A New Direction
Reports state that Linda walked away from the divorce with US$ 6.25 Million! The divorce deal says that the two had shared custody of their son (until he was 18 of course.) and neither of them will pay child or spousal support. Also, the divorce agreement states that Hogan can keep the money he would make from the Crocodile Dundee character.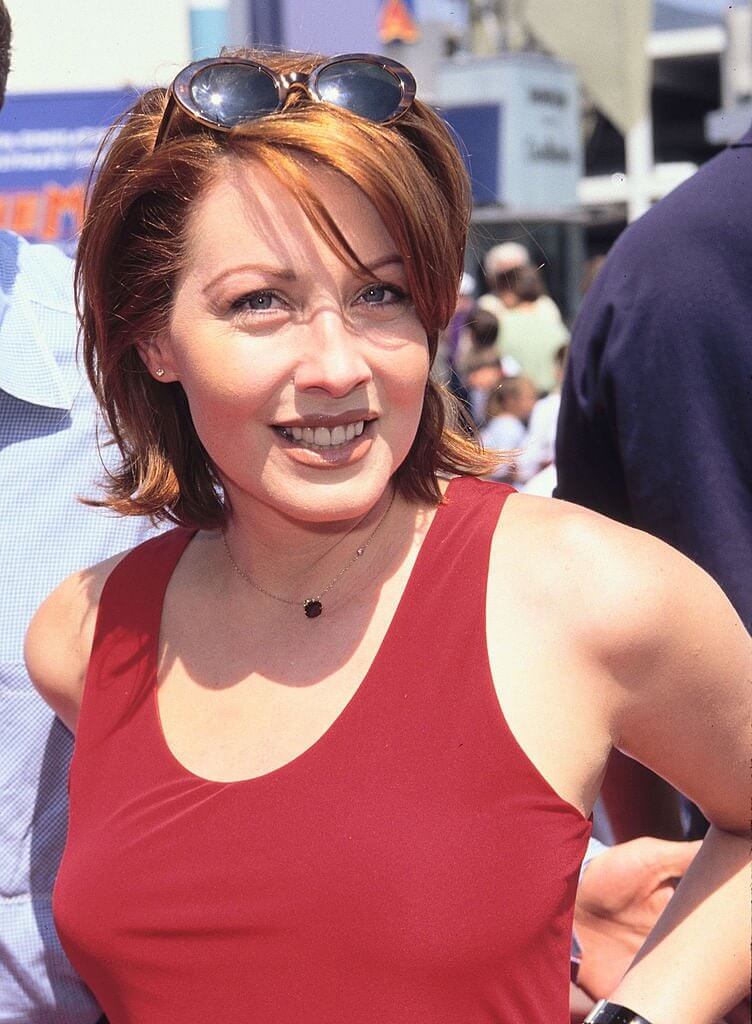 Following her divorce from Paul, Linda moved on completely from her acting career and decided to become a tour guide. She'd always loved to travel so this was perfect for her. In her new life, she started traveling the world and visiting many destinations. As part of this incredible new life, she visited Africa, Europe and even Asia. Eventually, she ended up in Morocco, in Northern Africa, and instantly fell in love with the country. It was here that her life took an unexpected turn that would change everything.
New Love
As part of her new venture, Linda moved to Morocco. She went into partnership with Moulay Hafid Baba, a local tour operator. She began to spend more and more time with him and he became an important part of her life.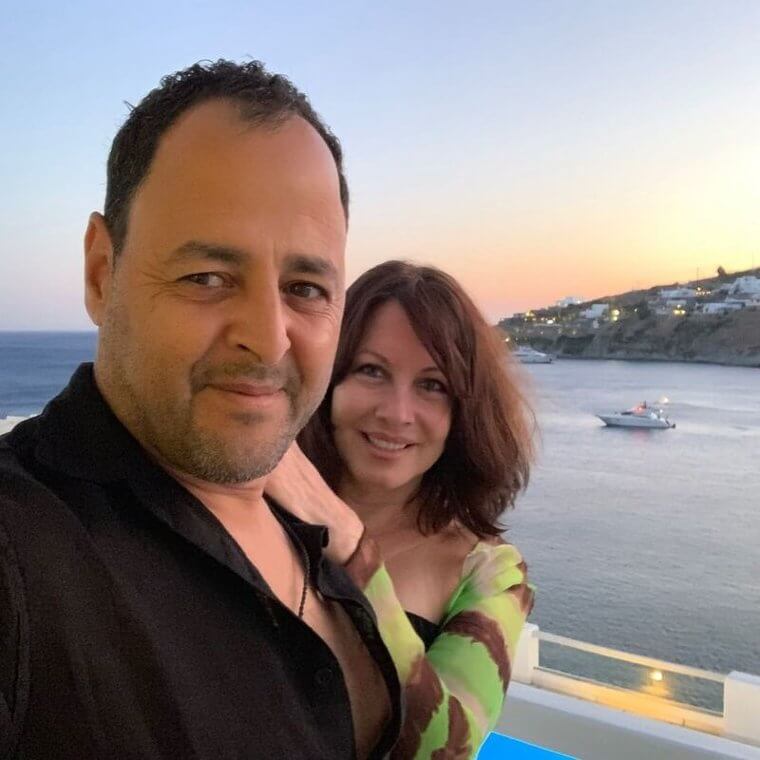 She later told the story of how the romance developed "I was coming often, and friends wanted to come and tour with me and they knew that Baba knows a lot about the country and it just naturally came into place." After that, love blossomed between the pair.
Successful Tourism Business
The couple paired up to create a tourism business which they named Dream My Destiny. The business quickly began a huge success and is a tribute to the couple. On the company's site, you can see countless romantic pictures of the two in Morocco. How did they pull off such rapid success?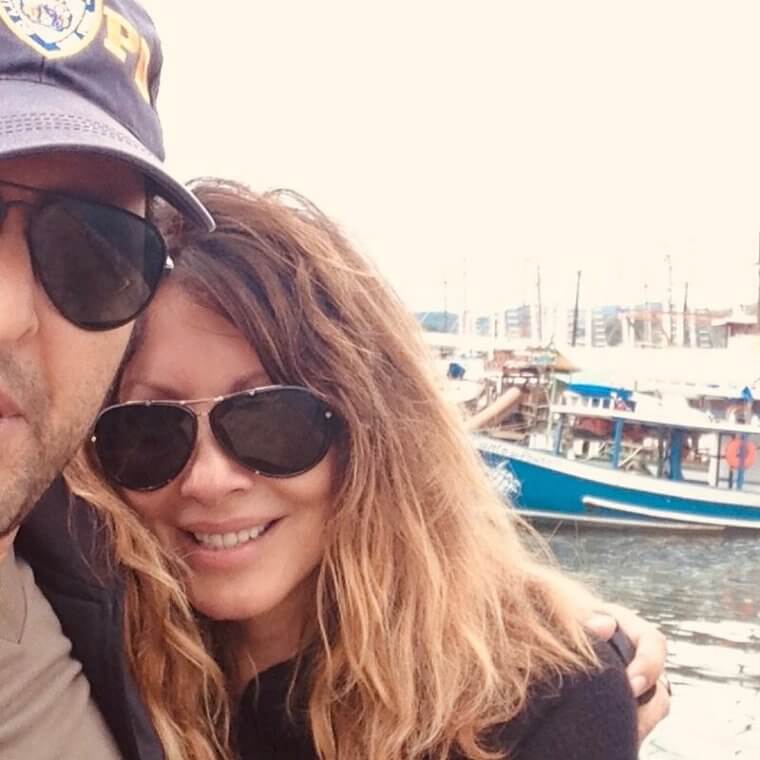 Linda tells us, "My partner Baba really knows Morocco like the back of his hand and combine that with my sense of what's happening now. What's hip, what's trendy, what do people want… What do the ladies want! I have a sense for that being an actress and traveller."
Denying Plastic Surgery
It's true that Linda has an incredibly youthful look, but she adamantly denies having had plastic surgery. She says "I don't have plastic surgery, I had my nose done when I was like 20 years old. Can I just say one thing about that? I work like a dog to stay in shape."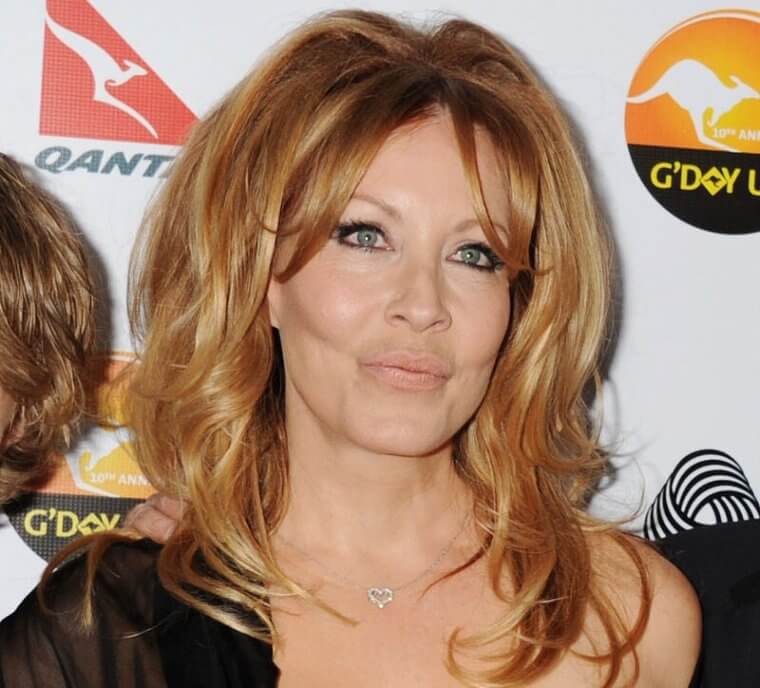 "And there's only one way to look good – it's hard work. Work like a dog every morning. Hard work that's it! After I had my son, like a lot of women, I gained weight, and I had to get back in shape." Linda's routine involves gruelling exercise and diet regimes.
Commitment to Fitness
If you were to guess Linda Kozlowski's age you would probably say she's no older than in her 40's. In fact, she's actually in her 60's! She attributes her great shape to working hard, saying she exercises every day.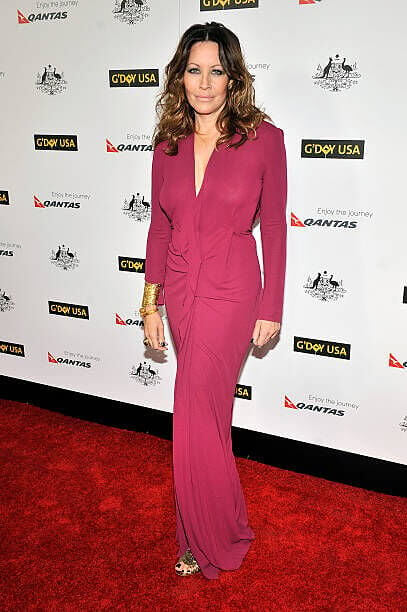 When in Morocco, you'll probably find her taking her workout but running through the sand dunes. Otherwise, her strict fitness routine includes many push ups, sit ups and pull ups, as well as long walks and running. She also eats a healthy diet to keep in shape.
Paul's Reaction
Paul was in his mid-70's when then-wife Linda suddenly hands him divorce papers. This was Paul's third married and he undoubtedly thought this one would finally be the one to last.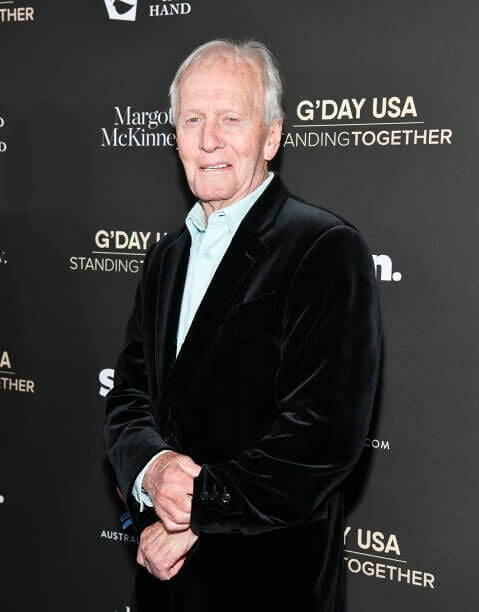 After going through all this, what will Paul do next? Will he continue to look for love, for someone to finally grow old with? Although it's hard to know the answer to that question, it seems clear that he is suffering from heartbreak.
Feeling Devastated
Even after their divorce, Paul and Linda would still spend much time together. He was therefore shocked when she decided to move to Morocco, a source close to him saying "Paul is devastated that Linda has sold her home and cut ties with America, and is moving so far away."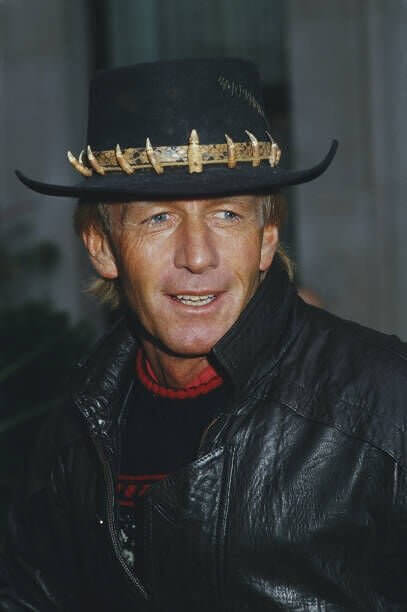 ​"Paul's devastated by the news,' revealed the source. 'He's doing his best to suck it up and act happy for Linda, but deep down it stings to high hell that it looks like she'll be walking down the aisle with someone else." One thing's for sure: he'll have to find some way to move on.
Linda's Next Move
It seems like Linda has now hit the big time in her personal life, in a way she was never able to do in Hollywood. Although she never gained real star status in the acting world, she is now sharing her life with a partner with the same vision.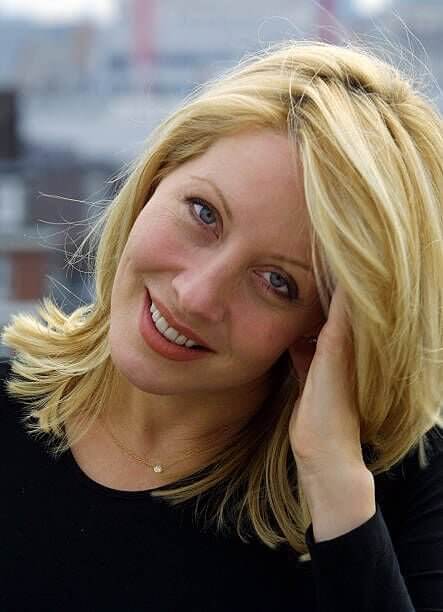 As part of this, they are having amazing adventures, travelling all over the world. So what will the next chapter be for Linda? Is this her last big project, or is there more to come in the future?
Star Connection
Linda has a connection to a true Hollywood star which goes back to her school days. While studying at Julliard in New York City, she had a classmate who went on to become a famous actor. That classmate was Val Kilmer who starred in smash hits including The Doors, True Romance and Batman Forever.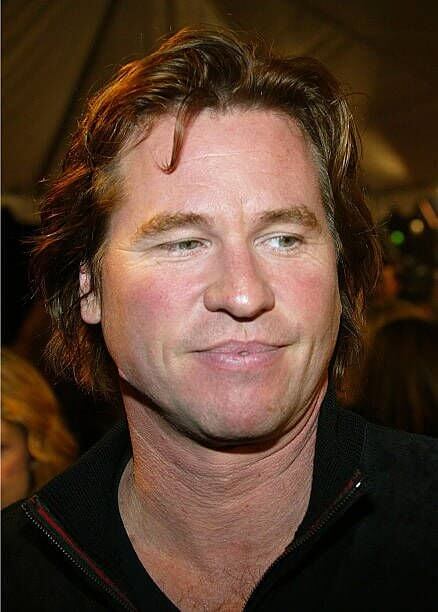 The studied together in the same class back at Julliard, but Kilmer went on to achieve much greater success and carve out a name for himself in Hollywood. It's fun to imagine them working together and maybe even acting in the same scene as student actors.
The Other Film With Paul
Of course, the massive hits Crocodile Dundee and the Crocodile Dundee sequels are what come to mind when you think of the movies Linda Kozlowski made with her husband Paul Hogan. However, they actually starred in another film together.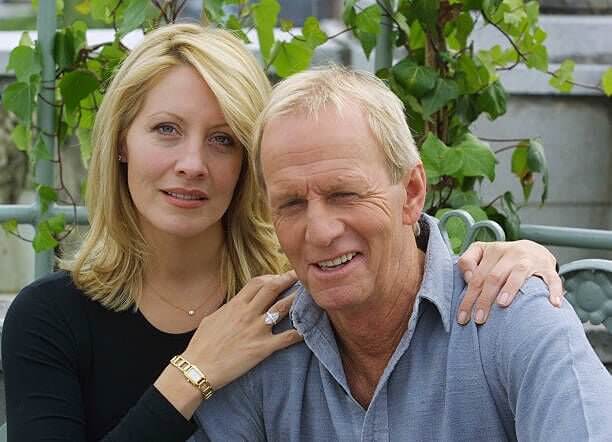 In Almost an Angel Paul Hogan is a criminal who gets a second chance when he falls for Linda Kozlowski. Unfortunately, it performed disastrously at the box office and received a negative reception from reviewers. It was essentially a failure.
A Misleading Scene
The legendary scene in Crocodile Dundee where the Crocodile attacks Linda and tries to take her water bottle has a dark secret. In fact, there is no crocodile in the movie at all. It is a very realistic looking fake.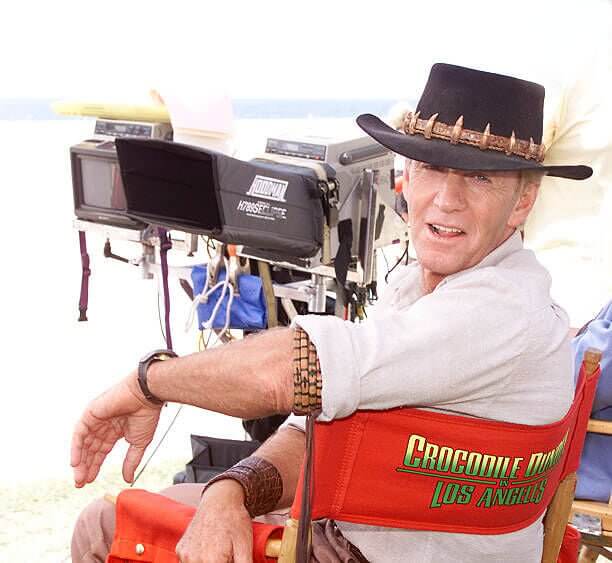 The crocodile is an animatronic – a mechanical fake. However, it was convincing enough that it even attracted the attention of local hunters. All of the scenes in the film were filmed in Australia, in the country's famous Kakadu National Park.
A Revolutionary Treatment
Linda Kozlowski looks amazing for her 64 years, which she puts down to her exercise regime. However, does she also have a secret? It is true that the actress receives cryogenic treatments.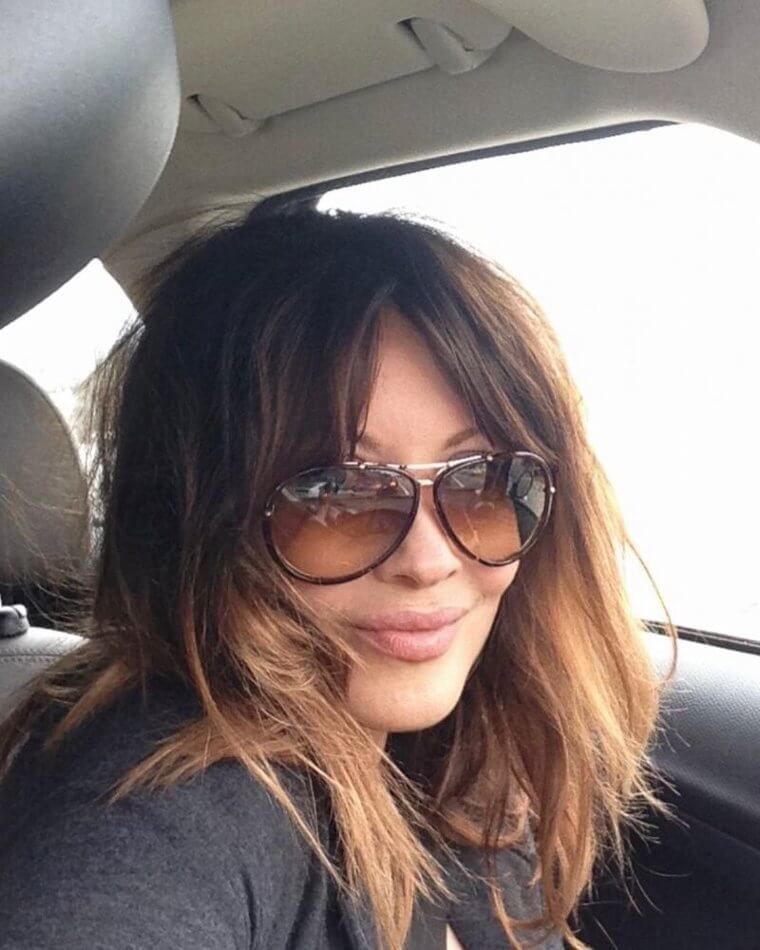 At this point, you're likely asking "what is a cryogenic treatment?" This is a type of treatment believed to improve health and wellbeing and involves set periods of exposure to freezing cold temperatures.
Public Views Of Linda
If you look any article on Linda or YouTube video, you'll see from the number of comments that there is a lot of public interest in her. People certainly have a lot to say, like one commenter about her divorce from Paul Hogan,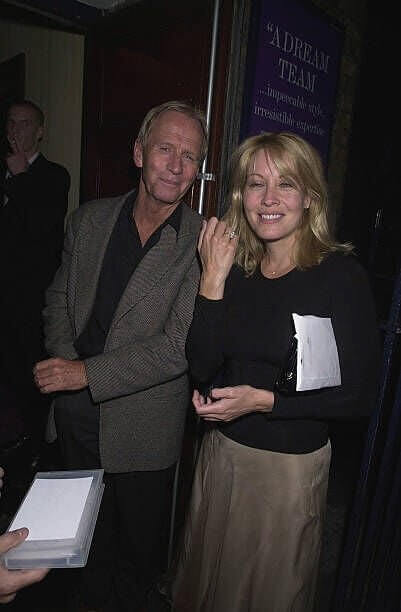 "I hate that they're divorced after so long… they were together a long time to just divorce…. all those years and a kid together? Too bad. Hope things are good for both of them." It is understandable that the public would wish these two beloved actors well.
Comments On Her Appearance
It is certainly true that Linda looks great – her fitness routine and treatments seem to be working. This has drawn comments on how great she looks for being in her 60's. Her fashion sense and style is also still going strong.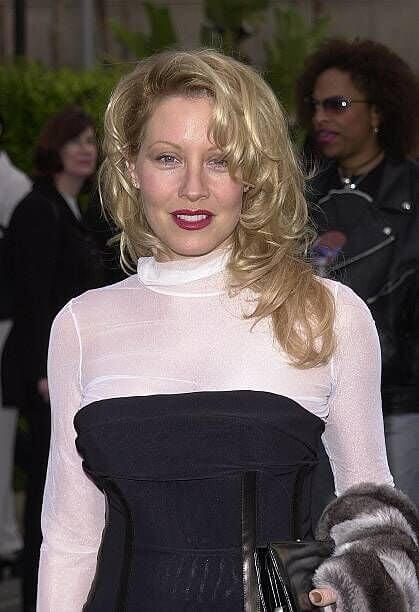 One fan made the comments "What a beautiful woman Linda Kozlowski is. True beauty is timeless and shines forever. Paul Hogan ain't so bad looking himself. Hope all of them are well. Great looking son they share. Always liked both of them in movies."
What The Future Holds
Even when negative comments are made about the 61-year-old actress and her appearance, her fans always come to her defence. Sometimes people can be quite mean. One person responded to the criticism saying,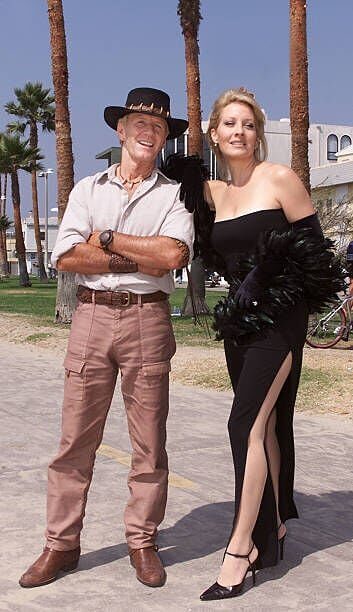 "She still looks good. Age catches us all, but lucky are the ones who can say, 'In my youth I was beautiful.' Yeah she was nice to look at but age takes its course and gravity does its thing if you're lazy."\