The Kardashian family is one of the most famous families in the world. Each Kardashian-Jenner has become famous in their own right - if it's being in the spotlight for a new business venture or a new scandal. None of that would have been possible without the main patriarch and manager - the momager - Kris Jenner. Even though the Kardashians seem to share everything, here are facts you didn't know about one of the most famous moms in the world.
A Humble Beginning For Kris
Kris Jenner was born Kristen Mary Houghton in San Diego, California on November 5, 1955. Kris and her younger sister Karen Casey were mostly brought up by their mother Mary Jo Shannon after their father Robert Houghton abandoned the family.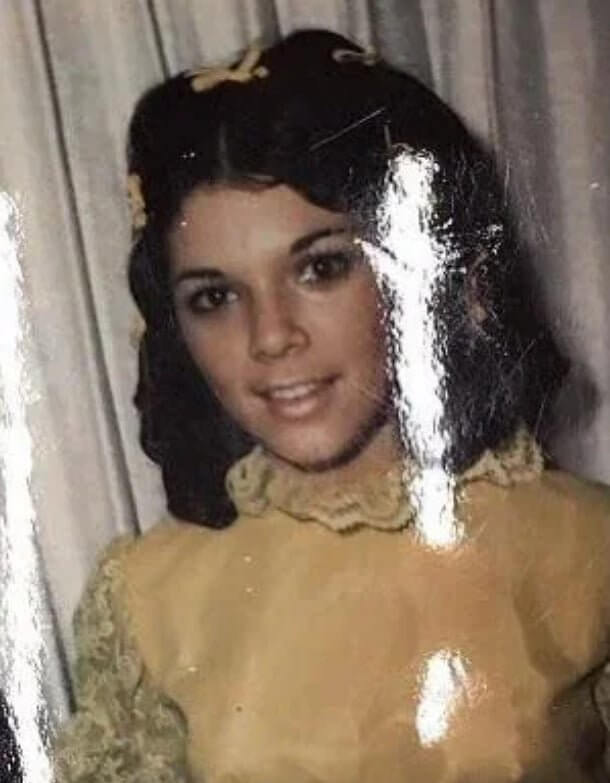 Their parents had a tumultuous relationship, and Mary Jo 'M.J' eventually gained full custody of her daughters. M.J. has appeared on several episodes of Keeping Up With The Kardashians, but Karen has never been featured because she is mostly estranged from the family due to her unsavory choice of romantic partners. 
Kris Almost Lost A Leg
When Kris was young she was diagnosed with a bone tumor in one of her legs. In those days the technology was not as advanced as it is now and the doctors told her mother M.J., that the only option would be to have her leg amputated.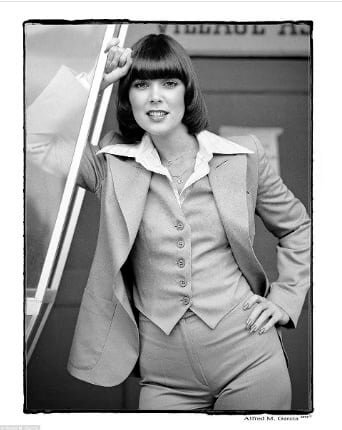 Luckily for Kris, this never ended up happening, but it could have been a reality. The doctors had no way of knowing whether it was cancerous outside of surgery, and if it had been cancer amputation would have been the only option. 
Odd Jobs For Kris
Before she became the success she is today Kris was just like every other young person starting out in the world, and she took on several odd jobs to pay the rent. In 1976 she worked as a flight attendant for American Airlines for a year.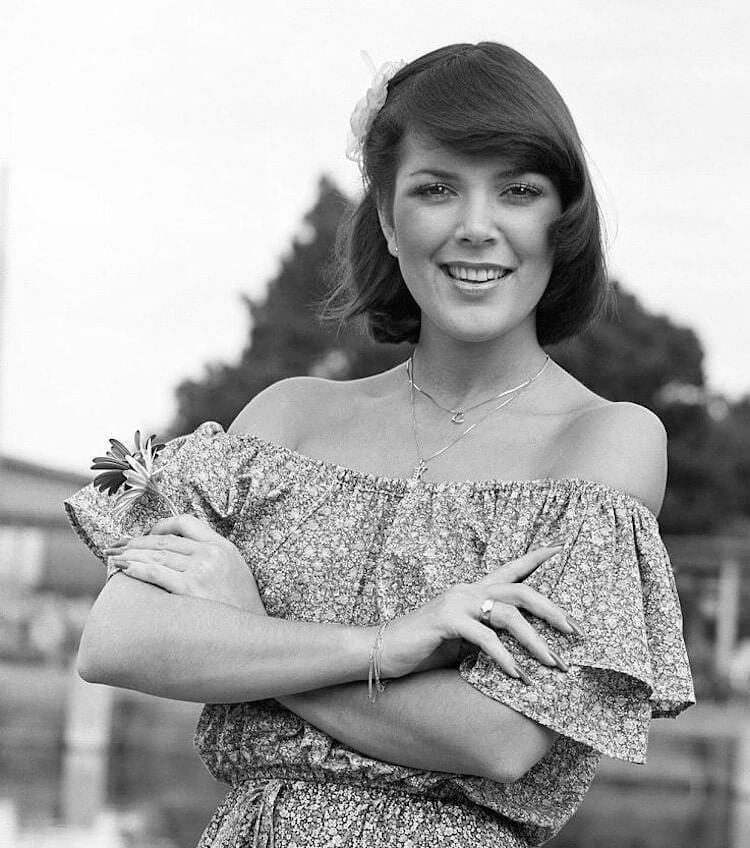 Kris says this job helped develop her people skills, and also gave her a sense of responsibility. She also worked in a donut shop when she was still in school and would have to make sure she was at work by 5.30 am. She remembers having to clean the machines and was even responsible for cleaning the floors. 
She Was A Young Bride
Kris Jenner met her first husband when she was just 17 years old, and they married in 1978 when she was just 23. The well-established lawyer was 12 years her senior, and she was dating someone else when they met.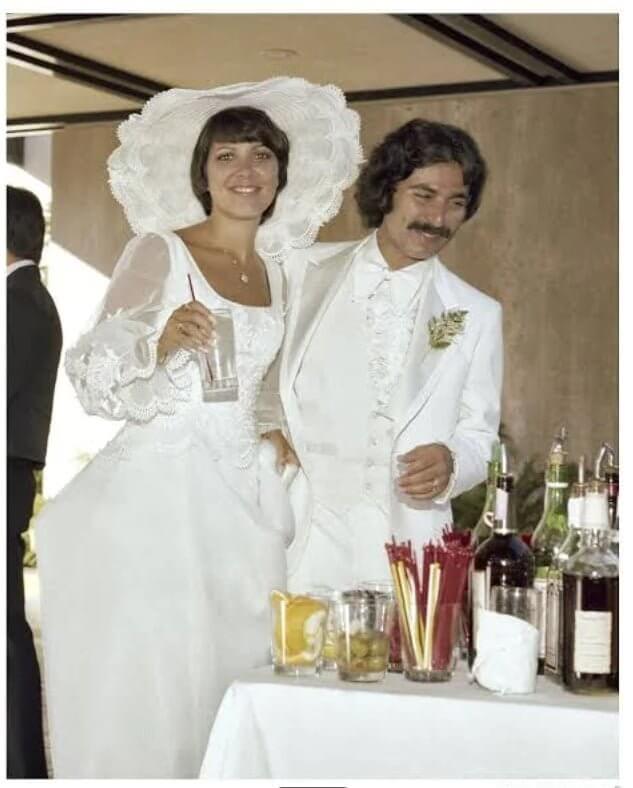 In her 2011 autobiography Kris Jenner...And All Things Kardashian she admitted to having affairs with other men during her marriage to Robert Kardashian. She specifically named soccer player Tod Waterman whom she had an affair for years, and who was one of the reasons for her divorce from Robert in 1991. 
Being Besties With OJ
Kris and Robert Kardashian were best friends with Nicole and OJ Simpson. So, Nicole's tragic murder and subsequent court case divided Kris and Robert in their opinions of what really happened that fatal night. Kris claimed OJ reached out to her after the trial, but it was "very difficult" because she and her ex-husband were on one side, and the kids were in the middle. "Everybody lost so much that night," she said. "I can't even imagine being her family, her sisters, her brothers."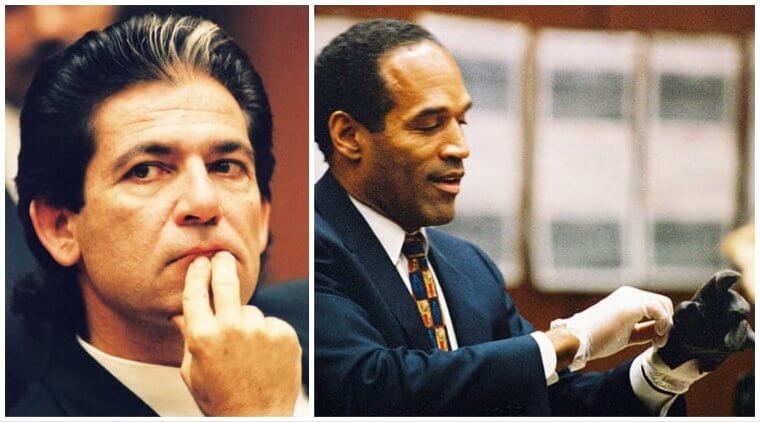 Robert Kardashian defended his friend OJ in court, but Kris had her own thoughts on the tragedy. She believed that all was not well in her friend's relationship, and to honor Nicole she gave her daughter Kendall the middle name of Nicole. Kris's mixed feelings may have had to do with the alleged intimate relationship she and O.J. had shared, which Simpson publically spoke about in 2022...
The Alleged Relationship—And Khloe's Real Father
In 2022, O.J shared on the Full Send podcast that the first time he met Kris, was when he came back from a trip to New York and told the late Robert Kardashian, "I think I met the girl I'm going to marry. She's an airline stewardess." The stewardess was, Kris, of course. However OJ denied ever acting on it, nor fathering Khloe.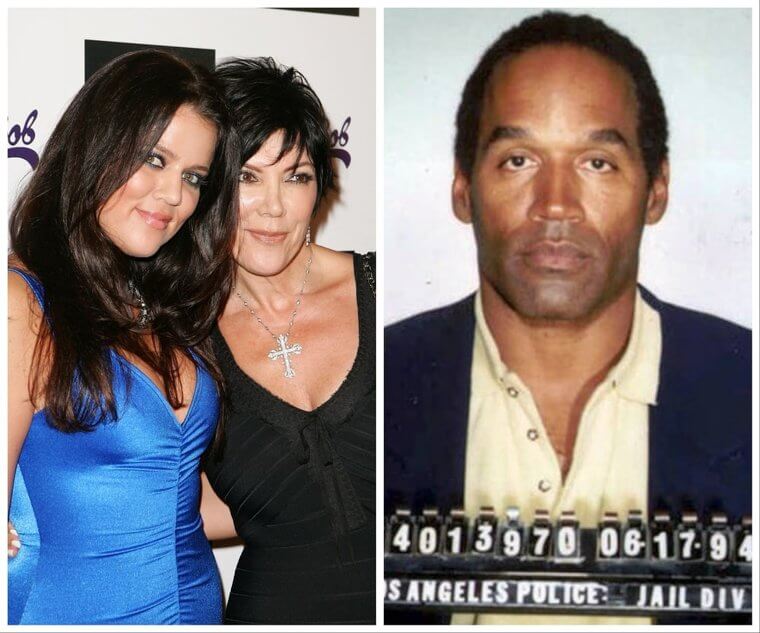 In 2019 on an episode of Keeping Up with the Kardashians, Kris got emotional about tabloids resurfacing the rumor: "They printed a story that I was sleeping with O.J.," she said. "That f—— piece of s—. It's really kind of pathetic that when rumors get started the media gives it life and breath and on the anniversary of Nicole's death. It's so tasteless and disgusting," she said.
Kris Jenner's Biggest Regret
Kris Jenner may seem to have a charmed life now, but she has had her share of heartache and heartbreak over the years. One of the things she admits to regretting the most is ruining her marriage to Robert Kardashian.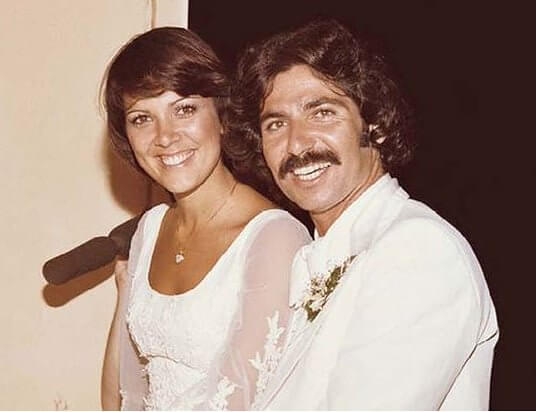 In an interview with Elite Daily Kris declared: "I had a wonderful, beautiful life with Robert. He was just an amazing man." Though she regrets the way the marriage ended Kris also acknowledges that her choices in life after Robert led her to have her youngest daughters Kendall and Kylie making it all worth the heartache in the end. 
Dirty Sexy Money
According to Kris's Unauthorized Biography, Kris met Todd Waterman during a girls' night out in 1989, while married to Robert for a decade with four children. Todd was 23 years old at the time—11 years Kris's junior. He later revealed that they consummated their affair in a friend's closet. Robert became suspicious of Kris's behavior and was not fooled when she introduced Todd as her tennis coach to him.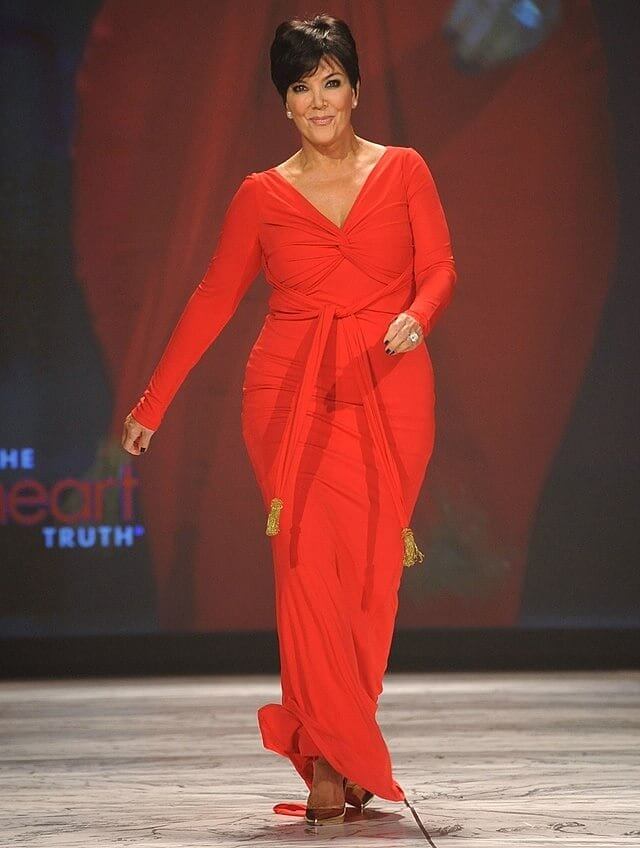 Driven by his jealousy, Robert hired a private investigator to follow Kris and Todd. He kept a personal diary during that time, and excerpts from it are featured in Dirty Sexy Money. On December 15, 1989, he wrote: "Todd drove up to the back gate and parked. He went in the house and slept in my bed … Khloé and Robert were in the house. Closer to Christmas Day, she doesn't care!"
A Quickie Marriage To Caitlyn Jenner
After merely a month after divorcing Robert Kardashian, Kris married former Olympian Bruce Jenner (who now identifies as Caitlyn Jenner). They met on a blind date and after only five months of dating, they were engaged and quickly married.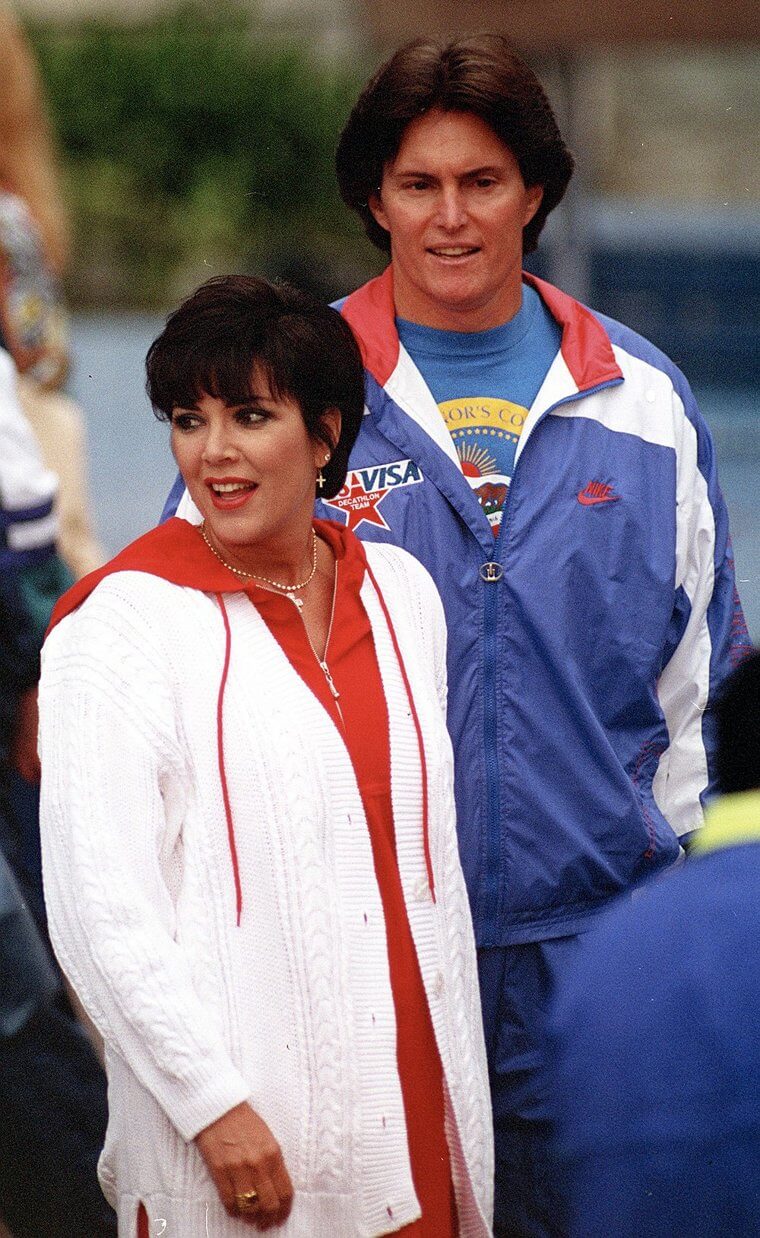 Kris claimed in 2013 that Caitlyn was the love of her life, but when her husband came out as transgender their relationship suffered and they divorced in 2014. They had two children together in their 23-year marriage - Kendall Jenner and Kylie Jenner. Caitlyn also has four children from a previous marriage: Burt, Casey, Brandon, and Brody. 
Finding Love at Age 66
Following her highly publicized divorce, Kris Jenner found happiness in the arms of her boyfriend, Corey Gamble. The Kardashian family matriarch met Gamble at a party in 2014 during her separation from her then-husband Caitlyn Jenner. Despite the circumstances, Gamble introduced himself to Jenner, and they hit it off immediately. Their bond quickly grew stronger, and they were spotted on dinner dates and a trip to Mexico shortly after they met.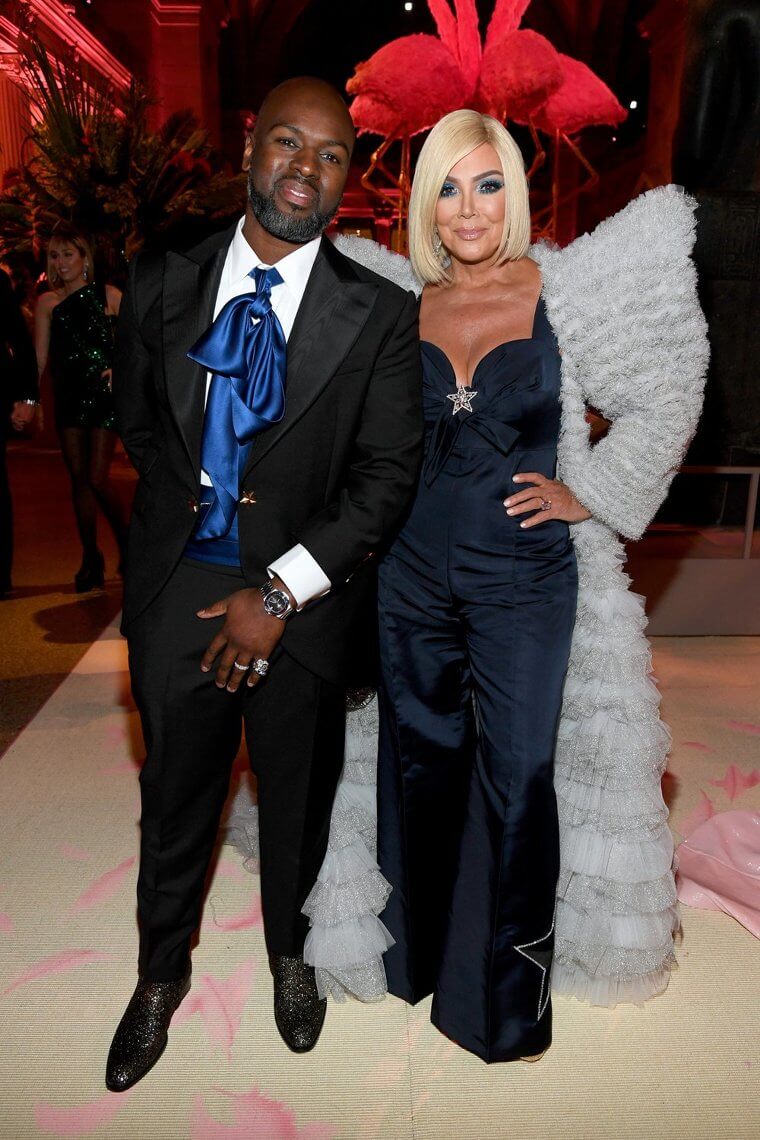 Despite their closeness, the couple kept their relationship status under wraps for a while, even leaving Jenner's children in the dark. In a 2015 episode of Keeping Up with the Kardashians, Kim expressed her reservations about their relationship, which prompted Jenner to confess, "It's so annoying that my own family is being so judgmental because all I really want to do is live my life." Jenner and Gamble finally made their relationship public in 2015 when they shared their status on Instagram.
Kris Jenner's Net Worth
No one can deny that the reason for the Kardashian and Jenner clan's success is directly linked to the effort and work put in by Kris Jenner. Her own net worth is a whopping $170 million - which she deserves.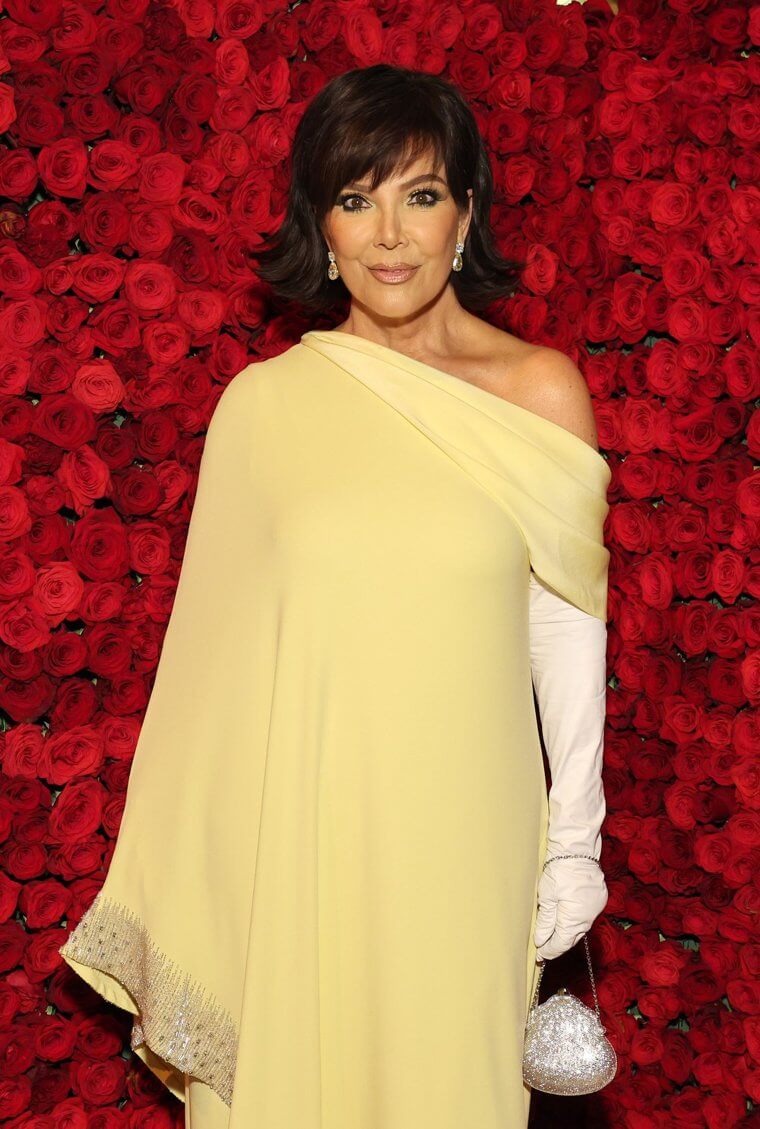 She also earns a monthly salary of around $40 million. As a businesswoman, entrepreneur, and television personality, Kris Jenner has made her fortune in all kinds of ways, starting with the most profitable Keeping Up With The Kardashians. Over the years her empire has grown, and she now owns several pieces of high-end real estate and homes, with luxury furniture, clothes, and cars to fill them. 
The Infamous Sex Tape
In 2007, a sex tape of Kim and her then-boyfriend Ray J leaked to the public. The tape quickly went viral and made worldwide headlines. At the time, many speculated that Kris, also Kim's manager, orchestrated the leak. However, Kris denied any involvement, stating on the Ellen Show, "I have never seen the tape. I don't want to see the tape. I have only heard about the tape. That's as far as I want to go."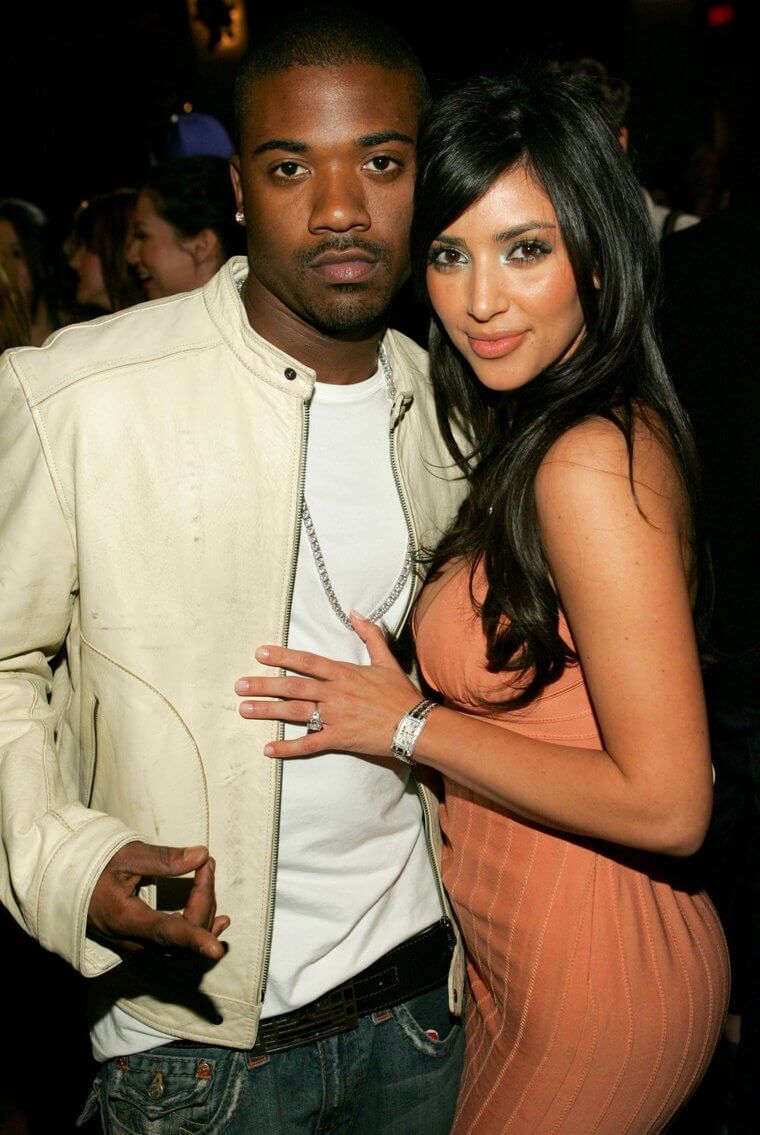 Kris added that she was devastated by the leak and that it was a difficult time for her family. In an interview with The Hollywood Reporter, she said, "It was a really traumatic thing. But I think that the good that came out of it was that I learned how to be a better manager and a better mom." However, Kim's playboy shoot shortly after the leak, which was accompanied by Kris, has left the public still speculating.
How It All Began
The Kardashian and Jenner clan owe everything to Kris Jenner. She is the one who marched into Ryan Seacrest's office back in 2006 and pitched him the idea for a reality show focused on the antics of her blended family. Friends of Kris Jenner had been telling her for years that her family was "entertaining" and albeit "crazy", and this was exactly how she sold the idea to Seacrest.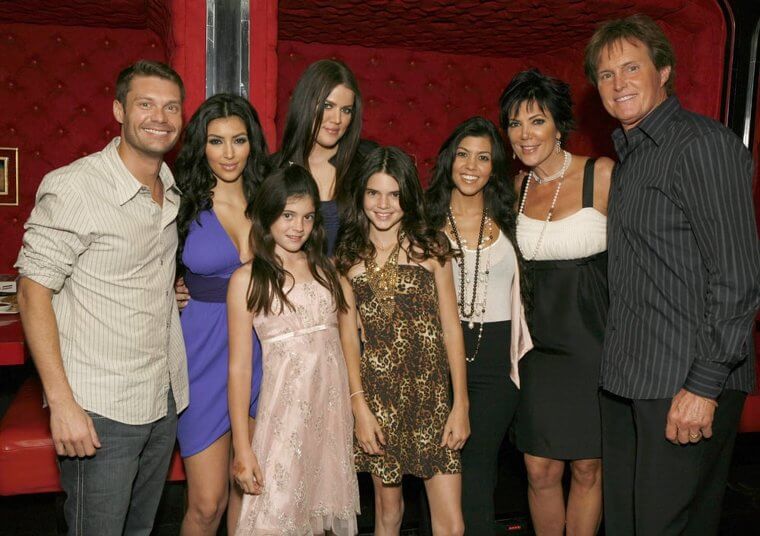 Years later Jenner will admit that she winged the entire pitch and that she only told her family about it after the fact. She invited them all to dinner and told them that E! had commissioned a reality show and they would all be starring in it. 
She's Had Some Surgery Done
Kris Jenner had admitted to having cosmetic surgery in the past. In 2012 she revealed that she had undergone both neck and facelift surgery six weeks before Kim Kardashian's marriage to Kris Humphries. She had wanted to look her best for the big day.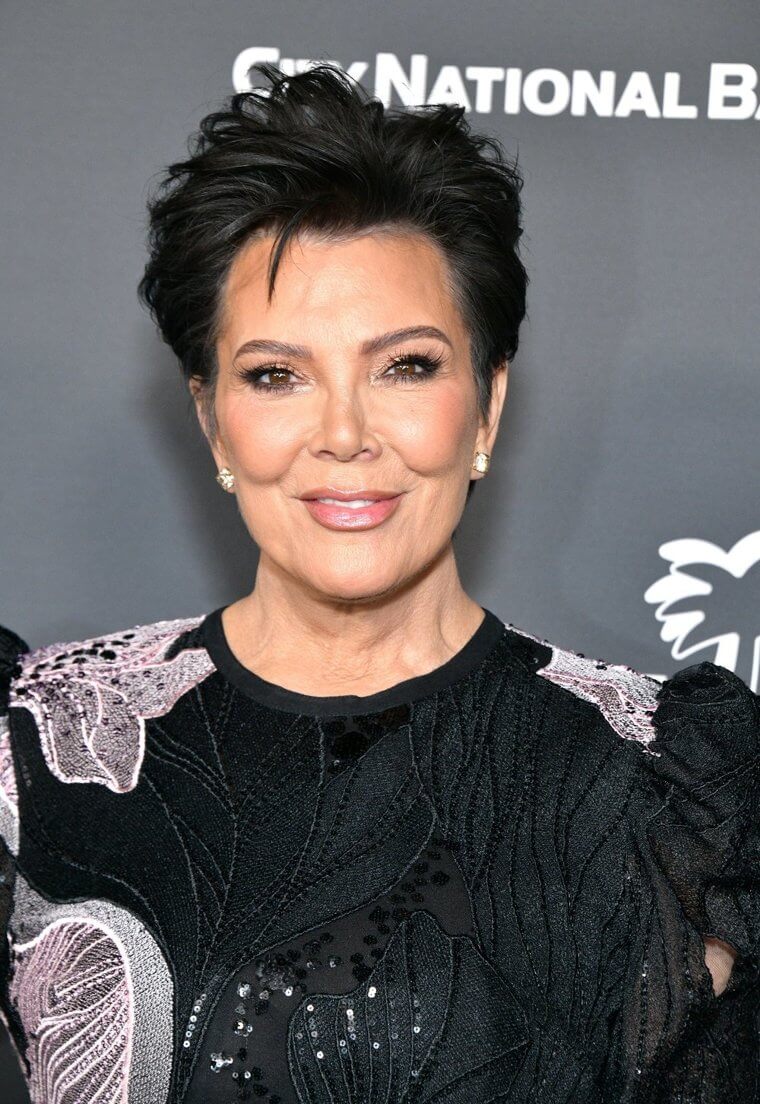 Despite the marriage only lasting two years, Jenner described the surgery as being "a transcendental, life-changing experience". Other than these surgeries Jenner has admitted to breast enlargement, a subsequent breast reduction, and Botox. Jenner has been very transparent regarding her procedures and has added that anyone considering surgery should do so for themselves, and not anyone else. 
Posing Nude Is No Problem
In 2007 her most famous daughter Kim was offered the chance to pose for Playboy magazine. Kim was initially reluctant to pose for the notorious magazine, but Kris convinced her that she would be following in the footsteps of icons such as Marilyn Monroe, Farah Fawcett, and Janet Jackson.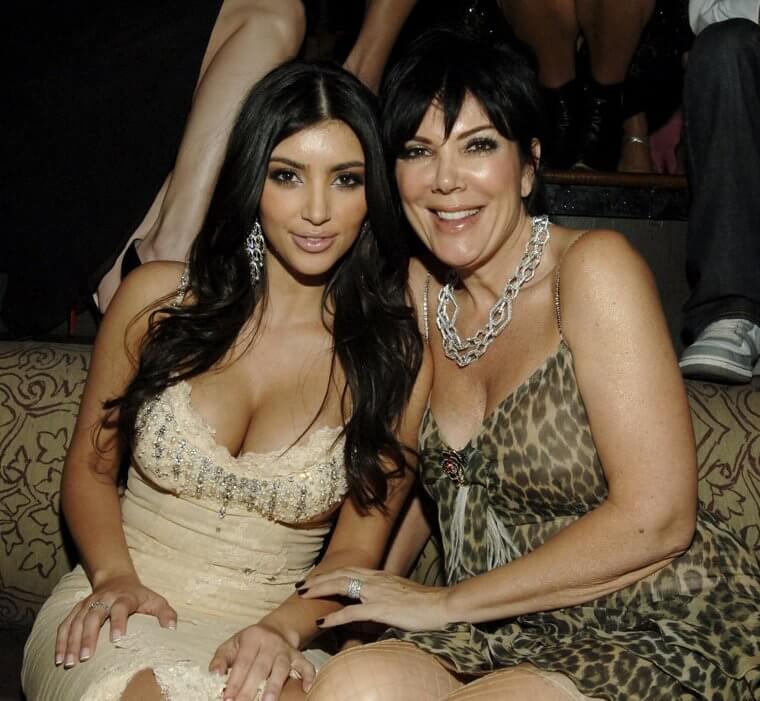 During the shoot, the late Hugh Hefner asked Kim to pose nude, and once again Kris convinced a reluctant Kim to take the plunge. Later Kim made her mother do her own nude shoot dressed only in an American flag and Caitlyn Jenner's Olympic medal. Kris had the photos from her shoot blown up and framed. 
Her Kids Like To Prank Her
Kris Jenner's kids love to prank their mother. Over the years and during countless episodes of Keeping Up With The Kardashians, the Kardashian and Jenner clan have made the matriarch the butt of many jokes.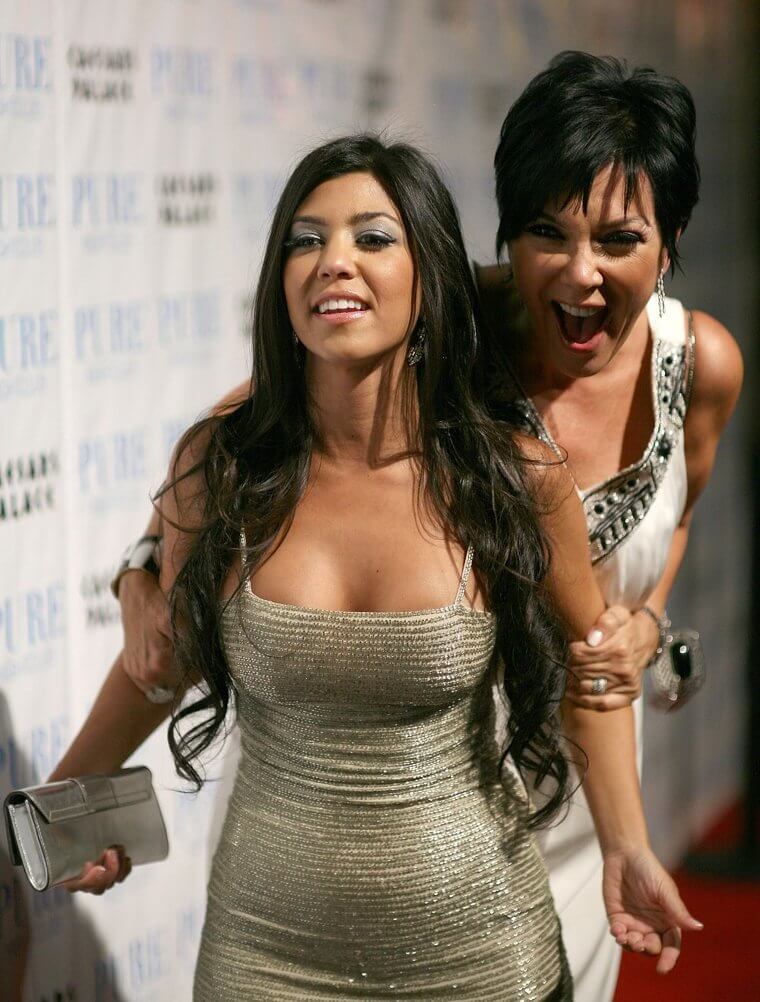 In one particular episode, Kris was complaining about suffering from 'empty nest syndrome' because all of her children had moved out of the house. As a joke Kim, Kourtney and Khloe hired a chimpanzee named Suzy to come and live with Kris for a week. They also made their mother take a lie detector test, and found out that Kim was Kris's favorite daughter. 
Kris Likes To Keep It Under Wraps
In the foyer of Kris Jenner's home there is a table near the front door, and on this table sits a pile of non-disclosure agreements that all visitors are expected to sign. Above the table and the NDA forms is a sign that reads: "What We Say Here, What We See Here, Let It Stay Here When We leave Here."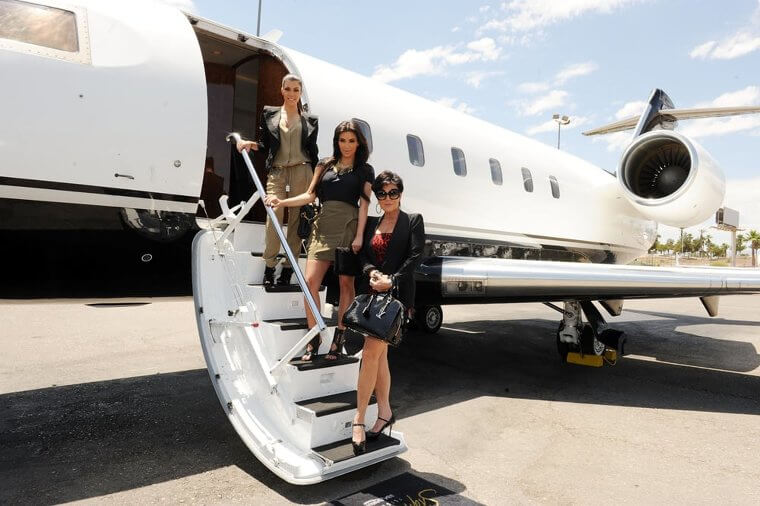 As well as having the NDAs which guard the family's right to secrecy, they also have cameras installed everywhere within the family home. There are even cameras on the ceiling. 
Kris And The Tramp Stamp
Kris Jenner has two tattoos, and one of them she deeply regrets getting. She has a cross on her lower back - a design that she copied from her daughter Khloe. The location of the tattoo caused her children to ridicule her, and refer to it as a 'tramp stamp'.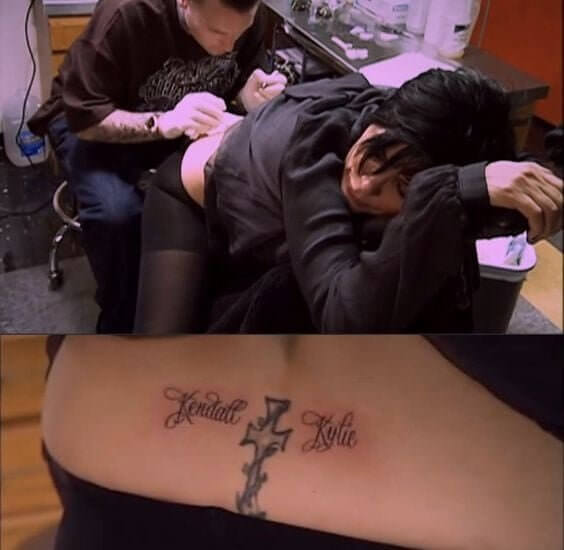 The second tattoo she received was during an episode of Keeping Up With The Kardashians and at the time Kris was under the influence of alcohol. She had initially decided to get all of her children's names tattooed on her lower back (next to the tramp stamp), but she ran out of space, and to this day she still only has Kylie and Kendall's names on her body. 

She Got Rob Hospitalized
A lot of crazy things have happened on the show, and a lot of it has happened whilst the family has been under the influence. In one particular episode, Kris played a prank on her son Rob by spiking his drink with Viagra.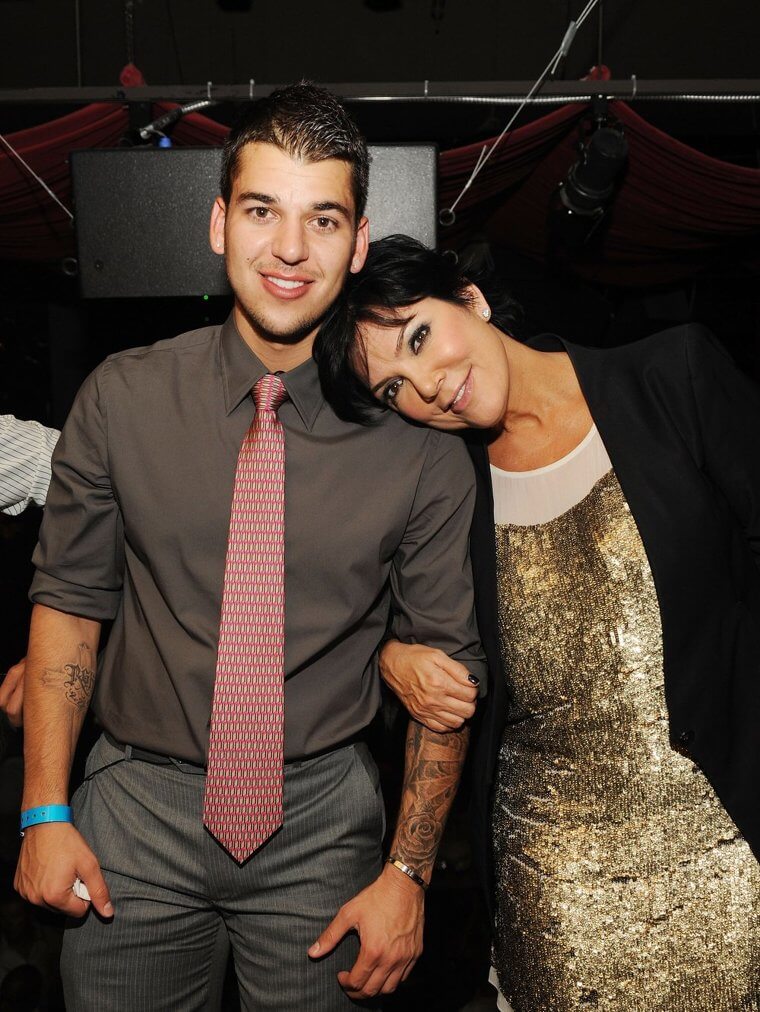 Rob's reaction to the drug was so severe that he had to be taken to the hospital, and Kris was forced to admit to the doctor that she was the cause of her son's predicament. Needless to say, the doctor was not impressed. 
Don't Ever Call Her Grandma
At this point, Kris Jenner has a total of 11 grandchildren. They are Mason Disick, Penelope Disick, Reign Disick, North West, Saint West, Chicago West, Psalm West, True Thompson, Dream Kardashian, Stormi Webster, and Wolf Webster.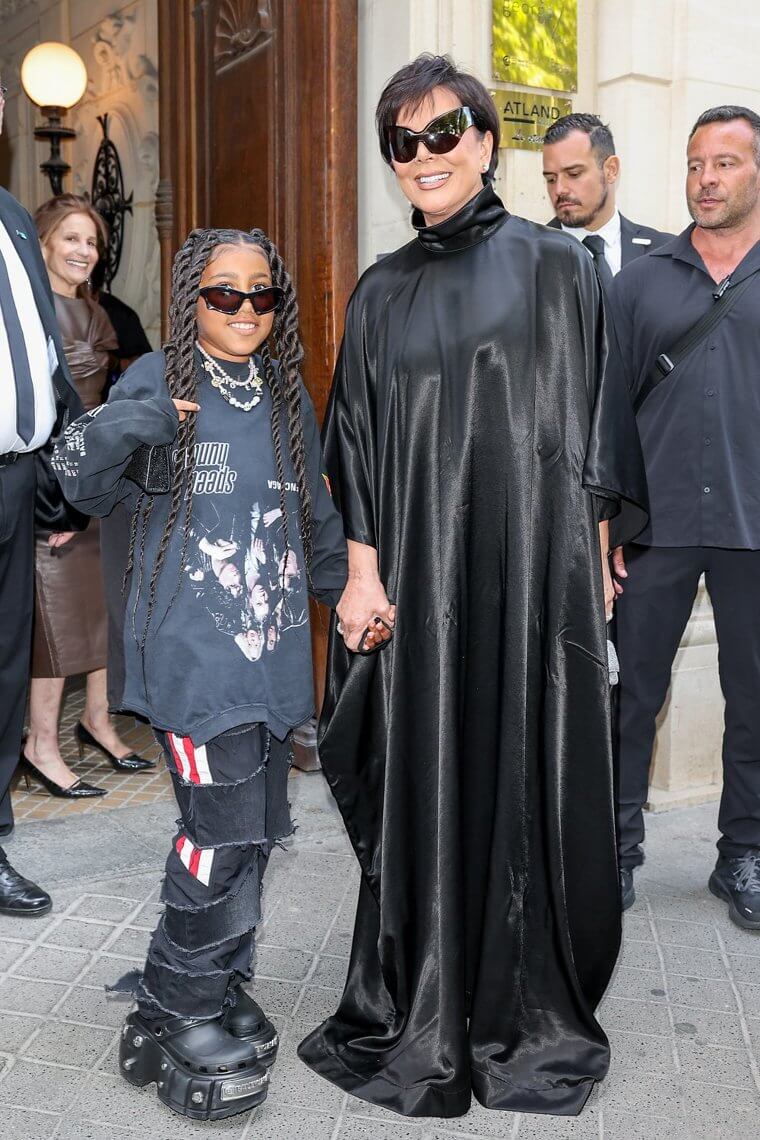 Kris absolutely adores all of her grandchildren, but she did make the mistake once of getting North West's name wrong and don't make the mistake of ever calling her "Grandma". She has told the kids to refer to her as "Lovey" instead.
That Very 90s Workout Video
During Kris's marriage to Caitlyn in the 90s the couple got involved in several different business deals and schemes to make money. One of the most bizarre things the Jenners did together was to make an exercise video available on VHS in 1994.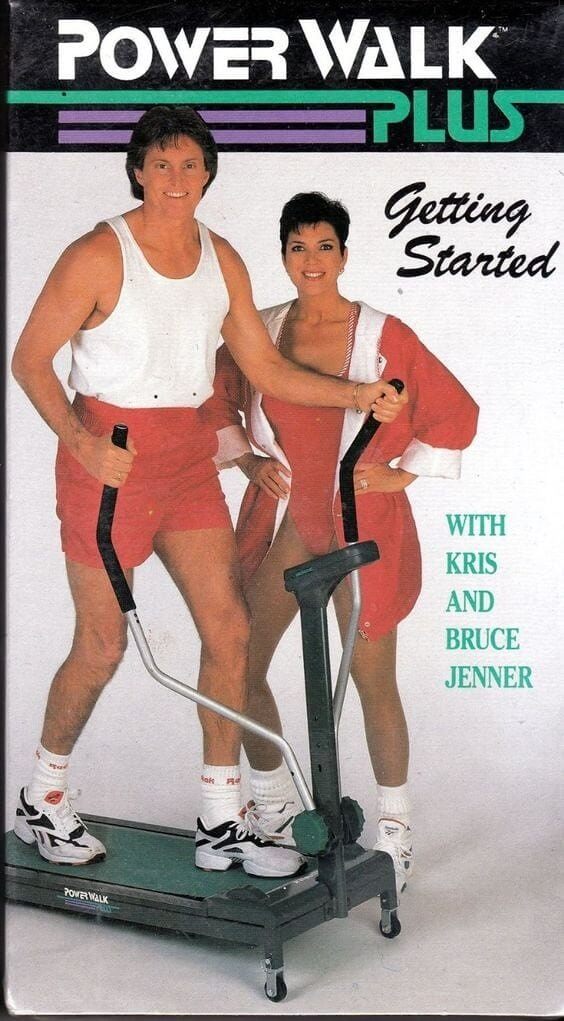 The video entitled Getting Started With Kris and Bruce Jenner promised to provide "all the benefits of walking, plus a total upper and lower body workout" and combined workouts with using the Power Walk Plus treadmill. The VHS tape is still available to purchase on Amazon. 
She Loves Filling Her House With Art
Kris Jenner takes great pride in her home, and in the interior decorating of all her luxury houses over the years. She is particularly fond of unique artwork and has a collage of her entire family covered by Snow White eating the poisoned apple in her foyer.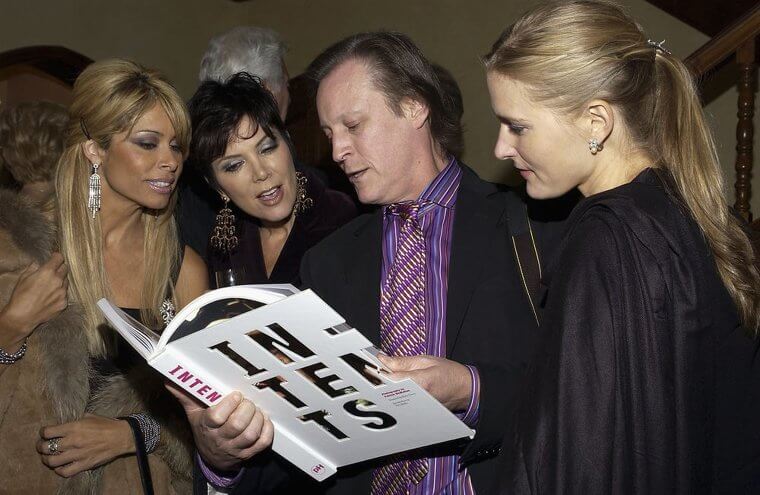 Jenner has quite an impressive art collection which includes a sculpture made by celebrity florist Jeff Haynes-Leathem, a canvas by Yoshitomo Nara, and the neon signs of Tracey Emin, a young British designer. 
She Loves Black Toilet Paper
Kris Jenner loves the finer things in life, and given the amount of money she is worth, she has always been able to buy exactly what she wants, when she wants it. One of her absolute must-haves to have in her home may surprise you though: she loves black toilet paper.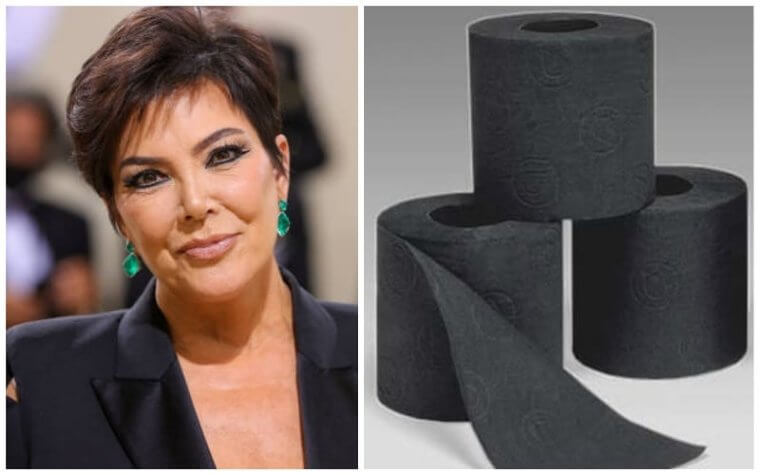 Jenner insists on having black toilet paper in all the bathrooms of her home, and this is mostly because her house has an all-black theme. The tiles are black, and the walls are black and white. It just makes sense that the toilet paper would match the rest of the interior design. 
She Loves Bulk Shopping
Kris Jenner may have a lot of money, and she may like the finer things in life, but that hasn't stopped her from enjoying a bit of bulk shopping now and then. Her favorite store is Costco which is known for its warehouse prices and sells pretty much anything you can think of.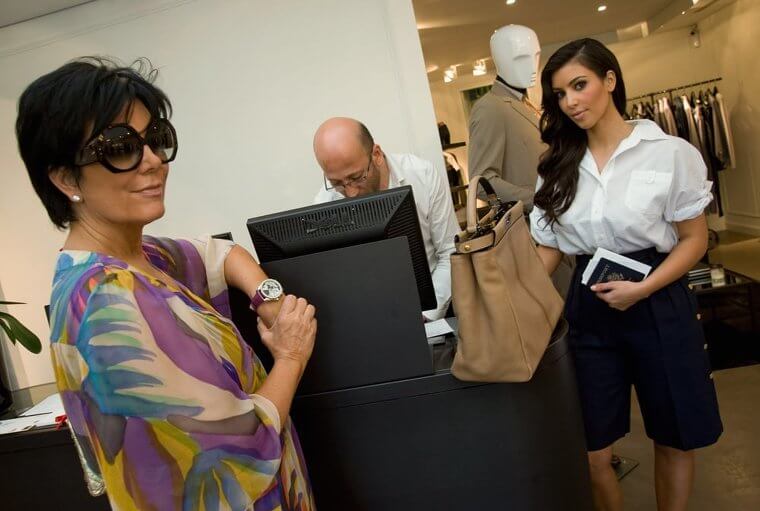 Jenner has likened shopping at Costco to getting a massage in interviews, and there are loads of photographic evidence that she still enjoys visiting the store today. 
Her Place Is In The Kitchen
Kris Jenner loves to cook. She loves it so much that in 2014 she released a cookbook entitled In The Kitchen With Kris: A Kollection of Kardashian-Jenner Family Favourites. In the book, she states that it's all about "the visual details", and will often make sure that her dinnerware matches the meals she prepares.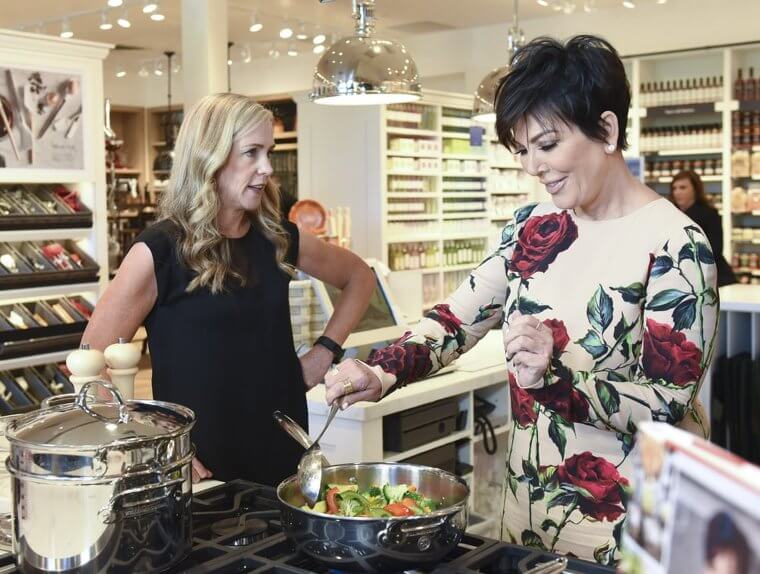 As well as cooking Kris also enjoys setting the table, and considers this as creative as painting or dancing. She loves to throw dinner parties, and when she does she enjoys using her refrigerator as a "conversation piece" when people are visiting. 

She's Obsessed With Her Driveway
Back when her daughter Kim was still married to Kanye West, her son-in-law commented on Kris's driveway and said that he disliked the grout that had been used. This comment made Kris have the entire driveway repaved with cobblestones she had imported from France.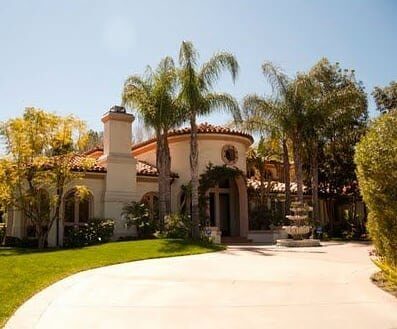 The process of repaving had to be rushed so that it could be done in time for a Christmas party she was hosting that year. After it was repaved she refused to let anyone drive onto the 'driveway' because she was concerned that cars would scratch the new cobblestones.
Kris Has A Custom Doorbell
Kris Jenner's house is as quirky as they come. Never mind the NDAs and the black toilet paper in all the bathrooms, she has rigged up her front doorbell to play the Keeping Up With The Kardashians theme song.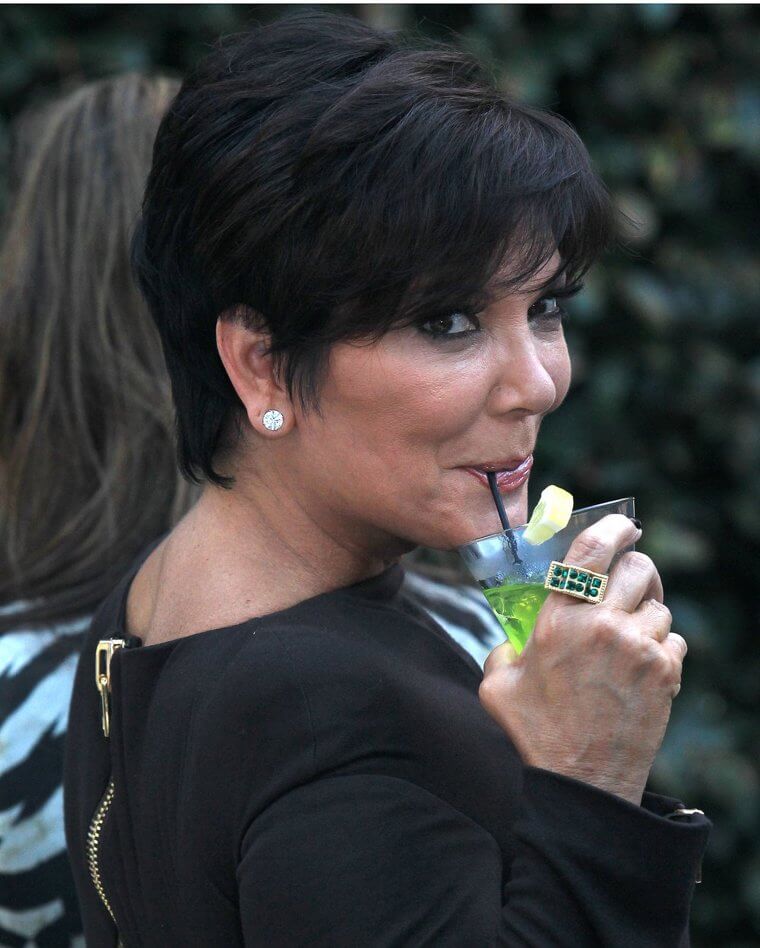 When you ring the bell the signature whistle that plays during the opening credits of the show will play throughout her house. I guess it's not that strange as she does owe her and her family's success on the reality show. 
She's The OG Momager
The term 'momager' has been thrown around in the press and is a combination of 'mom' and 'manager'. It is the perfect word to describe Kris Jenner, and the years she has tirelessly put into her children's careers (and her own).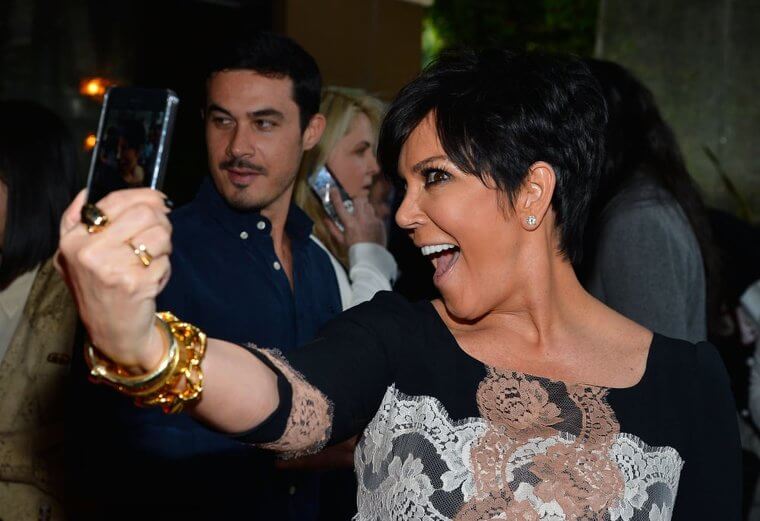 In 2016 she had the word 'momager' trademarked and owns a customized bathrobe with the word emblazoned on the back of it. Over the years Kris has been criticized for her approach to her children's careers, but one cannot deny the fact that she is good at what she does. 
Kim Accused Her Of Stealing
Kim may be Kris Jenner's favorite daughter, but this didn't stop her from accusing her mother of stealing. When she was still married to Kanye West Kim accused Kris of stealing 10 slabs of Italian marble from the couple when they were renovating their home.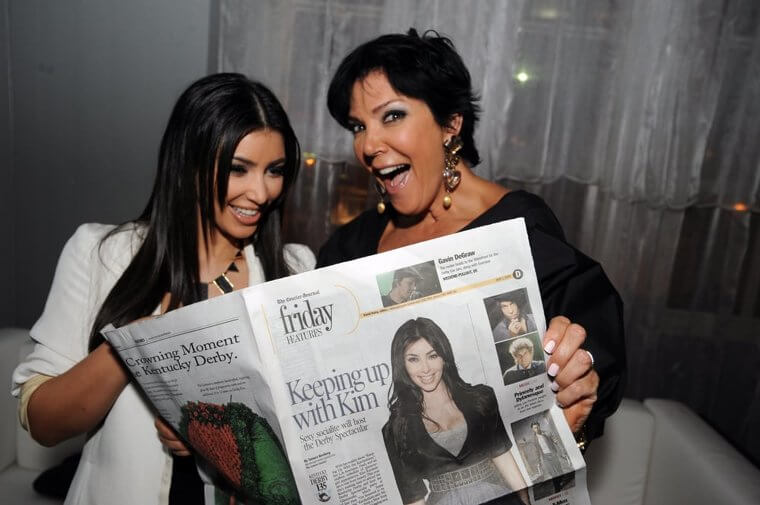 The particular marble called Calacatta Gold is not available in the United States, and Kim was desperate to get the missing slabs back. She even offered her mother a reward of $1 million to locate the slabs, but Kris turned her daughter down. 
Kris The Talk Show Host
Kris Jenner had always wanted her own talk show and in 2013 she finally got the chance to host her own celebrity show. It was named simply Kris and the momager did everything in her power to keep the ratings up. 

Unfortunately even getting Kanye West as a guest, and being the first person to share a photo of Kim's baby North West wasn't enough to keep the ratings up and the show was canceled after its six-week trial was up. 
Being Interviewed By Oprah
In 2012 Kris Jenner was interviewed by the talk show queen herself, Oprah Winfrey. She has revealed that being interviewed by Oprah is one of the highlights of her life and that it was the highlight of 2012.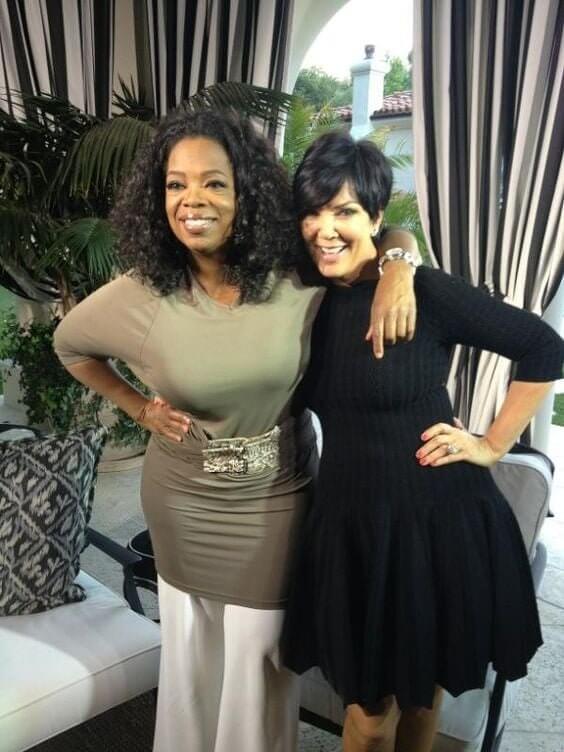 Interestingly enough 2012 was also the year that her daughter Kourtney gave birth to Kris's granddaughter Penelope. One would think that this event would have been the highlight of the year, but Kris still maintains it was Oprah. 
She's The Queen Of Endorsements
Kris Jenner has endorsed a lot of different products and programs over the years. Some of them have been perfectly normal such as her daughter's beauty and fashion lines. However, she has also lent her name and face to some pretty unique products.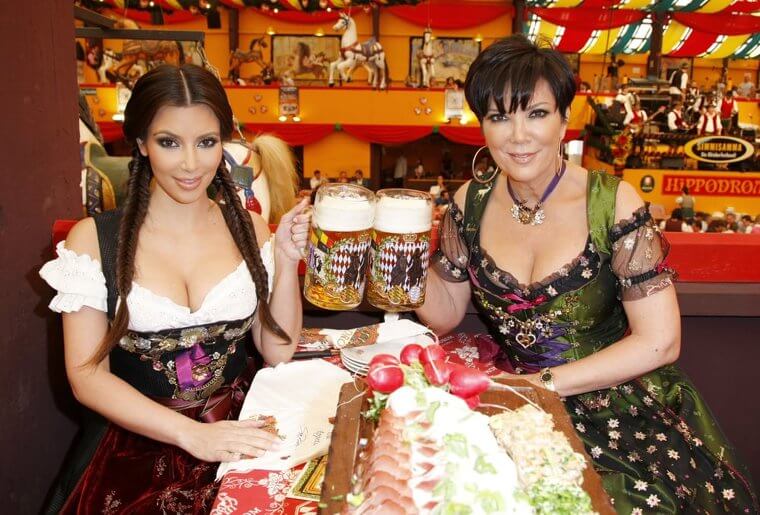 She has endorsed a vodka-based drink, viagra tablets for women, and a range of incontinence pads by Poise. She's also helped endorse her son Rob Kardashian's sock line, and his range of hot sauce. The Kardashian-Jenner clan seems to have their hands in every pie imaginable.