Life is too short, and this could not be more true for these celebrities, whose lives ended prematurely and have definitely impacted us in many ways. This list of last-known pictures of stars and prominent individuals encompasses some of them posing for their last photos, while others unknowingly had their photos taken by fans or the paparazzi. Daunting enough? You decide. Take a look at the full list.
Gene Wilder
Gene Wilder is beloved by many, whether it is younger audiences who know him as Willy Wonka or older audiences who remember him from "Blazing Saddles" and "Young Frankenstein." His productivity as an actor declined in the 1990s and, by the 2000s, he was all but retired, but he would spend his time painting and writing books.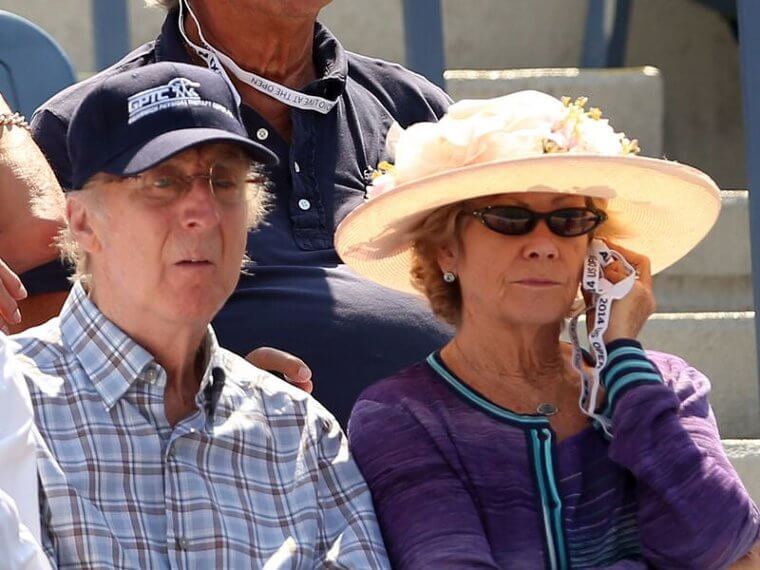 Wilder kept a low profile, but he kept going to his biggest love - tennis, specifically the US Open. He had Alzheimer's disease but kept his condition private from the public as he did not want young fans of Willy Wonka to worry about him. 
Whitney Houston
The music world saw a huge loss with the death of Whitney Houston. This image shows Houston not being herself even on stage just before the day she died. She was found the next day unconscious, submerged in the bathtub at the Beverly Hilton Hotel, on February 11, 2012. She drowned, and drugs were found in her system, which were said to have contributed to the accident.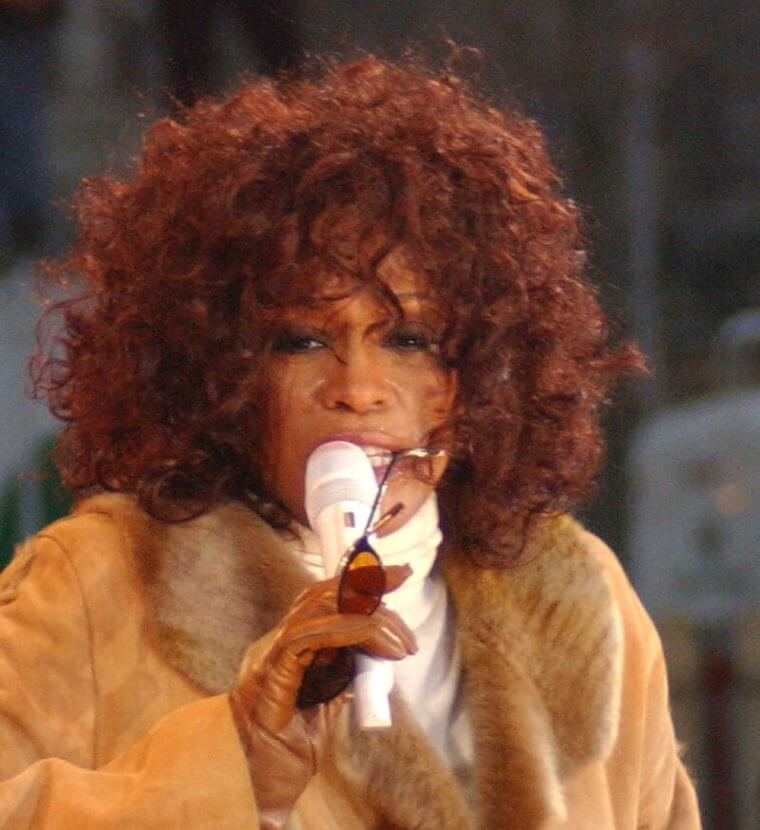 To make this tragedy even worse, Bobbi Kristina Brown, the daughter of Houston and Bobby Brown, was only 22 years old when she was found face down in a bathtub just a few years later. She survived the incident but ended up in a coma, and she died six months later.  

Tom Sizemore
Sizemore posed for this picture unknowingly for the last time in early 2023 and signs of decay are visible in plain sight. Sizemore made headlines when he passed away at the age of 61 due to a brain aneurysm. He was known for working with Hollywood's most prominent filmmakers, including Martin Scorsese, Steven Spielberg, and Oliver Stone. The late star had struggled with many years of drug abuse and had faced numerous legal troubles such as a violent incident with former fiancee Heidi Fleiss. The star had left a net worth of $500,000 at the time of his death.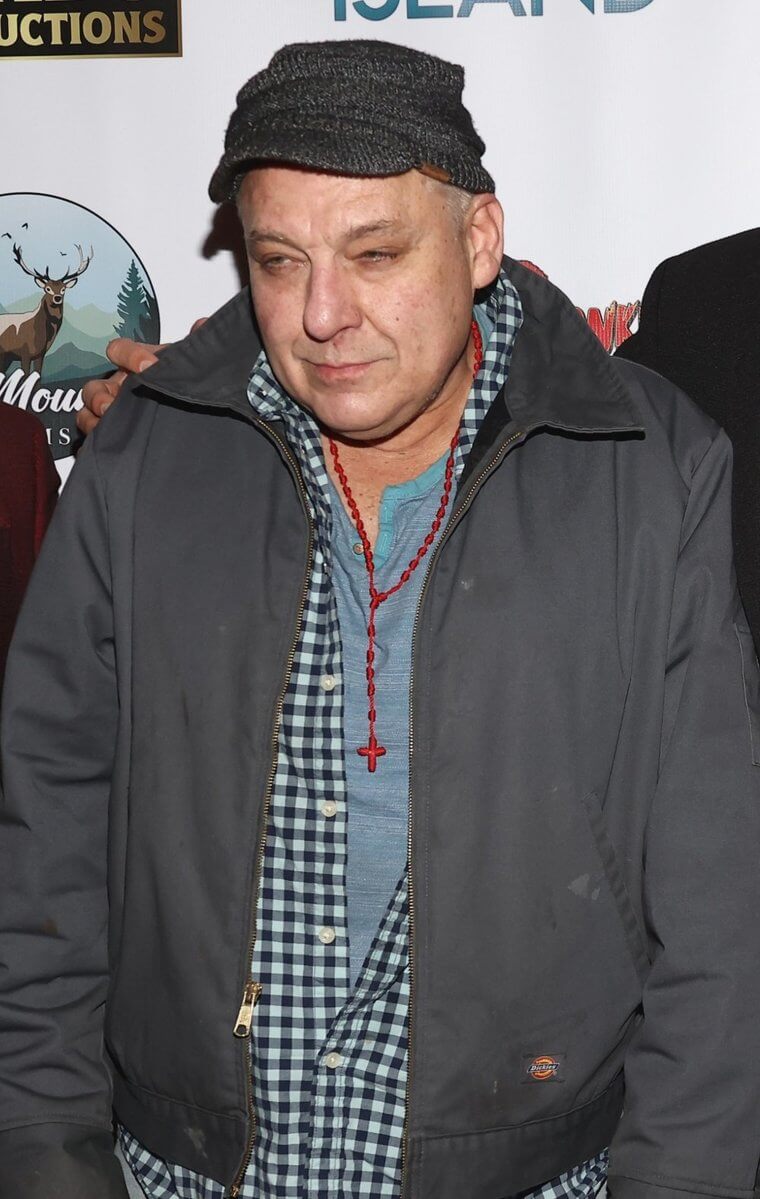 Tom had an extensive career that encompassed over 200 film and television credits. He will always be remembered for his performances in iconic films like Saving Private Ryan, Black Hawk Down, and Heat. 
Prince Philip
The Duke of Edinburgh died, aged 99, at Windsor Castle on April 9th, 2021. He was 99 when he died, and it happened less than a month after he left the hospital. He was admitted to the hospital for unspecified health troubles.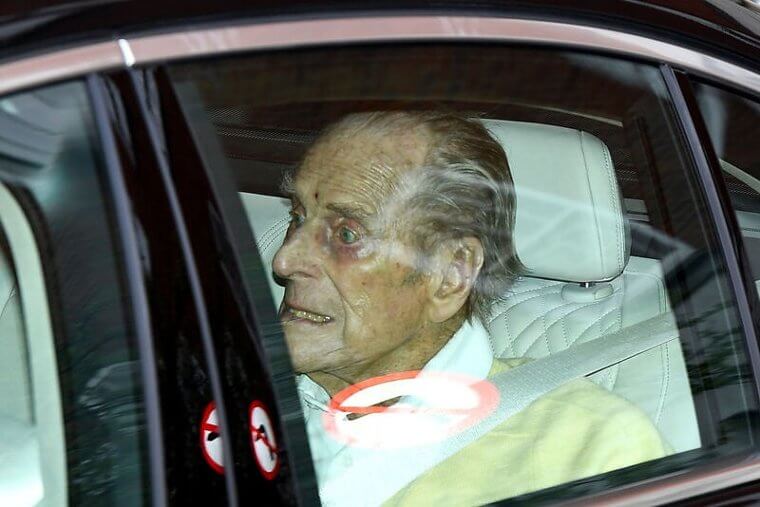 His last set of photos shows him in the car being returned to the castle from the hospital, wearing a yellow robe of some sort, sitting in the back of a car. He hasn't been seen since. 

David Bowie
The beloved musician and fashion icon died on January 10, 2016, after struggling with cancer. This picture--from his Instagram account--was taken just 48 hours before he passed away. In the music video for his last song, "Lazarus," Bowie was shown in a hospital bed yelling up at the sky. Many fans interpreted this scene as Bowie's farewell.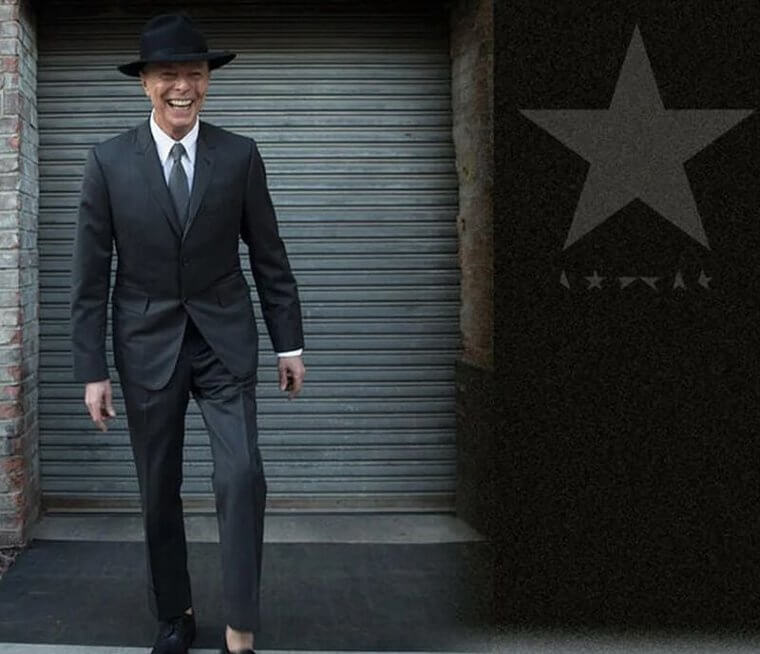 Although Bowie had been diagnosed with cancer years prior, he didn't realize the illness was terminal until a few months before his death. While he was still alive, Bowie claimed that the "Lazarus" video was not a farewell message, but the timing seemed oddly aligned. Nevertheless, Bowie's charismatic talent will live on forever in his music—all 25 albums.

Lucille Ball
The I Love Lucy star's last public appearance was at the Academy Awards in 1989. Bob Hope, a close friend of Ball's, had coaxed her into coming, but she didn't appear to enjoy the event. She exclaimed, "No one cares what the hell he looks like, but everybody cares what I look like — God, I'm so tired of myself."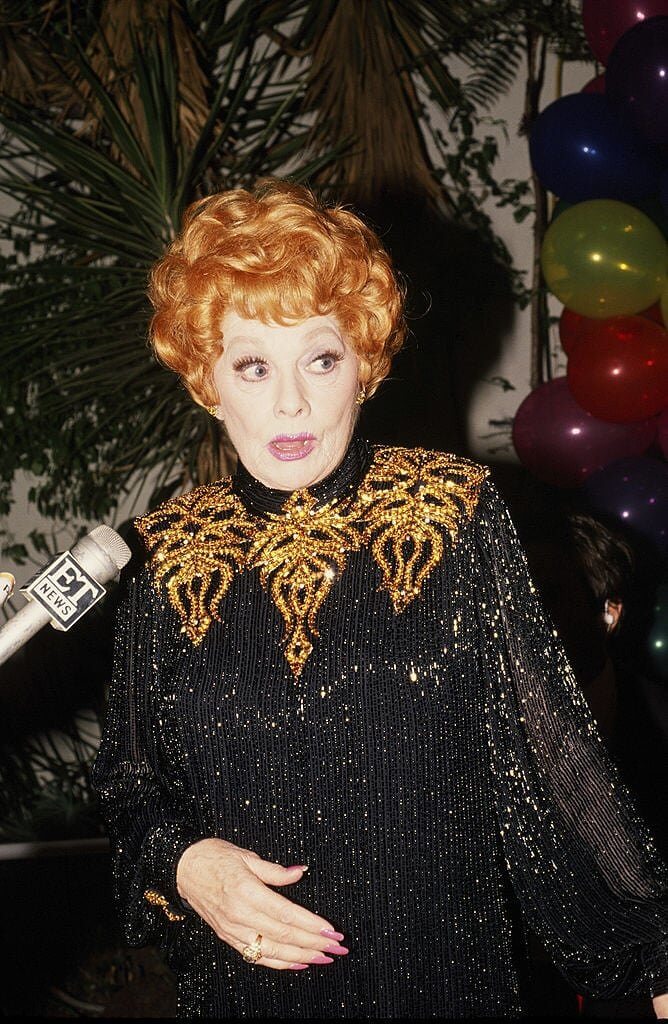 Ball's husband, Desi Arnaz, had passed away three years prior, and she had been noticeably upset ever since. She began to have serious health issues in 1989 and needed to undergo heart surgery. She was miserable in the hospital and died of a ruptured artery on April 26, 1989. While that's the technical diagnosis, some claim it was a broken heart that killed her.

Princess Diana
Princess Diana's fame was first established through her marriage, and subsequent divorce, to the Prince of Wales and son of Queen Elizabeth and Prince Philip, Charles George. She continued to gain attention for other notable acts, including her charity work for victims of both AIDS and international conflicts. Diana was constantly followed by paparazzi, and this fact played a role in her death on August 31, 1997.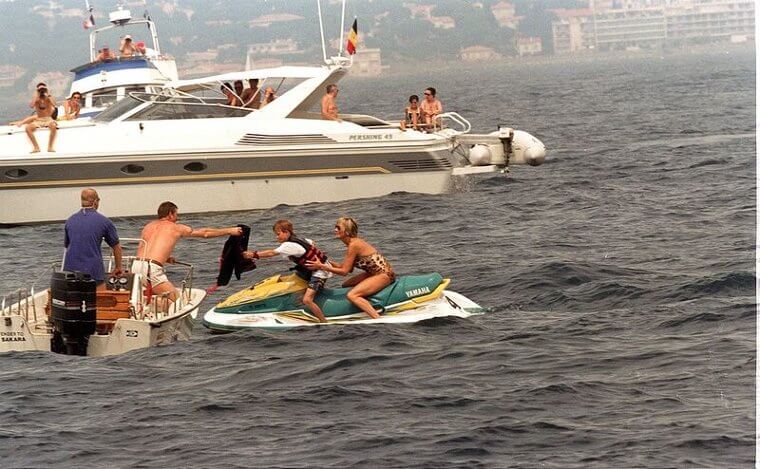 Diana was leaving the Ritz in Paris with her boyfriend, Dodi Al-Fayed, an Egyptian billionaire. Upon entering her car, her driver took off very quickly in an attempt to avoid the paparazzi. This led to a crash at the Pont d'Alma Bridge. Henri Paul, the driver, and Al-Fayed died instantly. Princess Diana was rushed to the hospital but died from her injuries later that night. It was later revealed that the driver had been drunk and on anti-depressants. This picture was taken a few days before her daeth.

Ray Liotta
Ray Liotta, 67, died in his sleep on May 26, 2022, while filming Dangerous Waters in the Dominican Republic. He was a renowned and celebrated actor, known for his roles in Goodfellas, Field of Dreams, and Grand Theft Auto: Vice City. Liotta had several upcoming projects, and had been engaged to Jacy Nittolo since 2020.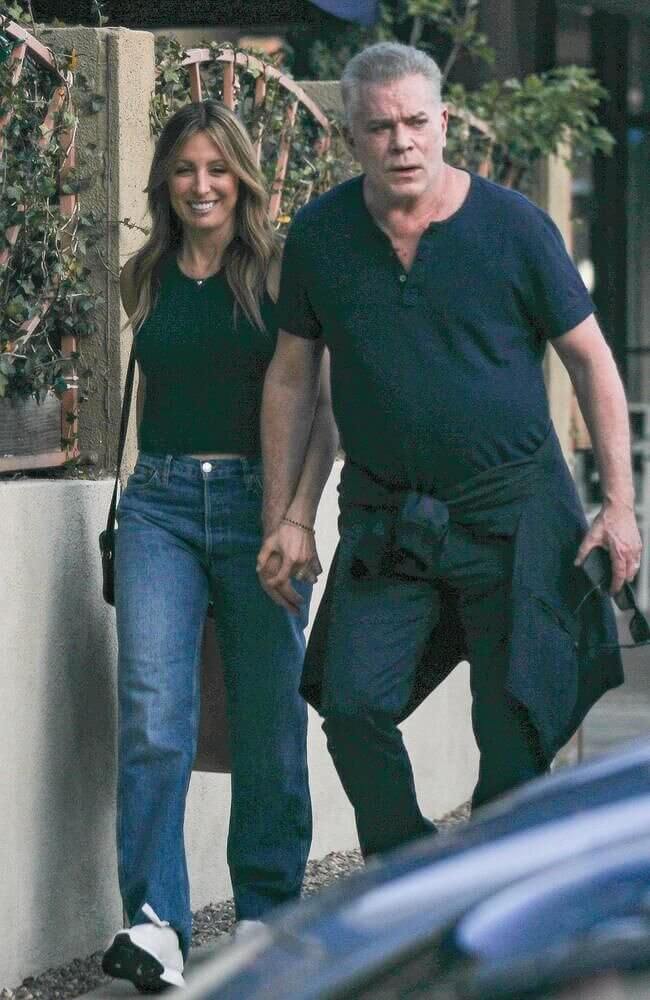 Liotta's final public moments were fortunately happy. He was last seen in public holding hands with his fiance, Jacy Nittolo. The happy couple was walking in Pacific Palisades, California. Liotta is survived by his 23-year-old daughter Karsen. 

Burt Reynolds
In the 70s and 80s, Burt Reynolds was the epitome of cool. The iconic actor's resume included Smokey the Bandit, The Longest Yard, and Deliverance. He also played a notable role in Boogie Nights as a porn director, Jack Horner.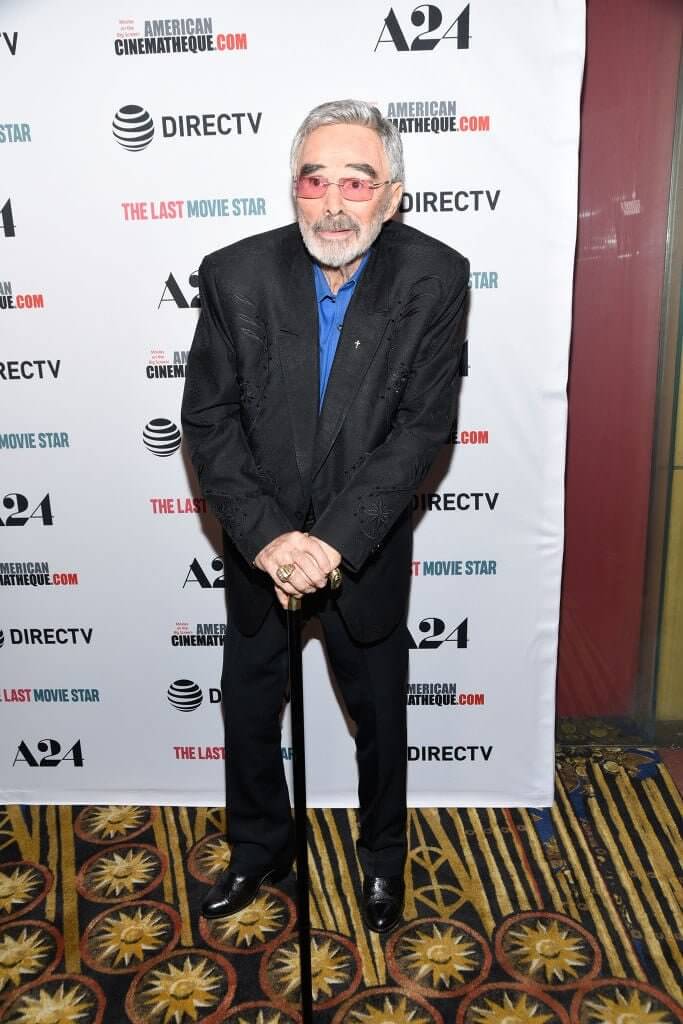 While he was very respected in Hollywood, Reynolds admitted that he would've liked to play more serious characters during his career. He deeply regretted missing out on the opportunity to play a part in the movie Endearment. Despite this, Reynolds was still one of the film industry's top-earning A-listers. With his legendary career behind him, he died of a heart attack at the age of 82 in 2018.

Pelé
Before passing away on December 29th, 2022, at the age of 82, Brazilian football legend Pelé was suffering from health complications - namely as a result of colon cancer. Hospitalized in the Fall, he sent an encouraging message to fans to stay positive, saying, "My friends, I want to keep everyone calm and positive. I'm strong, with a lot of hope and I follow my treatment as usual. I want to thank the entire medical and nursing team for all the care I have received. I have a lot of faith in God and every message of love I receive from you all over the world keeps me full of energy."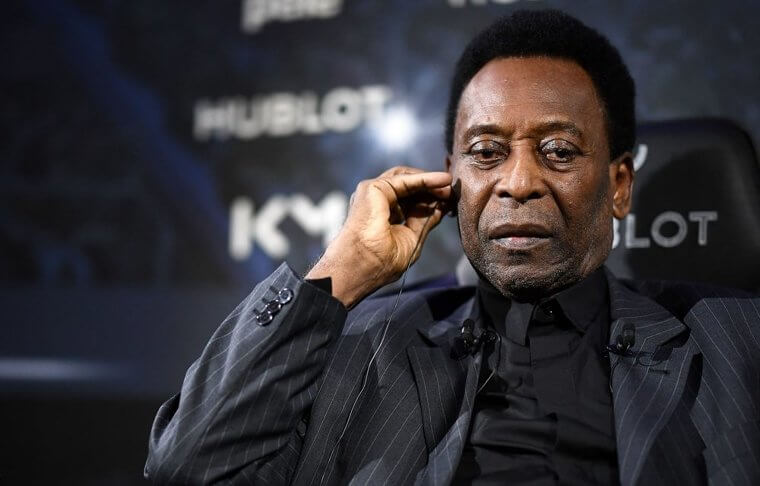 A legendary player, Pelé was voted Player of the Century by multiple football governing bodies. He was well-loved around the world, though not as much by some of his children, who characterized him as an absentee father. 

Paul Walker
Paul Walker was at the height of his career, with the "Fast and Furious" becoming a bigger sensation with every film, when he died in a tragic car accident on November 30, 2013. He can be seen in this photo pulling away from an event for Walker's charity Reach Out Worldwide It was the last place he went to before the crash, which killed him immediately.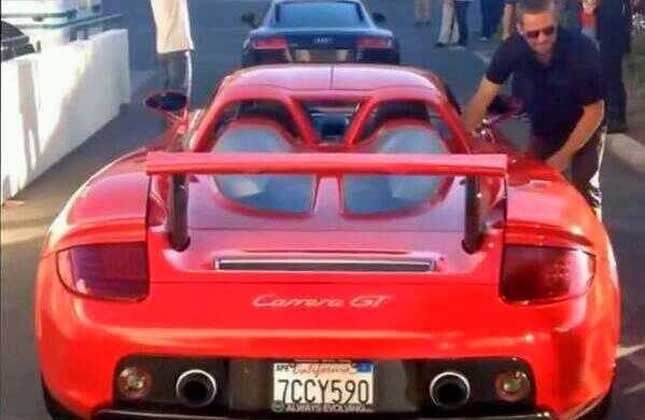 His friend Roger Rodas was driving the car, and he also died. Walker's family filed wrongful death claims against Porsche, blaming their vehicle for his death, and multiple settlements were made to the family.   

Betty White
Betty White was one of the most famous and longest-working names in Hollywood. She made her big break in Golden Girls and never stopped surprising us with her talent and kindness since then.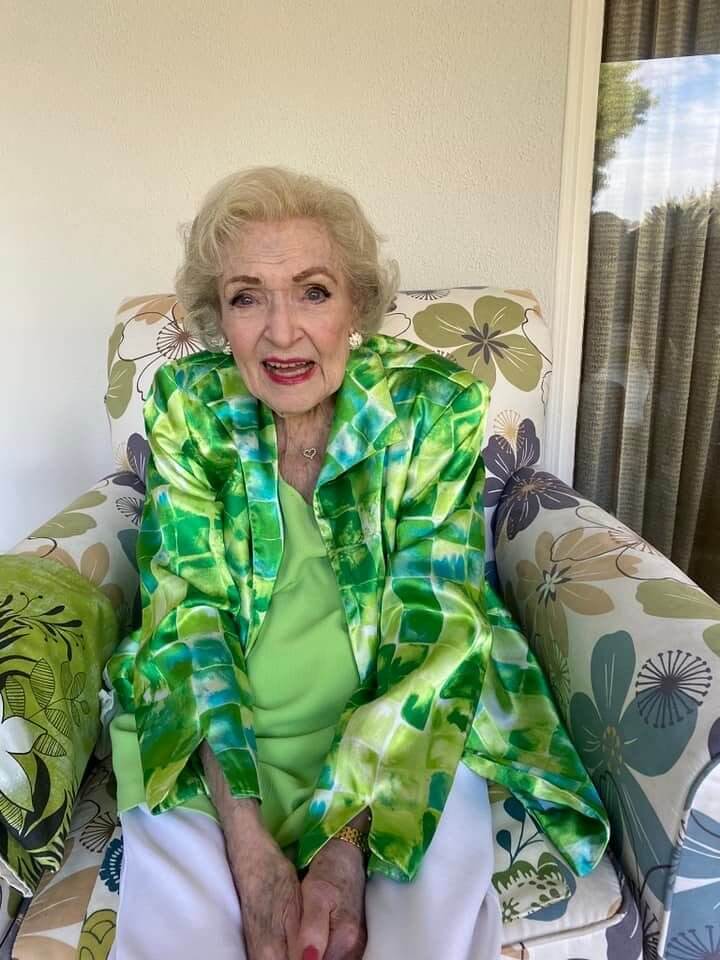 This photo of her was taken on the 20th of December, a week and a half before she passed away on the 31st of December at the age of 99, a couple of weeks before her 100th birthday. Her former assistant posted it on Facebook for the occasion with the caption "She was radiant and beautiful and as happy as ever. Thanks to all of you who are doing kind things today and every day to make the world a better place."

George Harrison
George Harrison was suffering from cancer in the final year of his life. Rumors came out in May 2001 that he had an operation to remove cancer from his lung, and in July he was in Switzerland receiving treatment for a brain tumor.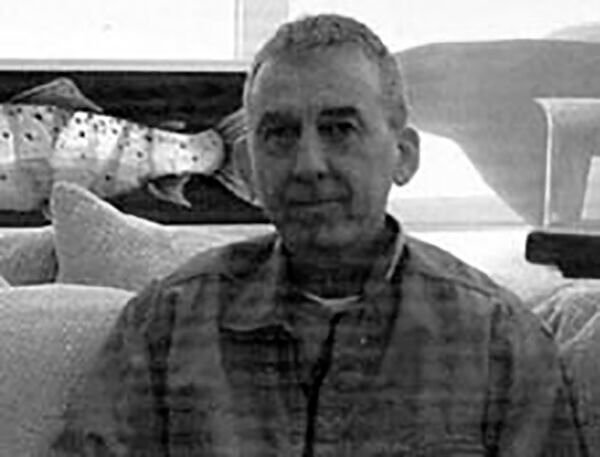 In November, he was in New York for radiotherapy to fight the lung tumor that spread to his brain, and he spent his final days in Los Angeles at Paul McCartney's house before he died on November 28, 2001. George had his ashes scattered in the Ganges and Yamuna rivers in India, following the Hindu beliefs that he followed.  

Cory Monteith
When Cory Monteith, who made his name on the show "Glee," in which he played Finn Hudson, died of a heroin and alcohol overdose on July 13th, 2013, fans were shattered at the loss of this bright young star.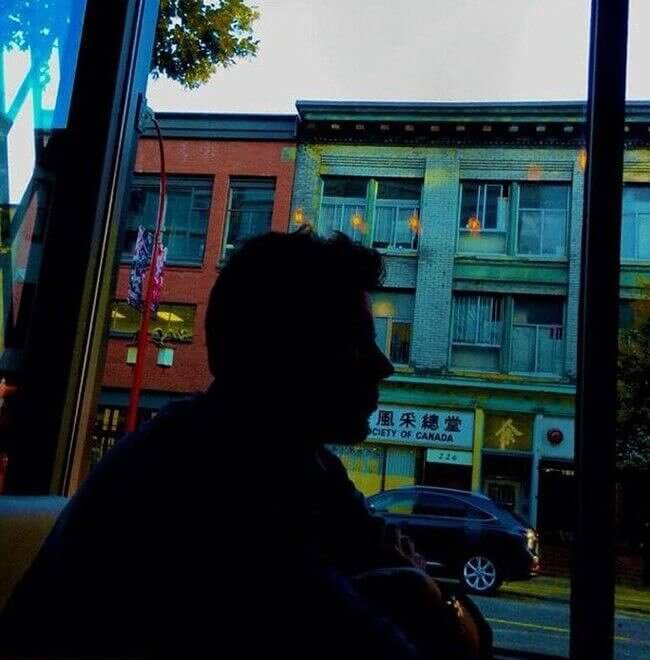 Cory had substance abuse problems since he was a teenager, and just two days before he was discovered in his hotel room already dead as a result of drugs and alcohol, this photo of him was taken. What may have been a totally normal picture takes on a whole new meaning, as the silhouette has a haunting quality. 

Raquel Welch
After acting in One Million Years B.C., Raquel Welch became quite popular in the 1970s. Born in Chicago in 1940, Jo Raquel Tejada studied drama and ballet when she was little. She was so good at it that she even won small titles such as "Miss Contour" and "Miss Photogenic". Back then, it was impossible to deny Raquel's talent and the great things she was meant to do in the movie industry.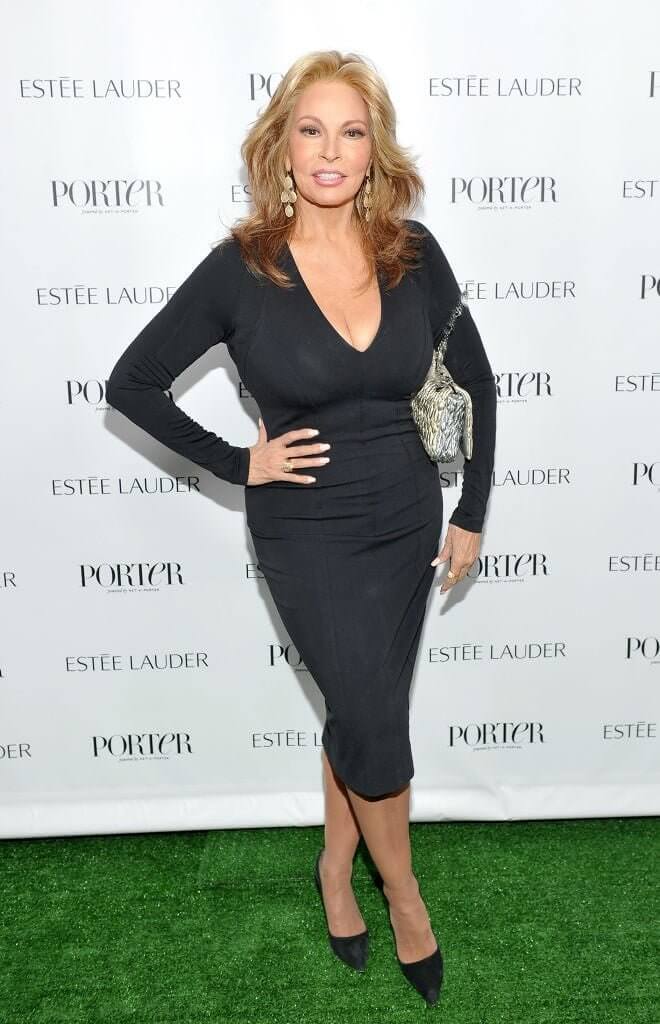 Her role in The Three Musketeers won her a Golden Globe award in 1973. Later, she released a book titled Total Beauty and Fitness Program. Recently, Raquel acted in the TV films The Ultimate Legacy and House of Versace. She unfortunately passed away on February 15, 2023 at age 82 after a brief illness. This is the last picture of her taken at an official event in 2017, before her health started deteriorating. 

Jennie Rivera
Regional Mexican music inspiration, Dolores Janney "Jenni" Rivera Saavedra, had many talents. She sang, wrote songs, acted, produced, and performed acts of kindness. Rivera was also thought to be the most important female artist in her genre of music.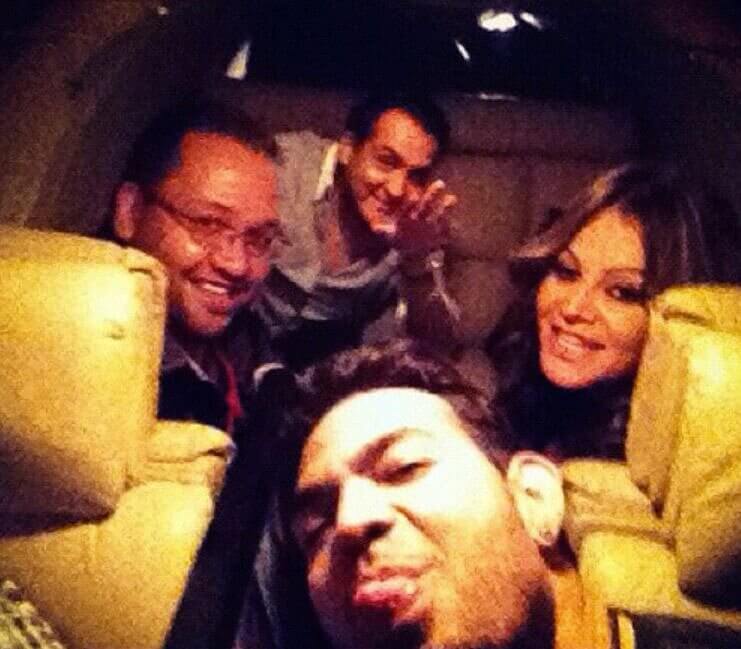 In December 2012, after a performance the previous night, she boarded a jet with a few other passengers. The picture shows her and others on board, shortly before takeoff and crashing. The reason for crashing was unknown, but everyone perished when the plane completely disintegrated upon impact with the ground.

Rock Hudson
When Rock Hudson passed away in his sleep on October 2nd, 1985 at age 59, it marked the first time AIDS had killed a major celebrity. Diagnosed with the disease a year before, Hudson revealed his diagnosis to the public through his French publicist just two months before his death.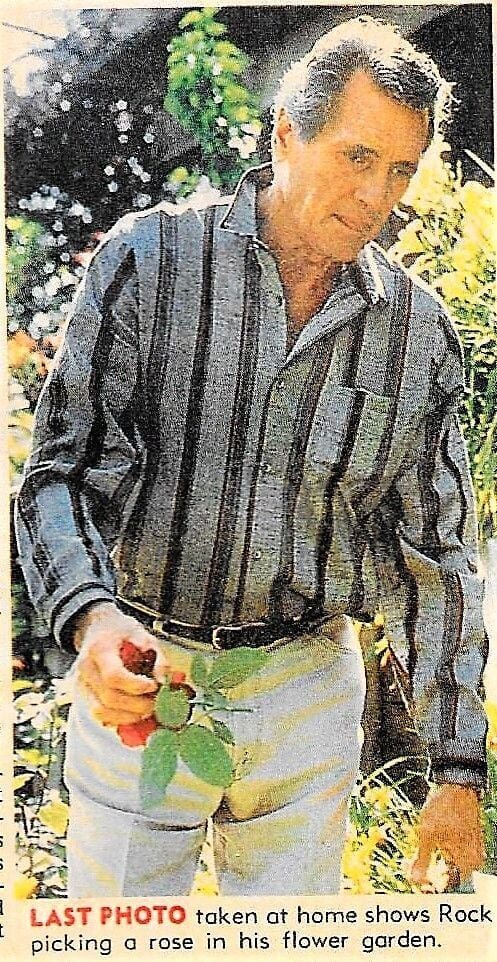 Just before his diagnosis was revealed, Hudson made an appearance on his longtime friend and collaborator, Doris Day's, variety show. She revealed that while filming, "He'd get very tired...he couldn't eat. I'd say 'What if I get a fork and feed you' but he said 'Doris I can't eat.'"

Amy Winehouse
Amy Winehouse was an incredibly talented, yet troubled individual. Her struggles with drug and alcohol abuse were well-known—brought into the spotlight by her hit song "Rehab." After a brief stint of sobriety, Winehouse relapsed and died from alcohol poisoning on July 23, 2011. Like many musicians, she passed away at the age of 27.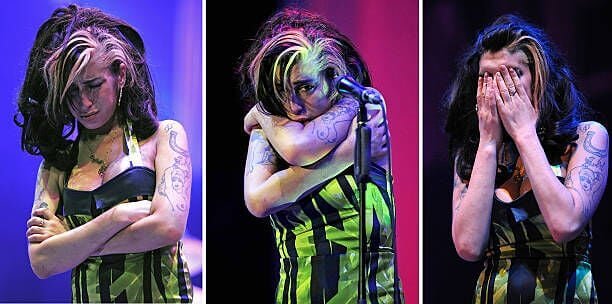 Winehouse was a highly regarded musician with five Grammy awards under her belt, including Best Album. But, when we look at the lyrics of her song, "Rehab," her death is not all that surprising. "They tried to make me go to rehab. I said, no, no, no… Yes, I been black, but when I come back, you'll know, know, know…" This image is from her last concert, just before she died.

Jim Morrison
This picture, taken in the French town of Saint-Leud'Esserent, shows Morrison with his long-time partner, Pamela Courson. Just five days later, Morrison died of an apparent drug overdose in Paris. He had been faced with some legal troubles back in the US, so he had come to France to get away from his problems back home.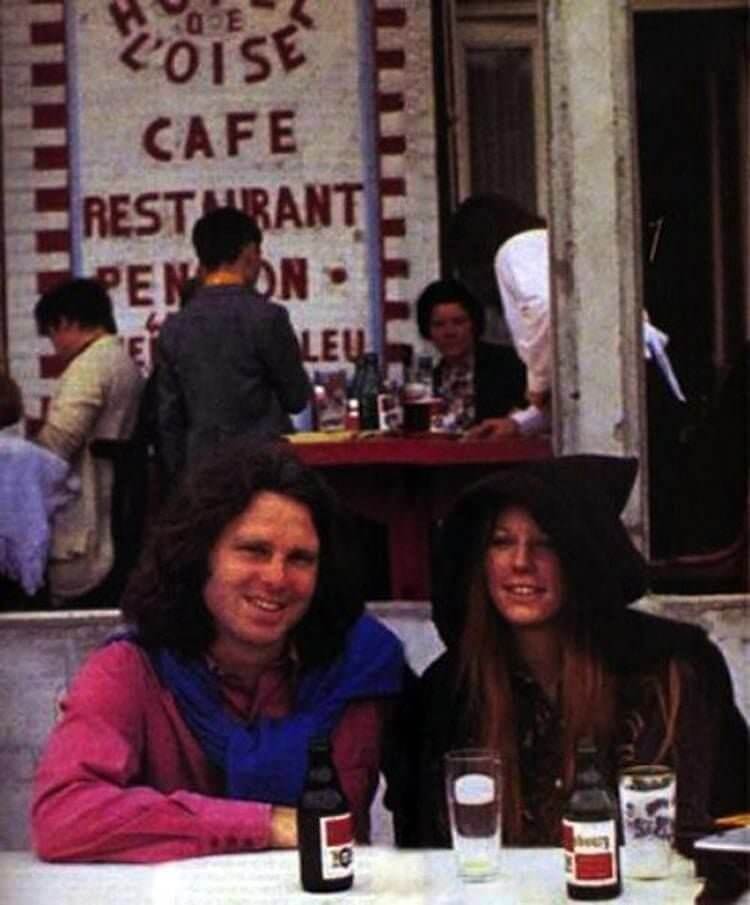 Near the end of his life, Morrison gained a substantial amount of weight, but this photo is relatively flattering. As with many celebrity deaths, there were some speculations regarding the cause of his death. While Paris officials claimed his death was the result of drug-induced heart failure, no autopsy was performed.

Joan Rivers
On the night before she died she joked about dying. She said in her last show: "I could go at any moment. I could lay here and go over... and it would be in the papers and you all could look at each other and say I was there the night Joan Rivers passed."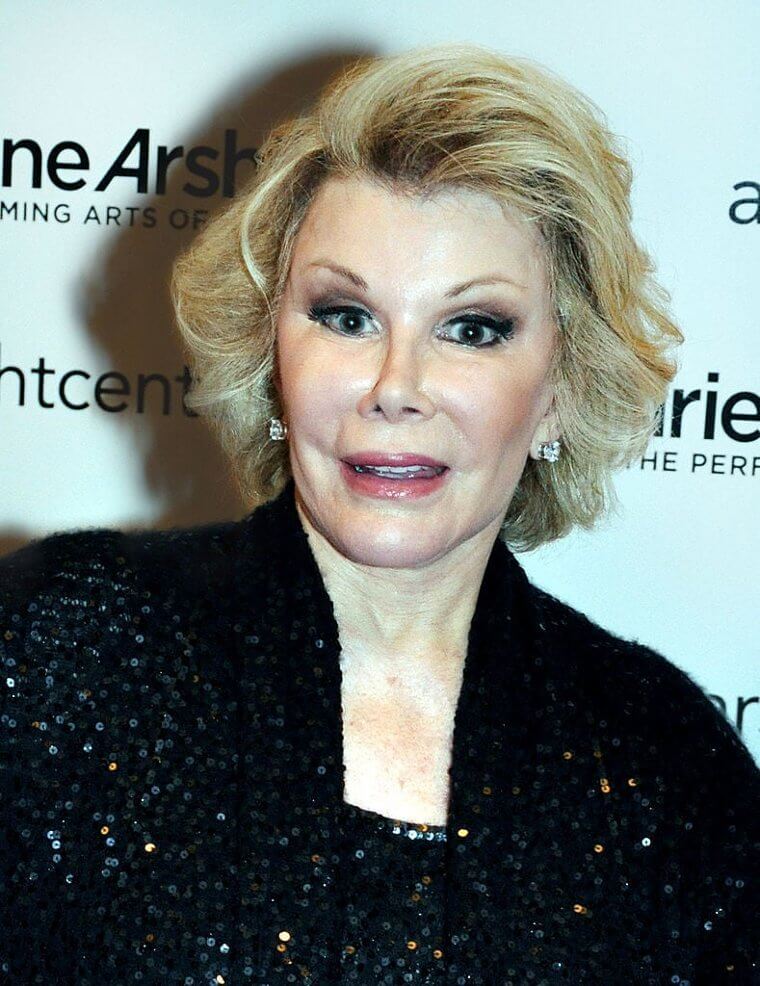 Rivers died on September 4, 2014, from complications that came from a surgery, and her daughter filed a lawsuit that blamed her death on the negligence of the doctors. The image was taken a few days before her death.

Richard Pryor
"At the end, there was a smile on his face," said Richard Pryor's widow Jennifer, touchingly talking about her husband's final moments. This photo shows him not long before the heart attack that took his life on December 10, 2005.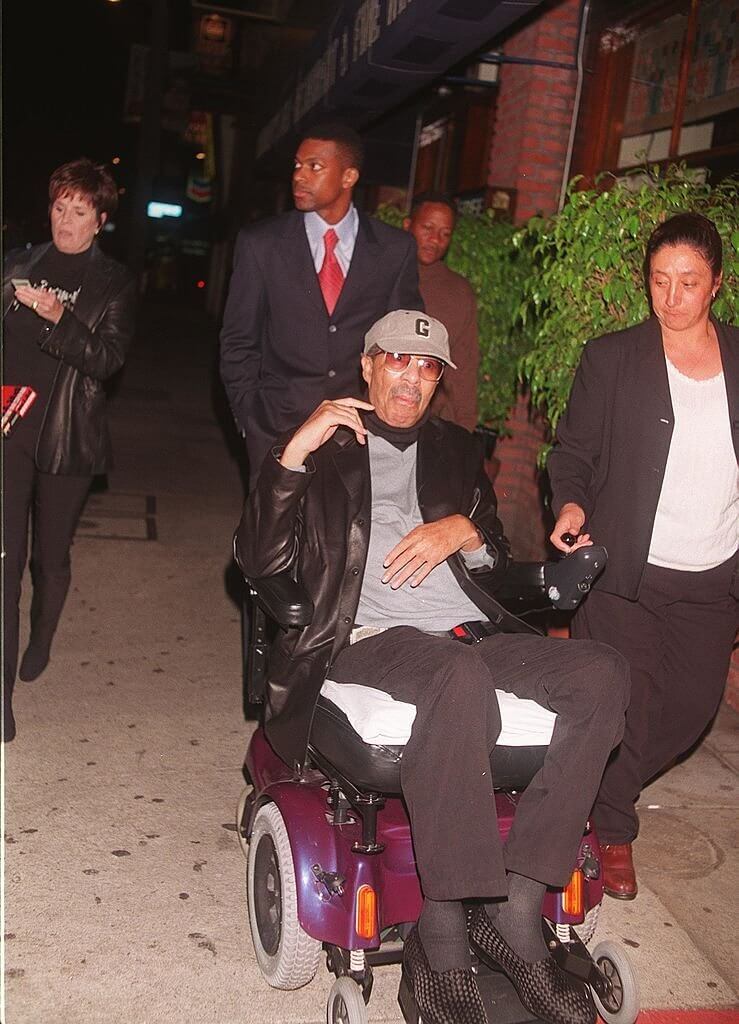 The legendary comedian broke down racial barriers. He appeared in many classic films and had iconic comedy specials that left a huge influence on future generations of comics. He suffered from multiple sclerosis and had heart problems over the years, with his smoking and drinking being a potential cause.   

Steve Irwin
Steve Irwin was the host of "The Crocodile Hunter," and he had the whole world saying, "Crikey!" No one would ever have expected him to die from being stung by a stingray, in an event that could be described as a freak accident. Justin Lyons, a photographer, was the witness to the attack and he said, "All of a sudden it propped on its front and started stabbing wildly with its tail. Hundreds of strikes in a few seconds." Stingrays are normally docile creatures, which made the attack completely unpredictable. The ray punctured Irwin's chest with its tail, which is effectively a spike, leading to massive bleeding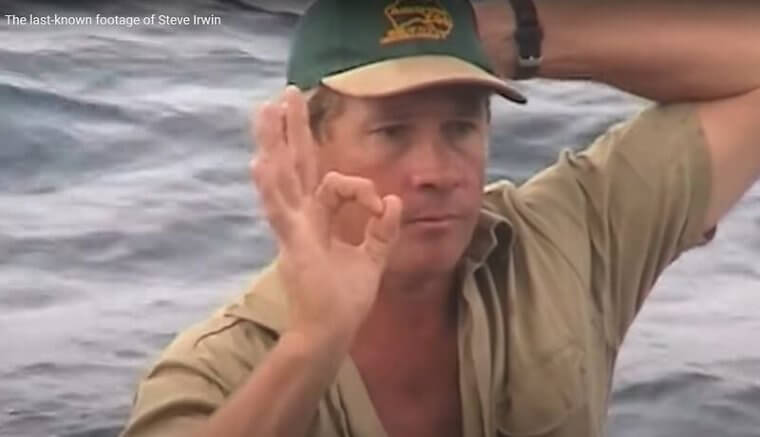 "He just sort of calmly looked up at me and said, 'I'm dying.' And that was the last thing he said," he added. This short video clip was taken less than 24 hours before he died on the 4th of September, 2006.

Freddie Mercury
Freddie Mercury valued his privacy greatly. In his final days, he desired to remain out of the spotlight, though this was difficult with his superstar status. Mercury's health declined rapidly, and on November 23, 1991, he publicly confirmed that he was suffering from AIDS.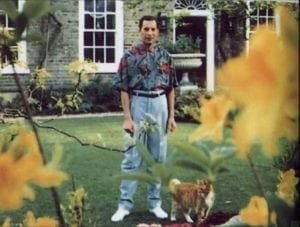 He attempted to maintain his normal lifestyle during his final days, but his health made that very difficult. During his public announcement, he stated, "My privacy has always been very special to me and I am famous for my lack of interviews. Please understand this policy will continue." He died just one day later.

James Gandolfini
The star of "The Sopranos" James Gandolfini was always loveable even when he played characters that were dangerous. His death of a heart attack, which happened on June 19th, 2013 when he was on vacation with his family in Italy, was a huge loss for his numerous fans.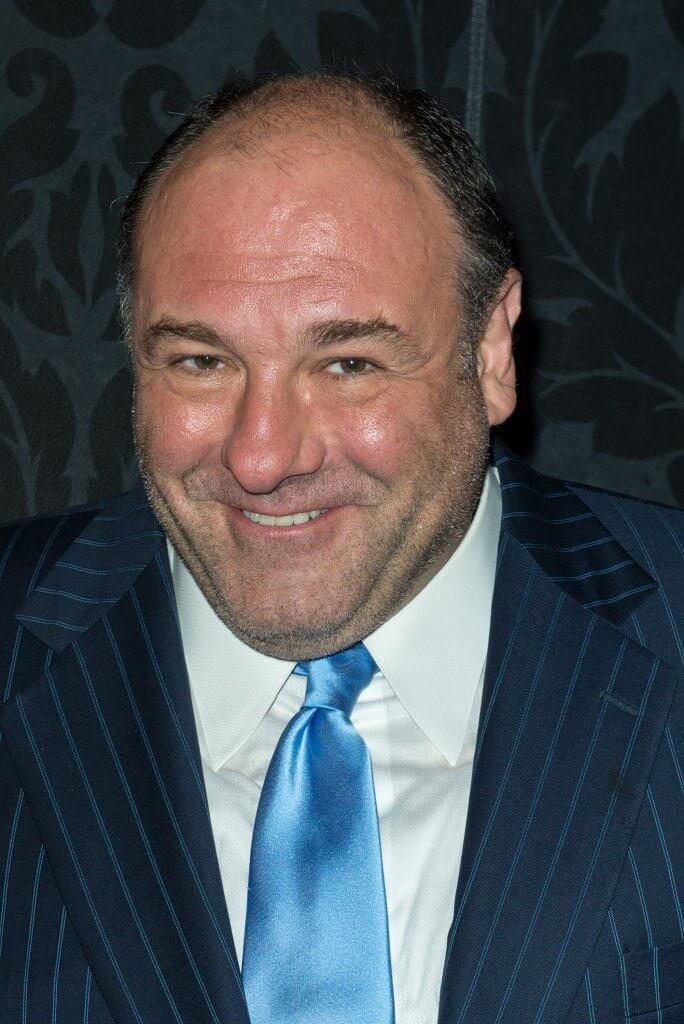 These photographs are the last glimpses we have of Gandolfini before his son, who was only 13, found his father unconscious in his hotel room late at night. His body was flown back to the U.S. for a funeral in New York.  

Naya Rivera
Naya Rivera had been an actress since early childhood but was most well-known for her role as Santana Lopez on the hit TV show "Glee", where she took the character from a minor role to an increasingly more significant one as the series progressed. On July 8th, 2020, her four-year-old son Josey was found alone in a rented boat on California's Lake Piru and confirmed that after both being in the water, his mother had helped him back into the boat, but had been unable to get in herself.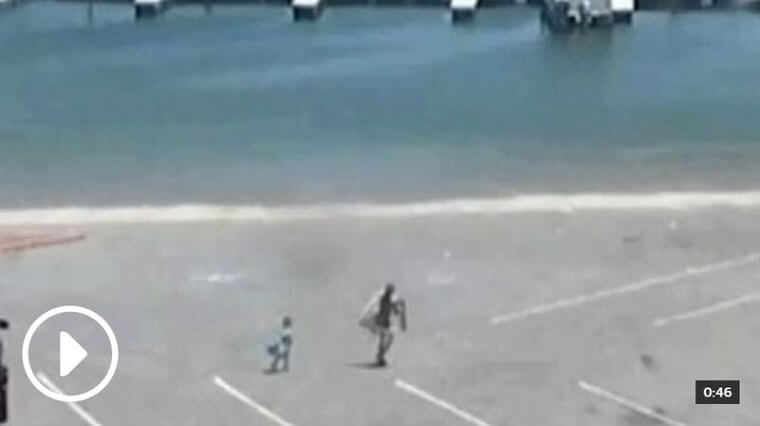 Authorities cited the unpredictable current and whirlpools in the lake as the likely cause of her drowning, declaring it to have been an accidental death. She was 33. This photo taken from a CCTV footage shows Naya and her son walking from their parked car to where they would take the boat.

John Candy
John Candy was one of the greatest comedy stars of his generation, and he tragically died far too young. This photograph was taken on the set of the film "Wagons East!" While on vacation from filming in Mexico, he was found dead on March 4, 1994.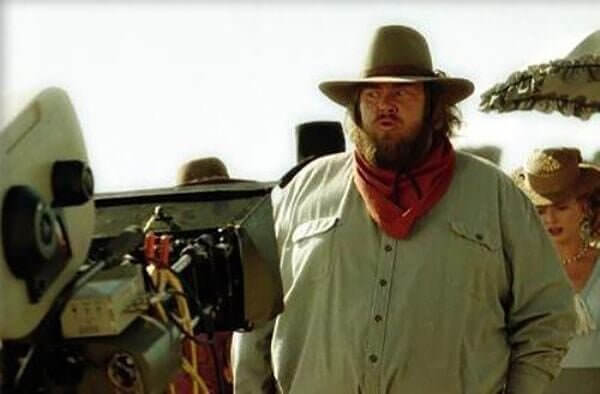 Although no autopsy was performed, his obesity and other health issues suggest that it was a heart attack. Though the film was still in production at the time of his death, they were able to complete it using stand-ins, special effects, and rewrites.  

Sidney Poitier
Legendary actor Sidney Poitier broke plenty of boundaries over the course of his long life. One of his biggest records was becoming the first Black man to win the 'Best Actor' Oscar for his performance in Lilies of the Field. When he passed away from heart failure on January 6th, 2022, he was 94 years old.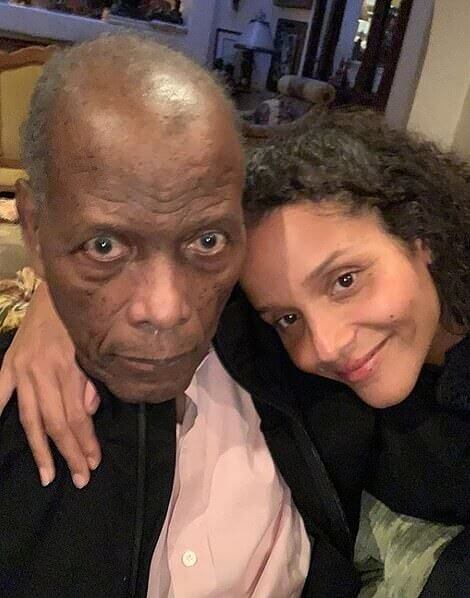 This image - the last publically-shared one of the iconic star - was shared by one of his daughters in February of 2021 for Sidney's 94th birthday celebration.

Dean Martin
Dean Martin, who had always been big into smoking, was diagnosed with lung cancer and it took his life when he was 78. He was one of the entertainment industry's most enduring figures, and as an actor, singer, comedian, and host, he was a truly consummate entertainer, along with his fellow Rat Pack stars.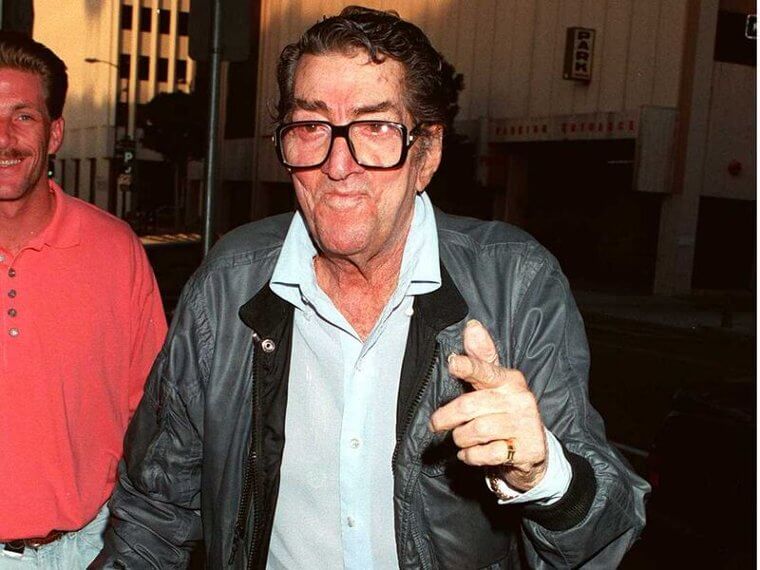 Less than two weeks before he died, Martin was photographed outside of a restaurant and it was the last time he came out in public. After his passing on December 25, 1995, his crypt had the words "Everybody Loves Somebody Sometime" written on it, in reference to one of his most famous songs.   

Chyna
Chyna, the wrestling star whose birth name is Joan Marie Laurer, was referred to as the "Ninth Wonder of the World" by the WWE, then known as the WWF, in the 1990s. Two decades after her heyday, she was found dead in her home from a likely drug overdose on April 21, 2016.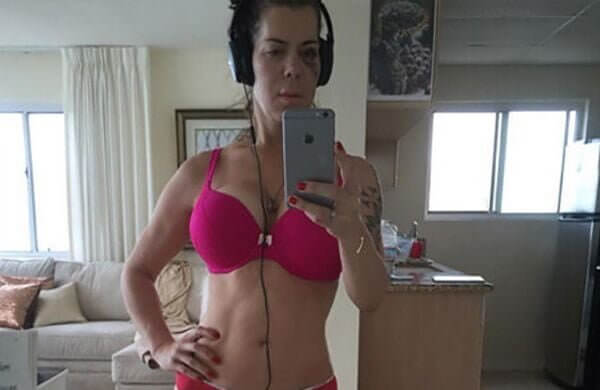 She was said to have a problem with drugs such as valium and Ambien, and many other drugs were found in her home. Shortly before her death, she posted some strange pictures on social media. She can be seen here with a black eye.  

Jimmy Savile
Jimmy Savile was known for hosting British shows such as "Top of the Pops and Jim'll Fix It," and he had a long, successful career as a host, radio personality, and DJ. He died of pneumonia on October 29, 2011, and this photograph of him was taken in his last public appearance.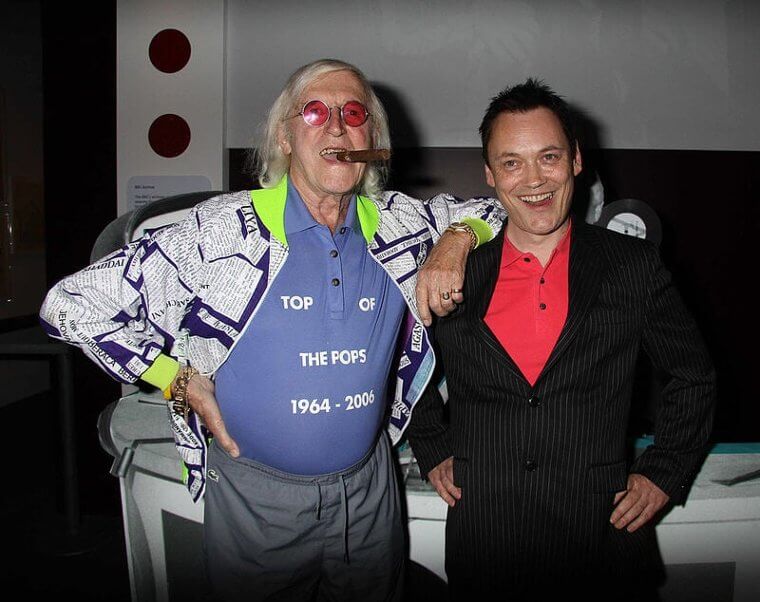 His death came with a resurgence of stories saying he had molested children. While there were some allegations in his lifetime, many more came after he died, and the evidence became hard to ignore. His family even had his gravestone taken out as a result of the controversy.  

Tanya Roberts
This photo of former Bond girl Tanya Roberts was shared by her long-term partner, Lance O'Brien. On Christmas Day of 2020, Roberts, who was in great physical shape and often known to hike for miles, collapsed at home and was taken to the hospital, where she was diagnosed as having a blood infection spread from a UTI.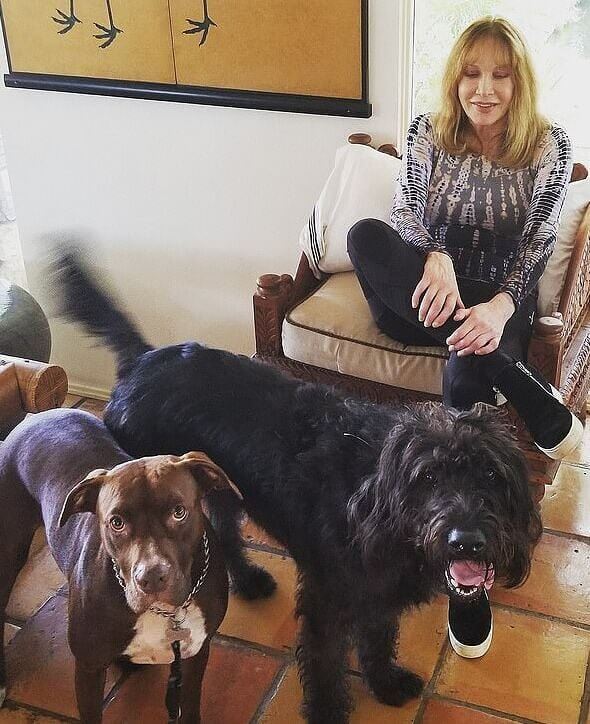 In a cruel timeline of events, doctors went from saying Tanya would recover to telling Lance to say his final goodbyes, which he did on January 3rd preceding reports of her death...only to be contacted the very next day to be told she was actually still alive. Sadly, Tanya's condition was still fatal and she passed away on January 5th, 2021, at age 65.

Keith Moon
Keith Moon was the drummer from the band "The Who," and his wild lifestyle caught up to him. His behavior could be erratic, and he would even pass out in the middle of his performances. He can be seen here the night before his death with Paul and Linda McCartney eating dinner.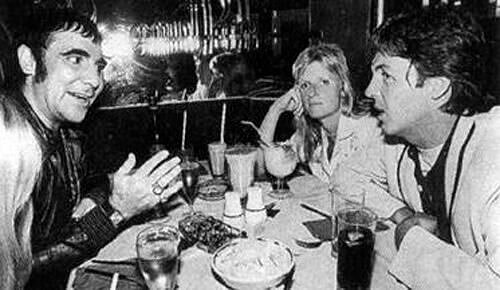 On September 7, 1978, he died of a drug overdose. He was known for playing pranks on people, and Rolling Stone magazine told the story of how he would "disrupt small British villages by blaring bogus public service announcements from a passing car. Though he occasionally used a police bullhorn for these occasions, he also had his own cars rigged up with hidden amplifiers and speakers, which allowed him to keep his windows rolled up while scaring the locals with bulletins about such nonexistent dangers as impending tidal waves or advancing throngs of poisonous snakes."   

Patrick Swayze
Patrick Swayze was an iconic A-list celebrity throughout the 80s and 90s. His most famous movies include Point Break, Roadhouse, Ghost, and Dirty Dancing. His bright career was a stark contrast to his gloomy battle with pancreatic cancer. This photo shows him in the final stage of his struggle with the terrible disease.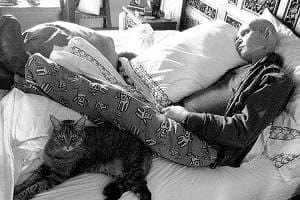 Swayze's decline was a disturbing sight. This photo was only released when Swayze's wife published a memoir about his life. His cancer was initially diagnosed in January 2008, which marked the beginning of a very difficult year for him. He went through chemotherapy, but eventually lost his fight with cancer on September 14, 2009.

Nikola Tesla
There's no doubt that Tesla is one of the most famous names out there. Everyone knows him for his contributions to the design of the modern alternating current (AC) electricity supply system.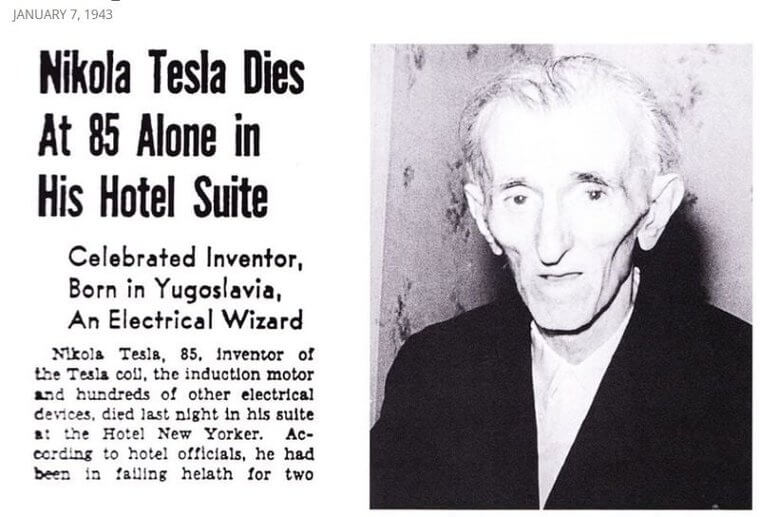 You possibly don't know, however, that the inventor and physicist was poor by the end of his life. This picture shows his less glamorous side and from this image, it's easier to imagine him dying alone in a hotel, which is how he went. For all his contributions, his end wasn't so bright.

Prince Rogers Nelson
Few music artists are as legendary as Prince, and his death was a difficult one to process for many. He was photographed the day before at his doctor's office on April, 21st, 2016.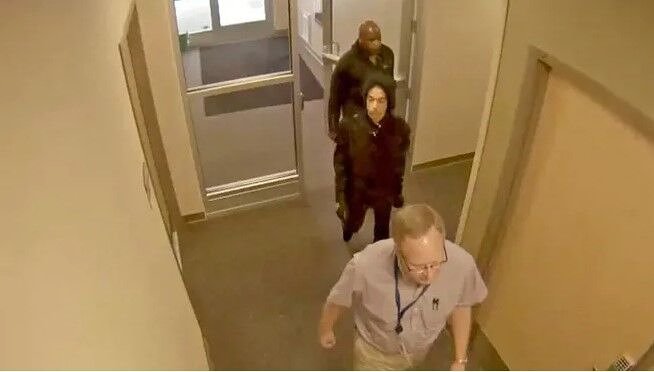 Rumors had flown around about his health, and he even was in the hospital just days before, but by all appearances, he seemed fine. His death of a fentanyl overdose shocked the world. His Walgreens visit caught on camera took a greater significance after his death, as he may have gotten illicit pain medication from the establishment.  

Garry Shandling
Garry Shandling was a one-of-a-kind comedian who created and starred in "The Larry Sanders Show," which had a huge influence on the future generations of comedy. He had hyperparathyroidism, and he died after he collapsed one day at home from a pulmonary embolism on March 24, 2016.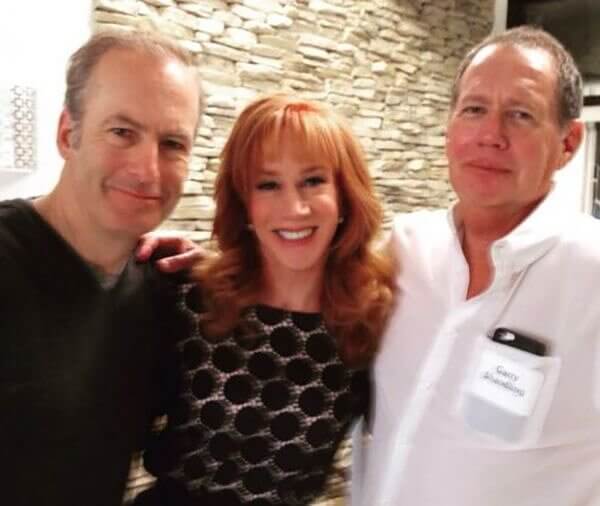 Garry did not shy away from joking about death, and he even remarked once, when talking about his deceased friend Robin Williams, "What I want at my funeral is an actual boxing referee to do a count, and at 'Five,' just wave it off and say, 'He's not getting up.'"

DMX
Legendary rapper DMX (born Earl Simmons) passed away at age 50 on April 9th, 2021 from a cocaine-induced heart attack a week previously, which had cut off blood circulation to his brain and left him in a "vegetative" state. As his family put it, "Earl was a warrior who fought till the very end."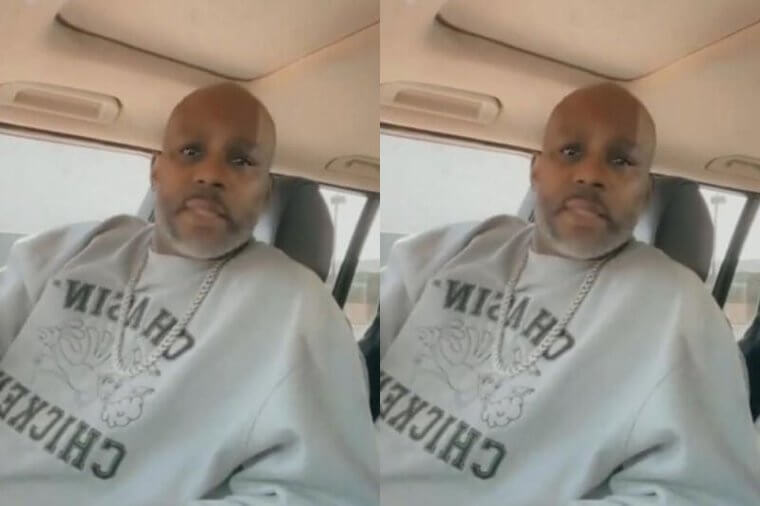 Stills from a video posted by his fiancee on Instagram on March 30th showed him jamming out to music in the car, enjoying life before it would sadly all come to an end just days later.

Steve Jobs
Steve Jobs was a tech juggernaut, but he doesn't look like himself in this photo. Everyone has heard of his revolutionary computer company, Apple, which he founded in 1976. But after his meteoric rise, he was brought down by pancreatic cancer on October 5, 2011. Although he looks frail in this picture - his last public appearance two months before his death - he will be remembered as an innovative pioneer in a black turtleneck who changed the world.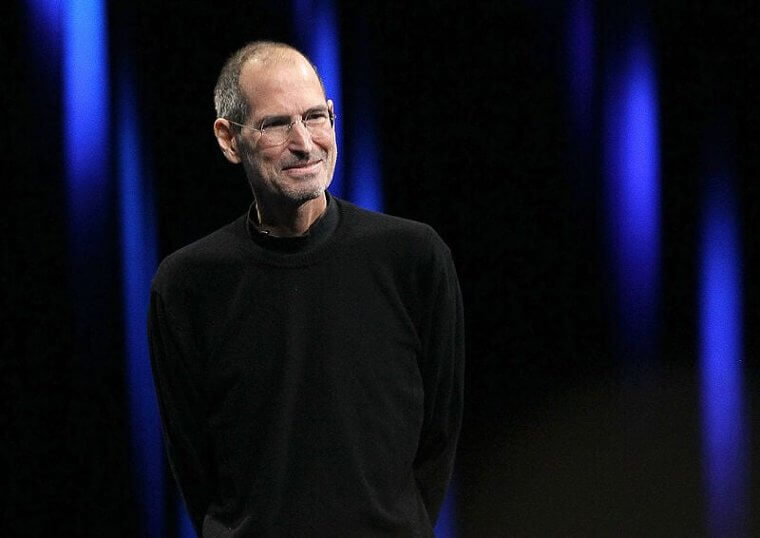 The days leading up to his death were very hard on Jobs. He was bedridden and would fall in and out of consciousness. When he passed away he was surrounded by loved ones, including his children and partner. His final words, while staring contently at his family, were, "Oh wow. Oh wow. Oh wow."

John Lennon
This final photo of John Lennon is quite eerie. It's obvious that John is pictured front-and-center, but what's less apparent is that the other man is actually Lennon's killer. Mark David Chapman, who was receiving Lennon's autograph in this picture, would go on to shoot Lennon just a few hours later.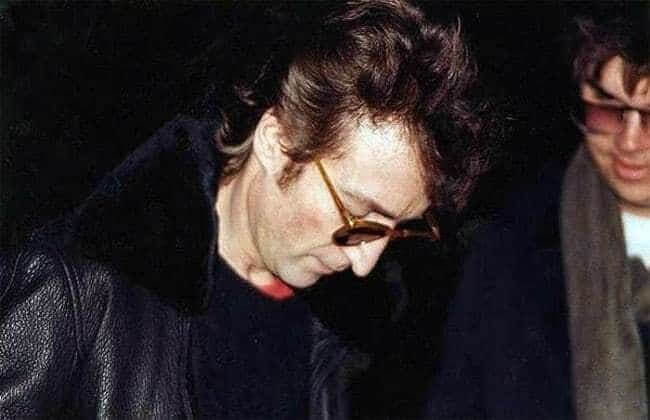 Mark Chapman casually read "Catcher in the Rye" while waiting outside Lennon's New York apartment on December 8, 1980. Upon Lennon's arrival, Chapman fired four rounds into his back, killing him on the spot. Despite numerous requests for parole, Chapman has been denied every time and remains in prison to this day.

Kirk Douglas
Douglas was a true Hollywood icon, known best for his starring role in the classic film Spartacus. Douglas had been acting and making a name for himself since 1946 and raised four sons who all followed in their father's footsteps and pursued careers in the film industry. After acting successfully for so many years, writing an autobiography, becoming an avid philanthropist, and building a large, loving family pictured here, Douglas passed away at the age of 103.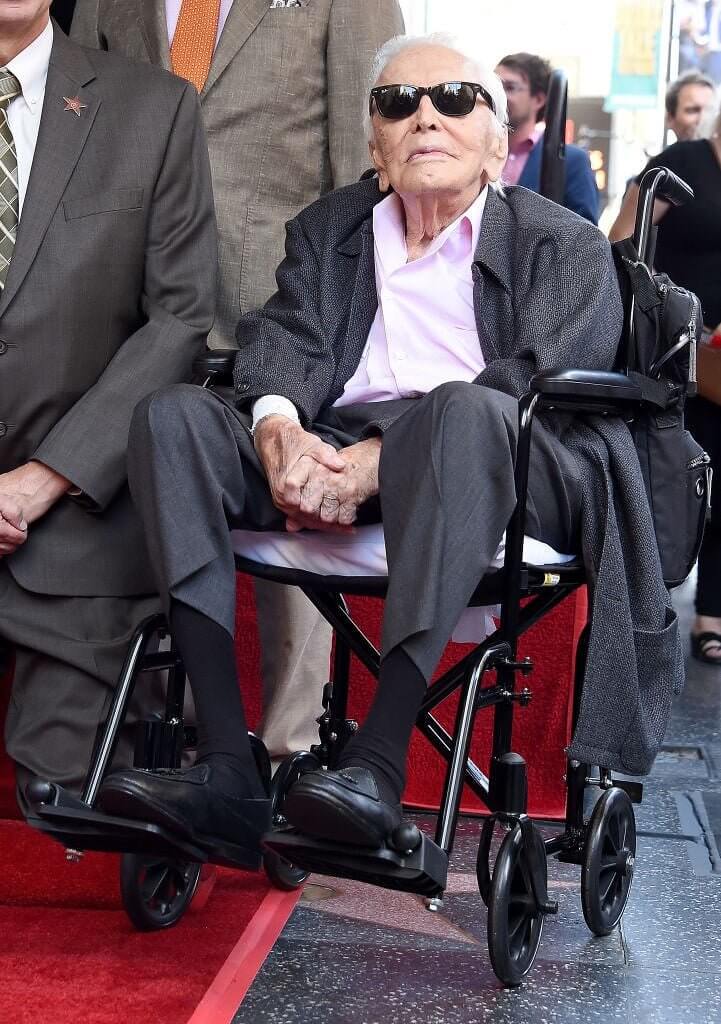 While he died of natural causes and old age, he had faced death earlier in his life. In 1996 Douglas experienced a severe stroke that nearly killed him and was in a traumatizing helicopter crash in 1991. Douglas was riding in a helicopter that collided with a small airplane and, while he was blessed enough to survive the incident, two passengers of the plane were tragically killed. 

Michael Jackson
Few celebrity deaths have sent such a shockwave through our culture as that of Michael Jackson. He was rehearsing in Los Angeles for a 50 show residency at the 02 Arena in London when he went into cardiac arrest due to an overdose of propofol and benzodiazepine on June 25, 2009. This image was taken 48 hours before his death while rehearsing.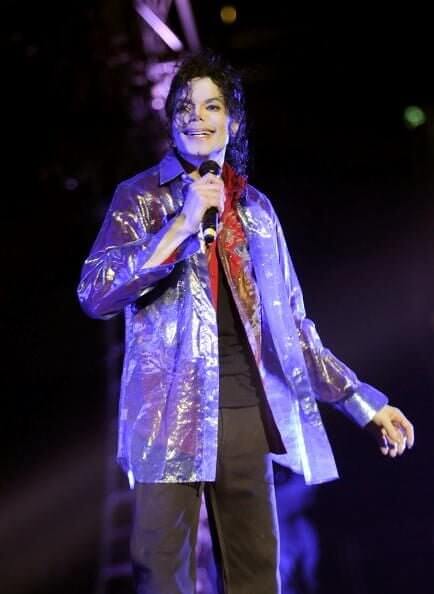 Jackson's personal physician Conrad Murray was convicted of involuntary manslaughter for giving Michael these drugs. AEG Live, who was the promoter for the concerts, was sued by the Jackson family in the wrongful death case, but the jury found that AEG was not liable.

Christopher McCandless
Anyone who has seen the film "Into the Wild" saw Christopher McCandless' story put on screen, with Emile Hirsch portraying him. The film was written and directed by Sean Penn and it was based on the book of the same name by Jon Krakauer, which depicted the true story of the young man who decided to live out in the Alaskan wilds in his early 20s.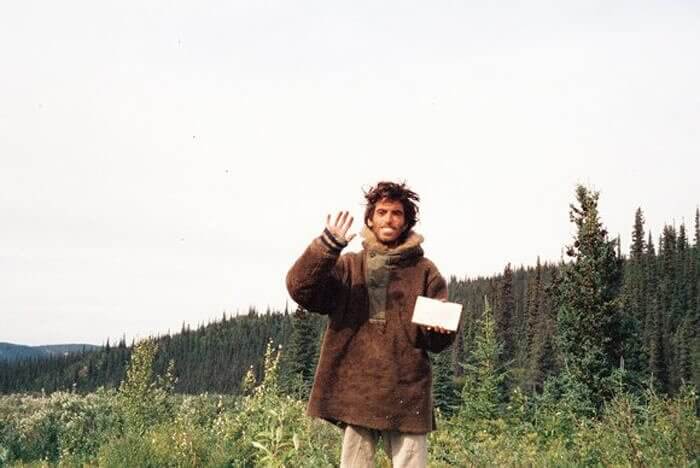 McCandless ended up starving to death, and his body was found in August of 1992, around four months after he first embarked on his journey. Along with his possessions was this photograph, then undeveloped, which is the last photo that was ever taken of him. 

Robin Williams
Just one day before he died by suicide, Robin Williams was seen near his home in San Francisco. This photo was the last time Williams was seen in public. Although he appears older than we remember him, his characteristic smile indicates his humorous spirit is still very much alive.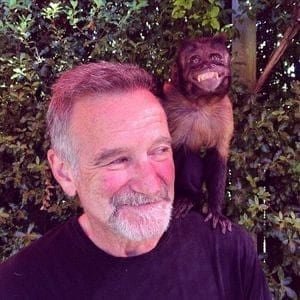 But behind the comedian and actor's beautiful facade of happiness, Williams was troubled with Lewy Body Dementia, a mentally degenerative disorder that caused cognitive issues—which played a large role in his decision to take his own life on August 11, 2014.

Frank Zappa
Frank Zappa's career as a music artist was highly prolific and diverse, as were his other artistic ventures, which also included films. He was truly one of a kind, and his legacy still endures. After his death from prostate cancer at his home on December 4, 1993, he was honored with a Grammy Lifetime Achievement Award and his induction into the Rock and Roll Hall of Fame.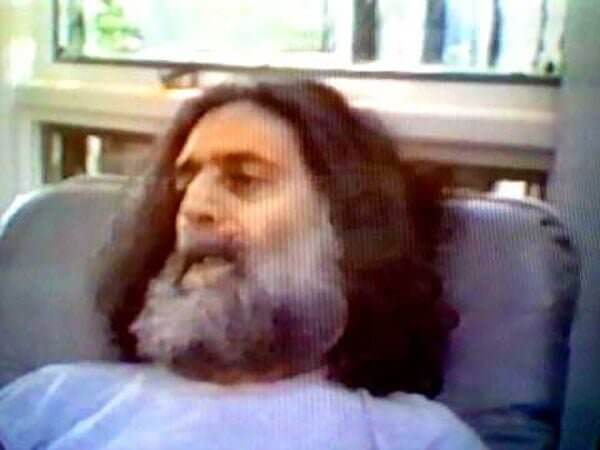 Zappa can be seen in this image from one of the last interviews he ever gave, and his deteriorating health is apparent. After his death, his family announced, "Composer Frank Zappa left for his final tour just before 6:00 pm on Saturday." 

Alan Rickman
Alan Rickman, the famous villain from Die Hard, and maybe Harry Potter... appears in one of the last public events before his death. He looks rather healthy—which is why his death on January 14, 2016, was so surprising.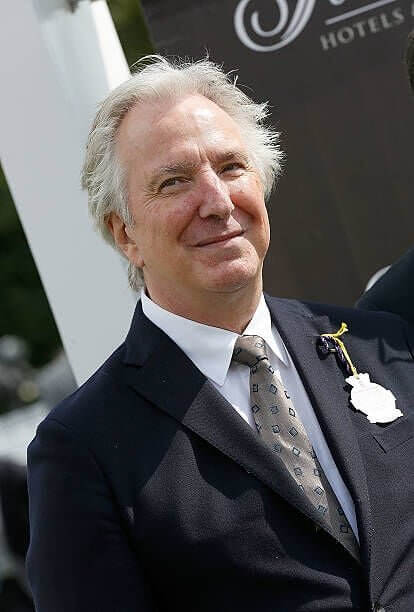 Rickman had been battling cancer for quite some time, but he was very secretive about his struggle. He continued to work despite his illness, and the public only became aware of his condition after his death. This photo, taken a few weeks before Rickman passed away in London, is the last photo that was ever snapped of the beloved actor.

Mahatma Gandhi
Mohandas Karamchand Gandhi, who is often referred to with the honorific title Mahatma, was one of the leaders of India's independence movement, and he was known for his revolutionary form of nonviolent protest, which was adopted by future generations of activists, including Martin Luther King Jr.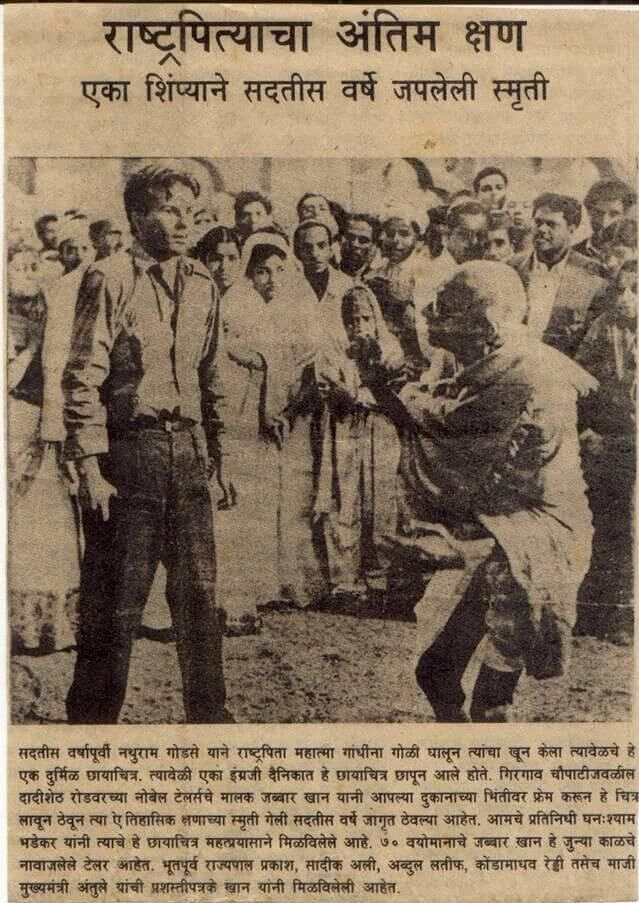 Gandhi's views of equality made him a target of Hindu extremists, and he was assassinated for the values of Hindu-Muslim harmony that he preached. This photograph of him shows him right before he was killed on January 30, 1948. Today, Gandhi is honored every year on October 2nd, his birthday, which is one of the most important holidays in India.  

Muhammad Ali
Muhammad Ali, born Cassius Marcellus Clay, was one of the greatest boxers of all time, which is how he got the moniker "The Greatest," and he is also known for his activism, especially his opposition to the Vietnam War.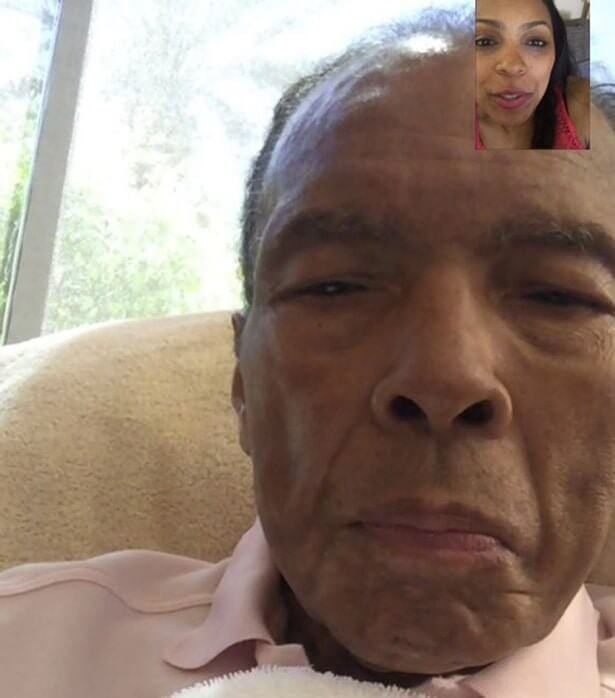 He was diagnosed with Parkinson's syndrome in 1984, though he remained healthy and active for decades. When he died on June 3, 2016, from septic shock, the world mourned the loss of one of the most prominent athletes of the past century. We caught a final glimpse of the legend in this image from his daughter Hana, which was from a Facetime chat they had, and she wrote, "My last photo of my beautiful father...telling him I love him on May 22, 2016."

Cheslie Kryst
Just hours before she jumped from her midtown New York apartment building on January 30th, 2022, former Miss USA Cheslie Kryst posted this photo to Instagram. The caption, which became all the more heartbreaking after news of her death spread, read, "May this day bring you rest and peace".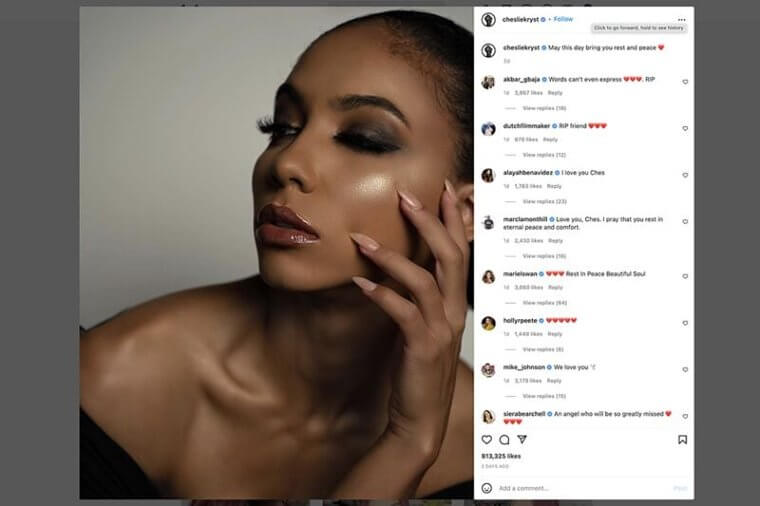 When her family confirmed the 30-year-old's death in a statement, they said about her, "Her great light was one that inspired others around the world with her beauty and strength. She cared, she loved, she laughed and she shined."

River Phoenix
River Phoenix was once one of the brightest young stars of Hollywood. He was still a teenager when he was nominated for an Oscar for Best Supporting Actor for the film "Running on Empty," and he received great acclaim and success with the films "Stand By Me" and "My Own Private Idaho."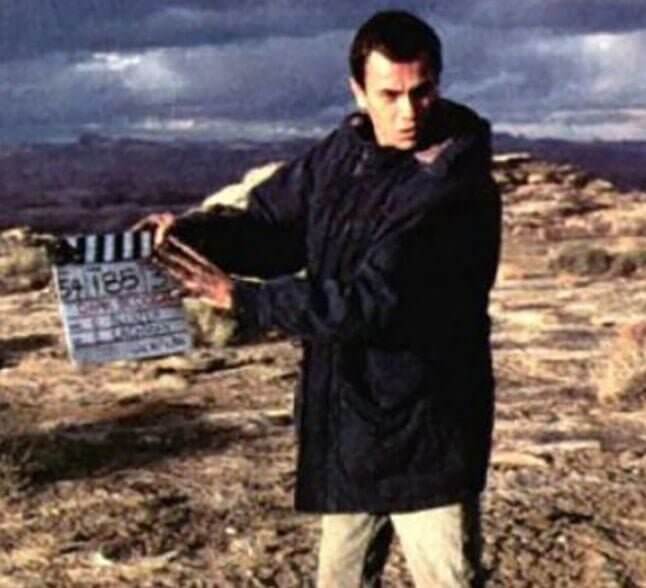 Phoenix, whose siblings Rain, Summer, Liberty, and most notably Joaquin were also in the industry, became another great talent that tragically died from a drug overdose. He had been living with John Frusciante from the Red Hot Chili Peppers at the time, and the two took large amounts of drugs together.   

Robert F. Kennedy
RFK was shot when he was walking out of a hotel in Los Angeles following a speech he gave on June 6, 1968.  The killer was a young Palestinian man named Sirhan Sirhan, who had allegedly shot Kennedy over his support for Israel after the 1967 Six-Day War. Kennedy died the following morning.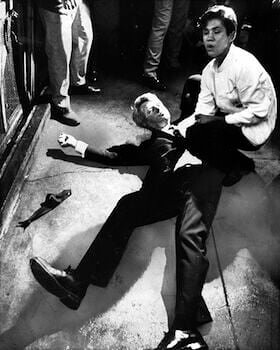 Sirhan, who was only 24 years old at the time, was convicted of murder and has been in prison ever since. This photograph shows Kennedy just after he was shot and before he went unconscious.

Janis Joplin
Janis Joplin was an instant rock and roll legend ever since the 1967 Monterey Pop Festival during which she gave her breakout performance. She only had four albums in her career, which only spanned four years, but her unique energy was irresistible, and she was an artist who defined an era.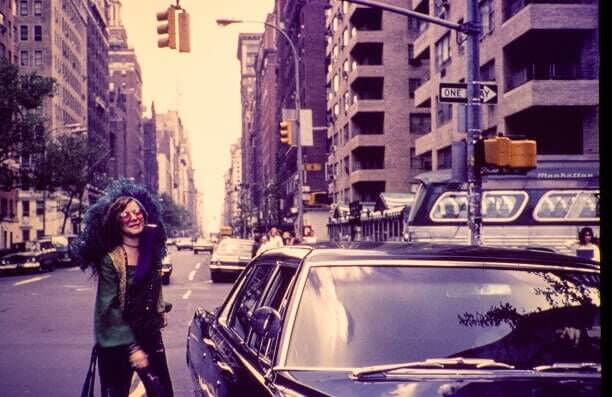 Sadly, she was only 27 when a heroin overdose took her life on October 4, 1970. We can only imagine what heights she would have reached if she had lived on. This photograph of her was taken not long before she died.

Tupac Shakur
Is Tupac really even dead? Conspiracy theories say maybe not—but this is certainly the last known public photograph of the rap icon. Tupac rode with Suge Knight, a record producer who's had plenty of trouble with the law and on September 8, 1996, an altercation occurred at a casino in Las Vegas. Tupac and Suge were driving away from the casino and were shot at shortly after. The identity of the shooter(s) remains unknown.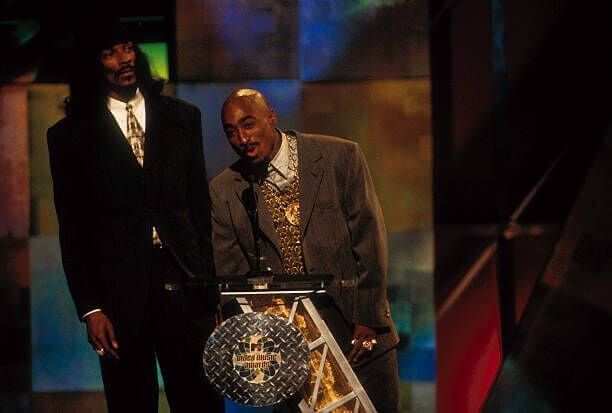 When police arrived, an officer removed Tupac from the car and asked him, "Who shot you?" To this, Tupac paused, looked the officer in the eye, and famously replied, "F*** you." These were his famous last words. Not long after, Tupac closed his eyes and faded away.

Samuel Clemens A. K. A. Mark Twain
The world-renowned American novelist passed away on April 21, 1910. Clemens had been struggling with health problems, and he knew the end was near. His writing reflected this—his last piece was titled, "Etiquette for the Afterlife: Advice to Paine."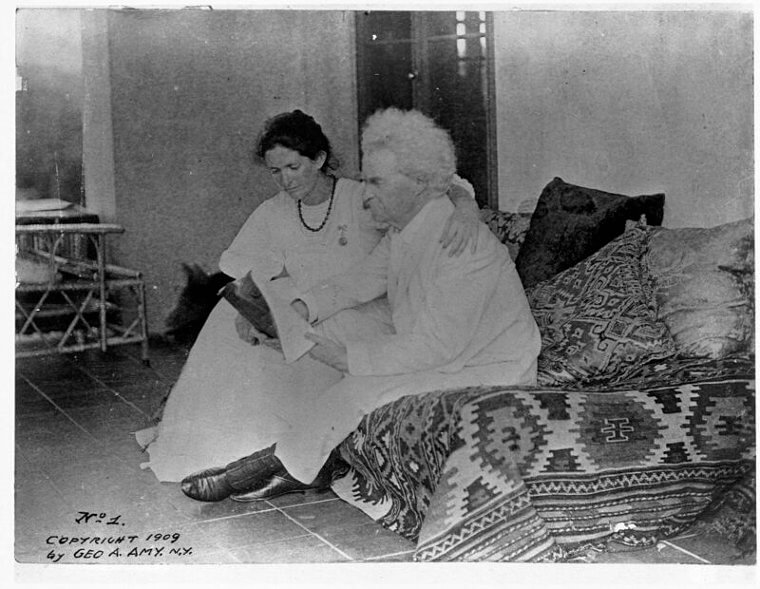 Clemens--writing under the name Mark Twain--was best known for his books, The Adventures of Tom Sawyer and The Adventures of Huckleberry Finn. While working on his final piece, he told the biographer to write down the following advice: "Leave your dog outside. Heaven goes by favor. If it went by merit, you would stay out and the dog would go in." Twain's life was marked by an interesting relationship with Haley's Comet. The comet was in the sky on both the day of Twain's birth and also the day of his death. This meant a great deal to Twain. He was quoted saying, "I came in with Haley's Comet in 1835. It is coming again next year, and I expect to go out with it. It will be the greatest disappointment of my life if I don't go out with Haley's Comet."

Anne Frank
Every other photo on this list was taken very shortly before the person's death. This picture is an exception, as there are very few pictures of Frank. It was taken two months before the Franks attempted to escape the Nazi Holocaust by hiding in a now-infamous house in Amsterdam.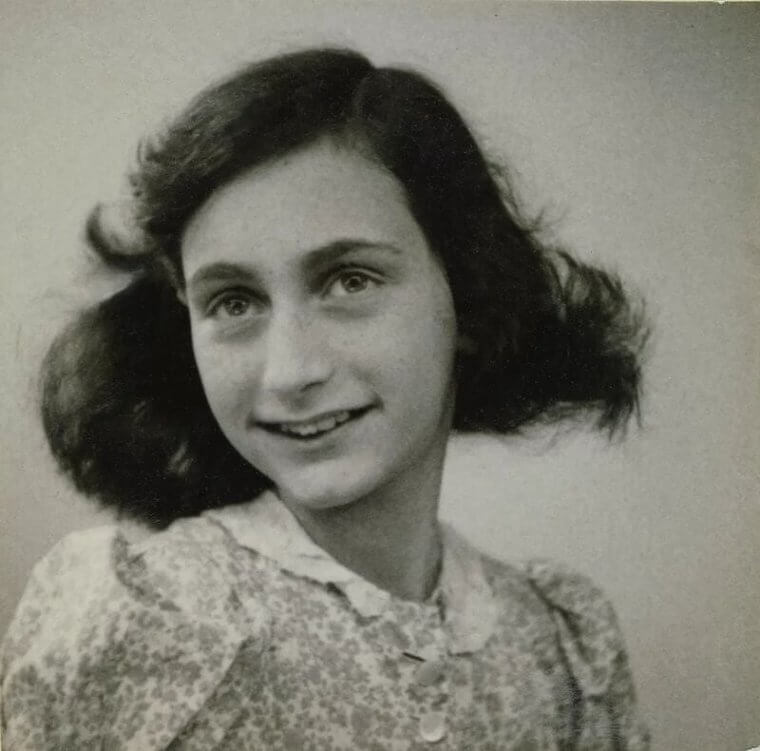 Sometime after this photo was snapped, Anne received a diary to write in. She didn't know it at the time, but that diary would go on to be one of the most momentous literary works in modern history. Anne Frank's diary has been translated into 70 languages and has sold over 30 million copies worldwide.

Marilyn Monroe
At the time of her death, Monroe was with Frank Sinatra and jazz pianist Buddy Greco. In this picture, taken not long before she died, she is presented with the Golden Globe award by Rock Hudson.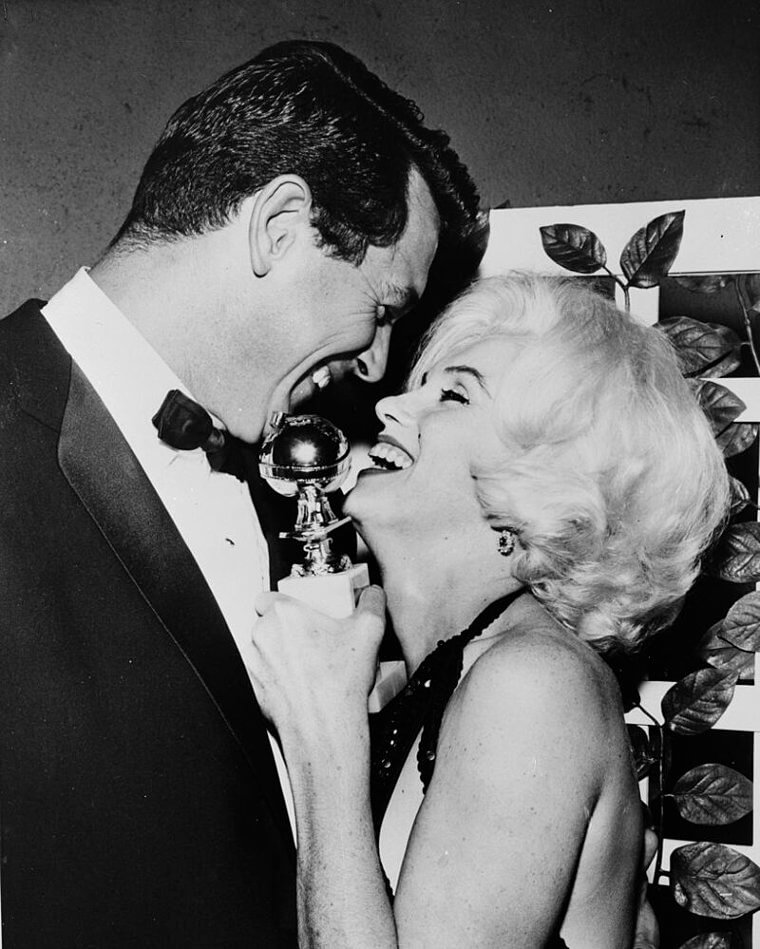 Monroe had been abusing drugs, and her mental health was suffering. On the surface, she appeared vibrant, but there was more to her story than meets the eye. On August 5, 1962, she passed away—just three months after her iconic performance of "Happy Birthday" for JFK. While authorities ruled her death a suicide, there are some conspiracy theorists who believe she was murdered. Monroe was arguably the most famous sex symbol of the twentieth century, and she had a powerful effect on people. Nearly 37 years after her death, her ex-husband, Joe DiMaggio, said, "I'll finally get to see Marilyn," on his deathbed.

Bob Marley
Bob Marley's death came as a shock to many people. It all started when the singer collapsed in Central Park while jogging. The incident occurred after Bob had just delivered a riveting performance at Madison Square Garden days earlier. Upon collapsing, he was admitted to the hospital. This is one of the last images of him before his death.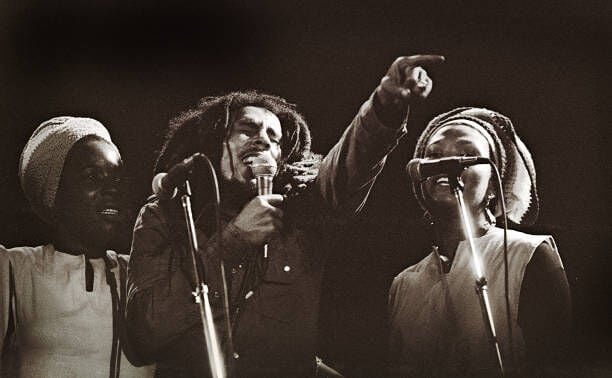 Doctors found cancer that had been developing in Marley's foot. The melanoma, which was located under the toenail, was likely triggered by a soccer injury. The doctors recommended amputation. However, Marley opted to forgo the treatment, since the removal of a body part violates the Rastafarian beliefs. This decision allowed cancer to spread, ultimately leading to his death on May 11, 1981. Among his final words were, "money can't buy life," which he uttered to his son from his hospital bed in Miami.

Abraham Lincoln
The chain of events leading up to President Lincoln's death is more shocking than many of today's sensational news stories. He had just been re-elected for a second presidential term just one month prior. Robert E. Lee, Commander of the Confederate Army, had surrendered to Ulysses S. Grant, marking the end of the Civil War on April 9, 1965.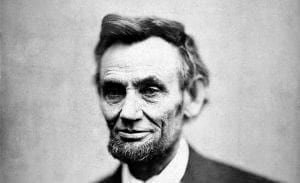 The resolution of the Civil War was a tremendous accomplishment for Lincoln. Unfortunately, he was assassinated just one day later. John Wilkes Booth, a Confederate loyalist, shot Lincoln in the back of the head during a performance at Ford's theater. He died the next day, having never known a post-war presidency.

Ulysses S. Grant
In this photo, President Grant can be seen writing his memoir, which was completed just before his death on July 23, 1885. Grant was a heavy drinker, but the habit which ultimately killed him was his cigar smoking. He began smoking regularly during the Civil War, which eventually led to throat cancer.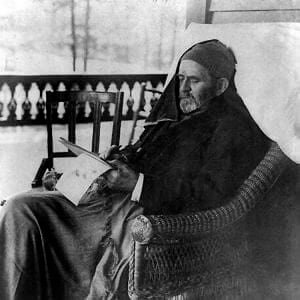 Grant's love of cigars was well-known. So much so that, following the defeat of two Confederate forts in Tennessee, the local citizens gave Grant 10,000 boxes of cigars. And Grant's success didn't stop there. The battle was just a piece of Grant's overall victory in the Civil War, and he later went on to become the president.

Heath Ledger
This photo of Ledger is from one of his last public appearances just before he died. He played 'The Joker' in the Batman movie The Dark Knight. It's believed that the twisted character he portrayed in his role as 'The Joker' may have contributed to his untimely death. Ledger delivered a bone-chilling performance, and reportedly only slept for two hours a night during the filming of the movie.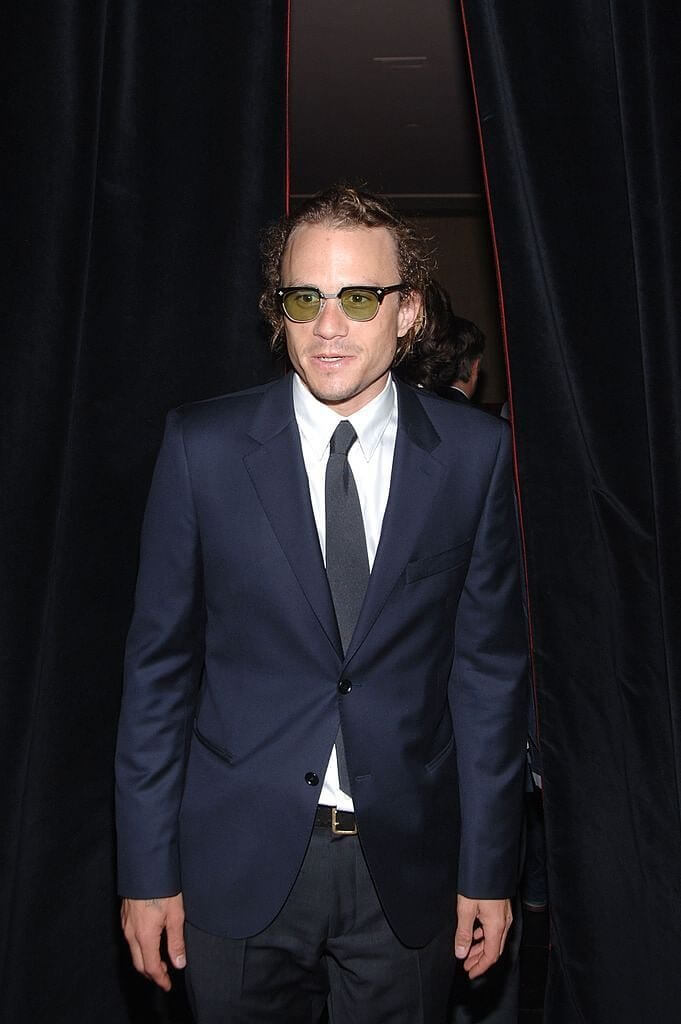 Despite numerous warnings from friends such as Jack Nicholson that the role should be approached with caution, Heath let it get to him. Prescription drugs and sleeping pills were the exact cause of Ledger's death. After Ledger's death on January 22, 2008, Nicholson left fans with a cryptic comment regarding the incident, claiming, "I warned him." 

Elvis Presley
When Elvis died he had a cocktail of hazardous drugs in his system. Ironically, he had just been awarded a badge by the Bureau of Narcotics and Dangerous Drugs a few years prior. Although his physical appearance and health had been noticeably declining, the news of his death on August 16, 1977, still shocked the world.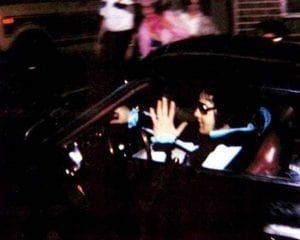 While the autopsy did not determine organ failure, but the headlines still read "Elvis Presley Dies of Heart Attack." The King passed away in Graceland, his Memphis mansion, after struggling with diabetes and drug addiction for nearly a decade.

John F. Kennedy
Many photos of JFK were taken on the day of his assassination, November 22, 1963. This picture, however, is supposedly the very last one. There were feelings of hope and optimism in the air that day—feelings that were abruptly reversed with a single bullet.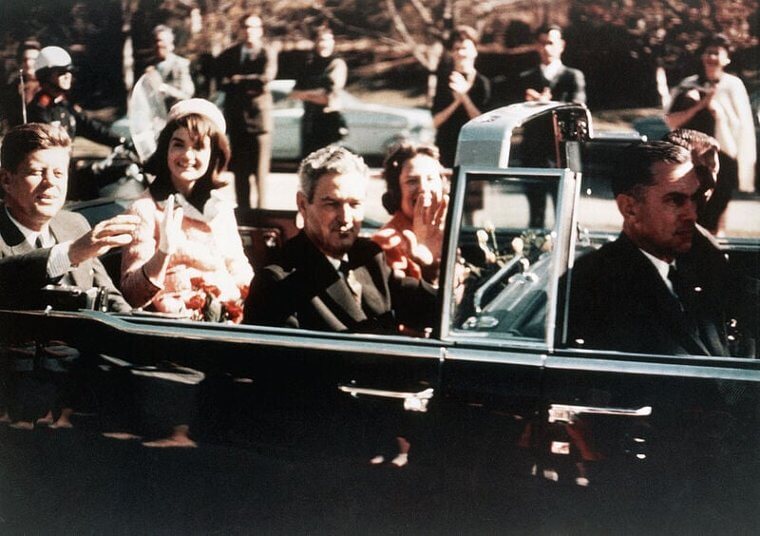 There's been heavy speculation--by both investigators and conspiracy theorists--about the events surrounding JFK's assassination. Some believe that the official story is not the truth. While many questions remain unanswered, one fact is clear: that day forever altered the course of US history.

Franklin D. Roosevelt
Some people may disagree with FDR's political views, but nobody can deny the great sacrifice he gave to the US. During his 12 year presidency, he worked incredibly hard in serving his country. On April 12, 1944, after claiming that he felt a "terrific headache," he passed away from a sudden brain hemorrhage.

Immediately following FDR's death, Harry Truman took office as the US president. Truman was devastated by the grim turn of events. At a press conference, he explained, "Boys, if you ever pray, pray for me now. I don't know if you fellows ever had a load of hay fall on you, but when they told me yesterday what had happened, I felt like the moon, the stars, and all the planets had fallen on me."

Jimi Hendrix
27 is a cursed number for rockstars—so many have lost their lives at that age. Jimi Hendrix is among them, pictured here near London with his "black beauty" Fender guitar. This photo was taken by Hendrix's girlfriend, Monika Dannemann, one day before his death.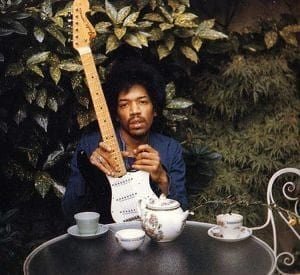 On September 18, 1970, he died from asphyxiation after a night of heavy drinking at a party with Elton John. A friend of Hendrix claimed that he drank far more than he normally did, and doctors also found high levels of barbiturates in his bloodstream.

Vladimir Lenin
Lenin looks far from normal in this photo, and there's a good reason for that. In the final stage of his life, he had multiple strokes, which rendered him mentally deficient. His vapid state was a striking contrast to the illustrious years he spent spearheading the Bolshevik Revolution. His powerful leadership eventually gained him the title of Premier of the Soviet Union.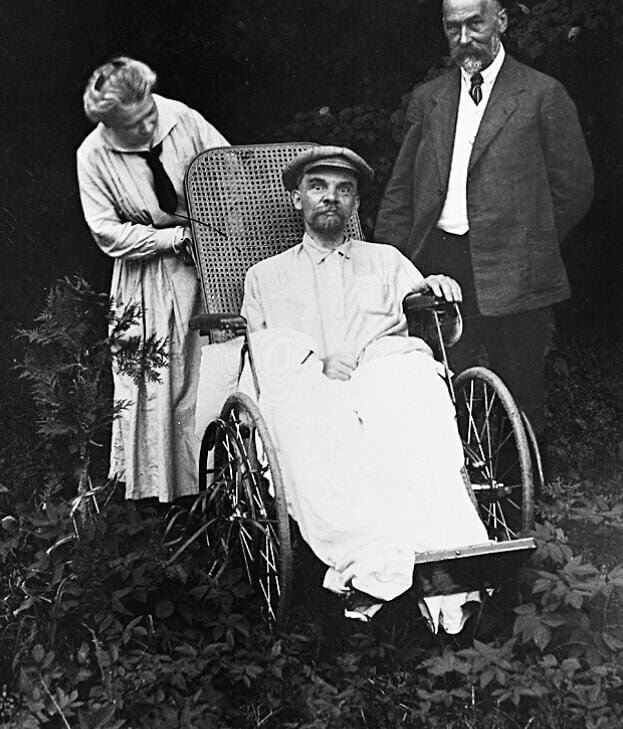 Lenin's political career in Russia went downhill as quickly as it rose. He only held power for a few years and died at the relatively young age of 54. When this picture was taken, he had already suffered three strokes in the span of two years. On January 21, 1924, a fourth stroke finally ended his historic life.

Albert Einstein
The image of Einstein, not long before he died, delivering a recorded speech. Something he really loved. He passed away on April 18, 1955, and his death and funeral were kept out of the public eye. Following his death, TIME named Einstein "Man of the Century."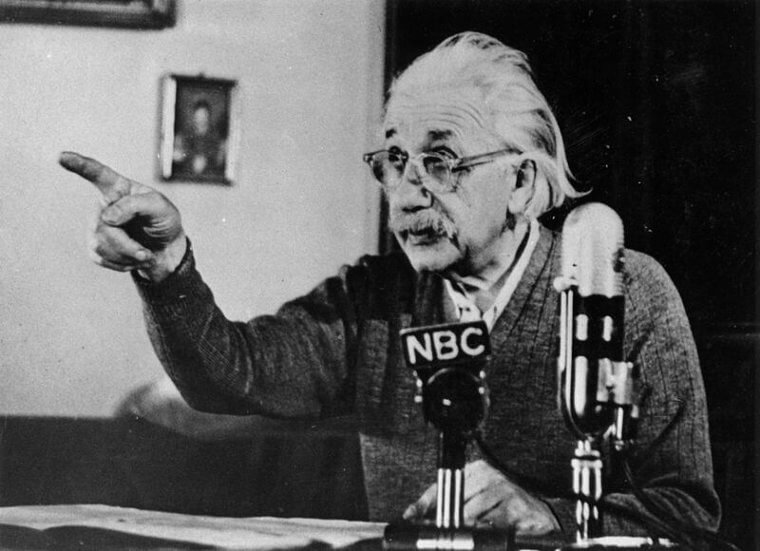 Einstein's accomplishments were vast. In addition to a Nobel prize, he formulated one of the most groundbreaking mathematical equations in human history. His work in the Manhattan Project also influenced the world's political landscape—it led the US to the development of the atomic bomb.

Stan Lee
Marvel fans around the world were crushed by the news of Stan Lee's death. The creator of The Avengers, X-Men, and The Amazing Spider-Man will forever have a place in Hollywood history--not to mention his awesome cameos in The Avengers series.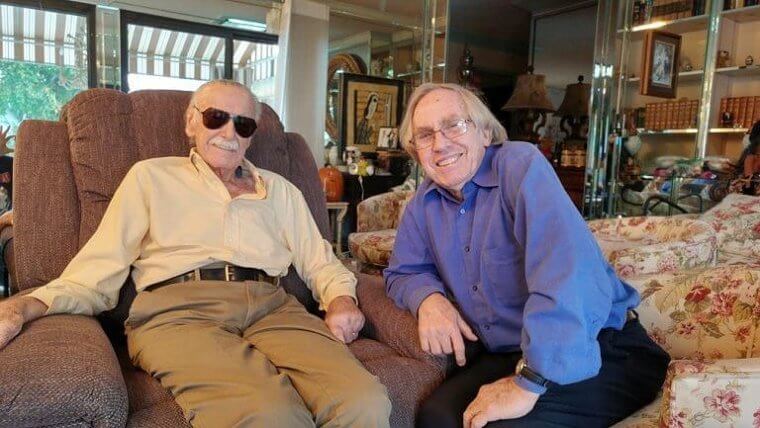 Lee lived to the impressive age of 95. He had a huge impact on the world, inspiring millions with his action-packed films. He believed you were never too old for fantasy, stating, "I don't think you ever outgrow your love for those kinds of things [fairytales], things that are bigger than life and magical and very imaginative."

Aretha Franklin
Aretha Franklin was a force to be reckoned with. Few can match her musical talent and charisma as a performing artist. She earned a massive amount of respect, both on and off the stage, and will go down in history as one of the greatest soul singers of all time. Her classic hit, "Respect," is sure to be played for many years to come.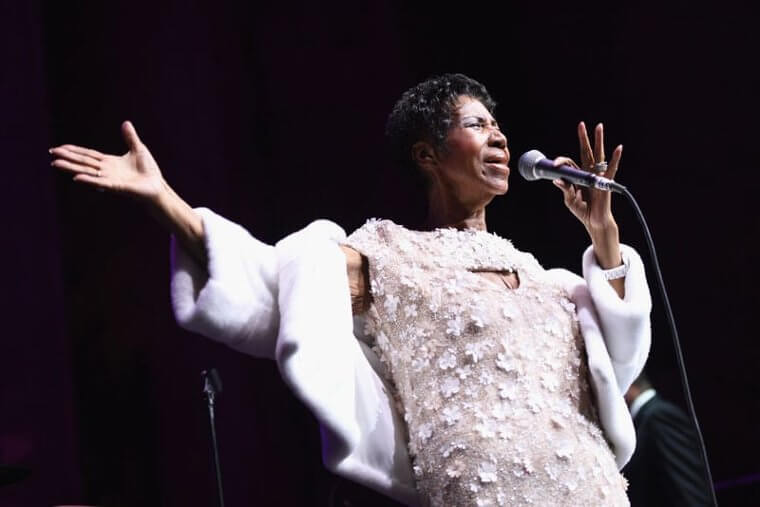 Franklin's songs were so powerful, they transcended generational lines. Her song lyrics carried the additional weight of the social issues she was fighting for. As an activist, she used her influence to advance the black community and bring women's rights to the forefront of the conversation. The death of the Queen of Soul felt like the end of an era, but her music will continue to inspire listeners for decades.

Stephen Hawking
Stephen Hawking has become a household name—which isn't common for physicists. With his outspoken stances and revolutionary discoveries, Hawking became the face of modern science. Within the science community, Hawking's fame is only rivaled by such names as Albert Einstein, Neil DeGrasse Tyson, and Bill Nye. The pinnacle of his work--and perhaps the greatest gift to the public--was his mind-blowing book A Brief History of Time.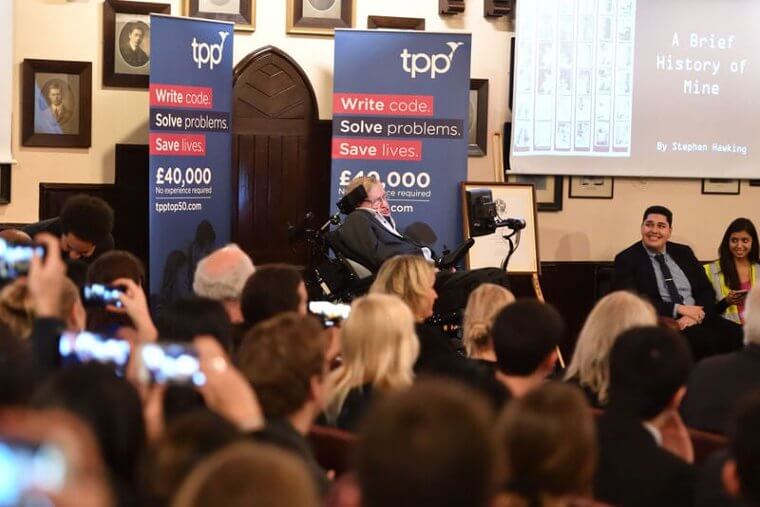 The book was an overview of the universe as we know it, from the Big Bang to black holes. Despite covering complex scientific concepts, Hawking presented his ideas in a way that was easy to understand. He made high-level science more accessible to the average person. Sadly, he suffered from Lou Gehrig's disease for the majority of his adult life. He lived far beyond the doctors' predictions, but the degenerative disease ultimately killed him at the age of 76 on  March 14, 2018.

Dale Earnhardt
This photo was taken on the afternoon of February 18, 2001. It shows Dale, pictured with his wife Teresa, at the Daytona 500—one of the biggest NASCAR races. That day was, unfortunately, the last day of Dale's life. "The Intimidator" was trailing behind his son on the last lap of the race when tragedy struck.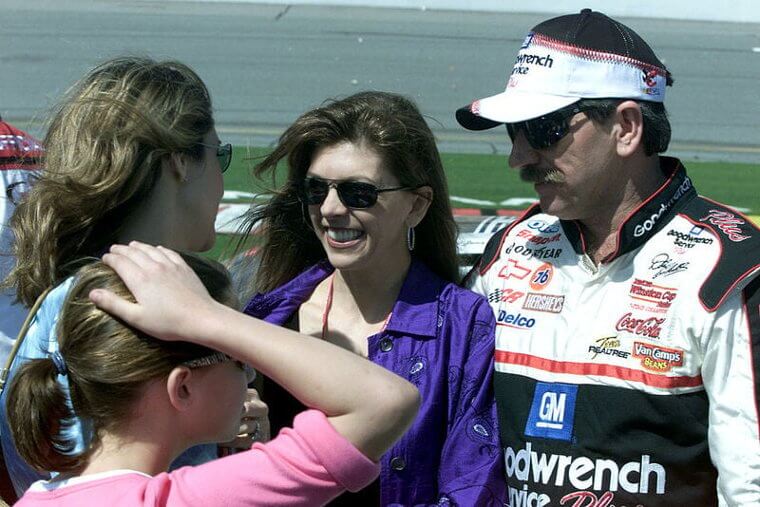 In the aggressive final lap, a driver clipped Dale's car, which forced him out of control. His car spun suddenly and crash into the sidewall. Dale's seat belt had not been properly for increased comfort. Upon impact, the seat belt broke and Dale's head hit the steering wheel...he died instantly.

The Challenger Crew
Tragedy struck on January 28, 1986. Just over a minute after takeoff, the Challenger space shuttle exploded in a horrific fashion. A technical malfunction caused the aircraft to incinerate on live television, killing the entire crew.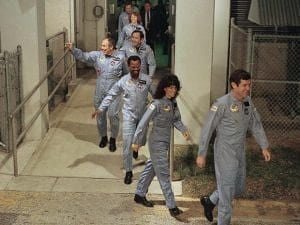 A NASA report claims that the astronauts may have survived the initial explosion, and even attempted to gain control of the destroyed shuttle. Sadly, none escaped with their lives, including Crista McAuliffe, who would've been the first elementary school teacher in space.