Switching Sides
NBA superstar LeBron James has officially announced that he will be switching back to wearing jersey number 23 for the upcoming season with the Los Angeles Lakers. The team made the announcement on Saturday, confirming James' decision to return to the number he has worn for the majority of his 20 seasons in the NBA. For the past two seasons with the Lakers, James had been sporting the No. 6 jersey.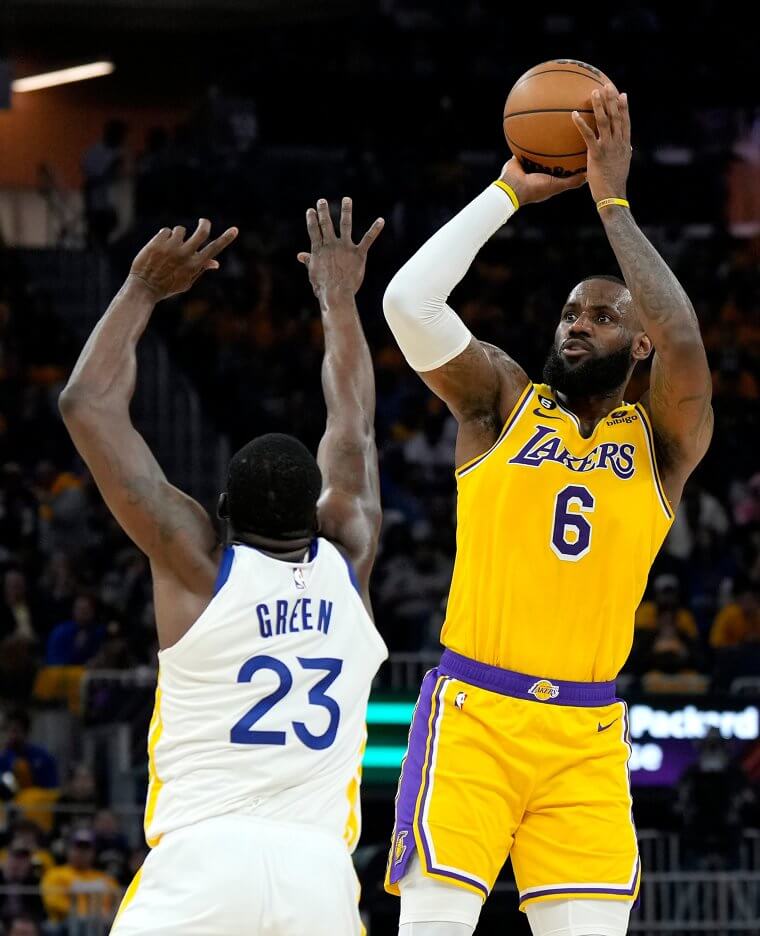 The switch back to No. 23 was a personal decision made by James himself, according to Rich Paul, CEO of Klutch Sports Group and a longtime friend of James. Paul mentioned in an interview with ESPN's Dave McMenamin that James chose to make the change as a sign of respect for basketball legend Bill Russell.
Tribute To Russell
Bill Russell, an 11-time champion with the Boston Celtics and a five-time NBA MVP, passed away on July 31, 2022, at the age of 88. Following his death, the NBA and the National Basketball Players Association decided to retire Russell's No. 6 jersey league-wide, allowing players who already wore the number to continue doing so.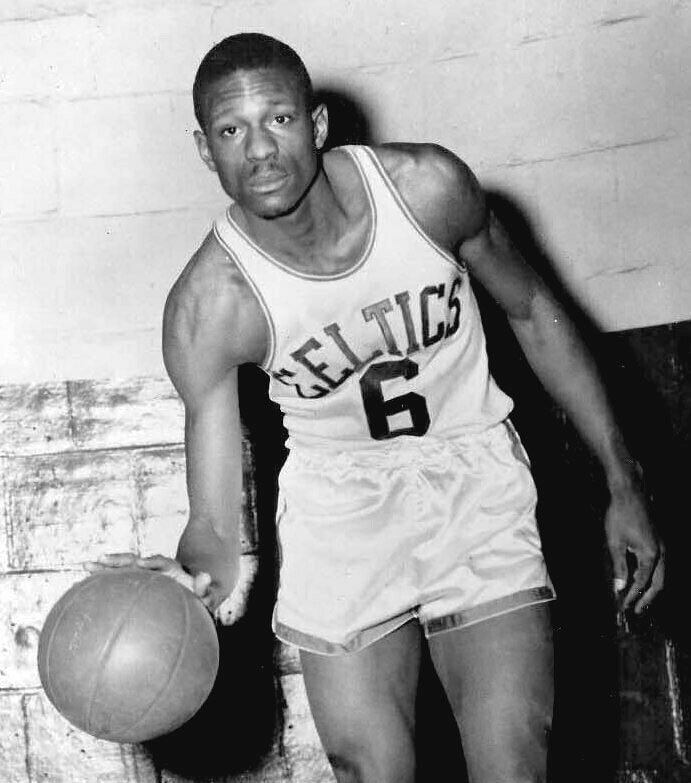 This gesture recognized Russell's immense impact on the sport and his contributions both on and off the court.
Activist and Leader
James expressed his admiration for Russell and his significance beyond basketball. Russell was not only a dominant player but also a leading civil rights activist. He marched alongside Martin Luther King Jr. during his iconic "I Have a Dream" speech in 1963 and supported Muhammad Ali in his opposition to the draft for military service. Russell's heroism and willingness to speak out on uncomfortable issues resonated deeply with James and many others.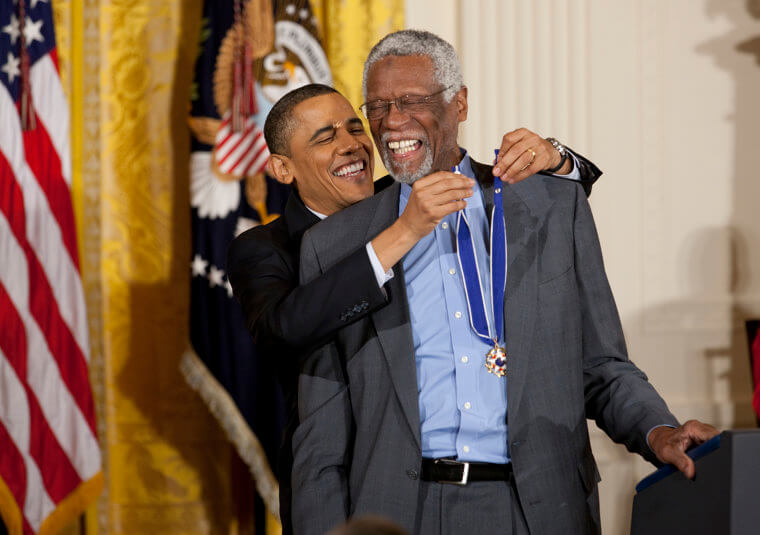 The Presidential Medal of Freedom, the highest civilian honor in the United States, was awarded to Russell by President Barack Obama in February 2011, further recognizing his remarkable contributions.
From 6 to 23
In reflecting on his decision to wear No. 6 in recent seasons, James stated that he did so in honor of Bill Russell. While he hasn't yet determined if he will continue wearing that number, James emphasized the significance of paying tribute to a basketball icon who paved the way for speaking up on important issues during a time when it was challenging to do so.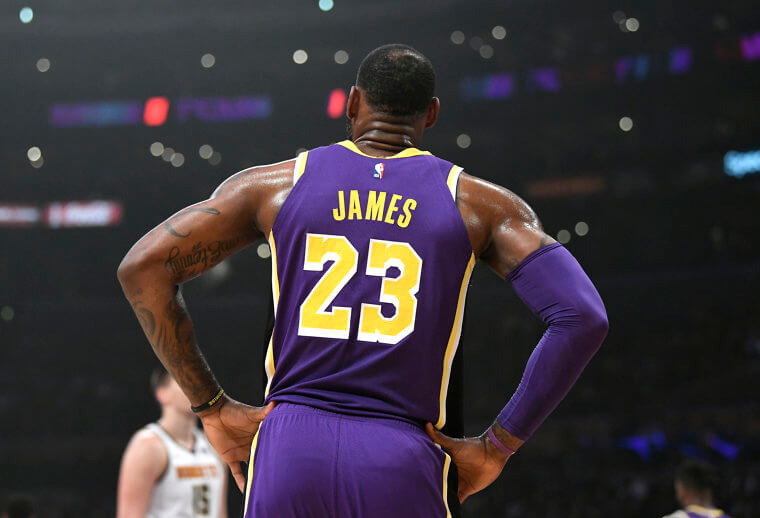 LeBron James has a storied history with jersey numbers throughout his career. He initially wore No. 23 during his first seven seasons with the Cleveland Cavaliers and adopted No. 6 when playing for Team USA in international competitions. When he joined the Miami Heat in 2010, James switched to No. 6 due to the retirement of No. 23 by the Heat organization to honor Michael Jordan. However, upon his return to the Cavaliers in 2014, James decided to reclaim No. 23, which he continued to wear until after his third season with the Lakers in 2021.
What's Next?
Throughout his career, James has achieved numerous accolades and established himself as one of the greatest basketball players of all time. He is the NBA's all-time scoring leader and has won four NBA championships. His jersey consistently ranks as one of the highest-selling in the league, reflecting his immense popularity among fans.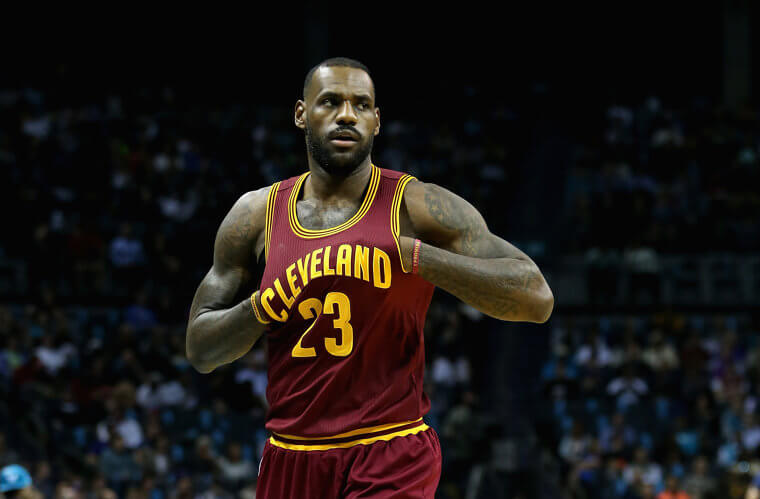 As LeBron James gears up for his 21st NBA season, his return to jersey number 23 symbolizes a renewed chapter in his storied career, while also paying homage to the legacy of Bill Russell and his lasting impact on the sport and society as a whole.
The GOATs - Here Are The NBA's Most Prolific Players On The Court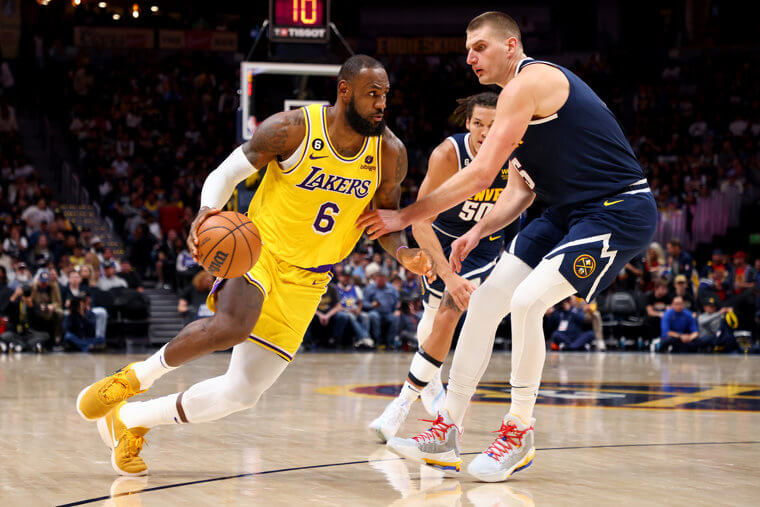 The debate over the greatest NBA player ever rages daily in bars and sports halls worldwide. Some say it's Michael Jordan; others claim it's LeBron James.
Nevertheless, many more players deserve to be considered among the best to play in the NBA. So, while it's a difficult decision that will be debated forever, these are who we believe should be considered the best players ever.

Adrian Dantley
Adrian Dantley is among the most efficient scorers in NBA history and one of the league's best small forwards. At DeMatha Catholic in Hyattsville, Maryland, he began his basketball schooling under the tutelage of Hall of Fame coach Morgan Wootten. After that, he enrolled at Notre Dame, where he was a 2x unanimous First Team All-American pick after helping the Irish end UCLA's 88-game winning run in 1974.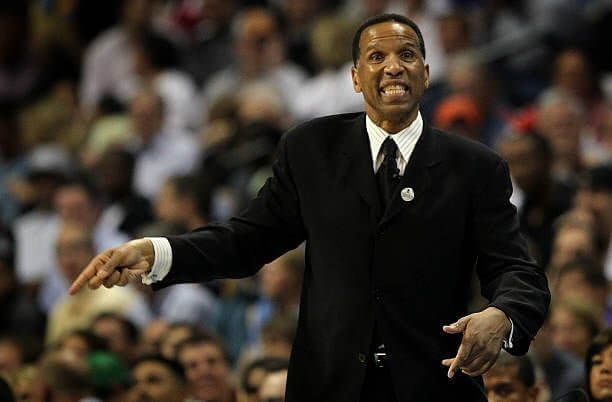 After college, Dantley captained the gold-winning US Olympic team in 1976 and spent the next 15 years in the NBA. He was a problem for power forwards because he could get by them quickly by changing directions and twisting his body. The six-time NBA All-Star had 23,177 points by the end of his career.

Bill Walton
Throughout his life, one of the comments Bill Walton often hear is that he must be a basketball player. Of course, that's because he's so tall, standing 6'11. Nevertheless, Walton was not only a basketball player but also "the basketball player." He is famous for being a great rebounder with a lethal jump-hook shot.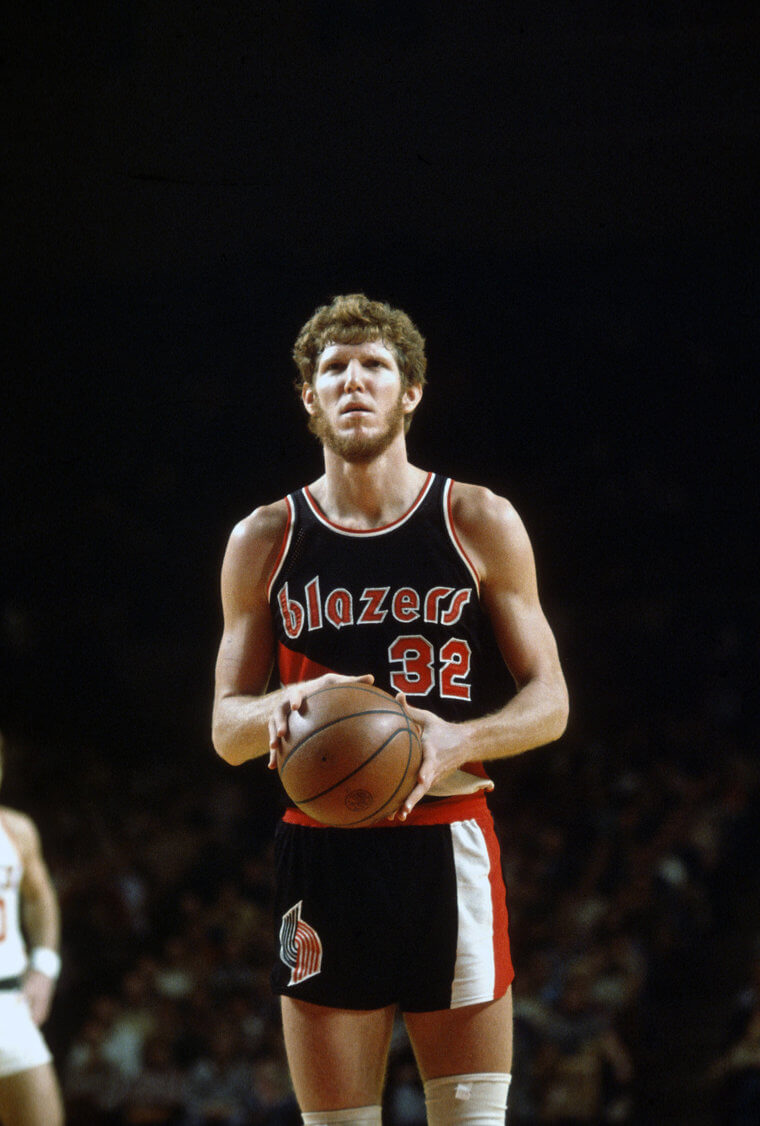 Indeed, the baller is regarded as one of the best college basketball players of all time, having led the UCLA Bruins to two consecutive NCAA titles and an unprecedented 88-game winning run. On top of that, the sportsman achieved similar success in the NBA, winning two championships, two NBA MVP honors, and a Best Sixth Man Award throughout his career.

Patrick Ewing
Like the city's famous skyscrapers, Patrick Ewing was a towering figure in New York sports for fifteen incredible years. After a much-publicized college career with the Georgetown Hoyas that yielded one NCAA title and two appearances in championship games, he moved to The Big Apple.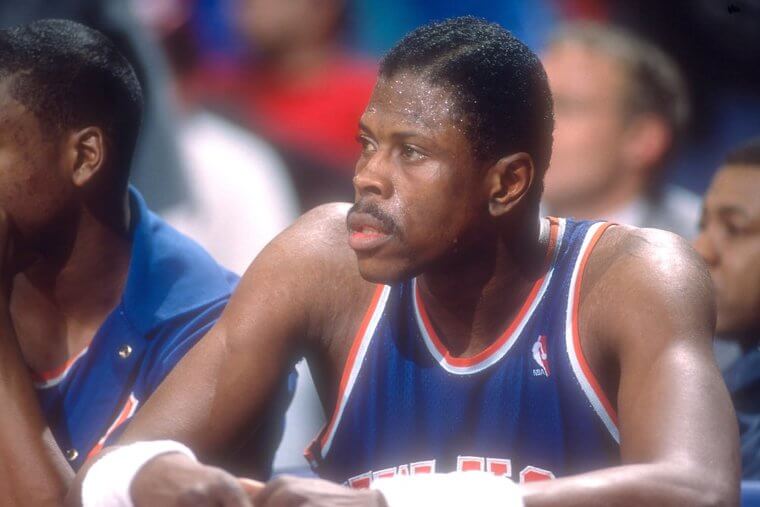 Ewing had been a media darling since childhood, and his entry into the NBA was highly anticipated. Despite not winning an NBA championship, he has been named one of the 50 Greatest Players in the league's history. The soaring player won two gold medals with the US Olympic basketball teams in 1984 and 1992 and was the NBA Rookie of the Year in 1986.

Manu Ginóbili
Manu Ginóbili is best known for playing for the San Antonio Spurs. Then, he was twice chosen to represent his league in the NBA All-Star Game and named to the All-NBA Team in 2008 and 2011. In addition to his four NBA titles, Ginobili has also won a EuroLeague championship and an Olympic gold medal.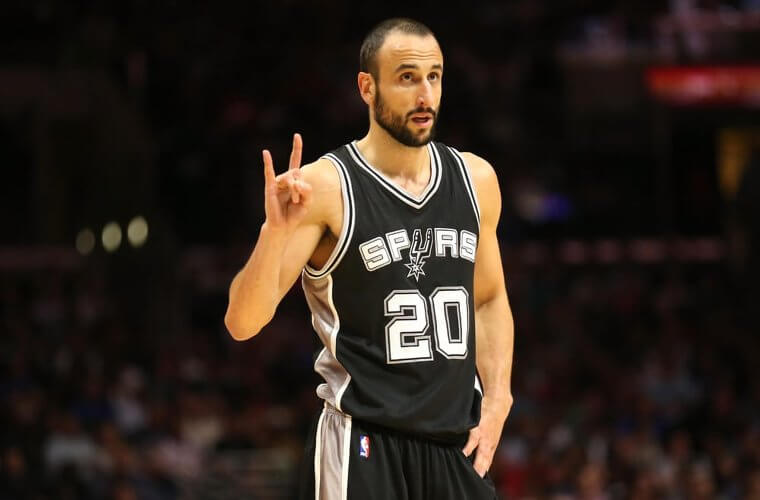 Beginning in 2004, he participated in four Olympic Games as an ambassador for Argentina. Ginóbili was in his 40s when he announced his retirement from the NBA on August 27, 2018. In his farewell speech, the sportsman said he would look for ways to support the San Antonio Spurs, the only NBA team he ever played for.

Russell Westbrook
Russell Westbrook began displaying his abilities as a child, which wasn't surprising because he comes from a sporting family. Nonetheless, he has come a long way from winning the most prestigious college awards to becoming one of the most prominent NBA stars. In 2008, he was drafted by the Seattle SuperSonics, which was later renamed the Oklahoma City Thunder.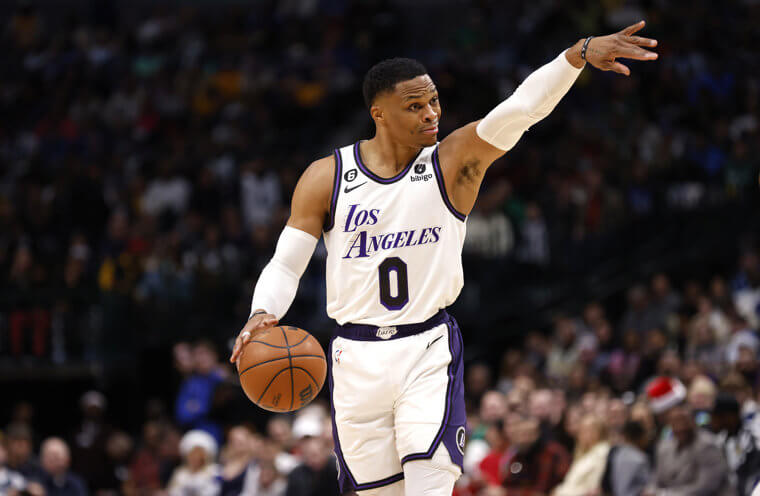 Westbrook's talent and skills helped him become an important member of the American basketball team, and he represented the country in the 'FIBA World Championship' in 2010 and the 'Olympics' in 2012. Additionally, the ball player became the second player in NBA history to record the most triple-doubles in a single NBA season in 2017.

Kawhi Leonard
The iconic 'Kawai Laugh' and his unintended social media antics because of his stoic demeanor make Kawai Leanord an iconic player off the court, but his accomplishments on the court are not a laughing matter. Drafted 15th overall by the Indiana Pacers in 2011 but was traded to the San Antonio Spurs. Leonard quickly established himself as one of the league's best defensive players, winning the NBA Defensive Player of the Year award in 2015 and 2016.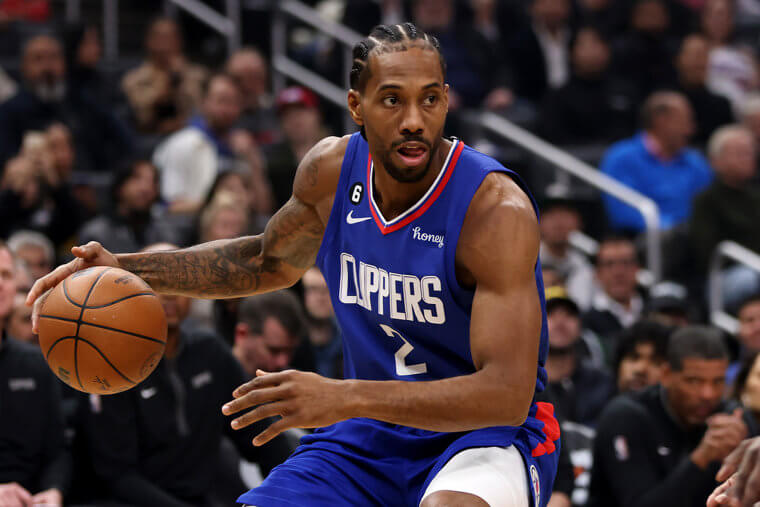 He also led the Spurs to the NBA Championship in 2014 and was named Finals MVP. Leonard was traded to the Toronto Raptors in 2018, where he led the team to its first NBA championship in 2019 with his iconic rim bounce-off-the-rim buzzer-beater against the 76'ers and won his second Finals MVP award. In 2019, he signed with the Los Angeles Clippers and still plays as dominant as he did in his younger years in the league.

Gary Payton
The greatest defense of all time for a point guard, "The Glove" Gary Payton was a freight for opponents the way he guarded like his nickname. Payton spent the majority of his career with the Seattle SuperSonics, leading them to the NBA Finals in 1996. Payton was known for his tenacity on defense, earning nine NBA All-Defensive First Team honors and one Defensive Player of the Year award.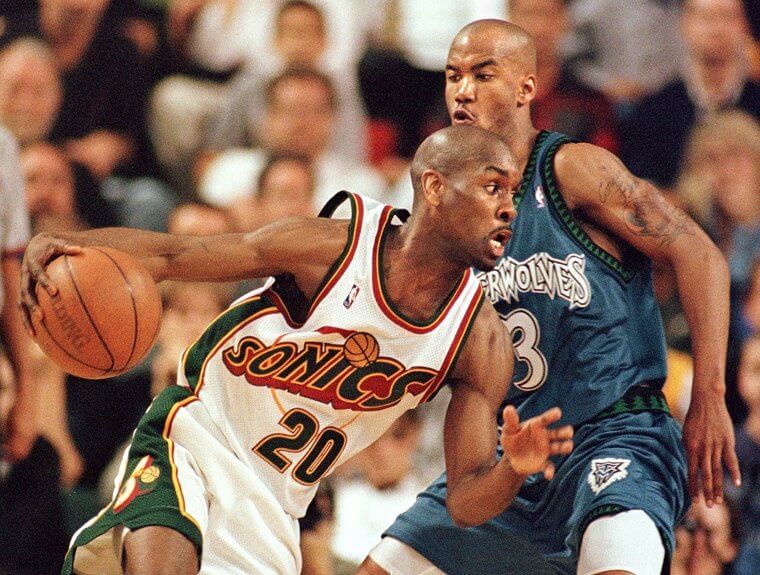 Payton's combination of offense and defense earned him a spot on the 1992 Olympic "Dream Team" and the NBA's 50th Anniversary All-Time Team. Payton also led the league in steals for three seasons and was a nine-time NBA All-Star. He won an NBA championship with the Heat in 2006 and was also inducted into the Basketball Hall of Fame in 2013, considered the ultimate recognition of his outstanding career.

Walt Frazier
Walt "Clyde" Frazier is considered one of the greatest two-way players of all time. Known for his defense and ball handling, Frazier was the first player to lead the league in assists and steals in the same season. During his career with the New York Knicks, he was a seven-time All-Star, a two-time champion, and was inducted into the Hall of Fame in 1987.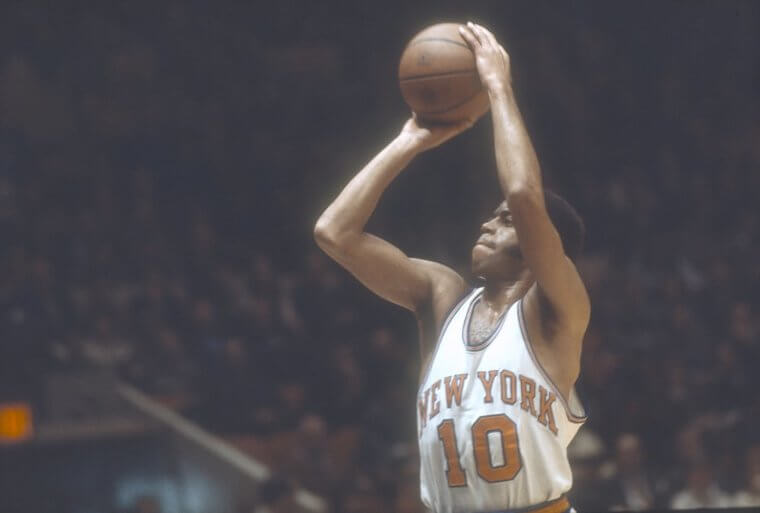 Frazier is known for his undeniably exceptional fashion sense and smooth demeanor, making him a cultural icon and a basketball legend. His impact on the game and his legacy continue to be celebrated today. Fraizer is known as the "style god" of the NBA and has been quoted proclaiming, "I am the New York Knicks," which he has every right to do.

Steve Nash
As a point guard, Steve Nash's prime duty on the field was to post a formidable offense, which he did for 18 seasons with all his might. Rightfully, the opposing teams feared his potent offense that combined his exceptional shooting and passing skills, which made him a double threat.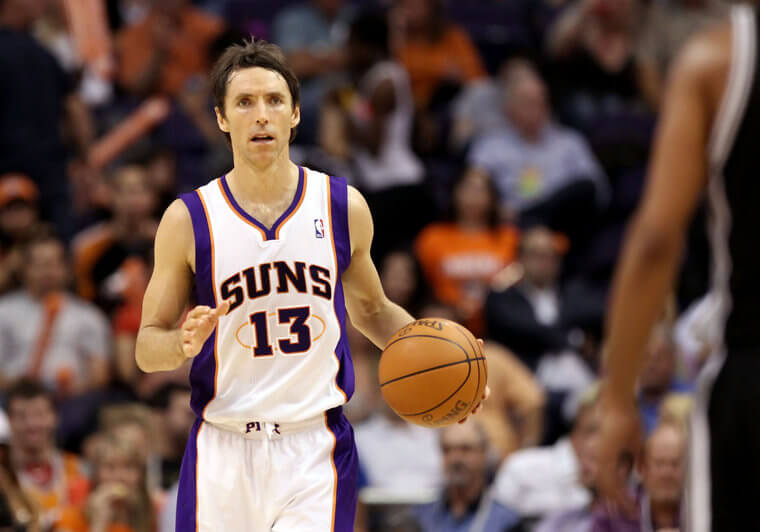 Before the nerve damage to his back forced him into early retirement in 2015, Nash was the long-running reigning star of the NBA since the early 2000s. The eight-time All-Star has been instrumental in the success of all the teams he's played for, including the Phoenix Suns, where he received his two MVPs. In addition, he was a head coach for the Brooklyn Nets for two years until November 2022.

Kevin McHale
In 2021, Kevin McHale joined the big league star players by getting selected to the NBA's 75th Anniversary Team. Not surprising since his name was featured as one of the 50 greatest basketball players of all time during the 50th Anniversary of the League in 1996.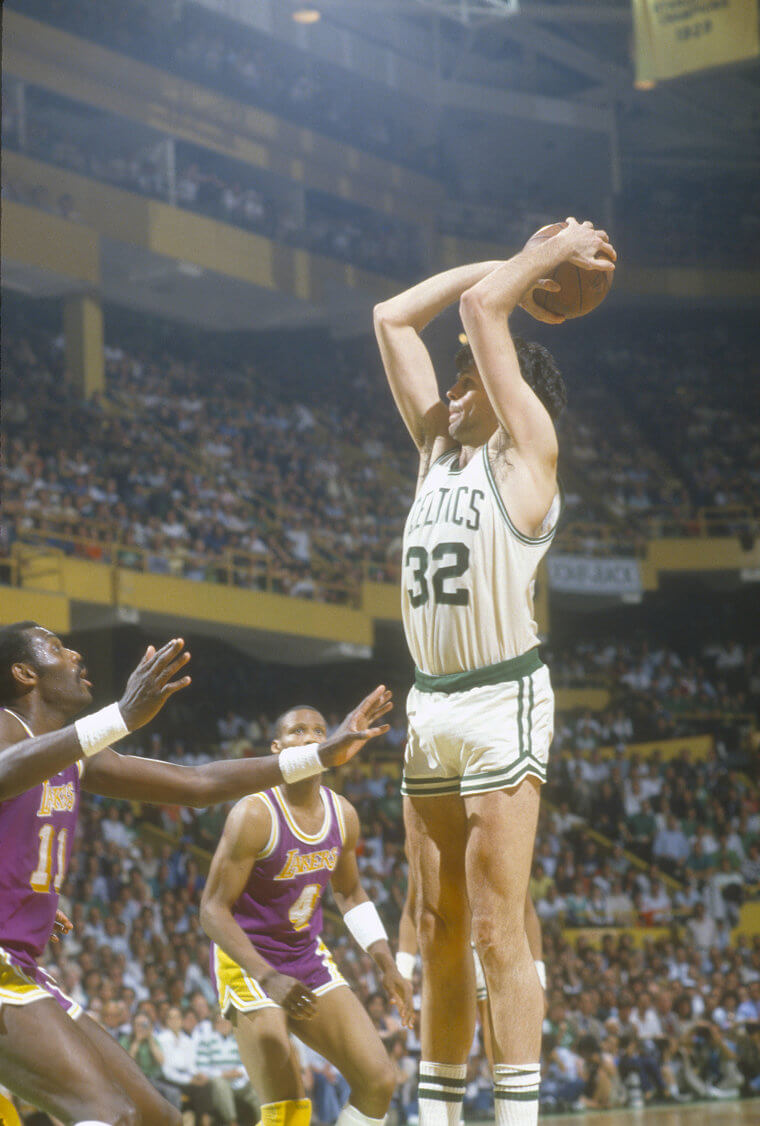 Recognized as the most formidable power forwards in the sport's history, Kevin stood out in the defensive position with his incredible shot-blocking moves. Ever since he got into the Boston Celtics in the 1980 NBA Draft, he has proved his mettle as a versatile player who can excel in different positions. In addition, his shooting percentage of 60.5 remains among the best.

Paul Pierce
"Take this down. My name is Shaquille O'Neal, and Paul Pierce is the [expletive] truth. Quote me on that, and don't take nothing out. I knew he could play, but I didn't know he could play like this. Paul Pierce is the truth." Known mostly for his time with the Boston Celtics, Paul Pierce was a tough competition for any player who stepped up to defend him in a game.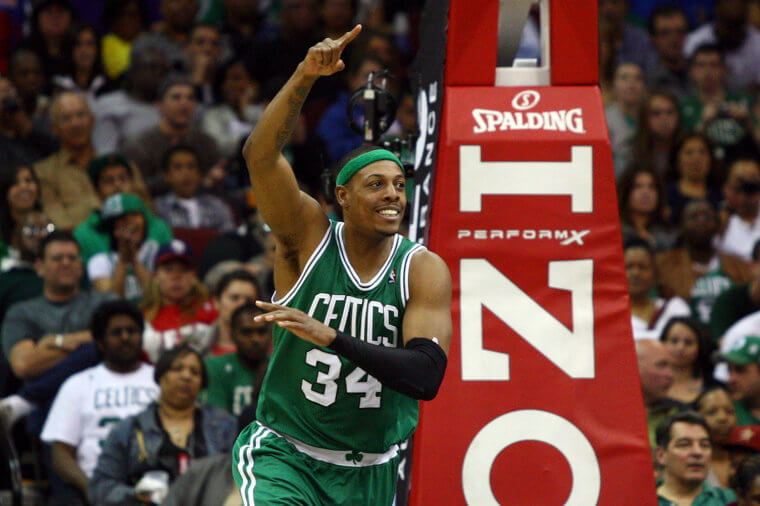 Throughout his 19-year career, Paul was a ten-time NBA All-Star, a 2008 NBA Champion, and a 2008 NBA Finals MVP. He is also one of only three players in Celtics history to score over 20,000 points in a career. His versatility on the court was unmatched, and he was known for his ability to score from anywhere on the court. His fierce competitiveness and leadership made him a fan favorite and a respected figure in the league. 

Ray Allen
Allen is considered one of the greatest shooters in the history of the NBA. A ten-time NBA All-Star, the 2001 All-Star game MVP, two-time NBA champion, and a member of the 2000s All-Decade Team. He was also a member of the gold medal-winning 2000 and 2008 U.S. men's Olympic basketball teams. The "Jesus Shuttleworth" actor also played a big role in bringing pop culture into the NBA.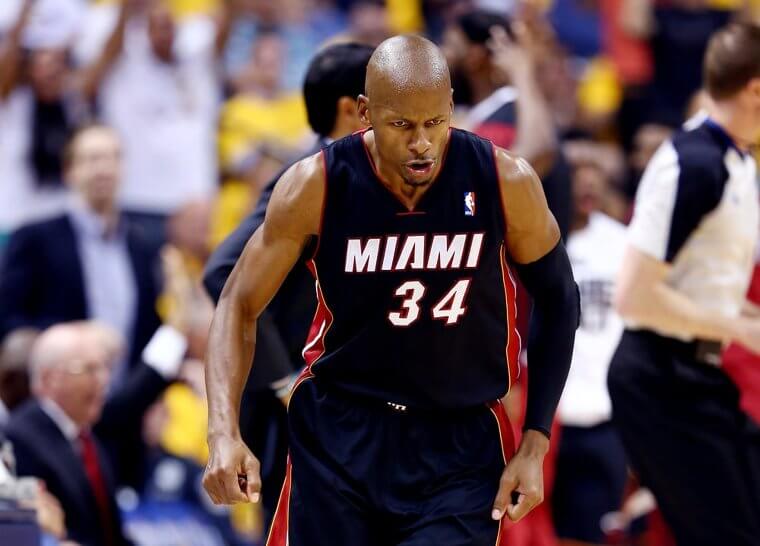 Known for his deadly three-point shooting, he was a leader on the court, known for his work ethic, dedication, and strong sense of teamwork. Off the court, he was highly respected for his leadership and mentorship of young players. His legacy in the NBA will always be remembered as one of the greatest shooters and all-around players ever to grace the court.

Jason Kidd
Another player who made it into the NBA's 75th Anniversary team based on his phenomenal record in the sport is Jason Kidd. A few decades before Russell Westbrook became the master of the triple-doubles, he had collected an astounding 118 of them with his exceptional ability to pass and rebound the ball with instinctive precision.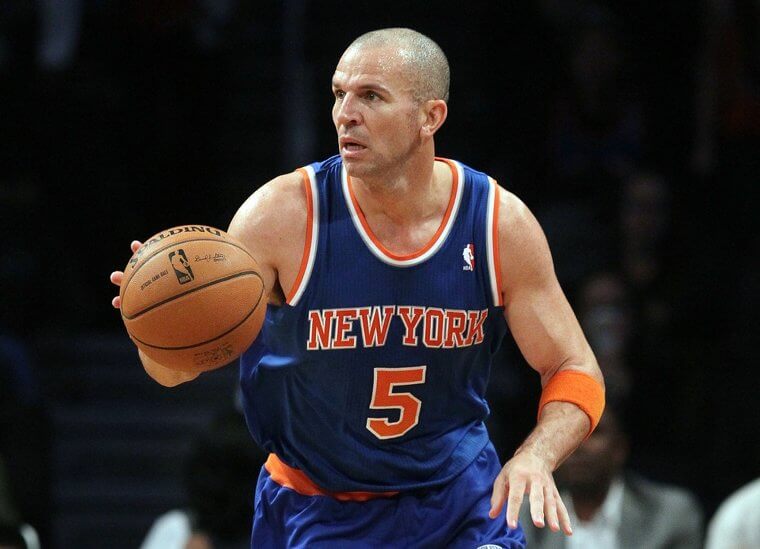 During his two-decade career, Jason had accomplished quite a lot, including the honor of being the League's top-ranking point guard. The ten-time NBA All-Star started his journey with the Dallas Mavericks in 1994 and retired in 2013, playing his final season for the New York Knicks. His knack for adapting to any position on the team has helped extend his career.

Rick Barry
A dominating force on the court, known for his exceptional shooting and ball-handling skills Rick Barry was a master of the fundamentals. He led the Golden State Warriors to the NBA championship in 1975, earning Finals MVP honors in the process. Throughout his career, he was a prolific scorer, averaging over 25 points per game and earning eight All-Star selections.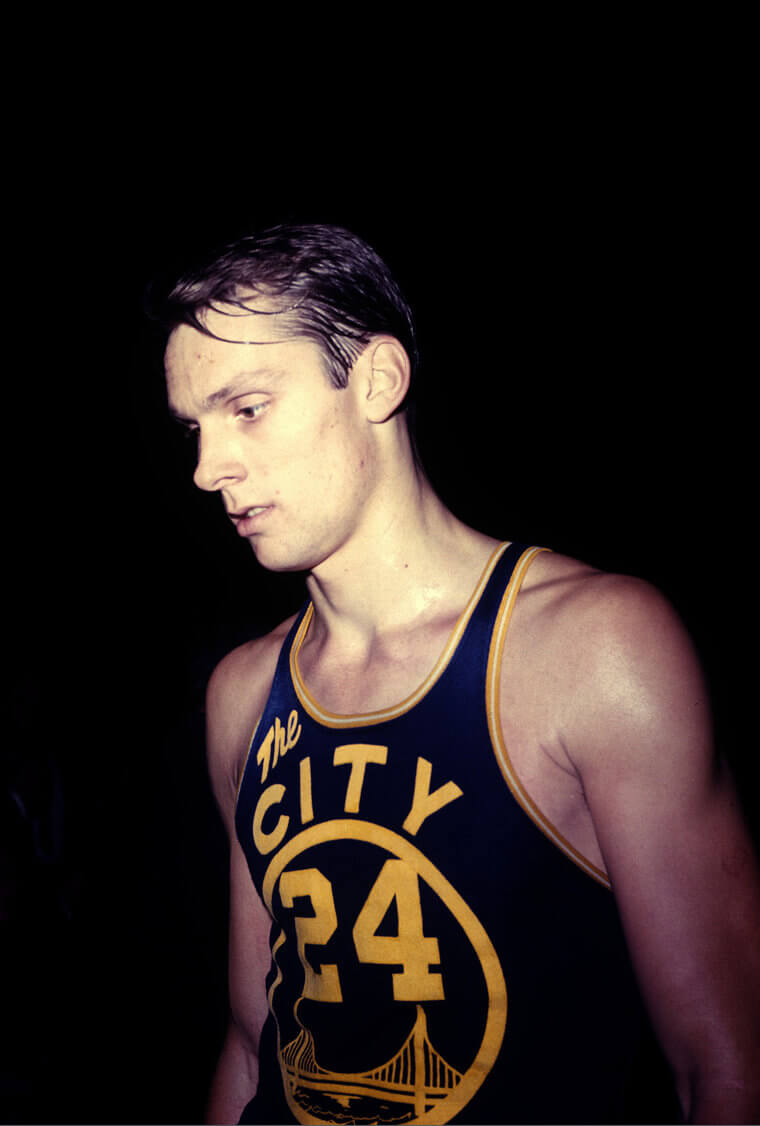 He revolutionized the game with his unique underhanded granny-style free-throw technique making him one of the greatest free-throw shooters in history with an incredible 89.3% from the line. Off the court, he was also known for his intelligence and leadership, earning his teammates' and coaches' respect and admiration. His legacy as one of the greatest players to ever grace the hardwood is undeniable.

Allen Iverson
While Paul Pierce was The Truth, Allen Iverson was "The Answer," and for a good reason. With incredible scoring ability, intense competitive drive, and a fearless attitude on the court Allen Iverson was a force to reckon with during a basketball game. He was known for his quickness, agility, and ability to break down defenses with his masterful crossover dribble, which he used to shake and bake his defenders, leaving them in the dust.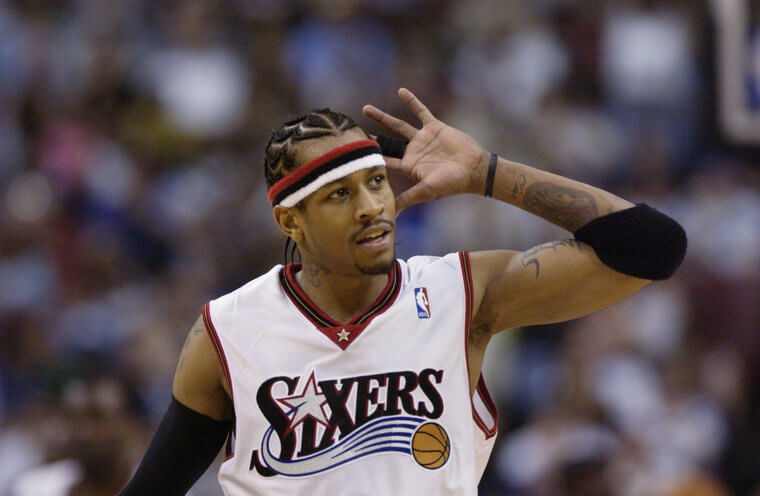 Iverson was also a fierce competitor and a leader on and off the court, known for his relentless work ethic and ability to inspire his teammates. His scoring ability was one of the best in the league, averaging 27.0 points per game over his career and leading the league in scoring four times. He also won the league MVP award in 2001 and was selected to 11 All-Star teams. He is regarded as one of his era's most iconic and influential players.

Clyde Drexler
For most of his professional career as a basketball player, Clyde Drexler had to contend with comparisons to the legend Michael Jordan, whom he faced off during several matches spread over a decade. Eventually, the two teamed up in the 1992 Olympics Dream team and won a gold medal for the United States.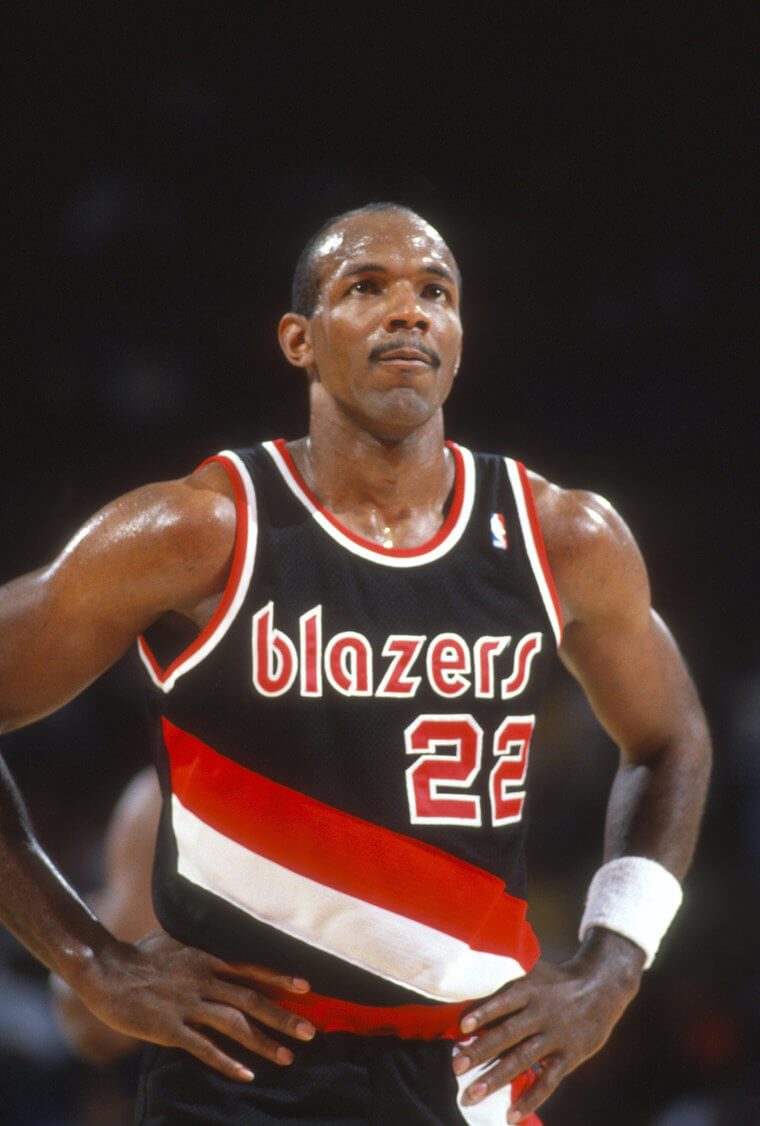 Clyde was picked up by Portland Trail Blazers in the 1983 NBA Draft and had a rough start in the first season. By the third season with the team, he had earned his first All-Star entry. After an eventful decade, his last six seasons with two other teams were less pronounced but as impactful as the rest of his record.

Dolph Schayes
Dolph Schayes was among the few players drafted into the BAA and the NBL Draft in the same year. In 1948, he decided to go with the NBL for a season until the Nationals merged the following year to integrate with the newly formed National Basketball Association, aka the NBA.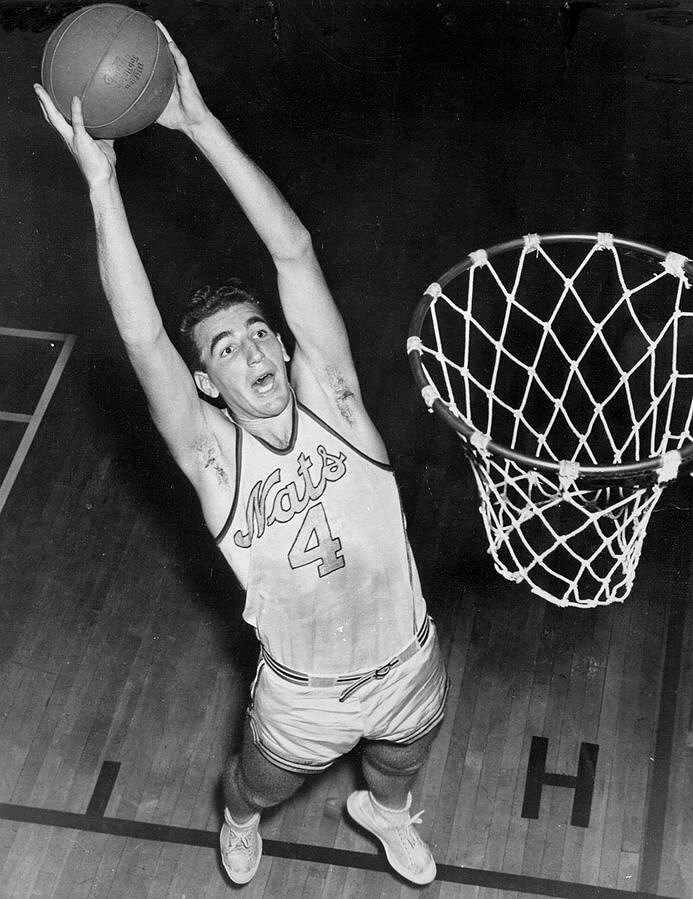 Well known for his high arching outside shot, Dolph rarely let the opportunity pass on the field to make the basket. Interestingly, the 12-time NBA All-Star's injury on the shooting arm only pushed him to try harder to shoot with his off-hand, a skill that made him excel at the two-handed set shot before one-handed jump starts became the norm. The NBA legend breathed his last in 2015.

Bob Pettit
Months after signing a deal worth $11,000, the highest a rookie had ever signed in NBA history at the time; many started to question if Bob was worth the money, stemming from his ballhandling skills which the majority agreed were awkward. His coach moved Pettite from the center position, which he had played during his college career, to forward, and boy, did it work to his advantage.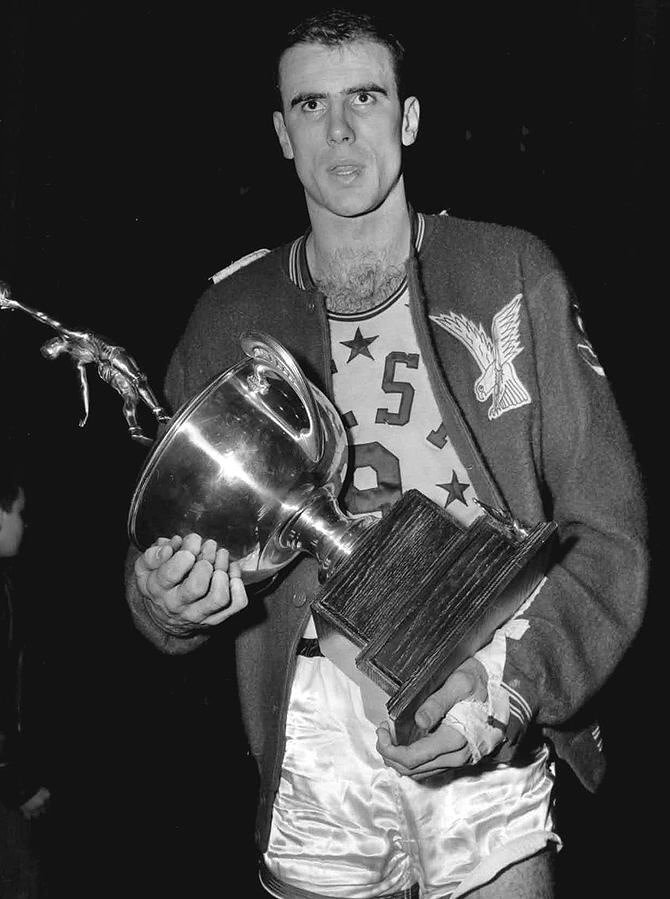 Soon enough, Pettit became the first player in NBA history to be awarded an MVP title, thanks to his record-breaking feats. During his 11-year career, the former St. Louis Hawks player made 11 All- NBA selections and won an NBA championship.

John Stockton
Not many Utah Jazz fans were excited about John Stockton's selection to join the team, and that's because this player was hardly known during his college career and would only experience a profile raise a few months before the draft season. Even so, it didn't take long before Stockton proved his worth.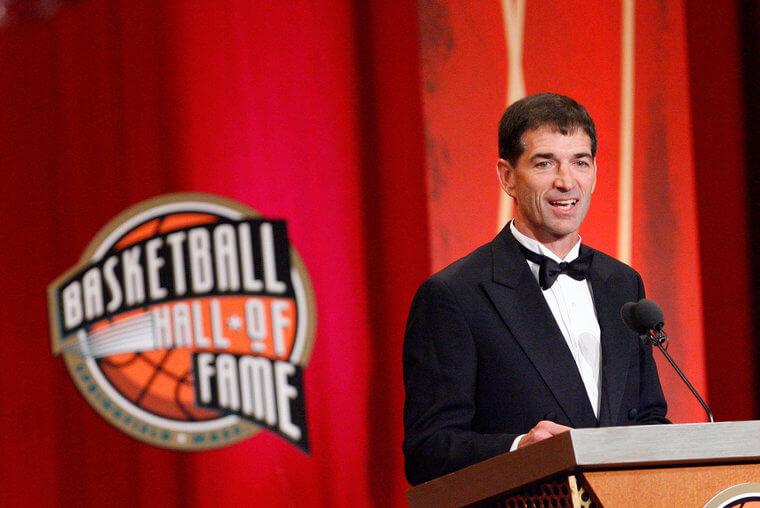 In addition to his team making the playoffs each time during his 19 seasons in the NBA, this ex-basketballer is a ten-time NBA All-star who holds the record of being the player with the highest number of career assists and steals. It's no wonder Stockton was inducted into the Hall of Fame in 1992 and named the '50 greatest player in the history of the NBA four years later.

Chris Paul
Another great basketball player introduced to the world through the NBA is Chris Paul. What brings him to this list is his impressive stats. With a +10.9 Net Rating Swing, +3.7 Relative True Shooting Percentage, and 7.3 Box Plus/Minus, he has proved himself a force to be reckoned with.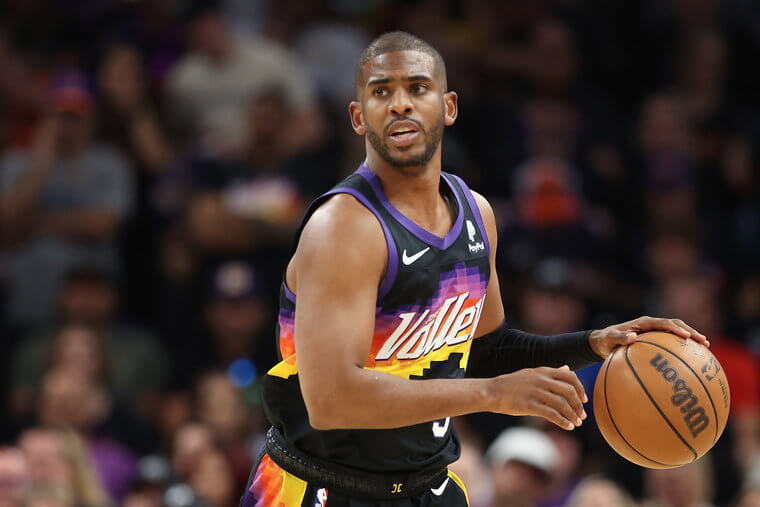 The way he handles the ball while dribbling, shooting, or defending shows he knows his game, unlike any other player. J.A. Adande from ESPN wrote the following about Paul "The classic definition of a point guard, orchestrating offense and shooting when necessary," No wonder why he is nicknamed 'The Point God.'
Isiah Thomas
The man who knocked Michael Jordan and the bulls out of the playoffs three straight years in a row, Isiah Thomas, was a scoring prowess that would not back down to a challenge. He played a vital role in the Detroit Pistons' "Bad Boys" era of the late 80s and early 90s, literally and figuratively beating up superstars like Larry Bird and Magic Johnson on their road to winning back-to-back NBA championships in what is called the most challenging era of NBA basketball.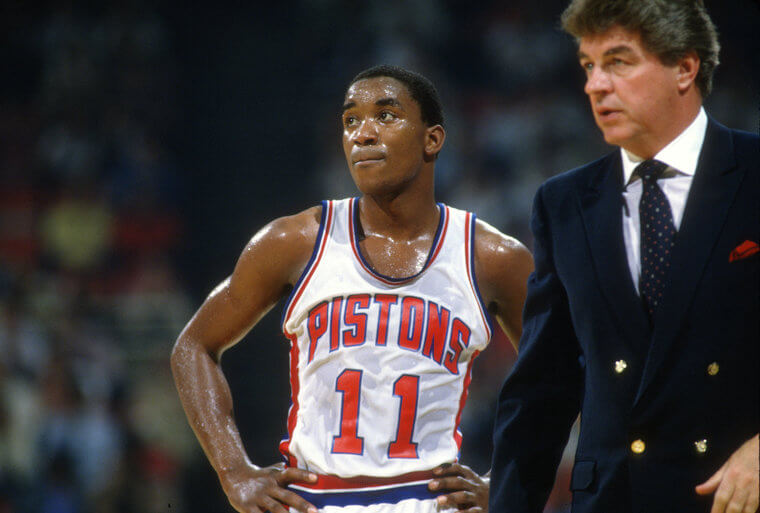 Inducted into the Hall of Fame in 2000, Thomas' leadership and competitive spirit helped shape the Pistons into a dominant league force during that period. He will always be remembered as a Pistons legend and a crucial piece of their championship teams. It is still a shame that he was snubbed for a 1992 Olympic Dream Team spot.
James Harden
There's no doubt that James Harden is arguably one of the greatest shooting guards and scorers that there ever has been. Yet as skilled as one may be, we all have weaknesses, and for this Sixers team member, that would be his poor defense skills that he came under fire in 2014.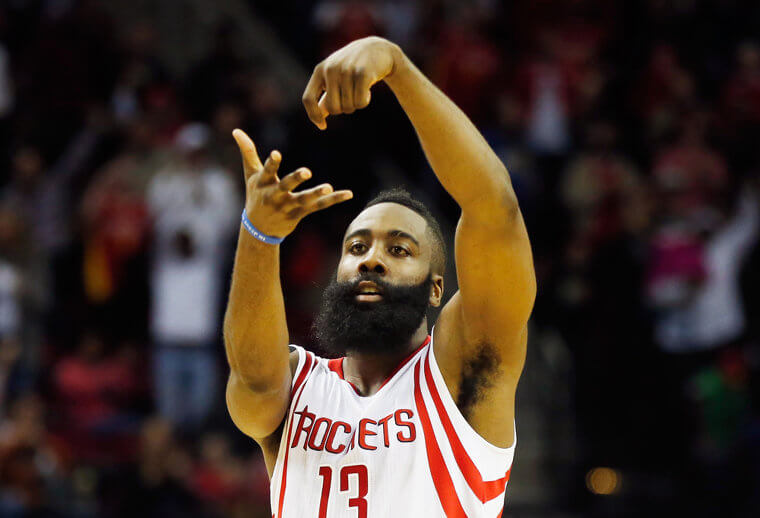 Harden made history while with the Rockets by becoming the first player to register a double-digit assist on his first game with a new team. Besides being named by ESPN as the 5th best shooter in the NBA for the 2010s decade, the 2018 MVP title-holder also prides himself in being one of the league's greatest players of all time, as declared by NBA 75th Anniversary Team.
John Havlicek
His teammates often praised John Havlicek for endurance, which they said was hard to keep up with, which, if you ask us, is one of the major reasons he was successful as an athlete. So good was he that the now-deceased player was drafted by both NFL's Cleveland Browns and NBA's Boston Celtics in 1962.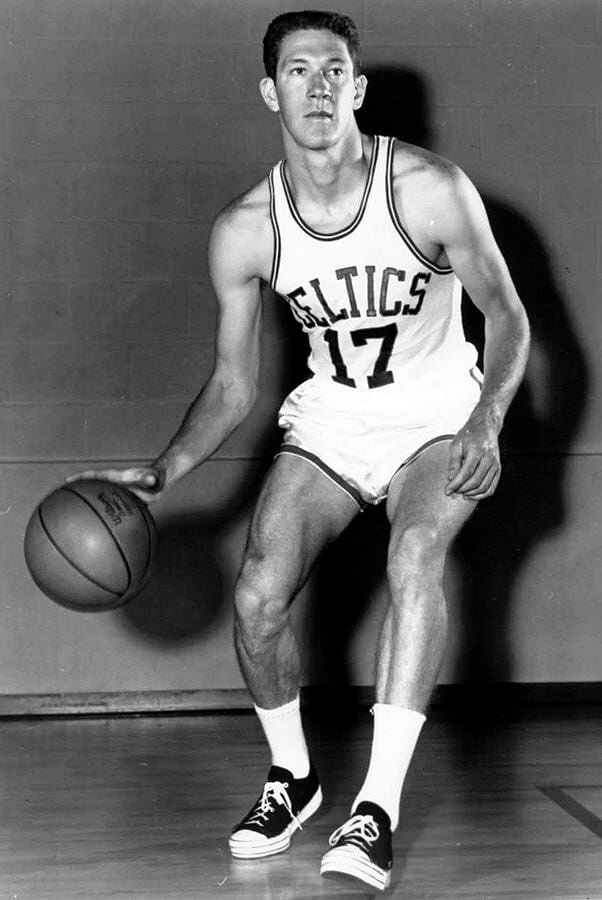 Havlicek decided to concentrate all his efforts on one sport after being a pro for a year, and it wasn't long before this decision paid off. The ex-Boston Celtics player ended up being his team's all-time leading scorer and the 6th highest scorer of his time in the NBA.
Scottie Pippen
According to Dennis Rodman, Scottie Pippen revolutionized the point-forward position. Not to compare him to some of the biggest names in the NBA, like Magic Johnson and Clyde Drexler, Pippen seems to be different from all other 6'9' and 6'10' players.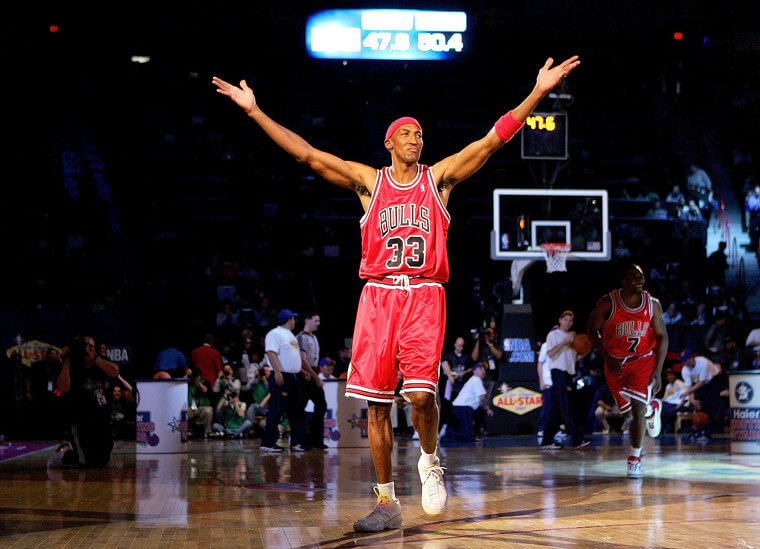 We can't argue with Pippen's former teammate because, by the time his career was over in the season of 2003-2004, he was one of only four players who had a career average of at least 15 points, scoring a total of 18 points. He had 7.1 rebounds and 5.8 assists, which is pretty impressive. Experts say that Pippen had every skill a basketballer should have during his era.
Reggie Miller
Known best for his deadly accuracy from beyond the three-point line and his ability to hit clutch shots in high-pressure situations, Reggie Miller is a fan favorite, and a legend in Indianapolis, spending his entire 18-year career with the Pacers. he never disappointed with his performances and is widely regarded as one of the best shooters in NBA history.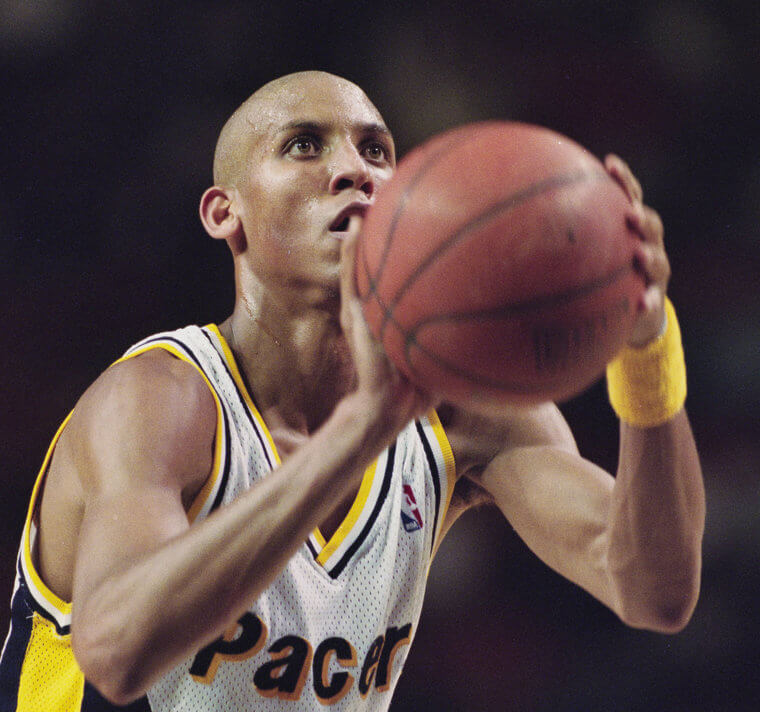 Miller is a five-time NBA All-Star and a two-time Olympic gold medalist, and he was inducted into the Naismith Memorial Basketball Hall of Fame in 2012. Despite his impressive career accomplishments, Miller is remembered for his fierce competitive spirit and ability to light up the scoreboard in the most dramatic moments.
Elgin Baylor
Elgin Baylor had a promising career start, averaging 30.2 points during the first seven years of his career. As a matter of fact, in the 1961-62 season, Baylor had 18.6 rebounds per game and 38.8 points. This is why he was an All-Star in 11 out of 14 seasons and eventually became an All-NBA ten times.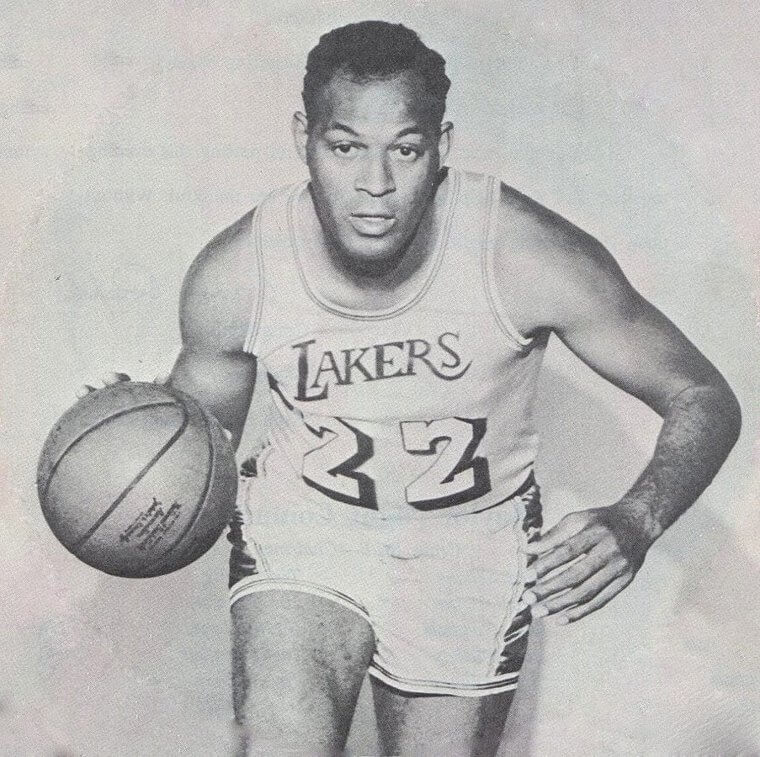 Baylor's playing style is known for impressive jumps and dunks, and he often joked with people saying that he takes helium before each game to be able to play vertically the way he did. Apparently, some people believed that. Other players decided to follow in his footsteps, making basketball more about flying in the air than it used to be before Baylor's time.

Moses Malone
Moses Malone holds the record for the offensive rebound leaderboard among NBA legends. With a top score of 6,731 total assists, followed by Robert Parish's 4.598 assists, the third player is at the bottom, not even nearing these two.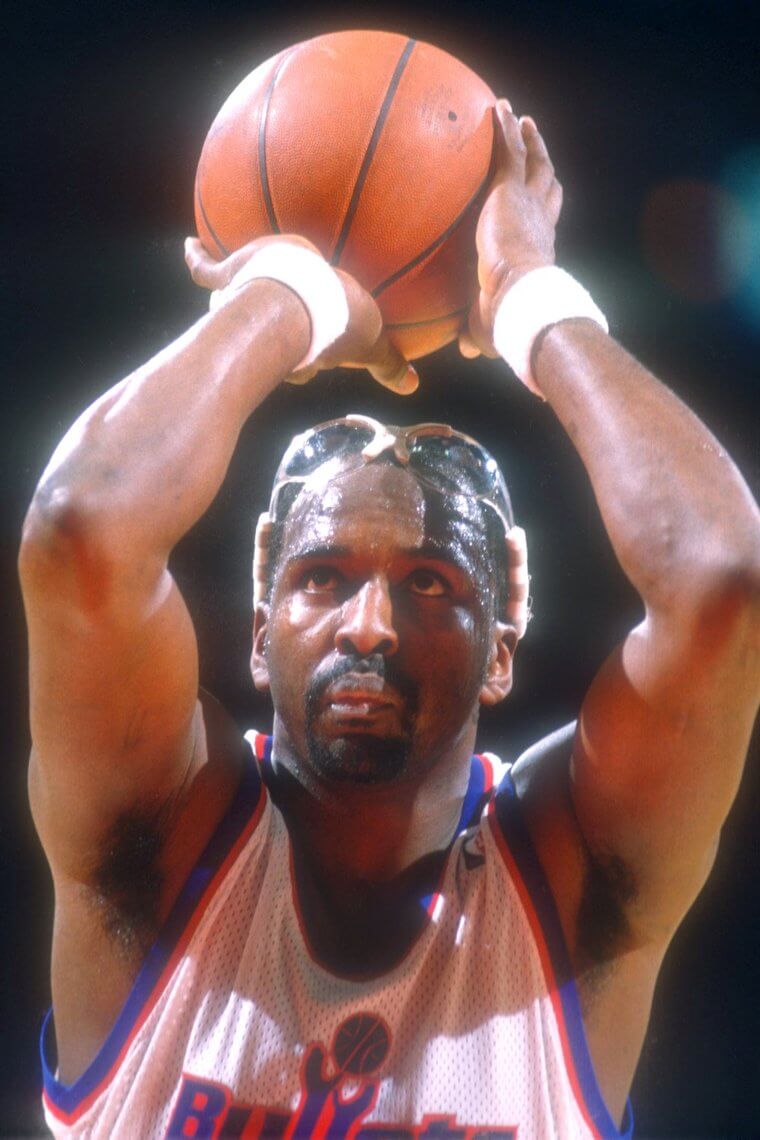 Malone was known for the offensive rebound and made it his basketball domain, where he would make something for his team out of absolutely nothing. So, although the term playmaker is usually used for wings and guards, we can't deny that Malone was one of the most successful. He managed to grab 6.2 offensive rebounds per game and eventually had a whopping total percentage of 16.4.
Julius Erving
The NBA 1971-72 season marked the end of a career of one legend and the beginning of another, as, by the time Elgin Baylor was retiring, Julius Erving was making his first professional appearance. Erving often talked about Baylor's playing style's influence on him, as he was considered one of the best playmakers and one-on-one players. He said that his style was like playing ballet in basketball.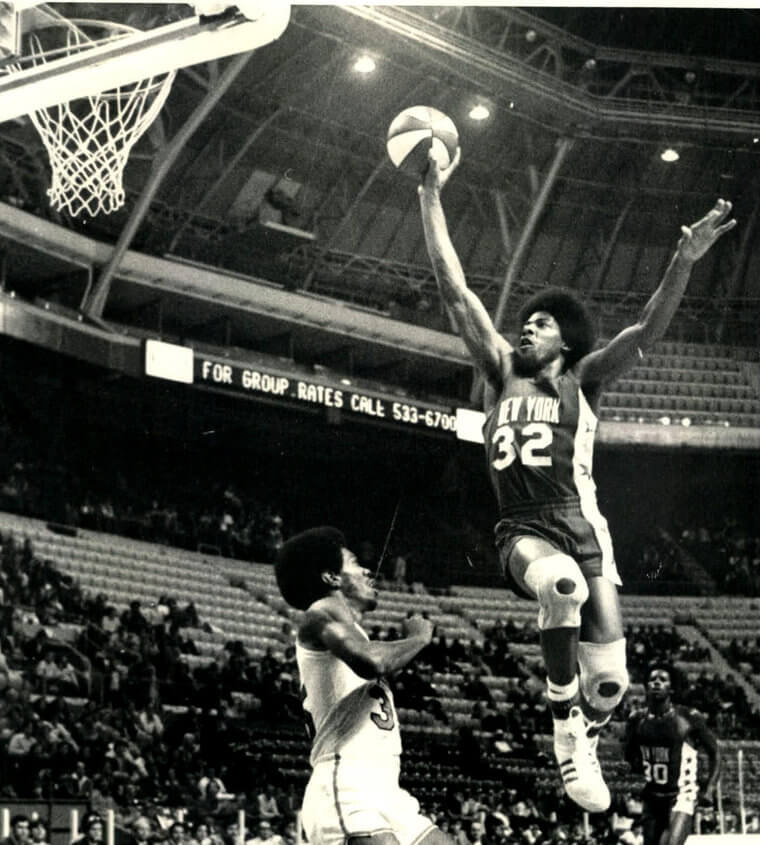 Erving followed the same jumping and changing direction mid-air style, and during his first five seasons, he managed to dominate the ABA with 28.7 points and 12.1 rebounds. As his fans call him, Dr. J was an All-Star 11 times and All-NBA 7 times.
Dwyane Wade
With a total of 27 points, 6.7 assists, and 5.4 rebounds, Dwyane Wade is a name that should be added to the list of legendary NBA players. Yet, there always needed to be more clarity about comparing him to Harden and choosing who comes first.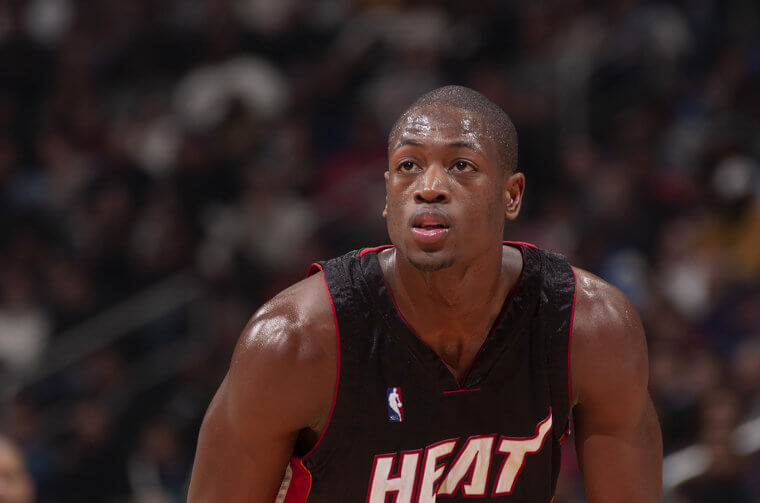 But it was settled in the 2006 championship when Wade led with 28.4 playoff points and 5.7 assists per game,  triple what any other Miami player would score. He was all about the best for the team, showing humility by accepting second place on his squad after LeBron, as he just wanted this team to win, and they both managed to get the titles in 2012 and 2013.
Karl Malone
The NBA scene will remember Karl Anthony Malone for years to come for the star's mastery of production and longevity. The former professional basketball player's nickname, "the Mailman," should already tell anyone not well-versed in the basketball world that Malone is no ordinary power forward.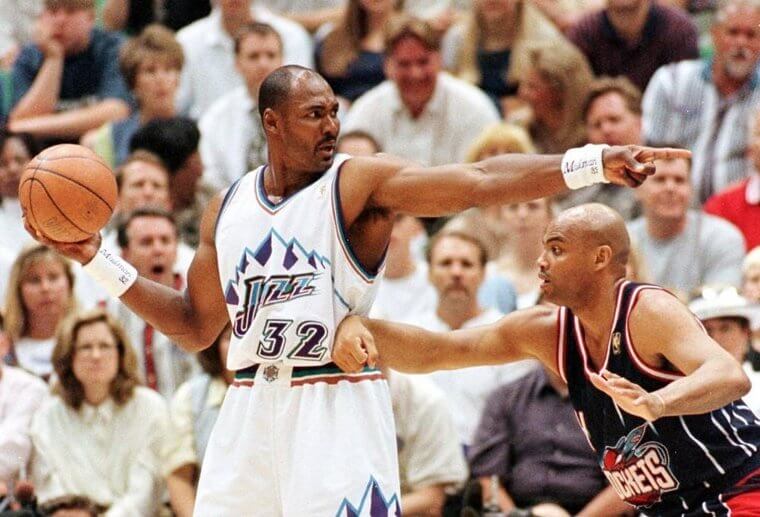 After playing the first 18 seasons with the Utah Jazz, Malone was twice the NBA's Most Valuable Player, a 14-time NBA All-Star, and an 11-time member of the All-NBA first team. Nonetheless, when it comes to his 36 928 career points, Malone comes third after Kareem Abdul-Jabar and LeBron James. At the end of his career, the Mailman came second all-time in points and sixth place in rebounds.
Charles Barkley
For someone who doesn't fancy the idea of analytics and rankings, Charles Wade Barkley, who some may know by his nicknames Sir Charles, Chuck, or the Round Mound of Rebound, did well with his NBA career. He's considered a basketball legend with a high career box plus/minus after LeBron James and Michael Jordan, having played 16 seasons in the NBA for three different teams.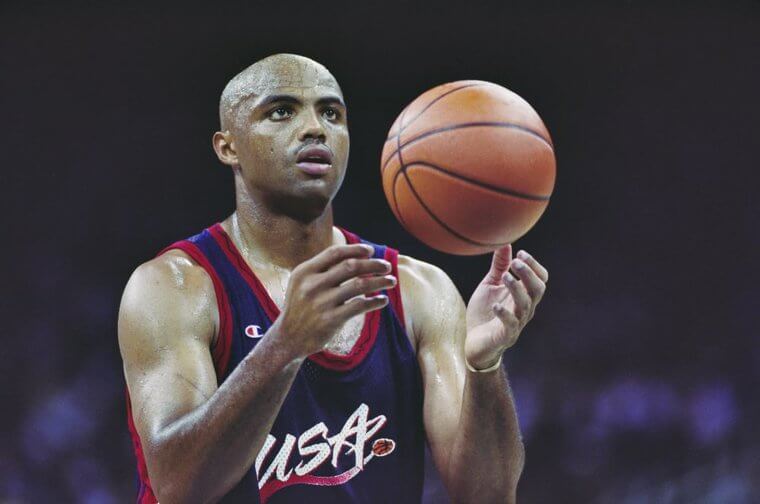 Now a TNT analyst, the former professional basketball player may not have a championship title to his name. Still, he sure didn't let his short stature get in the way of becoming one of the NBA's leading rebounders.
Jerry West
Jerry West is one of the greatest NBA players to exist. The former player turned basketball executive played for the Los Angeles Lakers and got nicknamed Mr. Clutch for his prowess in making big plays in clutch situations, like his famed buzzer-beating 60-foot shot in the 1970 NBA finals. The star's other nicknames include The Logo, Mr. Outside, and Zeke from Cabin Creek.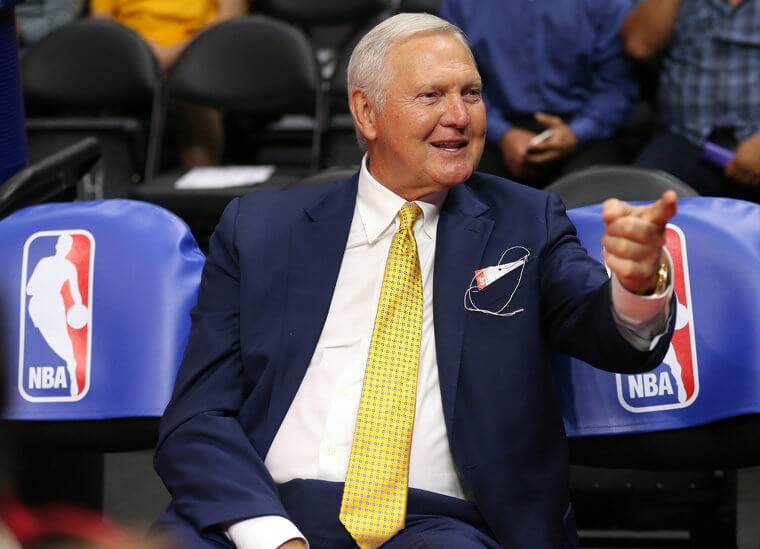 West led the NBA in assists and was a 14-time All-Star, 12-time All-NBA selection, and five-time All-Defensive selection by the time he exited the sport as a player. His 27.0 points per game put him on the rank of legends such as Kareem Abdul-Jabbar and Bob Pettit.

Dirk Nowitzki
Another player whose contribution to the NBA world can't go unnoticed is Dirk Nowitzki. Dirk has been regarded as a basketball revolutionary since his debut in 1999. So when the Dallas Mavericks count their blessings, we bet they count the German star twice, seeing he changed the game for them by leading them to 15 NBA playoff appearances.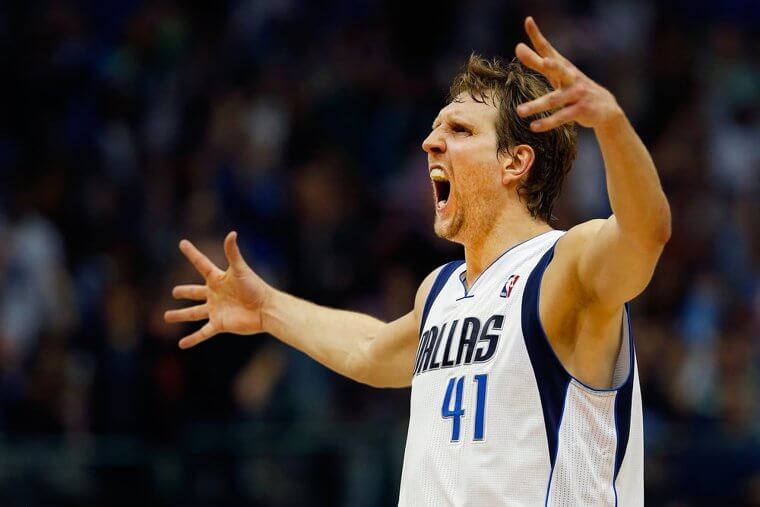 Dirk played with them for his entire 21-year NBA career, the only player to play that long for a single NBA franchise. His versatility, scoring ability, and trademark jump shot saw him win award after award during his career.
Kevin Garnett
Known for his emphatic dunking and athleticism, Kevin Garnett, who also goes by KG and the "Big Ticket," was the first NBA player to be drafted directly out of high school in 20 years by the Minnesota Timberwolves in 1995.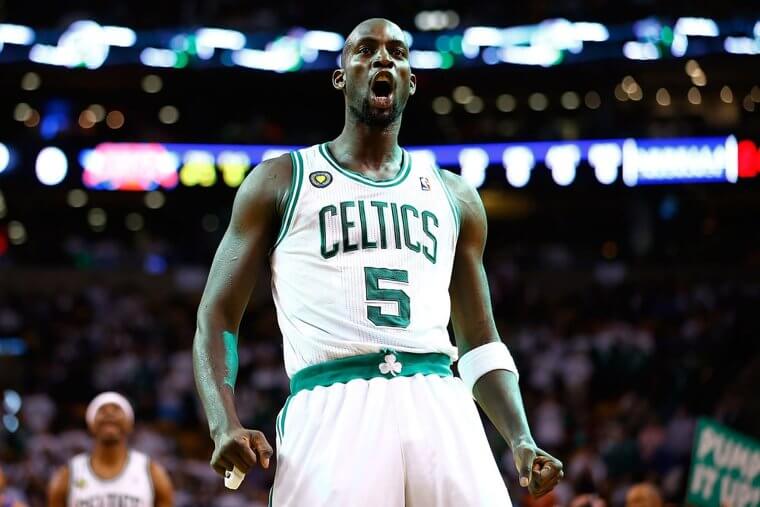 By the time he was retiring from professional basketball in 2016, Garnett had won one Defensive Player of the Year and made 12 All-Defensive teams. He led the NBA with 12.4 rebounds per game from 1999-00 to 2007-08 and comes 17th all-time in career points. On top of his ability, Garnett's infectious energy and enthusiasm impacted everyone he worked with.
Dominique Wilkins
"The Human Highlight Reel," Dominique Wilkins was a dominant player in his day. Born in Paris, France, Wilkins moved to the United States at a young age and honed his skills on the basketball court. Known for his incredible athleticism and dunking ability, Wilkins was a nine-time NBA All-Star and won the Slam Dunk Contest twice. Wilkins' double-handed windmill was a staple of his arsenal of deadly attacks on the rim.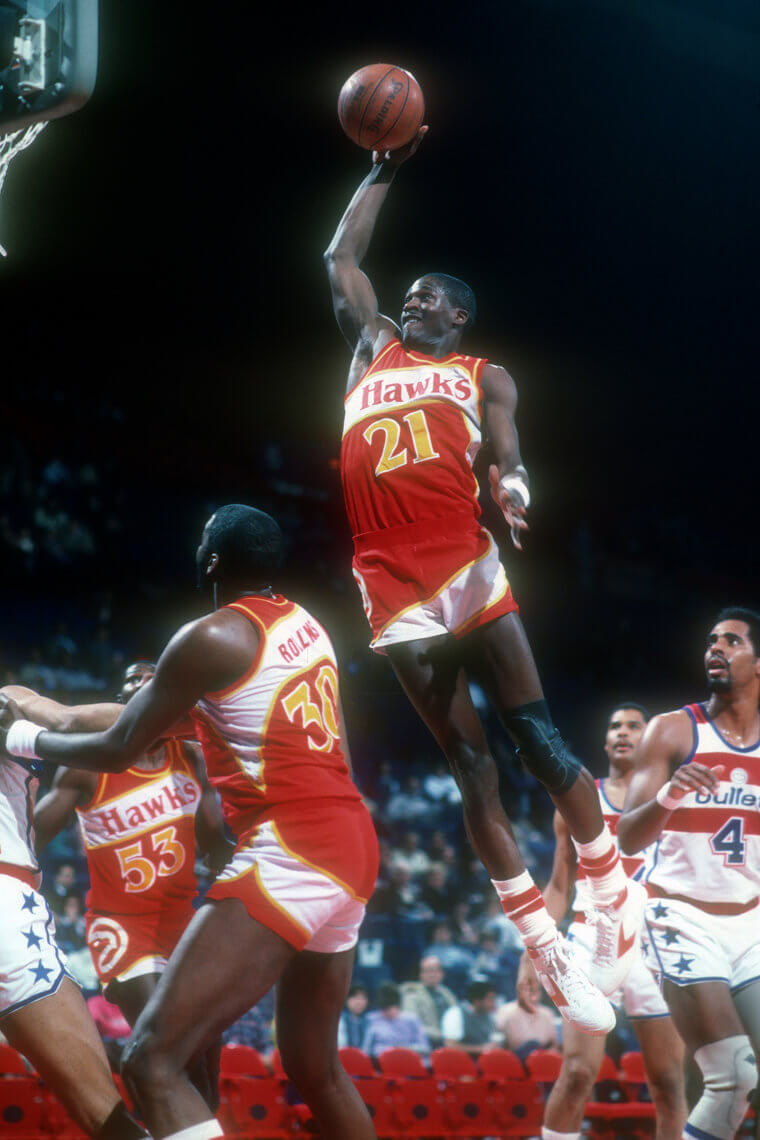 Wilkins is the Atlanta Hawks' all-time leading scorer and was inducted into the Naismith Memorial Basketball Hall of Fame in 2006. His career averages of 24.8 points and 6.7 rebounds per game are a testament to his offensive prowess and enduring legacy in the sport. His scoring ability and acrobatic dunks cement his place among the game's all-time greats.
Kevin Durant
A prodigy, Kevin Durant is undoubtedly one of the greatest players to have played the game in the history of the NBA. As a versatile athlete, he can score from anywhere while his opponents fail to fathom how he managed to secure the perfect shot. Kevin's gameplay hasn't just made him an unbeatable basketball player but has also helped him earn several accolades over the years.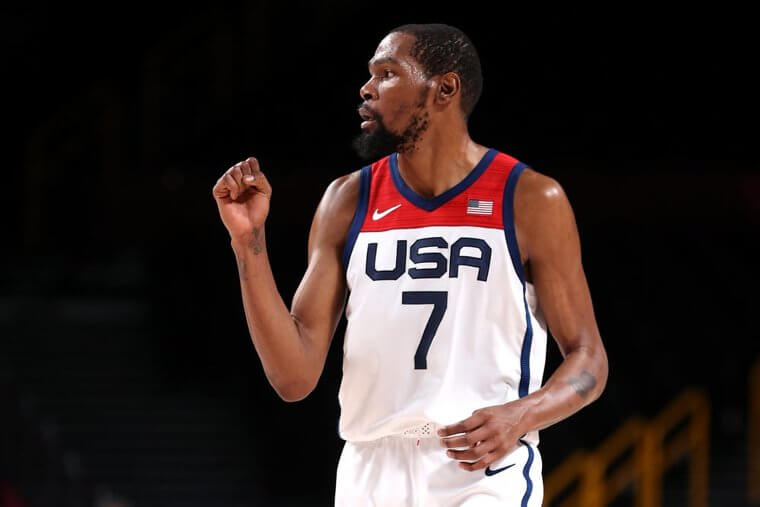 This sports personality has been in the field for over a decade, and within this short period, he has two NBA championship victories, along with an MVP award. It wouldn't be wrong to say jocks like Kevin only come once in a few decades.
Giannis Antetokounmpo
The "Greek Freak", Giannis Antetokounmpo, is a dominant force in the league with a versatile combination of size, speed, and skill to dominate his opposition. The two-time regular-season MVP, Defensive Player of the Year, Finals MVP, and the Most Improved Player of the Year in 2017, evidently shows his work ethic and incredible transformation since he was drafted by the Milwaukee Bucks in 2013.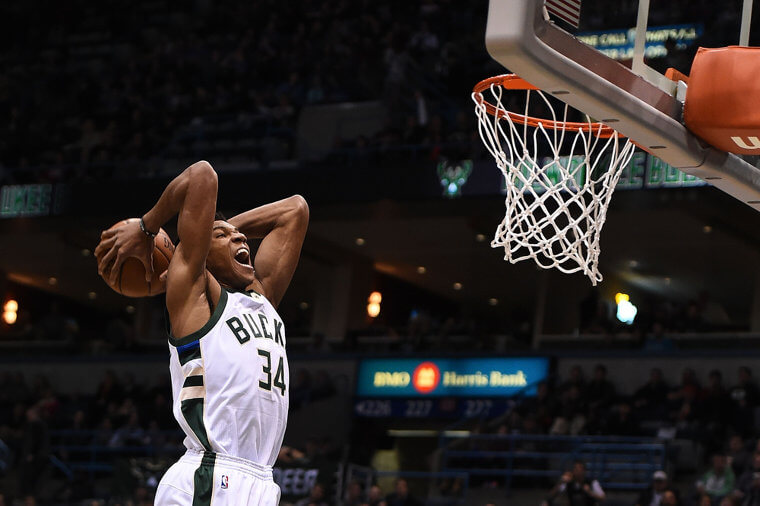 The player who can take three dribbles within the entire length of a basketball court and dunk it, Giannis is undeniably legendary, being the youngest player selected for the league's 75th-anniversary squad and leading his team to an NBA finals championship in 2021. He is incredibly humble and has a funny sense of humor, making iconic dad jokes every time he talks with the press. Not even close to retiring, Giannis is the beginning of a new era of NBA legends and will not be stopping anytime soon.
Kobe Bryant
On 26th January 2020, the sporting industry lost a star player, and his tragic demise shook the world. Yes, we are talking about one of the NBA's most loved athletes Kobe Byrant. The list of his achievements is endless, and anything we say about his gameplay, we will fail to describe how sterling a career he had.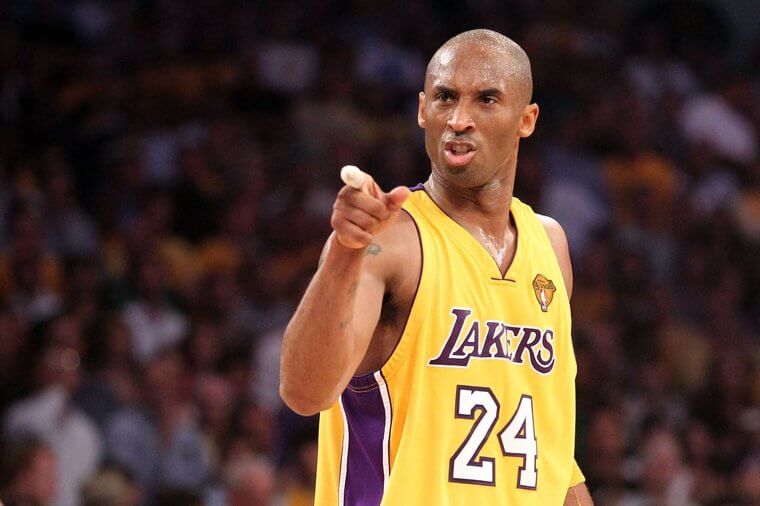 Kobe had always been a high achiever, even while playing for his high school, which helped him play professionally, and even then, he did not disappoint the viewers. We have no doubts this athlete had a bright career ahead and many more victories to score, but unfortunately, the man left us too soon.
Hakeem Olajuwon
At 23, Hakeem Olajuwon led his team, the Houston Rockets, to the finals, and that's when fans realized he was here to stay. Since retiring from sports, he has been the best defender the NBA has seen. There is not one but many ways to compliment Hakeem for his gameplay, as even while playing at the center position, there were rarely any losses that his team suffered.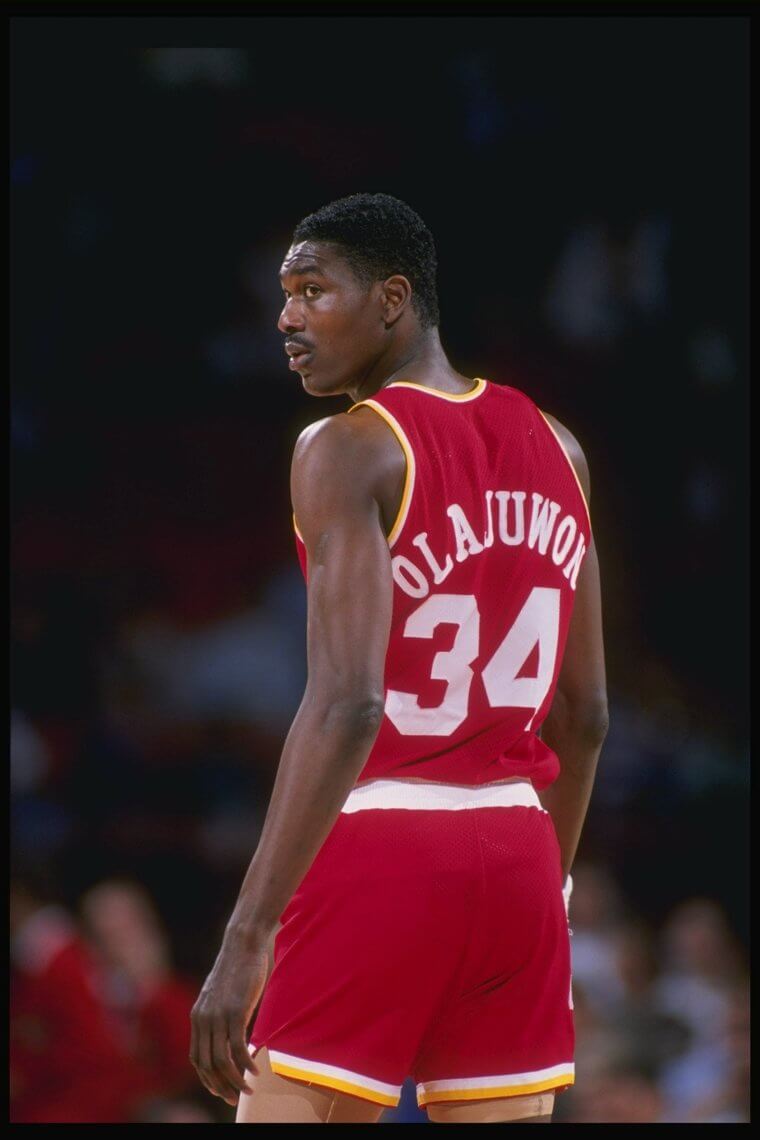 This former professional basketball player started his career on a bright note and ended it with a bang. At the time of his retirement, he remained an all-time leader in blocking a shot from the opponent.