It might be easy to dismiss the idea of a curse as being nothing more than a silly superstition, but there are some patterns of events that are just too strange to be mere coincidence. Could they be the result of something more than just bad luck?

Here we explore some of history's weird curses, from the vase that brings death to everyone that owns it, to families beset by tragedy, and sports teams that just can't seem to catch a break. 
Timur's Tomb
During the 14th century, the warlord Timur (also known as Tamerlane) conquered and ruled over vast parts of Asia and Iran, killing some 17 million people in the process. When he died in 1405, he was embalmed and housed in a large tomb, where his body remained undisturbed until 1941.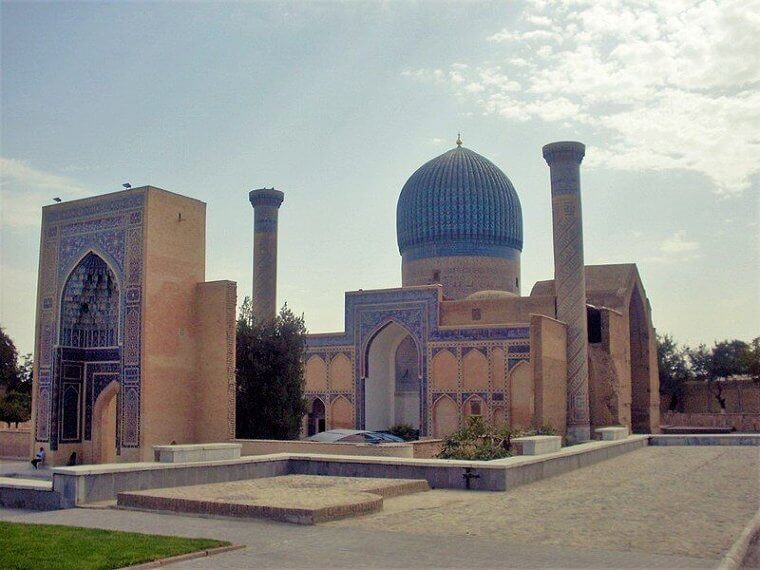 Joseph Stalin sent a team of archaeologists to open the tomb, where they found the inscription, "Whoever opens my tomb shall unleash an invader more terrible than I." Just hours later, Hitler launched an invasion of Russia that would result in the deaths of more than 26 million people.
The Curse of Tippecanoe
When William Henry Harrison died shortly after being sworn in as US president, no one would have suspected that this would be the start of an unusual pattern. Since Harrison was elected in 1840, every president elected in 20-year intervals has died while in office.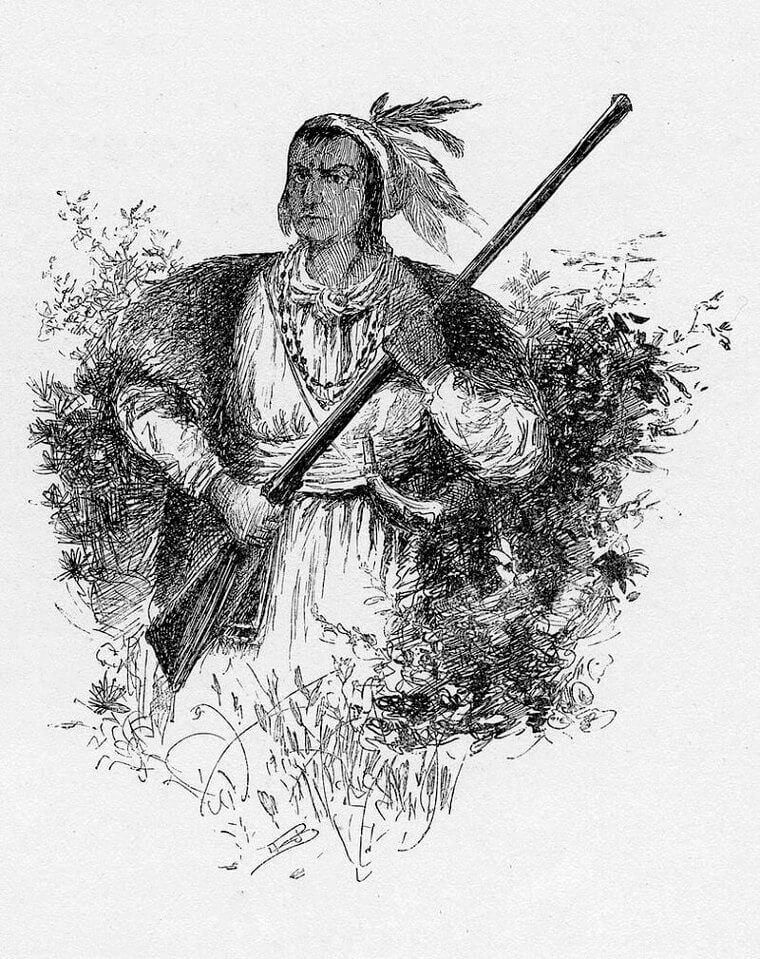 It's believed the curse originated at the Battle of Tippecanoe when Harrison claimed victory over the Native American leader Tecumseh. The pattern continued with Abraham Lincoln (elected in 1860), James A Garfield (1880), William McKinley (1900), Warren G. Harding (1920), Franklin D. Roosevelt (1940), and John F. Kennedy (1960) – all of whom died in office.
The Curse of the Chicago Cubs
When it comes to sports, fans take their teams very seriously, even when it comes to something as silly-sounding as a curse. This curse has apparently been affecting the Chicago Cubs since 1945 when a man watching the game was kicked out for having a pet goat.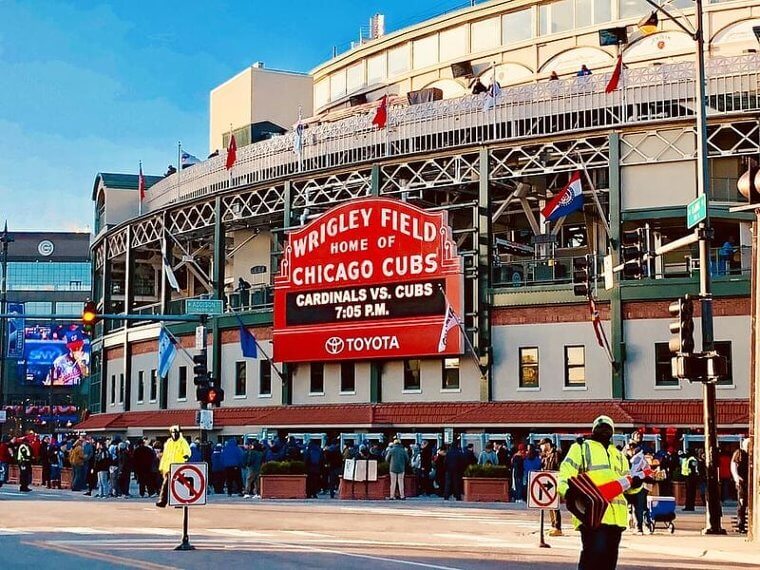 As he was leaving, he allegedly shouted, "Them Cubs, they ain't gonna win no more!". Whether you believe the original story or not, the Cubs didn't win a World Series from that date until 2016, when the "curse" was finally broken, coincidentally (or not) on the anniversary of the man's death.
The Hope Diamond
As one of the world's most famous jewels, it's really no surprise that there are so many rumors and stories surrounding the Hope Diamond. The huge 45.53-carat gem is now on display at the Smithsonian Natural History Museum, but for hundreds of years, it was in private ownership, supposedly bringing misfortune to anyone who dared to wear it.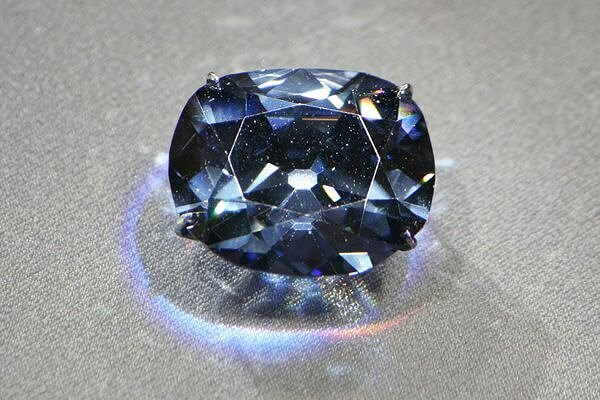 Tales include owners who committed suicide after buying the gem, several who were killed by mobs, one thrown off a cliff with his wife and child, and even one who was torn apart by wild dogs. It's said that most of these stories have been told to increase the allure (and value) of the diamond, but would you be willing to take the risk?
Busby's Stoop Chair
Back in 1702, a British man named Thomas Busby murdered his father-in-law Daniel Auty and was sentenced to death by hanging for the crime. Before he was executed, it's believed that Busby cursed an old oak chair he had been sitting on at a nearby inn.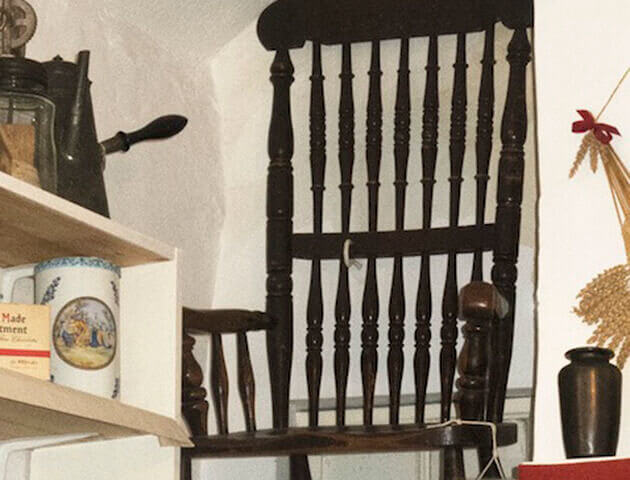 It's alleged that anyone who sits in the chair will meet a terrible death, and locals have attributed so many deaths to the curse that the chair was eventually donated to the Thirsk Museum, where it is displayed and out of reach.
The Crying Boy Painting
You might be familiar with this mournful image. The original painting of a boy with a tear rolling down his cheek was originally made by an Italian artist named Bruno Amadio, but became a mass-produced print in the 1950s. And it's the print, not the original, that's believed to be cursed.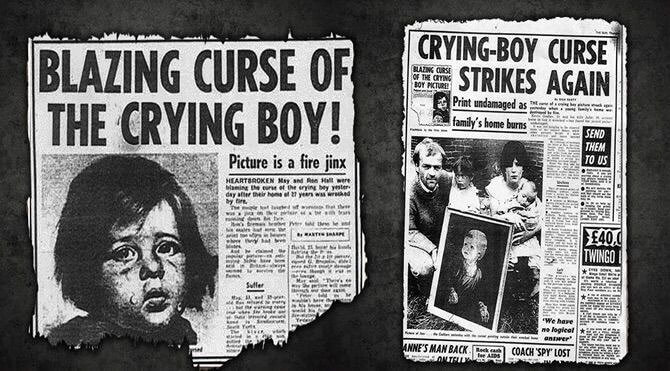 In 1985, The Sun newspaper published a story claiming that the picture would cause a fire in the home where it had been hung. There were various reports claiming some houses possessing the print burned down, with the picture remaining untouched by the blaze.
The Hands Resist Him
This unusual name is another work of art that is believed to be cursed, but this time only the original painting. "The Hands Resist Him", which shows a young boy and female doll in front of a window, was painted by American artist Bill Stoneham and later owned by the actor John Marley.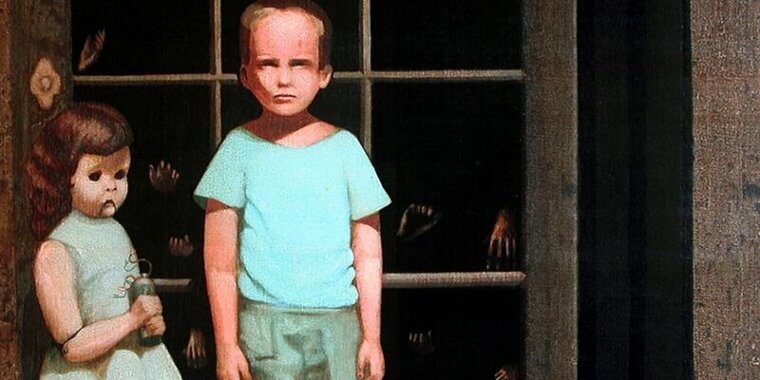 The story of the curse emerged in 2000 when the painting was listed by an anonymous seller on eBay, with something of a sinister warning. The buyer claimed they had found it in an abandoned brewery and after taking it home had seen the figures in the painting move at night. Whether this is true or not, the story pushed the bidding price up to over $1,000.
The Terracotta Army
When seven peasant farmers made a surprising discovery in 1974, they may have thought their fortunes had changed for the better. When digging for a well in their village, they uncovered what would go on to be the largest pottery figurine group ever found: The Terracotta Army.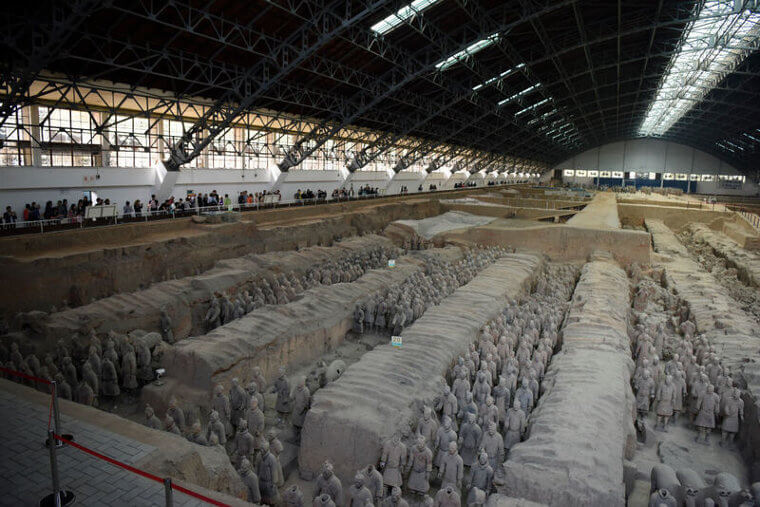 Though it's undoubtedly one of the world's greatest archaeological discoveries, it caused misery for the farmers. In order to excavate the site, the government destroyed their homes and took over their land, leading to financial ruin. Without money to access health care, three of the men suffered painful deaths.
Tutankhamun's Tomb
When thinking of famous curses, this one is probably the first that springs to mind. The cliché of the cursed Egyptian mummy all started with Tutankhamun, the 19-year-old pharaoh whose tomb was opened in 1922 by the archeologist Howard Carter.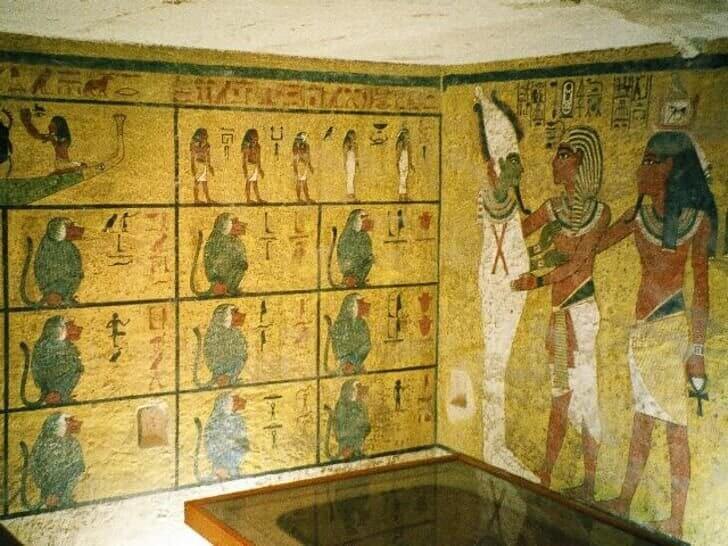 Locals had known of the curse, which was supposed to cause bad luck, illness, or death to all who entered, for centuries, but with the tomb's opening, the narrative became famous. Soon after the expedition, Carter's financial backer died of an infected mosquito bite. Between 1922 and 1935, twenty more deaths were attributed to the curse.
Ötzi the Iceman
This is another case of a cursed mummy, but this time one preserved by ice rather than the desert. Ötzi was discovered in the Italian Alps in 1991 and is believed to have been there since 3,300 BCE, after dying of exposure.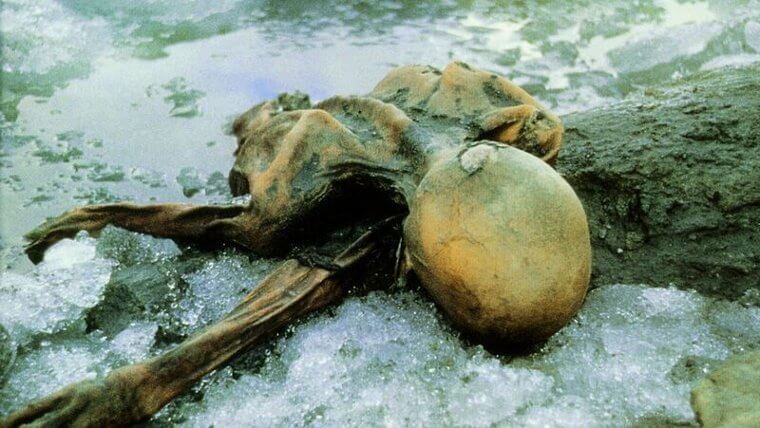 Rumors of a curse began to emerge after a number of people involved with the discovery suffered violent deaths. To date, seven people have died, including one in a car accident as he was driving to give a speech about the discovery, one in an avalanche, and one who fell off a cliff.
James Dean's Little Bastard
When James Dean met his death in 1955, he was driving his prize Porsche 550 Spyder, which he had named "Little Bastard". The car was a wreck but was purchased by a hot rod designer to use parts of it, and this is where the story of the curse began.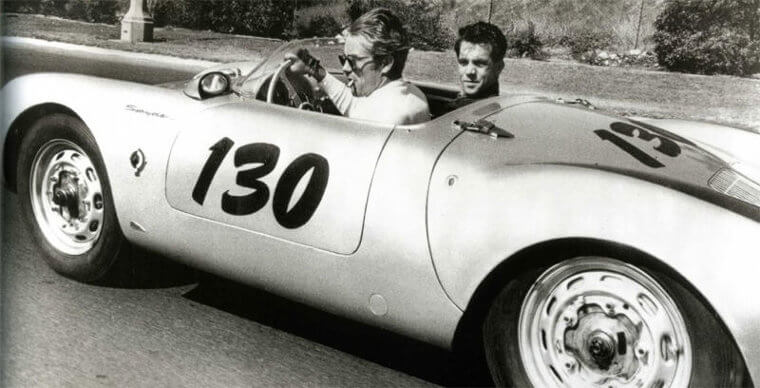 The car first fell on a mechanic's legs, crushing them, and caused further havoc as the parts were sold separately. The engine was sold to a man who later had a fatal car crash, the recipient of the transmission also had a serious accident, and even the truck transporting the empty shell was involved in a collision that killed the driver.
The Phone Number +359 888 888 888
Even in the world of curses, this one might seem a little farfetched, but since the early 2000s, this Bulgarian cell phone number is believed to have fatal consequences to anyone it's been issued to. The first to have this easy-to-remember number was the CEO of the telephone company, who died of cancer aged just 48.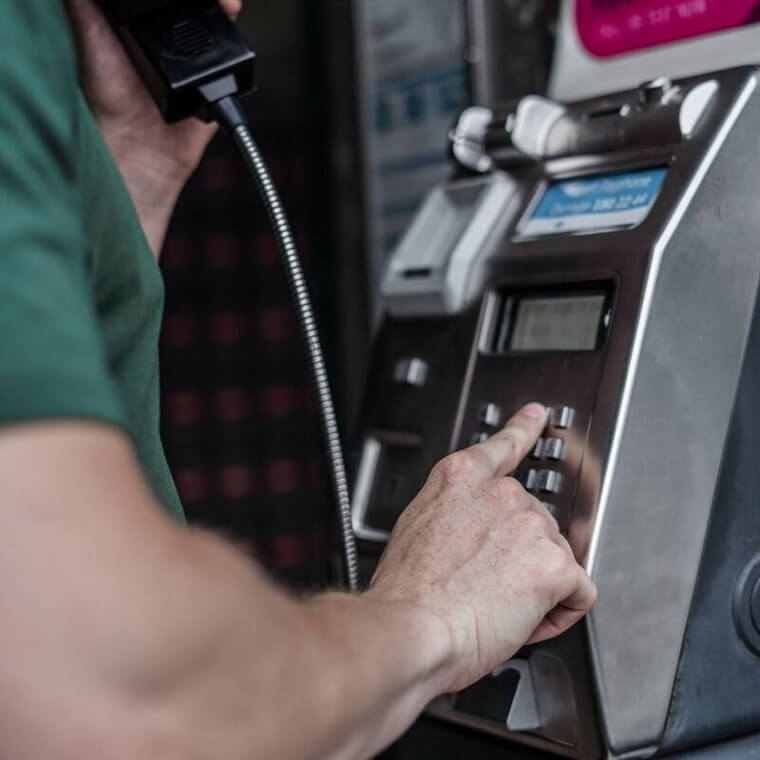 Of course, this is just unfortunate, but when the next person to be issued the number, a mafia boss, was assassinated, the rumors of a curse began to spread. The third owner of the number was also gunned down, prompting the telephone company to retire the number from use.
The Basano Vase
The story of this curse originated with a tragic event in 15th century Italy. A bride was given this vase on the night before her wedding, but she never made it to the altar. She was found murdered that same night, with the vase grasped in her hands. Since that night, anyone who owned the vase is said to have died soon after.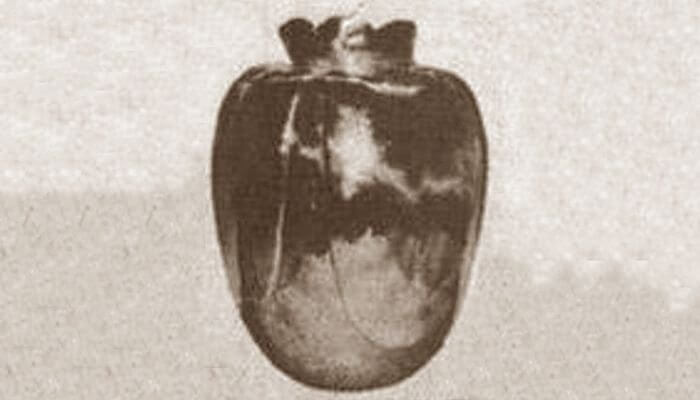 It was locked away until it was rediscovered in the 1980s and auctioned off – without any mention of the curse to the buyer. The pharmacist who bought it died three months later, and the three subsequent owners also died. The vase was taken away by the police following the request of an owner who wanted to avoid the curse and has not been seen around since.
The Kennedy Family
The assassination of John F Kennedy in 1963 is one of the most famous events in US political history, but it's just one in a long string of early deaths that have befallen many members of the Kennedy family. The "curse" is said to have first started in 1944 with the death of Joseph Kennedy Jr in WWII.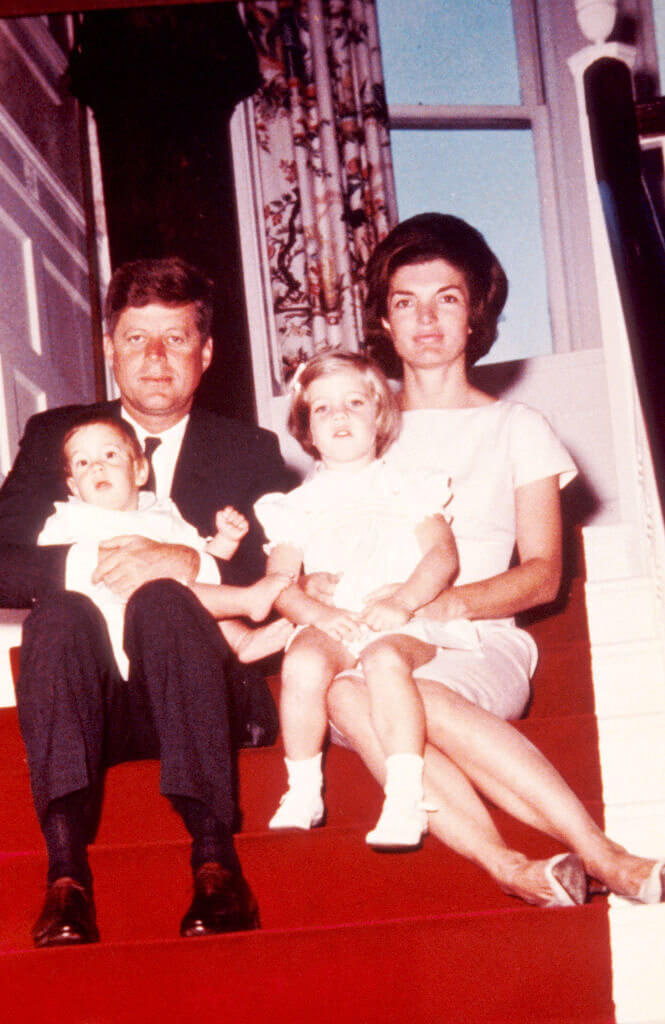 A death during the war is nothing unusual, but the number of Kennedys who have since died before their time is. JFK's sister was killed in a plane crash in 1948, his younger brother was also assassinated in 1968, followed by a drug overdose for one brother in 1984, and a skiing accident for the other in 1997.
The Nepalese Royal Family
Some curses are warned about for centuries before the effects are ever observed, which is what happened with the Nepalese Royal Family. It's believed that a yogi named Gorakhnath placed a curse on the country's first king, saying the dynasty would come to an end after ten generations.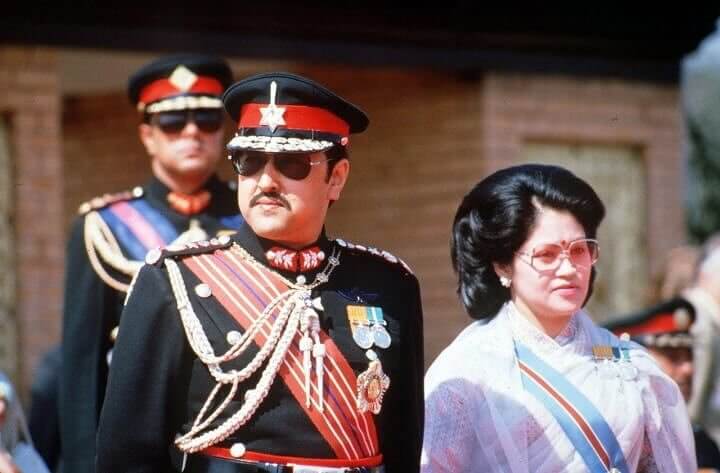 In 2001, with the tenth generation on the throne, the curse reared its head. Prince Dipendra shot and killed nine members of the royal family, including his mother and father, before turning the gun on himself.
The Hemingway Family
Sadly, many great families seem to be accompanied by great tragedy. In the case of the Hemingways, many know of the writer's death by suicide in 1961, but it's alarming to hear just how many members of his family have succumbed to the same fate.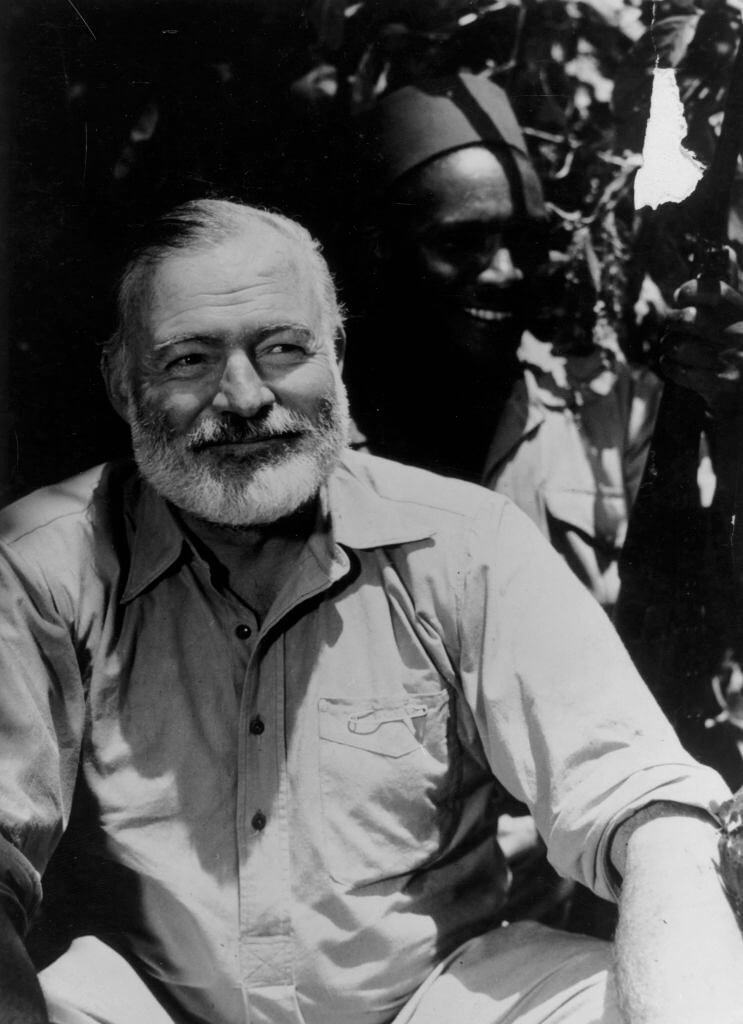 Ernest's father was the first, to shoot himself in 1928 – Ernest commented at the time, "I'll probably go the same way". Ernest's brother and sister, Leicester and Ursula, also killed themselves, as did his granddaughter Margaux.
Lombardi Curse
Another curse related to sports, this one affecting the Philadelphia Eagles American football team. Those who believe the curse say that the Eagles will never win the Super Bowl as long as the trophy is named after Vince Lombardi. It dates back to 1958 when the Eagles offered Lombardi a job as a head coach, but he turned it down and ended up coaching the Green Bay Packers.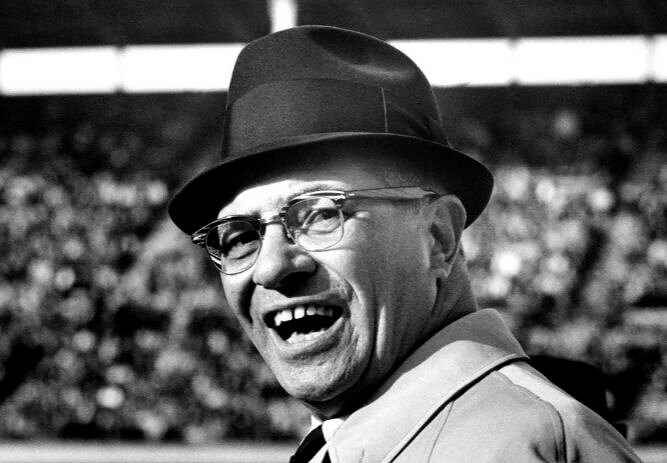 In the 1960 NFL championship, the two teams fought each other, with the Eagles defeating the Packers. The loss rattled Lombardi, who told the Packers, "We'll never lose another championship". True to his word, he led the team to five championship wins, including the first two Super Bowls.
Super Bowl Curse
This sports curse is used to describe one of the three phenomena that affect teams around the Super Bowl championship. The first is the "Home Field Advantage" curse, which claims that the city hosting the championship won't qualify in that year.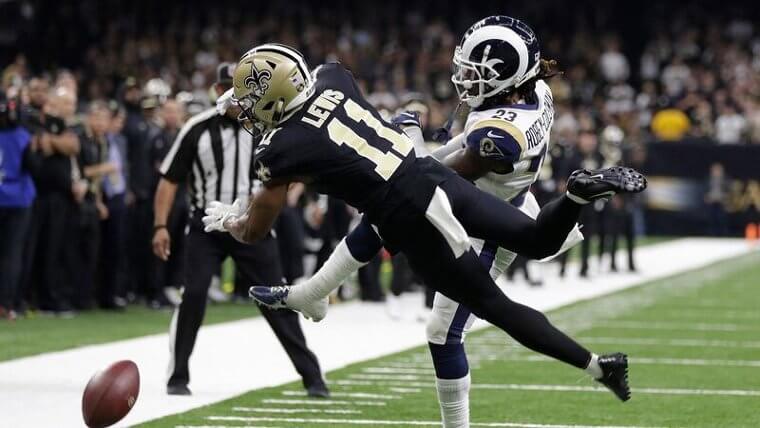 The second is the "Non-Repeat" curse. Since 1993, it's been very rare for any team that has won the Super Bowl to make an appearance in the following year. Finally, there is the "Losers" curse, which probably makes more sense than the other two – stating that teams that lose at the Super Bowl will follow up with a losing season.
Curse of the Colonel
When the Japanese baseball team the Hanshin Tigers won the 1985 Japanese Championship Series, their fans celebrated in a big way, taking a statue of Colonel Sanders from outside a KFC and throwing it into a nearby river.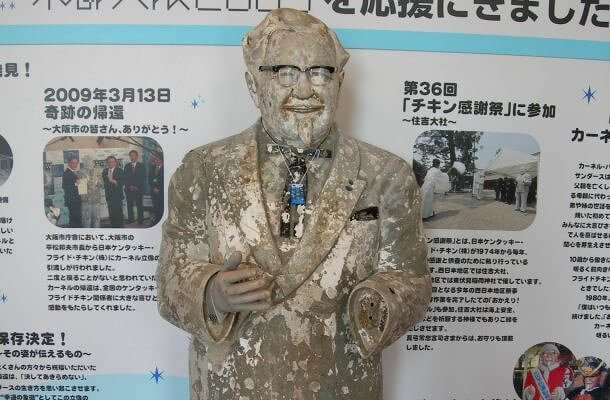 What followed was an 18-year losing streak for the Tigers, which fans claims was the result of a curse placed on the team by the ghost of Colonel Sanders, as a punishment for the way they treated his statue. Their run of bad luck ended with a win in 2003 and again in 2005, though the statue wasn't recovered until 2009.
40-Year Olympic Curse
With the coronavirus pandemic keeping the world at a standstill, the fate of the 2020 Olympics was thrown into question. With the games to be held in Tokyo, the Japanese deputy prime minister said that they were the victims of a curse, which appeared to affect the Olympics at 40-year intervals.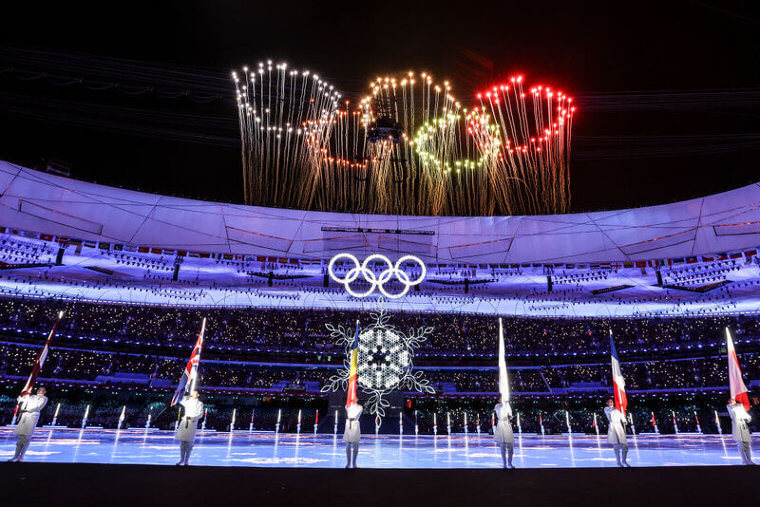 The first in his list was the 1940 games, which Japan had again planned to host. Both summer and winter games that year were canceled due to World War 2. Forty years later, the 1980 Moscow Olympics did go ahead but were boycotted by 66 countries protesting Russia's involvement in the Soviet-Afghan War.
Was the Misfortune That Befell These 13 Famous Families Just Bad Luck? Or Is Fate to Blame?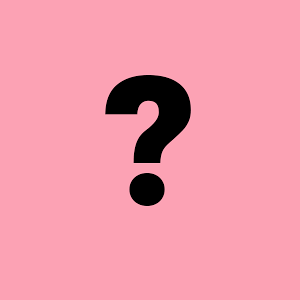 The Getty Family, USA
J. Paul Getty was an American oil tycoon who became the richest private citizen in the world by 1966. His first oil well, located in Oklahoma, struck oil soon after he bought it in 1914, making him an instant millionaire. In 1949, he leased the rights to some land in Saudi Arabia, learning Arabic in order to negotiate directly with the King, and the oil discovered there made him billions. He became enamored with England, having studied at Oxford in his youth, and eventually settled down in an old Tudor mansion known as Sutton Place. He often hosted leaders of the business and Arab world there.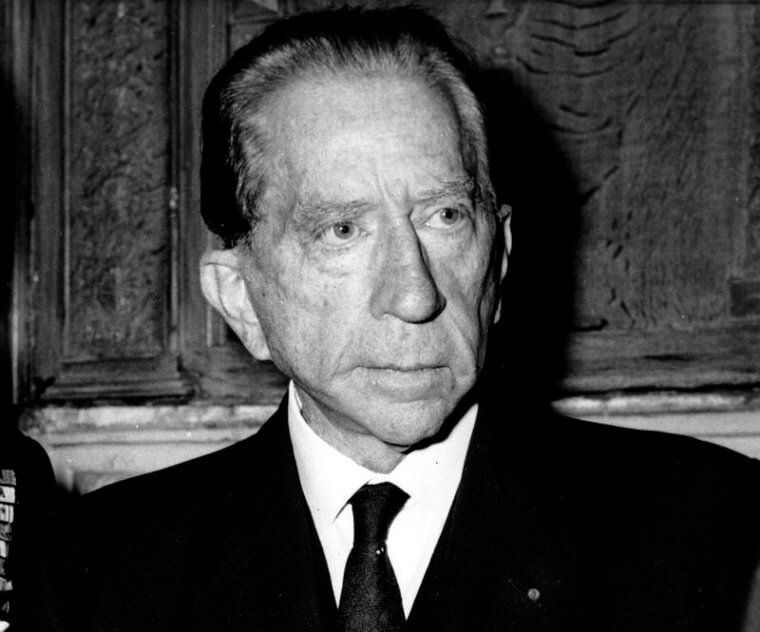 In his personal life, he had a reputation as a playboy and a womanizer who married several times and had numerous other lovers between and during his marriages. He was quoted as saying, "A lasting relationship with a woman is only possible if you are a business failure". He had four sons with his five wives but was always cold and ungenerous with his children. Perhaps because of this, his children suffered various tragedies, from kidnapping to drug abuse to medical issues.
The Getty Family Curse
His son, Sir Paul Getty, grew up as a rich kid who, as an adult left his wife for a Dutch artist named Talitha Pol who introduced him to the bohemian underworld of Europe in the 1960s. They hung out with the Rolling Stones and named their child Tara Gabriel Galaxy Gramophone before Talitha died of a heroin overdose in 1971. One of his children, John Paul Getty III, by his first wife was kidnapped in Italy in 1973 at the age of 16; at first, his father suspected that he played a part in his own abduction in order to get some cash out of his famously frugal grandfather. But when he received a parcel containing the boy's ear, he knew the kidnappers were serious. He managed to get the ransom out of J. Paul Getty, who consented to pay the first $2.2 million as a tax-deductible item, and the remainder as a loan to be paid back at 4% interest.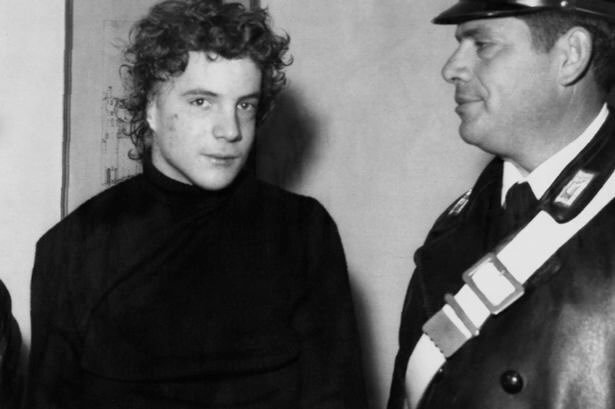 J. Paul III was eventually released, but was so traumatized that he descended into a life of drugs and other excesses, and suffered a devastating stroke that left him paralyzed until his death at the age of 54 in 2011. His father, who was treated with such disdain by his father, fell into clinical depression and committed suicide in 1973. Another Getty grandson, John Gilbert Getty, died at the age of 52 under mysterious circumstances in November 2020, making him the most recent victim of the Getty curse. Today, the Getty name is known for famous art museums and photo licensing.
The Habsburg Family, Austria
The Habsburg family ruled over Austria from the 11th century all the way until 1918, and with such a long reign, they had time for not one, but two family curses, with the second one even precipitating World War One (not to mention their propensity for inbreeding which caused several members of the family to be physically and mentally deformed). Their dynasty grew in strength for some time, and by 1273, Rudolph of Habsburg became the Roman-German King and moved the seat of power to Austria. They continued expanding their base of power through marriages and wars, and had a reputation for allowing their subjects to keep their ethnic and religious identities, which was not always the case with empires of the time; this helped their longevity.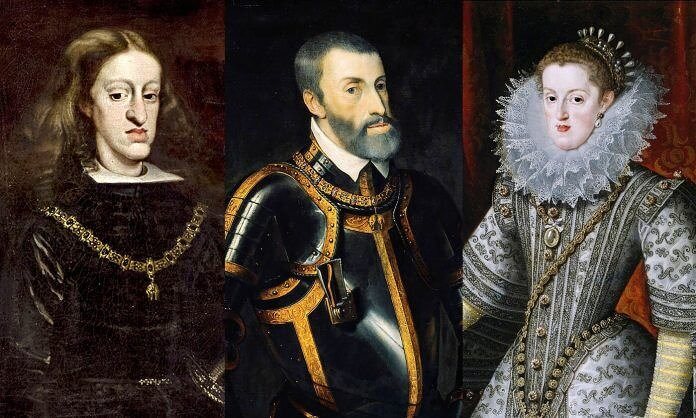 The first curse took place when the family renovated a watchtower in order to connect it to the rest of their castle. As the story goes, ravens lived in that tower, and during the renovation, they were displaced. Ravens were often associated with curses and black magic in the middle ages, and since then, supernatural ravens called Turnfalken are said to be present every time a Habsburg dies. Before Empress Elizabeth was assassinated in 1898, it is said that a black raven brushed a wingtip against her forehead. The next day, she was dead.
The Habsburg Family Curse
When Queen Marie Antoinette of France, herself a Habsburg, was beheaded, she saw ravens flying overhead. But this was not the only Habsburg curse. In 1848, newly-crowned Emperor Franz Joseph ordered the killing of several Hungarians who attempted a failed uprising. One of the condemned was the 18-year-old son of Countess Karolyi of Hungary, and she promptly put a hex on the family, declaring "May heaven and hell blast your happiness! May your family be exterminated! May your children be brought to ruin, and may your life be wrecked."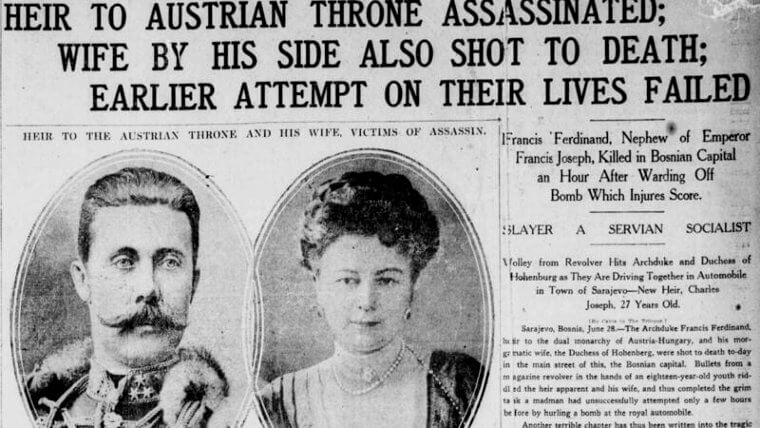 Several high profile deaths followed, and of course, the most famous example of the curse in action was the assassination of Franz Joseph's nephew, Archduke Franz Ferdinand on June 28, 1914. This famous killing began a series of events that culminated in the outbreak of the First World War, and the demise of the Austria-Hungary empire, thus ending the centuries-long reign of the Habsburgs in Europe. It just goes to show you, a mother's wrath is nothing to be trifled with.
The Hemingway Family, USA
Ernest Hemingway was one of the most famous and respected American writers of the 20th century, responsible for such classics as The Old Man and the Sea, For Whom the Bell Tolls, The Sun Also Rises, and numerous short stories. His writing style was succinct in an era of flowery, verbose prose, making his work all the more impactful. His home in Key West, Florida remains a popular tourist destination.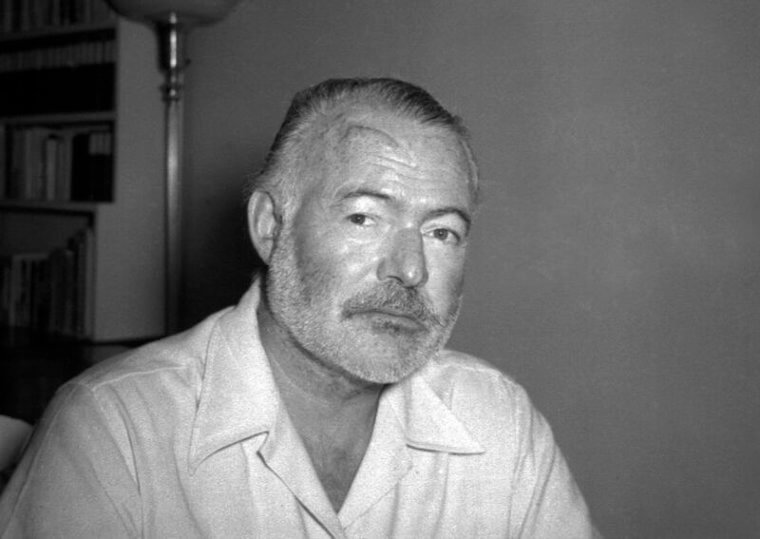 Hemingway always seemed to have a fatalistic approach to life, and knowing his family history, perhaps it could have been no other way. His character was shaped by several events that took place in his youth. He went to war as an ambulance driver in World War One and spent six months in the hospital recovering from a war injury that had resulted in shrapnel in both legs. After the war, he returned home with a maturity uncommon for such a young man and eventually left to live in Paris. But those experiences are only a part of the tale. His father committed suicide in 1928, and this was understandably devastating to him. But it was only the first suicide to touch his life and the life of his descendants.
The Hemingway Family Curse
Hemingway wrote The Old Man and the Sea in 1951 and considered it his best work, as did the critics and the public. He won the Nobel Prize in 1954 for it, but a few months before, he was in two separate plane accidents on consecutive days and suffered in pain for the rest of his life. Partially because of this, and his fear that the Nobel was given to him just because of his brush with death, he followed in his father's footsteps and shot himself, killing himself in 1961.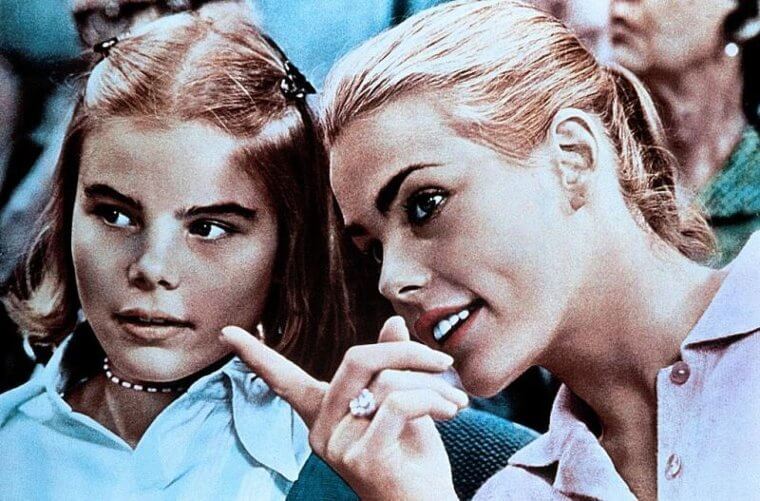 Several other Hemingway family members committed suicide as well. His younger brother shot himself in 1982. Their sister died of a heroin overdose in 1966. One granddaughter, Margaux, died of a drug overdose in 1996, and another granddaughter, despite becoming a successful and acclaimed actress, battled depression and alcoholism throughout her life. Other members of his extended family battled chronic alcoholism and mental illness. It's often said that artists lead pained, troubled lives, and the Hemingway family is a perfect example of this sad fact.
The Kennedy Family, USA
Perhaps the most famous family curse is that of the Kennedys. The Kennedy clan was a powerhouse of American politics, giving the US Senators, ambassadors, an Attorney General, and even a President. However, it seemed that tragedy struck them in every generation. The country watched in horror as Kennedy after Kennedy was killed in accidents or by a gunman's bullet, and the name is still synonymous with tragedy today. The patriarch of the family was Joseph P. Kennedy Sr., who, along with his wife Rose, had nine children, three of whom rose to political prominence.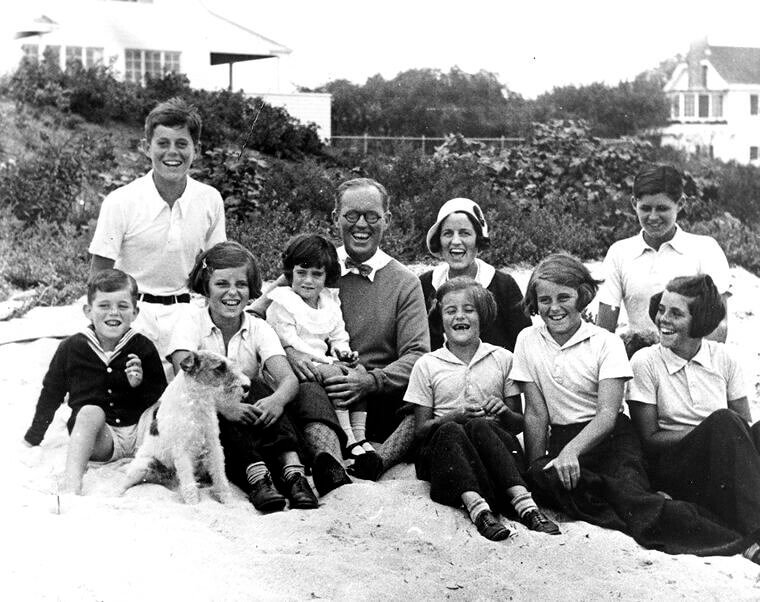 Of course, the most famous Kennedy was John Fitzerald, who became the 35th President of the United States and was tragically assassinated on November 22, 1963, in Dallas, Texas. That infamous day is one of a few days in American history, along with 9/11/2001 and 12/7/1941, which have been seared into the minds of all Americans. Kennedy's assassination ended the naive '50s and ushered in the tumultuous 1960s. It launched the American propensity for conspiracy theories and began a deep distrust of Americans for their government. The country was never the same after that day, but for the Kennedy family, it was just another one of the tragic incidences that would befall them.
The Kennedy Family Curse
Only five years later, Robert Kennedy, JFK's younger brother and Attorney General, was gaining momentum in his own campaign for the presidency when he was shot to death in California. Another brother, Edward Kennedy, a US Senator from Massachusetts, was involved in a single-car accident in 1969 that took the life of his passenger, who was trapped in the car and drowned in the Atlantic. The accident effectively ended his presidential aspirations. Even before this, eldest Kennedy brother Joe Jr was killed in action in WWII, sister Kathleen was killed in a plane crash in England in 1948, and another sister, Rosemary, was lobotomized as a failed treatment for her mental illness.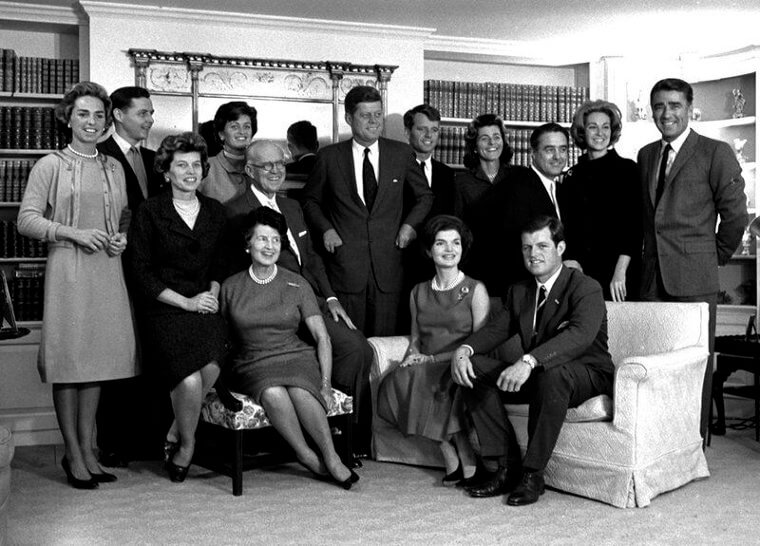 Later on, two of Robert's sons also died young: David died of a drug overdose in 1984, and Michael died in a skiing accident in 1997. JFK Jr. died in 1999 along with his wife when the plane he was piloting crashed into the Atlantic. Most recently, Robert's granddaughter Maeve and her son drowned after taking a canoe out on the Chesapeake Bay.
The Grimaldi Family, Monaco
Monaco is one of the most expensive and lavish countries on Earth and attracts the rich and famous from around the world. It's been ruled by the Grimaldi family for centuries, but the dynasty is also known for the curse which has plagued the family since the beginning. The Grimaldis began in Genoa, Italy in the early 12th century, with a local politician named Grimaldo who rose to power in the city. He had many offspring, and their descendants grew their power and wealth through the generations.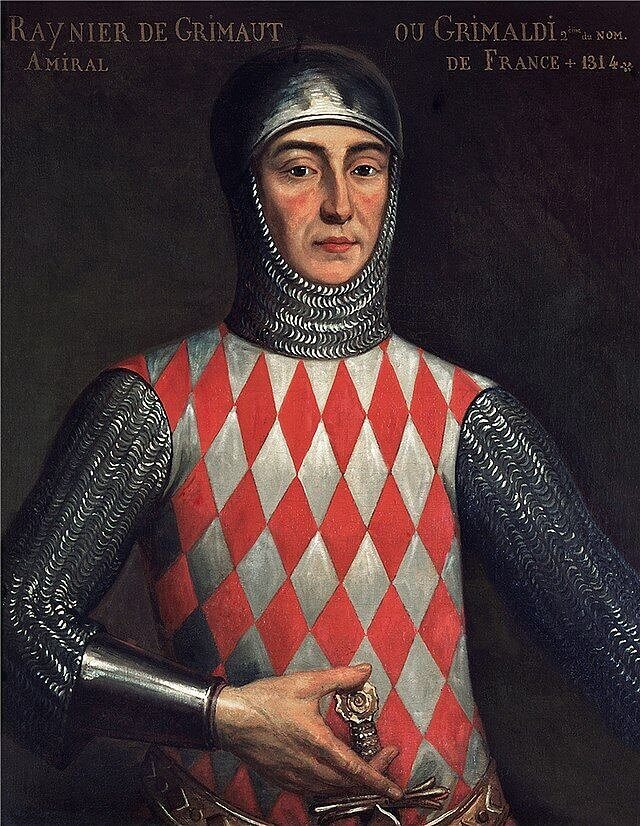 Monaco is now, despite being the second-smallest sovereign state in the world (after Vatican City), known as one of the wealthiest countries in the world. A whopping 30+% of its residents are millionaires. But with all that wealth comes a cost.
The Grimaldi Family Curse
As wealthy and privileged as the Grimaldis have been, they are not without their tragedies. The family curse is said to have started in the 13th century when a woman accused of witchcraft put a curse on the first Grimaldi, Francesco the Spiteful, supposedly saying, "Never will a Grimaldi find true happiness in marriage." Indeed through the years, the family has been plagued by failed relationships and unfortunate accidents, the most famous case of which was the 1982 death of Princess Grace, formerly known as Grace Kelly, who was a successful Hollywood movie star until she gave it all up to marry Prince Rainier III.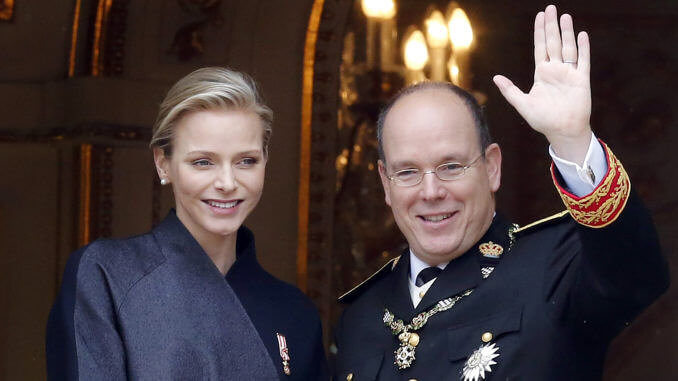 Rumors plagued the couple that Grace felt trapped in their marriage - unable to truly be herself or pursue her passions in the face of royal responsibilities. It was also said that her husband, Prince Rainier of Monaco, took several mistresses within the first months of their marriage. That practice would see itself continued with their son, current Monaco ruler Albert II, who has two illegitimate children and whose wife, when he finally married after years of bachelorhood, was reportedly in tears during their ceremony. His siblings, Princesses Caroline and Stephanie, have been no more successful, with strings of failed marriages, affairs, and spouse deaths between them.
The Rockefeller Family, USA
John D. Rockefeller was, by far, the richest American ever to have lived. With his brother, he co-founded Standard Oil, which at one time was responsible for the refinement and distribution of more than 95% of the gasoline and oil used in the USA. At the peak of his wealth, he is said to have been worth over 300 billion dollars in today's money, making him 50% richer than even Jeff Bezos. He was a shrewd, and some say heartless, businessman who happened to have great timing. With the invention of the automobile, and the increasing need for indoor lighting, he arrived on the scene just as oil was about to become the most important commodity in history..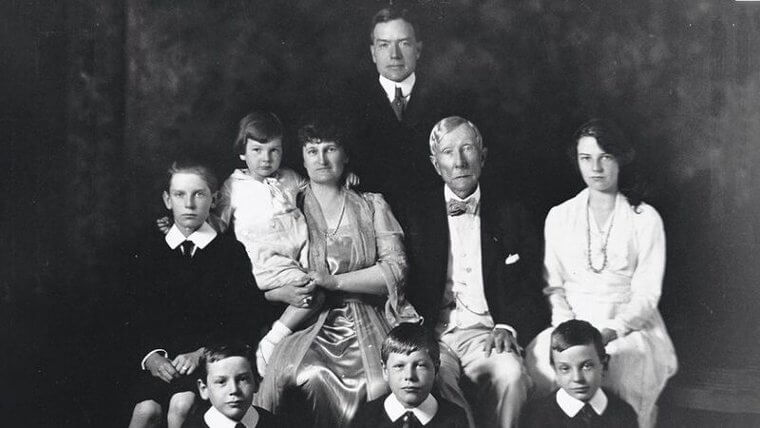 However, like many exceedingly wealthy families, Rockefeller's descendants paid the price. Wealth and privilege, while better than the alternative, certainly has its pitfalls. Many of his relatives and progeny died in unfortunate circumstances. The first example was in 1951 when Rockefeller's niece Winifred killed herself and her two children. She brought them into the garage and sat them in a car, started it, then lay down on the garage floor. All three died of carbon monoxide poisoning. The reasons for her actions were never learned. It would only get worse for the family from there.
The Rockefeller Family Curse
Great-grandson Richard Rockefeller avoided the family business, becoming a physician, but he couldn't escape the Rockefeller curse. He died in 2014 while piloting his single-engine plane. In 1978, John D. Rockefeller III died in a head-on car crash with a 16-year old boy, who also perished in the accident. And Nelson Rockefeller, who was the most successful politician in the family, having served as Governor of New York for 14 years and subsequently as Vice President under Gerald Ford, died in his home under mysterious circumstances in 1979 at the age of 70; he was with his 25-year-old assistant named Megan, with whom it was rumored he was having an affair. An ambulance was not called for a full hour after his death, leading to much speculation about the specifics of his demise.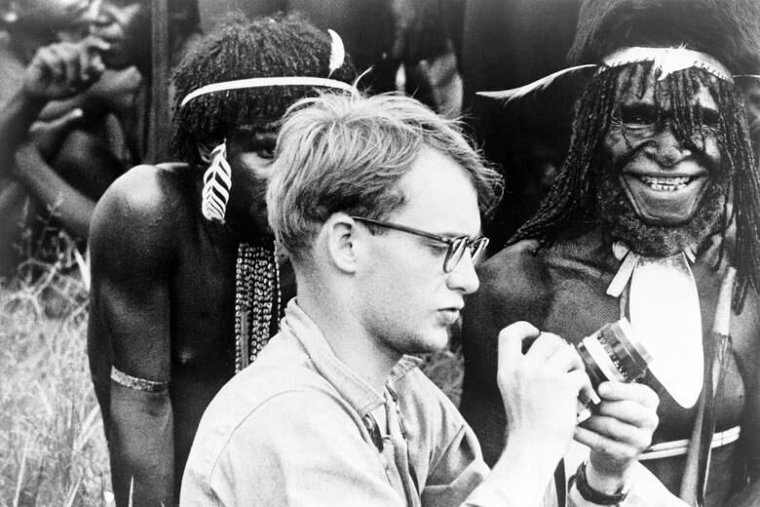 The most bizarre Rockefeller death took place in 1961 when Michael Rockefeller, son of Nelson, was off the coast of New Guinea collecting specimens for his family's museum when his boat capsized. At first, it was assumed he drowned, but after an investigation, it was discovered that he swam to shore and was captured by a tribe of native cannibals who proceeded to cook and eat him. What a way to go. 
The Von Erich Family, USA
The world of professional wrestling attracts some very interesting characters, and one of the most flamboyant was Fritz Von Erich. Born Jack Barton Adkisson in 1929, he was a football player when he met wrestling impresario Stu Hart in the early 1950s. Hart immediately saw his potential as a bad boy of wrestling; Fritz had the imposing physique and the surly attitude needed to be a wrestling villain, and his blonde hair led Hart to rebrand him as a German bully. World War Two was still fresh on the minds of the American public, and an aggressive blonde was a perfect character to rile up the crowds and sell tickets.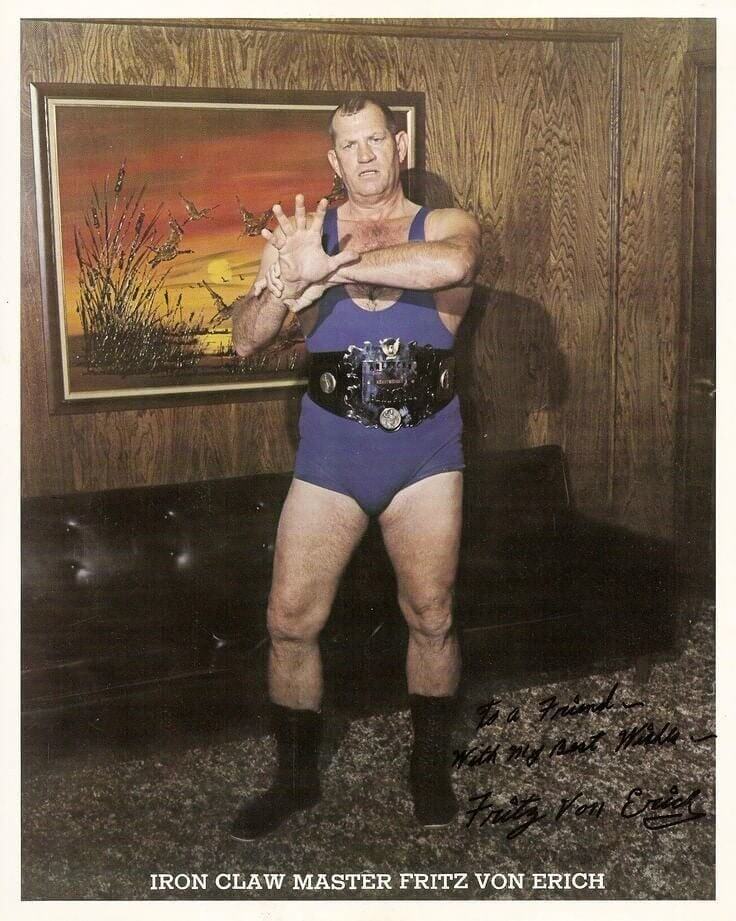 Von Erich achieved great success in the squared circle but many were offended by his embracing his role as an Axis villain. Once, after a match, an older man came to see Fritz in his dressing room in what is said to be the origin of the Von Erich family curse: the man asked Fritz backstage if he really fought for the Germans in WW2. When Fritz told him it was an act, a gimmick, the man asked Fritz if he knew that "gimmick" was a Yiddish word. When Fritz asked him to leave, the man told Fritz that he was a Holocaust survivor and that all six of his children had been killed in the war. He quietly stated, with a wry smile, that he hoped nothing like that ever happened to him. On his way out, the man dropped a small piece of cloth inscribed with a Star of David, into which was soaked a few drops of his blood. 
The Von Erich Family Curse
From that day forward, the curse was fixed. Fritz Von Erich had six sons, three of whom followed him into wrestling. All but one of them died before their father.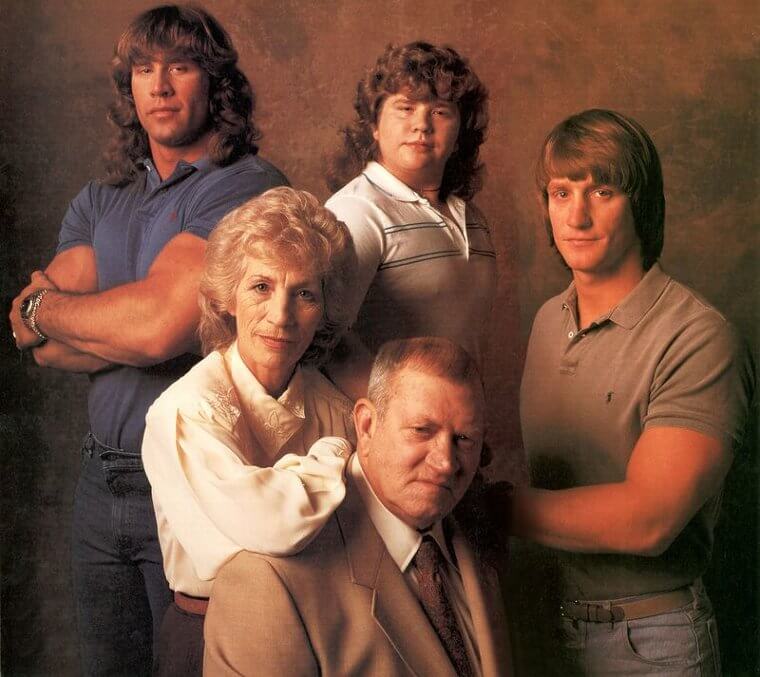 Fritz's firstborn son, Jack Jr., was accidentally electrocuted to death at the age of six outside the family home. The next son, David, was found dead in his hotel room in Japan, having died of enteritis at the age of 26 after the loss of his own infant daughter. Mike Von Erich killed himself at the age of 23, after complications following a shoulder surgery which left him depressed and sickly. Kerry Von Erich lost his foot in a motorcycle accident, and after drug addiction and depression, also committed suicide at the age of 33. Young Chris followed in his older brother's footsteps, killing himself at the age of 22 after suffering numerous health issues, and another son, Jack, died of illness. Only Kevin lived to bury his father.   
The Guinness Family, Ireland
There can be no doubt that Guinness beer is among the finest in the world. A dark, flavorful stout, it uses nitrogen instead of carbon dioxide, which gives Guinness smaller bubbles and its signature light, frothy head. And its flavor is deeper and richer than any American lager. Every day, more than ten million glasses of beer are drunk around the world, adding up to over 1.5 billion pints, making it one of the most popular beers available. It has become a symbol of Ireland and is the traditional beer of choice for St. Patrick's Day.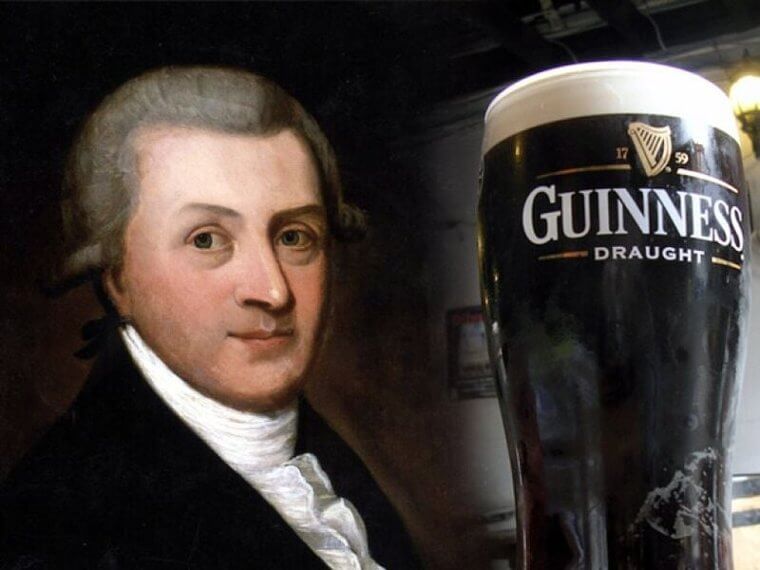 Guinness was founded by Arthur Guinness in Dublin in the year 1759. He had been working at another brewery, and when an unused brewery came up for sale, he signed a long-term lease and created his own brew. It was an immediate success, making him a very rich man. However, as we've seen, such wealth can lead to all kinds of family difficulties, and starting with his children, the Guinness family seems to have been struck with a curse that has afflicted several generations, starting with Arthur Guinness's own children.
The Guinness Family Curse
Of Arthur's 21 children, only ten survived until adulthood. And although child mortality rates at the time made such a statistic relatively commonplace, the family curse continued through the generations. Several of his grandchildren died of alcoholism, and two ended up in mental institutions for the rest of their lives. However, it wasn't until the 20th century that the curse began to get public attention. Lord Moyne Guinness was assassinated in a 1944 terrorist attack in Cairo, and heir Edward Guinness was killed in combat in World War Two. In 1978, the family lost four members, and Lady Henrietta Guinness jumped off a bridge in Italy, declaring "if I had been poor, I would have been happy."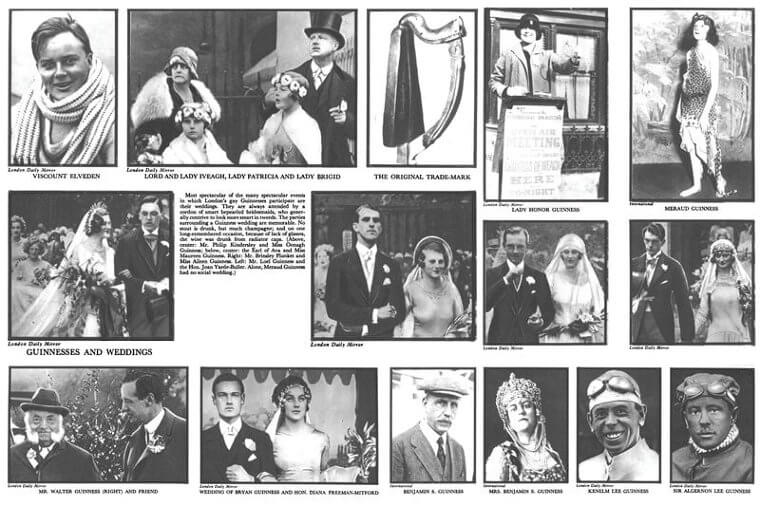 Several other family members died in car accidents or committed suicide, and one young heiress named Olivia died in a bathtub of an apparent heroin overdose. Another family member named Robert died under mysterious circumstances at a party in 2004, and in the summer of 2020, Honor Uloth, another family heiress, drowned at the Guinness mansion in Sussex. They were having a family gathering when she decided to take a late-night swim. Her 15-year-old brother found her at the bottom of the swimming pool. They tried to revive her, to no avail, and she died on August 6th.
The Romanov Family, Russia
The Romanov family ruled the Russian empire for over 300 years until the Russian revolution of 1917 abruptly ended their dynasty. By the time Czar Nicholas II was killed by the Bolsheviks, his family had experienced all the highs and lows that any ruling family could; from assassinations to palaces, from war to patronizing the arts. But it was their involvement with a mysterious holy man, who some say was a master manipulator, that was their downfall. He placed a curse on them that came true within just a few years, to devastating effect.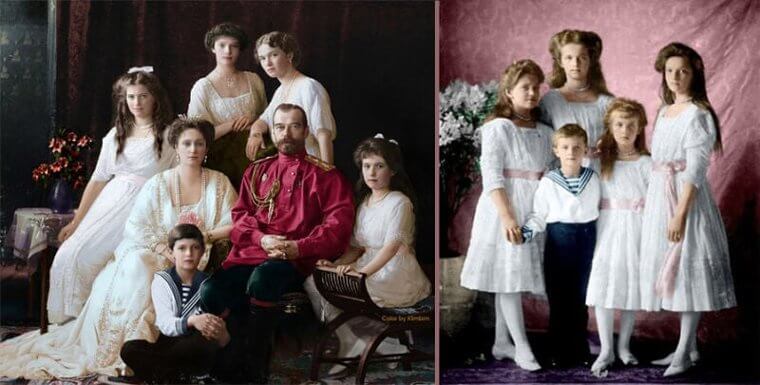 The Romanovs took power when Anastasia Zakharyina, daughter of Roman Yurievich Zakharyin-Yuriev, married Ivan the Terrible (obviously not famous for his good behavior) in 1547. Taking advantage of her Roman roots, he declared himself the first Tzar, which means "Ceasar" in Russian, and changed the house name to Romanov. After his death, the Romanov side of the family took over, united the lands through assassination and Csar, and consolidated their power. They ruled successfully until the late 1800s when the fortunes of the world began to change. Empires were slowly going out of fashion, and a new economic philosophy called socialism was gaining favor. This would prove to be their downfall.
The Romanov Family Curse
In desperation, then-Csar Nicholas II turned to a mystic named Rasputin, who was said to have magical powers by which he could divine and even manipulate the future. Alexei, Nicolas's only son and therefore only possible heir, was born with hemophilia and lived a life filled with physical pain and isolation. Doctors of the time tried to treat him, to no avail. When Rasputin told them to leave Alexei alone so that he could perform a mystical rite, he inadvertently helped heal Alexei as doctors were treating him with aspirin, which, as we know today, only worsens hemophilia with its anti-clotting effects. Stopping the doctors from giving Alexei aspirin saved his life, and convinced Nicolas that Rasputin's magic was real.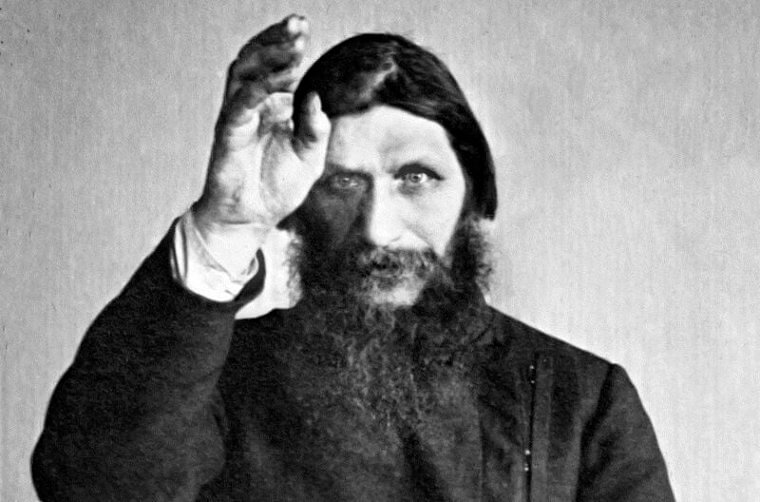 When World War One broke out, rumors spread that Rasputin was a German spy. Hearing this, he warned Nicolas that if any of his men killed him, the empire would be over in less than two years. Sure enough, Rasputin was murdered in 1916, and before the world saw 1918, the Russian Revolution took place. Bolsheviks imprisoned and then brutally murdered Nicolas, his wife the Empress, their five children, all the family servants, and even the family pets. The Romanov dynasty came to an abrupt and complete, if predictable, end.
The Flying Wallendas, USA
The Flying Wallendas are a family of high-wire tightrope performers who has dazzled crowds all over the world for over 100 years. Their patriarch was Karl Wallenda, who was born in 1905 into a circus family in Germany and started a performing troupe with his brother and his wife-to-be. They joined the Ringling Brothers Circus in 1928, and in their very first performance, used no safety net because it had not arrived at the venue in time. The crowd had never seen anything like that before and gave them a fifteen-minute standing ovation. From that point forward, their career took off.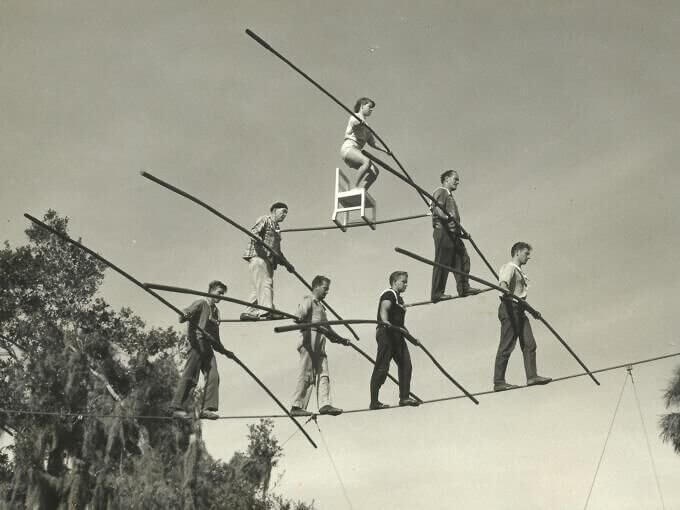 The Wallendas revolutionized the art of walking the wire and invented several signature tricks. Of these, the seven-person chair pyramid was perhaps the most impressive. This trick consisted of two pairs of wire walkers holding poles atop which two more walkers held another pole. On top of that final pole was the seventh family member, sitting on a chair. This, and other tricks, cemented them as the preeminent high wire performers in the world. Walking the wire was truly a labor of love for the family. As Karl once said, "the wire is life; everything else is waiting."
The Flying Wallendas Curse
Of course, living life on the high wire is not without its dangers, and the Wallendas have seen several devastating accidents throughout their history. In 1944, at a performance in Connecticut, a fire broke out. The family escaped intact, but 168 others lost their lives. The next year, Karl's sister-in-law died in a fall, and in 1972, Karl's son-in-law was killed when he accidentally touched a live electrical wire during a performance. In 1962, the seven-person pyramid collapsed at a performance in Detroit. Two family members were killed, and Karl's adopted son Mario was paralyzed from the waist down.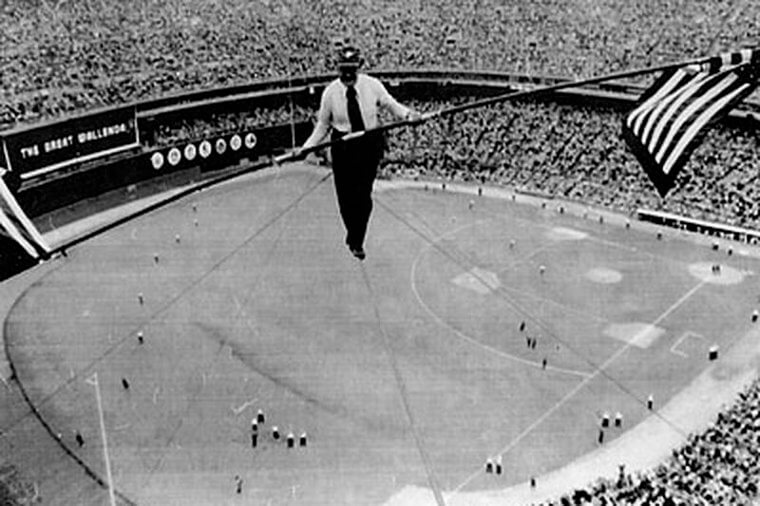 Most recently, in 2017, rehearsals for a new eight-person pyramid trick went awry, and in the ensuing fall, Karl's great-grandaughter Lijana broke several bones in her face. And undoubtedly the biggest loss occurred in 1978, in front of a television audience, when Karl Wallenda himself fell to his death while attempting to cross between two hotels in Puerto Rico. It was later discovered that the wire had been hung incorrectly. Over a dozen Wallenda family members are still performing today in various troupes, including his great-grandson Nik, who crossed Niagara Falls on a wire in 2012.