Not every student enjoys a history class at school. What people enjoy even less though, is finding out that what they learned might not even be true.

We don't know how these myths started but history kept repeating itself, so let's put all these myths to rest, once and for all, shall we?
Myth: Napoleon; Little Fireball of Rage
Napoleon was an excellent military leader and strategist and he was aggressively ambitious. But many said that he had somewhat of a 'Napoleon Complex'. From cartoon caricatures to actual history books, countless descriptions portray Napoleon as diminutive and insecure. He was short and was rumored to be a tiny man, measuring only 5 feet and 2 inches tall at the time of his death on May 5th, 1821.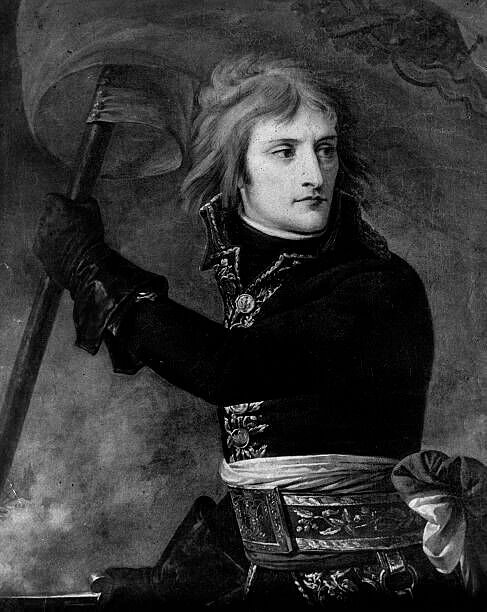 Propaganda almost always has its roots based on fear and this too was a rumor started by the British. The easiest way to undermine someone's accomplishments is to focus on some perceived flaw, not that there is anything wrong with being short, but suddenly you're not as scary anymore. So, while the British fought the French Emperor for nearly two decades, they launched this relentless propaganda campaign about Napoleon's height. Historians now unanimously agree that the initial measurement was wrong and that he must have been at least 5 feet and 6 inches, which was pretty standard for the time.
Myth: Truthful Ol' George
We all know this story from history - Augustine Washington gave his six-year-old son, George, an ax for his birthday. Augustine had a strong set of morals that he installed into his children and when little George chopped down a cherry tree with his ax, his father confronted him. George famously said, "I cannot tell a lie… I cut it with my hatchet".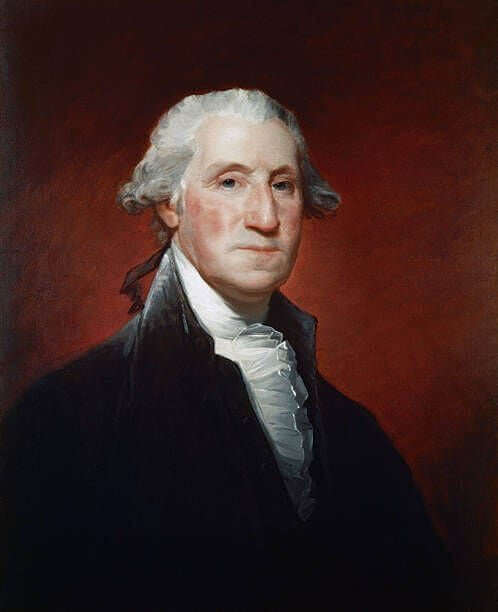 This story has been retold countless times in history classes as teachers try to drum into our psyches that the founding fathers were perfect beings. It turns out that the entire fable is the conjuring of the wild imagination of Washington's first biographer, Mason Locke Weems. In 1799, when Washington passed on, people were in mourning; they wanted stories that would turn a dead man into a hero. And boy, did Weems deliver! "My plan! I give his history, sufficiently minute… I then go on to show that his unparalleled rise and elevation were due to his great virtues."
Myth: Albert Einstein Was Failing at School
Einstein received a rejection letter from the Federal Institute of Technology in Zurich but that might have had less to do with his abilities and more to do with his age - he was 16 at the time. From a young age, Einstein was delving into concepts most of us will never understand. So, where did the rumor of him being a bad student start?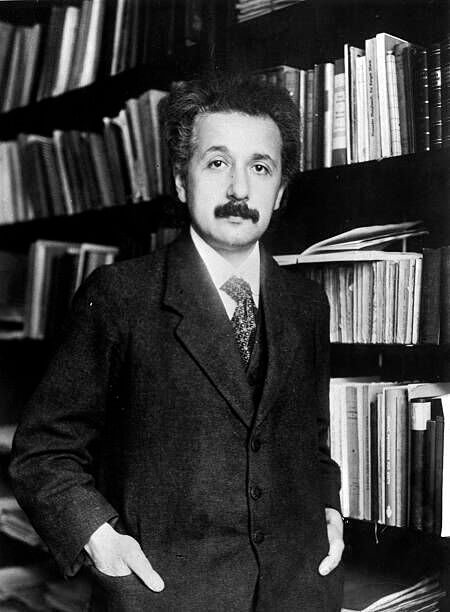 Einstein's old school reports were unearthed and led to a remarkable discovery. The grading system used to be the opposite of how we understand it today. So, While this genius was receiving scores like 1 out of 6 for his subjects, for example, this actually meant that he did well. When the grading system was reversed, that was probably when the rumor began.
Myth: Newton and His Apple
The story goes that in 1666, a 22-year-old Isaac Newton was taking a stroll around the family garden in Lincolnshire, England. Preoccupied with thinking deeply about the Moon and the Earth and the relationship between them, he sat down under an apple tree. That's when the infamous apple fell and hit him on the head; he had his "Eureka" moment and discovered gravity.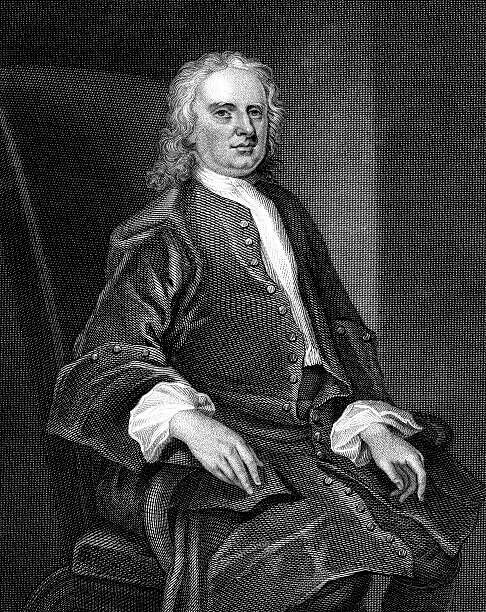 It wasn't as instantaneous as the story makes it seem. For the next couple of years, Newton perfected the equation that would perfectly explain the force of gravity and its effect on everything. The story ties a neat little ribbon around it, but there is no mention of the apple in early accounts. Historians now agree that the apple story was most likely added later on.
Myth: Cinco De Mayo - An Incorrect Version
The Mexican army, against the odds, fought the Spanish monarchs and lived to fight another day and on the 5th of May, 1862, at the Battle of Puebla, Mexico was liberated. Both sides suffered heavy losses, and even though the Mexicans lost the battle, it galvanized their forces and they won the ultimate war. At least, that's what we thought. However, the battle wasn't against the Spanish and Mexico was already an independent nation and had been for over 50 years.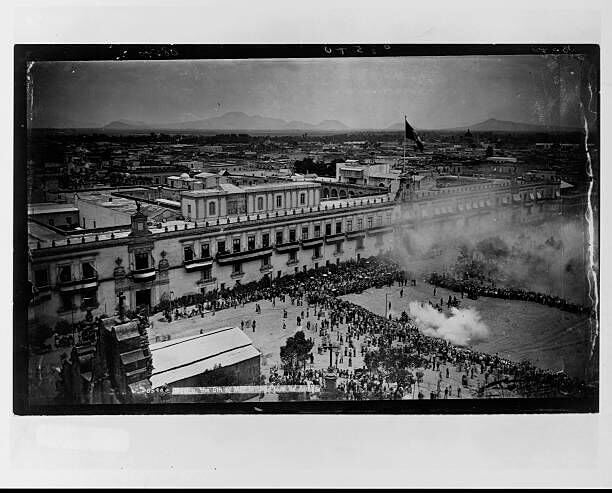 Puebla, Mexico is the only city that celebrates El Día de la Batalla de Puebla (The Day of the Battle of Puebla). They weren't fighting the Spanish monarchs, though. They were fighting a French invasion. The myth also does Mexicans a disservice because they were the ones that won against the French. They beheaded the de facto king and restored Mexican rule. The actual independence of Mexico was a whole 52 years before, on the 16th of September, 1810.
Myth: Signing of the Declaration of Independence
Americans know that their declaration of independence was signed on July 4th, 1776 and they can see it in a painting that depicts the glorious event. This famous painting was created by John Trumbull and hangs in the Grand Rotunda of the US Capitol. It shows the historical document being signed by all the delegates. John Hancock - the president of the Continental Congress at the time - signed it led by 55 others.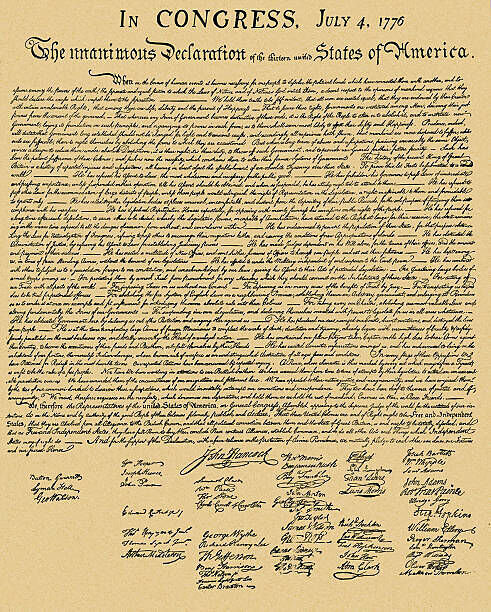 But what you might not know is that the motion had already passed on the 2nd of July, 1776, when John Adams sent a letter to his wife, in which he stated, "The Second Day of July 1776, will be the most memorable Epocha, in the History of America. I am apt to believe that it will be celebrated, by succeeding Generations, as the great anniversary Festival." July 4th is the day Thomas Jefferson, John Adams, and three others finally completed the Declaration of Independence. The actual fireworks and celebrations didn't start until July 8th, 1777, when all the members had finally signed the document. 
Myth: Thomas Edison Gave Us Light
In 1876, Thomas Edison started the first industrial research laboratory, called Menlo Park. It was supposedly an invention factory, he and his fellow inventors petitioned 400 patents. The factory had the world's first underground electrical system. One of the inventions that's attributed to Edison, one that became his crowning glory, is the light bulb.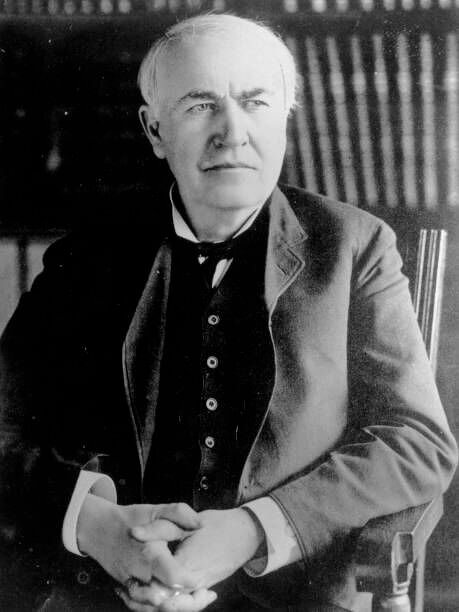 However, Edison had sticky fingers, which is to say, he was a bit of a thief. The "Wizard of Menlo" was once quoted as saying, "Everyone steals in industry and commerce. I've stolen a lot myself. The thing is to know how to steal." One invention he stole credit for was the famous light bulb. It's widely accepted now that it was actually Nikolai Tesla who had come up with the idea for the light bulb but had failed to file a patent. 
Myth: Henry Ford Invented Cars
Henry Ford is a champion of the people. Not only did he invent the first car, so we thought, but he made it affordable for the masses, and he also paid his employees $5 a day, twice the amount others were paid. Ford was selling T Models faster than he could make them and they revolutionized the automobile industry but they weren't the first cars to ever be made.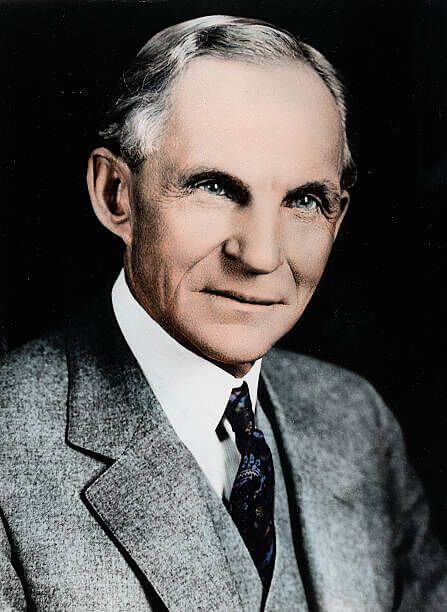 1908 was the year that Ford's first Model T was released, which was more than 20 years after the invention of the first automobile. Karl Benz, a German chariot maker should be credited with making the first-ever automobile, way back in 1885. He and his kin went on to form the company that creates the most recognizable and profitable car in history; Mercedes Benz.
Myth: America Was Discovered by Christopher Columbus
Christopher Columbus was an Italian sailor who was in search of foreign lands, not yet discovered. He set sail for the open seas, on August 3rd, 1492, from the port of Palos, Spain. Columbus had set sail in search of a faster route to Asia which was the hub of export in those days. Their spices and gold were famous all over the known world. The journey was expected to take four weeks and when land was spotted, instead of India, Columbus had discovered the Americas. The first to ever set foot on American soil. So we thought.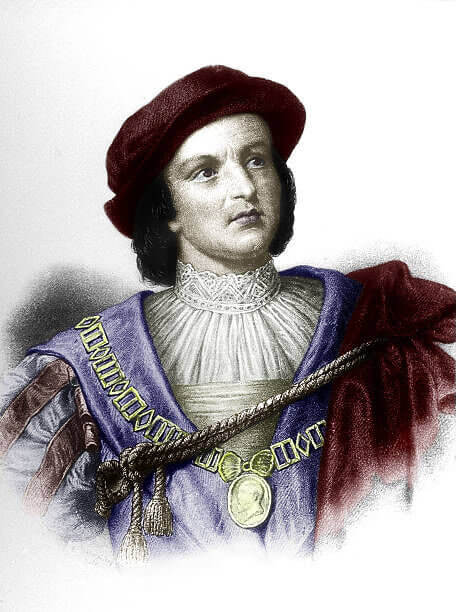 However, it wasn't so much discovering but rather invading because there were plenty of people already living in America, namely the people we now know as Native Americans who had crossed an ice bridge over the Bearing Sea to call the land their own. Also, Columbus wasn't even the first explorer to discover America as this title should be given to the Norseman Leif Erikson.
Myth: The World Is Flat
Now here's a myth that many people today still believe to be true. There's a whole society that still swears that our Earth is flat. During the time that Columbus set sail to discover new lands, many people believed that the Earth was flat and that if he reached the end of the world, he'd simply fall off.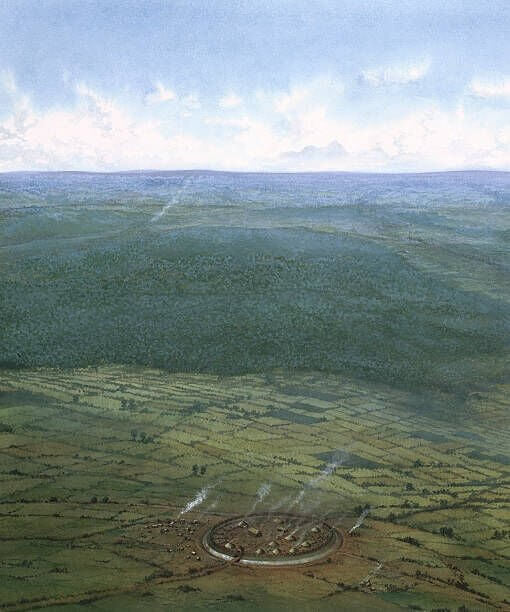 This myth has been disproven by many reliable experts and even by the ancient Greeks. While many Flat-Earthers will debate this fact, there are several reasons as to how we know that our Earth is not in fact flat.
Myth: How the Slaves Were Freed
Honest Abe has gone down in history as the president who ended slavery in America with the deliverance of the Emancipation Proclamation on September 22nd, 1862, after the Battle of Antietam. We call him "The Great Emancipator," and remember him fondly as the one who liberated mankind and brought justice to all. The declaration went into effect on January 1st, 1863, the day of liberation.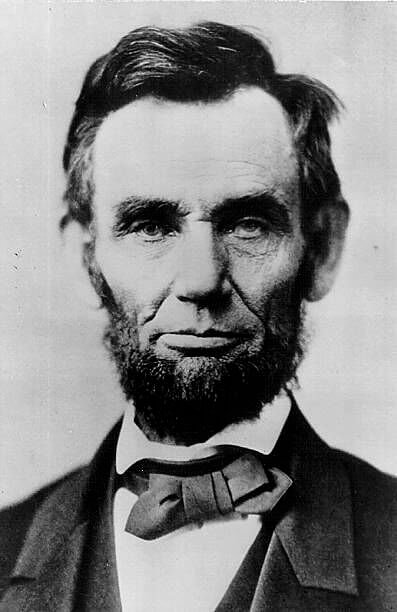 However, the Emancipation Proclamation wasn't the revolutionary document we thought it was and it didn't help free many slaves. The Union had already abolished slavery and the document didn't apply to the Confederate States. About 50,000 slaves were freed after the Proclamation was passed. These were slaves on the lands that were ceded from Virginia to join the Union. June 19, 1865, the holiday of "Juneteenth' is celebrated as the day the last slaves were freed in Texas. They were the last slaves to be freed under the Proclamation, so it wasn't completely useless, it just didn't have the profound impact on lives as we believe it did. 
Myth: Democracy Was Invented in the Good Ole Us of A
On November 15th, 1777, there was a meeting called The Second Continental Congress, where the Articles of Confederation were agreed upon. These articles were the basis of governance for post-war US. They were put into effect in 1781 and would form the basis of governance, effectively making the US a democracy. In 1787, they were replaced by the Constitution, still in effect today. Bot documents gave the control of the funds and legislature to Congress. However, Americans weren't the ones to come up with democracy, nor were they the first ones to implement it.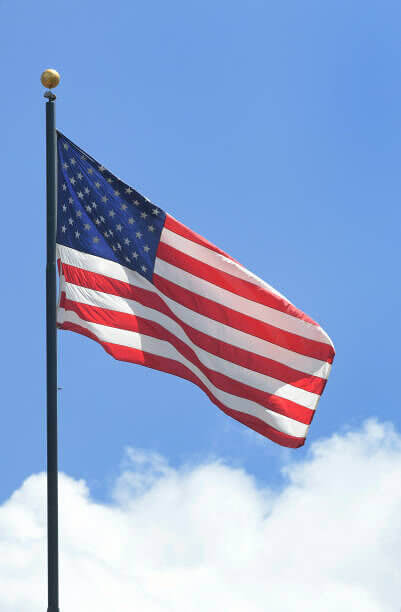 Like all great things, it came from the Greeks. The Greek word for democracy is "Demokratia" and they were using it in 507 B.C. Used in its true and original form, democracy is the most progressive form of government. It's commendable to grant individual human rights and personal freedoms to its citizens, something the Magna Carta granted in 1215 A.D., long before the American constitution was even a twinkle in anyone's eye. The Greek form of democracy had the same three branches of government; Legislative, Executive, and Judicial.
Myth: Native Americans and Pilgrims Had a Big Feast Together
Were it not for the hospitality of the Native Americans, the Pilgrims would not have survived the harsh winter. The Natives taught the Pilgrims to grow crops and helped save the Plymouth Colony. This is commemorated each year with Thanksgiving celebrations. However, we seem to think that on Thanksgiving, suddenly everyone set aside their differences so they could enjoy a giant feast together. With all the invading that went on, this was probably not the case.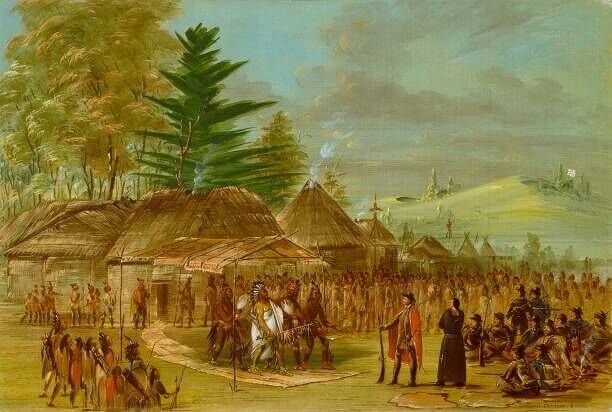 The relationship between the Natives and the Pilgrims deteriorated. The term "Thanksgiving' has dark origins. In 1636, William Bradford had the first "thanksgiving" celebration when he wiped out the Pequots. He burned down an entire village when he found out one of his men had been murdered.
Myth: Armstrong's Quote Was 'One Small Step for Man…'
On July 20, 1969, at 8:15 p.m. Apollo 11 landed on the moon. Neil Armstrong had been preparing for this moment his entire life, and despite numerous problems, he radioed in, "The Eagle has landed." Everyone was tuned in to hear the first words he would say.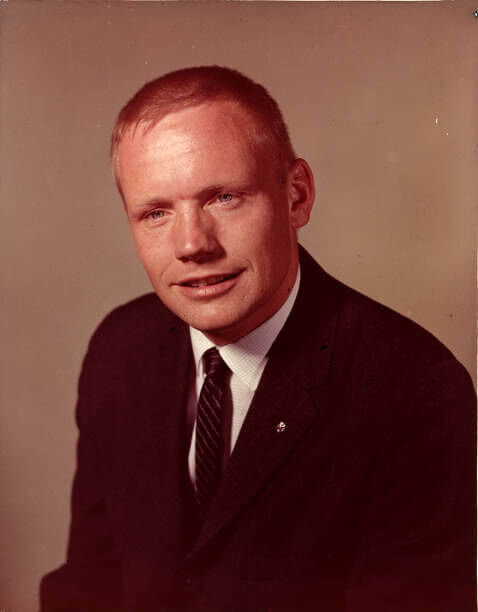 We all know his first words to be, "That's one small step for man, one giant leap for mankind". But Armstrong insists that what he actually said was, "That's one small step for a man, one giant leap for mankind". The "a" apparently is very important. In a 1986 interview, Armstrong joked, "Damn, I really did it. I blew the first words on the moon, didn't I?"
Myth: George Used Wooden Dentures
Here's another myth about George Washington - apparently he had terrible oral hygiene, so he got his teeth extracted and wore wooden dentures. He also, apparently, had the creepy habit of purchasing real teeth from people selling them.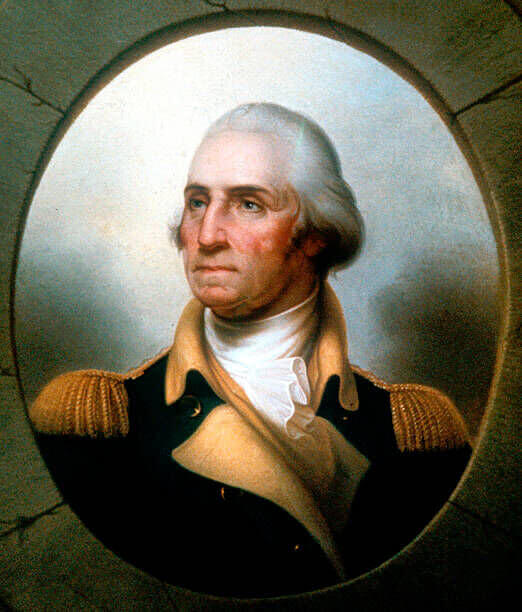 George did wear dentures but they weren't made of wood. It's true that he had his teeth carved, but he had them carved out of ivory and gold; he was rich after all. The rumor most likely got started because of all the stains on his teeth due to the copious amounts of wine he drank.
Myth: The Spanish Flu Was Really From Spain
We're all too familiar with pandemics these days as we have lived through an important part of history. We also know how damaging it can be to a country when a disease or variant is named after it. The Spanish Influenza, also known as the three-day flu, supposedly originated in, well, Spain of course.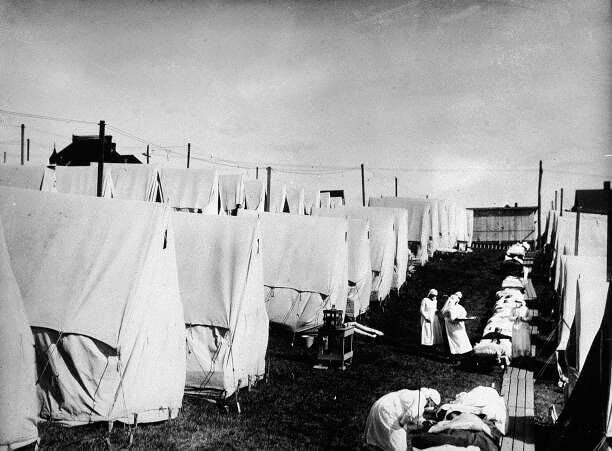 This flu, which killed about 50 million people in 1918, is known today as being Spanish by origin but author John Barry hinted at the first case actually being in Haskell County, Kansas.
Myth: Vikings Had Horned Helmets
We all know what Vikings looked like right? They were big, strong, and wore horned helmets while swinging giant axes. At least that's how they're depicted all the time. But what did these warriors from Scandinavia really look like?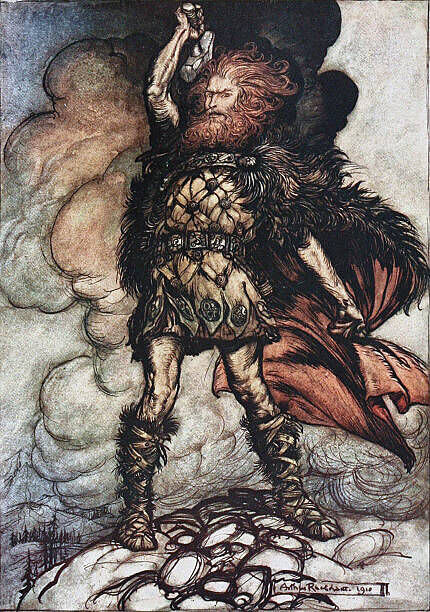 Vikings actually either never wore horned helmets or they wore head coverings made from leather. An artist by the name of Gustav Malmströmstems depicted Vikings wearing horned helmets in his work and Vikings in operas wore these helmets. So, that's where this myth comes from and it's stuck with us until today.
Myth: Paul Revere Shouted That the British Were Coming
The story goes that when the American Revolution happened, Paul Revere got on his horse and made a famous ride to warn everyone, shouting, "The British Are Coming". However heroic this story may be, it's not entirely true.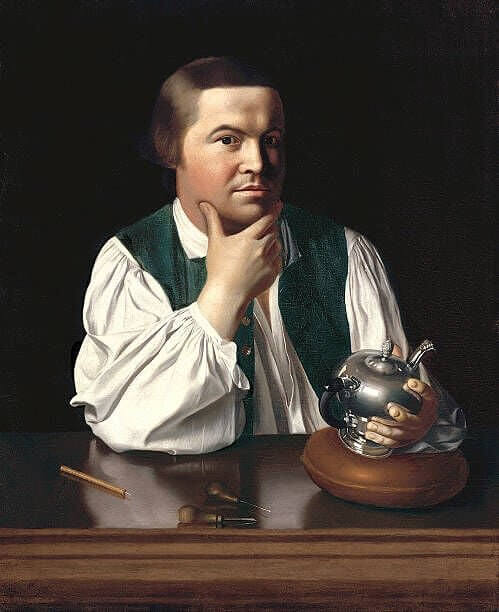 Considering that there were British soldiers hiding in the countryside, Revere couldn't be riding around shouting at the top of his lungs. Also, If Revere was to be riding around warning of a coming attack, he would have referred to British soldiers as "Regulars", as was customary back then.
Myth: The Chicago Fire Was Started by a Cow
The Great Chicago Fire happened in 1871 and it killed about 300 people while it swept over the city over a period of two days. A journalist reported that the fire was started when a cow belonging to a Mrs. O'Leary kicked over a lantern.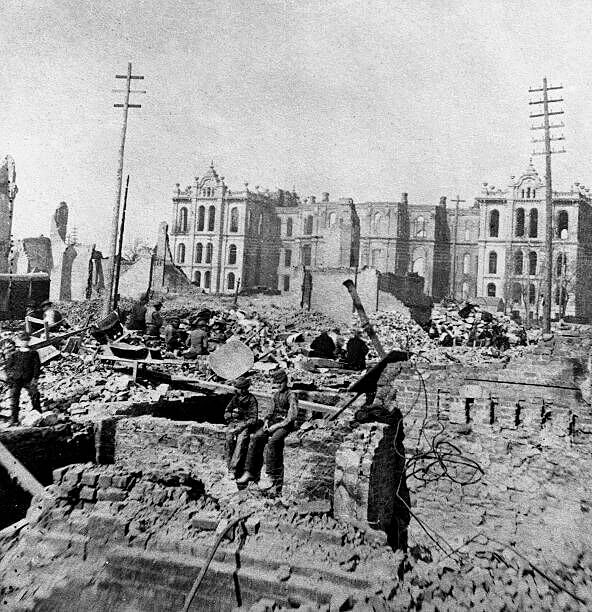 If this was true, the cow sure would have felt more like a donkey but this wasn't the real cause. As with most savage fires throughout the world, hot, dry, and windy conditions were the root of the cause.
Myth: Wall Street Employees Started Jumping Out of Buildings After the 1929 Crash
We've all heard of people who have ended their lives when they've lost everything. When financial crashes happen, many people have life savings lost and many can't cope with all the pressures and worries that come when you feel completely hopeless.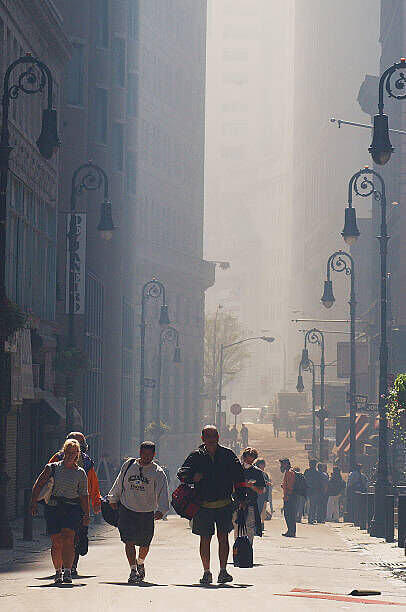 After the stock market crash in 1929, it was rumored that Wall Street workers were taking their own lives by jumping out of buildings. The comedian, Will Rogers, even claimed, "you had to stand in line to get a window to jump out of." While some heads of companies did take their own lives by using guns, the jumping rumors were exactly that - just rumors.
Myth: Vincent Van Gogh Cut His Own Ear Off
The story of a very determined and crazy Vincent Van Gogh cutting off his own ear and mailing it to a woman is well known. There's even a famous painting of Van Gogh wearing a bandage over his ear. This work would solidify this rumor, you would think.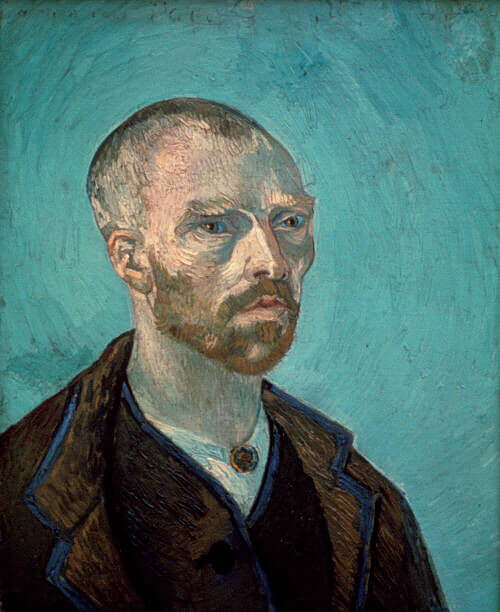 There's another theory, however, as to what happened to the artist's ear. According to German historians and a book they found, Paul Gauguin - Van Gogh's friend and foe - cut off his ear with a fencing sword. In order to make people think that Van Gogh was not of a sound mind, Gauguin made up the story about the self-inflicted wound.
Myth: Charles Lindbergh Across the Atlantic
There is no shortage of stories of people taking credit for historical events even when the credit belonged to someone else. In 1927, Charles Lindbergh flew over the Atlantic, and while he became known as the first pilot to do so, this wasn't true, regardless of how amazing his feat was.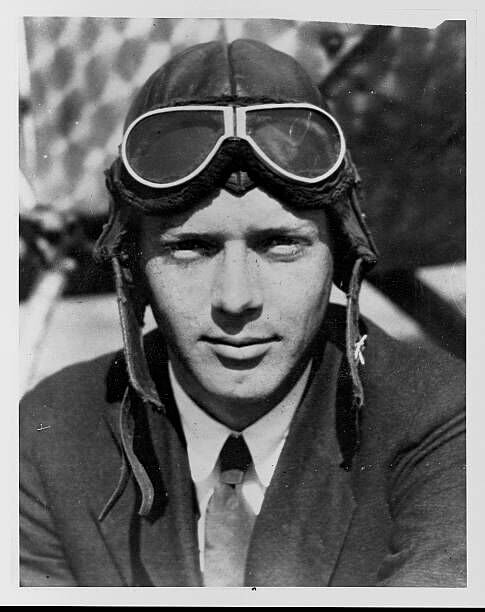 Almost a decade before, two British pilots had flown over the Atlantic in a British Airforce plane. This act would be a giant step towards transatlantic aviation. Not more than a few weeks after the duo did this, another crew would do the same and even have a return trip. So, Lindbergh definitely wasn't the first.
Myth: The Flush Toilet Was Created by Thomas Crapper
His name will no doubt put a smile on countless faces, children and adults alike but while it may be sad, Thomas Crapper didn't invent the flush toilet. He was a plumber who contributed to the world of toilets but the flush toilet was not his baby, so to speak.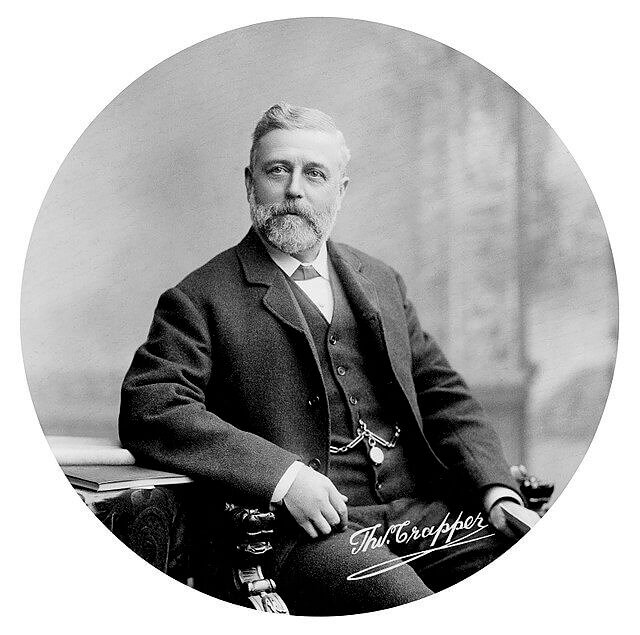 Thomas Crapper had started learning as a plumber around the mid-19th century but the flush toilet had been invented before that. So, you could say that his dreams were flushed down the toilet - a toilet already invented before he came along.
Myth: George Washington Carver Created Peanut Butter
We're not sure who created the myth that botanist George Washington Carver invented peanut butter because he didn't seem to take credit for it. Carver found uses for peanuts but peanut butter has been a thing since 950 BC.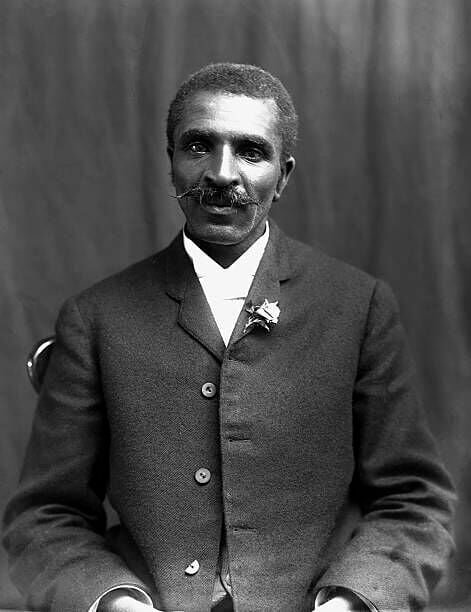 The first patent for peanut butter was in 1884 and Carver's name wasn't on it. Even when Carver passed away, no one seemed to talk about the fact that he invented the yummy paste.
Myth: Abner Doubleday Is the Father of Baseball
It must be a wonderful feeling to know that you invented something that became wildly popular. Who wouldn't want to be known as the inventor of baseball? Well, apparently, Civil War general Abner Doubleday was once known as the creator of the sport when the Mills Commission decided so in 1907.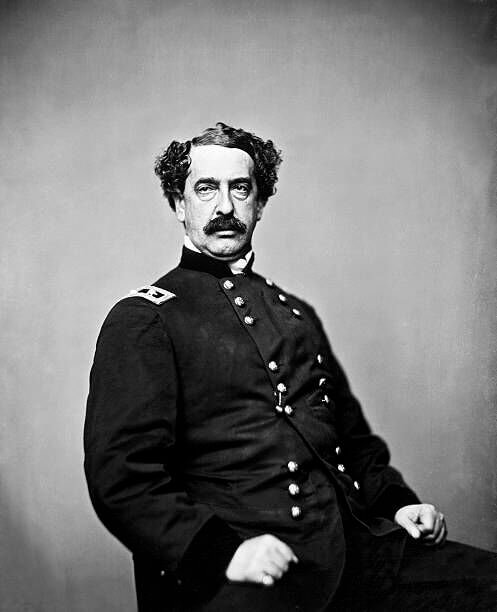 That is until a professor of history disproved this myth and credit was given to the rightful owner in 1938 - Alexander Cartwright. This decision was taken by Congress, so until someone else says otherwise, you know who invented baseball.
Myth: Cleopatra Was Egyptian
Everyone knows that the famous Cleopatra was Egyptian right? After all, she was a ruler of Egypt. But this is a common misconception. The goddess was, in fact, a part of the Ptolemaic dynasty who were descendants of the Greeks.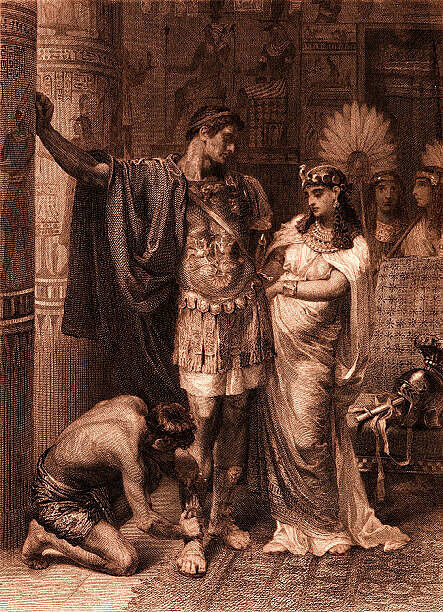 So why does everyone "know" that Cleopatra was Egyptian? It's probably because of her attire and how she acted when she was in the presence of others. It certainly makes sense to come across as being Egyptian when you're the ruler of Egypt.

 

Next up, read about some scientific facts that are actually myths.
Fact or Fiction? 23 Pieces of "Science" That Are Actually Myth
When we want to hear stories of magic and allure, we turn to folklore, mythical legend, and even Netflix. If we want to immerse ourselves in facts and logical discussion, then we normally turn to science. Science has built itself upon being a proven-fact-based field, and typically presents words proven beyond a doubt. But does that mean that science is always truthful?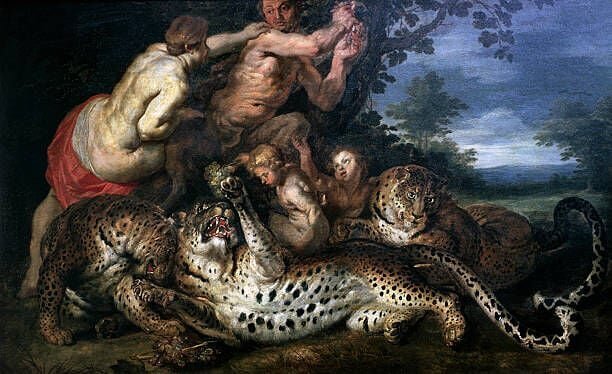 We'd like to suggest there are moments when science is not as clear-cut as it pretends to be. Sometimes, the lines between myth and truth are blurred and we end up believing what we're told without even second-guessing whether it's true. Here are 23 stories told by science that are actually myths and should probably be removed from the textbook. It's time to ask yourself whether sugar really does make children hyperactive and whether swallowing gum does really doom us to seven years of stickiness!
Dropping a Coin From a Tall Building Won't Kill Someone
Can you imagine being charged with homicide after dropping a penny from the Empire State Building? Some people believe that if a penny drops from a tall building and lands on a person, that it has the power to kill that individual. The reasoning boils down to illogical physics stipulating that the accumulated speed will be enough to knock a person down - forever.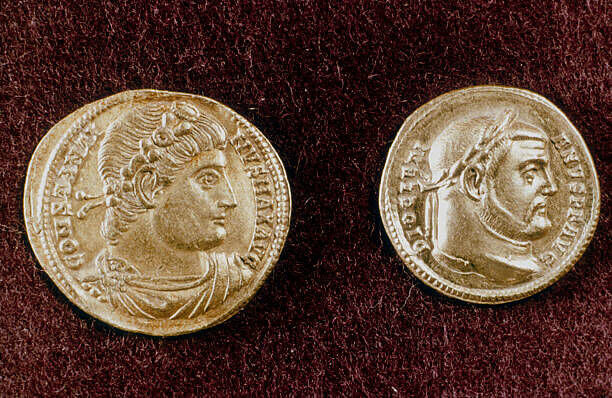 However, this is the first myth that needs to be busted. While you'll most certainly feel a bit of a sting if a penny falls on your head, it definitely won't kill you. Rather than reach a speed of 100 miles per hour as scientific myths suggest, the penny will just tumble from the top and give you a fright.
A Full Moon Doesn't Impact Behavior
There's certainly something magical about a full moon and how it brightens up the night sky. It adds a mood of romance and mystery. However, there is no proof that a full moon has an impact on bizarre human behavior and mood swings. The theory stems from the moon's gravitational force and how it affects bodies of water – of which the human body is made up of 80%.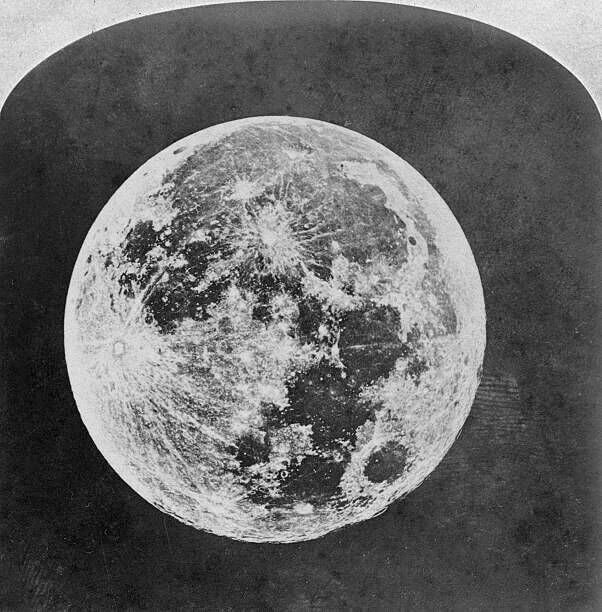 It's true that the moon has an effect on the ocean's tides, but closed bodies of water are not affected in the same way. In addition, the moon's gravitational pull is equally strong during a new moon as it is during a full moon. We guess people will have to blame their crazy behavior on something other than the moon now…
Bacteria Don't Wait Five Seconds Before Jumping On Your Food
We have all heard of the five-second rule that can be pushed to ten seconds if you think that bacteria are feeling lazy. The rule, which is supposedly backed by science, suggests that any food that falls to the floor is free of microorganisms and bacteria if you pick up the morsel within five seconds. Sadly, this simply isn't true.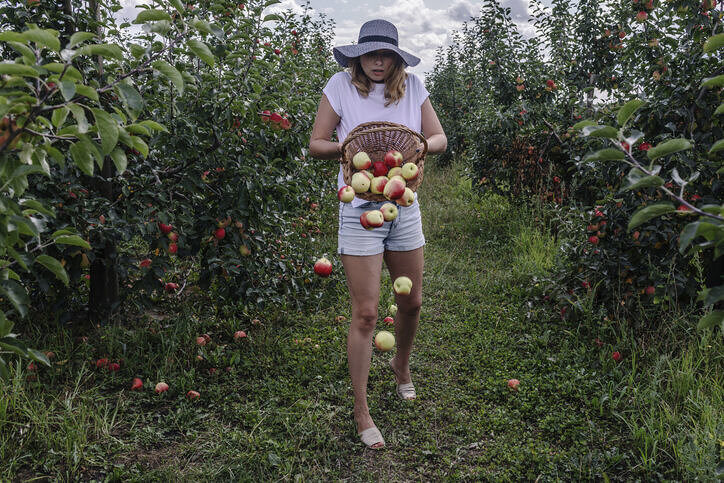 Some food will be less at risk of bacteria after being dropped to the floor, such as dry food that isn't sticky. Dropping food on a sterile surface will also probably be less contaminated than on a muddy patch in the park. However, there should be no illusion that dropped food is safe to eat if you pick it up within five seconds.
Antibiotics Kill Bacteria, Not Viruses
Antibiotics are prescribed by doctors to kill bacteria that cause illnesses. What many people don't realize is that certain illnesses, such as the common cold and flu, are caused by viruses and antibiotics have no role to play in getting better. This misunderstanding has led to the overuse of antibiotics and, in turn, the building up of resistance against antibiotics.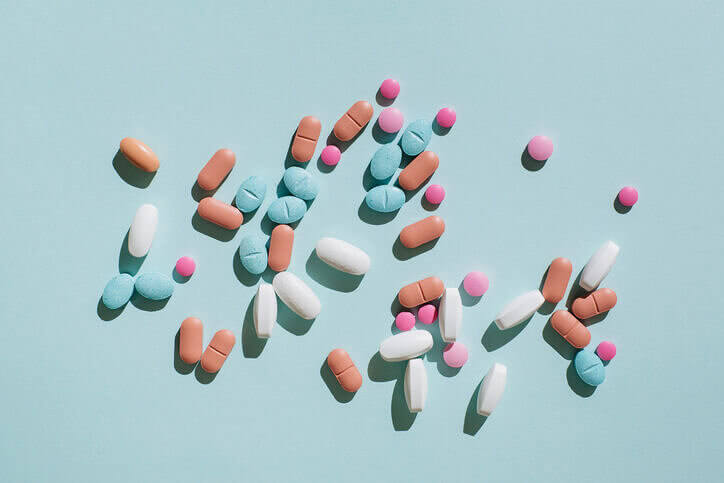 By taking antibiotics for viral infections, various 'superbugs' have been developed - drug-resistant bacteria that cause severe illness. As it turns out, prescribing antibiotics for the sake of being proactive can do more harm than good.
Sugar Doesn't Make Children Bounce Off The Walls
Think back to when you were a youngster and try to remember how often you were refused sweets before bedtime because of the energy rush expected to hit. Science has told us that the sugar content in sweets makes children hyper and therefore should be reserved for special occasions or as a treat. But this is not true.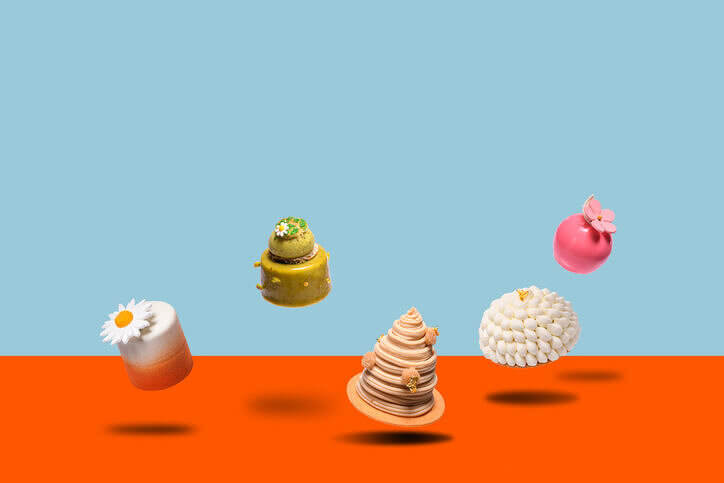 The adrenaline that has become synonymous with eating sugar is actually because of the energy of the environment. Parties and events where sweets are served are normally quite excitable and children bounce off of one another's energy. In addition, a lot of these sugary treats also have caffeine as an ingredient that contributes to hyperactivity.
Drinking Alcohol Does Not Kill Brain Cells
Moderate drinking has been proven to have a few health benefits, such as lowered cholesterol levels. But some people take it too far and err on the side of causing damage. Yes, it's true that drinking excessive amounts of alcohol can have many negative effects on the human body.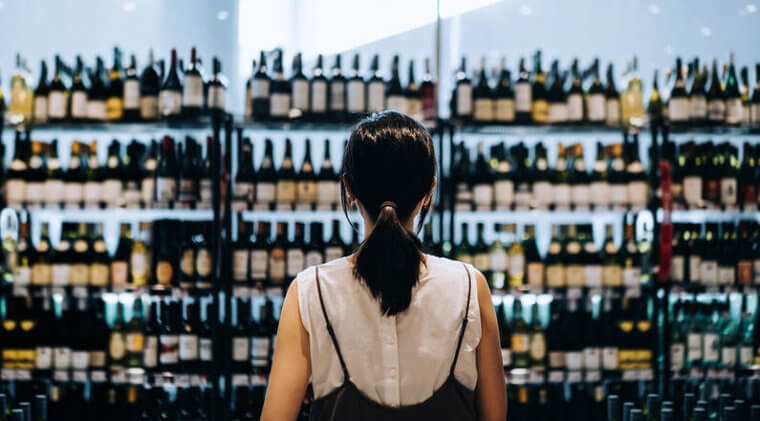 It's not uncommon for heavy drinking to result in mental deficits as damaging the connections between brain cells over long periods of time. However, drinking excessively does not kill these brain cells, it only causes damage. Best to manage your alcohol consumption!
We Don't Swallow Any Spiders During a Year – Let Alone Seven
There are several risks to sleeping with your mouth open, and science tells us that the chance of swallowing spiders during our slumber is one of them. In fact, the average person supposedly swallows up to seven spiders in a year, but this couldn't be further from the truth.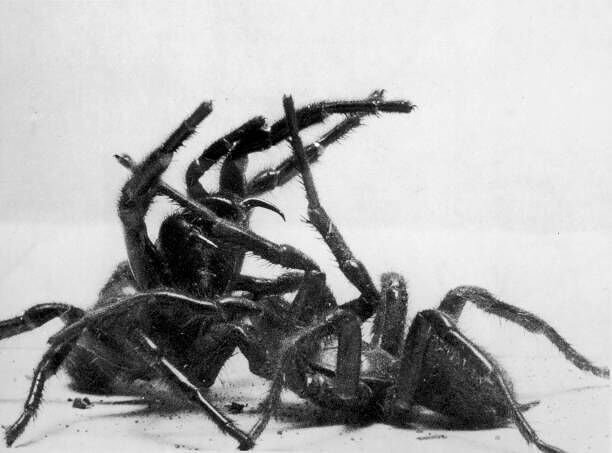 Spiders have evolved several techniques to survive, positioning themselves where there's a high chance of prey, and relying on vibrations to warn them of danger. Not only is there no chance of a spider finding food in a person's bed, but the vibrations released by a sleeping person will definitely warn a spider off.
The Exaggerated Technicality of Adding Salt to Boiling Water
If you're a fan of cooking shows, then you may have noticed the chef adding a touch of salt to their pot of boiling water. Chances are that you've done the same out of habit, not really knowing the purpose. The theory is that adding a teaspoon of salt to a liter of boiling water lessens the boiling time – but only by a few seconds. To throw a spanner in the works, adding salt to boiling water can also increase the boiling point of the water, increasing the chance of the water evaporating.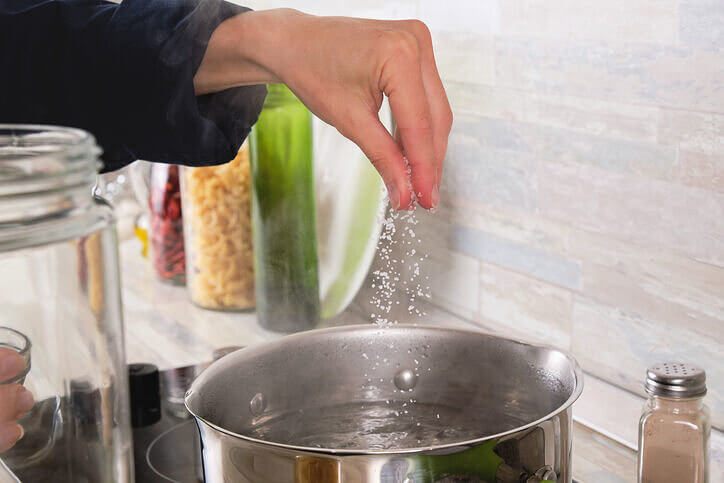 Essentially, adding salt to the water will make the water hotter by affecting the boiling point elevation phenomenon, but it doesn't make the water boil faster. And here some of us were thinking that adding salt made the pasta taste better!
It's Possible for Lightning to Strike the Same Place Twice
We all have our go-to routine when there's a big lightning storm. Typically, it involves avoiding the swimming pool or bathtub and unplugging major electricals, not standing under trees, and staying in the car if you're on the road. Another place that people find comfort in is in a spot that lighting has already hit because, after all, science tells us that lightning can't hit the same place twice.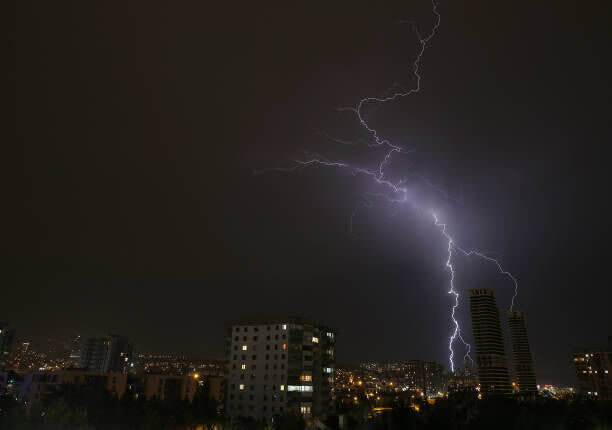 The truth is that there's a chance that lighting will most certainly hit the same place more than once. The discharge of electricity is essentially multiple strikes occurring in the same place in a short period of time. If we break it down, the lighting is already striking more than once and tends to favor high areas such as tall buildings and trees.
There's No Evidence That Cracking Your Knuckles Gives You Arthritis
We all have our nervous habits and unique quirks. Some people bite their nails, others crack their knuckles, and some stutter. Only one of these supposedly leads to arthritis, but contrary to popular belief, there is no substantial evidence that cracking your knuckles will lead to arthritis.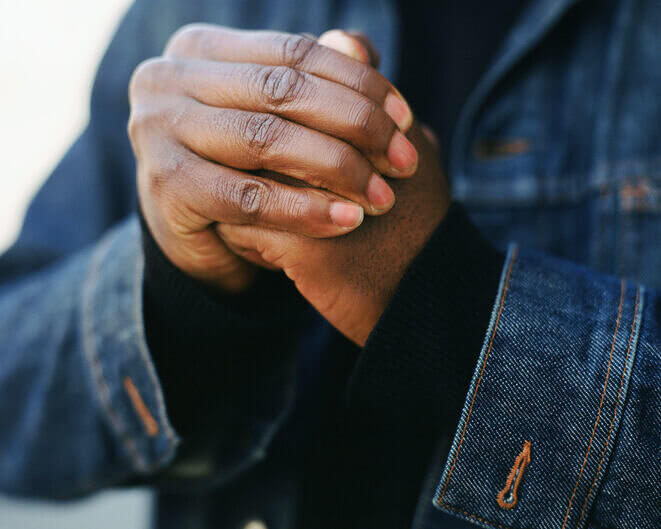 Your bones are surrounded by a small pocket of synovial fluid which prevents them from rubbing against one another. When you bend or pull your joints, the synovial fluid is sucked into a gap that is created, and that is the sound that you hear when you "crack" your knuckles. This habit has no proven long-term effect on developing arthritis.
Polaris, Aka the North Star, Is Not the Brightest Star in the Northern Hemisphere
Lovingly known as the "North Star", Polaris has an age-old reputation for being the brightest star in the Northern Hemisphere, guiding lost travelers on their way. As it is boldly illuminated in the dark sky, people don't argue that it must be the biggest and brightest, but it is actually only the 50th-brightest star that can be seen from planet Earth. Mind blown!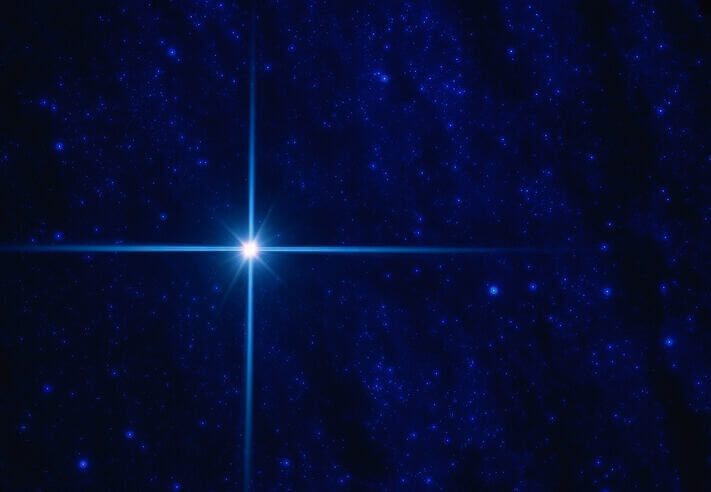 So, which are the stars that put Polaris to shame? Sirius, a star located close to Orion's belt, is one, with a magnitude reading of -1.47. The lower the magnitude, the brighter the star. Polaris, on the other hand, holds a magnitude of 1.97. What makes Polaris's reputation so special is that it marks North, and not that it is the brightest.

We Use All of Our Brain, and Not Only 10%
Have you ever struggled with a complex problem, wondering how to activate the full capacity of your brain in order to solve it? There's a science-based myth that says that we only 10% of our brain, but this is a misunderstanding of neurological research.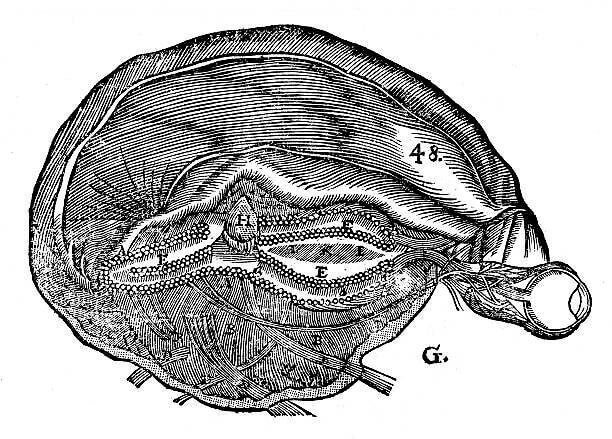 The truth is that we use all of our brains and the only instance where there are regions of the brain that are unused is in the case of brain damage or disease. Even routine tasks activate almost all regions of the brain, using up approximately 20% of the body's energy. No wonder you're physically tired after solving a puzzle.
Meteors Are Actually Heated Up by the Compression of Air
Apocalypse movies show flying balls of meteors gunning for the earth, catching on fire as soon as they enter the earth's atmosphere. Just as two objects rubbing together cause friction and produce heat, the juvenile scientific deduction has led many to believe that the friction of a meteor entering the earth's atmosphere heats it up and causes it to burst into flame.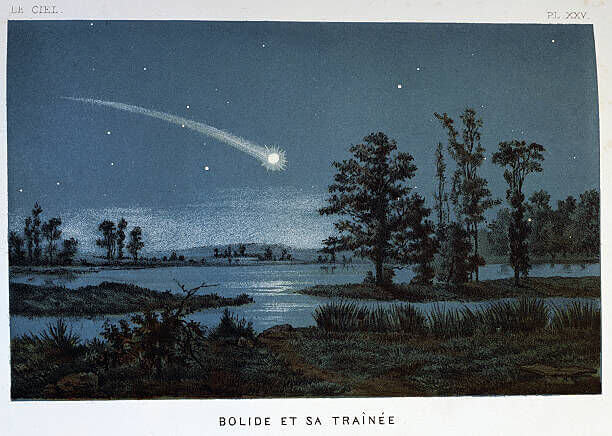 What really happens is that the meter's intense speed compresses the air that is in front of it. The increased pressure and compressed air make the meteor so hot that it glows and becomes visible to us earthlings. However, when they hit the earth, they are almost always cold, some even covered in frost.
Neither Hair nor Fingernails Continue to Grow After You Die
No one is really certain what happens to our soul or spirit after we die, but science has a fairly good idea of what happens to your body, although the facts aren't always communicated effectively. Rumor has it that hair and fingernails never stop growing, even after you die. However, this is only an illusion.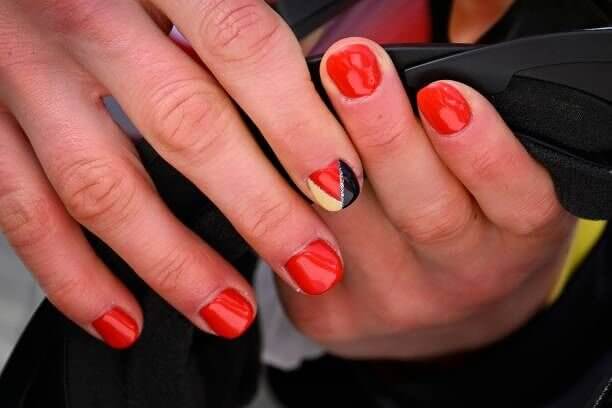 When we die, the cells in our body stop receiving oxygen, and tissue maintenance becomes impossible. As a result, the body dries and starts to shrink, pulling the skin away from our hair and nails, and it's this shrinkage that makes it seem that they both continue to grow.
If You Swallow Gum, It Will Be Expelled the Same as Other Foods
Have you ever had that gut-dropping sensation when you accidentally swallow gum and realize that you're doomed to having it stick around in your stomach for seven years? You'll be pleased to know that this is another myth about to be busted. While our bodies may lack the enzymes that are needed to break down the gym bases, you don't have to worry about it sticking to your stomach wall. Instead, you'll pass it through in the same way that you would raw veggies and seeds.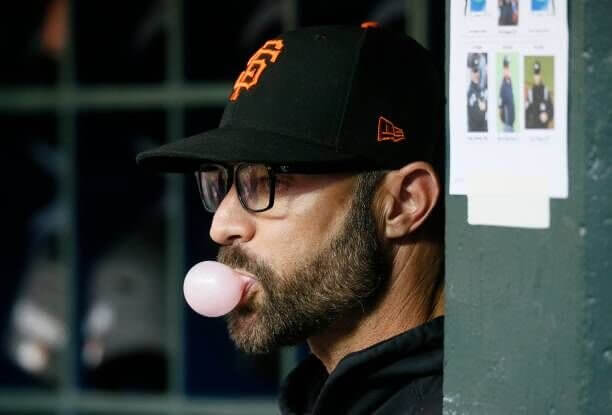 With this in mind, it's not a smart idea to make a habit of swallowing gum. Too much of the sticky substance can lead to gastrointestinal issues and constipation. It's best to spit it out and throw it away when you're done.
The Adult Brain Never Stops Generating New Brain Cells
It's true that the majority of your brain cells are formed before you are even born. It's also true that your brain continues to create new neural cells during infancy. This process is called neurogenesis, whereby new neurons or brain cells are developed in the region of the brain called the hippocampus. What isn't true is that the brain stops this process.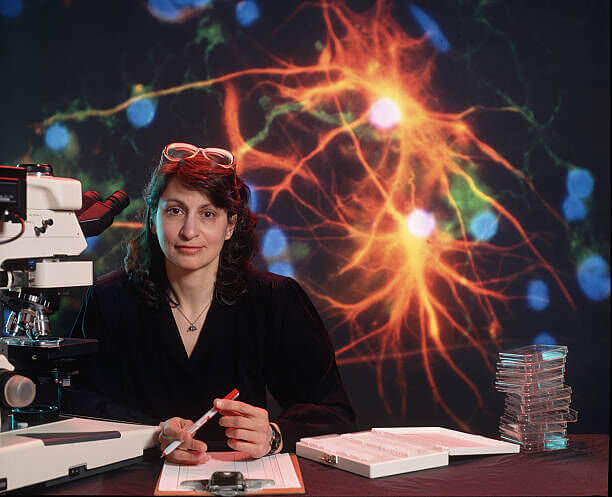 While we naturally lose neurons as we age, which can affect our memory, our brains continue to produce around 700 new neurons in the hippocampus each day. This may not be much in the greater scheme of billions of neurons, but it still helps to protect against Alzheimer's and depression. There are also habits to incorporate in your life that will with the generation process, such as aerobic exercise and enriching learning environments.
Vitamin C Consumption Doesn't Protect You From The Common Cold
There is definitely value in consuming vitamin C for overall health. Eating foods rich in vitamin C, such as oranges and peppers, will contribute to a strong immune system, bone structure, and healthy skin. The human body doesn't produce vitamin C so it's important that we include vitamin C-strong foods in our diet, but they don't prevent the onset of a cold.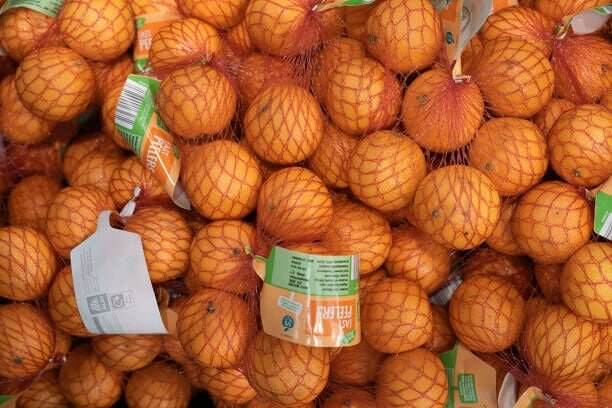 Instead, consuming vitamin C-rich foods only helps to alleviate the duration of the symptoms. In addition, the best way to feed your body vitamin C is through a recommended five servings of fruit and veg a day, rather than through supplements. If you exceed what your body needs, it will be excreted in your urine.
There Is Probably No Dark Side of the Moon
Due to a concept known as tidal locking, which is based on a strong gravitational pull, the Earth has only ever been exposed to 59% of the moon. Knowing this has led to a lot of imaginative speculation that suggests that the other 49% of the moon is dark and frozen. But is this true?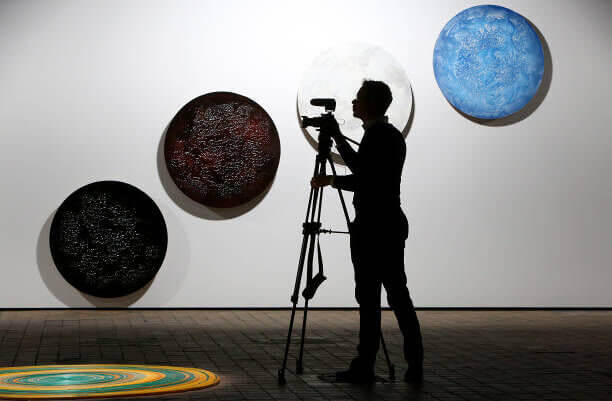 It's difficult to prove something that we cannot see, especially since science suggests that the Moon rotates on its axis at the same time that it takes the body to orbit our planet, constantly exposing us to the same side. However, the moon is a sphere and it is probably half-illuminated by the sun at any given point. 
Albert Einstein Was Only a Bad Student for the System
Albert Einstein is revered as one of the smartest people to ever live. Knowing that he flunked an exam needed to attend the University of Bern may cause many to scratch their heads in confusion. Further to that, he would regularly get in trouble for daydreaming at school and having a negative attitude towards teachers. However, there's a lot more than what meets the eye (or ear).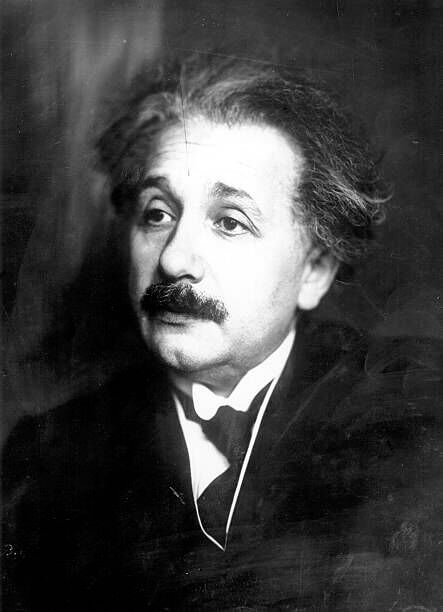 For example, Albert Einstein only flunked the University of Bern exam because he missed the standards for acceptance, taking the test when he was 16 years old in a language he wasn't fluent in. When it came to the schooling system, he disliked memorization-based learning and was already familiar with what was being taught in the classroom, causing boredom. So, was Albert Einstein a bad student? Perhaps. But not because he struggled academically, only with the system.
Will You Really Explode in Space Due to Pressure?
Do you know what happens to an astronaut who holds their breath when entering space? Media suggests that the internal pressure will make a human explode as the sudden decompression in a vacuum combines with air expansion in a person's lungs. However, what really happens is a case of ruptured lungs – and not an explosion.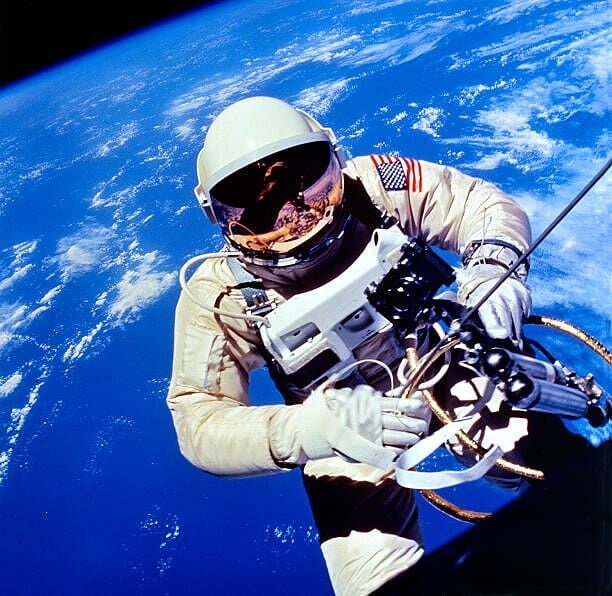 The trick is to breathe out before the exposure, allowing a human to survive for up to 30 seconds. But that doesn't mean that you'll survive forever. Without the proper equipment in space, the lack of oxygen will lead to unconsciousness and death by asphyxiation. Not as explosive as you'd think!