Dubbed "The Girl With The Perfect Face" Linda Darnell was an American actress whose life was both a model of Hollywood glamour and success and deep tragedy. She began acting at a very young age and appeared in the films, Forever Amber, Unfaithfully Yours, and A Letter to Three Wives. Here are some facts about the life (and death) of the tragic film star.
Her Childhood Was Not Easy
Linda Darnell was born on October 16, 1923, in Dallas, Texas, and grew up in a family with six children. Two of the children were her mother Margaret 'Pearl' Brown's from a previous marriage. Her father, Calvin Roy Darnell, was a postal clerk, and her parents were not happily married.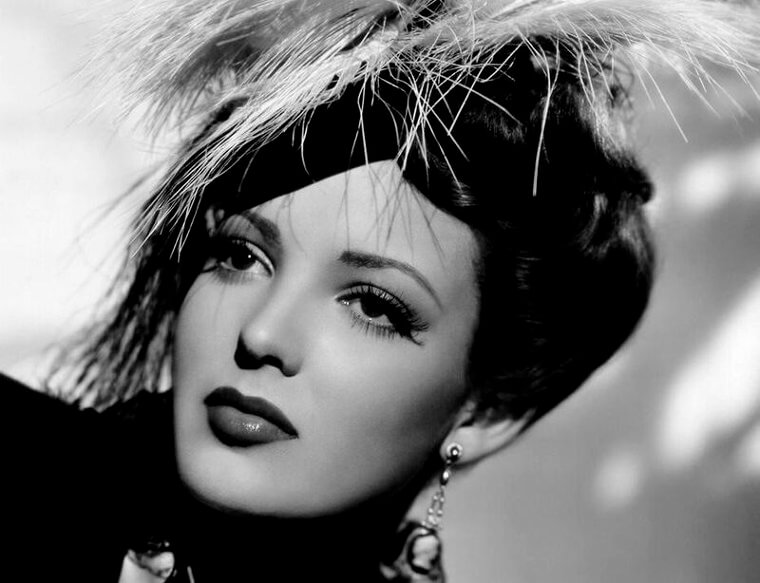 There was a lot of rivalry between Linda and her immediate siblings, Undeen, Monte, and Calvin. From a young age, Darnell's mother was convinced that her middle daughter was going to work in the entertainment industry and began to ignore her other children as they were growing up.
She Was a Reluctant Star
As her mother's obsession with her daughter's career grew, so did the toxicity in the family's home. Within the large family, Linda was actually a shy child, but for some reason, Pearl was determined that her daughter would become a movie star.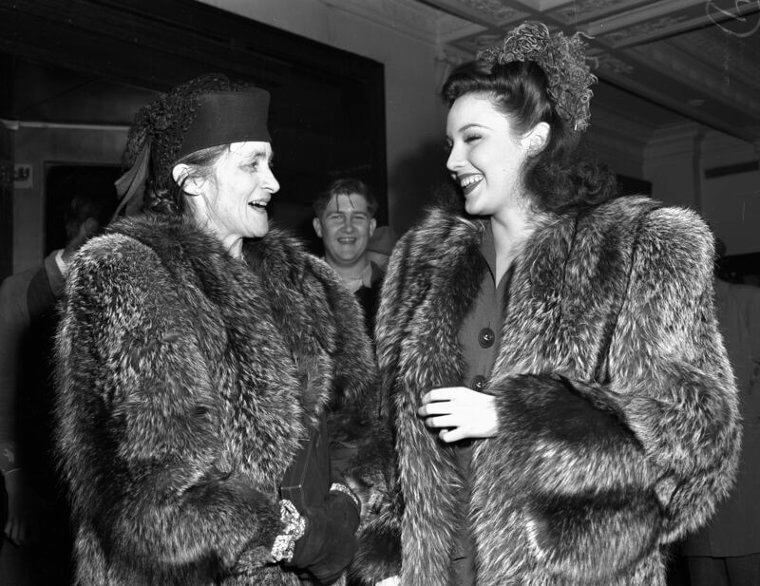 Darnell once said, "I had no great talent, and I didn't want to be a movie star particularly, but Mother had always wanted it for herself, and I guess she attained it through me". It seems that Pearl lived her life vicariously through her daughter.
She Often Didn't Fit In
Because Darnell began her career at such a young age it was difficult for her to make friends. By the time she was enrolled at Sunset High School in Dallas, she had already been performing since she was 11. She spent most of her time as a teenager either alone or working on her career with her mother.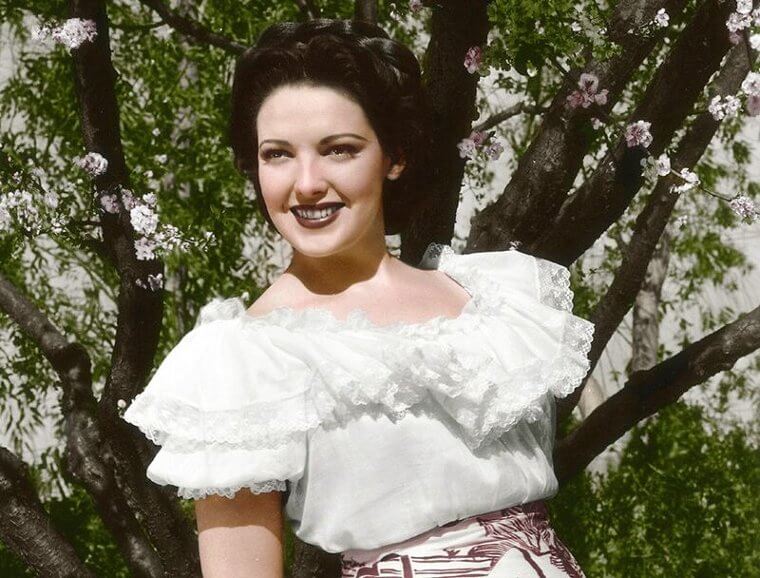 The actress never attended her high school graduation, nor did she go to university. Instead, she was working for the Dallas Little Theatre in a production of Murder in the Cathedral and was also hired as a hostess at the Texas Centennial Exposition.
She Was Forced To Grow Up Too Quickly
Darnell was working as a model at the age of 11 and was on the stage by the time she was 13. Her mother was not satisfied with mere theatre work and wanted her daughter to become a film actress. At 14 she took Darnell to a talent scout for 20th Century Fox who invited her to Hollywood.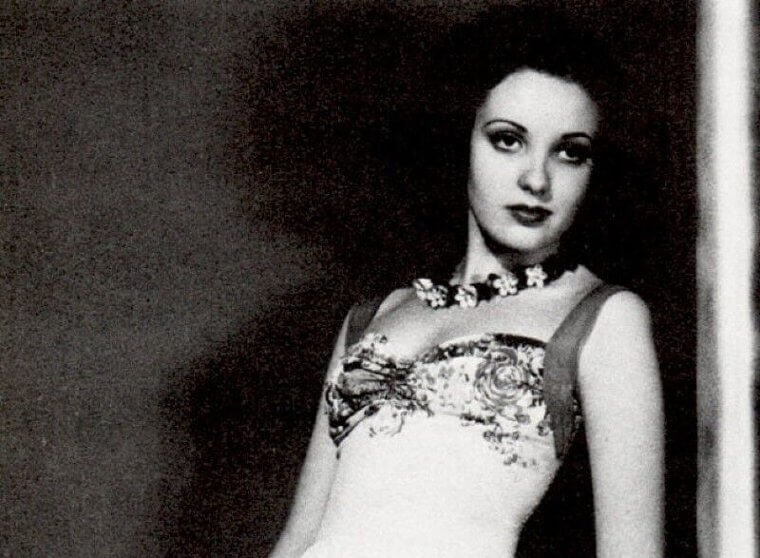 In Hollywood, she went for a screen test but was rejected by the film studios initially. Those in charge deemed her "too young", and she was sent home. However, it would only be a year later that she would be given her first big break.
Her First Movie Role
The actress initially had a contract with RKO Pictures of which she was told there was no guarantee she'd be offered any work. After returning home, she was offered a part in a film called Hotel For Women by 20th Century Fox. RKO was reluctant to release her to another studio.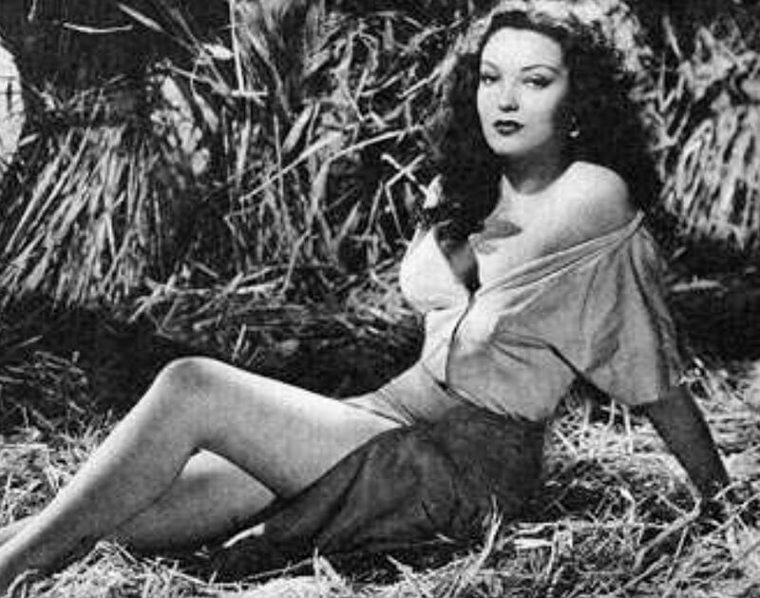 Despite this, she ended up getting the part, and at age 15 she had moved to Hollywood and into a tiny apartment all by herself. The film made her instantly successful, and her name was splashed all over the tabloid newspapers.
Everyone Lied About Linda's Age
At 15 Linda Darnell was already a star, but she was still considered too young for some of the parts she was auditioning for. She was 15 but had lied to the studios and told them she was 17. The studios themselves went a step further and marketed the young actress as a 19-year-old.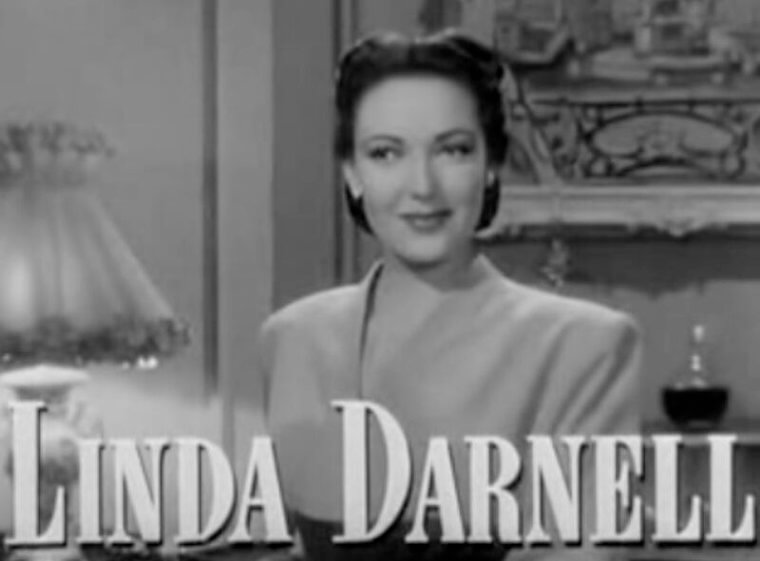 When the film Hotel for Women came out in 1939, Darnell was officially one of the youngest leading ladies in Hollywood. The part was originally meant for Loretta Young, but the studio went with Darnell instead because Young demanded a salary the studio was not prepared to give her.
She Was Too Young And Innocent For Hollywood
Despite living alone, and being pushed into the industry at such an early age, she was still just a teenager, and therefore an easy target for people in the industry to exploit.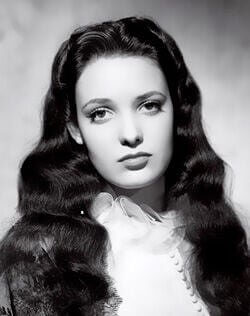 Darnell was often written about in the press, and the famous celebrity columnist, Louella O.Parsons, wrote that Darnell was "so young, so immature and so naive in her ideas". The actress was also far too loyal to studio executive, Darryl F. Zanuck, who did not always have the young actress's best interests at heart.
The Big Bad Boss
The studio executive for 20th Century Pictures (which later became 20th Century Fox) was Darryl F. Zanuck, who previously worked for Warner Bros. Zanuck, who helped Darnell with her very first film role was apparently obsessed with the young actress, despite knowing exactly how old she was.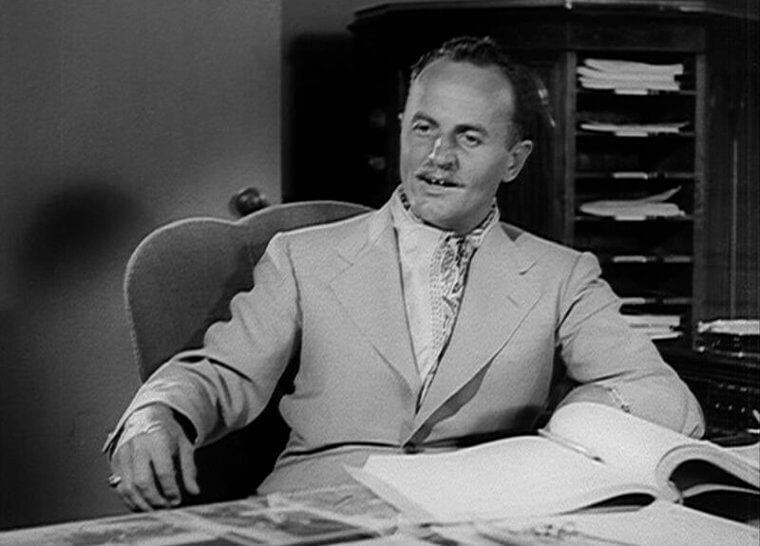 Zanuck's obsession was so strong that even though he was a married man, and even though his pursuit of the young actress had proven a failure, he continued to manipulate Darnell to behave a certain way in order to get acting parts.

She Didn't Look Her Age
We know now that Linda Darnell lied about her age to get into Hollywood, and even the studios lied to the public about the actress's real age. What helped though was the fact that Darnell did not look her age. With her dark hair and eyes, and exotic looks, she never went through an 'awkward phase'.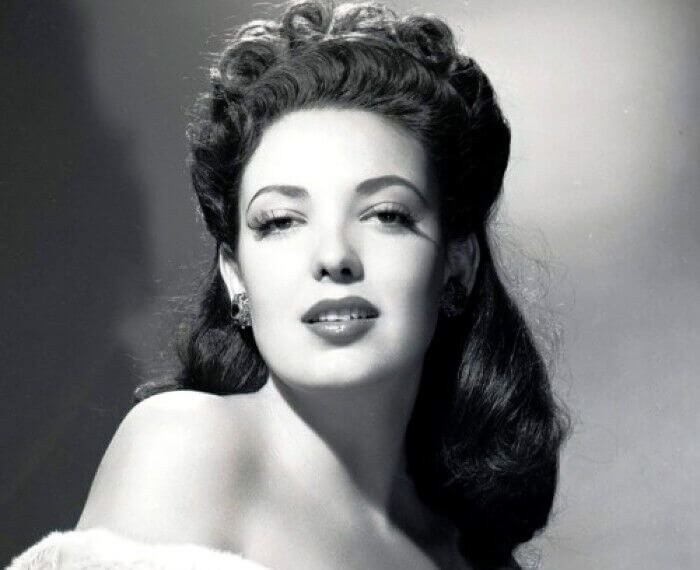 At 16 years old those in the industry claimed she looked 22, and in the press, she was dubbed 'the girl with the perfect face'. She was also called "the most physically perfect girl in Hollywood" by Life magazine.
She Took On Very Adult Roles
It was only her second film and she was still only a teenager, but in 1939, Zanuck cast Darnell alongside Tyrone Power in Day-Time Wife. Her co-star was almost a decade older than her, and she was portraying his wife.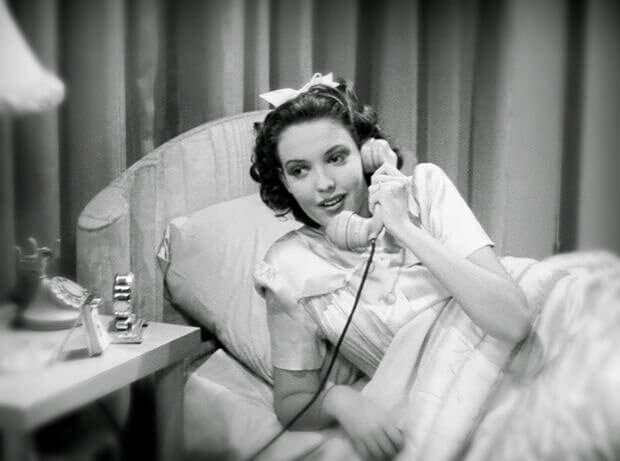 The film itself didn't receive very favorable reviews, but Darnell's performance was praised and it led to even more roles that portrayed the actress as someone much older than her mere age of 16. This was just the start it seemed of a career exploited by those around her including her mother and Zanuck.
A Famous On-Screen Couple
After playing opposite Tyrone Power in 1939's Day-Time Wife, Darryl F.Zanuck cast the actress in another film, Brigham Young the following year with Power as her co-star. The film was successful due in part to its use of the now popular on-screen pair.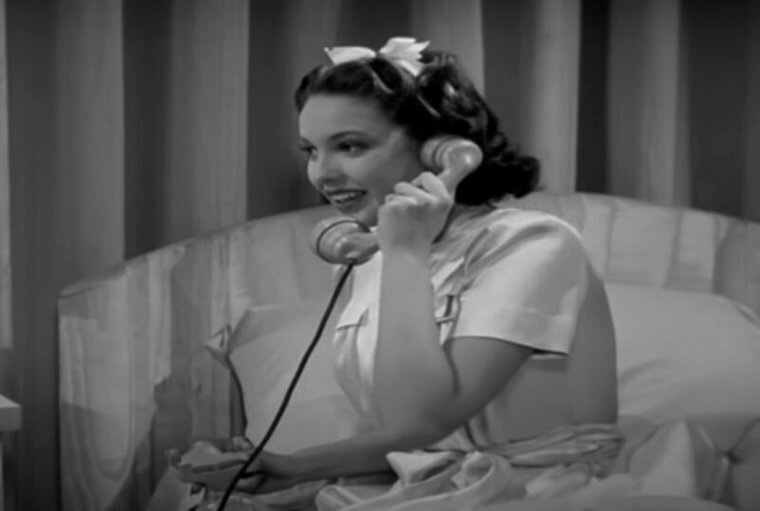 The loathsome studio executive knew that he had a winning couple on his hands, and added 18 more romantic scenes to the film to keep the audience (and very possibly himself) even more entertained. The film was an instant hit, and Darnell was now well on her way to stardom.
She Struggled With Her Self-Image
Darnell was now making a lot of money after the success of her last film, Brigham Young. In the press, she was being described as 'the girl with the perfect face', and 'the most physically perfect girl in Hollywood', but she didn't feel that way about herself.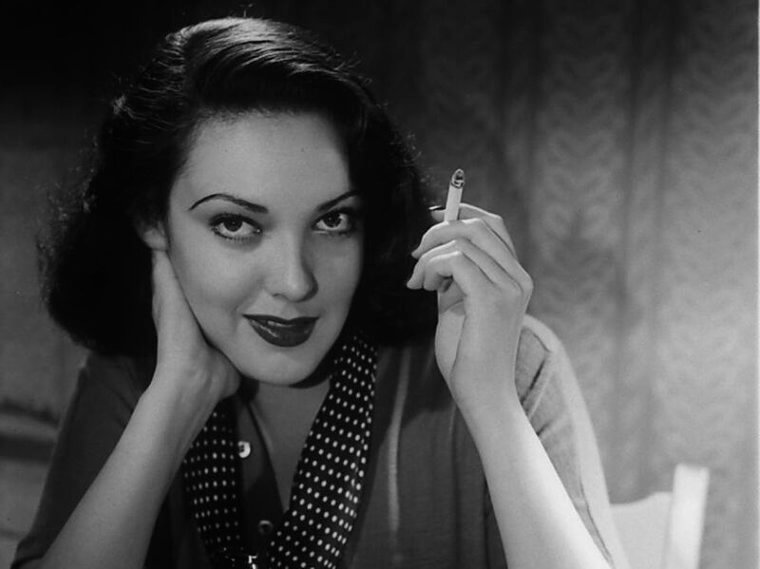 Darnell expressed her feelings of inadequacy when she admitted, "in pictures, you're built up by everyone...everyone says you're wonderful. It gives you a false sense of security". Darnell also knew that she'd missed out on a proper childhood.
A Falling Out With The Studio
After Brigham Young Darnell was cast in another film, The Mask of Zorro, in which she once again co-starred alongside Tyrone Powers. The film was a massive box office success, and she was very quickly cast in Chad Hanna opposite Henry Fonda which only received moderate reviews.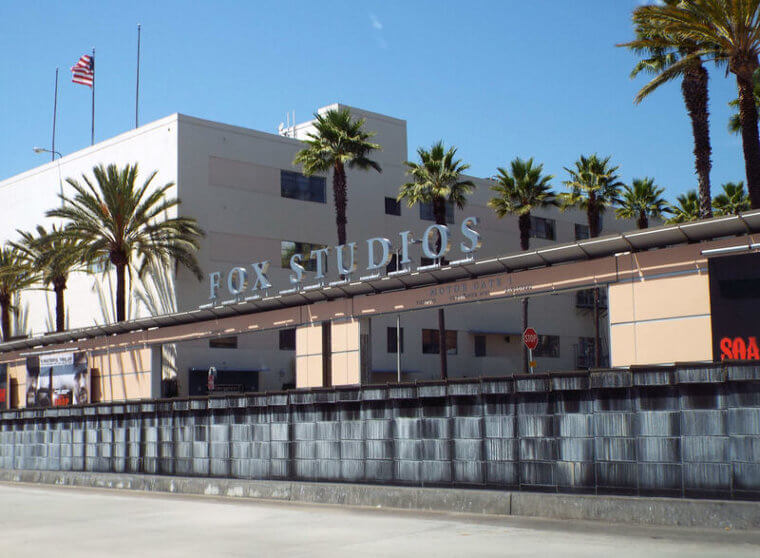 In 1941, Darnell was reunited with Power for Blood and Sand, and even though the film garnered the actress critical acclaim, she claims this was the film that was the catalyst to her slow decline and downfall. She truly believed audiences were tired of the "sweet young things" she was playing.
Zanuck Strikes Again
After her sudden success, the studio claimed they were struggling to find suitable roles for Darnell. She was chosen for 1942's Song of the Islands and lost the role to Betty Grable. She had also been considered for 1941's Remember the Day, but Ann E. Todd was chosen instead.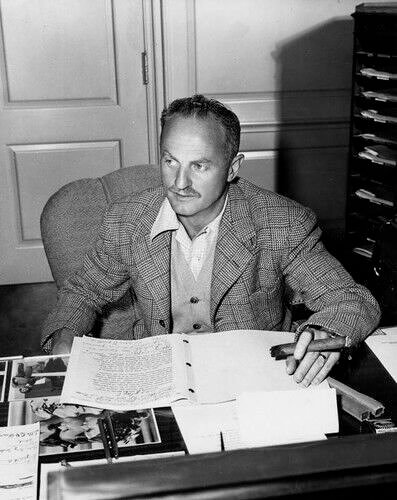 It seems that over the years Darnell had continued to refuse the advances of Zanuck, and because he was the head of the studio, he could control the roles she did and didn't get. There were months that went by that the actress remained unemployed due to Zanuck's manipulation.
Her Mother's Toxic Role In Her Career
Darryl F. Zanuck was a domineering presence on the young actress, and so was her mother. Pearl was an unpopular presence on the studio lots and was considered overbearing and possessive. Darnell's relationship with Pearl became a nightmare, at home and during her working hours.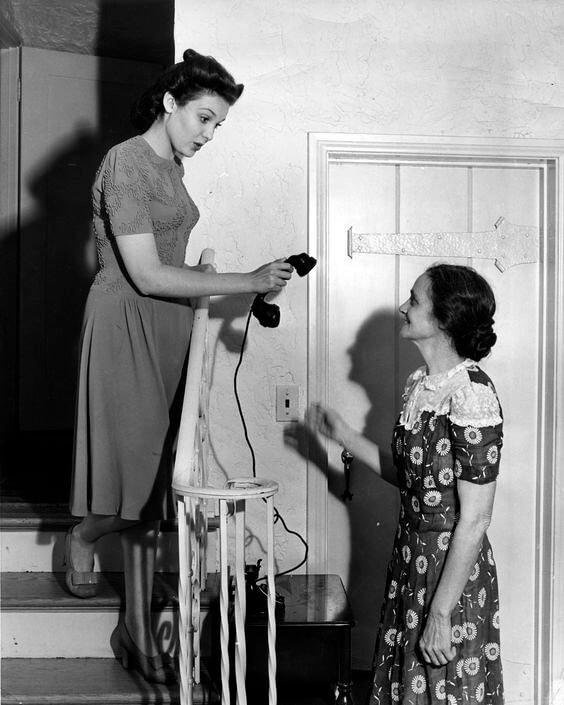 Then, in the midst of Linda Darnell's success, her mother accused her husband, (and Darnell's father), of having an incestuous relationship with her daughter, Evelyn, from a previous marriage. Evelyn was not Calvin's biological daughter, but the accusations and fights tore her family apart. In 1942, Darnell took her younger sister, Monte, and left home forever.

Her Mother Shared All Her Secrets
Darnell's domineering and ruthless mother, Pearl, continued to make her daughter's life unbearable. After declaring that her father had an incestuous relationship with his step-daughter, Evelyn, Pearl took the family drama to the press.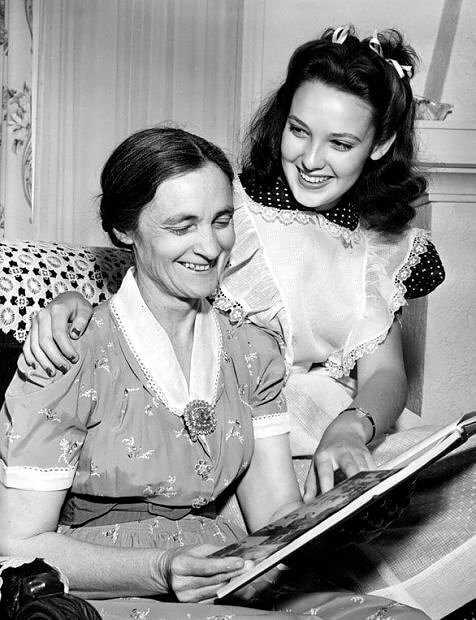 She couldn't accept the fact that the daughter she had groomed for stardom was being so defiant. The press lapped the gossip up, and it was then that Linda Darnell's reputation began to take a drastic nosedive with this bad publicity.
She Was In Danger
In 1942, Darnell began to receive extortion letters from an unknown person who threatened Darnell with bodily harm if she didn't comply and send the blackmailer $2000. Concern for her safety led the studio to call in the FBI to locate the offender.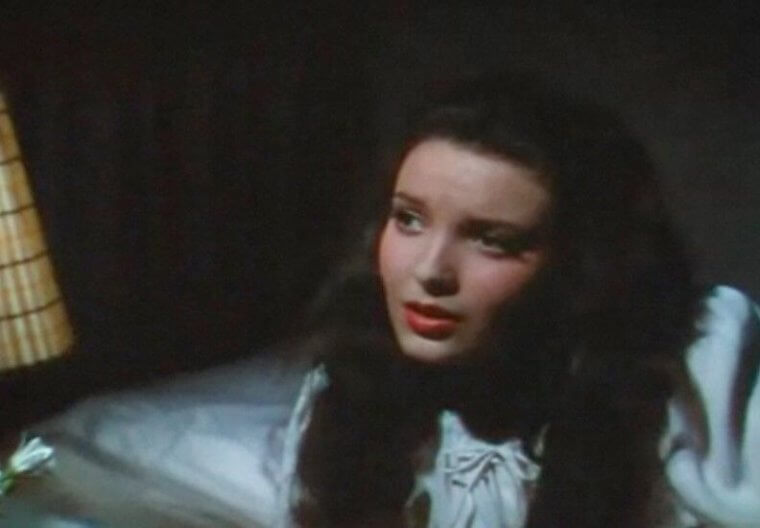 The FBI did some investigating, and it turned out that Linda Darnell was the victim of a 17-year-old blackmailer, who was still in high school. He was arrested for the crime.
She Rebelled Against 20th Century Fox
In early 1942, Linda Darnell had already been turned down for many roles that seemed perfect for her. In the meantime, Zanuck had lost interest in her and had instead cast her in films that did nothing for her career, including The Loves of Edgar Allen Poe.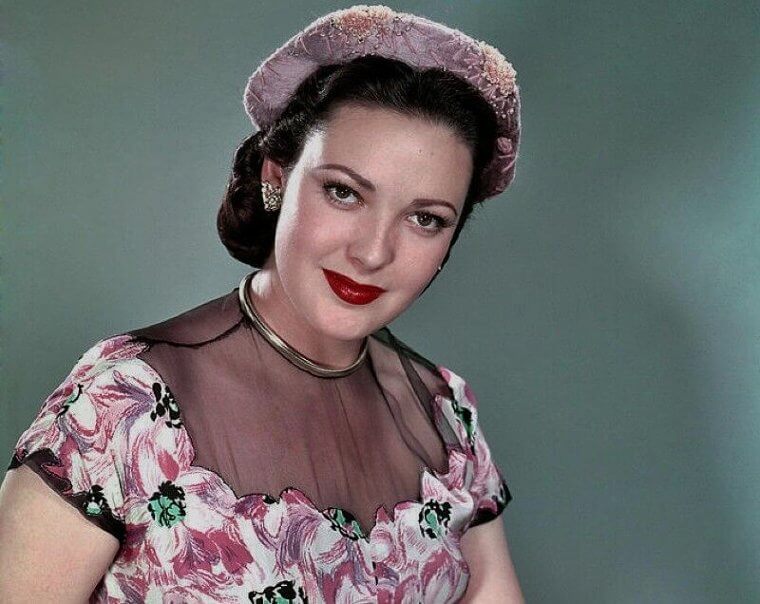 The tension between Zanuck and Darnell was so bad at one point that the press reported that, "Linda Darnell and Twentieth Century-Fox aren't on the best of terms at the moment". As she wasn't complying with the studio they decided to punish her by loaning her out to another studio.
Her Punishment Backfired
Twentieth Century-Fox loaned Darnell out to Columbia Pictures to play a supporting role in the 1943 crime noir City Without Men. The film also starred Edgard Buchanan, Sara Allgood, Leslie Brooks, and Glenda Farrell. It was considered a B Movie by Hollywood standards.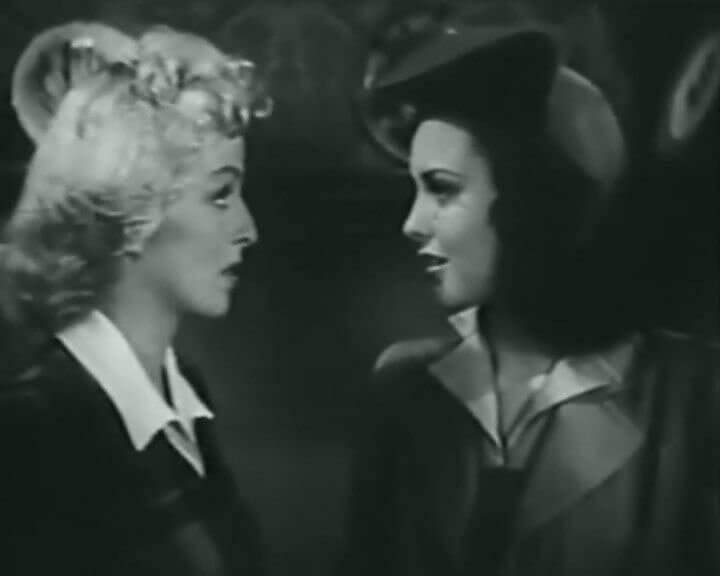 Despite the quality of the film, Darnell loved the experience of working on the film, and most of that was due to the fact that she was treated as a reputable and respected actress by the new studio. According to Rosemary Ducamp, who played the role of Mrs. Slade in the film, Darnell was "very polite" and simply happy to work for a studio that didn't treat her like a child.
Her Career Was In Trouble
In 1943, the studio was not satisfied with placing her in a B movie (even though she loved it). They continued to sabotage Linda Darnell's career by putting her on suspension for that year.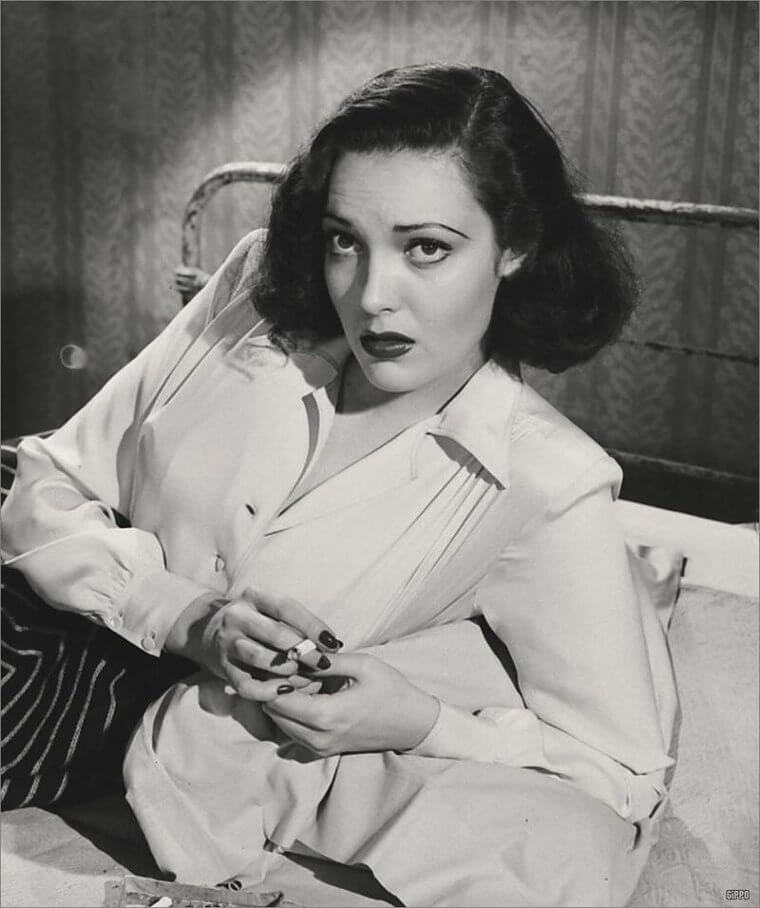 The suspension caused her to be dropped from the Technicolor musical The Gang's All Here. It also affected the type of roles she would be able to get. Once used to playing the leads, Darnell was now relegated to supporting roles, if she was cast in anything at all.
She Married A Much Older Man
One of the main reasons for the studio's anger with Darnell was that on April 18th, 1943 she eloped with cameraman Peverell Marley. She was 19 and he was 42 years old. The news of their marriage infuriated Zanuck.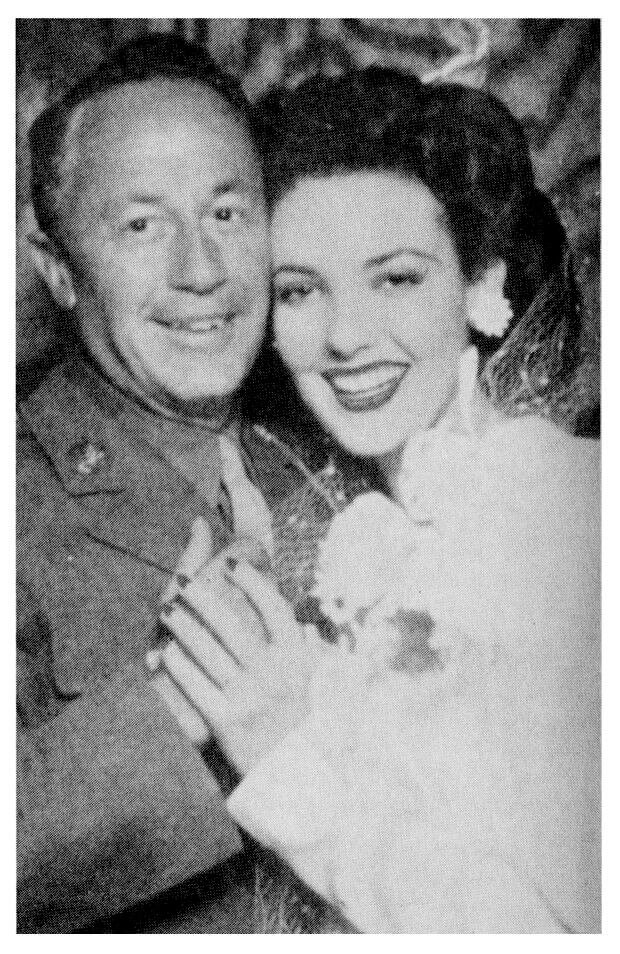 It turned out that her marriage to Marley was the reason for her suspension from the studio. The massive age gap between the two was not exactly an ideal situation though. He was old enough to be her father!
Her New Husband Was a Terrible Influence
42-year-old Peverell Marley had an existing drinking problem before he met the actress. They had known each other since 1940, and he became a sort of escort for her in the years before they eloped in Las Vegas when she was 19.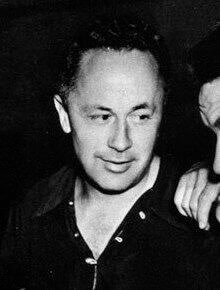 By 1944, Linda Darnell had unfortunately picked up on her husband's bad habits. She became a heavy drinker too, which led to addiction and weight problems. She also became prone to regular temper tantrums on set, behavior that was very unlike her.
She Relished Her New Image Change
In 1944, Linda Darnell was given the opportunity to play the role of Olga Kuzminichna Urbenin in Summer Storm. Her character was a seductive temptress during the Russian revolution, and it was a completely different role from any she had played before.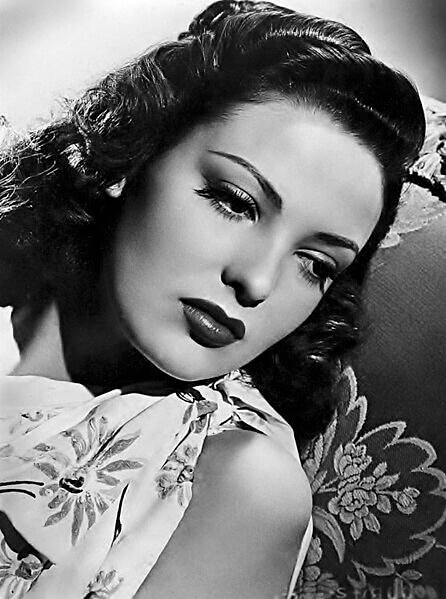 The screen images from the film were released and turned Darnell into a pin-up girl, and her career took off again. Despite the warnings from people in the industry that this image change would affect her career negatively, it did the exact opposite. She was quickly cast in the films Hangover Square, Fallen Angel, Anna and the King of Siam, and Centennial Summer.
The Incorrigible Howard Hughes
After her success in Summer Storm, Darnell was cast in Centennial Summer. During the filming, the actress was apparently spending a lot of time with Howard Hughes, the American business magnate, investor, and film director. There were rumors of an affair that Darnell denied. However, by the end of the filming of the John Ford western My Darling Clementine in 1946, Darnell was filing for divorce from Peverell Marley.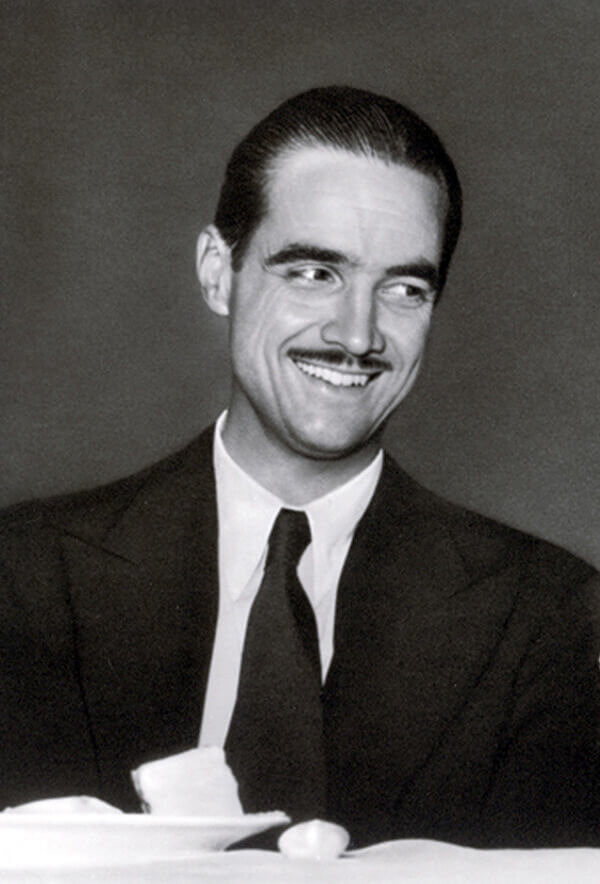 She had fallen in love with the notorious womanizer Hughes. He was known to have been romantically involved with quite a few female members of the Hollywood elite including Joan Crawford, Bette Davis, Ava Gardner, Olivia de Havilland, Katherine Hepburn, Janet Leigh, Ginger Rogers, Hedy Lamar, and Joan Fontaine. Hughes eventually lost interest in Darnell, as she was warned he would.
An Incredibly Awkward Position
Darnell had been begging the studio for more challenging roles and in 1947 she was cast in Forever Amber. Though she was given the role of a lifetime she would have to work with director Otto Preminger, who was extremely intimidating.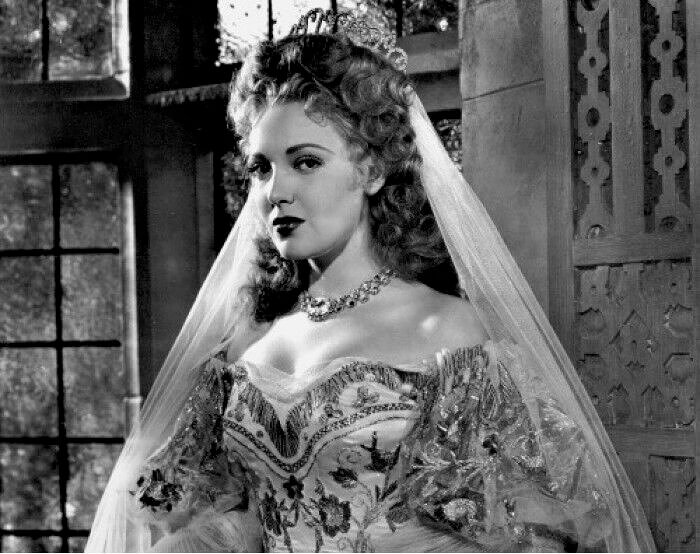 The most awkward part of all of this was that she also had to work alongside her cameraman husband whom she had still not divorced, and whom everyone knew she had cheated on with Howard Hughes. The atmosphere on set was notably tense and under Preminger's guidance - very demanding.
Her New Image Took Its Toll On Her
In order to get into the role of Amber in Forever Amber, Linda Darnell was forced to alter her signature looks. Her dark hair and Latin image disappeared and Darnell became a redhead. The character was English, and the actress did voice training to prepare.

She also went through some very extreme forms of dieting, which left her exhausted and ill. The dieting was so severe, and her exercises so intense that she fainted twice on the set. All of this and the film failed to do as well as expected.
Darnell Adopted A Baby
After the filming of Forever Amber in which she worked alongside her husband Peverell Marley, the couple decided to adopt a child. Despite Darnell having had an affair with Howard Hughes, and filing for divorce, the couple managed to reconcile.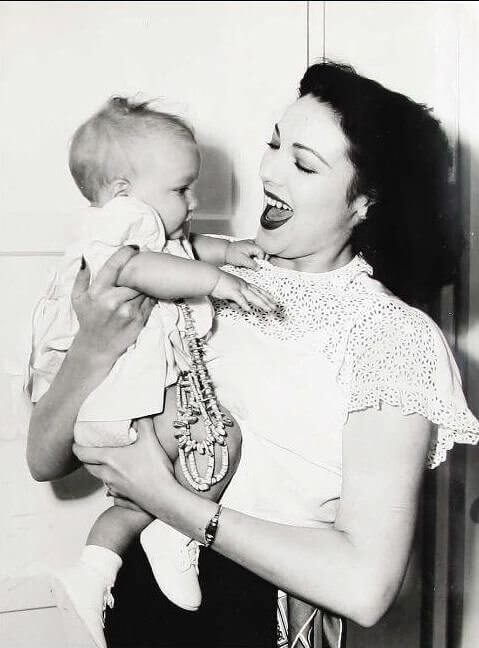 In 1948, the couple adopted a baby girl whom they named Charlotte Mildred 'Lola' Marley. They also planned to, later on, adopt a boy but nothing came of it, and Lola remained the couple's only child. They had hoped that becoming parents would ease the tension in their marriage.
Having Another Affair
It seemed that adopting Lola had not helped the couple with a clearly toxic marriage, and it certainly hadn't altered Darnell's habit of falling for bad men. During the filming of one of her most celebrated films, A Letter To Three Wives, in 1949, she fell for the director Joseph L. Mankiewicz.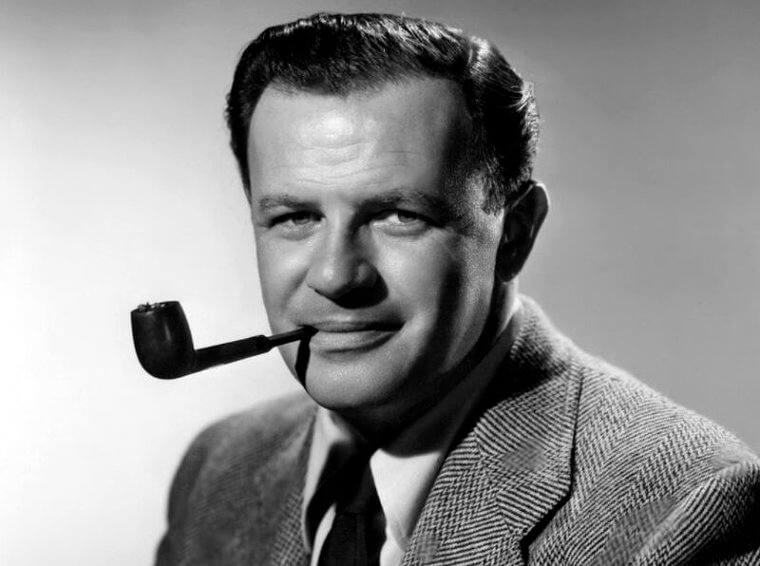 Mankiewicz was married to Rose Stradner at the time, and even though they continued their affair for six years, the director refused to leave his wife for Darnell. She had divorce papers drawn up for the second time and was again forced to put them aside when her lover refused to acknowledge her.
She Even Attempted Suicide
Her relationship with Mankiewicz took its toll on her emotional state. He refused to publicly acknowledge her and was once reported to have called her "a marvellous girl with very terrifying personal problems". His callous disregard for the actress forced her into therapy by 1949.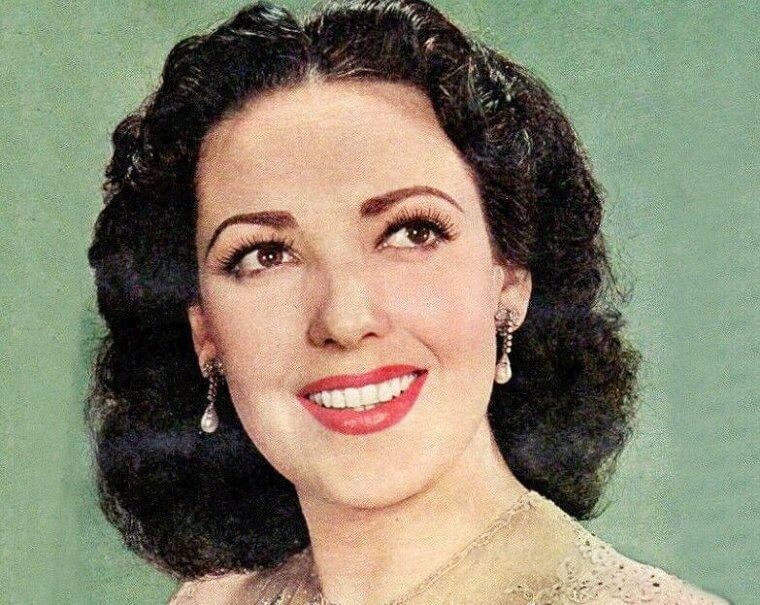 When Mankiewicz left in order to work on All About Eve, the actress felt abandoned and tried to take her own life. Even after that, the two continued to see each other on and off until 1954.
Her Husband's Retaliation
By July 1950 Darnell finally decided to separate from her husband Peverell Marley. He claimed to not have too much of a problem with her affairs and simply asked for a 'small' settlement of $125,000. This amount could potentially bankrupt Darnell.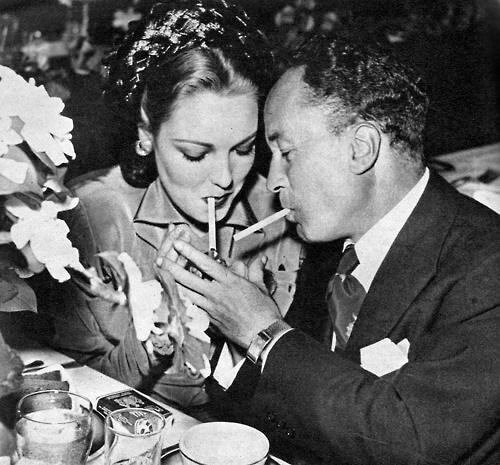 After the settlement and a year later during the divorce proceedings, Darnell filed a lawsuit against Marley. She added in the five-minute hearing that he had been both 'rude' and 'critical' during their marriage. In the end, the actress managed to secure a dream settlement that secured custody of Lola and child support from Marley.
She Ended Her Partnership With 20th Century-Fox
Darnell had wanted to end her contract with Twentieth Century-Fox for ages, and after 13 years she was finally able to do just that. With this newly acquired freedom, the actress planned to launch a whole new career in Europe.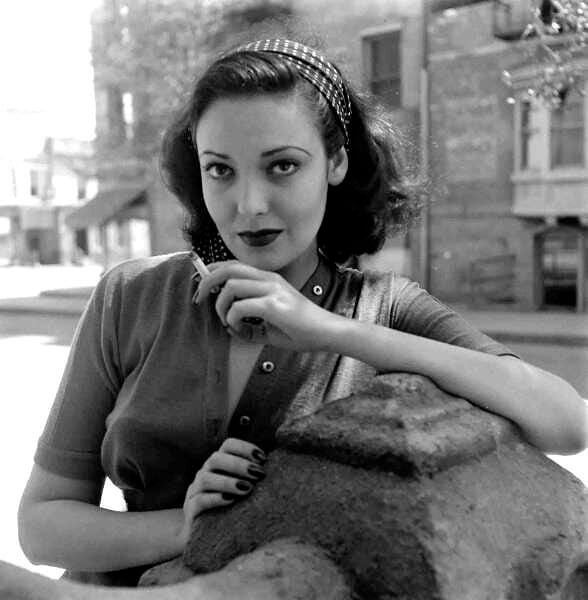 She also expected to be offered tons of opportunities from other studios, but the offers she'd expected were not forthcoming. She then began to resent Twentieth Century-Fox for letting her go, and for the lack of work she received after they severed ties.
A Second Marriage
In 1954 Darnell married Rheingold brewery heir, Philip Liebmann. Darnell was attracted to Liebmann's wealth, and he was attracted to her beauty, but the couple realized early on that they were rather incompatible. They decided to stay together regardless and instead turned their marriage into a business arrangement.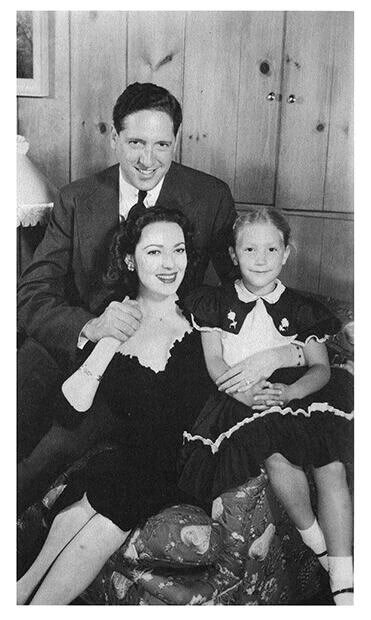 In exchange for financially supporting the actress, they would remain married, and this included Liebmann putting up with Darnell's tempers. In the end, Darnell wasn't happy to remain in a loveless marriage and filed for divorce. Even with Liebmann adopting Lola, Darnell couldn't stay married.
A Third Marriage
Her career was already at the end of its run by the time she met and married Merle Roy Robertson in 1957. She was also in the midst of an emotional downwind spiral and was drinking heavily and struggling with depression. She did go to rehab during this time.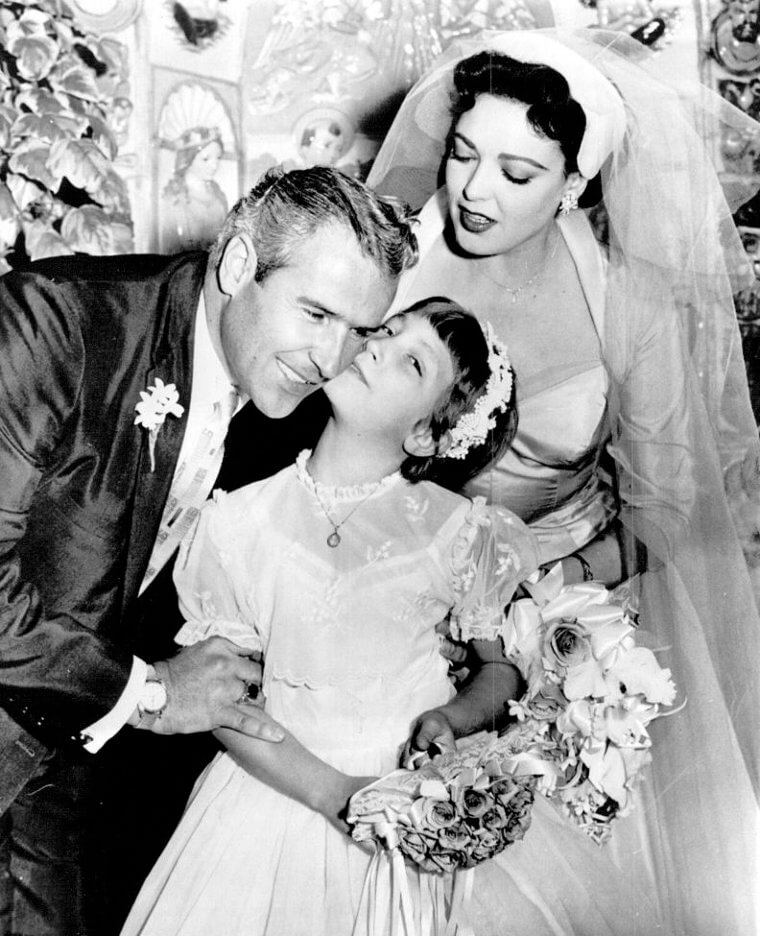 In a rather hypocritical situation, she sued for divorce in 1963 citing Robertson had cheated on her with a Polish actress and had even fathered a child with her. She was granted alimony by her third husband.
Linda Darnell's Tragic End
On April 8th, 1965 Darnell was spending the evening at a friend's house - a former secretary Jeanne Curtis. That night, along with Jeanne's daughter Patty, the three had a viewing of Darnell's 1940 film Star Dust. She spent the evening reminiscing and becoming sentimental about her career. At about 3.30 am Patty woke her mother up complaining of intense heat - the house was on fire.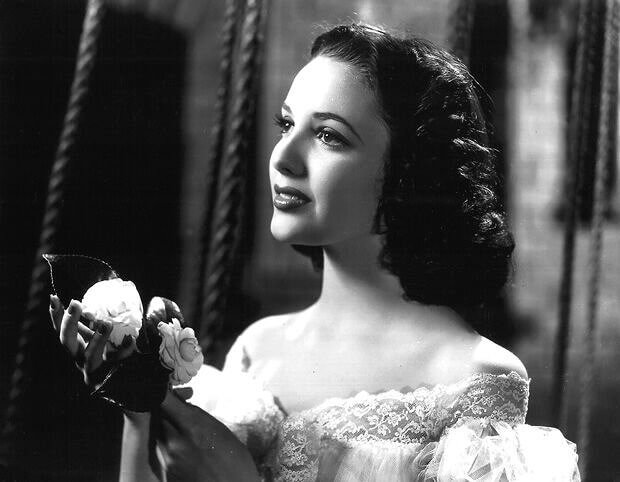 Darnell apparently told Jeanne and Patty to jump out of the second-floor window of the house. Patty jumped first, and then as Jeanne turned around to jump herself, Darnell was no longer behind her. It is assumed that she tried to escape the house through the first floor but never made it. She was discovered in the living room, and after rushing her to hospital with 80 percent burns it was already too late. She was 41 years old.
Her Last Wishes And Her Daughter
Before Linda Darnell passed away she had expressed wishes to be cremated and have her ashes scattered over a ranch in New Mexico. Unfortunately, the ranch's owner was not happy to have the actress's ashes scattered on his land.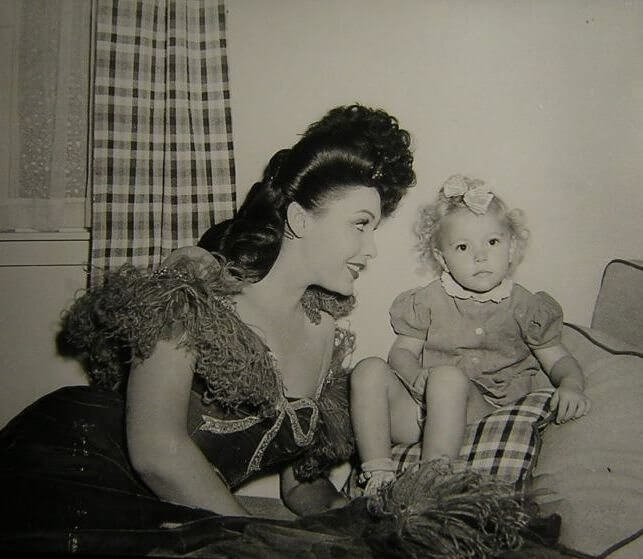 Her ashes ended up being placed in storage for ten years instead. In 1975 when her daughter was deemed old enough to take responsibility for her mother's remains, she chose to bury the ashes at her husband's family plot in Chester County, Pennsylvania.