We all have our favorite couple, whether it be close friends of ours to whom we look up or a Hollywood couple that we can't stop rooting for. There might be more failed relationships than successful ones between celebrities, however, there are many couples who have been together for many years. And here they are!
Ted Danson and Mary Steenburgen – 27 Years
While we tend to believe the world of Hollywood is full of unfaithful relationships and friendships, there are always exceptions that prove this idea false. Take, for instance, the 27-year old relationship between Ted Danson and Mary Steenburgen. Although every pair faces their fair share of battles, disappointments, and frustrations, Danson and Steenburgen have pushed past all that for 27 years.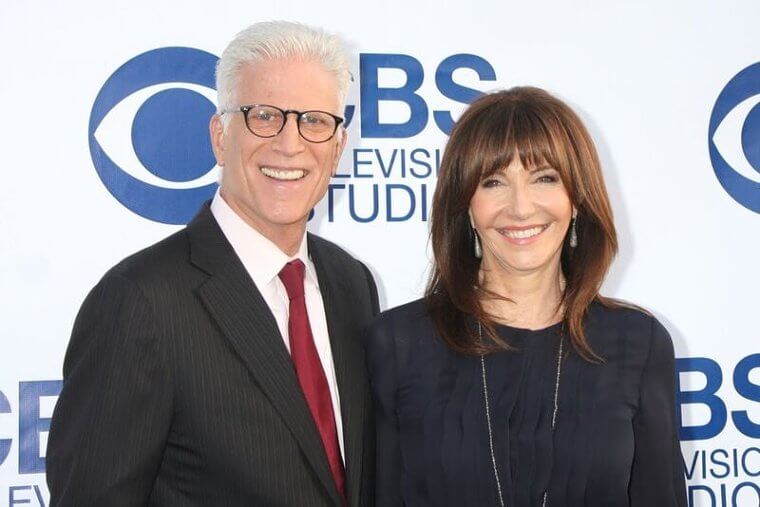 They are strong and stay united by their mutual love and respect.  Naturally, their careers helped them gather a ton of wealth but money is always secondary. They built their foundation on trust and confidence. 
Tim Mcgraw and Faith Hill – 24 Years
If you are not into country music, it is a fair bet that you will not recognize this couple. However, we are pretty sure that you might have heard a song or two from them already, and just not know it. Tim McGraw and Faith Hill began on an unpleasant note when meeting while they were both in other relationships. Yet the appeal they felt for each other was undeniable. It took them little time to break up with their respective partners and get married. Some might consider this to be quite harsh on their ex-partners, but it simply worked out.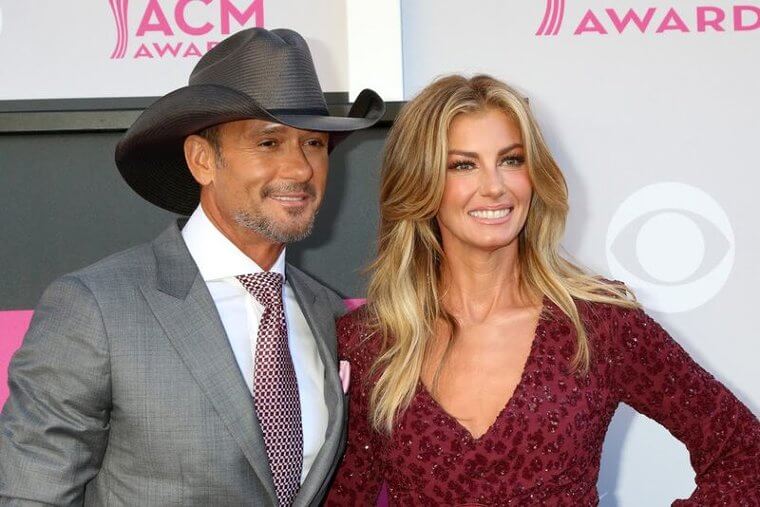 It all happened 26 years ago, and the pair still shock the country music world with their support and love for each other. They have three children together and make sure to bring their kids up to be intelligent and generous, despite what's in their bank account. 

Lisa Kudrow and Michel Stern – 27 Years
Lisa Kudrow's secret to her 27-year relationship with Michel Stern all comes down to the fact that she always makes time to strengthen her relationship with him. Surely, this is why they have lasted so long! The star of Friends is an amazing and accomplished actress, which must have drawn Michel to her.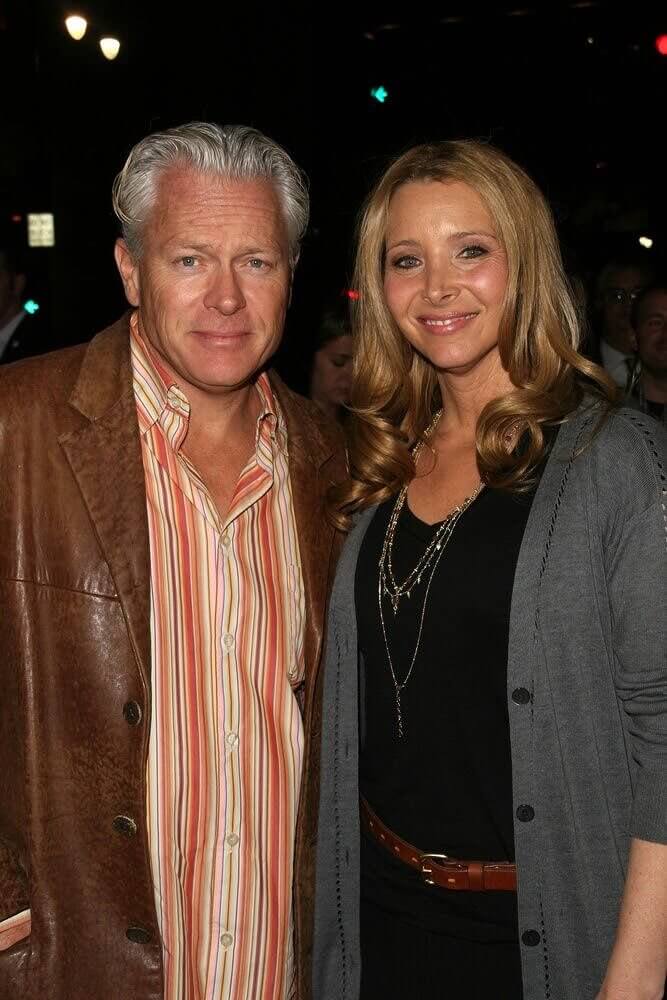 However, like all relationships, it took them time to solve all the problems at the start. Indeed, it was six years before they reached their first date. Fortunately, they have a son together now but little is known about him since they keep their life very private. 
 
Sarah Jessica Parker and Matthew Broderick - 29 Years
Sarah Jessica Parker is a huge star, acting in many movies, and is well known for her role in Sex and the City. Matthew Broderick is an actor and singer, known for his role in Ferris Bueller's Day Off, as well as being the voice of Simba in The Lion King.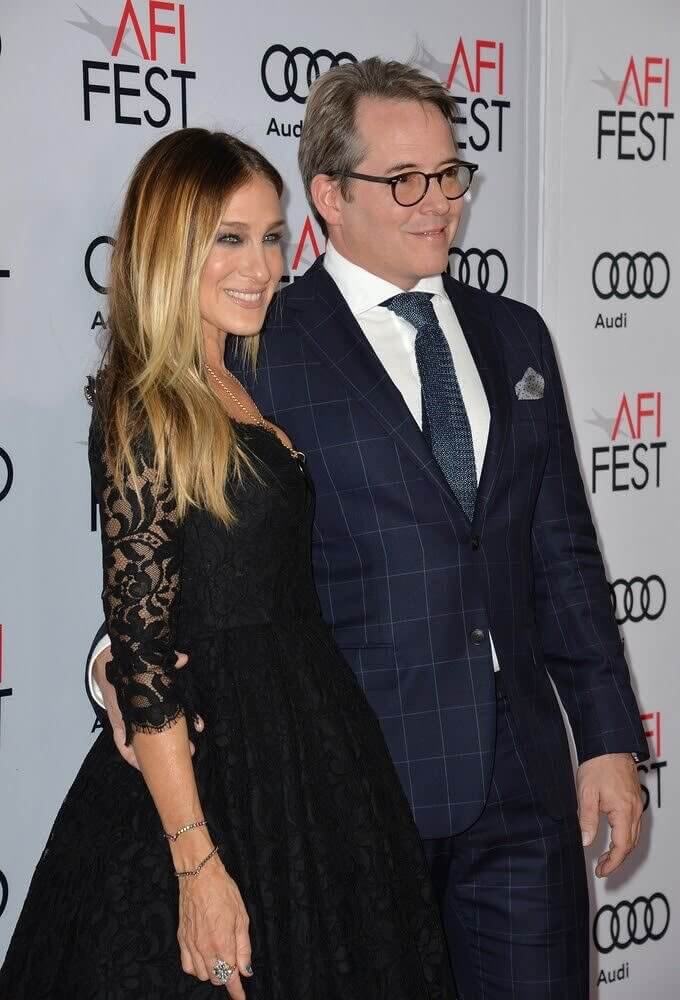 In 1997, the couple got engaged and didn't marry for another 27 years. Matthew and Sarah both like to keep their lives private and distance themselves from the paparazzi. The pair have always supported each other and credit their lengthy relationship to commitment and trust.
Beyonce and Jay Z – 21 Years
Beyonce & Jay Z do not have to worry about future economic crises with a joint net of approximately one billion dollars. Maybe it helped them remain happier when less stressed about cash?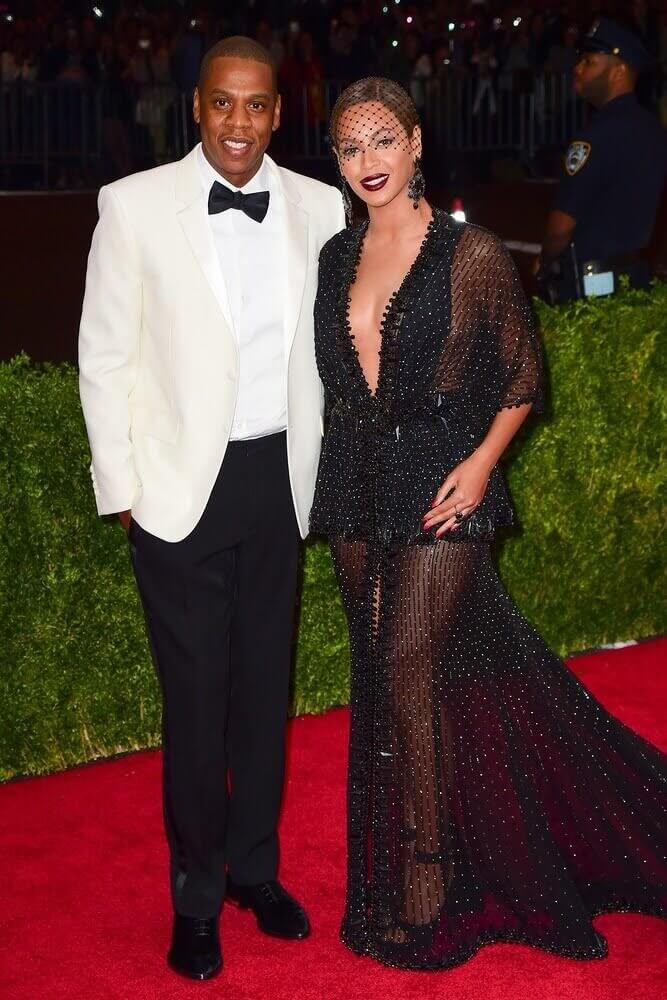 Nevertheless, we know it demands a lot of love, respect, and trust if a marriage can last almost twenty years. They demonstrate that true and lasting love is achievable if you work hard and communicate. Together they have three wonderful children.  
Steve Carell and Nancy Walls – 25 Years
Ah, have you ever wondered how Steve Carell met his spouse? Well, he was her teacher. They finally began dating after beating around the bush for a few years. Now for 25 years, they've been happily married. Fortunately, because we can't believe disappointing someone like Steve Carell who is so funny and beautiful!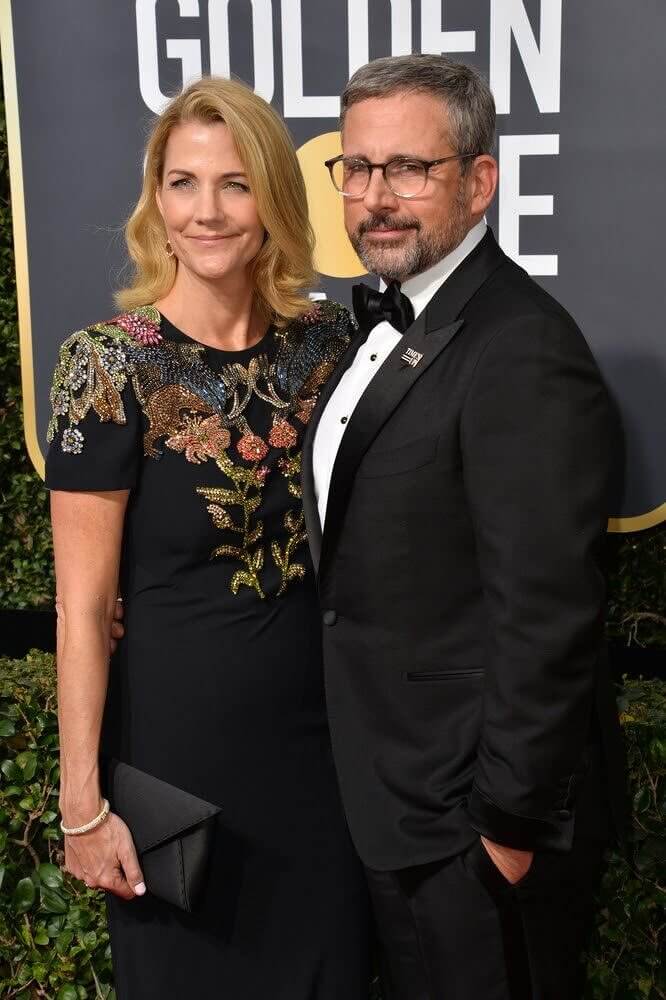 Interestingly enough, in the popular series, The Office, she played his girlfriend. For them, in all these years nothing has altered, except their income, which has likely gone up a lot, and for good reason! Together they are exceptionally successful and continue loving and supporting each other.  
Catherine Zeta-Jones and Michael Douglas – 22 Years
Catherine Zeta-Jones and Michael Douglas must be one of the most prominent couples in Hollywood. They have both made incredible films during their careers. Douglas was the son of Kirk Douglas, another major Hollywood actor, but Catherine's claim to fame was both her incredible skill and performances. They are still married and have been for two decades, despite their age gap.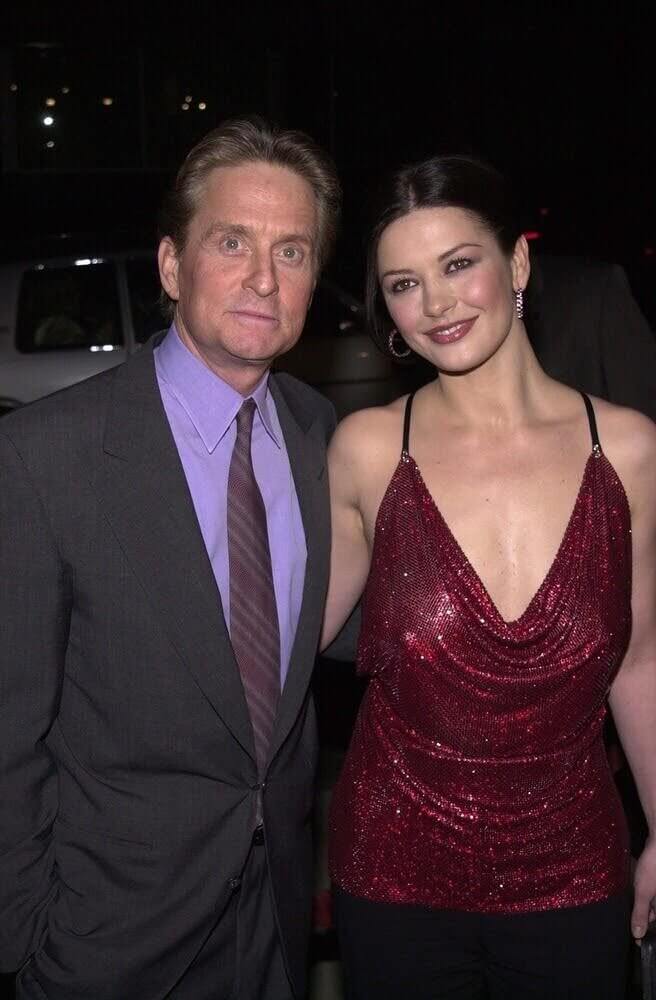 They signed a prenup contract that states that if Douglas cheats on her, Catherine will receive $5 million per year. We are sure that will never happen and the couple will be together for many more years to come. In recent years, the health of Douglas has deteriorated, but he is now doing better. The insights we get from social media also testify to how much they love each other.
Blake Lively and Ryan Reynolds - 11 Years
Blake and Ryan Reynolds became good friends in 2010 while shooting Green Lantern (2011). Interestingly, Reynolds' marriage to Scarlett Johansson ended a year later, and Lively had recently split up with Leo. The two reconnected as friends and got together on a double date.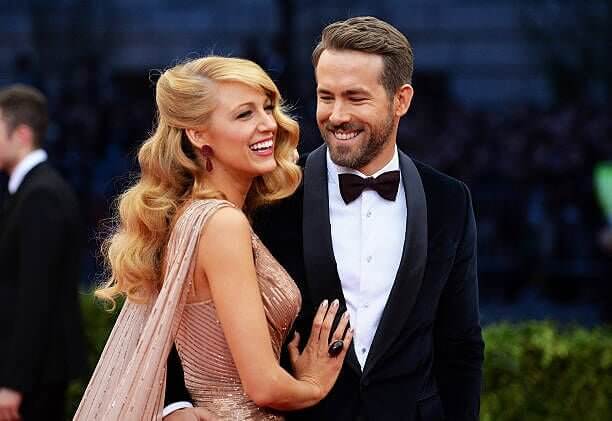 But the funny thing is that they weren't actually each other's date, which sounds like the perfect meet-cute for a room-com! Reynolds and Lively decided to get married in 2012, just a year after dating each other. They now have 3 kids with another one on the way!
Anna Kournikova and Enrique Iglesias – 21 Years
His love for ace tennis player, Anna Kournikova, broke millions of hearts. And we mean millions. When the news went global, many of his female fans became jealous that he was in a relationship. Anna appears perfect for him and together they have happily expanded their family and now have twins. Nevertheless, no one knows for sure whether the two have married.
However, married or not, if you are 19 years into a relationship there is little opportunity to leave so quickly. We would, however, love to see Anna in a beautiful wedding dress and Enrique in a tux! 
Kyra Sedgwick and Kevin Bacon – About 31 Years
It needs to be someone unique when you remember meeting them from when you were little. When he was just 12 years old, Kevin Bacon remembered meeting his future wife, Kyra. Later they met again on the set of Lemon Sky and instantly felt the chemistry. In no time they were married.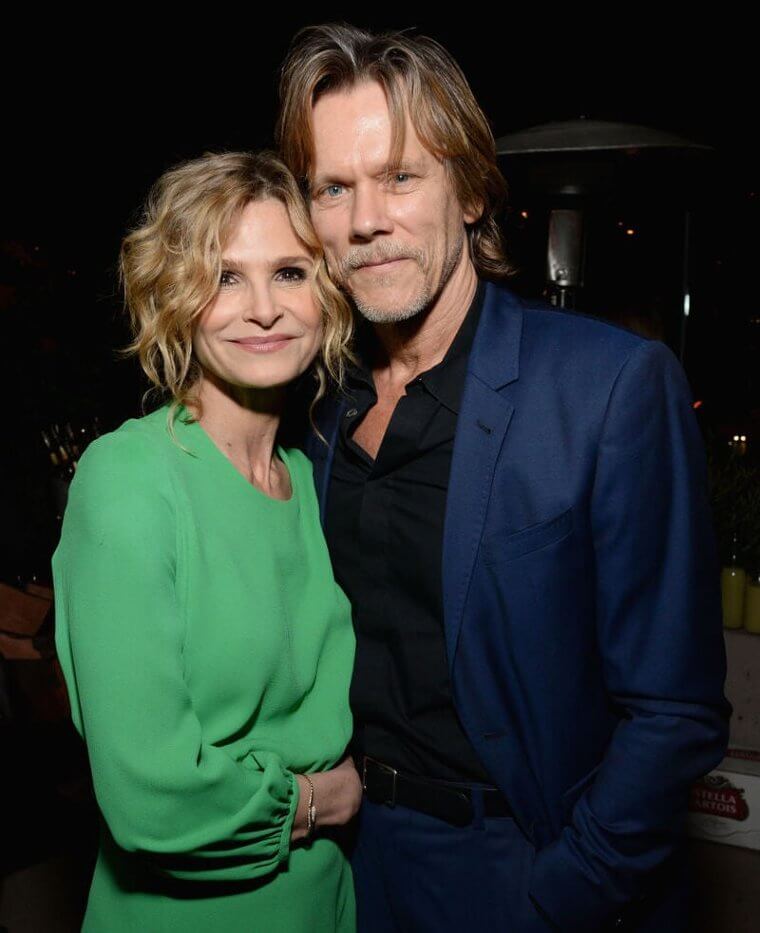 Since then it's been almost 31 years and the pair looks as magnificent as ever. We believe this is due to the fact that their connection continues to remain strong and healthy as they grow older.

Felicity Huffman and William H. Macy – About 38 Years
Felicity Huffman might be in the media for all the wrong reasons lately, but rest assured her connection with William H. Macia is the real deal. Their marriage, which has lasted 38 years has withstood the test of time and continues to be growing and strengthening. They are both very talented, of course, and have therefore earned countless prizes.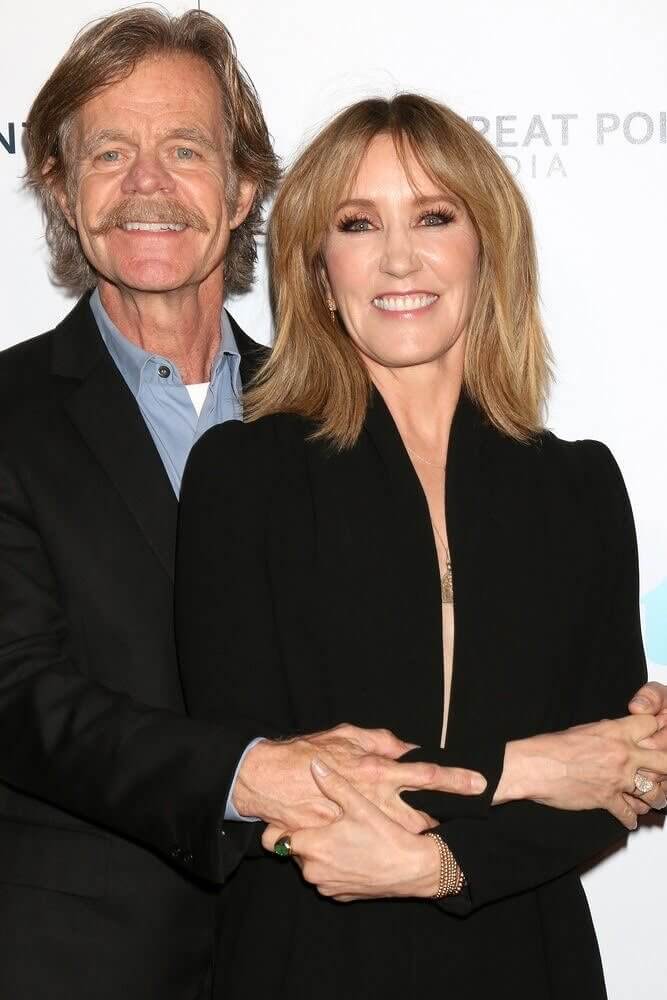 We hope their legal problems are being resolved so they can quickly get back on the big screen. 
Angela Bassett and Courtney B. Vance – 40 Years
The amazing Angela Bassett dated Courtney B Vance for 17 years before finally tying the knot. The key to a lasting relationship is based on fundamental values including mutual love, trust, and, respect.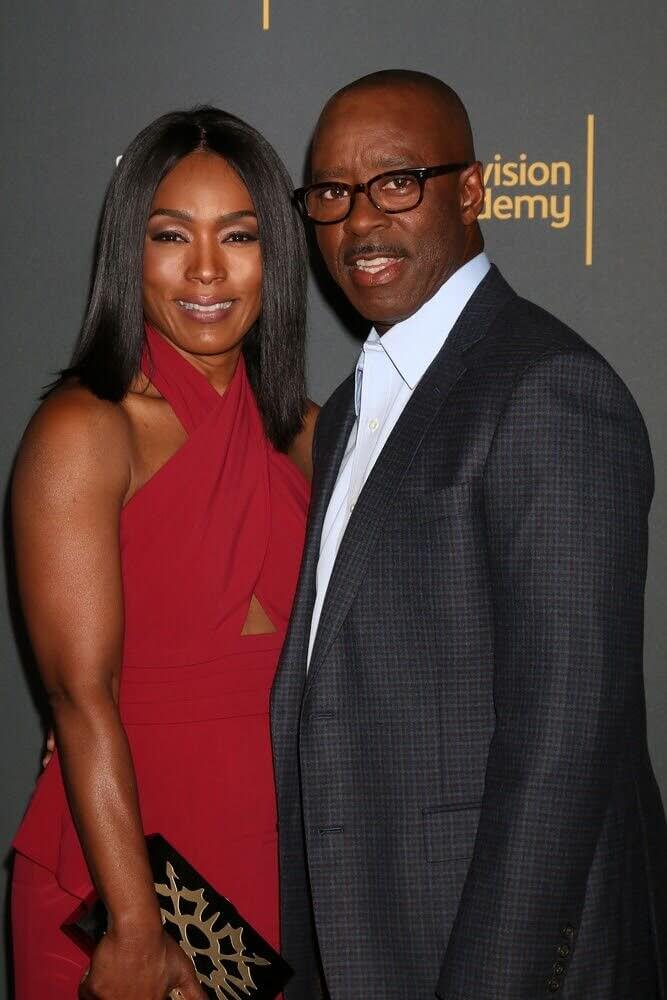 These values are what Basset and Vance based their relationship on in order to have a successful marriage for 40 years. The Black Panther star is now 60 and still has so much left to offer the industry. The couple has a beautiful set of twins whom they love very much and continue to raise together. 
Jennifer Grey and Clark Gregg -20 Years
At 59, the Dirty Dancing star, Jennifer Gray, is still amazing. For 20 years, Jennifer was married to Clark Gregg, and together, they constructed a beautiful life. Her husband, the star of the Agents of Shield, admitted that the beautiful couple had no dirty dance. He added that only that could be performed by Patrick Swayze!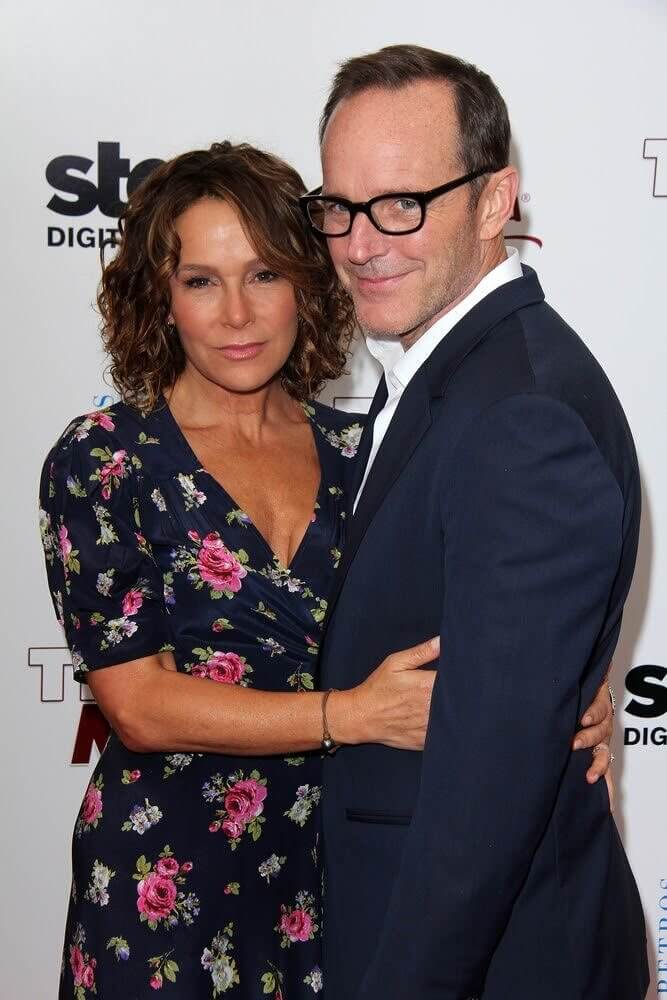 They built their own love story and even made it into a romantic film. Their daughter was born in 2001, and they married that same year! Unfortunately, the couple filed for divorce in 2020.
Harrison Ford and Calista Flockhart – 20 Years
Veteran Harrison Ford started his acting career roughly. However, after his acting abilities were developed, he became one of the top actors. Who doesn't recognize the one and only Indiana Jones, as well as the always elusive Captain Han Solo from Star Wars? Harrison Ford truly has one of the best portfolios in the movie industry today. The couple met late in their lives, but the chemistry was palpable when they met each other. He also quickly embraced the adoption of Flockhart's son.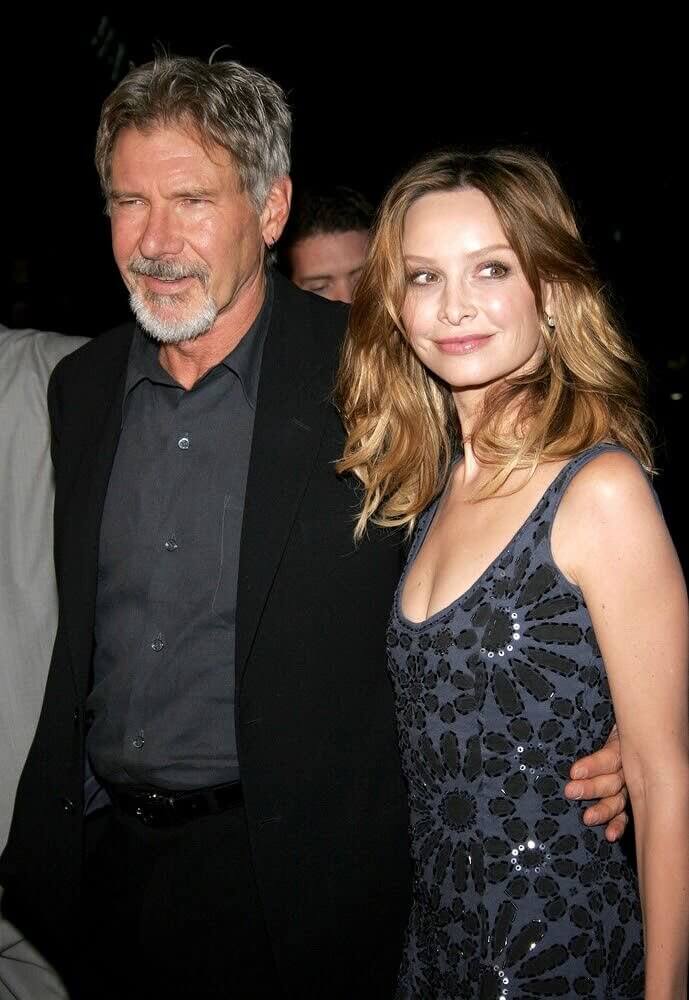 Although Ford's incredible career gave him millions, his lasting and loving marriage to Flockhart testifies that money alone can't make you happy. 
Denzel and Pauletta Washington – 43 Years
Denzel Washington is a recognized name in the world of Hollywood. He is known for many excellent movies in Hollywood. Pauletta met Denzel on the set of Wilma and he immediately liked her. He even tried to marry her three times, but she declined repeatedly.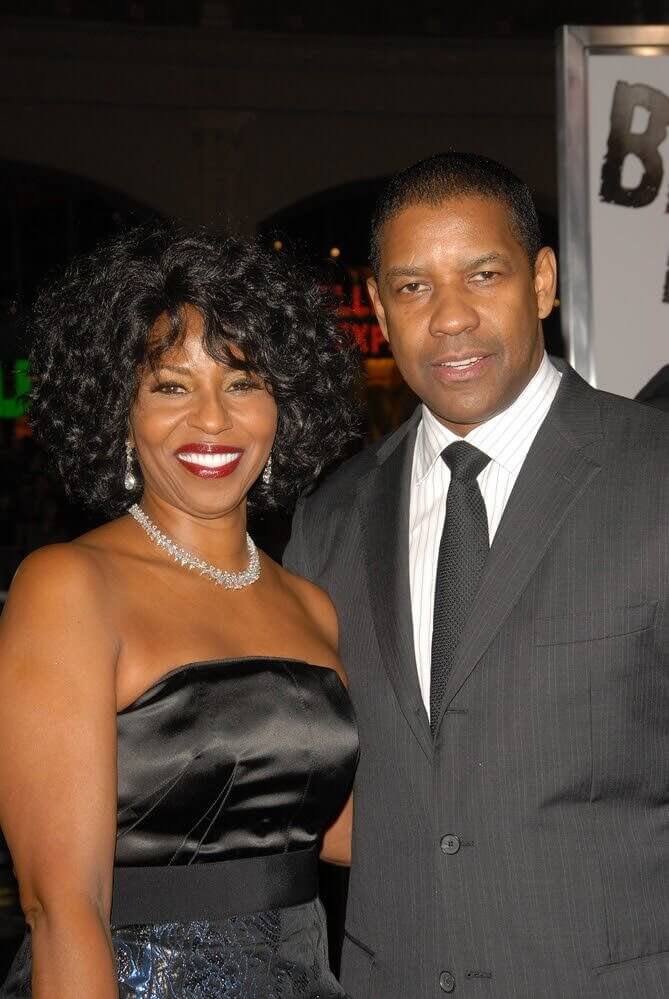 At last, she finally agreed and the couple tied the knot in 1983.  There have been many conflicting rumors about their marriage, but there is no truth to them as Denzel and Pauletta have been happily married for 43 years. The two of them have no economic worries at all and are free to live a luxurious lifestyle together. 
Adam Sandler and Jackie Sandler – 22 Years
Although Adam Sandler has one of the busiest schedules as an actor, he doesn't let it affect his time with his family. He always makes time for his kids and his wife, despite his hard work. Surely because of his dedication to his family,  his wife, Jackie, has been able to deal with him for 22 years. Additionally, they never let rumors of unfaithfulness get in the way of their relationship no matter how harsh Hollywood makes them out to be. They are not the only couple who had managed to steer clear of the evil tongues, and there are many more for you to read about later on.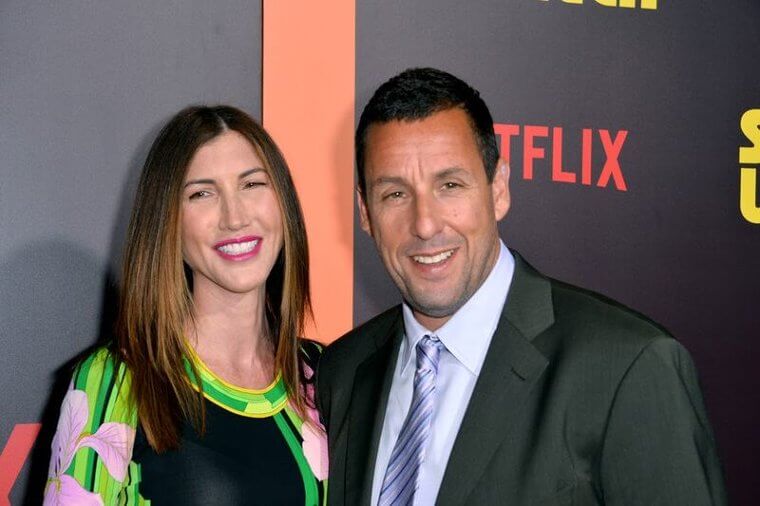 Sandler met his wife on the set of Big Daddy, where Jackie had a small role. They hit it off and soon began dating. They quickly became comfortable and the couple just felt like one. They married in 2003 and extended their family. They are still together and continue living their life with much happiness and love. 
Keith Richards and Patti Hansen – 41 Years
Rockstars are not precisely renowned for their loyalty, yet Keith Richards demonstrates again that stereotypes should not be trusted. In 1983, he married actress and model Patti Hansen, who he first met four years earlier. They had two wonderful daughters together.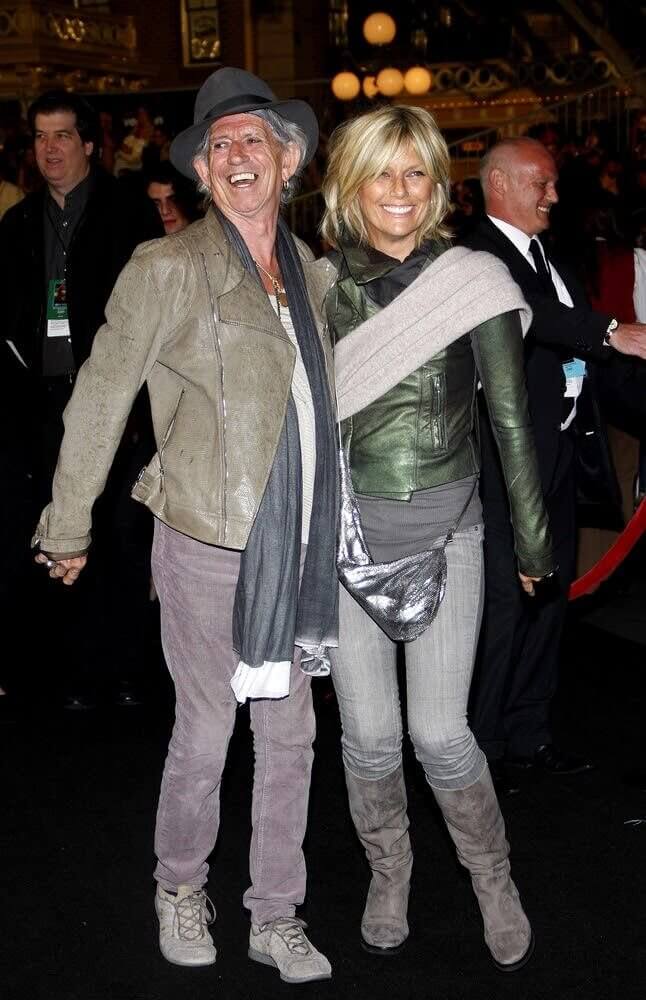 The wonderful pair are now grandparents and are still living an unbelievable life together. He admitted he'd like to move into a pension home in Jamaica if he ever had a life-threatening disease. We hope it will never happen and that the legend Rolling Stone will maintain his health and luxury lifestyle with the love of his life. 

Julia Louis-Dreyfus and Brad Hall – About 38 Years
Finally, Julia Louis-Dreyfus has provided us with the secret to a perfect marriage. She believes the secret is that you always communicate correctly. As well as never have resentments for one another. This is very crucial in her marriage and helps make their relationship stronger.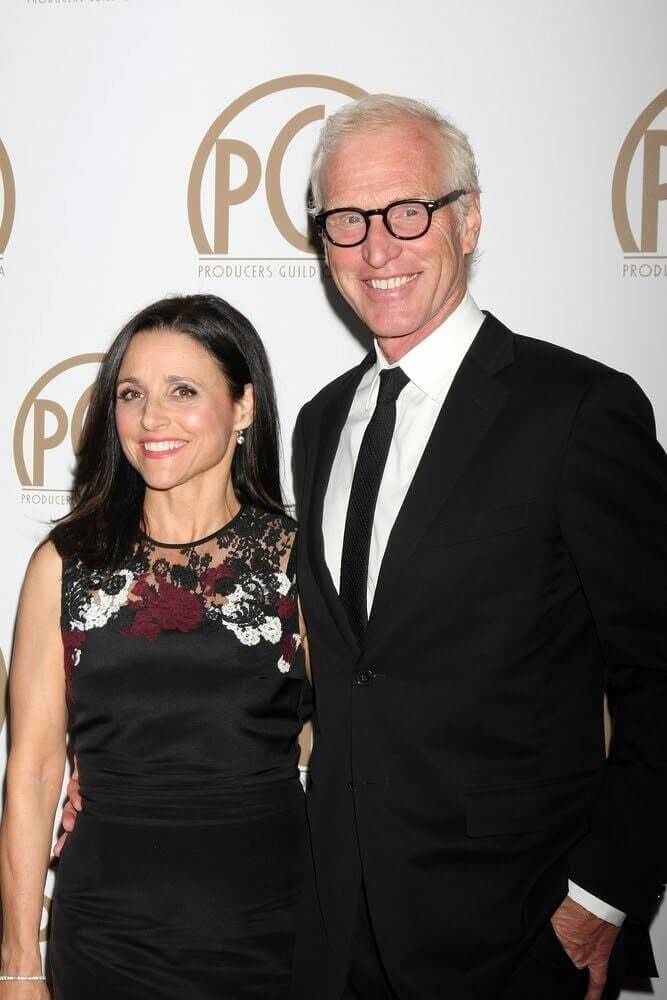 Julia encountered Brad and they got hitched in 1987, at Northwestern University. Julia and Brad have only had one wedding and that was their own. They continue to love and support each other even after all these years. 
Colin Firth and Livia Giuggiolli – 24 Years
Prominent people often face different types of rumors that may very well end their relationships. However, for Colin Firth and his Italian wife Livia, we're pleased that didn't occur. Although there have been rumors of unfaithfulness on Livia's part, the couple continues to have a lengthy and prosperous marriage.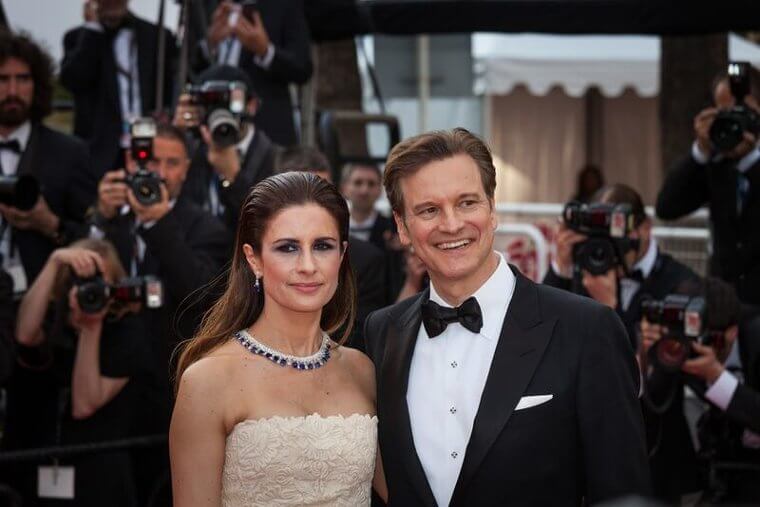 Prominent people often face different types of rumors that may very well end their relationships. However, for Colin Firth and his Italian wife Livia, we're pleased that didn't occur. Although there have been rumors of unfaithfulness on Livia's part, the couple continues to have a lengthy and prosperous marriage. 

Phoebe Cates and Kevin Kline – 32 Years
Phoebe Cates breaks all sorts of marriage stereotypes. The first time she got married was with someone 16 years her senior. Luckily, she has remained married to Kevin Kline for 32 years. Their relationship is constantly strengthening and breaking all the cliches.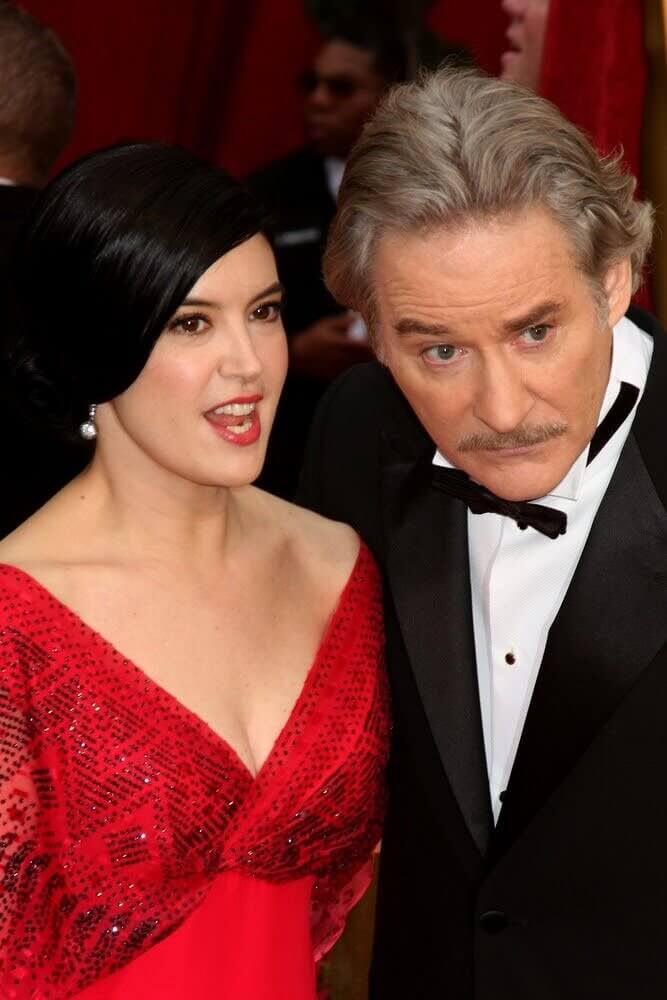 Cates is no stranger to stage acting since her father was involved in Broadway productions. Similarly, Kevin Kline was an involved performer on stage. Cates loved the world of movies and modeling. Their chemistry was inevitably strong and they have been happily together for 32 years.  
Judge Judy - About 44 Years
You've seen her kind heart and smart rulings on TV since 1996! Judge Judy Sheindlin was born in 1942. When she was 22-years-old she married her first husband, Ronald Levy and they have two children together.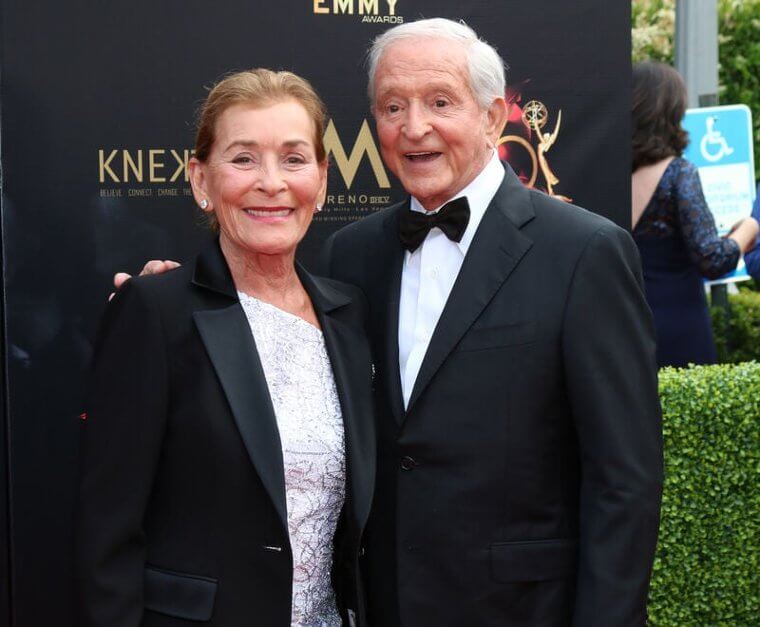 They later divorced in 1976. A year later she married Judge Jerry Sheindlin, but in 1990 they dared each other to get a divorce following a fight, and they did. They remarried again in 1991, and have been together ever since.

Ellen Degeneres and Portia De Rossi – 16 Years
Ellen DeGeneres is certainly one of the most famous talk show hosts on the TV screen. Her show has always been enjoyed by everybody. Her personality gives a smile to all, and we have little doubt that Portia De Rossi felt the same appeal when they met for the first time. Despite the controversy surrounding Degeneres and her behavior with regards to her show, De Rossi has clearly not changed her mind about her famous partner.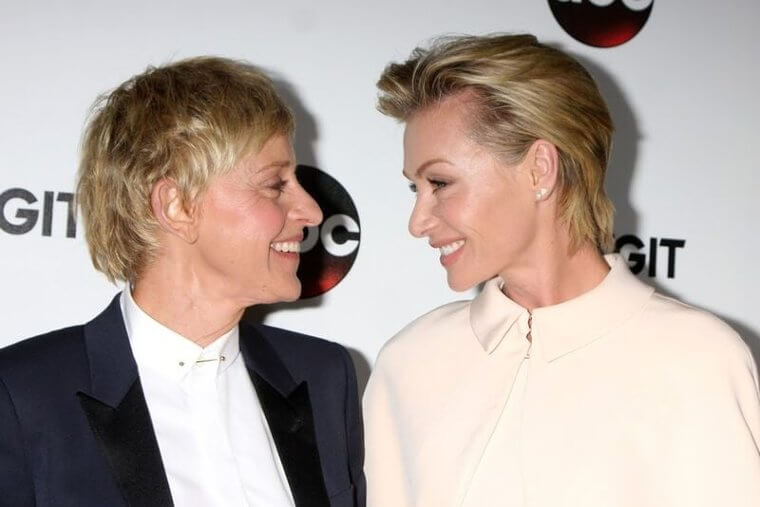 They've now been married for 16 years and are also bound by their mutual love for livestock. Together they make large investments in real estate and help each other in their wonderful careers, which has really paid off financially. We're sure they will be together for far more time.

David Muir - ?
Simply put, America loves David. He's been one of the most visible journalists in the country. World News Tonight with David Muir has become the most-watched newscast in the country. TV Week has called him one of the 12 to watch in TV news. And let's not forget that People Magazine has named him one of the Sexiest Men Alive. Throw in a few Emmys and an Edward R. Murrow award or two, and what's not to like?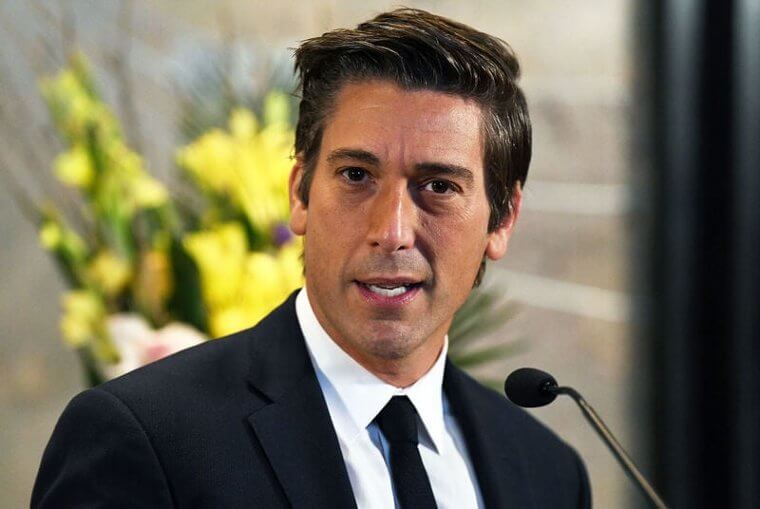 As being sexy and professional, rumors started to swirl around about his private life. He was linked to Gio Benitez. They were seen several times on private events, but they both rejected the rumors. In 2016, Gio started a relationship with Tommy DiDario so the rumors about Muir died. So for all of you out there - Muir is still a happy single man. 

Tom Hanks and Rita Wilson – 32 Years
For years now, Tom Hanks has entertained us on the big screen. He has become a legend who regularly delivers one hit movie after the other. He encountered Rita Wilson, his current wife, on set and they quickly married. They have a lot in common and Rita herself is a wonderful actress who has starred in many hit movies.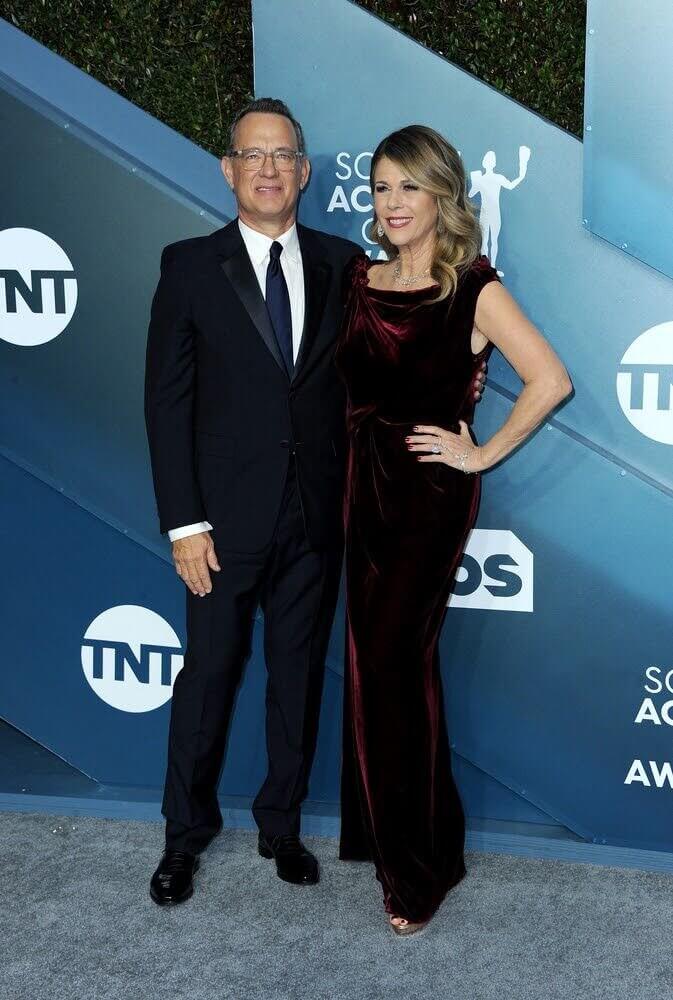 In recent years, Rita has not starred in many movies and spends time doing things she enjoys. The couple has never been known to have negative rumors hit the news about them. They make sure to steer clear of rumors and lies since their relationship is so much stronger. 

Sacha Baron Cohen and Isla Fisher – 18 Years
The dark and broody looks of Sacha Baron and his villainous roles onscreen just couldn't deter Isla Fisher. Infatuated with Sacha, the wonderful actress fell head over heels for him. Now, they have been married for 18 wonderful years. Fisher always supports Sacha on and off-screen no matter what role he is playing.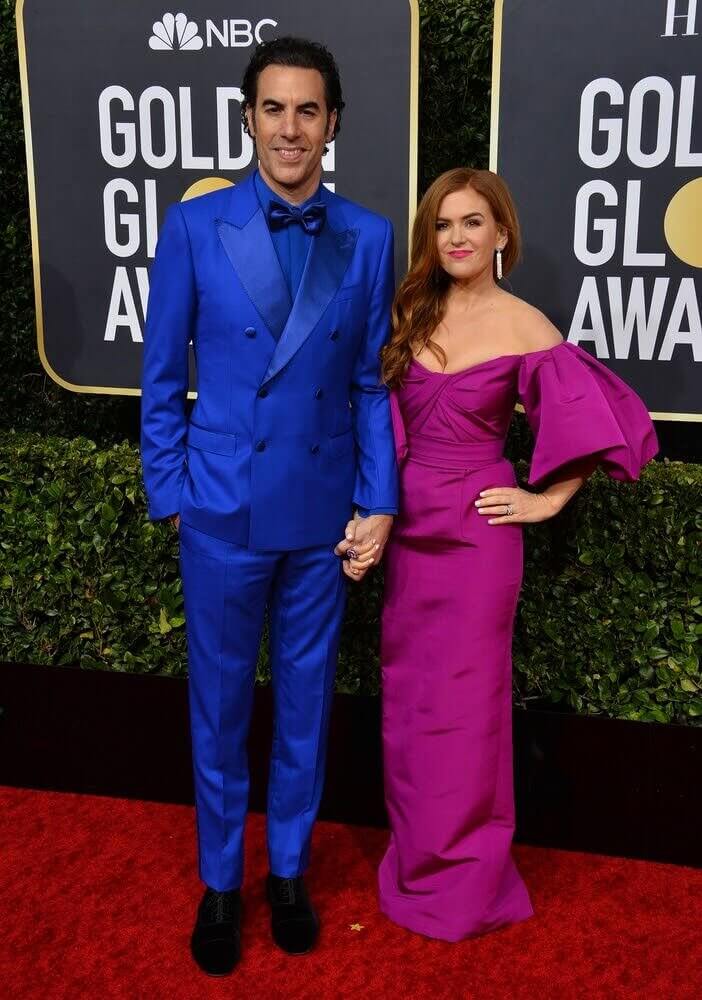 There's more to their successful relationship than just support. They are better together,  bound by their love for organizations and charity. They both believe there is no better happiness than to give to others. This pair is remarkable for their generosity and hearts of gold. 
Bryan Cranston and Robin Dearden – 33 Years
Sometimes you meet someone and understand immediately that they are your soulmate. This is what happened with Cranston and Dearden. The two met on the set of Airwolf but only dated years later.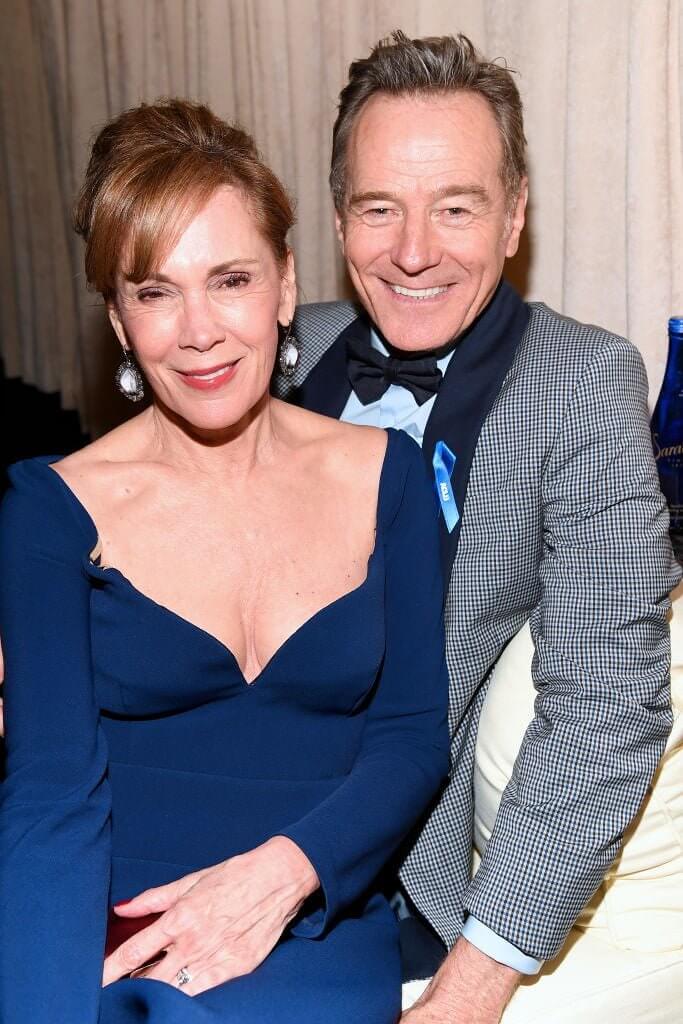 They began to date and in 1989 they got married. The couple has been married for 33 years and they really do seem to be soulmates. Together they have one daughter studying theatre at Southern California University. We are sure she is a natural and gets many skills from her parents. 
Goldie Hawn and Kurt Russell – 37 Years
Goldie Hawn and Kurt Russell have been married for 37 long years, and we love them. However, their relationship has been no piece of cake. Like all couples, they had their fair share of issues and rumors. Especially rumors of unfaithfulness on Hawn's part.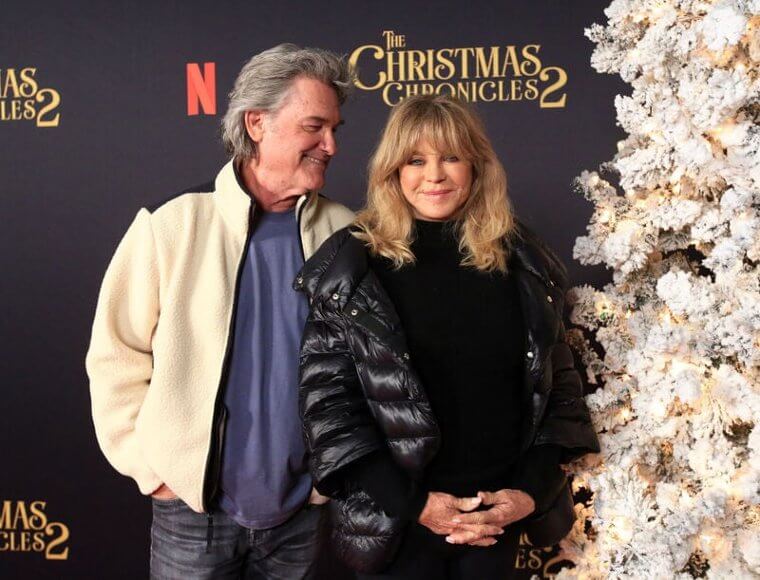 Despite all the rumors, the pair is still together today. Although the couple has not officially married, they are fully invested in one another and we would love to see them go down the aisle. 
Wesley Snipes and Nakyung Park – 18 Years
Wesley Snipes is renowned for his ominous role in the Blade trilogy, Demolition Man, and many more. He also has a strong martial arts interest. However, after some economic difficulties, his career was somewhat torn. It was a tough part of his life, but his long-time partner and wife, Nakyung Park, stuck by him. She helped him and provided him with much-needed assistance. They have truly been through thick and thin together and are still going strong after 18 years.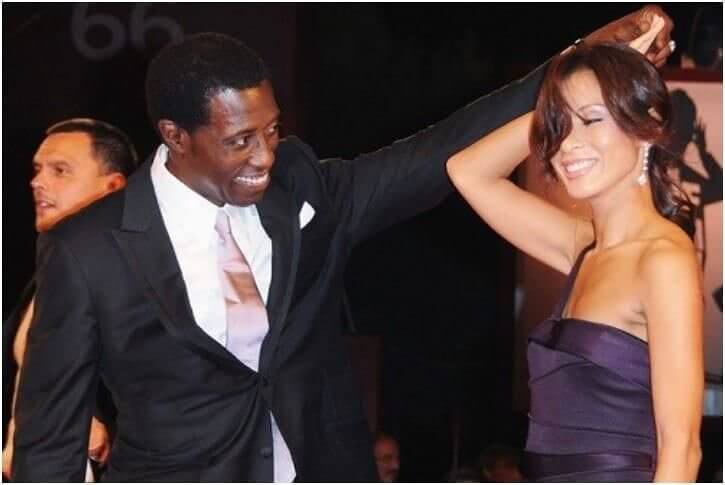 She was a South Korean artist from Nakyung Park. When necessary, she has no problem taking over the household. Together they share four kids and live a comfortable and wonderful life. We are sure that over the years, Snipes' income has increased and they have continued to support each other. Snipes enjoys the country of South Korea and even calls it his second home.  
Anthony Hopkins and Stella Arroyave – 18 Years
Anthony Hopkins is an actor known for his roles in The Silence of the Lambs and The Rest of the Day. Hopkins has always accumulated a large amount of money and lives a luxurious lifestyle. Since 2003, he has been married to Stella Arroyave.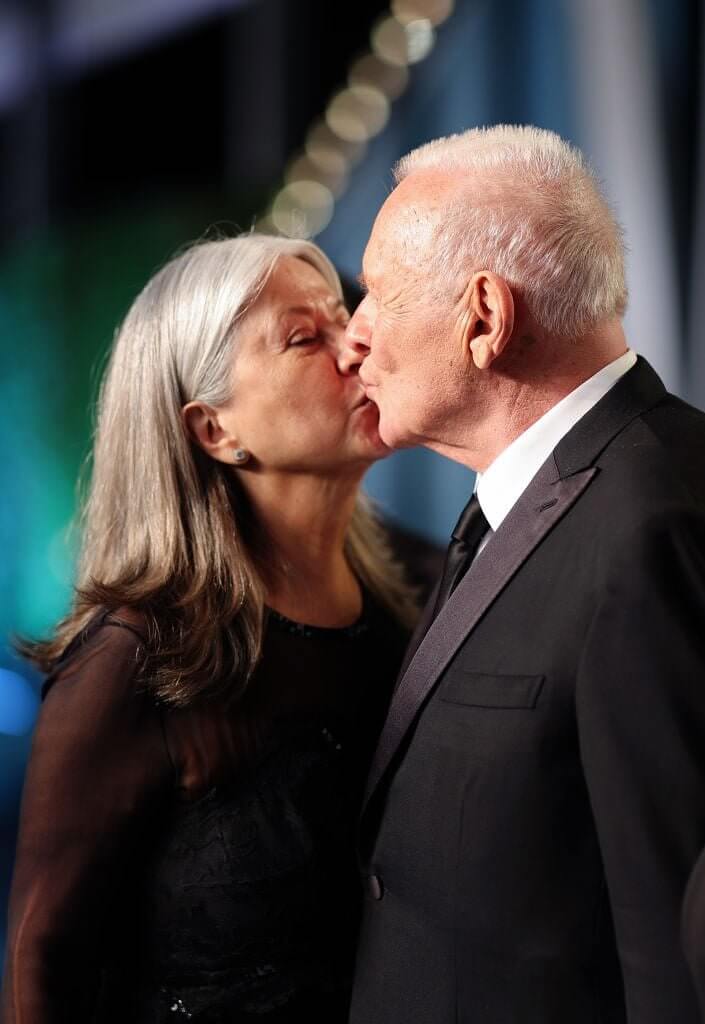 Anthony has had an alcohol addiction but in 1975 he was able to recover. Although Hopkins and Arroyave are some 20 years apart, their love for each other and their mutual admiration made things simple.
Kirk Douglas and Anne Buydens – 65 Years
This couple is the oldest couple on the list, possibly one of the oldest currently still alive in the world. Kirk Douglas belongs to the Golden Age of Hollywood and has always been an iconic movie star. The centenarian was a famous attraction in his day at the box office and has gained great respect and income all his life. In 1954, he and Anne Buydens become a couple and showed the world what true love really is.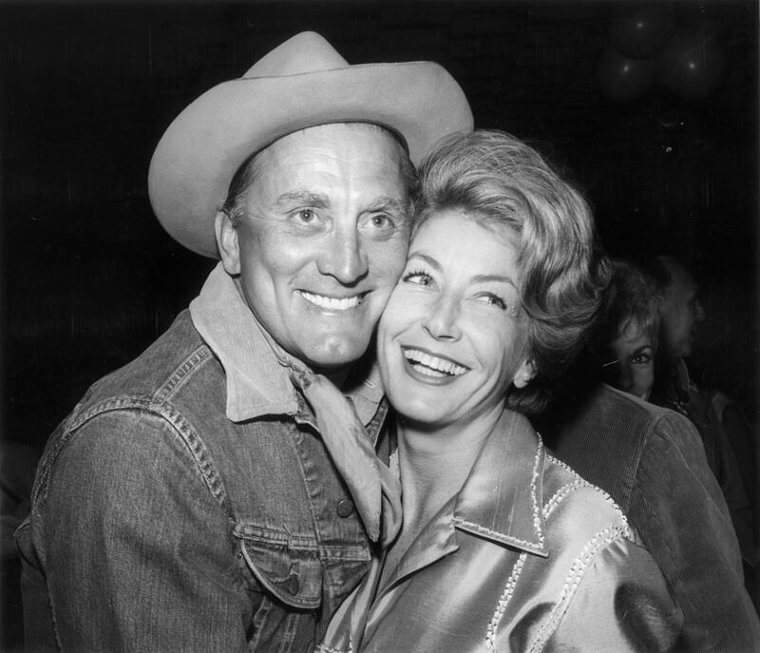 For 65 years Kirk and Anne have been in a long-term relationship. They have both made it to 100 years of age and we definitely expect them to be around for a few more years. The duo shared two children, Peter, and Eric, who are both half-brothers of Michael Douglas. Michael Douglas is another well-known Hollywood actor. Peter is now a famous producer and sadly Eric's life came to an end in 2004.
Julia Roberts and Daniel Moder – 19 Years
Finally, the gorgeous and talented Julia Roberts has found her soulmate. Daniel Moder, the American cinematographer is the lucky man who has been Robert's partner for 19 years! Together with their children, they live a happy and luxurious lifestyle.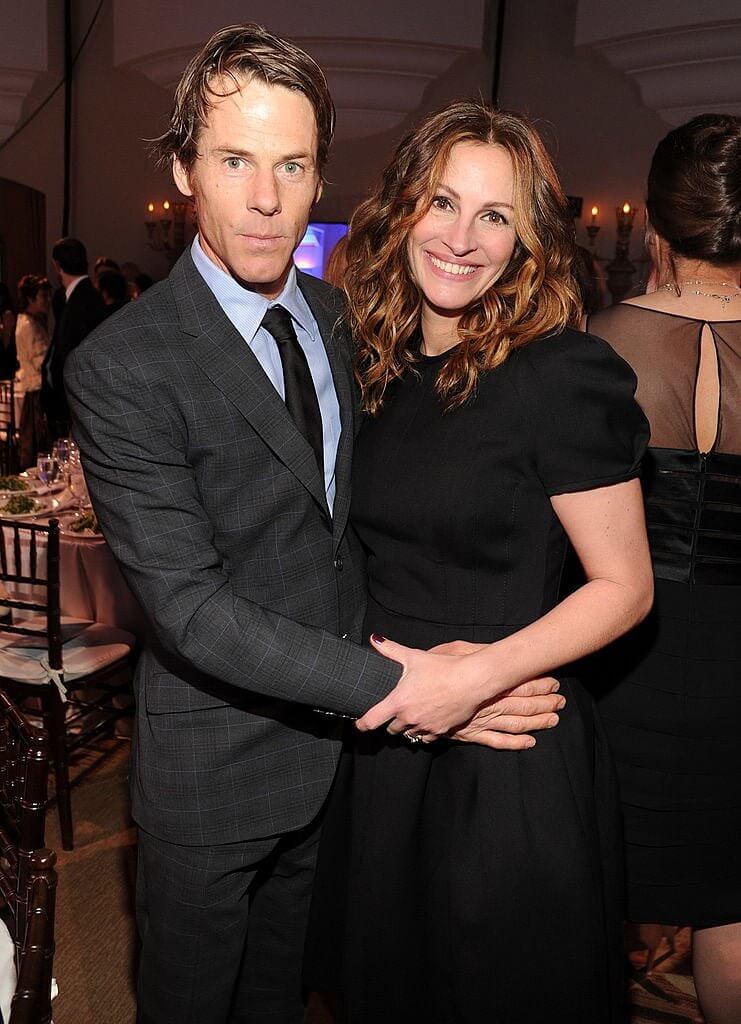 Together, the couple work on having a healthy relationship built on respect, confidence, and connection. Luckily, the couple has been very financially successful in their respective careers, and the fact that Julia Roberts aged in reverse doesn't hurt. 
Eileen Davidson and Vincent Van Patten – 18 Years
Eileen Davidson and Vincent Van Patten first met on the set of The Young and the Restless. Their connection began on a morally bad note when he introduced Davidson to his first wife, the beautiful Betsy Russell.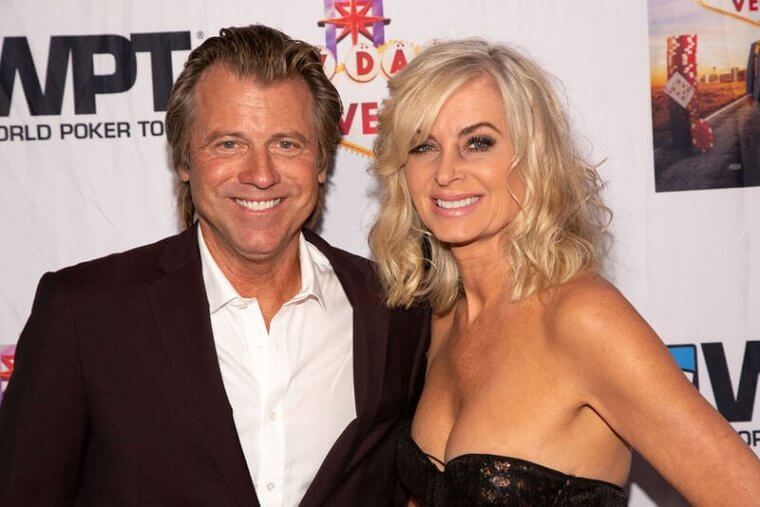 Vincent Van Patt accumulated a great amount of wealth beginning from when he was a kid. The pair had ultimately settled down and have been together for 18 years. They share a daughter and seem to be very happy together.  
Elizabeth Banks and Max Handelman – 27 Years
Elizabeth Banks met Max Handelman in university. Though after their first meeting they weren't too fond of each other, they walked down the aisle 10 years later. Interestingly, both are in Hollywood, Max as a producer, and Elizabeth as a talented actress.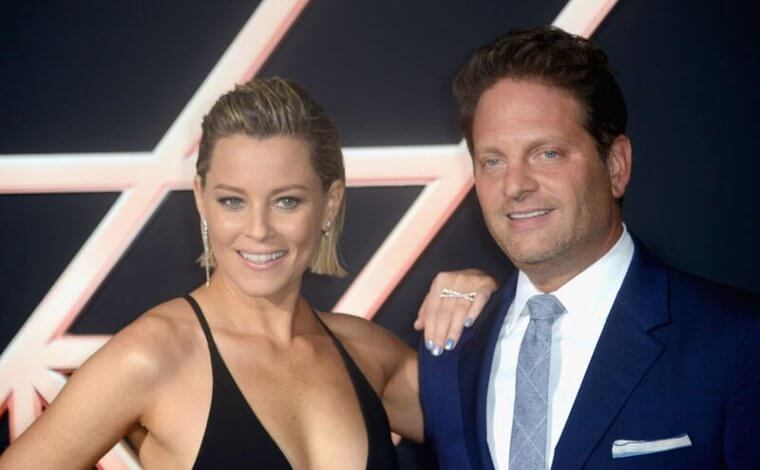 They are now expanding their family and are proud parents of two. Their profits ensure a good life for them and their children, and the length of their marriage is proof of their love for each other. 

Neil Patrick Harris and David Burtka – 16 Years
Neil Patrick Harris and David Burtka must be one of the most prominent and loving couples in Hollywood. They share a good relationship, despite Harris's promiscuous personality in the How I Met Your Mother television series. The fun couple also shares a beautiful pair of twins.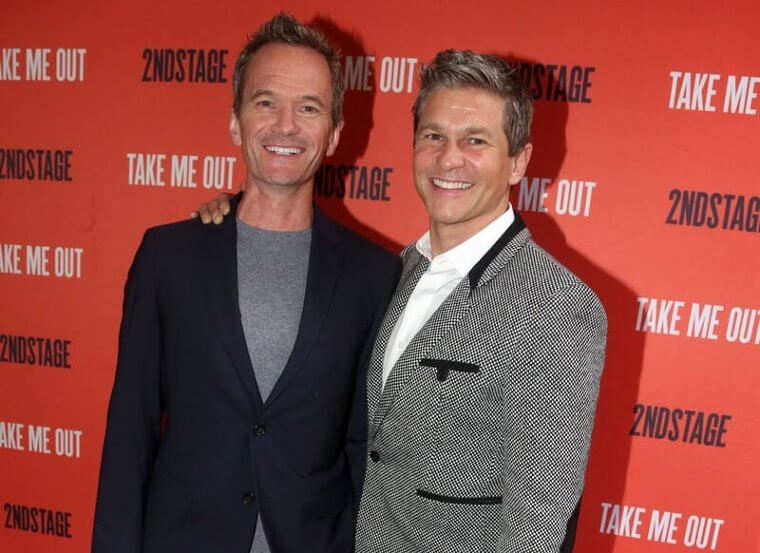 They both have very funny personalities and surely the children are growing up with an abundance of love and laughter. Fortunately, both of them have an excellent career and therefore have no financial worries. We love seeing their happy family. 
Kristy McNichol and Martie Allen
You might not recognize Kristy with her current look, but go back in time you would find her staring as 'Buddy' in the Spelling/Goldberg hit TV series Family from 1976.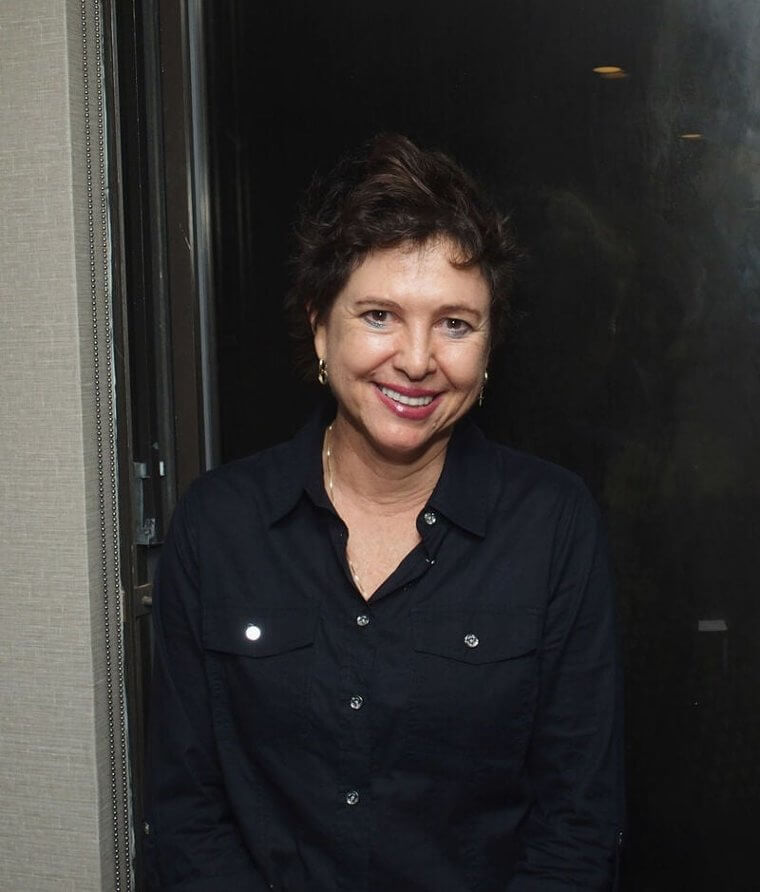 Kristy revealed that she was a lesbian in 2012 and she also added that she was in a long-term relationship with her girlfriend Martie Allen. Die-hard fans (yes, she has them too) were shocked and since then have been trying to find information about Matie. There are hard rumors going around that hiding her the fact that she was a lesbian for so many years is what made Kristy retire from showbiz. Is it true? No one knows.
Ringo Starr and Barbara Bach – 39 Years
Beatles drummer, Ringo Starr, has fallen for the Bond girl, Barbara Bach. The magnificent and talented pair have spent 39 years together. They not only inspire one another with their decisions but they always support each other through the hard times.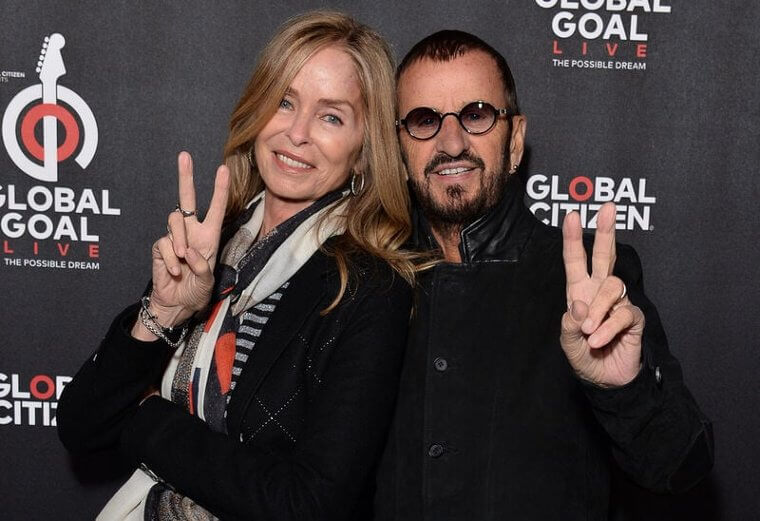 Beatles drummer, Ringo Starr, has fallen for the Bond girl, Barbara Bach. The magnificent and talented pair have spent 39 years together. They not only inspire one another with their decisions but they always support each other through the hard times. 

Oprah Winfrey and Stedman Graham – 34 Years
Stedman Graham, an American entrepreneur, and teacher may not be a name you recognize. However, he is best known as Oprah Winfrey's long-standing partner. Although they have been together for many years, they don't care for a wedding and would rather have a spiritual union.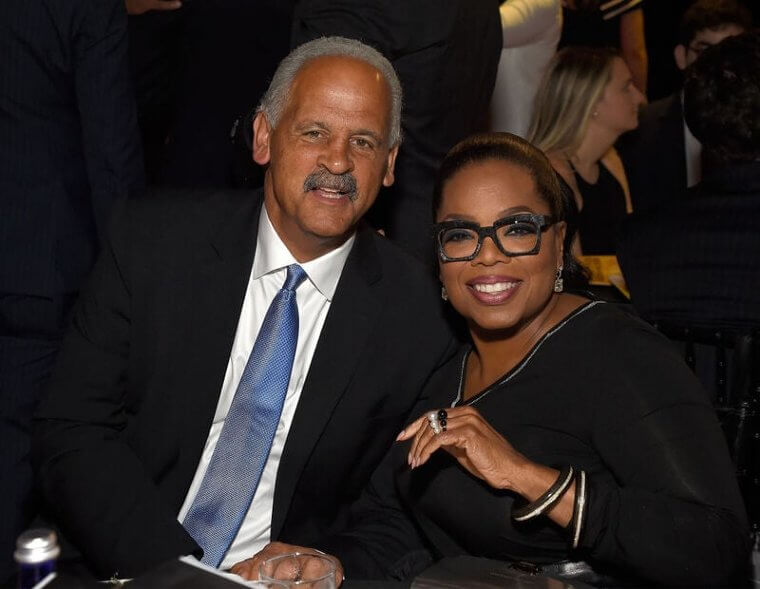 They communicate on an intellectual level and share similar thinking strategies that have helped keep them together all these years. They are both successful in their careers and have no financial worries, as you can imagine.
Jamie Lee Curtis and Christopher Guest – 35 Years
Christopher Guest and Jamie Lee Curtis are another couple on our list who have had a successful 35 years of marriage. Although every couple has its problems, Jamie and Christopher know how to overcome them.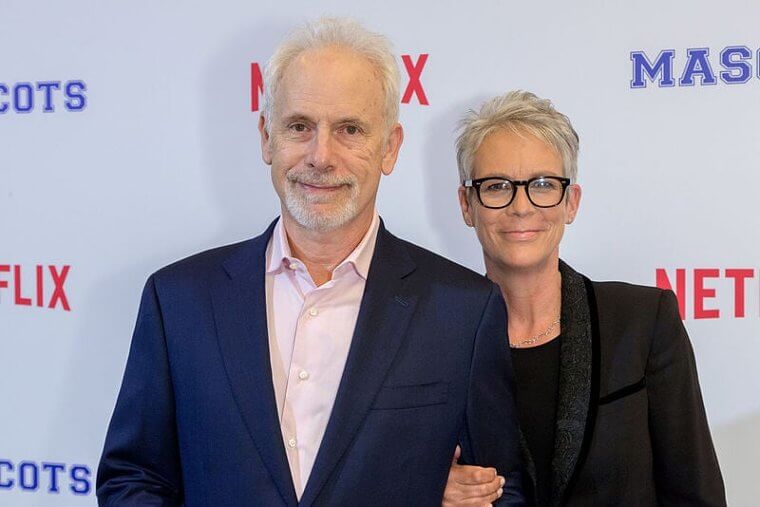 Together they have two children who they have brought up to have correct morals and values. Fortunately for their children, they were able to grow up with a beautiful model of how a healthy relationship should look. 

Melissa Gilbert and Timothy Busfield – 9 Years
Although seven years of marriage between Melissa Gilbert and Timothy Busfield may be far less than some of the other couples on the list, it is safe to say we can expect them to be together for much longer. They continuously bring each other up and support each other no matter what.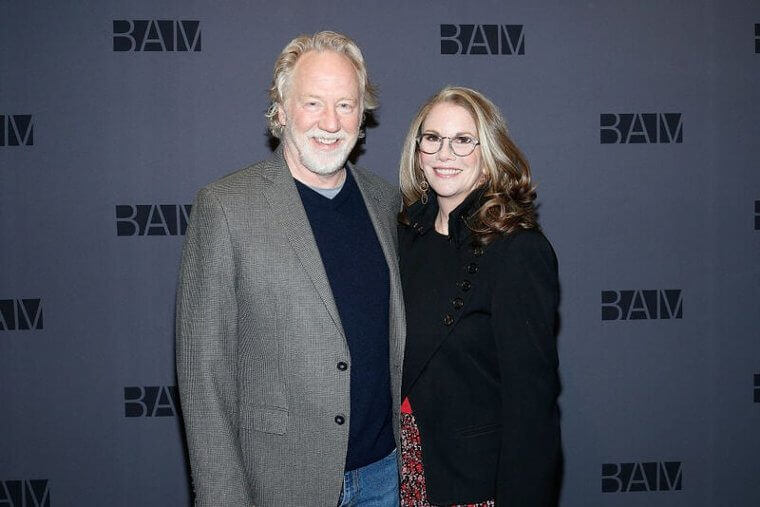 With her show in Little House On The Prairie, Gilbert went under the radar. Timothy is also an experienced actor who has played in Sleepy Hollow and Thirty Something. They are currently building a theatre business of their own and we look forward to seeing their success. 
Tina Turner and Erwin Bach – 34 Years
It took 27 years for the incredible Tina Turner to decide that Erwin Bach is the one to marry. Seeing her in someone else's hands is truly a milestone for her, and one that we all applaud.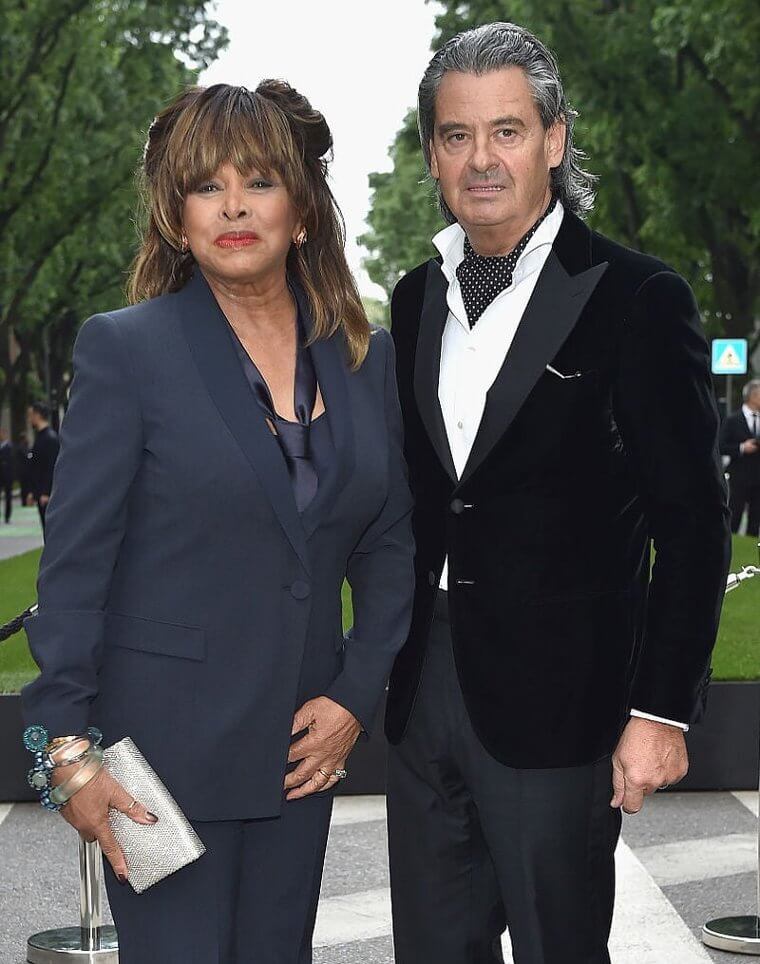 Although Erwin Bach was 16 years older than Tina it didn't stop them from being together. Finally, in 2013, they got married. They have two children from Tina's prior relationship. Although they have had many ups and downs, including many health issues, they are in a loving and happy marriage. 
Justin Timberlake and Jessica Biel – 13 Years
Justin Timberlake and Jessica Biel did not start their relationship off smoothly. However, the pair made sure to work out all their problems and make things right. In the eleven years they've been together, their love for one another has not decreased, making their relationships very stable.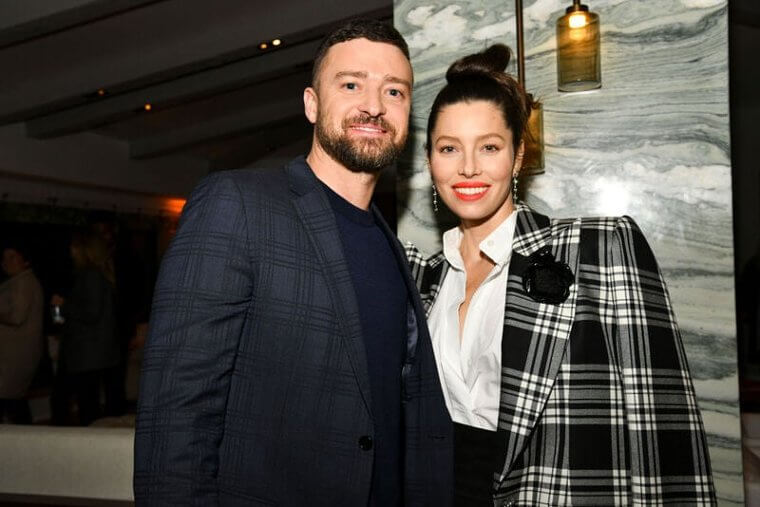 They now have a beautiful son together and are occupied with Timberlake's numerous investments in various companies. In the beginning, Biel had her doubts about Timberlake, he even offered her $5 million dollars if he ever cheated. However, we are extremely happy that Timberlake is totally in love and faithful to Biel.