The residents of North Pond, Maine, became used to things disappearing from their kitchens, cupboards, and closets. Familiar with legends of mythical creatures and beasts that lurk in the dark, the locals started to suspect that these creatures were causing the sudden disappearance of food and clothes. In 2013, the truth finally came out.

It wasn't a mythical creature responsible for all the missing goods in the area, but a man called Christopher. He hadn't spoken to anyone in 3 decades. It was like he had vanished from the earth. After 27 years missing, he was finally found living like a hermit. Now incarcerated, he decided to share his intriguing story.
His Sudden Disappearance
Christopher had quite a normal life. He was born in 1965 and grew up in a simple and normal family in Central Maine. Christopher had difficulty with human interaction and was a shy kid. All his life, he felt more comfortable when he was alone and preferred not to be surrounded by people. As a young adult, he found a job near Boston, Massachusetts installing vehicle and home alarm systems. As he wasn't an outgoing man, none of his co-workers knew him and he didn't have many social interactions besides with his family.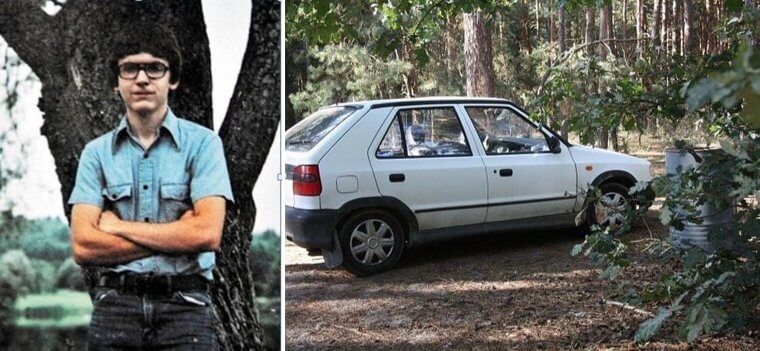 One day, Christopher's family reported him missing. His car was found next to the forest but there were no signs of him. Police investigated but couldn't find anything. It didn't seem like there was foul play involved but no one could figure out what had happened to Christopher. Also, the fact that he had left his keys in the car was somewhat strange to the police.

Crime Rates Skyrocket in Maine
For years, the disappearance of Christopher was a well-known mystery in Maine, and with no connections or leads that could point to where he was or what had happened, his family considered him dead.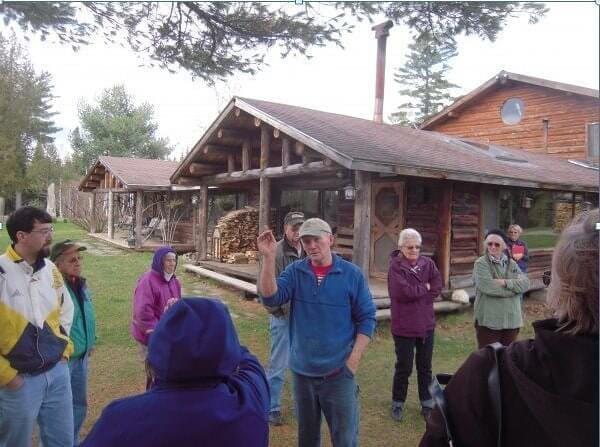 After Christopher's mysterious disappearance, the residents of North Maine began to experience other mysterious events like missing produce and clothes from their houses. There were never signs of violence or disturbing noises that typically preceded the thefts. Not only was it clothes and food, but it was also tools and equipment from people's garages.
Is There a Connection?
Even though the police investigated the housebreakings in Maine, they couldn't locate any suspects. Then, the police uncovered something else, something they had stopped investigating a long time ago. They were now able to link together the two mysteries that bothered the residents of Maine for so long.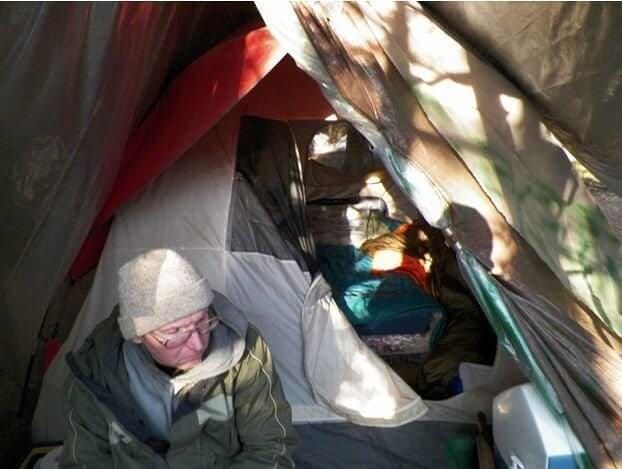 27 years after he disappeared, Christopher Knight was found in the forest - alive. The police were looking for the person connected to all of the house break-ins in the area and eventually were led to him. But they never imagined this is who they would find.


Knight Was Arrested
For 27 years, the residents of Maine didn't know who was responsible for all of the seemingly random thefts in the area, but now they had a new name for the man who had gone missing - "The North Pond Hermit". Terry Hughes put an end to this story, by using state-of-the-art surveillance he caught the Knight.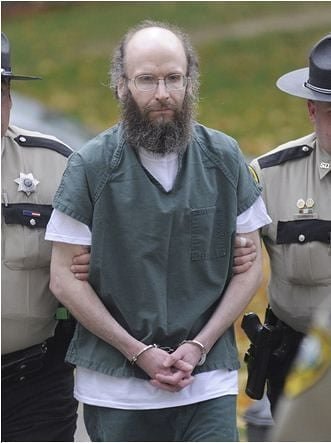 Christopher Knight was arrested after many years spent in isolation. He was charged with theft and burglary and was taken to the local jail. His arrest led to a commotion, with many visitors and letters arriving at the local jail. So what happened over 3 decades? How did he detach himself from society, and - why?
What They Found
The police discovered his site was full of propane tanks, clothes, batteries, camping gear, foodstuffs, and sleeping bags. The police collected all the stolen property and allowed victims of burglaries in the East Pond, Little North Pond, and North Pond to reclaim their possessions. Only a few people chose to take back their things.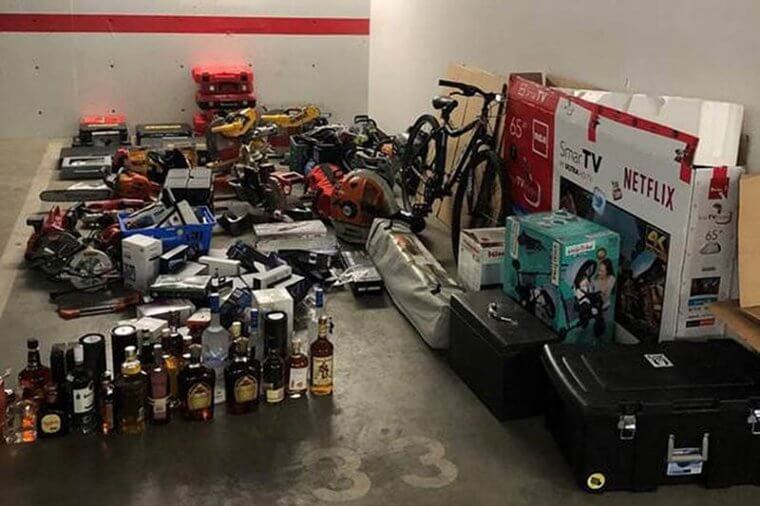 Many people said that knowing the longtime burglar was inside the jail made them feel safer. Knight's sentence was compulsory upon completion of Co-Occurring Disorders Court. If he did not pass the requirements then the result would be immediate sentencing.
People's Intriguing Questions for Him
Knight didn't interact with other people for 27 years, and people were curious to know the true reason behind his isolation. They were intrigued to learn about why he left society and what insights he may have about the world as a result of his self-imposed segregation.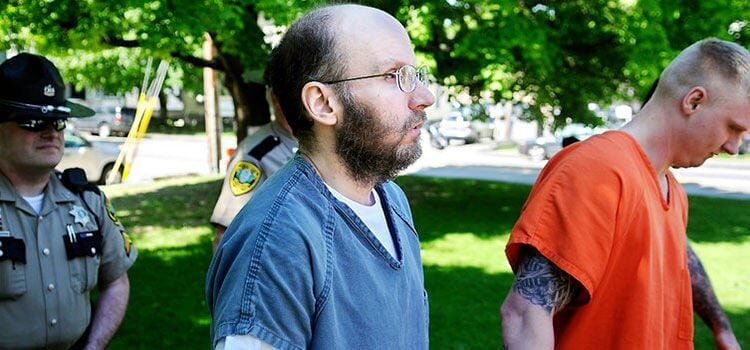 Was he truly an anti-social loner? Or was there a deeper meaning to his isolation? Was it an attempt to learn more about the effects of society on the mind? People waited in anticipation to hear from Knight himself about how he survived, without ever starting a fire, and why he chose to go it alone.

Behavior Expert's Opinion About Him
A week after being arrested, it was still unclear what led Knight to disappear into the woods for nearly three decades and what he might reveal to the world about his experience. While he decided to avoid human interaction, he still depended on his neighborhood in rural Smithfield and Rome to steal batteries, food, and other necessary supplies that kept him alive for 27 years.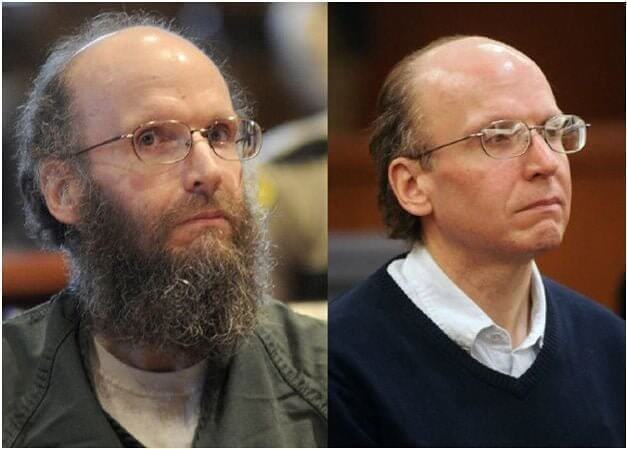 Behavior experts couldn't diagnose his motives without examining him first, but they had some possible explanations for his reclusive, anti-social behavior. They said that emotional trauma, an onset of mental illness, and the painful social awkwardness which can all manifest and become overwhelming at the onset of one's 20s may have pushed him to make a permanent break with society.

Knight Finally Breaks His Silence
Knight began sharing his story. He went into the wilderness after the Chernobyl nuclear plant explosion in the Soviet Union in 1986, never planning to speak with anyone ever again. He stayed in his campsite during the day and ventured out every night to avoid being captured.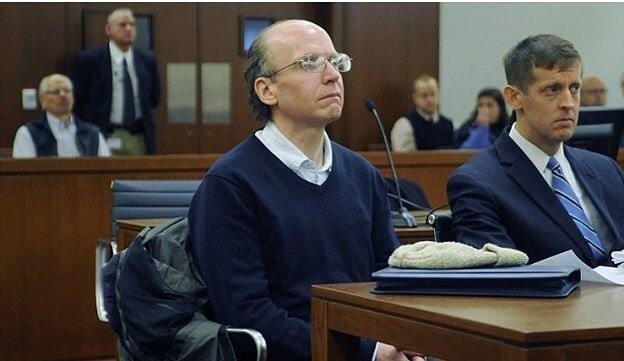 Knight spent his days reading the books that he stole from his neighborhood, fixing his campsite, looking at the sky, sitting on a container, and watching the eagles fly by. Usually, he ate more during the fall so he could eat less during the snow season and he avoided making treks that would leave footprints. He chose to wrap himself in layered sleeping bags rather than starting fires that would draw people's attention. This is how he lived in the forest and the steps he took to survive all those years.

His Real Reason for Hiding in the Wilderness
We are all looking to achieve happiness in life. Knight wanted the same, but he could only attain this goal using isolating himself from society. He was not satisfied being around other people and he found contentment and satisfaction in the woods alone. He had no idea what would happen to him, but he ultimately found what he was looking for. He found a comfortable place that filled him with a sense of fulfillment and joy.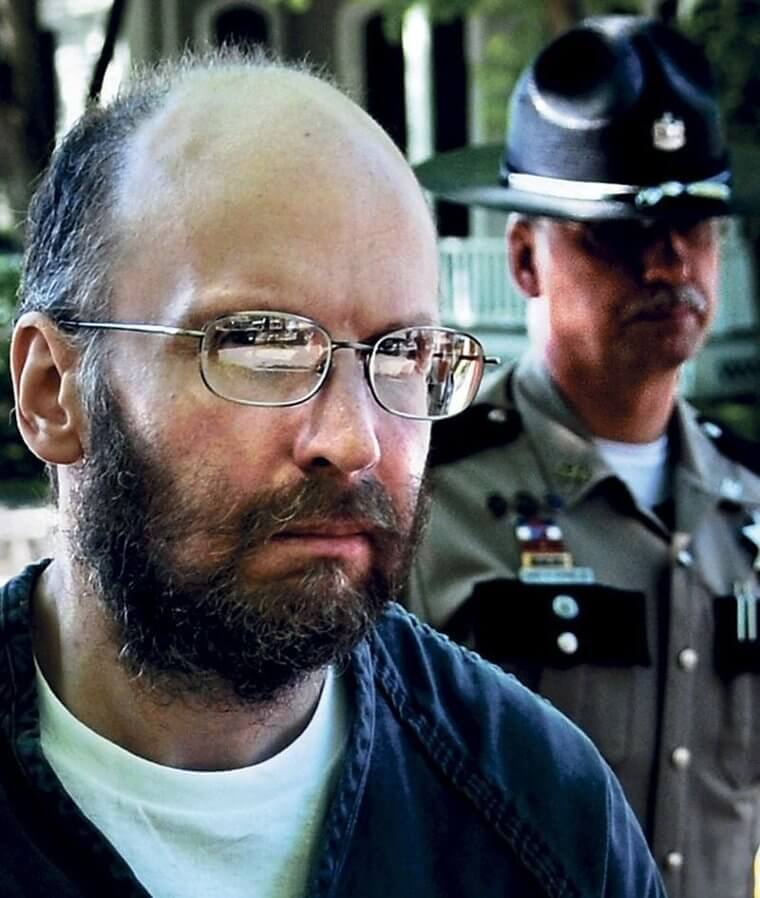 He left society because he was not comfortable with himself and his perceived lack of place in the world among others. He was an extremely bright man, but he did not feel like he fit in.

Knight During His Hearing
Knight told the authorities that he was the one responsible for burglaries in the East Pond, Little North Pond, and North Pond over the 27 years he spent alone in the woods.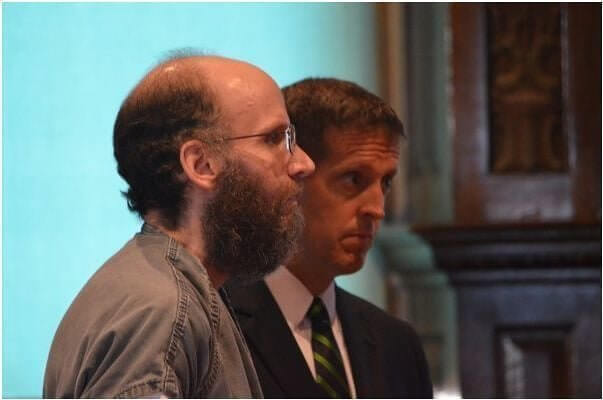 He was held in custody since his initial arrest at the camp, where a policeman and the game warden stopped him as he was leaving the dining area with a backpack loaded with tools and food. During his hearing, he only spoke to his lawyer and they sat in a place reserved for people in police custody.
Detailed Evidence Against Him
When Maine State Police Trooper Diane Perkins-Vance first questioned him, he said that he had no contact with any of his family members since 1980. He also said that it was the last time he had purchased anything and everything he owned except his eyeglasses was robbed.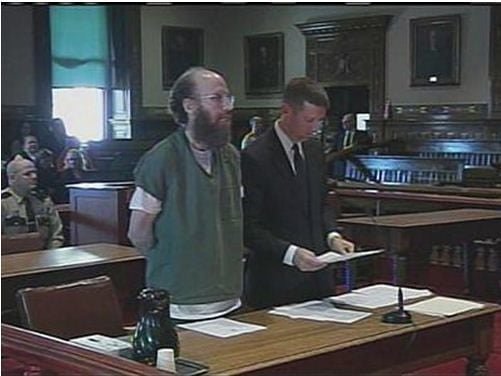 District Attorney Maeghan Maloney detailed the evidence and explained that Knight was charged with crimes that were reported to the police before April 4. After the hearing, Knight's attorney said that there is no exact date set for his release from jail. 
Where Is He Now?
After the news came out about him being captured, people were intrigued. Curiosity grew and questions about his current whereabouts intensified. Was he still in jail? What does society think of him now, all of these years later? How much time will he spend in jail? What he is going to do after his eventual release from jail?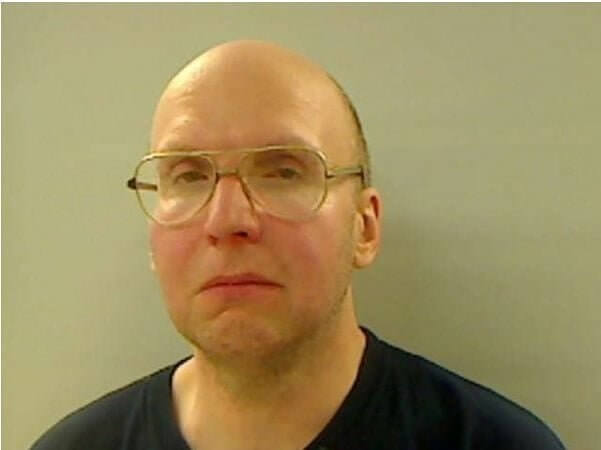 Knight's story of isolation and theft for survival, as well as his arrest in April 2013, set the worldwide media abuzz with interest. Since he already served his initially set prison time, his remaining sentence amounted only to probation. According to his attorney, Knight worked for one of his brothers in exchange for board and room. He still doesn't talk and say much.
Knight's New Life
Knight is now a volunteer in his community and regularly helps his family. She also said that Knight said that he felt bad for what he did and that's the reason why he didn't allow for interviews from the media.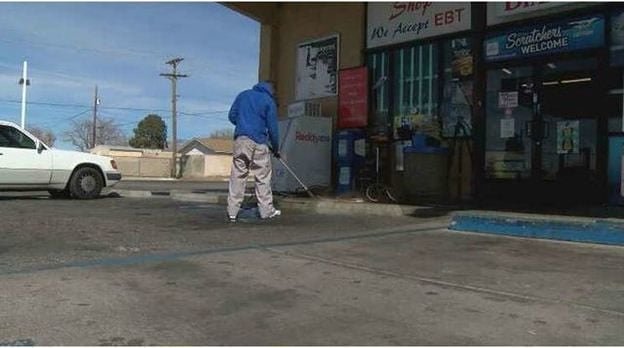 An officer of the Kennebec jail said that as part of his special court-ordered program, Knight was released on Nov. 3 after serving about 7 months in jail. There are few details about his release and his life outside of jail. Kennebec's District Attorney Maloney and Walter McKee, Knight's attorney are said to be aware of where he is working and living.
More to Know About Him
Knight's attorney said that Knight was being looked after. He had a place to live and work, but they did not want to disclose too much personal information, as they didn't want Knight to be the subject of intense media attention and public scrutiny.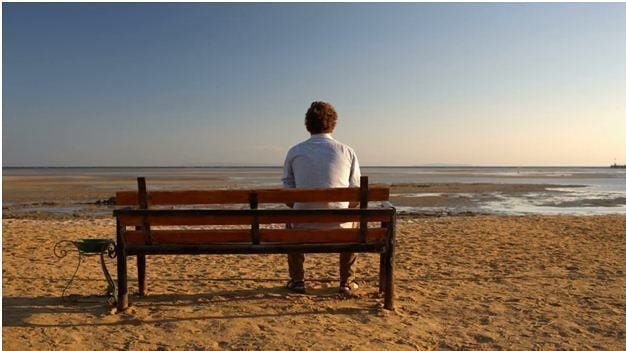 When a reporter tried to ask a woman, who answered the telephone at Knight's mother's home in Albion, about Knight, the woman said that she has no information at all and then hung up. Now, out of jail, Knight mainly keeps to himself and has spurned all contact with media. Maybe despite all of Knight's efforts in rehabilitation, he was still too uncomfortable with that much attention from society, or it was just his way of showing the world that no matter what he was sticking to his preferred method of existence, far from the influence and gaze of the masses.

He Needs Our Help
The co-founder of Co-Occurring Disorders Court said that they aim to help people exactly like Knight. These people have challenges and should not be punished and then released, with no solution for their mental issues. Knight's condition requires regular reporting to a judge at Kennebec County Superior Court, following a plan for his treatment in compliance with the prescribed medicine.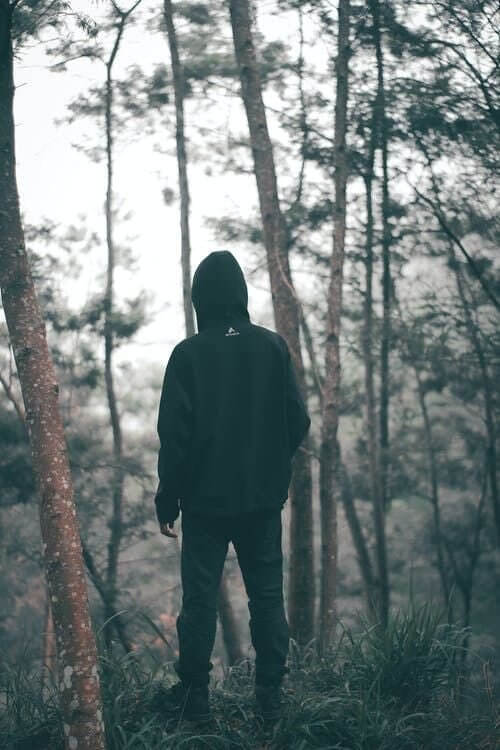 He also needs to stay away from illegal drugs and alcohol, comply with random drug testing and avoid all contact with drug users. While he was in jail, compliance with this program was much easier. They also explained that the point of having the court check-ins is to maintain that connection with the community. It becomes extremely hard to stay within the fold when there is little to no contact with members of society.
Other Infamous Hermits
Two other people well known for their disappearance into Hermitude were Alexander Supertramp and Australian Tarzan. Christopher Johnson McCandless was an itinerant traveler and an American hiker who was also known by the name of Alexander Supertramp. After he graduated from college, he chose to travel across North America and in 1992 hitchhiked to Alaska.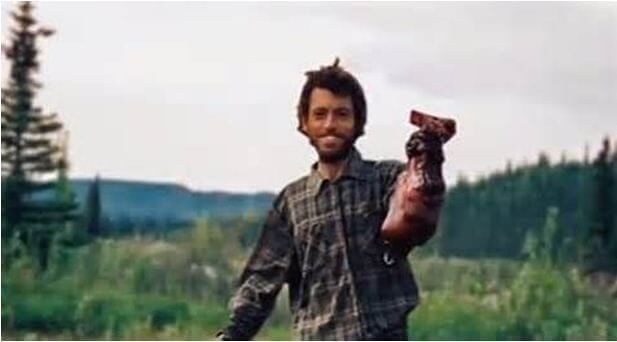 He was raised in Virginia, and after his graduation from Emory University he set out on his journey. Without telling his plans to anybody, he headed west and donated his remaining college fund to Oxfam. After he abandoned his car in Lake Mead, he adopted a new name of Alexander Supertramp.
Alexander Supertramp Adventures
He was a bright student and a good leader of a team of cross-country runners. That being said he was a strong-willed and very stubborn child. He always pushed his team very hard, taking them on practice runs in an area where it was very easy to get lost. He knew that it was a challenge and considered running not only physical exercise but also spiritual exercise.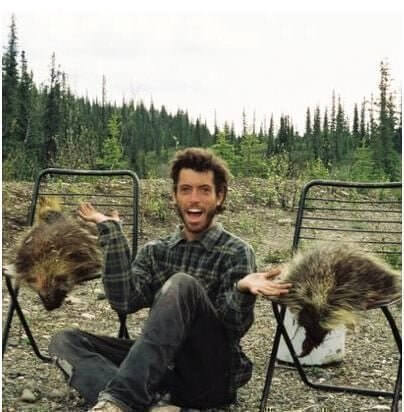 Alexander Supertramp traveled across the different states in America by walking, canoeing, hiking, and train-riding. The challenge that he encountered was traveling with little to no money and belongings. He was only propelled by the will to travel, no agenda or map to guide the way.
Christopher Johnson McCandless' Final Destination
He always dreamed of the Alaskan adventure and would constantly tell anyone who would listen about his goal. He seldom accepted things from the people he worked for. In 1992 he managed to succeed in achieving his dream. Christopher reached his final destination of Fairbanks, Alaska. Later, after some time, his body was found in an abandoned bus located on the Stampede Trail. His body was discovered 19 days after he died; he was holding a goodbye note in his left hand.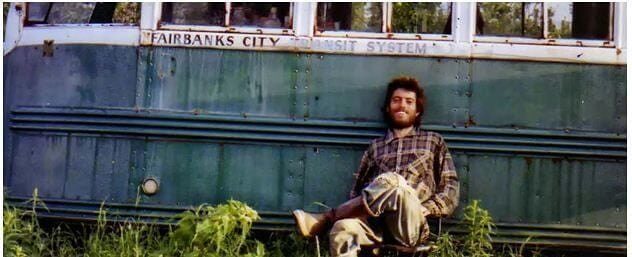 Christopher Johnson McCandless' actions have caused a debate surrounding the safety of the wild. While some assume that he committed suicide, praised his determination and courage in seeking out that most meaningful adventure. The bus where his body was found suddenly became a tourist attraction, with many visitors every year hoping that some of his free-spirited energy will rub off on them.

Australian Tarzan: Who Is Michael Fomenko?
Another on the list is the Australian Tarzan, Michael Fomenko. This man saw himself as a character straight out of Homer's Odyssey and become obsessed with sailing and building dugout canoes. He lived in the remote Cape York and killed crocodiles and wild boars using only a machete. He then disappears like a ghost, without a trace or any sign of where he had gone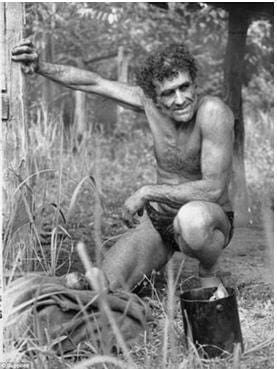 In 2012, after his sudden disappearance, speculation that he was dead, grew. Then eventually, news got out that the Australian Tarzan was alive and living in the Cooinda Aged Care Center in Gympie. He had been staying there since 2012 after he became ill.

Michael's Suffering
In 1985 a photographer came across to Michael's campsite. He introduced himself to Michael and shook his hand formally. Michael mentioned to the photographer many times that he missed his mother. When told that his parents would likely be too old to still be alive, Michael said that his parents could very well still be on this earth and over 100 years old.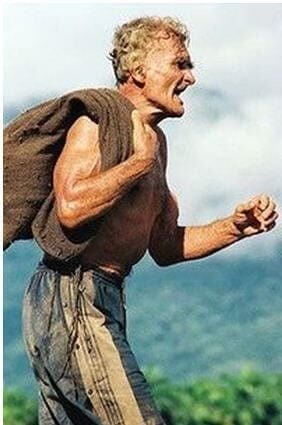 Michael had two sisters, with unknown whereabouts. Some people offered him to find them or any of his family members and he tentatively agreed. But soon after all the necessary documents were collected, he changed his mind. He continues to spend his days alone, refusing to return to society and his loved ones.

This Woman Disappeared and Showed Up 11 Years Later
The morning of February 8, 2002, began the same as any other day for Brenda's family. She dropped her children off at school (as she did every morning) but then seemed to vanish into thin air.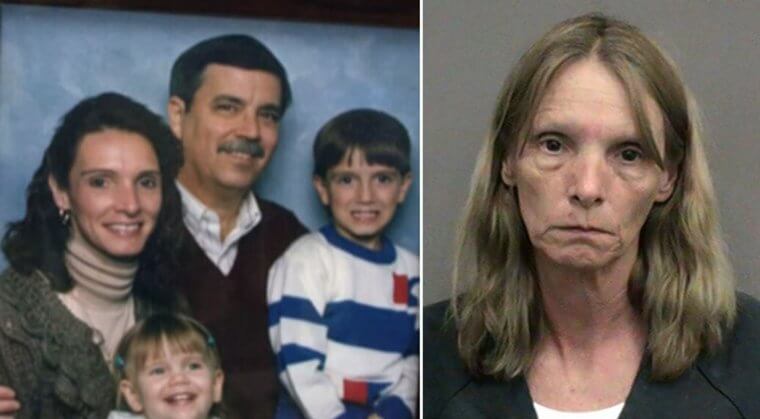 No one knew what happened to her but speculations of domestic violence were being thrown around. 11 years later, Brenda reappeared and turned herself in after she admitted to being "tired of running." But why made Brenda think her family did not want her? Read on to find out...
Her Family Experienced a Great Loss
When Brenda disappeared, her husband was left to raise the children on his own. His children were still relatively young and needed all of their father's attention. As a result, Lee quit his job to be there for his children and support them during a very difficult time; the family had not only lost a mother and wife, but also their financial stability.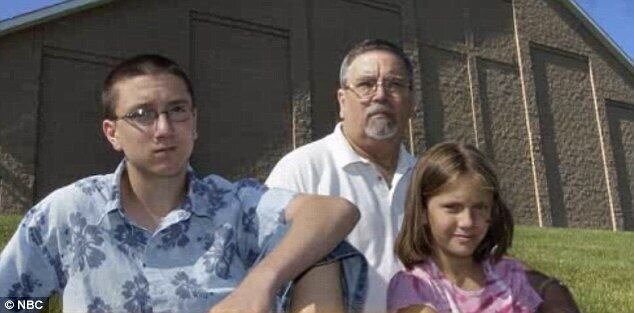 After she vanished, the family faced financial ruin and lost their home, car, and source of income. Lee described the situation that his family found themselves in during a news conference; he said that "we lost everything, we moved into assisted housing … It was not an easy issue."

Lee Became a Prime Suspect
Lee Heist had a lot on his plate when his wife suddenly disappeared. He had no idea where she was or if something terrible had happened to her. Lee spent his days trying to find his wife while making sure that his children had a roof over their heads and food in their bellies. Not only that, but he had just become the police department's prime suspect in the disappearance of Brenda Heist.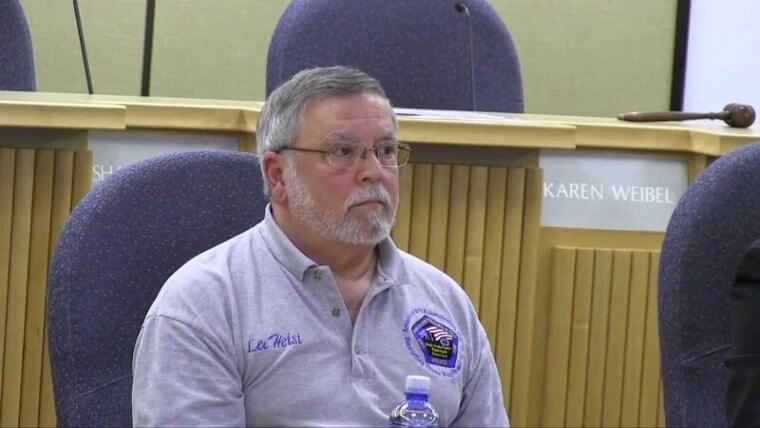 Lee later claimed that he could deal with all of that. But there was one thing in particular that broke his heart and that was the neighborhood's reaction. He claimed that "There were people in the neighborhood who would not let their children play with my children that hurt me more than anything else."
Brenda Heist Was Declared Dead
As we know, when Brenda disappeared, her family suffered both emotionally and financially. The family of four had become a family of three, and they had no form of income and had no idea as to when they would. Seven years had gone by and the police were no closer to finding Brenda than they had been on the day that she disappeared. So Lee found a way to bring their family some closure.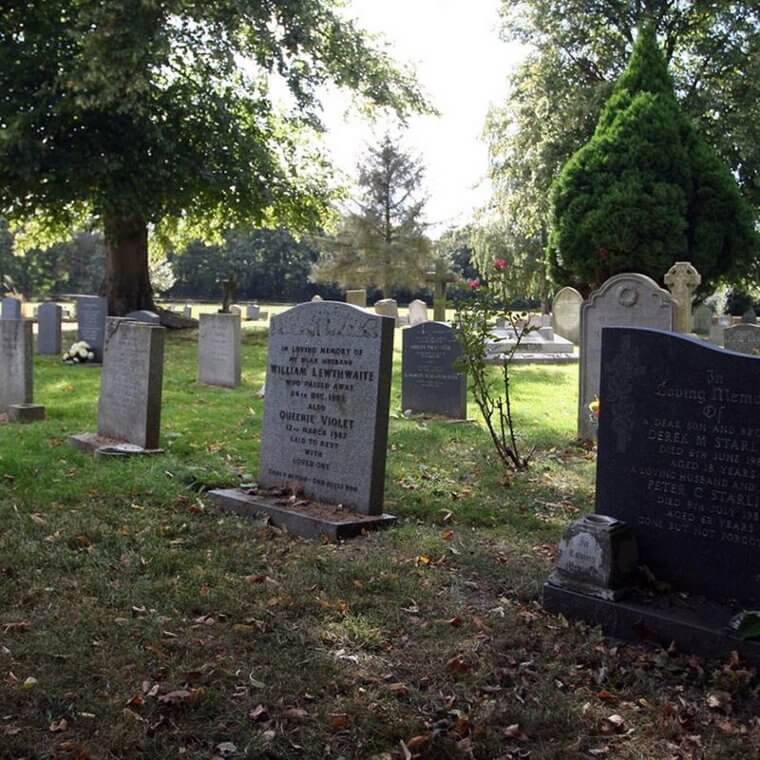 On June 10, 2009, Lee went down to the Lancaster County Court and declared his wife dead. With this declaration, the $100,000 insurance policy in Brenda's name could then be collected and used for the family to get back on their feet. 

She Turned Herself In
Detective Sergeant John Schofield had been assigned to the missing person case and spent hours questioning neighbors, friends, coworkers, family members. But all of them had the same answer, that "there's no way she would have left her children." After years of searching for the missing mother, Brenda's case went cold, until Brenda turned herself in at the Monroe County Sheriff's Office on April 26, 11 years later.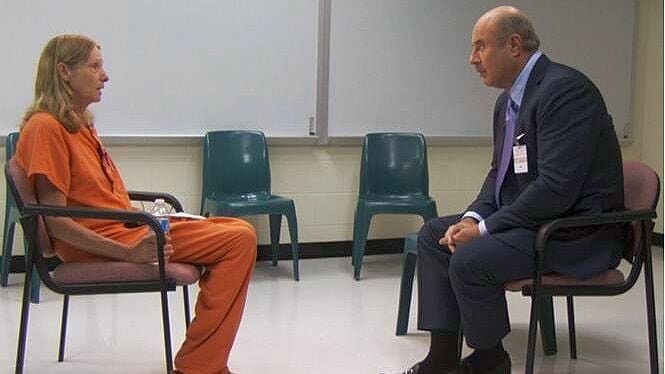 Brenda told police that she was wanted in Pennsylvania and handed them her ID for Brenda Heist. It didn't take long for police to verify her story and dial Schofield's number. When he got the call, he couldn't believe what he was hearing. He had to see it for himself so he got on a plane and flew to Florida.
Her Reappearance May Bring Her Family Financial Ruin (Again)
After Brenda was declared dead in 2009, her family collected her life insurance money. But now that she has reappeared and is no longer declared dead, the family may have to pay the money back—plus interest! The situation that Lee finds himself in is "far outside of the realm of the normal."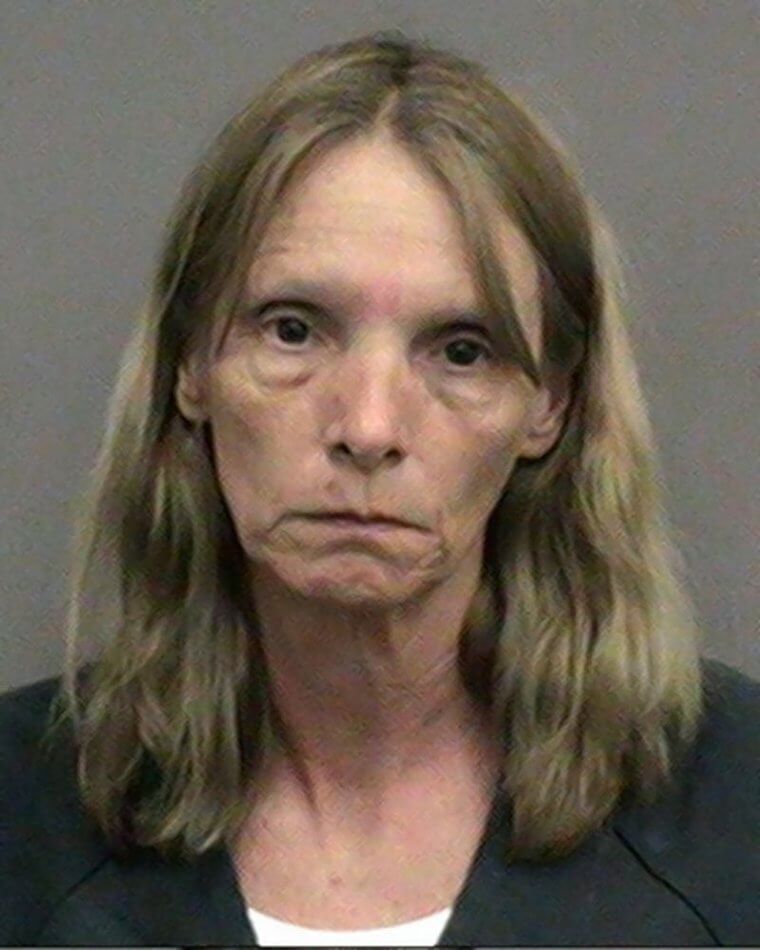 Generally, if a person is in fact alive, the insurance company claims the whole policy amount back plus interest, but a case like this is more complicated and would go to court. Here it would gain public attention and the sympathy of jurors. Lancaster County Attorney John Pyfer spoke on the matter, claiming that he understands both sides. However, in order to get the money back, the insurance company would need to prove that Lee knew that his wife was alive the whole time. 

What Happened to Brenda Heist?
Brenda worked as a car dealership bookkeeper and spent her free time with her family. But what many didn't know was that on the morning of her disappearance, Brenda and Lee were in the process of getting a divorce. In a desperate attempt to find a new home for herself, Brenda had applied for housing assistance.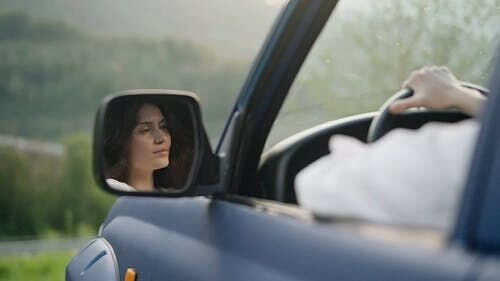 Unfortunately, her application had been denied and Brenda didn't know what to do next. Once her children entered the school grounds, she broke down. While she sat in her car crying, she was approached by three drifters. They asked her what was bothering her and invited her on their journey. But where were they going?
She Made Her Way to Florida
According to Brenda, she accepted the drifters' invitation on a "whim." The "two males and female" were headed to Florida, and to Brenda, any place was better than where she was right now. She told police that she joined them and drove to York, Pennsylvania, where they abandoned her car.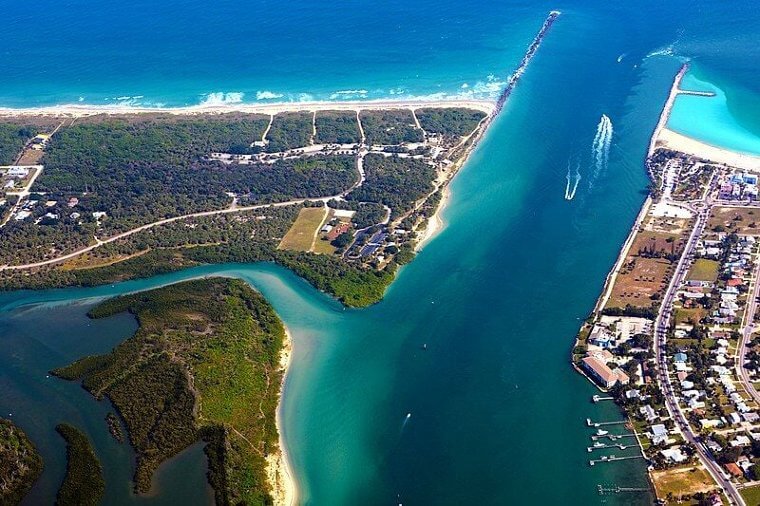 Here they met up with another group who were traveling to Florida. She described them as a "community down there living together." When they finally arrived at their destination, Brenda believed in her heart that her children were better off without her. So she changed her name to Kelsei "Lovie" Smith and began building a new identity for herself. 

Brenda Lied to the Police
When Brenda turned herself in, she told police about her time in Florida. Her appearance had changed drastically over the years so everyone assumed the worst. Brenda knew this and so she told a story to match it. She told police that she had been homeless and finding shelter under bridges and in a tent.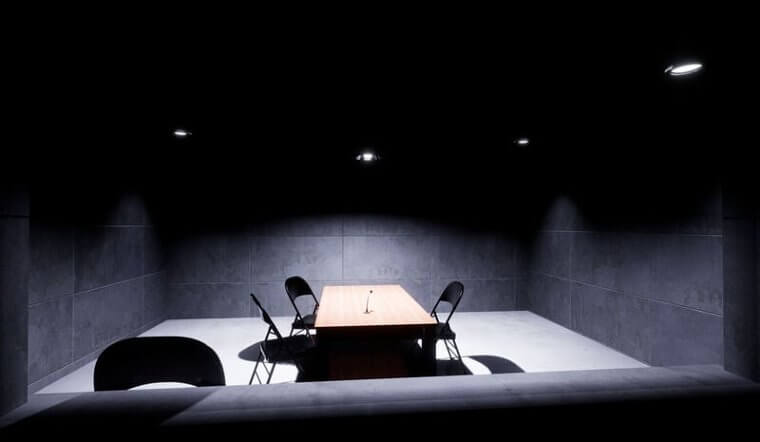 Brenda claimed that the garage bins were her food source and that she had briefly lived with a man in a camper. However, the last two years she had spent on the streets. The more attention that Brenda's case got, the more stories flooded in from people she had met in Florida. It turns out that when describing her last 11 years to the police, she left out that she lived a beach-bum lifestyle, assumed other identities, dated other men, and worked as a housekeeper. But wait, there was more. 
She Found Love on the Streets
Part of Brenda's story was true, she had in fact been homeless for the first two years following her disappearing act, yet she left out the fact that she had ended a long-term relationship with a man. For the next seven years, the couple lived in the camper and made money as day laborers. They would clean boats and do other odd jobs, all of which never required an ID.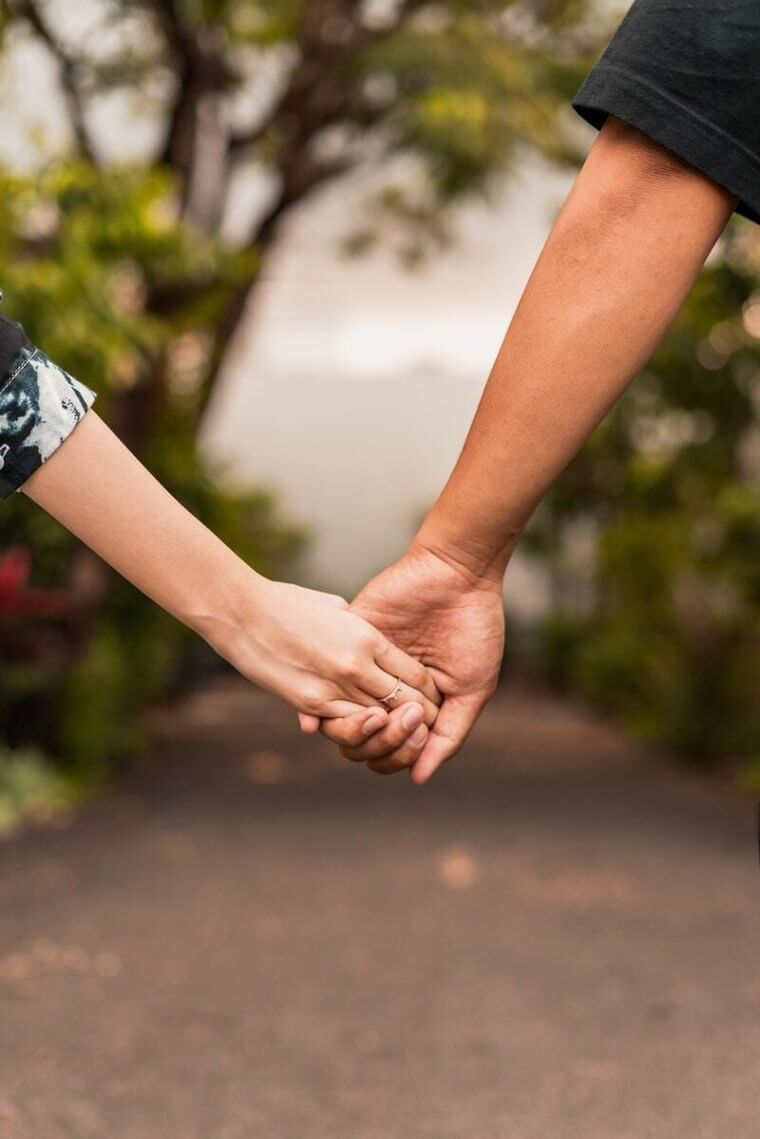 Brenda claimed to have loved the man while they were together, but he had problems that she couldn't handle any longer. The man used to abuse alcohol and pills, a combination that drove Brenda away. After the relationship ended, Brenda found herself wandering the streets once again. According to her ex-partner, when Brenda left, she took all of his money with her.

Making New Friends
One of Brenda's friends from Florida came forward and shared some information about the Heist that she knew in 2010. Sondra Forrester first met Brenda after a neighbor recommended her as a housekeeper. Brenda, who had been going by the name Lovey Smith, would babysit their children. The neighbor spoke highly of her and so Forrester hired her. 
In the beginning, Forrester claimed that they would share small talk and exchange pleasantries. But as time went on, their conversations became more personal. Finally, the two grew close and shared more intimate details of their life, or so Forrester thought.
Brenda Fed People Lies
When the women first met, Brenda told Forrester that she was in a bad relationship with her boyfriend. Forrester said that "She described it as sort of an abusive situation, saying that he was maybe an alcoholic." This part of her story may have been true, considering that she had been involved with a man, but what came next was a web of lies.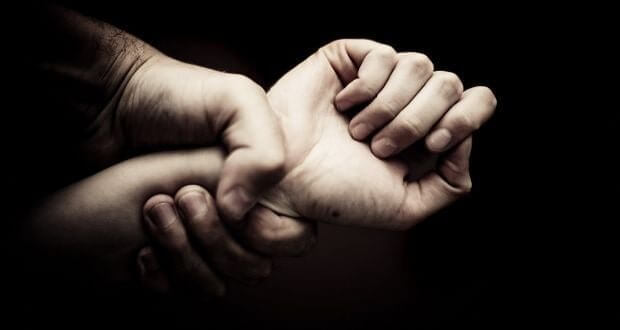 Forrester believed that the woman before her had lived a hard life but it couldn't have been further from the truth. She told Forrester that she never had children, nor did she ever want them. Heist claimed that her mother had died when she was only six years old and that she was a widow. Brenda even told Forrester that "she had been married for, like, 20 years to a man named Lee" but that "he had died."
Brenda Moved In With Forrester
Time passed and the women formed a friendship. Forrester wanted to help Brenda and invited her to move in with her family; Brenda accepted and ended up living there for between 10 to 11 months. According to Forrester, Brenda would use their computer and cell phone daily. She even had a Facebook page and had an active profile on an internet dating site. Forrester said that "She had friends outside of me."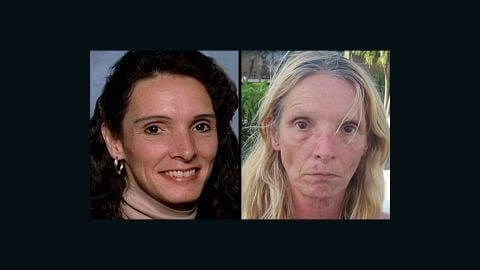 Forrester told police that "we were close, she was a friend, and we did things on weekends." Brenda even played with her three children and referred to them as her "sweeties." Therefore, the family was shocked at the latest photos of Brenda. Forester claimed that during her stay, Brenda looked nothing like the woman who walked into the police station.
Another Twist in the Tale
Just when you thought that things couldn't get stranger, Forrester revealed a chilling detail. During her stay with the Forresters, Heist grew close with one of their sons who just so happened to be around the same age as the one she left behind in Pennsylvania. But he knew her as Miss Lovey. So when her true identity was revealed, Forrester decided to break the news to her son, gently.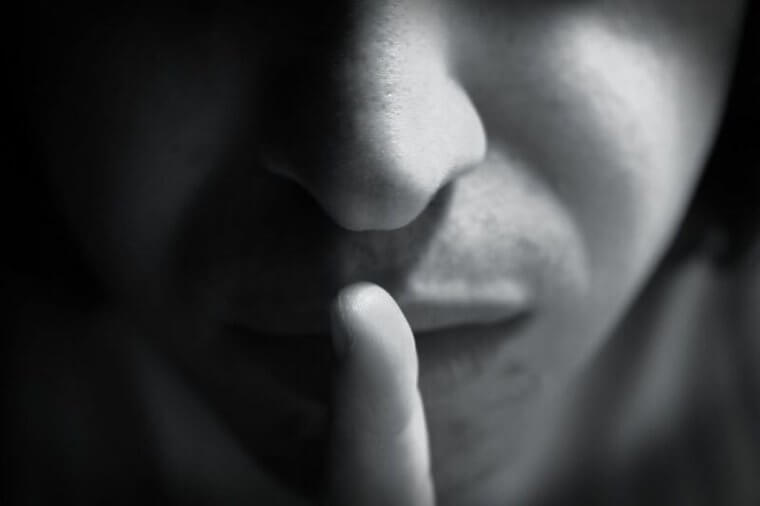 But his reaction wasn't what she had been expecting. He responded by saying that he already knew. Forrester described the encounter with her son saying that "I was stunned that he knew that." When she asked how he knew, the little boy replied with a simple, "Miss Lovey told me."
The Forresters Moved Away
At the beginning of 2012, Forrester broke the news to Brenda that she could no longer live with them. The family was moving in a different direction and unfortunately, it didn't involve her.  But Forrester claimed that Brenda wasn't left out on the streets. She moved in with Forrester's ex-husband and then in with a family that she was working for in Gulf Breeze.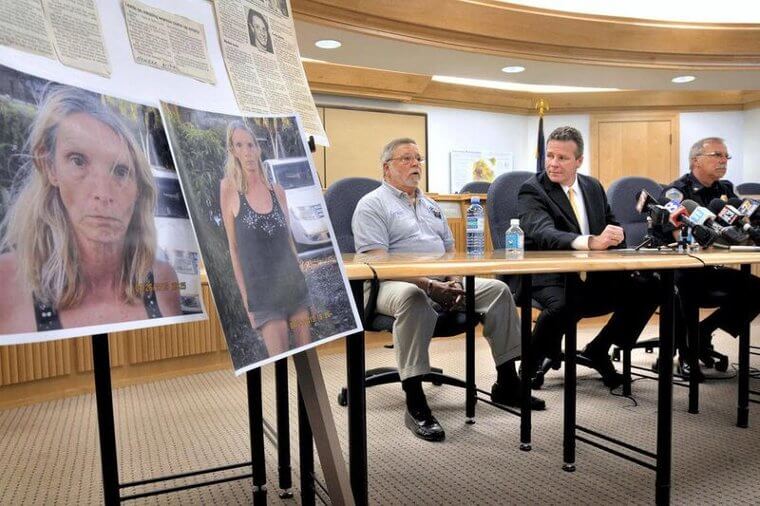 Forrester claims that this is where Brenda had been living " until very recently." Forrester's ex-husband grew worried as Brenda's phone had been disconnected and her Facebook page taken down. But when he arrived at the home, the owner claimed that he hadn't seen her in weeks. 
An Attempt to End It All
Brenda told the police that three days before she turned herself in, she tried to perform an act to end it all. She attempted to commit suicide by swallowing a bunch of sleeping and sinus pills. Much to her dismay, all this did was cause her to throw them all up. Once again, Brenda found herself in a position with nowhere to turn.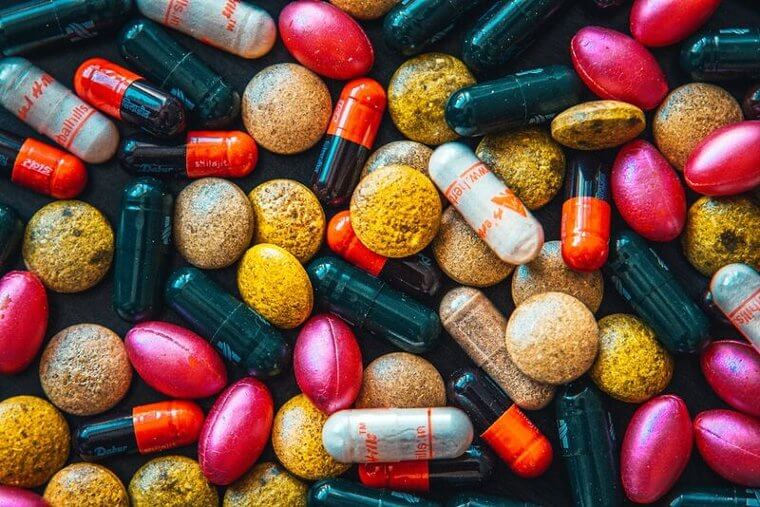 She had no money and had finally grown tired of running. That was when she decided to walk to the police station and reveal her true identity. 
An Emotional Reunion
When Brenda's mother (who is very much alive) heard the news about her daughter, she claimed that she was both stunned and elated. Jean Copenhaver had heard the news of her daughter's reappearance from Lee Heist (whose reaction we'll get into in a bit). Making her way from Texas, all Jean wanted to do was hold her daughter close.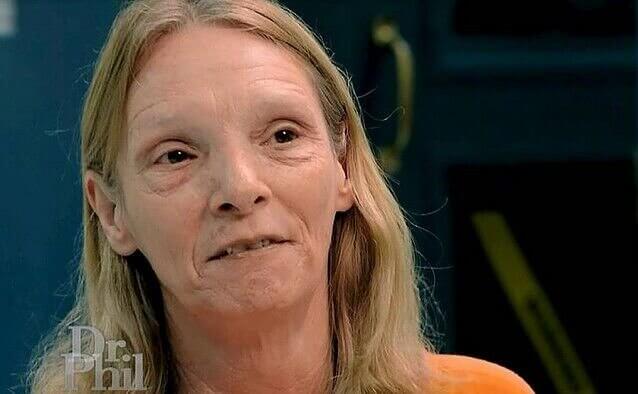 While Brenda told police of her time in Florida, her mother walked into the interview room. Heist cried as her mother held her, telling her that everything was going to be alright. Copenhaver believes that her daughter had a "nervous breakdown." But she wasn't worried about the past, she's focused on getting her daughter the help that she needs and as soon as she possibly can.
A Doctors Opinion on Heist's Behavior
According to Copenhaver, her daughter was under a lot of stress from her divorce and failed assisted living applications. She truly believes that her daughter had a "nervous breakdown" and that she saw running to be her only chance of survival, yet doctors had a slightly different opinion on her behavior.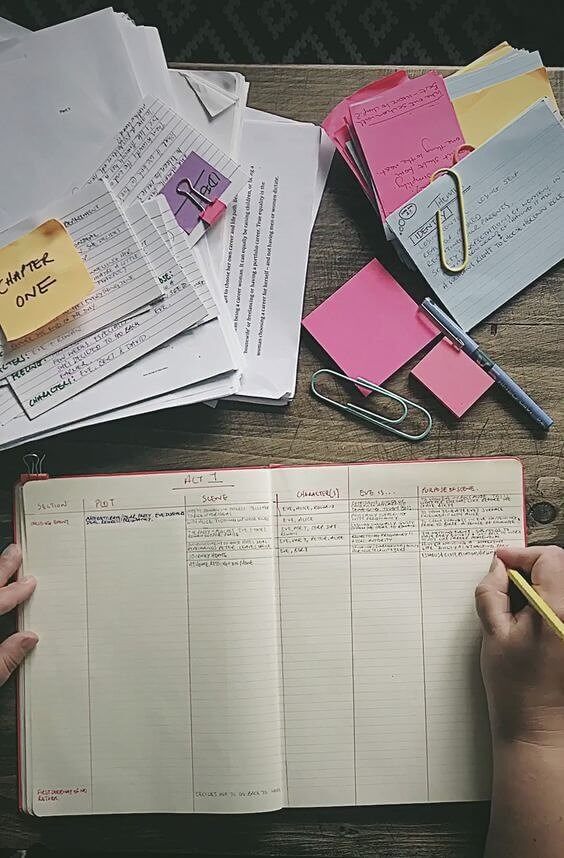 When she was a child, Heist's father was involved in the military. This meant that their family was constantly moving. One doctor believes that this may have left her with issues forming healthy attachments with those around her. Another doctor had a theory that growing up with an alcoholic father left her without being taught coping skills necessary for dealing with life's issues.
What Happened to Brenda?
After Brenda spoke to the police, she was held in prison for a parole violation. According to reports, she had stolen a driver's license from one of the homes that she cleaned in Florida. She was also charged for possession of marijuana and a number of traffic violations. Brenda was also in trouble for forgery and for providing law enforcement with a false name.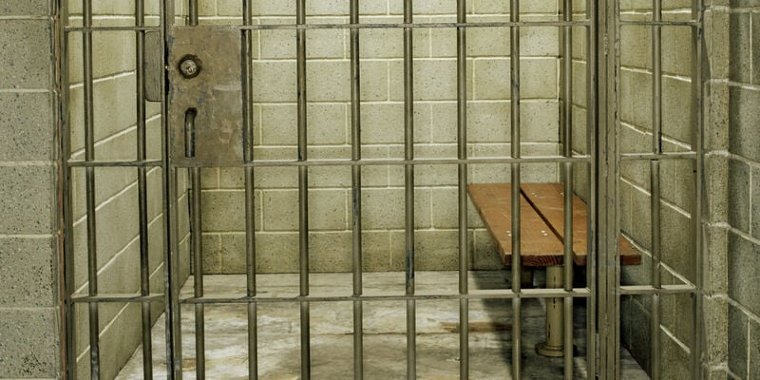 Despite knowing that she was going to be in trouble with the police, Brenda turned herself in any way. Maybe she also made this decision on a "whim."
Her Family Moved On
While Brenda was in Florida creating a new life for herself, her family was at home trying to recreate theirs. When she finally reappeared, Heist's daughter was a 19-year-old freshman at Montgomery County Community College. Her son had recently graduated from West Chester University and is on his way to becoming a police officer. And her former husband, Lee Heist, has since gotten remarried.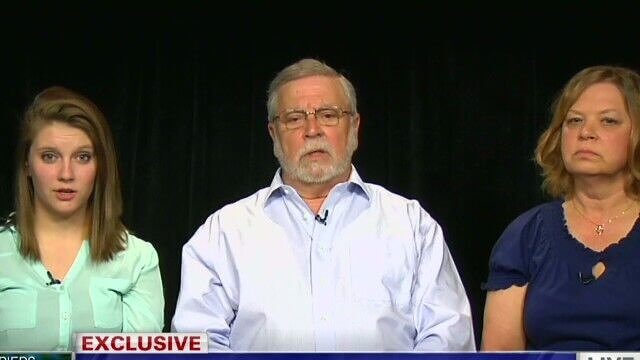 Brenda's daughter wanted nothing to do with her mother, stating that she hopes she "rots in hell." Lee claims that he's allowing the children to make their own decision when it comes to having a relationship with their mother. He told Schofield that "they're adults now, and he's going to respect whatever decision they make."