Charles Manson was a master manipulator and one of the most nefarious cult leaders in American history. While he was a homicidal man, he never personally committed the act of murder. Instead, he groomed a group of young followers to do his deeds for him. In order to be a "chosen one", members were required to dutifully follow the Manson Family rules. Those who he deemed worthy would go on to commit some of the most heinous crimes in history. 
The Man Behind the Manipulation
Born to a prostitute mother who resented his existence, Charles Manson grew from a troubled child into a common criminal before finding his niche as a guru in California's hippie scene. The young men and women who joined him on Spahn Ranch were fiercely loyal to him, ultimately believing in Manson's contrived plan of Helter Skelter.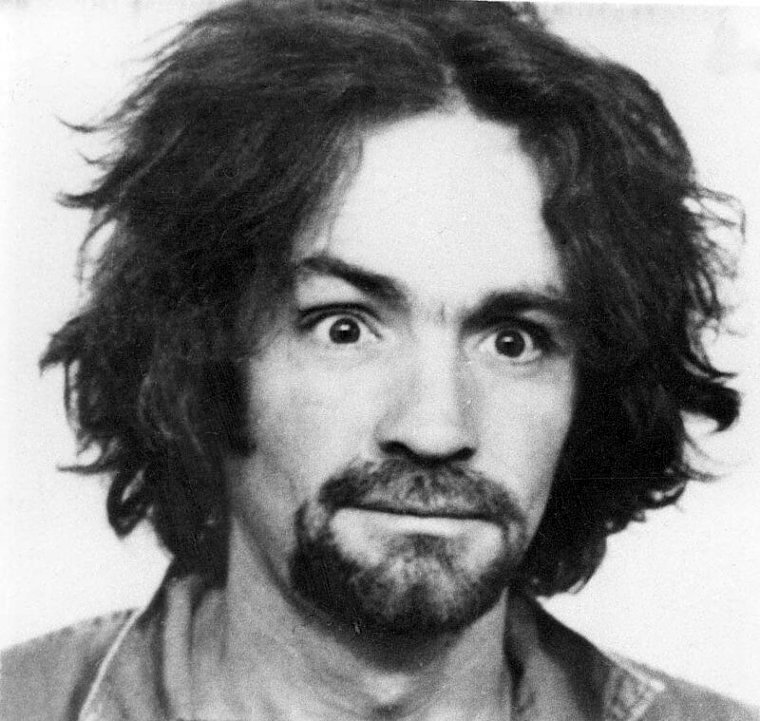 It was Manson's intention to incite a race war by murdering wealthy, well known white people and framing the Black Panthers for the crimes. In his deranged mind, he believed that he and his followers would go into hiding until the race war ended and, with the black community as victors, they would require his assistance to govern. He convinced his members that ultimately he would emerge as the leader of the people. Because of his manipulation and his depraved rules, the Manson Family happily agreed to help him carry out the barbaric acts needed to incite the war. Let's explore the rules.
The Daily Sacrament
Some may think that Manson's ideas would be a red flag to those who heard them, however, if someone is tripping on hallucinogens every day, all day, their way of thinking becomes quickly skewed. Manson was well aware of the effects LSD would have on his followers, so he began to use it as a tool to manipulate their thinking. In order to maintain their position in the Manson Family, the members were required to take a daily sacrament of LSD.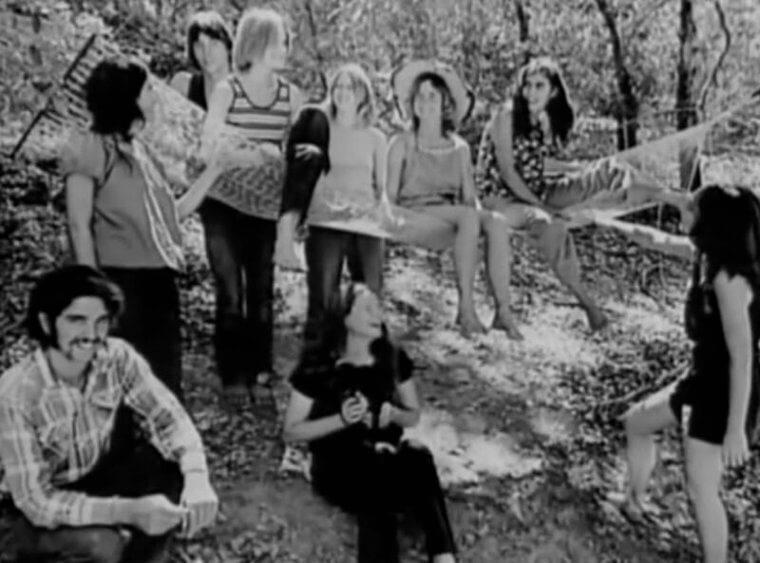 Not only did the LSD allow them to be more open to his conspiracy theories, but it also further convinced them that Manson was, in fact, truly a god. In 1971, during court testimony, Manson follower Brenda McCann claimed that she witnessed him breathe life back into a bird. She went on to claim that she was convinced that Manson could communicate with animals and read the minds of the Family members.
Communal Breast Milk
Because there were children and infants in the Family, Manson required that they all share the parenting duties, including breastfeeding, regardless of who the biological parents were. Now, this was relatively normal throughout the hippie movement whose belief was "it takes a village to raise a child". Even so, Charles Manson and his followers took the concept to a whole new level.
When Manson follower Sandra Good was incarcerated for credit card theft, the adults would take turns visiting her in order to breastfeed. Former family member Dianne Lake was one of the members who nursed from her. Lake later stated, "It didn't seem unnatural to partake of her baby's food because we were helping her maintain nourishment for one of our own".
Sexual Coercion
Sexual coercion played a very large part in manipulating and controlling the young and confused teenagers that were members of the Manson Family. Charlie would send Paul Watkins out to recruit females off the streets of Los Angeles. Watkins was a 19-year-old handsome and charming guy who had no problem attracting girls and convincing them to go out to the ranch. Once they arrived, Manson would seduce them whether they liked it or not.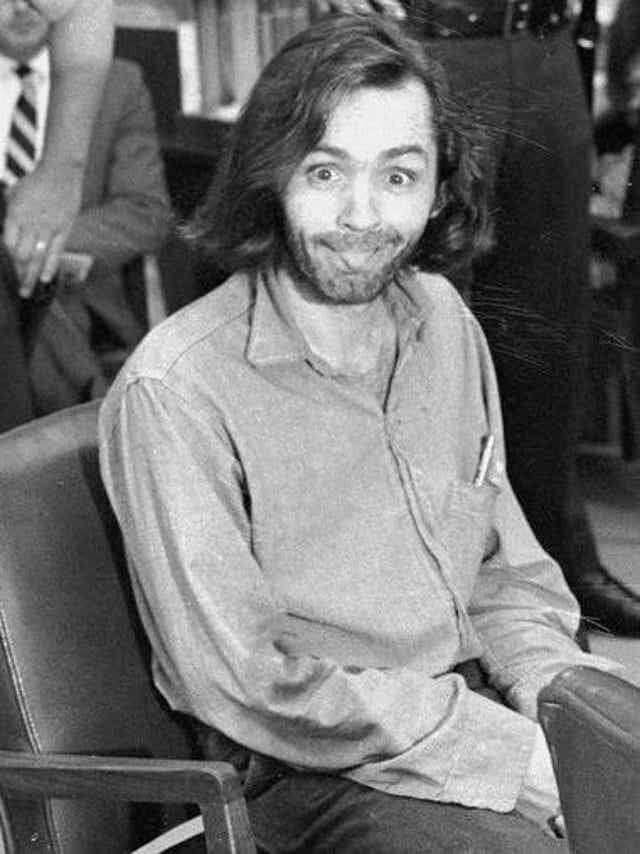 As his family grew larger, Manson would initiate orgies by dancing around the room removing his clothes which prompted his followers to do the same. He would have them play the game of taking 12 deep breaths with their eyes closed, all the while encouraging everyone to rub up against one another. If anyone showed any type of reluctance, Manson would become violently angry, showing the darkness which resided inside of him.
Thinking and Daydreaming Were Forbidden
As Charles Manson became increasingly paranoid, he also became increasingly violent. It was usually the women in the family that took the brunt of his beatings. Manson wanted complete control and because of his paranoia, his angry and violent outbursts escalated. However, in the form of a true abuser, just seconds following a severe beating the master manipulator would kindly comfort the victim, causing them to question the entire encounter and ultimately blame themselves.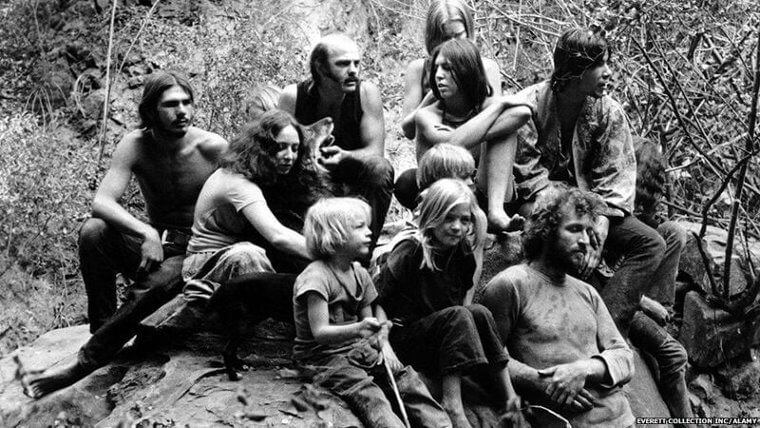 Manson's reasonings for the violent attacks varied, however, one sure way to suffer a beating was to appear as if you were in deep thought or daydreaming. The deranged leader did not want his followers to have clear and rational thoughts that may allow them to question his motives. Though his family was completely devoted to him, by 1969, Manson became even more paranoid about losing control, causing the violence to become much more severe.
Menial Labor and Sexual Favors Paid the Rent
Charles Manson and his family took up residence at the rundown Spahn Movie Ranch just outside of Chatsworth, CA. When they arrived in the late 1960s, the ranch was still being "run" by its lonely and blind 80-year old owner George. Manson offered the old man a deal; in exchange for the free use of the land and its buildings, the followers would take care of menial tasks and provide him with sexual favors.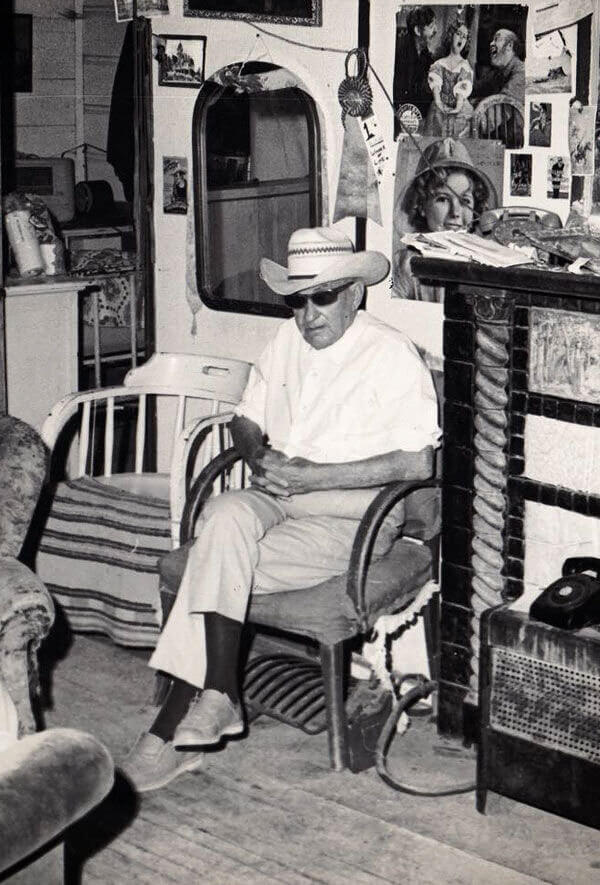 Manson selected Lynette "Squeaky" Fromme to be George's "eyes" as well as his sexual partner. With the free reign of the Spahn Ranch, Manson was able to create his communal bubble away from the rest of the world. Separated from a "normal" life, his followers would have zero contact with their friends and family and remain cut off from society, as well as outside influences, the perfect scenario to control their thoughts and actions.
Absolutely No Doctors
A common tactic to control others is to separate them from any outside influences, a tactic of which Manson was well aware. Any contact with the outside world was absolutely forbidden, so seeking medical help from a doctor was out of the question. With sex being another of Manson's tools for manipulation, the pregnancy rate amongst the female family members was quite high.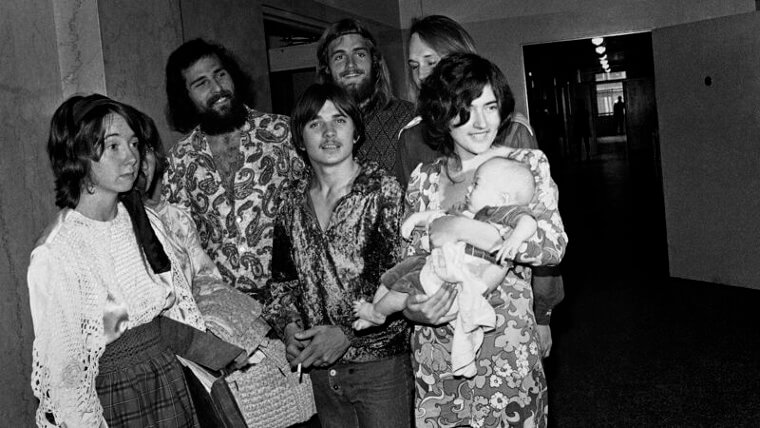 The women were encouraged to have children so when someone became pregnant, it was cause for celebration. When it came time for childbirth, it was up to the other members of the family, no matter how inexperienced or sober, to assist in the delivery. Typically Manson would claim to be the father and took his role seriously as being the one to cut the cord. No scissors needed, he was happy to improvise using either a guitar string or his teeth.
Preparation Was Key
The Beatles' White Album, particularly the song Helter Skelter, somehow translated to Charles Manson as a message to incite a race war and prepare for the apocalyptic aftermath. He listened to the album over and over, each time gaining more insight as to his mission. Obviously, this was all concocted in his deranged mind; even so, he felt he had to prepare his family for the days to come.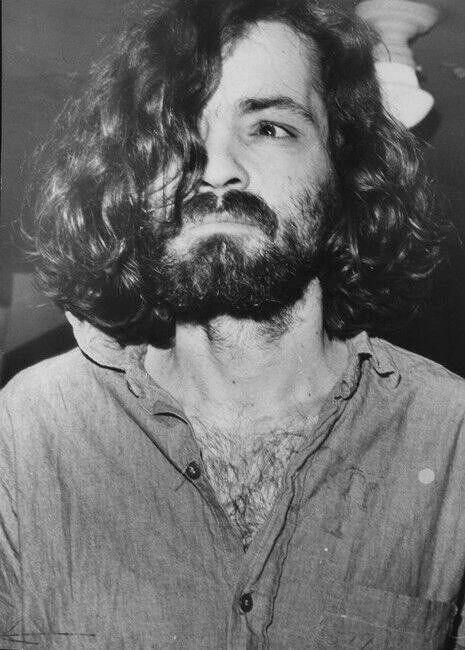 One way to prepare was to send his followers on "Creepy Crawl" missions to randomly selected homes in the Los Angeles area. During the mission, the selected family members would break into homes during the wee hours of the morning while armed with knives. Their mission wasn't to steal anything but rather make their presence known by rearranging the furniture and their belongings while the family slept. The end goal was to destabilize the homeowners' sense of security.
Men First
Charles Manson wanted the women in his Family to be thin, not just fit, but dangerously skinny. In order to mandate his desires, he made a rule regarding the food. It was the task of the women to prepare the meals and serve the men first. It was only after the men devoured as much as they wanted that the women would have a chance to partake in the meal.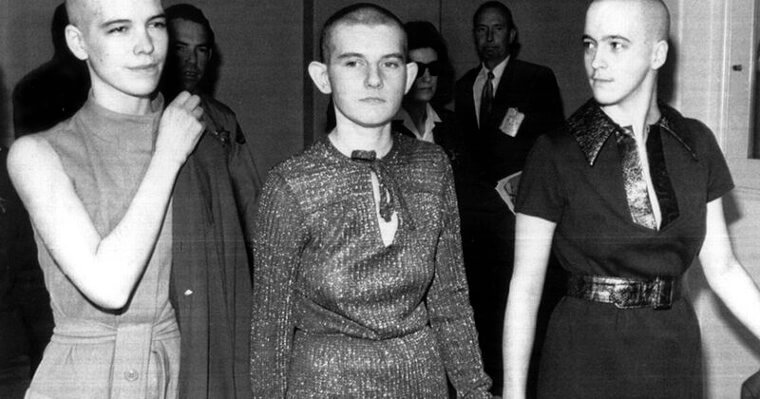 With money being very tight, oftentimes, there was no remaining food left for the women to eat. In addition to this new rule, the girls at Spahn Ranch knew that if Manson thought they had gained weight there would be a price to pay in the form of a beating. In order to avoid Manson's wrath, the women made a pact to purge their food after every meal, resulting in multiple cases of bulimia throughout the community.
No Need for Glasses, Watches, Clocks, or Books
For someone so insane, Manson certainly was calculated in determining what his followers could and could not have. Watches and clocks were strictly forbidden, so aside from the sunrise and sunset, the family never really knew the time of day. Books were also banned from the ranch, as an attempt to discourage alternative thinking.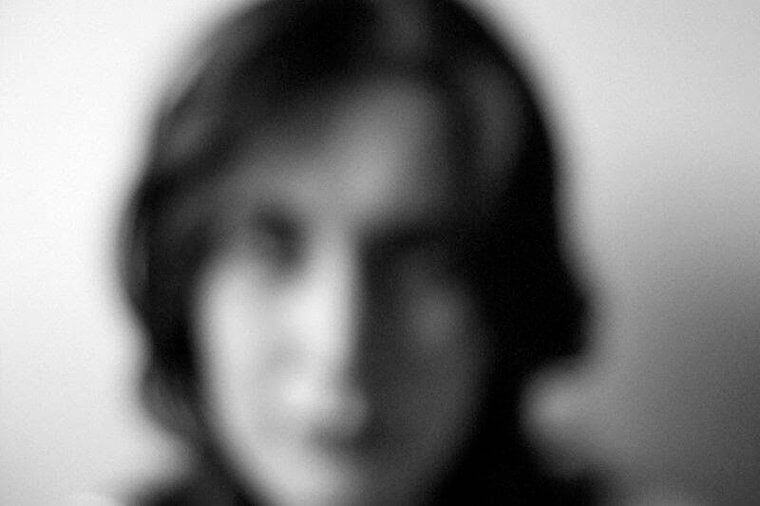 Lastly, the twisted cult leader forbade eyeglasses, those with poor vision would just have to live life in a blur. In Charlie's opinion, the state of their vision was the natural way they should see the world, so if someone had poor vision, they were meant to see the world in a blur. As the new members arrived, Manson would confiscate their glasses, watches, clocks, and books in order to assert his control and further distance them from outside life.
Say Goodbye
In order to be accepted into the Manson Family, potential members were required to relinquish any form of themselves that existed in the outside world. They would no longer have an ego, a past, or preferences. They were also required to relinquish relationships; friends, family, or lovers who were outside of the group no longer existed.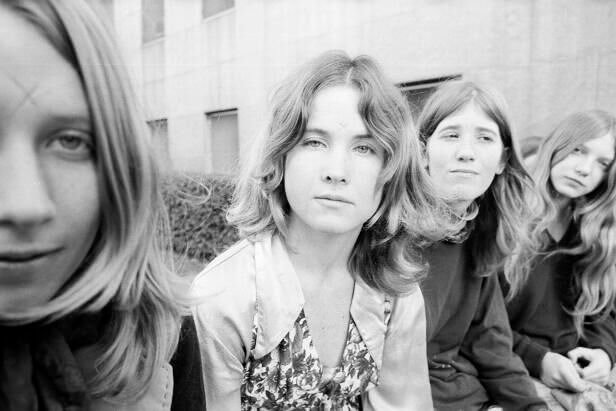 The majority of those recruited to the ranch were young teens from broken homes or abusive backgrounds so acting as though they had no past was often a relief. Manson acted as a problem solver, a mentor, and a caretaker so for the majority of impressionable kids who were desperate for love, he became their savior. Former follower Patricia Krenwinkel explained her frame of mind at the time by saying, "I never, ever developed a sense of who I was...I wanted to please. I wanted to feel safe. To feel like someone was going to care for me. I hadn't felt that from anyone else in my life".
The Murders
On August 9, 1969, several members of the Manson Family broke into the home of actress Sharon Tate and film director Roman Polanski. Polanski was not in the home as he was working on a film in Europe. Sharon Tate, who was eight months pregnant at the time, was entertaining several friends: stylist Jay Sebring, coffee heiress Abigail Folger, and Folger's boyfriend Wojciech Frykowski. Also on the grounds was 18-year-old Stephen Parent, a close friend of the home's caretaker.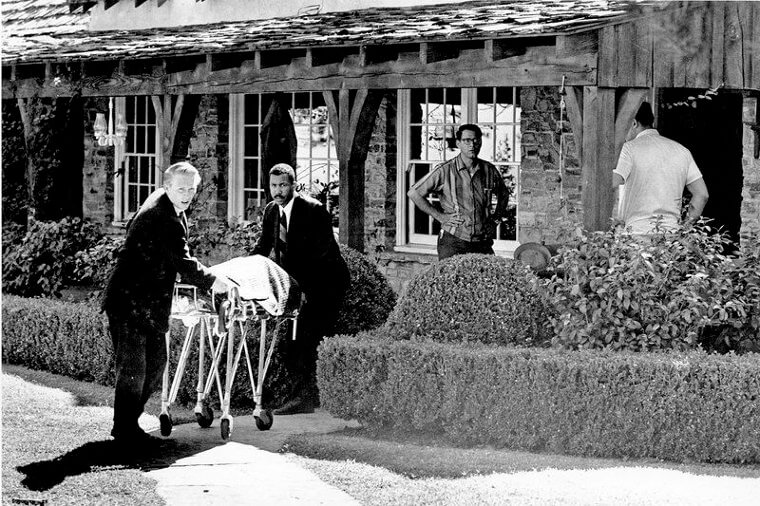 Every person in the home and on the grounds was brutally murdered, including Sharon Tate's unborn child, whom she begged them to spare. The motley crew then spelled out Helter Skelter on the walls in the victim's blood. As if this savage attack wasn't enough, the following night the members of the Family broke into the home of supermarket executive Leno La Bianca located in Los Feliz. They brutally murdered La Bianca and his wife Rosemary, leaving their calling card spelled out in blood once again.
Deadly Friends
Prior to the La Bianca and Tate murders, members of the Manson clan took the life of musician Gary Hinman and stuntman Donald Shea. Hinman lived in a house in Topanga Canyon and had a somewhat open-door policy for friends in need. He was tortured for days before finally being stabbed to death by Bobby Beausoleil. Donald Shea often worked at Spahn Ranch as a ranch hand.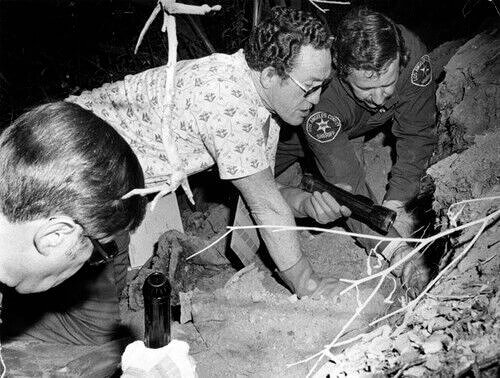 In Manson's paranoid mind, he blamed Shea for a police raid that had occurred and ordered Tex Watson to do away with him. Though prosecutors could not prove that Manson was an active participant in any of the murders, they were able to convict him on seven counts of first-degree murder because he had orchestrated the crimes. The lives of the victims and the young members of the Manson Family would be forever altered because of their affiliation with Manson. Who were these impressionable people?
Leslie Van Houten
Growing up in a middle-class family in Altadena, California, Leslie Van Houten became somewhat rebellious at the age of 14 after her parents divorced. She began using drugs, and by the age of 17 found herself pregnant. When her mother forced her to abort the pregnancy, their relationship soured and Van Houten became even more distant from her family.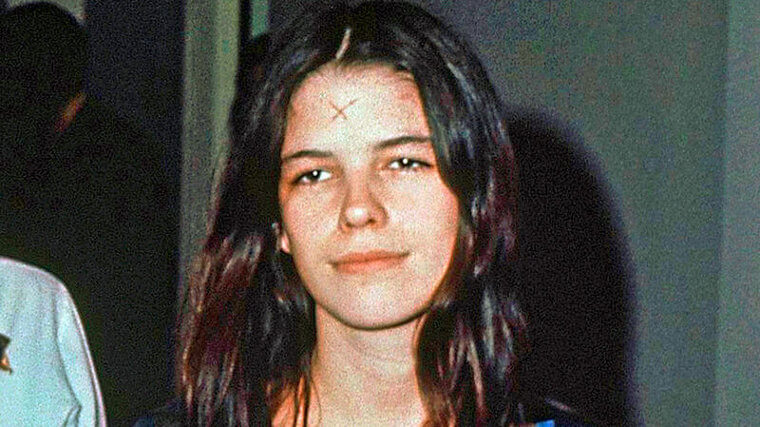 Even so, she seemed to get back on the right track; she was voted prom queen and began attending classes to become a secretary after high school. Van Houten became increasingly enamored by the hippie lifestyle, eventually choosing that route. In 1968, while at a commune in Northern California, the 19-year-old met Charles Manson and agreed to join the Family.
Van Houten, along with several other members, participated in the killing of the La Biancas by holding Rosemary down as Tex Watson stabbed her. Of the 47 wounds Rosemary sustained, Van Houten admitted to inflicting one post-mortem. She was convicted of murder and sentenced to death in 1971, however, her sentence was commuted to life in prison just a year later.
Charles "Tex" Watson
Charles Watson grew up in a small town in Texas and in the early 1960s worked as a baggage handler for Braniff Airlines. One of the perks of his profession was access to free airline tickets which he used to fly to Los Angeles to visit an old friend from college. After several visits, Watson decided to make the move to the Golden State in 1967. While living in Malibu, Watson randomly picked up a hitchhiker who was actually Dennis Wilson of the Beach Boys.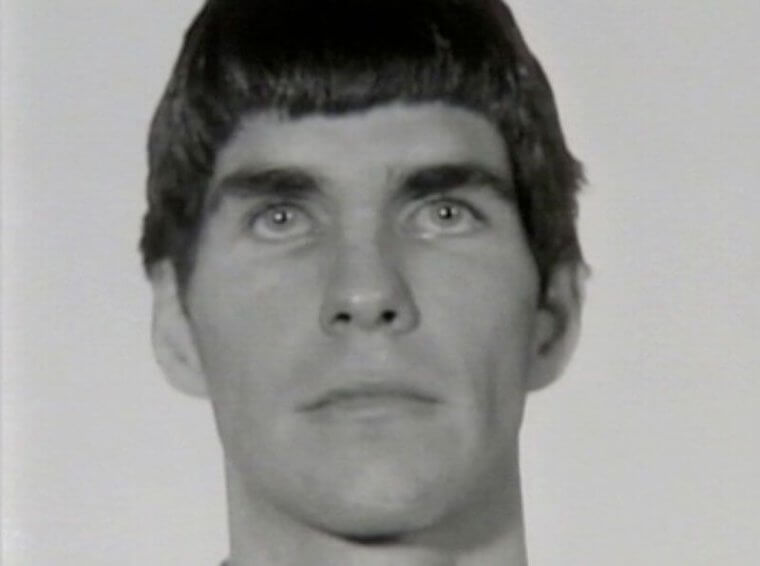 To repay the favor, Wilson invited Watson to his home where he was also entertaining Charles Manson. The two got to talking and soon Tex was a part of the Manson clan. Charles "Tex" Watson may have been the most vicious member of the Manson Family. He became Charlie's right-hand man and participated in both the Tate murders as well as the La Bianca murders. He was also active in the murder of ranch hand Donald Shea. Watson was sentenced to death in 1971, however, his sentence was also commuted to life in prison just a year later.
Patricia Krenwinkel
The shy and quiet daughter of an insurance salesman and a stay-at-home mom in Los Angeles, Patricia Krenwinkel was an unlikely candidate for the hippie culture. However, in 1967, when she moved in with her sister in Manhattan Beach, she happened to meet Charles Manson and quickly became enamored. After traveling together for several months, Krinwinkel agreed to join his commune.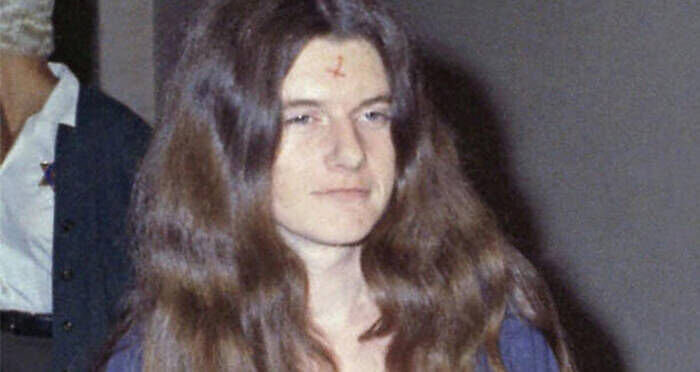 By the age of 21, she had become a devoted follower and key member of the Manson Family who was happy to participate in Manson's gruesome plans for Helter Skelter. She admitted that she was the one responsible for killing Abigail Folger, stabbing her first in the living room and then chasing her out into the yard to finish the job. She also participated in the La Bianca murders by stabbing Leno with a fork and writing "Death To Pigs" in blood on the wall of the home. She was sentenced to death in 1971, with her sentence being commuted to life in prison in 1972.
Susan Atkins
Born in San Gabriel, California, Atkins grew up in San Jose. At 15 years old, her mother died from cancer, leaving her father so grief-stricken that he turned to alcohol to numb his pain. By 1967, her father abandoned Atkins as well as her younger brother, leaving the two to fend for themselves.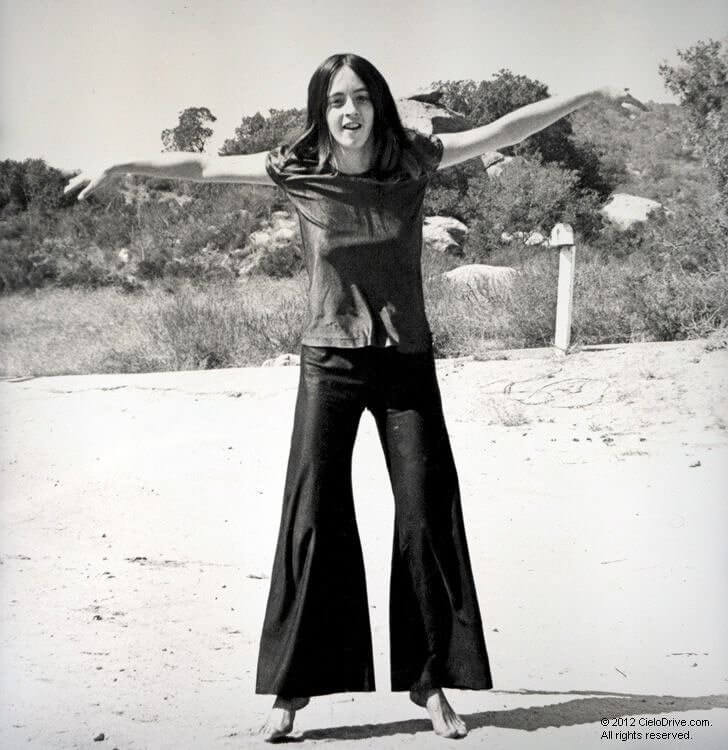 However, at such a young age, the pressure was mounting. In her junior year of high school, Atkins dropped out and moved to San Francisco where she met Charles Manson. Susan Atkins was involved in the torture of Gary Hinman. While she didn't actually kill him, she did hold him hostage for two days prior to the murder and wrote "Political Piggy" with his blood on the living room wall. She was also present during the Tate murders and wrote "Pig" on the front door of the home. On the night of the La Bianca murders, she acted as a lookout in the car. She, too, received a death sentence which was commuted to life in prison.
Bobby Beausoleil
Bobby Beausoleil was born and raised in Santa Barbara, California to working-class parents. He was one of five children, and would often act out in order to get attention. At the age of 15, he was sent to Los Prietos Boys Camps for ten months as a punishment for running away and a series of juvenile pranks.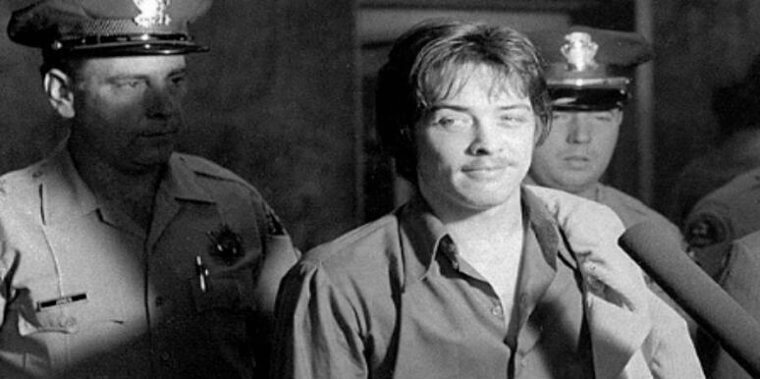 When released, he became a drifter between Los Angeles and San Francisco, playing in multiple rock bands between 1965 and 1967. By 1968, he was living in Topanga Canyon as a guest of Gary Hinman, who he would later murder. It was there that he met Manson and became a part of the gang. After the death of Gary Hinman, Beausoleil was tried and convicted for his murder and sentenced to death. As with the others, his sentence was also commuted to life in prison in 1972.
Steve "Clem" Grogan
Steve Grogan was a high school dropout who was employed at the Spahn Ranch doing various odd jobs before the arrival of the Manson Family. When he began his employment, he and ranch hand Donald Shea became fast friends. When Manson and his family arrived, they recruited Grogan to join them in the commune and he was happy to accept, leaving Shea as the outsider.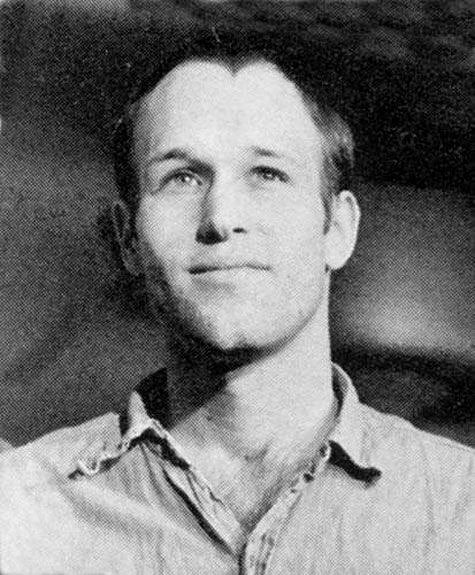 Because they found him to be scatterbrained, they soon began to refer to him as "Scramblehead". Grogan was not a participant in the Tate/LaBianca murders, instead, he and others were sent to murder an actor who were friends with a fellow family member, Linda Kasabian. Kasabian, out of concern for her friend, intentionally led them to the wrong house so the actor's life was spared. Grogan did participate in the murder of his one-time friend Donald Shea in August 1969. Because he helped the authorities recover the body in 1977, he was given early release from prison in 1985.
Lynette "Squeaky" Fromme
Born in Santa Monica, California, Lynette Fromme was a smart student and a well-known dance troupe. The family relocated to Redondo Beach when Fromme was in high school. Though she began experimenting with drugs, she graduated from high school and enrolled in college. Just two months after enrolling, she dropped out of school and began living on the streets of Venice where she met Charles Manson.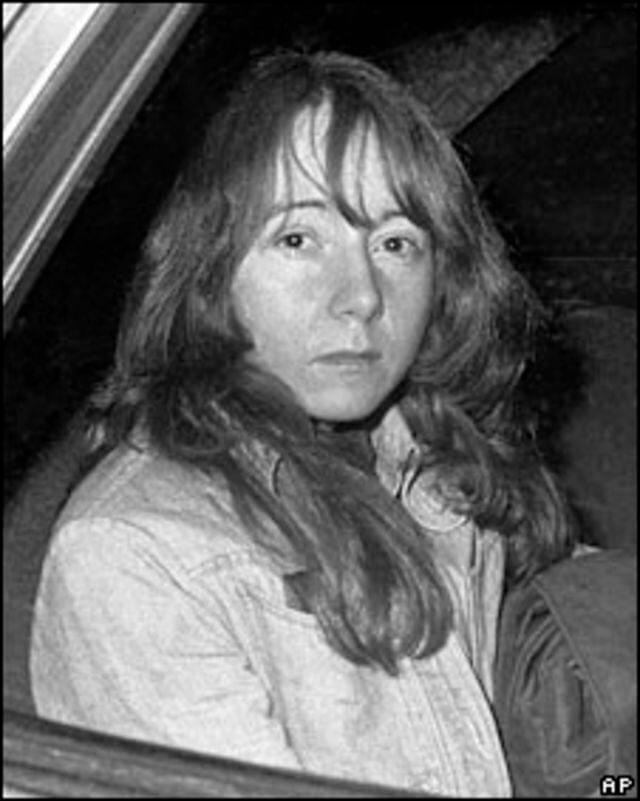 After joining the Family at the ranch, Lynette was assigned as the companion to elderly George, who then nicknamed her "Squeaky" because of the noise she would make when he touched her. Fromme did not participate in any of the Manson murders, however, years later, when she was 26, she was sent to prison for the attempted assassination of President Gerald R. Ford. After pulling a gun on him, she was detained by the secret service, and though there was no bullet in the chamber, the prosecutor proved that the intent was there. She was sentenced to life in prison.
Linda Kasabian
Linda Kasabian was raised in New England but due to an ill-fitted relationship with her step-father, she dropped out of school at 16 and left home. By age 18, she was married to her second husband, Robert Kasabian. After a brief separation, Robert asked that she and their daughter come to Los Angeles where they lived in the hippie communes of Topanga Canyon.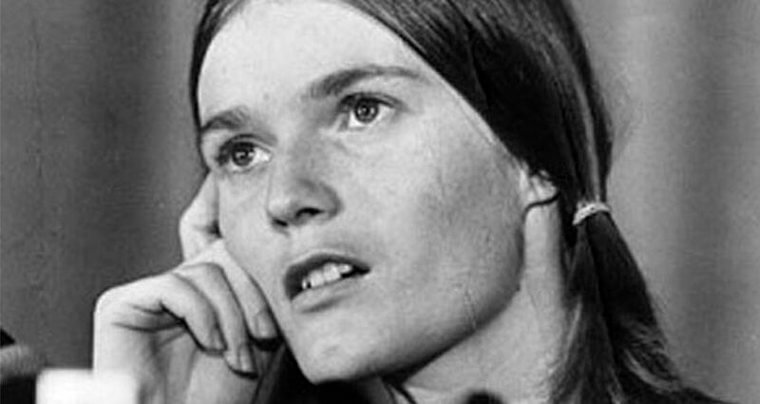 When her husband left her for a trip to South America, her friend Catherine Share introduced her to the Manson Family. Kasabian was the only member of the family who had a valid driver's license, making her role the driver. She testified later that she tried to stop the killings, and was also asked to drive to the apartment of an actor she knew so that he could be killed, but intentionally pointed out the wrong address. Kasabian fled the ranch two days after the murders and later turned herself in, becoming the prosecution's key witness, for which she received immunity.
Bruce Davis
Born in Monroe, Louisiana, Bruce Davis was accomplished in academics. He was editor of his high school yearbook and after graduation went on to attend the University of Tennessee. In 1962, he left the south and headed out to California. He traveled the west coast for a few years, working odd jobs, and in 1967 became friends with Charles Manson, Mary Brunner, Lynette Fromme, and Patricia Krenwinkel while traveling in Oregon.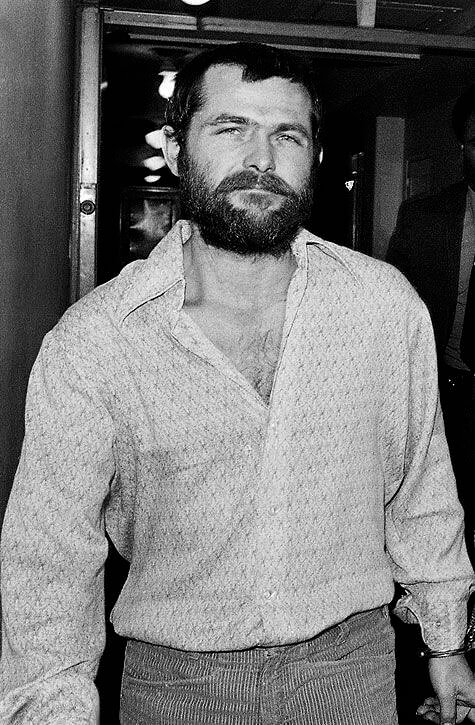 In 1969, Davis returned to California and rejoined Manson and his crew. While he was not involved in the Tate/LaBianca murders, he was present when Manson threatened Gary Hinman by cutting his left ear, which subsequently led to his stabbing by Bobby Beausoleil. Davis also participated in the murder of ranch hand Donald Shea. Davis went into hiding when the manhunt began, but eventually turned himself in on December 2, 1970. He was convicted for his role in the murder of both Gary Hinman and Donald Shea.
Mary Brunner
Mary Brunner was one of the very first members of Manson's followers as well as the mother of one of his children. A Wisconsin native, Brunner first met Manson in Berkeley, where she worked as a library assistant. Manson moved in with Brunner and soon suggested that they add additional women to the mix, a serious indication of where things were headed. The couple welcomed their son Valentine Michael to the world in 1968 and soon set up shop at the Spahn Ranch together.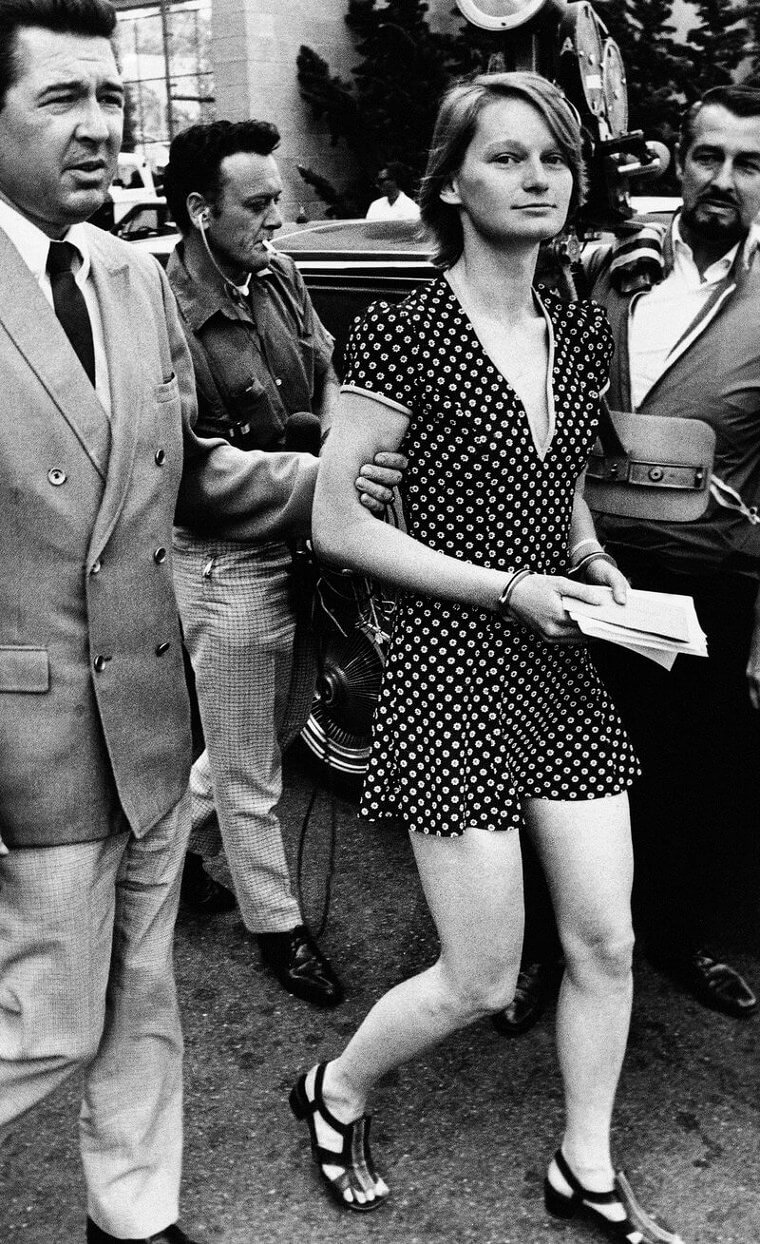 Brunner along with Susan Atkins both held Gary Hinman hostage prior to his stabbing by Bobby Beausoleil. Even so, she was not convicted as she received immunity for testifying against the others. Though she was supposed to participate in the murders on Cielo Drive, she and Sandra Good were arrested hours before the killing for using stolen credit cards. She did spend six years in jail for the burglary of the Hawthorne Surplus Store, but was released in 1977 and has since led a quiet and reclusive life.
Sandra Good
Born in San Diego, California, Sandra Good was the daughter of an aeronautical engineer. She graduated from Point Loma High School and went on to attend California State University Sacramento, the University of Oregon, and San Francisco State College over the course of seven years. In 1968, she paired up with the Manson Family and made the move to Spahn Ranch.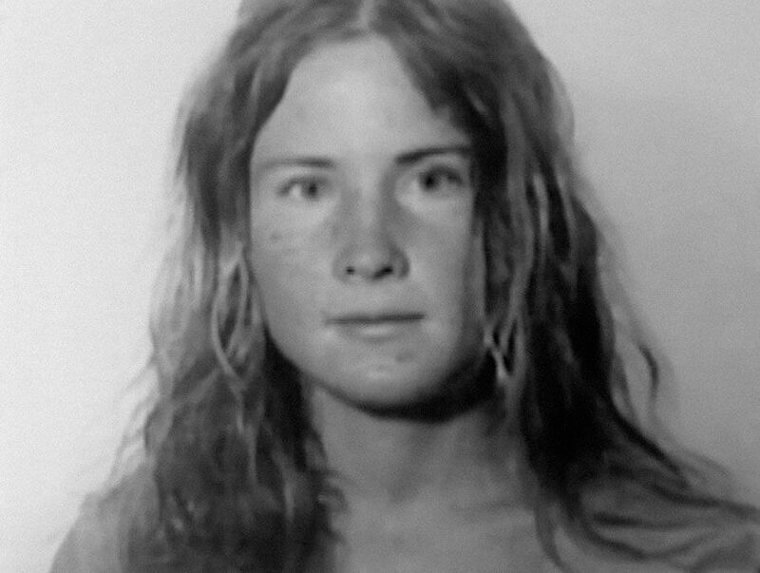 Good was not involved in the Tate/LaBianca murders because she and Mary Brunner had been arrested earlier that day using stolen credit cards. She remained loyal to Manson, however, until she was arrested in 1975 for sending over 200 threatening letters. She was sentenced to 15 years in prison, but only had to serve ten. She remained obsessed with Charles Manson even after her release in 1985, moving across the country to be closer to him even though visiting privileges were denied.
Paul Watkins
Paul Watkins was raised in Thousand Oaks, California and enjoyed attending church and outdoor activities. By the time he entered high school, his musical interests became his passion. With music at the forefront of his mind, he dropped out of high school and became a drifter. He first met Charles Manson at a home in Topanga Canyon.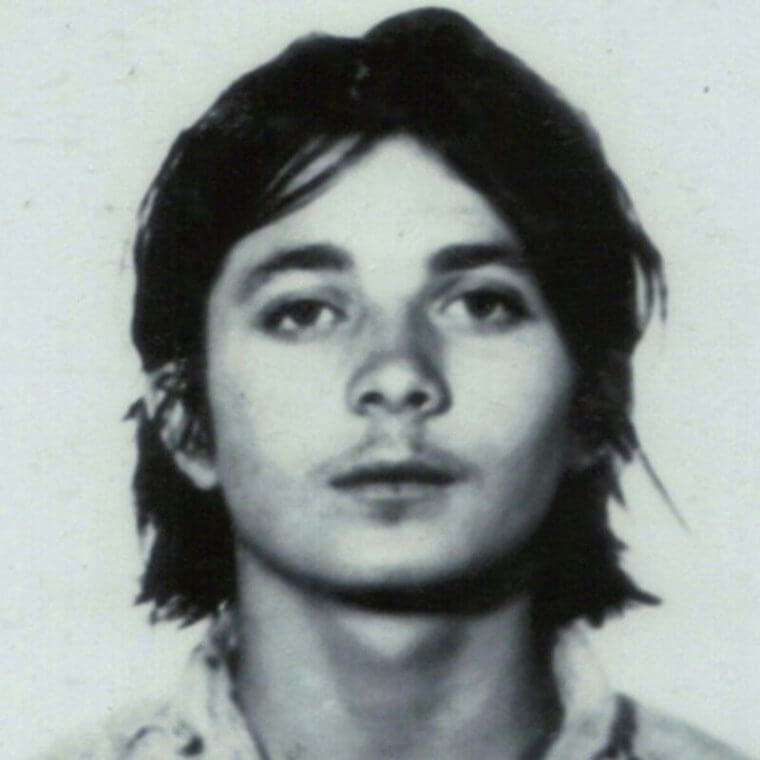 Though he did hang out with the Family and recruit teenage girls to come back to the ranch, he was not someone who was devoted to Manson like all of the others were. Watkins had no participation in the Manson murders as he was visiting Death Valley when they occurred. He was, however, a key witness whose testimony gave the investigators and the prosecution Manson's motivation behind the crimes. He explained the theory behind Helter Skelter, ultimately proving that Manson was the mastermind behind the crimes. He continues to renounce Charles Manson to this day.
What Shaped Charles Manson Into the Monster He Became
Why are people so curious about Charles Manson? His name has become sensationalized, even if for all the wrong reasons. Perhaps we can't help but be intrigued by a human who is extremely different from ourselves, a man whose path went so wrong. Someone willing to commit the atrocities that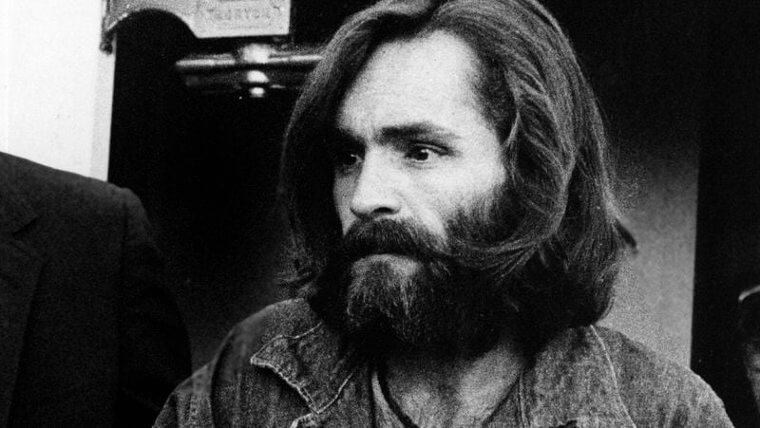 Manson did is bizarre, and therefore we yearn to learn about this person even though it ironically makes this evil person more popular. While we'd never condone his deeds, Manson's story can't help but be shared. His name is one of the most recognizable in the world, no matter how sick it makes us hear it. A sociopath, cult leader, convicted murderer, and leader of the Manson Family, Manson has long been a heavily discussed figure.
A Child Is Born
Charles Manson started out as an innocent little babe, just like the rest of us, even if he did turn out to be quite alien later in life. When 16-year-old Kathleen Manon-Bower-Cavender gave birth to a son on November 12th, 1934, at the University of Cincinnati, the child was not immediately given a name.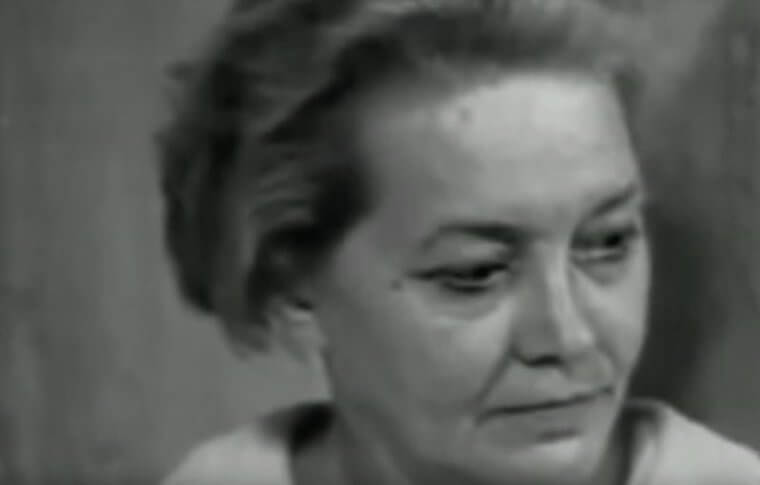 He was just another child, but his destiny would be quite different than most.  Instead, her precious little boy was referred to simply as "no name Maddox" for a few weeks until he was given the name Charles Milles Maddox. Only fate could know how the baby's ominous story would unfold.
The Father He Never Knew
As sometimes happens, Kathleen wasn't still together with the man who had fathered the fateful child at the time of their baby's birth. In 1937, Kathleen filed a paternity suit against a man named Colonel Walker Henderson Scott Sr. The results were an agreed judgment. In other words, it is believed that Colonel was indeed Charles' father.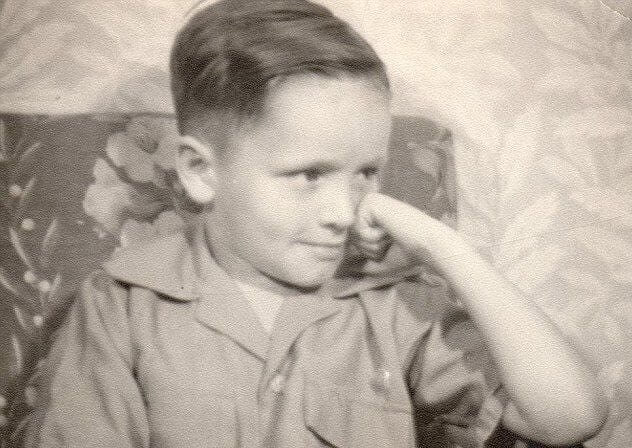 Charles Manson is believed to have never met his biological father. Could this have been a contributing factor to his abhorrent behavior? After all, what do we really know about the man who fathered a murderer? How the boy changed his name from Charles Maddox to Charles Manson is a story many of us have heard before.  
Stepfather William Manson
The first few years of Charles Manson's life were mostly unstable with an alcoholic thief for a mother. In August 1934, just three months before Charles was born, his mother married a man named William Eugene Manson. William Manson, who worked at a dry-cleaning business, didn't stick around for long, just long enough for Charles to take up his last name.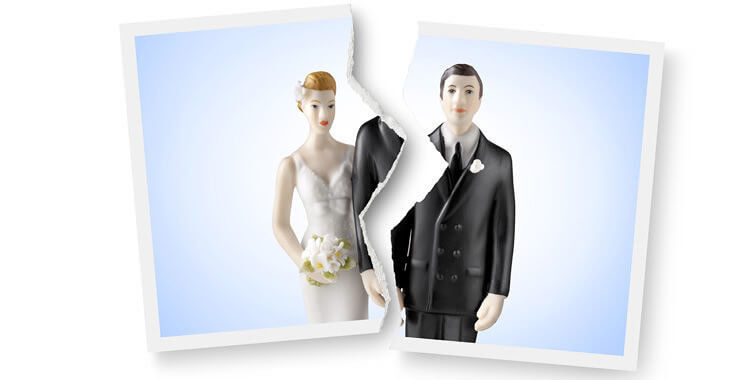 Fed up with Kathleen's uncontrollable drinking habits, William Manson filed for divorce in April of 1937. The court accepted William Manson's charge of "gross neglect of duty" when he explained Kathleen's tendency to leave him with the baby while she went out partying all night. After that, William Manson left the family, which must have been a traumatizing experience for little Charles, especially since his stepfather had been the more well-balanced parent.
Lawbreaking Mom
Truth be told, Kathleen was better off with William Manson to help keep her in check. Once he left the picture, nobody was around to hold her accountable or care for the baby. William couldn't have known that his absence helped shape a very troubled child. On one fateful night in 1939, when Charles was about 5-years-old, Kathleen went out drinking with her brother's girlfriend, Julie Vickers.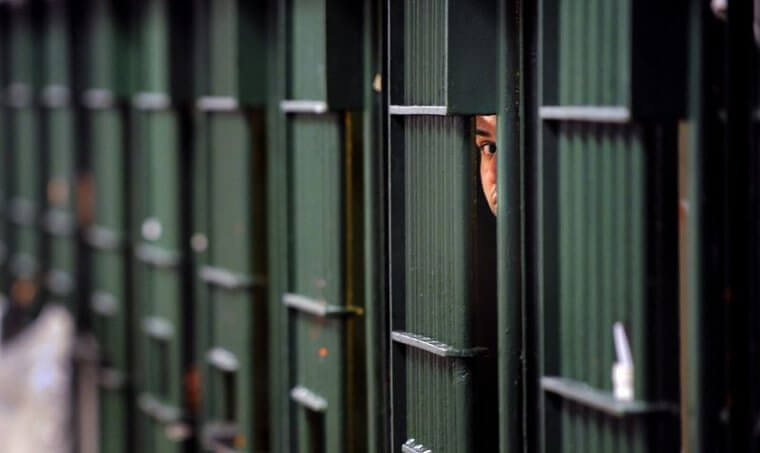 The two women were accompanied by a new friend, Frank Martin, a man whom they believed to have a lot of money. Being the dimwitted crew that they were, Kathleen, Vickers, and Charles' uncle, Luther, made the not-so-brilliant decision to rob Mr. Martin. Predictably, their plan had holes in it and the trio was arrested almost immediately. The aftermath of the robbery was unpleasant, leaving poor Charles Manson even further traumatized.
Moving to West Virginia
The three misfits faced lengthy prison sentences for their stunt. Charles' uncle, Luther Maddox, was found guilty and given a 10-year sentence, the most severe decision. Kathleen was also found guilty and was sentenced to five years behind bars, a heartbreaking result for young Charles.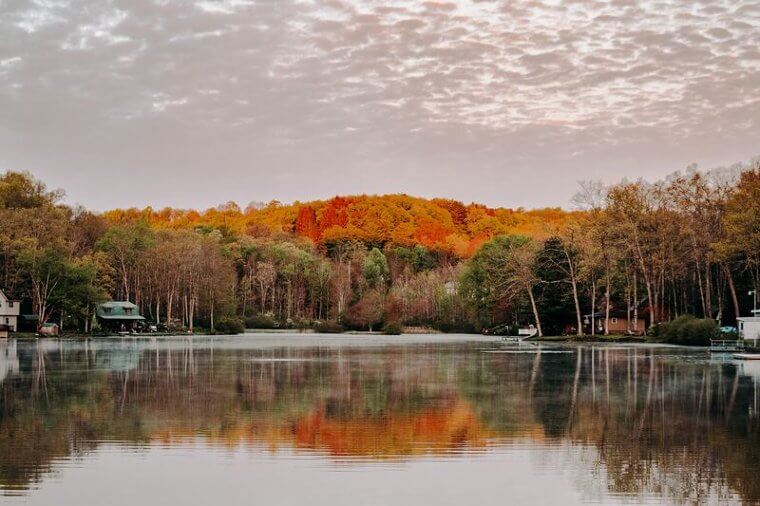 With biological father Colonel wanting no part of a now 5-year-old Charles Manson and William Manson no longer in the picture, the young boy was sent to live with his aunt and uncle in the working-class river town of McMechen, West Virginia. Manson lived with his aunt, uncle, and cousin for the next three years, but the damage had already been done. Somehow, associating the beautiful State with Manson gives West Virginia an awful taint.  
Acting Out
When you have two fathers who have abandoned the family, and an unstable mother figure, it's not entirely surprising that you might develop some issues. Luckily, in 1942 Charles' mother Kathleen was put on parole after serving only three years out of her five-year sentence. She subsequently moved to Charleston, West Virginia. Unfortunately for Charles, his mother didn't learn her lesson in prison and soon found herself in trouble once again.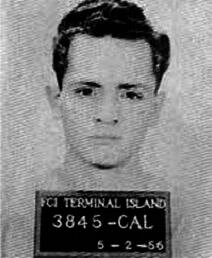 Though she was arrested for grand larceny, she was not convicted. As Kathleen continued to be an absent, drunk, and criminal parent, Manson began to act out as well. From early on, Charles had trouble following the rules and would consistently skip school. He lied to his aunt and uncle and frightened his cousin Jo-Ann. As he neared his teenage years, Manson's behavior only worsened.
On the Move
After an unhappy stint in West Virginia, Kathleen decided to move Charles and herself to Indianapolis. It seems that she was determined to do better for herself and her family as Kathleen started to attend Alcoholics Anonymous meetings. While there, she fell in love with a man named Lewis. The couple tied the knot in 1943, marking Kathleen's second marriage in nine years. We can't be certain how this relationship affected Charles, but during this time his bad behavior escalated.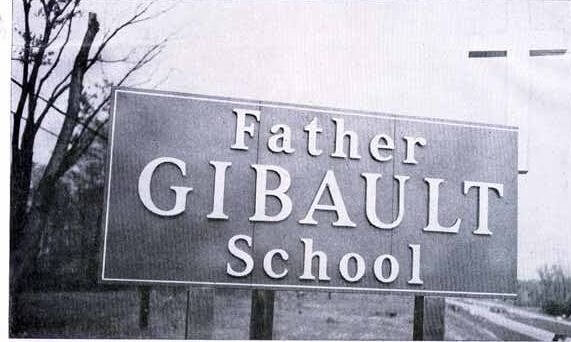 Charles picked up the family trade. He went from cutting class to stealing from local stores, as well. In 1947, Kathleen realized that she couldn't raise Charles by herself. She attempted to find a foster home for the now 13-year-old Manson but was unable to do so. Kathleen was left with no other choice and sent Charles to the Gibault School for Boys, a Catholic priest-led establishment in Indiana notorious for housing misbehaved young men. Obviously, the school didn't have the desired results.
Taking Crime to the Next Level
Manson's behavior was now quite predictable. He rebelled against any authority. After a short while at the Gibault School for Boys, he ditched the school and found his way back to Kathleen. This didn't turn out to work in his favor though as Kathleen simply brought him back to school. At this point, we can assume Charles was feeling quite desperate and lonely.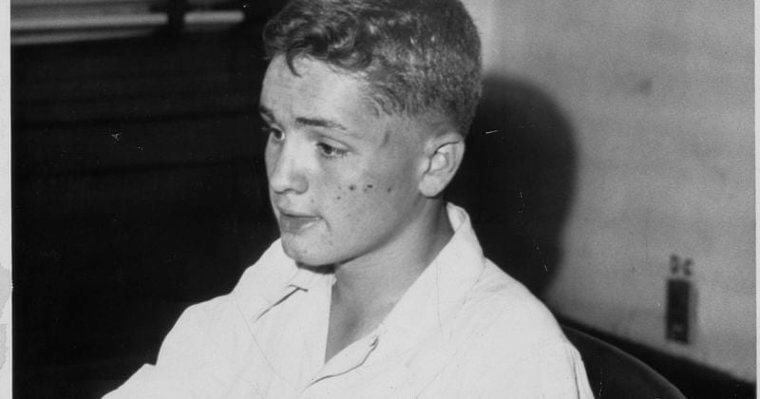 He soon took his criminal activity to the next level. Charles' aunt and uncle allowed him to come back to their house for the holidays. In 1947, over Christmas, they caught Manson trying to steal a firearm from their home. He was sent back to Gibault, his path to evil steadily progressing. By this time, Charles Manson had developed deeply disturbing patterns. Left to his own devices, he would become a monster.
From Boys School to Burglary
Manson's return back to Gibault lasted a mere 10 months, after which he ran away again, fleeing back to Indianapolis. However, this time, he didn't go back to his mom. Instead, he began burglarizing stores at night to support himself. Charles was really quite feral by now and it was only a matter of time before he would be imprisoned. The judge went easy on Manson sending him to a low-security juvenile facility in Omaha, Nebraska.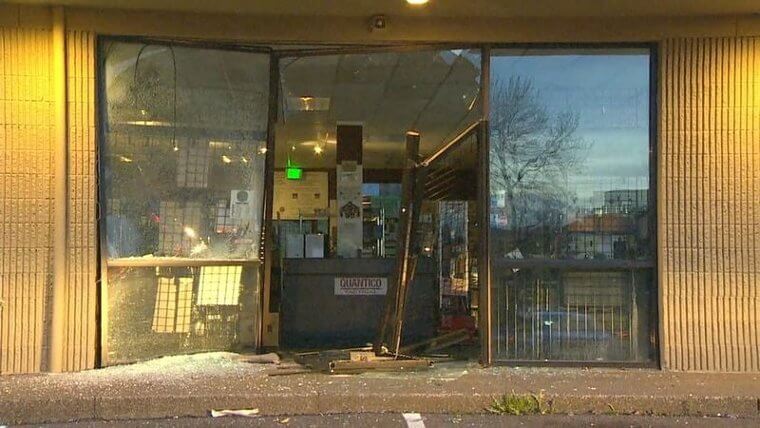 However, by this time Charles had gained confidence in his ability to escape. After only four days into his stay at the juvenile facility, Manson and a fellow student, Blackie Nielson, stole a car and got their hands on a gun. The two proceeded to rob a casino and a grocery store before driving to Illinois. Fortunately, nobody was injured, but Charles was becoming more menacing with every passing day.
Menace to Society
Blackie Nielson and Charles Manson became fast friends. Feeling confident about their robbery skills, they teamed up with Nielson's uncle to commit several crimes over the next few weeks. Two weeks after arriving in Illinois, Manson was arrested during a nighttime robbery. As punishment, Manson was sent to the Indiana Boys School. The authorities didn't seem to realize that these institutions weren't working for Charles.  In February 1951, Manson escaped with two others from the school and set off for California.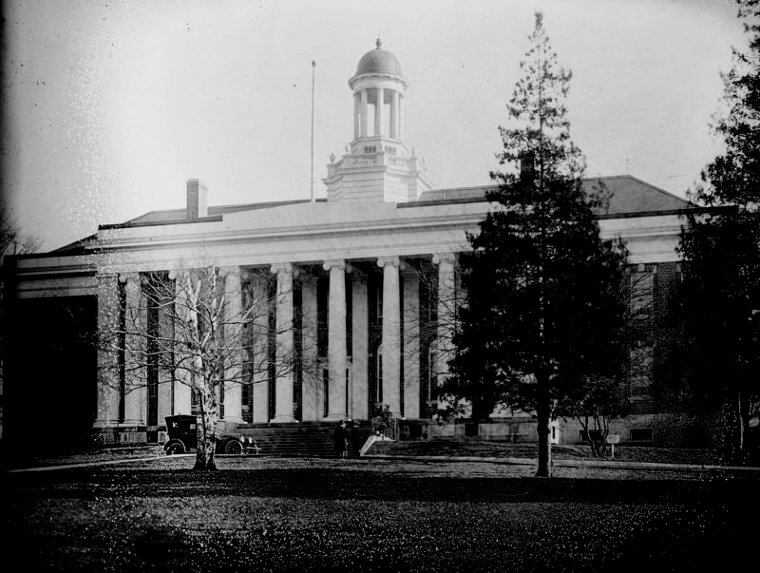 Spotted driving stolen cars, the three were arrested in Utah.  Between Illinois and Utah, the three delinquents had not only stolen cars, but they had also robbed numerous gas stations racking up a number of felonies.  Manson was sent to yet another institution, the National Training School for Boys in Washington D.C., before being imprisoned at the Natural Bridge Honor Camp later that year.
Sexual Assault
Prison time only served to make Manson's troubling behavior go from bad to worse. In October of 1952, Charles was discovered sexually assaulting a boy at knife-point, just a month before his planned parole hearing in February. Charles Manson was transferred to the Federal Reformatory in Petersburg, Virginia after this incident.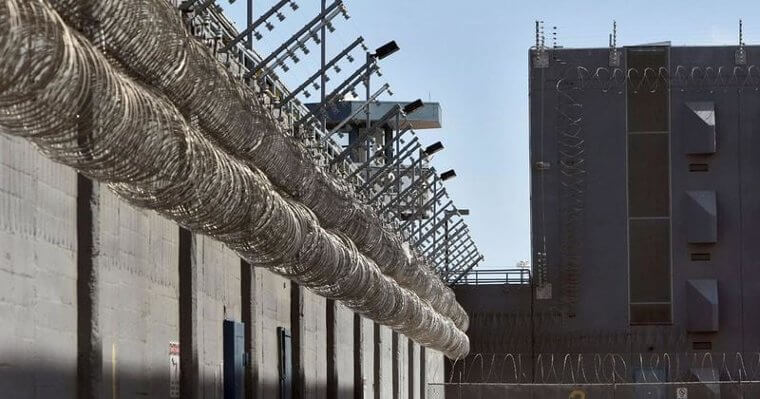 Having reached a new and disturbing level of criminal activity, it appears that Charles Manson's behavior was spiraling completely out of control. These institutions had become the parents he rebelled against, as his actual parents were absent. After committing at least eight additional "serious disciplinary offenses", Manson was sent to a maximum-security reformatory in Ohio.
Released on Good Behavior
The next two years of Charles' life were spent locked up in maximum security. This should have been enough to make him think twice before making poor decisions. Expected to be released on November 1955, on his 21st birthday, Manson was granted an early release in May 1954 for his good behavior.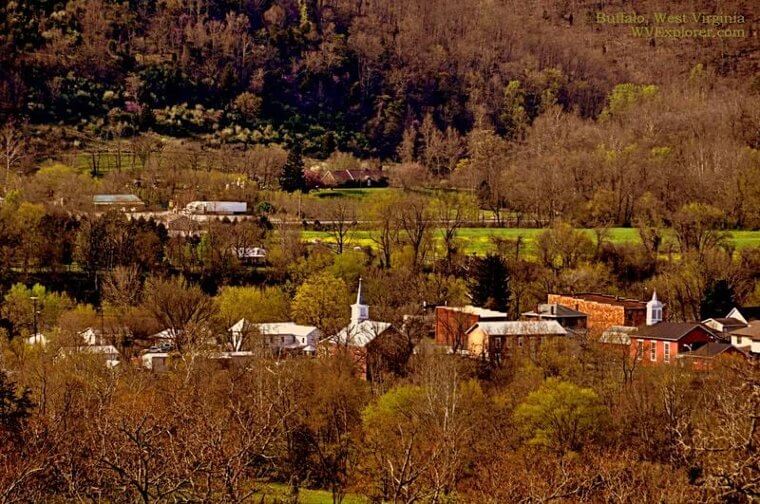 Manson went back to West Virginia to live with his aunt and uncle. Should credit be given to his family for supporting the criminal even after he had proven himself to be untrustworthy time and again? Learning from your mistakes is one thing, but Charles had little intention of trying to better himself.
Tying the Knot
One would never guess that someday the handsome groom below would become a notorious killer. Once back in West Virginia, Manson wasted no time reintegrating back into society. He even started a romantic relationship. Charles married a young woman named Rosalie Jean Willis in January of 1955, less than a year after getting out of maximum-security custody. Whether or not she knew of his past is uncertain.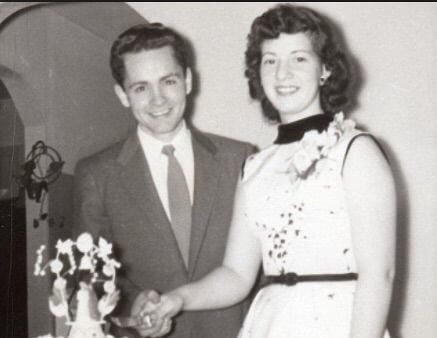 Rosalie was unaware of the mess she was intertwining herself in. In July, Manson and his newly betrothed drove to the bustling city of Los Angeles in a car they had stolen in Ohio. The cops were catching on to Charles and his antics. In October of the same year, Charles Manson was arrested once again for taking a stolen vehicle across state lines.
Failure to Appear
Surprisingly, Charles managed to avoid a harsh jail sentence after being caught with the stolen vehicle. The judge was lenient, handing Manson a generous five-year probation term, even though all the cards were stacked against him. All Charles had to do was appear at a court-ordered hearing in Los Angeles.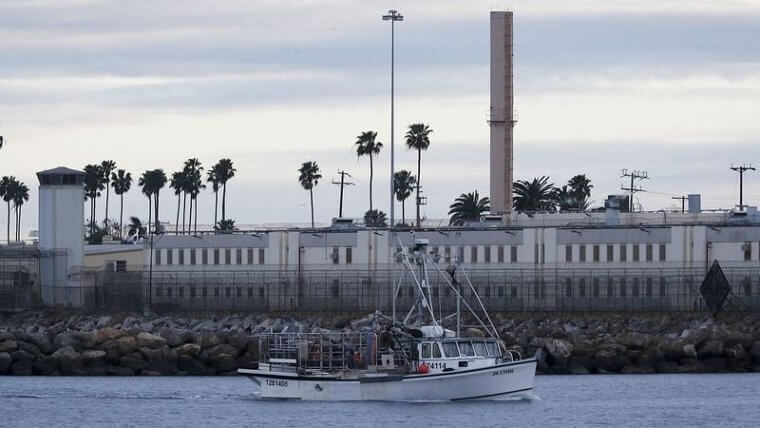 Manson's priorities were in a disarray and he failed to appear at the hearing. He was later arrested in Indianapolis in March of 1956. As a result of violating the terms of his probation, Manson was handed a three-year prison sentence at Terminal Island in San Pedro, California. The incarceration would only prove to fester Manson's devious personality.
Unhinged
While locked away at Terminal Island, Manson's wife gave birth to a healthy son named Charles Manson Jr. in 1956. However, shortly after birthing Charles Jr., Rosalie ceased to visit Manson altogether and began a new romantic relationship. Charles Manson had a fragile mind and the news was too much to bear.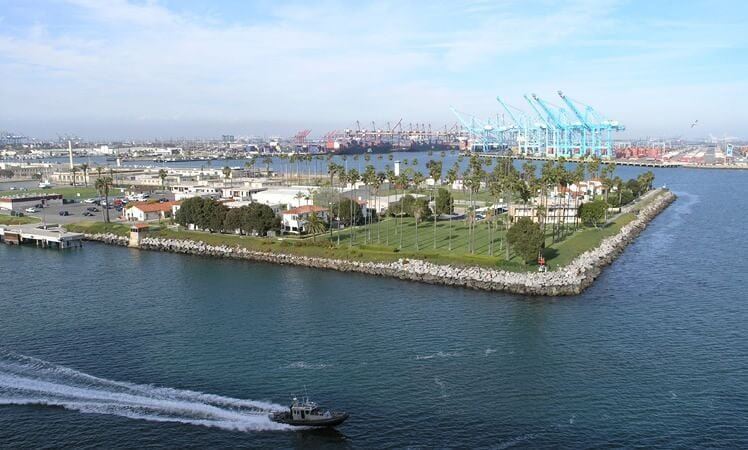 Upon hearing the news, Manson attempted to escape prison again by stealing yet another car. At this point, he had a parole hearing scheduled just two weeks out. It was blatant Manson's parole would be denied. There seemed to be no end to the depths of stupidity in which the man could sink.
Pimping a Minor
Rosalie and Manson's divorce became official in 1958, around the same time that Manson was allowed to reintegrate into society. In September of 1958, at the age of 23, Charles Manson received a five-year parole sentence. Manson was once again a free man, but it wouldn't take long for the career-criminal to recapture the attention of the law.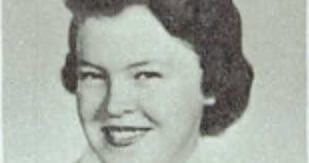 Manson began pimping a 16-year-old girl only two months after achieving parole. Additionally, the following September, Manson pleaded guilty to cashing a forged check. As a result of pimping out the young girl, Manson was issued a generous 10-year suspended sentence. The leniency was due to a woman named Leona Musser who pleaded for the court to allow her to marry Manson.  
The Manson Family Begins
The notorious Manson Family can trace its dark roots back to 1967, in San Francisco. This was the time when Charles Manson was released from prison and reentered society as something of an ambitious lunatic with persuasive skill. This is also the time when things really took a terrifying turn for the worse.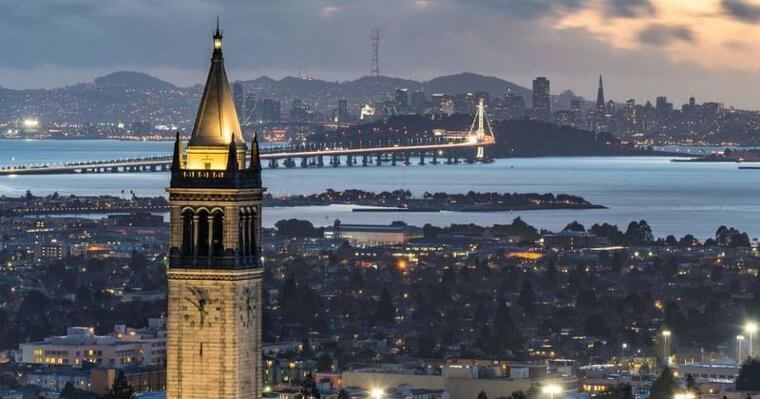 Manson had received permission to move to San Francisco and began forming the Manson Family which was comprised mostly of young, attractive women. Charles became philosophical, and true believers in the Manson Family viewed Manson as a Christ figure. Manson, Mary Brunner (his new love interest) and a handful of young women left San Francisco and traveled south towards Los Angeles to grow their community.
Impending Apocalypse
After searching around for a while, the Manson Family found a home in California's Topanga Canyon, something they could grow into. They settled at Spahn Ranch, formerly known as Spahn's Movie Ranch, where many Western films and television shows had been shot. Four months before the move to Spahn Ranch, Manson and Brunner welcomed a child into the world.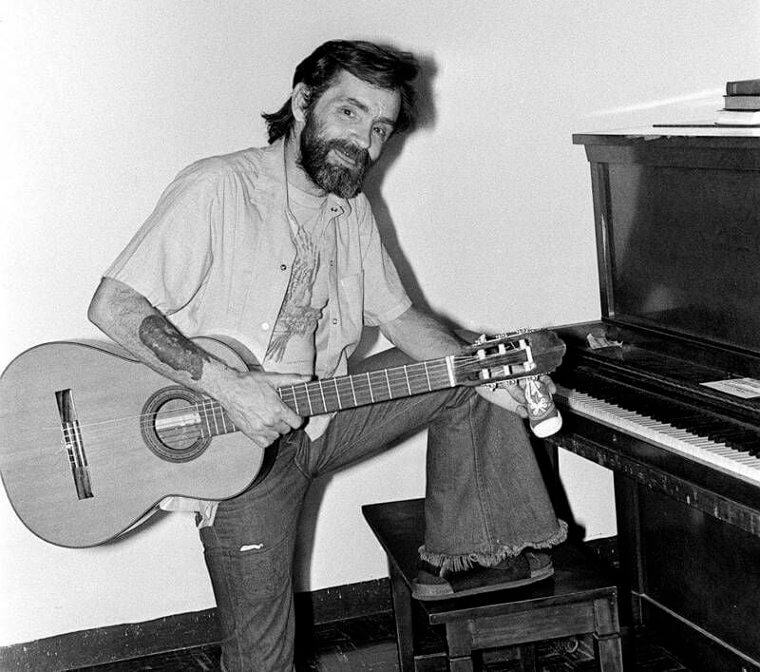 The Manson Family continued to grow. By the end of 1968, Manson had already accumulated nearly 100 followers. When a person has darkness in their heart, they have a tendency to try and spread fear in others. Evil is cunning, and we often turn a blind eye, especially if we see it in loved ones. Charles Manson began convincing his disciples of an impending apocalypse which he deemed "Helter Skelter".
A Passion for Music
Most people have heard of Charles Manson and his connection with a cult. It's lesser-known that the troubled man had a passion for music. We'd rather not associate Manson with the Beach Boys, but nevertheless, there is a connection. Throughout 1968, Manson built a friendship with Dennis Wilson of the Beach Boys. In fact, a number of women from the Manson Family lived at Wilson's home in the Pacific Palisades for a time.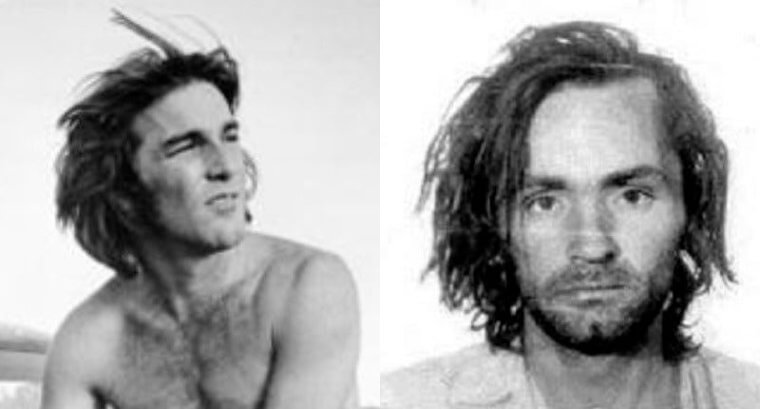 Manson, an avid fan of The Beatles, actually began recording music with iconic Dennis Wilson, something we're sure the Beach Boys don't want fans to be aware of. Dennis Wilson of the Beach Boys ended up introducing Charles Manson to the ill-fated Rudi Altobelli.
Let the Violence Commence
There's a clear history of Charles Manson's criminal activity escalating over time. From stealing cars and robbing banks to dealing with drugs, Charles Manson and his "family" turned to violence in July of 1969. The story goes that one of Manson's most prominent followers, Tex Watson, had a falling out with drug dealer Bernard 'Lotsapoppa' Crowe. Crowe threatened to end the Manson Family. When Charles heard about this he took things to the next level.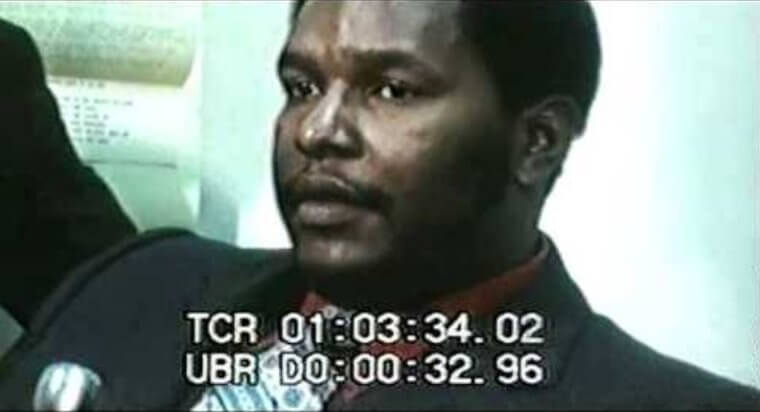 On July 1st, 1969, Manson went straight to Crowe's apartment in Hollywood with murderous intent. He shot Bernard Crowe and believed he had killed him. It wasn't until later that he discovered Crowe had survived. Maybe it was the drugs, or maybe it was just Manson's insanity, but he had now crossed a line that there was no coming back from.
Victim Number One
Things were now spiraling even more out of control. Manson's failed murder attempt was like a catalyst, a precursor to other evil acts. On July 25, 1969, Family members Marry Brunner, Susan Atkins, and Bobby Beausoleil went to the home of Gary Hinman, a college student at UCLA, and possible addition to Manson's cult.
The three followers asked Hinman to join the Family and turn over all of his possessions to Manson, the normal requirement. Hinman found this to be absurd. When he said no, the three kidnapped Hinman and held him hostage. Two days later, Hinman was murdered, all because he didn't want to join the Manson Family. Disgustingly, the killers used Hinman's blood to write 'political piggy' on the wall of the home.
Manson Mingles With Hollywood
Here is where the plot thickens. In March 1969, Charles Manson made an unannounced visit to an address that would soon be infamous, 10050 Cielo Drive. The home belonged to Rudi Altobelli, the same man Dennis Wilson had introduced Manson to just a few months earlier. Is it possible that Charles Manson had had a falling out with Rudi Altobelli?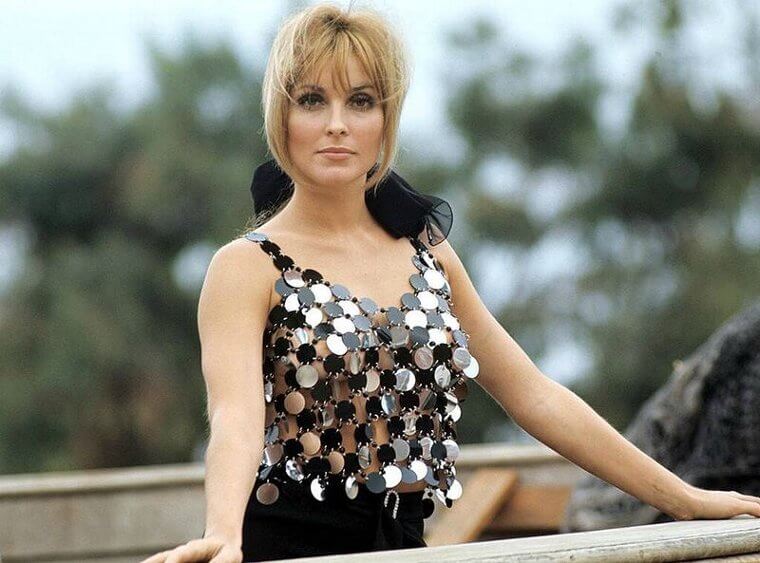 At the time of Manson's visit, a beautiful woman named Sharon Tate and her husband Roman Polanski were living in the home. Polanski was a famous director, and Sharon Tate was a rising star in Hollywood.  The two had been married for just over a year, and they were expecting a baby. Everything seemed to be going very well for Tate and Polanski. Their involvement with the Manson Family was purely accidental.
Killing a Pregnant Woman
What happened next is something so unfathomable. Five months after Manson had made his unannounced appearance at 10050 Cielo Drive, the unhinged cult leader sent four members of his Family (Watson, Atkins, Linda Kasabian, and Patricia Krenwinkle) back to the same home with murderous intent. Sharon Tate was having some friends over that evening. She didn't know it would be her last living day. Neither did her unborn child.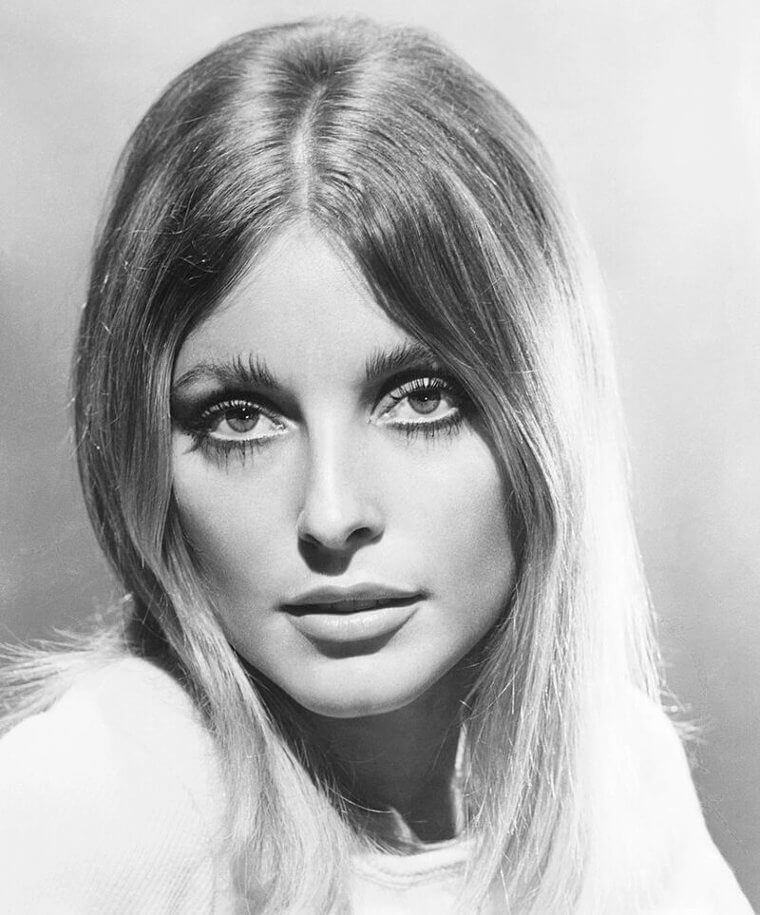 Obsessed and deranged, Manson gave the three females strict orders to follow Watson's instructions. Sadly, they obeyed. When they got to the house, the women proceeded to kill Sharon Tate, stabbing her repeatedly. Tragically, Tate was only 2 weeks away from having a baby. The other guests, Abigail Folger, Jay Sebring, Steven Parent, and Voytek Frykowski, were all murdered as well. The killers left a bloody message, "pig". The horrific tale became national news the following morning.
More Murders
Why did the Manson Family go on such a murderous rampage? There's no way to justify their actions, but what makes the sad story even more difficult to process is the weak motive. Charles Manson believed there was an impending race war, and took it upon himself to initiate conflict. Some testimony points to the fact that he was obsessed with his lack of success, and wanted to punish the rich insiders who he felt had scorned him.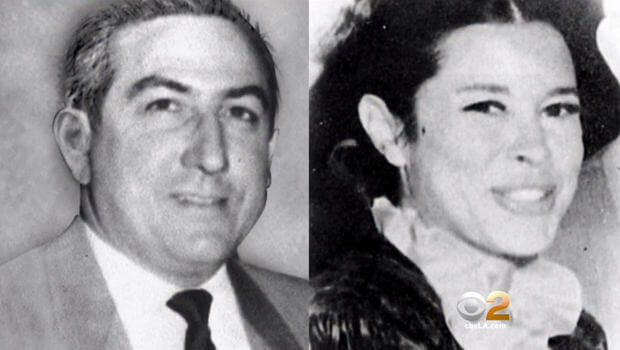 The Manson Family continued their murderous ways the following night of August 9, 1969. This time, the four Family members responsible for the Tate murders were joined by Leslie Van Houten, Steve 'Clem' Grogan and Manson himself. After Manson and Watson subdued Leno and Rosemary LaBianca, the Family joined Watson in murdering the innocent couple.
Raiding the Compound
One of the reasons the Family members had written "Pigs" in blood was to throw the police off their scent. It took over two weeks from the two-night murders until Manson and 25 other Family members were finally arrested at Spahn Ranch. Yet the police weren't there for the killings. The LAPD raided the compound because Manson and his cult were "suspects in a major auto theft ring".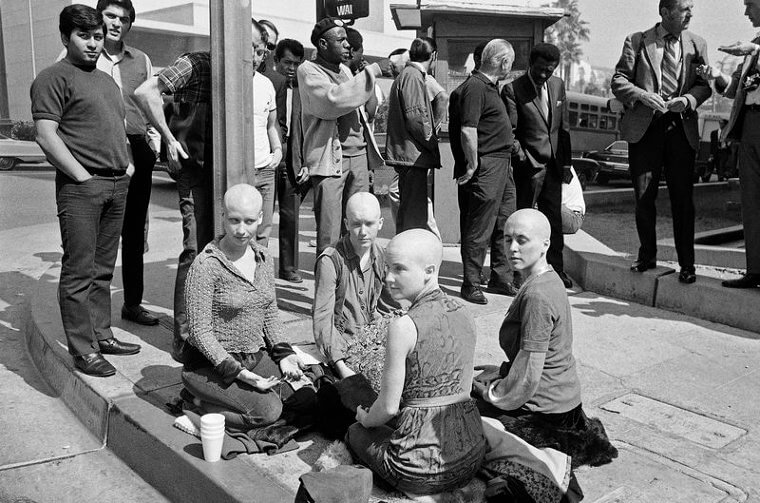 Only a few days after the arrests, the group was set free. To the Manson Family's delight, they must have believed they had outwitted the authorities. However, the sheriff's office soon had its big break, and the walls were about to come tumbling down on the cult.
Catching the Slippery Culprits
If it wasn't for a loose tongue, it's likely that the Manson Family would have continued their murder streak. A former cellmate of Atkins came forward with information linking Atkins and the Manson Family to the murders. After some investigating, Atkins was booked for the Hinman murder. Under the pressure of being interrogated, Atkins must have revealed other details, because, on December 1, 1969, the LAPD issued warrants for the arrest of Watson, Krenwinkel, and Kasabian for the Tate murders.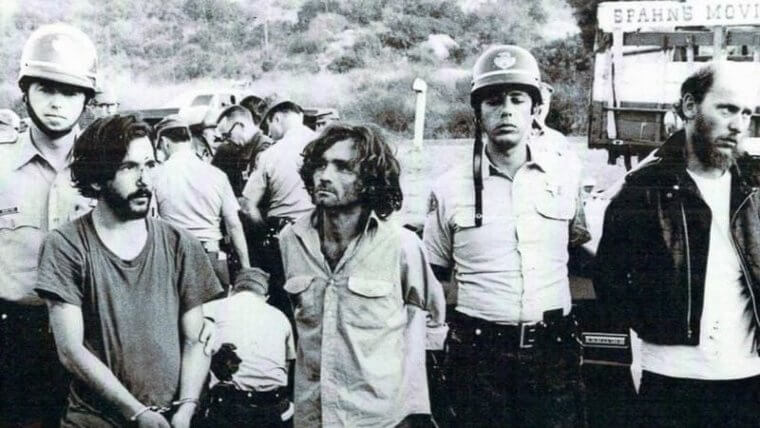 With Manson and Atkins already in custody, it wasn't long until all of the culprits were captured by the authorities. The twisted group of followers had already inflicted too much harm. Manson, Kasabian, Atkins, and Krenwinkel, were charged with seven counts of murder. They would be subjected to punishment for their actions for the rest of their pitiful lives.
Sentenced to Death
Some of the Manson Family attempted to absolve Manson of any guilt. After a bizarre trial, on April 19, 1971, all four defendants were found guilty by the court and sentenced to death. A few months later, in October of the same year, Watson was also found guilty on seven counts of murder and sentenced to death. It looked as if there would be a reckoning.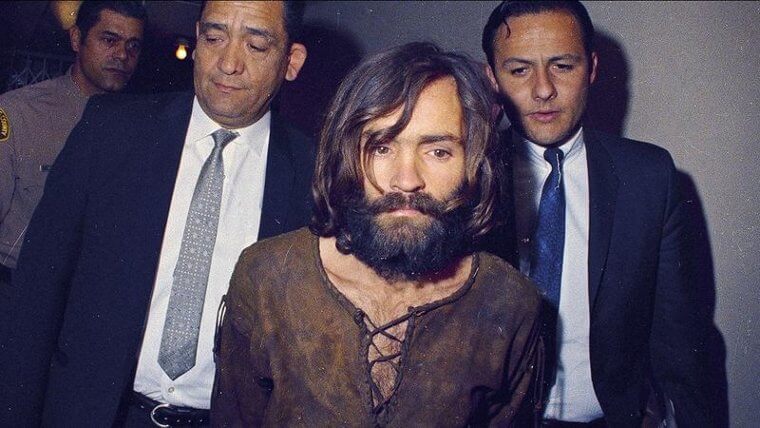 Most people would have welcomed the death of the cold-blooded murderers, and it looked as though the end was near. However, around this time California abolished the death penalty. All five convicts had their death sentence reduced to life in prison. Charles Manson would spend the remainder of his years in the institutions that had helped shape him.
Presidential Assassination Attempt
Is it possible that Manson continued to pull the strings of his disciples from behind bars? Despite Manson's imprisonment, the Family continued to commit violent acts. On November 8th, 1972, the bodies of James L.T. Willett and Lauren "Reni" Chevelle Olmstead Willett were found in Stockton, California, a place where a group of Manson Family members were known to be living.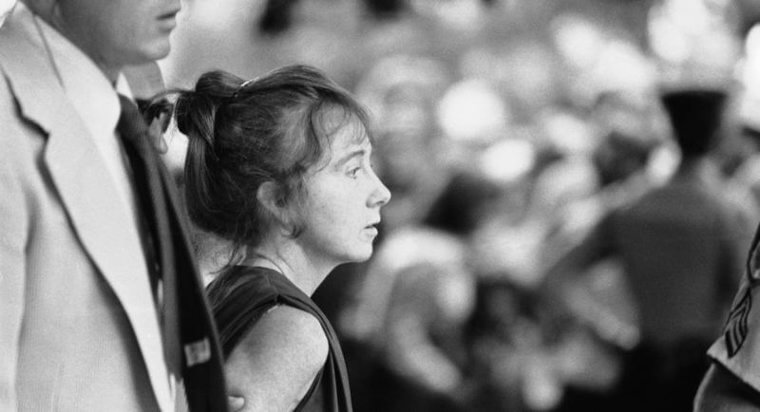 Then, on September 5th, 1975, notorious Family member, Lynette "Squeaky" Fromme, attempted to assassinate U.S. President Gerald Ford. While nothing was ever proven, it could be that Manson had the capability to issue orders even while being incarcerated. After all, it wouldn't be the first time a powerful leader managed to control his organization from the confines of jail. "Squeaky" spent 34 years behind bars for her stunt.  
Manson Achieves Fame After All
Charles Manson could never be proud of his accomplishments. He was successful for all the wrong reasons: successful as a criminal, successful at hurting others, successful as a manipulator. Over the next 40 years, Manson and his Family remained a popular point of discussion, but only when discussing madmen. Finally, in 2017, Manson's health began to decline.  He suffered from colon cancer, but some would argue not nearly enough.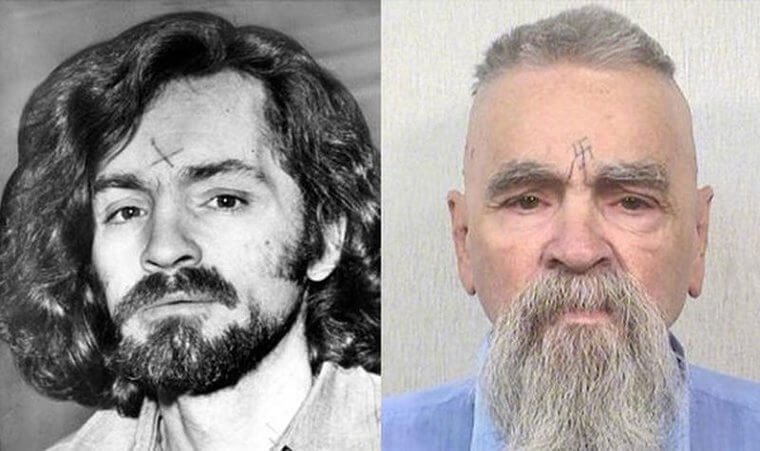 On November 19, 2017, an 83-year-old Manson ultimately died from cardiac arrest. Manson and his cult following continue to gain recognition due to humanities curiosity with oddities. Now, during the summer of 2019, their story has once again come to the forefront.
Destined for Hollywood
50 years after the two-night murders took place, the pregnant actress, Sharon Tate, is still remembered and mourned. While many would like to never hear about the crimes again, Hollywood decided the story would be artistic and probably bring in some good money, too. Two films will highlight the murders: The Haunting of Sharon Tate, by Daniel Farrands, and more importantly, Quentin Tarantino's Once Upon a Time in Hollywood.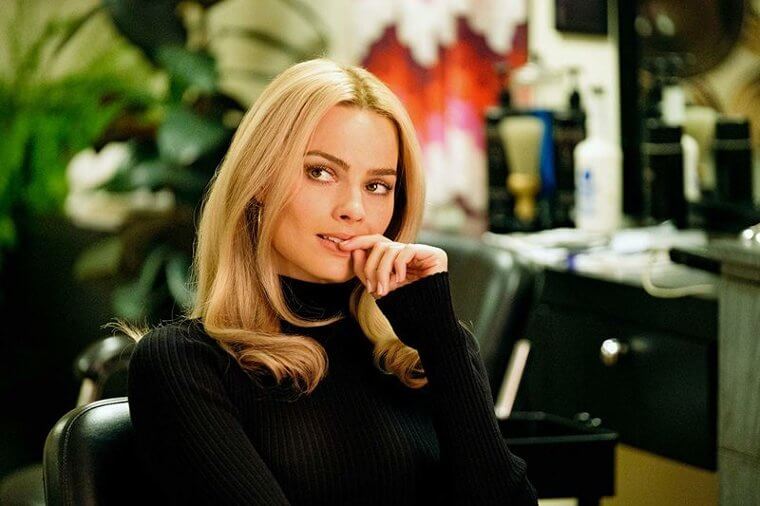 In Tarantino's film, the great Margot Robbie (pictured above) appears as the late Sharon Tate. Appropriate or not, Tarantino was so bold as to have Manson make an appearance in a trailer for the film. With big-name actors like Leonardo DiCaprio and Brad Pitt starring in the movie, there is little doubt that the story of Manson and Tate will live on for years to come. Charles Manson managed to achieve fame as a despicable human being.