Attention, Marvel fans! The Marvel Cinematic Universe has given us countless superhero movies to enjoy, featuring a star-studded cast of talented actors. But did you know that some of your favorite celebrities have made surprise cameo appearances in these movies? Like Brad Pitt appearing for 8 frames and he did it just for his kids! These stars have all had a chance to be a part of the Marvel universe, no matter how small their roles are. So join us as we explore some of the best cameos in Marvel movies!
Seth Green - Guardians of the Galaxy
This may surprise even the biggest fans, but Seth Green made a cameo appearance in the film Guardians of the Galaxy. Have you seen the movie? Can you think back to where Seth Green was in the film? Don't worry if you can't. You didn't actually see Green, but rather just heard his voice.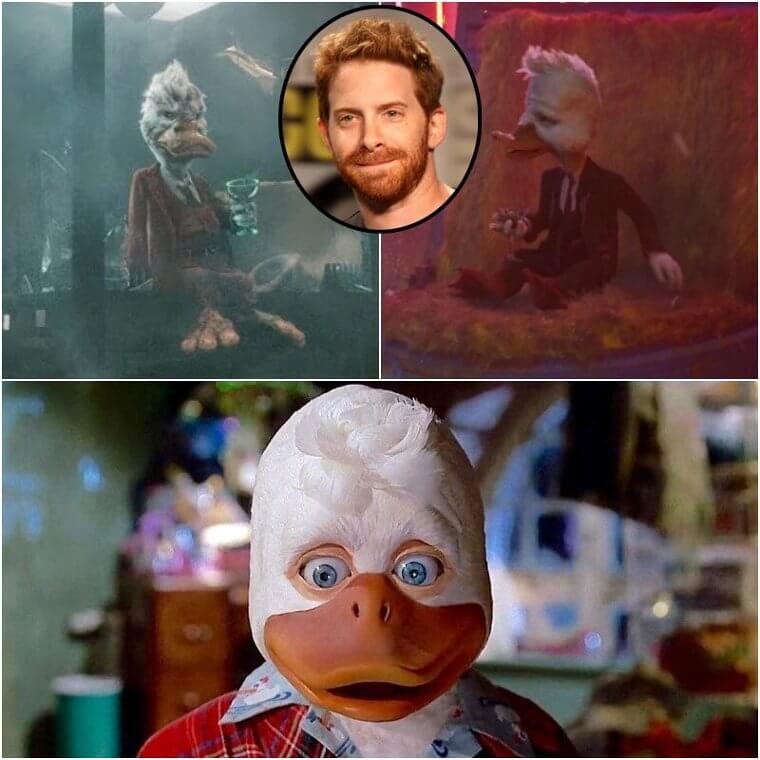 A few years ago, Green decided to do more voice work and this is just one of his voiceover cameos. Seth loved the job, saying: "It's awesome, man. I went to see the original Howard the Duck movie in theaters and I have particularly loved this more sincere interpretation or translation of all these characters and ideas. So getting to play a character like Howard the Duck even in as limited a form as I have is a thrill! It's a genuine honor."
Matt Damon and Alan Tudyk - Deadpool 2
The Deadpool franchise did many new and unique things that had not been seen before in films, and there were so many brilliant minds behind this movie revolution. But many fans are still shocked to learn just how many big names were hidden in the films - it's like a strange game of "Where's Wally?"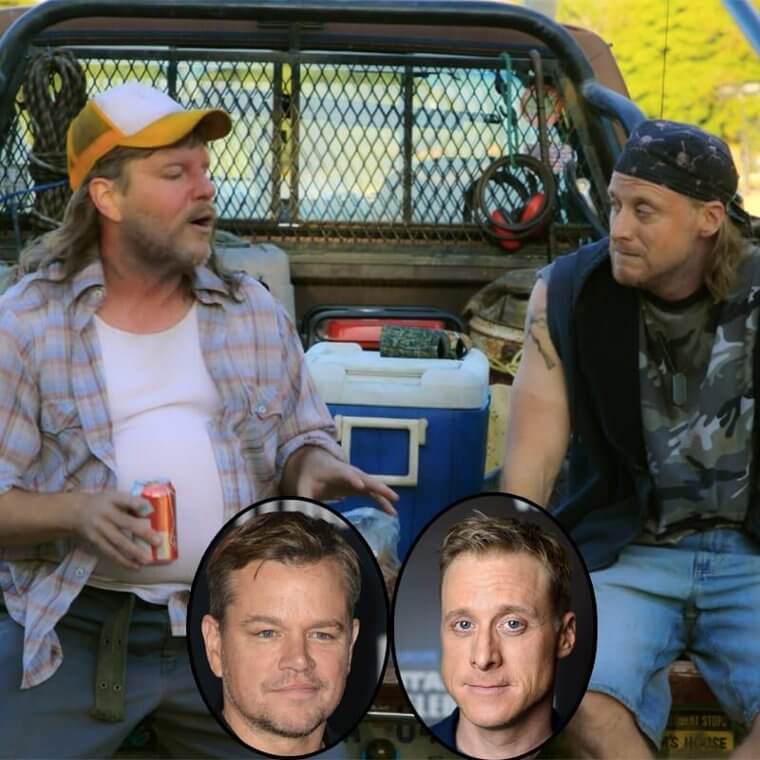 Two actors who were almost lost in their characters were Alan Tudyk and Matt Damon. These two are seasoned actors, but their parts in Deadpool 2 may surprise some. They both played the two rednecks that you see Cable bump into - and they look nothing like themselves! There's especially a lot of makeup that's been used for Matt Damon's character!
Donald Glover - Spider-Man: Homecoming
Writer, actor, and hilarious comedian Donald Glover seems to brighten up any screen he appears on. His acting talent has allowed him to play a range of characters on various shows, but one of the more memorable ones has to be his appearance in Spider-Man: Homecoming.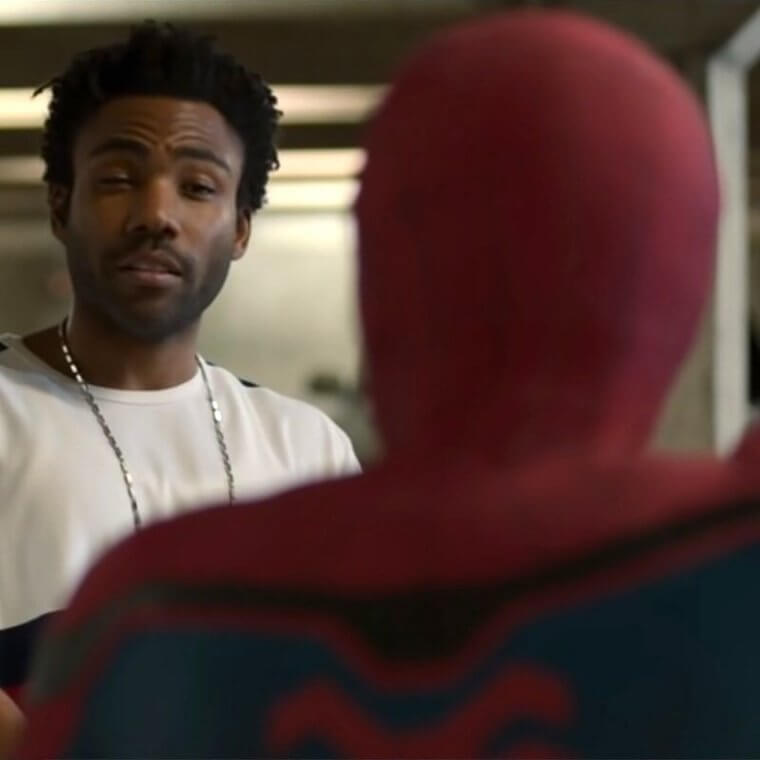 According to Glover, he had dreamed of being Spiderman when he was a kid. And while he never actually got to play the hero (yet) he did get to share a movie set when he made a cameo appearance playing a criminal named Aaron Davis.
Jenna Coleman - Captain America: The First Avenger
Jenna Coleman is slowly but surely making a name for herself in Hollywood and is using her Marvel cameo opportunity to the best of her ability. The British actress began acting in the soap Emmerdale, before getting a small part in a few of the Harry Potter movies.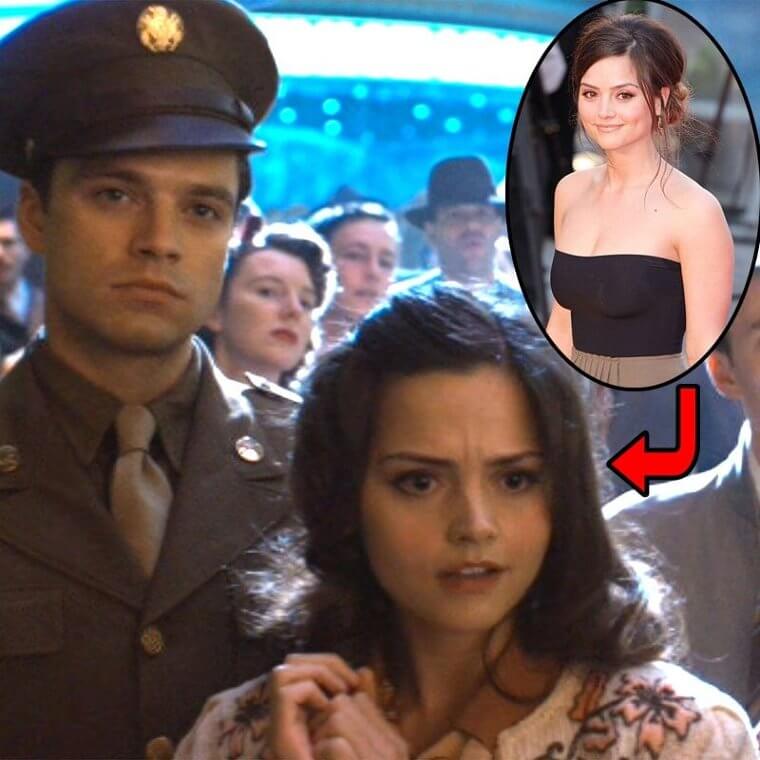 Then Coleman was cast as Bucky's date, Connie, in Captain America: The First Avenger. The scene is of a party during World War II and Coleman looks the part. The actress went on to secure a spot in the TV show Dr. Who. We're sure we're going to see this name a lot more in the future.

Matt Damon, Sam Neil, and Luke Hemsworth - Thor: Ragnarok
Known as one of the funniest Marvel movies ever to hit the big screen, Thor: Ragnarok had some laugh-out-loud moments for sure. And one of the funniest scenes also included a number of fantastic cameo appearances - these came from Matt Damon, Sam Neil, and Luke Hemsworth.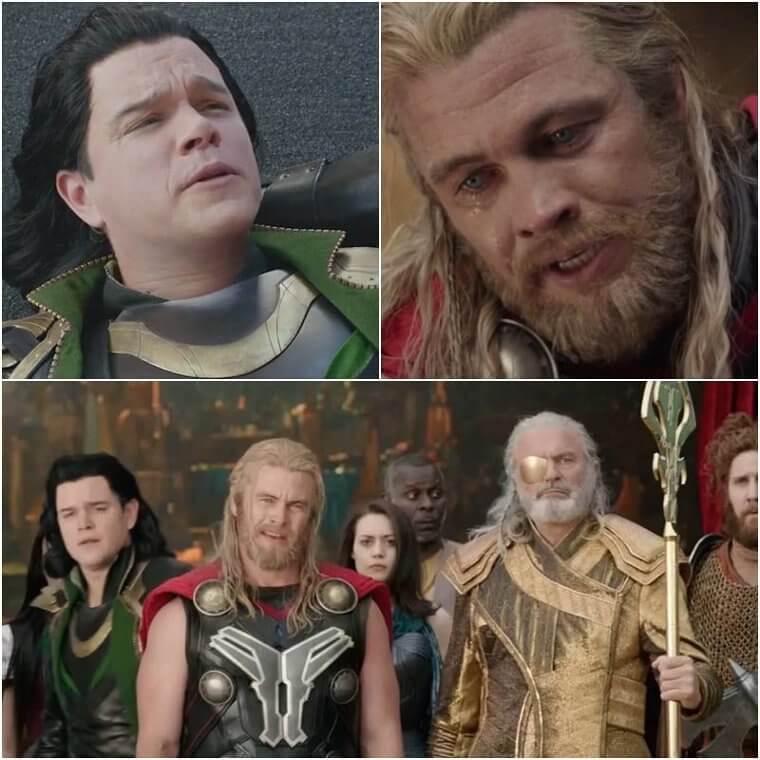 The three play three actors who are putting on a play that seems to mock the movie in the funniest way. Matt Damon plays an on-stage Loki, Hemsworth is Thor, and Neil is Odin. The scene is hilarious and the actors sure do make an impression, even if they do only have small parts in the film.

Kate Mara - Iron Man 2
For some up-and-coming actors, cameo appearances can be the make or break of their careers. So it makes sense for them to take on smaller parts when they are still trying to break into Hollywood. Which is sort of how Kate Mara ended up appearing in the film Iron Man 2.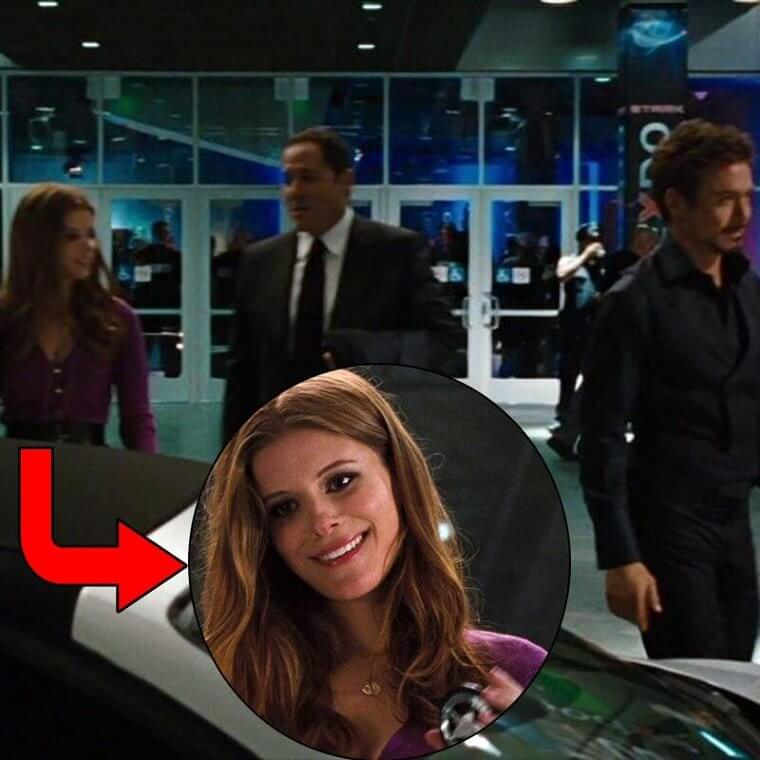 Mara chose to take a relatively insignificant part in the film with the main attraction being working alongside great names like Robert Downey Jr. Since the film was released in 2010, Mara has made a name for herself in Hollywood and has starred in much bigger roles. But she never regretted her small appearance.

Talulah Riley - Thor: The Dark World
Marvel fans already know some of the biggest names in the game, like Robert Downey Jr. as Iron Man and Chris Evans as Captain America. But what about Talulah Riley? Fans of Westworld definitely know her as Angela, but for those who don't, she made a brief appearance in Thor: The Dark World as an Asgardian Nurse taking care of Jane Foster.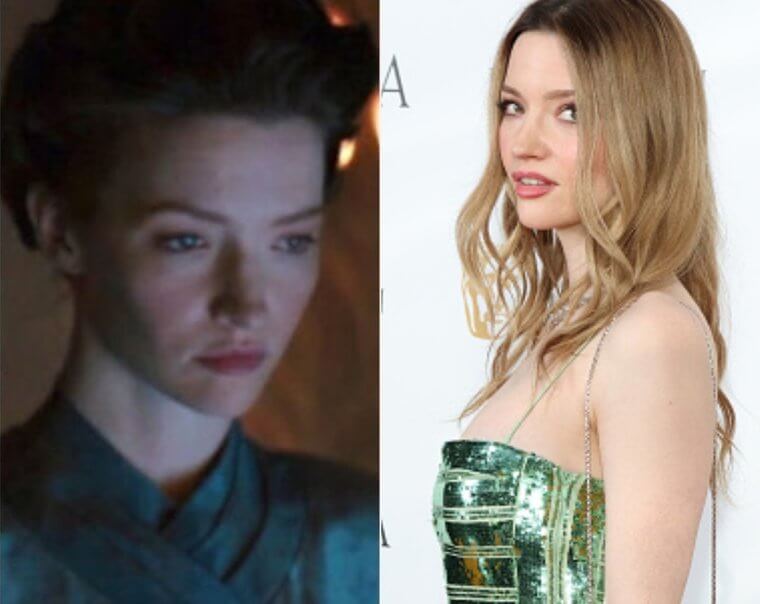 Although she had minor roles in big-budget films like Pride & Prejudice and Inception, Riley wasn't widely recognized. Her claim to fame was actually being married to Tesla CEO Elon Musk (and divorcing him twice). But in 2020, she returned to the world of superhero movies with a role in Vin Diesel's Bloodshot.

Several Marvel Comic Book Writers
Marvel fans, did you know that the MCU loves to honor the comic book writers who created the beloved characters and stories that inspire the movies we all love? In fact, throughout the movies, you can spot some of the most iconic writers making cameo appearances! For example, J. Michael Straczynski, who wrote for Thor in the late 2000s, is seen in the first Thor movie trying to lift Mjolnir.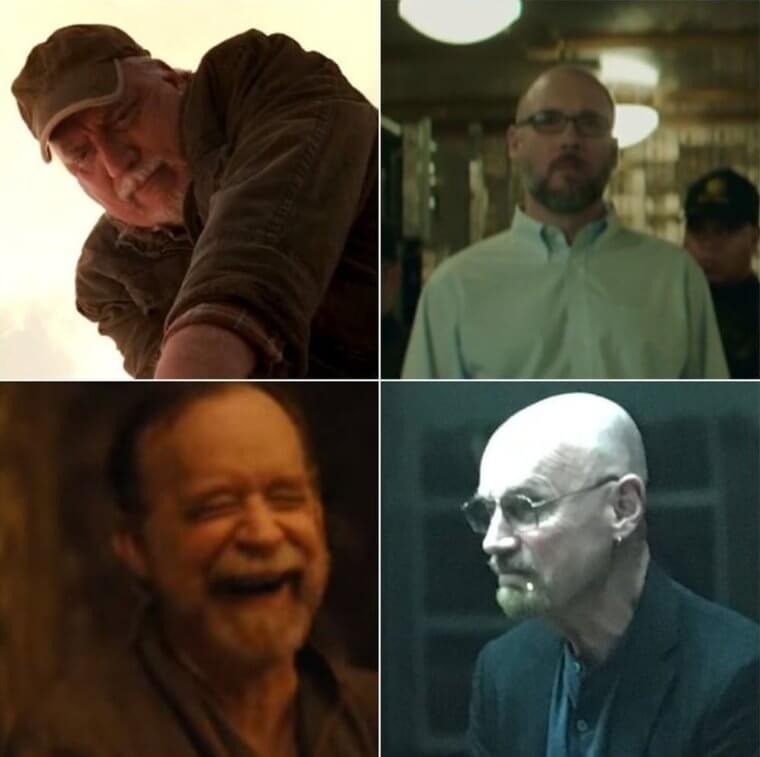 Ed Brubaker, the creator of the Winter Soldier, appears in Captain America: The Winter Soldier as a scientist. And Walt Simonson, a hugely influential Thor writer/artist in the '80s, can be spotted celebrating with the Warriors Three in the first Thor movie. But that's not all! Jim Starlin, the creator of Thanos and writer of the original Infinity Gauntlet story, even appears in Avengers: Endgame as a member of Cap's support group. These fun cameos are just one more way that Marvel pays tribute to the talented writers who made it all possible.

Lou Ferrigno and Bill Bixby - The Incredible Hulk
For anyone who was around to watch the classic The Trial of the Incredible Hulk TV show, this cameo surely added an element of nostalgia. Two actors starred in the TV shows and were brought in to make small but noticeable appearances in the 2008 movie: The Incredible Hulk.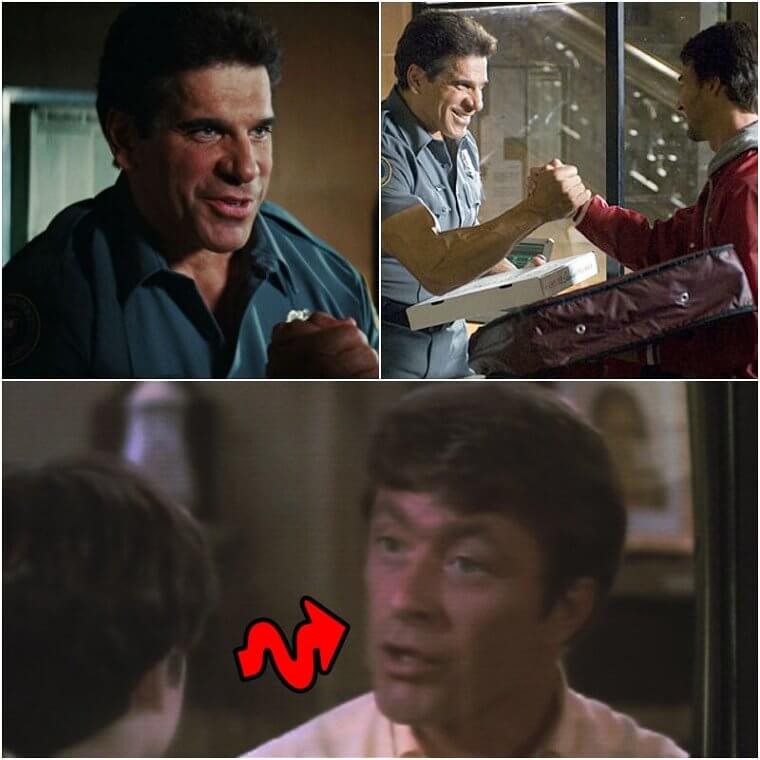 These actors were Lou Ferrigno and Bill Bixby. Ferrigno played Hulk himself in the show but was a security guard in the film. And Bixby was the original Bruce Banner (as well as the show's director) - although in the show he shows up on the TV inside the new Bruce Banner's apartment.

Michelle Yeoh, Miley Cyrus, and Michael Rosenbaum - Guardians of the Galaxy Vol. 2
The Guardians of the Galaxy films introduced so many great alien characters - many of which you'd find it hard to tell there is a human underneath the makeup and costume. So for those of you who didn't notice that these three celebs were also in the film, here's more about their characters so that you can recognize them next time.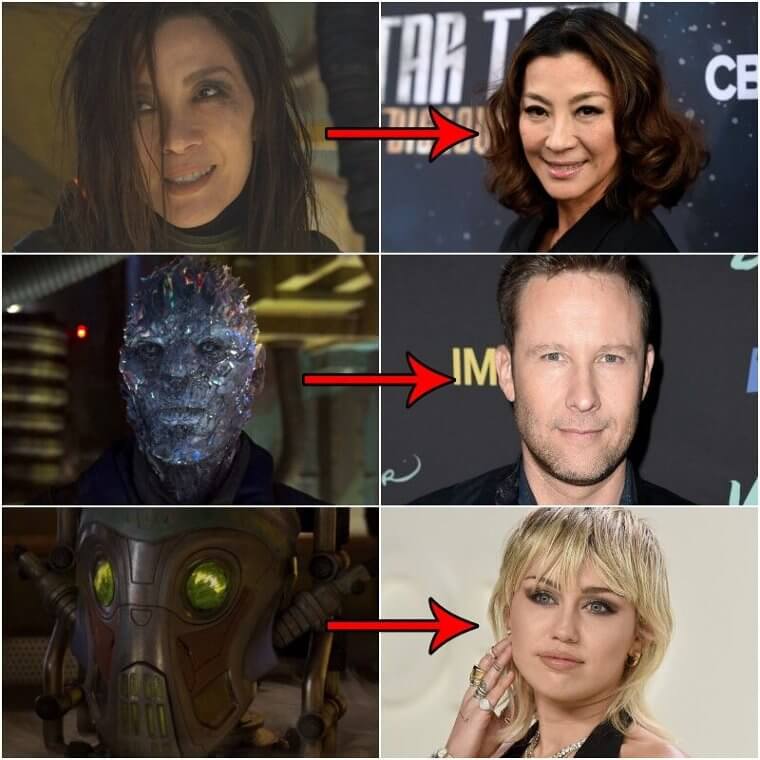 Michelle Yeoh appeared in the film as Aleta Ogord, a member of the Ravagers, a group of space pirates. Miley Cyrus also played a small part in the film as the Ravagers' leader, Mainframe (although it's mostly just Miley's voice). And Michael Rosenbaum was another member of the Ravagers, the shiny diamond-skinned guy named Martinex.

Peter Billingsly - Iron Man
Many people may recognize Peter Billingsley-Michaelsen for his character Ralphie in the classic film: A Christmas Story  (and if this sounds foreign to you, you owe it to yourself to watch this movie!). But years after this festive film was released, Billingsly appeared on screens again the Iron Man film.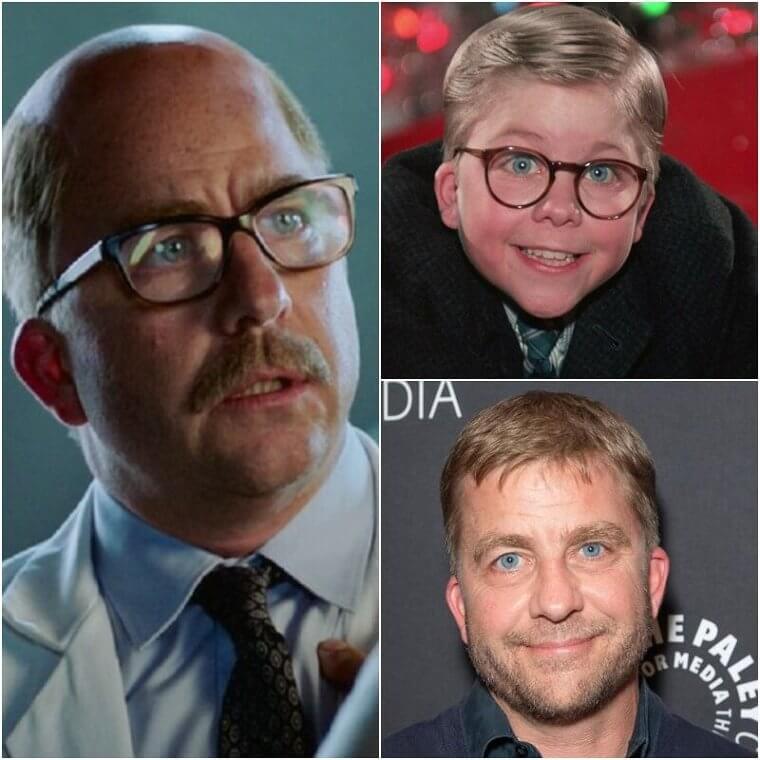 Billingsly's character in Iron Man was actually not that small - he played William Ginter Riva, a ​​Stark Industries scientist. But Billingsly was also the executive producer of the film, and he had a small cameo appearance in the movie Spider-Man: Far From Home. He's a marvel fan.

Robert Redford – Avengers: Endgame
Marvel fans, did you know that Avengers: Endgame brought Hollywood legend Robert Redford out of retirement for a brief but memorable cameo? In the movie's time heist sequence, the Avengers travel back to various points in time to gather the Infinity Stones, and during a stop in 2012 New York, they run into Alexander Pierce, head of the World Security Council.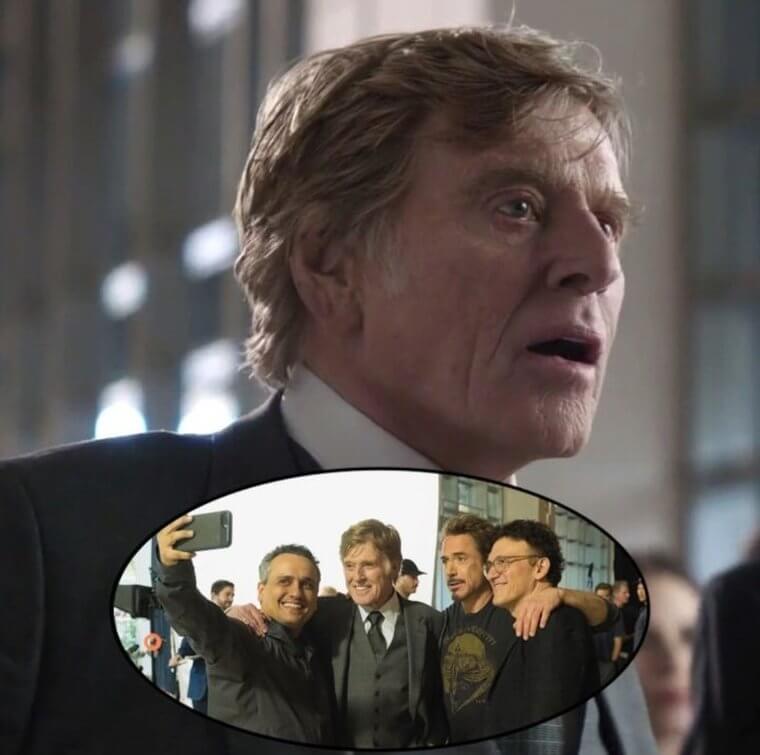 Played by Redford, who had previously announced his retirement from acting, Pierce's appearance in Endgame proved to be the powerful project that brought him back to the big screen.

Stan Lee - Captain Marvel (and More! )
Perhaps the most iconic cameo ever to exit - Stan Lee helped create so many of the Marvel characters and worlds, so seeing him in a Marvel film before his death is legendary. Lee appeared in a number of the Marvel movies - as well as other films and shows like The Big Bang Theory - and many times he just played himself.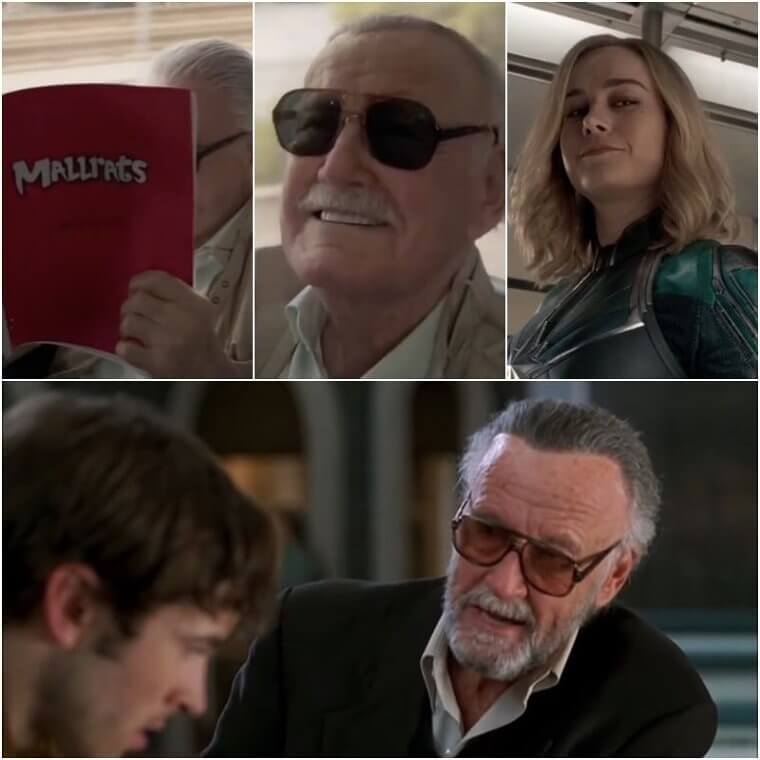 Some of his most noteworthy Marvel cameos, though, include his appearance in Mallrats, Iron Man 2, and the brief cameo he made in Deadpool 2 as well. But not to be forgotten is the scene he had in Captain Marvel where he played himself as he read the script for Mallrats. Sadly, the world lost Stan Lee in November 2018, so we won't be seeing any more cameos from him.

Kenneth Branagh – Avengers: Infinity War
Marvel fans, did you know that the legendary English actor Kenneth Branagh has a special connection to the Marvel Cinematic Universe? That's right, Branagh was brought in to direct the original Thor movie, bringing his Shakespearean expertise to the superhero film. And he did an incredible job! But that's not all - in Avengers: Infinity War, Branagh lent his iconic voice to the opening scene where an Asgardian ship is attacked by Thanos's forces.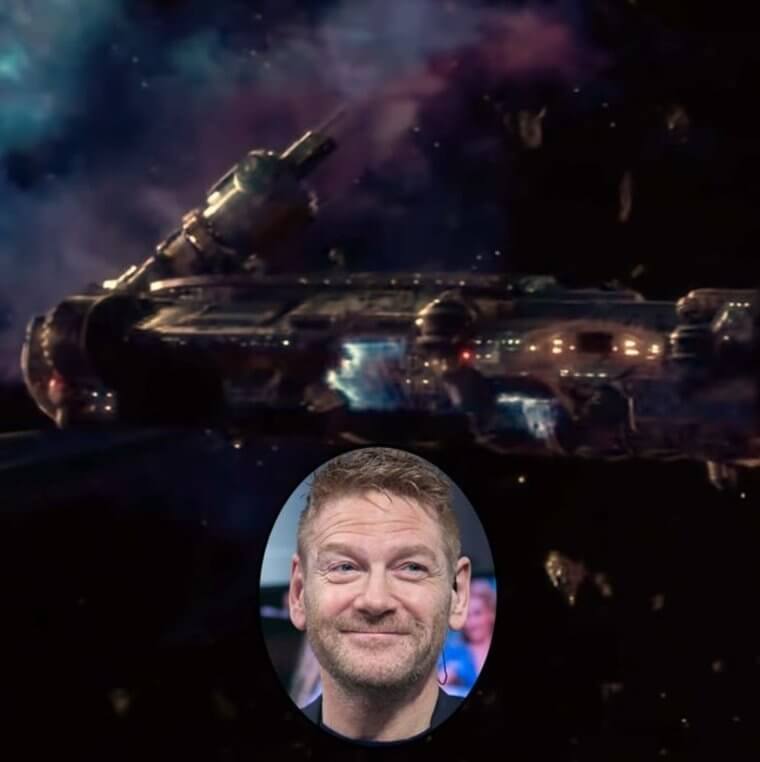 As the ship's distress signal is heard, the voice you hear is none other than Branagh's, who was thrilled to record the first lines of dialogue in the movie. It's just one more example of how the Marvel universe is full of surprises and unexpected connections.

Lana Condor - X-Men: Apocalypse
While Lana Condor is now known for her role as Lara Jean in To All The Boys I've Loved Before, the actress made her film debut in a Marvel movie. The film was X-Men: Apocalypse and Condor was given the role of Jubilee.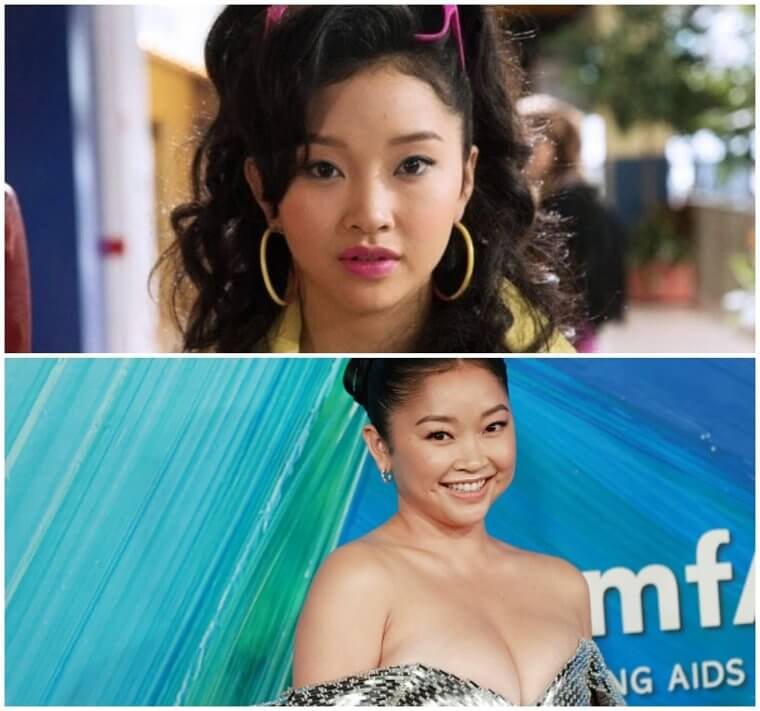 While this gave Condor a great entry into Hollywood, she revealed that many of her scenes and lines had been cut from the final film. This left her with a much smaller part in the X-Men movie than she had thought she would have. But, this hasn't hurt her career one bit, it seems.

Nathan Fillion - Guardians of the Galaxy
The Guardians of the Galaxy movies gave us a number of unique and interesting-looking characters, many of whom were completely unrecognizable as humans. So in this case, the cameo appearance was mostly just the voice.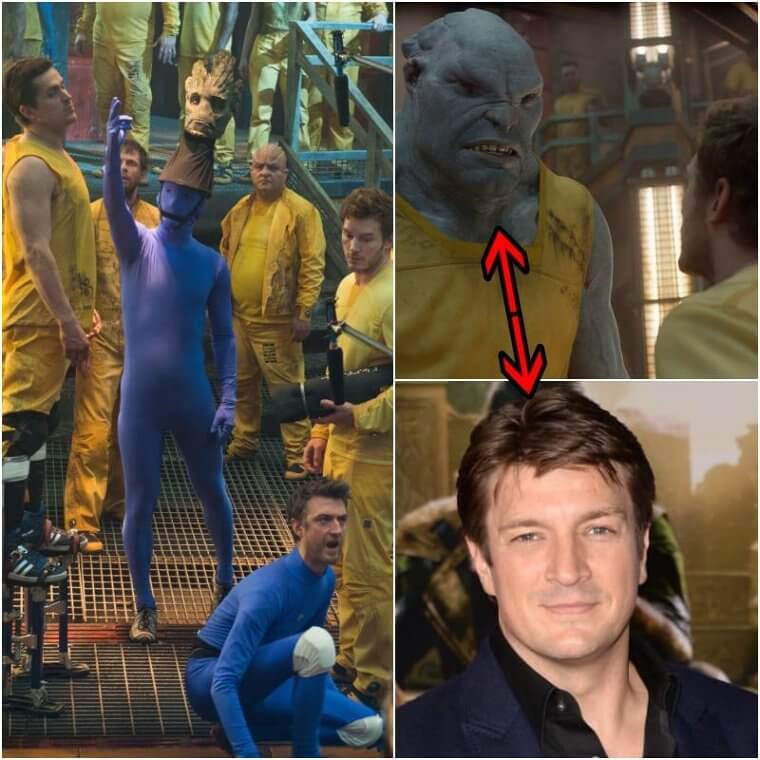 But that doesn't take away from the fact that some brilliant actors lent their voices and other features to these magnificent movies. One of these actors was Nathan Fillion - who fans may know best from ABC's TV Show The Rookie. Fillion was that big blue bully alien known only as Monstrous Inmate.

Garrett Morris - Ant-Man
At 84 years old, Garrett Morris has a list of accomplishments on his resume. Of course, the most distinguished would be his spot on the original set of Saturday Night Live. But Morris is also a veteran in cameo appearances, and we're here to talk about his tiny spot in the 2015 film Ant-Man.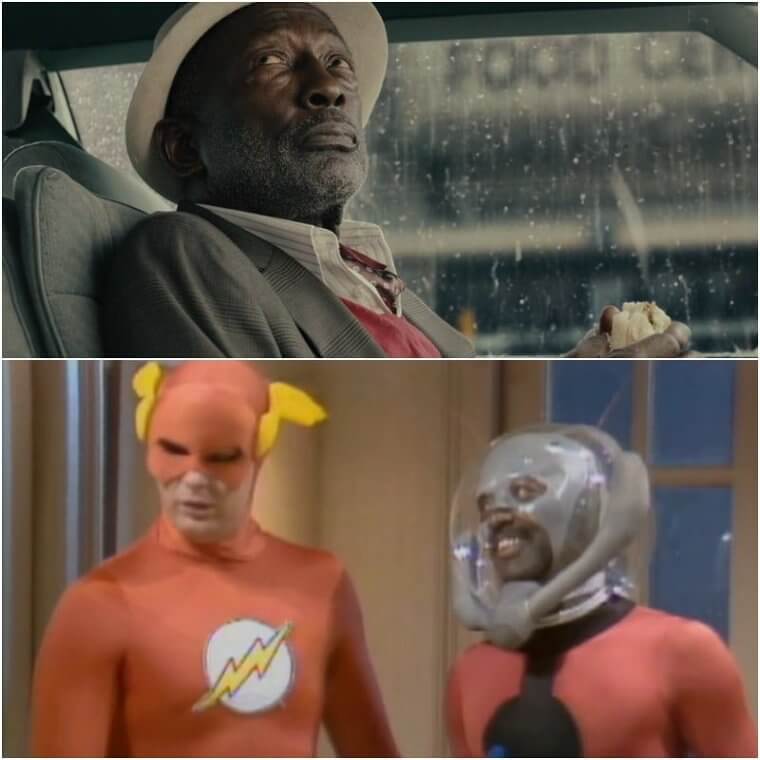 Way back when, while Morris was still on SNL, he did a skit called "Ant-Man at a party" and this led to the film directors making a place for him more than 30 years later. Morris' part was small, but he played the Cab Driver in the film, although the actor laughed about his tiny role, saying: "If you were in the movie, and you closed your eyes, you didn't see me. I closed my eyes, and I didn't see me."

Chris O'Dowd - Thor: The Dark World
Even the most hardcore Marvel fans might agree that Thor: The Dark World (2013) isn't the strongest film in the franchise. In fact, it's sandwiched between much better movies and is quite forgettable. So forgettable, in fact, that even Chris O'Dowd, who plays a brief role as Jane Foster's date, forgot he was in the movie!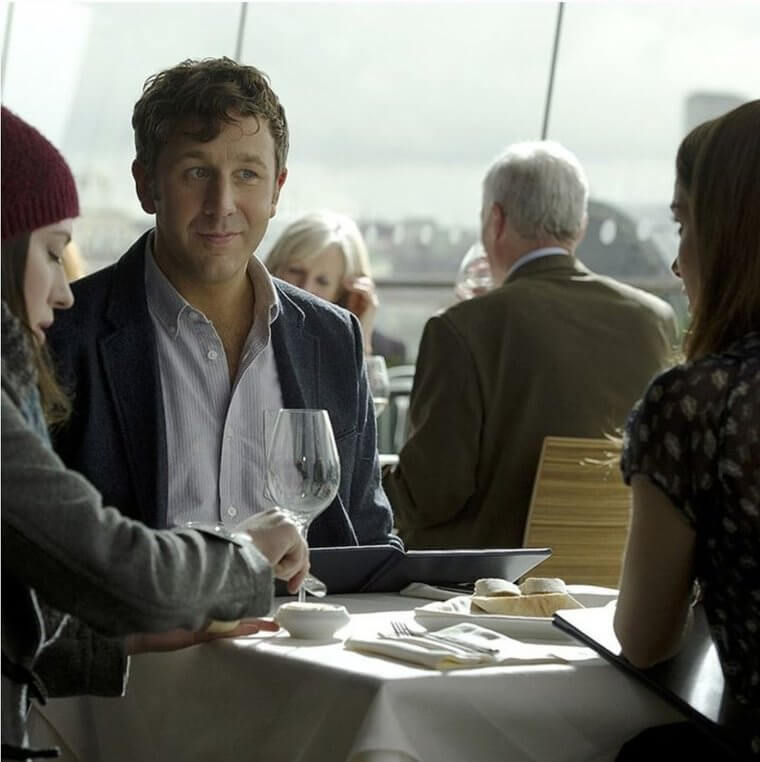 The IT Crowd star later admitted that he couldn't even remember the title of the film, guessing that it was either "Thor-ier" or "Age of Ultron: This Time Things Are Thor-ny." But as true Marvel fans, we still love and appreciate every entry in the MCU, even if some are more forgettable than others.

Trevor Noah - Black Panther
No one can deny how good the Black Panther movie was, and the cast was made up of a collection of magnificent actors. But there was also a celeb or two who played a part in the film's brilliance but were never even credited for their work. One such celeb was Trevor Noah.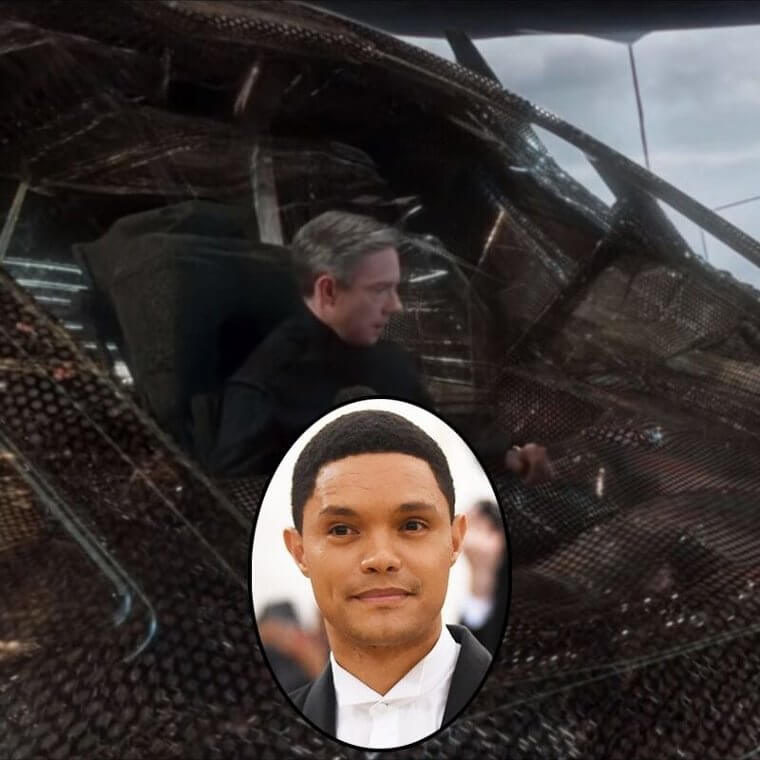 The South African-born comedian has quite a distinct voice, and his many years of stand-up comedy have taught him how to use his voice to the best of his ability. So it makes sense that the Black Panther producers chose Noah to voice the artificial intelligence system that plays in the plane during the final battle.

Brad Pitt - Deadpool 2
Brad Pitt is practically a household name in and out of America. The actor has played in so many big-ticket films that there's hardly a person who doesn't know how big he is in Hollywood. So, how did Ryan Reynolds get him to play Vanisher in Deadpool 2 and have exactly two seconds of screen time?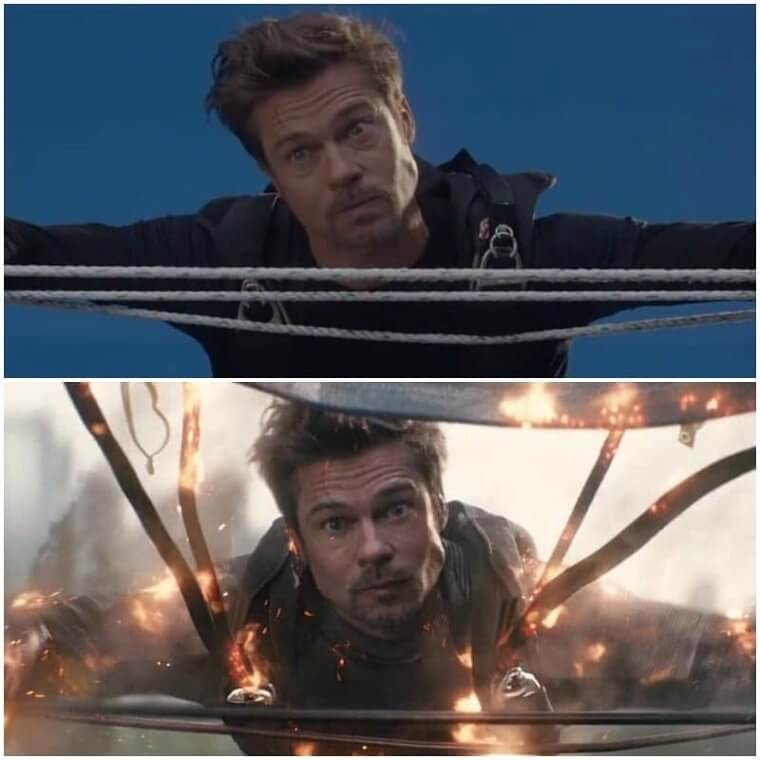 According to Reynolds, it was actually quite easy. He just wrote Pitt a letter, explained what they wanted to do, and Pitt agreed immediately. Originally Pitt was offered the role of Cable but due to time constraints, he could not accept it. But the Pitt children were huge fans of Deadpool, and so being the cool dad that he agreed to rather play the villain Vanisher. And apparently all he got out of it was a cup of coffee!

Chris Sullivan - Guardians of the Galaxy Vol. 2
It's no wonder that Guardians of the Galaxy Vol. 2 was such a successful film - it had such a powerful and talented cast! Without even counting the stars of the show (but not forgetting them either!) the many smaller parts played by much bigger names just made the show even better.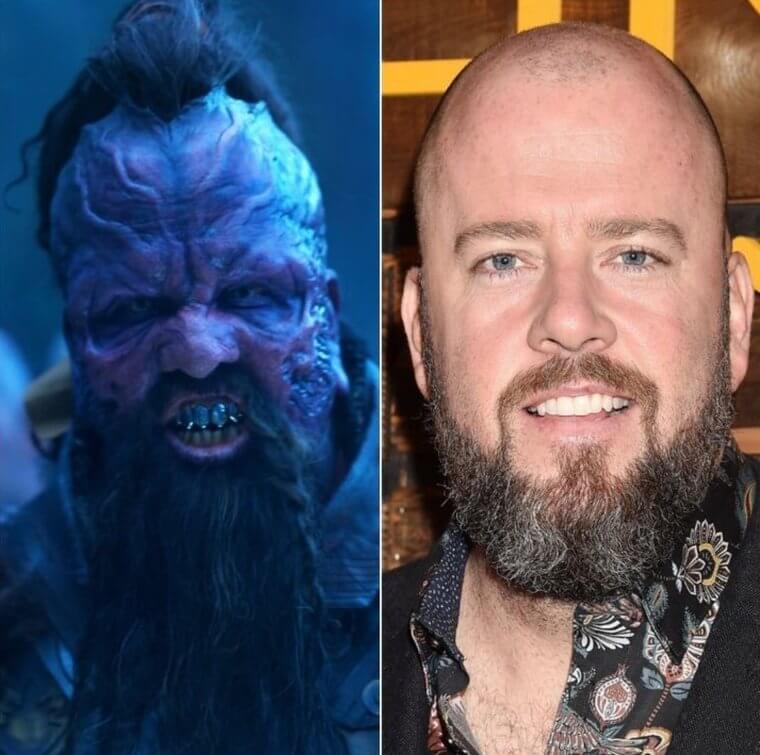 Chris Sullivan is best known for his role in the TV show This Is Us, but the comical, talented actor also appeared as Taserface in Guardians of the Galaxy Vol. 2. There is a lot of makeup on Sullivan in the movie, following the film's typical theme, but he brings all of his acting skills to the role. The character was almost cut from the film, but thankfully Taserface was saved and we get to enjoy Sullivan's portrayal of him.

Elon Musk - Iron Man 2
An unbelievably rich man living in America with the ability, knowledge, and cash to build a number of high-tech creations - yeah we're talking about Tony Stark aka Iron Man, but it could also very easily be Elon Musk, right?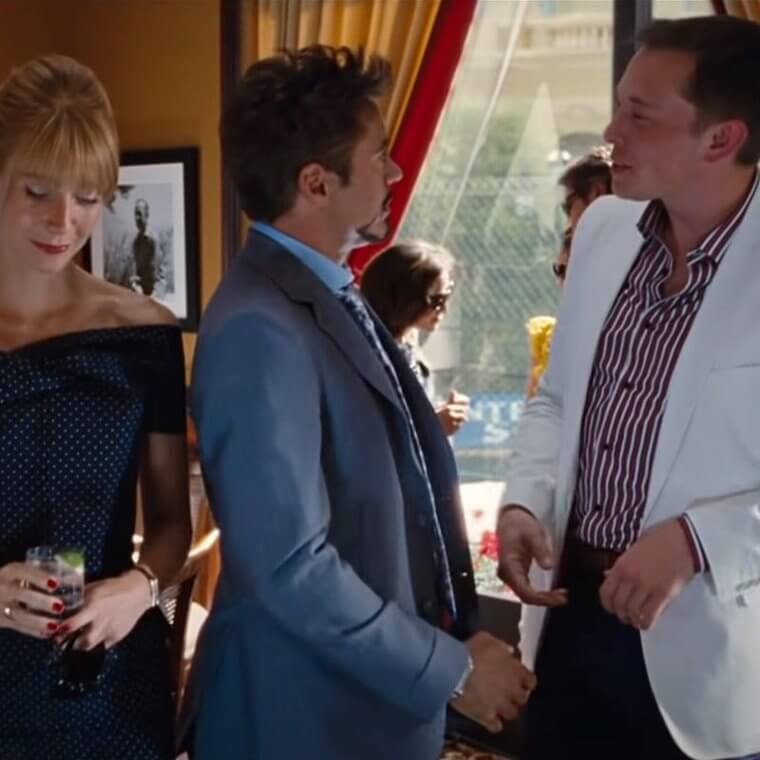 Well, Elon may be missing his very own iron suit, but he did get the chance to share a screen with Robert Downey Jr. in the film Iron Man 2. Musk showed up on-screen briefly when Tony and Pepper bumped into him at the Monaco Grand Prix (of course). There is a short discussion about electric jets before Elon Musk walks away. Pretty fitting.

Danny Pudi and Jim Rash - Captain America: The Winter Soldier and Captain America: Civil War
If you haven't watched the sitcom Community, you are missing out on so much raw comedic talent. From Donald Glover (who we've spoken about already) to Danny Pudi and Dean Pelton, the entire staff is just so good at making people laugh without even really trying.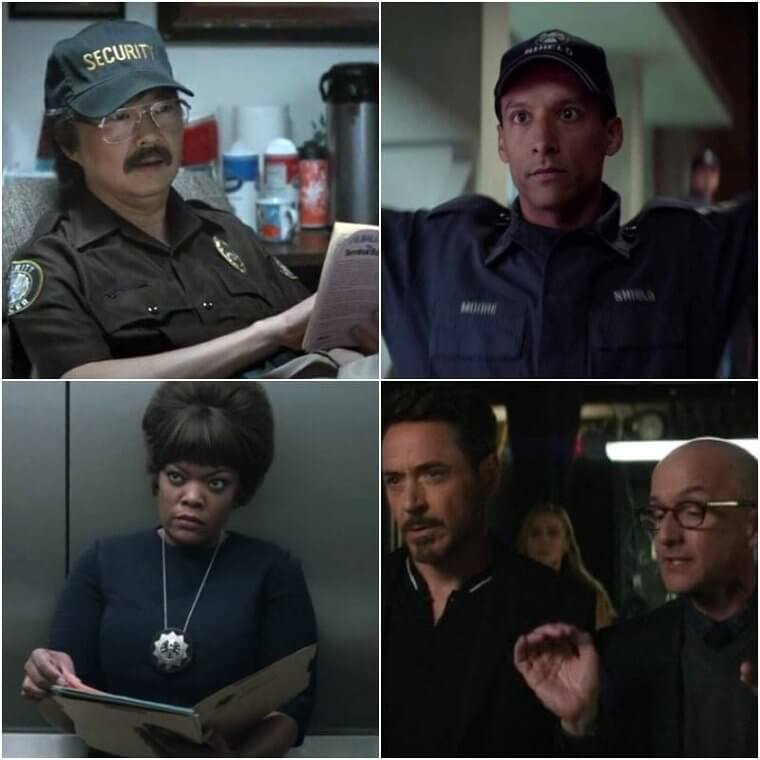 But they're also pretty great at acting in superhero movies, it seems. A number of the Community cast have had cameos in Marvel films. Danny Pudi - who played Abed in Community - was in Captain America: The Winter Soldier as "Com Tech #1" and Jim Rash (who played the charming Dean of the community) was an M.I.T. liaison in Captain America: Civil War.

Zachary Levi - Thor: Ragnarok
It's no secret that the Marvel and DC universes are on opposite ends of the fandom world. But some people - like Zachary Levi - have no problem dipping their toes into both Marvel and DC pools. Levi is best known for playing Shazam from DC but also cameoed in a Marvel film.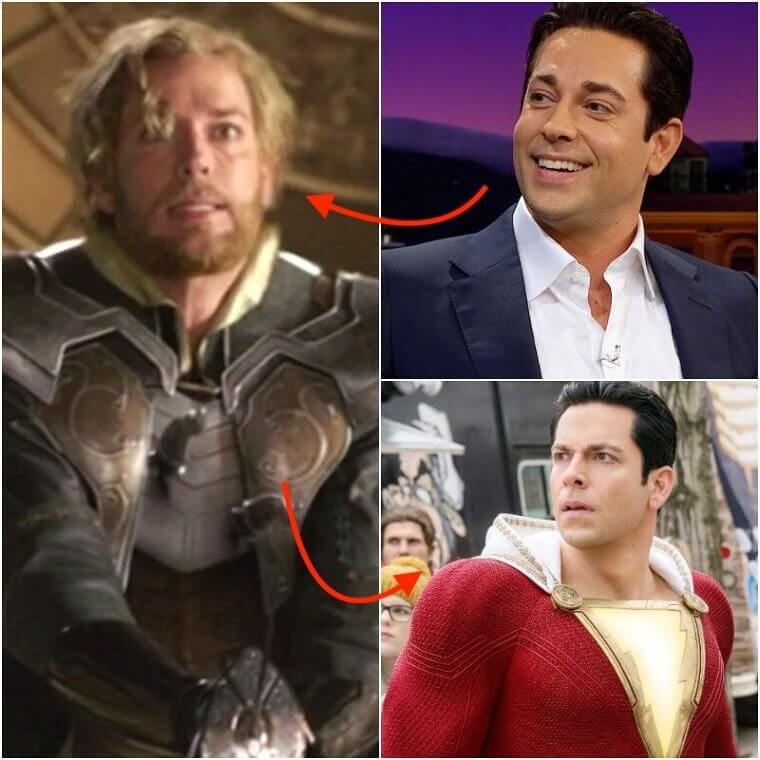 In the first Thor movie, Levi was given the part of Fandral, but due to time limits, the part was recast for the next two films and given to Josh Dallas. Then Levi was given a small part in Thor: The Dark World and even less screen time in Thor: Ragnarok. It's all okay, though, because this gave Levi more time for the Shazam! films.

Tom Morello - Iron Man
Marvel fans who enjoy hard-hitting rock music with an anti-establishment message will definitely love Rage Against the Machine. Tom Morello, the band's iconic guitarist, is widely recognized as one of the greatest guitar players in the world. What many fans might not know is that he also contributed to the soundtracks of both Iron Man and its sequel.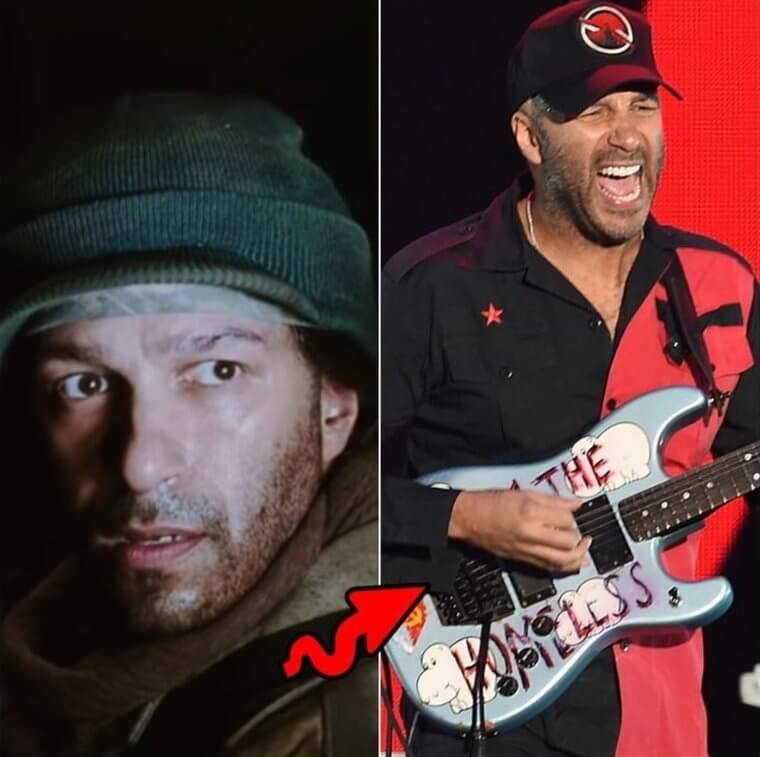 In fact, when Tony Stark first dons the Iron Man Mark I armor and takes down some Ten Ring terrorists, the first guy to receive a beatdown from the armored hero is none other than Morello himself, who supplied the riffs for his own epic soundtrack.

Ty Burrell - The Incredible Hulk
Most people's first impression of Ty Burrell is that of his character on Modern Family - that show has basically become like our universal on-screen extended family. And in the show, Burrell plays a fun and quirky dad, who doesn't really take anything seriously, but you can't help but love him for it.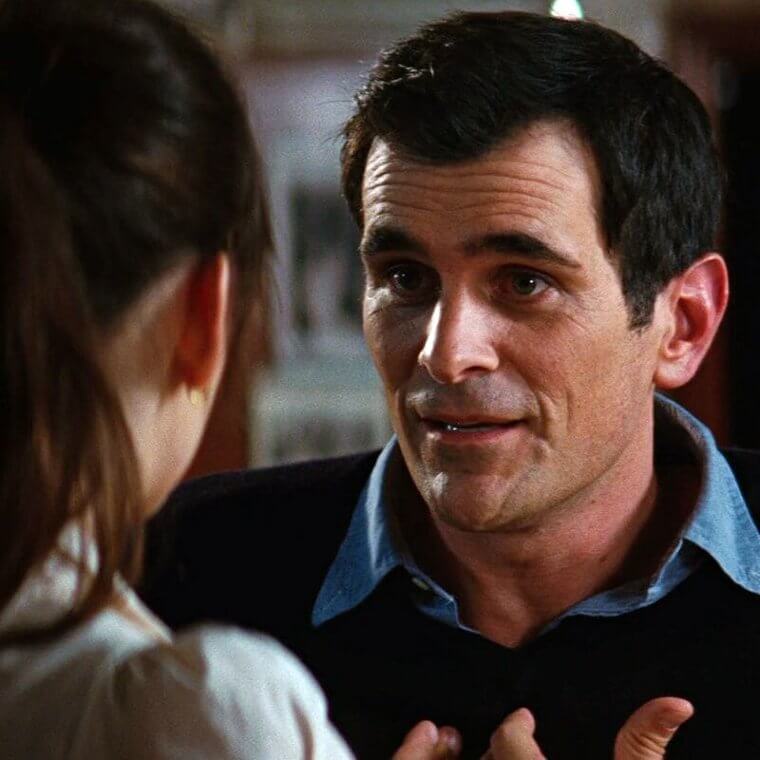 So, when the actor steps out of his comic comfort zone and enters action movies, it can be strange for fans. But if we're honest, Burrell does action films almost as well as he does sitcoms. He showed this when he played Dr. Leonard Samson for a very short time in The Incredible Hulk.

Hugh Jackman - X-Men: First Class
While High Jackman became well known worldwide for his role as Wolverine in the X-Men films, he did have a small uncredited cameo in the X-Men: First Class film. The part was really small, and Jackman only had one line, but fans were pleased with the appearance nonetheless.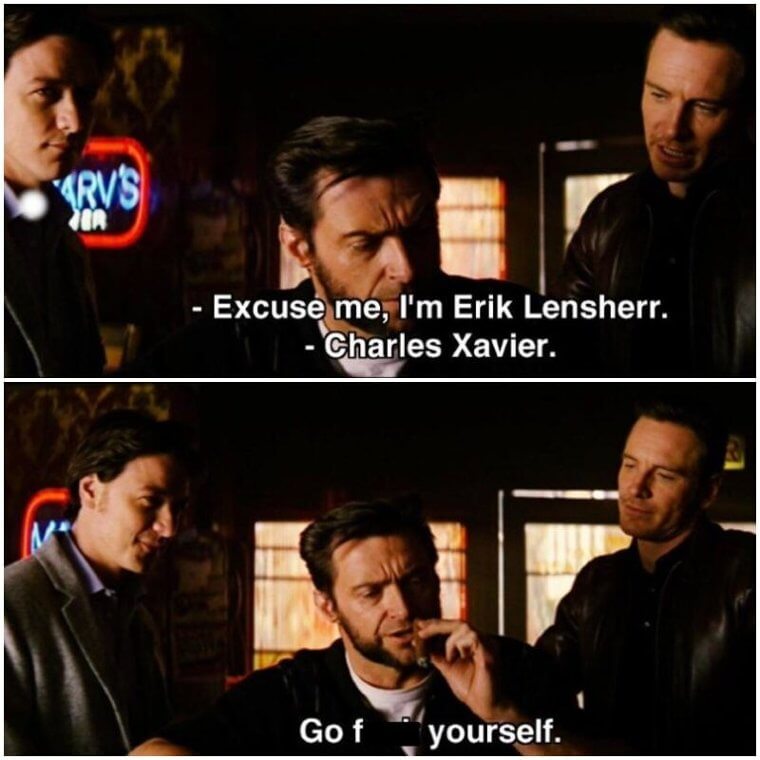 According to sources, Jackman had a few conditions to his cameo in the film. One condition was that Fox had to make a charitable donation to Jackman's children's school, and the other was that Hugh be the only main character who curses on screen. Jackman's line was redone a few times, but ended up being a simple: "Go f--- yourself."

Natalie Dormer - Captain America: The First Avenger
What better way to jolt your acting career than to play in one of the most popular Marvel films? Natalie Dormer sure didn't think there was a better way to do it, and she was right. Before the stunning actress became known for her role in Game of Thrones, she appeared briefly in Captain America: The First Avenger.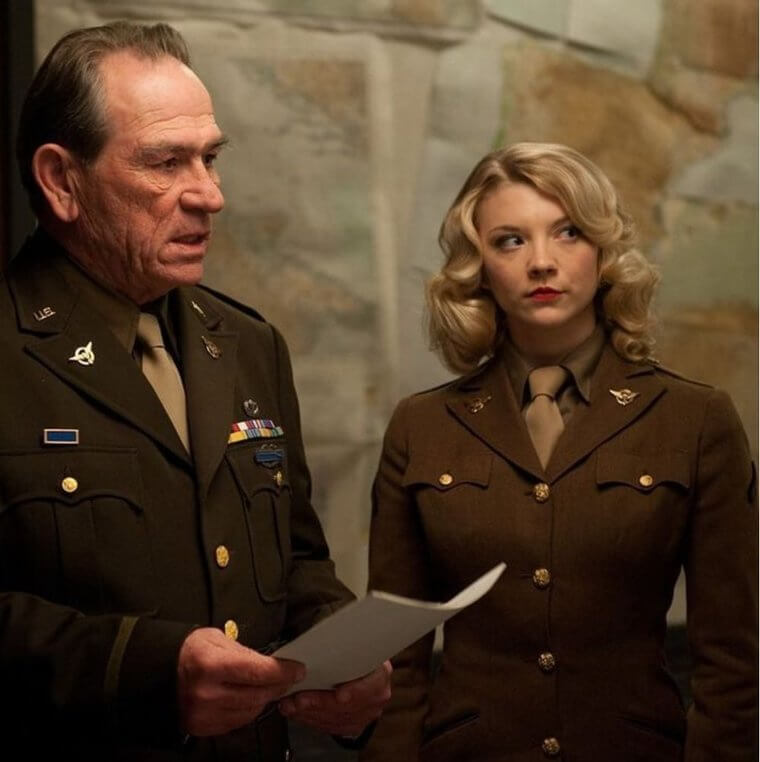 Dormer played Lorraine, a member of the Army, and looked her usual striking self in red lipstick and an army uniform. She had a very quick romantic scene with Captain America himself, but that was cut short when Peggy Carter walked in. After this cameo, Dormer's career really took off - and she eventually landed the role we all now know her for.

Justin Theroux - Iron Man 2
Often screenwriters stay behind the scenes and don't really show up on the screen, but when it comes to Justin Theroux, he can act just as well as he can write - and he throws in some directing and producing too. So he had quite a big role in making Iron Man 2 a success.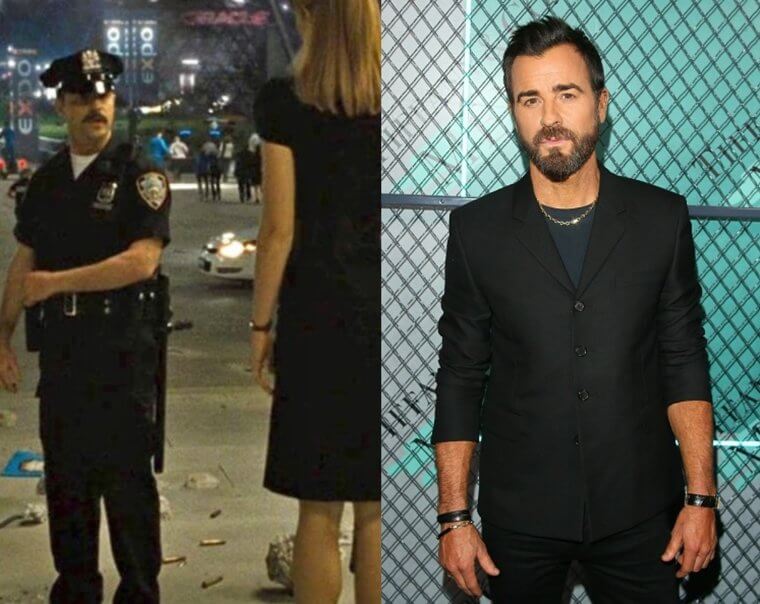 Not only did Theroux write the film's screenplay, but he also had a small role in the movie. He showed up pretty close to the end of the movie and played a policeman who was helping with Hammer's arrest. He even had a simple and short line to say - we wonder if he wrote that himself?!

Olivia Munn - Iron Man 2
Olivia Munn is a great actress. Her wit and sense of humor bring so much to her characters in the films she plays in. This is why she was the perfect fit for Iron Man 2, a film that needed raw and pure humor for its largely improvised lines. But Munn's place on the film started off on a rocky foot.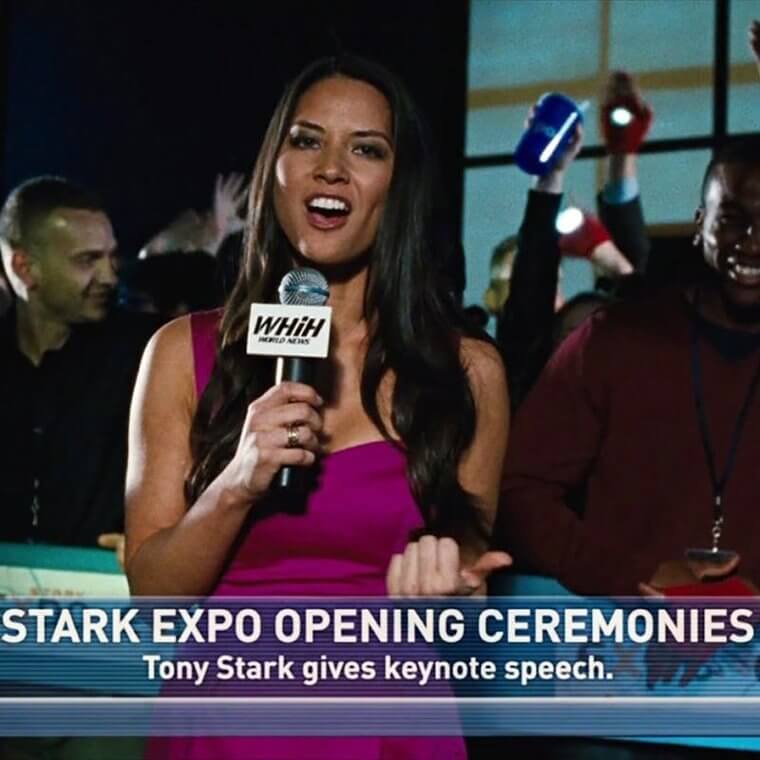 Originally, Munn played a woman who had a sexual encounter with Tony Stark, but all of those scenes were later cut from the film. Not wanting to lose Munn's charisma completely, director Jon Favreau offered the actress another part. Munn bargained for a part as an actual character from the comics and was given Chess Roberts.

Ryan Reynolds - Deadpool 2
You're not reading that wrong - we know that Ryan Reynolds was the actual Deadpool, so this may seem like a misleading heading, but we mean it. Reynolds also made a cameo appearance in the film he helped to create.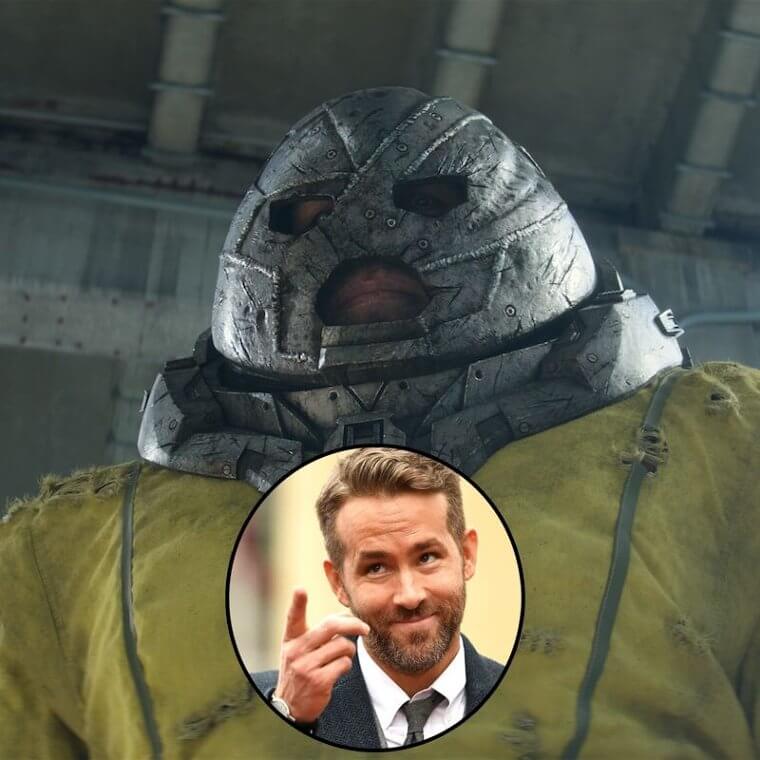 While playing the main character in the film, Reynolds also voiced Juggernaut - a character that was added into the movie completely by using CGI effects. The voice is also digitally manipulated, so it doesn't really sound like Reynolds, but it is - we promise!

James McAvoy, Evan Peters, and Nicolas Hoult - Deadpool 2
Another movie that gathered together a bunch of big actors and placing them in seemingly random and insignificant roles is Deadpool - specifically the second movie. Again, the main cast is already quite charismatic and brilliant, but the cameos just add to the enjoyment of the film.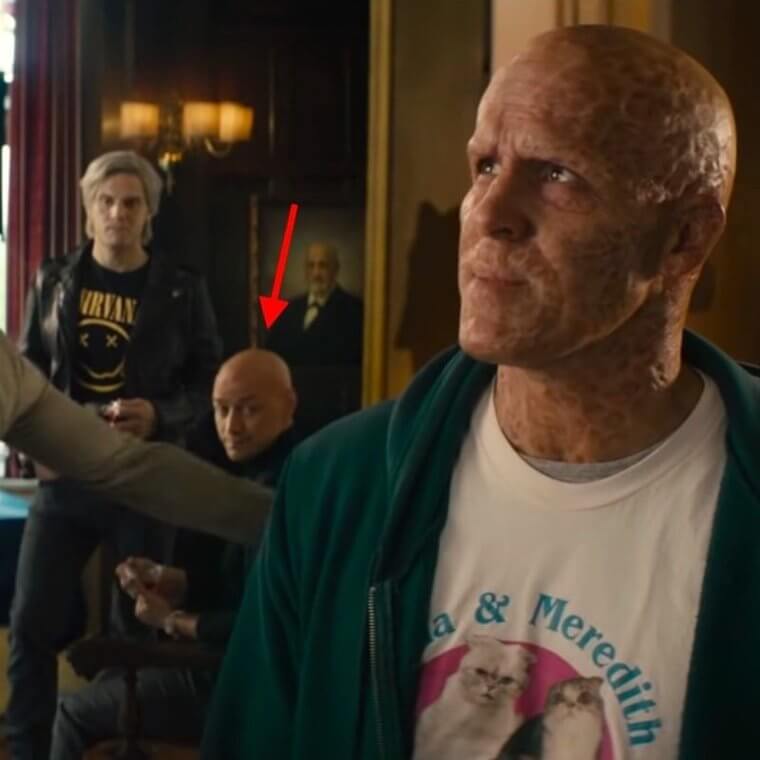 Deadpool is known to break the fourth wall - speaking to the audience and pointing out VERY obvious things, like how there is 'no X-Men in the movie.' It's all part of the charm. This is what happens when Deadpool goes to Charles Xavier's house and we get to see James McAvoy (Charles Xavier), Nicolas Hoult (Beast), and Evan Peters (Quicksilver) for a quick moment.

Joe ​​Russo - Captain America and Avengers Films
Director Joe Russo hopped on the trend of appearing in the films that he directed for the Marvel franchise. This is a trend that was started by other directors like Alfred Hitchcock, and it can be great fun to play 'spot the director in the film.' These are usually small parts, and if you blink you may miss them.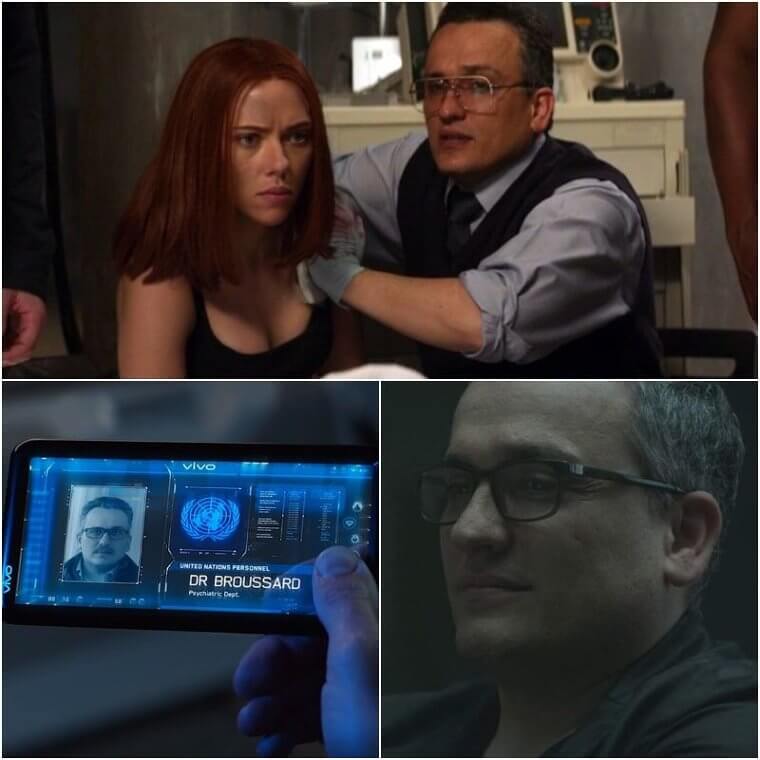 Russo appeared in Captain America: The Winter Soldier (as Dr. Fine); Captain America: Civil War (Dr. Theo Broussard); Avengers: Infinity War (Bert); and Avengers: Endgame (Grieving Man Thanos). Next time you watch these films, try to spot him - but don't worry if you can't see him in the credits, he goes by Gozie Agbo instead of Joe Russo for his cameos.

Annabelle Wallis - X-Men: First Class
British actress Annabelle Wallis took a while to break into Hollywood, although she started off on a number of great British shows. But one of her first film appearances was in X-Men: First Class and while it was very small, Wallis has been given credit for it ever since.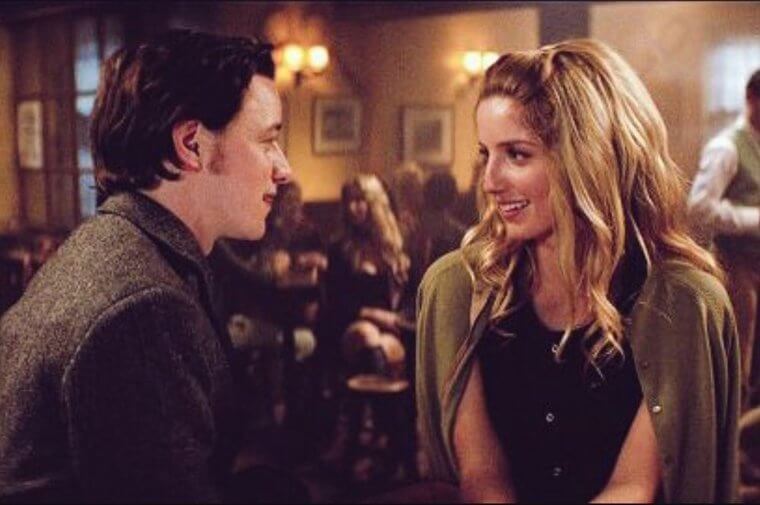 Previous attempts at film appearances that Wallis had tried included parts in The Mummy and Annabelle, but audiences were not impressed with the actress' acting. However, showing up in X-Men as an attractive Tudor and luring in Charles Xavier with her ​​heterochromia (eyes that are two different colors) gave Wallis the redemption she needed.

Gary Shandling - Iron Man 2 and Captain America: The Winter Soldier
We've seen a number of popular actors play small parts alongside our favorite heroes, but this one is a first - a recurring cameo appearance! Played by Gary Shandling, we first see Senator Stern in Iron Man 2 and he is definitely not a fan of Captain America.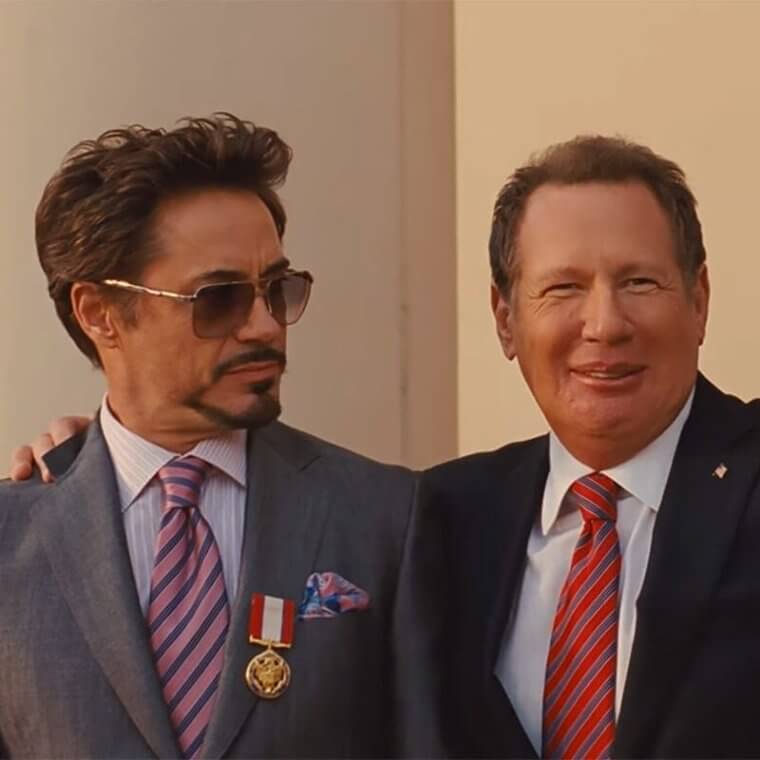 Then the character (still played by Gary Shandling) shows up in Captain America: The Winter Soldier and fans get to learn more about him. Although smaller than his part in Larry Sanders Show, creators of Senator Stern gave Shandling quite a bit to work with for his character in the Marvel films.

Adam Pally - Iron Man 3
In Hollywood, it's not what you know it's who you know - or at least, for some people. This may have been the case for Adam Pally who believes he 'snuck into' the Iron Man 3 film as Gary, one of Tony Stark's superfans.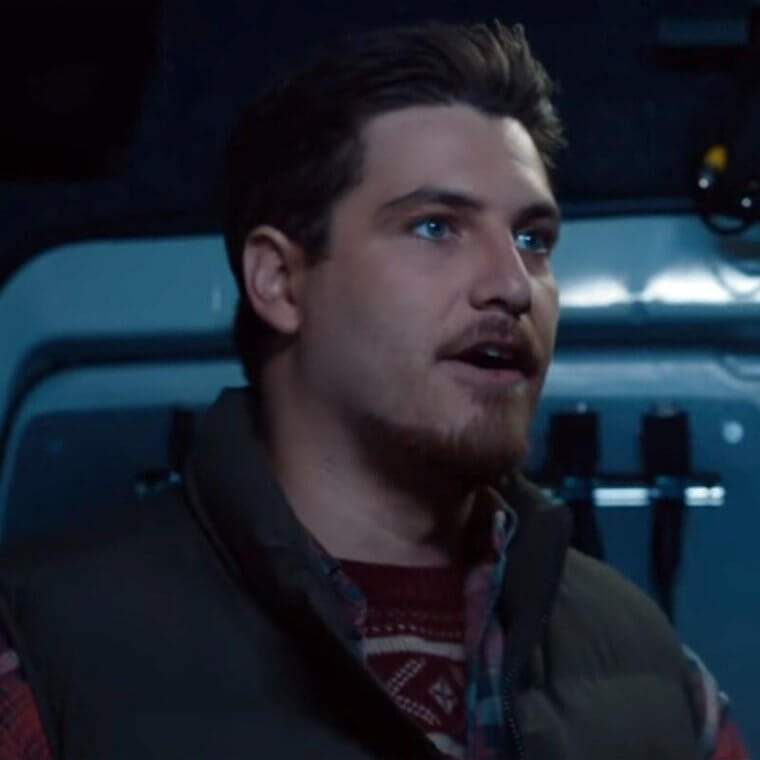 Pally was sort of being mentored by Robert Downey Jr. when he was given the small but fun role. And Downey himself was able to give Pally the news that he was going to play in one of the best Marvel hero films. Pally is quite happy with his character, even if some may forget he played it.

David Bradley - Captain America: The First Avenger
Thanks to the many villainous characters that David Bradley has played throughout his career, the actor has gotten a bit of a reputation. So we imagine that when he got the chance to portray a much simpler character, he enjoyed it somewhat.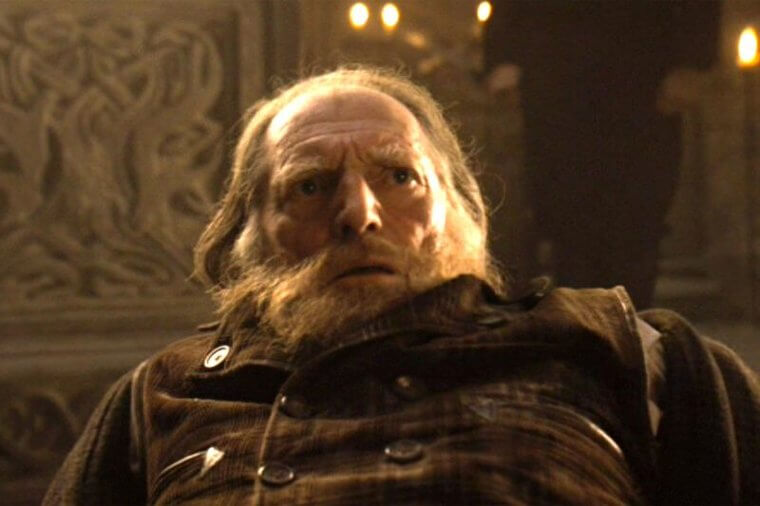 Bradley had a very small part as a church keeper in Captain America: The First Avenger. The character didn't last long, though, as he was killed pretty quickly when HYDRA broke into his church to steal the coveted Tesseract.

Joan Rivers and Bill Maher - Iron Man 3
The great thing about Marvel films - and movies about superheroes in general - is that they open up spaces for so many real-life cameo actors. This is especially true for films like Iron Man, which has a natural "real-life" feel to it.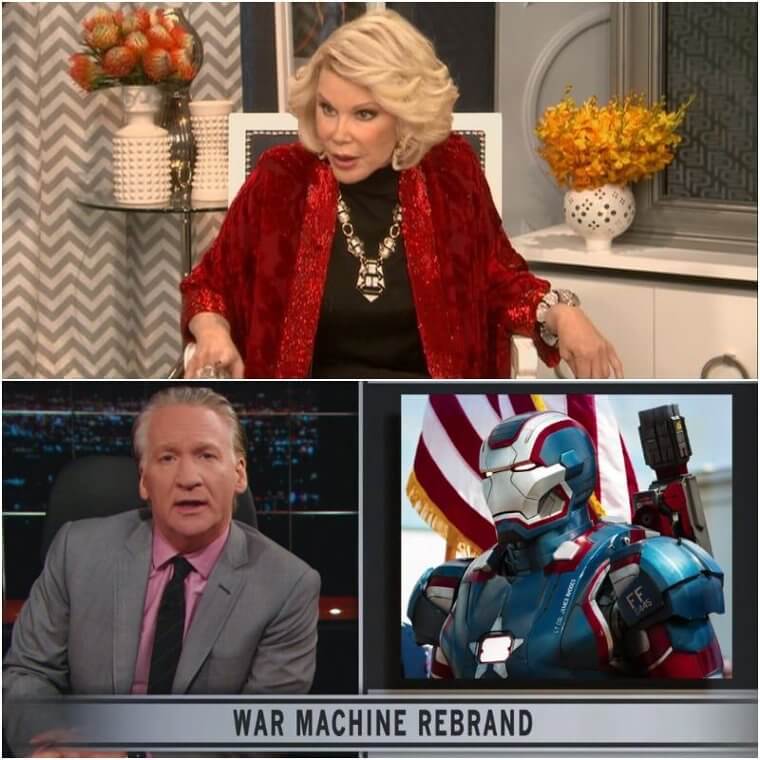 The third film in the Iron Man series has Joan Rivers and Bill Maher - both hilarious comedians and commentators - as themselves. They show up in the film doing what they do best - commenting on the fact that War Machine had rebranded to Iron Patriot. This was a great cameo for Joan especially, before the world lost her - RIP.

Harry Dean Stanton - The Avengers
Harry Dean Stanton lived a long and successful life before he died in 2017. The Hollywood legend spent his career starring in a number of iconic TV shows and films, but he never got too big to offer himself up for a small cameo part in a Marvel movie.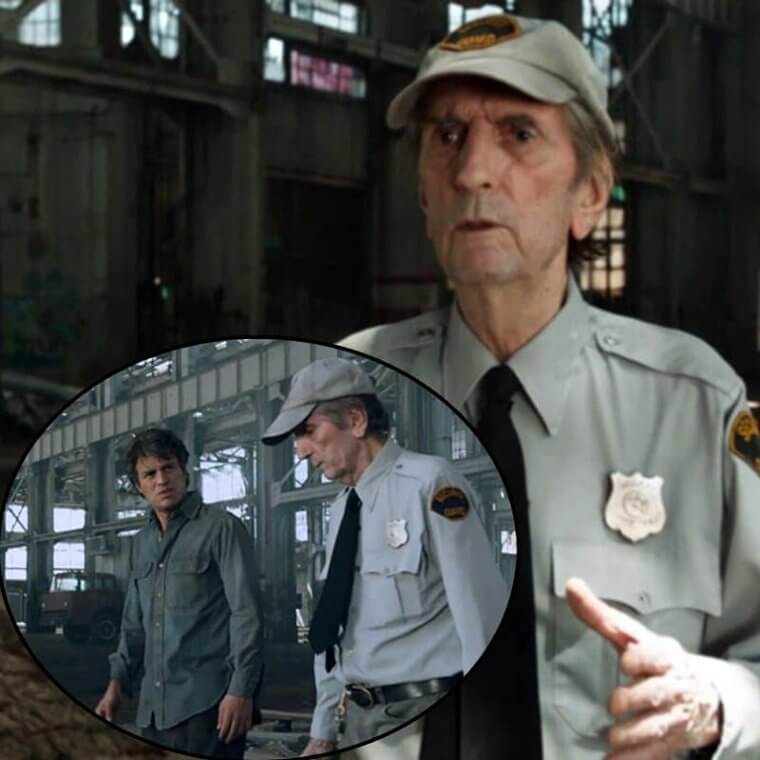 In the 2012 film, The Avengers, the movie crew managed to get Stanton to agree to play a security guard. This was nothing like the parts that Stanton had played when he was a young and busy actor, but it will forever stay in the history books.

DJ AM - Iron Man 2
Although DJ AM died young - at only 36 years old - he gained a massive reputation for himself and was offered a part in the Iron Man 2 film. DJ AM played a more fictionalized version of himself, playing in a scene where he DJs at a party for Tony Stark.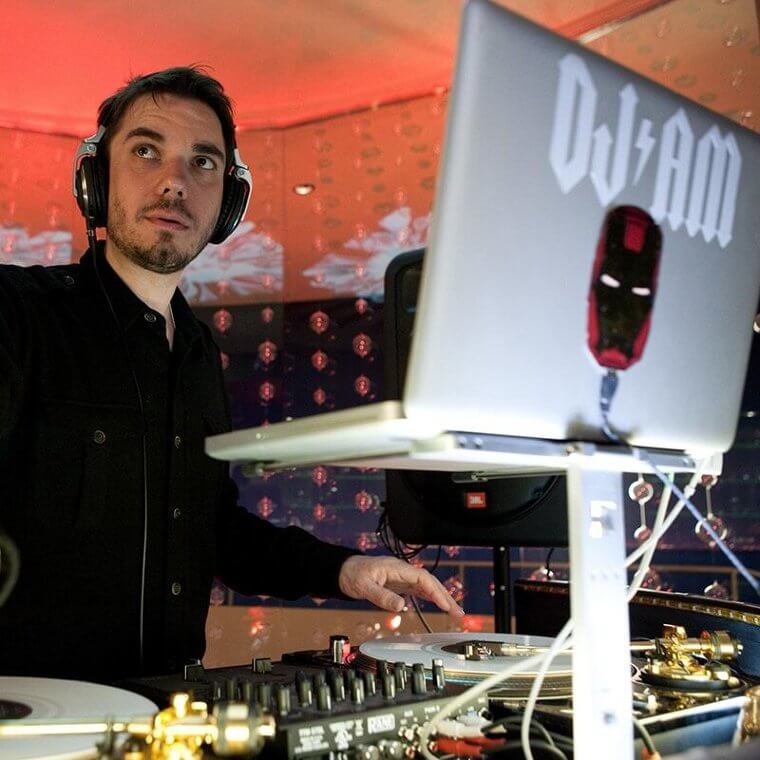 The DJ passed away not long after filming commenced, but it is said that his time on set was enjoyable for pretty much all involved. And apparently, he and Robert Downey Jr. became really good friends while they were filming.

Bill O'Reilly - Iron Man 2
American television host William James "Bill" O'Reilly is quite well known for his TV hosting and books that he has written. But those who don't really keep up with current affairs, and prefer to stick to the Marvel universe, may only recognize him from Iron Man 2. 

O'Reilly appears in the film playing an exaggerated version of himself. He comes on TV blasting Iron Man and insulting Pepper as well. The man himself is not too shy to make his opinions known, but he was even more blunt in his cameo.

David Hasselhoff - Guardians of the Galaxy Vol. 2
Guardians of the Galaxy director James Gunn was a big fan of the TV show Knight Rider when he was younger, so it makes sense that he wanted the one and only David Hasselhoff to be in his movie. The iconic actor played the father of Chris Pratt's character Star-Lord, Ego.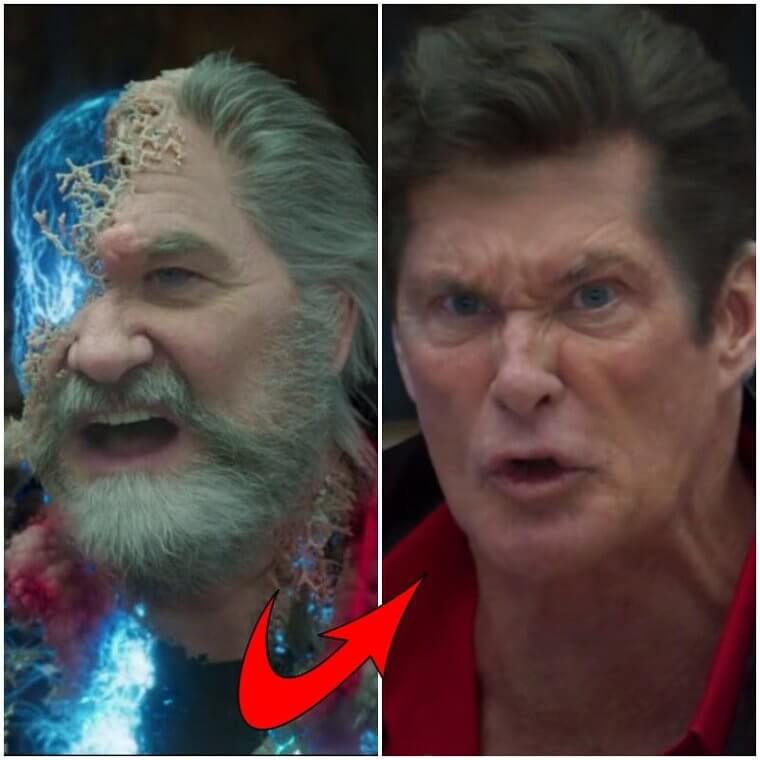 But then Star-Lord tells how he used to fantasize that his father was David Hasselhoff. And Ego, being the skilled antagonist that he is, takes the form of Hasselhoff himself. Interestingly, the song "Inferno" that played during the credits of the movie was Hasselhoff's song as well.

J. K. Simmons - Spider-Man: Far From Home
Many believe that there are two types of people - those who love and adore the original Spiderman film trilogy (aka the Team Toby Maguire) and those who prefer the new trilogy (or Team Tom Holland). But in all honesty, there is room to love both of these versions of the movie. This is even more obvious when we discuss the role of J. Jonah Jameson (the publisher who was constantly trying to catch Spidey in the original films).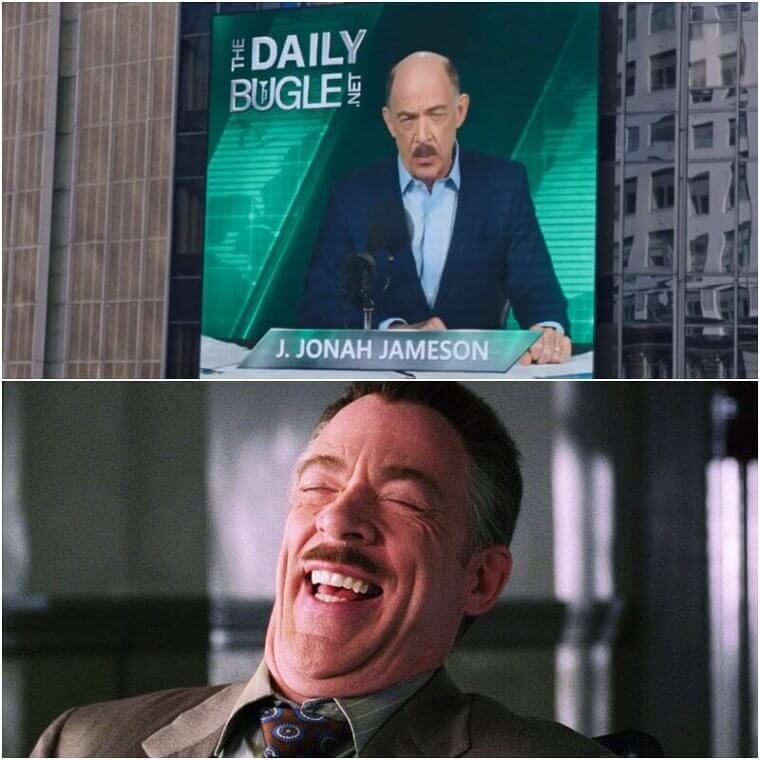 This role was played by J.K Simmons and as much as viewers hated him, they loved him too. So when Simmons didn't come back for the new films, things seemed strange. But writers were smart, and they brought back Jameson and Simmons to play him again in Spider-Man: Far From Home - only this time Jameson owns a website, because we're in the age of technology.