The Marvel Cinematic Universe is certainly impressive! Fans certainly can't say they're starving for content with Marvel Studios releasing 23 films over 13 years, with many more planned for upcoming years, and several TV series besides. As many of the characters have superhuman abilities or use very advanced technology, a large part of the work for these films must go into the special effects, yet Marvel manages to wow time and time again, whether it's exploring distant worlds in space or watching the Avengers fight each other at a regular-shmegular German airport! Fans can also be kept busy with the many Easter Eggs and references that are included in all the films, with many of these little details used to subtly tie all the narratives together. Each movie has brought new characters and much more depth, and it seems Marvel has no plans to slow down just yet. Here are 60 behind-the-scenes facts from Marvel productions!
From Paintballs to Superpowers
Several of Marvel's biggest cinematic masterpieces were directed by a pair of brothers - Anthony and Joe Russo, known commonly as the Russo Brothers - who are known for working together on movies and TV shows. Before joining the Marvel family, the Russo brothers had worked on popular sitcoms as directors and producers including Arrested Development and Community.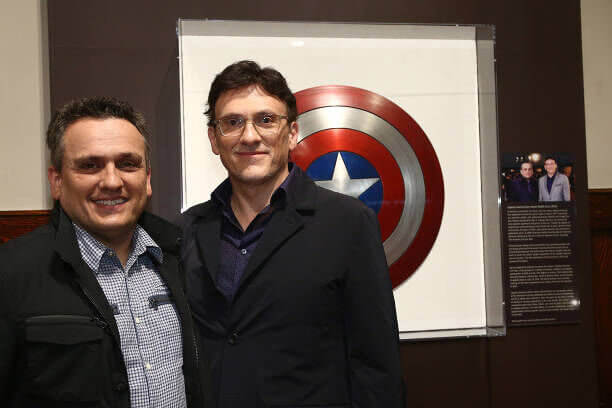 In particular, the iconic paintball episodes in Community enabled them to catch the attention of Kevin Feige, and the pair went on to direct Captain America: The Winter Soldier, Captain America: Civil War, Avengers: Infinity War, and Avengers: Endgame. A small cameo from a vehicle used in Arrested Development means that some fans now consider the sitcom part of the MCU!
Robert Downey Jr. 's Snacky Habit
There's no actor who could better portray Iron Man than Robert Downey Jr. He's a fixture of the Marvel Cinematic Universe and has been ever since his first appearance in the first Iron Man film in 2008. He has the billionaire tech genius playboy role down perfectly, whether he's schmoozing as Tony Stark or taking to the skies as his superhero alter ego.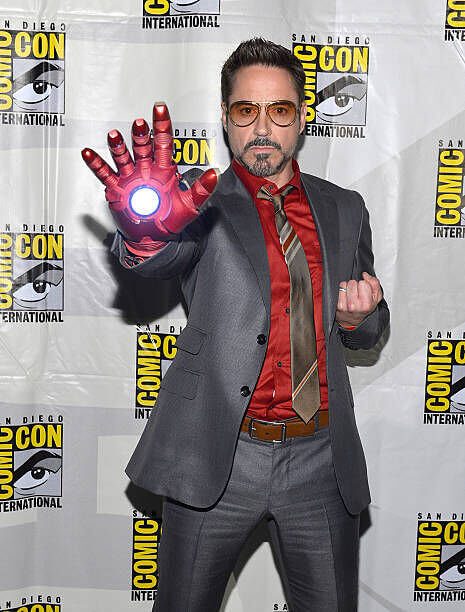 Downey Jr. shares Stark's carefree attitude, too. Even when filming, the actor can't help but get peckish and was known for hiding food around the set. Nobody stopped him because they had no idea where he even put it! There are several scenes in the MCU movies where Tony is seen casually snacking as he talks - this was not scripted at all! He even got his co-stars involved - remember his scene with Captain America where he offers him blueberries? Complete improvisation! 

Not Just Black Widow, But Super-Mom Too!
Many actresses, particularly those in long-running roles, have to rely on a little filming magic to hide their growing baby bumps! Scarlett Johansson needed this assistance while filming Avengers: Age of Ultron as she was expecting. Tricks such as loose-fitting clothes, jackets left open, CGI editing, and even body doubles were used to mask her baby bump.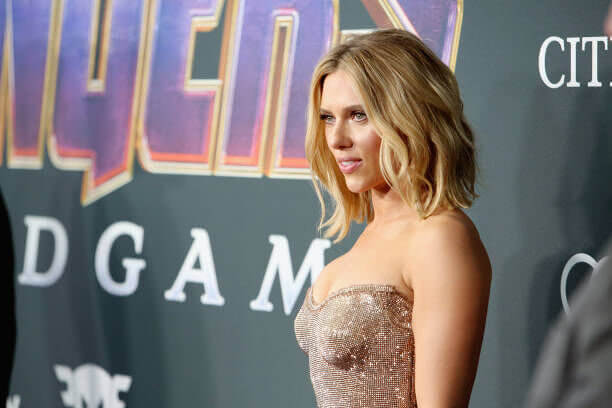 The crew did such a good job of finding doubles to match her that co-star Chris Evans once started talking with a double believing that it was Johannson!  

An Important Easter Egg for Both Marvel and Chris Evans' History
Chris Evans is famous for his long-running role as the star-spangled Captain America, but this wasn't his first entrance into the Marvel superhero world. He played the part of Johnny Storm and his fiery super alter ego the Human Torch in the ultimately less successful Fantastic Four films. The Human Torch was the first hero that Marvel's predecessor Timely Comics created, and was originally an android.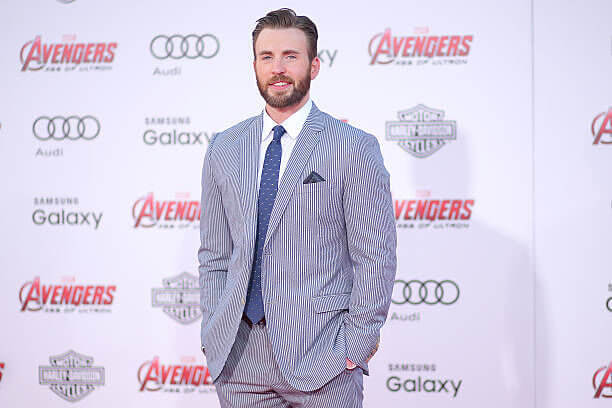 Later, Marvel Comics would use the Human Torch's abilities with Johnny Storm. The hero was referenced in Evans' first MCU appearance, Captain America: The First Avenger. While Steve and Bucky tour the Stark Expo, the original Human Torch's red suit can briefly be seen in the background.

From Iron to Ants
With the amount of comic book material, it was inevitable that some key characters and concepts would be missed or altered in the movie adaptations. One such character was Hank Pym, who played a key role in the comics, yet wouldn't be introduced until a few movies in.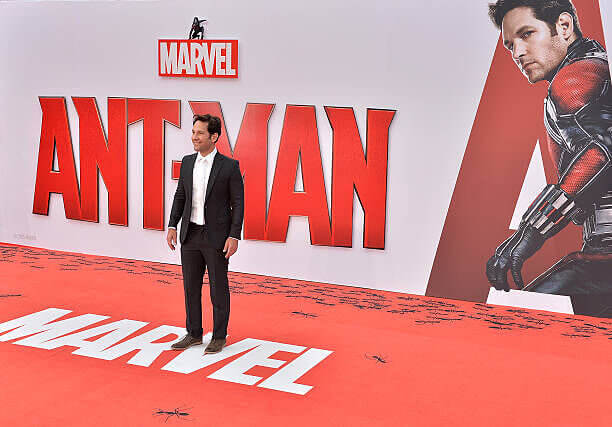 He develops the science-defying shrinking suit in Ant-Man. As Pym has connections to the Stark family, a call-back to Iron Man was used in the film to make reference to their history. In Iron Man, Tony was abducted by Ten Rings, a terrorist group. In Ant-Man, Darren Cross tries to replicate Pym's suit and shows it to HYDRA agents and potential investors. One amongst this group has a Ten Rings tattoo on his neck.

Thor and Loki's Mythical Link
Some key characters in the Marvel canon are themselves inspired by other stories. Any fans of mythology will know Thor and Loki belong to Norse mythology. The films made references to their myths, especially with a short scene in the first Avengers movie. Thor's dramatic introduction sees him leap onto the quinjet during a storm to take his brother back from Tony Stark and Steve Rogers. While Thor and Loki square up, in the background, two ravens fly past.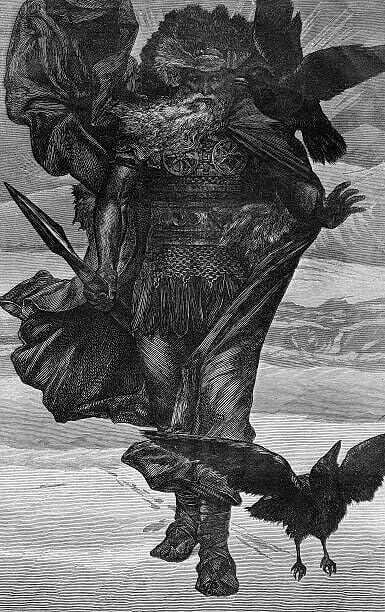 This is no coincidence - Thor and Loki's father Odin had two ravens in the myths. Named Huginn and Muninn, these birds would fly from Earth, known to the gods as Midgard, and take news back to Odin. This isn't the only time Odin, who is also in the Marvel universe, is shown with ravens either! Maybe he's always keeping a subtle eye on his warring sons!

The Real-Life Iron Man?
If we were to have a real-life Iron Man, there's probably not a better candidate alive than billionaire genius Elon Musk. Musk has pushed technological advance, just as Tony Stark does in Iron Man. Director Jon Favreau attempted to build on the futuristic creations of the first film when making the sequel.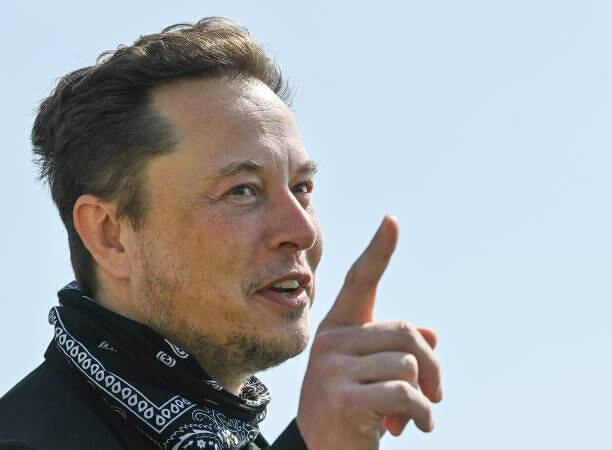 Taking inspiration perhaps from real life, the film was even partially shot in Musk's SpaceX facility. It's used as the location for Justin Hammer's factory, with background appearances from SpaceX's real employees!

Seriously, Don't Press The Button!
Another successful sci-fi series is Men in Black, which features a secret organization a little like S.H.I.E.L.D, which attempts to wrangle the heroes in the MCU (often unsuccessfully!). Captain America: The First Avenger included a link to Men in Black with one small button when Steve Rogers, Peggy Carter, and Colonel Phillips are chasing down a plane that belongs to the evil HYDRA organization.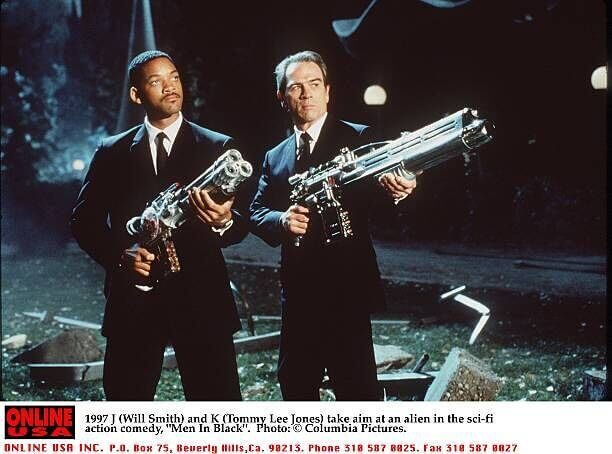 They are using Red Skull's car, and Colonel Phillips is shown hitting a red button. While the writing is in German, it translates to 'Danger Do Not Push'. Tommy Lee Jones, who plays Colonel Phillips, is also in the Men In Black films, playing Agent Kay. His character warns Agent J not to press an identical red button. When it is pressed, the car speeds off in both films!

A Mount Fit For A God
The first Thor film created a lot of comedic moments when the titular hero was sent crashing down to Earth. With his natural abilities giving him a god-like presence, and many cultural misunderstandings, Thor spends a lot of time on Earth confusing people, himself included. When attempting to find his lost hammer, Thor enters a pet shop in search of a horse.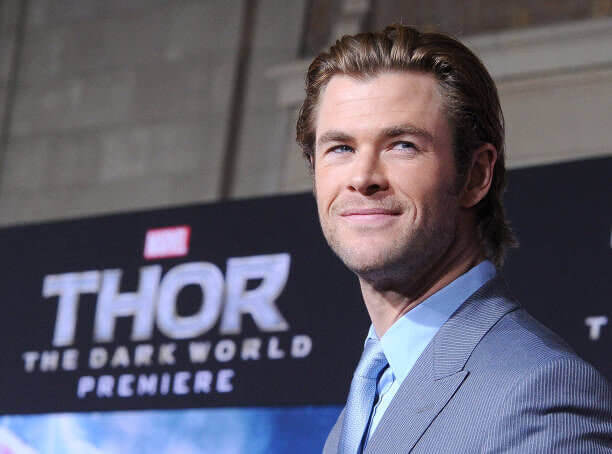 As they aren't usually found in pet shops, he instead requests a pet 'big enough to ride'. He's found by Jane, who gives him a ride in her car. There's a very subtle joke made with the type of truck she drives. It's a Pinzgauer 716 truck. Pinzgauer is also the name of an Austrian horse breed, fulfilling Thor's request!

A Tall Order
Actress Gwyneth Paltrow is certainly not short. At 5'9'', she exactly matches Robert Downey Jr. The pair are playing on-screen love interests Tony Stark and Pepper Pots, and as we all know, it's unheard of for couples to be the exact same height!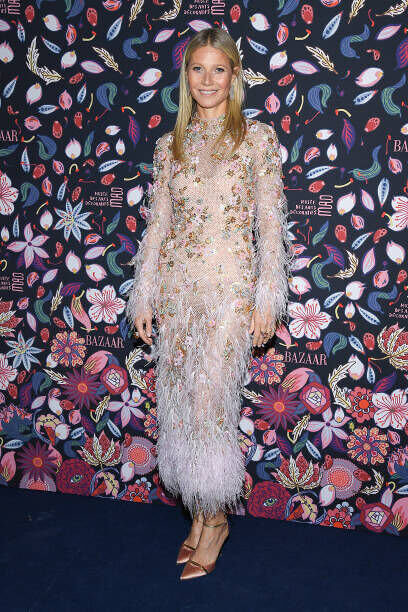 To remedy this, Downey Jr. wore shoes that made him a few inches taller, and Gwyneth wore no shoes at all! In every scene with interactions between Pepper and Tony, she is barefoot. Is Tony overcompensating for something?

RDJ Rolls With The Punches!
It must be quite the challenge to direct Robert Downey Jr. He certainly gives his all to his characters, but if he feels like doing something different to the script, he will absolutely do it. With his post-credit scene in The Incredible Hulk, Downey Jr. improvised everything. This would be a habit he would carry over to the following movies as well.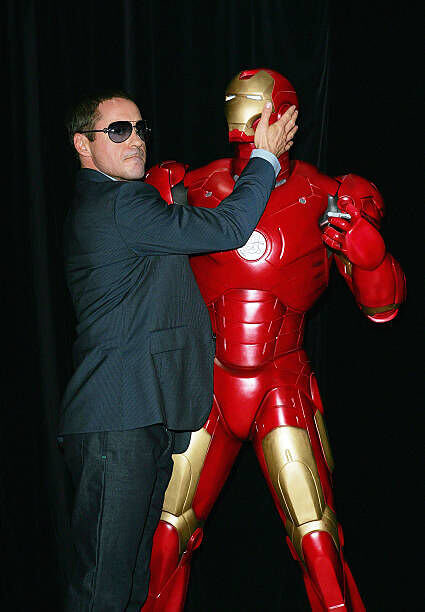 His infamous quip about shawarma during the tense battle at the end of the first Avengers movie was also improvised, along with his mockery of Thor when he asked 'Doth mother know you weareth her drapes?'. His skills came into good use in the first Iron Man film as they hadn't finished writing the script when filming began, so Downey Jr. improvised many of his non-combat scenes!

We've Got No Idea What's Happening!
With each film, the Marvel Cinematic Universe seems to grow in popularity and secrecy. Of course, as it is following plotlines from very popular comics, not everything will be totally unknown, but Marvel are known for keeping their secrets very close to their chests during production. Big reveals were even kept from the actors involved in the films themselves!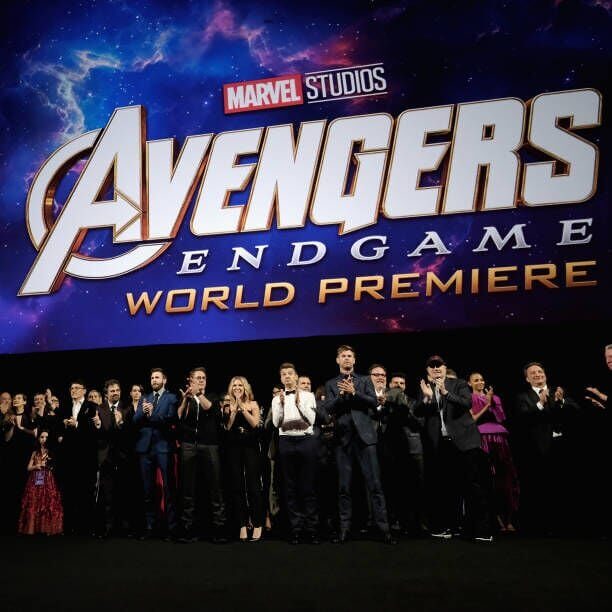 When making the ultra-climatic Avengers: Endgame that would close a major chapter in the cinematic universe, they only gave each actors the scenes they would be in, sometimes even with redacted dialogue and information. The only actor to read the complete script was Robert Downey Jr. Endgame saw Iron Man (spoilers!) killed off in a bittersweet emotional conclusion, so perhaps it's only fair he got to see what was coming.

Reappearing Mother
It's common for the films to feature links to each other, and tiny details many fans will often overlook. It's not clear if this instance was intended to be a reference, but the same actress popped up in two different films. No Marvel fan can forget the emotional moment a young Starlord had to say goodbye to his mother in The Guardians of the Galaxy.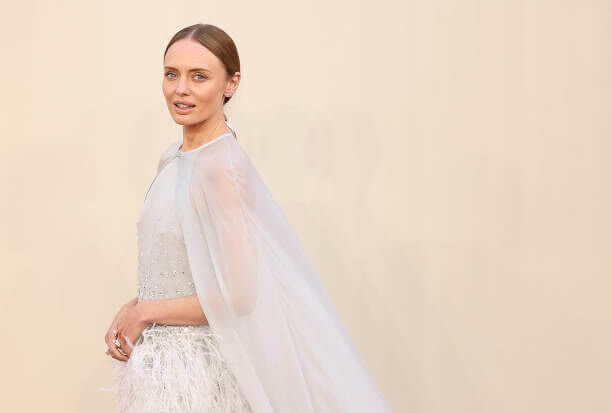 Peter Quill's mother was played by Laura Haddock, but this wasn't her first Marvel movie. She also had a moment in Captain America: The First Avenger where she played a Cap fan trying to get an autograph. It's not confirmed if she was meant to be Meredith Quill here, but it's fun to imagine she might be!

Identity Super-Crisis
In the movies, Thor is one of the few heroes to not have a 'human' alter ego, but he almost did! A plotline of the comics had Odin make a host for Thor called Dr. Donald Blake. The host even became sentient in his own right and had a life apart from being Thor.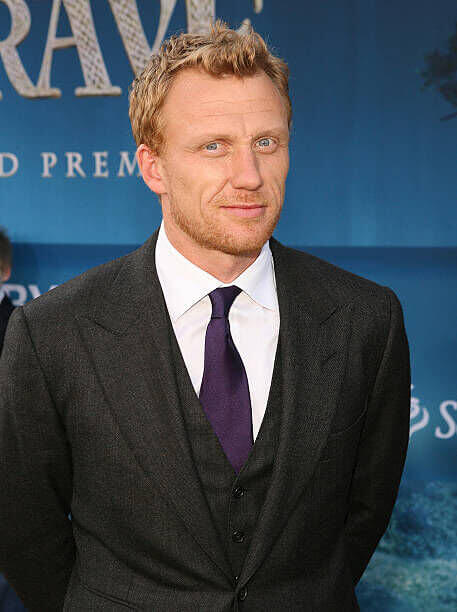 Marvel was going to cast Kevin McKidd, who is known for his work on Grey's Anatomy, to play Thor's human side, but this idea was not used. However, in Thor when attempting to break into a S.H.E.I.L.D set-up around the impact point of his hammer, one of Thor's new human friends claim he is a Dr. Blake to get him out of trouble.

Betty, Veronica, and the Incredible Hulk
It's impressive how many small jokes Marvel manages to slip into every film. It's perhaps one of the elements that make the movies so rewatchable. Along with of course referencing the comics that inspired them, and other culturally important films, they even reference other teen comic series such as the Archie Comics!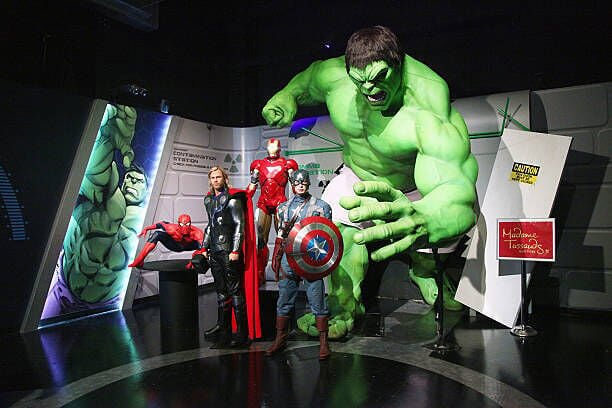 In Avengers: Age of Ultron, Iron Man attempts to calm down the rampaging Incredible Hulk with an enormous iron mech suit known as the Hulkbuster. It was created by Bruce Banner and is nicknamed 'Veronica'. In the Archie comics, the titular Archie is caught in a love triangle with Betty and Veronica. Betty also happens to be the name of one of Bruce Banner's girlfriends! Very clever, Marvel!

From Super-Villain To Side-Kick
Another example of Marvel using comic book call-backs is seen in Spider-Man: Homecoming, the first Spider-Man film in the MCU following the character's introduction in Captain America: Civil War. Of course, the representation of comic book characters is not 100% faithful to the source material, especially their costumes and sometimes even their behavior. Many of Spider-Man's comic book villains are known for their crazy costumes and outlandish behavior.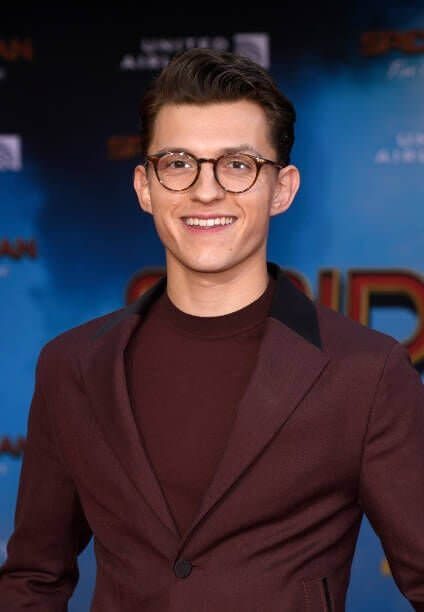 Of course, not all his main villains could appear in Homecoming, but one major antagonist made a small cameo. While The Vulture (or Adrian Toomes) is his main villain, one of Toome's underlines is also a comic-book adversary! In Homecoming, Phineas Mason uses the alien tech left over from the first Avengers' New York battle to create superweapons for Toomes. In the comics, Mason is fittingly also known as The Tinkerer, another rival of Spider-Man!

Keep It in the Family
Chris Hemsworth, who plays Thor, is not the only famous Hemsworth. And he was not the only Hemsworth considered for the role either! Fellow actor and brother Liam Hemsworth was considered before Chris was given the gig, and now it's hard to imagine anyone else in the position! Liam is known in his own right for his work in The Hunger Games movie franchise.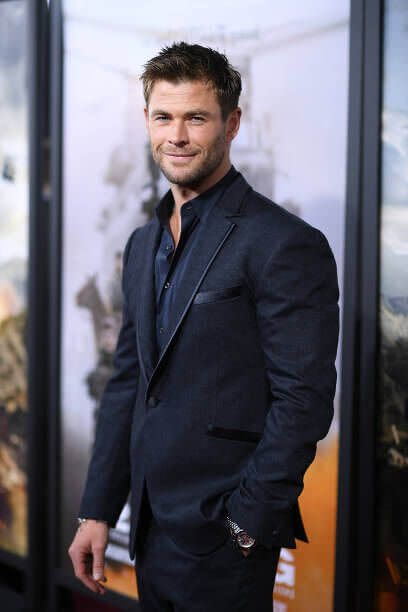 Yet another Hemsworth, the eldest brother Luke, also ended up involved with Marvel! During Thor: Ragnarok, Loki, disguised as Odin, is seen watching a play about Thor and Loki's adventures. The actors performing this play are Matt Damon as Loki, and Luke Hemsworth as his brother's character, Thor!

Natasha's Hawkeye Tribute
The history between Black Widow and Hawkeye is referenced several times throughout the MCU, with many fans eager for a film that digs into this mysterious past. References in the first Avengers movies also had some speculating about a romantic bond between them. This seemed to be built on in Captain America: The Winter Soldier. While Hawkeye, also called Clint Barton, isn't in this film, Natasha, or Black Widow is shown donning an arrow necklace.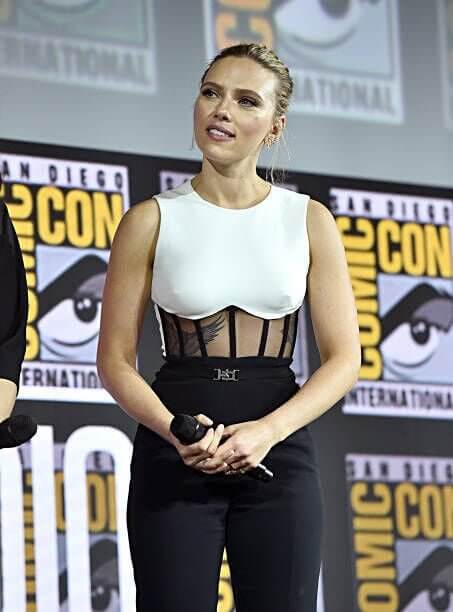 This subtle reference to the sharpshooting bowman seemed like another hint they were more than friends, but this was sadly quashed in Avengers: Age of Ultron when the audience was introduced to Hawkeye's pregnant wife and children, who see Natasha as an auntie figure. The real romantic link is briefly created between Bruce Banner and Black Widow.

Whedon's One and Only Ultron
Film casting calls can see hundreds of actors auditioning for just one role, but occasionally directors know exactly who they want to play certain characters. Sometimes parts are even written with a specific actor in mind. When Joss Whedon was developing the Avengers sequel, Age of Ultron, he only had one actor in mind for the titular villain Ultron himself.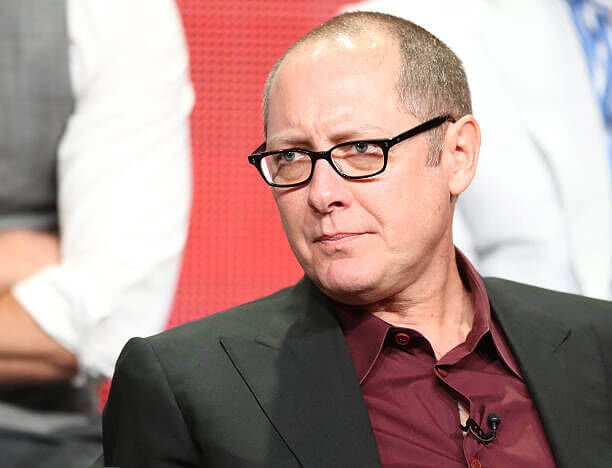 As Ultron was an AI taking on a physical form, it was the voice, in particular, Whedon was interested in. His singular choice was James Spader, due to his "hypnotic voice that can be eerily calm and compelling, but he's also very human and humorous." Spader was the perfect choice for Ultron.

Got No Strings
One of Ultron's creepiest repeated moments is when he sings a snippet of "No Strings On Me", a song from Disney's Pinocchio. It's not just a random song, as the lyrics tie perfectly with Ultron's storyline. In Pinocchio, a wish sees a wooden doll become a boy, and Ultron was created as an AI program that developed sentience and took on a physical form.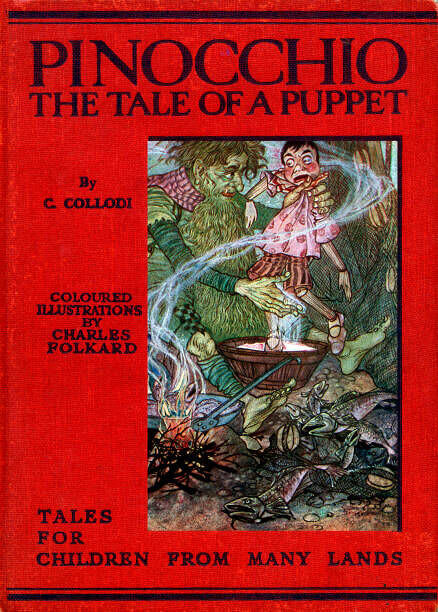 Another interesting link between Marvel and Pinnochio is that Robert Downey Jr., who plays Ultron's creator Tony Stark, will also play Gepetto, Pinnochio's creator and father, in Disney's live-action remake, which is due for release in 2021.

Like Mentor, Like Mentee
One of the most emotional moments of Avengers: Infinity War was the scenes that followed Thanos' snap when several characters began to disappear into dust. As Spider-Man felt his own dusting begin, he clings to Tony sobbing and repeating "I don't want to go". This moment was improvised by Tom Holland, as repeating something is a method he uses in order to cry.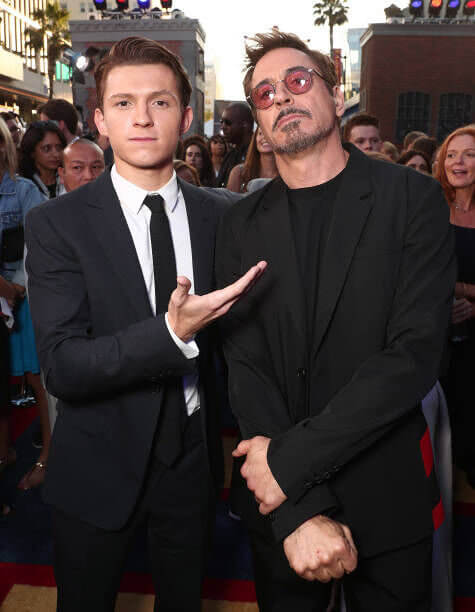 In the movies, Tony acts as a mentor figure for Holland's Spider-Man, so it's fitting that Holland would echo RDJ's acting habits! It took a few different improvisations for it to '[spark] a great idea'. It's hard to imagine the emotional moment going any different!

A Long Ant-Icipated Appearance
Ant-Man was a later addition into the Marvel Cinematic Universe, with the tiny hero popping in to play a role in Captain America: Civil War and Infinity War. He also features in his own solo adventure, helpfully titled Ant-Man of course, with sequel Ant-Man and the Wasp introducing companion hero Wasp.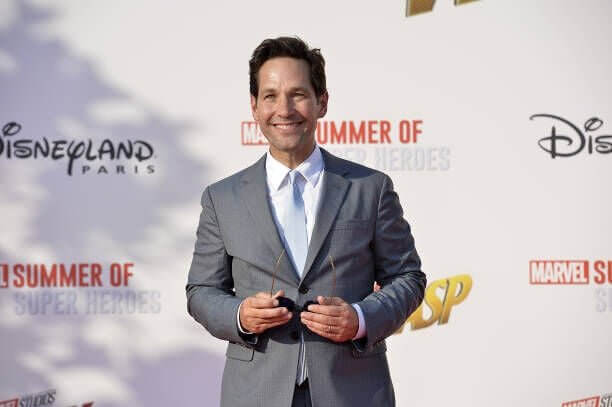 However, had Joss Whedon had his way we might have seen this dynamic duo on the big screen a lot sooner. Whedon wanted to include them in the line-up of heroes who teamed up for the first Avengers movie. However, because Marvel's long-term master plan included Ant-Man's movie and a sequel that would introduce the Wasp, they didn't want them revealed so soon.

No Evil Tank Engines Here
Big movies require a lot of planning, especially if permissions need to be gained for any music or items used in the production. The first Ant-Man film featured a childhood classic in the shape of Thomas the Tank Engine. During the final battle, as Ant-Man throws down with Yellowjacket, the tiny pair fight it out on a toy Thomas. Using sci-fi science, Ant-Man and Yellowjacket are also able to make objects really big along with making themselves really small (or also really big as we saw in Civil War!).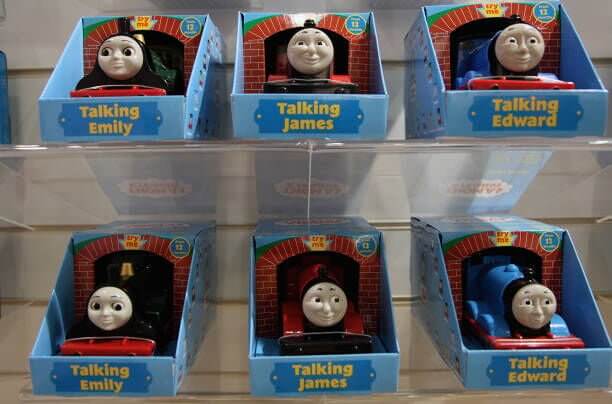 Thomas ends up the size of a real train and smashes a police car. In order to use the likeness, the copyright owners of Thomas the Tank Engine were contacted. Following a presentation from the director, permission was granted provided that Thomas wouldn't be shown, "doing anything that could be perceived by children as evil."

Who Are We Fighting This Time?
Naturally, many of the movies we know and love went through several transformations in plot during production. The changes made saw villains swapped out, with the substitutions sometimes appearing in later films. Thor: The Dark World sees squabbling brothers Thor and Loki team up to tackle Malekith the Accursed. But they nearly fought Hela, Loki and Thor's estranged sister. Instead, Hela was saved for her dramatic entrance in Thor: Ragnarok.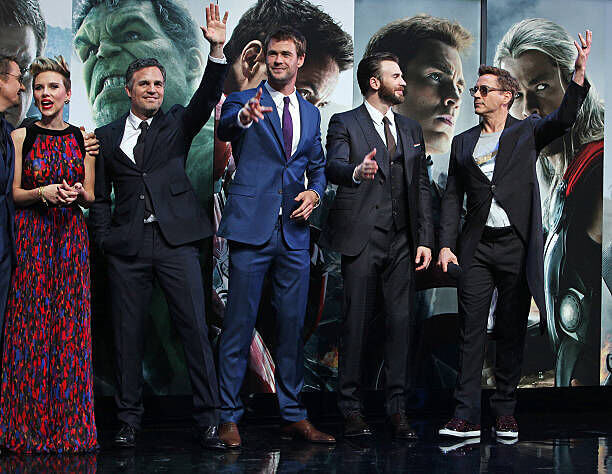 In Age of Ultron, a first idea considered the possibility of the army of robots becoming one huge 'Mega-Ultron', but this was changed as it "didn't make tactical sense". Iron Man 3 nearly made Maya Hansen a secret villain controlling the Mandarin, but this was altered for a hugely sexist reason - they thought she'd sell less toys! It's even more ridiculous when Iron Man 3 didn't end up releasing any toys of its villain. 

Not Quite The Hero We Need!
Black Panther was a very popular and welcome addition to the Marvel movies. When the announcement of his inclusion in Civil War was released, fans were desperate to see what the feline hero would look like in his crime-fighting get-up. Unfortunately, Marvel's first commissioned designs were not quite what many fans would have had in mind.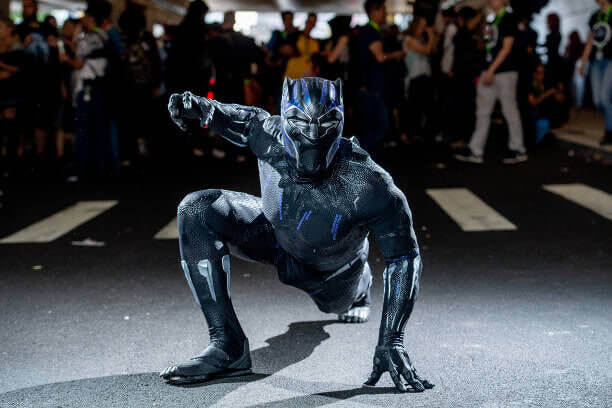 Created by artist Jerad S. Marantz, Black Panther looks more like a Batman-wannabe than the sleek sharp king we know him as. This suit featured more of a metallic look, with highlighted muscles and veins. Fortunately, this design was scrapped.

Two Men: One Hulk
The Incredible Hulk is a fascinating hero - unlike many of his teammates, he doesn't just squeeze into a lycra body-suit or arm himself with a high-tech suit. Bruce Banner actually becomes someone totally different when he morphs into the green smashing machine. Interestingly, the voice acting for the CGI Hulk wasn't all done by Mark Ruffalo. Lou Ferrigno played the Incredible Hulk for the tv show of the same name that ran from 1977 to 1982.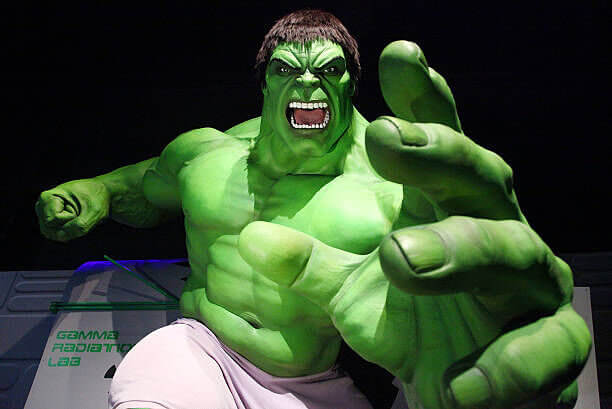 His voice was used in combination with Ruffalo to create the jolly green giant we know and love. Sound editor Christopher Boyes experimented with different voices to reach the sound that worked best. Alongside Ruffalo and Ferrigno, the Hulk's dulcet tones also include elements from Boyes himself and a couple of New Zealanders! Ruffalo is also the first actor to portray his character through motion capture. Previously the Hulk was created with key-frame animation. 

Never Work With Raccoons and Trees
CGI is a marvel, but occasionally it can be a little hit-or-miss. The Guardians of The Galaxy is a hugely popular addition to the MCU, and features an ensemble of characters. It's not quite akin to the Avengers, but it is set in space and features a talking, gun-toting, wise-cracking raccoon. Of course, this character had to be created with CGI, which many fans were wary of.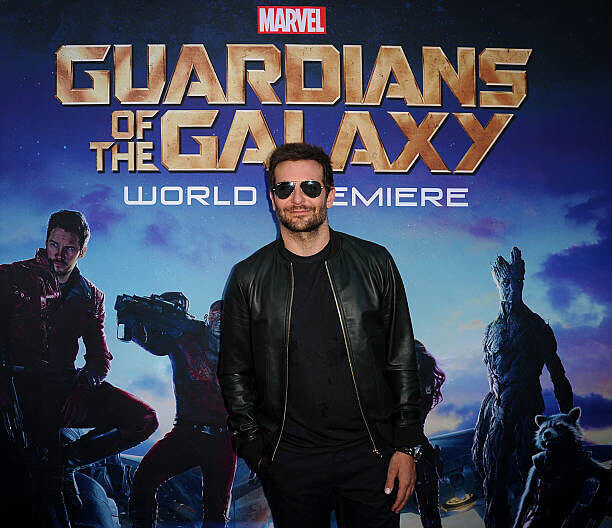 Fortunately Rocket the raccoon was well executed and well-voiced by Bradely Cooper, with Sean Gunn providing motion capture performance. Rocket also had a real-life raccoon inspiration in the shape of Oreo, who was used by the animators as a reference point. Oreo was even given a tour of the set and taken to the movie premier. He sadly died recently, but his legacy remains a part of Marvel. 

I Am Groot
Rocket's faithful companion is of course Groot, a humanoid tree with the ability to communicate through only one line: "I am Groot". According to Marvel, every "I" and "Am" and "Groot" he utters has a specific meaning, and they even wrote the lines he was saying. It's impressive the amount of meaning the voice actors portraying him were able to convey with his limited vocabulary!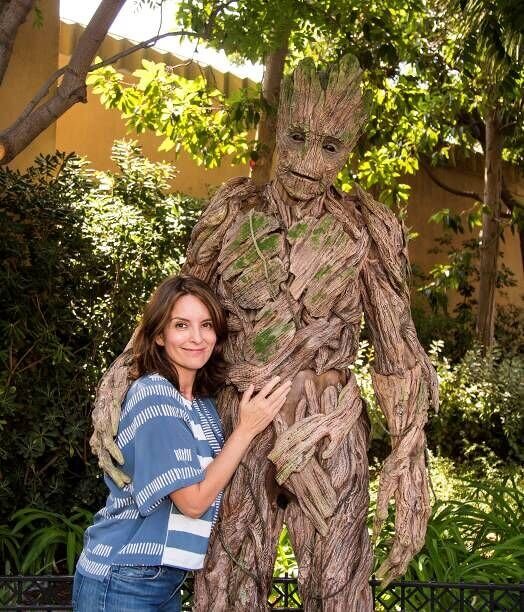 Groot is very good at tugging on the audience's heartstrings, especially with his self-sacrifice in the first Guardians of the Galaxy film, his appearance as a tiny child Groot in the second, and his traumatic dusting during Thanos' snap in Infinity War. As he fades he utters one last "I Am Groot" towards Rocket, with Marvel revealing he was actually saying "Dad". Sob!

Superheroes Are Good For Business
While it's great to entertain people, the producers behind big movies are primarily interested in the amount of money they can make. Many Marvel productions have done extremely well at the box office, especially as each additional film became more and more hyped.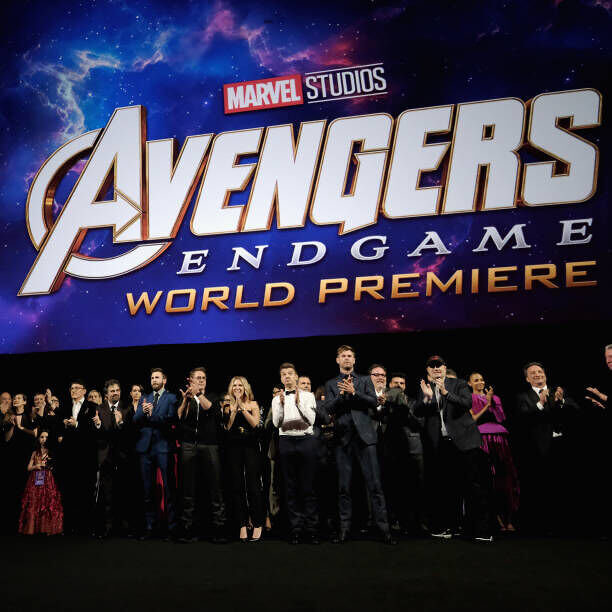 Avengers was especially profitable, as it became the first Marvel film to make $1 billion from ticket sales. It also grossed over $1.5 billion across the world, and its theatrical run made it the third-highest-grossing film. Sometimes it pays to play the hero!

A Hairy Situation
Die-hard Marvel fans know you never leave the theater until the credits are completely over. Marvel films like to reward eager fans, with often multiple hidden scenes at the end. Following a call-back to one of Iron Man's throwaway lines during the battle, one of the end scenes for The Avengers saw the team still suited up enjoying shawarma together, the detritus from their building-breaking battle clear around the restaurant.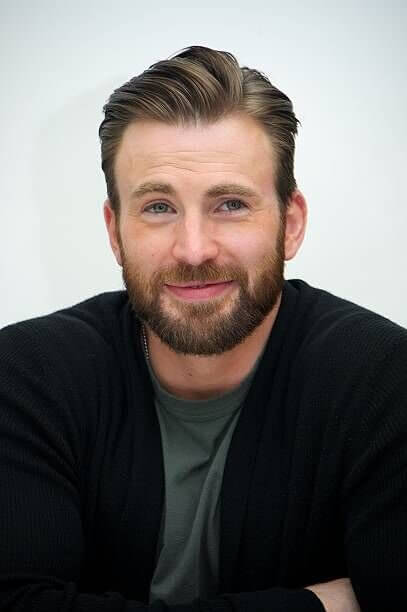 However, the scene was filmed when production for The Avengers had finished, and one cast member in particular was not hero-ready. Chris Evans had changed his look significantly for his next role in sci-fi Snowpiecer and now had buzzed hair and a full beard. To briefly reprise his role as the clean-shaven Cap, he wore a wig and a prosthetic chin! It wasn't wonderful, so Evans is also covering his face in the scene and not chewing. 

Thor Has A Lot On His Plate
Actors often commit to big appearance changes for certain roles, with many Marvel actors hitting the gym so they can bulk up to play musclebound superheroes. One such actor was Chris Hemsworth for his role as Thor. The godlike hero is typically depicted as muscular with flowing long hair. In order to be worthy of the role, Hemsworth ate a high-protein diet which is key for gaining muscle mass.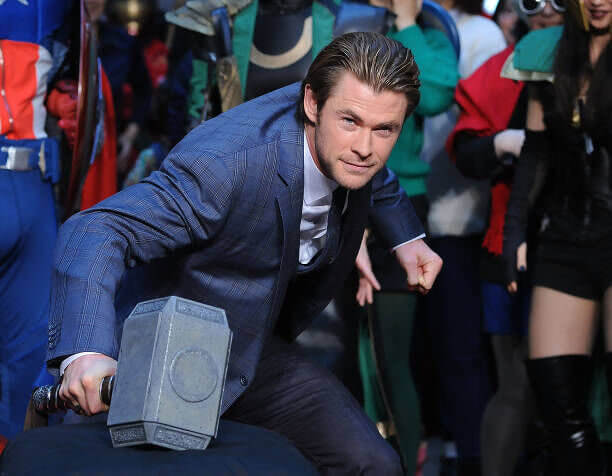 Hemsworth was also eating a vegan diet while playing Thor, with meals that contained beans and veggie burgers. Athletes need a lot of calories, so Hemsworth ate six meals every day, with sources claiming his calorie intake was up to 3,500 a day. When you consider that champion swimmer Michael Phelps eats 12,000 calories a day, it doesn't seem as impressive, but it's still a lot!  

Samuel L. Jackson's Recurring Fury
Marvel managed to be groundbreaking in a lot of ways, and one key character to the franchise set an interesting record. Samuel L. Jackson was iconic in his role as Nick Fury, the one-eyed superhero handler heading up S.H.I.E.L.D.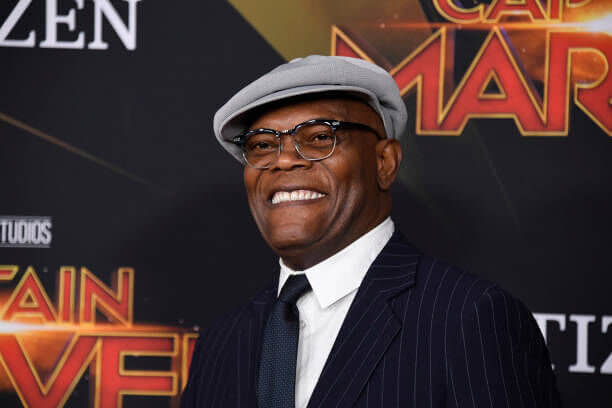 He popped up in many different films across the MCU, and became only the second actor to have portrayed the same comic book character in five or more films. Before him, Hugh Jackman was equally as outstanding in his ongoing role as Wolverine. Of course, with the amount of Marvel canon, several other actors can now make the same claim!

Up, Up, And Away
Netflix may be easily accessible and convenient, but it does mean you can miss out on fun extras from DVDs and Blu Rays, such as cast and crew commentaries. In the DVD commentary for The Avengers, director Joss Whedon revealed that the monitors for S.H.I.E.L.D.'s Helicarrer had been purposely placed.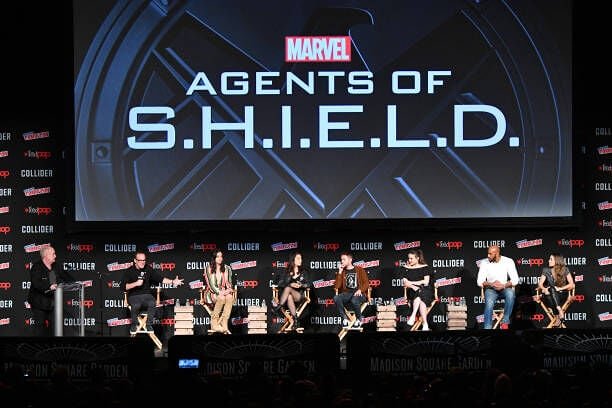 They were put in the shape of S.H.I.E.L.D.'s logo. In order to shoot the tarmac scenes for the helicarrier, they used a desert runway. Their three week long shooting in that location may not have been very pleasant as it was very hot!

An Important Tribute
Big movies like the Marvel films need a lot of extras to fill their scenes and add color to the world. During the Avengers' infamous Battle of New York, a lot of extras were needed. That scene in particular featured 25 extras who happened to be from the 391st Military Police Battalion in Ohio.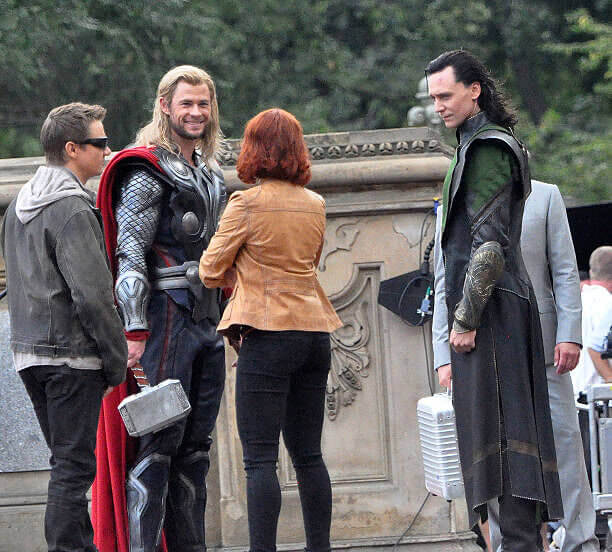 According to Avengers' deputy director, "It's a tribute to the U.S. Army Reserves and the veteran 391st MP Battalion. They rocked the streets of Cleveland with their 50-caliber machine guns and Mark-19's. The film crew was blown away by their firepower and teamwork."

Renner Hits His Target
Some actors love to method act and really throw themselves into the headspace of their character. Jeremy Renner engaged in some serious training for his role as Clint Barton, better known as Hawkeye. The hero is highly skilled with a bow and arrows, so Renner spent some time training with Olympic archers in order to have a better handle on playing an archer.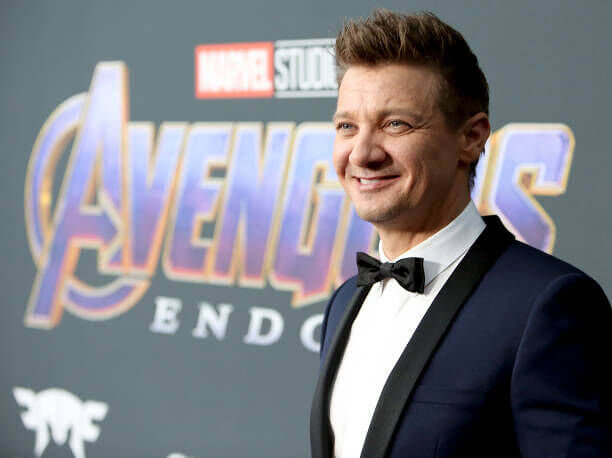 However, the training backfired a little, as Renner explained when he said, "Real archery is not superhero Hawkeye archery. So [the training] kind of helped but it kind of got in the way, as well. I did train to shoot arrows." Renner's character was supposedly ambidextrous, but Renner himself was left-handed. However, he did occasionally shoot with his opposite hand, too.

Awwww
When films are in production, they often don't use the real name of the film to stop key details from being leaked. This is especially true when you're working with pop culture smash hits like Marvel. The code name, or working title, lowers costs and protects against spoilers.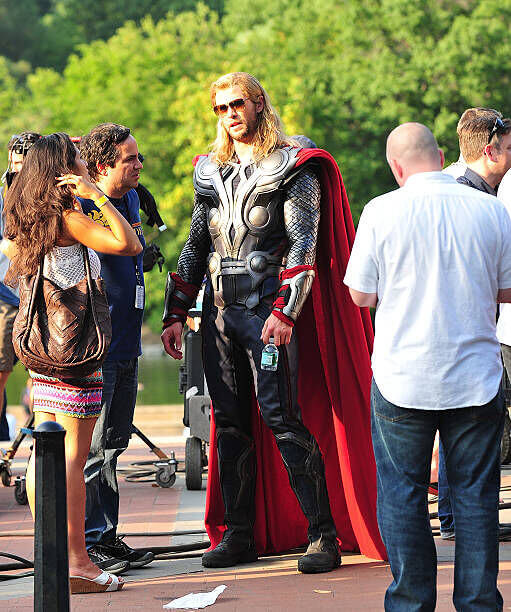 The Avengers had one adorable working title - it was known as "Group Hug", which gives a great sense of the teamwork they were trying to build between the cast members. Tom Hiddleston, who plays Loki, described the code name as appropriate, saying being on set "felt very much like a group hug." The cast also shared a group chat which Chris Evans would reportedly use to tell them to assemble at a bar!

Ready for the Funeral
Death scenes are never easy, no matter the size of the screen you're on. It's especially poignant when an actor has spent so long in one particular role. Robert Downey Jr. had a lot of time to prepare for Iron Man's exit. Kevin Feige first filled in RDJ about Iron Man's future as early as 2015 just a filming was wrapping up for Captain America: Civil War.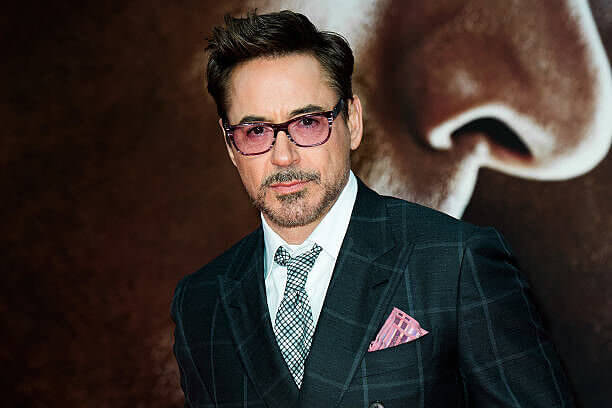 Feige remarked, 'I remember pitching [Tony's death] to Robert Downey Jr. probably in December of 2015, I think. I pitched him the idea of the two-part finale for Avengers and Spider-Man: Homecoming, which was a part of that leading into it.'

Getting It Write
By the time Marvel reached Avengers: Infinity War and Avengers: Endgame, the scope of the MCU was truly epic. With such a huge cast of characters and plotlines to juggle, even writing the script was quite an effort. The scripts for both these films were begun while Captain America: Civil War was still being made.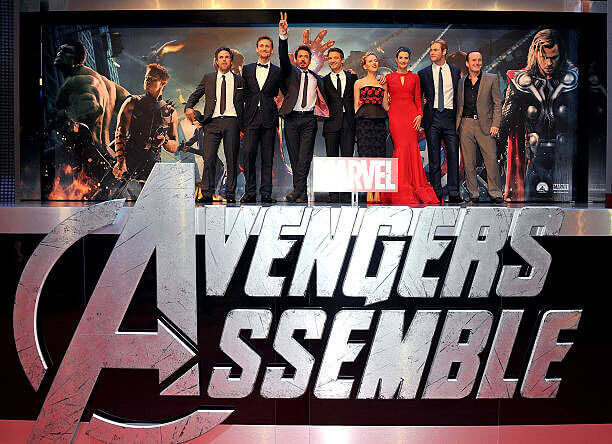 They were written by Christopher Markus and Stephen McFeely and would take a few years for the duo to finalize, with the help of Thor: Ragnarok writer Eric Pearson. Apparently, the idea notes alone for these movies were 60 pages long!

So Many Films, So Little Time
With many films and many characters overlapping, it's no surprise that some MCU filming schedules were overlapped. The planning and organization must have been a headache-inducing task. Paul Rudd was working on both Avengers: Endgame and Ant-Man and the Wasp at one point.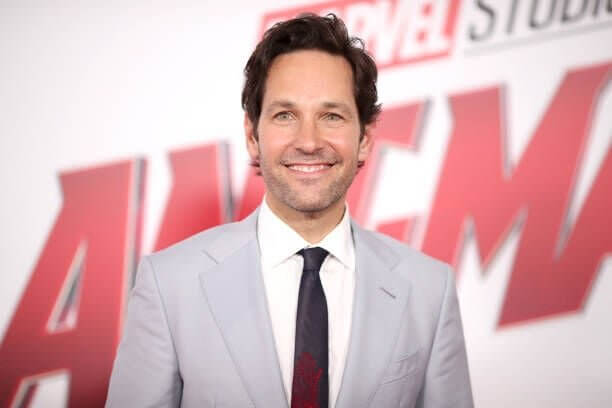 Hopefully he didn't have too many costume changes to worry about! It was also a common occurrence for cameo actors to shoot scenes not knowing which film they might be for. The end result of these films makes all that planning worth it, hopefully!

All Grown Up
A brand new character introduced in Avengers: Endgame was that of Morgan Stark, Tony and Pepper's young daughter. Tony's conflict over attempting to take down Thanos one more time was largely due to having a daughter to care for and wanting to be there for her as she grew up.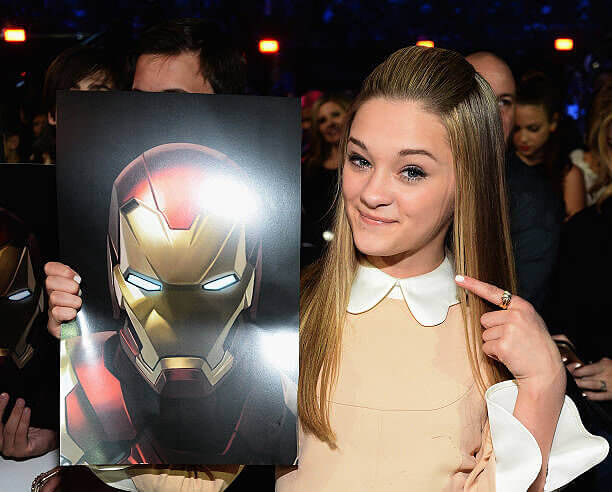 If the funeral scene wasn't enough of heartache, there was another scene shot that involved Tony meeting a teenage Morgan within the Soul Stone and talks to her about the possibility of him not surviving their battle, which echoed back to Thanos meeting a young Gamora also in the Soul Stone. Unfortunately, the scene was cut from the final edit, but can still be found online.

Intergalactic Overlord
Since the early days of the MCU, Thanos has been a quiet threatening shadow until eventually his plans were fully revealed. But this wasn't originally going to happen. The idea of having a powerful overlord who may have been directing Loki to attack Earth came to Joss Whedon as he was writing the script for The Avengers.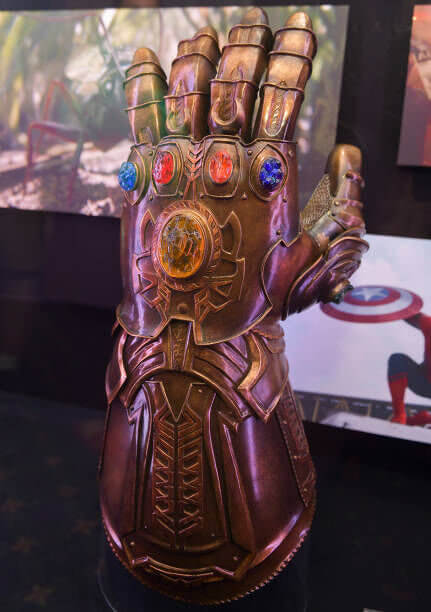 Thanos was a clear choice for this part, and Marvel Studios agreed. There have been mentions and cameo appearances from the Mad Titan in films like Guardians of Galaxy and Age of Ultron.

Artists Assemble
It was no mean feat to pull off the biggest battle in MCU history. Avengers: Endgame saw a vast army of heroes joining forces and stepping through portals to fight Thanos and his uncountable army. The amount of CGI work needed to flesh out the fighting was extraordinary.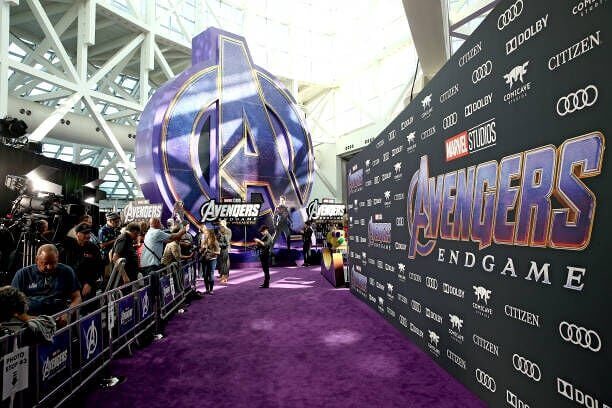 An estimation of 1,400 artists worked on the visual effects over the course of 16 weeks - around four months! For a scene as big as that battle, this actually isn't very long, making this all the more impressive a feat.

Does My Head Look Big In This?
The character of Thanos is huge and purple, so it's understandable why a lot of his appearance is got through CGI. However, to help the actors in scenes with him give better performances, Josh Brolin, who plays and voices Thanos, acted on-set alongside them.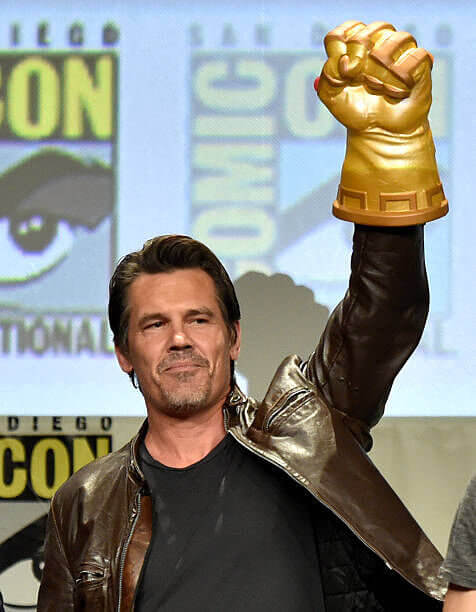 His action provided the motion capture for Thanos and allowed the actors to dig deeper with their chemistry due to an actual present figure rather than a placeholder on a green screen! Due to the height difference, Brolin had to put a huge foam head over his own. How were they able to keep a straight face?

From TV Screen To Silver Screen
It's hard to keep track of everyone who was involved in Avengers: Endgame. With a cast of returning faces and a few new ones thrown in for fun, it's not surprising some of the smaller roles might go overlooked.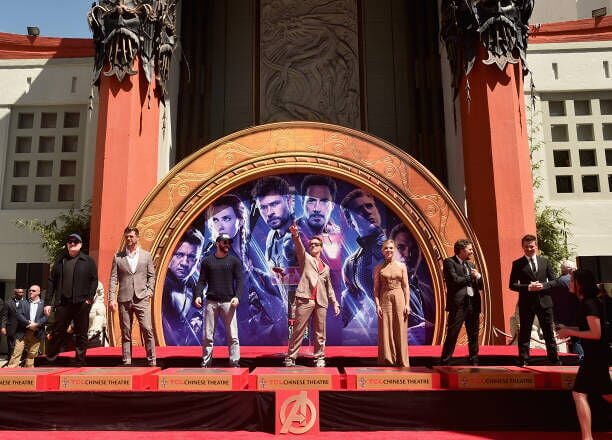 Avengers: Endgame saw an interesting first by featuring a character that had originally only been seen in the Marvel TV series Agent Carter. The character is Edwin Jarvis, the original butler of Howard Stark and likely inspiration for Tony Stark's iconic AI helper.

Not Ready To Go
RDJ wasn't the only cast member pre-warned about his death. Another emotional loss in Avengers: Endgame was when Black Widow sacrificed herself to allow Hawkeye to return to his family and bring the team the Soul Stone. Their tense cliff-hanging scene is among Marvel's most emotionally devastating.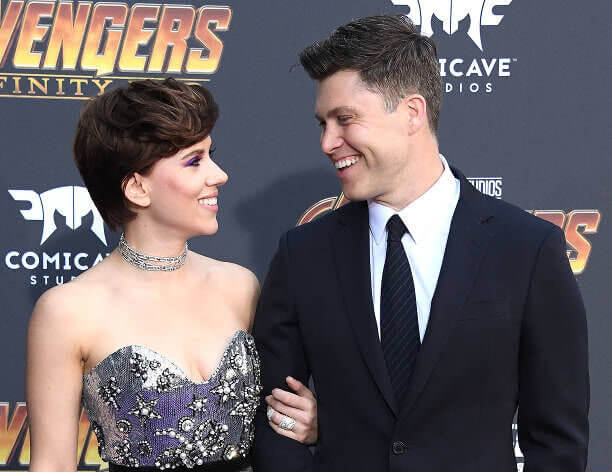 Scarlett Johansson found out her character's fate even before she began work on the previous film Avengers: Infinity War. It wasn't real to Johansson until she finally came to the set to shoot that scene with Jeremy Renner. She also said, "The finality of it was sad, but I was excited to die with honor." A noble death indeed!

Marvel Loves to Keep Us in Suspense
Another great Marvel moment that happened on the edge of a cliff was the showdown between T'Challa and Killmonger in Black Panther. In order to shoot the intense fight for the throne of Wakanda, the camera crew had to use handheld cameras.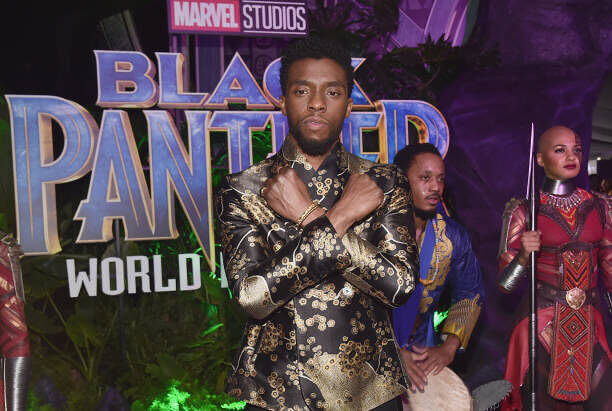 This allowed them to get up close and personal as T'Challa and Killmonger fought in the water. The scene was shot outdoors, and in order to sustain a gloomy atmosphere, the sun was blocked. CGI magic would add the waterfall and clouds later. 

An Emotional Reunion
Erik Killmonger, the displaced Wakanda citizen, was wonderfully performed by Michael B. Jordan. The actor spoke about the experience of portraying such a layered and conflicted character, especially the highly emotional scene between Killmonger and his deceased father during the dream sequence as he takes the Wakandan throne.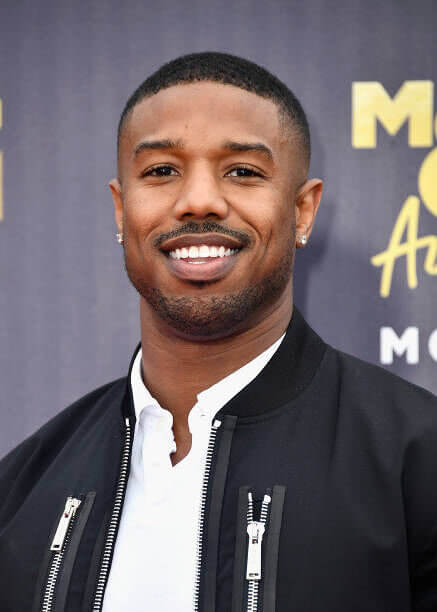 Jordan said, "Sterling [K. Brown]'s a phenomenal actor, so being able to go through that sequence and show the vulnerability of that eight-year-old boy, you know, I think that was intense. It was really emotional."

Classic Inspiration
Marvel certainly does love its emotional death scenes! Another film that dove into a complicated relationship between father and son was Guardians of the Galaxy Vol. 2. Starlord/ Peter Quill is reunited with the father he never knew, only to discover his dear old dad wants to take over the entire universe. In the battle to stop him, Yondu, who has acted far more as a father figure for Quill, is killed saving Quill's life.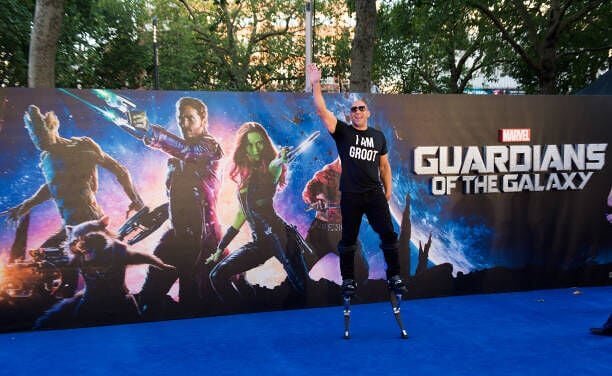 During his funeral, Yondu's first mate, Kraglin, is shown screaming, in a reference to Max from One Flew Over the Cuckoo's Nest. Sean Gunn, who plays Kraglin, said, "At the end of [One Flew Over the Cuckoo's Nest] when Chief throws the thing out and he's breaking out, there's this beautiful shot — it's only a few seconds — of Christopher Lloyd just cheering like crazy. And so I watched that the night before."

A Digital Makeover
Movie magic is impressive - the same actor can be made to look convincingly years older or younger with the right make-up and digital effects. A good example of this was seen in Captain America: The Winter Soldier. Cap goes to see Peggy, who he knew as a young woman before he was frozen in ice during World War II. Despite her character now being elderly and suffering from Alzheimer's, actress Hayley Atwell was given not very much make-up for this emotional scene.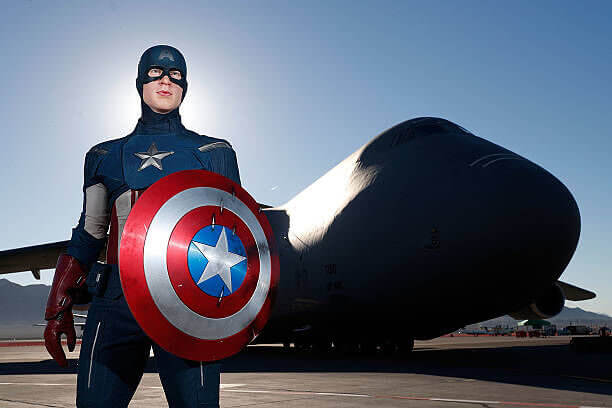 In order to create the effect of her aging, Atwell's performance was combined with that of an identical performance given by an older actress. A similar trick was used to make Steve Rogers appear small and skinny before he was given the super serum in the first Captain America film.

Forewarned Is Well-Informed
Another Marvel actor to be forewarned about his character's imminent death was Loki performer Tom Hiddleston. You may be forgiven for asking which death, and if this time they really mean it! We've seen Loki pop up more than once after supposedly 'dying'. However, his shocking death at the hands of Thanos in Avengers: Infinity War seems to be pretty final this time.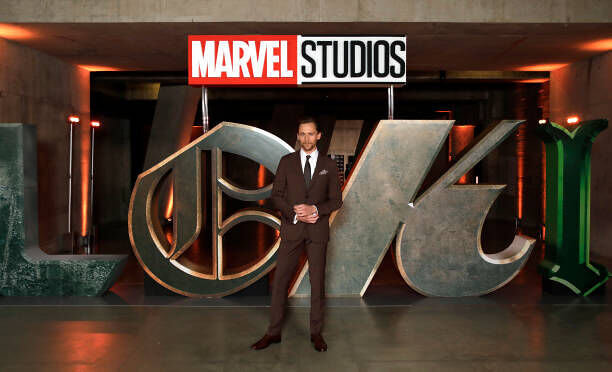 Hiddleston was told this was going to happen before he started working on Thor: Ragnarok. Knowing this about his character impacted how he approached his character in Thor: Ragnarok. He said, "My whole journey through making Thor: Ragnarok — I knew this was coming. By the end of Thor: Ragnarok, Loki has been accepted as Thor's brother again."

From A Galaxy Far, Far Away
Few franchises come close to the scope of the MCU, except perhaps the equally successful Star Wars franchise. The space opera is counted among Marvel Studio's inspirations, particularly in Captain America: The Winter Soldier.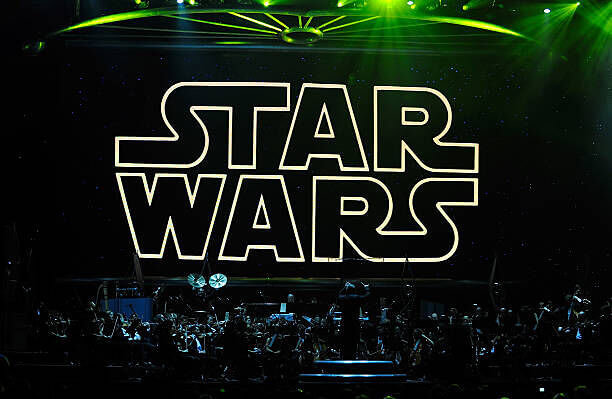 During the film, Bucky, Steve's close friend he believed had died during the war, has his mind wiped to place him under control. Han Solo's torture at the hands of Darth Vader, as seen in Star Wars: The Empire Strikes Back inspired this moment. Joe Russo said, "I remember being 11 or 12 in the theater and watching [Han Solo] scream. We wanted the same effect where you feel the pain of this tortured soul."

Just When You Thought It Couldn't Be Any More Heartbreaking
At the beginning of The Guardians of the Galaxy, a young Peter Quill is shown saying goodbye to his mother as she is dying from cancer. His mother gives the distraught young boy a gift, which Quill still has with him when he is kidnapped by Yondu not long after his mother has died.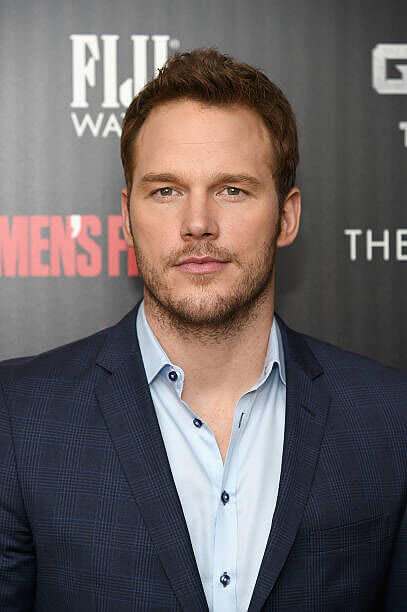 Quill doesn't open the letter or gift for many years, but is finally able to towards the end of the film. As actor Chris Pratt was filmed reading the letter, he was also played audio of the actress who played his mother, Laura Haddock, reading the same letter. 

Starting at the End
Movies aren't always shot from start to finish, especially if the narrative will be jumping between the past and present. For Captain Marvel, this was certainly the case. The first thing Annette Bening filmed was her death scene as Dr. Wendy Lawson following a plane crash.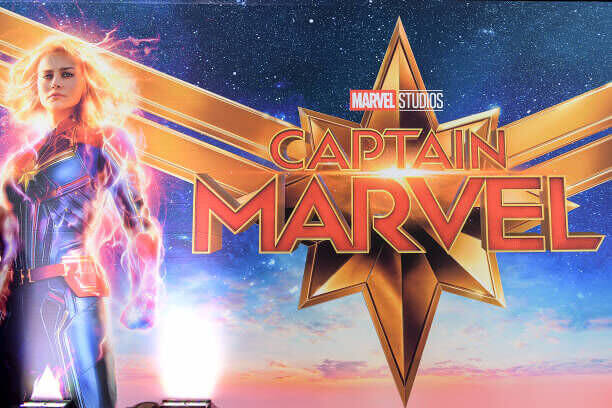 Bening came to filming straight from a flight from New York, without sleep. During the film, as Captain Marvel hunts down information about the past she has forgotten, she eventually comes to realize who Dr. Lawson was to her, and how the events surrounding the plane crash led to her being given powers.

Ending On A Dark Note
The end of Ant-Man and the Wasp hits hard, especially as this film followed Avengers: Infinity War. With the audience knowing what had occurred, one of the end-credits scenes showed Scott stuck in the Quantum Realm as Hope, Hank, and Janet all faded to dust with Thanos's snap.

Another consideration for this movie was to include subtle Thanos hints behind the main action. The feeling wasn't quite right, so instead this gut-punching scene was used instead. It was also proposed that Luis, Ava, and Bill might have also appeared in this final scene.

Goodbye, Iron Man
It's rather fitting that the last scene Robert Downey Jr. shot as Iron Man was his character's final moments at the end of the battle. The soundstage where it was recorded also happened to be next to the room where RDJ first screen tested over a decade earlier (12 years to be exact).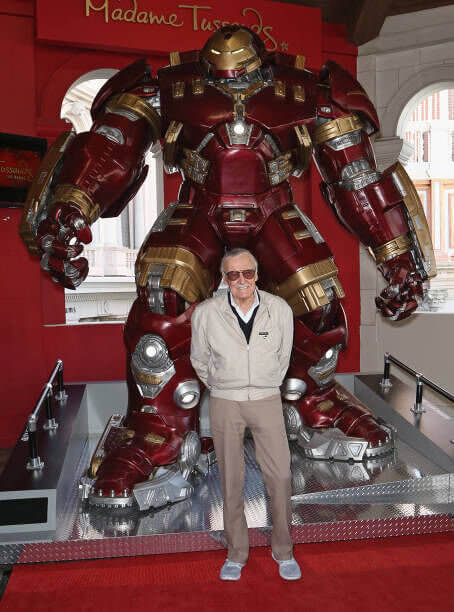 Tony Stark was supposed to have dialogue as he passes, however, RDJ decided it was more fitting for his character to say nothing as he had finished fighting. Christopher Markus and Stephen McFeely, Endgame's screenwriters, shared in the DVD commentary that it worked as, "The guy who had an answer for everything is done." According to the Russo brothers, the editors were left in tears as they worked on this moment. 

I Love You 3,000
Want to make a Marvel fan cry? Tell them you love them 3,000. The adorable line was uttered by Tony Stark's daughter Morgan as he says goodnight to her. Some fans have tried to find the meaning behind this number, with some speculation that added together it makes up the running time of all the films combined.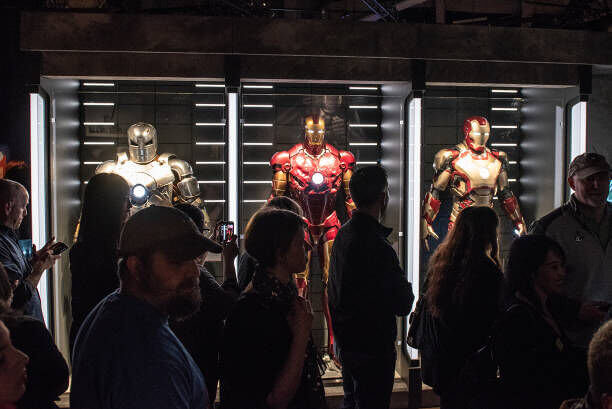 However, according to RDJ, this line was inspired by his own son who used the same phrase as a young child. Just when you thought it couldn't get any more emotional!

WETA Great Idea!
The amount of people required to get a big film project up and running is staggering. It's usually accomplished due to teamwork of several different companies, all with unique filmmaking specialties.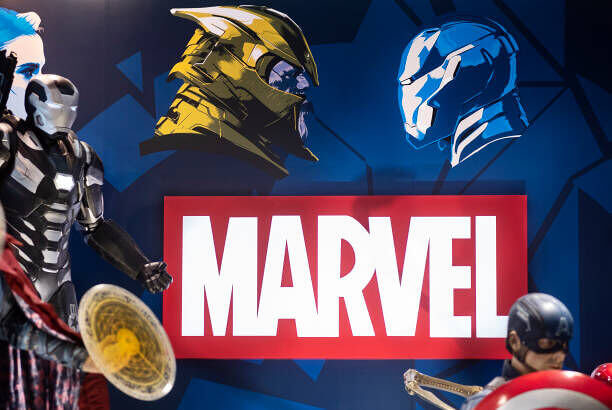 Marvel Studios worked with WETA to create many of the special effects seen in Endgame, and Matt Aiken who worked as visual effects supervisor at WETA says his team was instrumental in getting the iconic Women of Marvel scene made for the final Thanos showdown. Their work on the scene sold the idea to the directors and ensured it made it to the final cut. Thanks, WETA!

Light-Fingered Actors
It's understandable that actors may want a small memento to remind them of their filmmaking experience. The cast of the MCU is certainly no different - according to several of them key props just happened to walk home with them. Chris Hemsworth proved he was worthy to be Thor by taking home a total of five prop hammers. According to him, one is currently being used to hold toilet paper in his bathroom.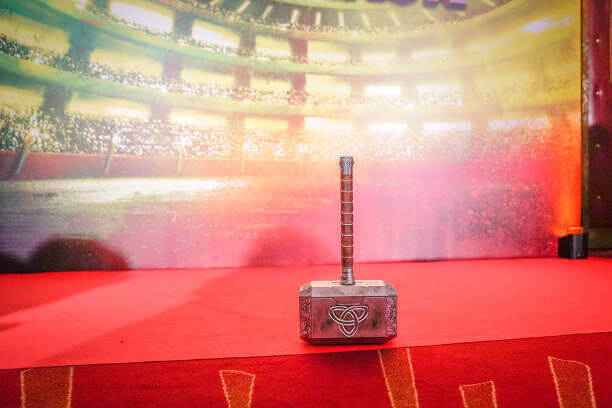 Chadwick Boseman took home some of T'Challa's powerful beads, and Karen Gillan and Sebastian Stan confessed to nicking rather large amounts of lube in order to get their metal arms on for filming. At least, that's the story they're sticking to! Chris Pratt took Starlord's signature jacket, although he says it was just so he could act the part for children in hospital. However, the biggest thief was of course Robert Downey Jr., who somehow ended up with the huge glowing 'A' from Age of Ultron's Stark Tower!

Reduce, Reuse, Recycle
Editing is everything for films. It can be used to hide any number of mistakes or plot holes. It can even save actors some time. With the amount of characters and cameos in Endgame it's no wonder they'd try and save as much time as possible!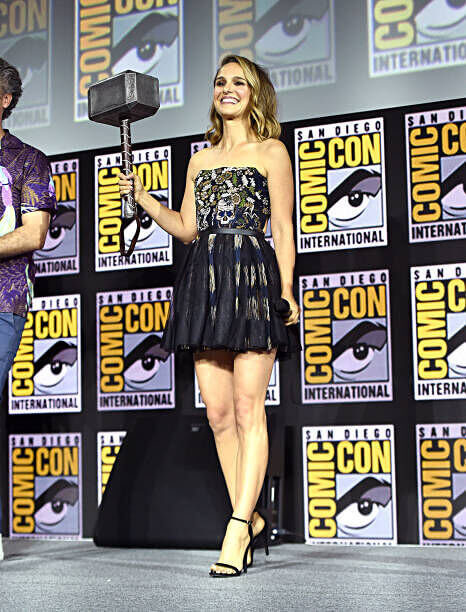 By cutting together footage from Thor: The Dark World, the filmmakers eliminated the need for Natalie Portman to come to the Avengers: Endgame set and briefly reprise her role as Jane. Portman will return to Marvel in the fourth Thor film, apparently as a female version of Thor! 

Where No Hero Has Gone Before
The president of Marvel Studios, Kevin Feige, has admitted to being a Trekkie. His love of the long-running franchise was demonstrated when it was used as one of the inspirations for Endgame, in particular, The Next Generation's series finale "All Good Things…".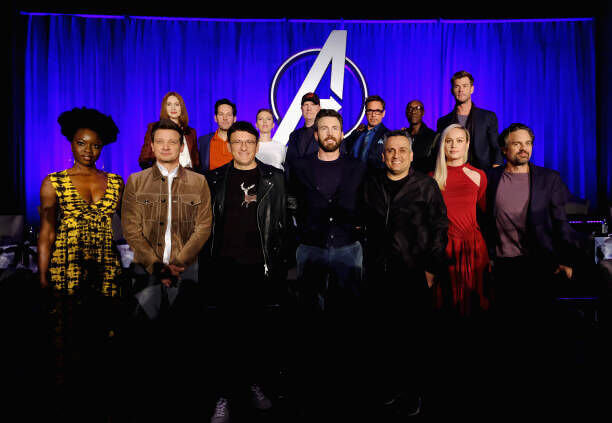 At the end of Endgame, the main Avengers members have their pictures shown next to their autographs, which was also borrowed from other Star Trek productions. It certainly gave Endgame a sense of closure. May our Marvel superheroes continue to boldly go on to defend the universe.