Maureen O'Hara, born Maureen FitzSimons in 1920 to a successful business owner in Dublin, Ireland, is widely remembered as the fiery-tempered redhead who acted in some of Hollywood's most beloved classic films. She was an icon of the Golden Age of Hollywood, appearing in classics such as How Green Was My Valley, Miracle on 34th Street, The Parent Trap, and more. 

She was also given the nickname "the Queen of Technicolor." O'Hara's life spanned from 1920 to 2015, encompassing a rich history of personal accomplishments and professional success. Here is a chronological look at Maureen O'Hara's life from childhood to death.
An Incredible Prediction
Maureen O'Hara was born Maureen FitzSimons in 1920 to a successful business owner, Charles FitzSimons, and his wife, Marguerite FitzSimons. She grew up in Dublin with her five siblings and said their home was always lively and exciting. Maureen said her family had been the "most remarkable and eccentric family I could have possibly hoped for."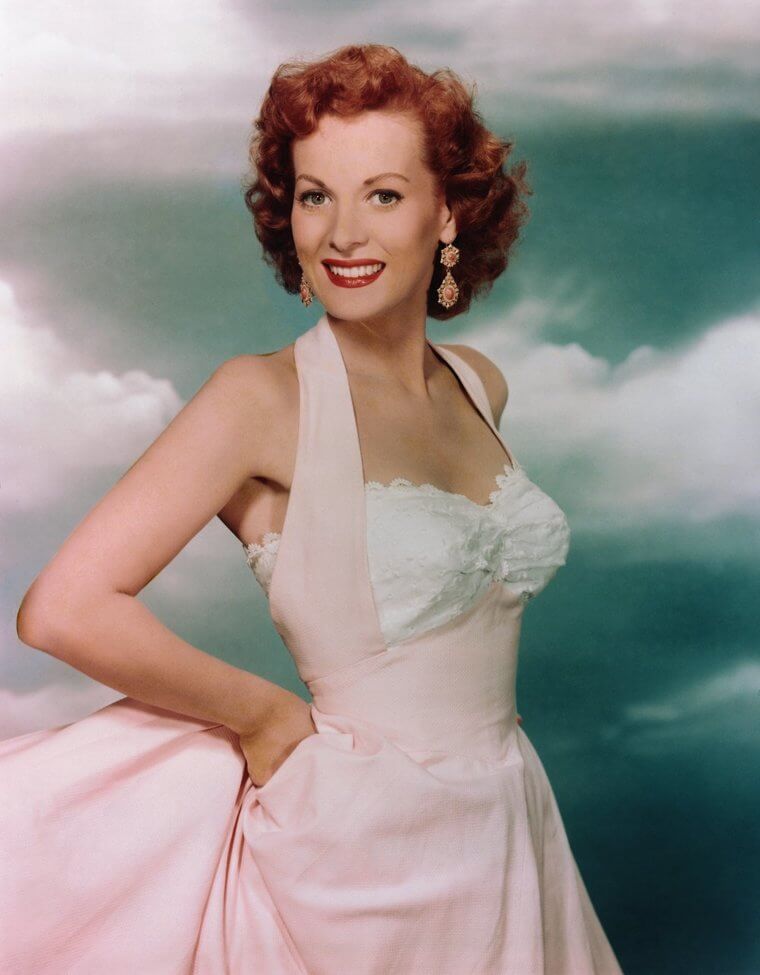 When Maureen was five years old, a psychic visited her family and told the young girl that she would become a famous movie star one day. The psychic also said "You will leave Ireland one day and become a very famous woman known all around the world... But it will all slip through your fingers one day."
She Joined the Abbey Theatre When She Was 14
Maureen loved the idea of performing from a very young age, but it wasn't until she turned 14 and joined the Dublin Abbey Theatre that she got a taste of what that life could be like. She spent three years in small roles on stage, and then finally got a lead role.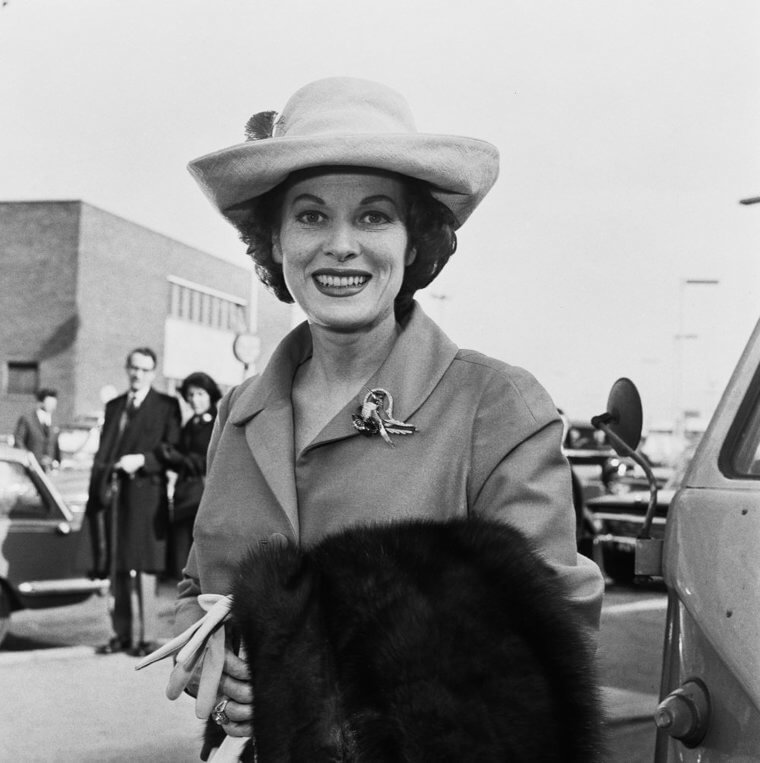 This lead role caught the eye of American entertainer Harry Richman who instantly believed that Maureen should be in films rather than on stage. He went to Dublin to convince Maureen to do a screen test for a movie. This screen test was a complete disaster, but it put her in front of English actor Charles Laughton who immediately signed a contract with the young actress. The only catch was, she needed to change her surname from FitzSimons to O'Hara.
Maureen Married Young and Quickly at First
O'Hara got her breakthrough role in Alfred Hitchcock's Jamaica Inn, where she met producer George H. Brown. The young starlet began dating the producer, but he took it much more seriously than she did. When O'Hara had to leave Ireland for Hollywood to film The Hunchback of Notre Dame, Brown coerced her into a surprise wedding the day she went to say goodbye.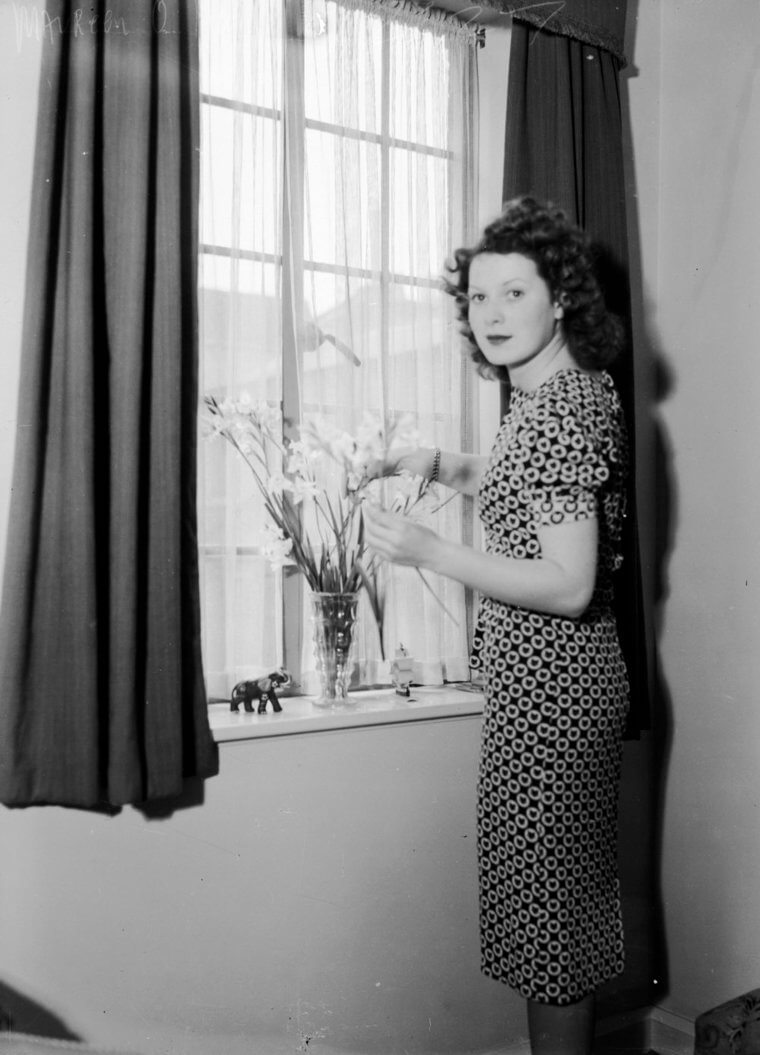 O'Hara's Hollywood bosses were furious at the sudden elopement of their new star, and a 19-year-old Maureen wasn't incredibly thrilled at what she had done either. So when Brown returned to Ireland, O'Hara decided she would stay in the USA, and while there, she managed to have her marriage annulled.

She Was Forced to Stay in the USA During WWII
When WWII broke out, O'Hara was still in America, working with Charles Laughton's film company. The ideal situation would have been for the actress to head back home to Ireland to be with her family since nothing was happening in Hollywood during that time anyway. However, Laughton decided that it'd be in his best interests to rather sell O'Hara's contract to RKO Pictures.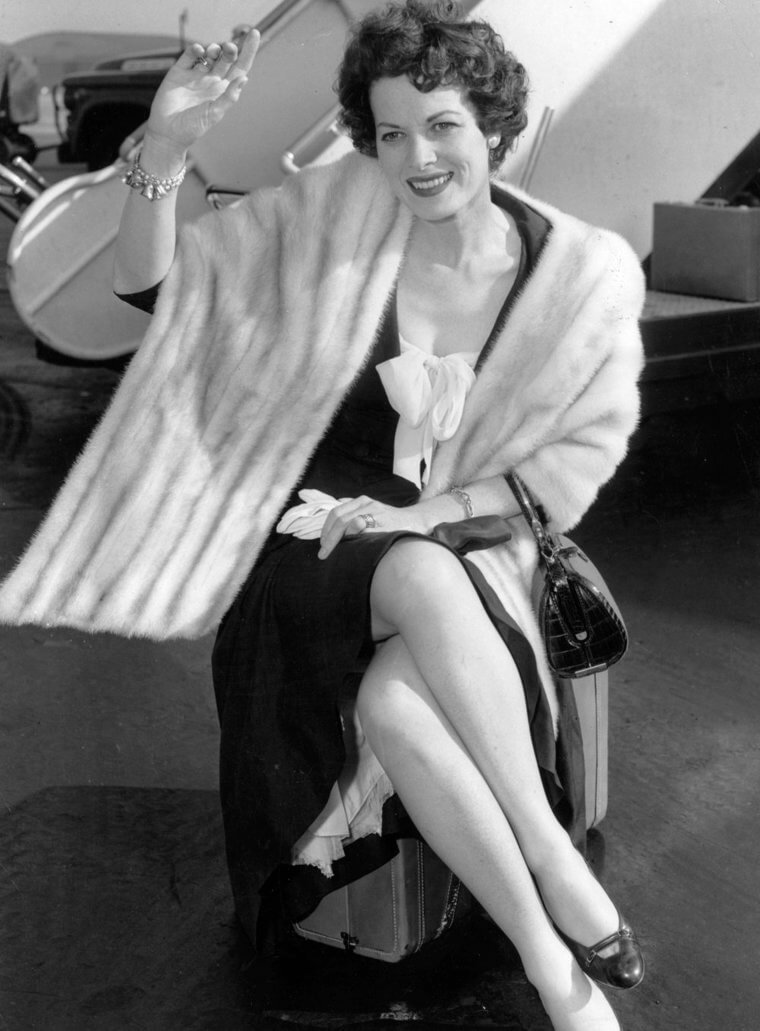 And so the friend who had brought her to the USA and helped her break out into Hollywood had betrayed her and left her behind. She did get a role in A Bill of Divorcement for this, but the director John Farrow proved to be a bully and harassed O'Hara after she rejected him. Not one to take things lying down, the actress ended up punching the director in the jaw when he got too much to handle.

She Finally Got to Work With The Famed John Ford
For the first few years after O'Hara landed in Hollywood, she took on the films that were offered to her. But these were mostly made up of mediocre scripts and inadequate directors. Just as she was thinking of giving it all up and returning to Ireland, she made one last attempt and begged her agent to get her a part in a film being directed by John Ford. That's how O'Hara ended up in How Green Was My Valley.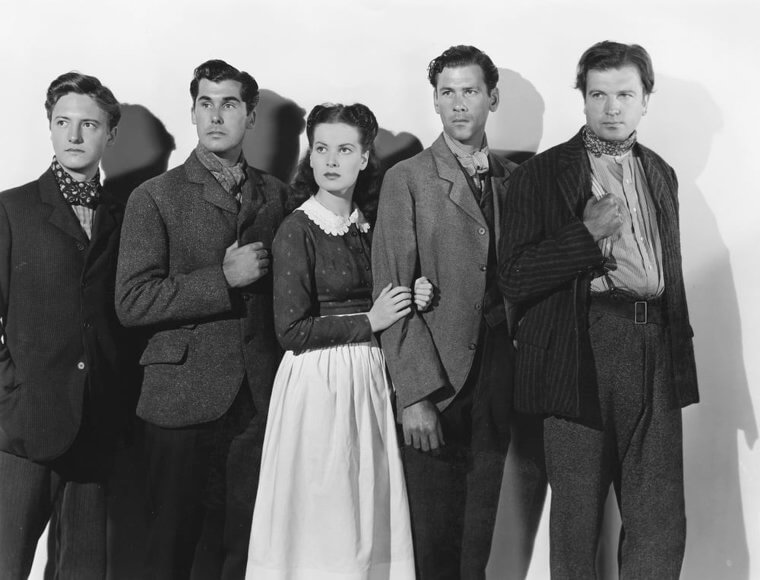 The role was a great one, and working with Ford was a dream for most young actresses. But like many of the other directors she had worked with, Ford quickly became infatuated with O'Hara and this was not reciprocated. It turned out that Ford could be a mean and violent man when he wasn't getting his own way, and his drunken tantrums were often aimed at O'Hara while working together.

Her Second Husband Was Hard Man to Live With
It wasn't long after their wedding that Maureen realized the kind of a person she had married. Price was not only a bully but he also came with some very nasty habits, like heavy drinking and gambling away their money. Maureen tried to get him to rehab but it never worked out.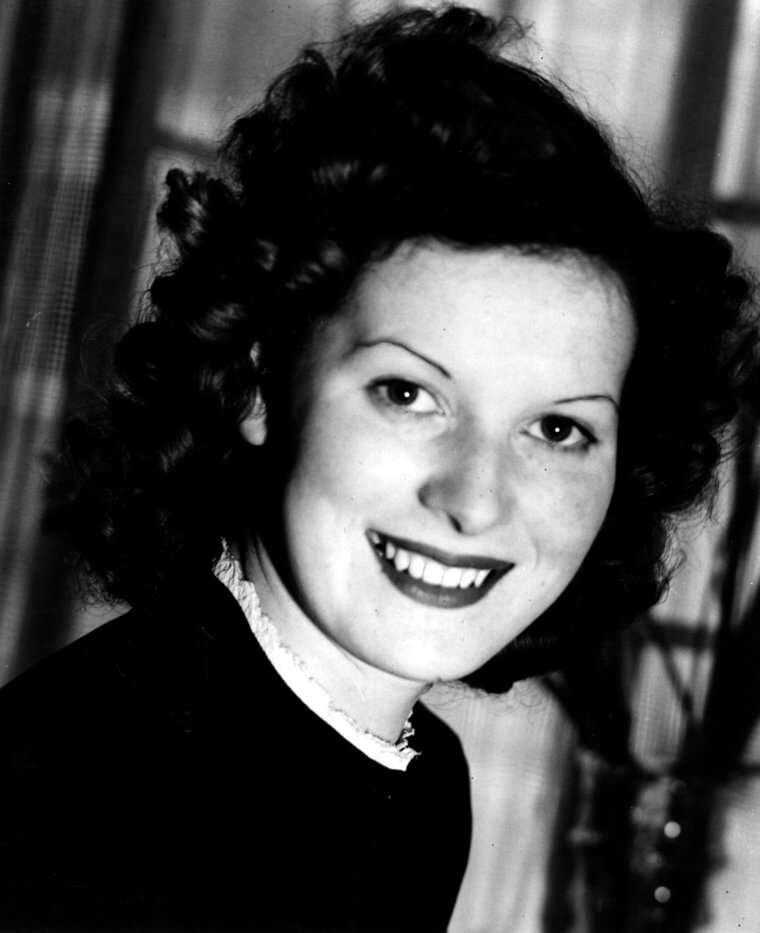 The young actress had an image to uphold, and she was a devout Catholic girl, so she felt compelled to stay in this terrible marriage rather than get a divorce. The marriage unfortunately just got worse as time passed, and O'Hara was left to balance her work life with the horrors she had at home.

In 1942, the Actress Got Sick
In 1942, Maureen was set to begin working with actor Tyrone Power in the film Son of Fury: The Story of Benjamin Blake. Unfortunately, just before filming was scheduled to start, O'Hara was hospitalized due to a burst appendix and two painful ovarian cysts. This left her unable to work for a short while.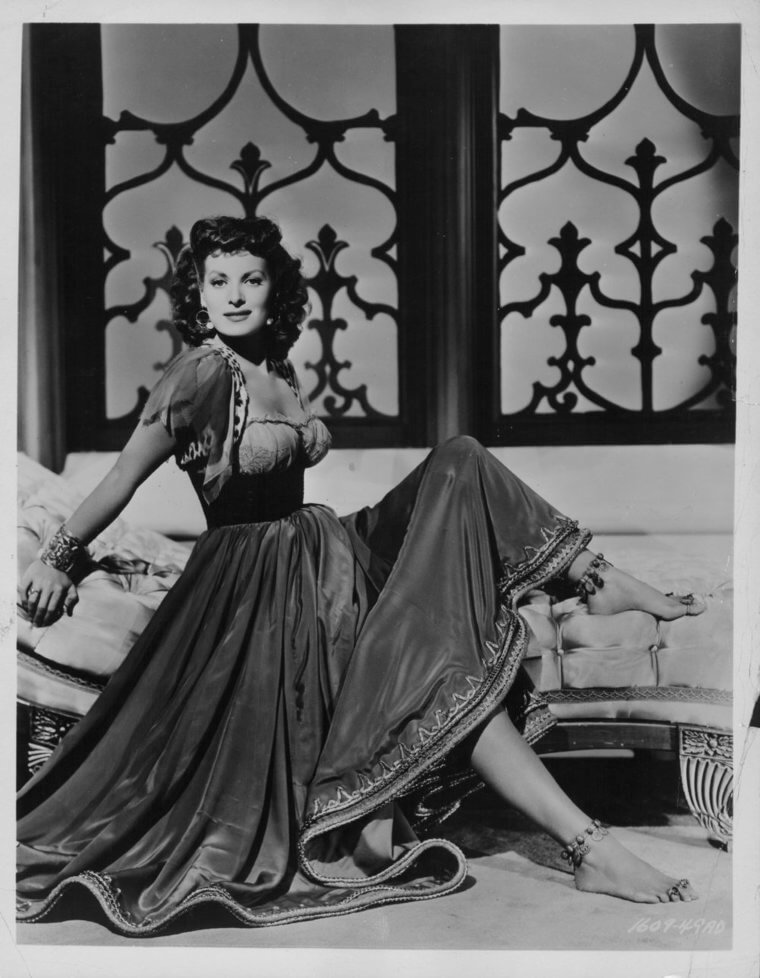 Her producer, Daryl Zanuck, was anything but sympathetic. He accused O'Hara of simply wanting to "take time off," which was an insult in itself to the hardworking actress. He also said that she was sick because of problems that were "left over from an abortion." Not something you say to any woman, let alone an Irish Catholic.

Once The War Was Over, O'Hara Became the Queen of Tabloids
As the war ended and the world went back to semi-normal, O'Hara really began her journey as "The Queen of Technicolor" in Hollywood. Her pale skin, green eyes, and bright red hair were gorgeous in color films, making her a wanted woman by directors and producers. Although the downside was the bright lights on set which caused the actress horrible headaches and conjunctivitis.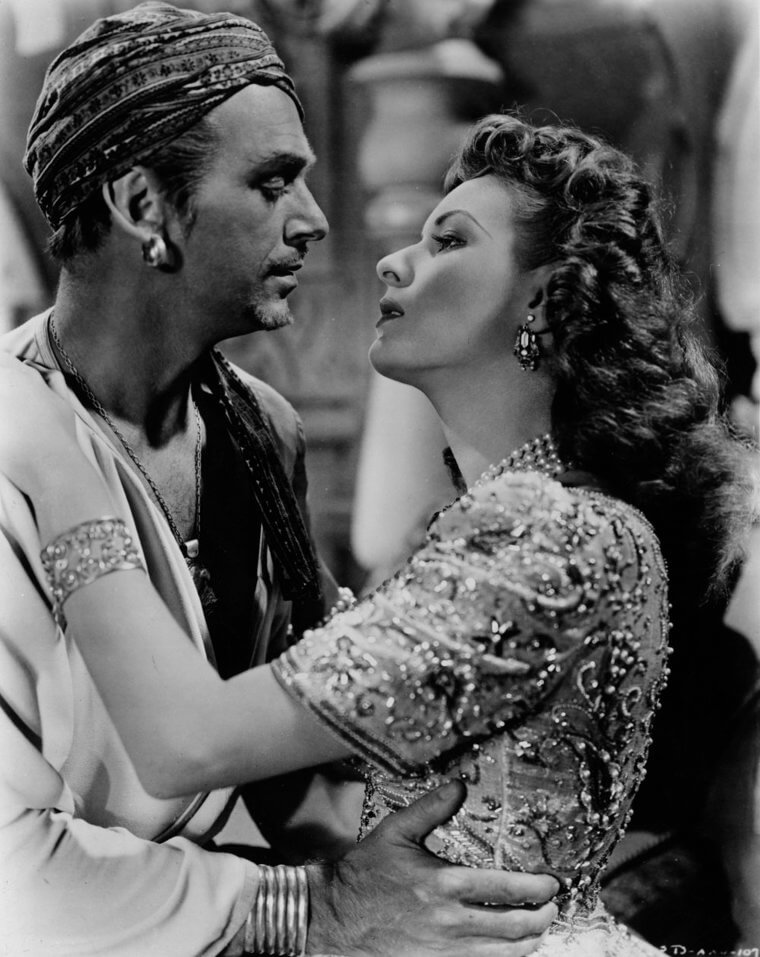 Besides health ailments, O'Hara was also making enemies (due to jealousy) and had the tabloid ablaze. The first story that broke was from a woman who claimed she had met O'Hara and the actress had tried to come on to her in an elevator. That rumor was squashed, but it was just the beginning, unfortunately.

The Actress Gave Birth in 1944
Price was not a great husband to O'Hara, but the couple did welcome a beautiful baby girl on June 30, 1944, which made O'Hara a blissfully happy woman. She loved her daughter, Bronwyn, very much and made a wonderful young mom.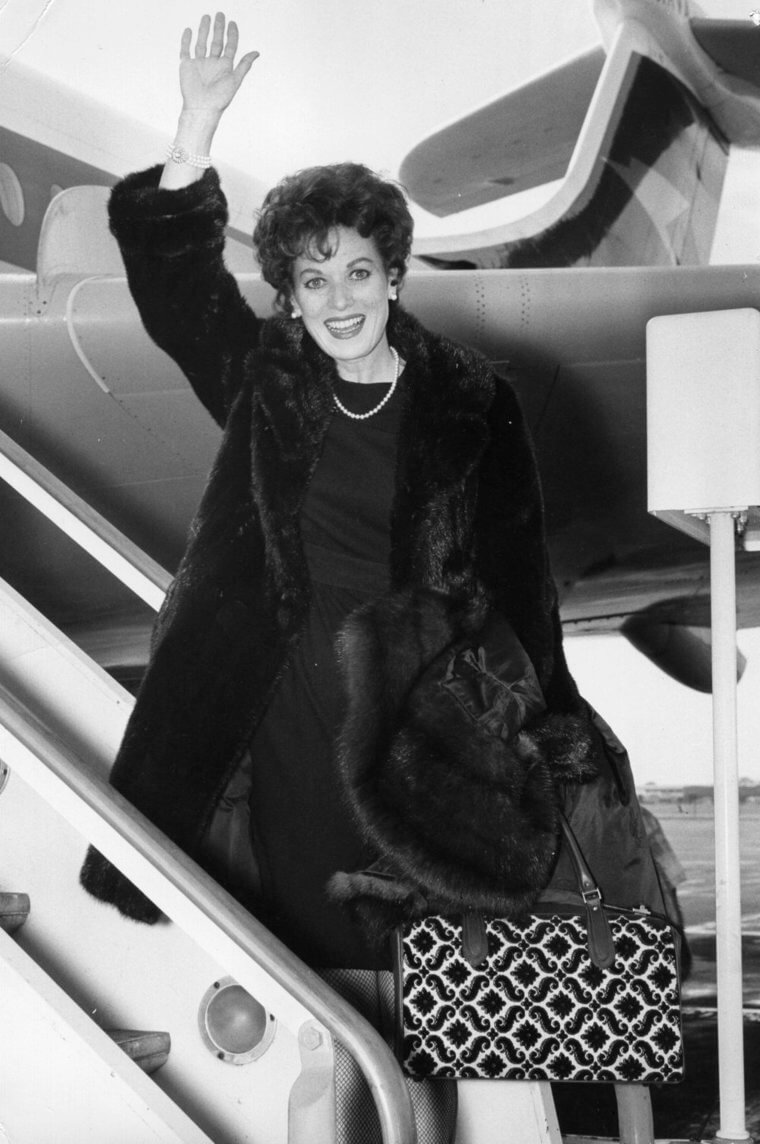 Sadly, this moment in her life only rekindled the rumor fire after another actress told RKO Pictures that O'Hara had gotten "as big as a horse." This, of course, was not true, but it almost cost O'Hara a role that had been promised to her.

She Was Almost Kidnapped in Ireland
After having her baby, O'Hara decided that she needed a break and took Bronwyn hom to Ireland to meet the rest of her family. While there, she got a visit at her family home with someone showing up and telling her that they were there to take her to an event.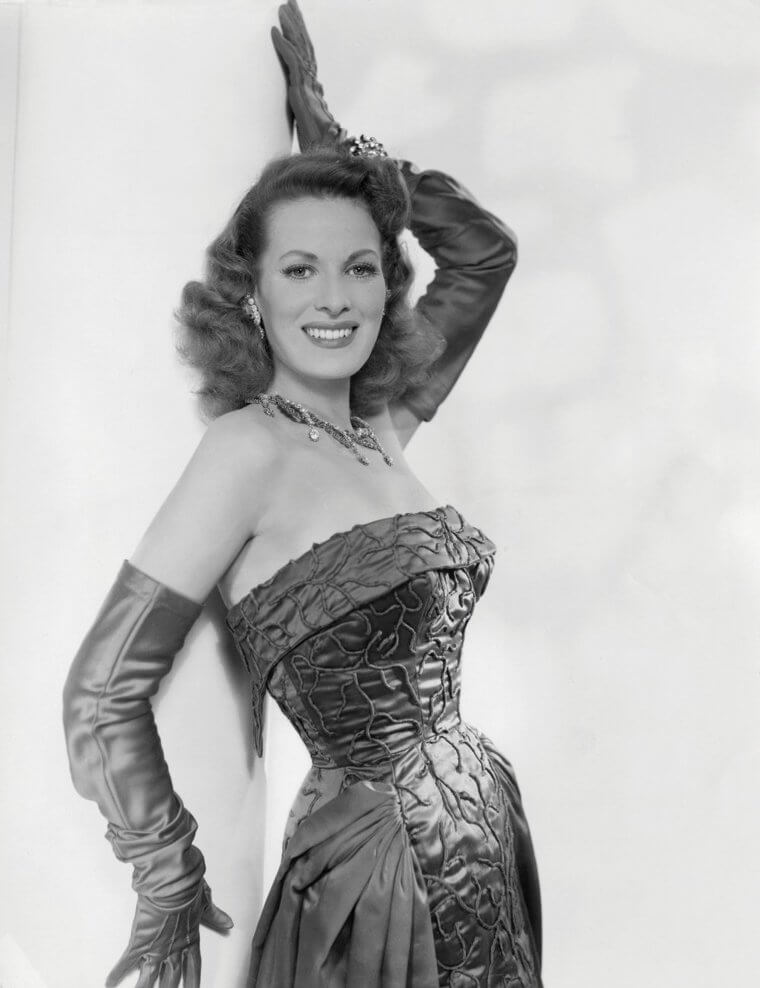 O'Hara had not scheduled any events (she was there for a break, after all) so she sent them away. When she woke in the morning, she found papers with the headline "Irish Report Plot to Kidnap Miss O'Hara" and realized the close call she had had the night before.

Her Next Film Helped to Redeem Her Career
Just a few days after her kidnapping scare, O'Hara got a call from 20th Century Fox (since they had a contract with her still). They told her she needed to go back to the USA to start filming a Christmas movie. This didn't sit well with O'Hara, but she knew she was obligated.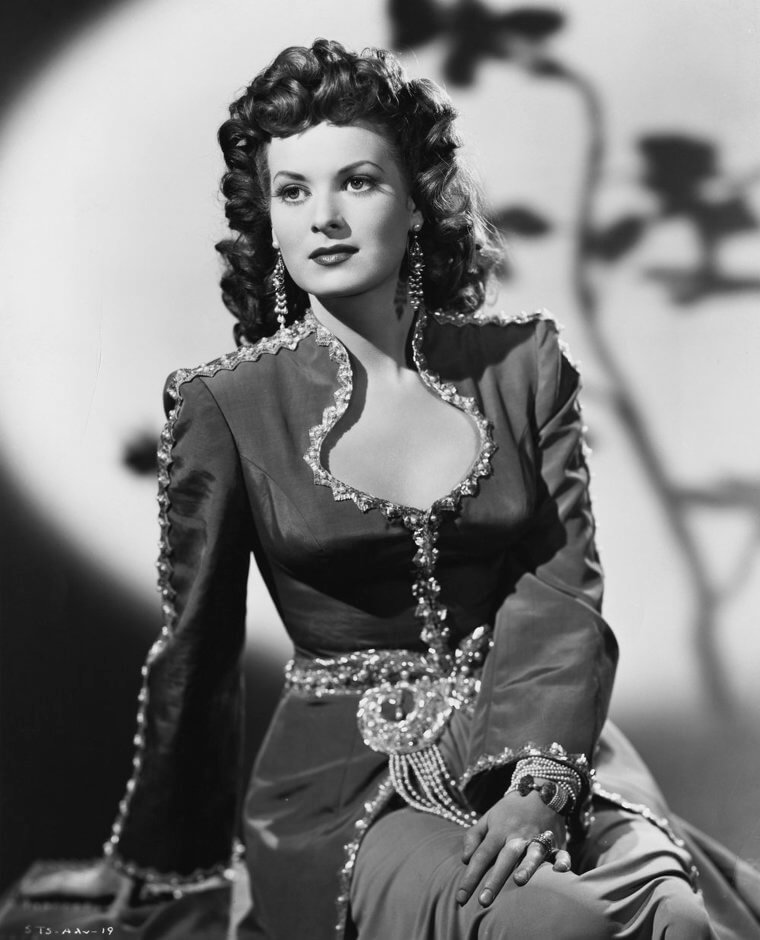 But doing the movie turned out to be a great step for O'Hara. Miracle on 34th Street became the redeeming film that O'Hara's career needed. She also got to star alongside other great actors (including Natalie Wood) who all become great friends to the actress.

1951 Was a Horrible Year For O'Hara
Even though her career began to pick up again after Miracle on 34th Street, life at home was not great for O'Hara. Price's drinking and money spending was only getting worse — and he was wasting a lot of O'Hara's money as well.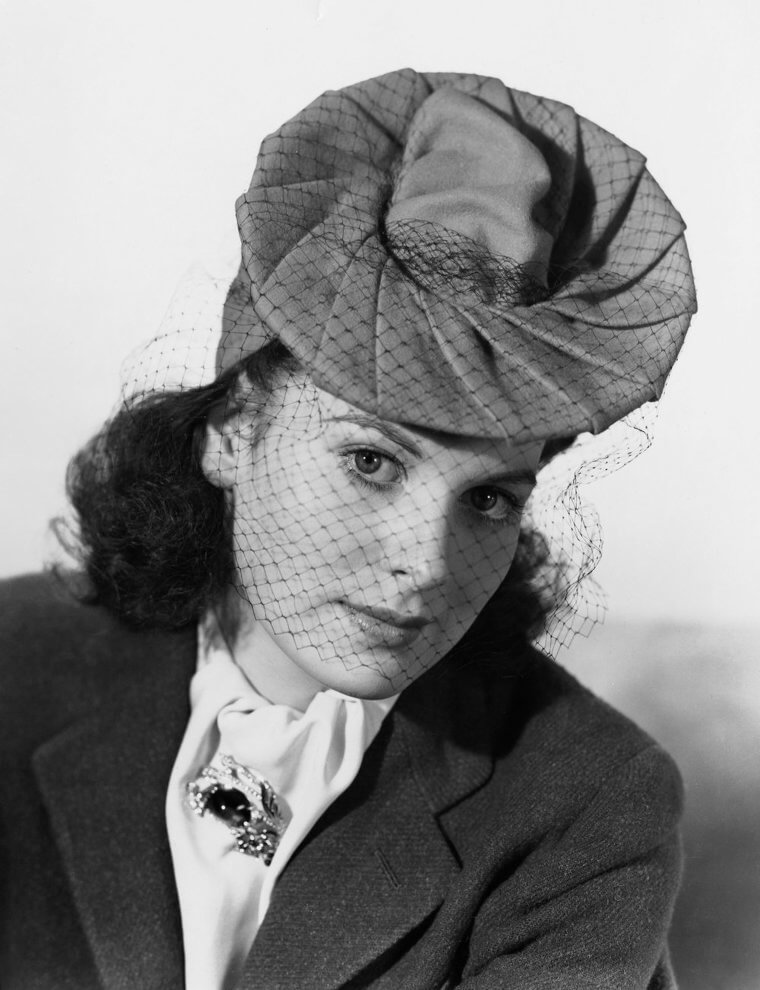 It's thought that O'Hara herself was escaping this reality with the company of co-star, Anthony Quinn. But being religious meant that O'Hara couldn't bring herself to divorce (technically, again). So in 1951, Price realized it was up to him and filed for divorce. He moved out of the house on the couple's 10th wedding anniversary.

The Actress Left For a Restful Trip to Mexico and Came Back in Love
Things were stressful at home for O'Hara after her divorce, so the actress decided to escape for a bit. She booked herself a trip to Mexico where she enjoyed restful days in the sun on the beach. But while there, she also met her new lover, Enrique Parra.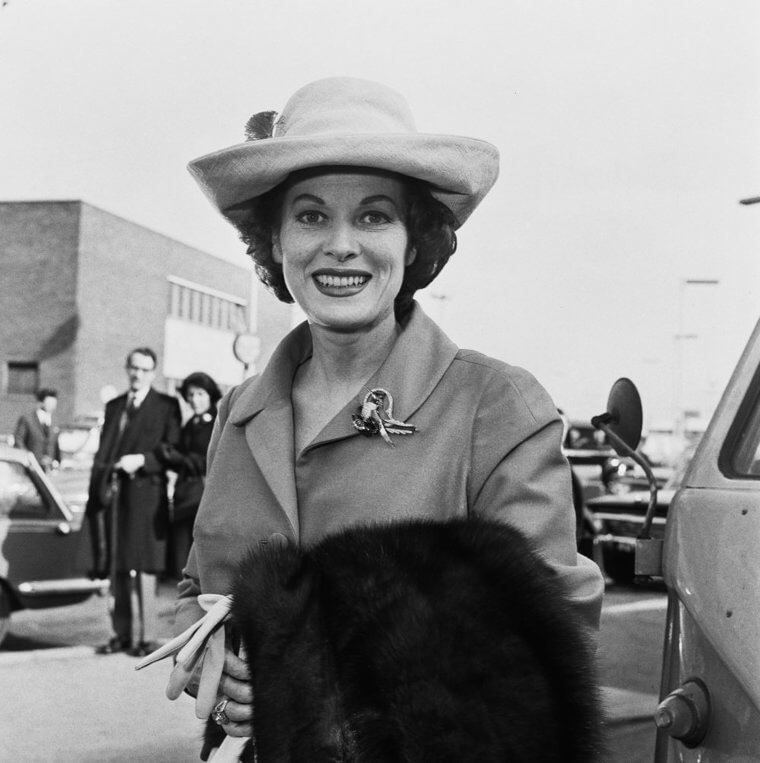 Parra swept O'Hara off of her feet and helped heal the hurt that had come from a decade of an unsuitable marriage. The actress surprised everyone when she arrived home with her new Mexican Beau on her arm — and not everyone approved.

Her New Beau Was a Kind Man
Parra was kind and gentle with O'Hara. But he was also a prominent politician and banker, so he had his own money too. This was an ideal relationship, but the actress had been burned one too many times in relationships, and she was jaded by this point.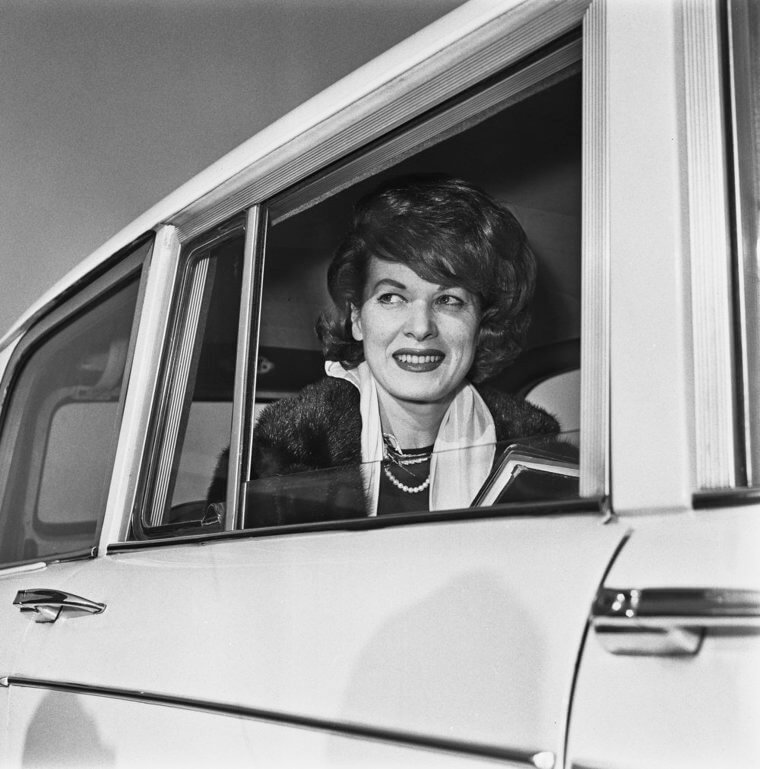 O'Hara didn't believe a word Parra said and hired a private investigator to check up on the man's background to be sure he wasn't playing her. Thankfully, her deep dive into his past seemed to calm her worries and the two began a lovely relationship.

O'Hara Began Working a Lot With John Wayne
In the 1950s, O'Hara found that she did really well in adventure films and Western movies and she started doing more of these. She worked especially well when starring opposite John Wayne. There was tons of on-screen chemistry, so much that people thought they were having an affair.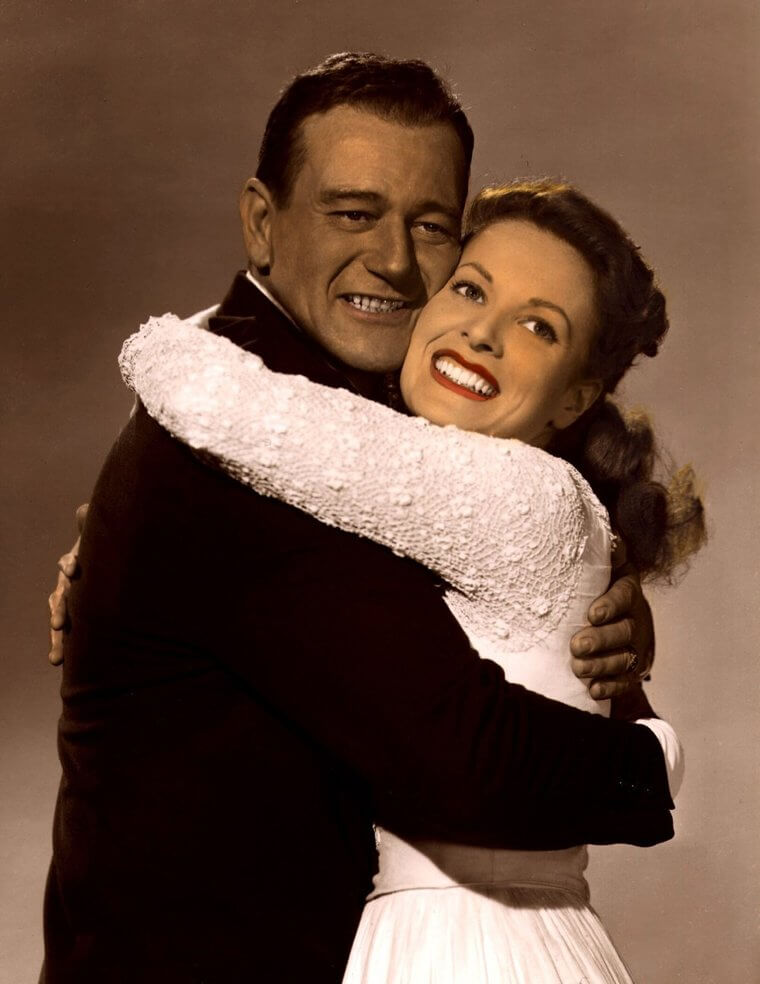 Nothing was ever confirmed, but the speculation is that O'Hara and Wayne had an on-and-off relationship for many years. One source said that the only reason that Wayne never proposed to O'Hara was that she was too strong of a woman for Wayne to handle.

She Took on The Tabloids
Yet again in the 50s, O'Hara was forced to deal with tabloids and rumors again. A magazine called Confidential was known to push boundaries and pushed them hard with O'Hara, who despised having her life strewn across tabloids. But when they published a story about O'Hara and Parra caught in the act during a screening at Grauman's Chinese Theater, they messed with the wrong woman.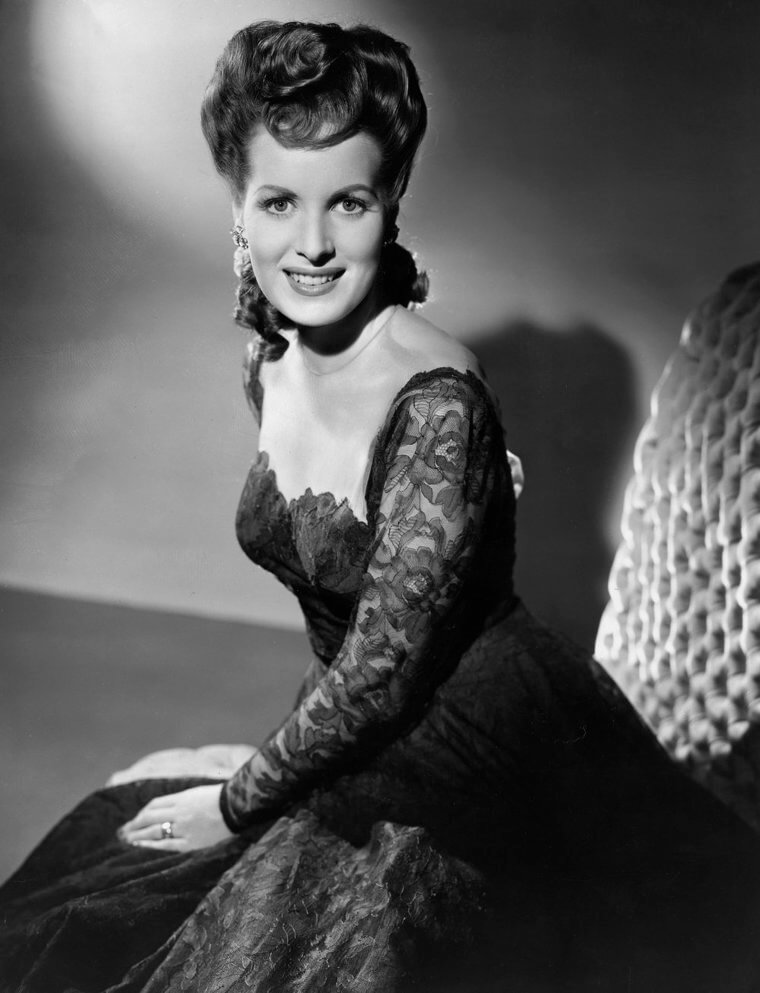 O'Hara had been in Spain that evening, filming her newest movie, so she wasn't anywhere near the theater. The magazine was taken to court and with O'Hara's testimony, they were completely discredited. This is something that happens more now but was a milestone in tabloids and court cases back then.

The Actress Had to Fight For Custody of Her Daughter
The late 1950s were kinder to O'Hara, what with her booming career and new love, but there was one large hurdle in her way. Her ex-husband, Price, took her to court and sued for custody of their daughter. Price cited his ex-wife's  "immoral" lifestyle as his reason for wanting custody.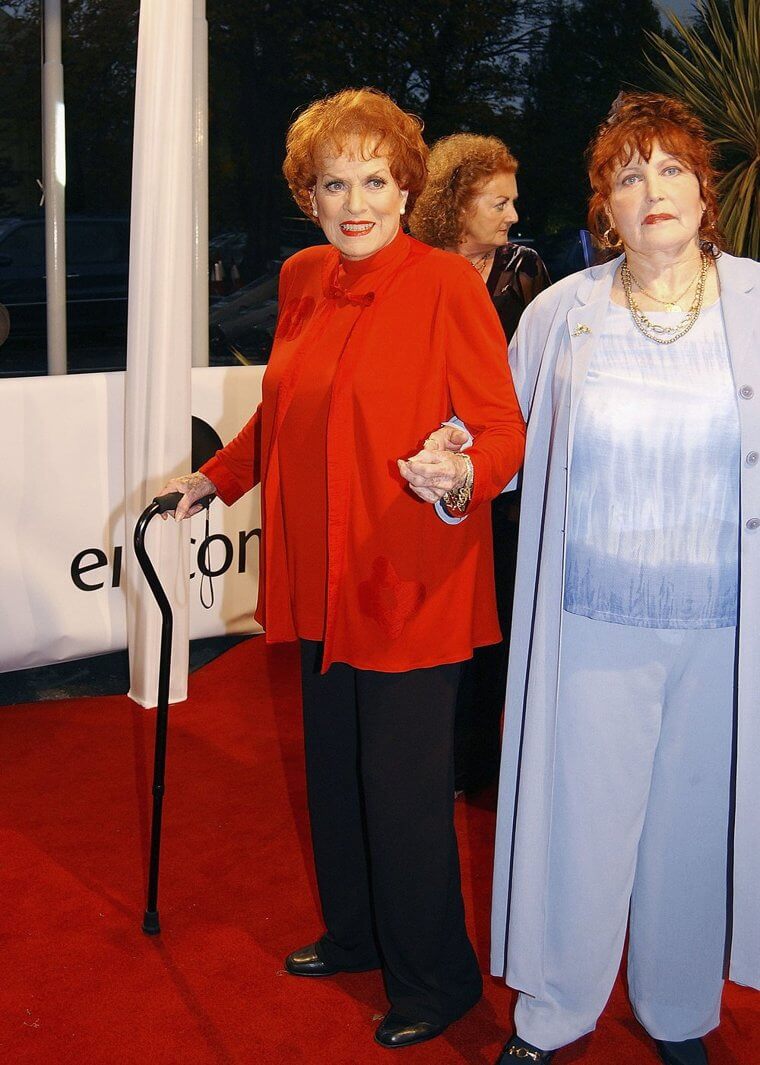 The actress was then approached by a stranger who told her that Price was actually gay, and that she could use that in court. But O'Hara took the high road and chose to rather fight back with her smarts. She won the case and kept full custody of her daughter.

Her Deep Love Ended After 15 Years
Maureen was undoubtedly in love with Parra and she threw herself into their relationship, determined to make it work. They did last an impressive 15 years (in Hollywood, that's like 30 years at least). But eventually, even this relationship began to break down.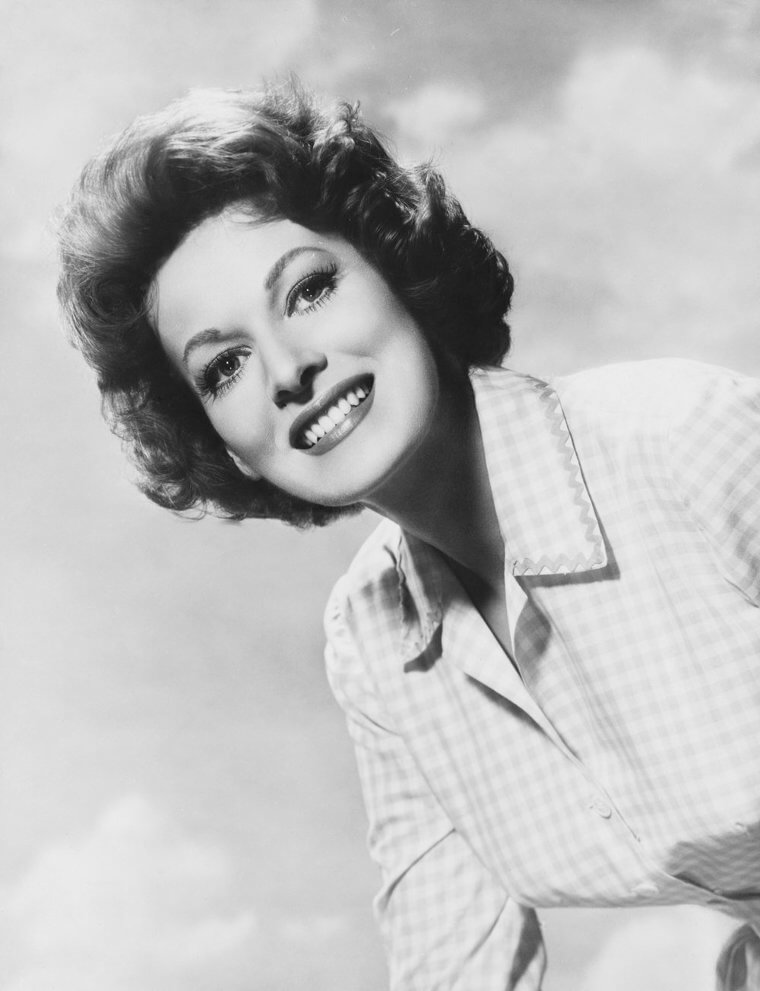 For starters, there were so many people who did not approve of this relationship, souring it for O'Hara. And then in 1967, Parra's daughter passed away. This caused the man intense grief and he began drifting away from O'Hara until the two split up.

But Her Heart Healed With an Irish Man
O'Hara was heartbroken, but this didn't last forever. All the way back in 1946, O'Hara had met a pilot named Charles F. Blair, Jr. when he flew the plane she took back to Ireland. The two had become friends throughout the years and spent some time together — plus, Blair was friends with O'Hara's brothers.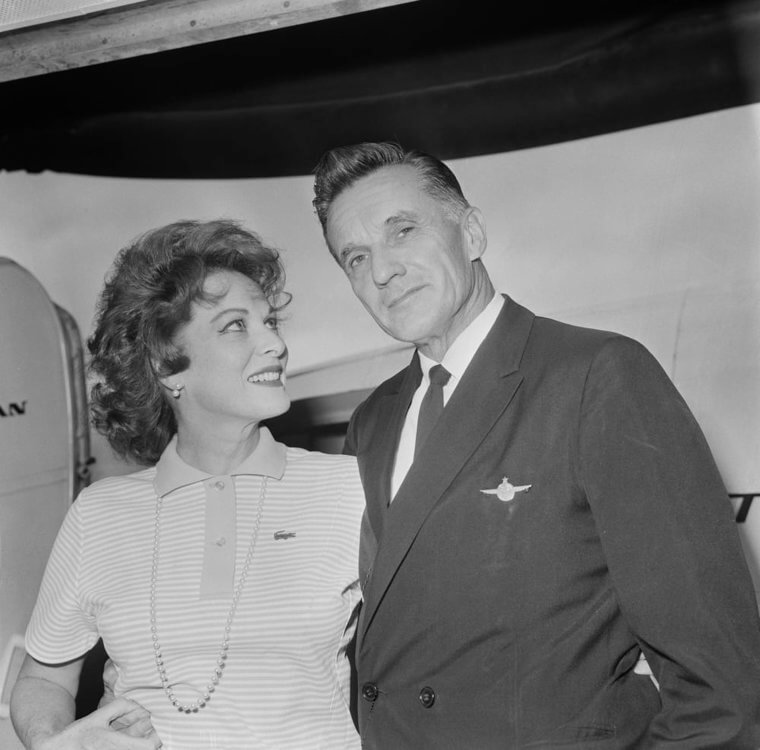 When both O'Hara and Blair ended up single together, they went out to help each other move on. The two made an interesting couple, but they were both at stages in their lives where settling down with some loving and comfortable made the most sense. Soon Blair proposed to Maureen and she accepted.

Her Ex-Husband Passed on in a Horrible Way
Although O'Hara and her ex-husband, William Houston Price, had not had the best marriage (and she had had to fight him in their divorce) it came as a shock to her when he died. The two shared a daughter and when they heard that Price had died from a heart attack, the family was broken.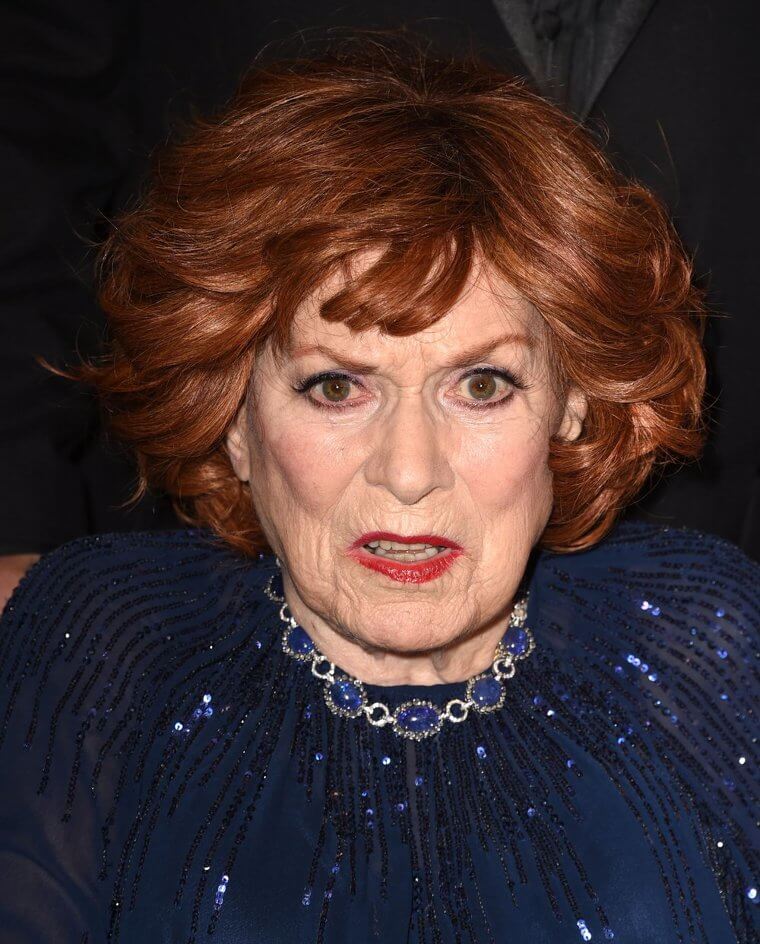 But it was only much after his death that O'Hara learned it was not natural causes that took her daughter's father. Price had moved back to Mississippi just before he died, and he had committed suicide at home. His family had tried to hide this truth from O'Hara and her daughter, Bronwyn.

By The 70s, The Actress Was Basically Retired
As O'Hara entered her 40s, she began to take more age-appropriate roles — which is how the world got to see her in the original The Parent Trap. Rather than try to hide her age and keep up with the rest of Hollywood, O'Hara preferred to be more conservative, and eventually, the sparkle of acting began to dim in her eyes.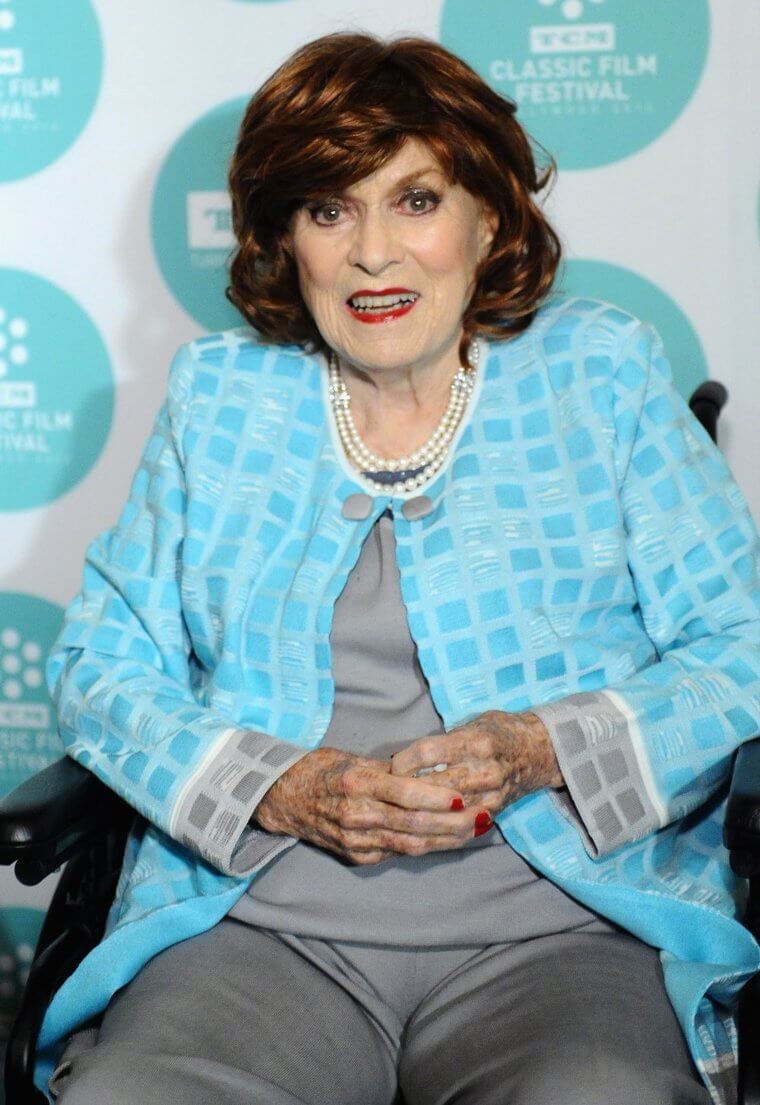 From the moment she stepped foot in America, O'Hara had refused to take any nonsense from directors who were a little too handsy, and she turned down provocative photoshoots left and right. But in film, there were always those risqué scenes that O'Hara couldn't stand any longer. By the time the 1970s rolled around, she had pretty much retired from acting.

She Also Ran a Company With Her Husband
Even though O'Hara stopped acting, she by no means stopped working. The tenacious woman went on to run a small airline with her third husband, Charles Blair, and they moved to the Virgin Islands. She also became the editor of the local magazine on the islands. 

But when O'Hara went home to Ireland to visit, her whole life changed. Blair was flying between Saint Croix and St. Thomas when suddenly he had an engine failure and the plane crashed. Blair and his three passengers all perished in the crash. This was a devastating loss for O'Hara.

She Was Suspicious of Her Husband's Cause of Death
Many years after her husband, Charles Blair, died, O'Hara began discussing suspicions that she had been harboring around the mysterious way that he had died. According to reports, Blair's plane crash was an accident, but after doing some digging, O'Hara believed the very opposite of this. She believed that he had been involved with the CIA or some other organization.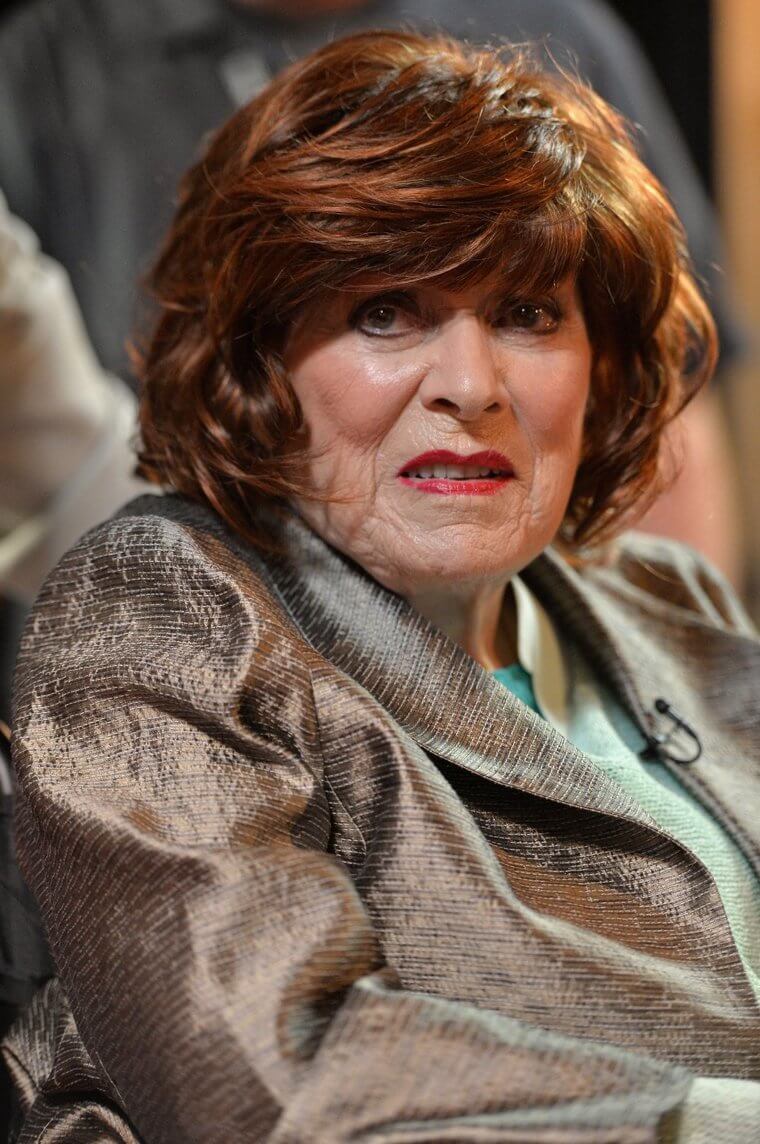 O'Hara dug so far in that she began to fear for her own safety, and so she eventually stopped her research. Although the actress believed that the plane crash was intentional and designed to kill her husband and silence him (for whatever reason), none of these theories were ever proven to be true.

Then She Lost a Dear Friend
Ever since working together, John Wayne and Maureen O'Hara were great friends. So when he was diagnosed with cancer, O'Hara's main goal was to see to it that her friend was okay and that he could leave behind a legacy that was fitting of the man that he was.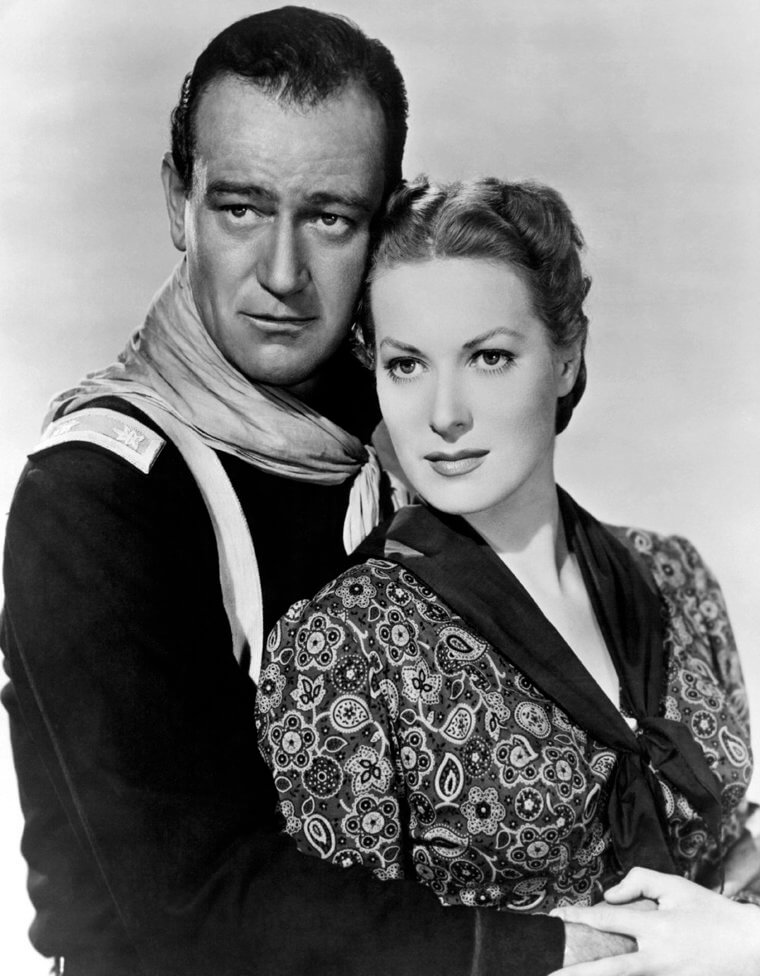 So being the determined woman she was, she fought Congress to award Wayne with a Congressional Gold Medal — a very high achievement. The actress succeeded and her friend was honored just a few months before he passed away. Despite this win, losing Wayne was a blow to O'Hara.

O'Hara Did Her Best For Her Fans
Out of the many films that she was a part of, The Quiet One (done in 1952) was always O'Hara's favorite. So when she heard about a New York City officer who shared her love of this film, they seemed destined to meet. Especially since this officer had been shot on duty and was now paralyzed.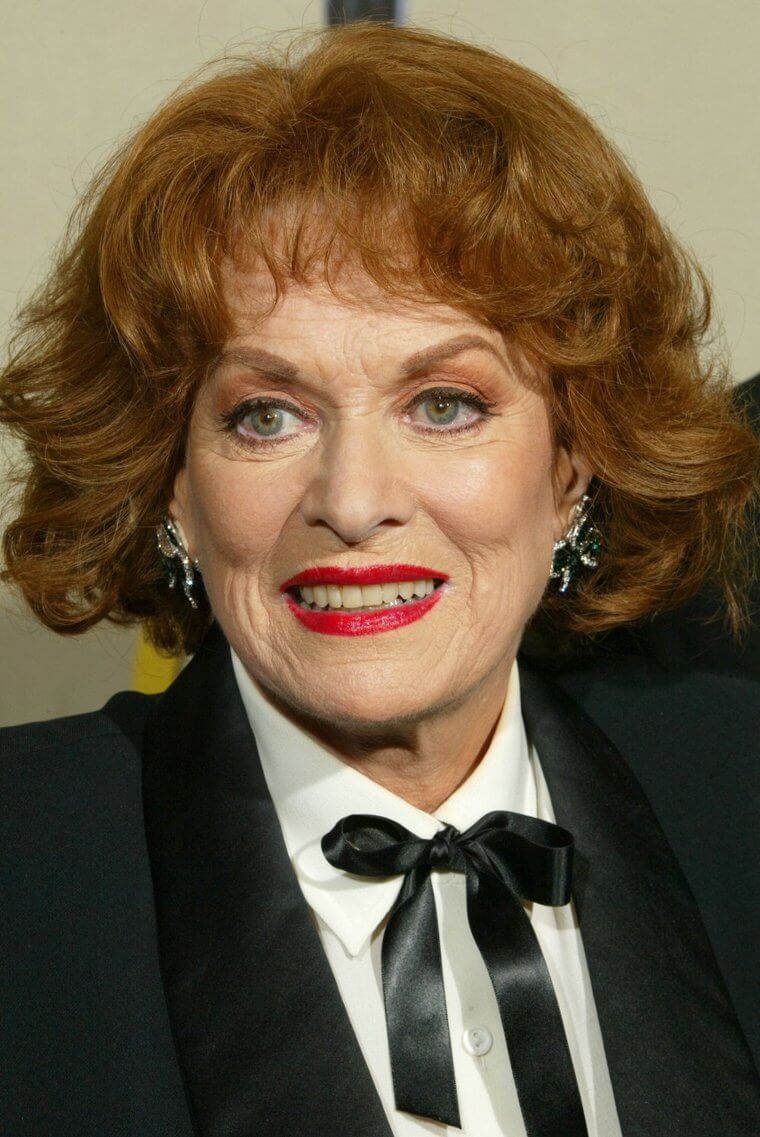 O'Hara decided to visit the man in the hospital to try to bring some cheer into his shattered life. They got on so well that the actress went on to help him during his recovery and make friends with his wife and family as well. She then even attended the couple's baby christening.

She Lost Yet Another Friend in Hollywood
Even though O'Hara suffered from cancer herself, once she beat it, she entered her older years with grace. But living to almost 100 meant that she had to see many of her loved ones pass before her. After losing her husband, ex-husband, and friend John Wayne, O'Hara lost yet another person who was close to her.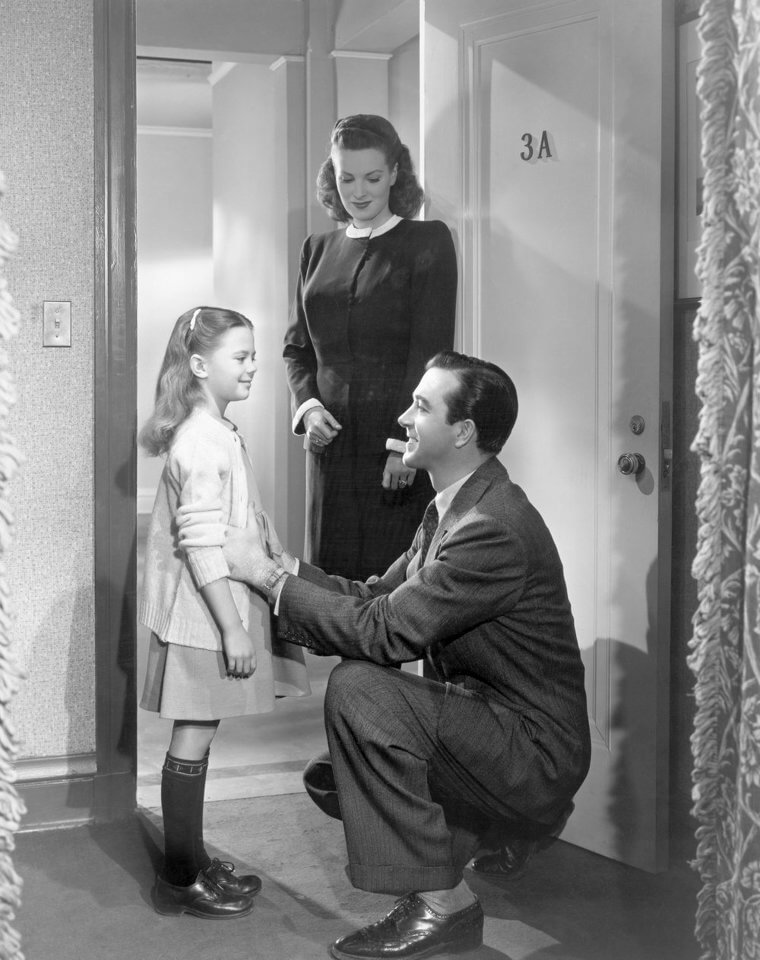 In 1981, O'Hara's Miracle on 34th Street co-star, Natalie Wood died mysteriously and suddenly in a tragic accident. This hurt O'Hara deeply and she wrote about it in her autobiography, saying, "The day she died, I cried shamelessly. It was such a horrible way to go for such a lovely, lovely girl."

O'Hara's Final Years Were Not Without Drama
By 1989, O'Hara was an old lady and ready to settle down for her last bit of life. Originally, she was living in the home in Saint Croix that she shared with her late husband. But when a hurricane destroyed the home that year, she moved on to Glengarriff, Ireland to live with a personal assistant to help her.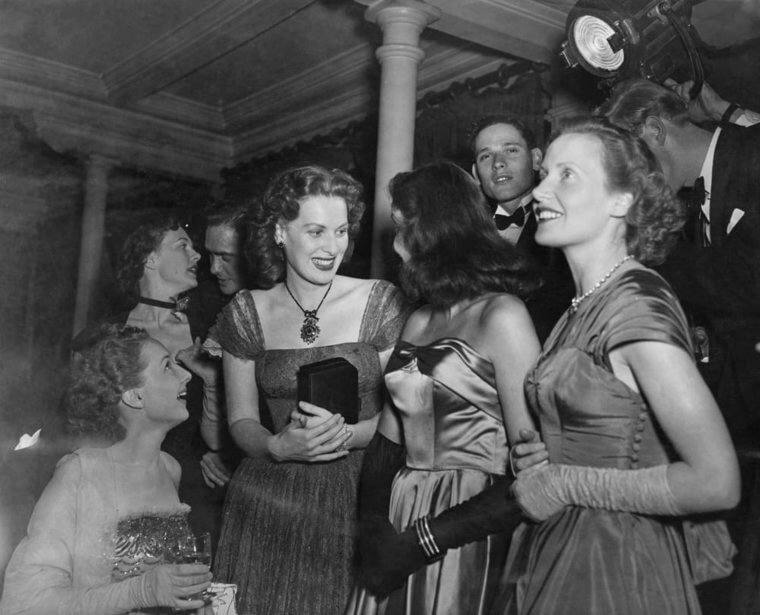 O'Hara had wanted to rebuild the home, but her health had detoriated after a series of heart attacks, and she needed to slow down. But sadly, the personal assistant who was meant ot be helping her was accused of mistreatment by the family. So O'Hara moved to Idaho and spent the last of her years living with her grandson.

The Redhead Beauty Died in 2015
Maureen O'Hara passed away in 2015 at 95 years old. Her family was with her when she took her last breath with the soundtrack to her favorite film, The Quiet Man, playing in the background. O'Hara was known for her fiery nature, strong feminist beliefs, and beautiful red hair. 

In an interview shortly before her death, she said "It's been a good life ... I've had a wonderful career and enjoyed making movies. I was fortunate to have made pictures with many of the greats, both actors and directors. I've no regrets ..." O'Hara left an indelible mark on Hollywood and will always be remembered as one of its most maverick actresses.