Anyone who's watched The Big Bang Theory would surely recognize Mayim Bialik as the intelligent and quirky neuroscientist, Amy Farrah Fowler. As an actress, she has accomplished so much. With a net worth of $25 million and a gorgeous home in San Diego, California, Mayim is at the top of her game. Still, Mayim's talents aren't limited to entertaining alone—she's also a published author with a Doctor of Philosophy degree to her name.

Yet, it's worth noting that the most significant role she had to portray is being a mother to two lovely boys. Naturally, folks are curious about how a celebrity like Mayim tackles parenting, especially since she's someone who's apparently got some unconventional house rules others might frown upon. Well, let's read on and find out why this award-winning star's parenting style is causing a buzz everywhere.
No Meds Allowed in the House
Natural and organic foods are a big part of Mayim Bialik's lifestyle, and this prompts her to apply this practice to her entire household. Aside from her belief that our bodies are capable of healing themselves, she does not believe that giving synthetic medications will cure her children's usual ailments.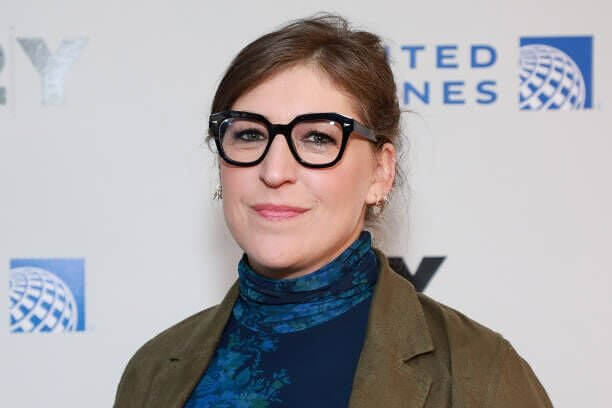 In fact, the actress shared that there are medicines that would interfere with a person's natural healing process. Mayim forgoes administering any medication whenever any of her boys were afflicted by a common cold. Additionally, she prefers to opt out of vaccinating her kids, although she recently admitted that her children got the jab for COVID-19.
Watching TV Is Prohibited
Since Mayim stars in one of the most successful television programs of all time, one would expect her views about mainstream media wouldn't be too strict. Believe it or not, one important household rule that she enforces at all times is limiting her kids' screen time.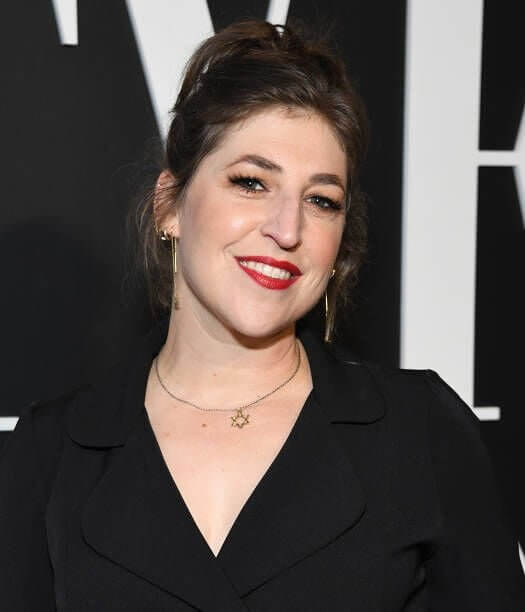 Interestingly, the first "show" her eldest son watched was a home birth video as Mayim hoped it would prepare the boy for his little brother's arrival. The reason for this is that Mayim feels that the media can mold and control youngsters, and she wants her kids to be their own individuals when they grow up.
Too Cool for Public School
Mayim Bialik is aware that education is essential for her children since she has a long history of success in the academic field. Somehow, the actress decided that her sons would be homeschooled, believing it to be a better option. Rather than relying on a rigid school framework, Mayim feels she can educate kids in an open and flexible setting without adhering to a strict curriculum.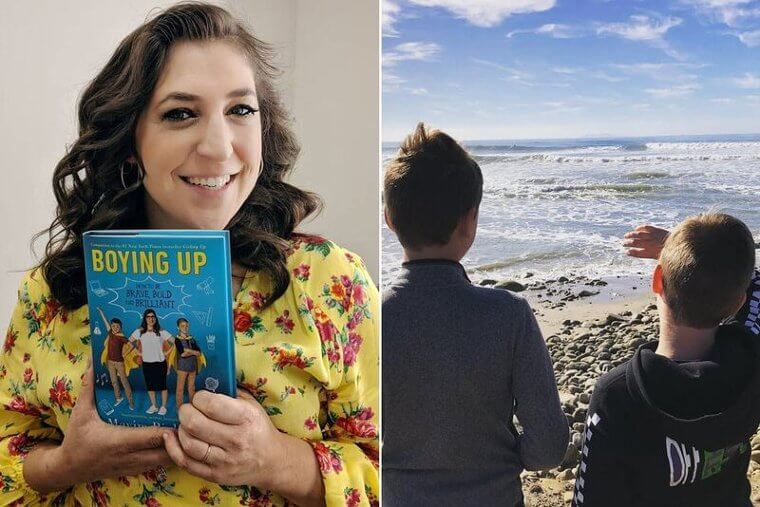 When Mayim's homeschool journey began with her eldest son, she carefully observed which topics he would find exciting and went that route. Instead of forcing him to learn new concepts, Mayim would let the child lead, considering his learning pace. She also did the same for her second son, with favorable results.
Co-Sleeping Works Best for Her Family
Perhaps one of the most controversial parenting choices often discussed is attachment parenting. Some people believe that this practice will not help kids become independent individuals and develop co-dependency. Yet, Mayim disagrees with this notion since she highly promotes it.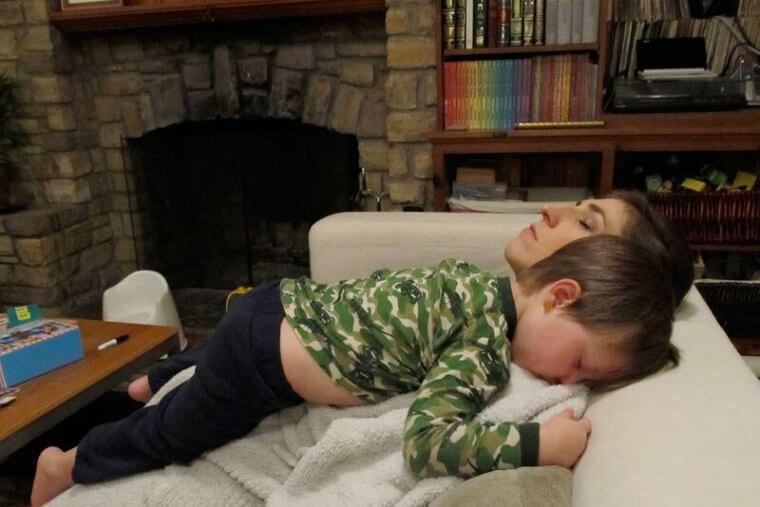 Even if her children have grown up, she still co-sleeps with them in order to develop a closer bond. Being in each other's company in their most vulnerable moments allows them all to foster emotional stability. Despite being considered unusual, Mayim has seen the benefits and intends to keep co-sleep for as long as possible.
Home Birth Is the Way to Go
When it comes to her children and the way she conducts her household, Mayim Bialik has a lot of rules. She also has one huge and highly essential rule that she's followed twice before. Due to Mayim's belief that hospitals and pain treatment during labor might be detrimental, she refused to give birth in a hospital to her two kids.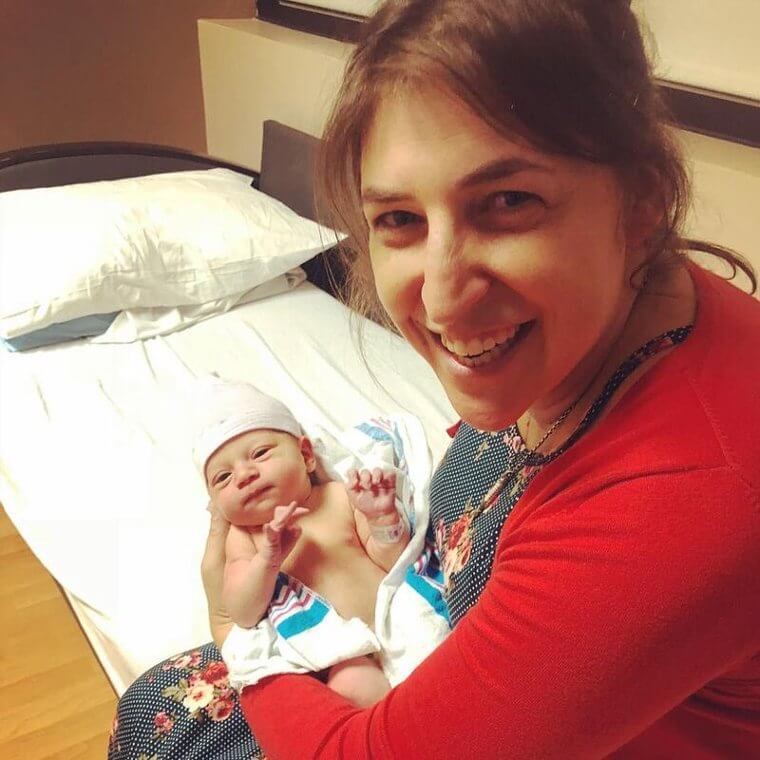 Home births are becoming more common these days, so Mayim didn't think twice about trying it out. She even involved her eldest son during the birthing process of her second child, which she did in their home living room. Since she had a midwife to assist, Mayim divulged that the entire process wasn't too bad!
Don't Cry It Out, Son
It's a known fact that babies cry all the time, even when they're just lying down doing nothing. Whether they need a nappy change or a milk bottle, tending to a tearful infant is part of parenthood. Mayim disagrees with this idea, though, since she believes babies can avoid crying entirely if only the mom or dad would read their emotional cues beforehand.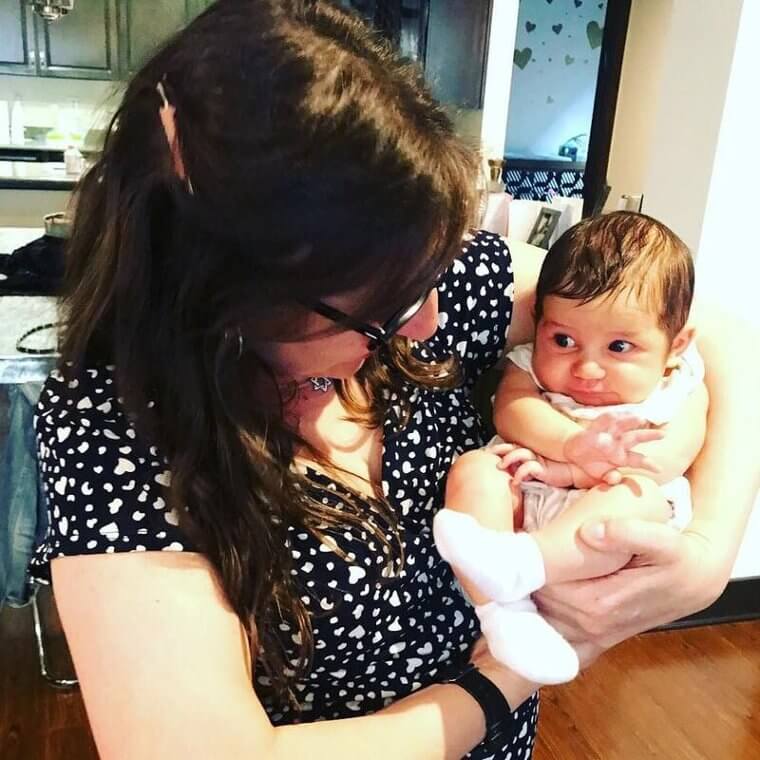 Apparently, Mayim learned early on how to recognize her sons' demeanor, and every time she'd notice they were about to wail, she'd swoop in to address their needs—and it worked! For her, no baby should ever cry on their own, and they should be comforted no matter what.
Potty Training Ahead of Time
Today's parents appear to be shunning disposable diapers in favor of more environmentally friendly solutions. Yet, Mayim went for an even bolder approach, saying diapers are not a necessity for babies as long as "Elimination Communication" is practiced. Basically, the idea is that a baby will give off natural cues when it's time to go potty.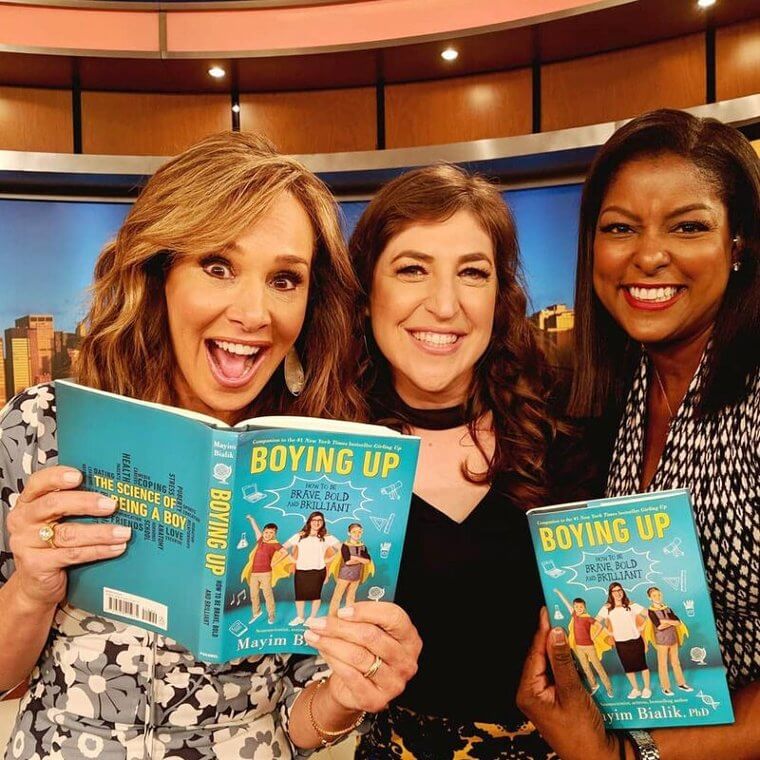 Like crying, Mayim would always observe her baby's signals, and once it's clear they want to defecate, then she positions them in the toilet and do their thing. It's a tedious method for sure, but Mayim shared that this allowed her two kids to be potty trained by the time they turned one. Amazing, huh?
Strollers Are a Big No-No
A stroller and a baby carrier are among the first purchases that many new parents make. For most people, this is a significant baby must-have. It makes going around with a kid easier, but Mayim never got one when she was expecting her two kids, though.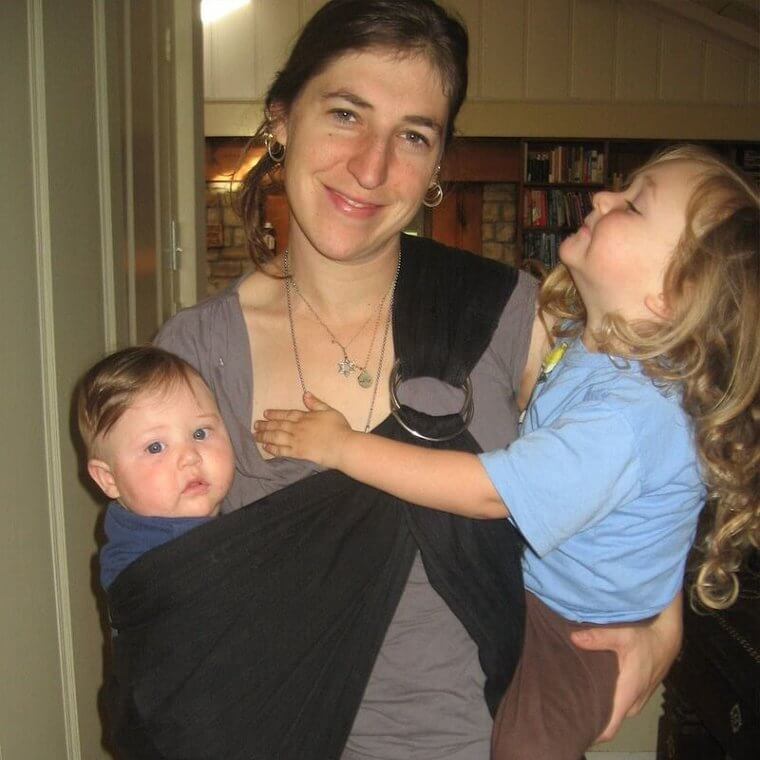 Since Mayim is a firm believer in attachment parenting, she prefers to do baby-wearing in lieu of the traditional stroller or baby carrier. It's a similar concept to co-sleeping, where keeping the babes close would let the mom and child bond, making the baby happier!

Raising Vegan Kids Since Day One
Most people aren't aware that Mayim has been following a vegan lifestyle since she was 19 years old. As such, it's only natural that she'd also want her children to follow the same practice. So, when her kids came into this world, Mayim ensured that there would be no animal products like meat and dairy in their household.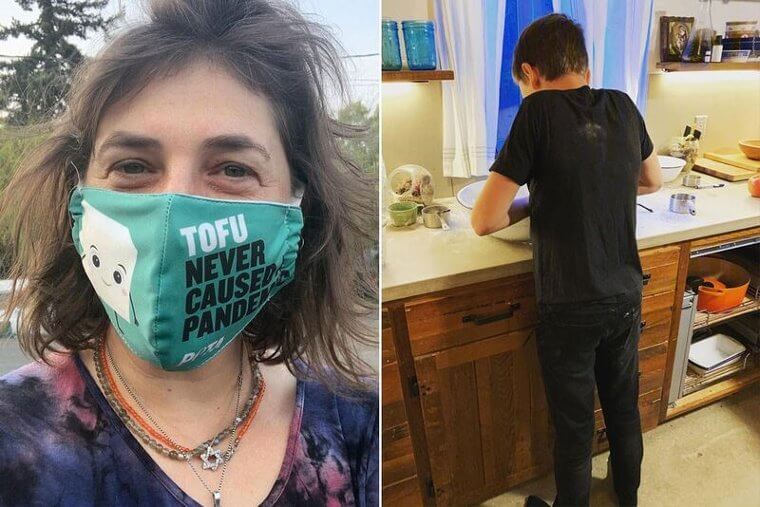 The actress stuck to her decision, especially after learning that her child had a dairy allergy. Mayim added that this further proves that "human babies are not made to process cow's milk." If one wants to avoid shouldering hefty healthcare fines down the line, then it's best to switch to healthier food choices as early as now.

Play With Something Else
Many of us remember having a few toys as children. Some may have even had a whole playroom filled with every toy imaginable! Mayim Bialik's home, on the other hand, is devoid of a playroom of any kind. She believes that the world should refrain from purchasing disposable plastic baby toys, and she believes that these items are the epitome of society's infatuation with materialism.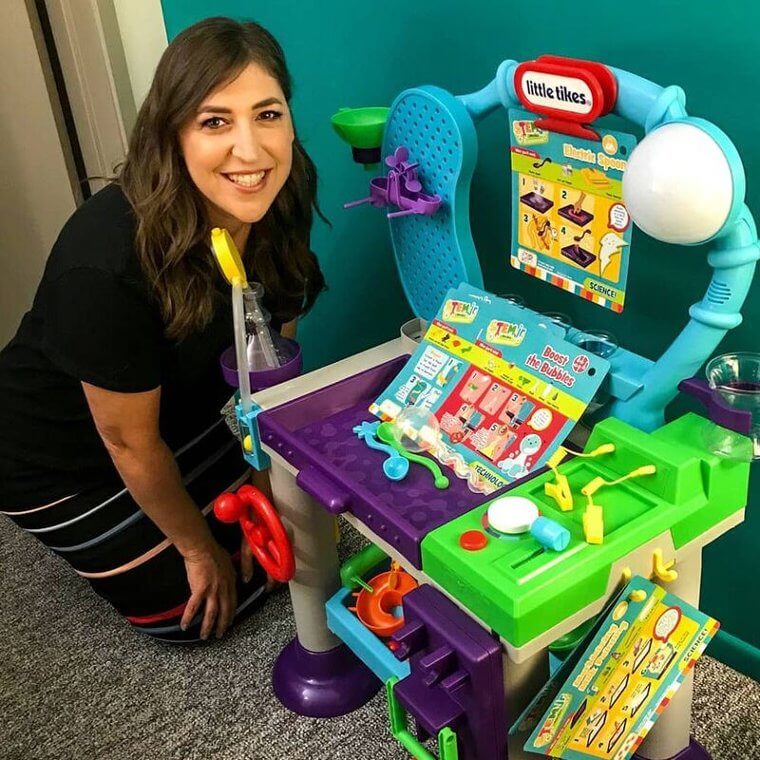 Rather than wasting money on things that would wind up in the garbage in a few months, Mayim opts to acquire products that help them pursue their passions, like books, musical instruments, or even kiddie experiment kits—skills that'll actually be of use when they grow up.

Niceties That Lose Their Meaning
"Sorry," "please," and "thank you" are some of the most frequently repeated phrases in the lives of many parents. Teaching the concept of politeness is common everywhere, so some might be shocked to hear that Mayim Bialik doesn't believe kids should learn these.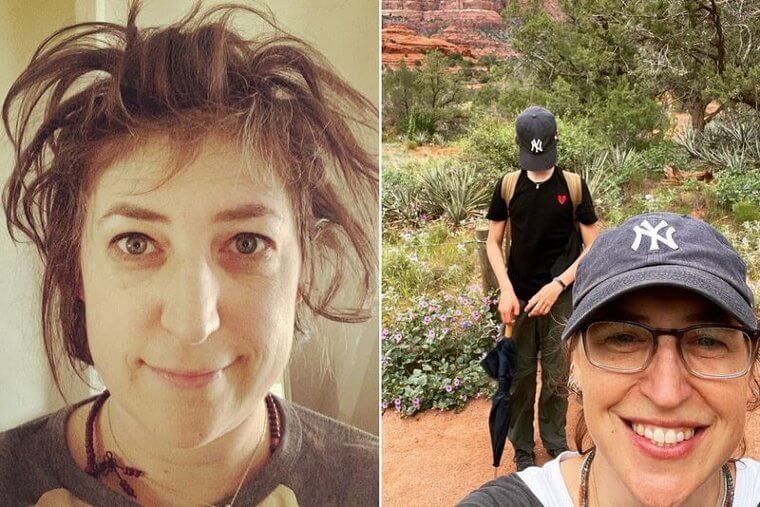 Since people blurt it out of habit, Mayim thinks it often loses its meaning in the long run. So, why would her sons say it when they don't even mean it. Instead, she encourages her boys to utilize more natural expressions conveying the same thought. It's a win-win situation for both sides, indeed!
She Doesn't Force Kids to Share
Mayim Bialik isn't like other parents who educate their children that sharing is caring. That includes making her children share stuff they don't want merely because society demands it, which is something the actress doesn't believe in. If her children don't want to share, she won't force them to do so.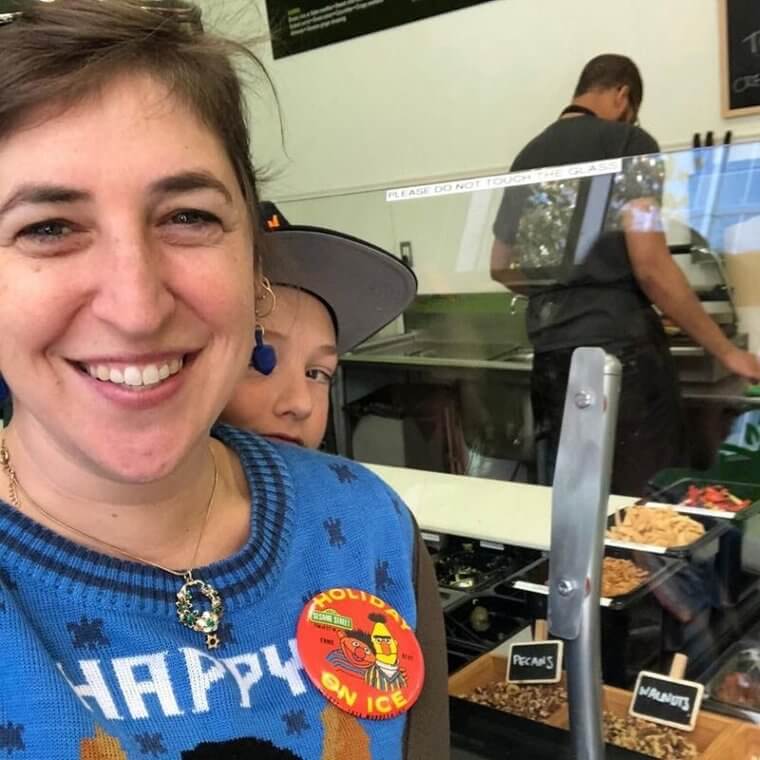 Sometimes, she and her little boys get in a tight spot whenever they're out in the park, as other moms would expect them to share their toys with other kids. Mayim argued that it's much more ideal if each child would wait for their turn rather than get something that's still being played with.
It's Important They Understand About Sustainability
It should come as no surprise that Mayim's environmental consciousness goes hand in hand with her veganism. For the sake of the environment, she is continually altering the way she conducts her daily activities. Moreover, she makes it a point to instill this philosophy in her children from an early age—for their futures' sake.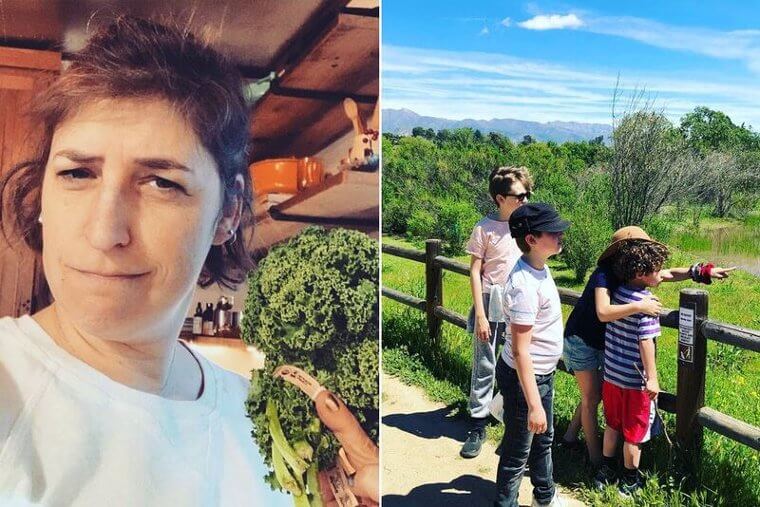 Mayim feels that all parents should embrace greener methods when it comes to parenting. Children who are exposed to this grow up to be individuals who respect the people around them and the environment as well.
Shunning the Digital Age for Now
These days, it seems as though everyone has a smartphone, and it's clear almost every kid in town is bound to have one at home. Parents even use them as digital babysitters at teams, yet Mayim Bialik vowed she would never purchase a smartphone for any of her sons—or any video gaming console, for the matter.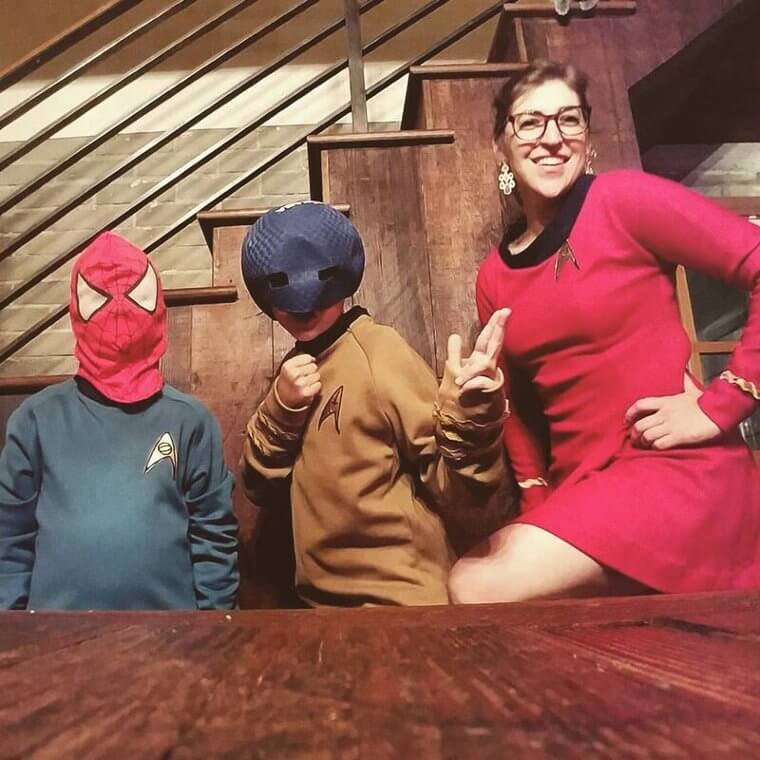 Instead of the usual online games kids, these days are so crazy about, Mayim encourages her brood to read books and play some outdoor activities. She doesn't mind if they get rough and dirty as she believes it helps them develop stronger physiques.
Doing Away With the Usual Punishment
When it comes to disciplining their children for misbehavior, each parent employs a unique approach. While some parents prefer to ground or time out their children, there are many other kinds of punishments that won't hurt their feelings. On the other hand, Mayim seeks to avoid traditional punishing tactics.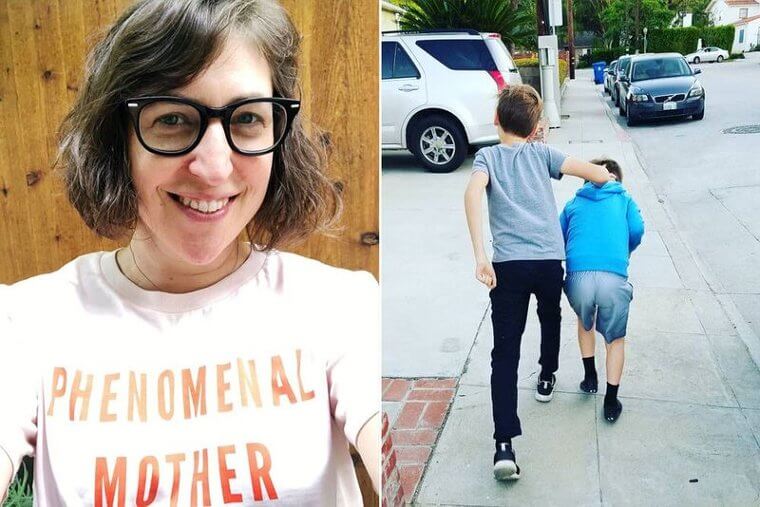 Rather than treating them like little kids, Mayim speaks to them as if they were adults and imagines how she would like to be treated if the roles were reversed. To keep her children from being afraid of her, she tells them what they did wrong in a tone that is both calm and controlled. This, in her opinion, will aid her sons in developing self-discipline.

Sleep Training Can Be Skipped
Sleep training may be a challenge for many parents, but they ultimately get their kids into a routine after a lot of effort. Despite this, Mayim determined that her sons didn't need to be put through the rigors of sleep training. Consequently, she decided not to carry out the procedure at all since it might be exceedingly distressing for small infants.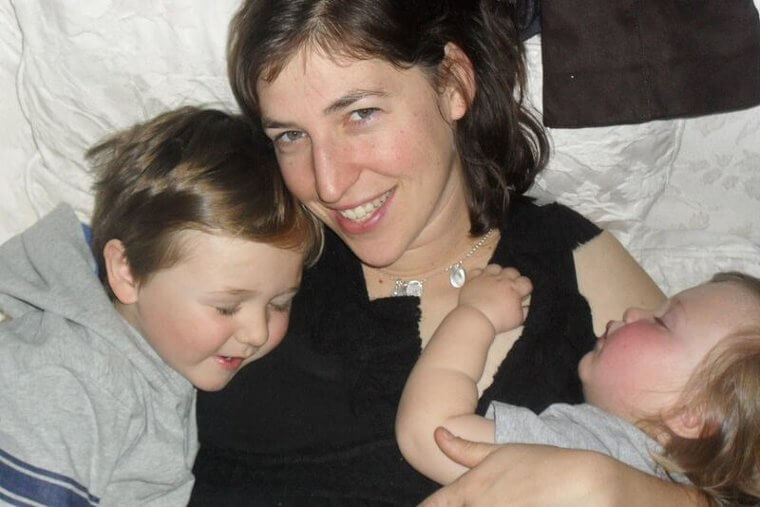 Mayim feels that sleep training may lead to a kid being indifferent and agitated; thus, she prefers to avoid any form of systematic sleep training. She has done this with her own sons, and she believes that this has made them calmer little boys with excellent sleep quality.

The Holidays Do Not Require Extravagant Gifts
Despite being in the same household, Mayim and her family don't follow the same faith. The actress is a devout Jew, while her kids and ex-husband are not. They collectively celebrate Christmas every December, but they do so without the gift-giving portion unlike other families.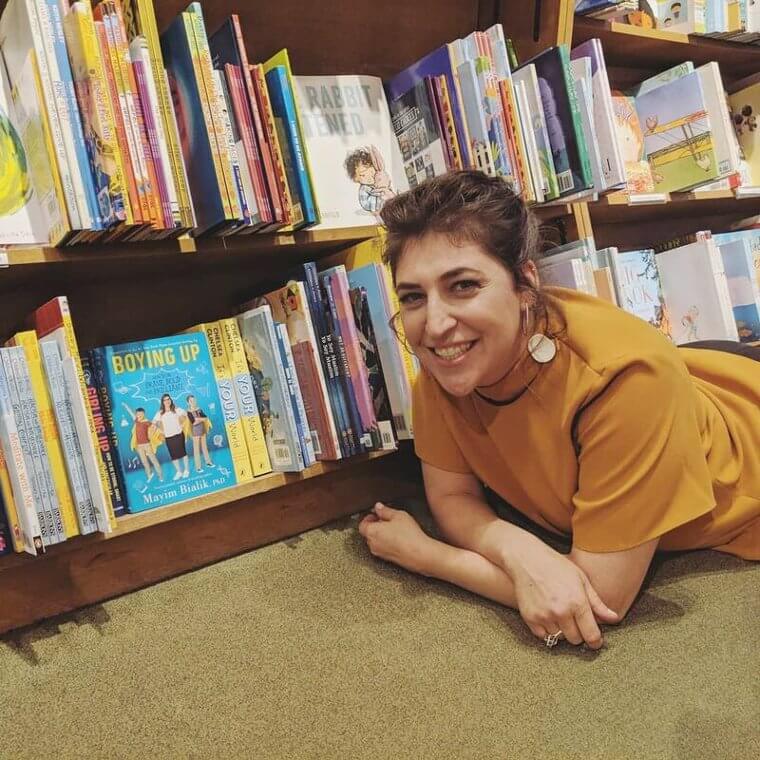 Mayim doesn't mind if her kids' grandparents give them gifts every now and then, but she will never participate in the Christmas shopping frenzy by purchasing anything for her children. She doesn't see the value in spending a lot of money on gifts for a single occasion. That's why Mayim opted not to mark the occasion at all this year.

Yelling Is Never the Answer
It's easy to get frustrated when you're surrounded by people who all have different ideas and viewpoints. Yet rather than shouting at her children, Mayim constantly aims to keep a calm tone even at the height of her anger. She's not a perfect mom, of course, but she has admitted that there are instances where she loses her cool.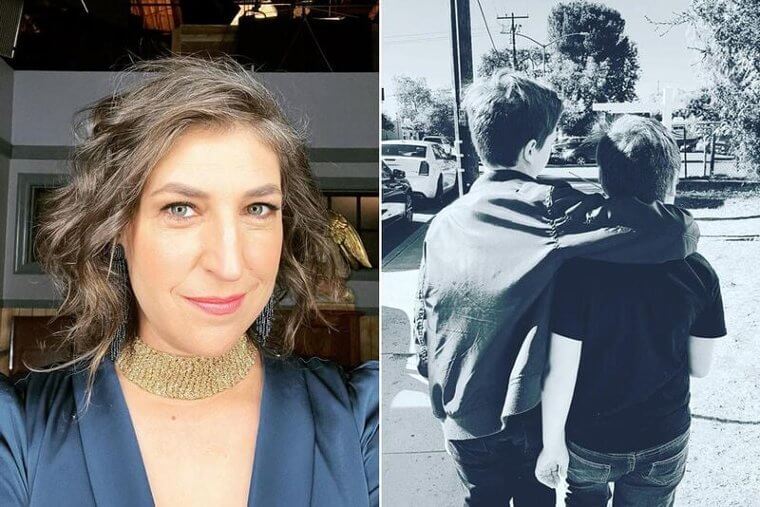 When this happens, Mayim is always quick to apologize and reiterates that even if she goes off on them at times, yelling is never the answer. Proper communication is always vital if one hopes to resolve any issues in life.
Studying the Old-School Way
When Mayim educates her children at home, she has complete control over what and how they learn. These days, it's easy to do some research thanks to the Internet, but this luxury is something her kids will never get to enjoy.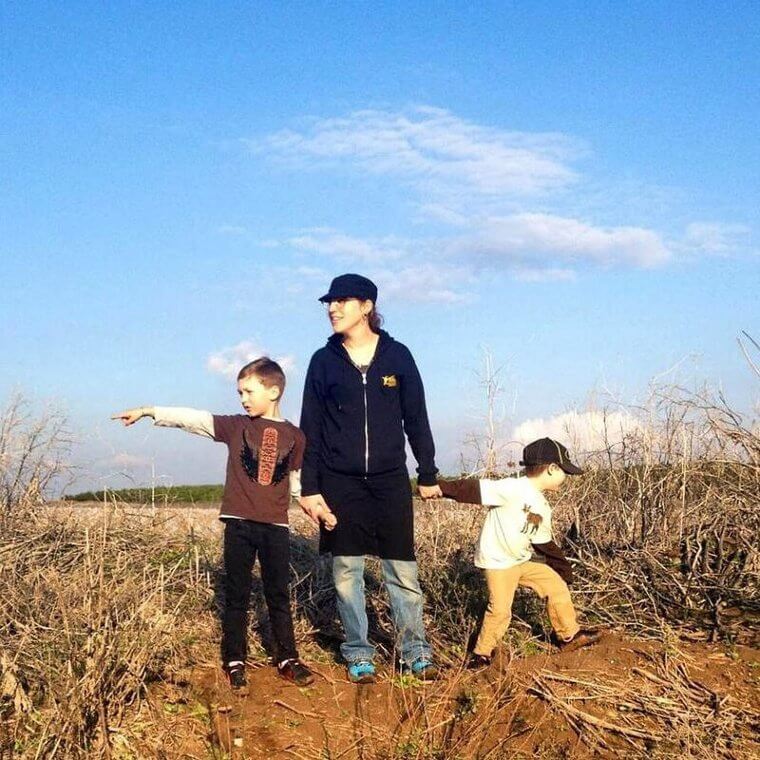 According to Mayim, her kids should learn how to look for information without the aid of any modern technology. That means scouring through books if ever they have a question about a particular topic. The Big Bang Theory star also uses the outdoors as a learning tool, which is why Mayim often takes her boys traveling whenever she can.
Breastmilk Is Still Best for Babies
In spite of the widespread belief that "fed is best," actress Mayim Bialik is an outspoken proponent of exclusive nursing for infants. She feels that nursing increases the link between mother and child, as well as provides the kid with all the critical vitamins and minerals.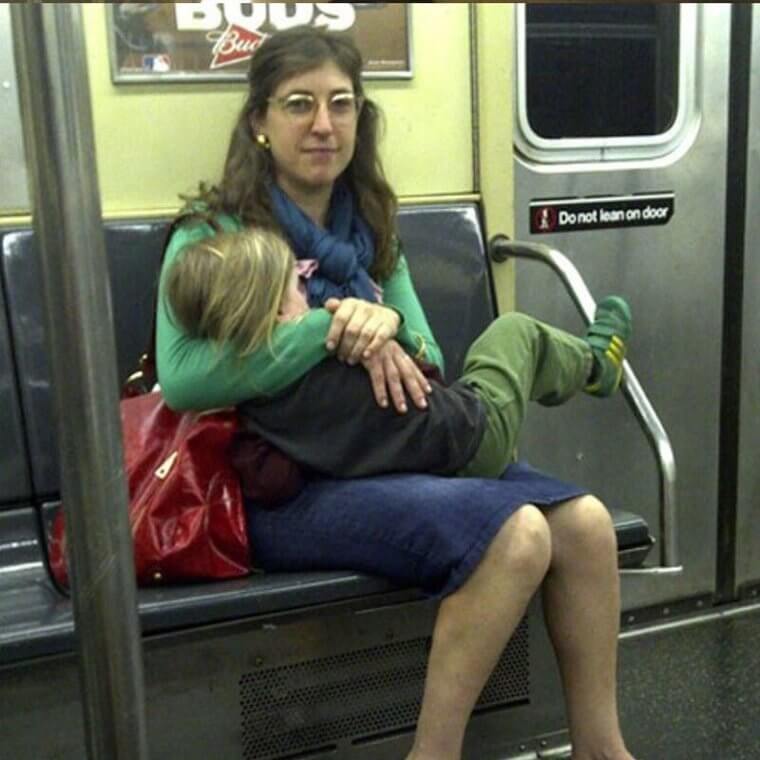 She exclusively breastfed her children for the first four years of their lives. The fact that Mayim nursed her children for such a long time drew criticism, which damaged her emotionally. It made her weep when others laughed and scoffed, but it wasn't wrong. People were just disrespectful of her choices as a mother.
 
A Unique Way to Fight Boredom
Mayim Bialik's unconventional approach to parenting has been criticized for a variety of reasons. For one thing, she does not let her sons play like others. When it comes to screen time, Mayim advises her sons to spend their time reading, hunting for insects at the park, and learning new skills.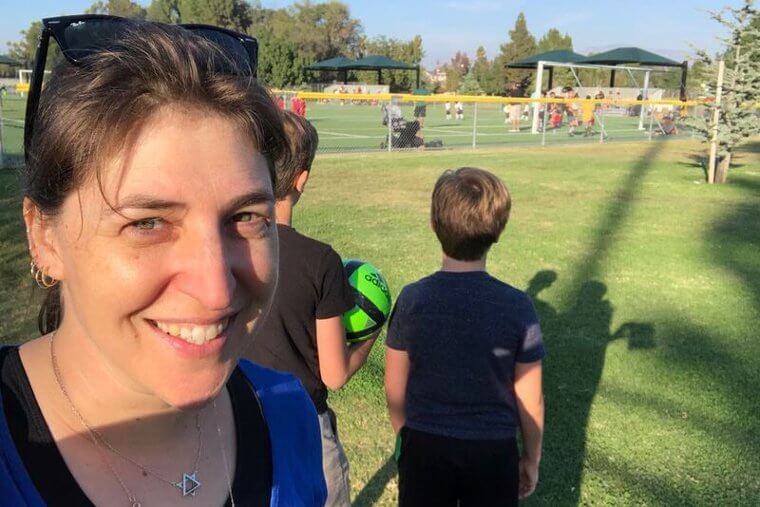 She even enjoys reading aloud to them when her schedule permits. Some studies show that read-aloud activities are not only an excellent way for a mom to connect with her children, but they also help them grow in both creativity and understanding of the world.
 
No One Follows A Rigid Schedule Here
Many parents set up routines for their children's eating and sleeping habits and other activities because they have so much on their plates. This isn't for their benefit alone as it also gives them the opportunity to educate their children about the importance of adhering to set routines—but Mayim Bialik begs to differ.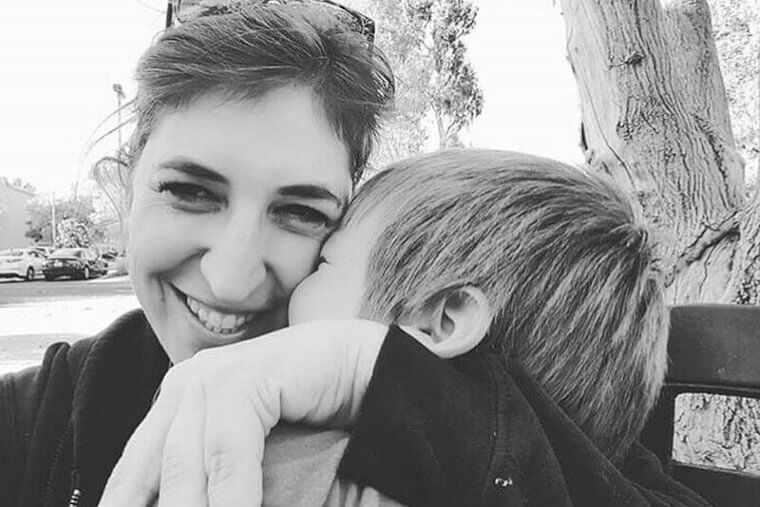 She says parenting shouldn't be dictated by what time of day it is but rather by what time the child wants or needs to eat and sleep. Mayim added that it is better for a child's well-being than allowing them to be hungry or exhausted.

Family Vacays Are Non-Negotiables
As a single mom, Mayim Bialik does her best to co-parent with her ex-husband Michael Stone for the sake of their children. The two were married for a decade before calling it quits in 2013, but that doesn't mean they don't get together as a family of four.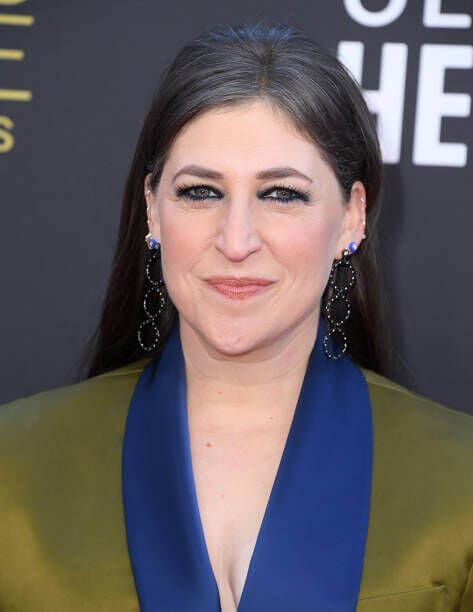 Amidst all the speculations behind their separation, Mayim and Michael go above and beyond to make their kids' lives as normal as possible by going on holidays abroad together. It's not easy, but the pair can't imagine going on separate holidays as it might bring everyone's spirits down. They're still a family after all, divorced or otherwise.
Talk to Them as If They're Adults
As a mother of two young children, it would be simple for Mayim Bialik to slip into baby speak every now and then, but she never did. When it comes to teaching youngsters language, the actress feels that children should always be talked to like adults, which is why she doesn't condone any form of baby talk.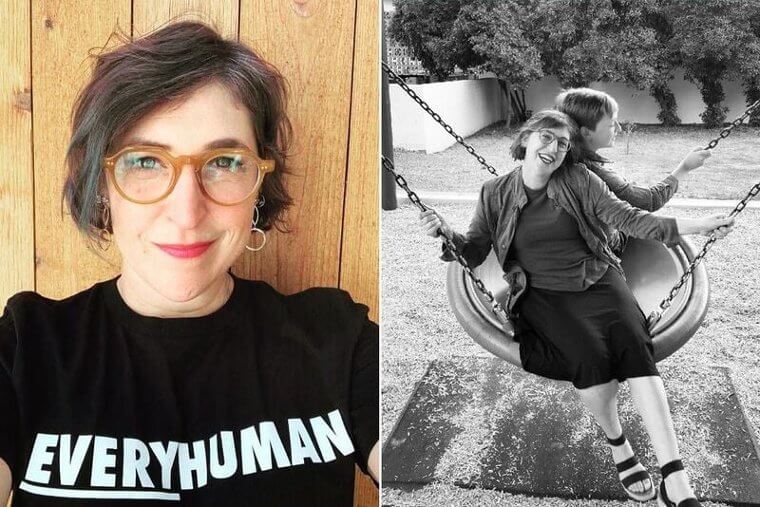 Besides speaking to her children in adult terms, Mayim also ensures that she discusses "adult" things with them. Speaking in a candid manner helps her sons expound their vocabulary, especially when it comes to sensitive topics. This way, everyone is comfortable to voice out their opinions about any topic under the sun.
Candy Can Be Consumed in Limited Amounts Only
The fact that Mayim Bialik forbids her children from eating processed junk food should come as no surprise to anyone who has ever been in her household. Unlike most kids their age, they don't go to McDonald's on the weekends, and they don't consume candy regularly. This is primarily due to Mayim's strict dietary restrictions on sweets.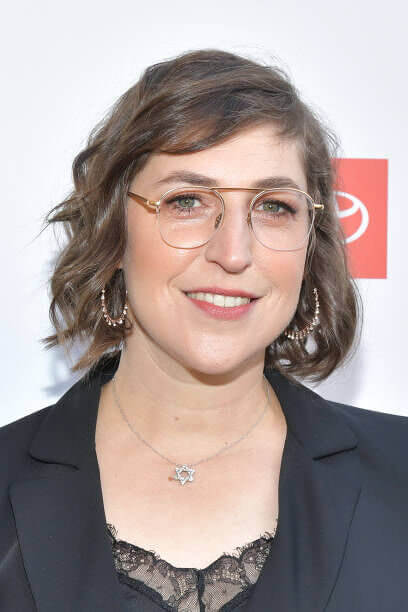 Yet, it doesn't imply that Mayim is a total sweets hater. She said that treats like chocolates, bagels, or pound cake could only be eaten during the Sabbath. It's not much, but at least her children can look forward to a few things they'll surely enjoy.
Vaccination Is a Touchy Subject
Not too long ago, everyone was watching Mayim Bialik when the COVID-19 outbreak erupted because of her unconventional parenting methods and her staunch opposition to prescription drugs. In contrast to many other celebrities, the actress was widely rumored to be an anti-vaccination advocate.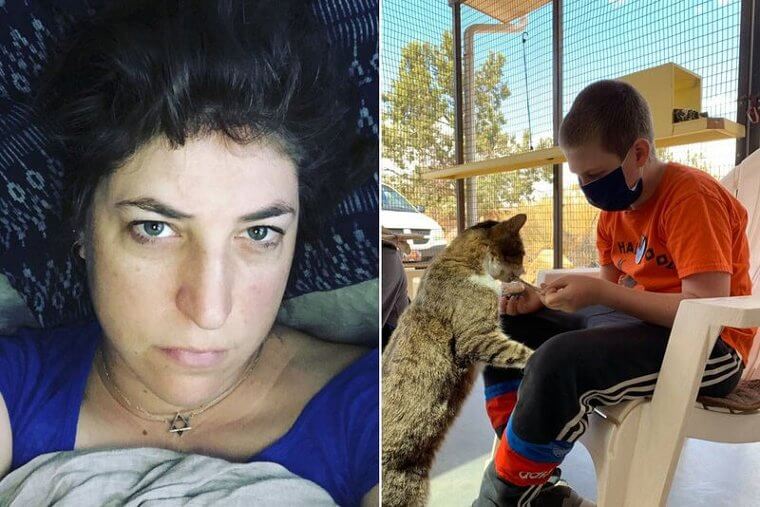 When asked whether her children had had their other immunizations on time, Mayim revealed that since this wasn't your typical cold or flu virus, she made sure to have the kids vaccinated as soon as they were qualified. It was a surprising but wise move for Mayim, and she won't regret it as it's for the children's benefit anyway!
Each Kid Needs to Do Some Chores
If you think Mayim Bialik and her two boys enjoy a life of luxury because of their fame and fortune, you'd be well off the mark. Even if Mayim's net worth is at an impressive $25 million, she firmly believes her offspring should learn how to lead a minimalist lifestyle and learn fundamental life skills, like cleaning.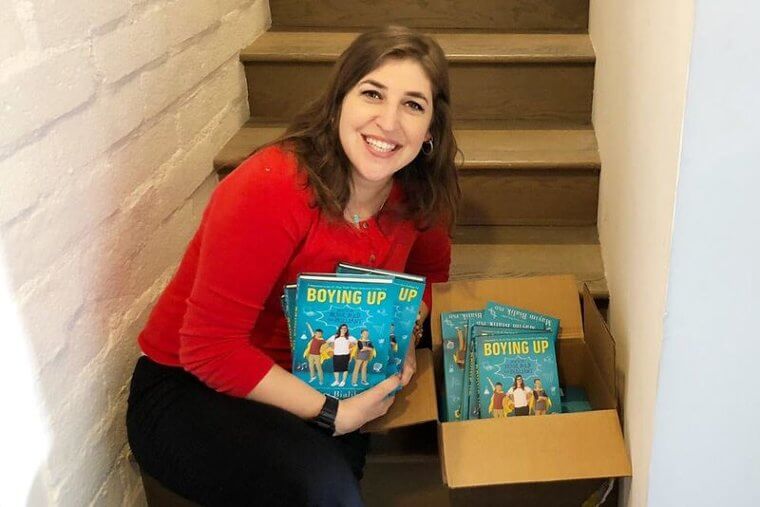 It's essential to Mayim that her children don't believe that they are expected to handle everything around the house; this includes even having family members assist them when able. Since she wants her boys to be self-sufficient adults, Mayim insists that they pick up after themselves and finish their errands.
A "No Trash Talk Rule" in Place
Even though Mayim Bialik is divorced from her ex-husband, she does not want her kids to believe that their family is defined by this fact. As such, Mayim has implemented a "No Trash Talk" policy in her home so no one will ever say anything wrong or disparaging about her or their father.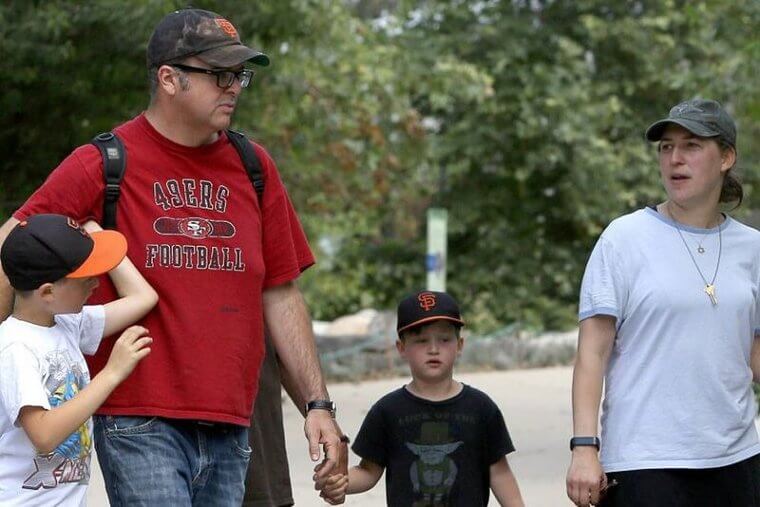 Mayim and her ex-husband have decided to keep things cordial for their children, but that doesn't mean she intends to always act civilly—it depends on the situation, of course. In any case, the duo agrees on one thing, and that's to parent their two boys the best way possible.
Their Faith Should Also Be a Priority
A devoted Jew, Mayim Bialik has a deep respect for her religious heritage. Growing up in a religious household molded her into who she is today, but now that she's older, she's embraced being a Modern Orthodox Jew instead of a Reform Jew.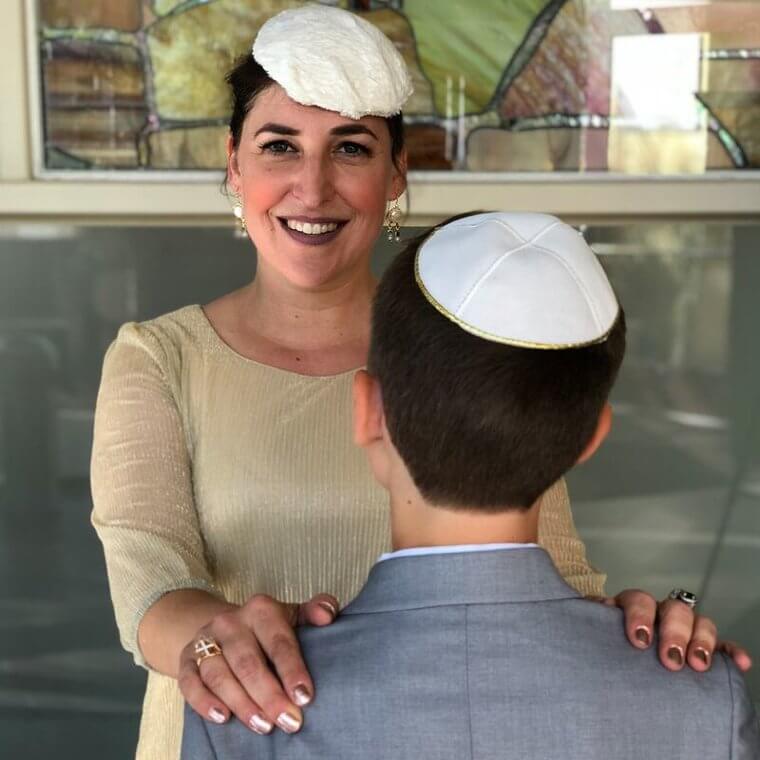 Despite what others might think, Mayim doesn't want to force her beliefs on her child, but she merely requests they acknowledge her and Michael's faiths amidst their differences. Even though he was reared as a Mormon, Michael converted to Judaism after their marriage. Mayim enjoys instilling elements of her own religious beliefs in her children, even though they do not observe traditional holidays like Christmas or Hanukkah.
Mom Can Take Jokes Too
The dynamics of family life vary widely throughout the world. What matters most to Mayim Bialik when it comes to her approach to parenting is that she strives for a personal and emotional connection with her kids. She understands that mocking and making fun of one another is a significant part of this relationship, so it shouldn't be a big deal.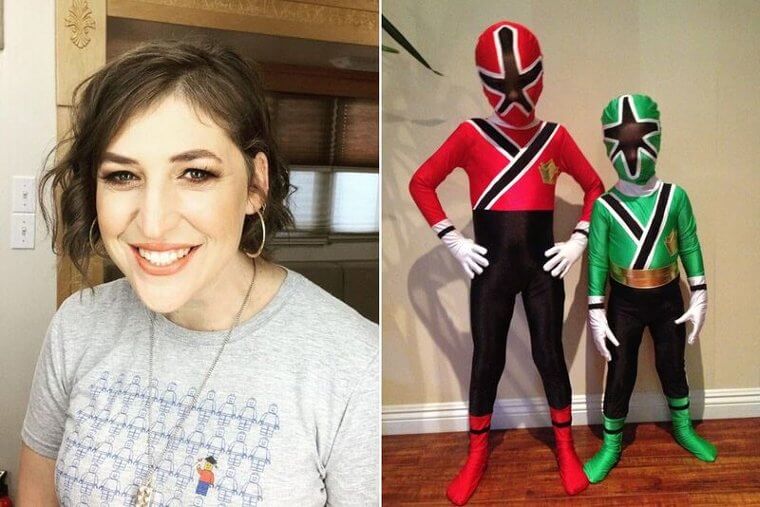 Apparently, this approach does wonders when it comes to lightening up the mood at home. Mayim's boys enjoy kidding around with her, and their hilarious antics would become the highlight of their day. True enough, the actress and her brood are one tight-knit bunch because of their shared bond for jokes.
Sugarcoating Is for the Weak
Many parents try to protect their children from the harsh realities of life by avoiding discussion of difficult issues. There are many people who have the right to do so, but none of them are Mayim Bialik. She believes in being honest with her children, even if it means telling them things they don't want to hear.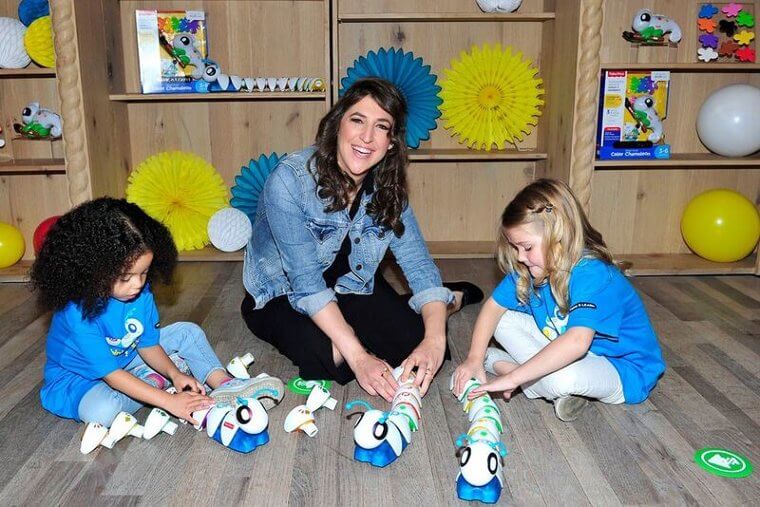 Rather than sugarcoating things for her sons, she wants to prepare them for the world's harsh realities. Mayim even shared some wise words of advice for parents who wish to empower their kids, especially daughters. Her advice was simple—you can't please everyone, but that's all right. As long as you stand up for what is right, then half the battle is won!
Allow Some Time for Spiritual Enrichment
We already know that Mayim Bialik adheres to a stringent sleep regimen; however, her most strict regulation is that there are no restrictions at all when it comes to sleeping. Simply put, her sons can go to bed anytime they please as long as they join Mayim in prayer.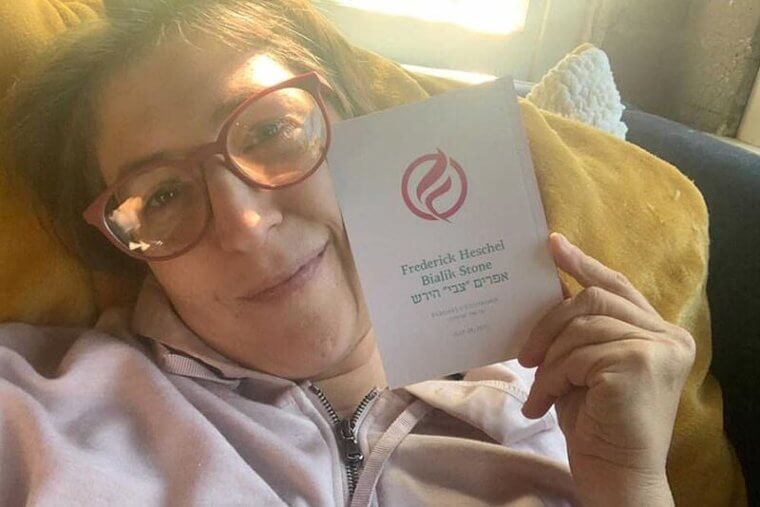 Mayim would sing her Jewish prayers before falling asleep in her childhood, and she has now successfully instilled this habit in her children. Due to their religious beliefs and traditions, they now sing a prayer as a family before going to bed every night without fail. Isn't that another perfect way to bond with kids?
Me Time Is Always the Best Time
Mayim Bialik is one of the most prominent celebrity proponents of attachment parenting, so much that she has no qualms about saying on social media that her sons are part of the "team." They spend a lot of quality time together, but that doesn't mean Mayim devalues personal alone time.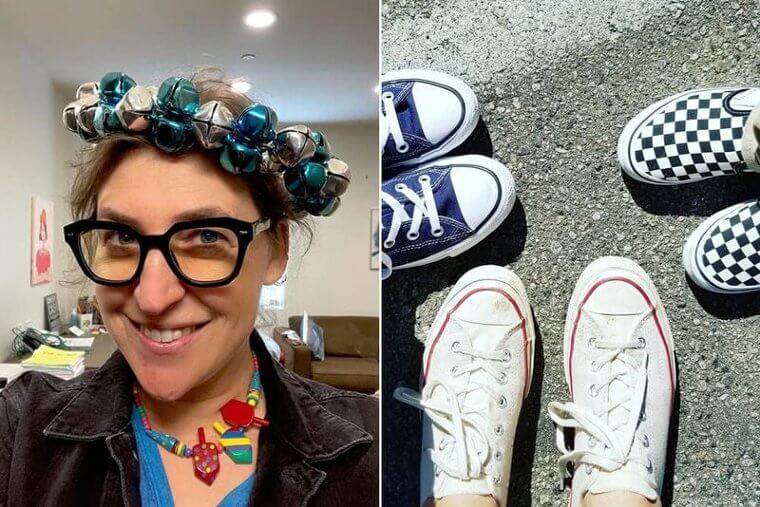 Separation and connection are necessary for successful relationships, according to Mayim. Additionally, it's critical to balance a parent's demands for alone time as well as time together with the kids. As a parent who homeschooled, Mayim also realized that recharging her batteries would make her a better mom too.
There's Nothing a Laugh Can't Cure
Many people believe that Mayim Bialik is equally as serious as Amy Farrah-Fowler since she is well-known for portraying the character onscreen. Yet, she hopes to instill in her children as they get older that laughing can almost always resolve any issue and that we can always alleviate unpleasant thoughts and even behavior by injecting a sense of humor into the situation.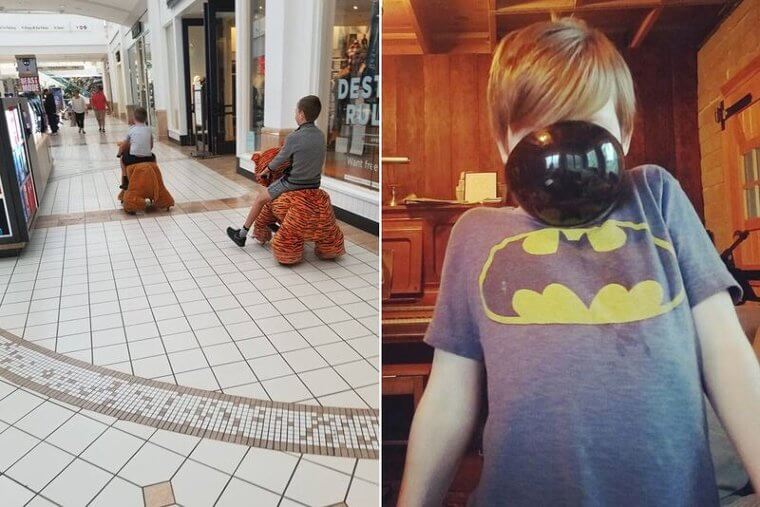 To inspire her children to step outside their comfort zone, Mayim uses a variety of techniques, so the boys will apply their creativity in real-life situations. She doesn't mind how unruly the kids can get at times if that means they're being free and having fun in the process.
In Life, Choose Worthy Battles Only
Parenting might feel like a lost struggle at times, especially when dealing with children. Whether they're mischievous, timid, or too energetic, it might sometimes feel like there is too much to handle. Indeed, Mayim Bialik has garnered attention for her unconventional parenting methods, but she understands parenting is a demanding job. That's why she teaches her brood the importance of identifying which battles are worth it.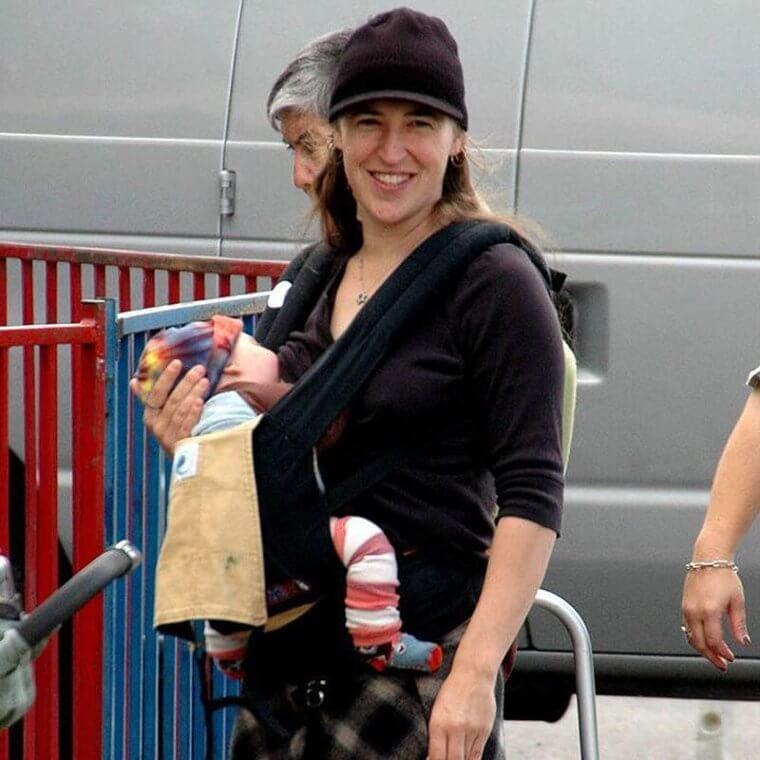 In fact, Mayim does not just enforce this restriction on her children alone, though. She applies it to herself since she believes that not every disagreement needs to be resolved to move on. Anyway, kids will always be kids!
Corporal Punishment Is Not Tolerated
In recent years, a significant number of parents throughout the world have avoided using physical punishment to correct their children's behavior. Mayim is on the same boat, and she thinks that society is headed on the right path, as parents are now practicing open communication.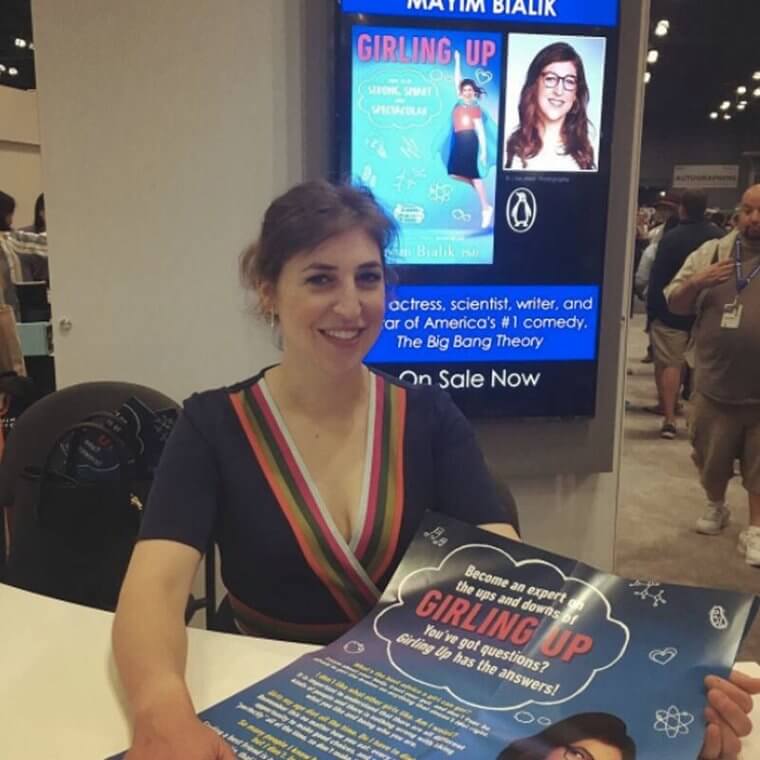 In Mayim's opinion, parents should never strike their children. She forbids any use of physical violence in her household, believing that it is harmful to the well-being of those engaged on both a physical and psychological level. Many people were attacked as children and survived, but Mayim doesn't want to take that chance with her children because she thinks it's unnecessary.

Zero Nagging Moms in the House
It's a known fact that Mayim's unconventional parenting style has come under scrutiny over the years, but she feels that her sons Miles and Frederick have matured faster because of this, readying them for whatever comes their way. Some might wonder how she achieved this, but the actress credits their exemplary behavior to how she doesn't do any form of nagging at home.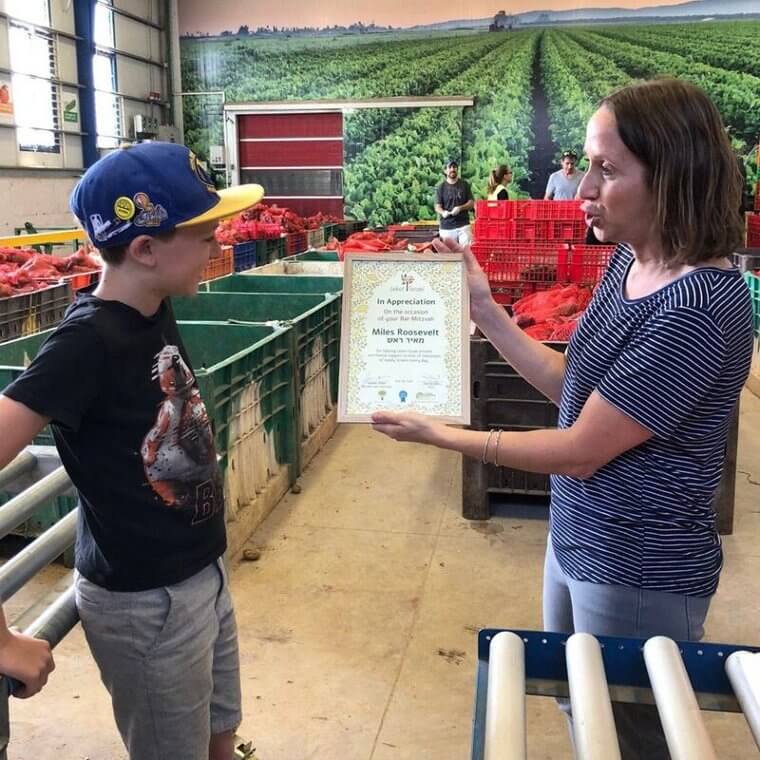 Furthermore, Mayim believes that pestering your children about their eating habits or wardrobe preferences causes them to become nervous and depressed. In addition, she thinks it might generate stress for the parents, which would be counterproductive. So, Mayim feels that we should be role models to inspire our children in the same way.
They'll Get A Lot of Hugs and Kisses Forever
Even though Mayim used a variety of unconventional parenting methods while her children were little, this does not indicate that she has ceased doing so now that they are young adults. Although she has changed some of her views and practices throughout the years, Mayim hasn't altered her beliefs or practices with regard to physical affection.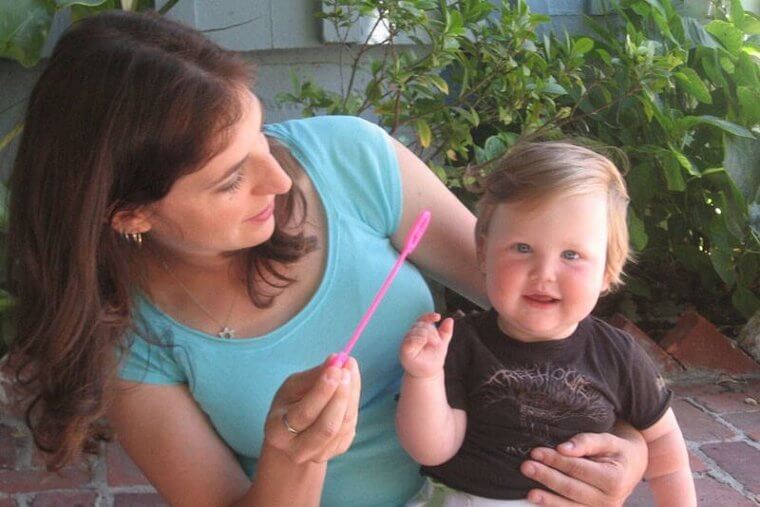 When it comes to small children, Mayim feels that the amount of attention they receive should never diminish, even as they grow older. Instead, she believes that you just need to alter your approach, especially when they're too big for cuddles. Over time, a parent and their teen should work together to develop methods to communicate love and admiration for each other.

Not A Cause for Concern
Everyone has been talking about Mayim Bialik's unconventional parenting approach for decades. In addition, issues have been made about her parenting style and divorce. According to rumors, Mayim and her ex-husband split because of a rift generated by Mayim's parenting style. As a result, Mayim resisted these rumors for many years.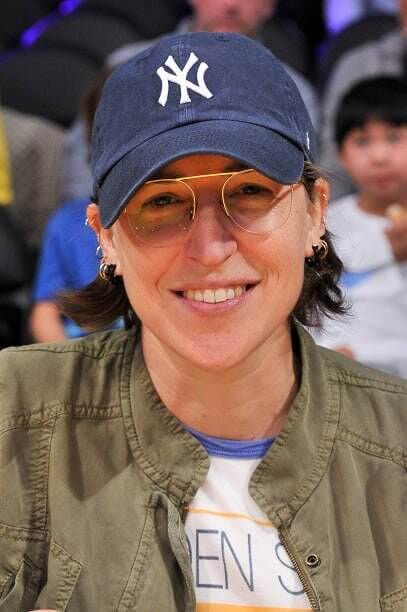 In fact, Mayim made it evident that neither she nor her children would ever discuss the issue. It was only when she officially addressed these allegations a few years ago that things started to look well for her. According to her, the changes that led to their split were not caused by the parenting they practiced. Relationships are complicated no matter what kind of parenting style a couple selects, so why blame it on that?