Nobody enjoys being the joke's ending point, but at times it may seem as if the entire universe is just a big joke with us as the punchline. We have all been in situations in which our lives took an unexpected and upsetting turn, where it seemed as though everything went wrong at the same time, and we questioned what kind of cruel game the universe was playing. Here are a few instances in which the universe chose to strike back!
Just a Few Letters Missing
This website has the audacity to imply that the individual's surname is incomplete, suggesting that one or two letters are missing from the end of the name. In general, shouldn't we have more sophisticated AI in the 21st century?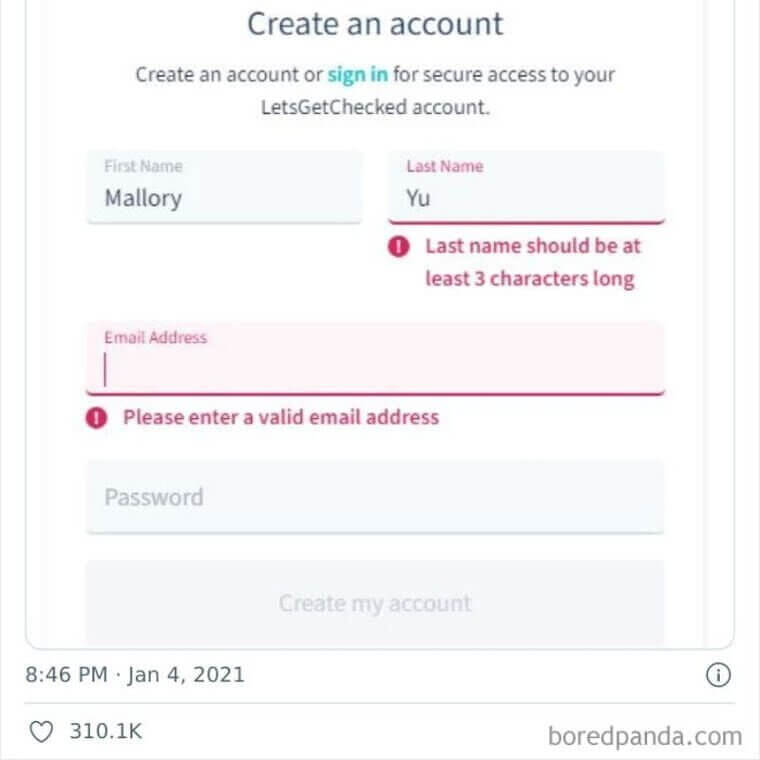 We have a strong suspicion that the individual in question did not select their surname with the intention of having it be one letter shorter than it actually is. It is extremely inconsiderate to suggest that users of this website are unable to set up an account for themselves.
A Turning Point
Oh, so this is what people are referring to when they say that there is a fork in the road. And here we were, naively under the impression that a fork in the road indicated that the primary route split off into two distinct roads.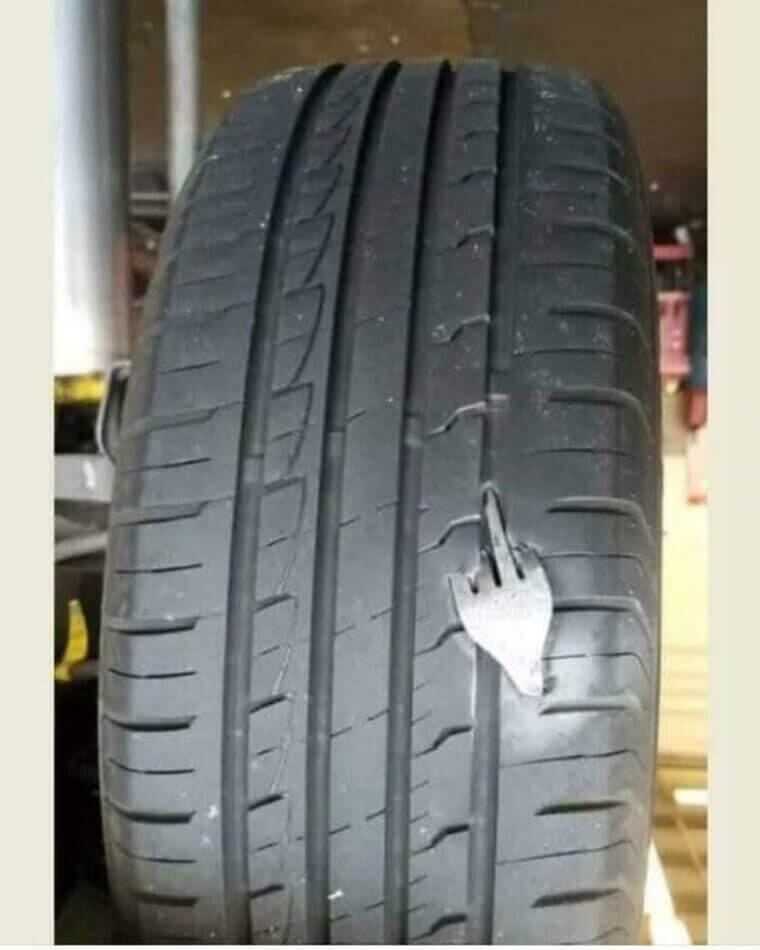 On the other hand, some sources claim that it can also refer to a real fork that has fallen to the ground and that, if driven over, could cause a puncture in the tire of a vehicle. Just be careful of any glowing thins on the road; they're rarely good news.
What a Lucky Day
Not many of us have ever gotten into trouble because of the contents of a fortune cookie. These fortune cookies contain messages that, for the most part, are encouraging and positive. For example, they may encourage us to continue pursuing our passions or reassure us that the future holds great potential.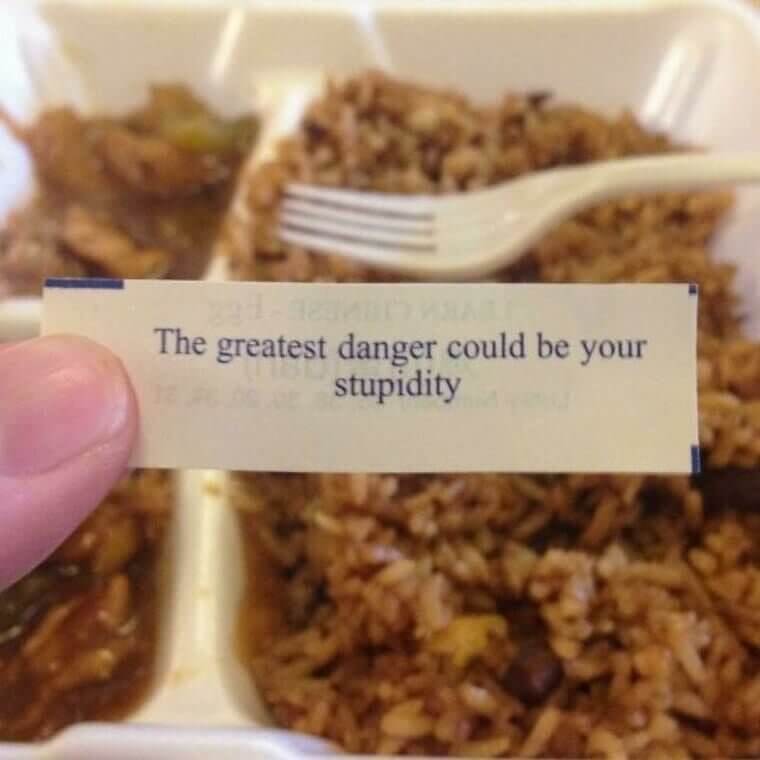 However, this particular individual comprehended the message that their own idiocy was standing in their way. It is likely that they require some ice for that burn. It's one of those times where even Lady Fortune has turned her back on you – things are going to be okay, buddy.
The Sick Goose
We simply want to know what the geese did to merit being prohibited from entering this establishment. Given that there are no other signs stating that other birds will be denied entry into this area, it must have been something pretty bad.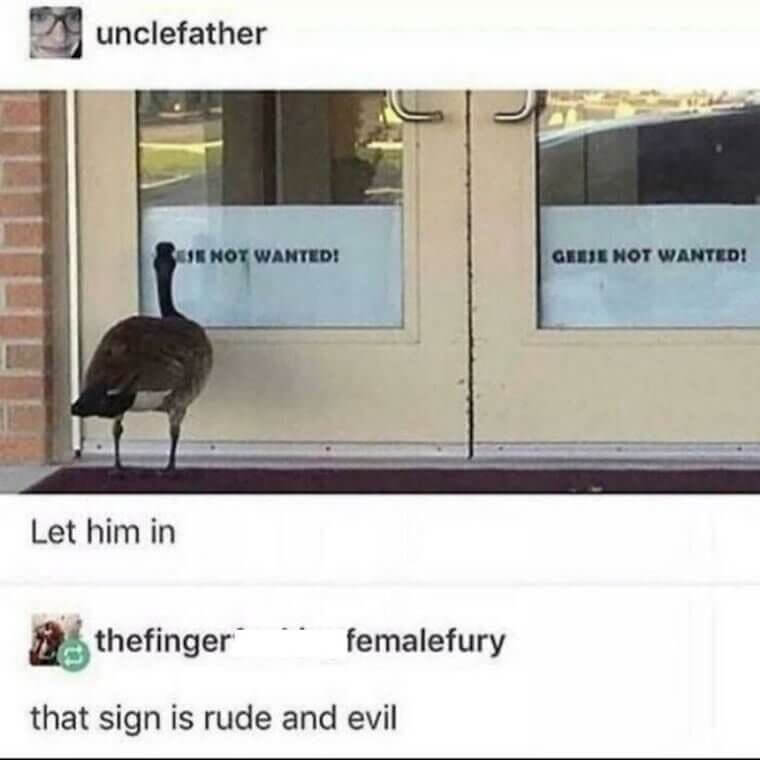 We were under the impression that geese were not that annoying; however, we have not yet come across a large flock of geese in their natural environment. However, there are a lot of people holding them as pets, so how bad could it probably be. We're guessing it's just a grumpy owner.

Not So Amazing Foxes
The book "Fantastic Mr. Fox" by Roald Dahl is one of our top picks for children's literature, despite the fact that foxes don't always appear to be all that fantastic. This individual has, for reasons that are unknown, apparently been the target of repeated attacks by foxes.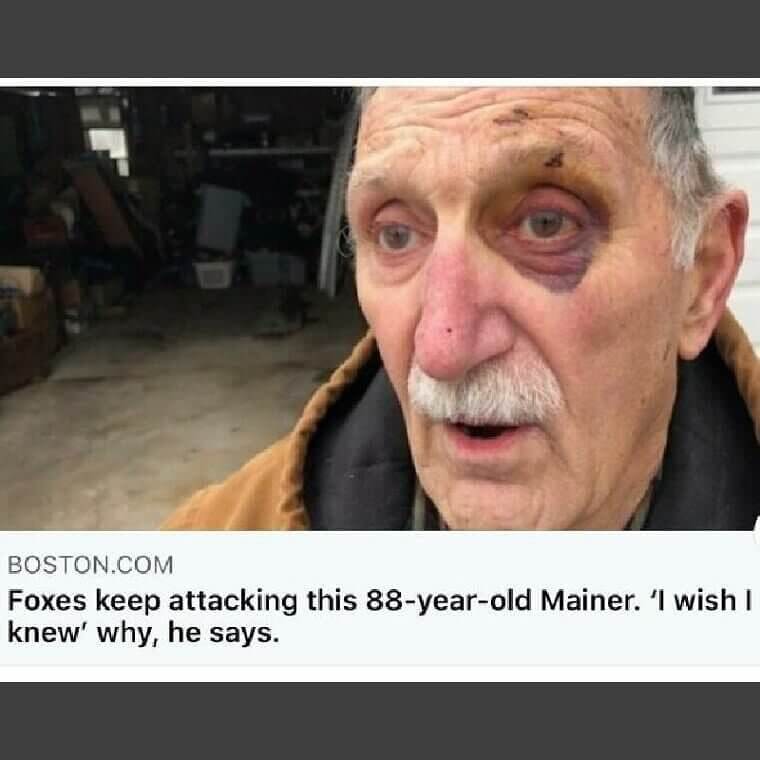 It sounds like a terrible situation, but he has no idea why it keeps happening to him. He doesn't even know why it keeps happening to other people. Even now, he has no clue as to why the same thing keeps occurring to other people. If only there was some way to resolve this issue, it would be great.

No Jeffreys Will Be Found Here
No matter how qualified he may be for the position or how competent he may be, there is no way that this company will hire him based solely on the fact that his name is Jeffrey. There is no way that this company will hire him.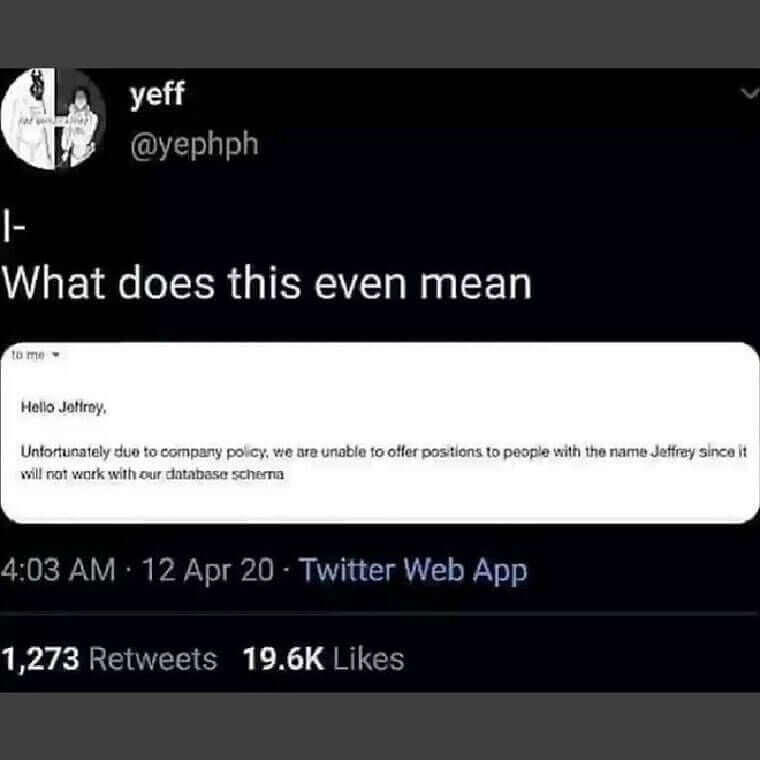 It doesn't make any sense to us why that would be the case. Once more, we do not have any information regarding the kind of database that they are utilizing. We are only aware of the fact that there are no Jeffreys working for this company.

What You Pay for Is What You Get
As soon as they took their seat in the concert hall, this person realized something wasn't right. The other 246 seats in their section of the hall were lavishly padded with what appeared to be nice and soft cushioned fabric, so they were extremely unlucky to be given the one wooden seat.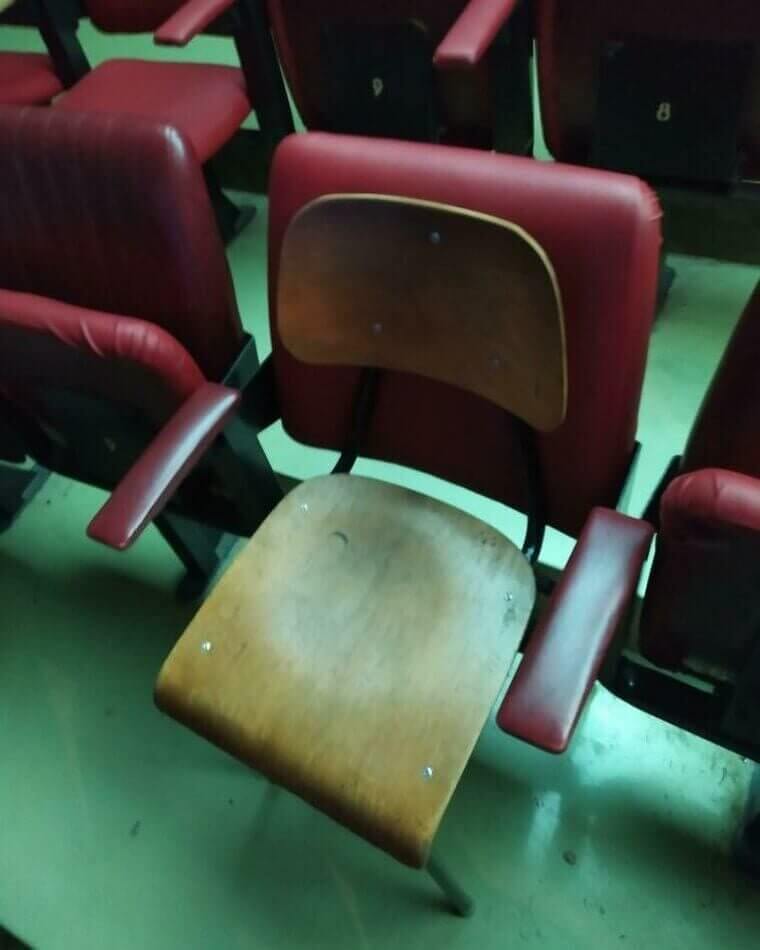 We are keeping our fingers crossed that they were still able to catch some of the show. The following time, before choosing the tickets with the lowest price, they might give it some thought before making their choice. There are some things worth your money.
The Pain of Truth
The gift of honesty is one of the most precious things that can be bestowed upon us, but it is also possible to be too honest at times. We are not entirely certain that we would want such unfiltered honesty from a tag.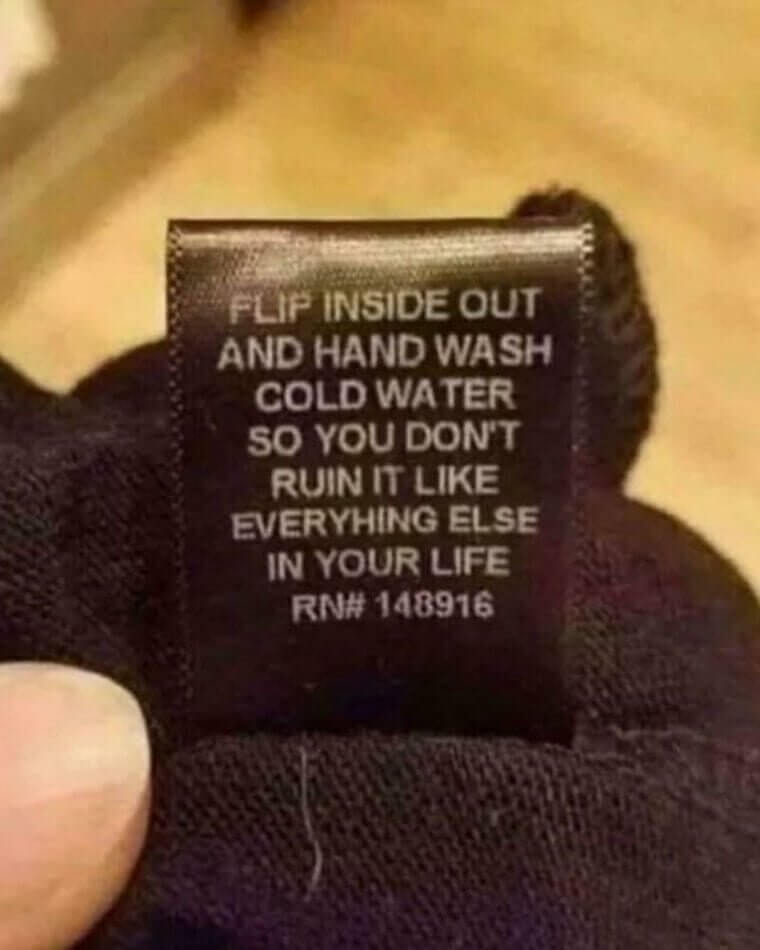 Because there is a limit to the amount of criticism that we are able to stomach at one time, we believe that receiving a significant amount of criticism from the washing instructions is a little bit excessive for our preferences. This is because there is a limit to the amount of criticism that we are able to stomach at one time.

Yet Another Stupid Autocorrect
The David-19 virus is by far the most dangerous of them all. It has been going on for far too long to tolerate all of the Davids out there, and it is high time that places like this one came to their senses about the situation.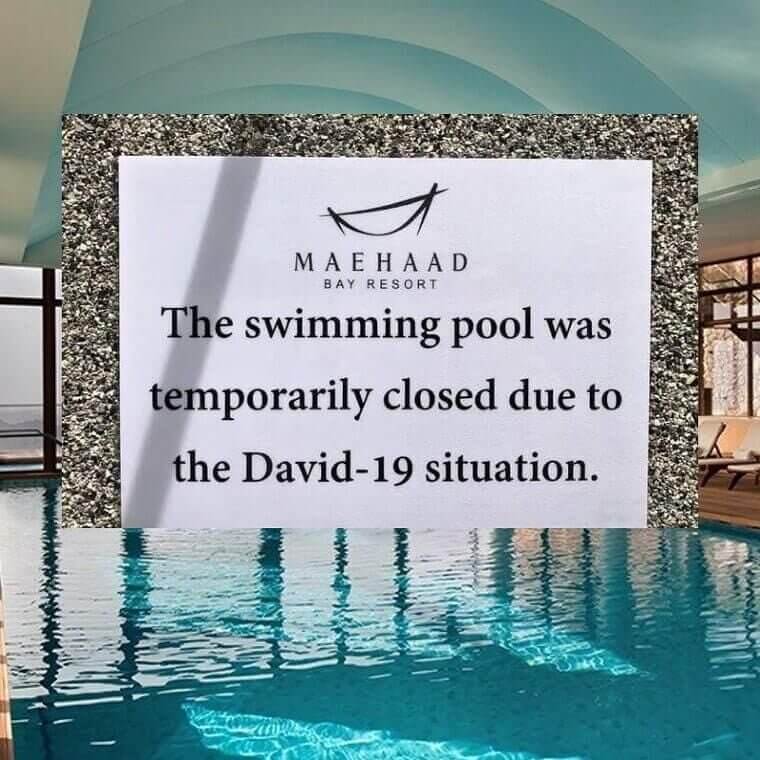 Naturally, we are attempting to be sarcastic. It is abundantly clear that autocorrect made a mistake and erroneously changed "Covid" to "David" in this instance. I sincerely hope that this minor blunder did not offend any of the Davids that were present.

One Search Engine to Rule Them All
It must sting a little bit to be called "The Pandemic's Wrongest Man" by Google, especially when one considers the fact that this individual is the one who penned the article that is in question. Must not be a great feeling…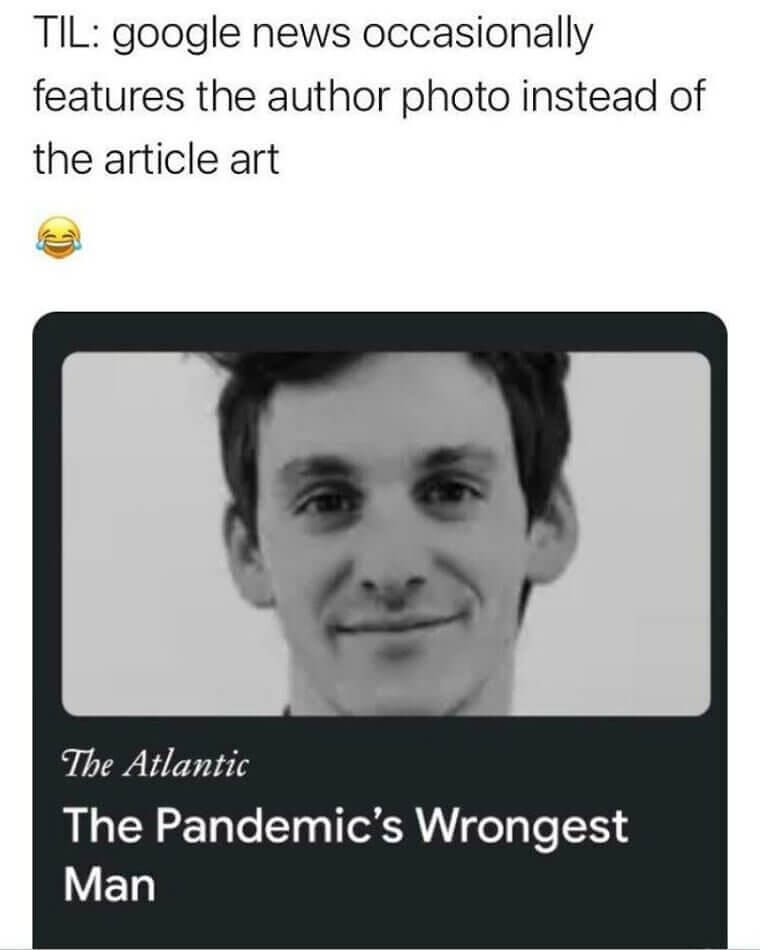 On the one hand, we are not the ones who are engaging in this behavior, but on the other hand, he does not deserve to have his face plastered all over the internet along with this caption. Google is always the factor that will ultimately decide this.

Perfect Timing
If we were to place bets on whether or not this was simply a coincidence, or whether or not this sprinkler was deliberately aiming for this one child in particular, we would put our money on the latter possibility. If we were to place bets on whether or not this was simply a coincidence, we would put our money on the latter possibility.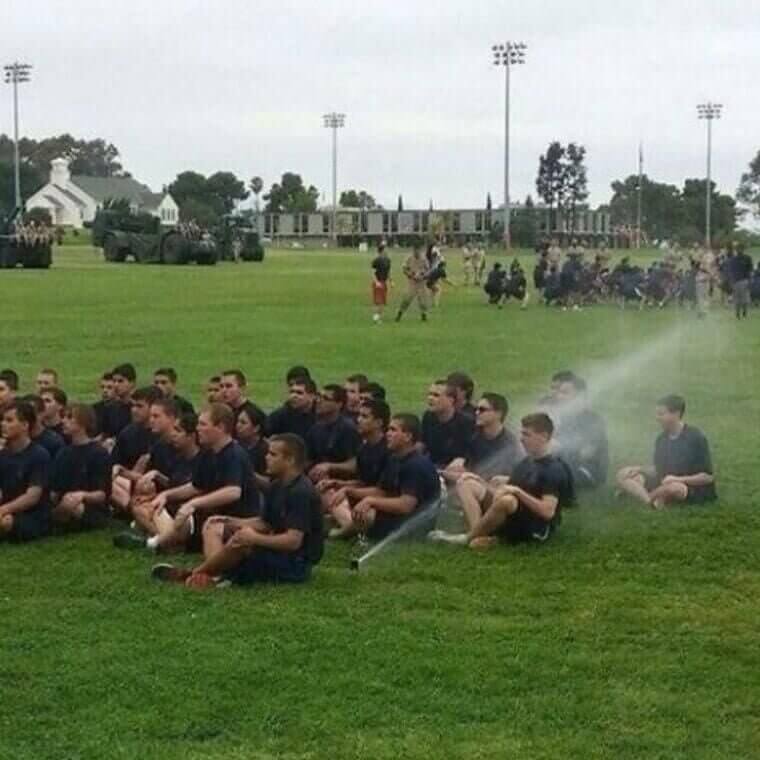 The fact that none of their classmates have even flinched in response to the fact that one of them is getting completely drenched in water is sufficient evidence to suggest that this whole thing was part of some elaborate plan. How dare you, universe…how dare you?!

This Will Show Them!
As soon as we buy a car, one of the first things we make it a point to get into the habit of doing is making sure that the sunroof is closed, and we had the presumption that the majority of other people would also make this a priority.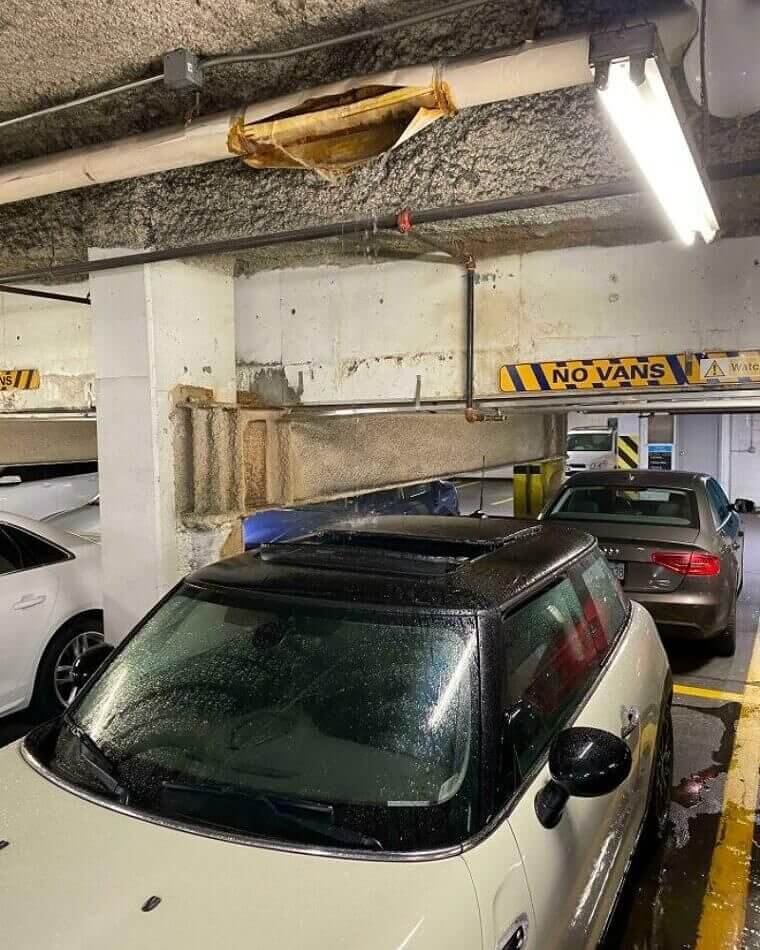 The evidence that has been provided here runs counter to our hypothesis, so it would appear that our hypothesis was wrong. This person has, without a doubt, made amends for the error that they committed by leaving the sunroof open.

The One to Get All the Sun
As the driver of this car was looking for a parking spot on this bright and sunny day, they probably thought that they would choose a spot that was in the shade so that their car would be nice and cool when they returned.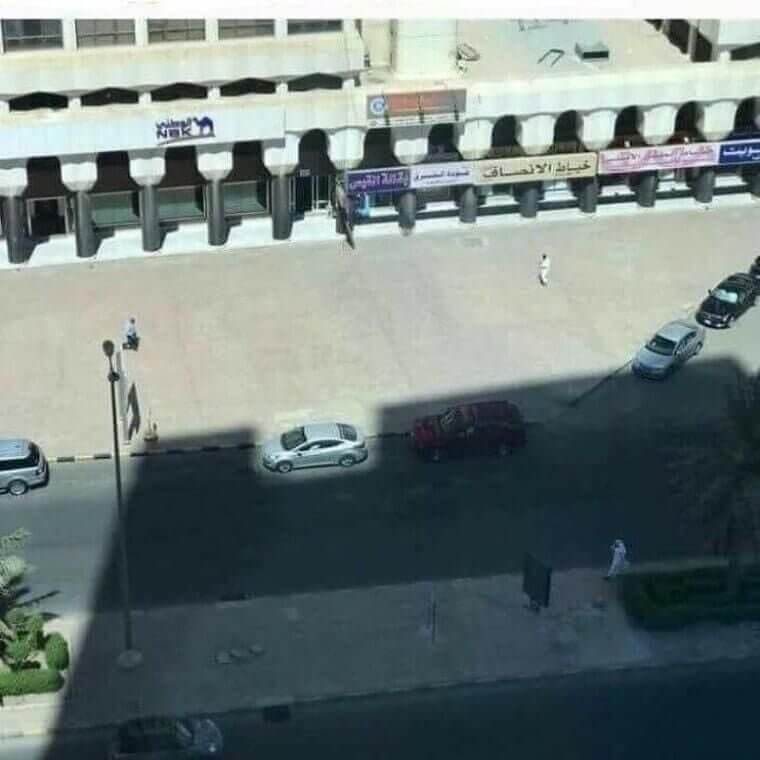 They were the ones who had it coming. It would appear that the sun has chosen to shine its rays directly onto a single unfortunate vehicle. It's just lucky that no living, breathing thing wasn't locked in, since this story would've made a much darker turn.

That's Got to Hurt
Moving out of your parents' home is a significant achievement, but many of us take solace in the knowledge that if everything turns out for the worse, we can always retreat to the bedroom we shared with our parents when we were younger.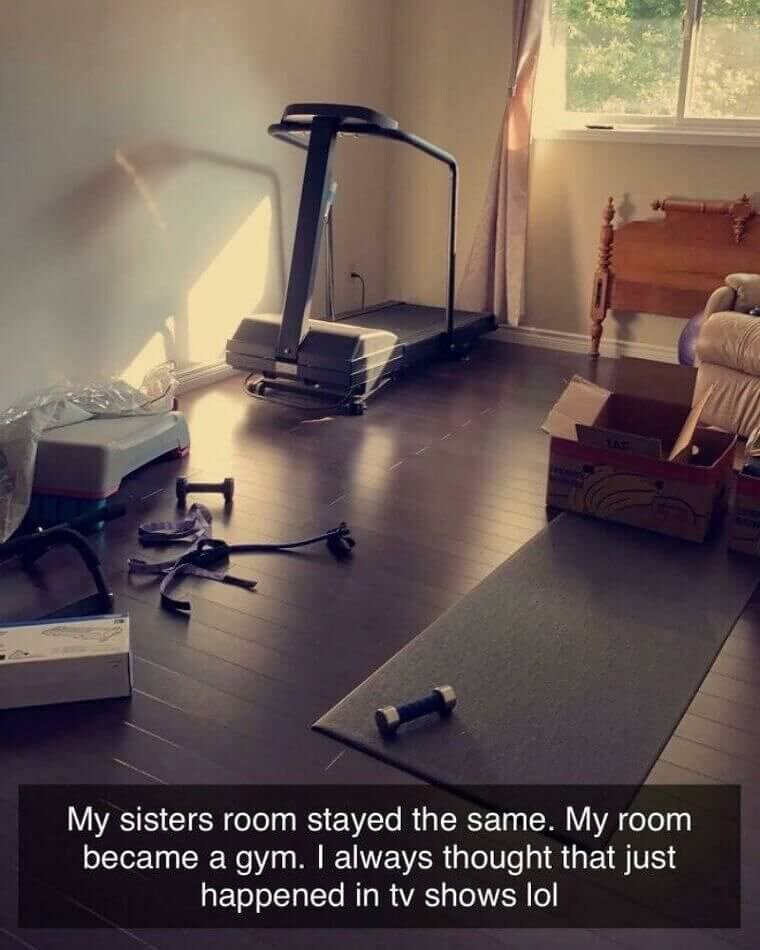 However, not the case with this specific person. They are pretty much at a loss as to what they can do in the event that everything goes wrong due to the fact that their previous bedroom is now being used as the family gym.

The Cat Was Hungry
The fact that it took the neighbor who ordered from DoorDash more than 30 seconds to get to the location where the delivery was being made meant that this cat friend got lucky. It's not that uncommon for animals to steal food, but this takes the cake…literally.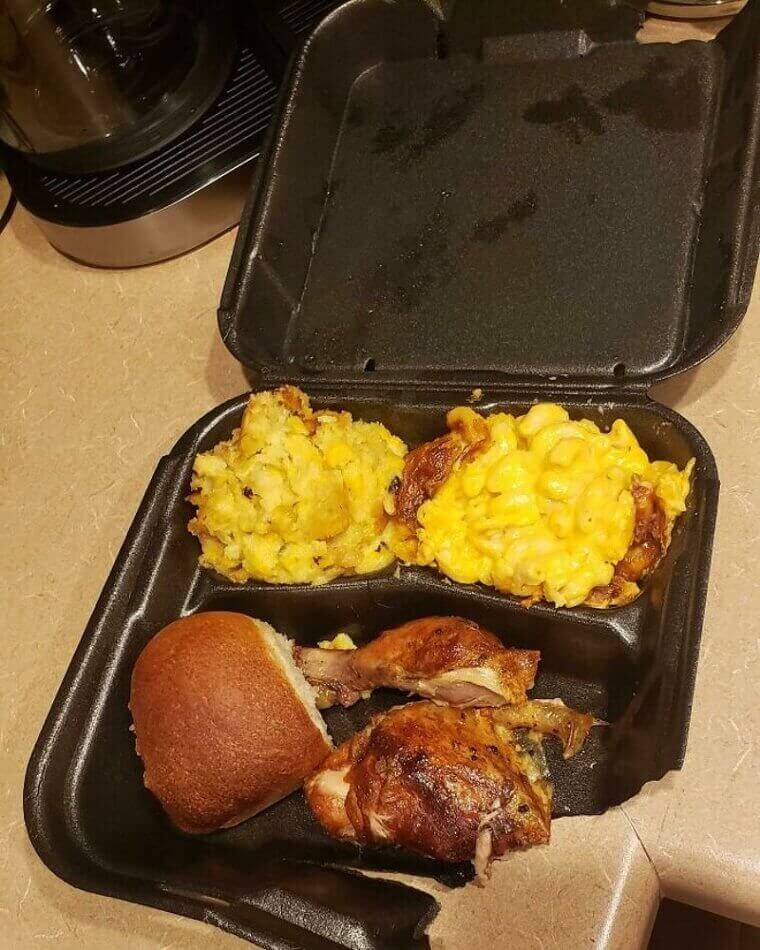 The guy who ordered said that they placed an order for this dish and arrived at the front door just five minutes later to discover it in its current condition. It seems that the cat ate not only the chicken but also the packaging that it came in.

It Blows Our Mind
What kind of magic is this, that every single number from 000 to 999, with the exception of 998, is a component of the answer? It would appear that there is some sort of plan in motion to get rid of the number 998 in this calculation.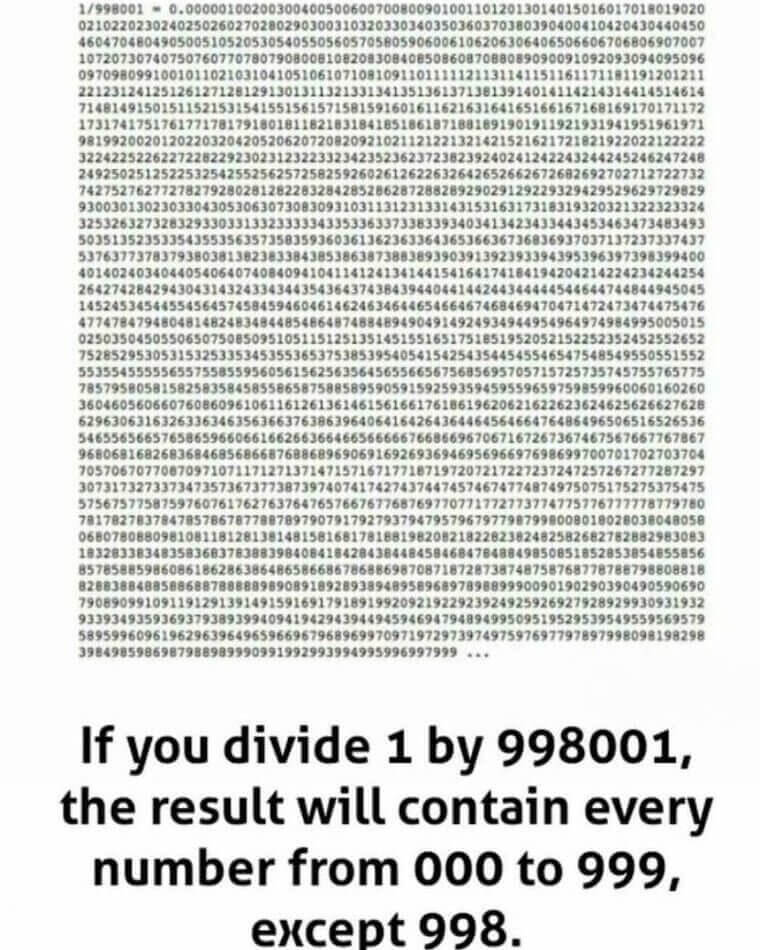 Although we are all in favor of inclusiveness, it seems that 998 was overlooked in this scenario. 998 should be allowed to take part in this. It's a really nice number – easily divided, close to a thousand, looks nice on a door. The universe is sometimes really unfair – but all jokes aside, what a coincidence!

Anyone Can Replace Jacob
Everyone has had the unfortunate experience of working alongside at least one individual who is convinced they are irreplaceable and have the right to behave in any manner they choose. Jacob is someone who comes to mind as someone who might have been one of them.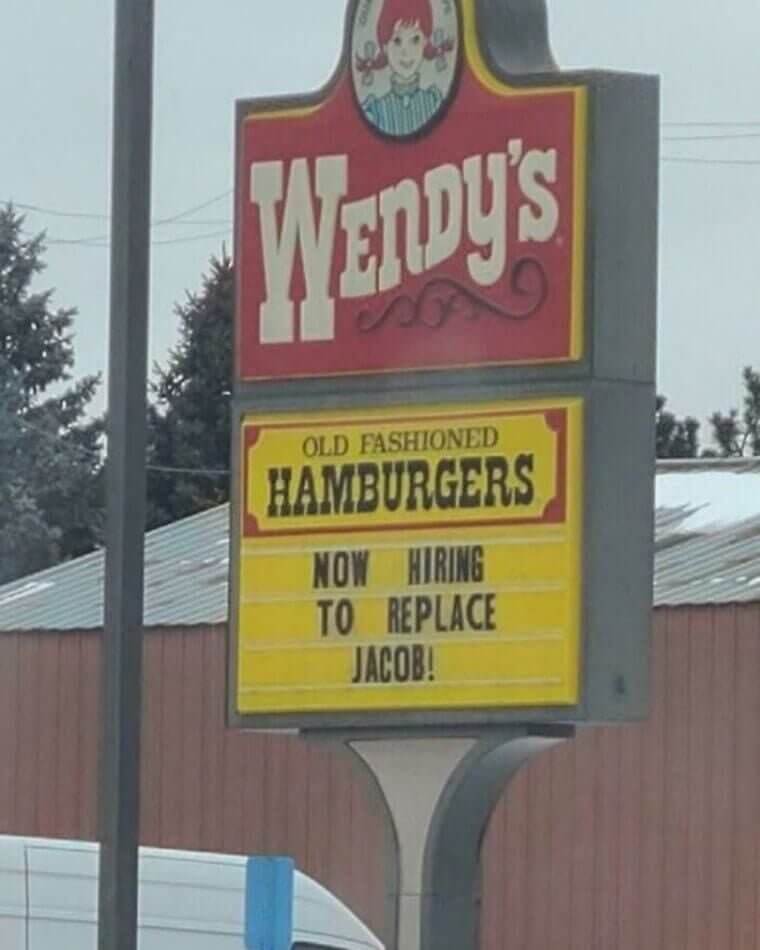 Because of a fortunate turn of events, he can easily be substituted for something else. In point of fact, it is not difficult at all to find someone else to fill his position; in fact, Wendy's advertises the ease with which they can do so outside of their establishment.

Nothing Like a Natural Alarm To Get You Going
Each and every morning at precisely eight o'clock, the light shines directly into the eyes of this particular individual, and no matter how hard they try to close the curtains, it is to no avail. Instead, the light falls on the person's pillow.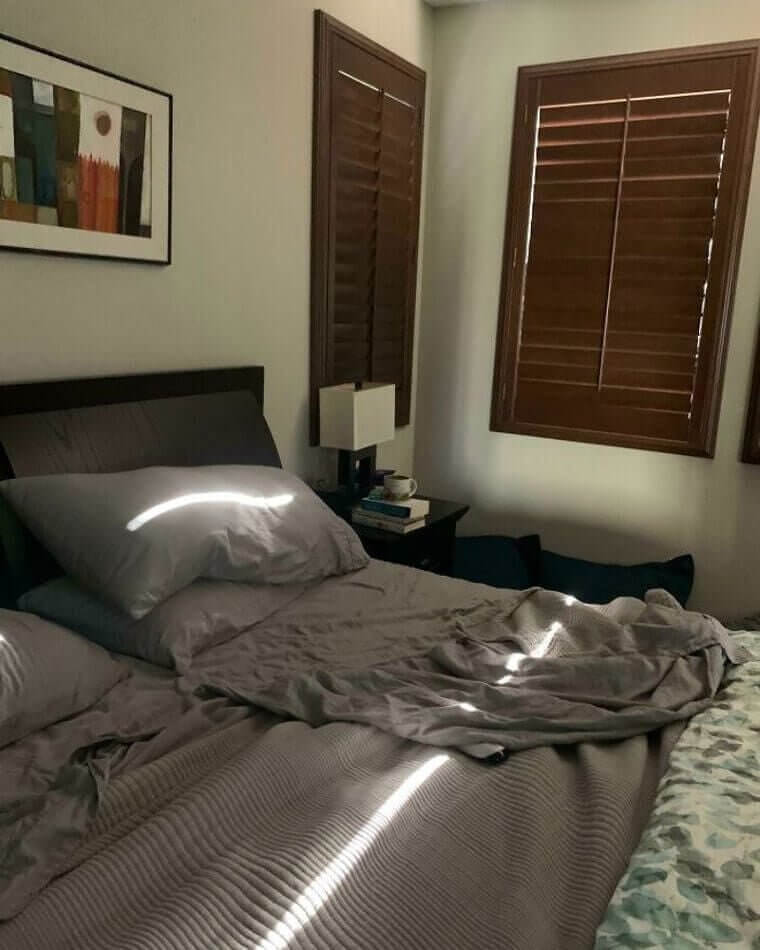 That has got to be one of the most aggravating ways to get out of bed. If they do not wish to spend the money on new blinds, we believe that they should give some consideration to purchasing an eye mask instead. It is effective while also being very affordable.

View From the Afternoon
This can in no way be allowed to stand. It seems like putting this woman in the one seat that is next to an empty wall despite the fact that she claims to have paid extra for a window seat is wrong on so many different levels.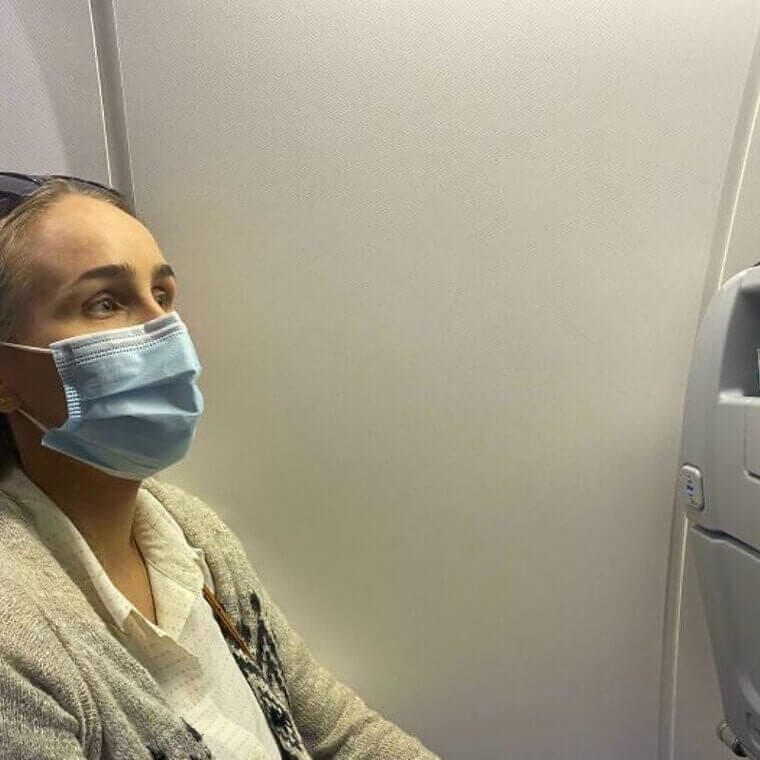 We would continue to complain about the situation if we were in her shoes until we were offered a new seat and possibly even an upgrade as compensation for the trouble, we had to go through because of the situation we were put in.

Why'd You Do It?
The person who made this sign harbors ill will toward New Jersey residents, and we are curious as to the motivation behind this bias. All people are created equal, except those that are not, according to this spiteful person. The discrimination, the horror…

Another piece of information that we are desperate to obtain is the identity of those who might be exempt from the rule. We have a sneaking suspicion that we won't be getting any answers anytime soon despite the fact that an infinite number of questions can be asked regarding this matter.

Houses Don't Grow on Their Own
First things first, let's get this one issue out of the way. No matter how much water you pour on your house, it will not expand in size. Even though we haven't been able to demonstrate that it is the case, we are still interested in learning why this house is being doused with water in such a vigorous manner.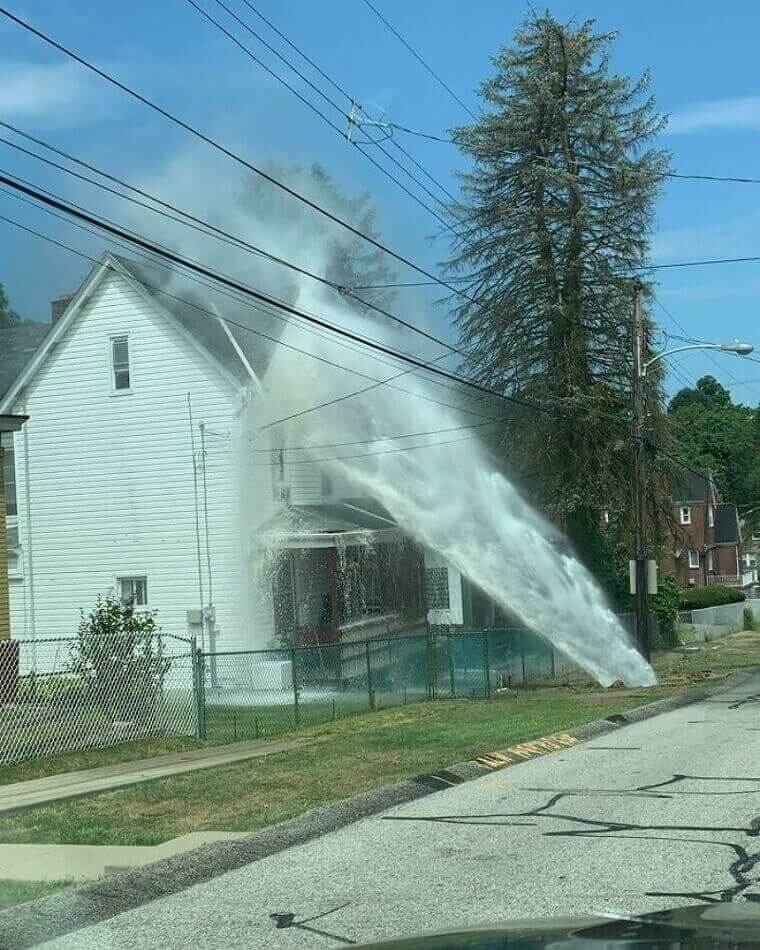 Guys, it's not a plant you're looking at. Oh, I see what transpired there now. It would appear that one of the pipes has burst. I wish those who are trying to leave this residence the best of luck. They will treat themselves to a spa-like shower.

What Did You Even Want to Say?
The only thing that could be worse than receiving a letter from a student loan provider would be receiving the exact same letter 55,000 times in total. Oh no, the situation could become even more dire if the contents of the letter do not include any pertinent information.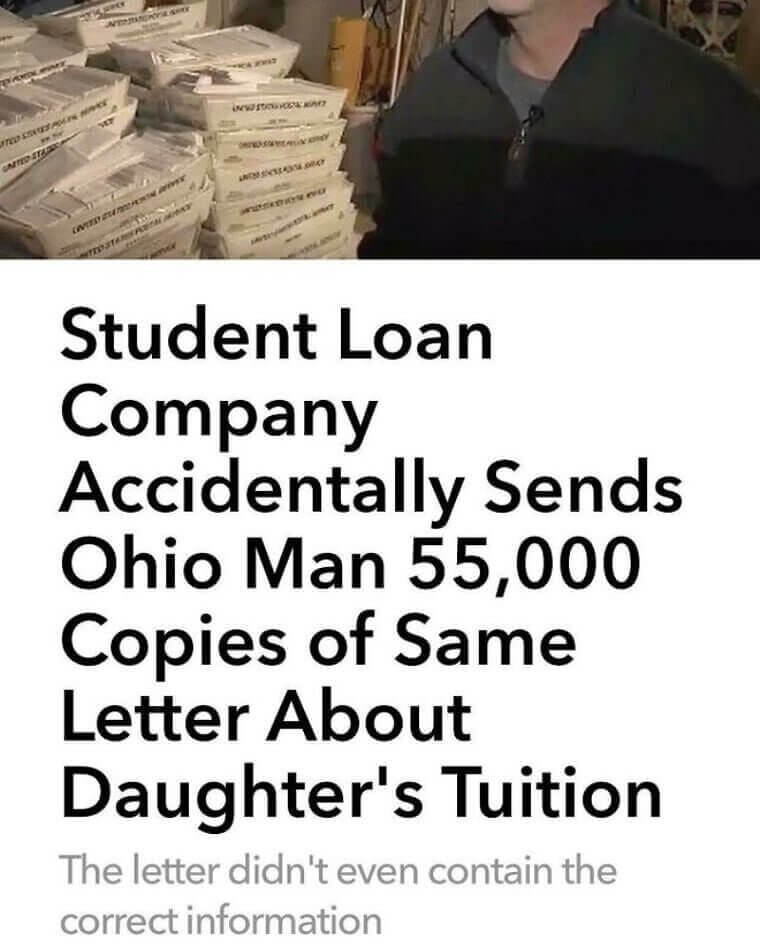 It would appear that this person was the target of a series of cruel practical jokes played by this company, which showed absolutely no remorse for their actions in any way, shape, or form. It's how the saying goes – may the bridges you burn, burn ever so lightly…

No Food or Beverage
Oh my goodness, this poor fellow has got to be one of the unluckiest people we have ever had the misfortune to meet. They tried to order a drink from the vending machine to assist them in pushing the sandwich through, but the drink also became stuck in the machine.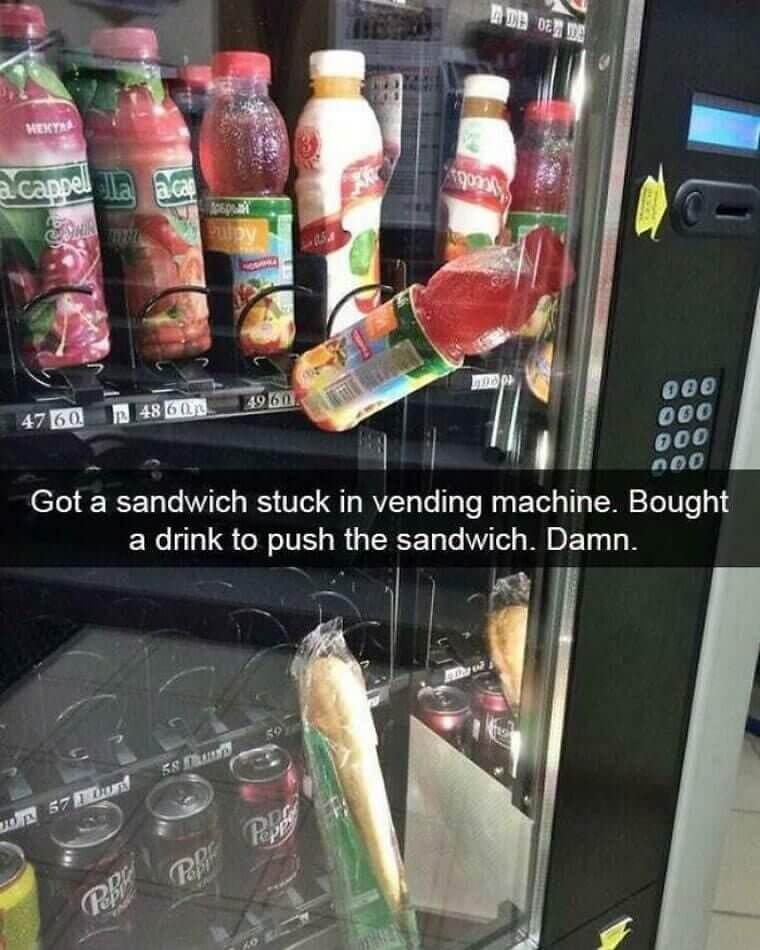 The next step, breaking the glass, is probably going to be necessary, not that we would encourage that or anything like that. Just imagine the costs, the hassle, the plethora of feelings – definitely not the greatest thing that can happen to a person.

On-Flight Entertainment Fail
The ability to watch one movie after another in rapid succession on long-haul flights without feeling guilty about spending such a significant amount of time in front of a screen is one of the best things about flying on such routes.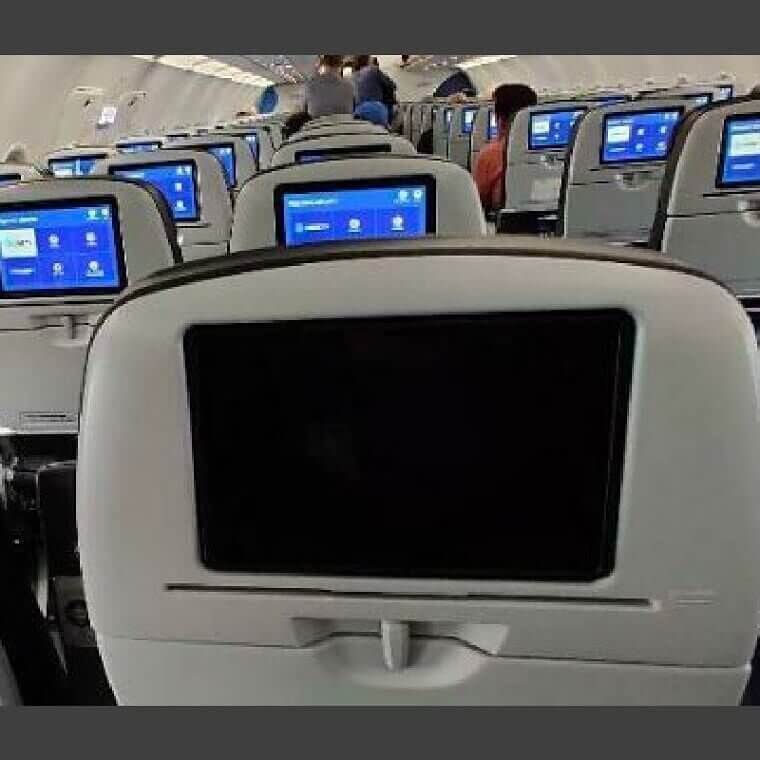 Unfortunately for this individual, out of all of the seating options that were available, they were able to secure the one seat on the aircraft that did not have a screen that was operational. They would have done well to bring a book along with them.

The Case of Missing Goldfish
While it is of interest to us to learn more about this Julia and the circumstances surrounding the theft of the goldfish, it is highly unlikely that we will ever find out who she is or why she committed the crime. Nevertheless, we are interested in learning more about her.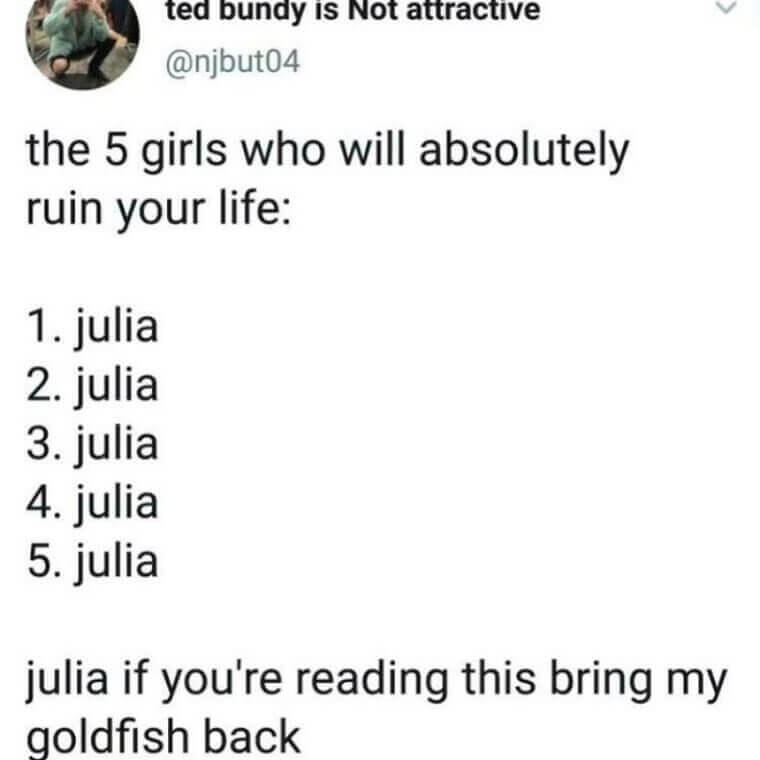 There is, however, one thing that can be said with absolute certainty: When Julia wakes up in the morning and reads this Tweet, she is going to have a rude awakening. What a wonderful way to get the day started.

Lost in Hotel Maze
When we check into a hotel, the first thing that crosses our minds is how quickly we can check into our rooms, drop our belongings, and lay down on those enormous, plush hotel beds. There is something therapeutic in those clean linen sheets, and the smell of a freshly cleaned room.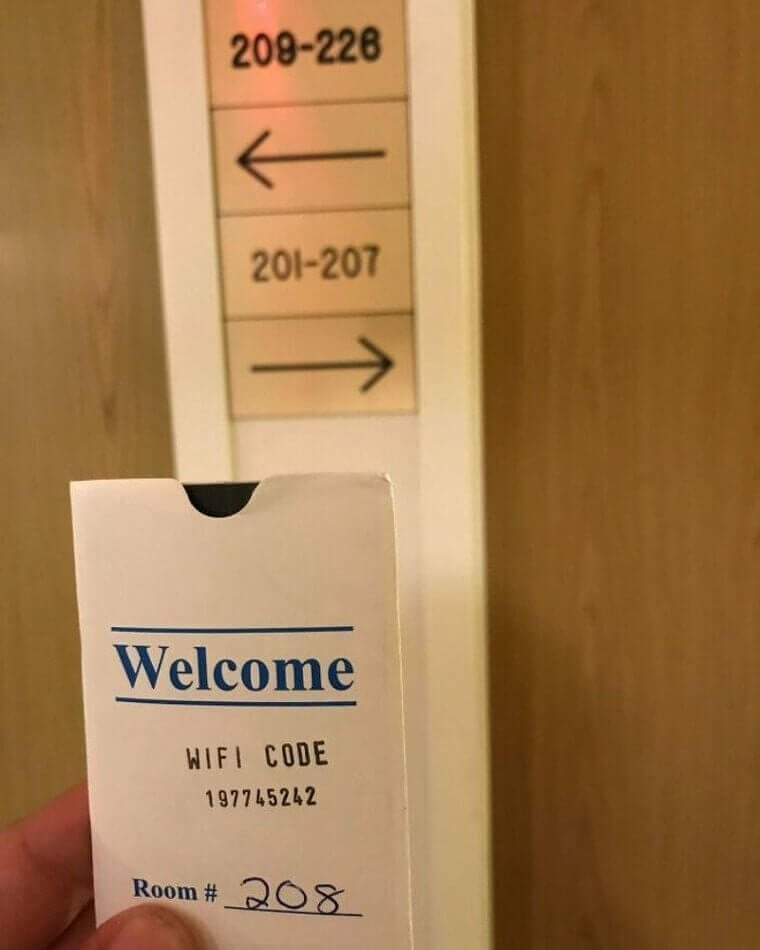 This person was almost on their way to making their dream come true, but there was one thing standing in their way: they couldn't find their room. It's possible that it's behind them, somewhere… It might be weird, but there are sometimes higher forces at play than people just looking dumb – unfortunately this wasn't one of those cases.

If It Was the Last Thing on Earth…
It would appear that after the end of the world, when all of the food that is currently stocked on shelves has been consumed, the only thing that will be left will be orange juice from Sunny D. Who even likes those besides kids only discovering the true power of sugar?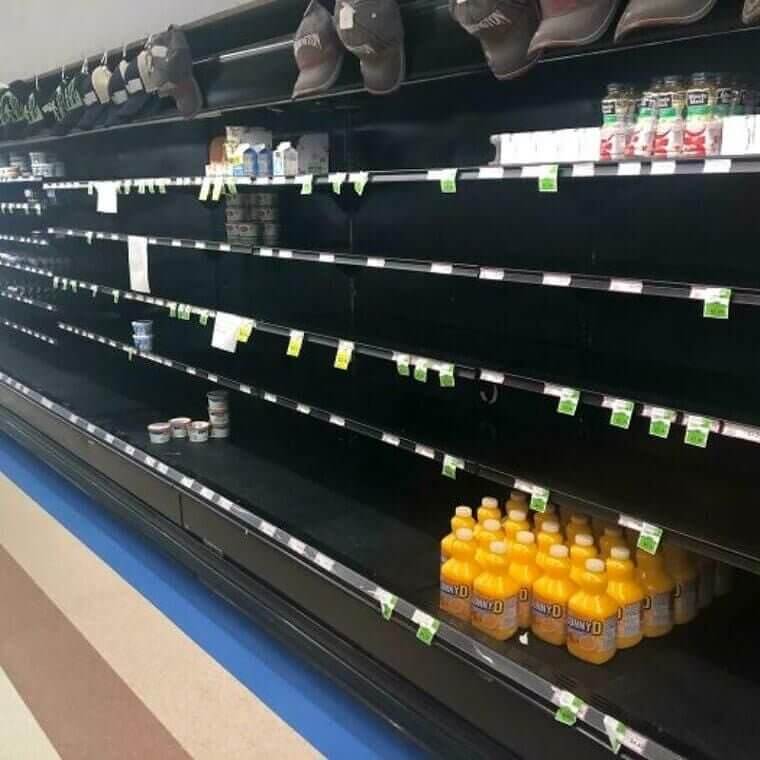 Because beggars have no choice, we are aware that in the event of an emergency, we would most likely leave this store with a couple of bottles of alcohol. When things are as bad as they can get, you need to take desperate measures.

Last In Line
Being in the company of a fifth person on our birthdays is the very worst possible scenario for both of us. Being number five seems like it would be a really challenging position to be in, at least in this situation. It's the same as being in the end of the line – you'll get there eventually, but there's hardly anything left…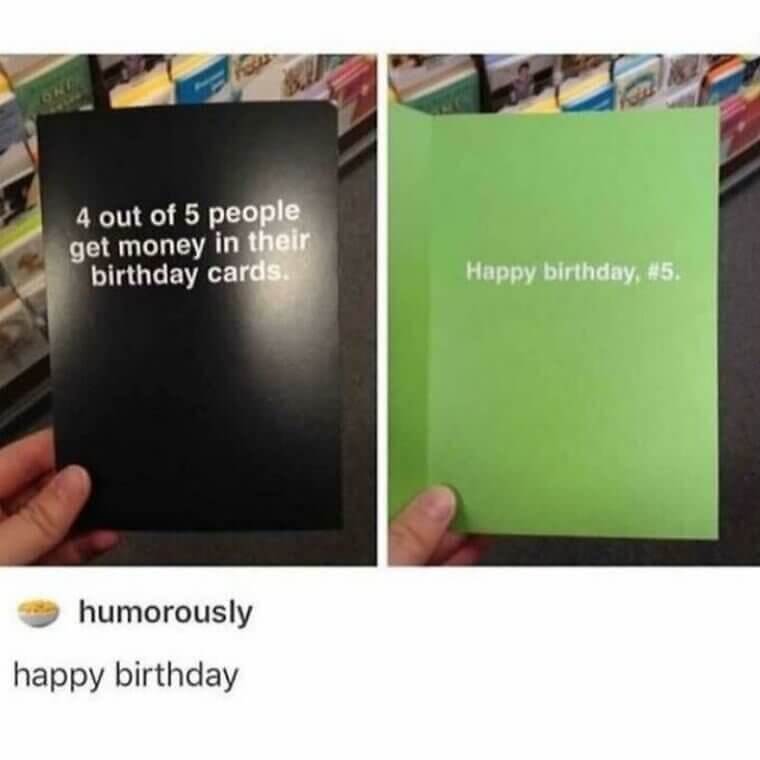 Numbers one through four and three and four each receive money in their birthday cards, but number five is left empty handed for some reason. It is my sincere hope that in addition to the card, they will also receive a present for their birthday.

Not What You Like to See
This individual will not be able to achieve the satisfaction of reaching that 5"3 number because their doctor will not permit it, despite how badly this person may want to do so. It's one of those times that truth cuts harder than a sword.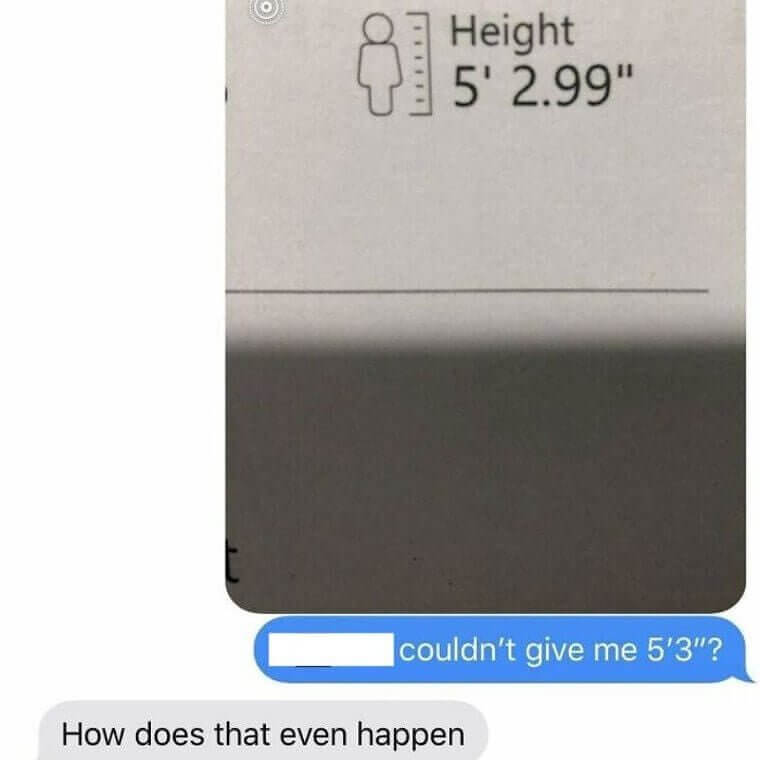 In fact, we were under the impression that writing out 5"3 rather than 5"2.99 would be a more straightforward approach; however, it appears that this physician is extremely concerned with precision. They can yell, plead, and cry their eyes out as much as they like, but they will not be successful in obtaining what it is that they desire.

The Signs Are Your Friends
Hey, be nice to Philadelphia, was our first reaction when we first saw this sign. However, after reading all the comments, it seems that not everyone who lives in Philadelphia or has lived there believes that this sign is so inaccurate.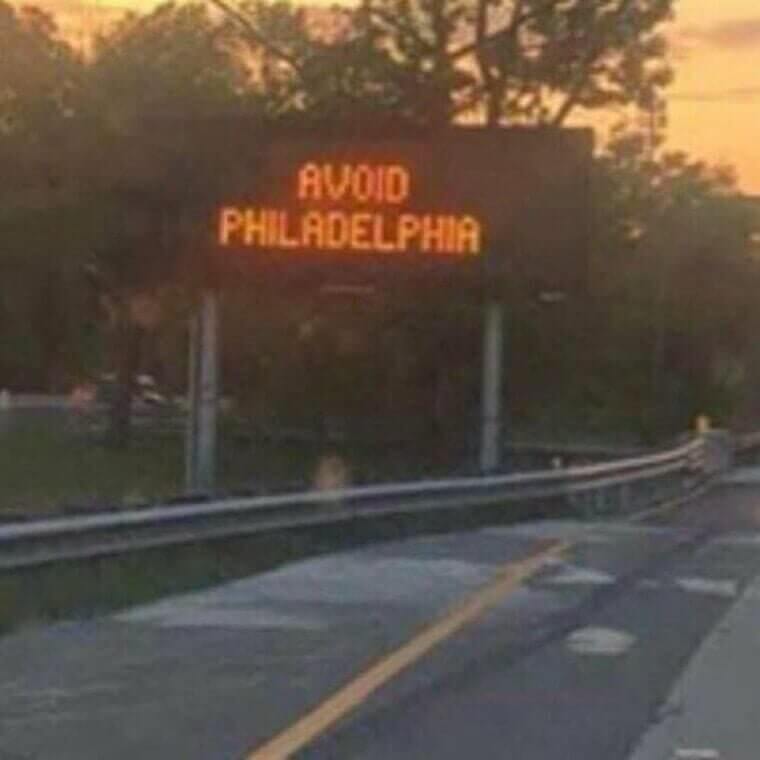 They even urged people to pay attention to what this sign says. We are now curious about them. To find out what's so bad about it, we must travel to Philadelphia. If The Fresh Prince is to be believed, we might have a clue or two, but things must've changed in the past 30 years…right?!

Just Go Out There and Drive Ten Miles
The good news is that anyone who is caught in this storm has the ability to easily travel approximately 10 miles to a location where the weather is sunny. This is because the universe decided that only this particular location required a deluge of rain.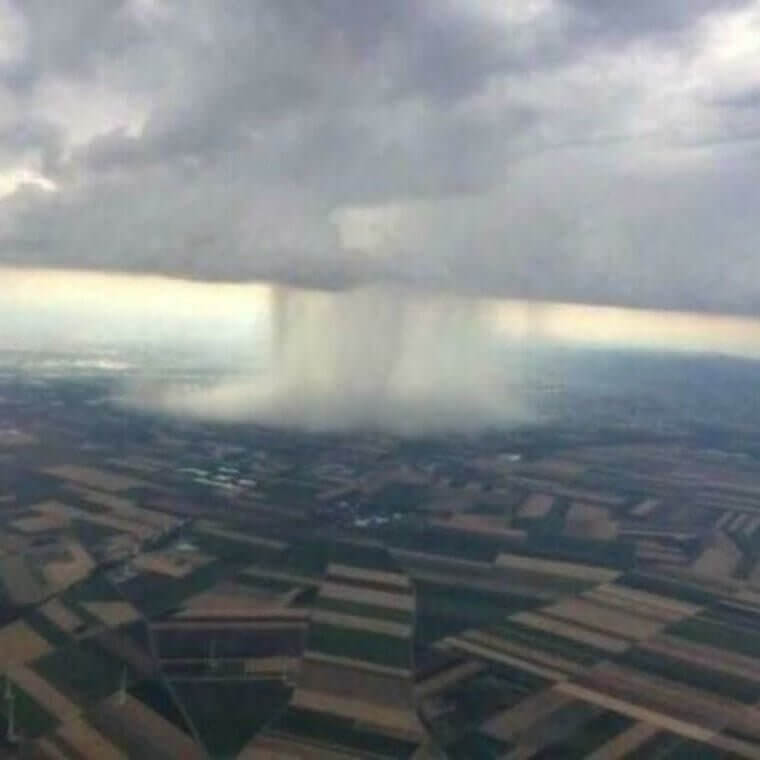 Unless, of course, there is a particular person who the universe wants to have their life put in danger by this storm, which is highly unlikely. After that, it appeared as though the clouds were going to continue to follow them wherever they went.