From the 5th to the 15th century, the Middle Ages is often seen as a time of struggle, famine, and disease. Yet, amidst this, the Medieval era sparked remarkable innovation. Inventions like coffee houses, liquor, mechanical clocks, and reading glasses reshaped societies. Discover the top inventions of this period that are still relevant in our modern world...
The Printing Press
Arguably the Middle Ages' key invention: the printing press. This was initially invaluable in delivering information from the state and the church to the general public. It went on to power the Protestant Reformation and Enlightenment, serving as the primary tool for mass-producing books before the computer era.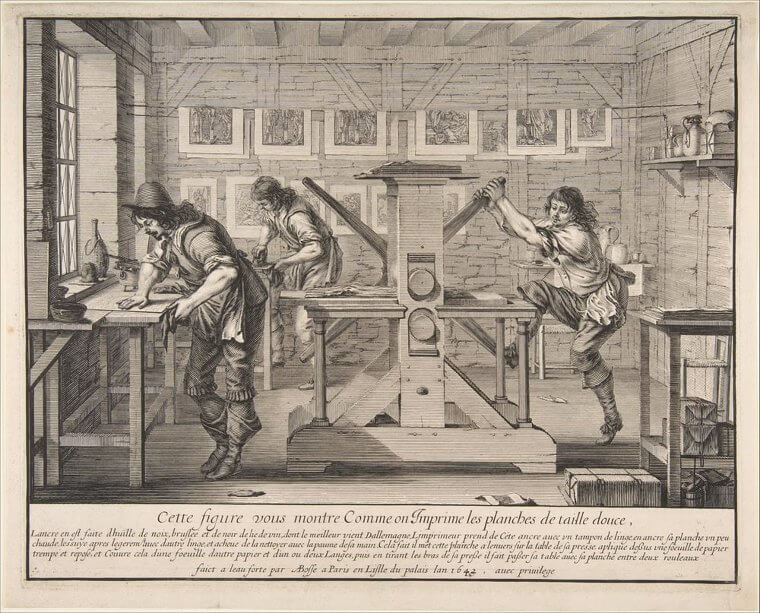 The earliest printing technology dates back to the 6th century AD in China, advancing to the movable type system around 1040. German craftsman Johannes Gutenberg vastly improved their technology in the 15th century by creating the letter-press system printing, enabling mass production of the written word. This was a genuine historical powerhouse that shaped the spread of information.
The Coffee House
With the widespread popularity of coffee houses today, let's acknowledge the pioneers who introduced these cafes to society. In the early Middle Ages, Ethiopian farmers grew coffee plants, harvested beans, and created a drink. By the 15th century, scholars in Arabic and Ottoman regions recognized the benefits of caffeine and established specialty coffee houses.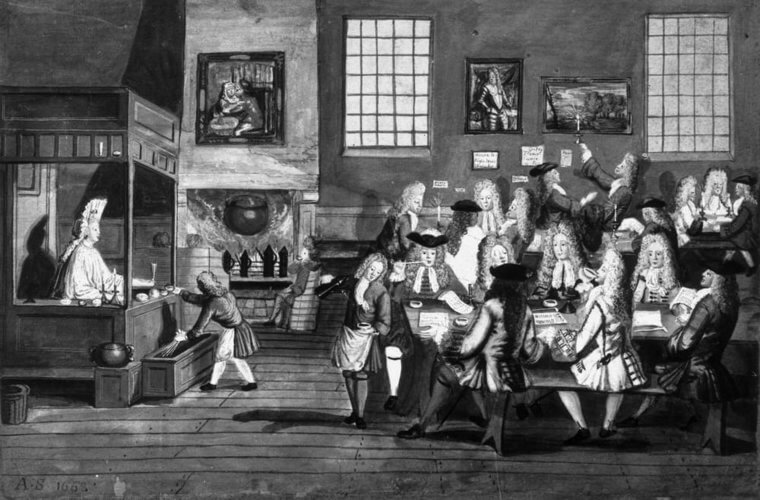 The coffee house trend reached Europe and flourished in the 17th century. These cafes stood out by promoting social interaction regardless of social status. In England, they were dubbed "penny universities":  for the measly price of a penny, anyone could purchase a cup of joe and engage in conversations with various clientele. 
The Hourglass and the Mechanical Clock
Before the Medieval invention of the hourglass and the mechanical clock, the sun was the only way to determine any semblance of time. The hourglass made its first appearance in the 8th century and six centuries later, it was finally put to use when sailors discovered it wasn't affected by the stormy seas. However, the invention of the mechanical clock rendered the hourglass obsolete.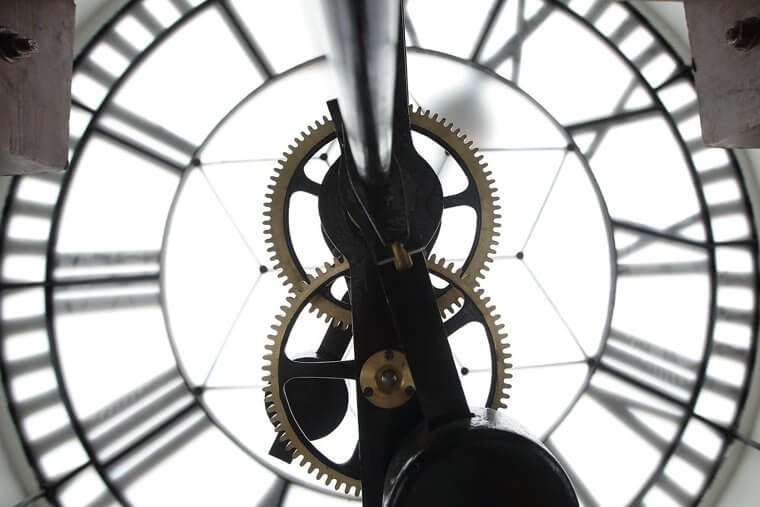 As hourglasses gained popularity, the development of verge escapement—a mechanism regulating the movement of the clock's gears—paved the way for 15th-century mechanical clocks. Driven by falling weights, these clocks exhibited more accurate timekeeping, revolutionizing Europeans' scheduling of appointments and activities—an unprecedented practice.
Paper Money
In the days before the Middle Ages, aside from promissory notes, the concept of government-issued paper money was nonexistent. However, China revolutionized payment in the 9th century by introducing bills that could be exchanged for valuable goods. These were essentially credit notes, albeit with expiration dates. This lightened the burden of merchants who formerly exchanged goods for heavy metals.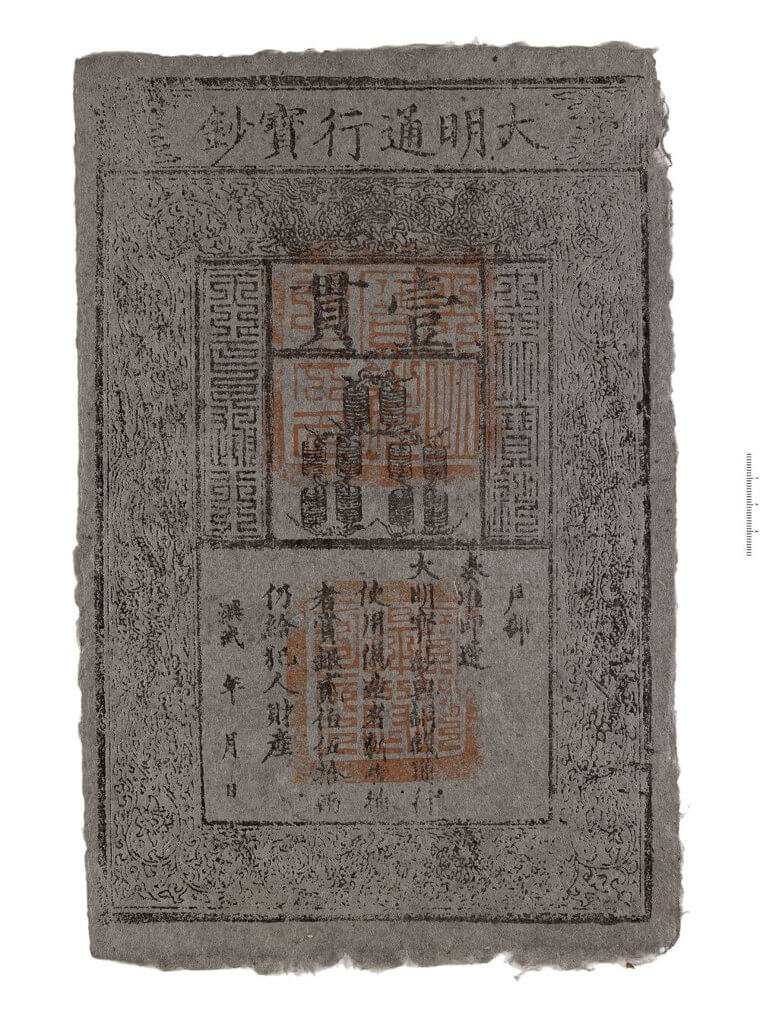 Recognizing the advantages, China adopted paper money in the 1120s through woodblock printing. Though world travelers tried to spread its usage, the concept faced skepticism in Europe and among the Mongols in the 13th century. It wasn't until the 17th century that Europeans got on board the money train, using the banknotes we know today as a common currency.
Gunpowder
The impact of gunpowder's invention in the Middle Ages, whether positive or not, remains noteworthy. Chinese monks, originally seeking medicinal cures, stumbled upon an explosive mix in the 9th century: saltpeter, charcoal, and sulfur. This revelation spread via Mongols, who shared the recipe across Eurasia and alerted European travelers.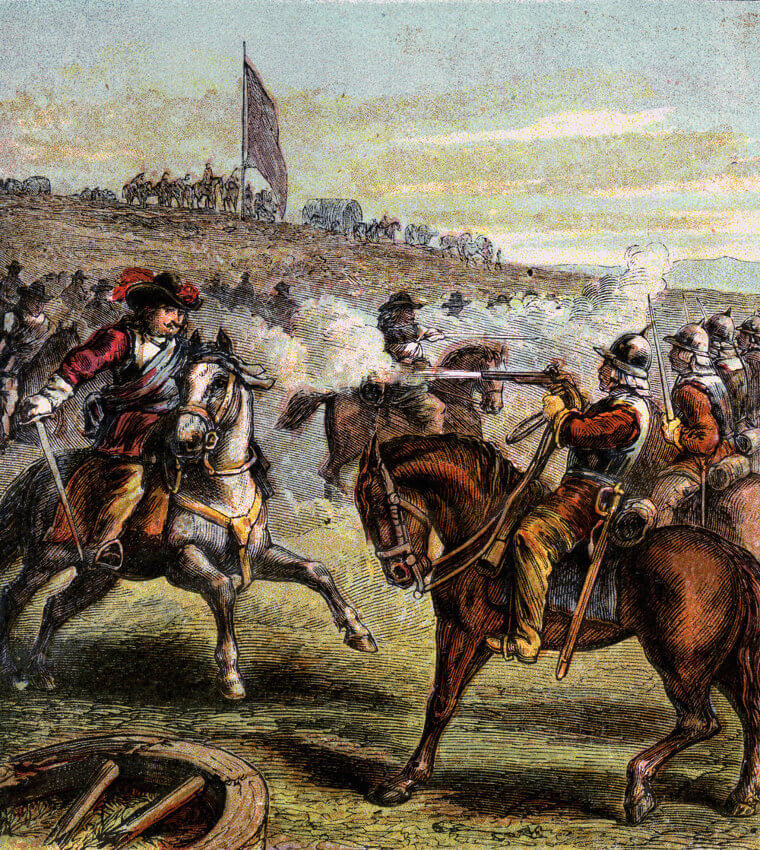 Medieval philosopher Sir Roger Bacon visited the Mongol Empire and, upon returning to England, conducted experiments to refine ingredient ratios. His modern formula paved the way for new weapons like cannons and hand-held guns. As the Middle Ages came to a close, warfare underwent a complete transformation. Modern weaponry rendered castles and sword-wielding knights ineffective against gun usage.
Liquor
We also have the Middle Ages to thank for the introduction of liquor. Distillation dates back to 1800 BC when it was used to produce perfumes. 1000 years later, the Chinese were the first to make rice-based alcohol. Even renowned philosopher Aristotle documented the distillation of wine in 300 BC, and it's believed the production of distilled spirits occurred in Britain before the Roman conquest.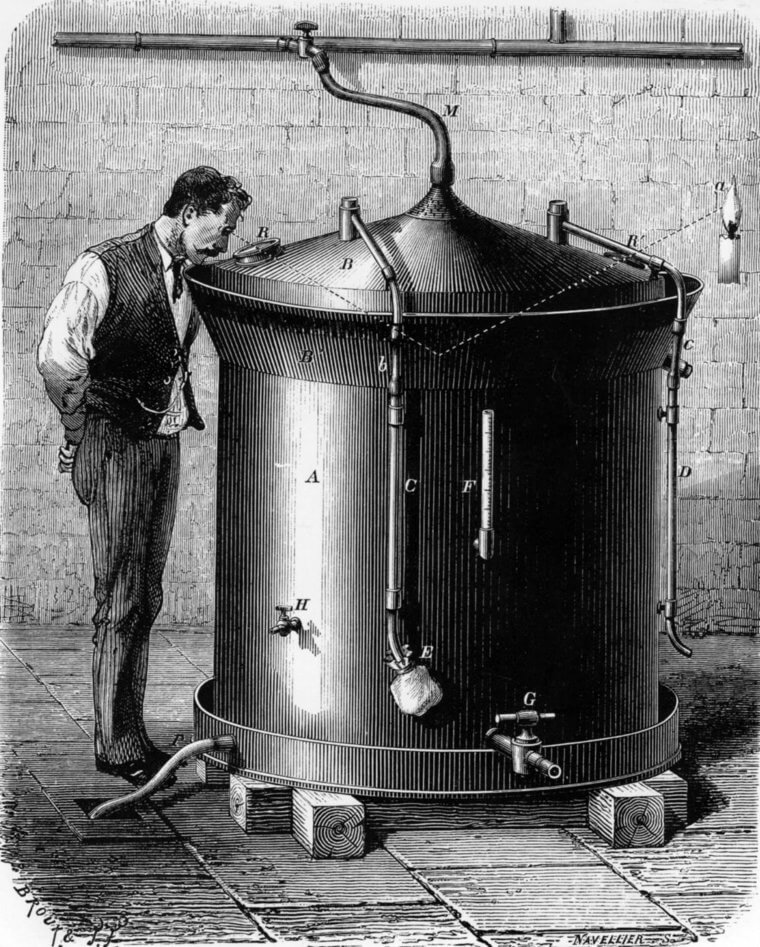 Apart from those instances, consider the alembic, an invention from the 10th century. This device linked two flask-like containers and condensed sugar-based elements like grapes and honey. The outcome? Distilled mead and grape brandy. Ironically, Avicenna, a Muslim philosopher, enhanced this method by creating a coiled pipe for more efficient vapor cooling. Aiming to create essential oil for health purposes, this innovation paved the way for the initial alcohol-producing stills in the 13th century.
The Wheelbarrow
For those familiar with moving heavy garden materials, the value of a wheelbarrow is clear. Archaeological findings trace its origins to second-century China. Early designs featured a center-mounted wheel. While theories suggest an earlier Chinese and ancient Greek origin, conclusive evidence remains elusive.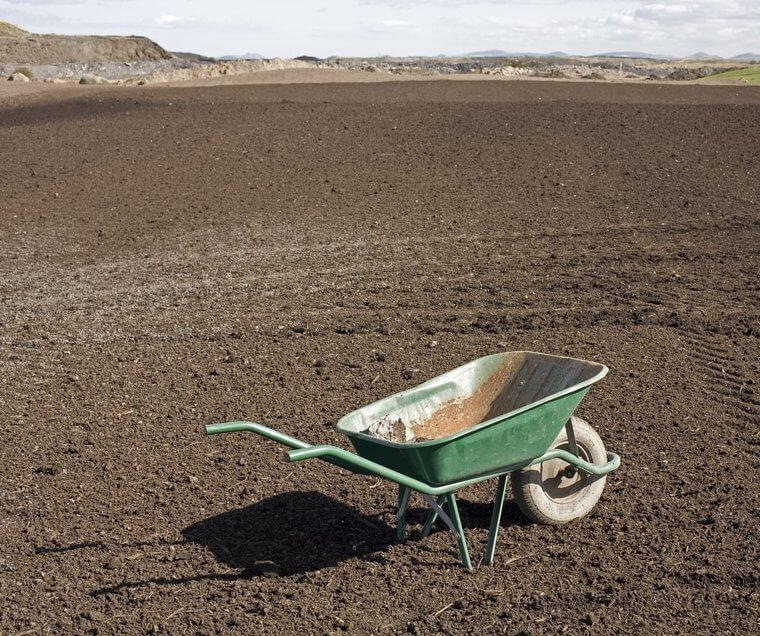 The wheelbarrow design we know and love today was first invented in Medieval Europe between 1170 and 1220. The wheel in the front of the barrow made the tool more stable, allowing its user to carry heavier materials. Because of this new stability, the wheelbarrow became a standard tool used in mining and construction by the 15th century.
The Flying Buttress
Another astonishing invention from the Middle Ages is the flying buttress. This architectural marvel, originating in the 12th century, continues to captivate observers. Predominantly found in Gothic architecture like medieval cathedrals, it involves an inclined beam supported by a half arch that stretches to an exterior pier. This design effectively transfers the structure's weight along the pier and into the ground below.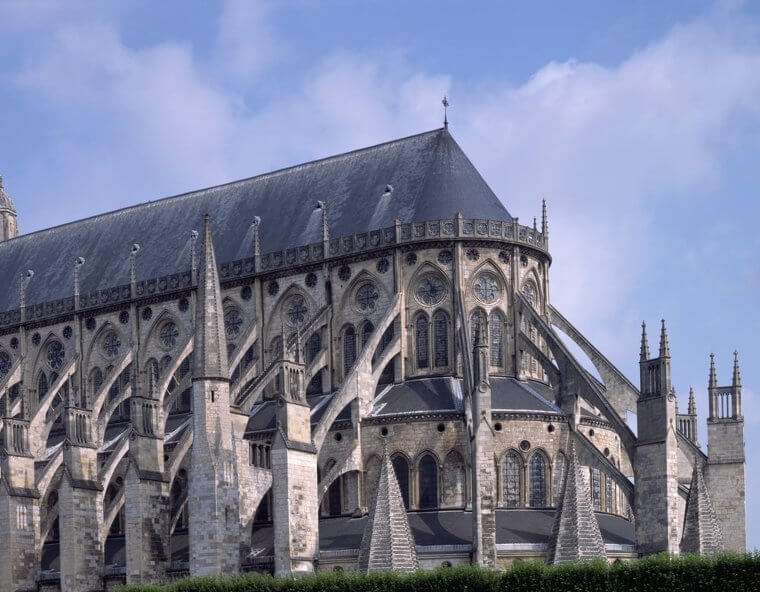 Apart from their stunning beauty, flying buttresses serve another crucial purpose. They enable buildings to feature lofty ceilings, intricate domes, taller windows, and thinner walls on the inside. While our contemporary structures might lack the Gothic charm of European architecture, this design innovation empowers architects to construct larger buildings confidently, avoiding instability concerns.
The Heavy Plow
Originating in the 9th century, the medieval heavy plow sparked an agricultural revolution in Northern Europe. While ards and scratch plows assisted in tilling Mediterranean sandy soils, the heavier northern soils proved challenging. Fragile tools couldn't penetrate dense lands, causing settlers to avoid these areas and seek more farmable land in the south.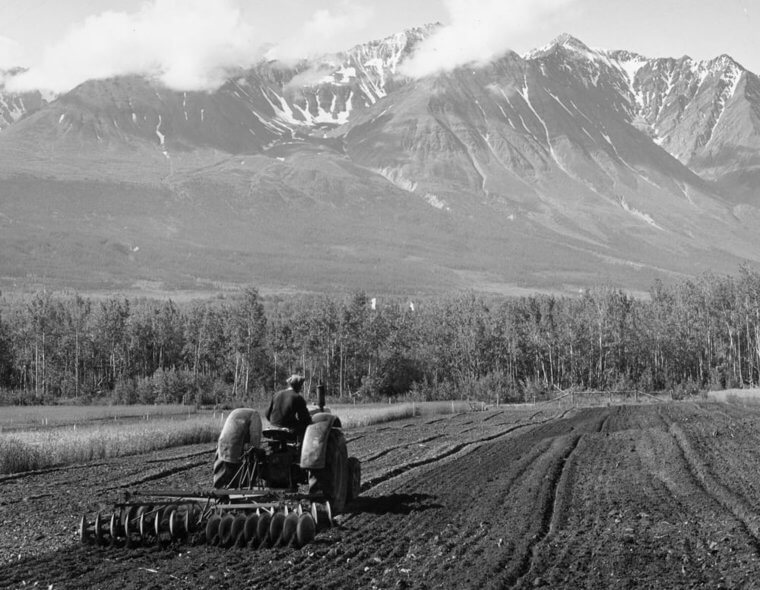 The advanced heavy plow featured an asymmetrical plowshare for horizontal cuts, a colter for vertical cuts, and a crucial mouldboard that cleared cuttings, forming deep trenches. This innovation enabled plowing in clay soil, enhancing seedling growth. As word spread of the crop yields in the north, settlers flocked to the region, ultimately establishing cities and trade ports that flourished economically.
The Spinning Wheel
Historians widely believe that the spinning wheel originated in India sometime between the 5th and 10th centuries AD; however, there have also been archeological clues that the Chinese used the same technology around 1000 AD. Like many Medieval innovations on our list, the spinning wheel reached Europe through tradesmen traveling from the Middle East.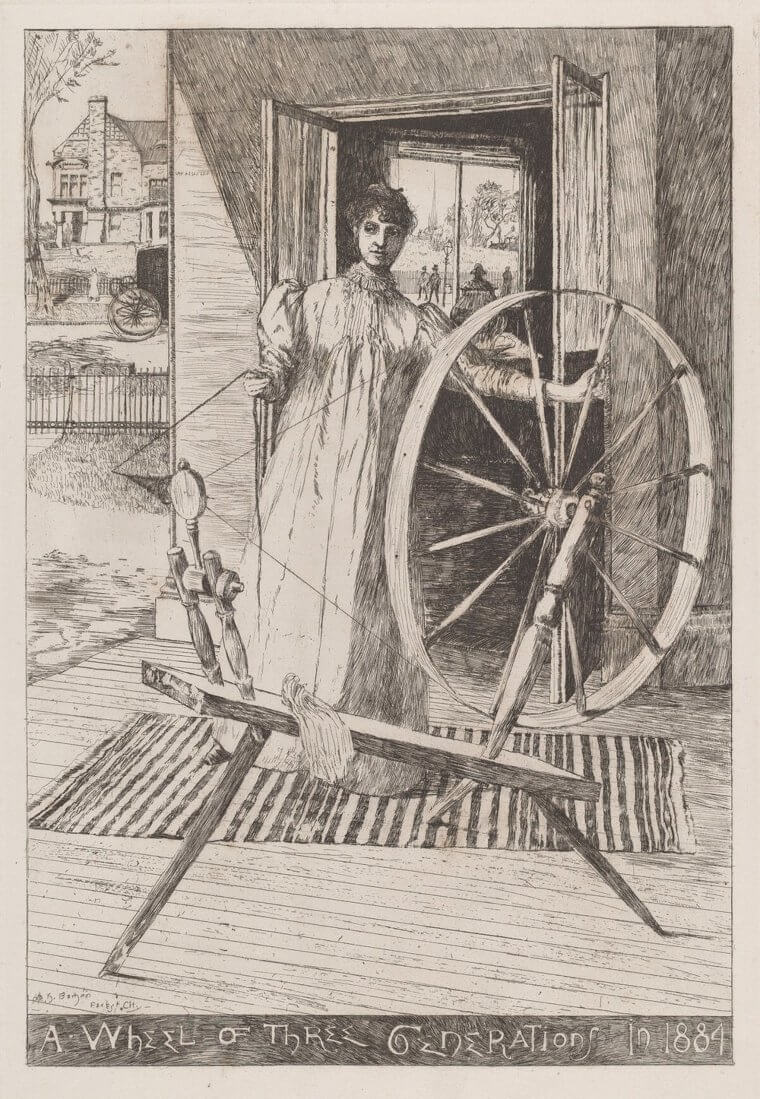 Around 1400, this innovation replaced hand-spinning. It involved separating fibers from wool attached to a spindle, then twisting and rewinding them. The spinning wheel's significance grew, culminating in James Hargreaves' 1764 invention of the mechanized Spinning Jenny. This advancement fueled the economic textile boom during the Industrial Revolution. 
Water and Wind Mills
Harnessing energy from wind and water isn't a recent concept. Tidal mills, traced back to ancient civilizations, served the Middle Ages. A functional tidal mill in 6th century Ireland and an ancient Roman mill on London's River Fleet highlight this history. However, these structures lay inactive until the 11th century.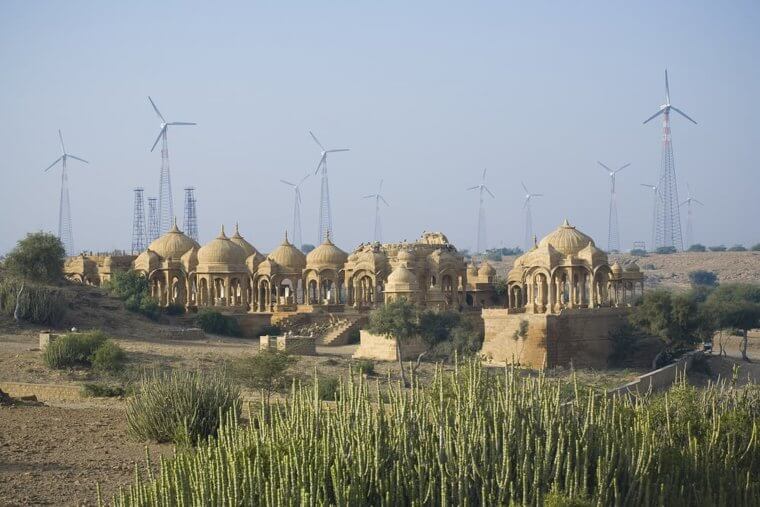 Europe began building water mills along the shores of the Atlantic Ocean in the early 11th century. Their benefits were quickly noticed; the water pumped supported cooking, bathing, drinking, laundering, and more. By the second half of the century, England had 5,624 tidal mills generating power throughout the country. This sudden trend inspired entrepreneurs to invent new structures to harness natural energy, ultimately developing the windmill.
Pintle and Gudgeon Stern-Mounted Rudders
Before the Medieval invention of the pintle and gudgeon stern-mounted rudders, sailors were required to use oars or quarter rudders to maneuver their boats and ships through the rough seas. Before the 13th century, the quarter rudder was the primary system used to control direction; however, they were mounted to the side of the ships and couldn't be adapted to maneuver larger vessels.
In the late 13th century, the pintle and gudgeon hinge emerged, aiming to attach the rudder directly to the stern. This innovation granted full control over larger vessels. However, adjustments to hull design were essential, delaying its seaworthiness until the 14th century. Despite this, the medieval creation catalyzed the European Age of Discovery.
Eyeglasses
Eyeglasses are a Godsend for the visually impaired. While evidence points to the ancient Romans using magnifying glasses for small print, it's believed that the first wearable spectacles were introduced in 13th-century Italy. In 1305, Dominican Friar Giordana da Pisa noted in his sermon, "Not yet twenty years have passed since the discovery of the art of making eyeglasses, which greatly improve vision..."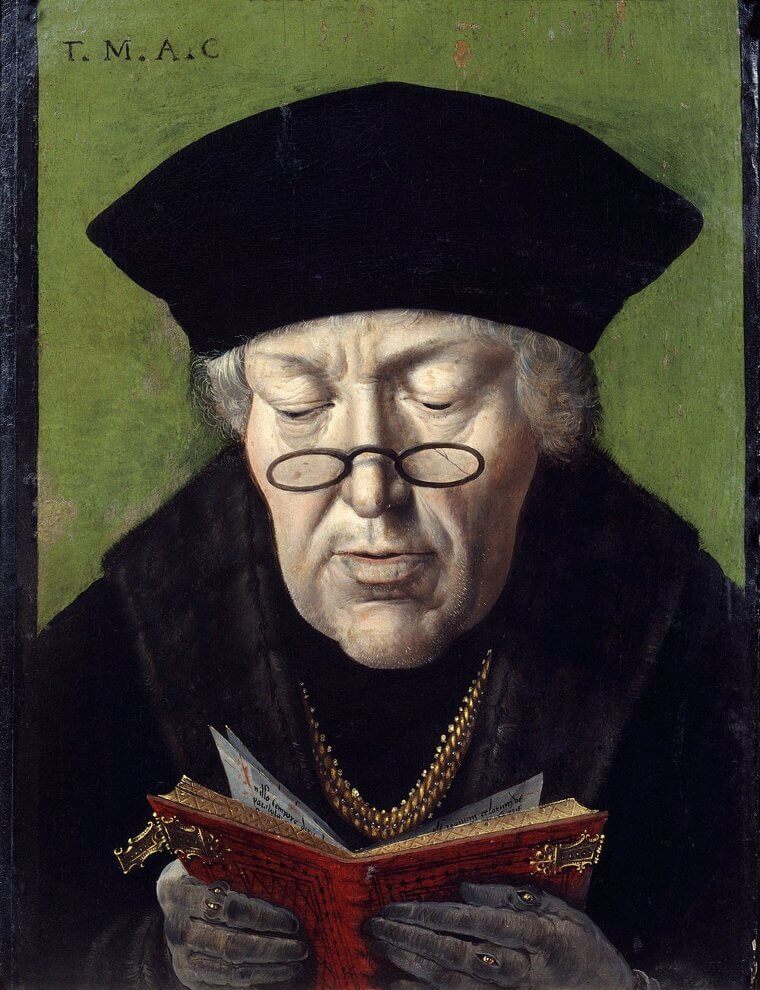 In addition to the famed Friar's reference, English monk Sir Roger Bacon included the miraculous invention of eyeglasses in Opus Majus (c.1266). He discussed the scientific principles of corrective lenses and commented that they would significantly improve the quality of life for those who are visually impaired. As hundreds of millions of people can attest today, Sir Roger Bacon was correct.
Treadmill Cranes
Treadmill cranes may have inspired the exercise device we use today. Used primarily for the assembly of monolithic buildings such as castles and cathedrals, this man-powered wooden contraption hoisted and lowered materials needed for construction. And when we say man-powered, as you can see from the photo, one poor soul ran on the wheel to keep the material moving.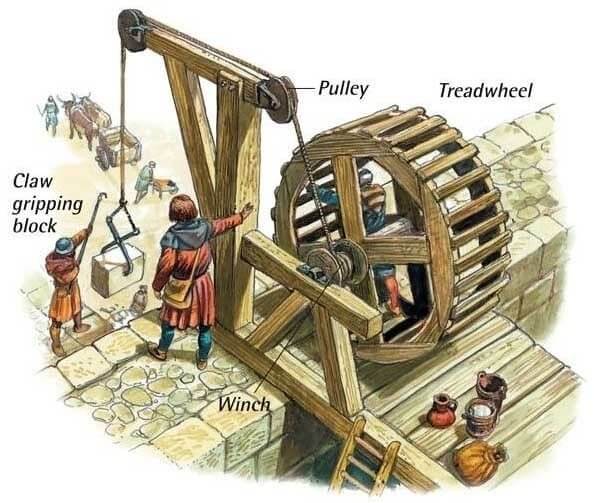 Archeological evidence shows that treadmill cranes were abundant during Roman times, but they became obsolete when the empire fell. Based on a French manuscript dating back to 1225 AD, the technology reappeared in Europe but was referred to as a magna rota, or treadwheel. Throughout the remainder of the Middle Ages, the treadmill crane became a prominent tool used for construction and mining. 
The Cannon
Beyond gunpowder, another transformative Middle Ages invention reshaping warfare was the cannon. Its inception dates back to 12th-century China, with a cannon-like depiction found in the Dazu Rock Carvings, circa 1128 AD. Another notable Chinese cannon from the 13th century is the Wuwei Bronze Cannon in 1227 AD. Arab historians also point to the Battle of Ain Jalut in 1260, where cannons played a role in the Mamluks' victory over the Mongols.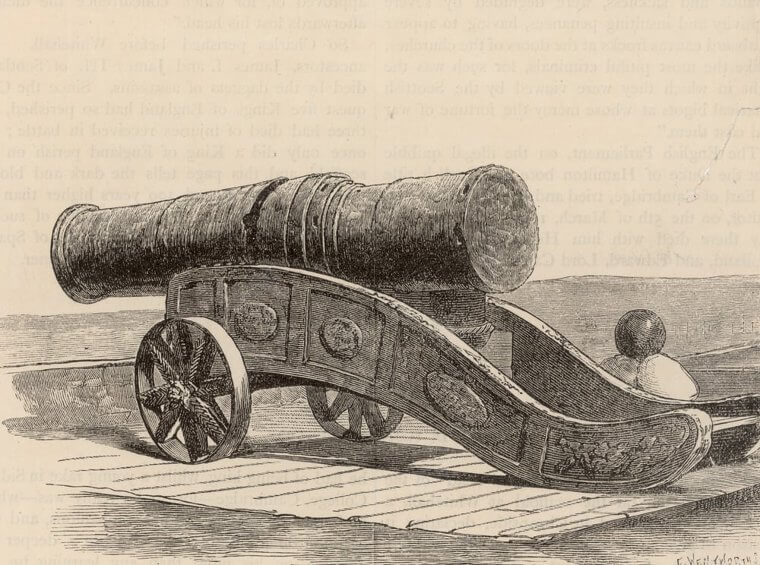 And then there are the European battles. When the French were at war with England, they used a cannon to defeat King Edward III's army at Cambrai in 1339. In turn, the English forces under Edward III returned cannon fire years later, defeating the French at the Battle of Crecy in 1346.
The Astrolabe
Although not widely recognized today, the astrolabe holds a unique place in history. Serving as an intricate tool, it functioned as the world's inaugural computer across the classical antiquity era and the Age of Discovery. What did the astrolabe actually do?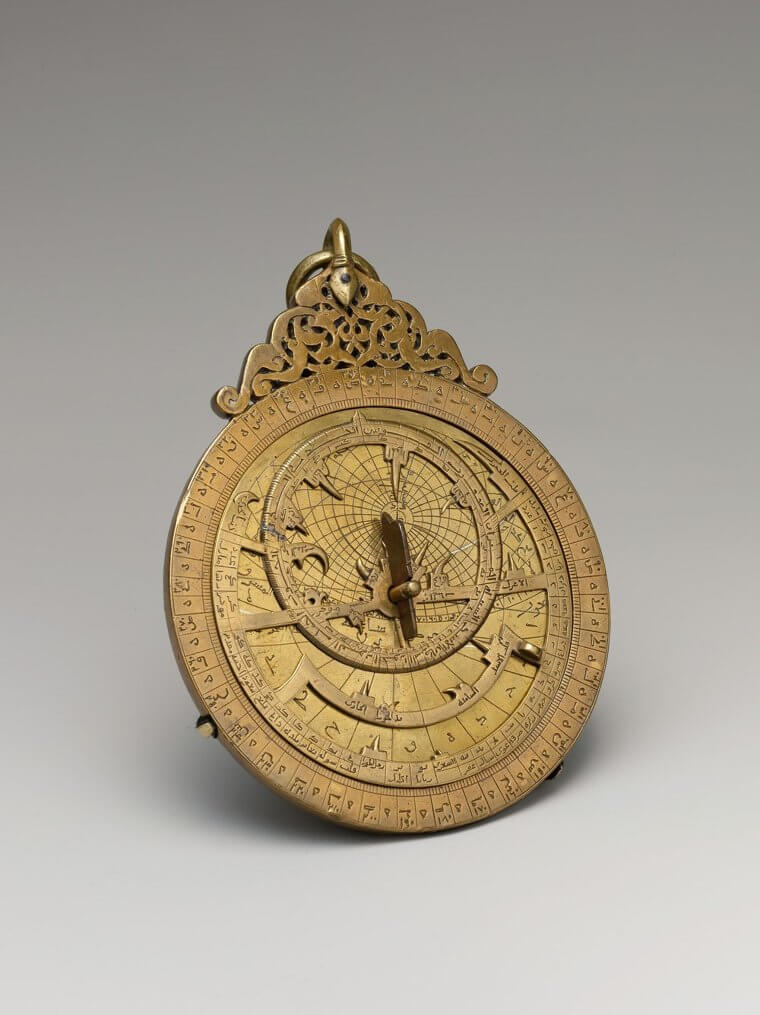 The origin of the astrolabe's inventor remains uncertain. Greek astronomer Claudius Ptolemy mentioned a three-dimensional calculating tool resembling the astrolabe in his 2nd-century AD writings. Regardless of its beginnings, the astrolabe reached its zenith in the Middle Ages. Enhanced by Arabic astronomers, it transformed into a vital astronomical instrument for star and planet identification, distance surveying, and navigation, sparking a global fascination with science and technology.
The Public Library
Today, public libraries are easily accessible, allowing people to borrow books at their convenience. Even in the Middle Ages, these knowledge hubs existed, but were often controlled by the wealthy. In the 10th century, Cordoba's Umayyad rulers established a library boasting 600,000 volumes. Unfortunately, those books were only made available to the societal elite.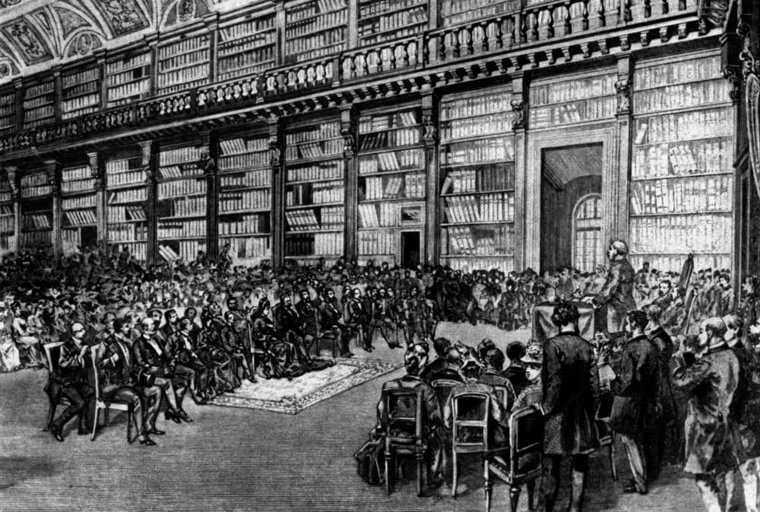 Italy became the first country to embrace the fair-for-all public library system. In 1452, the city commune opened the doors to The Library of Malatesta Novello in Cesena, allowing all citizens to peruse their vast collection. England followed suit when the church erected a library at the house of Kalenders, writing in the deed that it was "appointed that all who wish to enter for the sake of instruction shall have 'free access and recess' at certain times." 
Health Practices From the Middle Ages That Will Make You Cringe
Hygiene has drastically evolved over time, granting us modern comforts like personal bathrooms and utensils. Yet, in the Medieval era, they drilled holes in patients' heads, had partition-less public toilets, and washed their laundry with human urine- their practices were far from pleasant! Delve into this unsettling list, and your perception of the Middle Ages will forever change...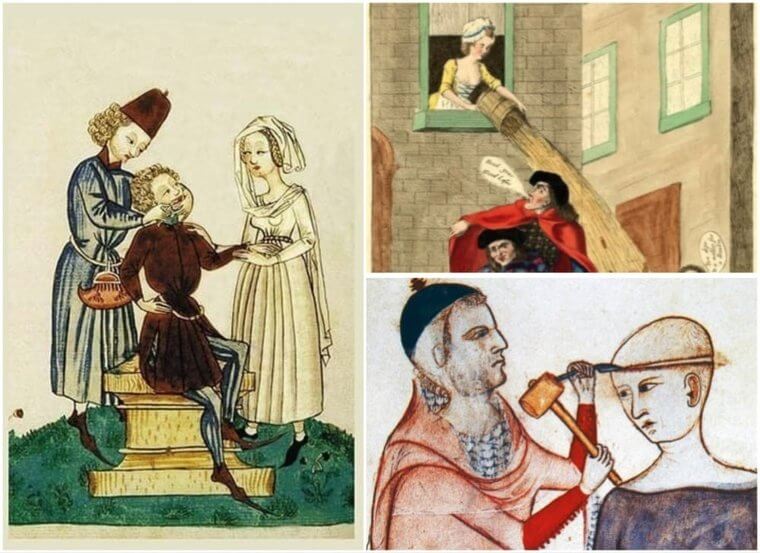 Getting a Shot Was Dangerous
We may not like getting a shot from our doctor but we bear the pain because we know it's for our own benefit. In medieval times people had valid reasons to be scared of a doctor's needle. Until the mid-1800s, health professionals weren't aware of the importance of sterilizing their materials, so people were commonly injected with dirty or used needles!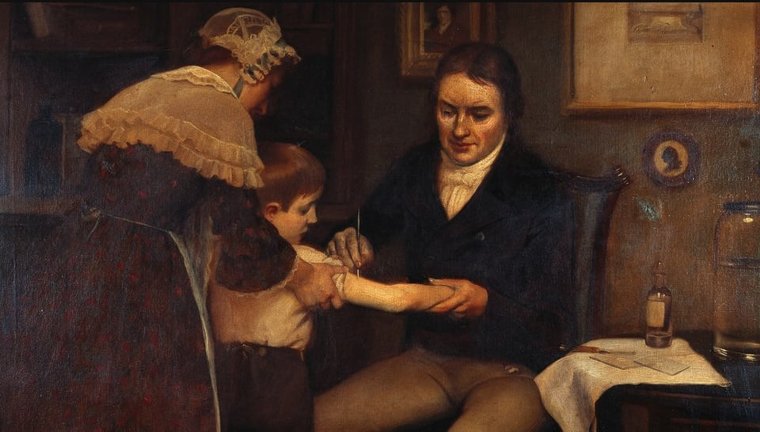 In the not-so-distant past, research on bacteria and cleanliness remained a mystery, until the breakthrough of antiseptics. Picture a time when doctors operated without comprehending the critical need to disinfect tools or even cleanse their hands before procedures. The outcomes: numerous medical interventions were far from the impressive success stories we witness today.
Terrifying Medical Procedures
In their defense, doctors in Medieval Times did their best with the knowledge and equipment available to them. However, the procedures they often carried out easily bring to mind scenes from horror movies. One of these common and risky procedures is called "trepanning," and it was meant to treat patients with various mental and physical illnesses, for example, epilepsy.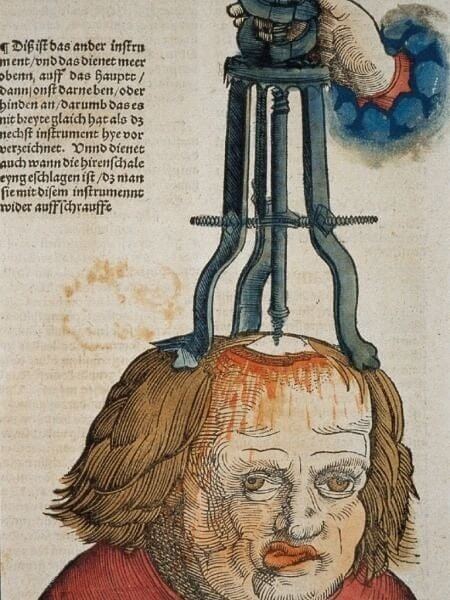 Basically, trepanning involved drilling a hole into a patient's skull in order to expose the brain's outer membrane. Usually performed without anesthetics, it was meant to relieve the brain of increased pressure. But a lot of times patients died from the procedure. Fortunately, medicine has advanced beyond that gruesome practice.
People Washed Their Clothes in Urine
In the Middle Ages, urine was used for several different purposes - a lot of them quite disturbing. To begin with, pee was believed to have antiseptic properties, so although not a common practice, it was used to clean people's wounds. But that's not all.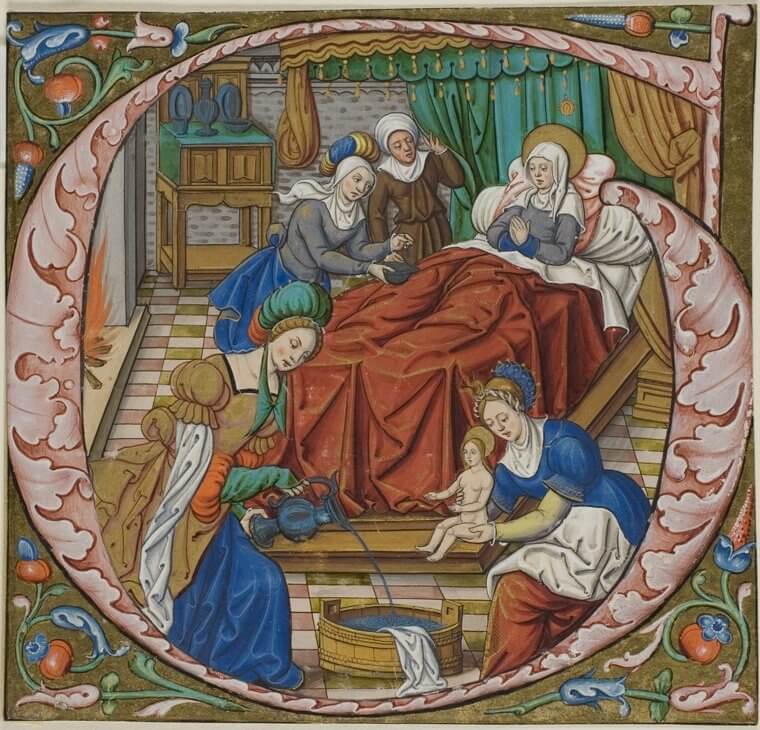 Surprisingly, urine was also used for cleaning people's clothes! Mixing their urine with ash, lye, and green grapes, they would use the resultant "cleaning substance" as a detergent. Clothes weren't frequently washed back in those days, so it's safe to say there were probably a lot of people strutting around town smelling like pee.
And so Were Private Bathrooms
The absence of plumbing in the Middle Ages posed an issue for everyone who needed to use the loo. For people living in close quarters, they solved this problem by using chamber pots. As a matter of fact, they would slide the pots under their beds and retrieve them if they needed to use the bathroom in the middle of the night. That's not the worst of it.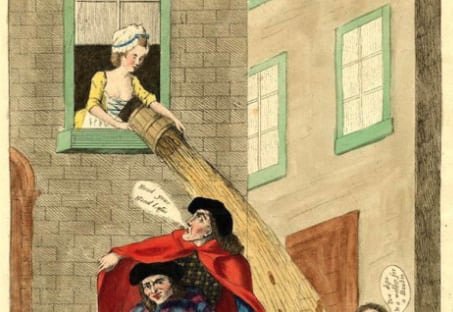 There was the putrid smell that persisted in the air and the obnoxious way the waste from the pots was disposed of. When it was time to empty the pots, folks would just walk over to their window and throw the contents out into the streets! Now that's one way to spread diseases around.
Taking a Bath Could Make You Dirtier
A relaxing way to end a long day is having a refreshing warm bath and feeling the water wash the dirt and stress away. This was a huge luxury back in the Middle Ages. Coupled with widespread poor hygiene, taking a bath wasn't always going to make you clean. In the more populated areas, most of the common folks had to bathe in a public bathhouse, which just about anyone could pop into.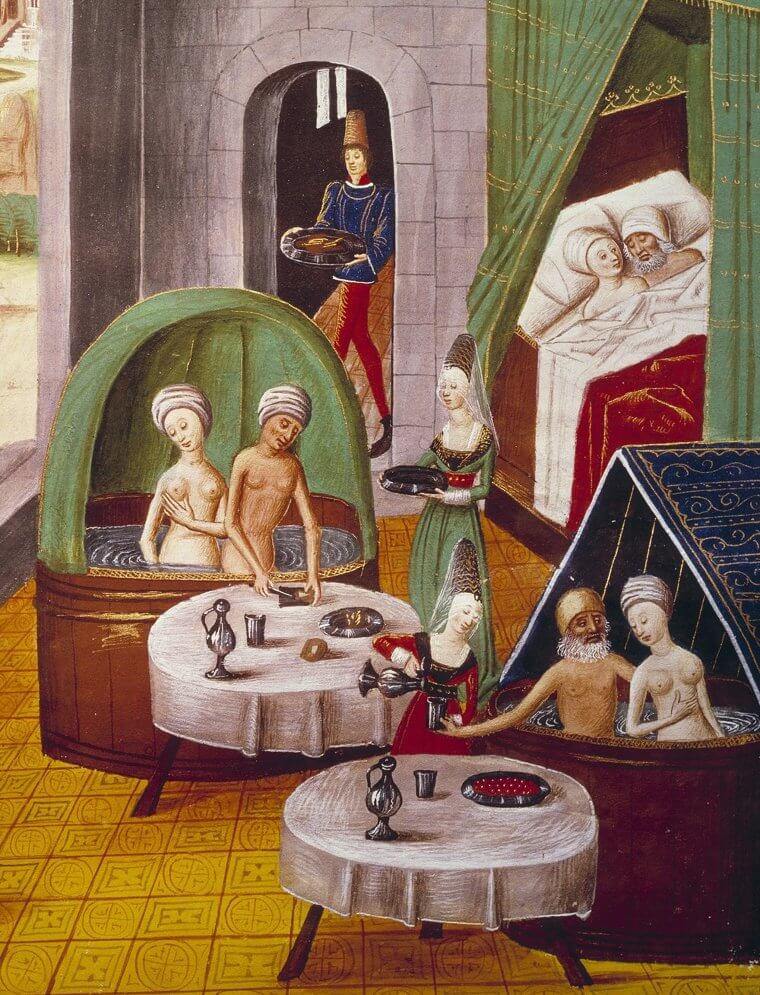 As you can imagine, the public bathroom was constantly filling up with the combined dirt of the lower class, who seldom got a good wash and who regularly worked in filthy conditions. It may not seem like the right place to get cleaned up, but since bath water had to be shared, they didn't exactly have many options.
Eye Ops With a Big Needle
Another absolutely outlandish procedure commonly performed in the medieval period was when a person had the eye condition cataracts. The horrifying operation aimed to restore their sight, but probably just caused pure fear.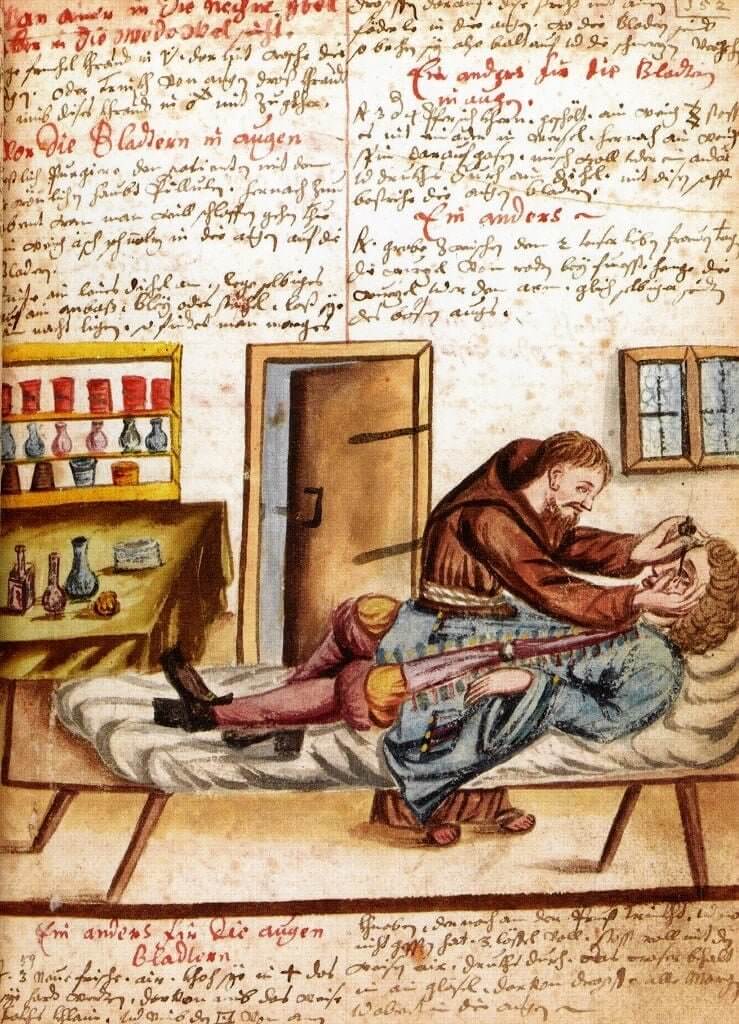 A doctor would take a needle, unsterilized of course, and push down the patient's lens, right into the eyeball. This technique was called "couching," and it worked - kind of. The results were poor at best. In some cases, the sight would be restored to some extent, depending on the doctor's skill level. But a lot of times, the lack of sterilization would cause the eye to become inflamed. Understandably, this procedure has since been replaced.
A Valid Fear Of The Dentist
Nowadays, kids, or even adults get jitters when it's time to go to the dentist. But back in the Middle Ages, such fears would have been understandable. It wasn't until the 19th century before the toothbrush as we know it today was invented. In other words, people's teeth were in desperate condition...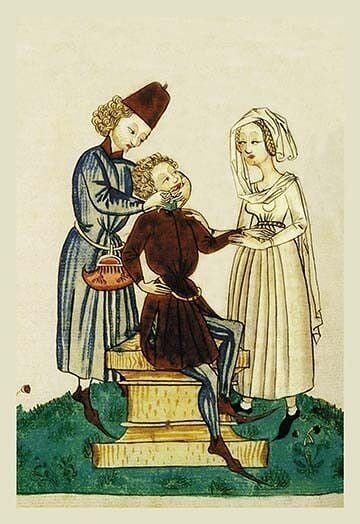 People used to clean their teeth by simply rinsing out their mouths with water and wiping them with a rag. That's why tooth rot was common. What was the treatment? Tooth extraction, but not as you know it. Their local dentist would force out the rotten tooth without first using anesthetics to block the pain. So, let's be thankful for the little blessings of modern life, such as toothpaste!
Bloody Futile
There were a number of truly shocking procedures popularly carried out in Medieval Europe, and bloodletting was one of them. Back then, it was a common practice for treating various ailments, such as smallpox and cancer. Bloodletting was performed by draining out amounts of blood from an individual's body. And as you might be thinking, it sometimes ended in tragedy.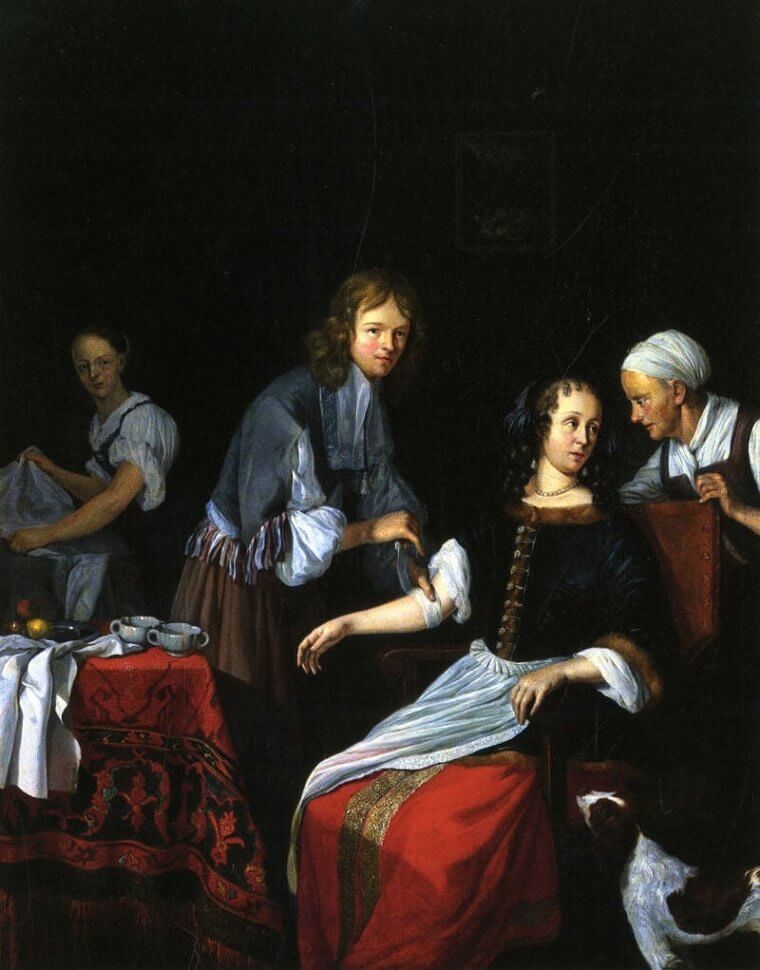 People believed that just by removing the infected blood from the patient, they would, in turn, get cured of their ailment. Doctors of the time even used leeches as a less gruesome way of extracting the blood. Thankfully, as medicine evolved, it became known that bloodletting was not only dangerous but, in most cases, an ineffective practice.
Not All Waters Are Swim-Worthy
The picture that pops into our heads when we think of castles is this magnificent structure surrounded by large bodies of water called moats. Essentially, moats served two purposes: to amplify the aesthetic beauty of the castle and also serve as a line of defense in protecting its aristocratic occupants from invaders.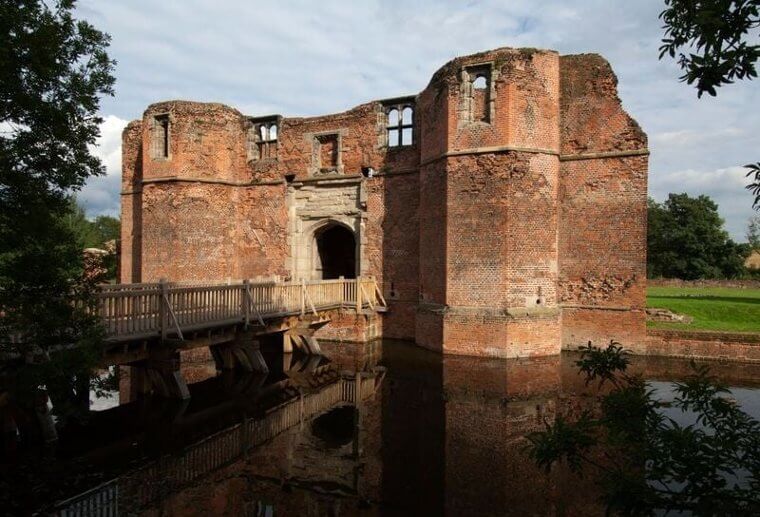 But if you were to dive into the depths of these moats, you'd discover something far from charming. A lot of kingdoms back then used their moats as a type of sewer into which waste such as human excreta and other foul substances were flushed. Would you be able to resist the urge to take a dip?
The Pre-Fork Era
Forks became a household staple over the course of many centuries. For some time in the Middle Ages, people ate their food with their hands instead. Granted there are particular foods we still eat today using our hands, such as hamburgers, the poor hygiene of those was far more unsanitary.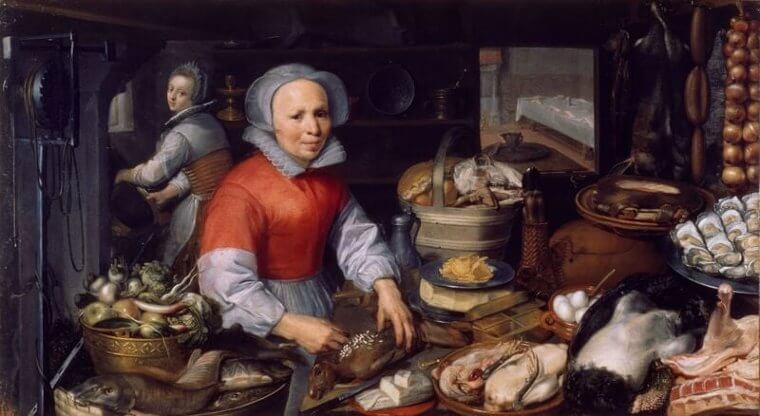 Because people seldom washed their hands and soap wasn't copious in those days, it was fairly easy for them to contaminate their own food. It wasn't helpful either that many of the lower class were constantly working with animals. This is just one of the numerous reasons why diseases spread so quickly in the Dark Ages
They Had Dirty Floors
We have so many cleaning products at our disposal nowadays that people from the Middle Ages would have been envious of. Their floor cleaning routines back then didn't always result in tidier floors, considering the materials used. Long before Clorox and Swiffer, peasants commonly used rushes - marsh plants strewn on the floor as a covering and filter for dirt of all kinds imaginable.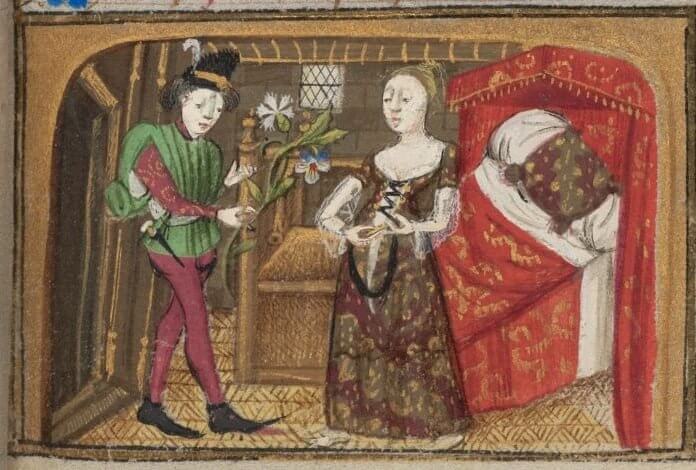 Although rushes helped to some extent, they also had unpleasant drawbacks. If they weren't frequently changed, they would end up harboring all sorts of garbage underneath, including vomit and dog poop. Sadly, the modern vacuum cleaner, or even electricity, wasn't invented until centuries later.
The World's Most Disgusting Job
Caution: what we're about to talk about is wrong in so many ways. In special cases, a routine as simple as going to the bathroom during the Middle Ages could be an extravagant affair. Kings had a special servant whose role was to assist in their toileting needs. This servant followed the king around at all times, carrying a chamber pot, towels, and water and cleaned him up as needed.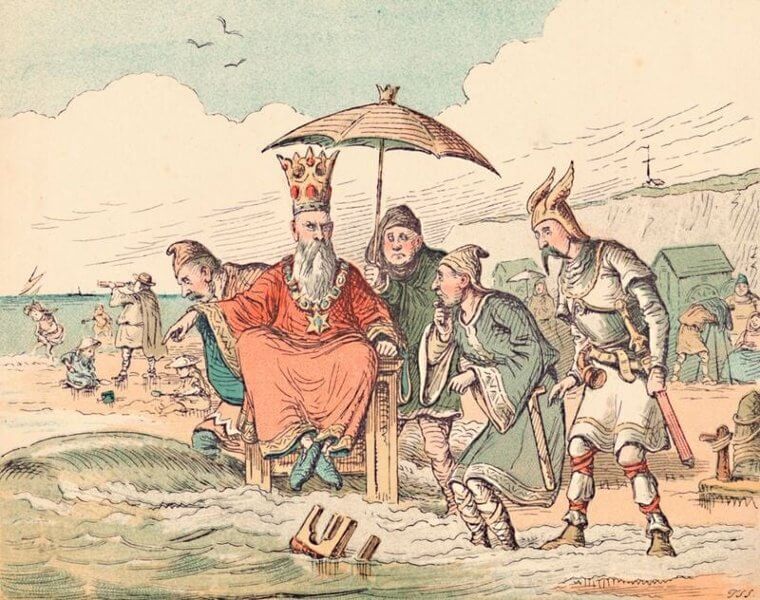 These assistants were called "The Groom of the King's Closestool." And that's not all about them and their roles. The most astonishing part of this gross job was that it was actually a position of high repute, with perks like high pay and the king's old clothes. The role was also a launching pad to more honorable positions within the royal court.
Public Bathrooms Were Way Too Public
Public toilets are still very much in use today, with many of them present at sporting events, rock concerts, and other large-scale events. But in medieval times, the kind of public toilets they had would make the ones we have today look like luxury suites. The sight of them would probably make you sick to your stomach.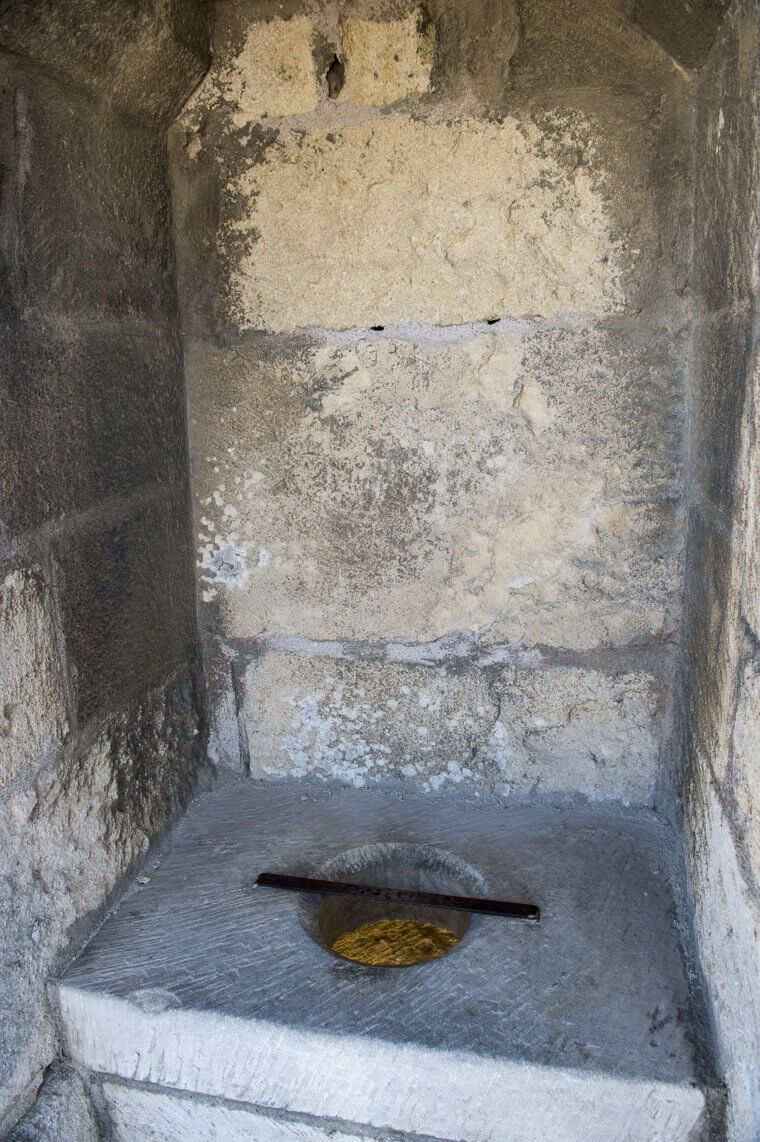 They were complicated in many ways. Looking like large porta-potties, these lavatories were situated right in the middle of busy cities, lacked plumbing, and were positioned on top of a cesspit which held the waste of all and sundry for days. Of course, this posed several health risks, but there was also the issue of privacy. There were no partitions, so people had to "go" right in view of everyone. Who knows? That could just be how a few friendships began.
The Lower Class Did Not Shave
If you strolled around an average Middle Age town, odds are that the majority of the men would have disheveled beards. Despite the fact that they could have access to makeshift baths from time to time, shavers were inexistent. And there's more.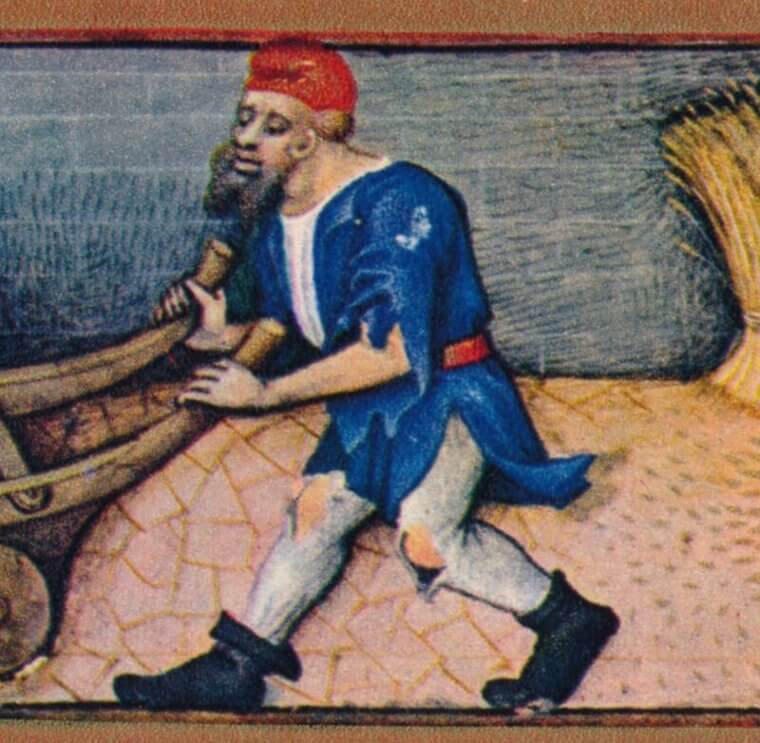 Peradventure a person had access to some sort of shaving, mirrors back then were made with black glass and not of much use. The only solution to getting a good shave was at a barber, which the peasants could not afford. Taking into account the poor hygiene of Medieval Times, you can imagine all the dirt, crumbs, and bugs that inhabited the average commoner's beard.
A Not so Good Night's Sleep
For those who weren't part of the royal family or upper class (to be realistic, this meant a majority of the people), a pleasant night's sleep after a long, hard day at work was practically impossible. And the old bales of straw they used as bedding, which rarely got changed, was partly the cause.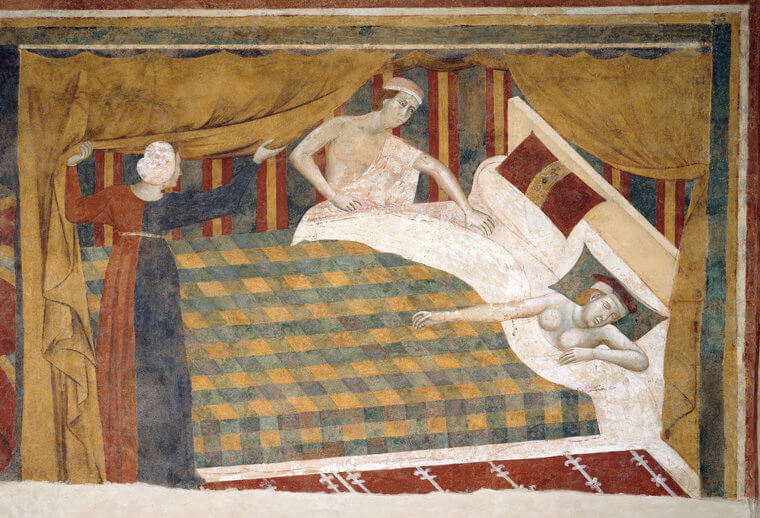 Apart from that, the people of that era had awfully poor hygiene. So it's understandable how easily their straw beds accumulated dust and dirt. To crown it all, using straw as bedding was practically an open invitation for pests, like flies and fleas, to invade their homes.
A Disgusting Baldness Cure
A lot of bald men these days would try almost anything to have their hair flourishing again. It wasn't much different back in the Middle Ages. Unfortunately, many of the options we have nowadays to restore hair loss weren't available back then, so men had to try all manners of "cures" in hopes of getting their beloved hair back.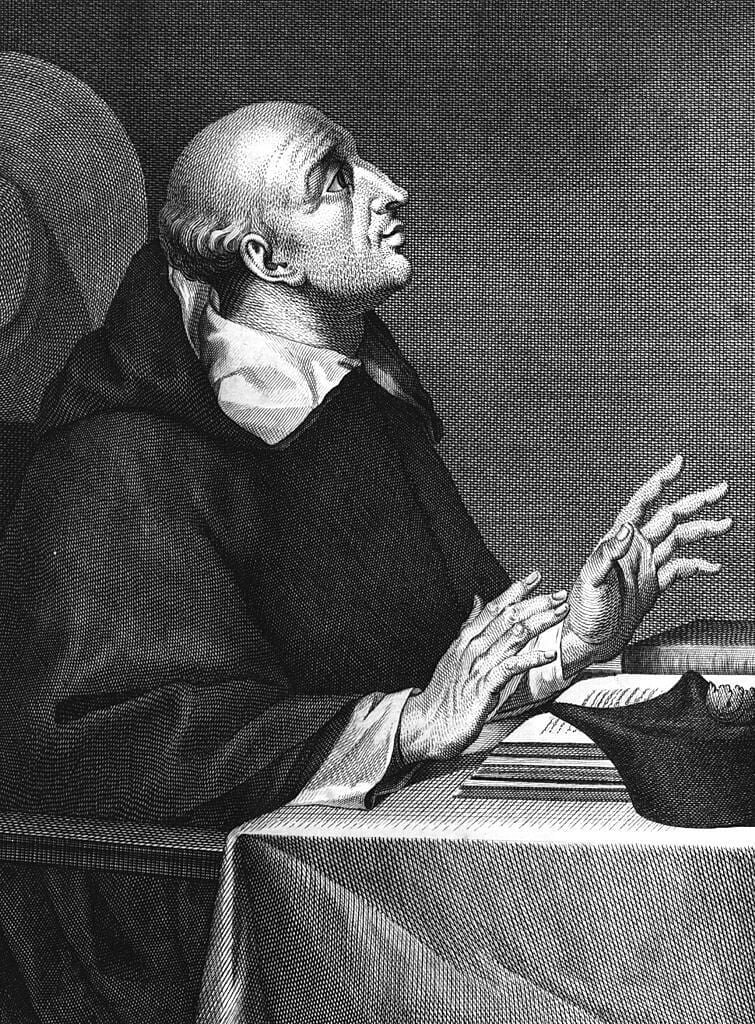 There was this strange idea that the optimal cure for baldness was a mixture of chicken, lye, ashes, and pigeon droppings. The people would rub this godawful concoction on their heads in an attempt to stimulate hair growth. It took a while for people to realize that the idea was actually ridiculous and quite unsanitary.
They Wiped With Their Hands
Granted, we've talked so much about the bathroom already, but isn't that the best place to practice good personal hygiene? Regarding how folks in the Middle Ages cleaned up after a trip to the toilet, toilet paper hadn't been invented yet. So how did they cope? There were a couple of interesting methods they employed.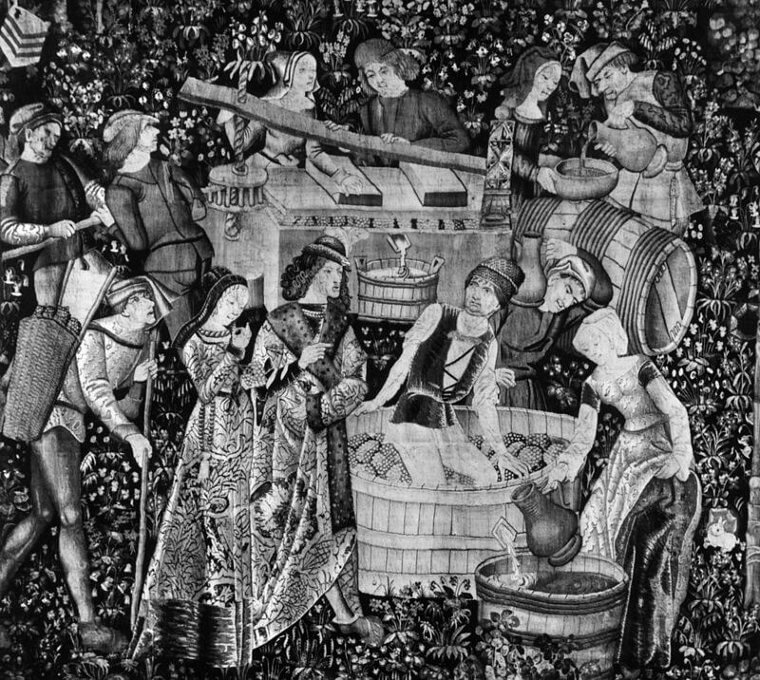 The wealthy used sheep's wool, but the poor who couldn't afford it had to get creative. Peasants resorted to using old rags, moss, or leaves. However, another common technique was to simply wipe using their hands. Now add that to the fact that soap was non-existent, not to mention clean water. In fact, one cannot truly fathom how obnoxious the smell was.
It Was a Filth Fest When It Rained
Because of the way peasants were hurtling their chamber pot contents out into the streets, the common area had already been corrupted to start with. But when it began raining, what was previously repulsive evolved to something a whole lot worse.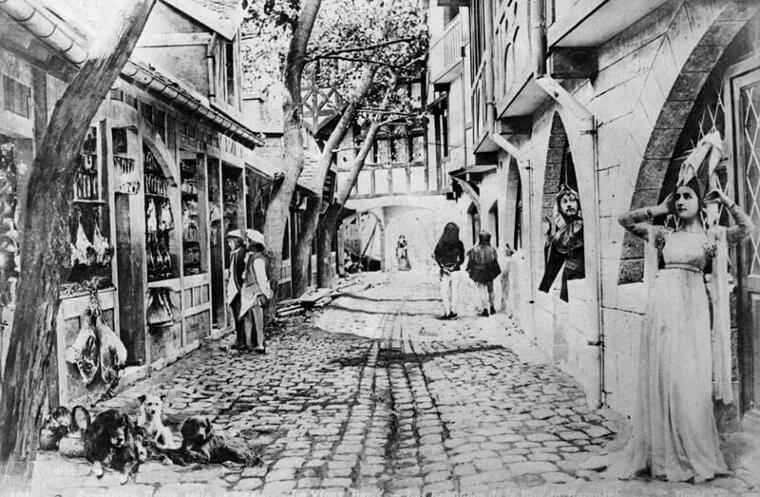 Urban dwellers had rainwater ditches in place to prevent flooding, but they weren't advanced yet, so flooding still happened anyway. Because of this, the overflowing water would soak up all the trash and grime that had been dumped in the street, resulting in a sea of rubbish that also contained human excrement. Still daydreaming about exploring this era using a time machine?
Diseases Were Almost Unavoidable
This isn't so much of a surprise considering all the numerous unhealthy realities of everyday life and the terribly poor personal hygiene habits of medieval times. But truly, infections and plagues were widespread and proved difficult to cure. Before the world saw advancements in drugs, vaccines, and medical procedures, many people were suffered severely.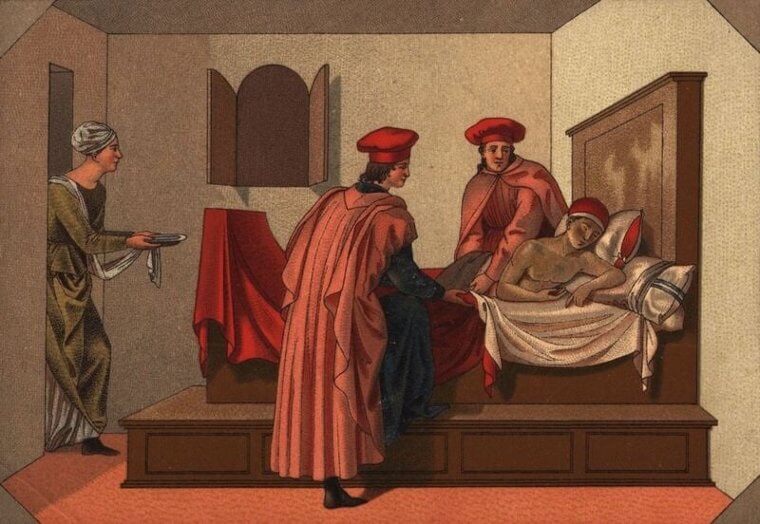 From people spending their entire days working in the fields and practically living in filth, to not regularly taking sufficient baths and sharing all types of bacteria and viruses, pathogens had all they needed to spread around fast. One of the worst pandemics in history was the Black Death, which was responsible for killing hundreds of millions of people, wiping out between one and two-thirds of the population of Europe alone.
Lice Attack
Lice are no respecter of social status. And back in Medieval times, they invaded the bodies of the rich and poor alike. These minuscule critters would eventually become so discomforting and irritating that many people resorted to shaving their heads just to avoid them. This was partly why many folks back then chose to wear wigs.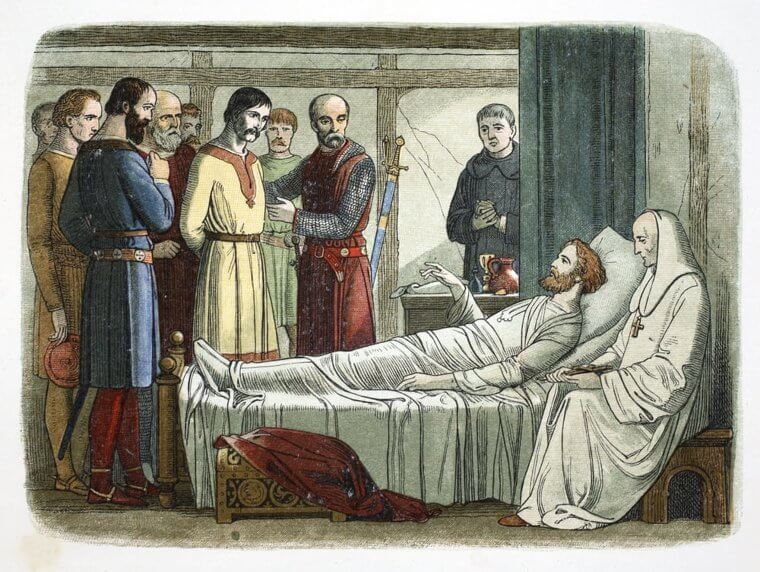 Although the wigs likely stopped the itching, lice still harbored them. This posed a big issue during mealtime, as the cooties would often fall out of the wig and land right on their meal! But the upside to this unfortunate occurrence was that it made some people learn the habit of removing their wigs when it was mealtime. Good thinking!
A Soothing Potion for Childbirth
To manage the agony of labor and childbirth - already an extremely dangerous process due to the poor hygiene of doctors - women in medieval times used some bizarre methods. Some expectant mothers applied a special potion to their own thighs, a mixture composed of rosewater and eagle's dung.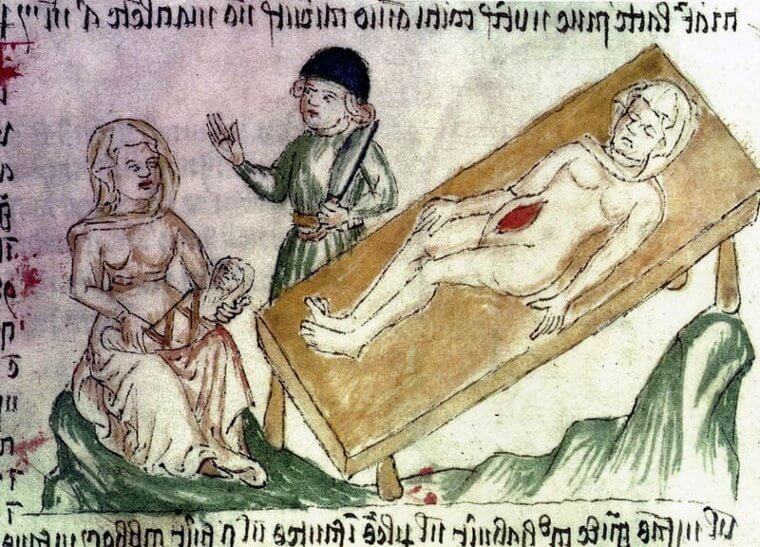 It's unclear whether the mixture was effective or not but, fortunately, such methods are no longer used. Medicine has improved dramatically since the Middle Ages and other tested and safer methods to relieve the pain have been discovered. Given that hygiene has generally improved around the world and over the centuries, it's clear why childbirths have become a lot more successful.
River Thames' Trash Problem
Although most places reeked, the River Thames ranked amongst the worst places to visit in Medieval England. Today it's a popular international attraction, but back then it was simply everyone's favorite dumping ground for all their rubbish. And this habit continued long after the Middle Ages.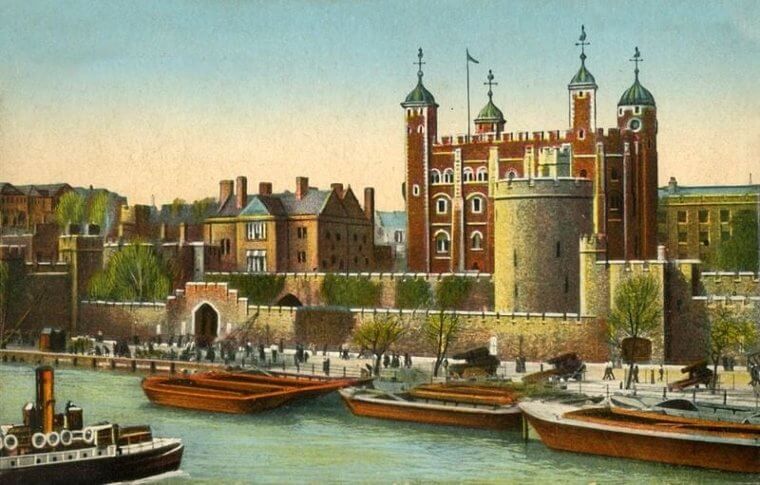 Butchers, particularly, liked discarding their rotten meat in the Thames, which led to one bridge over the river earning the name "Butcher's Bridge." It was common to see blood splashed on its banks. Ultimately, a law was passed prohibiting anyone from dumping waste into the now-iconic river - the early days of environmentalism.
The Disturbing Reason Canopy Beds Were Invented
Canopy beds are no longer in vogue, and if we're lucky enough to spot one, the main reason they came to be is concealed by their opulent exterior. The reality brings to light just how prevalent poor hygiene was around the world during Medieval times. The bed's raised top was created to protect the person sleeping from things dropping through the home's ceiling.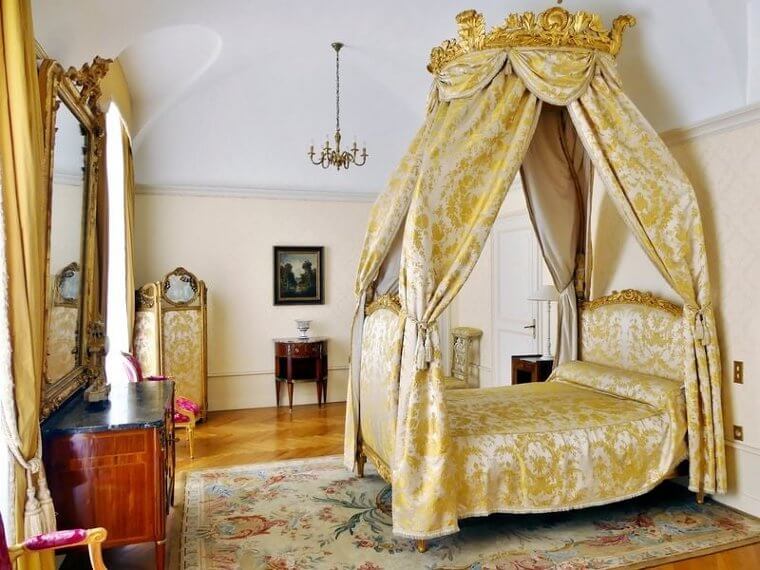 Many homes back then had holes in their ceilings or at least had a shaky foundation. This totally flips the perspective when you consider the extravagant canopy beds you find in old films. They generally project a royal lifestyle, yet the truth is far harder to grasp.