The fearless, thoughtful, and talented actress, Meryl Streep, has proven her versatility and never failed to nail her performances and win incredible accolades. The ultimate un-hateable celebrity is known for being a perfectionist when preparing for her roles, making her a steady presence in Hollywood for more than four decades and a recipient of a record-breaking 21 Oscar nominations (as of 2023). But life was far from perfect for the perfectionist actress, as you'll learn up ahead...
What's in a Name?
Born as Mary Louise Streep, the New Jersey native explained the history of her name during an interview on The Graham Norton Show. "At birth, I had to be named Mary because my mother's name was Mary and her mother's name was Mary and [so on]," Streep said.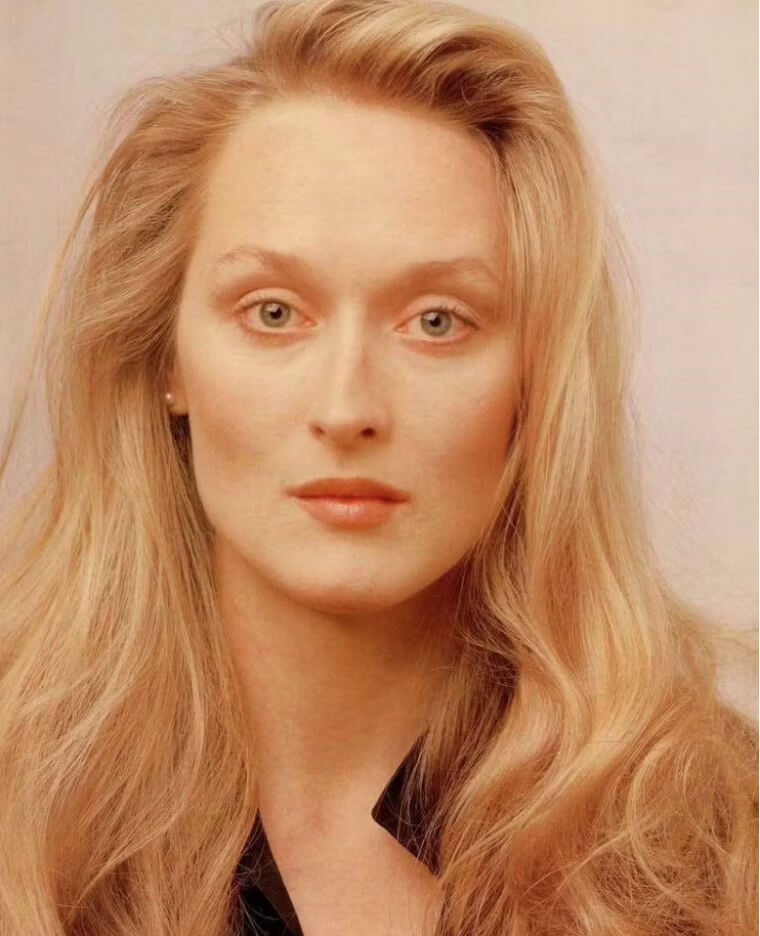 "So I was born Mary and Louise was my mother's best friend. . . Louise Buckman. So I was named after her. But I was always called Meryl. My father made that name up and he liked that name." Thanks to her father, Meryl got to enjoy a unique name to suit her unique talent. 
Trademarking Her Name
According to a TMZ report, In early 2018, Meryl Streep filed an application with the US Patent and Trademark Office to trademark her name for $275. The then 68-year-old actress wanted to protect her name for "entertainment services, namely, live, televised, and movie appearances by a professional actress and entertainer."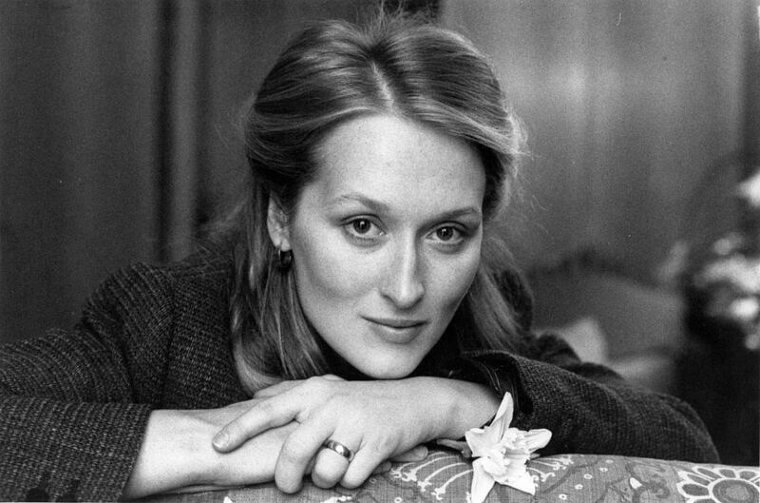 This bold move is not a big surprise because of course, she's the one and only Meryl Streep. Protecting her reputable name is crucial, right? With a record-breaking Oscar portfolio to protect, it makes sense that the movie legend did what she needed to do.
There's a First Time for Everything
Every movie icon has to take baby steps before landing the coveted superstar status. The same was true for Meryl Streep, whose first film role was opposite fellow screen legends Jane Fonda and Vanessa Redgrave. Although Streep only had a brief role in a flashback sequence, her appearance in 1977's Julia, an Oscar-winning Holocaust drama about two friends, was a good break.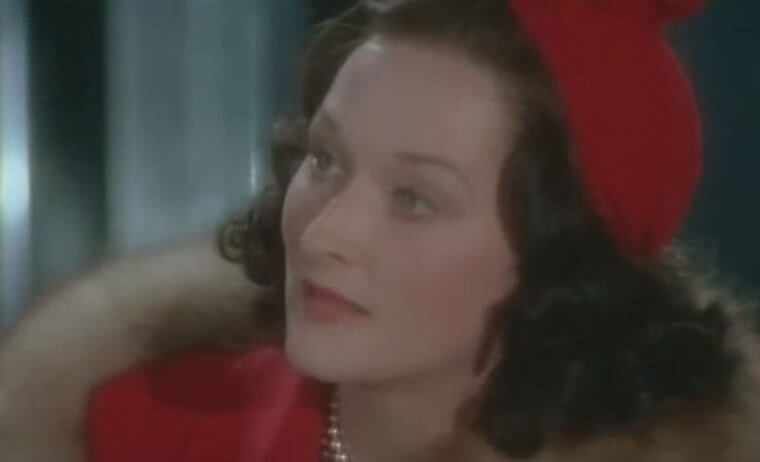 After all, everybody's gotta start somewhere. Streep kept honing her skills, and the rest is well-known Hollywood history. In fact, Streep credited Fonda as "open[ing] probably more doors than I probably even know about". 
De Niro's an Inspiration
When Robert de Niro saw Streep in a theater production of Anton Chekov's The Cherry Orchard, he knew there was something special about her, so he recommended her for a supporting role in his 1978 film, The Deer Hunter. De Niro was right – Streep bagged her very first Academy Award nomination for her moving performance in the film.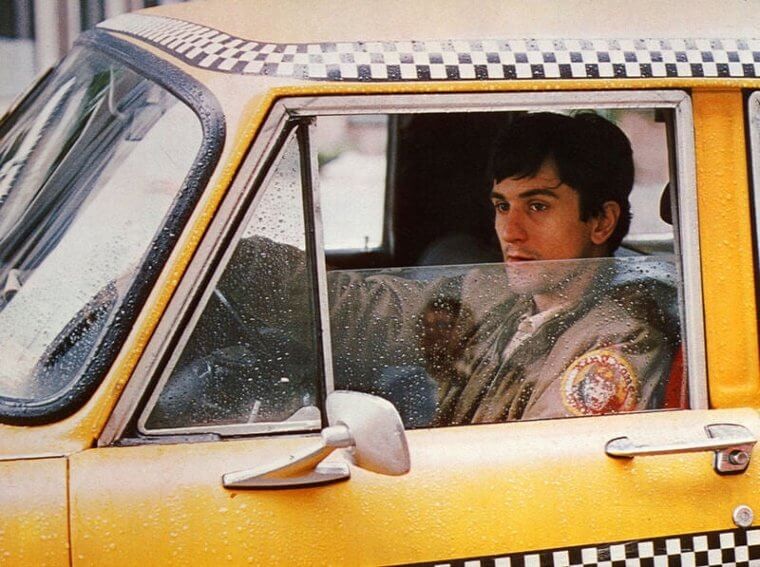 Before De Niro was impressed by Streep's talent, he had always been a great inspiration to her. As a matter of fact, his performance in Taxi Driver made Streep comment: "that's the kind of actor I want to be when I grow up." Wow, from one movie legend to another!
Secretly Broken Up
Meryl and her husband of 45 years, Don Gummer, are said to have been living separately for over six years. A spokesperson for the renowned Oscar-winning actress made an official statement, saying, "Don Gummer and Meryl Streep have been apart for more than six years. While they still care deeply for each other, they have chosen to lead separate lives."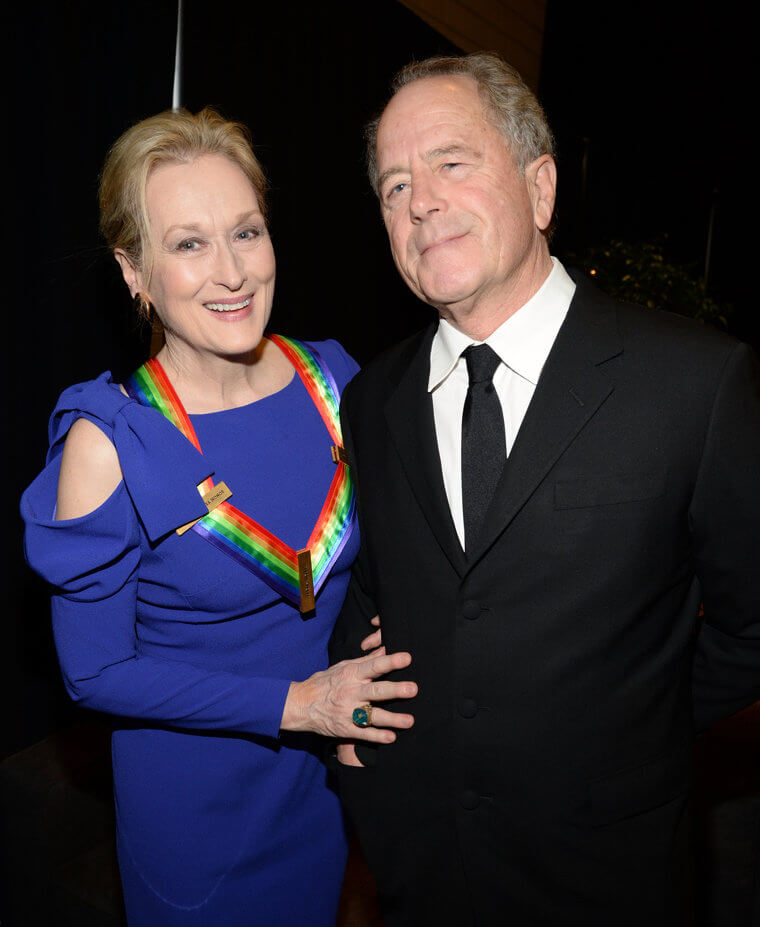 This revelation might be surprising to many, especially given that Streep was recently seen proudly wearing her wedding band at the Princesa de Asturias Awards 2023. However, the last public appearance of the couple together was back in 2018 at the Oscars.
Streep's Golden Years
With a majestic performance in the 1979 movie Kramer vs. Kramer, Streep truly deserved her Academy Award win as Best Supporting Actress. Then in 1983, she won her first Best Actress Oscar for the movie Sophie's Choice.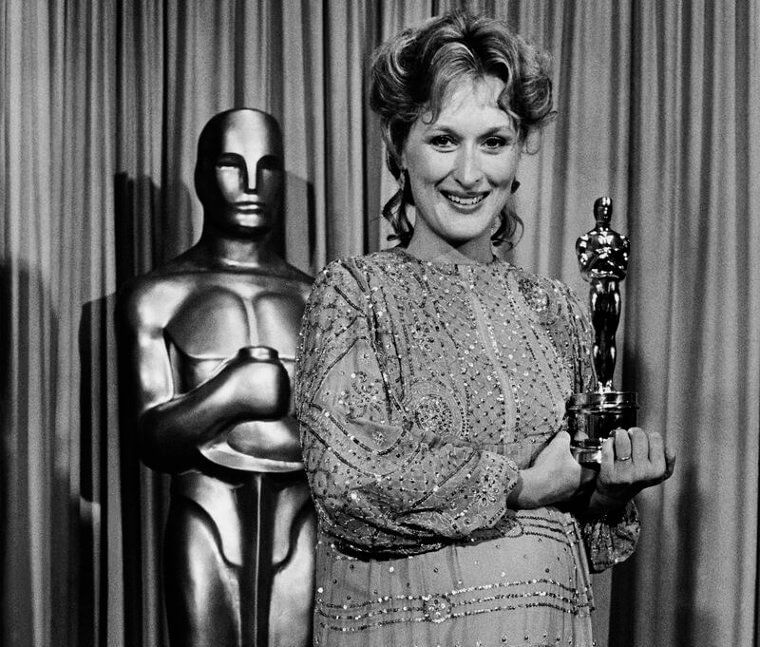 Streep was nominated for an Oscar a record-breaking 21 times and has three wins under her belt thus far (including her stunning performance in The Iron Lady). And her golden years continue...why not? When you're as versatile and incredible as Streep, the nominations and wins just keep flowing. We're looking forward to having her as our acting coach in the near future. What do you think?
Reunited and It Feels So Good
Here's a funny honest mistake made by Meryl Streep: she accidentally left her Kramer vs. KramerOscar trophy in the washroom during the Governor's Ball. It seems she partied so hard after the ceremony that she left her award sitting on top of a toilet in the bathroom.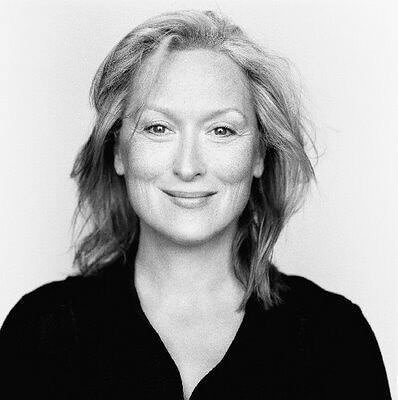 Thankfully, a kind person found the statuette and handed it back to its rightful owner. We can hear Ms. Streep singing "reunited and it feels so good…" Truth be told, we could not afford to leave an Oscar trophy anywhere, not even in a bathroom. But we've all had one too many drinks before, so we understand Ms. Streep's mistake!
Versatile As Ever
Meryl Streep has a serious reputation as a dramatic actress, which is a big reason why she's snagged so many awards. In case you don't know, the versatile actress has also starred in her fair share of comedies, including Carrie Fisher's Death Becomes Her in 1992 and Ben Younge's Prime in 2005.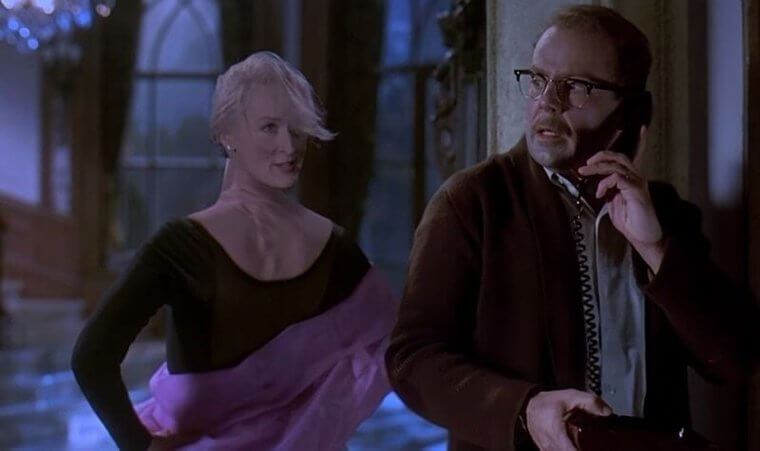 If you watch Streep's diverse performances in different film genres, you will definitely come to love her even more. It's rare to see someone who can shine in such varied roles. There's no doubt she can make us cry hard, laugh a lot, and burst forth with all sorts of other emotions. 
Record Holder
As mentioned, Streep has a record-breaking number of Academy Award nominations, and we're pretty sure there will be more to come. Her very first Oscar nomination came in 1979 for her stunning performance in The Deer Hunter.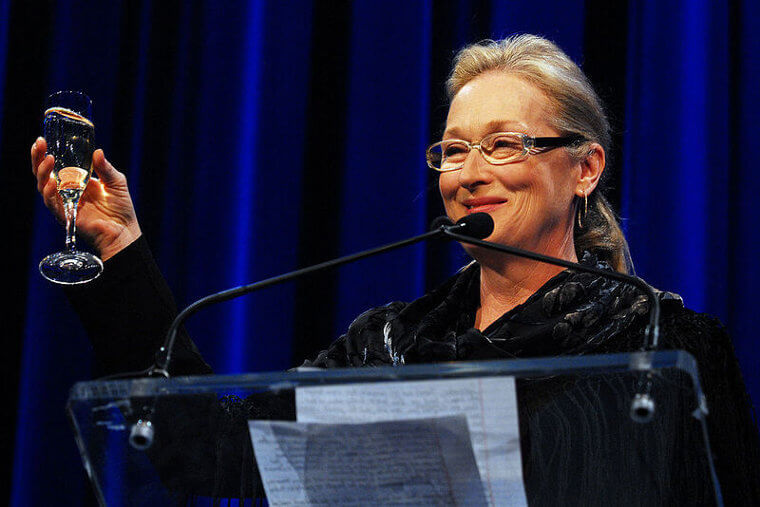 Hailed as the "best actress of her generation," Streep became the fifth actor to win three Academy Awards (for Kramer vs. Kramer, Sophie's Choice, and for her role as Margaret Thatcher in The Iron Lady), after Katharine Hepburn (who had four in total), Walter Brennan, Ingrid Bergman, and Jack Nicholson. With her endearing attitude and passion for her craft, there's no doubt that she's more than deserving of her prestigious acting awards.
A Worthy Successor
If you think Meryl Streep has had enough accomplishments in the Oscars department, early in her career she received a letter from Bette Davis. Before her death in 1989, the screen legend and pop culture icon wrote a letter to a young Streep, commending her acting skills and suggesting she would be the next big hit.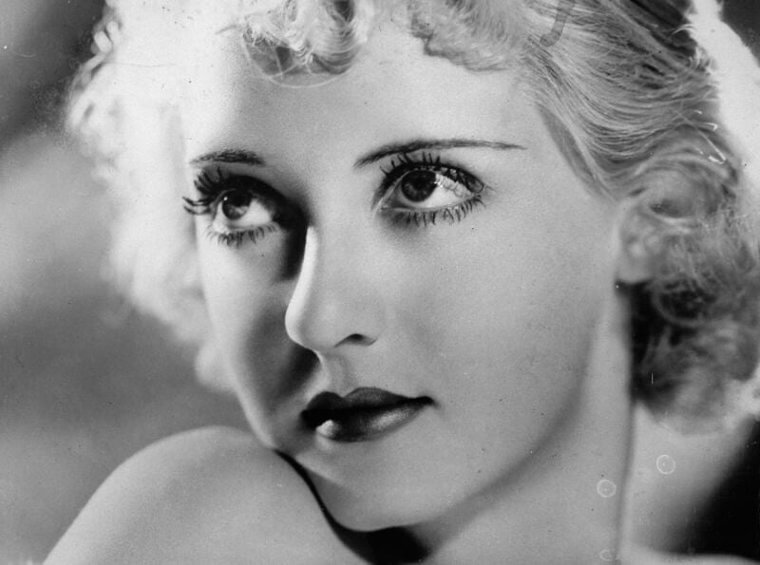 Davis was the first woman to be acclaimed by the American Film Institute with a Lifetime Achievement Award in 1977. We couldn't agree more with Davis as Meryl Streep is indeed "the best actress of her generation." Her awards alone speak to her unmatched success in show business.
The Streepers
A superstar like Meryl Streep has earned a huge fan base, both locally and internationally. As avid as they are, Streep's fans call themselves the Streepers. When asked about her dedicated fans, Streep had this to say: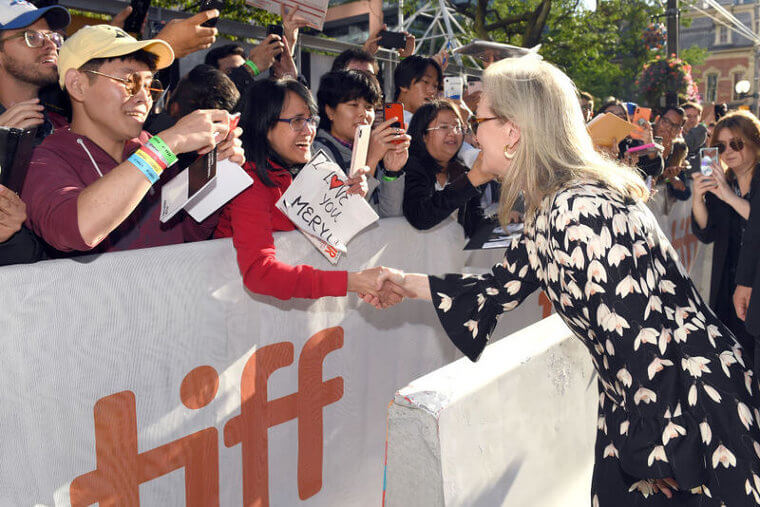 "I'm a little alarmed. I'm grateful that I've had a sort of renaissance of interest in my career. It's wonderful, it really is. Celebrity has become a very odd thing in our culture. I don't have a Twitter account but apparently I have five. But they're not me. I'm not on Facebook, but yes, apparently, I am. They're a little scary to me, but everyone needs a hobby."
Formal Lessons
When she was 12, Meryl Streep took formal operatic singing training and subsequently showed off her talent in 2012's Into the Woods. Despite her hesitations, she learned to sing opera when she reached her teenage years. In an interview with "Fresh Air" host Terry Gross, she admitted how she loved and hated singing at the same time.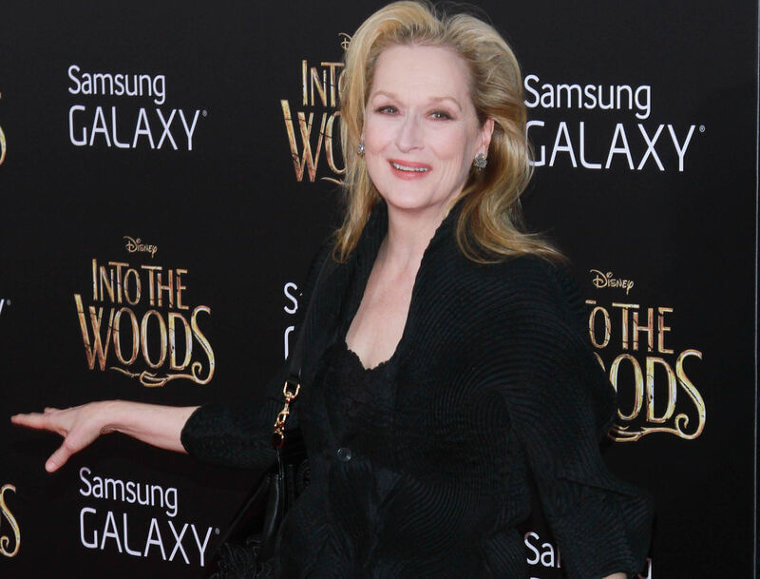 "I was 13. I didn't like opera. Ew. I liked cheerleading and boys – that was what I was interested in, and Barbra Streisand, The Beatles, and Bob Dylan," she said, "But I loved singing. I loved it. And I did have a very good coloratura."
Truly Deserving
Meryl Streep's estimated net worth of $90 million is the result of her iconic work, and when you've made it to Hollywood's elite class, you can earn unbelievable figures that might surprise some viewers. For one, the multi-talented actress has reportedly collected $5 million for starring in Ricki and the Flash, which only had so-so returns at the box office.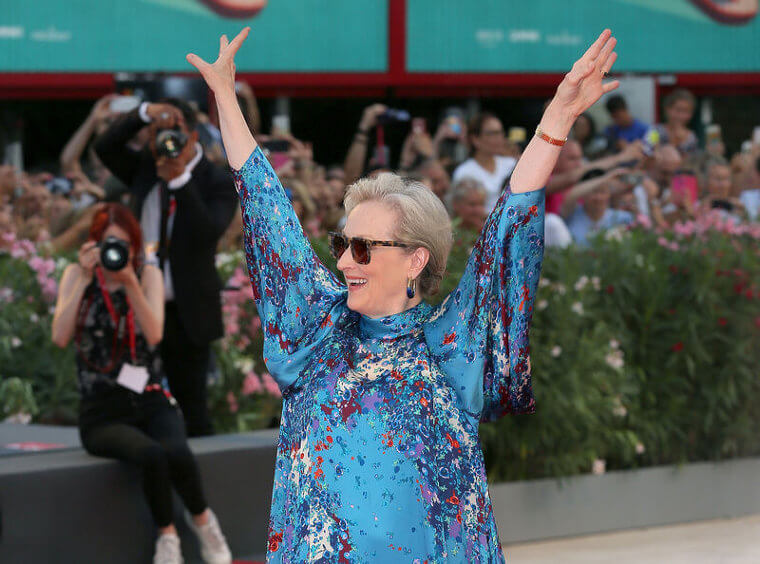 Even on television, she's getting richer. According to reports, Streep is set to bring in a whopping $825,000 per episode for J.J. Abrams' miniseries The Nix. Oh, okay. That's almost a million dollars per episode! It's certainly extravagant, but this superwoman truly deserves all the good things coming her way.
The Giver
The multi-talented actress has achieved quite the empire with her hard work in the acting industry. As such, she donated her entire Iron Lady salary to the National Women's History Museum. In an interview with Ellen DeGeneres, she said, "we think that women's history needs to be told."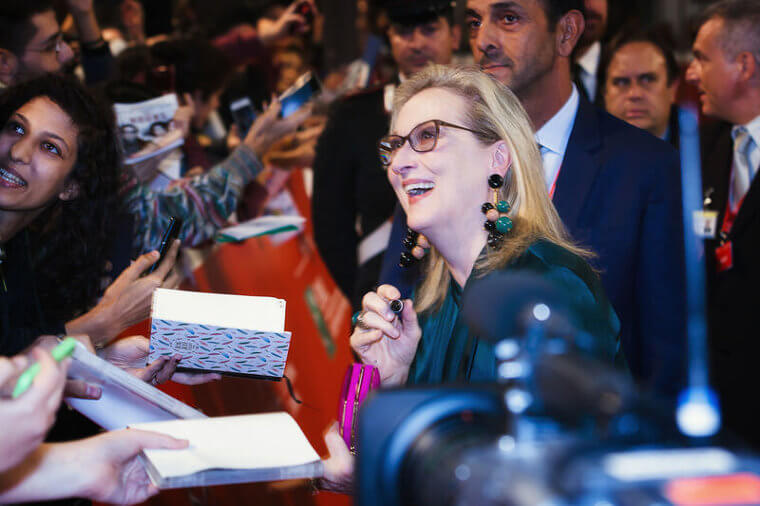 Streep became the museum's spokesperson after the CEO sent her a letter praising her thoughtfulness and generosity. The brilliant actress believes that the female voice needs to be heard and respected. A strong woman lifting other women is what we all need. Keep doing you, Meryl Streep, and cheers to all women!
Meryl Streep the Lawyer?
Did you know that Streep once considered becoming a lawyer? Yes, at 23, she was thinking of becoming an environmental lawyer. However, after she slept through an exam, she took it as a sign to chase other endeavors. Her parents might not have been happy with her decision at the time, but we're sure they're now very proud of what their dear daughter has achieved.
Considering the strong discipline and wit she pours into everything she does, Meryl probably would have been an amazing attorney, right? But can you imagine Hollywood without Meryl Streep on the big screen? We can't.
Meryl Streep as Ellen Ripley?
Can you imagine Streep playing everyone's favorite alien-ass-kicking action heroine, Ellen Ripley? Sigourney Weaver nailed the iconic character in 1978, but Streep almost got the role, and we're sure she would have done an amazing job at it as well.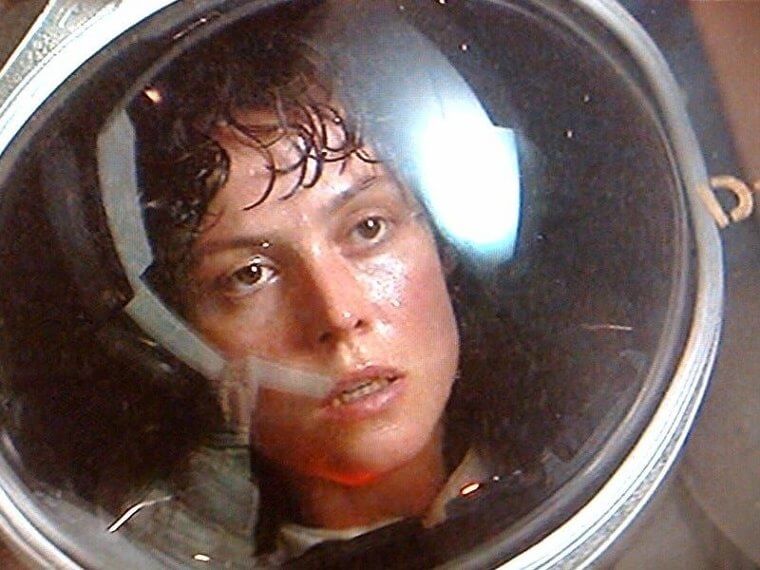 In an interview, Alien franchise producer Gordon Carroll explained how they chose the lead star for the hit movie: "We had a casting girl working for us named Mary Goldberg. She told us that there were two women we should see in New York that she thought would be perfect [for Ripley]. One had done some films but had not broken through as yet, and the other was a young girl who had not made a movie as yet. The first woman was Meryl Streep. Meryl's long-time companion had just died, and I did not feel that she should be asked to come in from the country. It had just happened the day before... we could see her another time. The other woman was, of course, Sigourney Weaver."
Following in Mom's Footsteps
Streep and sculptor Don Gummer got married after dating for six months, and the couple and their four children are all still enjoying each other's company. Their eldest, Henry, is a musician, and their youngest, Louisa, is a model. But their middle children Mamie and Grace are following in their mom's footsteps.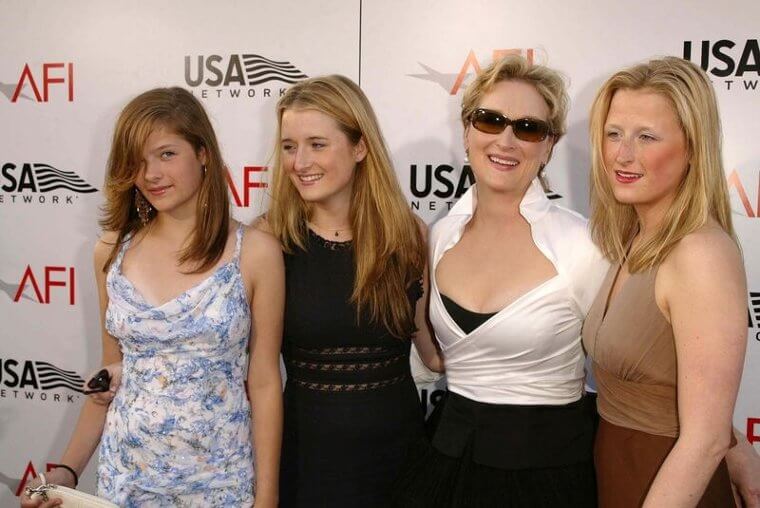 Mamie starred on the show Emily Owens, MD, while Grace has appeared in hit series like The Newsroom and Mr. Robot. More than their pretty faces, these children have acting prowess – proof that they are their mother's daughters. We hope these ladies get to be as successful as momma Meryl in the acting department.
Officially a Hero
Aside from being a big star and a philanthropist, Meryl Streep is also recognized for being a hero. As a matter of fact, the French government made her a Commander of the Order of Arts and Letters in 2003. A year later, she was awarded the AFI Life Achievement Award and in 2008, she received the Gala Tribute from the Film Society of Lincoln Center.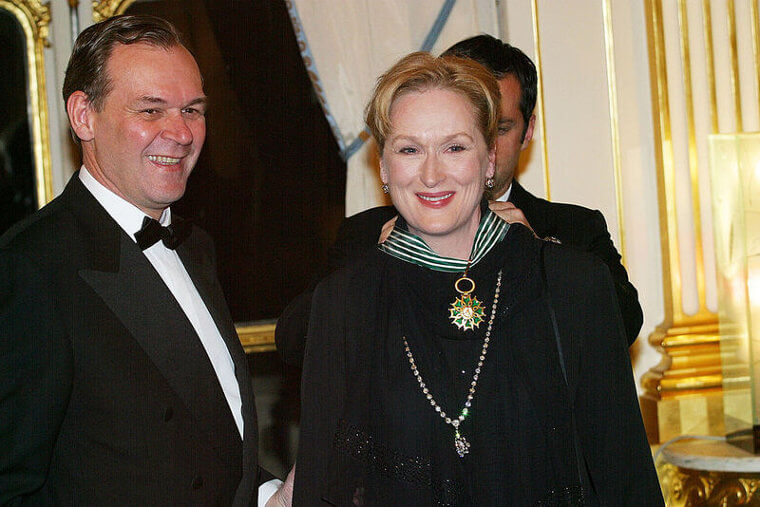 Streep's significant contribution to American culture through performing arts earned her the Kennedy Center Honor in 2011. If you think this is more than enough, President Barack Obama himself awarded the 2010 National Medal of Arts and the 2014 Presidential Medal of Freedom, the highest civilian honor in the United States of America, to Streep.
Goooooooo Meryl!
FYI, your favorite actress Meryl Streep was a cheerleader during her high school years! Michael Schulman, the author of Streep's biography Her Again, which focuses on the young Meryl, wrote about how she treated fame in high school.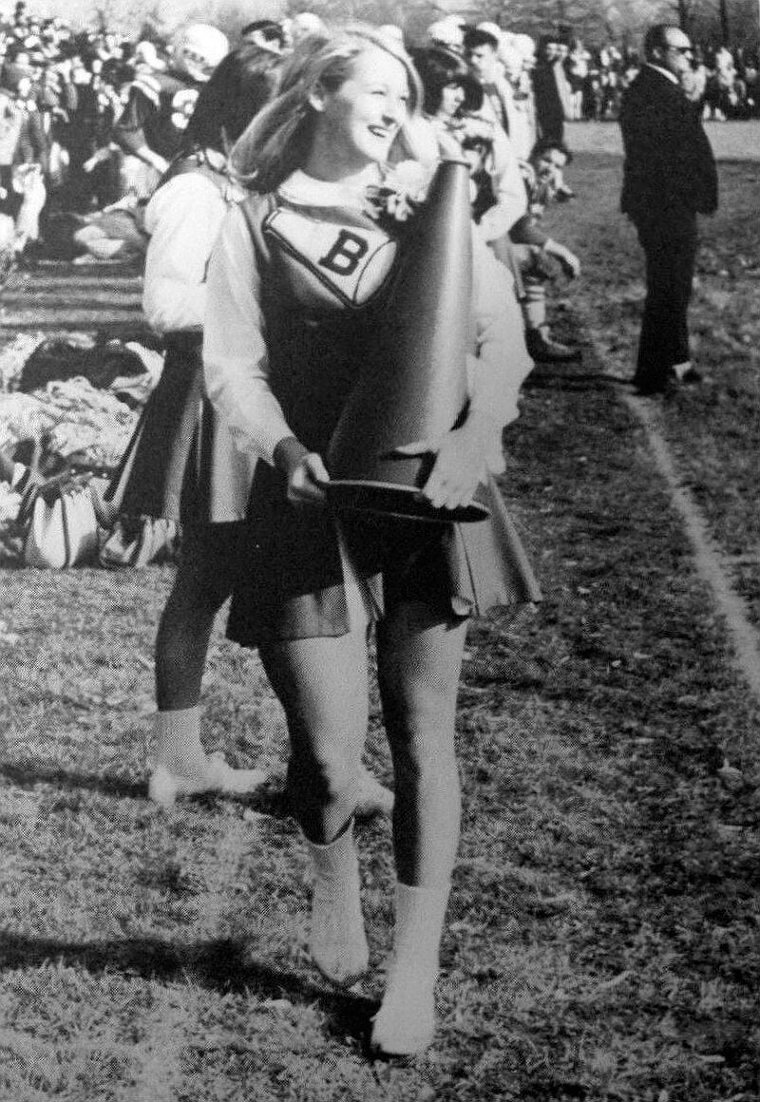 "She joined the cheerleading squad, she was the lead in every musical, she would do the French club and student council. And eventually her senior year she was elected homecoming queen, which was kind of the pinnacle. It was kind of like winning best actress of her high school," Schulman said. Yep, Meryl earned the title in 1967 when she attended Bernards High School in New Jersey. The active student that she was, Meryl also earned the votes of her classmates to become the class treasurer. She was also a member of the school choir. Streep's high school friend described her as "very outgoing… extremely funny."
Everyone Loves Meryl Streep
It's not a big surprise that Meryl Streep is loved and adored by everybody. Aside from sharing her acting chops with the world, the philanthropist has been discreetly giving away a huge amount of money for most of her career. Streep and her husband Don Gummer don't take any wages from their charity, the Silver Mountain Foundation, which has donated millions of dollars to Vassar College, New York's Meals on Wheels, and the Coalition for the Homeless, among others.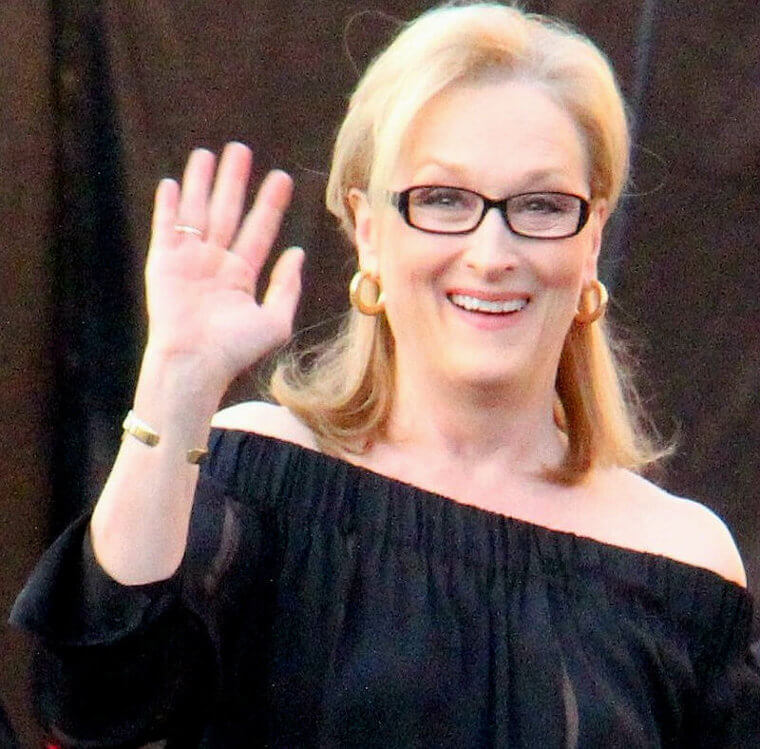 In 2012, Meryl reportedly wrote two checks amounting to $10,000 each to educational organizations in Rhode Island. This big star has a big heart for those who are in dire need of help and care. The best part is, she doesn't make a big song and dance of her charitable work. In fact, we wouldn't be surprised if this is the first you're hearing about it. What a legend. 
Actually, Not Everybody
Even Meryl can't please everyone, and one of those painful rejections she received was from Dino De Laurentiis's remake of King Kong. When she auditioned for a part, De Laurentiis turned to his son and said, in Italian, "Why do you bring me this ugly thing?"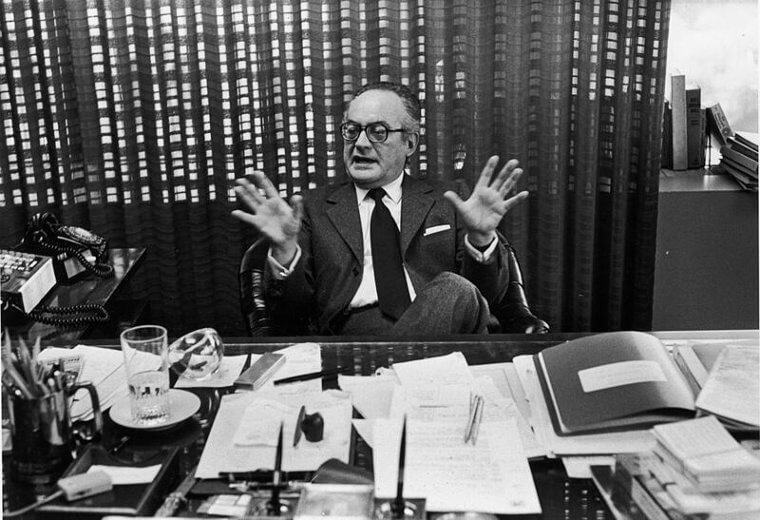 To his surprise, Streep responded in fluent Italian saying, "I'm very sorry that I'm not as beautiful as I should be but, you know – this is it. This is what you get." We assume he forgot to do his research and had no idea the actress could speak Italian. It bears repeating – what a legend Meryl Streep is! 
"Too Evil"
Although Meryl Streep won an Oscar for Best Supporting Actress for her role in the legal drama film Kramer vs. Kramer, she initially disliked the script and the role of Joanna Kramer, a woman who was unhappy in her marriage and so left her husband and son.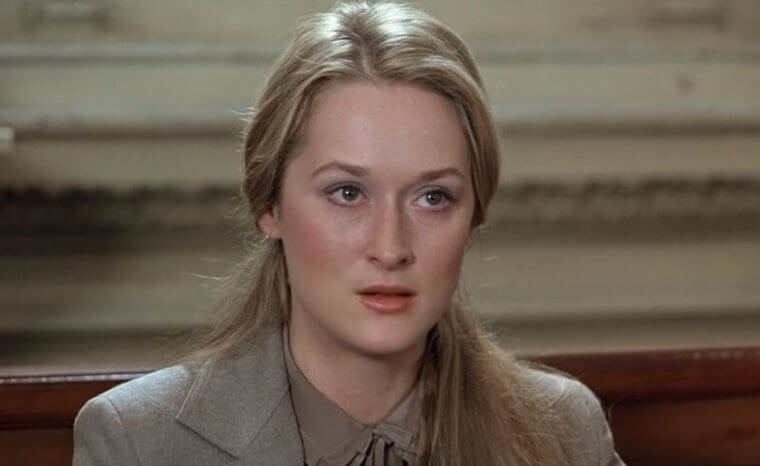 Meryl felt that Joanna was "too evil" and the script was too unsympathetic, so she insisted on revisions, which made room for her to approach Joanna from a more compassionate point of view. We are impressed by Meryl Streep's understanding of what the audience would need to be able to relate to Joanna. Of course, it turned out that she knew best, and she nailed her performance.
A Proficient Linguist
Meryl Streep is known for her proficiency in different accents and languages. Her English accent for The French Lieutenant's Woman was terrific, and her Polish in Sophie's Choice tricked even native speakers. Before she took on her Oscar-winning role in the latter, Meryl studied Polish for hours a day and then spoke the language on set.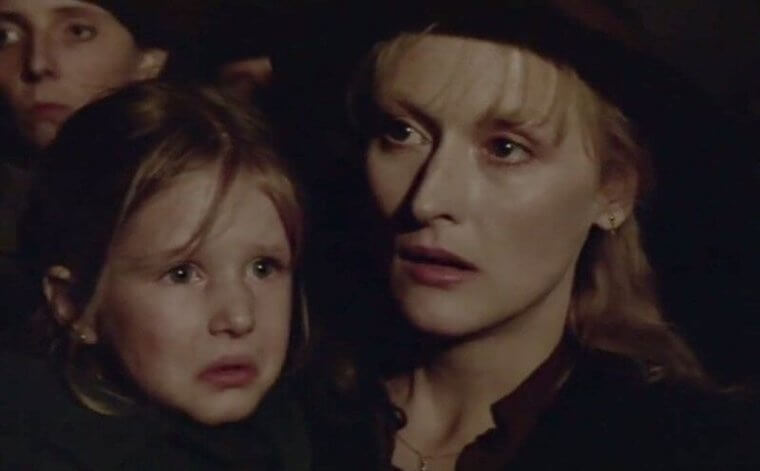 To the surprise of everyone involved in the production, she spoke it fluently with a German accent since that was what the character demanded! This superwoman can do anything she sets her mind and heart to. 
Meryl Sheep
Have you seen a Muppet named "Meryl Sheep"? Meryl Sheep appeared on Sesame Street as a spoof of Meryl Streep in season 18 in 1987. Norman Stiles described the muppet as "a sheep, with a middle European accent, somewhat reminiscent of someone we knew in Sophie's Choice, but not exactly."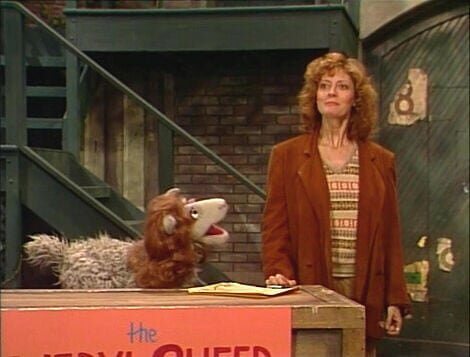 During her term on the popular children TV series, Meryl Sheep taught a batch of students at the Meryl Sheep School of Acting, including Susan Sarandon. The iconic muppet made recurring appearances through season 21 of the show. The muppet was originally recycled from a stock lamb puppet used on the show back in 1976, but with more feminine eyes and a wig.
Her Public Detractor
Golden-age icon Katharine Hepburn was quick to decide that she wasn't a fan of Streep. It's hard to understand why, but Hepburn hated Streep and ironically, she remains the only actress to have won more Oscars than Streep.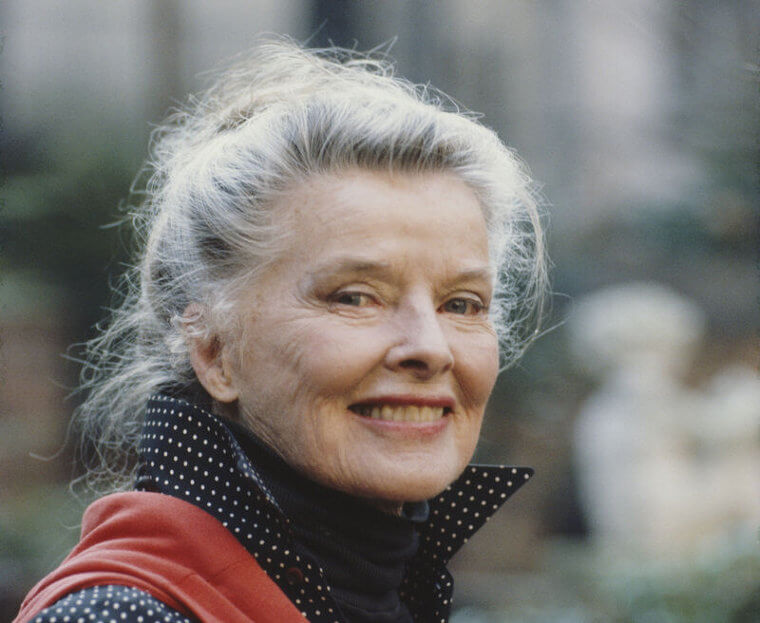 Hepburn described the young Streep's acting as "click, click, click" and defining her as "my least favorite modern actress." It's a good thing Streep has a huge fan base that includes her fellow actors, directors, producers, and of course, her family and followers in many countries.
Meryl Streep Does Wear Prada
Streep's transformation into the powerful fashion editor Miranda Priestly of the hit film The Devil Wears Prada proved to be one of her most incredible performances. Her influential character is always dressed to the nines with ultra-chic eyewear and a generally disapproving demeanor.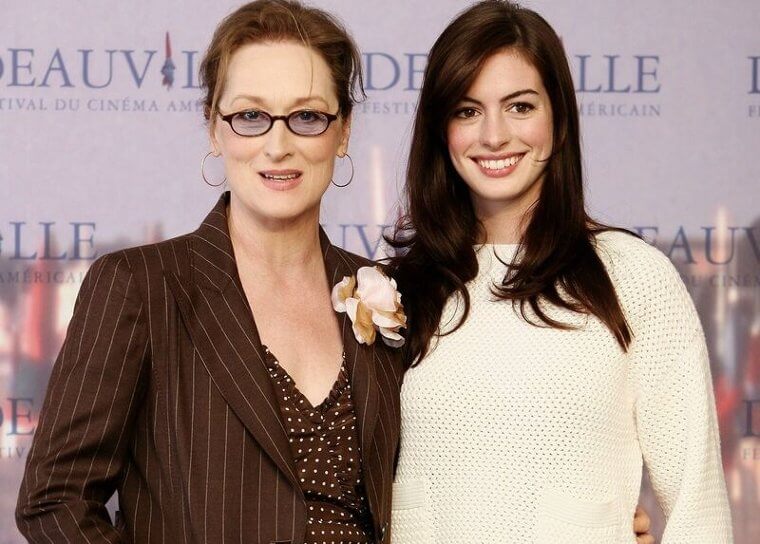 Here's an interesting secret for you – Streep kept the iconic sunglasses Miranda Priestly used in the comedy-drama movie. The shades even make a cameo in Mamma Mia! Meryl Streep has so much more to her personality than being a brilliant actress. 
Script Editor
Streep is also good at tweaking scripts. As a matter of fact, she added two scenes to The Devil Wears Prada. The first is the most epic burn of the whole film – the famous "blue sweater scene" in which Miranda explains to Andy that even people who claim to be above fashion have their clothing choices dictated by the fashion industry.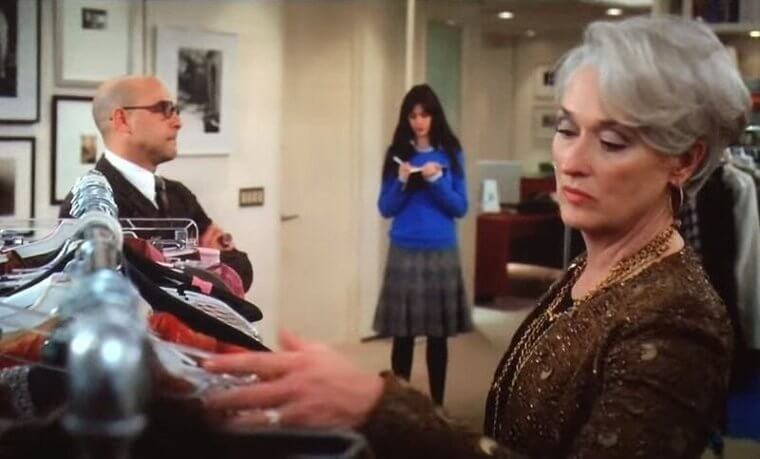 The second scene shows Miranda in her hotel room which Streep described as "a scene where she is without her armor, the unpeeled scene in the hotel room – just to see that face without its protective glaze, to glimpse the woman in the businesswoman."
Family Tree
This superstar comes from pretty amazing stock. Streep's father was of Swiss and German ancestry and her mother had Irish, English, and German ancestry.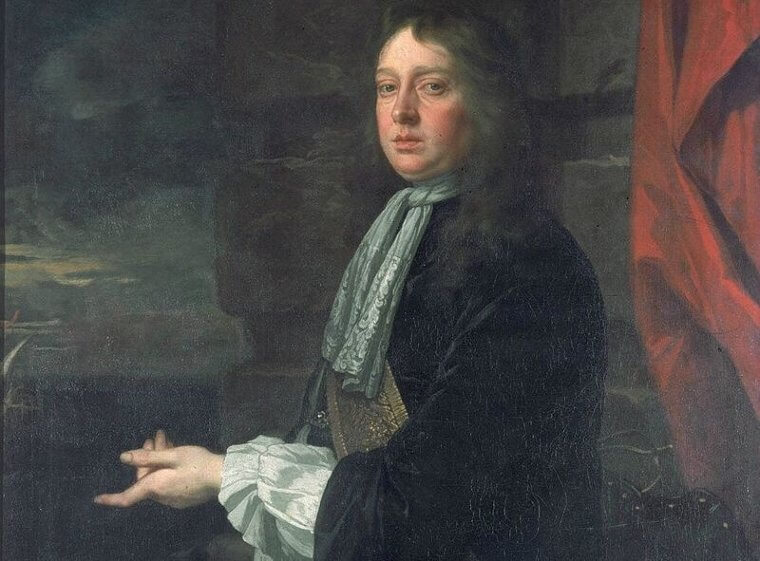 One of her greatest ancestors is William Penn, the founder of the province of Pennsylvania; records show that Streep's family was among the first buyers of land in the state. She and the historical figure are second cousins seven times removed.
Self-Taught Actress
According to Vassar drama professor Clinton J Atkinson, Meryl Streep is a self-taught actress and he noted that "I don't think anyone ever taught Meryl acting." Author Karina Longworth recalled that she liked to perform in front of the camera in family home videos at a young age.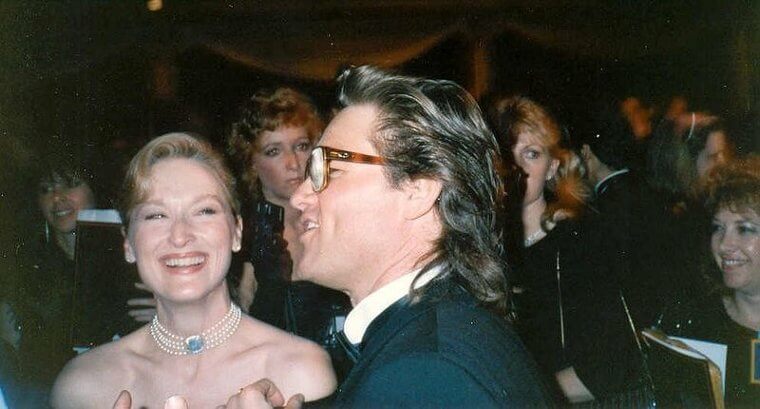 We couldn't agree more with these guys. In fact, during a 2006 talk at Princeton University, Meryl Streep explained that her characters feel like extensions of herself. "The people I have played in movies and in the theater have all felt like me to me," she said. 
No Cosmetic Surgery for Meryl
A lot of people probably don't know this but here we go – Meryl Streep has a deviated septum. In layman's terms, her nose is crooked. This condition is a common reason for nose jobs and Streep can afford it, but she refuses to bother with it.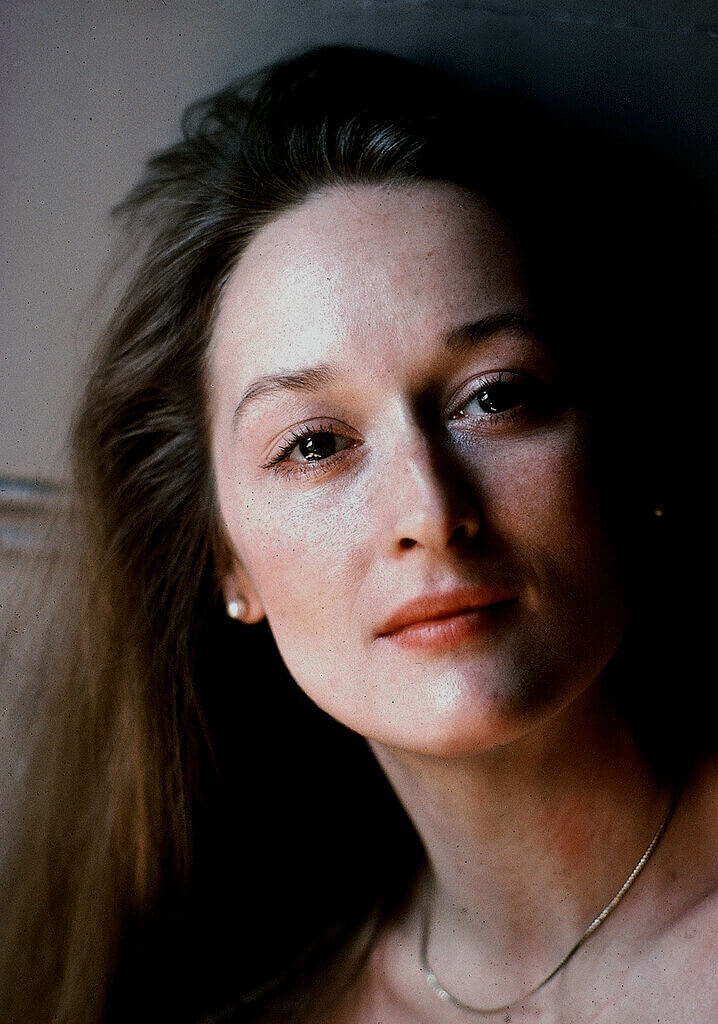 One thing's for sure, Streep is content with her nose. She's beautiful and confident and we commend her for staying natural and for being proud of who she is. We're sure a lot of women are looking up to her – she is beauty, grace, and talent rolled into one confident package. 
An Unapologetic Omnivore
In the modern world, it's hard to find anyone who doesn't have a demanding dietary preference. Meryl Streep is the delightful exception to that rule. The "best actress of her generation" doesn't like to pin herself to any restrictive eating patterns. In an interview with The Talks, Streep revealed that she is an omnivore. "I don't have a favorite director just like I don't have a favorite color or I don't have a favorite food. I like everything."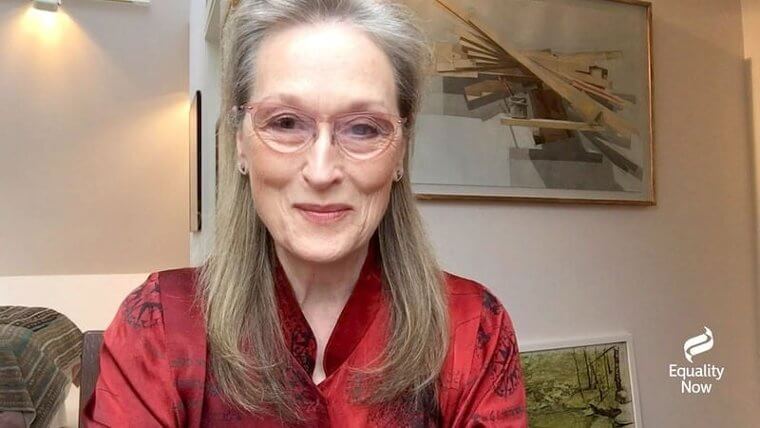 Now we understand why she can be a master of so many things – from delivering superb performances to mastering accents and languages. "Many of my friends woke up at three years of age and said, 'I have to be on stage.' I never had that. I've always been an omnivore, interested in way too many things, but I found the one profession that fed all my appetites," she explained.
Love, Sex, and Ideas
One of Streep's most popular films was done in collaboration with Clint Eastwood: The Bridges of Madison County. When Roger Ebert reviewed the 1995 romantic drama, he said: "[The film] is not about love and not about sex, but about an idea."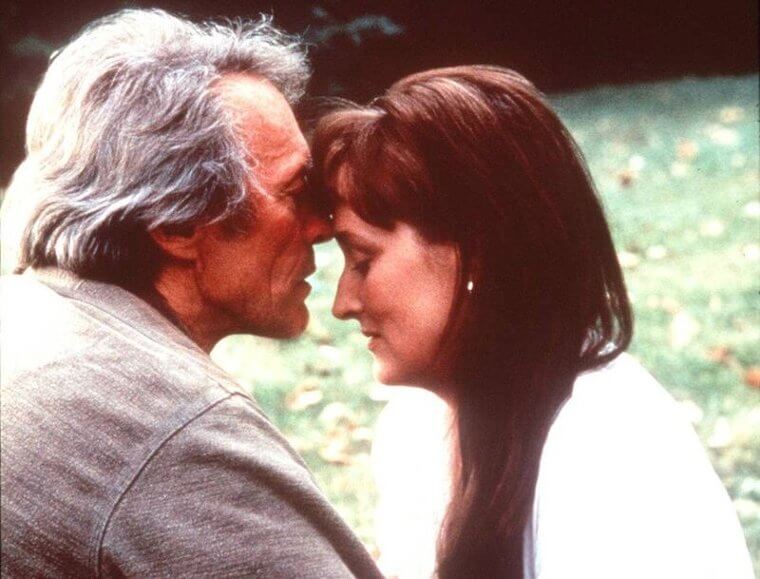 Based on the 1992 best-selling novel of the same title by Robert James Waller, the film follows the story of an Italian war bride, Francesca Johnson (Streep), who lives with her family on their Iowa farm. Francesca meets National Geographic photojournalist Robert Kinkaid (Eastwood) with whom she shares a short love affair that forever changes their lives. Streep won an Academy Award for Best Actress in 1996 for her impeccable performance in the movie.
Negotiating Like a Boss
Throughout her acting career, Meryl avoided salary negotiation... until she turned down the role of Miranda Priestly in The Devil Wears Prada, that is. She described the offer as "not reflective of my value to the project." The producers doubled the offer, and the rest is history.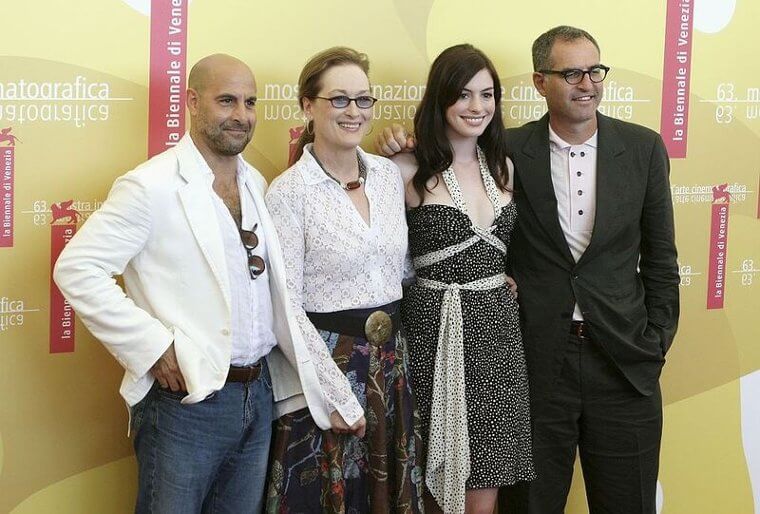 In any business, including the entertainment industry, it's crucial to know your worth. "I had just learned, at a very late date, how to deal on my own behalf." The movie ended up being one of her biggest hits, racking up more than $300 million worldwide at the box office and earning Streep yet another Oscar nomination. If she hadn't been a part of it, we doubt the film would've been such a phenomenal hit.
The Power of a Gentle Whisper
Since Miranda Priestly is a powerful and confident fashion magazine editor, the cast and crew of The Devil Wears Prada were expecting someone arrogant and terrifying. To their surprise, Streep played it soft with Miranda's voice.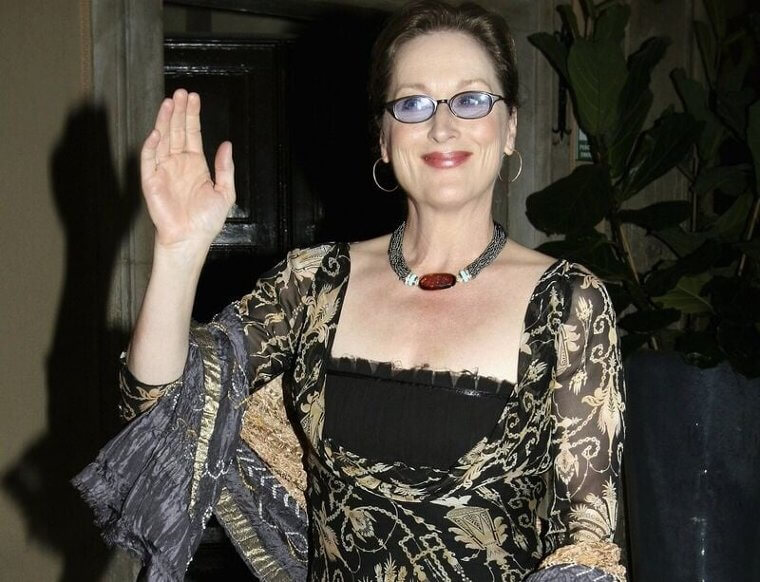 As Anne Hathaway, who played Andy Sachs, recalled: "[we thought her voice] was a strident, bossy, barking voice. So when Meryl opened her mouth and basically whispered, everybody in the room drew a collective gasp. It was so unexpected and brilliant." The soft tone commanded attention and in the strangest way, made Miranda even more terrifying. Streep truly is a genius. 
Meryl's Inspiration
Contrary to the rumor mill that suggested Meryl Streep based her The Devil Wears Prada character on Anna Wintour, Emily Blunt (who played one of Miranda Priestly's assistants in the film) revealed otherwise. Streep actually took inspiration from many people in her performance.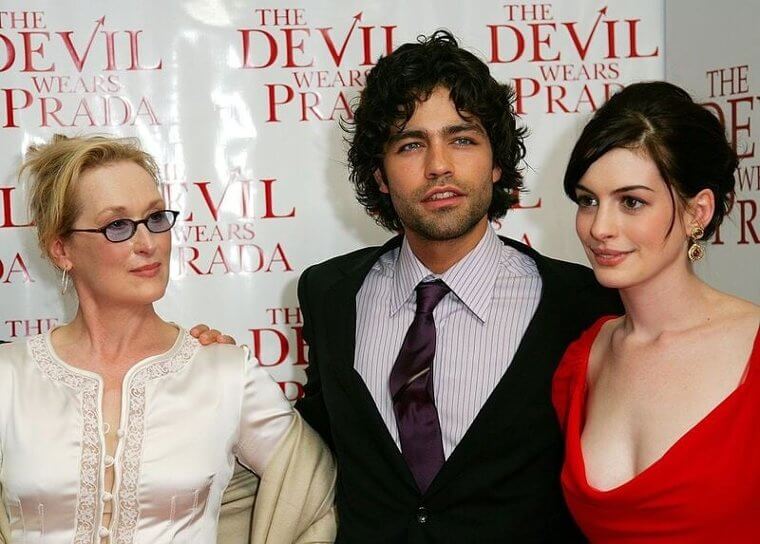 "Meryl didn't actually base it on Anna Wintour – well, she told Anna that. She based it on two men in Hollywood that she knew – who will remain nameless, but I know who they are," Blunt said in an interview. Let's spill the beans: Miranda's influential character was inspired by Clint Eastwood's voice and Mike Nichols' humor.
A Force to Be Reckoned With
Meryl Streep is arguably the big reason for two enormous summer blockbusters – The Devil Wears Prada (2006) and Mamma Mia! (2008), which grossed over $300 million and $615 million worldwide respectively. They also earned Meryl Streep Oscar and Golden Globe nominations for her impressive performances.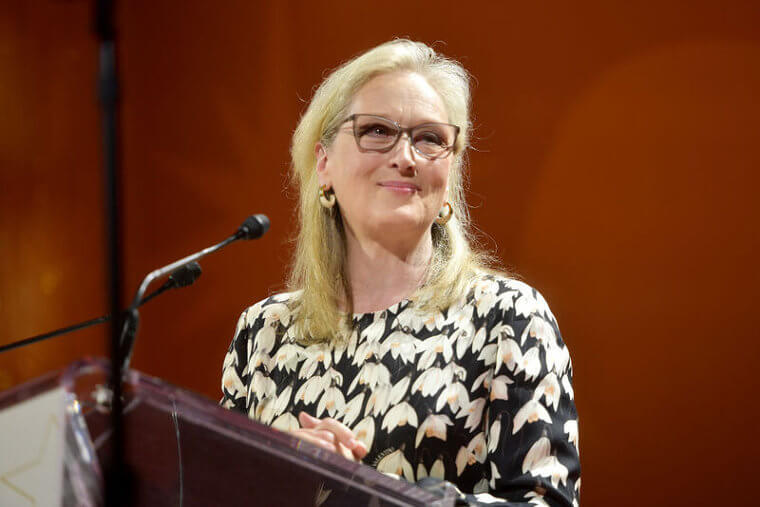 These are just two of many big films that made her a superstar. With an acting career that spans over 50 years, Meryl Streep has proven her worth in the industry. She is also a generous philanthropist who continues to share her blessings with other people. Can you imagine Hollywood without her? We can't. 
Keen and Versatile
Streep didn't mind a bit that she was the second choice for the lead role of Roberta Guaspari in the 1999 musical drama film Music of the Heart. Madonna was initially signed to portray the role of Guaspari but turned down the project before filming started, citing "creative differences" with director Wes Craven.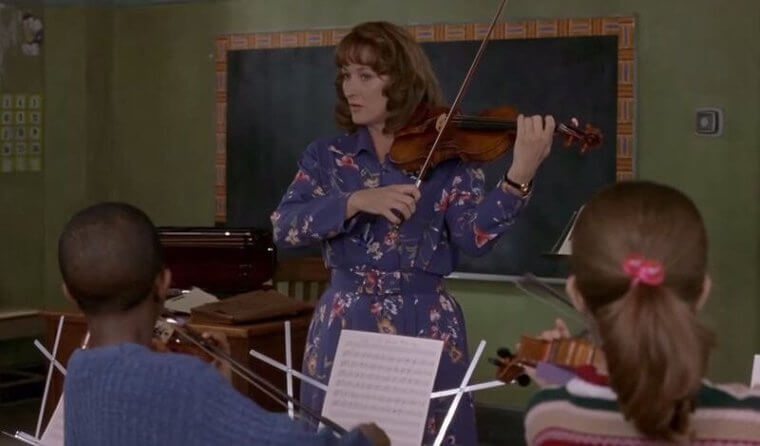 Streep replaced the "Queen of Pop" and nailed the part with her commitment to her craft. As a matter of fact, Streep genuinely learned to play Bach's "Concerto for 2 Violins", practicing the violin for six hours a day for more than two months. Perhaps this is why Madonna didn't have the stamina for the role?
Wish Not Granted
After watching Meryl Streep star in his play 27 Wagons Full of Cotton, American playwright Tennessee Williams was so impressed by her performance that he was eyeing her for a film version of A Streetcar Named Desire in the '80s. However, his great wish never came to fruition. 
Streep was not available at the time as she was reportedly tied up with another project. Williams's dream movie did not materialize and was instead revised for television, with the role of Blanche offered to Ann-Margret. We're sure Streep would have wanted to play the role but her busy schedule didn't allow it. For a big celebrity like her, we can imagine how rest is more of a luxury than a necessity. 
Streep's Oscar Dry Spell
Did you know that the longest period Meryl Streep has gone without an Oscar nomination is five long years? It happened between 1990's Postcards from the Edge and 1995's The Bridges of Madison County. We're sure this dry spell was not a big deal for the talented actress as she has been a near-constant nominee during the Academy Awards season.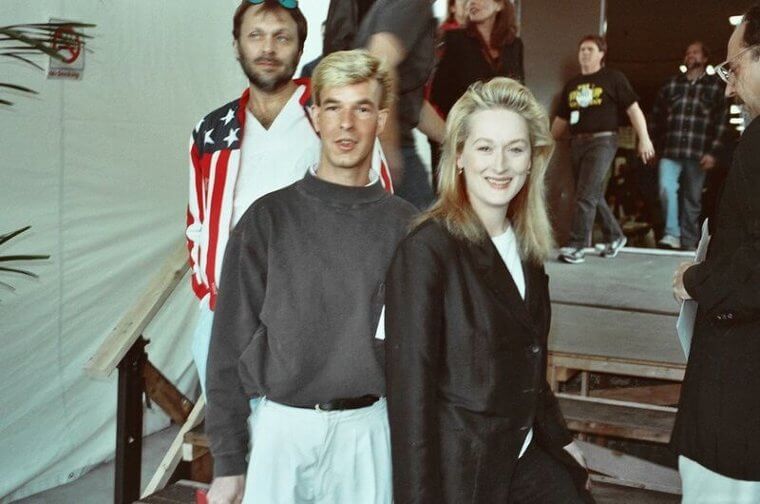 Her latest Oscar nod was in 2018 for her wonderful portrayal of Katharine Graham in the political thriller The Post. We bet her future movies will earn her even more nominations and wins. We'd love to see her eclipse Katherine Hepburn's record!
Friendly Loser
Holding the most Oscar nominations of any actress, we're sure Meryl Streep has mastered the art of winning and losing. One of the things that we appreciate with her is her friendly attitude, even when she doesn't win.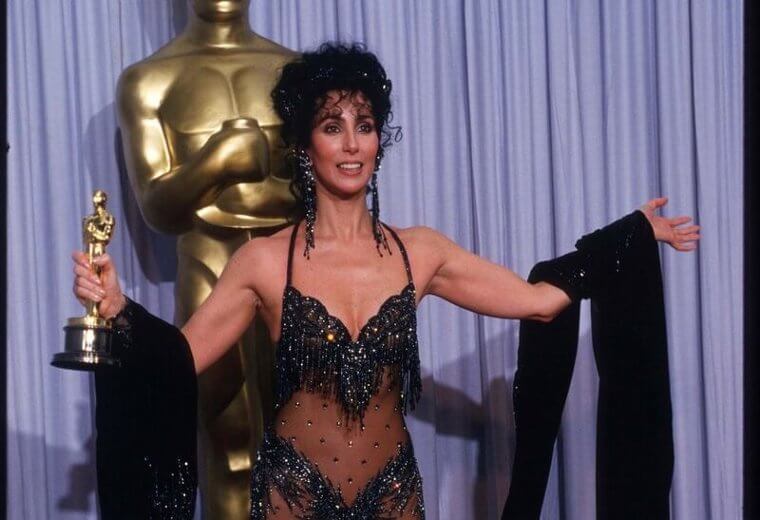 In 1988, when both she and Cher were up for a Best Actress Oscar award and Cher won, Streep cheerfully applauded Cher's victory. The "Goddess of Pop" even thanked Meryl when she delivered her speech. The two superstars had worked together in Cher's first movie, Silkwood. 
One Brave Woman
In 2017, Streep created headlines for her intense acceptance speeches at award shows. When she delivered her speech at the Golden Globes for her Cecil B. DeMille award, she didn't shy away from saying what she believed when she fiercely stood up saying, "Disrespect invites disrespect. Violence incites violence. When the powerful use their position to bully others, we all lose."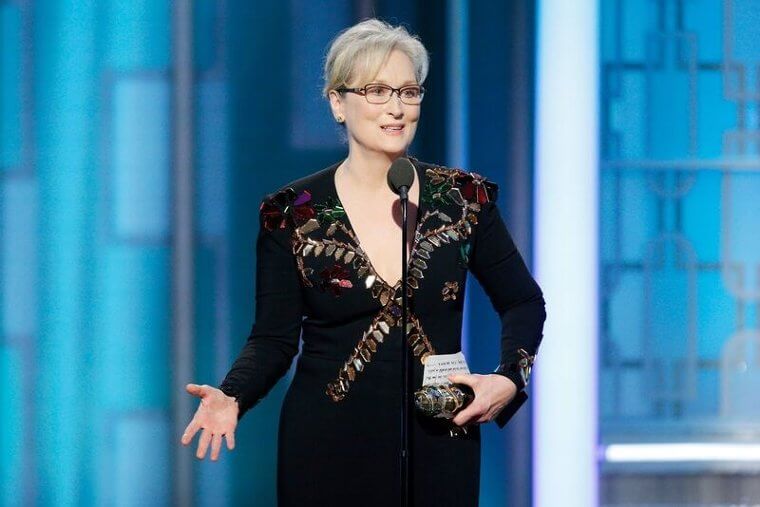 The result: she earned massive media attention and commendation. Speaking up and being a voice for those who don't have a platform was a grand and impressive move. Indeed, she used her status in the industry to be heard and to be a driving force of change. Good job, Meryl!
Always Pushing for Improvements
Woody Allen is known to be very strict about sticking to his original script, while Meryl likes to tweak certain scenes. The screen legends worked together on the romantic film Manhattan and Streep was reportedly not happy with Allen's perspective on a few issues.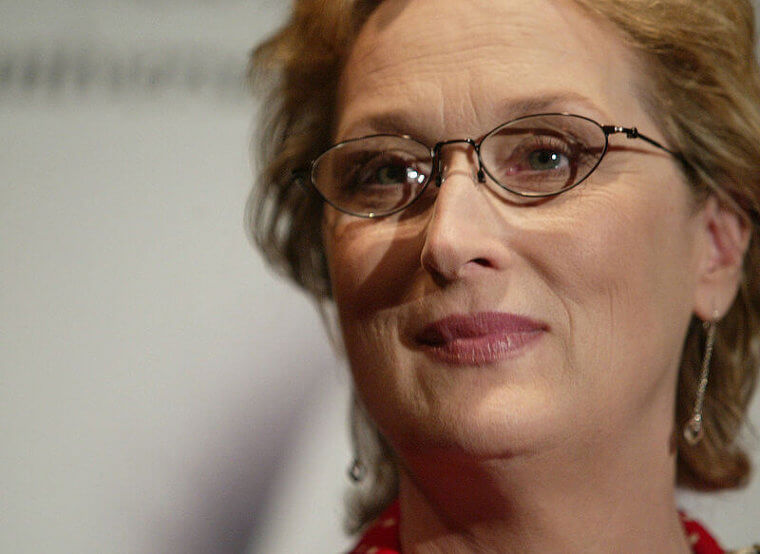 Streep is known for doing what she thinks is best. As mentioned, she penned some of her own lines for Kramer vs Kramer when she felt that parts of her character's dialogue in her first Oscar-winning role were "too evil." She debated with the film's director Robert Benton about her character so much that Benton allowed her to tweak the script, despite objections from her co-star Dustin Hoffman. Sorry lads, we're definitely on Meryl's side!